August 15, 2019 Travel Guides
13 Fun Things To Do in Whistler in the Summer
We have had a tendency in the past few years to only visit mountain and ski destinations in the summer. We have been to some of the most iconic ski destinations in North America - Tahoe, Park City, and now Whistler - but have never put on a pair of skis. And I am starting to think that mountains in the summer are highly underrated! The endless greenery, the lakes, the wildflowers, the hikes, and the need to not wear 3 layers of clothing are all worthy of a visit. Fairmont Hotels invited us to join a few days across Vancouver and Whistler to see the mountainous, Canadian summer for ourselves, and we found ourselves cruising up mountains, and outdoor adventuring all over the place. Read on for the best mountain activities to embrace in the warmer summertime.
Getting There:
There is no airport in Whistler. The closet major airport (and where we started our journey) is Vancouver International Airport (YVR). From there you can:
Rent a car: The most common way to travel, and our usual preferred method. Renting a car gives you the freedom to make the journey in your own time, add stops, and have a way to get around one you arrive. the drive beautiful and simple: stay on Highway 99 and drive north. You can rent a car straight from the Airport through Hertz.
Take a Bus: One-way fares typically cost between $25 - $60 Canadian
Hire a Car Service: Great for larger groups! We used VIP Whistler Car Service, which was luxurious and very accomodating.
Take a Helicopter: A scenic, premium option that is available all year long.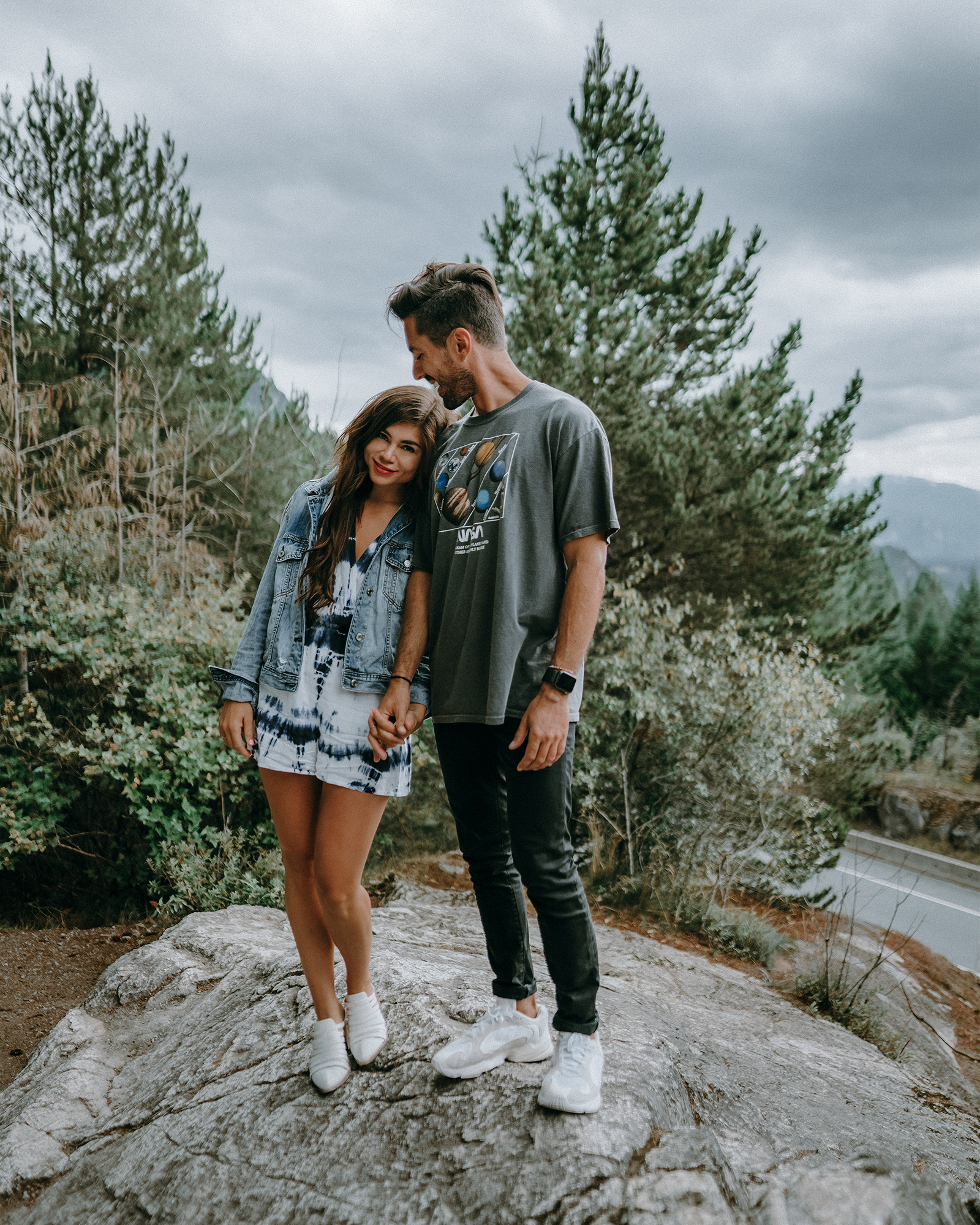 Roadside stops on the drive from Vancouver to Whistler
1. Peak 2 Peak Gondola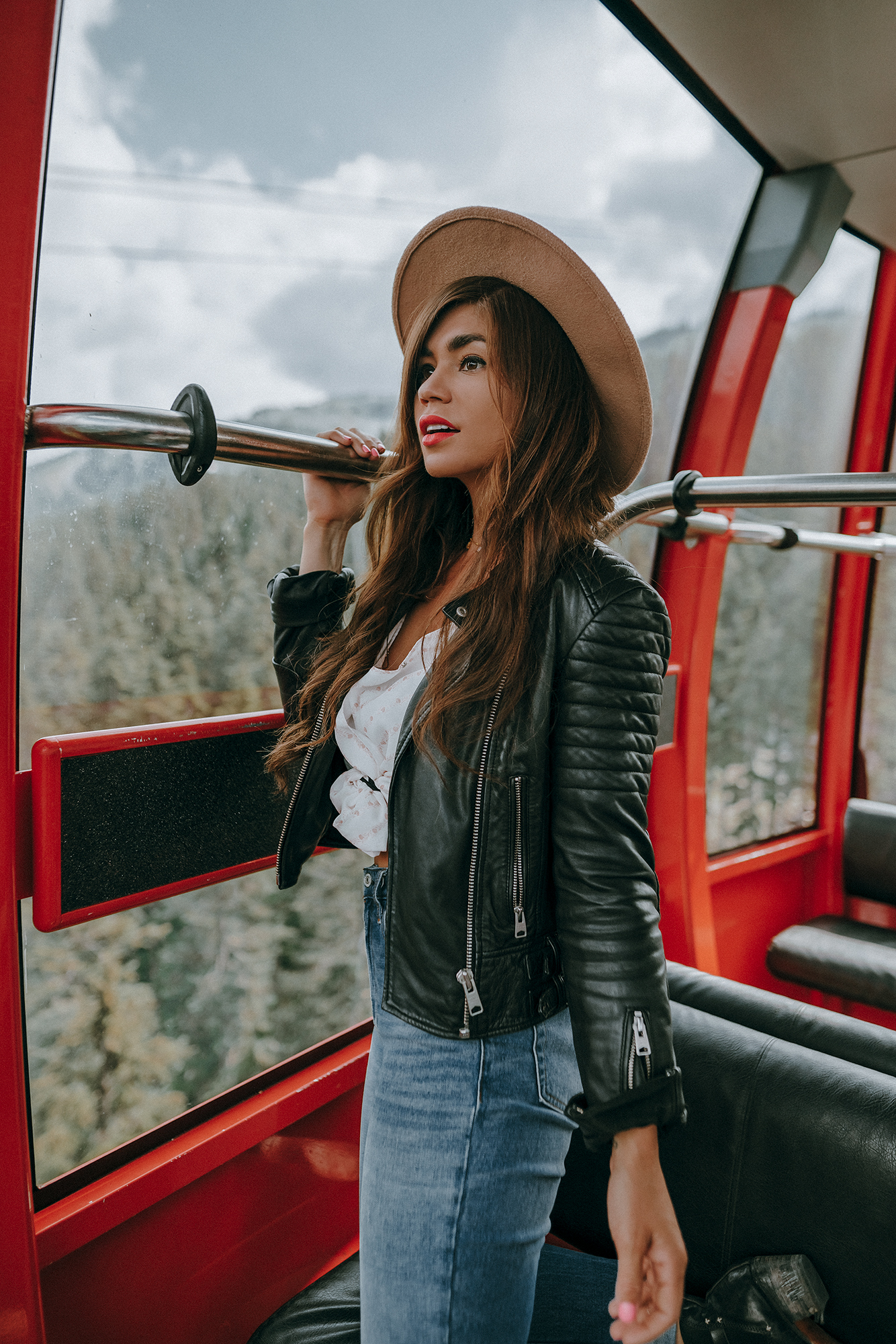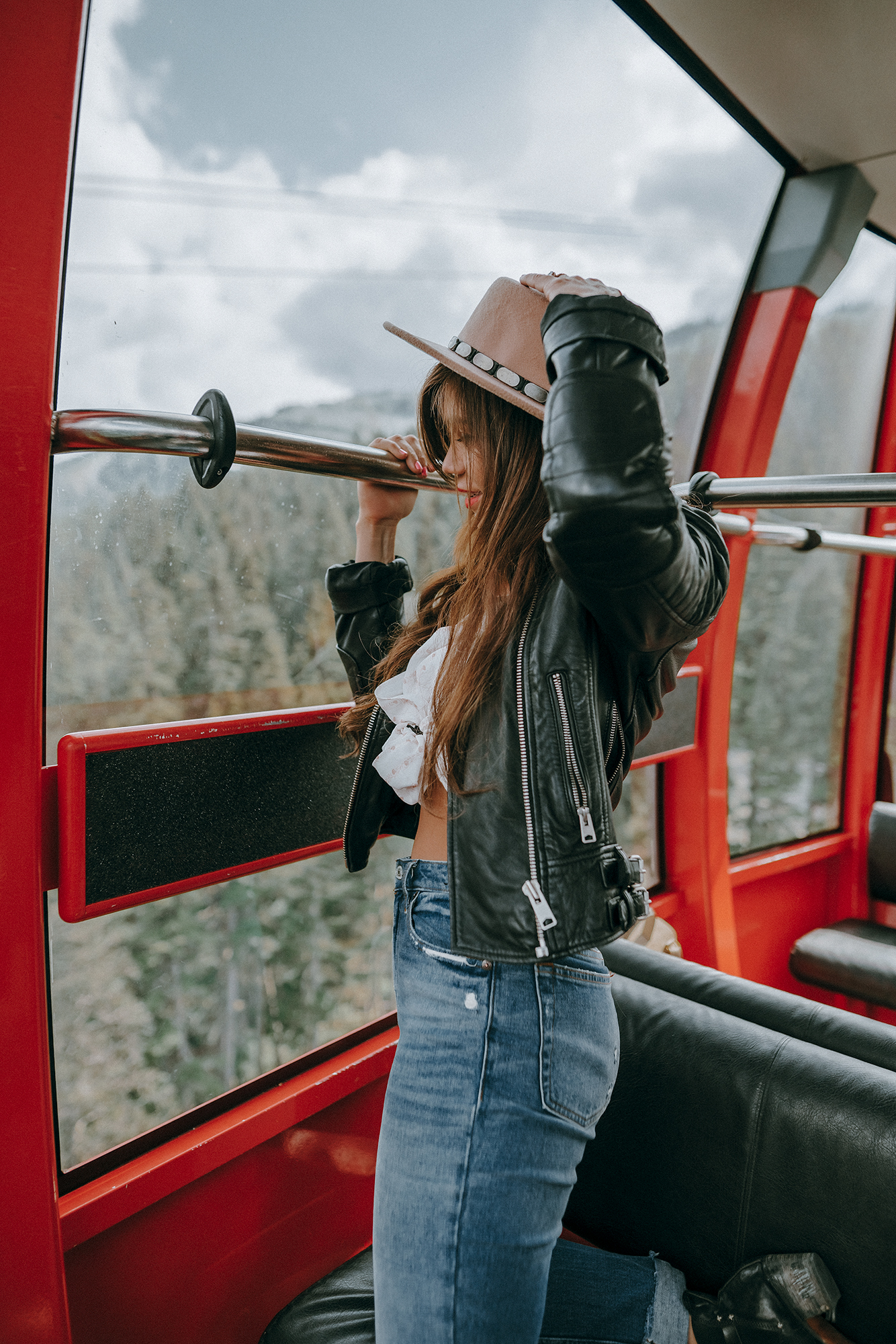 One of Whistler's must do activities is the Peak 2 Peak Alpine Experience at the Whistler Village Gondola. Dangling at around 1,430 feet high, this gondola ride holds the Guinness Book of World Records for being the highest AND longest lift. You're in for some breathtaking 360-views of Whistler and the Blackcomb Mountains. There's also a special gondola with a glass-bottom that gives you a crystal clear view of the forests below you. The lift is open year-round for those who want to experience Canada's Coast Mountains from way up high. During the winter months, the gondola is used as a lift for extreme skiers and if you're visiting during the summer months, take advantage of their many hiking trails or enjoy a meal at one of the mountain-top restaurants.
2. Play a Round of Golf at the Fairmont Chateau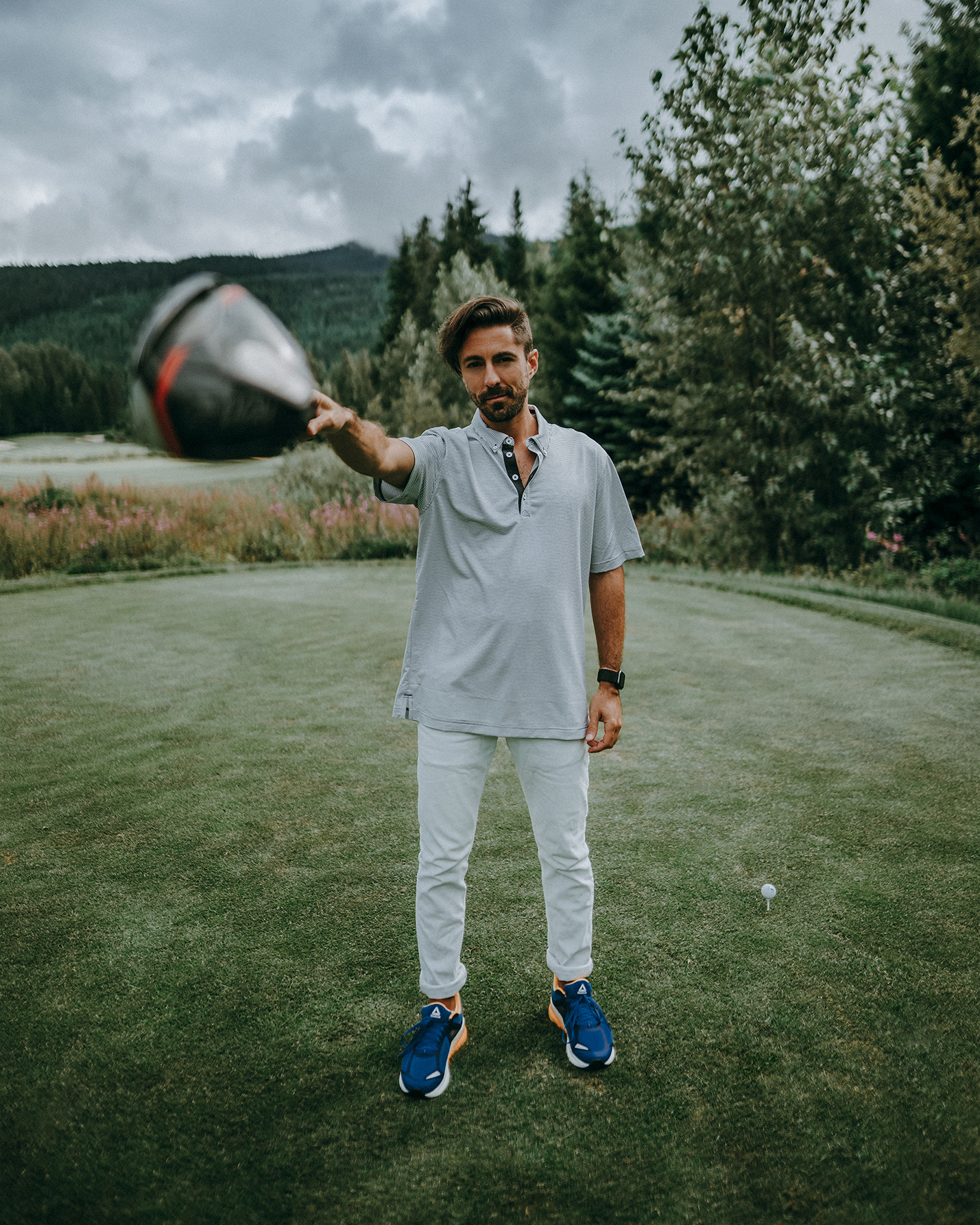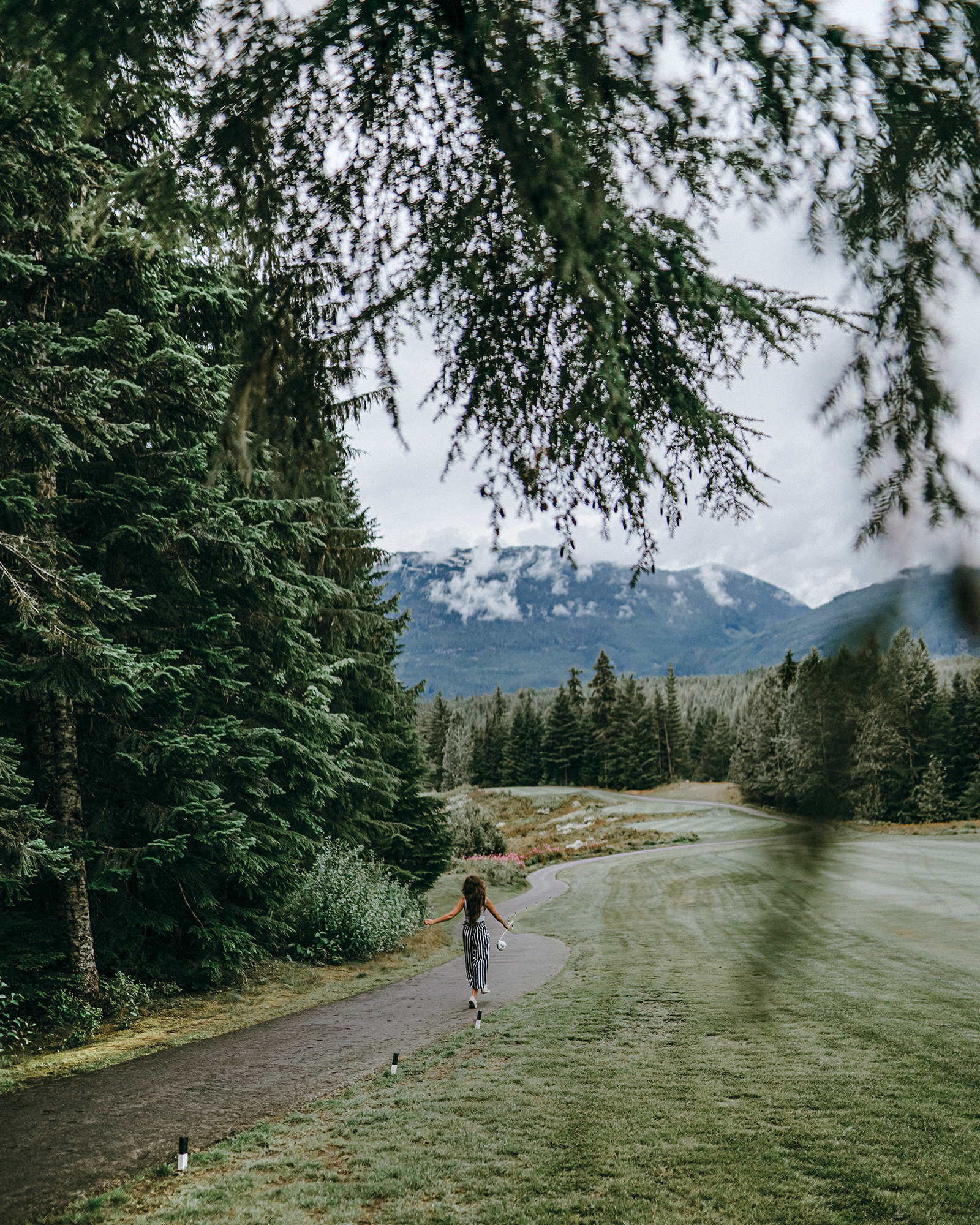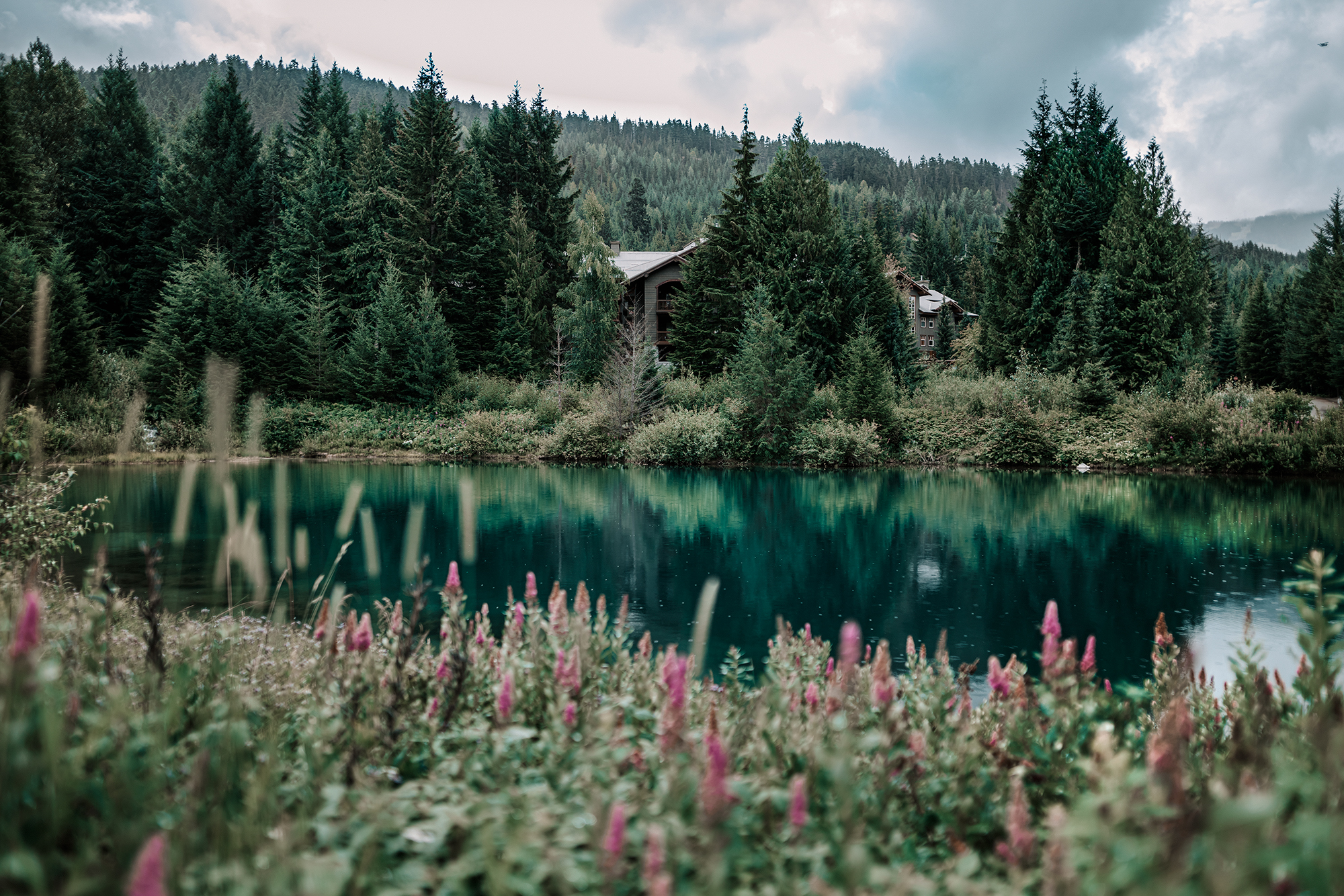 The Chateau Whistler Golf Club is a must-stop for golf aficionados or anyone interested in elevated views of the Whistler Valley. During our stay at the Fairmont Chateau we took a morning tee time and were blown away at how beautiful the golf course is. The course is full of evergreen trees, mountain views, and endless wildflowers. The award-winning 18-hole golf course has won many coveted awards including the International Association of Golf Tour Operators #1 Golf Resort in North America as well as making Condé Nast Traveler's list of Top 10 Golf Resorts in the World. What makes this course so unique are the incredible natural features such as waterfalls, exposed mountain ledges and a 400 feet elevation change. Fairmont Chateau Whistler guests receive some complimentary perks so be sure to check their website before booking.
3. Ride an ATV to the Mountain Peaks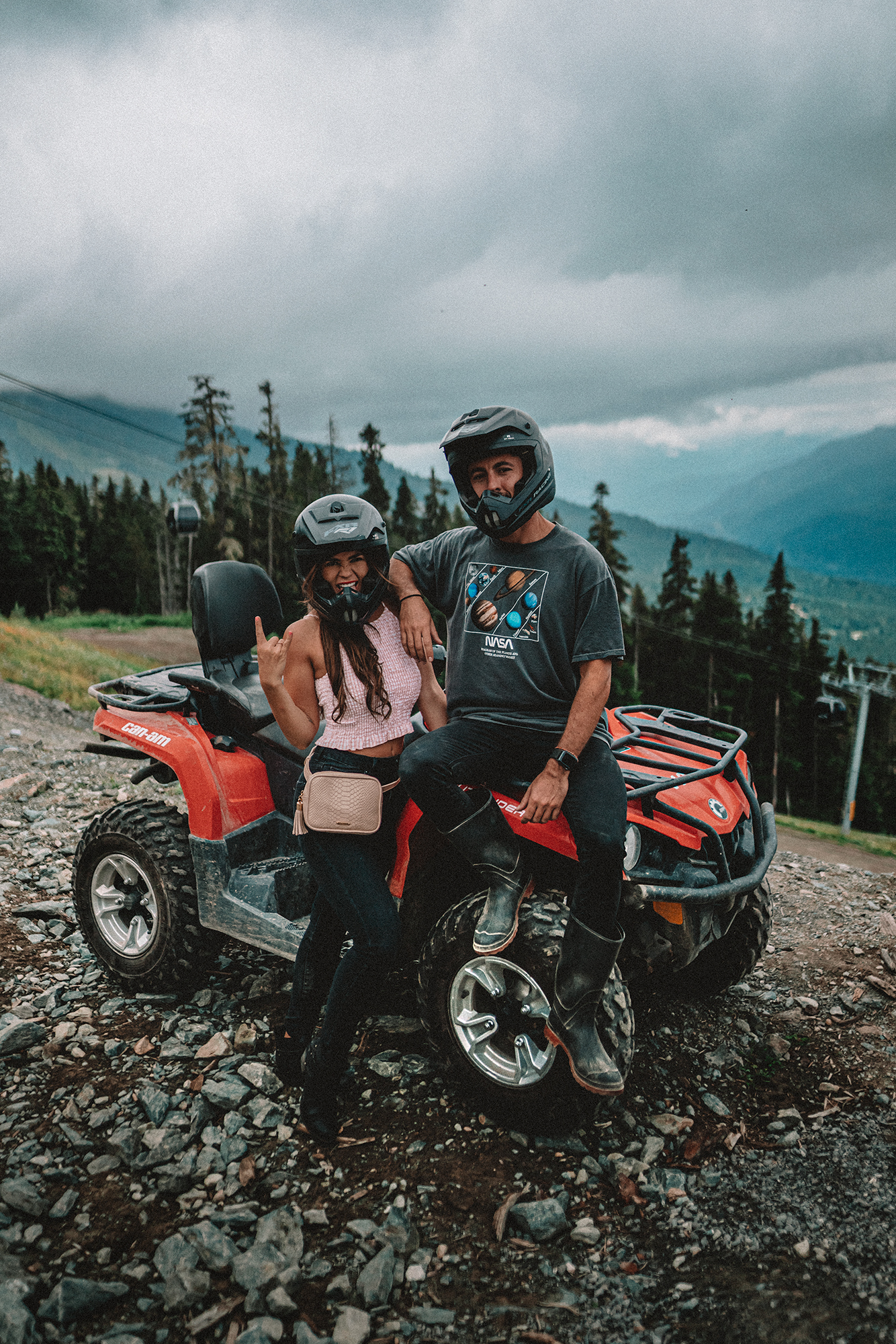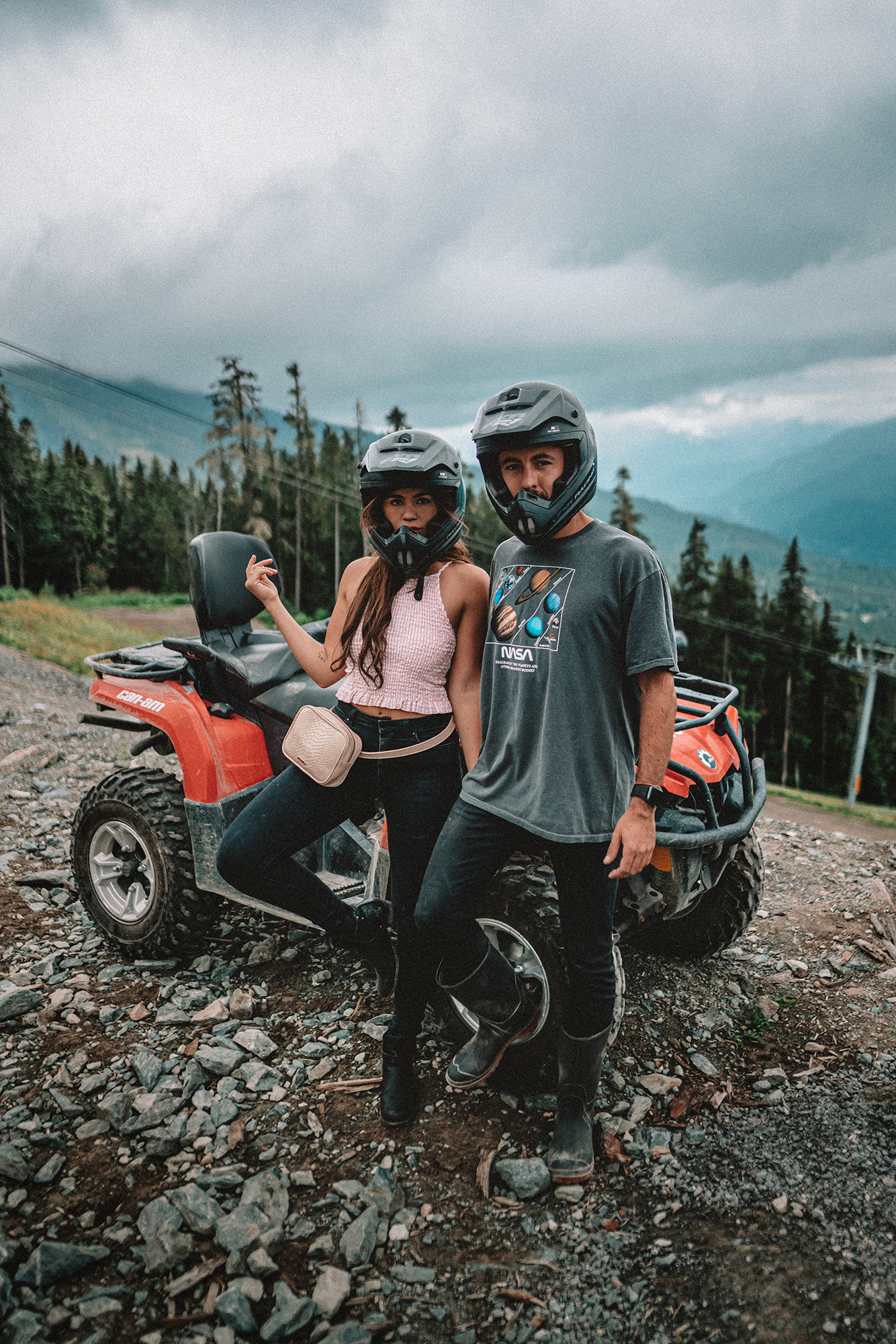 Another way to enjoy breathtaking views of the Whistler Valley and Coast Mountain Range is via ATV! This was my first time riding one, and I LOVED it. There are plenty of companies in Whistler that offer ATV tours with a wide range of tours depending on your comfort level. We opted for Canadian Wilderness Adventure and couldn't be happier. Our tour guide took us through a wide variety of trails and was very knowledgeable about the terrain and history of the land. As a first-timer, I felt very comfortable with their riding instructions and didn't want to stop when we got to the top. Tours last anywhere from two hours to whole day trips and cost anywhere from $99 to $189 for the more advanced rides.
4. Salmon Bake on Top of the Mountain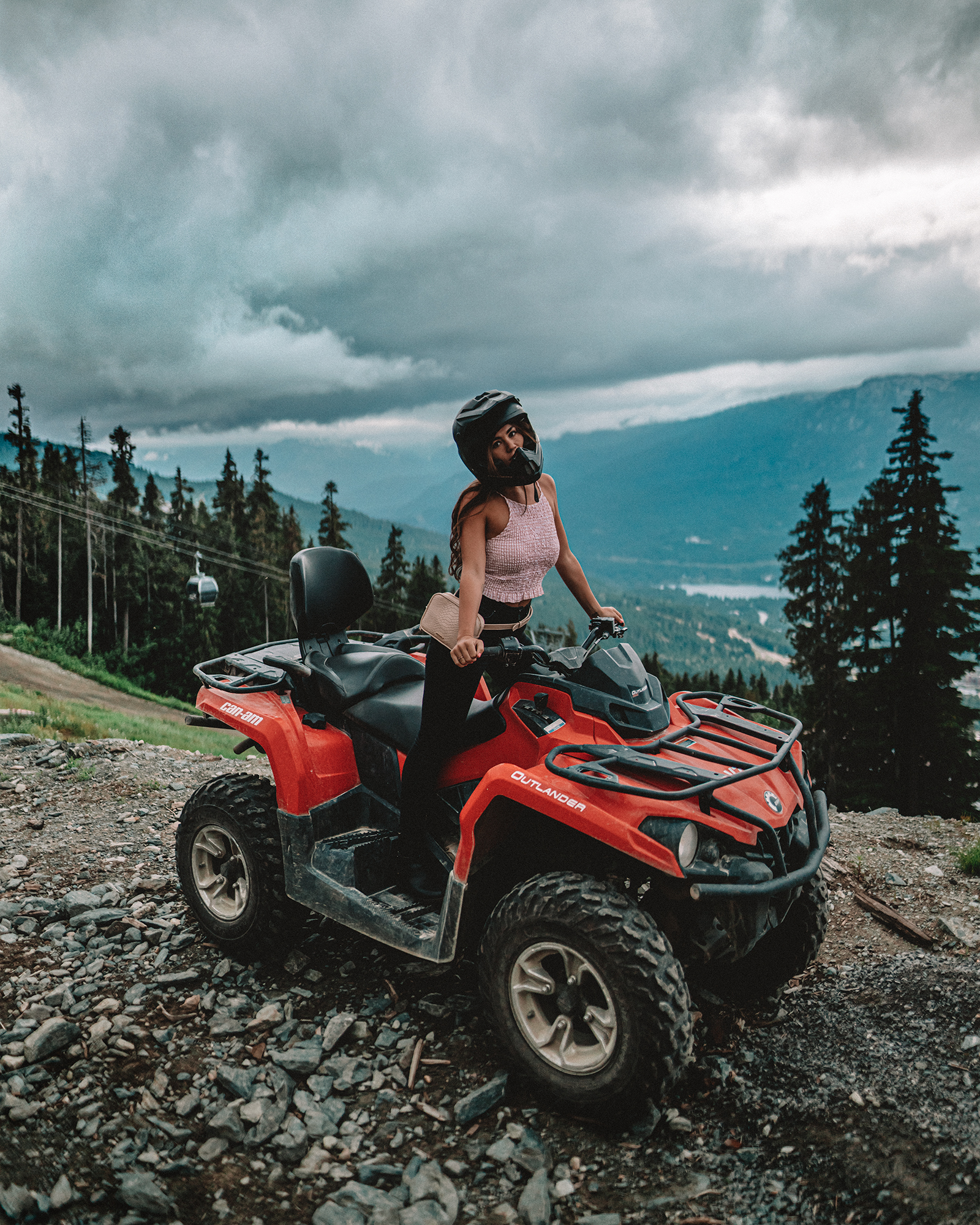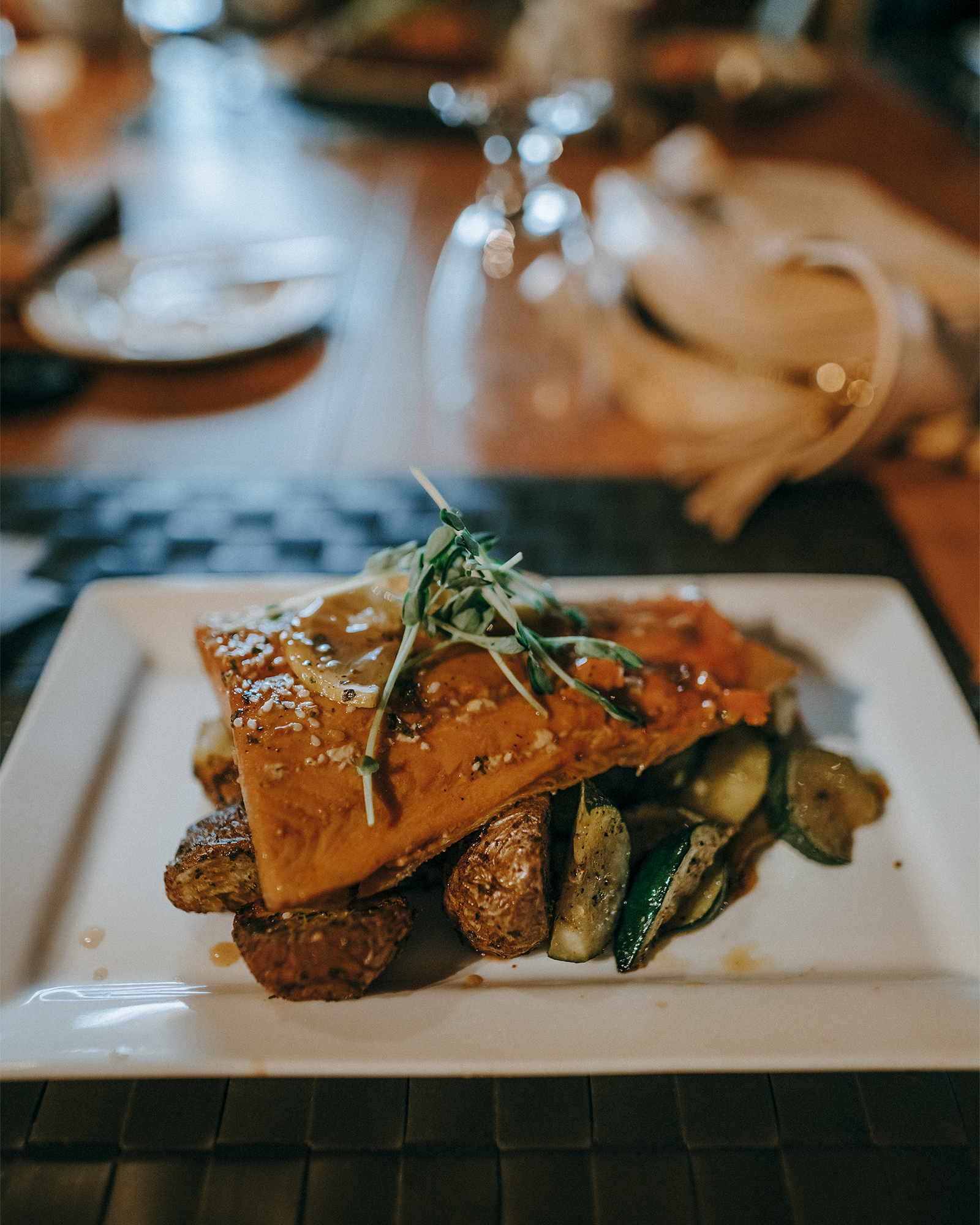 After we reached the top of the mountain on our ATV tour with Canadian Wilderness Adventure, we stopped at a chalet for a Salmon Bake dinner. There's nothing more rewarding than having some freshly made dinner waiting for you at the top of the mountain after a long ride up to the top. After climbing 6,000 feet up the Blackcomb Mountain, we ended at the Crystal Hut, a spot with some spectacular views of Whistler. We relaxed while a chef prepared a fresh maple-glazed salmon with some local vegetables. Having dinner in the cozy mountaain lounge while a live musician played was the perfect way to end our ATV tour. There is no wine or alcohol served with dinner, for obvious reasons, but a full selection of hot chocolate, coffee, juice and sodas was included. This particular tour is an evening tour, departing at 4 in the afternoon.
Departure: 4:00 pm
Duration: 4 hours (includes transportation | training | riding time)
Cost: $175 Driver, $135 Passenger, $89 Kids 5-12 (one per paying adult)
5. Go for a Night Swim at Fairmont Chateau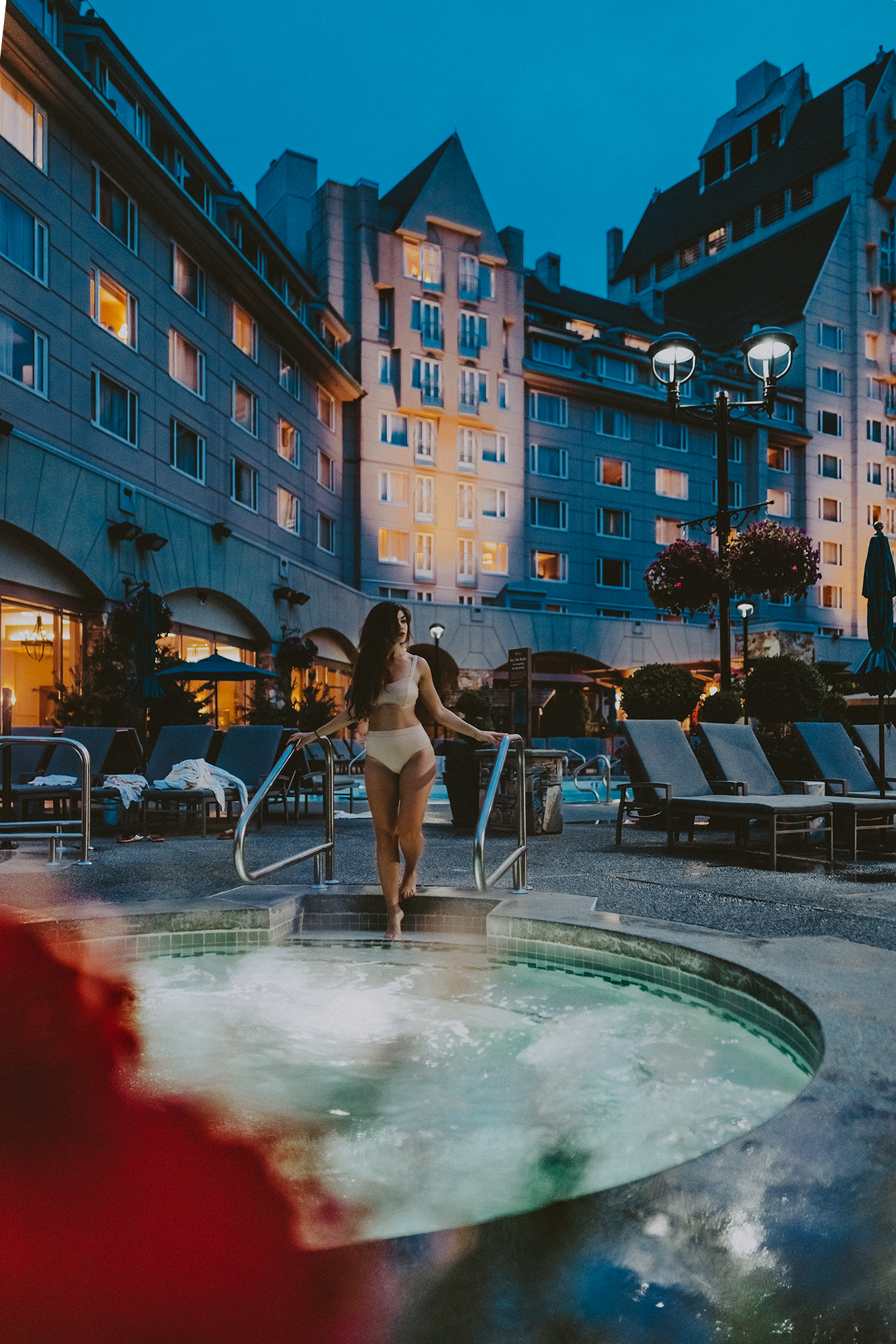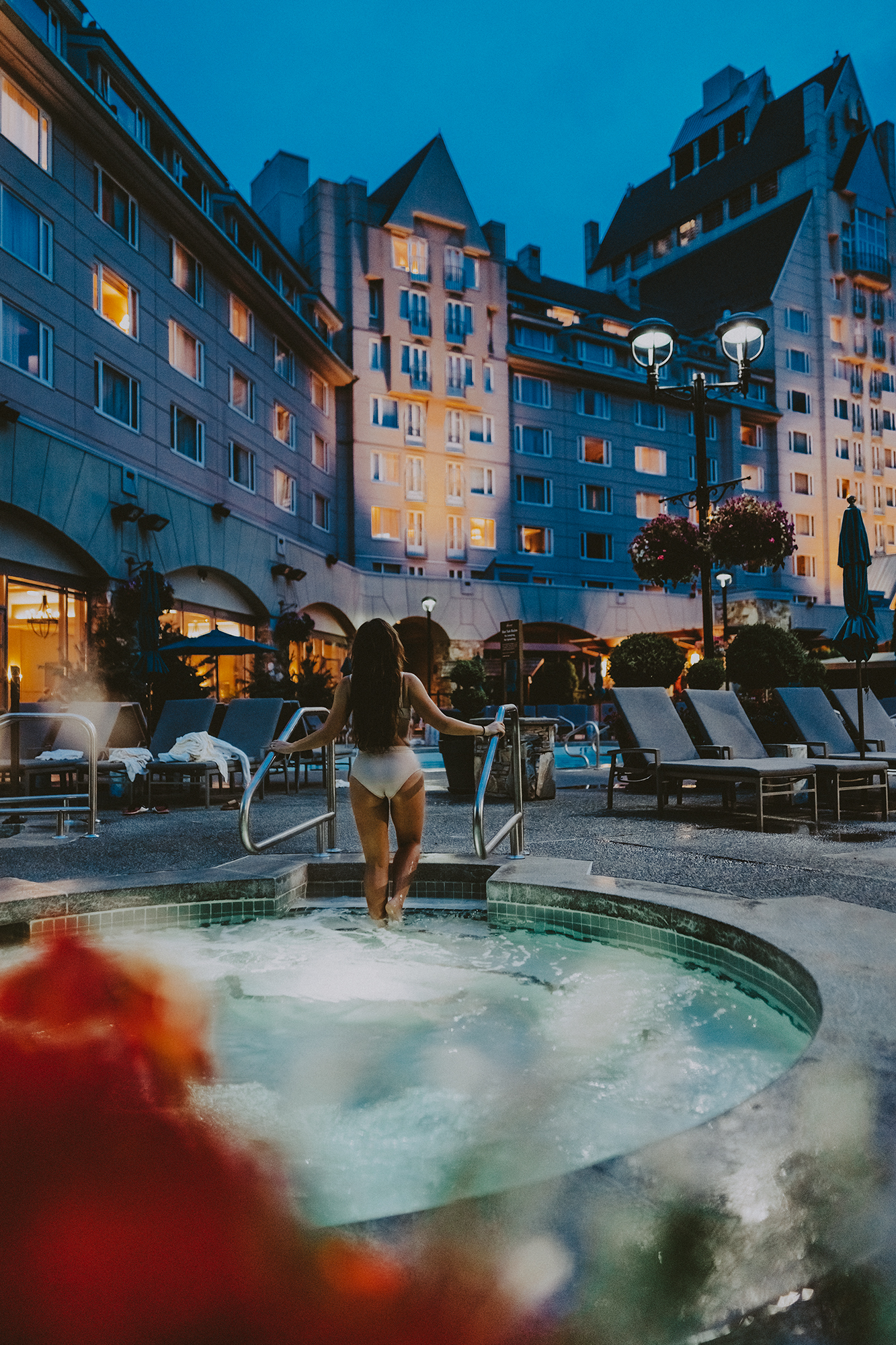 The Fairmont Chateau Whistler has its share of luxury amenities, from the award-winning golf course to the holistic Vida Spa. Your time here will be full of the utmost relaxation. Our favorite part was going out for a night swim at one of their many indoor and outdoor heated pools. Whether you're looking to swim laps and get in a late night exercise or relax in one of their leisure pools, There's also a dry sauna and eucalyptus steam room. The fitness center is open late and the heated pool feels especially great at night when you can have it to yourself.
Fun fact: Their outdoor lap pool even features underwater music.
6. Look Down from a Suspension Bridge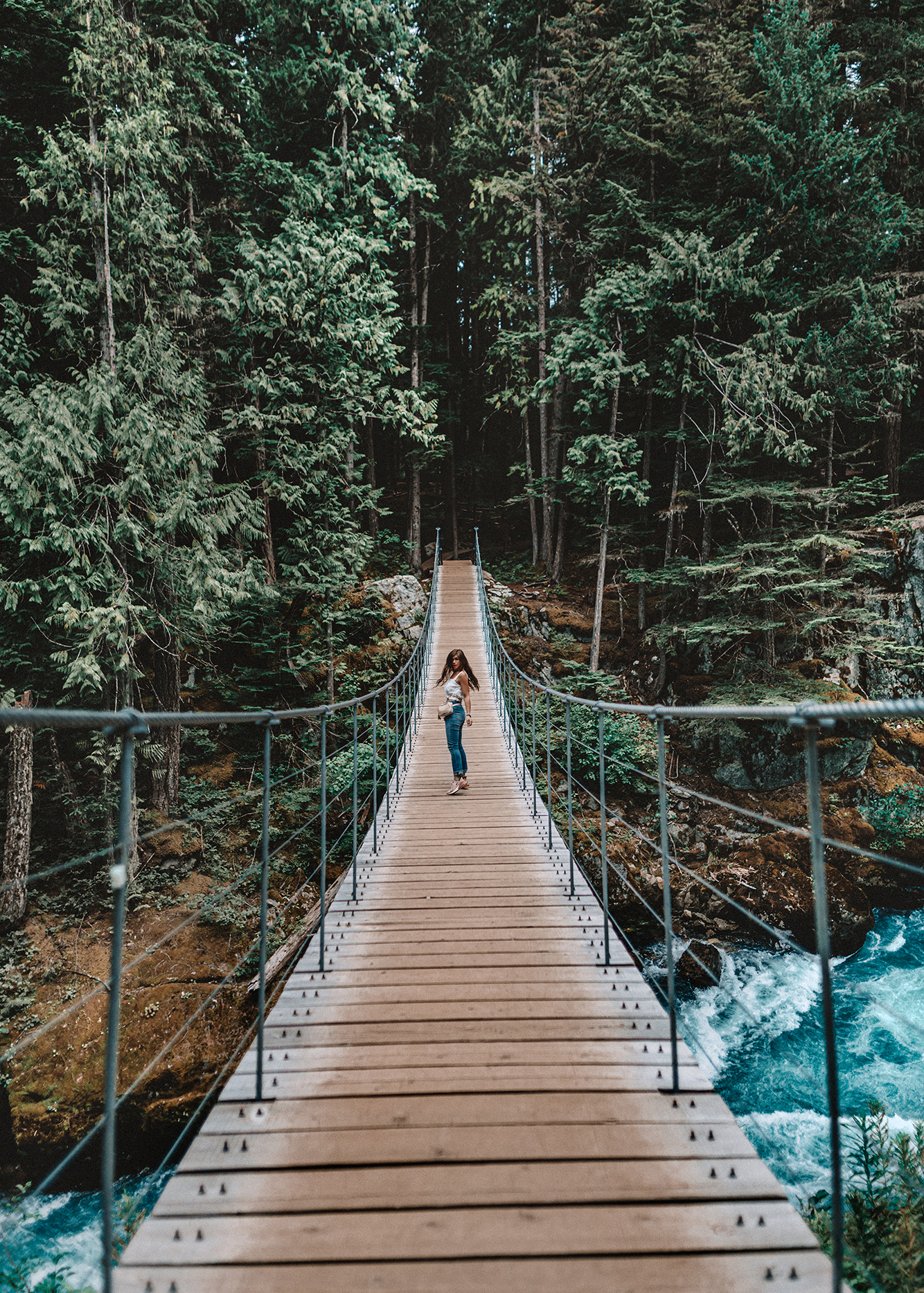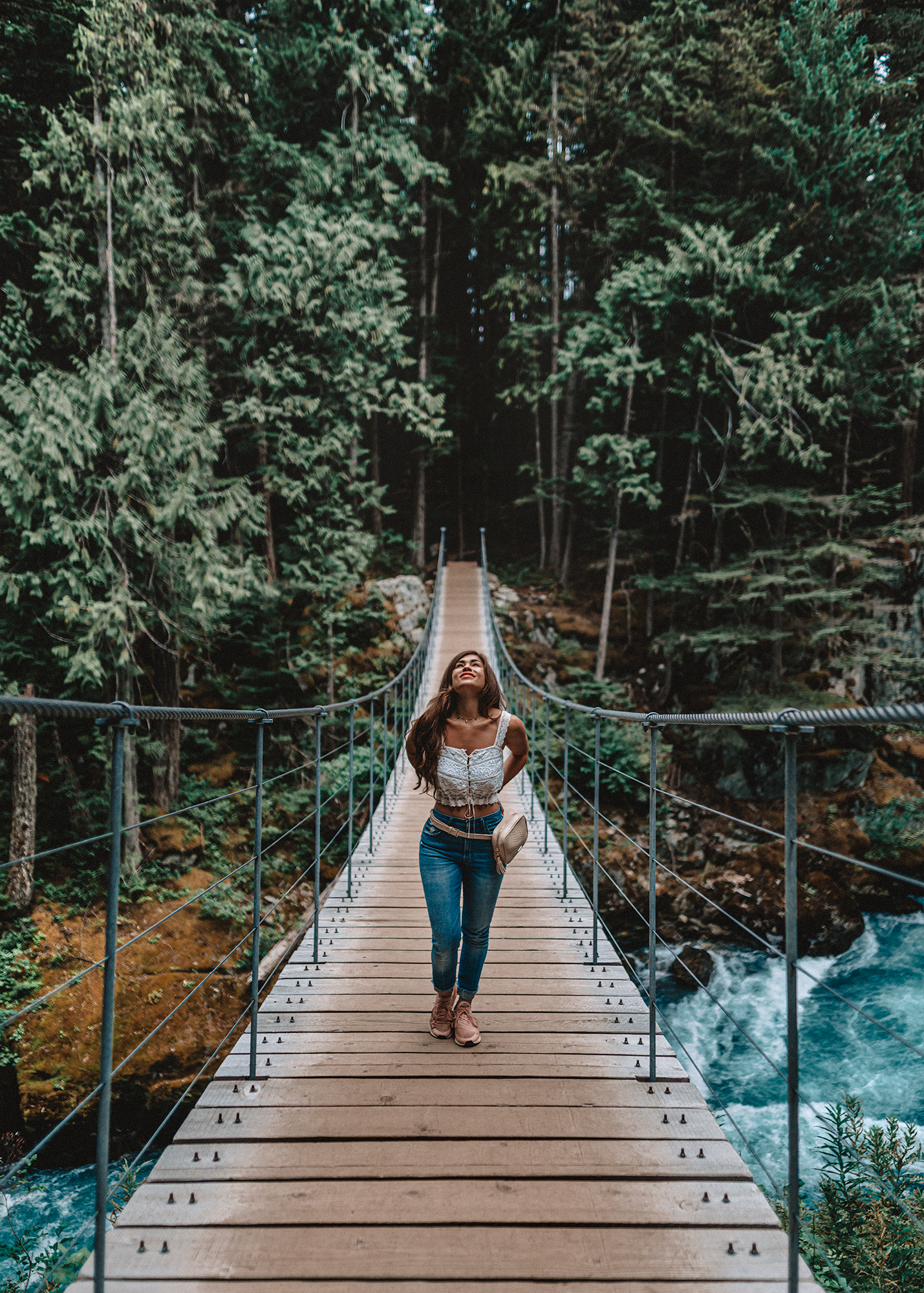 There are a few suspension bridges in Whistler - which are always a great spot for both views and photos. After a 15 minute morning hike, we arrived at this bridge along the Sea to Sky trail.
Another favorite among hikers and adventure enthusiasts is the Whistler Suspension Bridge. Whether you're an avid mountain hiker or it's your first trip to Whistler, you will want to add this bridge to your itinerary. Suspended at a dizzying 6,562 feet above the valley and trails below, the bridge offers some pretty spectacular views. Take some time to soak in the panoramic views of the mountains around you. Fun Fact: The bridge is one of the highest bridges in North America! Getting there: The suspension bridge is located right besides the top station of Peak Chair on Whistler Mountain. The bridge closes at 4PM, so plan accordingly.
7. Check out the Train Wreck Spot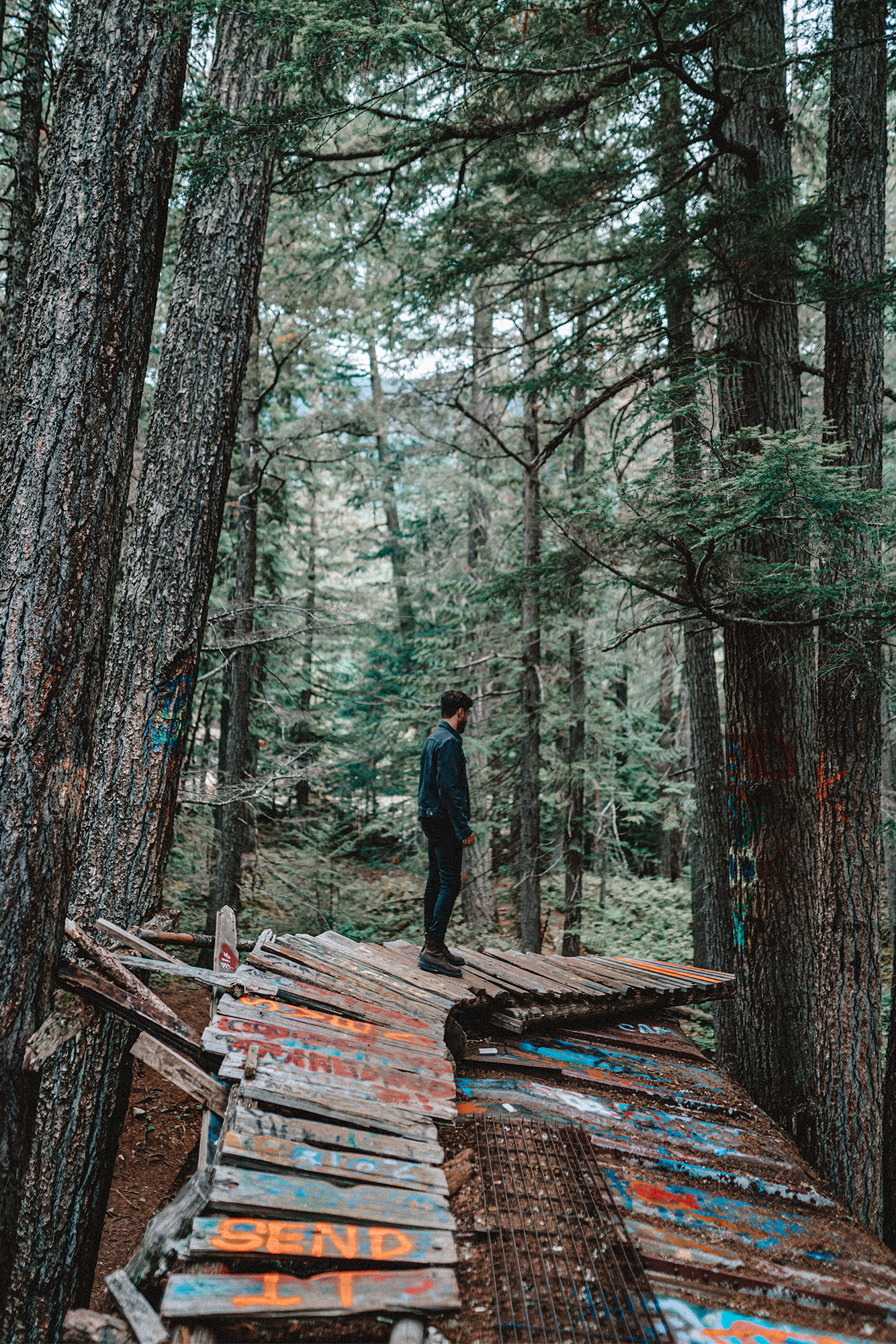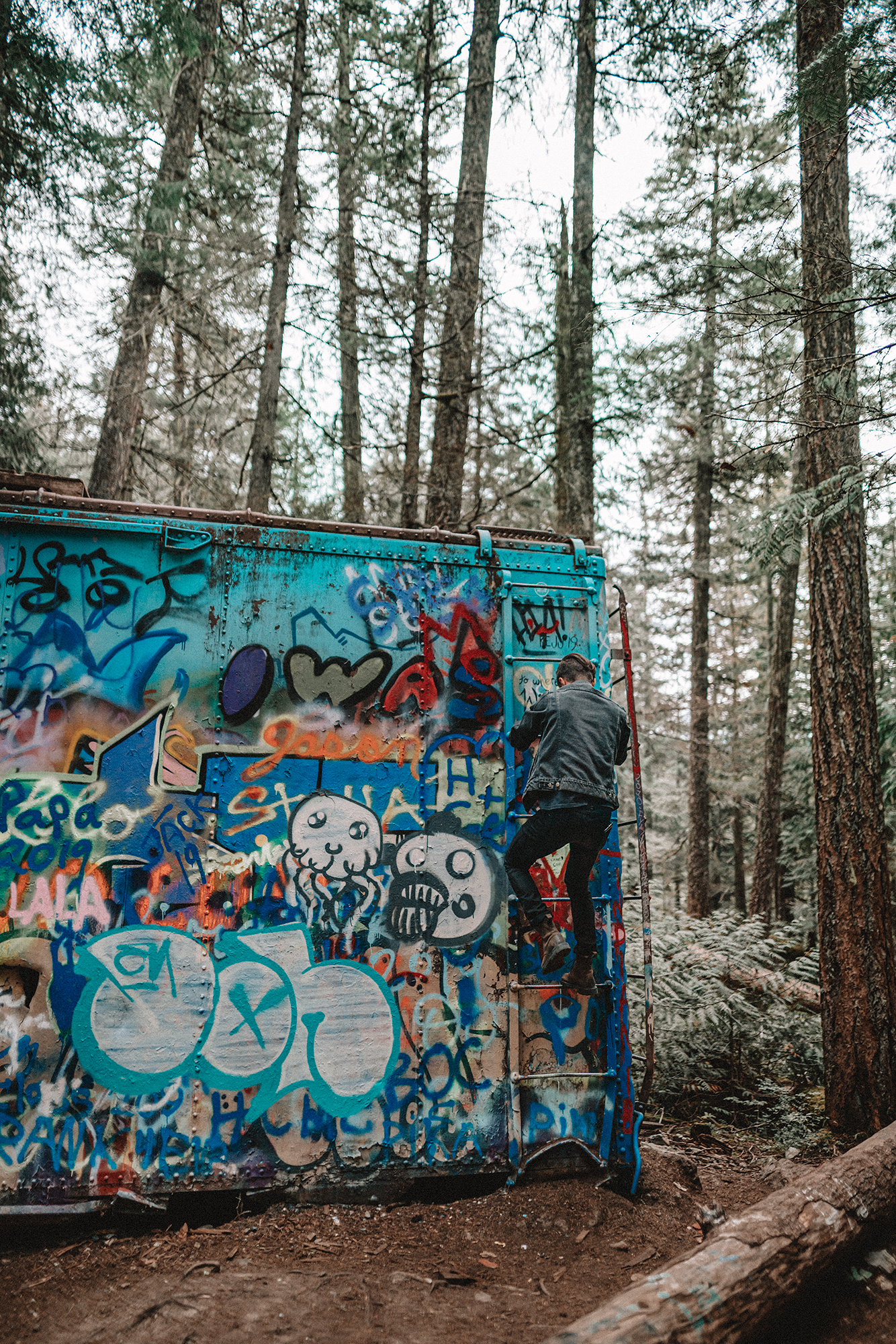 Cross the above suspension bridget to arrive at this out of the ordinary site. The Train Wreck Spot in Whistler is one of Whistler's most unique and popular attractions - railway boxcars scattered amongst tall forest trees along the Cheakamus River. This spot is a favorite destination spot for hikers, photographers, and grafitti artists who keep the boxcars colorful. The site used to be closed off to the public but the opening of a new suspension bridge connects it to the Sea to Sky Trail, making it easily accessible to the public without breaking any rules.
Getting There: From Highway 99 follow Cheakamus Lakes Road to Legacy Way. Turn right off of Legacy Way on to Jane Lakes Road. The trailhead is located at the bottom of Jane Lakes Road. The bridge is about a half a mile hike from the Sea to Sky Trailhead.
8. Visit the Audain Art Museum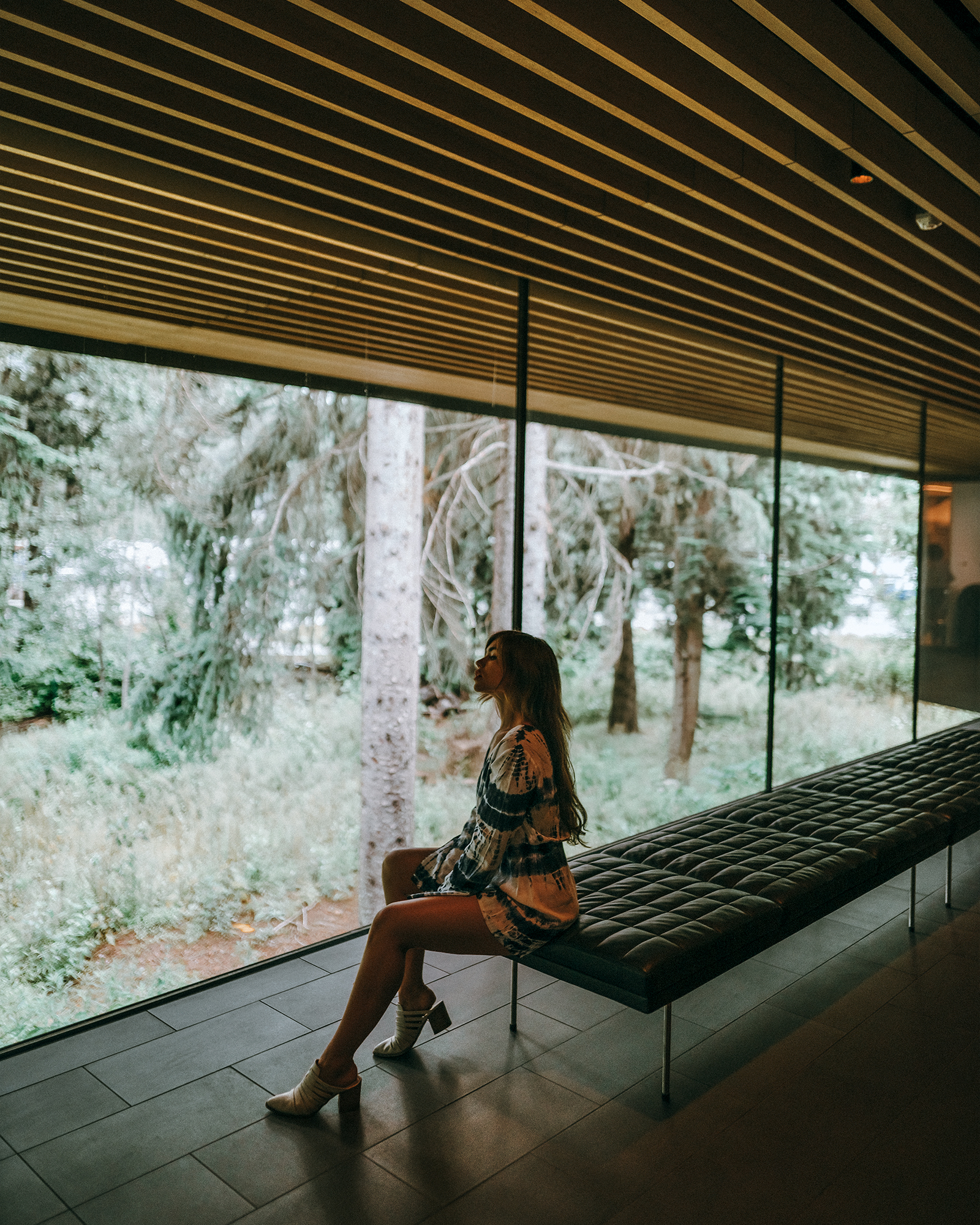 We were blown away by the Audain Art Museum in Whistler Village. The architecture of the museum is stunning and walking through the hallways with large windows makes it feel almost as if you are walking through a forest, but the structure itself would feel perfectly at home in a major city. The museum features 10 galleries with around 200 pieces of both historical and contemporary pieces. In addition to their permanent collection, the museum rotates temporary exhibits of Canadian and international art so be sure to check their site before you go.
Know Before You Go:
Open: Wednesday – Monday: 10am – 5pm, Tuesday: Closed
Admission: $18, adults, free for youth (16 and under)
9. Vallea Lumina Night Light Show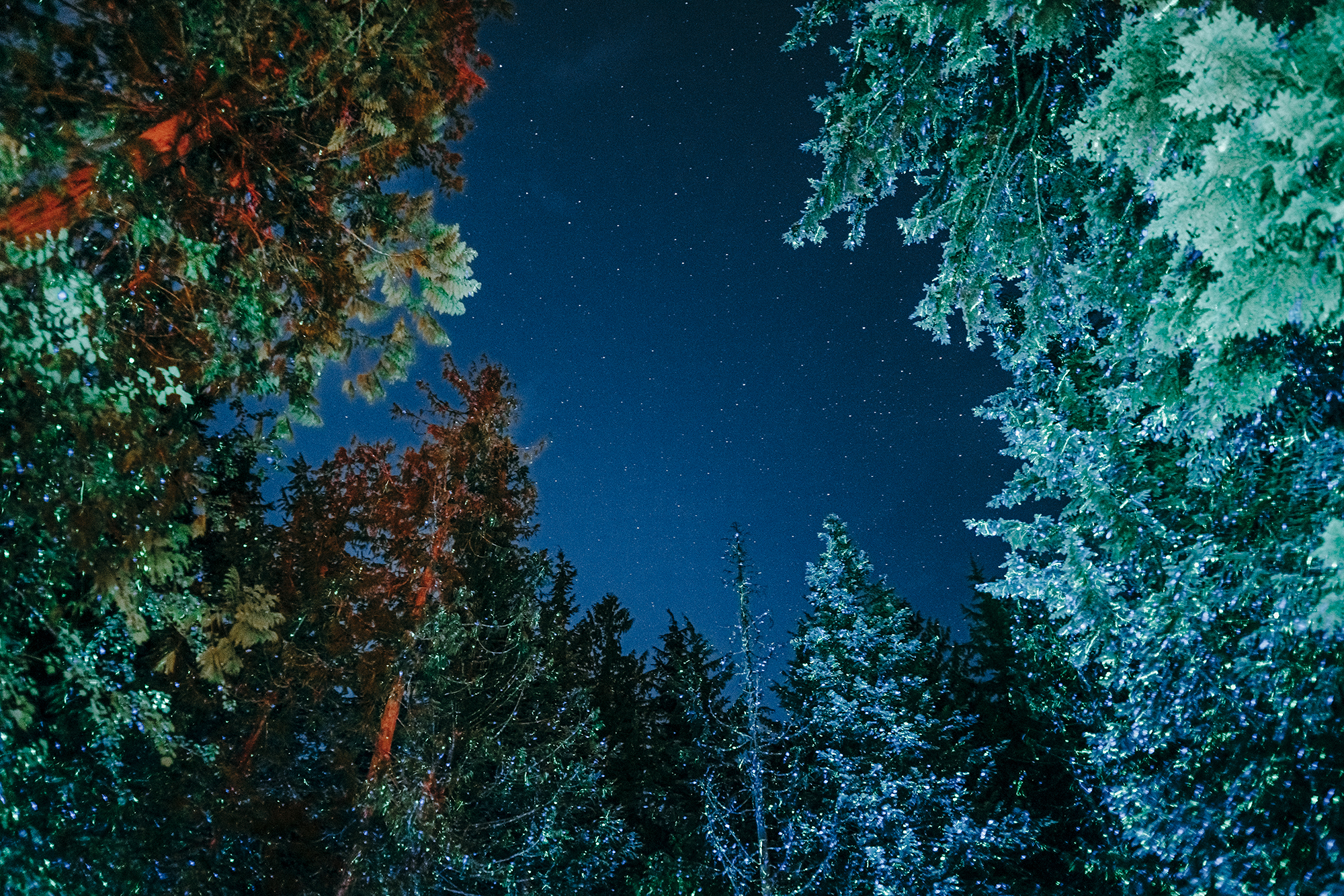 One of Whistler's newest attractions is the Vallea Lumina Night Light Show, an interactive nighttime forest walk that incorporates multimedia to take you on an adventure! Imagine walking through a rainforest with lights, laser sounds and technology while listening to the story of two missing hikers. We had absolutely no idea what to expect when we entered here, but were blown away my the magnitude and spectacle of the lit-up forest. It's difficult to describe, and really need to be experienced - it was unlike anything we have ever seen.

Know Before You Go:
Duration: 1-1.5 Hours
Showtimes: Nightly, at sundown. Every 20 minutes.
Price: $39.99/Adult | $34.99/Youth (6-15 years old) | Free for 5 years old & under)
10. Hike around the Mountain Peaks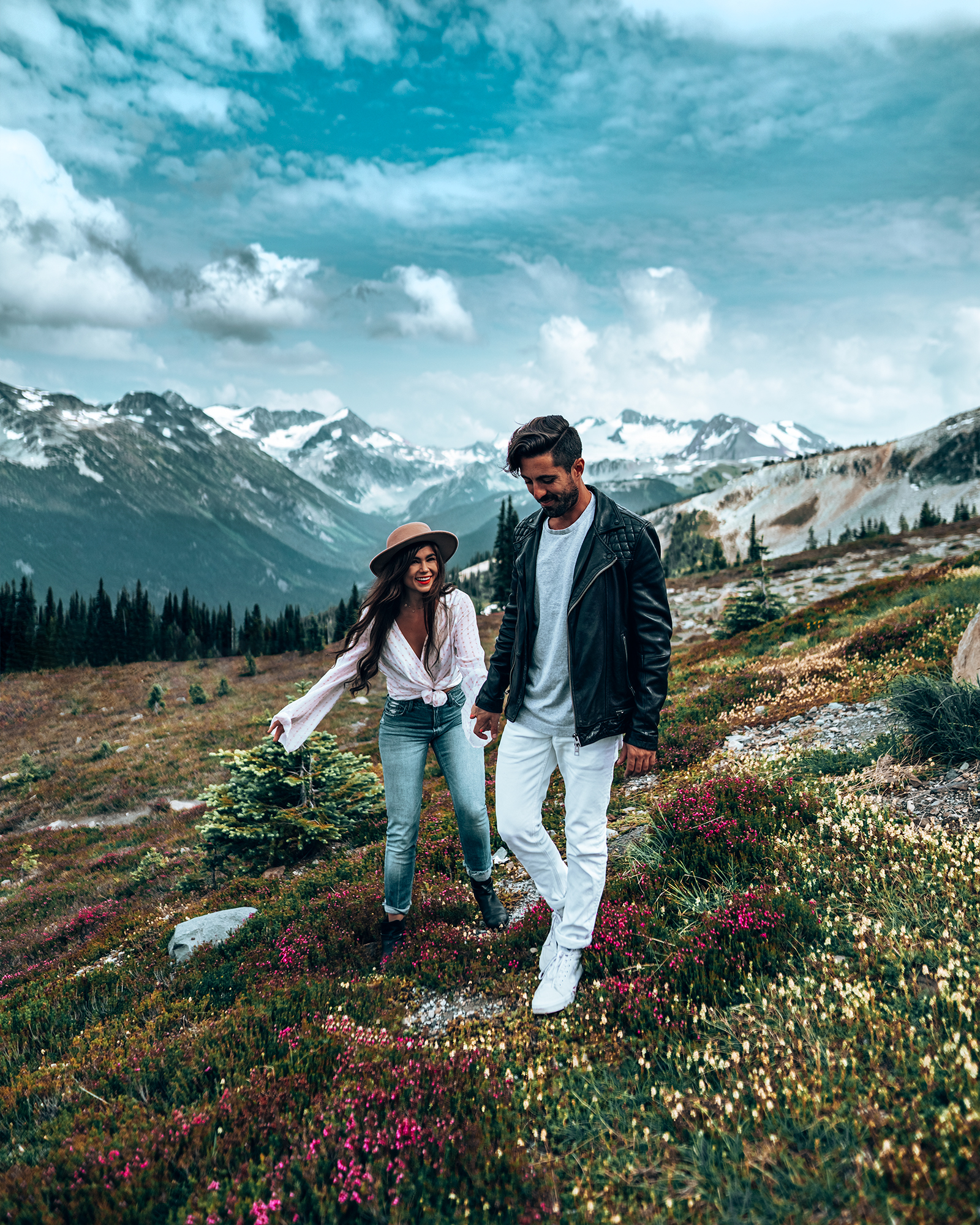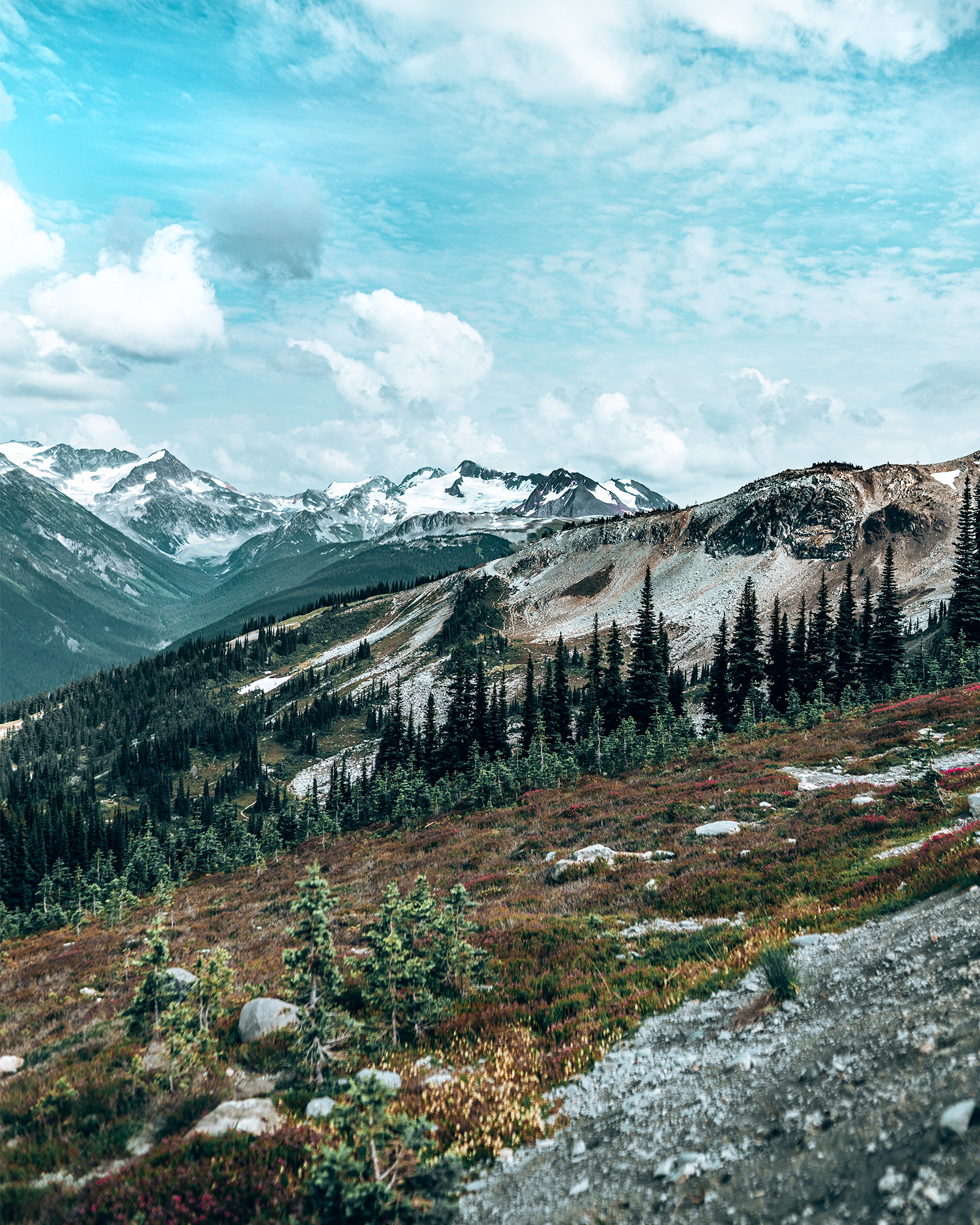 At the top of the Peak 2 Peak Gondola ride, there are endless opportunities. You can take in the views, grab a drink, and ride back down. Or can you can take some time and hike all around the mountain peaks, the trails, and down the ski runs. We were blown away at how gorgeous it was up here and how there were wildflowers everywhere!
11. Explore the Rivers and Scenery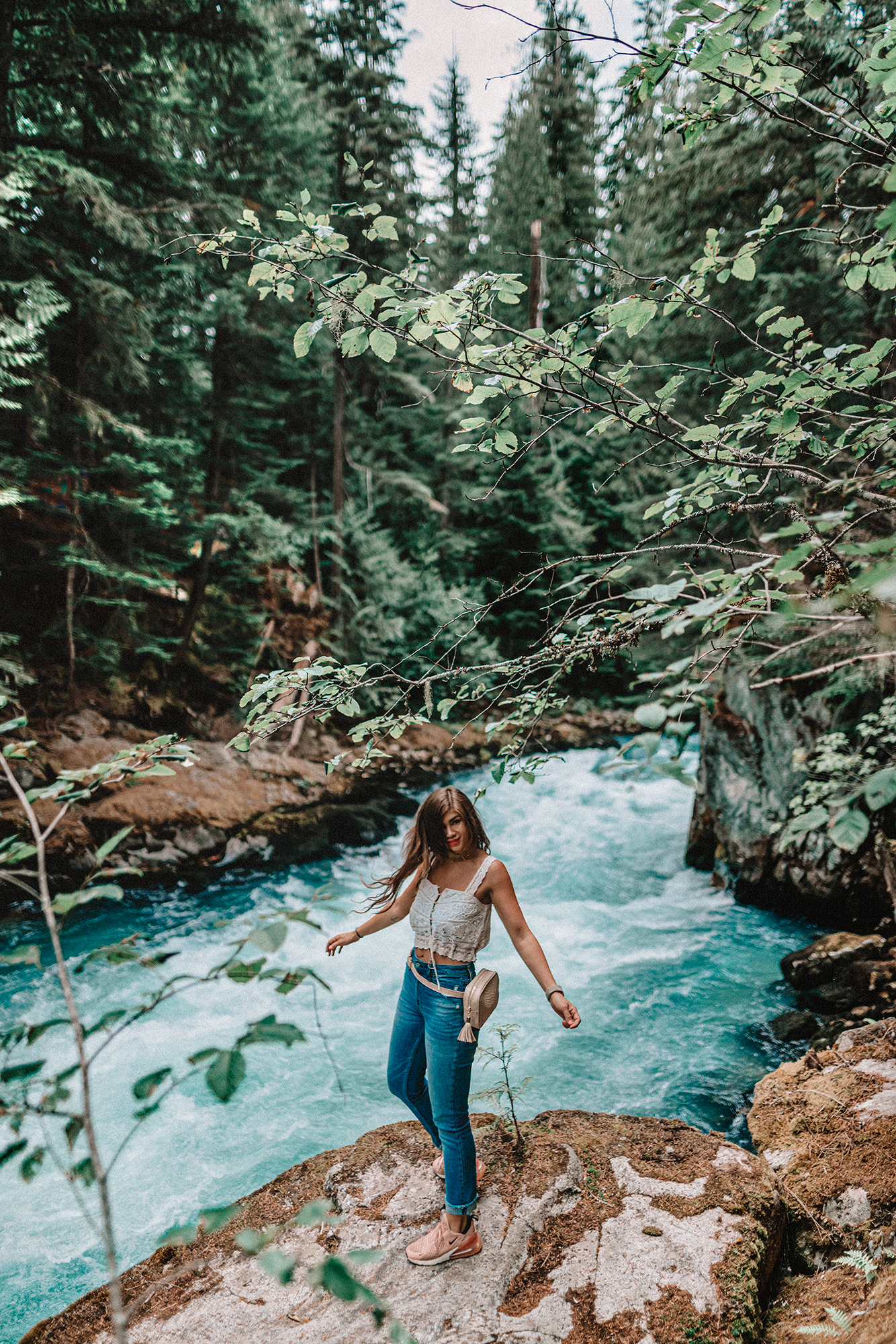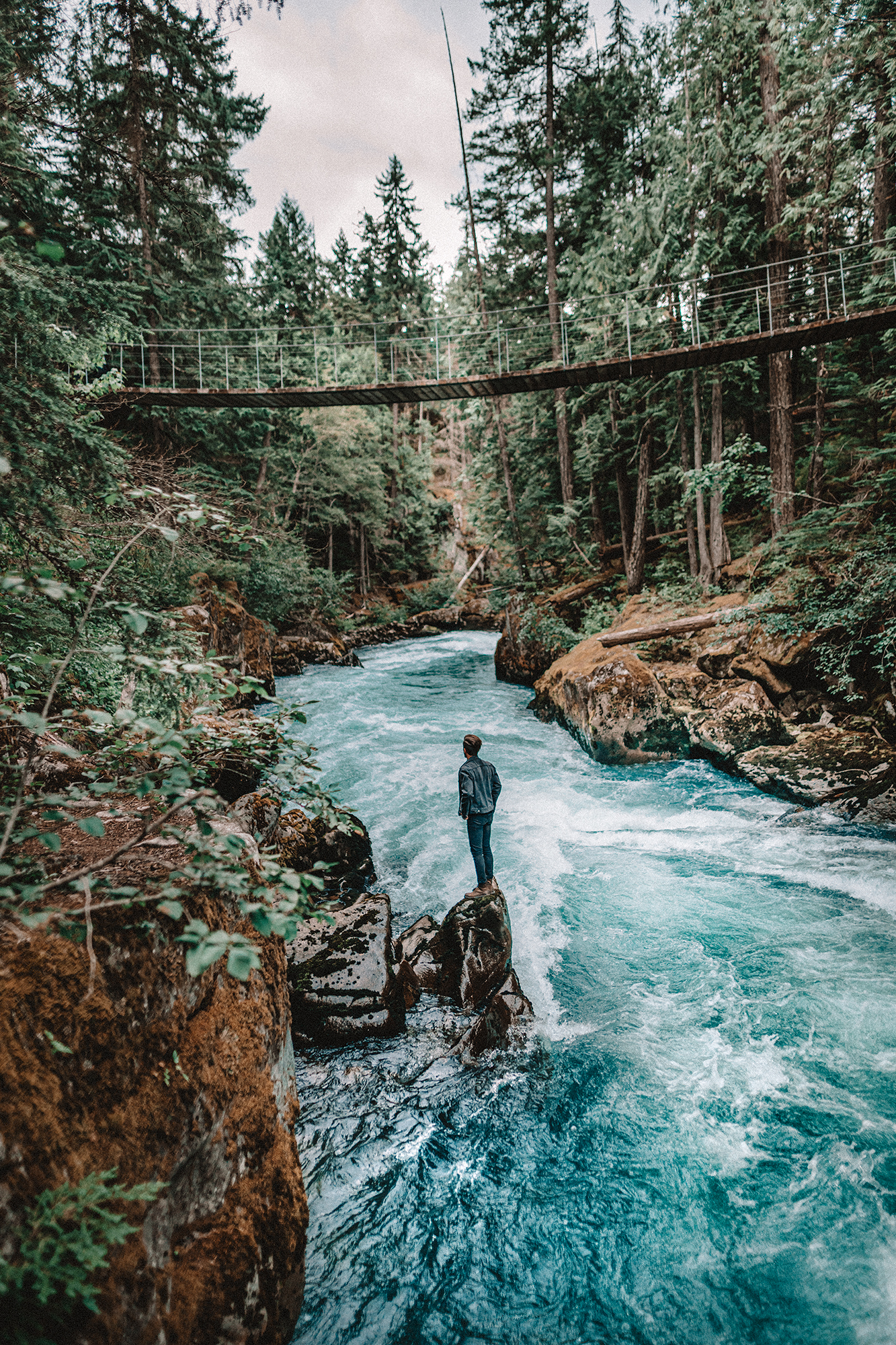 Just a few steps out the door from the Fairmont Whistler Chateau, we crossed a bridge over a stunningly blue river - and that was just the beginning. The summer scenery here is really worth the trip. These photos were taken from just below the Sea To Sky Tail Suspension Bridge, but we barely scratched the surface of the hiking possibilities. Check out more of what's here on the Whistler Blog!
12. Borrow a Dog for a Day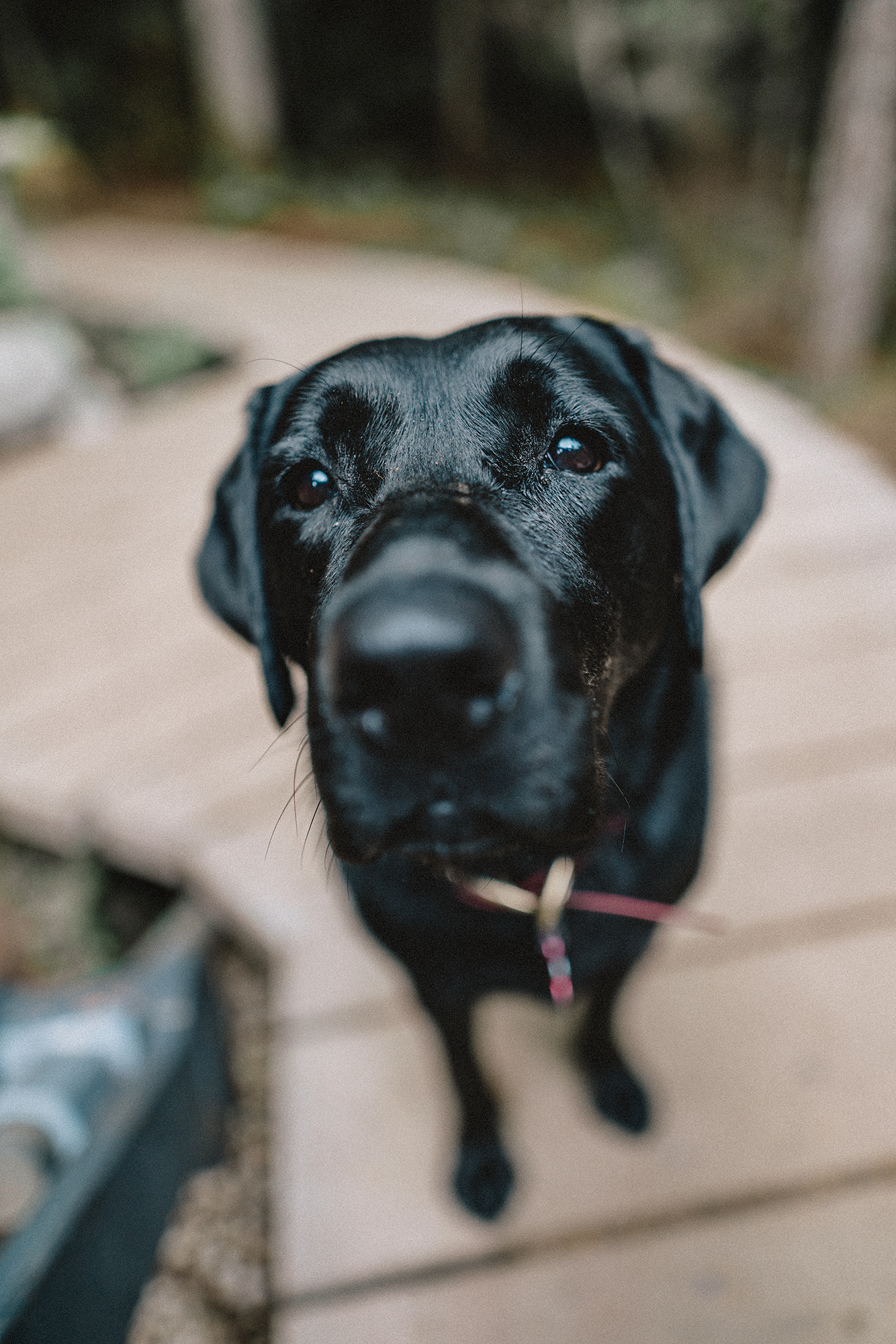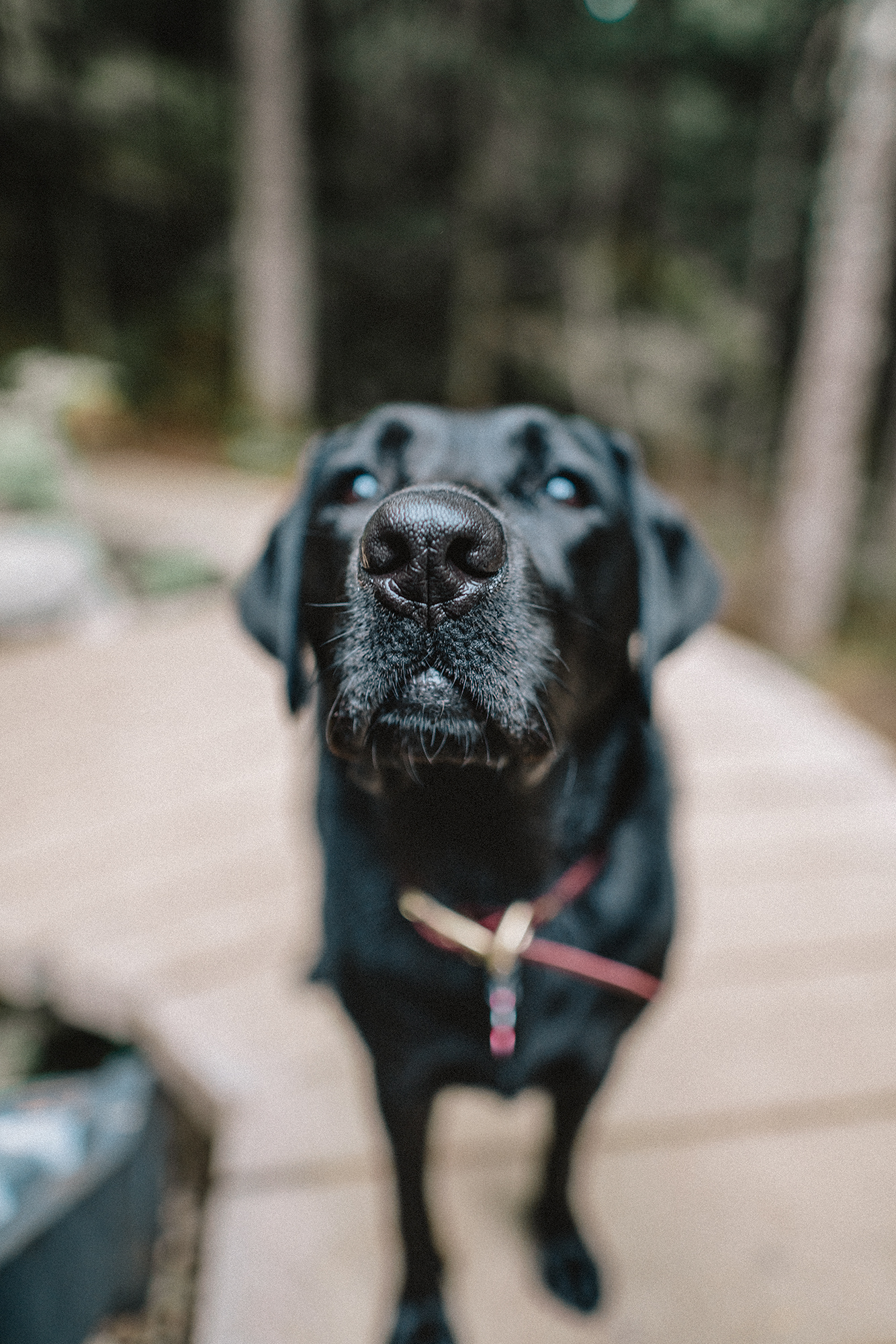 The Fairmont Whistler Chateau has a really fun program where you can take out their dog ambassador (say Hi to Alta, seen here!) to accompany you on a day hike or just to play with around the hotel or village. She was a great hiking companion!
13 End your Day at the Mallard Lounge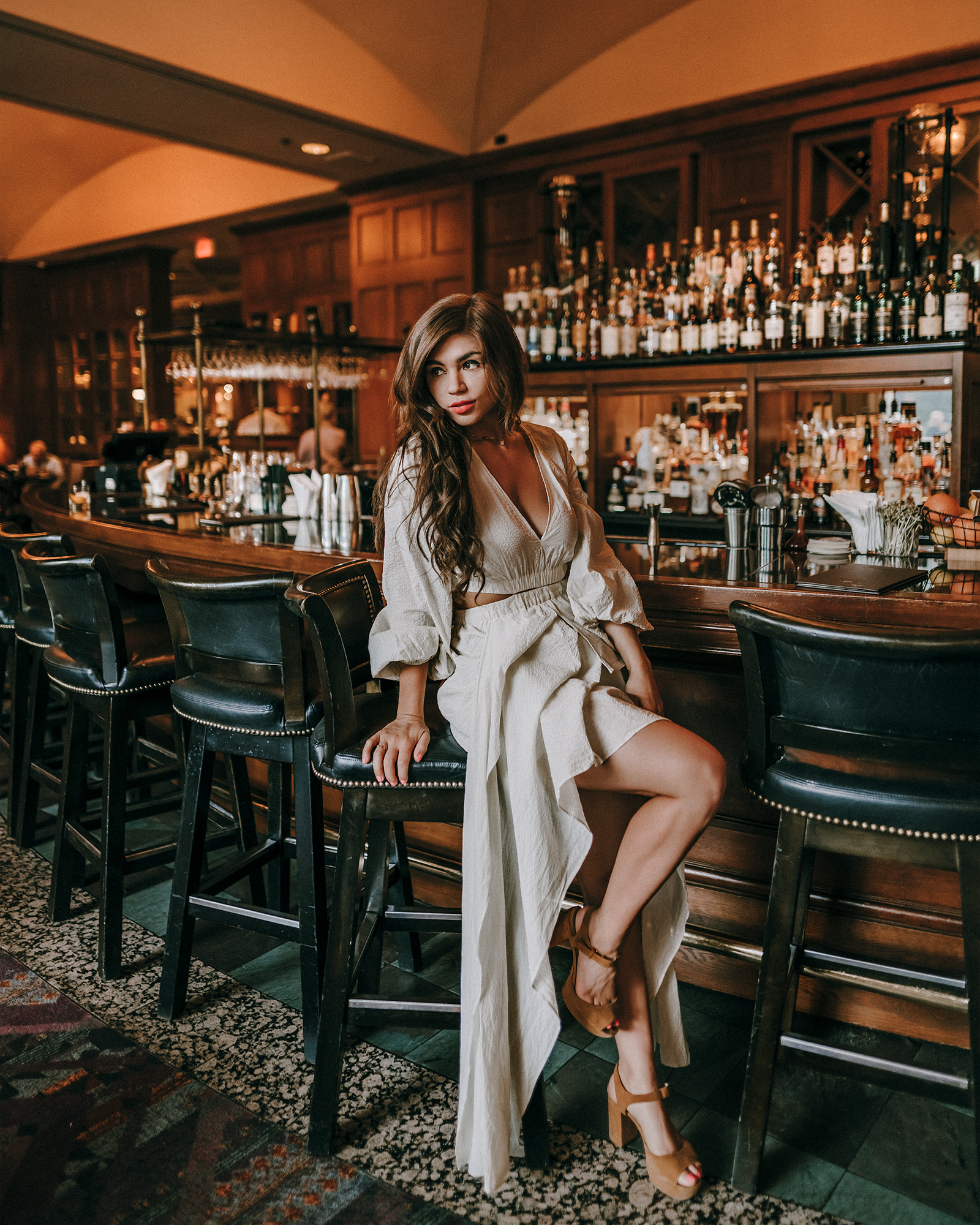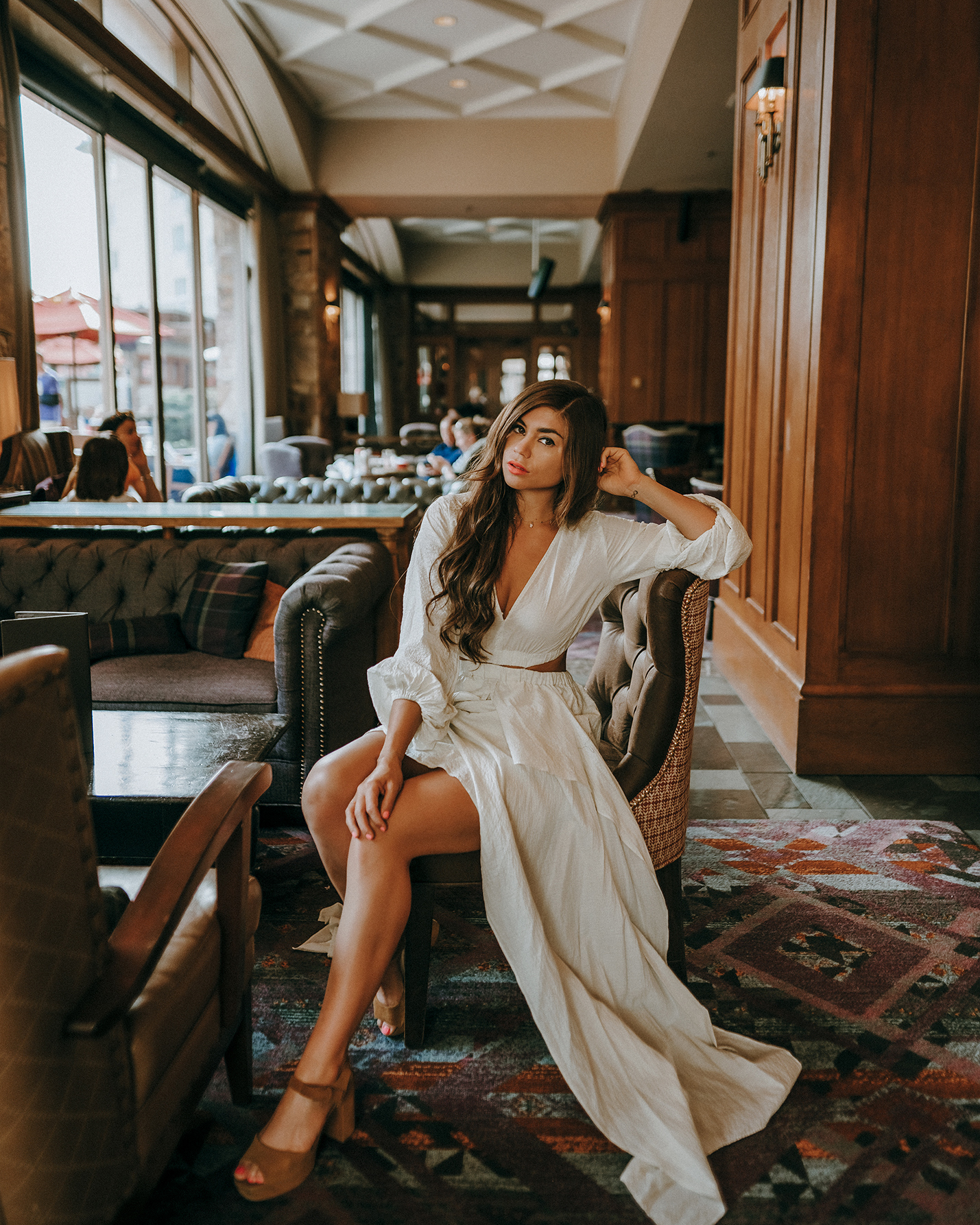 The Fairmont's Lobby-adjecent Mallard Lounge is everything you need in an Aprés-Ski (Or in our case, Aprés-hike) mountain lodge - Big fireplaces, cozy leather chairs, a warm, lodge-like decor, and incredible craft cocktails. There's no perfect way to end the day than a hot chocolate or a drink here.
Get Inspired: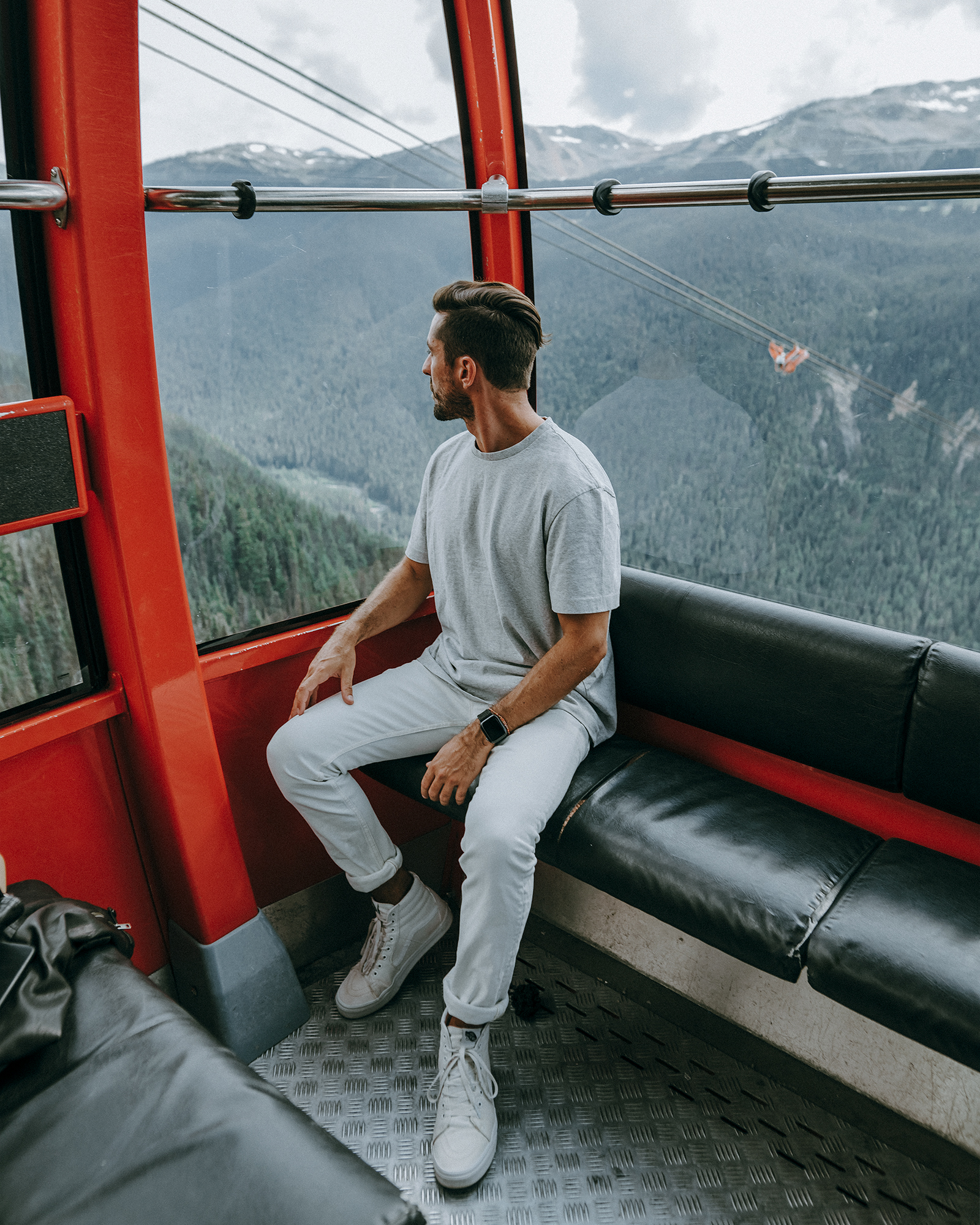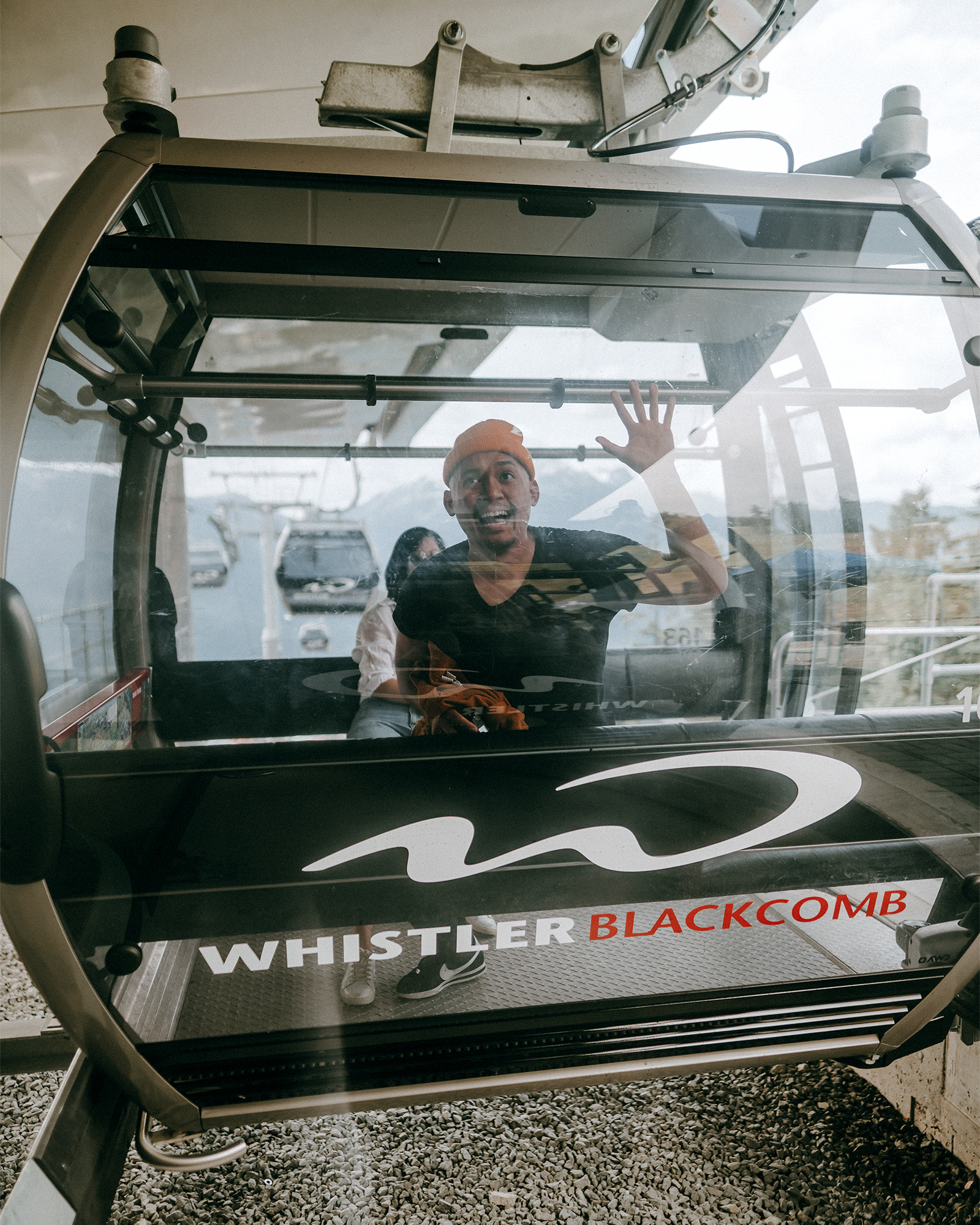 Riding the Gondola up the mountain.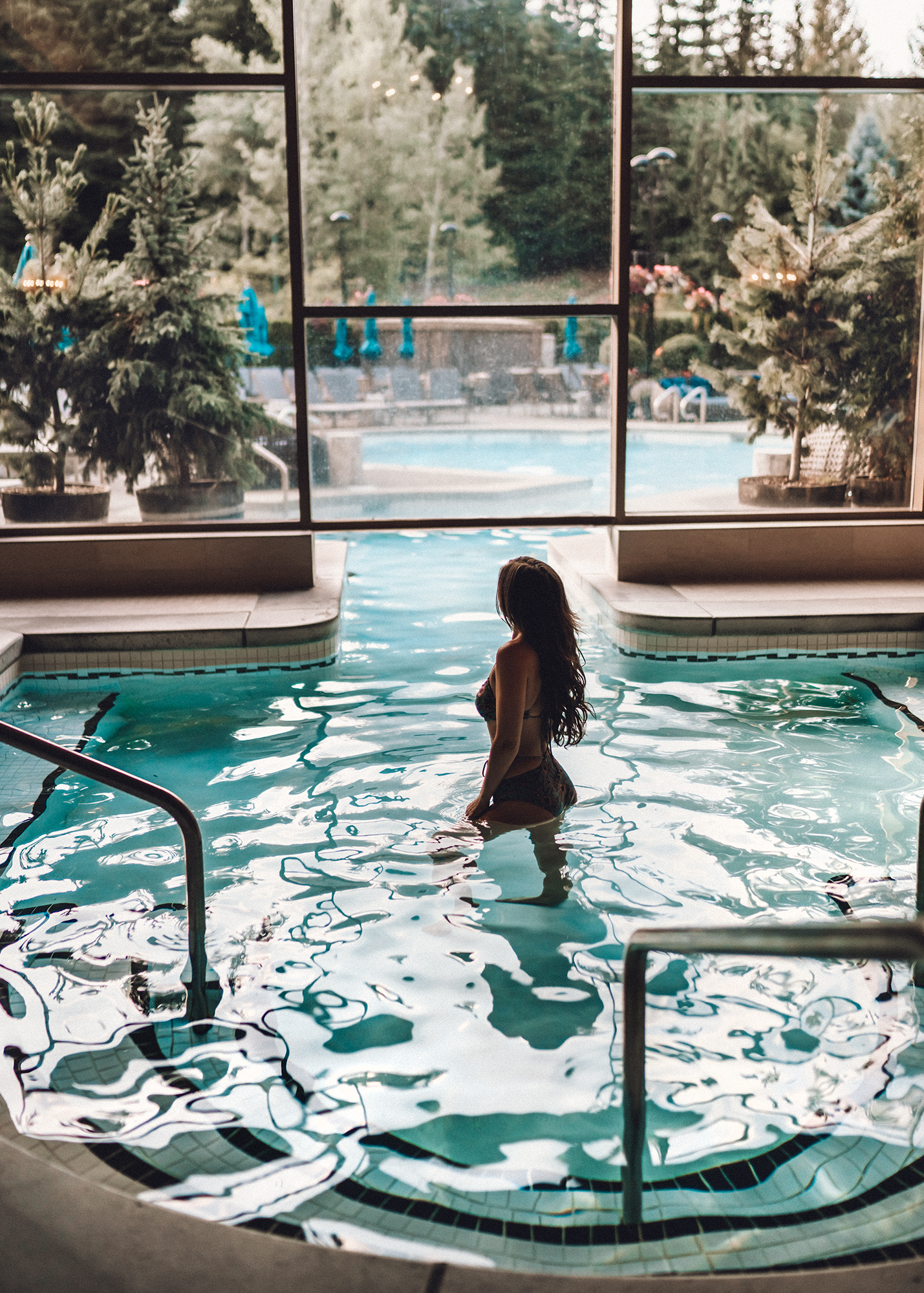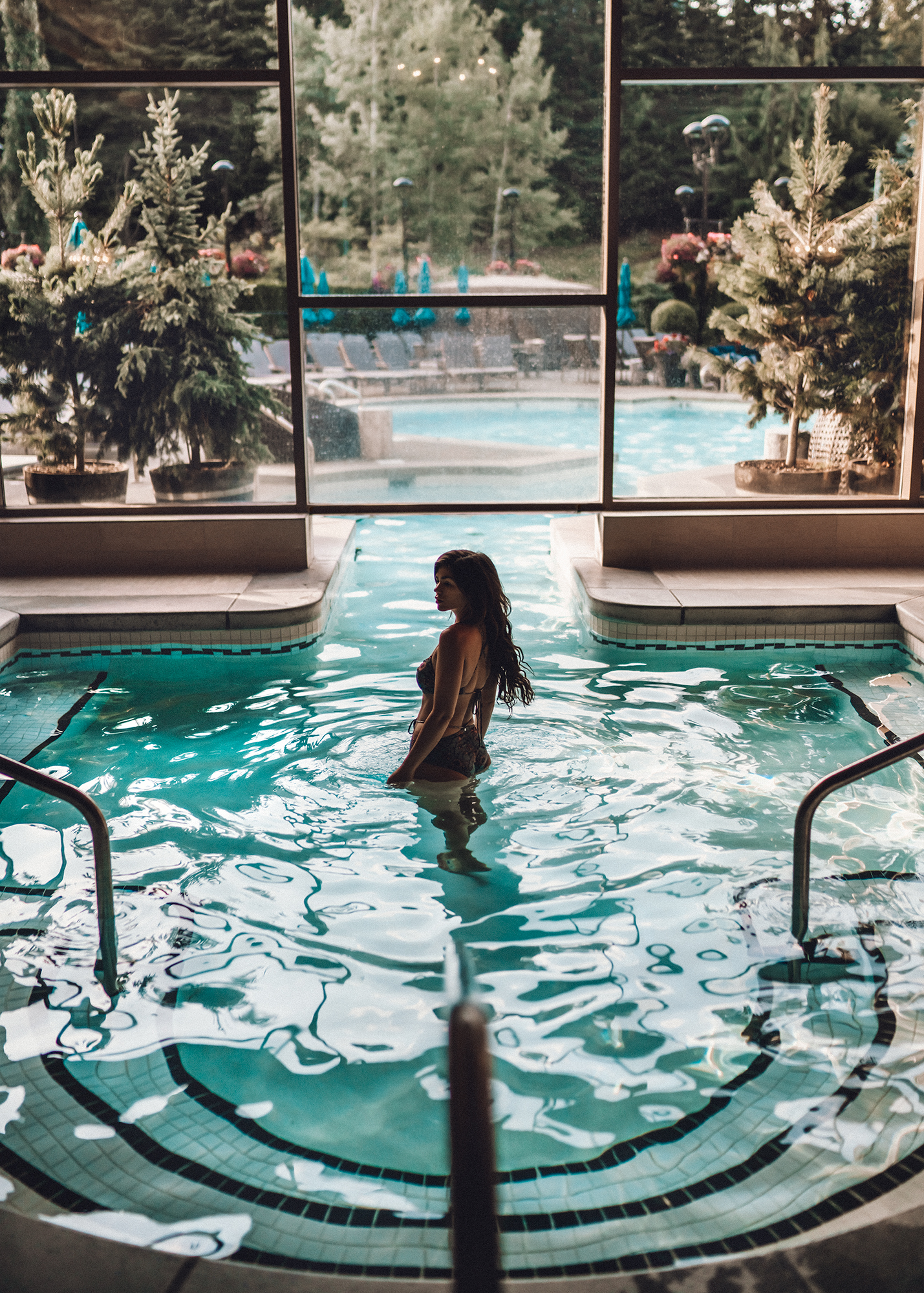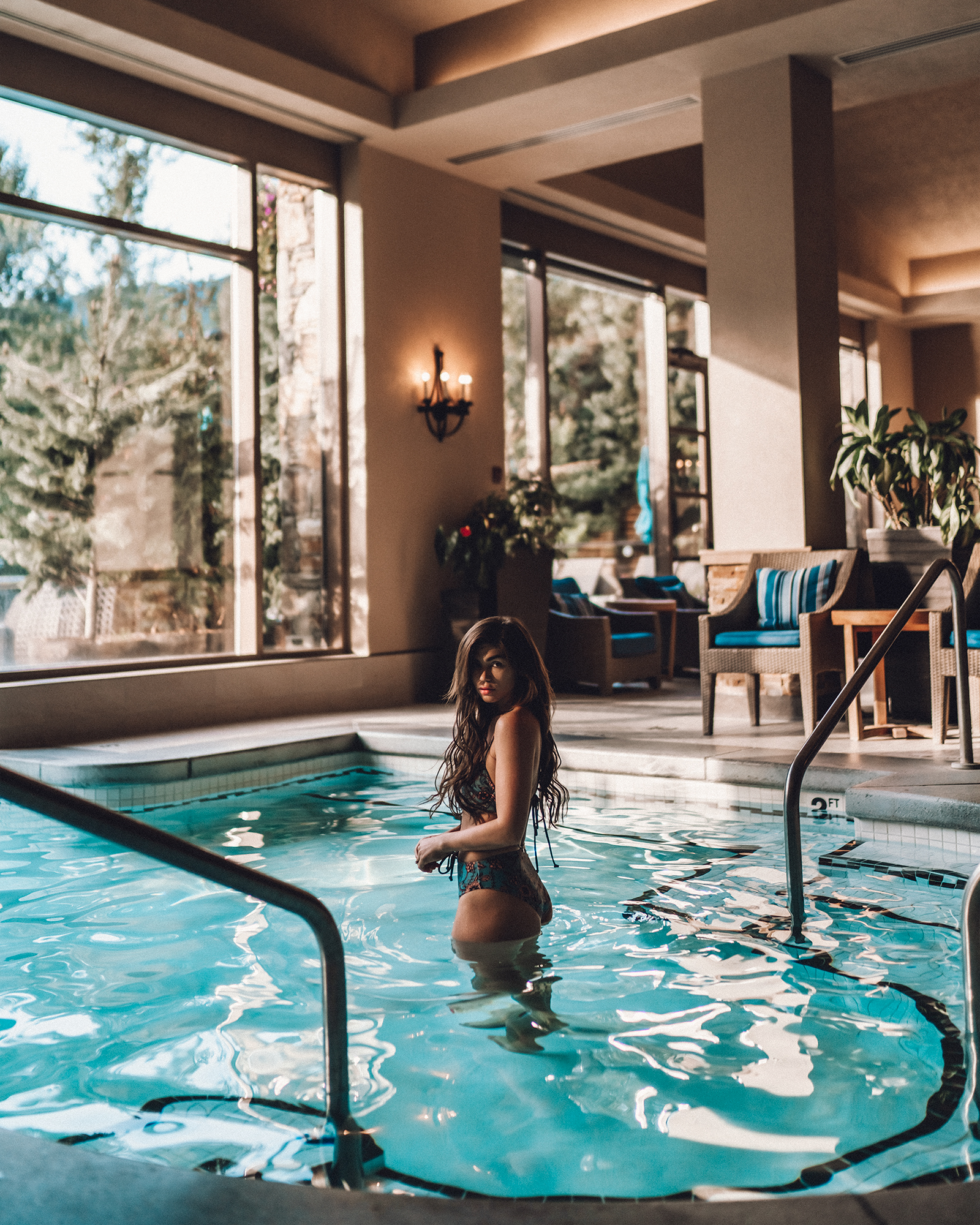 A morning hot tub soak at the Fairmont Whistler Chateau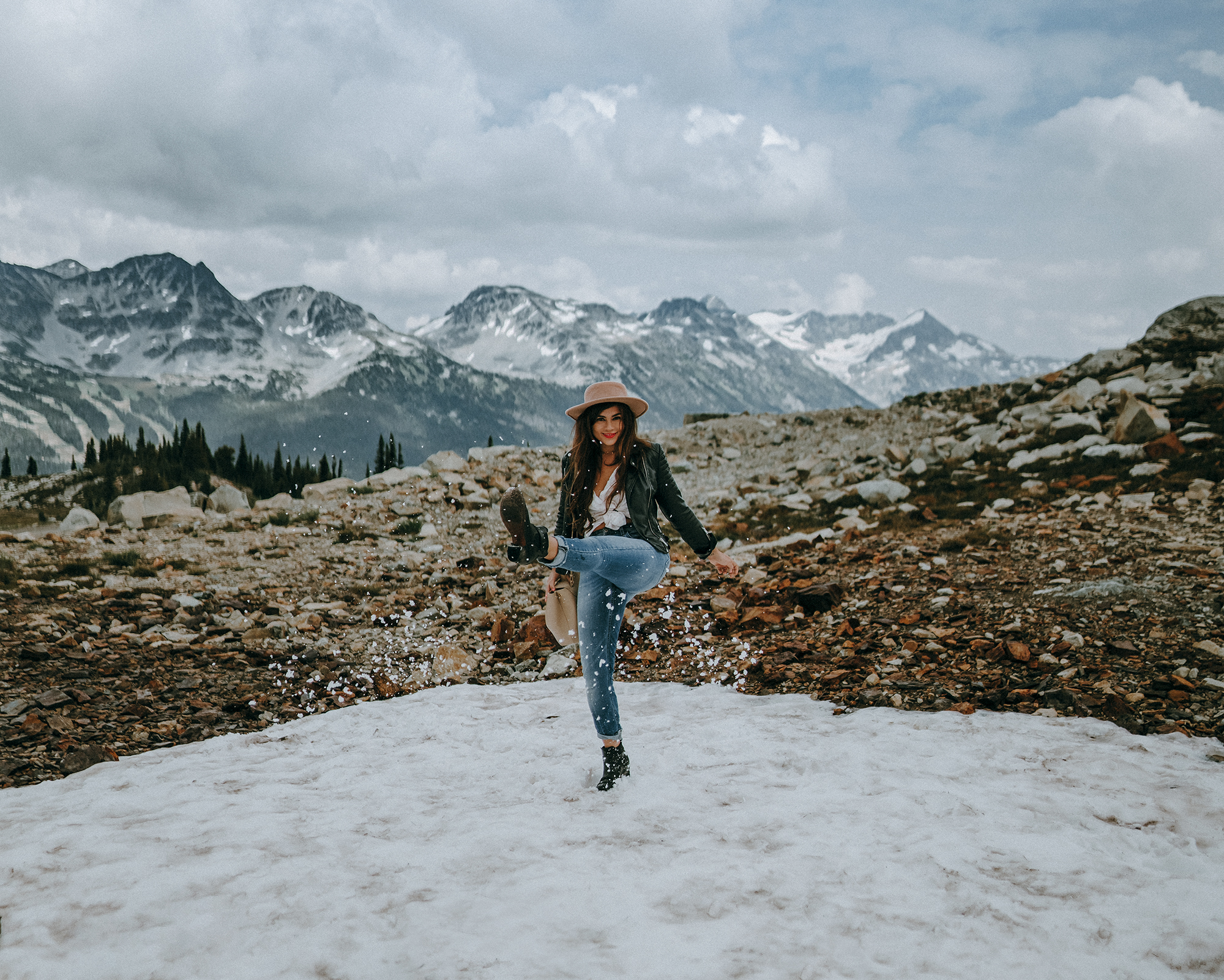 Up top of Blackcomb Mountain. Even in late July there are still a few patches of snow!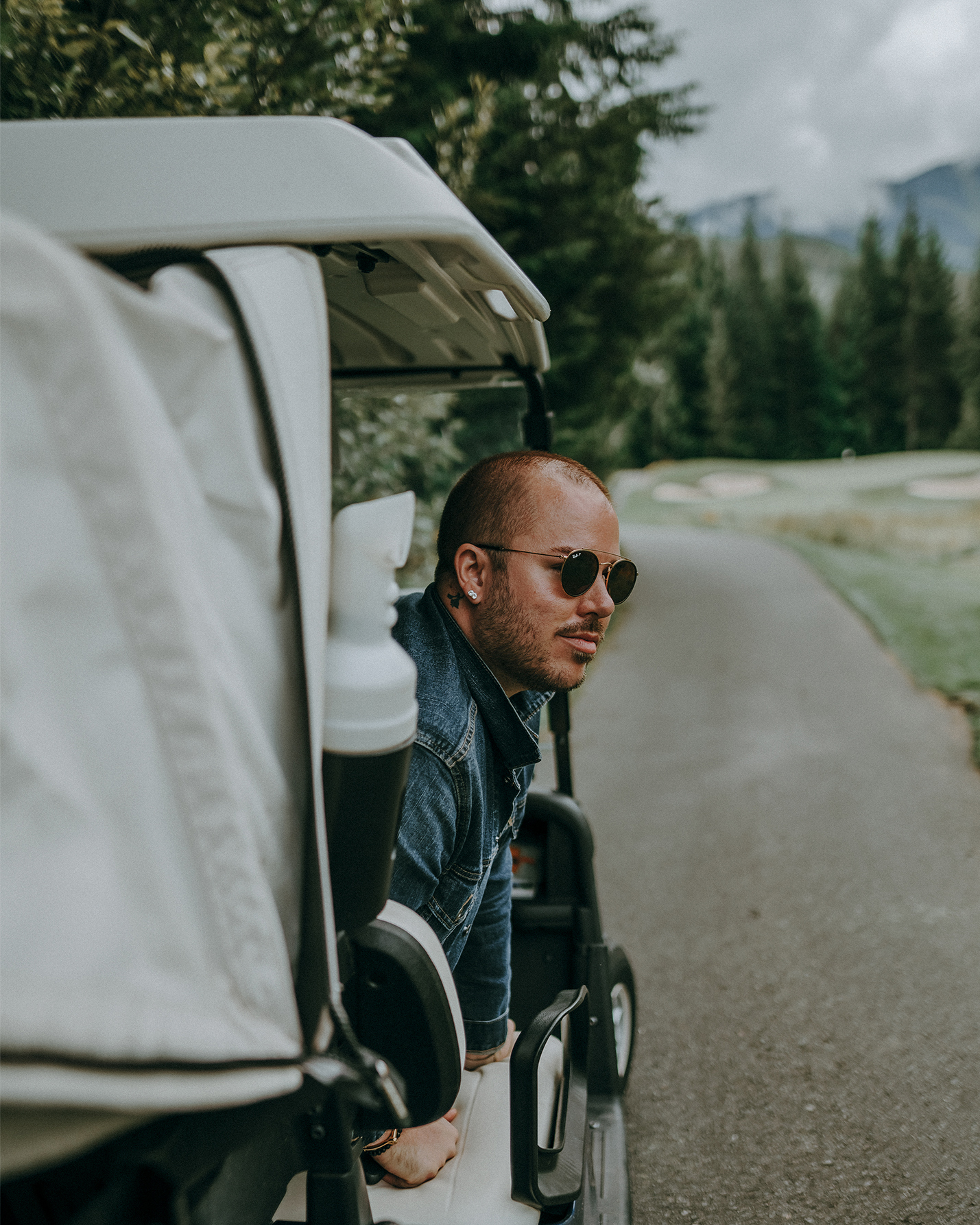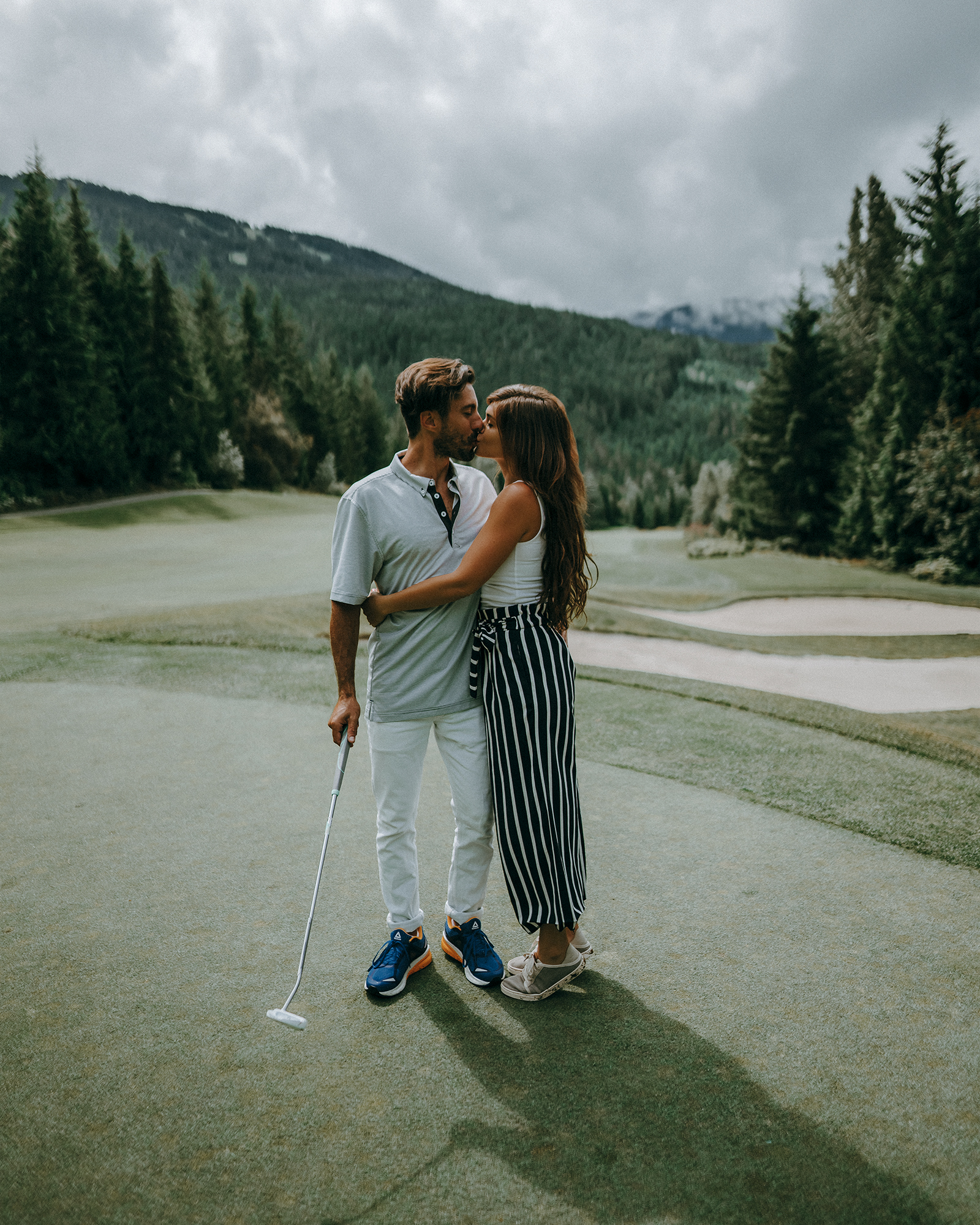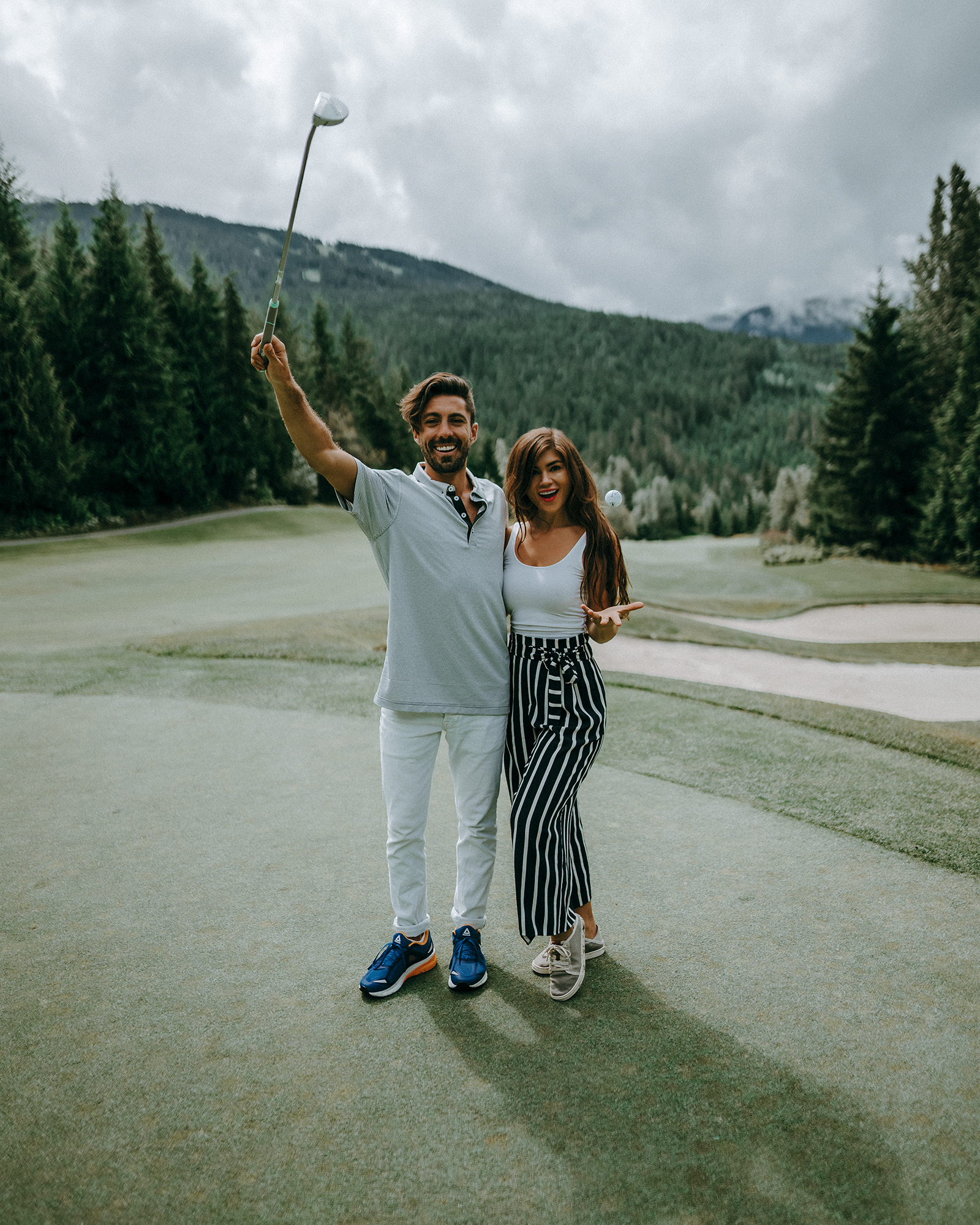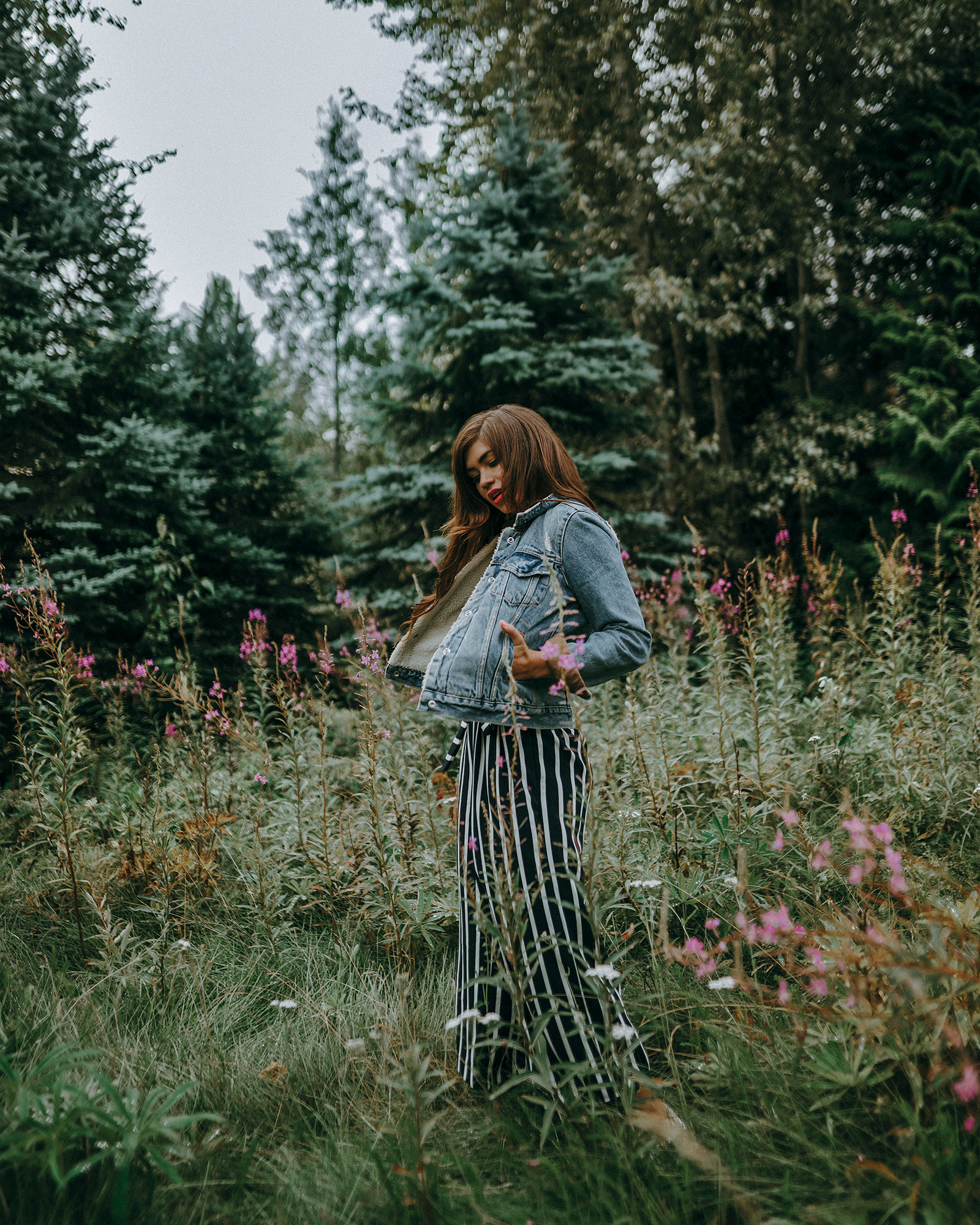 A day out at the Fairmont Chateau Golf Course.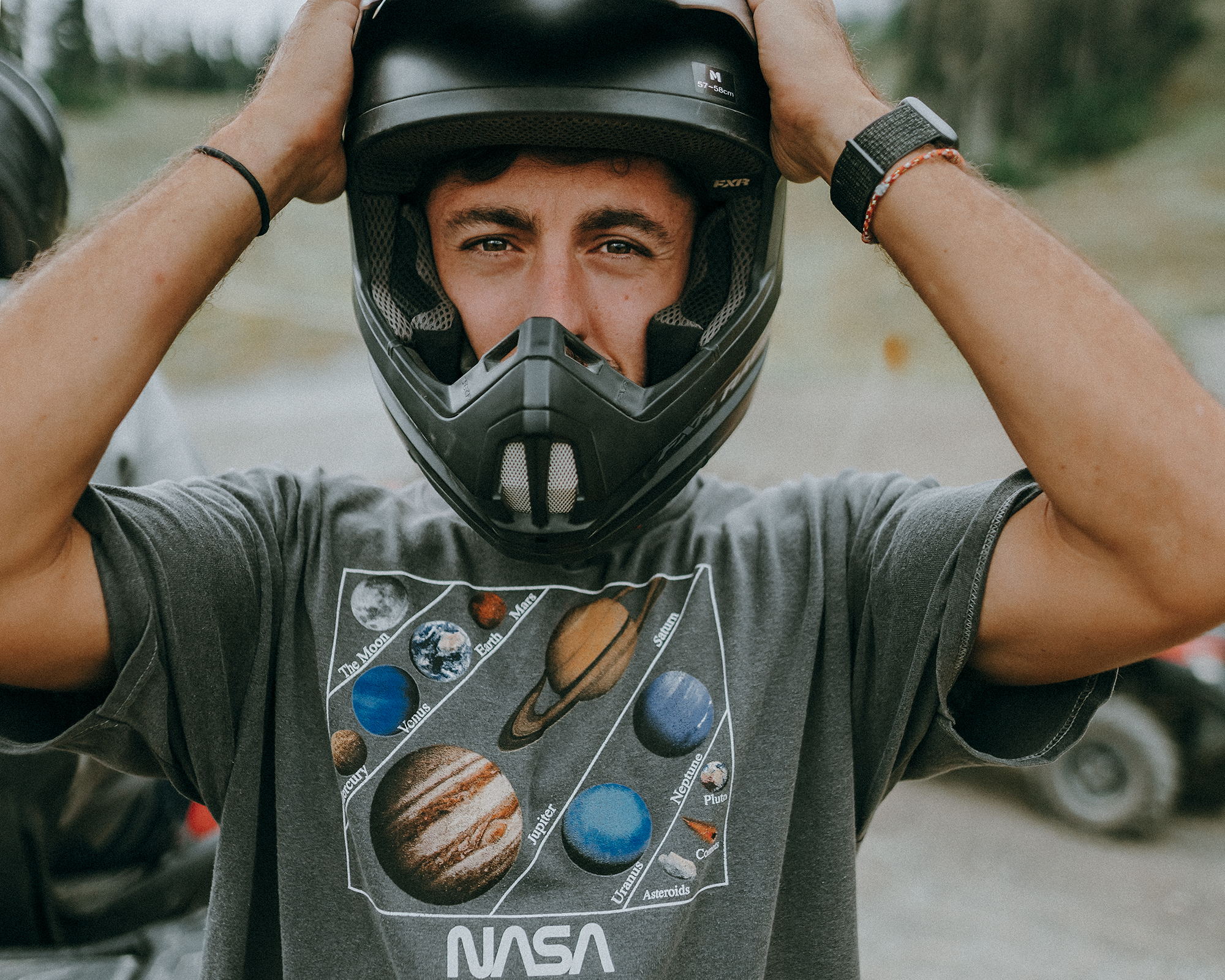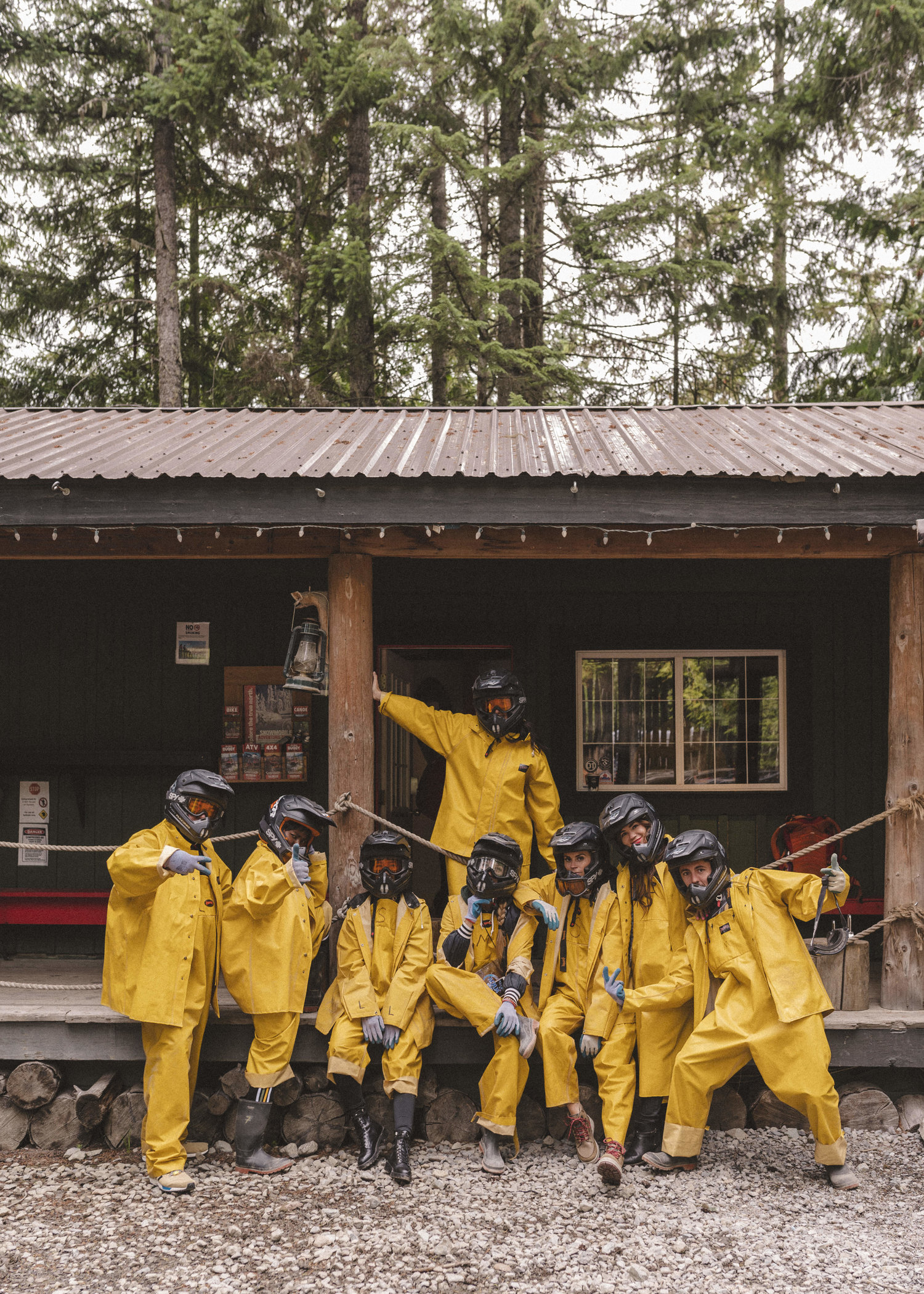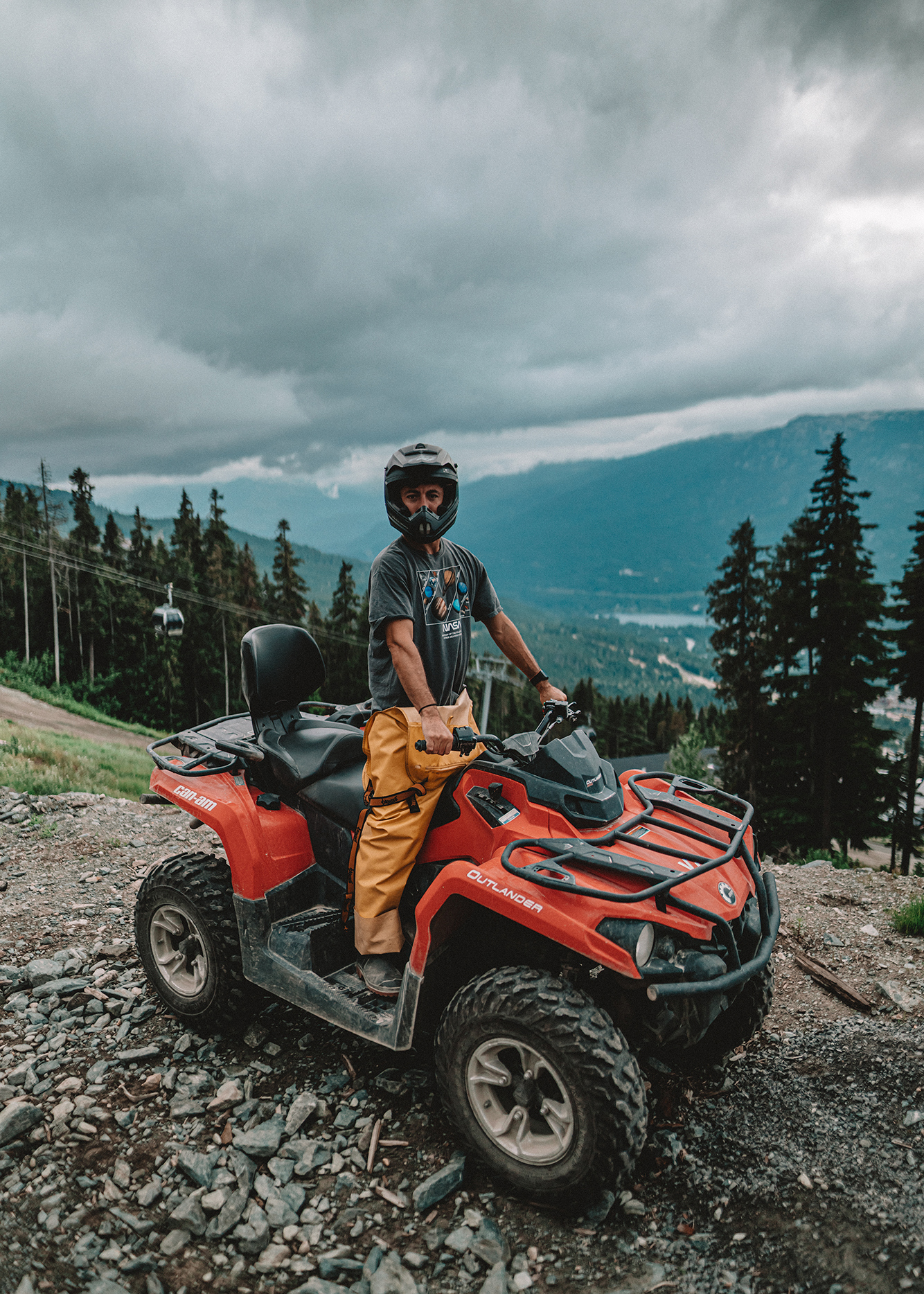 Group ATV Adventures!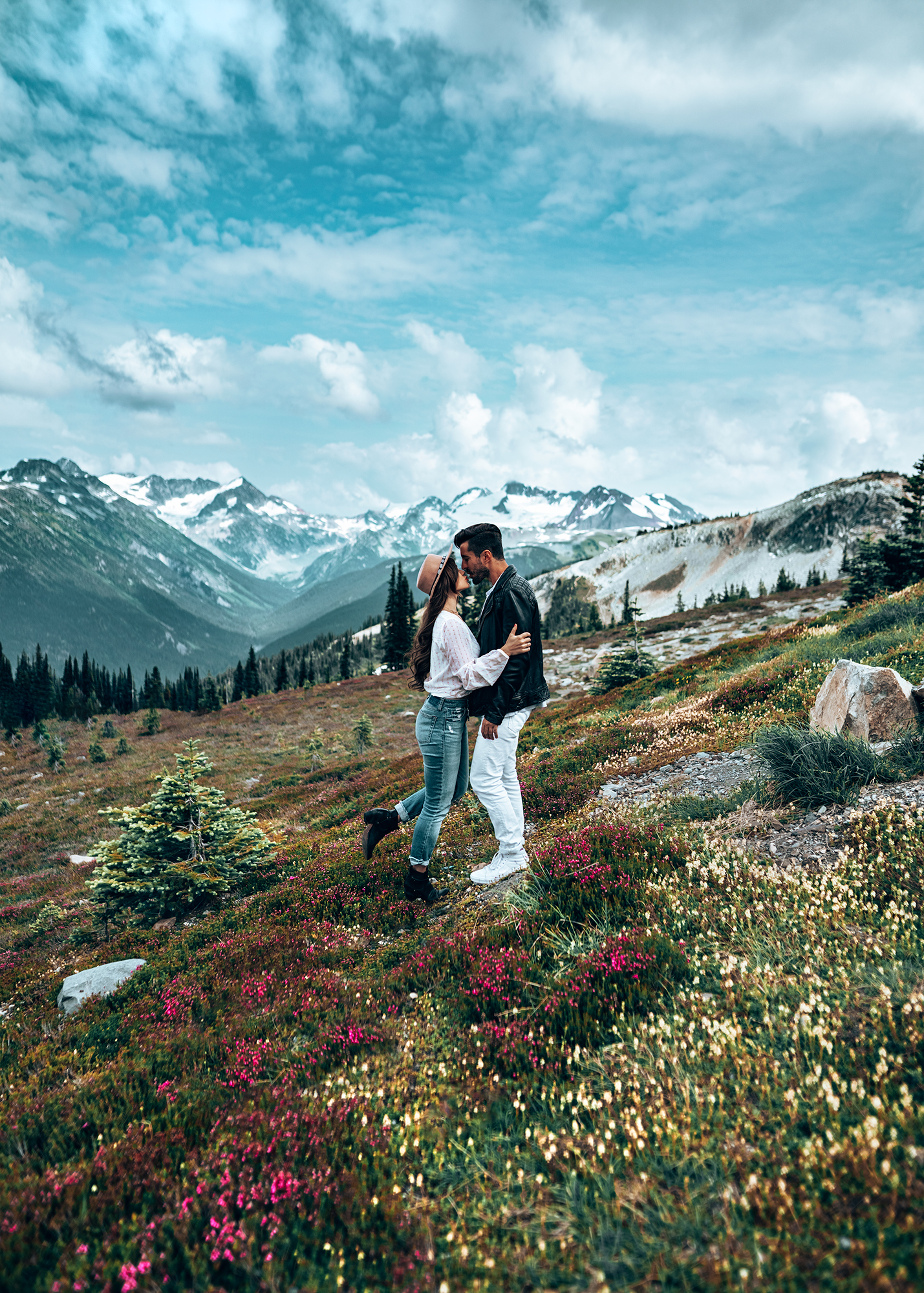 Feeling like the Sound of Music up top of Blackcomb Peak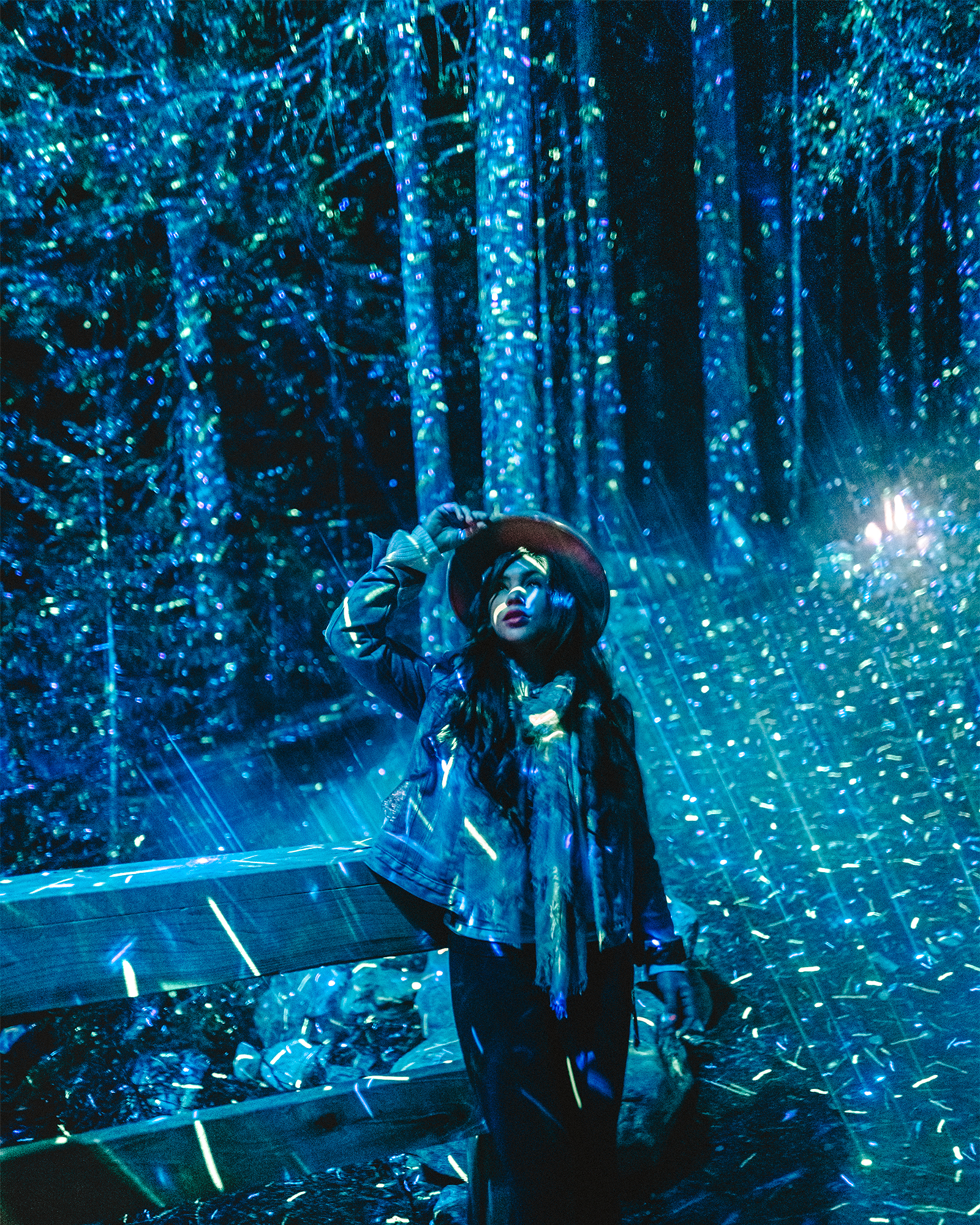 In the middle of the incredible light display at the Vallea Lumina Night Show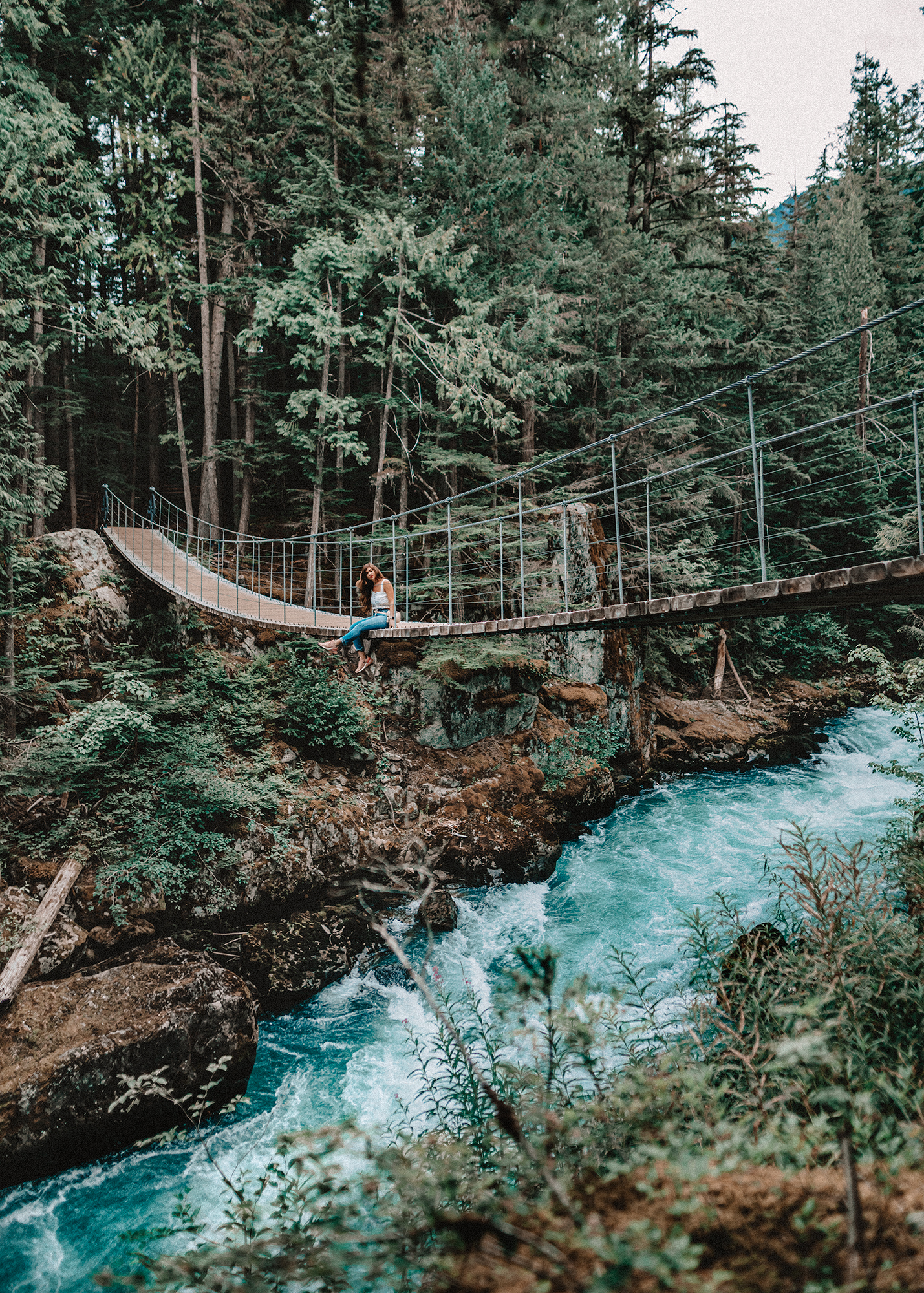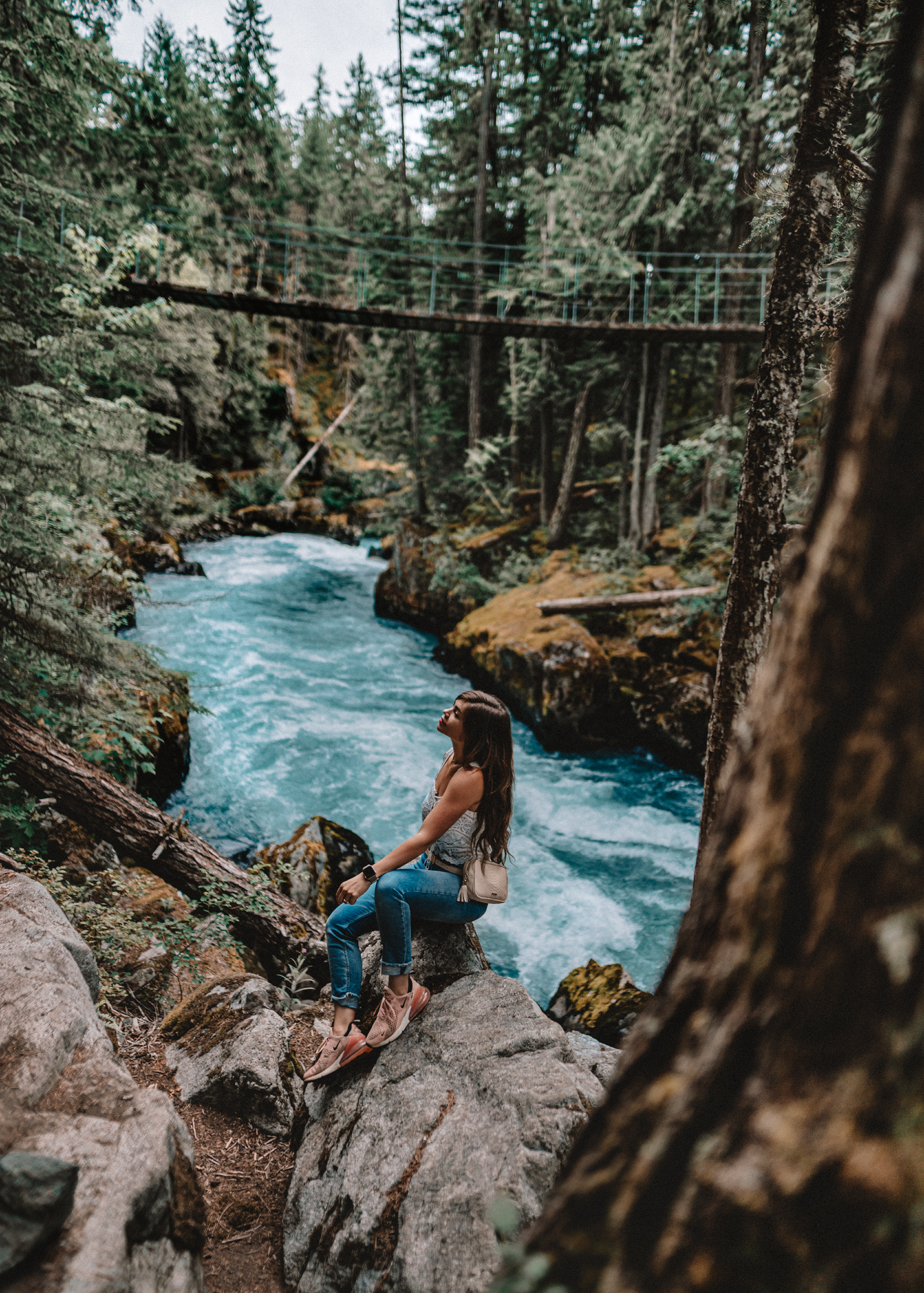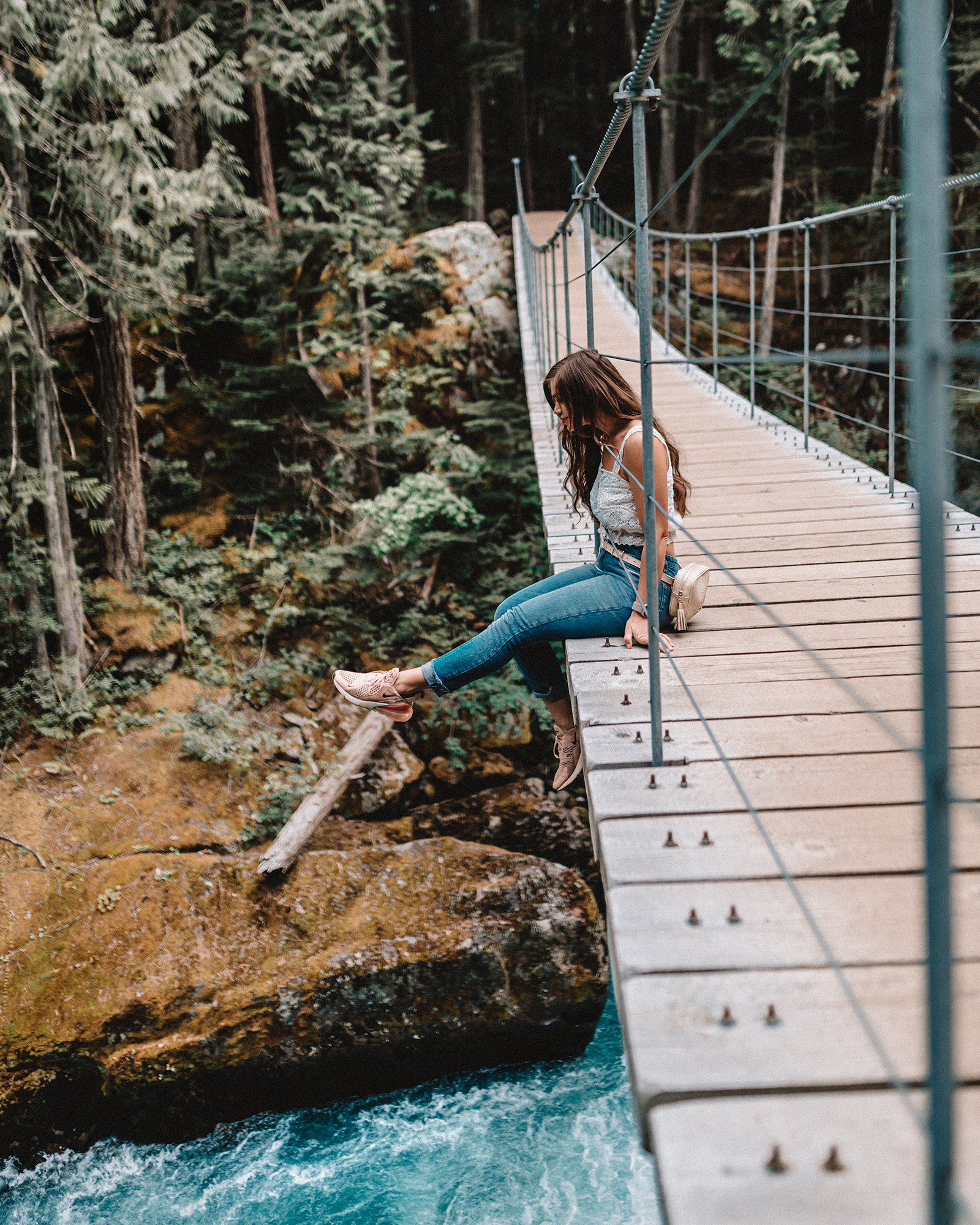 Don't miss the Sea to Sky Trail!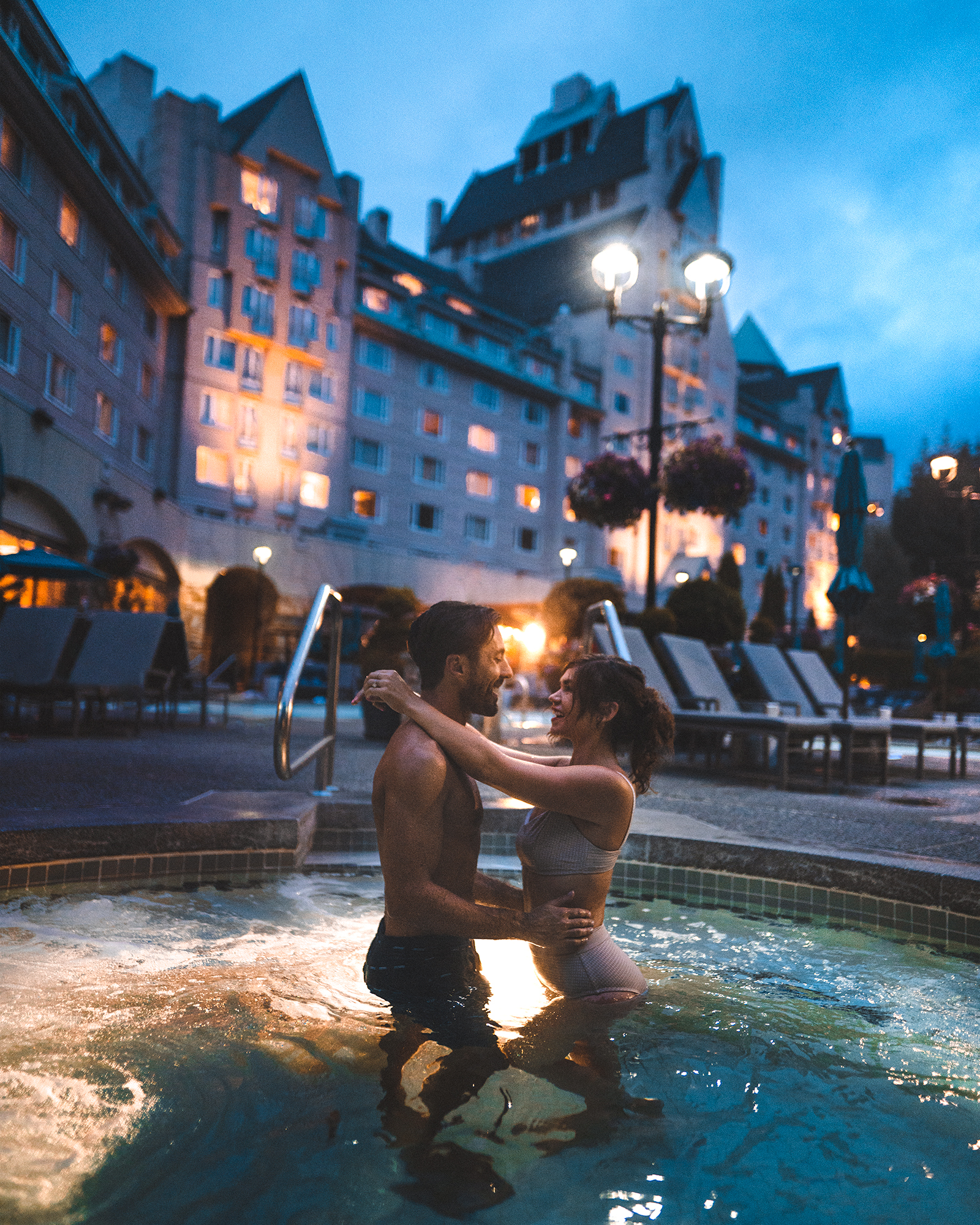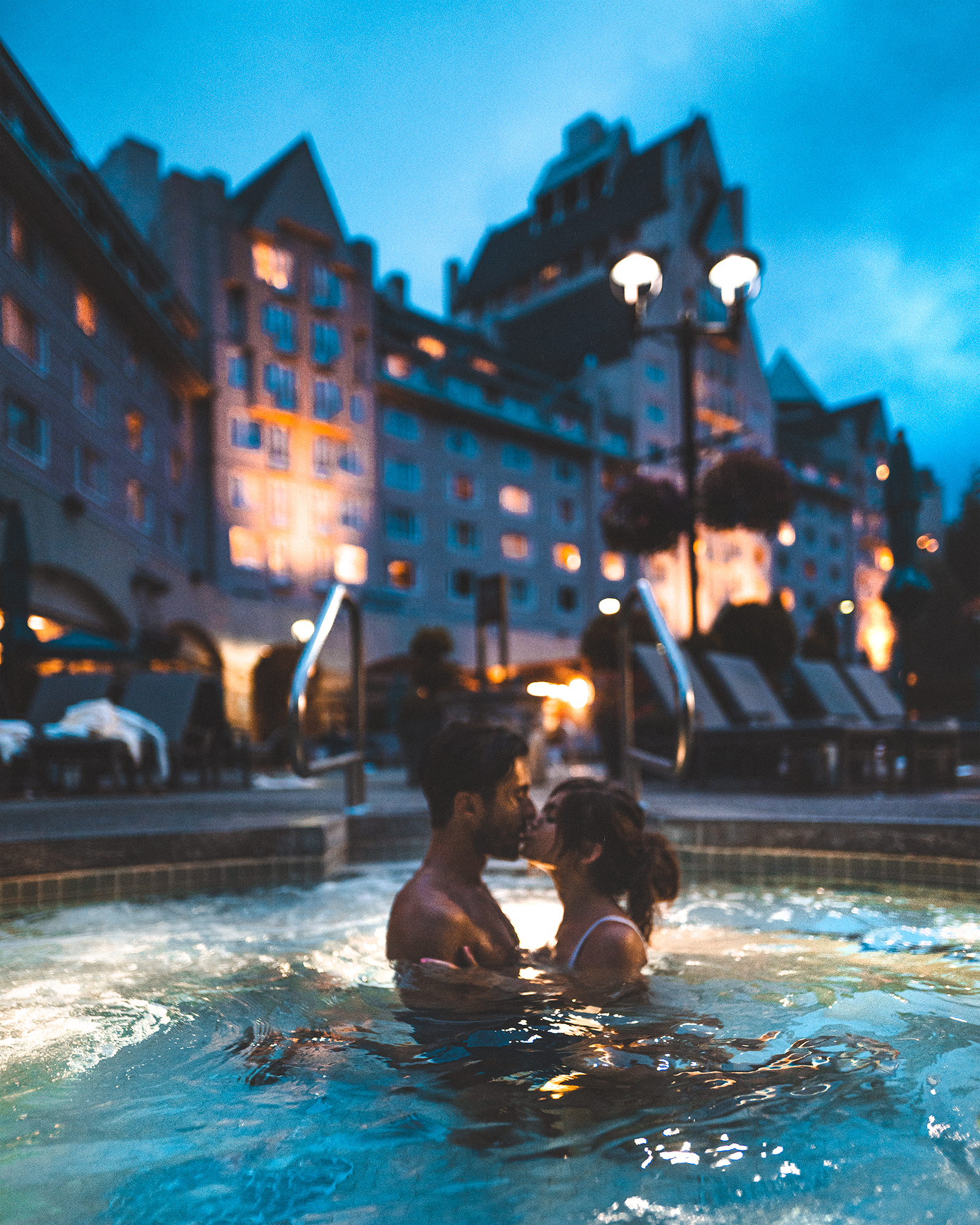 Late night soaks at the Chateau.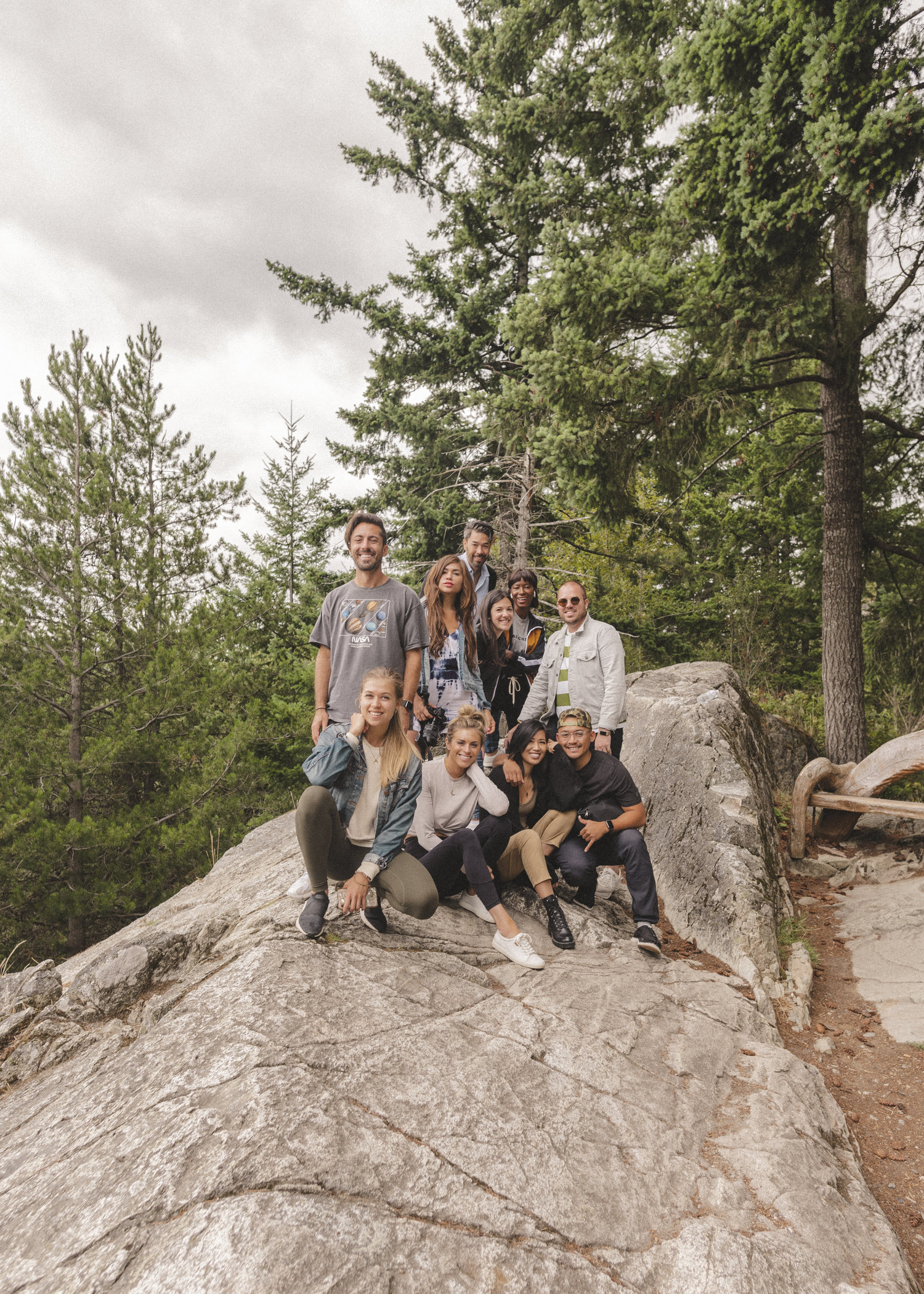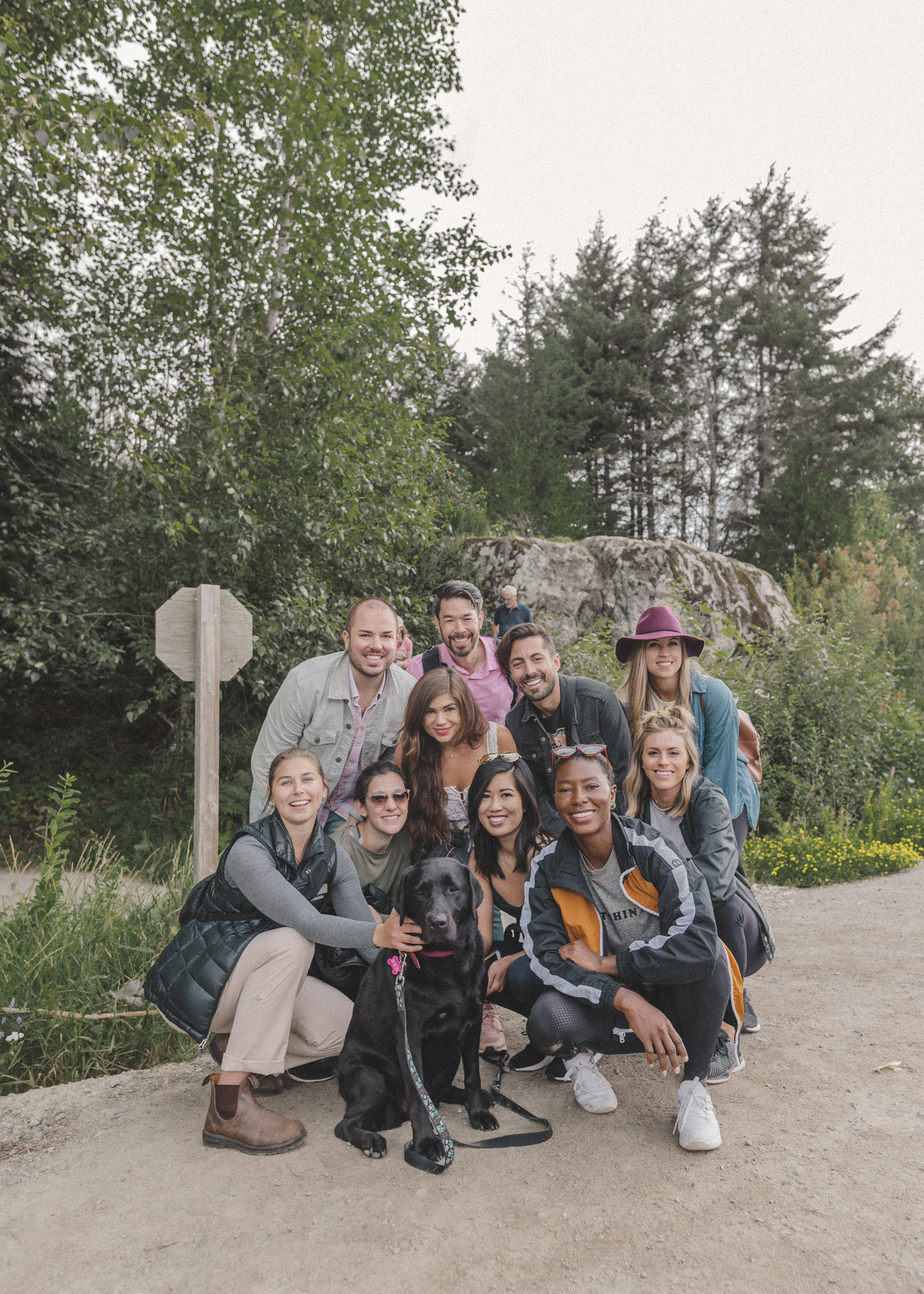 Our whole group!
Pin it for later: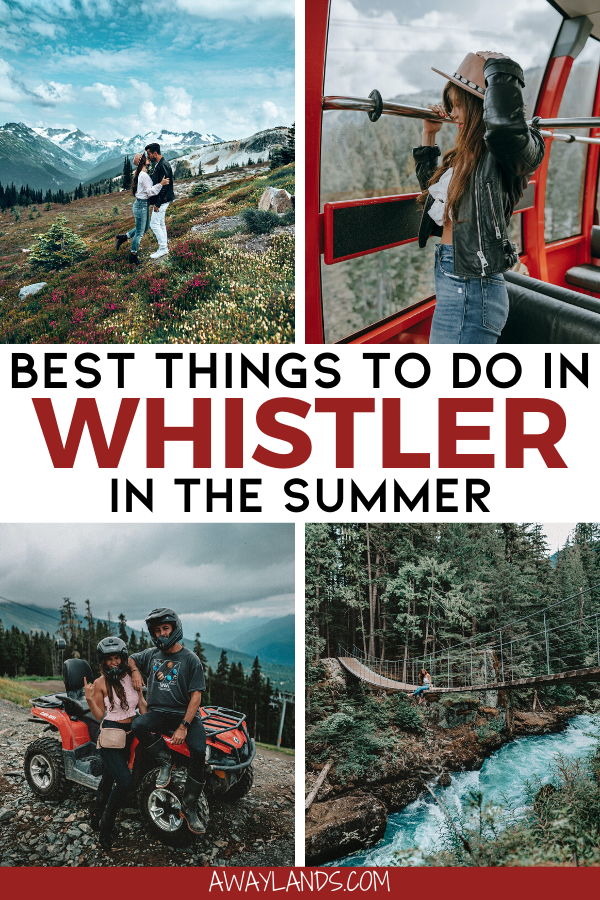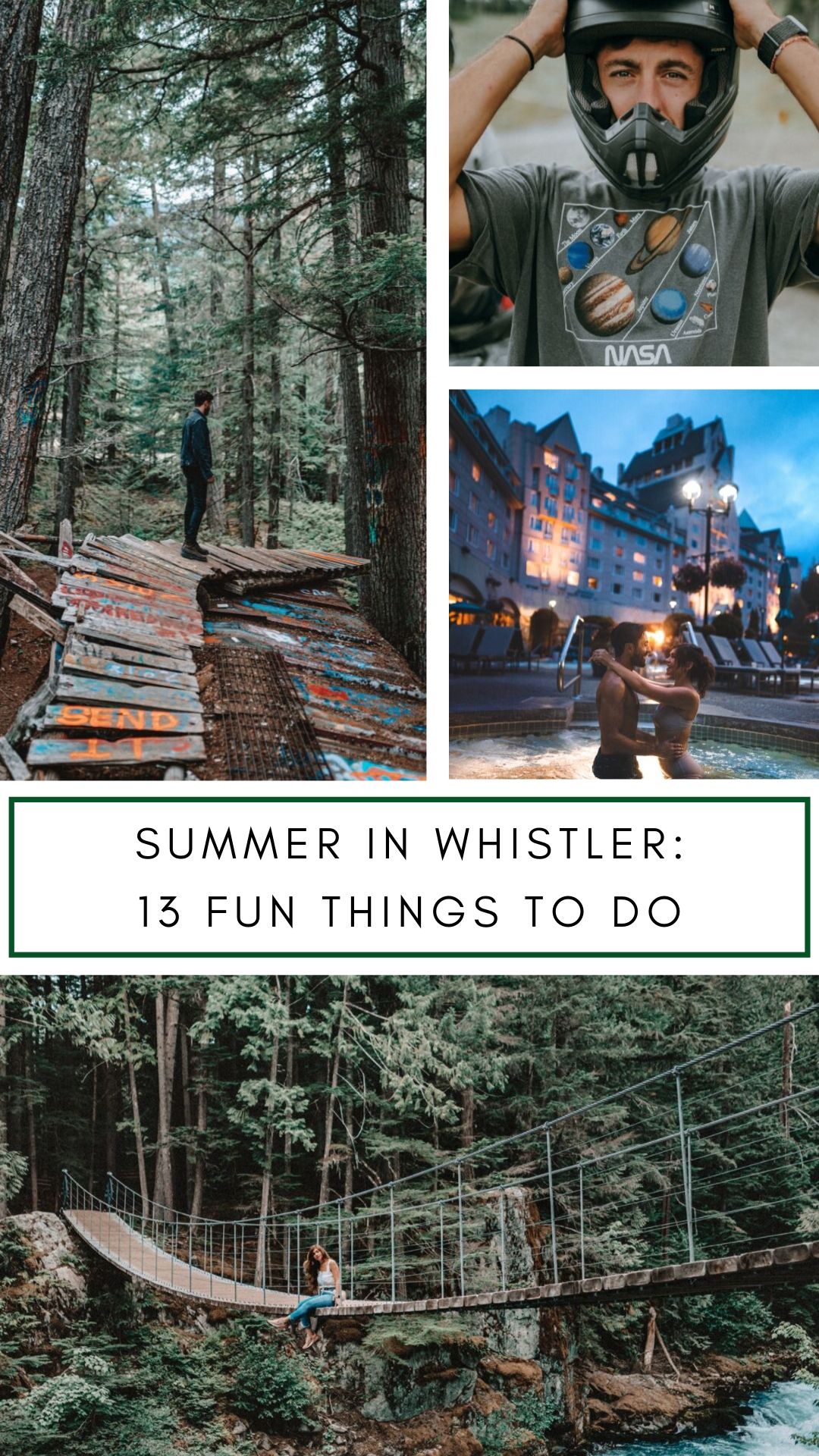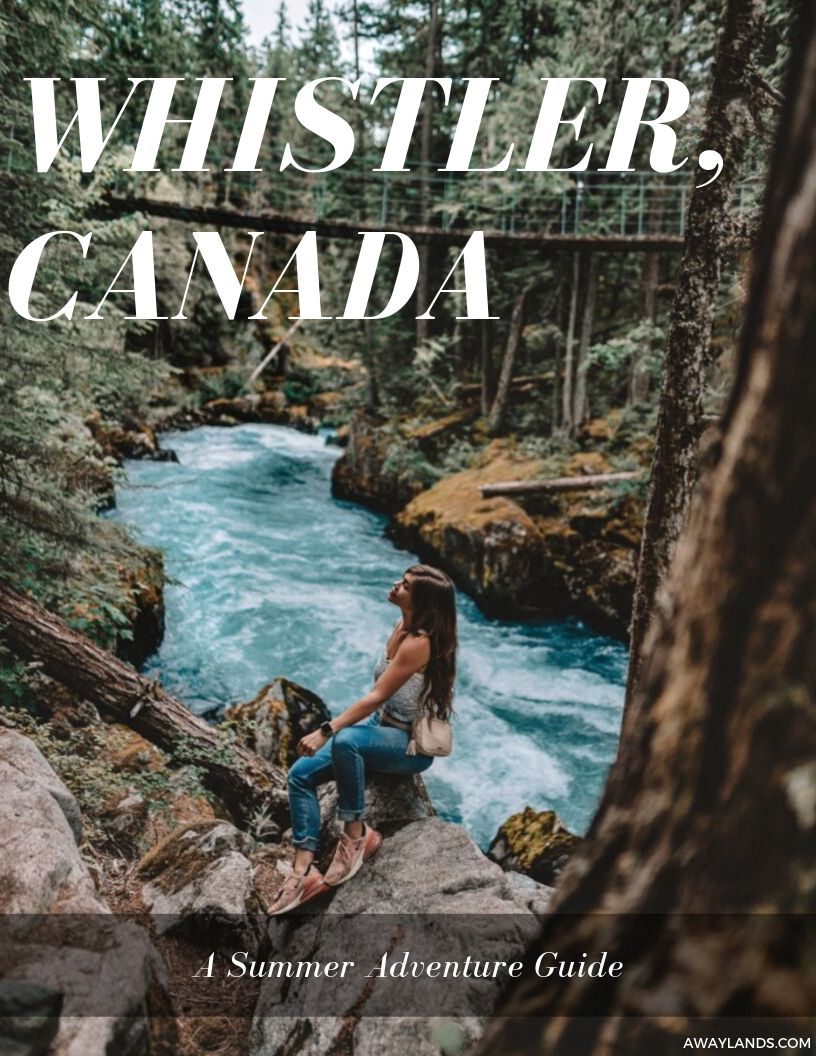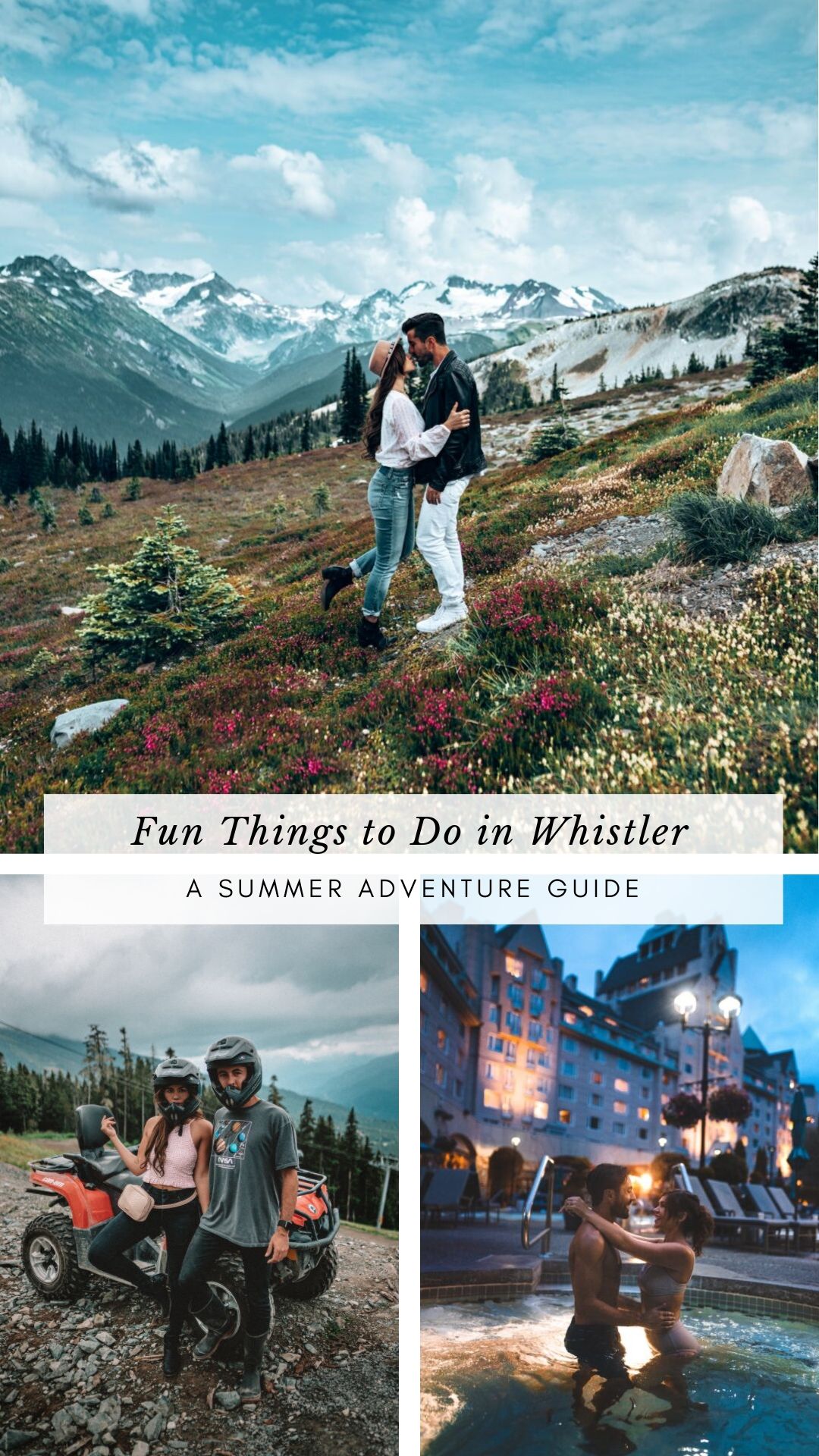 Shop This Post: