February 10, 2020 Style Shopping
15 Pretty Valentine's Day Dresses for Every Budget
Valentine's Day doesn't need to be just about having an awkward dinner date or being single and miserable. Whether you're on a date with a longtime parter or you're having a Galentine's day with a group of your best friends, here are the perfect dresses for the occasion.
Steal - Under $50: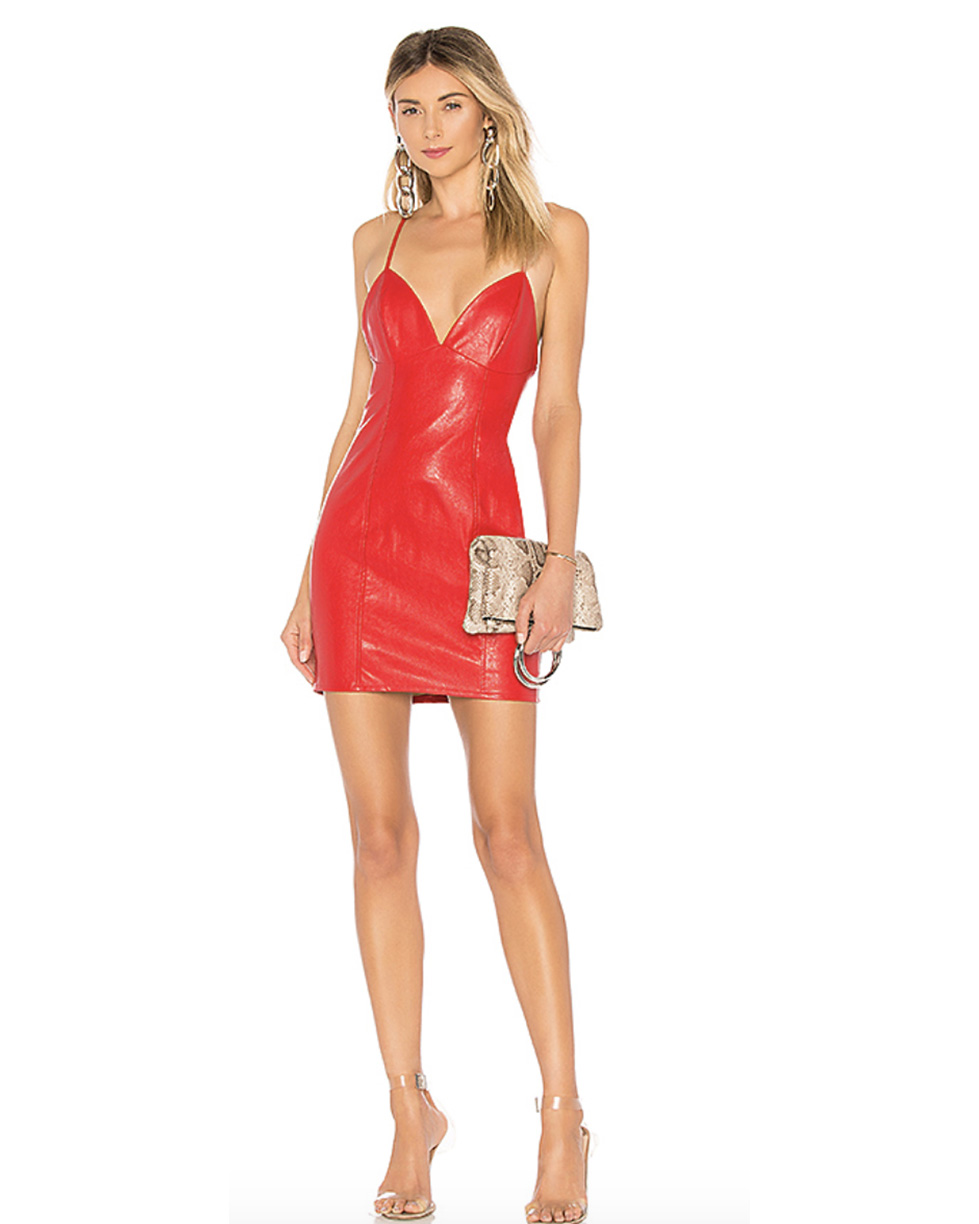 Whoever it is you're trying to impress will definitely look twice. You'll be hard to miss in this red leather mini dress. This dress is super sexy with a classic outline, making it easy to accessorize with all your favorite metallics. The best part is the affordable price. Price: $33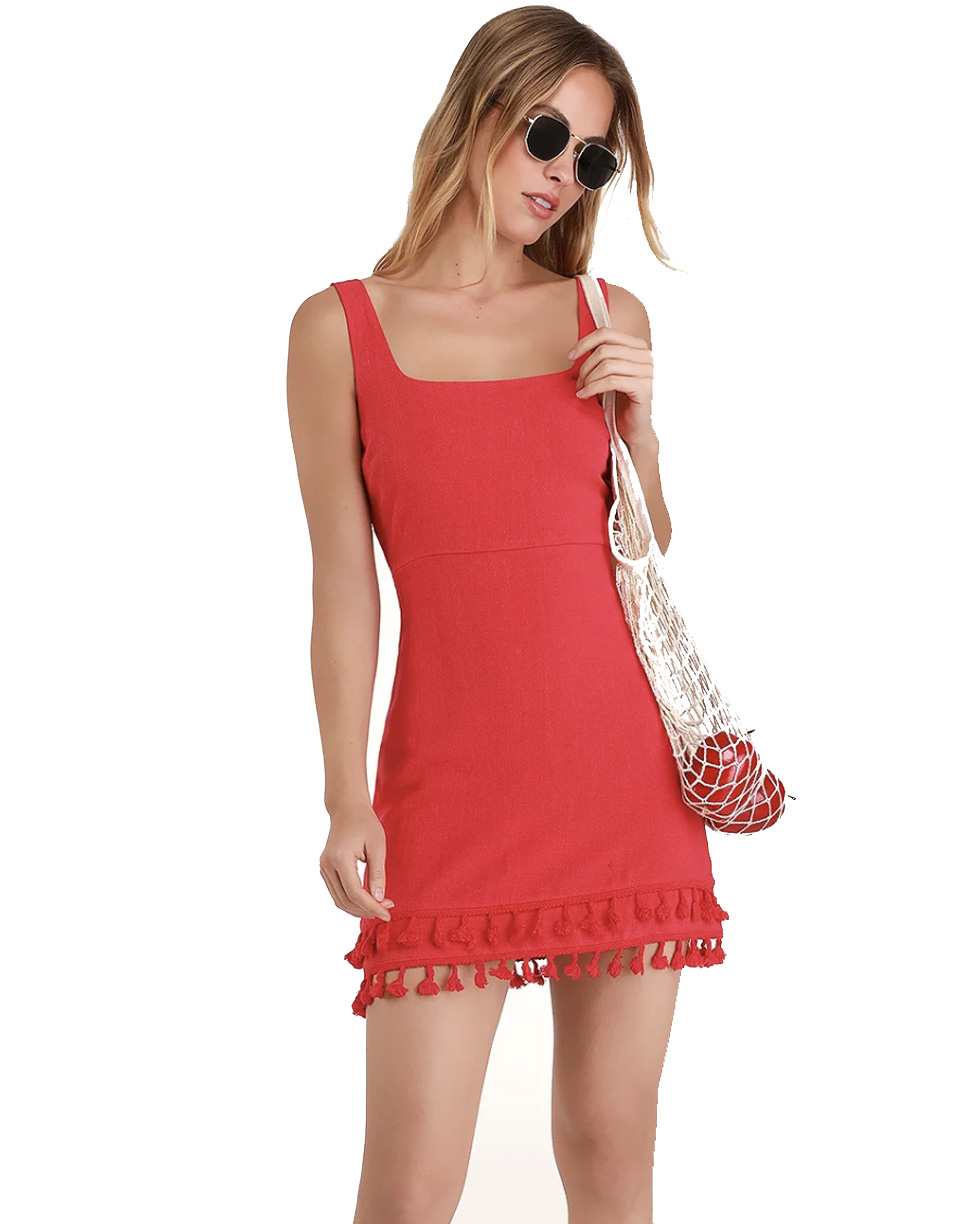 This red dress with a square neckline and a double-tiered tassel hem is the fun and festive dress you need this Valentine's Day! Price: $49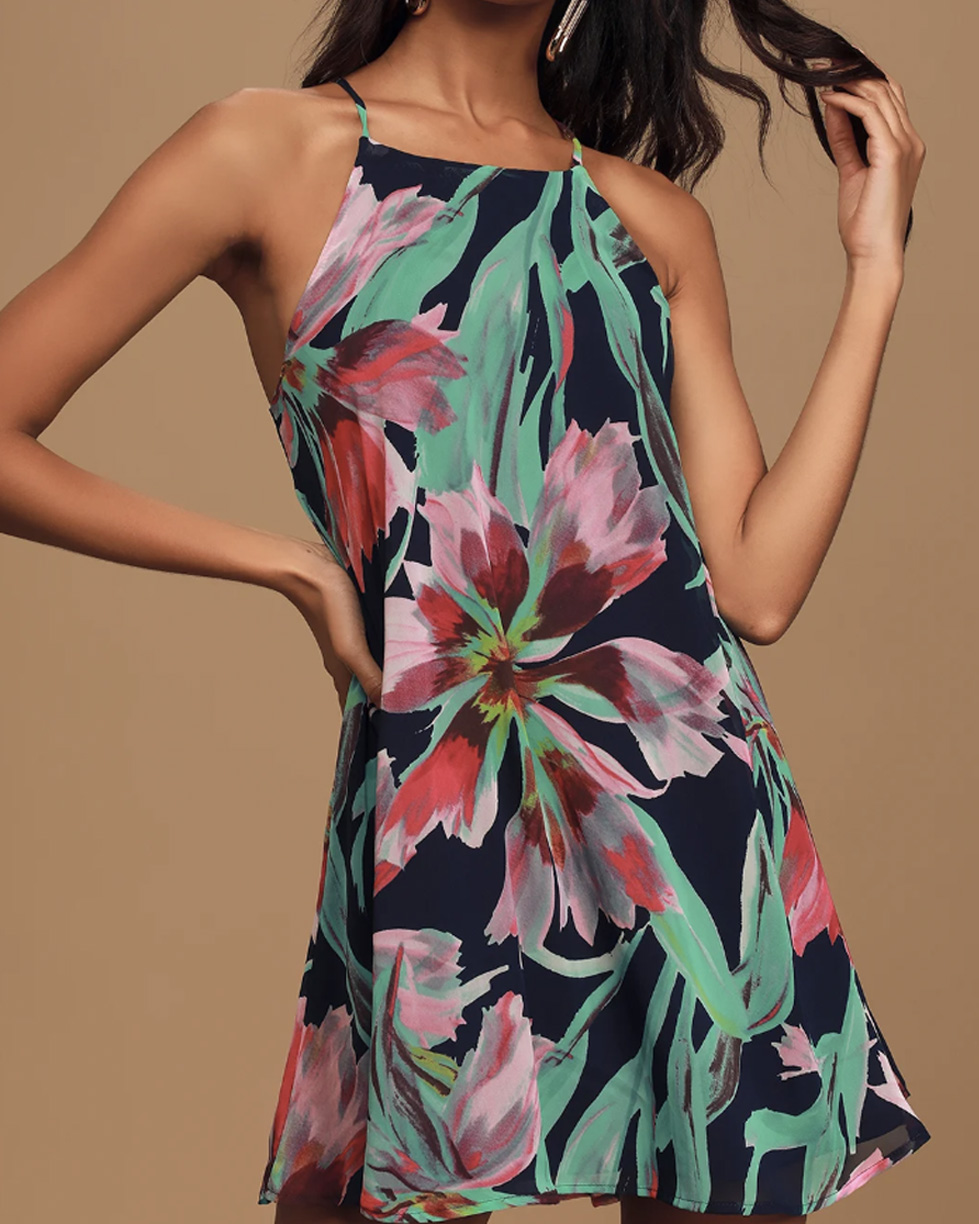 Here and Luau Navy Multi Floral Print Swing Dress
Skip the tradition and slip into this multi-floral print swing dress. From the high neckline to the flowy silhouette, everything about this dress says modern and chic. Price: $46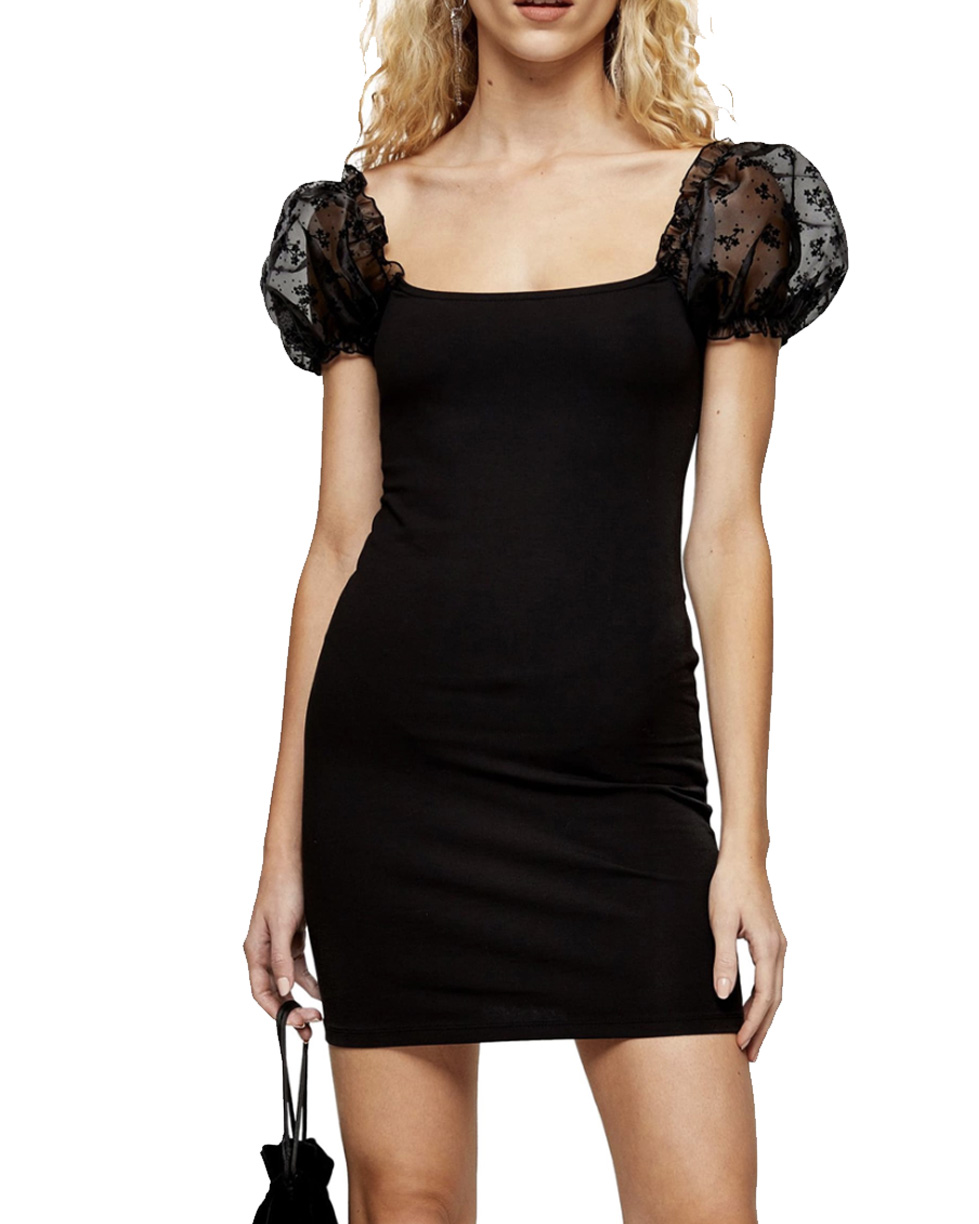 Organza Sleeve Minidress by Topshop
You can never go wrong with a little black dress and this one is too adorable to pass up! The organza sleeves add just the right touch of funk while keeping everything else classic. This minidress is perfect for an evening out. Price: $35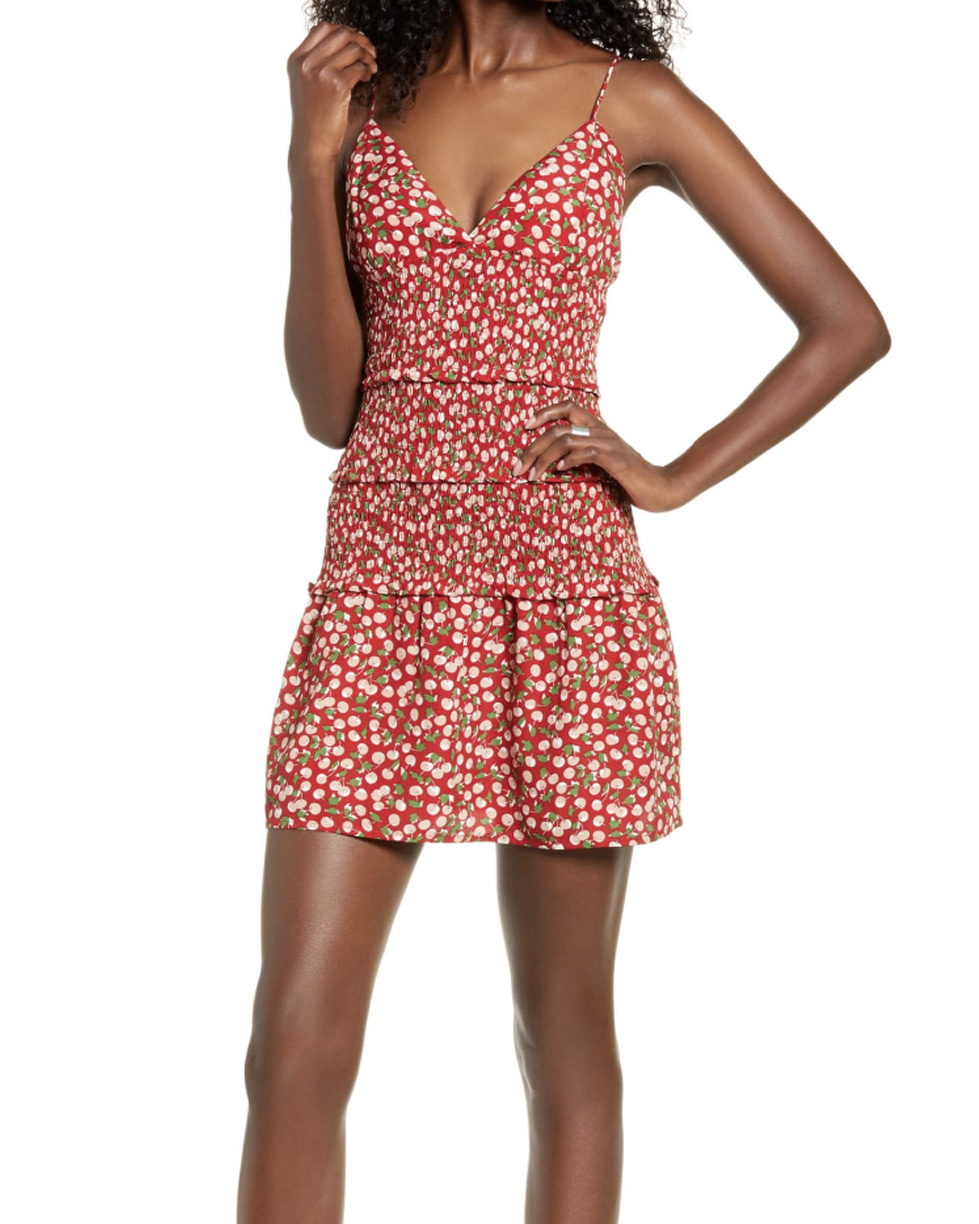 Floral Smocked Minidress by All in Favor
If you're looking for a casual day dress, this sassy cherry printed smock dress is the one. It features stretchy smocking fabric through the torso for the ultimate flattering shape. Pair with cute sneakers and a jean jacket for a casual look or opt for wedges. Price: $49
Affordable - Under $100: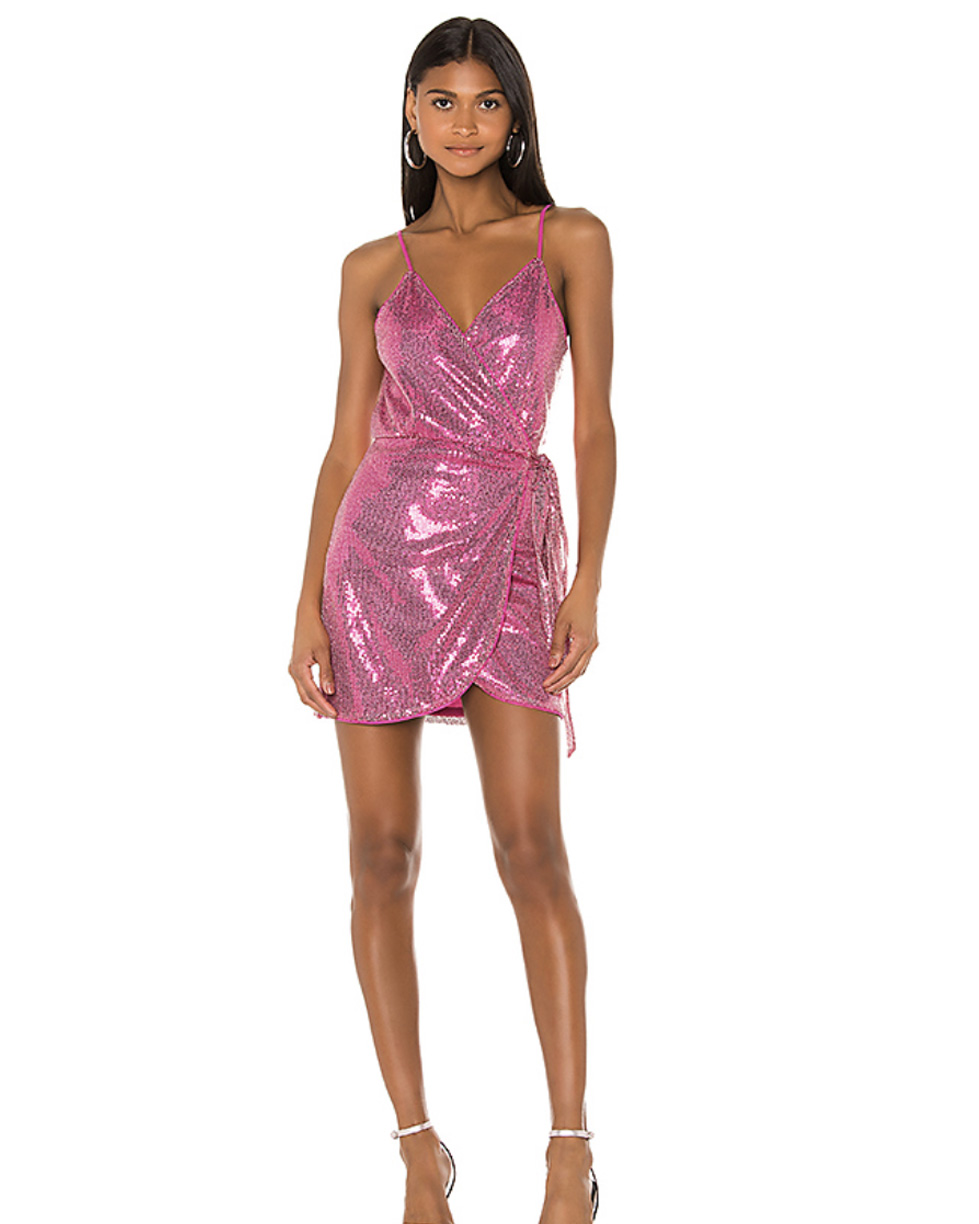 Draya Michele Expensive Date Dress by Superdown
Look like a million bucks in this fun and glittery ensemble. The Superdown label sold at Revolve has tons of party outfit options and all are priced reasonably. The sequined mini dress comes with adjustable shoulder straps and a front wrap tie closure so it'll stay secure through all that dancing. Price: $74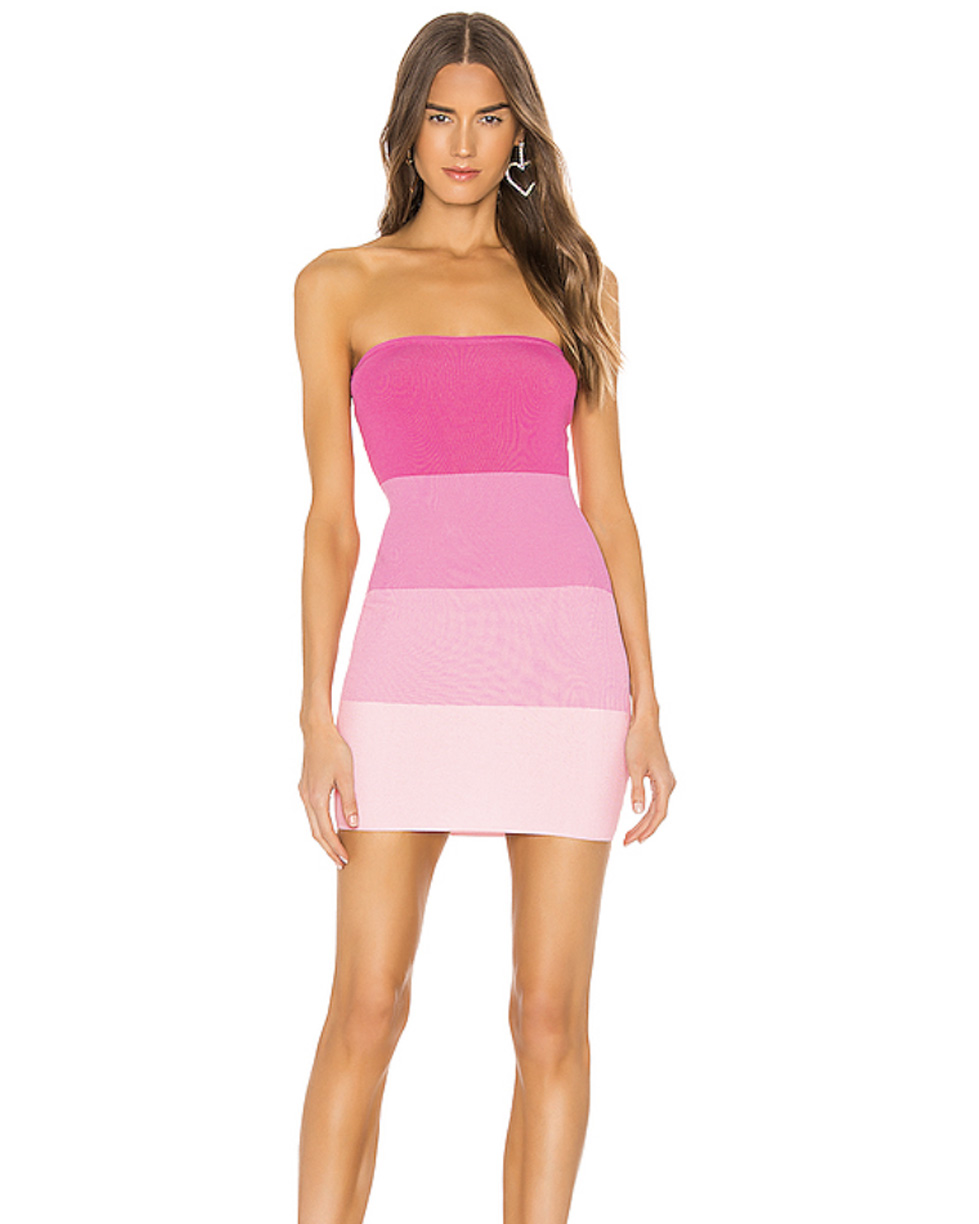 Draya Michele Perla Ombre Mini Dress by Superdown
Why choose one shade of pink when you can have them all! This pink ombre dress screams you're ready to have fun. It's a tube top made from a stretchy knit fabric so it will mold to your body. Pair with some strappy sandals or high heels. Price: $64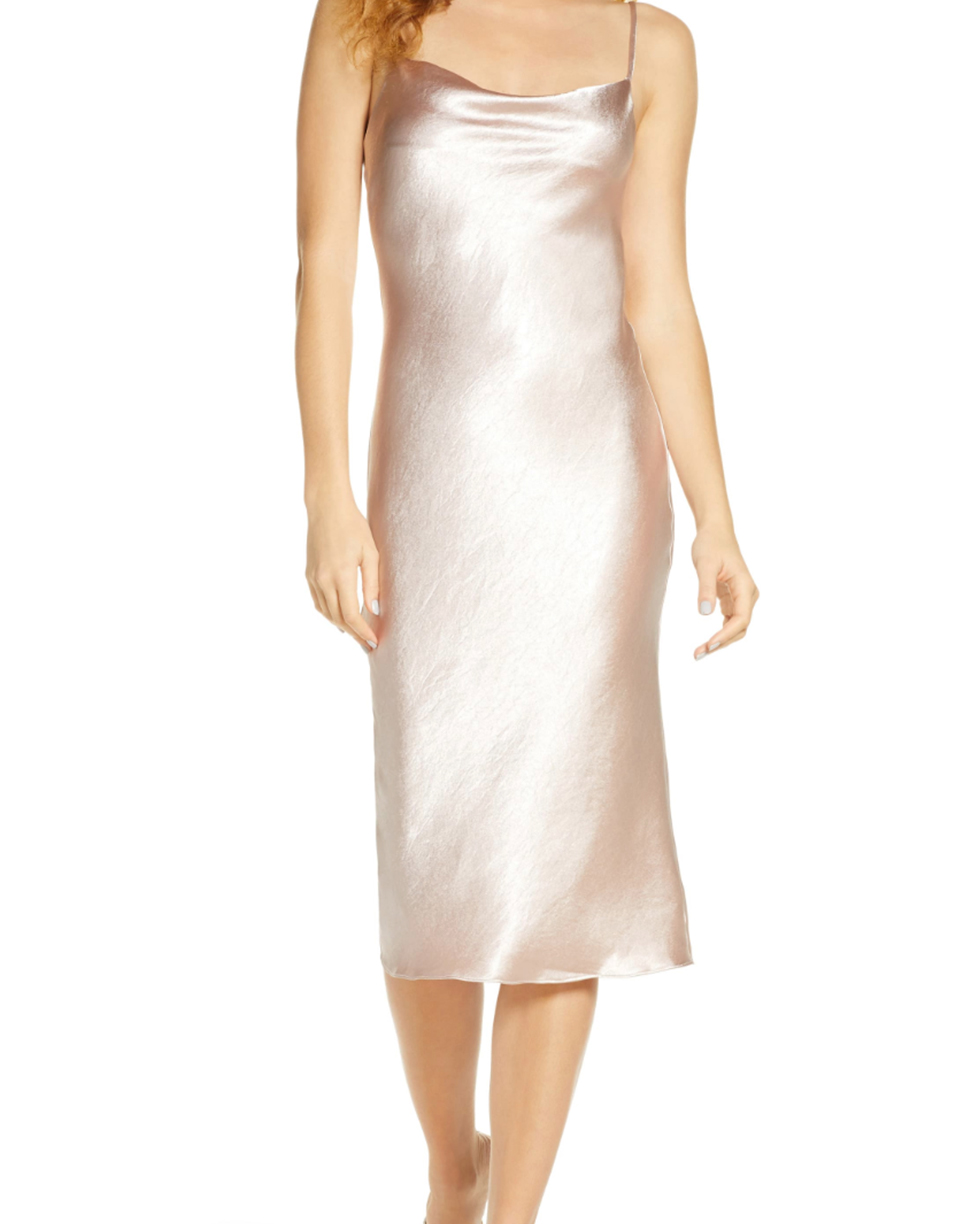 Brazen Babe Cowl Neck Slip Dress
Shimmering sating fabric that hugs to all your curves. This midi-length cocktail dress comes in both a light pearl blush and bold red copper color. The cowl neck detail with the lightly ruffled hem add the perfect details without doing too much. You'll feel old-school glamorous without breaking the bank. Price: $74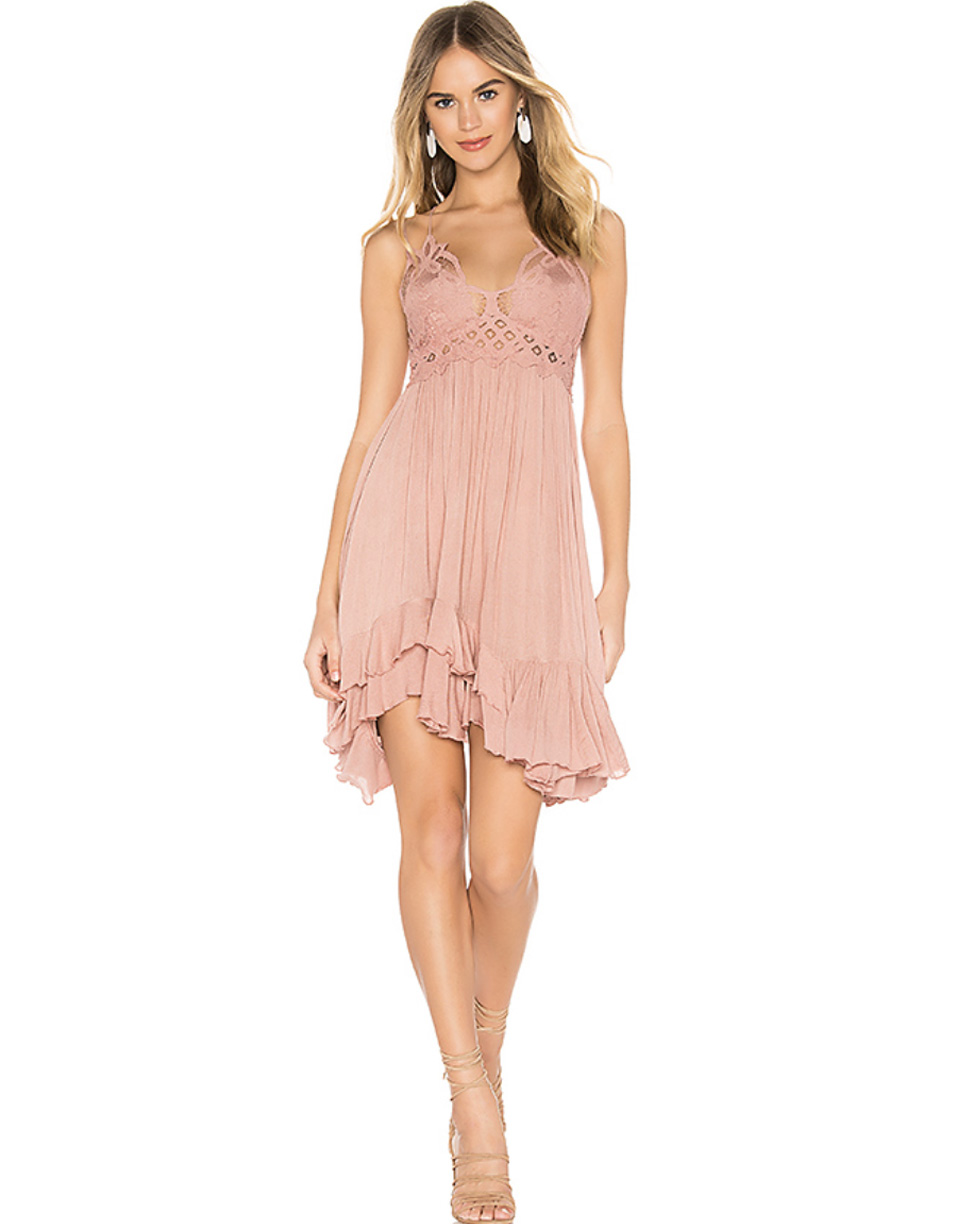 Adella Slip Dress by Free People
A little sweet, a little nice. Make this your new go-to slip dress. The bralette design at the top with a light and airy tiered hem skirt will make all your fairytale princess vibes come true. Price: $88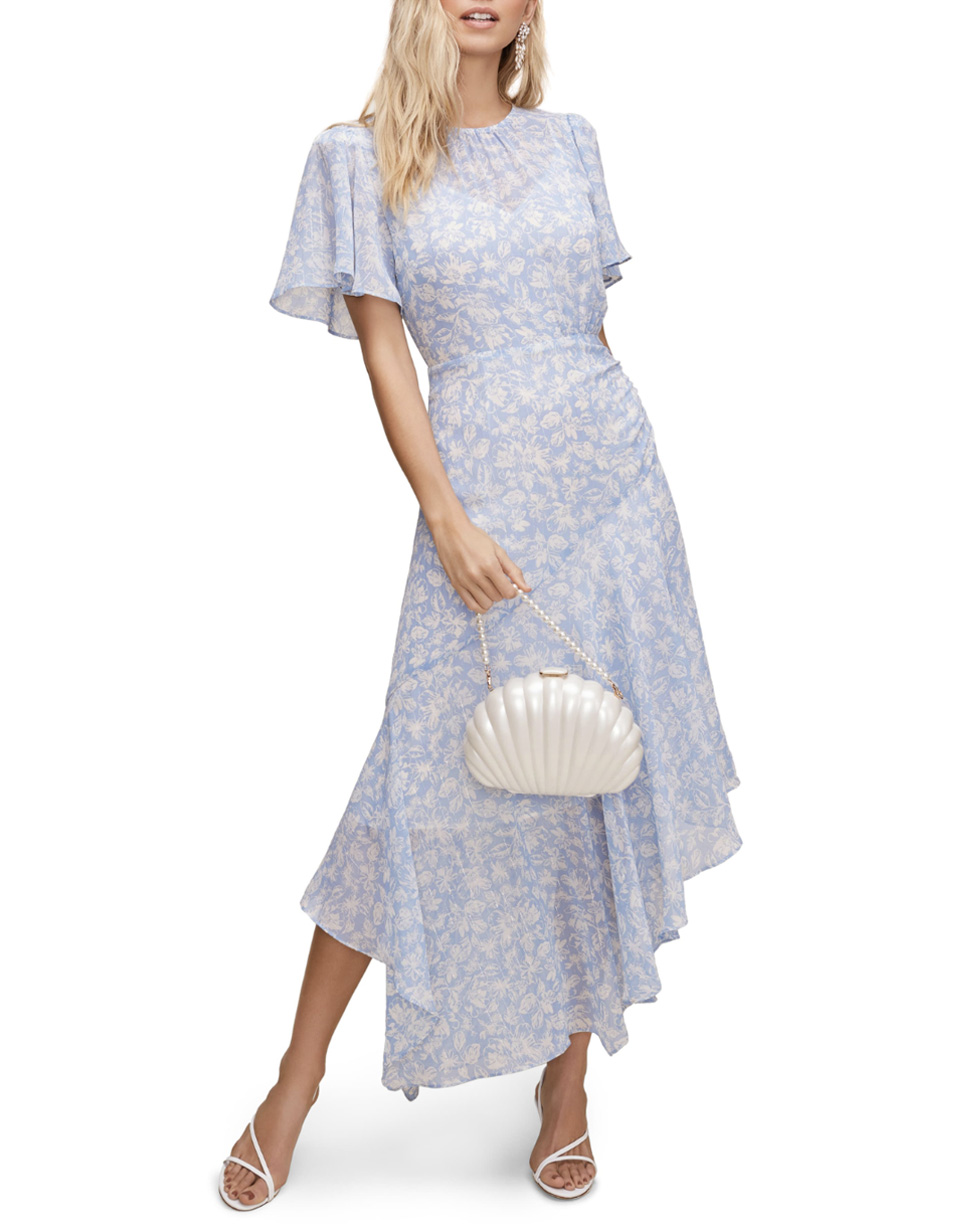 Floral Print Dress by ASTR the Label
To stand out amongst the pinks and the reds, check out this cornflower blue dress from ASTR. But the color's not the only thing that makes this dress pop. The asymmetrical ruffle hem and flutter sleeves add the perfect romantic touch. Price: $89
Splurge - Under $300: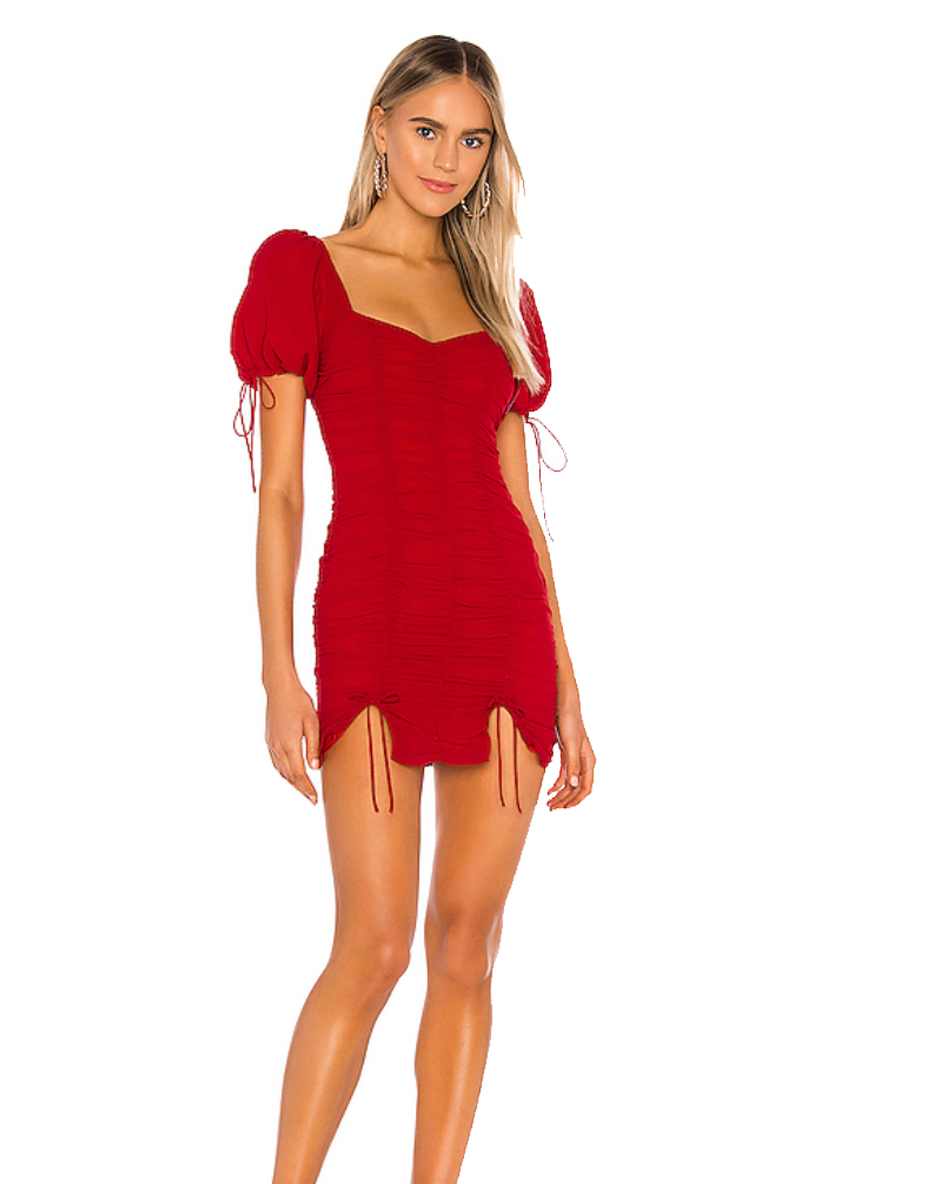 Gerald Mini Dress by Majorelle
Roses are red and so is this perfect puff sleeve dress by Majorelle. With ruched chiffon fabric and front seam slits, this dress is flirty and chic. The ruched detail makes it extremely flattering for all body types. Spice it up with some open-toed strappy heels and silver bangles. Price: $198
Turn heads in this red orange jumpsuit. The satin fabric gives it a sleek and sophisticated look while the bodice and underwire cups make it extremely flattering. Wear under a blazer to work and then solo for your drinks and dinner. Price: $208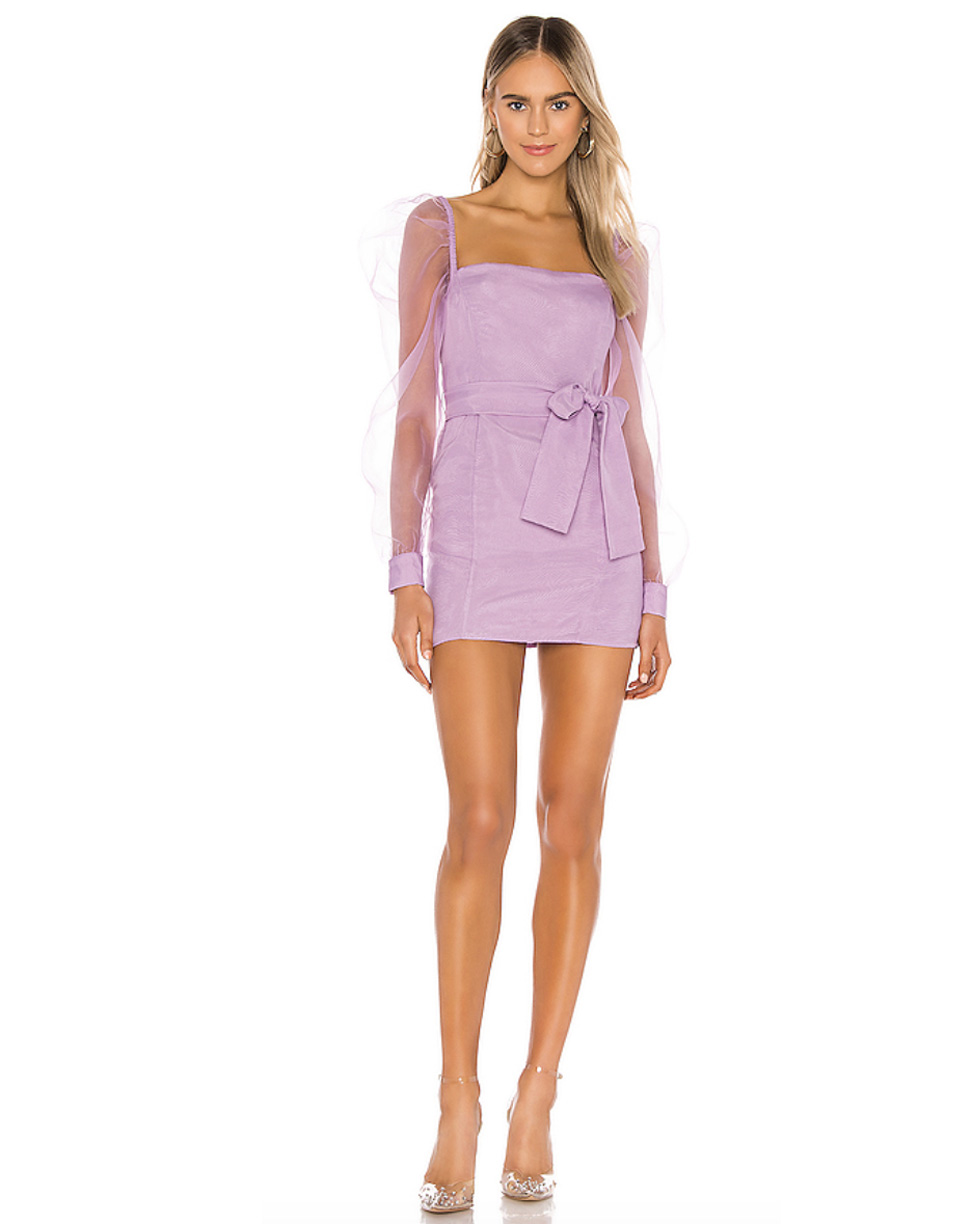 Eye Candy Dress by Lovers + Friends
You'll look equal parts eye candy and equal parts lady in this lavender organza puff sleeve dress by Lovers + Friends. The waist tie detail make it flattering for all body types. It's the perfect statement piece to wear out to a brunch with friends and transition to a romantic evening dinner. Price: $178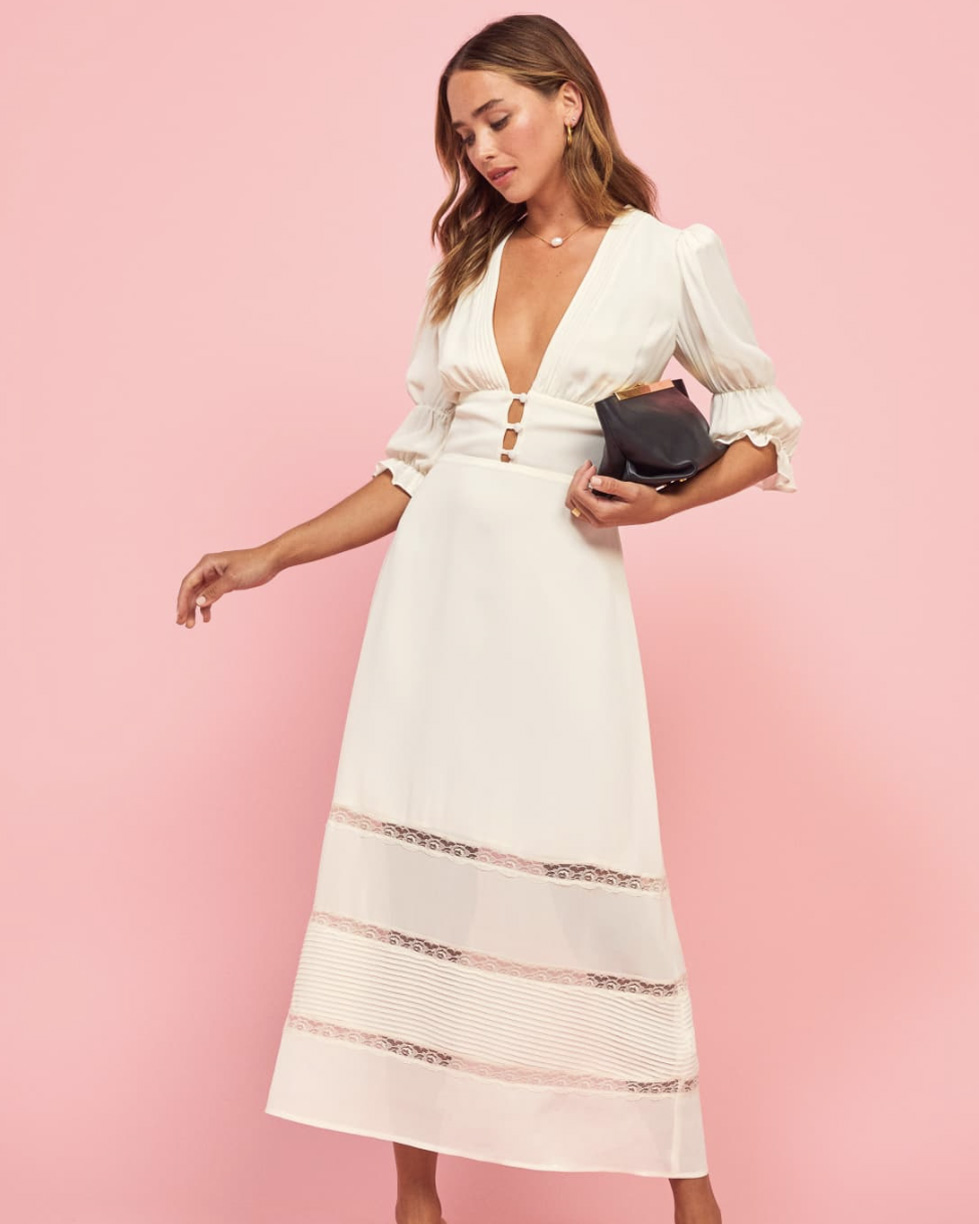 Who says Valentine's Day Dresses need to be red or pink? This midi-length dress with a ruffled sleeves and a lace trim is the ultimate romantic dress. Price: $298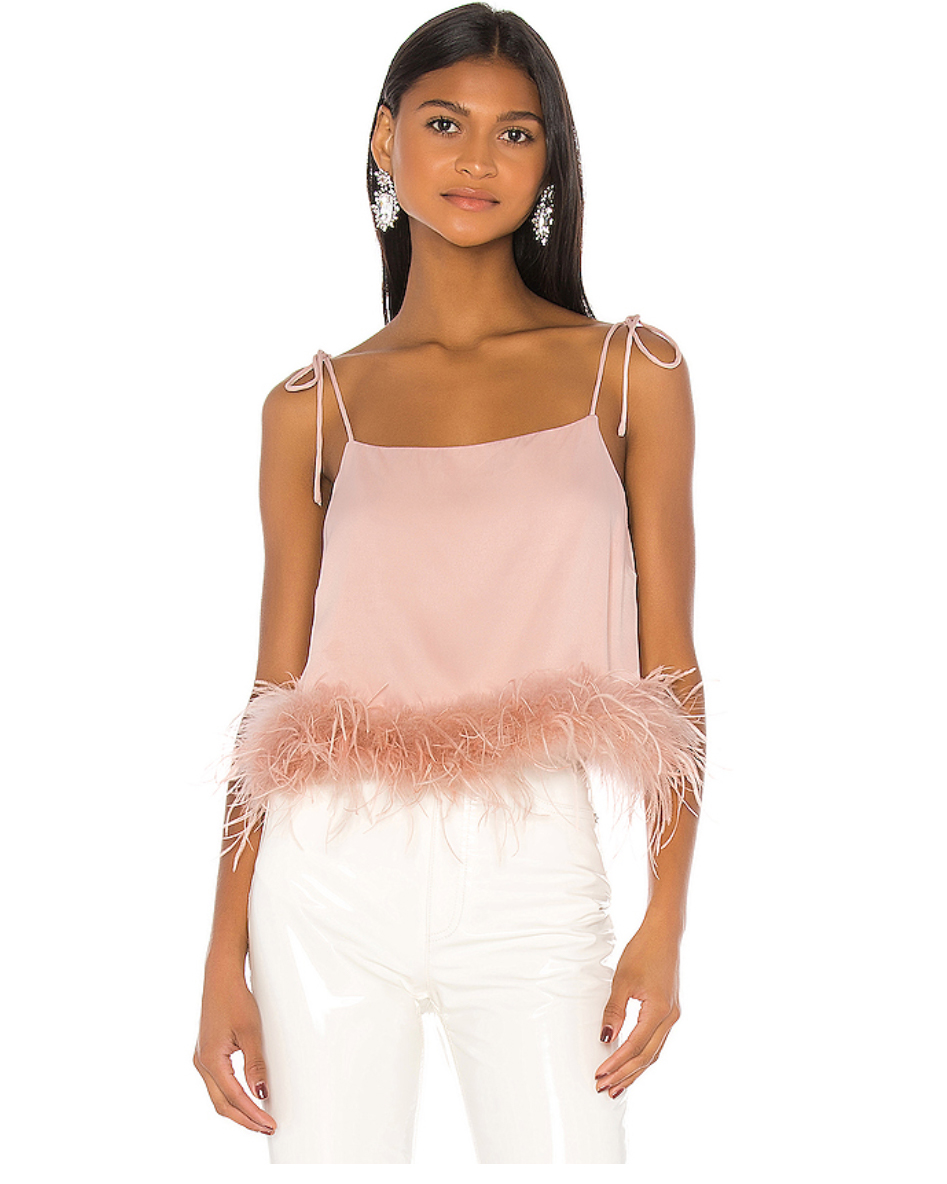 How adorable is this feather trim top? The soft nude blush makes it romantic while the feather trim adds an element of fun. Pair over some white jeans for your special occasion. Price: $218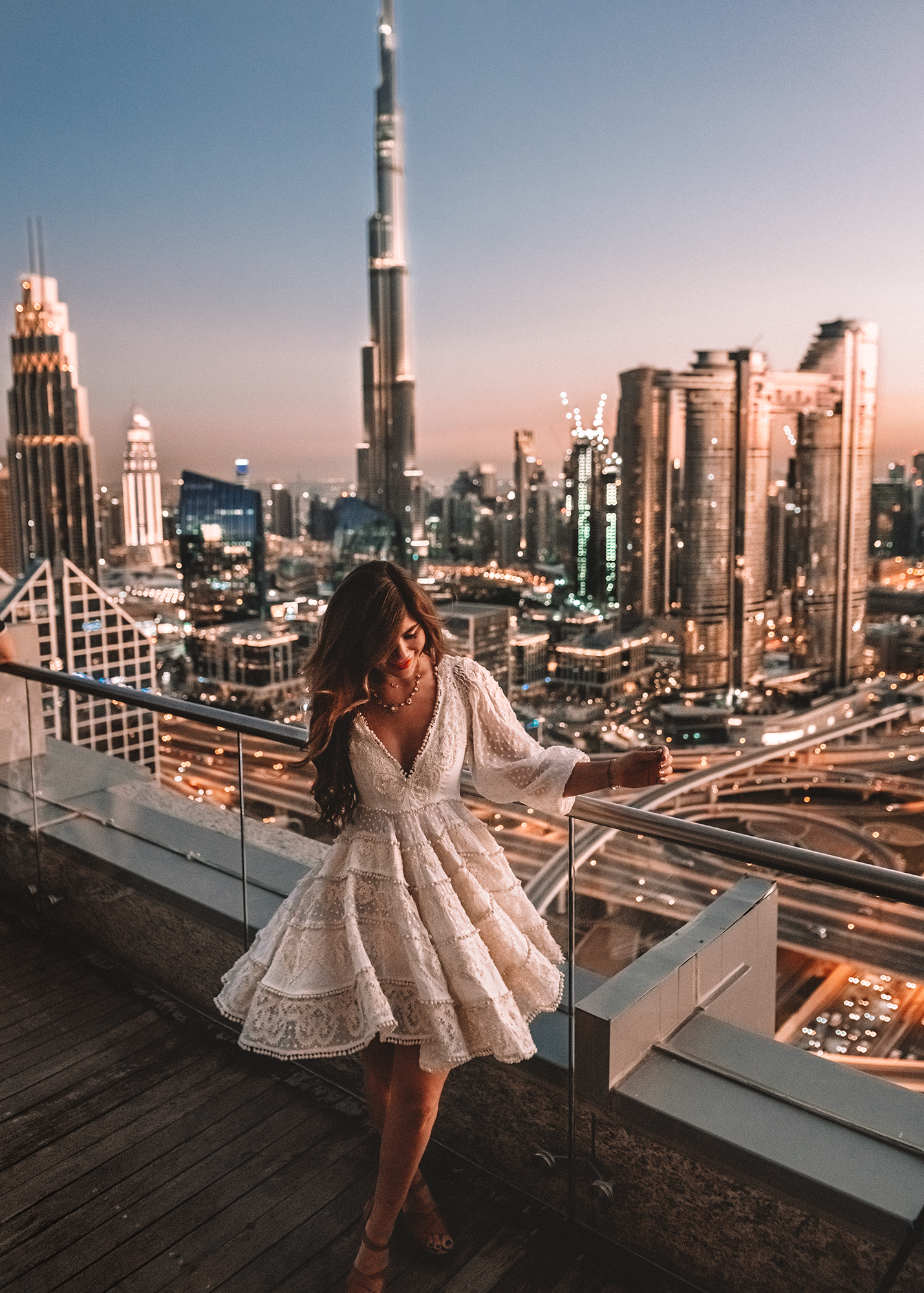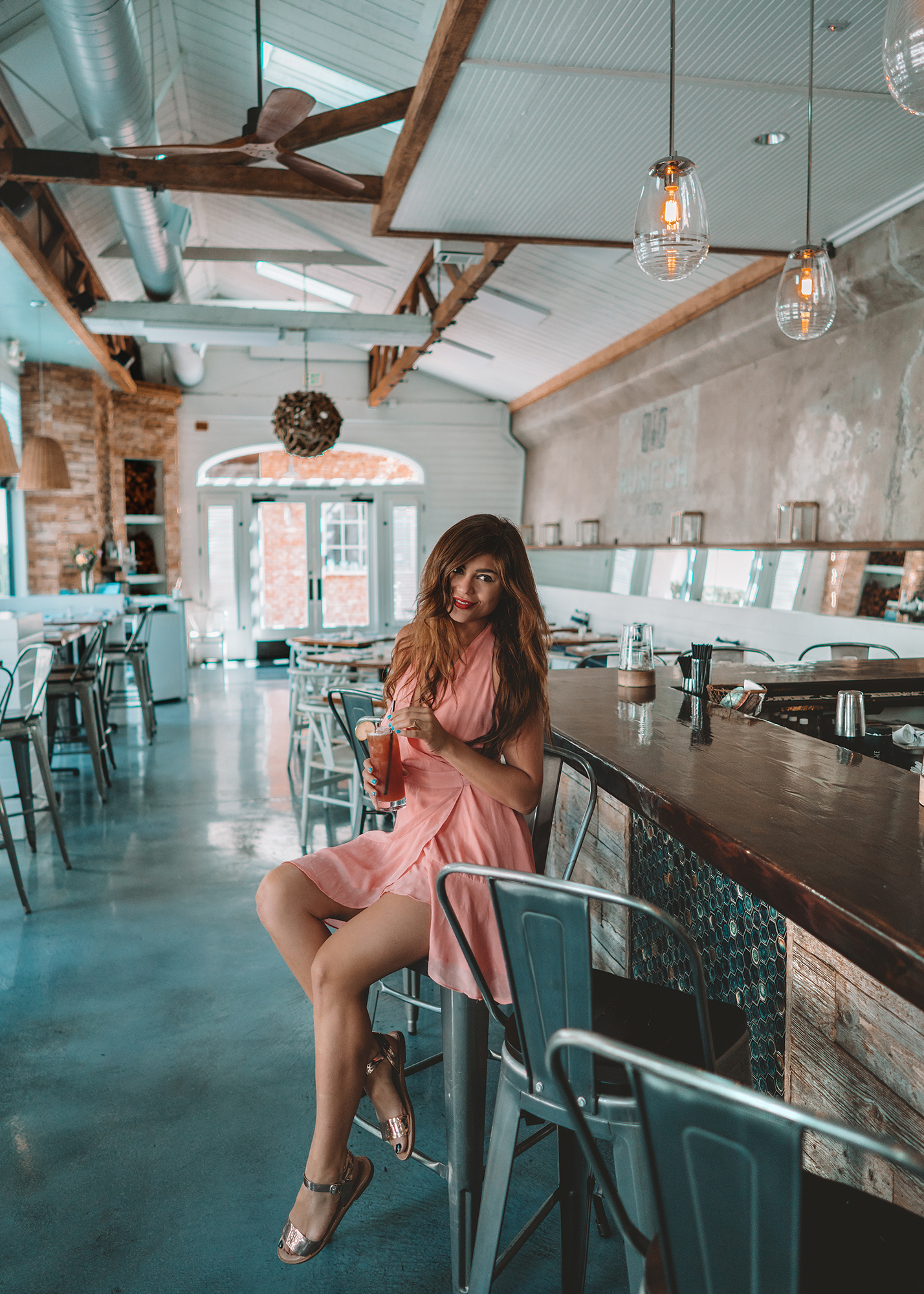 Get your date night on!
Like it? Pin it for later!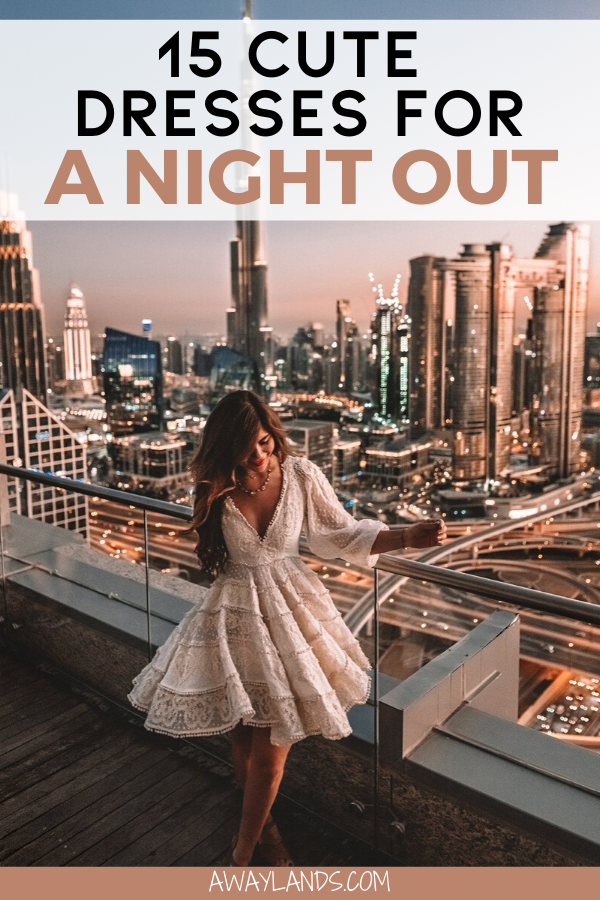 Shop Even More!