July 2, 2018 Travel Adventures
Adventure to Castaway Island, Fiji
Growing up, both Brandon and I loved the movie Castaway, and watched it regularly with our parents. If you rememebr, In the early 2000's, jokes about Wilsonnnnnn were ubiquitous. It's been some time, but I'm now remembering how huge the movie really was. It wasn't until we had already booked our trip to Fiji and started putting together our plans that we realized THE Castaway Island - the setting where the film was made - was here, and just a short boat ride away from a hotel we were so excited to be seeing in person - Castaway Island Fiji. We had gotten really lucky with weather and sunshine in Fiji for the first few days, and when our ferry left from Nadi to the Mamanuka Islands, the sun was still shining. But then about halfway through our 90 minute ride, the clouds on the horizon engulfed us, and the downpour started. We were laying out up on the very top deck, with all of our bags, and instead of trying to carry them all down the stairs on the rough seas, crawled under the front overhang and hid from the storm on the ground of the ship - the travel life is never uninteresting!
Our first day at Castaway, the rain never let up, it poured and poured and we waited and waited, until the sun was almost finished.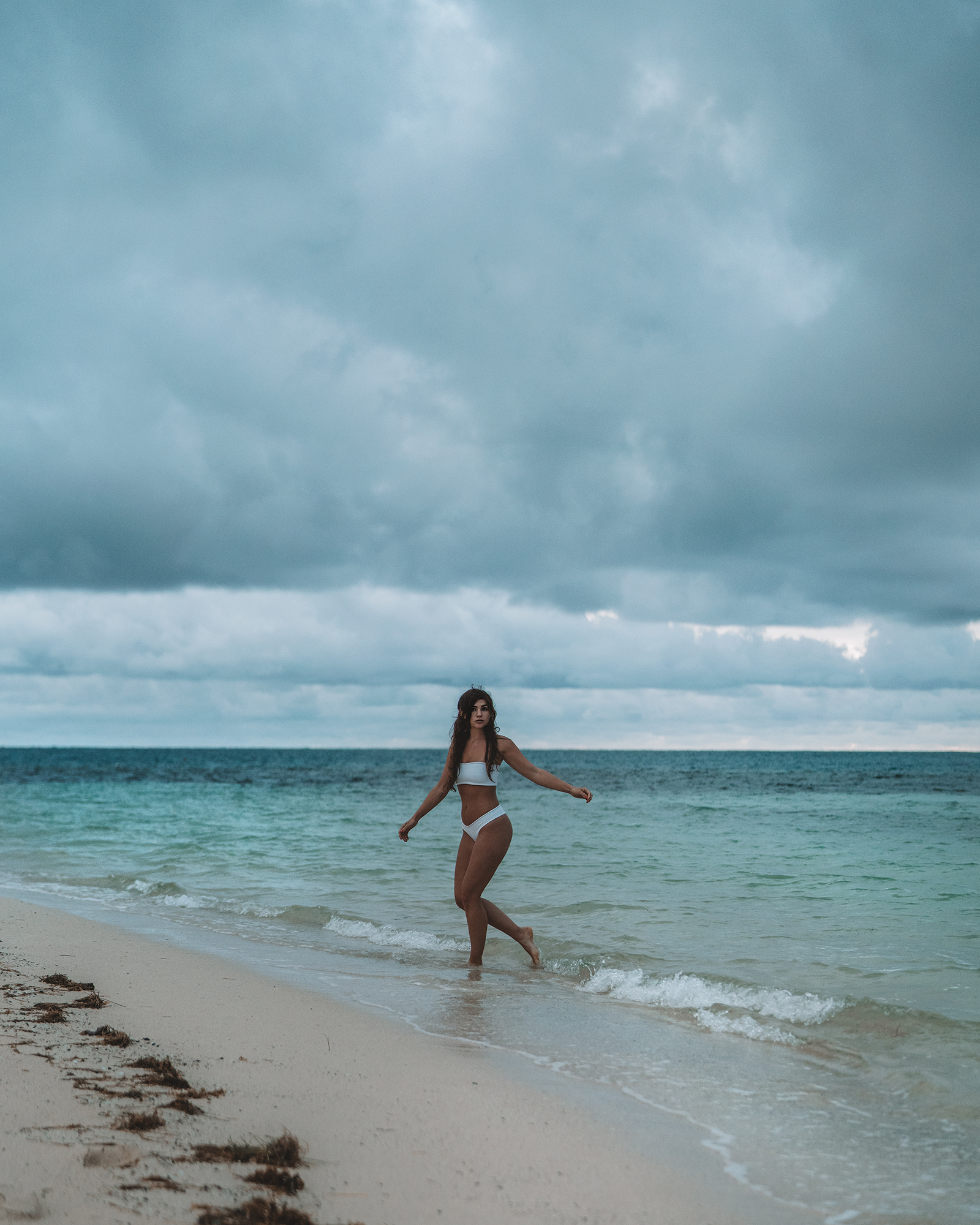 And we ventured out onto the stormy beach.
And then suddenly...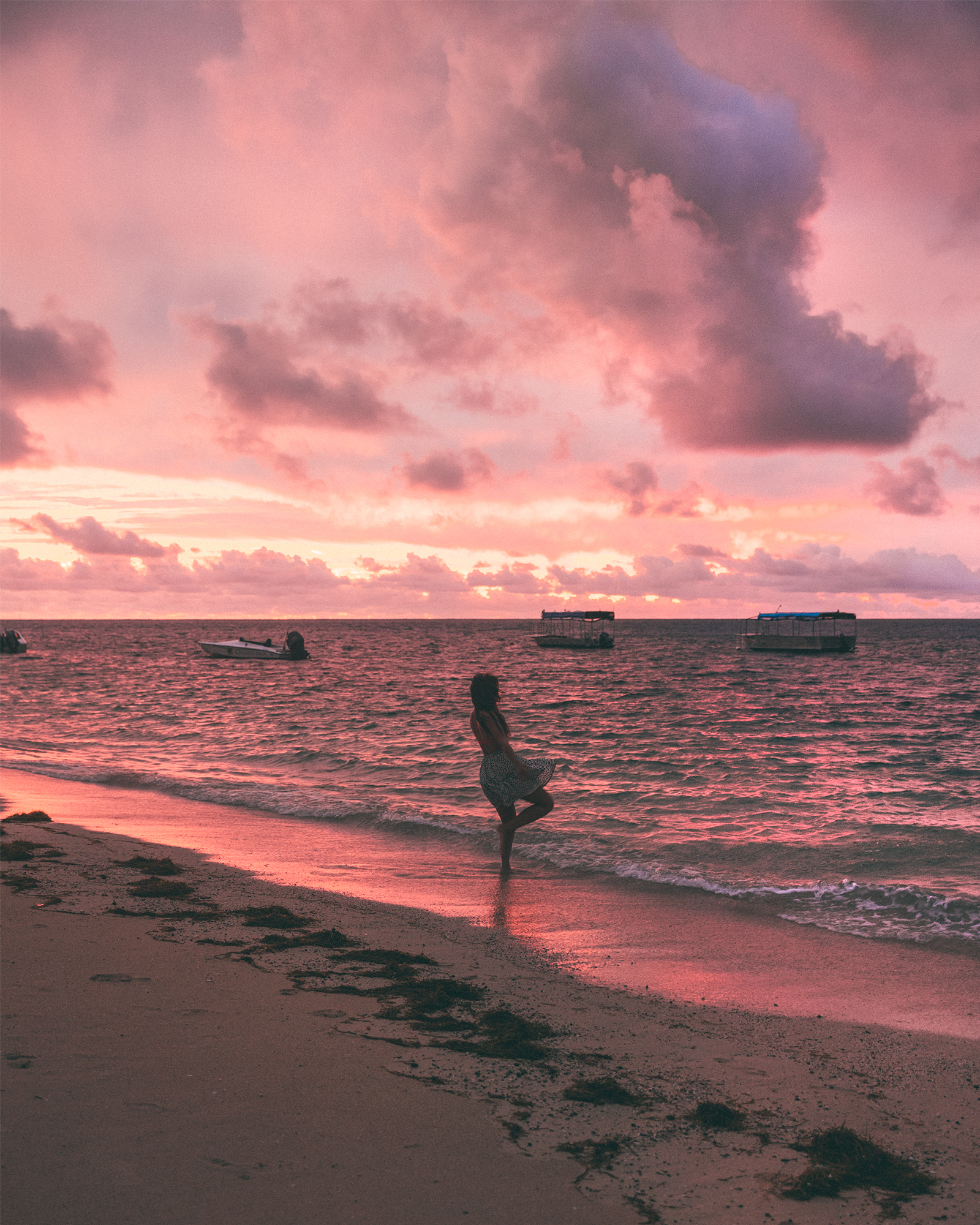 Just as the day was almost cover, the clouds broke just enough, for this incredible sunset. The kind of sunset that envelops you with light and color, with saturation and quickly moving clouds, that changes every couple of minutes from orange to pink and purple.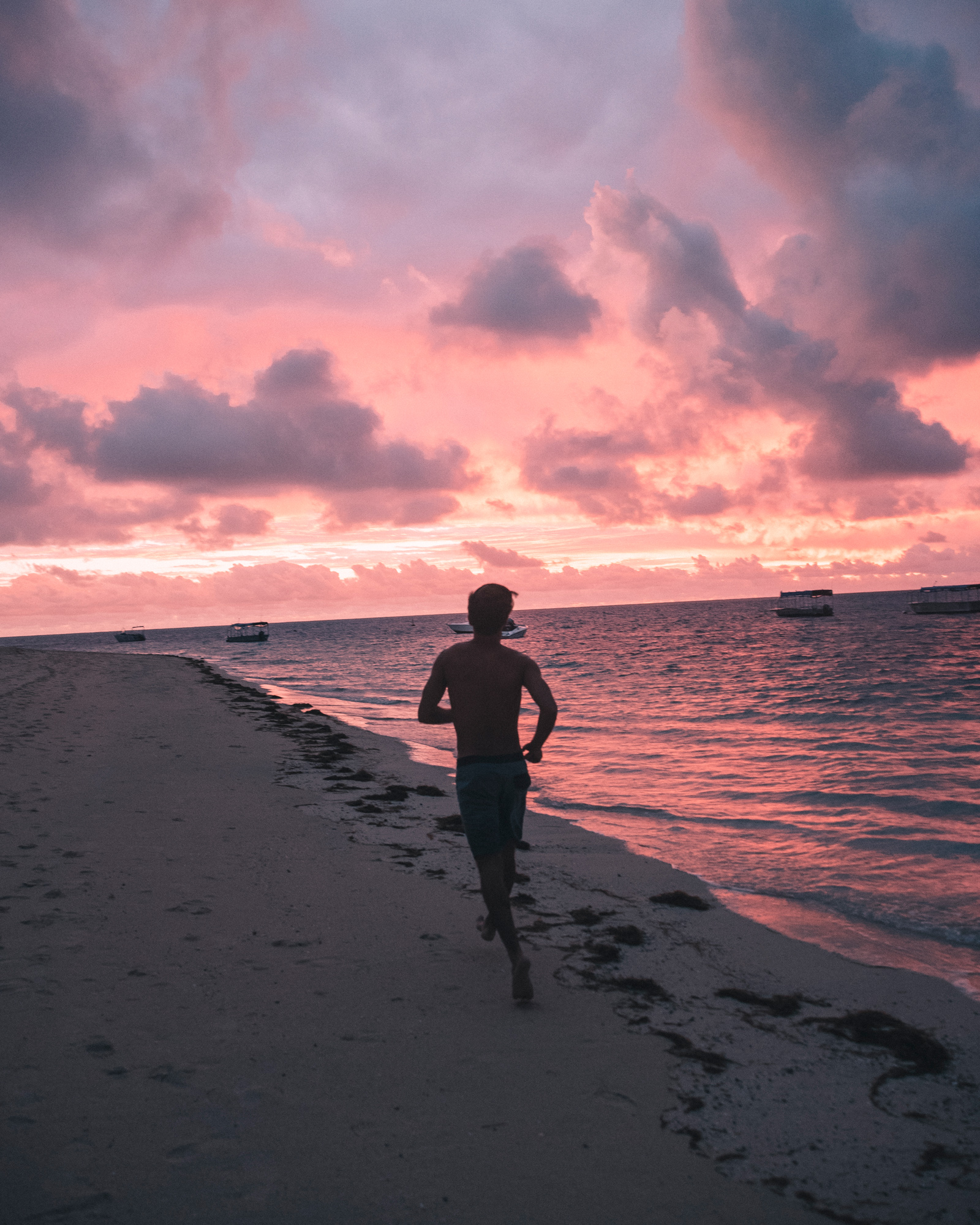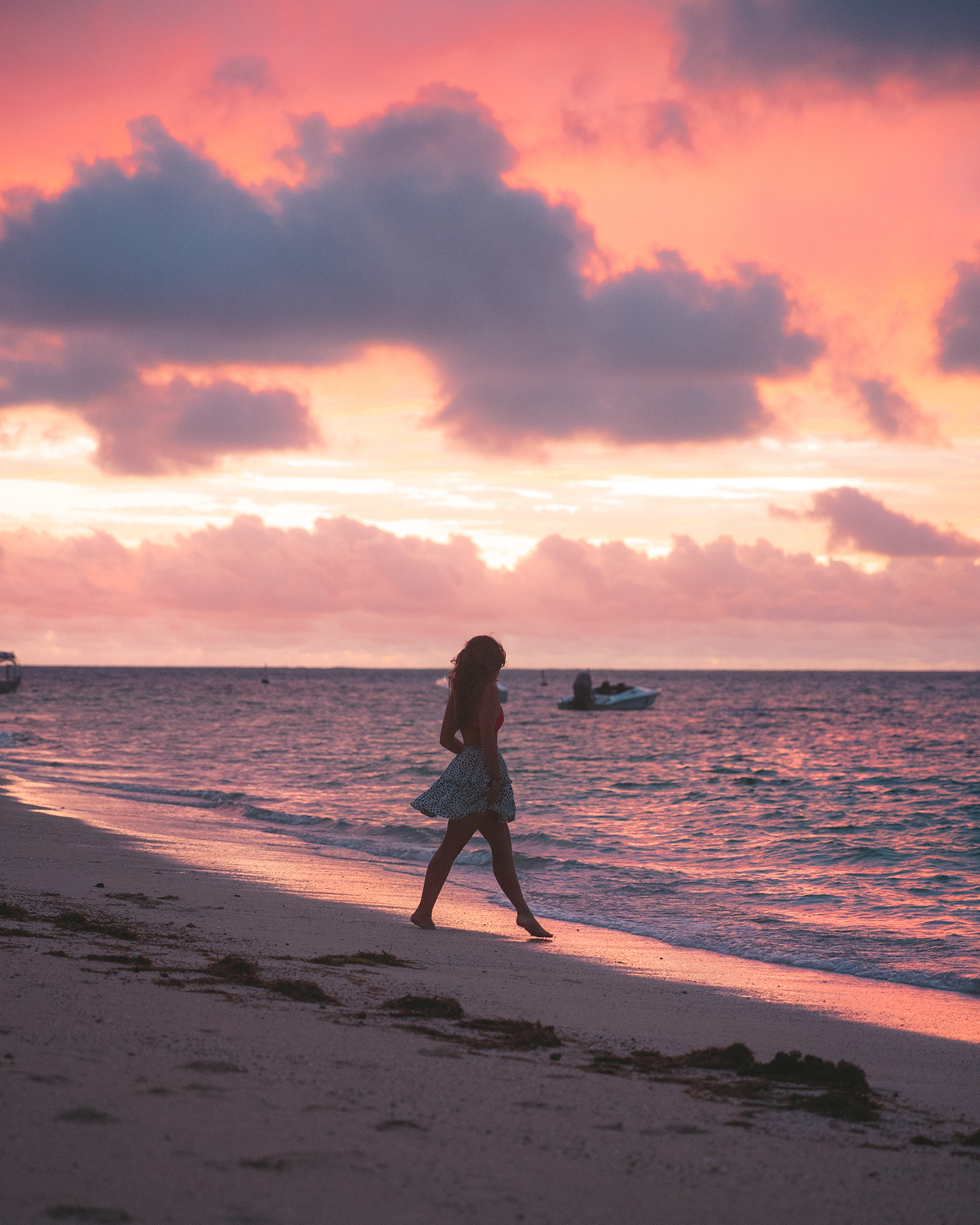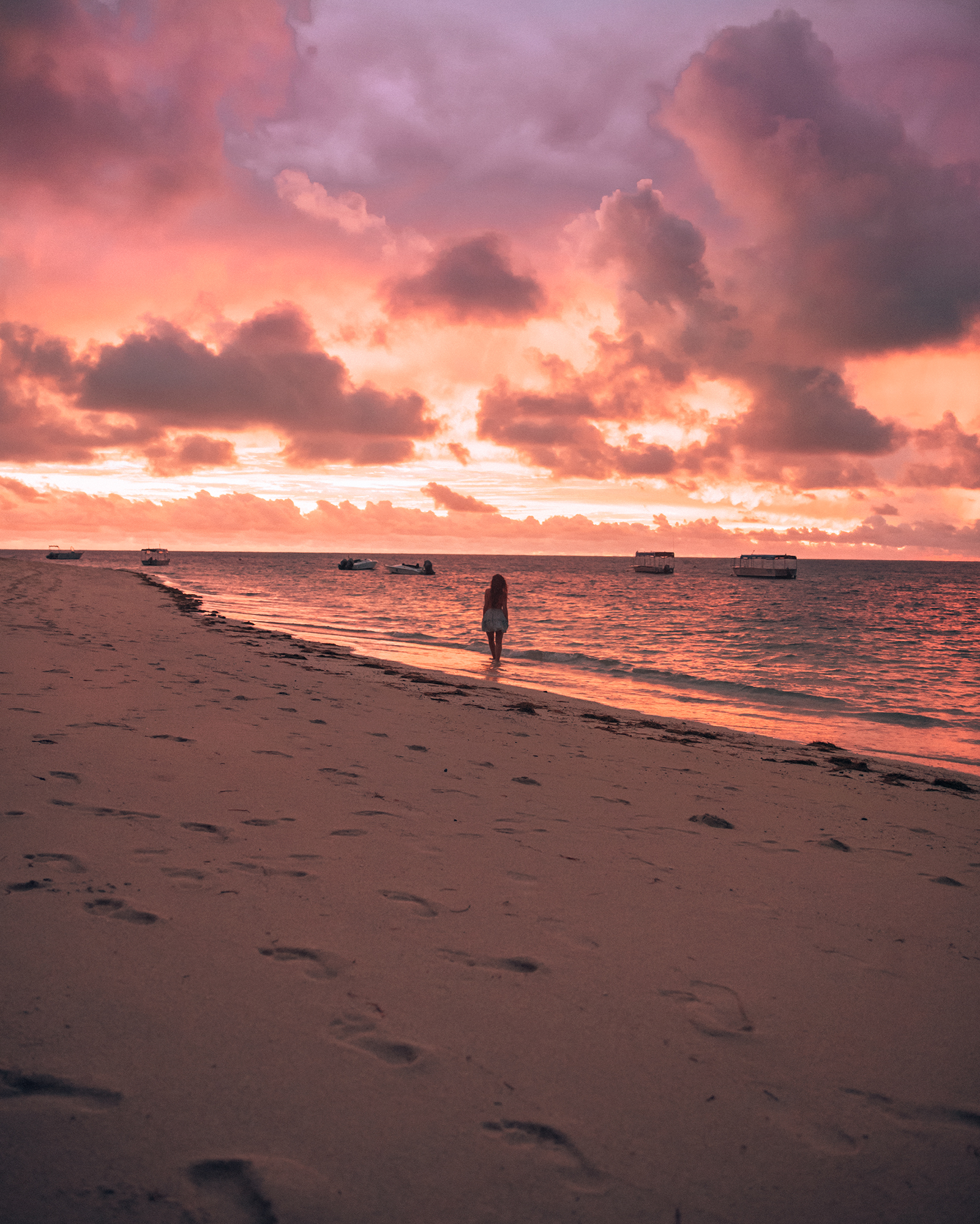 And we couldn't believe our eyes.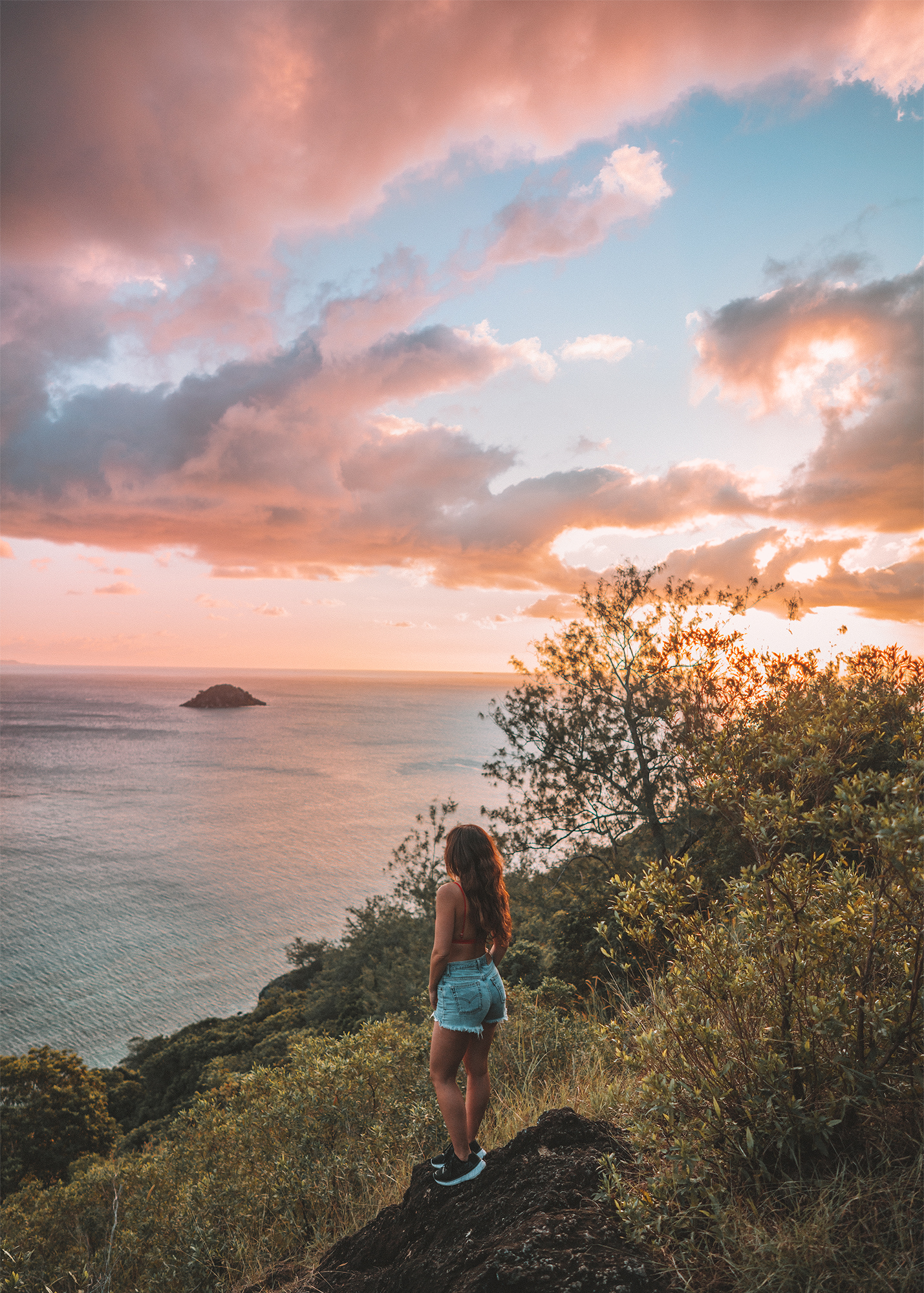 The next morning, we woke up before dawn to hike up to the top of the island and watch the sunrise - we had heard the views were spectacular.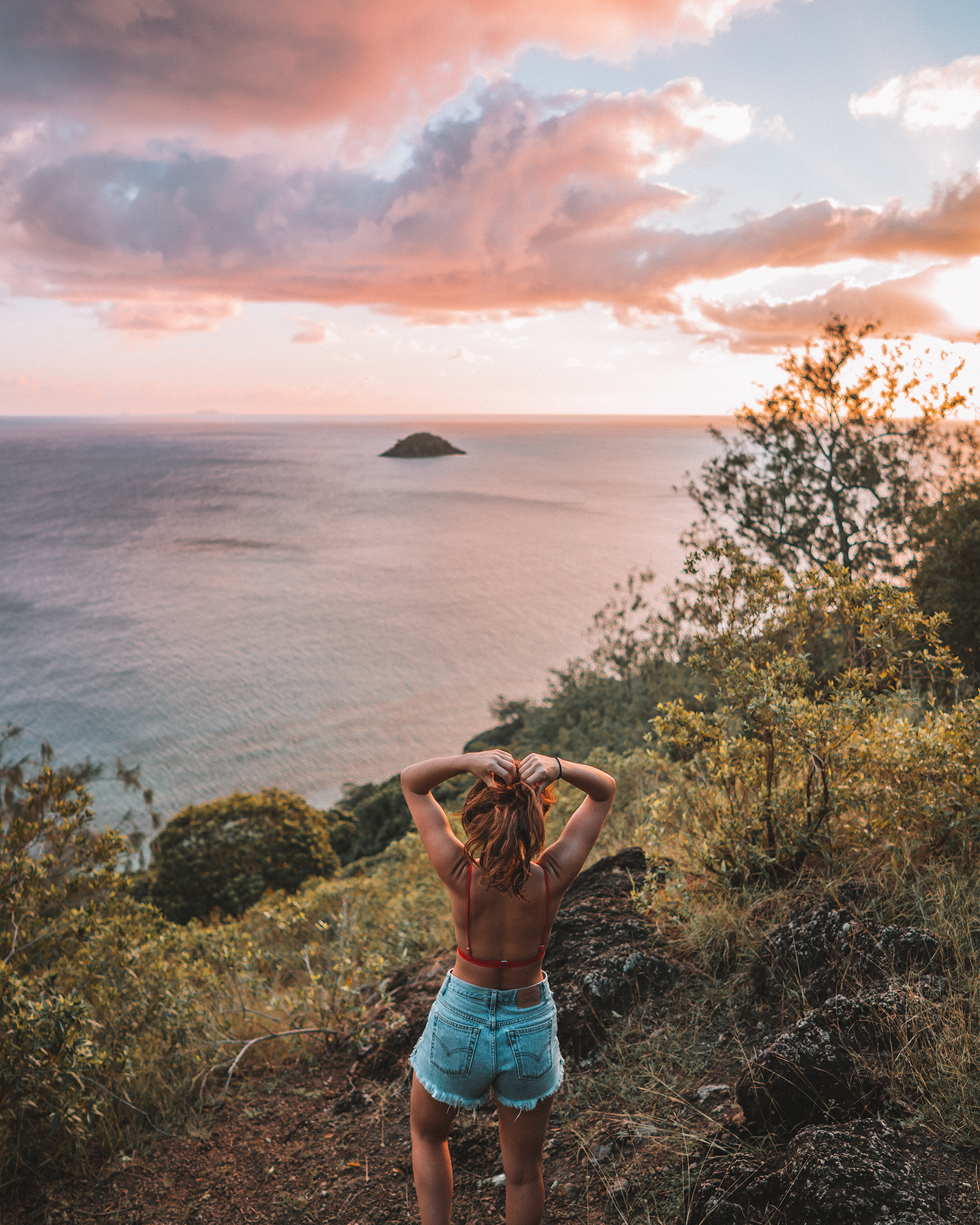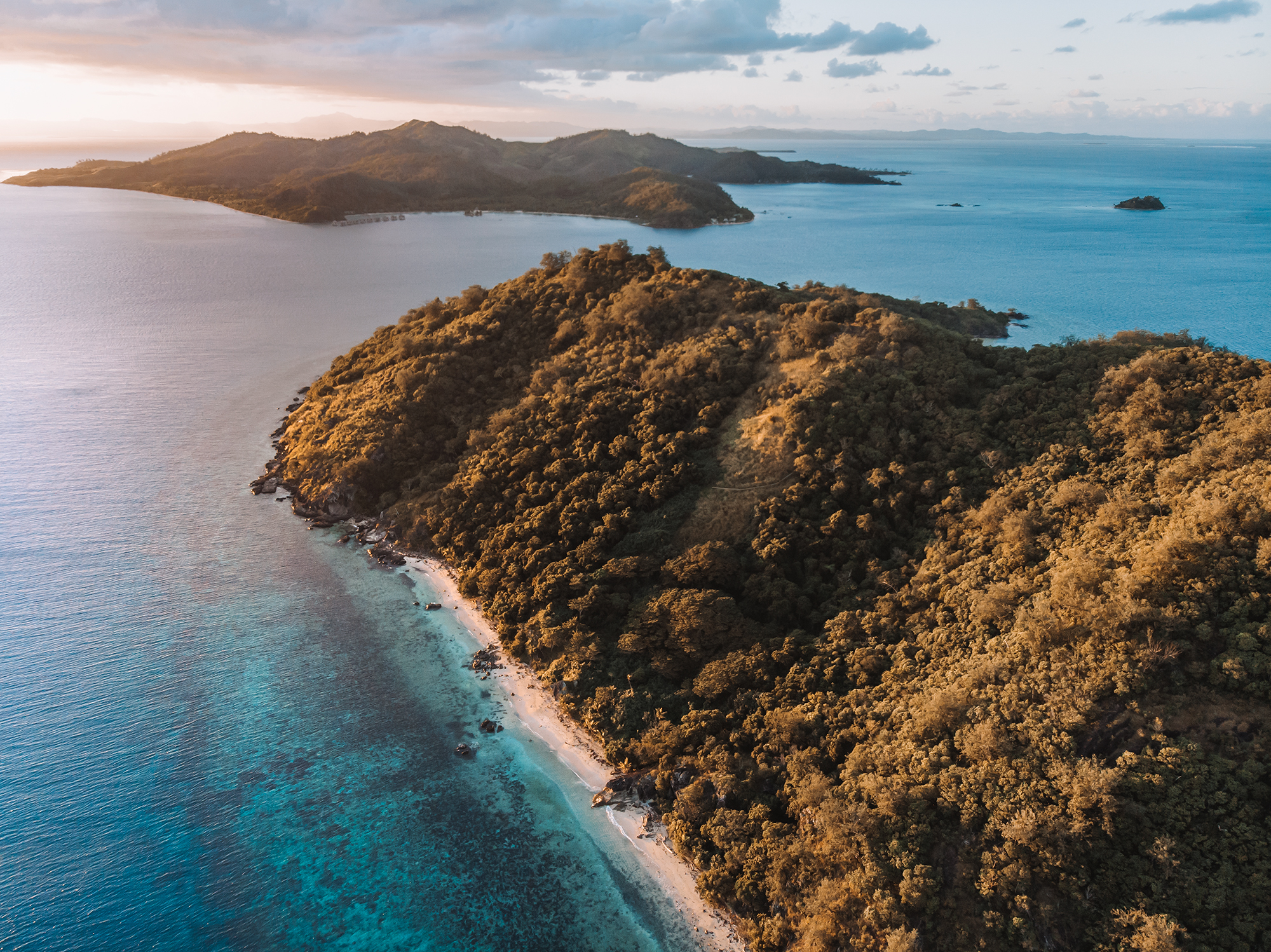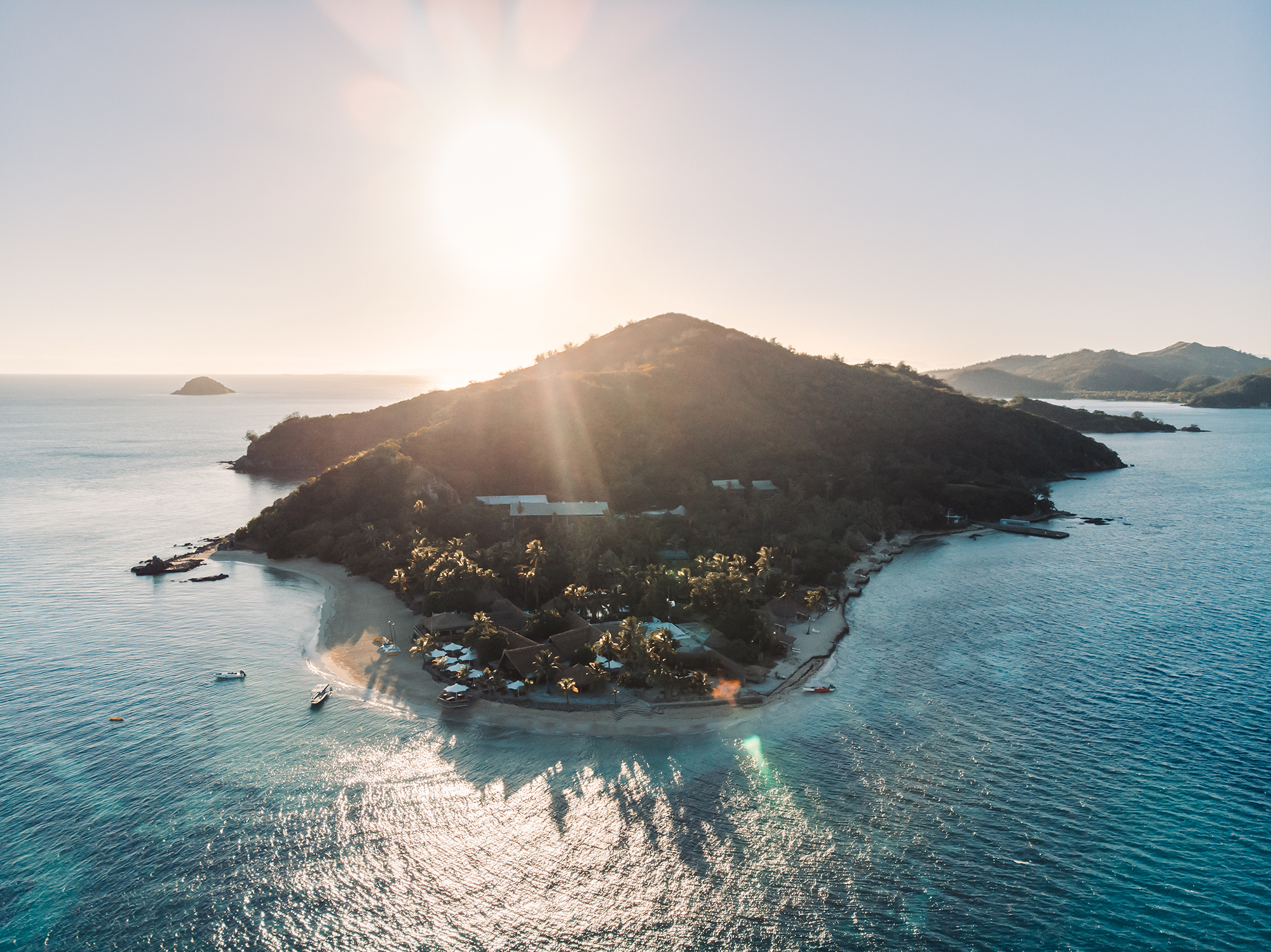 And the rising sun did not disappoint. We knew that we were in for a great day when we saw the clouds were finally parting - and we could really see Castaway Island for the paradise we knew it would be.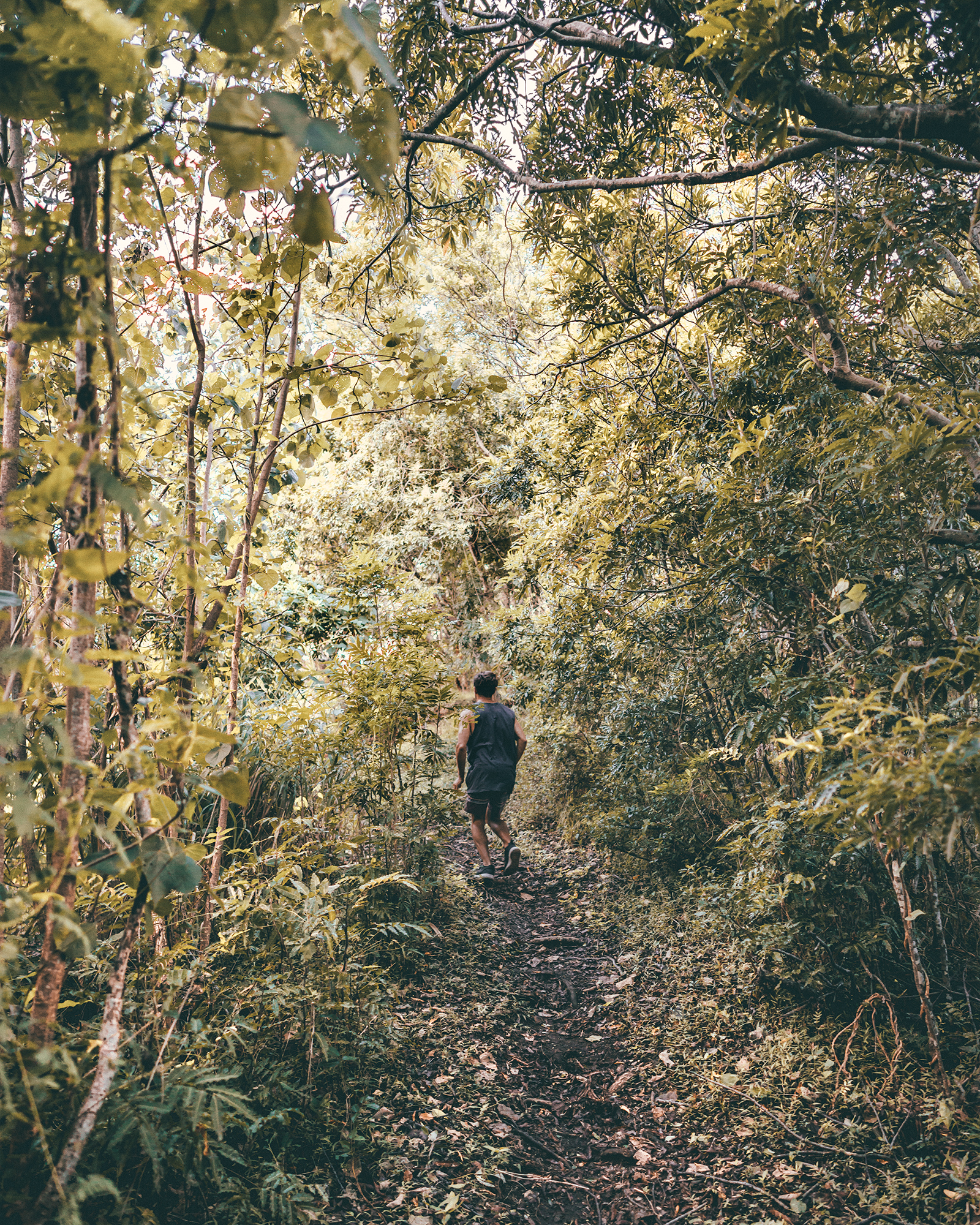 Such a gorgeous jungle climb up the mountain.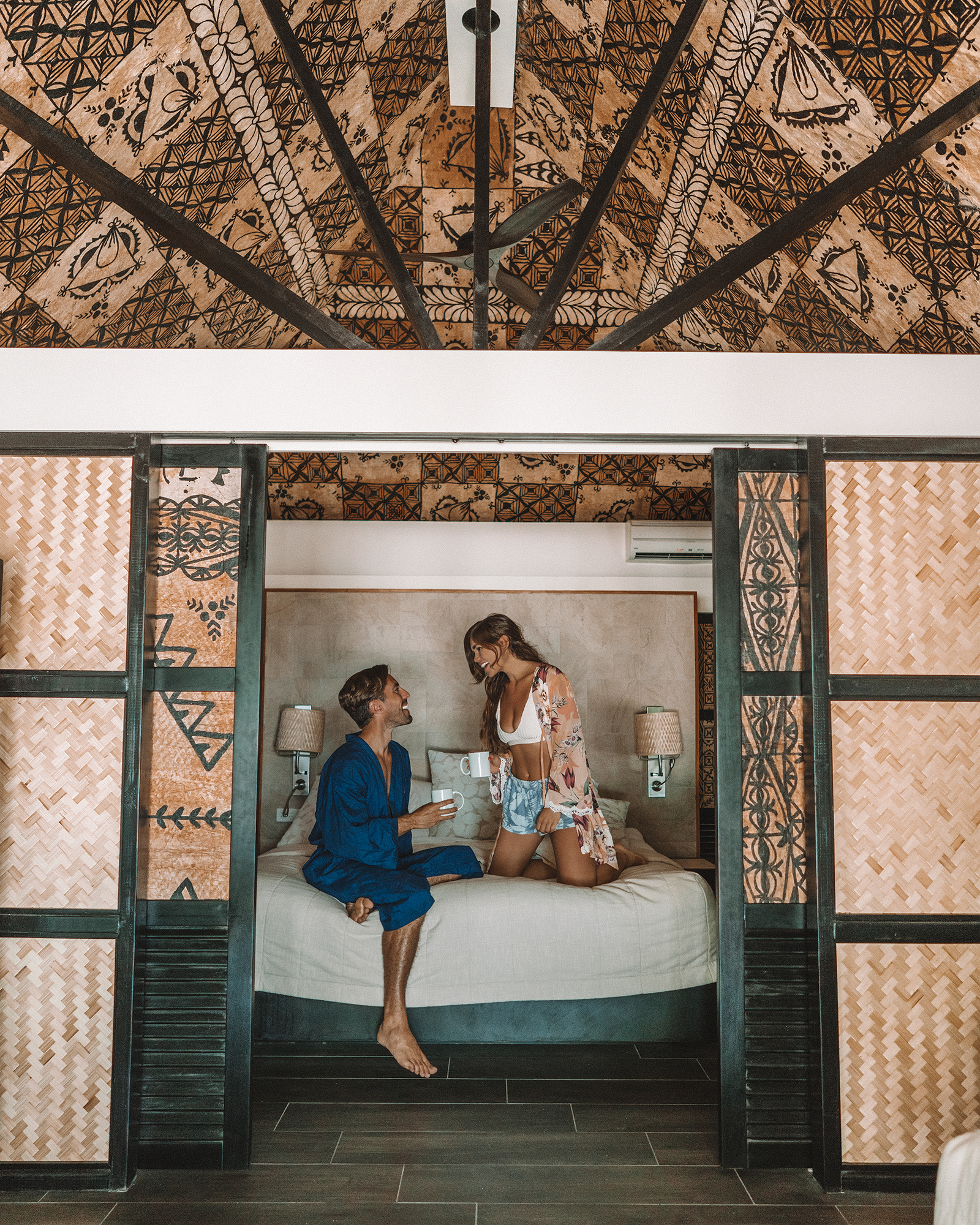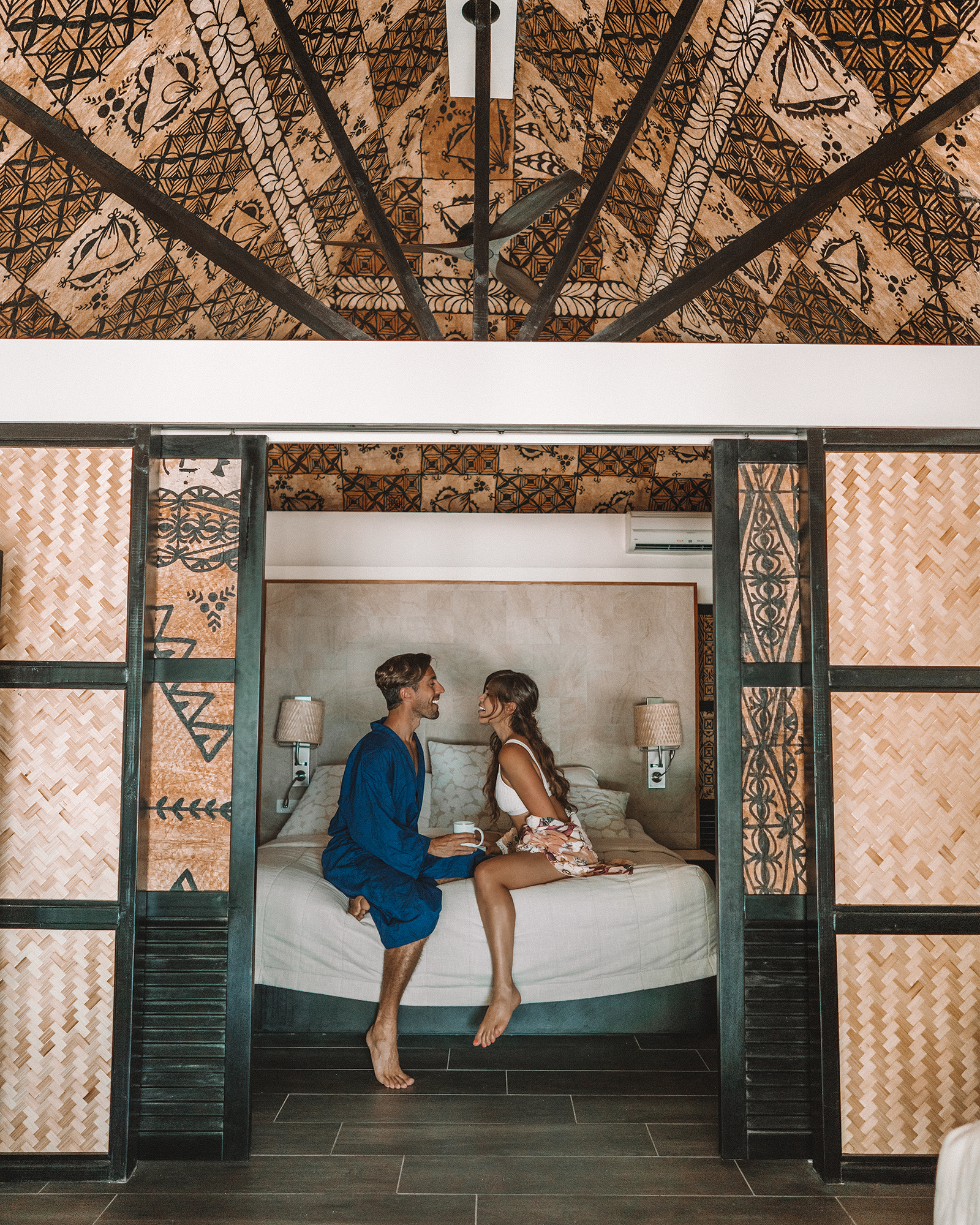 Waking up in our Bure - a traditional style Fiji House. I was in love with the intricate designs on the doors and ceiling, there was just so much detail to look at as your wake up in the morning.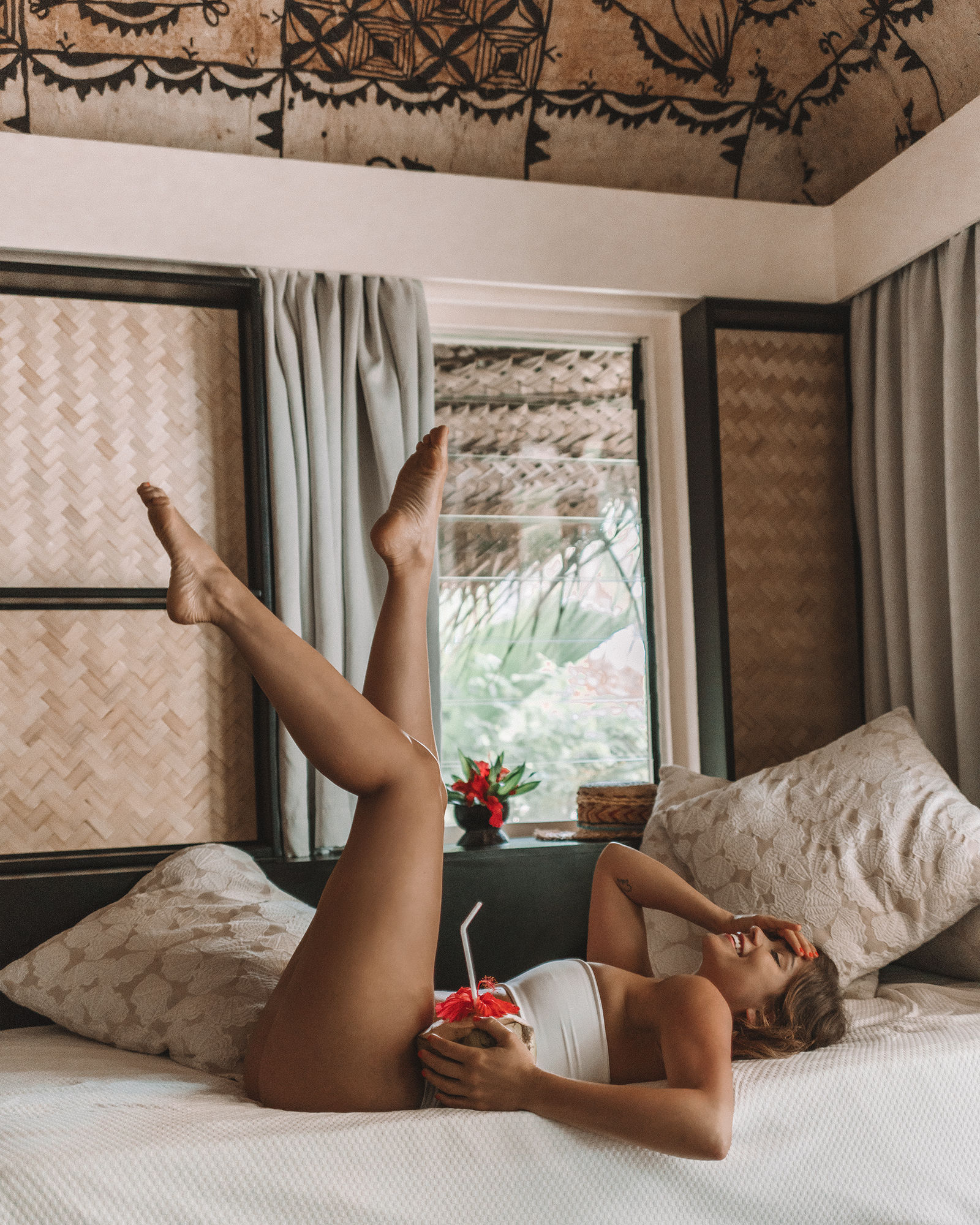 Lazy mornings in a little tropical bungalow.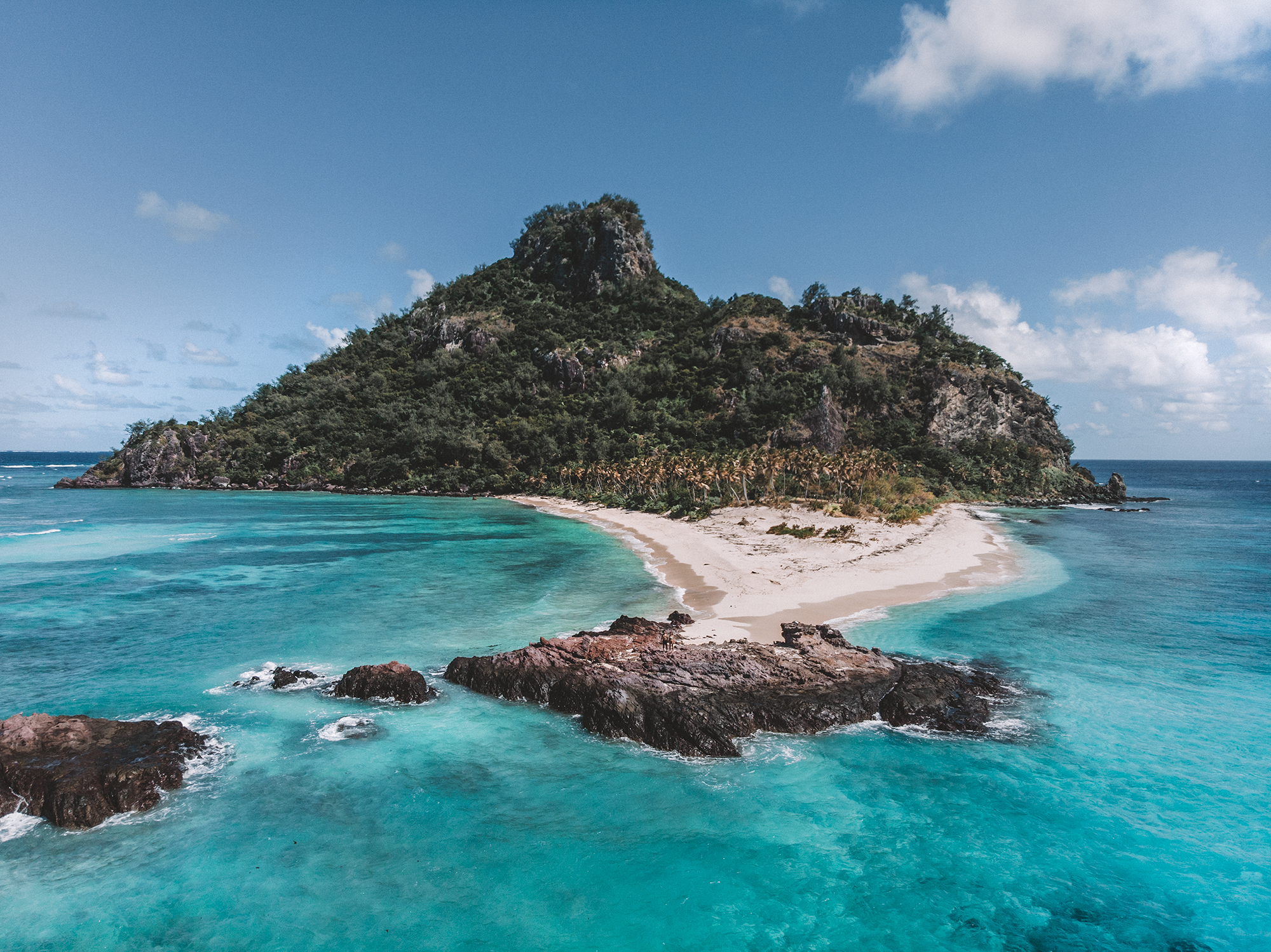 In the late morning, we headed out to Monuriki Island, THE island. We have been to a lot of famous islands over the last couple of years - Maya Bay in Thailand, Bali, the list goes on, and every one seems to be more populated, polluted, and a shell of their former selves than the last - but this was such a surprise. The island is heavily protected and because of that, is absolutely pristine. Maybe because we were so far out, but in the whole afternoon we were there, only a handful of other small speedboats joined us, enough so that it felt like we were the only people here. Like Castaways.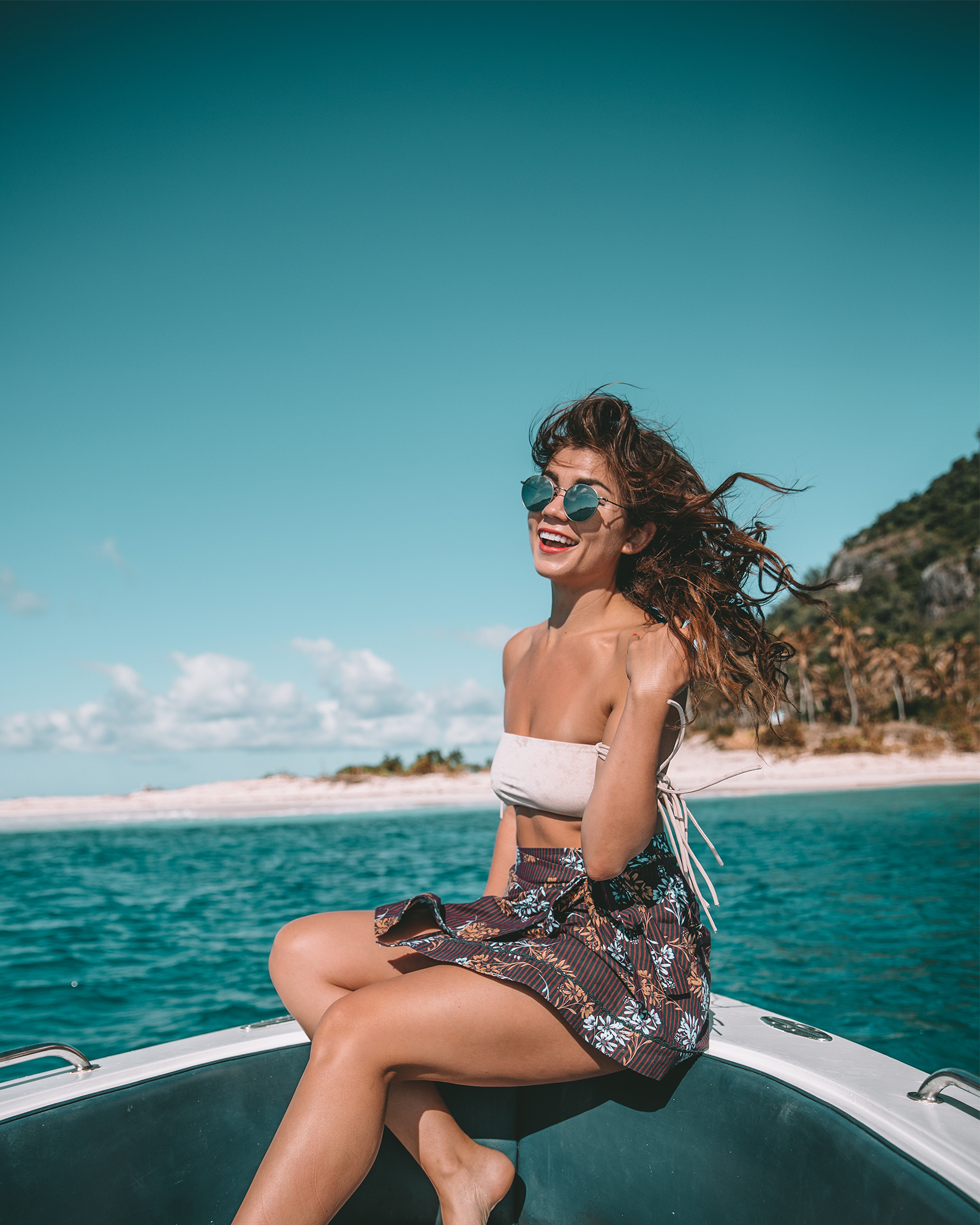 Pulling up to the island!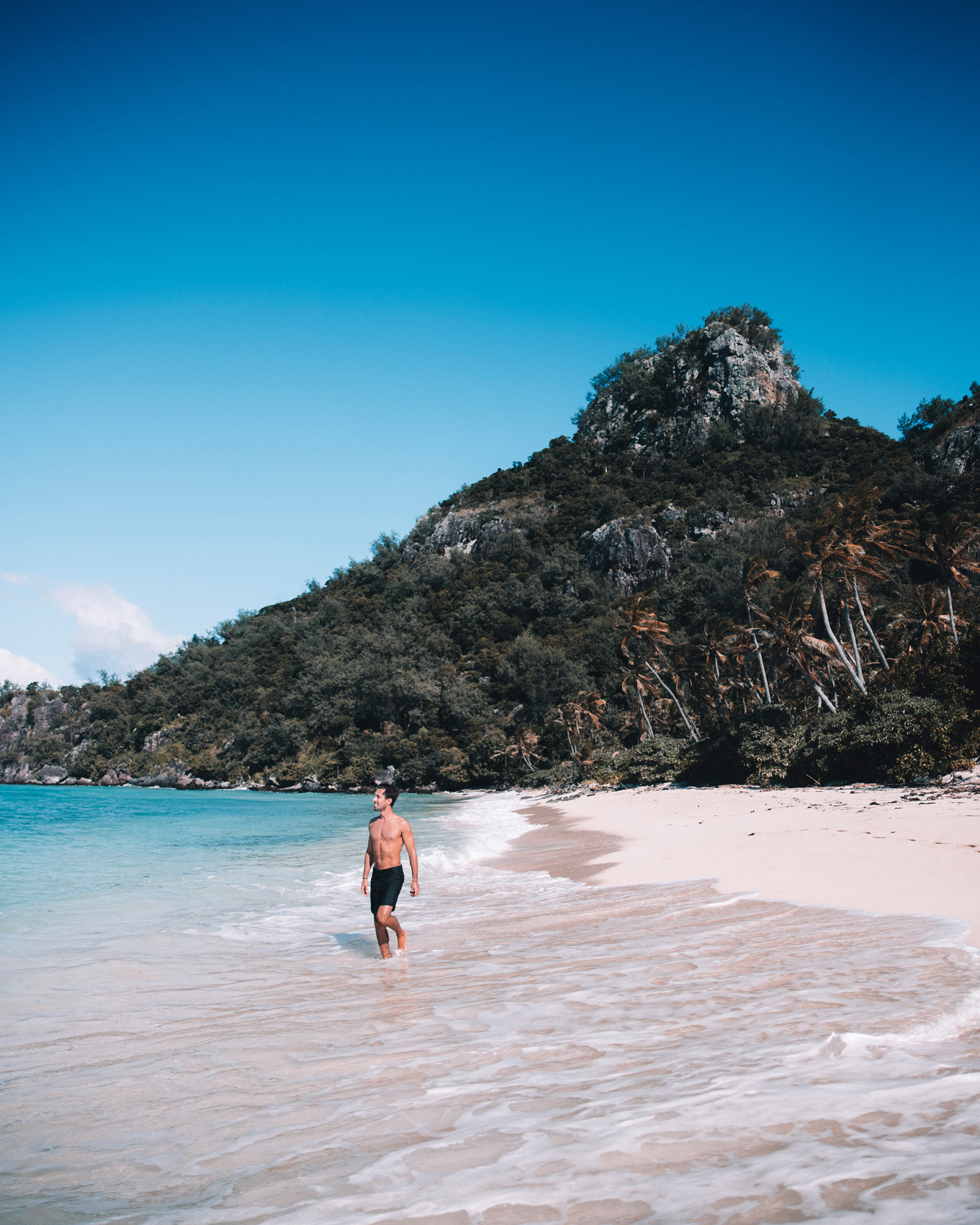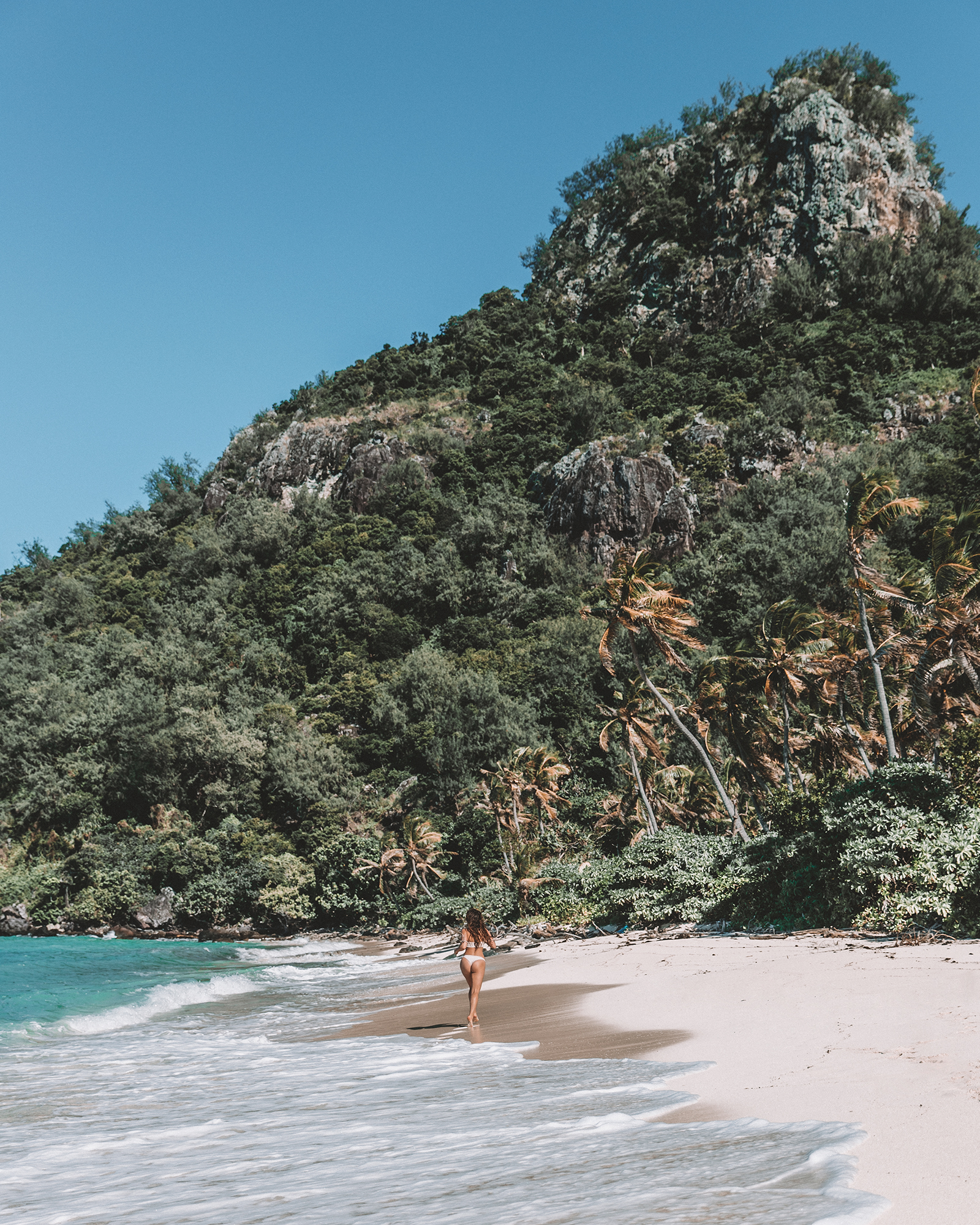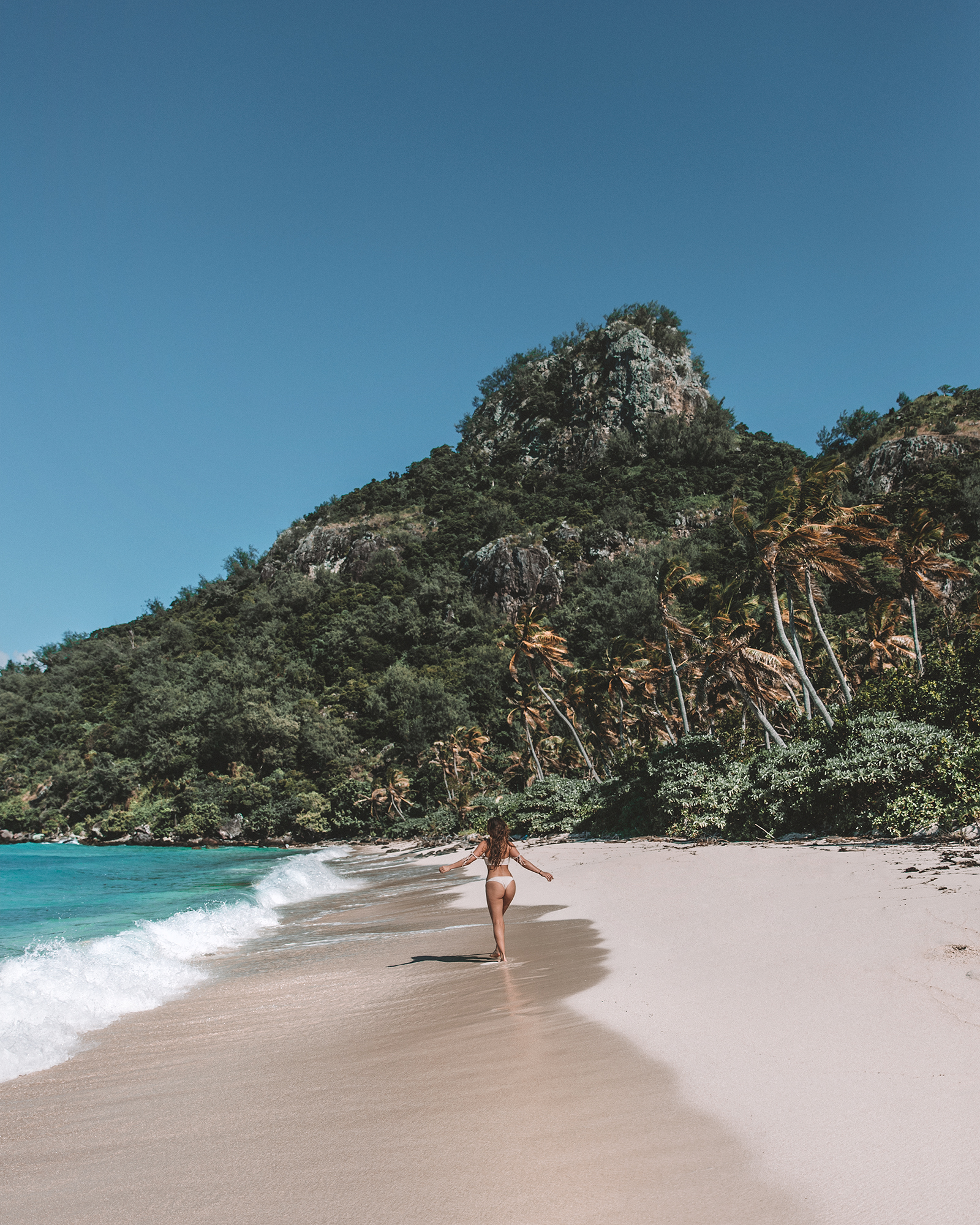 And the views! Nothing short of an actual dream tropical paradise. Brandon and I have spent weeks collectively on planes and boats the past few years in search of aqua waters and untouched sand, and this may be the closet we have ever come to a real utopia.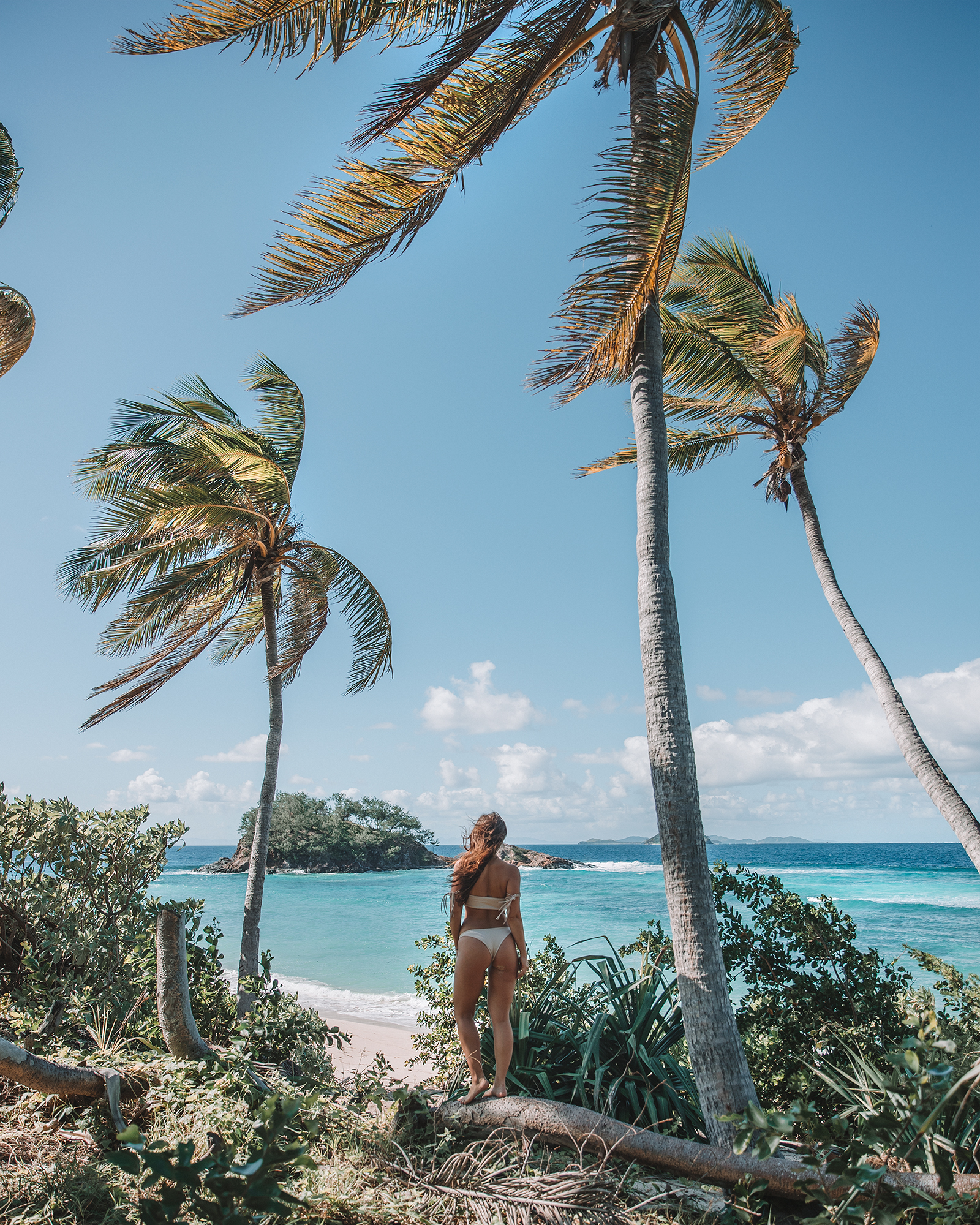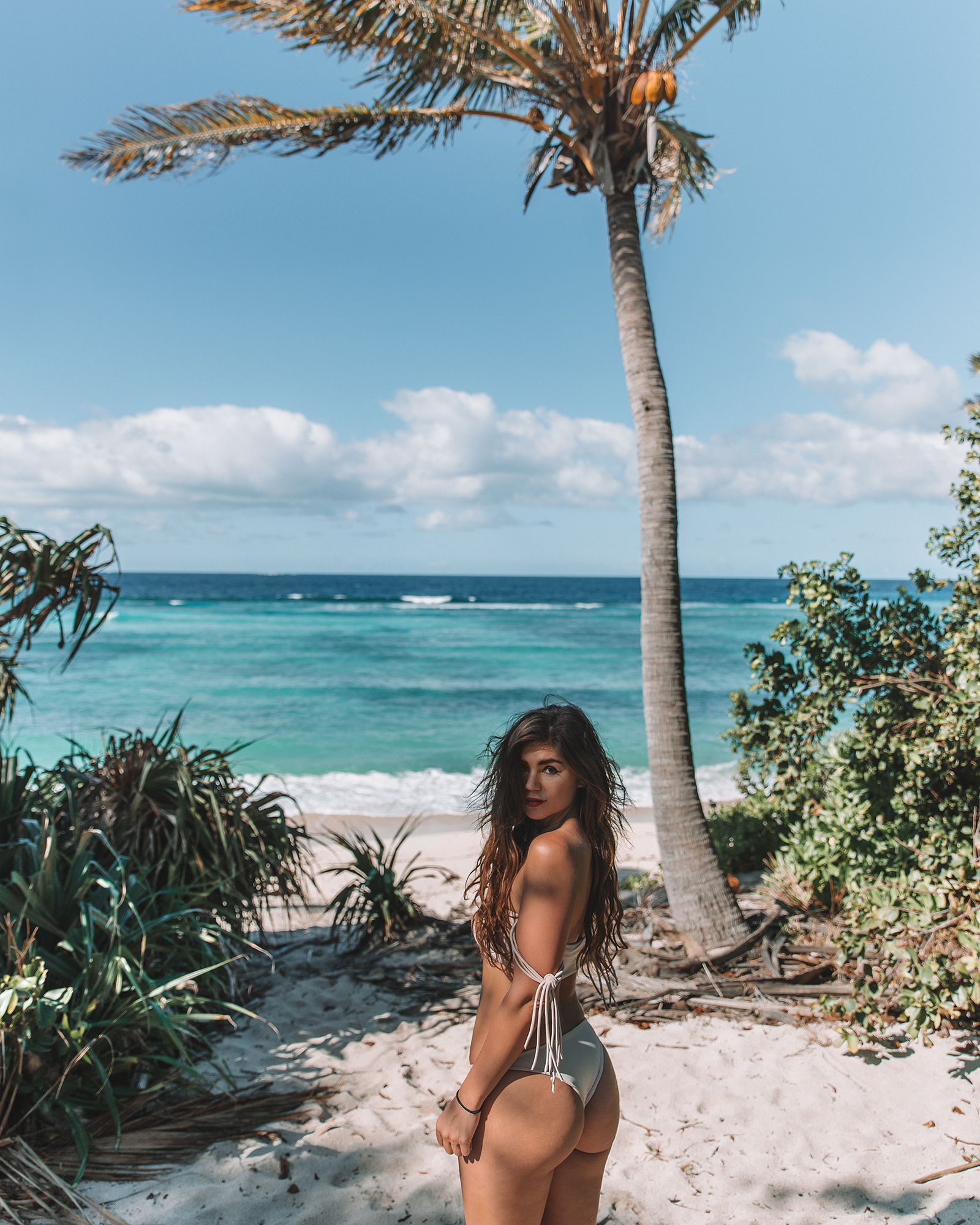 Looking for Wilson.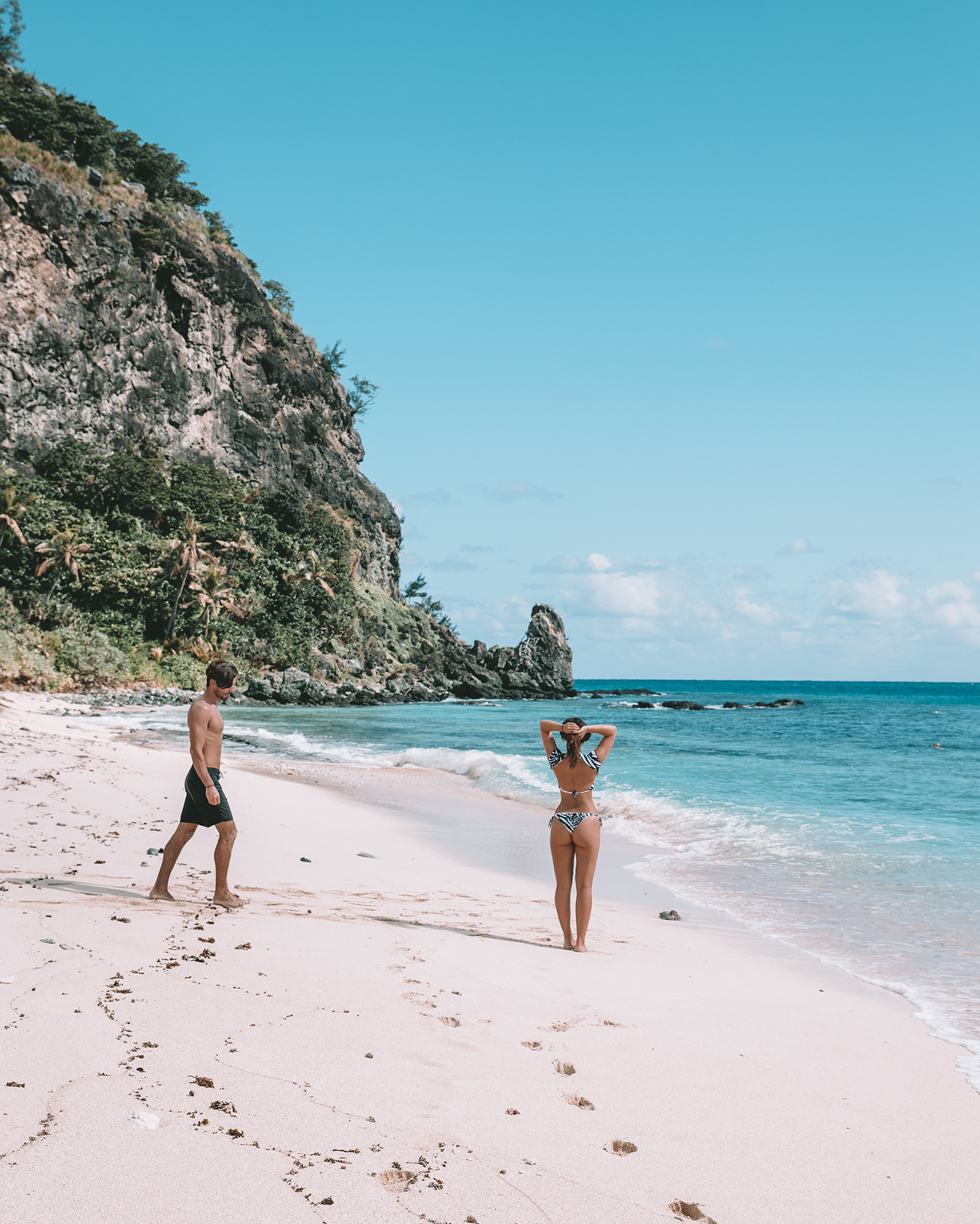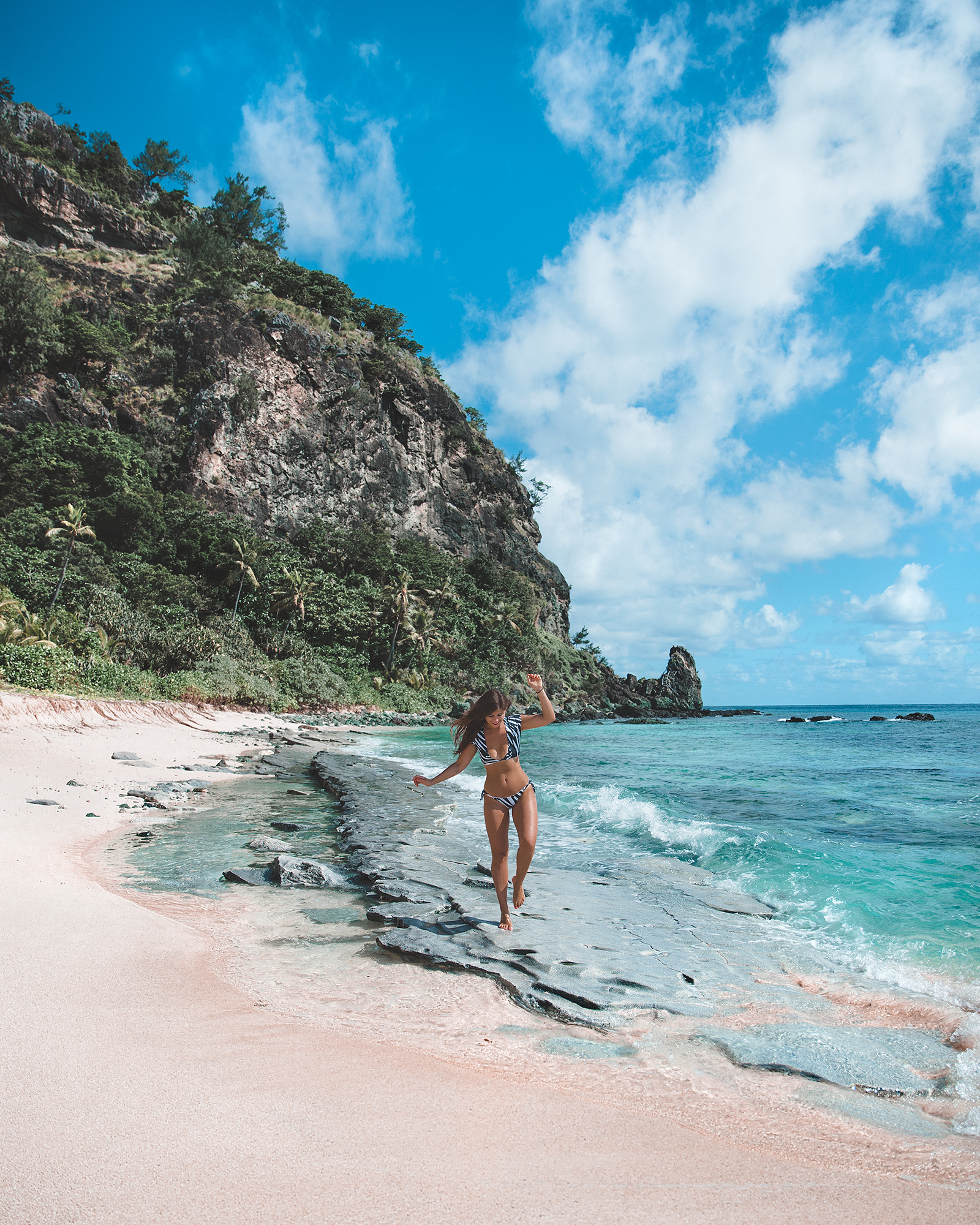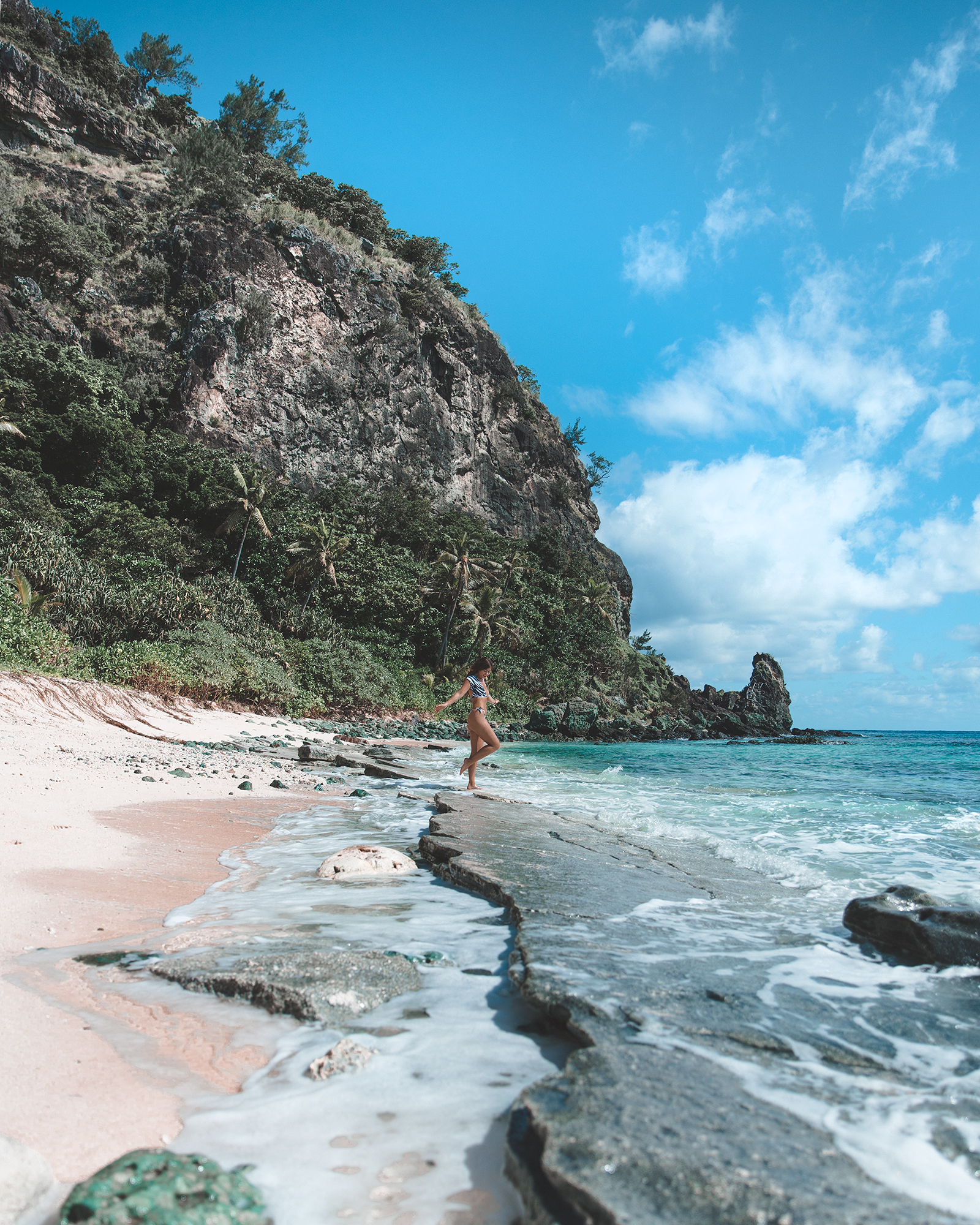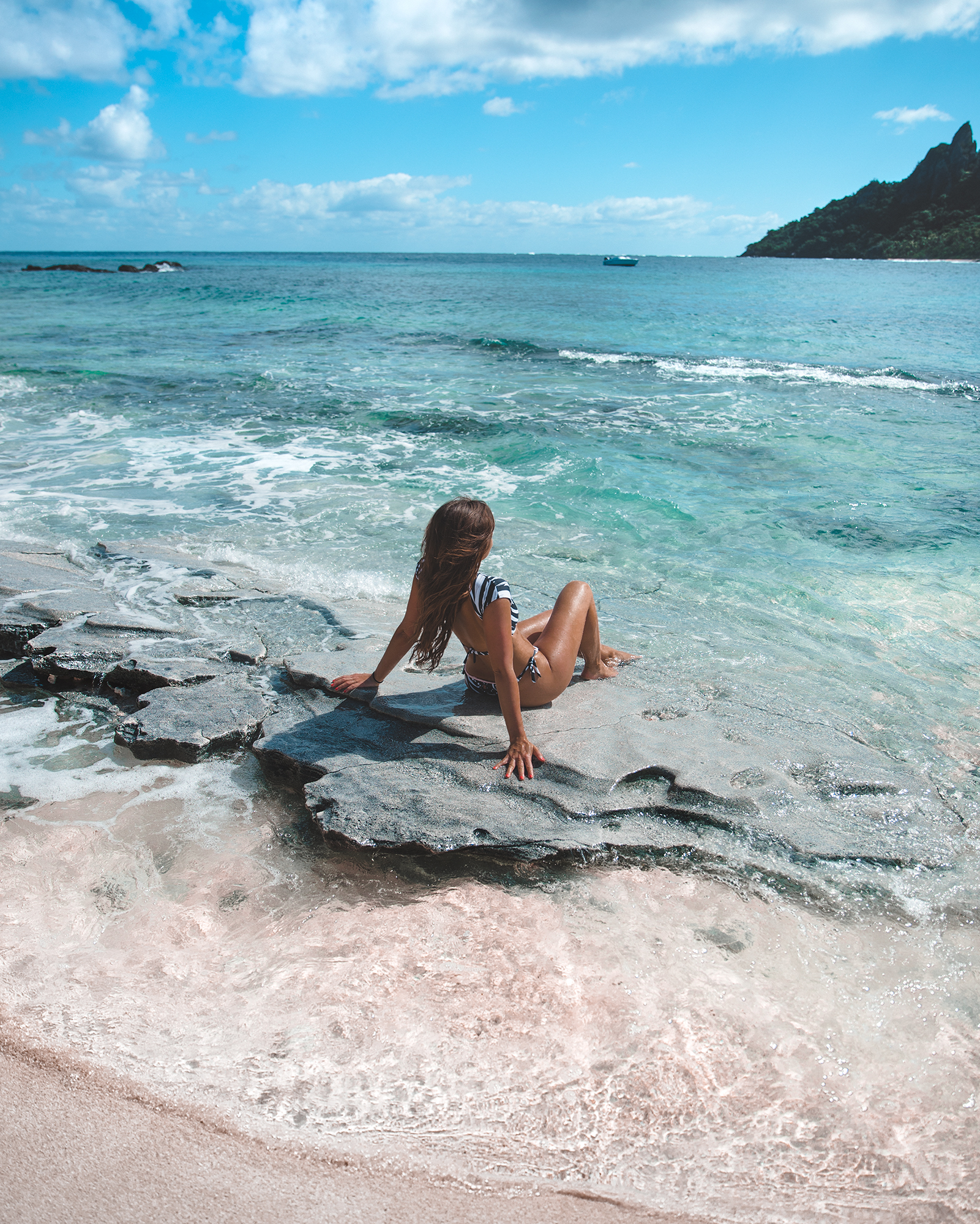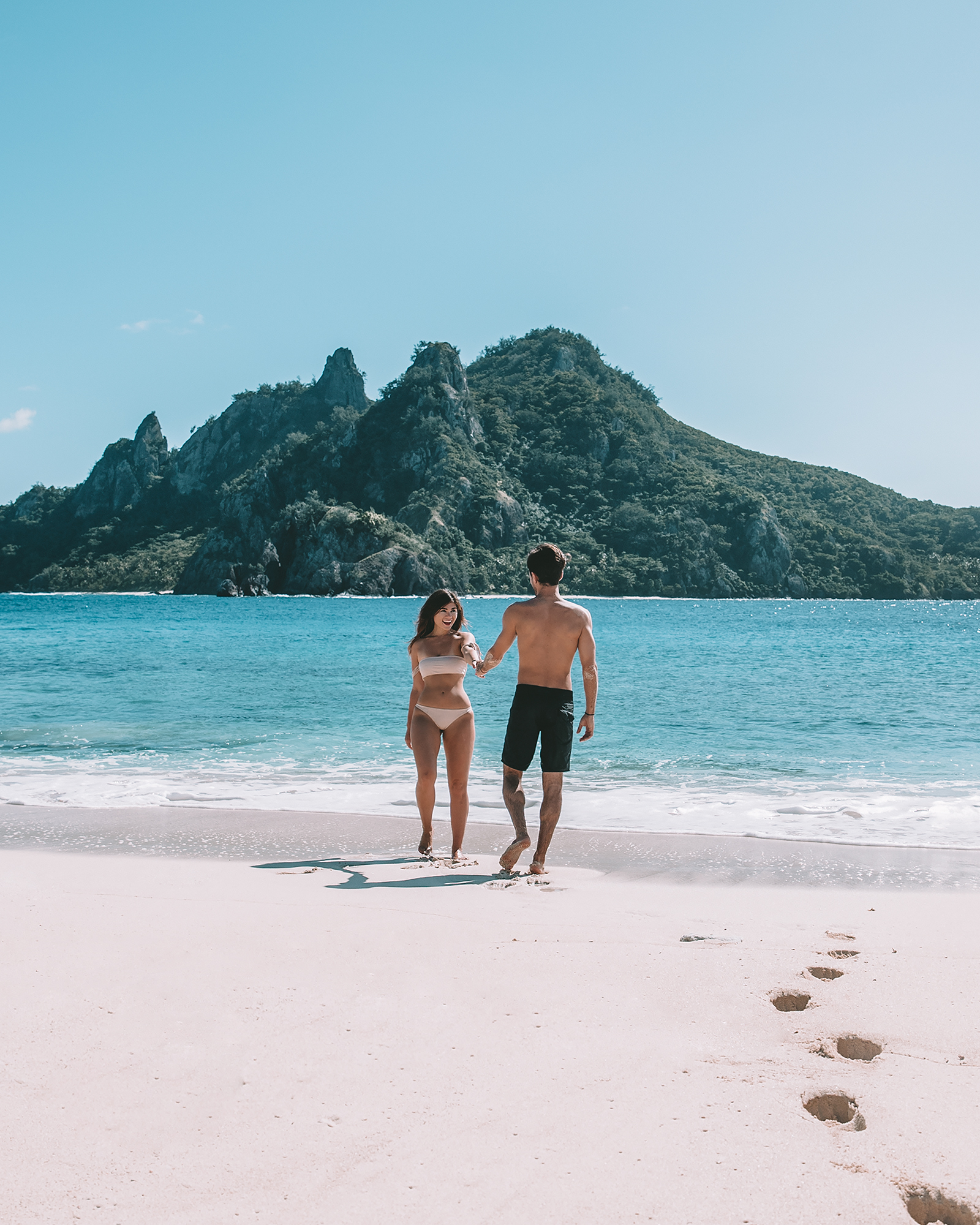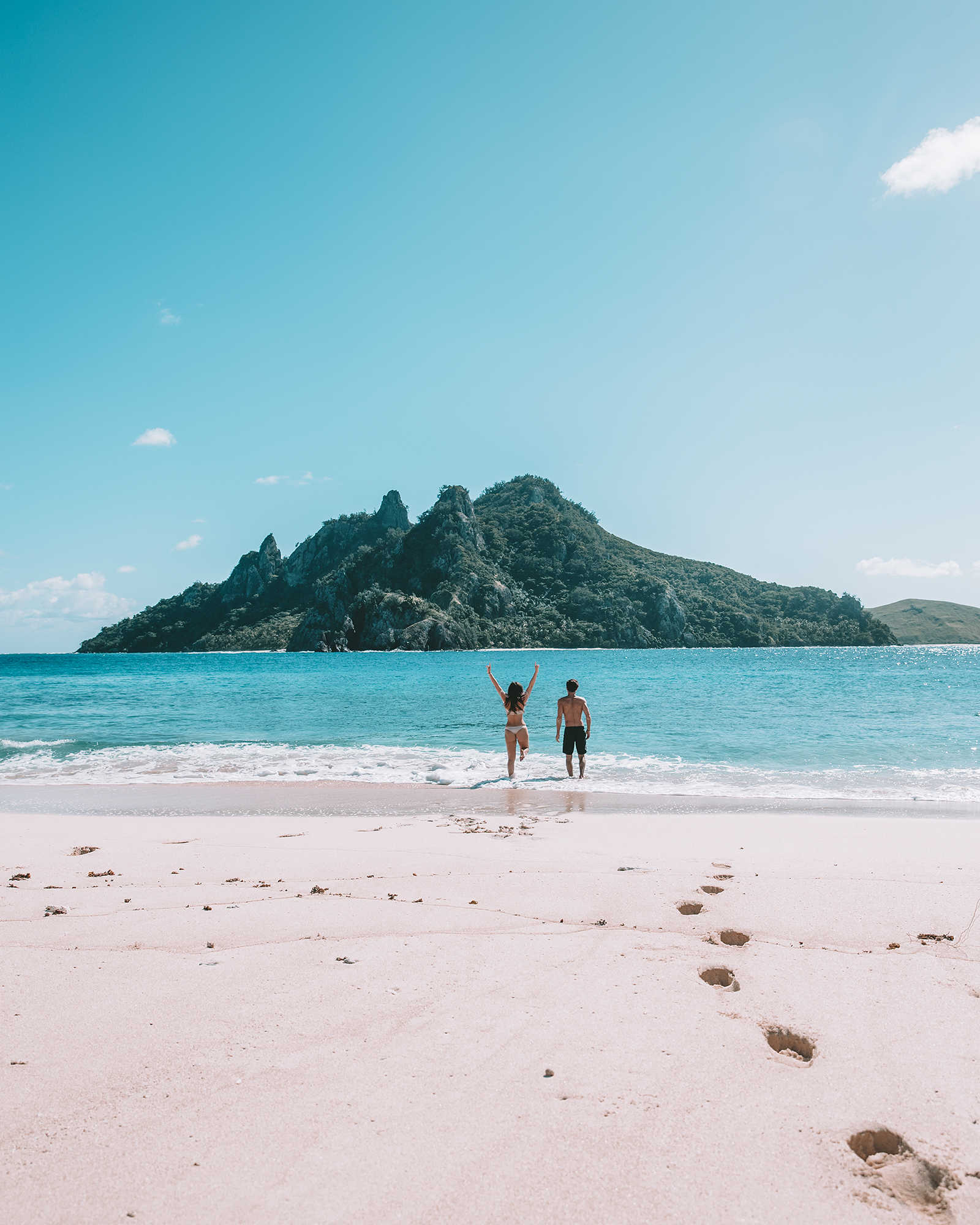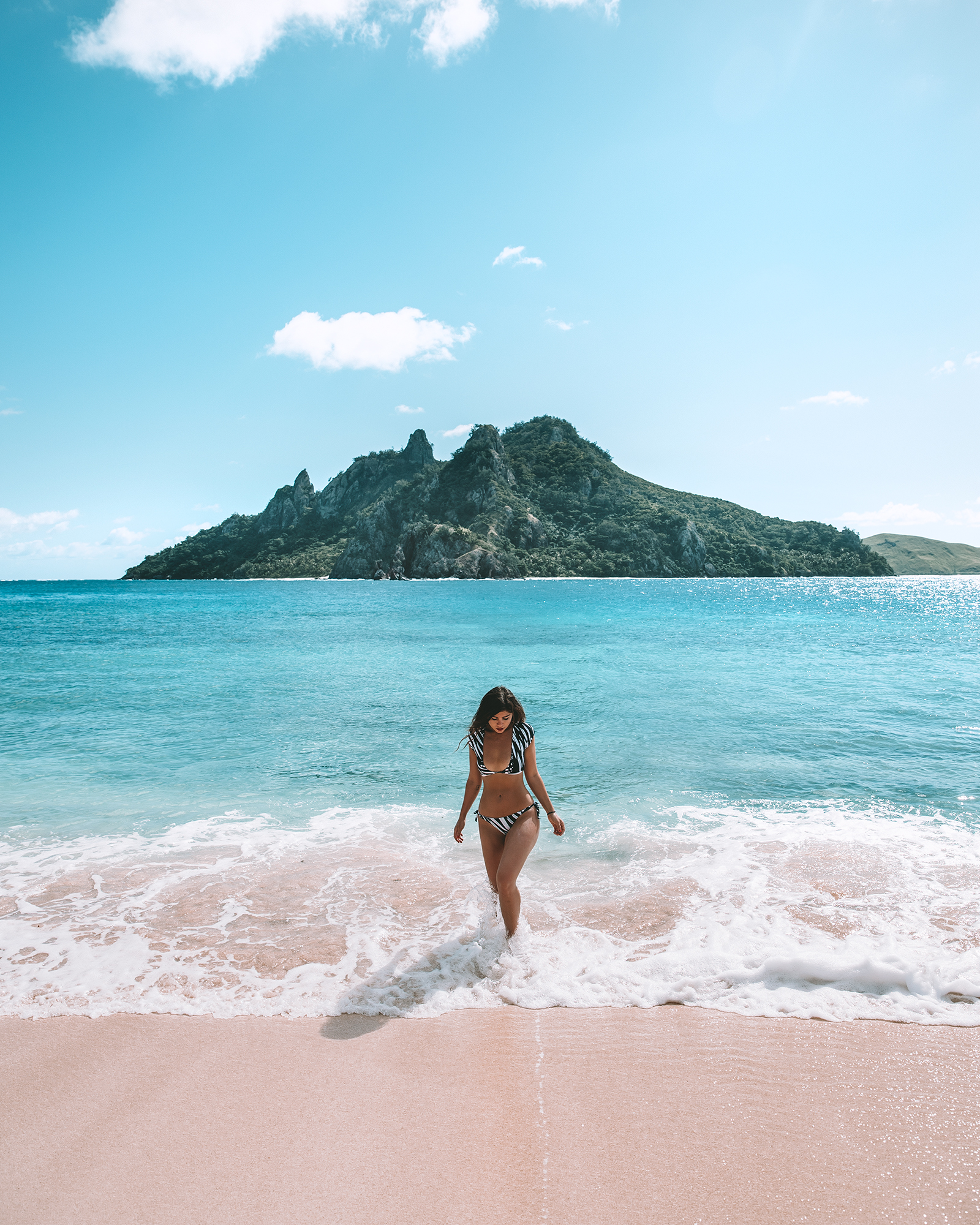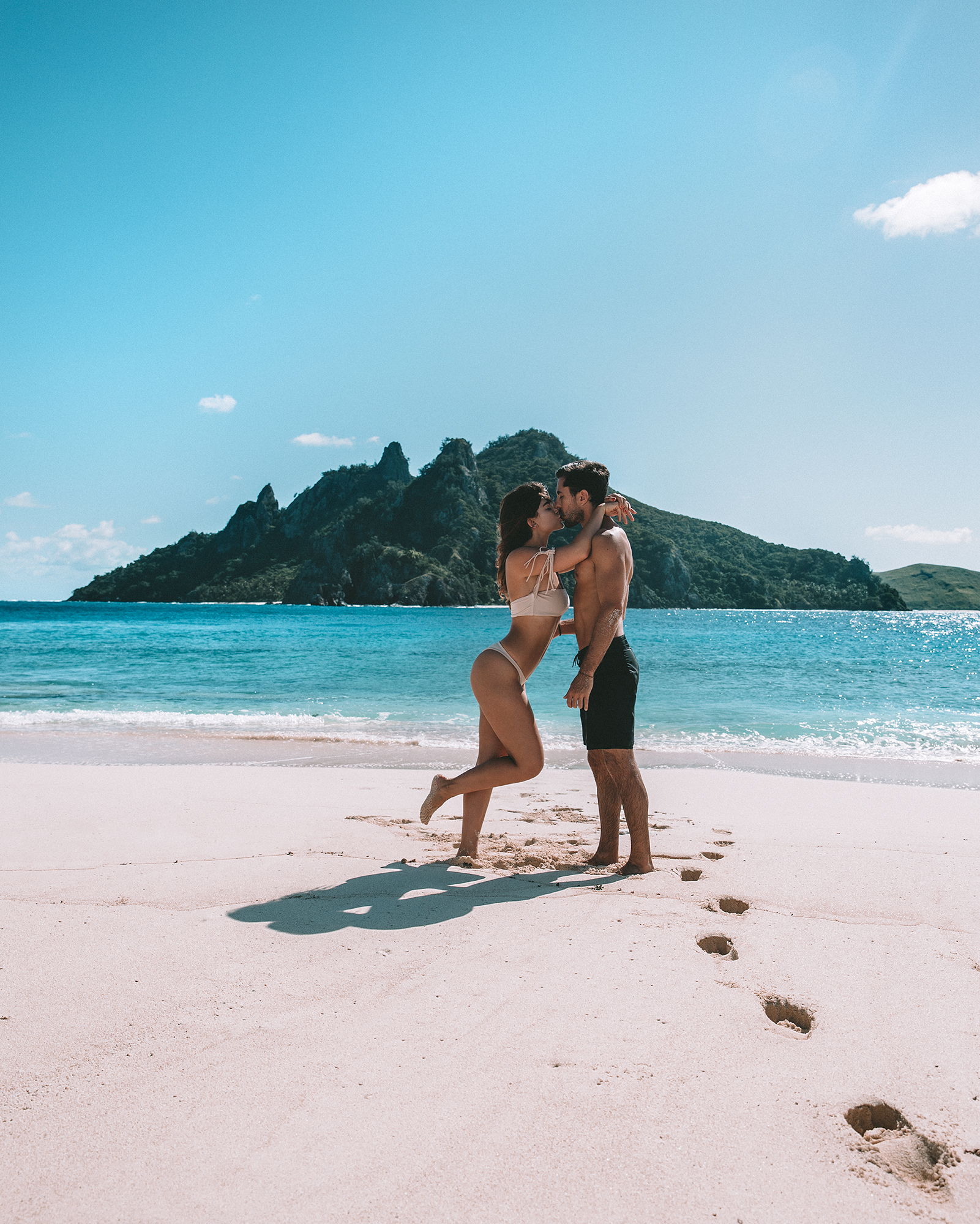 Have you ever seen a better Paradise?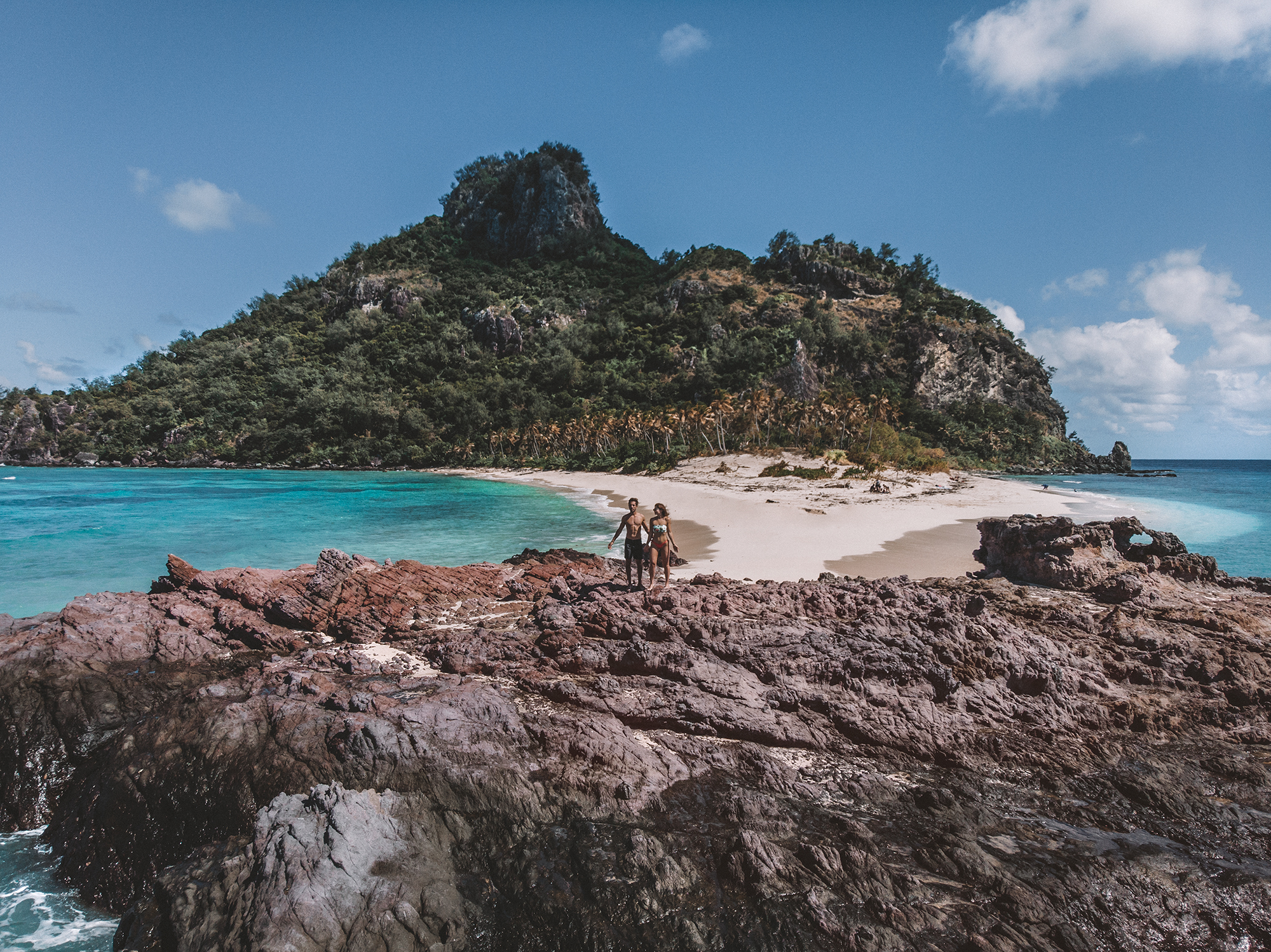 Feeling like King and Queen of the island.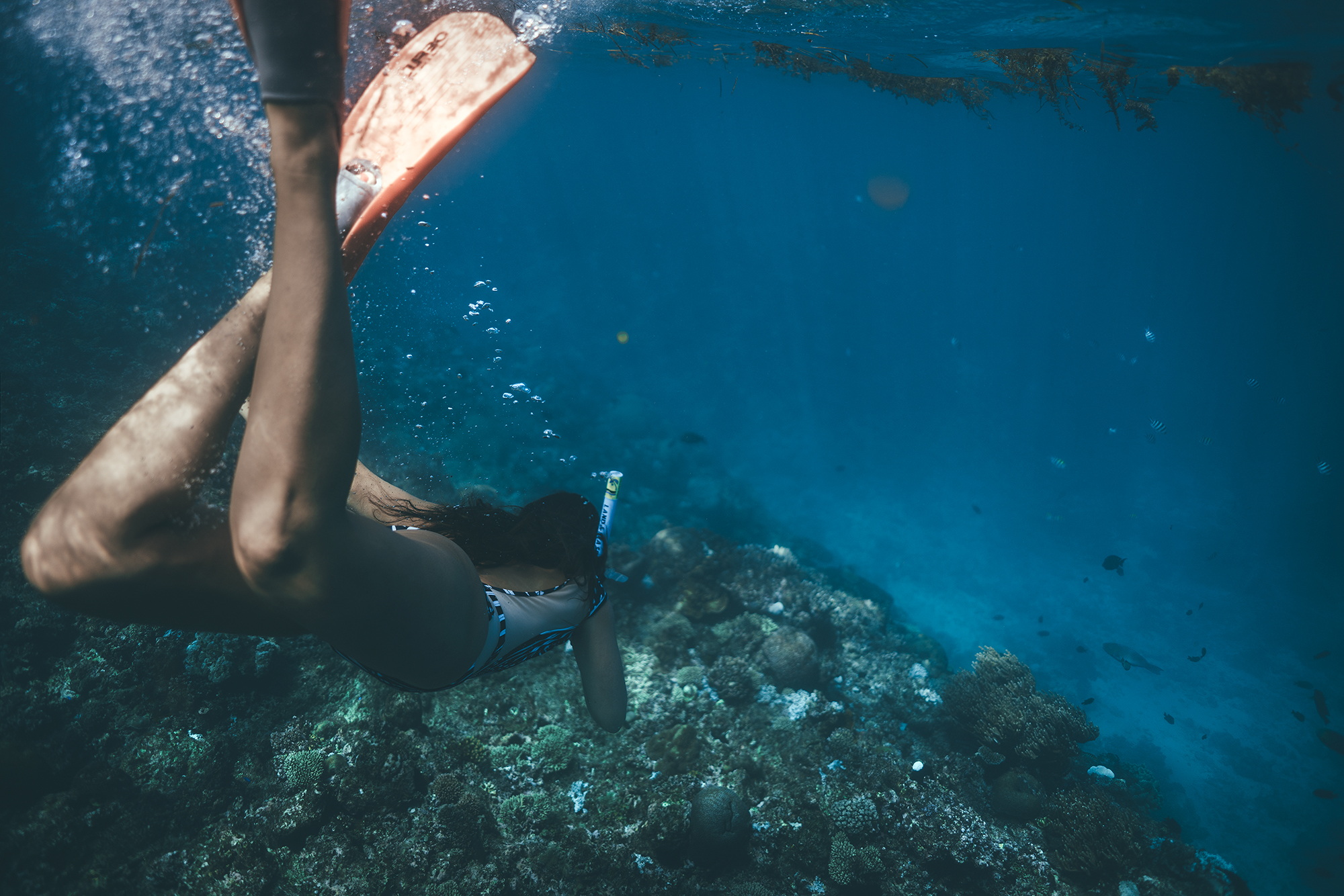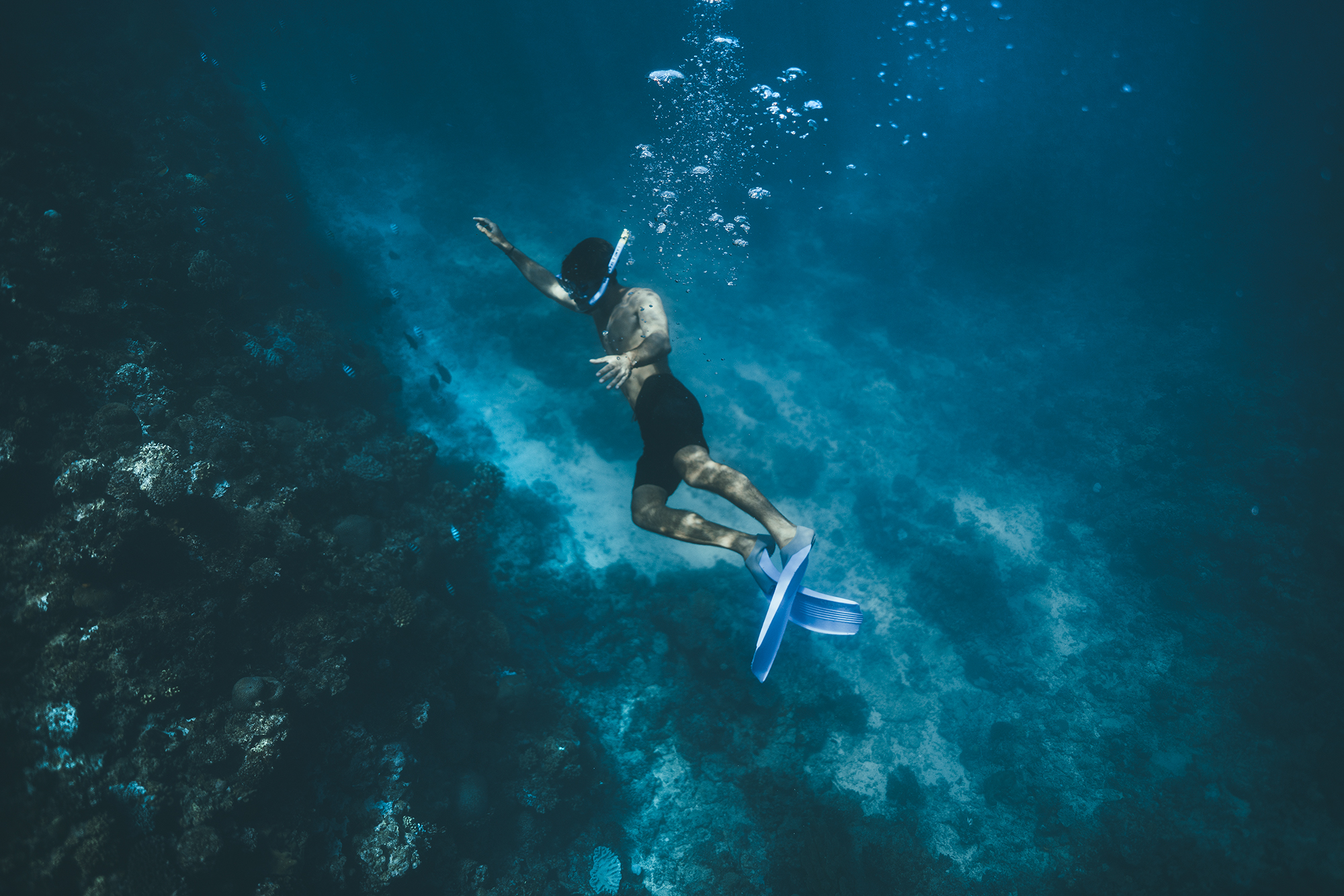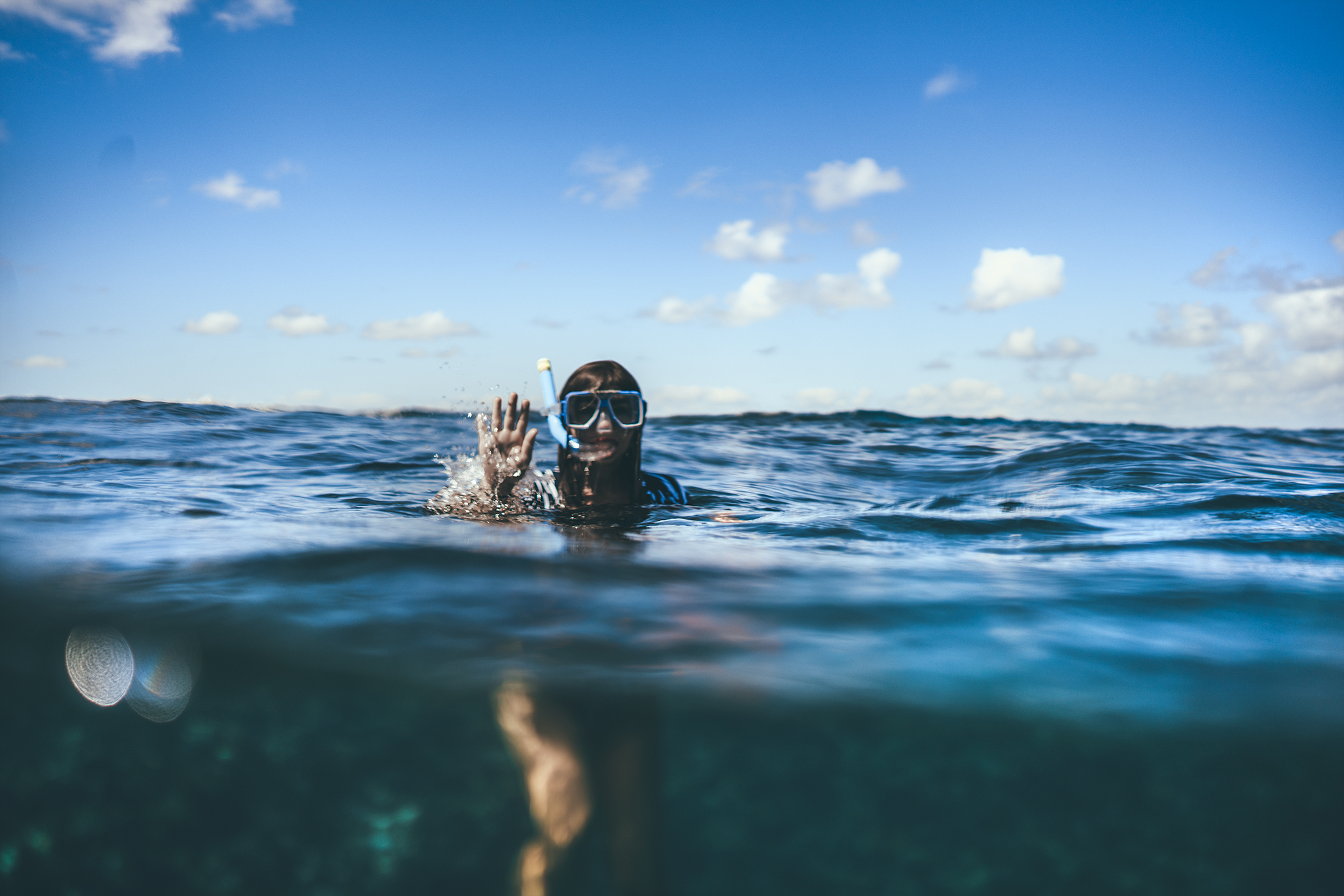 On our boat ride back, we stopped a couple of times to jump out and check out the wildlife! Snorkeling in the South Pacific had always been a huge dream of mine, I'm still amazing that we got to see this all in person.
Back on our island, a perfectly golden sunset.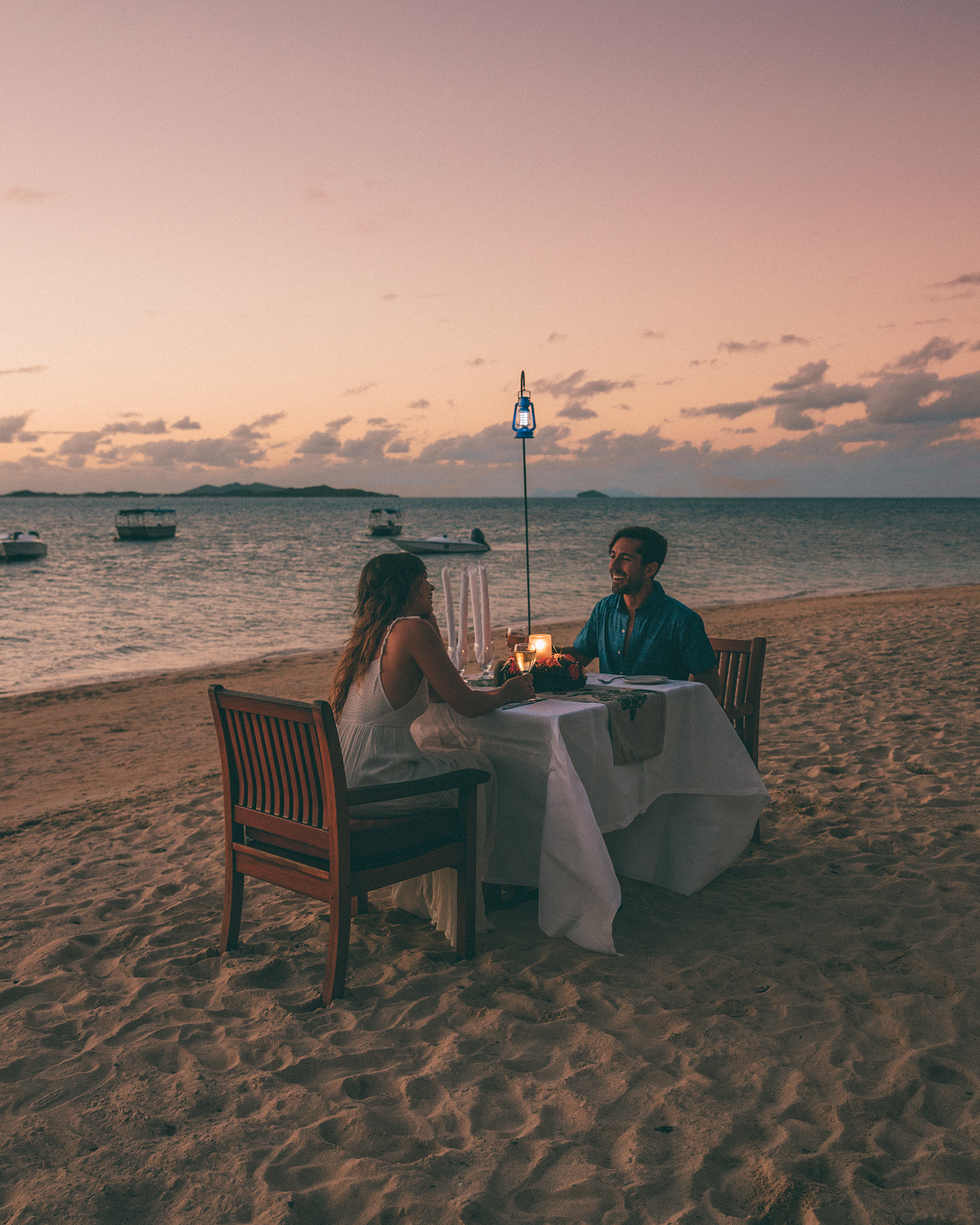 And a special little dinner for two.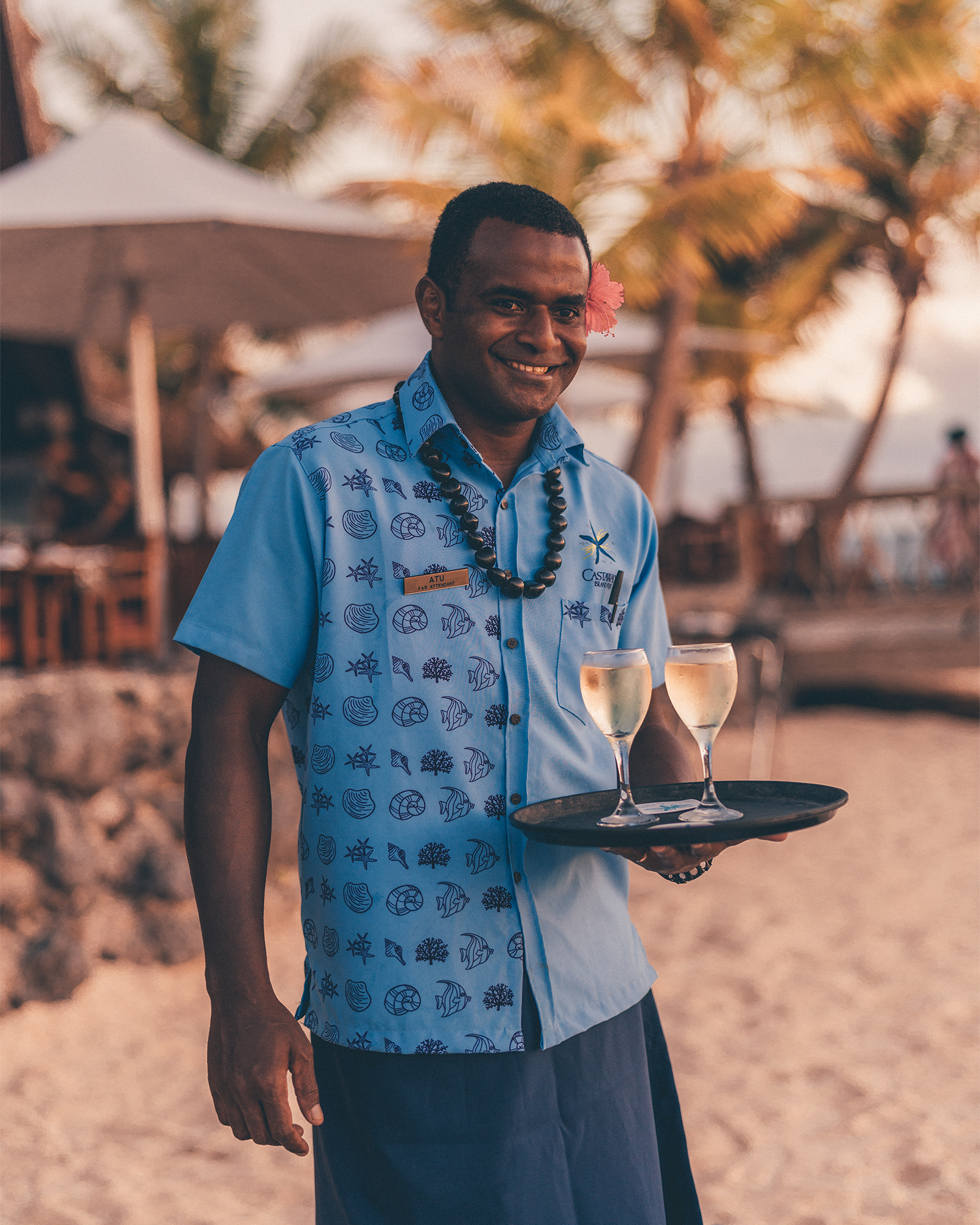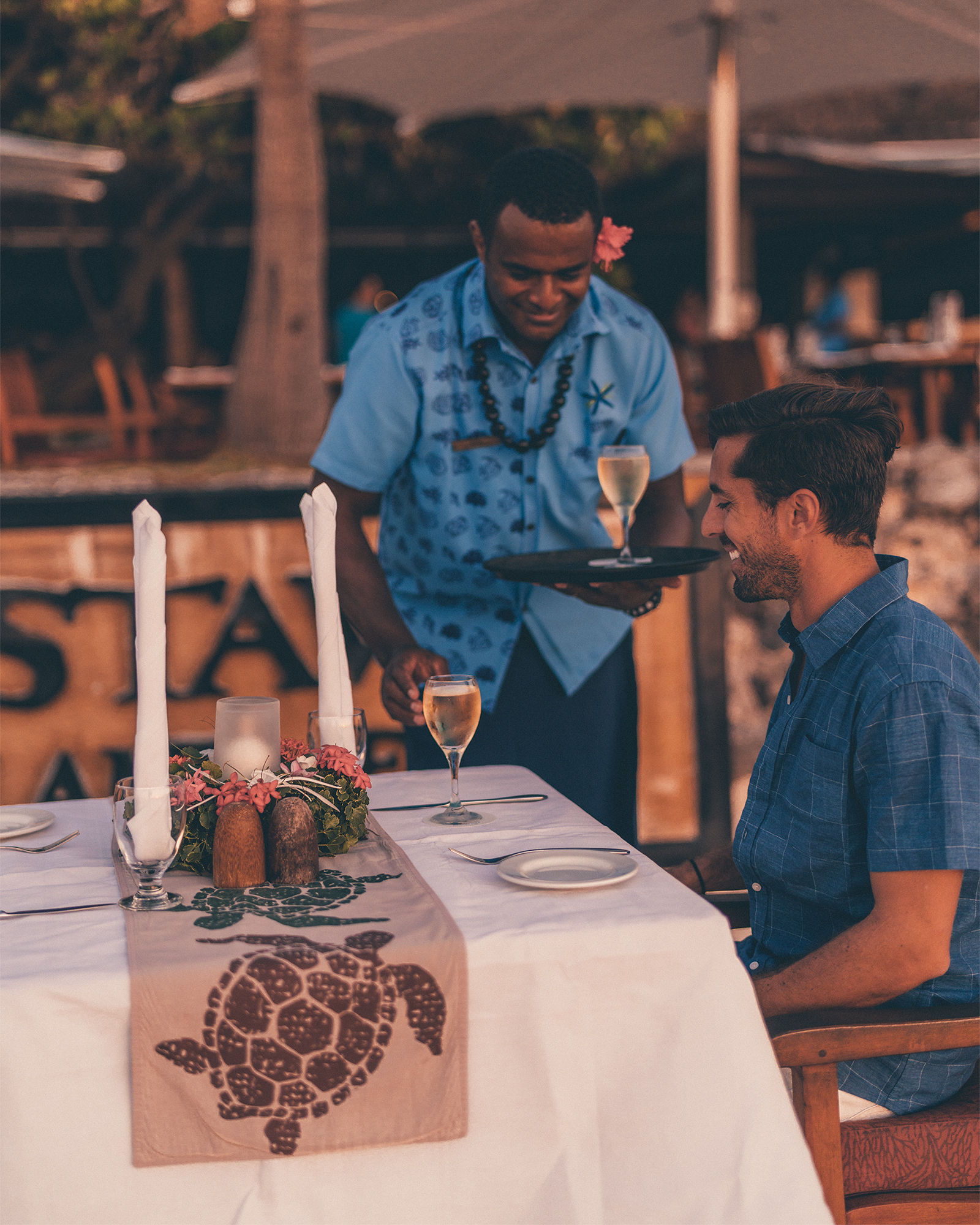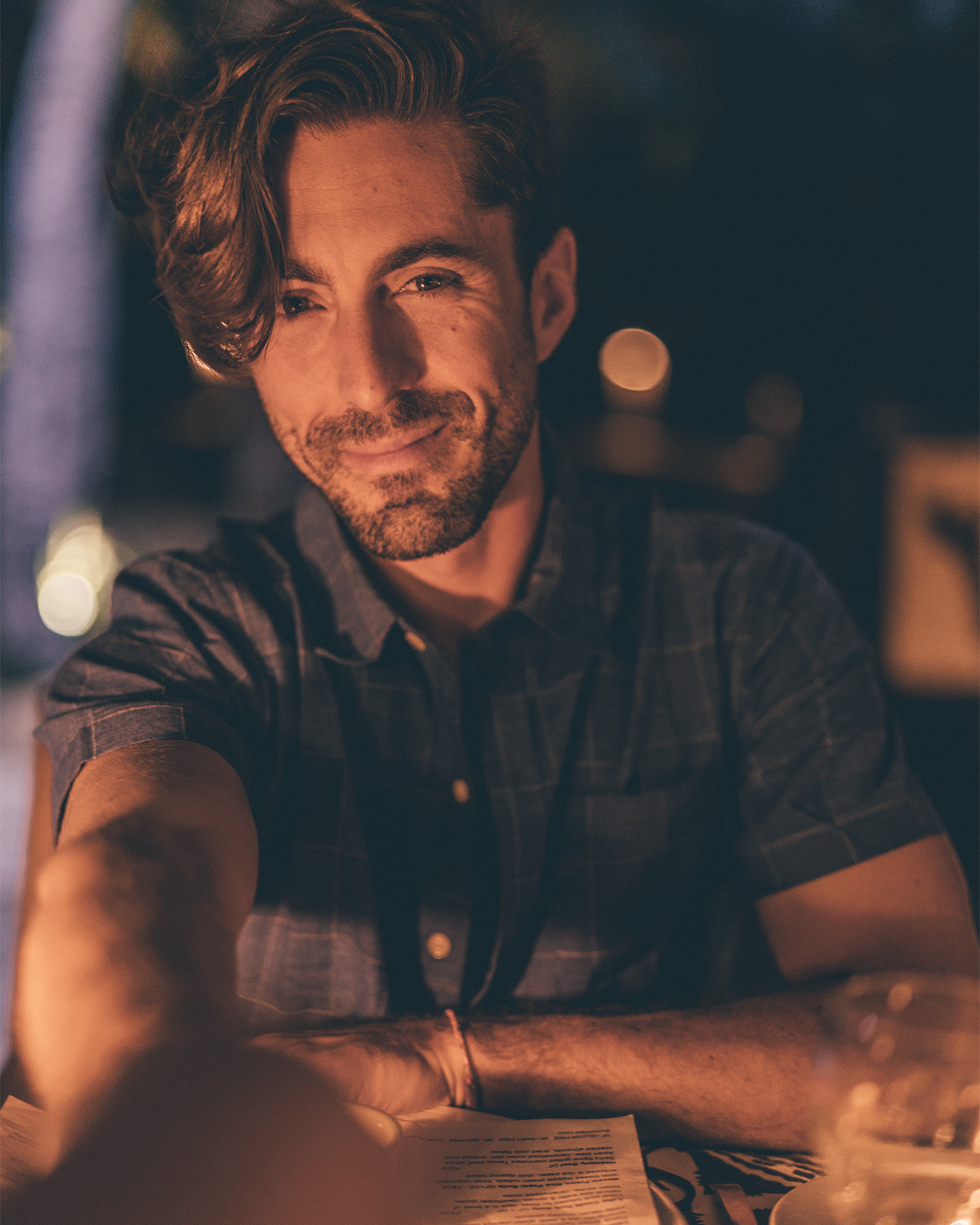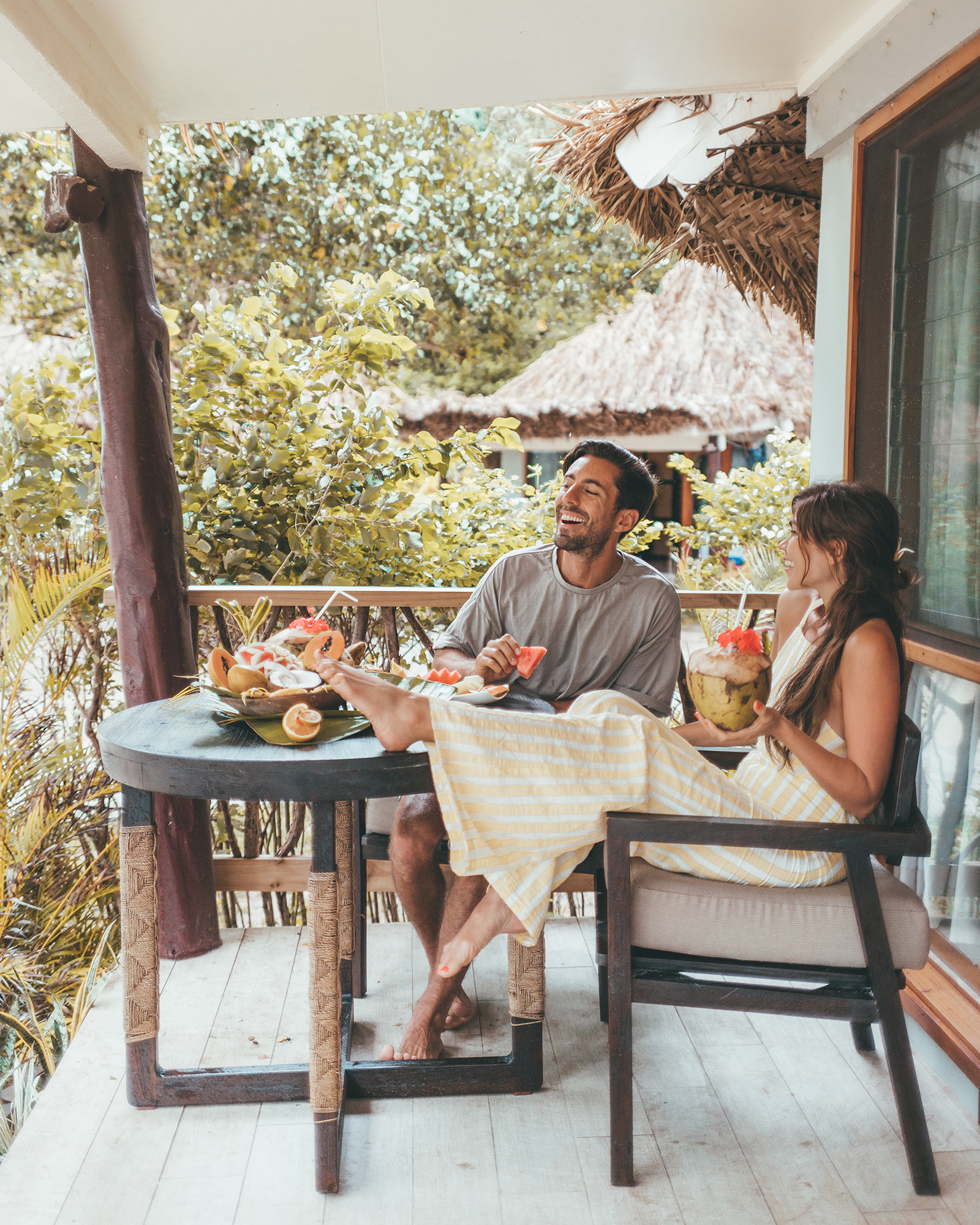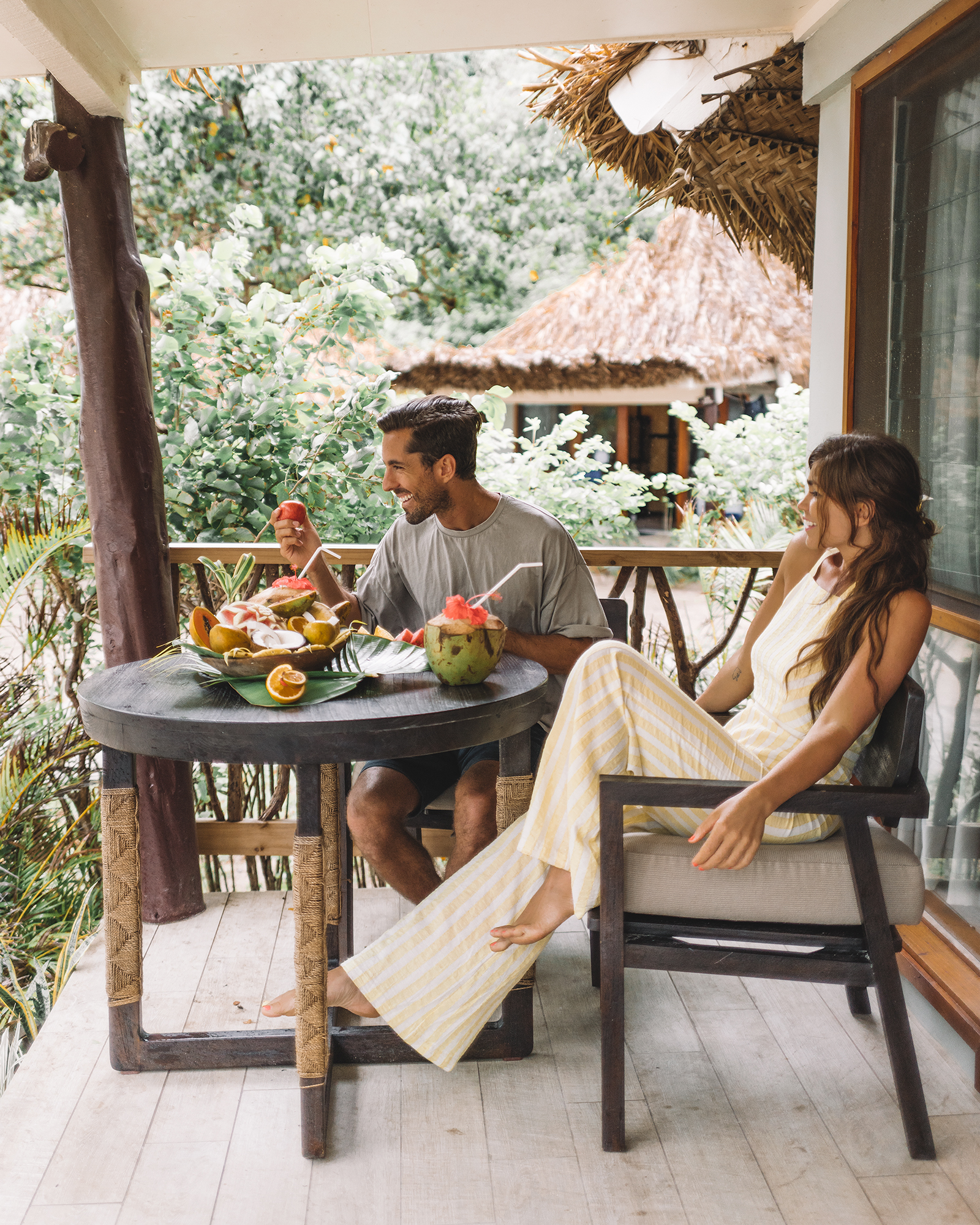 Waking up to a Breakfast on the porch of our Bure.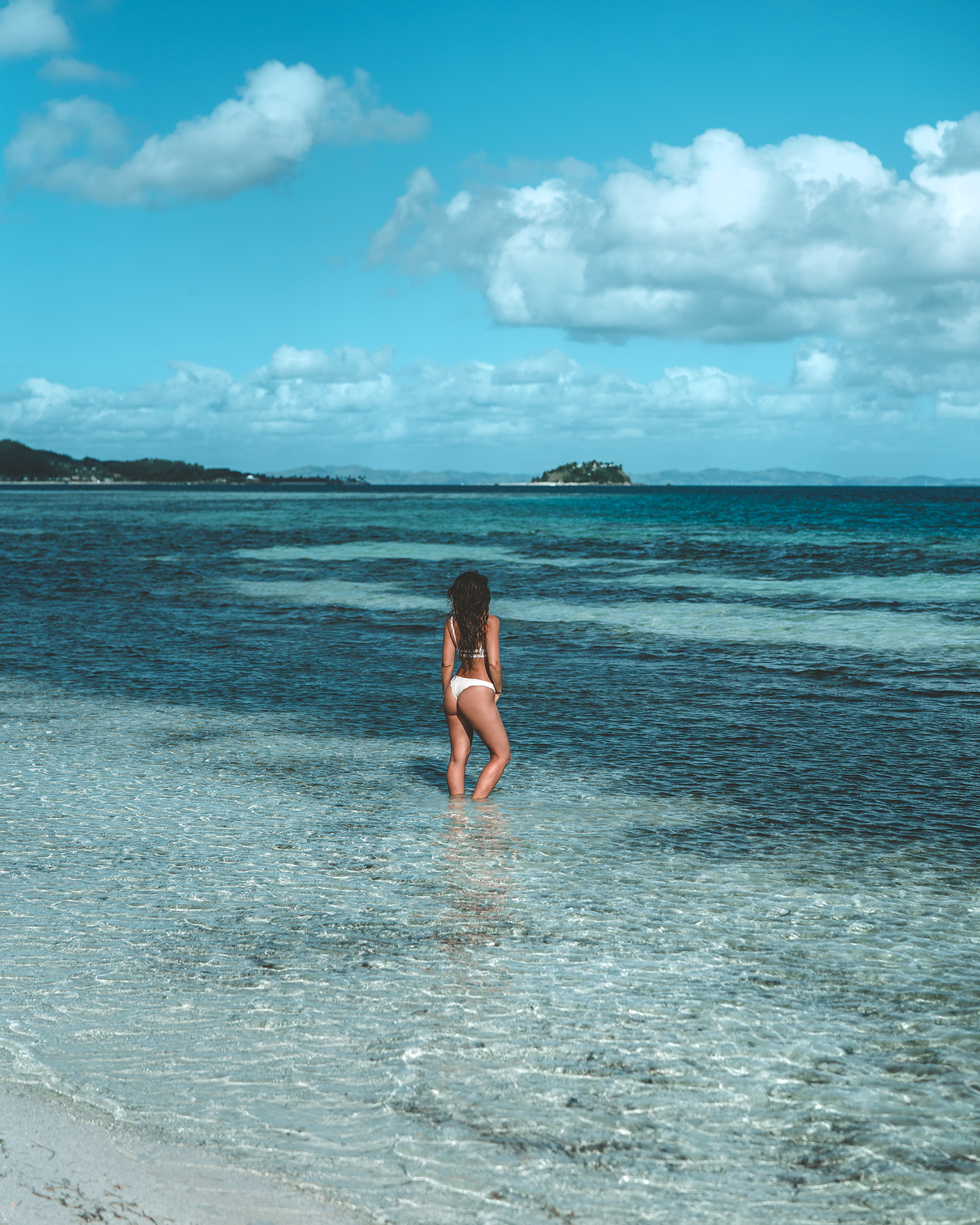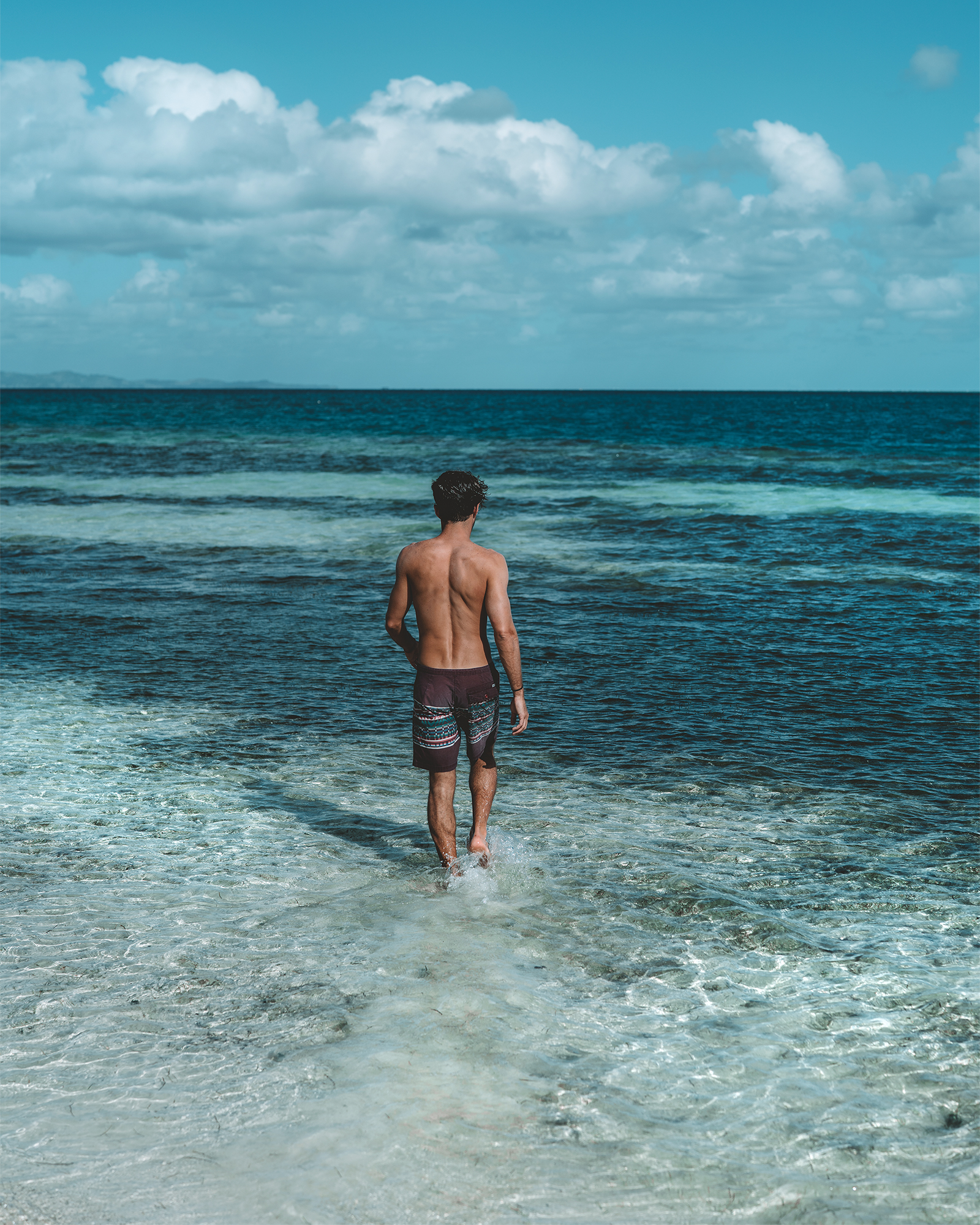 Every day in Fiji must start with an ocean swim - I believe this is mandatory?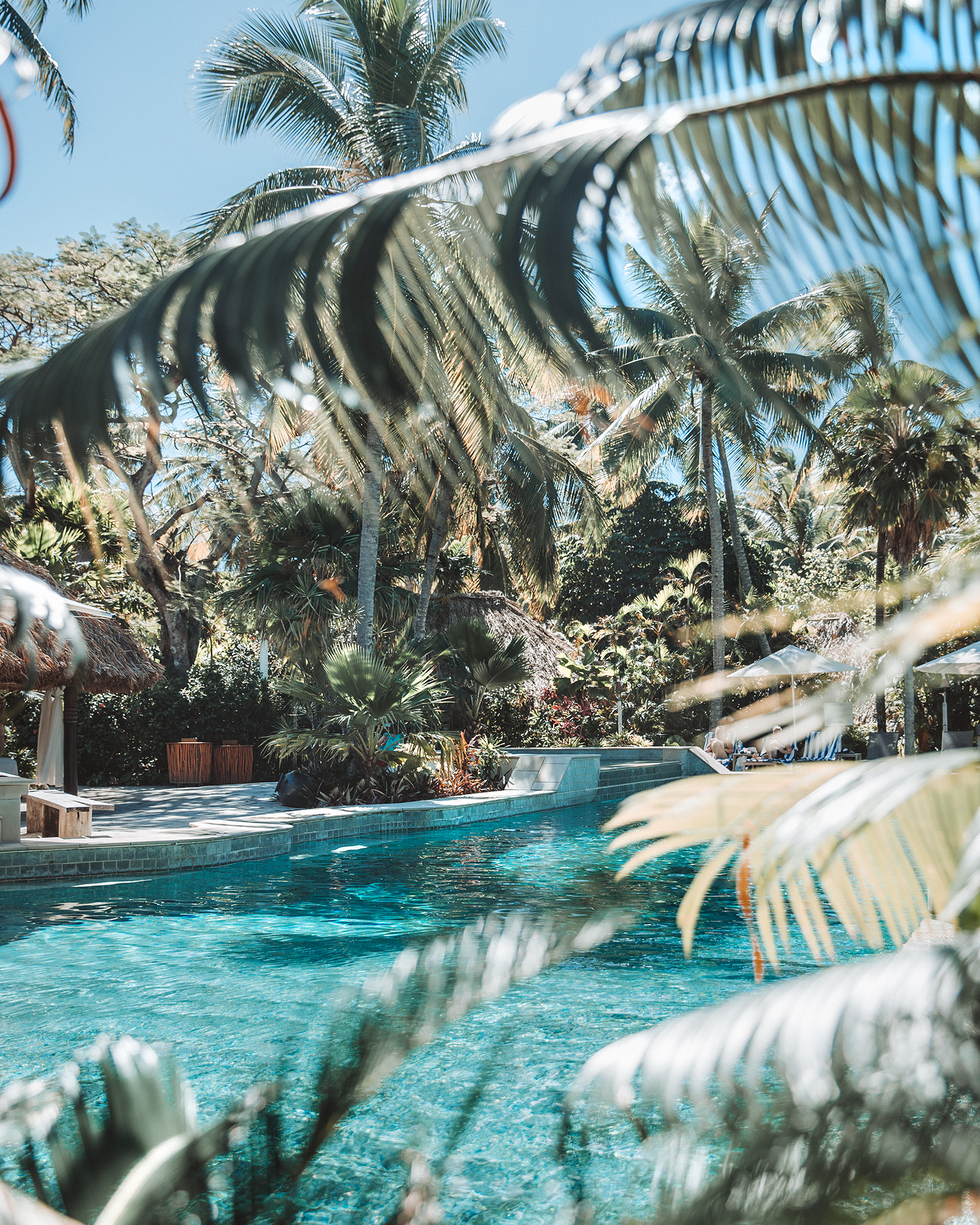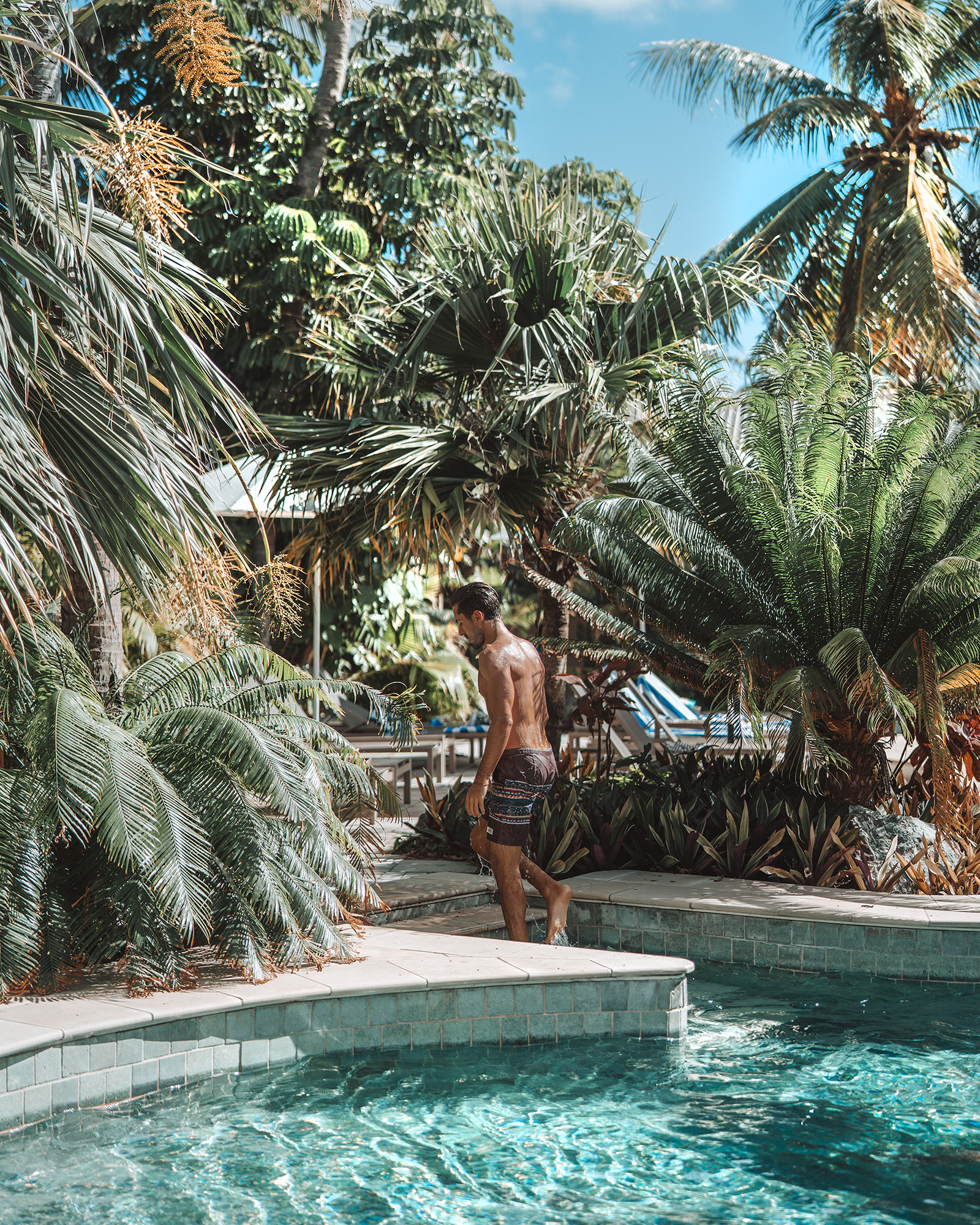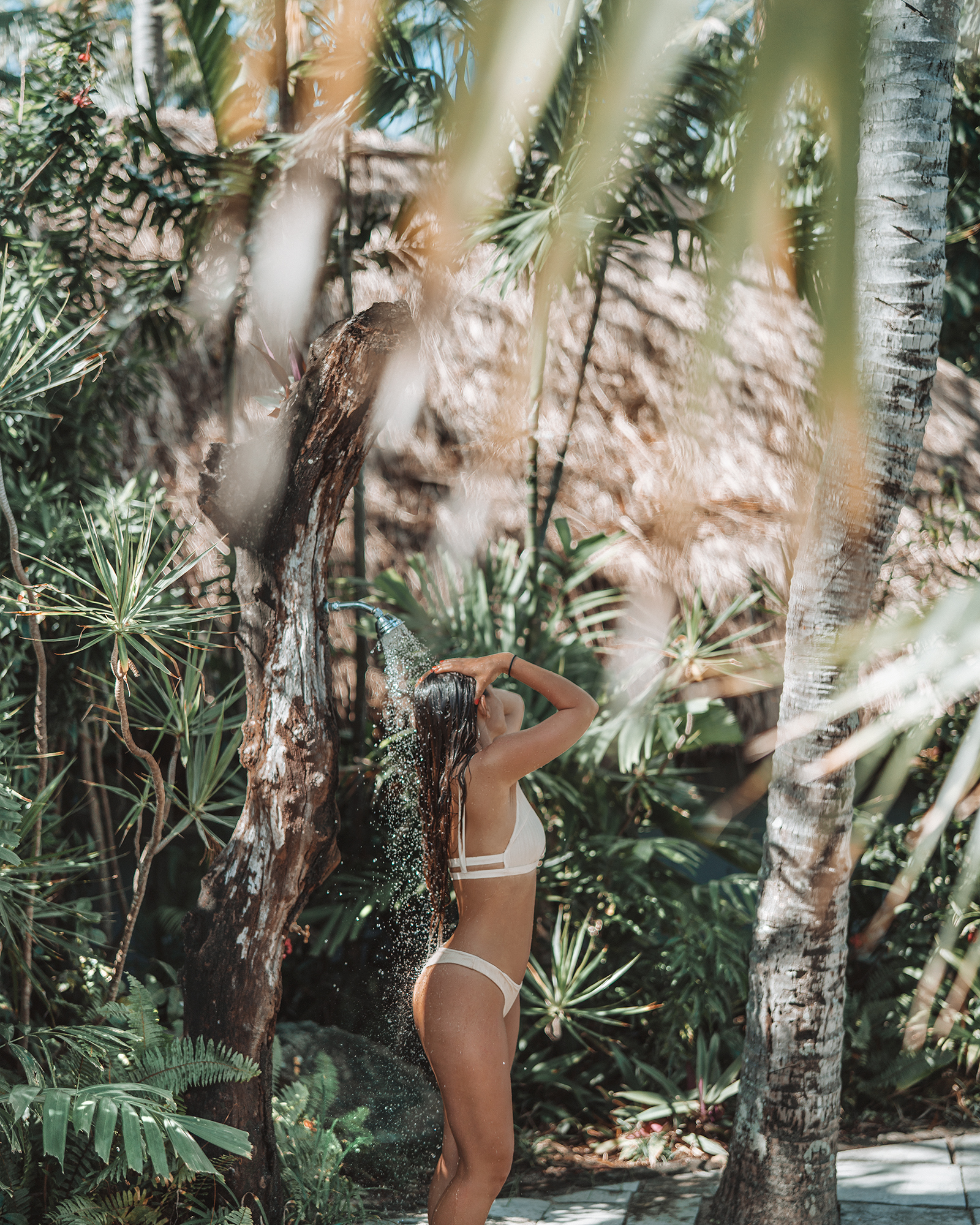 I've never met a waterfall shower that I didn't like.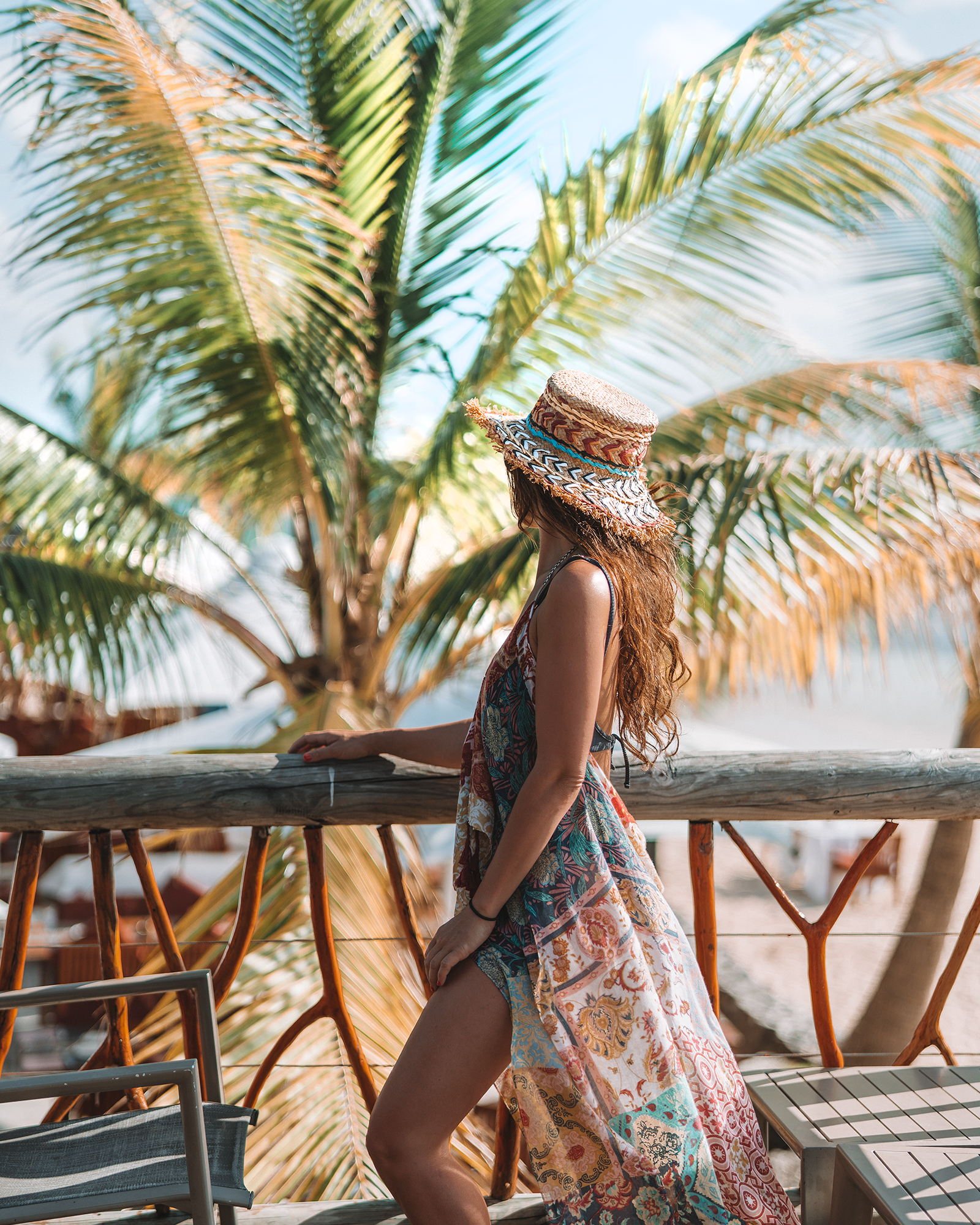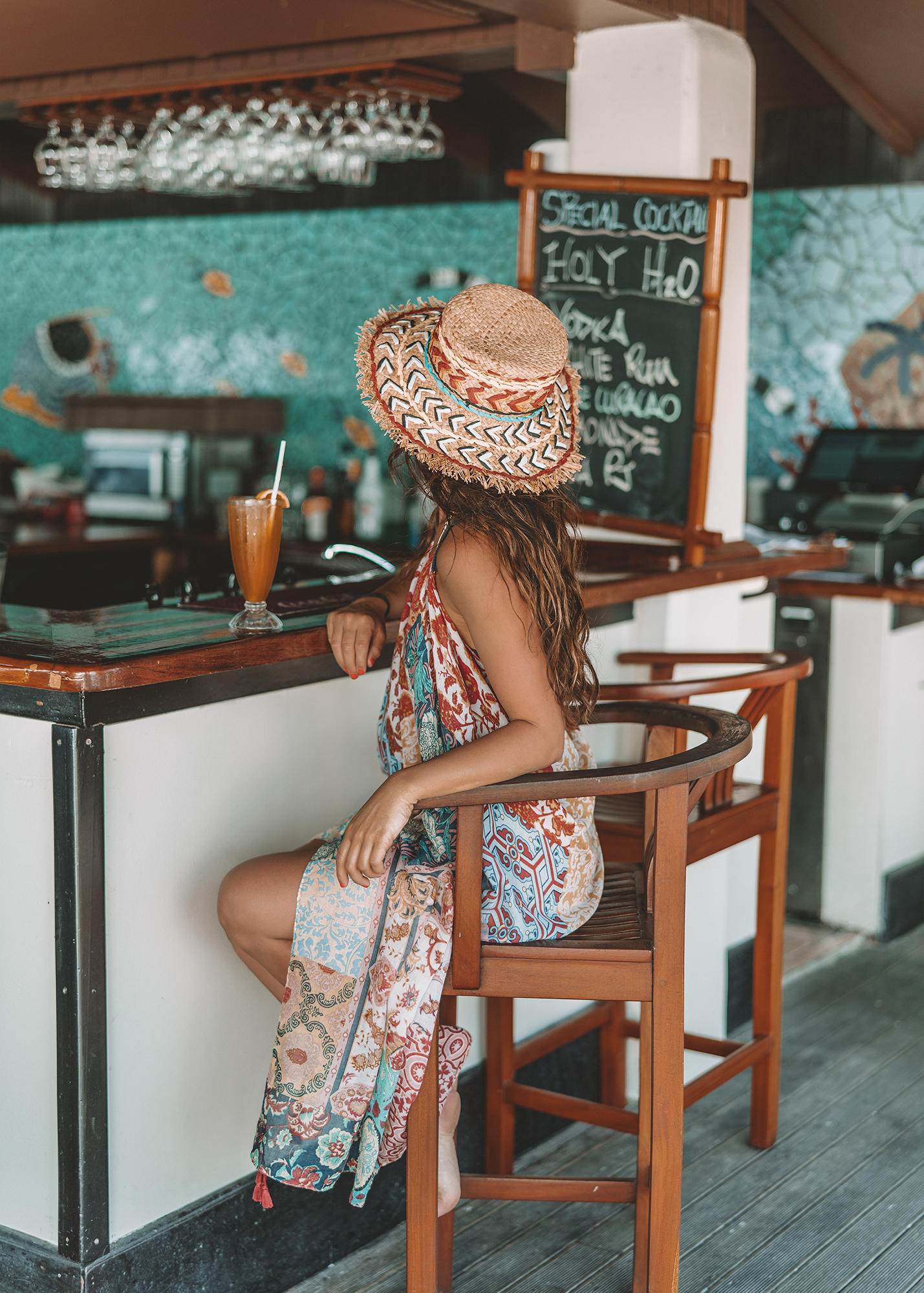 Or a tiki bar for that matter.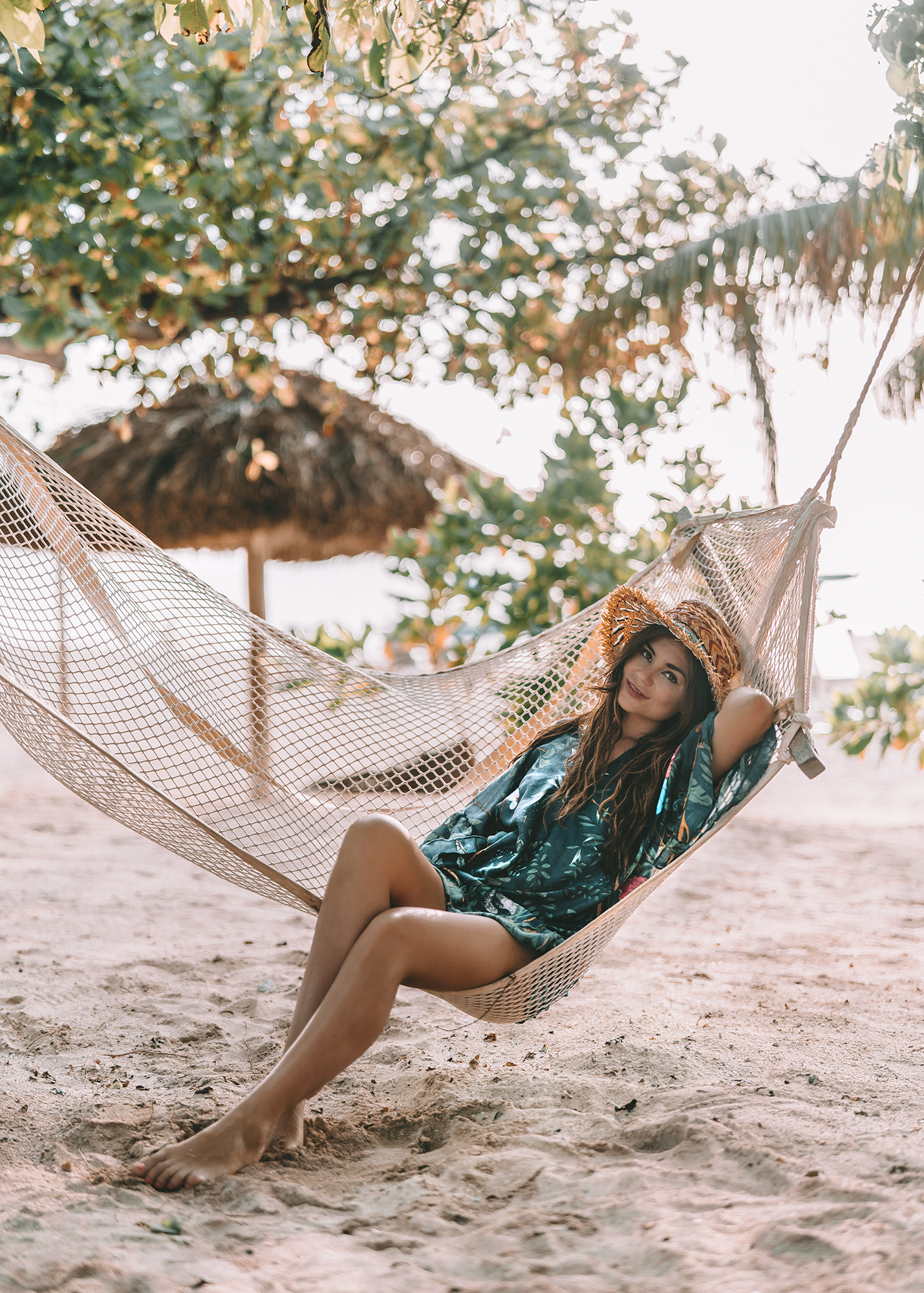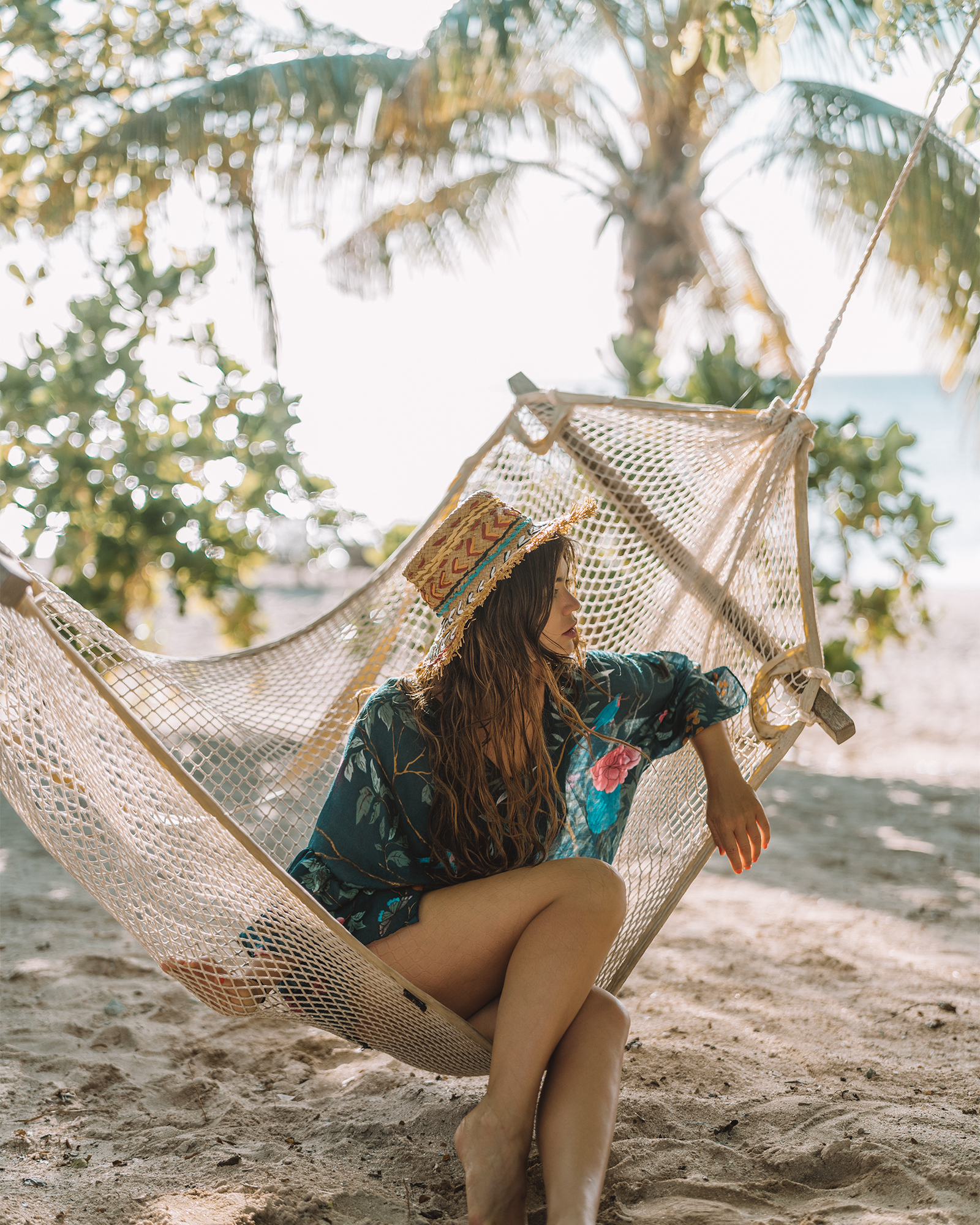 ...or a beach hammock.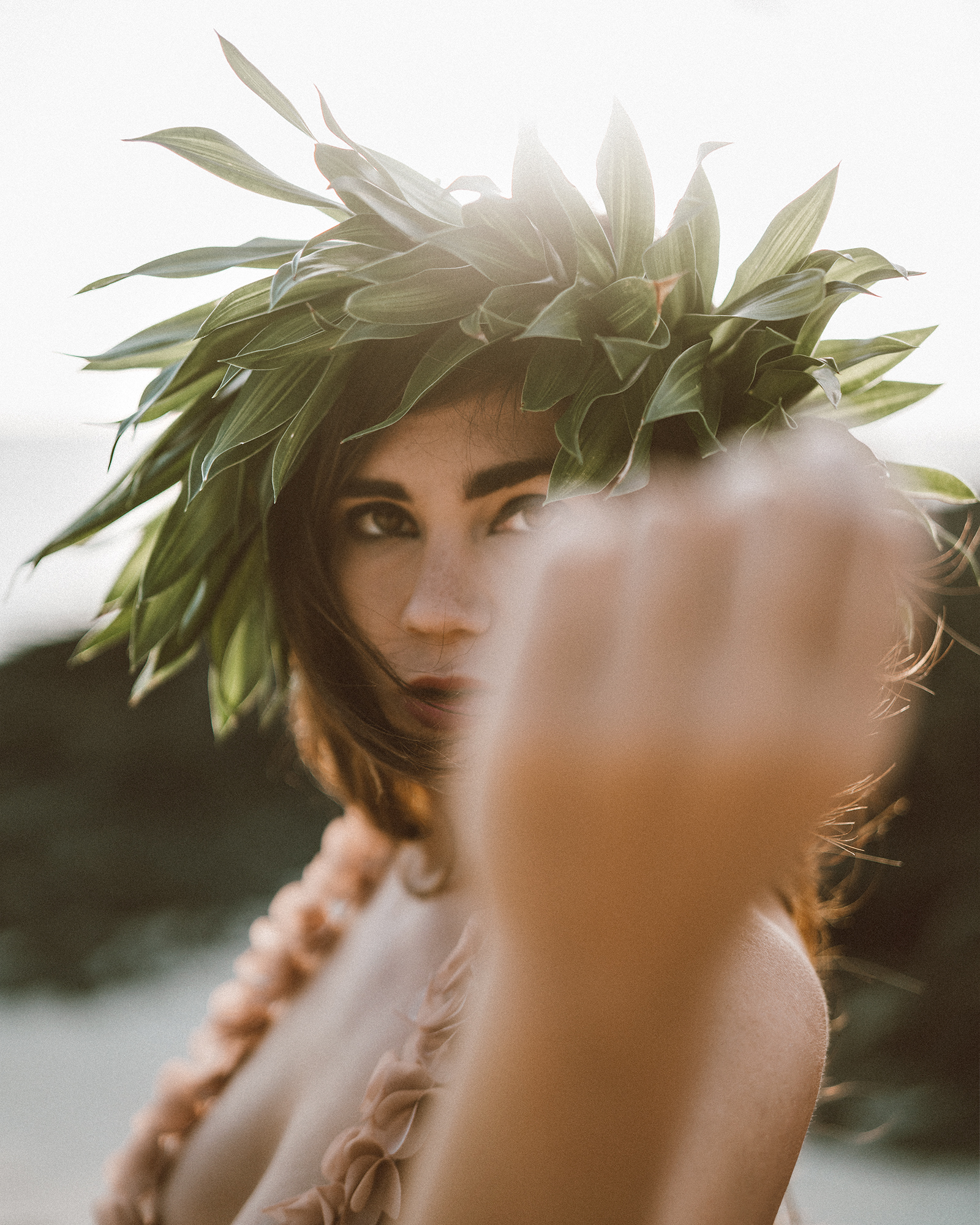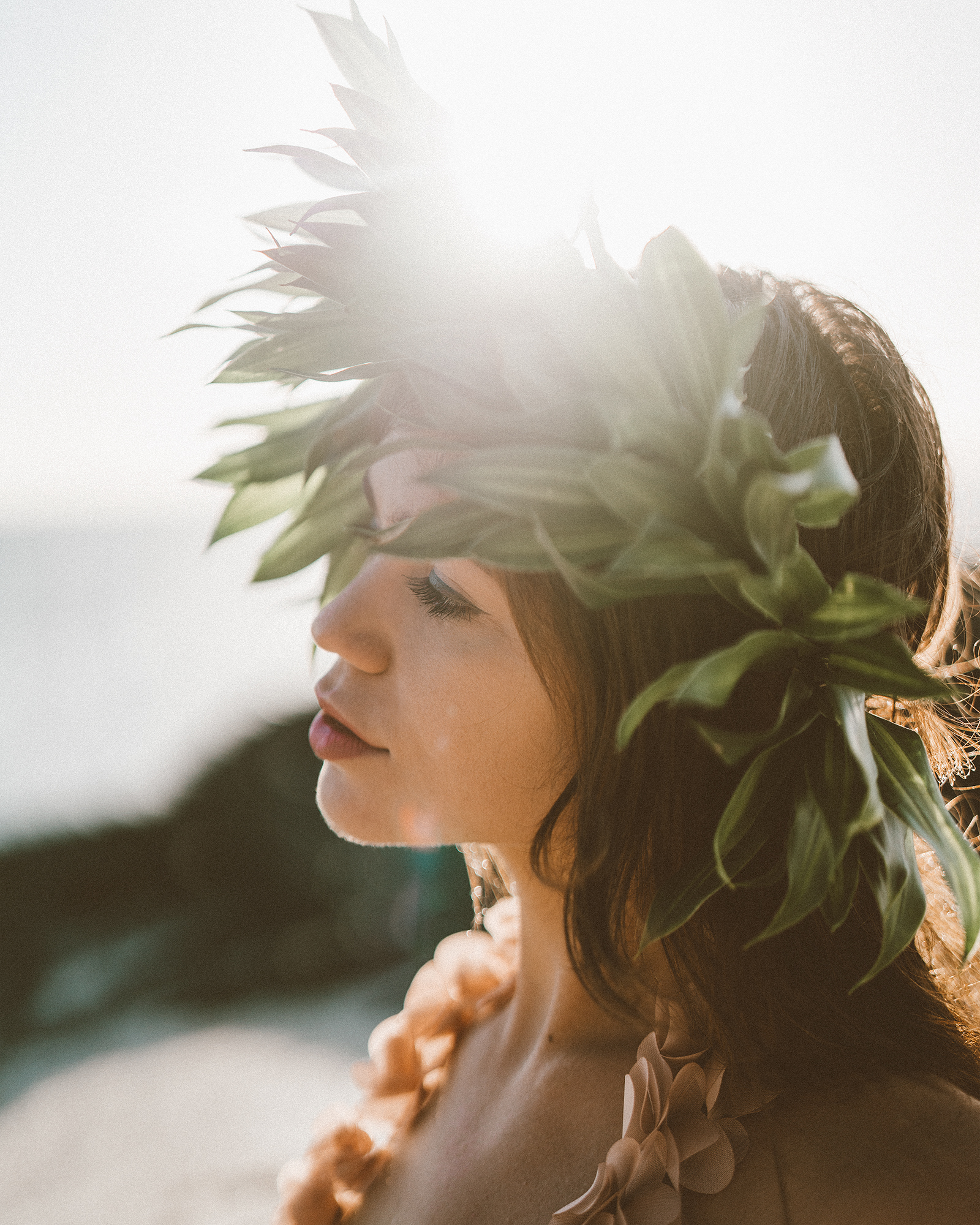 A traditional Fijian crown made of banana leaves. I was dreaming of being able to wear a leaf or flower crown on the island and I was so happy when the arts and crafts team made this one for me.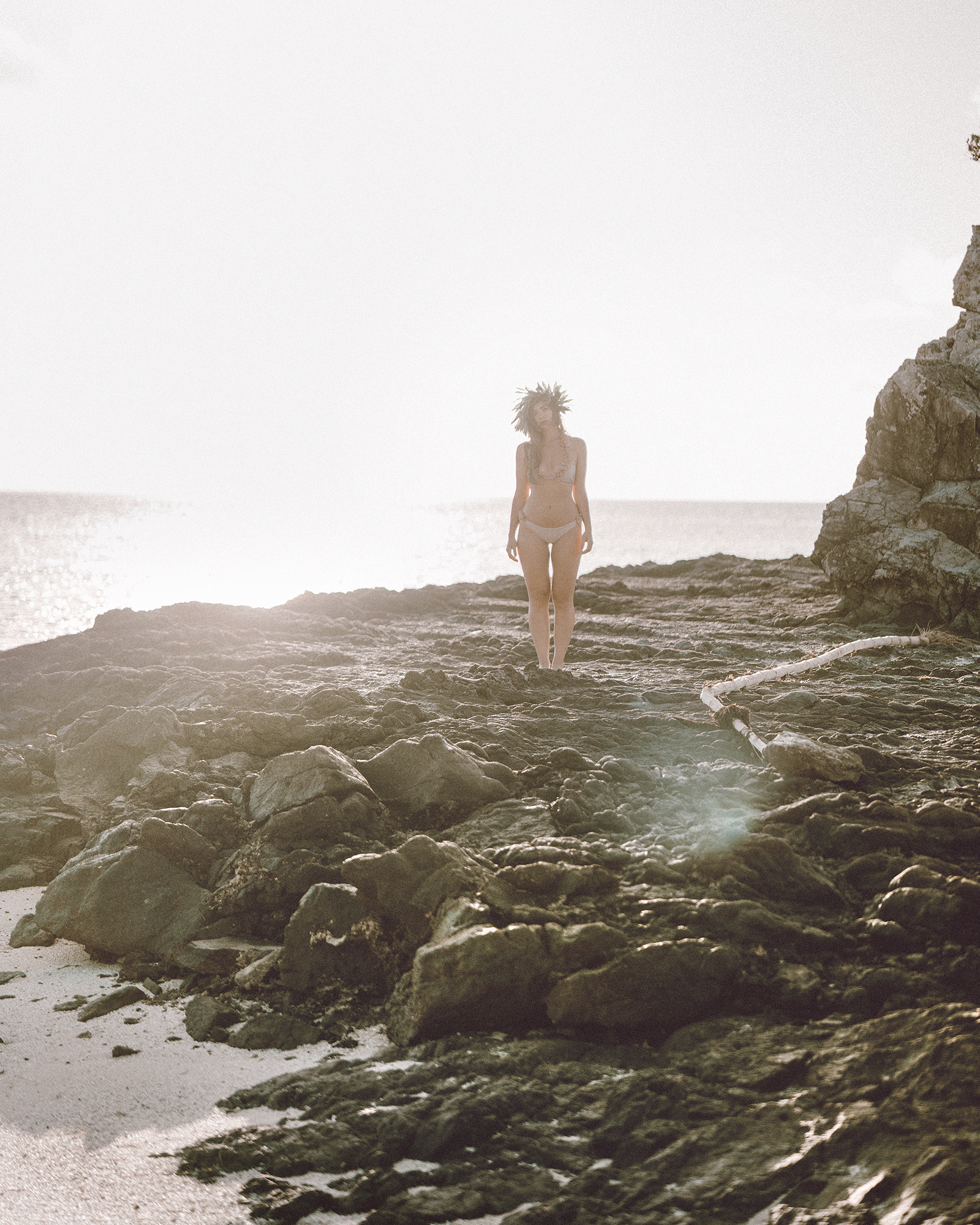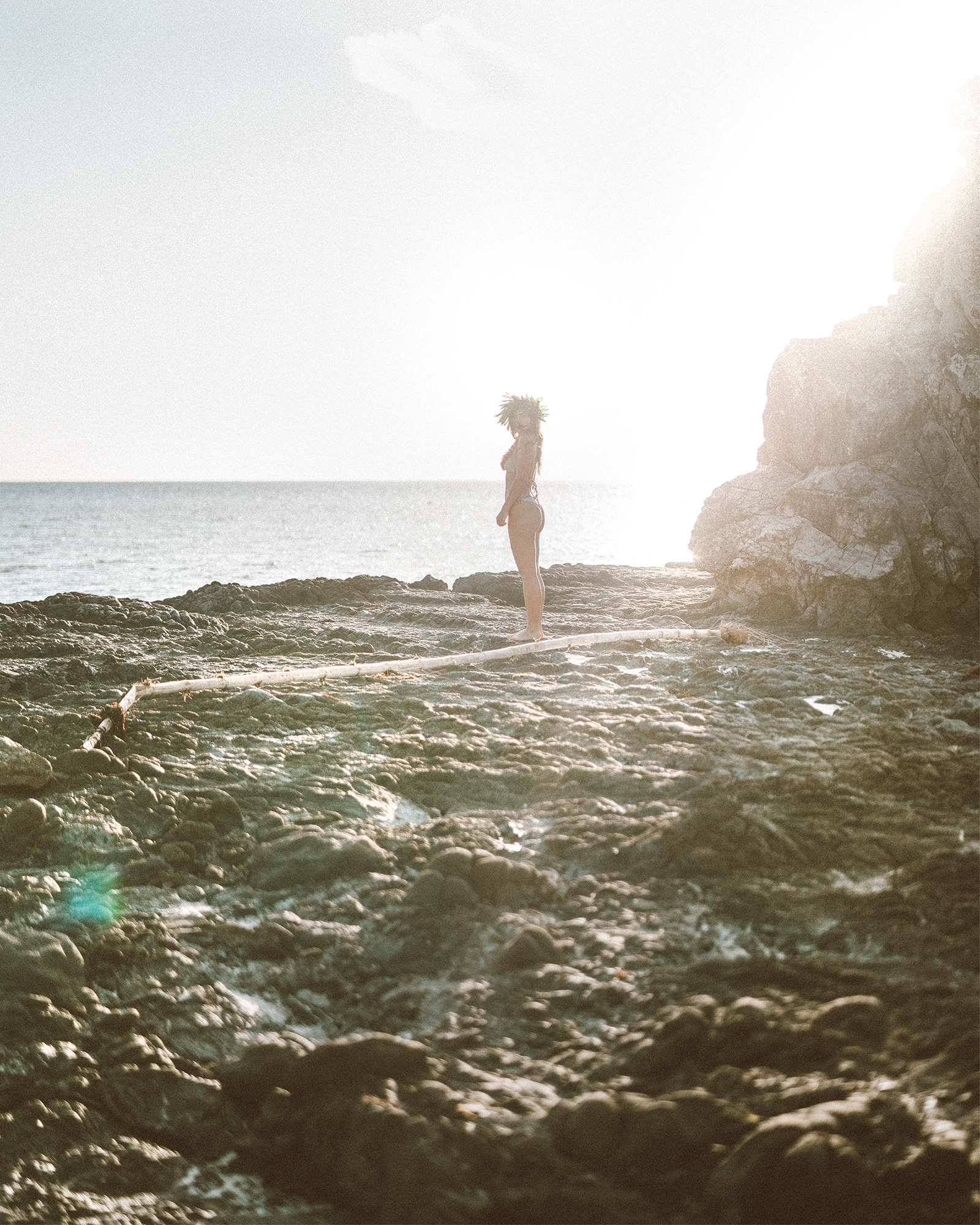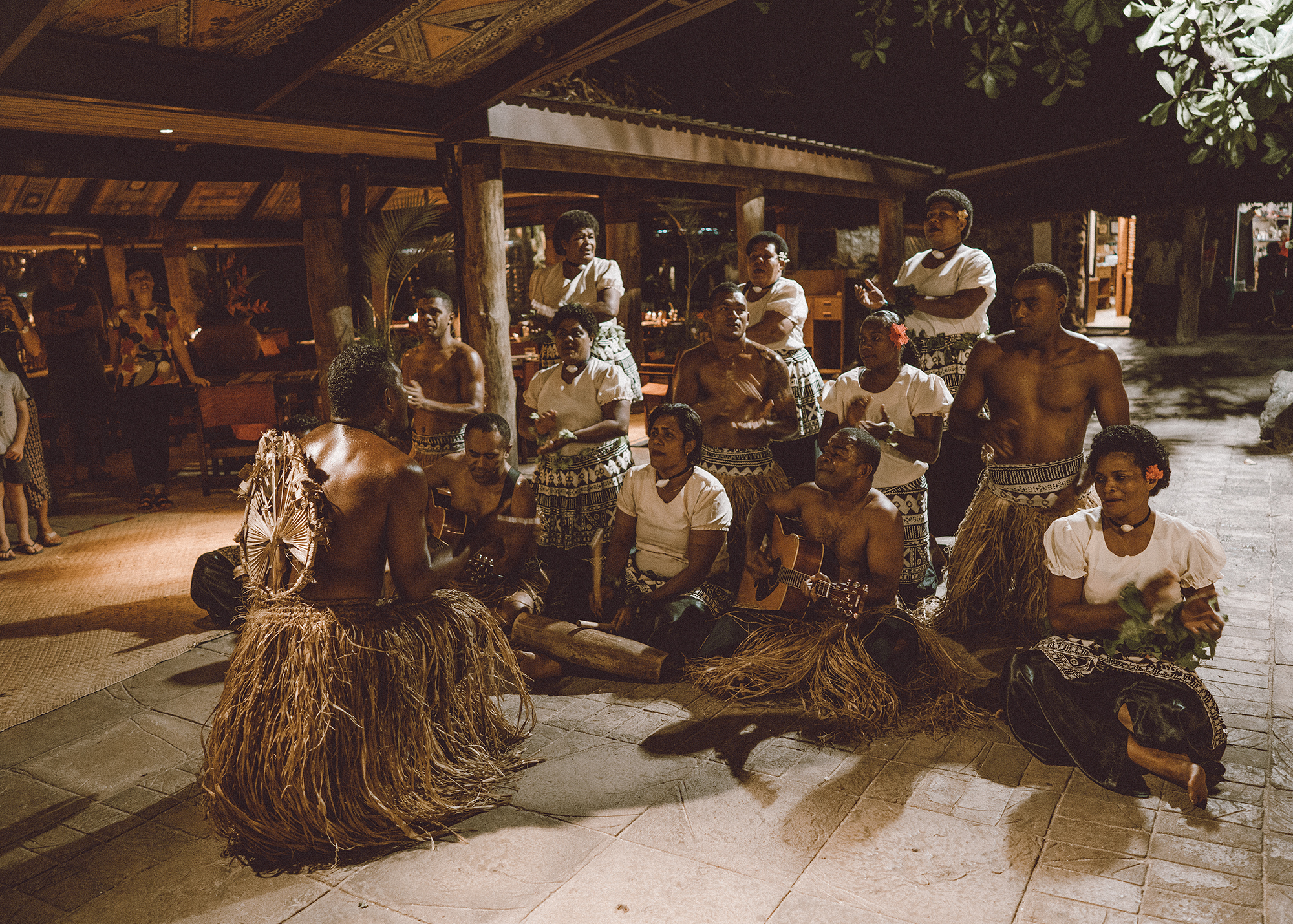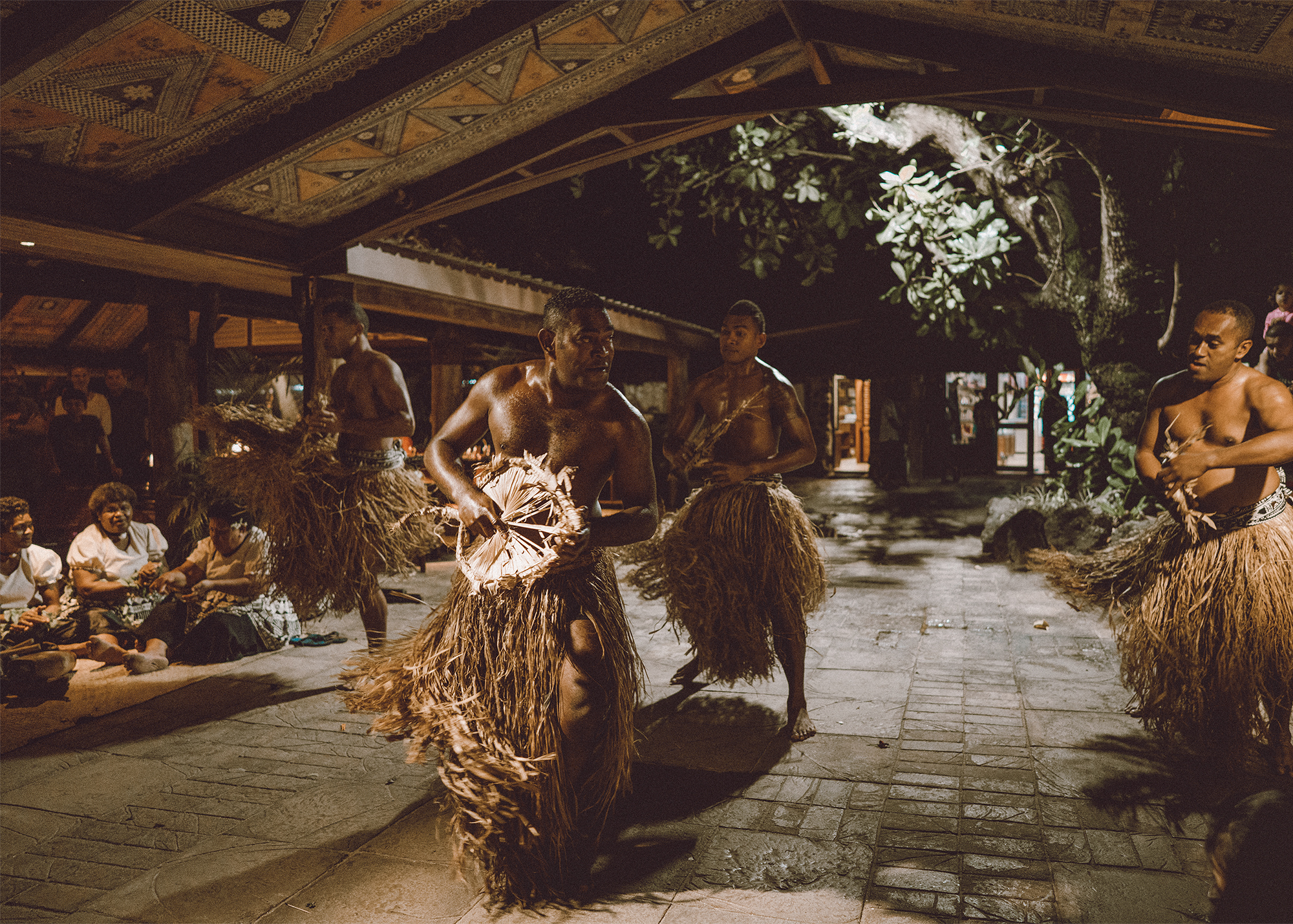 An evening show from the traditional Fijian Dancers!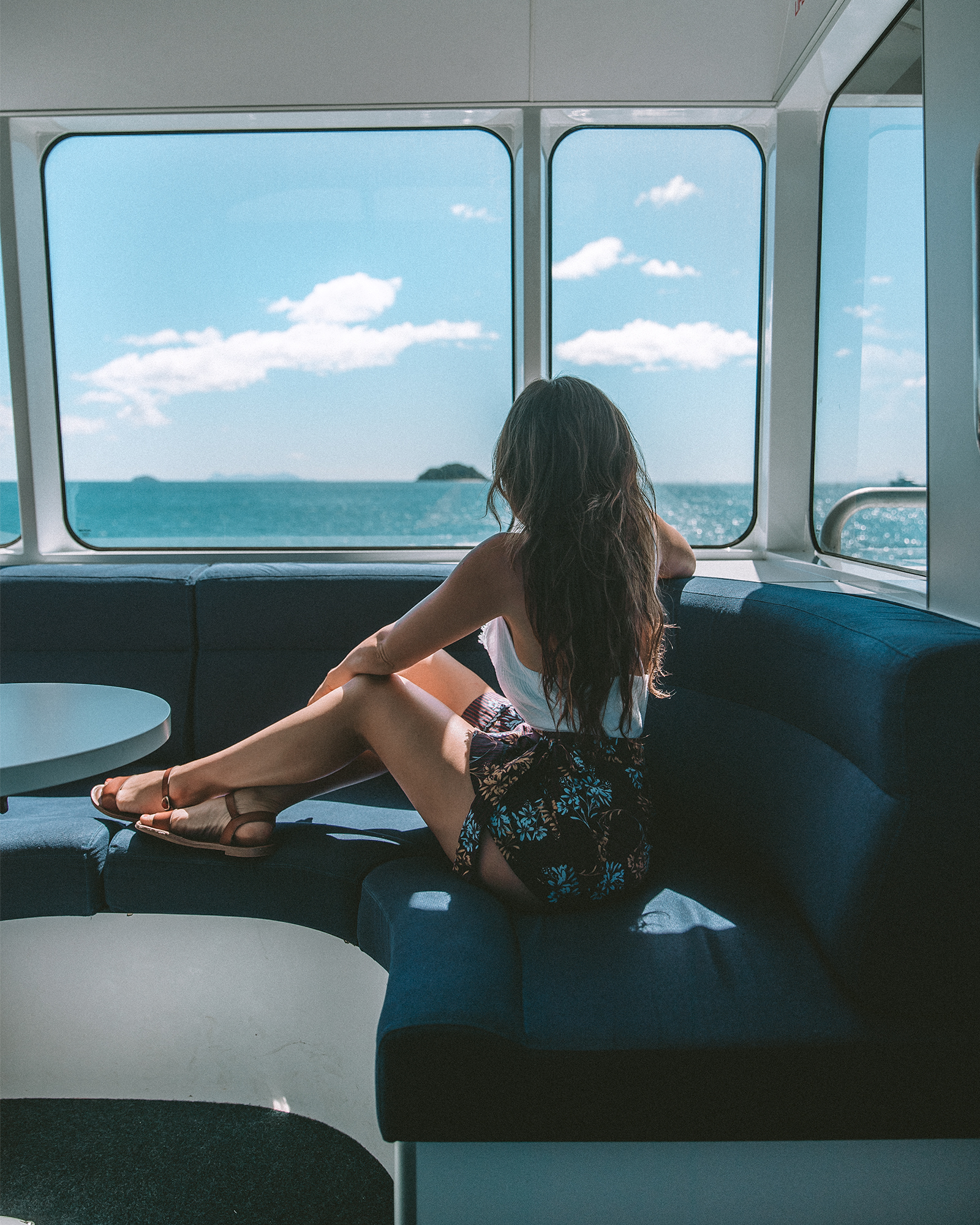 Saying goodbye to another paradise -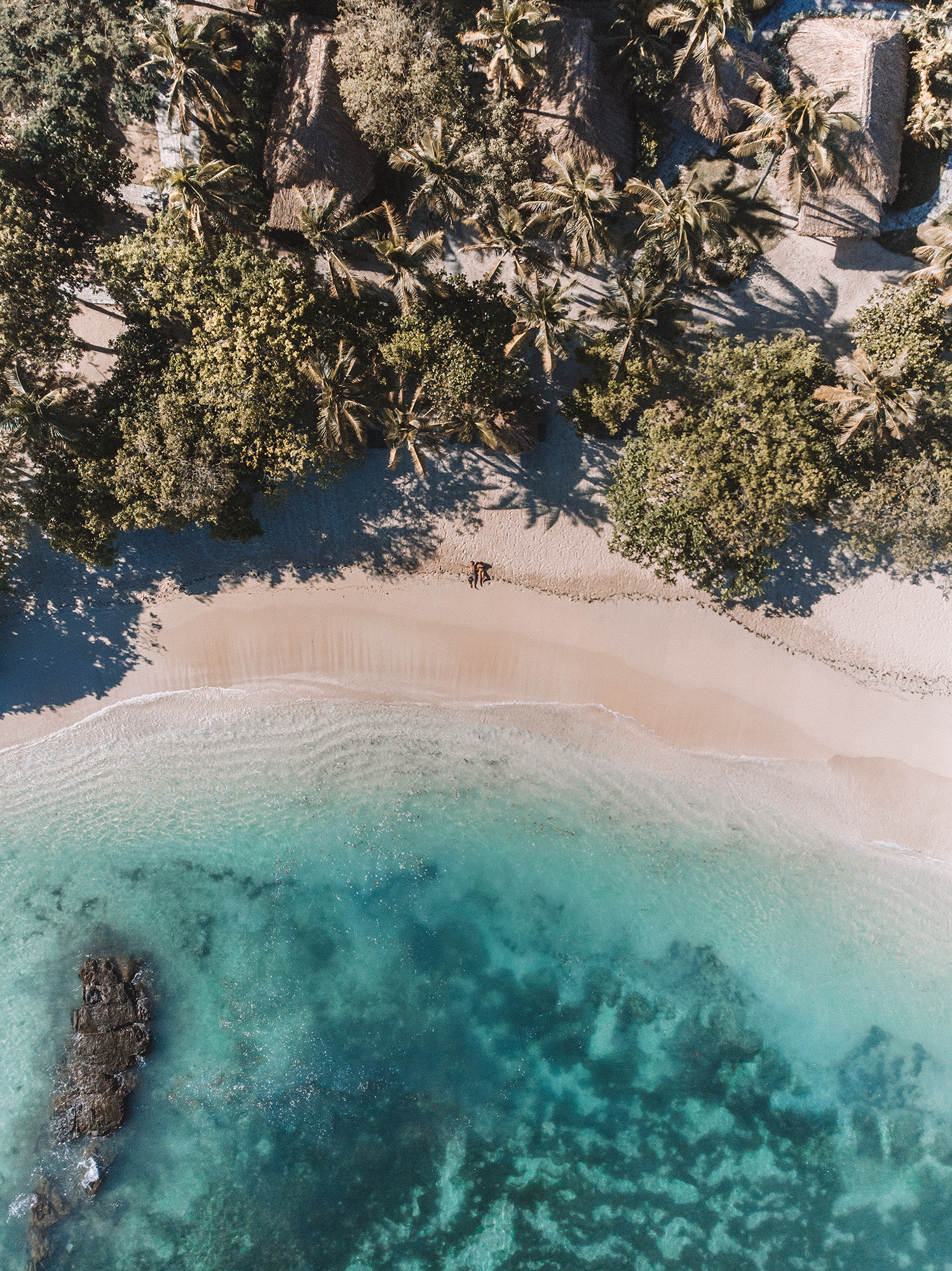 A place I will never, ever forget.