May 3, 2018 Travel Adventures Hotels And Resorts
Cayo Espanto: Private Planes, Swimming with Sharks, and Living the Dream on an Ultra-Lux Island in Belize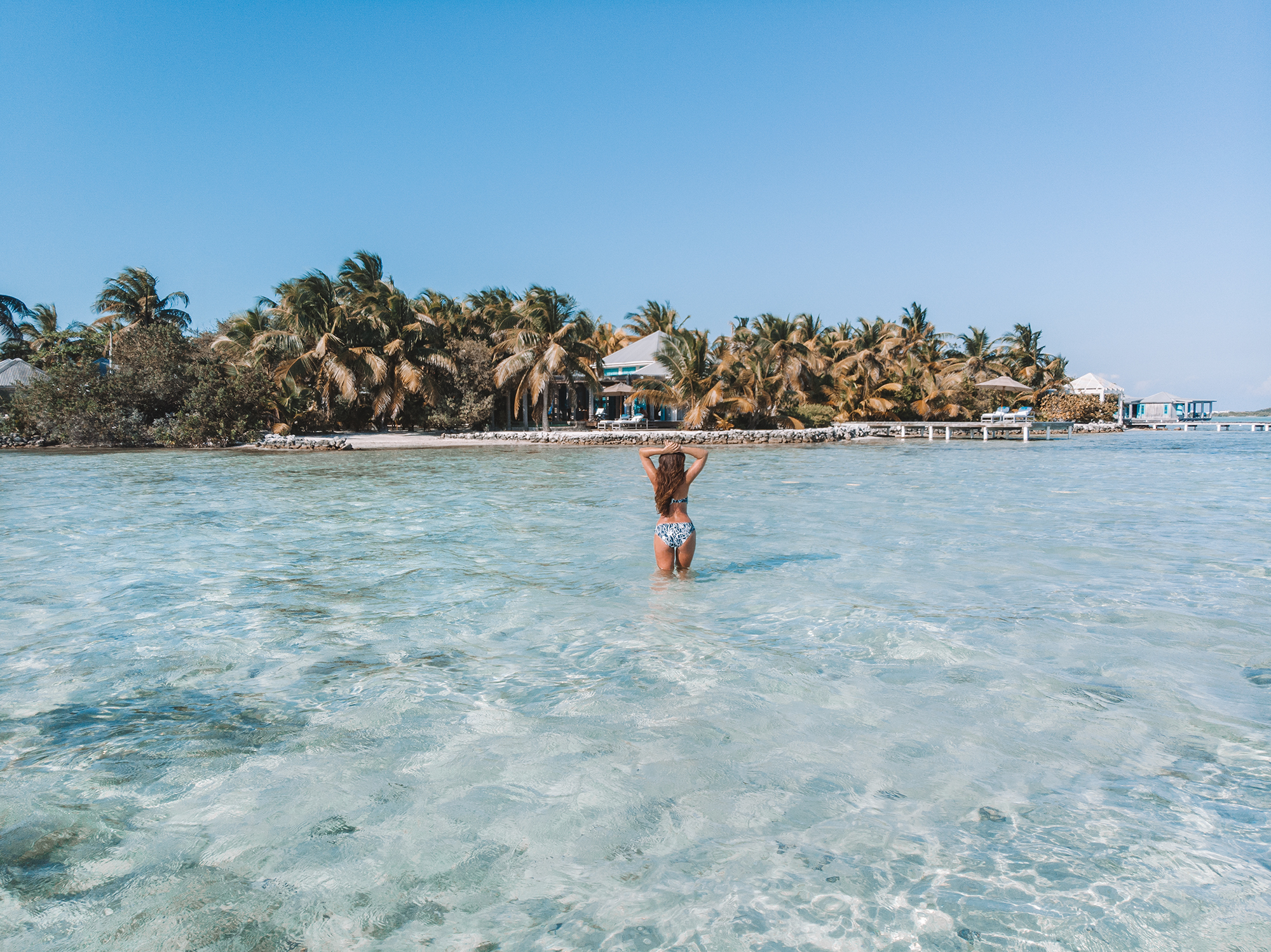 Belize has been a place that we have been dreaming of, but had not made it to the top of our plans until the opportunity came to us - and it was almost too good to believe! We were invited to Cayo Espanto in San Pedro, Belize - a private island with just 7 villas - for a few days of shooting, adventuring, and (what turned out to be) Bucket list-checking experiences. It was the weekend of dreams - from an over-water villa, to swimming with sharks, personalized meals, perfect clear water, Mayan Ruins, and a day at sea - we fit in so much more to just a few days that even I thought would be possible.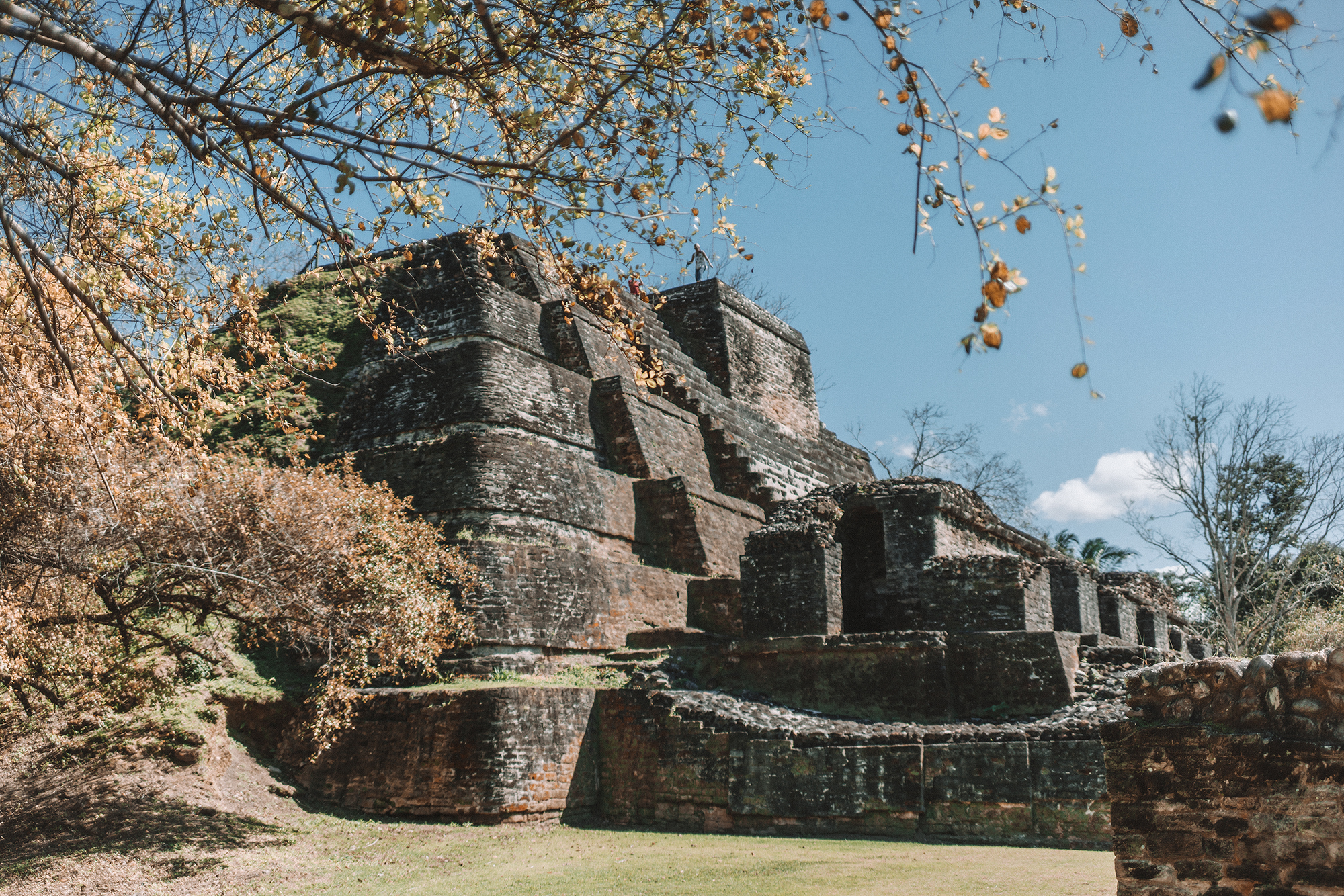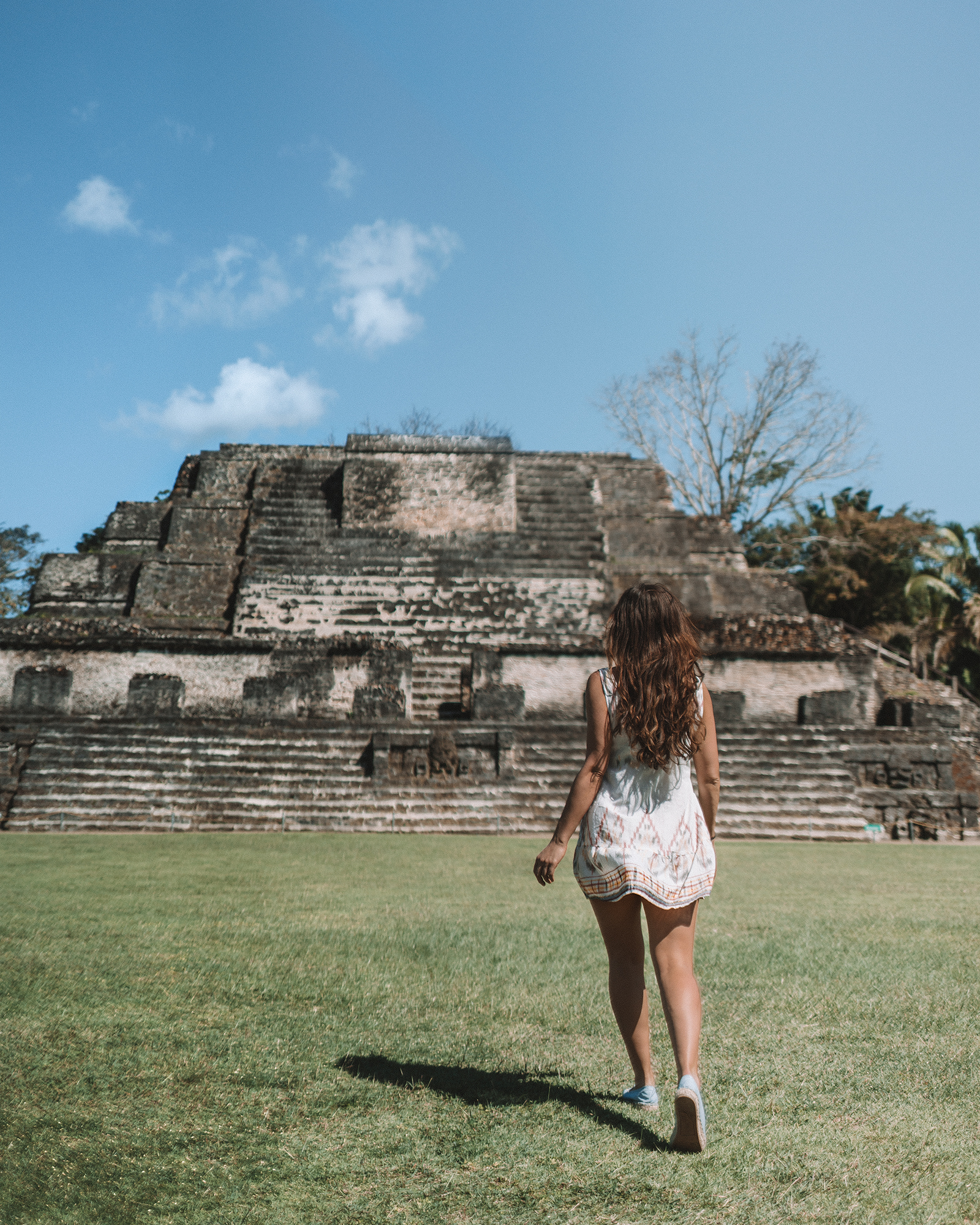 When we hopped off the plane in Belize City, our driver picked us up, and took us straight to Altun Ha, the ruins of an ancient Mayan city only about 30 minutes from the airport. This was our first time visiting Mayan Ruins, and the site was stunning - the oldest ruins here date back to 900 BC! We were here towards the end of the day, so most of the day-trips and cruise ship tourists had left, and it felt like we had the whole place to ourselves.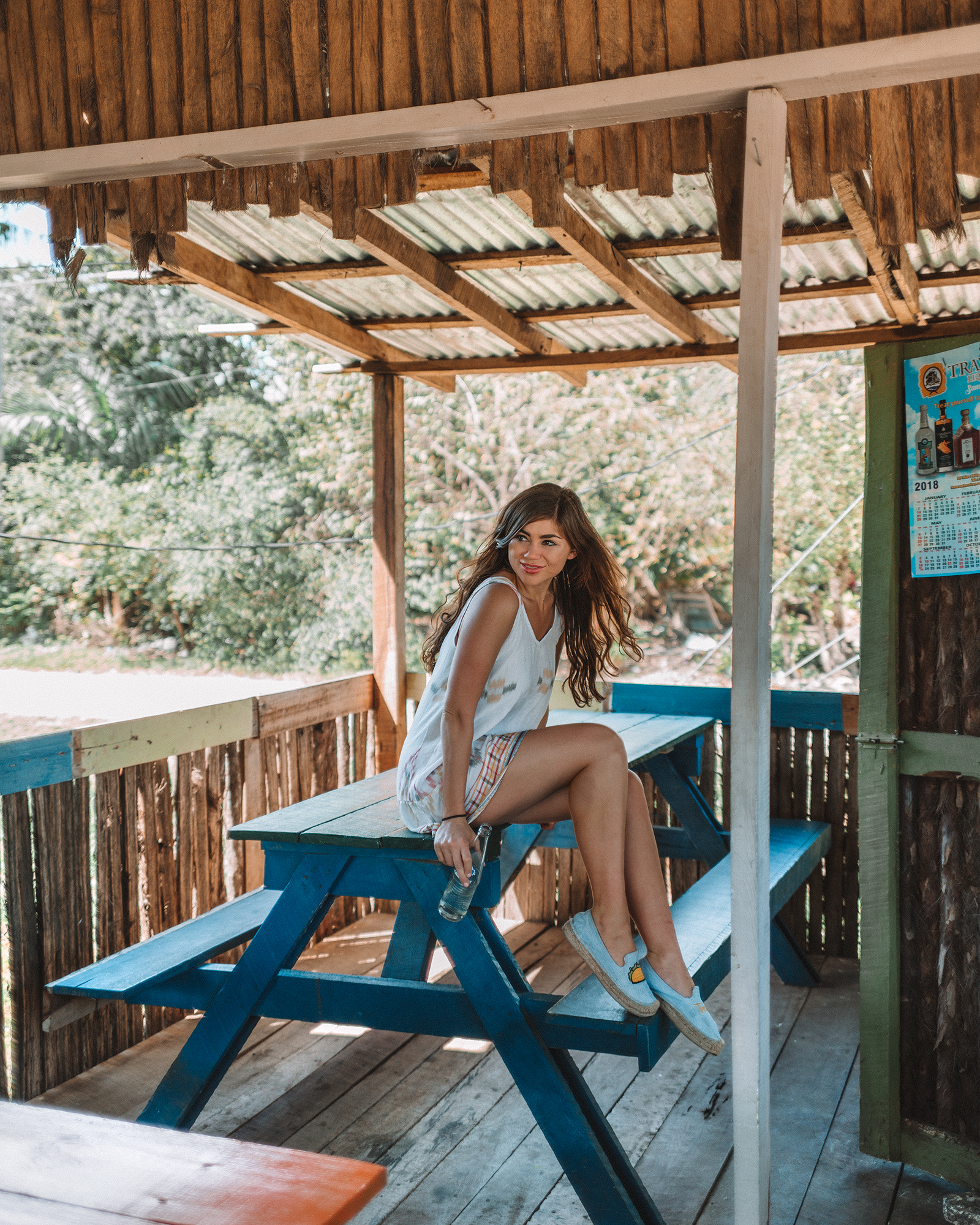 A stop at a roadside cafe for Rice & Beans in coconut milk - such a great local meal.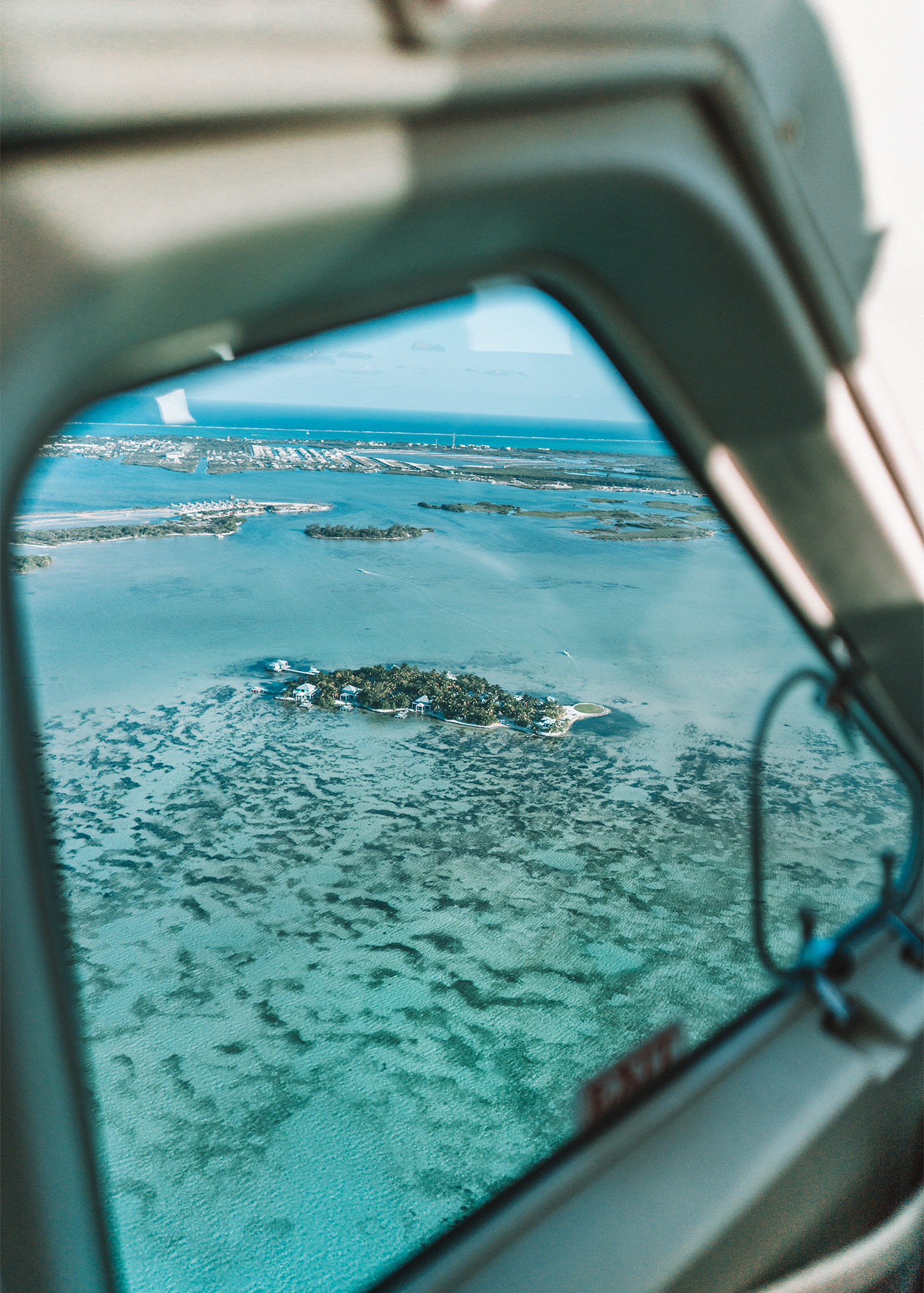 Next up was back to the airport, for our flight from Belize City to San Pedro - which is only a 20 minute hopper on a Sessna. Now this was the moment when we knew this trip was going to be something totally out of this world. We arrived at the tiny domestic side of the airport, and when our guide took us to check in, they said "you don't need tickets." We've been on a lot of small planes in a lot of tiny airports, but what kind of flight do you not need a ticket for? Turns out, a private one.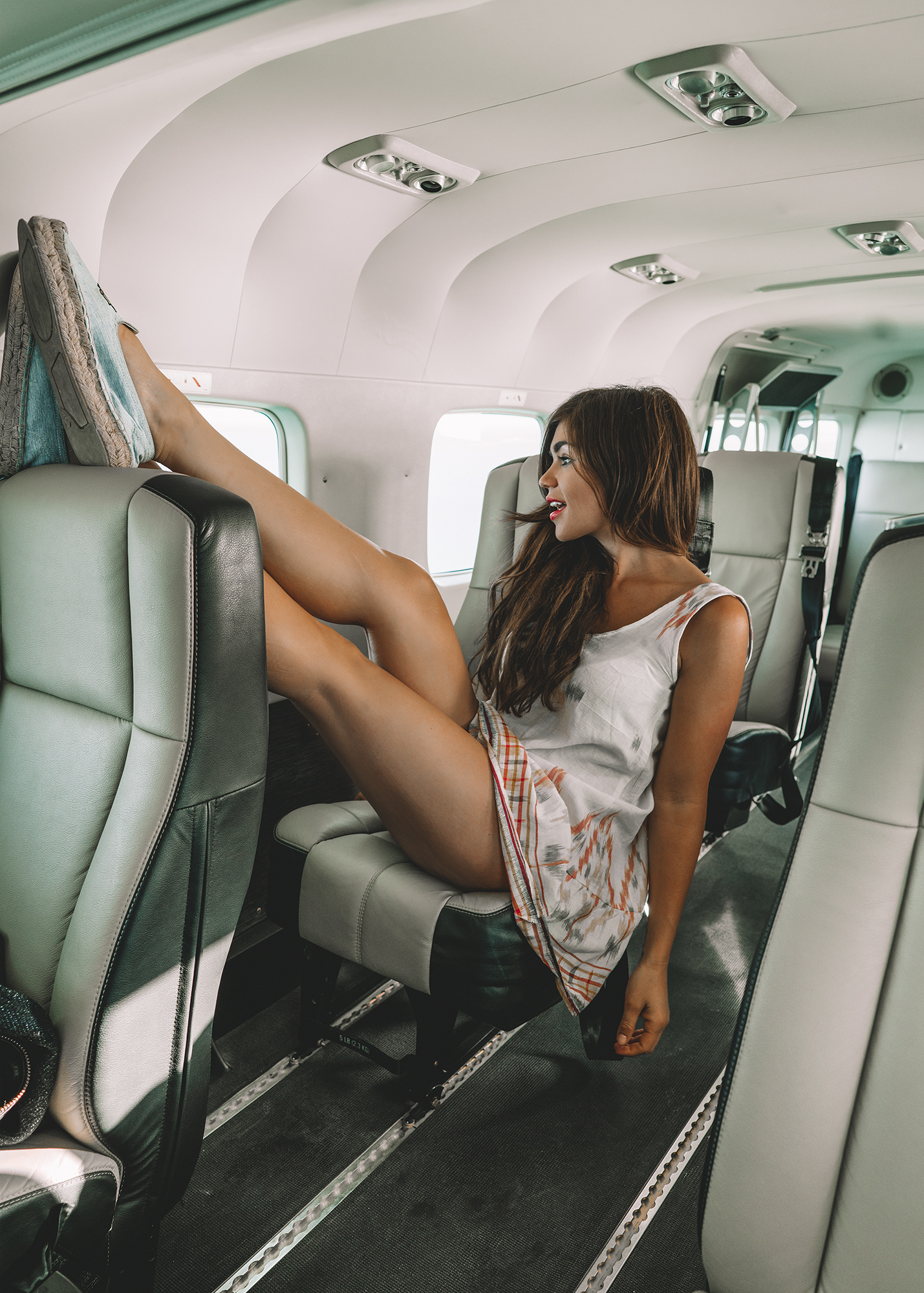 We boarded the plane by ourselves, and spent the entire 20 minutes running around taking photos like crazy, and wishing the flight would be longer.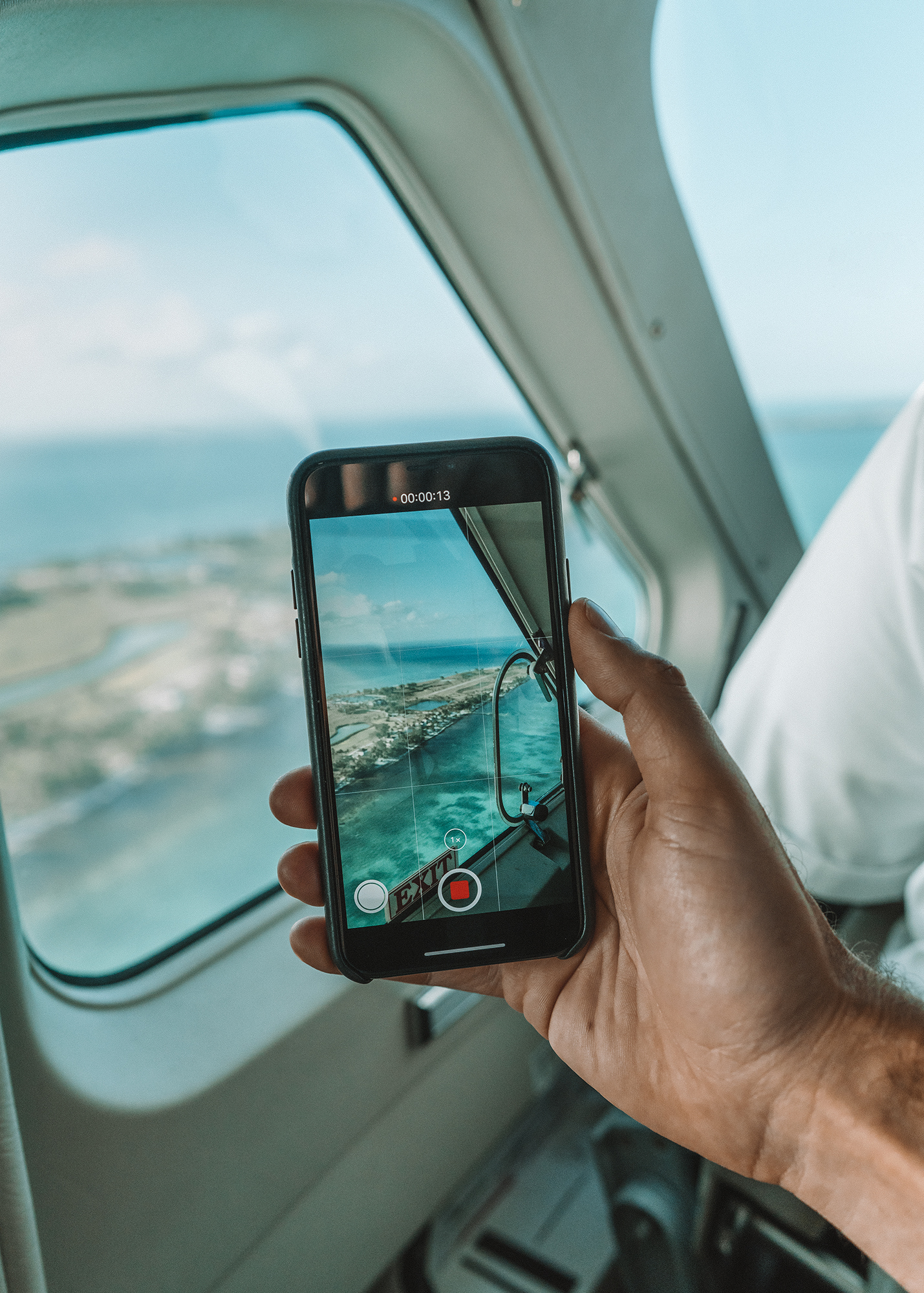 The views of the water and islands were also absolutely insane.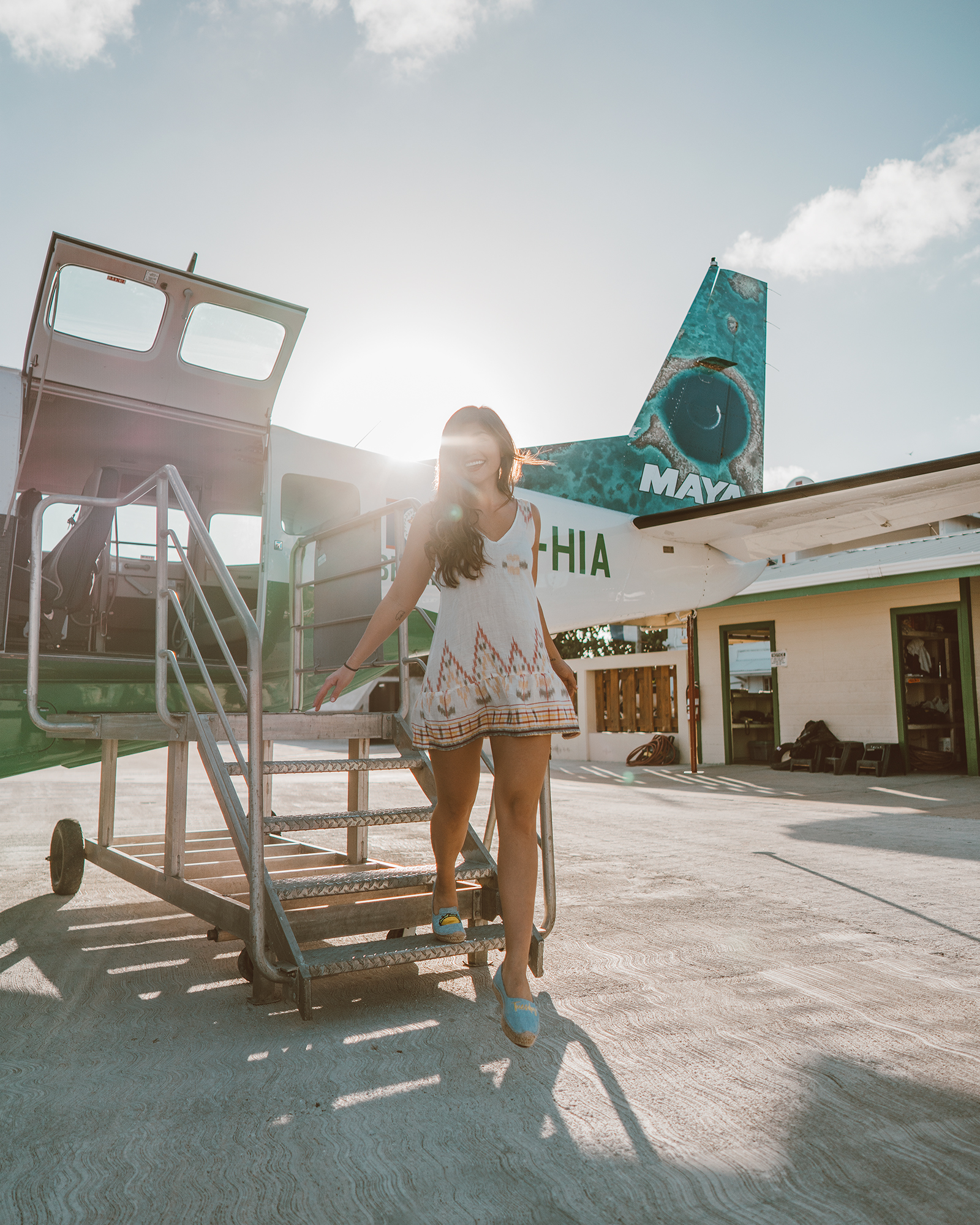 Stepping off in San Pedro on such a high! Growing up as pretty average people, these types of experiences always seemed so incredibly out of reach for us, not even in the goals and bucket list way, but just in the not-even-going-to-think-about-it way. And yes somehow, through these wild twists in life - here we were!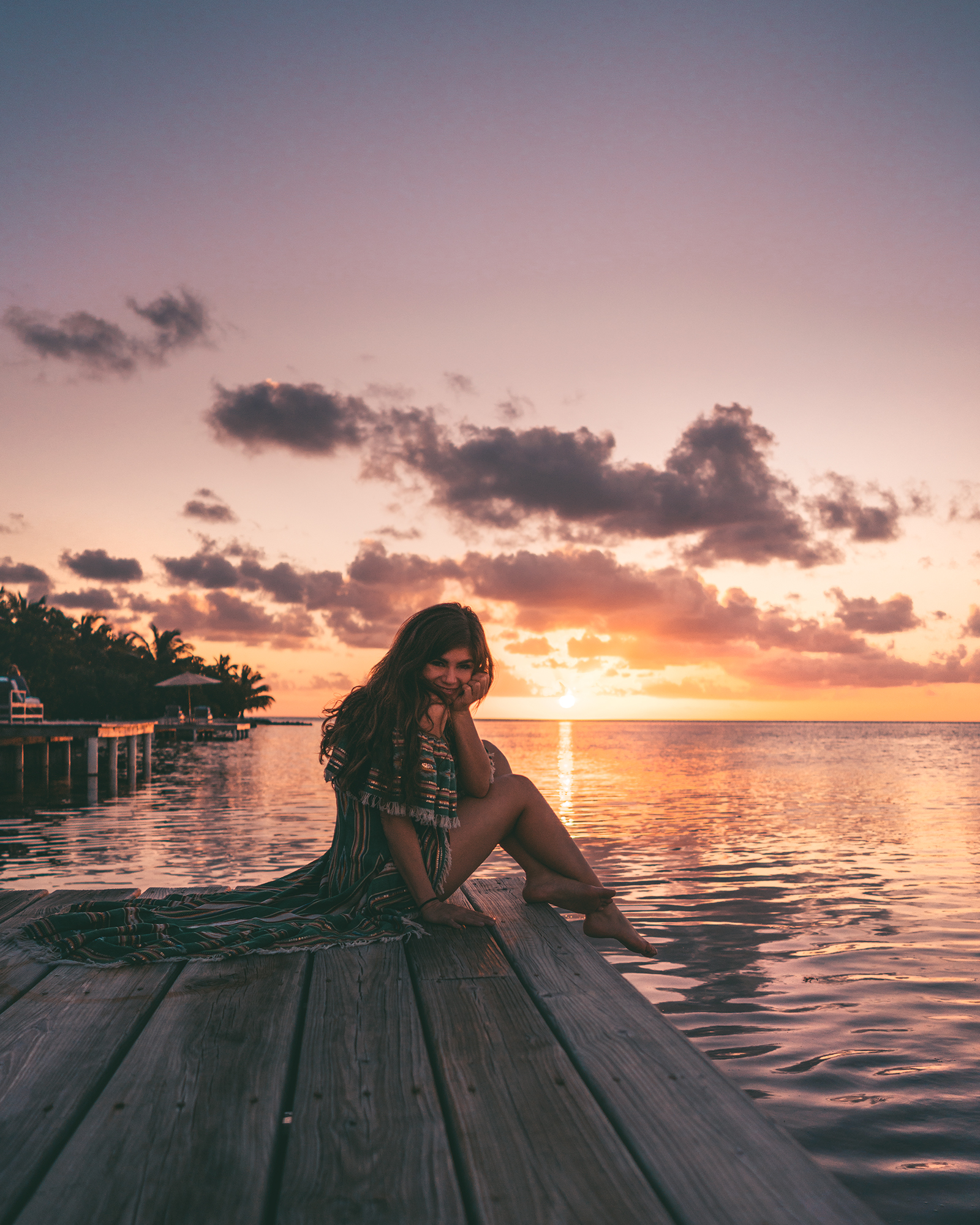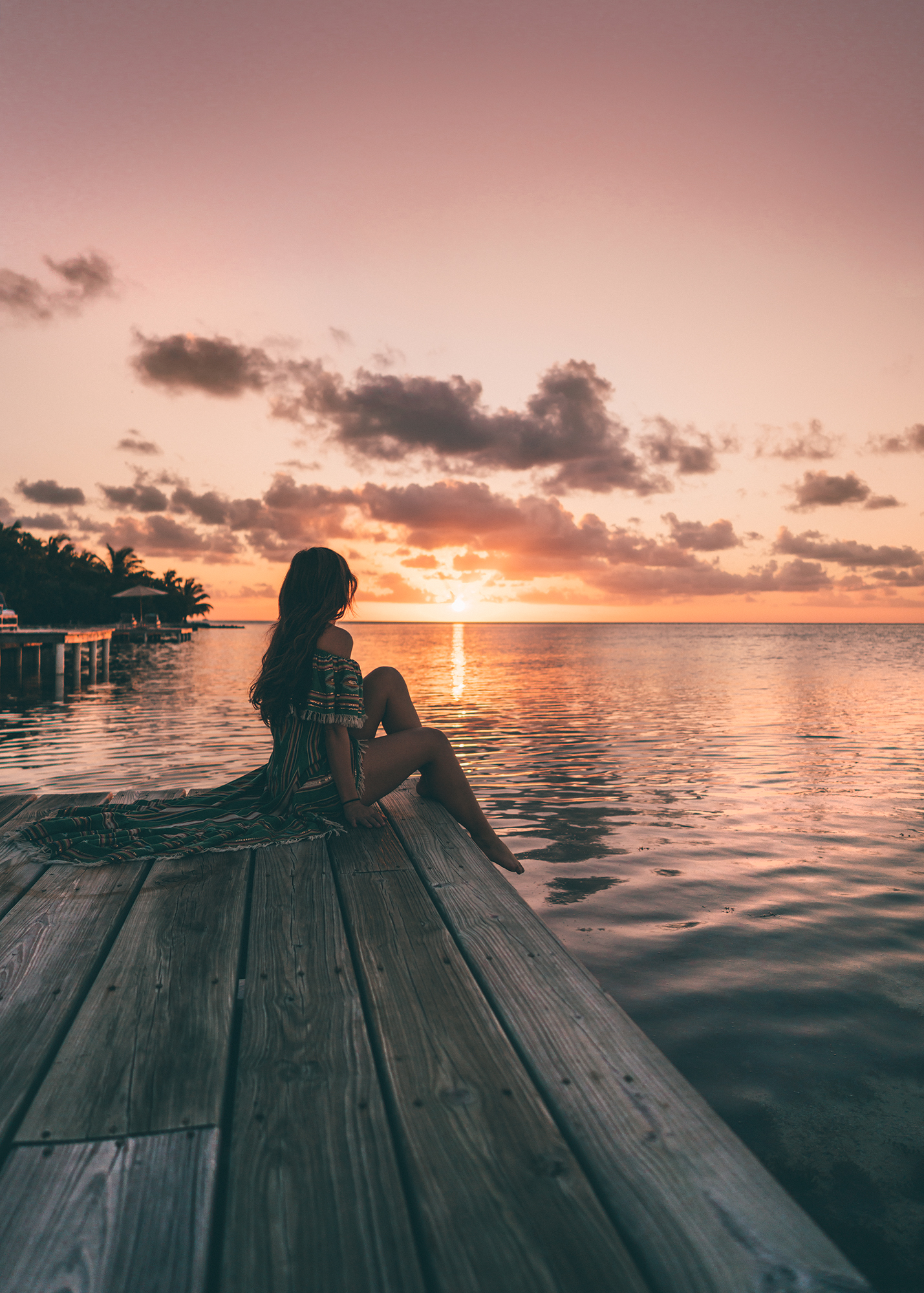 Our first sunset in Belize.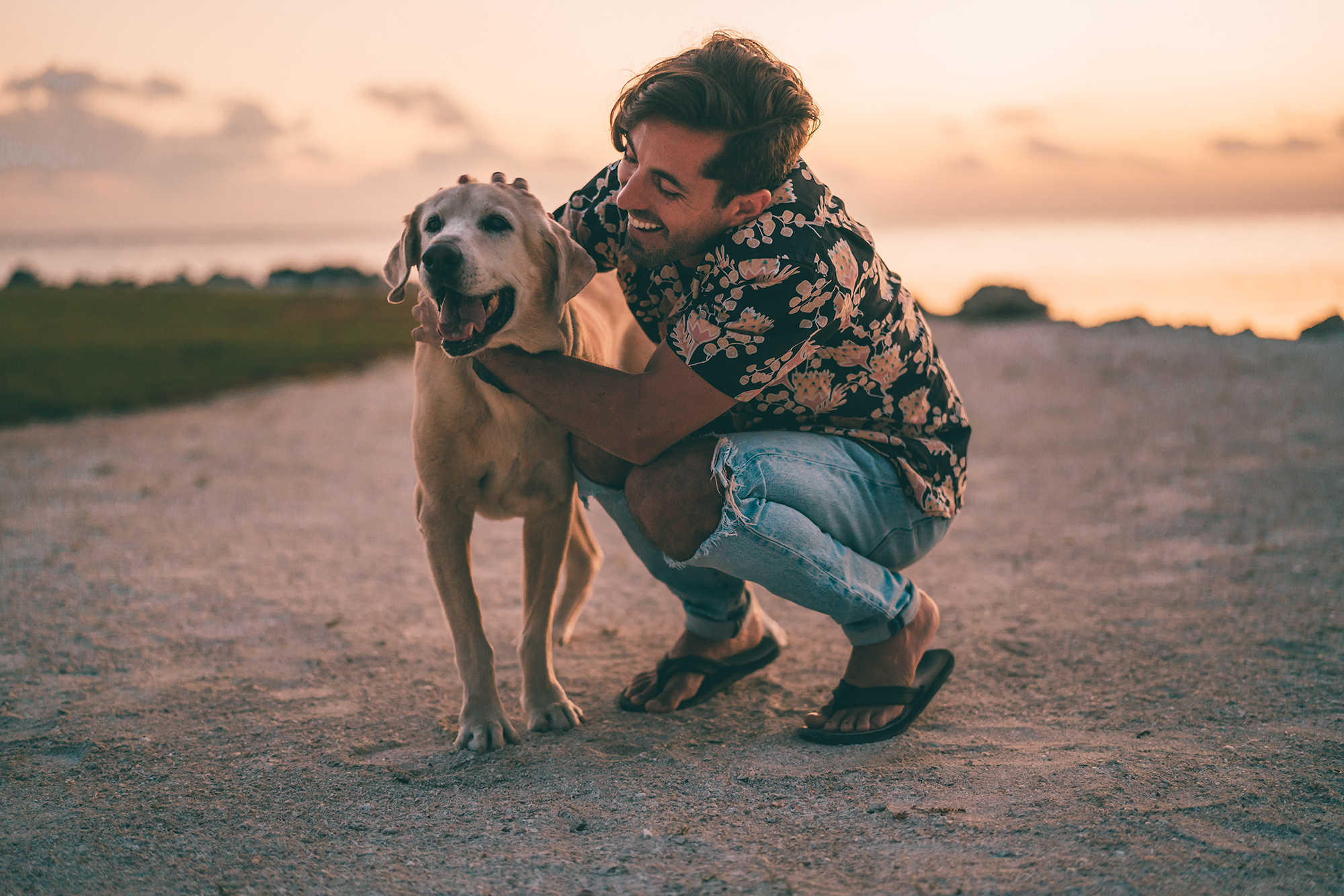 And we made a friend! This is Buddy, who lives on the island. He is the official greeter and one of my favorite dogs that I have ever met.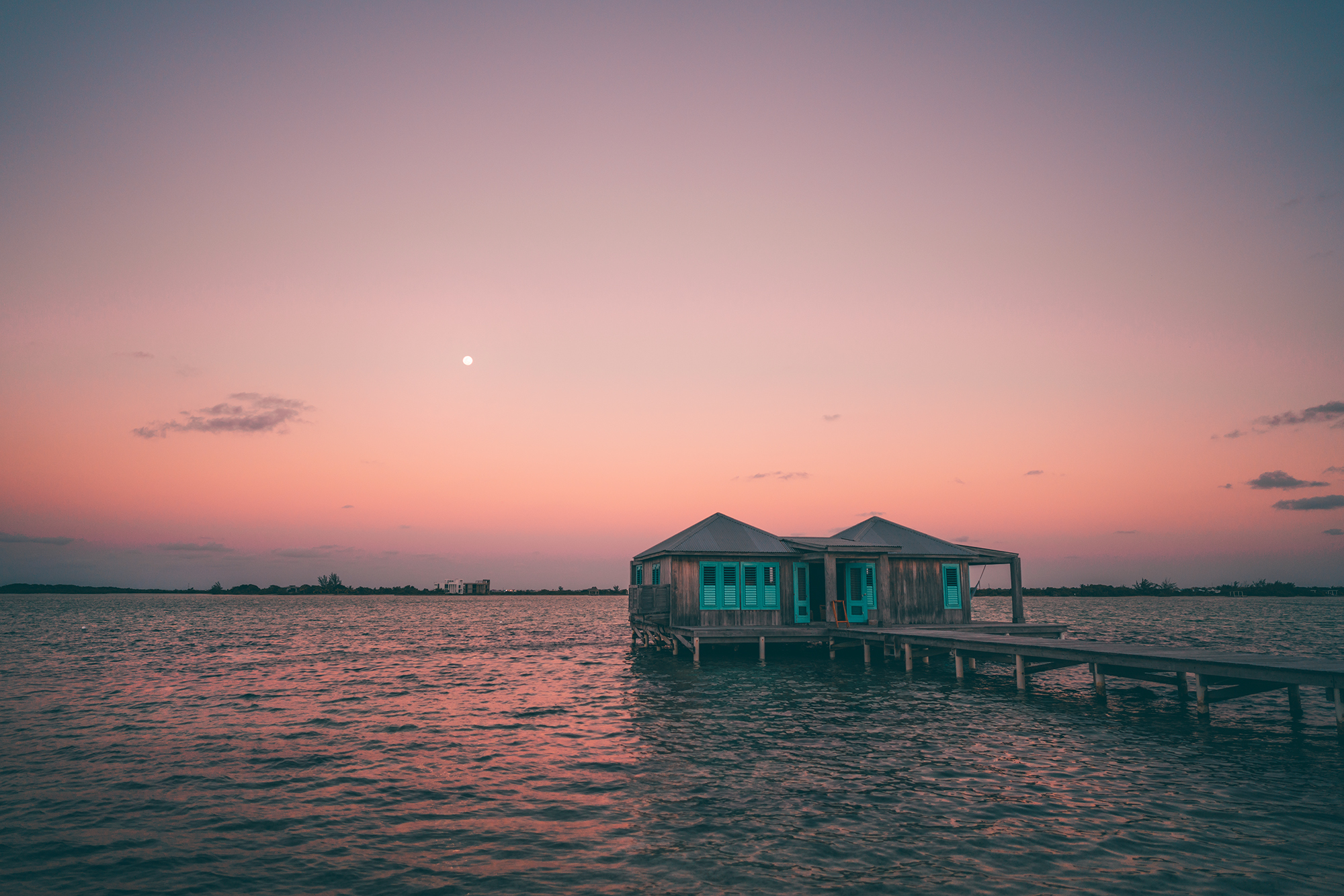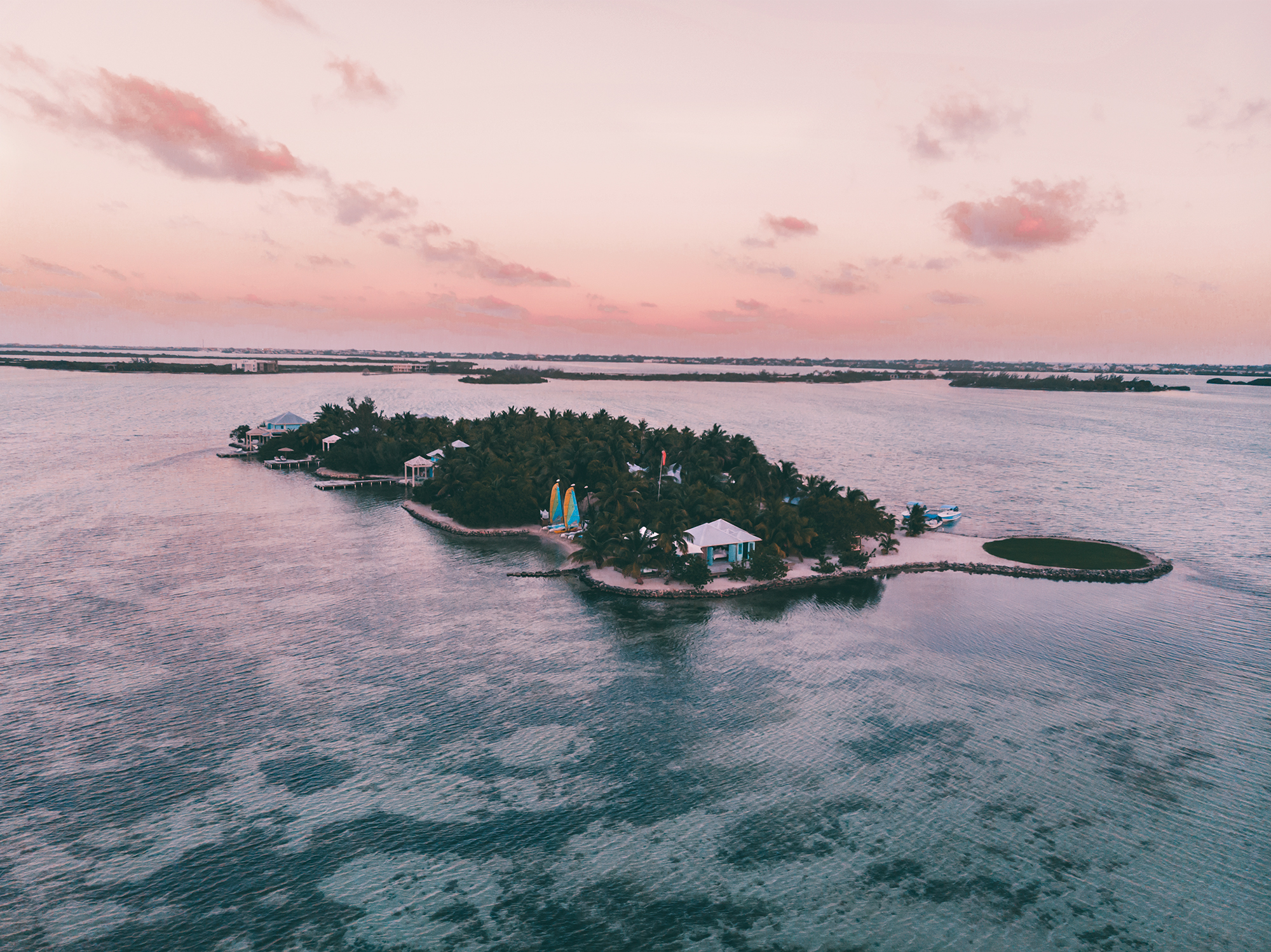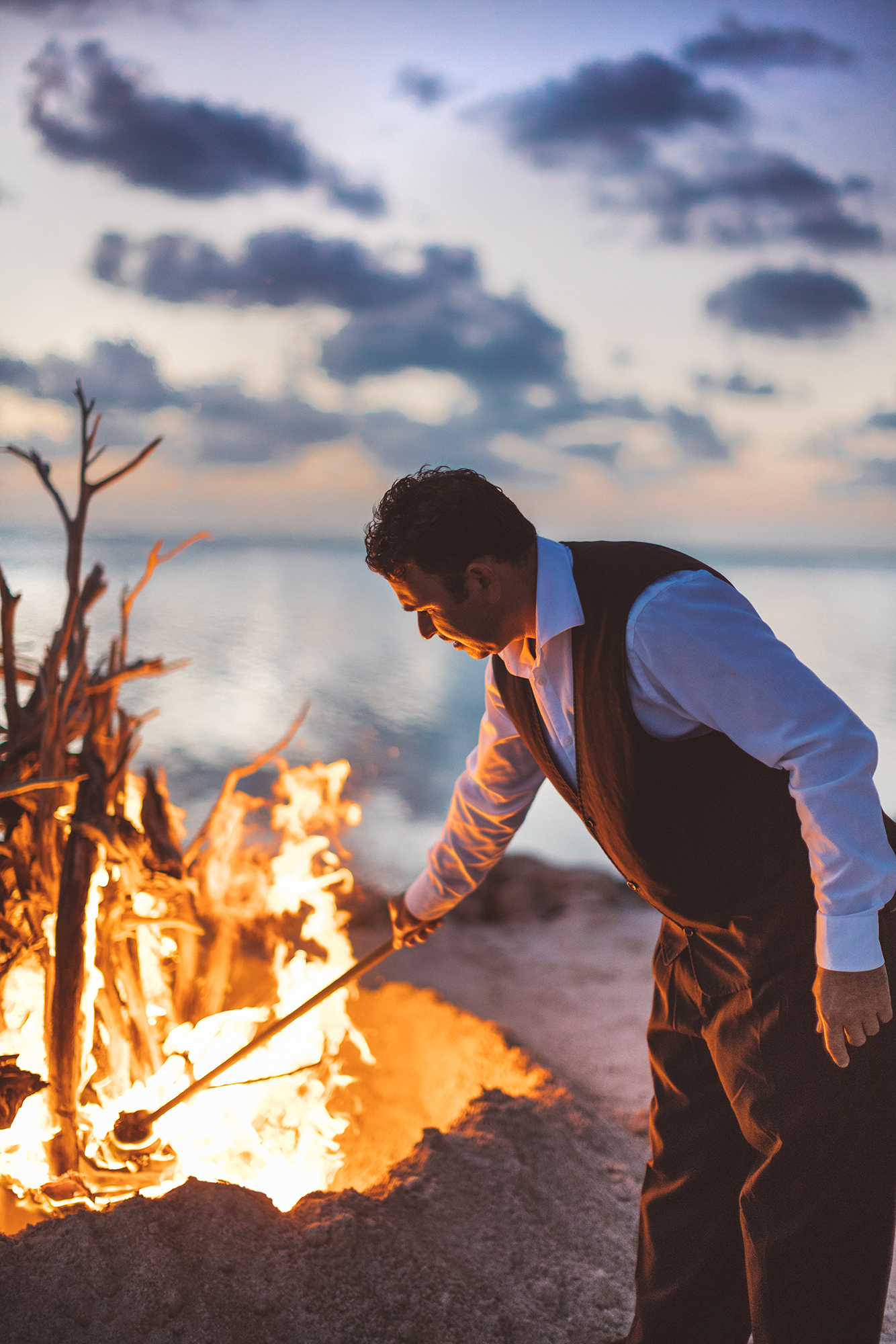 Finishing the night with a beach bonfire - complete with champagne and s'mores.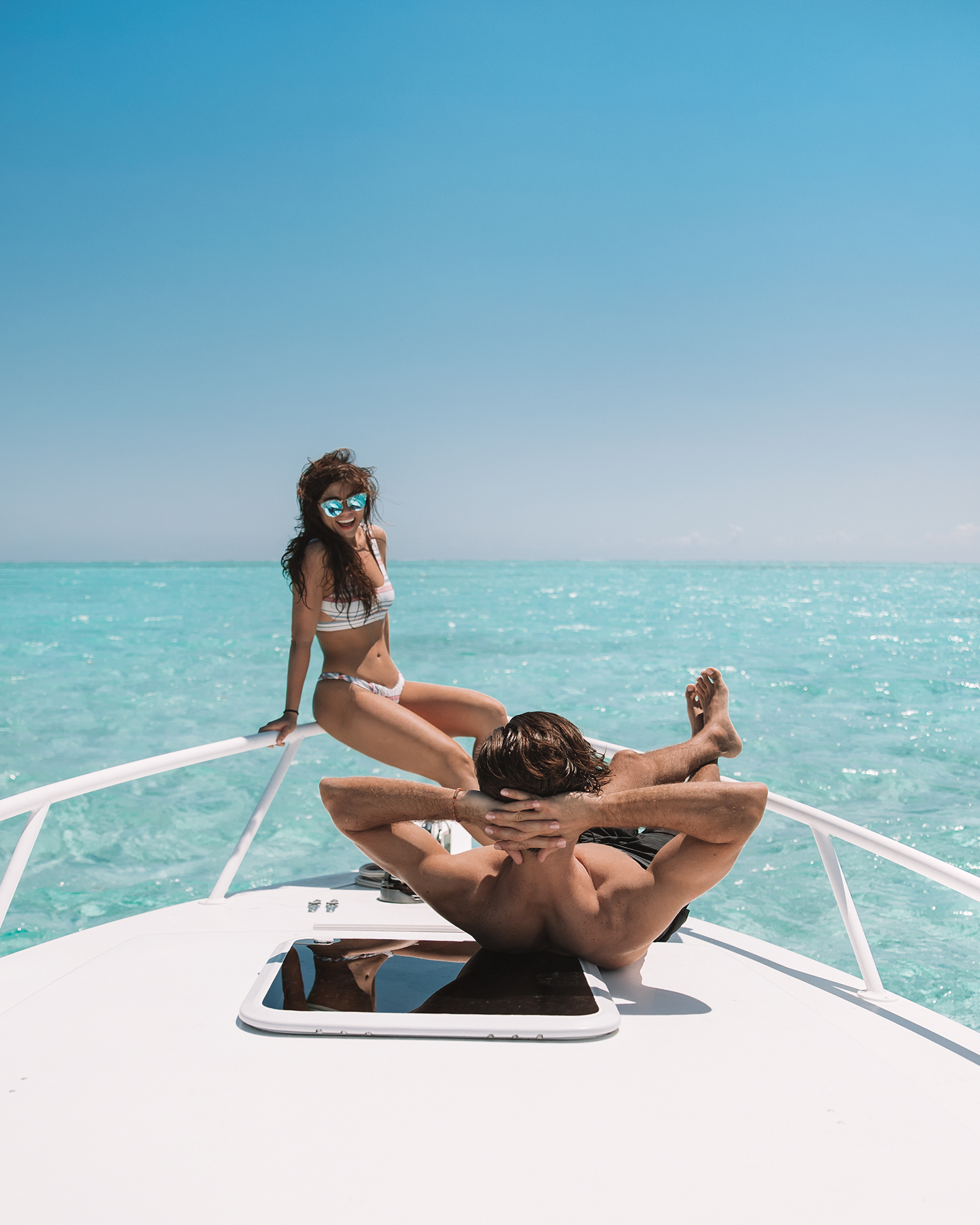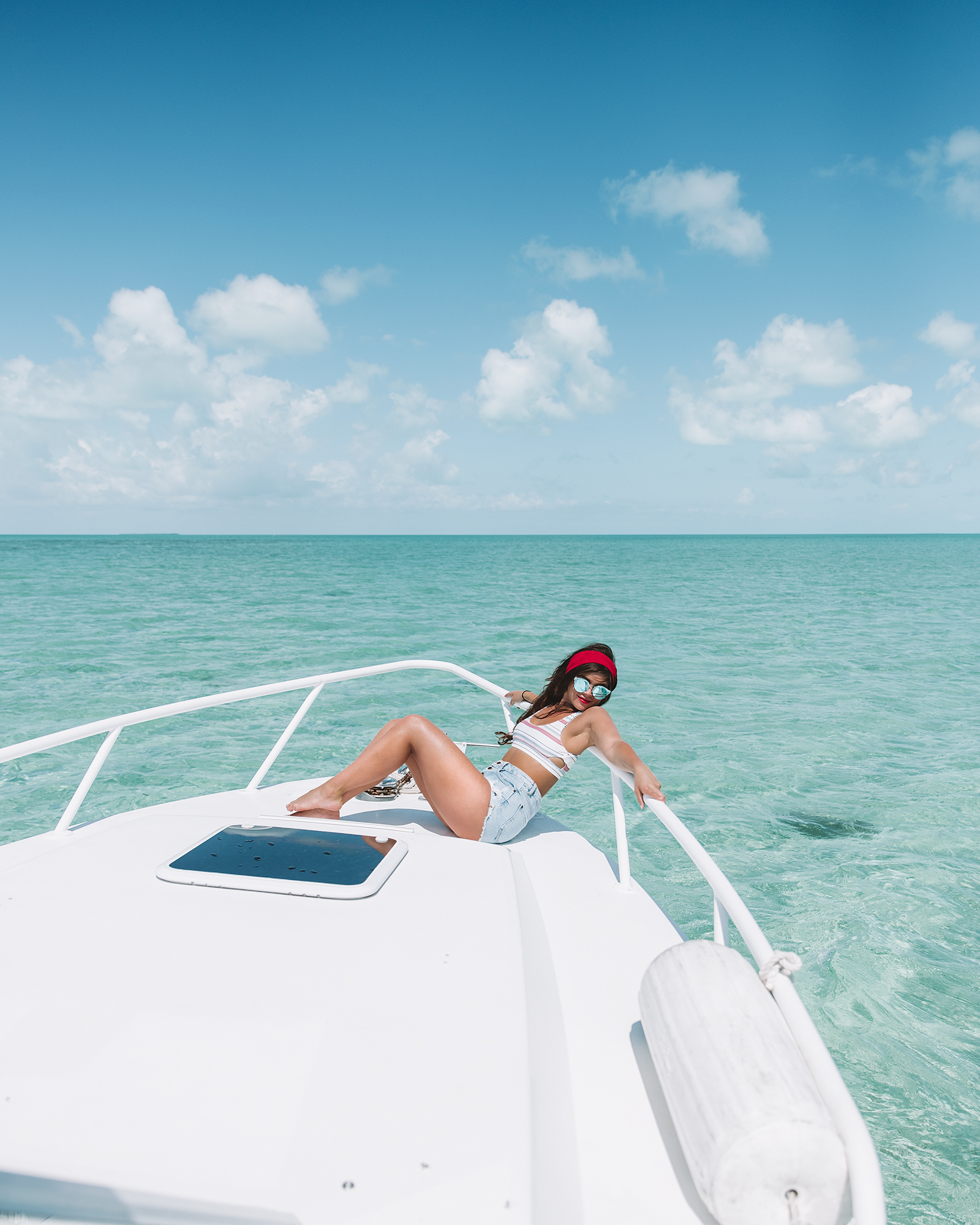 The next day we went to sea! We sailed out across the crystal waters towards Caye Caulker.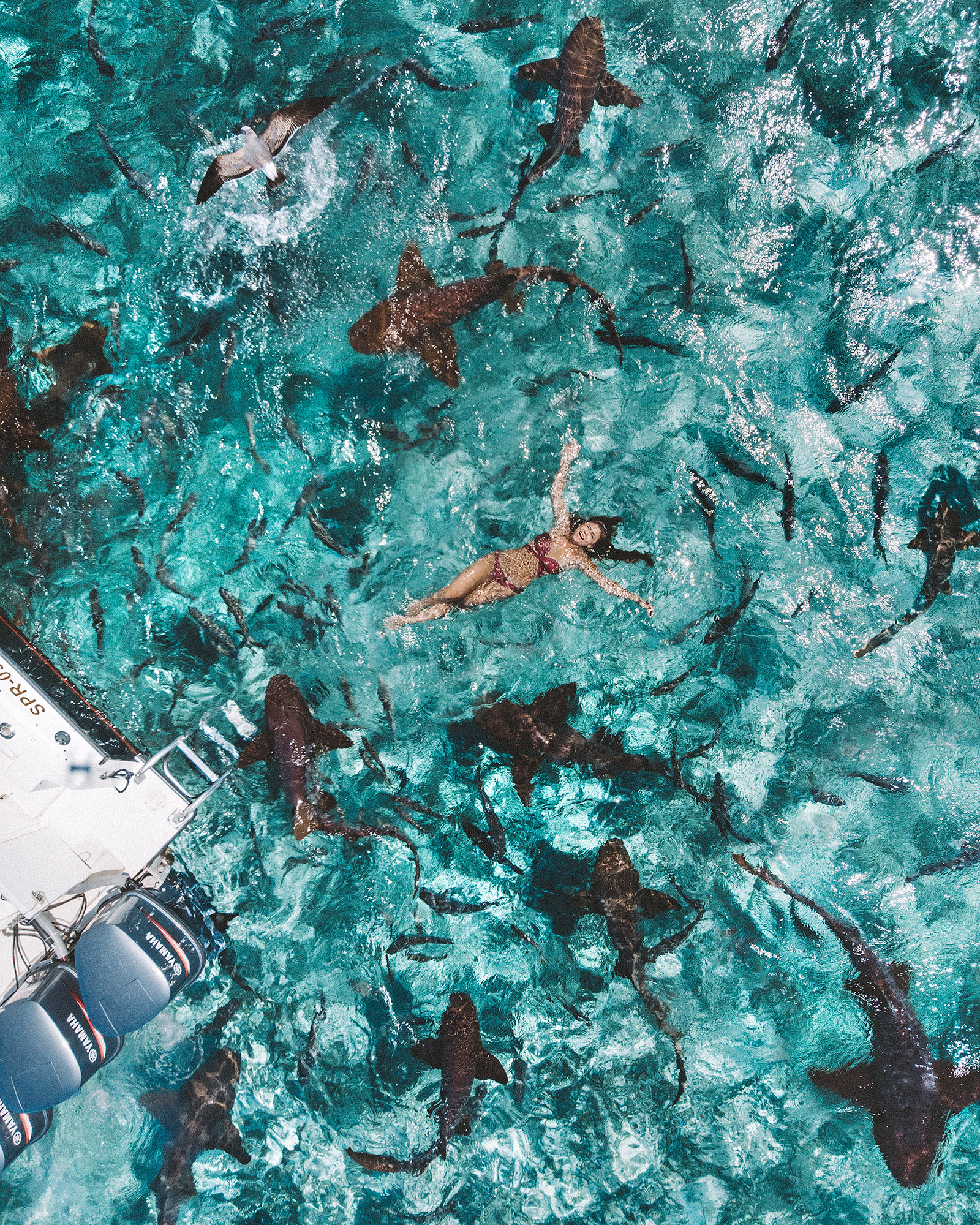 And got to swim with sharks! I have been dreaming of swimming with sharks for years - we almost cage dove with sharks in Hawaii, but the waters were too rough, and I didn't get the chance to in the Bahamas.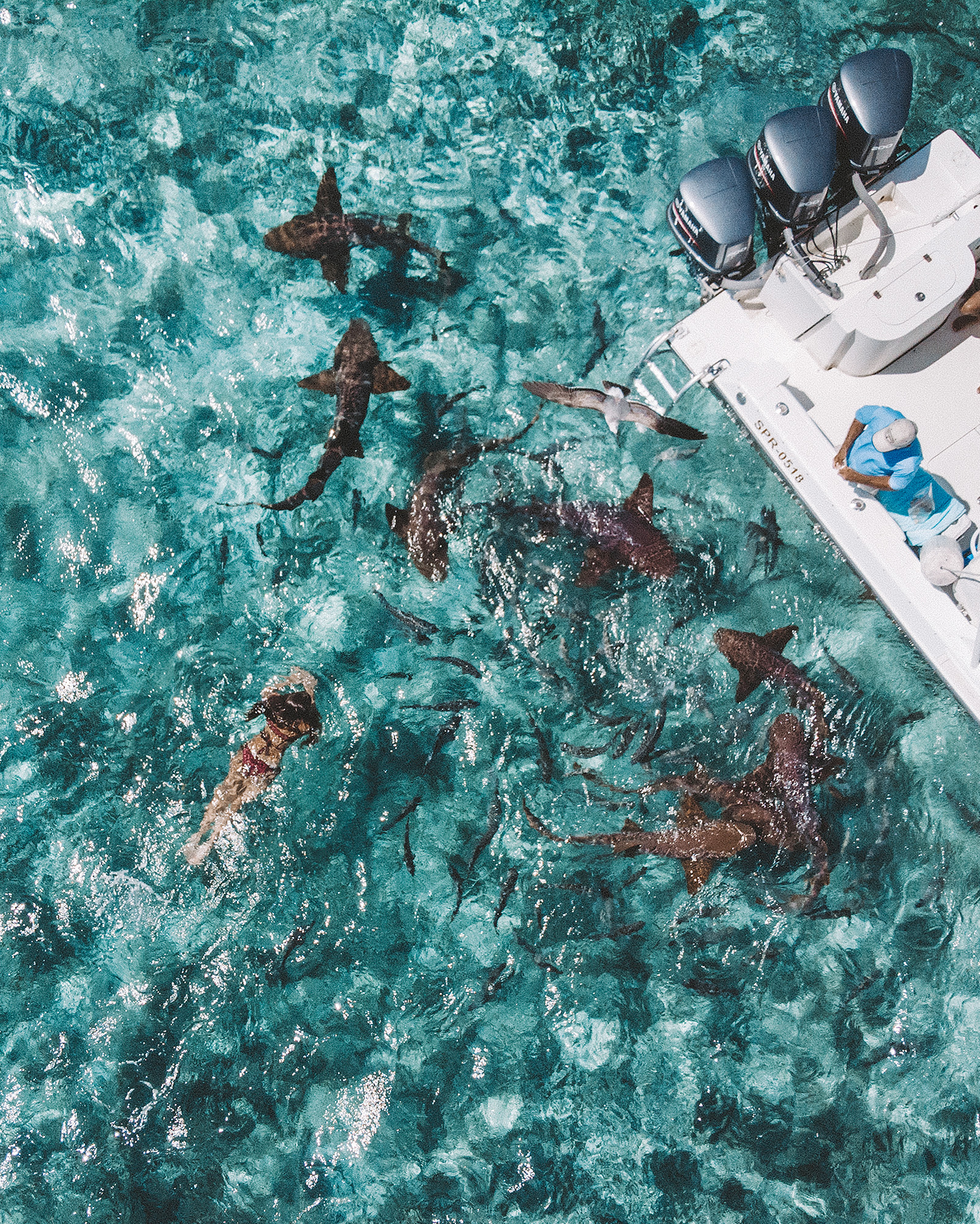 Even though you know the nurse sharks are safe and mostly harmless, jumping right into the mass of them, as they are feeding is still a bit nerve-racking. They're big up close, some looked to be about 8 feet long - and strong. Their skin is textured and rough, and they move quickly. But we made it all the way out here, so there was no way we were going to not get in.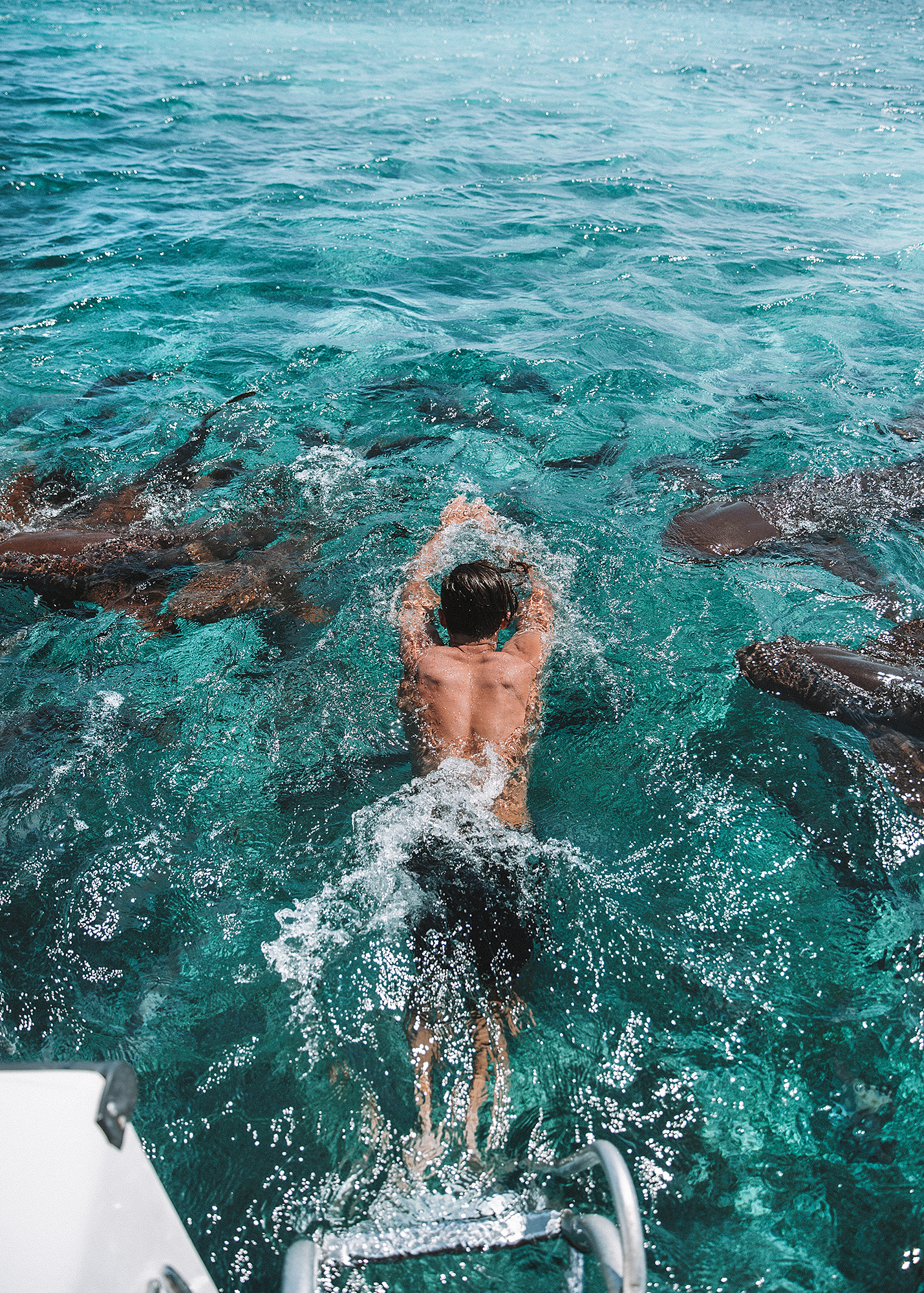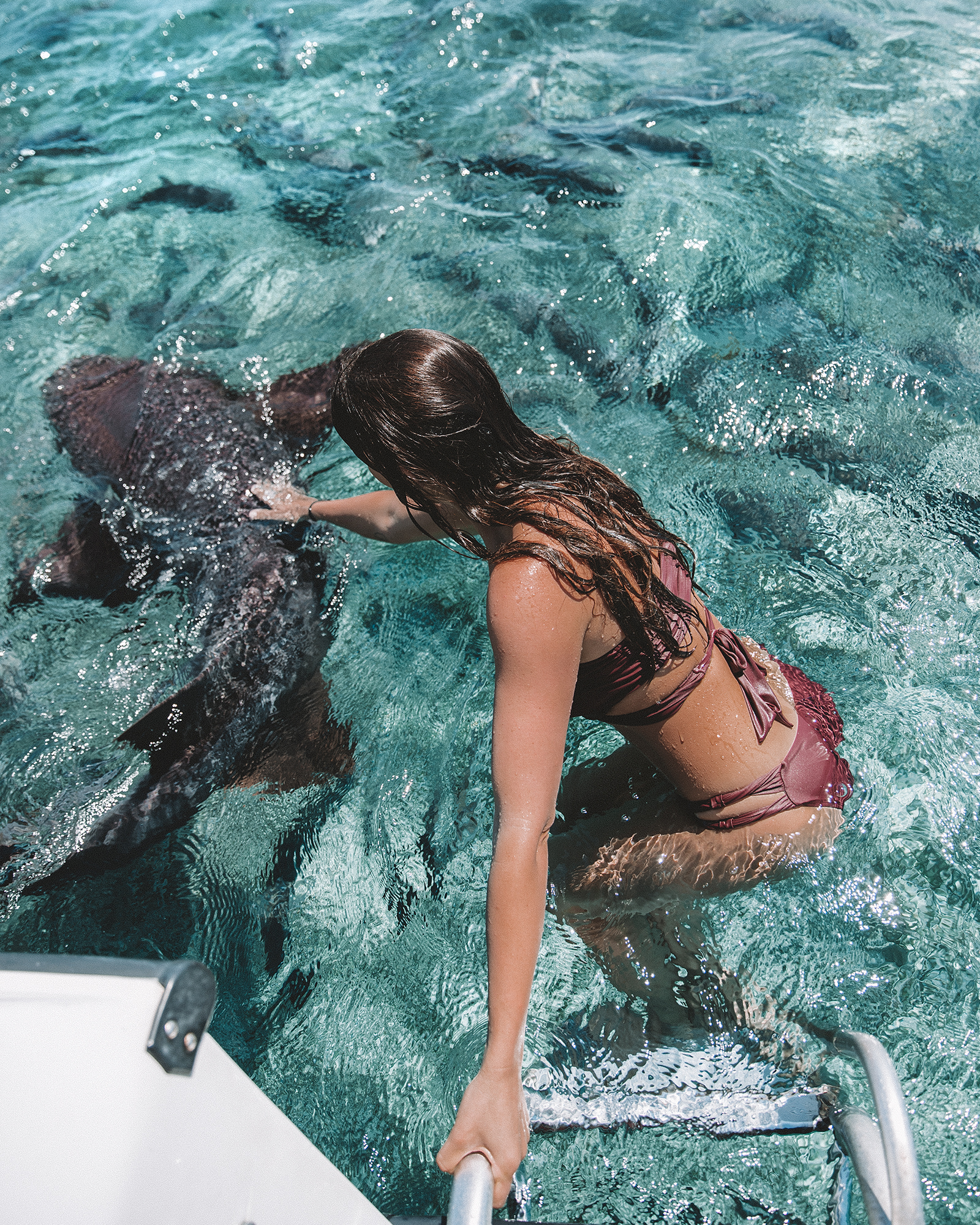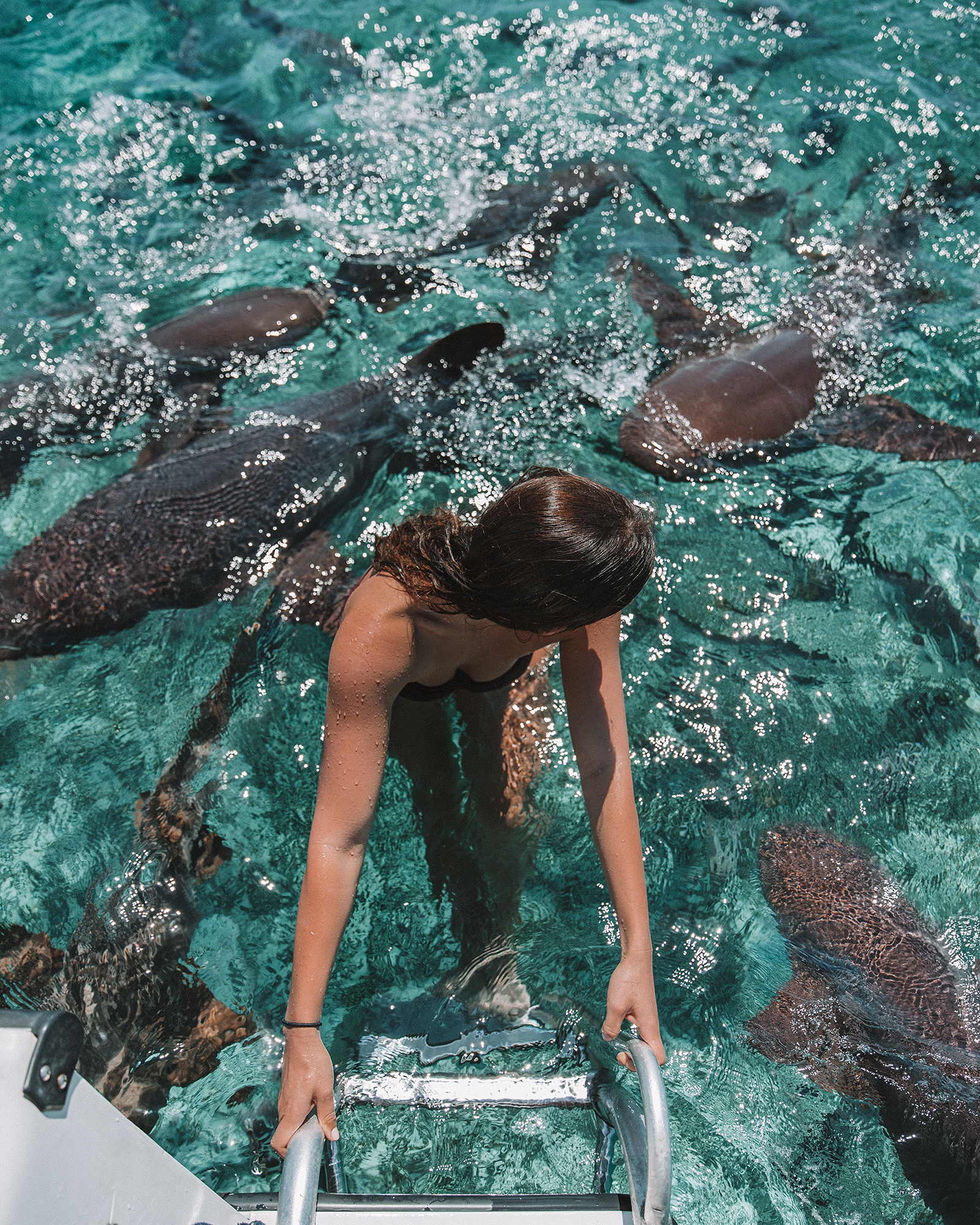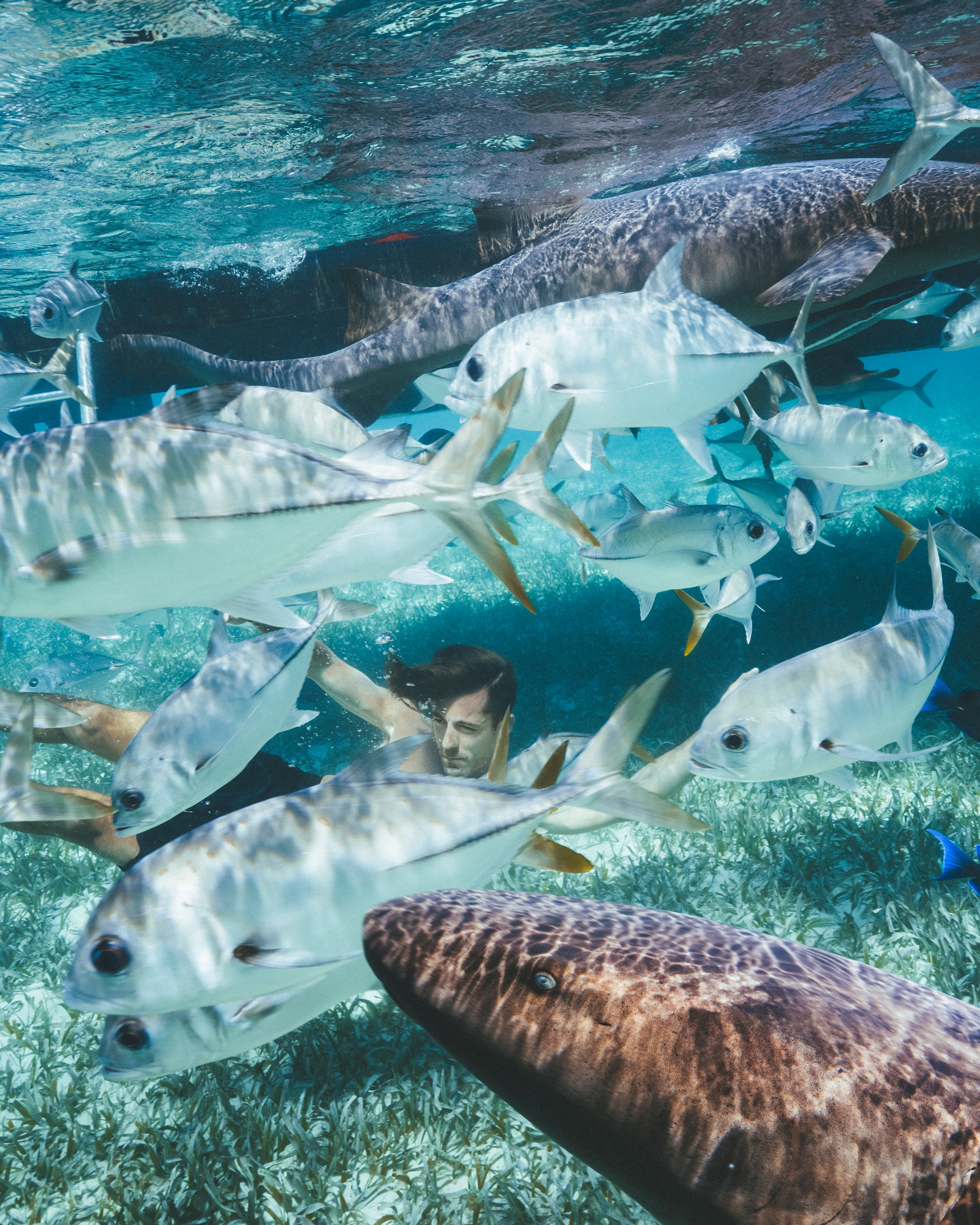 Down below with our new friends.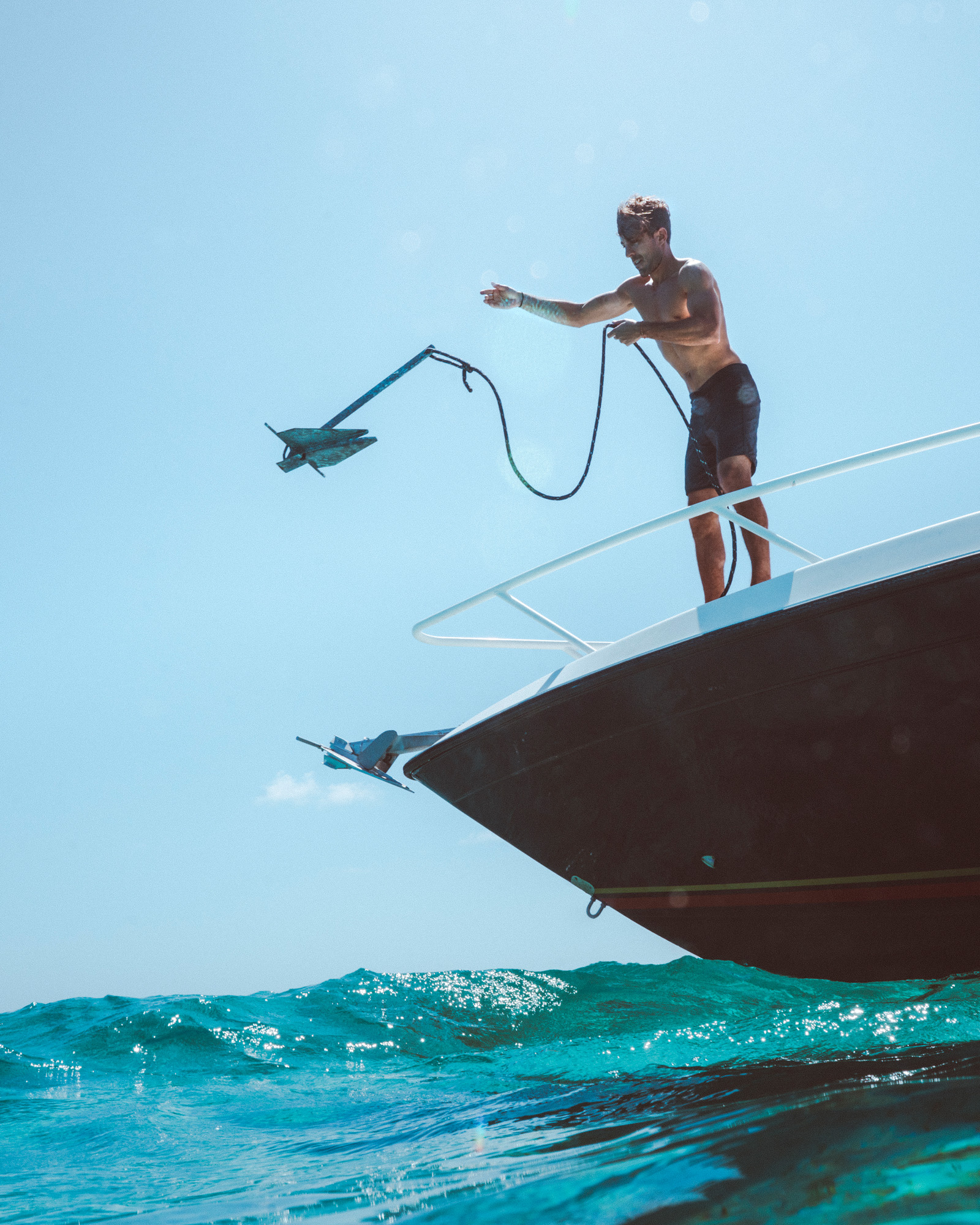 Brandon anchoring the boat for our next stop - snorkeling at Sting Ray Alley.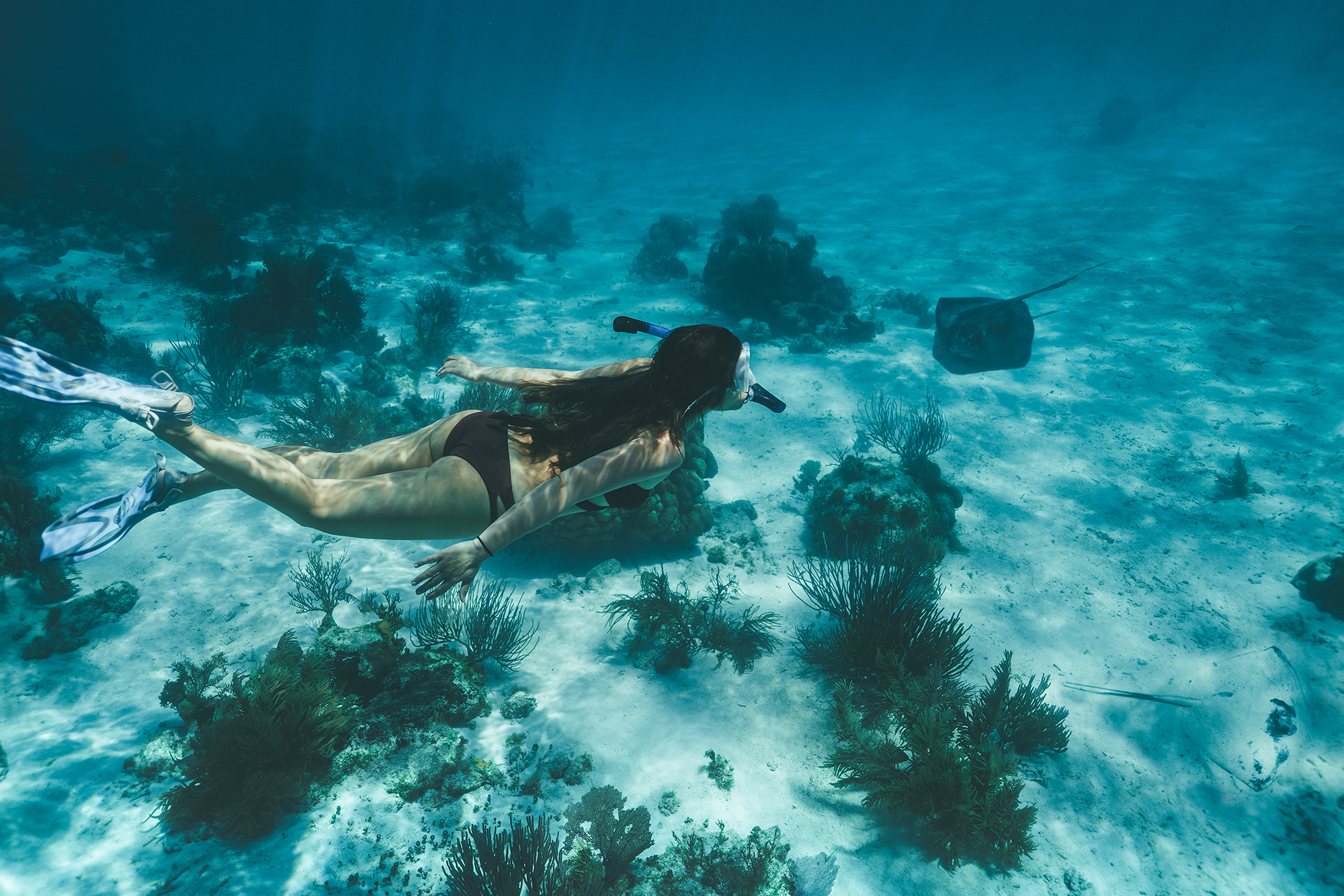 I was a bit scared to get too close to the rays, but they are such amazing, strange, and silly looking creatures - almost like living cartoons.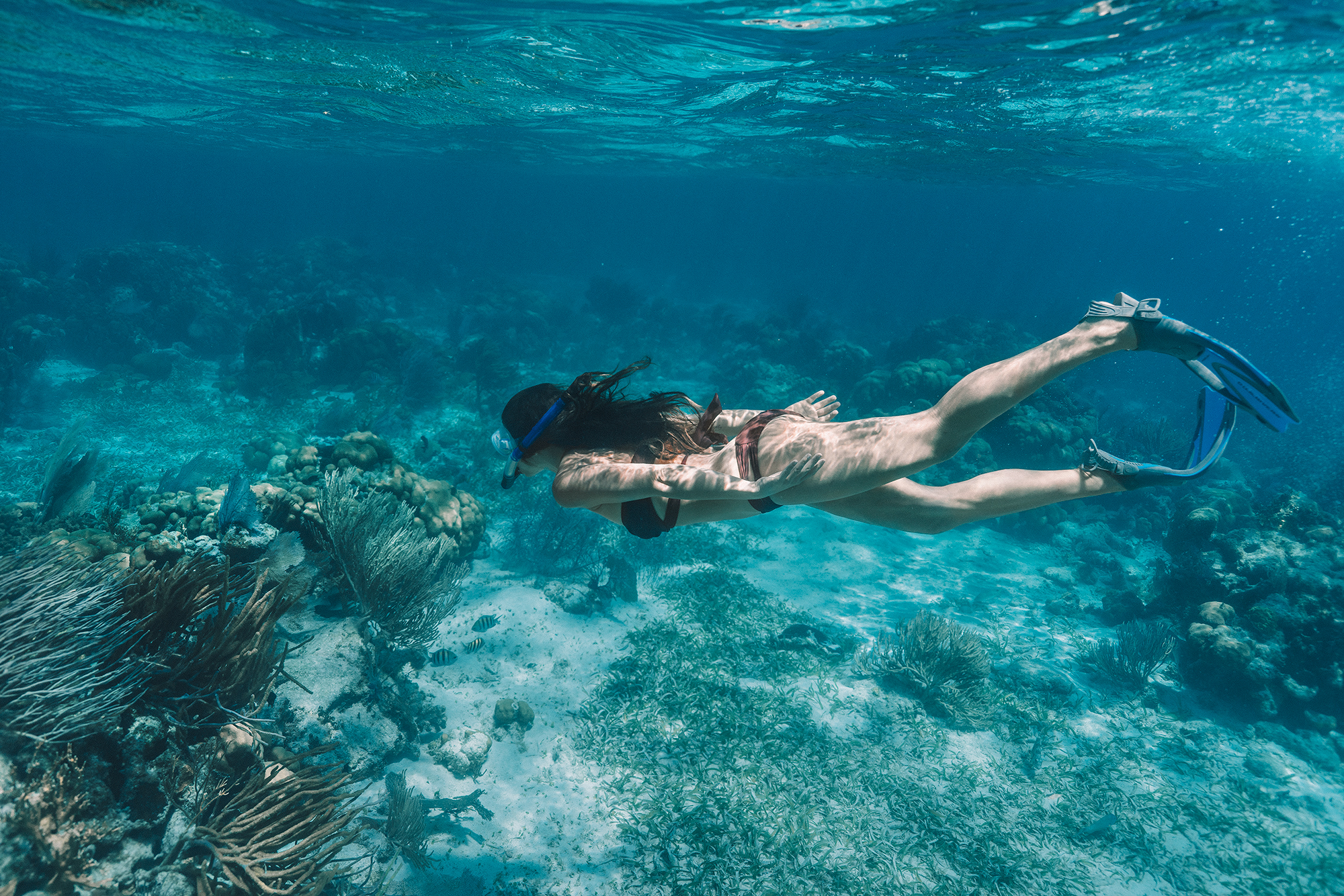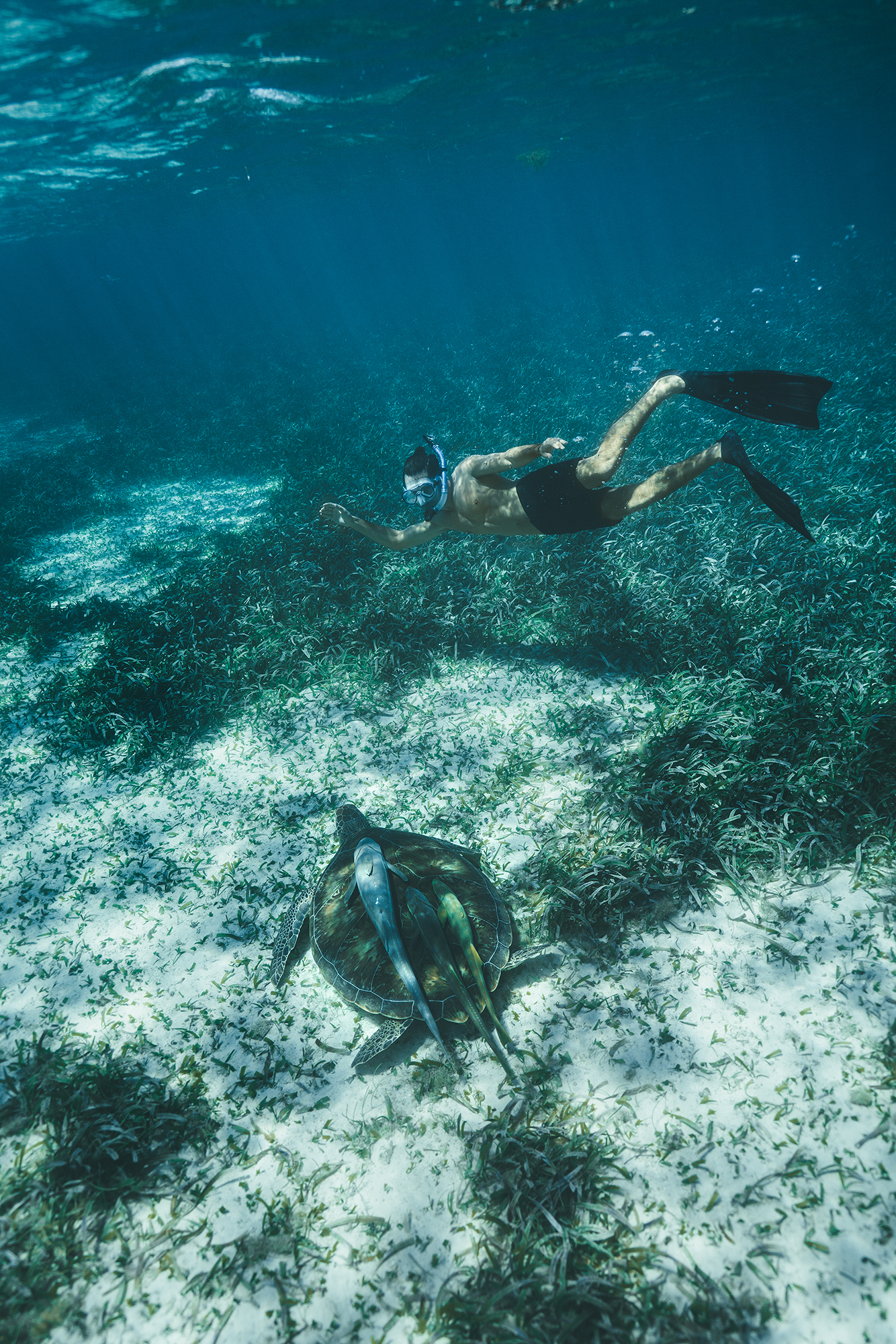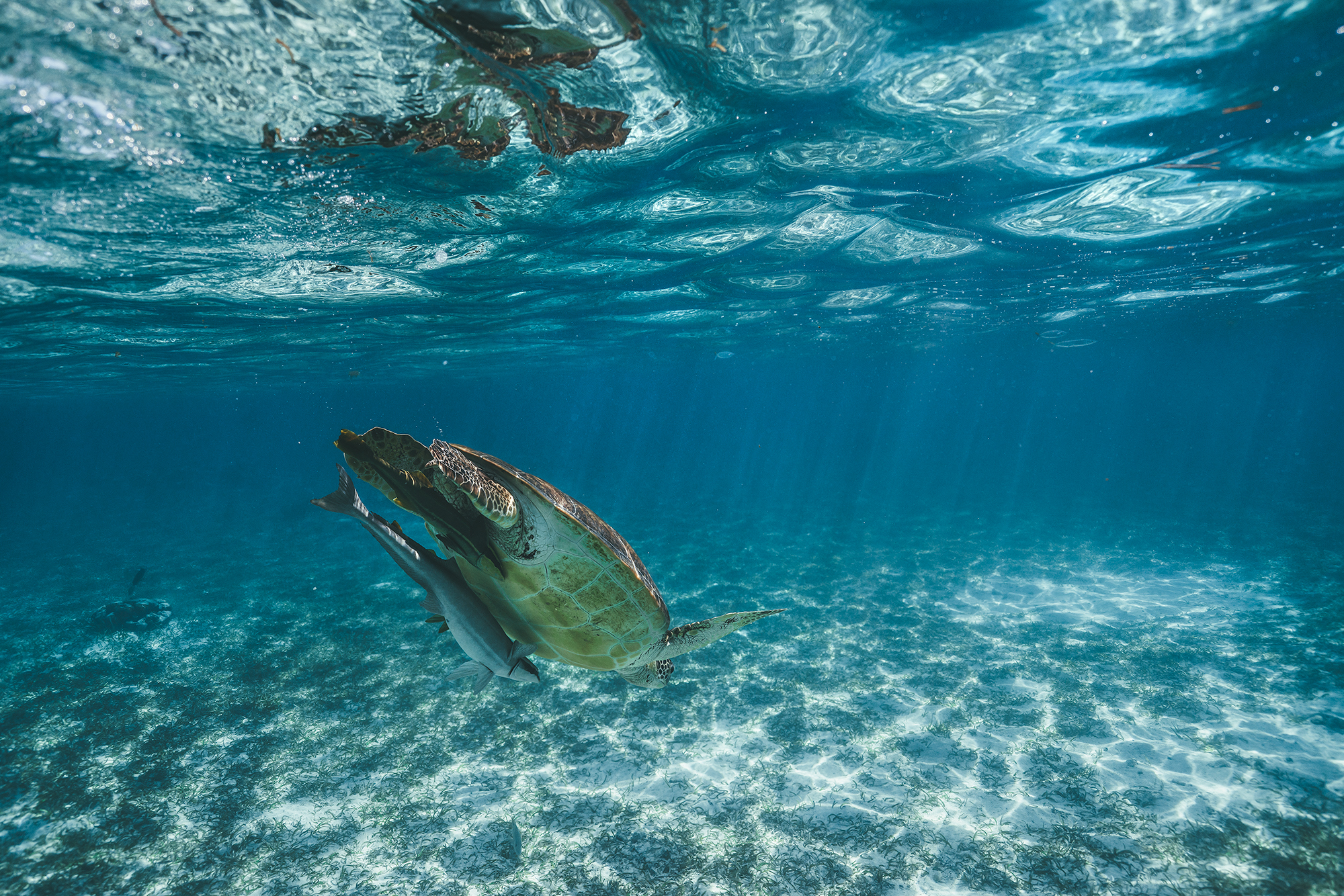 We also found a giant turtle and followed him for a while, by the far the biggest one we've seen out in the water!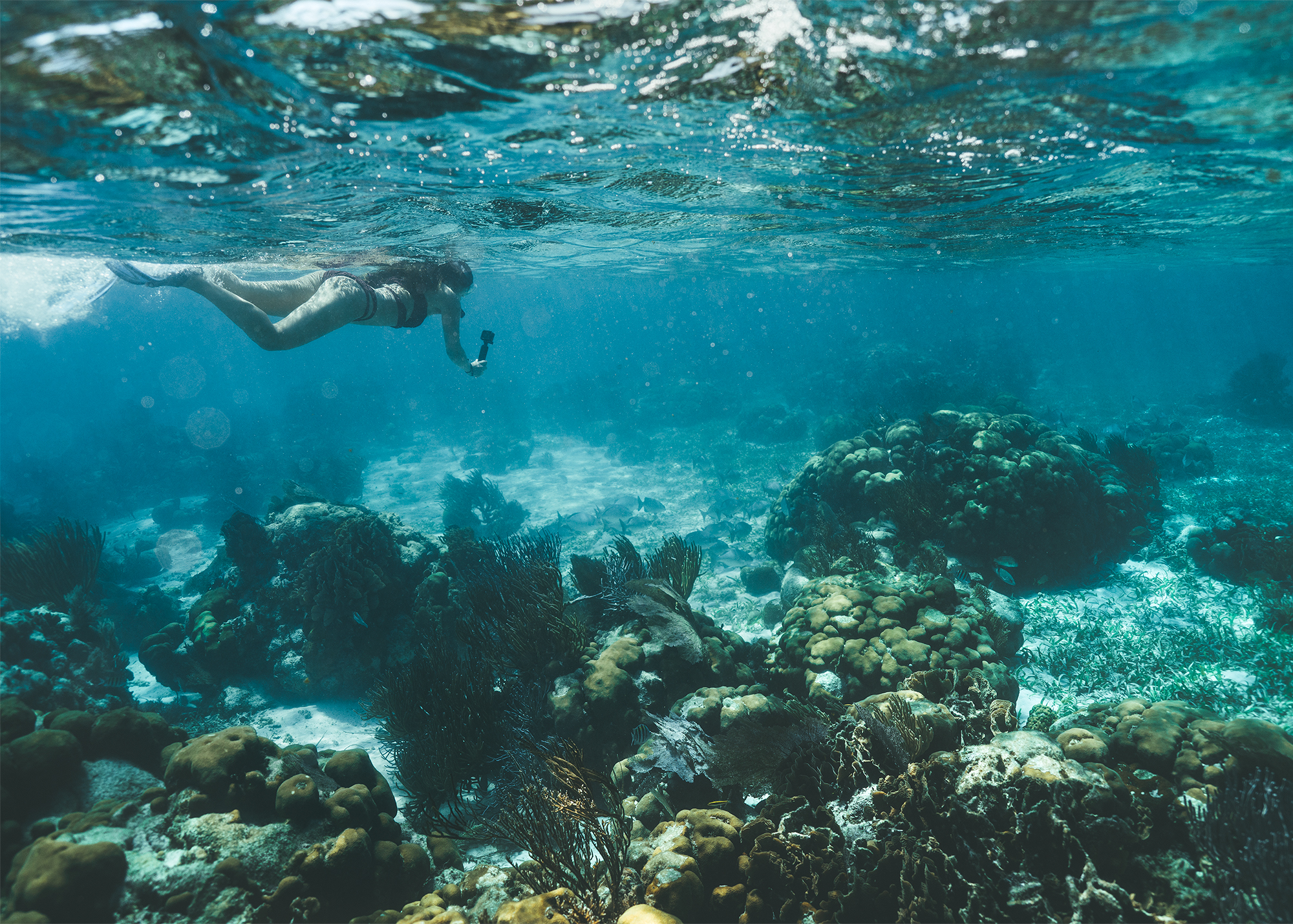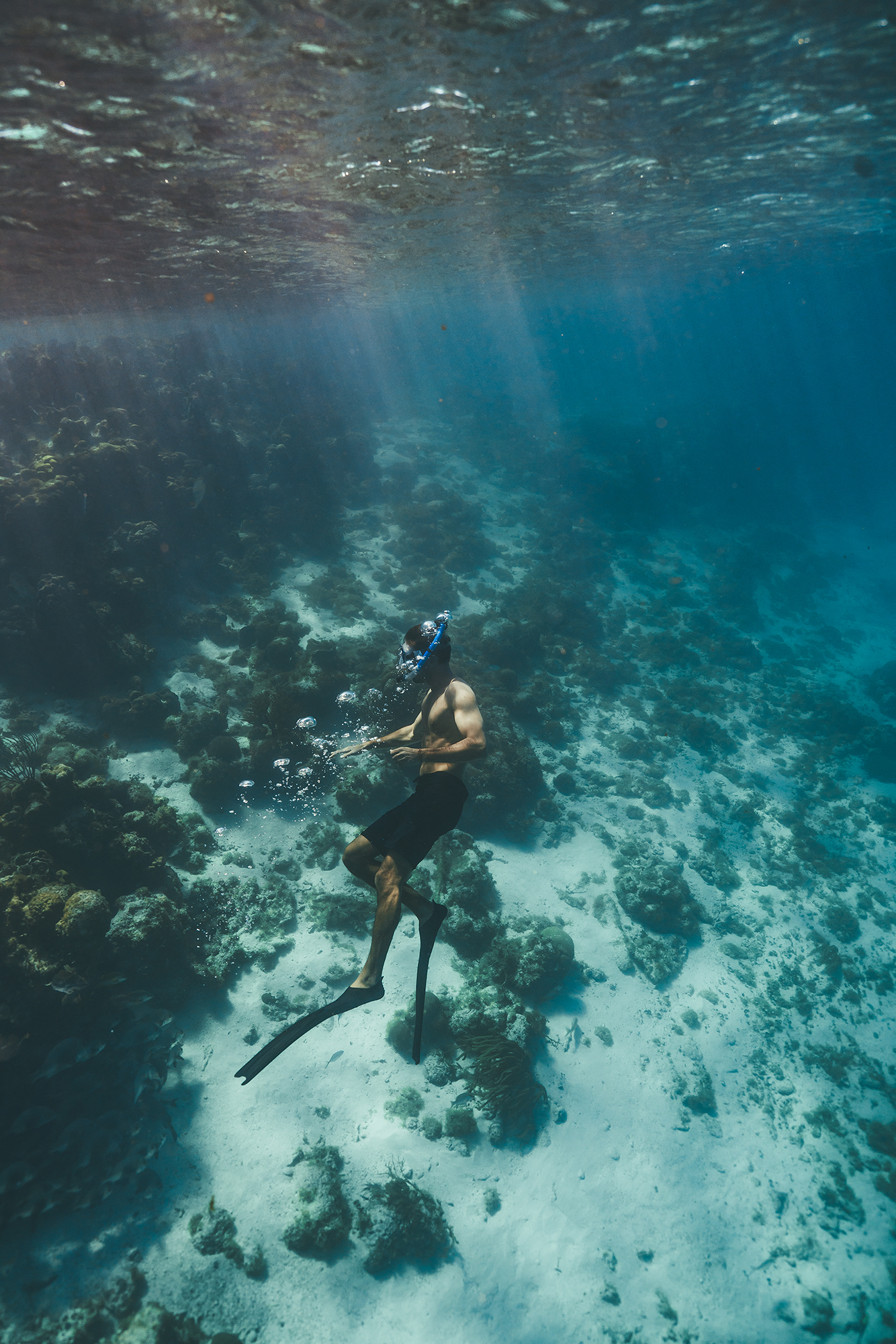 Underwater world.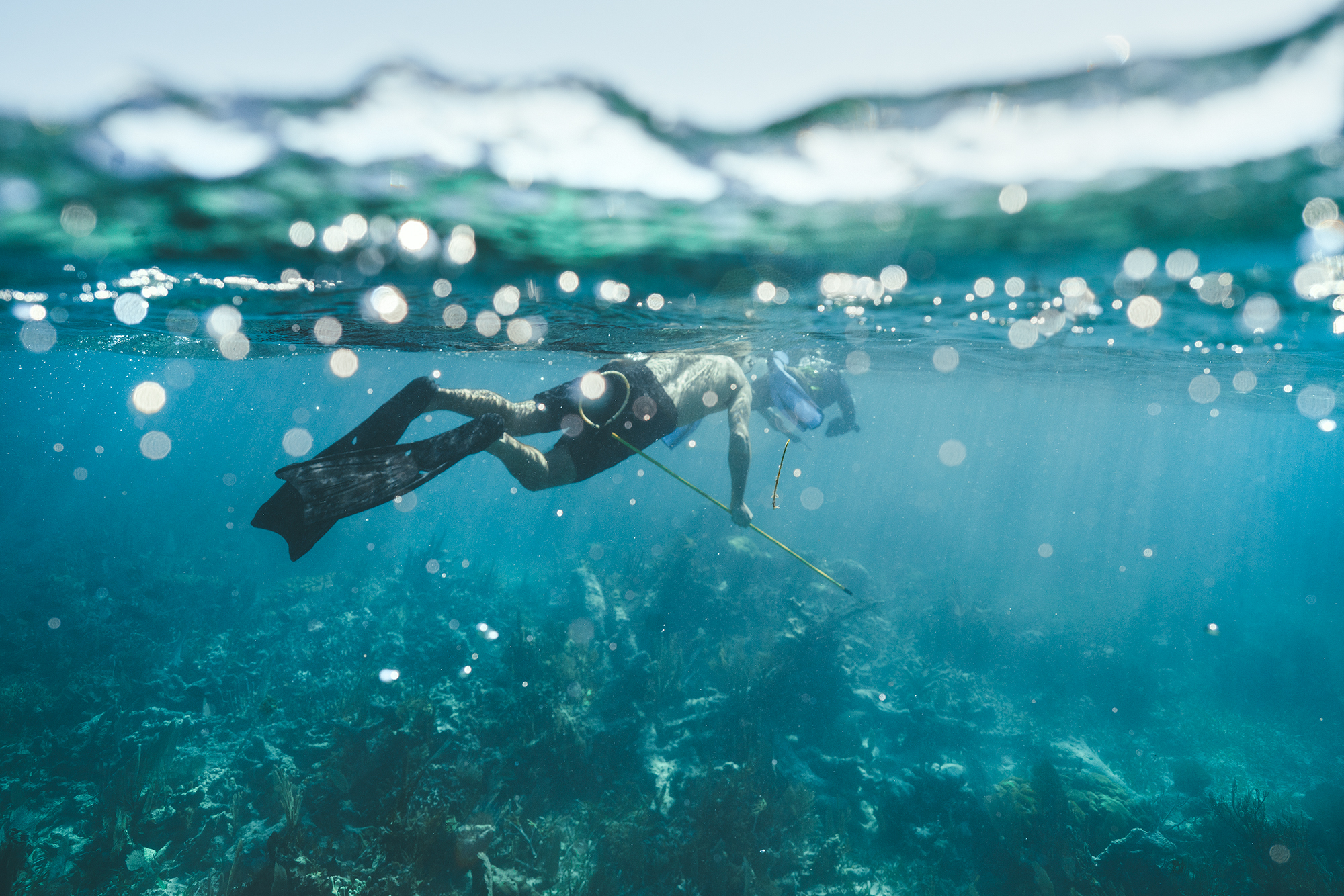 Next up - time to catch our own lunch! Our guide picked up fresh Conch from the sandbar, and we took spears into the water to catch fish, lobster, and crabs.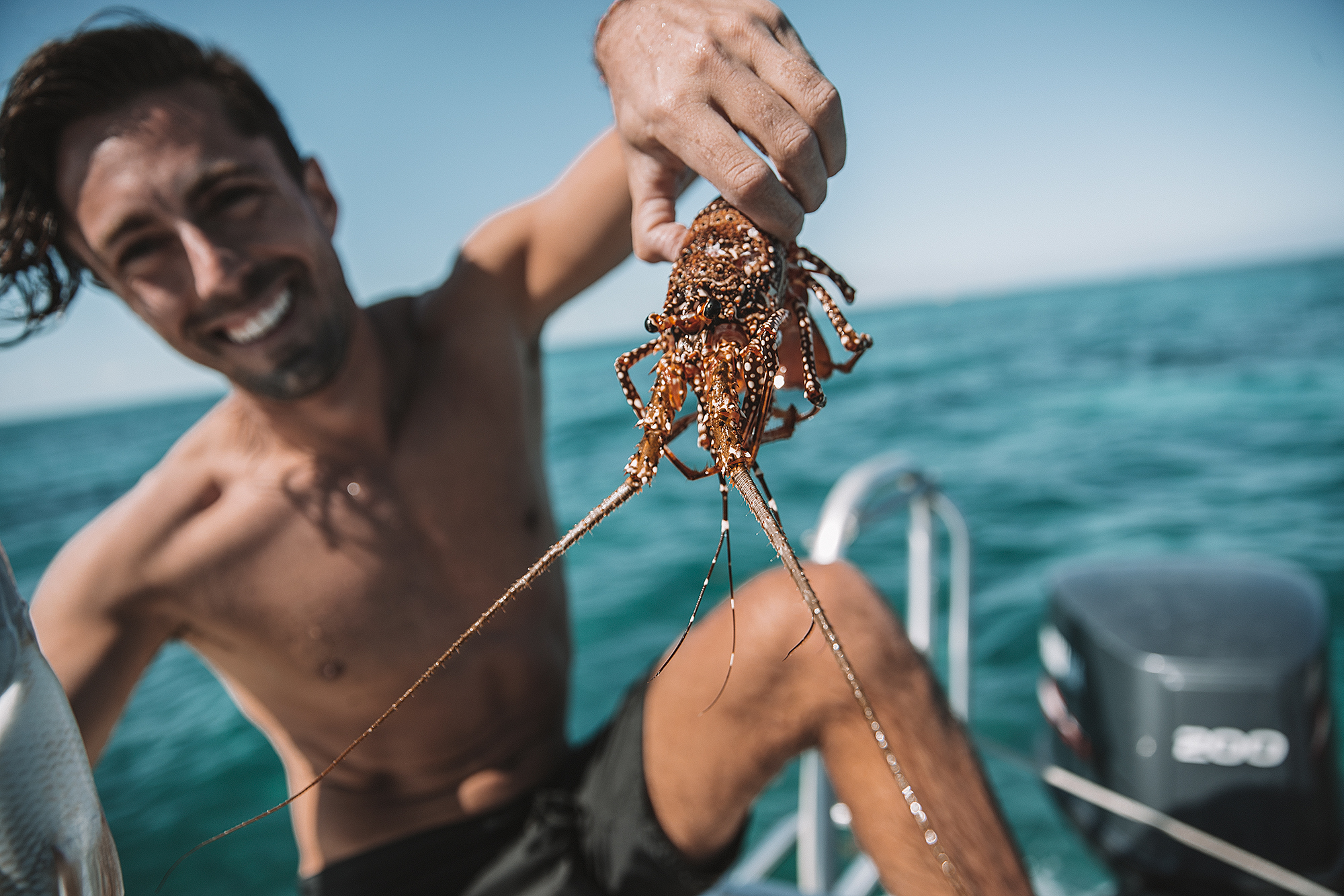 We speared a lobster! I'm not big on hunting, but I did grow up fishing with my dad. We gave this guy a good send off, by BBQing him and eating him for a late lunch on the beach.
Fresh Conch ceviche on a private beach cove!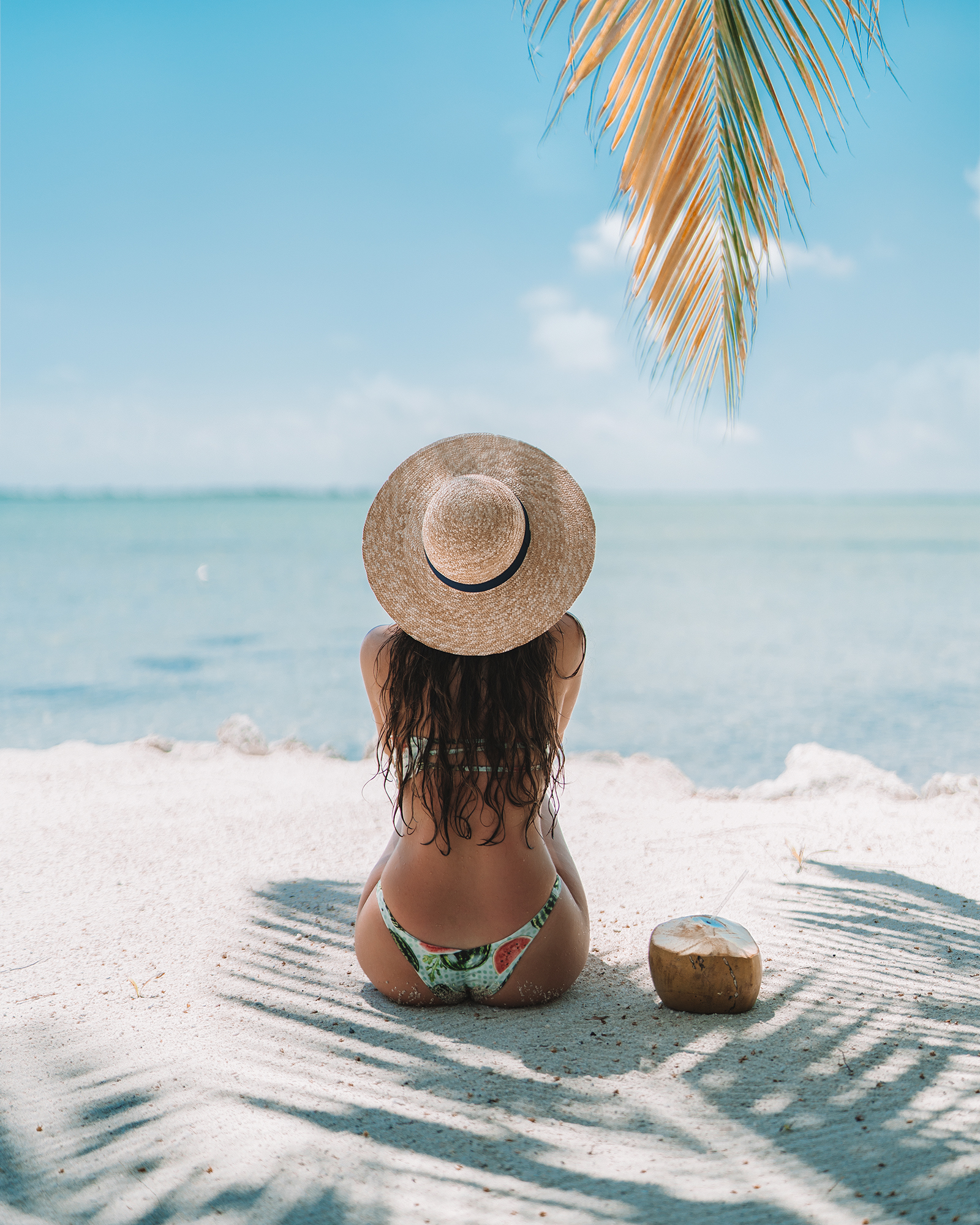 There is nowhere I would rather be.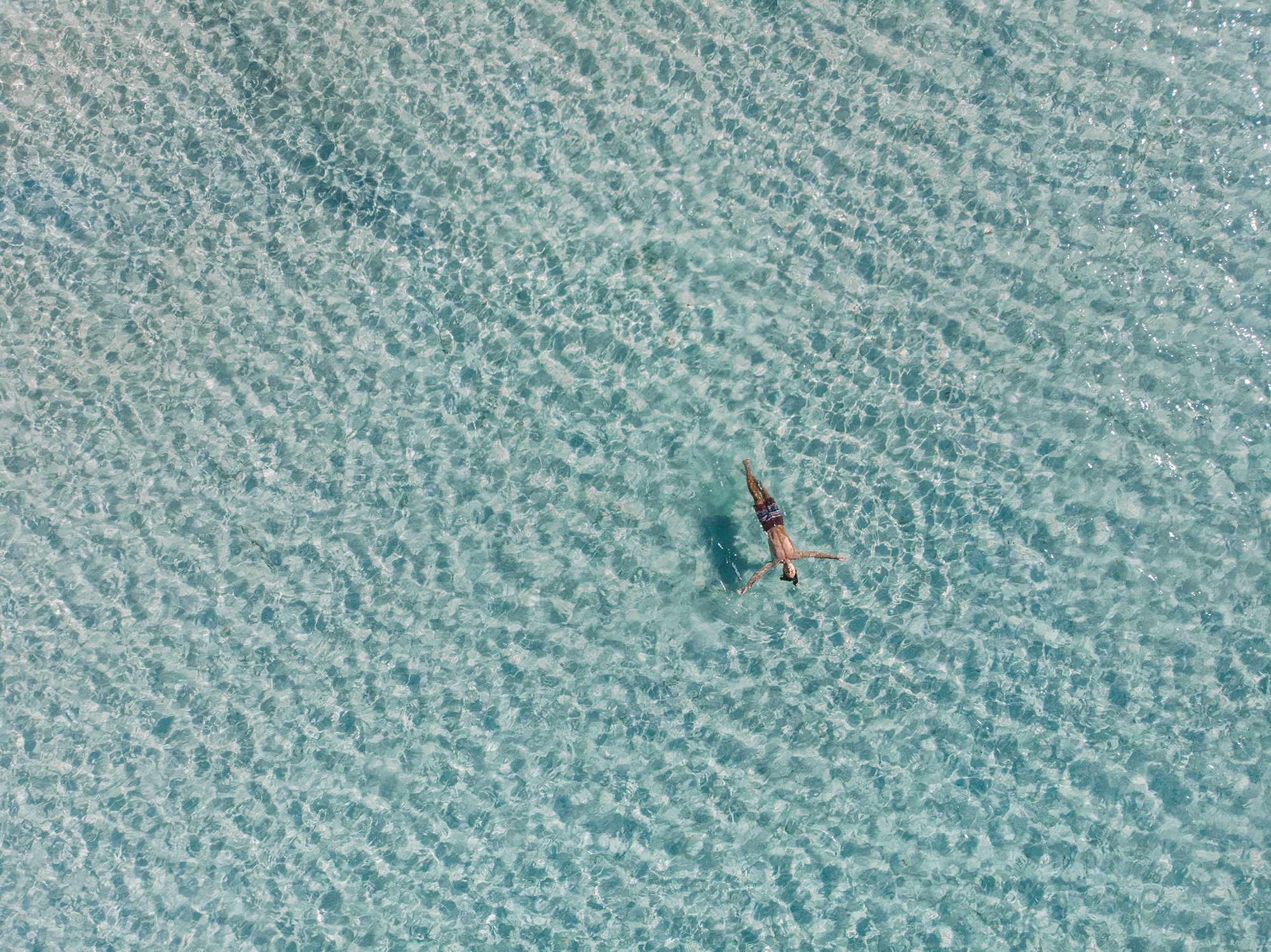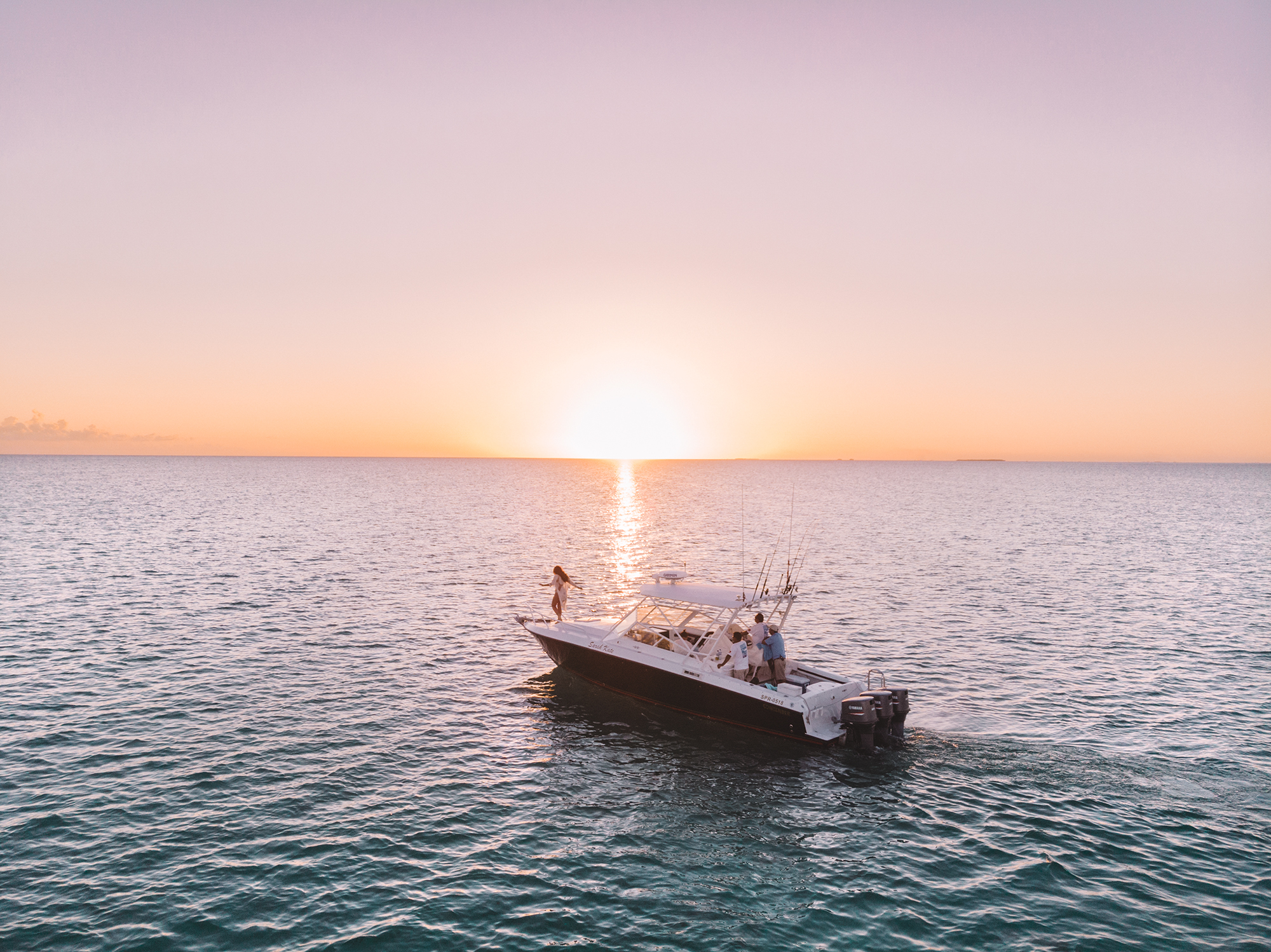 Cruising off back to the island, into the sunset.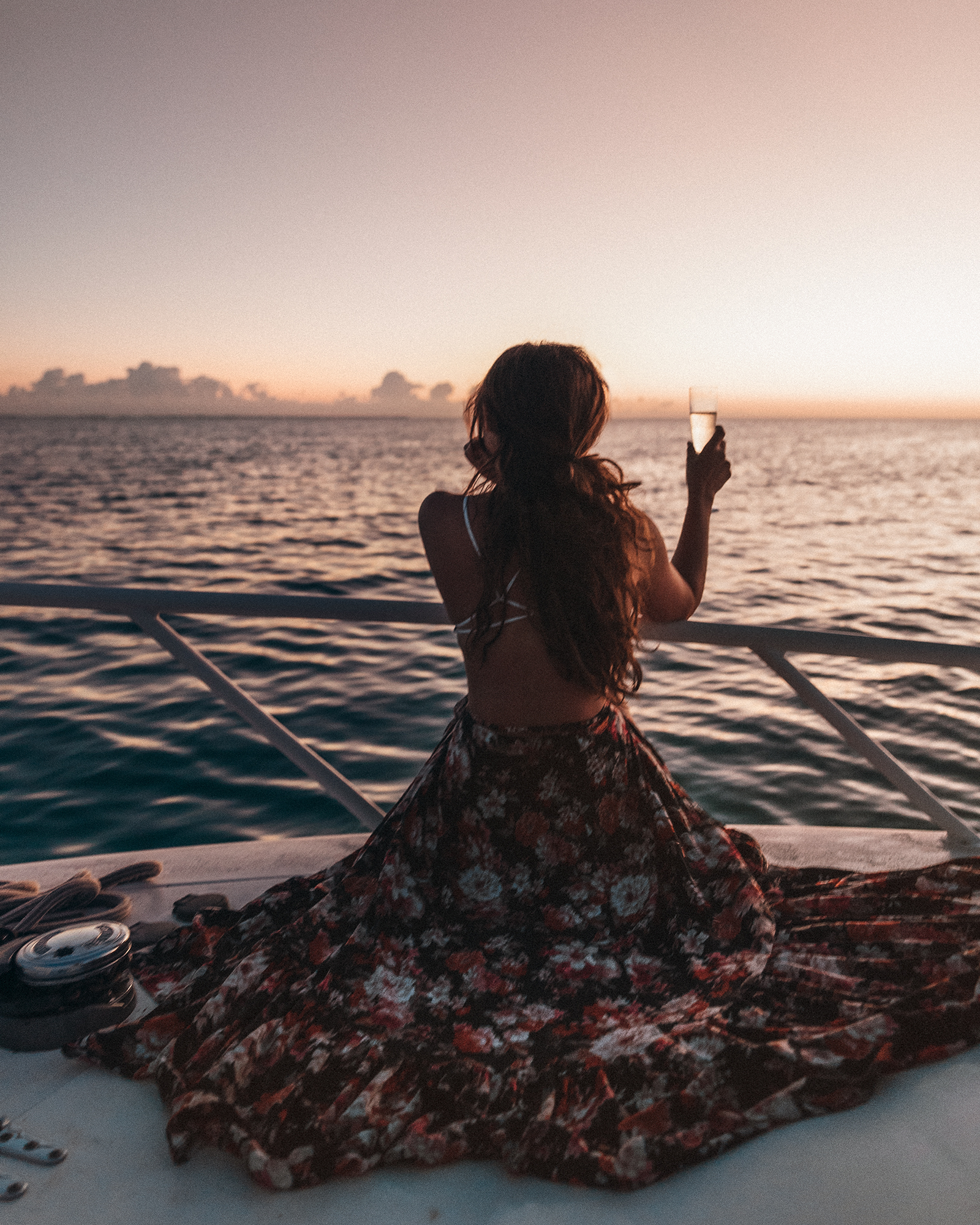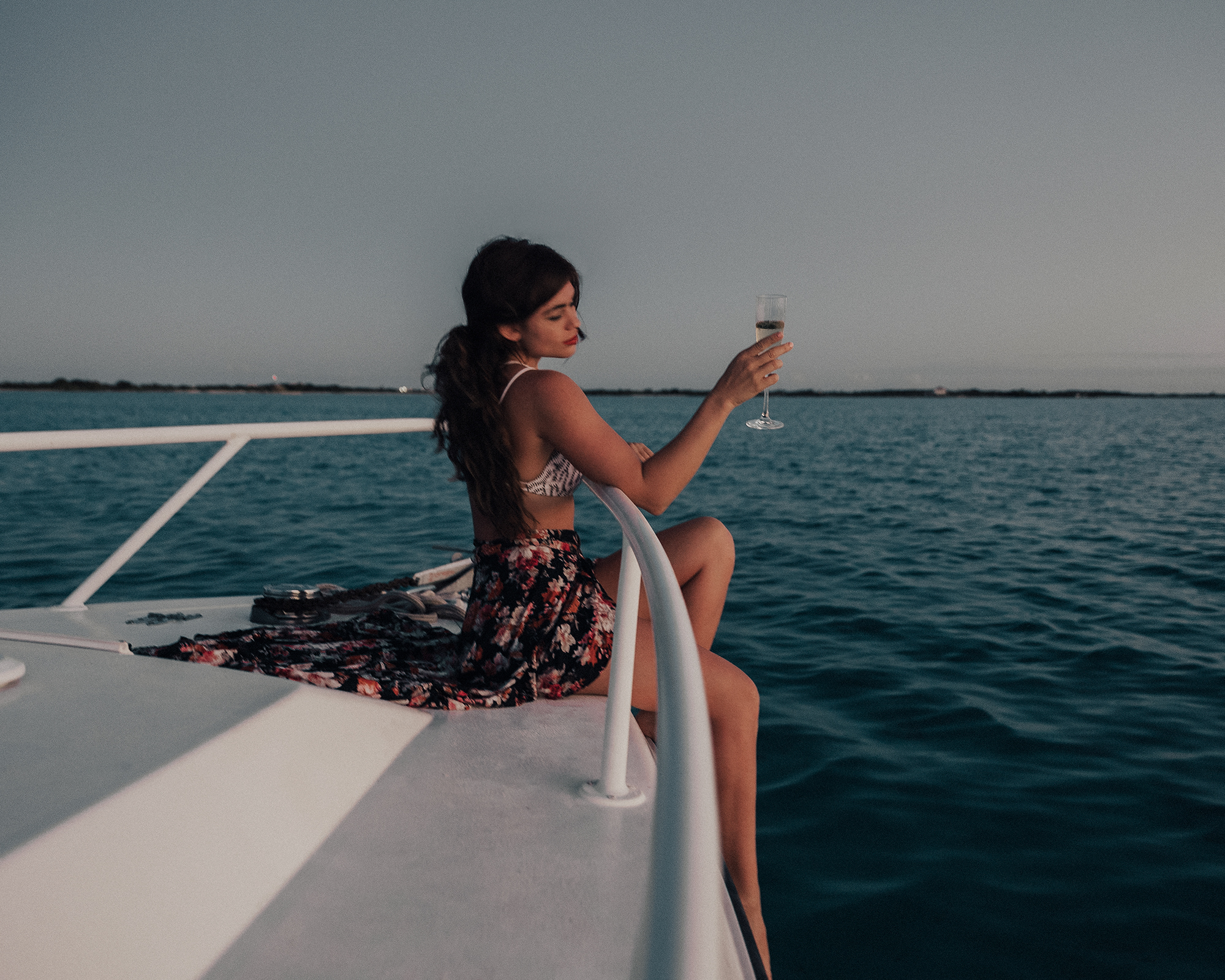 And of course, all the best days end with glasses of champagne. And this was really the best day.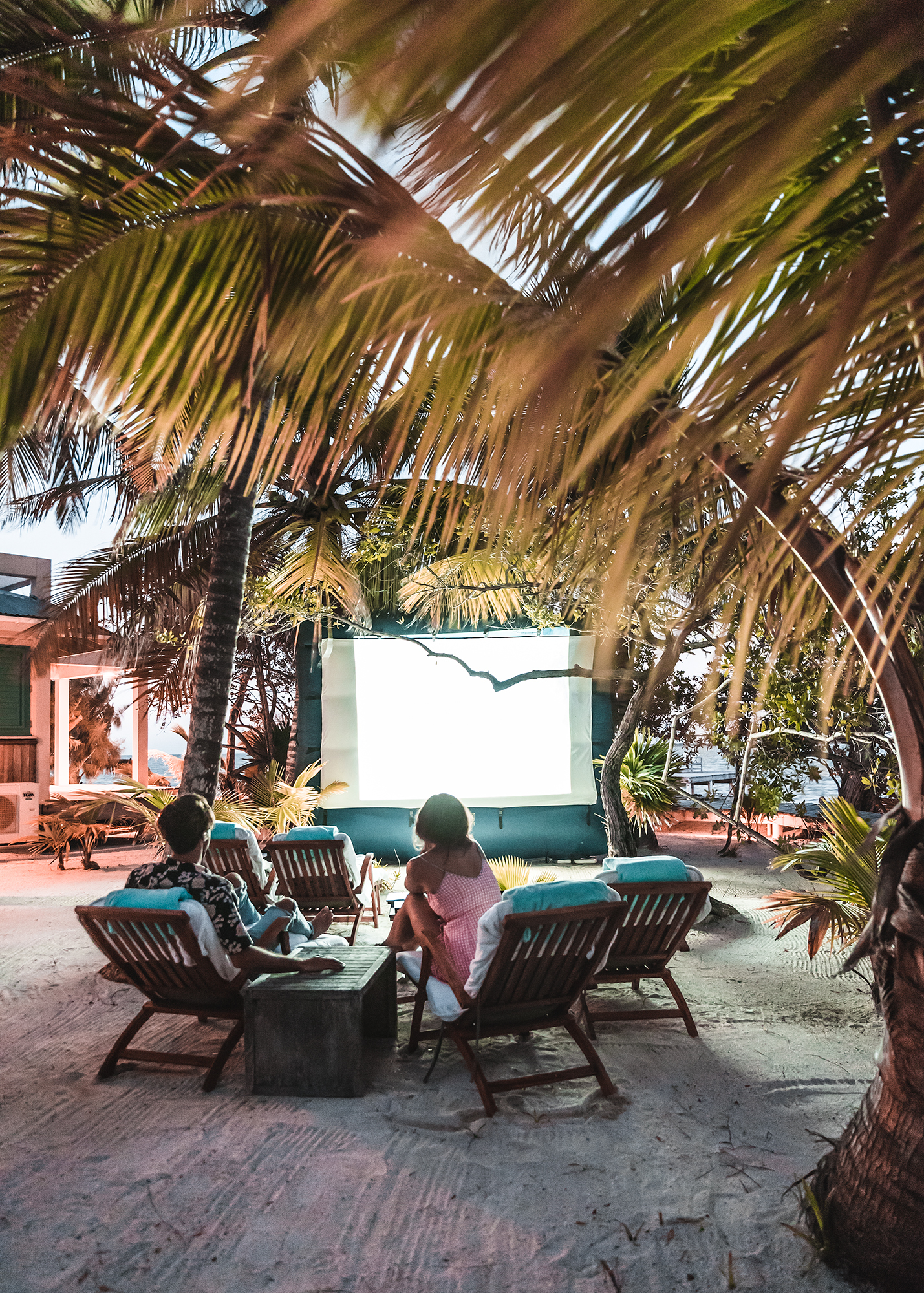 Late night movie theater under the palms.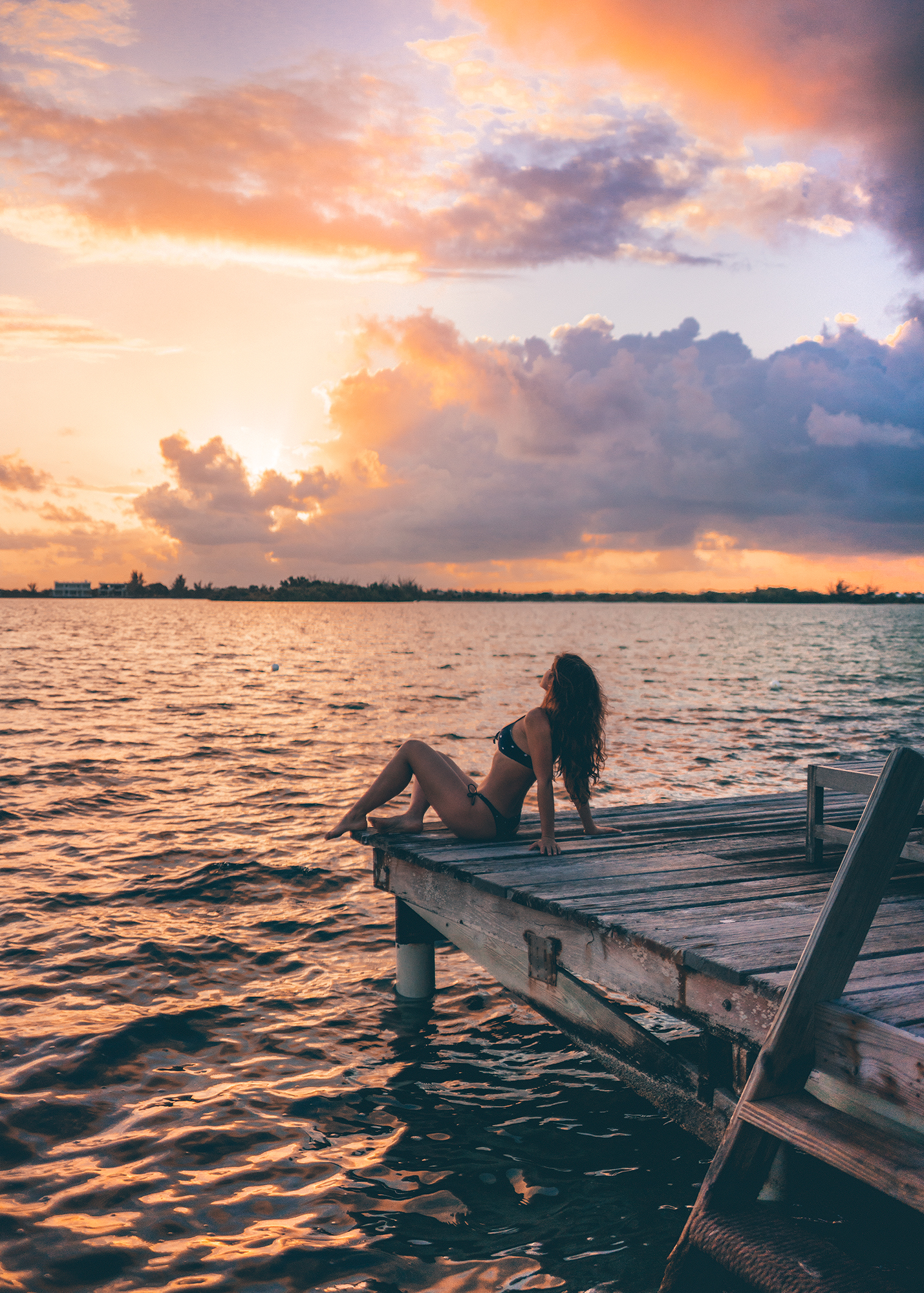 Waking up at sunrise on the dock of our own water villa.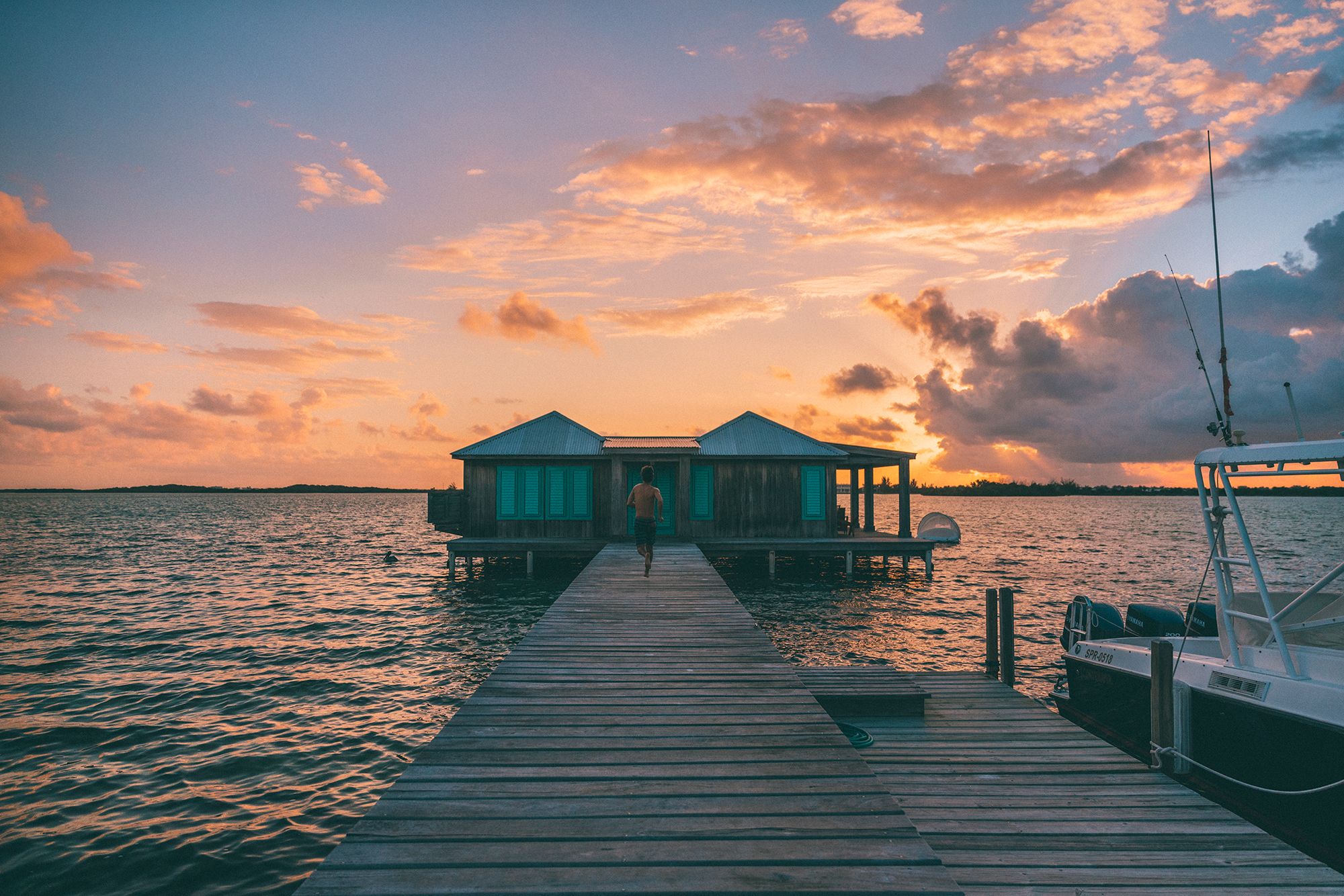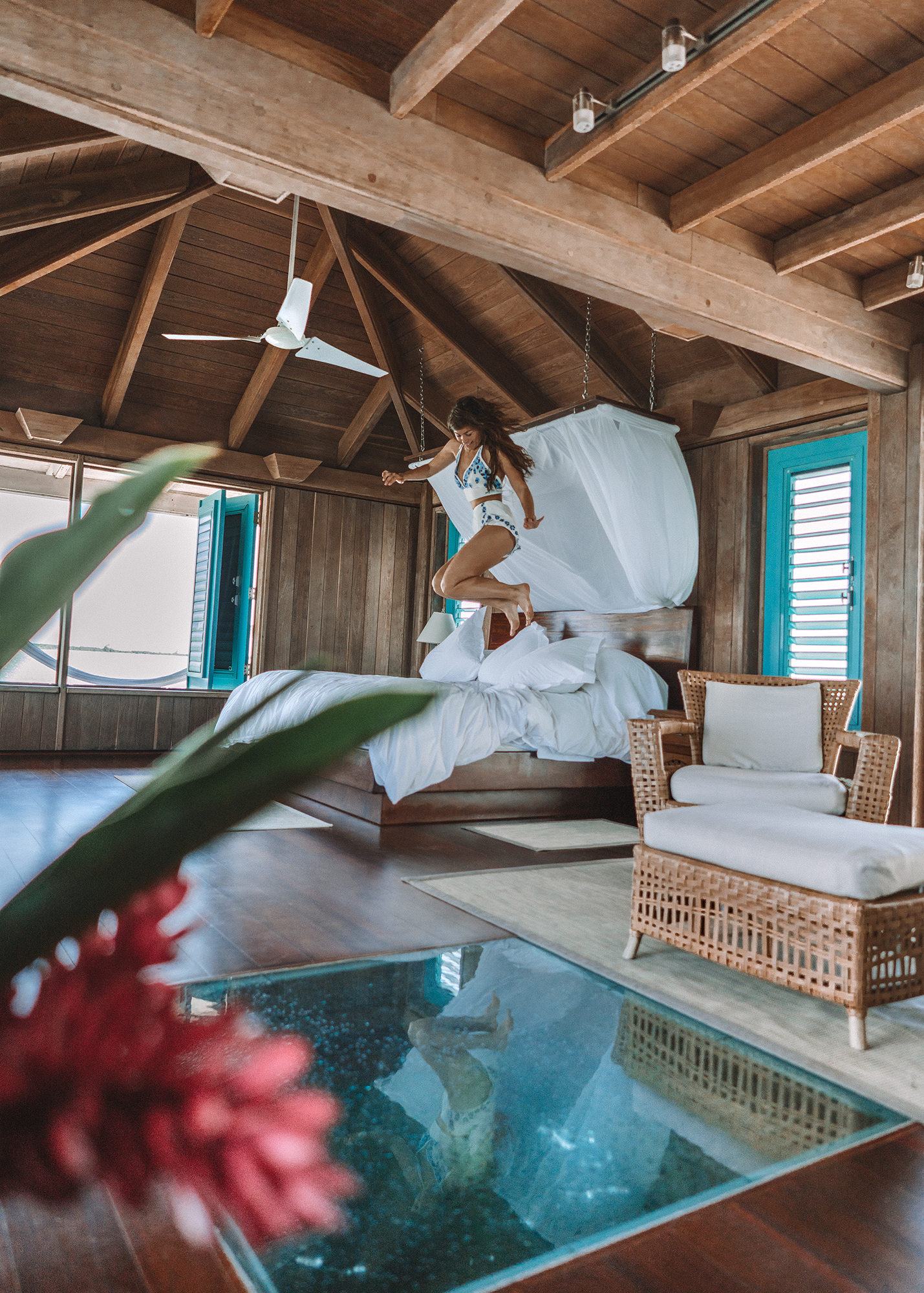 We never needed to turn on the AC in this hotel - just let the ocean breeze fill the room.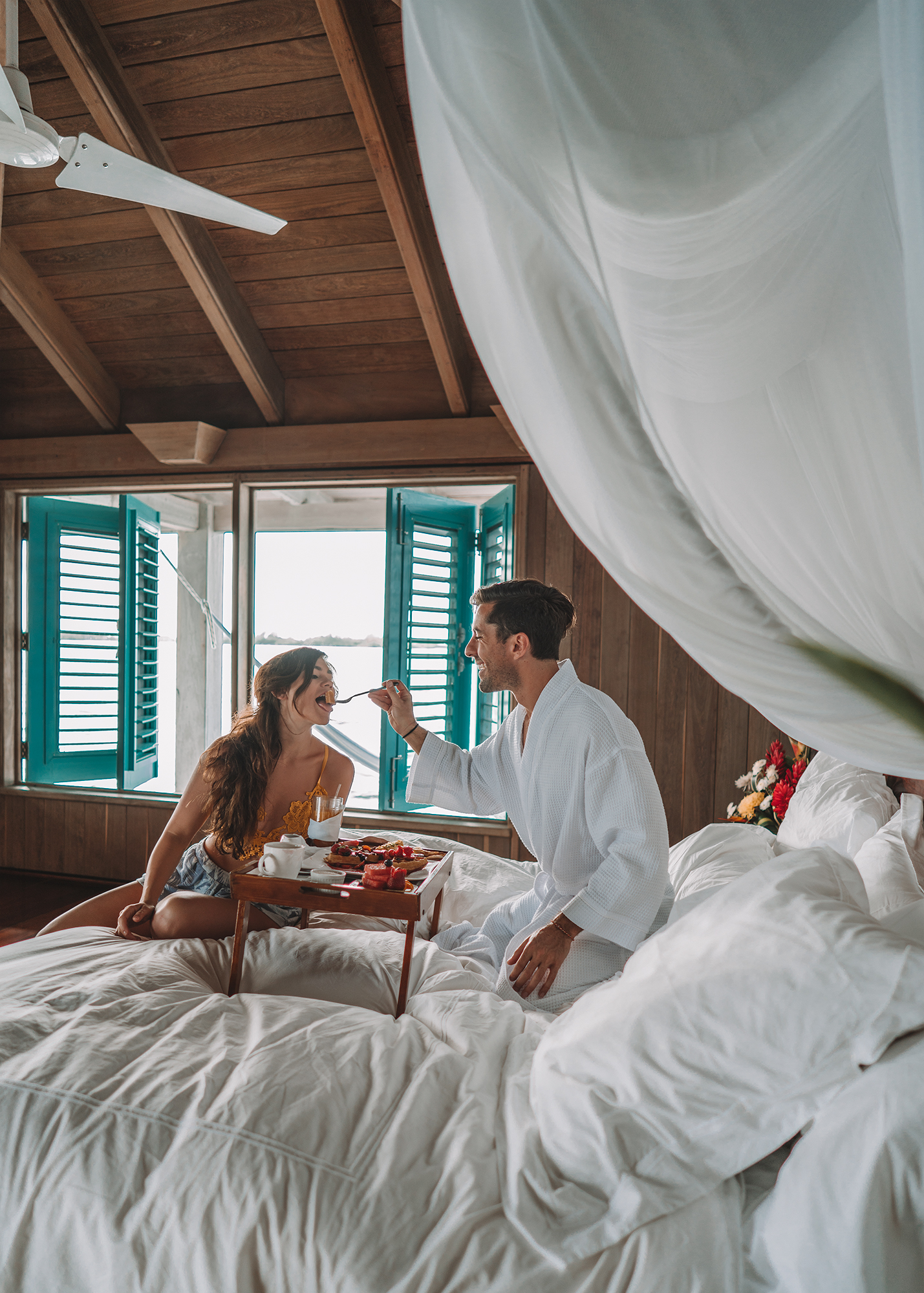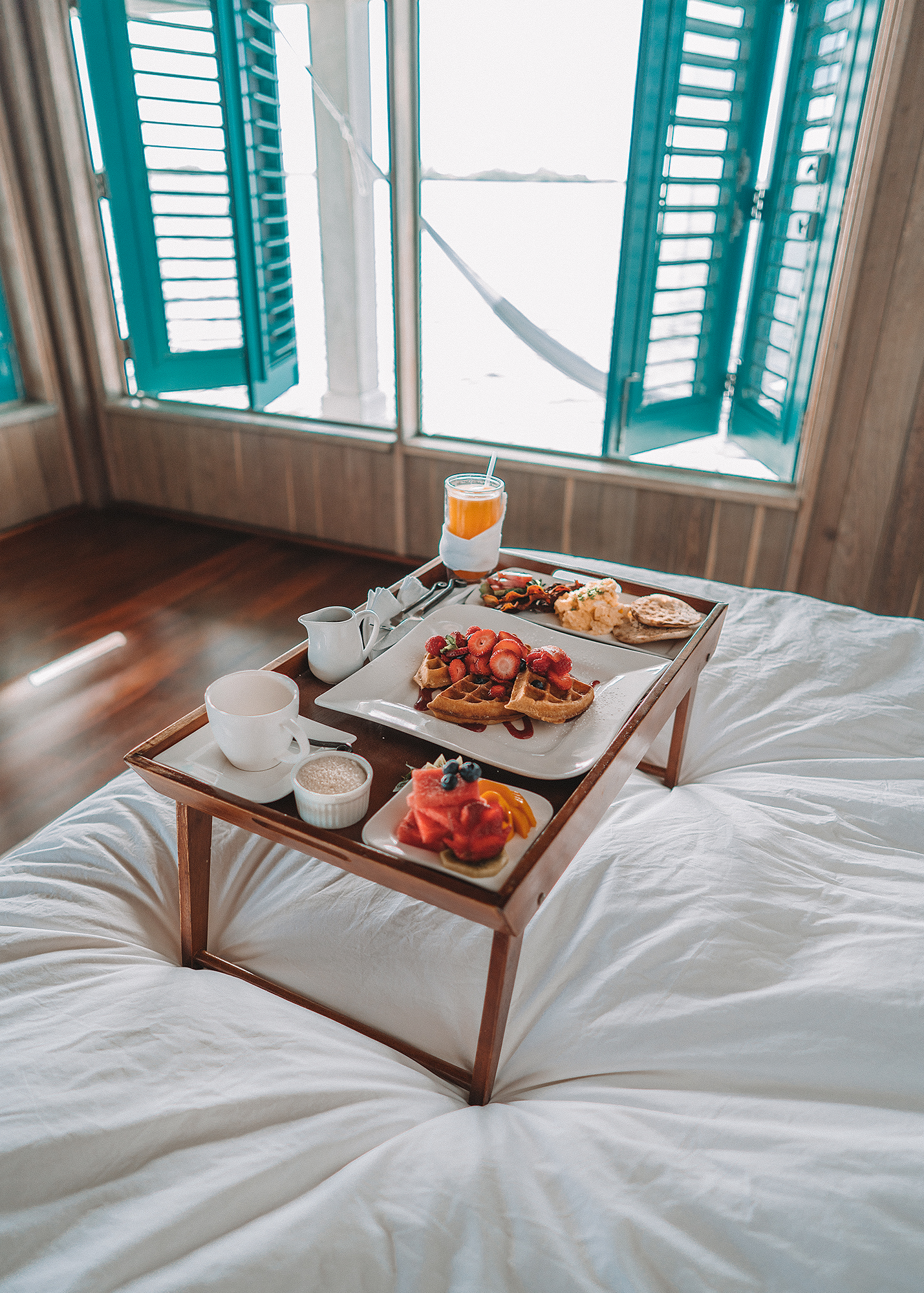 Breakfast in bed, yes please!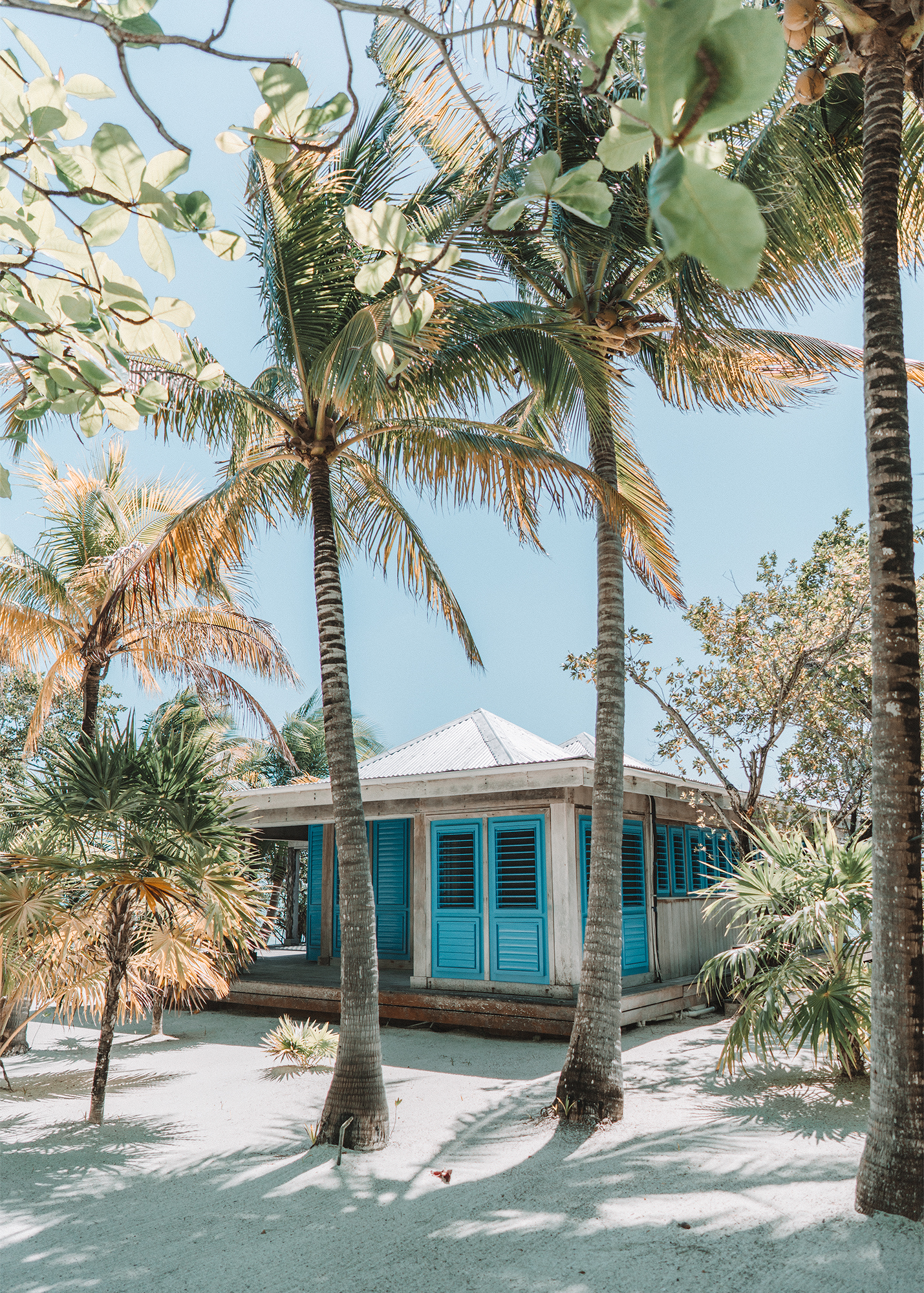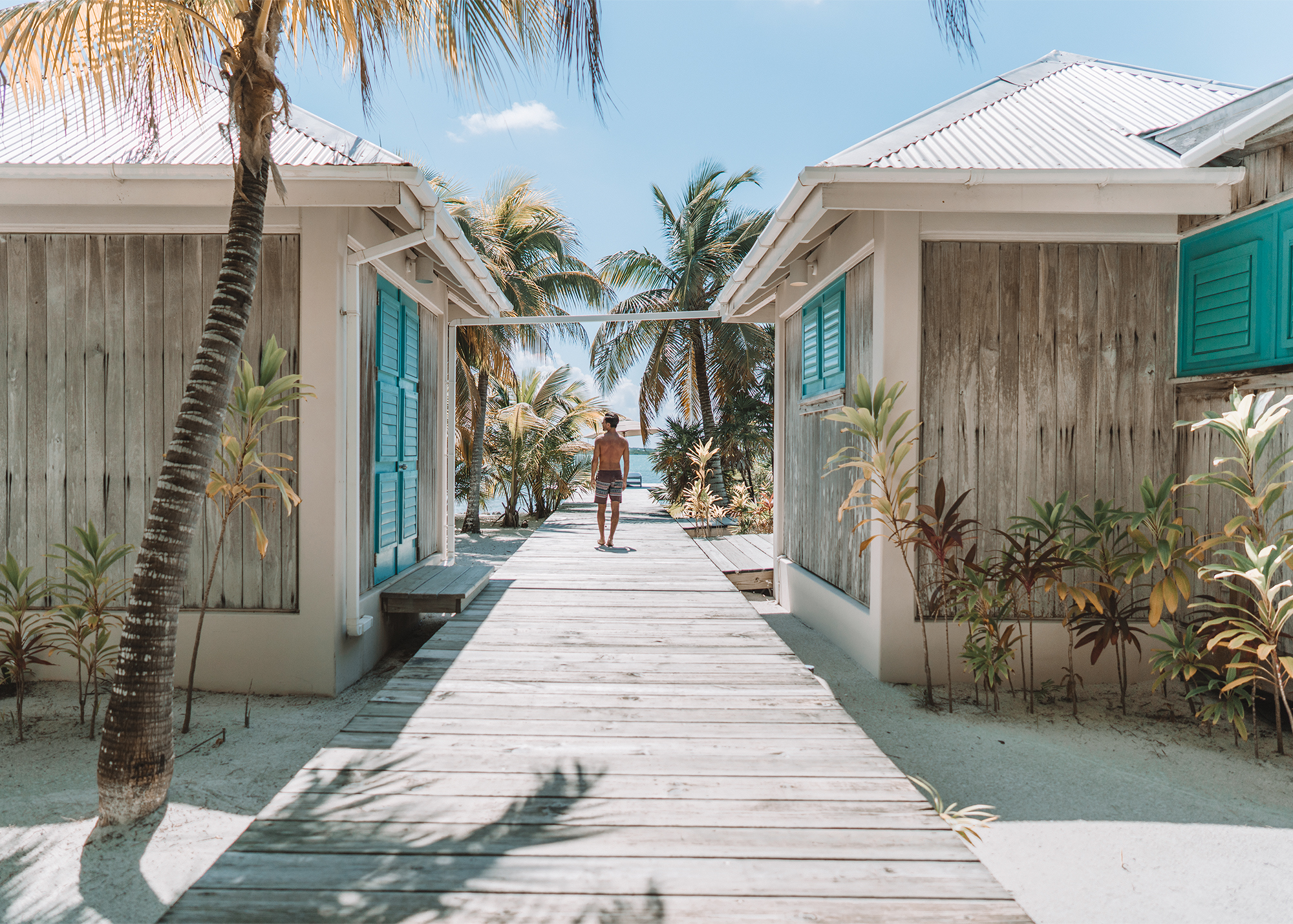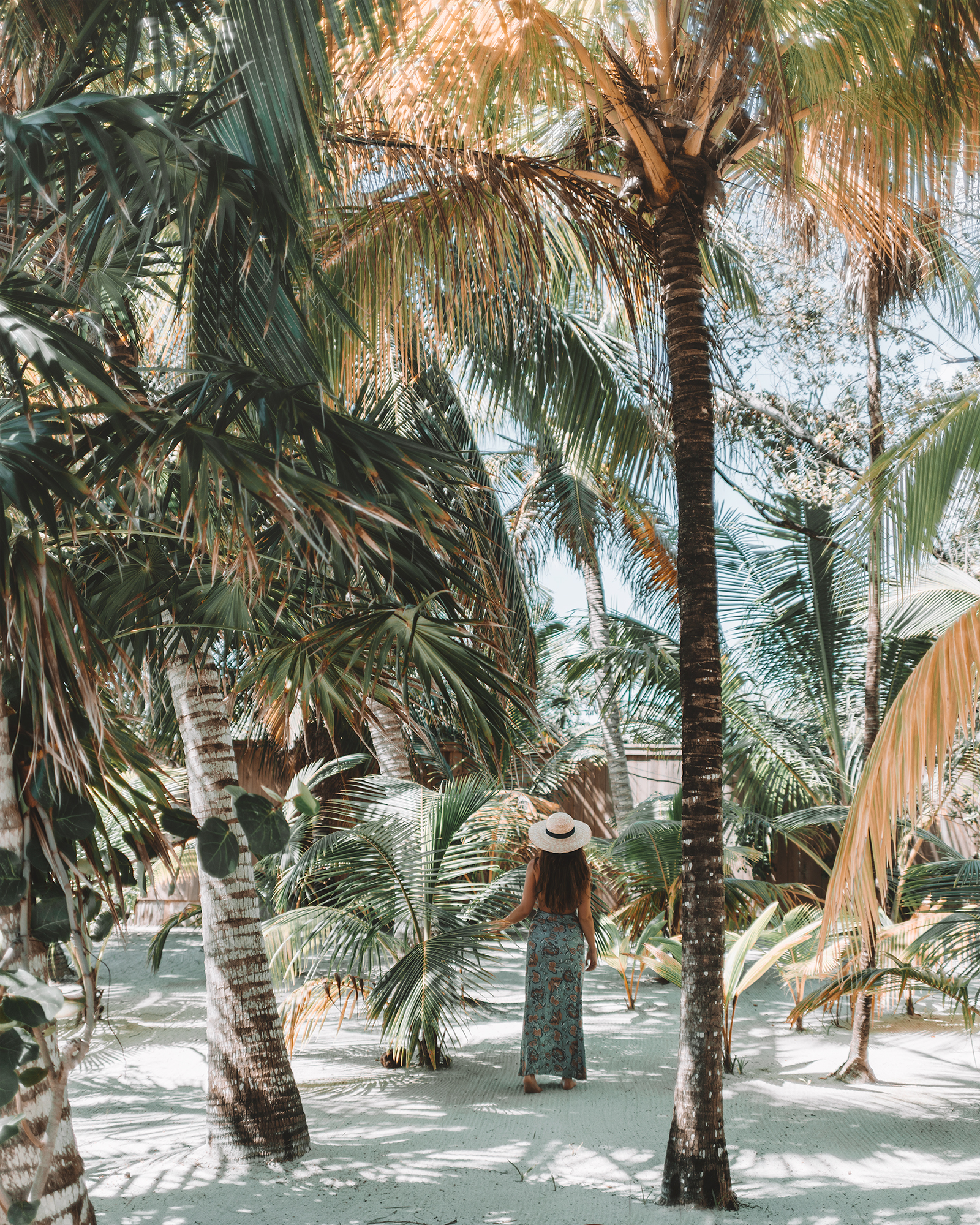 We got to spend the next morning exploring the island - all of which is covered in powdery white sand, washed wood walkways, and palm trees.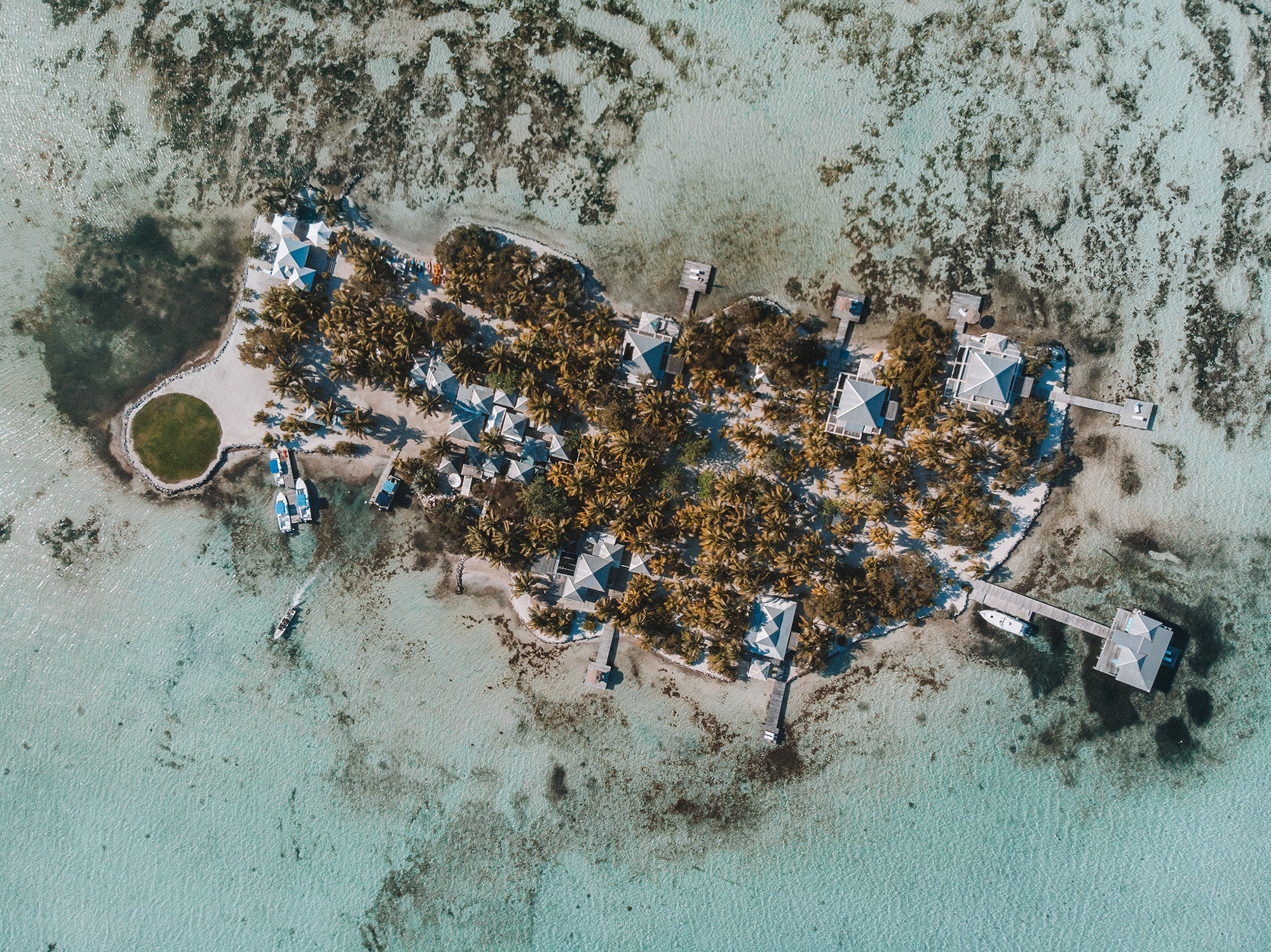 It only takes about 15 minutes to walk around the entire island. It's small, but so lush and beautiful, that we never felt trapped at all.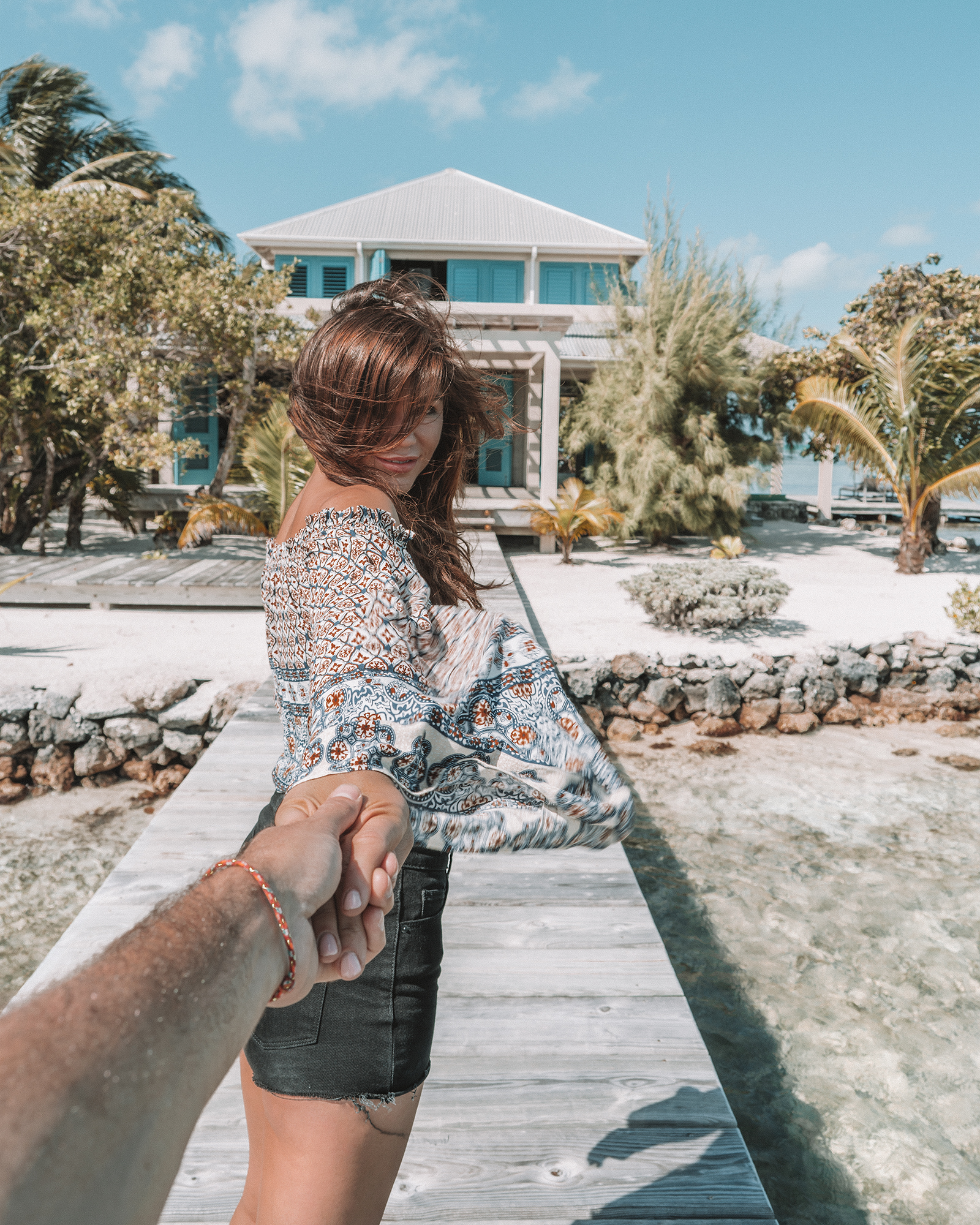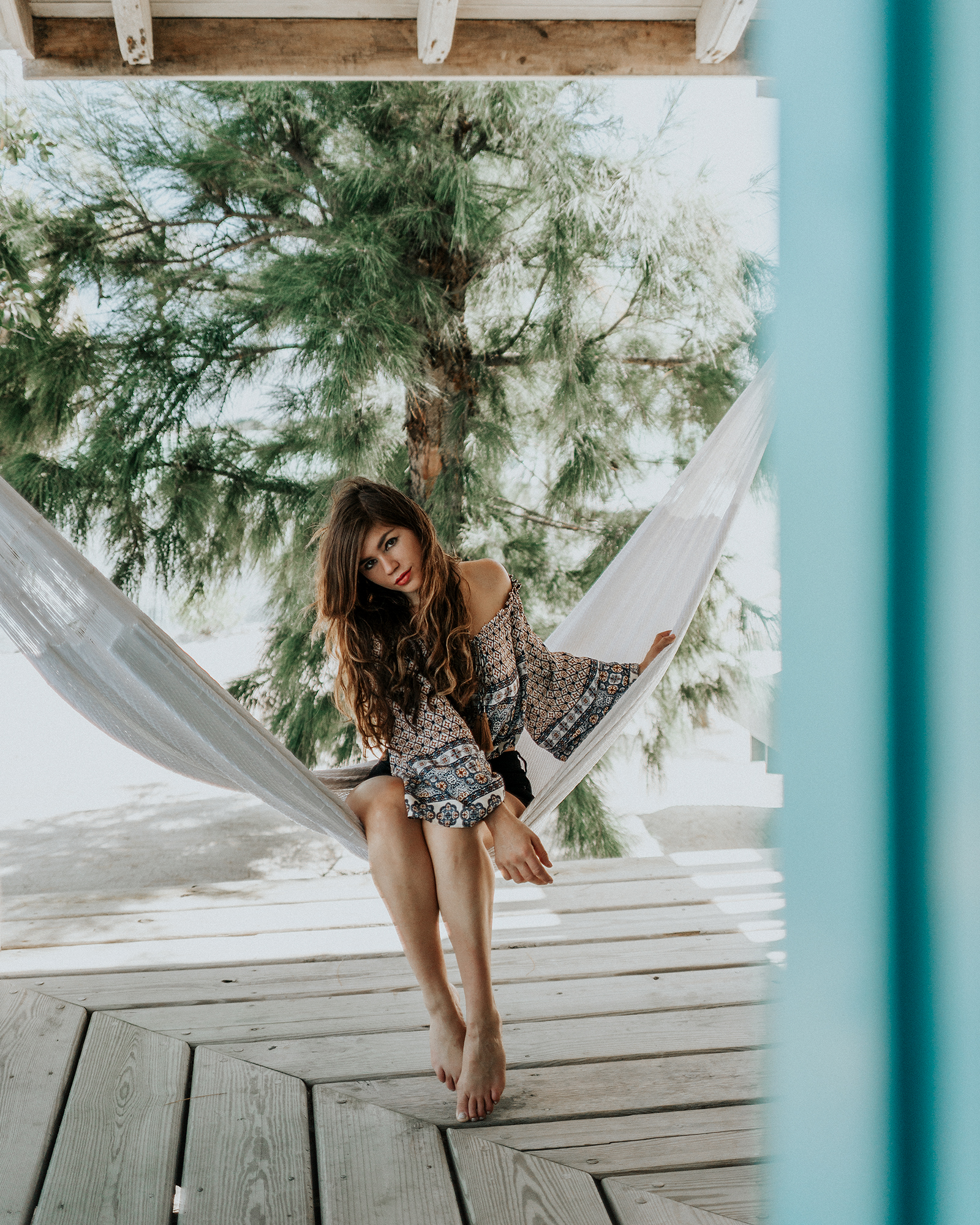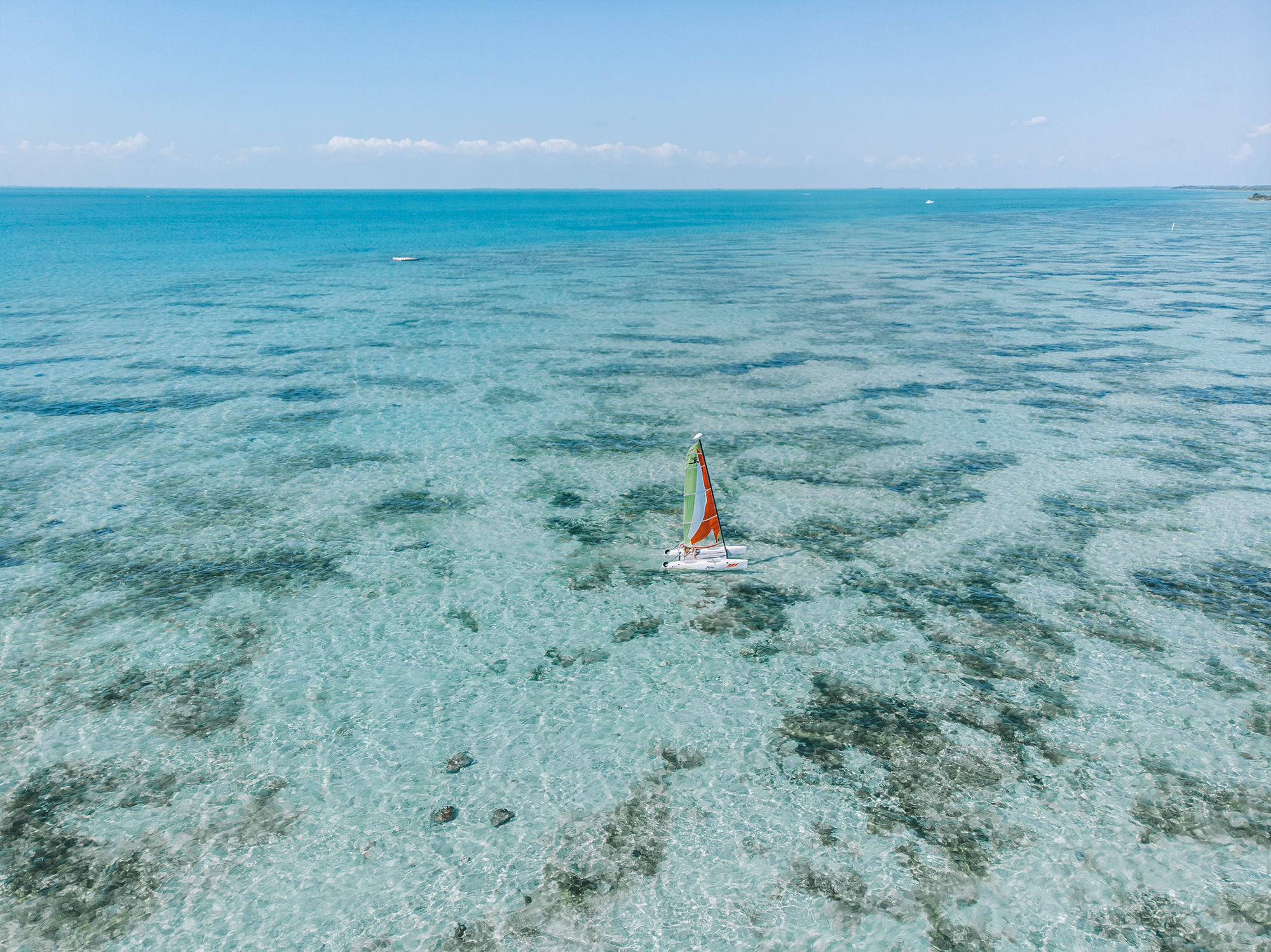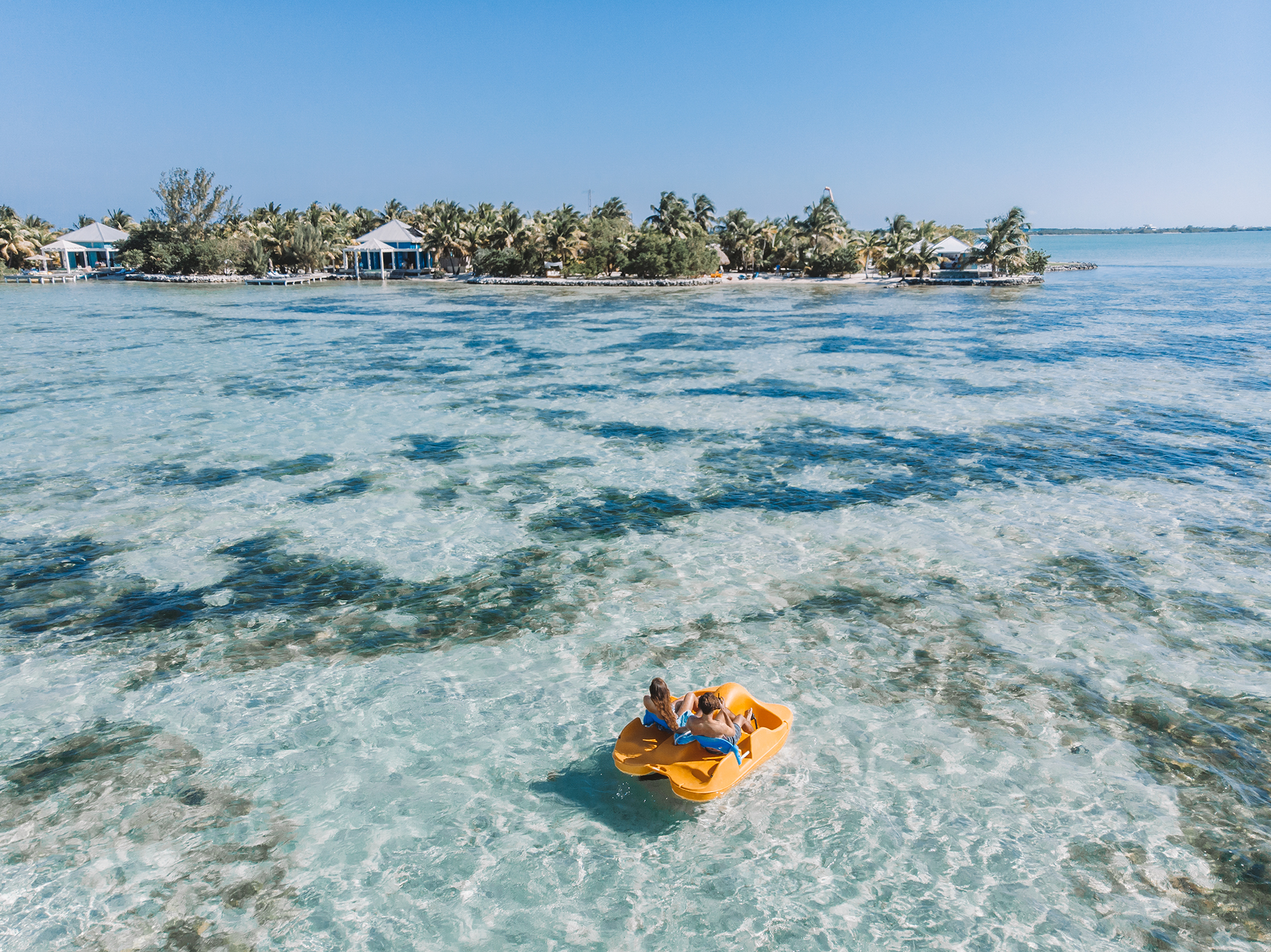 and of course, there are so many ways to get out onto the water!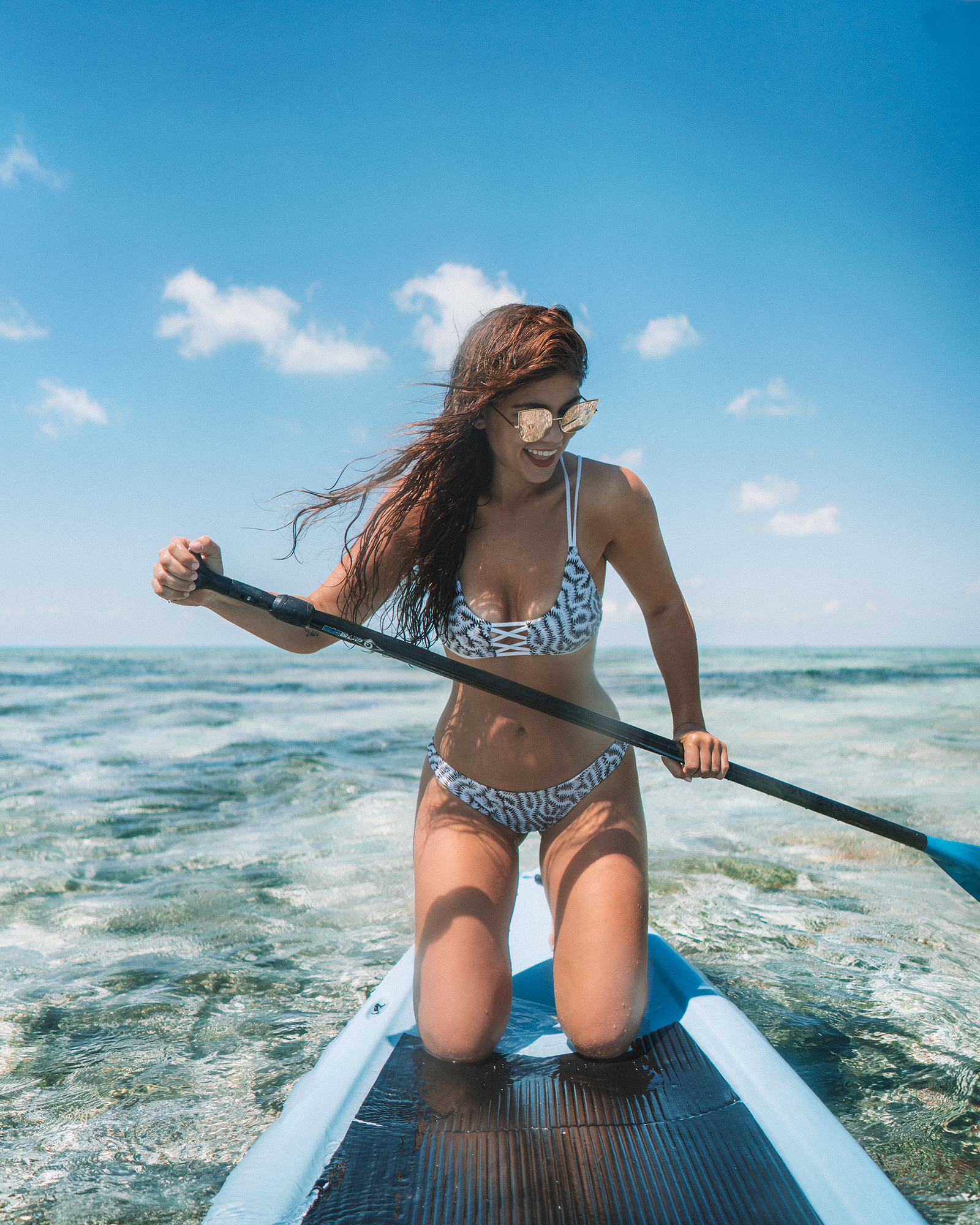 Taking off on an adventure.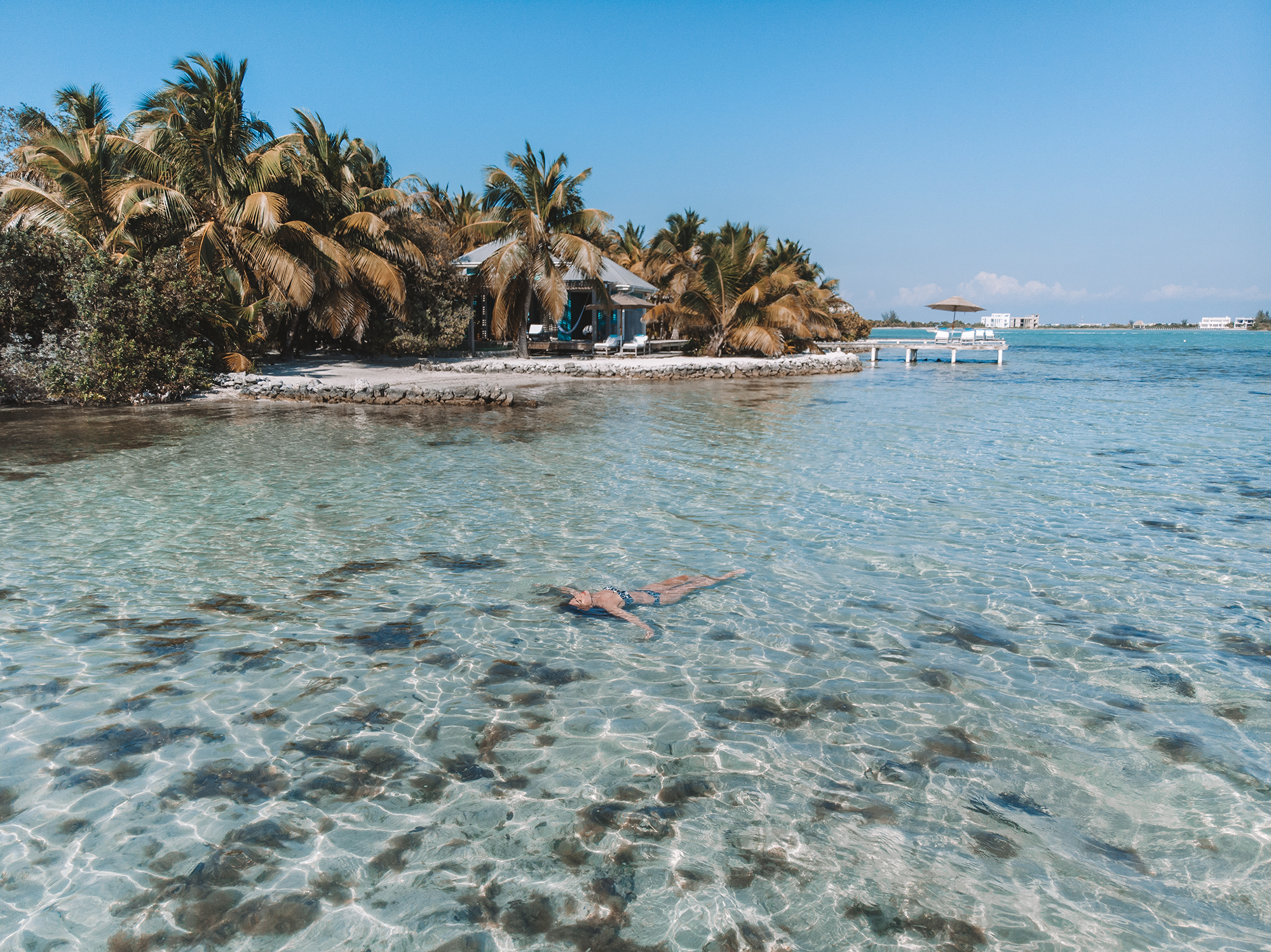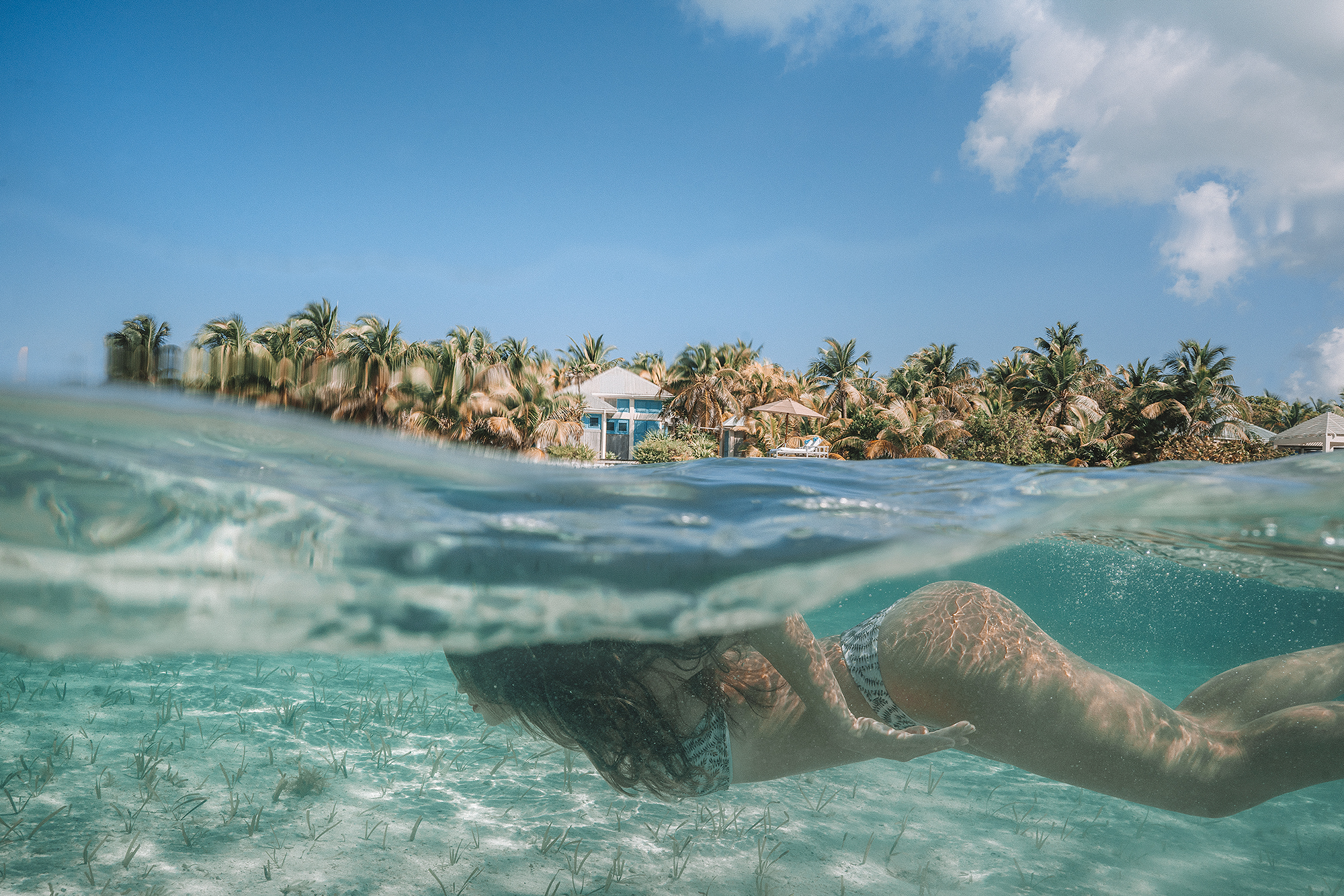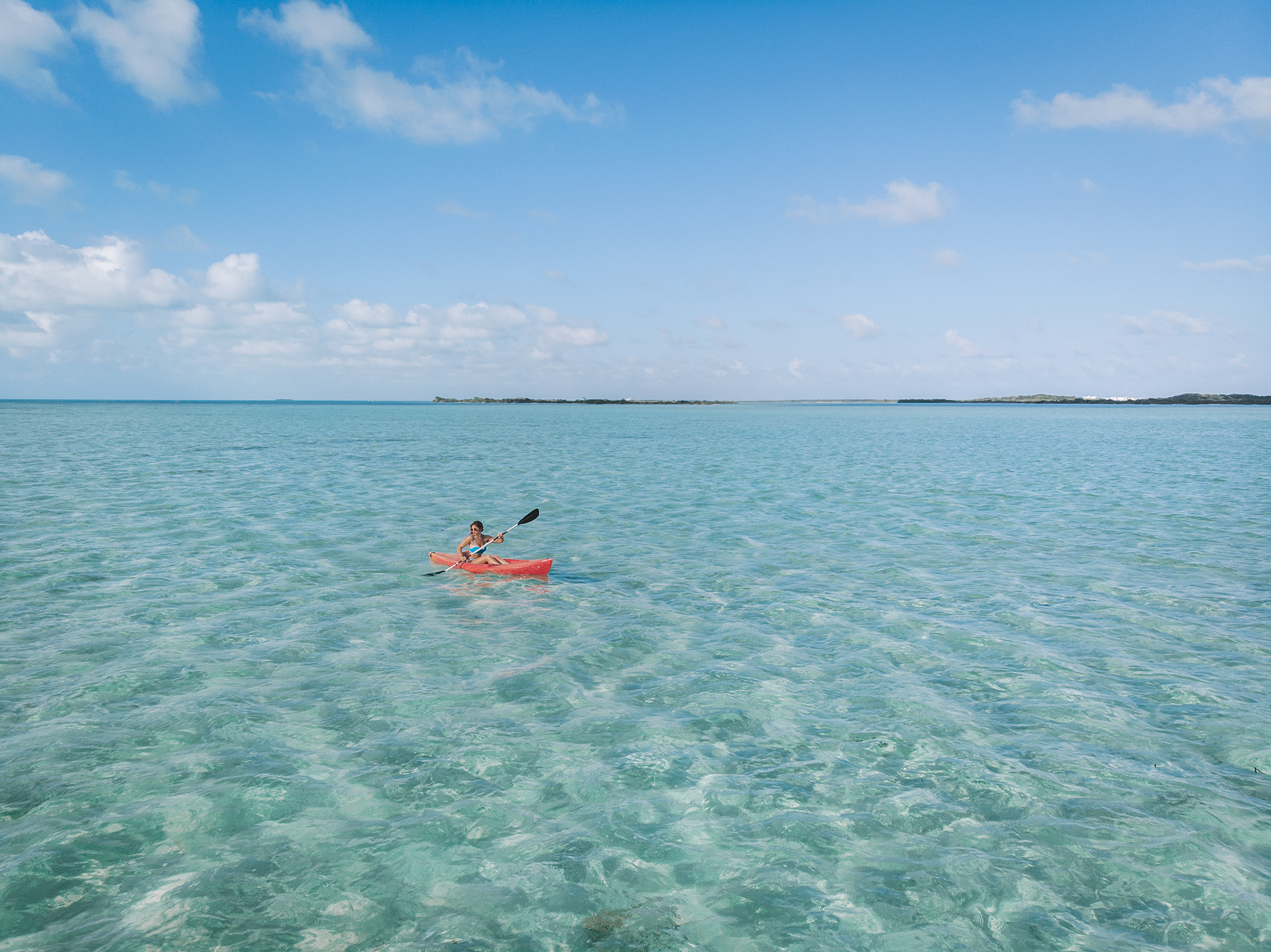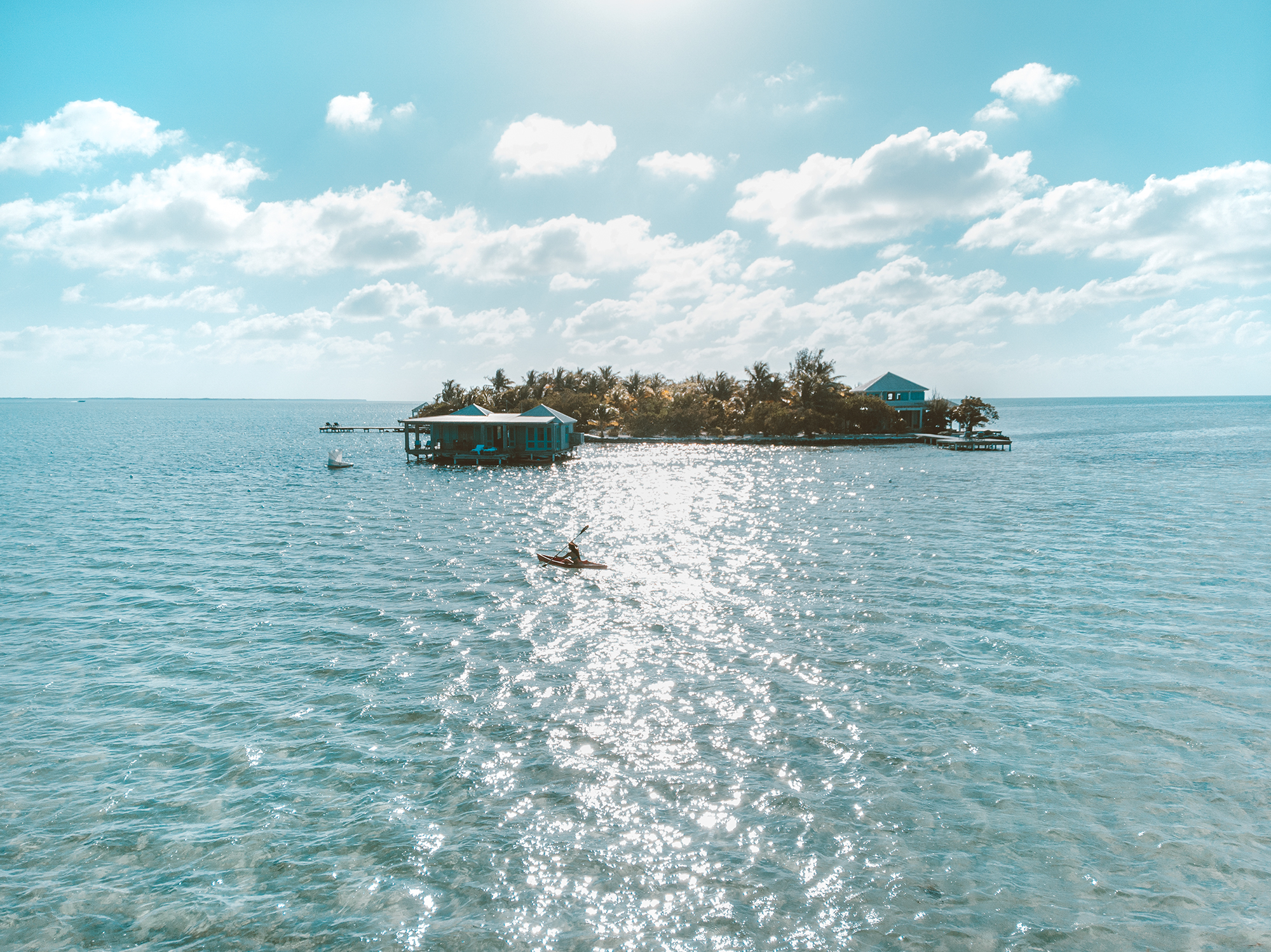 And an always nice alternative to the morning gym routine.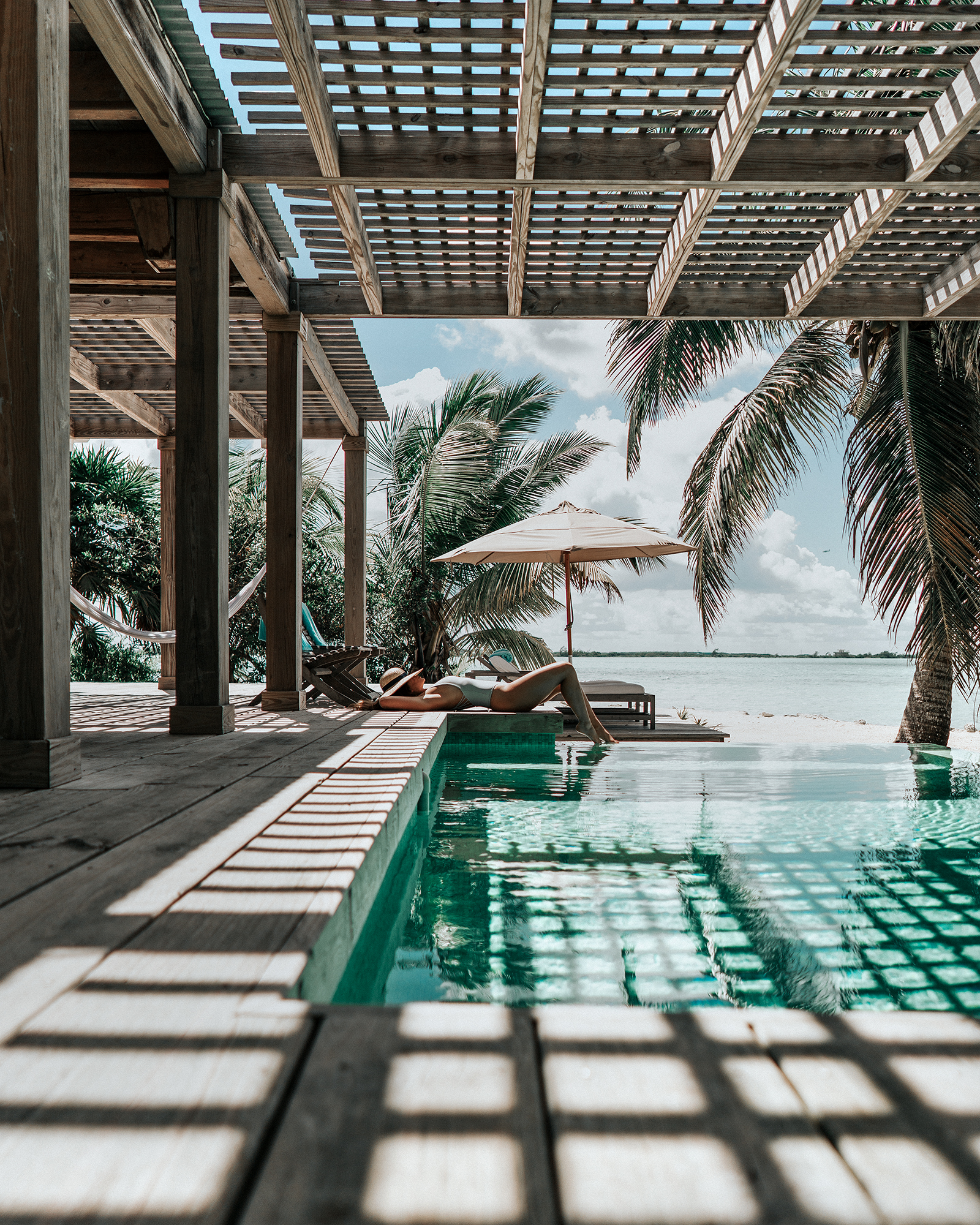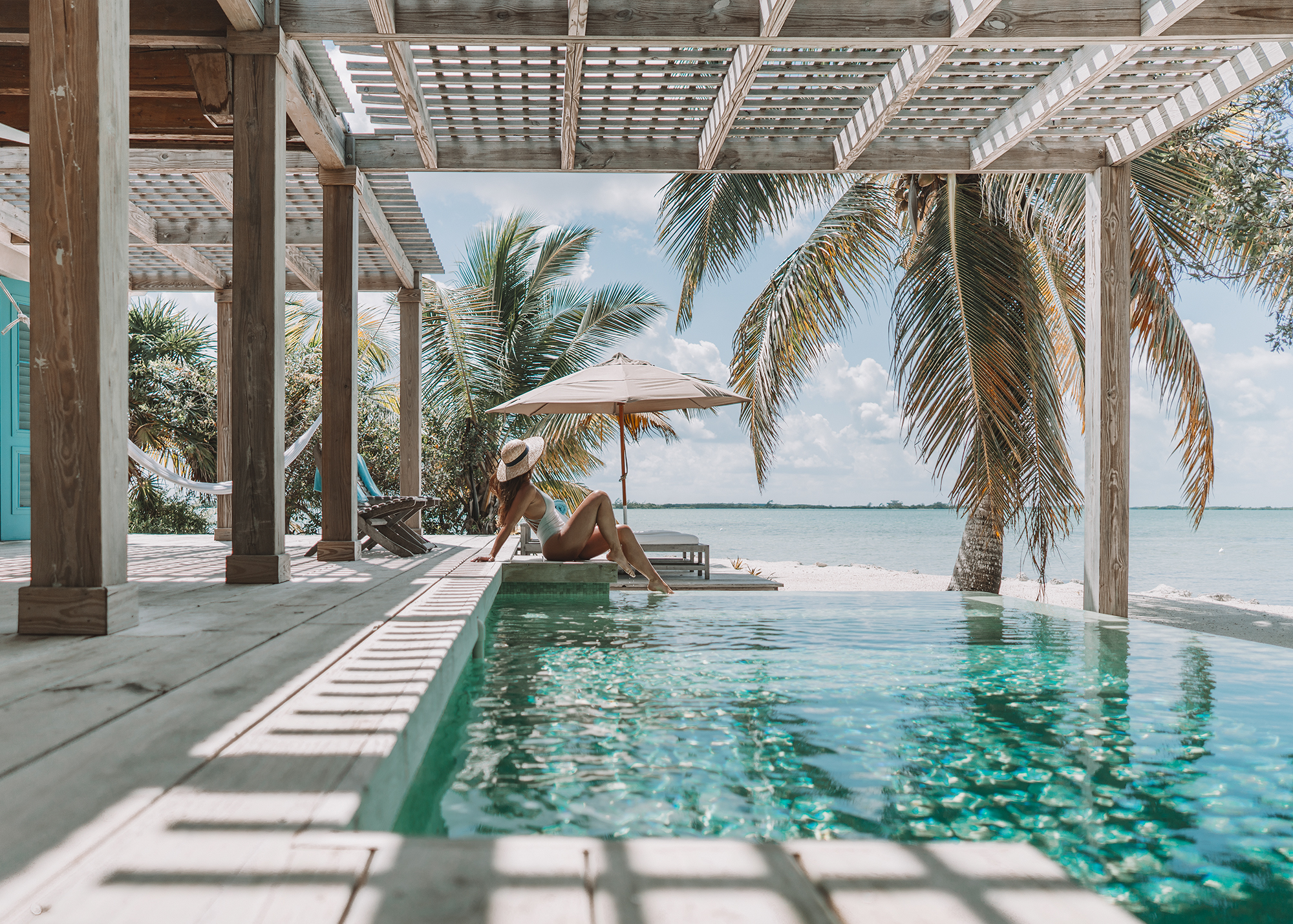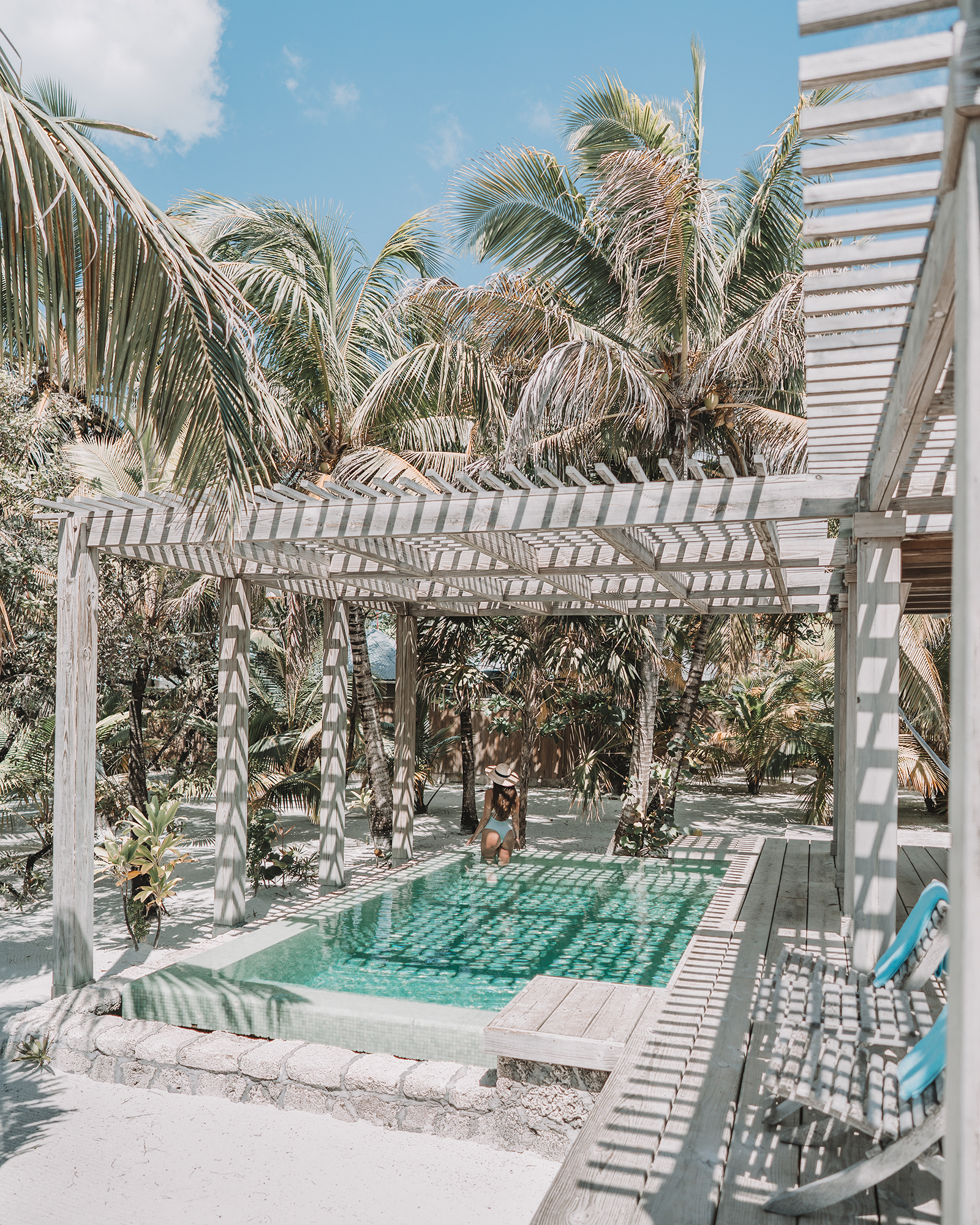 After a couple of days we moved to a beach villa - which has this amazing pool - and this amazing light. We shot so much under the checkered roof.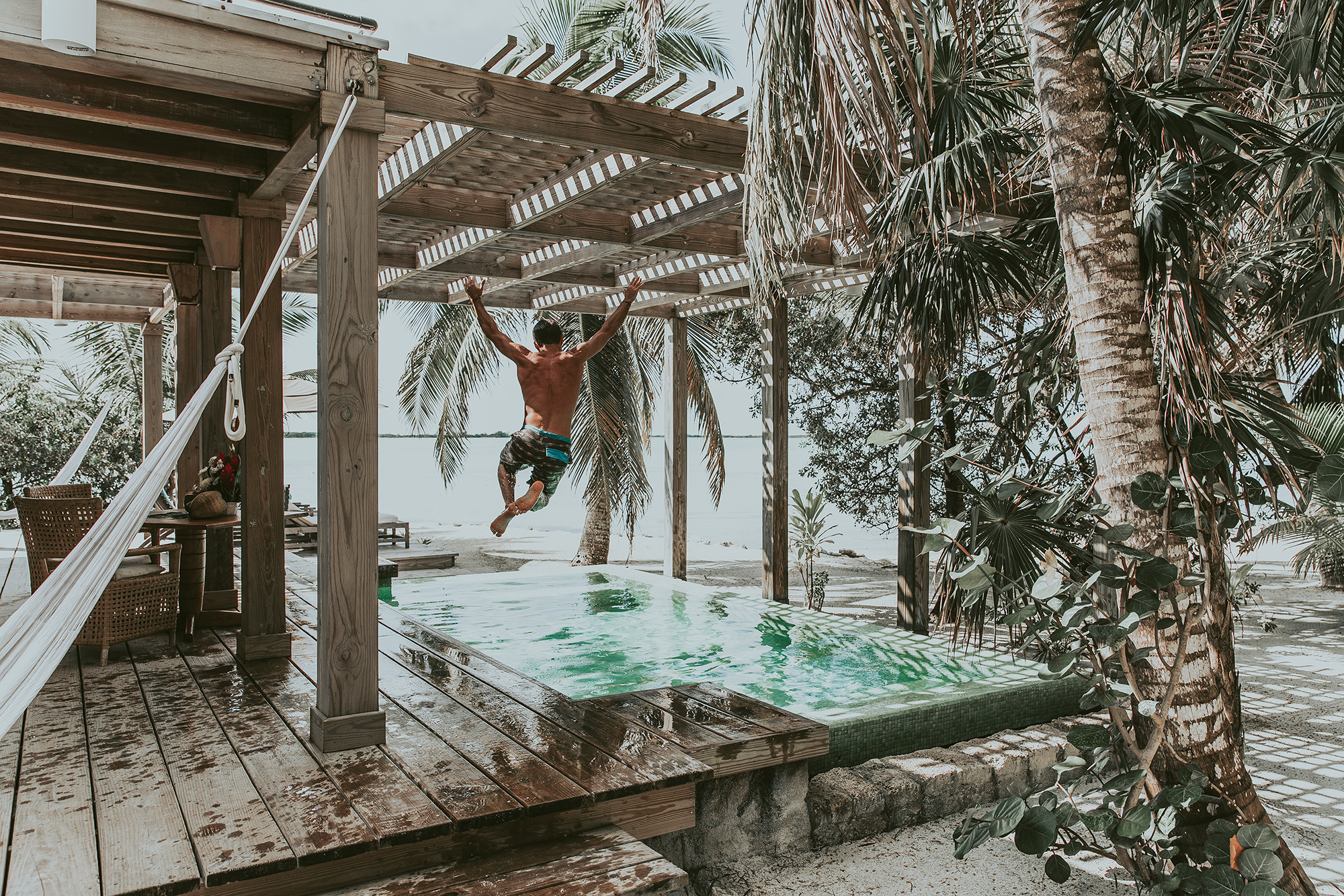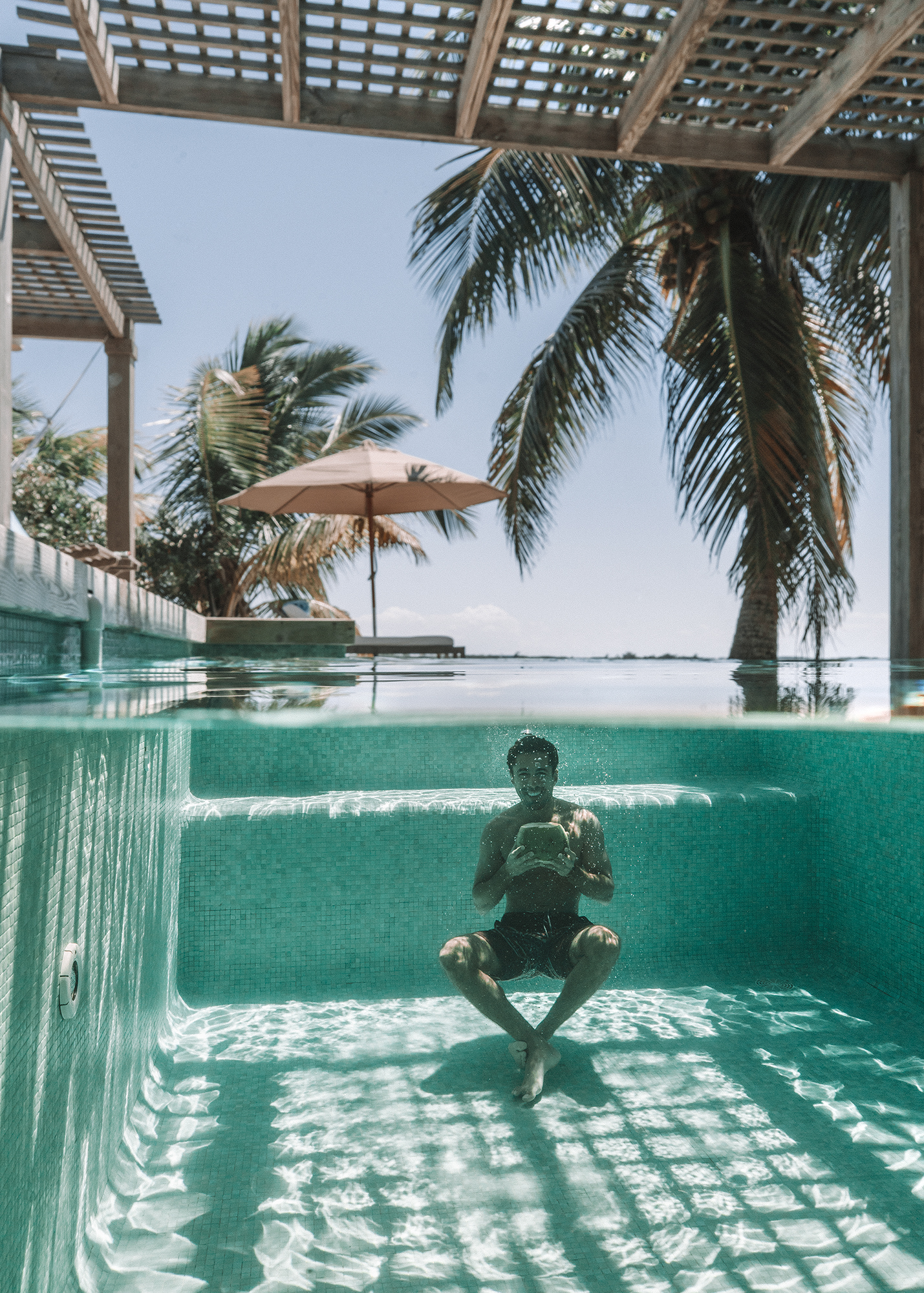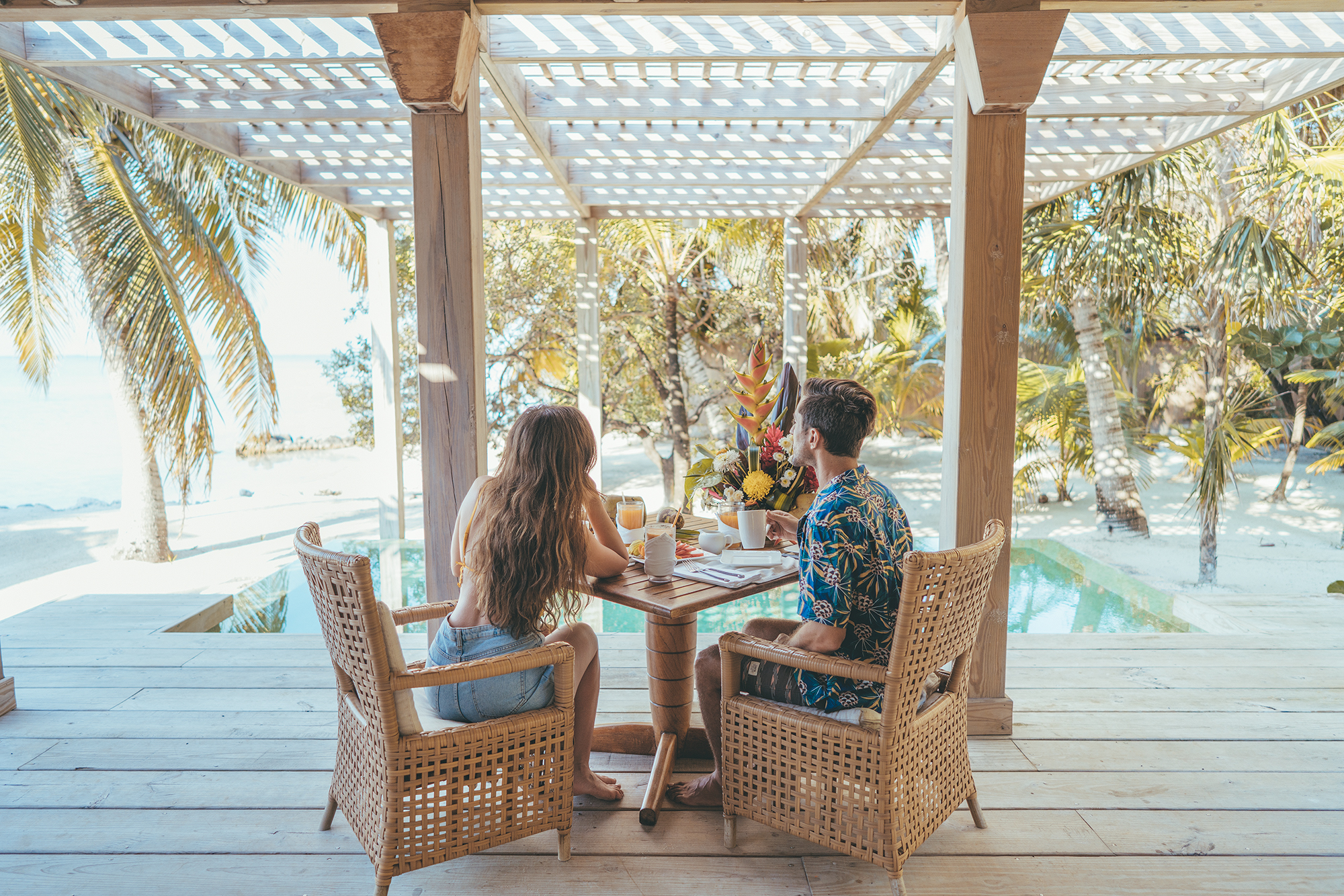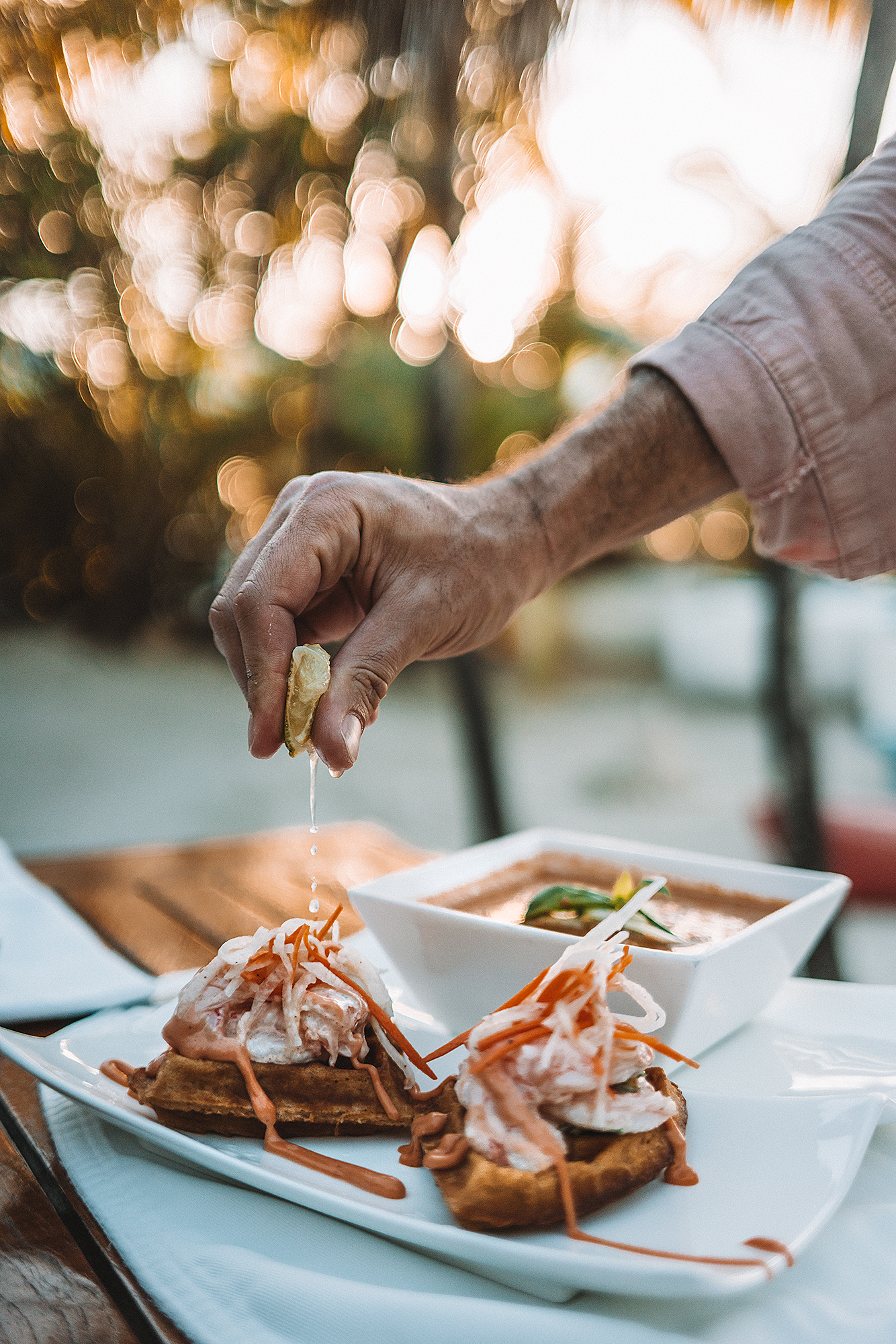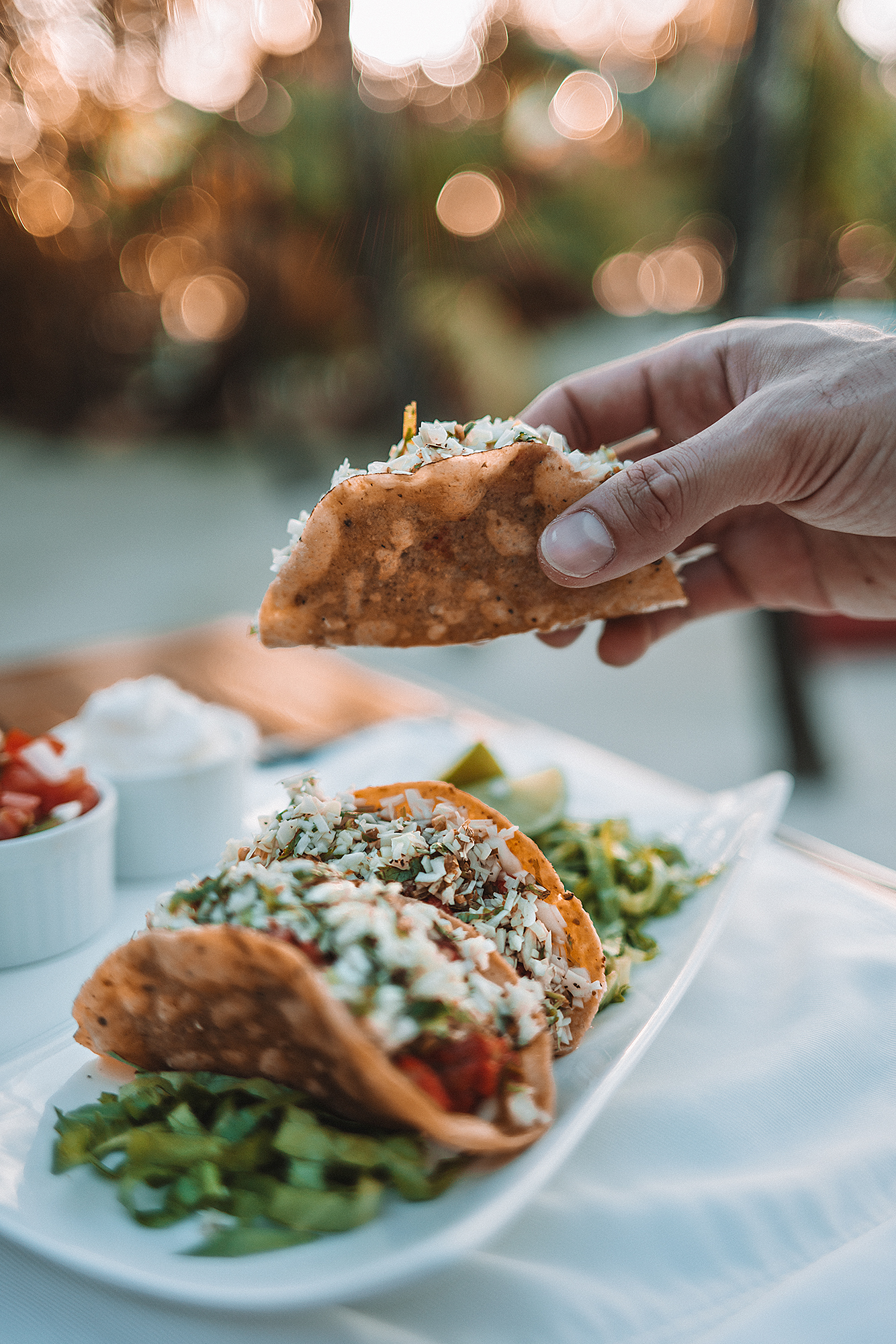 Lunchtime in our yard! All of our meals here were made fresh and tailored to our tastes - something that was so cool. Before we arrived, we filled out a questionnaire about what we like to eat, and Cayo Espanto really delivered. Everything was fresh, spicy, local, and with avocado! And Brandon got a batch of homemade tortilla chips as a snack every afternoon - his favorite thing in life.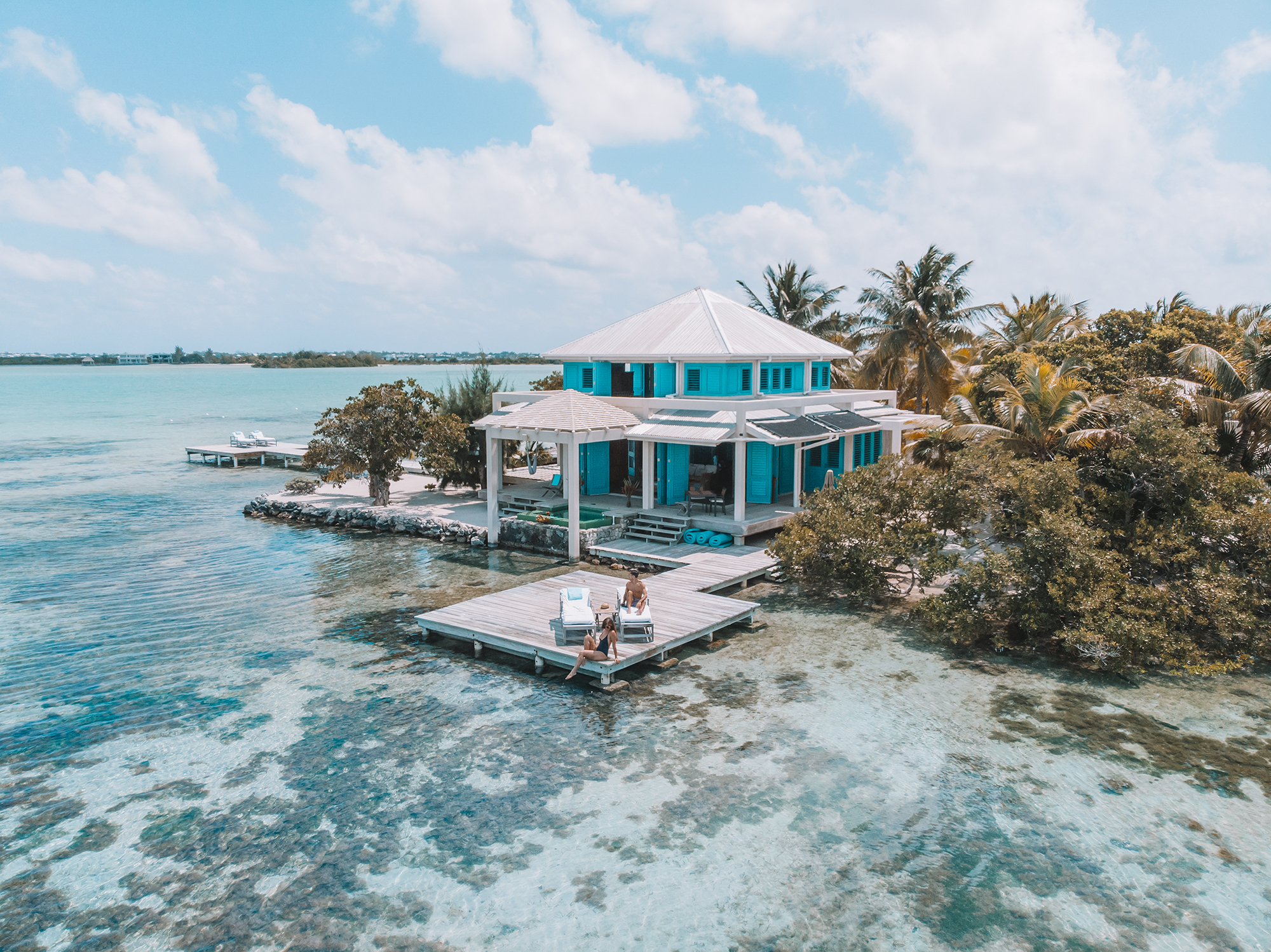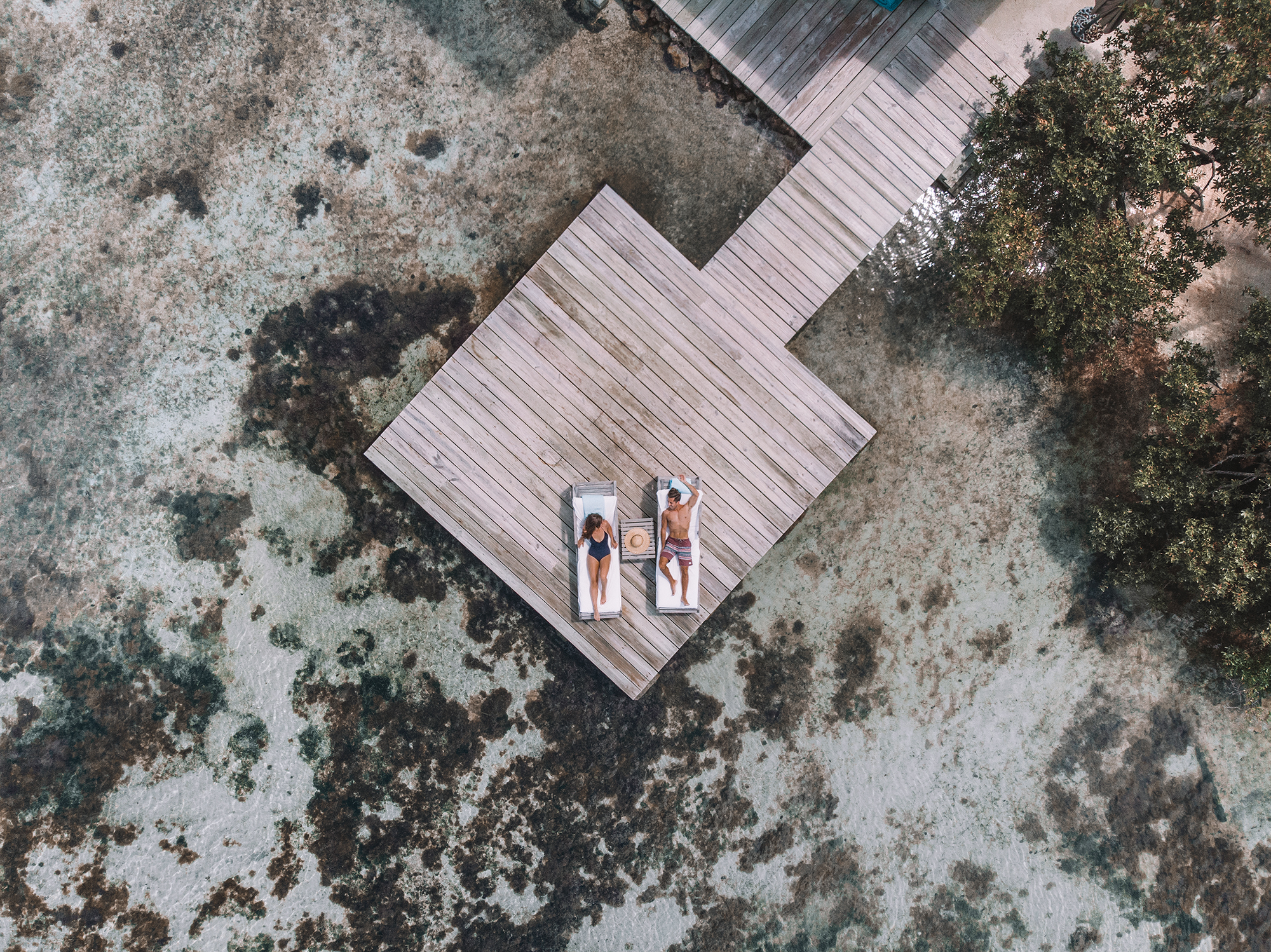 Taking a few moments to sun and rest in between photos.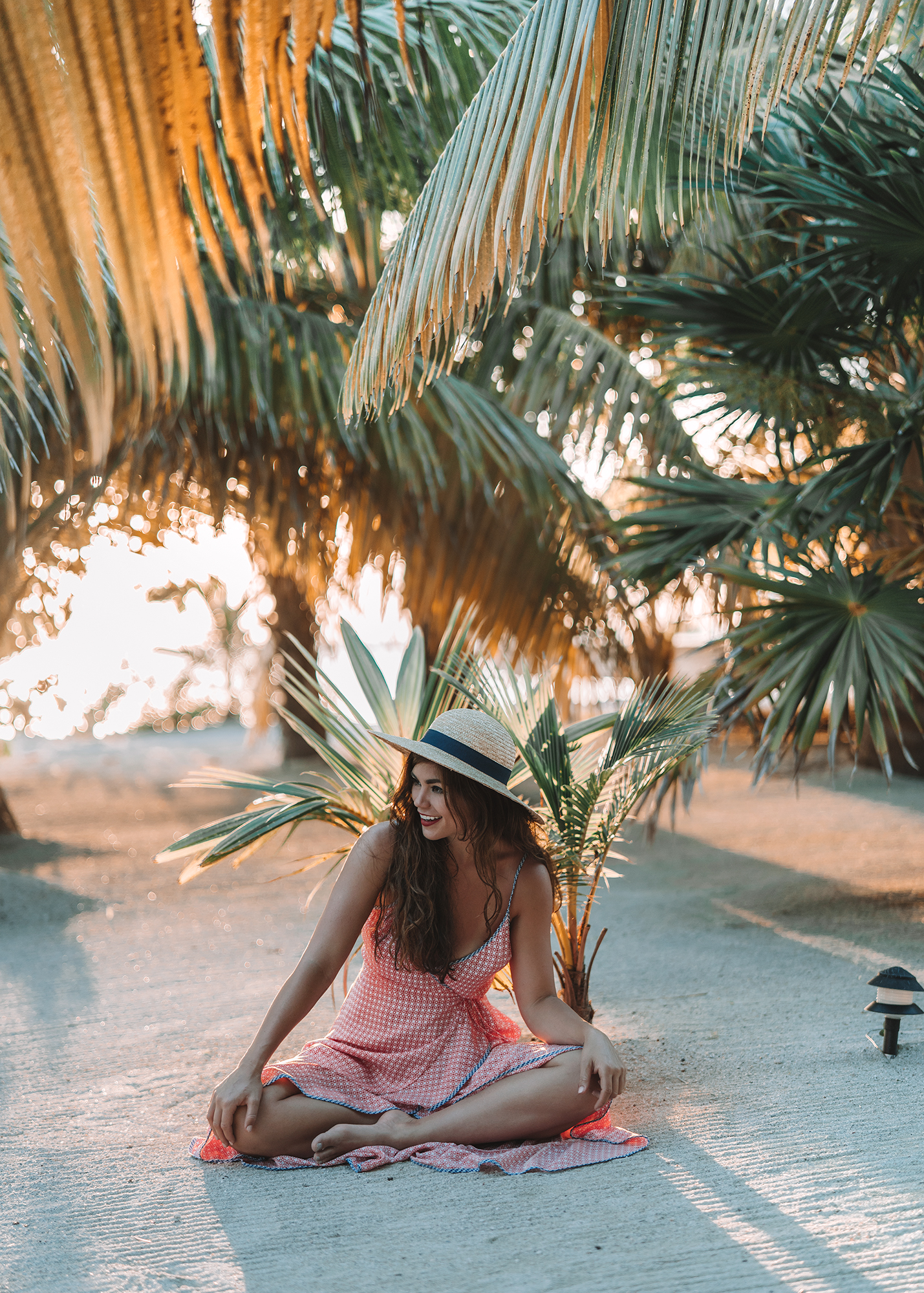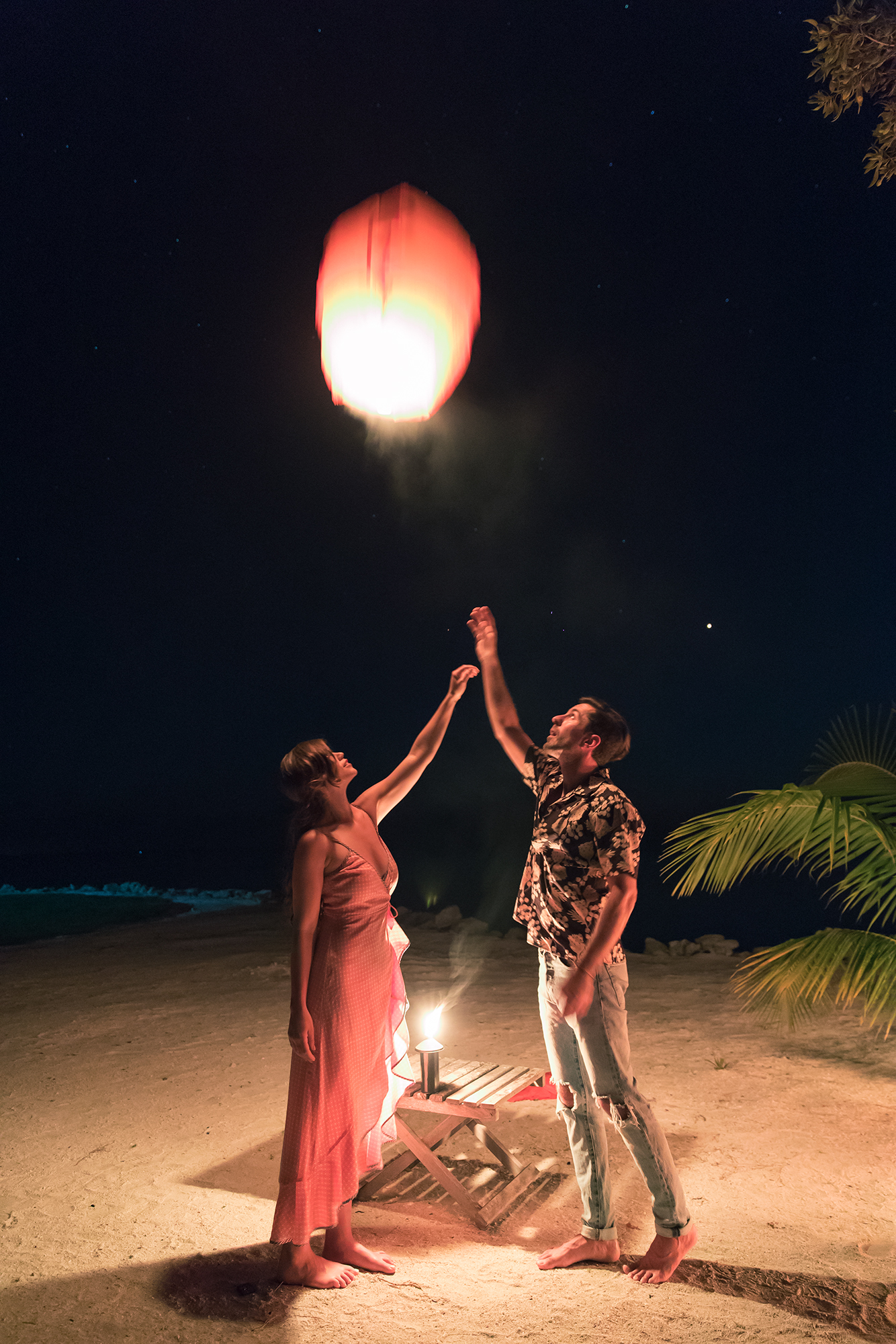 And ending the night setting off wish balloons amongst the stars. It's hard to think of wishes when you feel like you're seeing all your dreams come to life in front of you, but we have so much more to go from here! While we were in Belize, we passed the year and a half mark of leaving New York. It's hard to imagine all that we have built and grown and accomplished in just 18 months, and I'm trying to almost keep remembering the feeling of our first hosted stay, the first package anyone ever sent me, the first time we walked into a luxury hotel suite and felt so completely overwhelmed with our actually being allowed to stay there. This life we built has been a wild adventure - and one I want to keep living forever.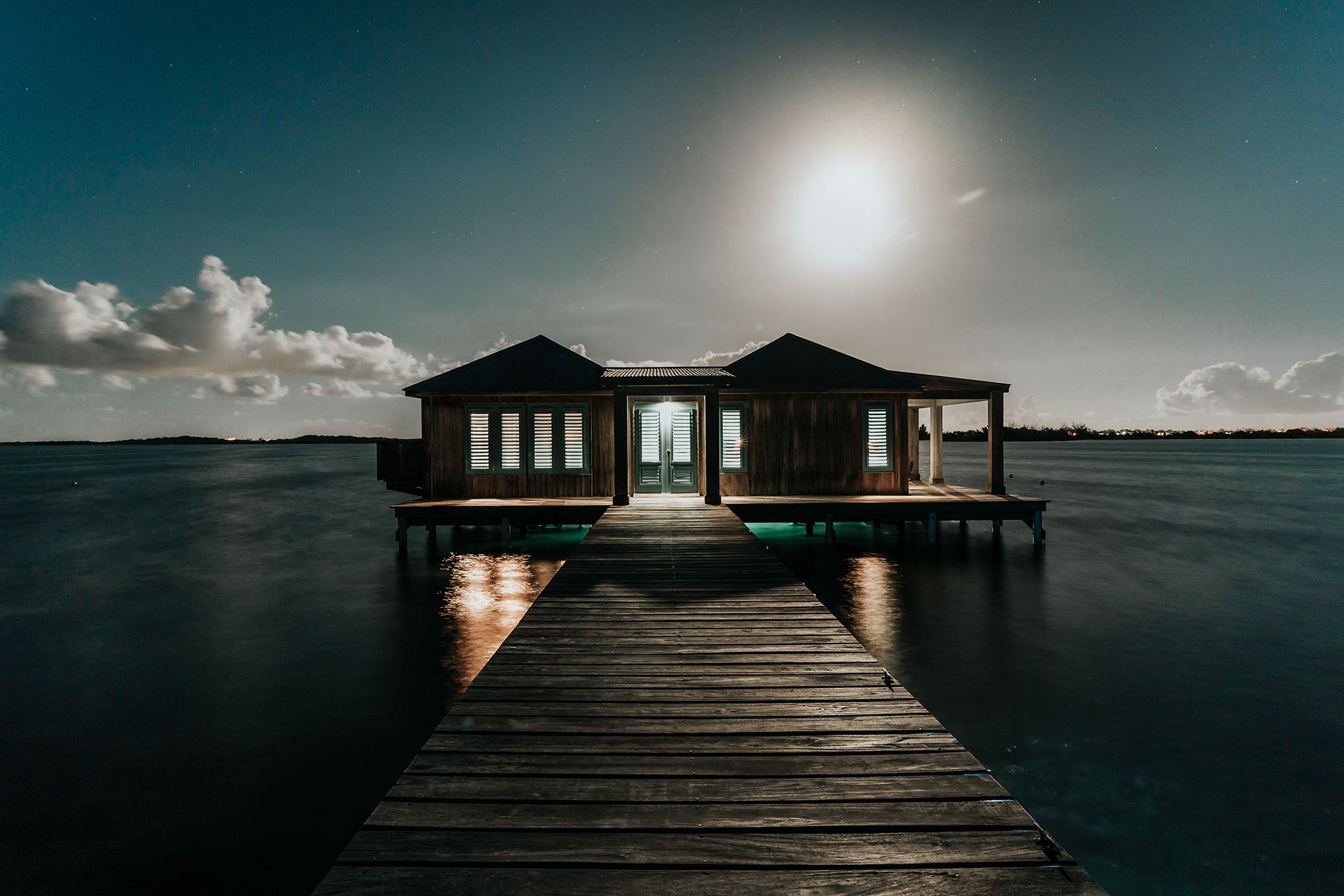 Warm nights, a full moon, endless stars.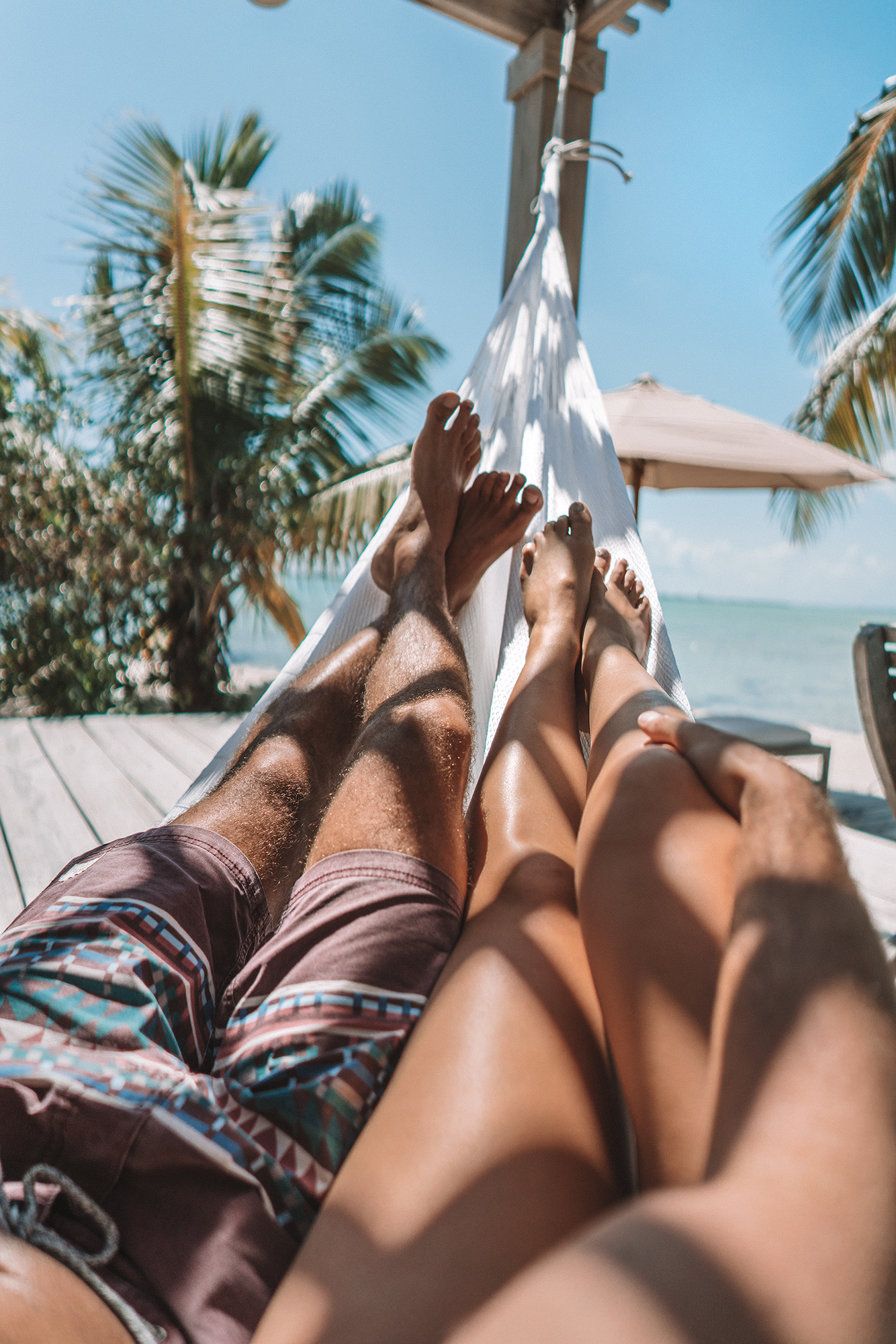 Until next time, Belize!
Watch the film!