July 3, 2018 Travel Adventures
In Analog - Road Trip through Loire Valley, France
We travelled to France with Hertz Europe and Visit French Wine for unforgettable week of castles, wine, history, french food, vineyards, villages, and sunshine - and loved every minute of it. In between the photoshoots, are all of the other images we snap along the way. This is our photo diary, in Analog.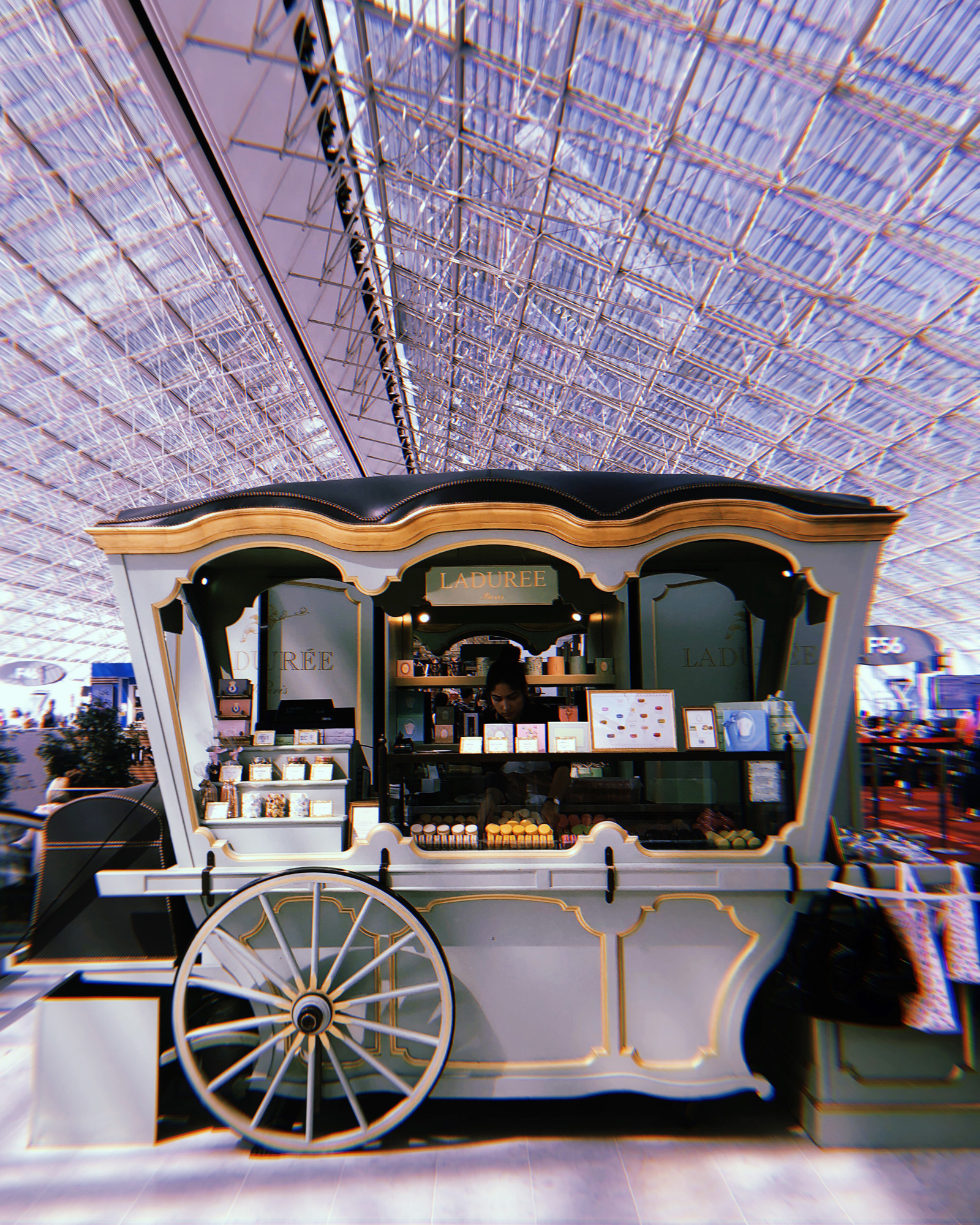 Our very first sight on landing in Paris - the Ladureé truck at CDG Airport.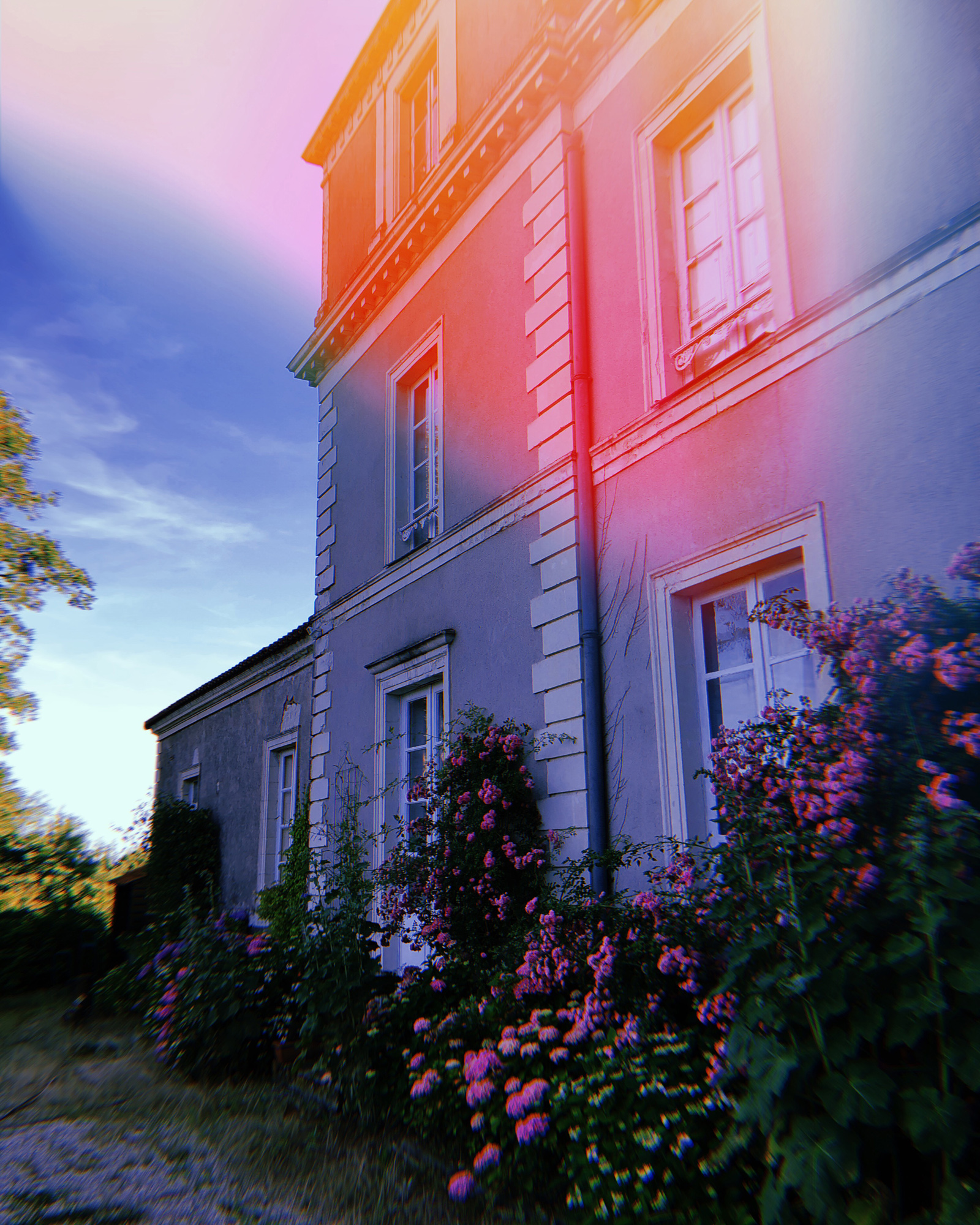 We landed in Nantes in the late afternoon, and our first stop was an incredible BnB - Chateau d'Yseron in Vallet.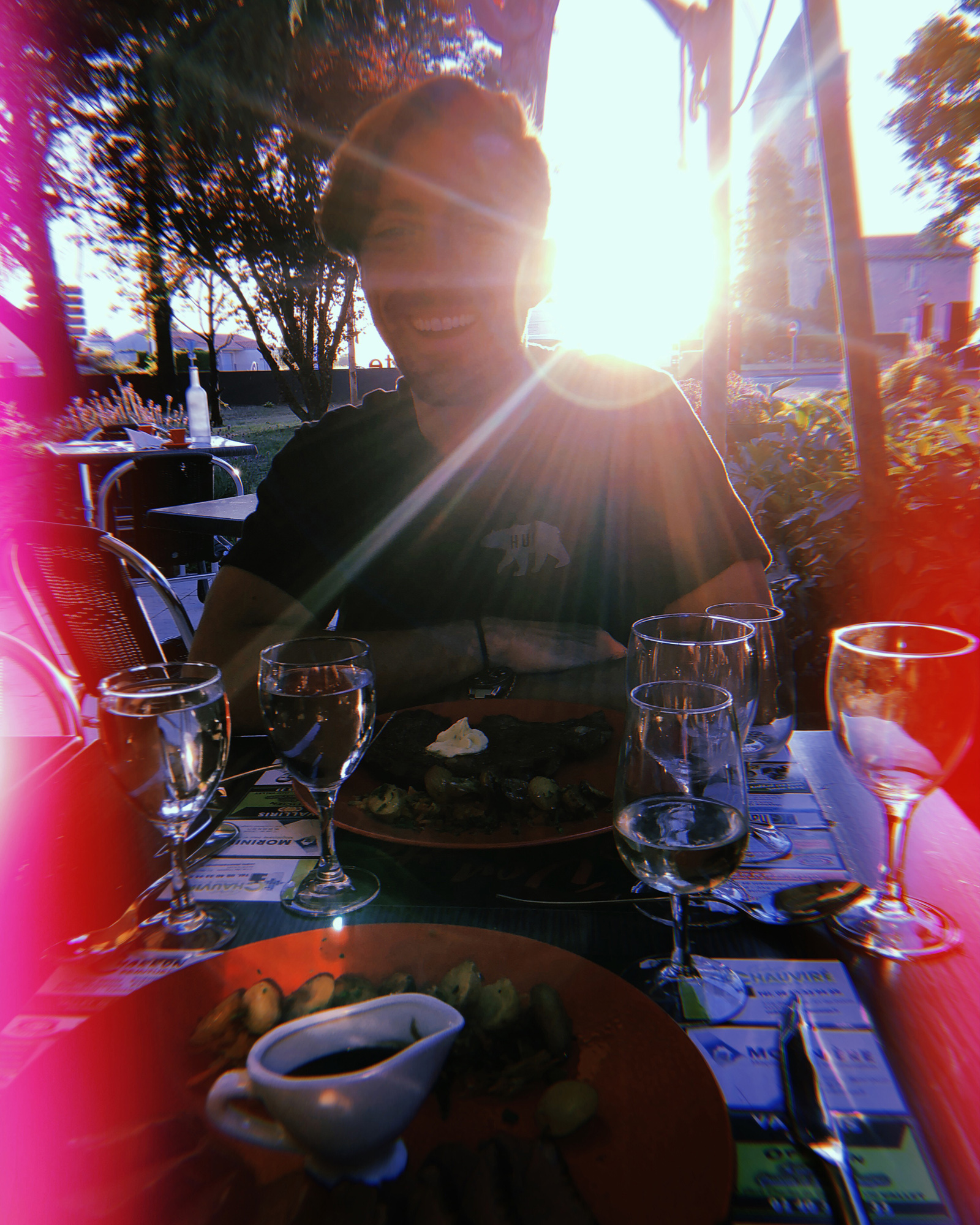 Dining into the sunset at Don Quichotte - and our first of so many wines.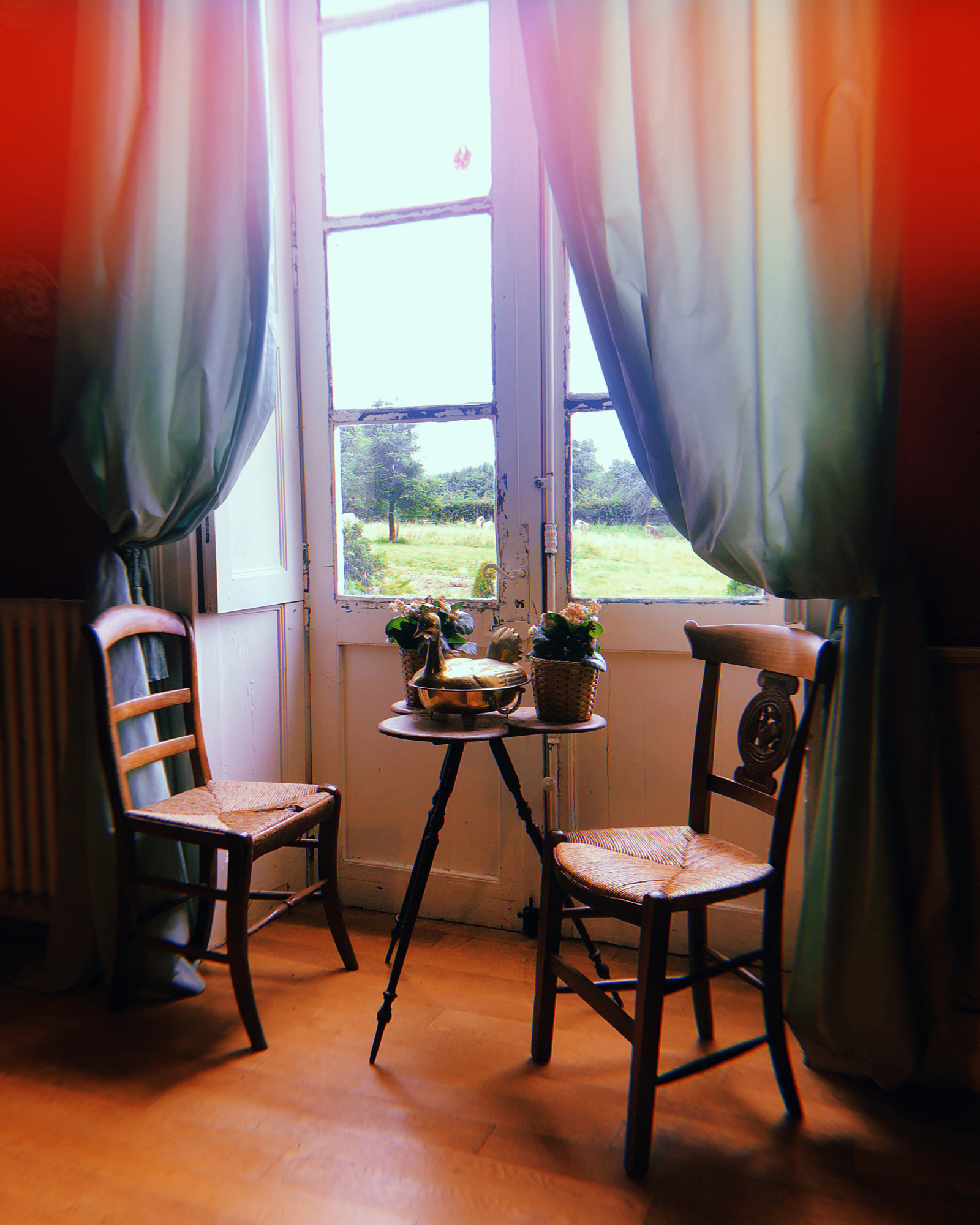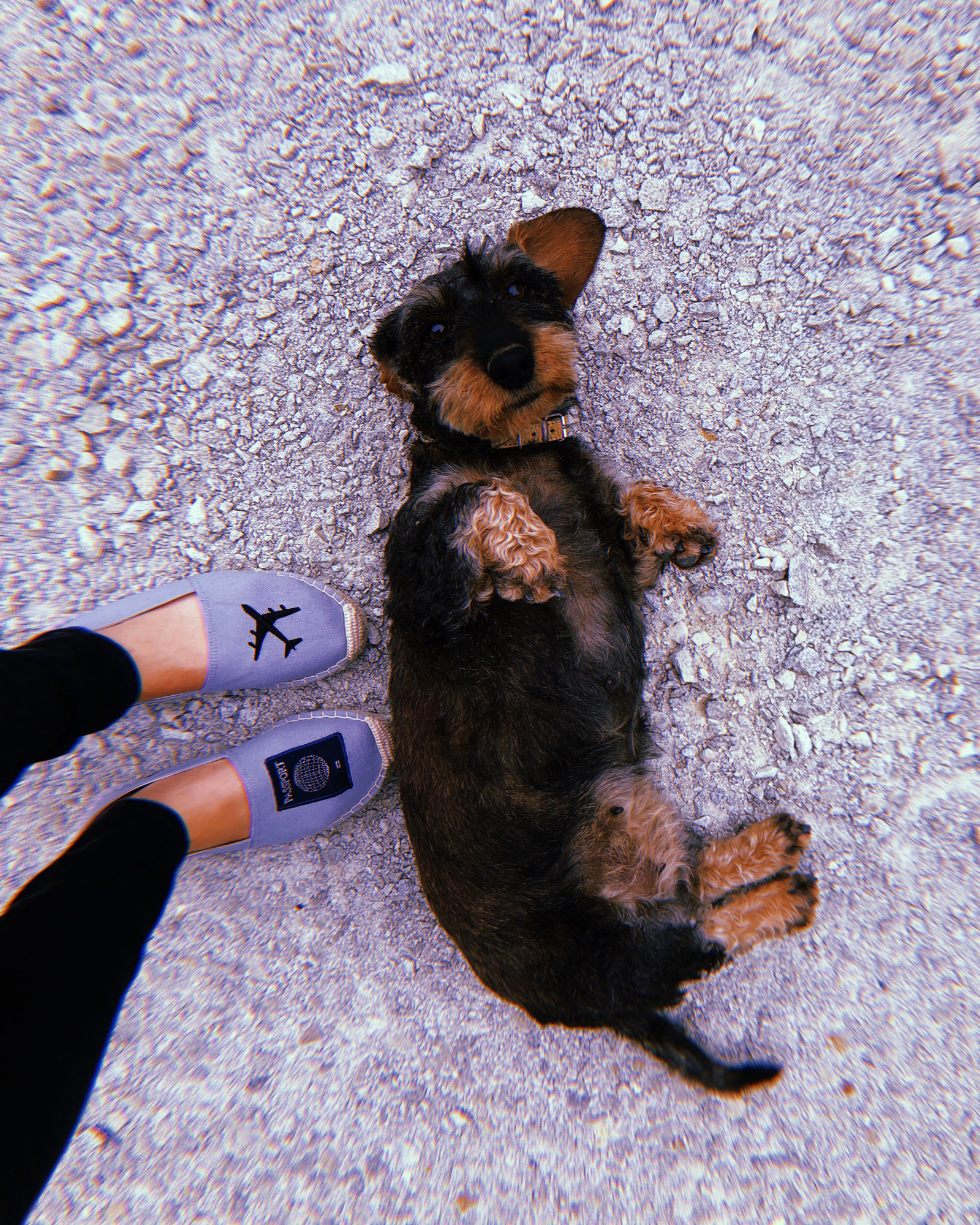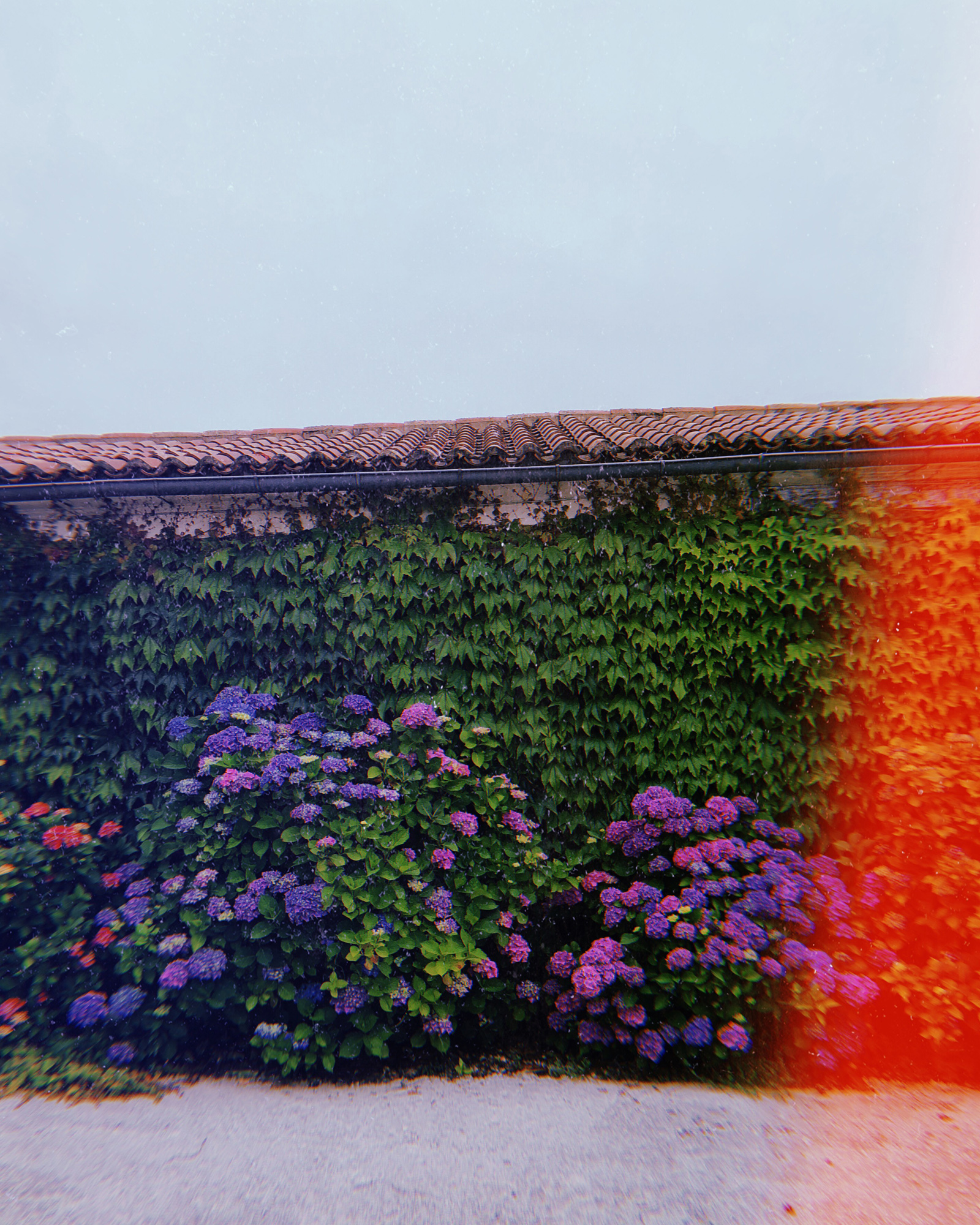 Morning at our BnB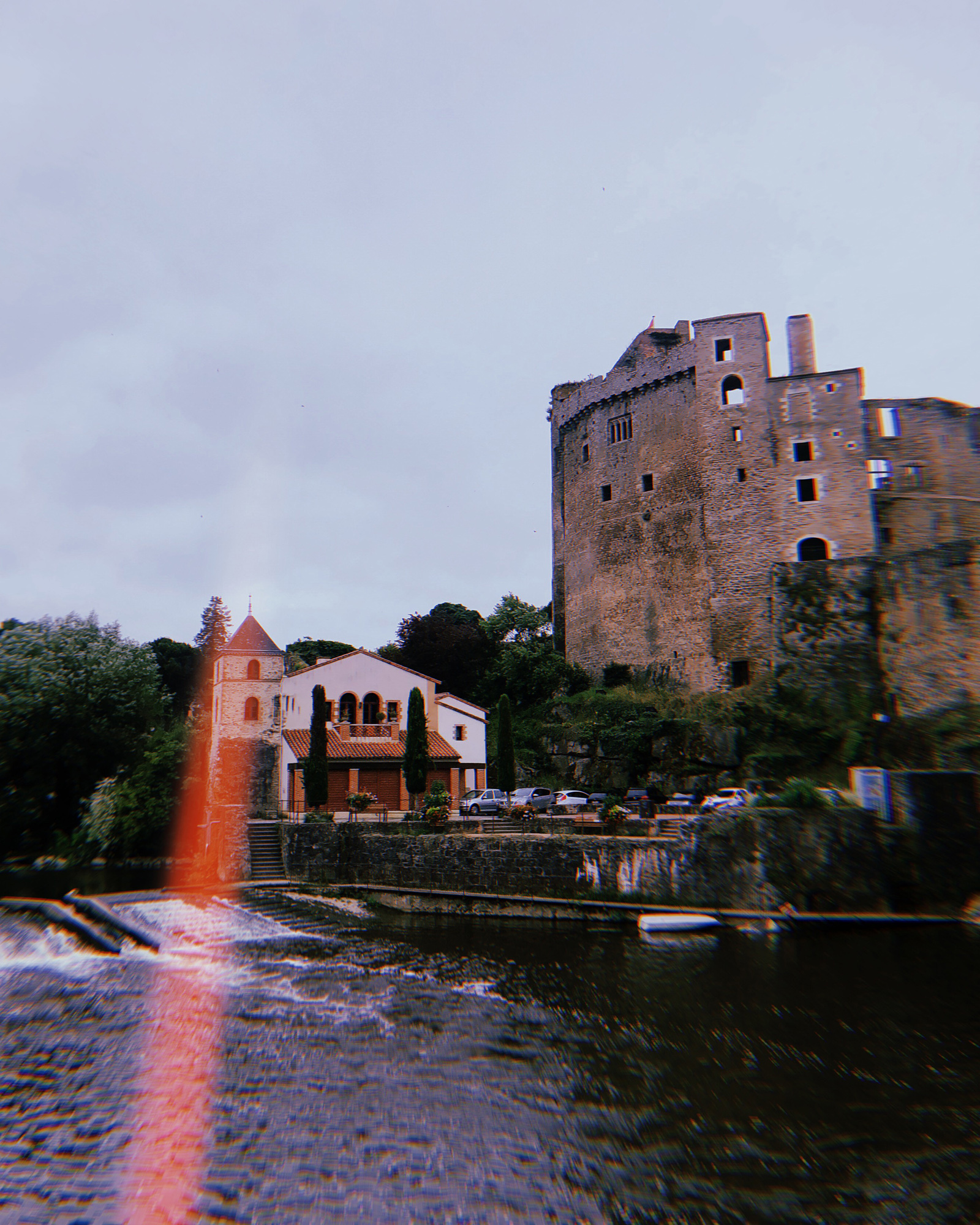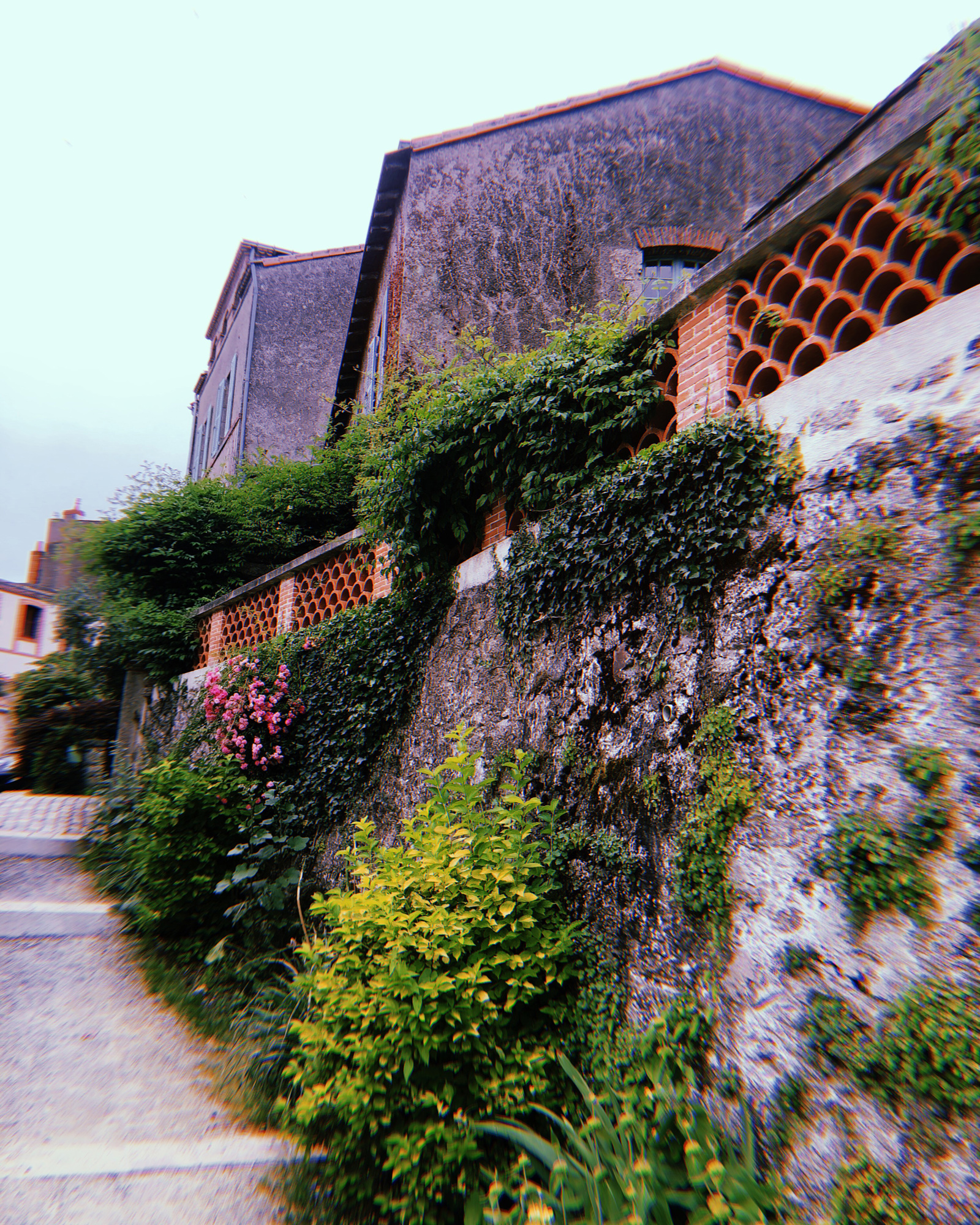 A foggy morning in Clisson - the little town here was so cute, we could have spent the whole day. And (surprisingly) is home to one of the largest Metal festivals in Europe, which just happened to be in town the same weekend we were. The incongruity of seeing this charming village and the decked-out festival goers made us laugh every single time a group walked past us.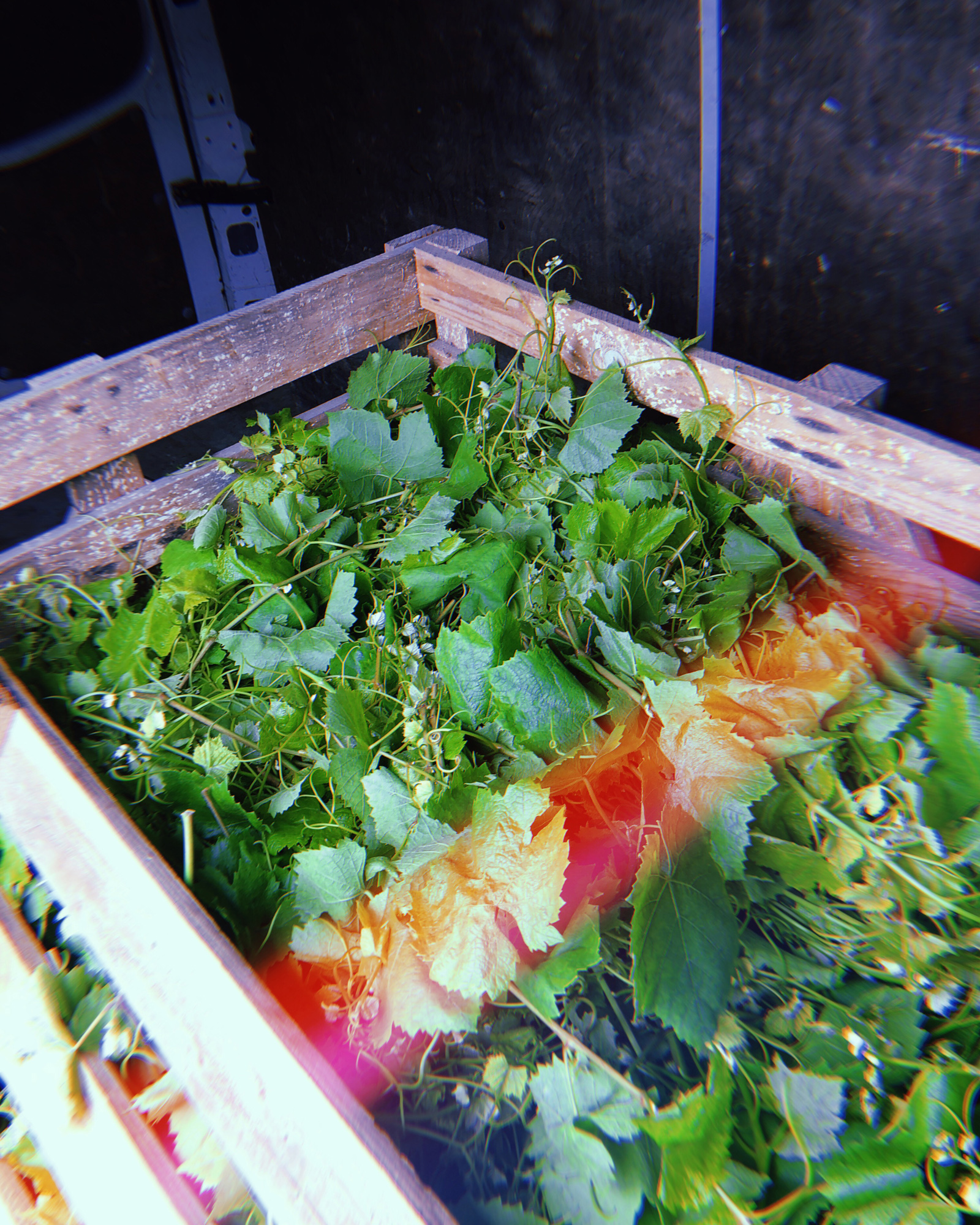 Grape leaves ready to be turned into cosmetics at Sarmance.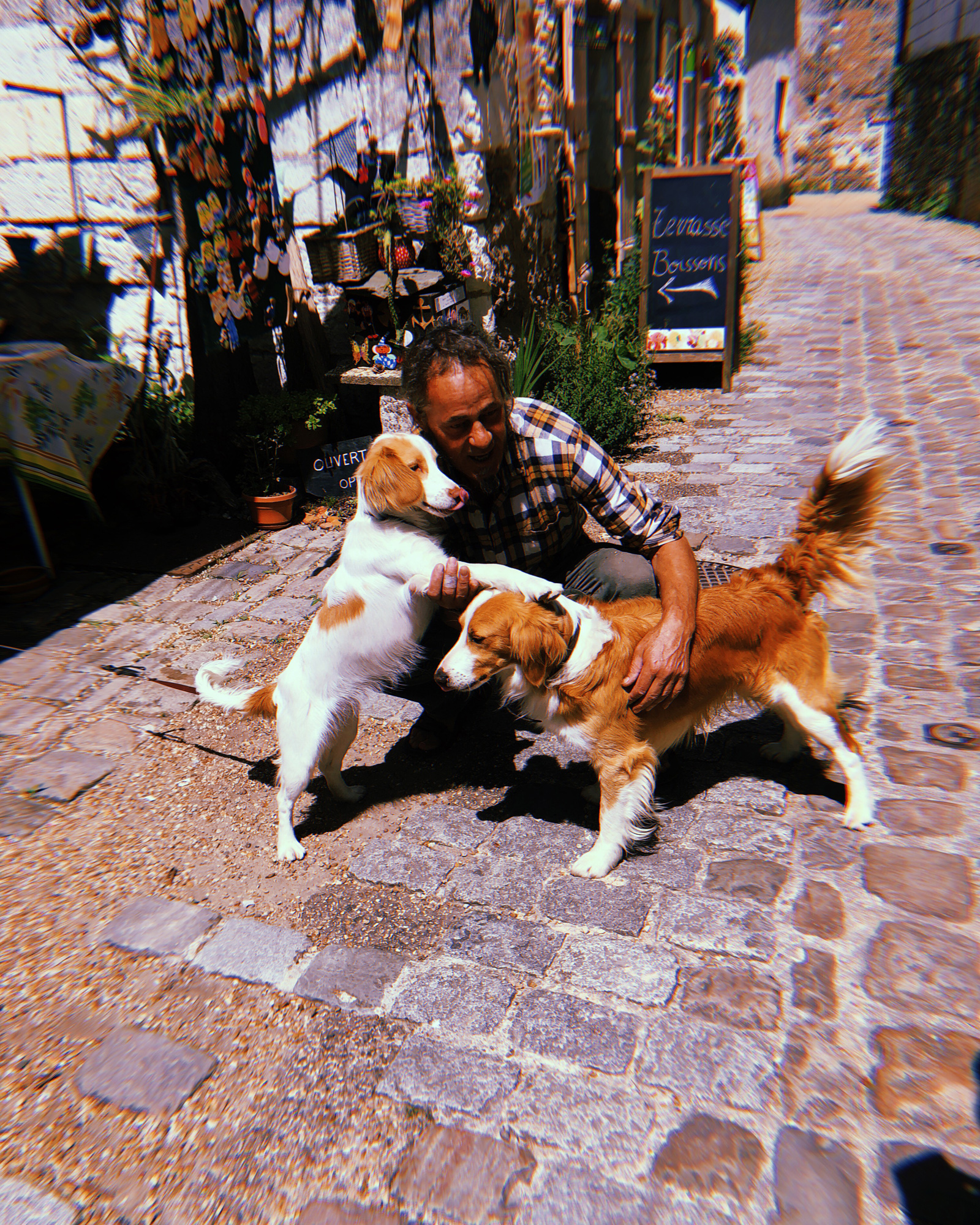 Puppies and cobble stone streets on the island of Béhuard.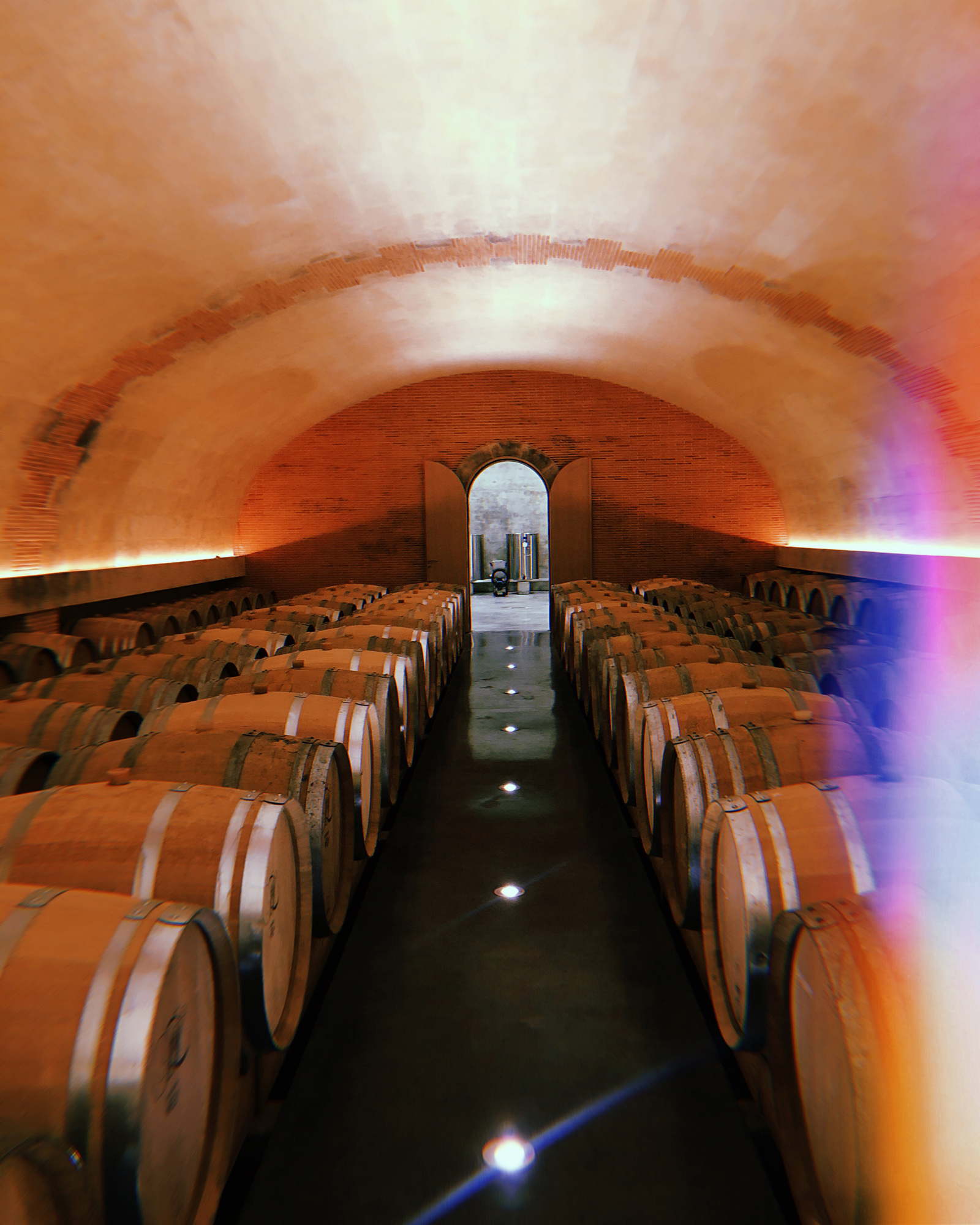 Barrels of wine aging - this room smelled so amazing.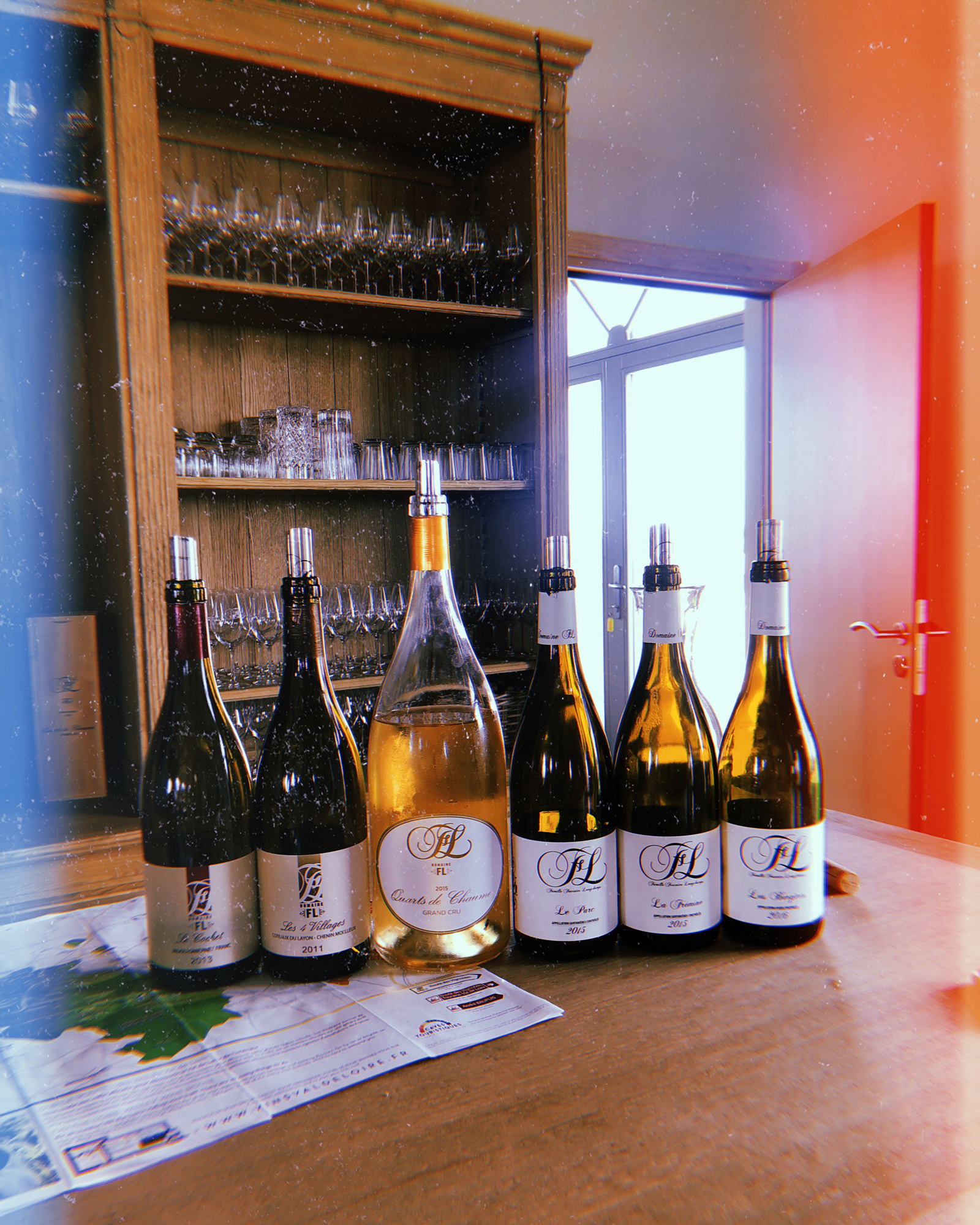 A few casual afternoon wines.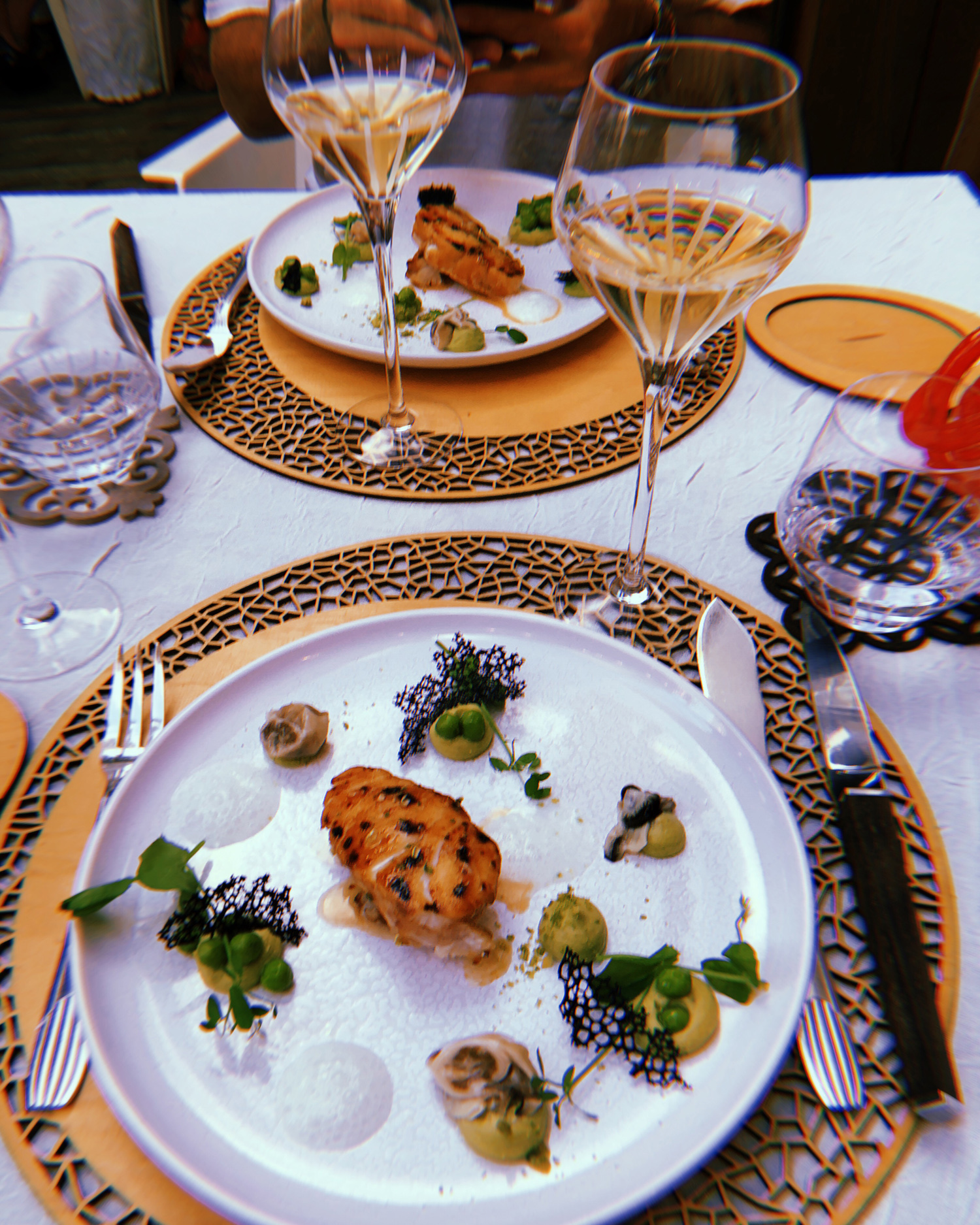 A beautiful dinner at Le Favre d'Anne in Angers - I took more photos of food on this trip than I ever had before. We have never traveled with such a strong focus on food and wine before, and it was a really interesting, informative, completely new journey for us - especially me.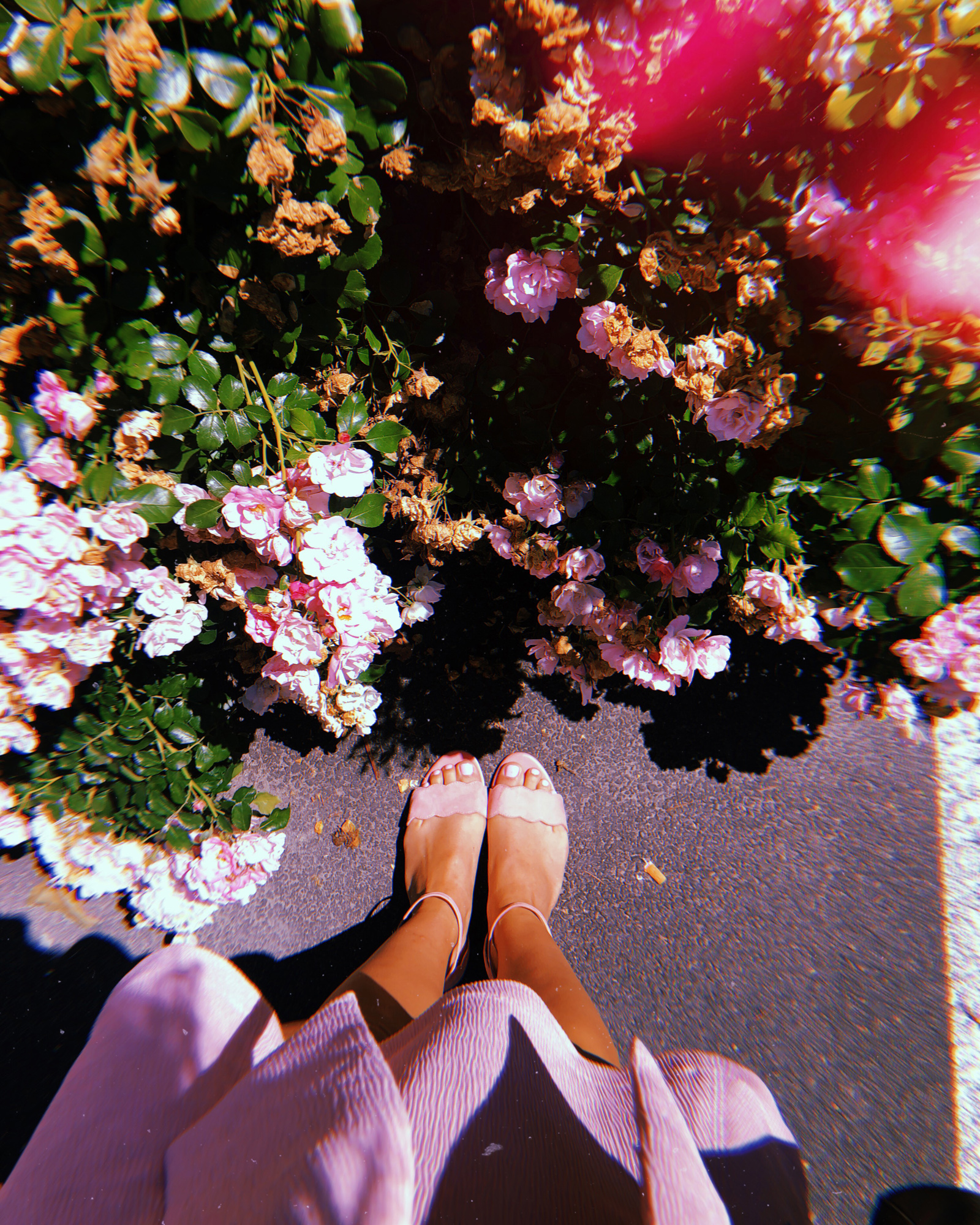 Wearing all pink to blend in with the flowers - shop this Dress and Shoes.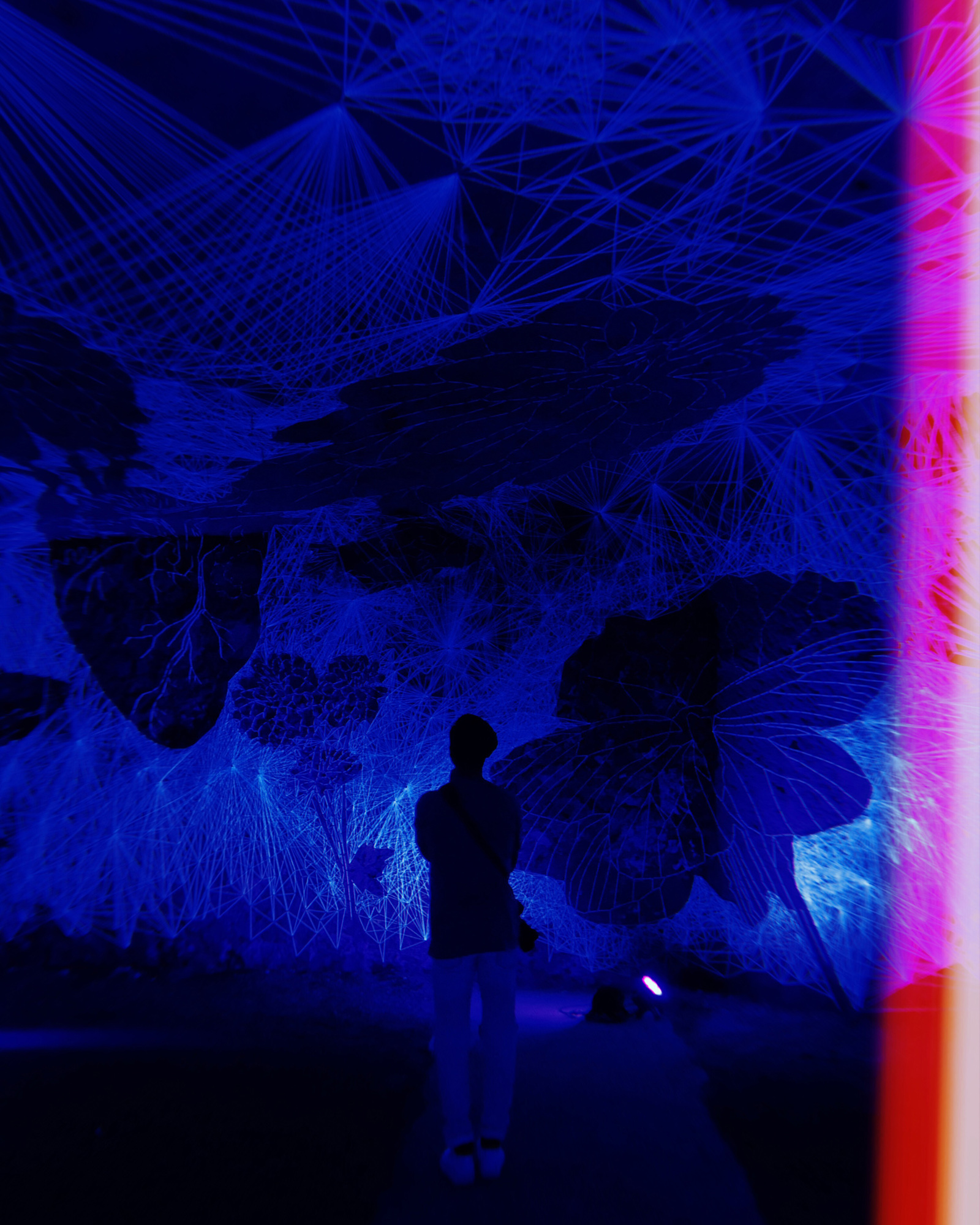 The caves at Ackerman cellars were such a cool experience - they seemed endless and housed a museum on the history of wine-making - as well as huge installations from local artists. This installation was made of just strings and pins, with strategically placed lights to illuminate the entire cave.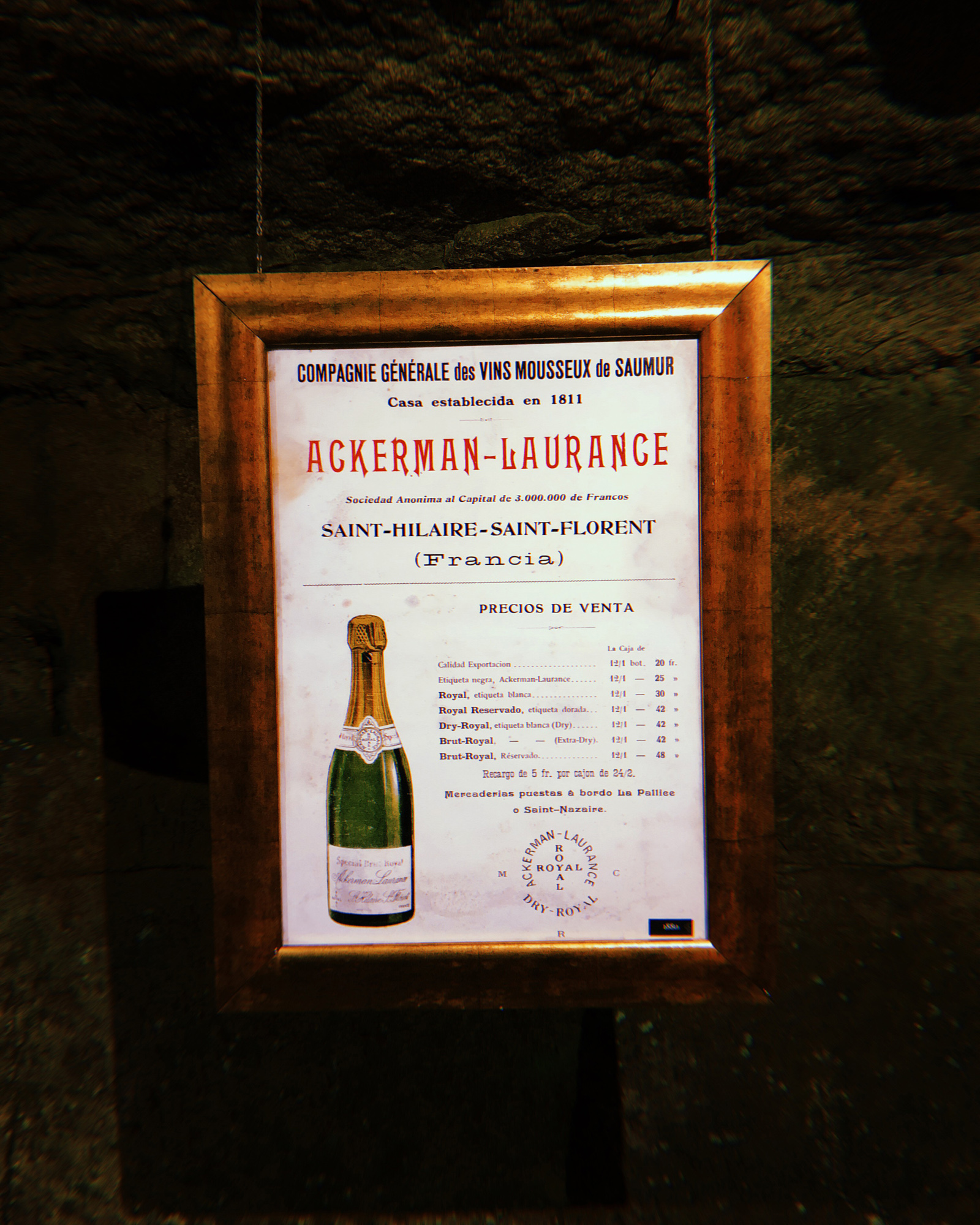 Vintage advertisements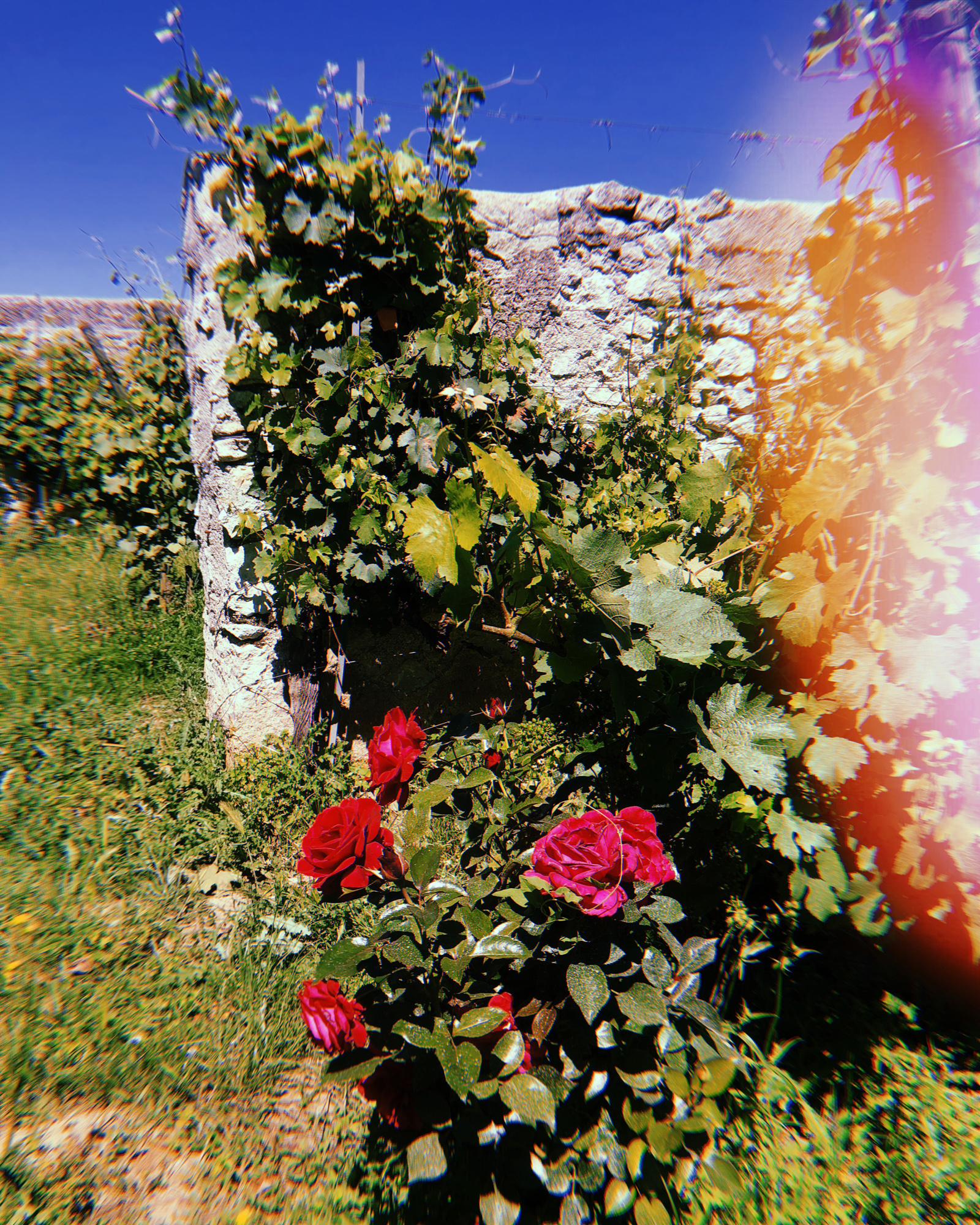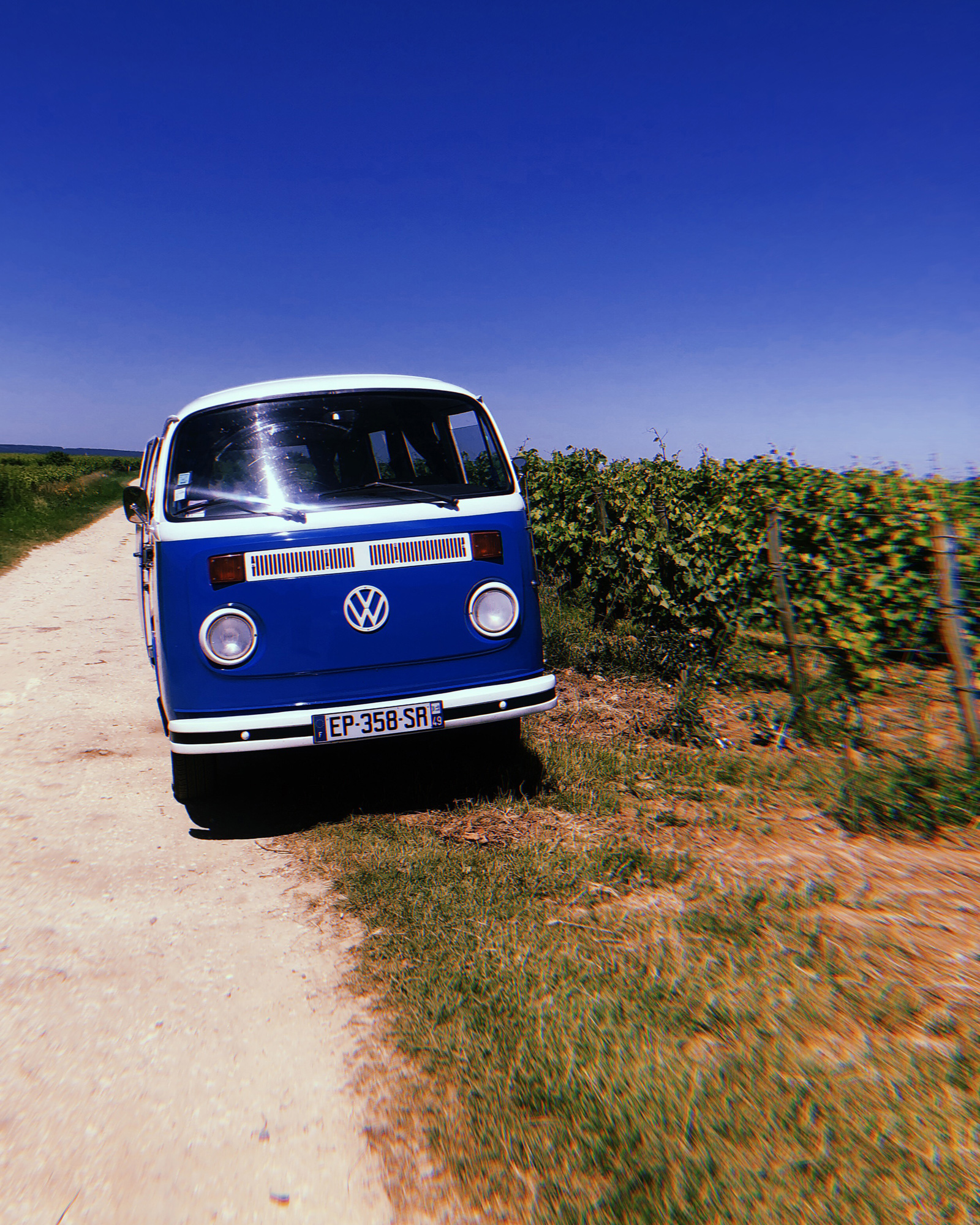 Riding through the vineyards in Saumur in a 1960's VW bus.
Arriving at Fontevraud Abbey - one of our favorite stops of the entire trip.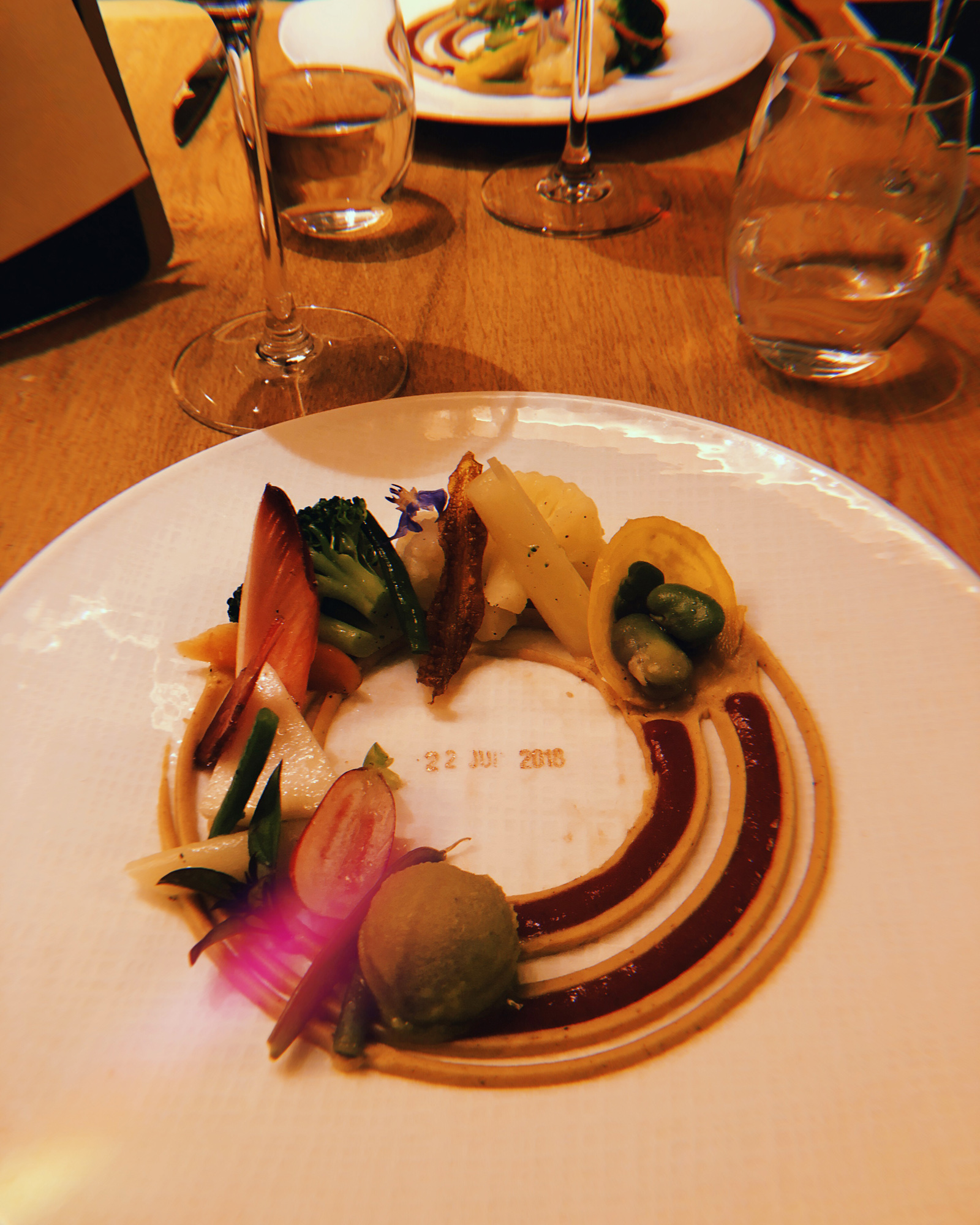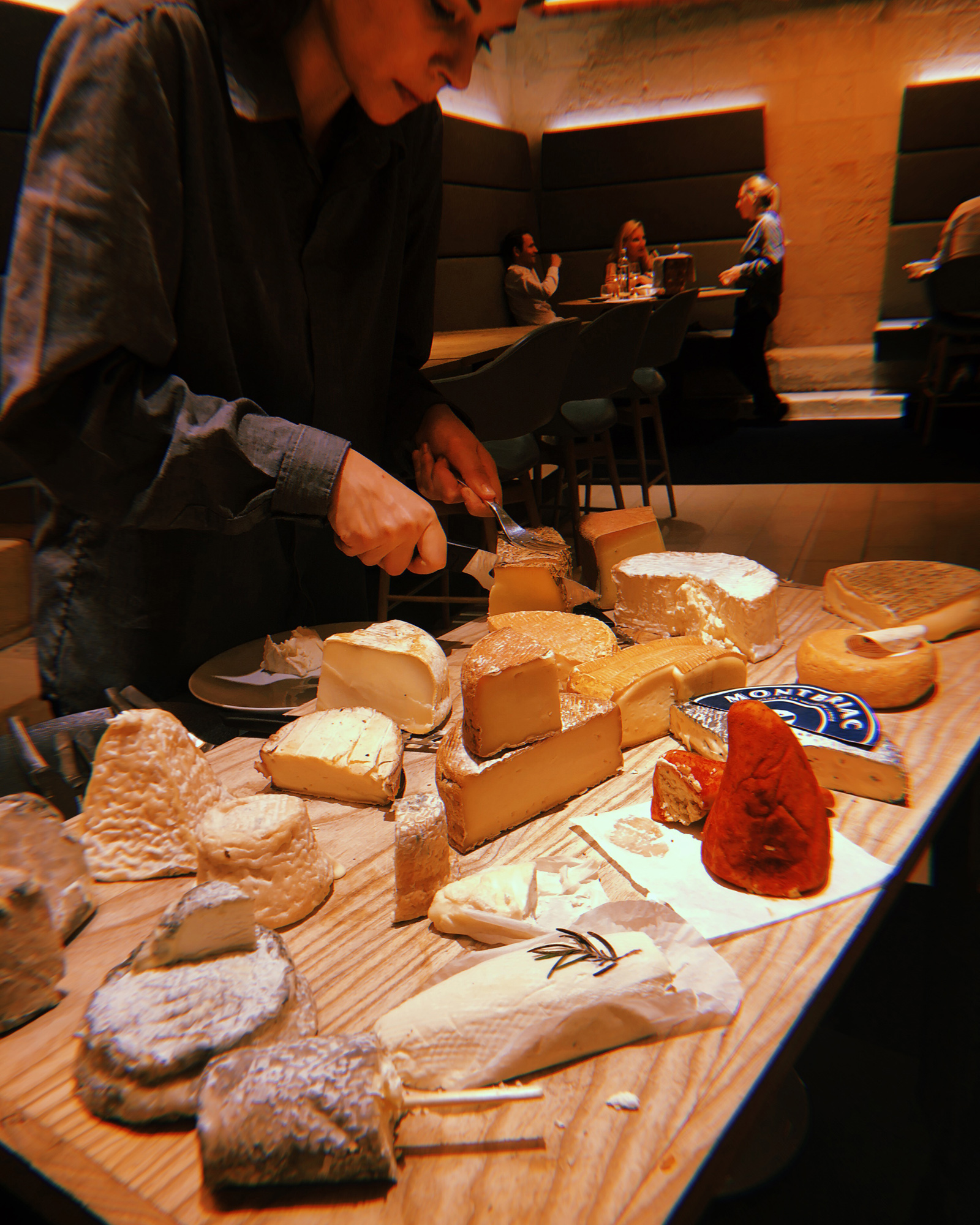 And their house restaurant had one of the most beautiful meals we had had.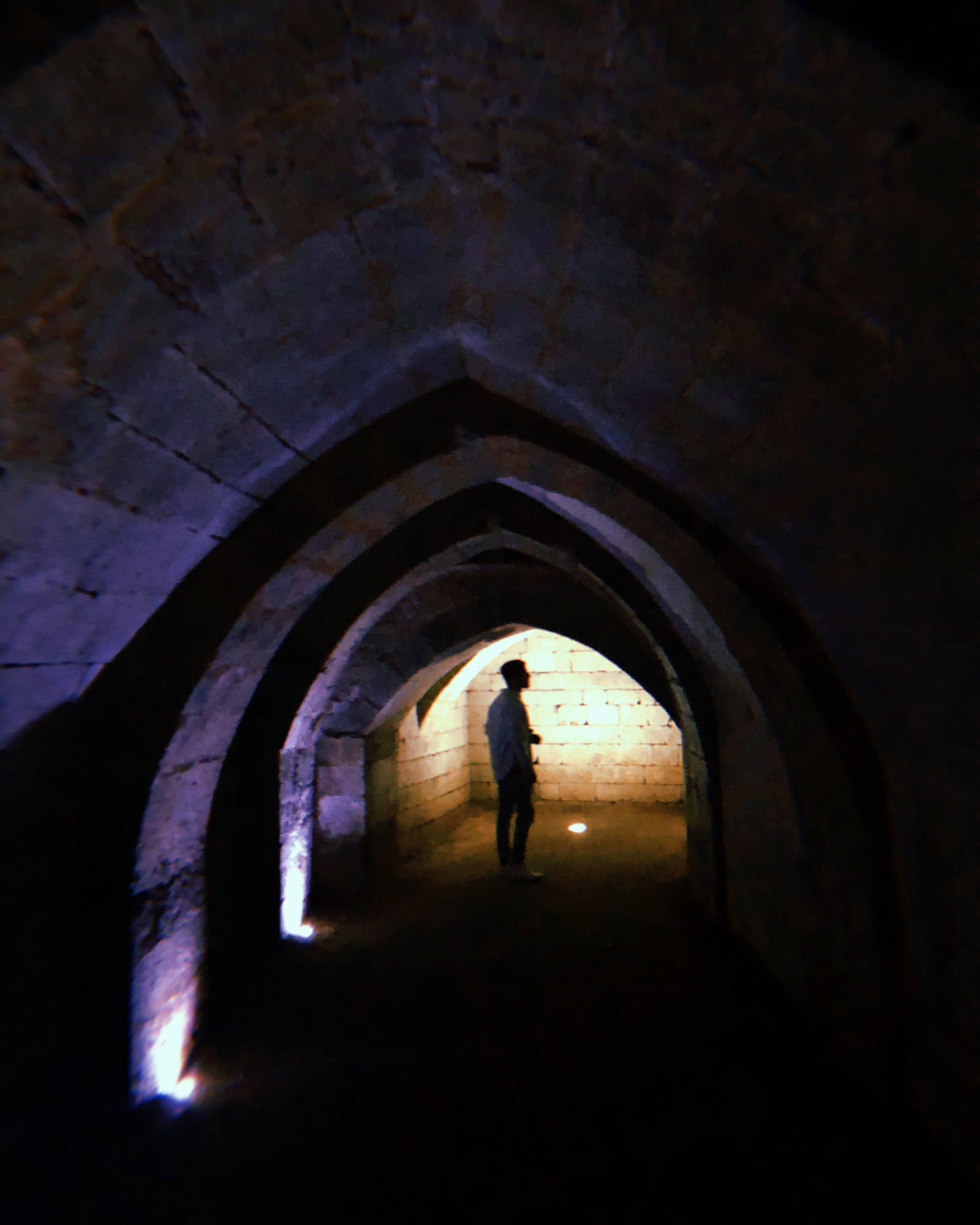 Exploring the Abbey Crypts after dark.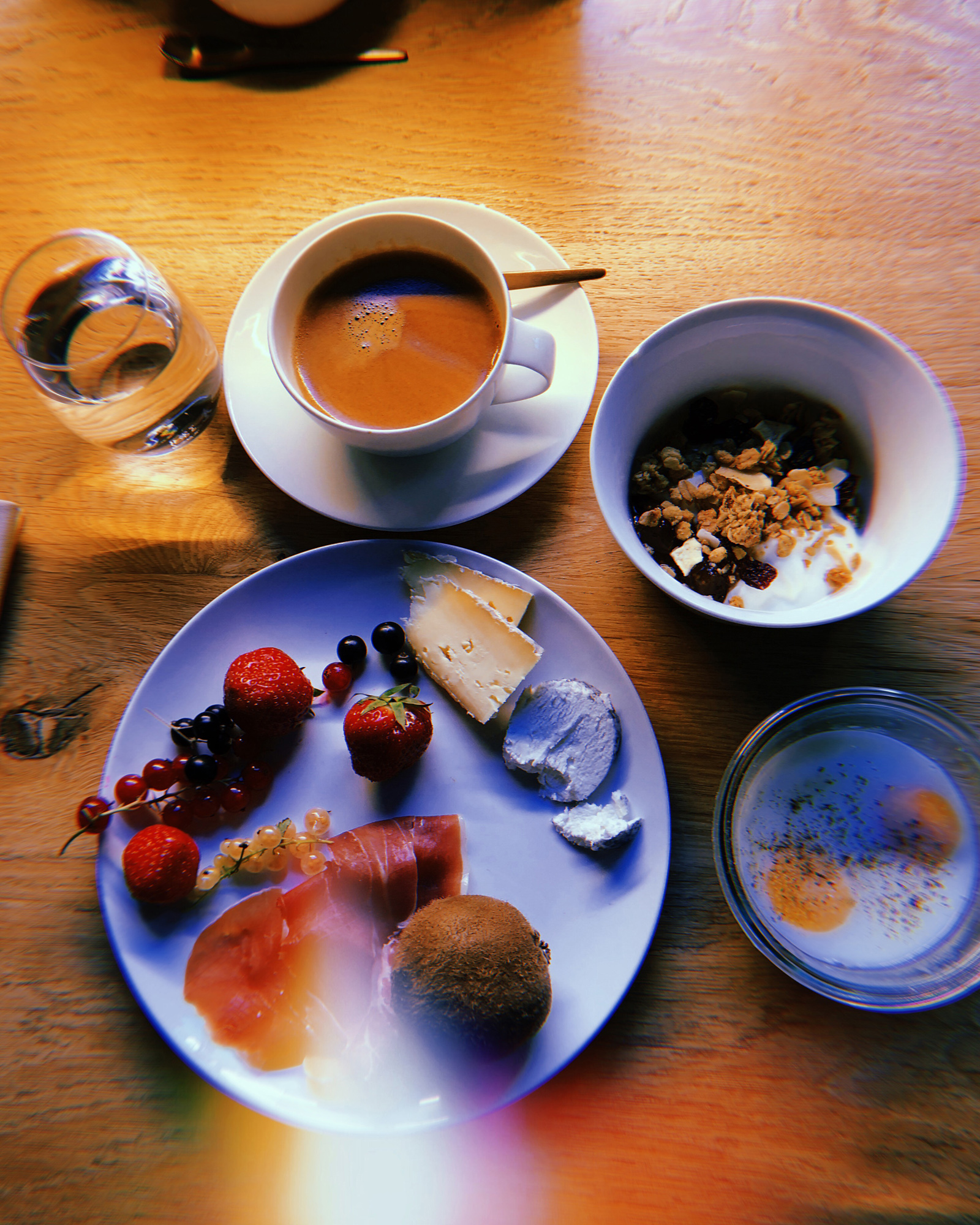 Breakfast in France.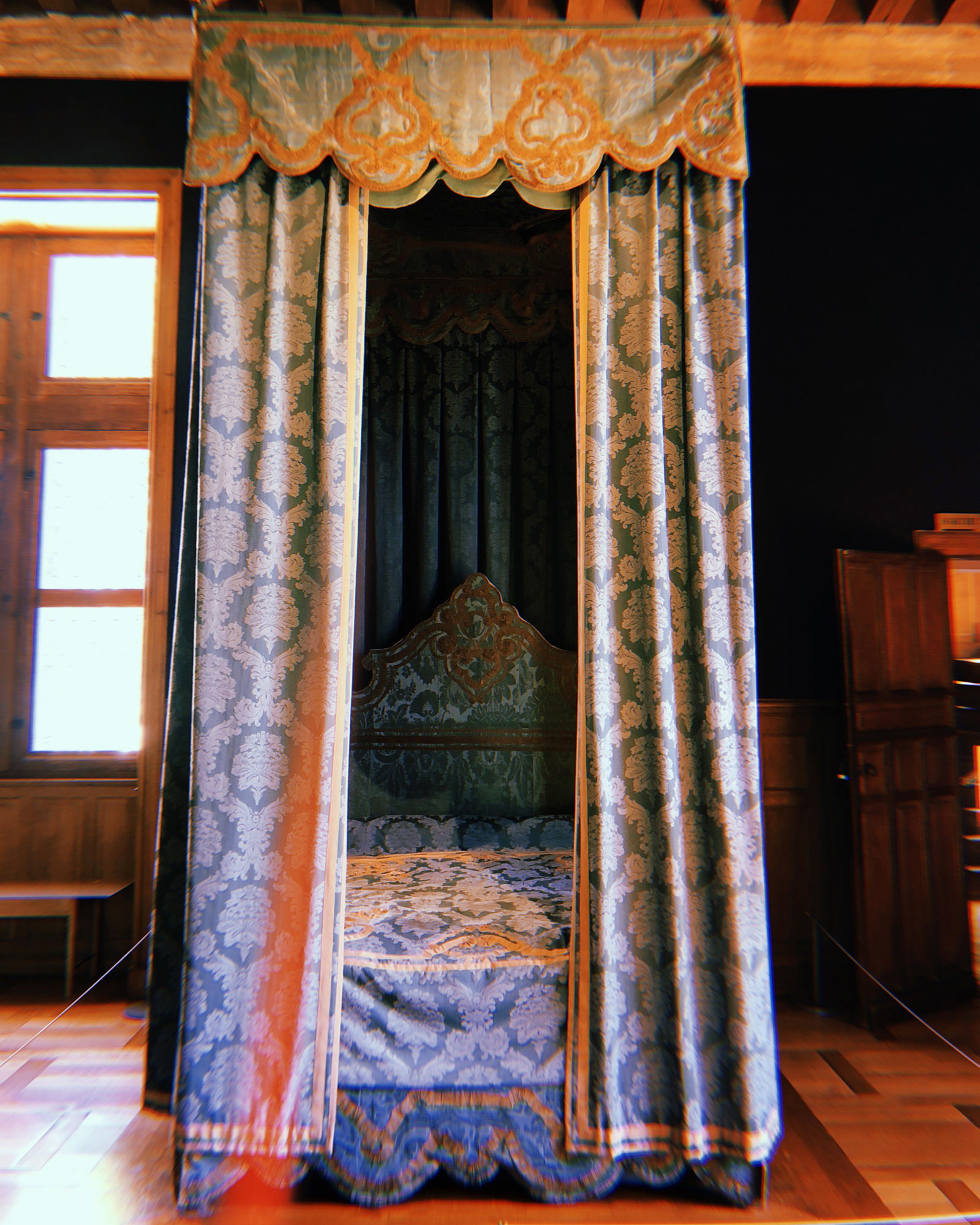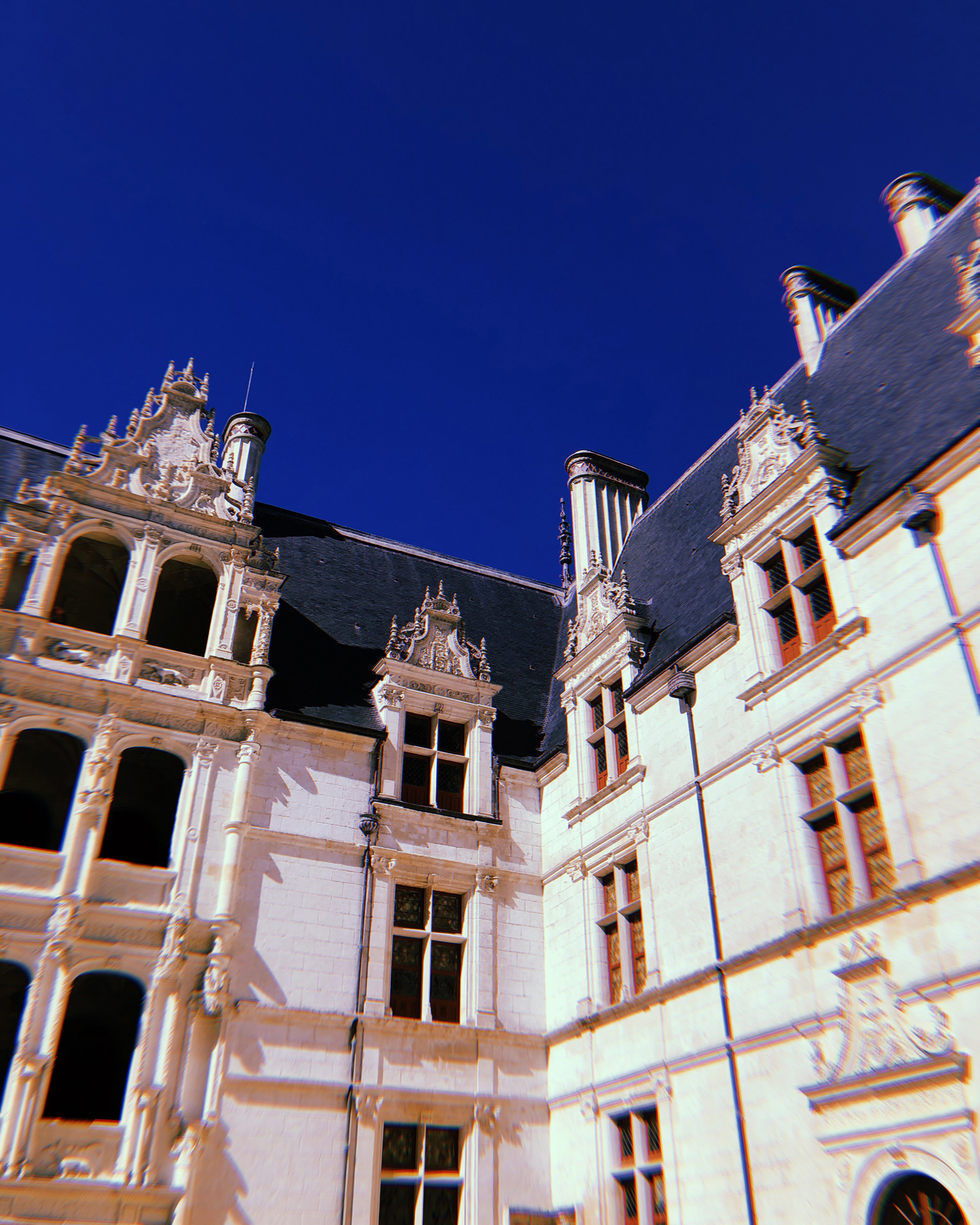 Details at Azay-le-Rideau.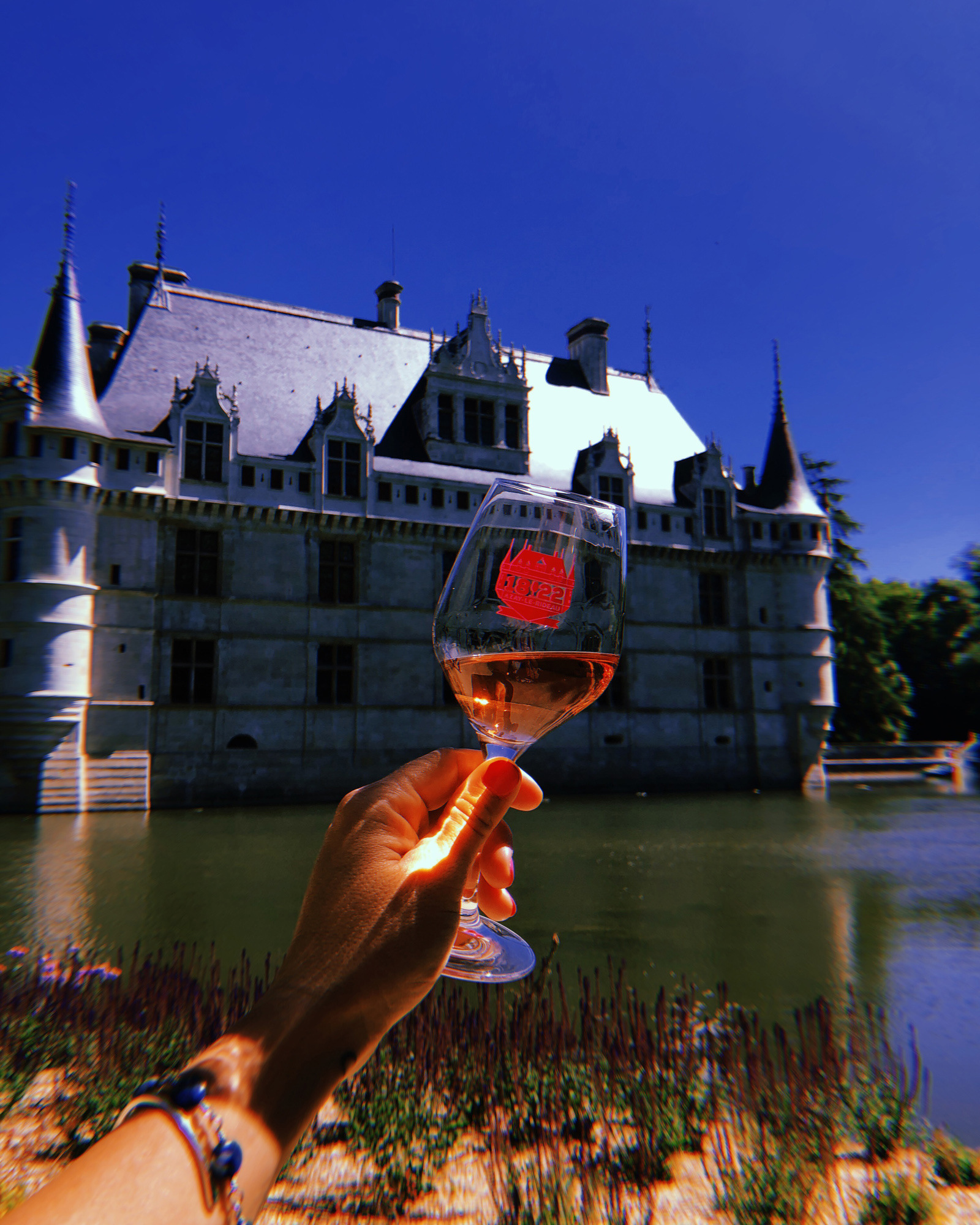 And of course it wouldn't be a stop without a glass of wine! This Rosé, made in the town is named for the castle (see the image of the castle imprinted on to the wine glass.) This Chateau was originally built on an island and is still surrounded by water.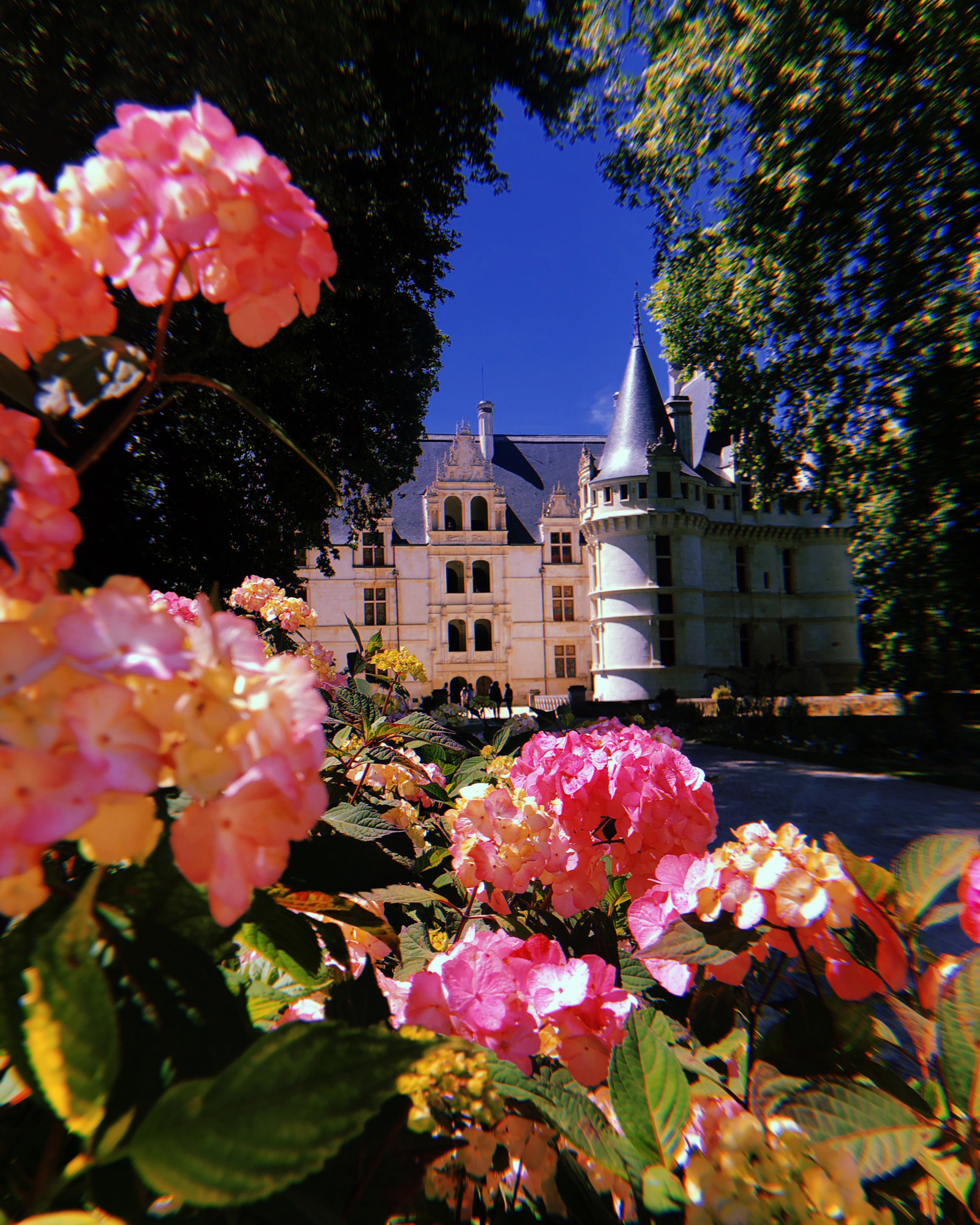 Castles and pink flowers! What else do you need for good photos?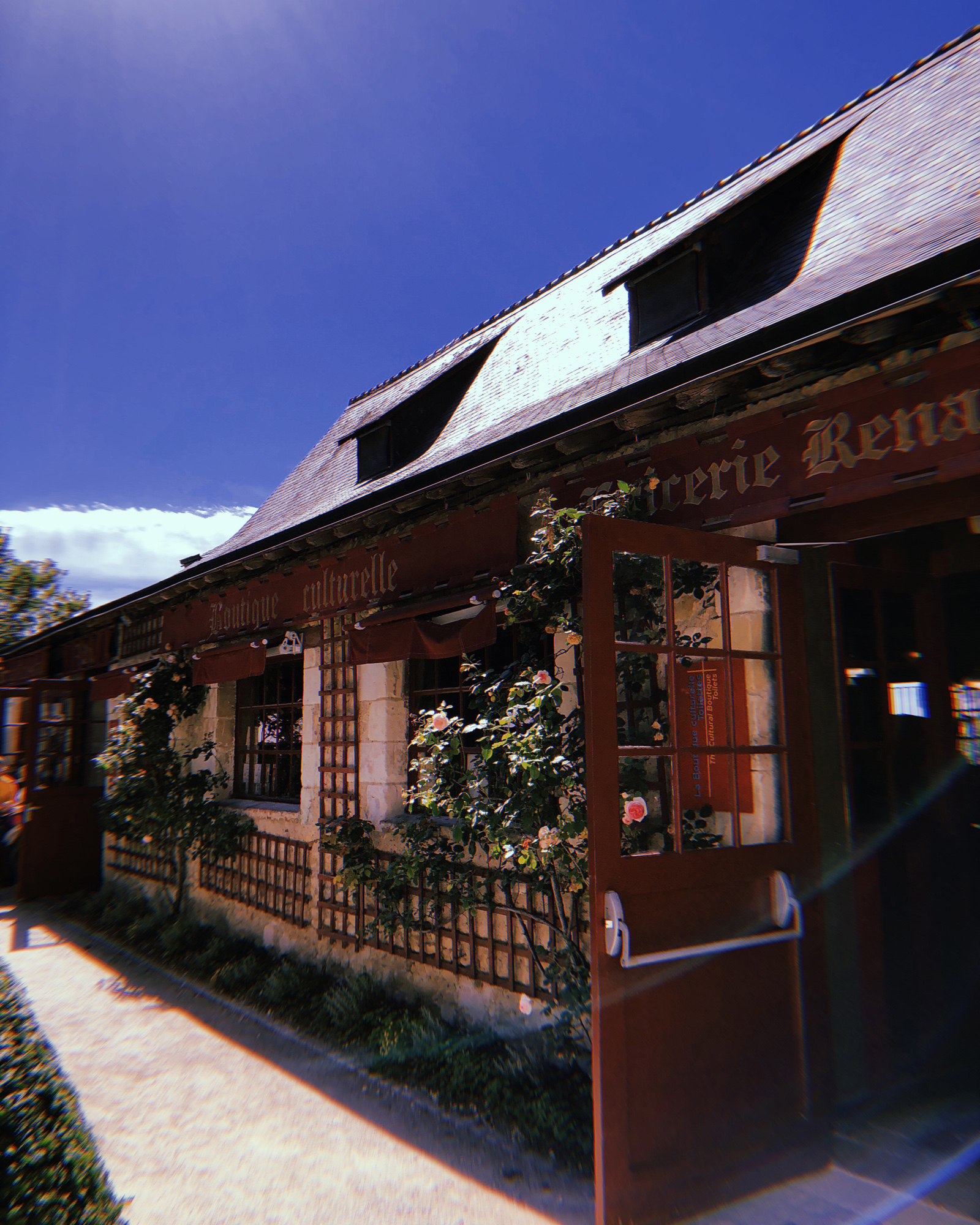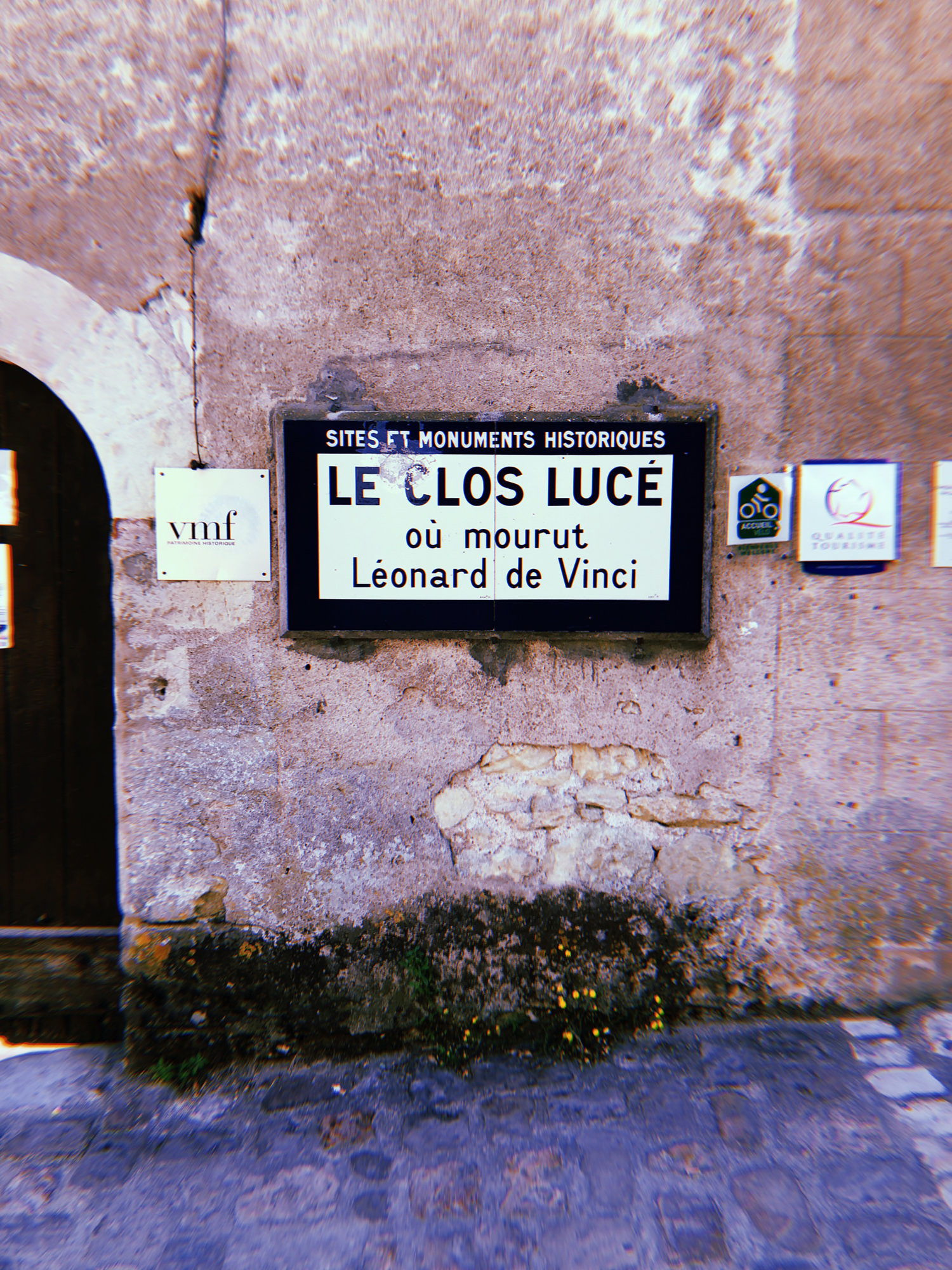 Le Clos Luce - the final home and death place of Leonardo Da Vinci - my favorite historical figure.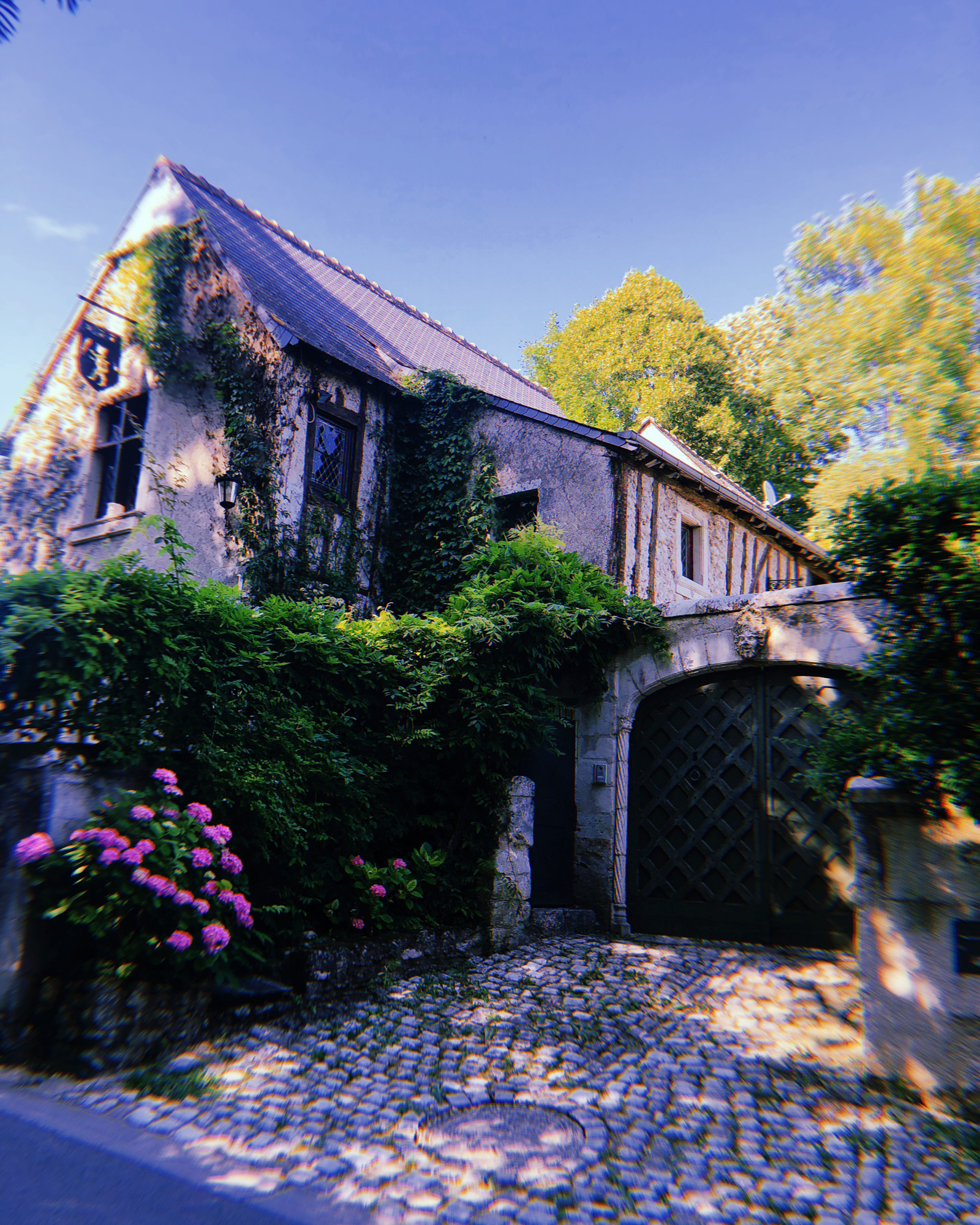 And this is just someone's house! Can I move in?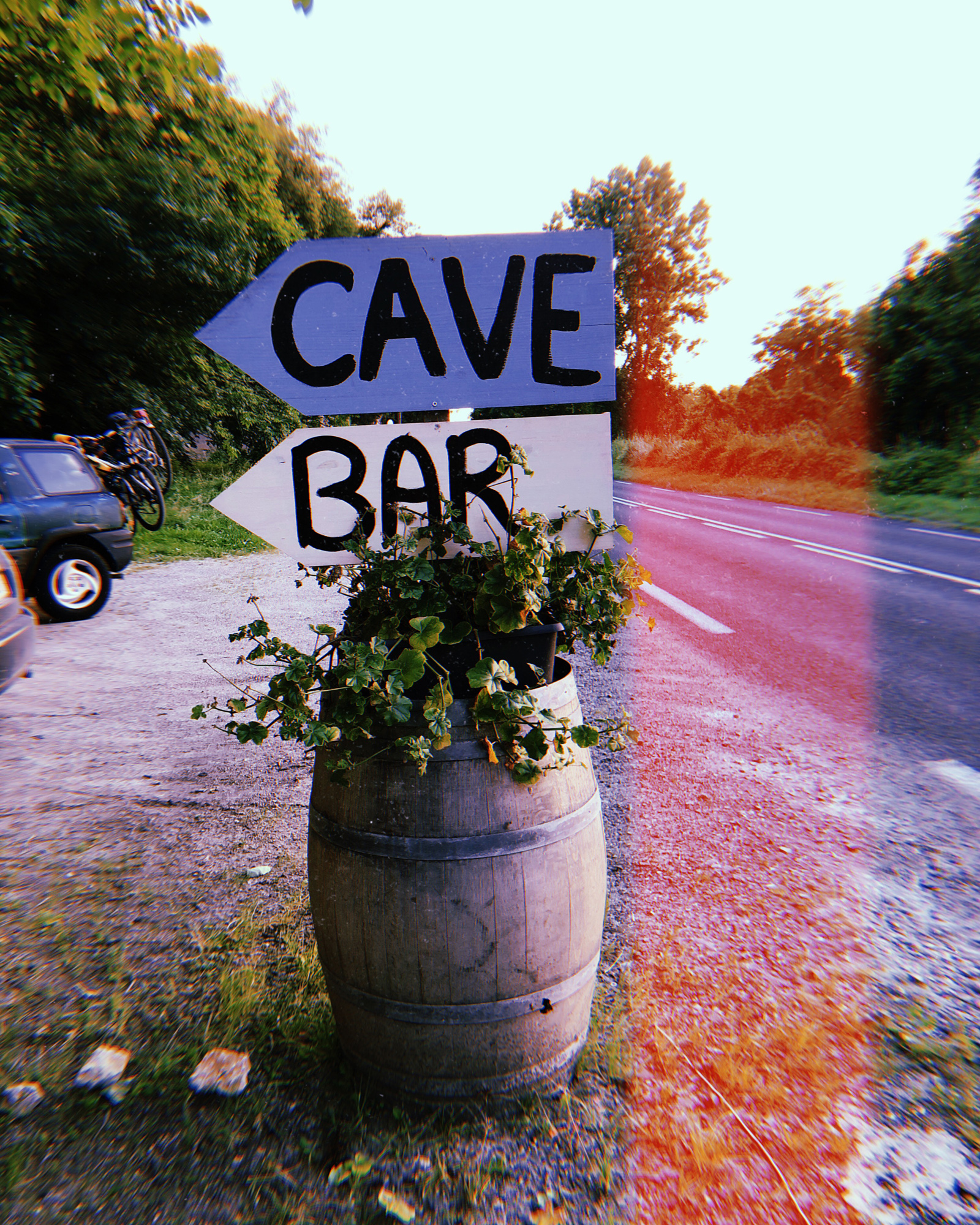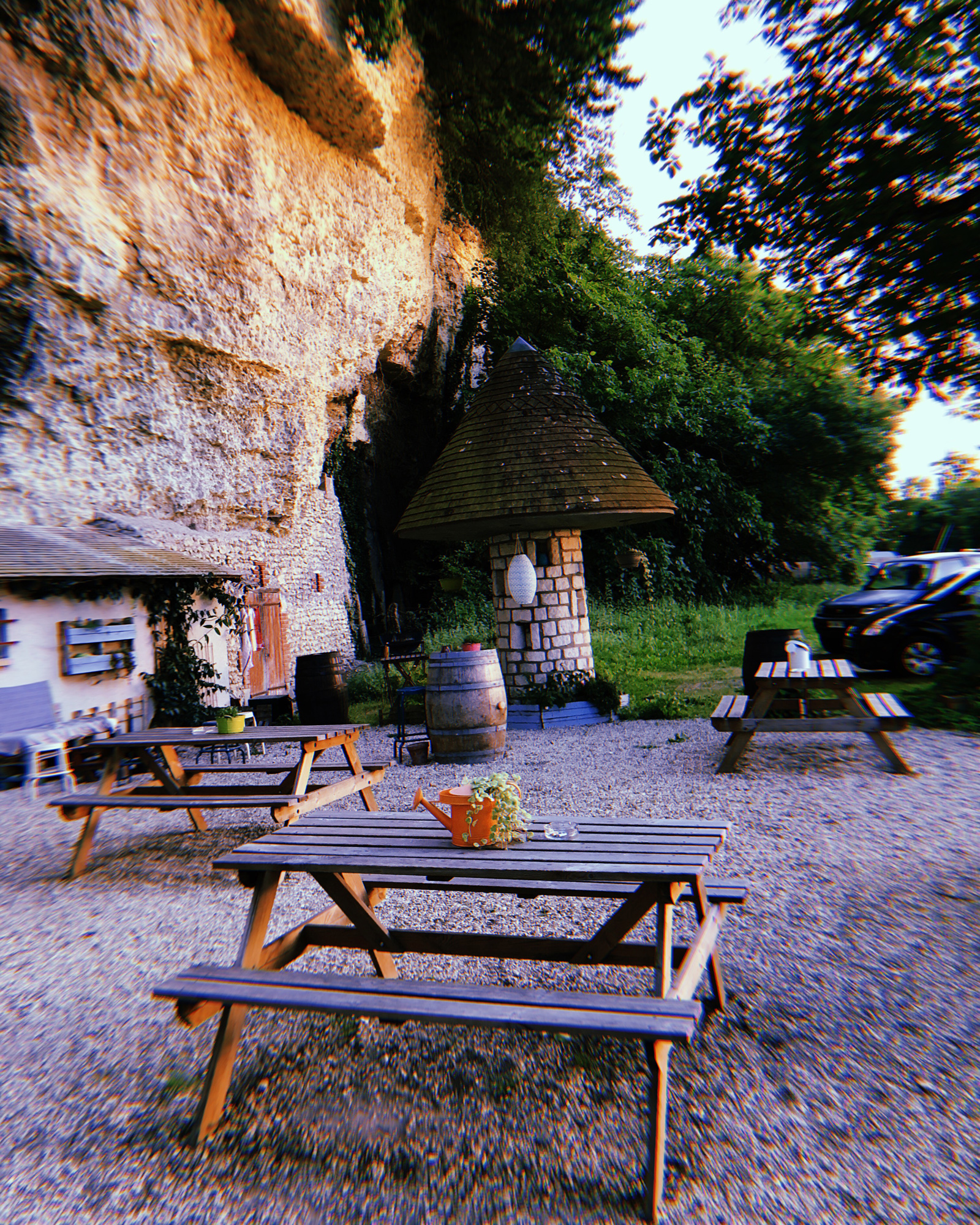 Volupia Wine Bar was one of our favorite dinners on this trip - you order from the bar inside the cave and sit on picnic tables and lounge chairs by the river as the sun sets, it is magical.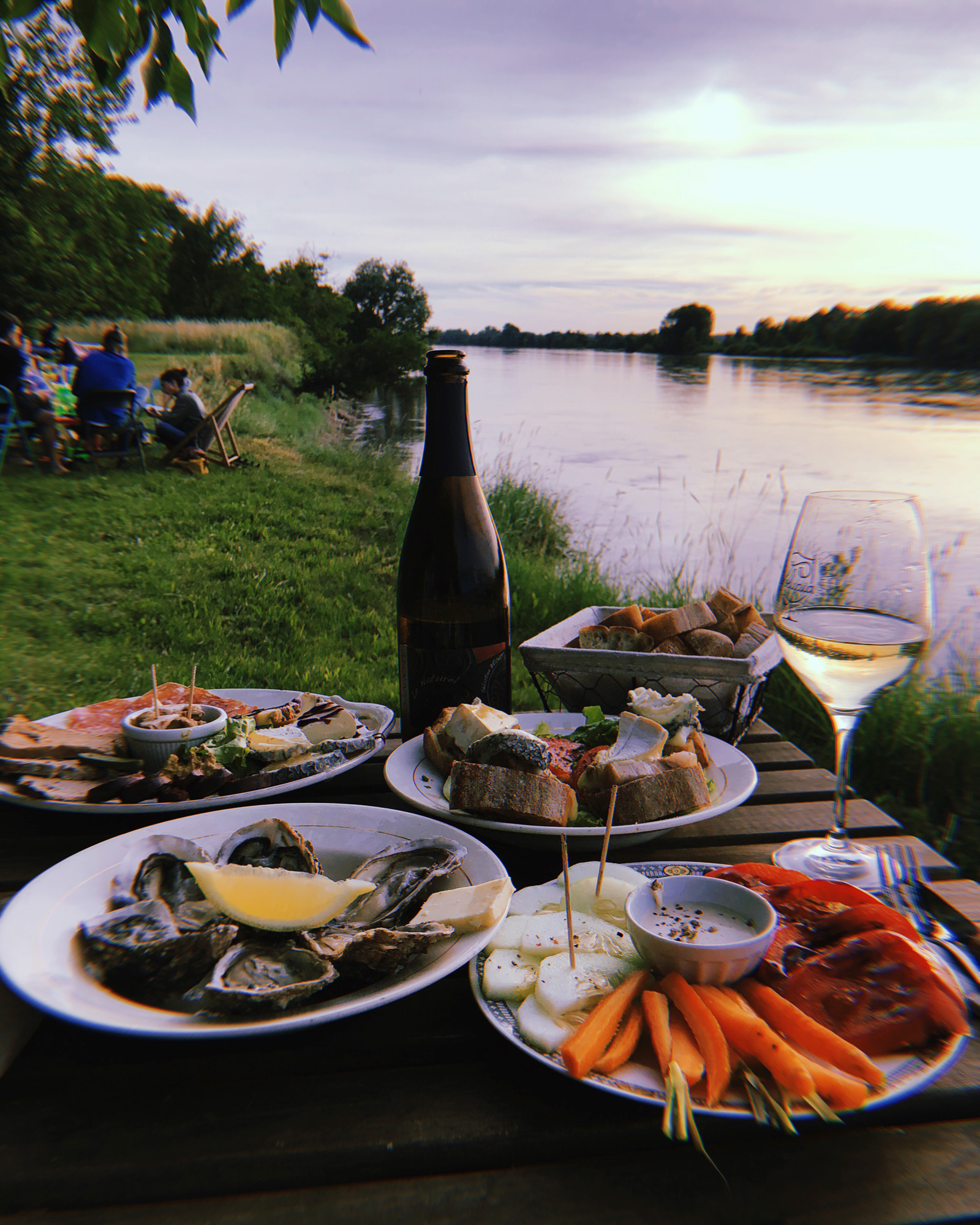 A sunset picnic on the river.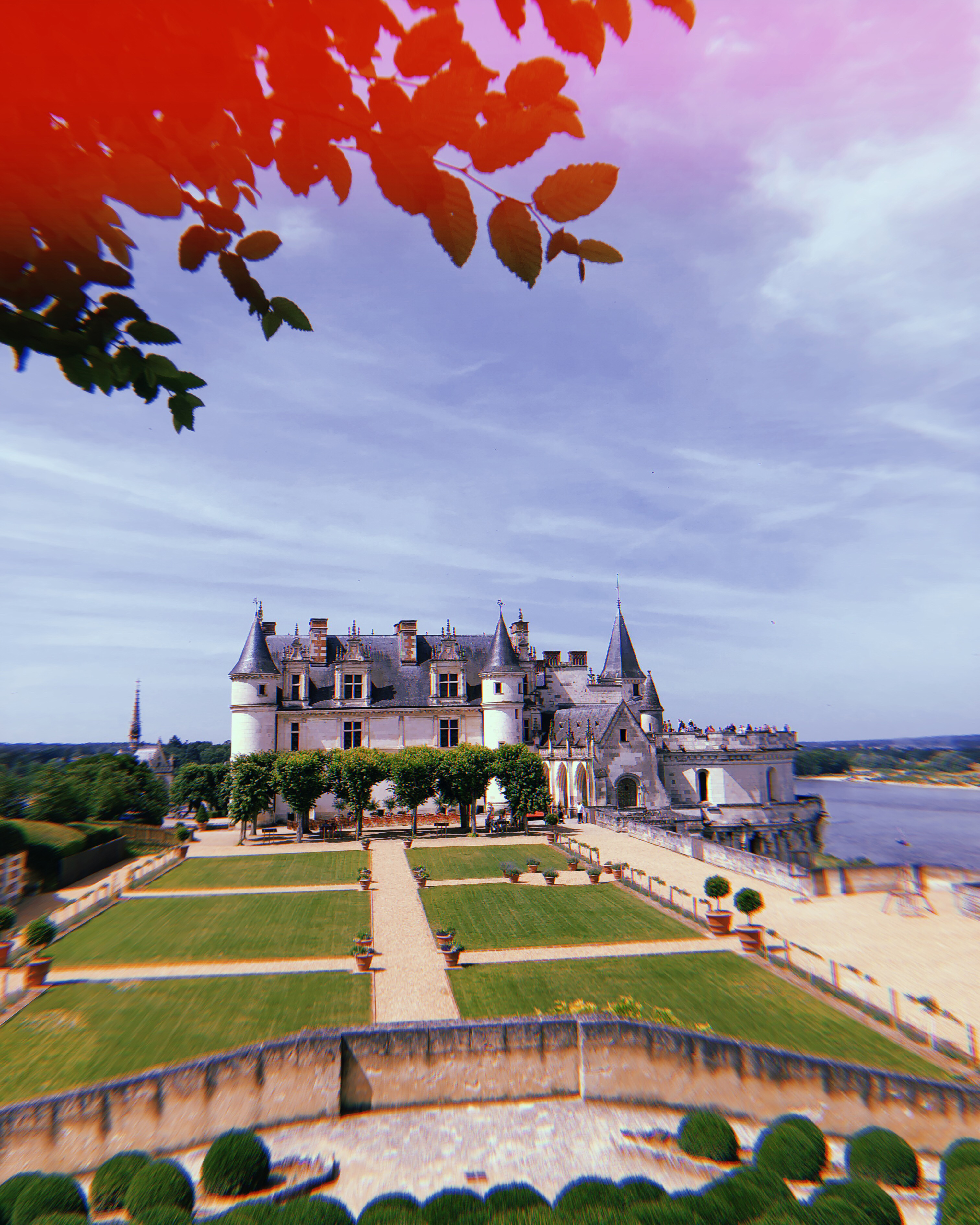 Chateau Amboise - my favorite castle of them all.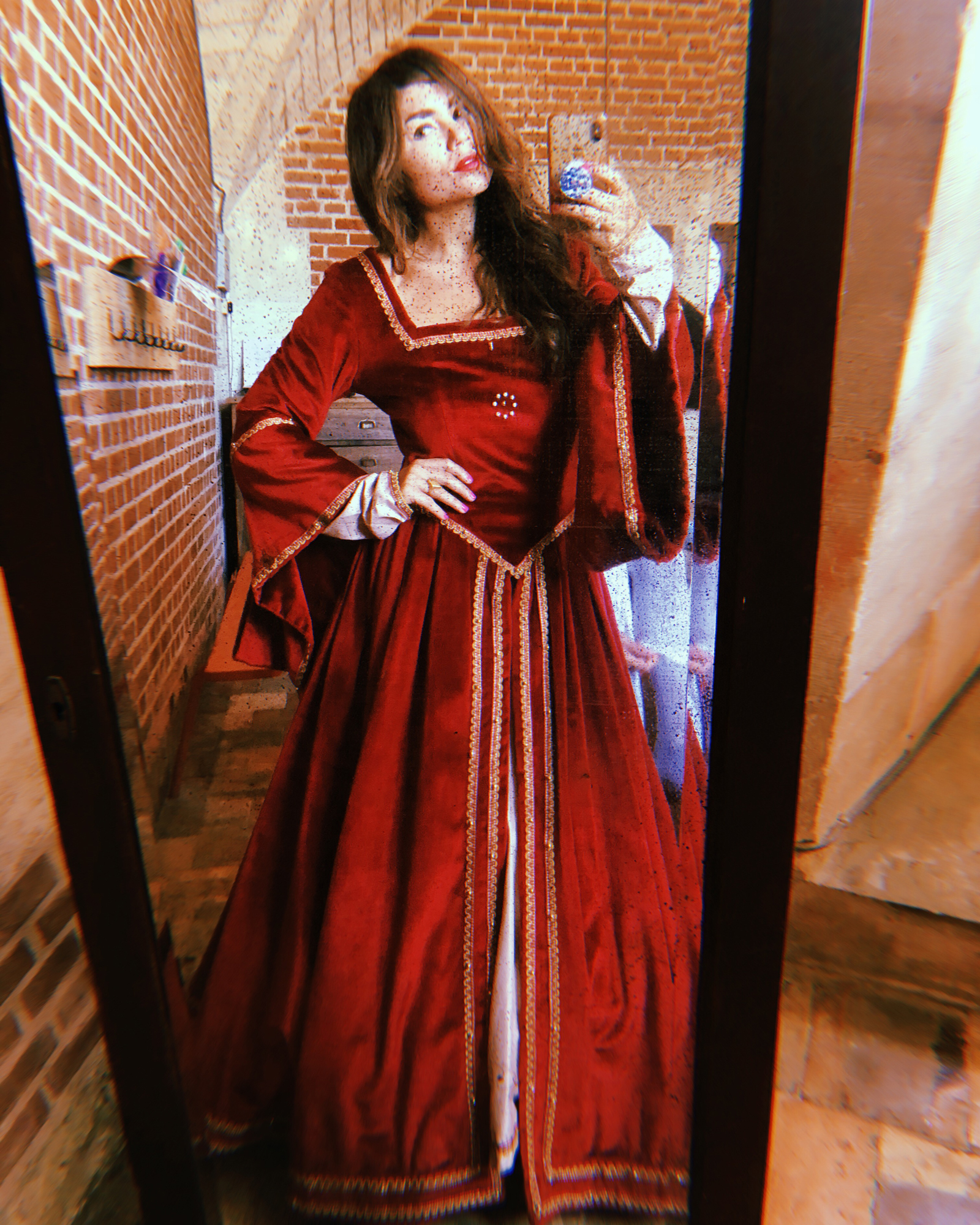 Working this LOOK.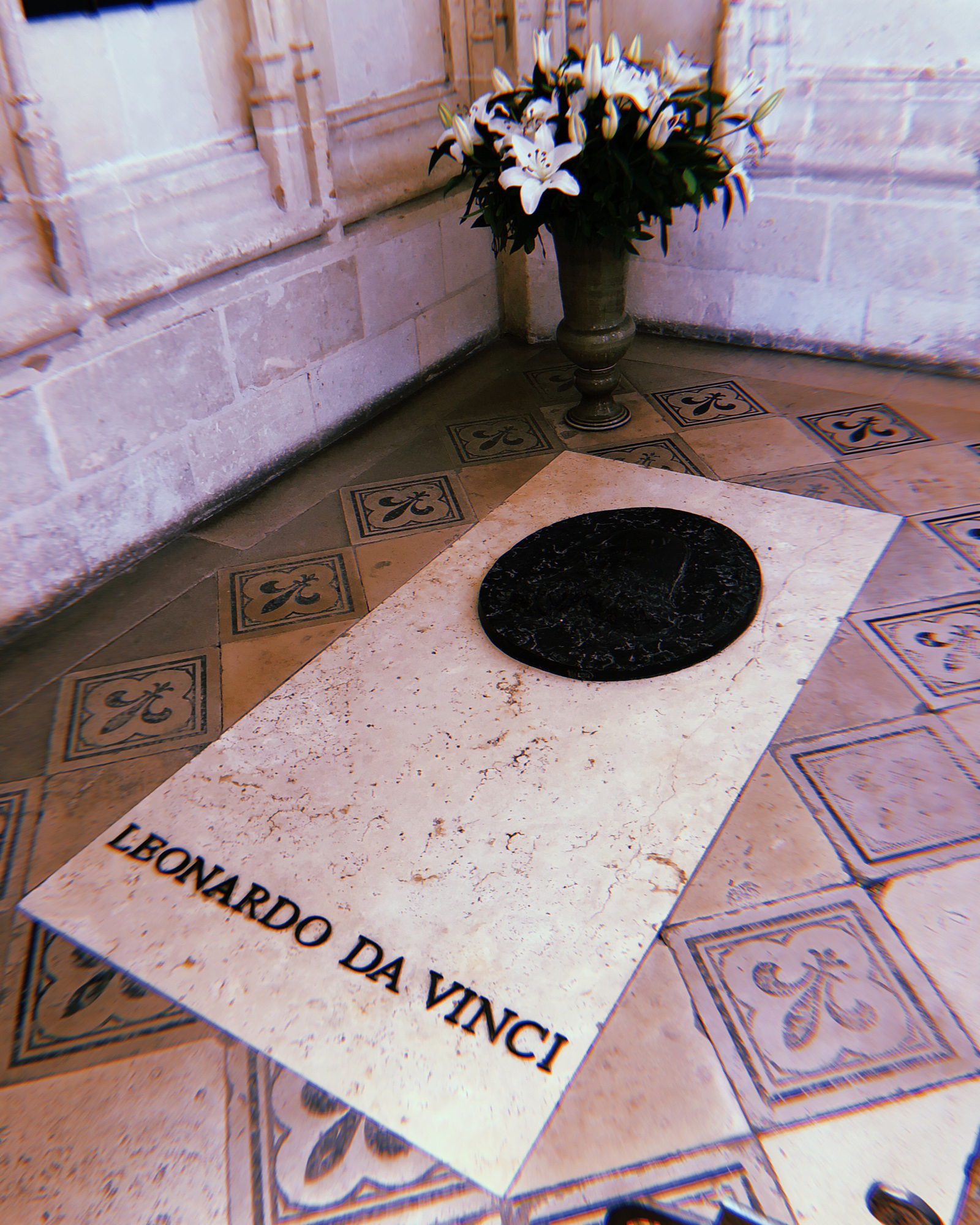 Leonardo's grave.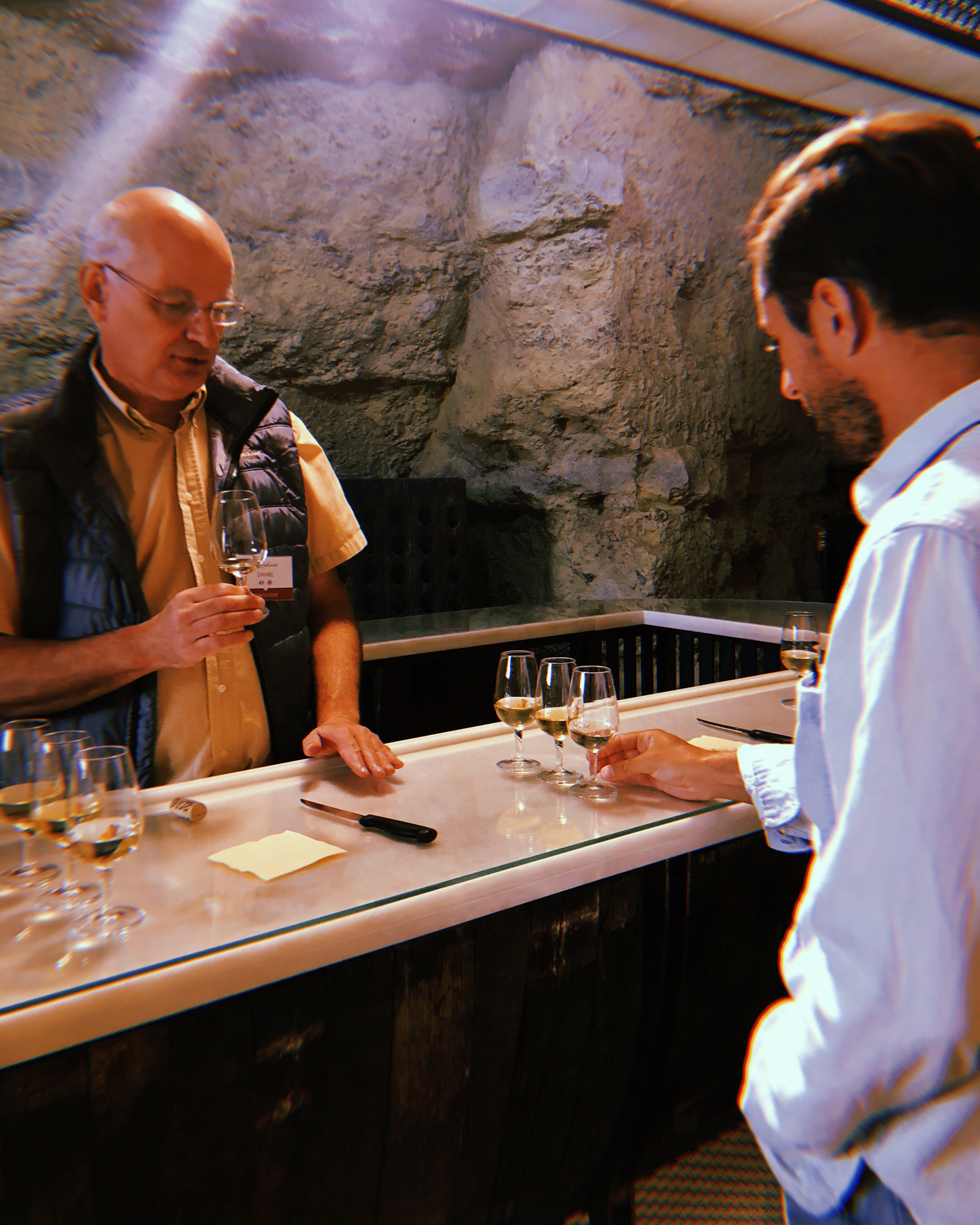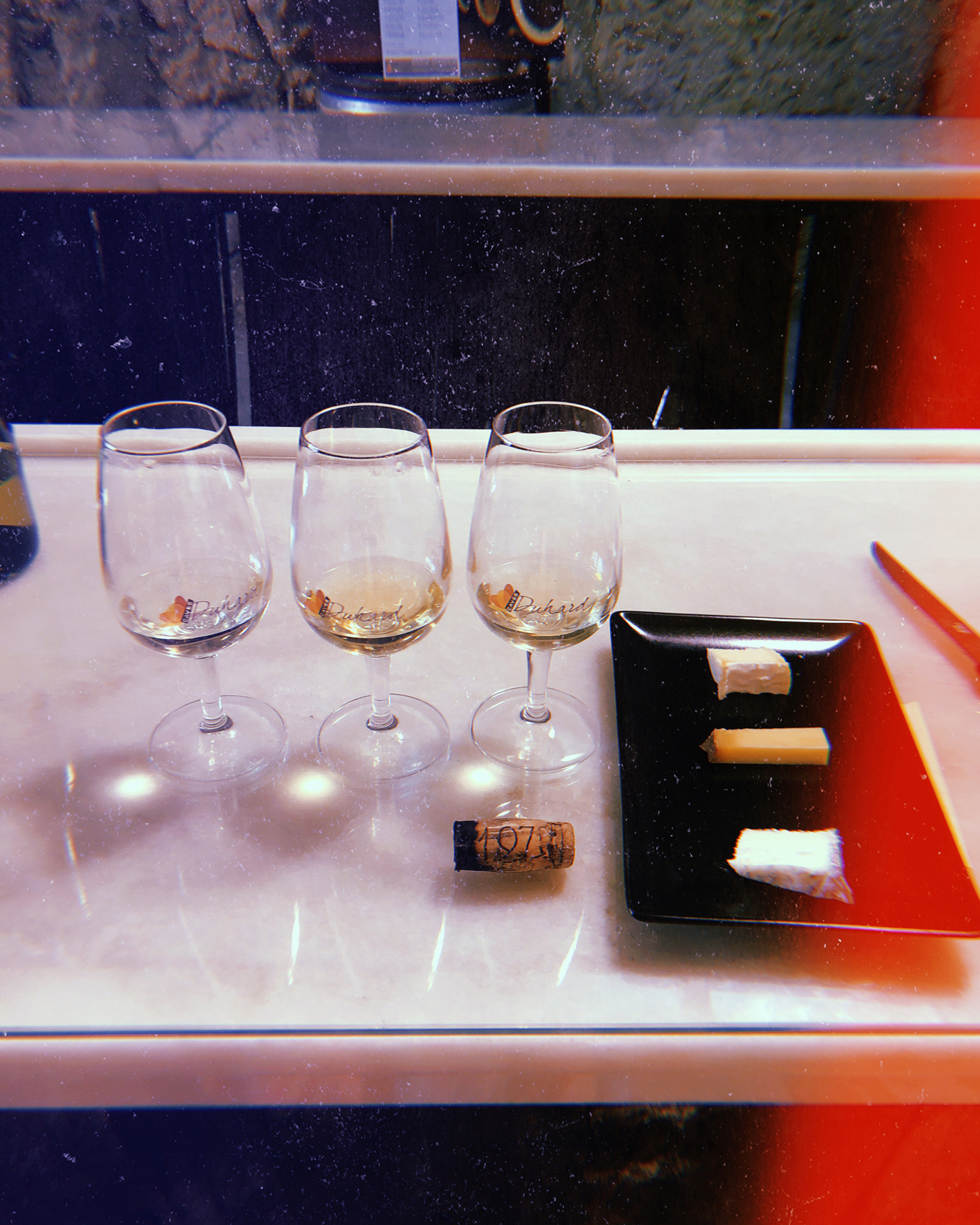 Tasting the same wine in different vintages at Caves Duhard. The oldest wine we had was bottled in 1975!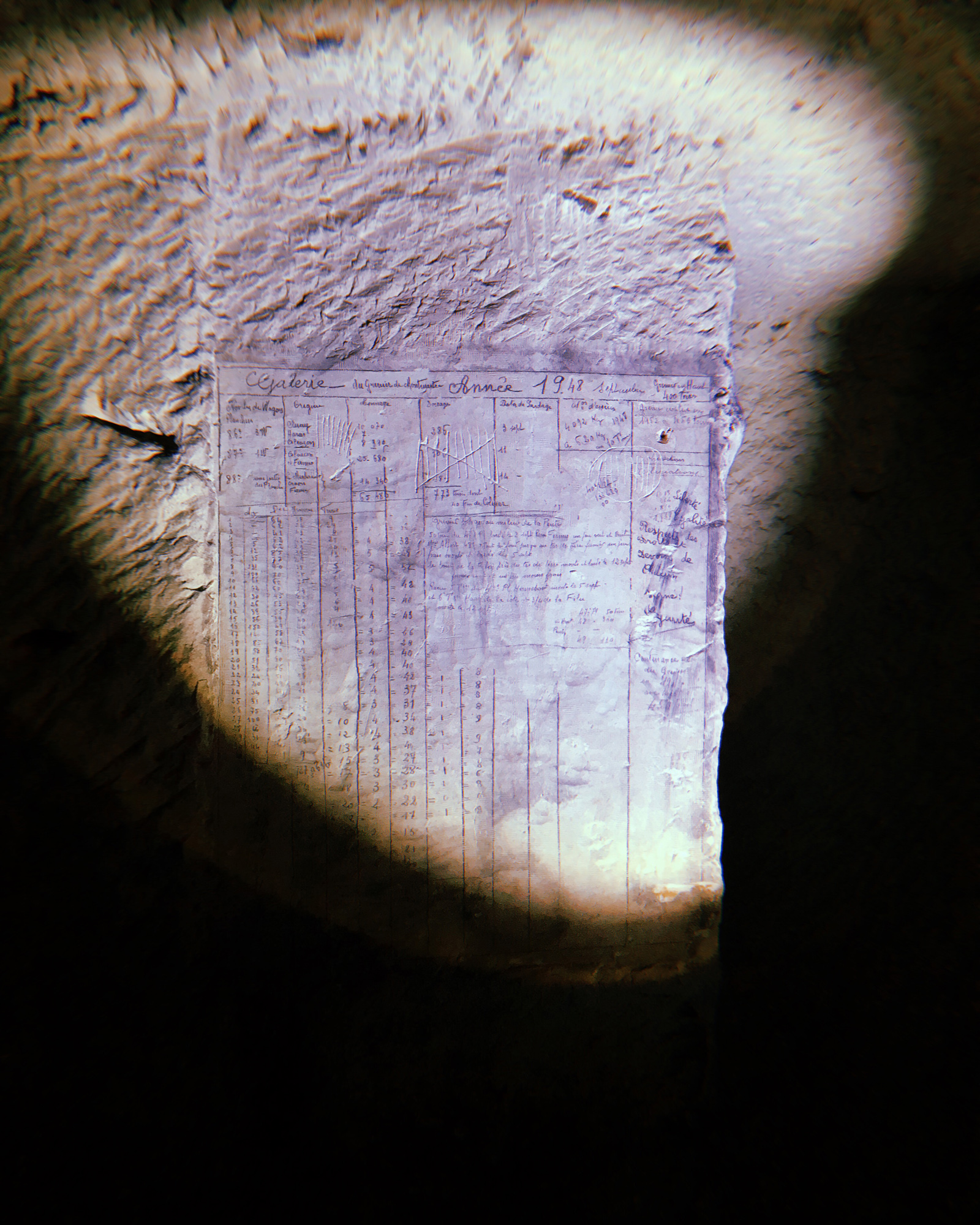 We took a wild tour through the underground cave labyrinth at Troglo Degusto - through the week we learned that in medieval times, when the villages and castles were all being built, they mined stone from the mountains and created this massive network of underground caves - that were later used for wine aging, mushroom farming, and during the World Wars. This cave had markings from all of these uses all over the walls, and was full of underground wells, history, and oddities - one of the coolest experiences we had.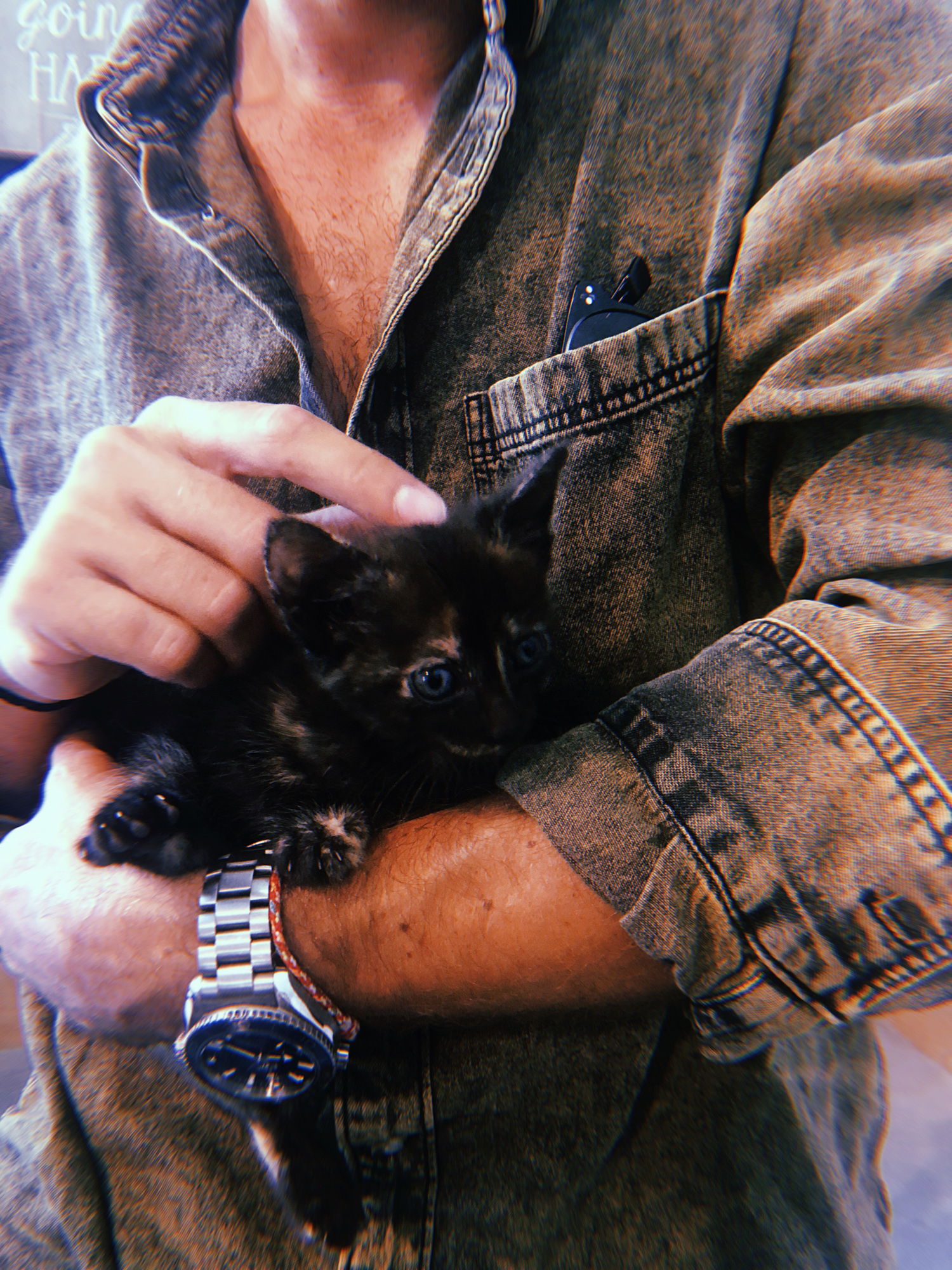 A kitten at B&B La Grande de Leonie!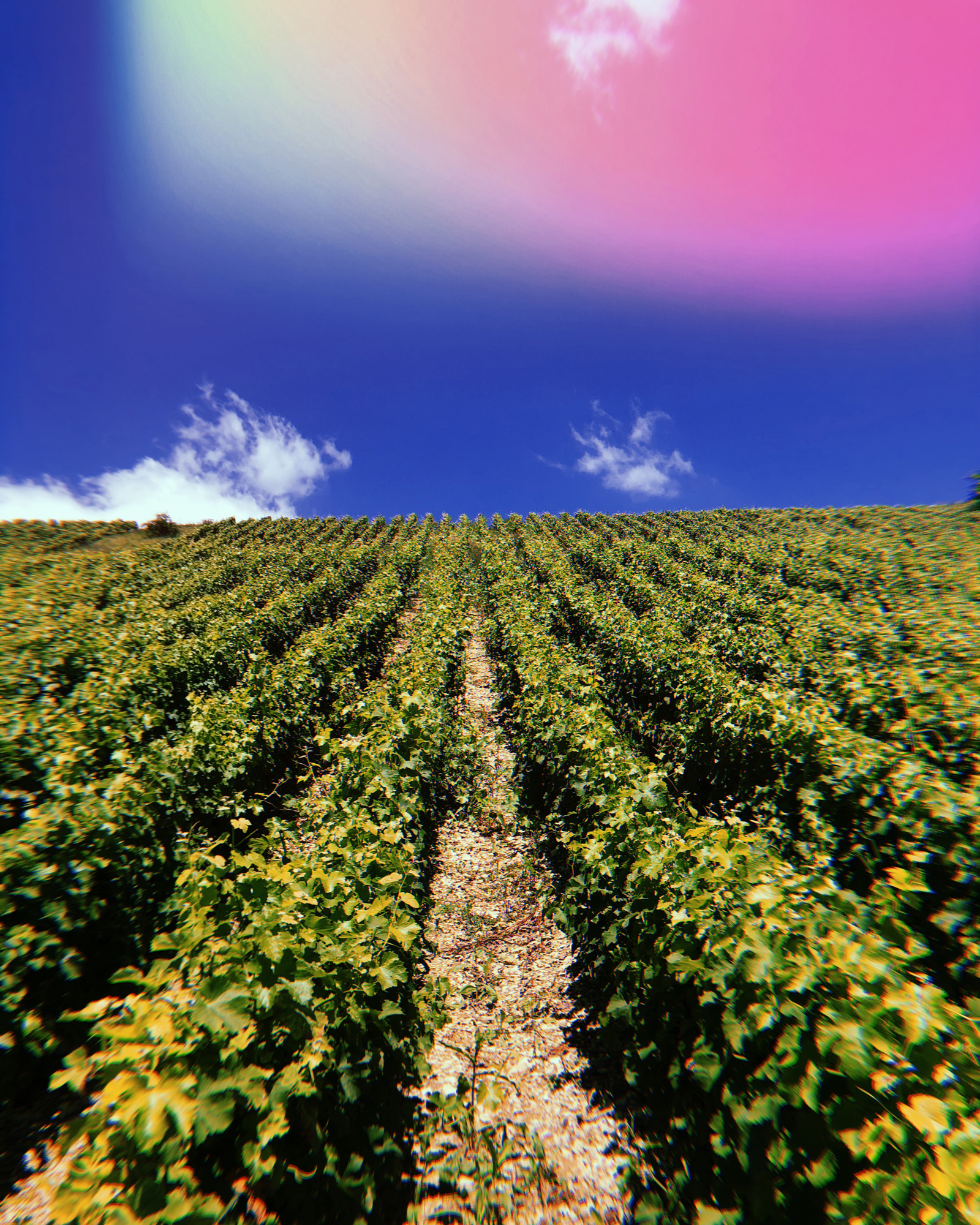 Finally made it to Sancerre and the hillsides full of vineyards.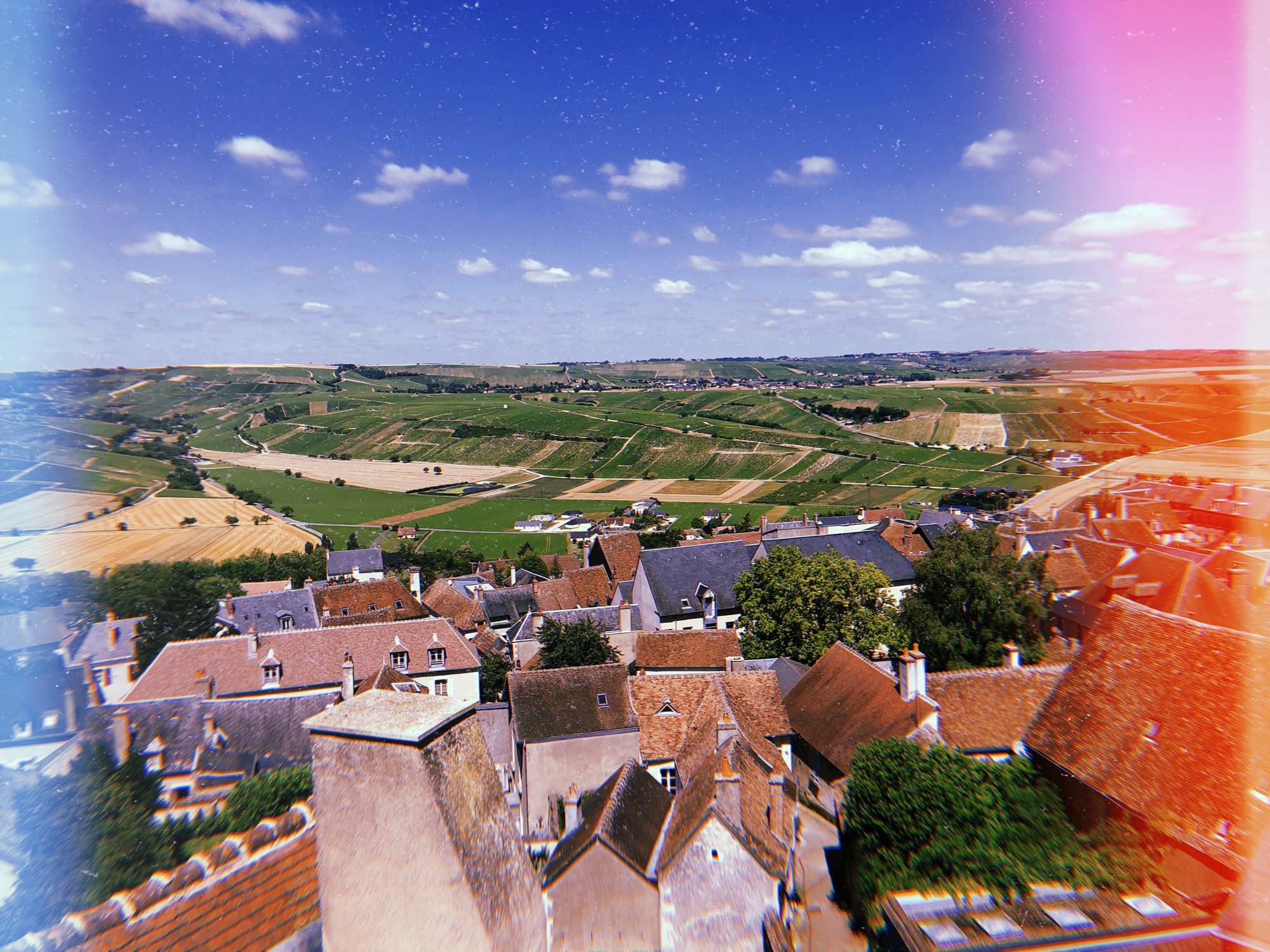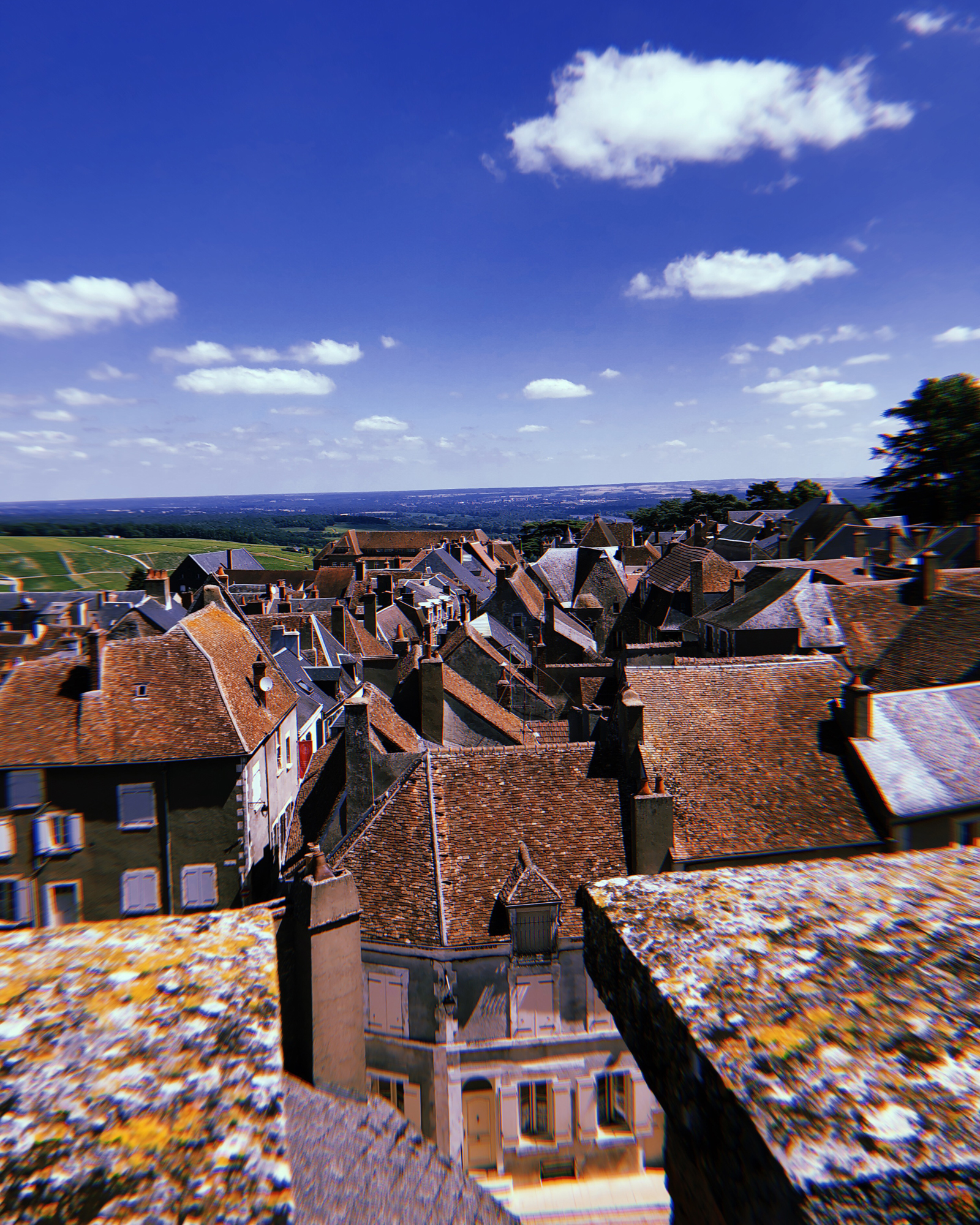 Rooftop views of Sancerre.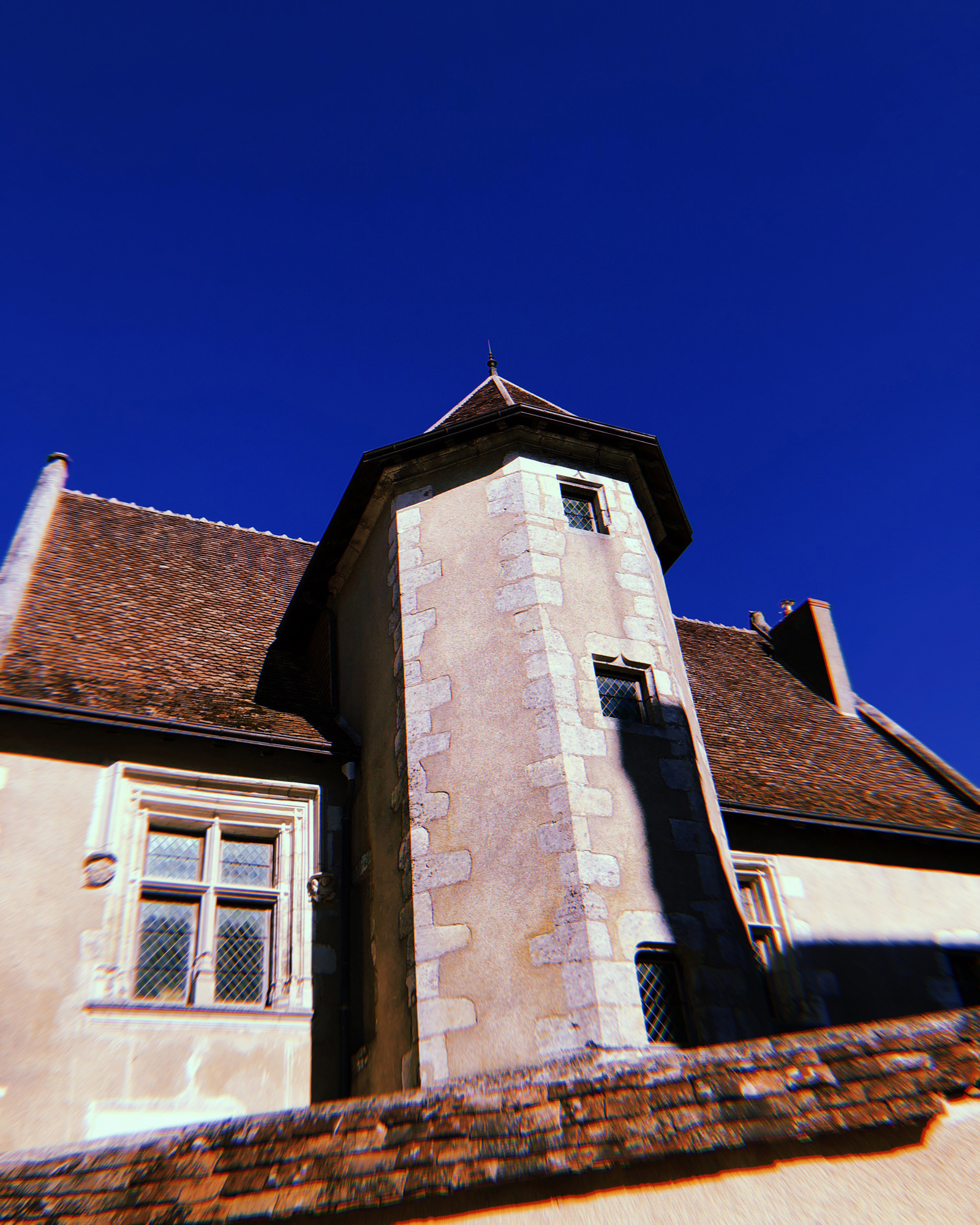 And towers from the 14th century! Being from California, I've always been so awed by all this history that you can walk through and touch in Europe - here, our oldest structures are from the 1800's at the most, but in Europe, it seems like almost every village goes back centuries.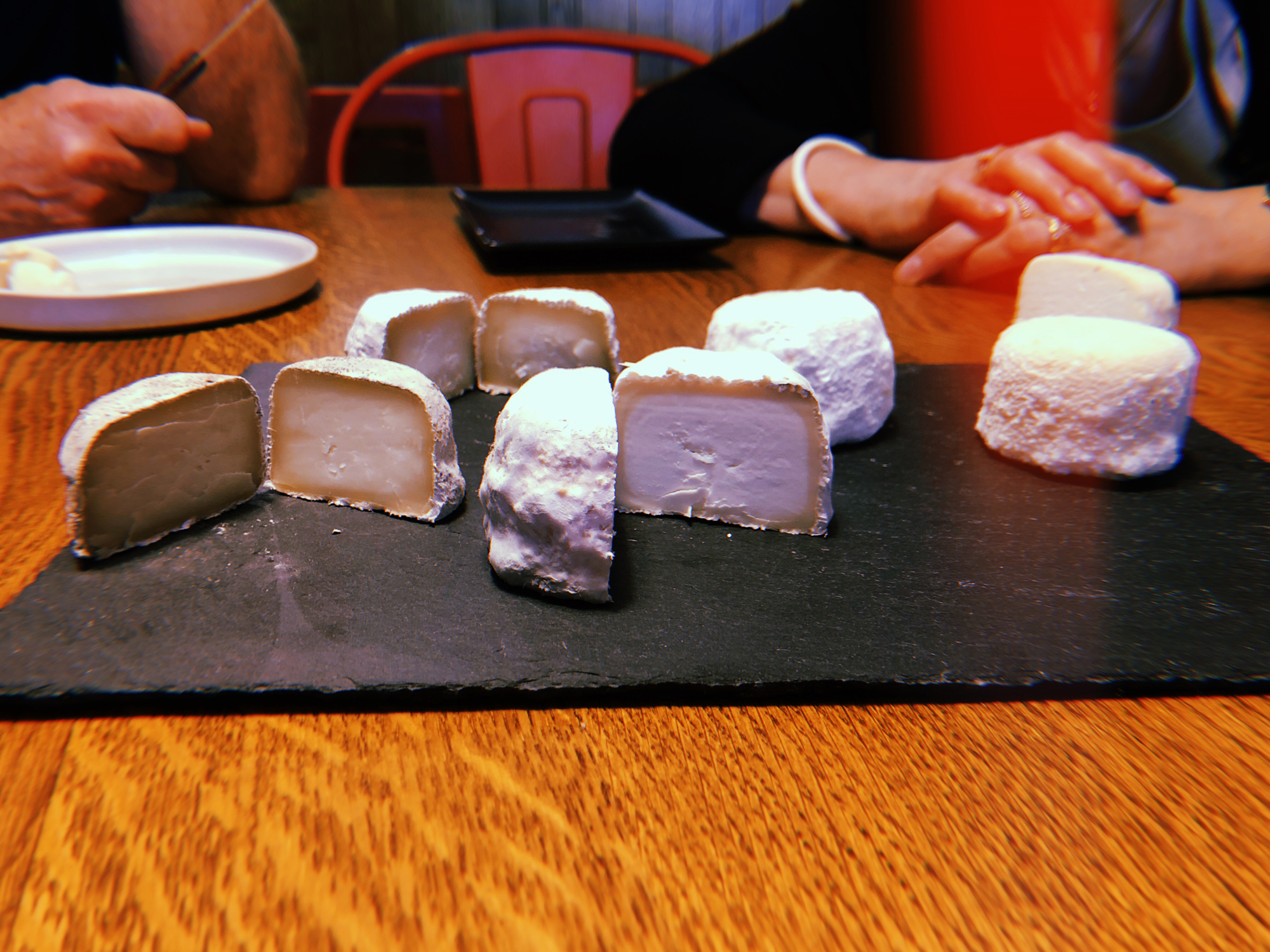 Goat cheese tasting at Dubois Boulay - my favorite was the 30 day, and Brandon liked the stronger 60 day. We also (of course) drank wine with our cheese - at 10:00am.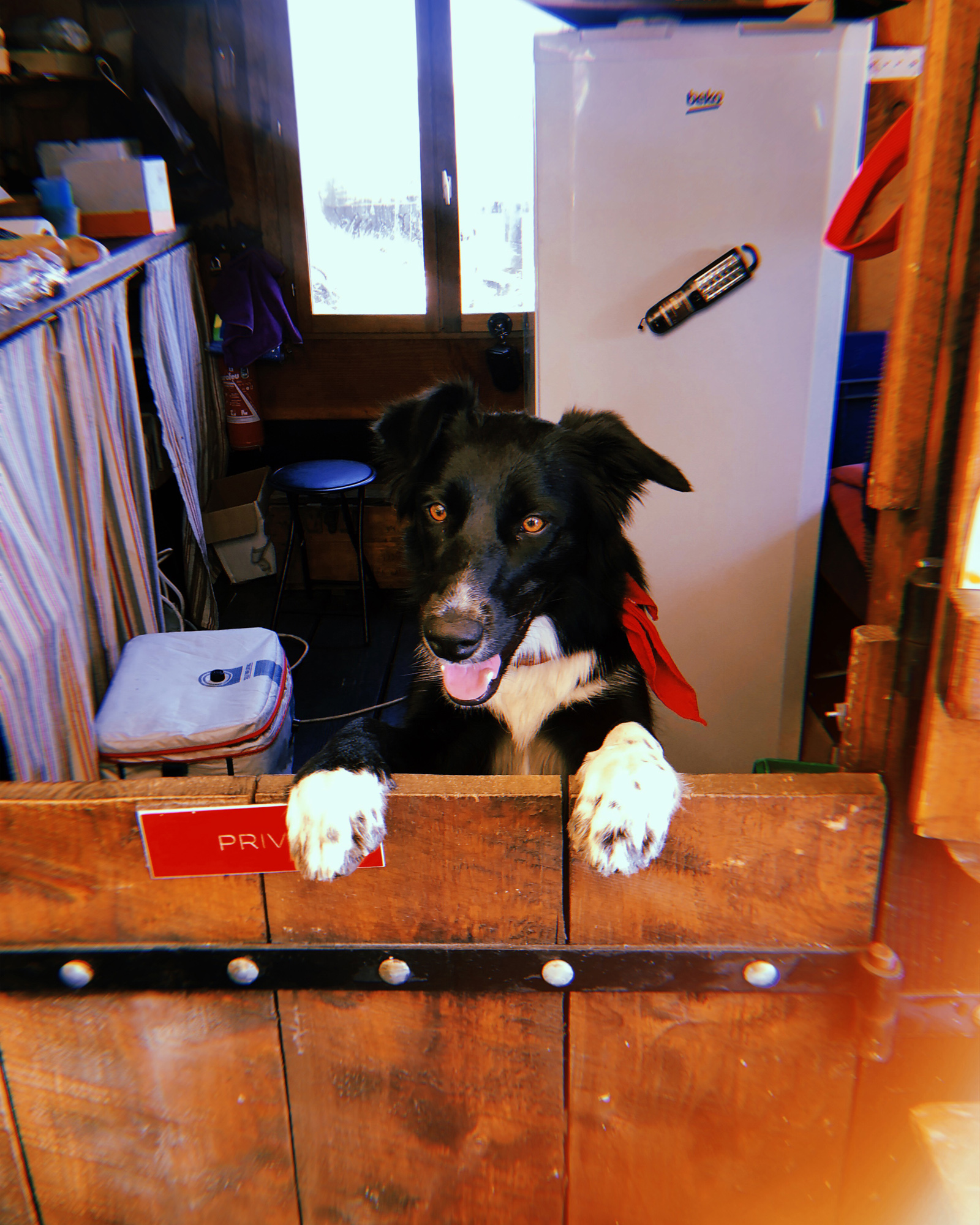 A little bit obsessed with French Puppers.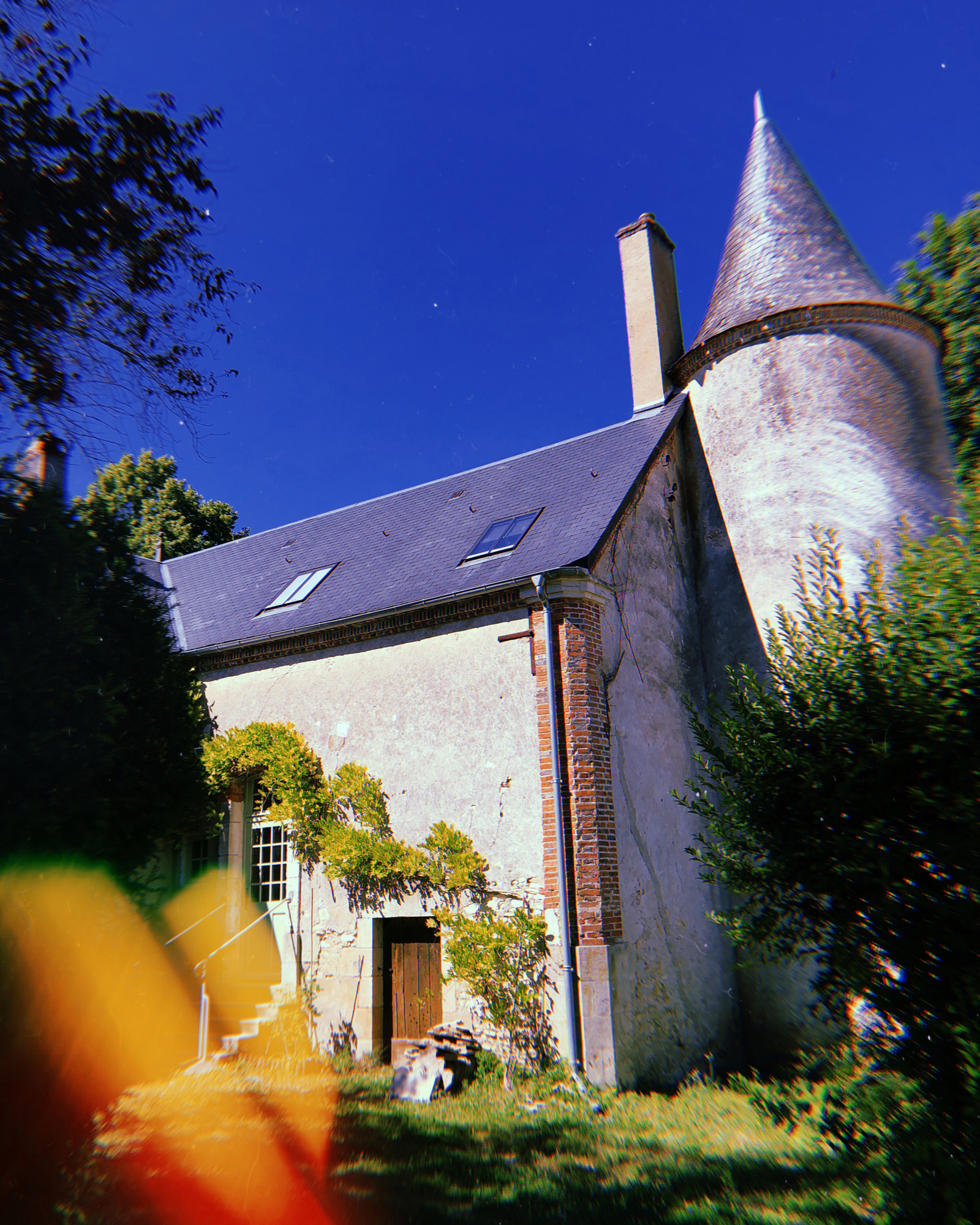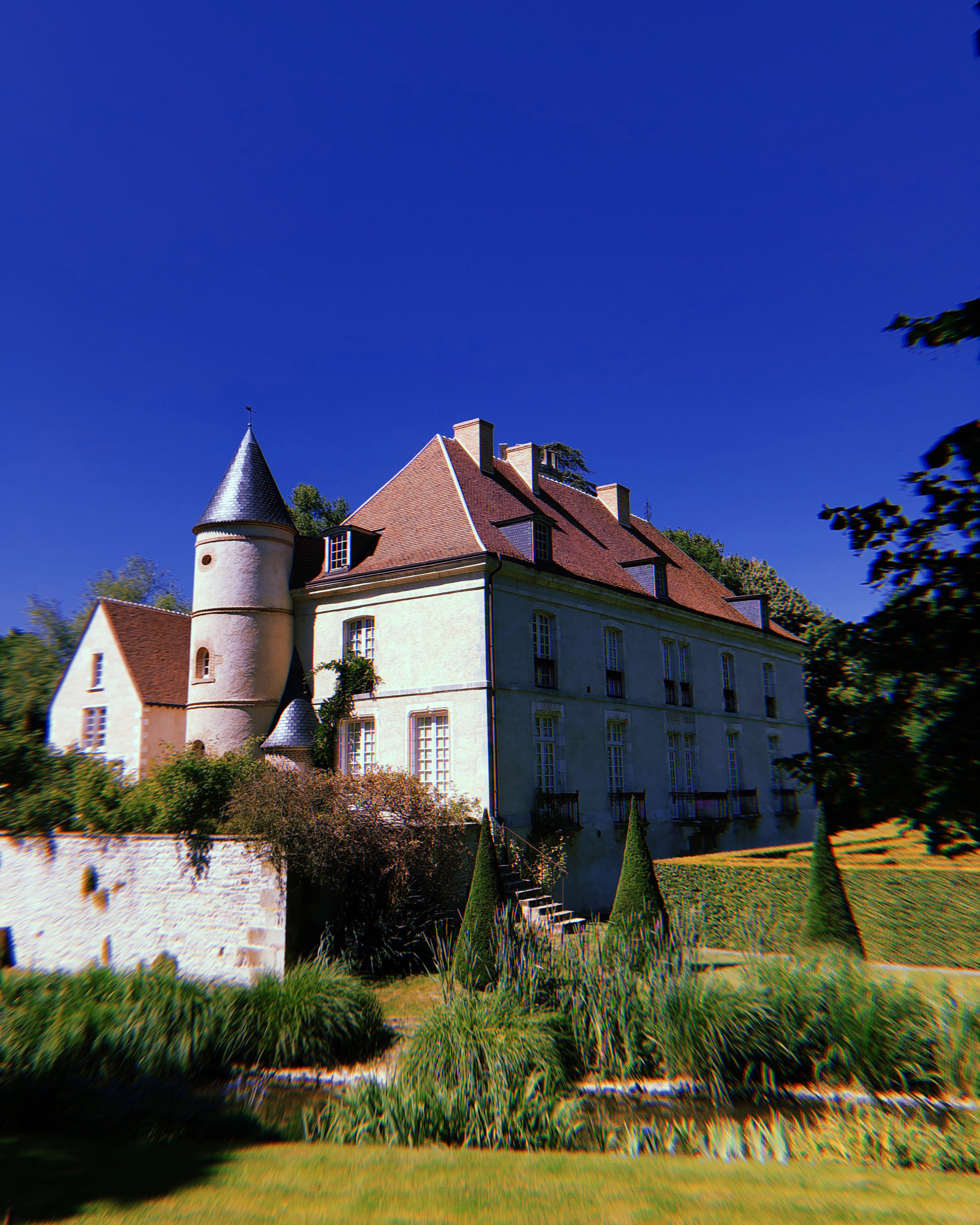 Our last castle - Pesselieres.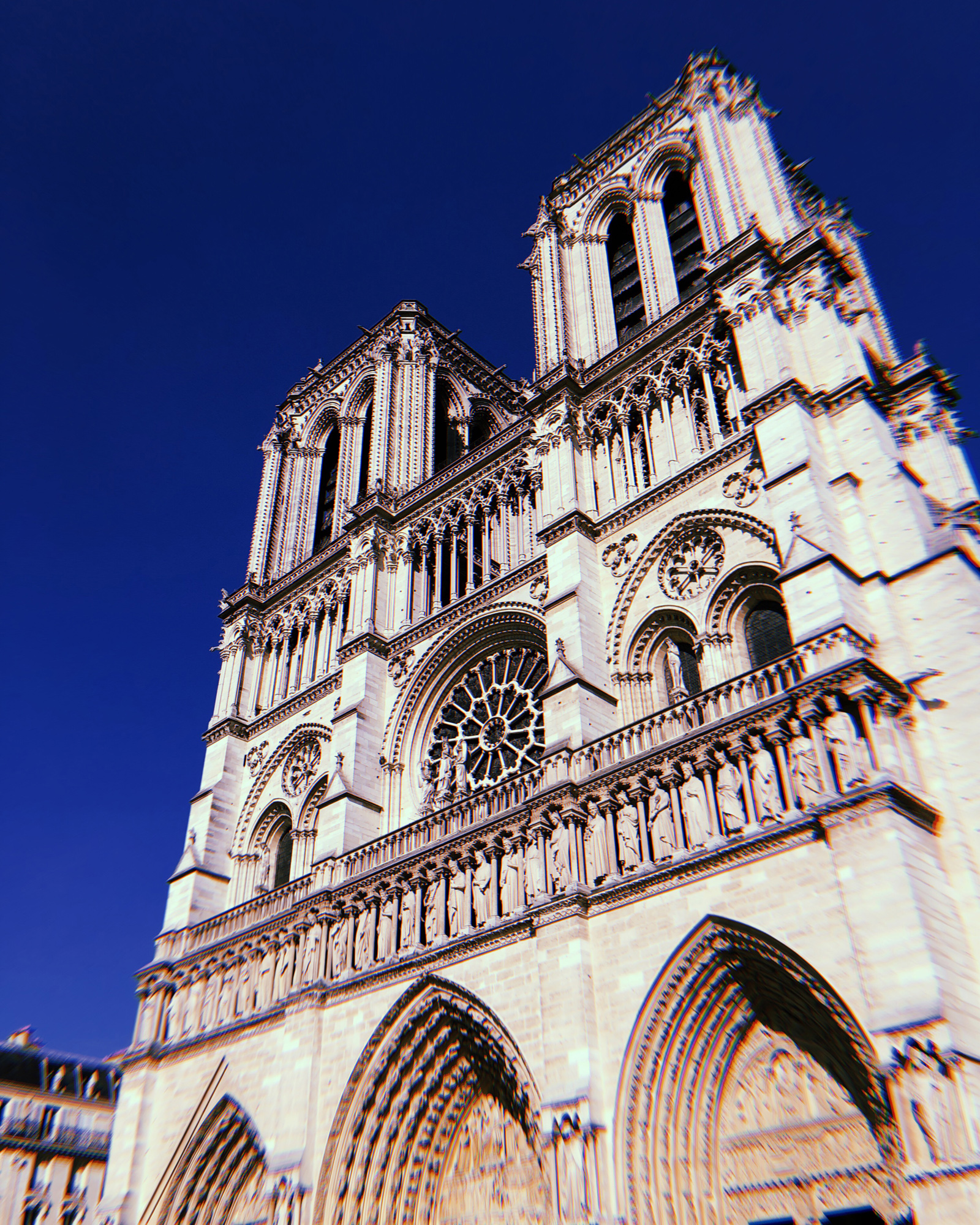 And finally - Paris! We stayed in Paris just a couple of extra days after the Loire Valley, since you can't fly through Paris and not stop in the city! We were here last summer and had the most amazing time - it was so great to be back for just a taste.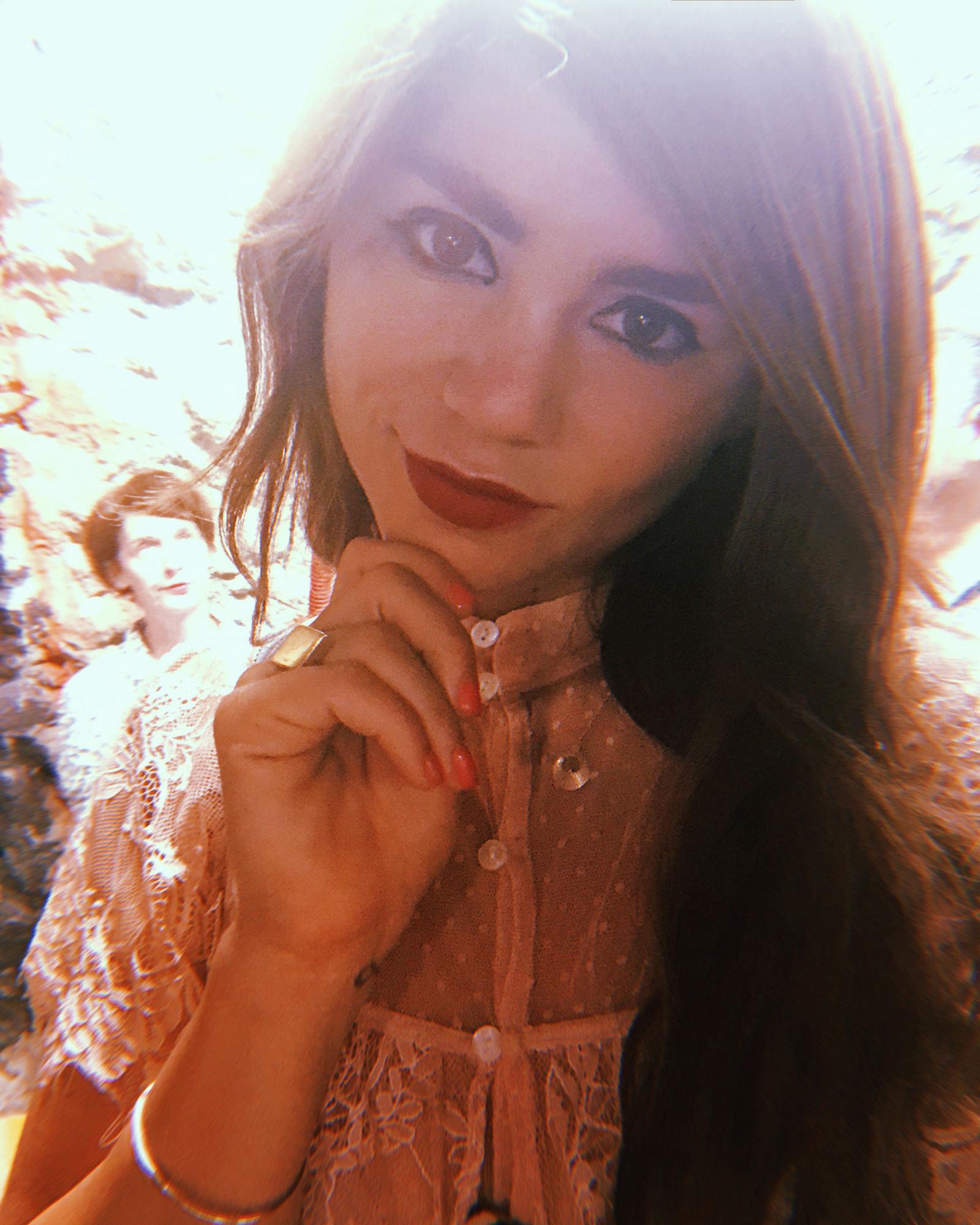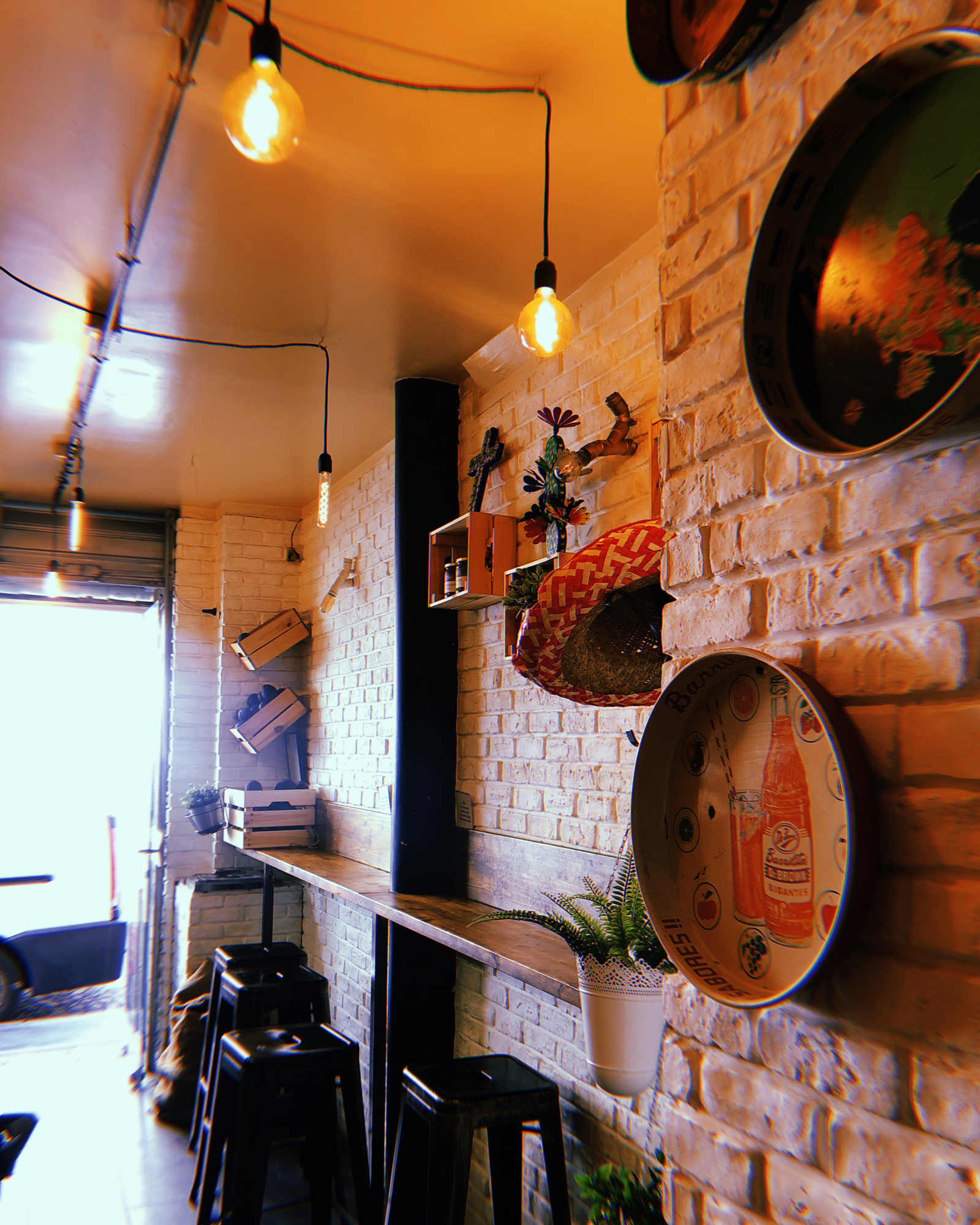 However, after our week-long tour - we decided that we weren't having an more fancy meals (with one exception) and just revisisted some of our favorite places from last year - this taco place is the best Mexican food we had anywhere in Europe and we had been dreaming of it ever since. I love you El Nopal, Taqueria!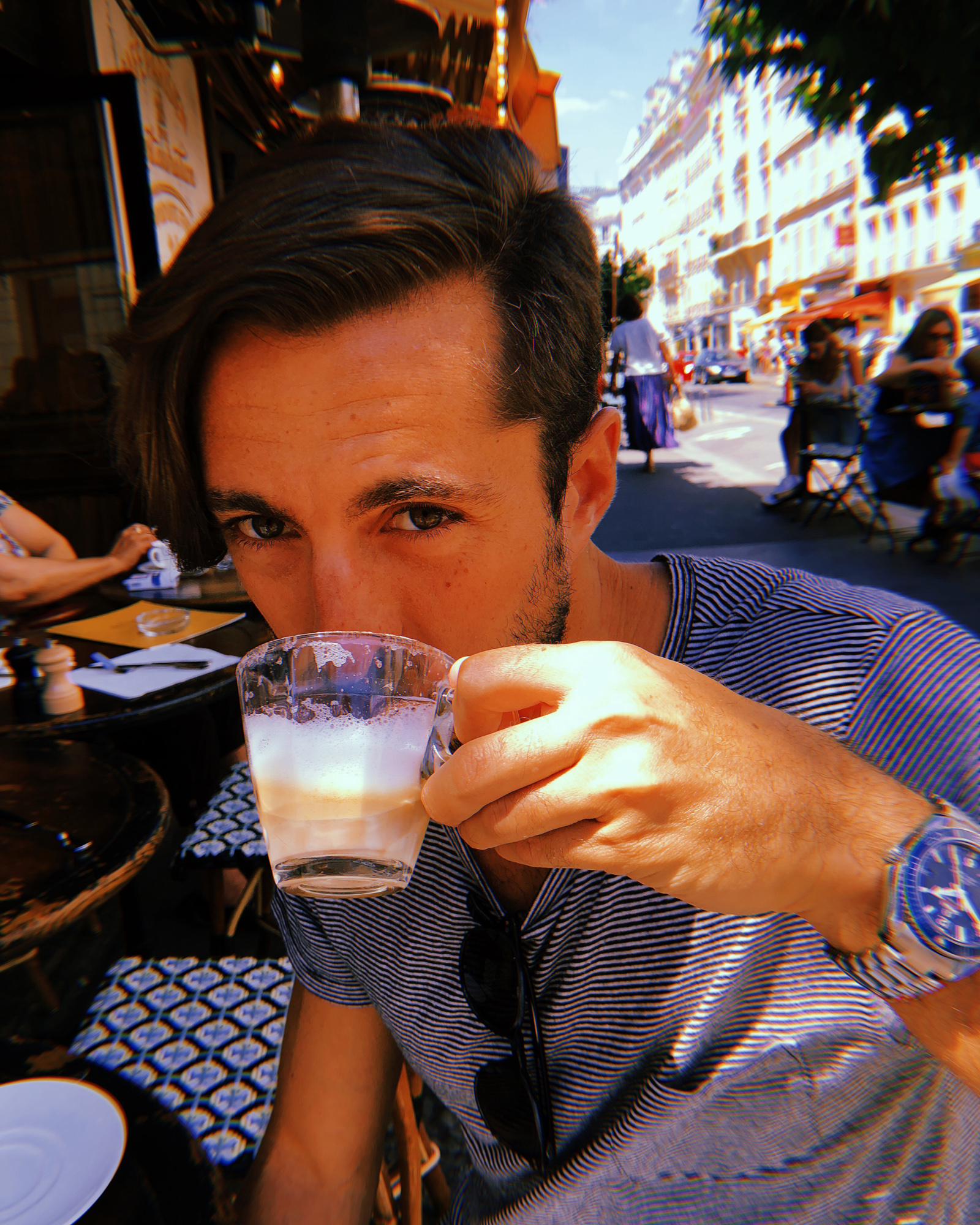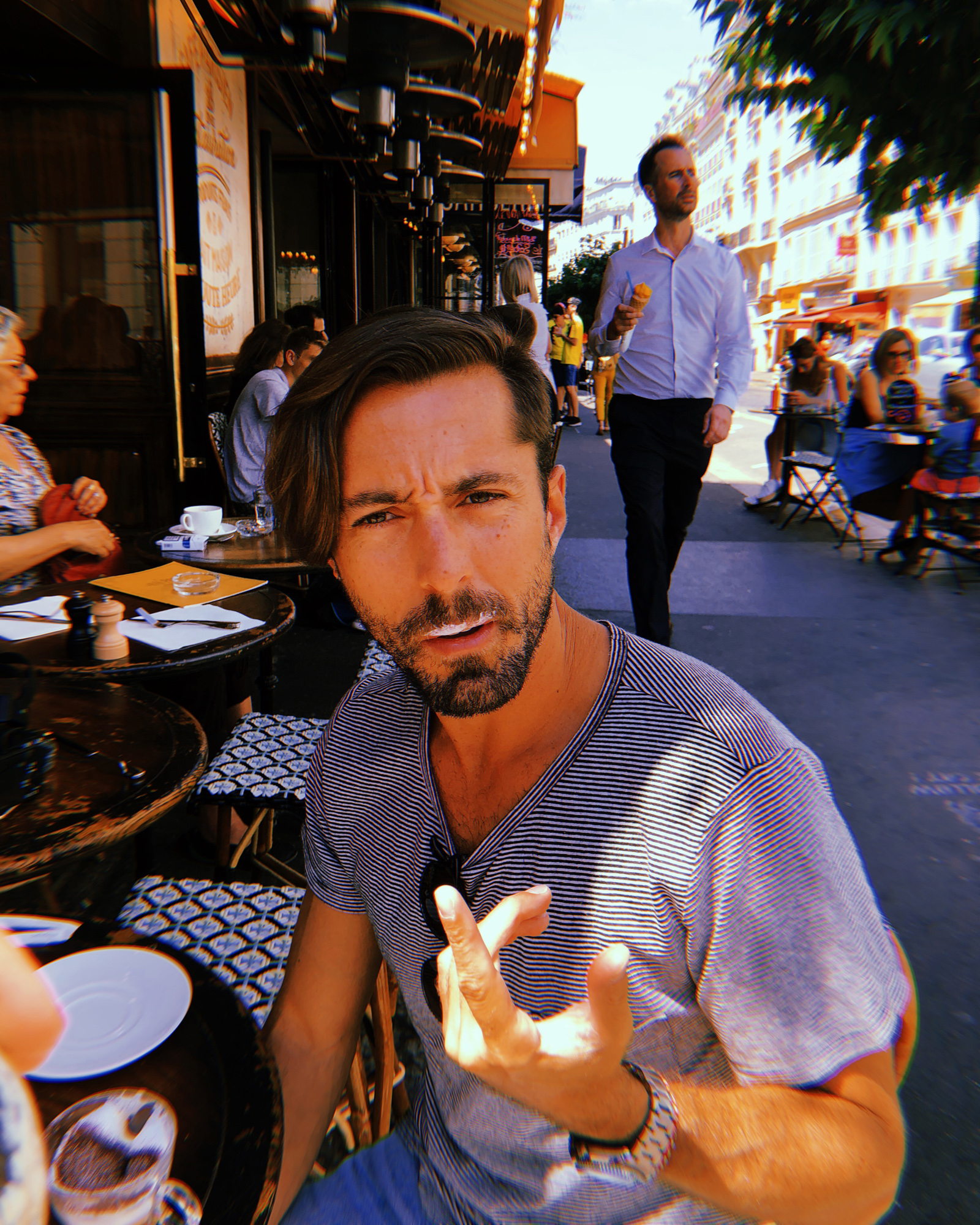 Perfecting the art of the foam mustache.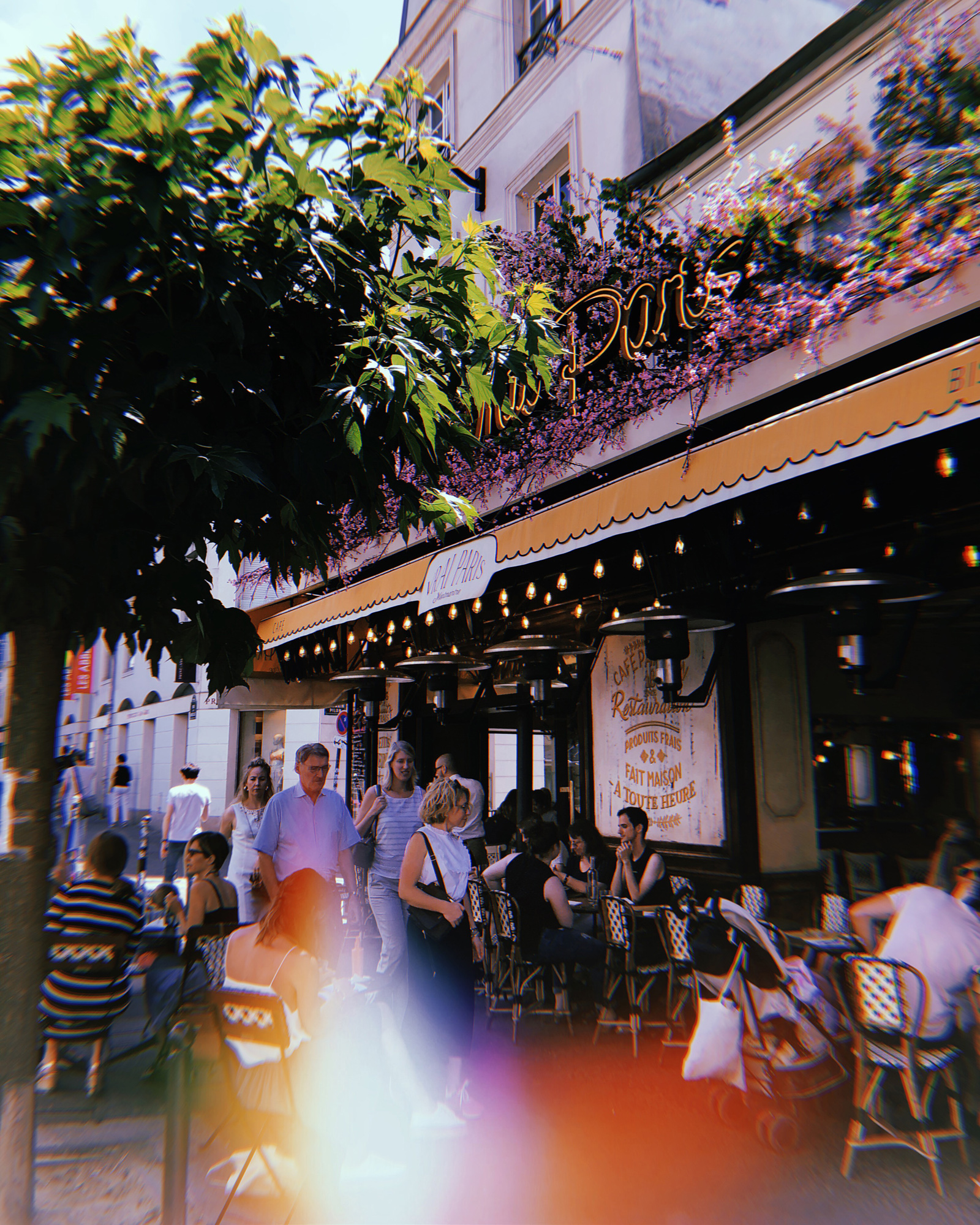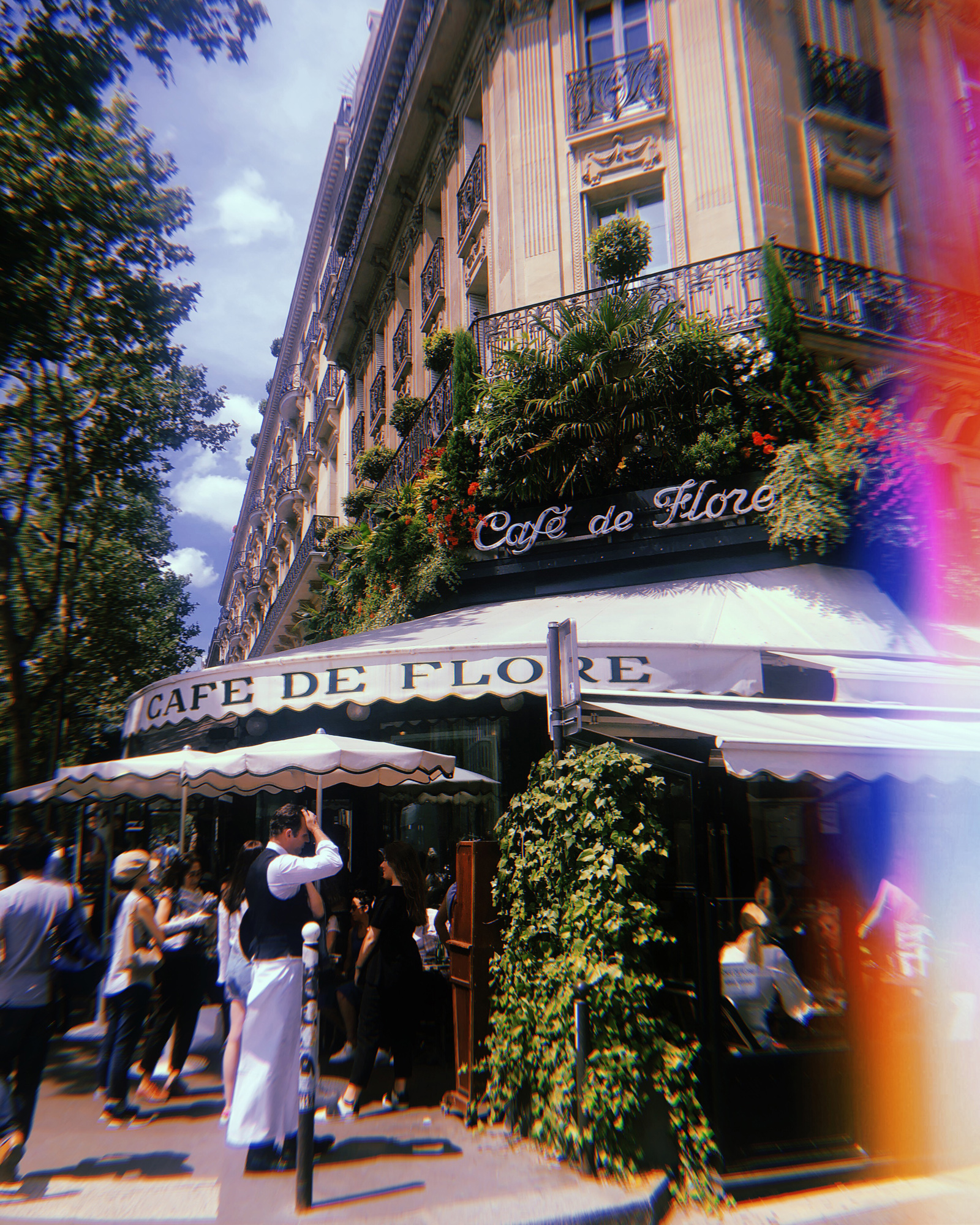 Every cafe in Paris is beautiful.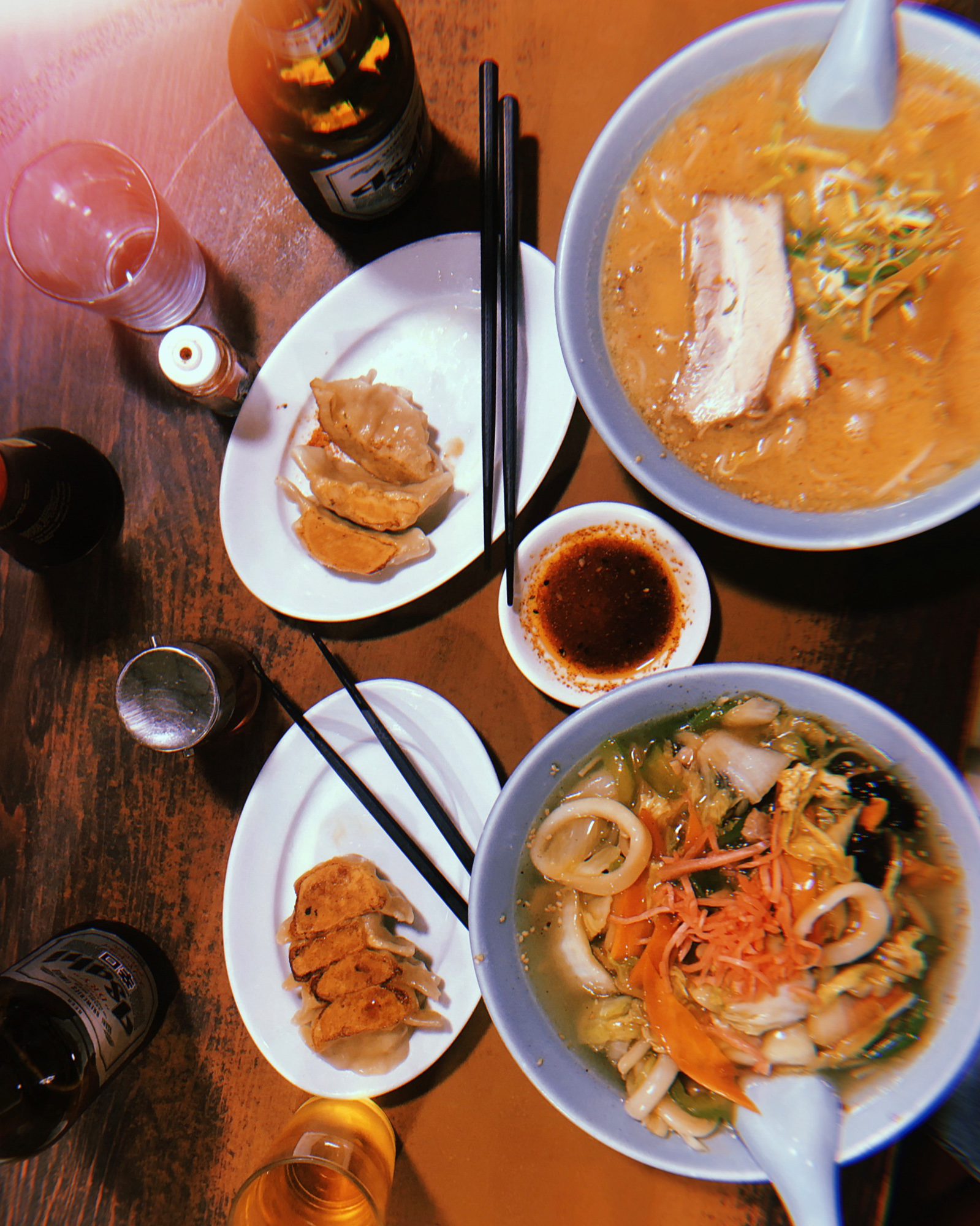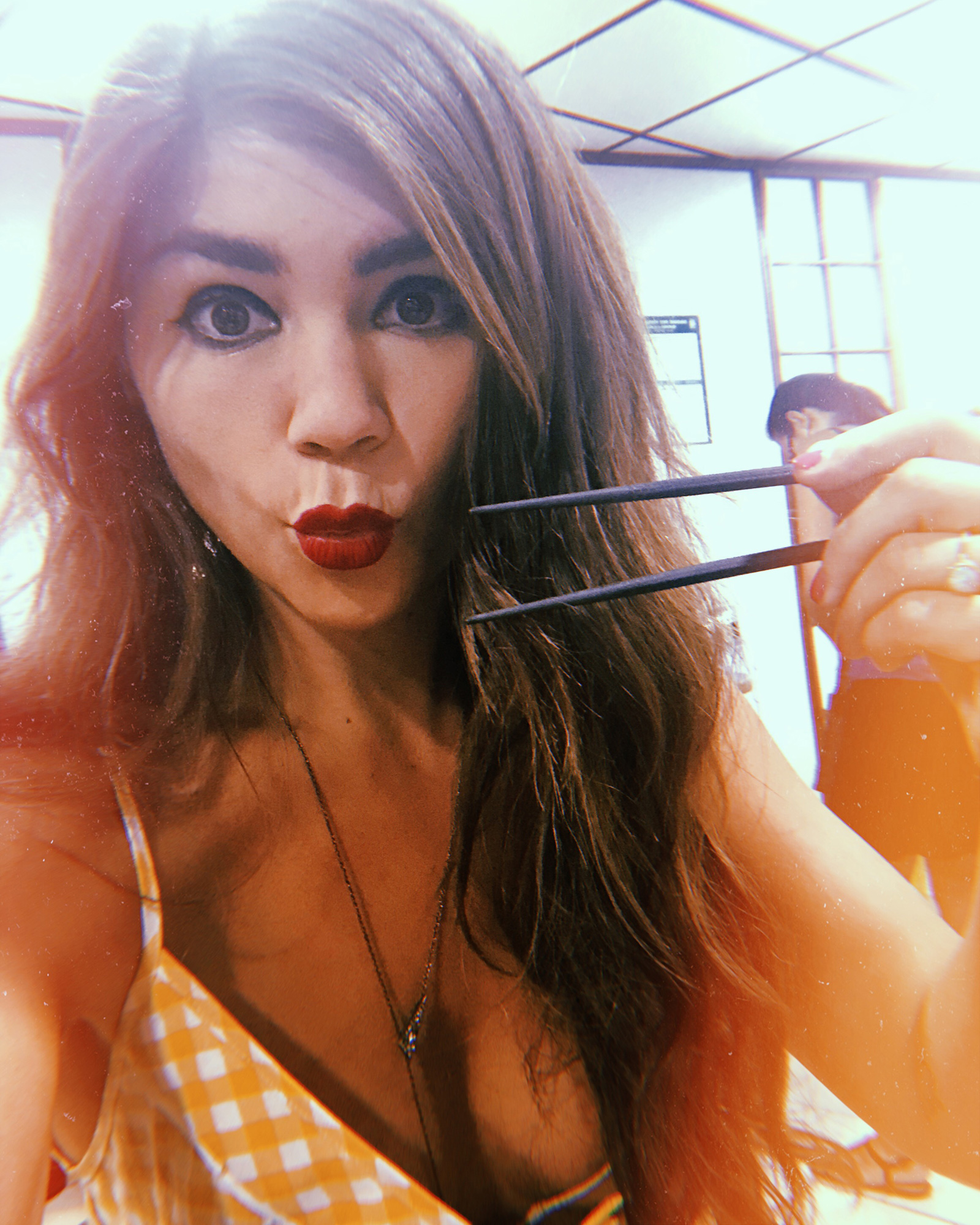 Little Tokyo for dinner!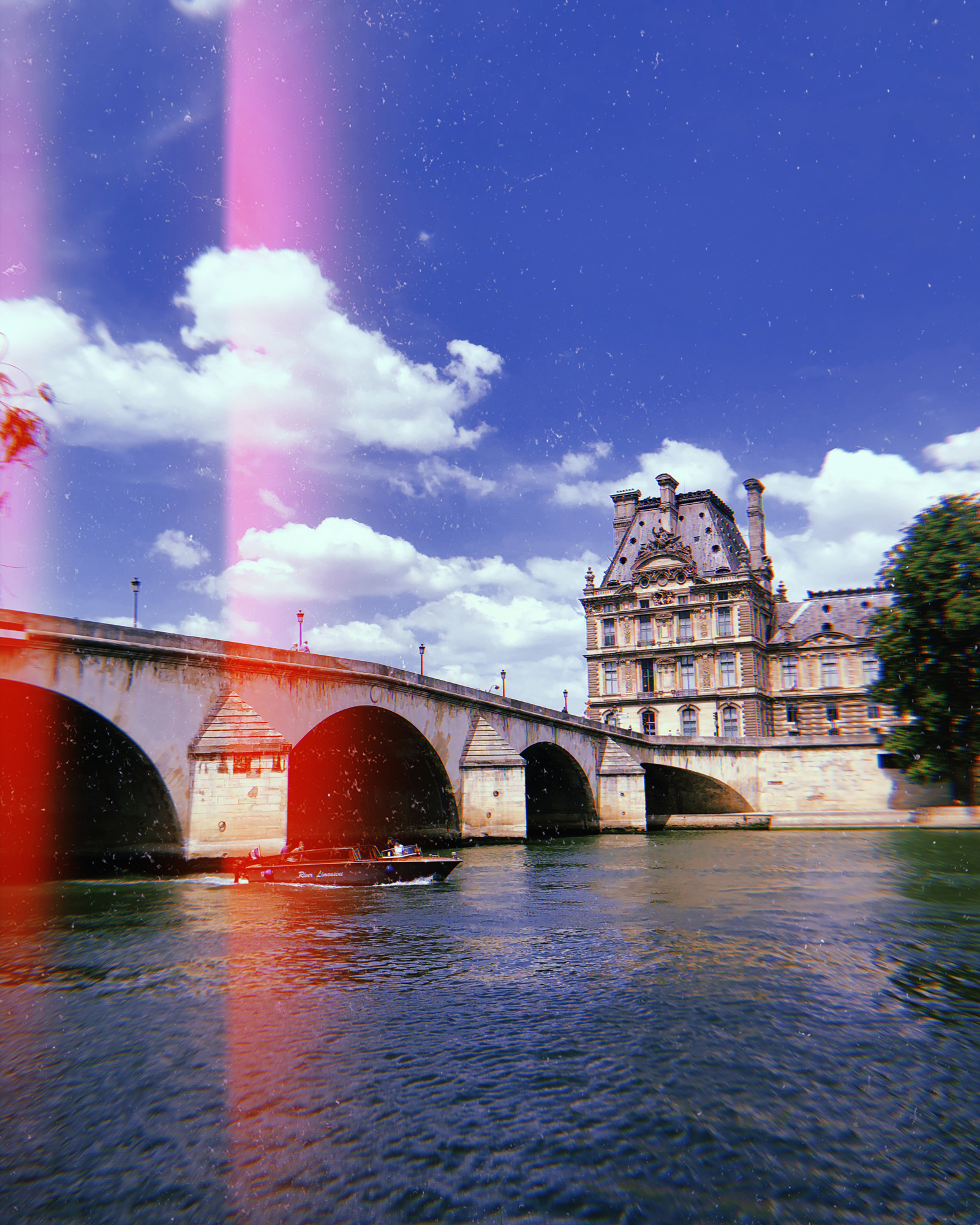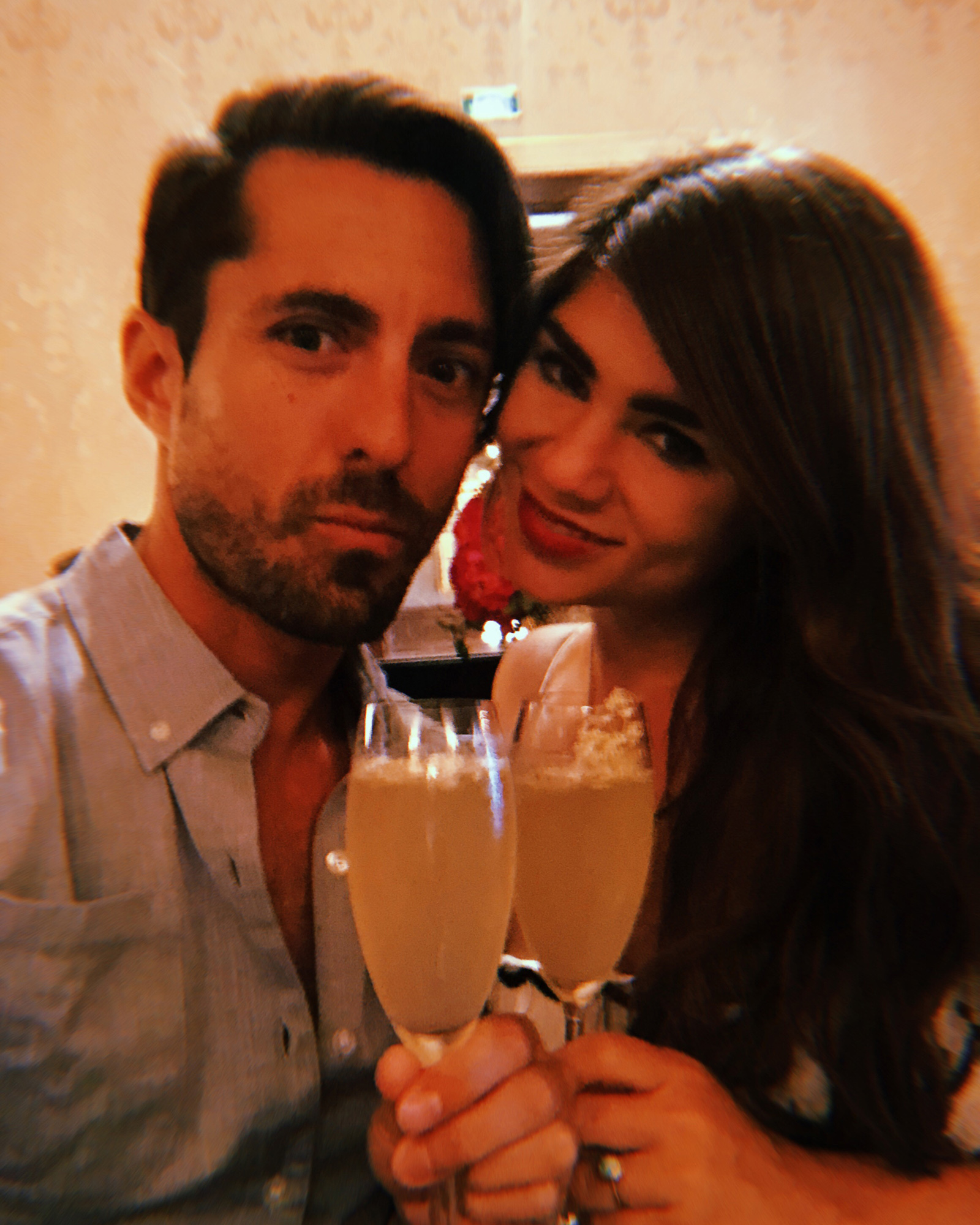 For our very last night, we returned to The Shangri-La Paris for one night. Such an amazing way to end this incredible trip!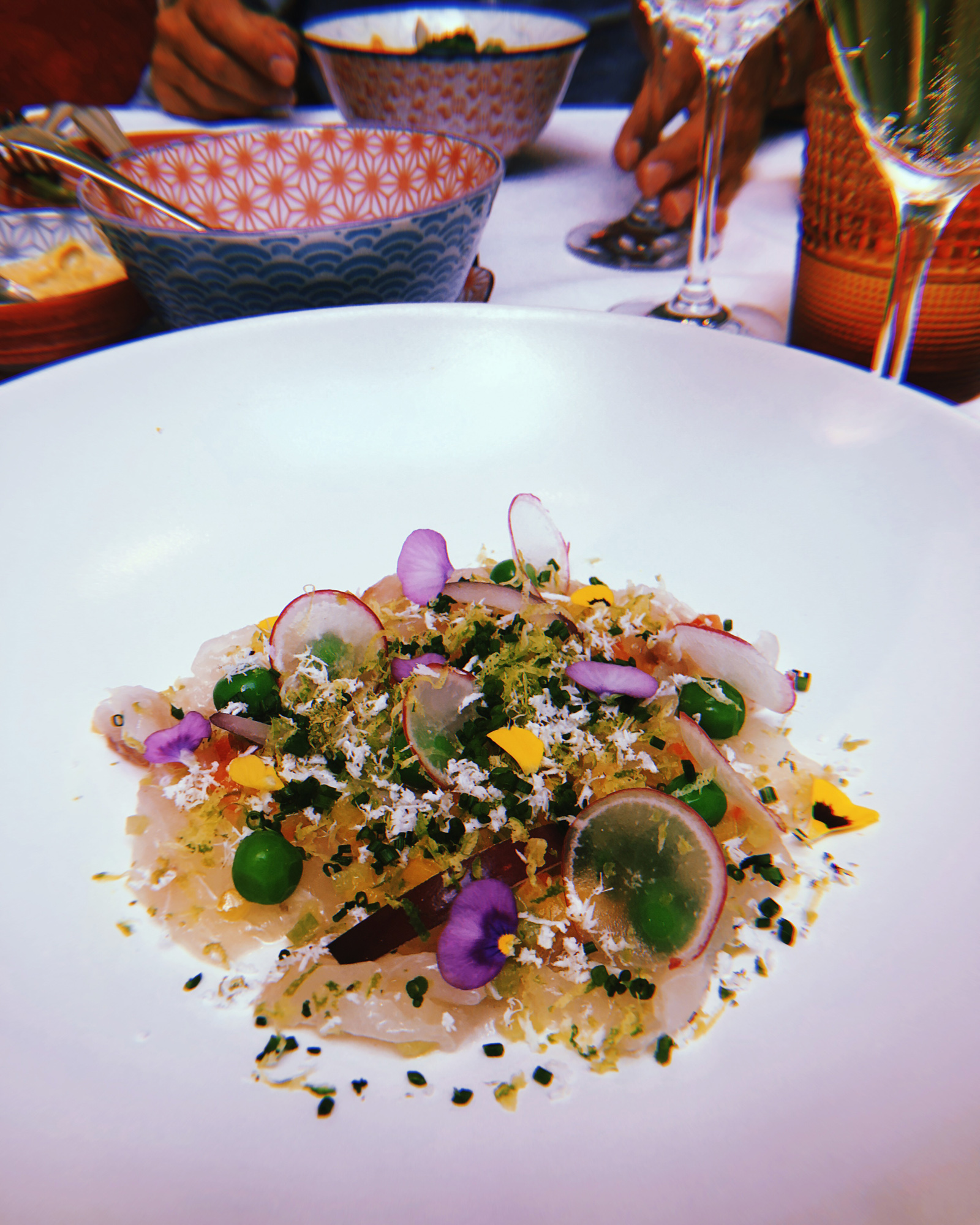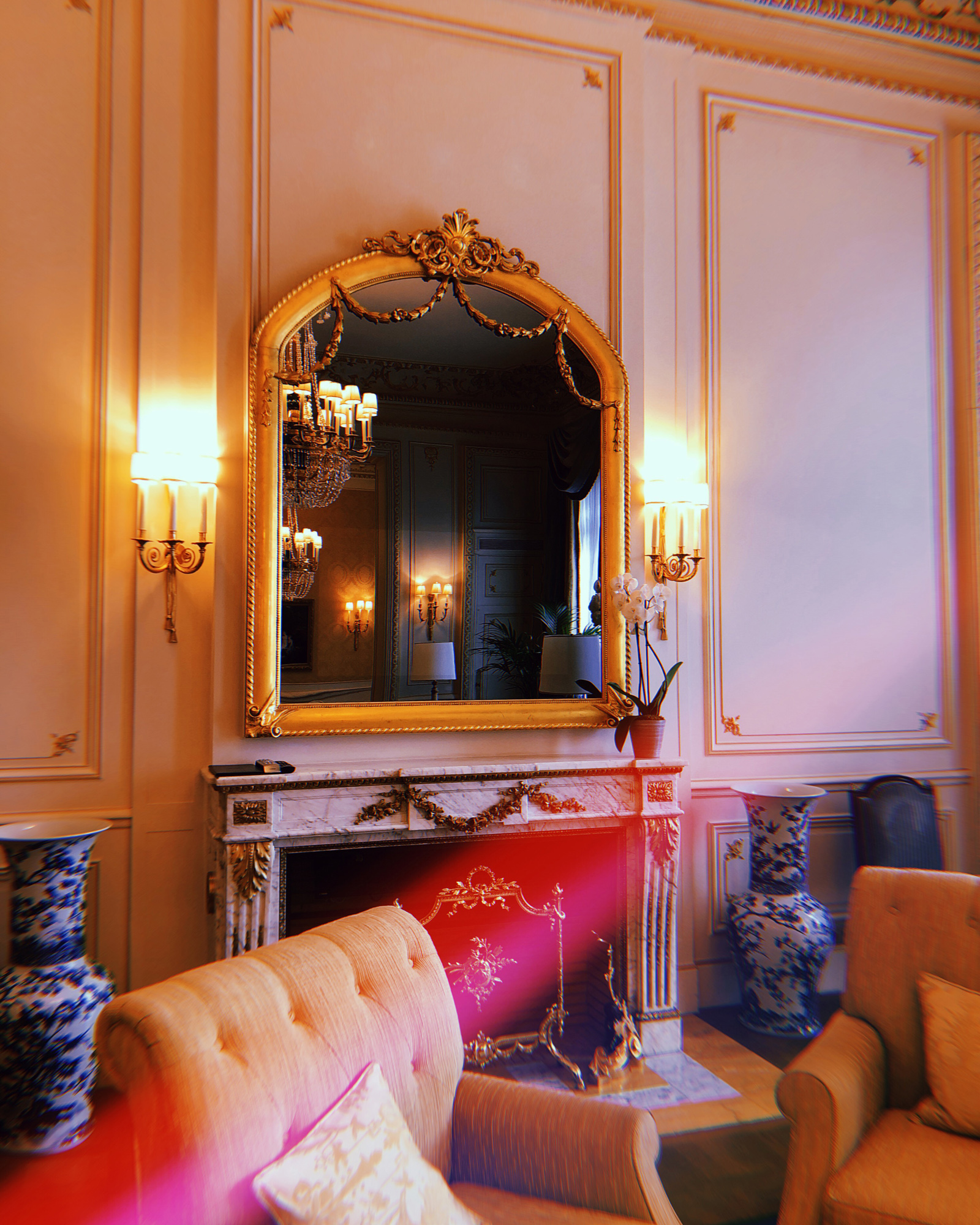 One of my favorite hotels in the world.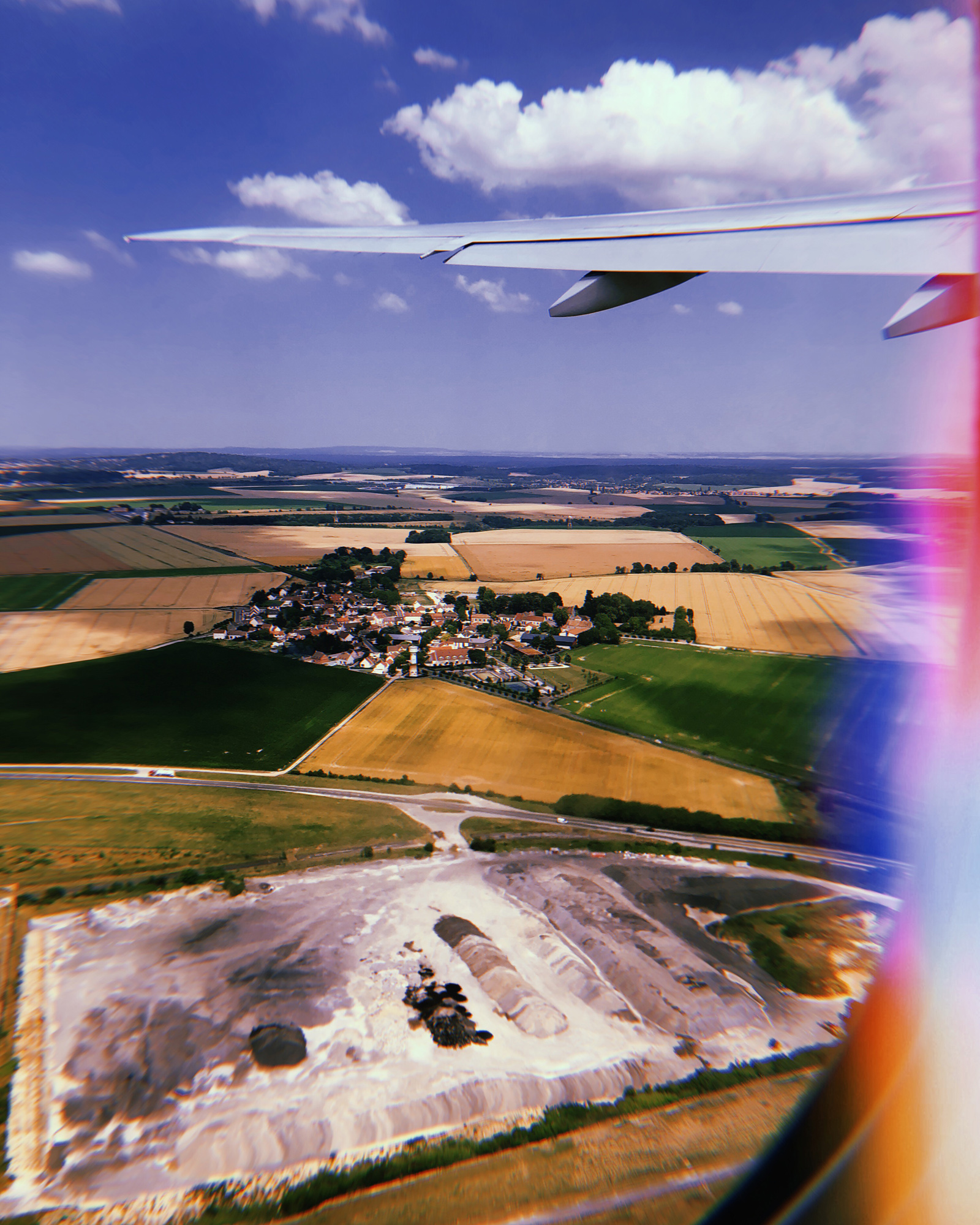 Au Revoir, France!