October 6, 2017 Hotels And Resorts
Living a Florence Fairytale at The St Regis Hotel
So much of traveling through Italy felt like living out a fairytale - the castles all throughout the countryside, the cobblestone roads in the ancient cities, The rocky coastlines, the intricately painted ceilings and the gilded ballrooms, nearly everywhere we went reminded me of the storybooks from my childhood.
But Florence especially, and stepping inside The St Regis made me feel like a princess.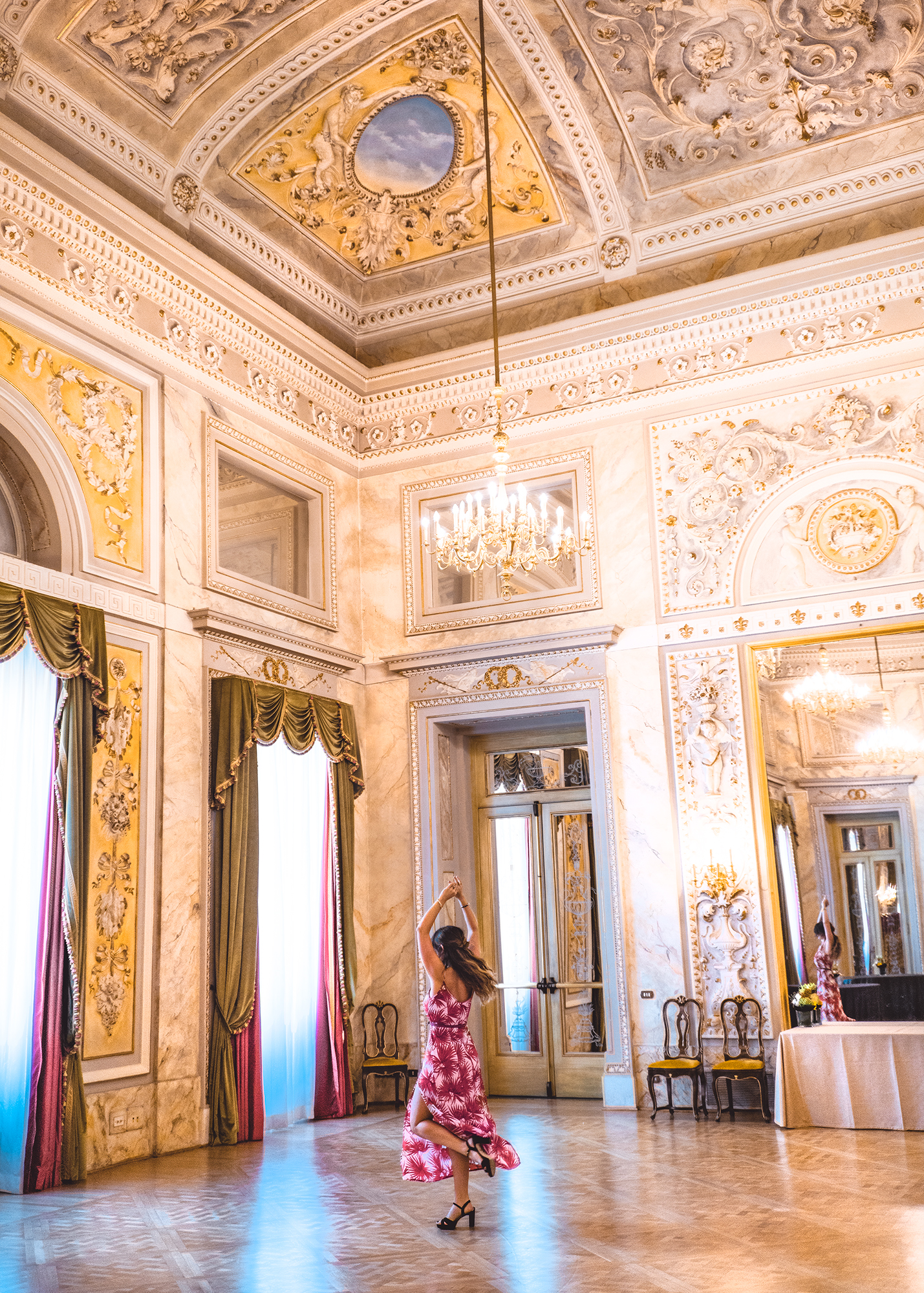 The decadent grand ballroom. We were able to sneak in for a few moments, just as they were setting up for a wedding and I couldn't help but feel like Cinderella at the ball.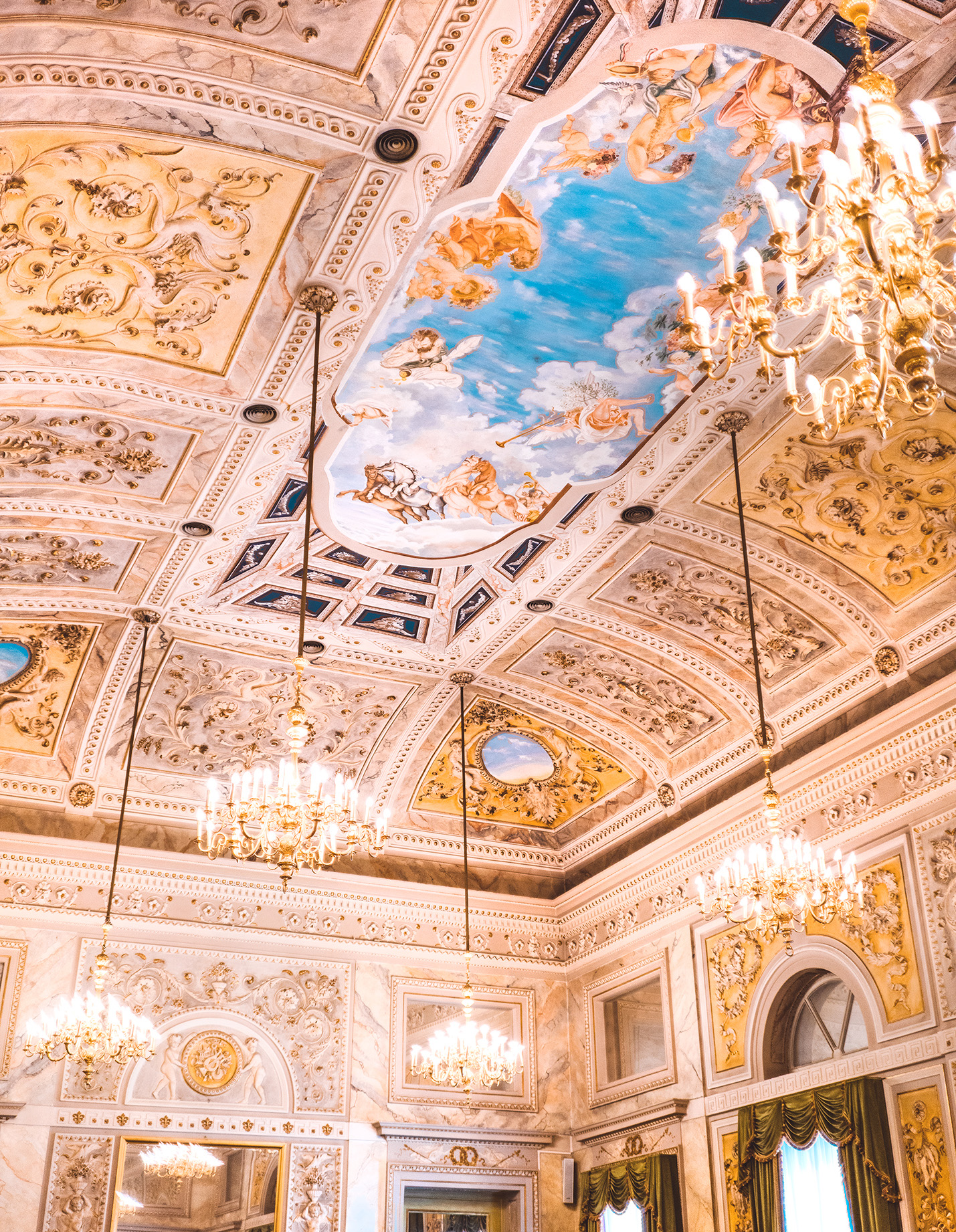 The ceiling frescos!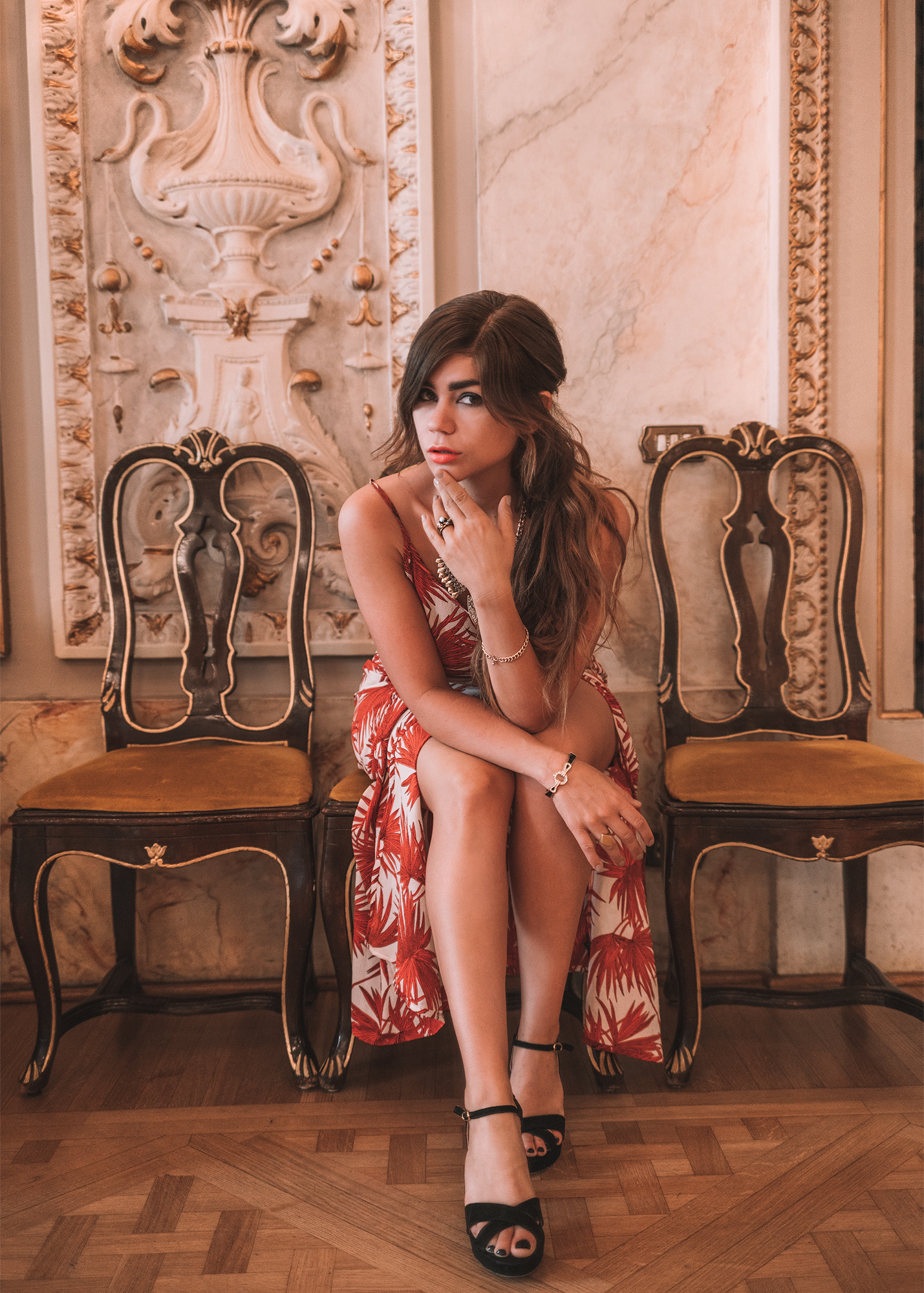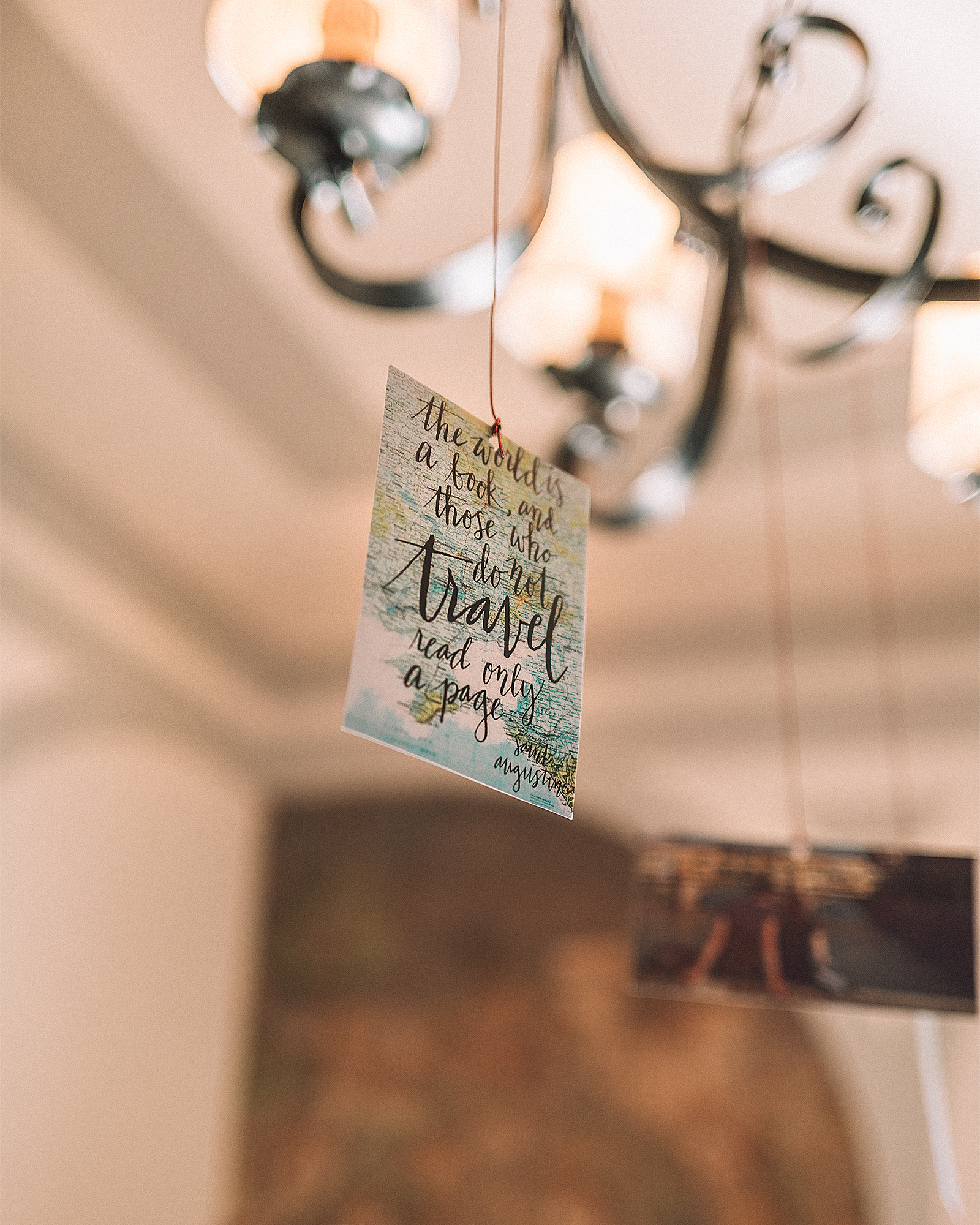 The chandelier over the bed in our room was adorned with these beautiful little cards.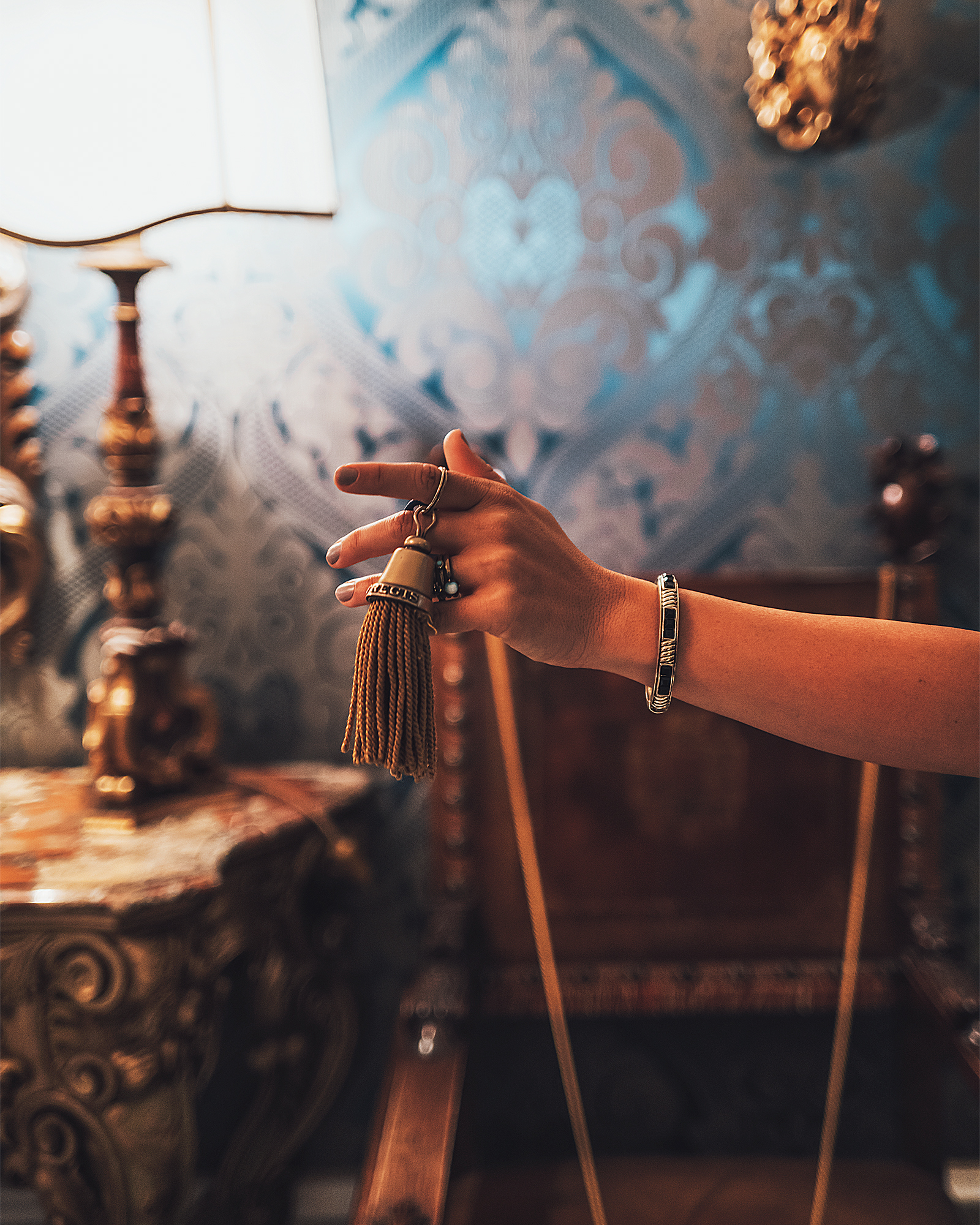 I was obsessed with these castle keys! I mean room keys, but the brass and tassels felt like I could open a castle with them.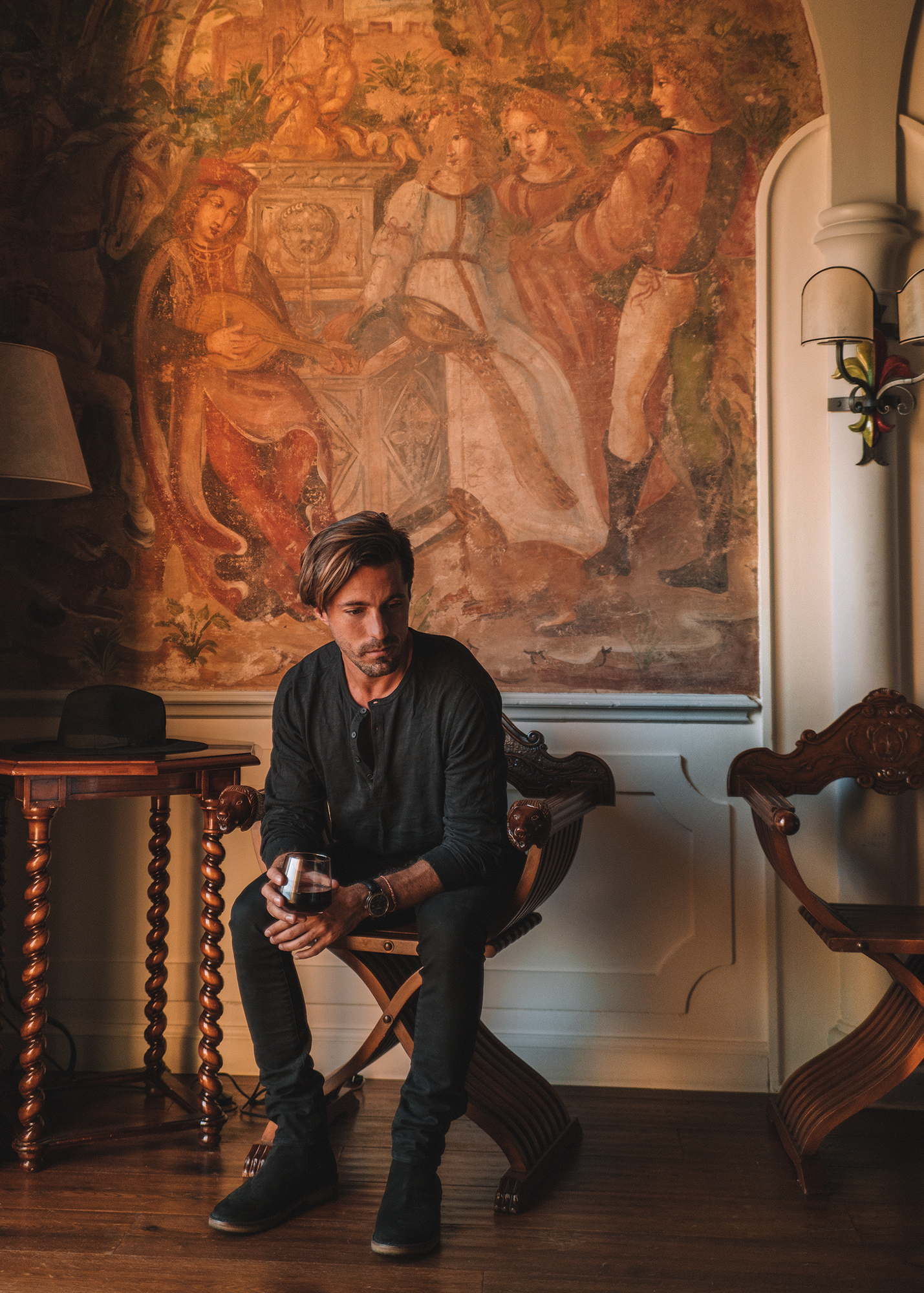 Original frescos inside our hotel room.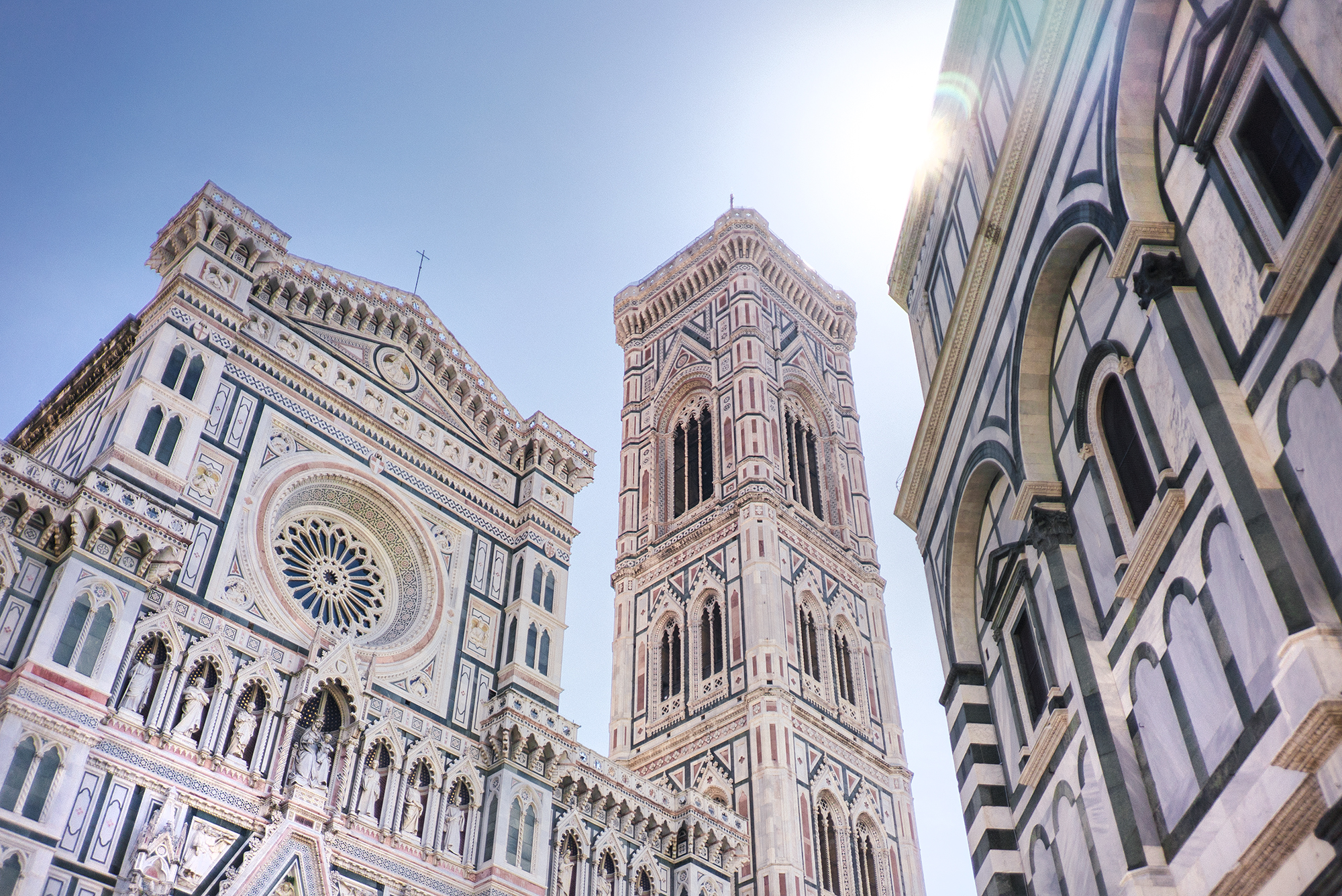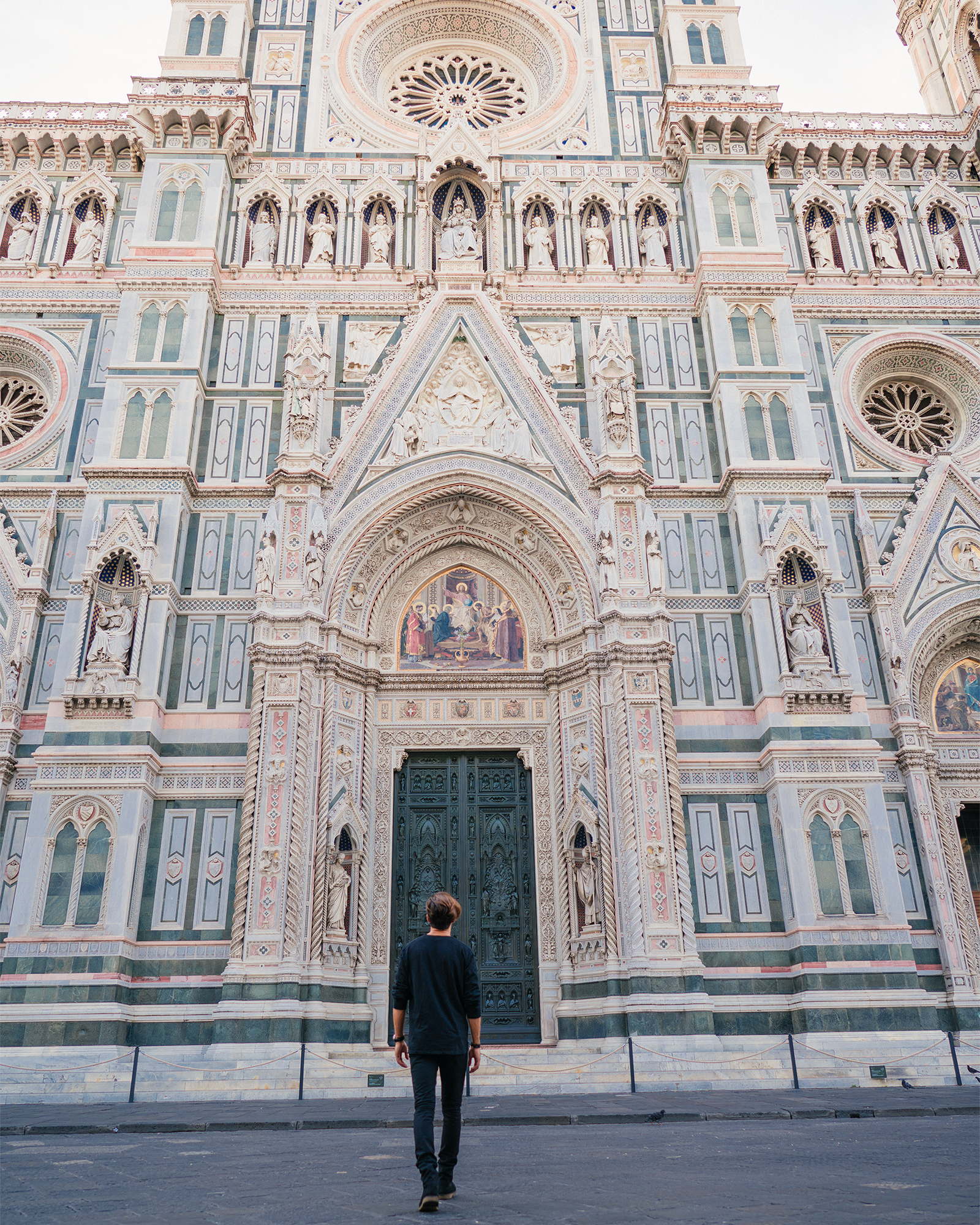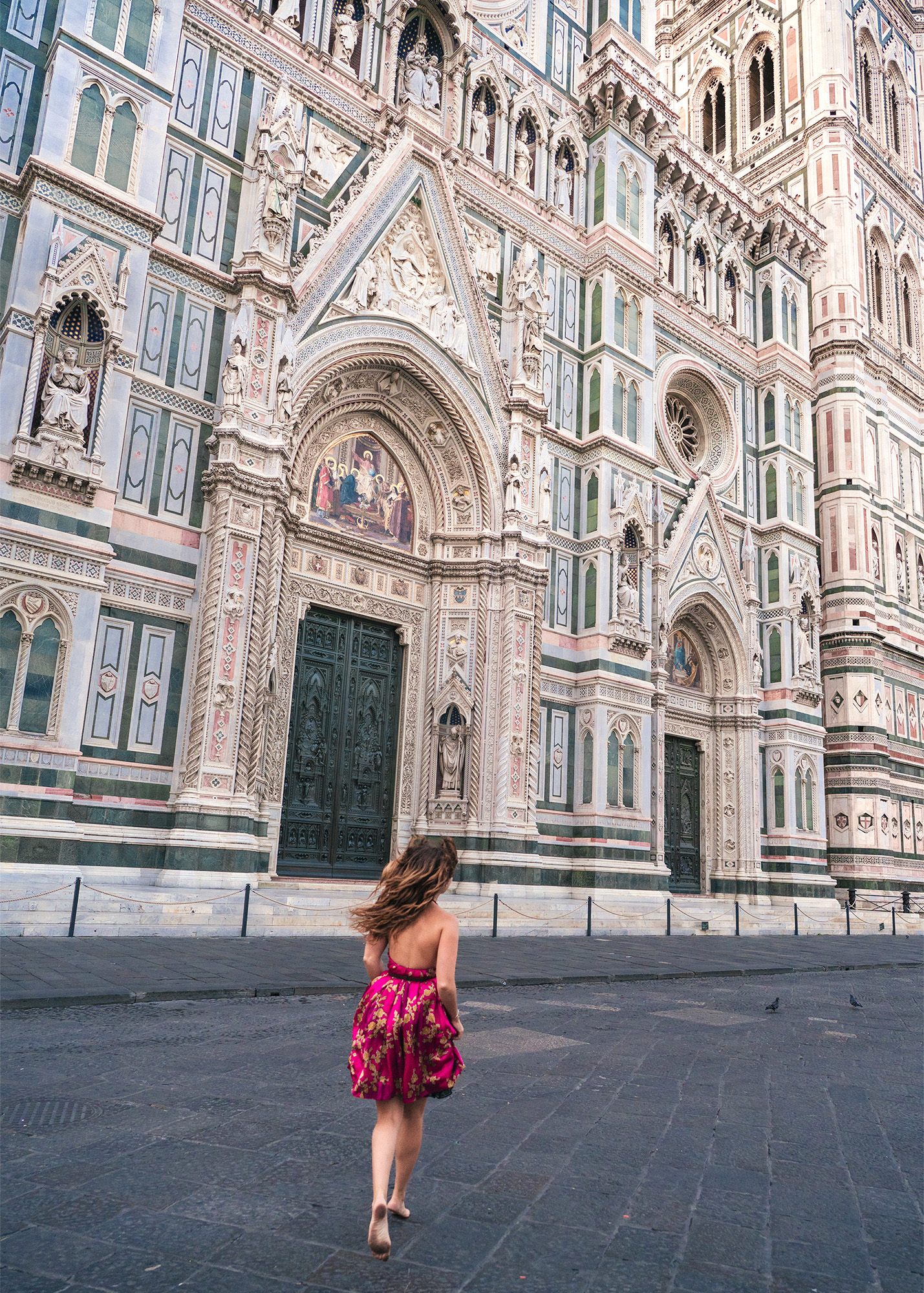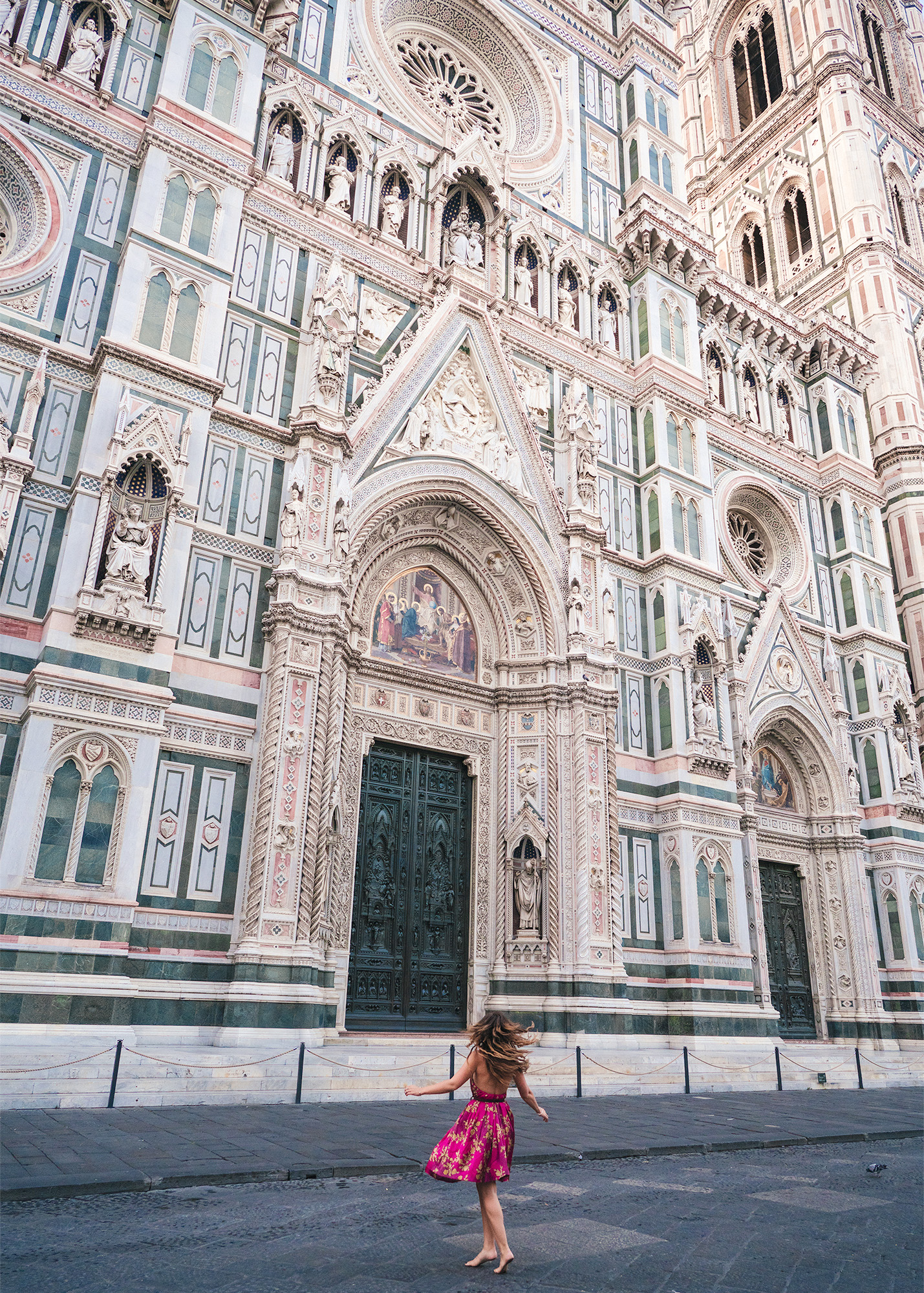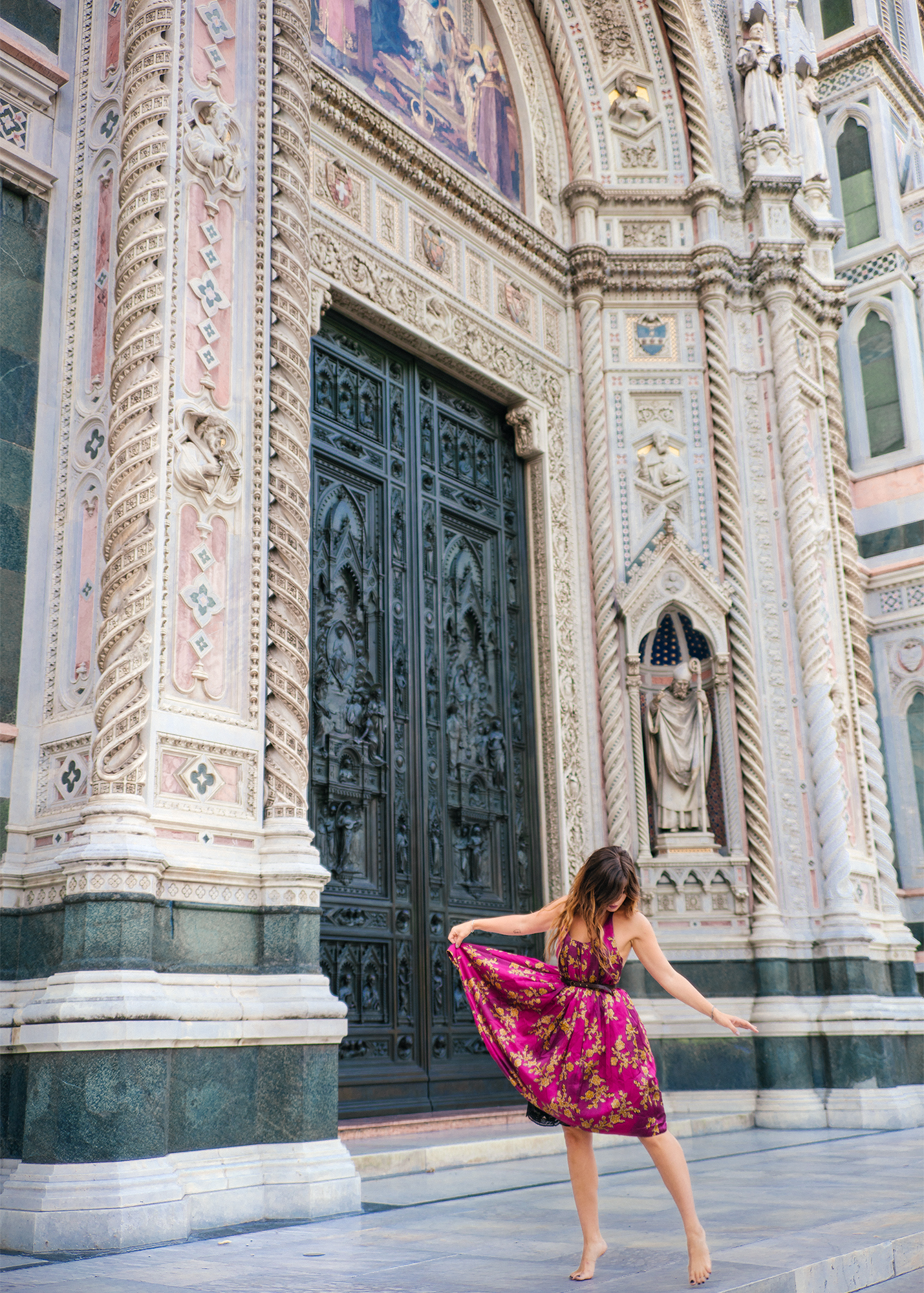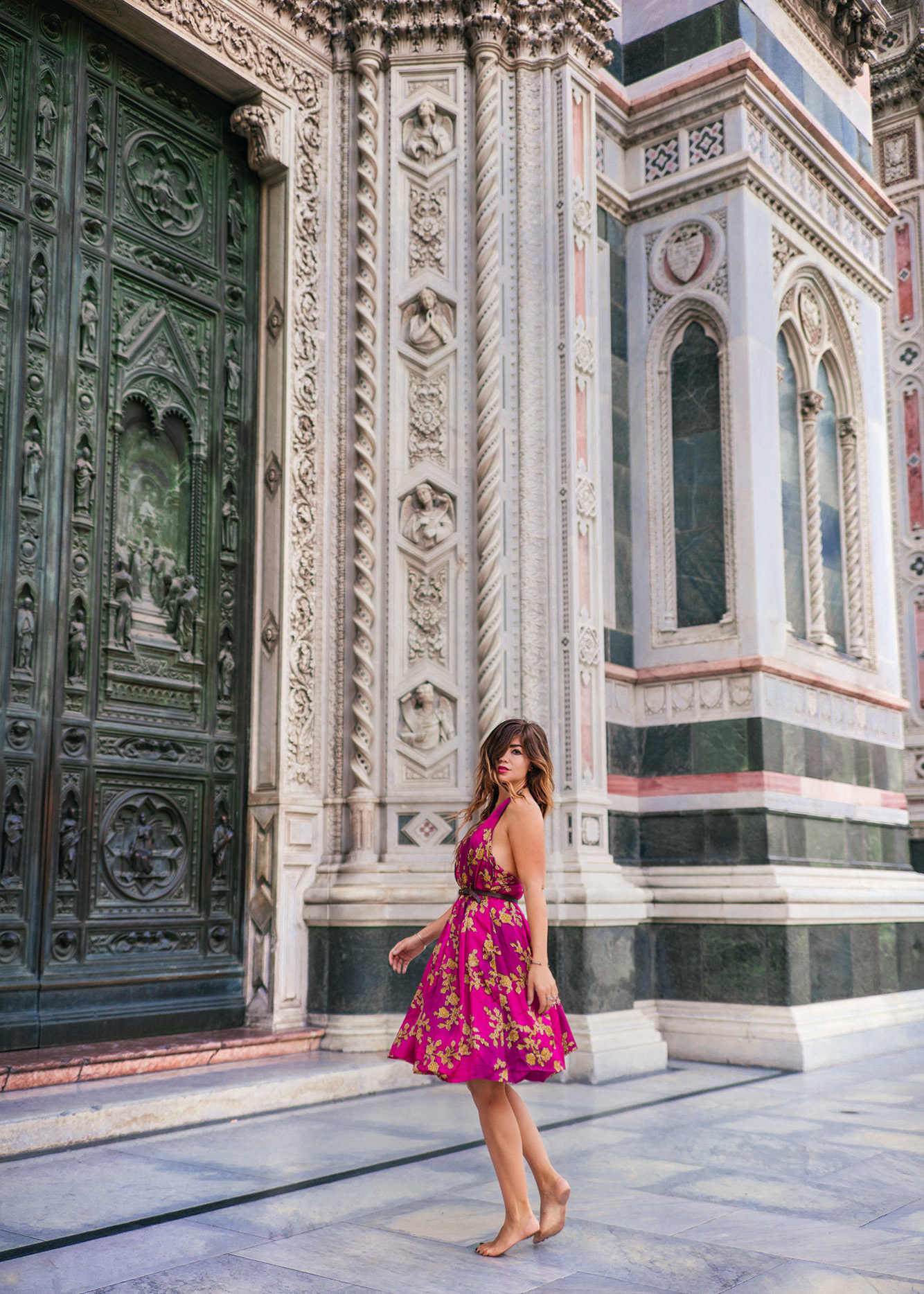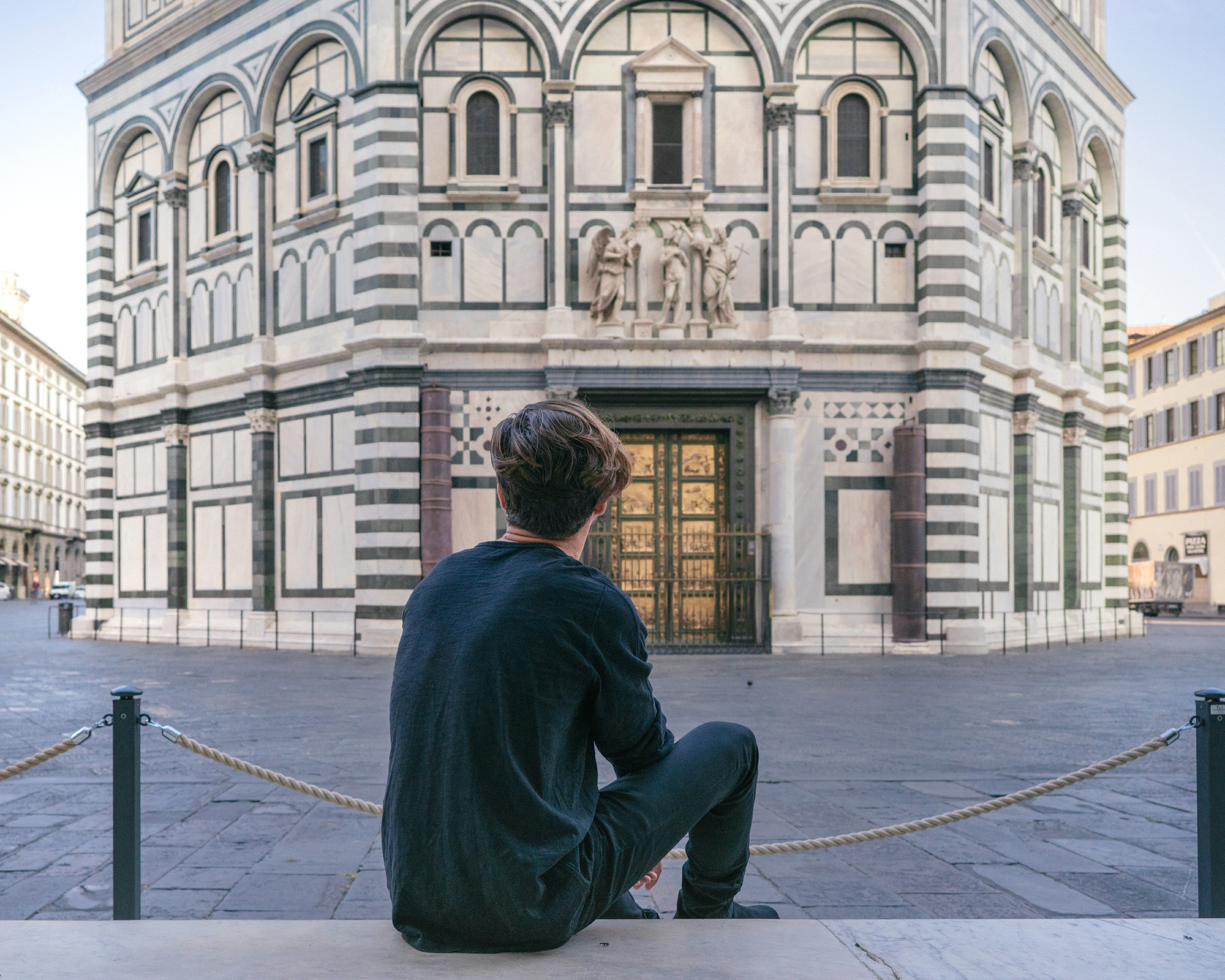 Just before dawn, we ventured out to the Piazza Del Duomo, the center and heart of the city and one of the most famous cathedrals anywhere. We had gone here in the afternoon the day before, and the entire plaza is so filled with tourists, junk sellers, selfie-sticks and group tours that you can barely walk through it, or enjoy the majesty of the buildings at all. We have found that a habit of getting up and shooting at sunrise tends to make for some of the best imagery we get -and also is always such an amazing experience. To see a city before it wakes, and the first light fall into these icons. We were able to take our time and run around the plaza completely alone, get up close and touch the marble, and get these shots that seem unimaginable if you are here just a couple of hours later.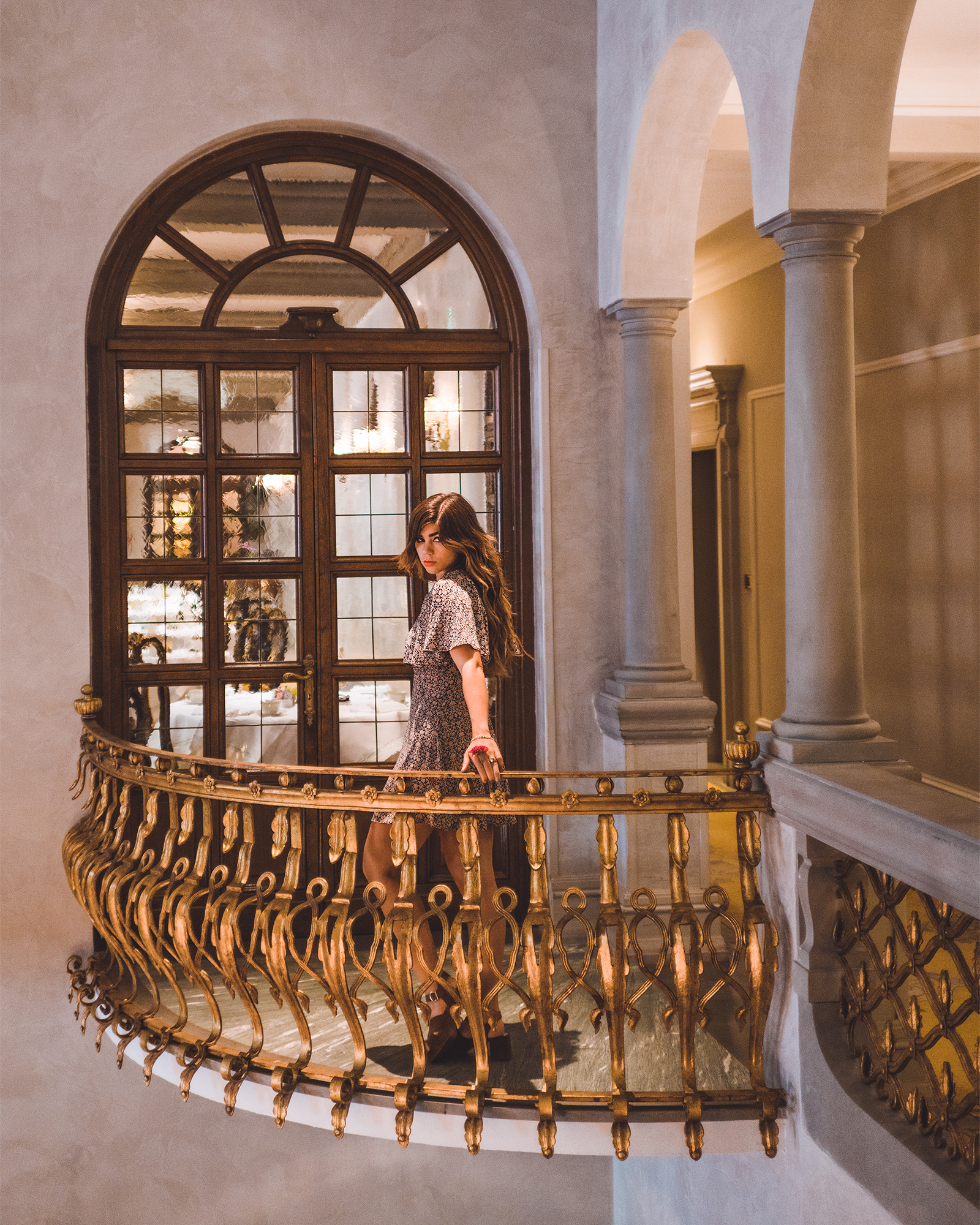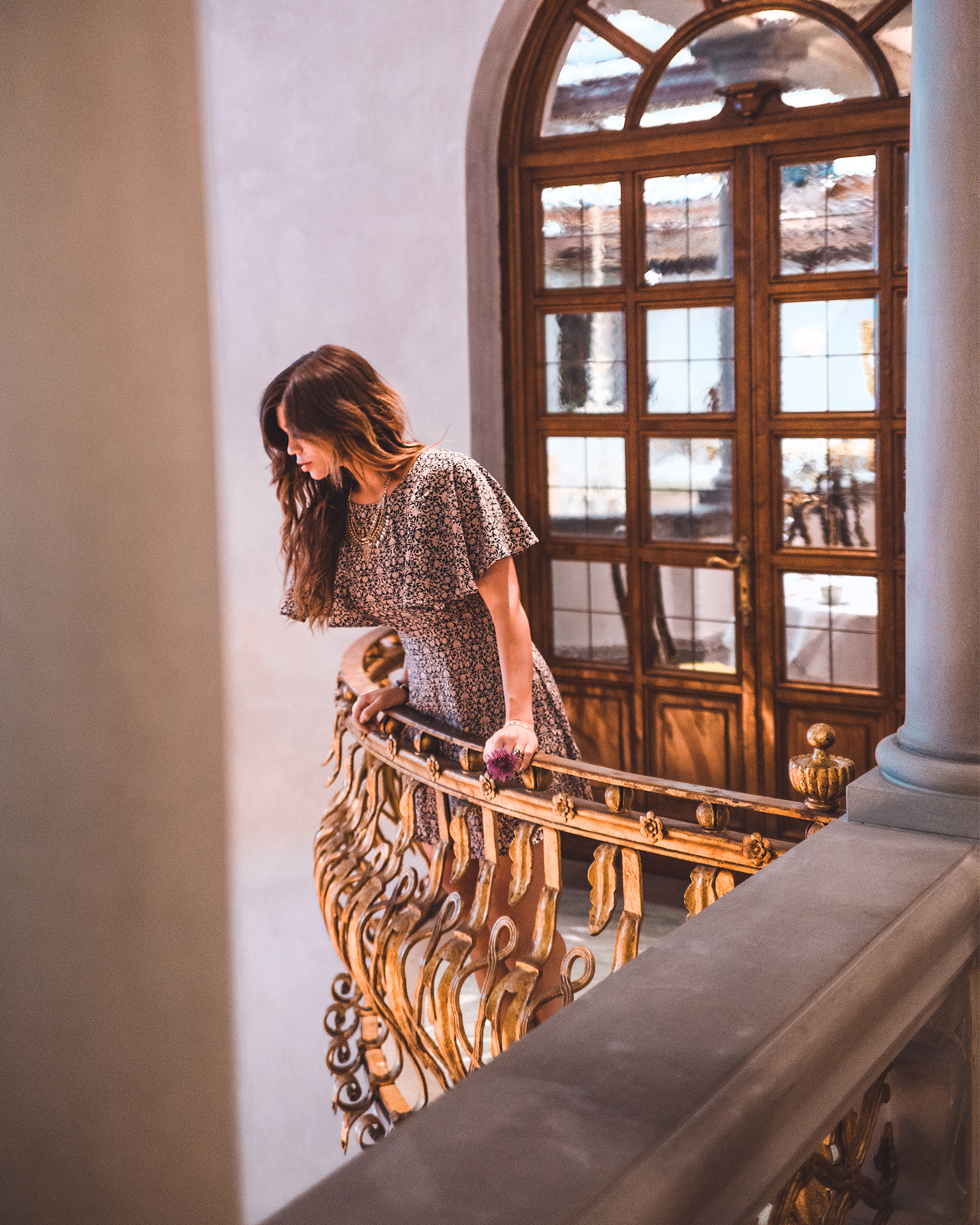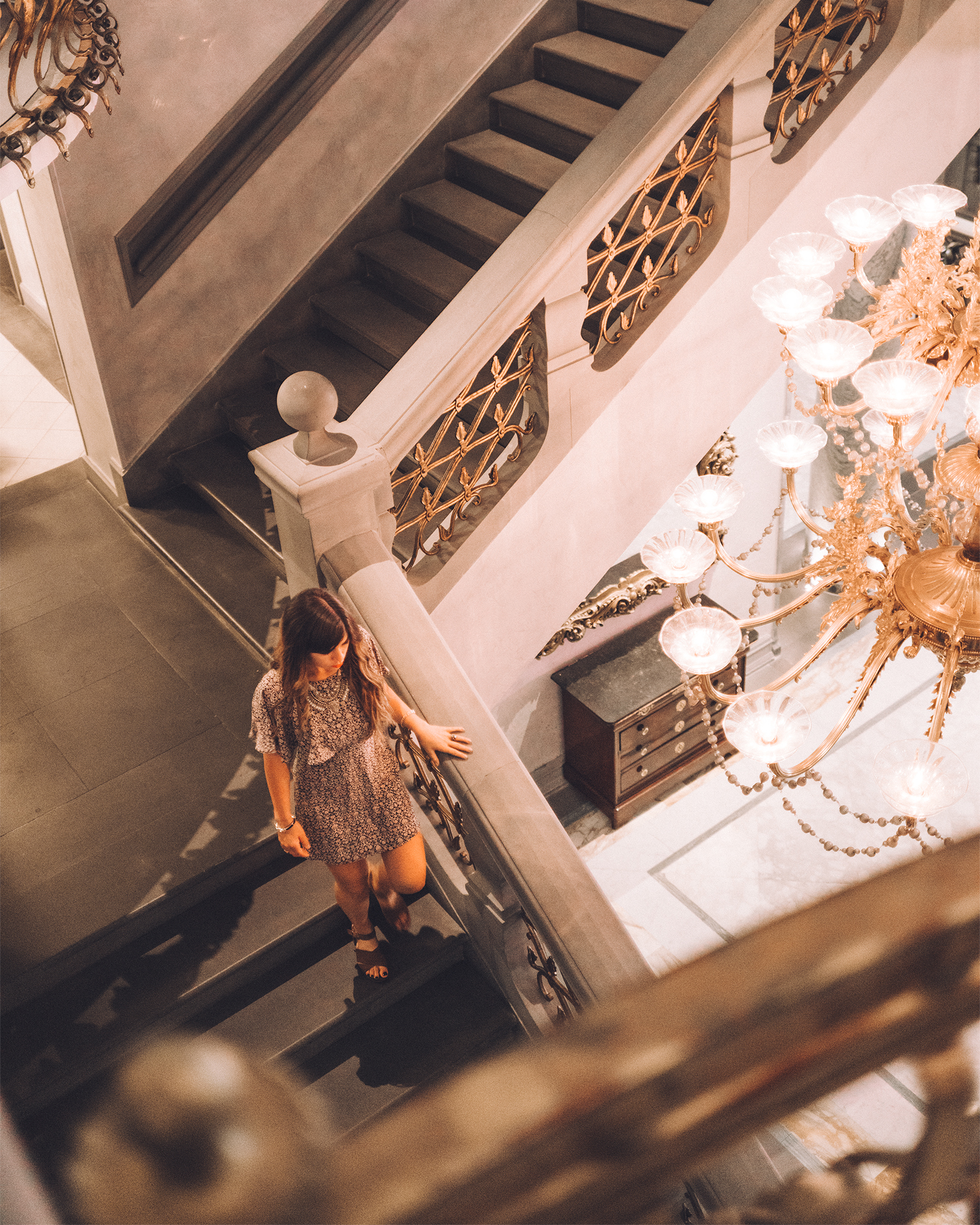 Just a little bit of my own personal palace....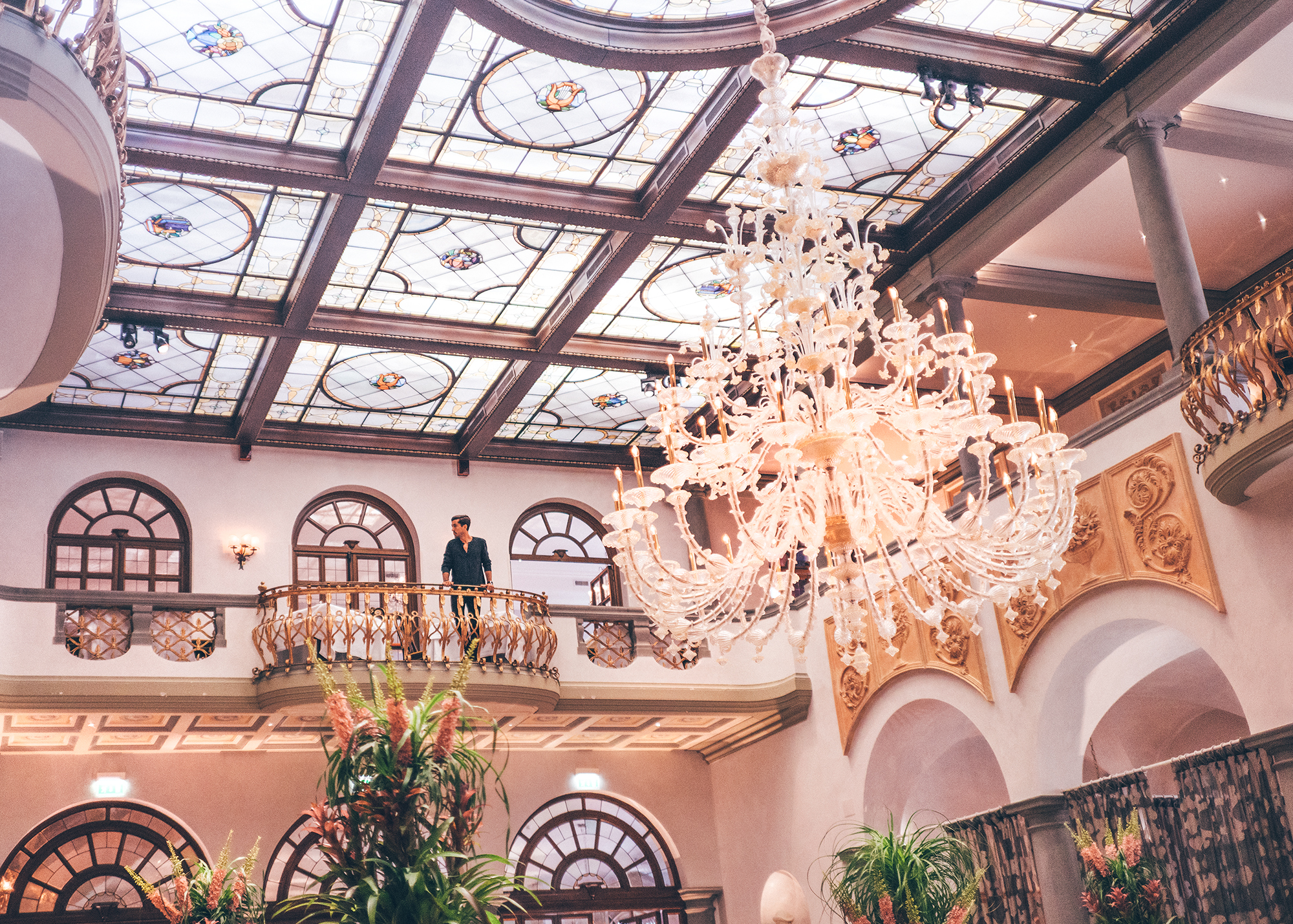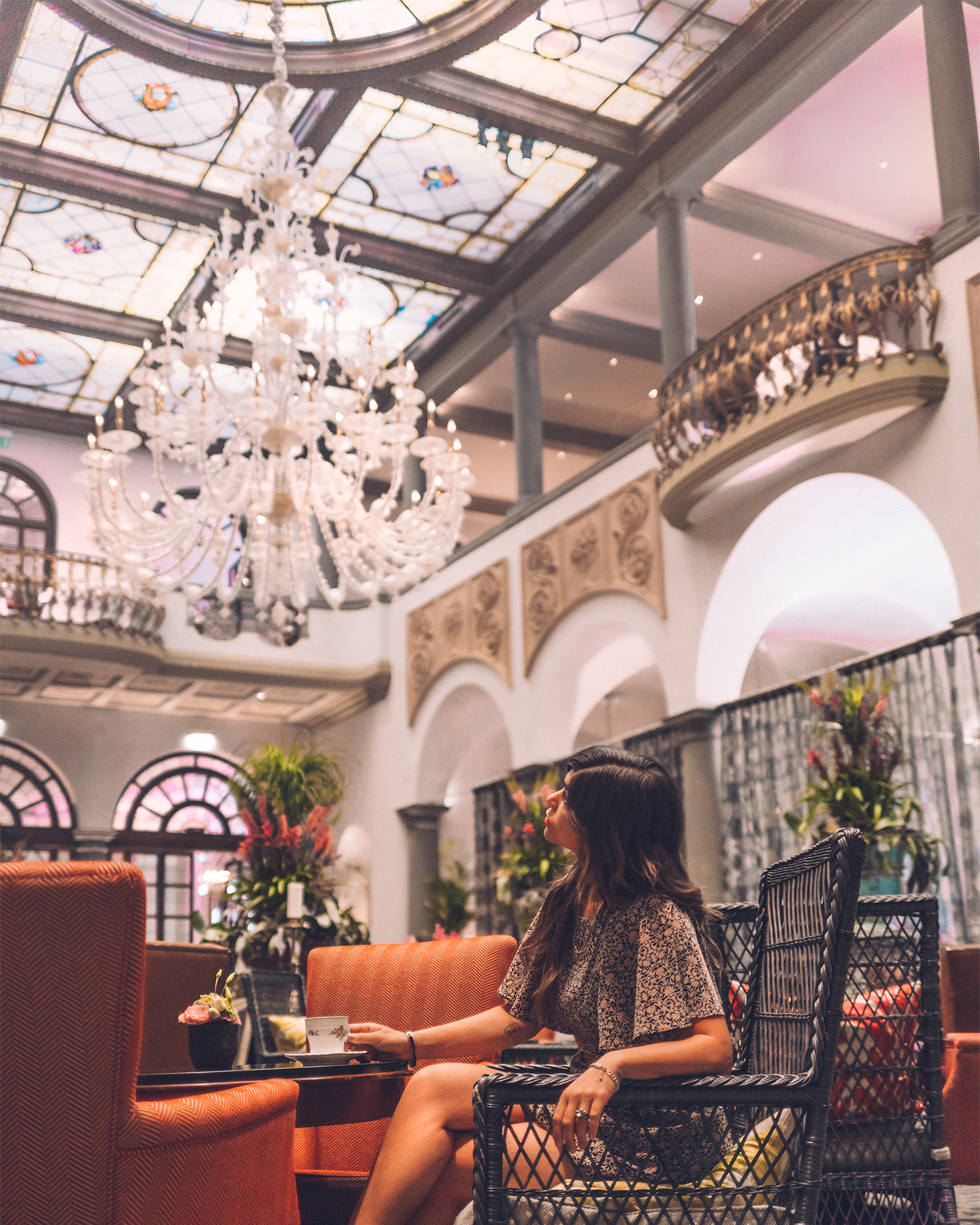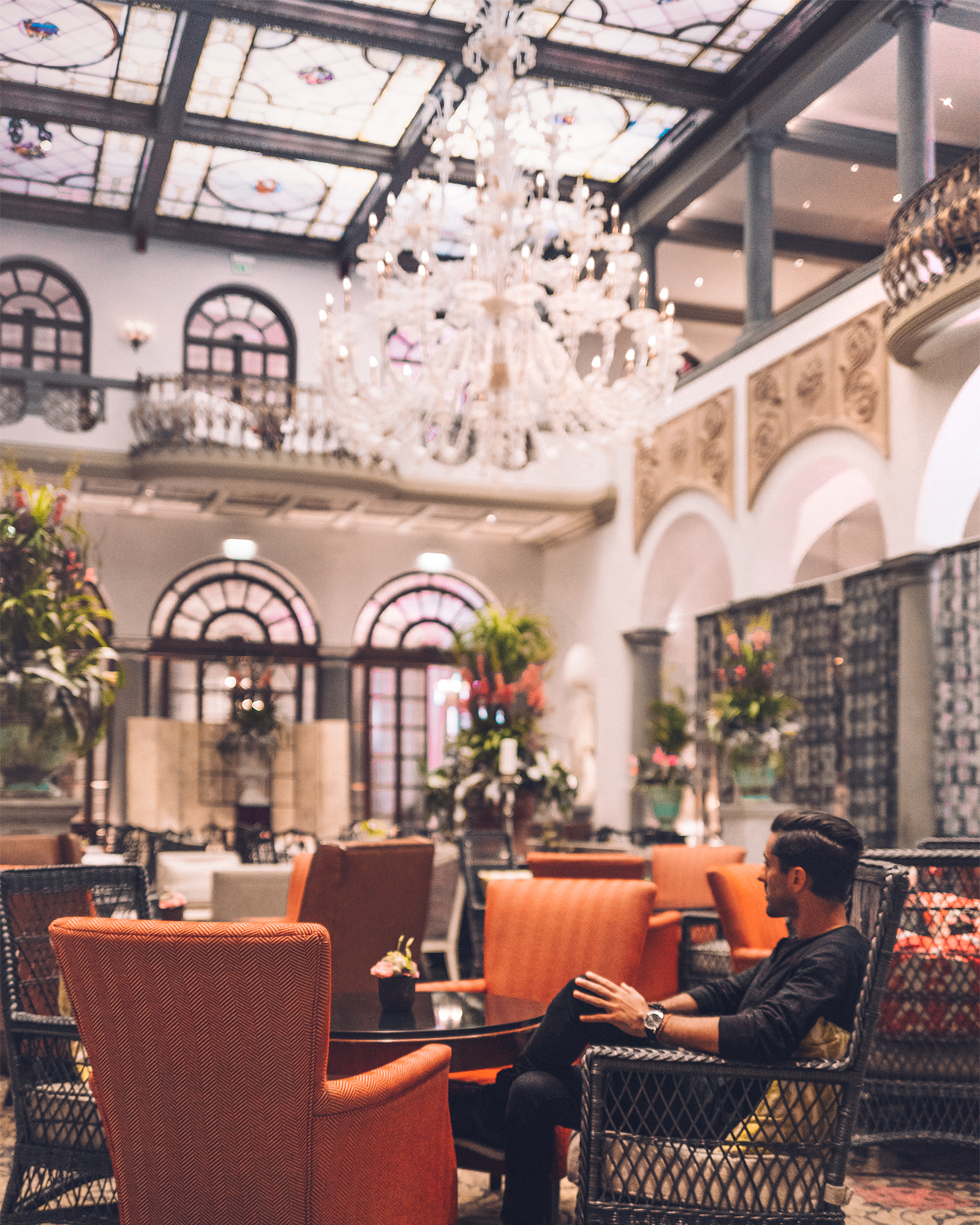 The ornate and chandelier-filled Winter Garden inside the St Regis.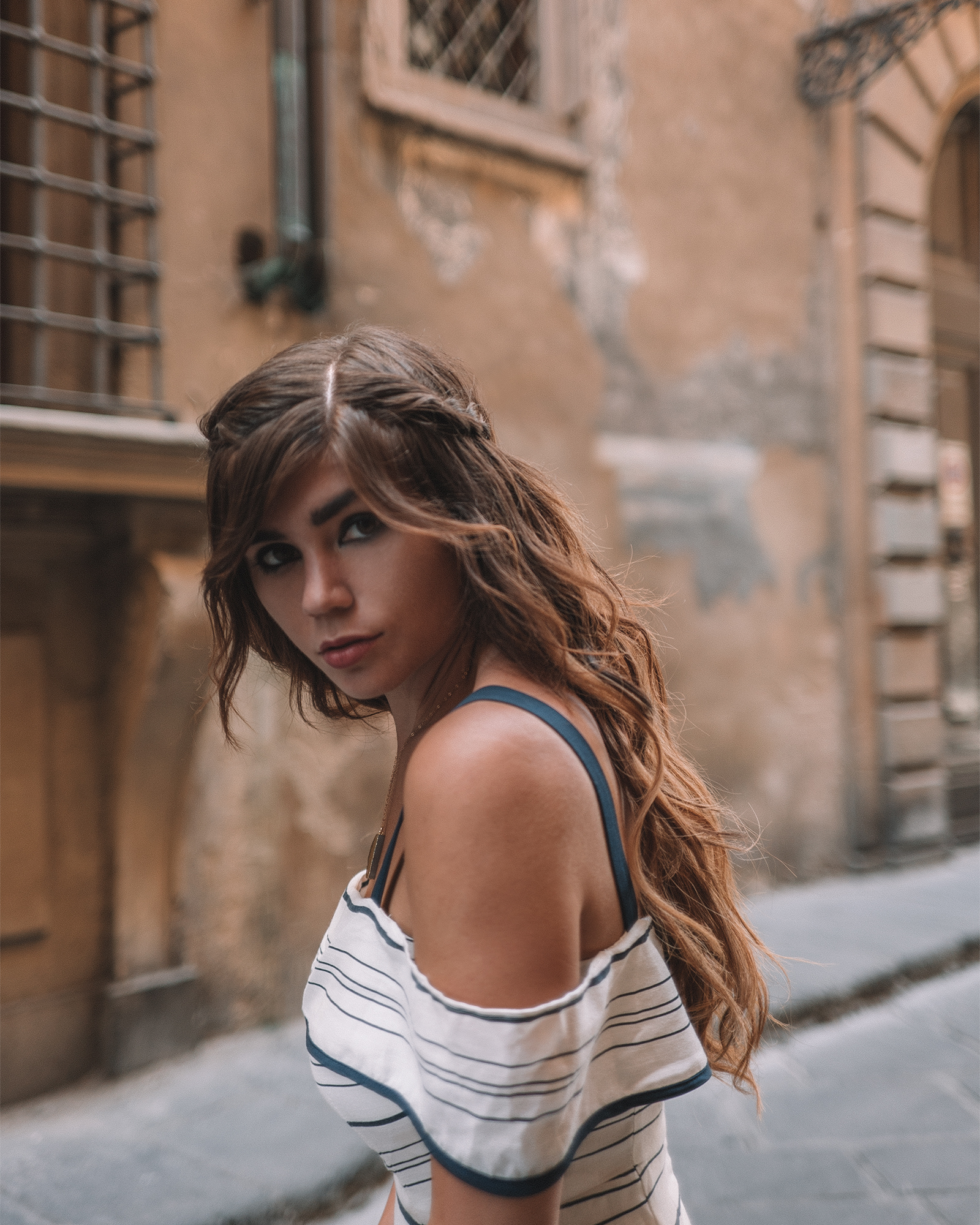 And getting lost in the ancient alleyways.
(And I'm super proud of my princess braids here)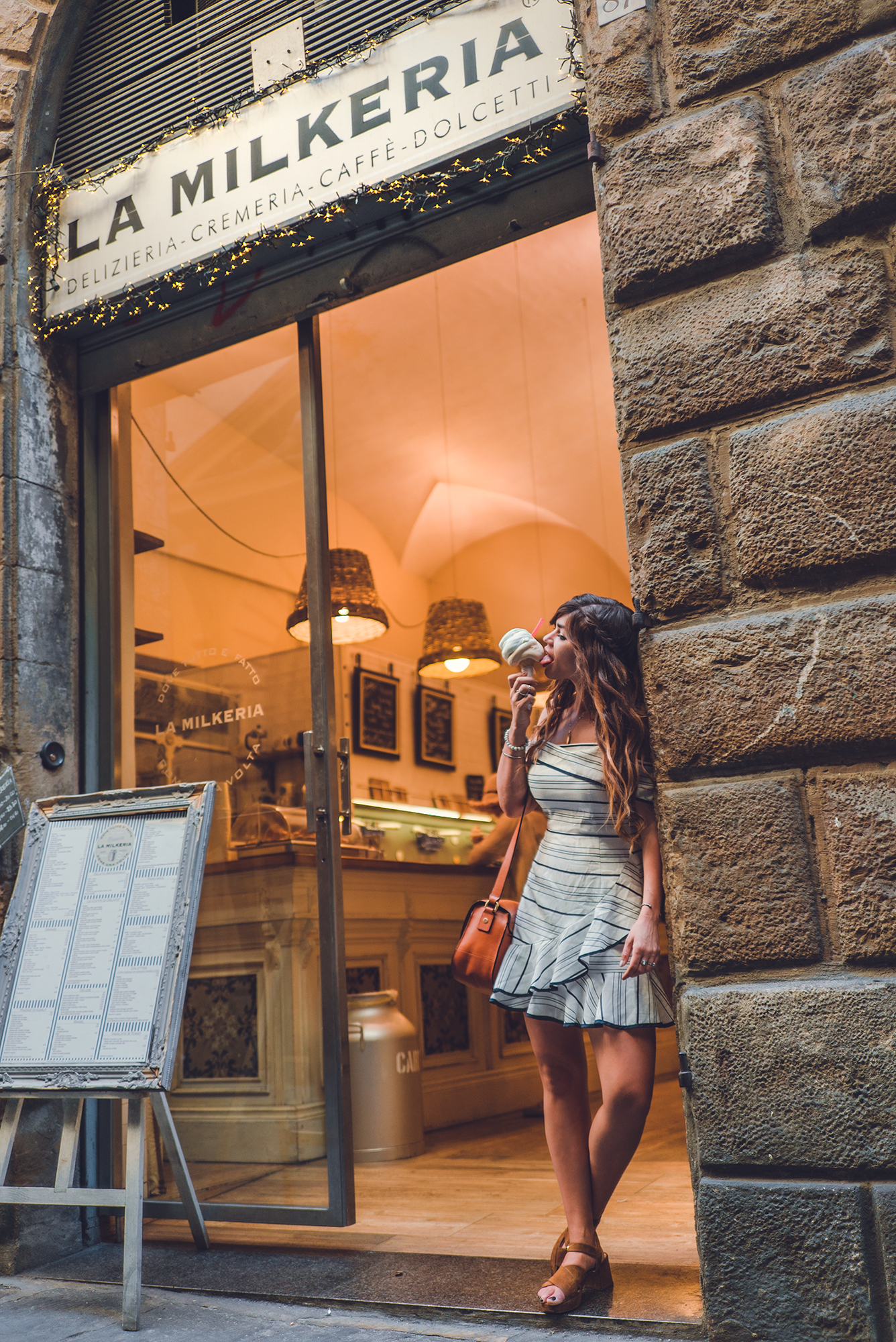 And of course there was always time to stop for gelato. We required at least two gelatos per day while in Italy, and Le Milkeria's soft-serve gelato was one of the cutest and most original cones we tried.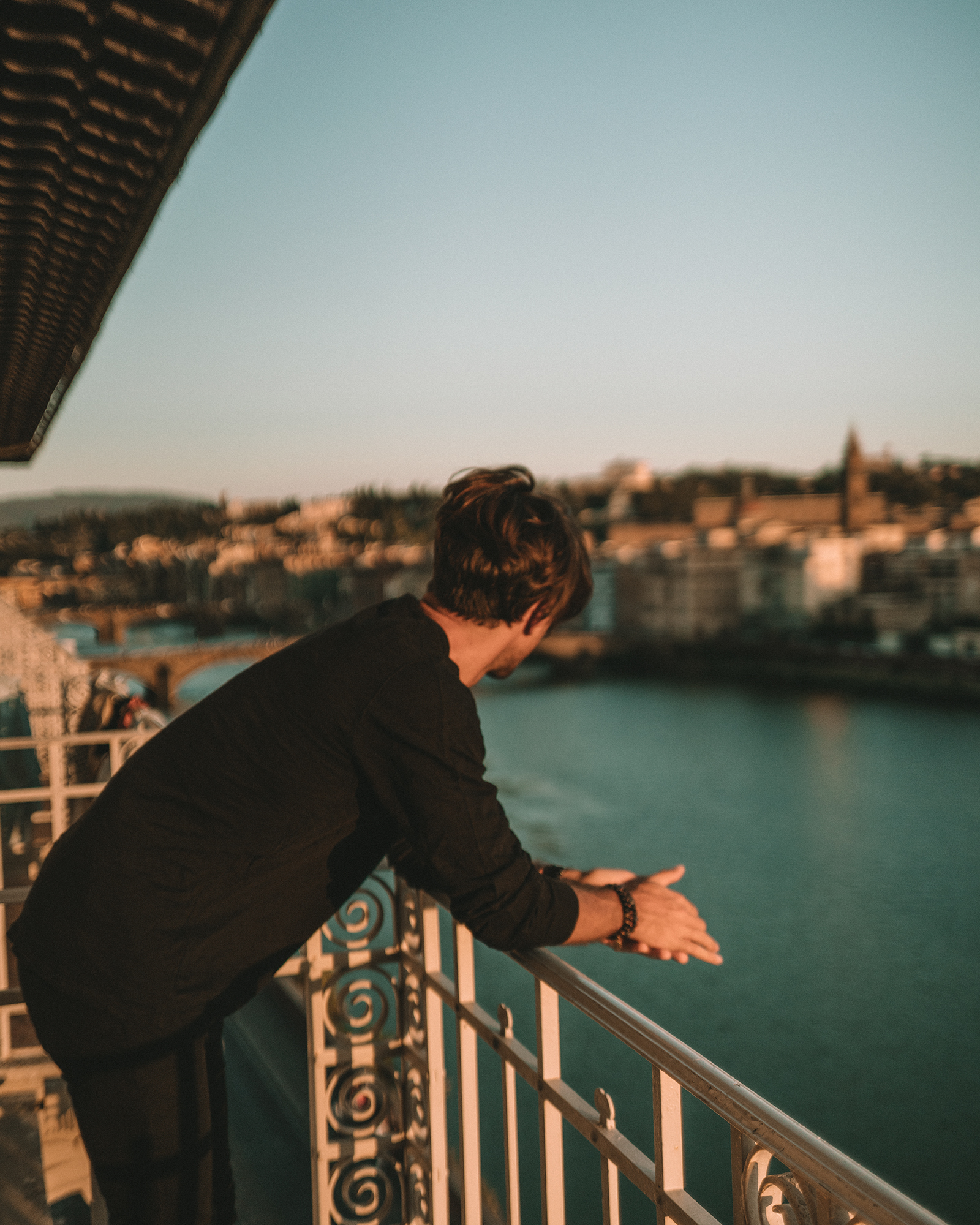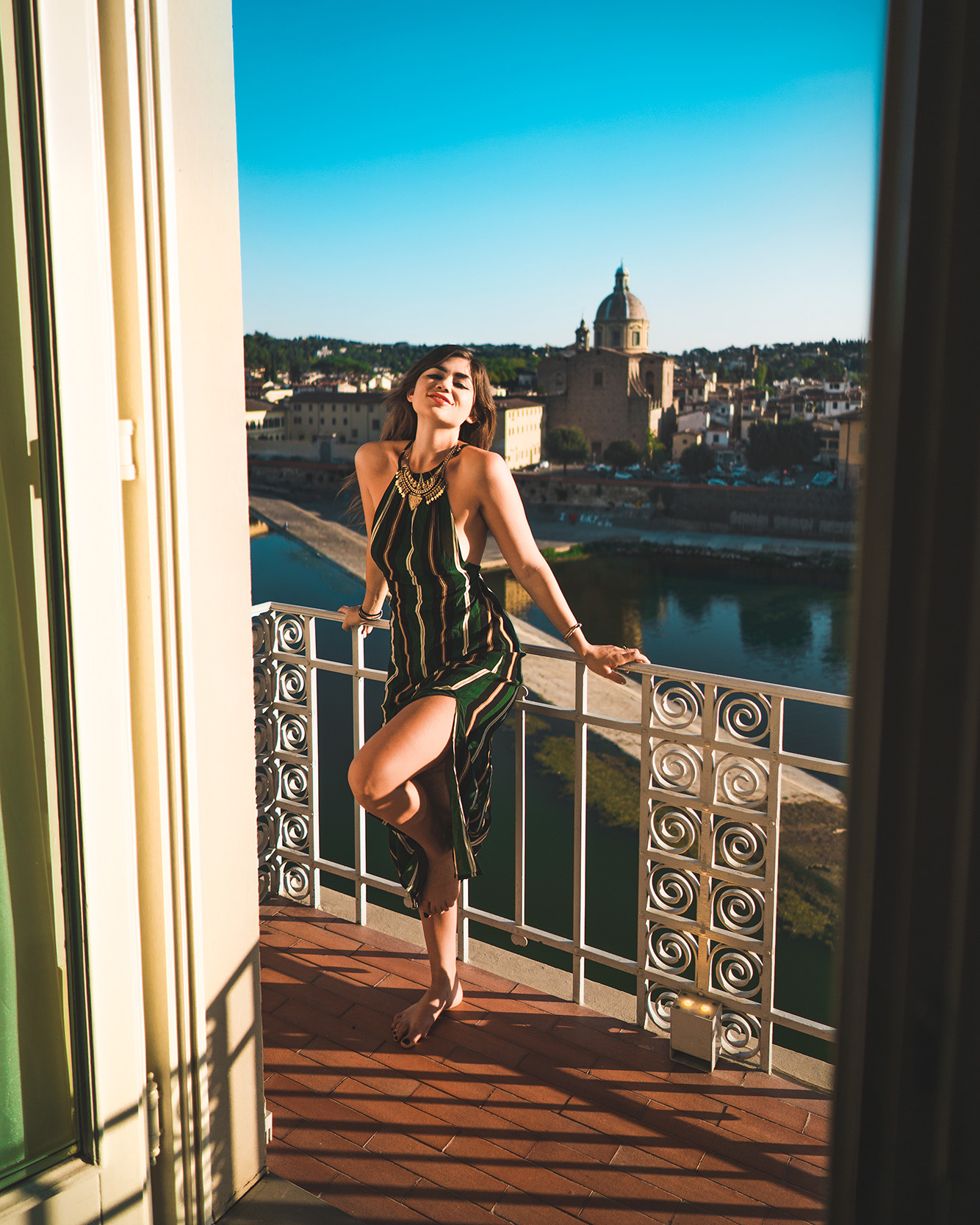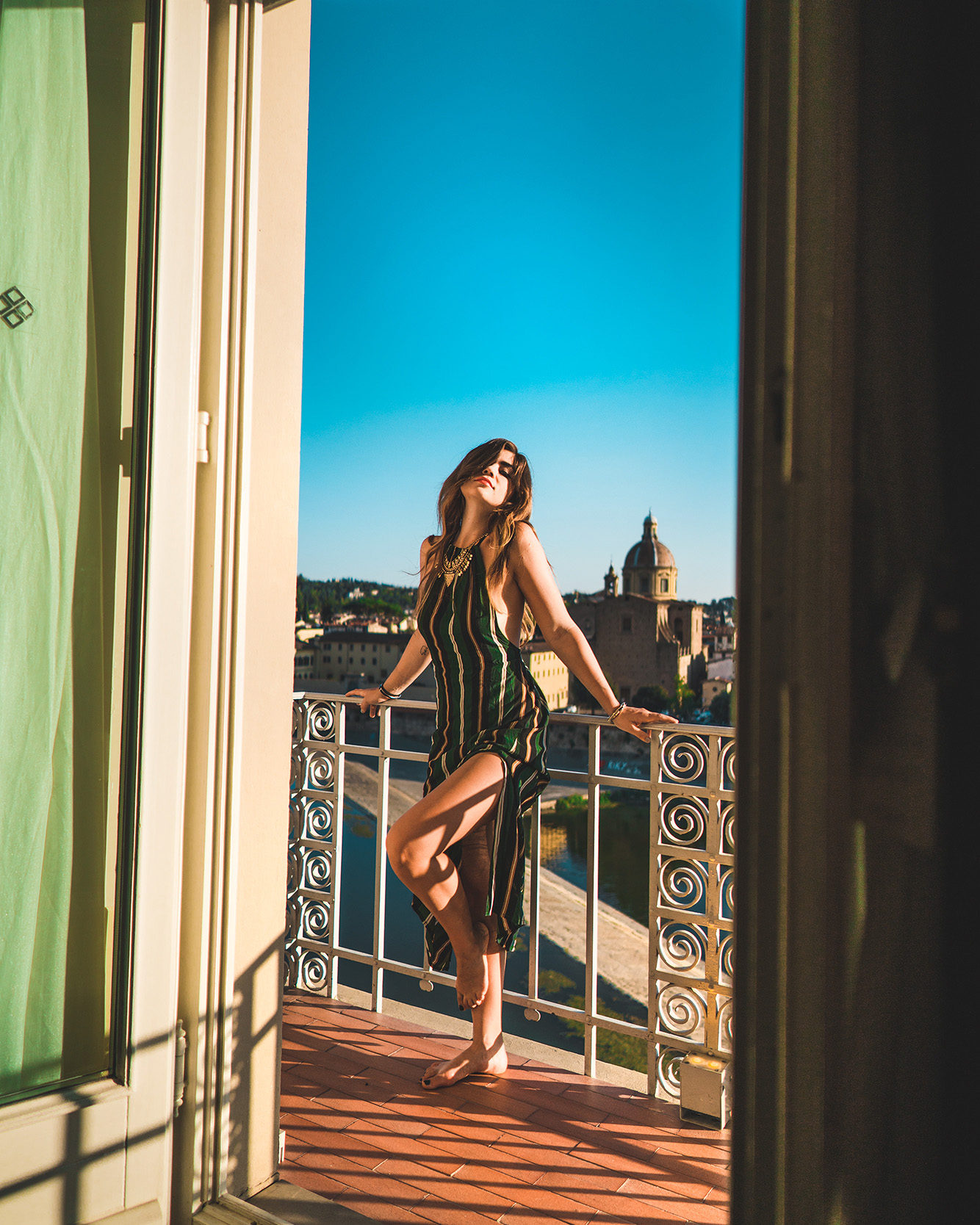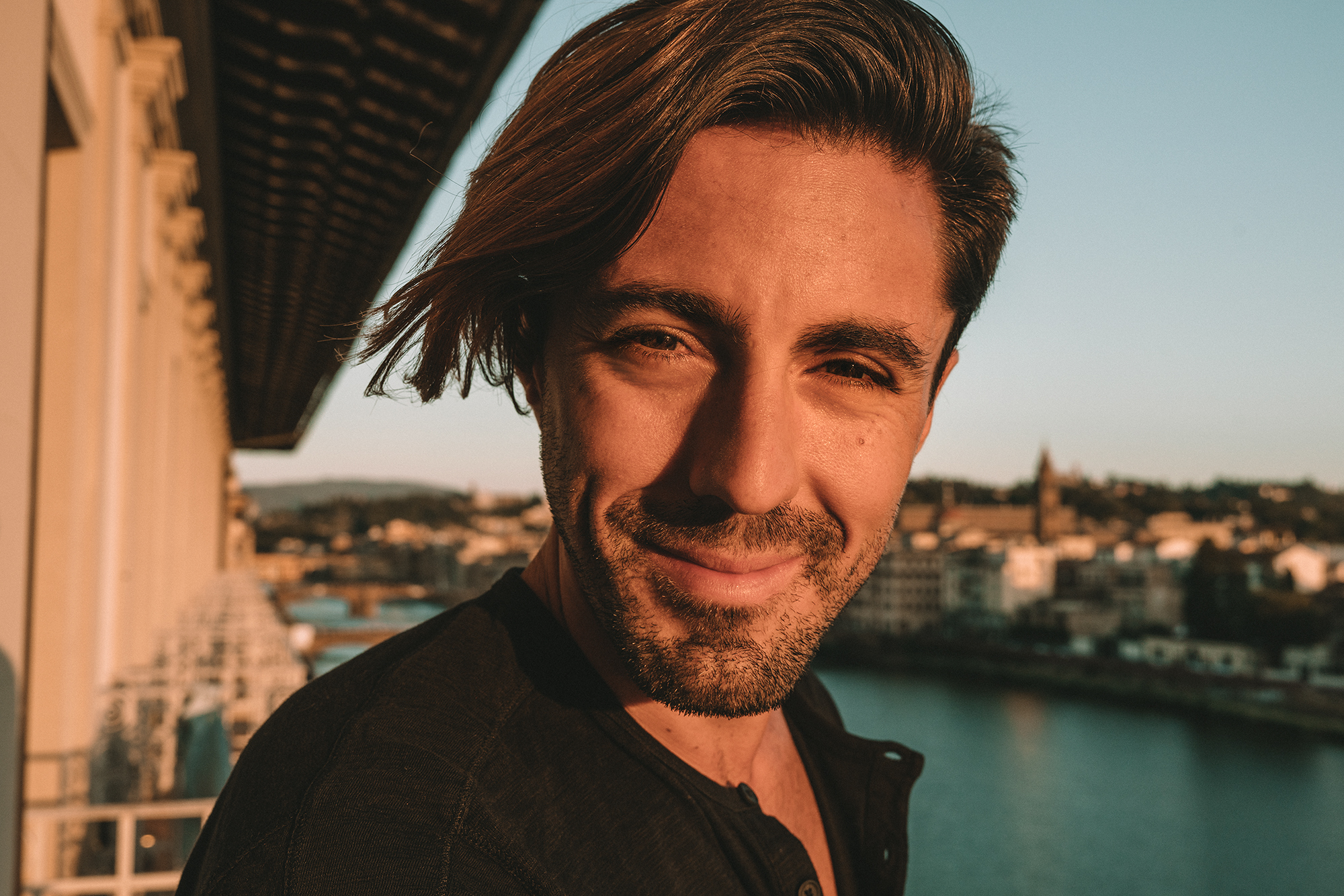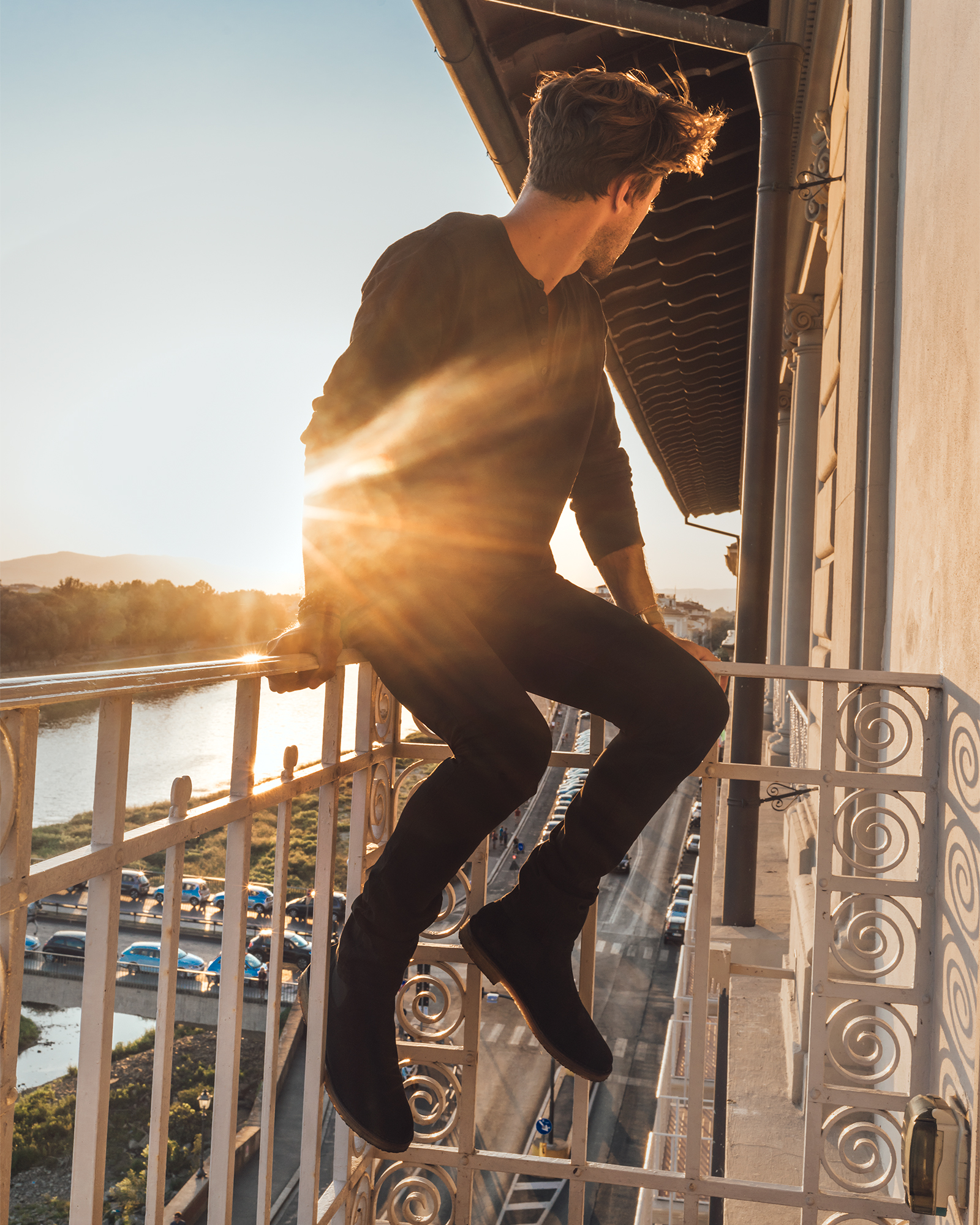 The perfect evening starts with a balcony with a view overlooking the river, perfect for a private sunset for two.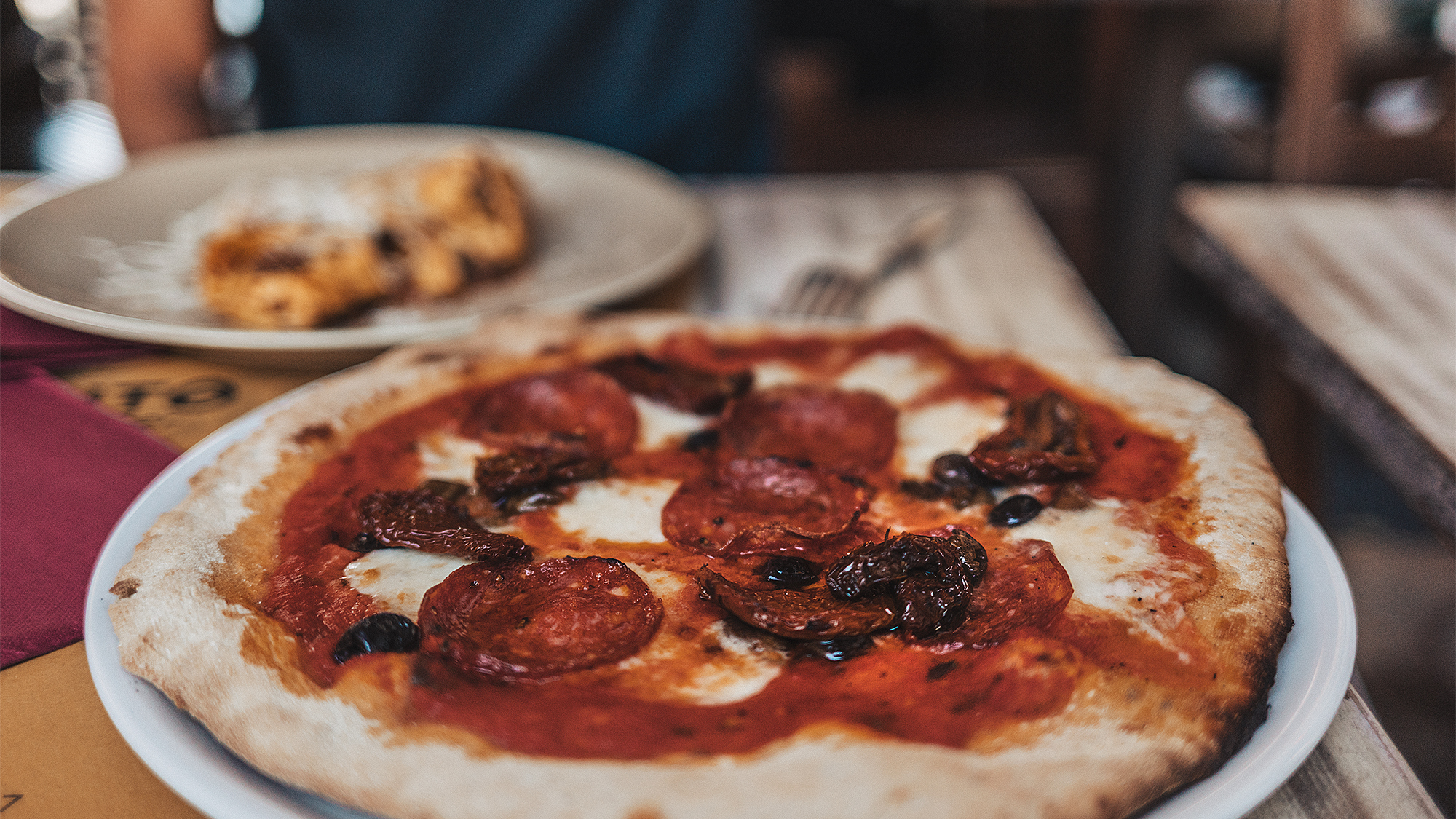 Followed by a pizza or two. :-)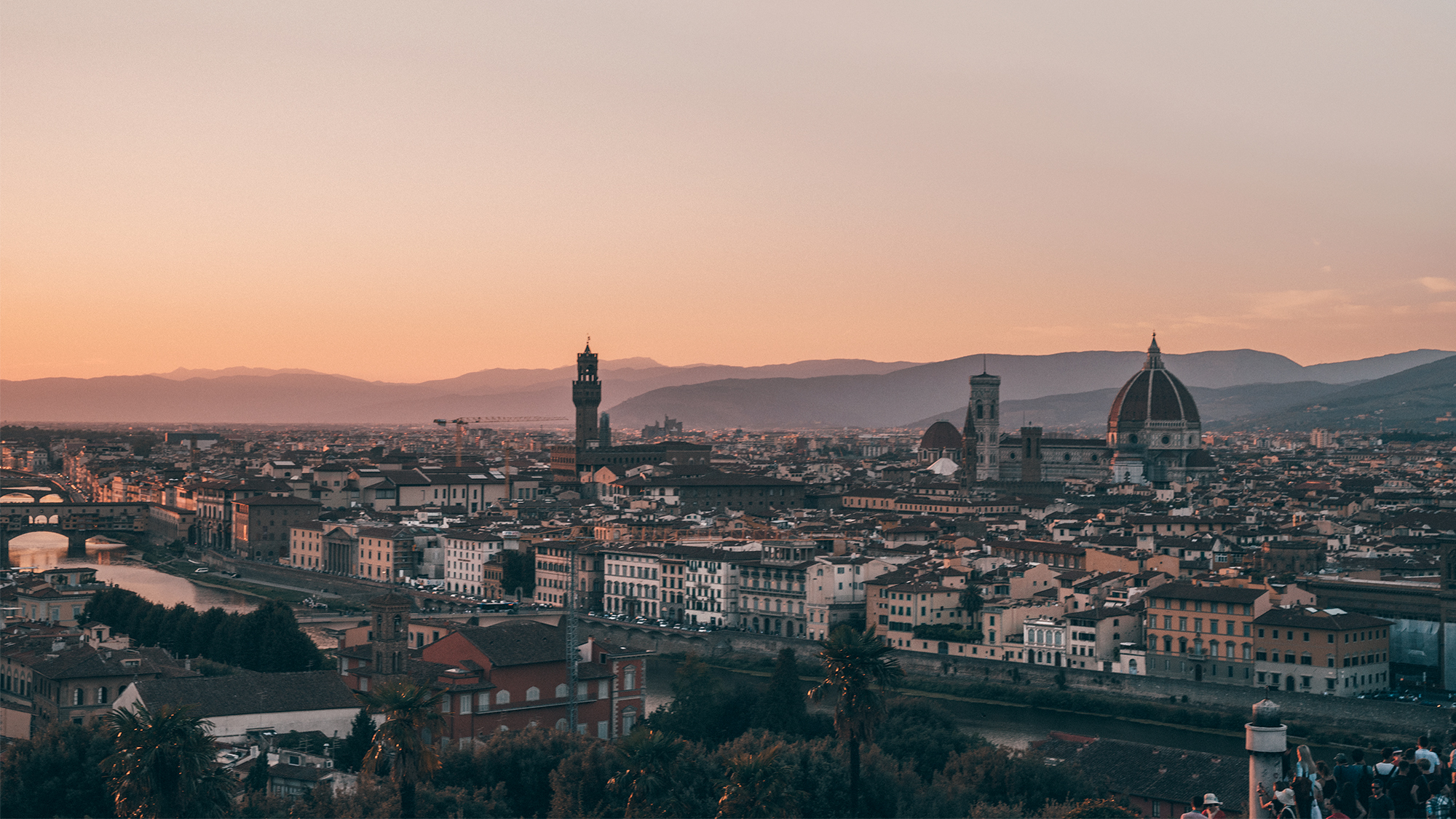 And the view of the sun setting over Florence from Piazza Michelangelo. This piazza wasn't quite what we expected - we were picturing a sprawling grass hill with people eating picnics and drinking wine, sitting down on blankets enjoying the evening. But the reality is more of a wide parking lot with tons of people crowded around, and the standard mix of sellers hawking selfie sticks and posters of famous paintings. But this view.... is completely worth it.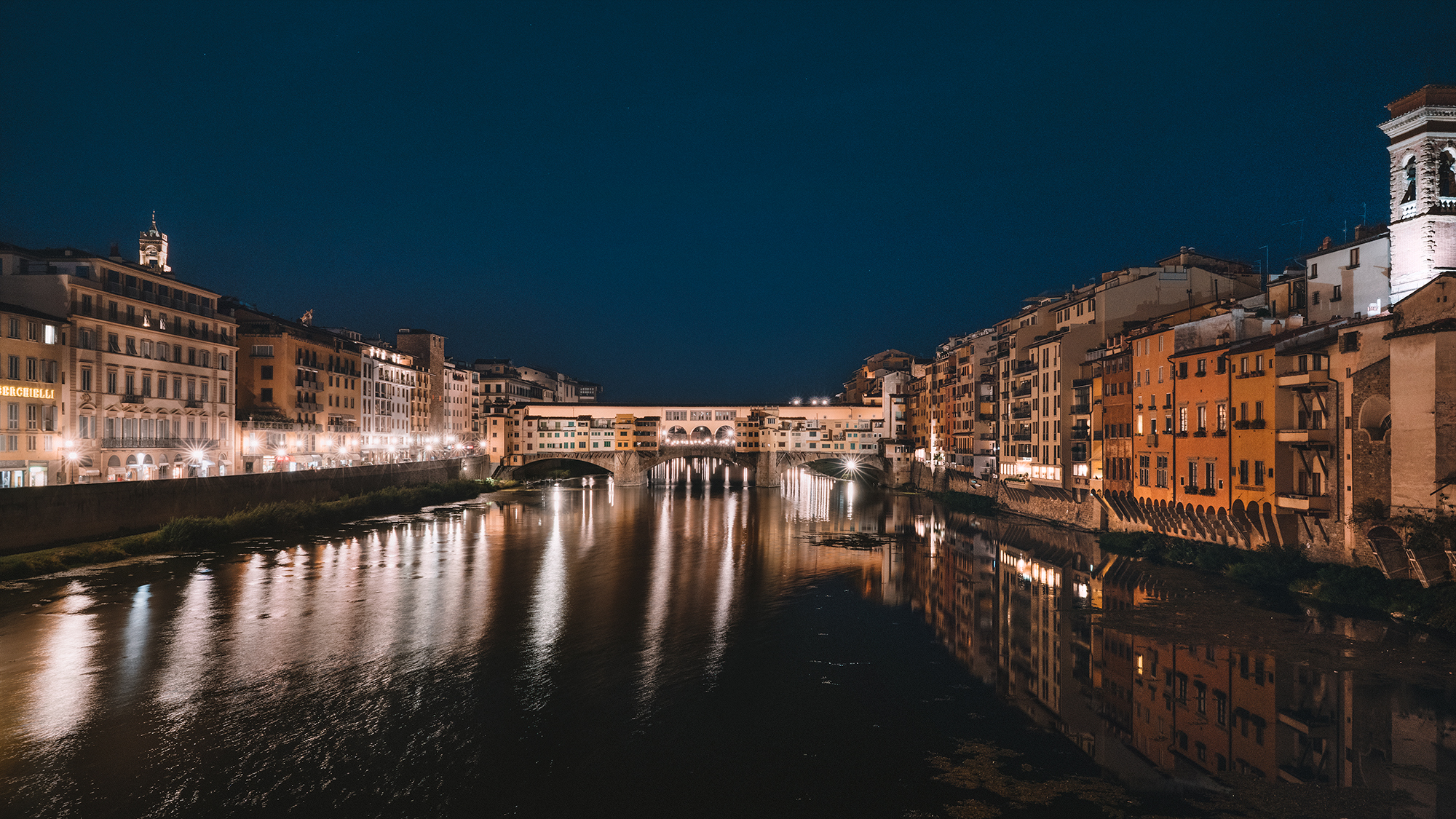 And the a late night stroll back to the palace with a view of the almost-1000-year-old Ponte Vecchio (and maybe another gelato.)