June 3, 2019 Beauty
Miami Heat: Juicy Lips with L'Occitane on a Summer Vacay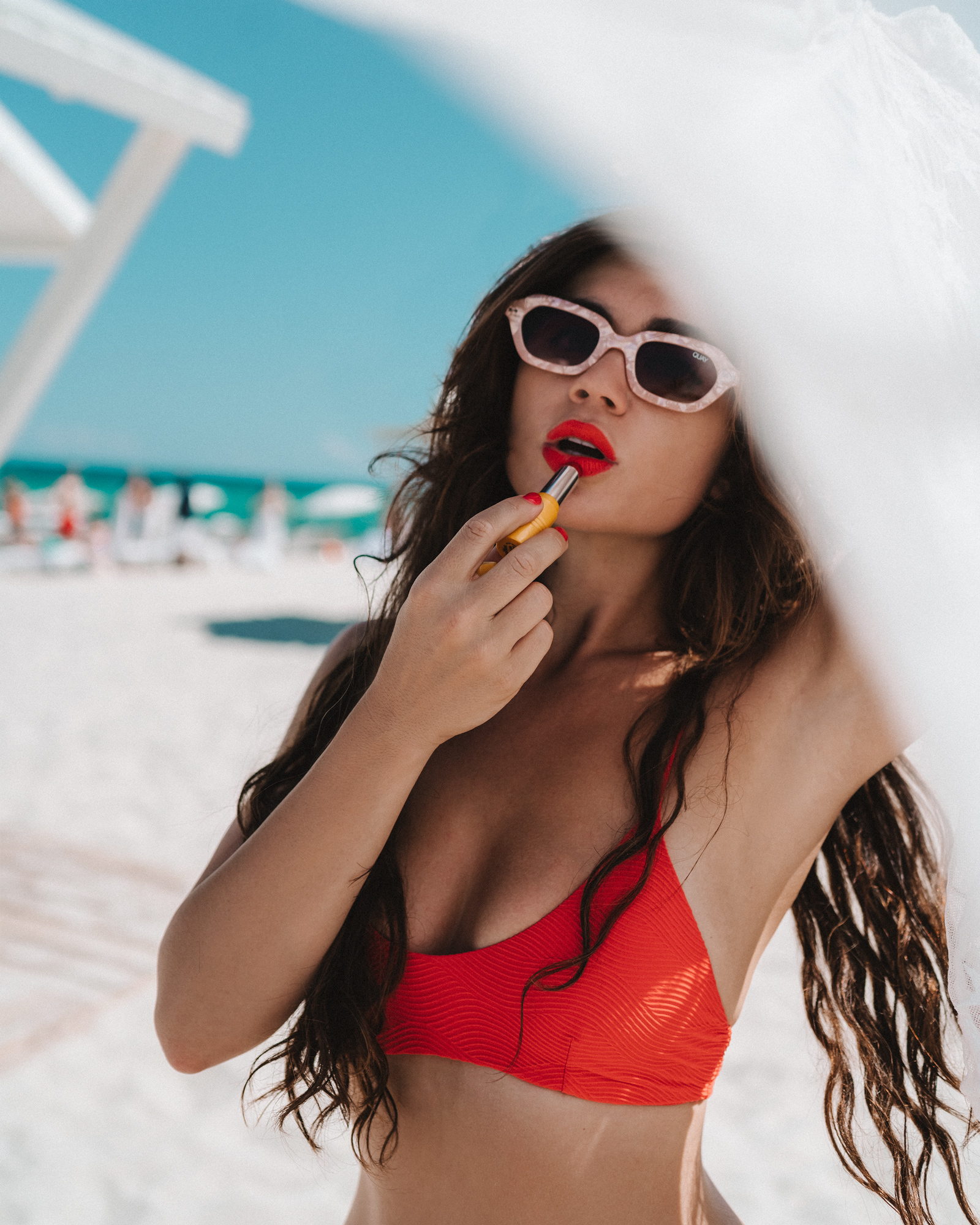 If I had to survive on only one beauty product - it would undoubtably be red lipstick. Shortly after moving to New York, I picked up a couple of lipsticks for my new adult life, and I don't think I ever put them back down. I always have color on my lips - it doesn't matter if I am at a gala, snorkeling in tropical waters, or climbing up mountains. It's the first thing I check when I'm getting ready for photos, and was the very last thing I put on before skydiving - my lip colors are a huge part of my look and myself.
Being on the road as much as I am, I'm always looking for the perfect product to keep my lips moisturized and healthy as well as full of color - especially on hot summer days. Something that's easy to put on and keeps my lips feeling protected from the sun but light enough to add an effortless touch of natural color. The mix of hot sun and salt water in in the tropics can especially be harsh on my skin, and it takes a good mix of products to keep my lips from getting chapped.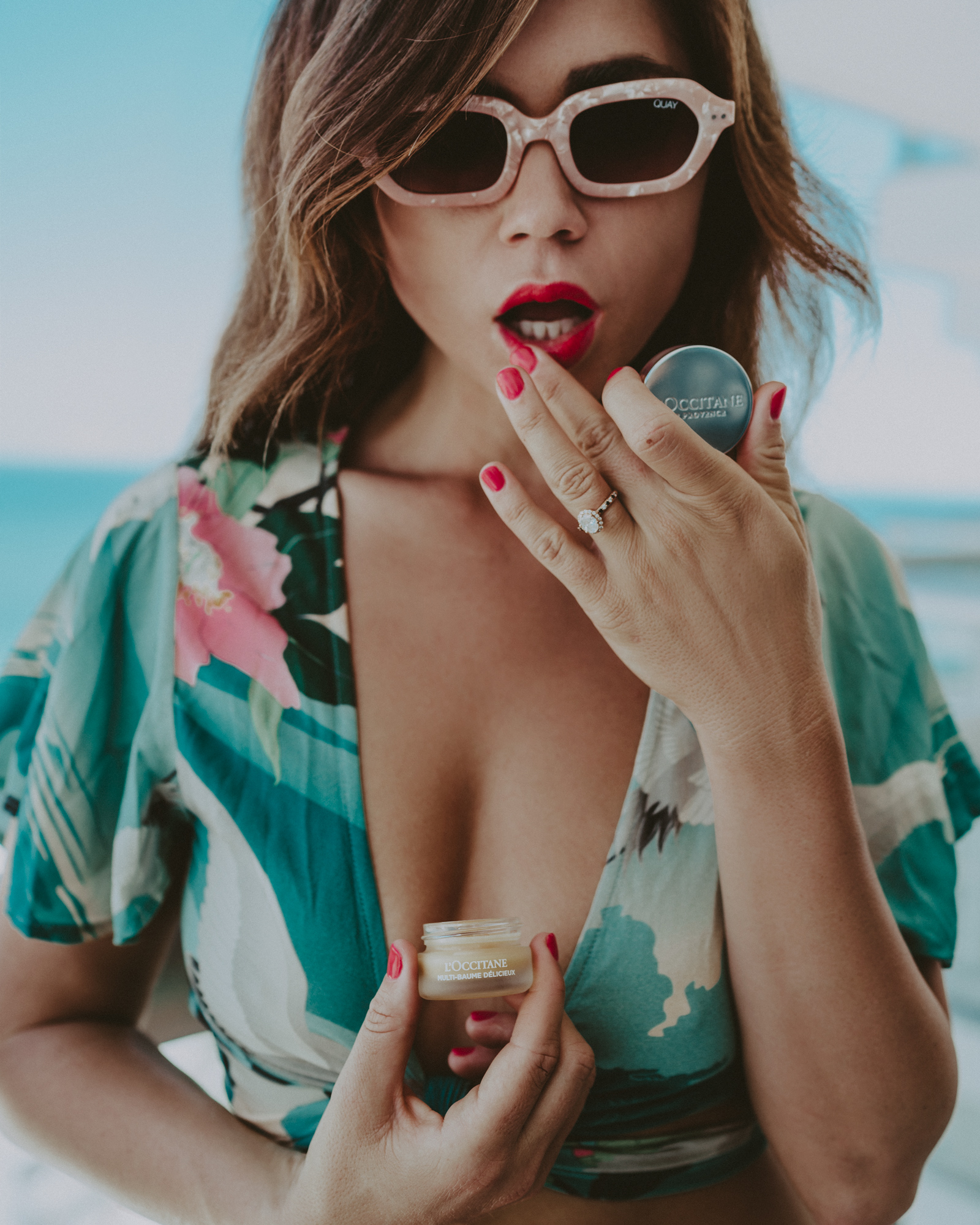 I've learned that the skin on your lips is different than most of your other skin, as it is much thinner and more delicate - meaning that the lips don't have as much natural protection as the body – and need extra care to stay hydrated and healthy. For beachy summer days, I love to trade my usual matte lipsticks for a products that hydrates and provide color simultaneously, and trying out the new L'Occitane Fruity Lip collection was a serious game changer in ease. The line has lipsticks, balms, and lib scrubs in sunny, juicy colors, made from premium ingredients (remove: direct) gathered from the Mediterranean, all of which come in tasty, fruity flavors. Plus - the entire collection is also 100% vegetarian and silicone-free!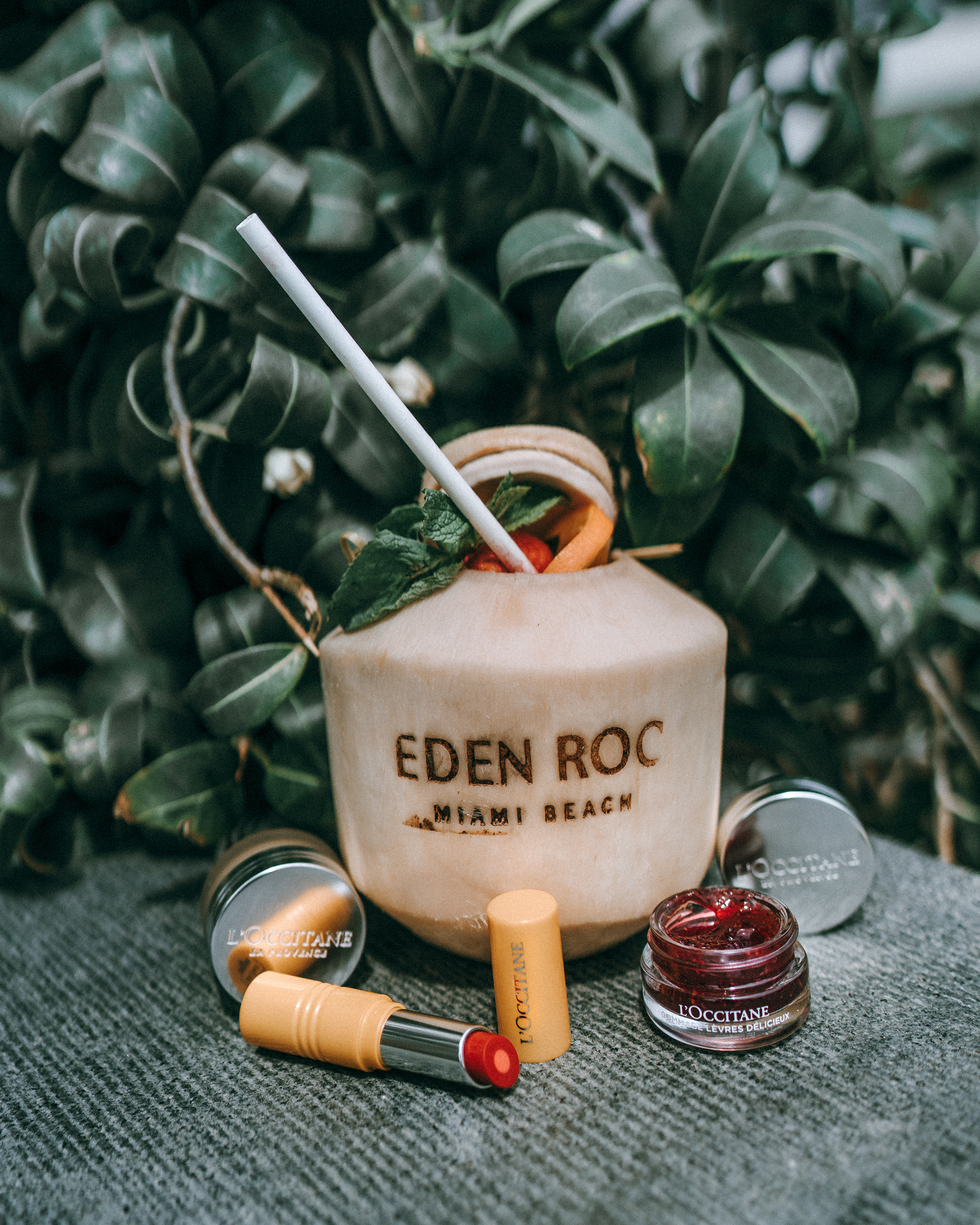 For my trip to Miami Beach, I packed all the necessities from the new L'Occitane lip collection. This three-step lip care routine is perfect for keeping my lips feeling healthy and supple, while also looking good on camera no matter how hot the Miami sun got.
STEP 1: THE DELICIOUS LIP SCRUB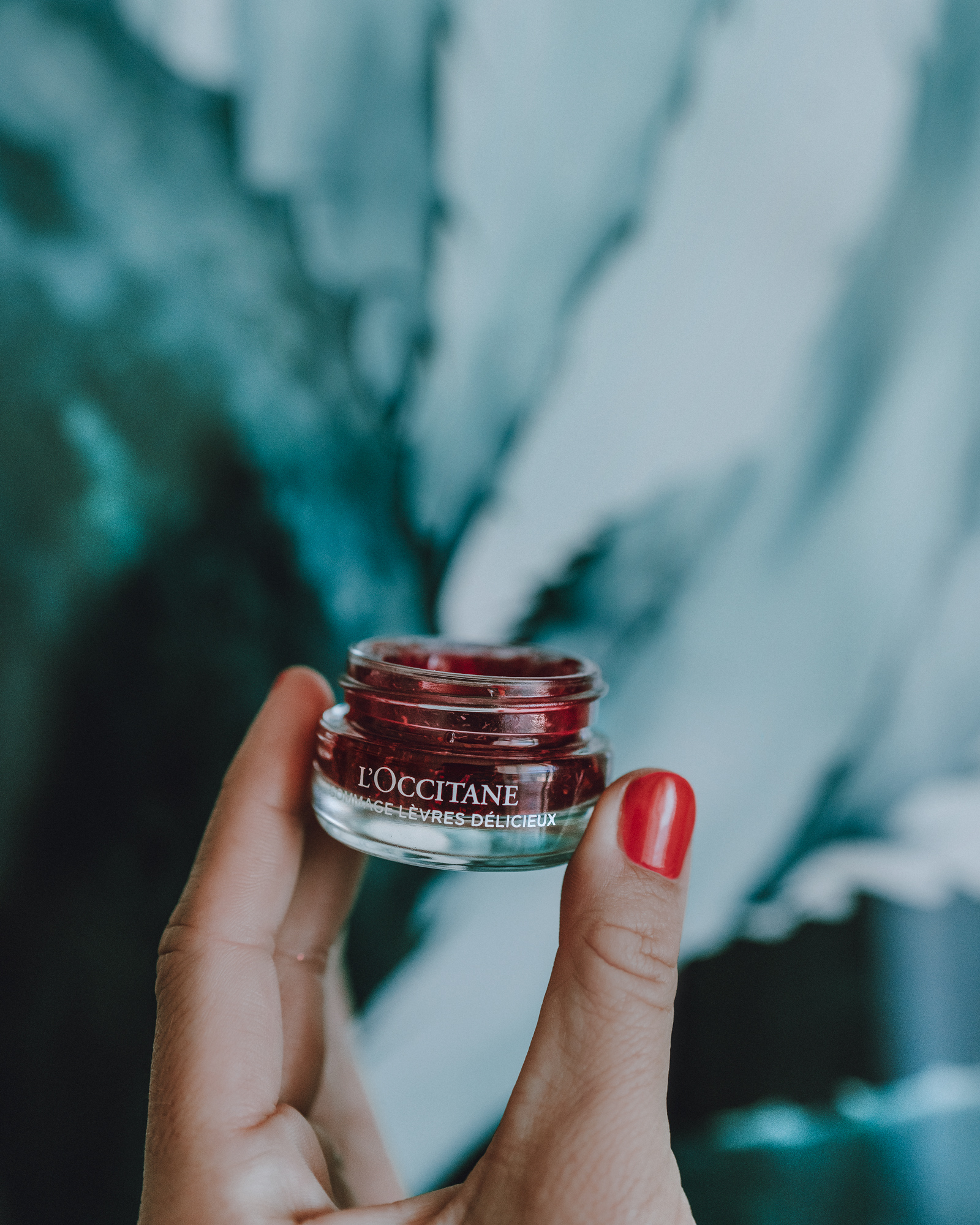 Right after washing my face in the morning, I prepped my rubbing my lips with the Raspberry Crush Delicious Lip Scrub. The scrub looks and smells like a juicy jam, and is formulated with organic carrot oil, cold pressed pomegranate oil and pomelo oil and packed with vitamins C and E to help remove dead skin cells for smooth and soft lips. I like using a scrub on my lips to rid of the excess dry skin before putting on any other product. The scrub has just the right amount of texture to make my lips feel exfoliated without being too harsh. It also comes in Tangerine and Fig flavors - hello delicious!
STEP 2: BALM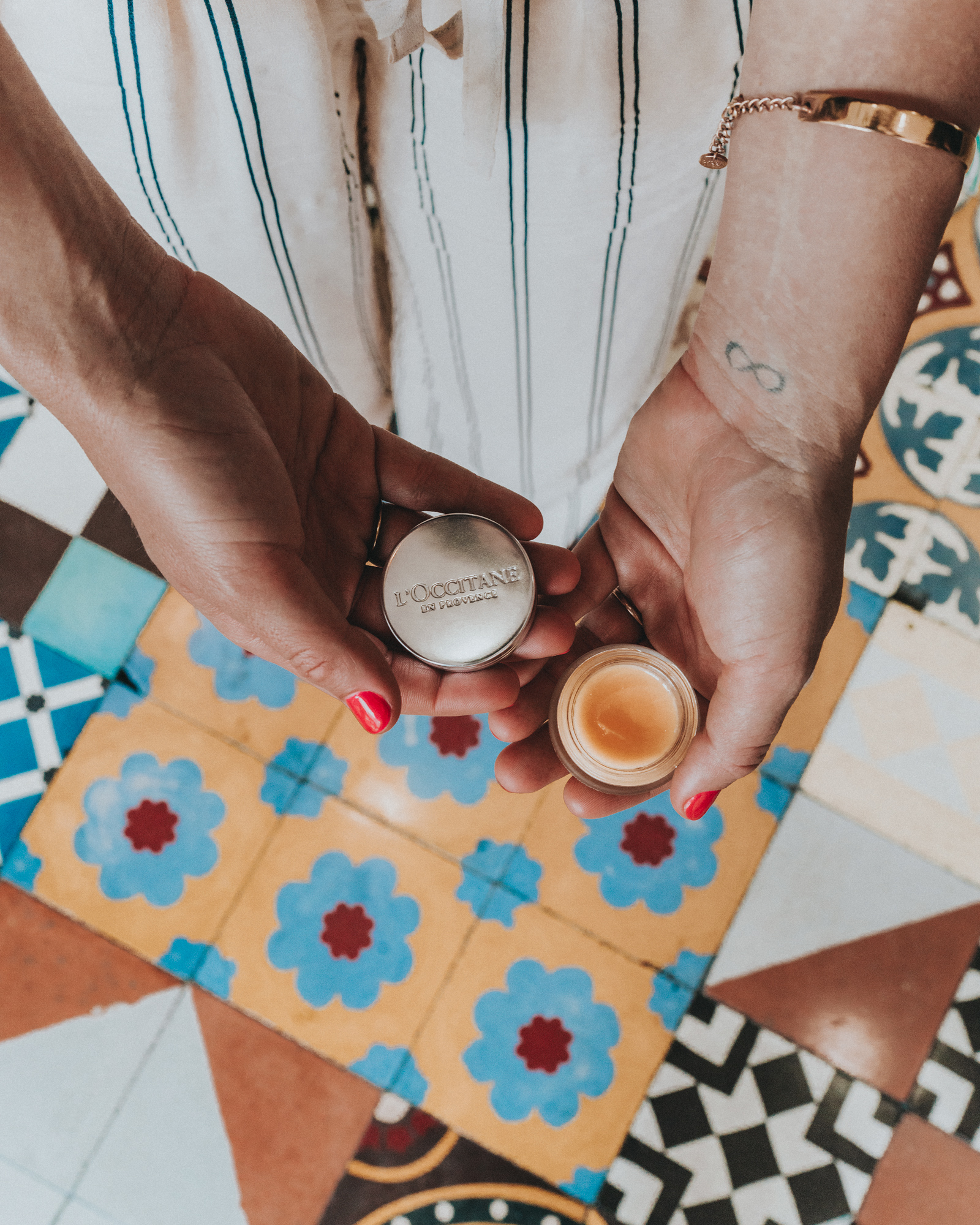 The 3-in-1 Delicious Multi-Balm is made to be used in three unique ways! First, as a primer to prep the lips for the Fruity Lipstick, second, as a balm to soften the lips any time of the day, or third, as a rich mask to pamper the lips overnight. It moisturizes, nourishes and helps protect your lips. It's also made with a blend of botanical oils bursting with beneficial properties, including pomelo, carrot and pomegranate, which are rich in carotenoid and vitamin E.
STEP 3: FRUITY LIPSTICK
My favorite step! Whether you are looking for a gentle hint of color, or a bold strong lip - The Fruity Lipstick is a perfect summer look. The intensity of the color is buildable with multiple passes over your lips, but always has a soft, hydrated feel no matter how much strong you apply. I often use matte lipsticks, but for hot summer days, a lighter, juicier look and a balm feel looks much more natural, and protects my lips! The L'Occitane Fruity Lipstick is infused with cold pressed pomegranate oil, organic carrot oil from Provence, Corsican pomelo oil and vitamin E to smooth and protect.
My color here is the Red-y to Play, and the lipstick also comes in a variety of pinks, nudes, corals, and even a bold violet shade!
STEP 4: Time to Play!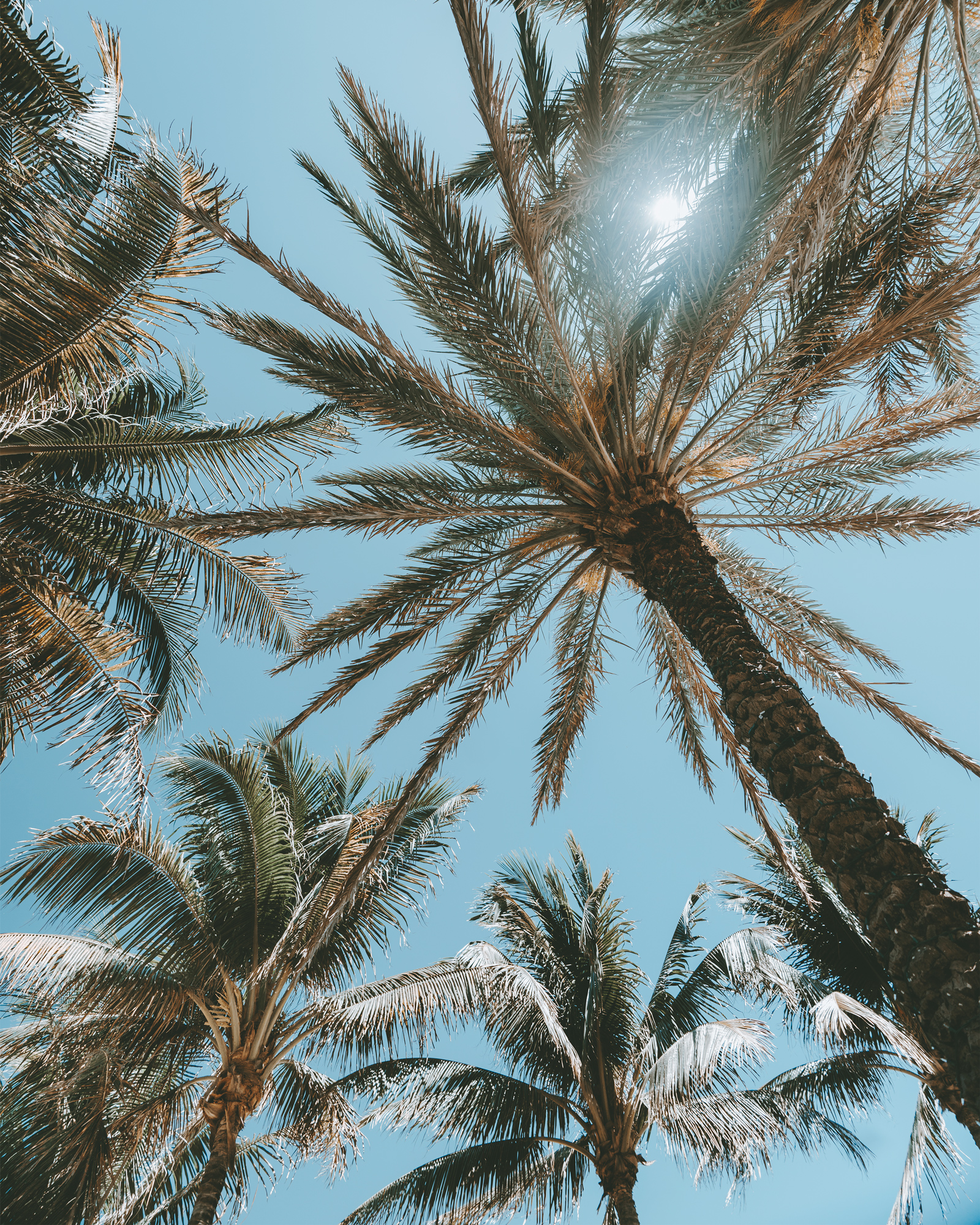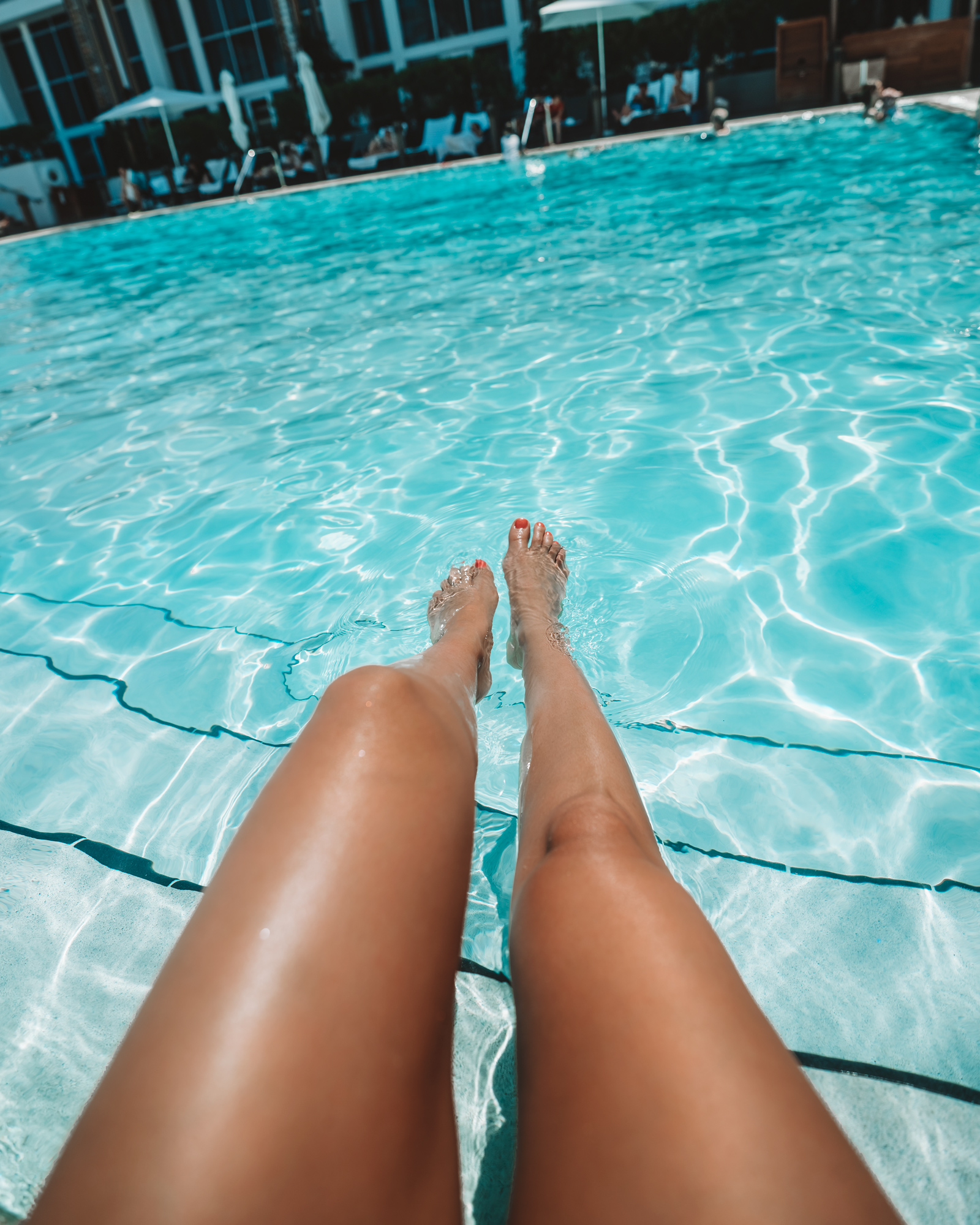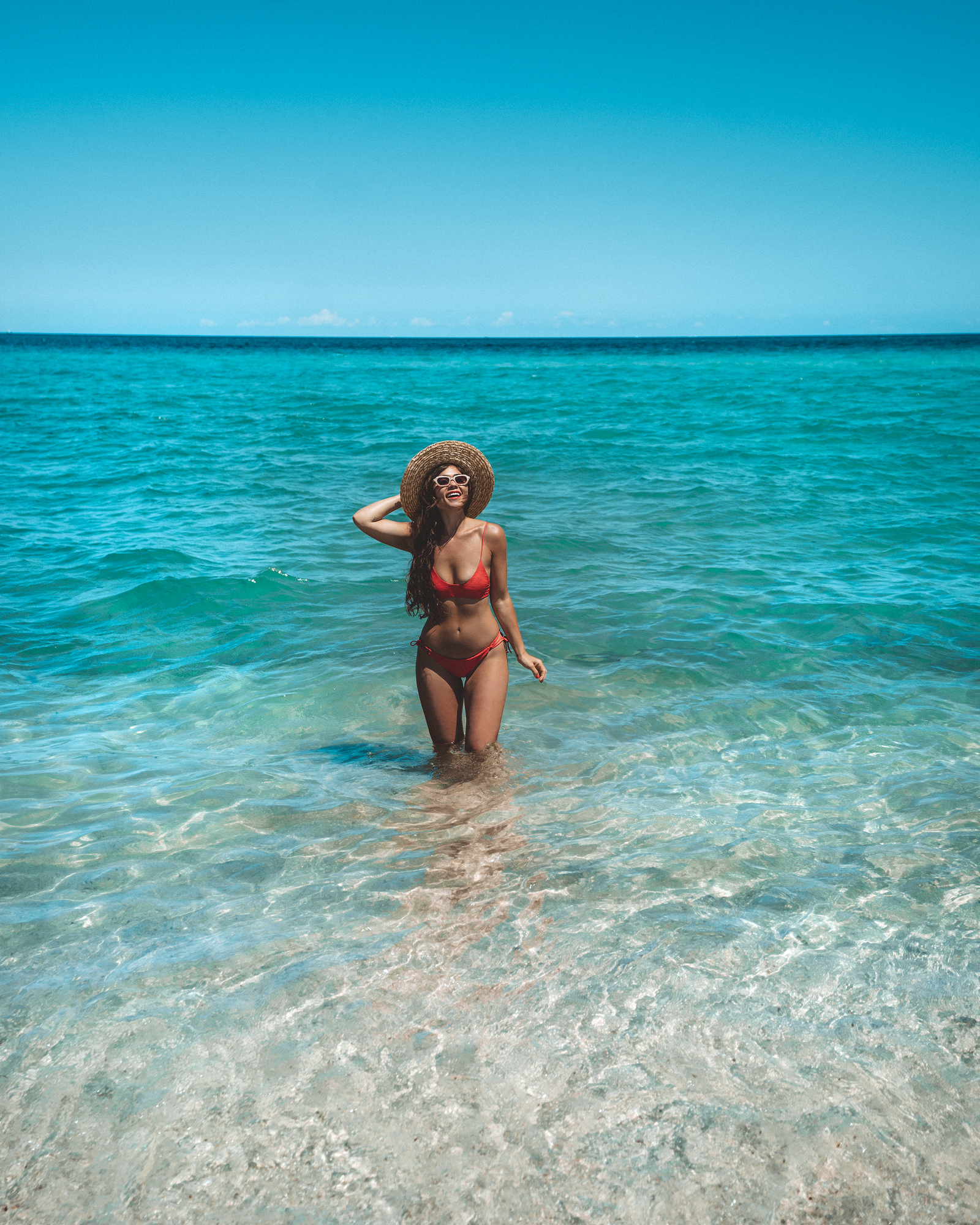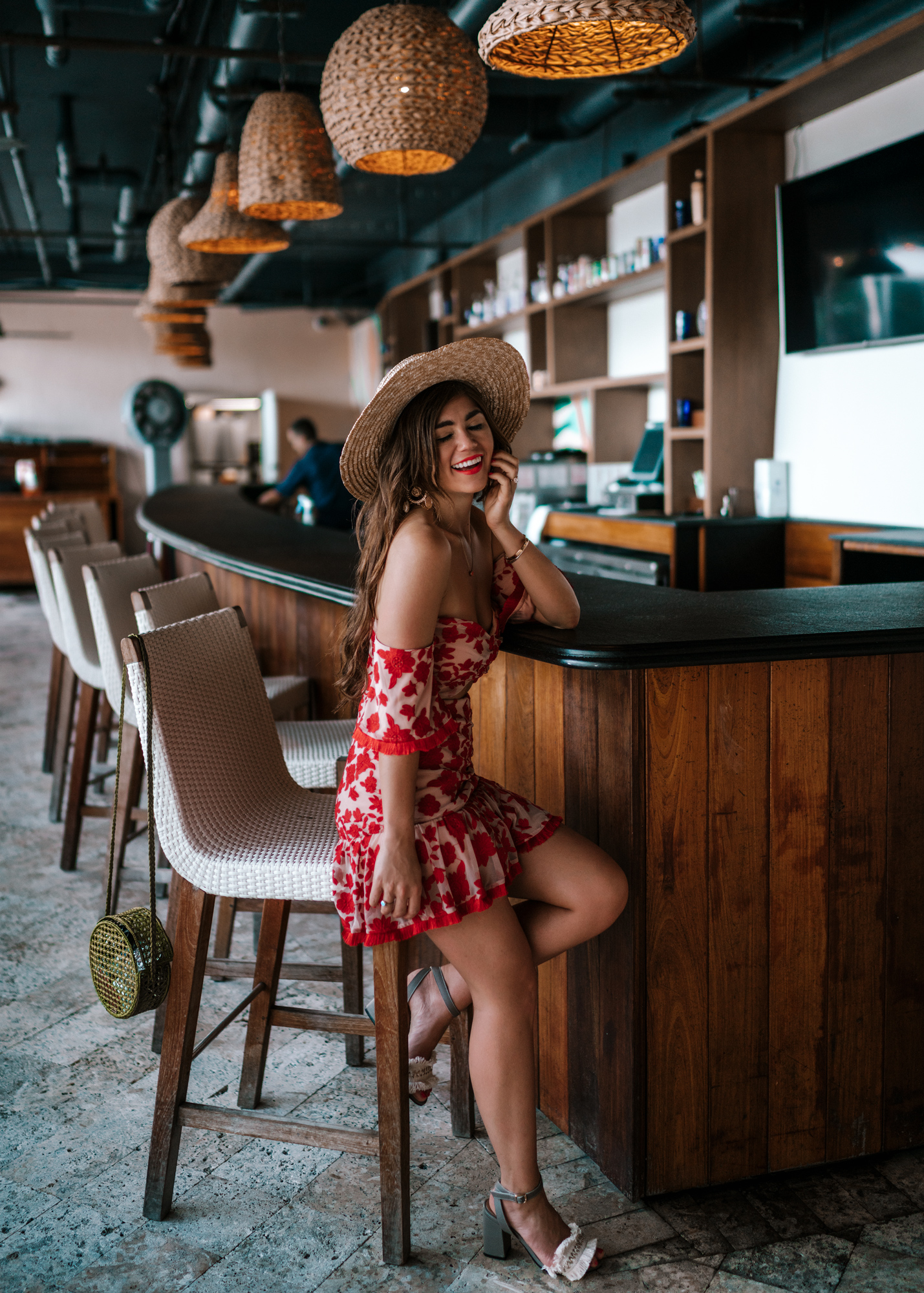 After getting ready, you have to enjoy it right? We spent our Miami Vacation relaxing on the beach, enjoying the aqua water, finding shade under the palms, and embracing the 90 degree days - it's been a long cold winter in LA and we were ready for some HEAT!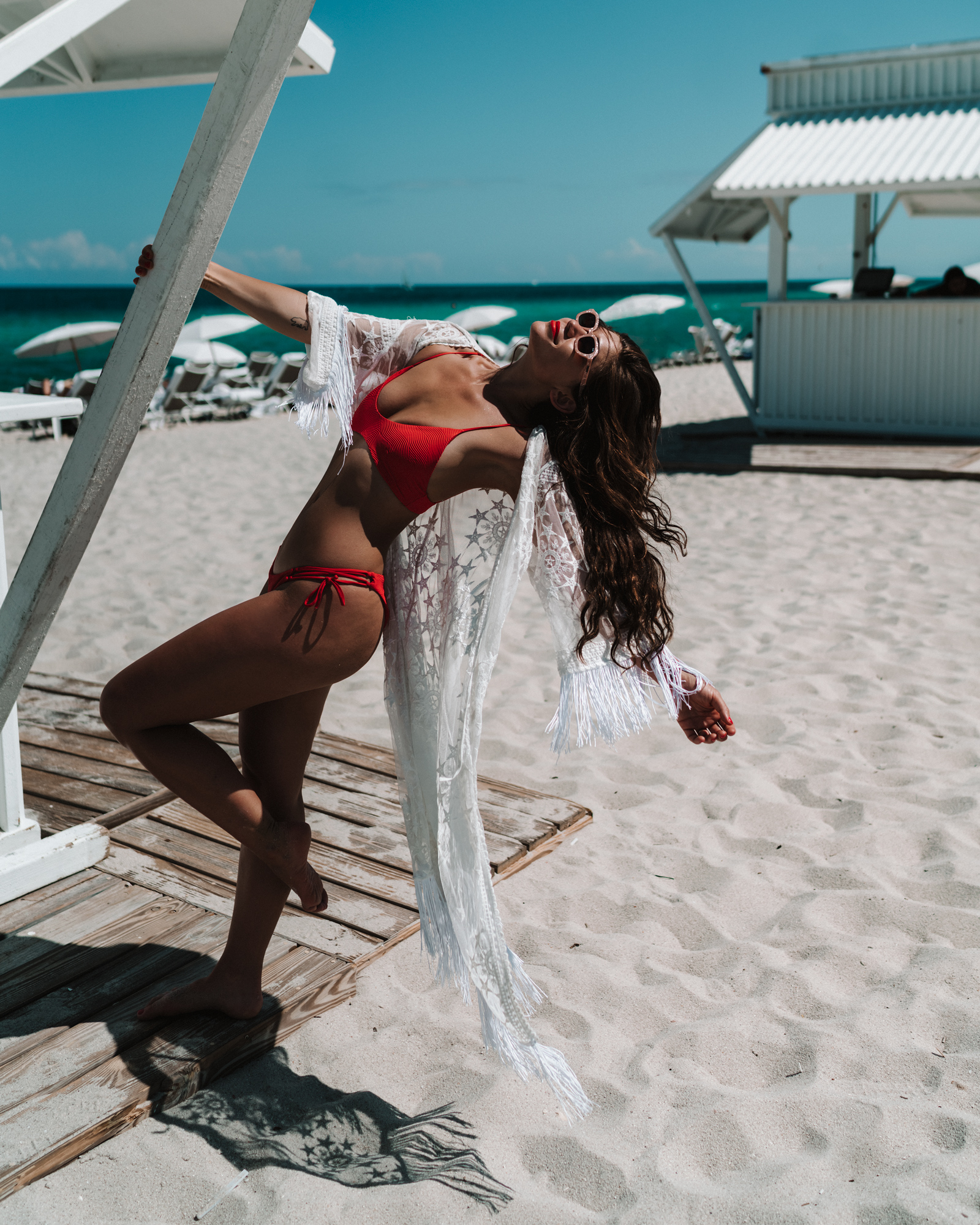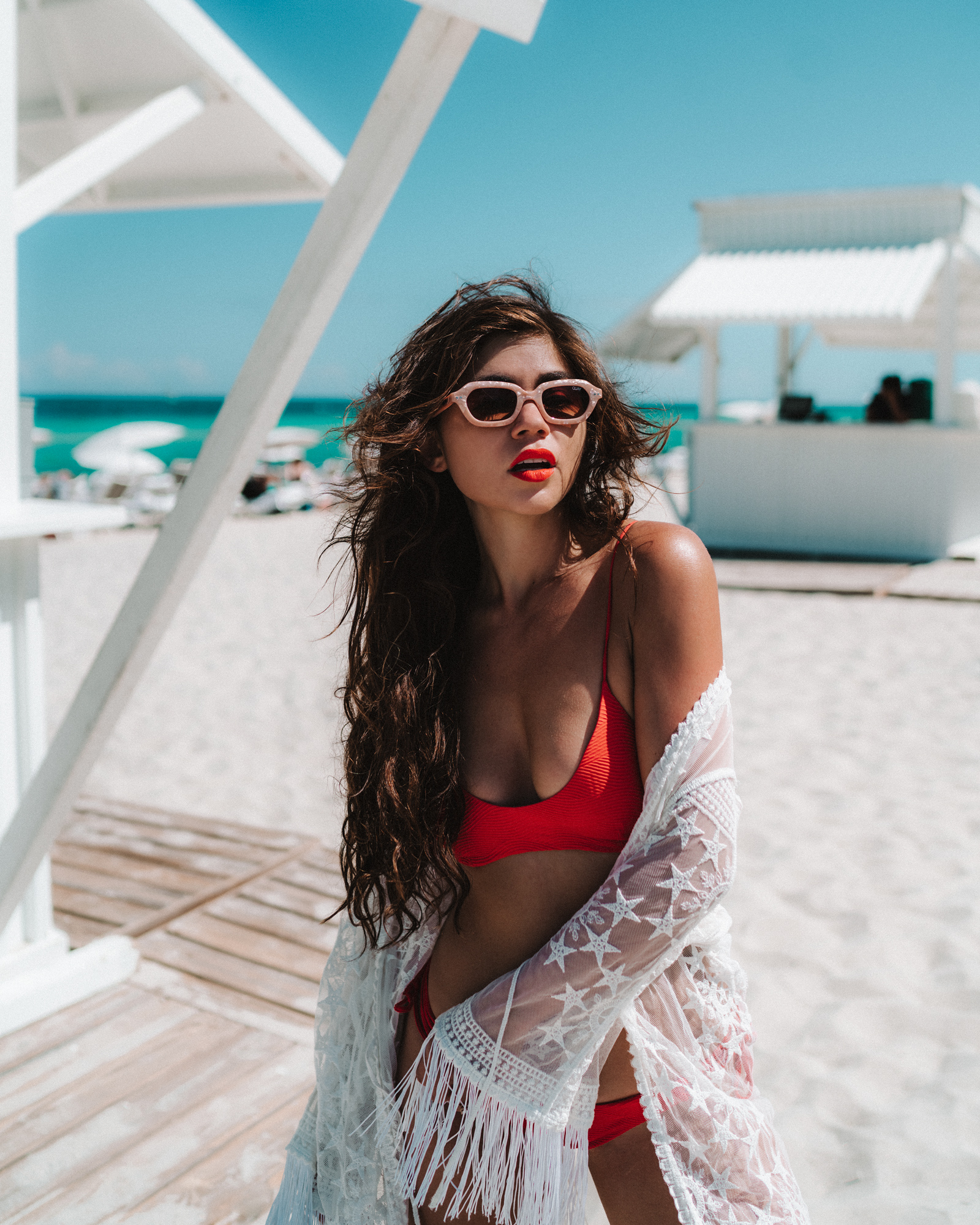 White sand & red lips is the life for me.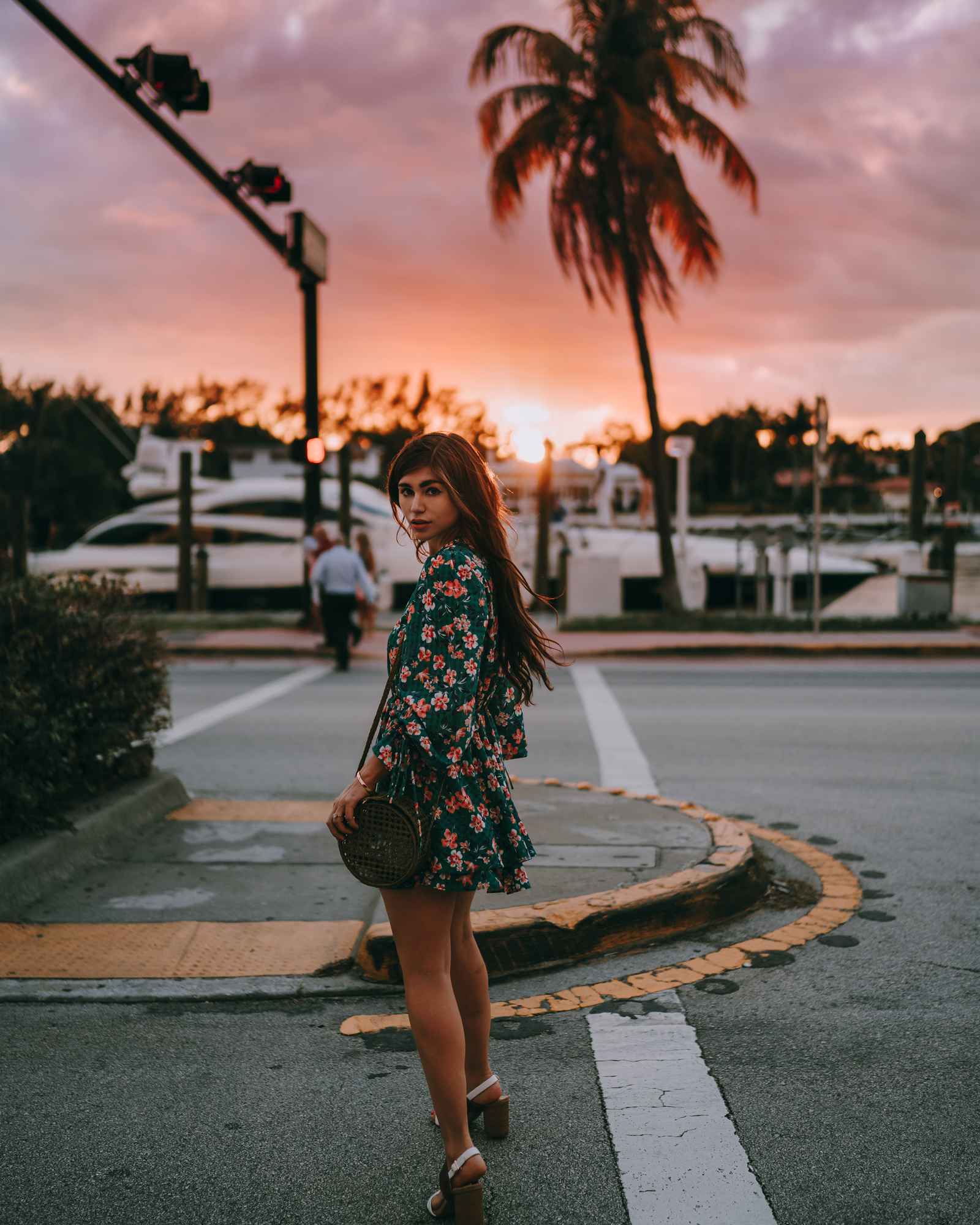 Chasing sunsets over the waters of Miami Beach.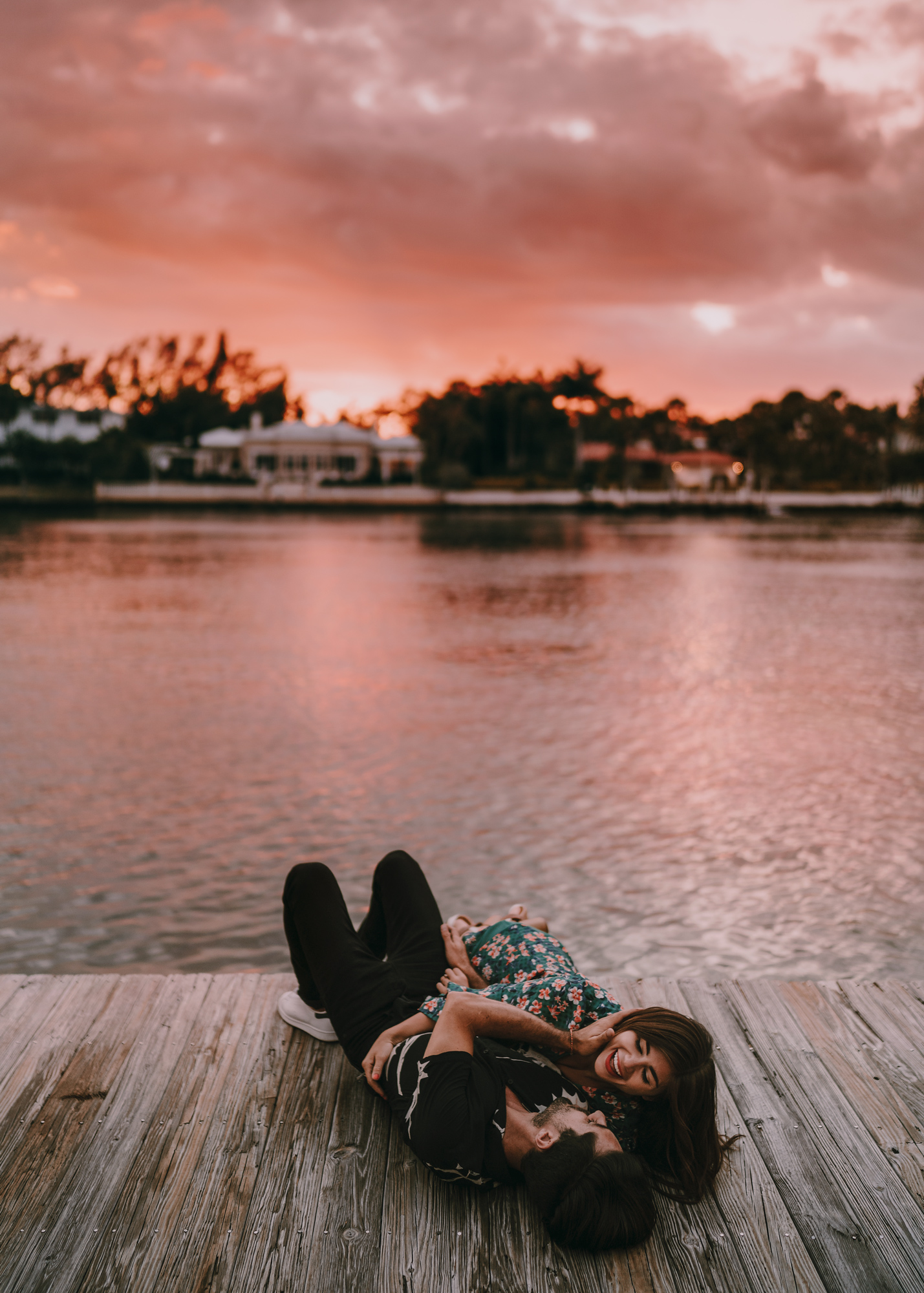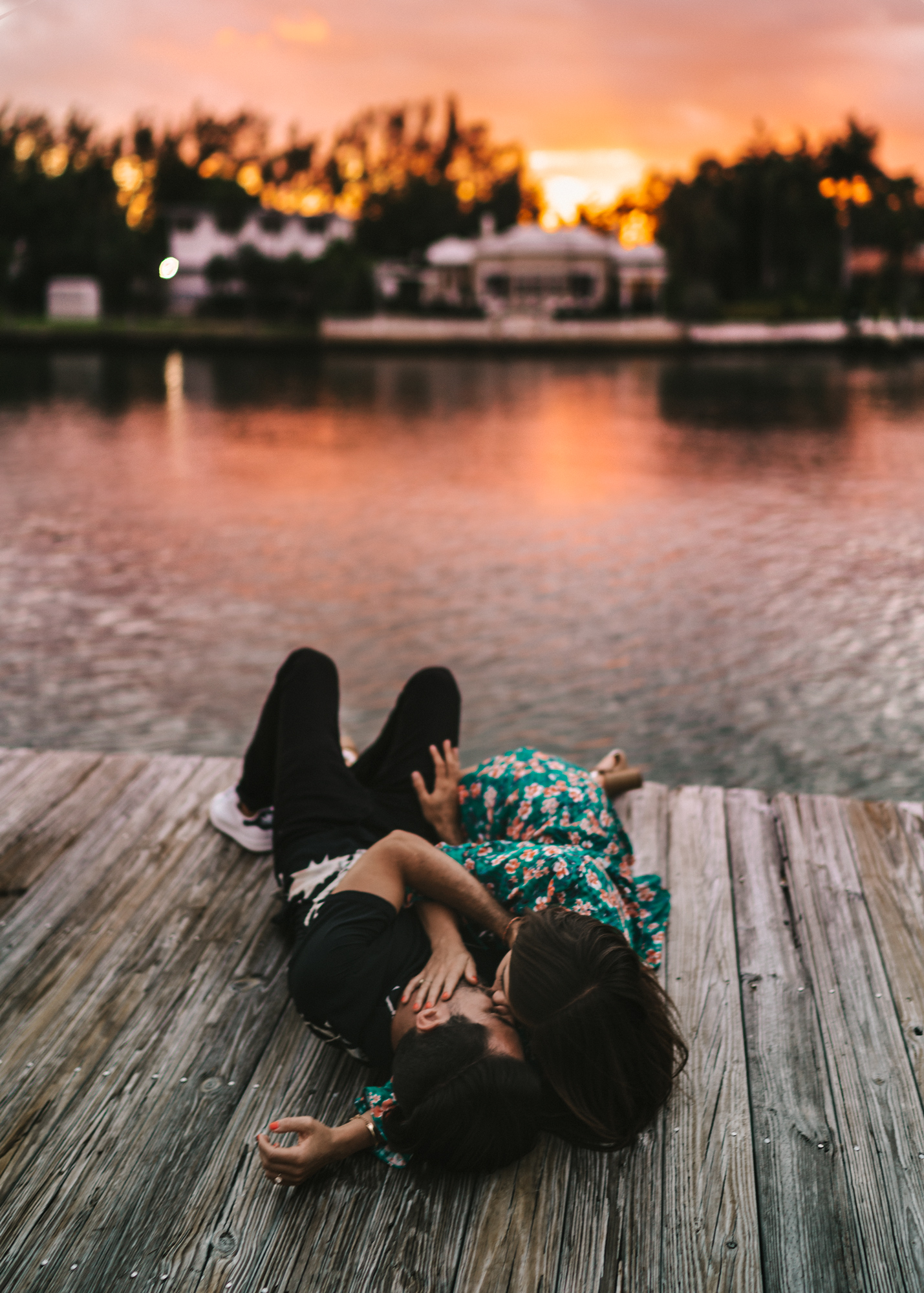 Brandon even had to get a taste of my Fruity Lipsticks. :-P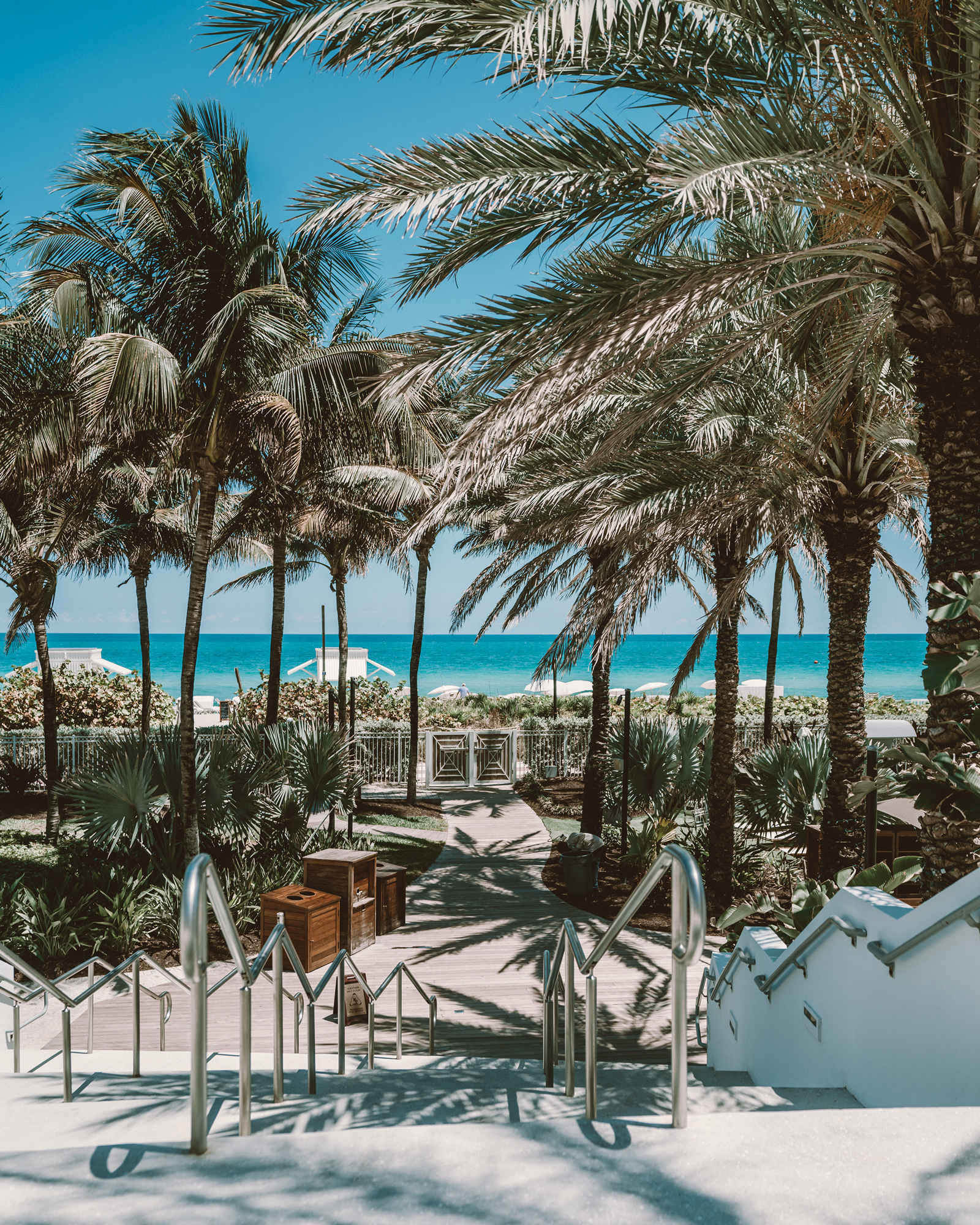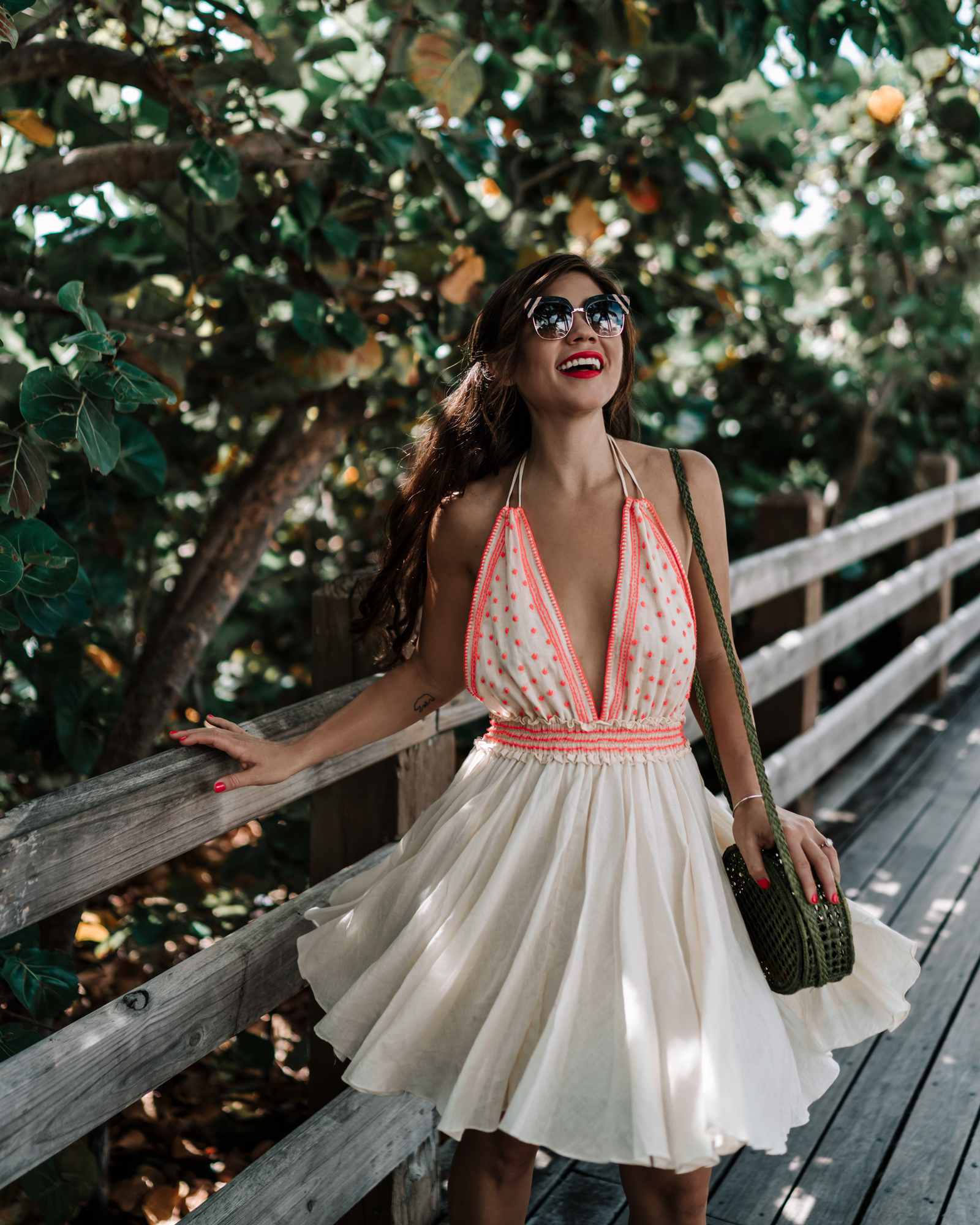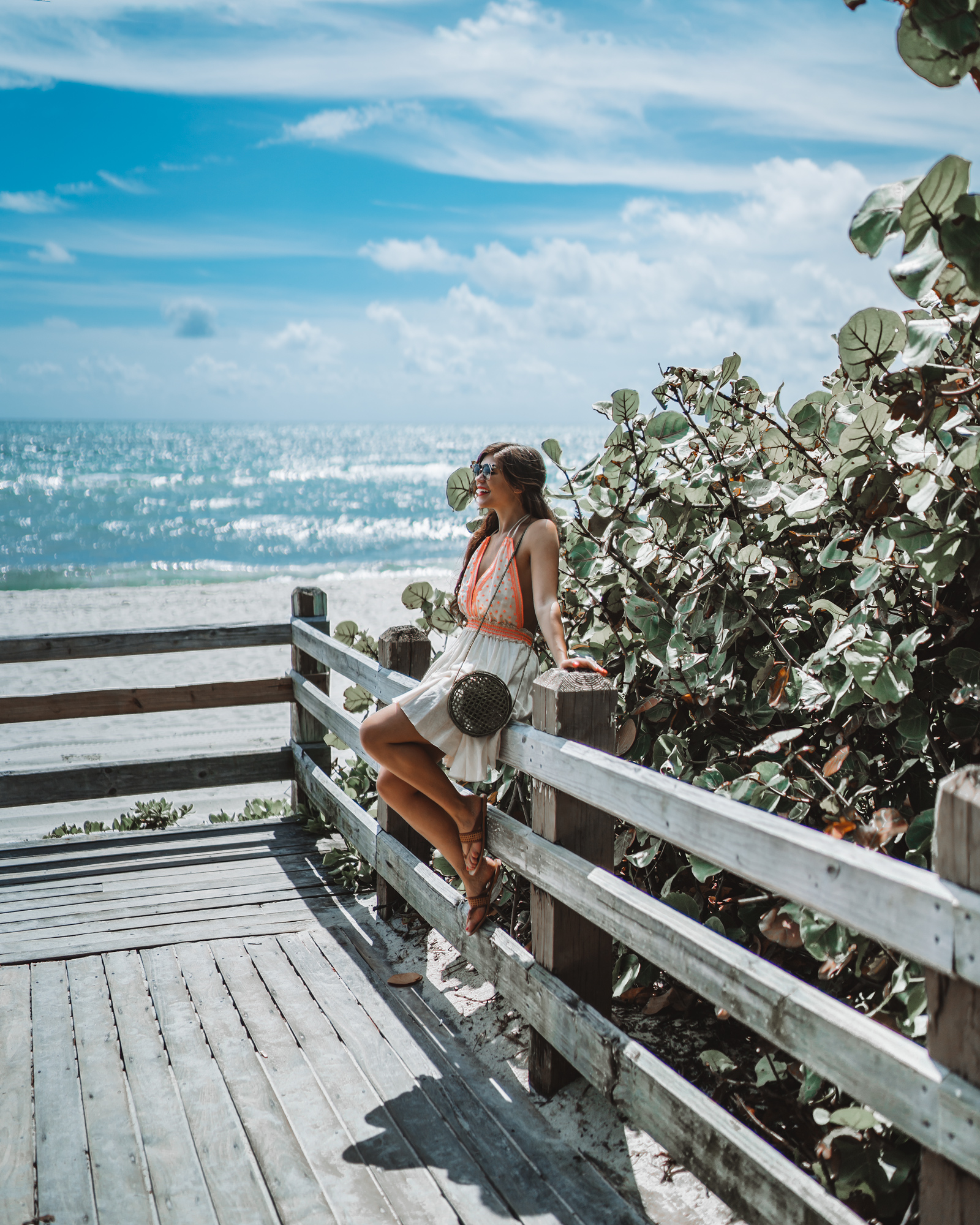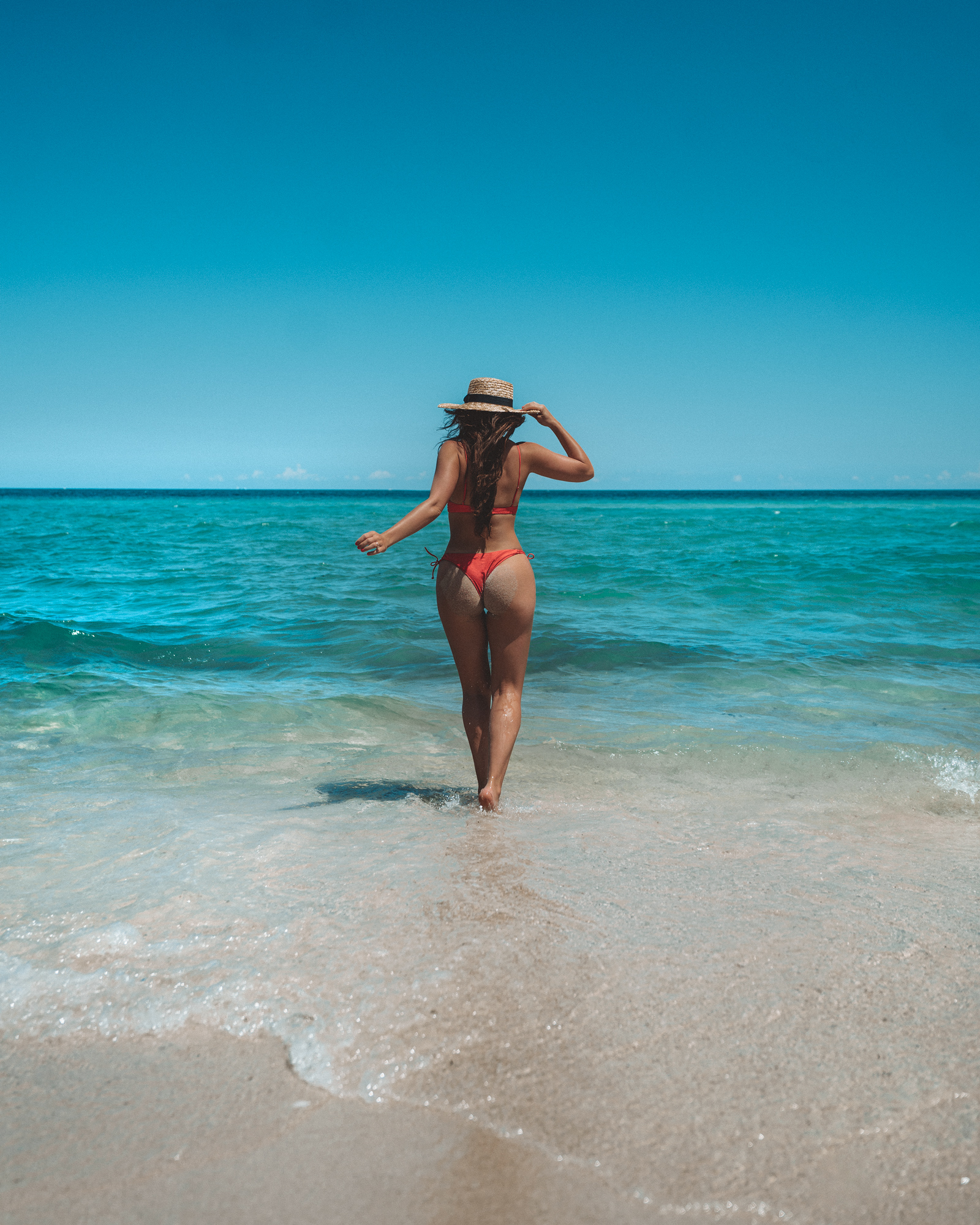 Sunny Beach days are where I feel most at home.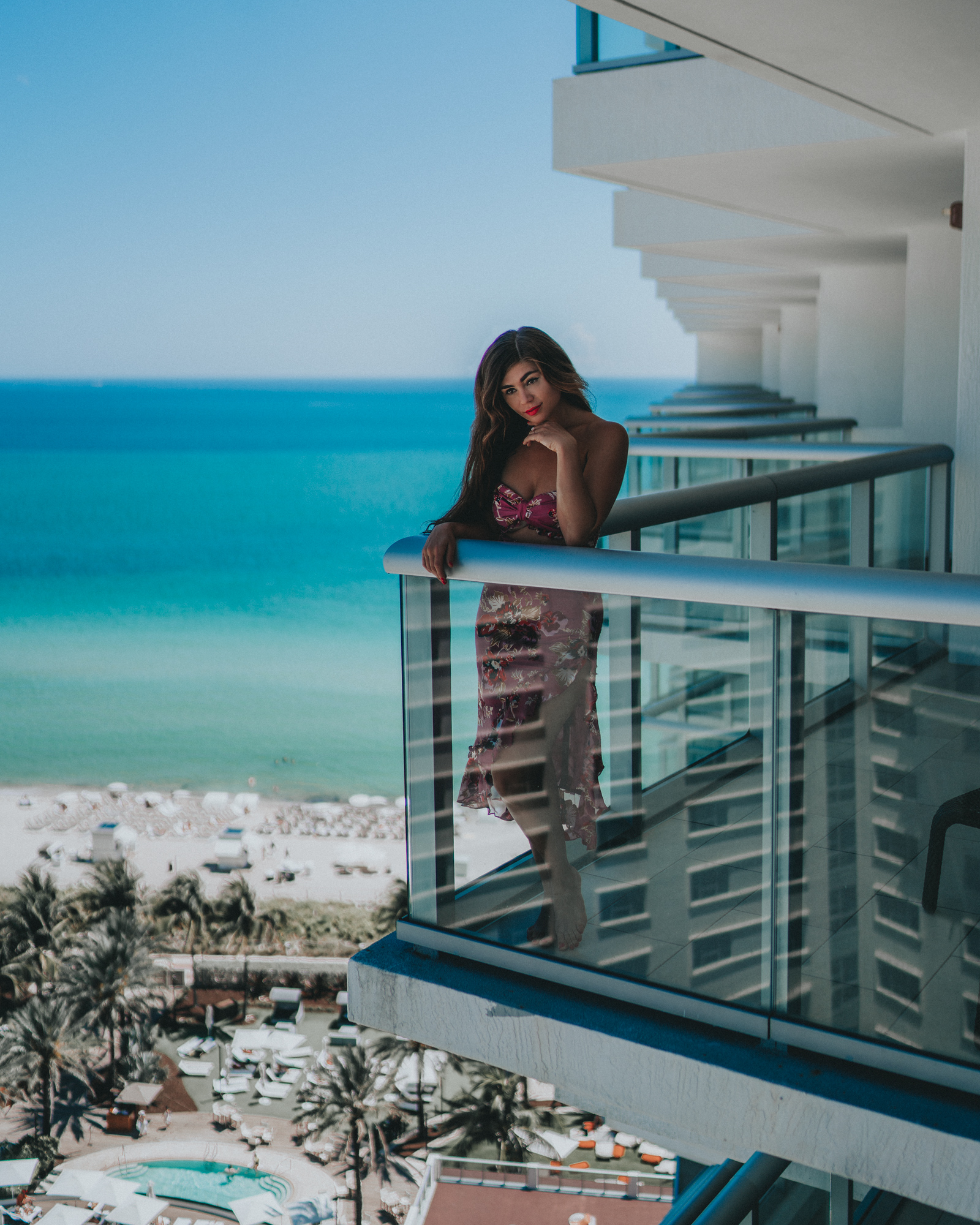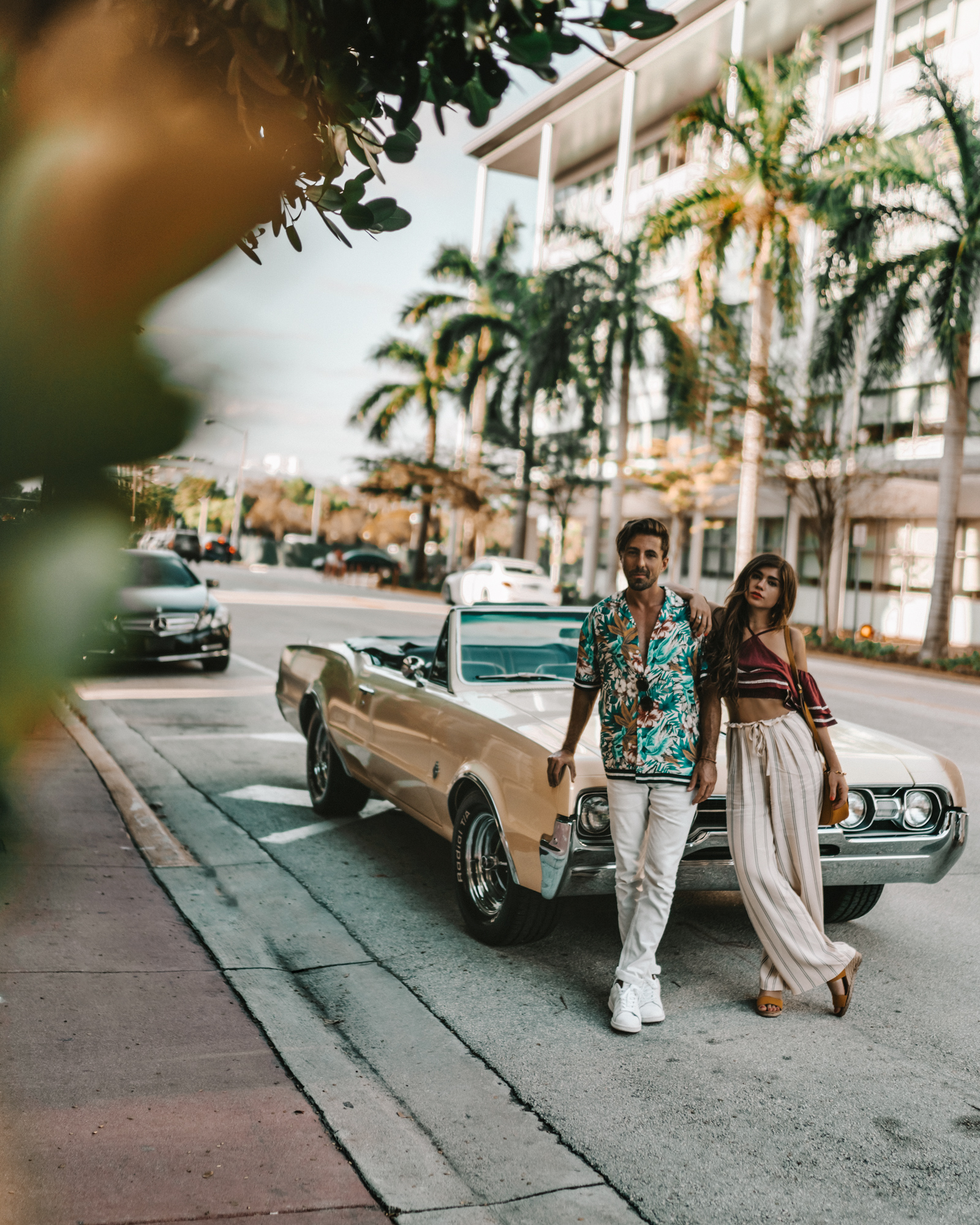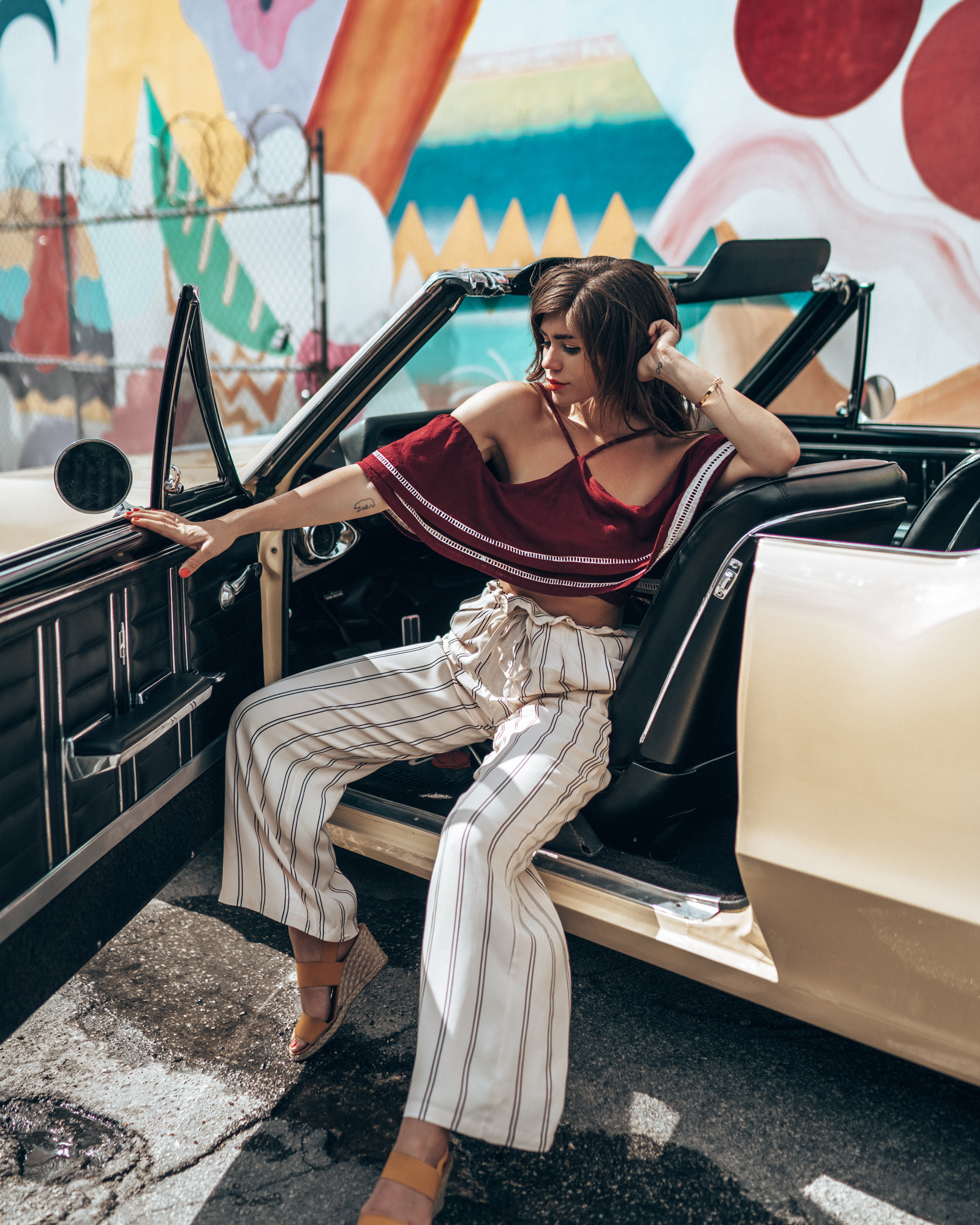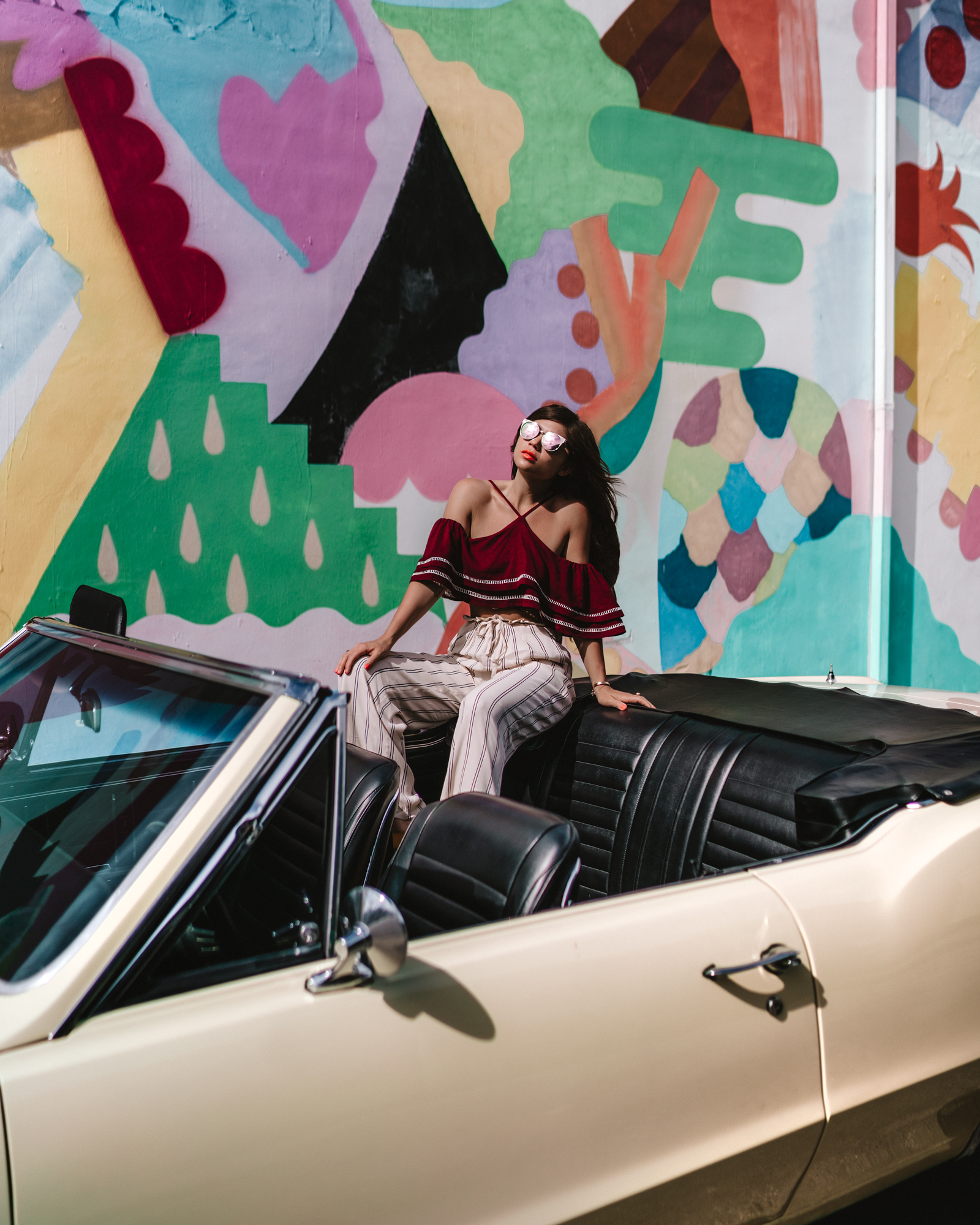 Cruising through Wynwood Arts District in a vintage convertible! This was by far my highlight of the trip.
And of course, Always making sure that lipstick is popping!
Note: This post was sponsored by L'Occitane, all opinions are my own.
Shop This Post: