December 3, 2020 Wedding & Marriage Los Angeles Life
Planning a Big Sur Wedding? It Is Even Harder And More Expensive Than You Think
Getting Married in Big Sur, California was the only thing we were ever sure about. A road trip up the winding, dramatic Highway 1 roads from Los Angeles to Big Sur was the very first trip that Brandon and I took together, at the very beginning of our relationship. I flew in from New York City, and we took off just the two of us - exploring California in his vintage convertible, hiking in the redwoods, building campfires at a little log cabin, and came back having completely fallen in love.
Big Sur, as famous as it was, was our special place. It was always ours.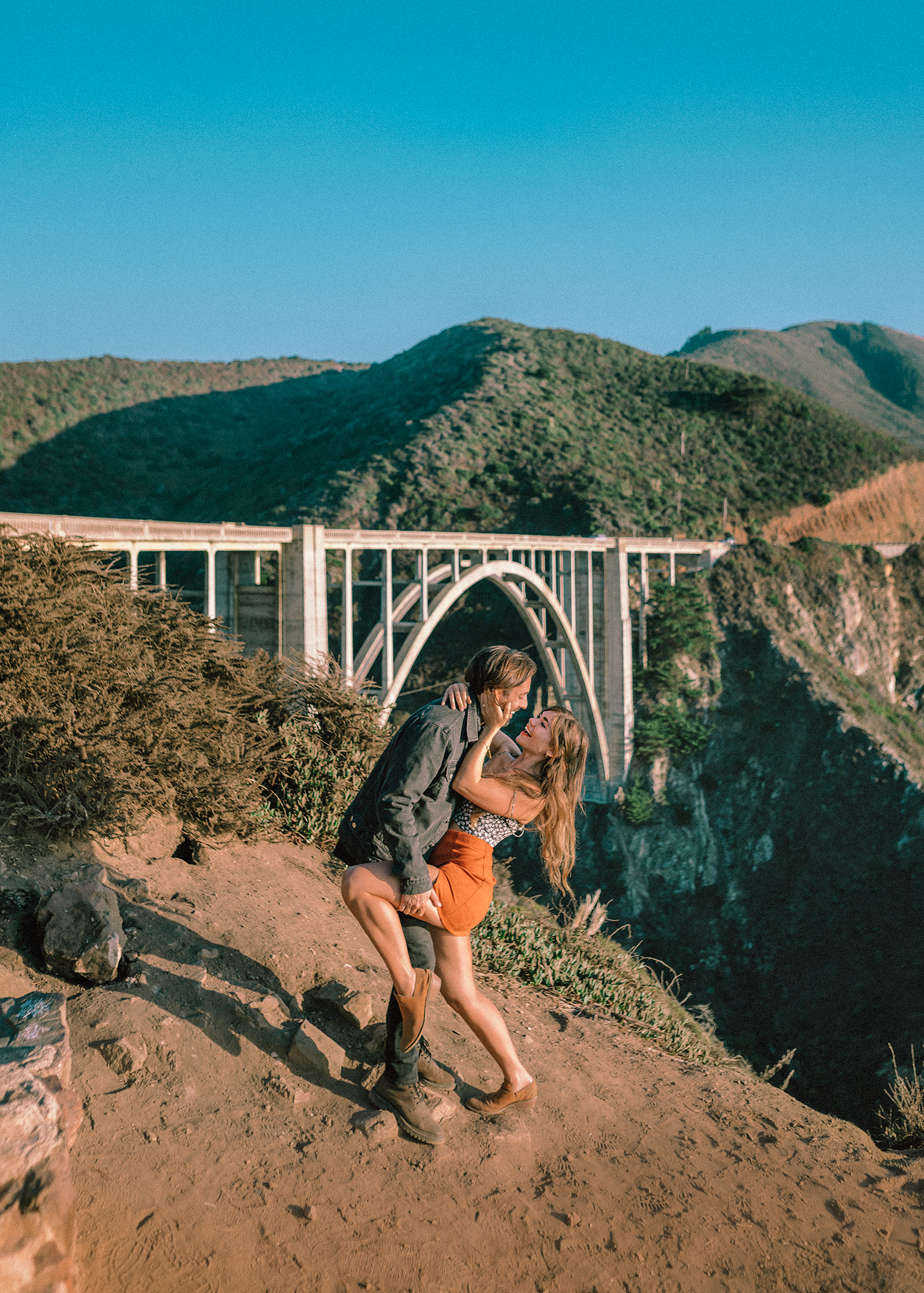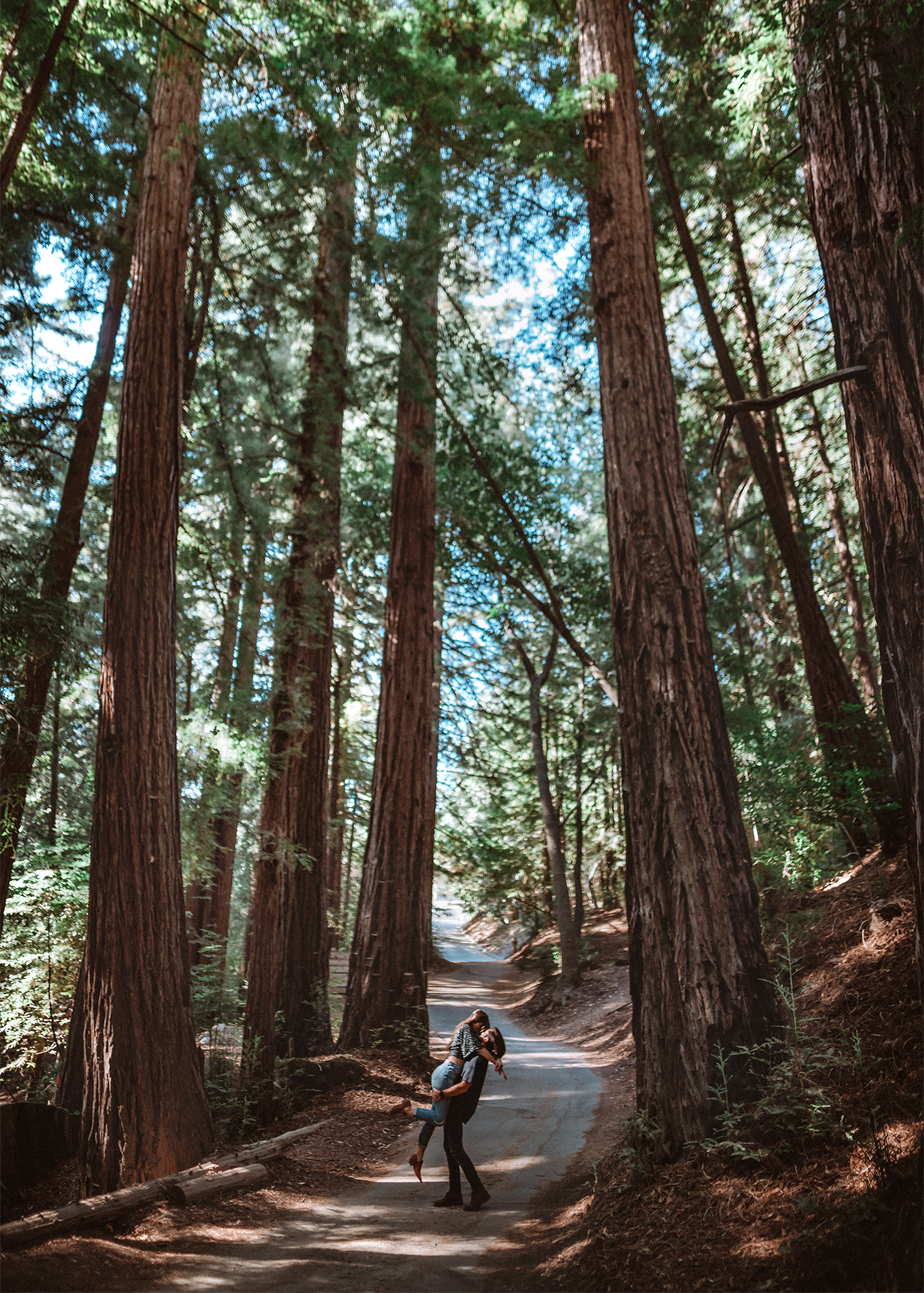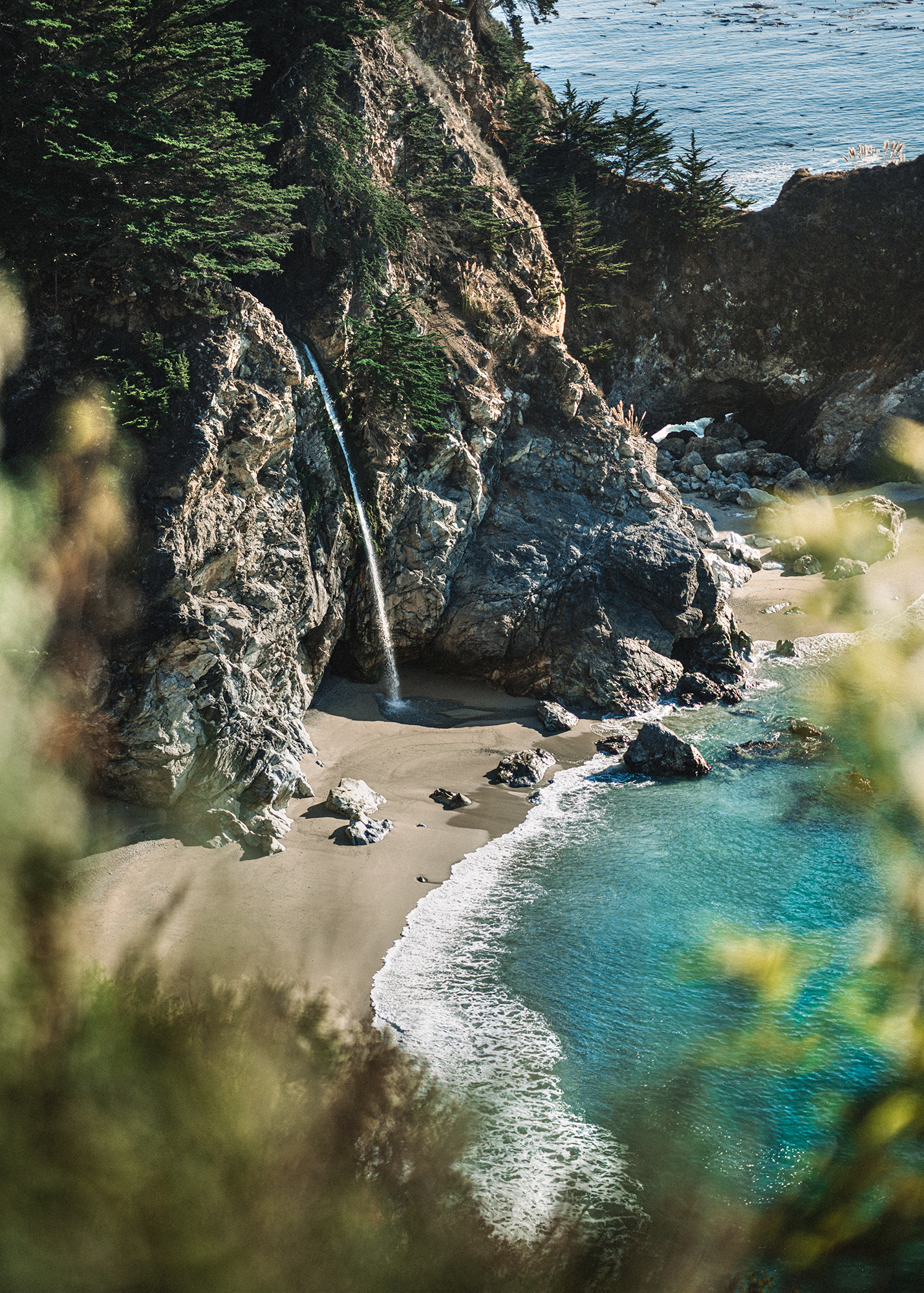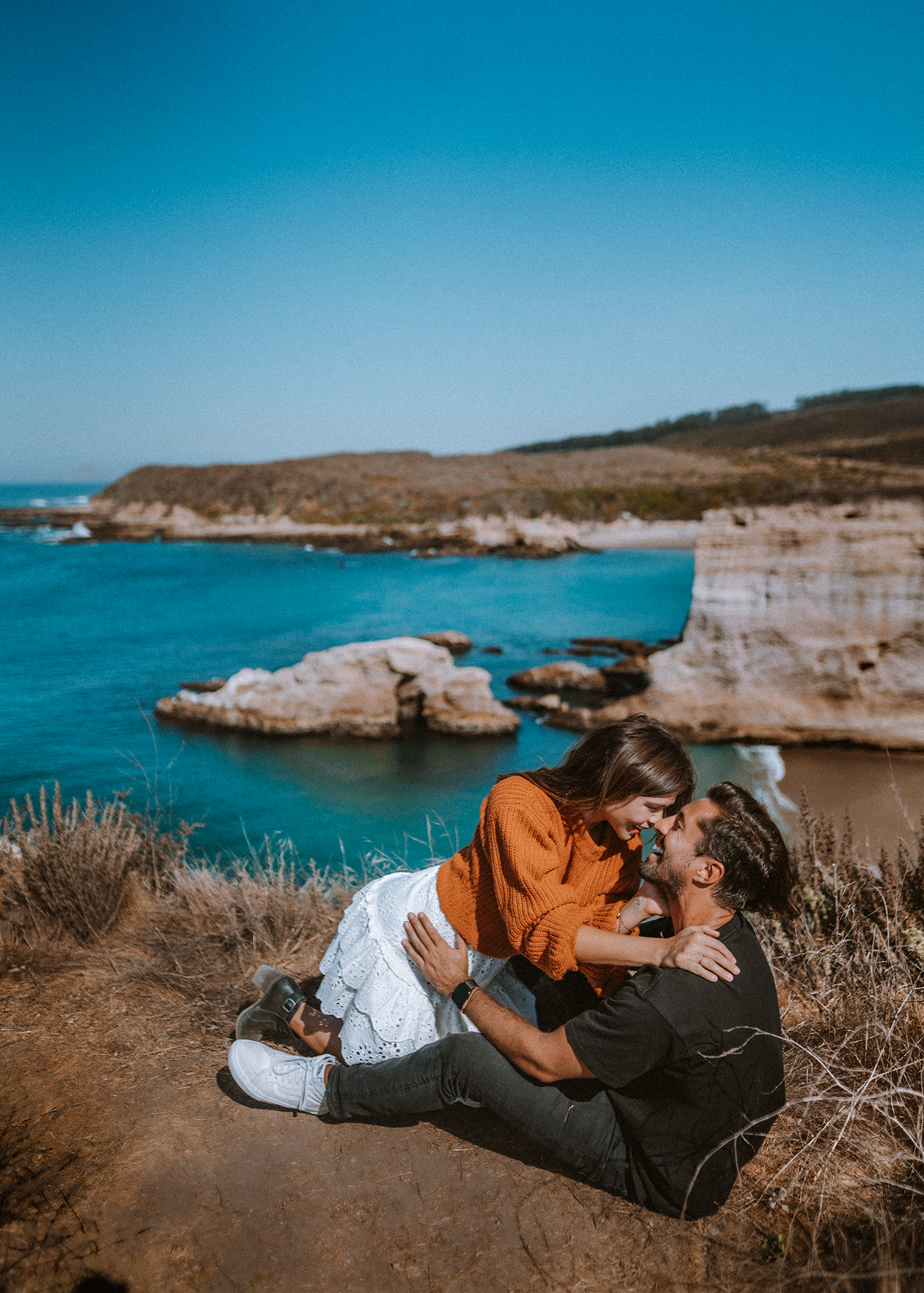 Then I flew back to my life in New York, and a couple of months later Brandon moved across the country to be with me. We moved into a little apartment and built a life in the city. We started traveling and shooting and decided together to trade that life for this big leap of seeing the world, and eventually began to build a new one in Los Angeles. And after dozens of countries and countless adventures, we finally got engaged.
And when it came time for Brandon to plan his proposal to me, he completely surprised me with a trip back to Big Sur. And we knew then and there, that was where we were going to plan our wedding. We had already poked around online at the options, and knew there was really only one affordable wedding venue in Big Sur: The Henry Miller Memorial Library. We walked through the library and its redwood forest the day after we got engaged, with flutters in my chest and stomach, knowing that this was the place we would finally be getting married at!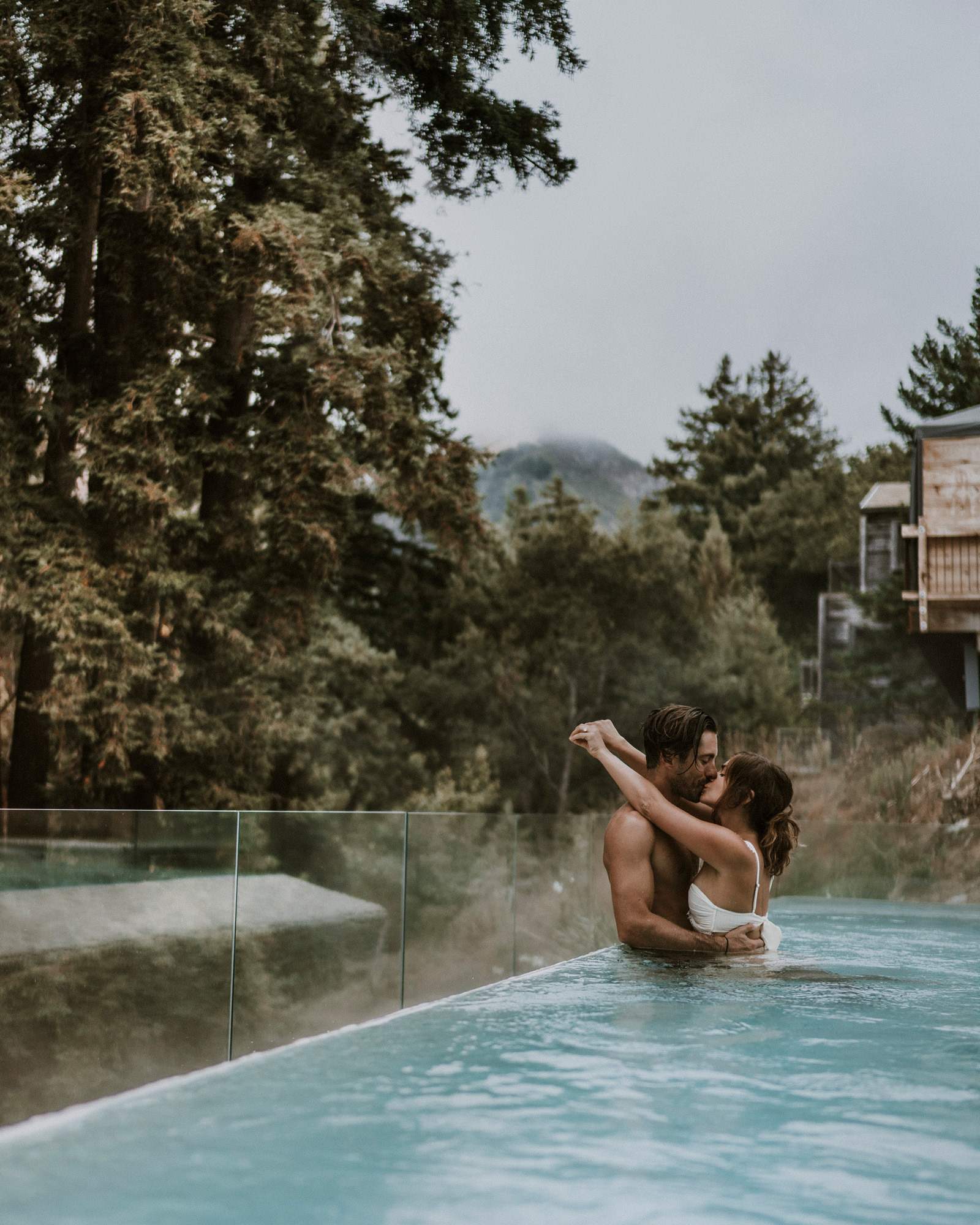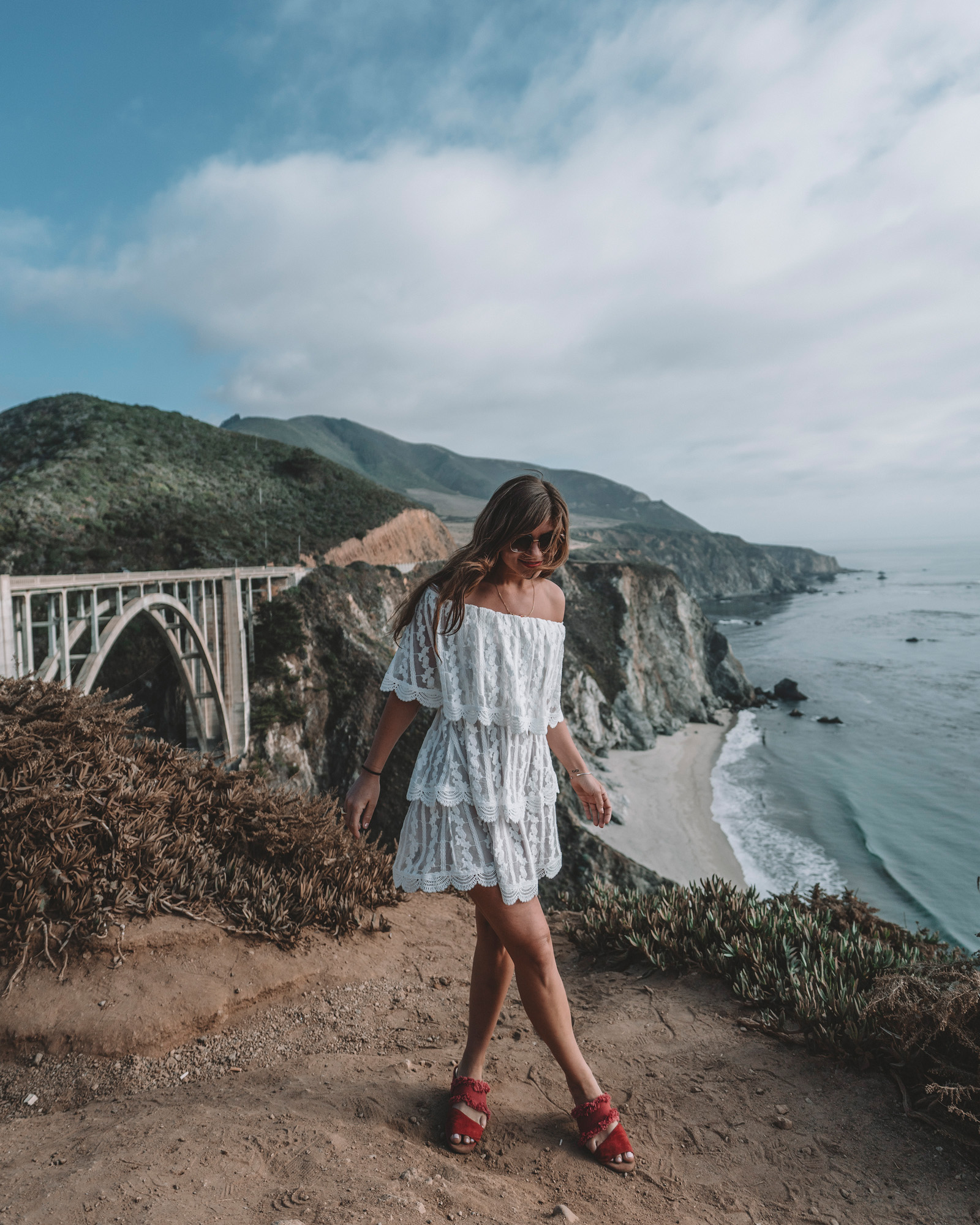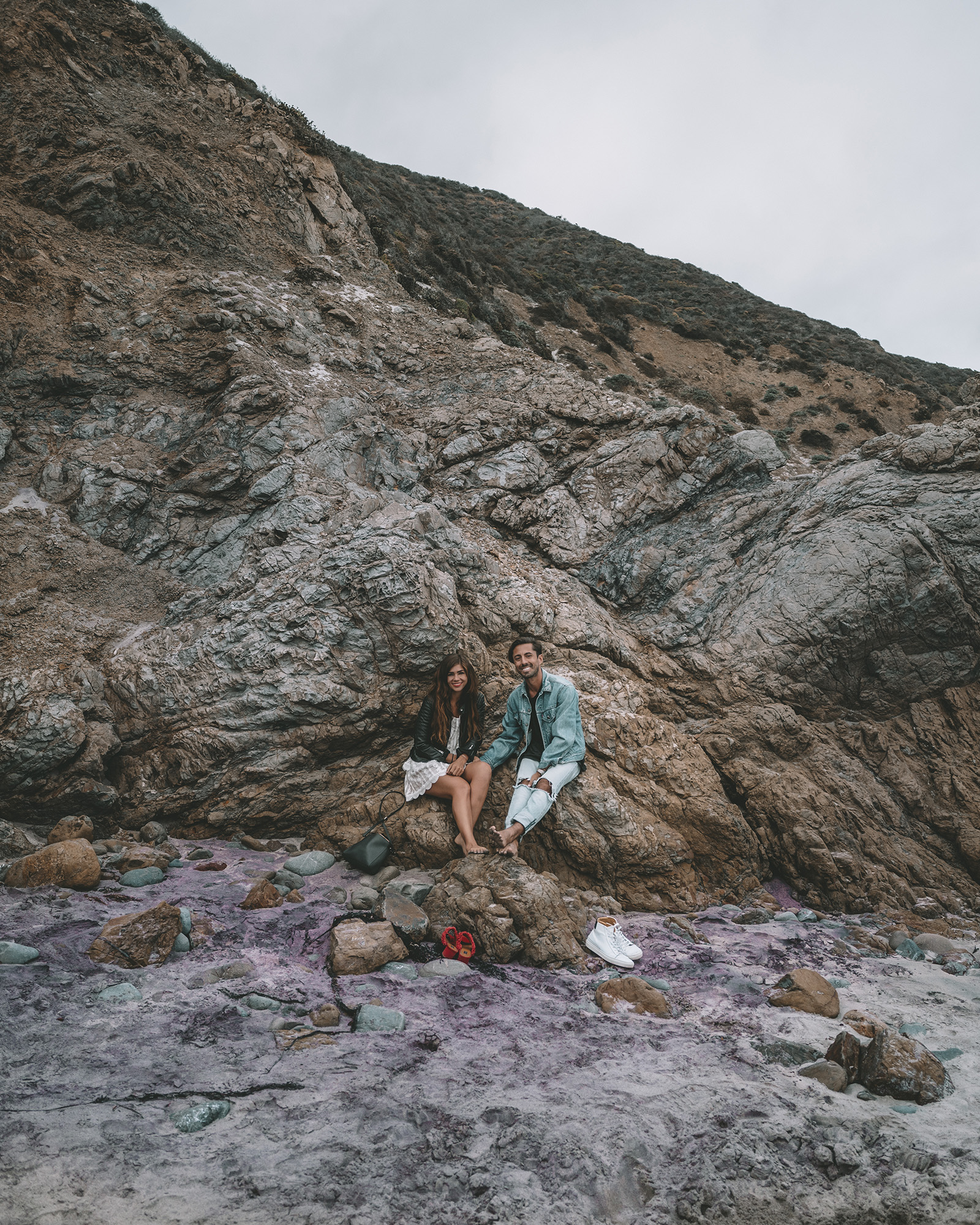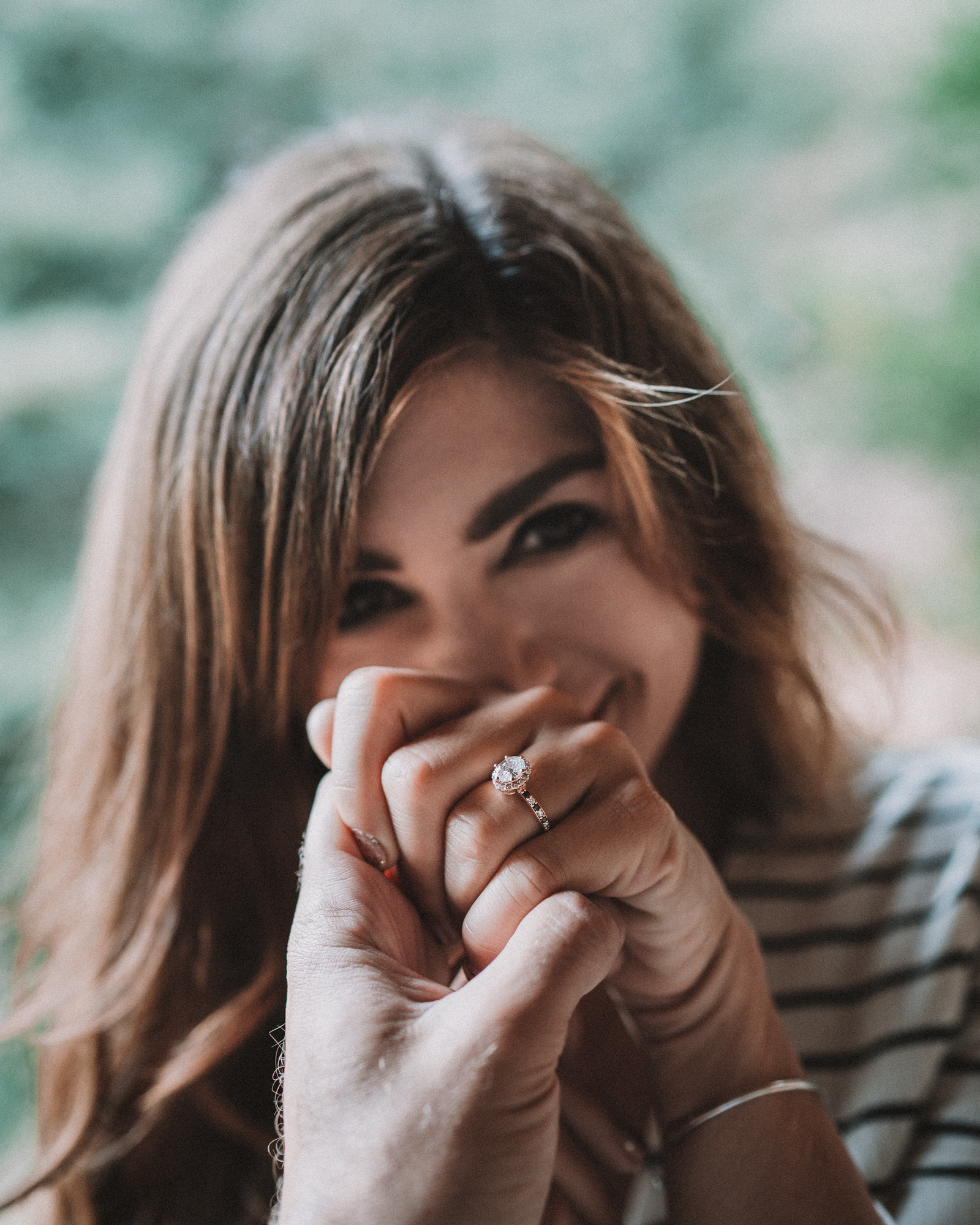 Moments from our Big Sur Engagement in 2018.
We knew going in to it that planning a wedding in Big Sur would take some time and was not going to be easy. From the beginning, my dream was never to have a glittering, lavish, formal, princess wedding - we wanted it to be simple, beautiful, and focused on the FUN of it all. With spending part of our lives in California, part of our lives in New York, and part of our lives all over the world living on the road, this would be the only time in our lives that everyone we loved and cared about would all be in the same place at the same time, and that was the one thing I wanted the most. Our dream wedding had no bridal party, no prayers or readings, less than 100 people, an authentic taco bar for dinner, lots of champagne and dancing, and a campfire with s'mores to end the night.
We got engaged at the end of summer 2018, and knew then that it would be too late to book Big Sur for the following summer, so we decided on a long engagement and planning our wedding for September 2020. At the time, it felt like it was going to be a lifetime away. The Henry Miller Library opens wedding bookings for the following year in the prior January. So on January 2nd, 2019 we called and booked our wedding for a full year and a half in advance. We were in! It was happening! This dream we had since our first trip is 2013 was finally coming true - 7 years and a lifetime of experiences later!
And then the problems started
Reserving Hotels
The first thing we did was to call hotels. We were planning on having everyone come for a full 3-night weekend where we would have the chance to actually spend time with everyone we love and have people from different parts of our lives to get to know each other. We knew that we would need around 40-55 rooms for our 100-guest wedding. I was thinking: "oh, we've booked so far in advance and there are some great little cabin hotels that we've stayed at before, it will be so perfect!" So we called, and said "hey, we would like to reserve all of your rooms, for 3 full nights, over a year and a half from now, at your standard market rate", thinking that these small, independent properties would love to guarantee their maximum revenue! And at not just one or two properties, but at every property, we weren't met with just simple no's, but with anger, aggression, and vitriol on how much everyone in Big Sur hates groups.
For a town whose only economy is tourism, the amount that the city hates its visitors is still an enigma to me. This became the crux of so many issues - Big Sur just really doesn't want visitors. (But every time there are wild fires or flooding or the road washes out these same properties are begging for salvation and donations... but I'll digress.) If someone wants to pay you the most money you could possibly earn for a weekend, with an incredible amount of advance notice, wouldn't you take them up on that? Brandon even got the manager of a simple cabin hotel that we love on the phone and tried to beg and plead and explain the situation to her, and was met with this exact quote: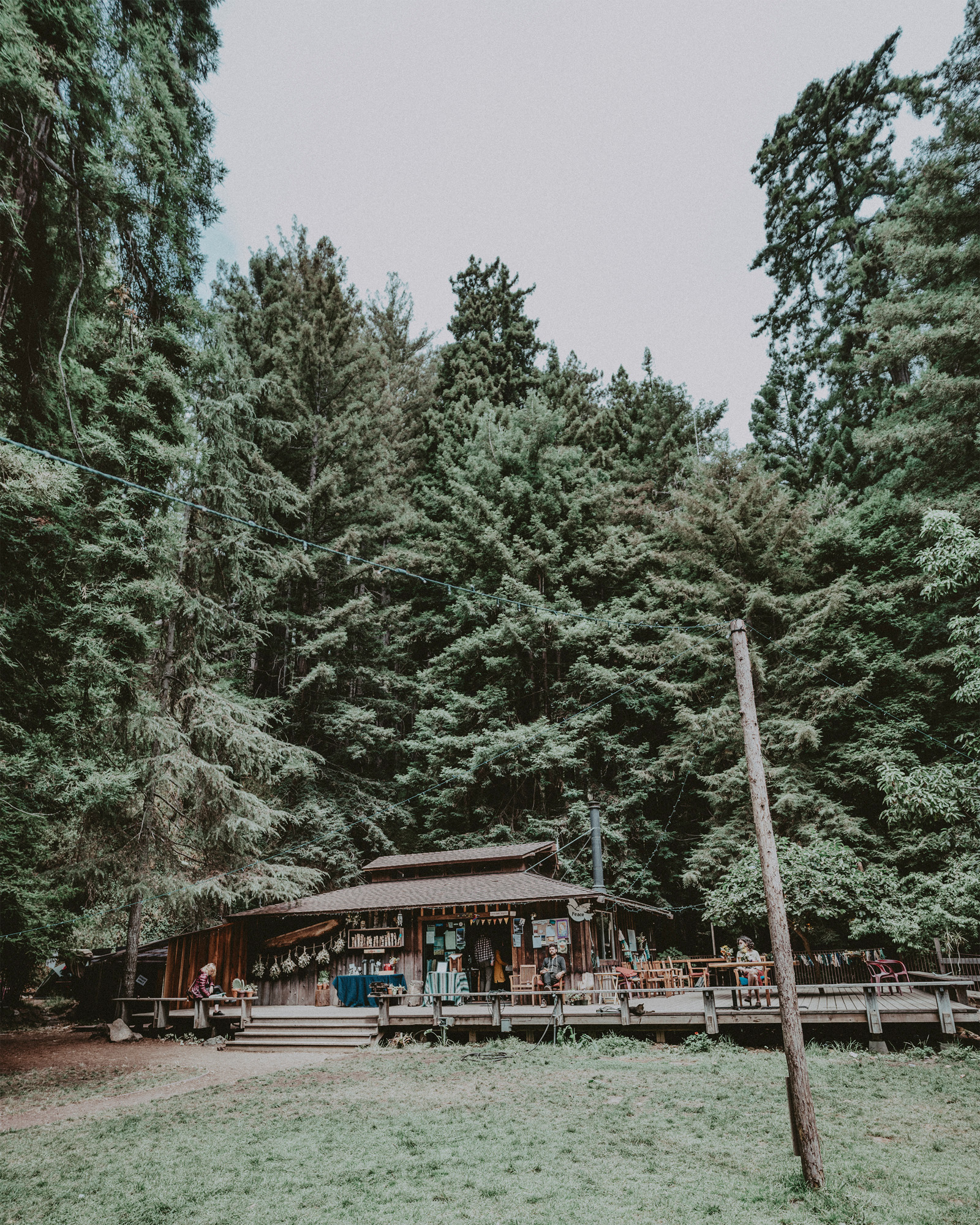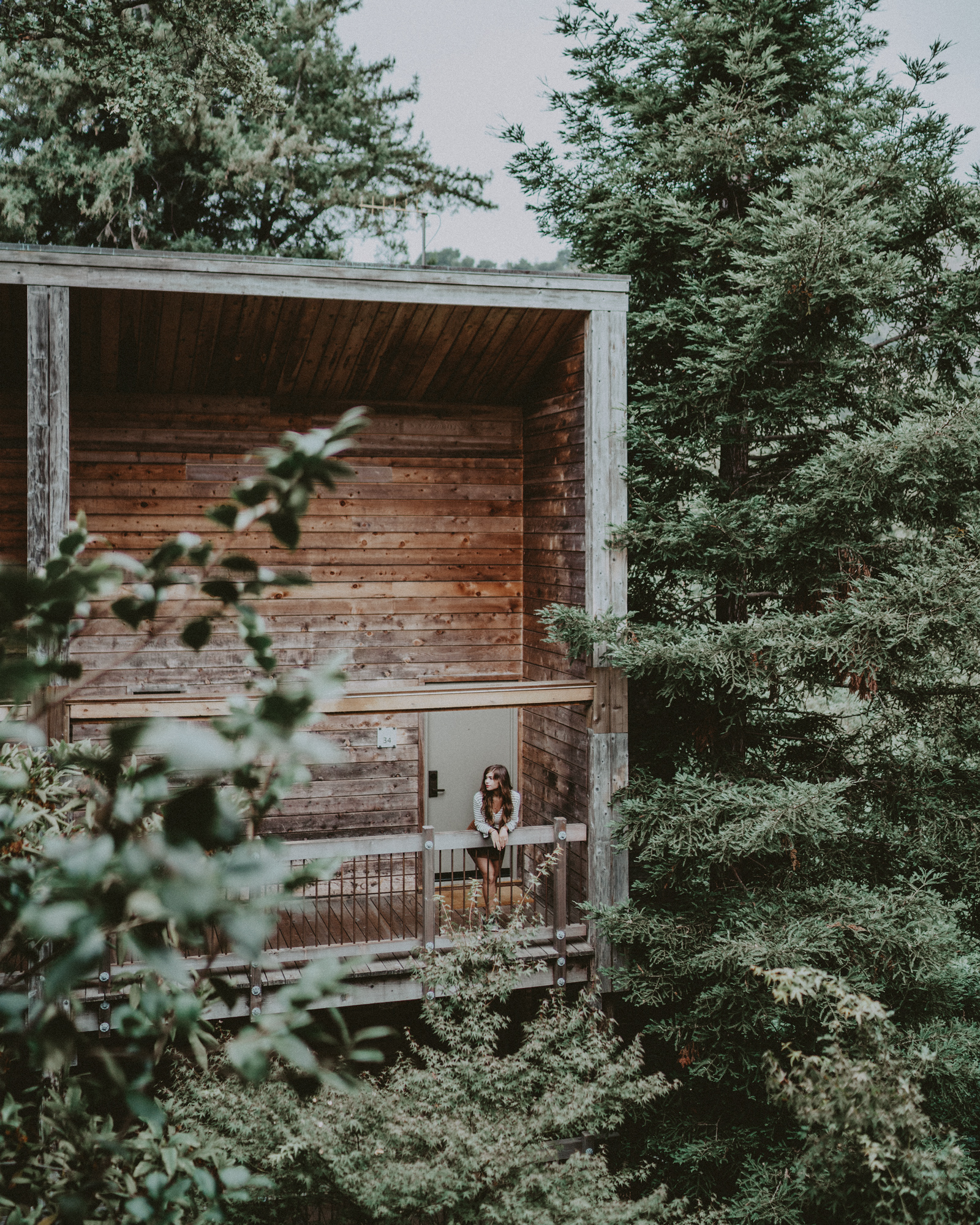 There are some hotels that will let you reserve room blocks, with caveats. Most will only allow it if you are also having your wedding or event at the property, or if their room rates are upwards of $500 per night (Big Sur Lodge usually takes group reservations, but you need to fill quite a number of expensive hotel rooms to do so). As Big Sur can be quite an expensive place to visit, we dug deep to find the most affordable and easy options for our guests. Ultimately, we found out that the only way to get everyone to stay in Big Sur for our wedding weekend was essentially to stage a hostile takeover. Most hotels open for bookings exactly 12 months in advance, so what we had to do was send out our save the dates in July of 2019, with detailed instructions (and profuse apologies) on the importance of booking rooms that September as soon as the hotels opened. And everyone did! Thanks to our pre-planning and the reliability of our friends and family, we were able to get almost everyone booked across 3 or 4 of the more affordable cabins / inns / hotels. After we booked a number of rooms (including our own for the week) at Ripplewood Resort, the hotel actually shut down bookings for our weekend. They said they would rather have no one in the rooms and lose thousands of dollars, than have a group at the property. Their argument being that 'groups are loud and take over', regardless of who we were or what kind of group we would be. Not to mention - if you let us book *all* of the rooms, it wouldn't have mattered even if people were loud, since there would be no one else to disturb. From the beginning of the planning process, this began to sour our deep love for Big Sur, and was a sign of what was to come, but we had already committed and felt like it was too late to turn back or change locations. We had been dreaming of this wedding for years! So on we went...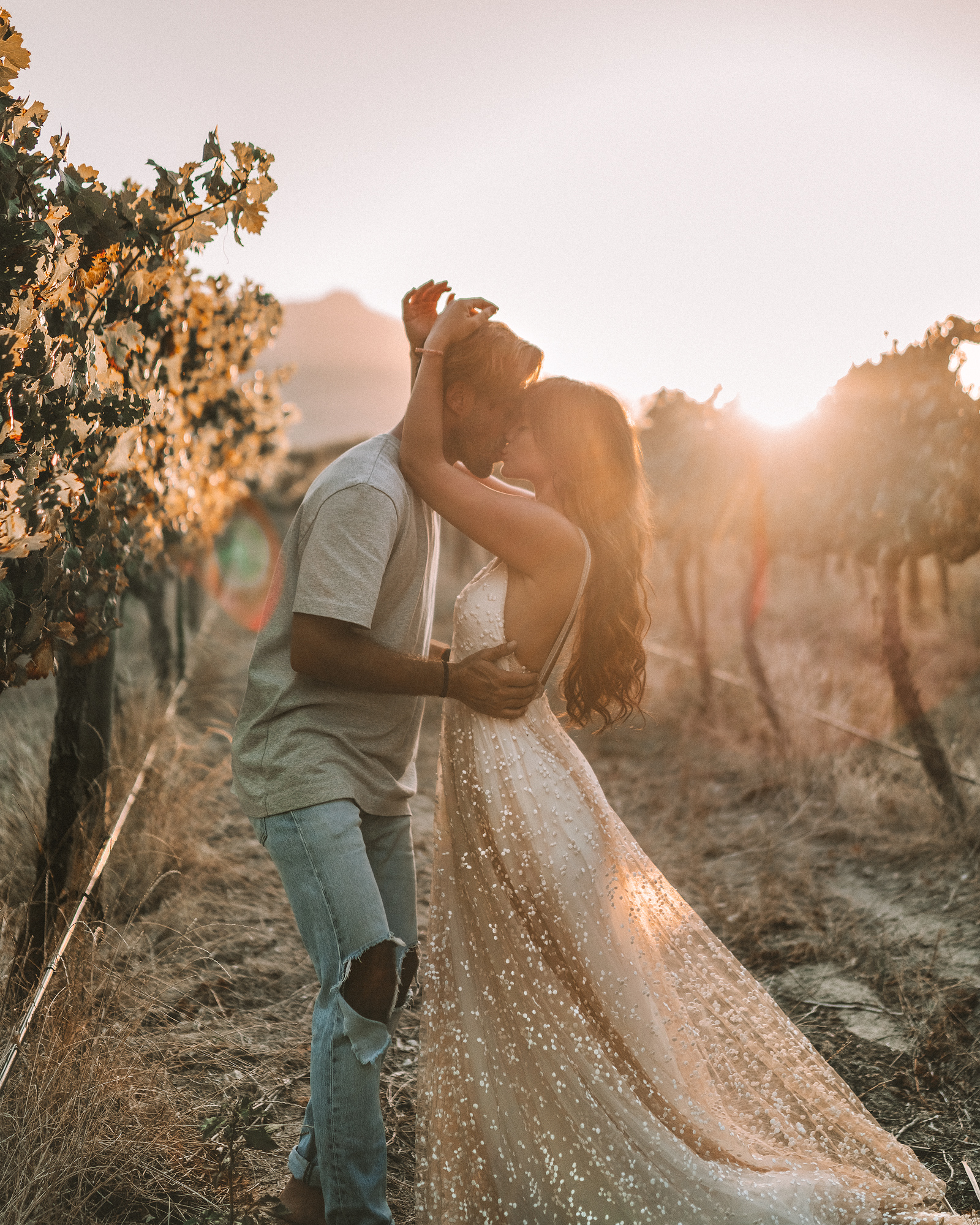 2. Parking / Shuttle Services
Essentially, the first thing to know about Big Sur is, anything involving a group of more than a few people is going to be difficult. The Henry Miller Library has very few parking spaces and requires a shuttle service for all events. Ok, we thought, we don't want people drinking and driving on windy mountain roads of course, so that makes perfect sense.
The one real shuttle service for the area (Main Event Transportation) was $3800 for the evening, for 2 vans. This was double what we thought we had generously budgeted for, but we booked them. What else were we going to do? It turns out, you need a shuttle service for every aspect of a group event in Big Sur. Rehearsal or welcome dinner? After wedding brunch? They all require shuttles, and the price does not go down. There is limited parking in Big Sur, and the roads are treacherous, so this does absolutely make sense - However, the thousands of dollars add up very quickly, and for our limited wedding budget, just ate up so much of the costs.
3. Vendor Limits and Pricing
Due to the remote nature of Big Sur, Wedding vendors are limited and costs are at a premium. Everything from furniture rentals, to hair and make-up, to catering options, to flowers all come at a high cost - or will need to be DIYed on your own. If you are not working on a budget, there are some wonderful options, however if wedding costs are a concern, every single step of the way can be painful. We were aiming at keeping our wedding at around $40,000, which is still a very significant amount of money, and didn't include a number of expenses such as my wedding dress and rings. Even with some social media discounts, and many cost cutting measures (including purchasing all alcohol at Costco and just having bar help, vs formal bartenders, just hiring someone to film and editing our own wedding video, and a number of DIY projects), we quickly discovered that there was absolutely no way to keep our wedding close to our proposed budget, mostly due to the significant surcharge on every detail of Big Sur.
4. Catering Options
All we wanted for our wedding catering was an authentic Mexican taco truck experience - a simple buffet of tacos, salsas, salads, and a couple of sides. Not fancy modern reinterpretations of plated Mexican food, but authentic, spicy, family-run, local Mexican. The kind of tacos we get on the streets of LA for $1 a piece - shouldn't be too hard to find in California, right? Turned out, this one was *extremely* hard to find in the Big Sur area - and was one piece that we never got into place or found a solution to.
And then Coronavirus Happened
We spent most of January and February researching endlessly for all of our vendors, signing contracts, and putting thousands and thousands of dollars down in deposits for our September wedding. Then March hit, and our projects started getting cancelled, and we just slammed on the breaks and put wedding planning on hold. And as March turned into April and May, as "flatten the curve" turned into "this is life now" and weeks continued to go by, we saw our entire world crashing around us (We run a travel photography and film business... so covid hit us extremely hard.) We tried to put off cancelling our wedding for as long as we possibly could - mostly because all of our friends and family had already booked hotels and flights and made travel arrangements. We had guests coming to our wedding from Germany, Australia, and Switzerland, as well as all over the US and Canada, and these wonderful friends had planning their whole year around it. But somewhere around the beginning of June, we knew that there was no way to go through with it in 2020.
We were in so deep with deposits and countless hours of research and logistics to get as far as we did in planning, we weren't sure what to do at first. Should we postpone a full year, with everything booked as it was? Ultimately, we know that we could not put our friends and family through the process of clamoring for rooms and fighting so hard to make this wedding come together. And we couldn't put ourselves through the hostility again. Why spend tens of thousands of dollars and one of the most important events of our lives in a place that kept telling us how much they didn't want us there?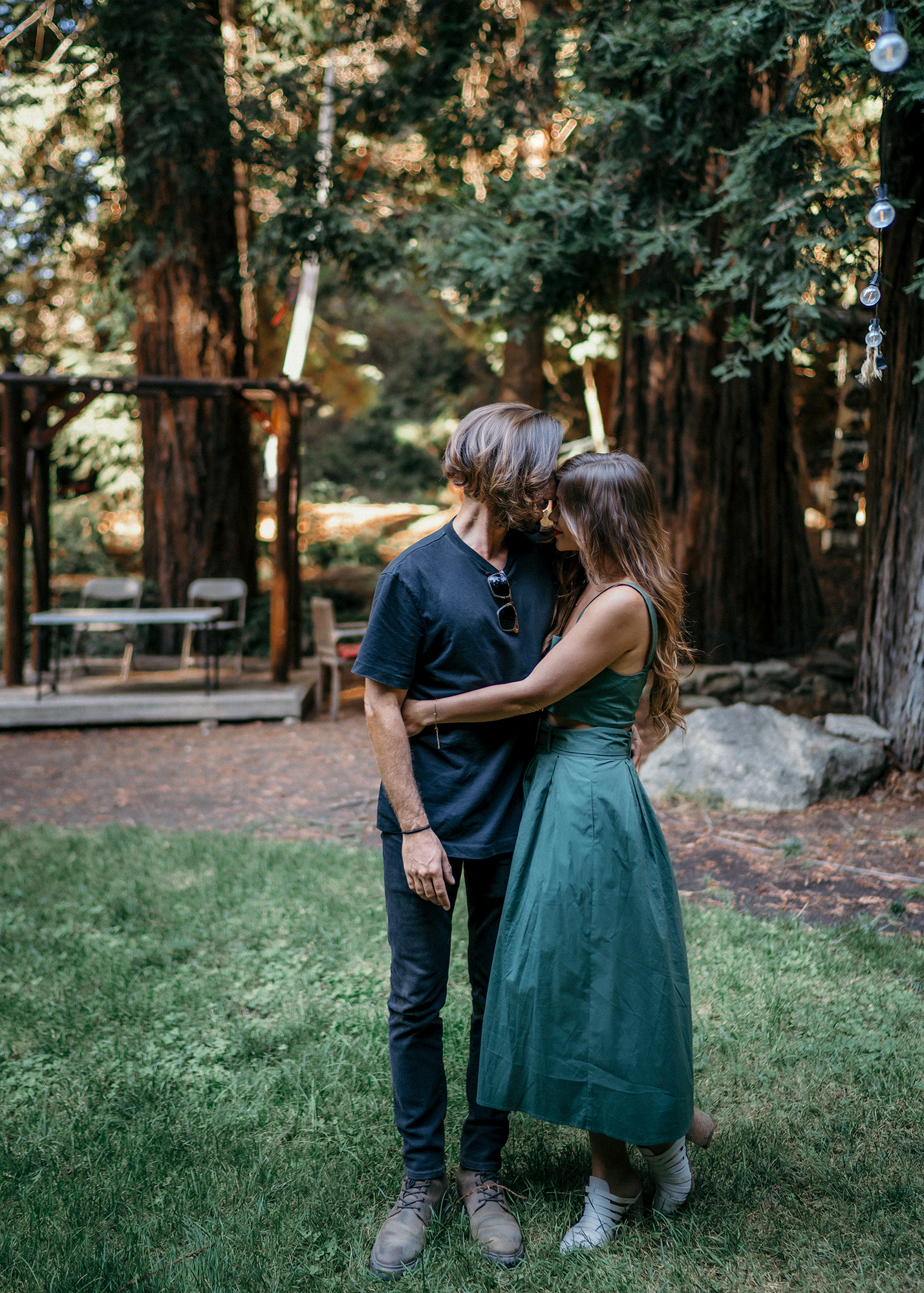 And at the end of the day, we didn't re-book. We cancelled our wedding completely.
The decision was devastating. This had been our dream, to share our special place with everyone we love. In all of our years together, this had been the only place we had ever considered for our wedding, we never even discussed anywhere else. So many of our friends were so excited to come out and drive the magical Highway 1 for the first time - some had planned to make a West Coast National Park Tour out of the journey, some were going to hop to Hawaii after, some were going to take the road all the way up to Washington. But, ultimately, we just could not bring ourselves to do it again.
Brandon and I did recently return to Big Sur, a place that is now a mix of love, memories, and sadness for us both. It's still beautiful and magical and peaceful and, somehow, still feels very much ours, but not in quite the same way as it did for so many years.
As for our wedding? We've been too disenchanted and exhausted and nervous (and still a little heartbroken) to begin planning again. We thought about skipping it entirely, but I won't get married without a wedding, it's just too monumental and important to me to consider skipping. But for us, we're now looking at having it down in Mexico and doing something completely different. But whenever it happens, it will still be simple, still focused on fun and dancing, and still have an authentic taco bar.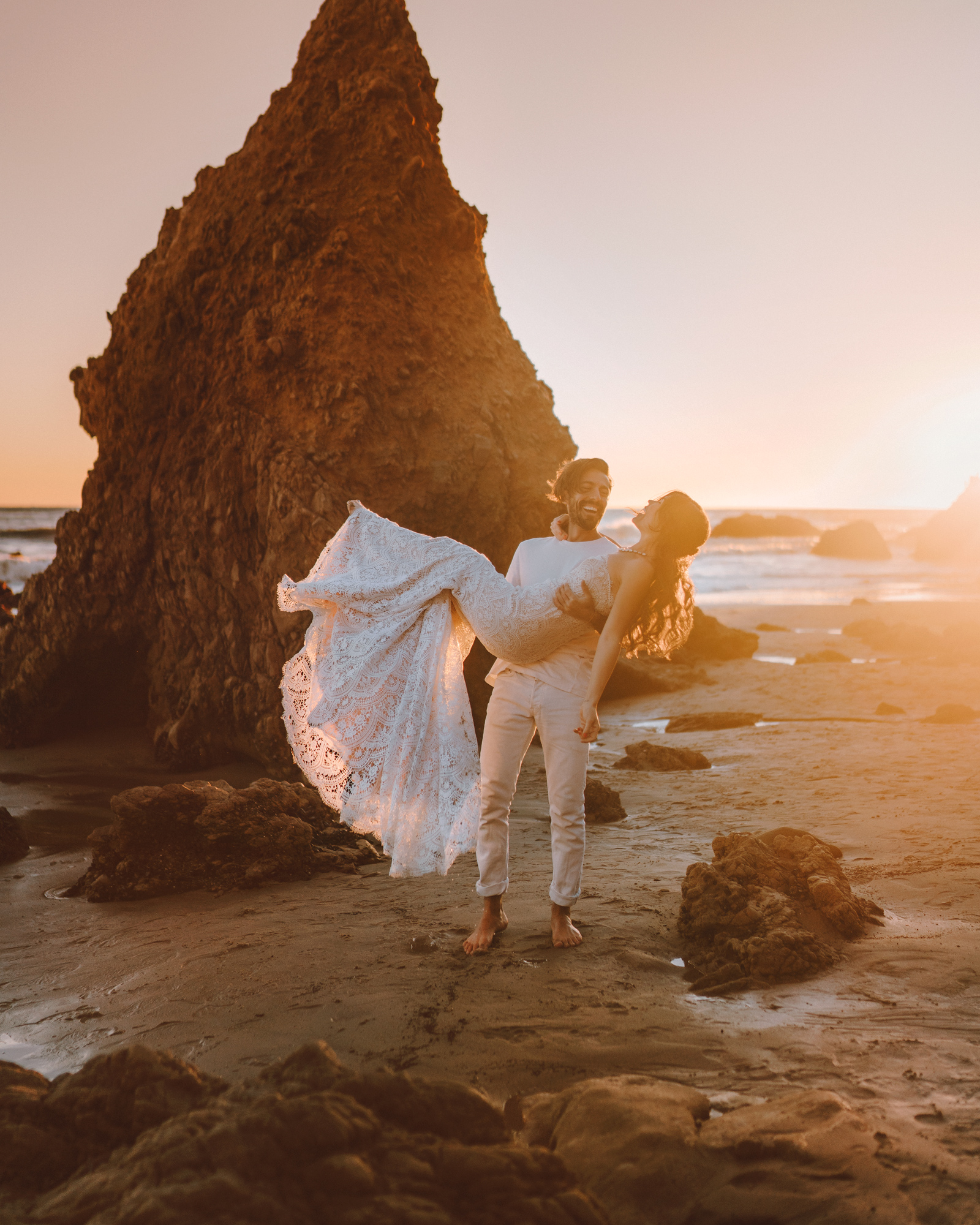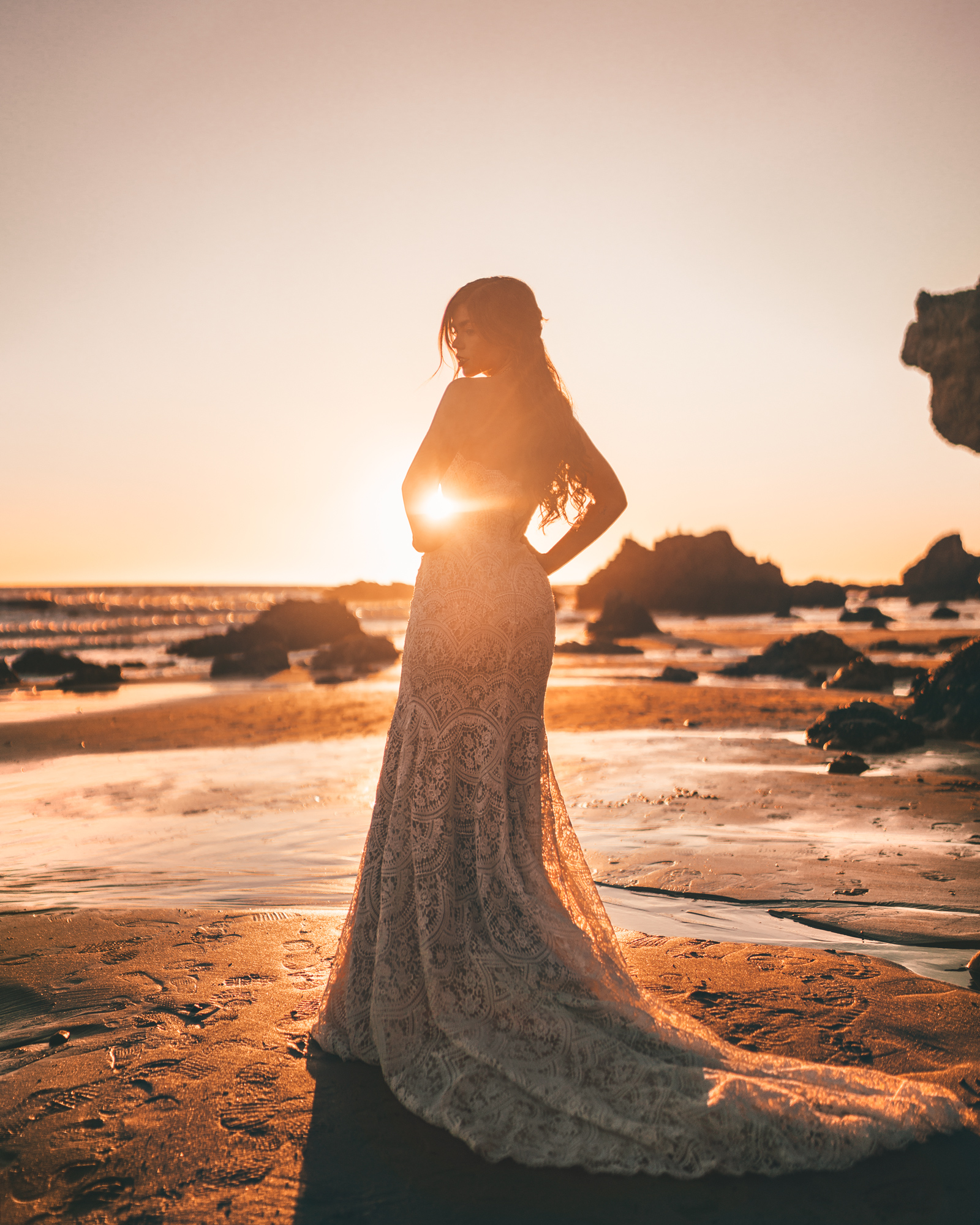 Big Sur Vendors I Recommend:
If you've stumbled on this blog because you want to plan a Big Sur wedding, I don't want you think it's all doom and gloom! I just wanted to share my experience and what I wish I had known going into the process. And to put it plainly, if budget is not an issue for you, many of these hassles are easily avoidable (and, in that case, I would highly recommend a full-service wedding planner to do the leg work for you, which comes at a price-tag of around $20,000 for the area.) And I DO want to share a few vendors that we had contracted and were a delight every step of the way!
Joshua Rose Photography - I wish we would have had the chance to work with Joshua! He is local to the Carmel area and we were very impressed with both the quality of his imagery and how friendly and easy to talk to he was when we spoke on the phone. As photographers ourselves, we know that we are the absolute worst clients for wedding or portrait photographers, and he was so wonderful and open to working with us. We were all very confident about shooting together, and came up with a special arrangement for my control-freak self.

The Henry Miller Memorial Library - We knew that Henry Miller was going to be our wedding venue years before it officially was. Almost every other option in Big Sur is prohibitively expense, or extremely limited. The Henry Miller is very DIY, and gives you so much freedom to bring in whatever vendors, decor, or additions works for you. Magnus, their events coordinator is wonderful to work with and very accommodating.

Coast Big Sur - Coast is newly opened and very modern and chic for Big Sur. We were going to have our rehearsal dinner here and the owners were lovely and accommodating! We did not have a chance to try the food for ourselves, but it has received rave reviews and we were fully confident in using them - and the space is gorgeous!
Big Sur Vendor I do NOT Recommend:
...And I couldn't finish without calling out just one lovely individual that made our experience so... memorable.
At the end of the day, the worst offender by far is wedding coordinator Sarah Ward Events. Sarah was one of the very last vendors we contracted before the shut down - as a day of (or month-of) wedding coordinator. We had one introductory phone call with her while we were deciding on who to go with, paid her 50% of her entire fee on signing a contract, and had one kick-off phone call after hiring. That was all the work we did together. And when it came to cancelling our wedding, she was the only vendor that refused to return any of our deposit. Now I know that it is standard for all wedding vendors to require a 50% non-refundable deposit, however a pandemic and month-long world-wide lockdown is so far from normal circumstances that not a single other vendor stuck to that clause in their contracts. We tried to reason with her and come to some sort of arrangement, pay her for the very limited hours of work she might have done, but the responses we received were cold at best and downright nasty at worst. I know that this year has been as much of a challenge for the entire events industry as it has for travel, but I am still aghast that someone - in a business where clients come almost entirely by word of mouth - felt entitled to thousands of dollars for a couple of phone calls, and I couldn't not explicitly say something. But that is all I will say.
I have thought about writing this all and sharing it for a long, long time and hesitated for months on if I should. But this is my whole truth, and I hope you find it helpful!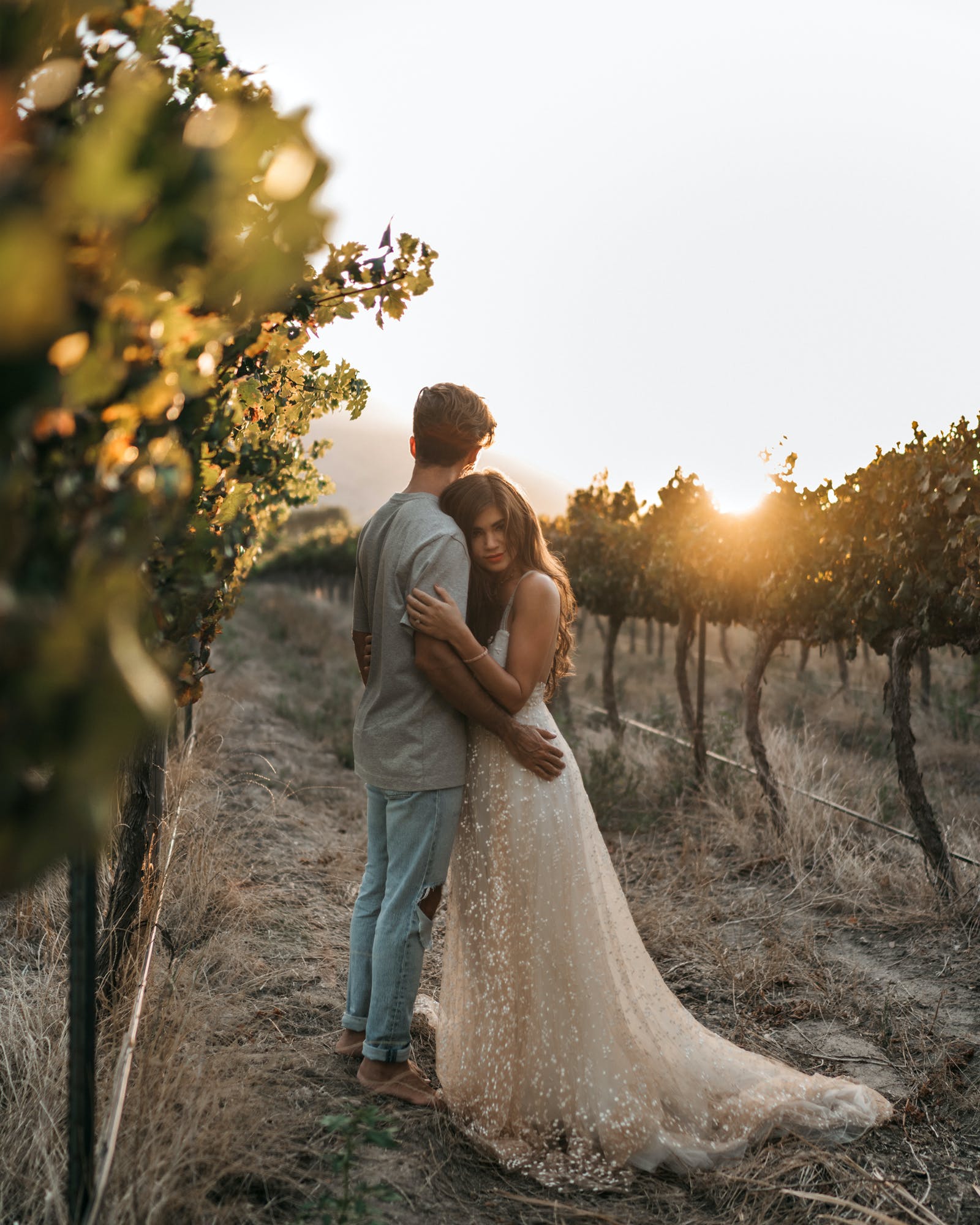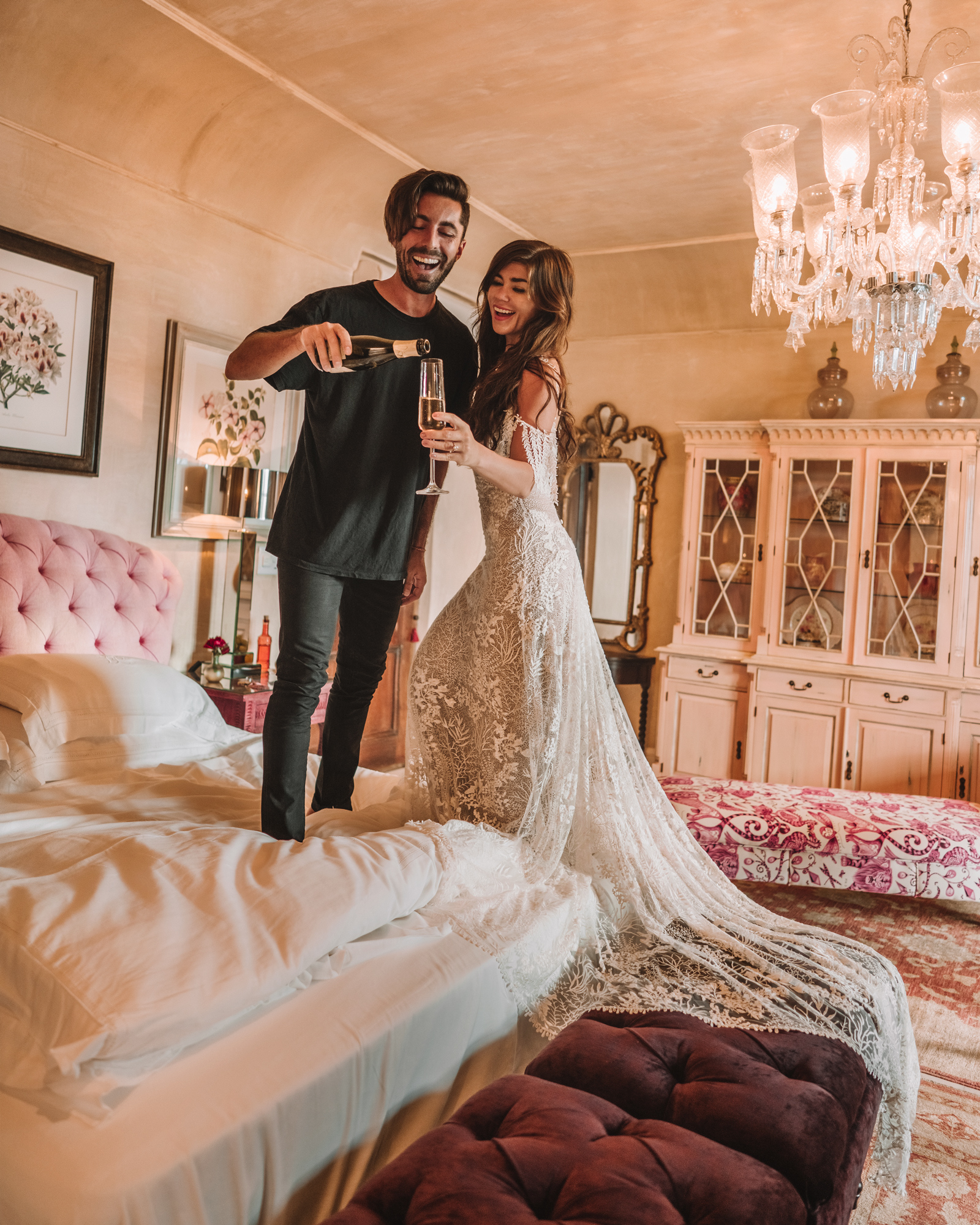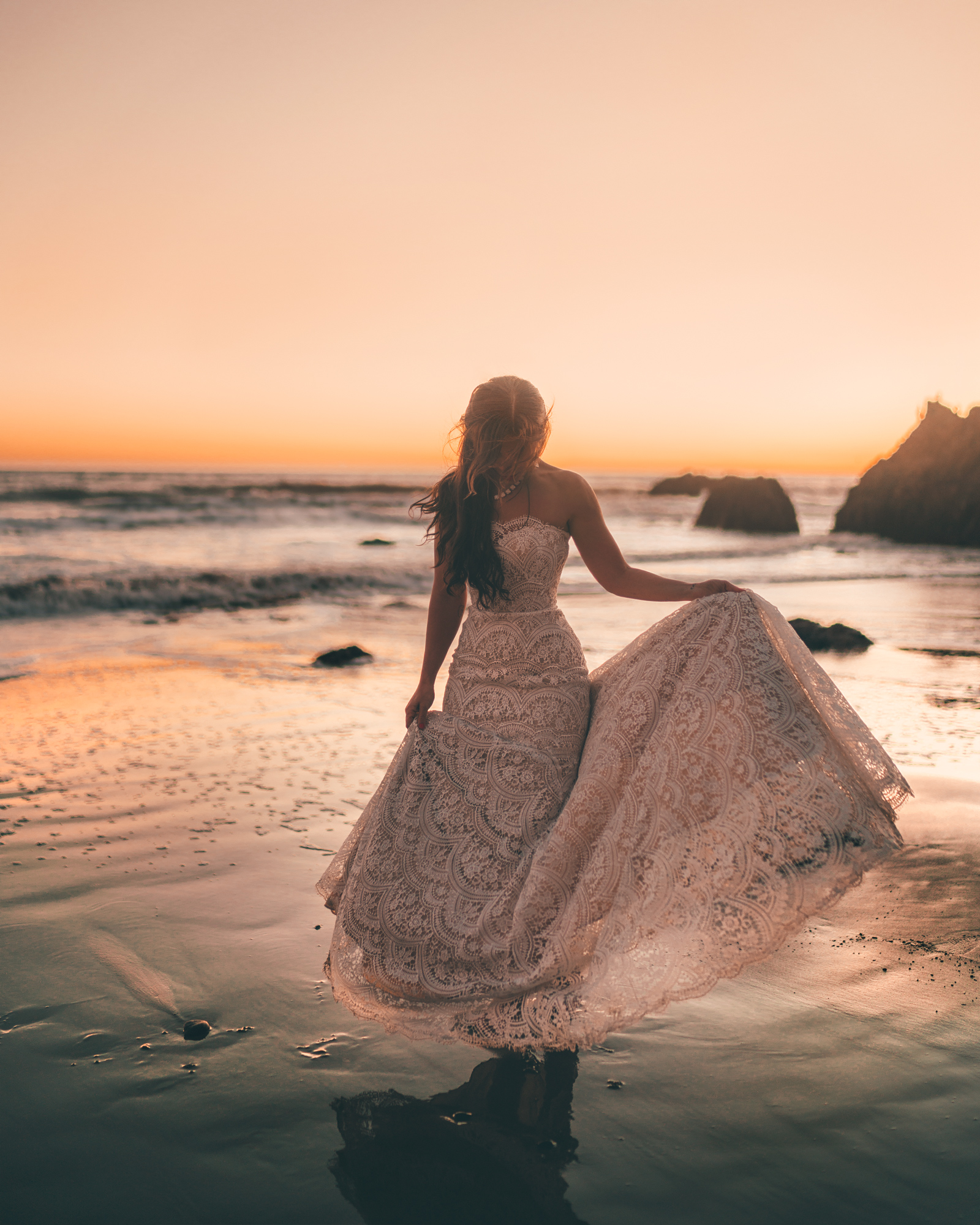 And as my mom constantly reminds me, we have each other and should be happy in that and that alone. And we are! But I'm still dreaming of finally having a wedding of our own.
Until our time finally comes. ❤