October 26, 2018 Style
Road Trip to Santa Barbara Backcountry with Abercrombie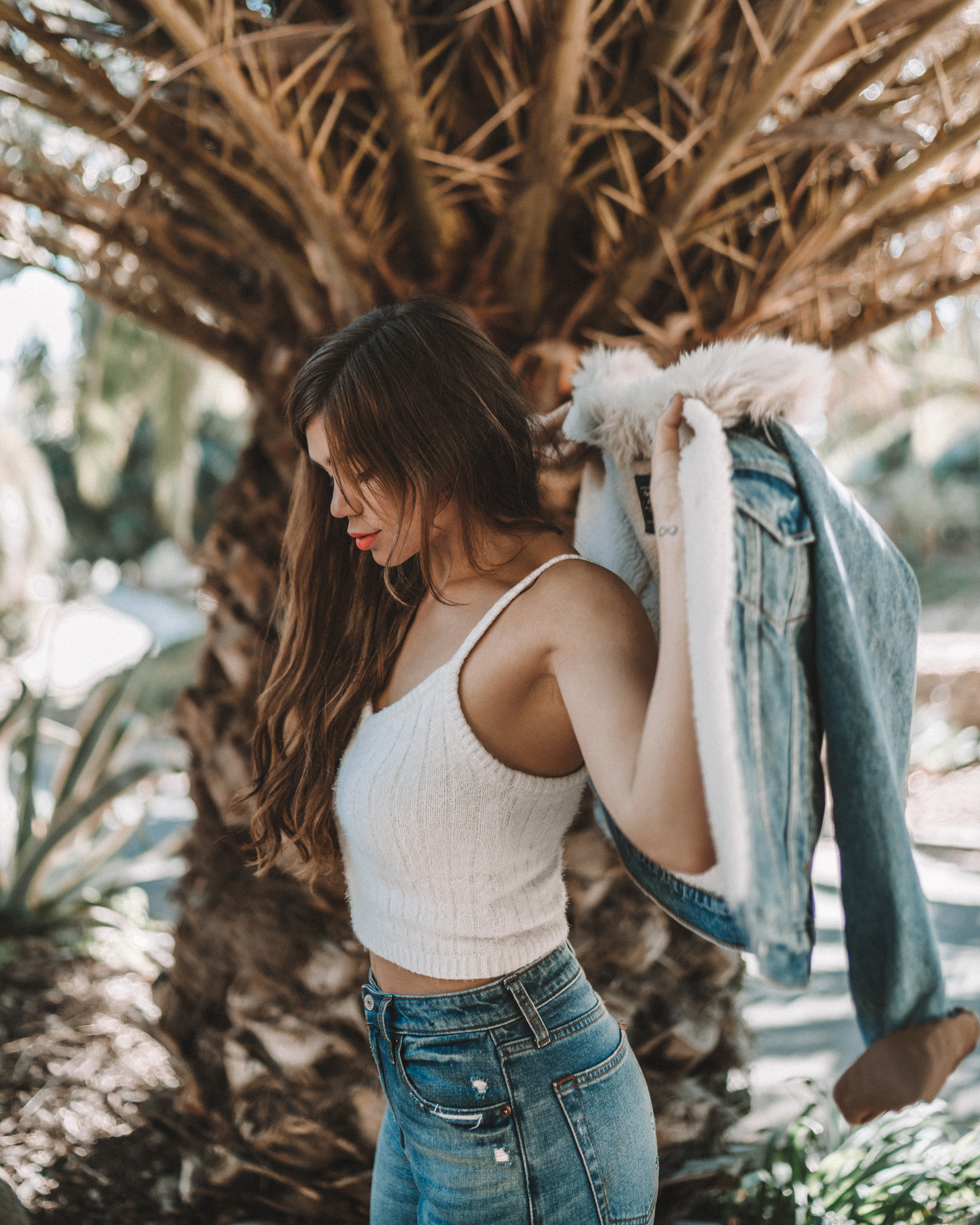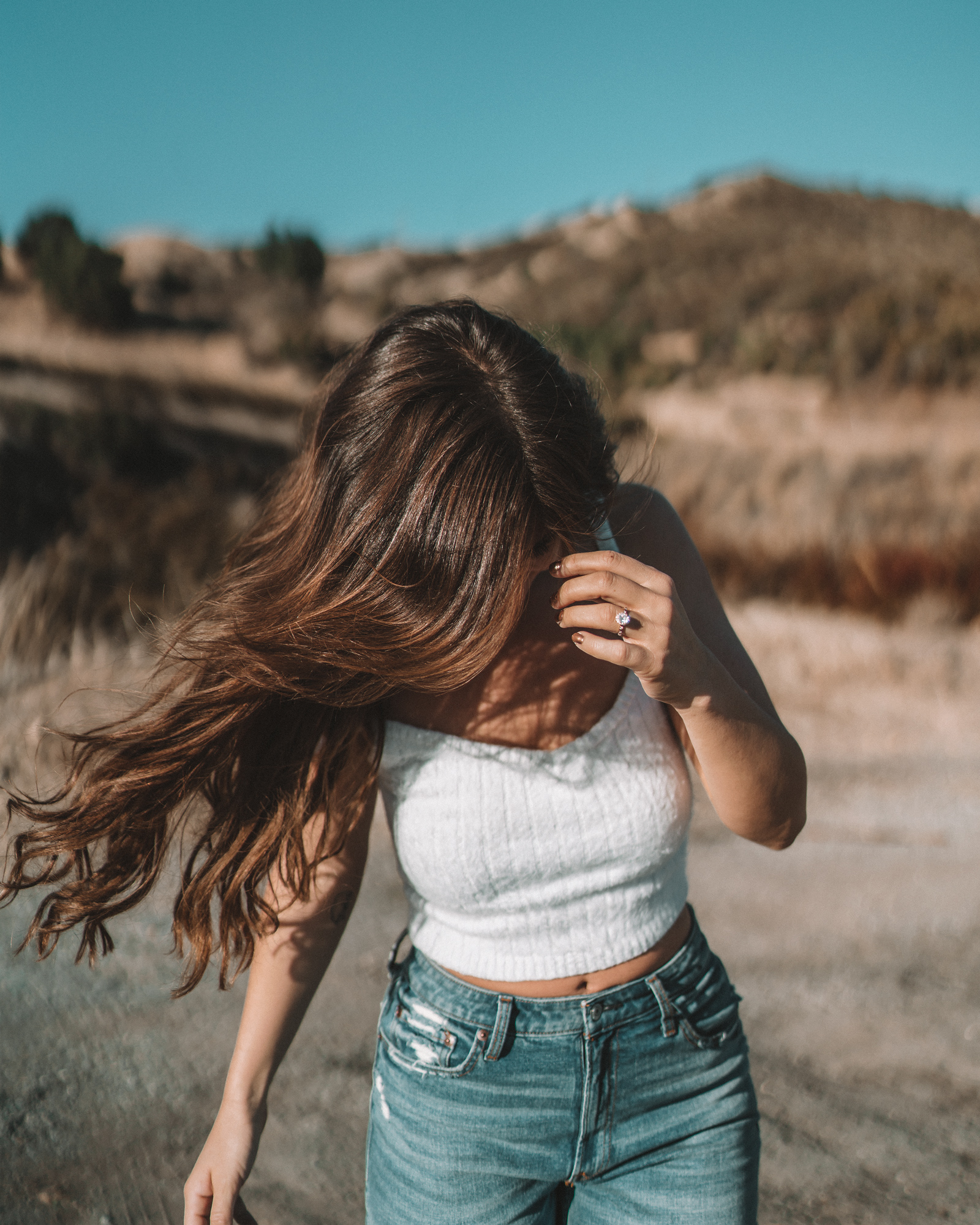 While we had yet to meet, Brandon and I both went to college in Santa Barbara, just a short drive up the coast from our hometown of Ventura. He spent his time at UCSB - majoring in economics, reading books on the beach, and partying in Isla Vista; and I spent mine in photography school - running all over town shooting, and turning all of my Nordstrom co-workers into my models for the day. Since my time in Santa Barbara was spent always planning shoots and taking photos, with not a lot of money to spend, I travelled all over the Santa Barbara area always looking for new spots to take photos in, and my friends and I spent a good amount of time driving up these back country roads looking for something we hadn't already seen in class. But since Brandon and I are always on the move, we haven't had much time yet to explore California (or even LA) outside of our neighborhood. With a little bit of time at home this month, we decided to take a day trip out of LA to go explore, it was the first time I had been up this way in years.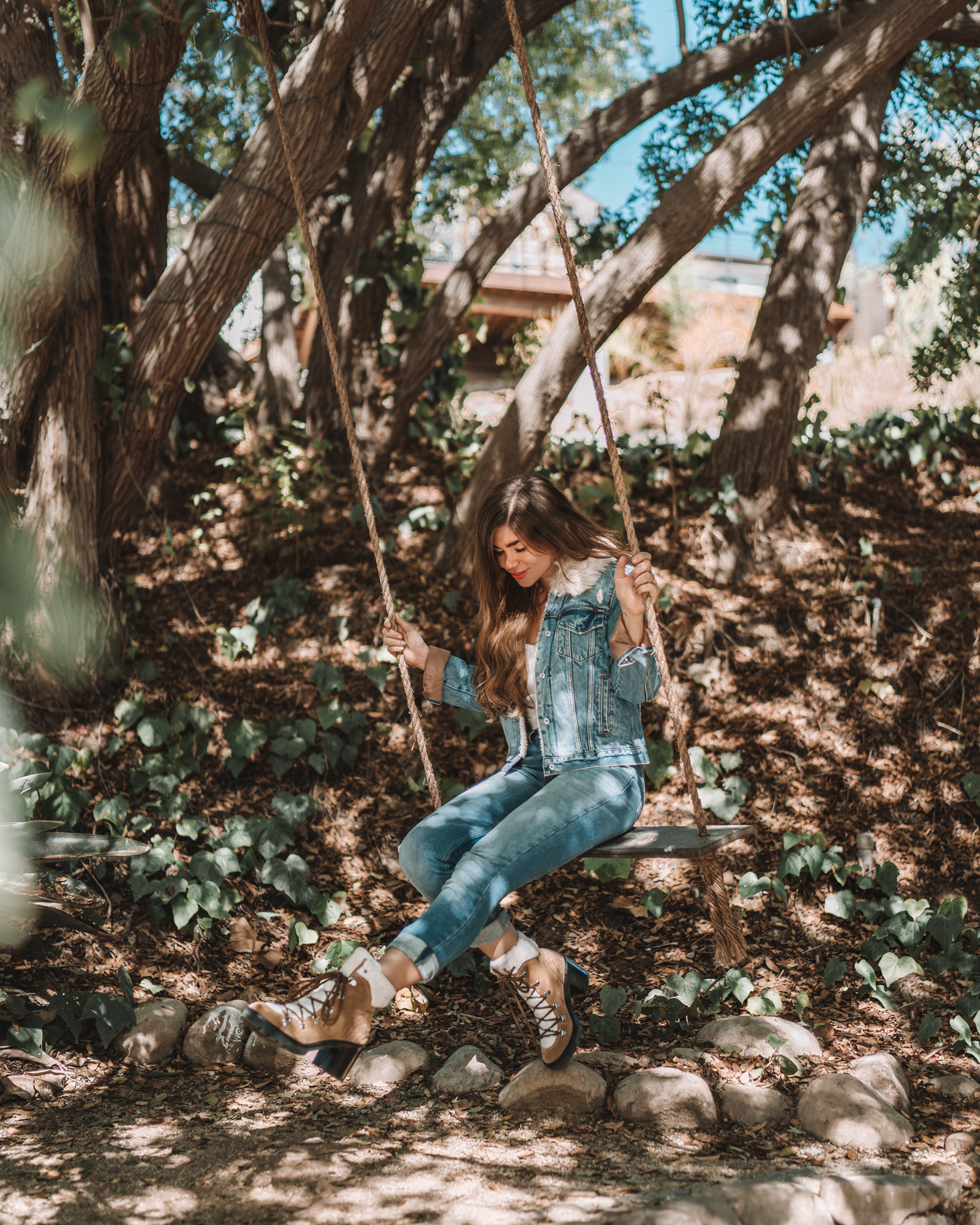 After spending most of the last two years in tropical places, I've started to miss the season changes I used to see when I lived in New York - it felt like every few months was the chance to play a totally different dress up. I would pull out my bins of stored clothes after my last closet swap, and it was always like finding new things again.
When I started shopping for Fall looks - since we're actually both home for a while, and heading to colder climates for once - I popped into the Abercrombie in my neighborhood, and was surprised to find everything I had been searching for to round out my closet.
High-waisted jeans in a light wash - check.
An extra-warm denim jacket - check.
Plaid-but-not-a-school-girl skirt - check!
Since I was more into music and art then sports games in High School, and in New York I was more Brooklyn than Hamptons, Abercrombie was not a place that had ever made it into my regular shopping rotation; and I was so surprised to see how high-quality, well-fitting, and label-free the new collections are! I've always had trouble finding jeans that fit my curves and sit high-enough up on my hips - and the second I tried on the High-Rise Slims, I knew they were my new regulars. In the store I also found cozy sweaters, great basics, and this sherpa-lined denim jacket that is definitely going to get me through the LA winter.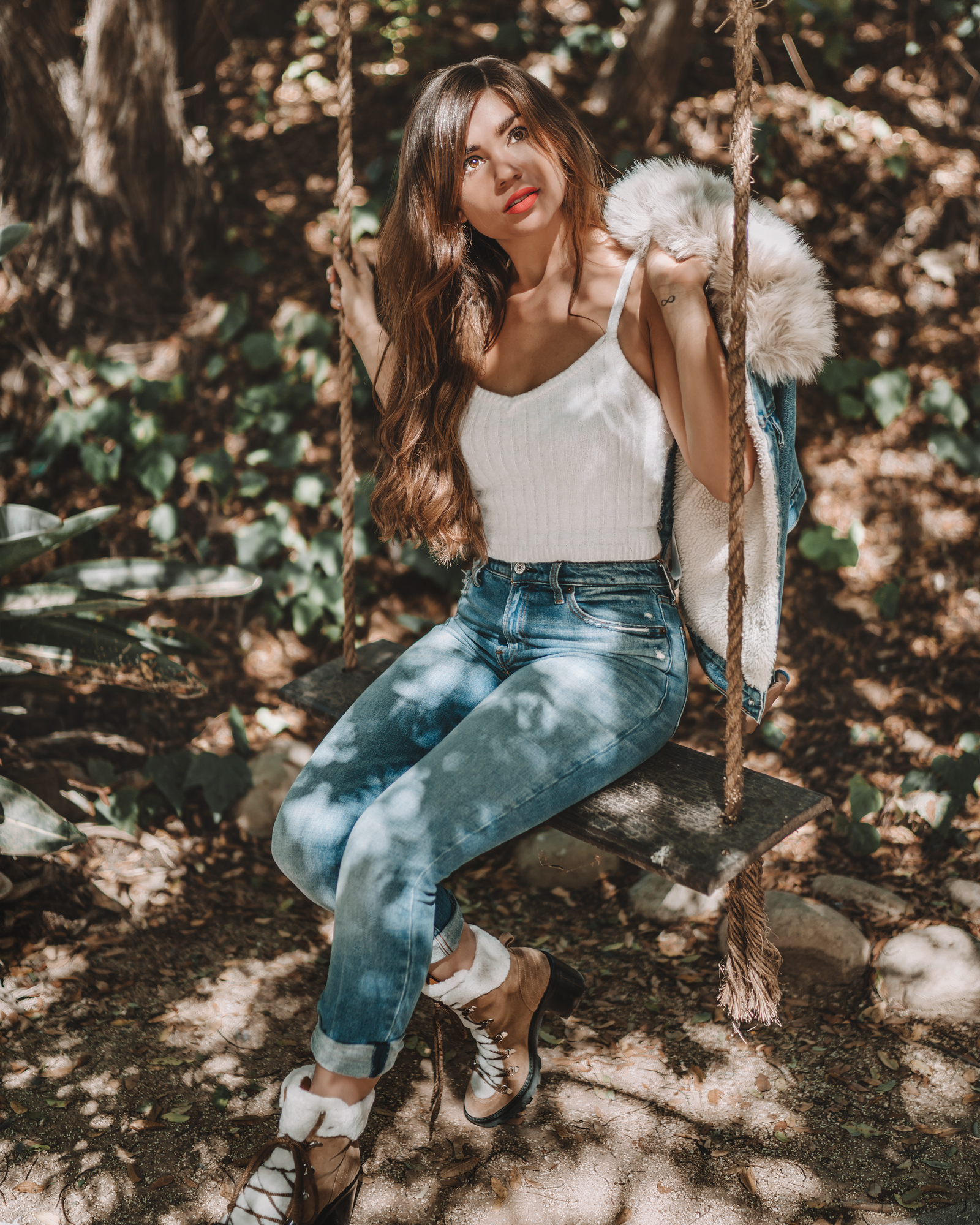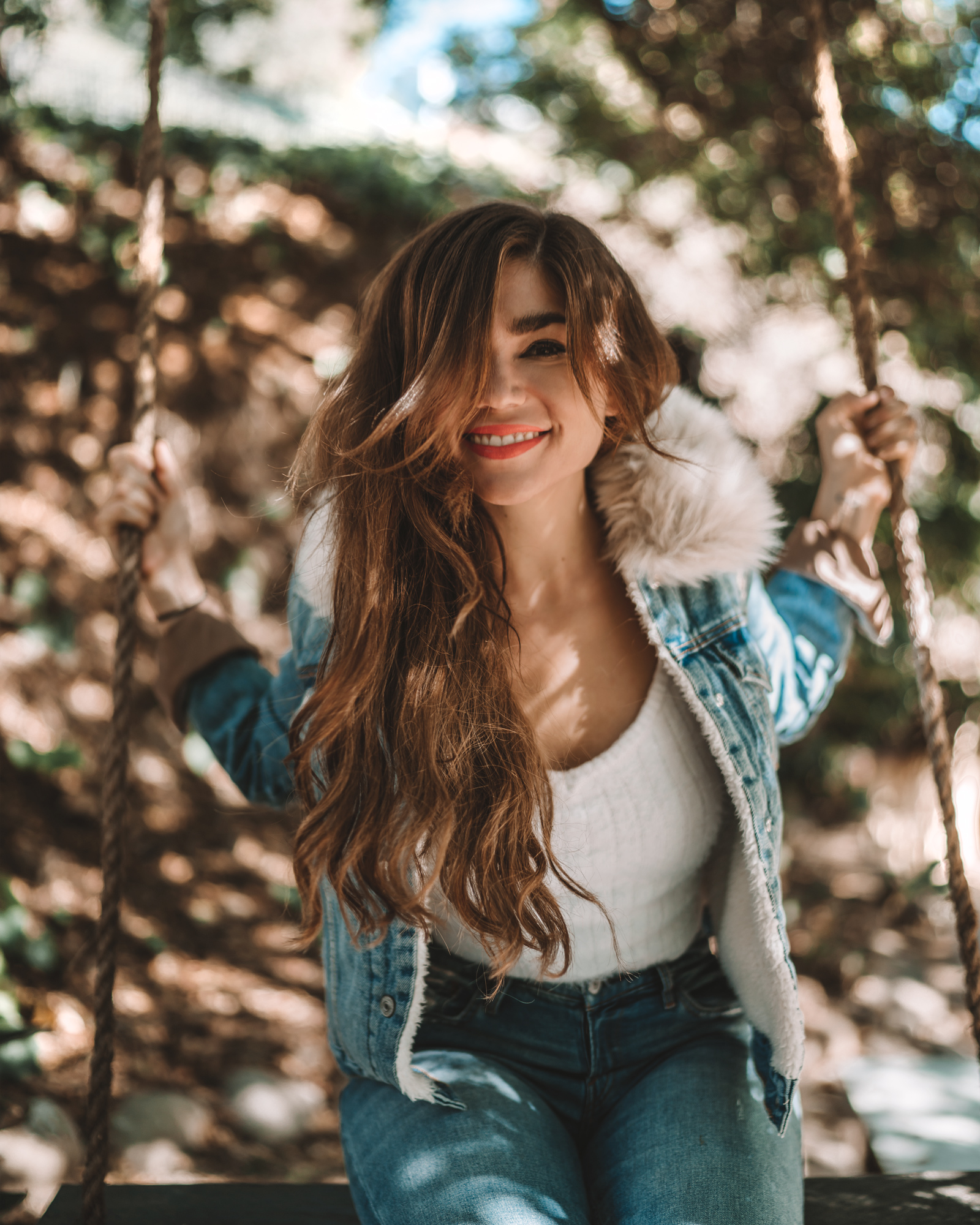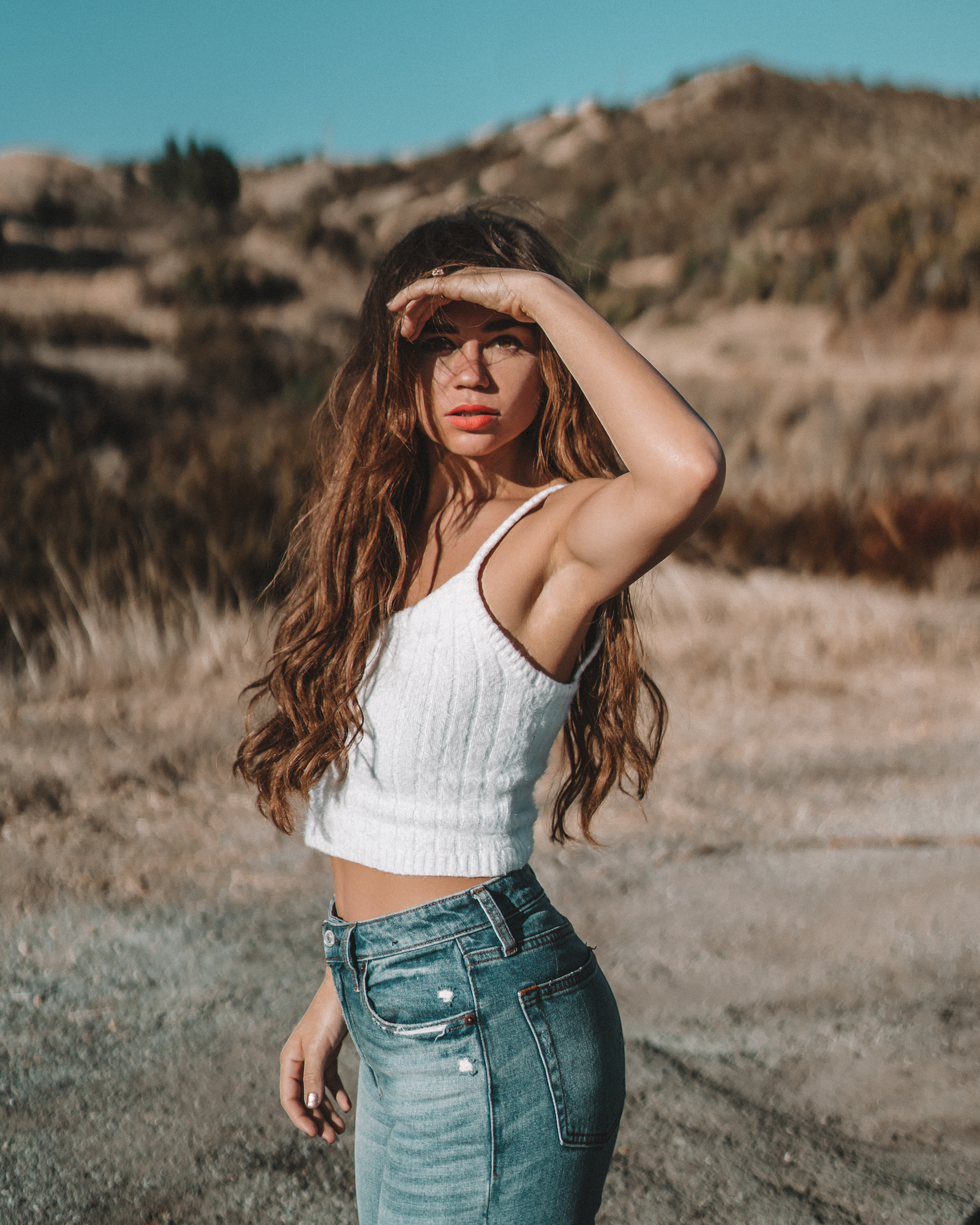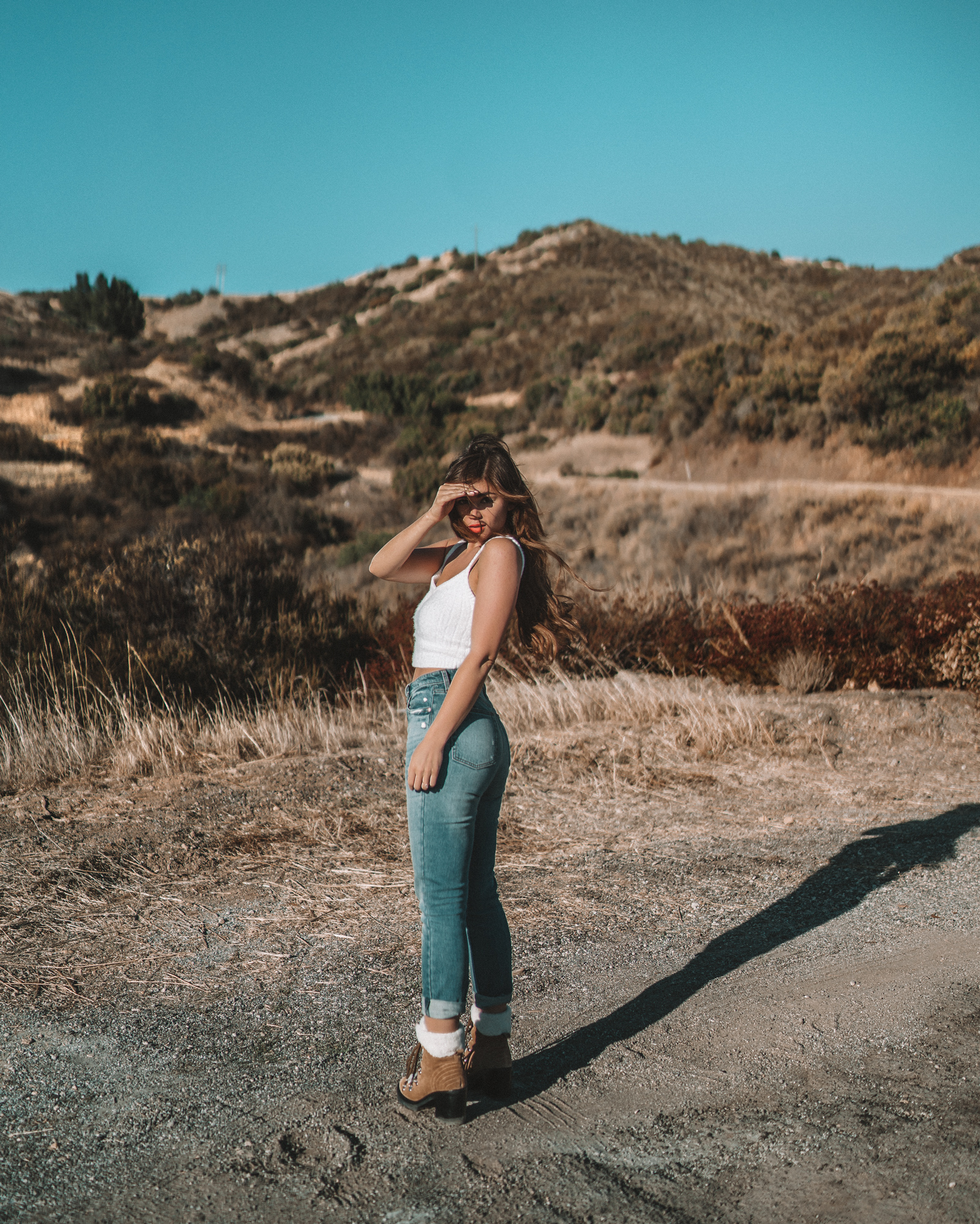 The mountains are calling.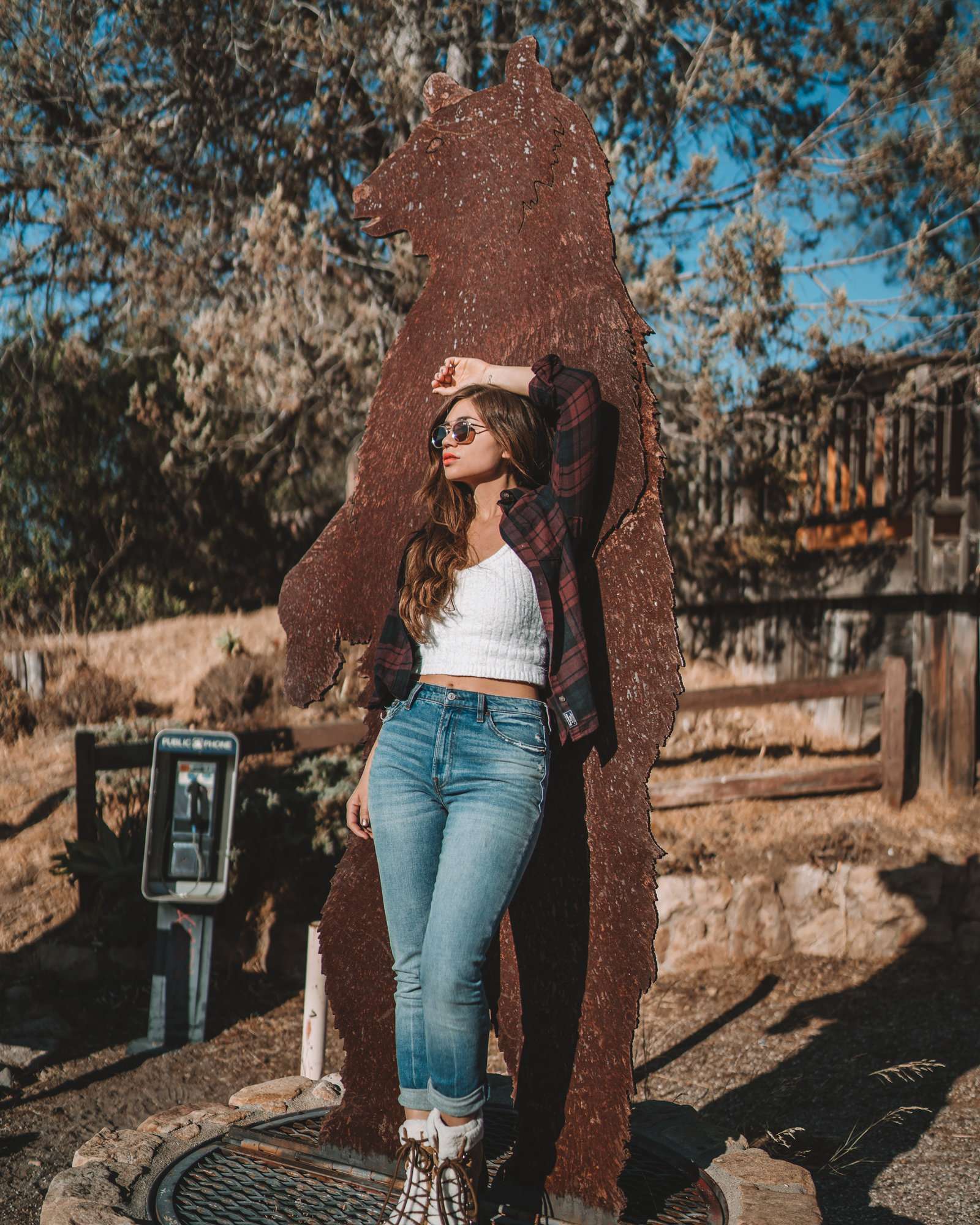 For how mediterranean and palm-filled downtown Santa Barbara is, just a few miles up Highway 154 is a total surprise. The weather is colder and the air smells like pine needles. In a 15 minute drive, this beach town transforms into mountain roads filled with roadside general stores and looks like you are world's apart.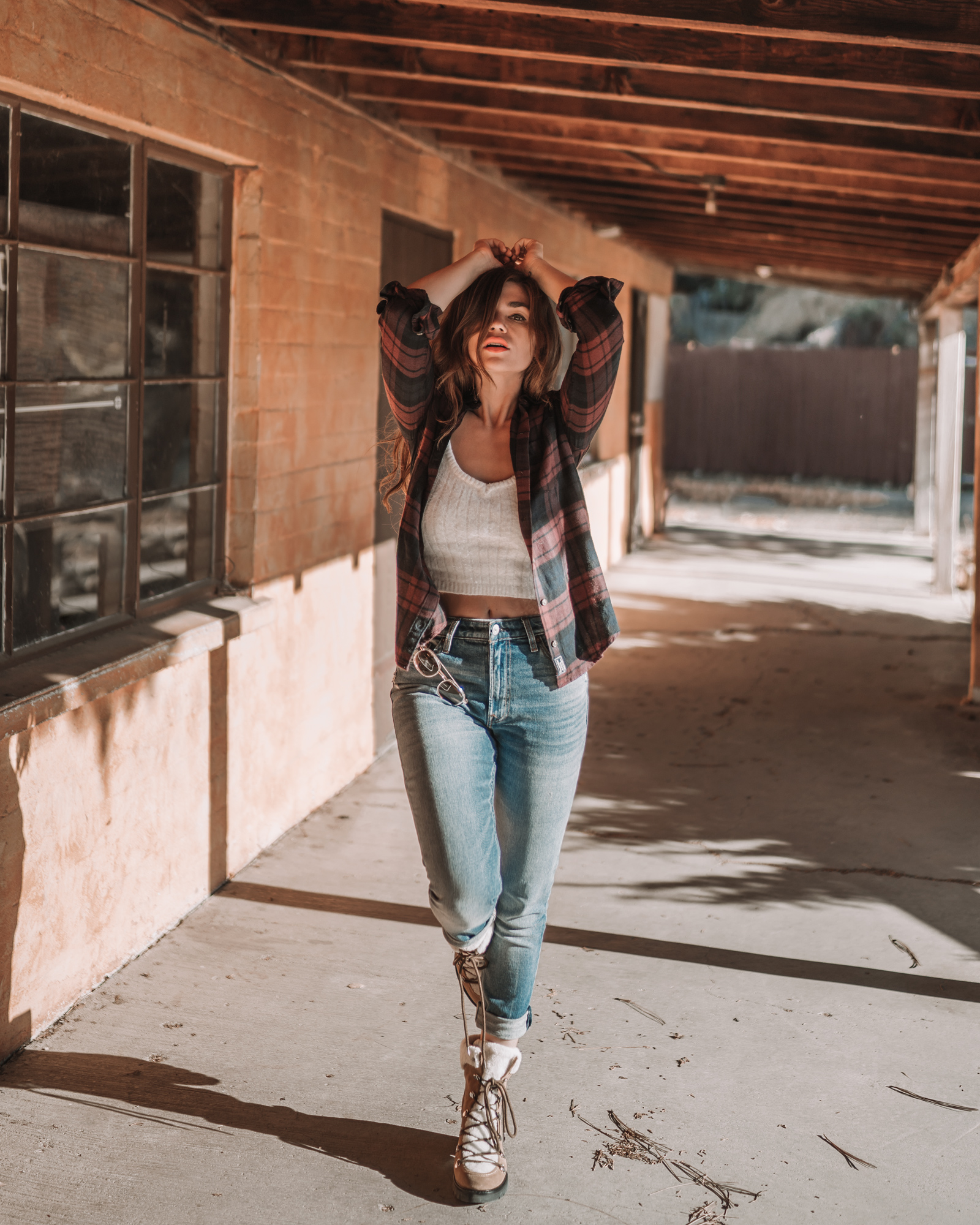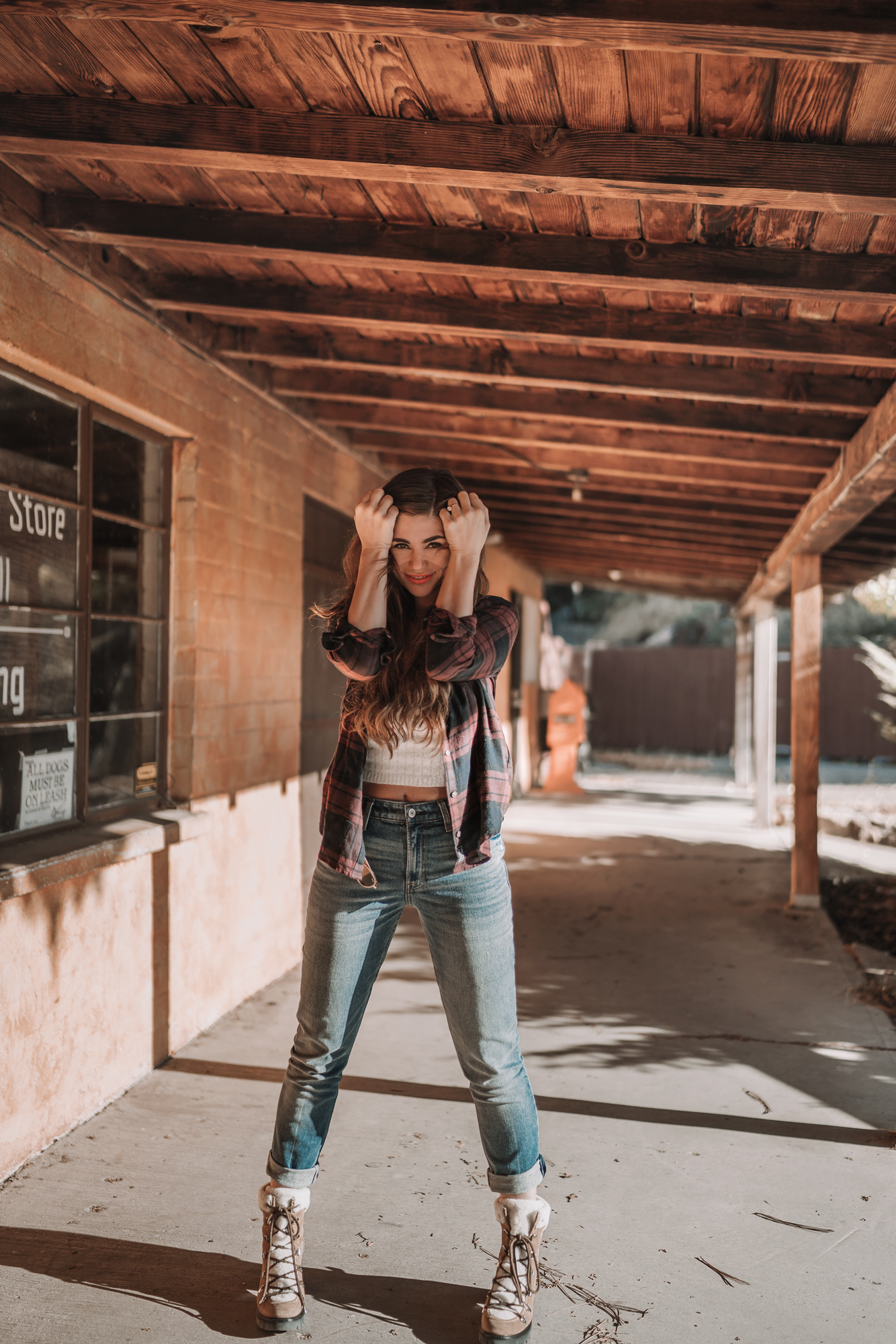 For the sudden temperature drop, I was glad to have this classic Flannel Shirt on hand.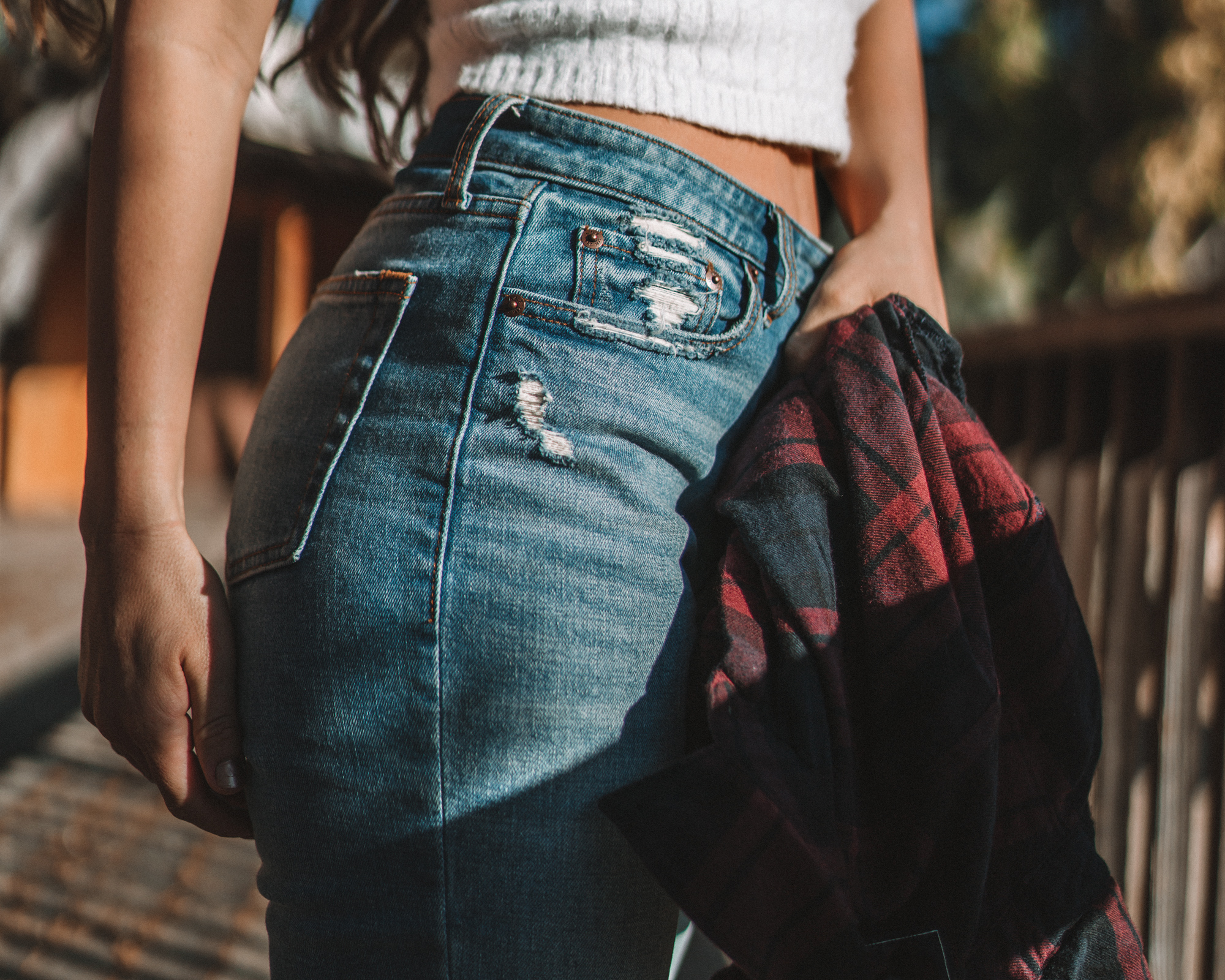 Details on my new favorite jeans.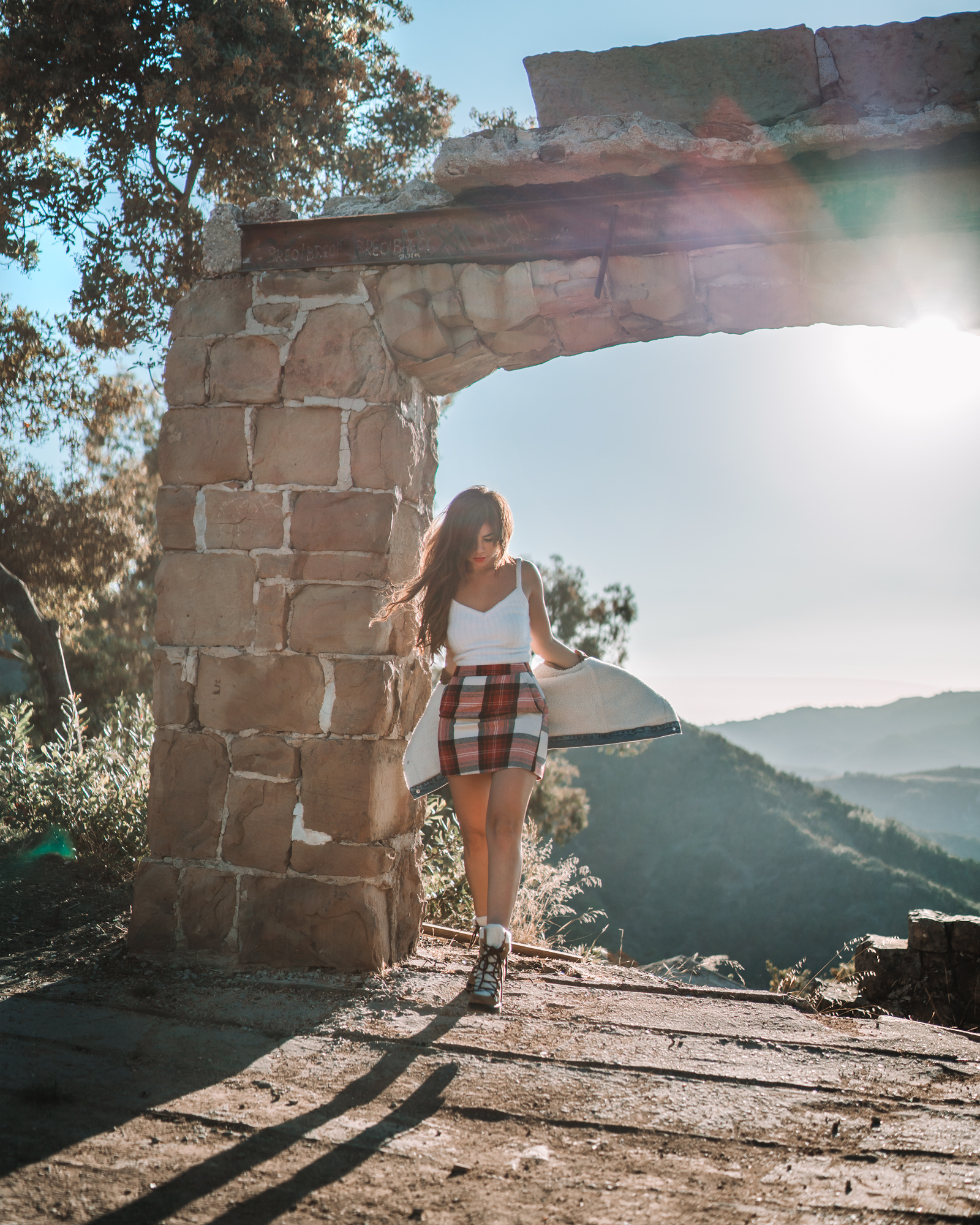 We ended the day with a quick hike up to at Knapp's Castle - a bit of a Santa Barbara icon, and a very popular place for school photo shoots - and somewhere I hadn't seen for many years. The late sun reflecting off the mountains was so nice and warm, so I changed into this cozy Plaid Mini Skirt - another one of my favorite Abercrombie finds.
And yes, I do occasionally hike in heels.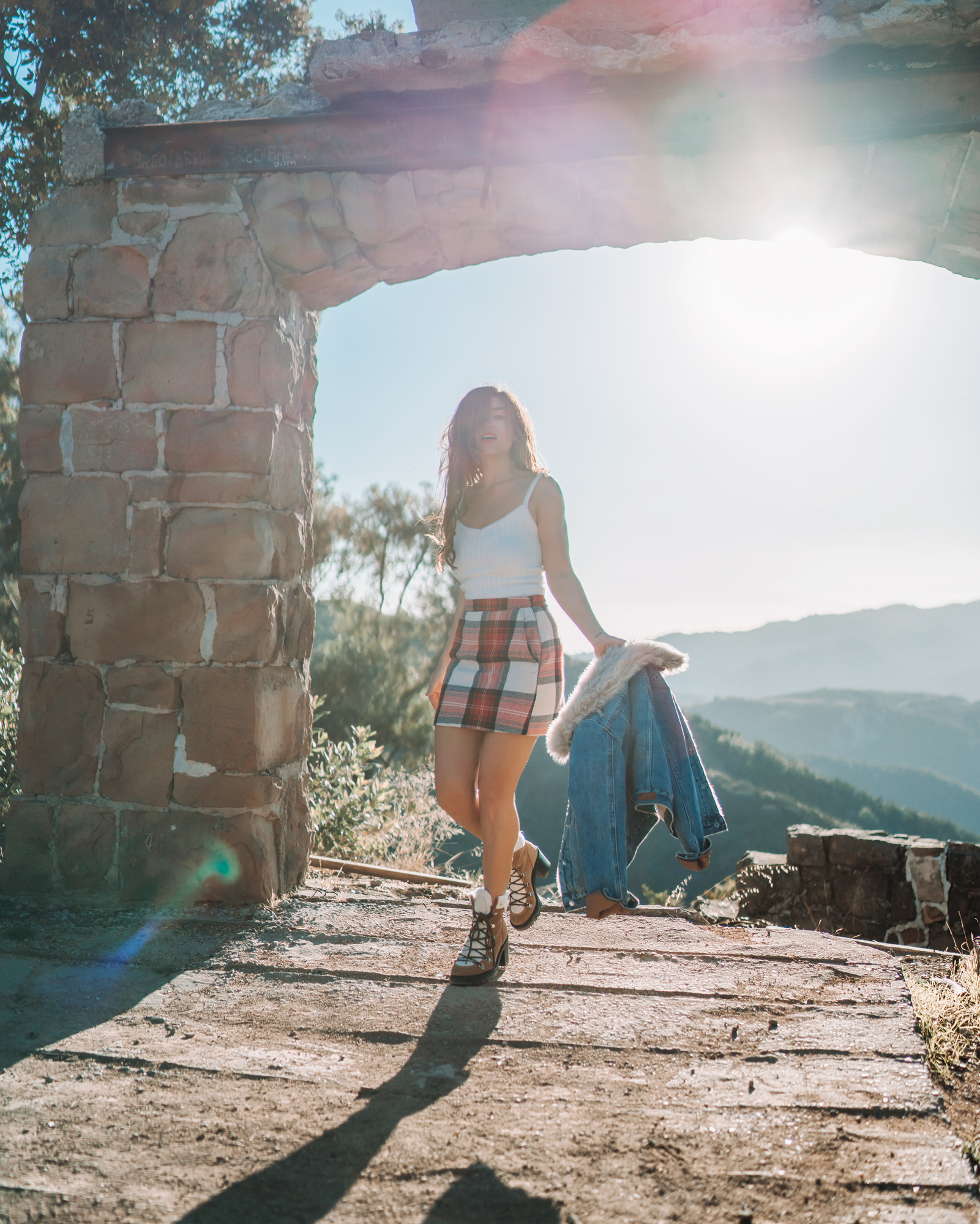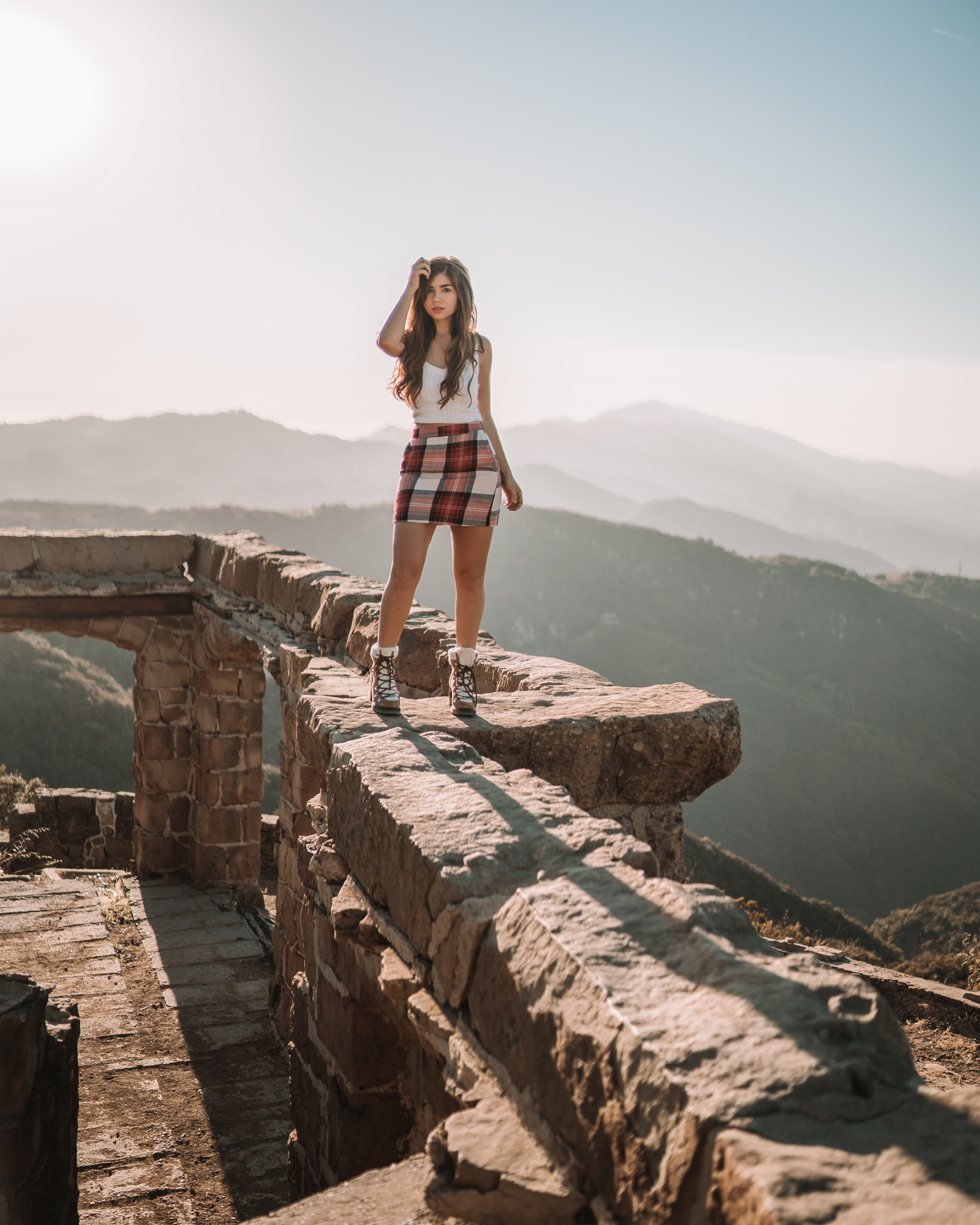 The story of Knapp's Castle, is that this was mansion built up on top of these mountains back in the early 1900's by a wealthy businessman, and was destroyed in a forest fire in the 1940's. The remains have been left up here for everyone to explore ever since.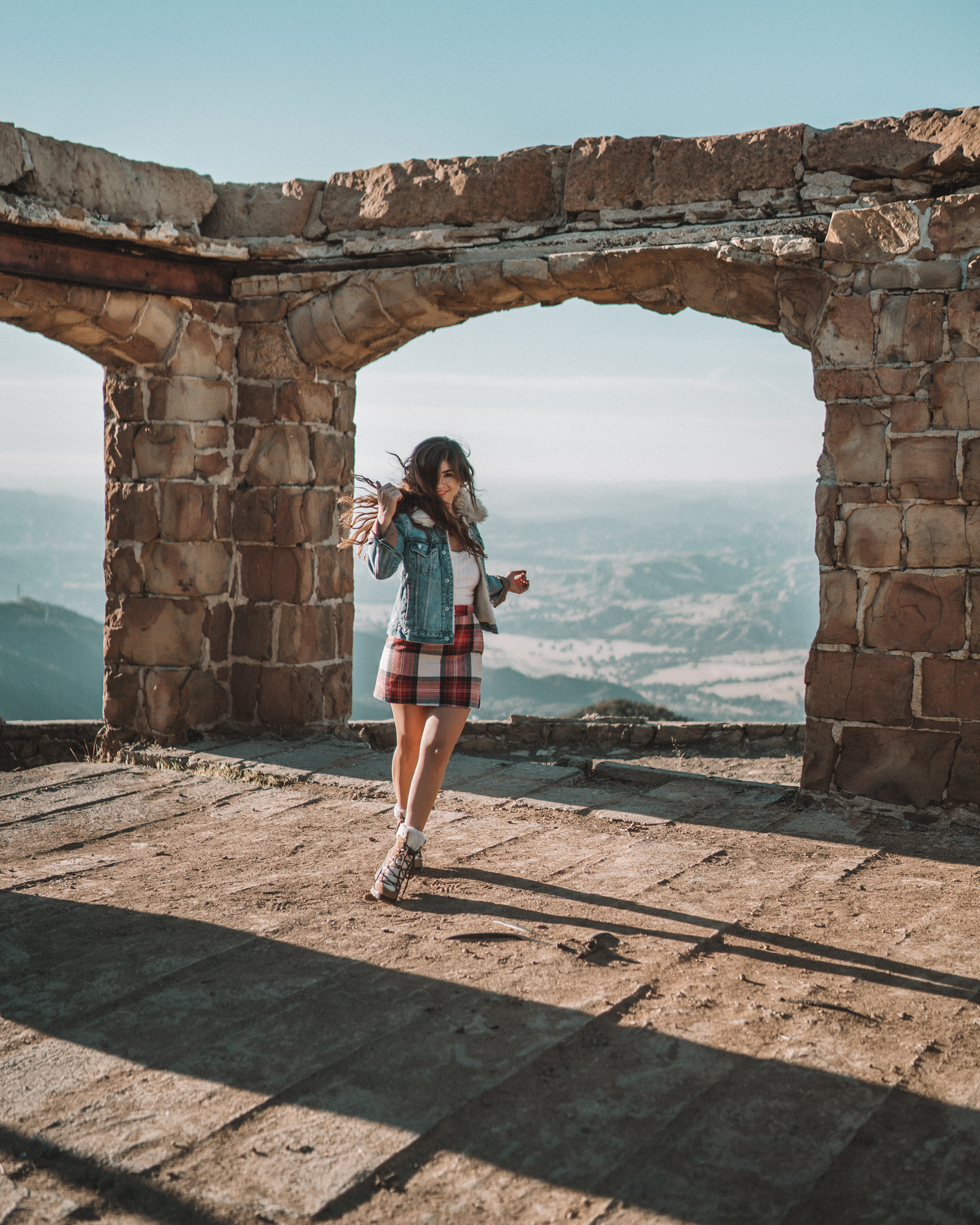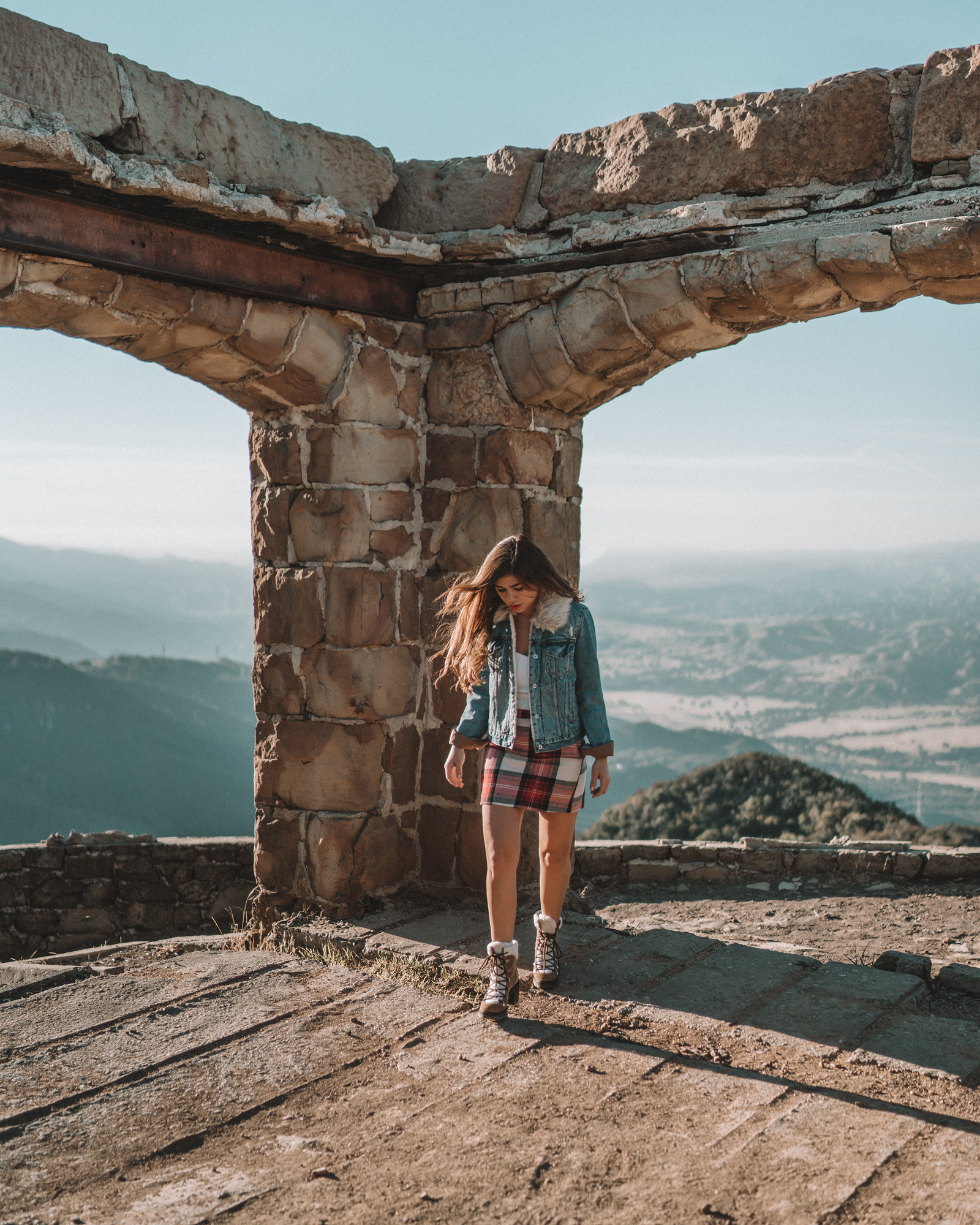 The arch ways to nowhere have always been my favorite part - look at those valley views!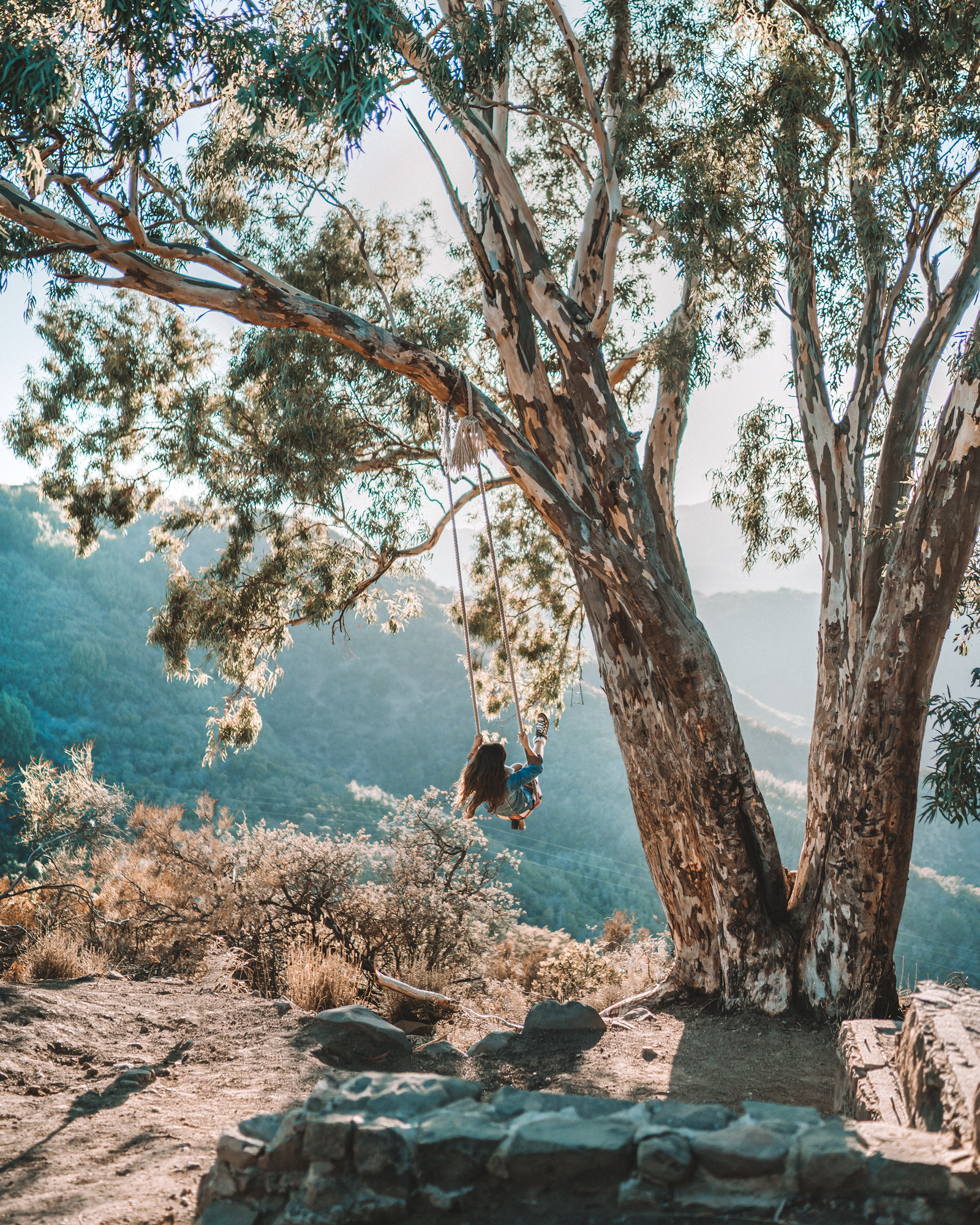 And as we were just about to leave, I noticed that just down from the stones, almost hidden behind them, someone had built a rope swing into this tree. This was definitely a new addition from the last time I was here, and was placed just so perfectly.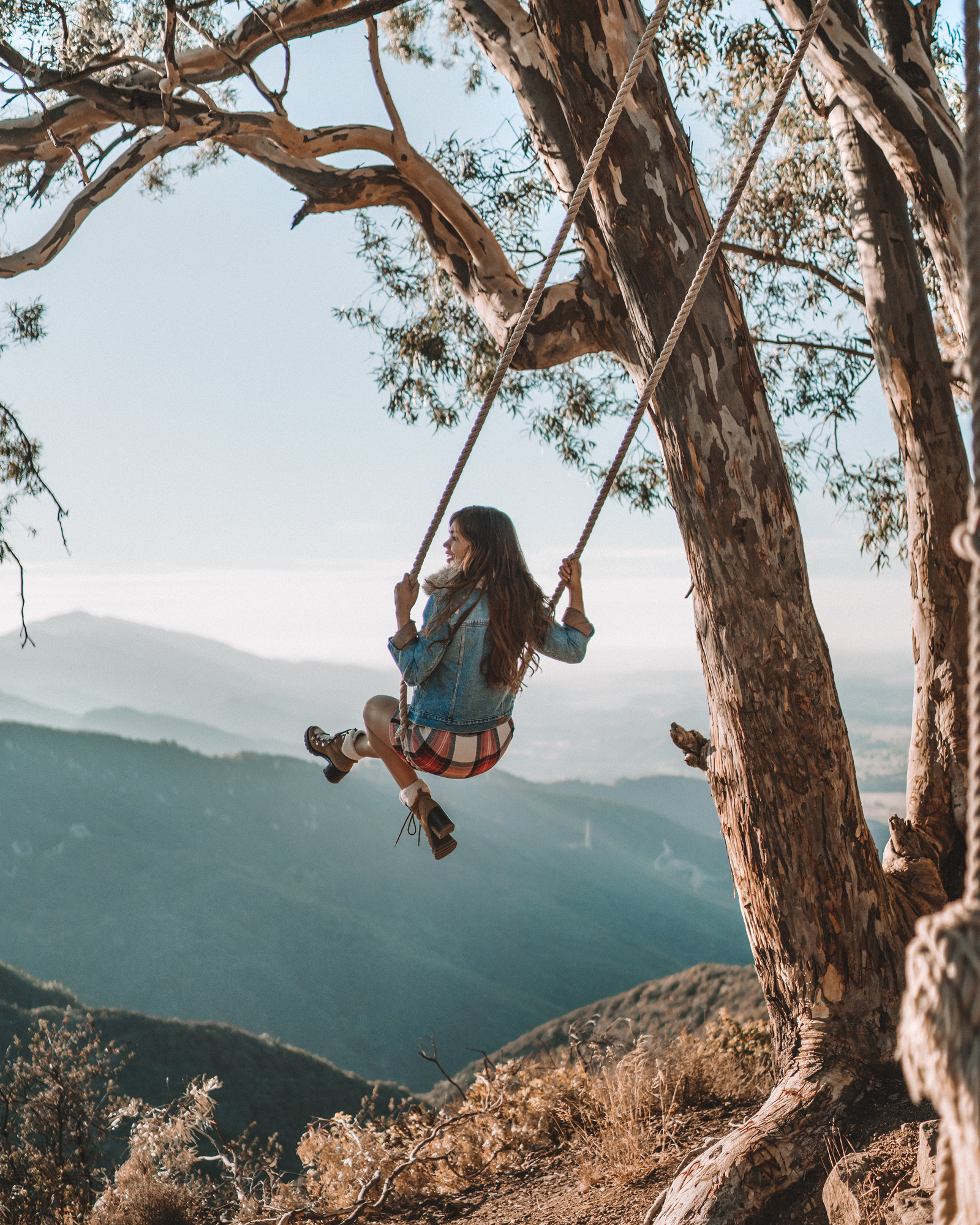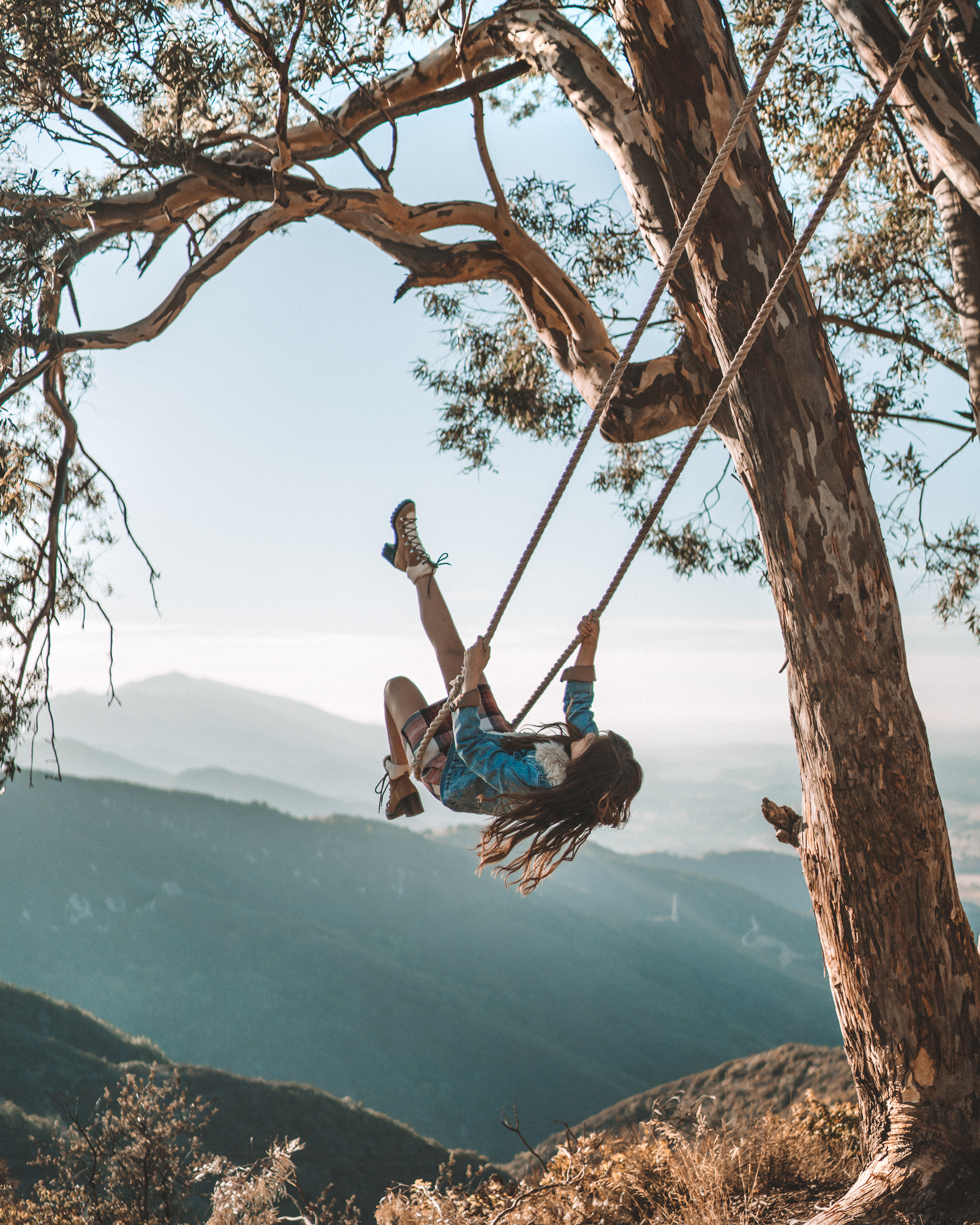 Who doesn't love a good nature swing? I couldn't not take a few rides out over the valley.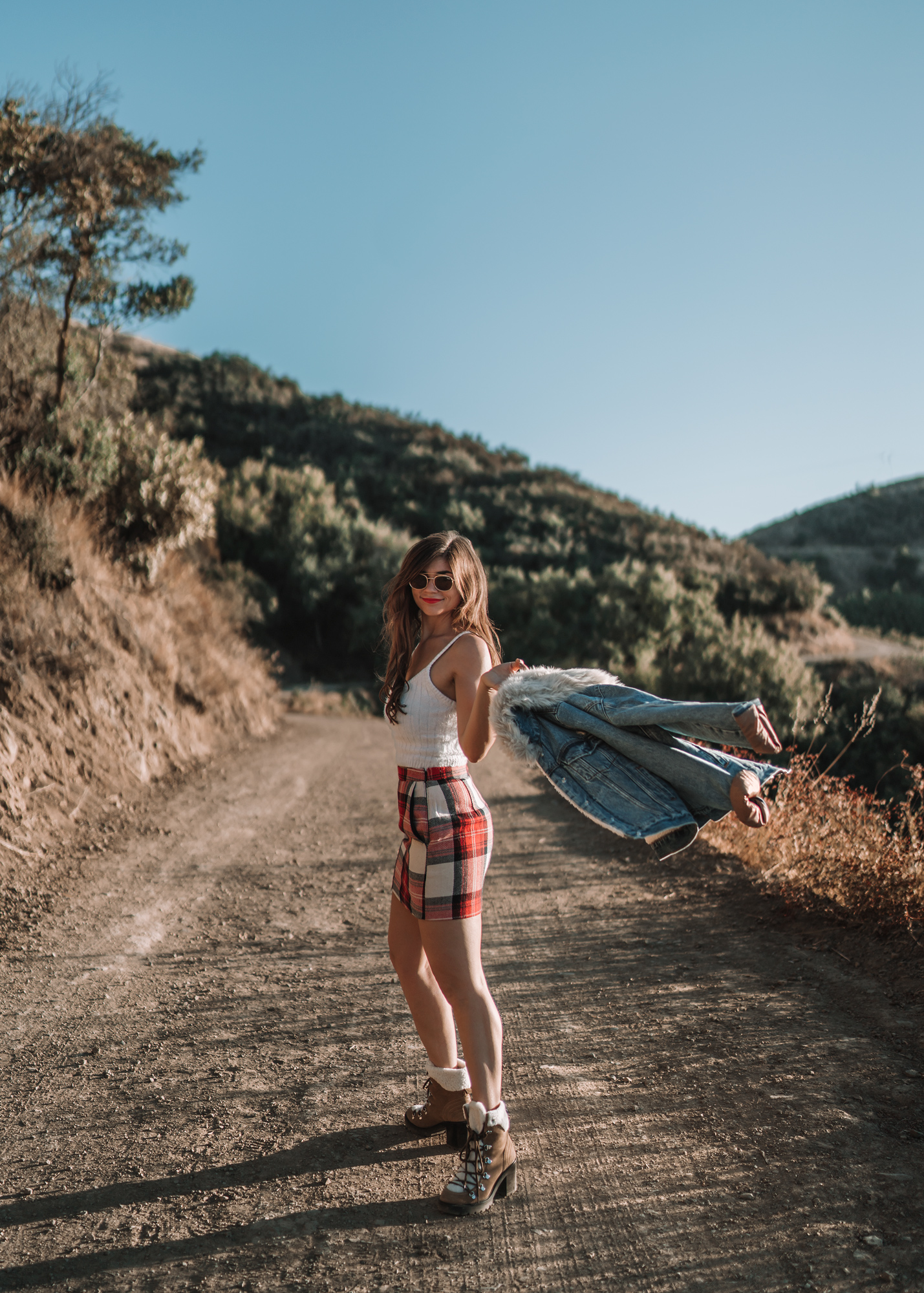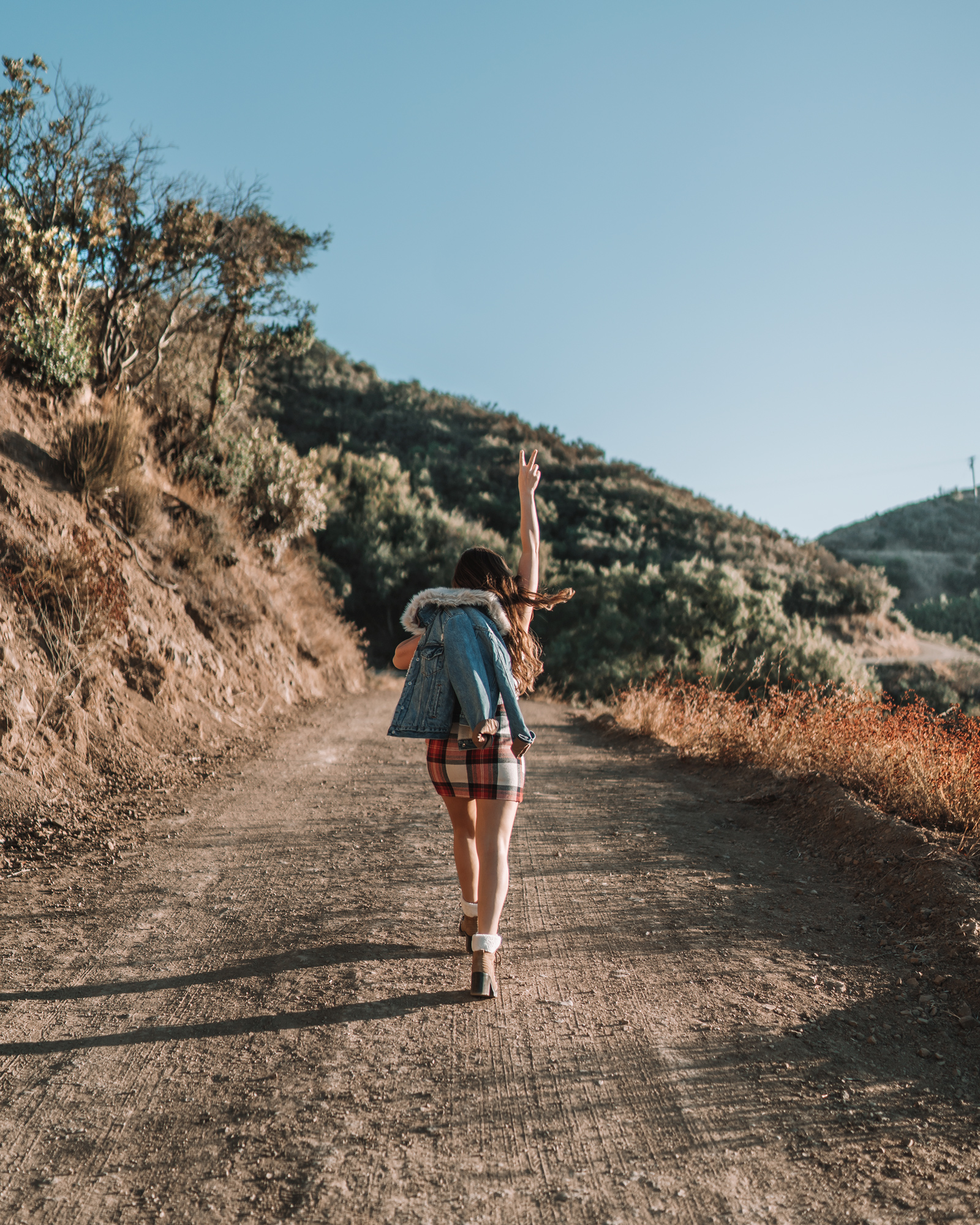 Until next time!
Note: This post was sponsored by Abercrombie and Fitch, all opinions are my own.
Shop These Looks:
Swipe through all my favorites below!