March 20, 2018 Hotels And Resorts
Sleeping Above The Clouds - The Shangri-La London, at the Shard
London had been a city that somehow Brandon nor I had ever visited - despite being such a quick flight from New York, a place we had always wanted to see, and typically one of the first foreign cities most Americans experience. But after London got cut from our summer itinerary (we did 5 countries in 6 weeks, there just wasn't enough time!) We knew we couldn't wait until next summer to finally see it for ourselves, so a winter adventure it was!
We checked in to The Shangri-La London for a couple of days, and were completely swept up in this stunning hotel.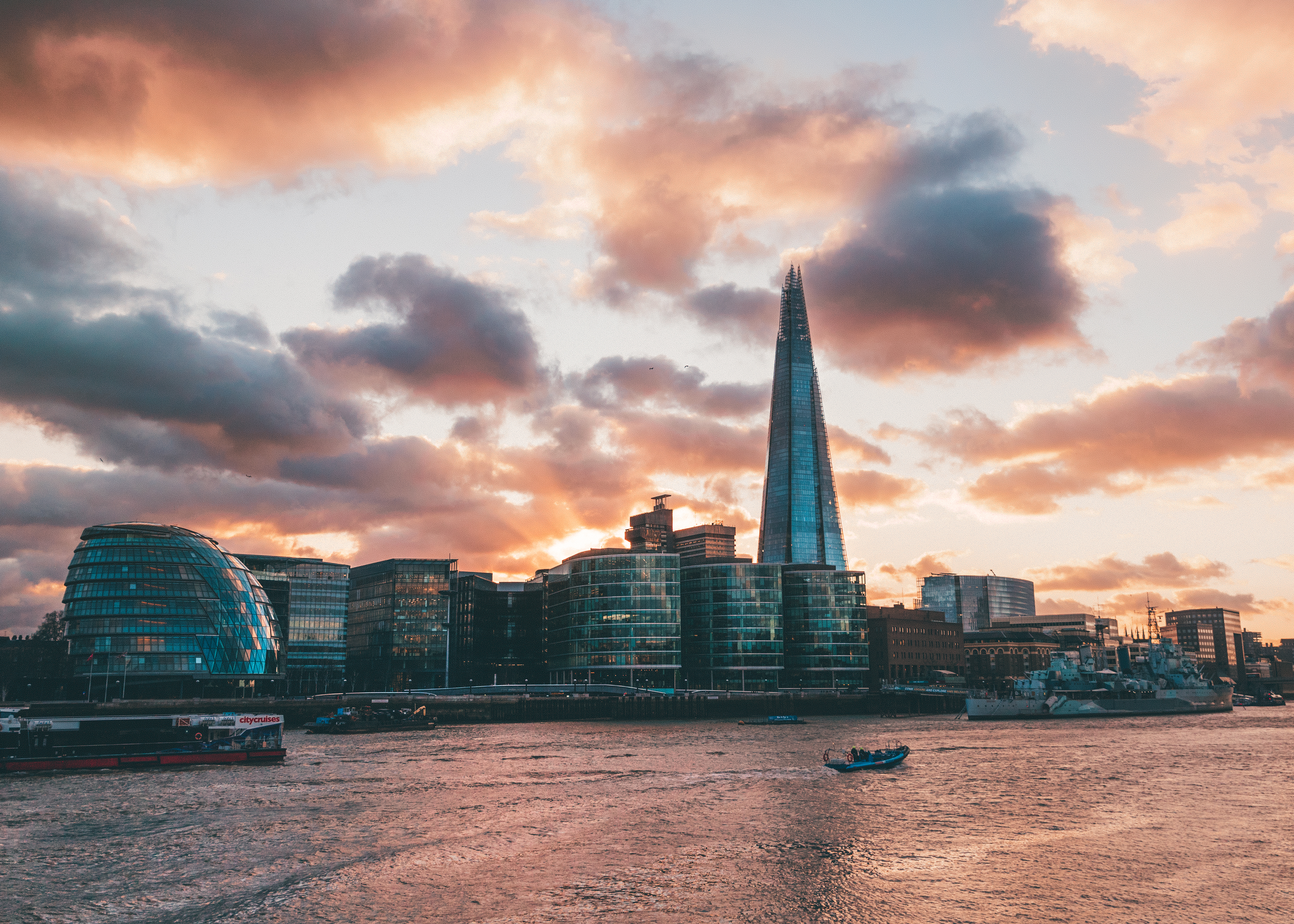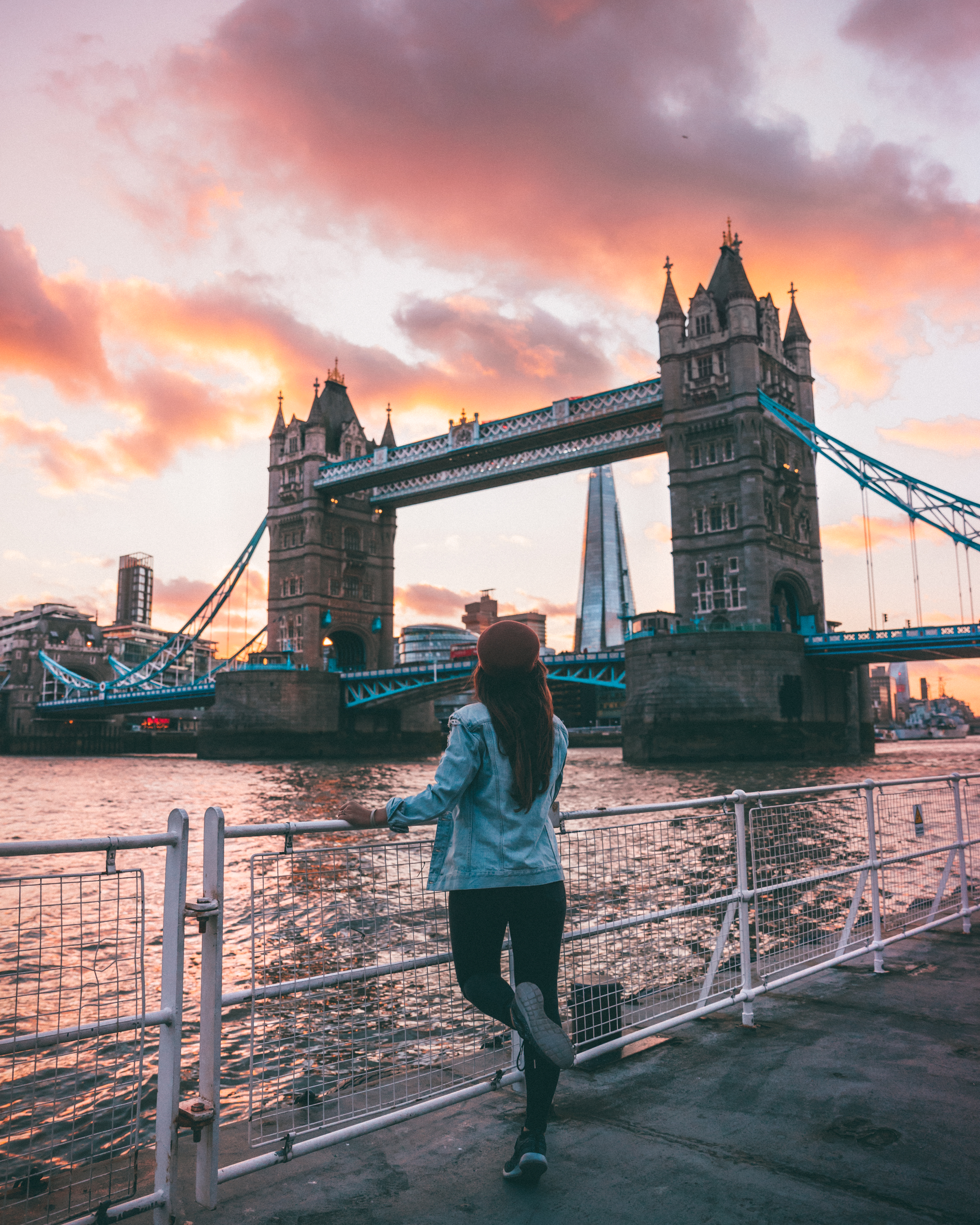 We got our first view of the Shard while watching the sunset over Tower Bridge - this gorgeous, modern structure that intersects the castle-like bridge on our first day gave us an idea of what to expect from London - so much history and medieval, castle-like building, juxtaposed with a modern, living city. While most towers aren't my favorite buildings - the Shard stands out in it's design, magnitude, and grace.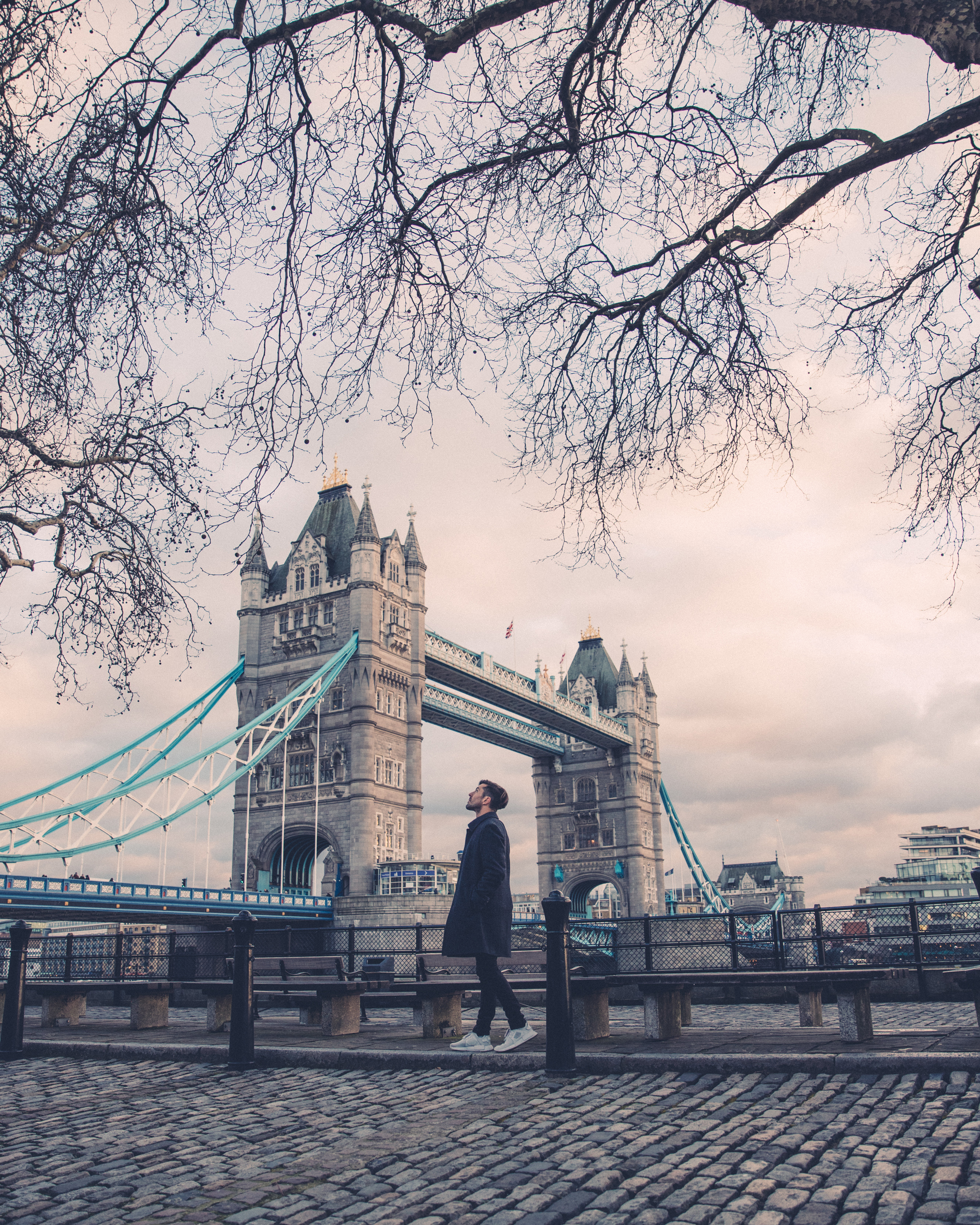 And then on the other side, are these ancient cobble stone streets, one of the things I loved about London.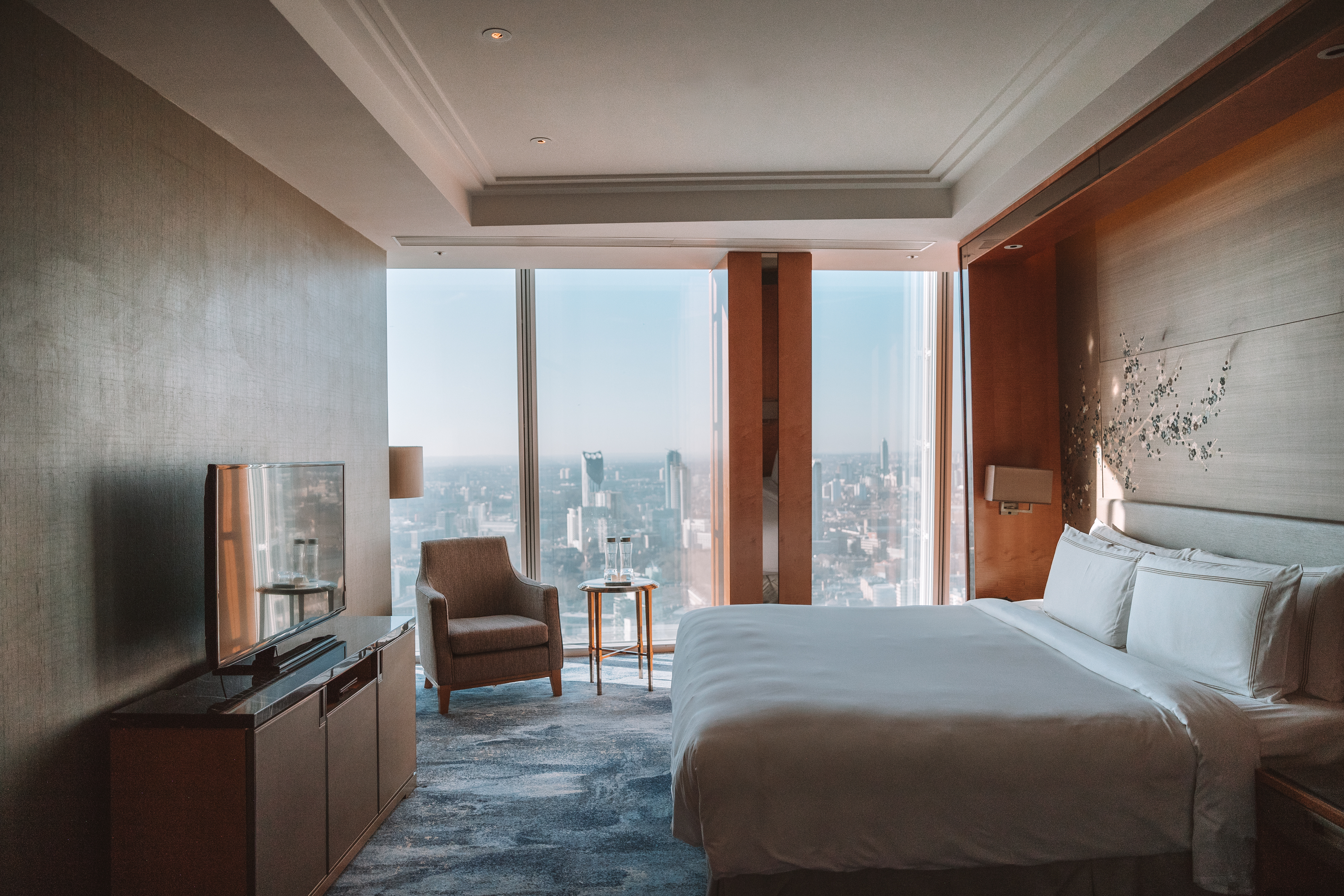 The first thing you undoubtably notice about the hotel, is that every corner of it has an absolutely stunning view. The Shangri-la takes up about 20 of the higher floors at the Shard, which gives every single window an amazing vantage point. Day or night, we could not stop staring out of all the windows.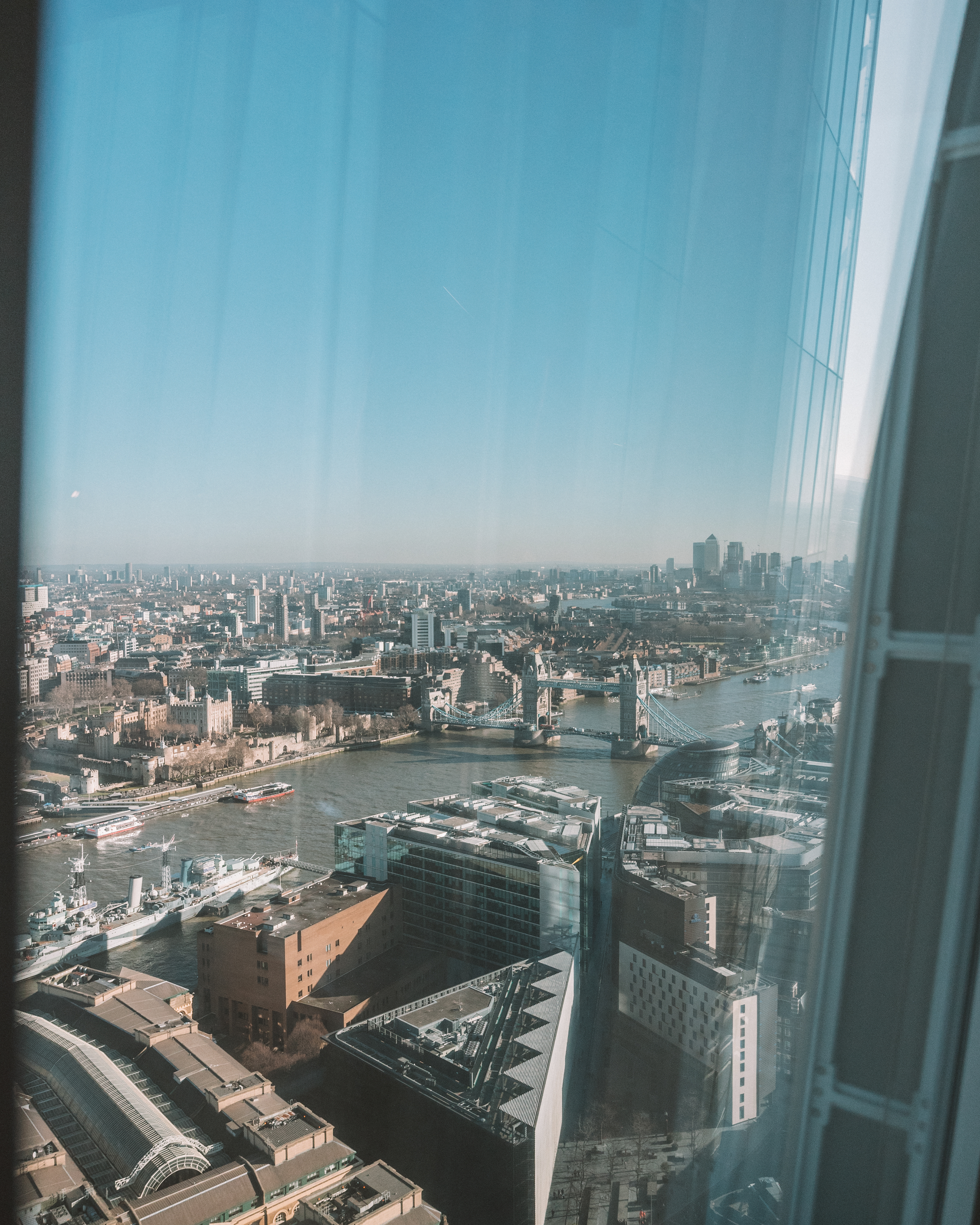 Views for ever and ever!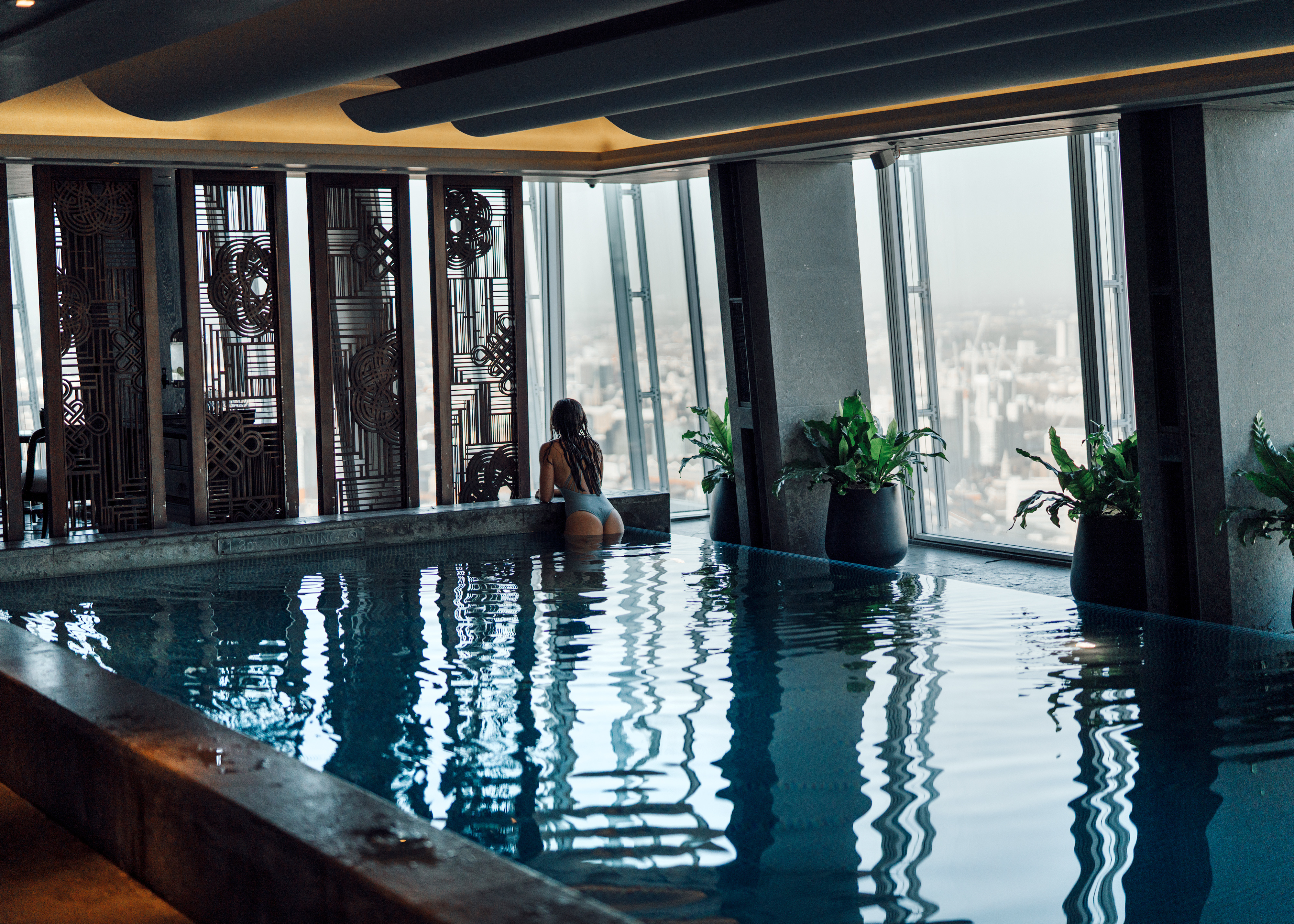 But we knew the first thing we had to see here was the sky pool - I had read about the pool and could not wait to see it in person 54 stories high, I believe this is the highest pool in Western Europe, and the views are just completely unbelievable. Even though it was raining and freezing outside, we had to take a swim in this (very heated) pool, because I had just seen nothing else like it.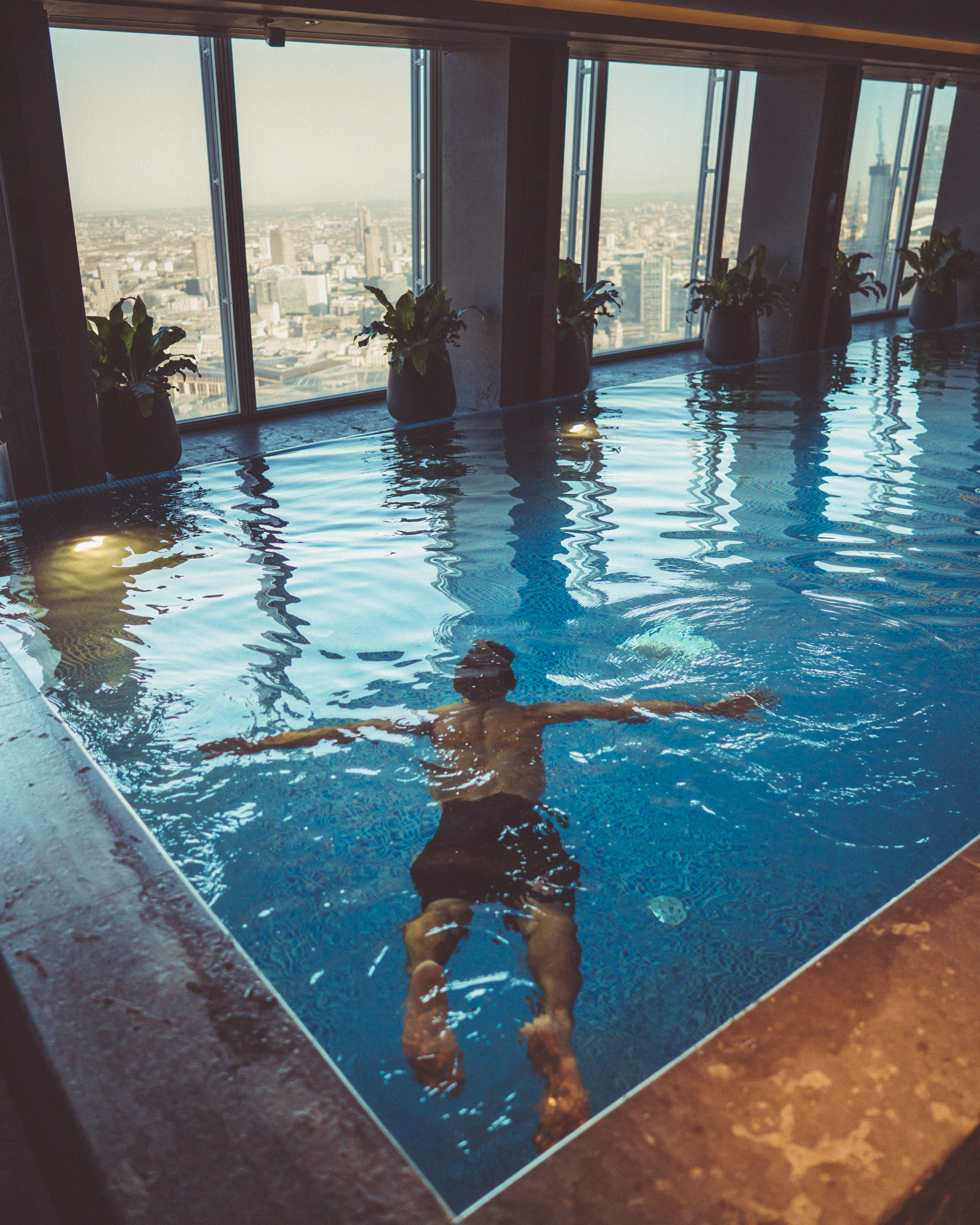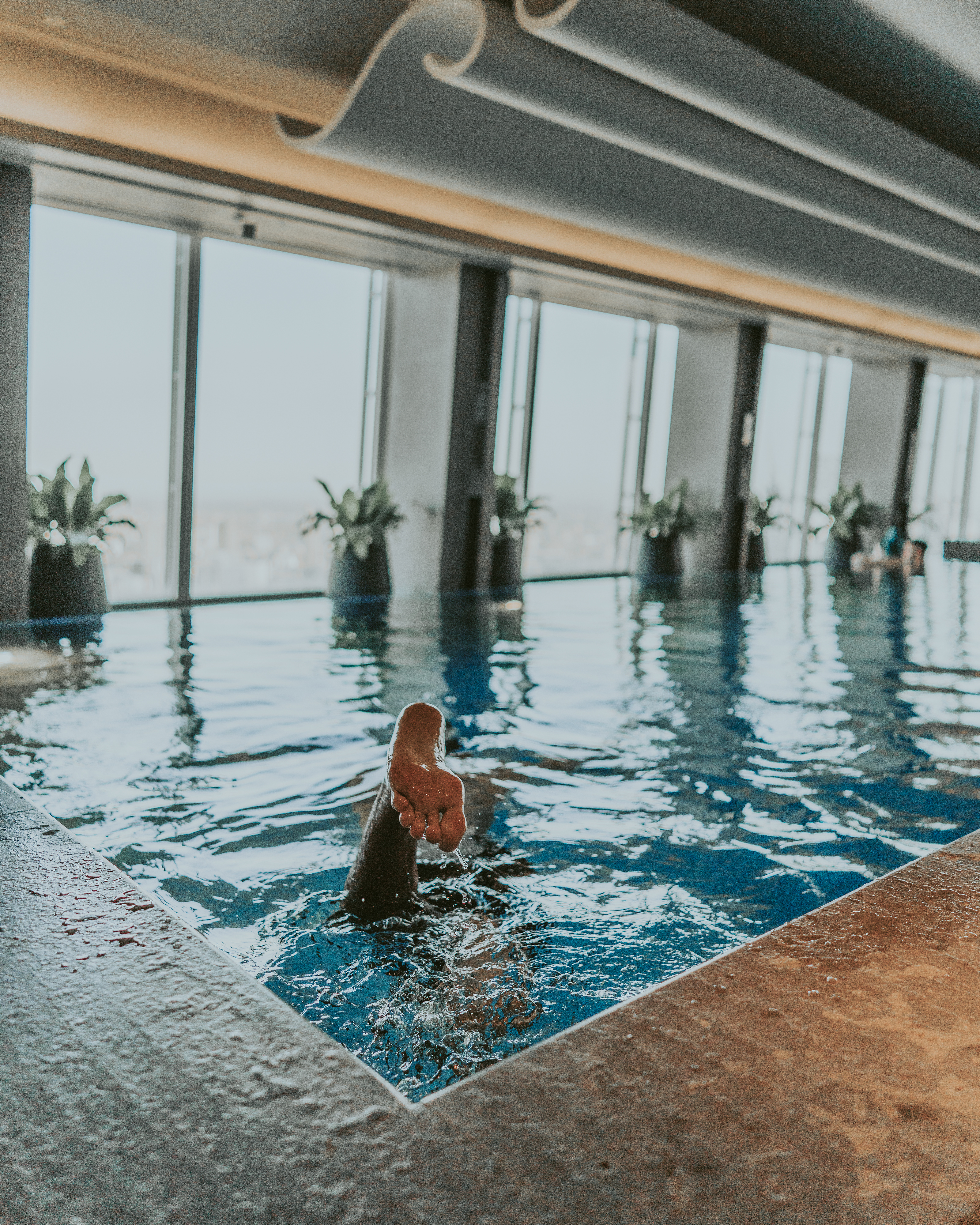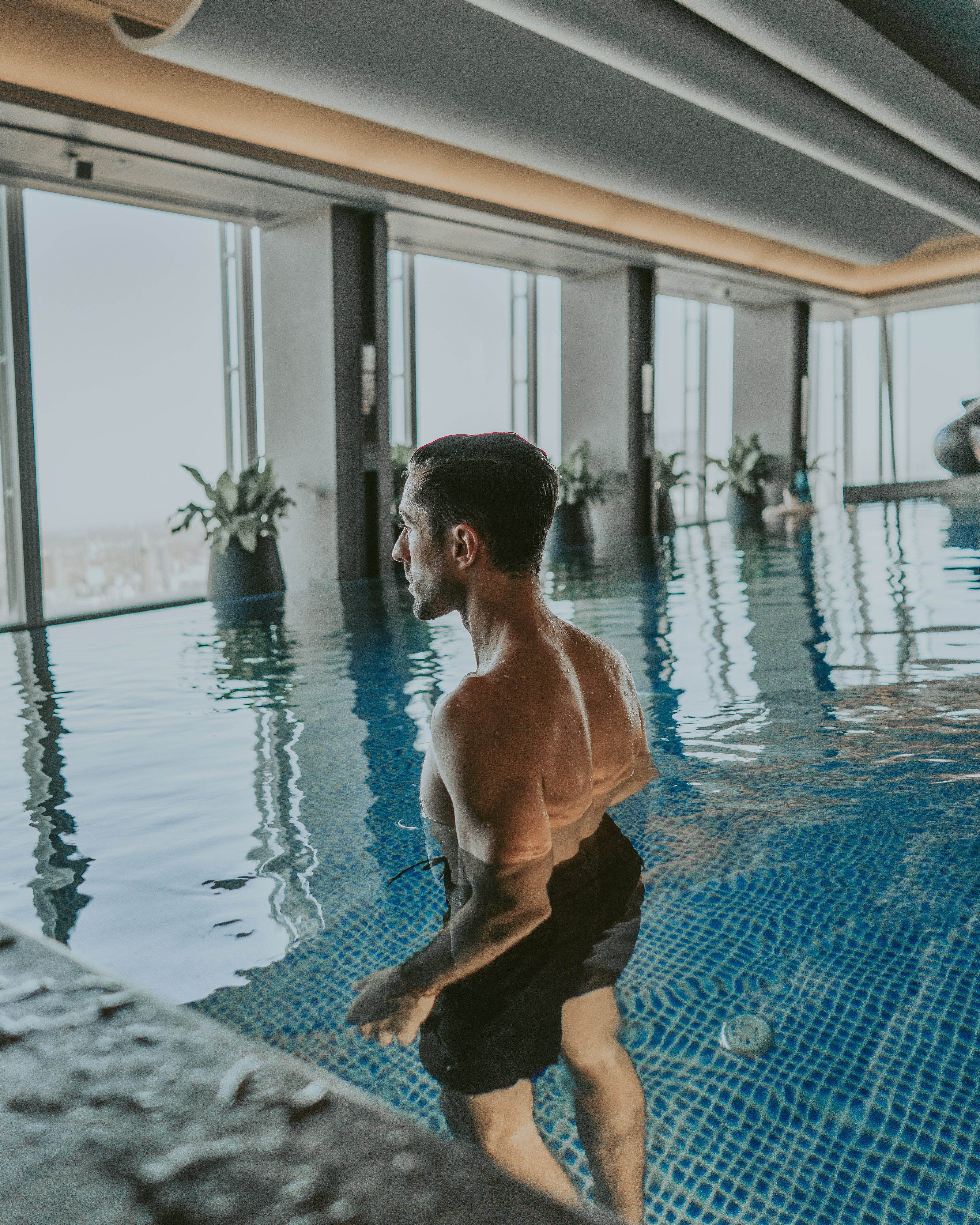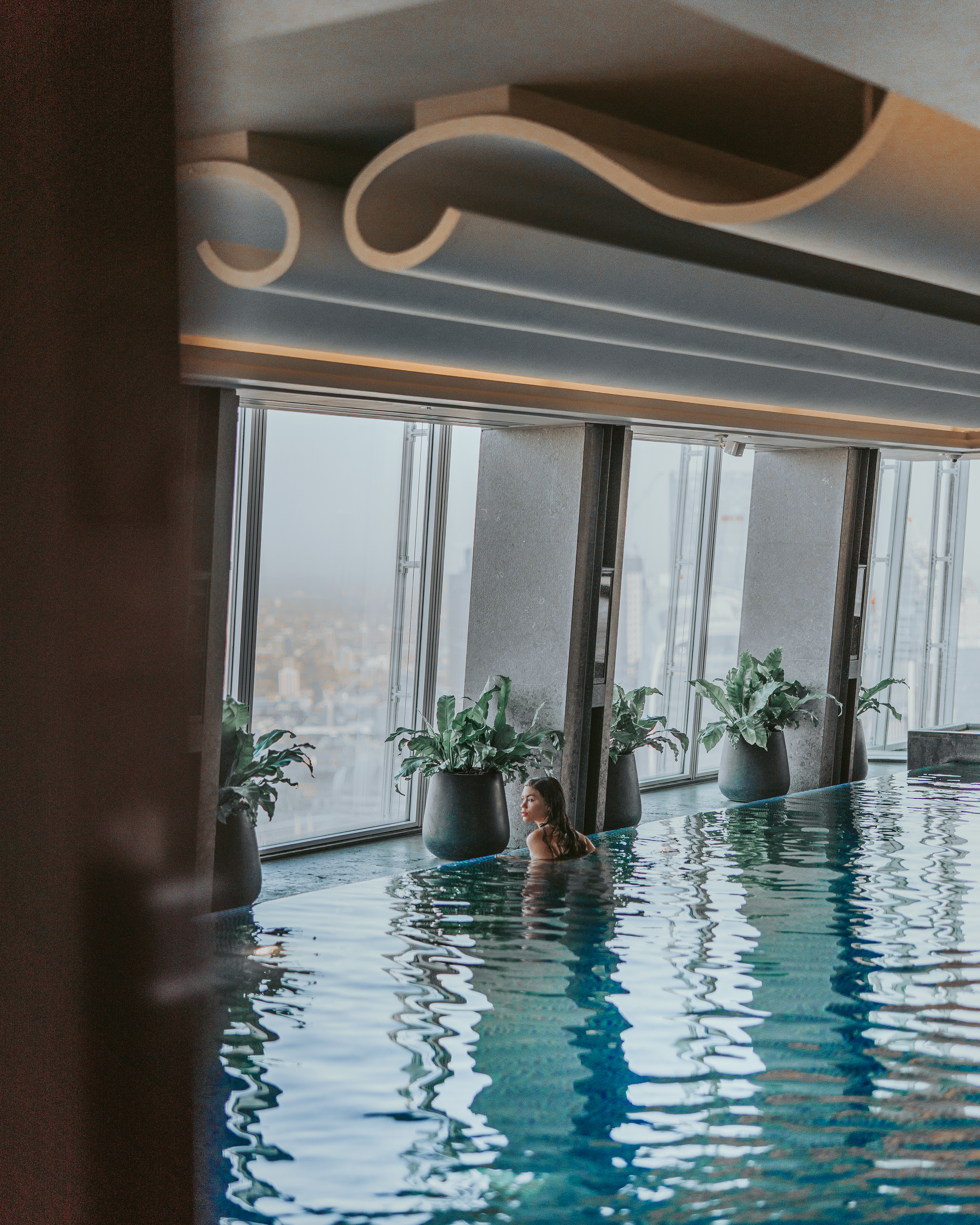 And still staring out the windows...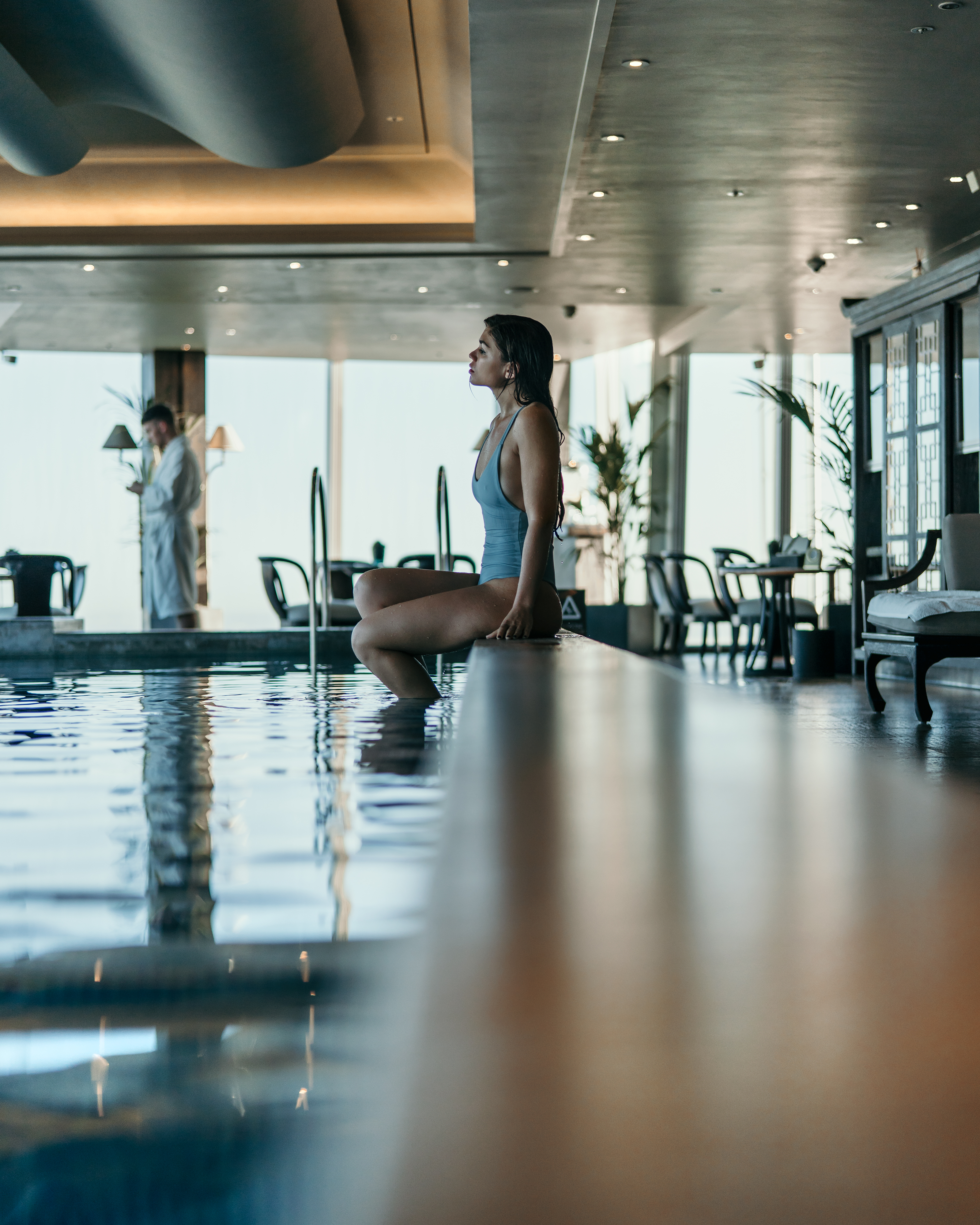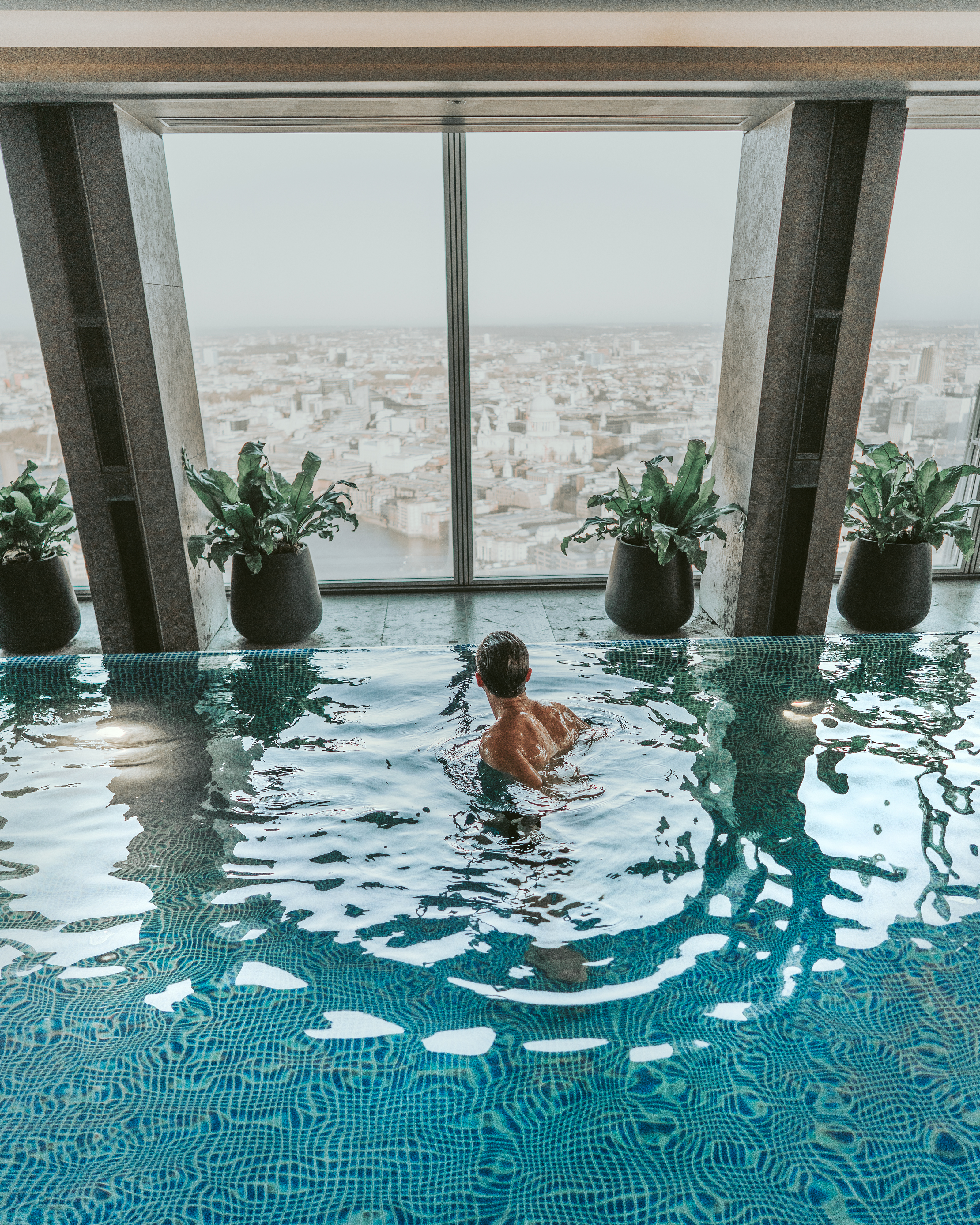 Endless.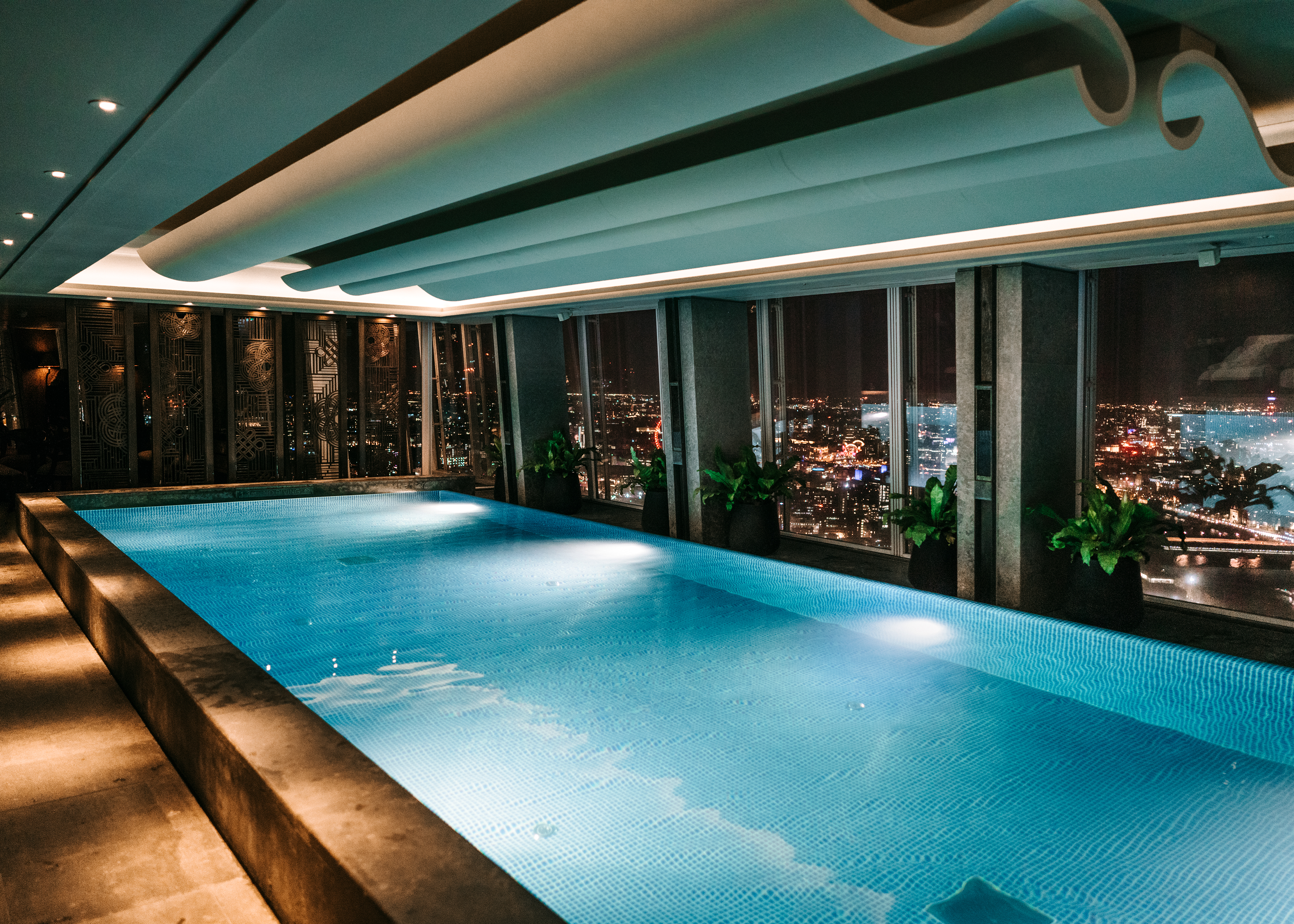 Even at night, the views were just as amazing. And speaking of night...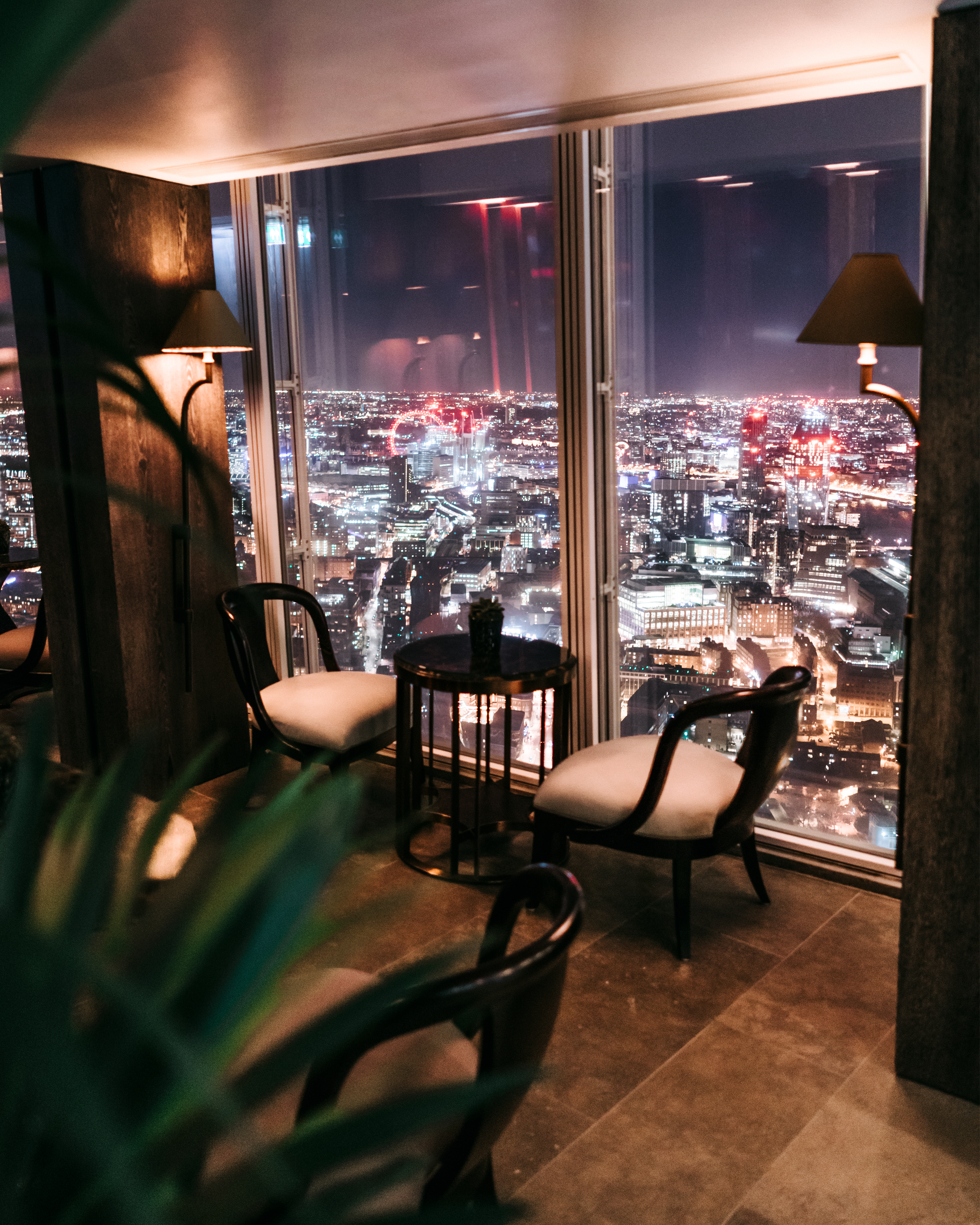 Look at these city lights!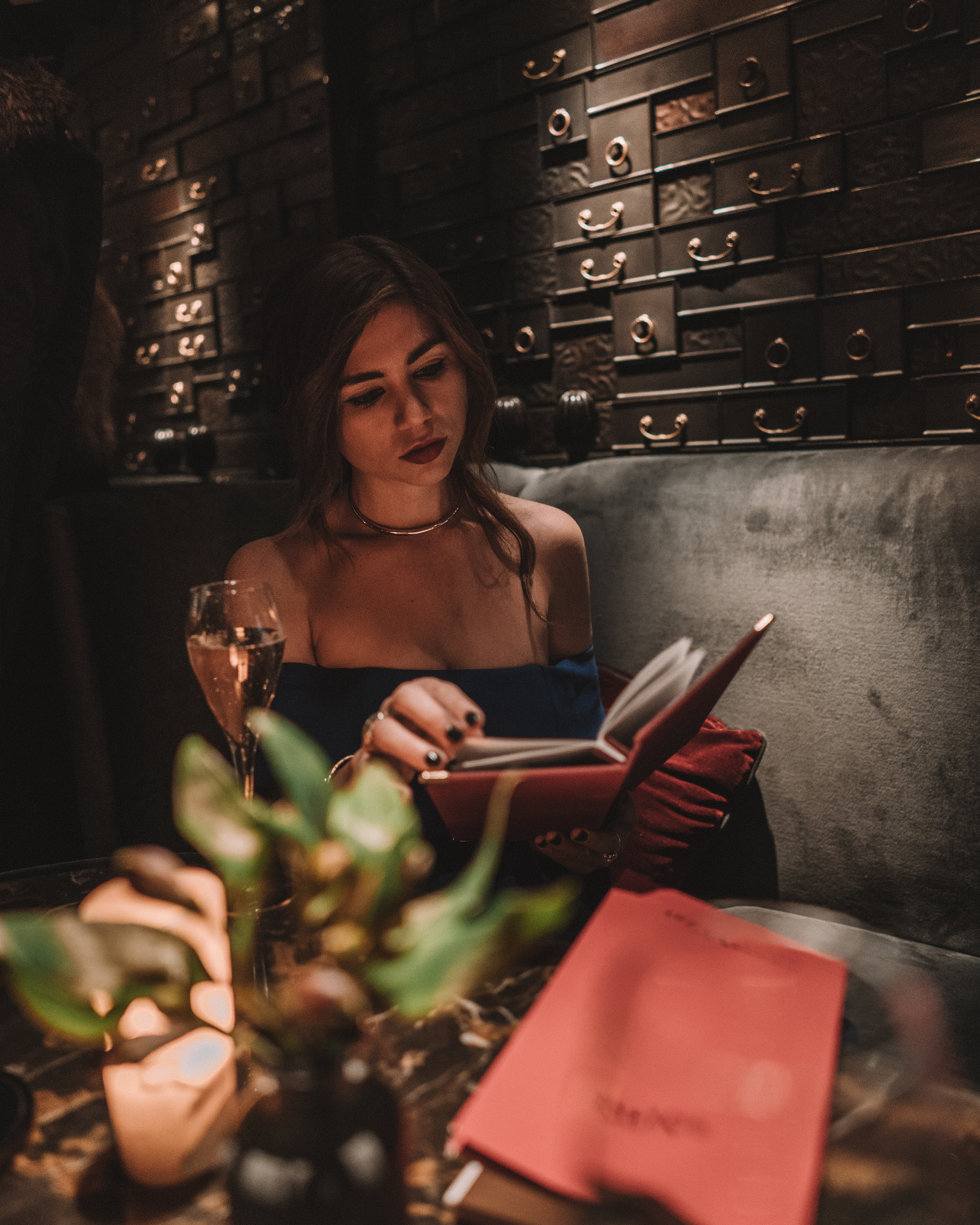 Across from the pool is their rooftop bar, Gong - we dressed up for a night out here.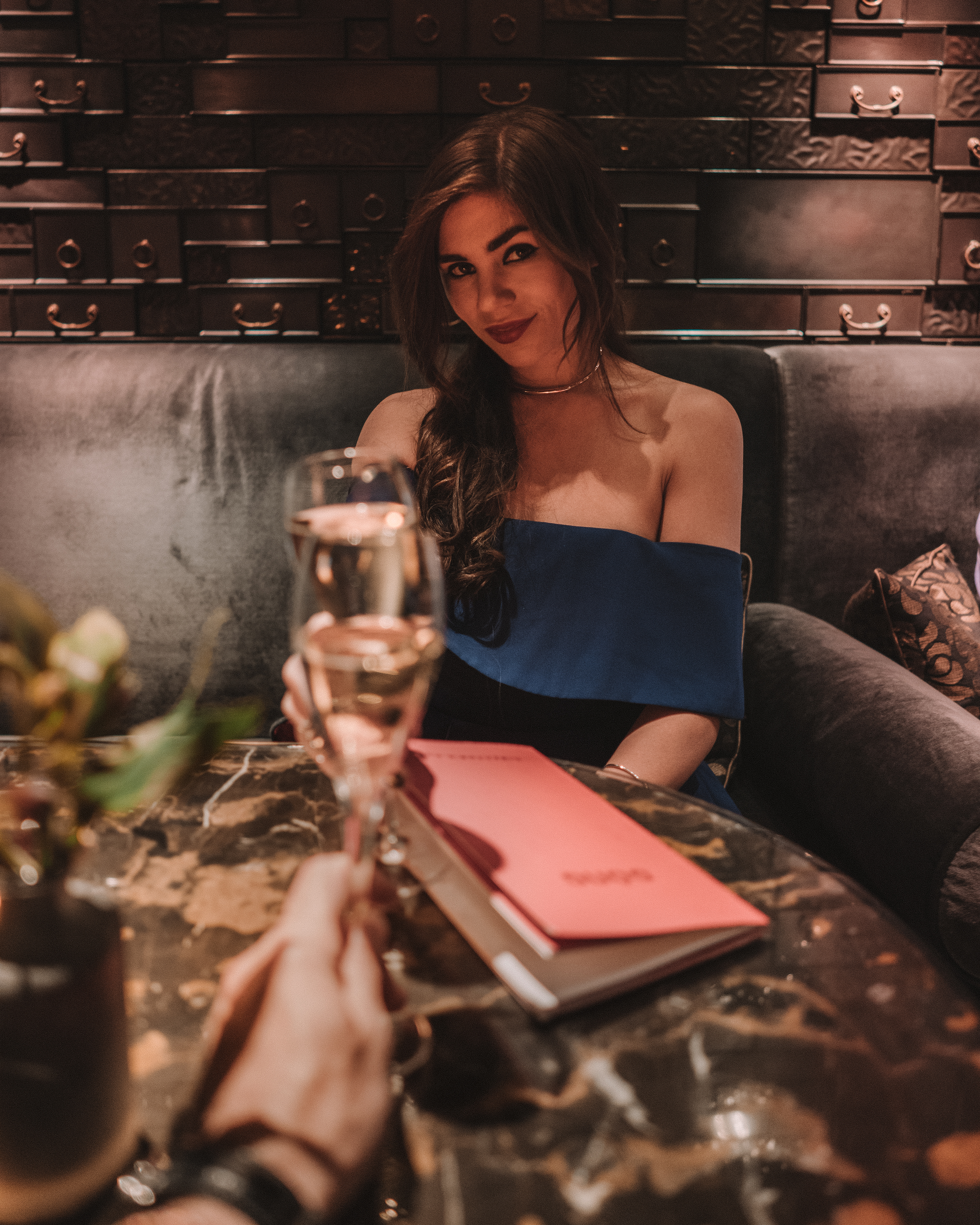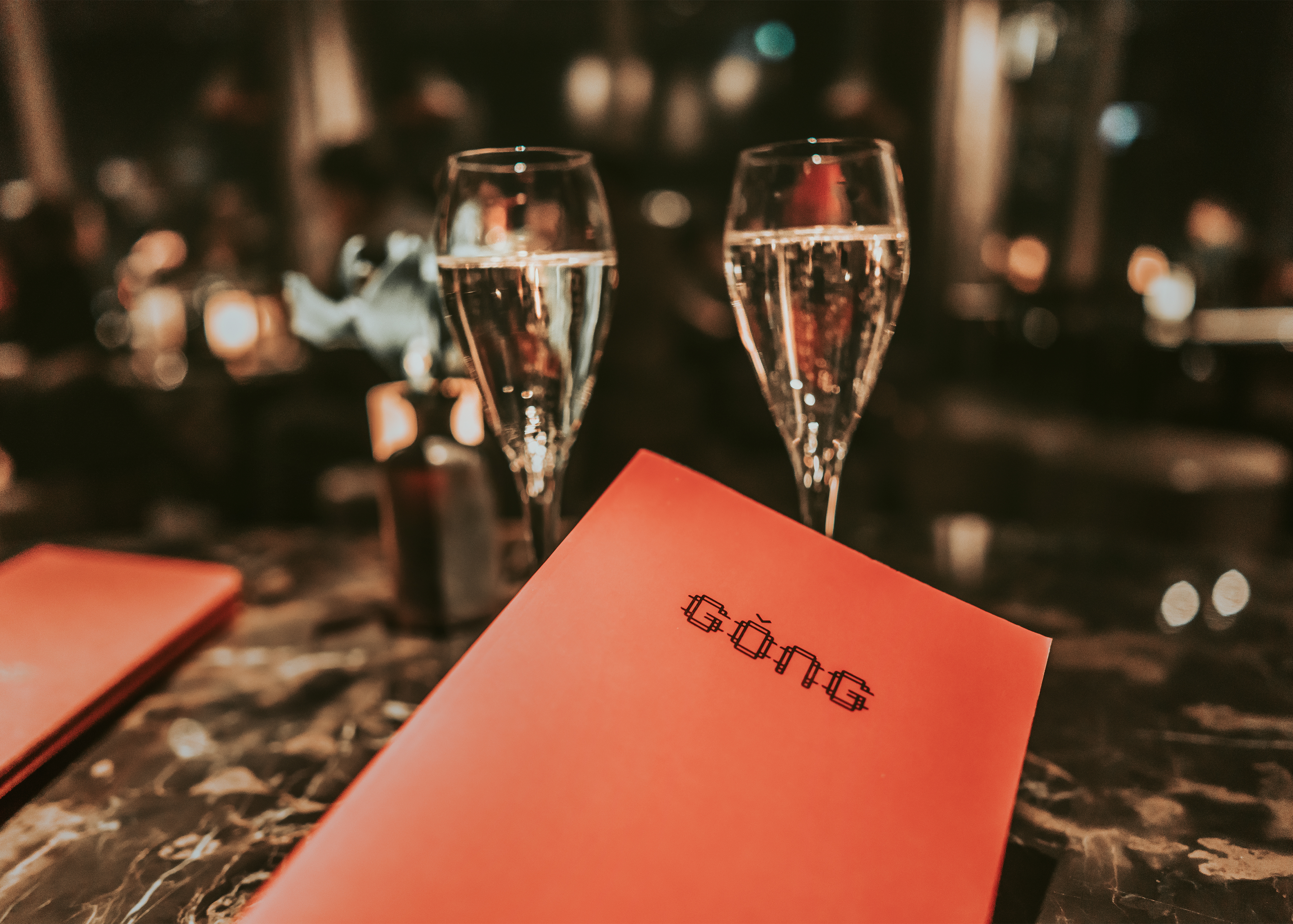 Cheers!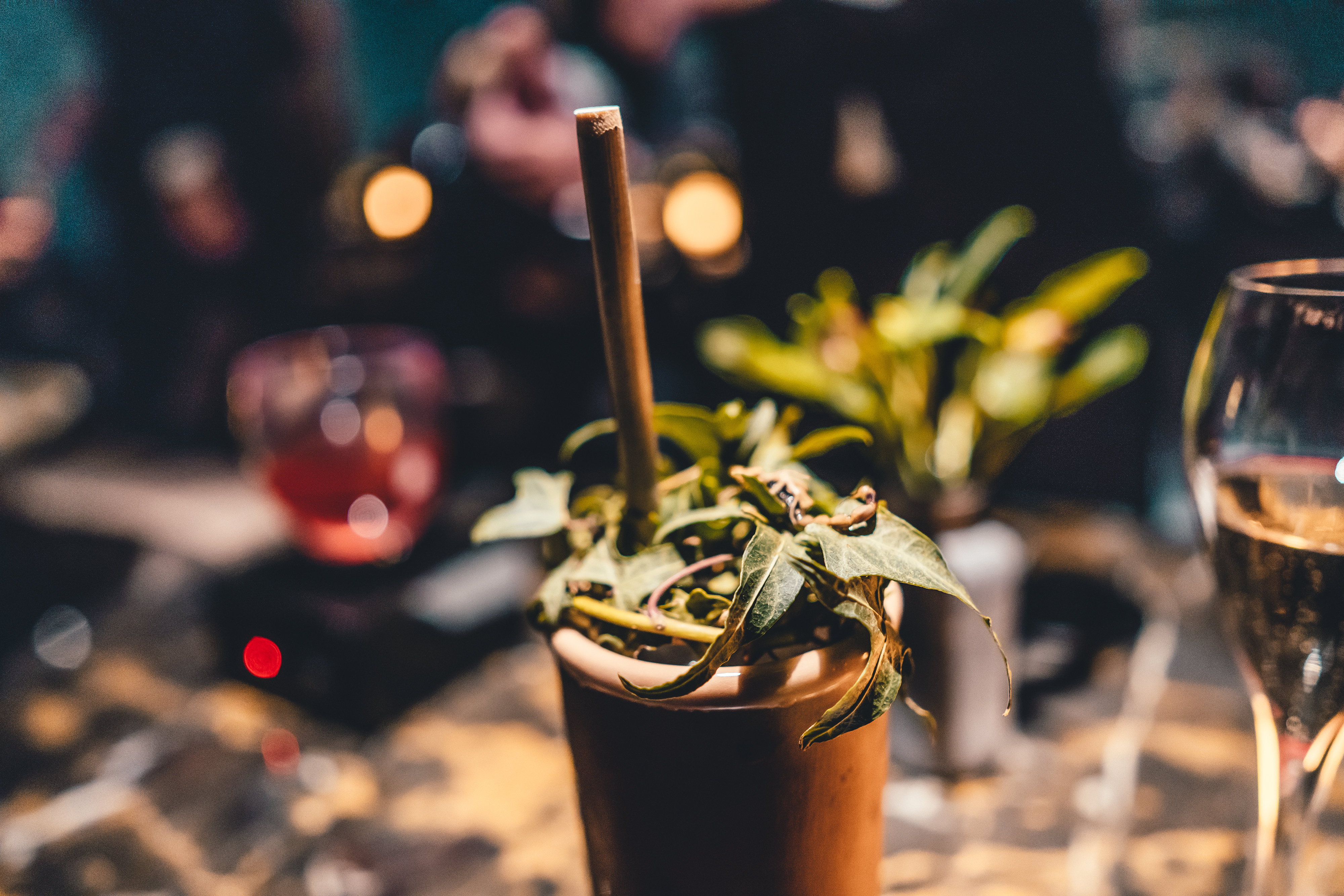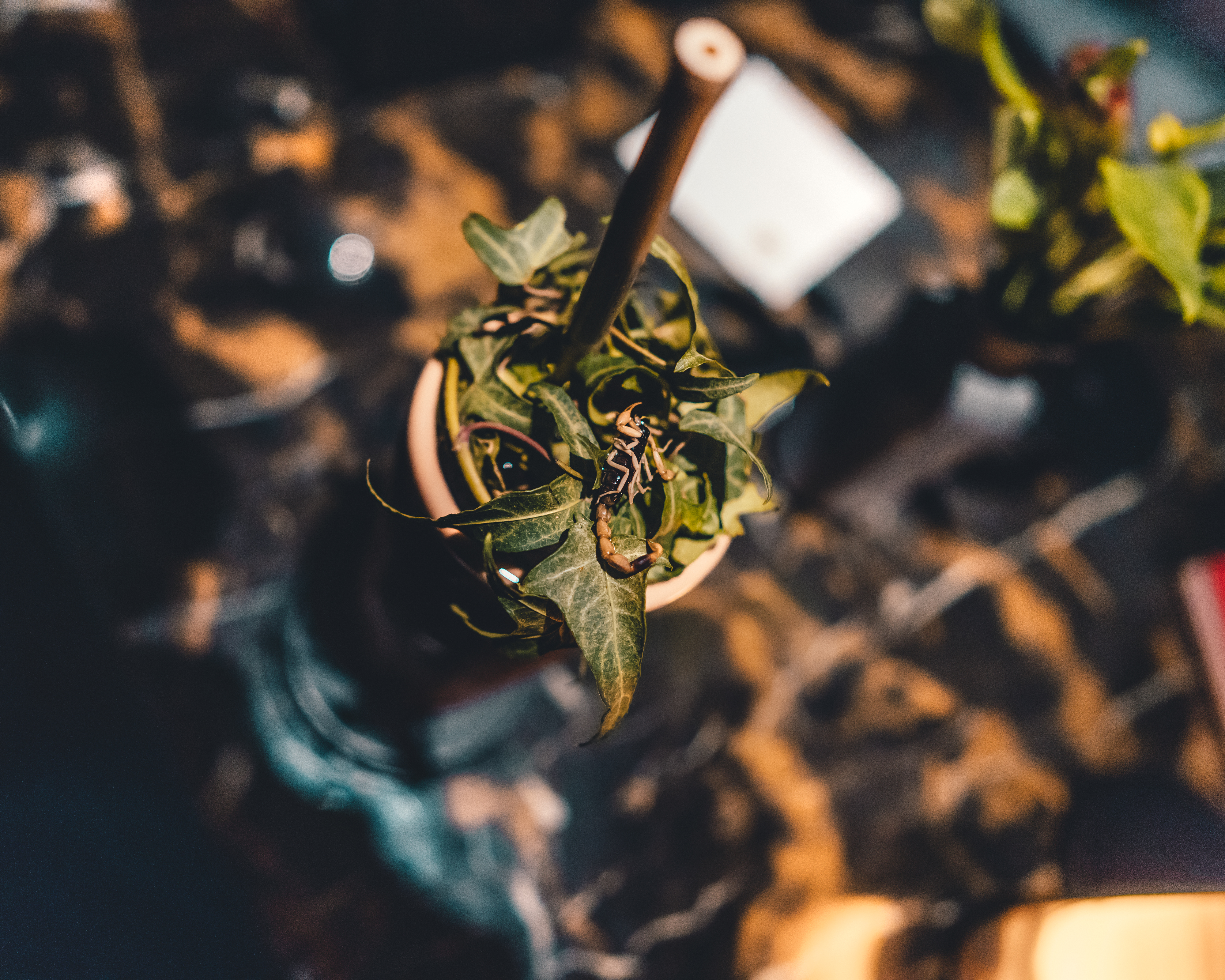 All of the drinks in their "Director's Cut" cocktail menu are named after film directors and themed for different movies - this one is Fear The Jungle, featuring and edible scorpion on the ivy topper. Brandon ate the Scorpion!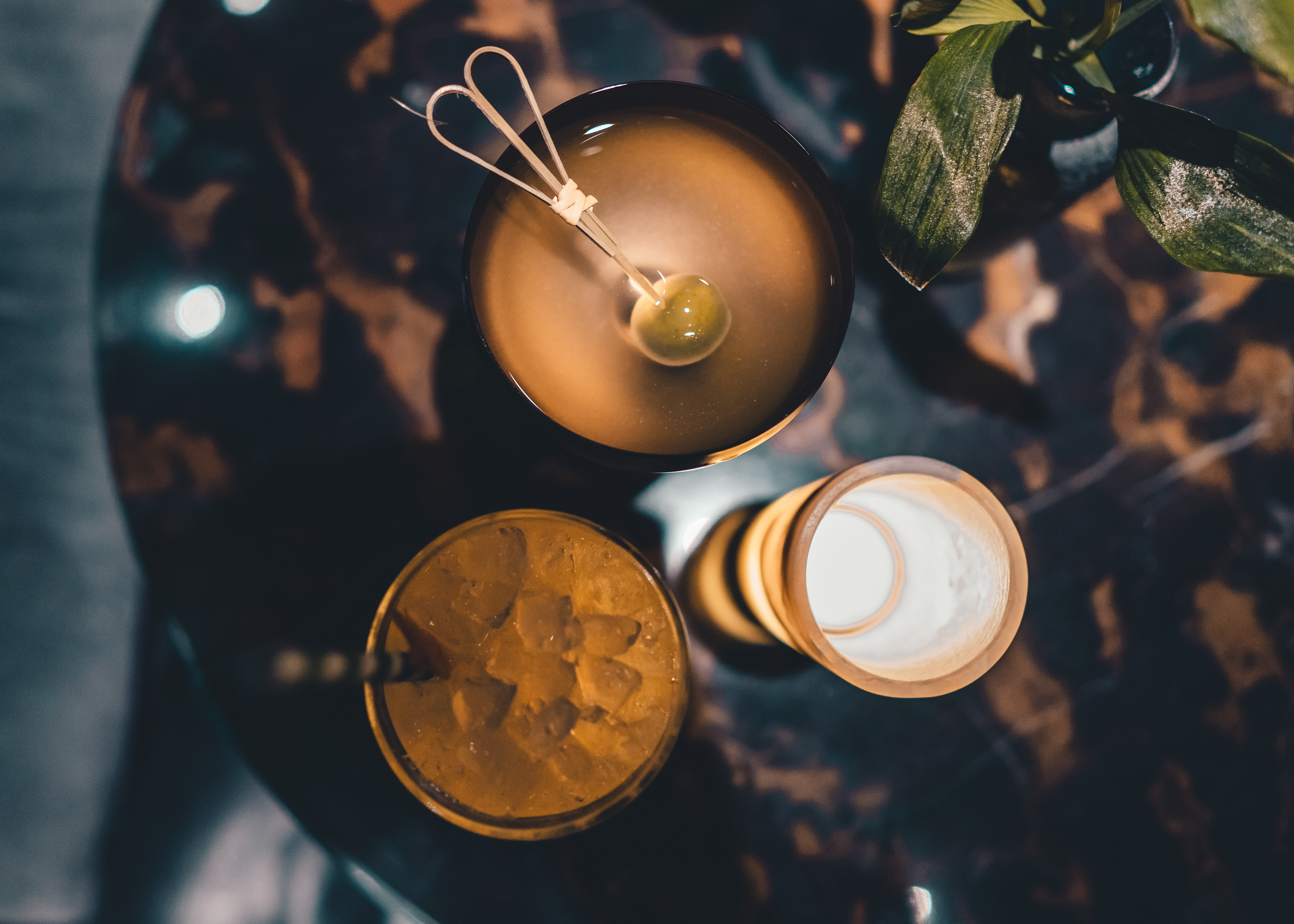 And of course, a James Bond Martini.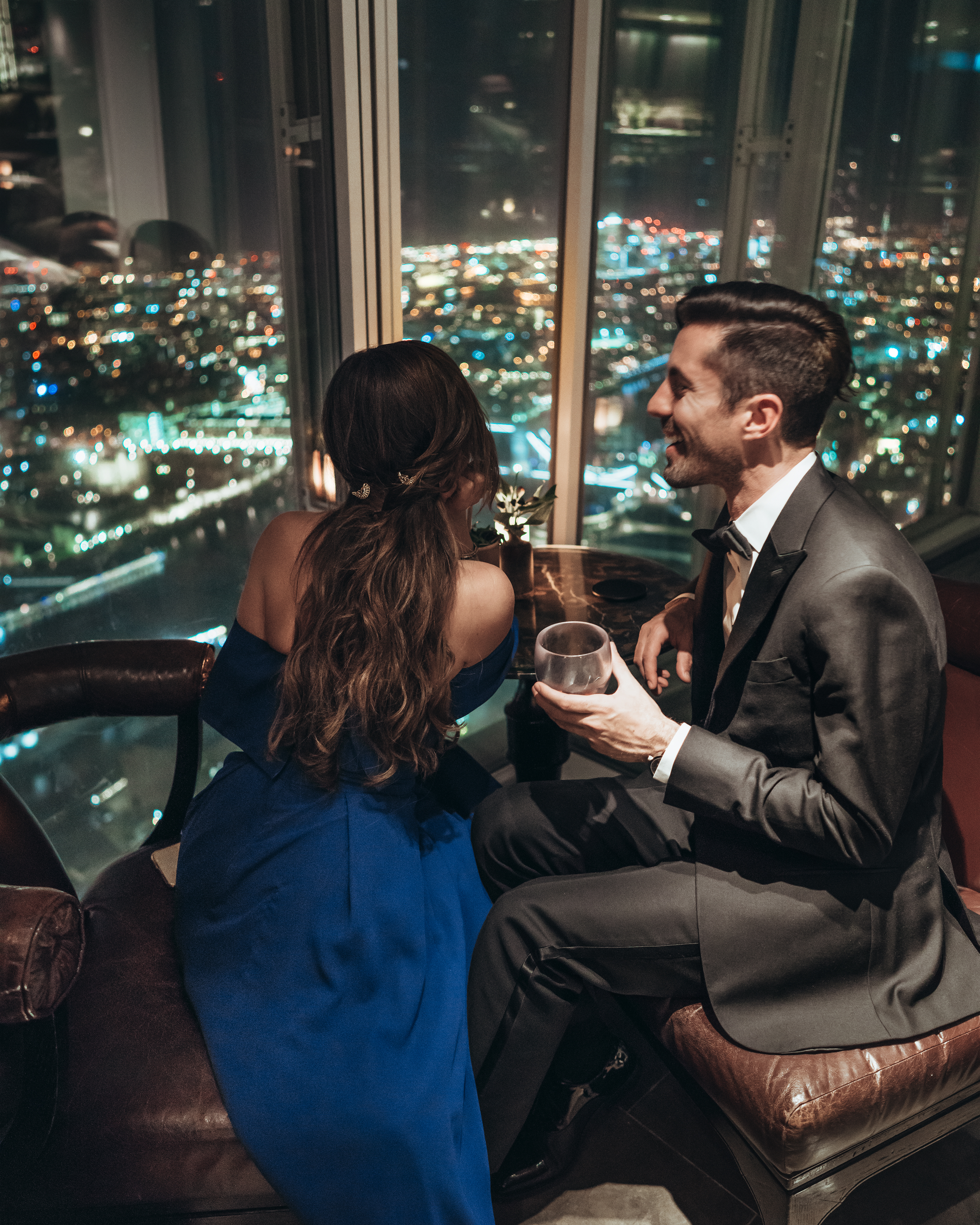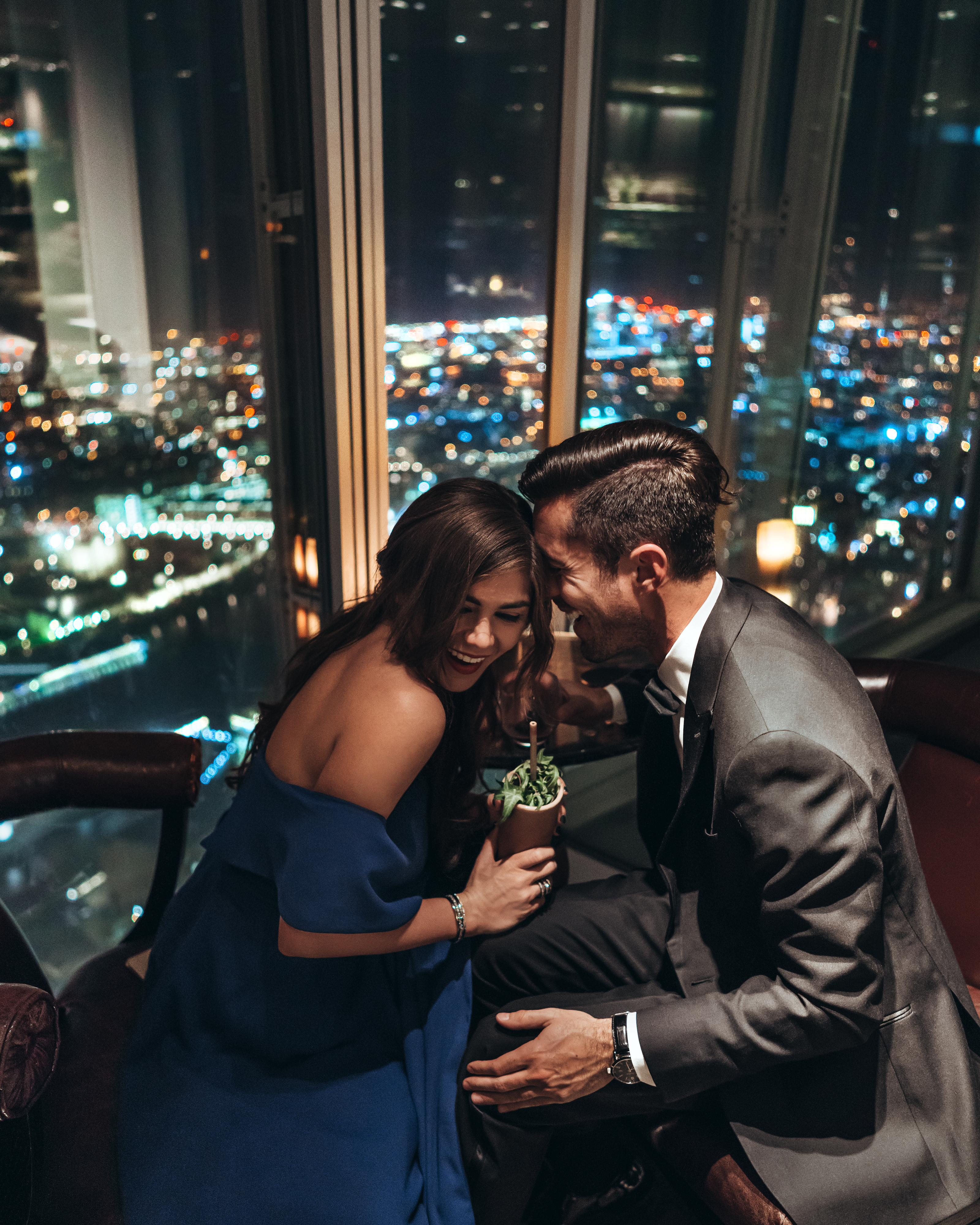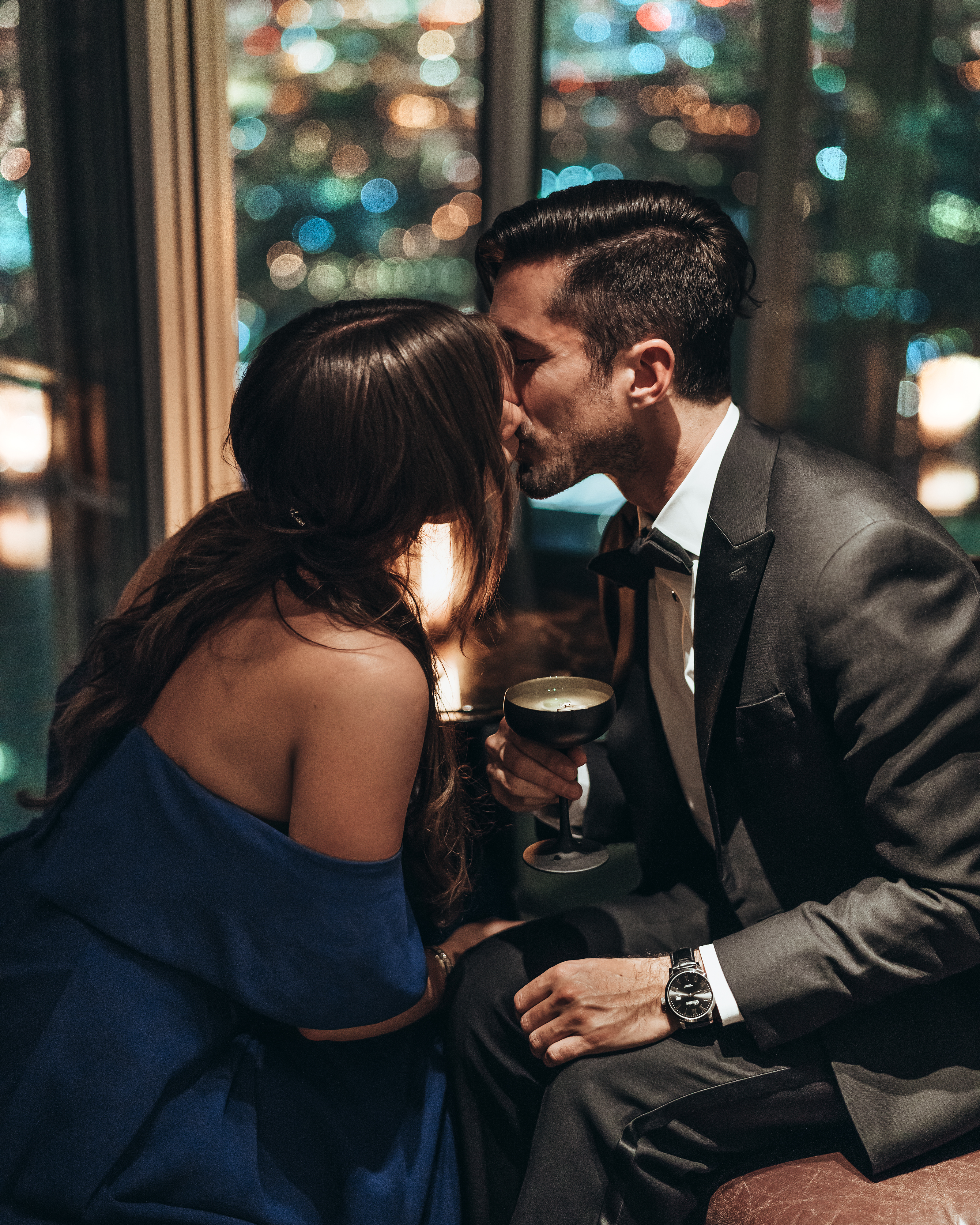 Having a couple of drinks in this corner table overlooking this incredible city, was one of those dream moments that we find ourselves in sometimes in this life. When Brandon and I came up with the idea to leave New York and travel, to start Away Lands, to journey into this life, the intention was never to live this life of luxury - just to create and see the world and be inspired and just live as much as we could, while we could. And sometimes the twists and turns of this adventure are still overwhelming and shocking and I step back and think of how far we've come. The amount of experiences we've had, and these high highs are so much more than I ever dreamed they would be - and somehow, there is still so much more living in front of us.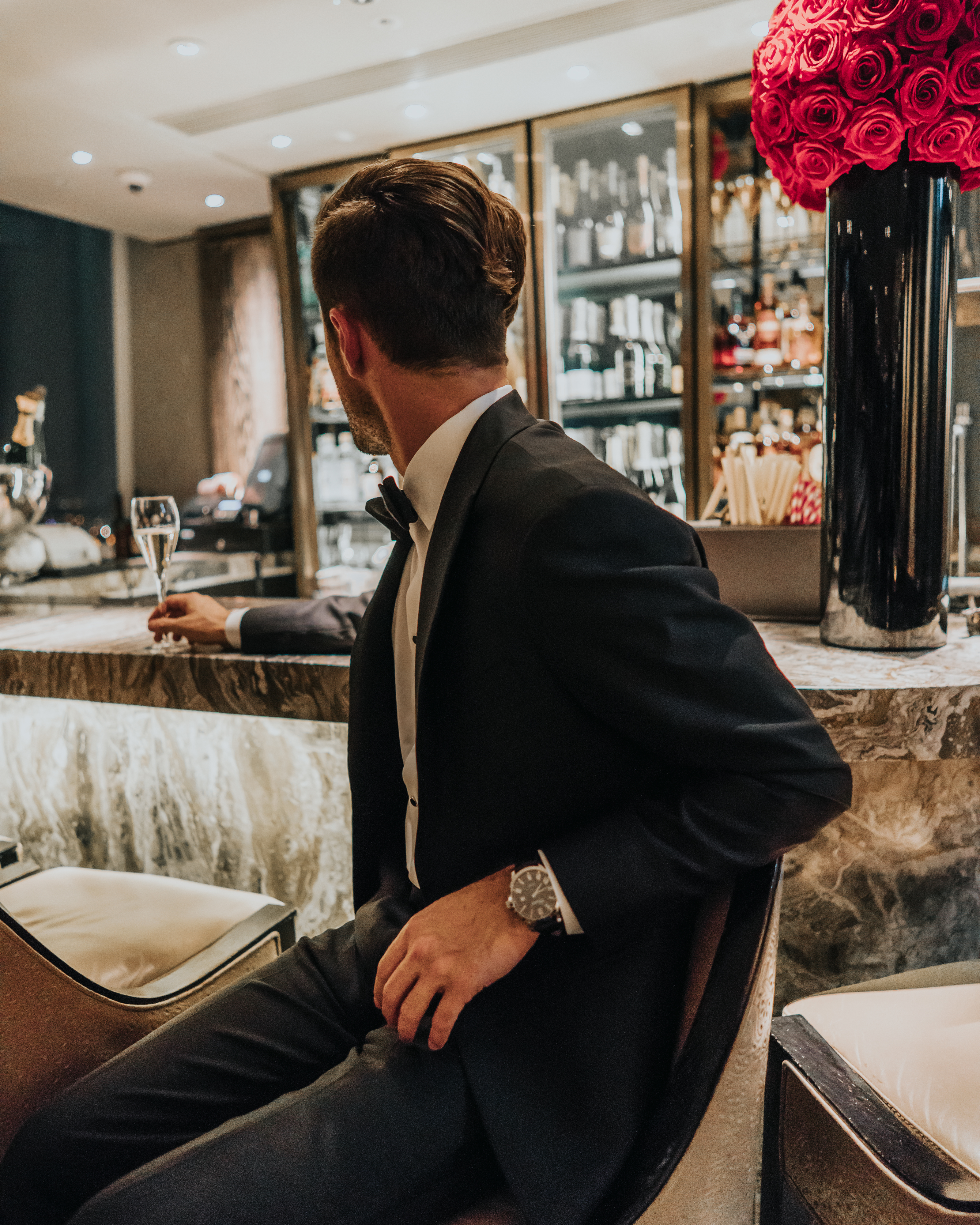 And I have this California James Bond by my side.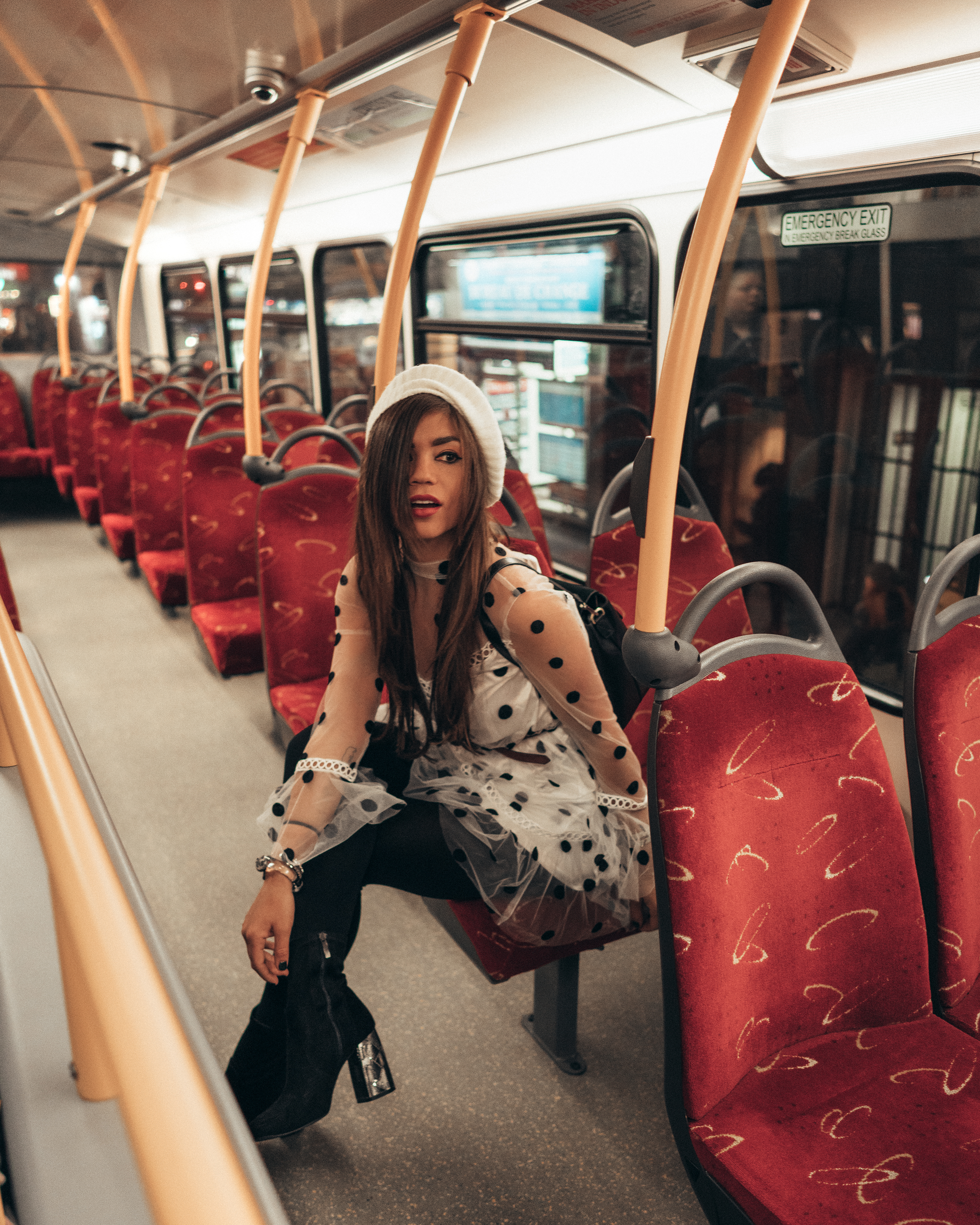 After Gong, we hopped a classic Double-Decker bus for a night out. I was feeling like a Spice Girl here!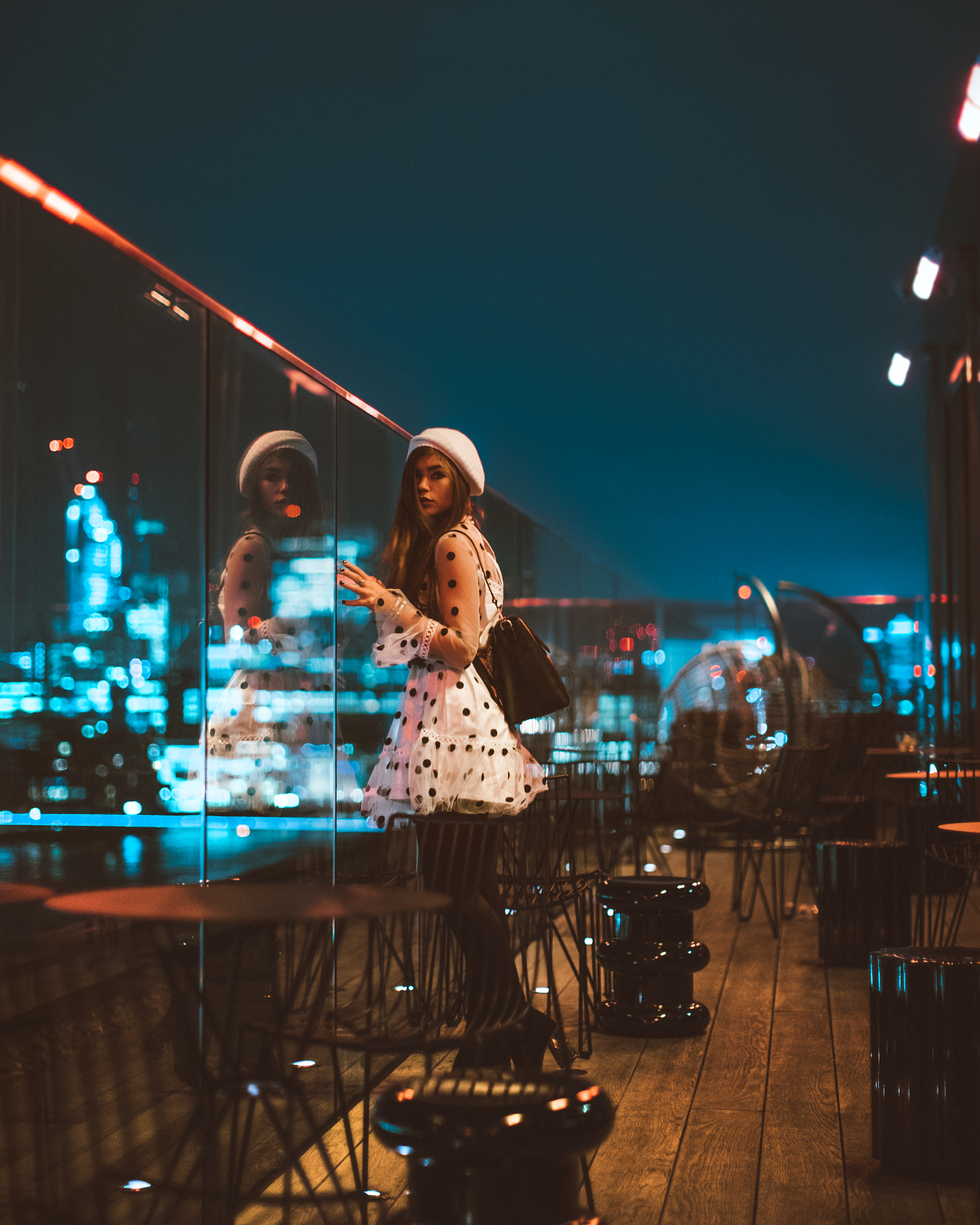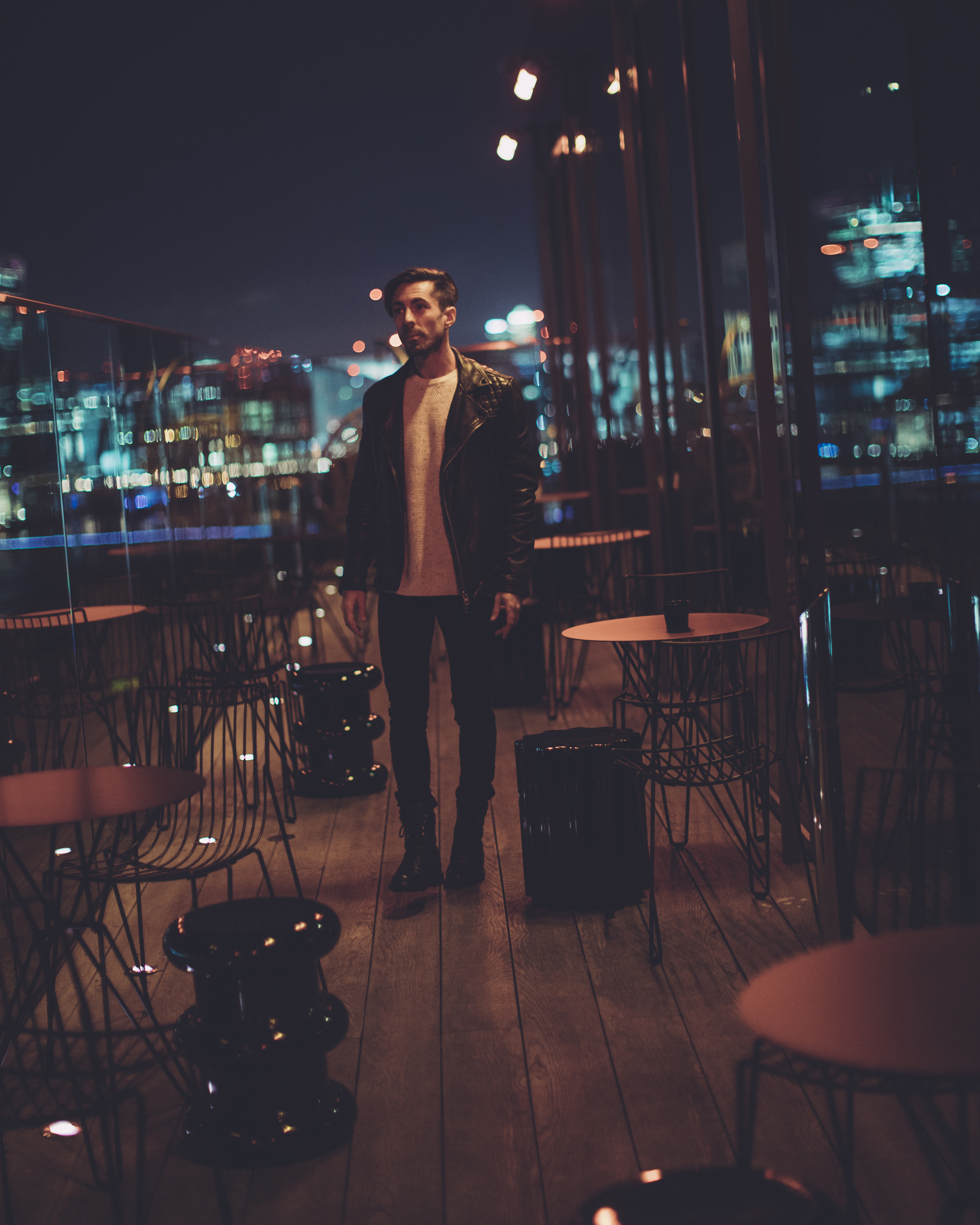 A stop at another rooftop bar.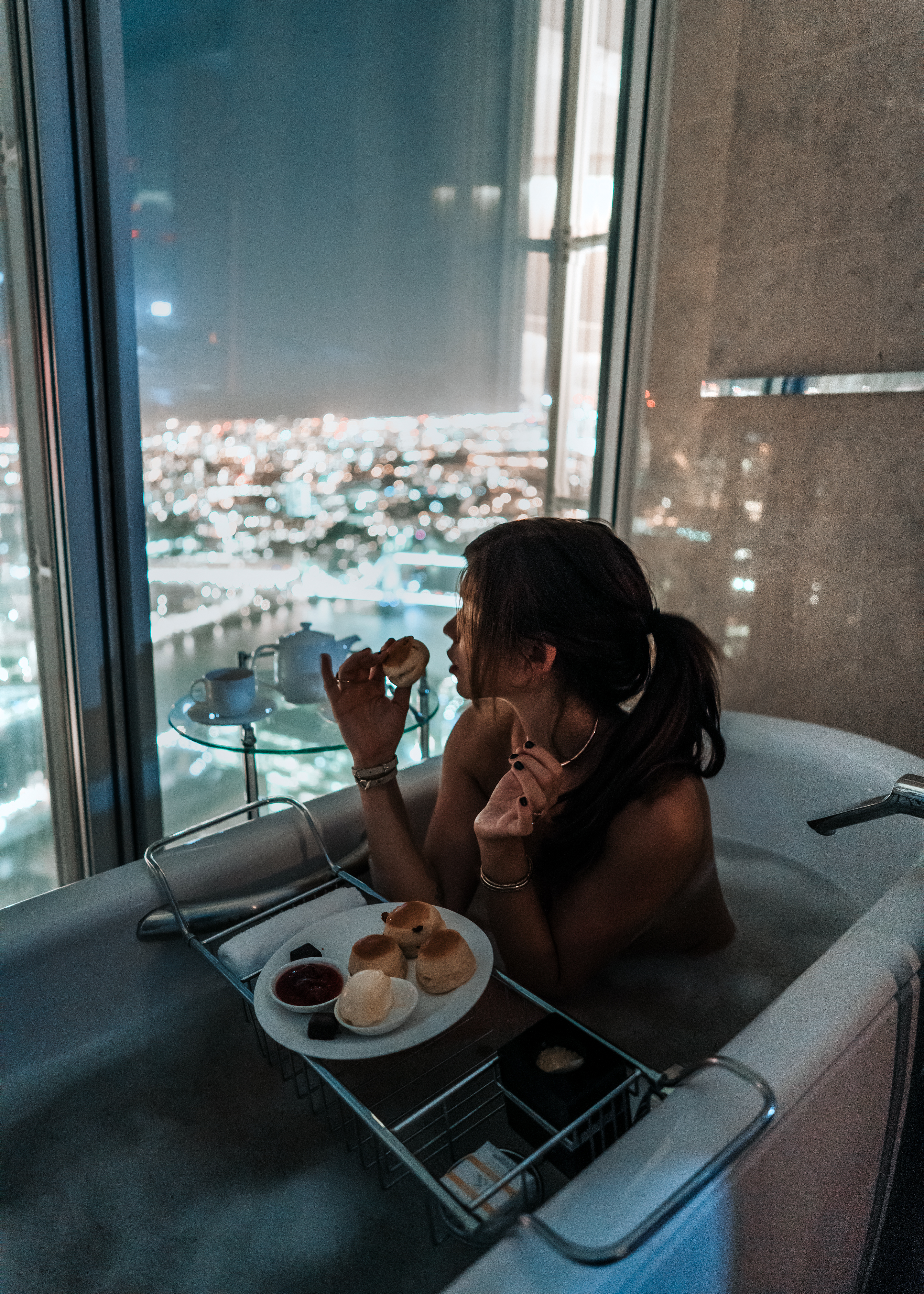 And back to the hotel for Tea and Biscuits at midnight, in a bathtub with the most incredible view.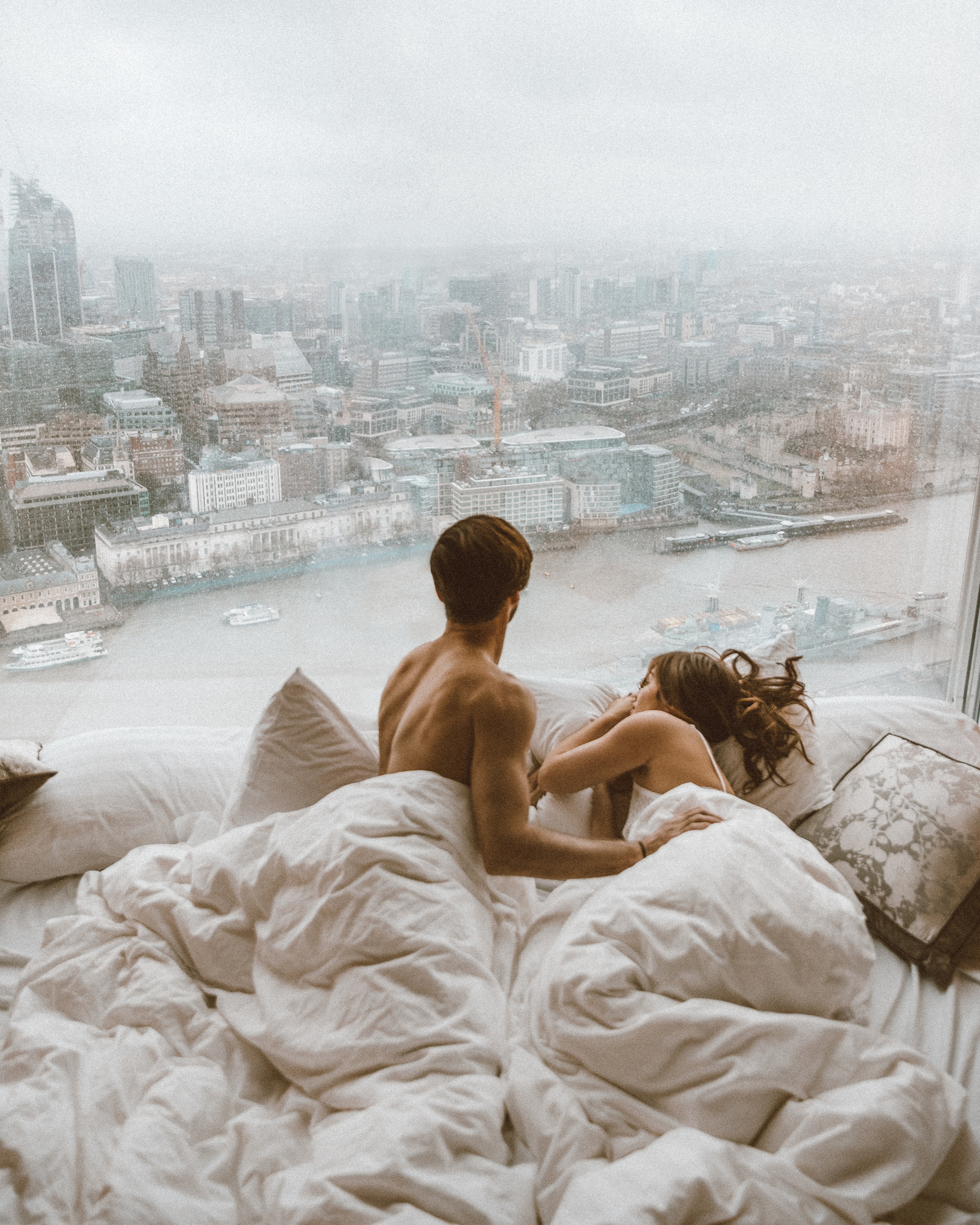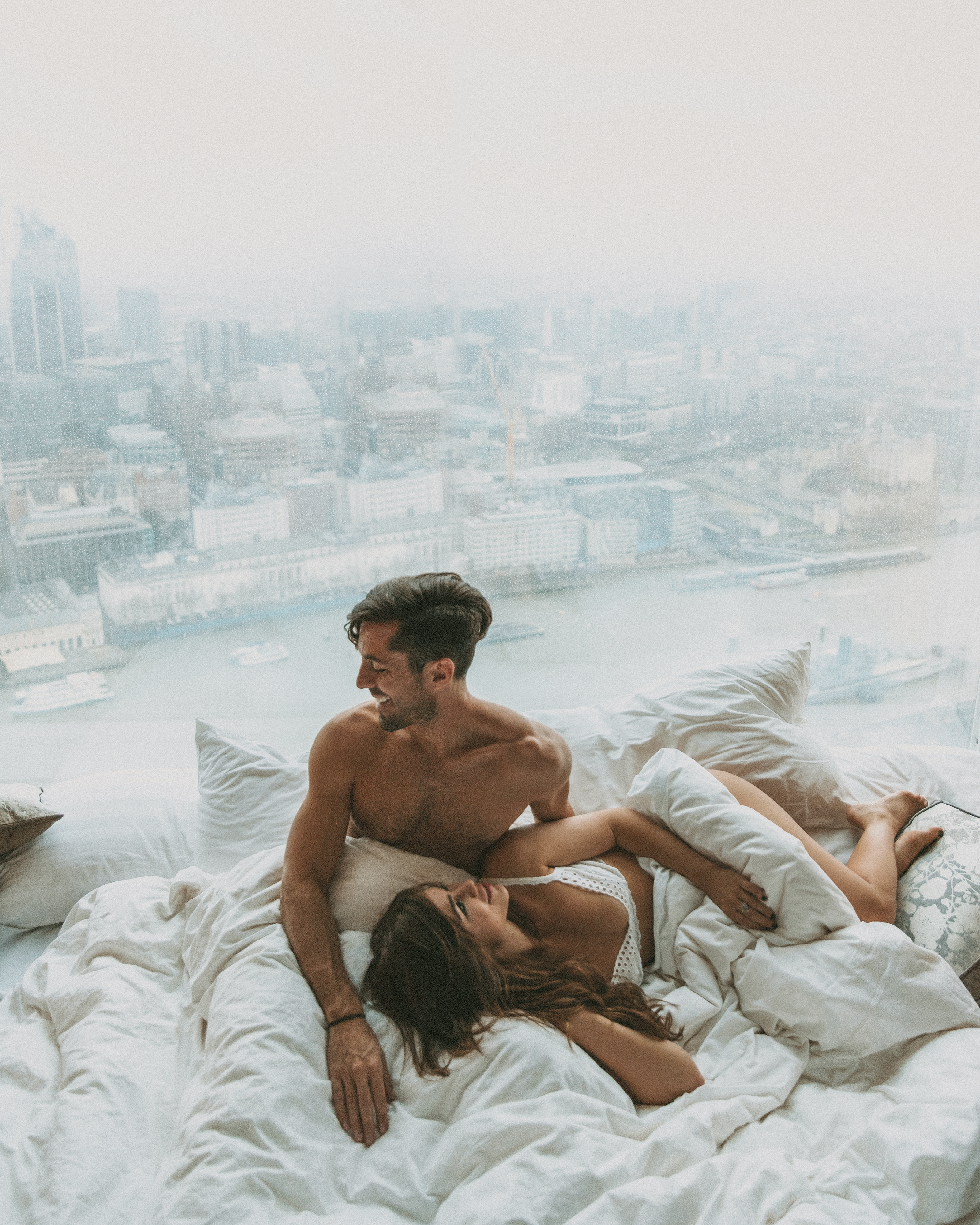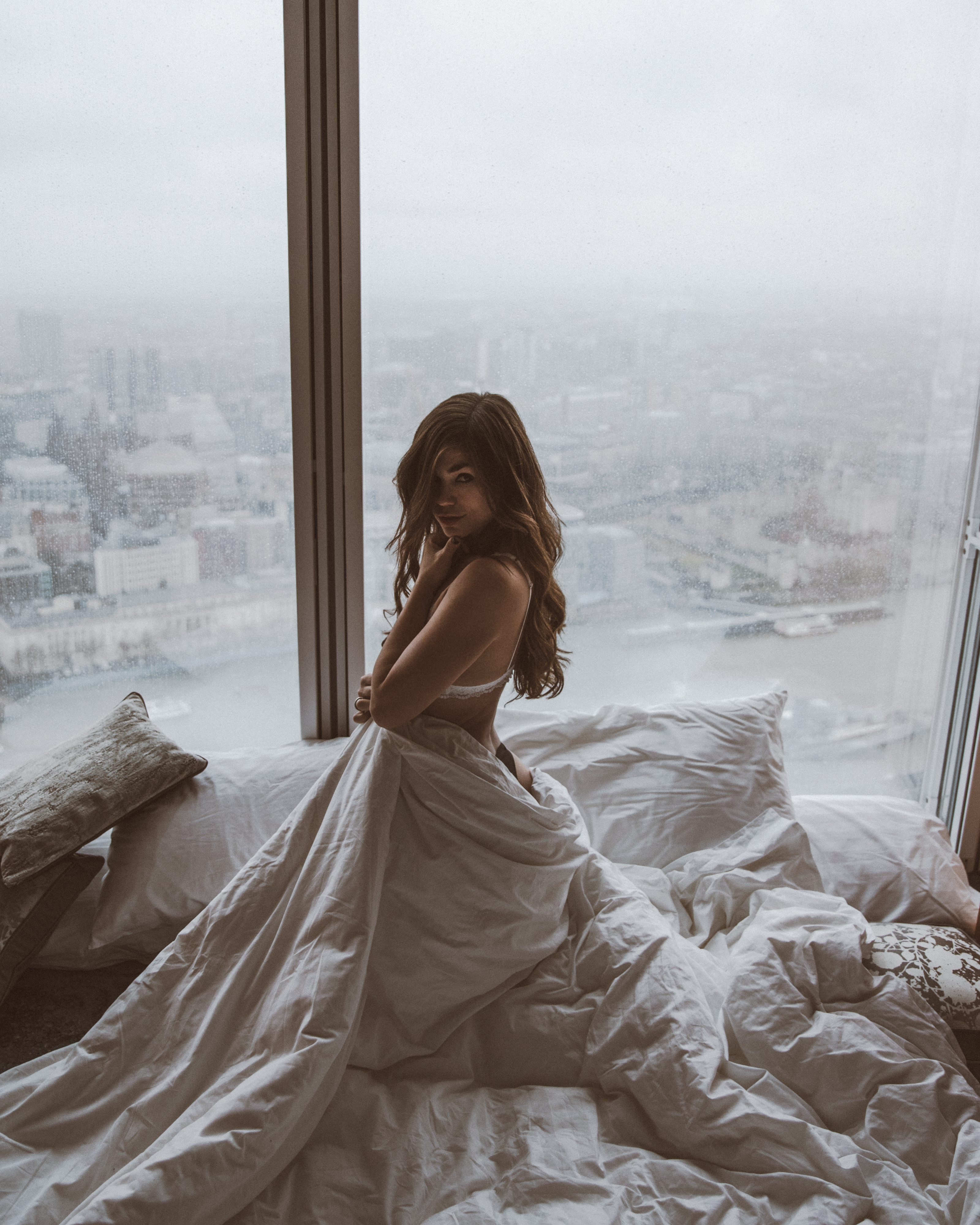 Waking up in a dream. Getting out of bed in the morning was never easy here, we just watching the rain, the snow, the foggy morning from the 45th floor.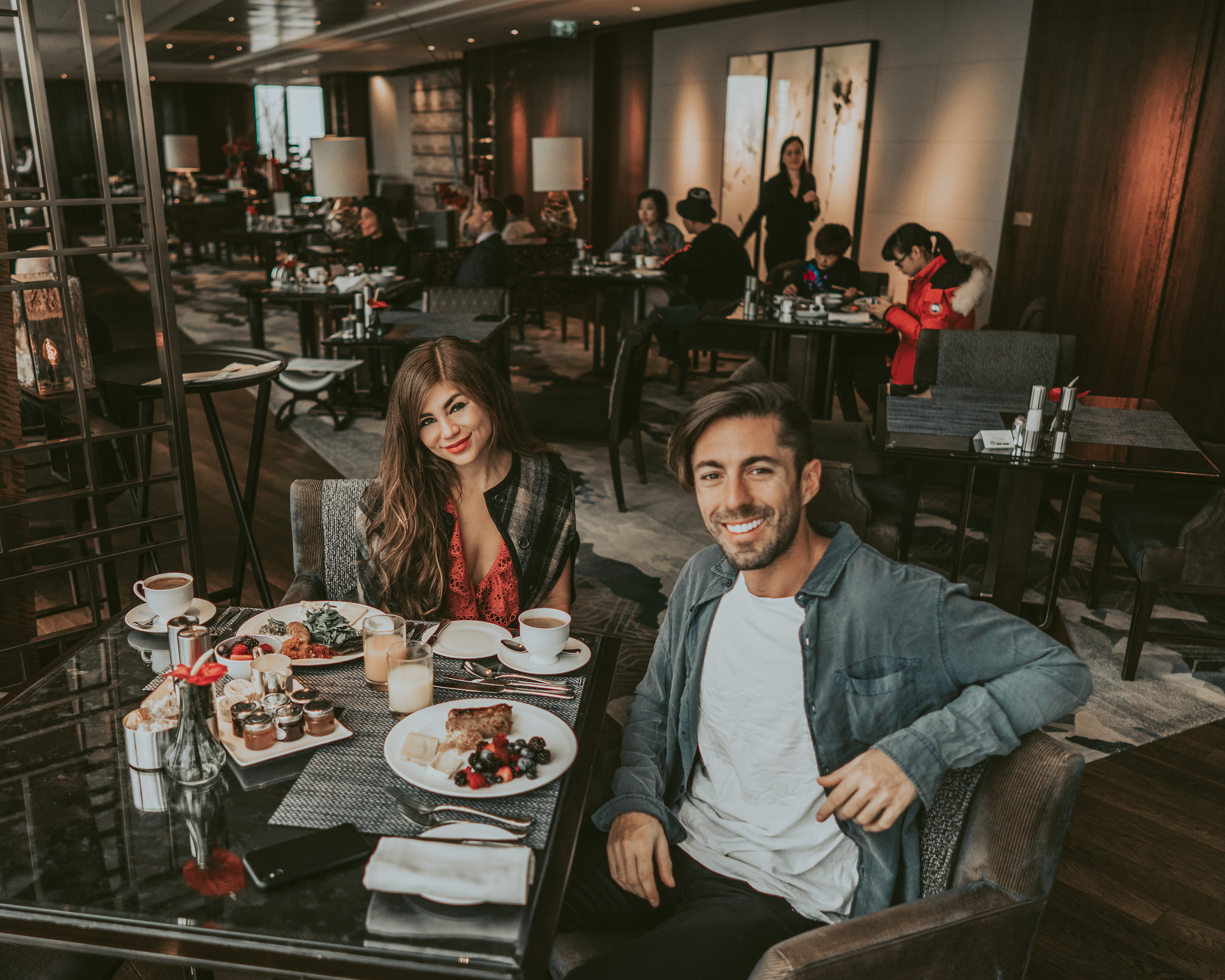 And one last breakfast before we go go! We never have these types of photos, just posed, normal, vacation photos. Our amazing waiter took a number of them for us and it is nice to have just a normal photo to share every once in a while. :)