July 14, 2019 Beauty
The 12 Products That Saved my Travel Skin from Adult Acne
I escaped my teen years without suffering from too much acne. Sometimes I had zits that would pop up and feel like they were taking over my entire face and/or life - but overall my skin stayed mostly clear and smooth through all those years. And then suddenly a few years ago, I started having endless break outs and felt completely overwhelmed and unprepared. NO ONE WARNED ME that acne can hit for the first time well into being an actual (maybe sometimes) adult - and that the kind of acne you get as an adult, hormonal acne, is much more difficult to deal with and take control of.
To make matters worse, travel is especially hard on your skin. From the constant climate changes to long flights, different chemical balances of water, inconsistency in routine, and general stress that travel puts on your skin, my break outs seemed to be getting worse and worse.
Finally, over the last year I really decided that enough was enough, and that it was time to take fixing my skin seriously. I decided that I was going to focus on a skincare routine, try out every product I could get my hands on, and take control of my hormonal adult acne once and for all. It's been a lot of expense, stress, and trial and error, but the difference has been mind-blowing. I found that it wasn't always the most expensive products that did the trick, although some of the pricier brands (I'm looking at you Sunday Riley) have proved themselves really are worth it.
I've distilled ALL of my efforts into my 12 more tried-and-true game-changing, results-producing products below. I also want to explicitly note - this post is not sponsored in any way, and all of the products featured here are my 100% honest recommendations.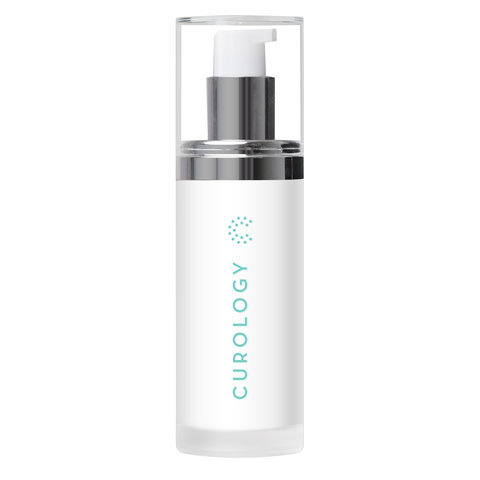 Curology has been the #1 biggest game changer in keeping my skin clear over the past year, and I use it religiously. The system works by matching you with a dermatologist, and creating an extensive profile of your skin with questions and photos, and then creating a custom product specifically for your skin. Through their website you can ask your doctor questions about your skin, upload regular progress photos, discuss the other products you use, and communicate with your dermatologist regularly. They then continue to adjust your formula and mail you a bottle every 2 months, at a surprisingly affordable price-point. I noticed a couple of months into using Curology, my cystic acne was getting much less frequent, and has continued to improve as time has gone on. I love the system for it's ease, personalization and effectiveness. I cannot emphasize enough how happy I have been with Curology over the past 6 months! My skin hasn't been 100% perfect, but I have seen serious improvements. You can click through my link here to receive $10 off your first order.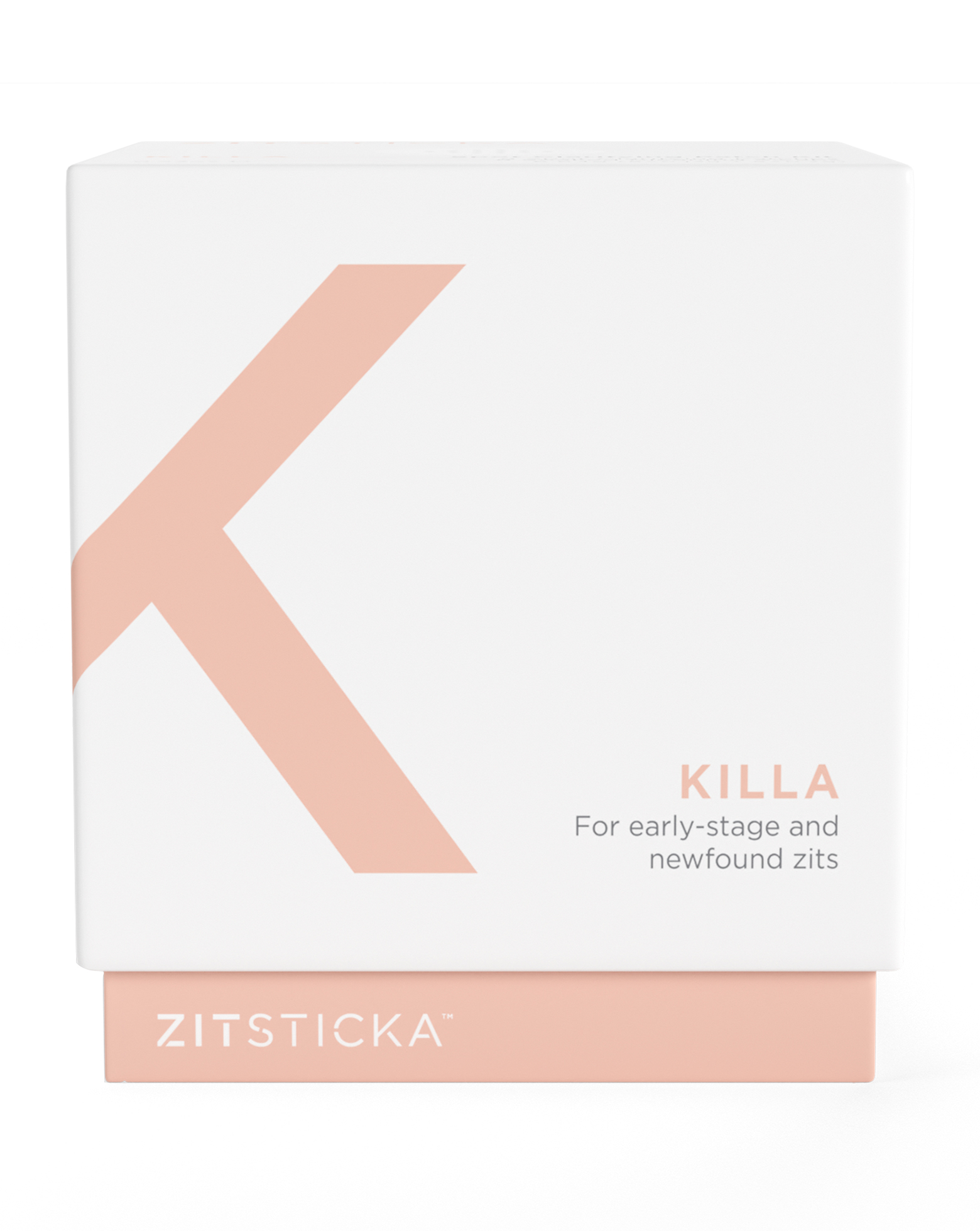 These little patches are the most impressive product I have EVER seen for cystic acne. The box comes with individual medicated wipes and treatment patches made specifically for those painful under-the-skin monster zits. First you use the wipe to cleanse the area (they're big enough to use over your entire face, and give a nice tingle to clean skin), and then you place the sticky patch on the cystic zit overnight. Every time I have used one, the cyst has either immediately pulled to the surface and popped, or shrunk down by morning - and has always gone away much quicker than they have otherwise. I could not believe how well these worked, and will continue to murder my cystic monsters with them every time one pops up.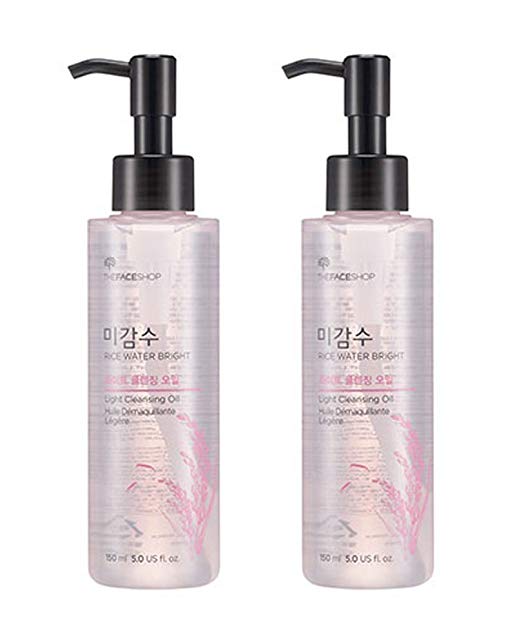 Me 4 months ago: What the fuck is a pre-cleanse?
Me now: Oh my god I forgot my cleansing oil and I'm not going to make it 3 days!
Seriously, after using this oil for a couple of weeks, I don't know how I ever managed to remove my make-up without it before. You apply this oil soap on dry skin, and it immediately removes all of your make up faster and easier than anything I have ever used, and is also the only product I have found that takes off my signature liquid matte lipstick easily. This is the start of my nightly skincare routine, and my face has never felt cleaner. A 2-pack runs for less than $20 on Amazon and will last a minimum of 6 months. You don't need to use much, so for travel I transfer a couple of ounces into a small reusable bottle. I have also heard amazing things about Dermalogica's Pre-Cleanse, but it is priced quite a bit higher and I haven't had a chance to try it myself.
I have never found a bar soap I have liked ever, until I started using this sulfur bar for face wash. It doesn't smell great, but it lathers very well and does a better job than any other anti-acne facewash I have tried (and I have tried... what feels like THEM ALL) - plus it's a steal at only $6. I love having a bar for travel, meaning it's one less liquid I have to deal with, and is easy to throw into my carry-on to wash my face on long-haul flights (for travel, I just carry it in a ziplock bag).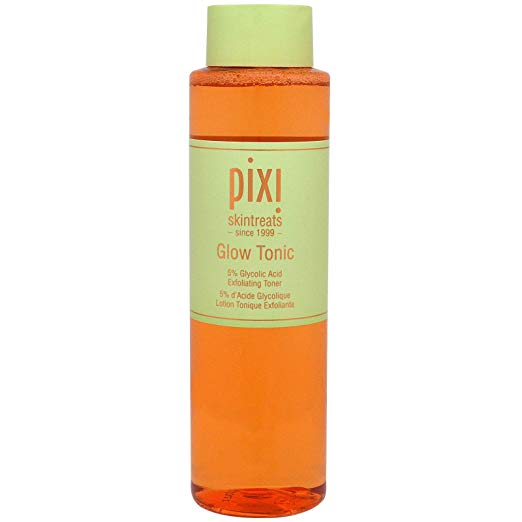 For the longest time, I used very abrasive face scrubs for exfoliation - which I now know was damaging my skin in the process and not really helping much of anything. I didn't believe that this glycolic acid-based toner would exfoliate as well as a micro-bead or apricot scrub when I tried it out initially, but I was very surprised at how much it tingled on my skin and how much it helps brighten your complexion and give you more of a glow. It's not recommended to use this product every day as it can be harsh on more sensitive skin, but I find 2-4 days a week does wonders!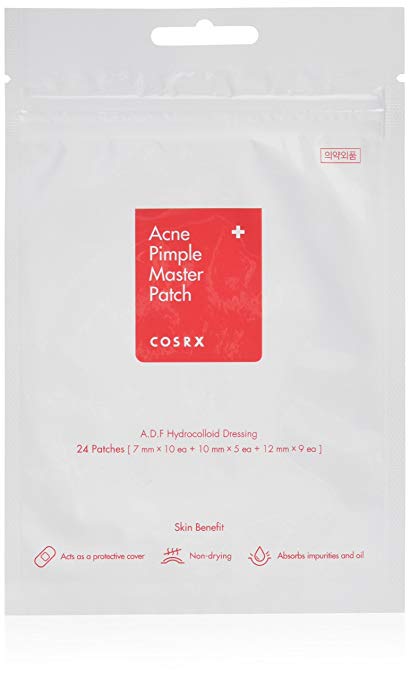 These are the gold standard in pimple patches for a reason - they just work. While I haven't found them great for under-the-skin cysts (definitely get the Zitsticka for those!), for every other kind of pimples, I use these patches overnight when I sleep and always wake up to calmed skin. A 10-pack of 24 patch sheets (240 patches total) will run you less than $30 on amazon and is more than enough to handle even massive break outs for days on end.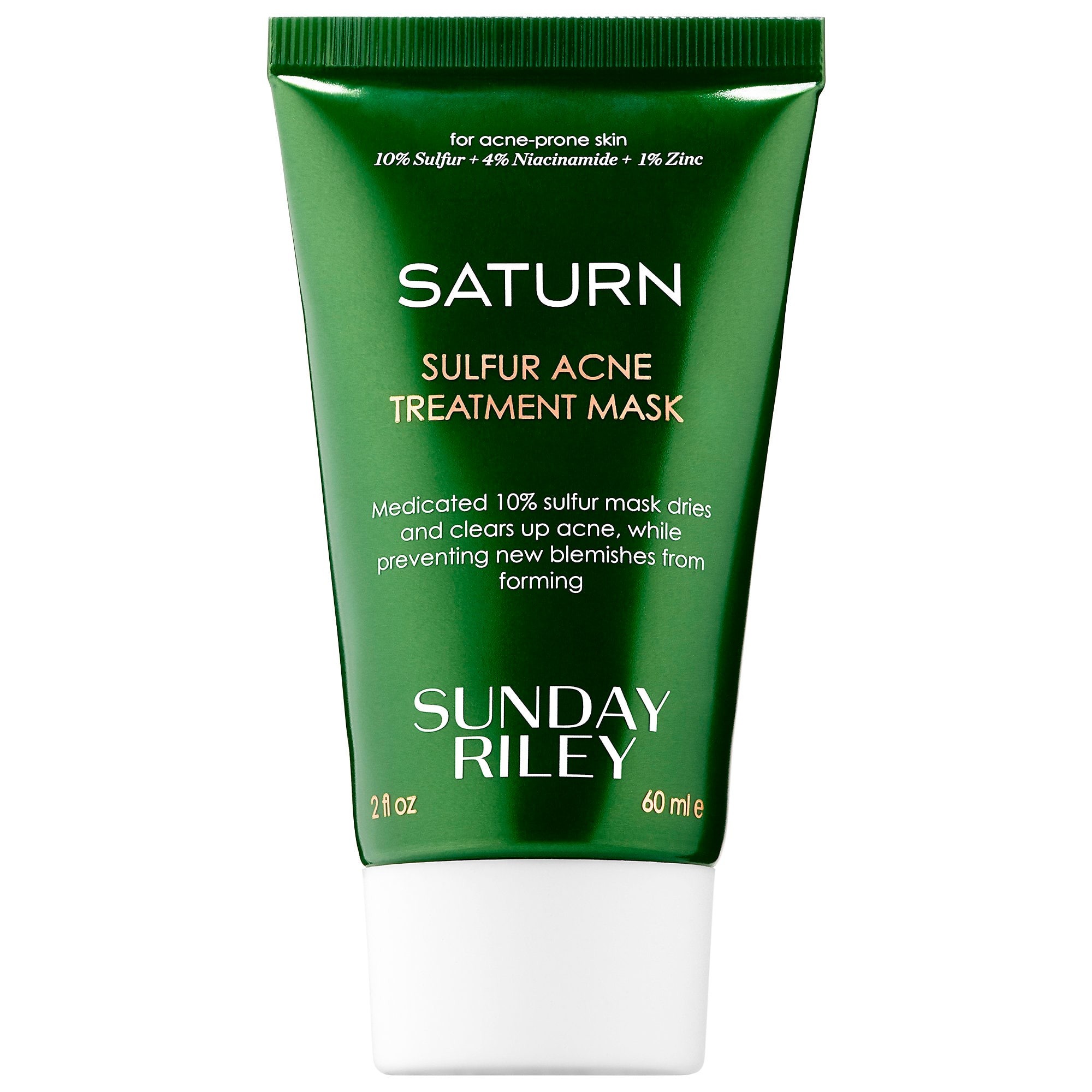 I was a little shocked at the higher price for what seemed like a small amount of product, but I have found that one bottle of Saturn lasts FOREVER and has proven itself very worth it. Another sulfur-based product, I love using Saturn as an overnight spot-treatment on bigger zits, or rubbed in lightly under my make up when my chin and jawline acne-prone areas are acting up. Be careful about starting lightly with this product, as it can be harsh on sensitive skin, and using multiple days in a row can lead to skin drying out and becoming flaky. I find applying 2-3 days a week tends to be a perfect balance.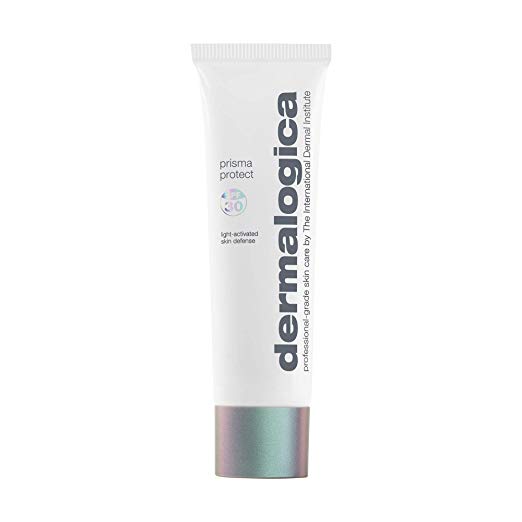 I struggled for a long time to find the right daily SPF that kept working for my skin, and have been incredibly happy with this new product from Dermalogica, which I use daily when I am traveling and out in the sun. The product is light-activated, and actually improves skin's luminosity while protecting from the sun - and feels very light and smooth on.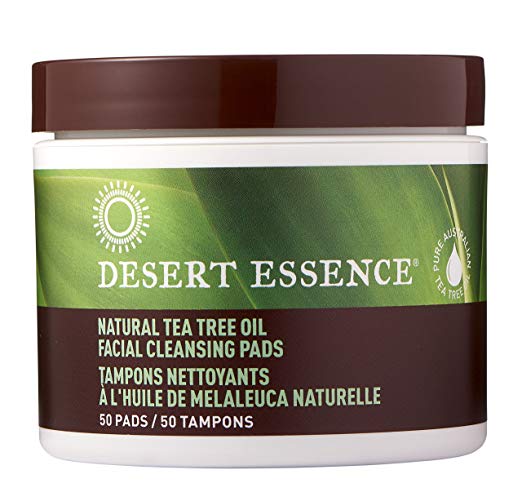 I always keep a pack of these in my carry-on! I have always found tea tree oil to be one of the best natural acne-fighters, and I love a good tingle. These individual pads have been great for travel, and I love using them to clean my face when it is sweaty, salty, and sticky from topical days, or as a cleanser and treatment on long flights.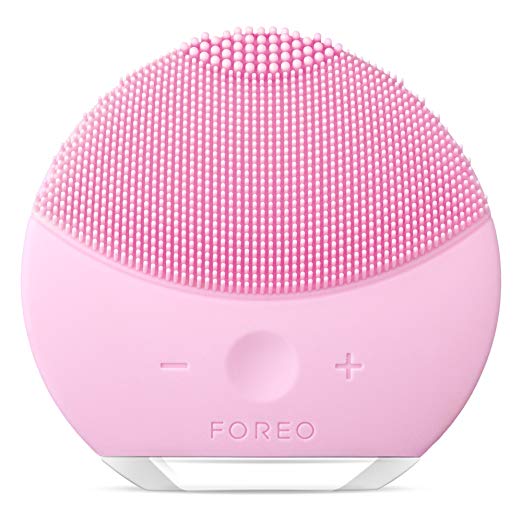 For a while I was traveling with a Clarisonic to keep my skin clean, but I ditched it after discovering Foreo. The Luna Mini 2 is a much smaller facial cleanser, stays charged for what feels like months, and has two difference sides with different scrubbers. I love using this with my face wash to get an extra clean face - especially on long travel days when I feel like I just keep caking my face with more sweat and more make up over and over again. Also, I use the back of the brush on my dry face at the end of long-haul flights as a facial massage, and a way to "wake-up" my skin. I rub it over my face for 10-15 minutes during landing, and I always feel so energized after!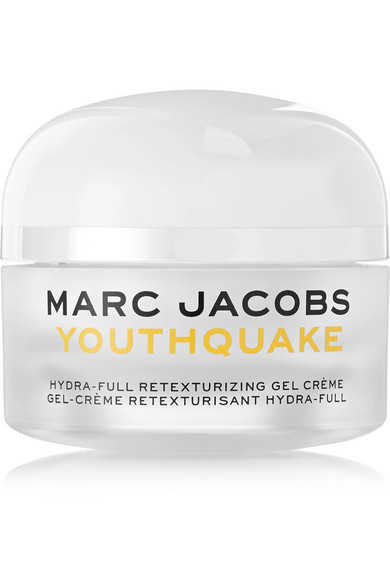 This is my newest product discovery and it immediately make its way into my daily routine - I am actually obsessed. Youthquake is a gel-cream retexturing moisturizer that immediately made my face feel smoother and noticeably more radiant. It is super light, smells great, and is made with Pineapple Enzymes, Starfruit and Dragonfruit (I just looked this up). I also read that this is Marc Jacobs Beauty's first skincare product, and they really nailed it.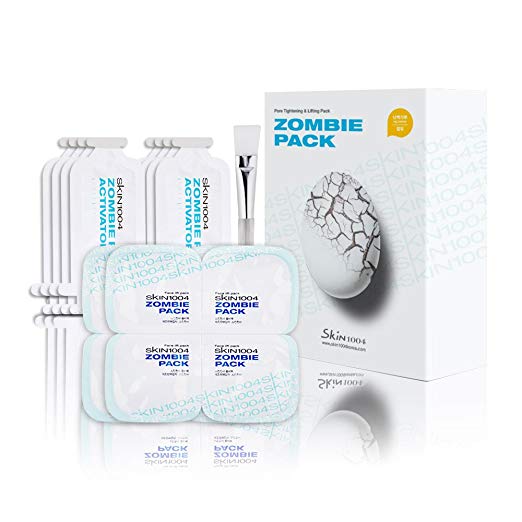 I discovered this mask while researching the famous Hanicure mask, and at less than 1/8 of the price, I figured it was worth a try before investing in the $25 a use Hanicure - and I have been incredibly happy with the results! The zombie mask is a 2 part system - a powder and a liquid that mix together to create a gel paste and apply over your face with a paintbrush. After a few minutes, the gel hardens and pulls your skin incredibly tight. I did not expect much from this product, but was honestly shocked at how much smoother my skin felt and how much clearer it looked immediately after using this mask. And I love at the reasonable price, I can use it 2-3 days a week to keep the effects up regularly. I am still meaning to try Hanicure, but at how well this works and the price, I think I'll still to regular Zombie Masks for a while!


How does this all work together?
Here is what has become by exact standard skincare routine.
Morning:
Wash with Sulfur soap
Pixi Glow Tonic (2-4 Days/week) OR Sunday Riley Saturn if needed
Youthquake for indoor/office days OR Dermalogica Prisma for outdoor/shoot days
Primer and Make-up
Evening:
Note: None of the products or brands included in this list are sponsored, and have been chosen solely because they actually work. Some links here are affiliate, where I can earn a small commission if you do choose to purchase. Click here to shop my full list on Amazon Prime.
Pin it for Later:
Shop This Post: