October 5, 2020 Shopping
The 16 Best Ruth Bader Ginsburg Products And Gifts to Keep The Notorious RBG Energy in your Life
A woman that defied norms, shattered ceilings, and became a feminist icon, Ruth Bader Ginsburg transcended the supreme court to become a complete cultural symbol who will never be forgotten. In a year where we are standing by our beliefs stronger than ever, losing her hit particularly hard.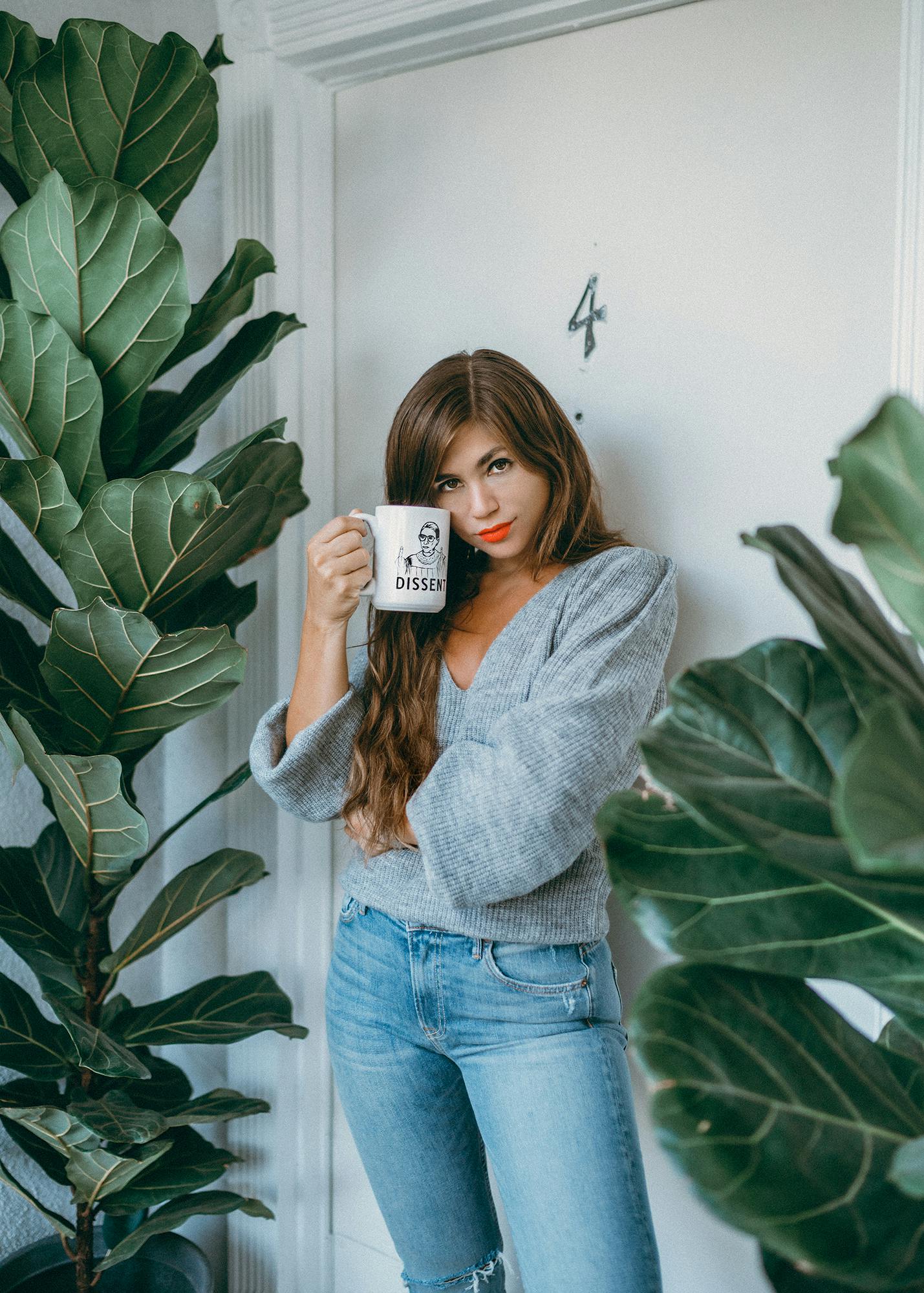 I've defined myself as a feminist since I was far too young to understand the gravity of the title, or what that really meant; but from the time I could barely speak, I knew so strongly that I could do everything the boys could do. I always put myself into leadership roles - whether it was directing games on the playground, working on group school projects, or going into my career as a photo producer in New York City. I was always loud and opinionated and someone who enjoyed commanding the attention of a crowd. I was what was often called bossy - a term that is now being rebranded as 'leadership skills' for the little girls of 2020.
It took me a long time to realize how unique and unintentionally progressive my upbringing was. My dad was a big outdoorsmen in his younger days, and as his only child, he raised me exactly the same as he would have if I had been a boy. We went camping every summer - backwoods camping where we pulled up by a lake and had to hang our food from a tree, without a real bathroom or shower in sight. I learned to build campfires, to assemble a tent, to cast a fishing line, and to pee outside in any situation. As a divorced mother, my mom taught me to take care of myself and solve my own problems, and to adapt to whatever circumstances life threw. Growing up in Southern California, traditional gender roles were never as strongly pushed on me as they would have been in other parts of the country or the world. The idea of staying home and being subservient in any way was never even an option for me.
As I grew up and became more political as a teenager, I defined my views and became more resolute in my beliefs in feminism, equality, and women's rights. My childhood idol was Lucille Ball - a feminist icon all in her own, and as I learned more about the women that shaped the ladders I've been able to climb, the paths I've been able to follow, the ceilings that have already been shattered, the more fervent I am in showing that support in every aspect of my life. While a shirt, a coffee mug, or an illustration framed on my wall won't change the world, these little symbols in my life remind me of how much the world has changed - and how much is still left to be done.
And there are few American women more iconic than Ruth - a champion of gender equality, our second ever female Supreme Court Justice, and a powerhouse of a woman that fought until her dying day. I've scoured the internet to find the best and most beautiful ways to memorialize and celebrate the one and only Notorious RBG, to bring these little tokens and reminders into your life, may they inspire you as much as they do to me!
1. RBG Coffee Mugs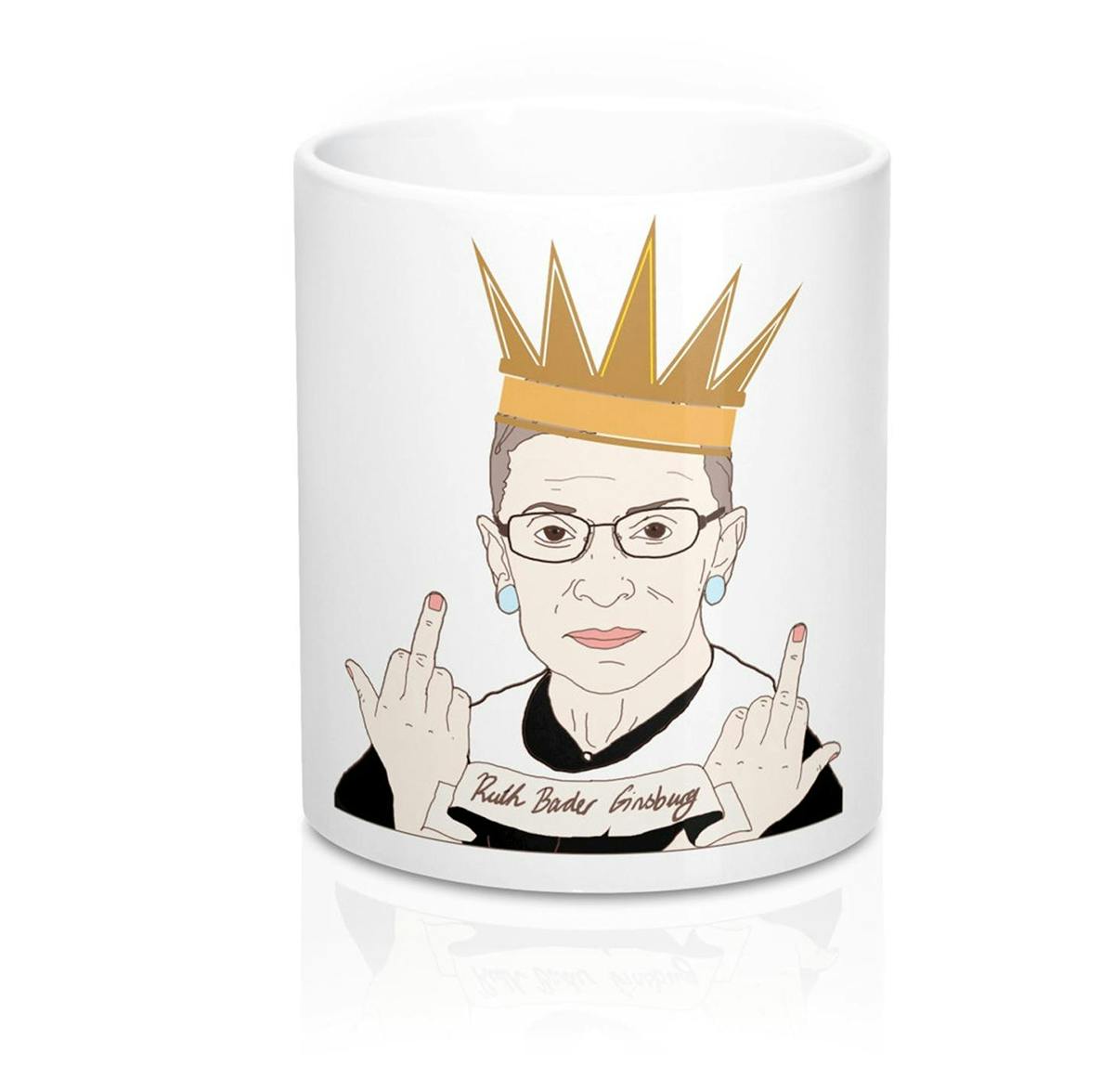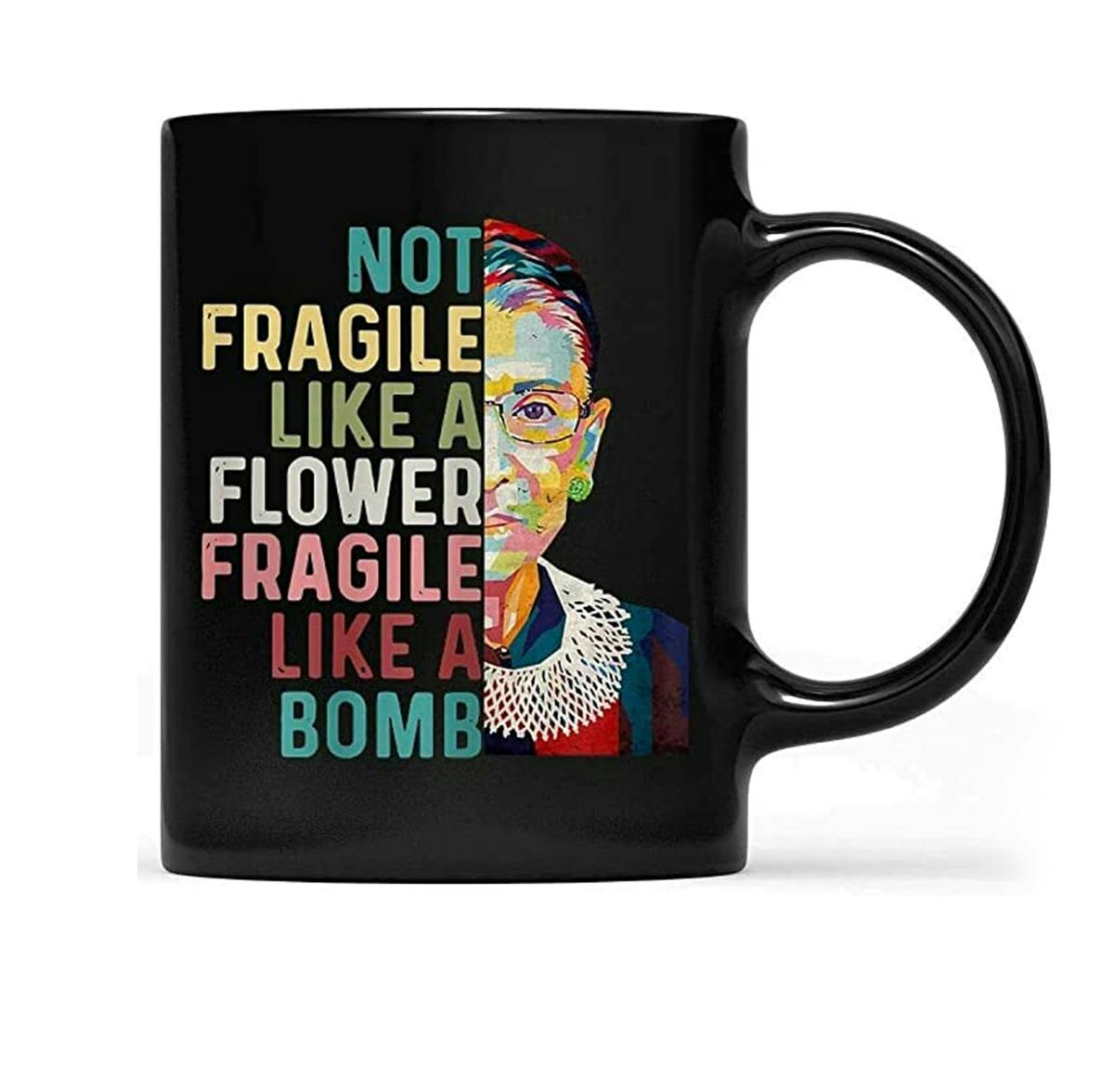 One of the most classic ways to make a statement or support a political candidate is the tried and true coffee mug! I go for my "I Dissent" mug almost every morning I'm home, and try to start my day by imbibing that RBG energy. I've saved a ton of the most original designs on my Amazon shop, or check out even more options on Society6!

2. RBG Tee Shirts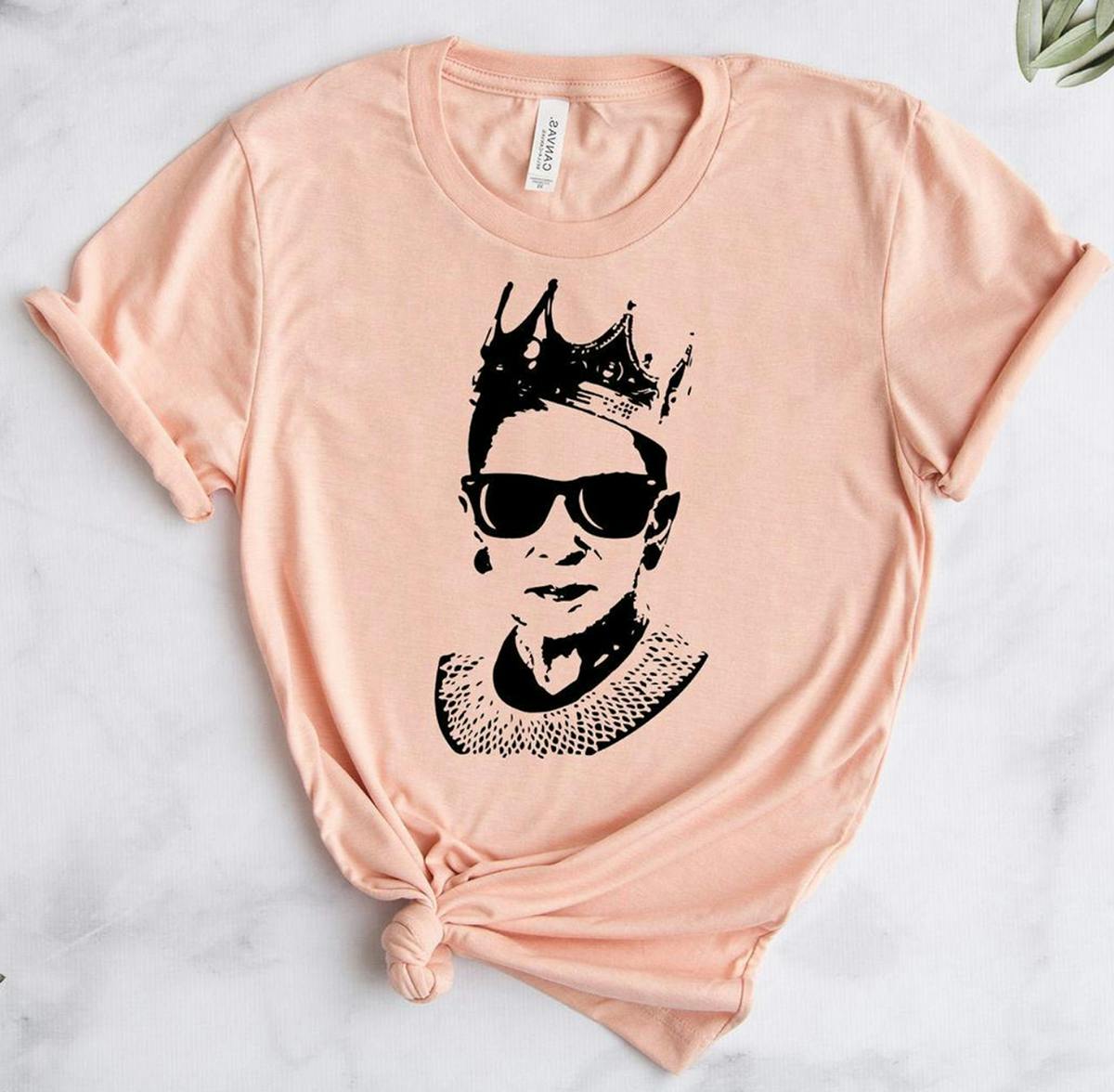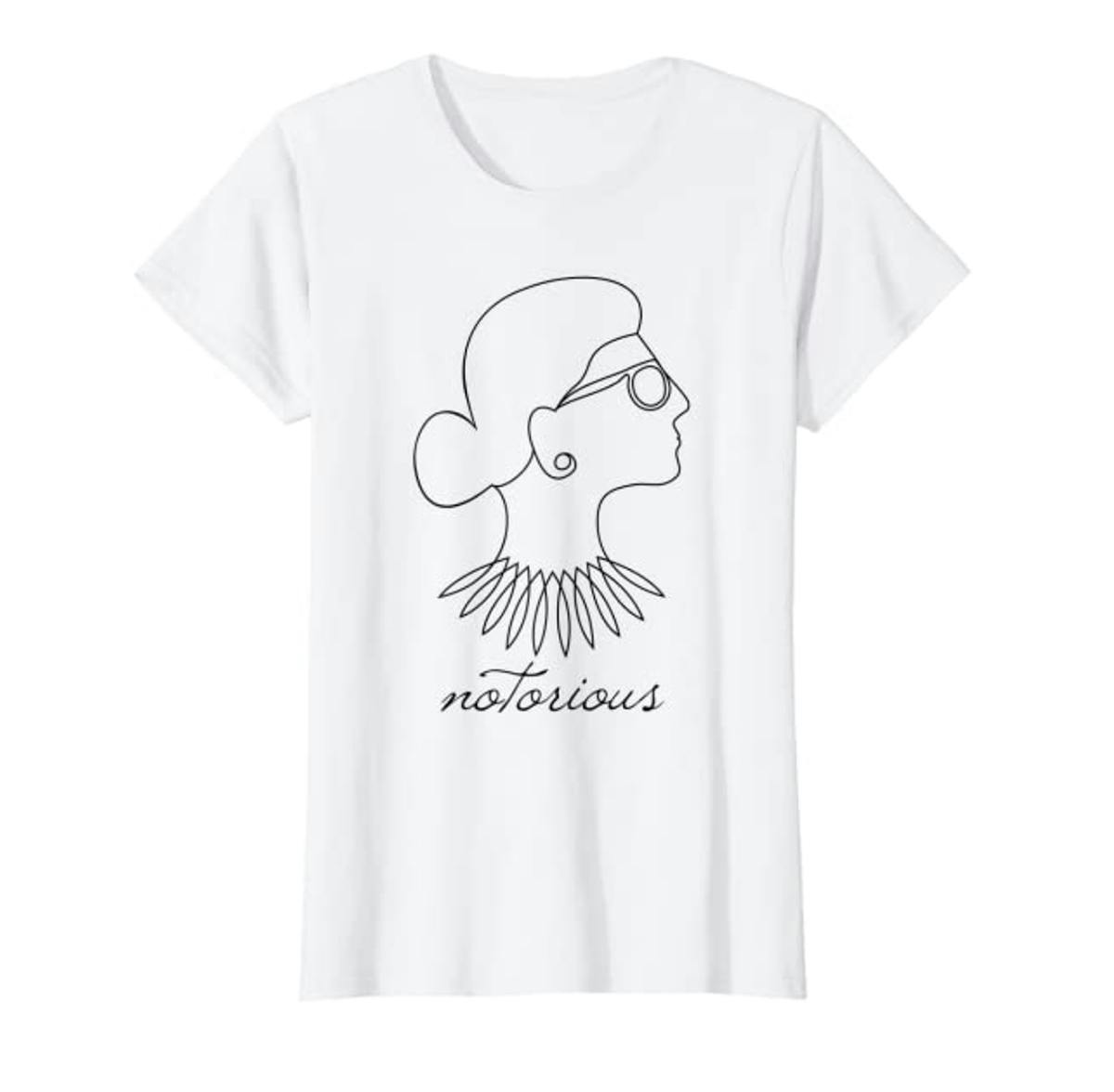 A couple of years ago, I started replacing all of my plain, casual t-shirts and gym tanks with political and feminist statements and images. I found that turning something I would casually throw on - even just if I was alone at home - into a statement of my beliefs felt empowering, and I've been slowly adding to my collection over the years, as well as something that have become my go-to gifts. Whether you want to go for a subtle statement, a bold declaration, or a full fashion statement, I hope that sprinkling Ruth into your wardrobe fills you with the same pride and empowerment that it does for me! (I also love these cropped tanks!)
3. RBG Bobble Head Action Figure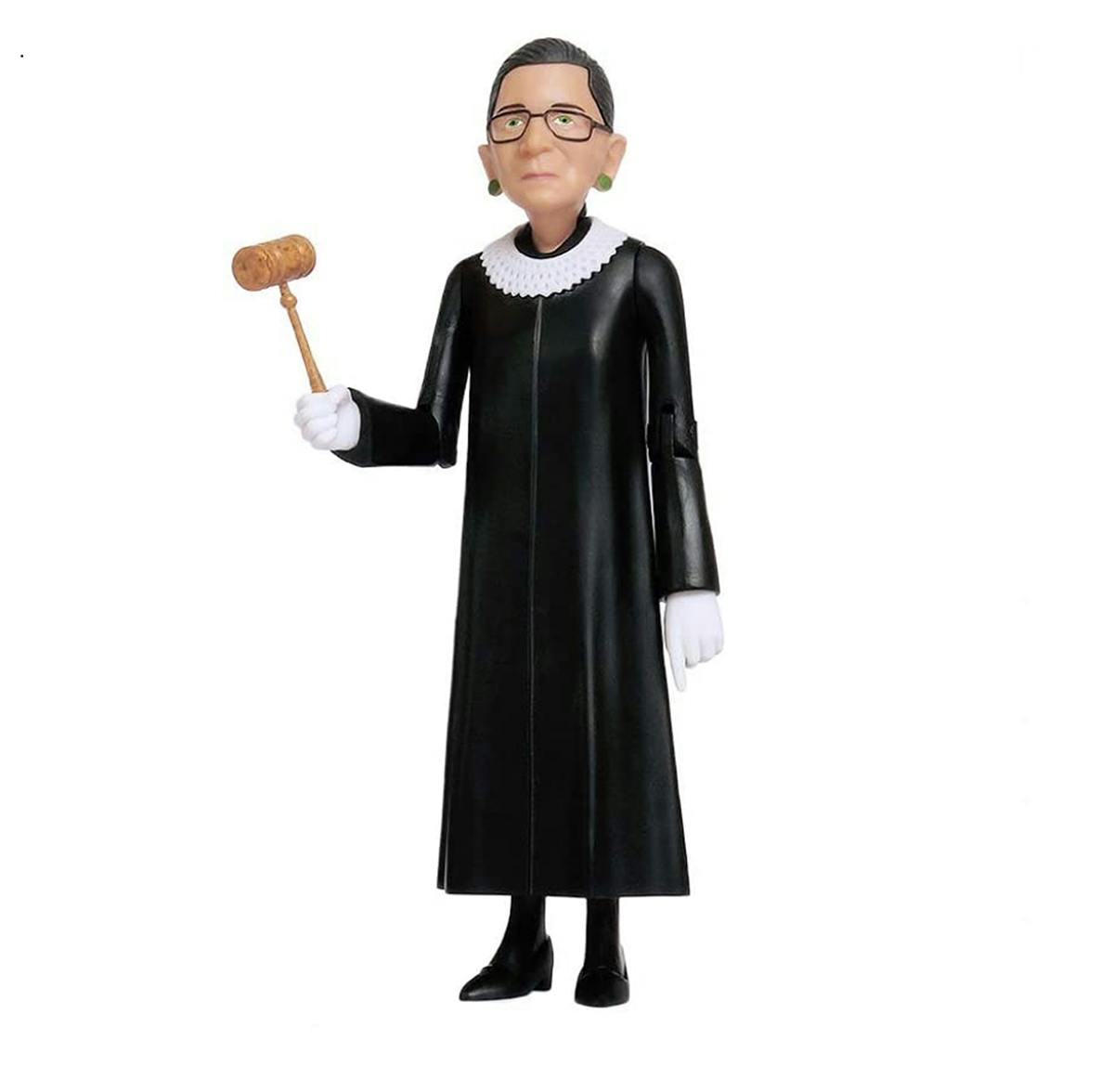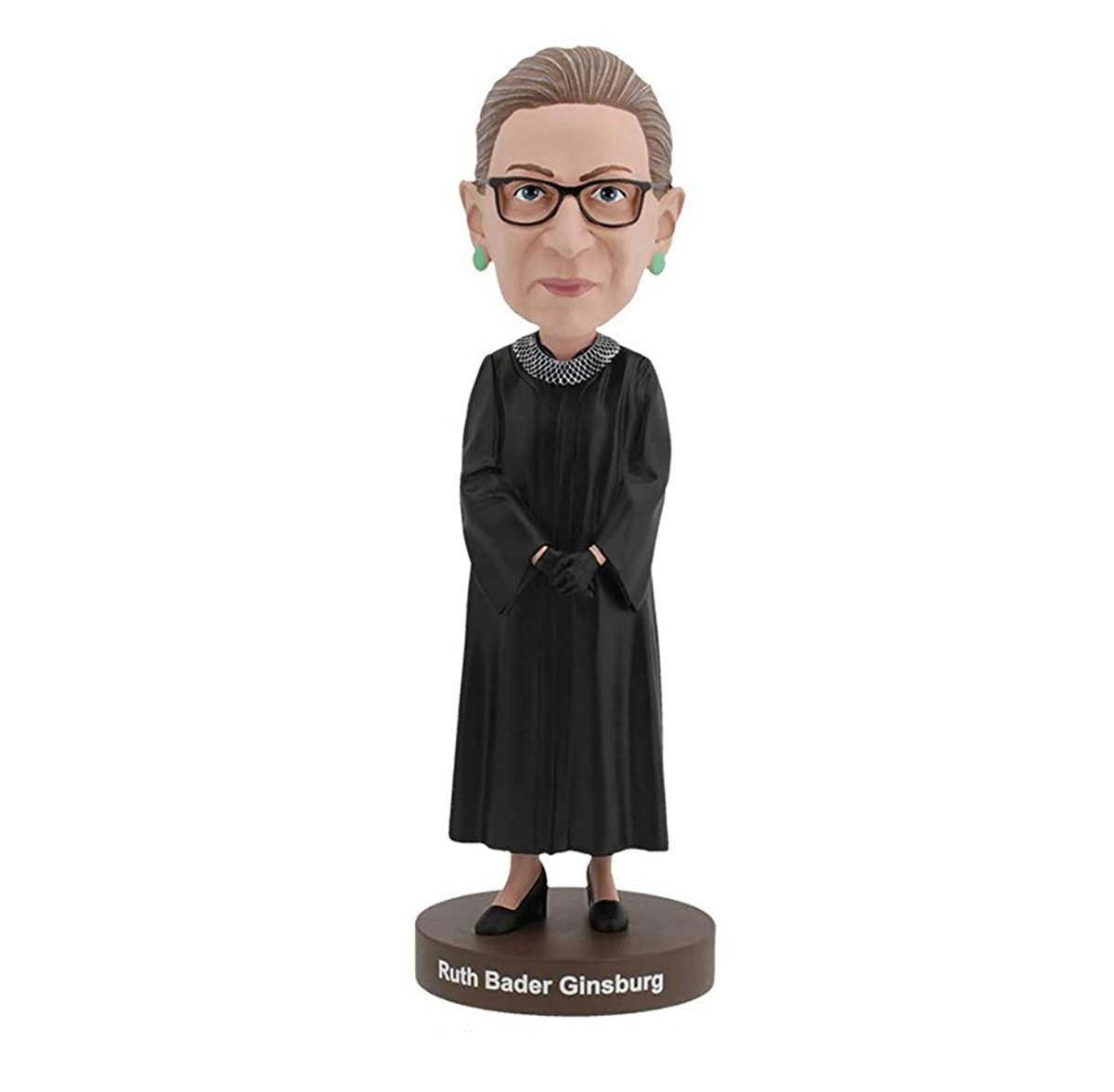 A classic! A bobblehead or action figure is always a great little addition to your desk or bookshelf, and is always a great casual or office gift! Check out this other option here!
4. RBG Tote Bags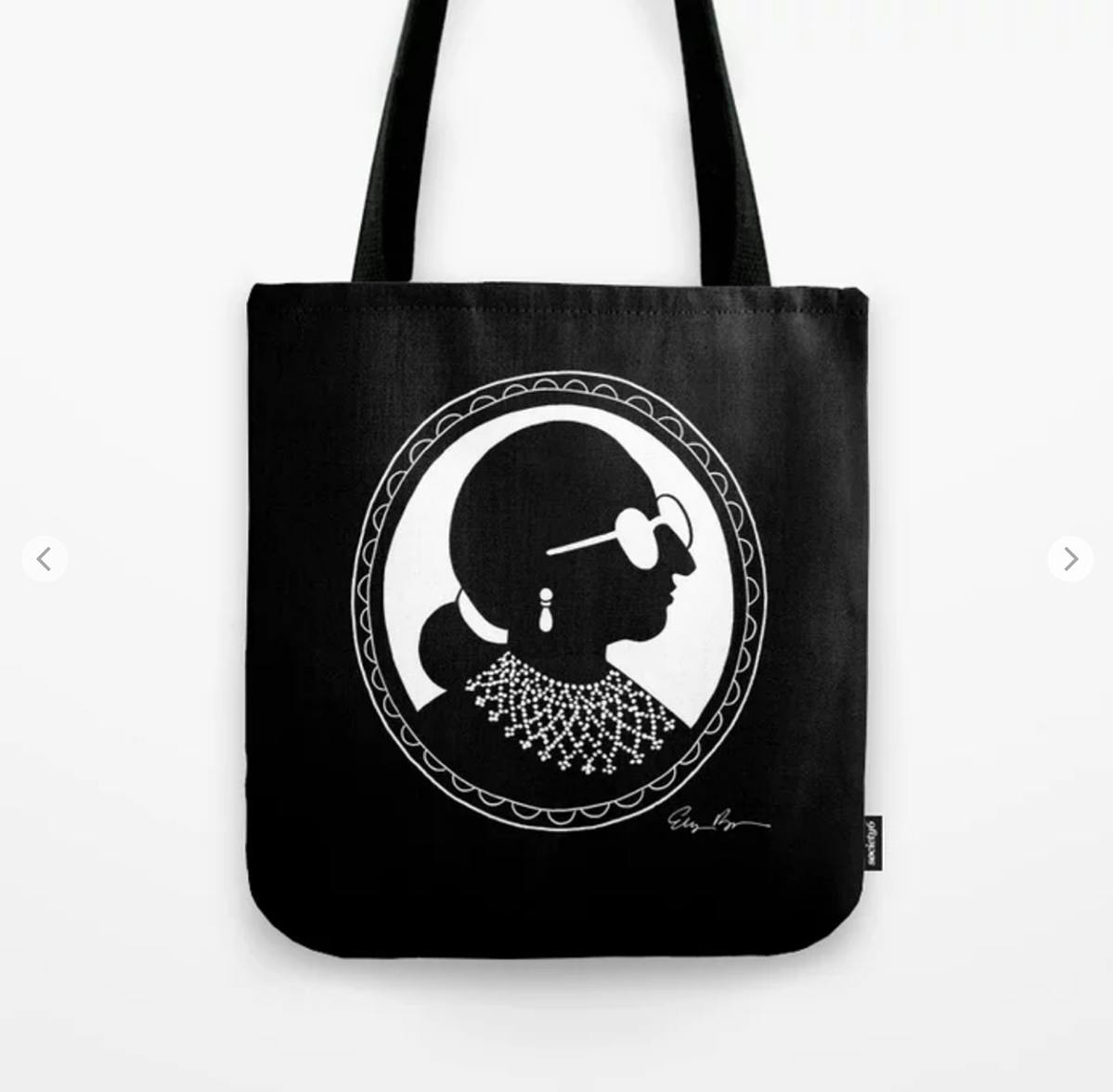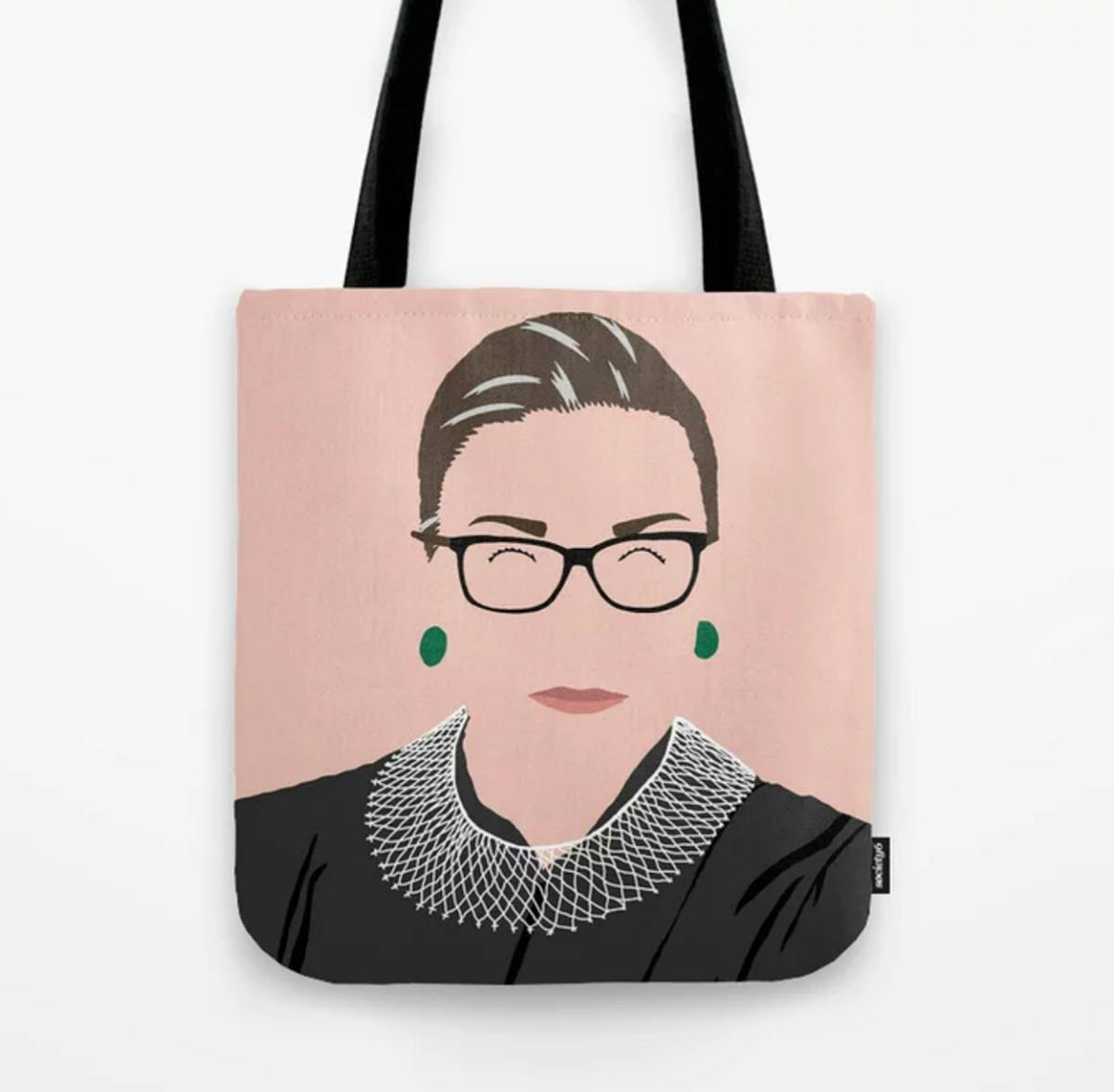 In every blog I have posted about packing and travel tips, one of the items that I constantly talk about never leaving home without is a tote bag. I use these constantly to carry around extra outfits, beach towels, lenses, etc while shooting - or I will check my carry on bag on the way home, and use an extra large tote to carry home travel purchases (one year we bought every family member bags from Bali for Christmas and I just carried them all in a giant tote bag on the flights home.) At home, I have a full tote collection - but I always go for my statement bag first. Check out TONS more options on Society6 here!
5. RBG Phone Cases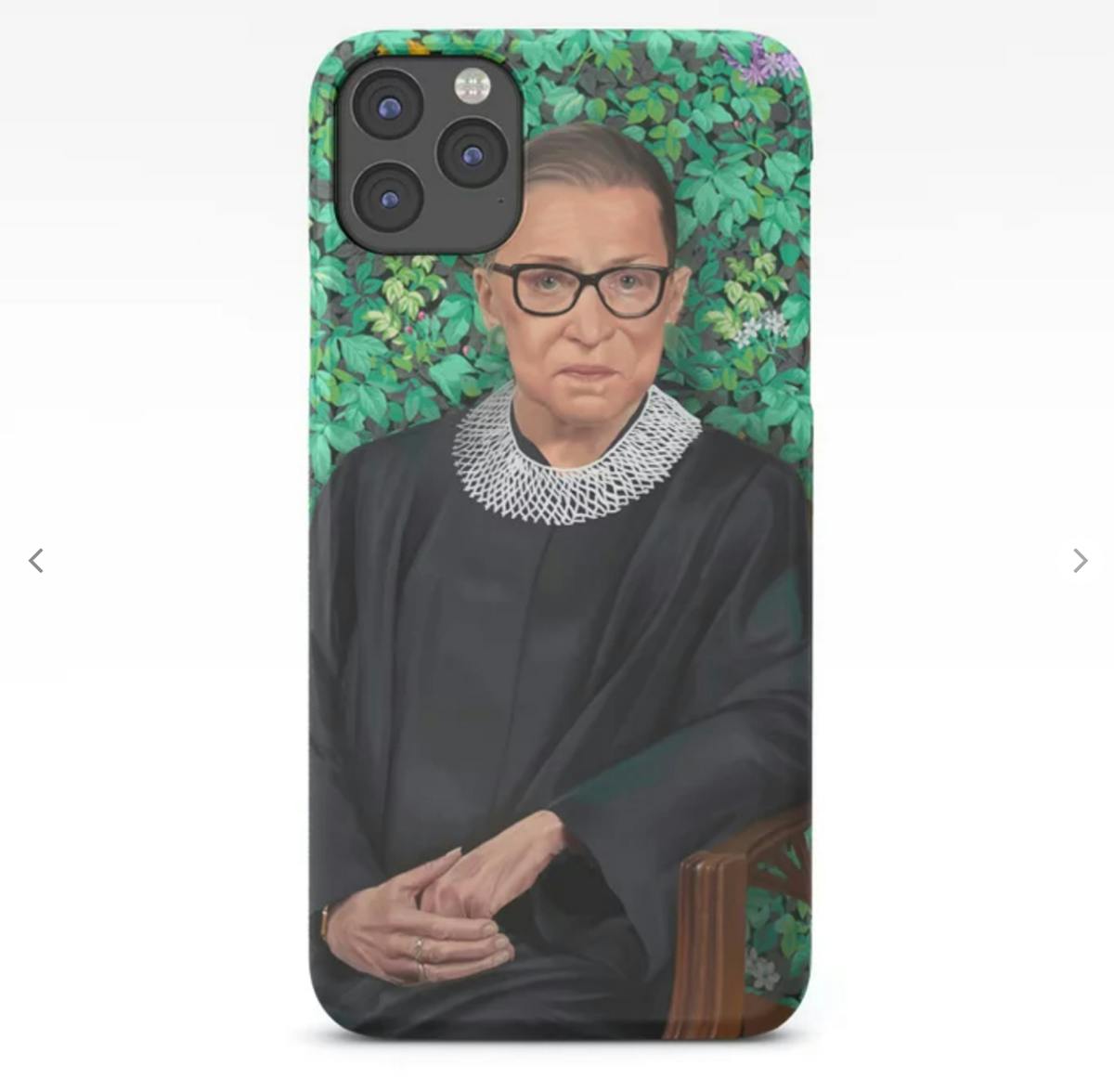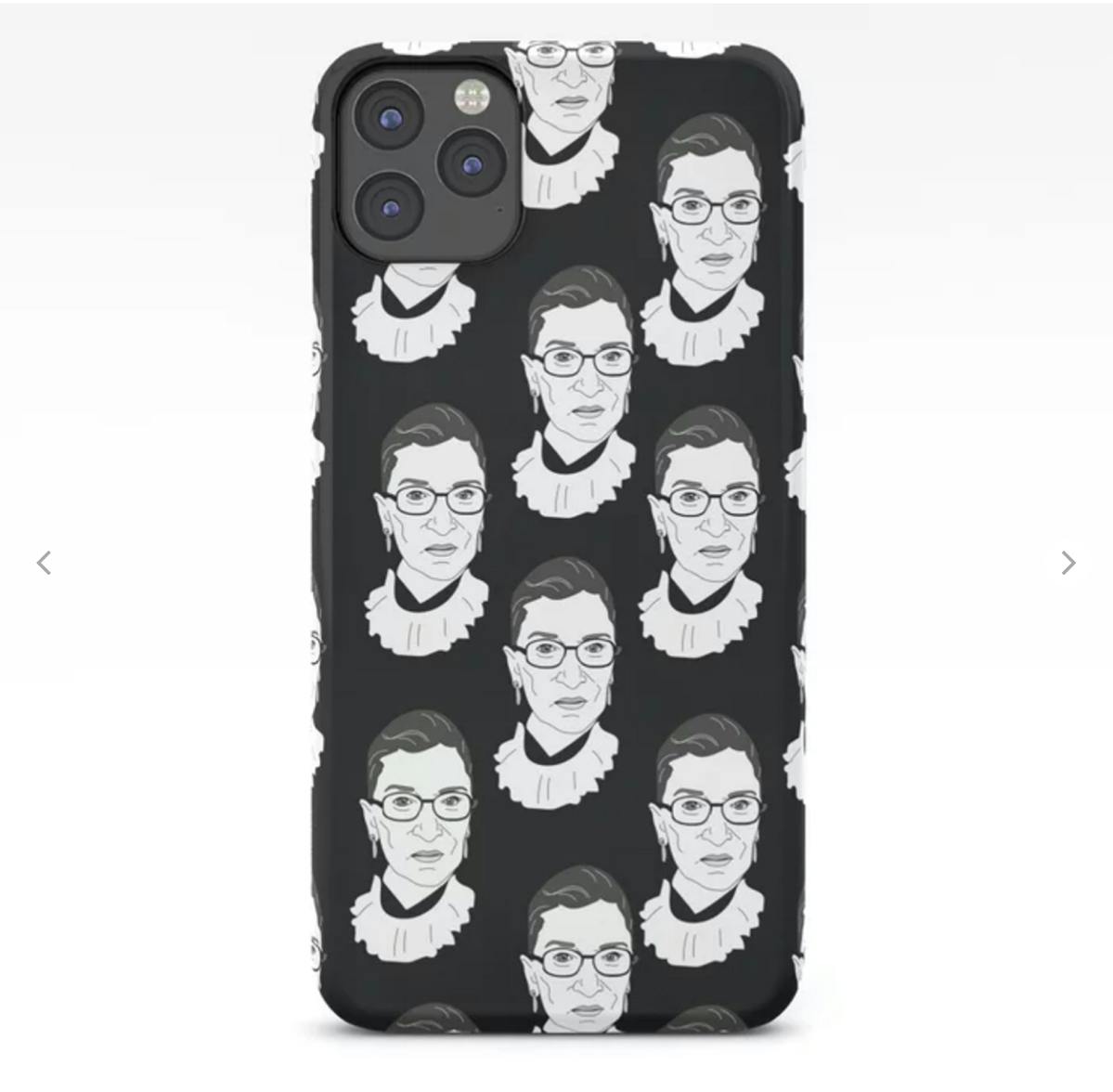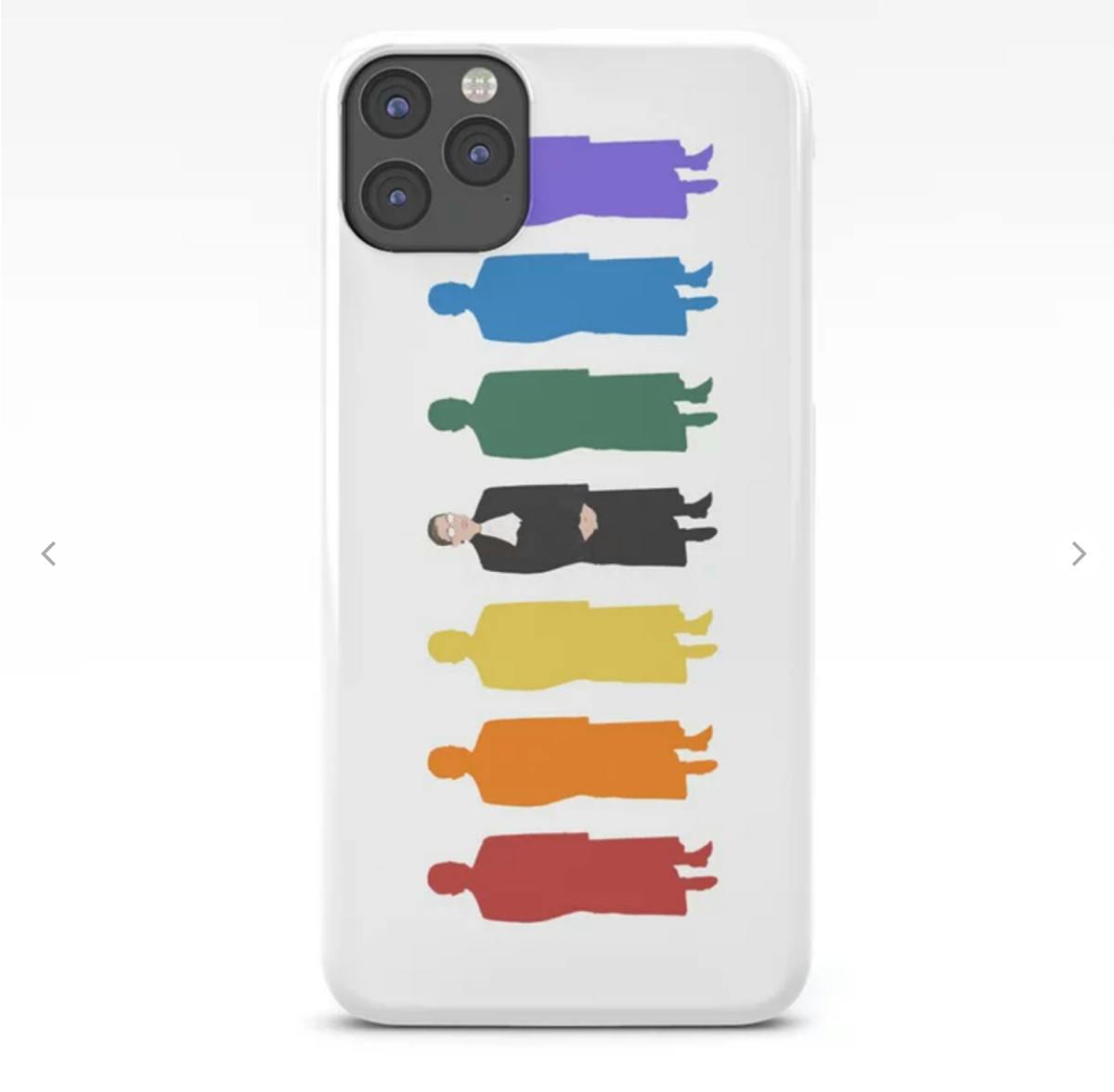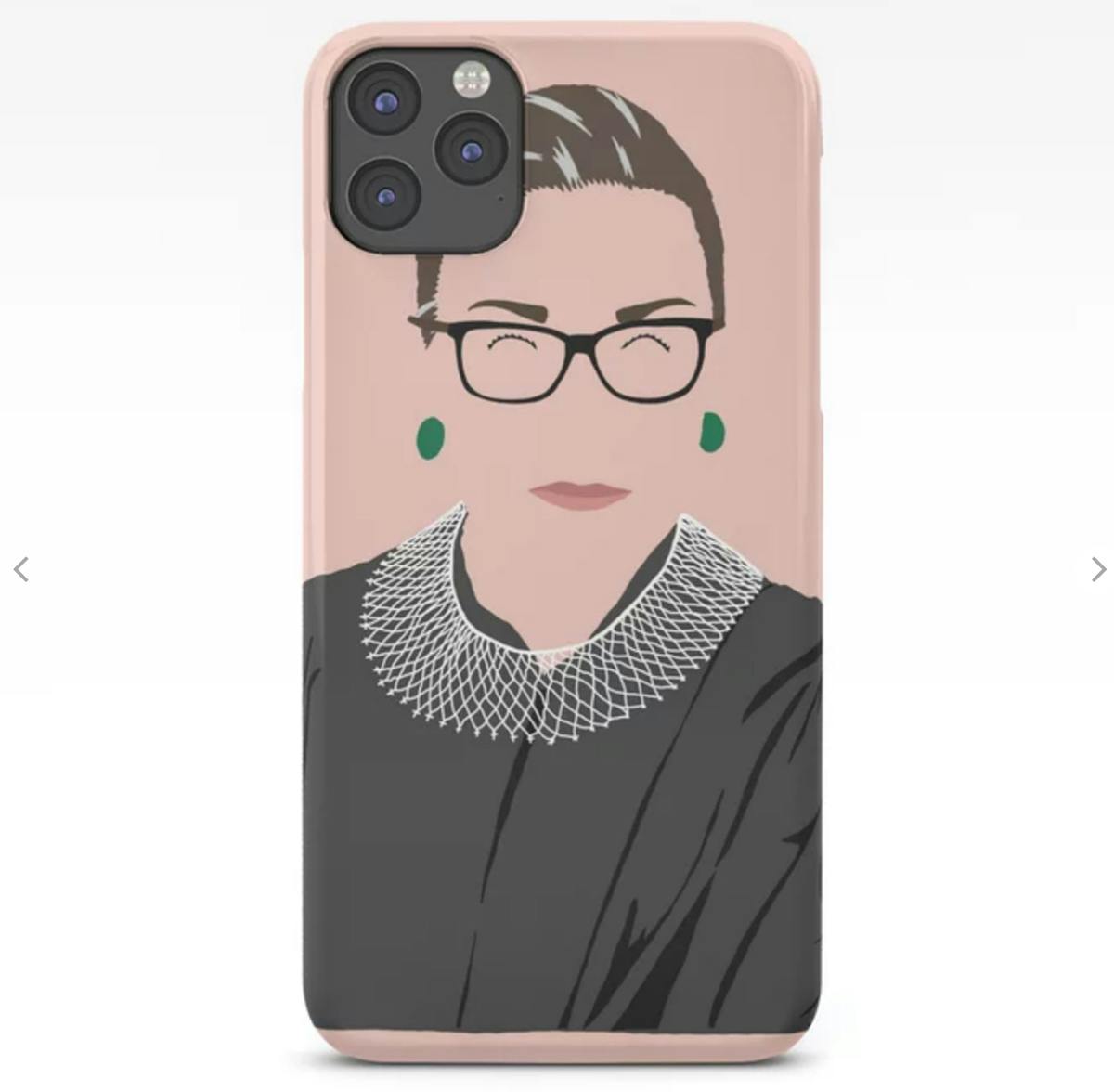 Is there anything you ever have with you more than your phone? I love a phone case as a small but bold statement. I can't live without a popsocket, so I love the repeating pattern designs, so they're still fully visible!
6. RBG Portraits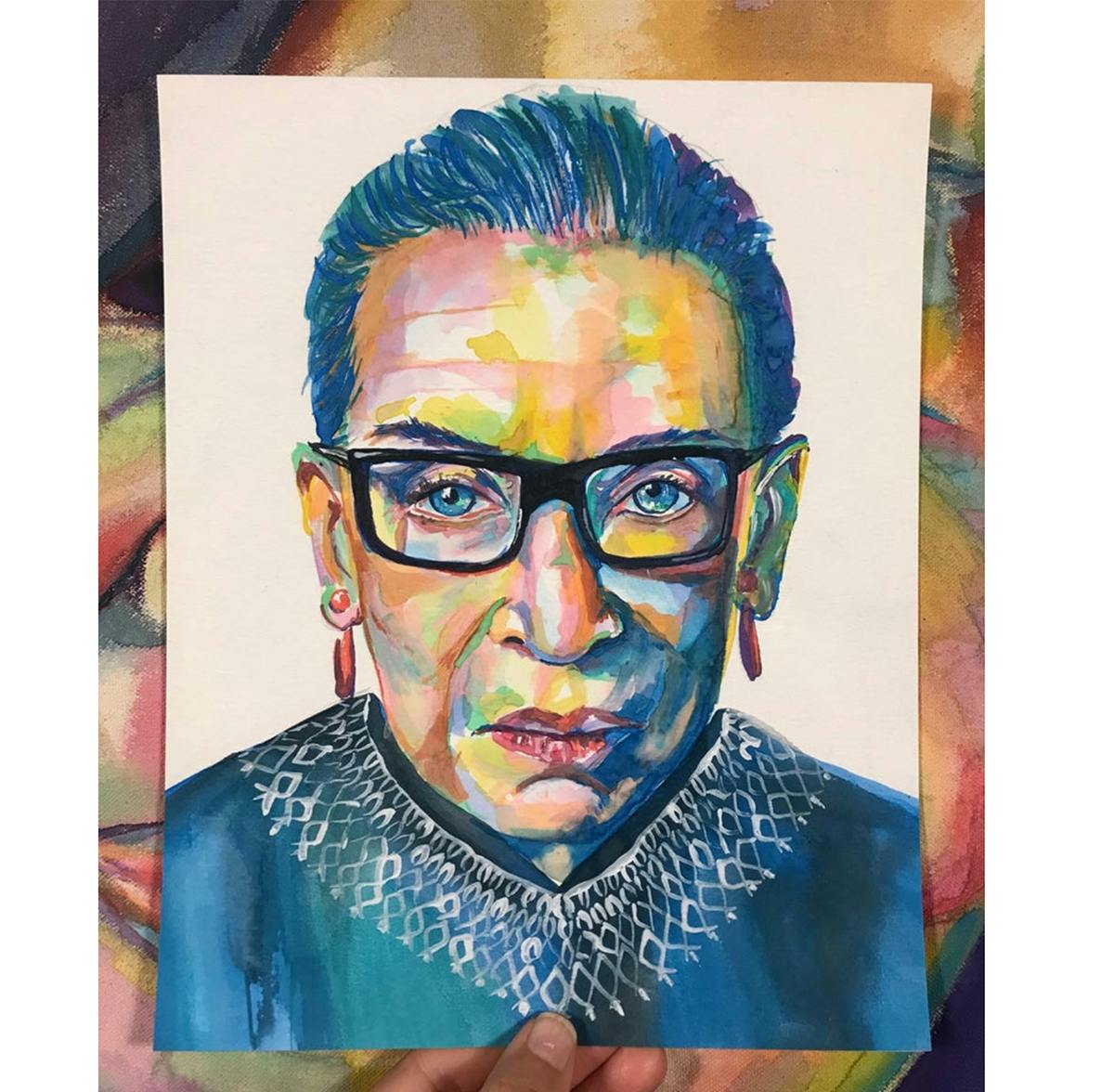 There are so many beautiful illustration and painting options on Etsy direct from independent artists - find the style that best fits your own decor!
7. RBG Minimalist Artwork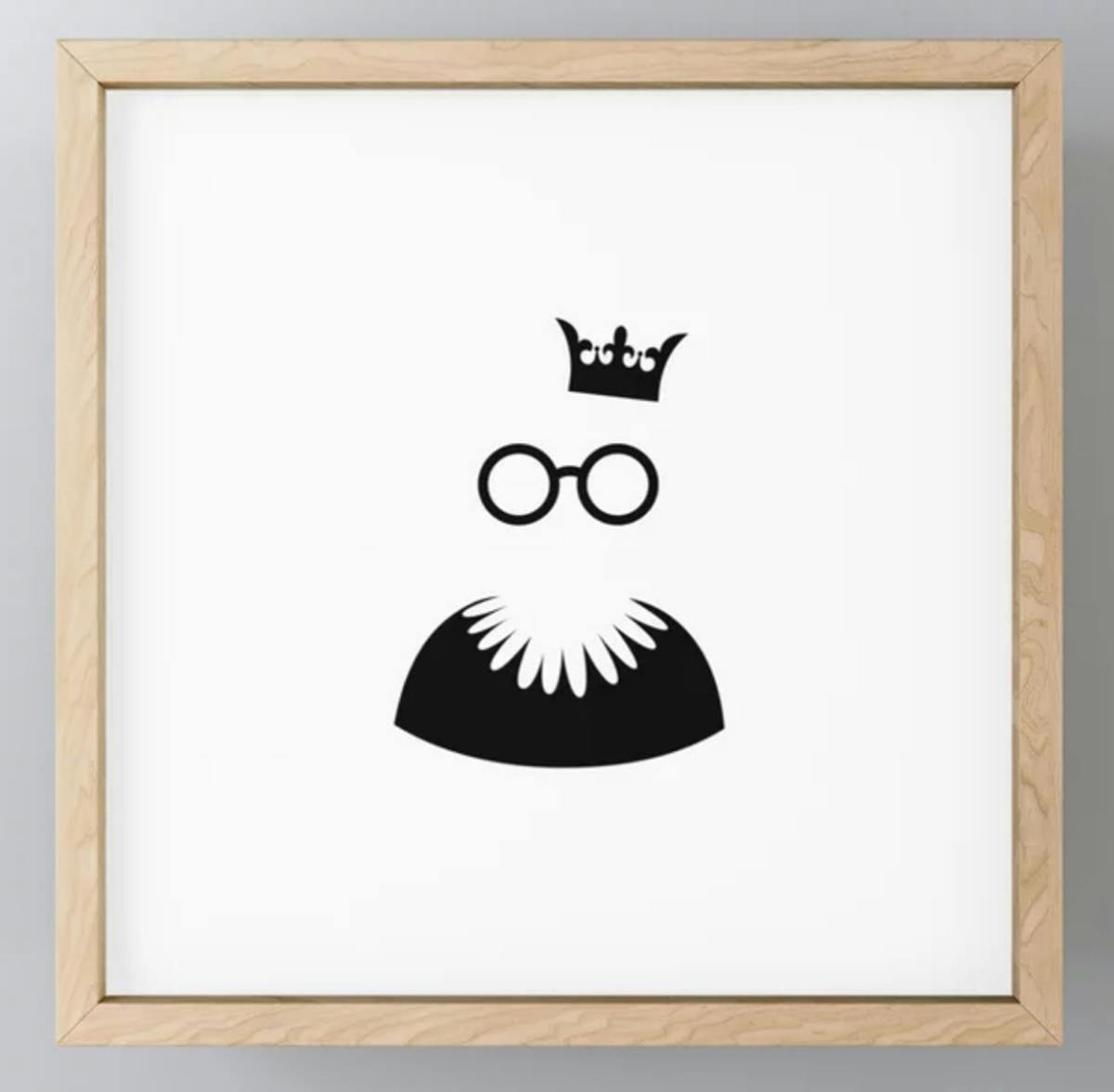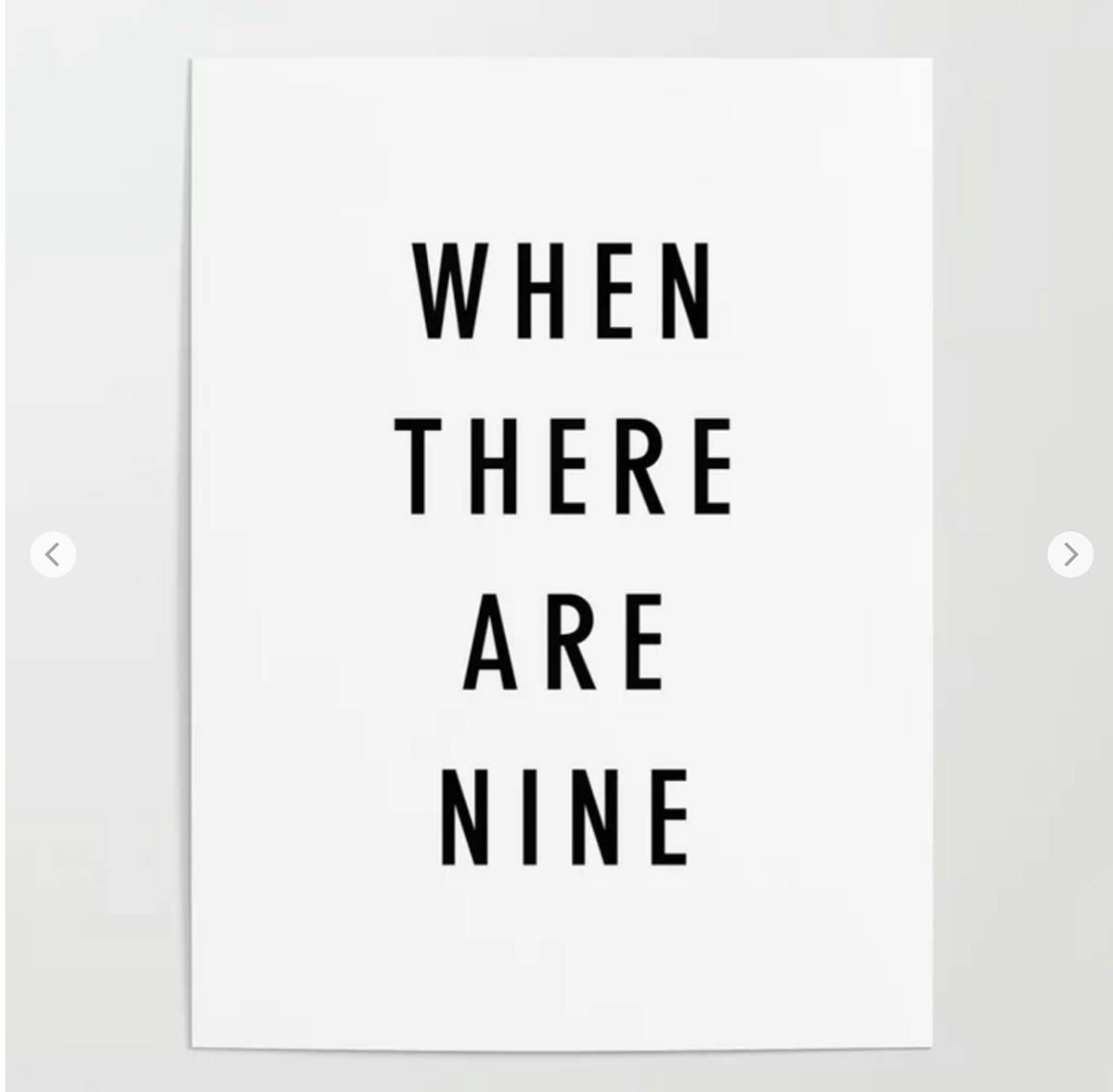 If your style is less bold and more abstract or monotone, check out these more minimalist wall art options! I love a subtle nod, and have been picking up a few of these to sprinkle around our apartment.
8. RBG Inspired Jewelry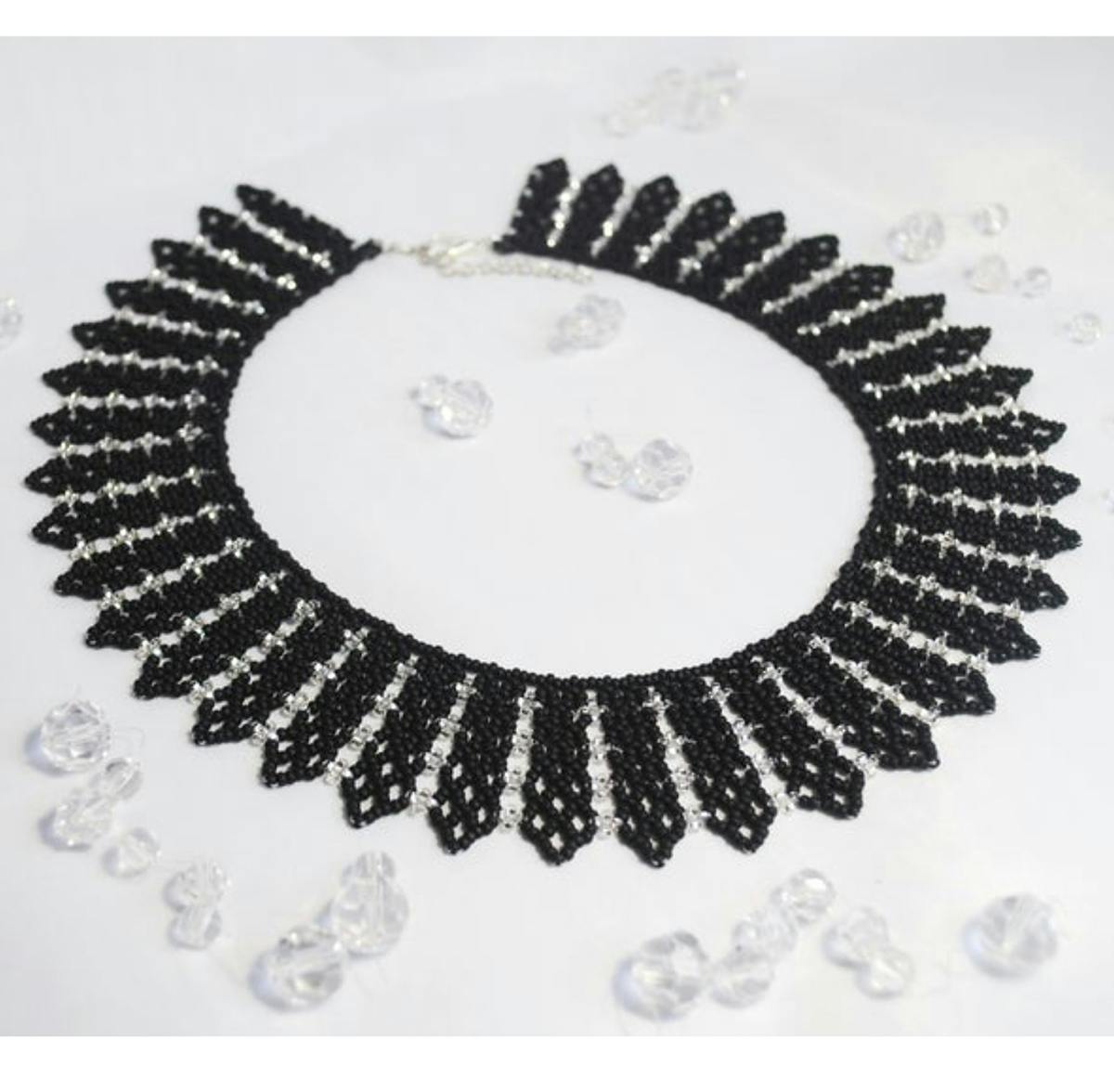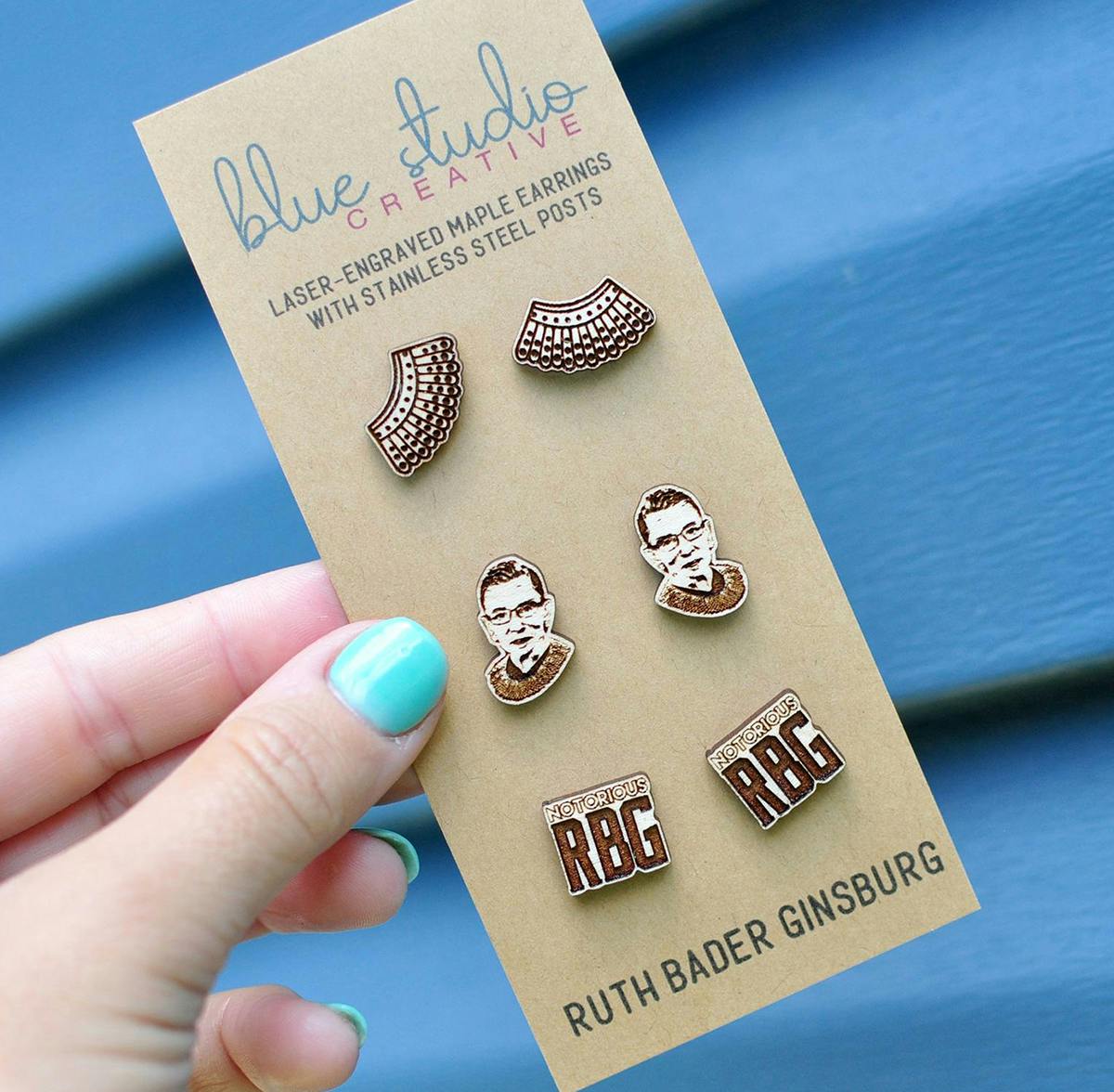 Whether you go bold with a full RBG-inspired collar necklace, or a more subtle approach with this set of earring studs, jewelry is a great way to low-key represent. For a bolder choice, check out this beaded necklace!
9. Unexpected RBG Home Wears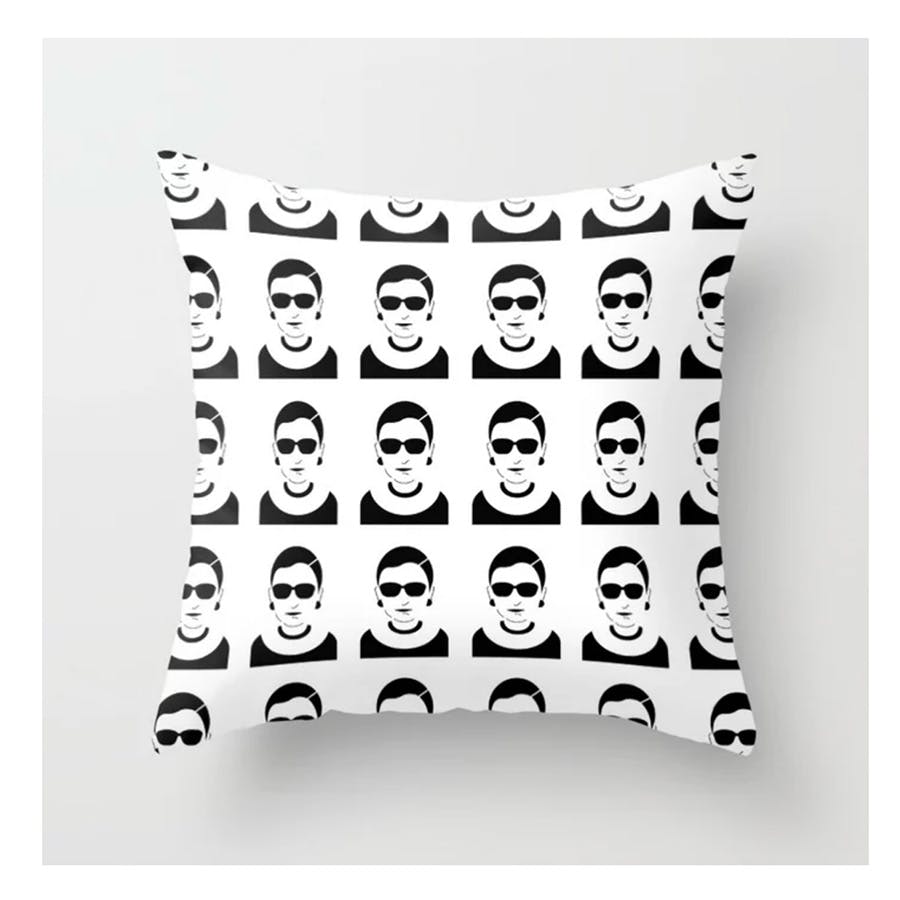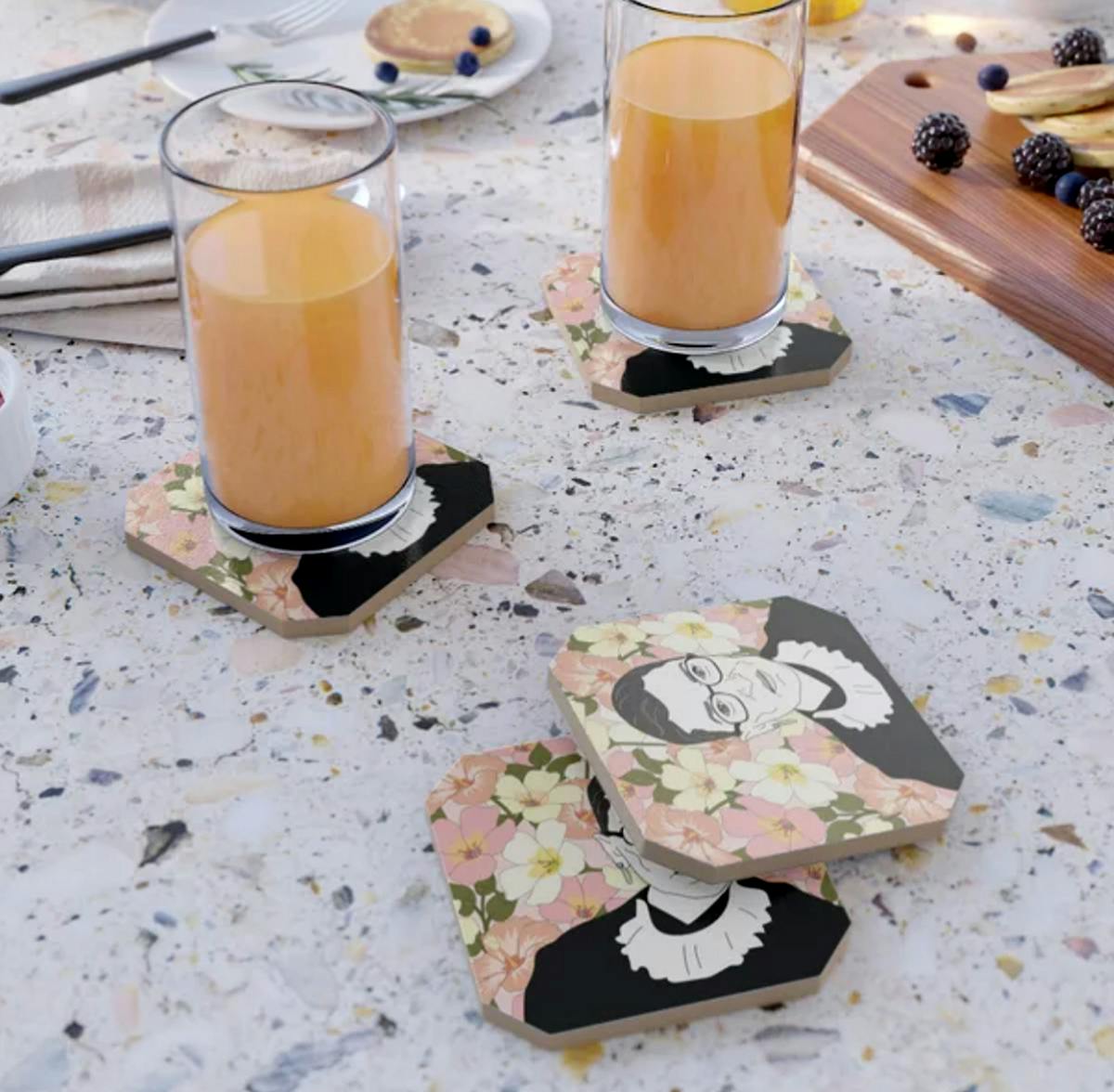 Coasters, throw pillows, serving trays, wall clocks... I love society6 for adding design and statements to the most unexpected of products. Search the homewears section for something totally unique and useful to you!
10. RBG Face Masks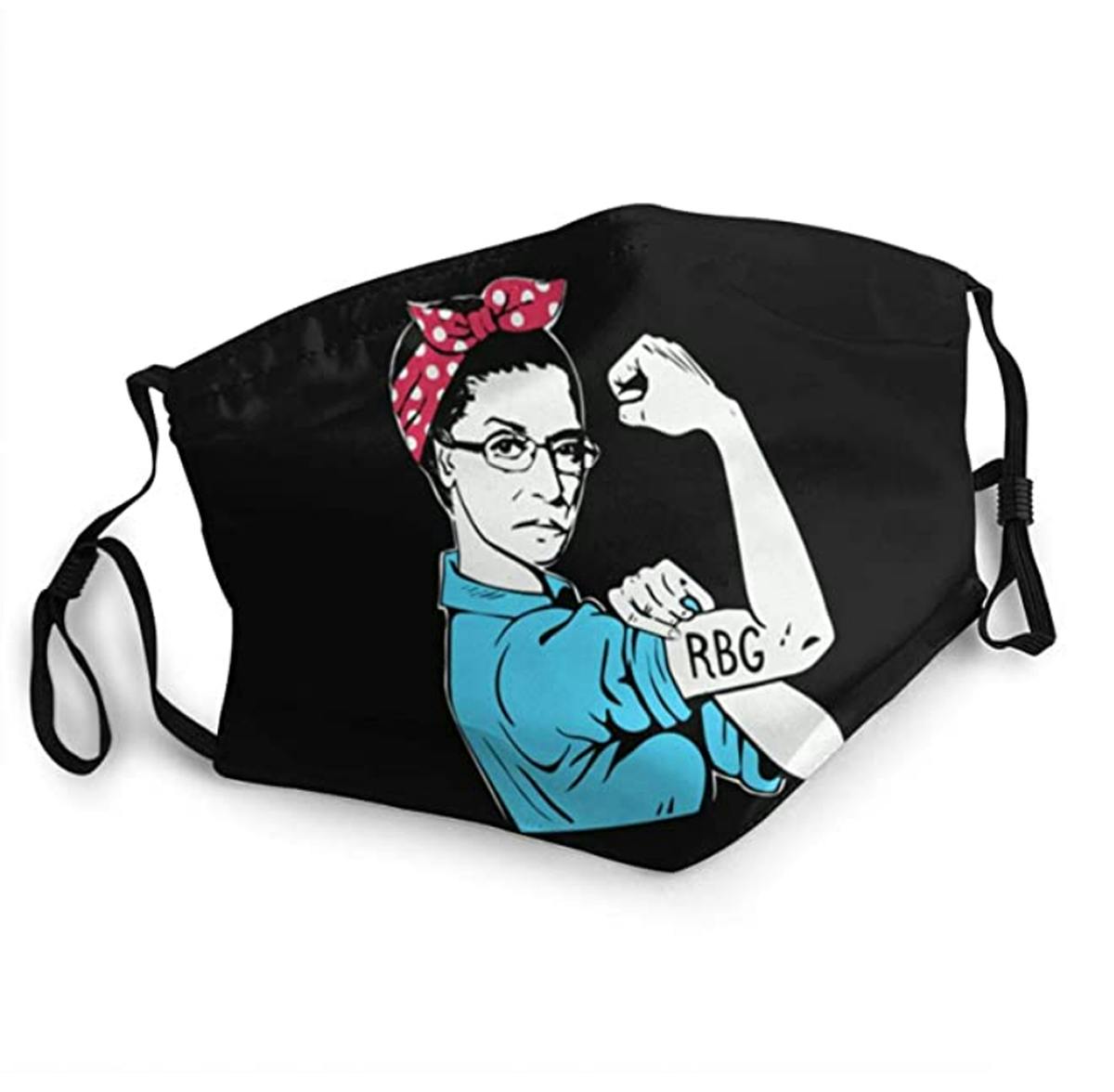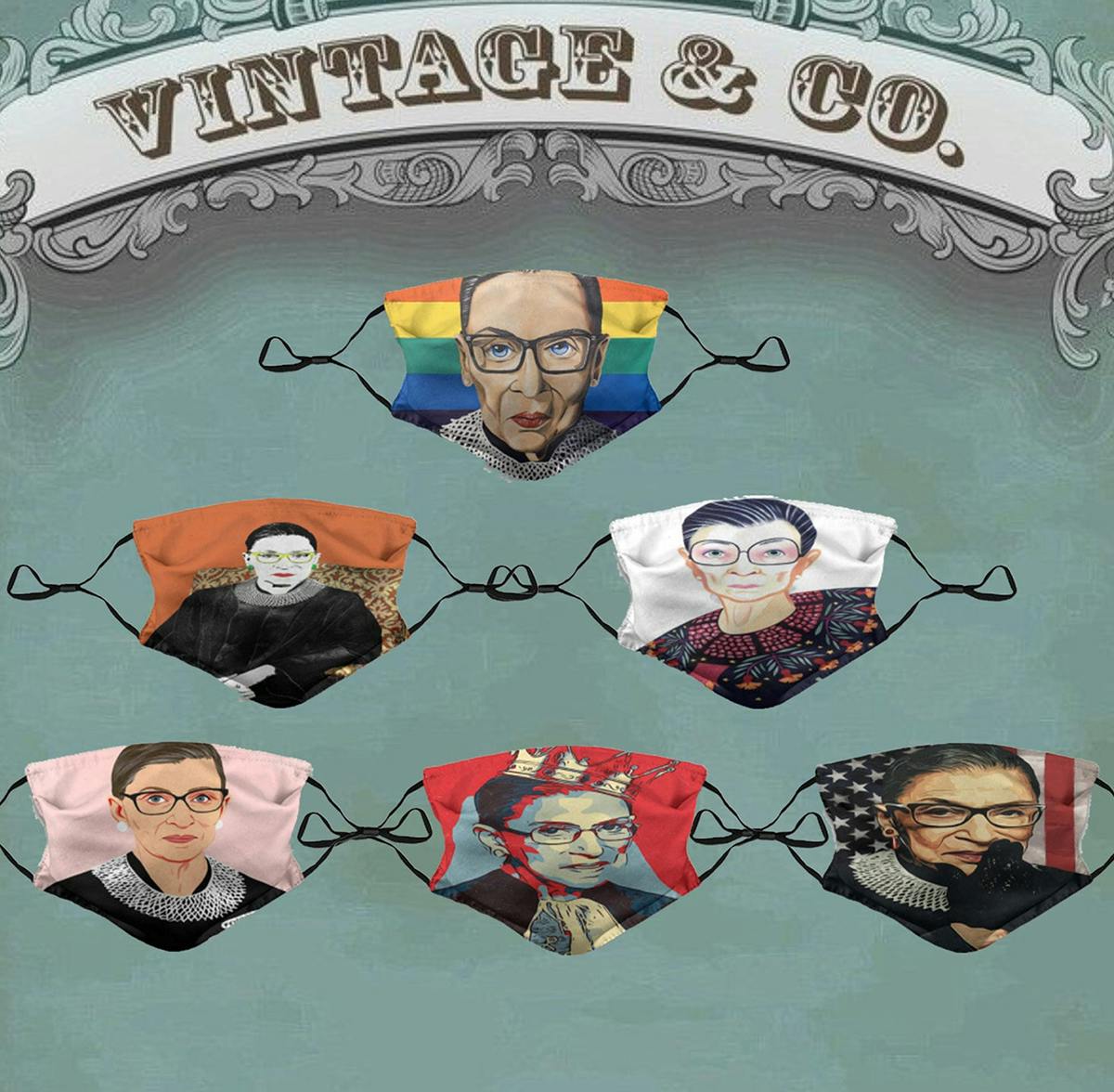 I mean.... Is there anything more peak 2020?
11. RBG Pet Costume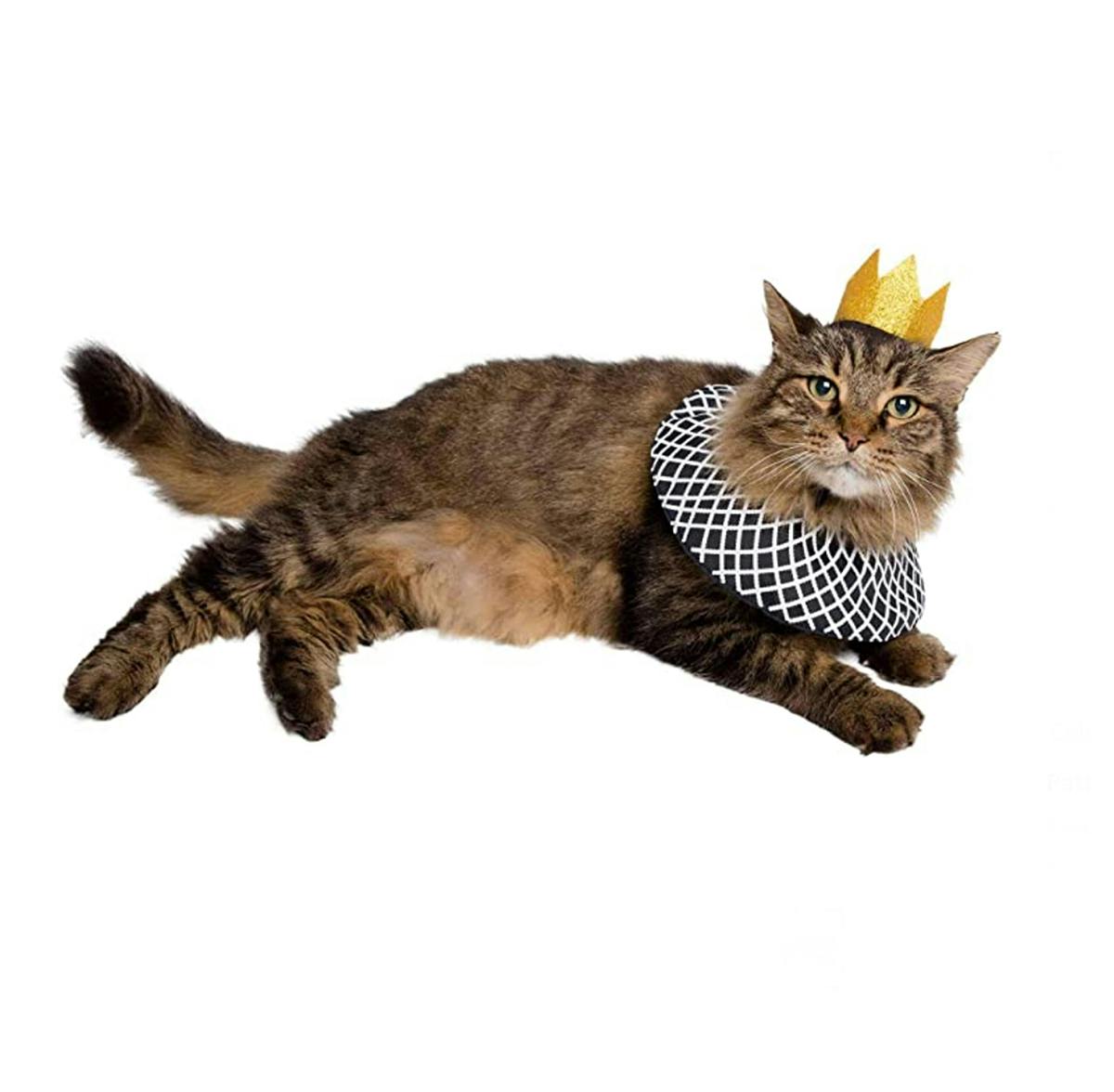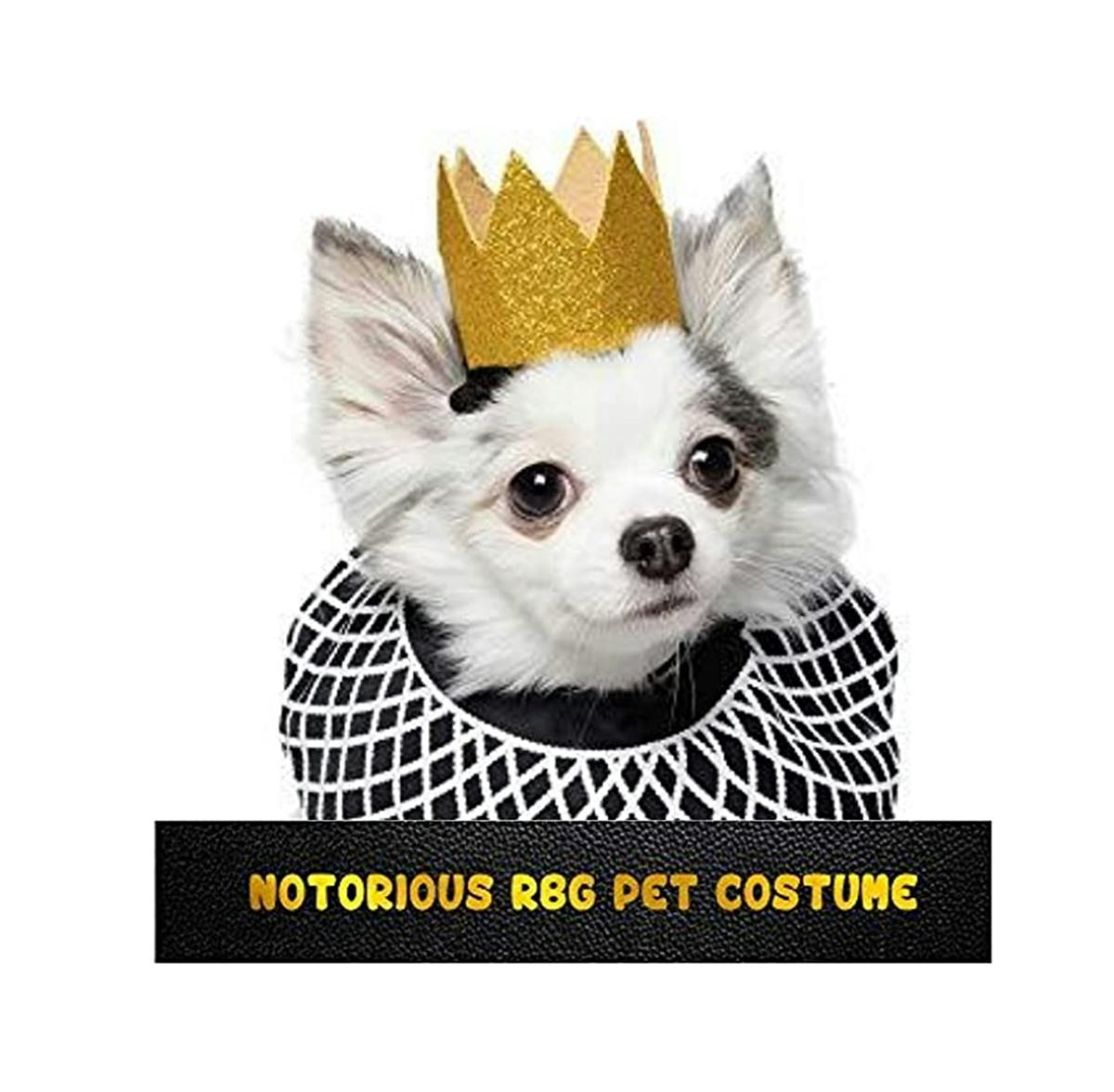 Halloween is coming, and so is election day! Is this not the best pet costume you have ever seen? I may have already ordered one for our surrogate dog....
12. For Tiny Feminists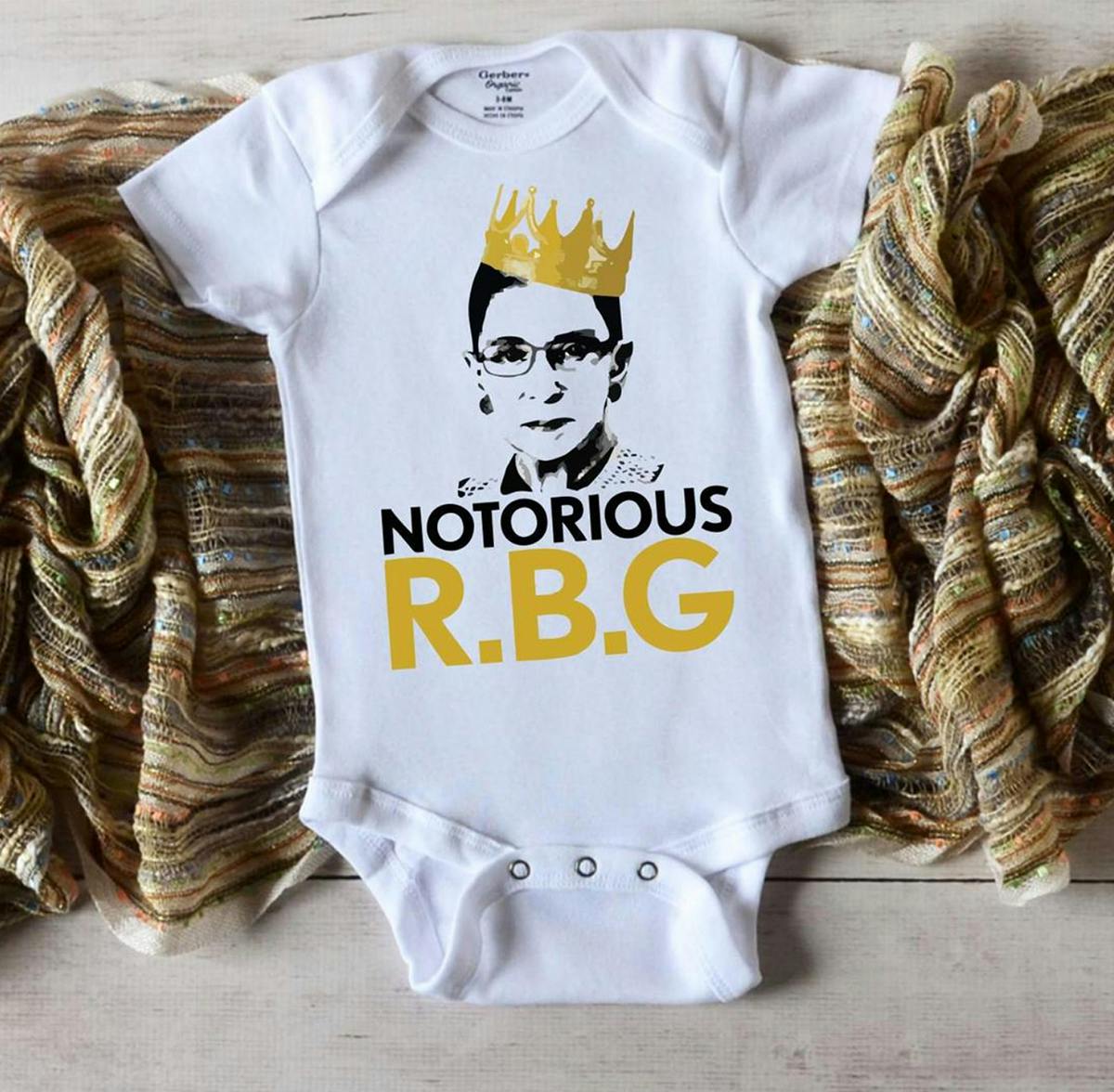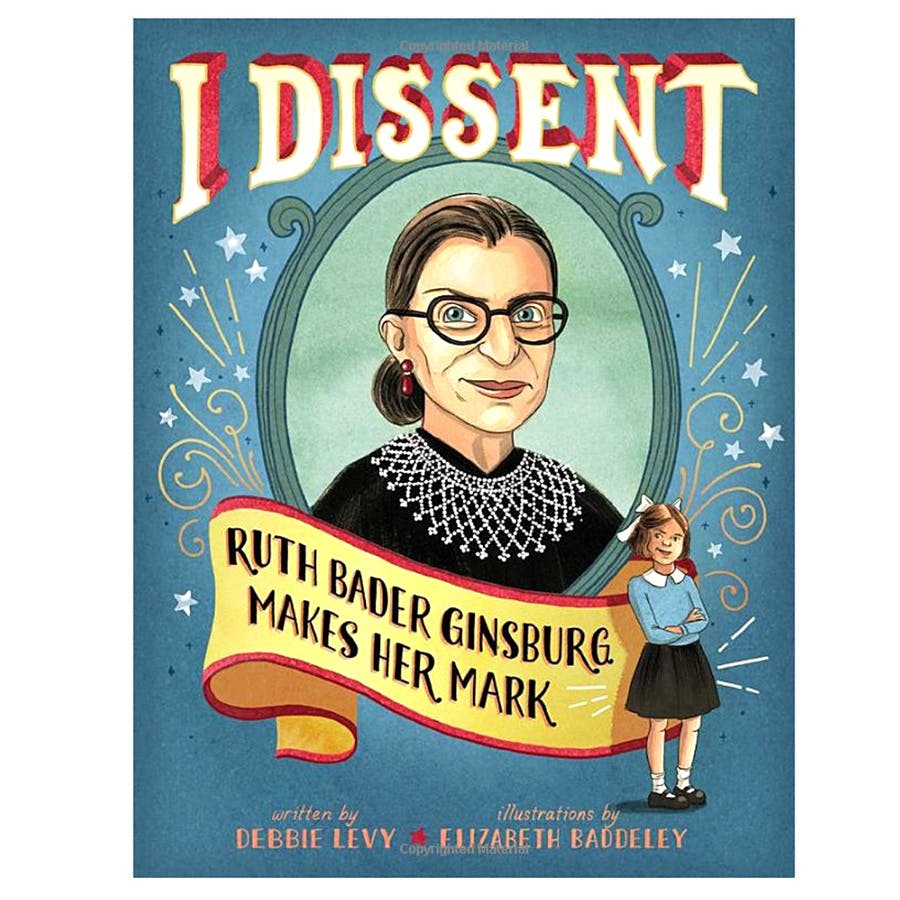 Whether the babies in your life are male or female, children's books about powerful women, strong female characters can teach them both the principles of equality and respect for everyone. And.... how good are these onsies?
13. RBG Enamel Pins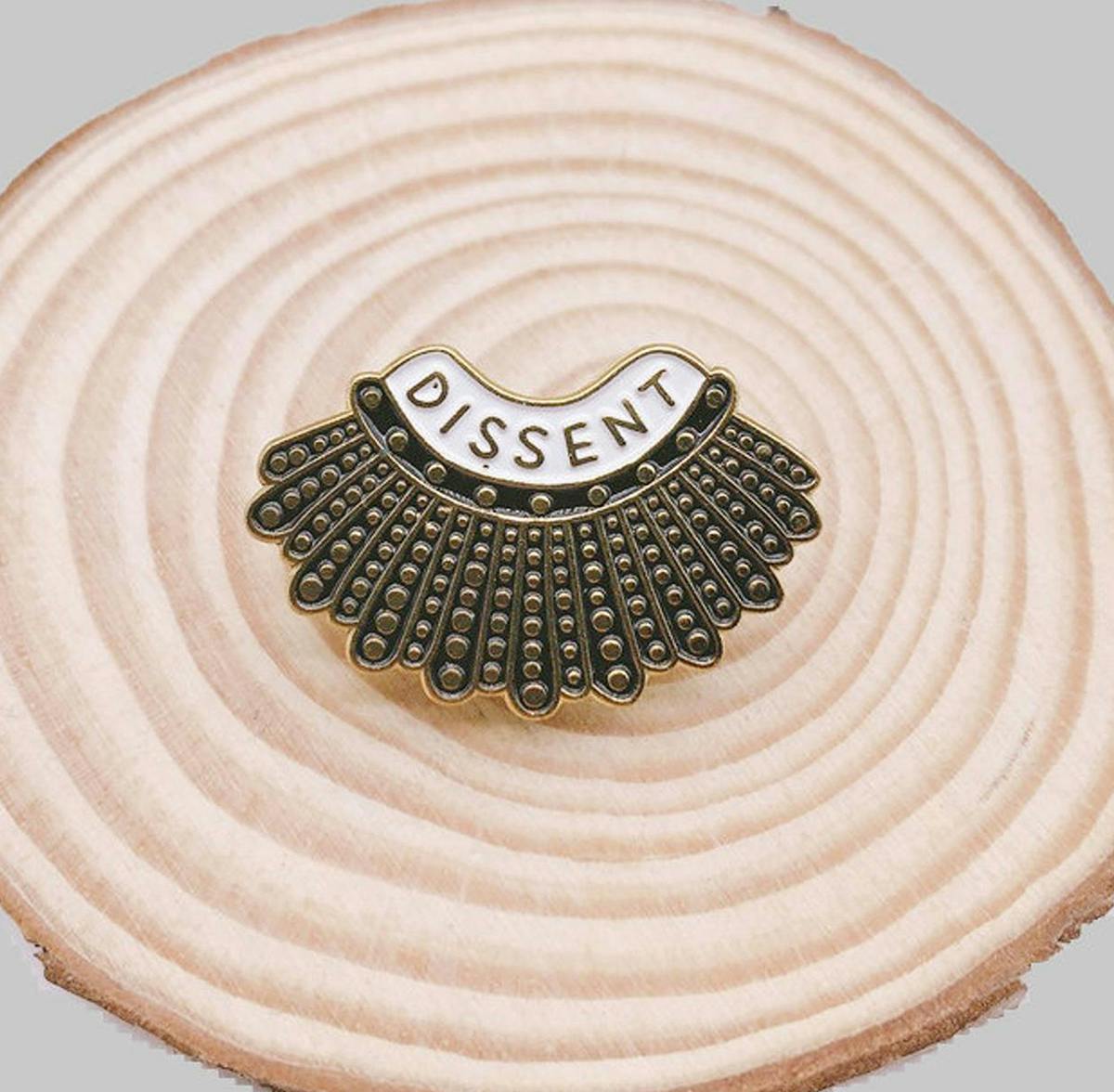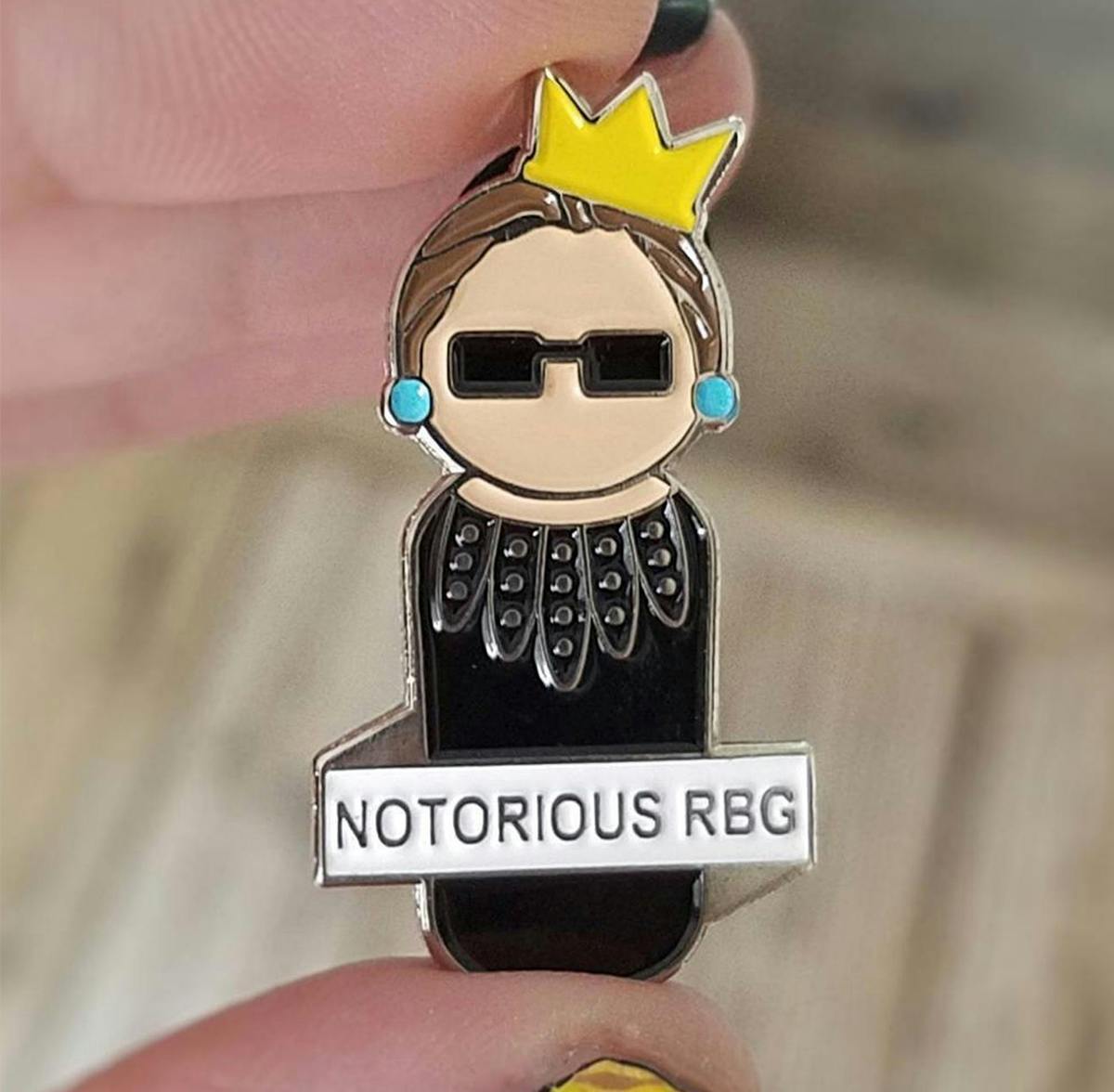 Maybe because I grew up in the era and scene where attaching pins to everything we possibly could was a major point of style, I love a small, well-placed enamel pin as a subtle accessory. I'll put these on the edge of my hats, as a broach on the front of a shirt, or subtly placed on to my bag. Shop the selections on Etsy here!
14. RBG Candles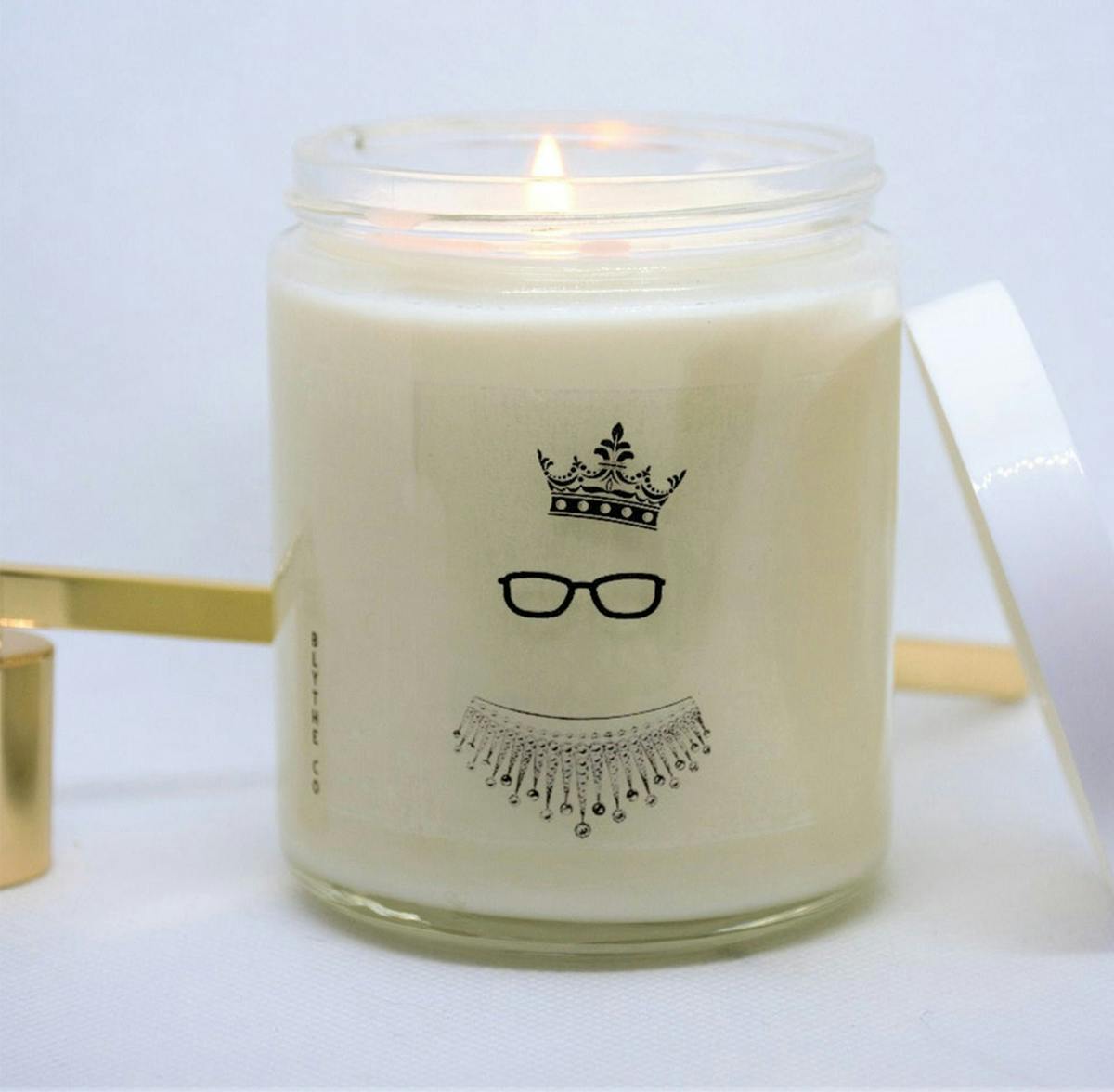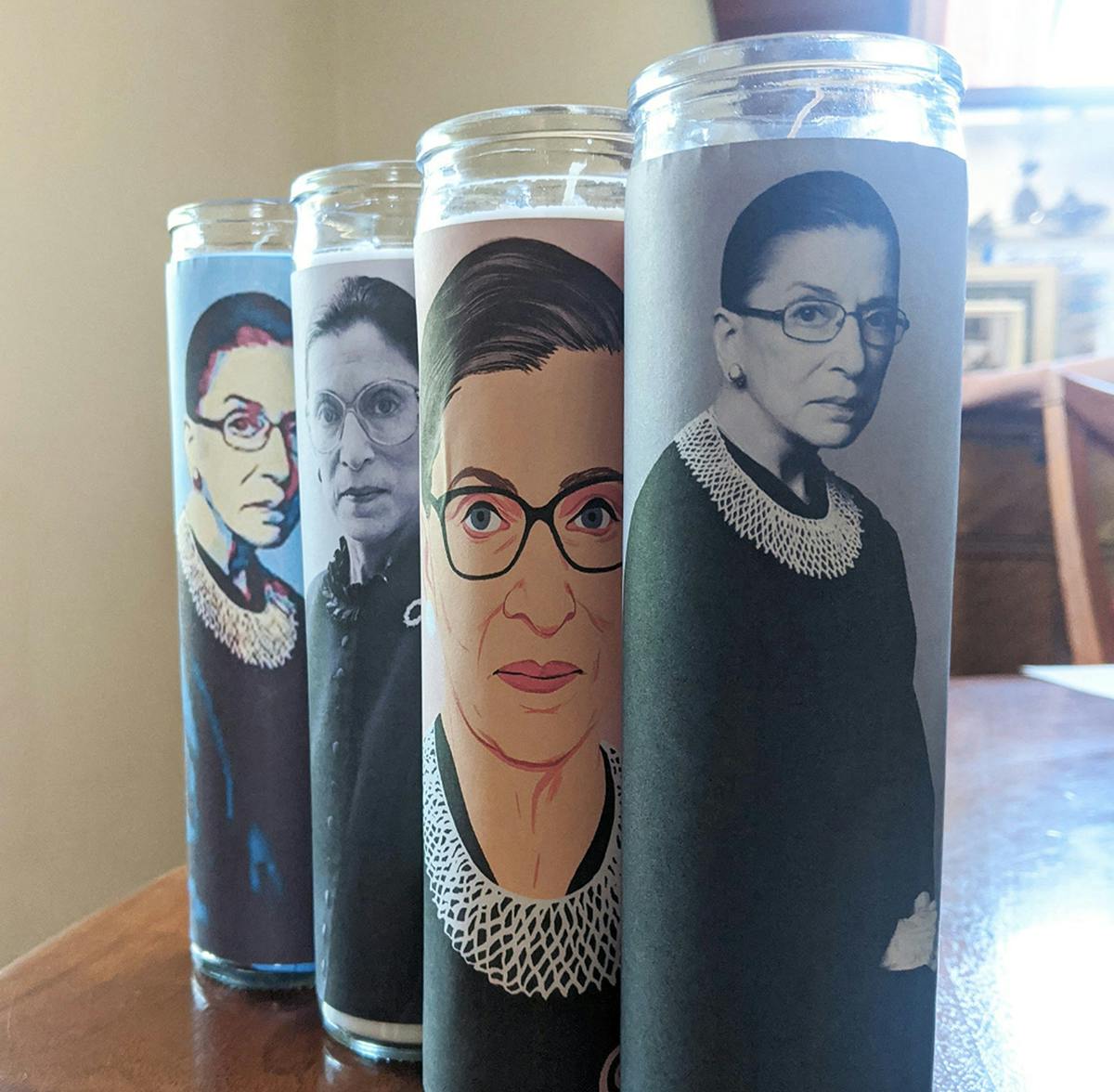 Whether you're filling out a shrine, subtly decorating a bathroom shelf, or working on a full seance situation, who doesn't love a good candle? Whatever your combustable needs are... there is something about a candle that feels like the most appropriate way to memorialize someone great.
15. Full-Size RBG Cardboard Cut Out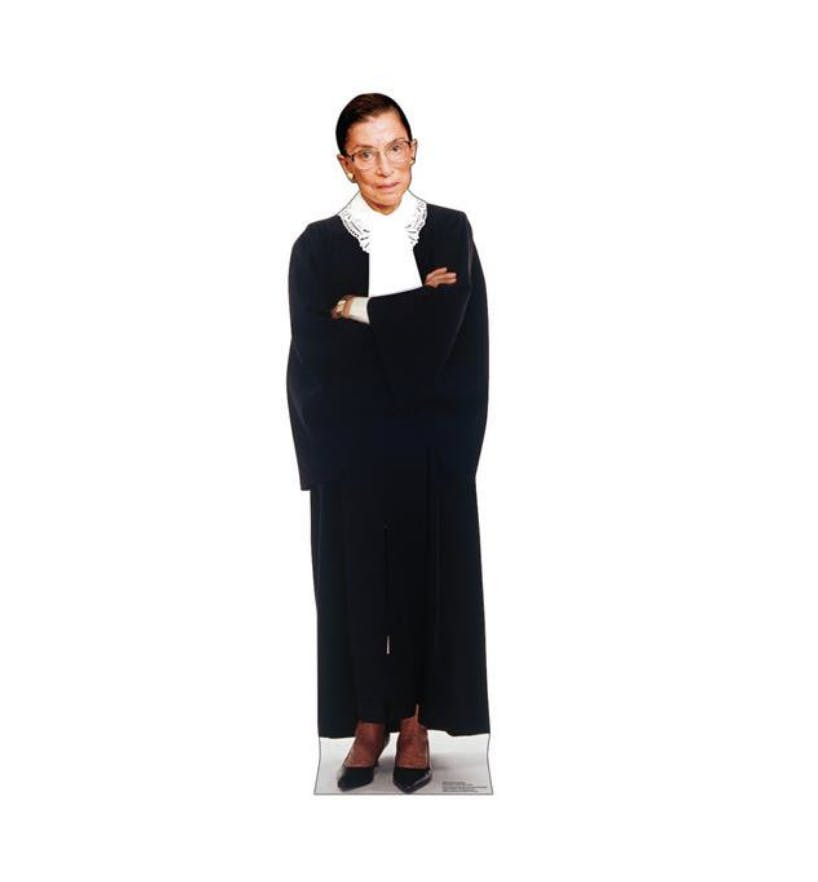 I don't know how exactly I would use this full-size cut out (standing 5'1" - just like Ruth herself), but I feel like.... I definitely need it in my life? If you have ideas please leave them here in the comments!
16. My Own Words - RBG's Book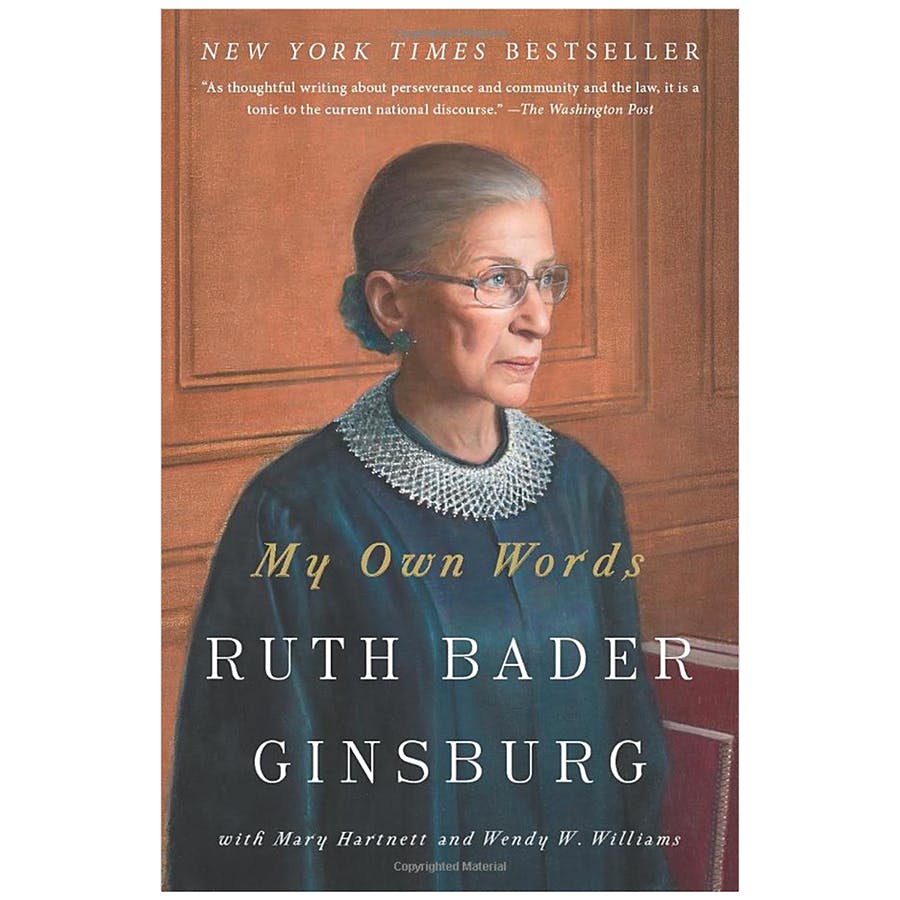 While representing Ruth's image and meaning is great, make sure to learn from her directly, in her own words.
Need more varied gift ideas?
LIKE THIS POST? PIN IT FOR LATER & SHARE IT WITH OTHERS!