October 10, 2020 Travel Guides
The 7 Best Day Trips from Cabo San Lucas, Mexico
Los Cabos is known most for luxury beach-front resorts, but this area of Baja California has so much more to offer nearby! With Excursions from Todos Santos to La Paz, historical cities and amazing surf beaches, to crystal clear waters and canyon waterfalls - here's the best places to explore and adventures to take while you're in Cabo!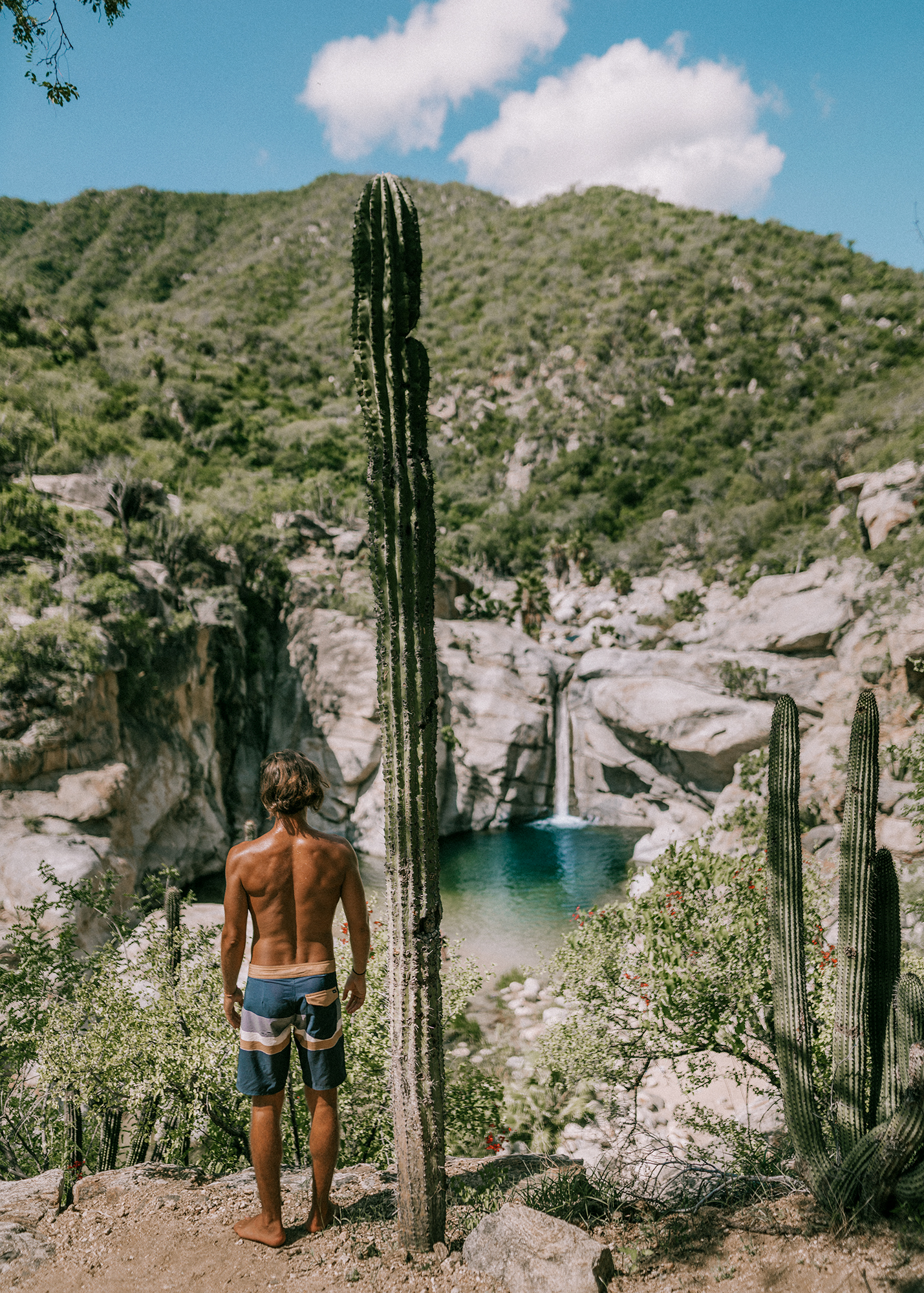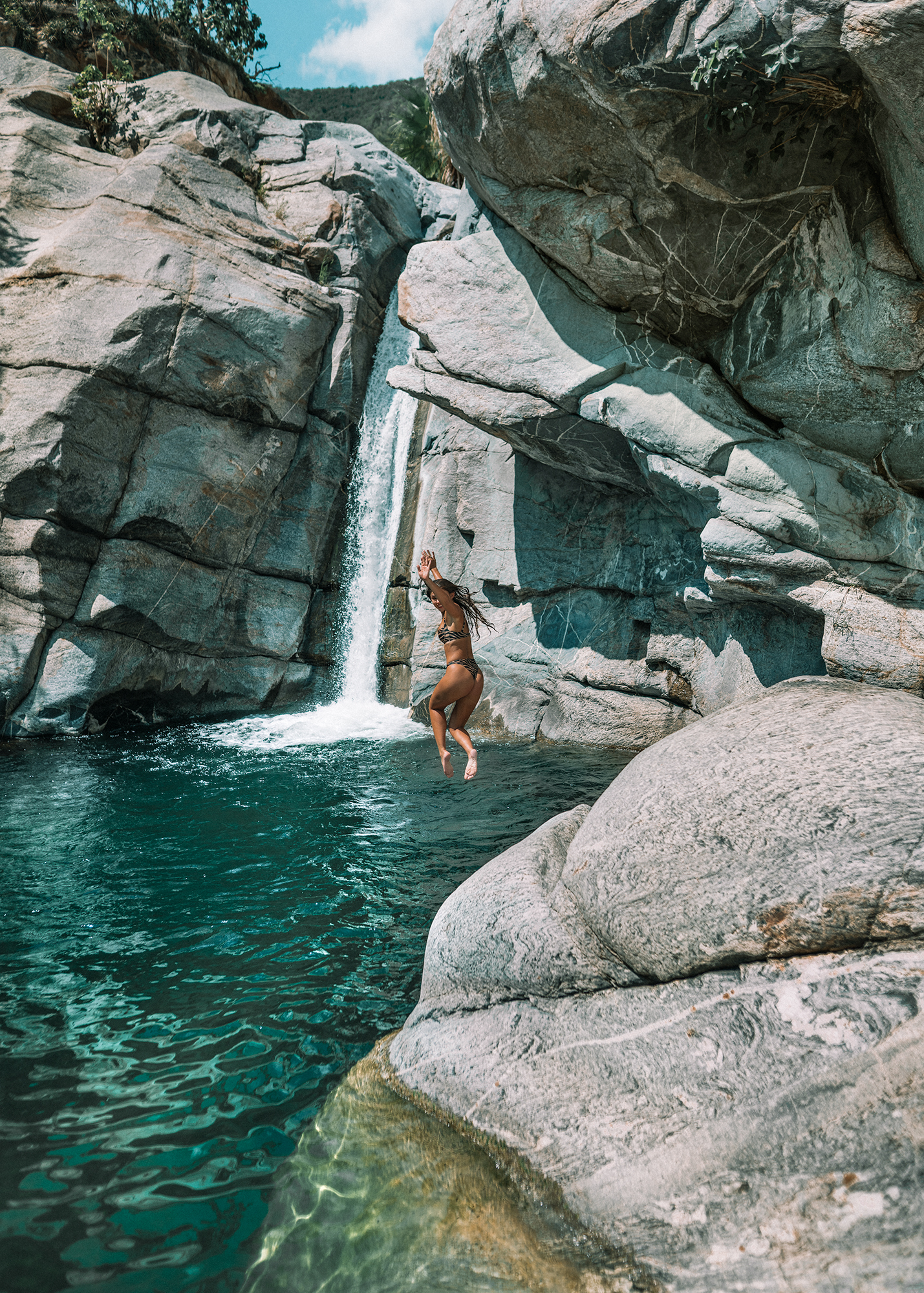 Around an hour to an hour and half drive from Cabo San Lucas are the Sierra De La Laguna mountains, a canyoned and jungled oasis within the tip of Baja California, and the small, local town of Santiago. Visit local farms and pick up some of the best fresh mangos in the world (August to September are the best mango season), and mix up your beach days with a mountain excursion - take a hike through Fox Canyon to the refreshing Sol de Mayo Waterfall.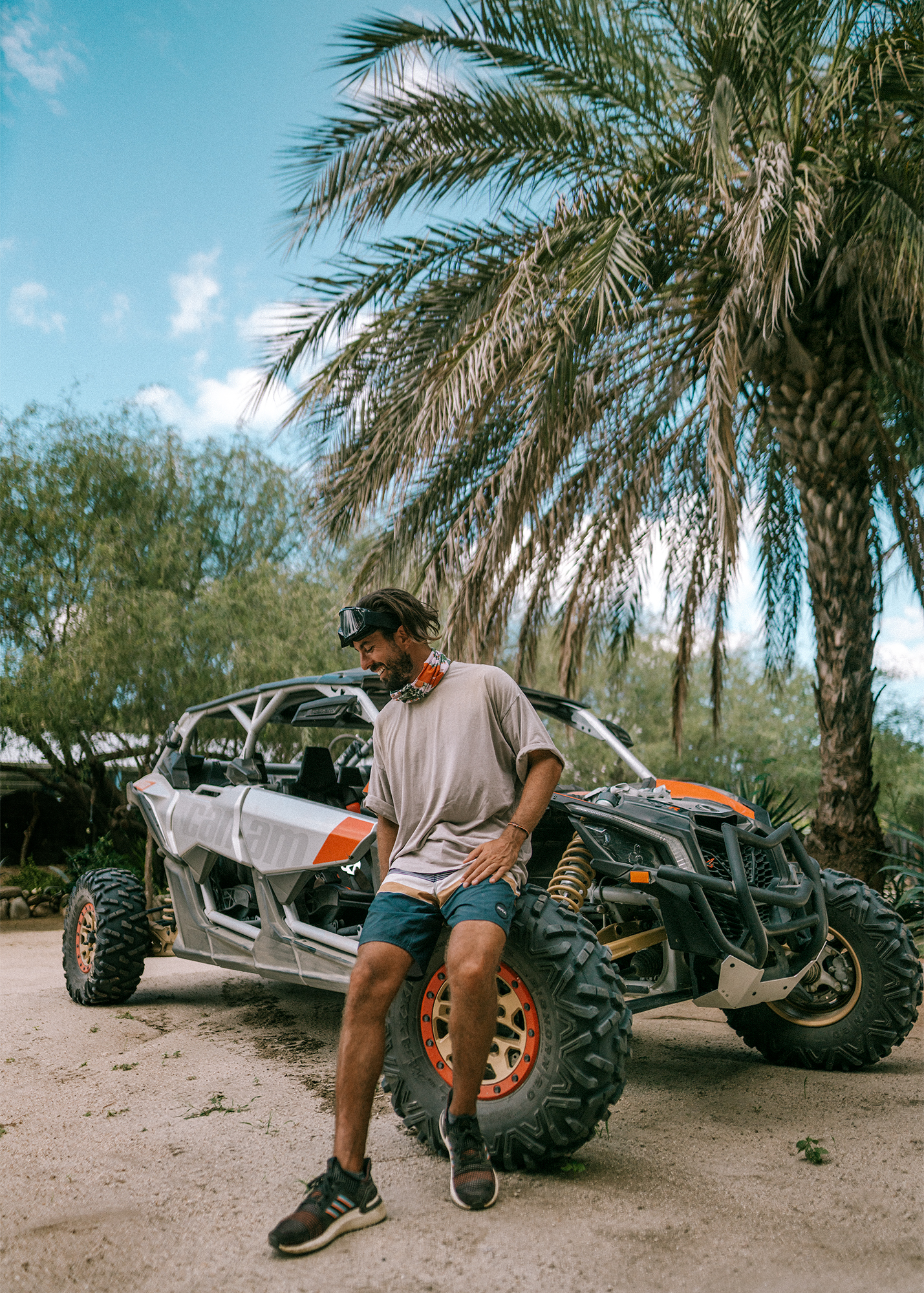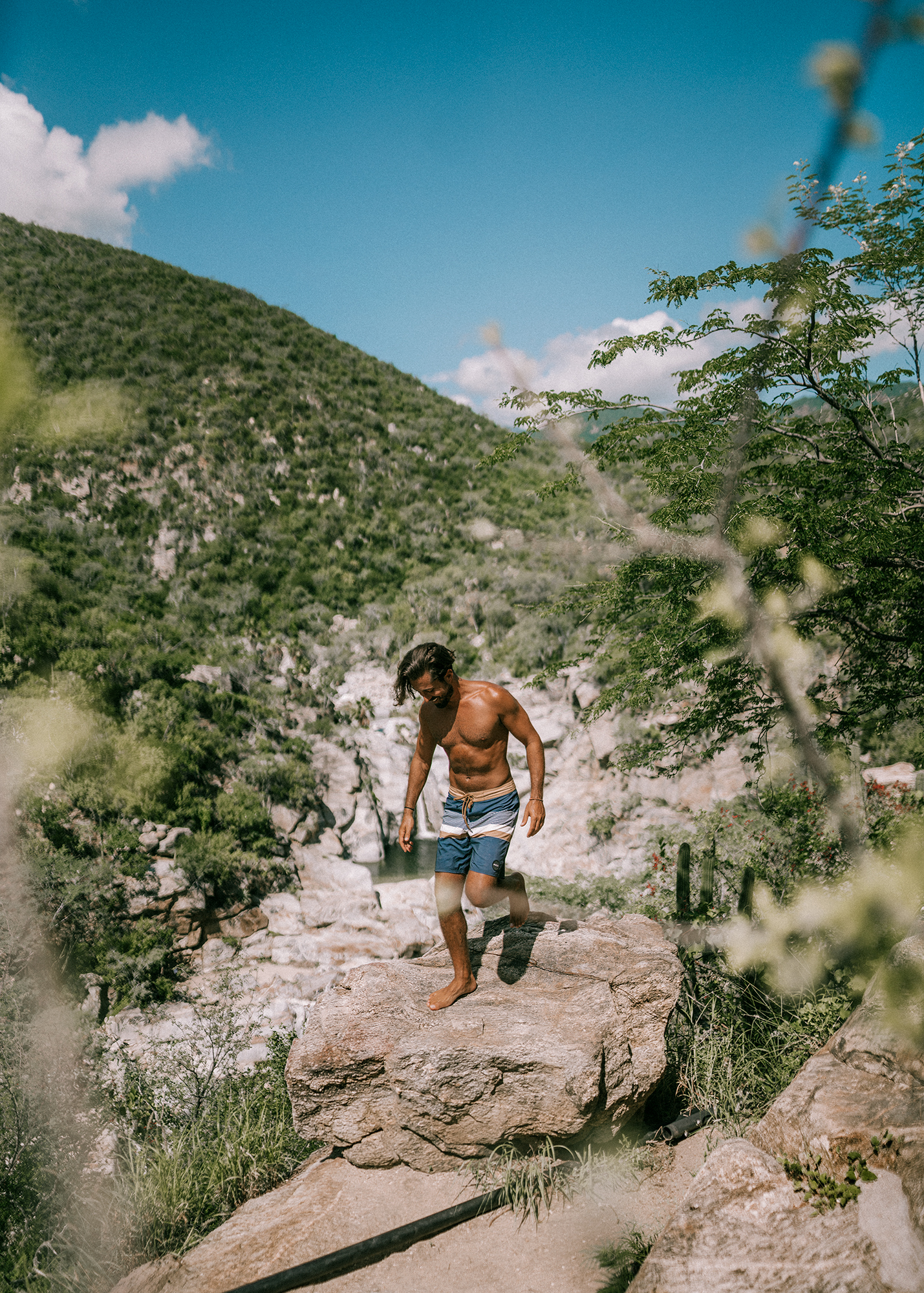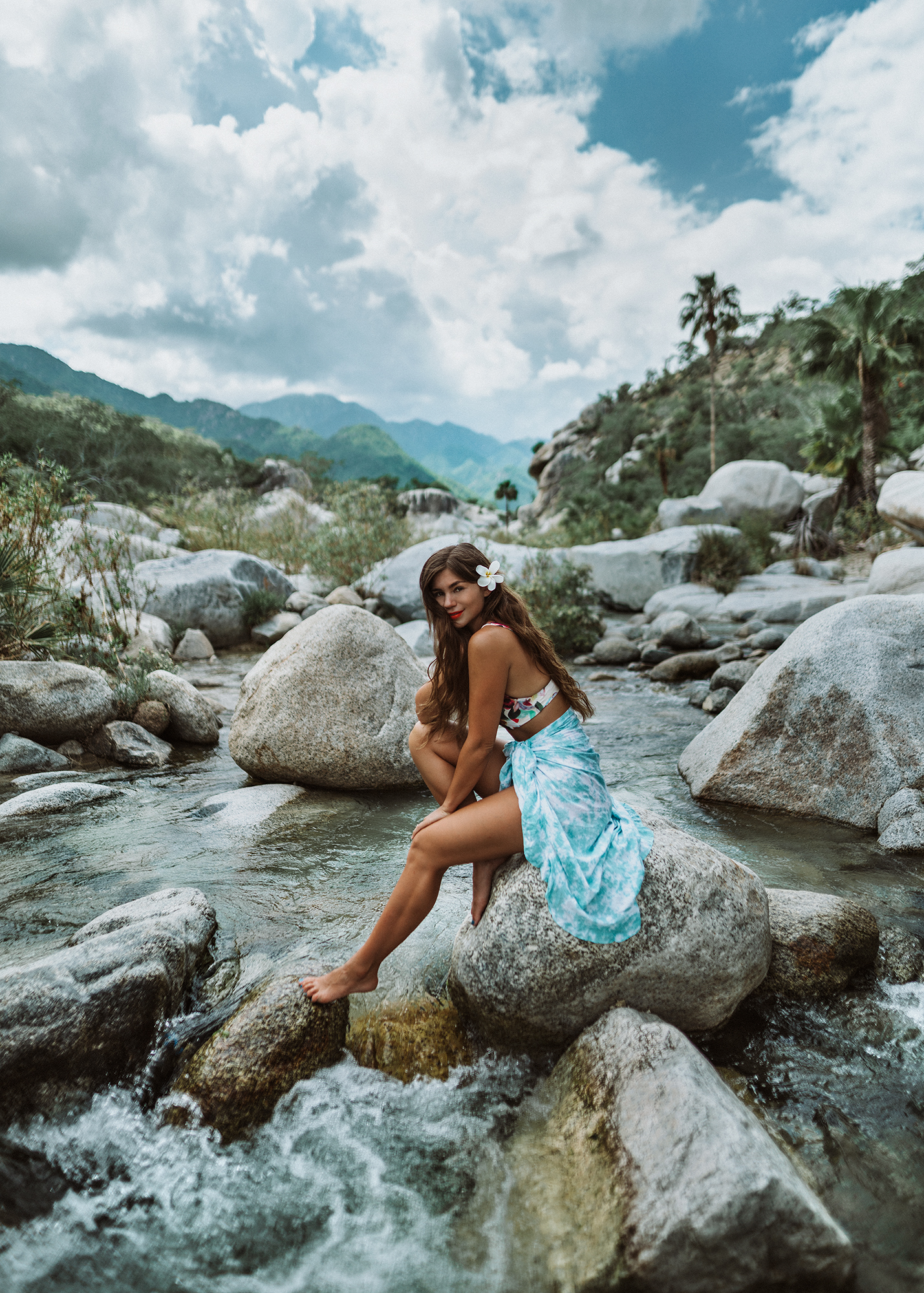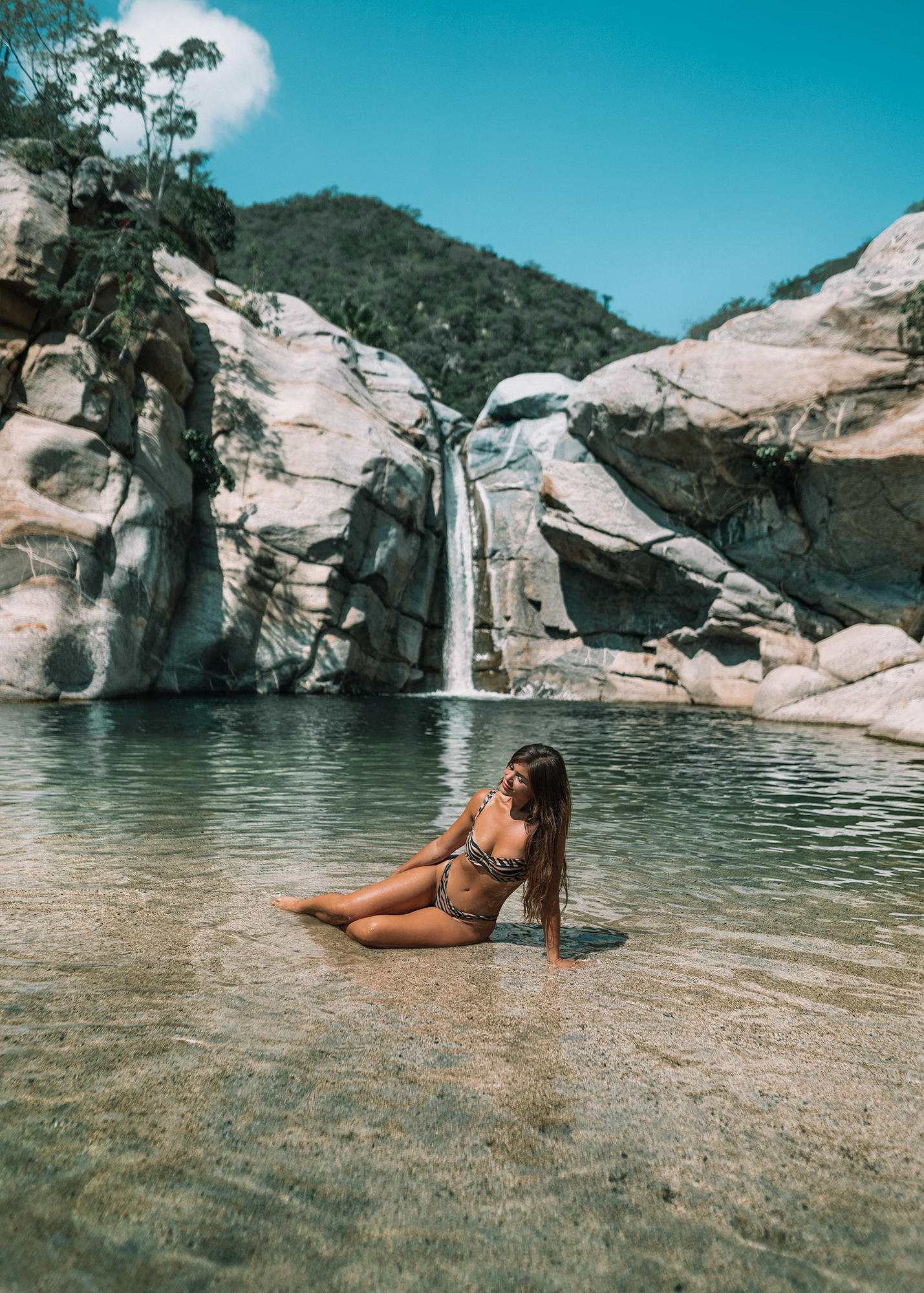 We rode an ATV through the canyons and to the rural community of San Dionisio, to an authentic homemade lunch made by a local family, ending our afternoon at a true riverside oasis. The mountains, canyons, and waterfall offer such a varied experience and variety from the beach days and small towns of Los Cabos - I highly recommend either taking off on your own and exploring the mountains, or booking an excursion out here!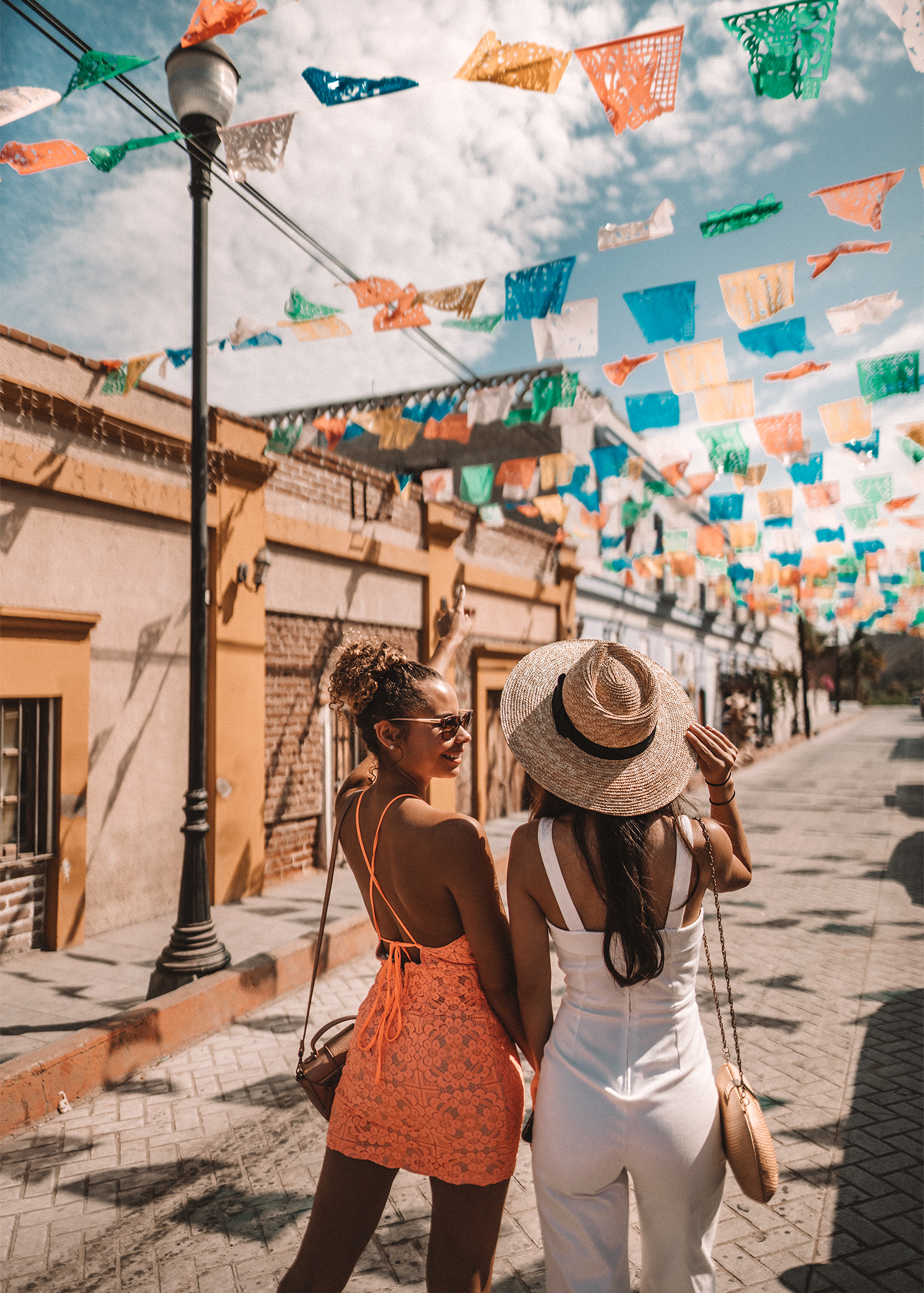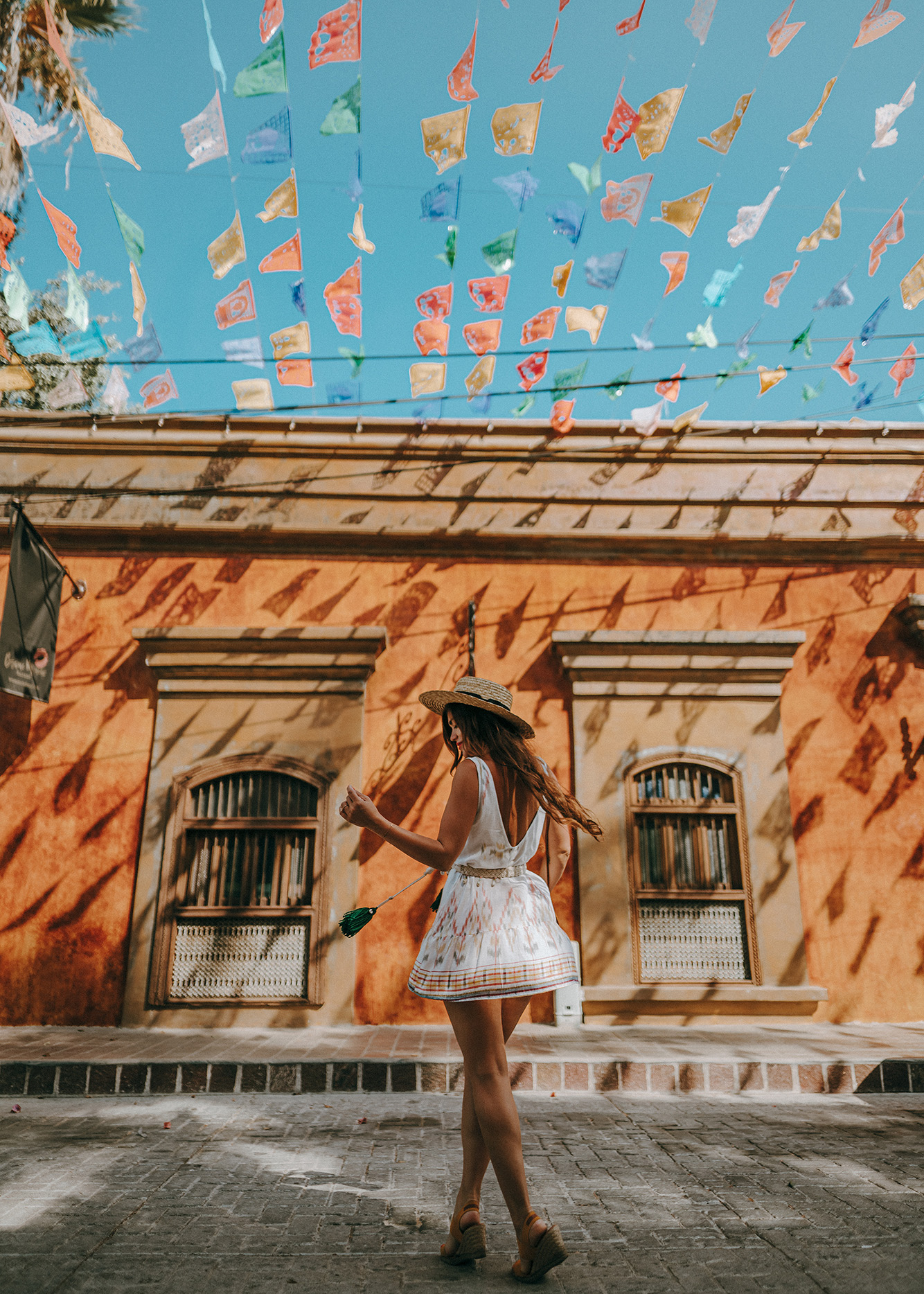 Just about an hour up the coast from Can San Lucas, Todos Santos has been making a name for itself as it's own destination the last few years - even Vogue Magazine with this article a couple of years ago. The town is officially recognized as a "Pueblo Magico" of Mexico, the country's prized historic and beautiful tourism jewels; and the historical center of the town is vibrant, photogenic, and beautiful - with lots of indie boutiques, local restaurants, art galleries, and art and color in the streets.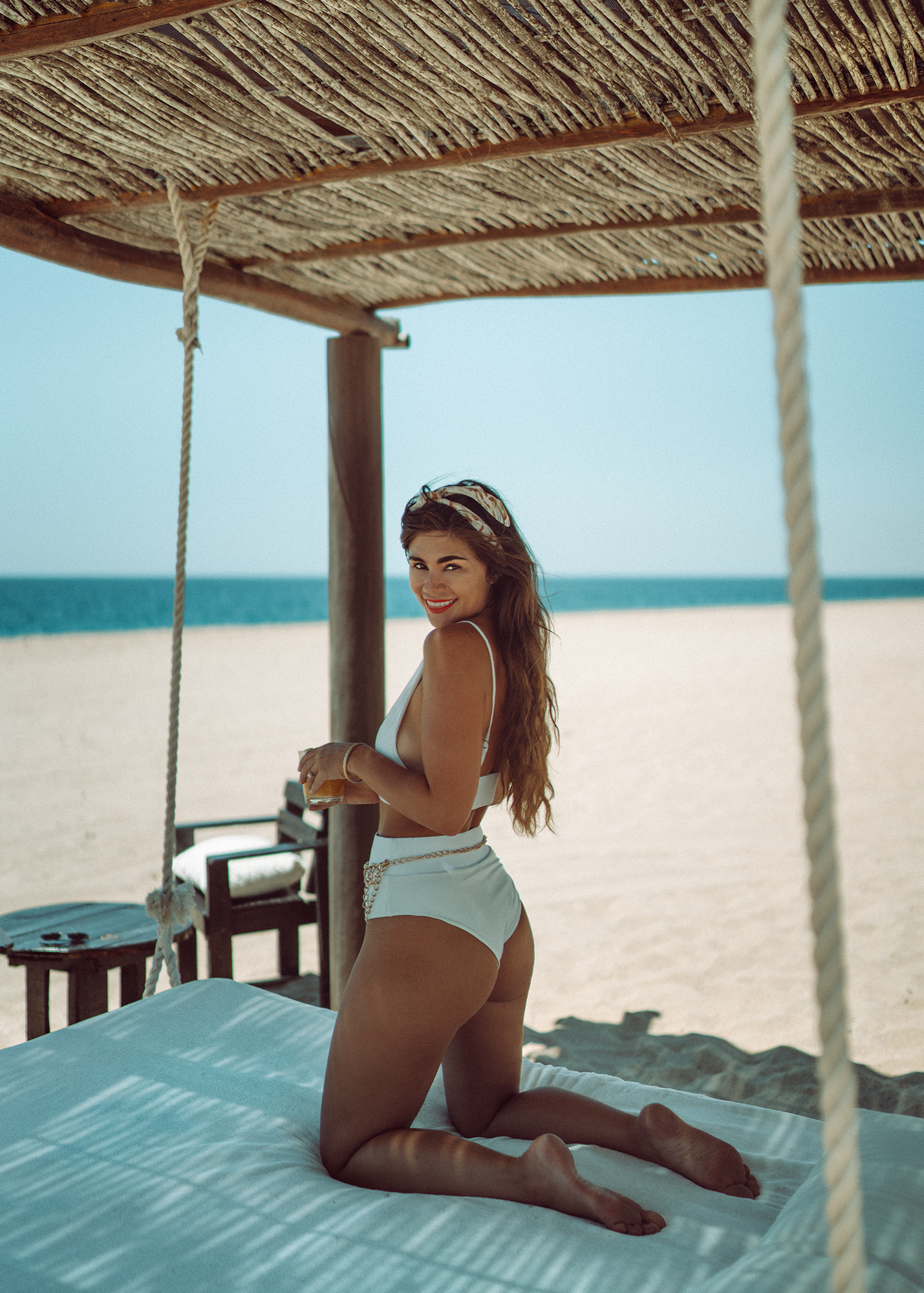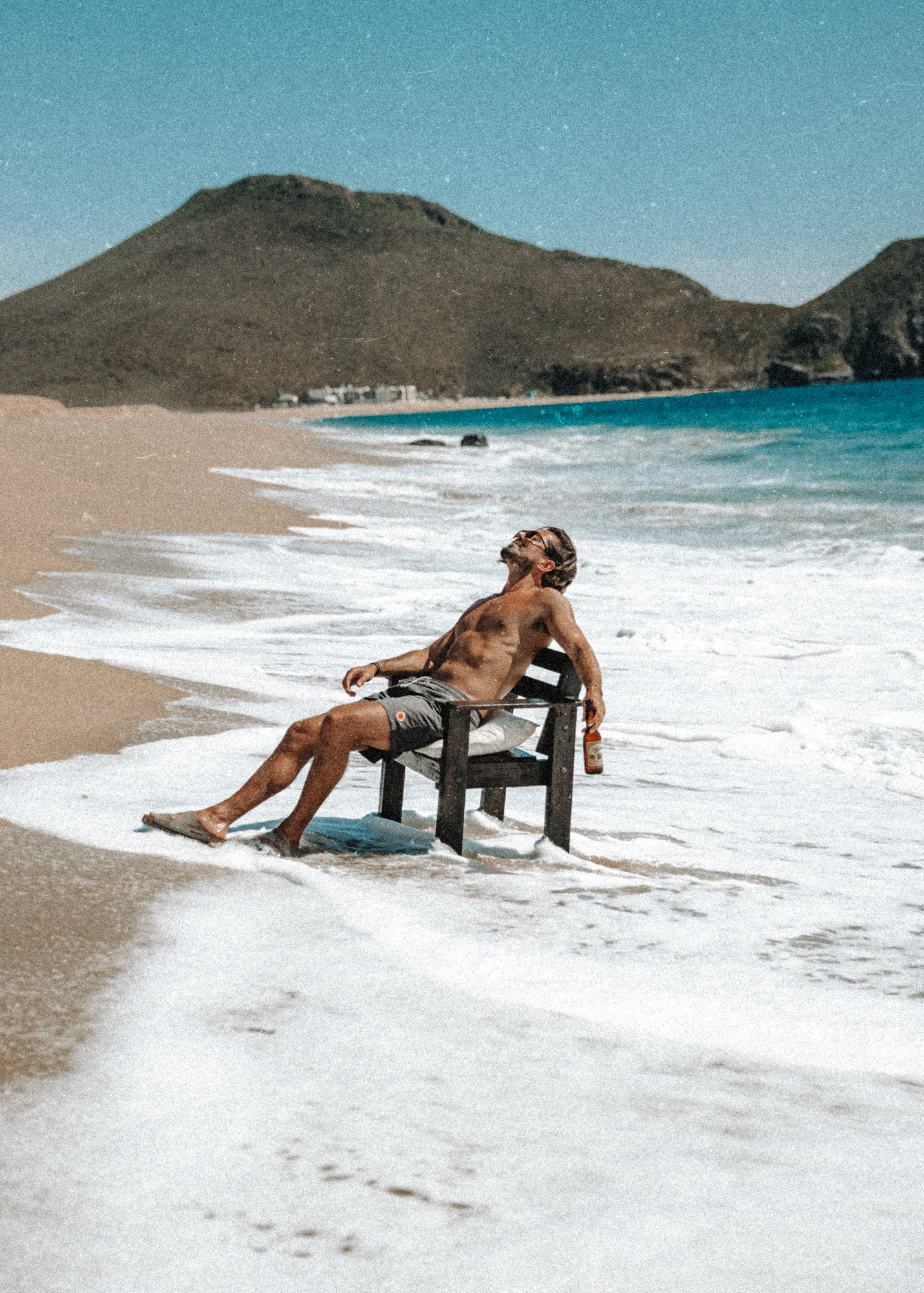 Beyond the streets, Todos Santos also has miles of wide open beachfront - we spent an afternoon at El Faro Beach Club, drinking margaritas, relaxing in the shaded daybed and eating a fresh-caught seafood lunch. One other must-sees is the famous Hotel California!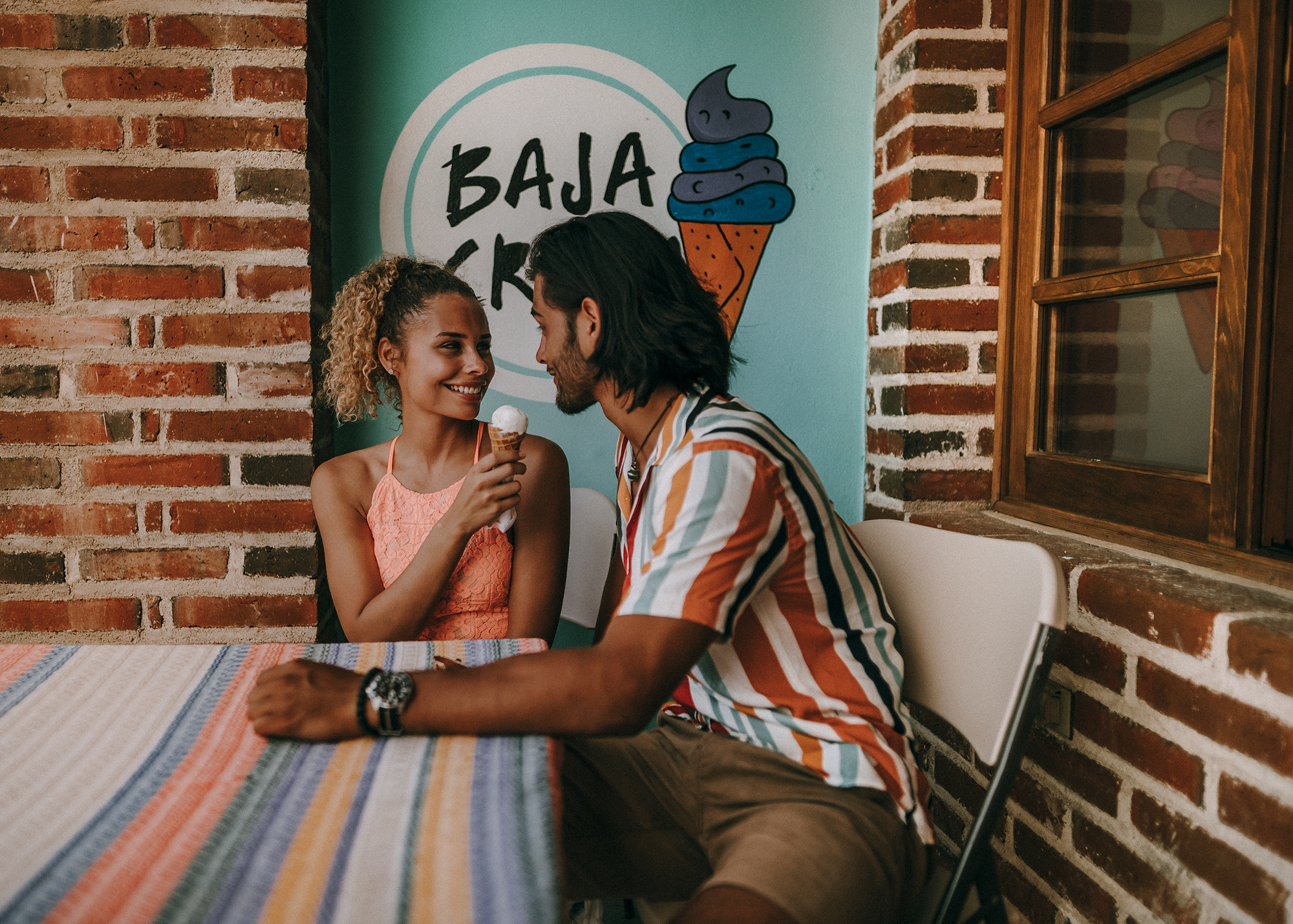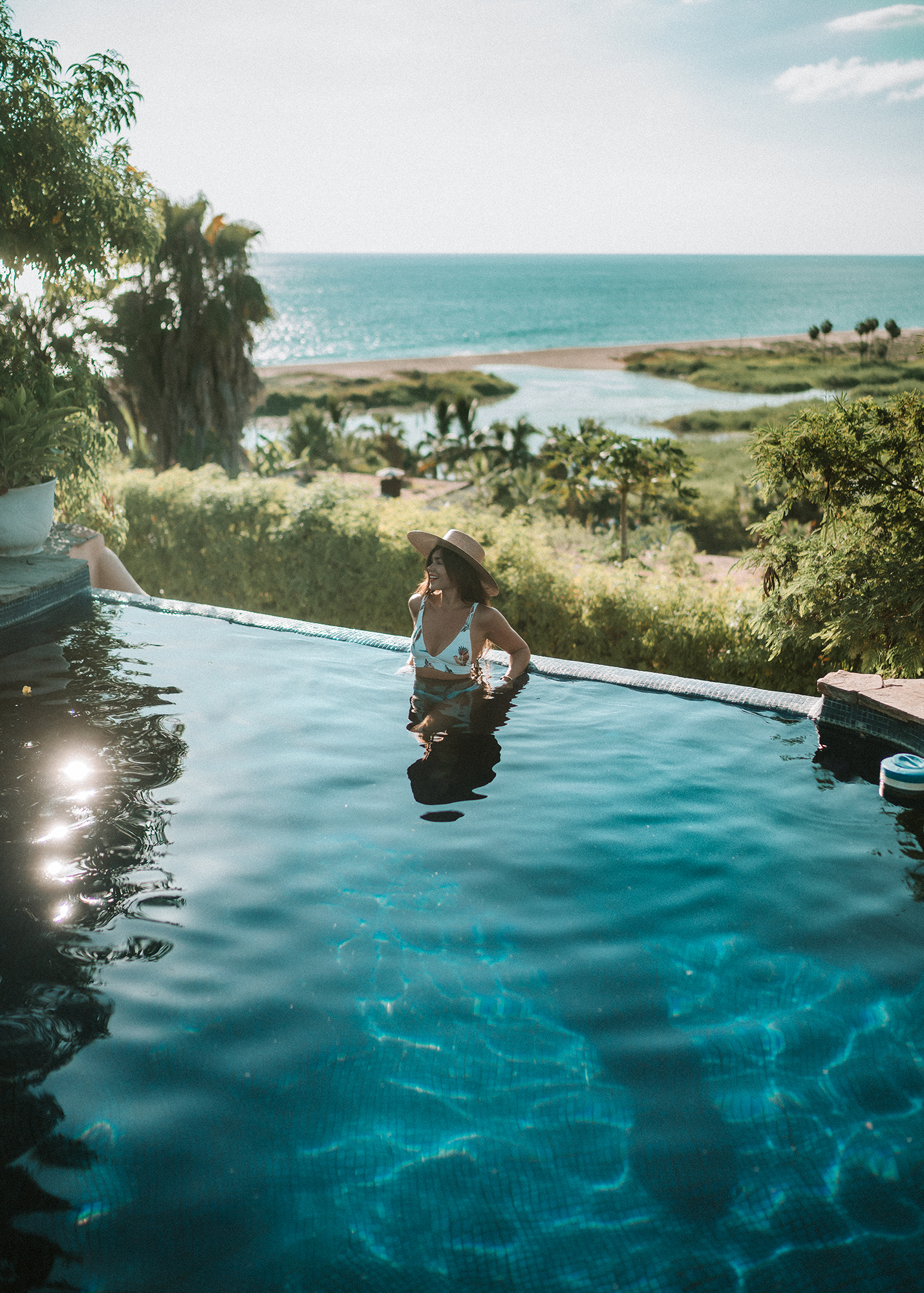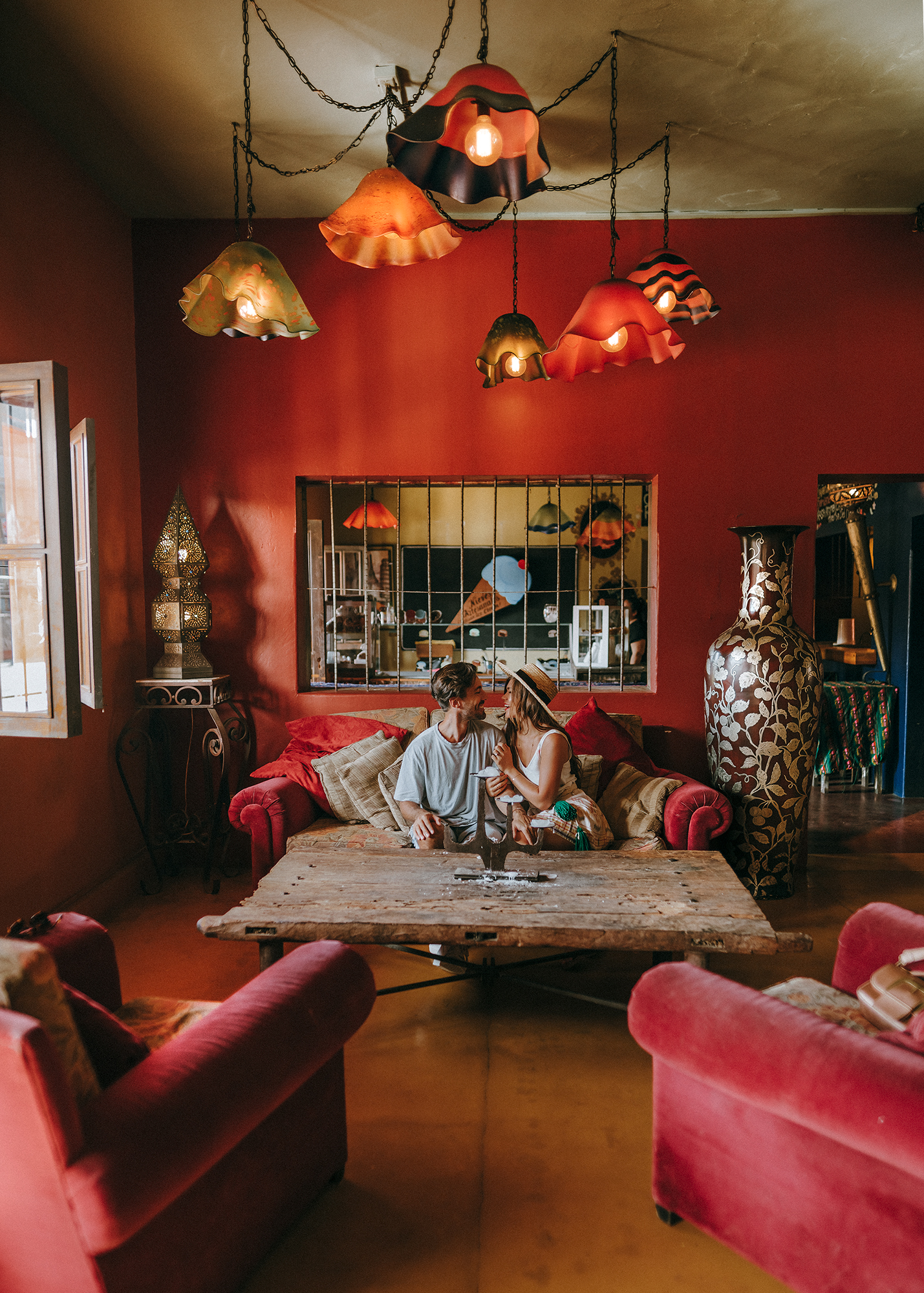 Stay a While:
If you're looking for an artsier, more authentic Cabo, mix up your trip and spend a couple of nights at the gorgeous boutique hotels in Todos Santos and explore the area in more depth. For a Vogue-endorsed experience, stay at the luxurious, clifftop Hotel San Cristobal! Or go a completely different route and check out the eco beach glamping in town.

- Hotel Casa Tota
- The Todos Santos Inn
- Hacienda Todos Santos
- La Bohemia Hotel Pequeno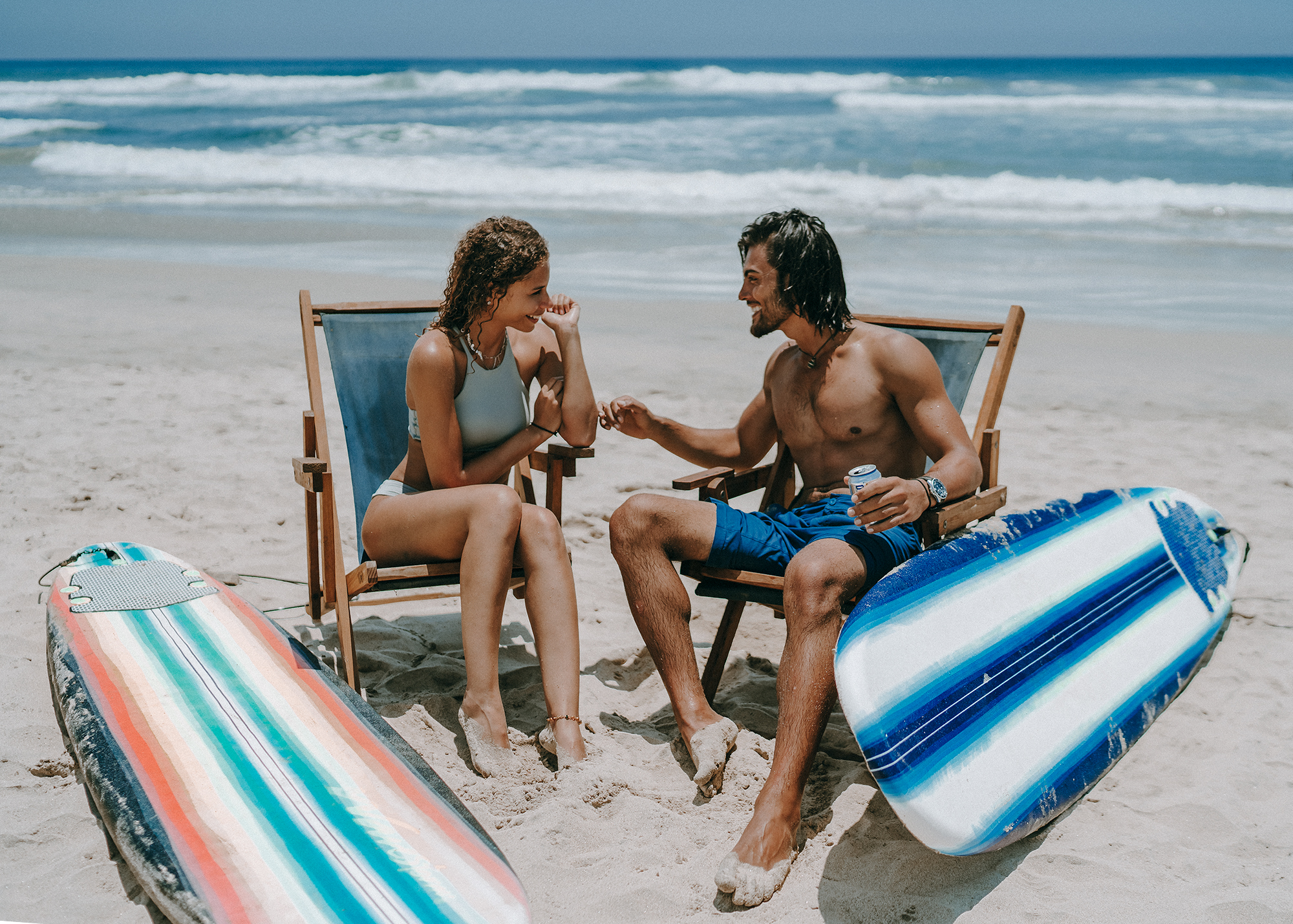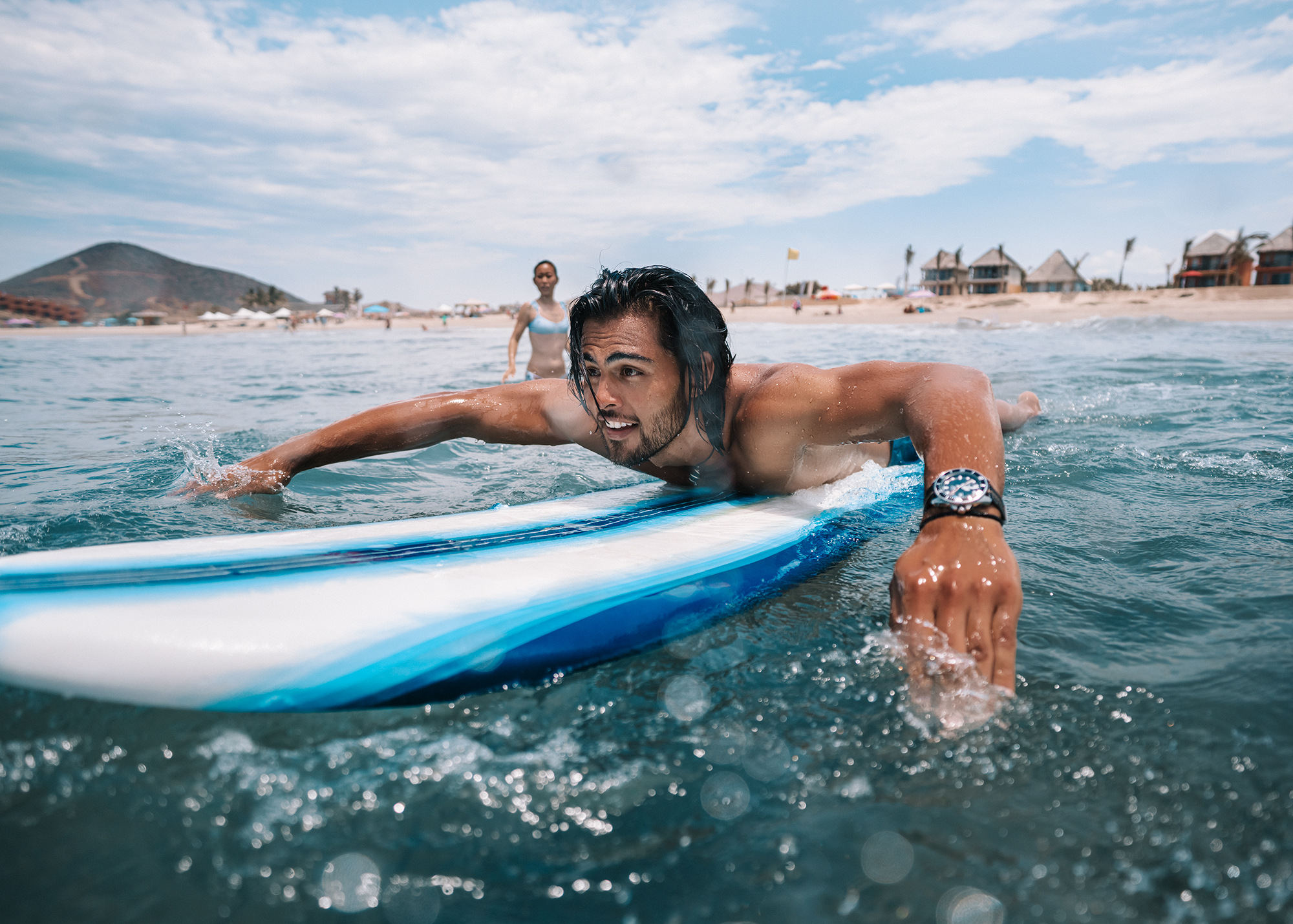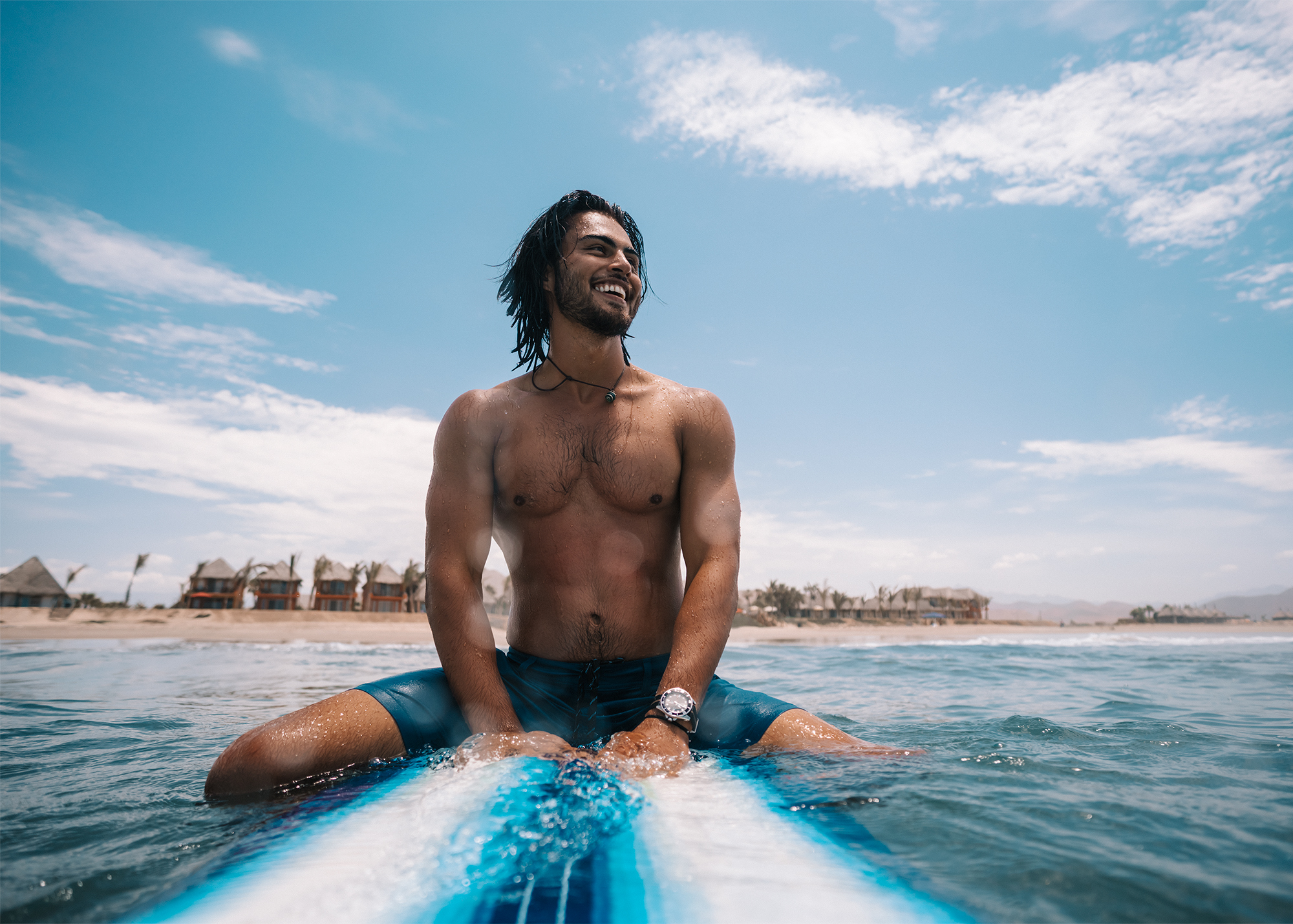 Just South of Todos Santos lies Los Cerritos Beach - one of the best surfing beaches in Cabo, and one of the few places great for beginners (although the second time we were here the waves were much stronger and more wild than the easy breaks of our first time, so if you're a total beginner, make sure to check the surf forecast first!)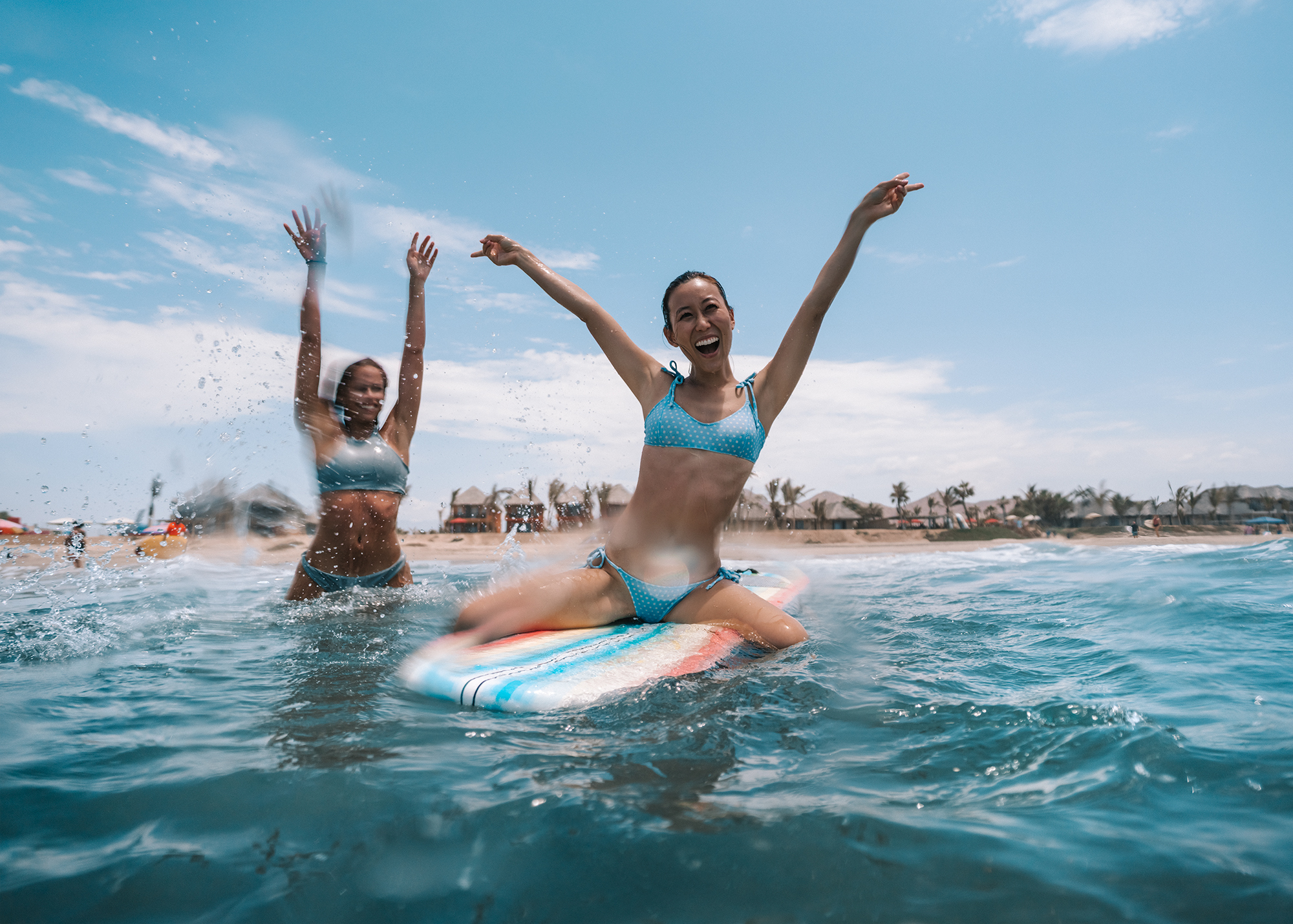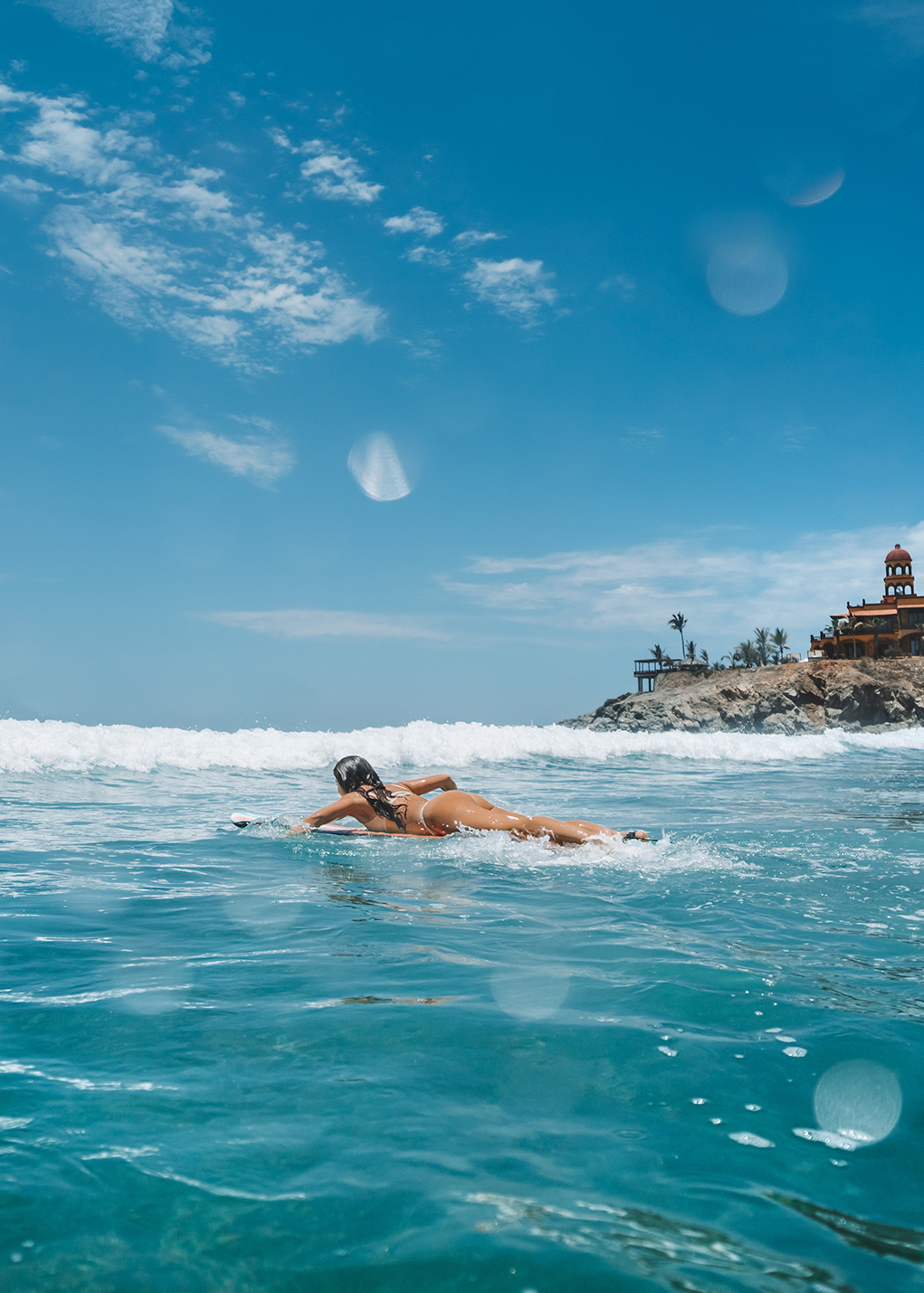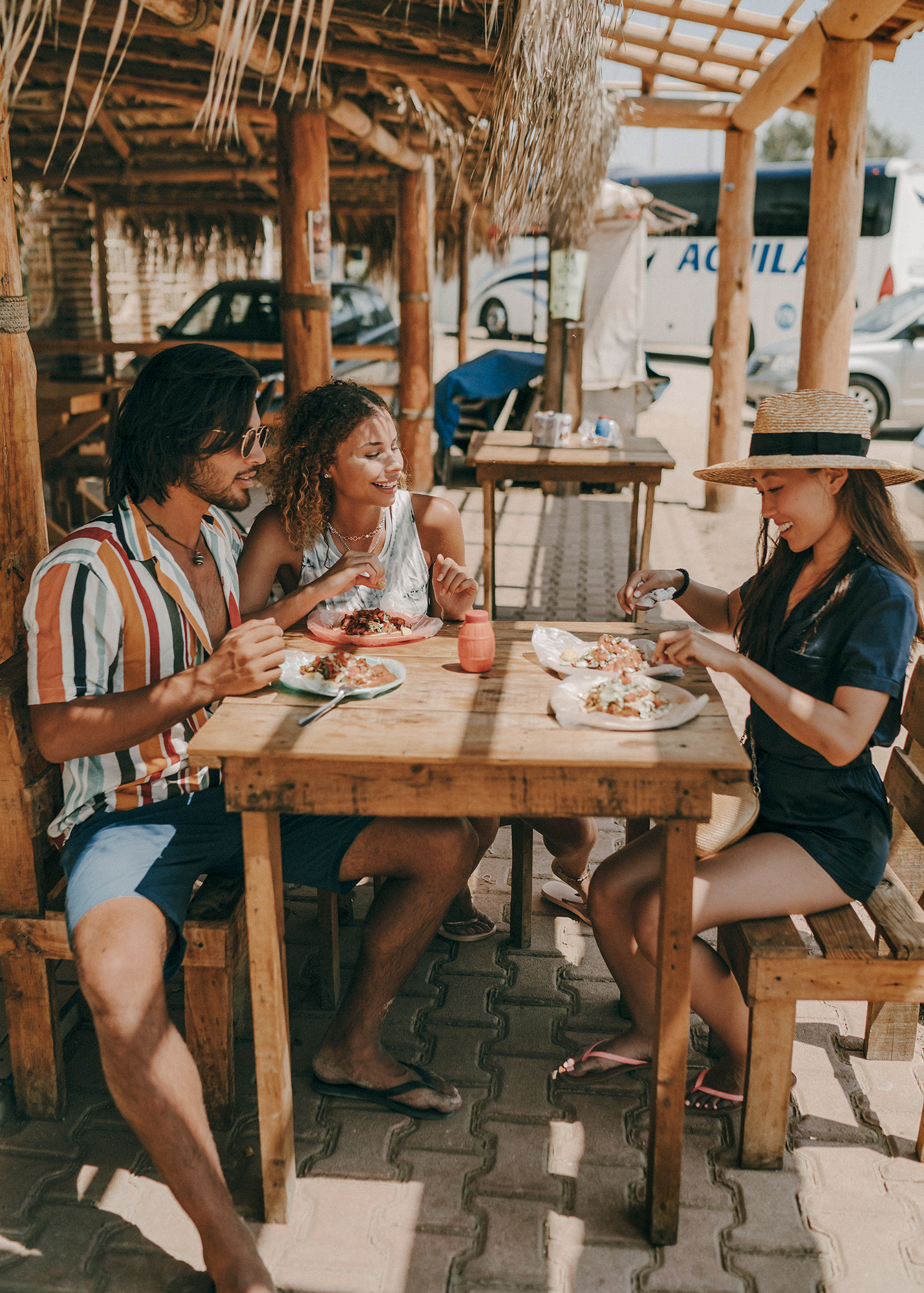 The road to the beach is easy to find from the main highway, and while dirt, is very packed down and easy to drive on, with plenty of parking at the beach. Friendly vendors right at the entrance rent surfboards, chairs and umbrellas very reasonably. (We paid a total of $40 for 2 surfboards, 2 beach chairs, and a big umbrella for the afternoon.) After your sesh, stop by a local taco spot, or if you're lucky there will be a local abuela selling handmade tamales in the parking lot!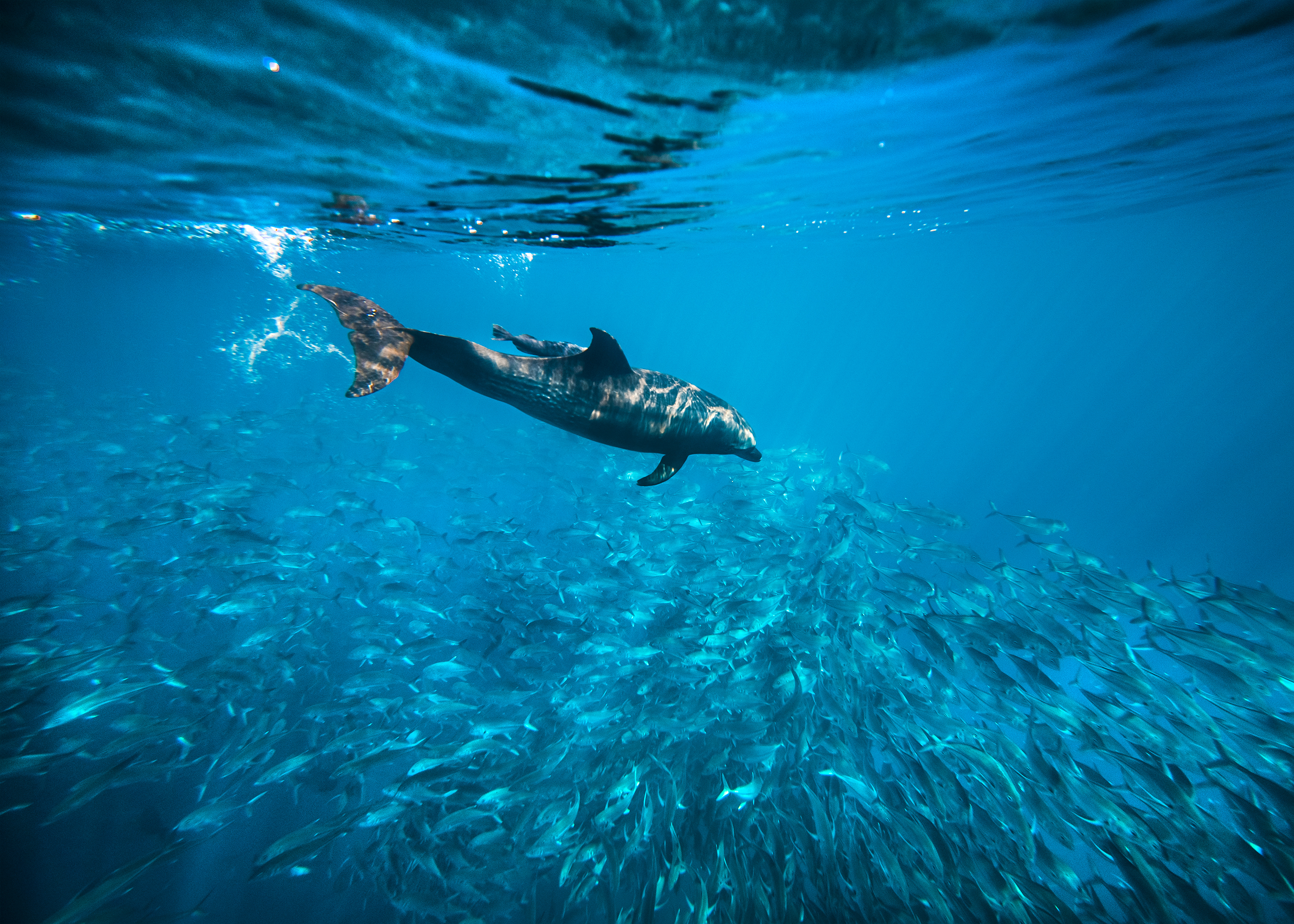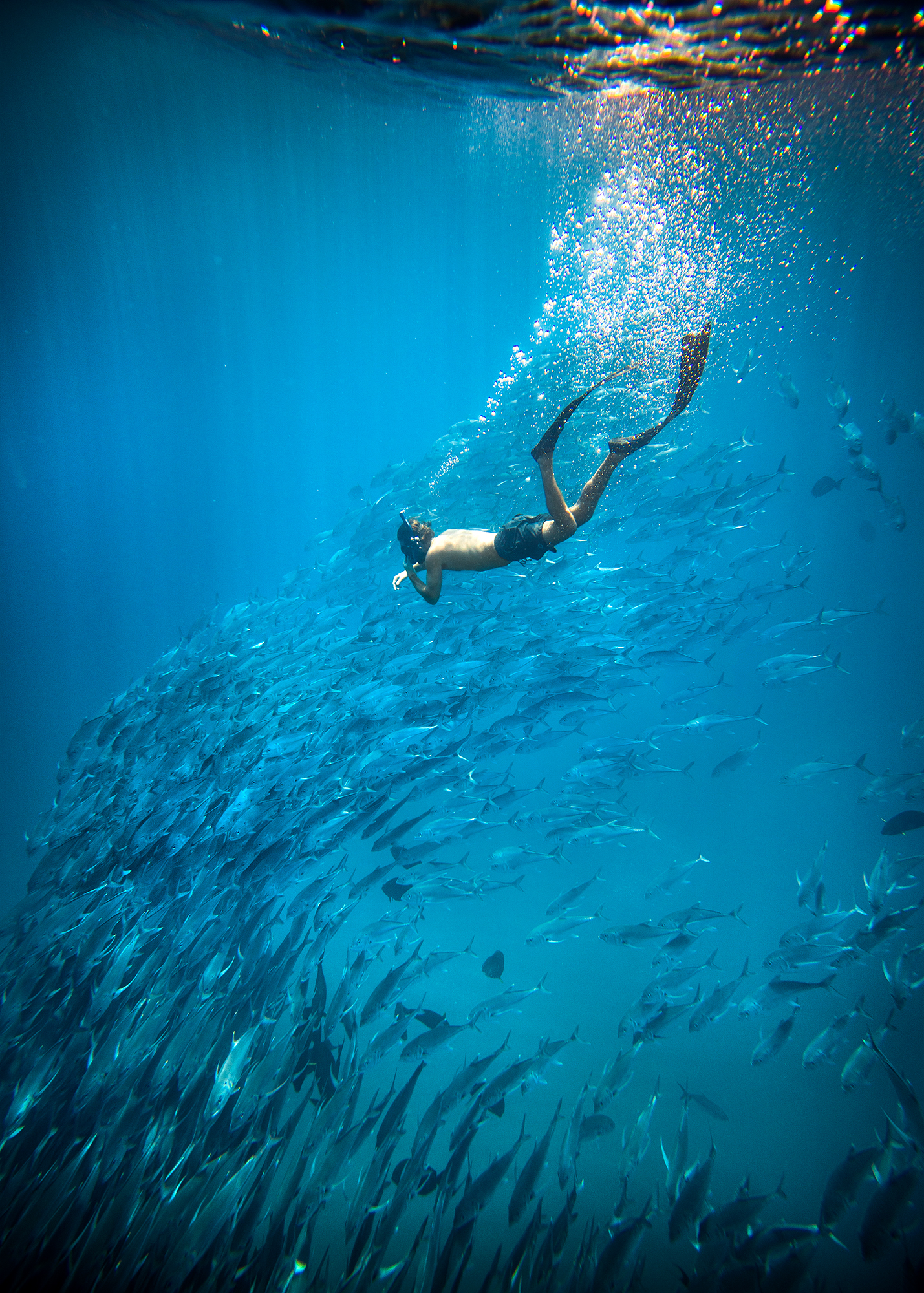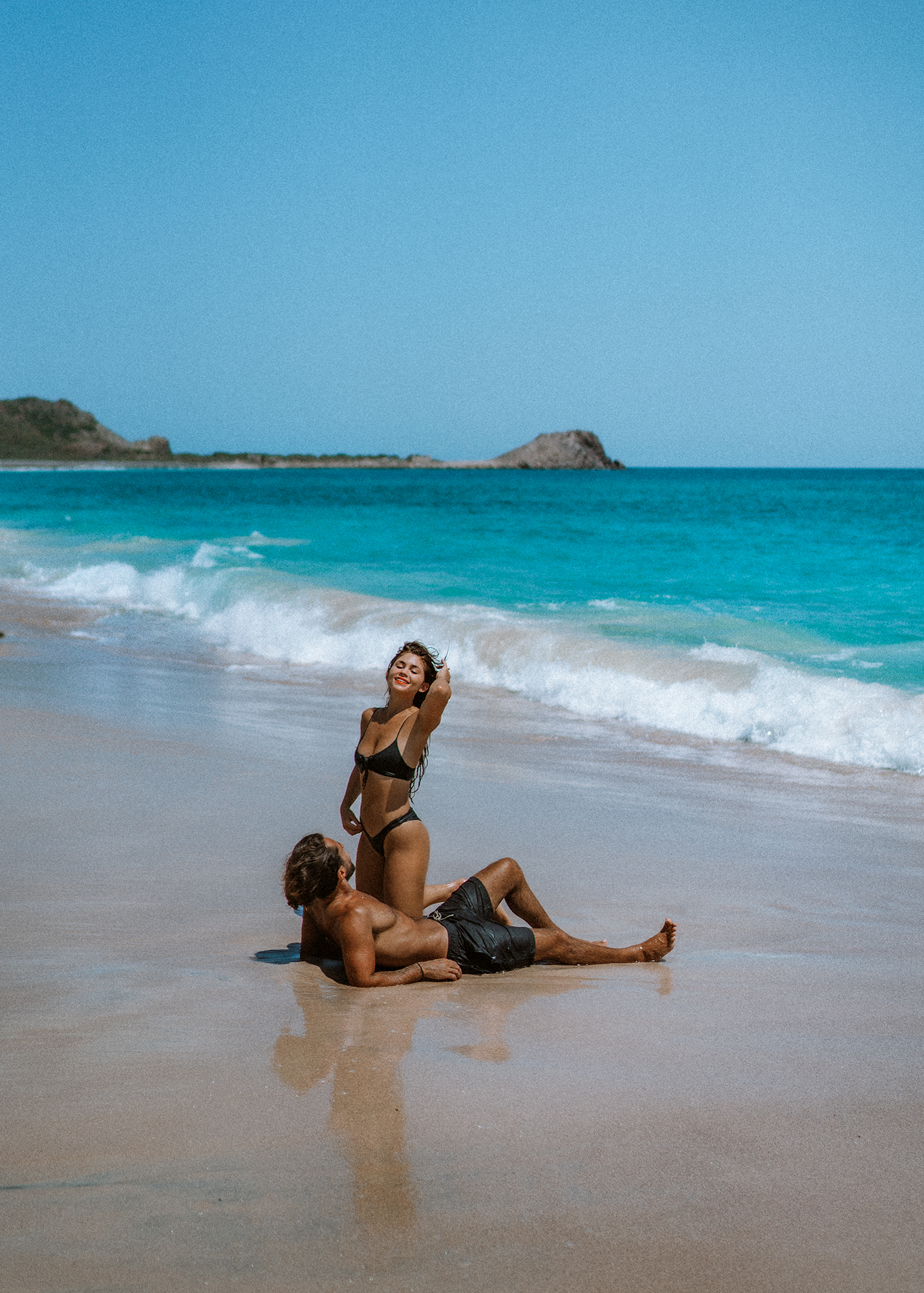 Are you seeing this dolphin? These massive schools of Jackfish? This crystal clear water? Cabo Pulmo National Park is a jewel in the Sea of Cortez and is renowned as one of the best reefs and diving spots in North America, and the only living reef on this side of the continent.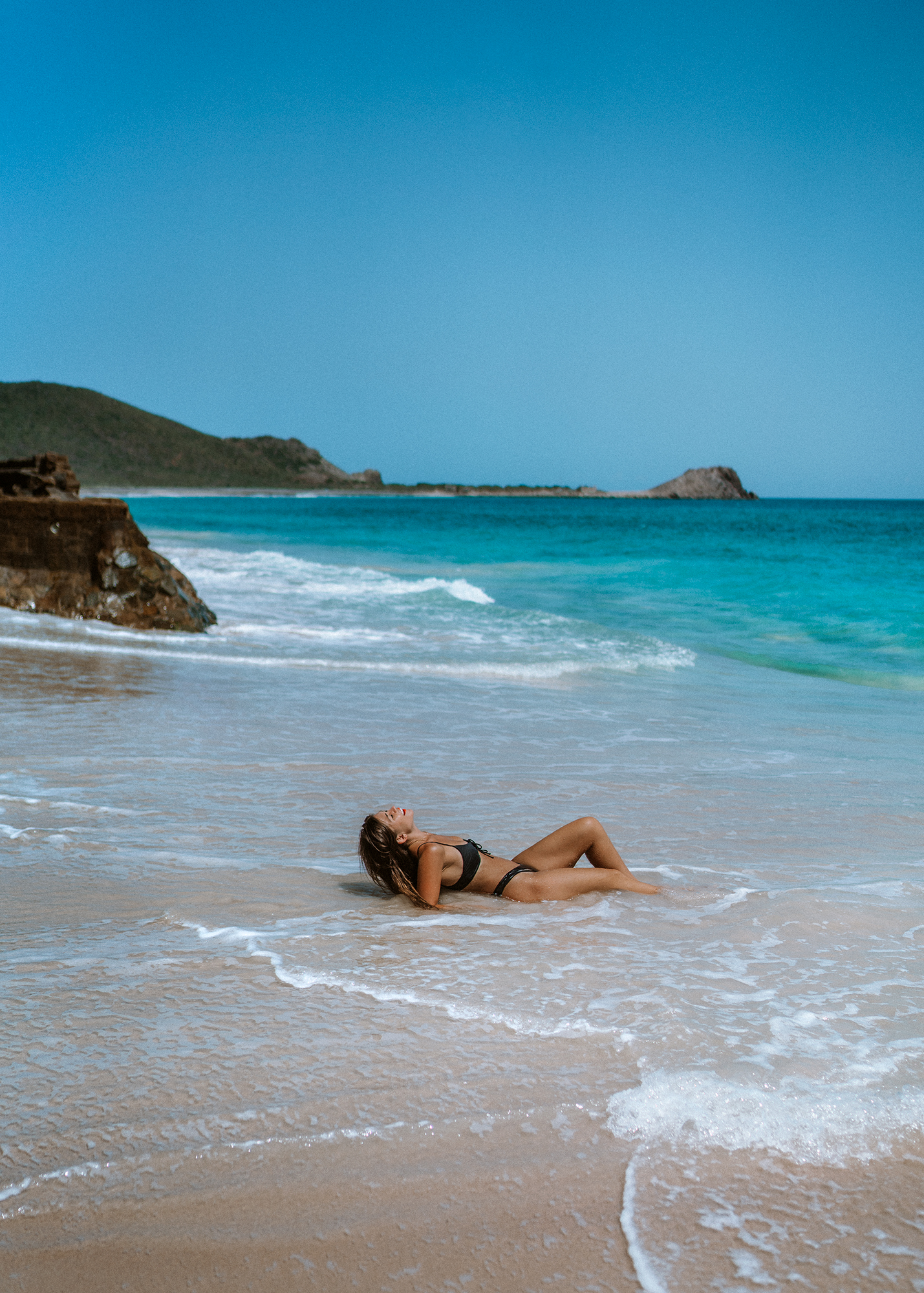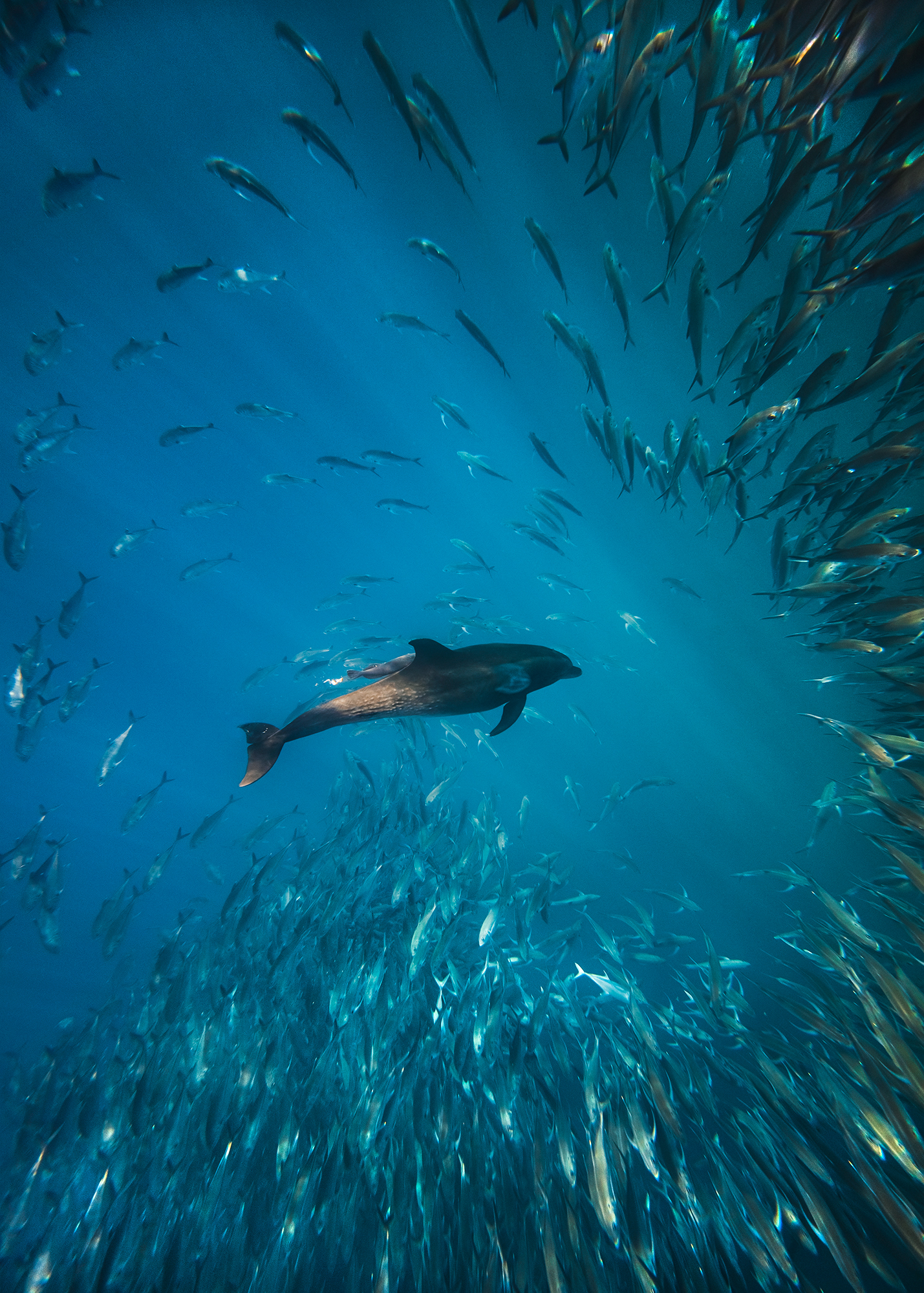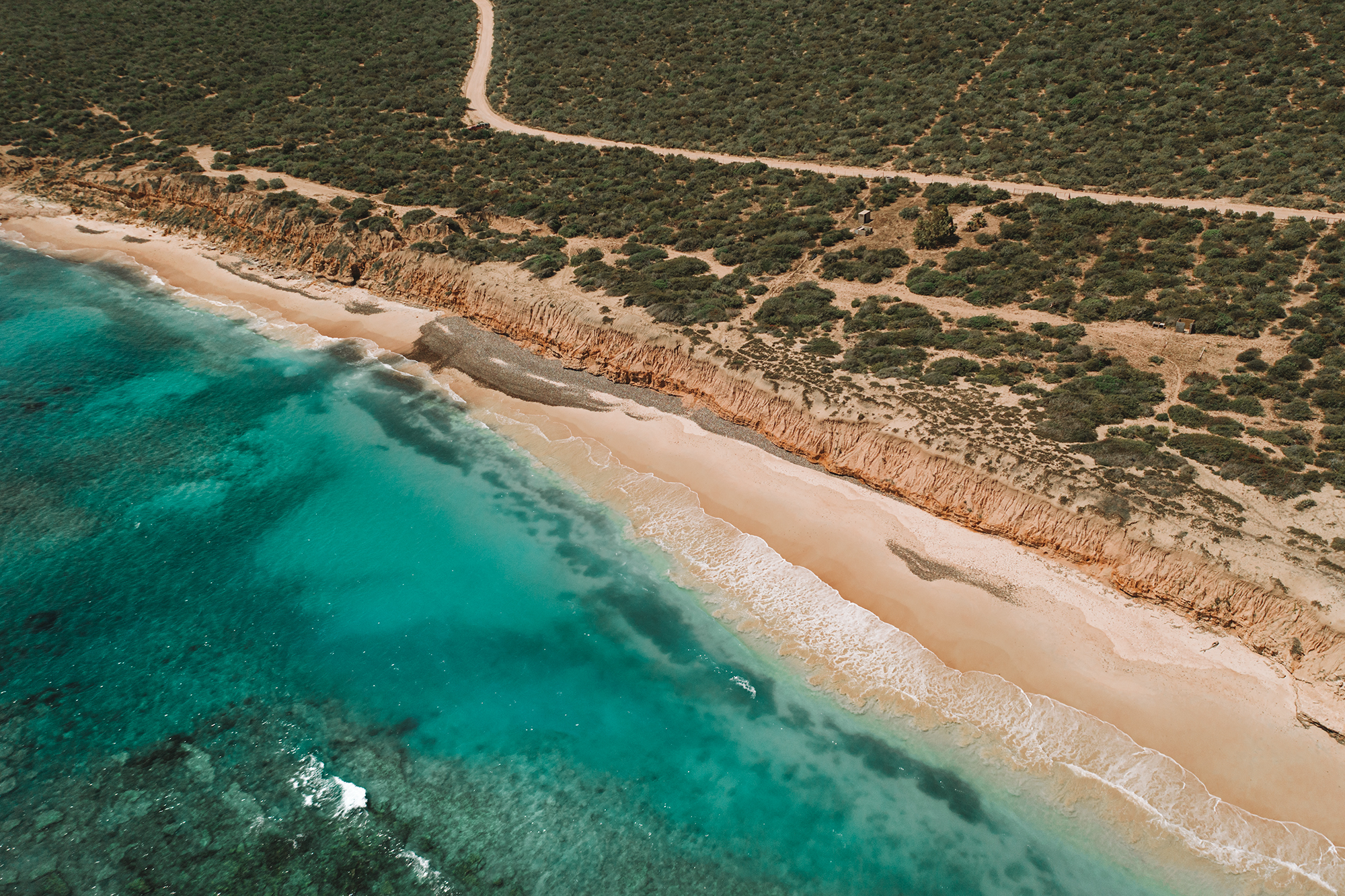 Cabo Pulmo is a SCUBA Diving and Free Diving paradise, and as soon as we were on our way back to Cabo, I was already wishing we had stayed for one more dive - and I'm dreaming of coming back soon once I re-up my SCUBA certification. Depending on the season, you can dive with Whale Sharks, seas of manta rays, all varieties of sharks, the famously massive schools of fish, and even whales! While I'm generally scared of swimming with larger animals (or, lets be honest, any animal bigger than a puppy) - everyone we talked to attested to how friendly all of the sea life is here. We went out with Freediving Cabo Pulmo and could not recommend the dive masters and excursions there higher!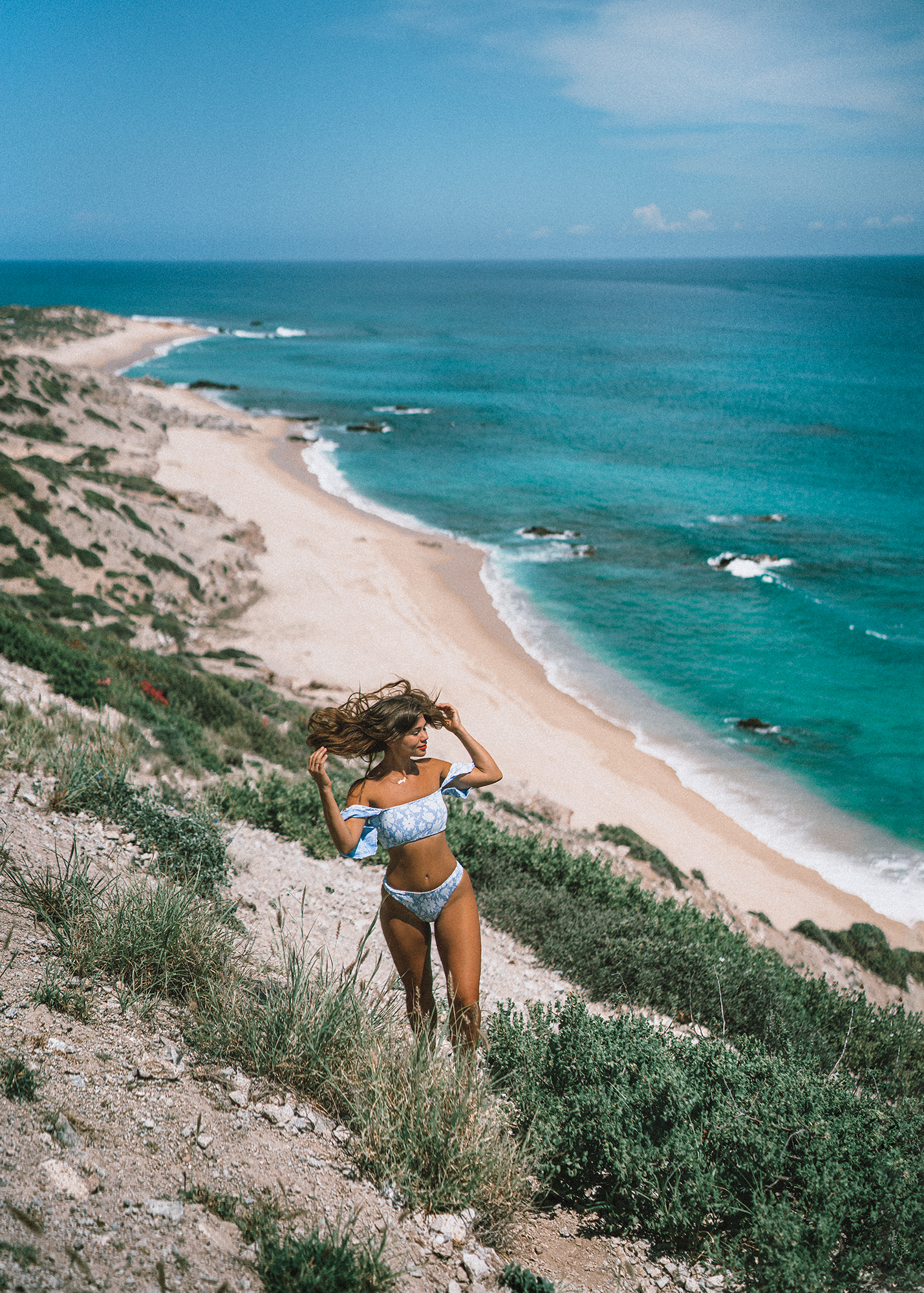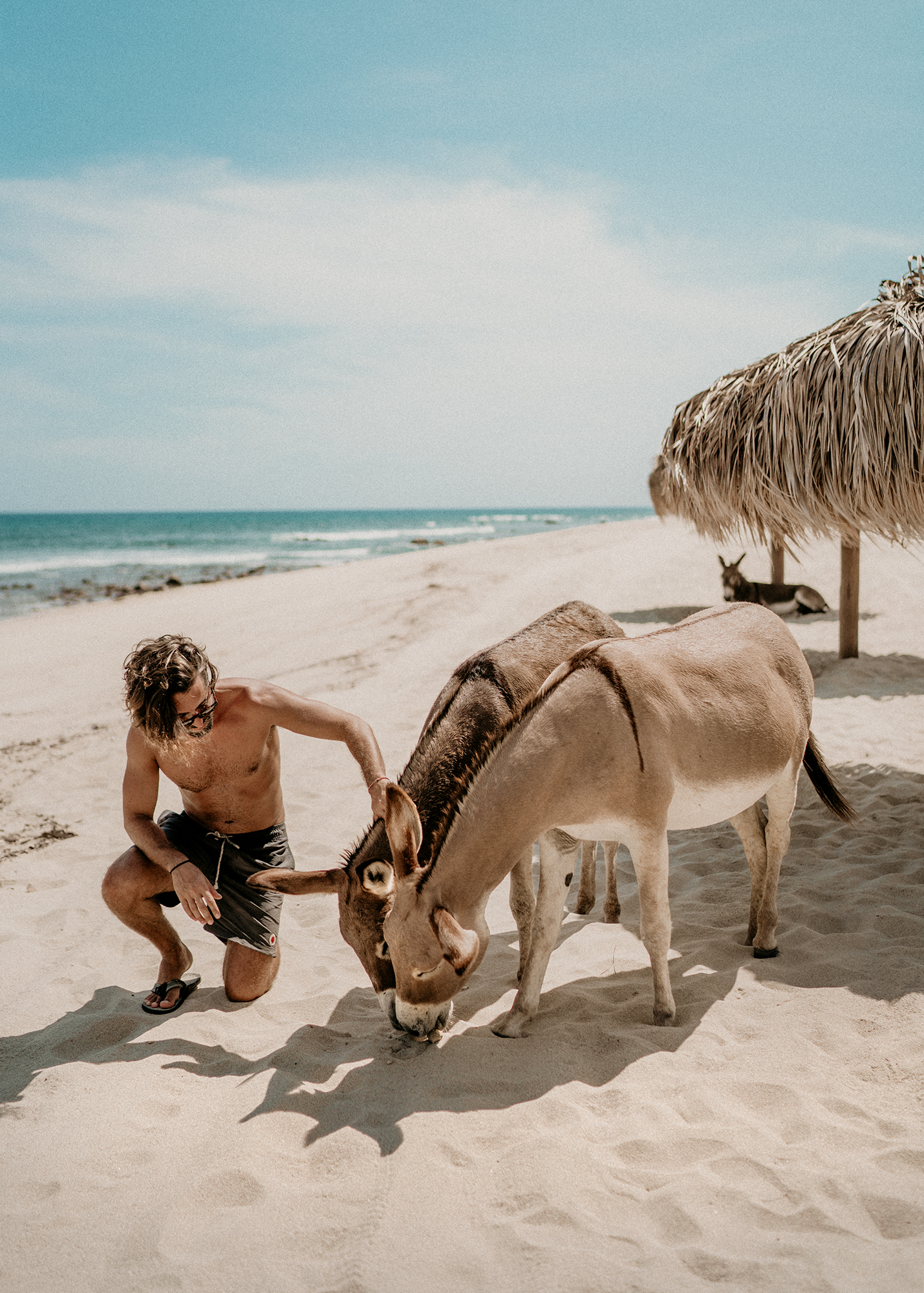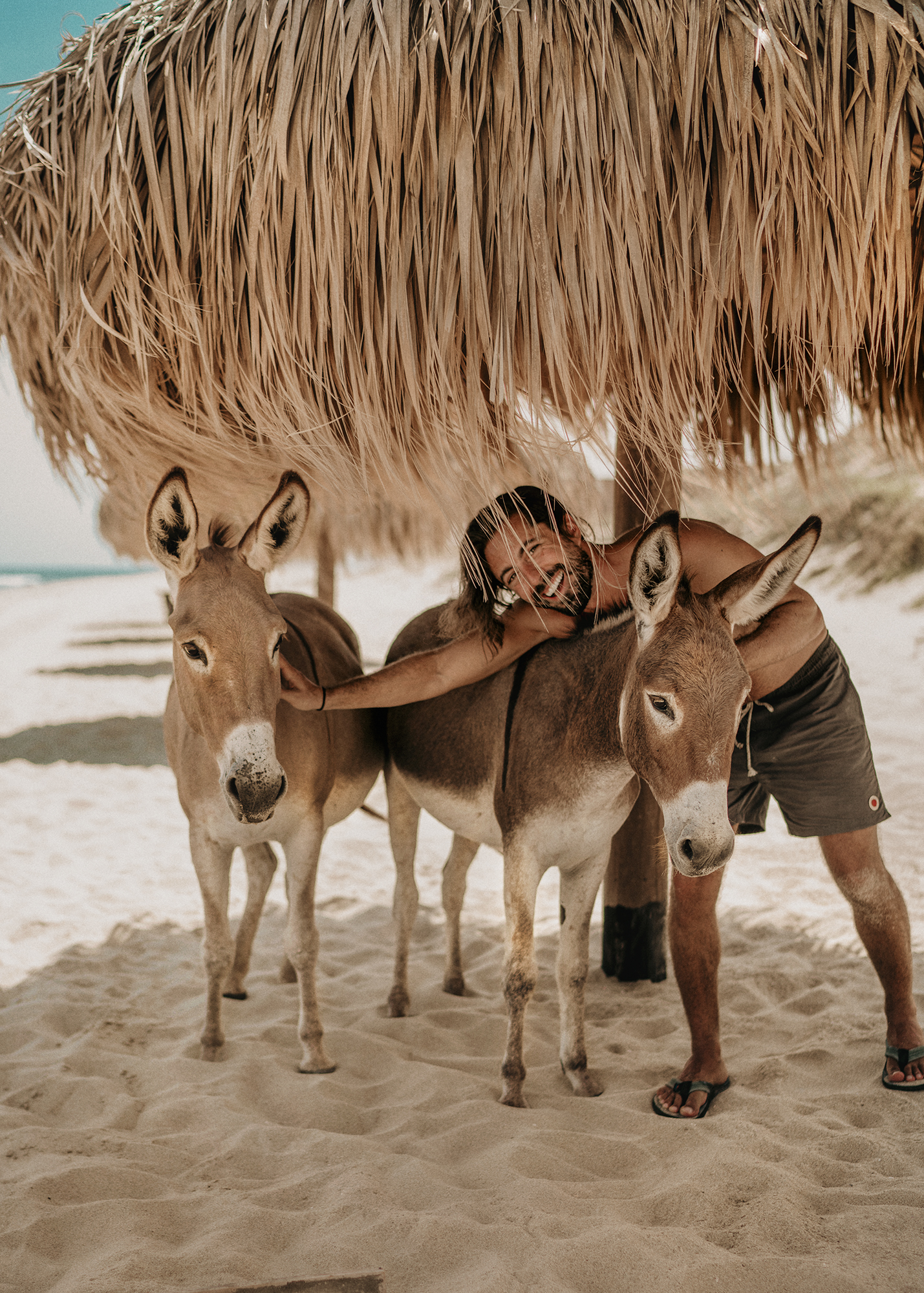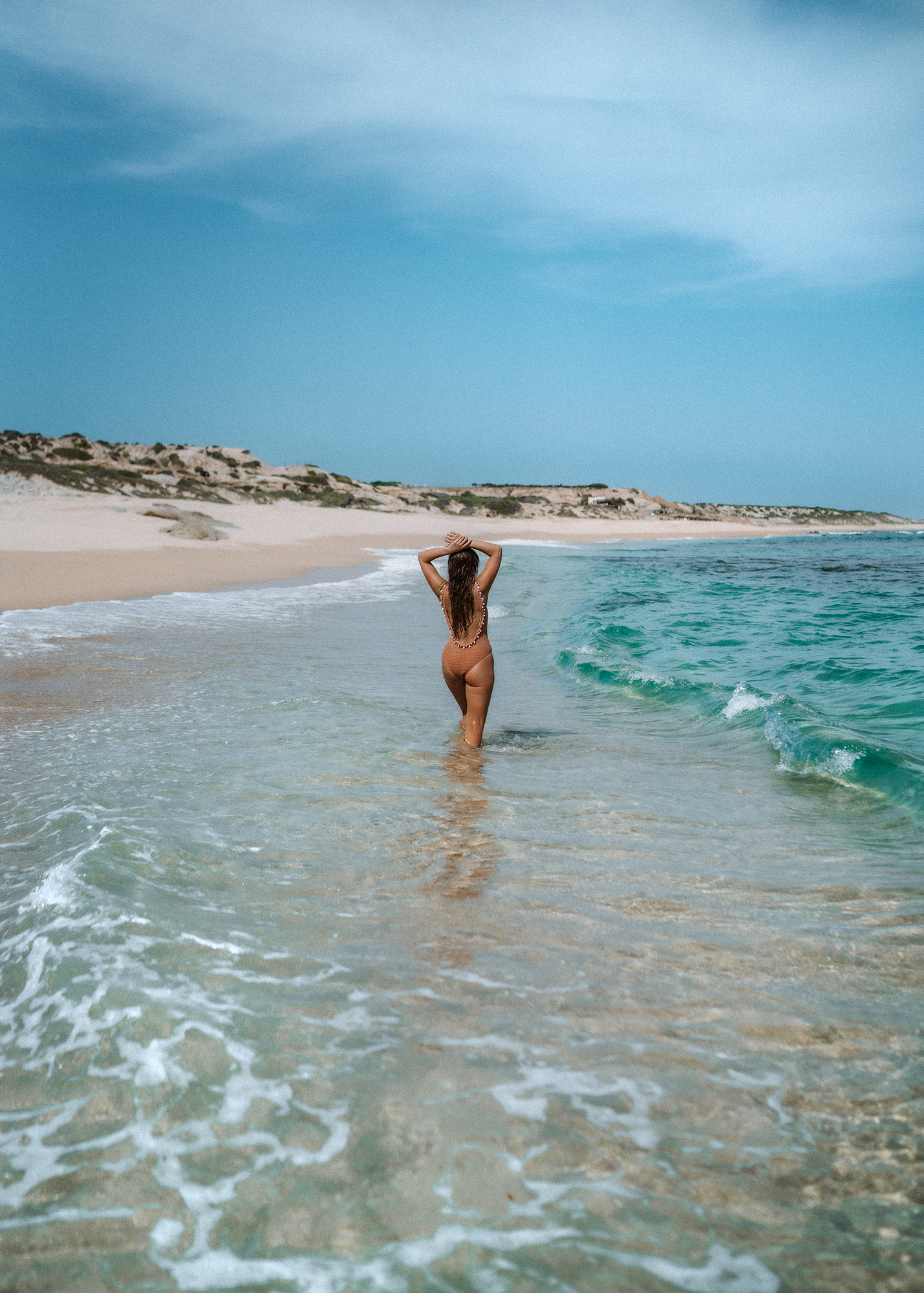 Crystal clear waters.
Wide white-sand beaches.
Classic Palapas to sit under.
Easy surf breaks.
Friendly donkeys roaming the beaches (all they want are to be pet and snacks)
AND practically no people.
The East Cape Beaches are a pure, deserted paradise highly worth making a day of! While most of Cabo San Lucas's beaches have heavy breaks and can be dangerous to swim in, the beaches out here are calmer, and easier to just jump right on in to - not to mention incredibly photogenic!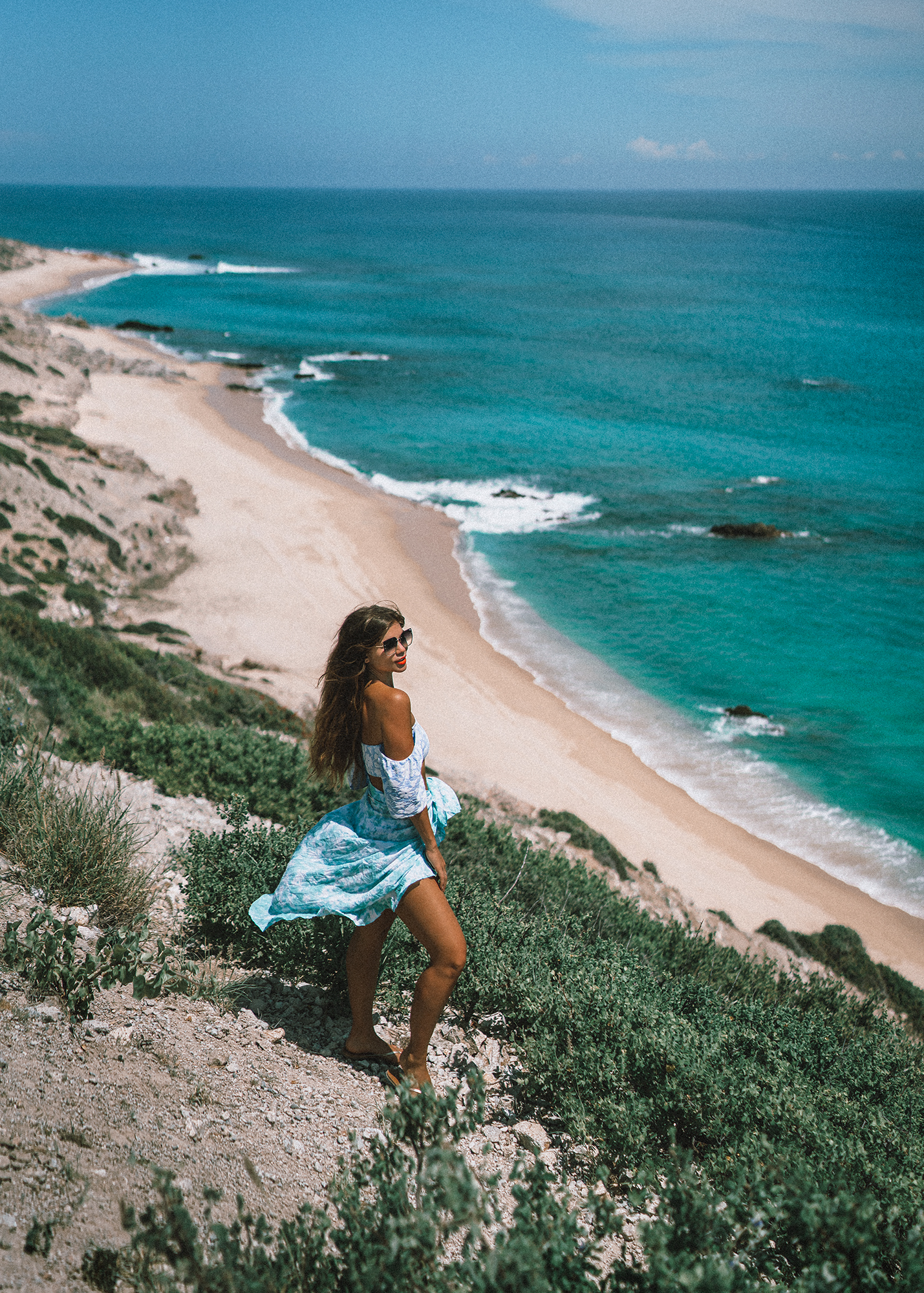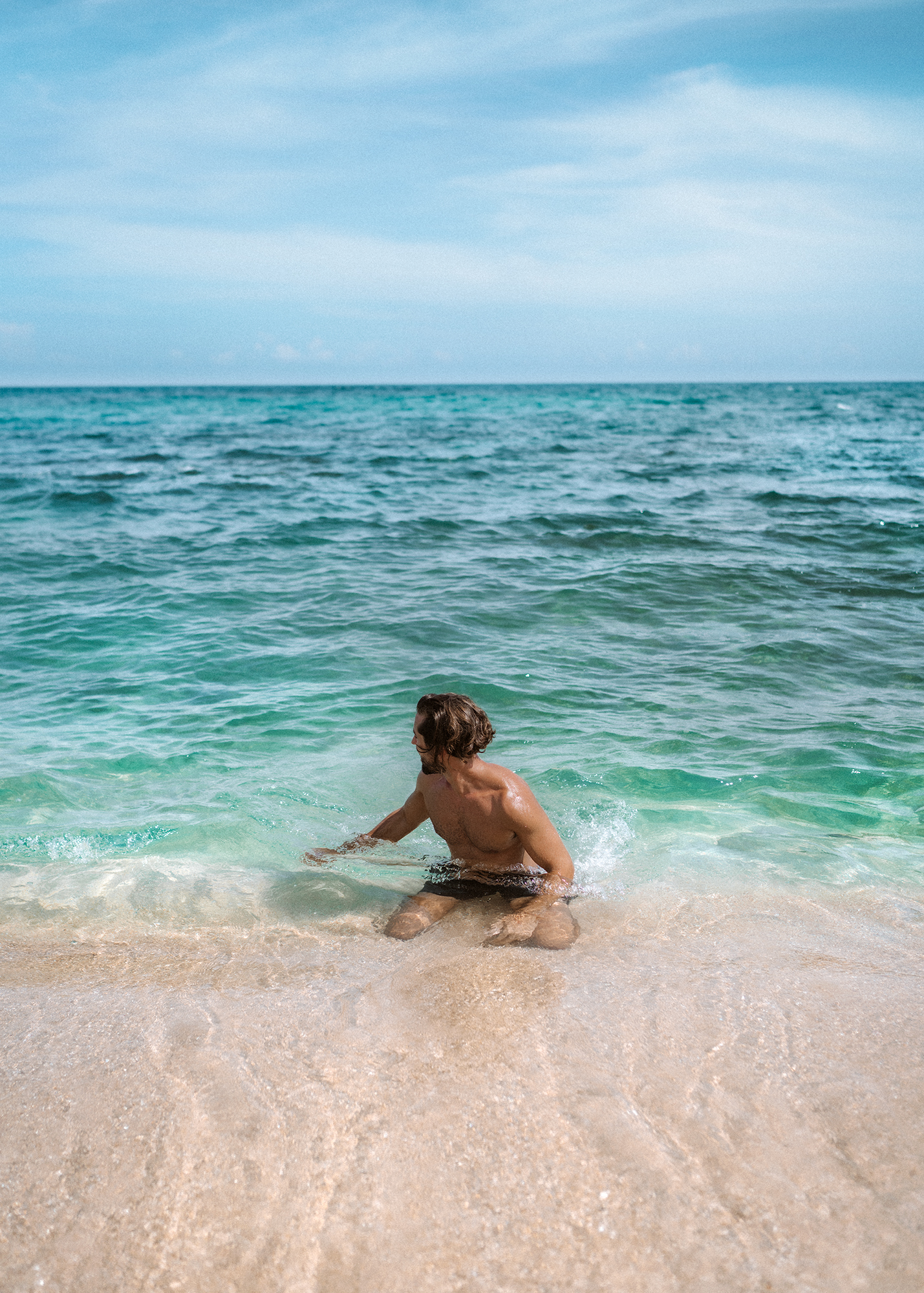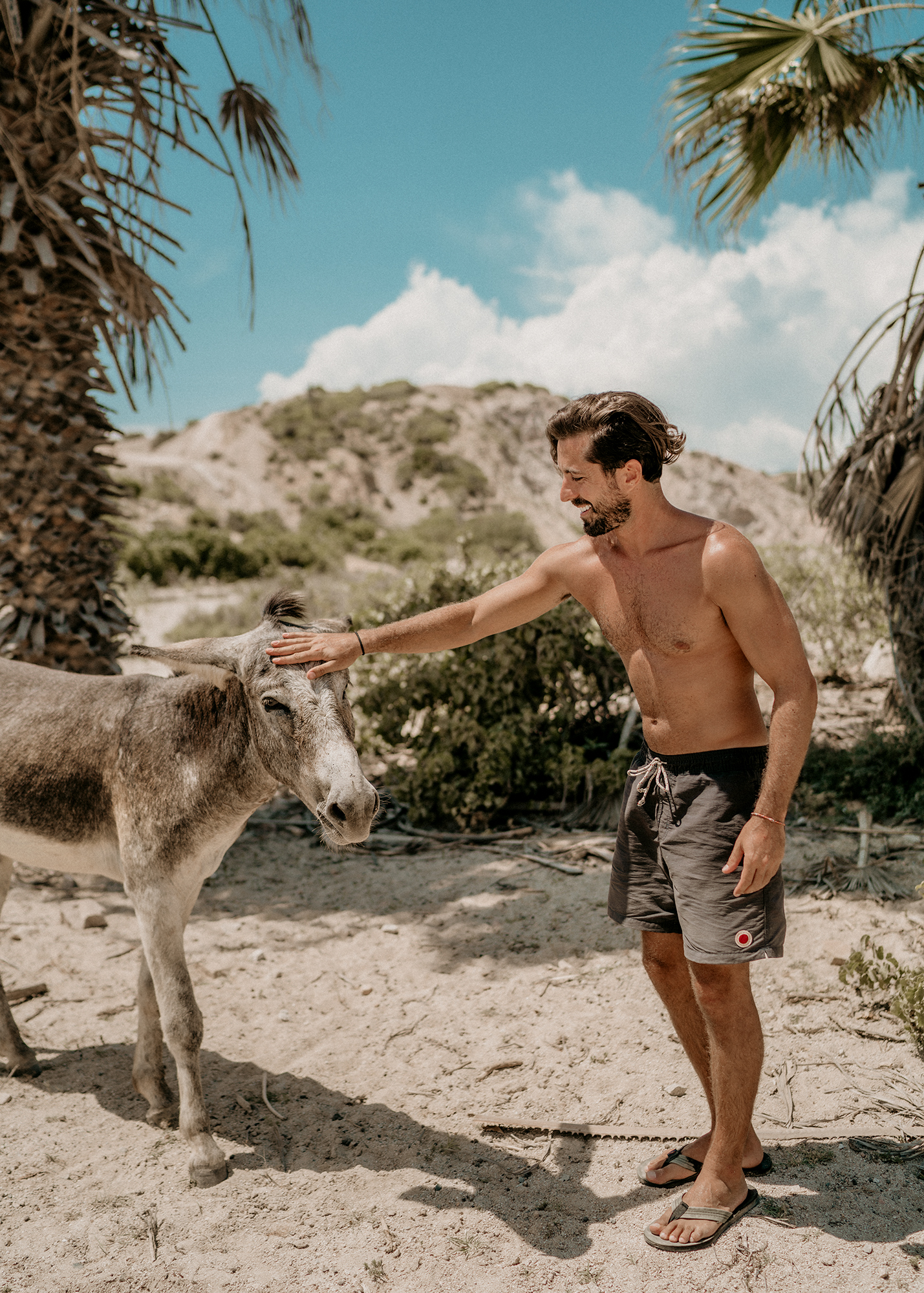 To access the East Cape, you must take the unpaved Camino Cabo Este drive, and a 4-wheel drive vehicle is recommended. Find the location exactly here. There are a few guesthouses and little restaurants dotting the area, if you want to stay a while and really embrace the laid-back, cityless, beachfront Mexico life for a couple days.
However be warned, there is no cell reception out here!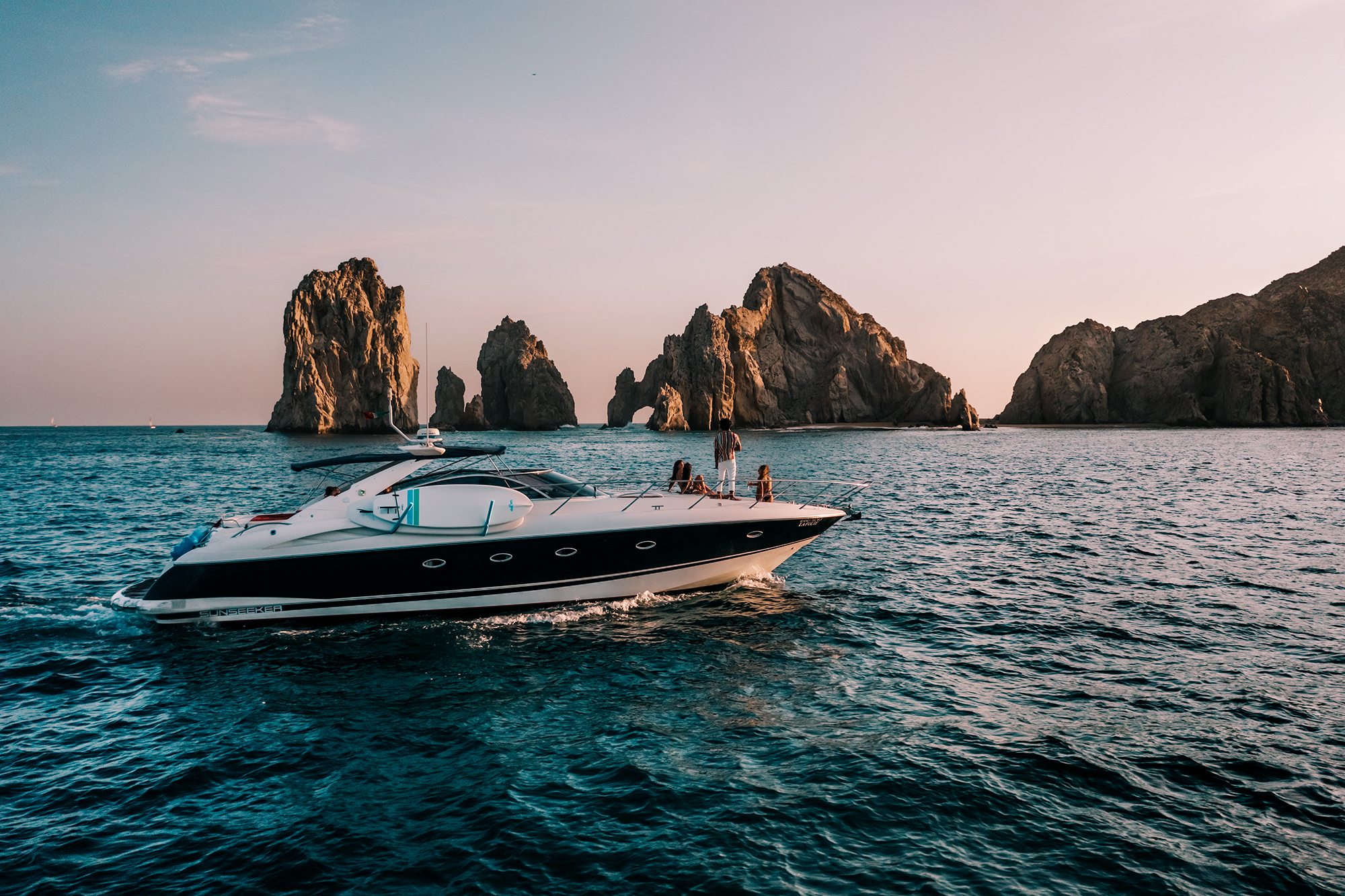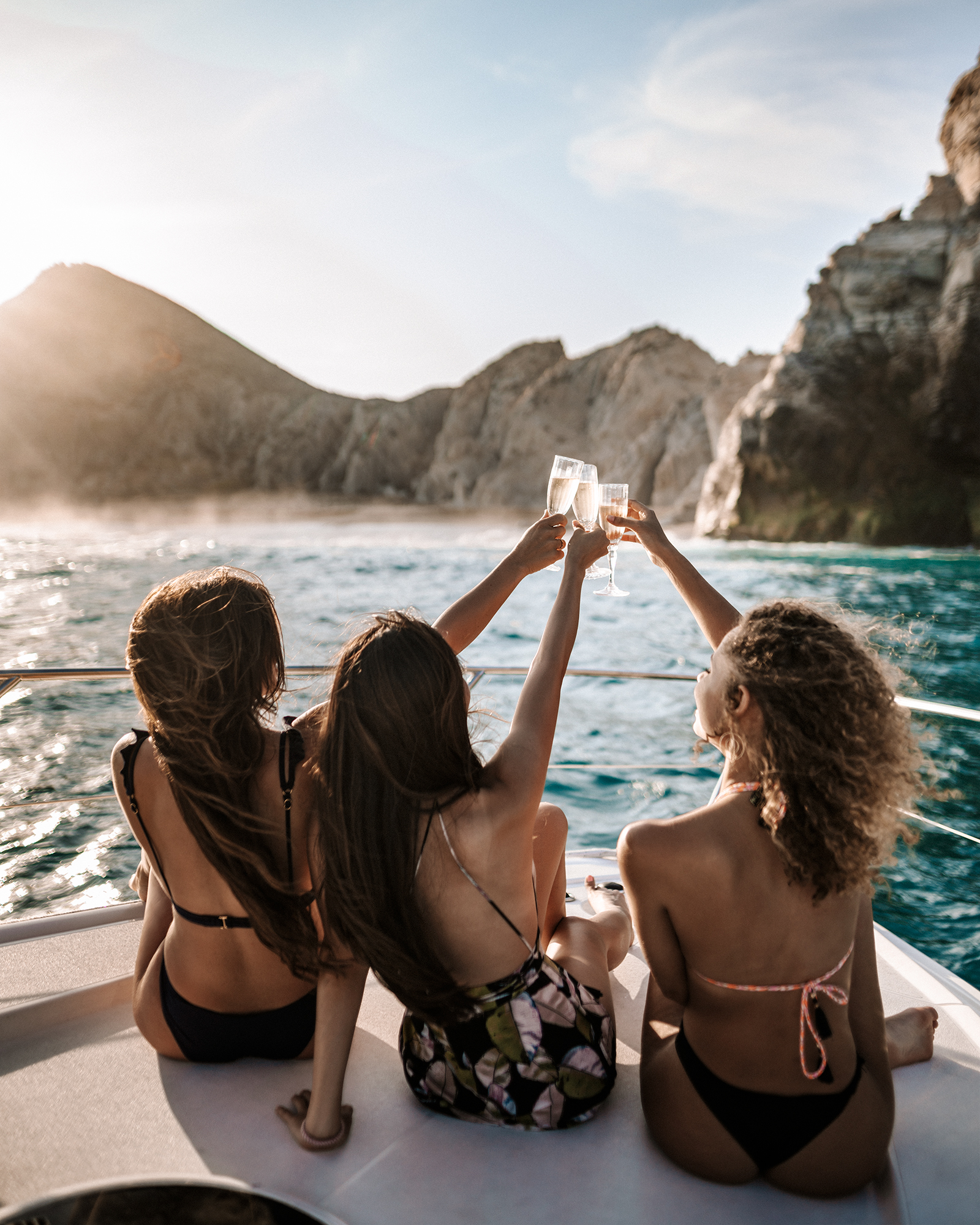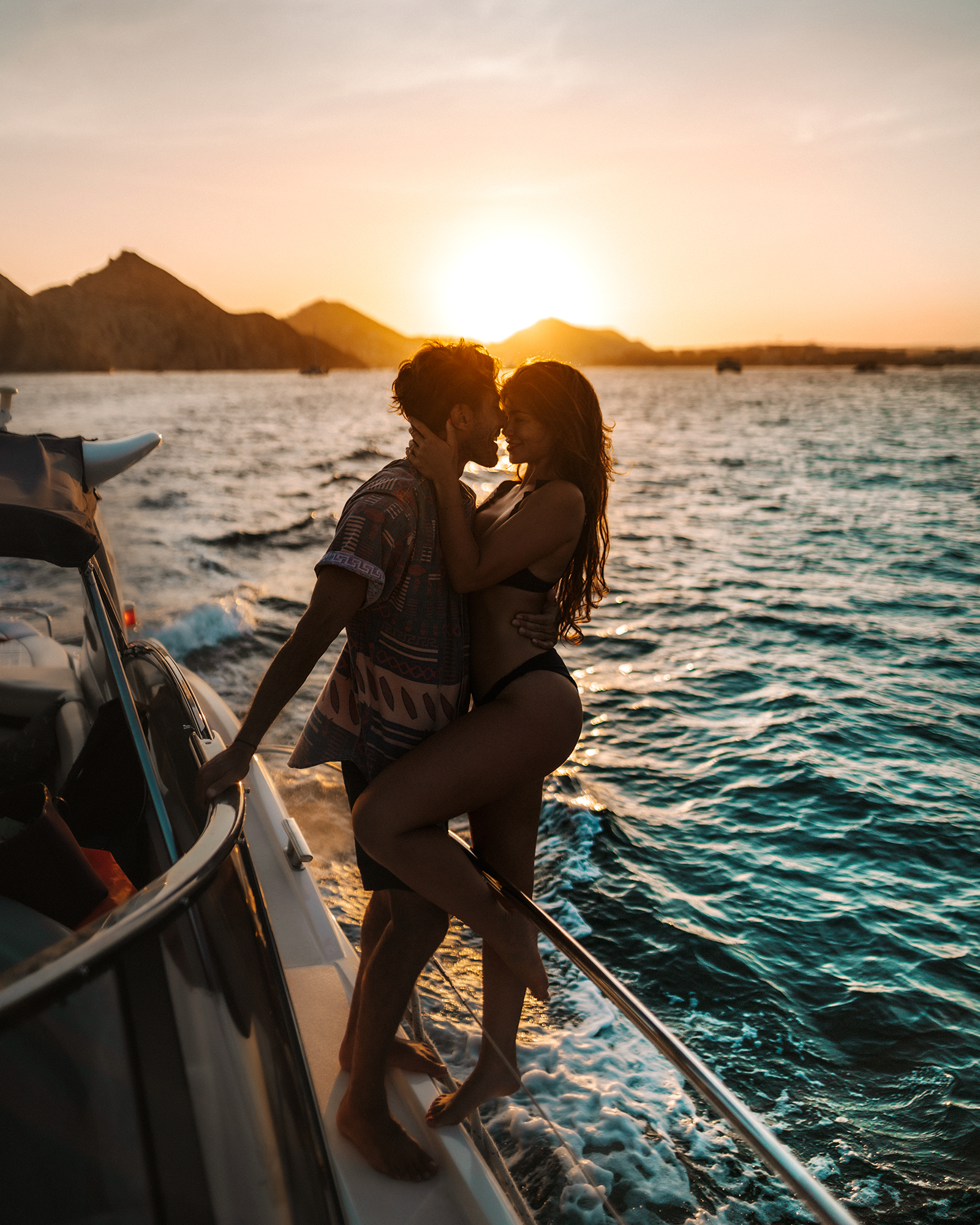 Looking for a luxurious afternoon, or a way to mark a special occasion? Renting a private yacht for a sunset cruise from the Cabo Harbor is an unforgettable experience and such a beautiful way to explore the seas in luxury.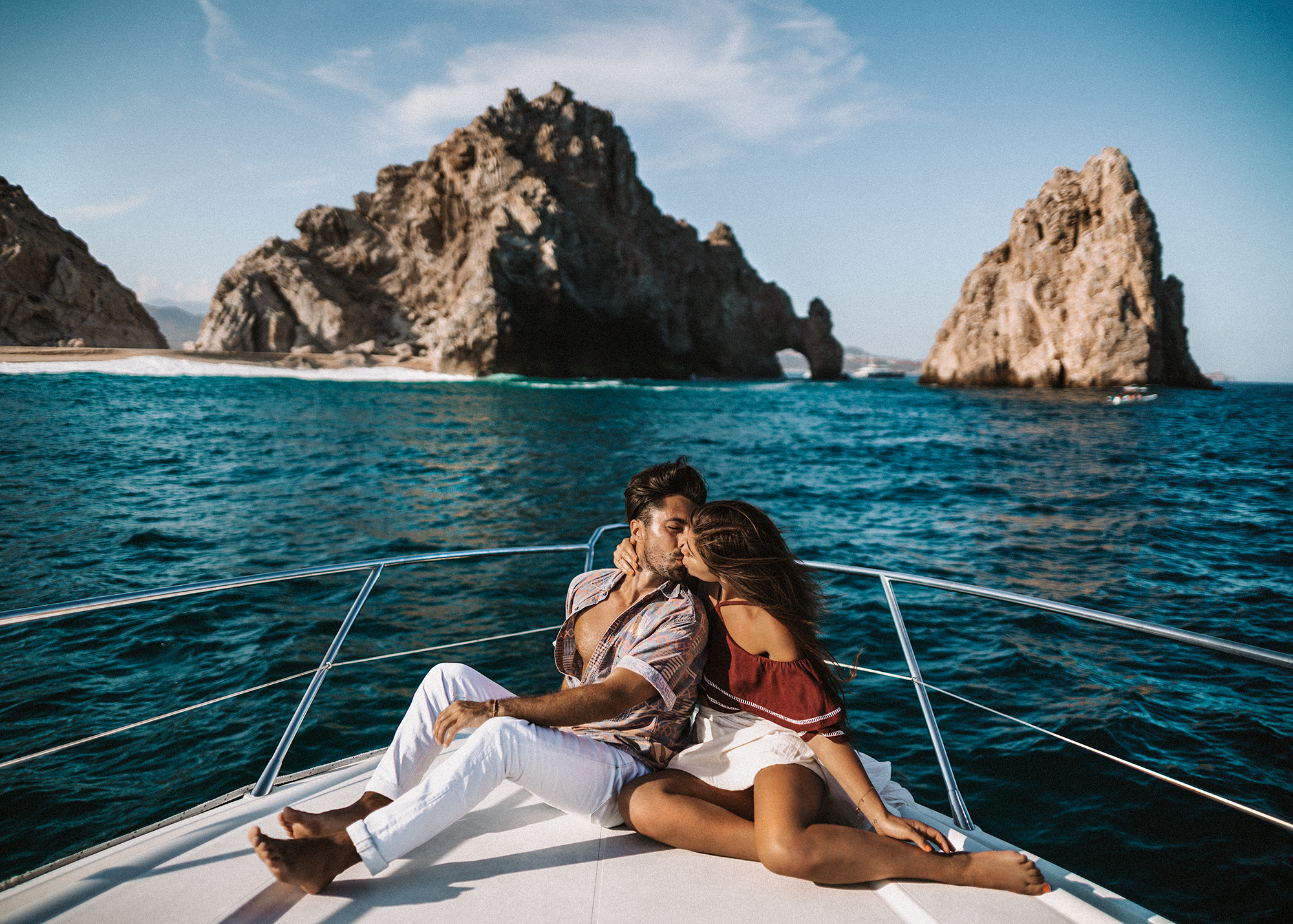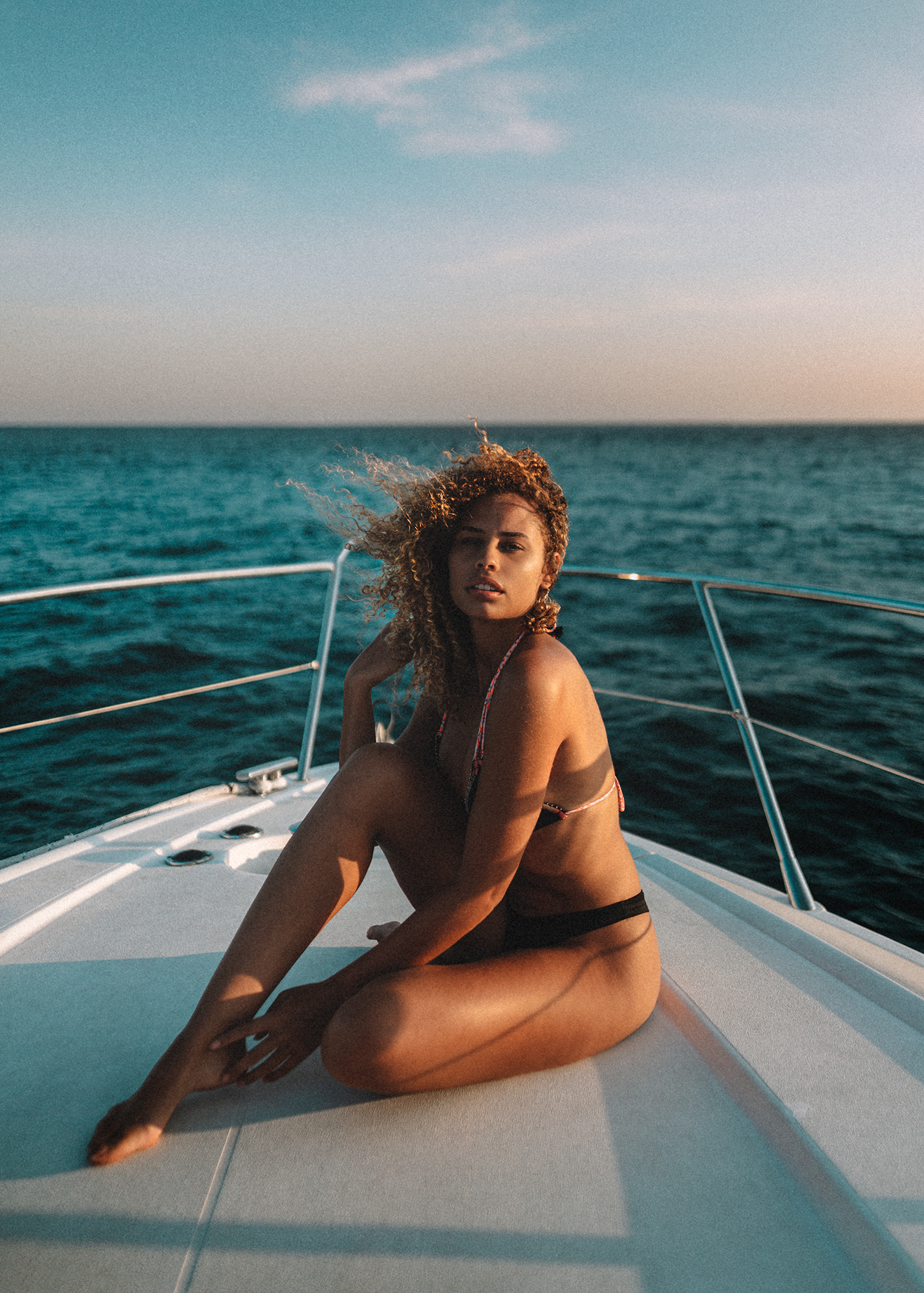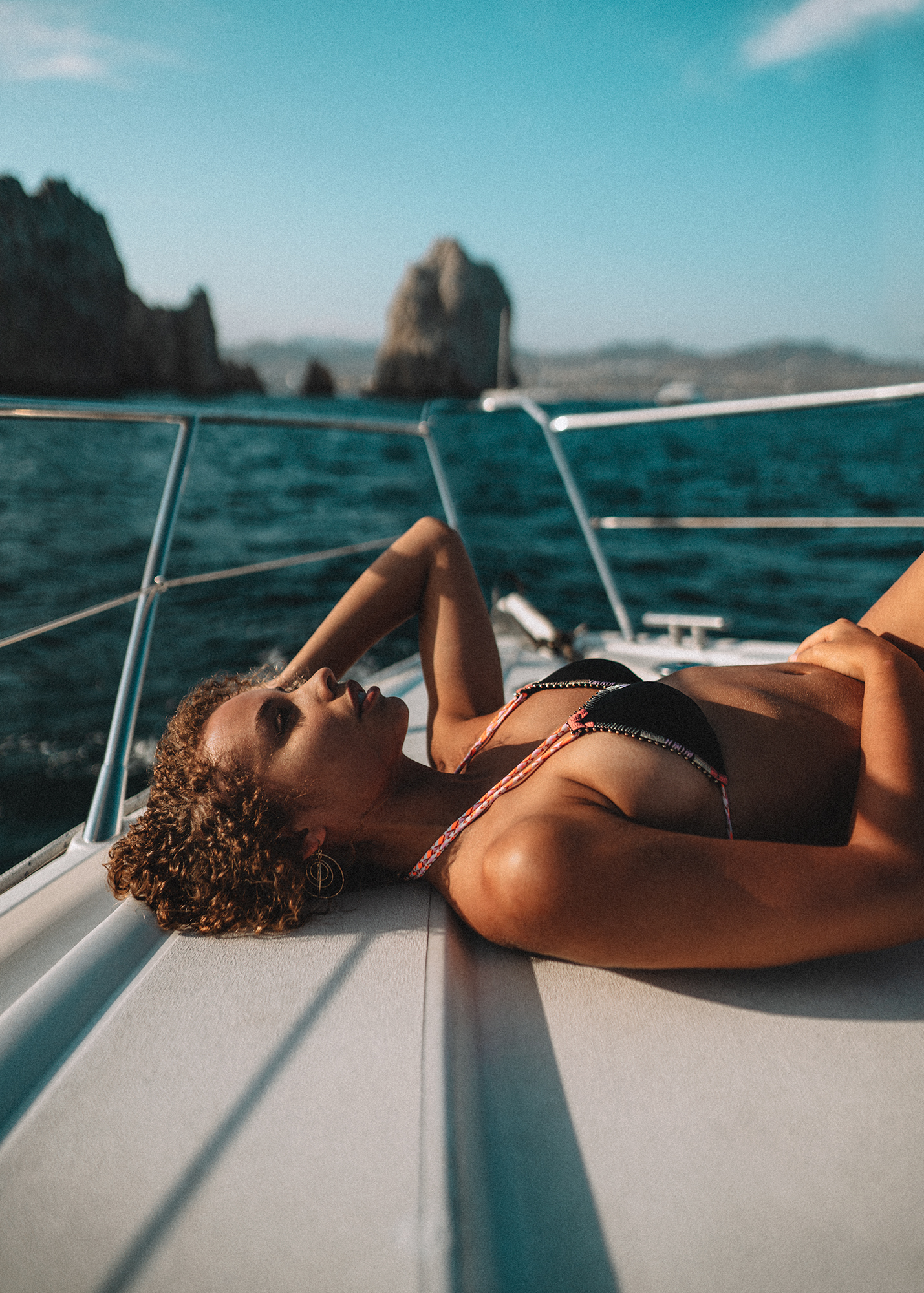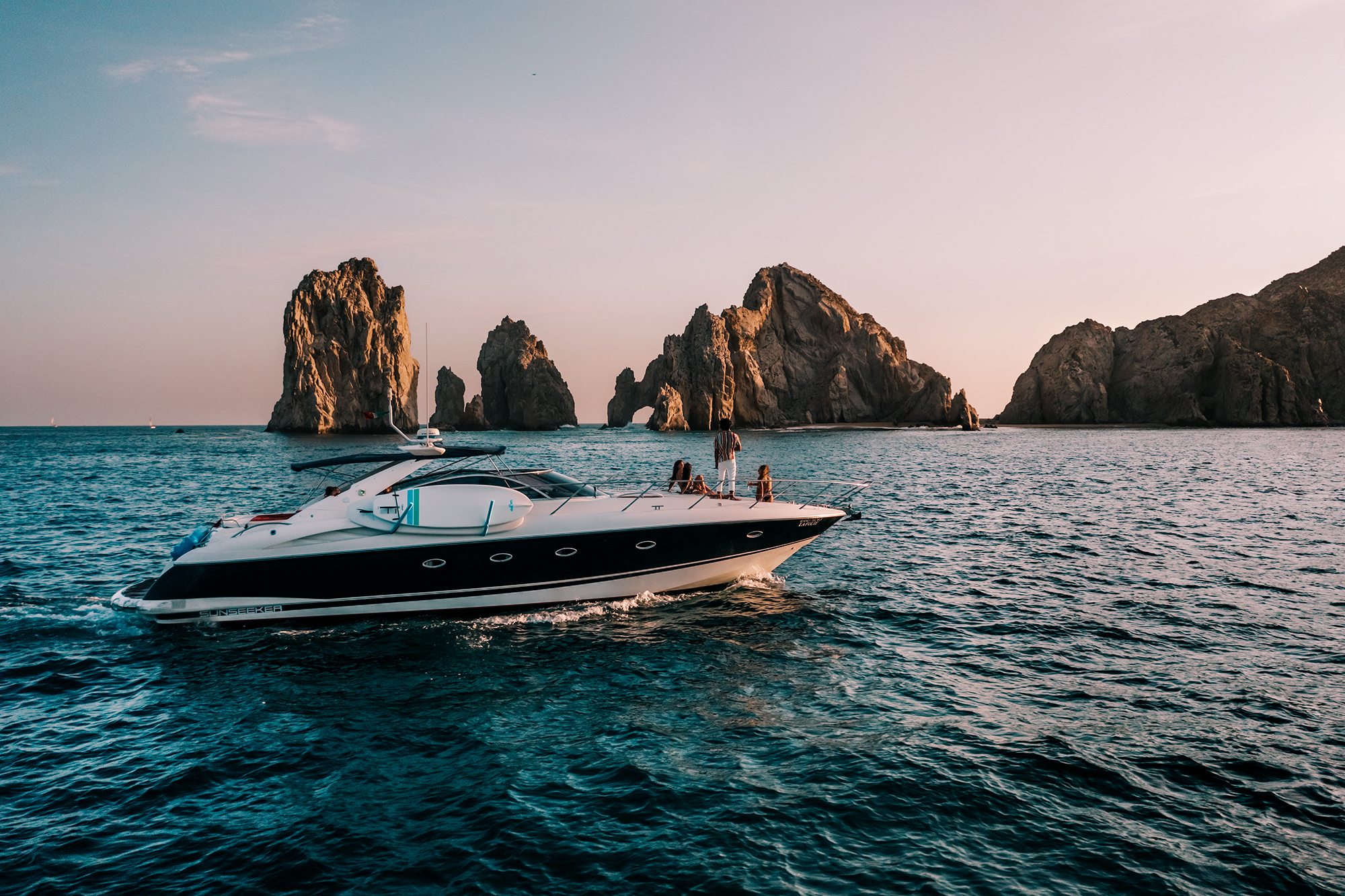 Brandon and I have a saying that "boat day is always the best day" and it is definitely true. Days spent out in the salty air, jumping in warm oceans, watching the sun glisten and then set over the water, with a few local beers or margaritas or glasses of champagne have been some of our best travel experiences - from Italy to Thailand to here in Mexico. There are few experiences in life that are better!
If you're traveling with a group, prices for a private smaller or yacht or catamaran can actually be quite reasonable! Here in Cabo, check out Pisces Yachts, Cabo Yacht Life, or Seashine Adventures, for the local companies with the best ratings.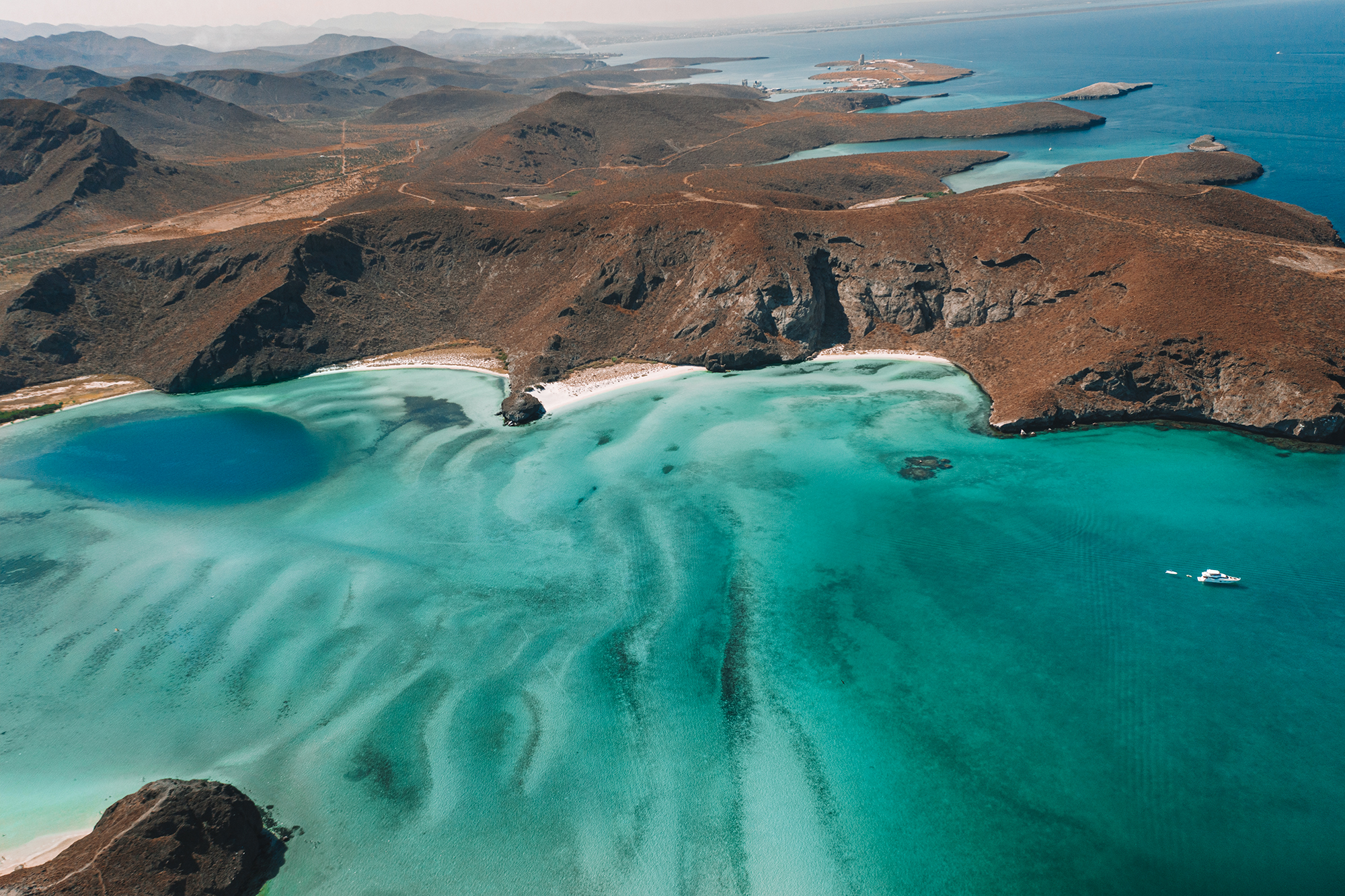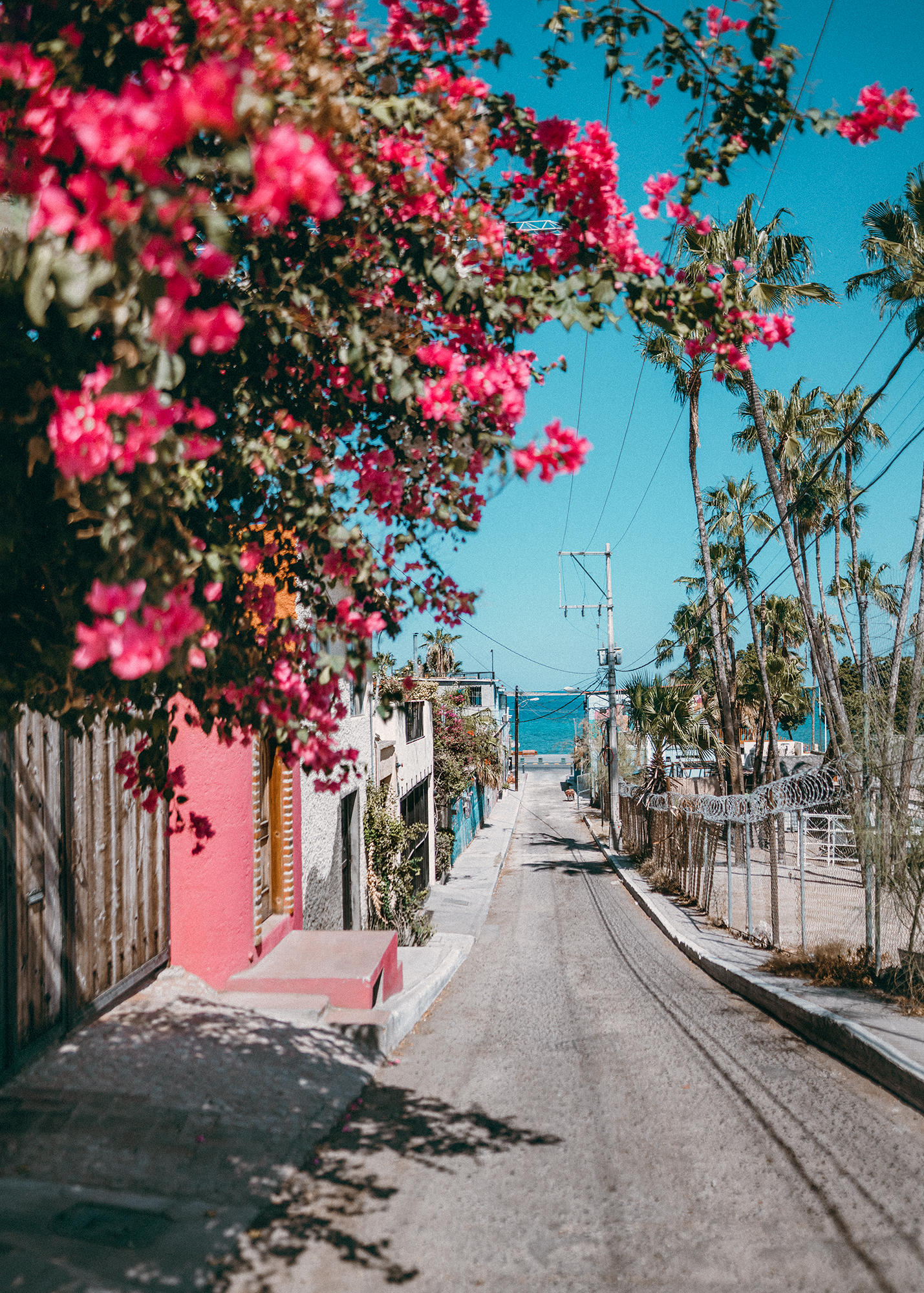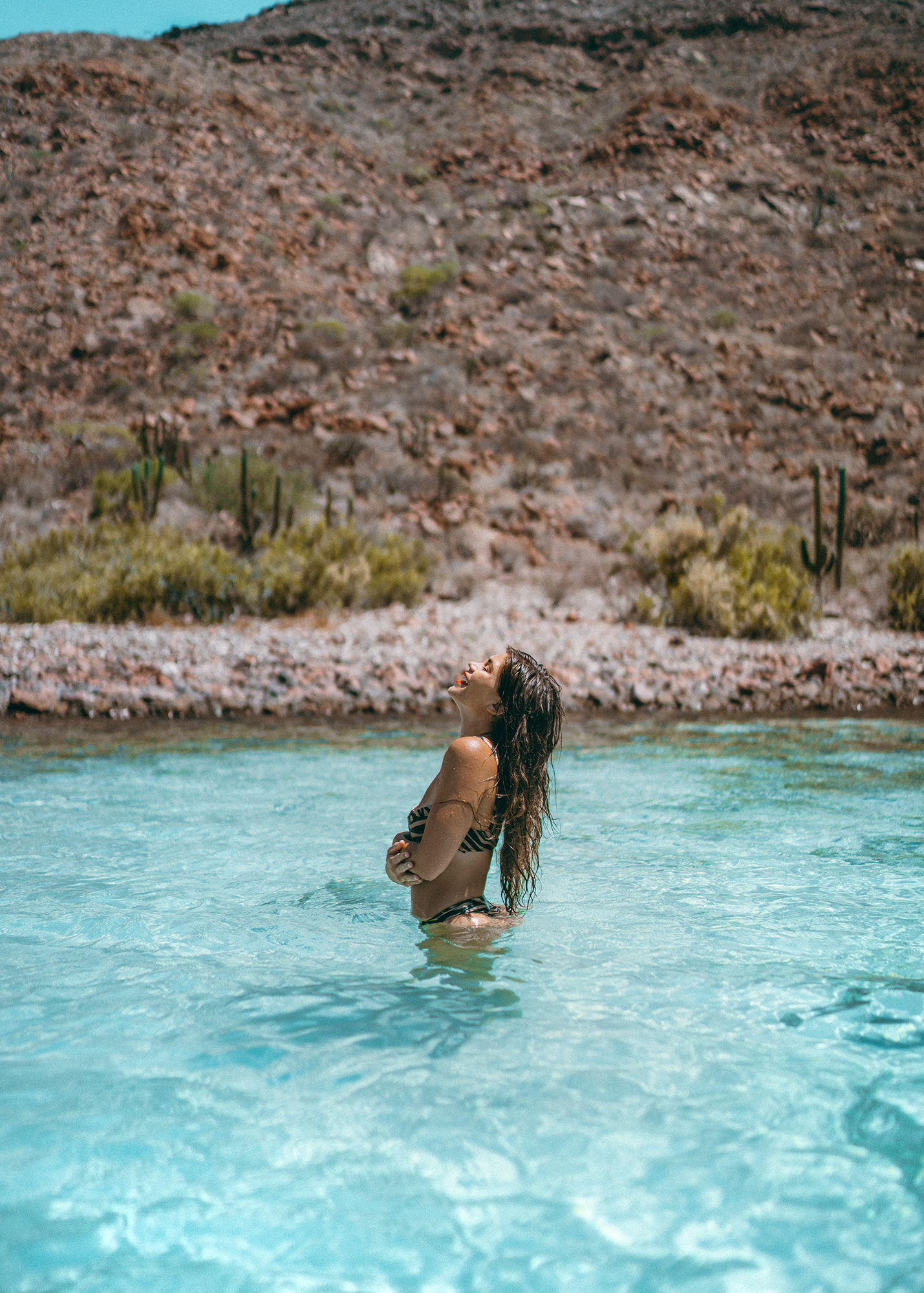 Around 2 1/2 hours from Cabo San Lucas, the city of La Paz can technically done as a day trip, but the area is so amazing, I highly recommend spending a few days here! We completely fell in love with La Paz and already working on a return trip. My full travel guide for La Paz is coming very soon!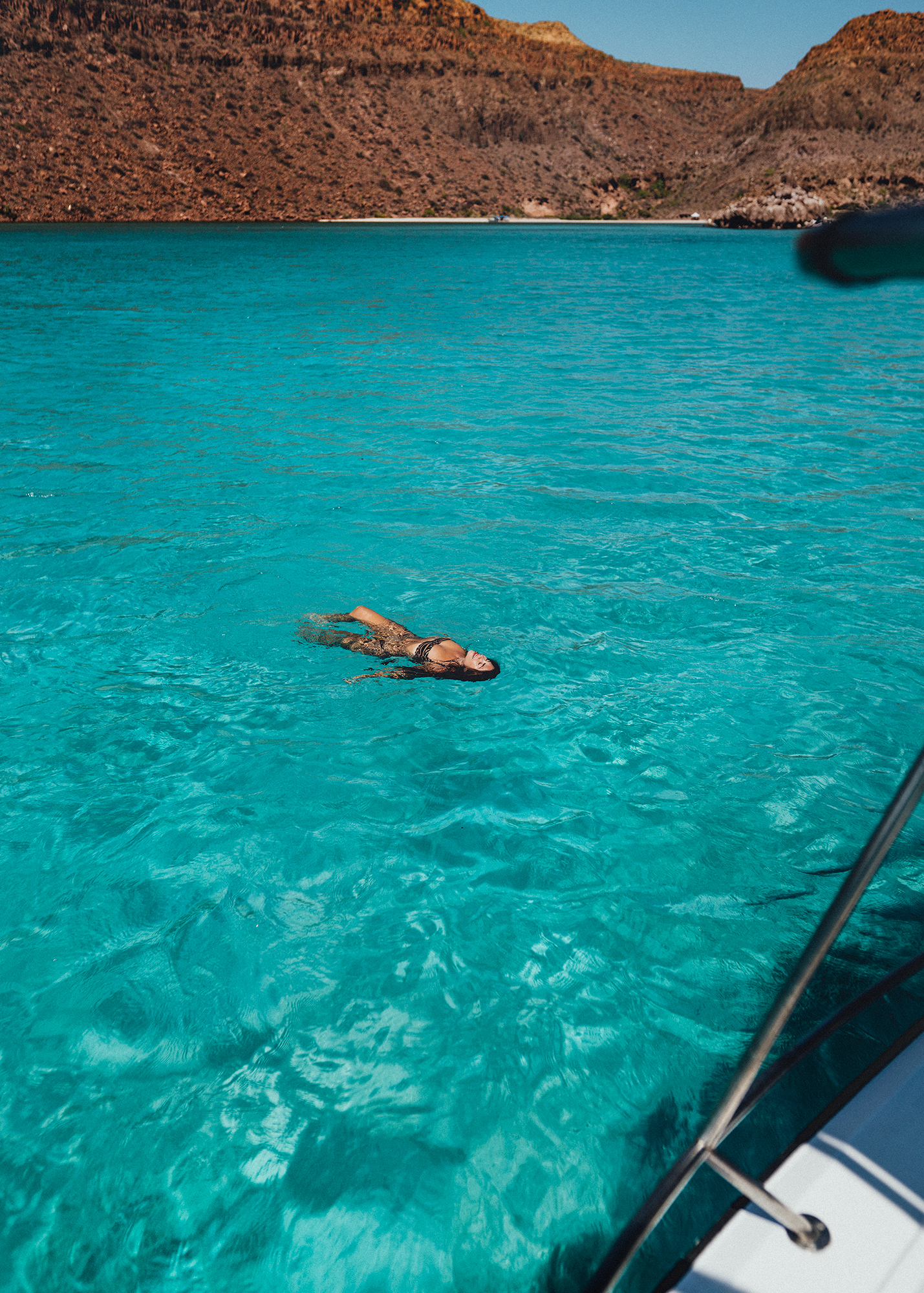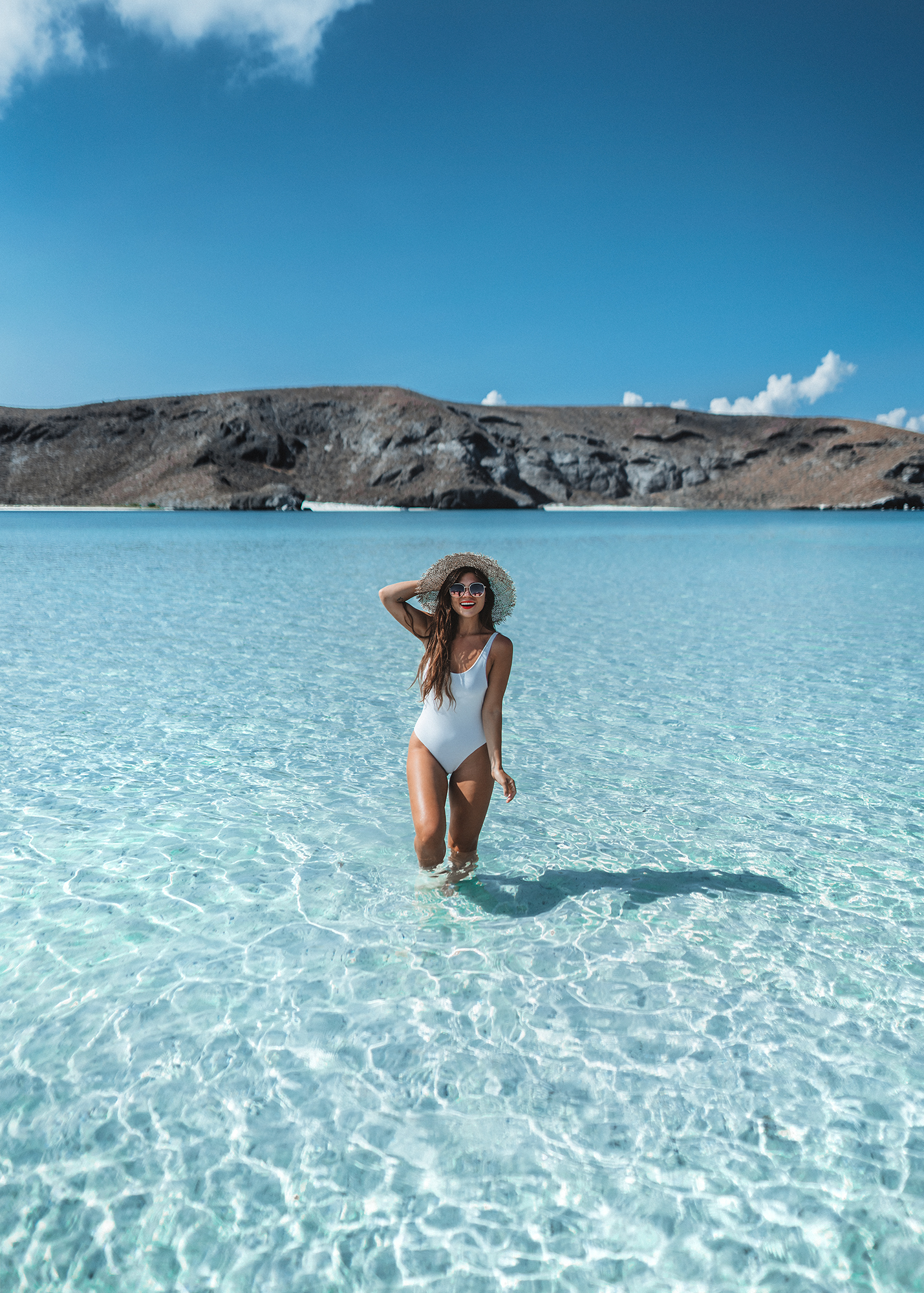 The famous Balandra Beach is known as one of the best beaches in Mexico - and the world! - and has rightfully earned its title. Balandra is BEAUTIFUL. There is truly nothing in Cabo like it, and if you are on the hunt for paradise beaches, this one is worth the trek! However in 2020, with reduced capacity for Covid, it is not the easiest to visit. However, if you do get in, the wide open bay is unbelievable.


- The beach is currently only open to 150 people per day.
- To make the cut, you must arrive by car early in the morning and get in line, come on a weekday if possible
- The beach officially opens at 10am, but they didn't open the gates until 10:30 for us.
- We got into line just after 9am and were one of the last cars in line. The attendants come to each car and count the amount of people. Some people we talked to arrived at 7am to make sure!
- In the car line, lots of people got out of their cars and ate, played music, hung out with other people, climbed the hills and had fun
- If you DO make it, the quiet, open beach front is amazing and it's pretty incredible to see this famous bay so free of people
- The parking lot has more than enough space and is right off from the bay - super easy
- There's a snack truck with water, chips, mini burritos, sunscreen, etc., but not beer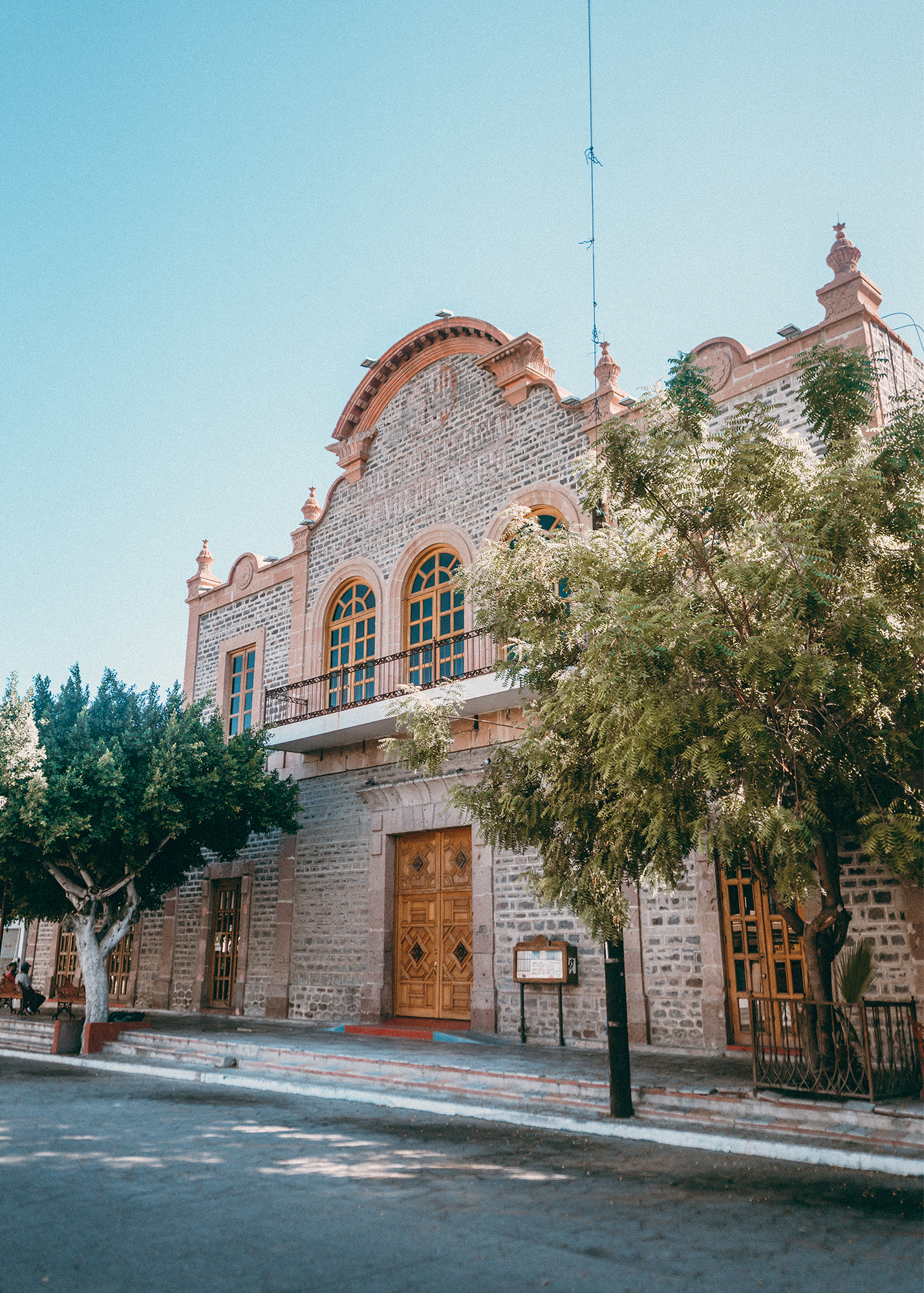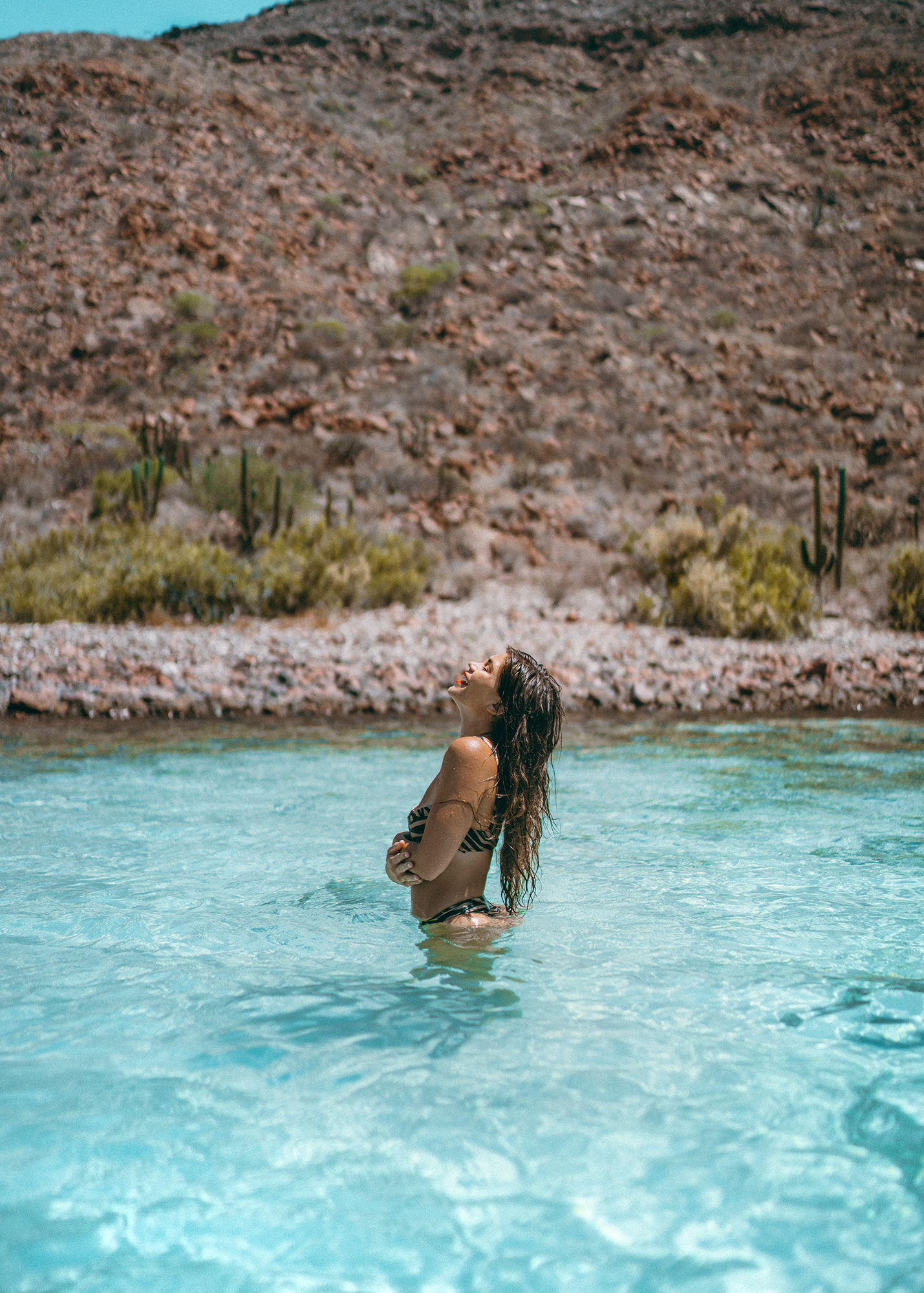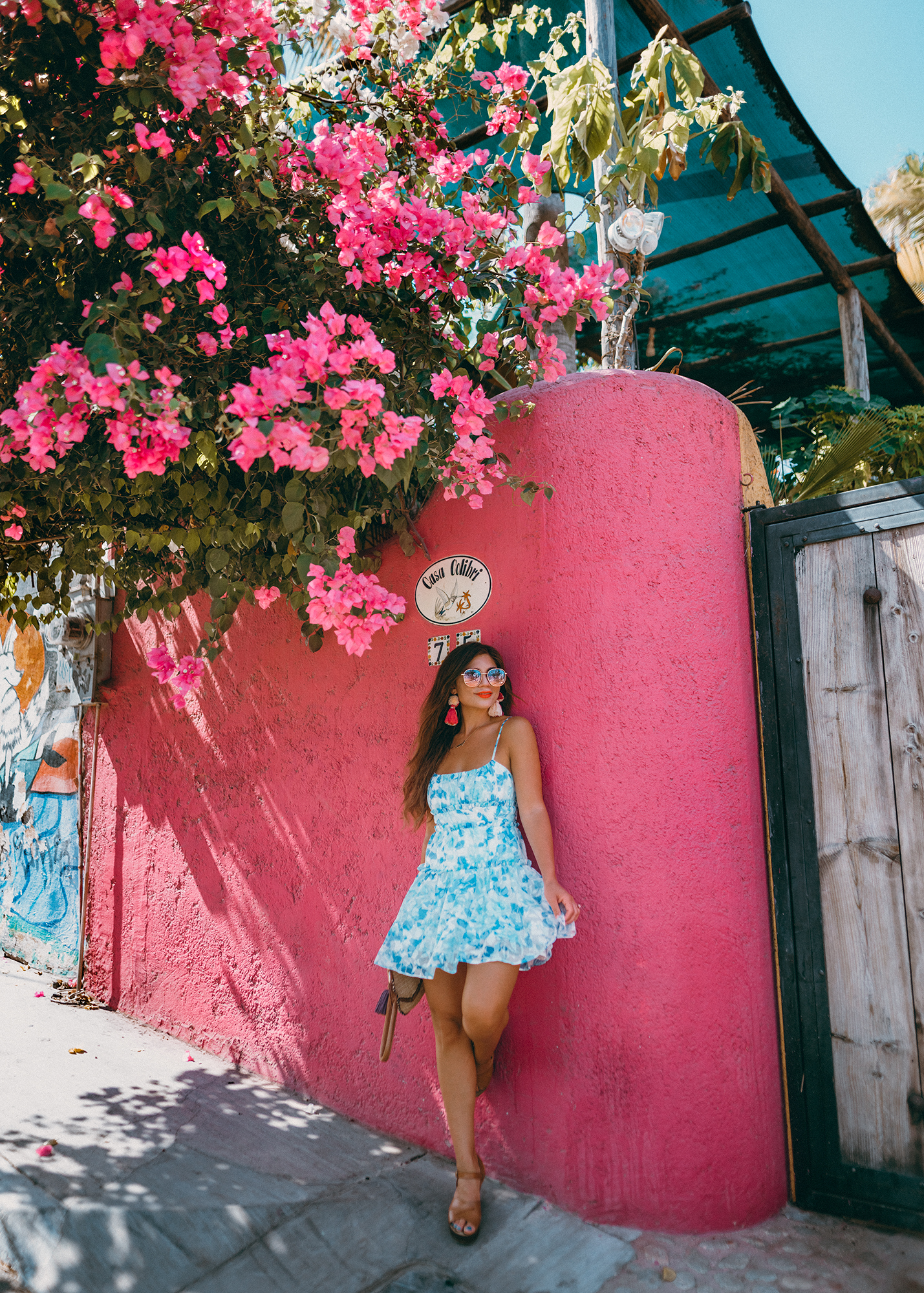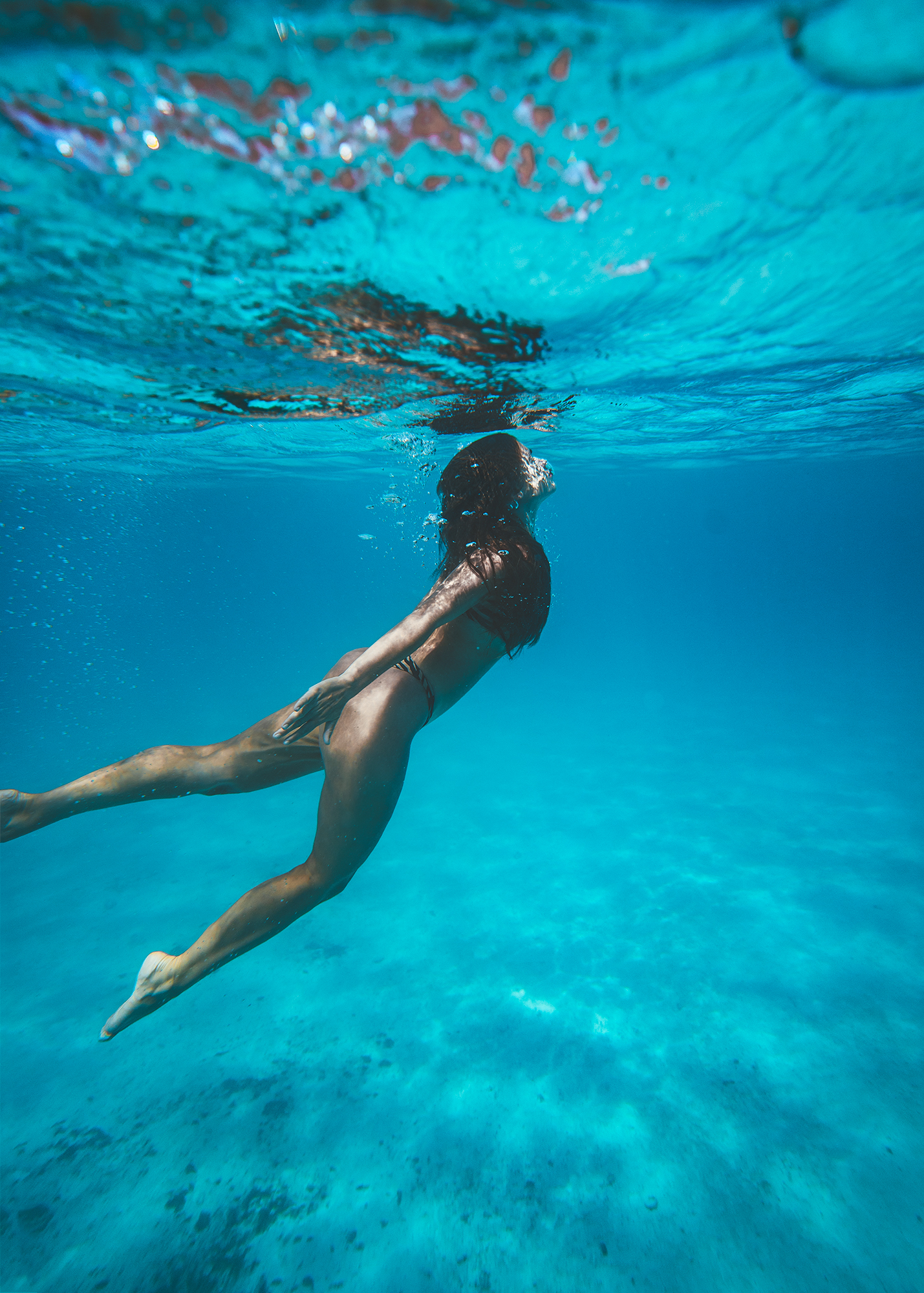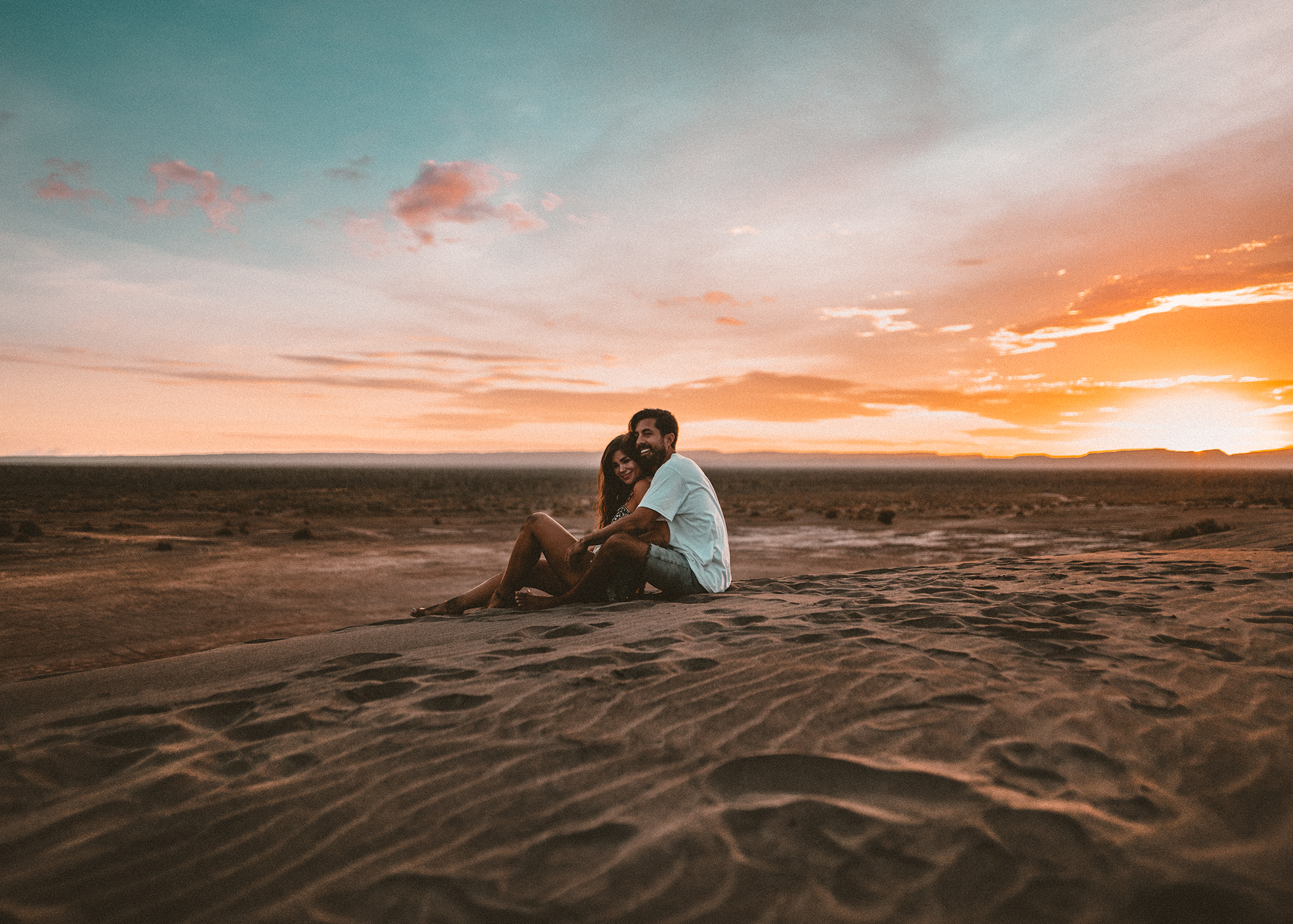 The La Paz area has so many amazing things to see and do - from swimming with Sea Lions and the clearest waters on Isla Espiritu Santo, to the historic and colorful city center, to sandboarding on the dunes just outside of town, to amazing dining experiences both high-brow and in local taco stands. Much more coming about that soon!
Like this post? Pin it for later and share it with others!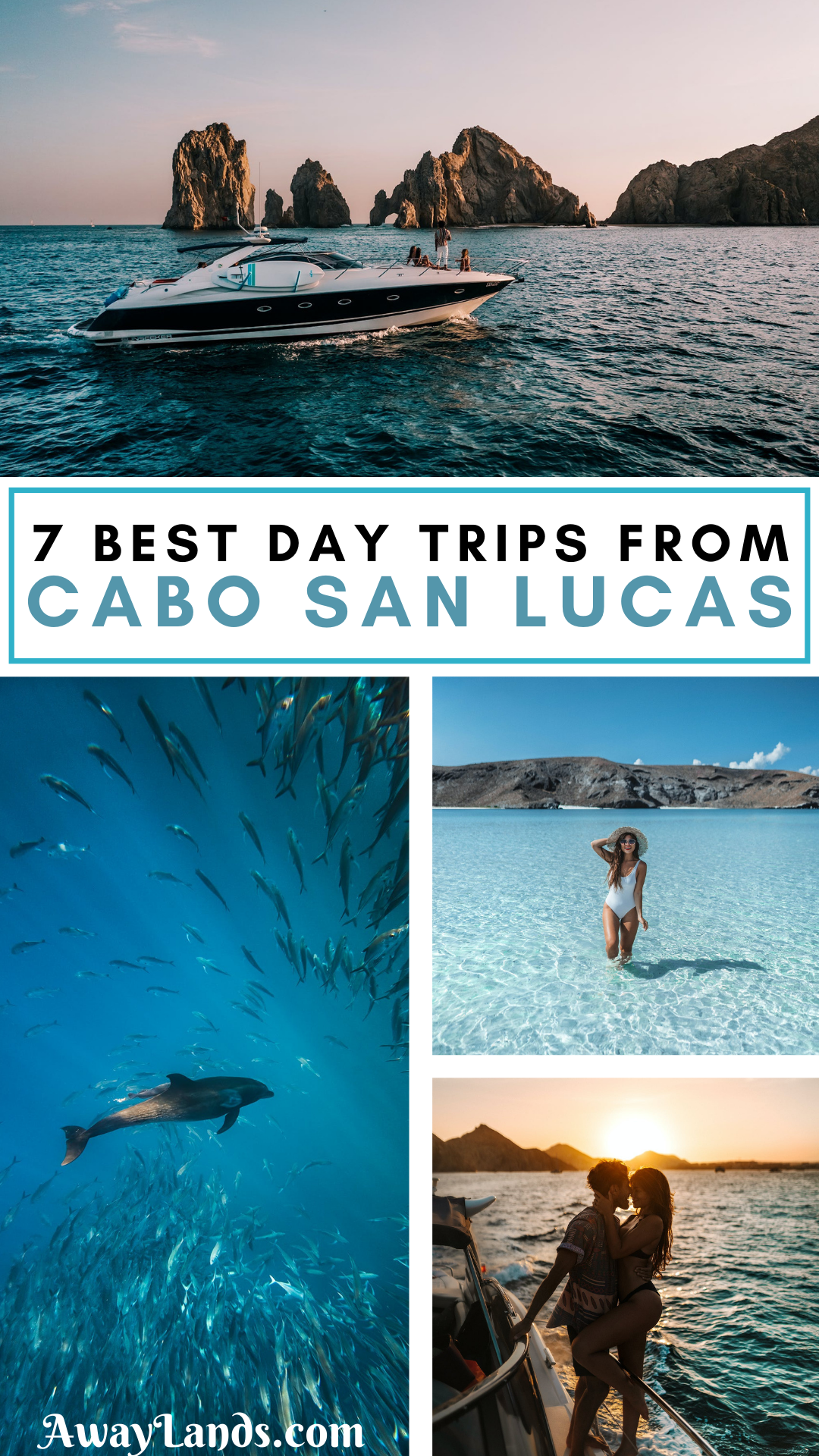 xx Amy