February 29, 2020 Beauty Shopping
The 7 Best Ever Beauty Products for Travel - Hair Care
The first in my series on the best in Travel Beauty, we all know that travel, swimming in chlorine and oceans, humidity and different waters can all weigh down and damage your hair. I've rounded up a few of my all-time favorite products that I use daily to keep my haircape healthy and looking good, no matter how many oceans I jump in!
1. T3 Twirl Trio Curling Iron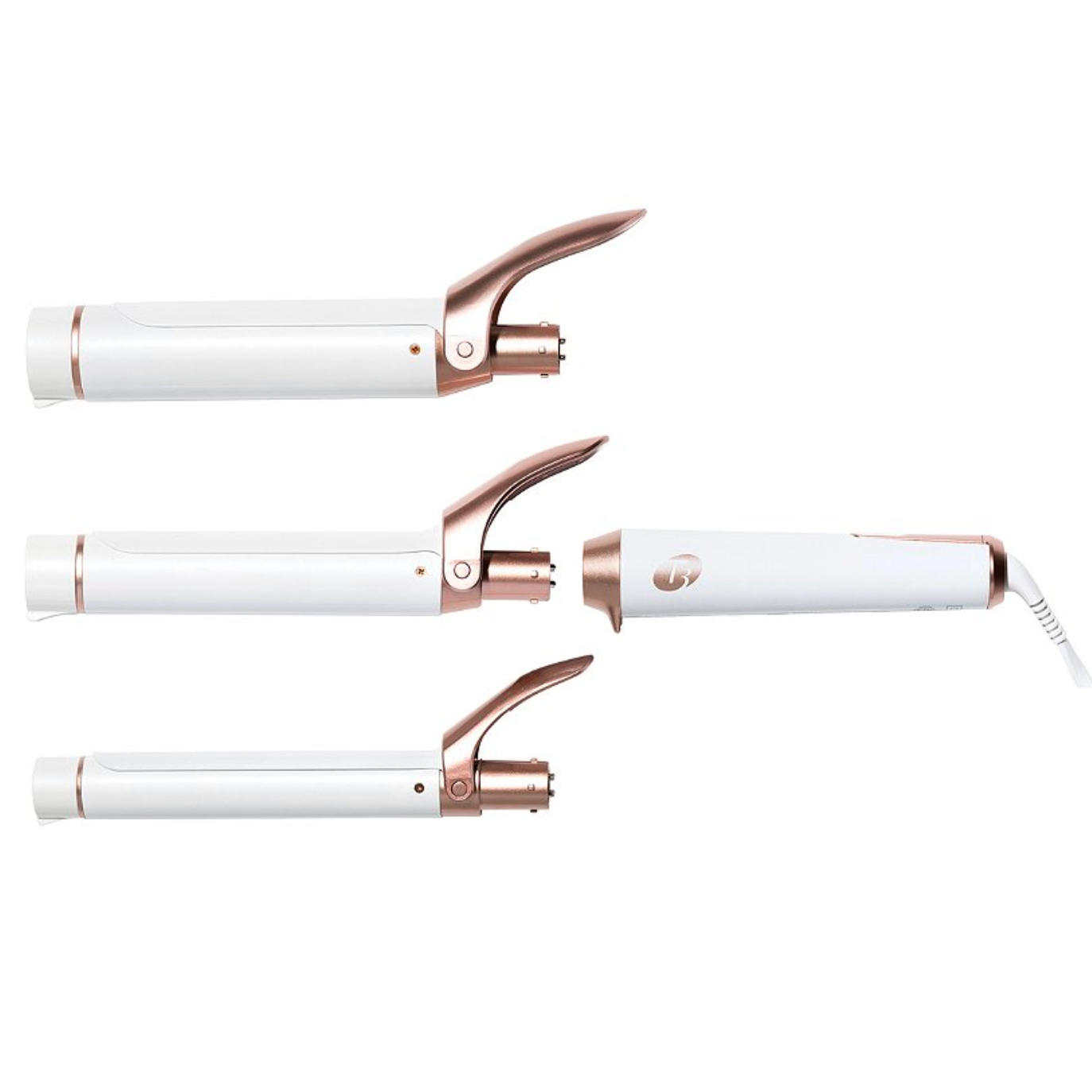 I have a confession to make - I have gone through no less than 8 curling irons over the last 4 years of travel. I've tried irons from low and medium price points that have stopped working, had handle break up, or short-circuit half a dozen times on the road, or just did not do what they were supposed to and just curl my hair. I think my search is FINALLY over with the T3 Twirl Trio Convertible Curling Iron, and I am SO HAPPY with this product. I first used a T3 while deep in the desert in Oman, as the curling iron I had with me malfunctioned and would no longer heat. Luckily, Brandon and I were traveling with our friend Lisa, who had one of these on hand. The T3 has an internal voltage convertor, which makes sure that it keeps working all around the world. The trio comes with three different barrel widths that can all be used either as a traditional curling iron with clip, or as a wand. (This is always an important factor to me as I need BOTH methods to do my hair.)
I have also been incredibly impressed with how fast this heats up, and how well it curls my hair. I don't like to spend a lot of time on my hair on the road, and I can curl my whole mane (with many packs of hair extensions) in about 10 minutes flat. SOLD!
The trio is currently on sale at QVC and also available on Amazon here. If you're looking for a high-powered curling iron that just fucking works, you have found it here.
2. Olaplex Shampoo and Conditioner Set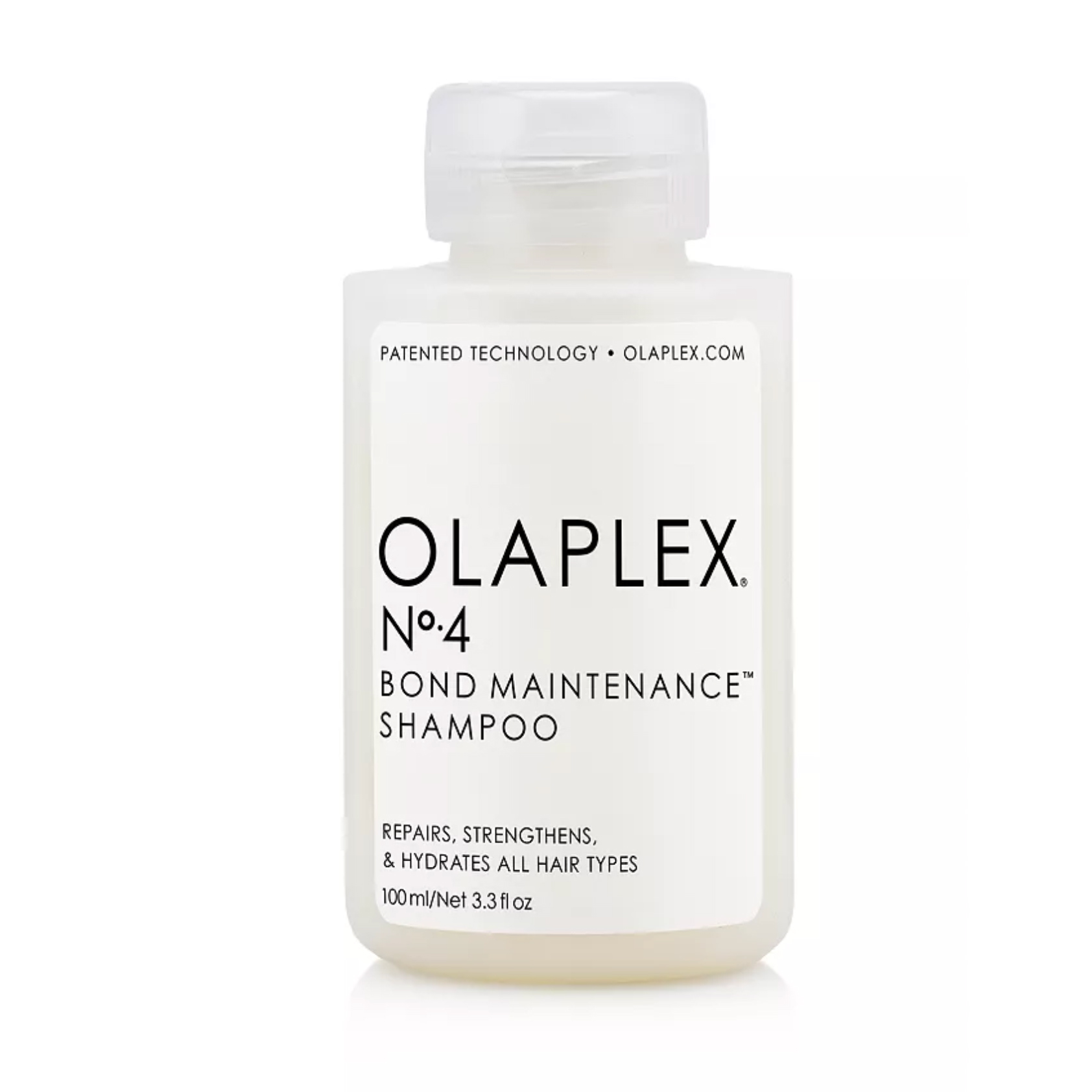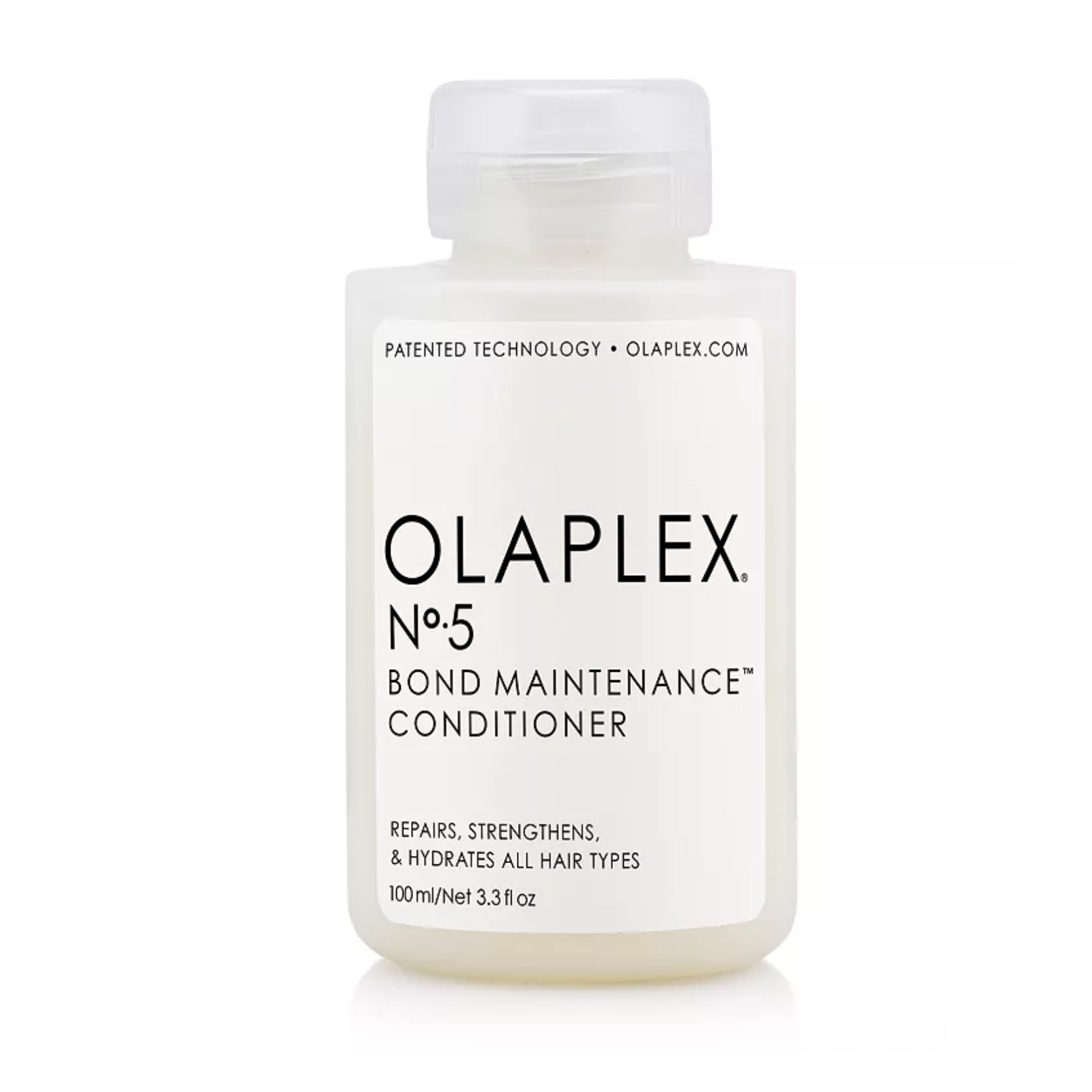 Are you into hair? You've probably already heard of Olaplex. The brand has a cult following which is what initially led me to try it out - and WOW. I honestly have never had such smooth and soft hair as I get from using the Olaplex No. 4 Shampoo and No. 5 Conditioner - for real. But my absolute favorite thing about this brand, is that the products come in perfect 3.3 oz travel sizes, and are super concentrated. A shockingly small amount of the shampoo thoroughly suds up all of my hair - including my inhumanely long and thick extensions, and the travel size actually lasts me for weeks on the road - something that is usually unheard of for me. Get the 3 oz Shampoo and here for carry on, or the full size Shampoo and Conditioner on Amazon prime.
3. Living Proof Perfect Hair Day Dry Shampoo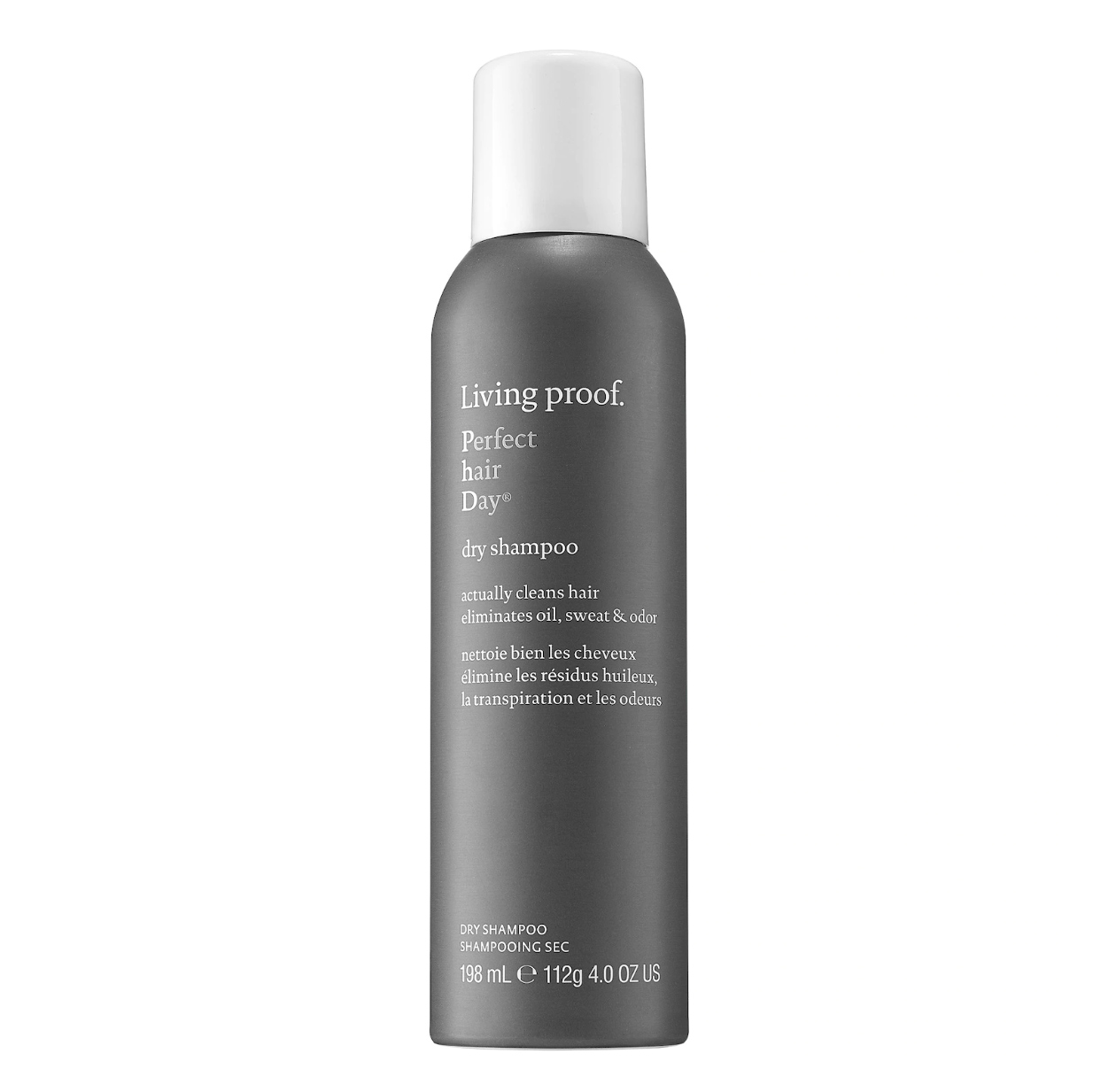 Dry shampoo is essential for travel days, because who has time to wash and re-curl their hair every single day? Especially in humid and tropical environments - dry shampoo is the one thing often keeping me together. I've gone through a ton of different brands, and keep coming back to Living Proof Perfect Hair Day Dry Shampoo, as it's the one that has consistently worked the back. You can also get a carry-on ready Travel Size on Amazon, so you can freshen up your hair before even stepping off the plane.
Hairography Break!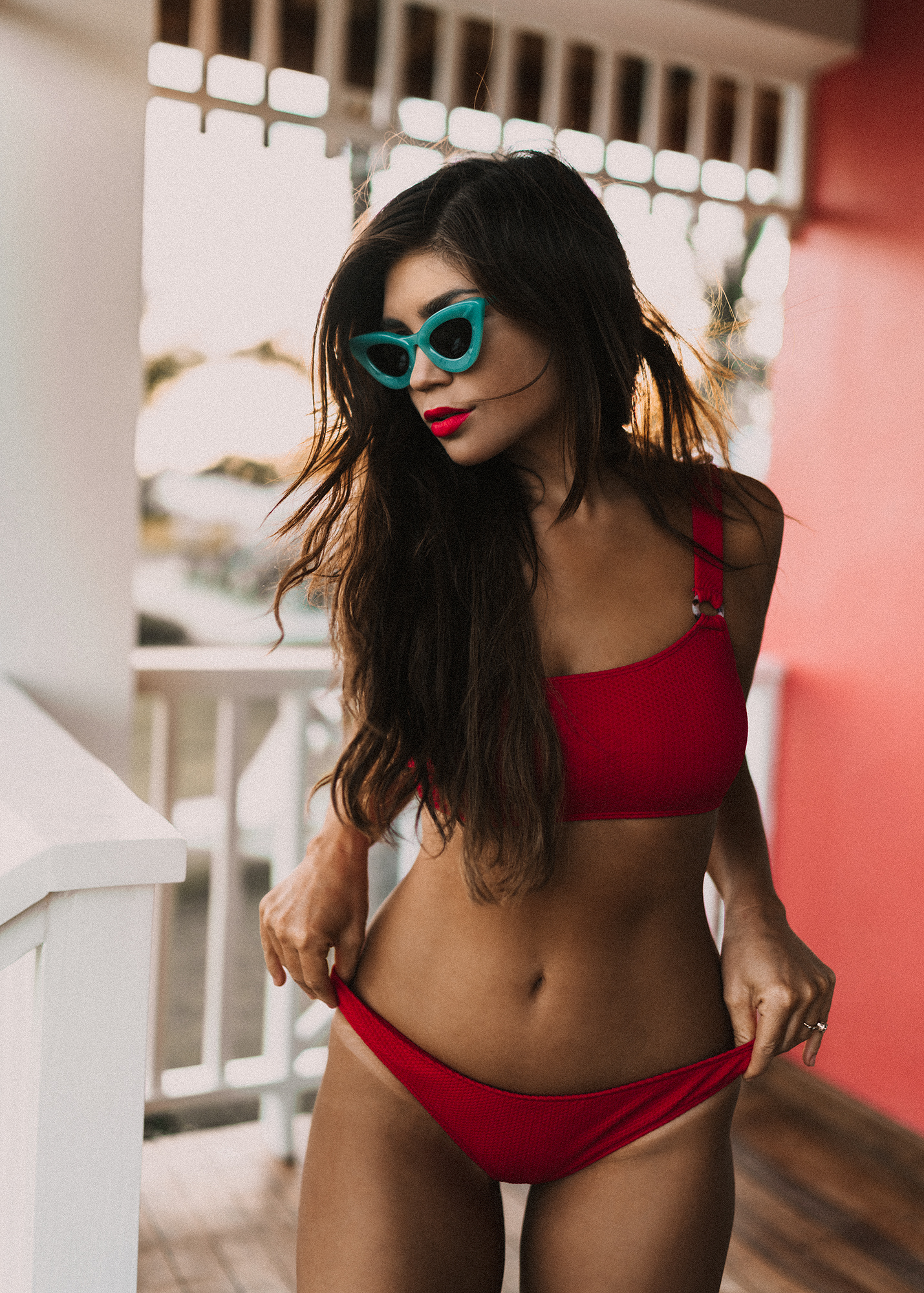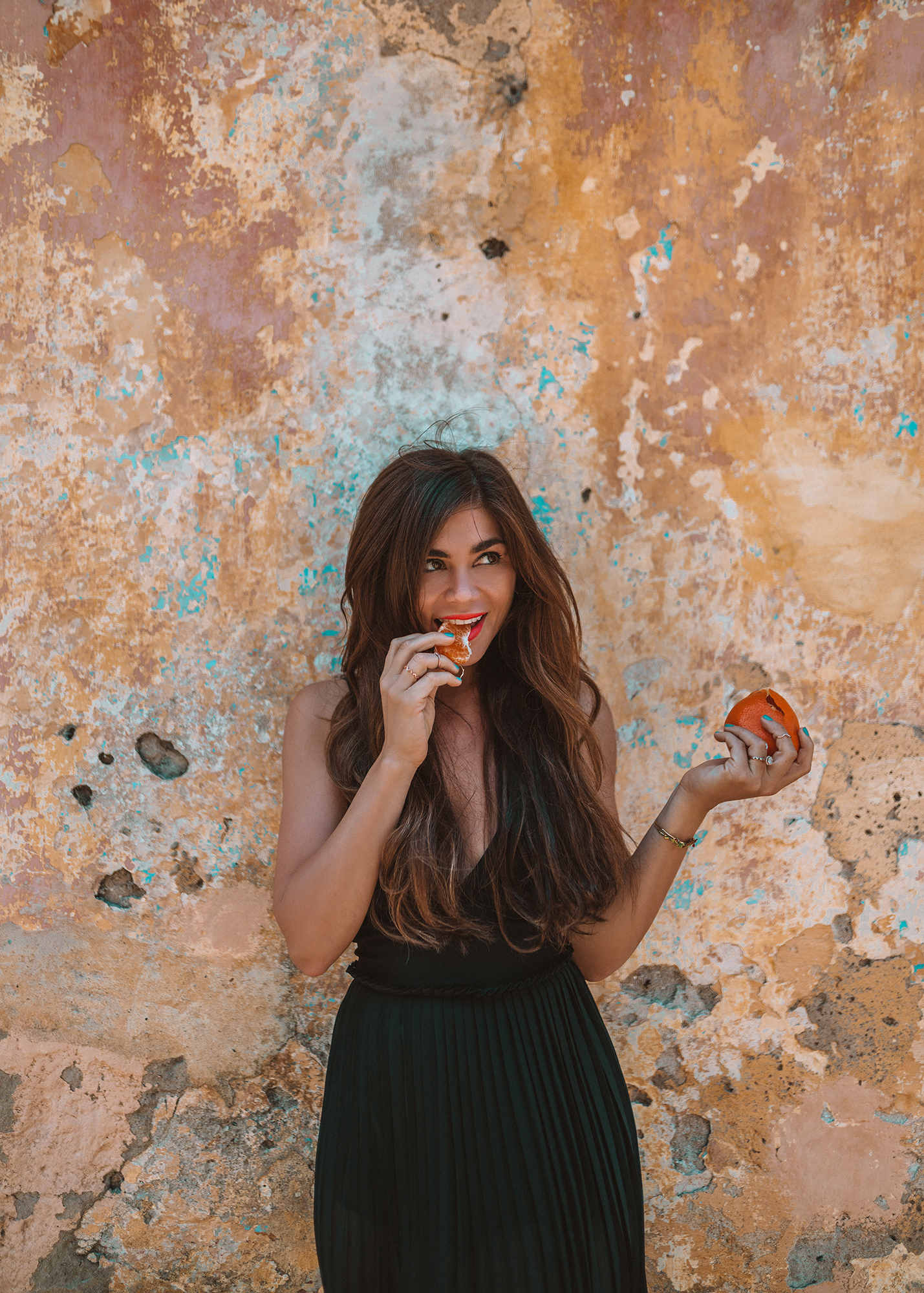 Continuing on...
4. KÉRASTASE Discipline Oleo Relax Anti-Frizz Mask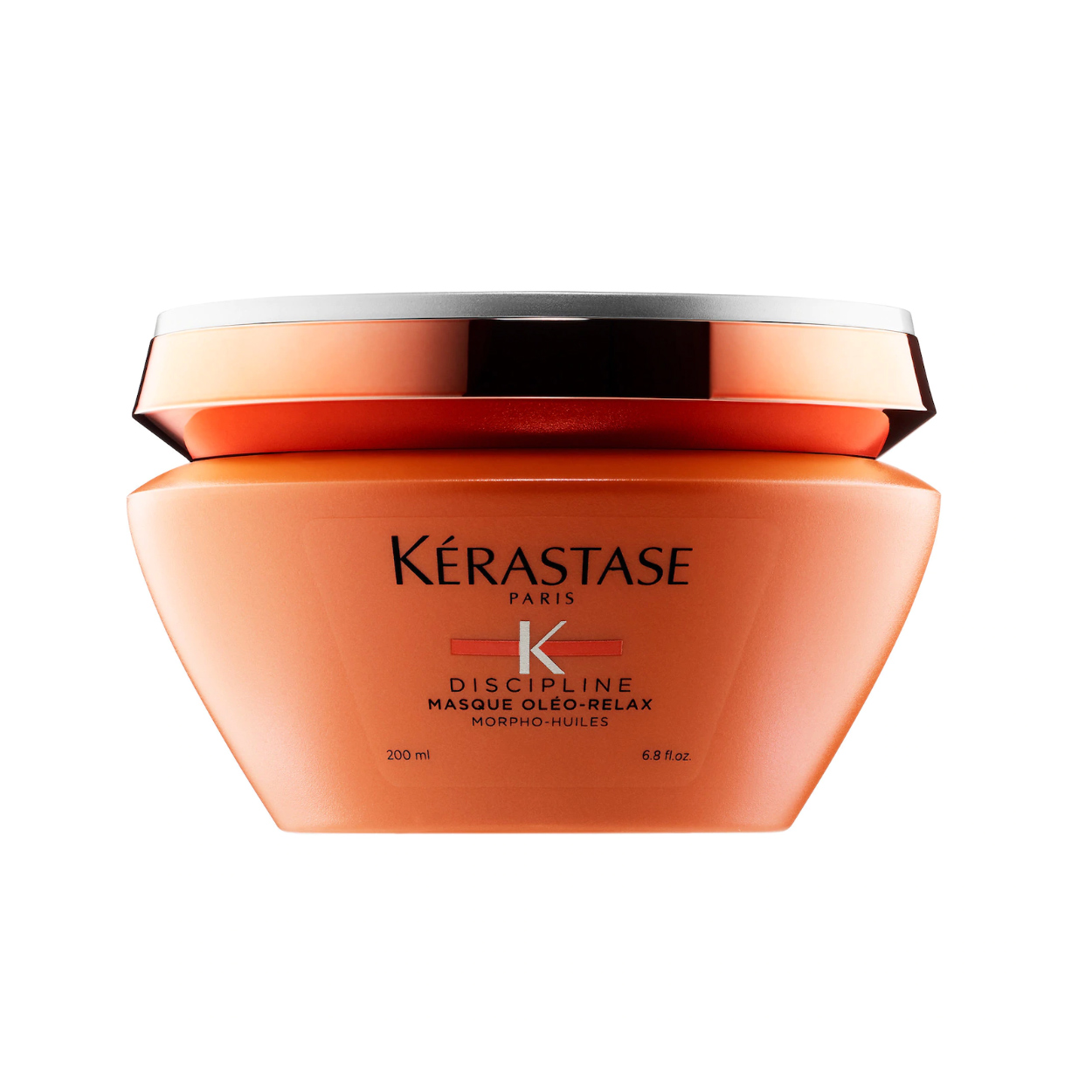 If you've seen my blog or Instagram before, it's no secret that I LOVE tropical places, and never shy away from jumping in the ocean and getting my hair wet. That kind of hair stress needs TLC and great products - and I love sleeping in a hair mask at least once a week, on nights when I know I need to wash my hair the next morning. I've tried many over the years (scroll down for one more of my favorite mask), but the KÉRASTASE Discipline Oleo Relax Anti-Frizz Mask is my favorite so far. Not only does it condition and repair, the anti-frizz is EVERYTHING for humid places. Not totally sure? Try this lower priced version also from Kerastase first!
5. Aveda Control Paste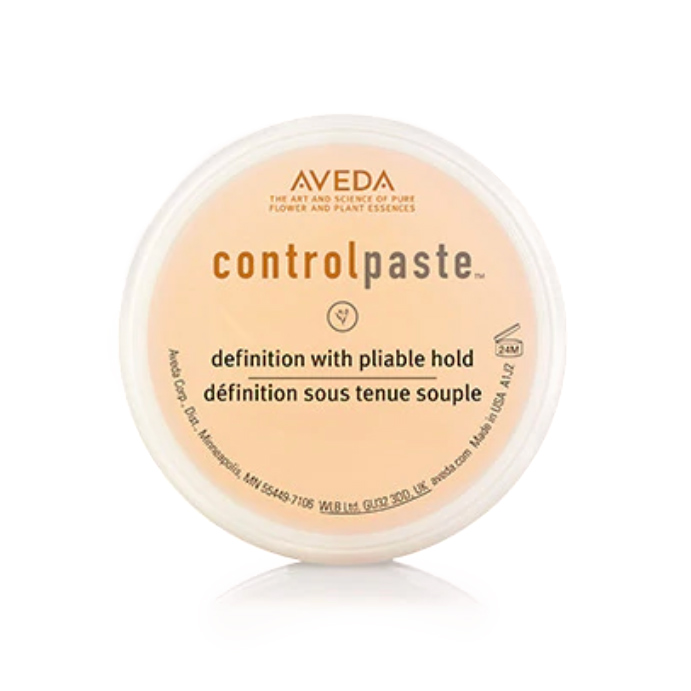 I have always dealt with a lot of fly aways, baby hairs, and top-level frizz in my hair, even with extensions, and especially in humidity. I've tried SO many hairsprays, creams, and pomades to keep these down, and Aveda Control Paste is the best one I have found so far! I take a little of the paste and spread it between my fingers, then rub it over my part and the top level of my hair. It keeps the flyaways down without being hard or constricting like most pomades or sprays can be. Then I run my brush over my hair lightly and finish with just a light spritz of hairspray. If this is an issue you have as well, definitely check this one out! As a bonus, the paste is thick enough to not be flagged as a liquid, but the container is under the 3oz threshold. This one is also available on Amazon here!


6. Olaplex Hair Perfector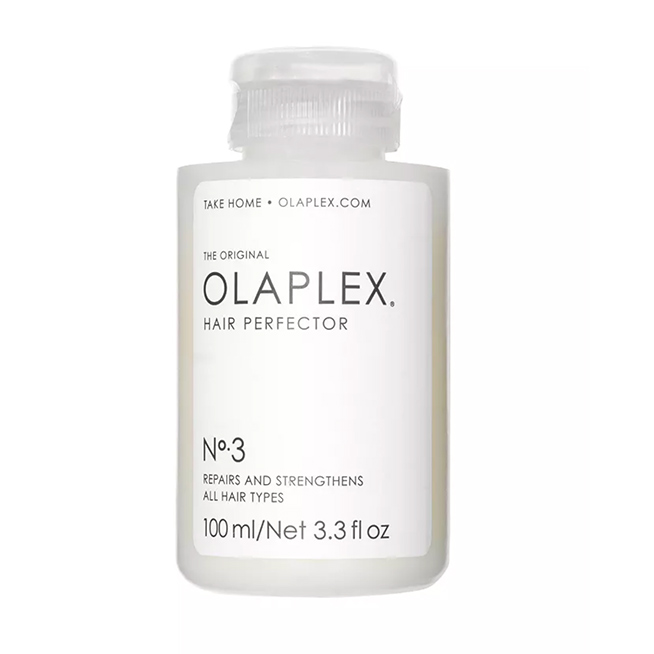 Do I stan for Olaplex? Maybe. The first product from the brand that I tried was their legendary No. 3, The Hair Perfector. While this is sold mostly as a hair mask, and I will use it as a mask occasionally, I typically don't pile this product on as thick as I do a typical hair mask. I actually love to use this more as a finishing cream, I usually run a small amount over my hair after curling and leave it in as a styling cream, and I've noticed that it does not weigh down my hair at all or make it feel slick/greasy. I will also use this as a protective layer before getting in the water. It's an icon for a reason! Also available on Amazon Prime here. I've also heard AMAZING things about their No. 7 Bonding Oil, but have not tried it for myself yet.
7. Brandon's Pick: Aveda Invati Advanced System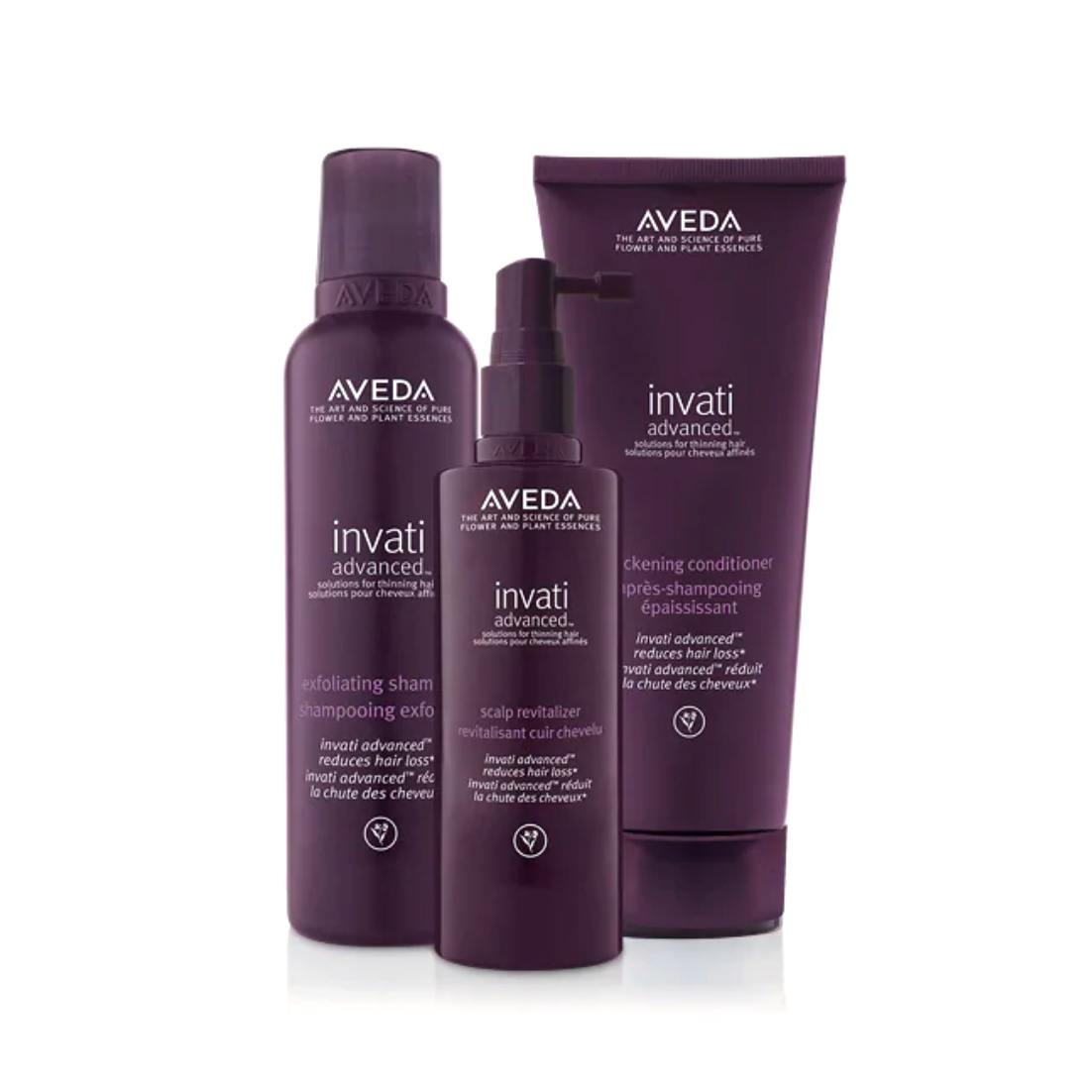 For each blog in this series, I wanted to get Brandon's perspective on his favorite travel cosmetic items - because the men in our lives need care too! His pick for hair is enthusiastically the Aveda Invati Advanced System, which he started using about 6-9 months ago. He says: "it leaves my hair feeling protected and full after so much damage from sun and salt water. And as I am getting into my thirties, I'm concerned about preserving my hairline and my hair as much as I possibly can. The Revitalizer final step has made a big difference, and my hair does feel thicker and stronger than when I started."
Cheers to Your Best Travel Hair Ever!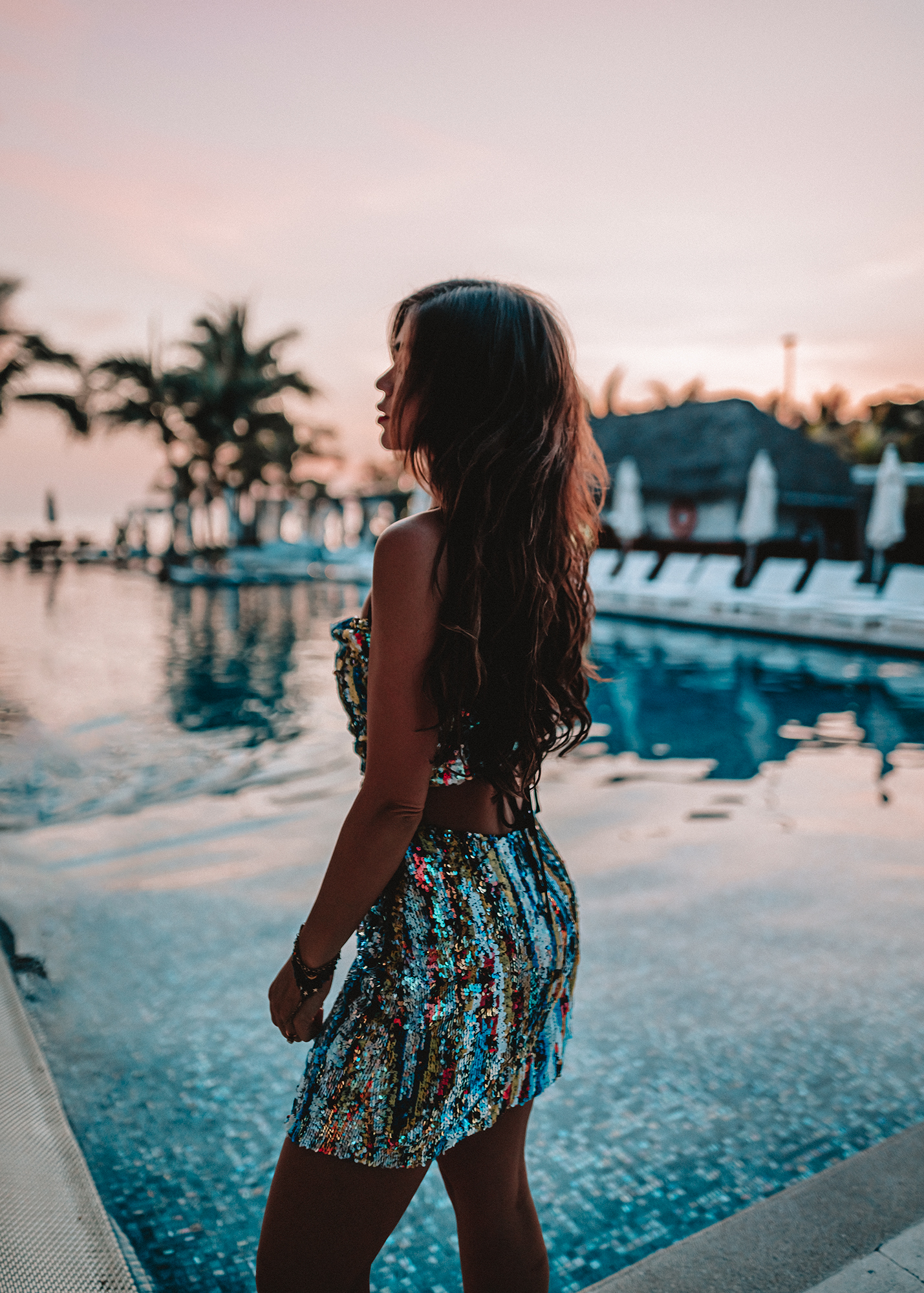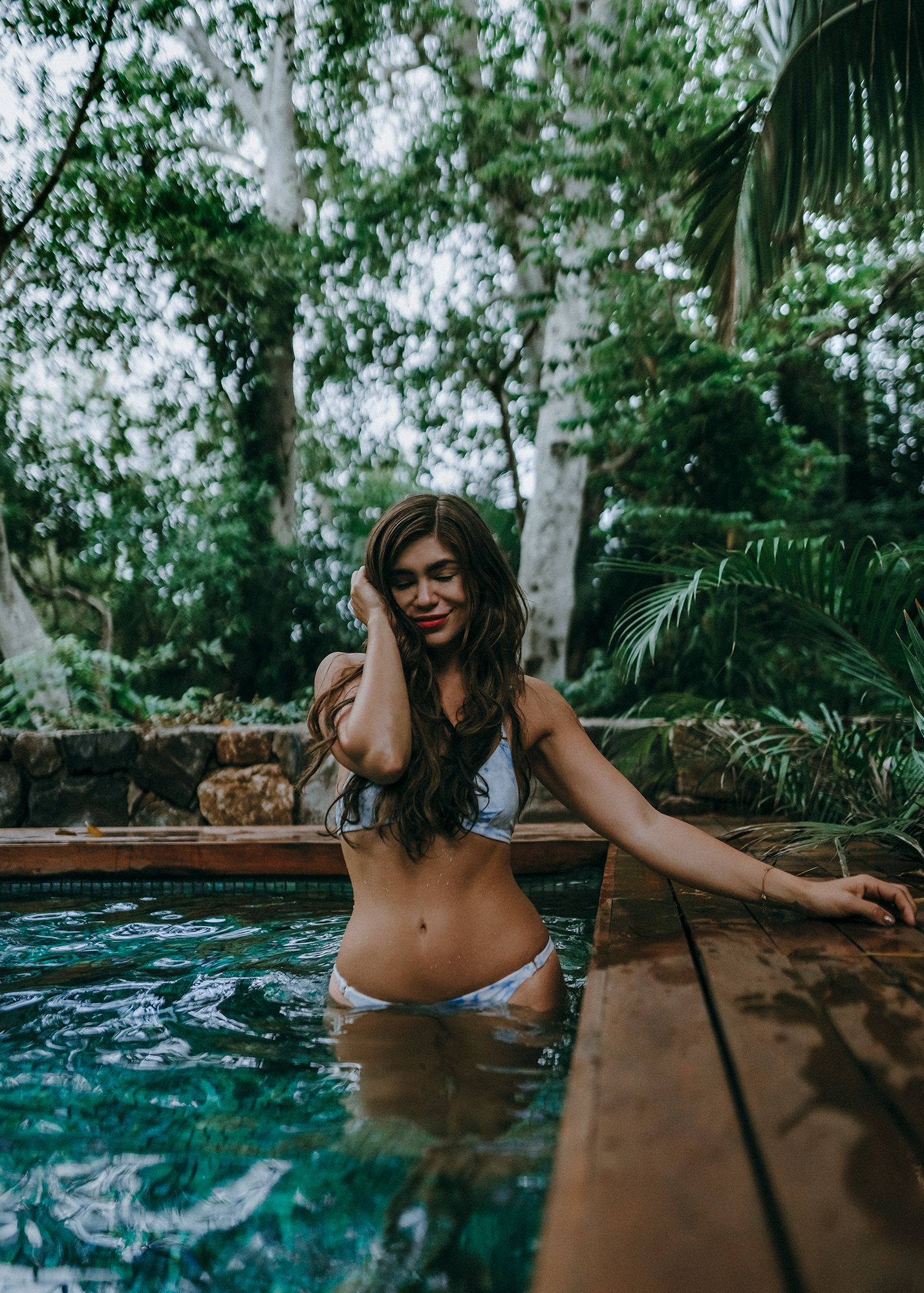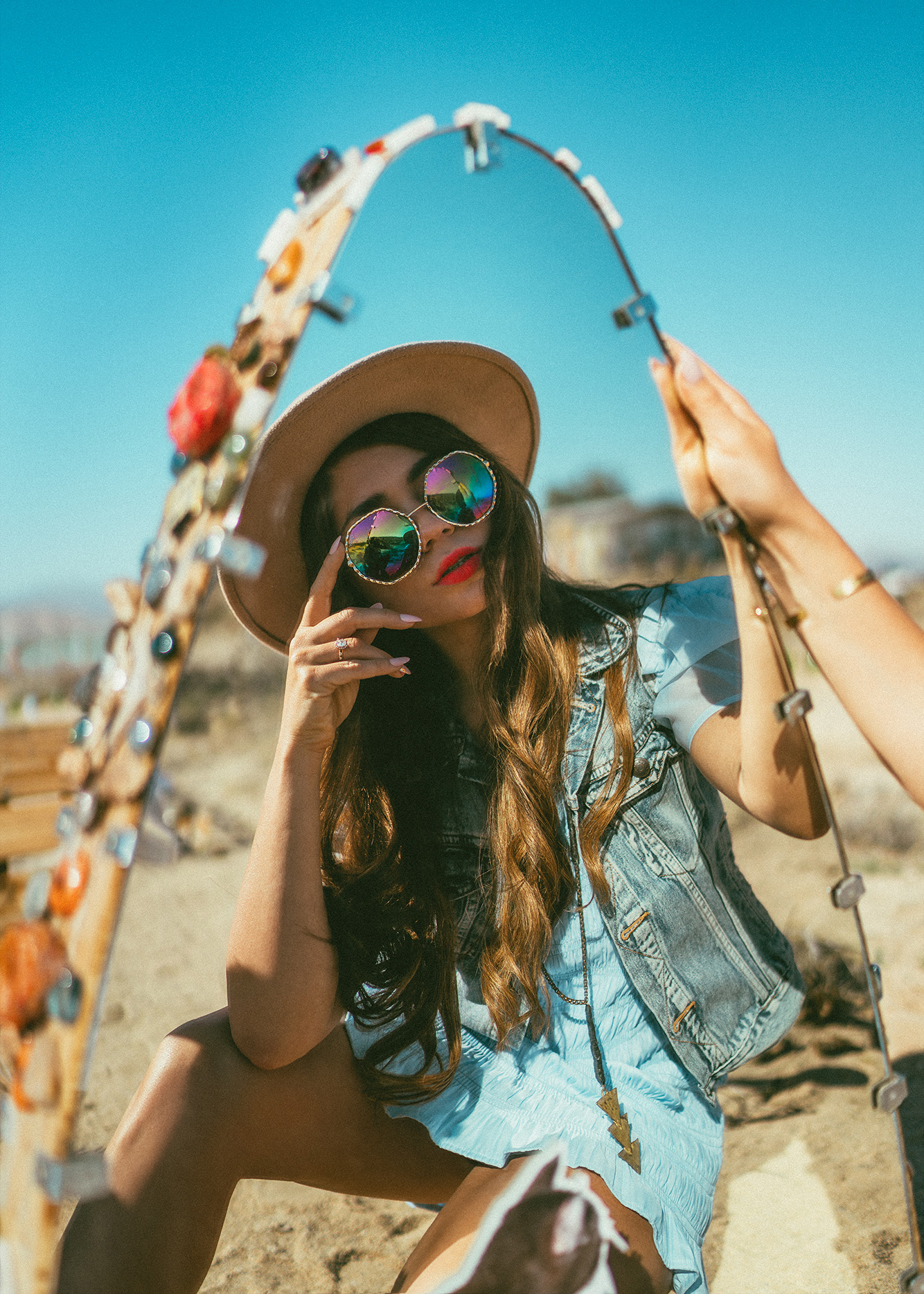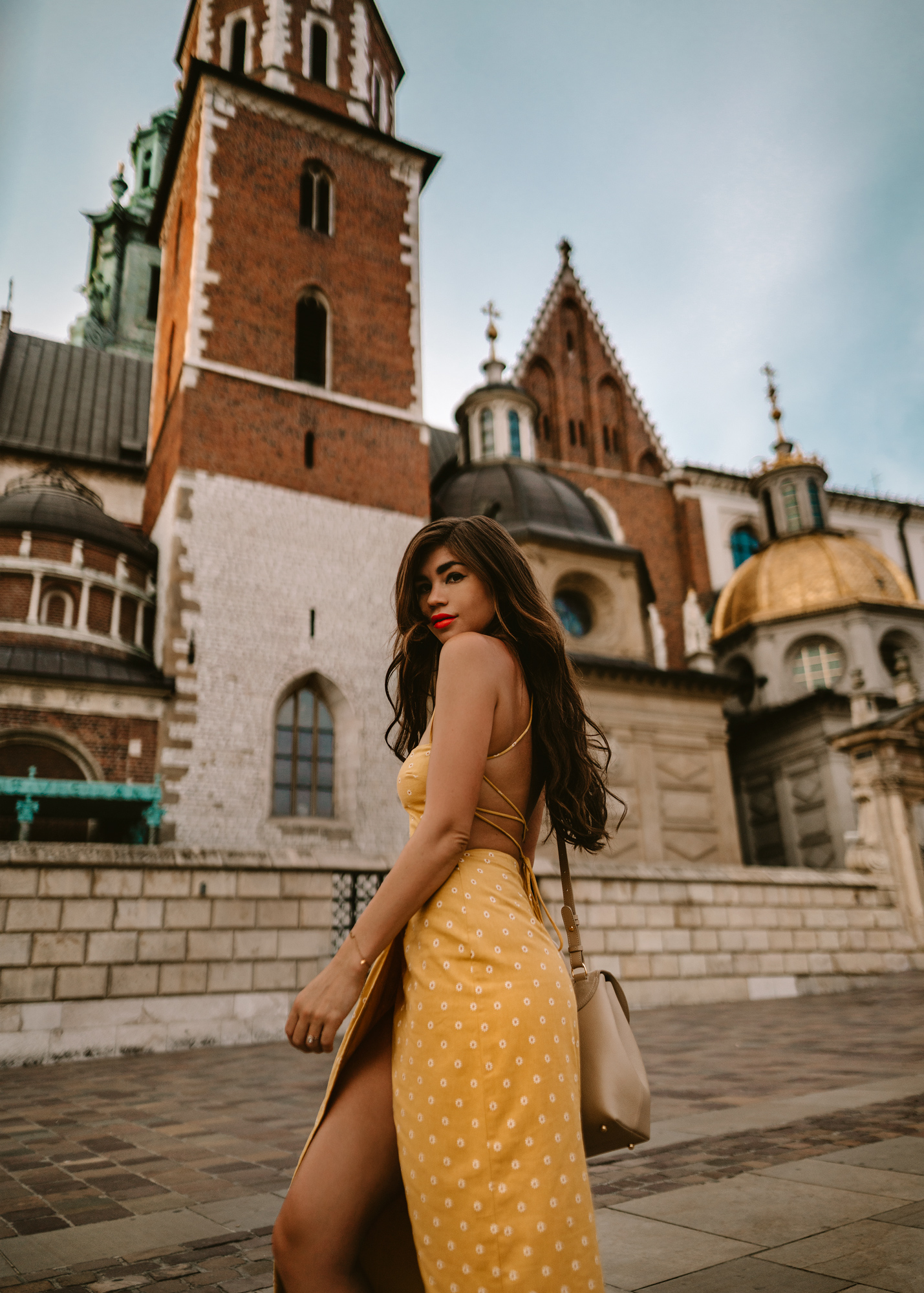 Like this post? Pin it for later!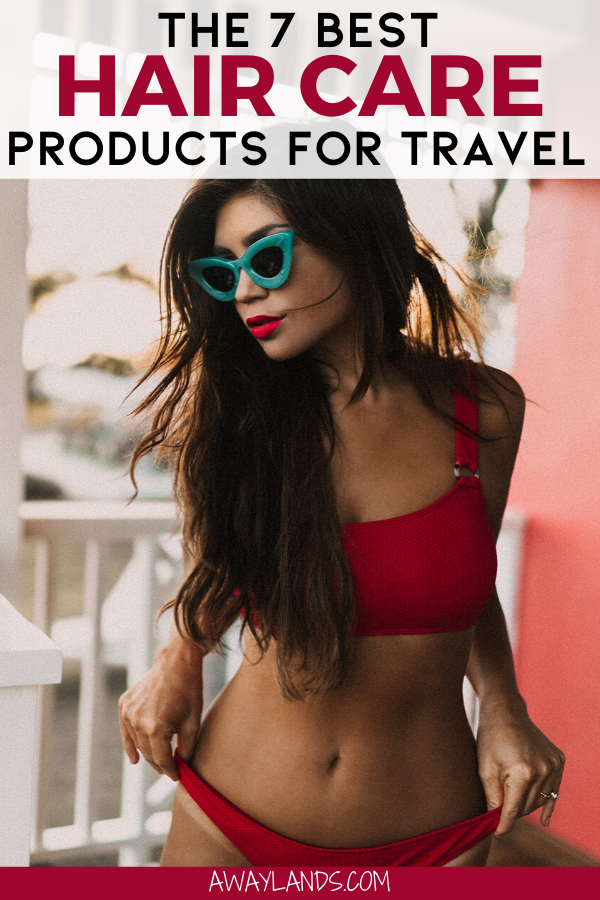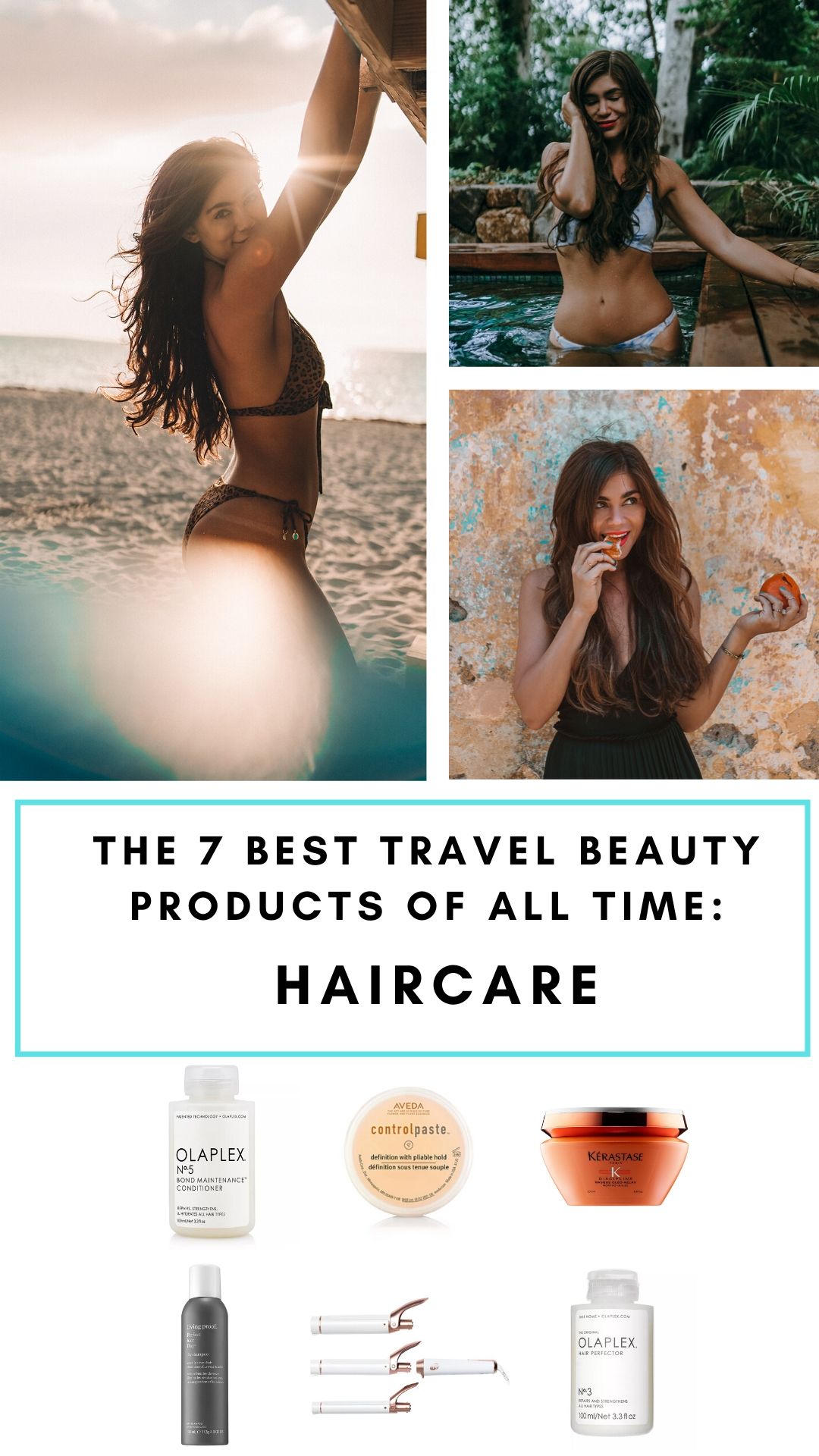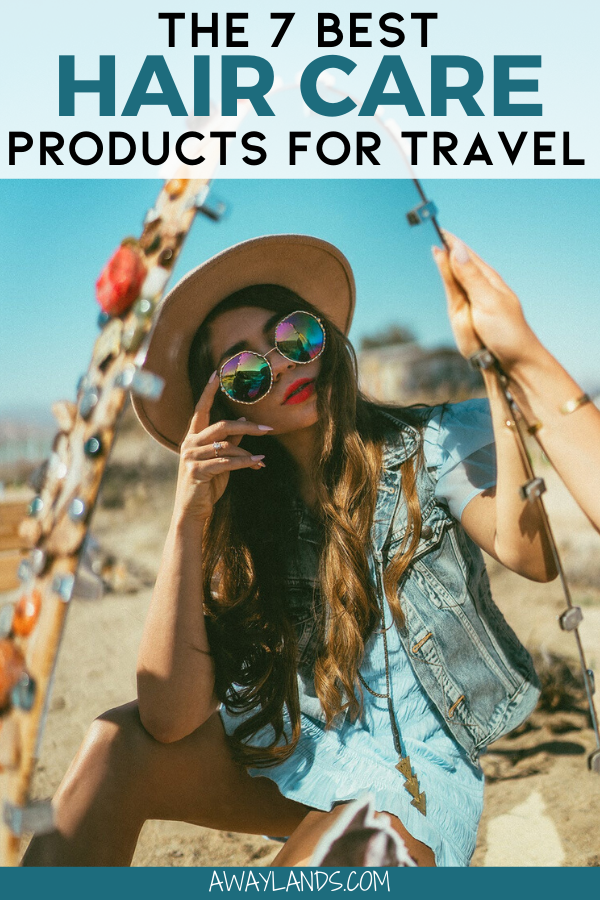 XO