February 5, 2021 Shopping Style
The Best Swimsuit and Bikini Styles for Small Chests
Bathing Suits that enhance smaller busts can sometimes seem impossible to find. I'm both a lifelong swimwear enthusiast (I've pretty much lived in bikinis for the past 5 years on the road) and long standing member of the Itty Bitty Tittie Committee - and these are the styles and tricks that I always go for when I want to make the most of my mini assets.
Now - I'm not saying we all want or should pad and push up our chests to the absolute most - sometimes having smaller boobs is THE BEST! But if you're like me - smaller waist and chest with bigger hips and thighs, a classic pear-shape, sometimes you just want to balance out your body shape and look the way you think is best! Sometimes I TOTALLY embrace my smaller chest and very thin and tight un-enhancing styles, but sometimes I want more - and that's what the following is for!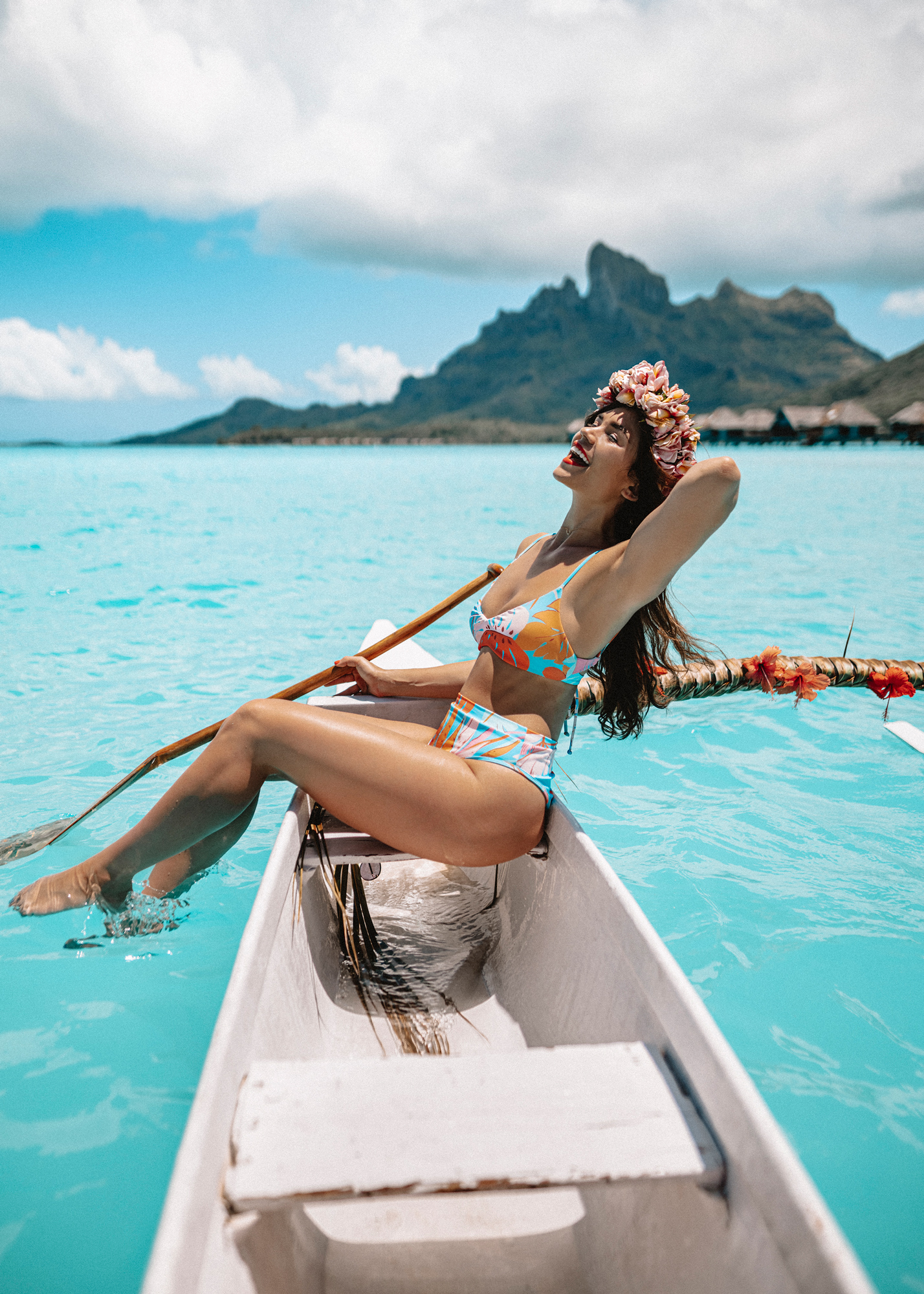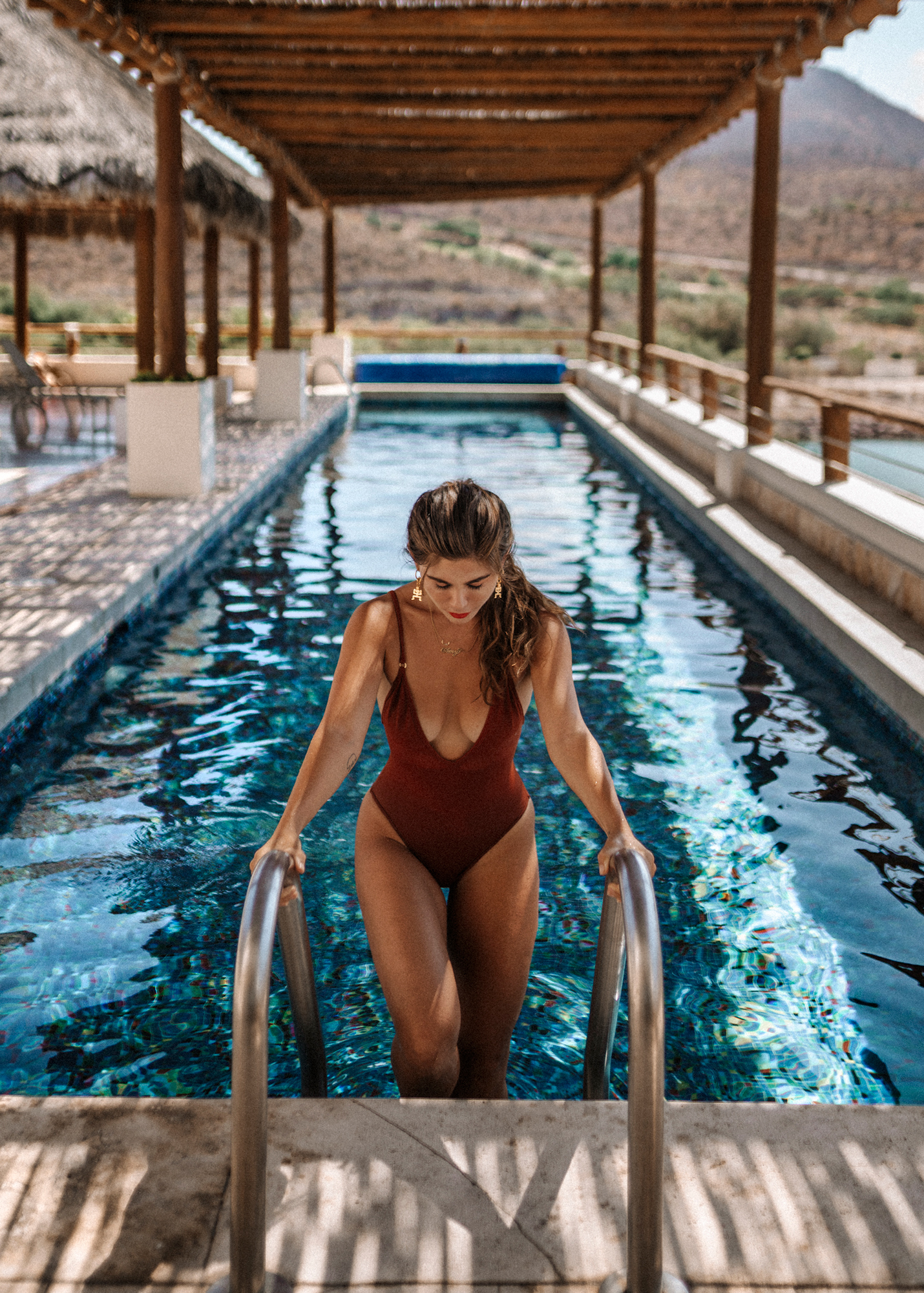 Remember the days when Victoria's Secret was pushing ultra-padded bra-style bikinis and they were everywhere? And you would emerge from the pool with what felt like a faucet dripping from your top? And they took hours and hours to dry? If you've found yourself on this blog - I'm sure you do! While I do still like to add a super padded top to the mix, I have found so many other styles in addition that work well - these are the 6 best ones to look for!
For reference to the images and styles below - I wear a 30/32C Bra Size and a size Small (occasionally Extra Small) in standard bikini tops.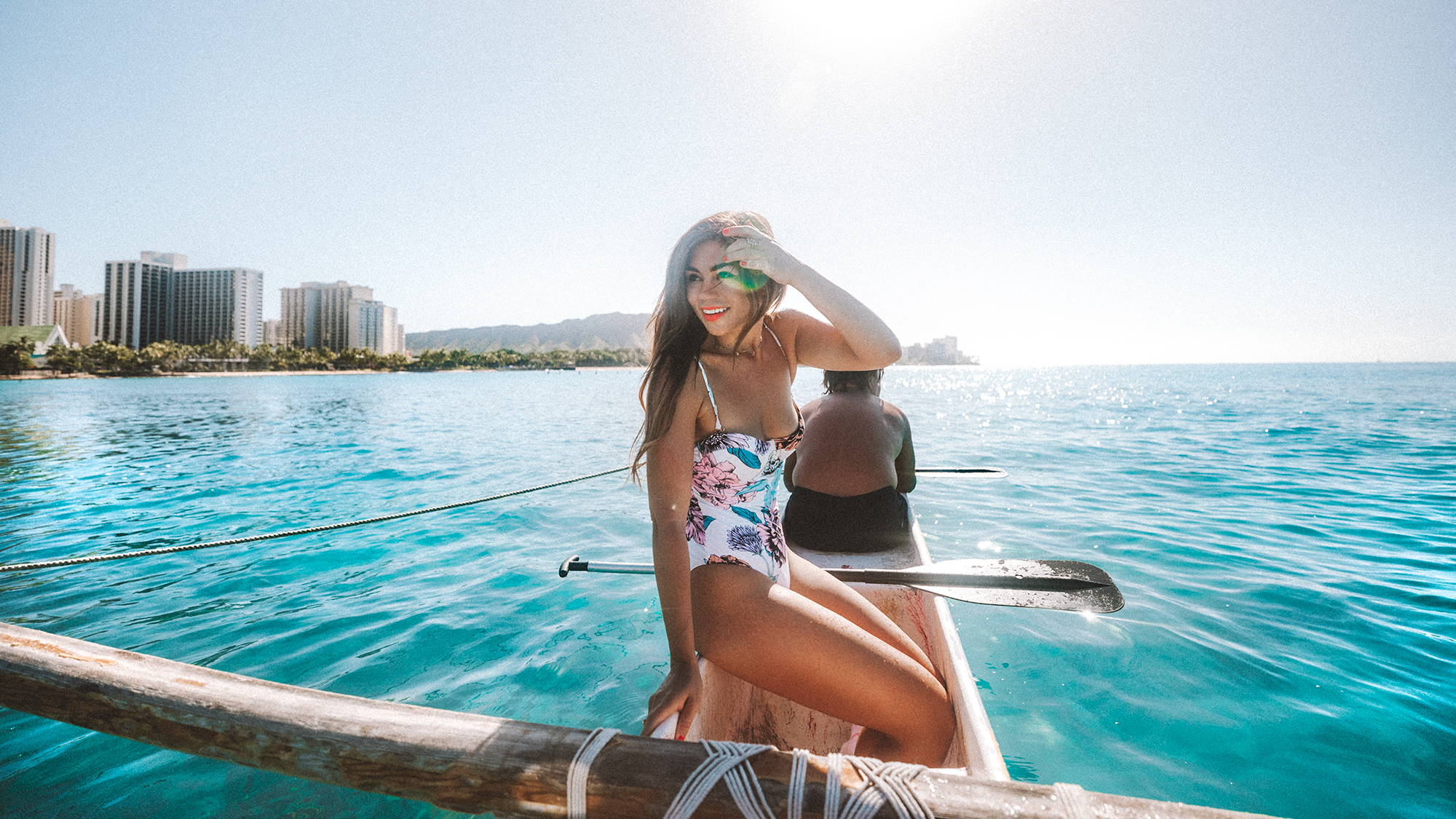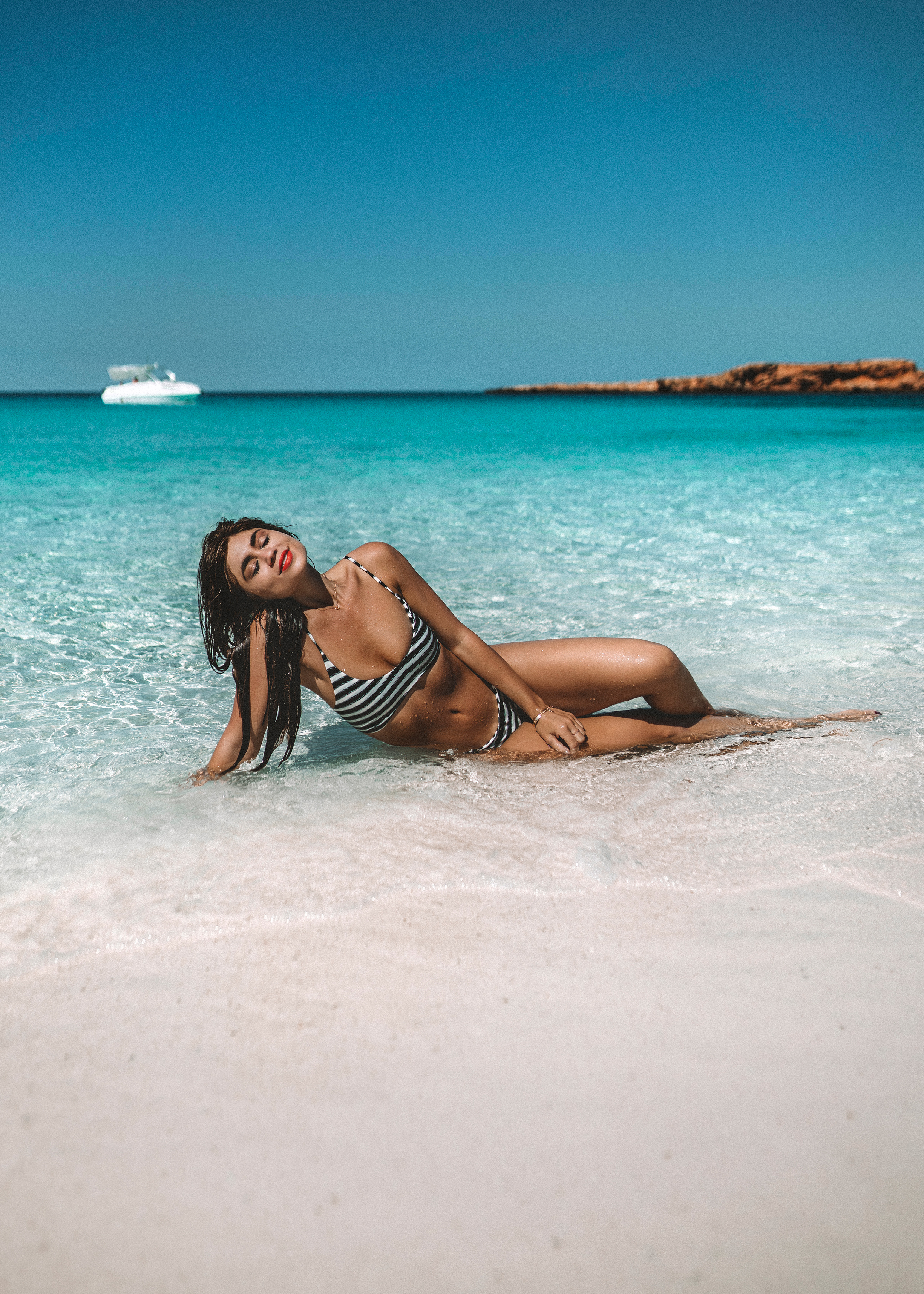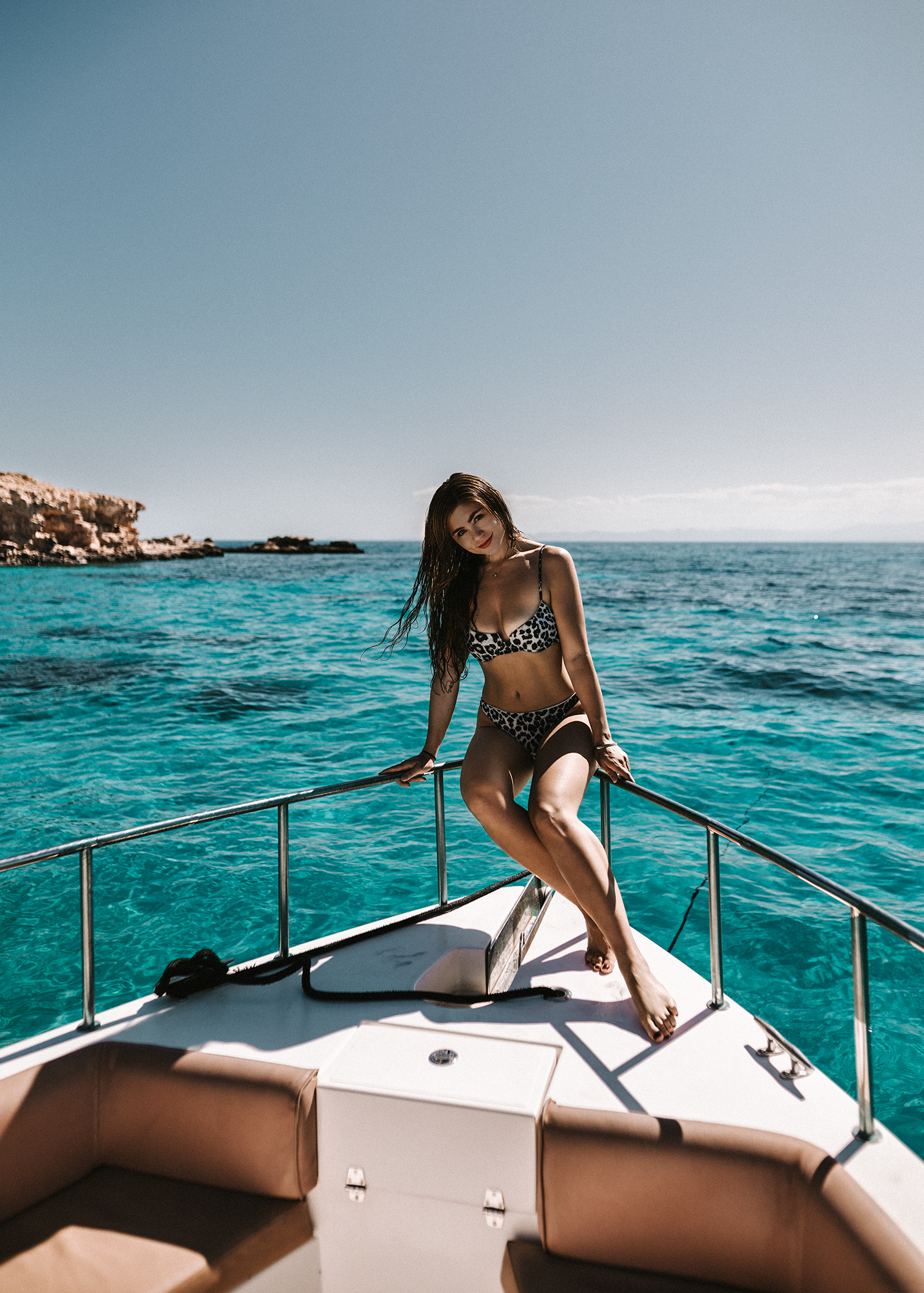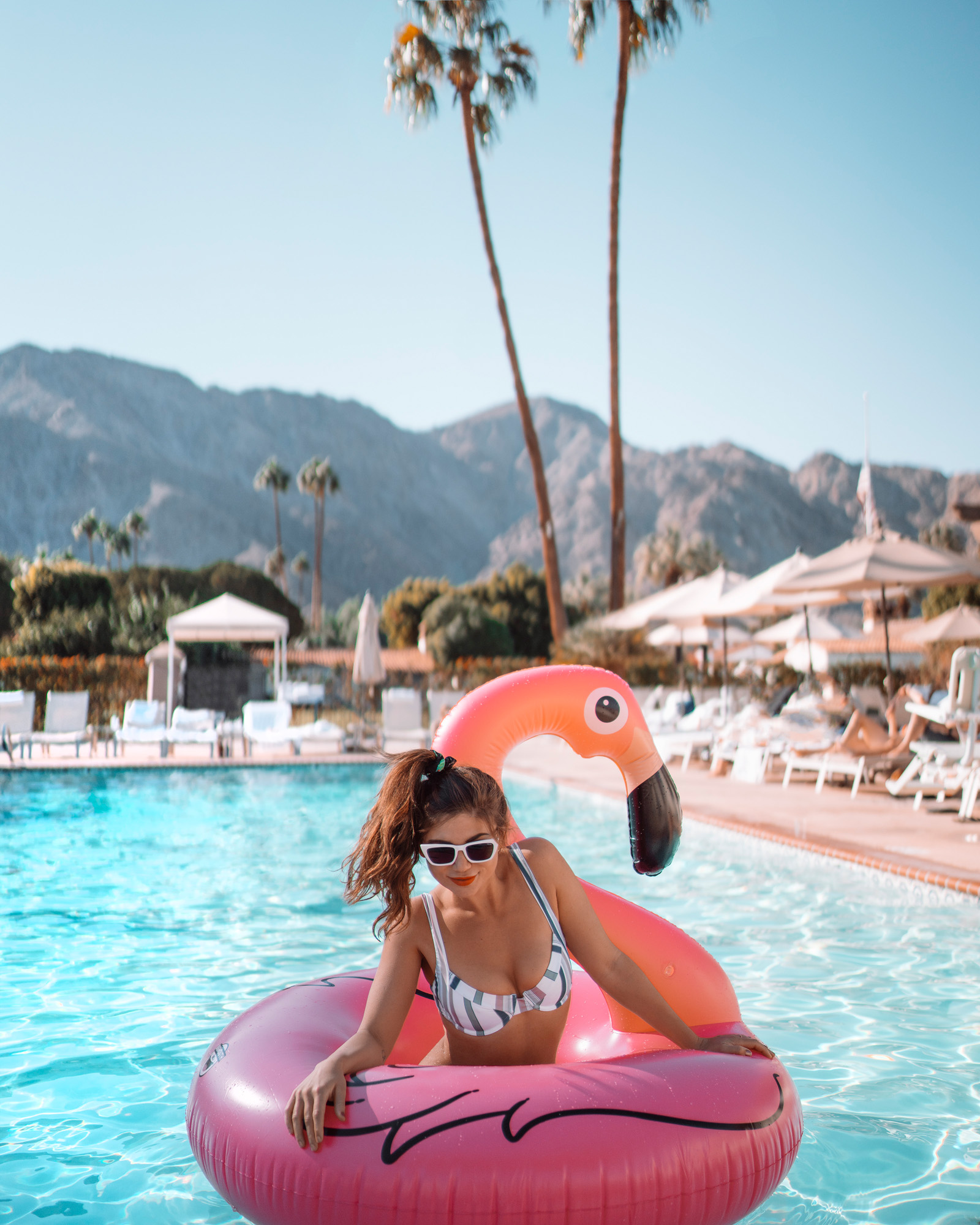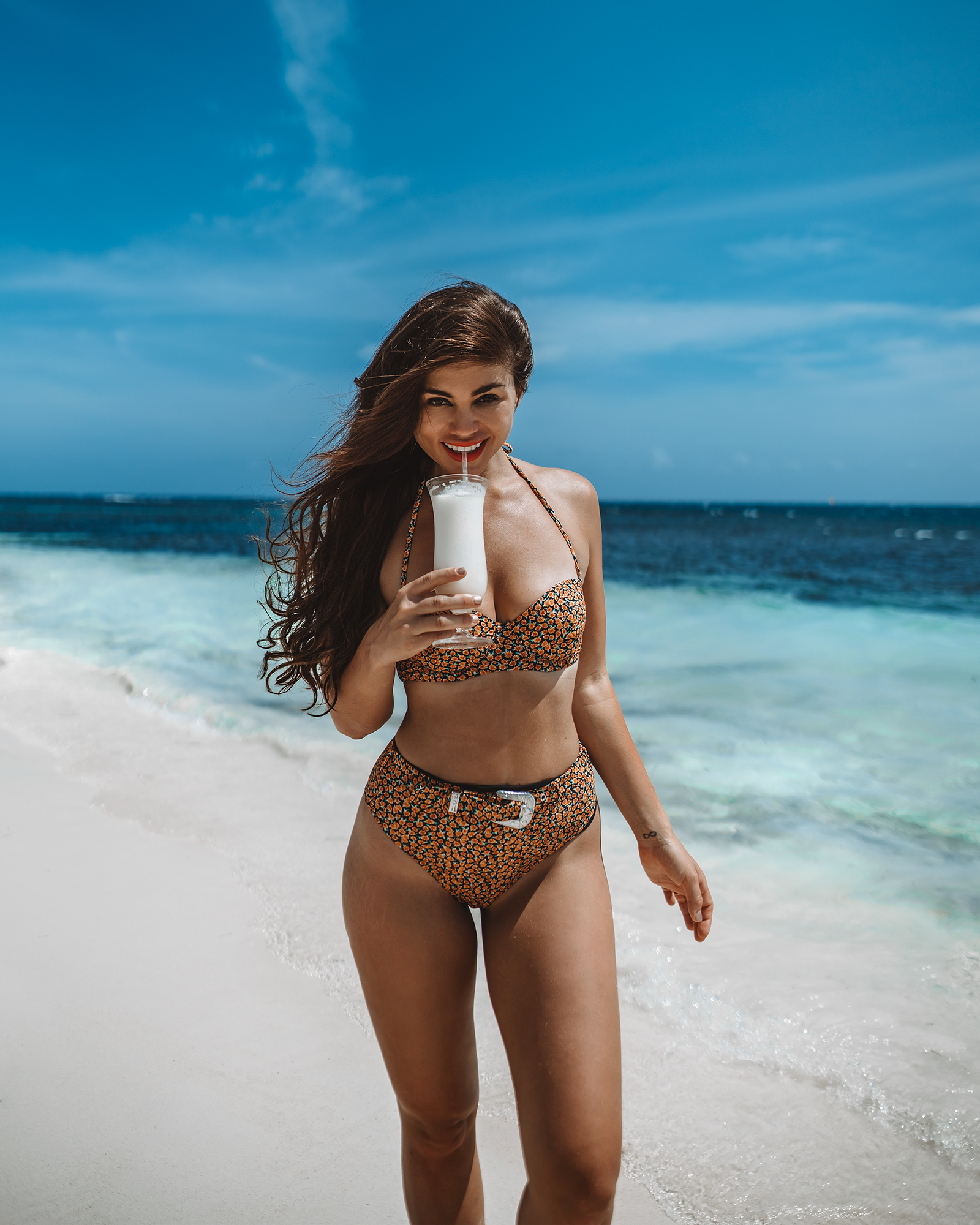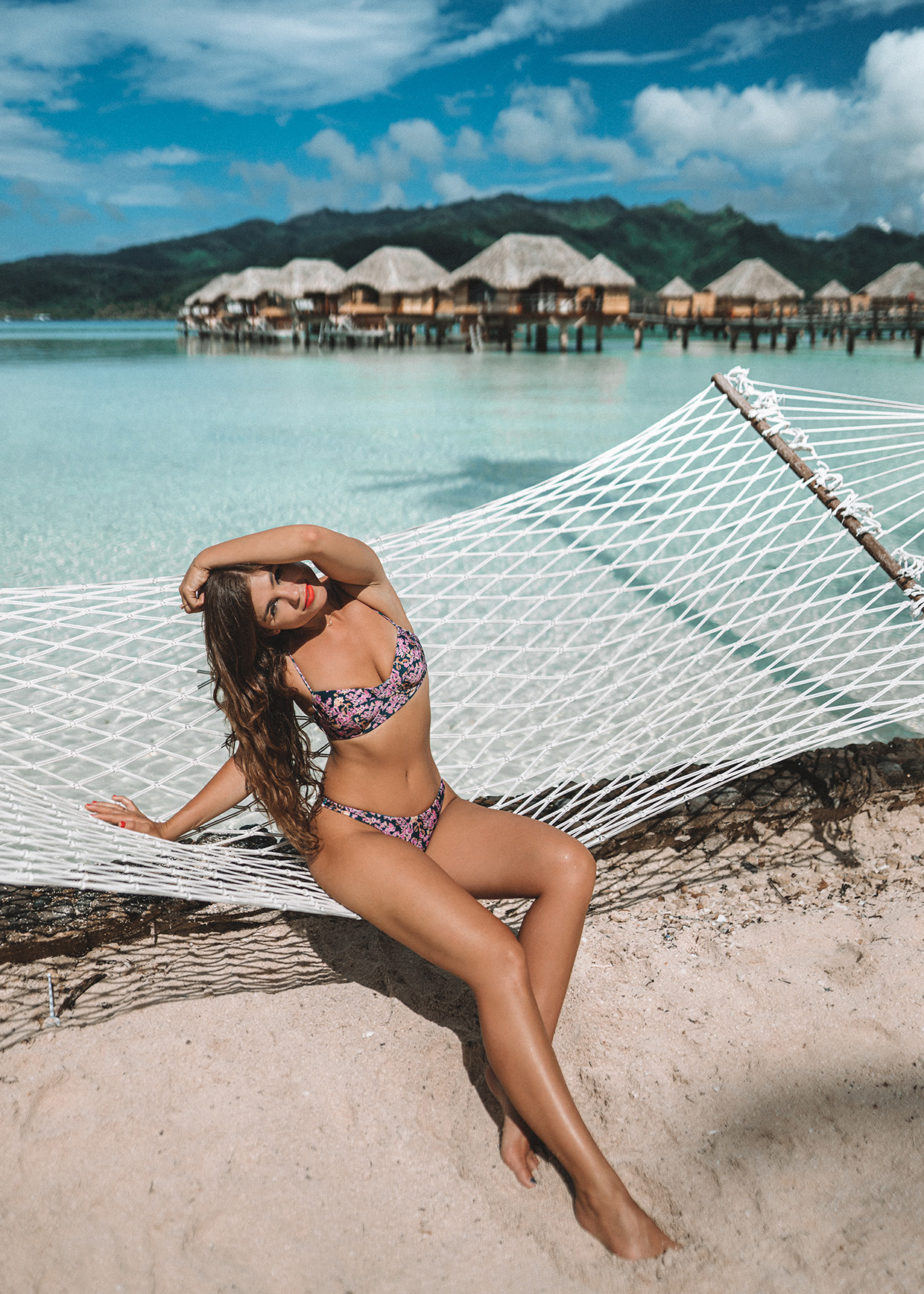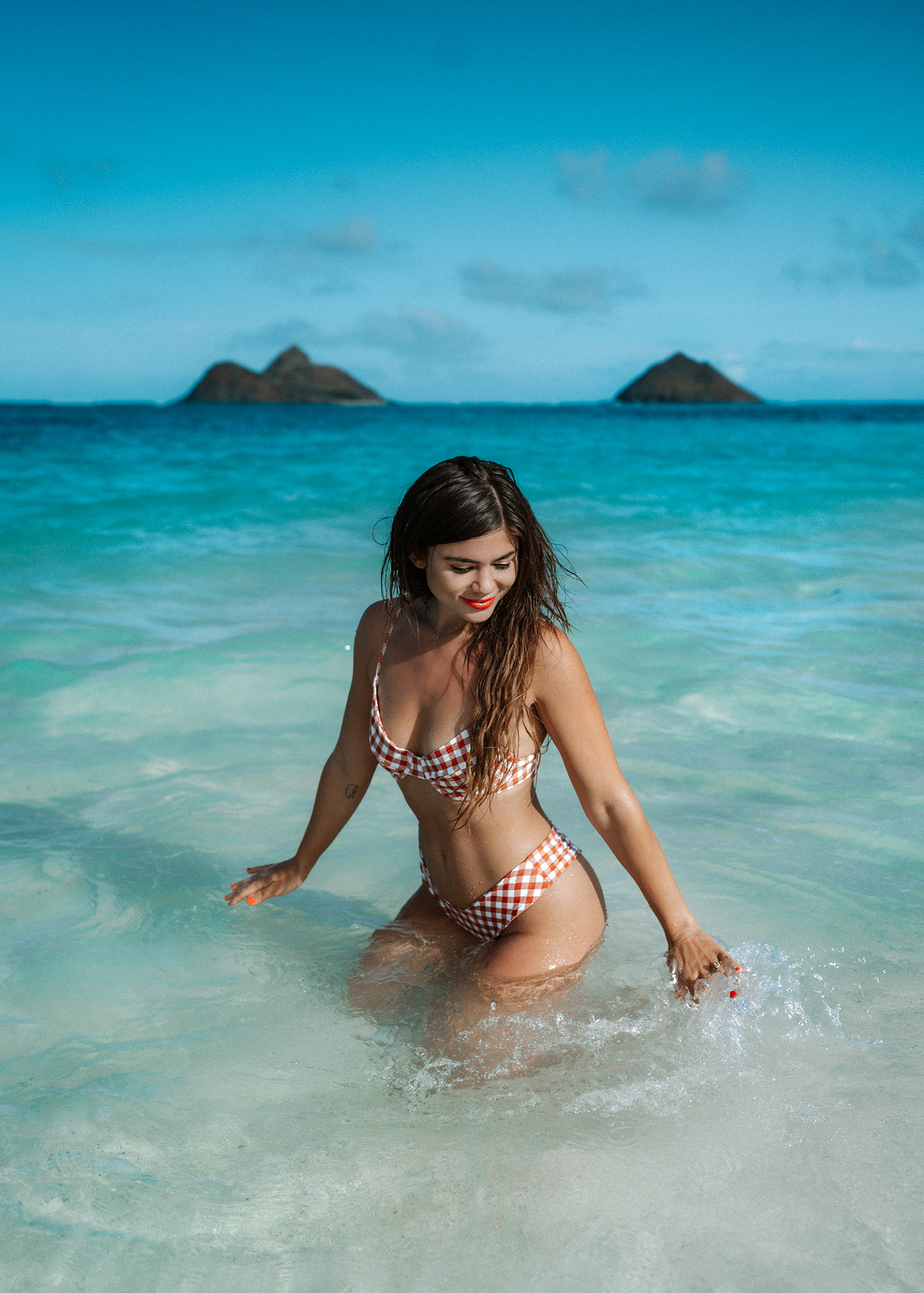 This classic bra-style bikini (or top style on a one-piece) is always one of my favorite go-tos. Balconettes come in both a variety of padded and unpadded styles and do dual duty as also being one of the best styles for larger chests as well - Balconettes are just so universal! I LOVE this style because they often feel fancy, elevated, and romantic, and pair well with both high waisted styles (the ideal set for a 40s/50s vintage look) and modern cheeky cuts.
This style is also really wonderful for adding additional padding if you choose to, and for anyone that may feel self conscious about the shape or sag of their breasts, as the bra shape and underwire help create a smoother shape.
(To be clear - I'm not saying that you should feel negatively about your breasts in any capacity!! But I'm a huge believer in "if you don't like something, do whatever you want to feel good" - and I understand body insecurities deeply. I'm just here to support you with the best tricks I've learned *if you want them*.) Do you!
Some of my favorite Go-Tos are the L Space Camilla Top and these beautiful Peony Bikini Sets!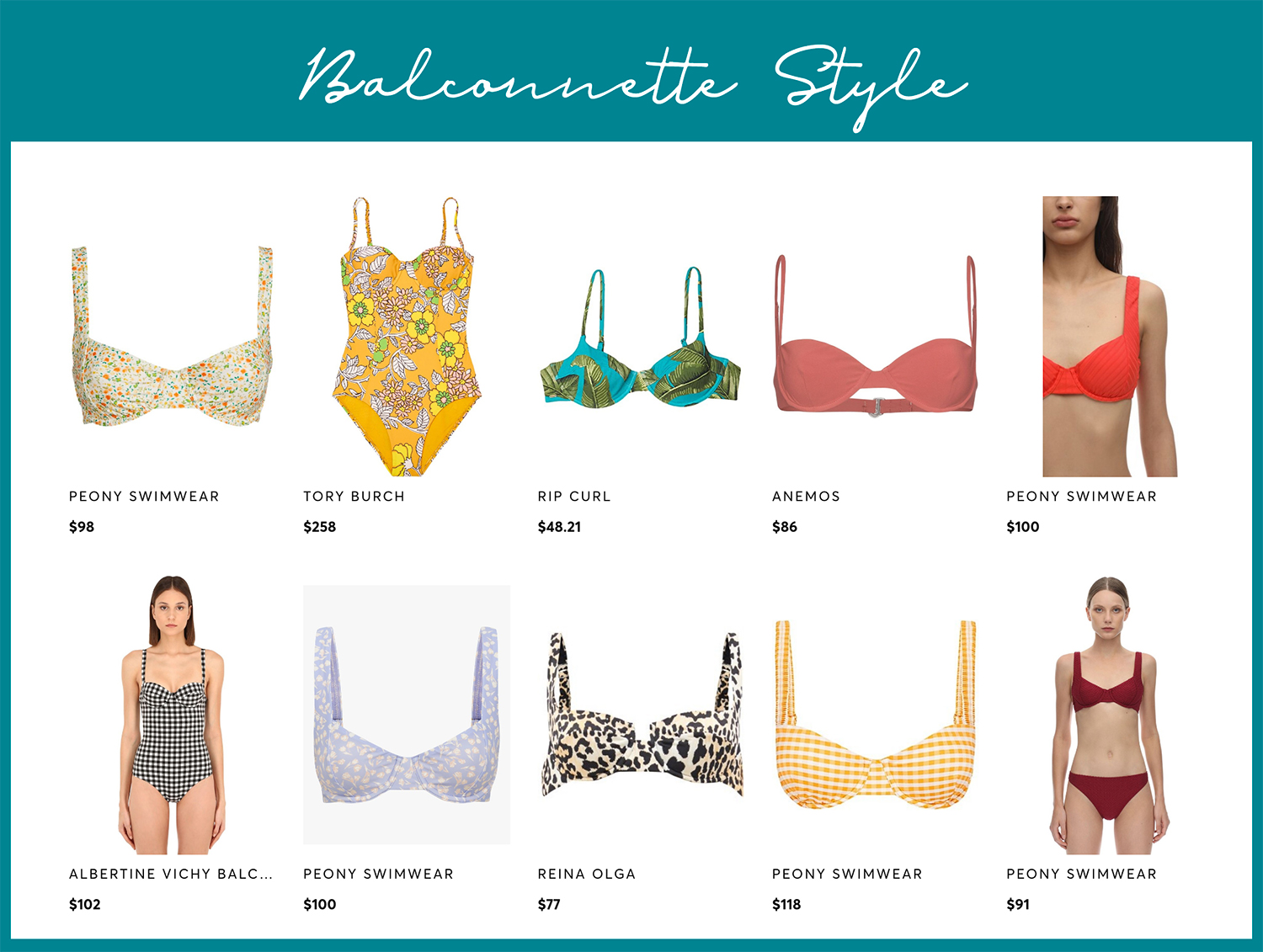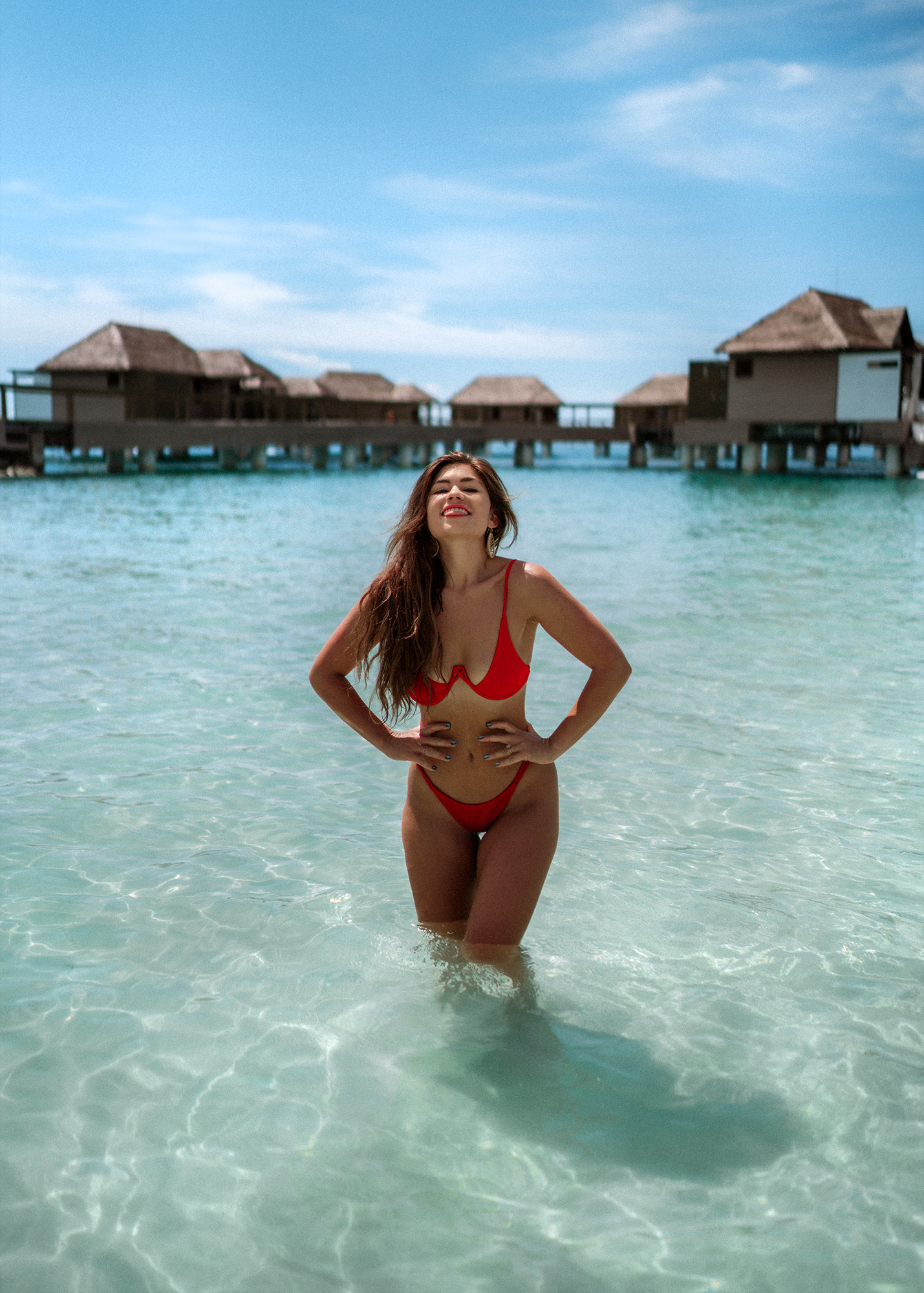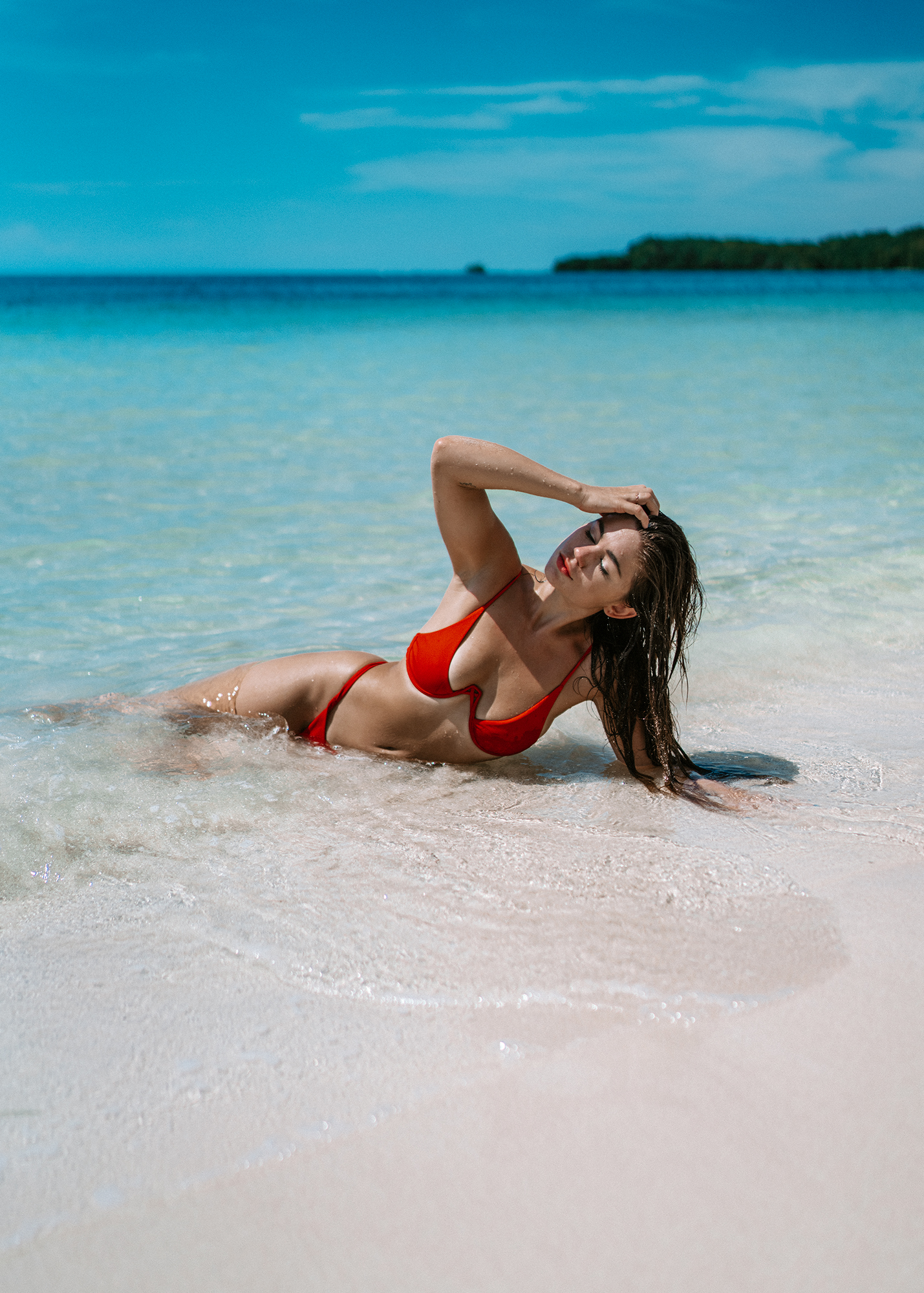 Exposed V wire is a style that I only started seeing in the last year or two but I am OBSESSED with! This one works so well on smaller chests, and I love how modern, dynamic, and eye-catching these tops are. I am definitely adding more of these bikinis to my collection this summer.
There aren't quite as many options here as I've seen in some of the more standard styles - but how cool are some of these picks? I scoured the internet for every available option at both higher and lower price points. Click the link below the graphic to shop them all!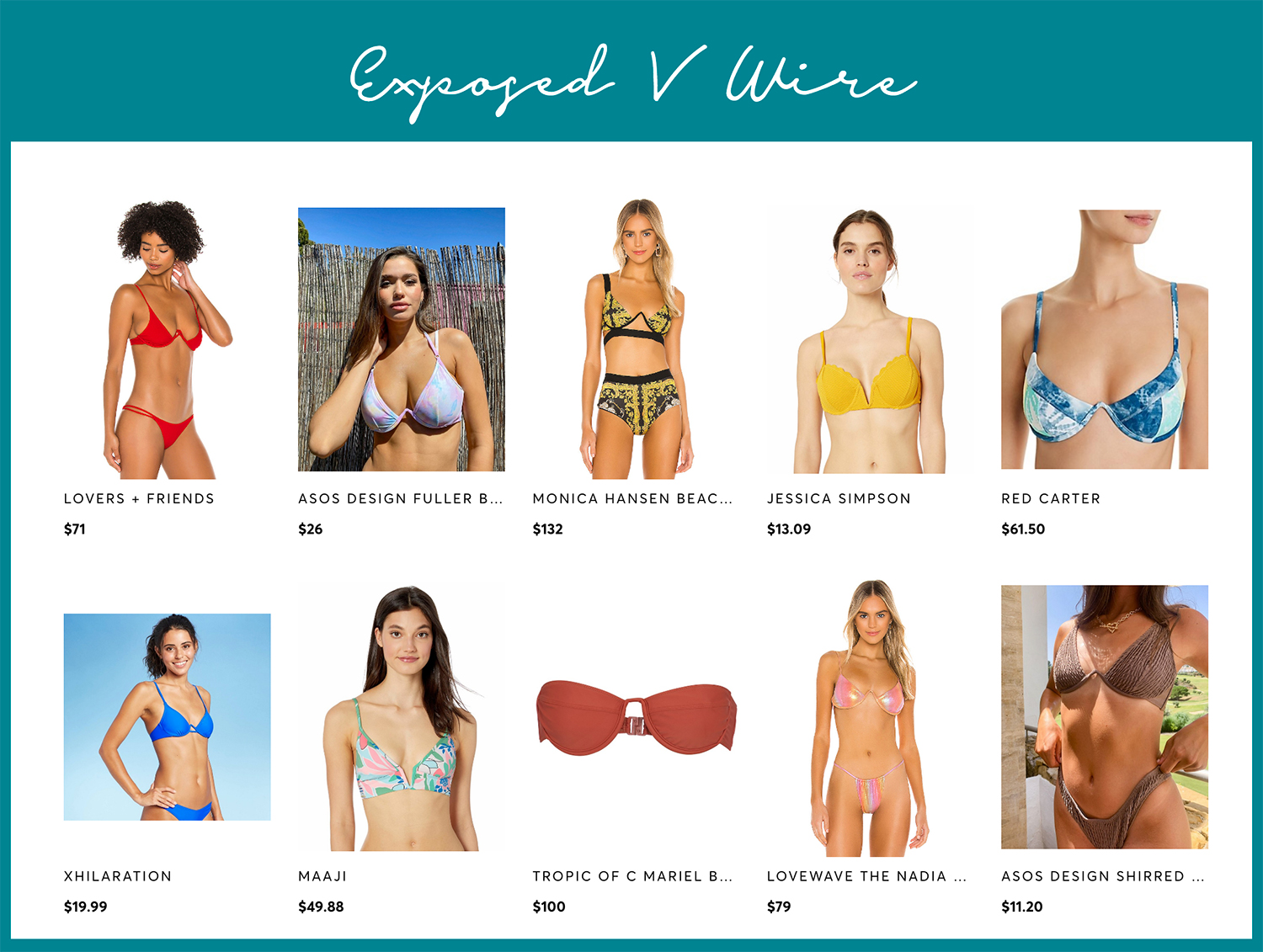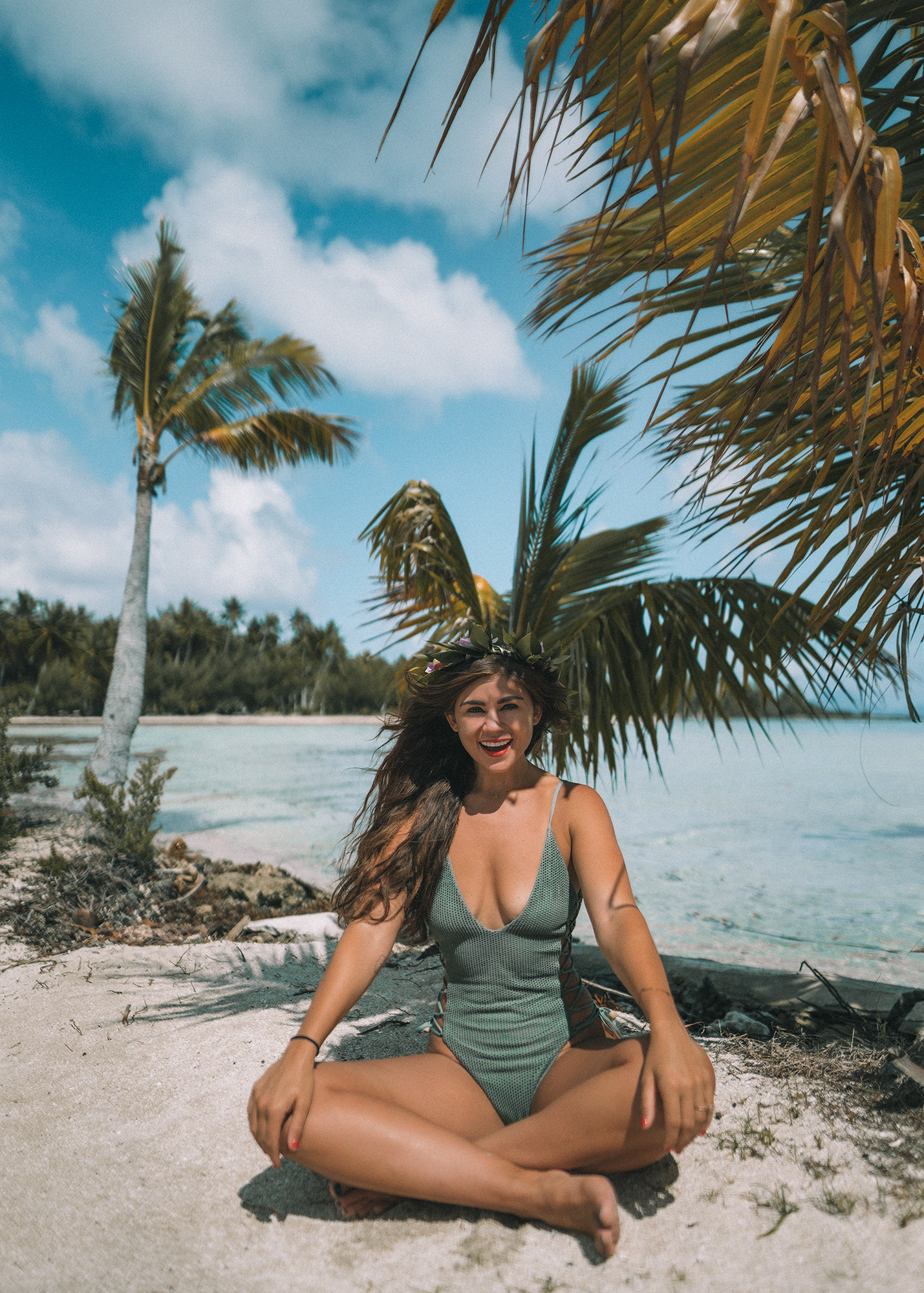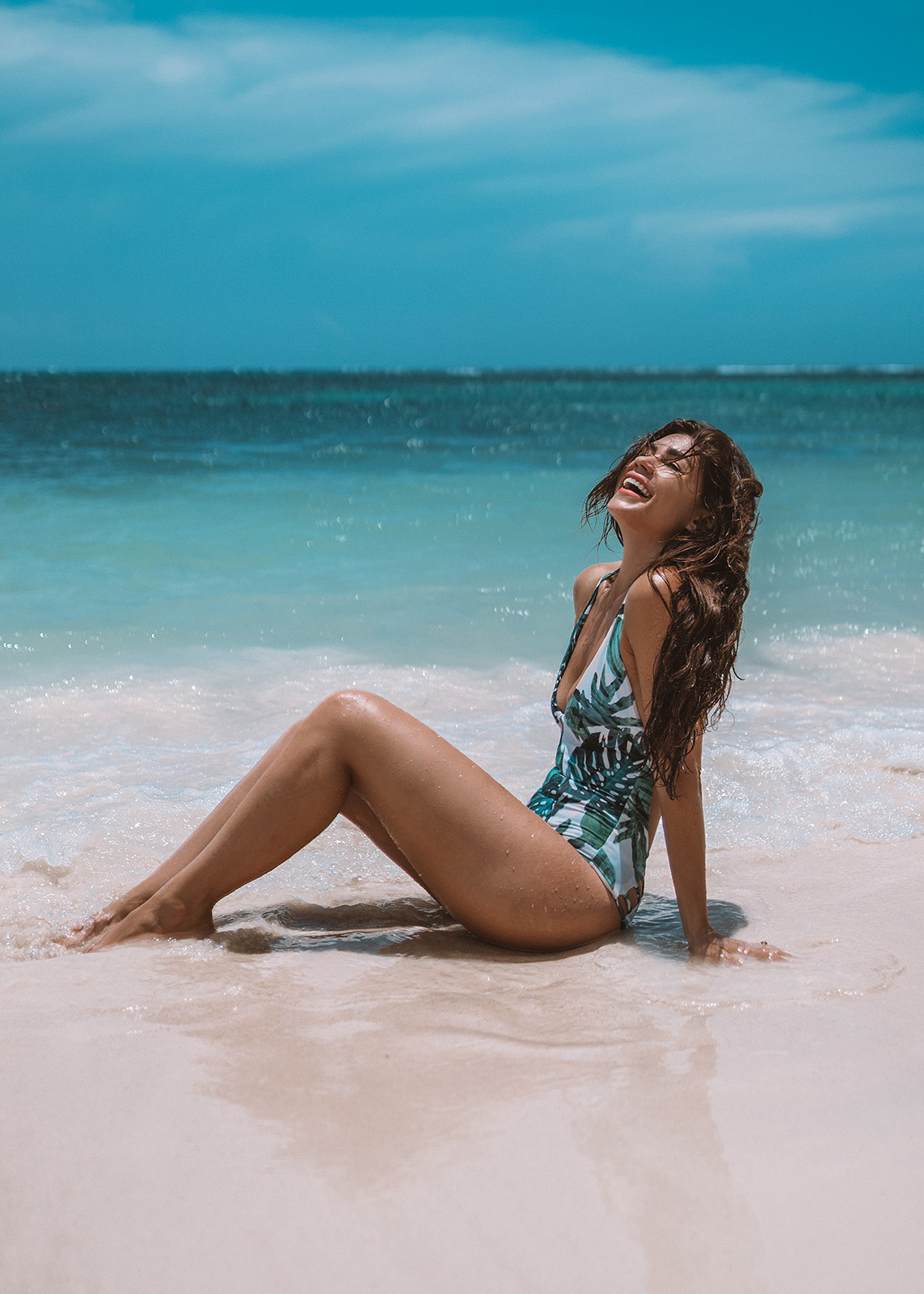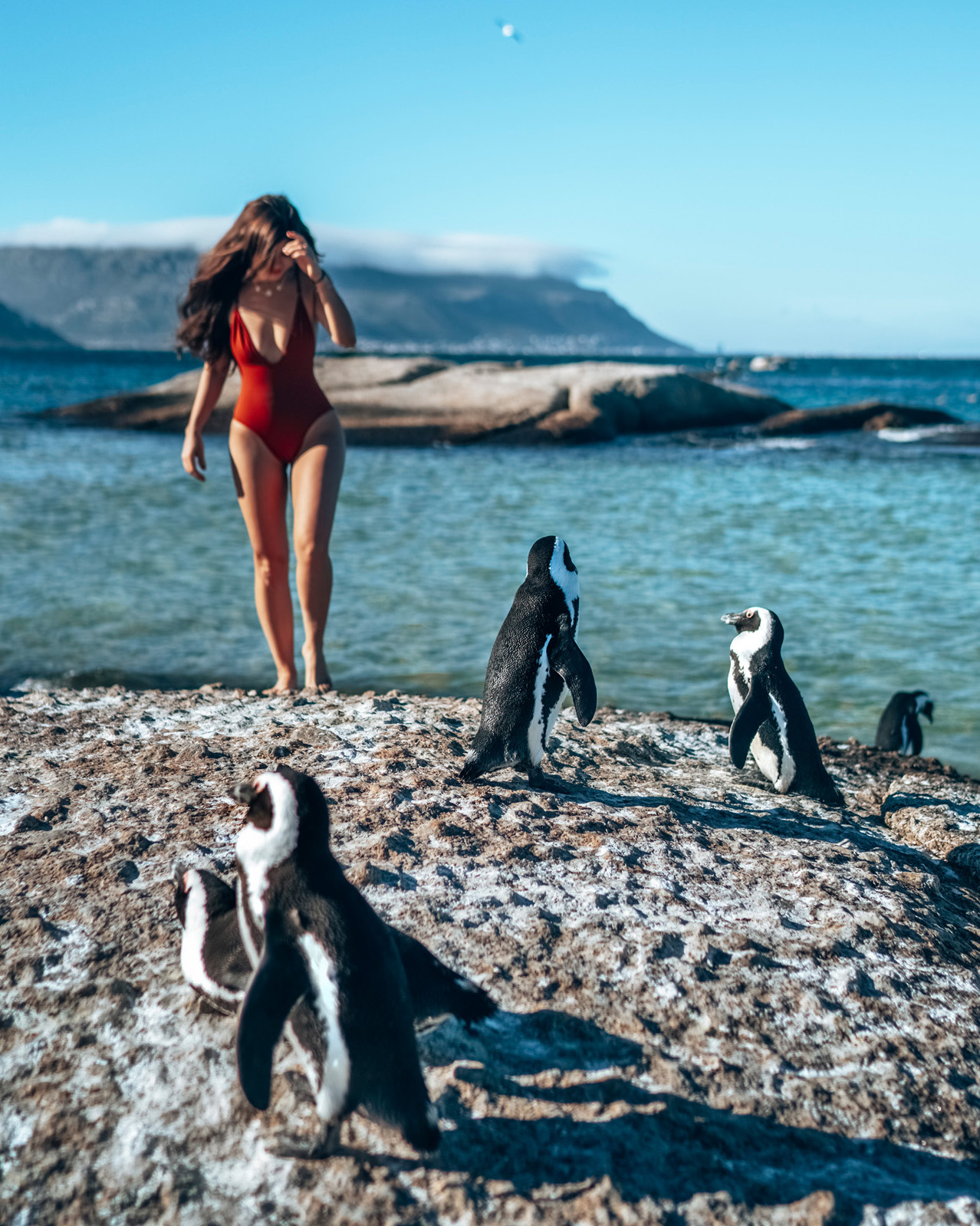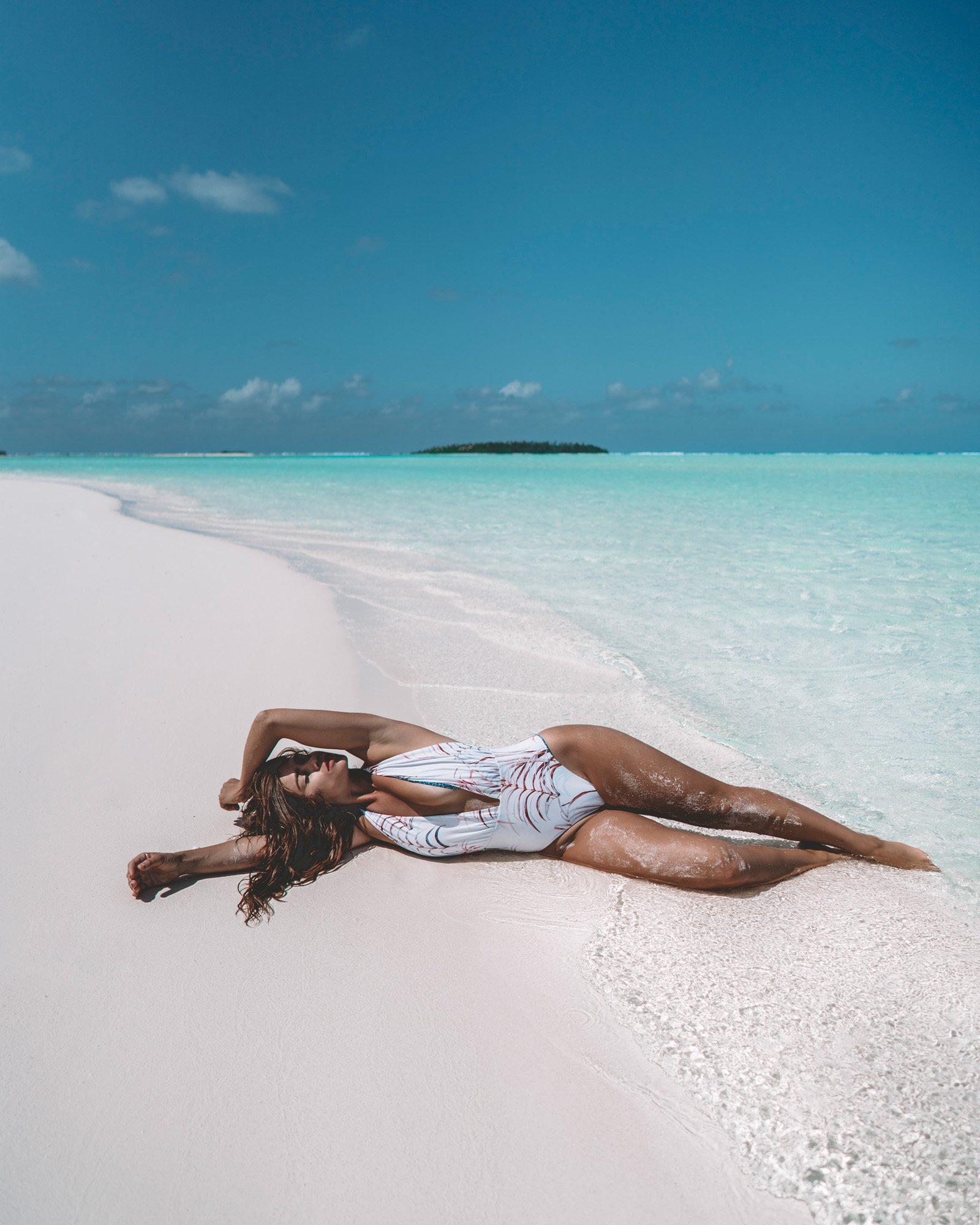 Take advantage of a cut that many larger chested women find troubling - with a super deep V! As you can see, I LOVE these one pieces and go for them over and over and over again, I find these to be some of the most flattering swimsuits I own.
I love the universality of a one-piece, especially if I'm surfing, diving, or doing something active, and a low cut style feels every bit as sexy and cool as a bikini. This sexy little black number is high on my shopping list!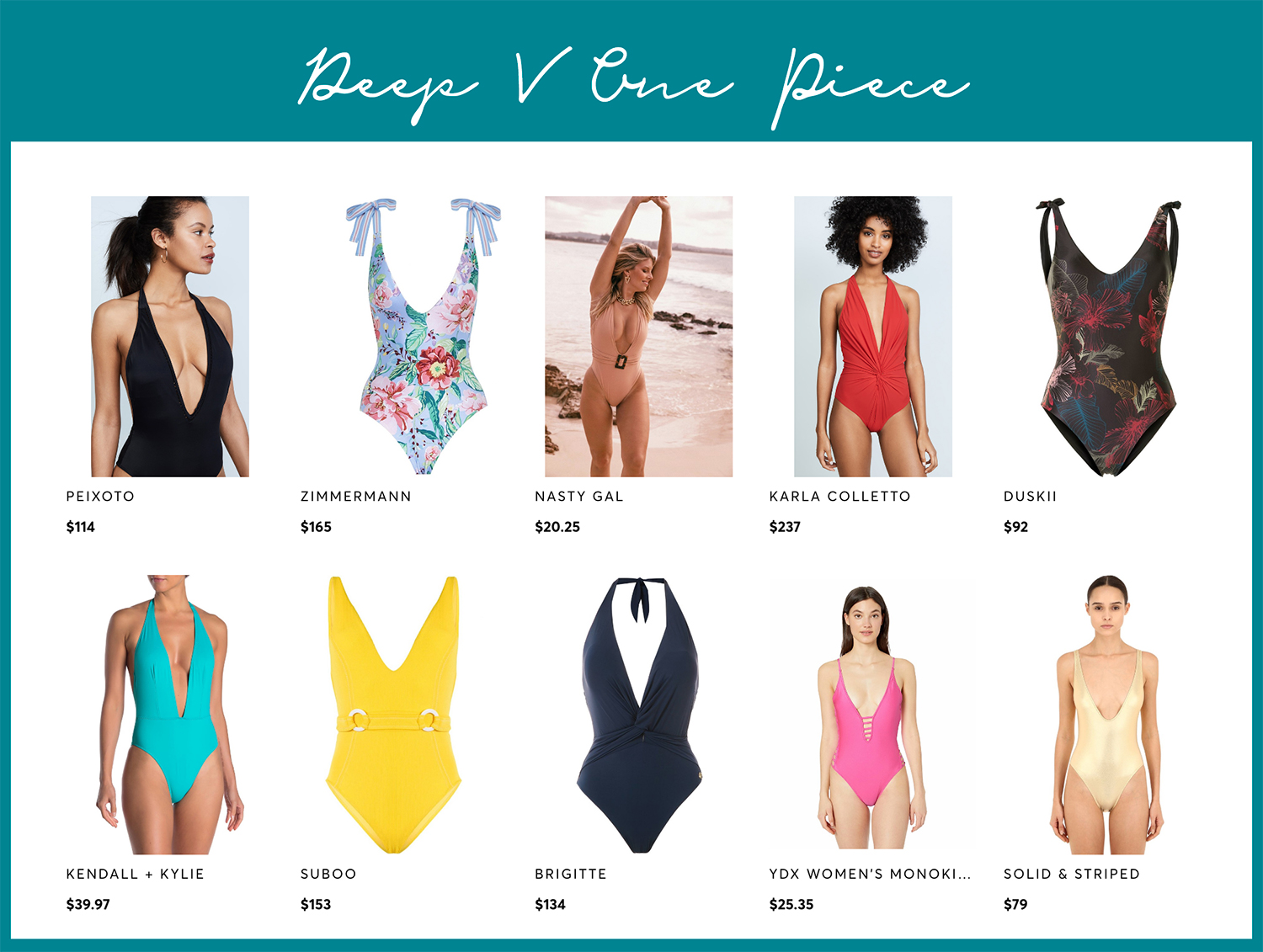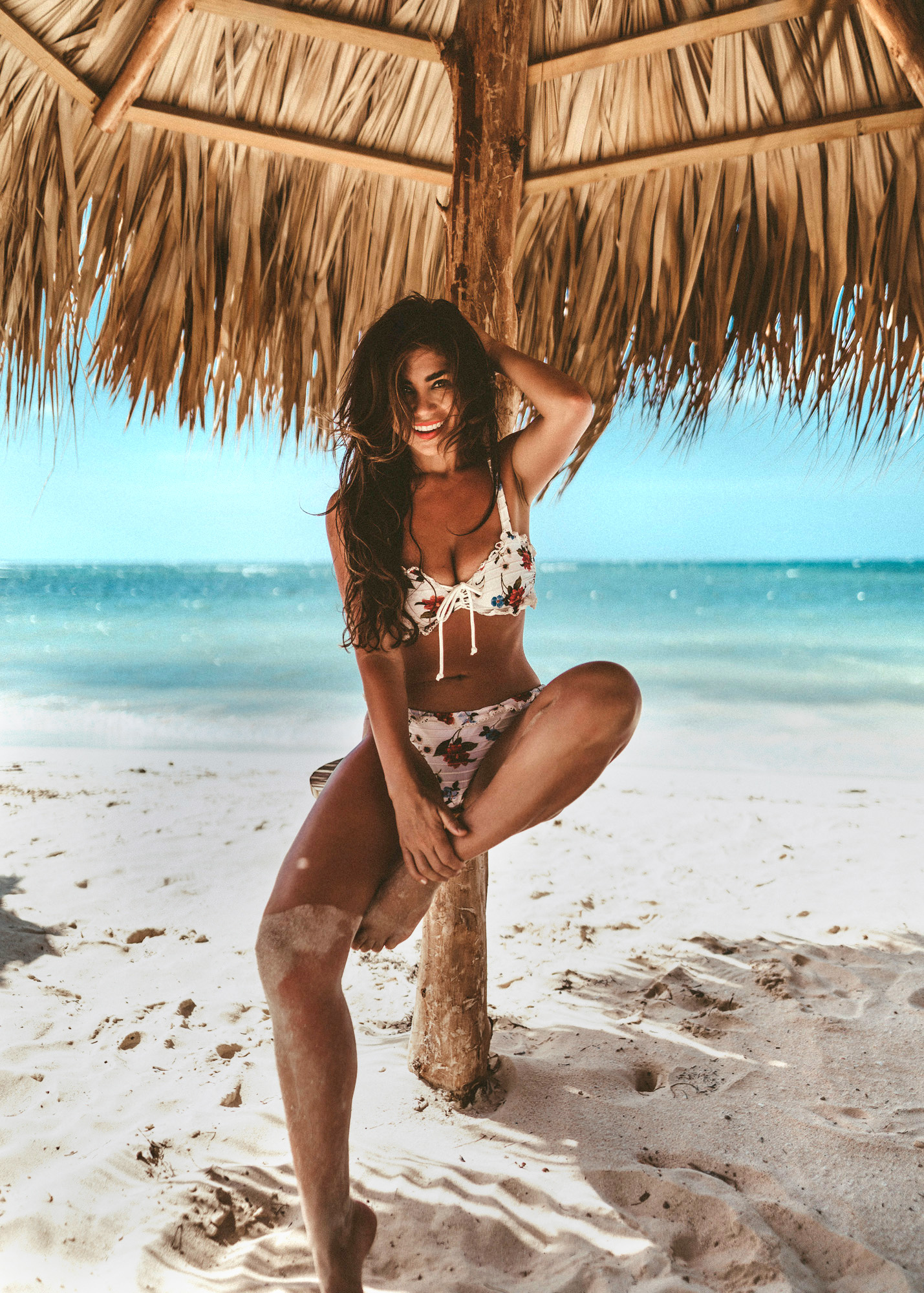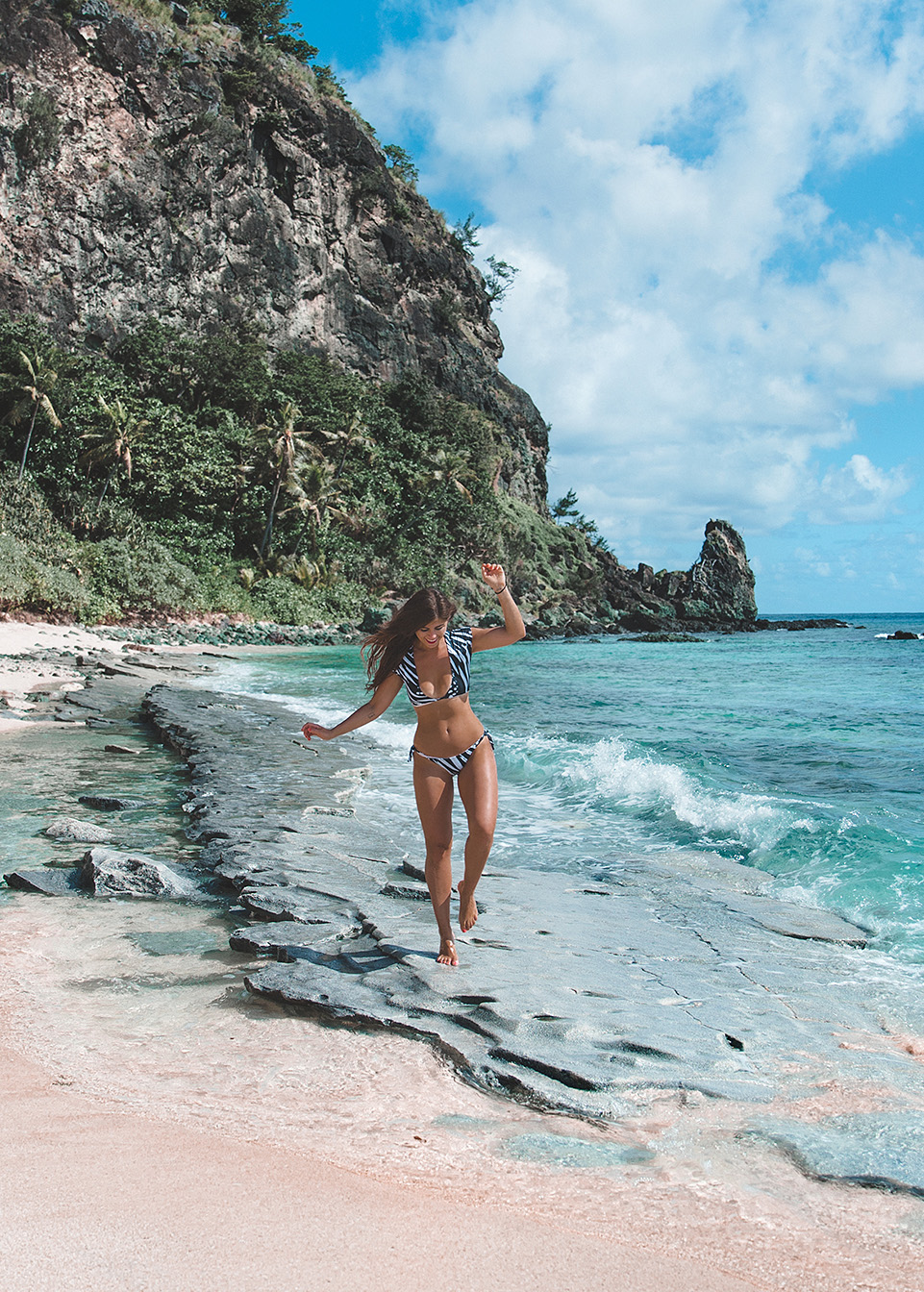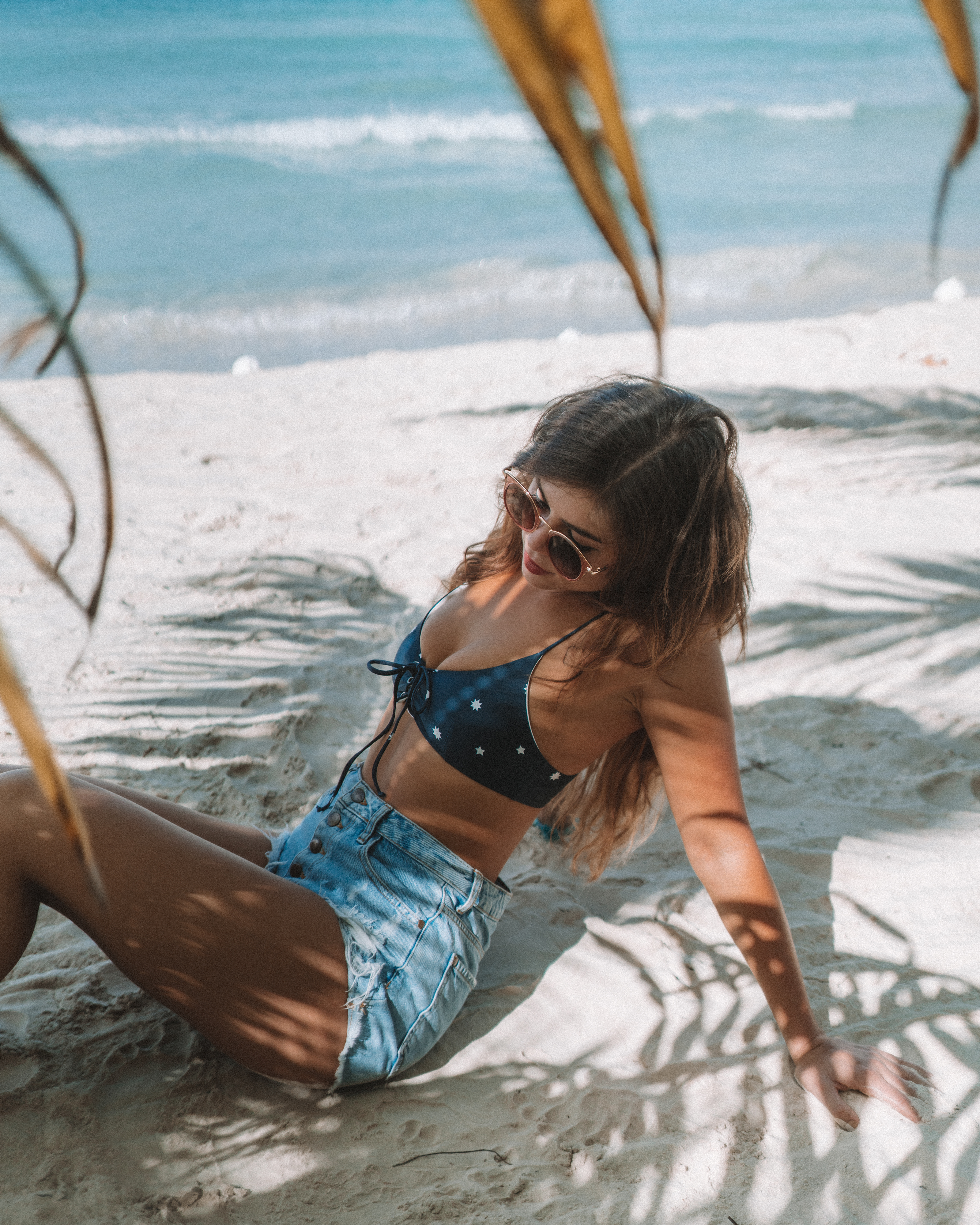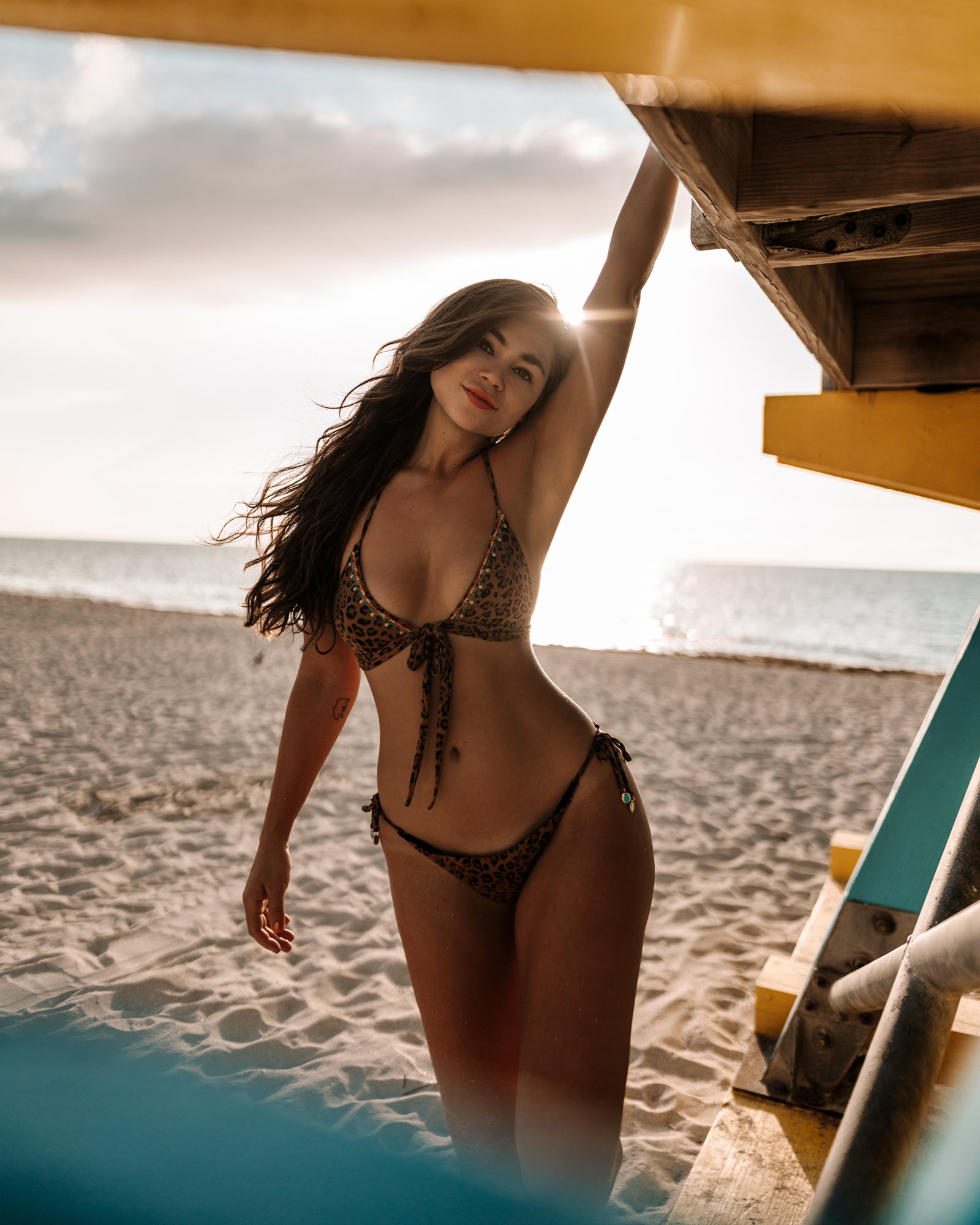 Alright this one is simple physics - when you can tie the suit together at the front, it's easier to pull everything up and in! I love a tie-front for both the chest enhancing, as well as that the fit is always adjustable. I always try to go for an adjustable (a tie versus a single clasp closure) fit because I have a narrow ribcage that sometimes makes tops just too big around. This way, they always fit perfectly!
Lace-Up Bikini tops go from sporty (see: this Love Stories top) to romantic (see: this amazing Zimmermann bikini)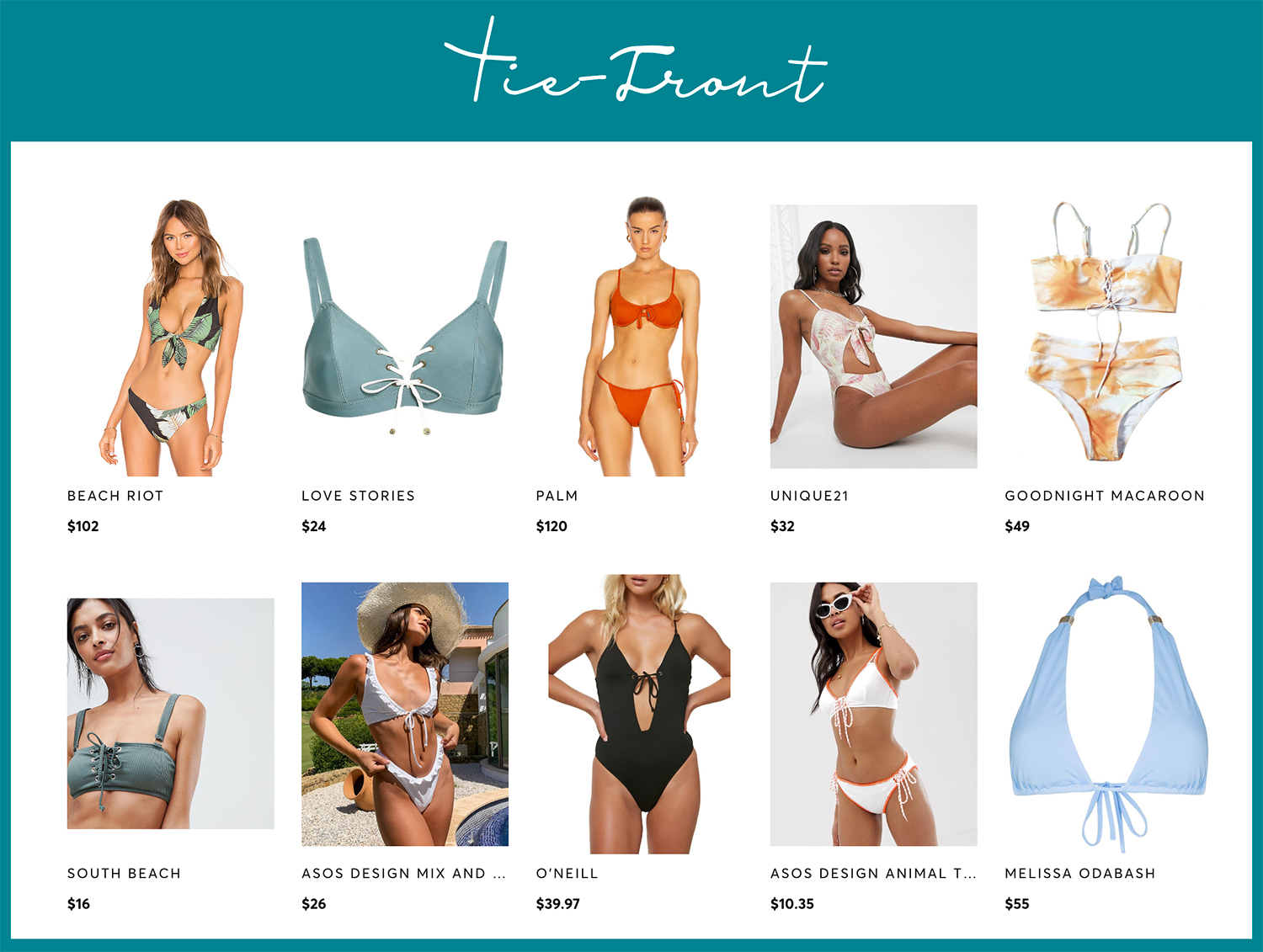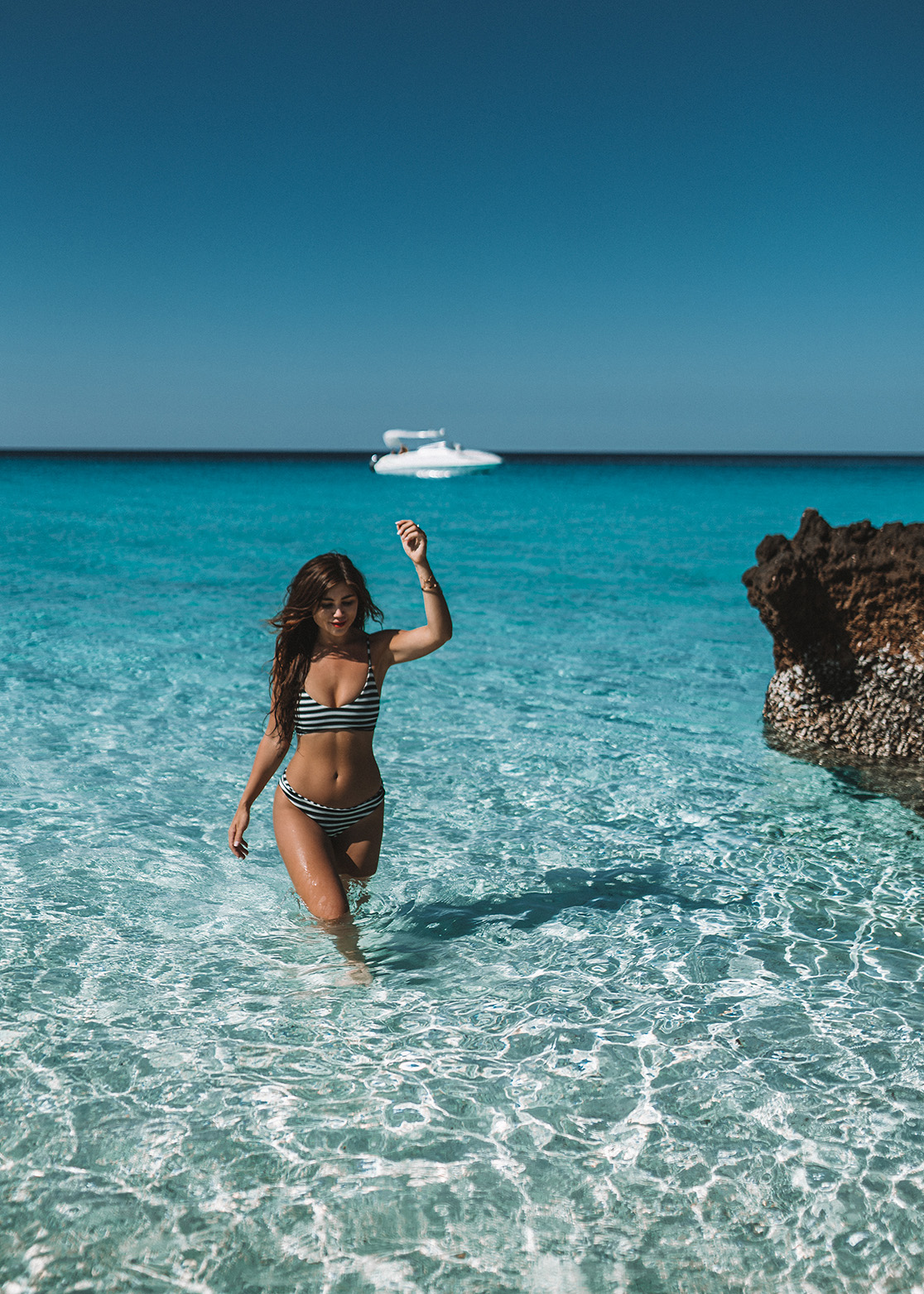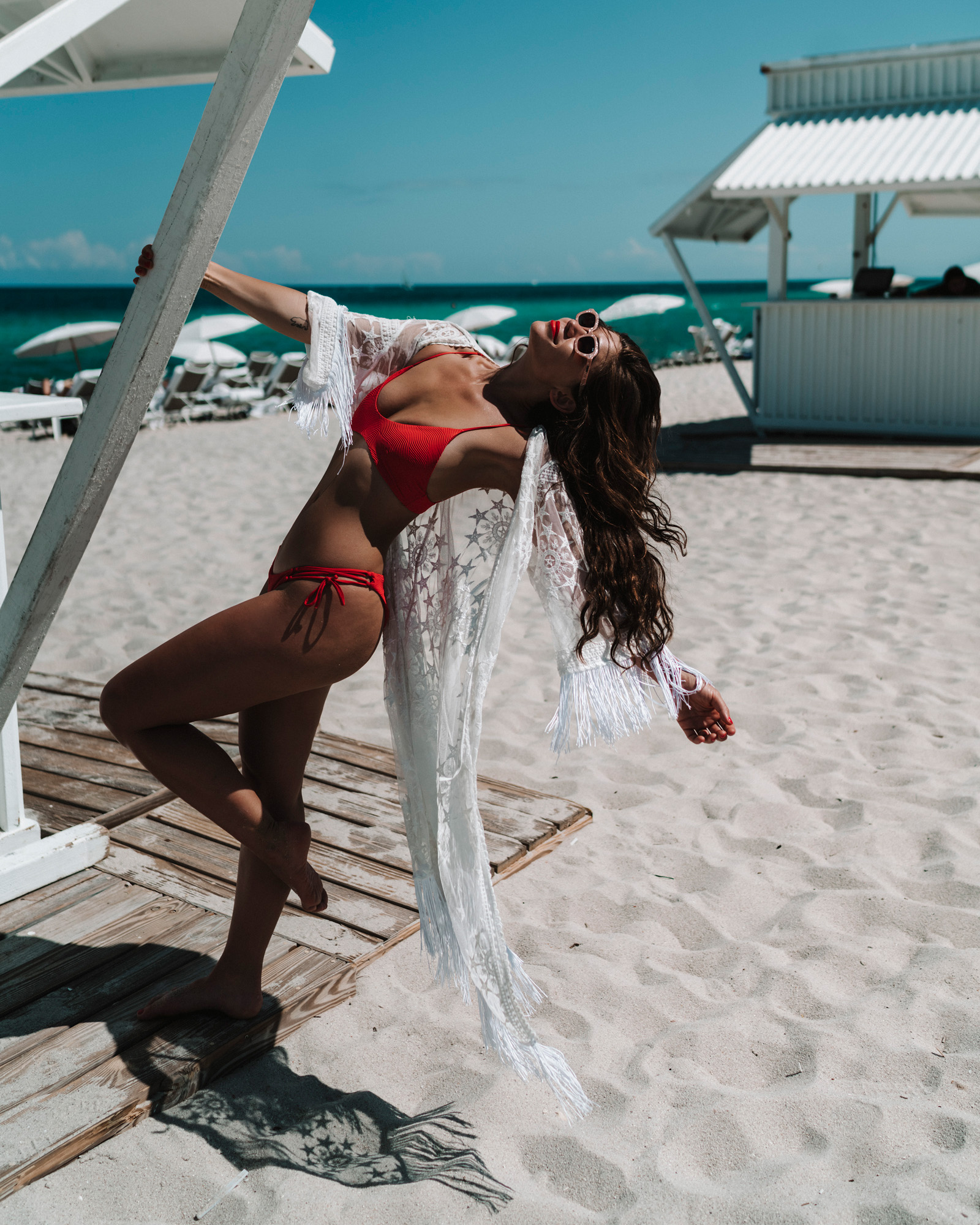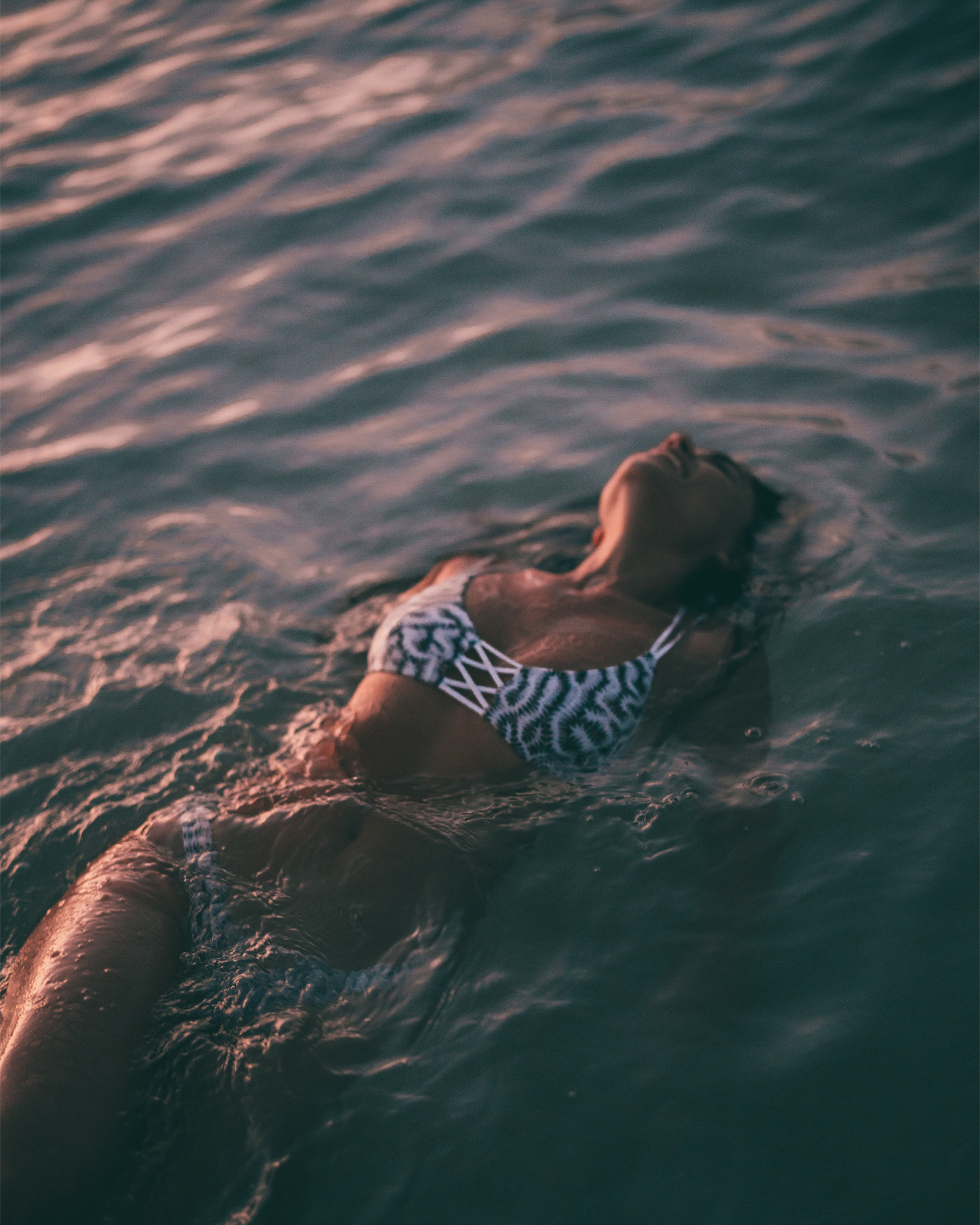 A tight, scoop neck solid bikini feels like somewhat of a 'secret weapon' to me. Like they shouldn't work as well as they do, but in going through my collection, I have SO MANY tops in this cut and so many that I wear and shoot the most! These are great for practical purposes - they don't move around while you're active, don't have a lot of risk of nipple slippage, and are a perfect shape and coverage to add additional padding if you want to. Shop the best picks below!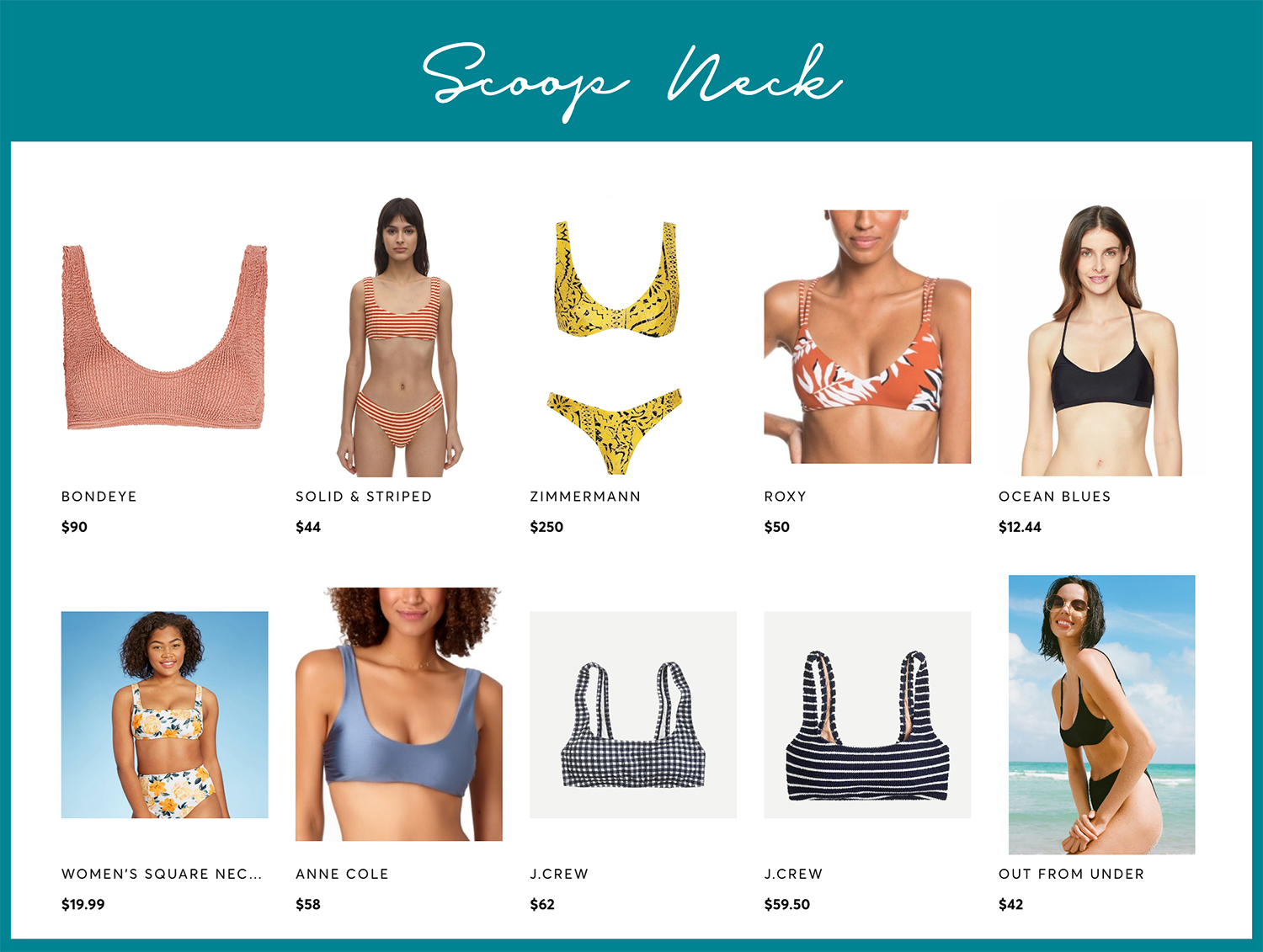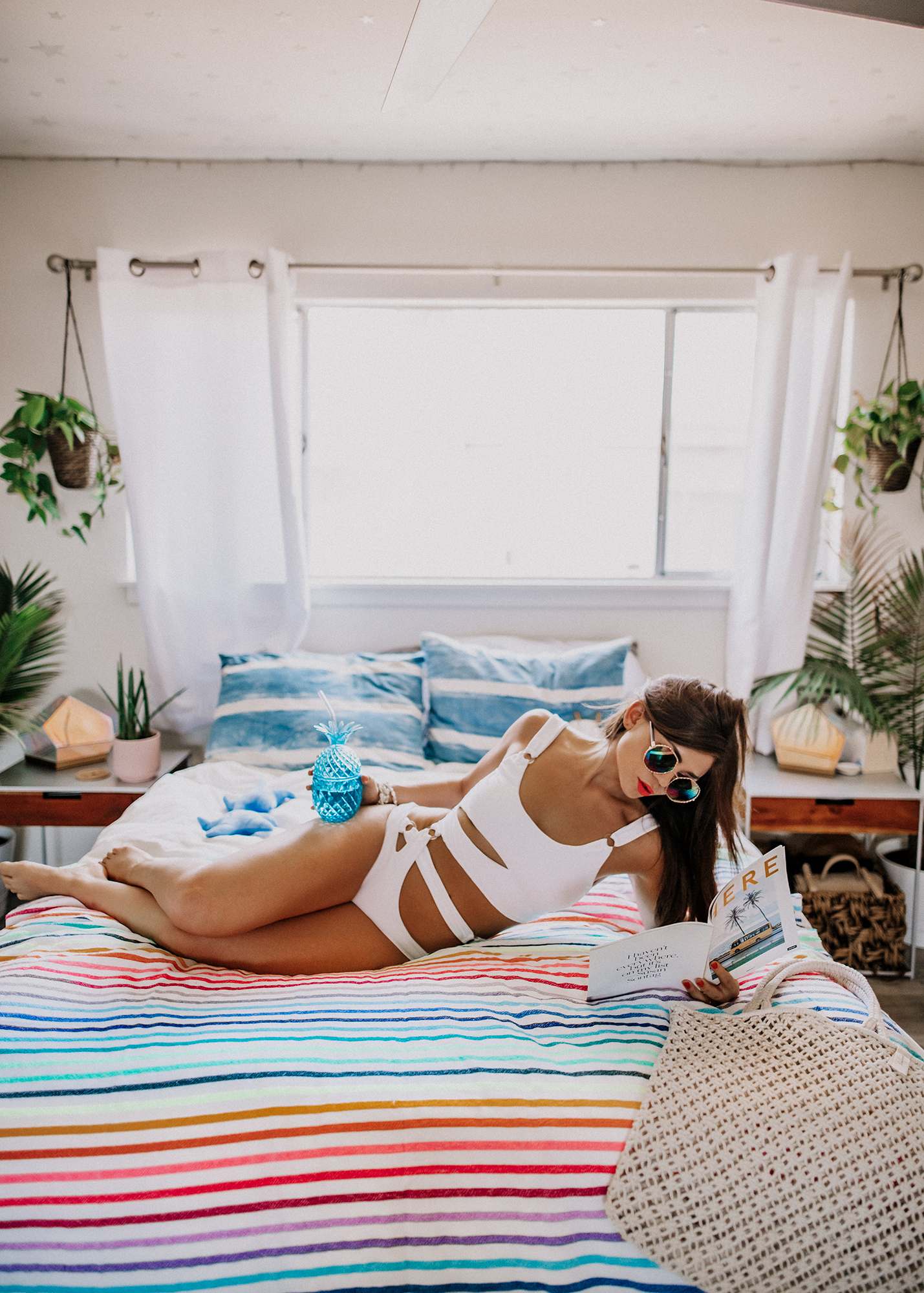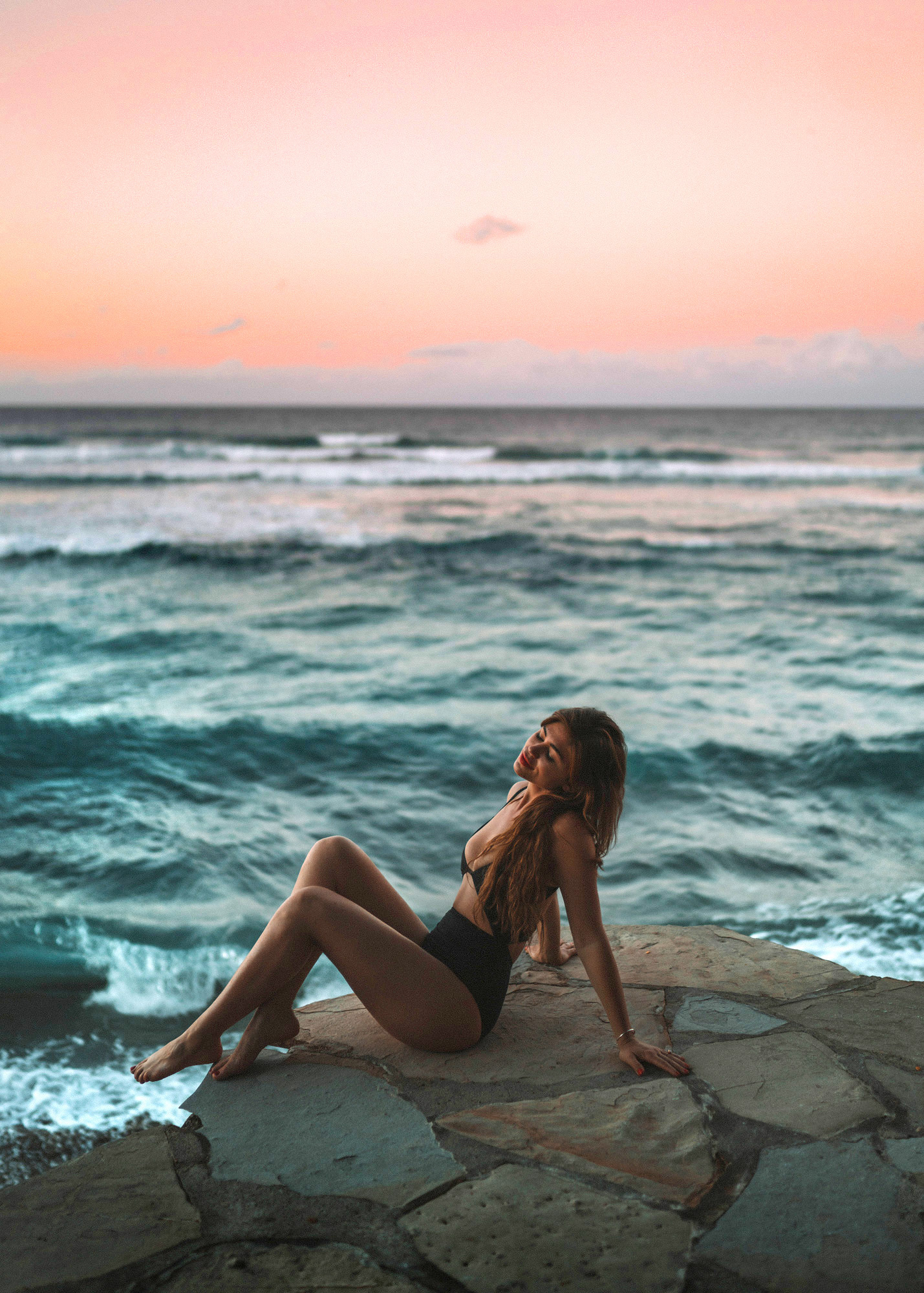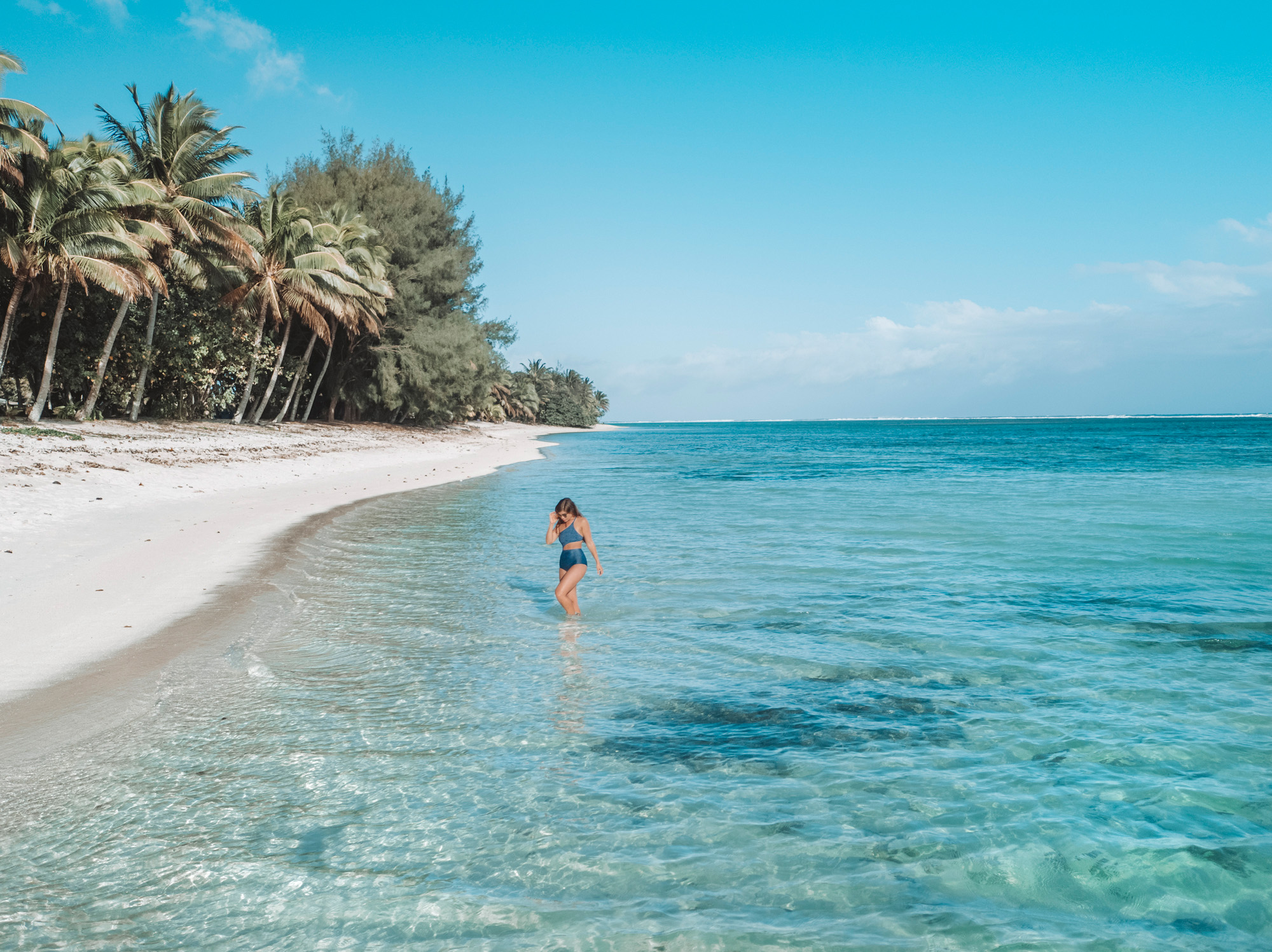 Almost a bikini/one-piece hybrid, cut outs are great for enhancing, and also for drawing attention to a smaller waist and upper body and creating some of the most flattering body shapes. From little waist nibs to full, ultra-sexy cut outs, I love these styles because they always look fresh, modern, and interesting while still being flattering
I love this tied at the chest style in particular to maximize!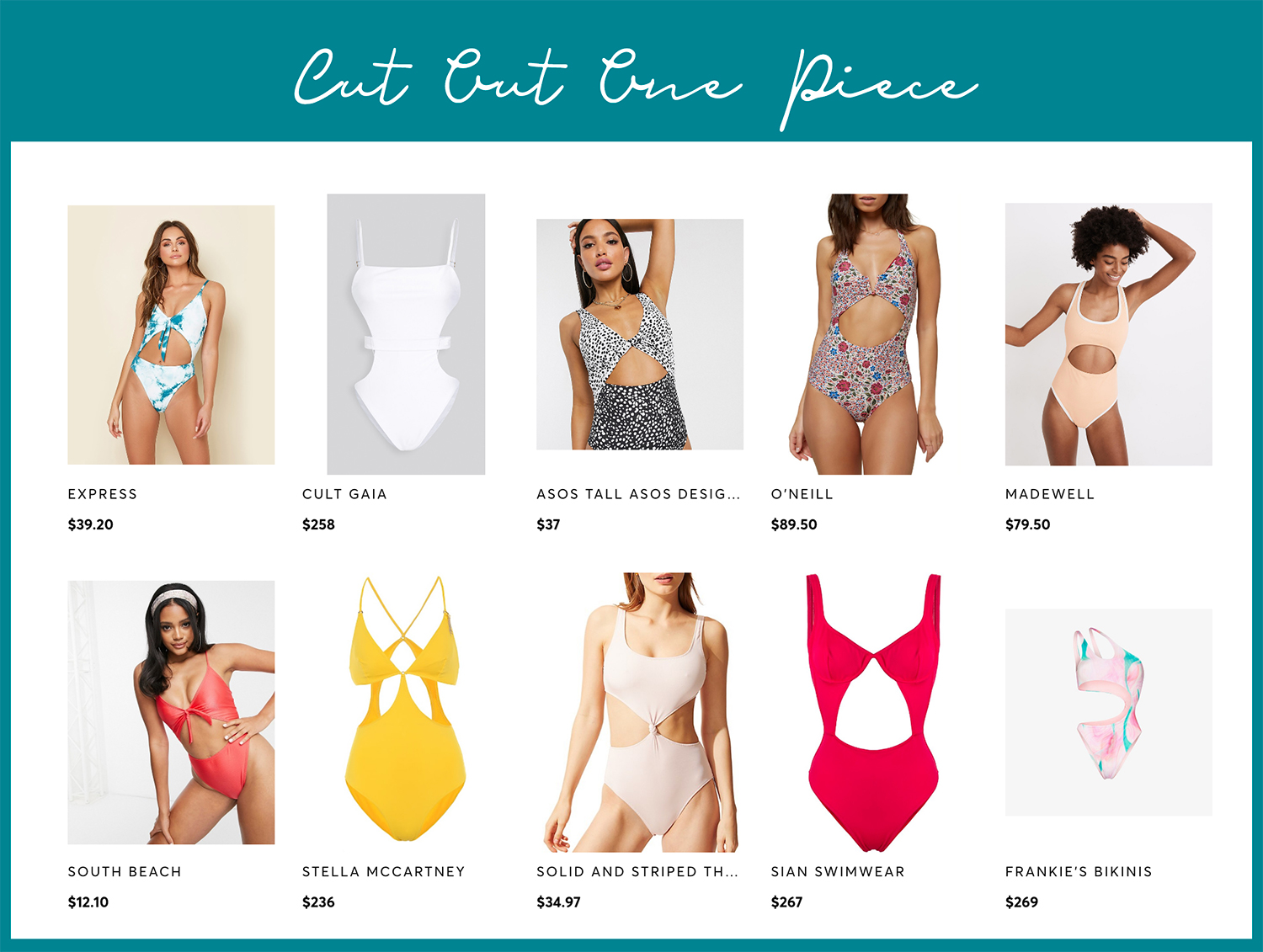 And When in Doubt.... Add Padding Inserts
I am a big believer of using padding when needed, and have a habit of adding extra pads to my bikini tops for about as long as I can remember. But instead of just swapping around inserts from random tops, I've found recently that specifically made ones are better shaping, easier to fit, and last longer.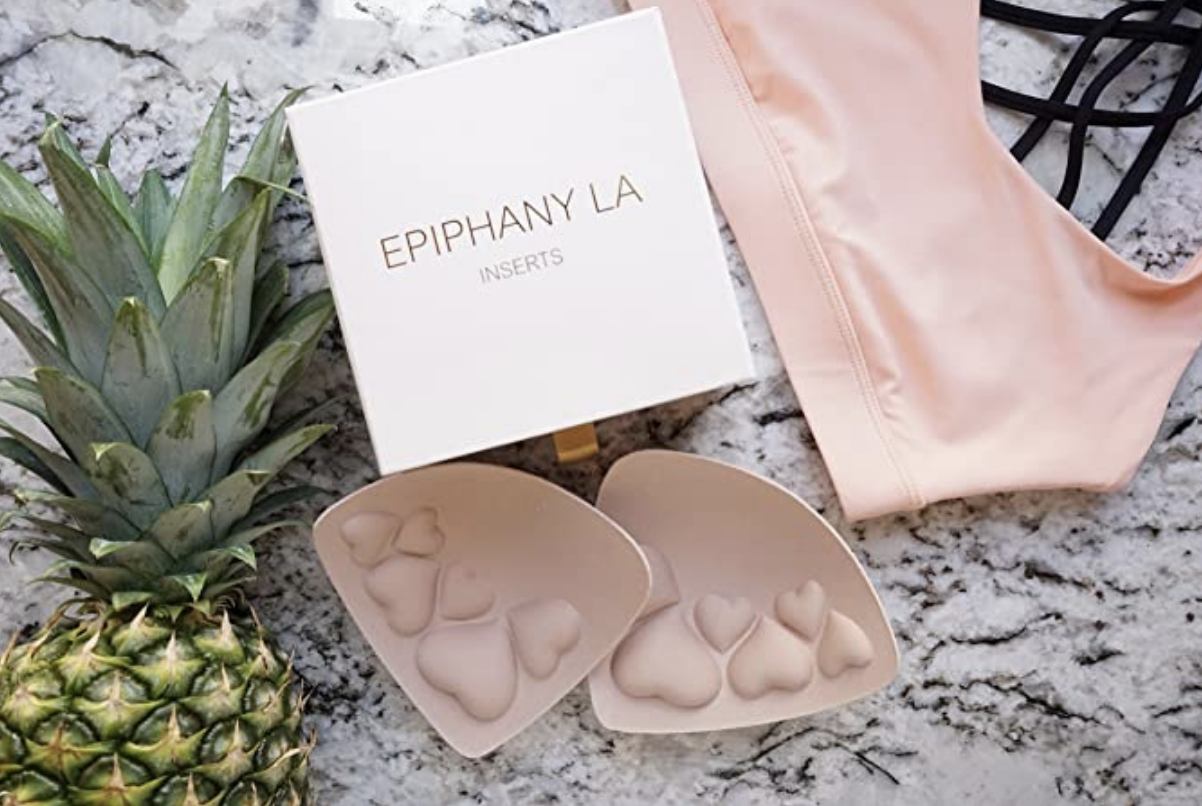 The Least Enhancing Styles
These are all suits that I own, wear, and love! But if you are looking to enhance and create an illusion of a larger chest, these are three styles to avoid.
Unstructured One-Pieces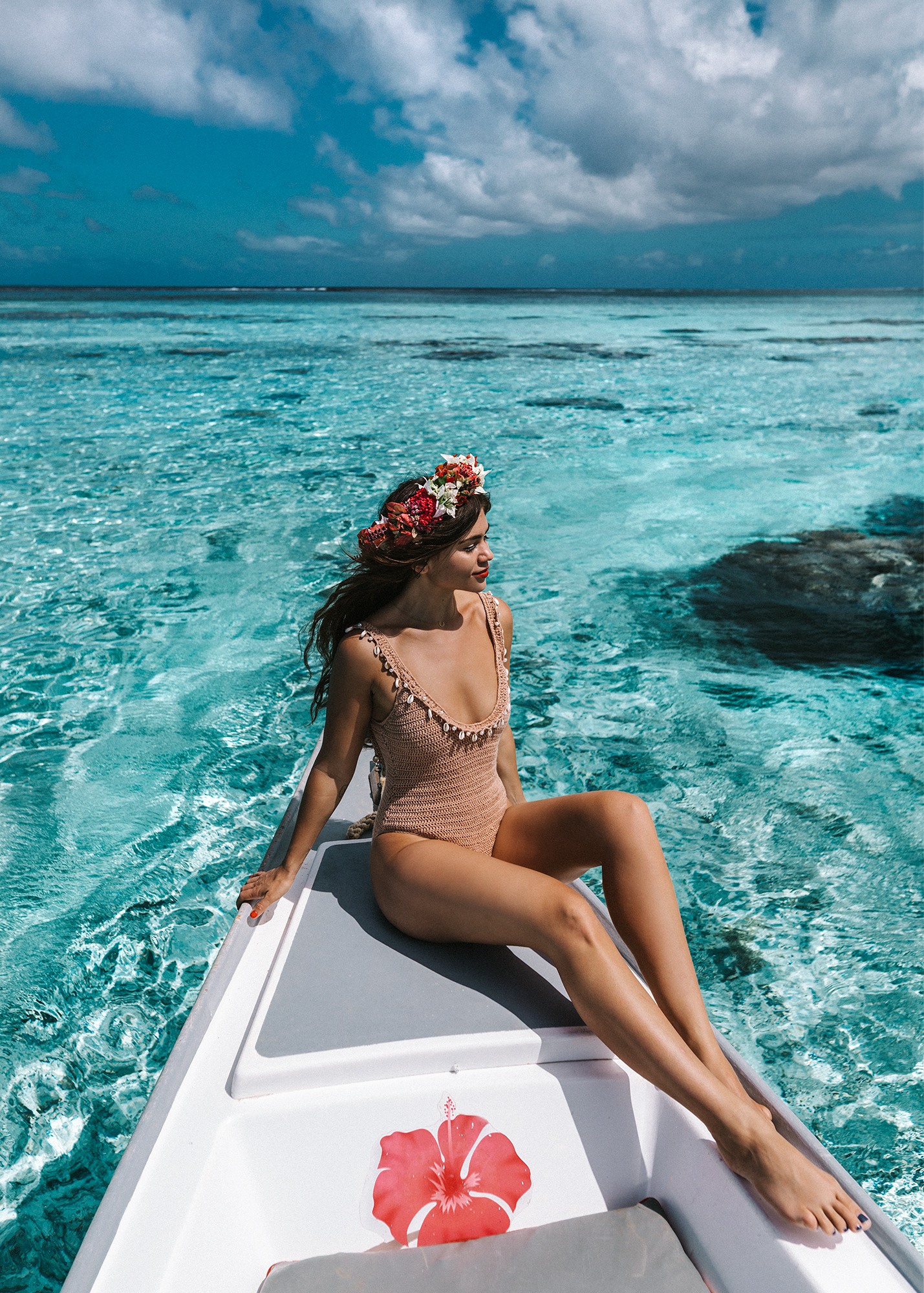 A One piece with no structure, lining, or cut outs for the chest is usually a less flattering style on small chests
Bandeau: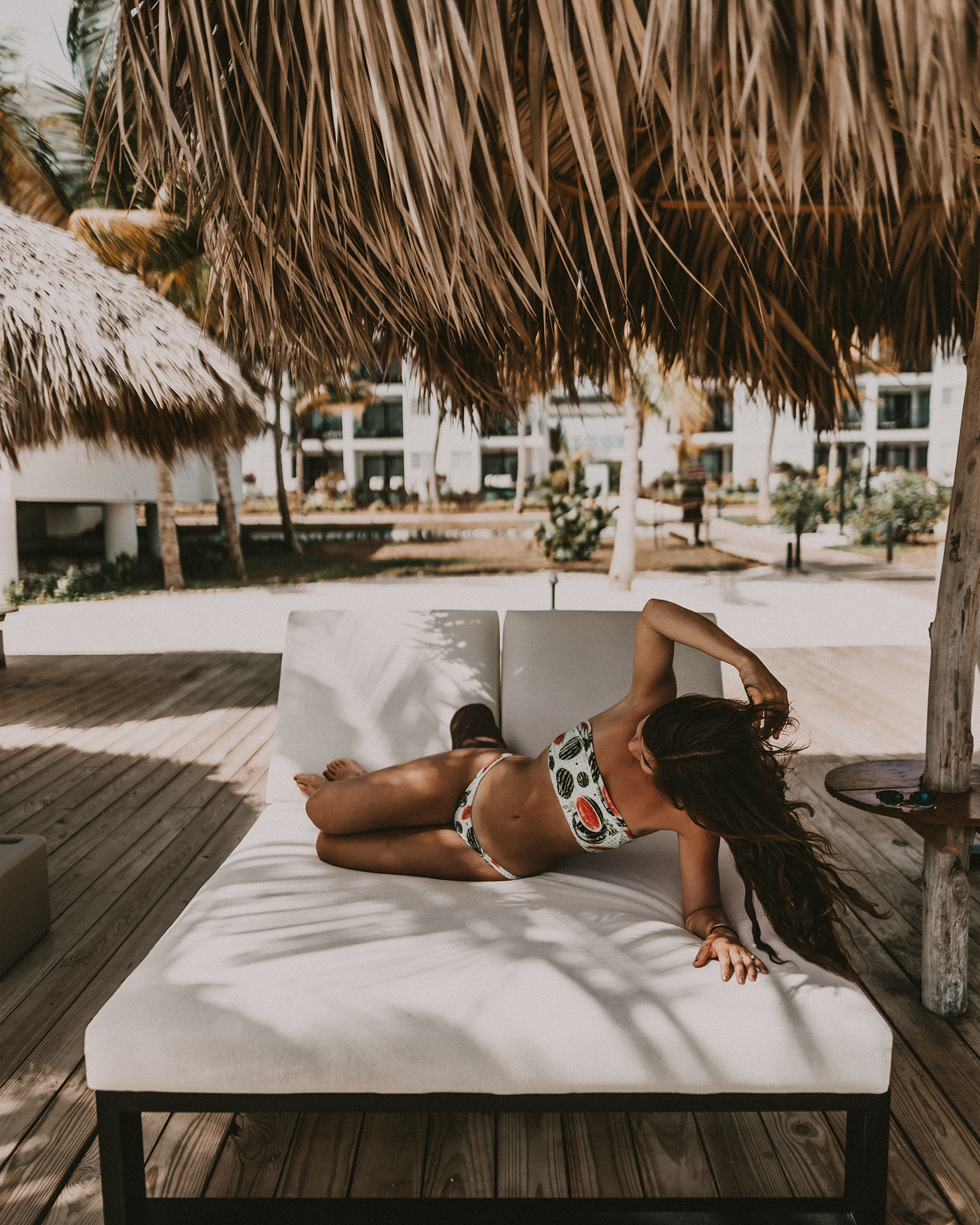 Without shaping or inserts, a plain bandeau will often either flatten you down completely, or constantly be falling off. This is one of the styles that I wear inserts with most often!
Sliding Triangle: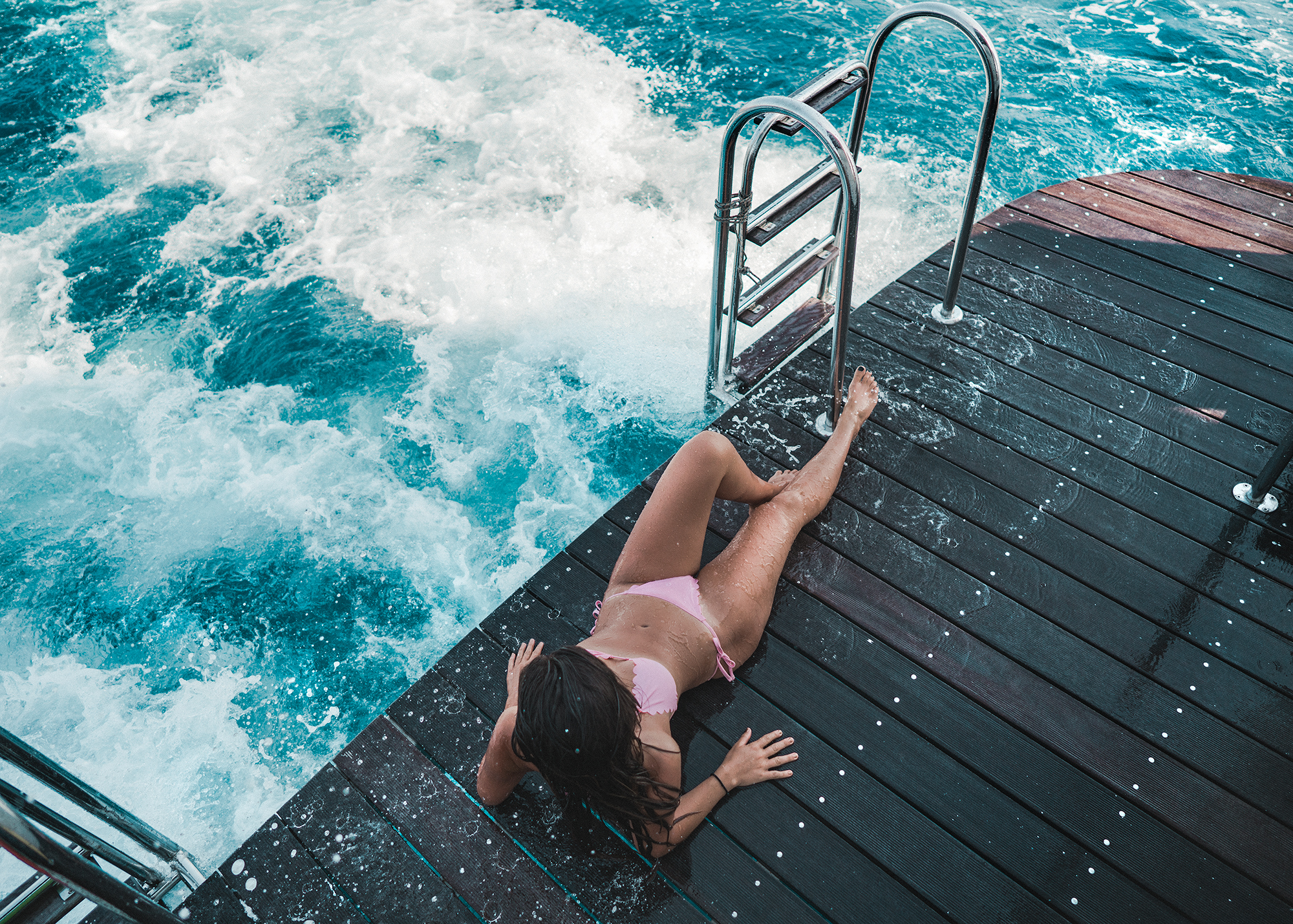 Doesn't this one remind you of your first bikinis in middle school? I still have a love for a sliding triangle top for tanning, but I find this to be the style in which I look the FLATTEST of all.
Leave a comment below and tell me which style is your favorite!