June 28, 2017 Travel Adventures
The Endless Splendor Of Angkor Wat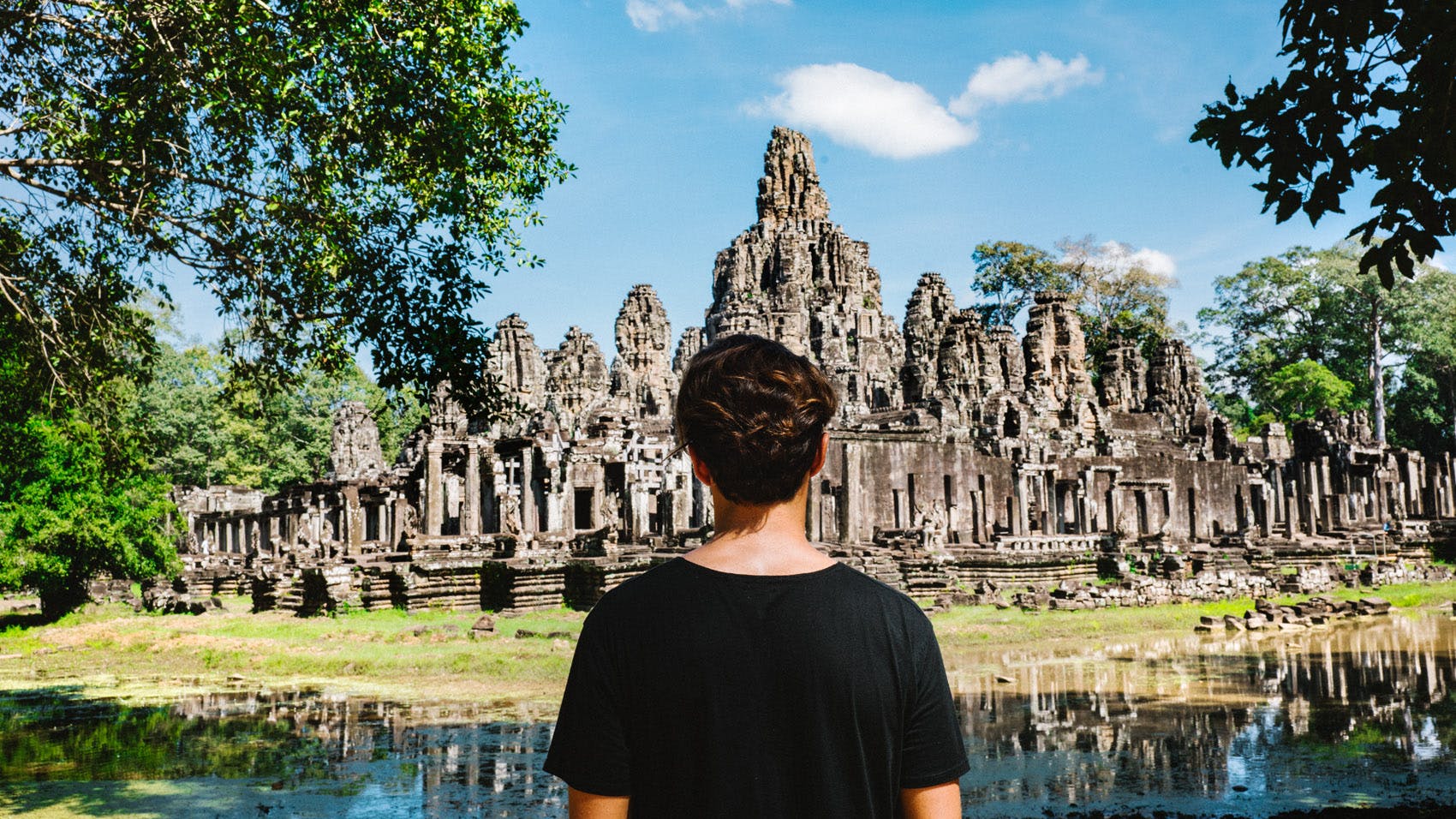 It's hard to fully describe Angkor Wat, a site so grand that entire city of Siem Reap was built around it. A labyrinth of ancient temples built nearly 1,000 years ago, and the largest religious site in the world – it is the icon against which all others are measured. The complex feels truly endless, you could keep going and going forever and never reach an end – until the endless heat mixed with the mandatory dress code limits runs through all of the energy you have to give, and by the afternoon the only thing you're dreaming of is jumping into a pool. However, the site offers multi-day tickets – I gladly would have gone back and run through more temples a second day if we had had the time.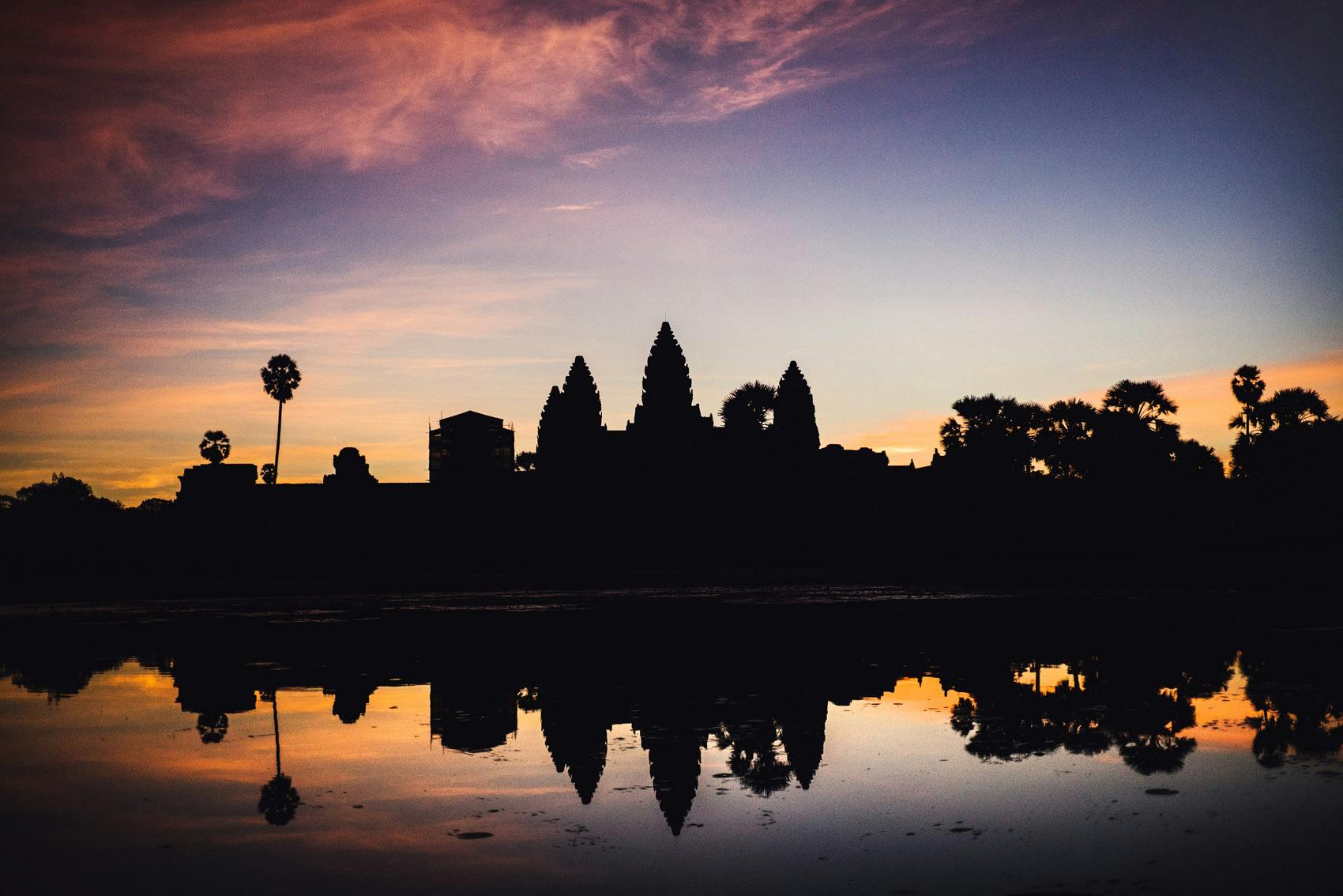 Everyone says that it is mandatory to arrive at Angkor Wat before dawn, to watch the sun rise over the main temple and reflect in the moat. The site is beautiful and amazing and awe-inspiring – but on the other side of this photo is a crowd of around 5,000 tourists fighting for the same shot. It's still absolutely worth it! Although next time we go, I would still go before dawn, but head straight to a different area – where you could have a whole temple to yourself.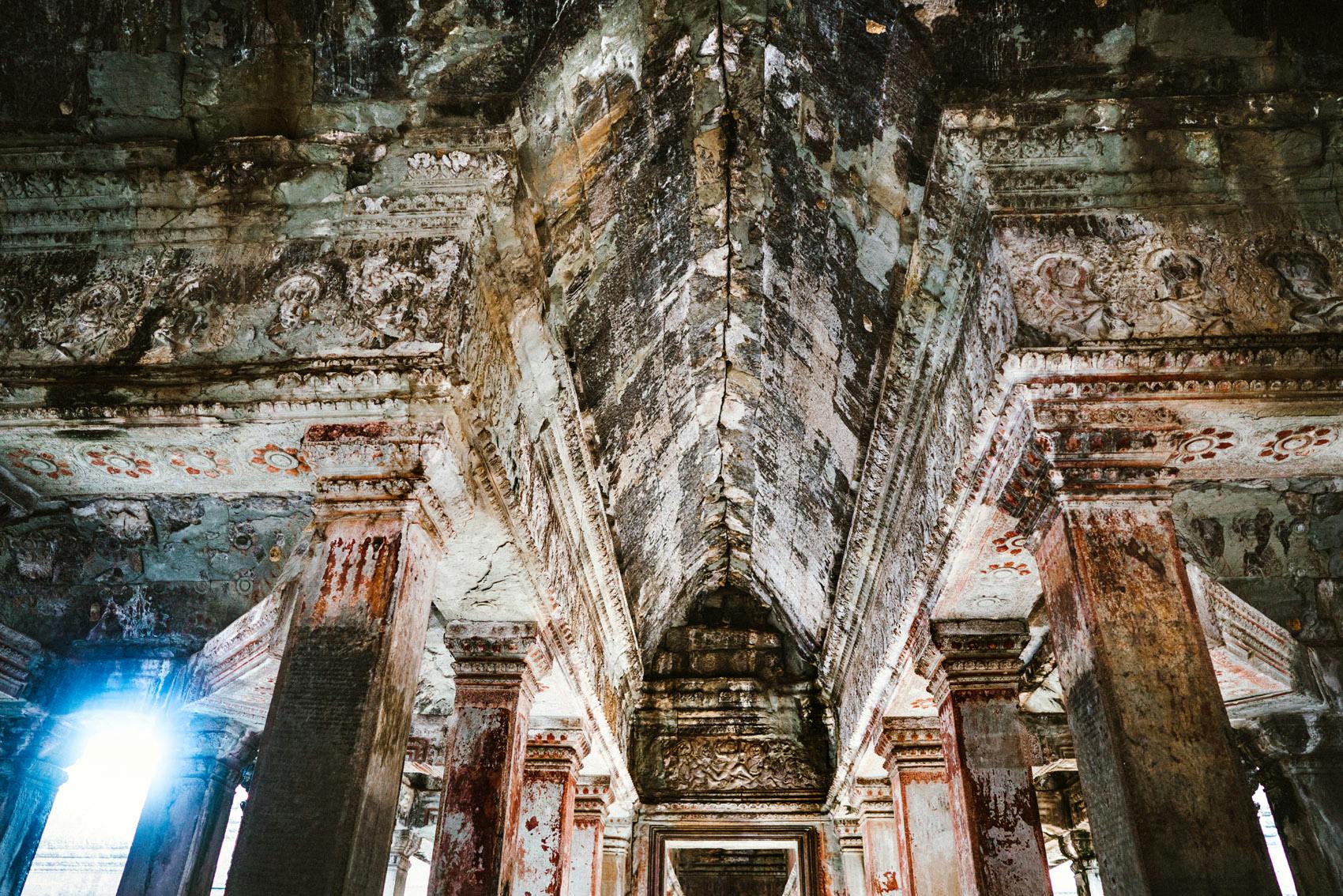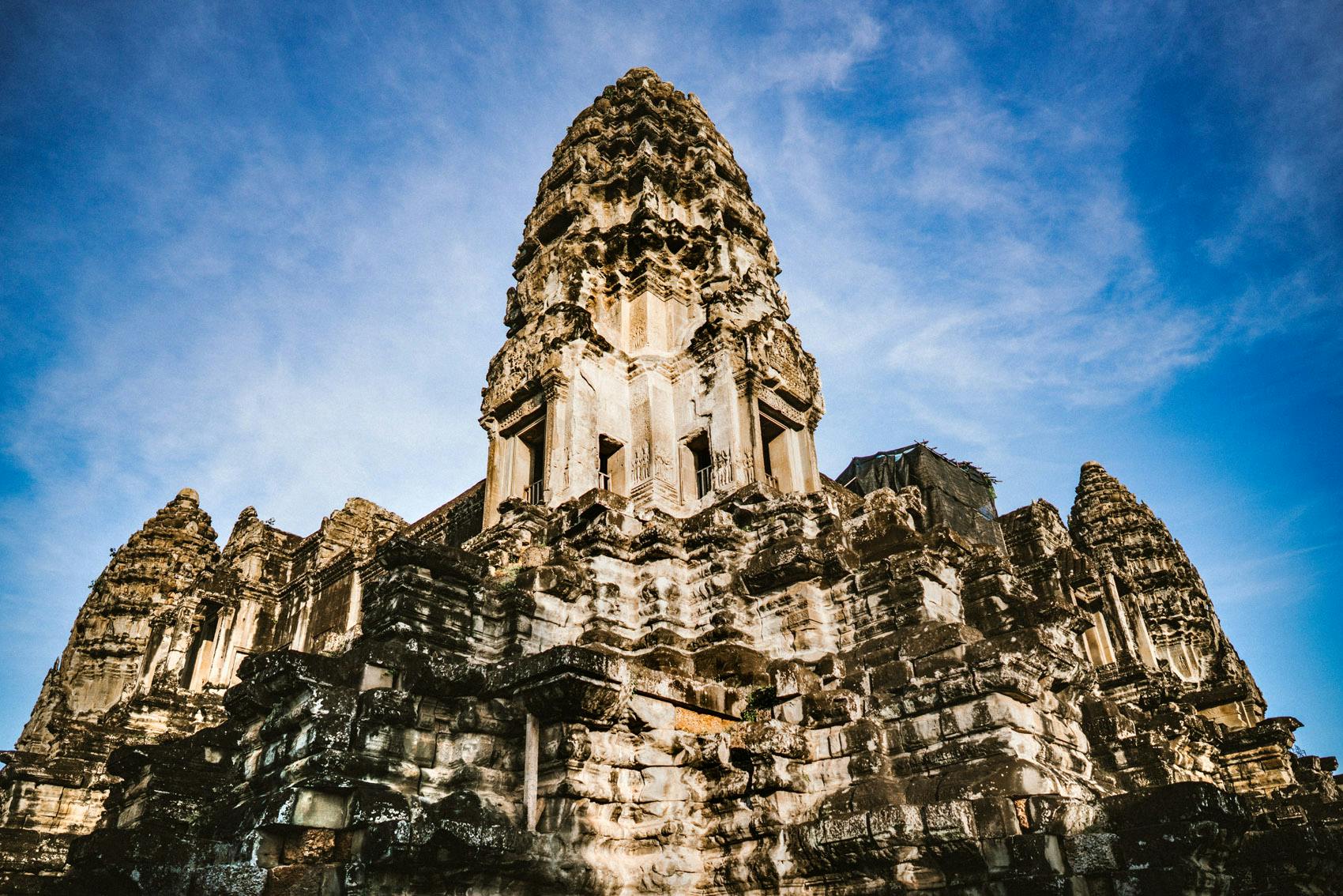 There's so much detail in every single corner and over every wall. I couldn't help but touch everything as we walked by. (I don't think you're supposed to do that.)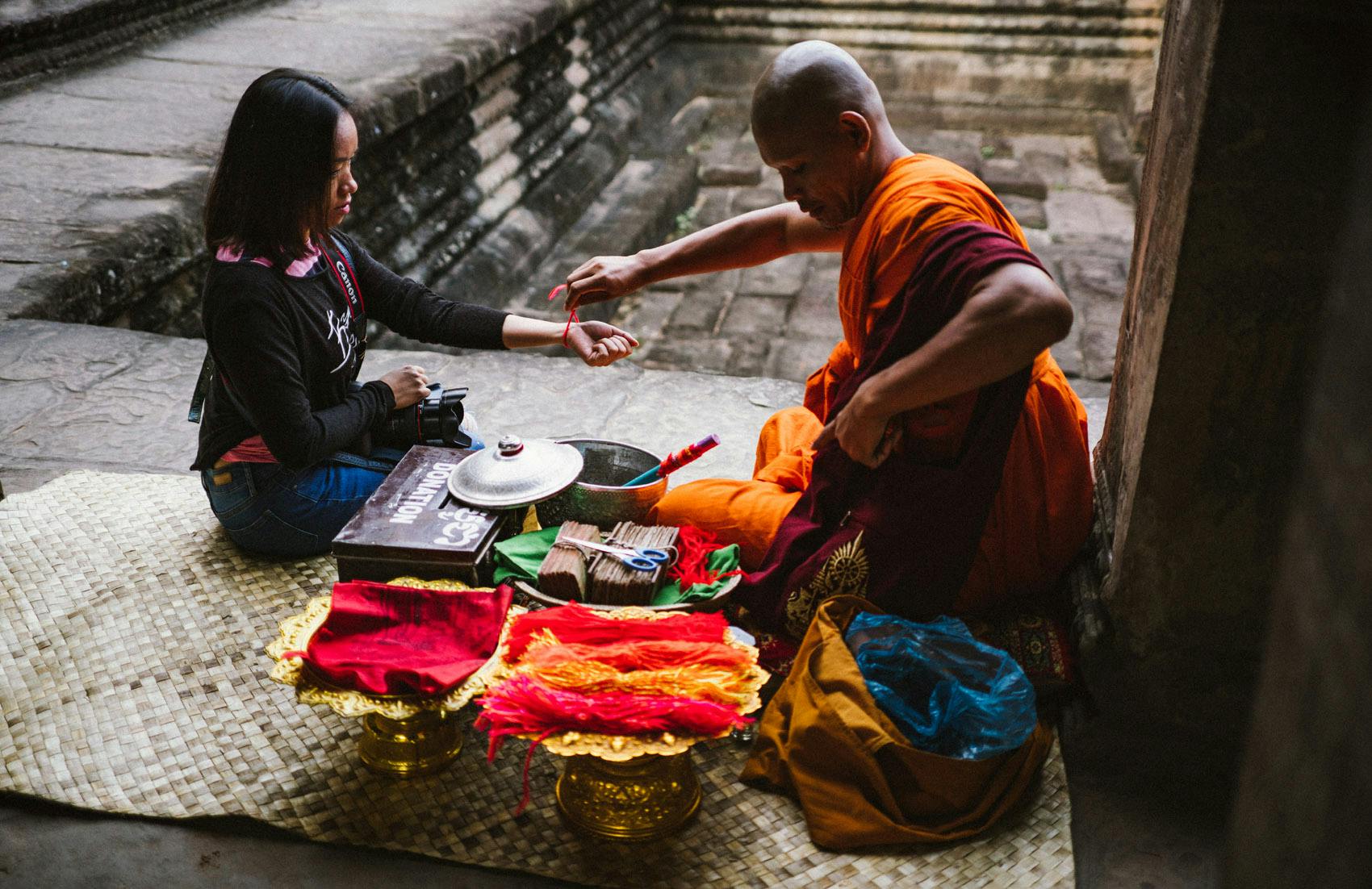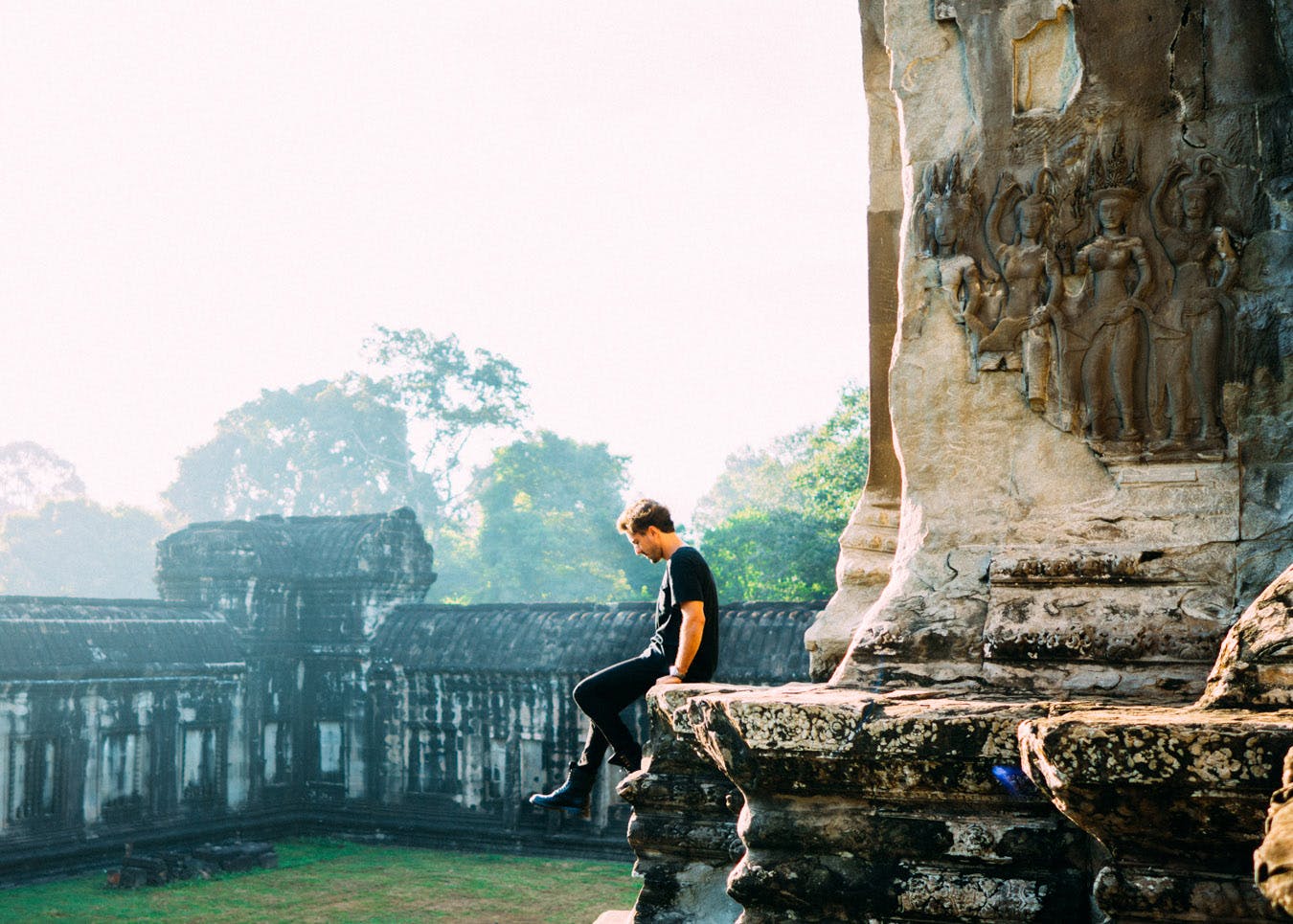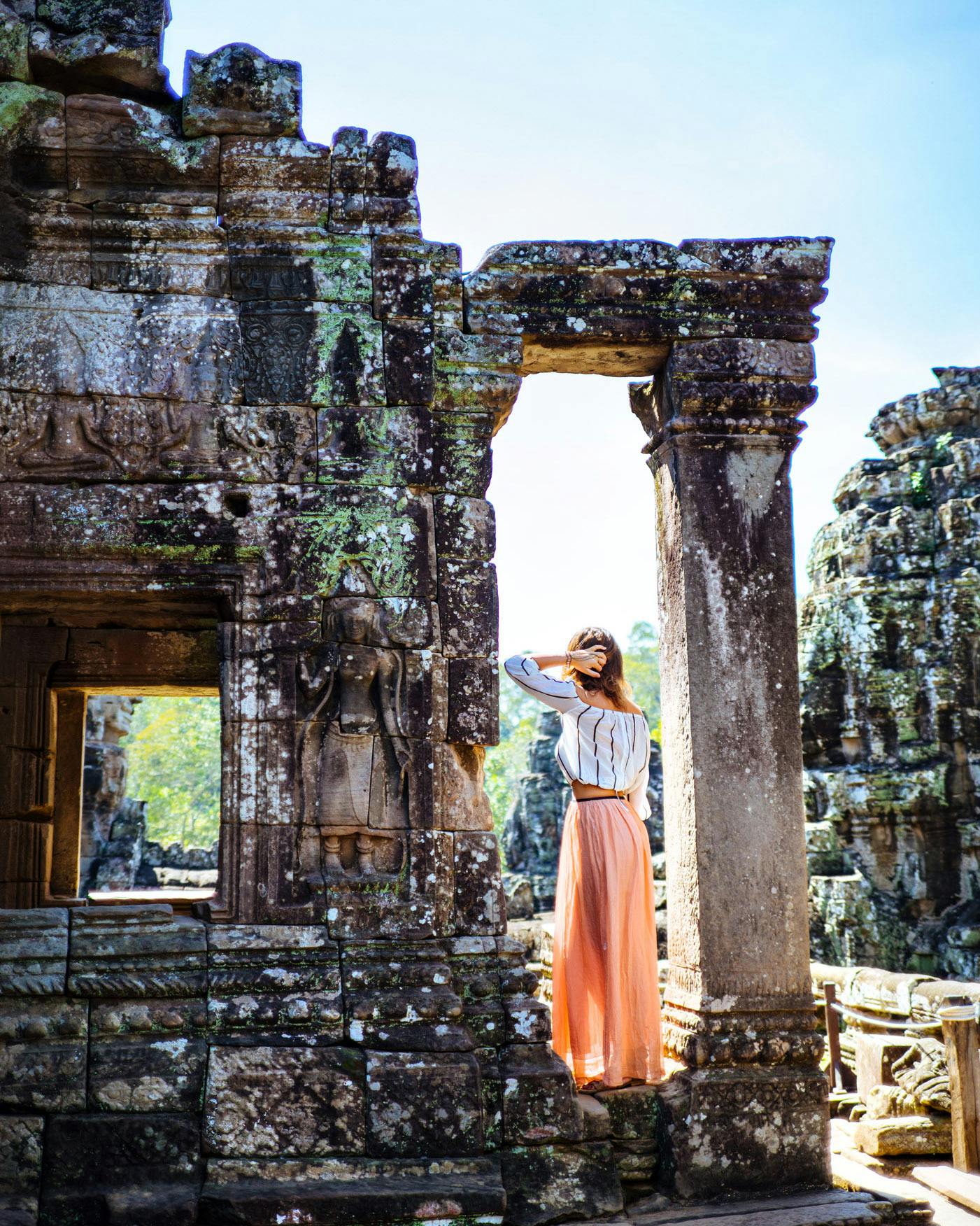 We kept turning corners and finding backsides with no one around – and could not stop taking photos. Every few moment I think I said "This is so pretty, let's shoot here! NO this is so pretty, let's shoot here!"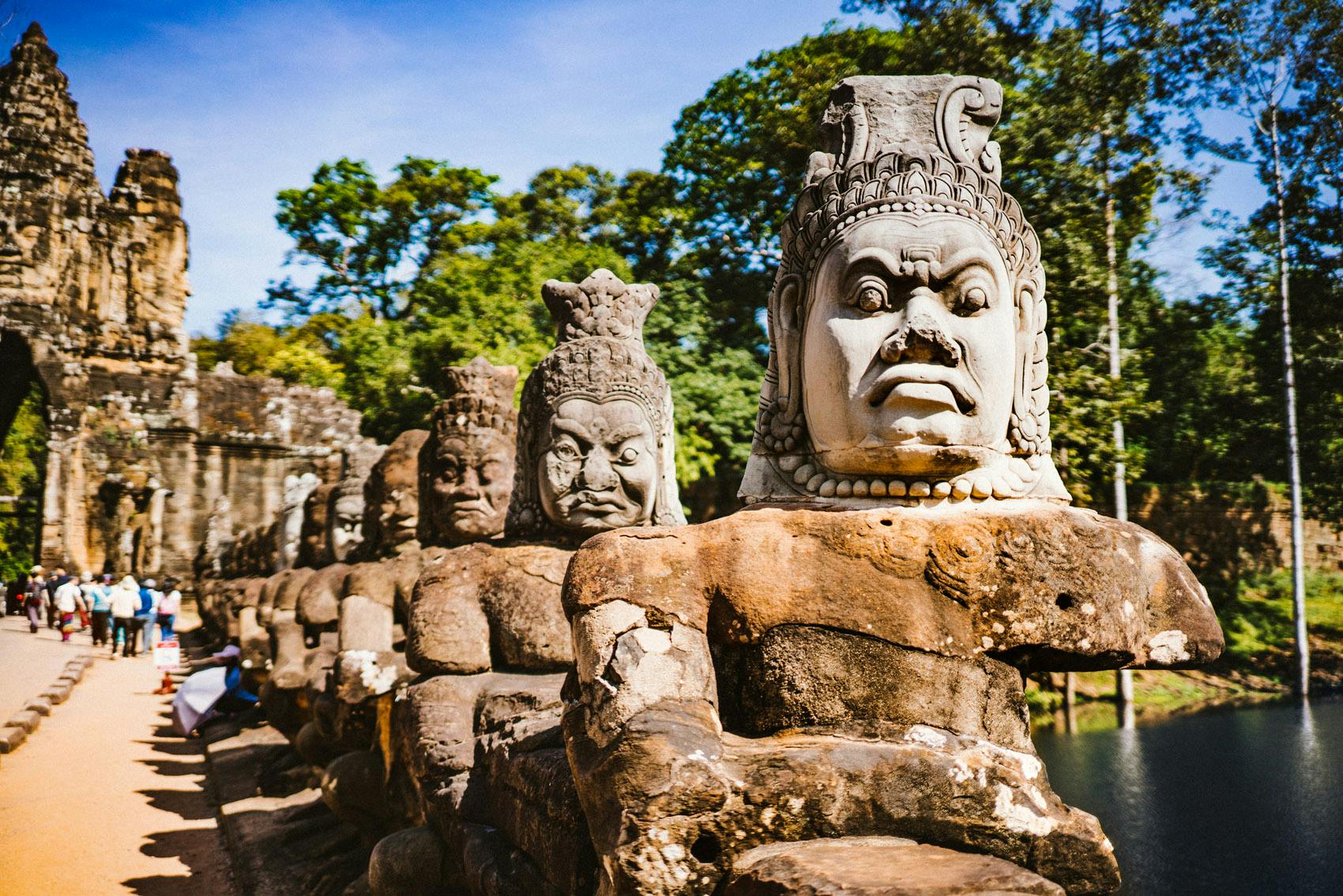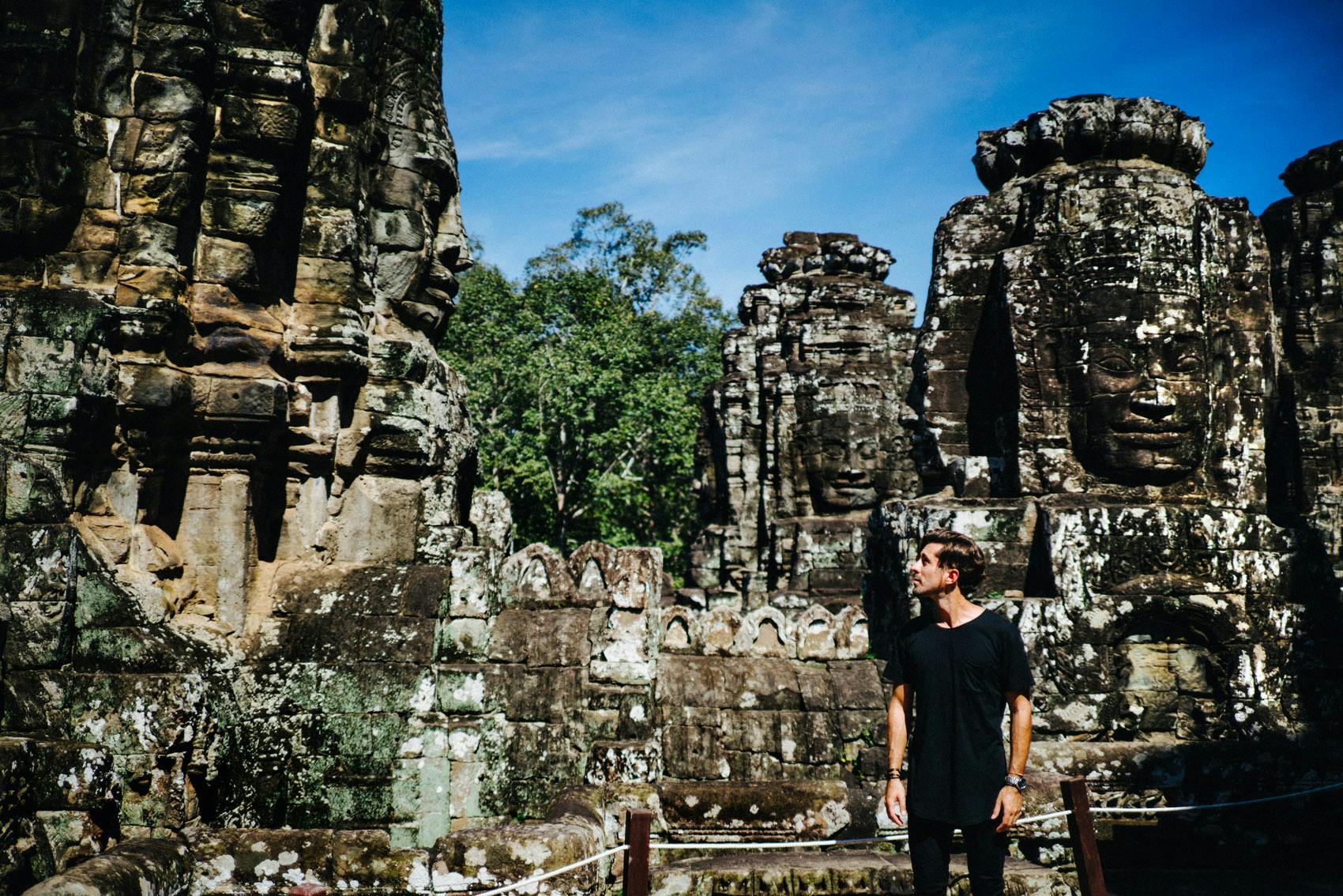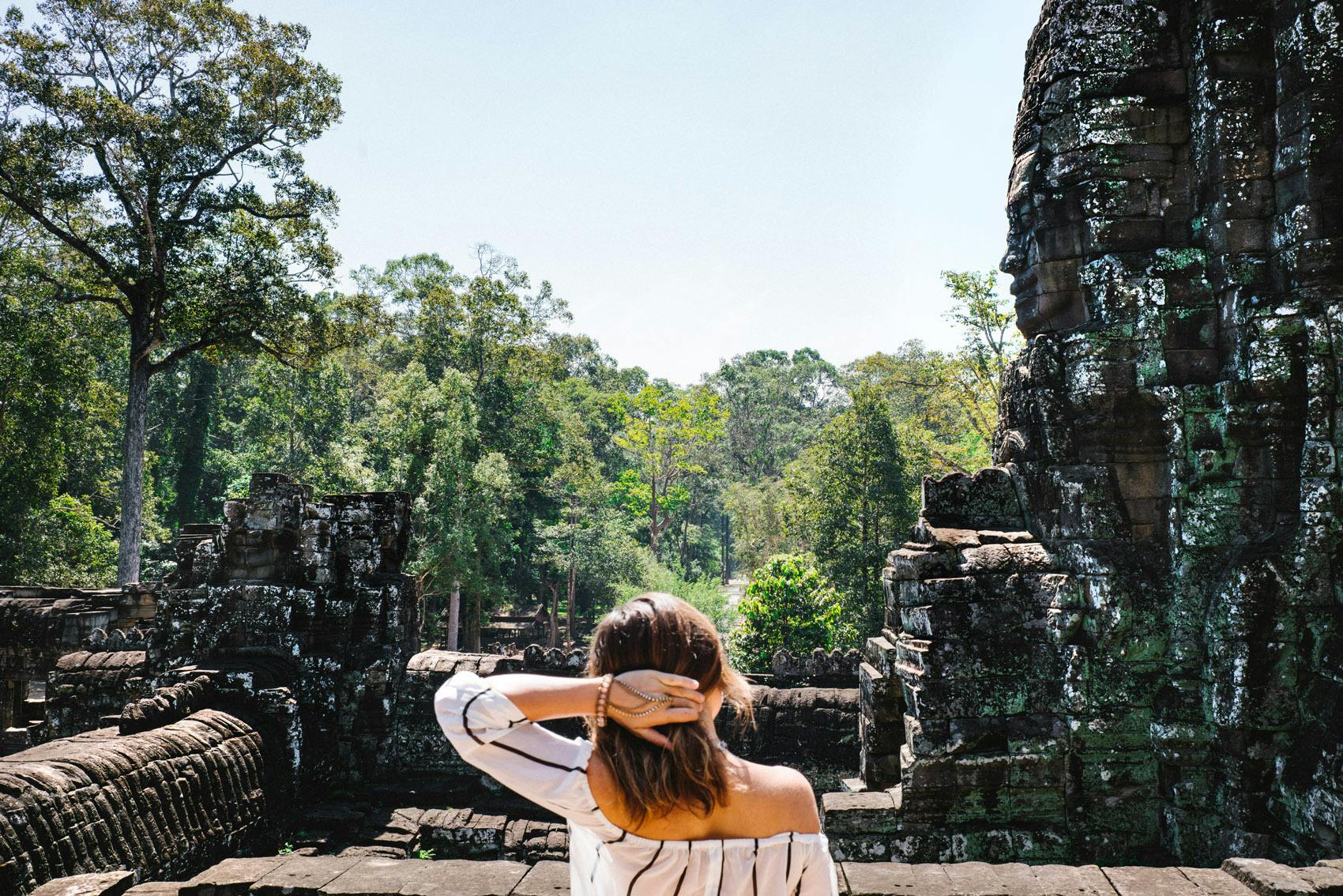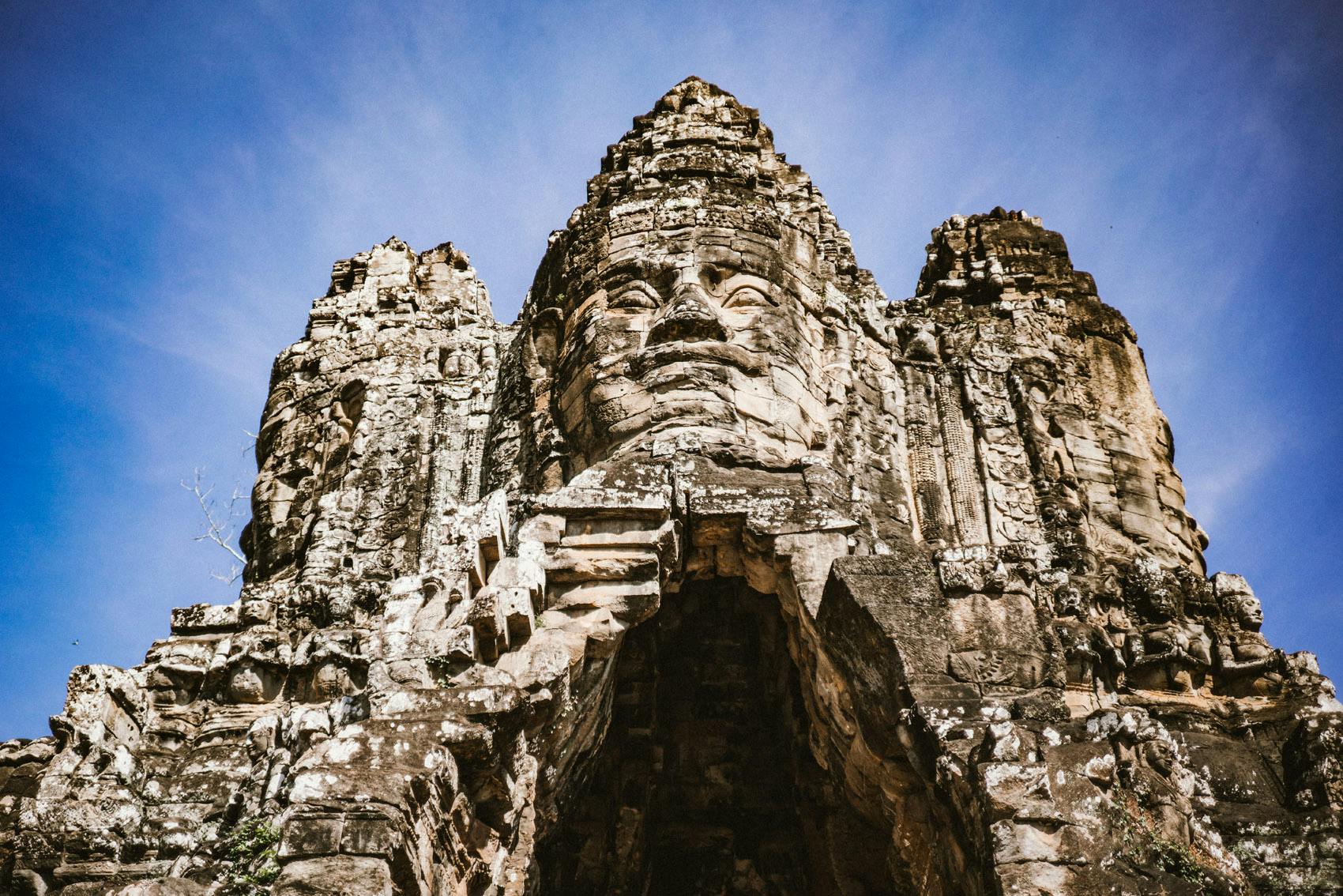 Angkor Thom and the faces of Bayon.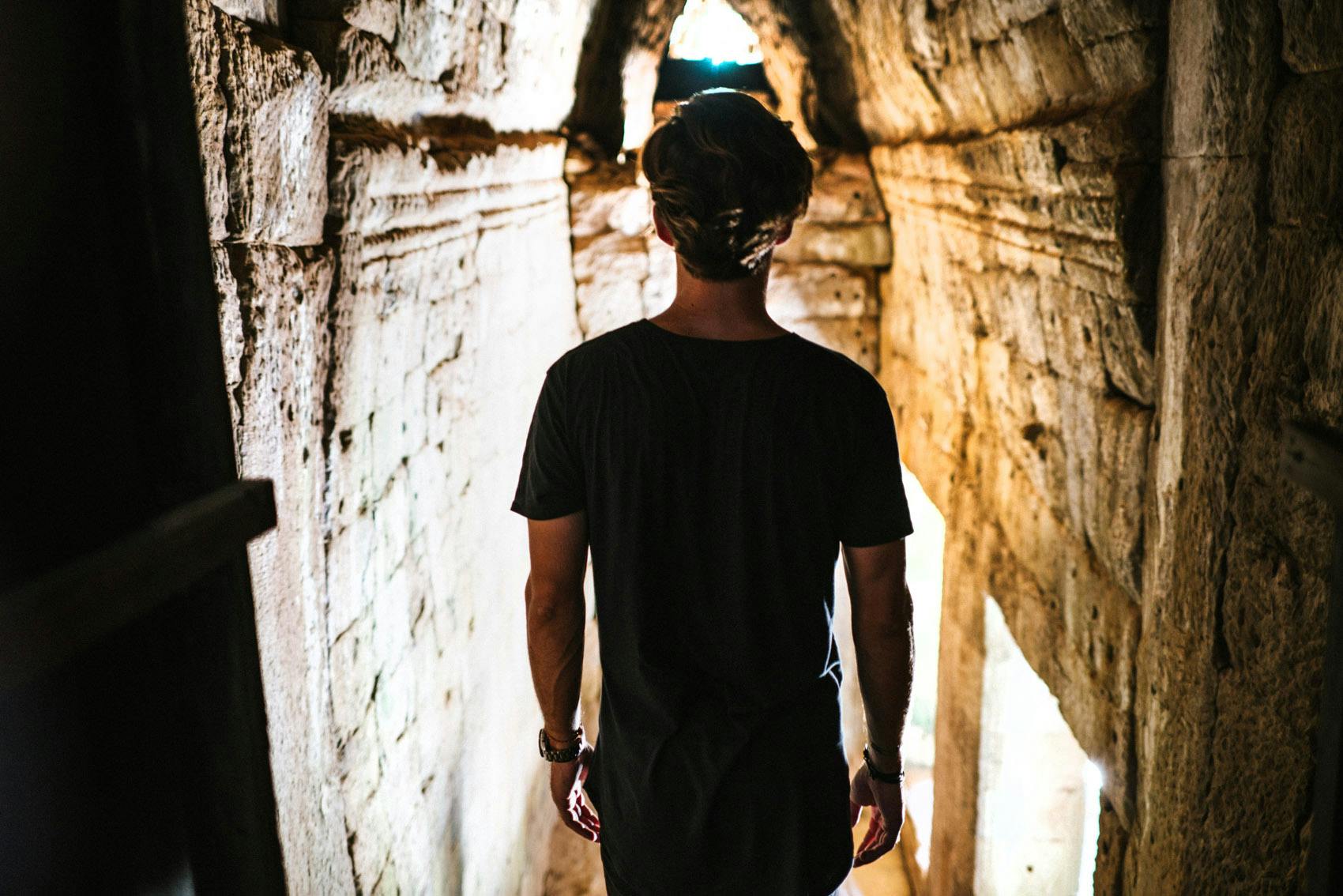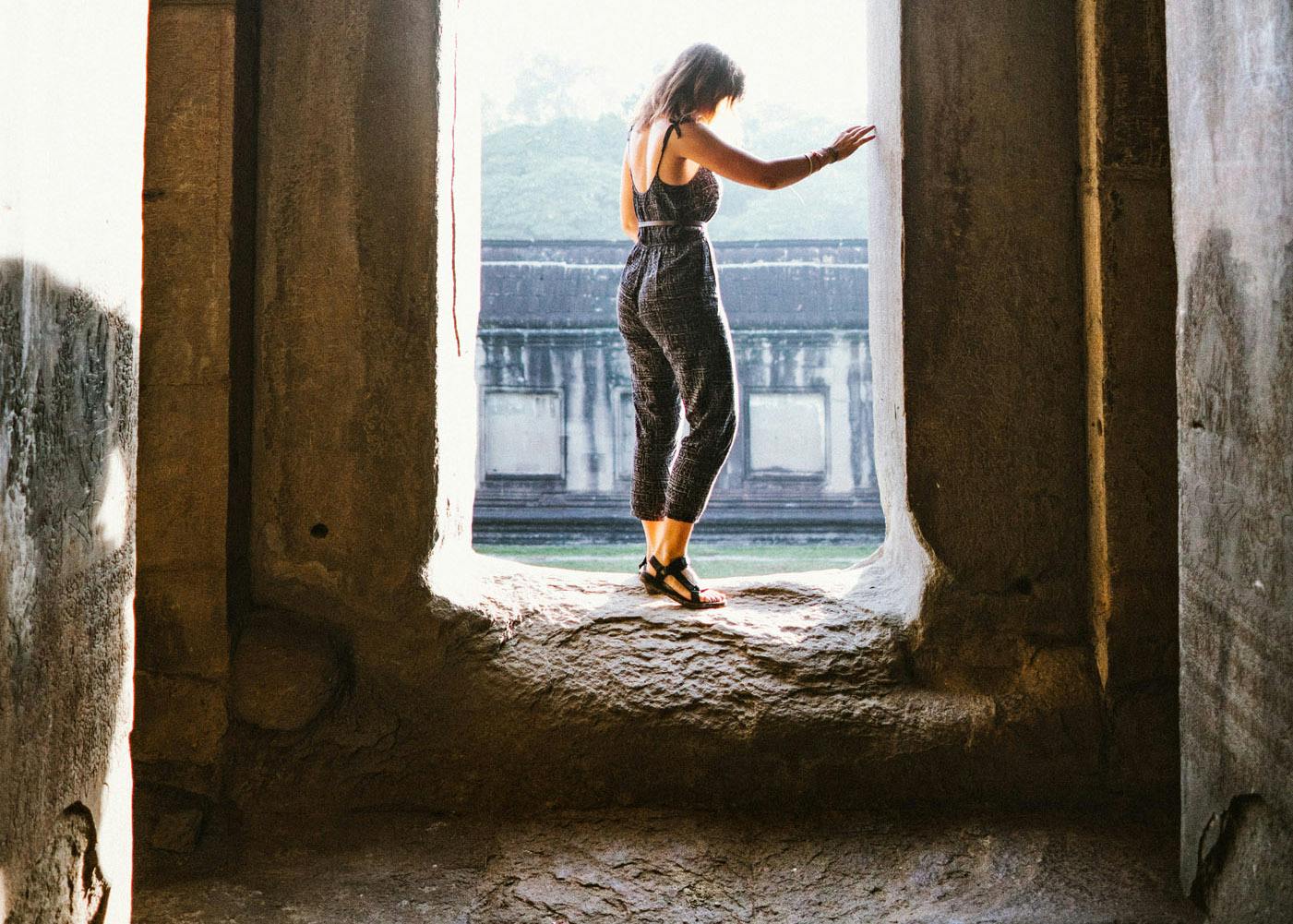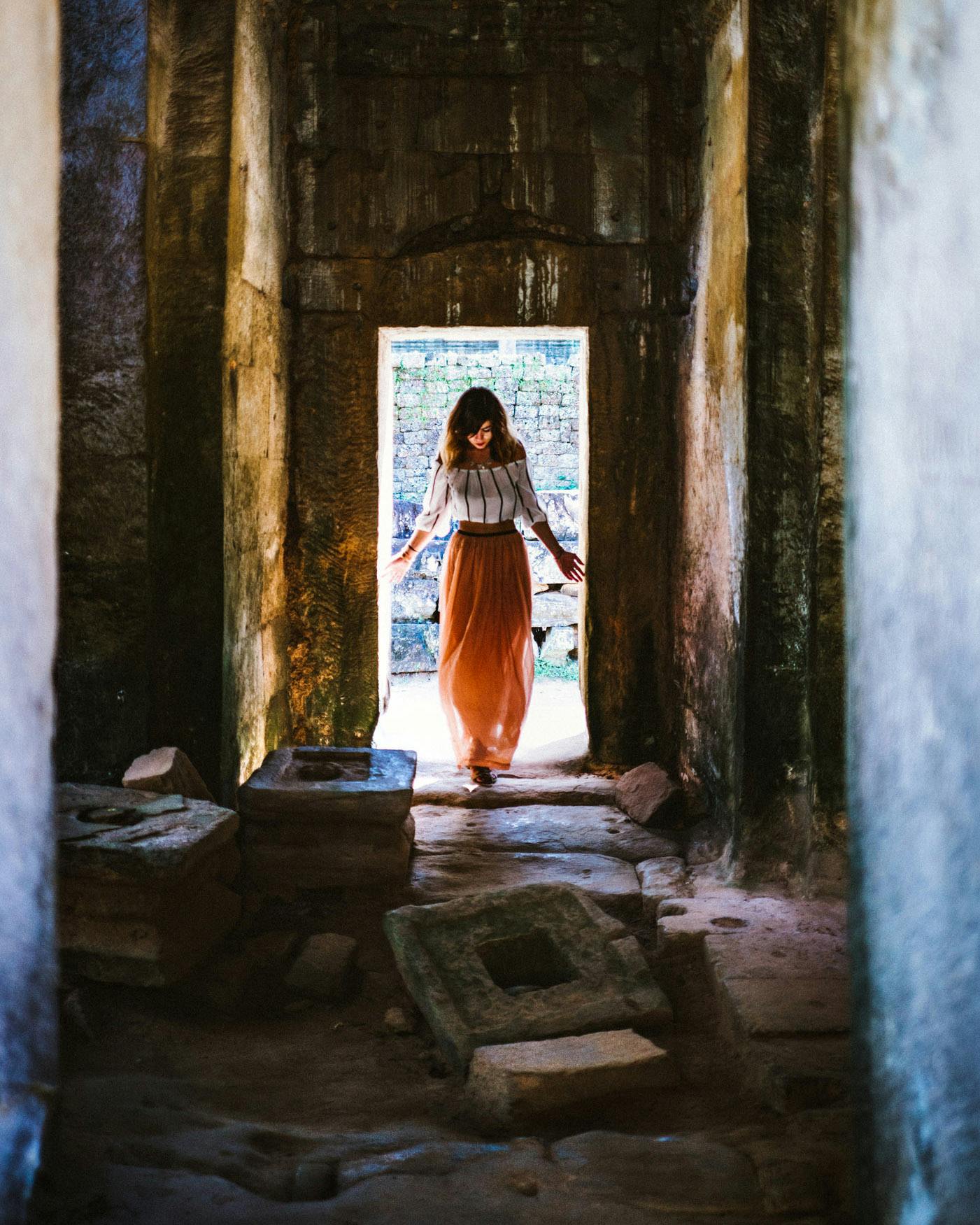 I may have changed my outfit halfway through the day….. but I admit to nothing.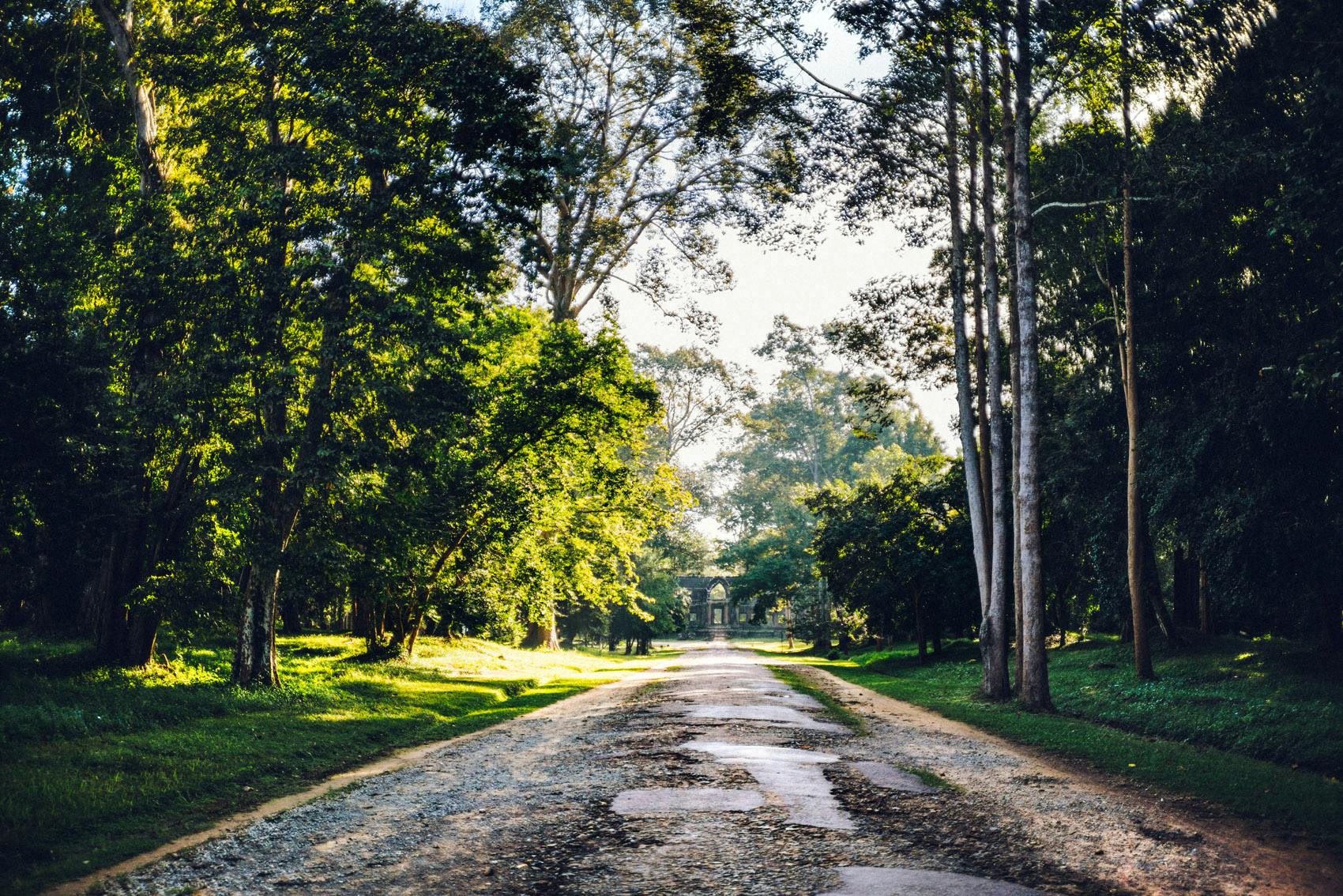 The path between temples – outside of the inner grounds, the paths between are still a jungle.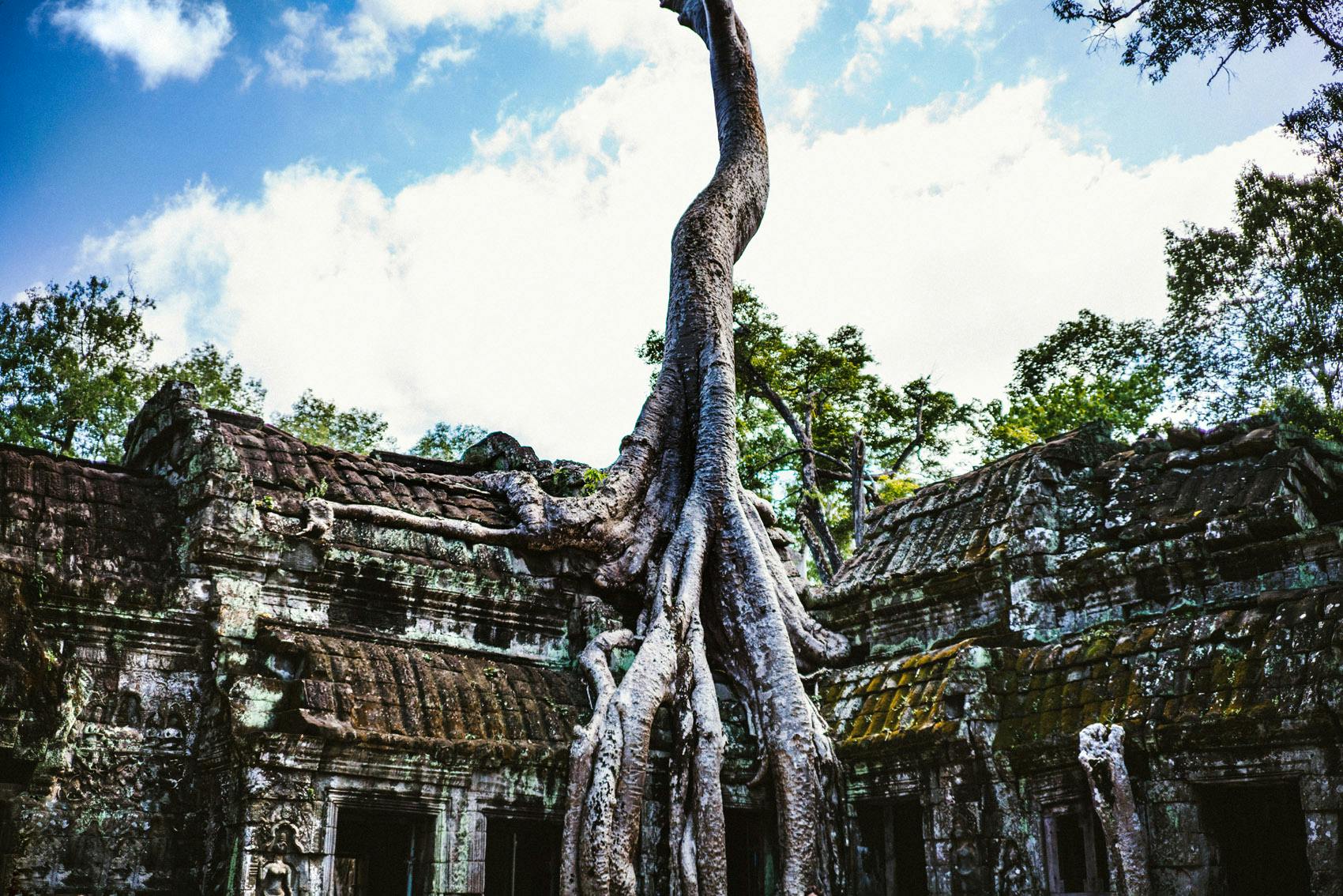 Ta Prohm is largely credited with bringing Angkor Wat to the masses after Tomb Raider was filmed in the temple – unfortunately this particular tree is surrounded by a fence, a barrier, and a huge crowd of people, we didn't stop to fully appreciate the massive power of it's roots to overgrown this building.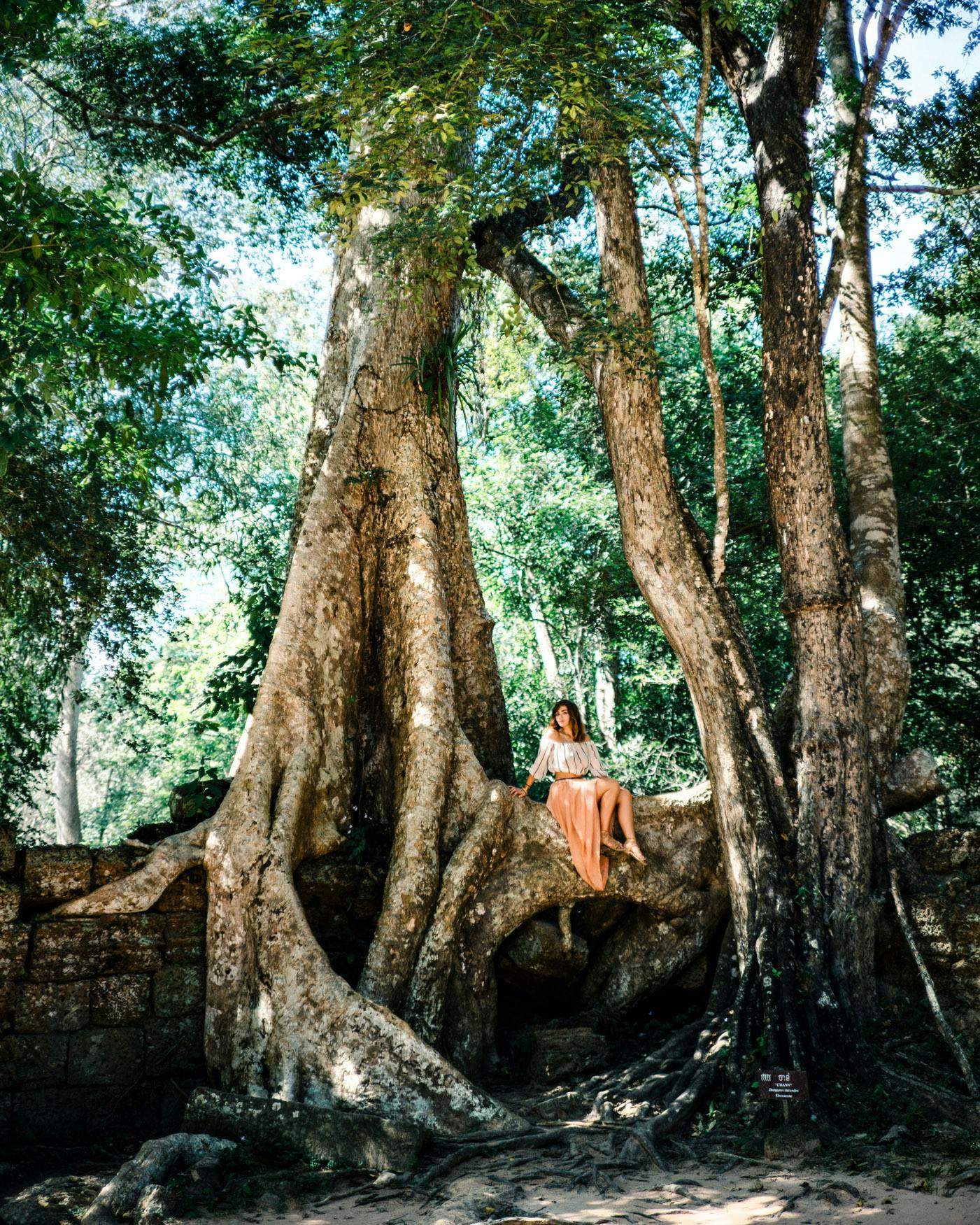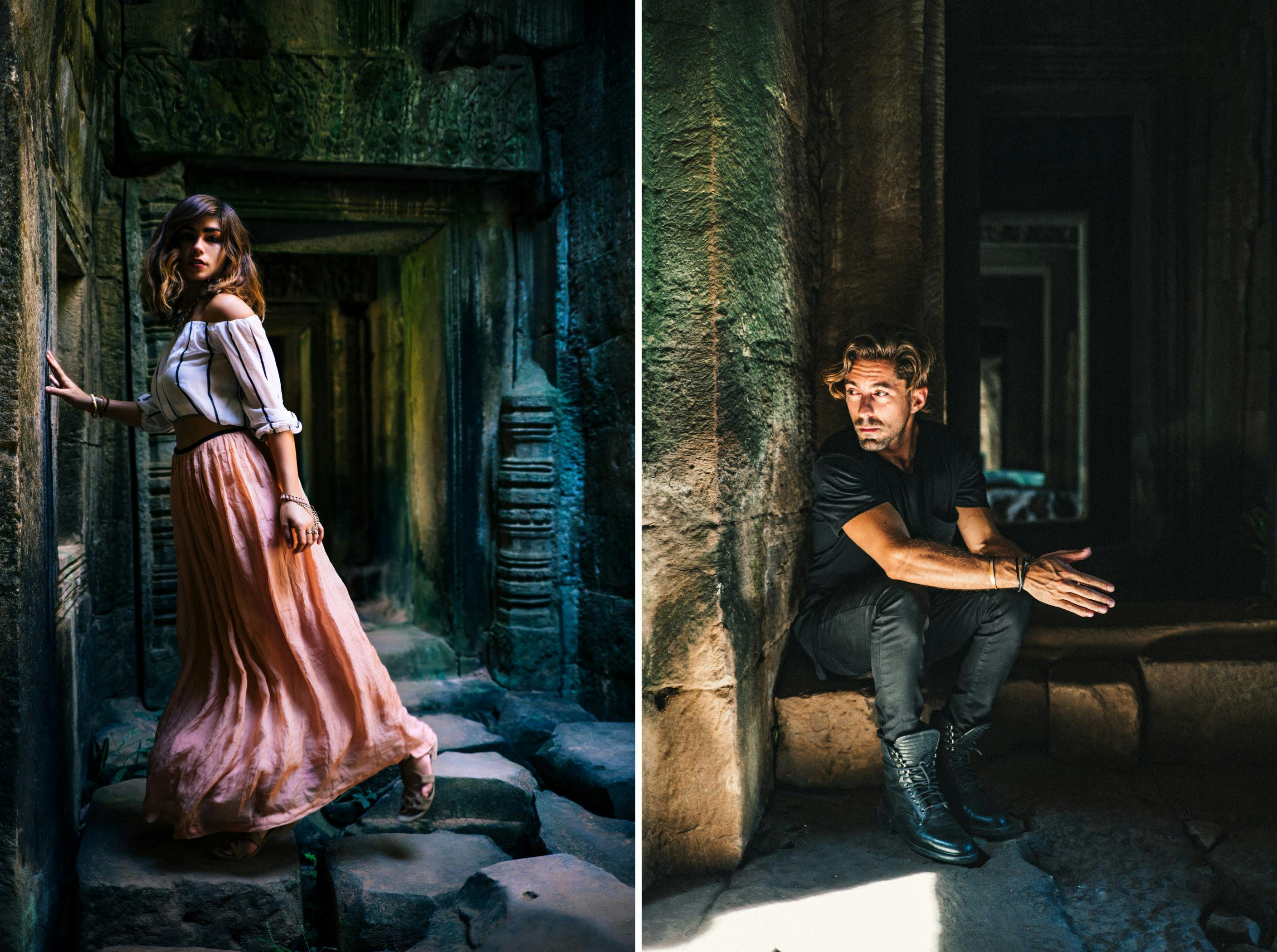 Ta Prohm just felt different from the other two main temples – the jungle growing through (and still knocking over) and weaving through each crack and stone – The colors here were deeper, the air was colder. This one was my favorite of them all.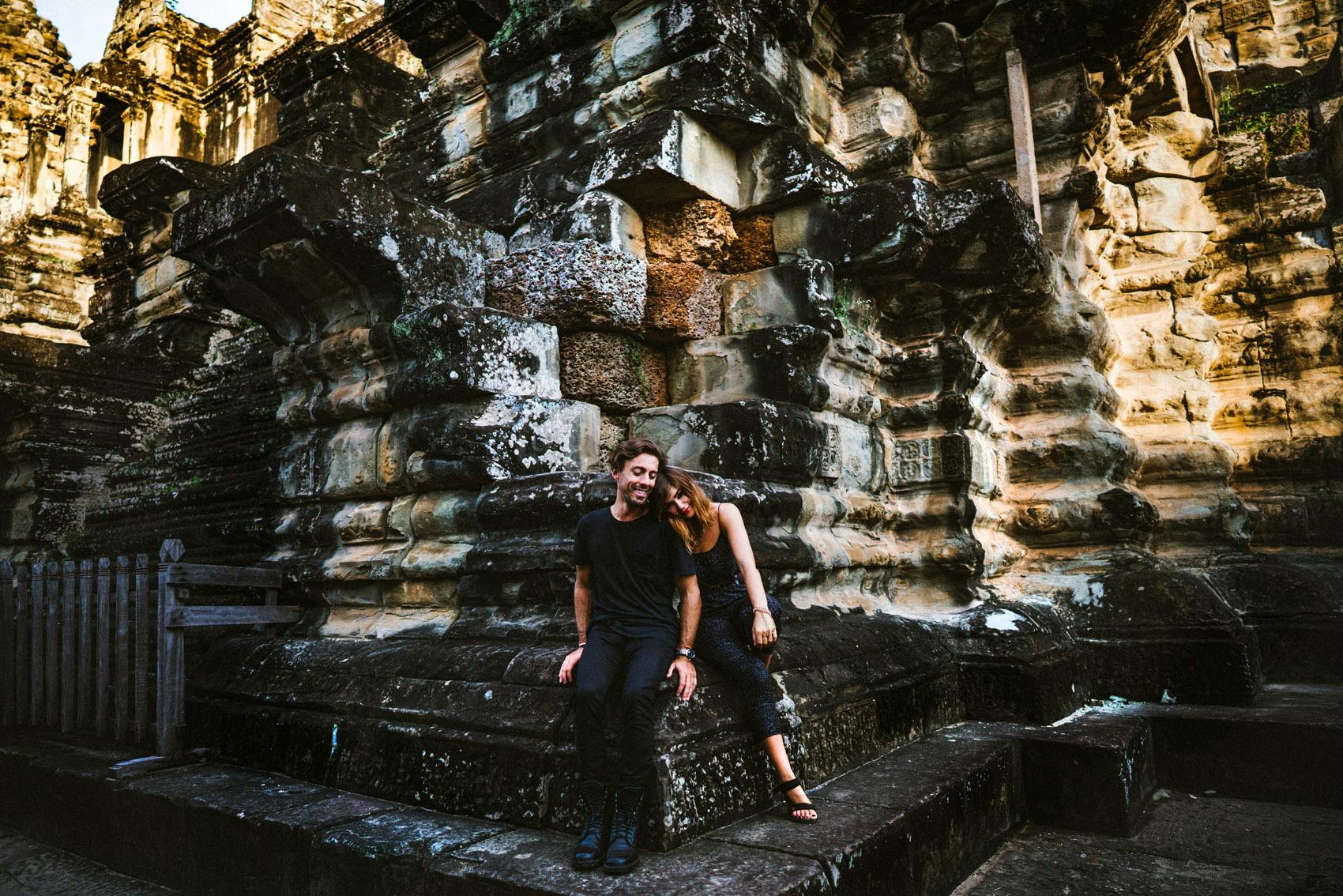 One of the most incredible shoot days! Hopefully we will return to Angkor soon to find a few of the amazing places that we missed.
Watch the Film Here!