April 30, 2019 Travel Guides
The Garden Isle: The Ultimate Kauai Travel and Adventure Guide
I always have a hard time picking my favorite Hawaiian Island, and we find ourselves traveling back to the state over and over and over again because there is always so much new to experience with every trip. From the lava fields of the Big Island, to the stunning waters on the East side of Oahu to the Road to Hana and red and black sand beaches of Maui, I love each island for the way they differ from another - but Kauai does always seem to take the top spot when dreaming of returning.
Kauai is quieter, rugged, stunning, varied, a bit wild, and also full of modern conveniences such as direct flights, great restaurant options, and even a conveniently located Costco right next to the airport. (All Hawaii trips seem to start with a trip to Costco for coolers, towels, boxes of Kona Beer, and pineapples!)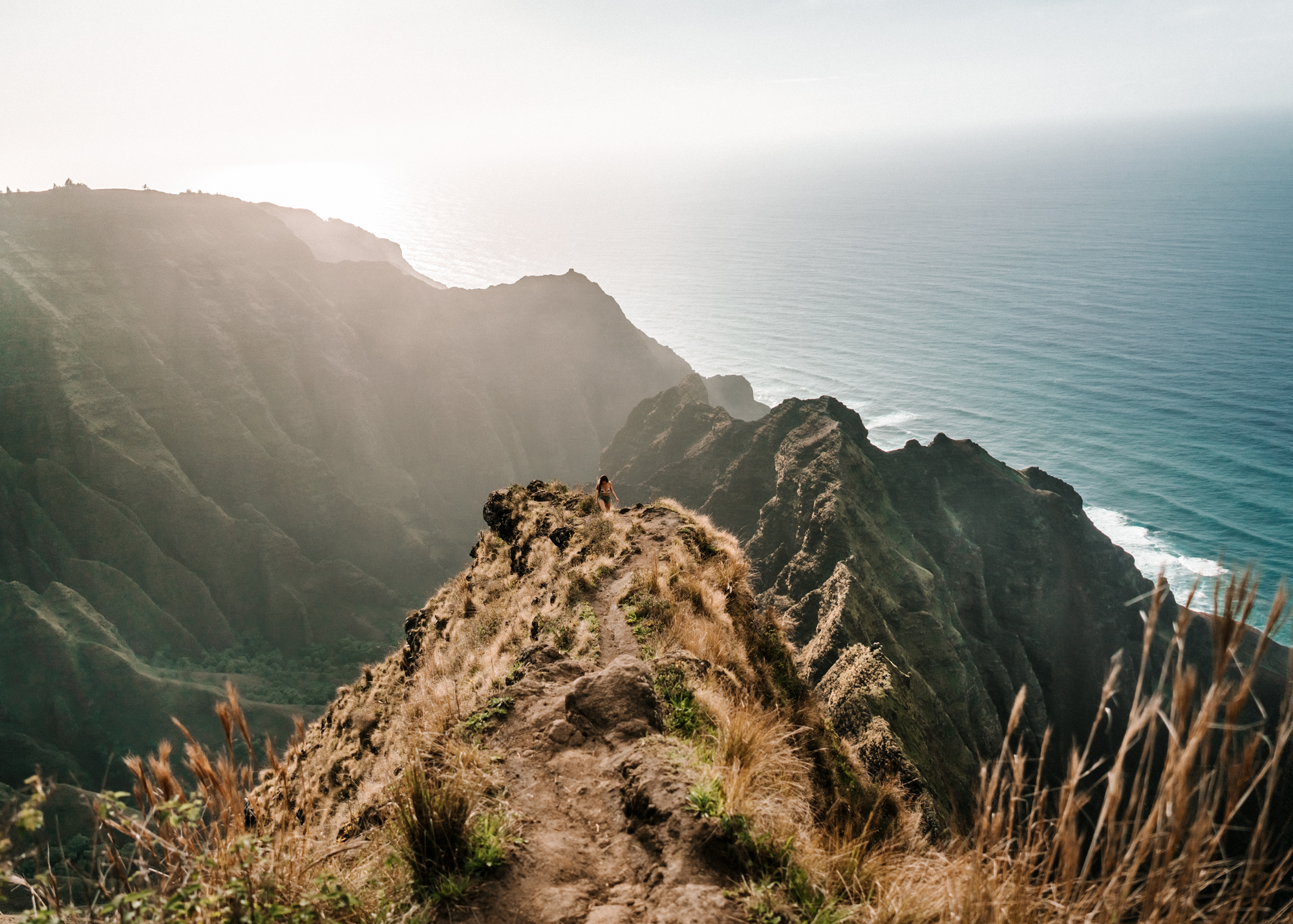 GETTING THERE:
You can fly direct from most major West Coast cities! LA, San Francisco, Portland, Seattle, and Denver all offer daily direct flights. From most other places, you will have to fly through Honolulu.
Hawaiian Airlines offers the most direct and inter-island options - search for flights here.
Each of the four major Hawaiian Islands are so unique and different from each other - if it is your first time or you are traveling from a longer distance, I would definitely recommend stopping in 2-3 islands. There are many daily flight options between each of the islands, so this is fairly easy to do with little planning.
KNOW BEFORE YOU GO:
The absolute best way to get around Kauai is by rental car - unless you plan to stay at a resort for your entire trip, you will need a car.
Car rentals are all conveniently located at Lihue Airport (we usually rent with Hertz, but most major companies are located here as well.) and start at $25/day. For a little bit more, you can upgrade to a Mustang Convertible or a Jeep - most cars driving around the island are one of these two. While I love a good convertible, rain in Hawaii can be extremely unpredictable, and there are a fair amount of rougher or dirt roads if you get off the main highway - we are always happier in the Jeeps.
There is only one major road around the island - which has one lane in each direction. While the island's population and tourism has grown, the road has not - which leads to some major traffic. Read more about this under "What to Avoid" below!
The South and North sides of the island have drastically different climates - the South is quite dry and sunny, and the North is much more often cloudy and rainy. In fact, Mt Waialeale on the North of the island is one of the wettest places on earth. The North side of Kauai has many amazing areas and scenery, but if you are looking for sun - spend most of your time closer to Poipu.
There is a Costco just a couple of minutes away from the airport. We always stop here first thing for beer, wine, snacks, beach towels and a cooler. It's not local, but it is a very convenient one-stop-shop.
WHAT DOES IT COST?:
Car Rental: $35 - 60 per day, with taxes and fees
Luxury Hotel: $400 - $1000 per night
Mid-Range Hotel: $200 - $300 per night
Airbnb: $125 - $300 per night
Cheaper Meal: $10 - $20 per person
Restaurant Meal: $20 - $40 per entree
Gas/Shopping: Prices on par with other high-cost areas like LA or NYC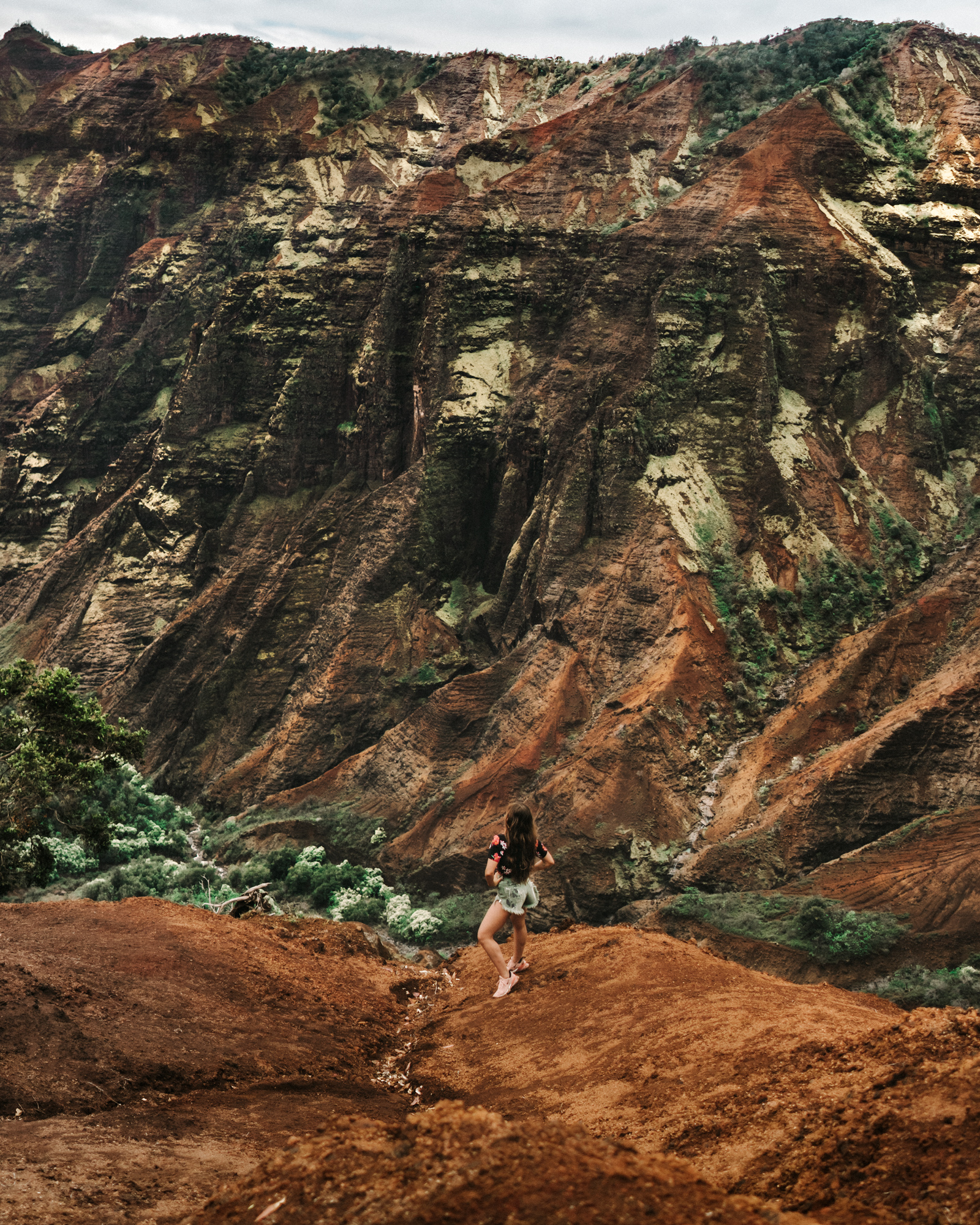 WHERE TO STAY:
Luxury:
Whaler's Cove in Poipu - Somewhere between private condo rentals and a hotel, we LOVED our stay here. Everything here feels very private and peaceful, our condo was very spacious, overlooked the ocean, and had a giant balcony and jacuzzi tub big enough for two. This is a great option for families especially, as many units feature multiple bedrooms, washing machines, and full kitchens. We used our kitchen regularly - and I love the option of picking up a bottle of wine and making dinner ourselves instead of eating out for every meal.
Princeville Resort - Formally a St. Regis property, Princeville Resort is an icon of the North Shore of the island, and one of the most luxurious properties available. If a stay here is out of your budget, it is still worth stopping by the terrace bar for a sunset cocktail!
Marriott's Kauai Beach Club - Located in the main resort area of Lihue, this property is easy to access, the rooms have beautiful lagoon views, and the gigantic hotel pool is stunning.
Koa Kea Hotel & Resort - One of the most stunning properties on the island, located in sunny Poipu Beach
Budget: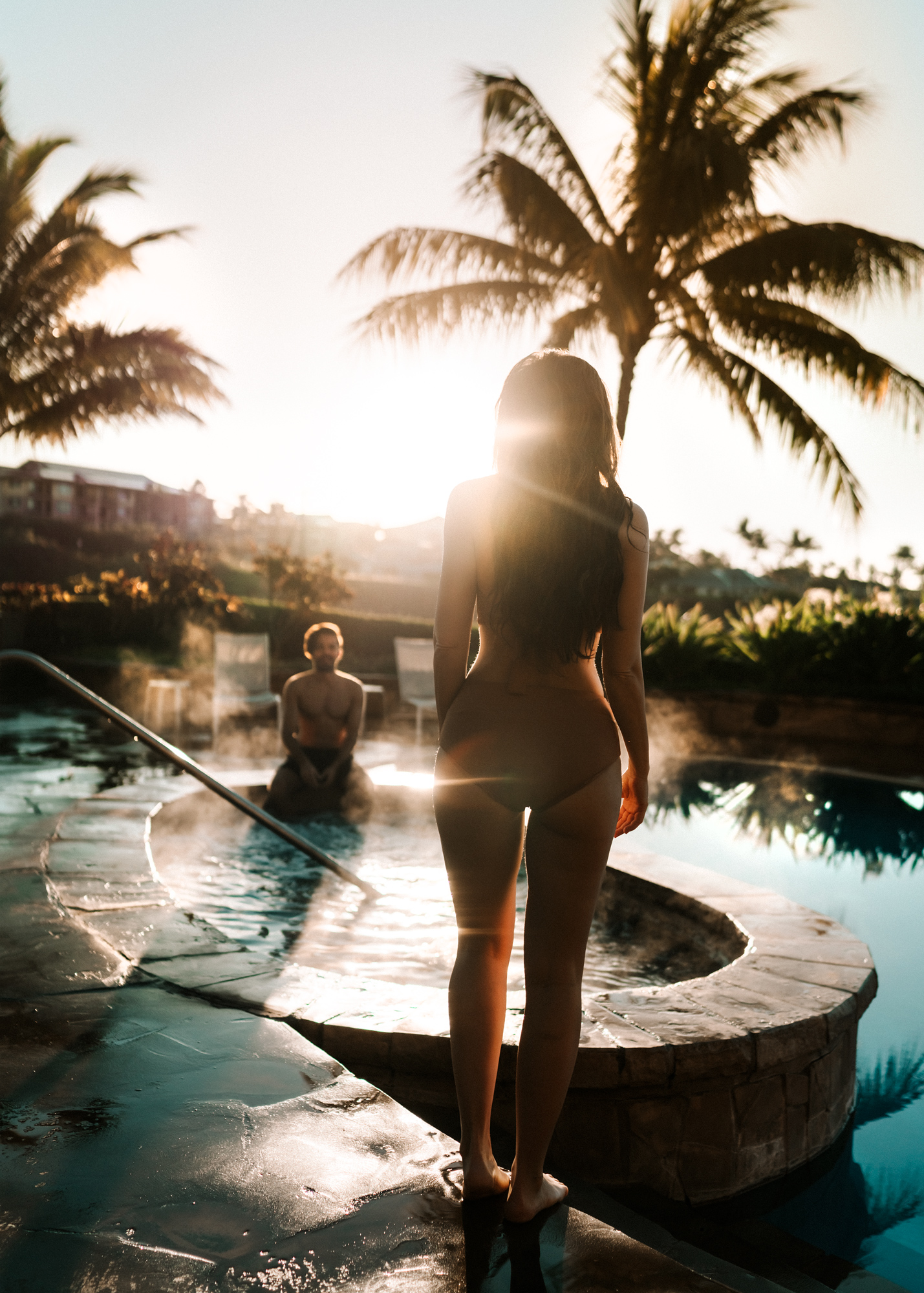 Where To Eat:
The Best Poké Spots:
When it comes to eating in Hawaii, I only have one thing on my brain: POKE! I first heard of poké on our first trip to Hawaii together back in 2015, when my brother took us straight from Honolulu airport to a liquor store with a poké counter in the back. He said "I don't eat this stuff but locals are obsessed with it, and the best comes from these stores" - and I was hooked. Shortly after, it seemed like Poke Bowl shops were the new lunch craze everywhere (and I am NOT MAD ABOUT IT) - but I still crave that authentic Hawaiian raw fish counter when we are here. Here are all of my favorites!
The Best Cheap(ish) EATS:
If you decide you don't want to eat poké for every meal....there's more! But I'm really just here for the poké. :-P We scoured the island for the best local and reasonably-priced finds, here are our favorites.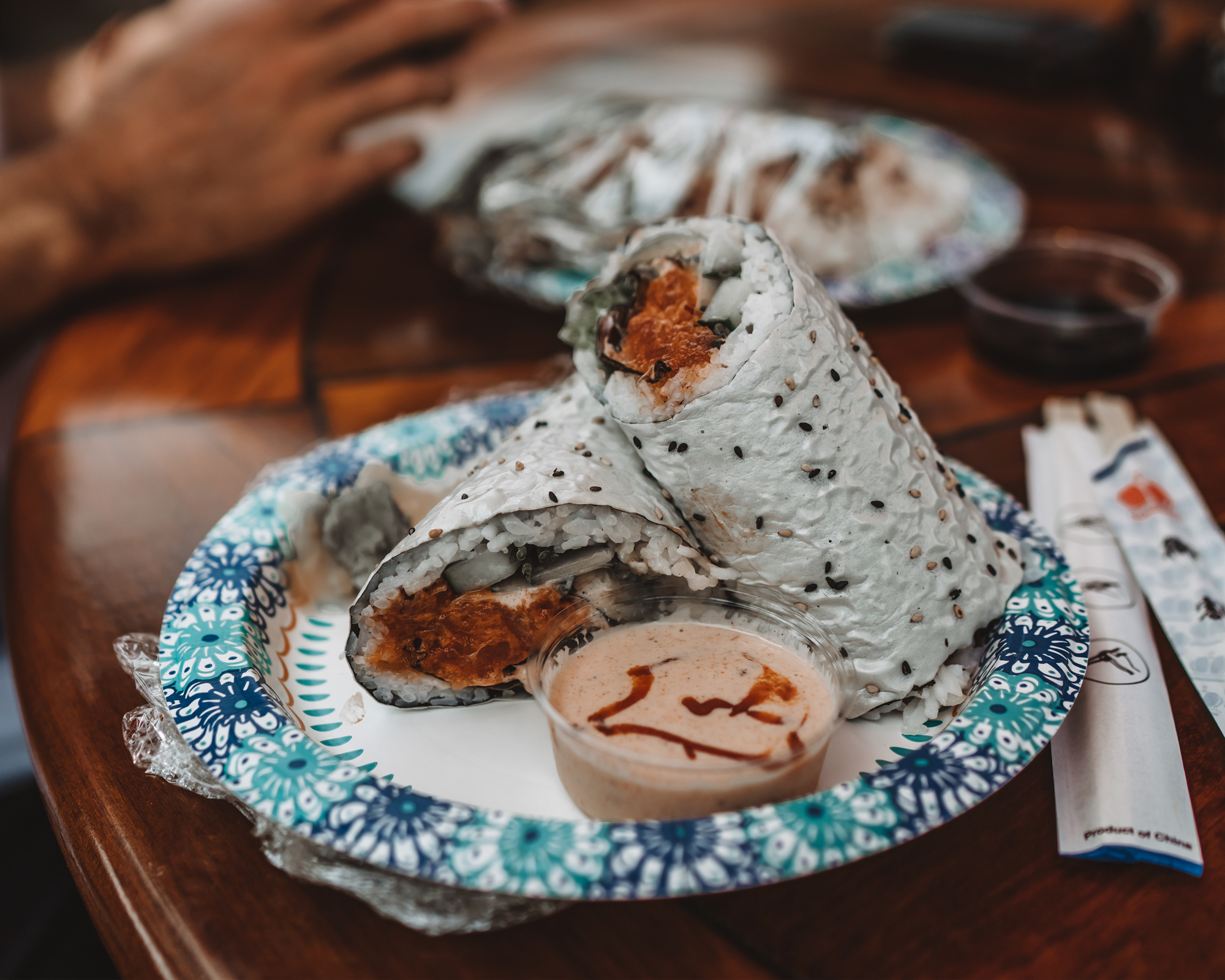 Top 5 Hikes:
Kauai is a paradise for hikers. Despite being a smaller island, the trails are seamingly endless, and vary from short easy walks, to precarious ridge-lines, to 20 mile overnight journeys through the Na Pali Coast. While you most likely won't have the time or legs to handle all of them, here are some of the best highlights.
Waimea Canyon Trail to Woipoo Falls - Even though this is one of the most popular hikes on Kauai, don't skip it due to the popularity. While this does not take you to a waterfall view (the end is actually at the top of the 800 foot falls - don't look down), the Waimea Canyon views are just unbeatable - around a 5-6 mile round trip. Google map location here.
Awa'awapuhi Trail - the views of the Na Pali Coast when you reach the ending lookout of this hike are one of the most incredible things I have ever seen. You can follow a very narrow (but stable) ridge-line to the very end of the trail for a 360 view of the peaks and valleys of the ancient coastlines. Views like this are usually only available by helicopter, but the Awa'awapuhi trail drops you right in the middle - this trail is about a 6 mile round trip. Google map location here.
Hanakapiai Falls Trail - 4 miles up the Na Pali coast, the hike to Hanakapiai is muddy and a bit strenuous. The first 2 miles takes you on the coastal trail to Hanakapiai Beach, and from there you can turn around or continue another 2 miles to reach the 300 foot waterfall. We got caught in a serious rainstorm and were unable to make the final ascent, but next time we are back, we definitely will be doing this one! The Falls is a total of 8 miles round trip. Google map location here. NOTE: As of April 2019, this trail is closed to the Hanalei floods and opening date is TBD. This is not a "not allowed" closed trail, but is completely unreachable.
Sleeping Giant Hike - Located just North of Kapaa, Sleeping Giant isn't a canyon or Napali Coast hike, but a great climb that takes you into the island a bit for some stunning views of the cities and the ocean beyond. Google map location here.
Kuilau Ridge Trail - Kuilau Ridge Trail is an easier hike, only about 4 miles round trip, and unlike some of the longer trails where you are descending a muddy valley for most of the trek, this one offers views from the start. The Google map location here. The trail is covered in lush fern and a stunning green tree canopy. Google map location here.
Top 5 Waterfalls:
Most Kauai waterfalls are only accessible by hiking or by helicopter, but they are always worth the effort.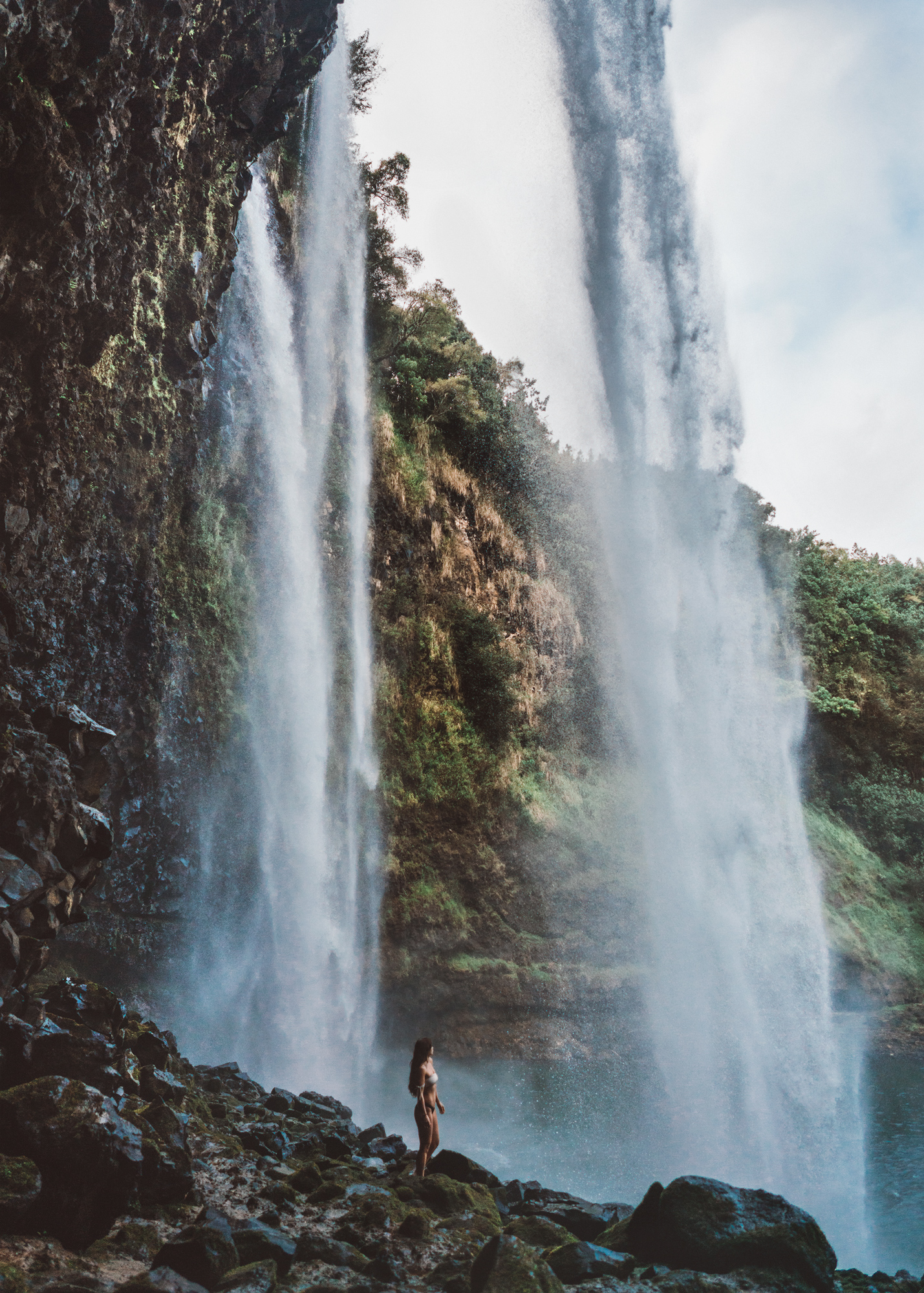 Top 5 Beaches:
Of all of the Hawaiian Islands, Kauai is known more for it's landscapes than it's ocean - but the island is still completely surrounded by a mix of sandy, rocky, and stunning coastlines. We found the best of the best, so you don't have to travel all around searching.
Top 5 Adventures:
If you have more time and want to add some new activities to the mix outside of beaches, hikes, and waterfalls, get your adventure on all across and around the island, from the sky to under the sea.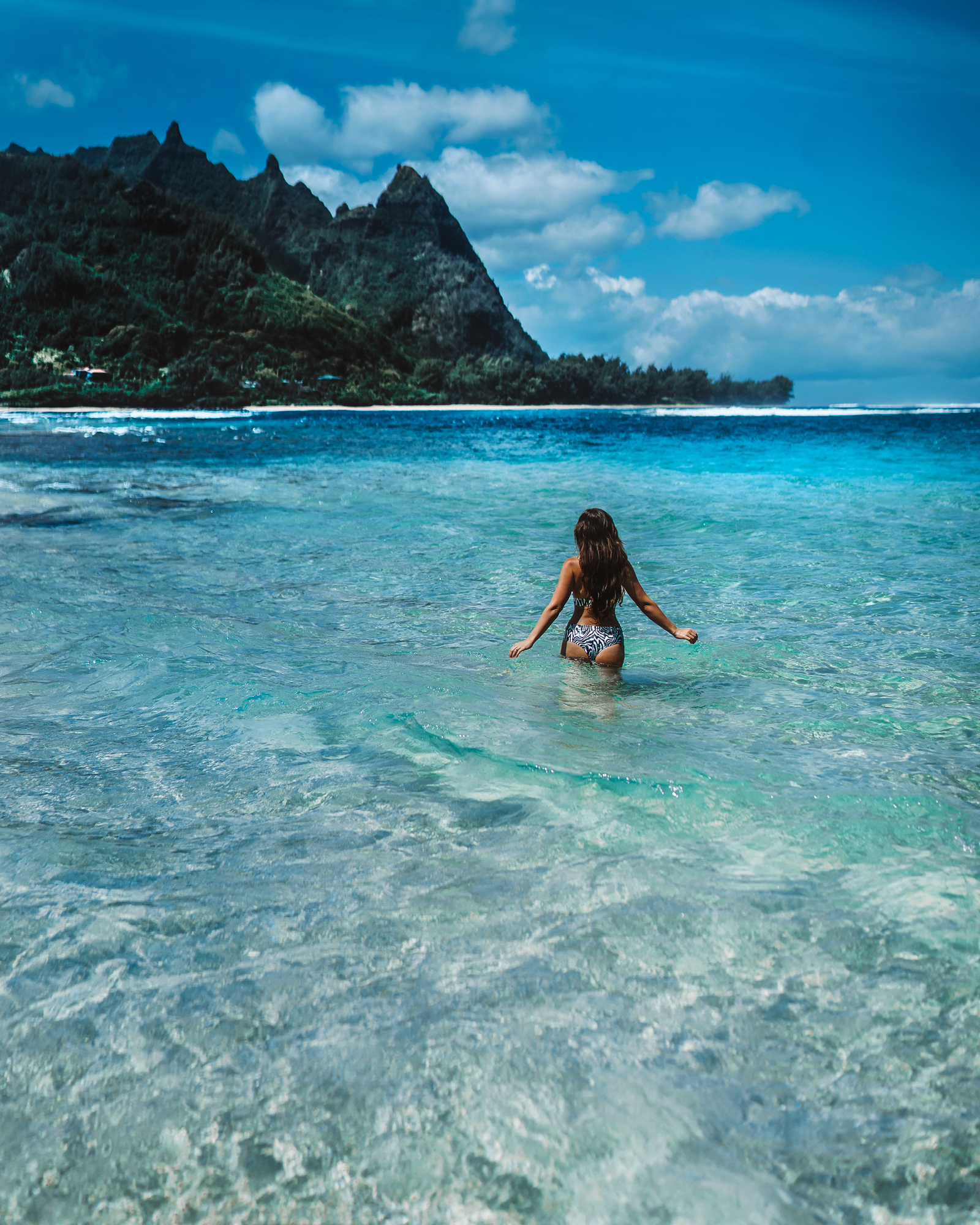 DON'T MISS OUT ON:
Exploring the small towns - Hanalei, Hanapepe, Kapaa - the little towns around the road of Hawaii are all experiences in themselves, with a mix of local boutiques, restaurants, beaches, and a variety of interesting histories. Exploring them is a great add-on to the adventure of the island, especially if weather isn't cooperating for beach days.
Visiting Waimea Canyon - If you are a hiker, Waimea Canyon is a dream. If you are not, you can still catch the views and the magnitude of the Grand Canyon of the Pacific at the turn-offs and viewing points through the Waimea Canyon State Park - even without descending into the Canyon, the views are truly not to be missed.
Poké! - Even if you are not much of a fish person, do not leave the island without trying its' specialty!
WHAT TO AVOID:
The Traffic! - There is only one road around the island -with one lane each way. And as the population and tourism of Kauai has grown, the road access has not. In the afternoons, driving South from Princeville to Lihue or Poipu becomes a bumper-to-bumper multi-hour ordeal. To maximize your time, do not drive this route in the afternoon. If you are spending the day on the North Coast, stay through sunset and drive past after dark, and avoid driving through Lihue during popular airport departure times.
Spending all your time at your resort - There are some trips I have done where we have done nothing but enjoy the resort and beach and loved it - but Kauai is not that place. Rent a car and explore! The island is safe, and best enjoyed from end to end.
Hikes you cannot handle - A lot of the hikes on Kauai are muddy, slippery, difficult, or have precarious ridge lines. Be honest with yourself about your level of skills, fitness, and agility before setting out. If you are uncertain, start with shorter and safer hikes to make sure you can handle them before trying the more difficult ones.
High Surf Warnings - This goes for all Hawaiian Islands - the waters here are not always calm or swimmable, and can be very dangerous in certain areas and in high surf warnings. Spots such as Queen's Bath go from beautiful calm lagoons, to deadly currents sucking people out to sea in a very short period of time. Swim with caution and always be aware of high surf and rip tides, especially if you are in an area with few people around.
Get Inspired: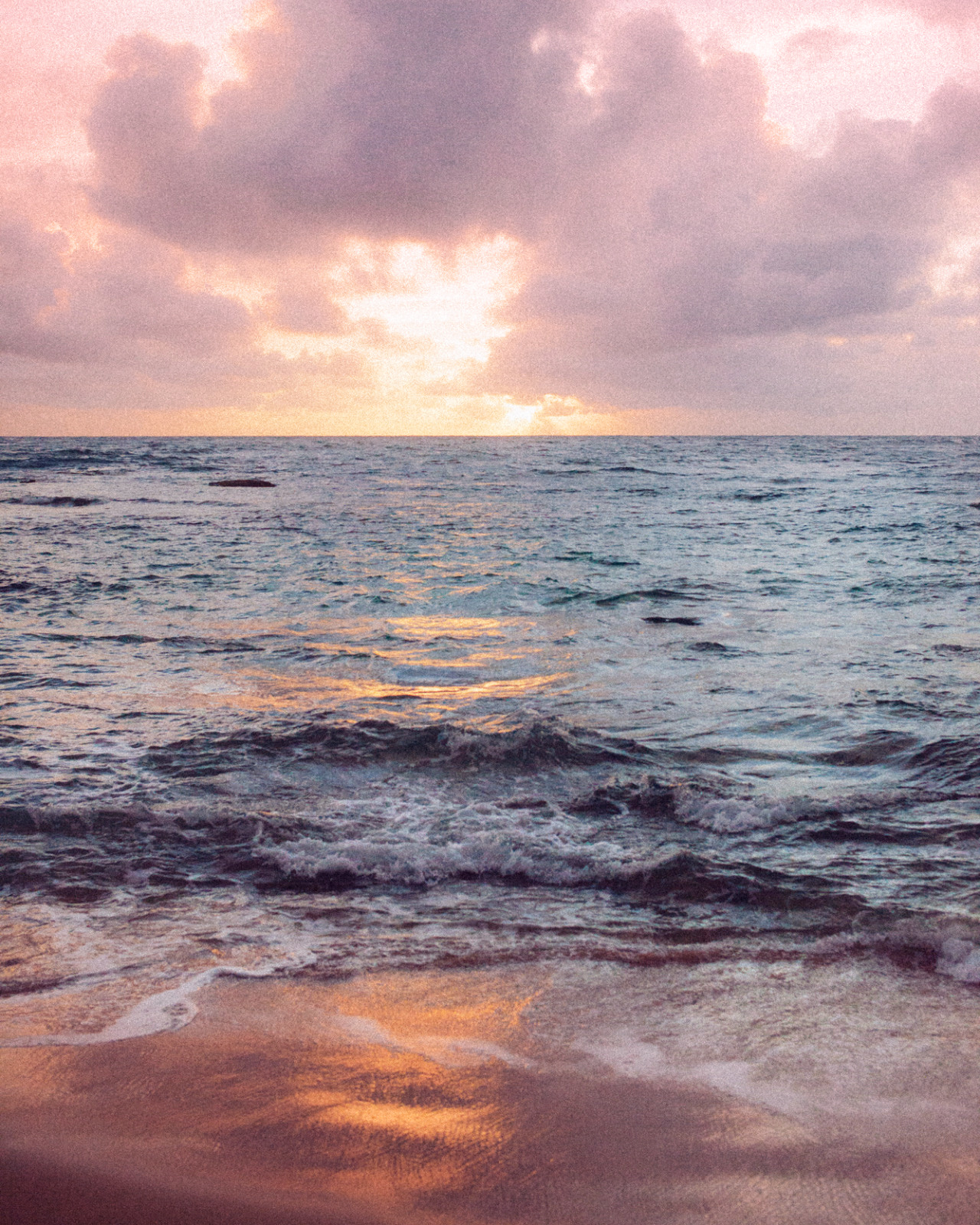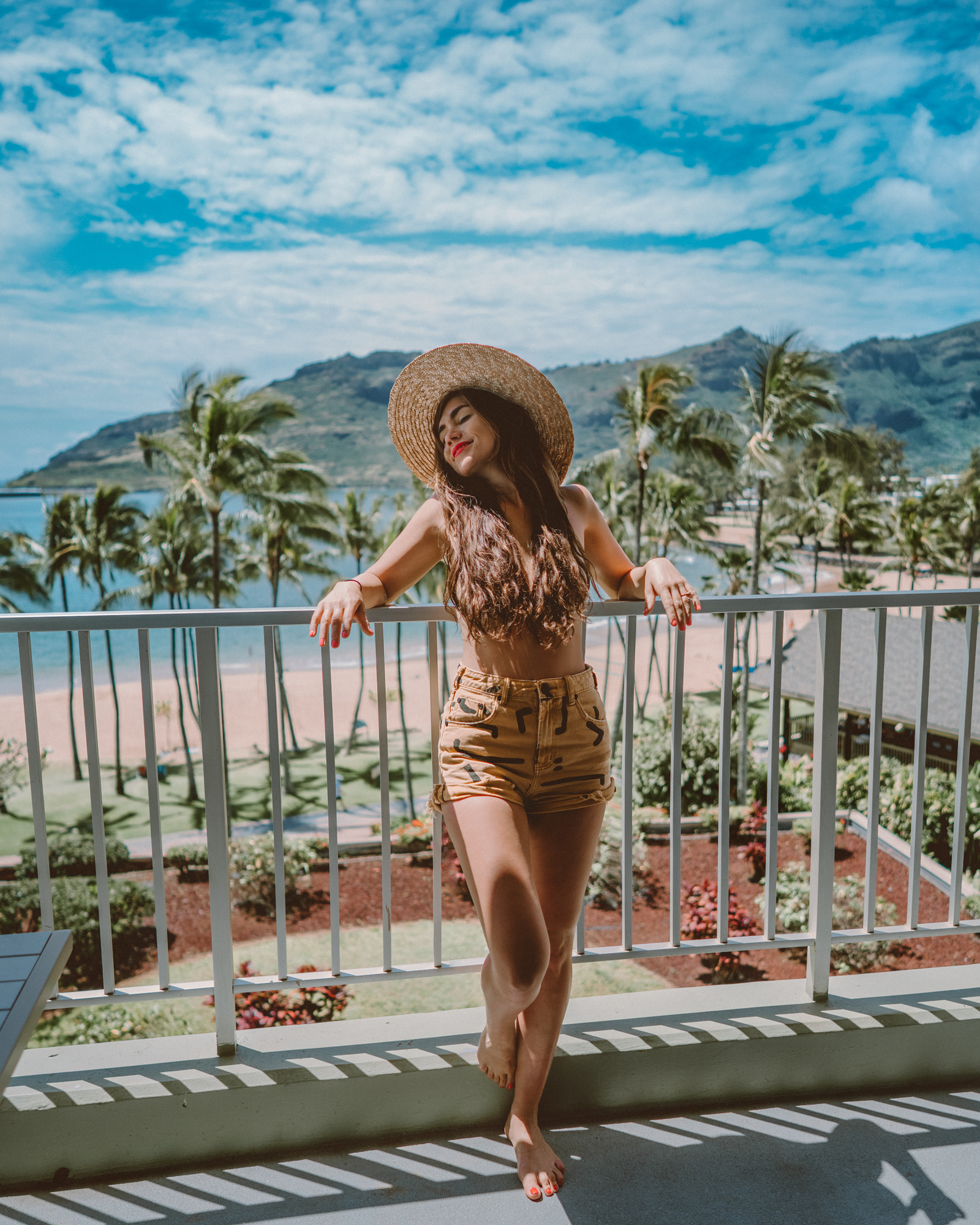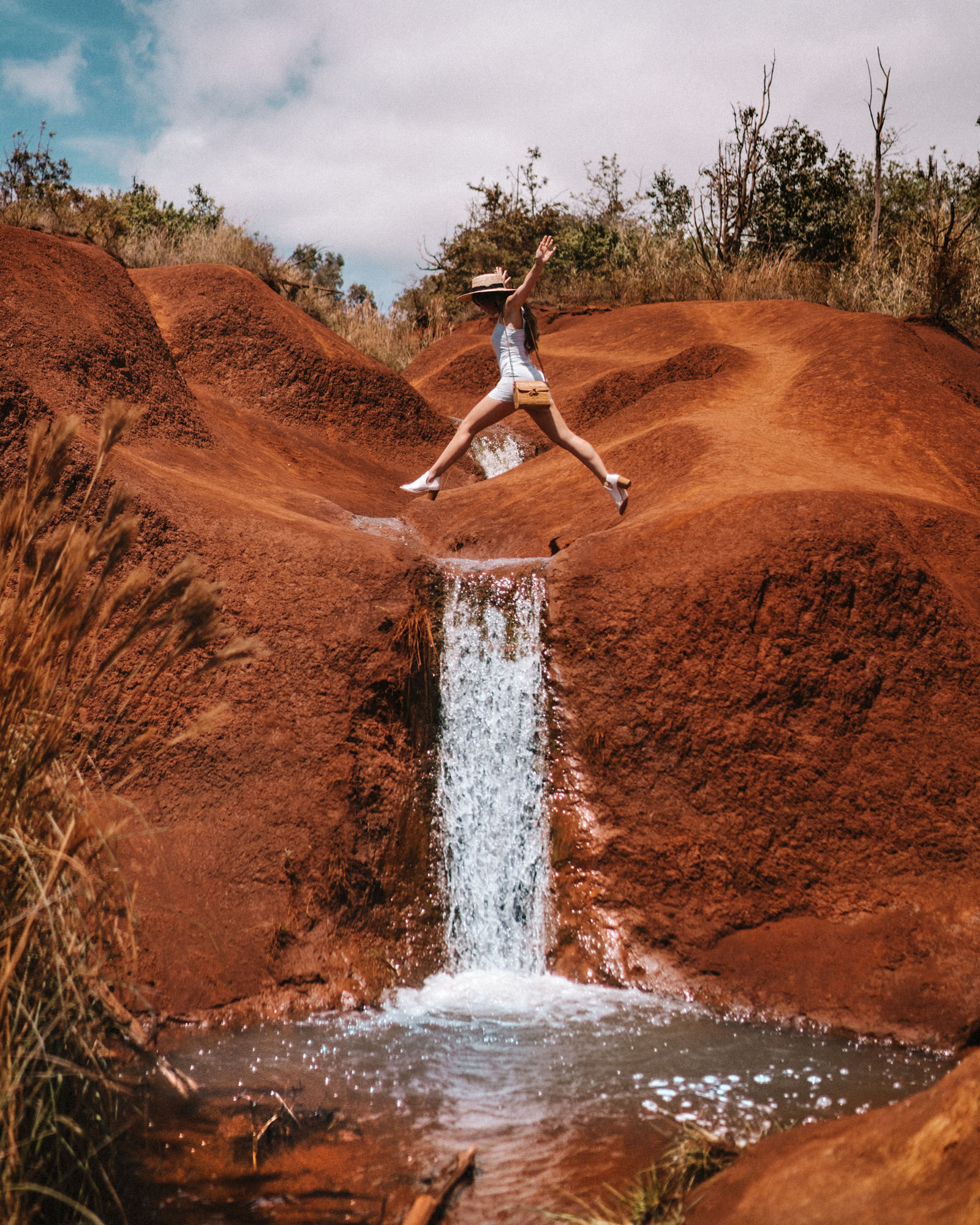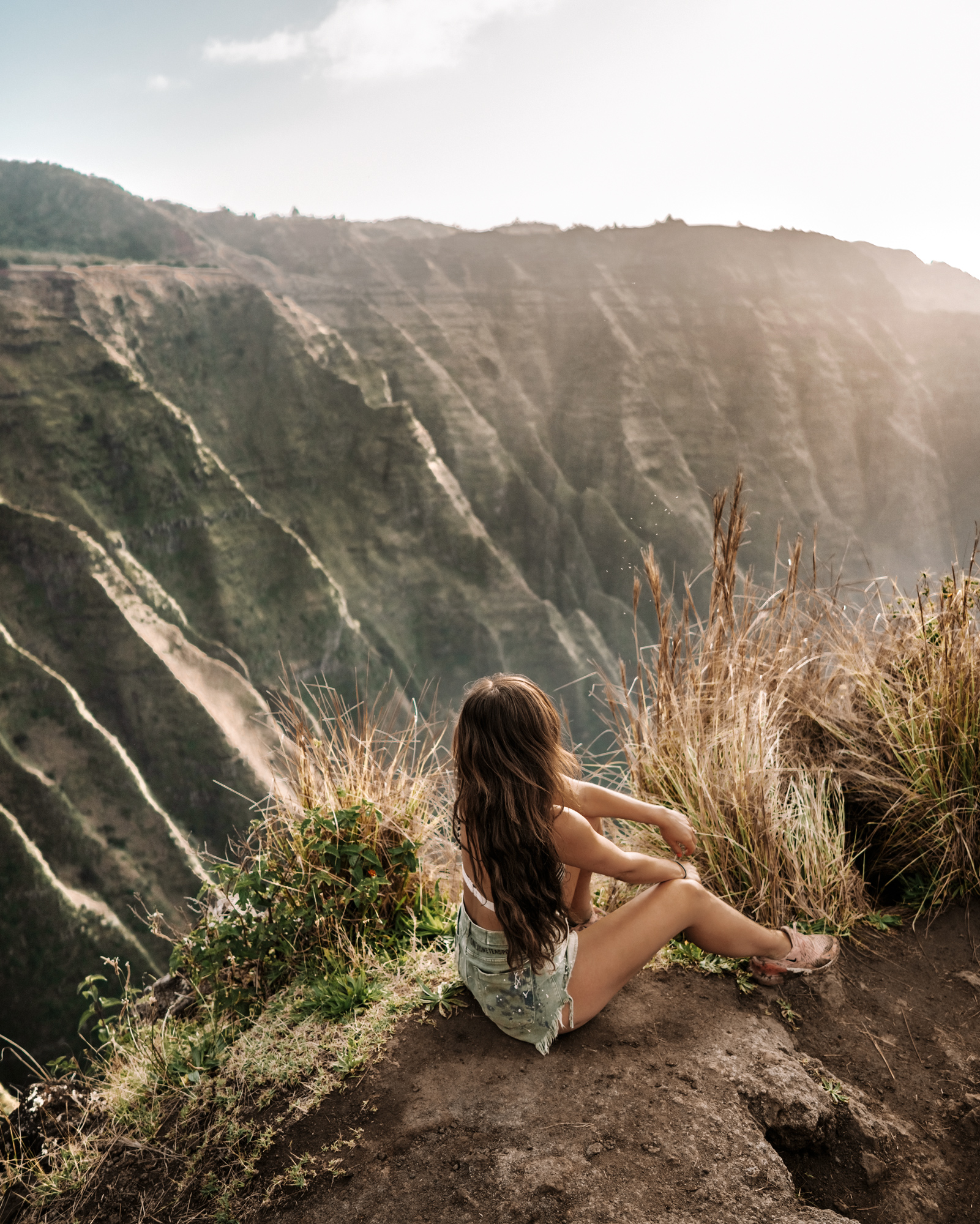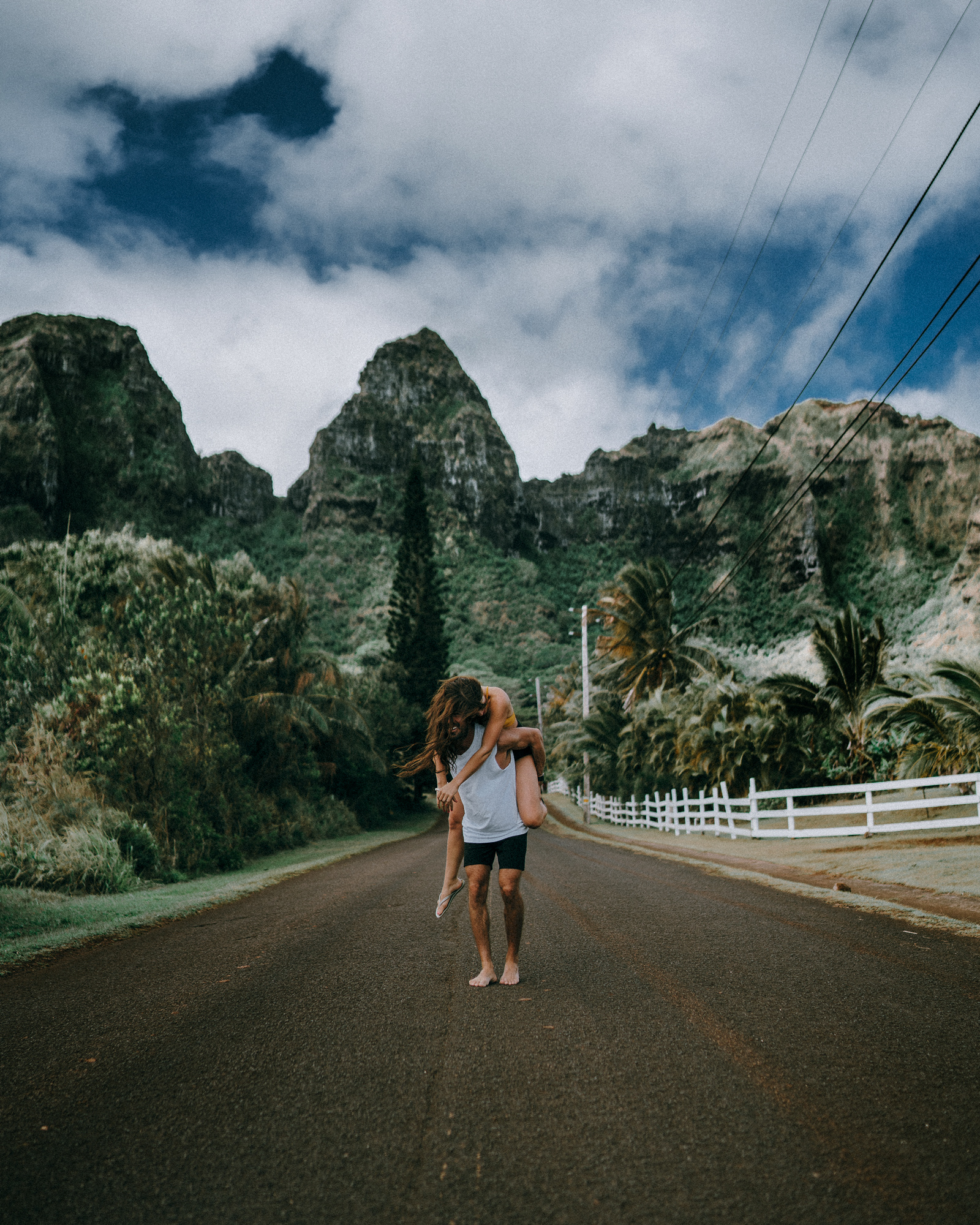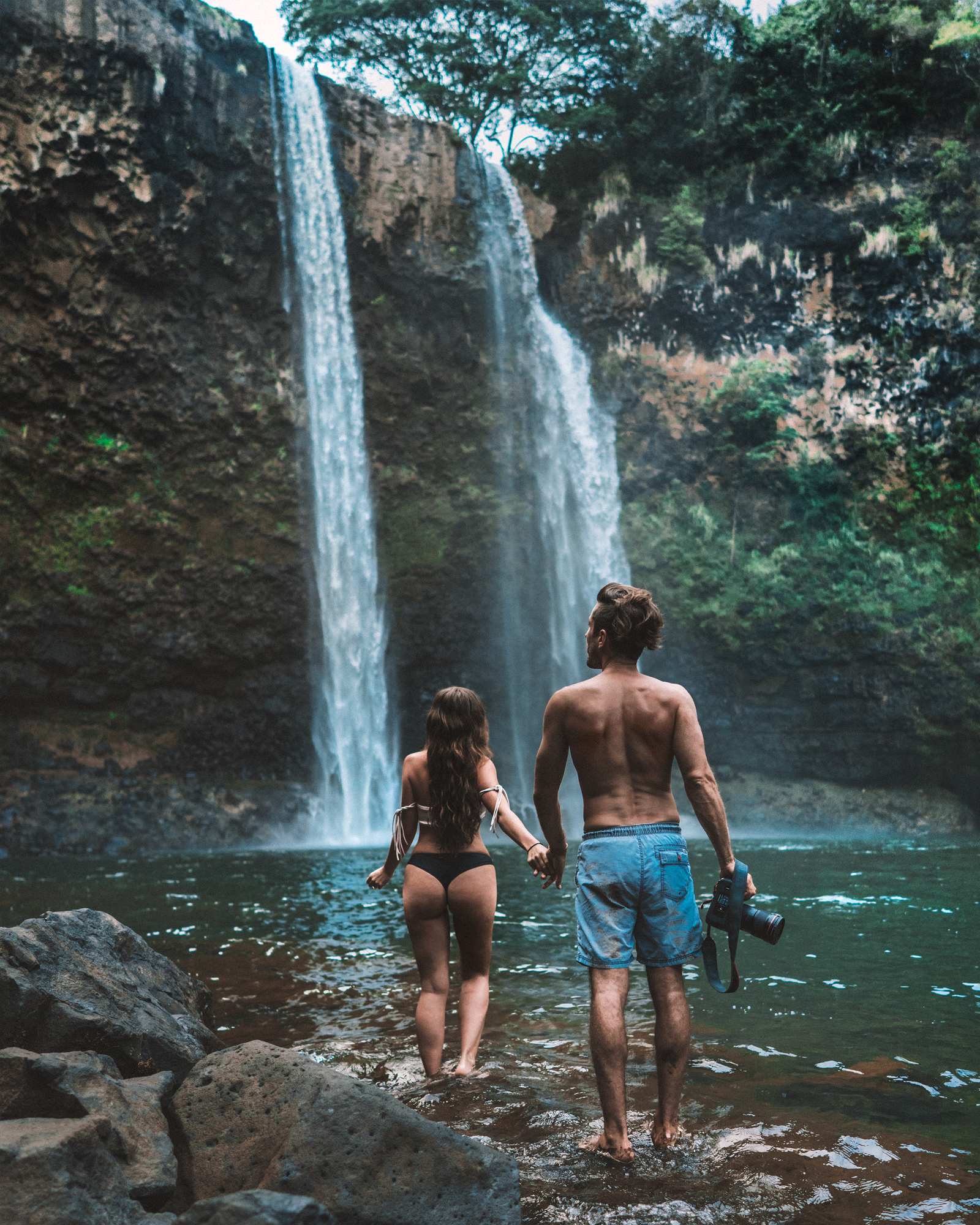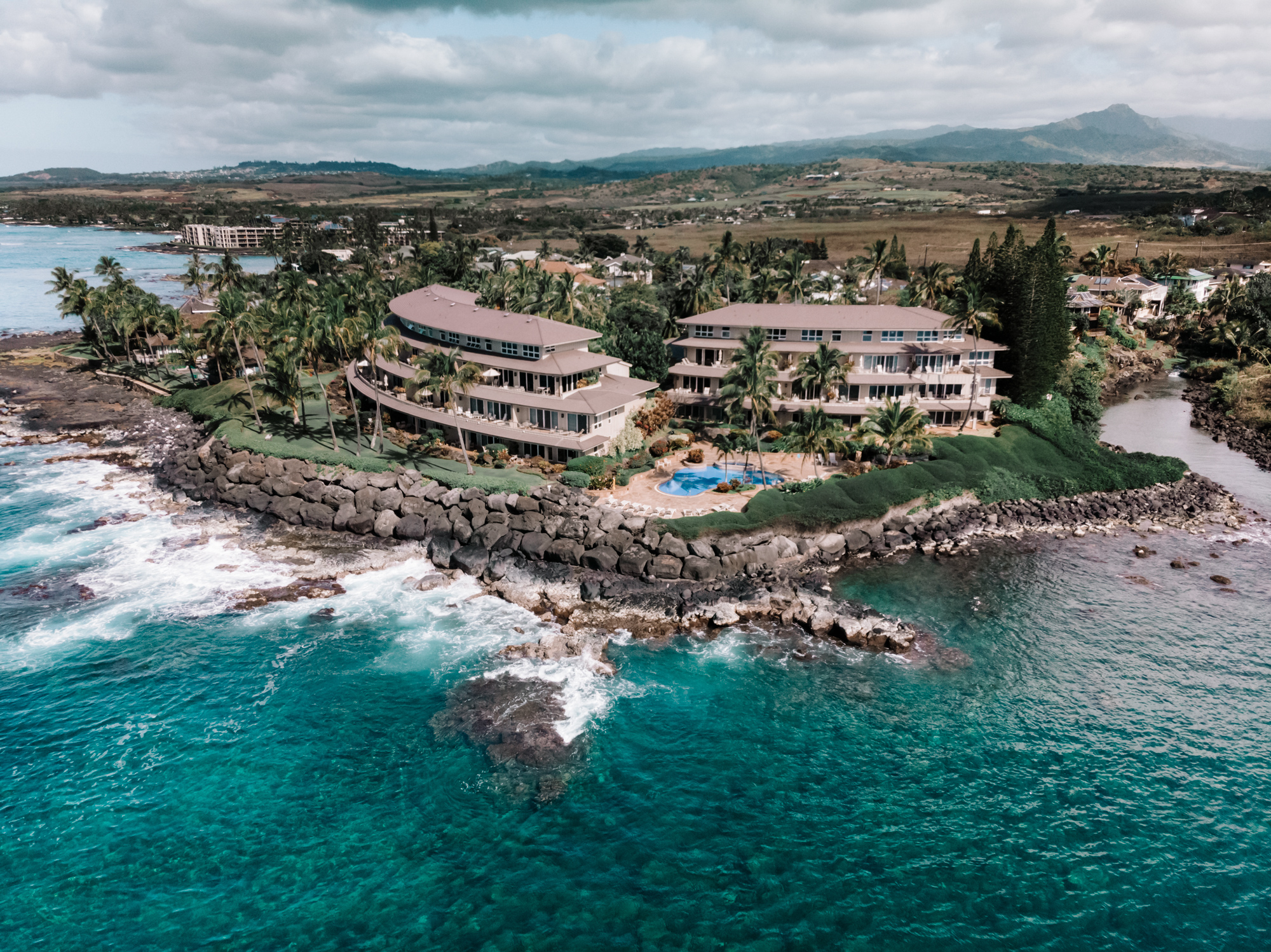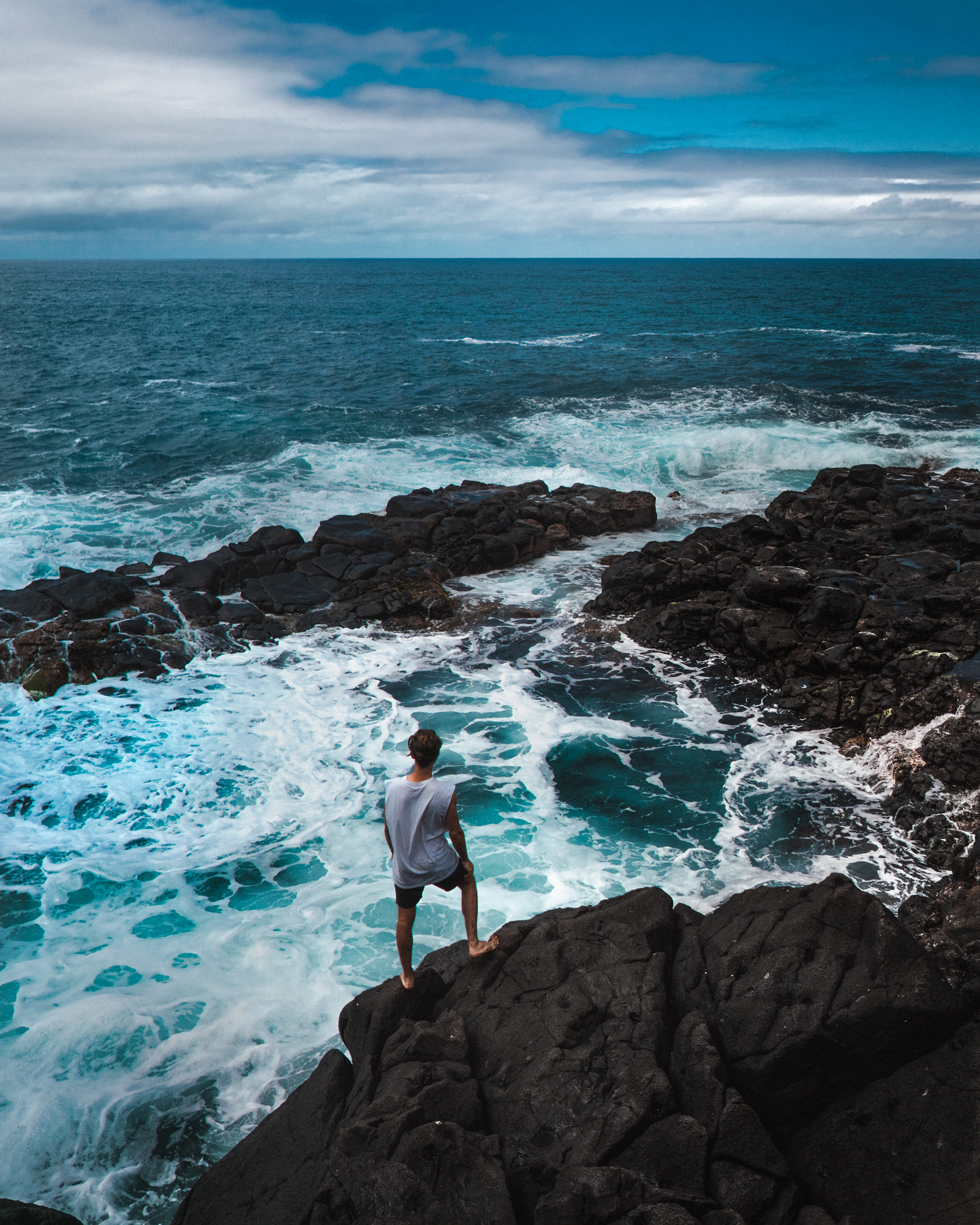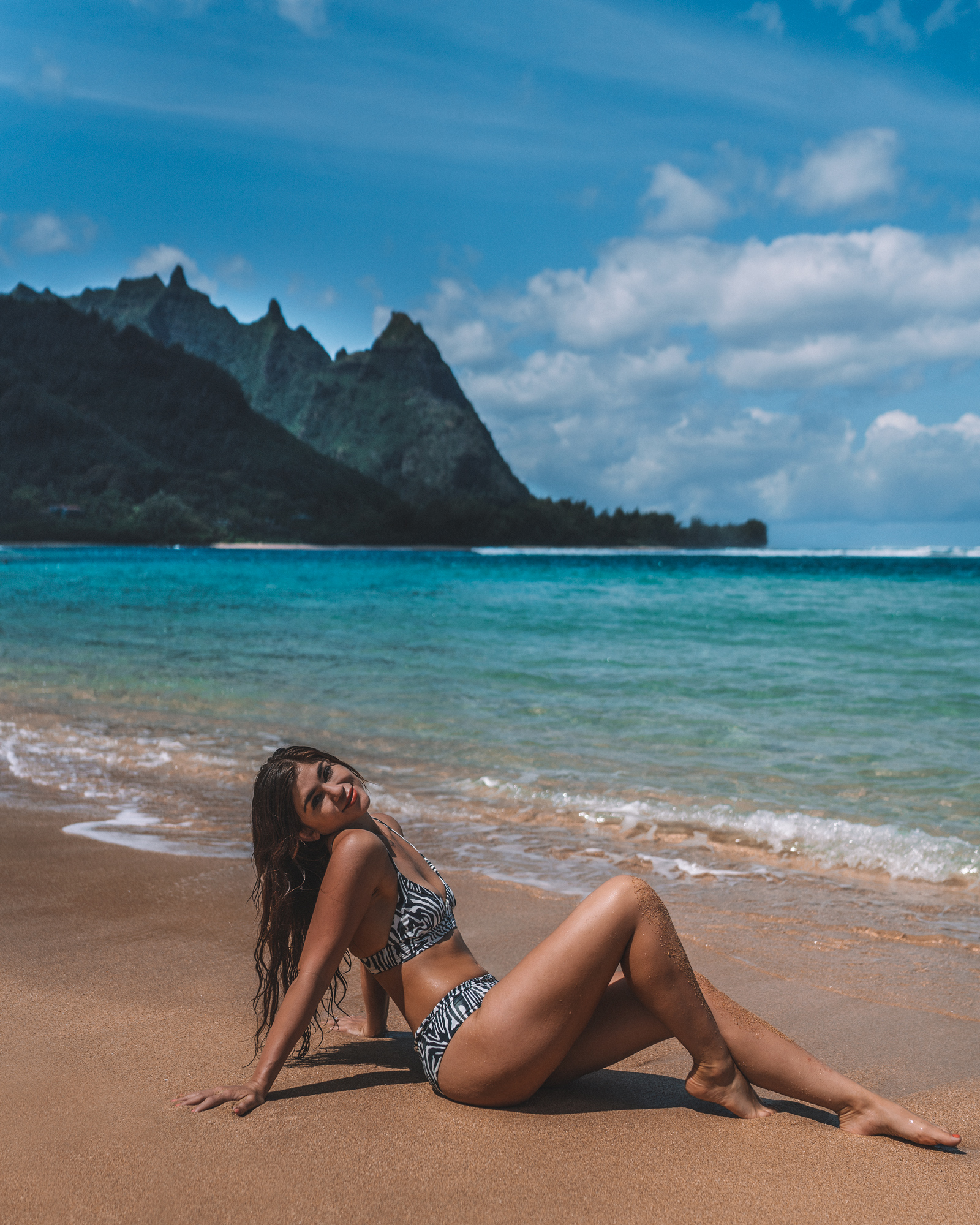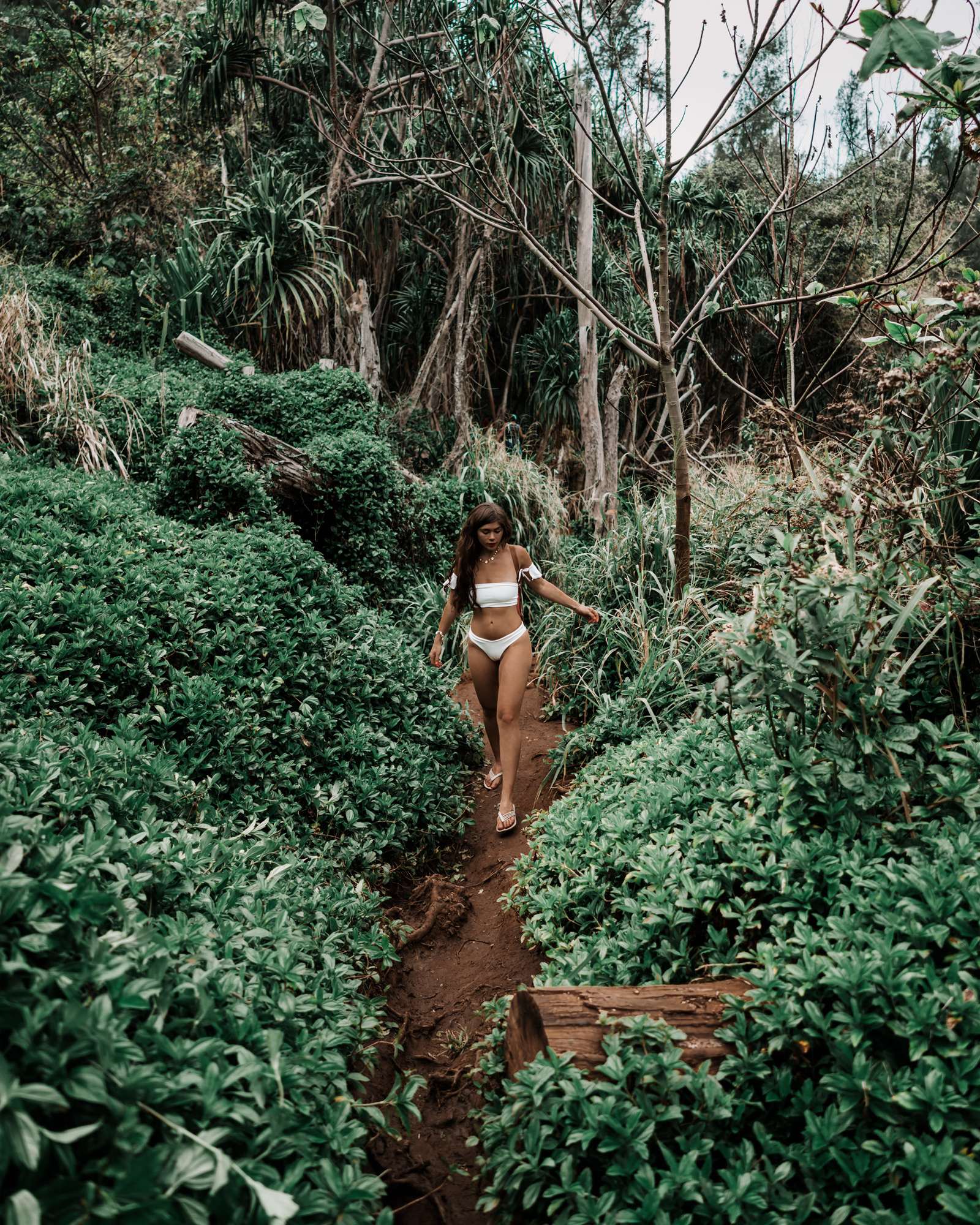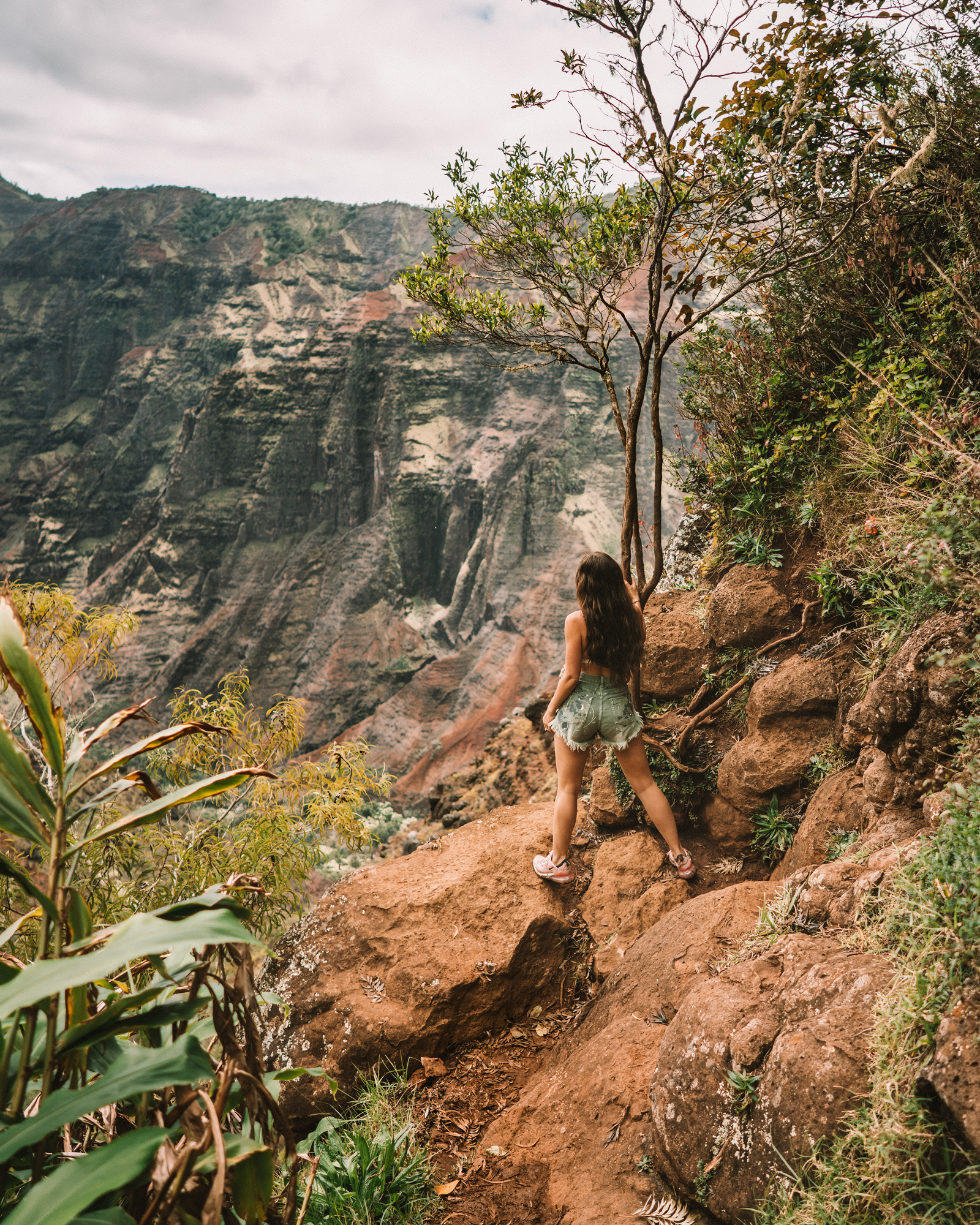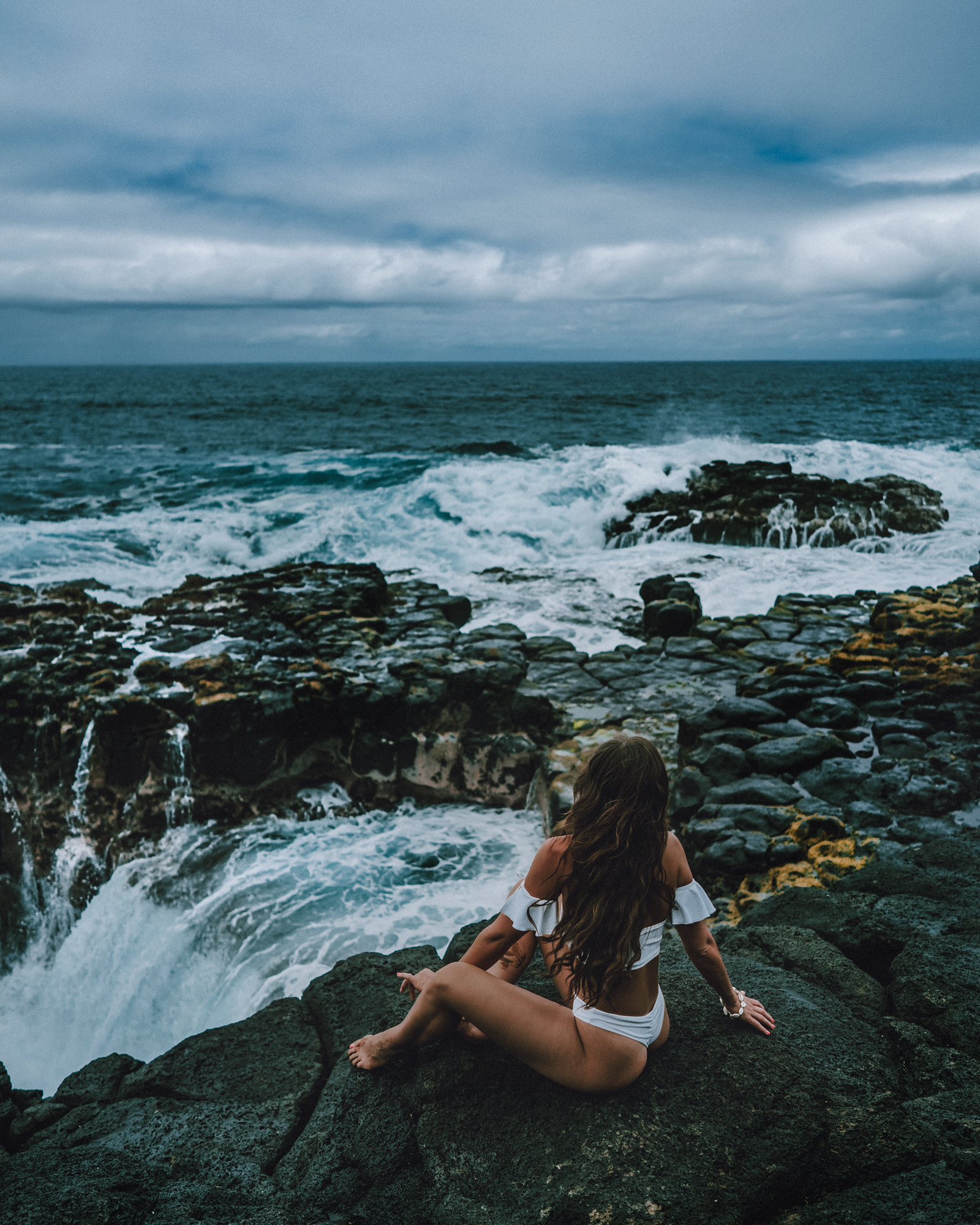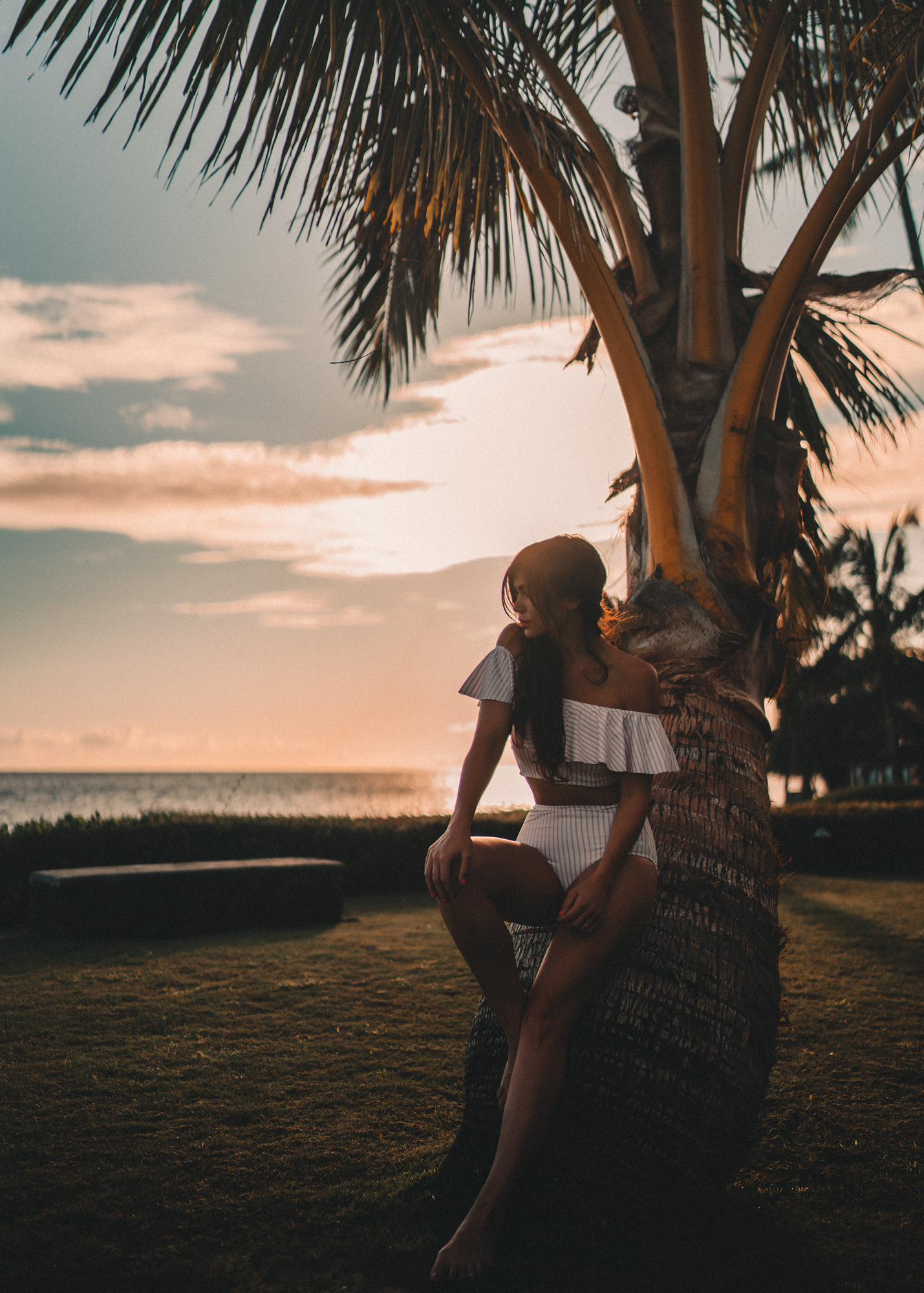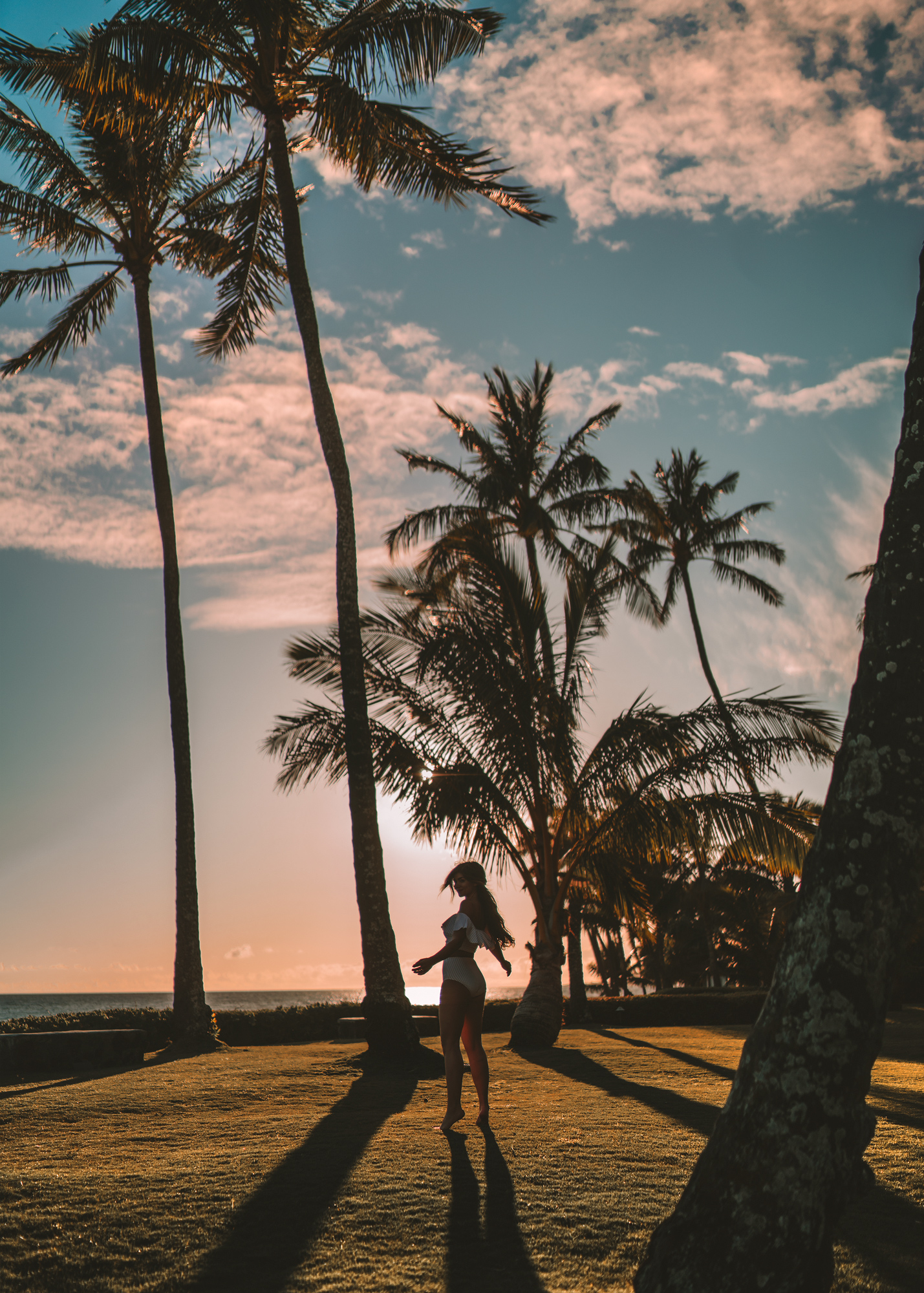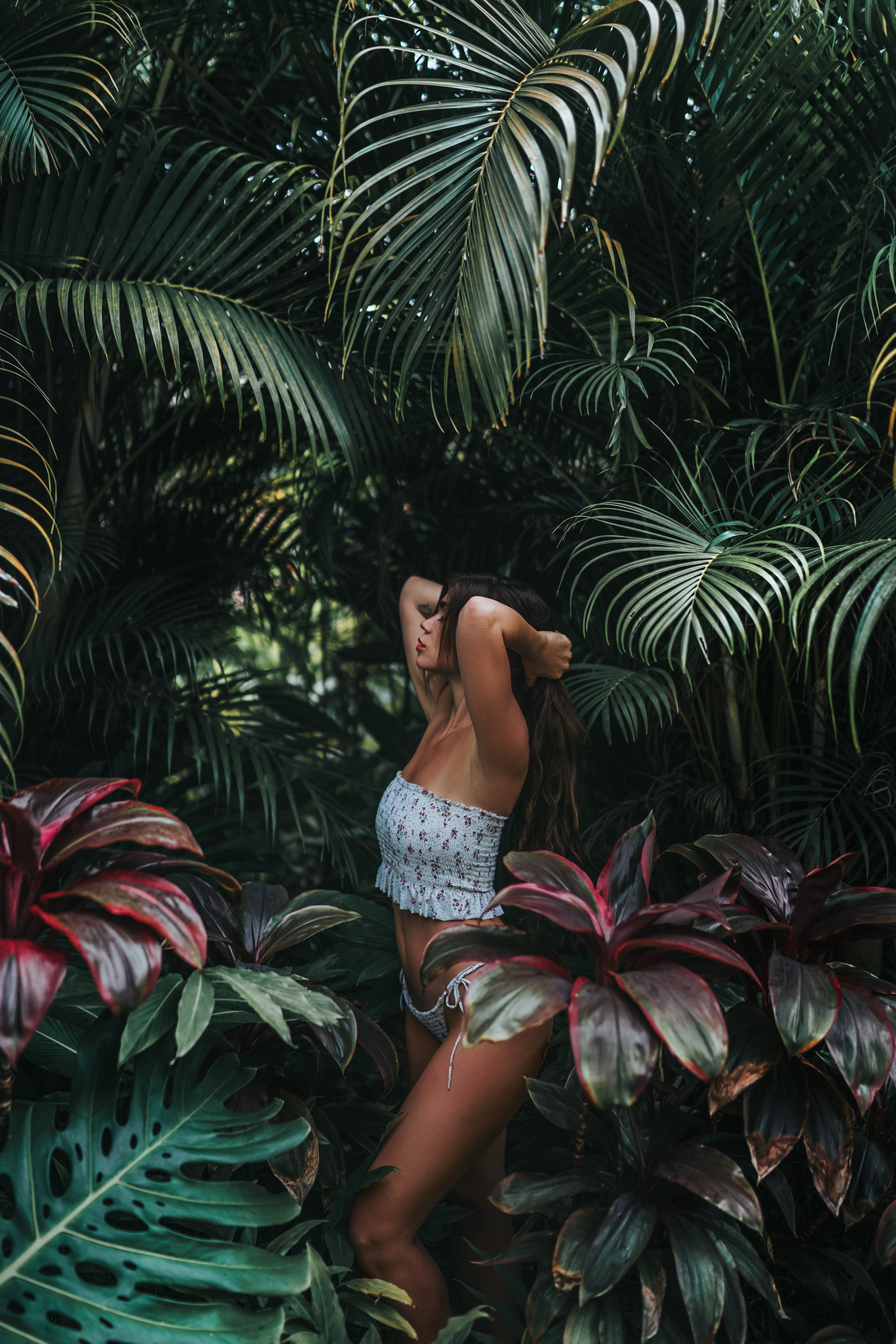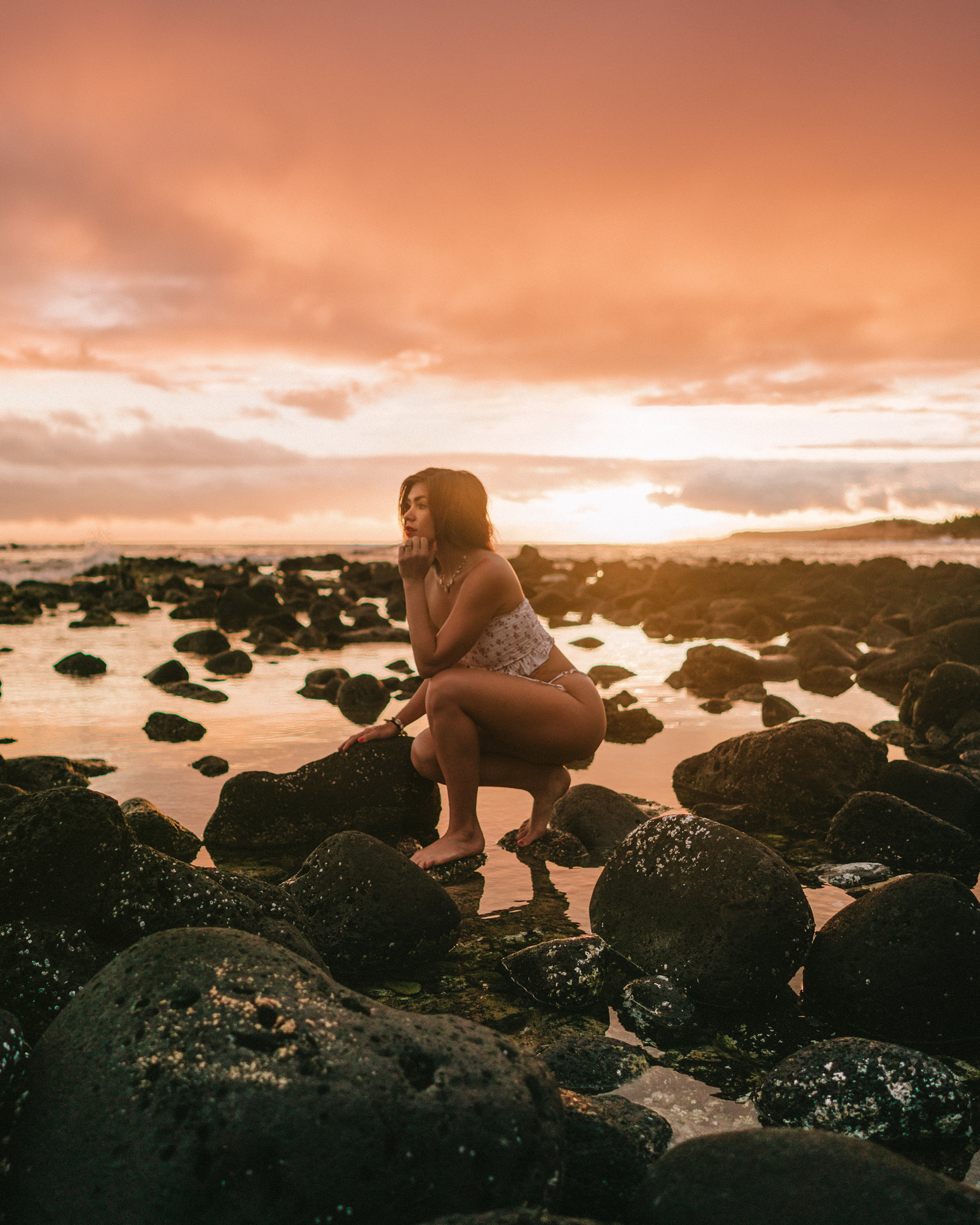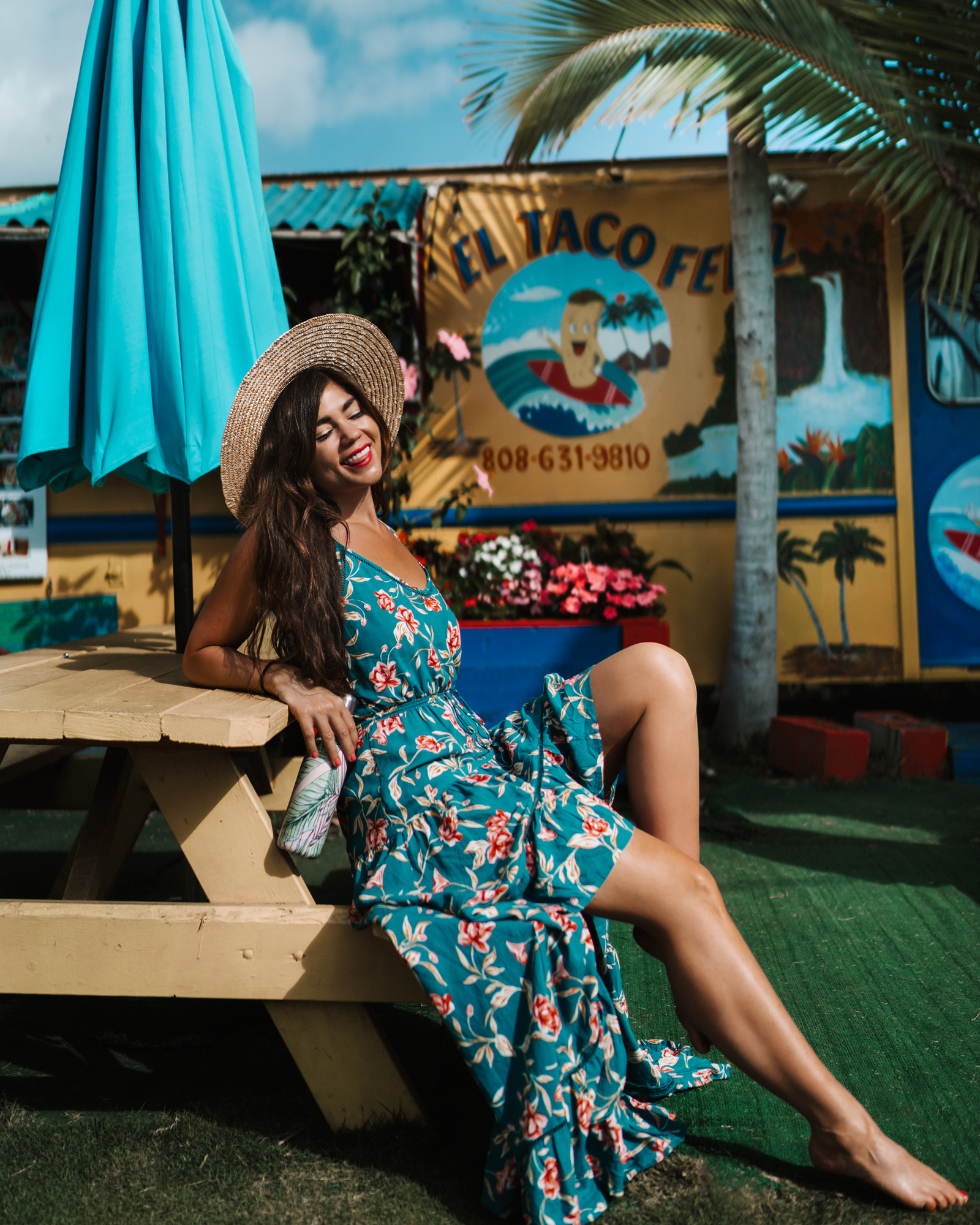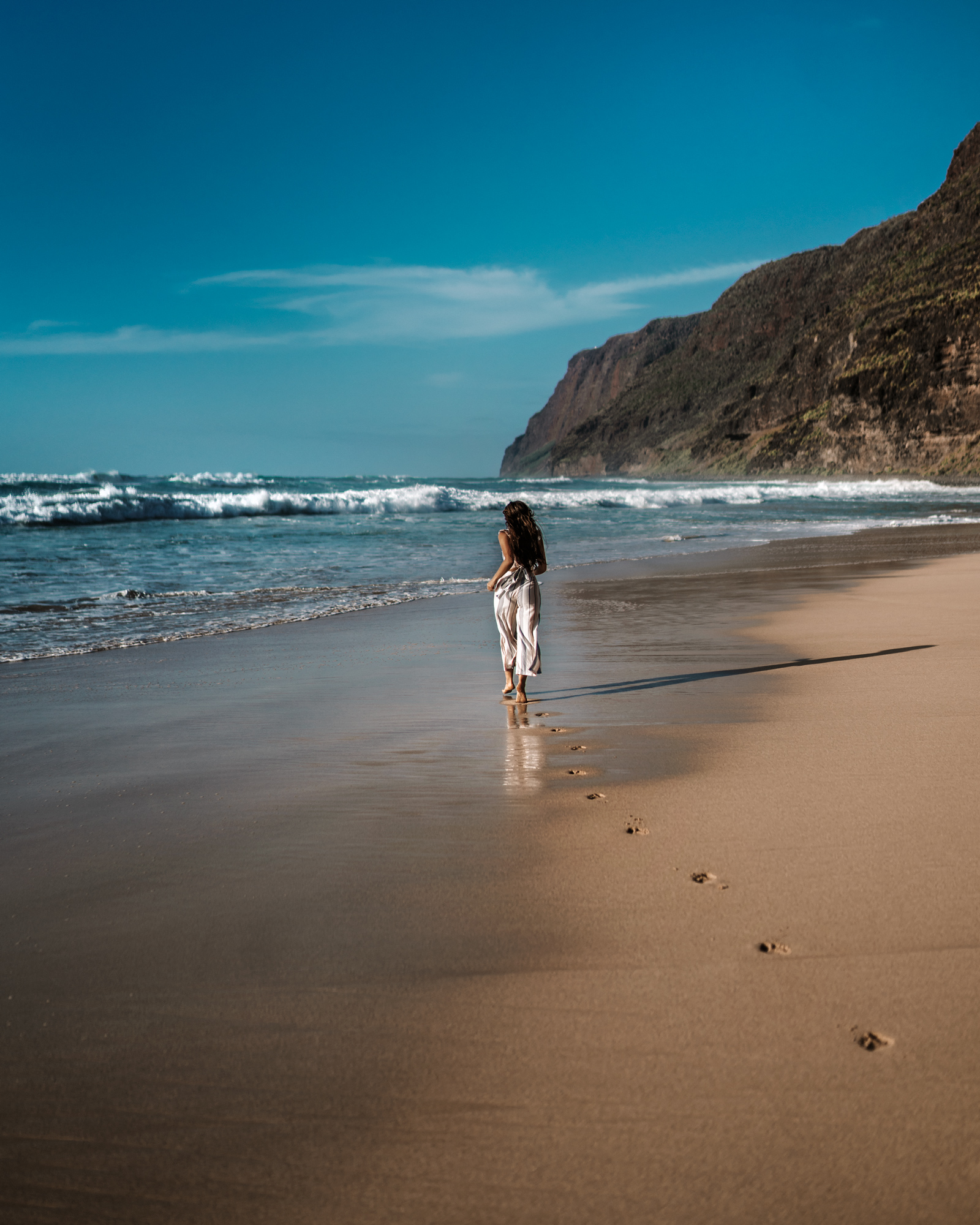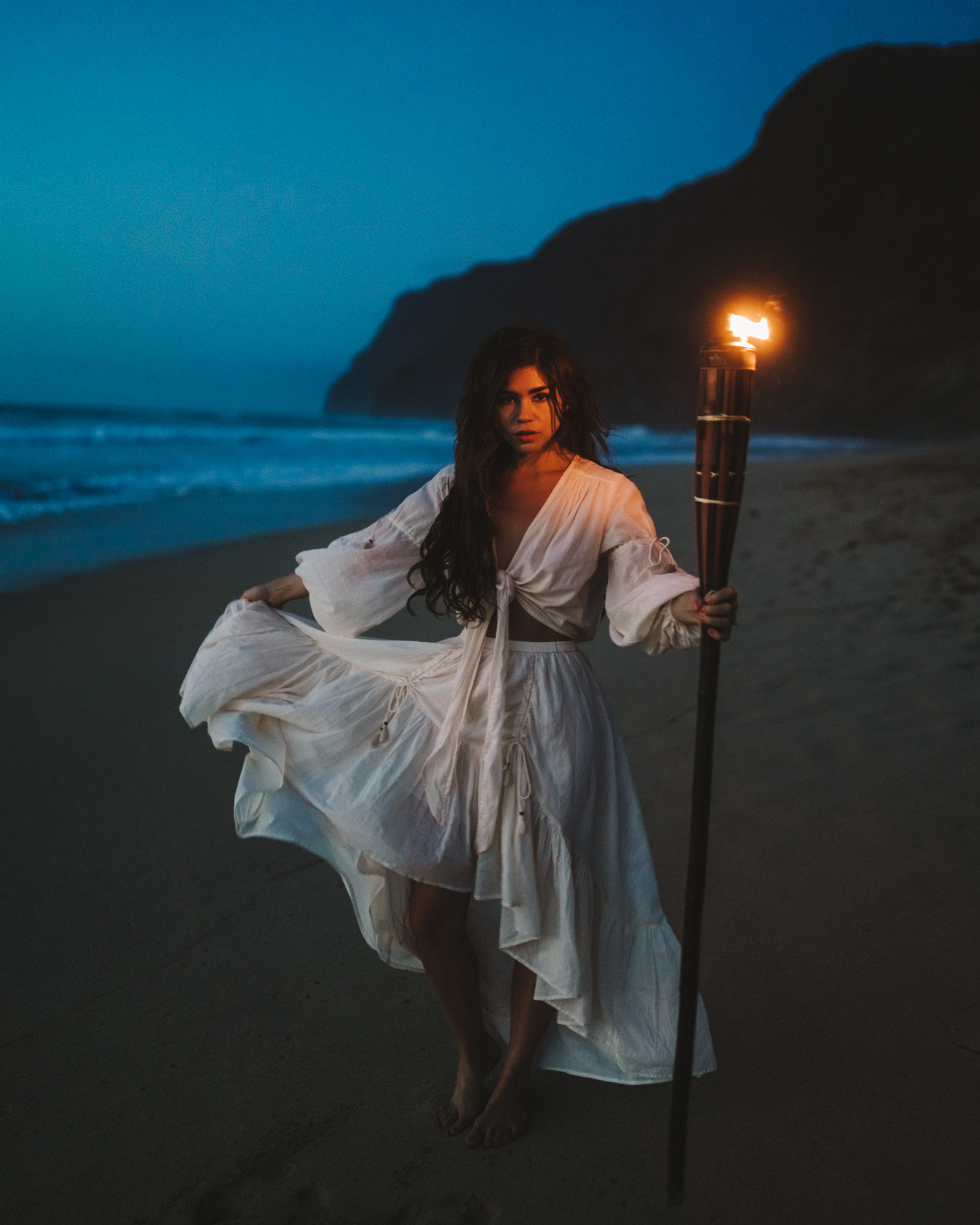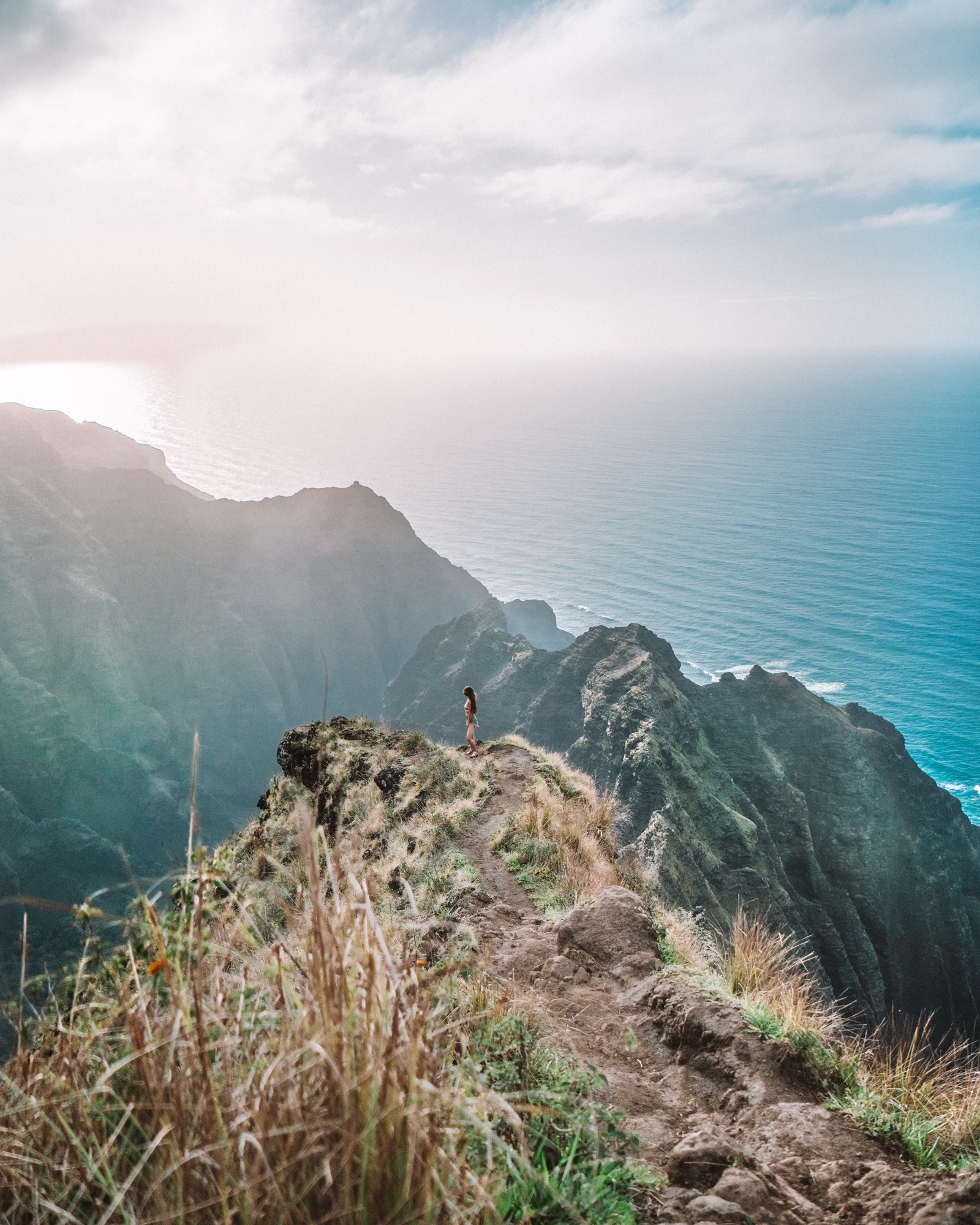 Find Hotels:
Ready to start planning? Search the best hotel prices below.