January 10, 2020 Travel Guides
The Live Like a Local Travel Guide to Buenos Aires, Argentina
Buenos Aires, nicknamed the Paris of South America is a vibrant city well worth a visit! The people are friendly, the food is amazing, the city is walkable and feels like you're walking through the world - different areas feel like you've stepped into Brooklyn, Madrid, Paris, Italy, and then eventually, South America. Read on for my no-nonsense, non-touristy guide to experiencing the city like a local - no bus tours included.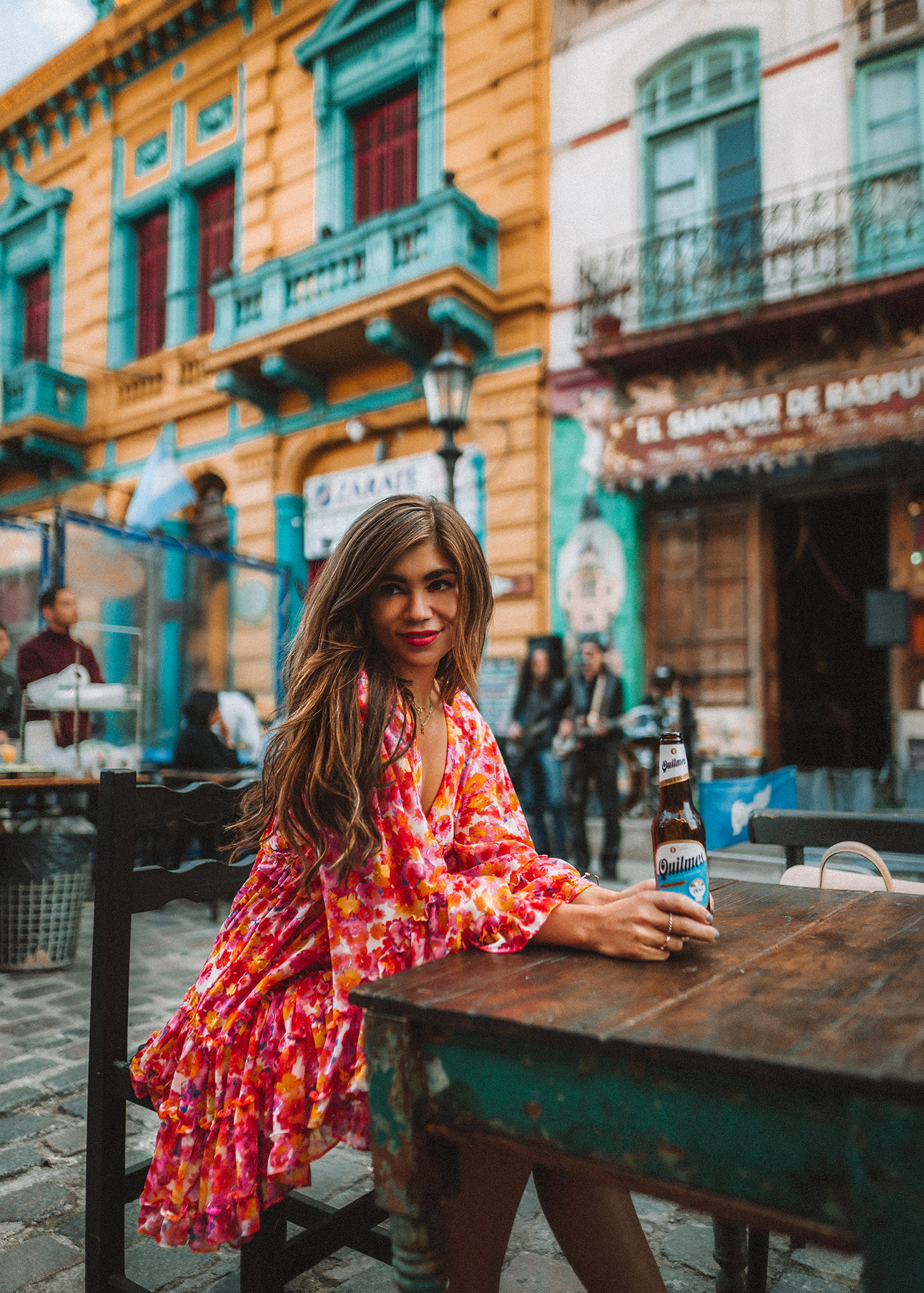 THE BASICS:
Language Spoken: Spanish - however Argentinian Spanish has a very different pronunciation. Getting by with English is mostly easy and seamless, however locals were always very excited when we spoke in our limited Spanish to them.
Weather: Buenos Aires is significantly South of the Equator, making seasons reversed from the Northern Hemisphere. You probably already knew that, but it's worth mentioning in case. Average high temperatures in January are 84 degrees F, and average highs are only 59 in July, so pack accordingly.
Currency: Argentinian Peso, which recently had a sharp decline against the dollar, making the city very affordable to visit. 59 Pesos currently equal $1 US.
Safety: While generally a safe and vibrant city, you should practice the same amount of caution you would in any new city. Watch out for pickpockets especially on public transportation and generally be aware of your surroundings. We felt extremely safe walking in the Palermo neighborhoods even late into the night, however the more central city areas with large skyscrapers felt somewhat desolate and a bit spooky later in the evenings. The city is generally safe for female residents and travelers. The one piece of caution I did receive was not to wander off the main streets of La Boca, as that is still a developing part of town.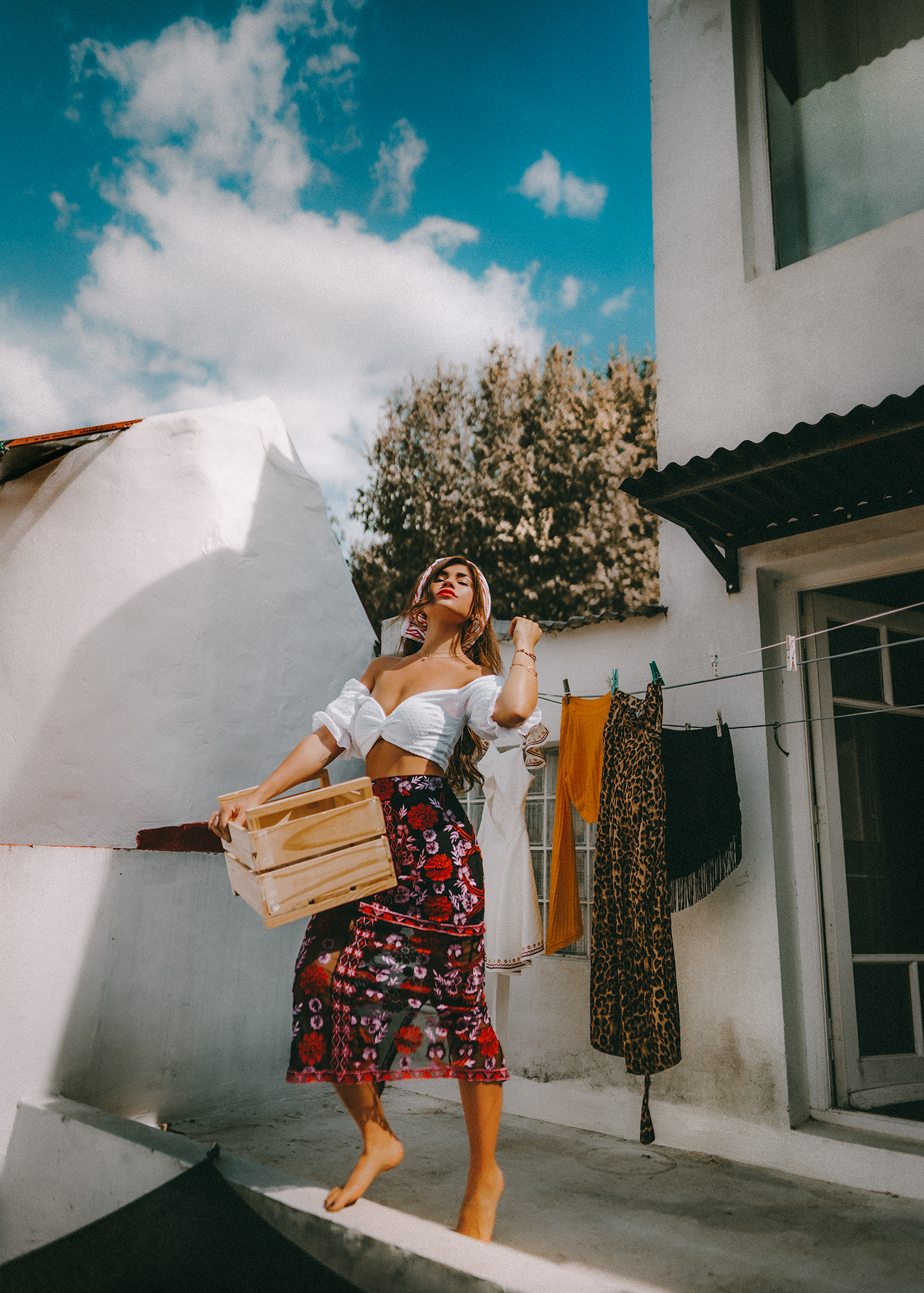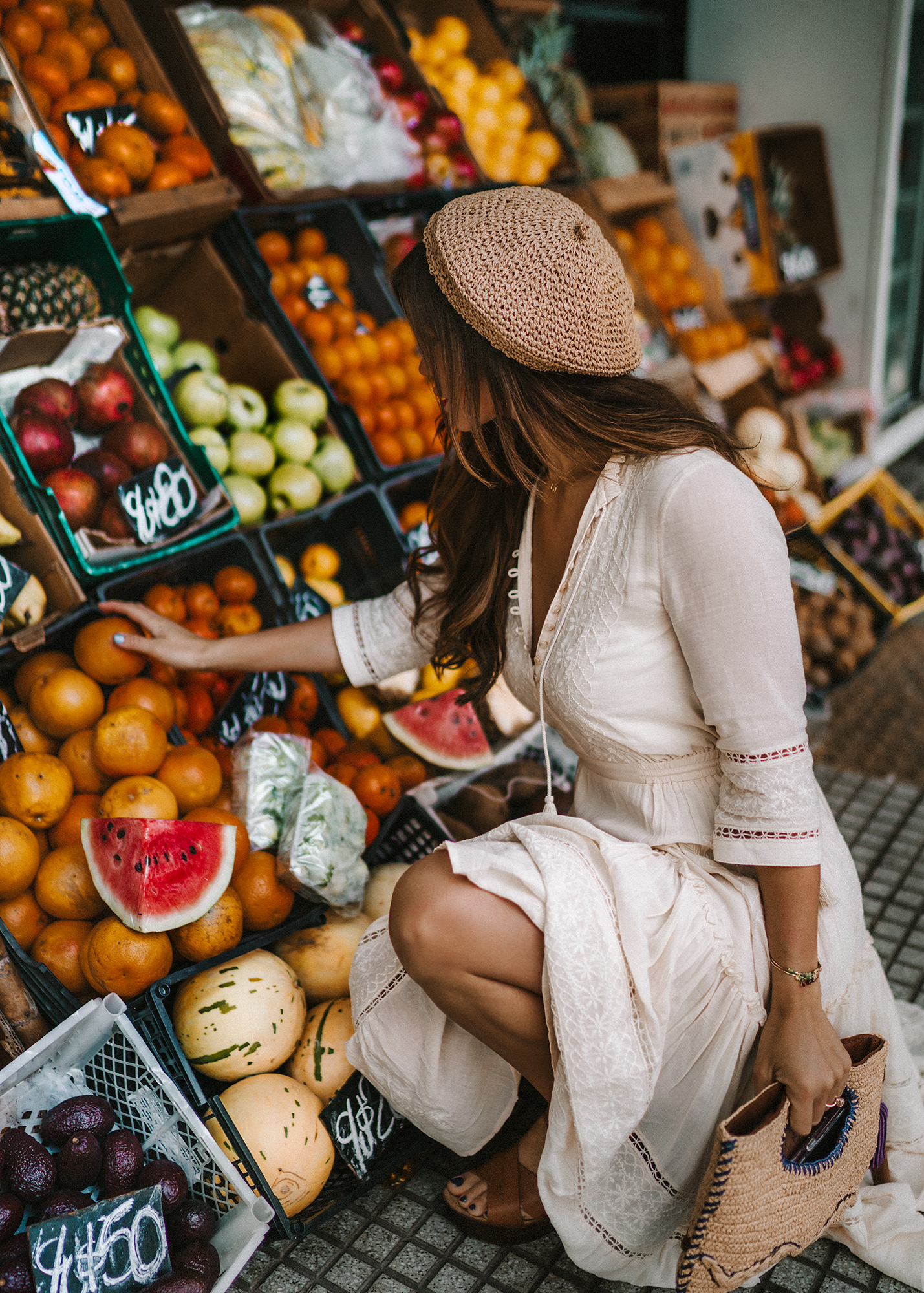 GETTING THERE:
There are a couple of airports that service the Buenos Aires area:
Ministro Pistarini International Airport (usually called Ezeiza) - This is the airport that most international flights coming from outside of South America arrive at. From here, the cheapest way into the city is to hop on the #8 bus. Only do this if you have two hours to spare. Taxis and private shuttles are also available for around $50, and Ubers are closer to $25.
Jorge Newbery Airfield (AEP) - This is a smaller airport for mostly domestic flights and neighboring countries within South America. This airport offers the same transportation options.
Direct flights are available from LAX, New York, Miami, Houston and a few major European cities. The direct flights from LA were well-scheduled night flights and an absolute breeze.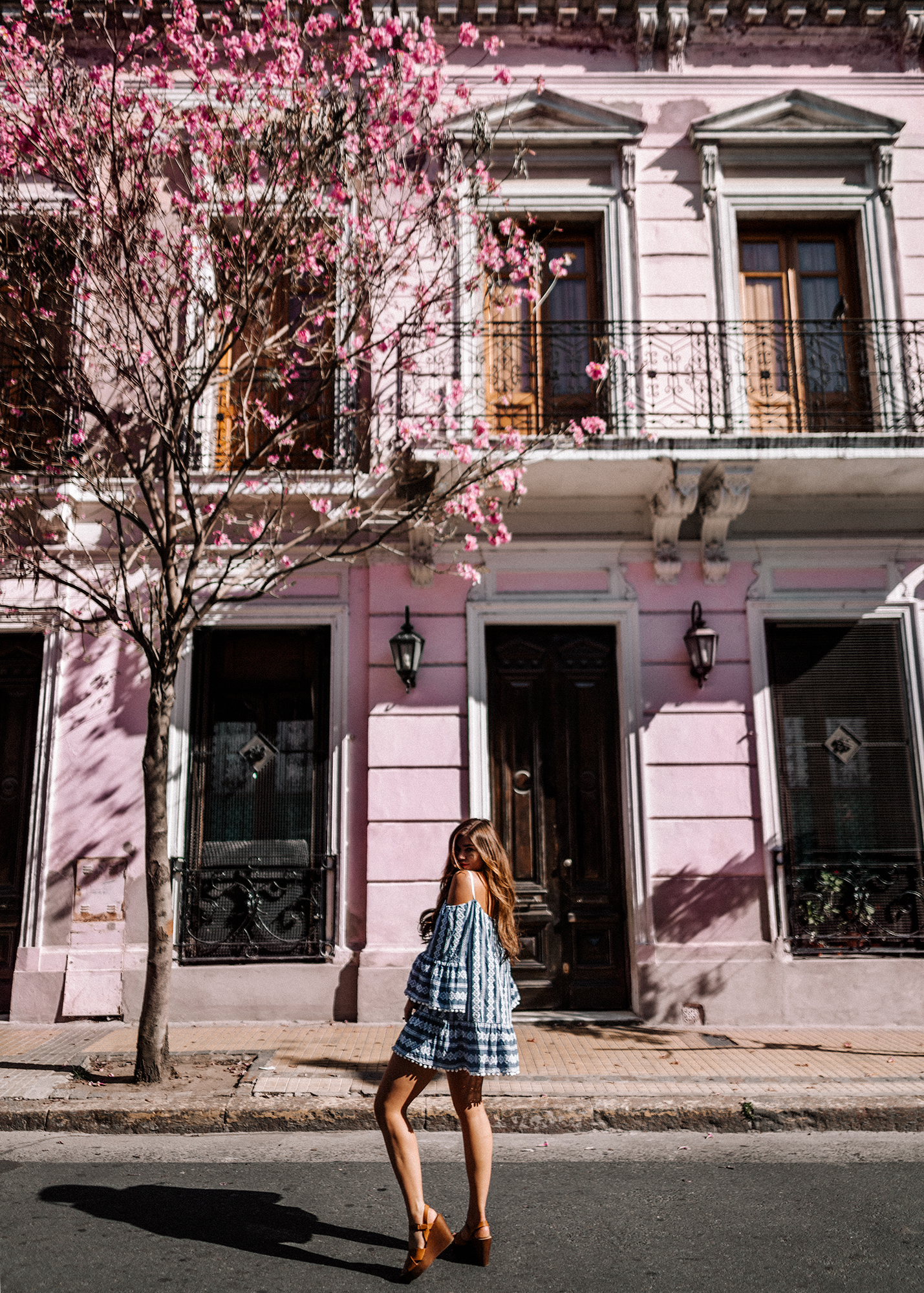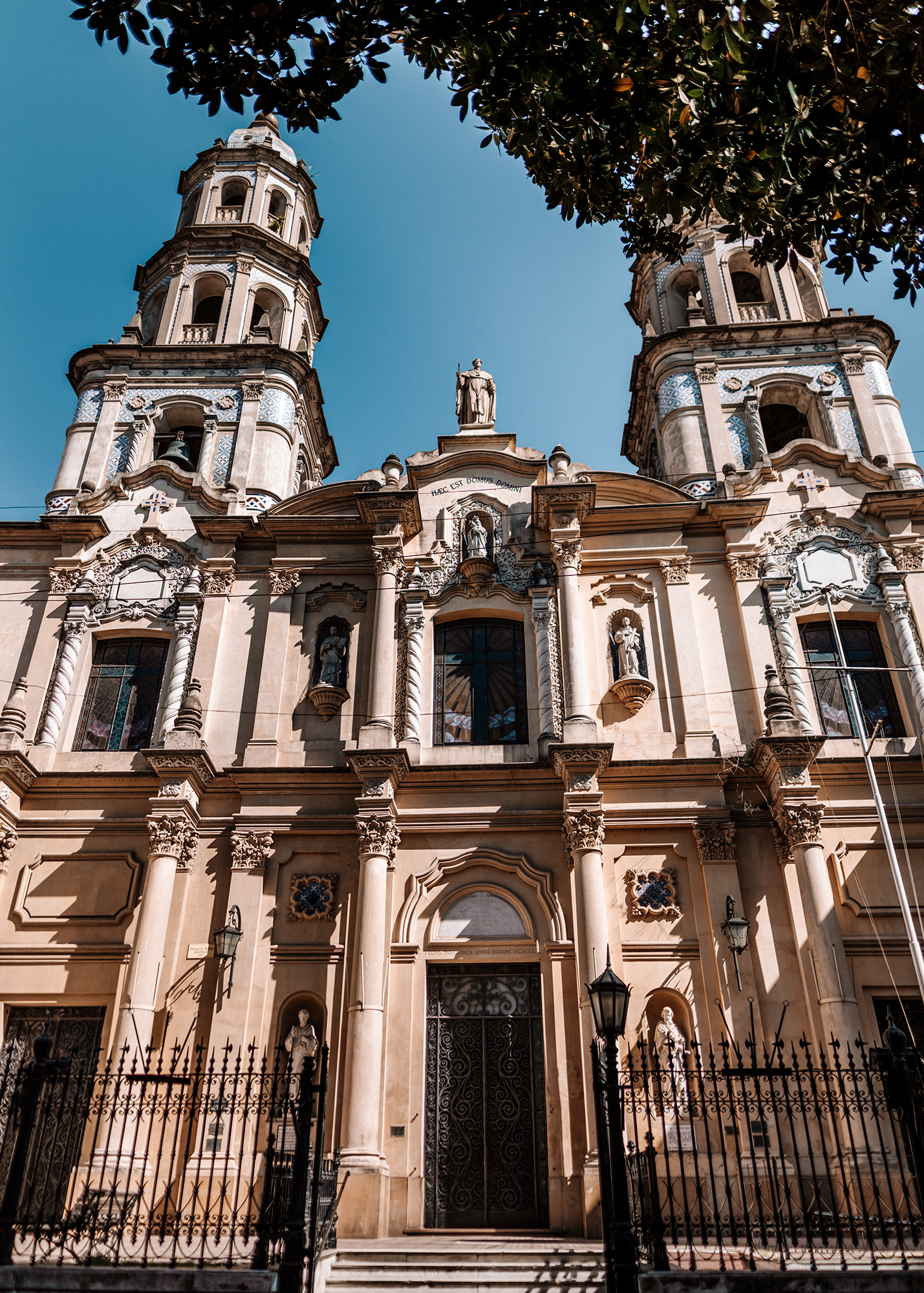 THE COSTS:
One of the biggest benefits of going to Buenos Aires right now is how low their currency is against the dollar. Unfortunately for the people, this has caused a lot of struggle, however you can enjoy the power of your dollar while helping the locals by coming to the city and spending your money at local shops, restaurants, and bars. Here are some average costs we found
Uber around town: $2-$5
Lattes and breakfast for two at a nice cafe: $10
Nice Dinner for two with a bottle of wine: $25
Very high-end steak Dinner for two with a bottle of wine: $90
Cocktail at a fancy bar: $5
Pint of Beer: $2-3
Airbnb: $30 - 70/night
3 - 4 Star Hotel: $50 - $125/night
5 Star Hotel: $100 - 500/night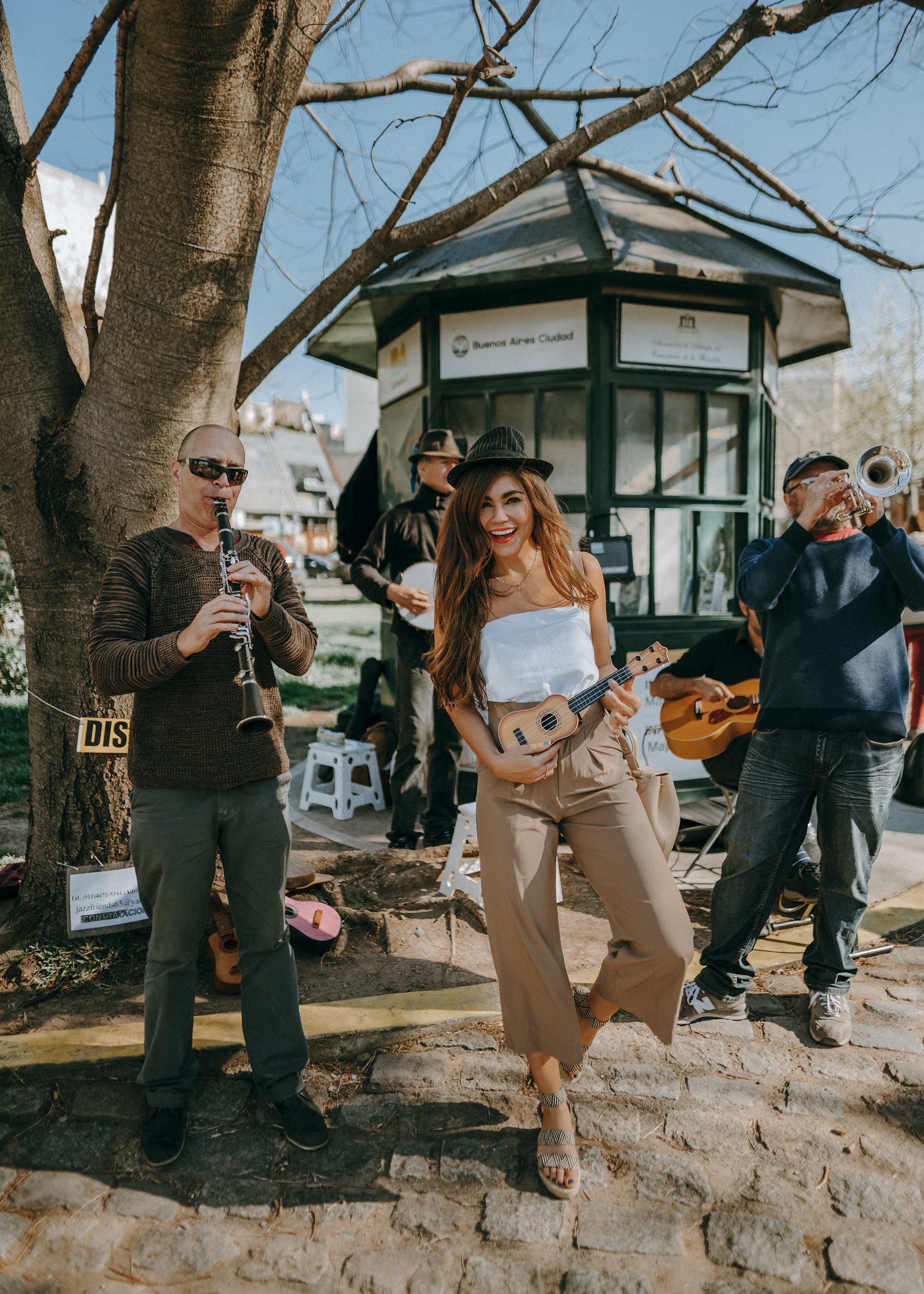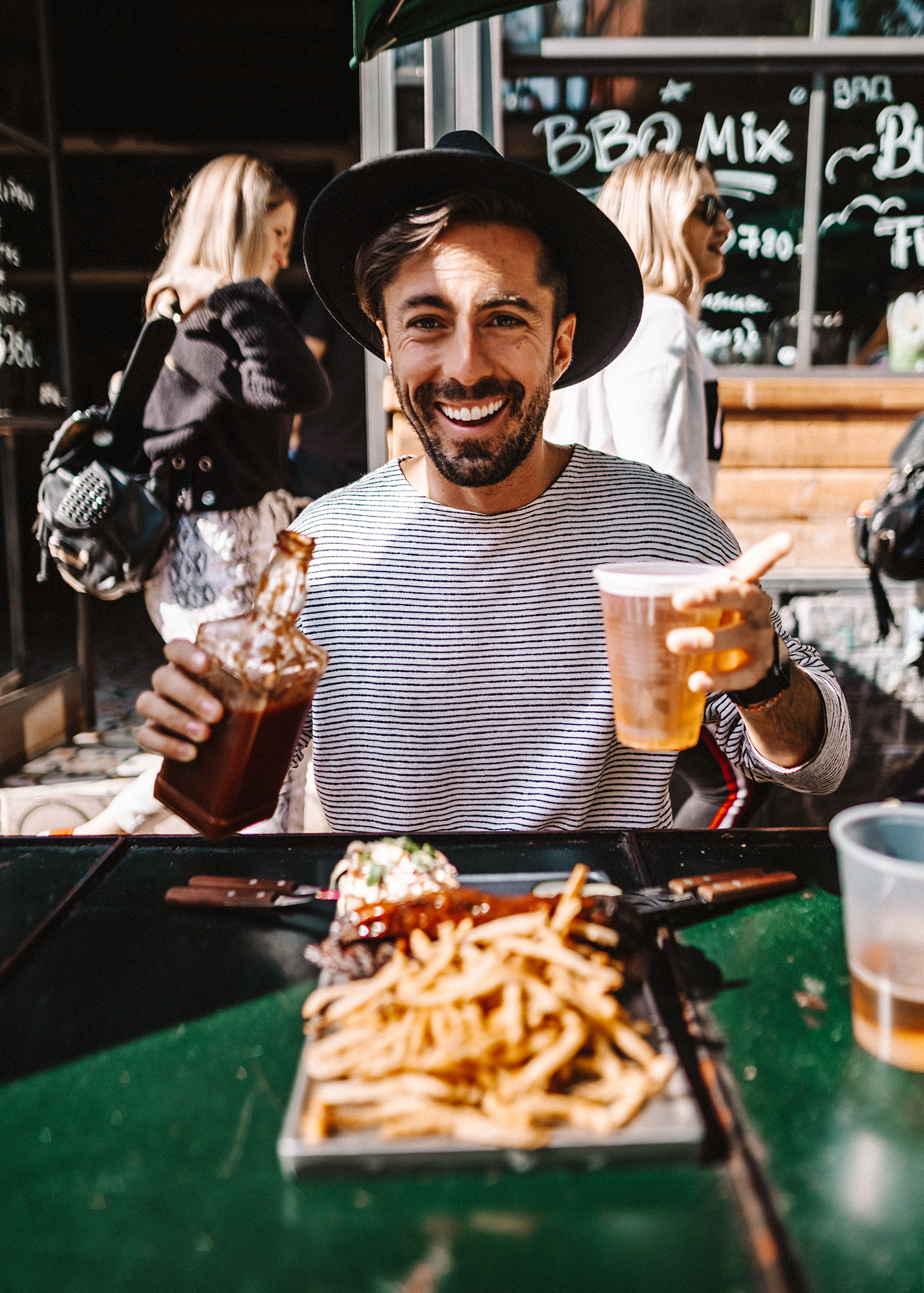 WHAT NEIGHBORHOOD TO STAY IN:
We can cut to the chase here, Palermo Soho is where we stayed and was BY FAR the right decision. After a lot of research and talking to a few people we knew you had spent a good amount of time in the city, everything came up with Palermo, and we were so happy that this is where we based ourselves. The neighborhood is young, vibrant, and full of bars and restaurants that are open late and filled with locals. The tree-lined streets are beautifully cobblestoned and full of colorful street art - check out my Instagram Guide here. Palermo has a wide mix of local favorite restaurants, beautiful cafes offering vegan meals, kale salads, and almond milk lattes, and high end steakhouses. AND the neighborhood is very walkable - everything was right outside the front door on our Airbnb. Check out our exact AirBnB here, and use my link to get $40 off your first stay!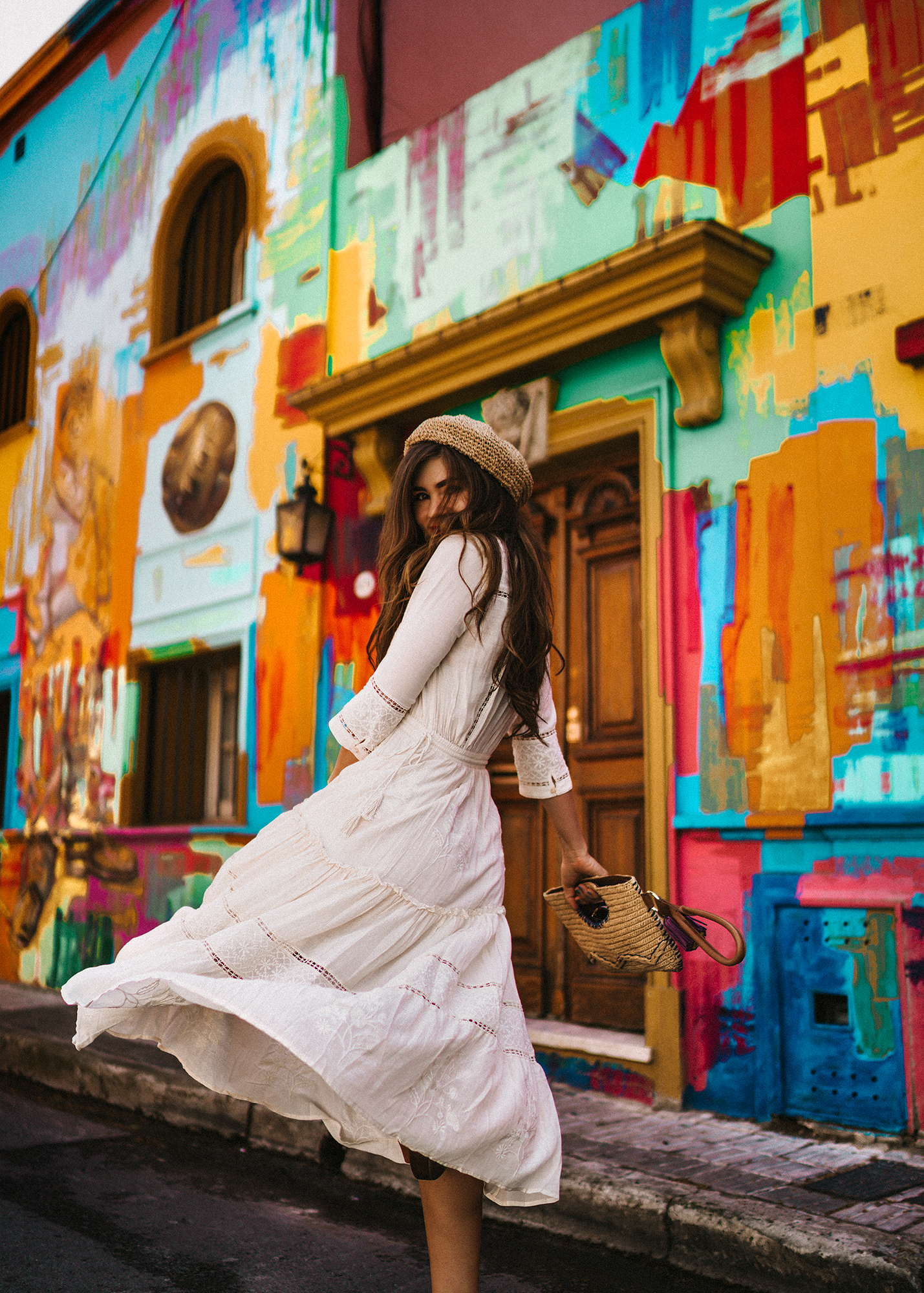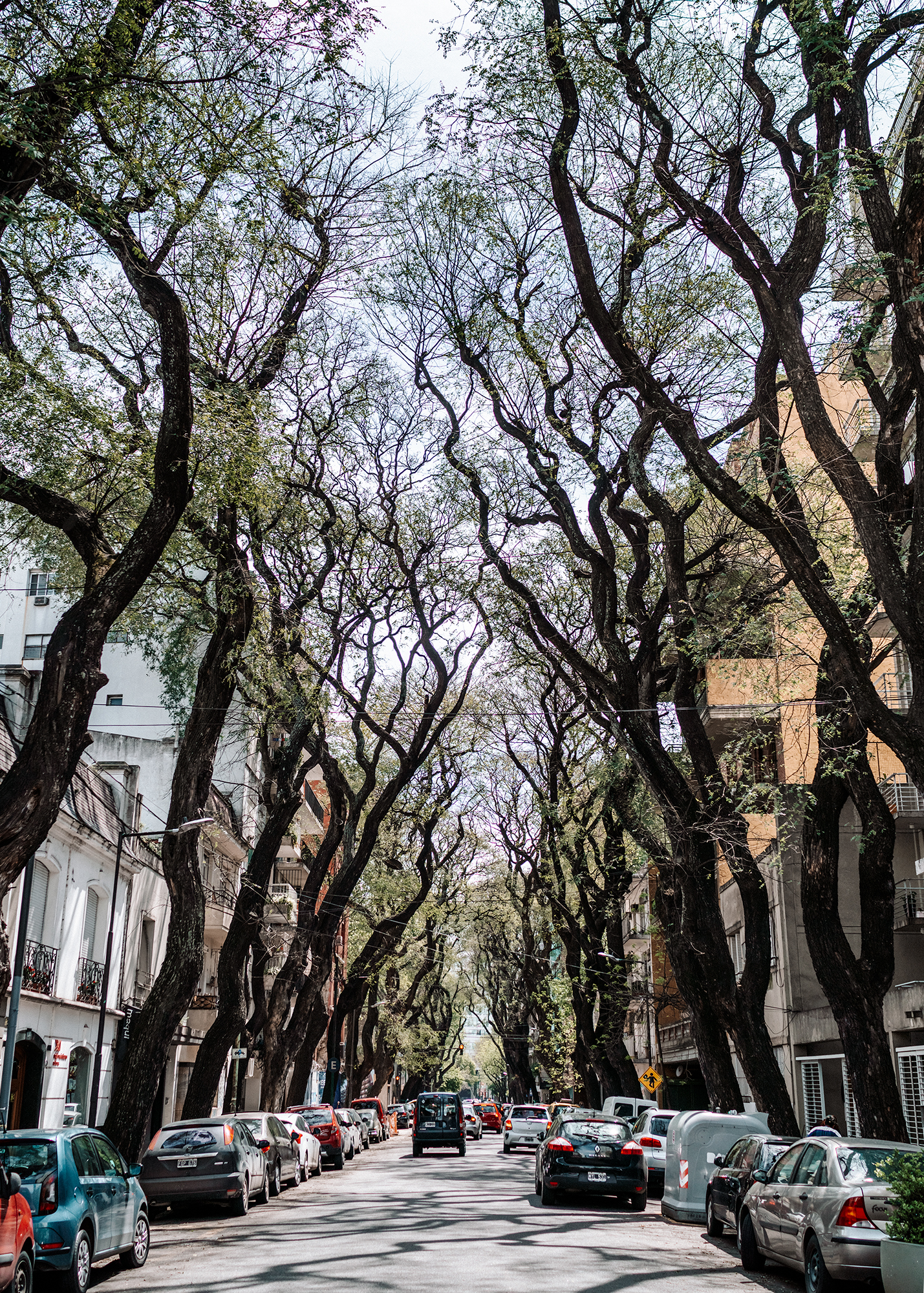 GETTING AROUND:
Getting around Buenos Aires is fairly efficient and easy. Here are a couple of options to consider:
Uber - There are some legal issues with Uber in the city, however Ubers are available everywhere and are very affordable (our rides all over the city cost between $2-6). We pretty much took Ubers or walked everywhere because the prices were so low! Some drivers will ask you to sit in the front seat, as to not get flagged as Ubers. This is not unusual or unsafe here.
Subway - The subte (subway) is the fastest way to see the city. You will need to get a reusable SUBE card at a "Kiosco or the airport.
Bus - The buses, known as bondis, are a cheap way to get around the city. They run 24 hours, 365 days a year, and cover the whole city.
Train - The train is available for long distance travel to other areas of Argentina or South America.
Taxi - There are also tons of taxis on the streets for when you are in a hurry. When you call a taxi, make sure the taxi has a "RADIO TAXI" sign and a visible phone number.
Bike/Scooter Share - if you're up for an adventure, rent a public bike and explore the city on wheels. We took a few rides on Lime Scooters and has a blast!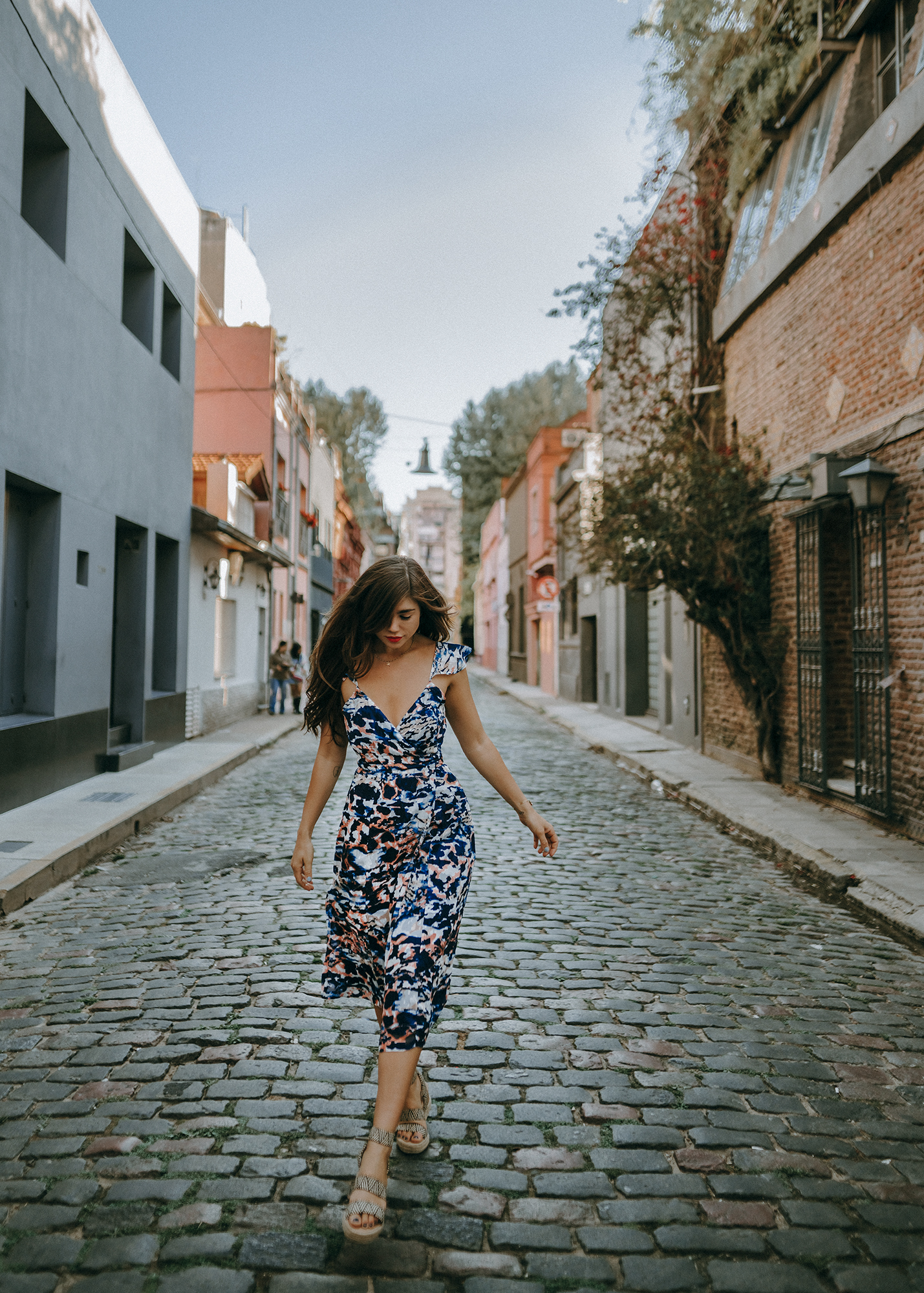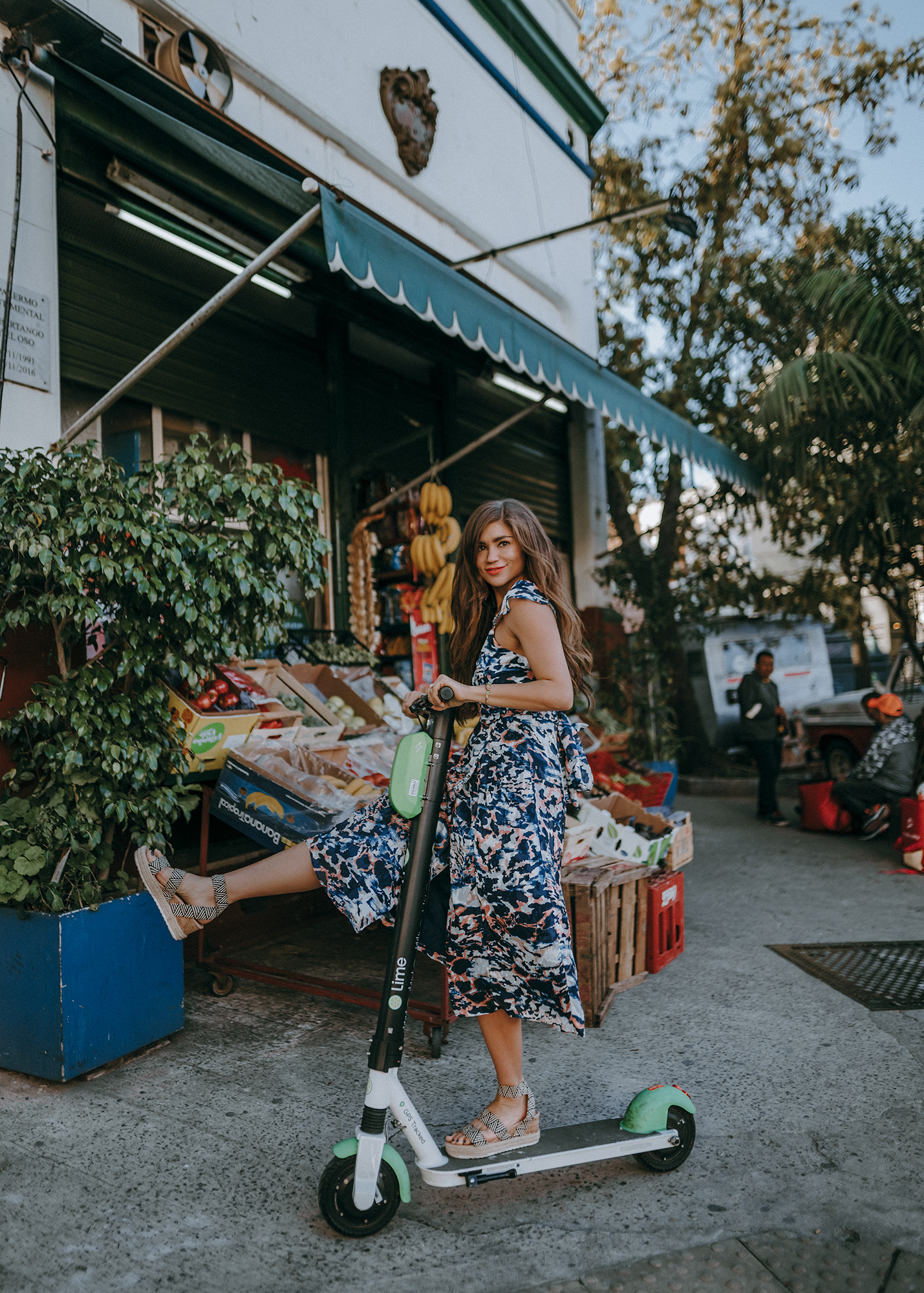 ACCOMODATIONS:
Luxury:
Budget: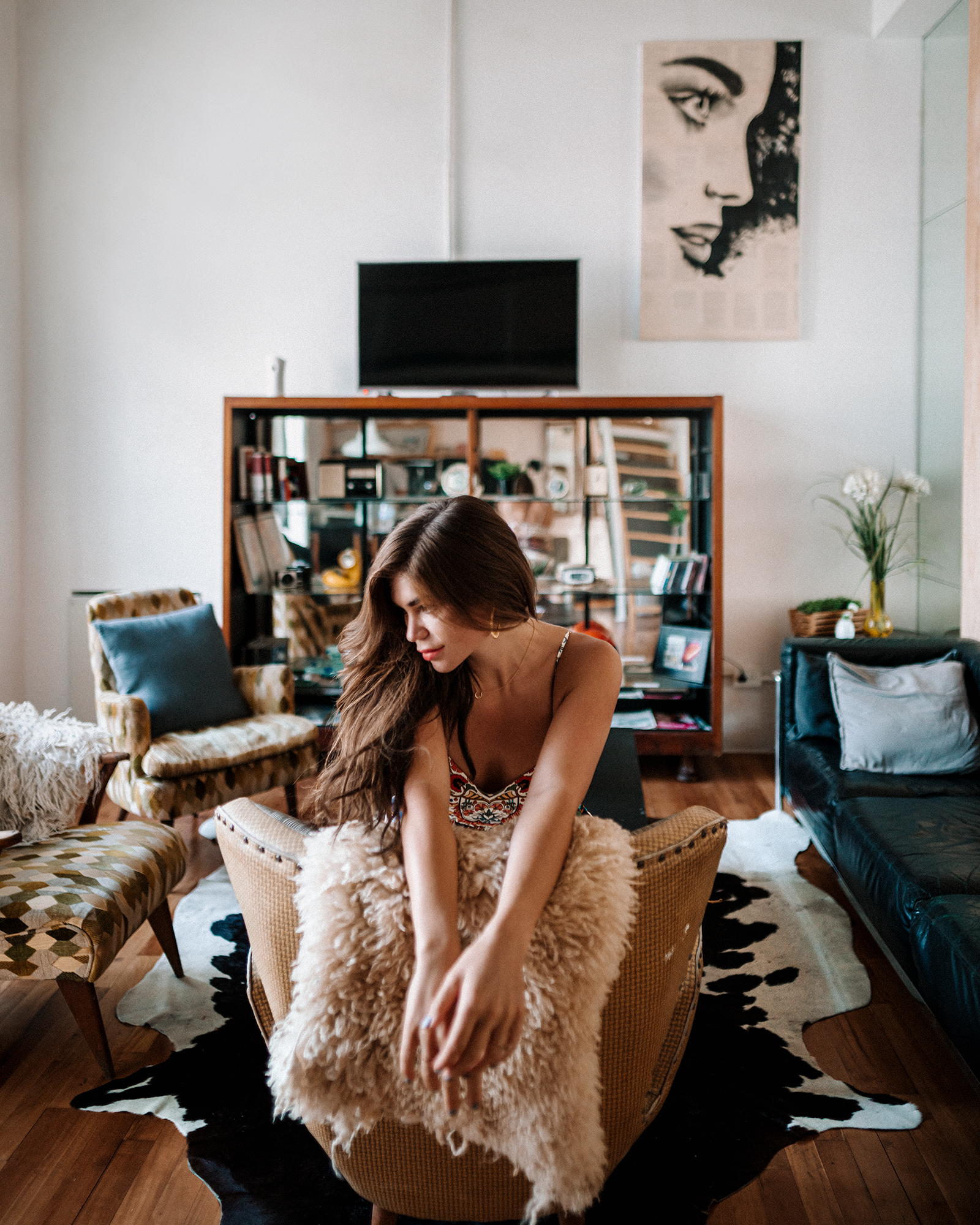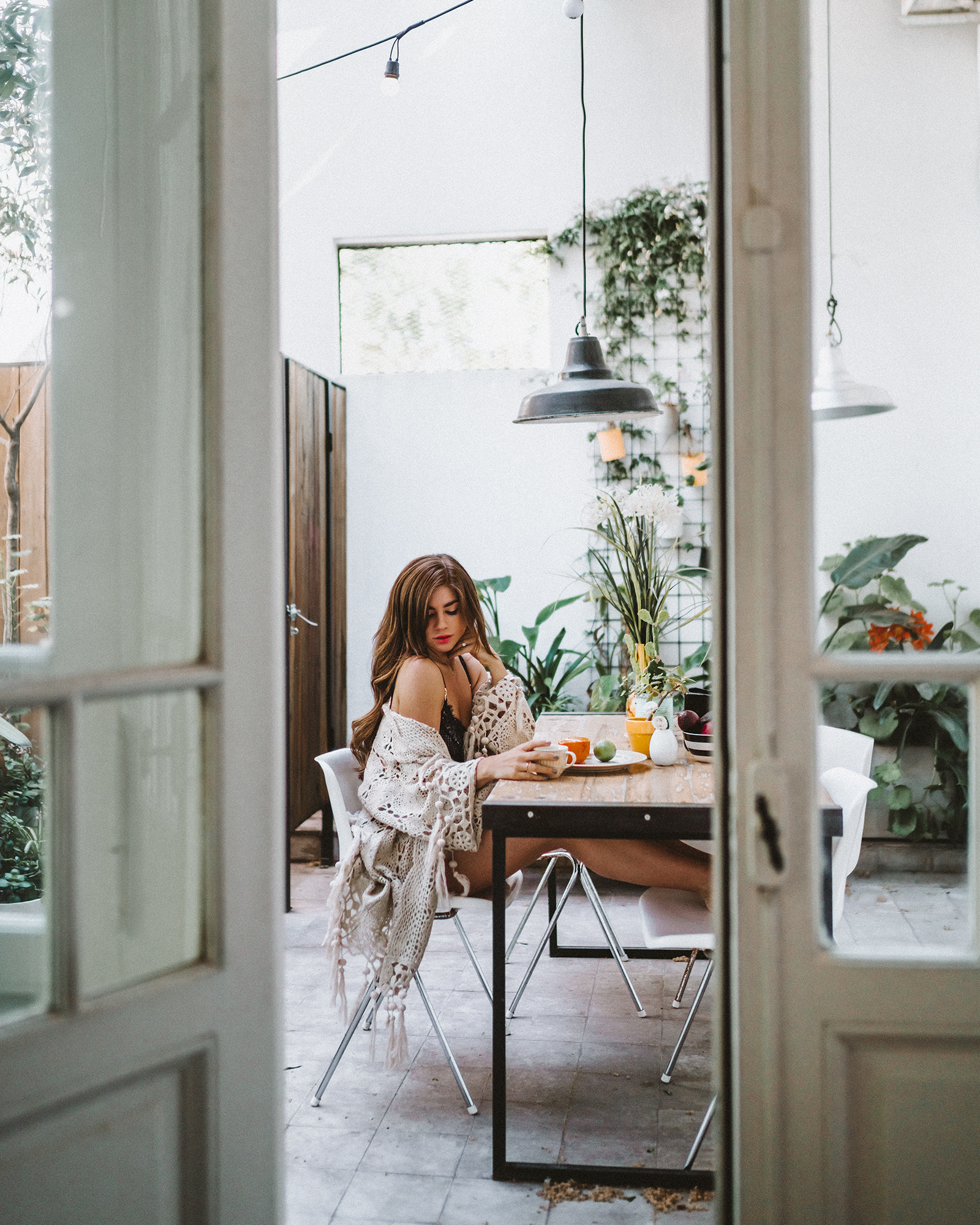 CAN'T MISS EATS: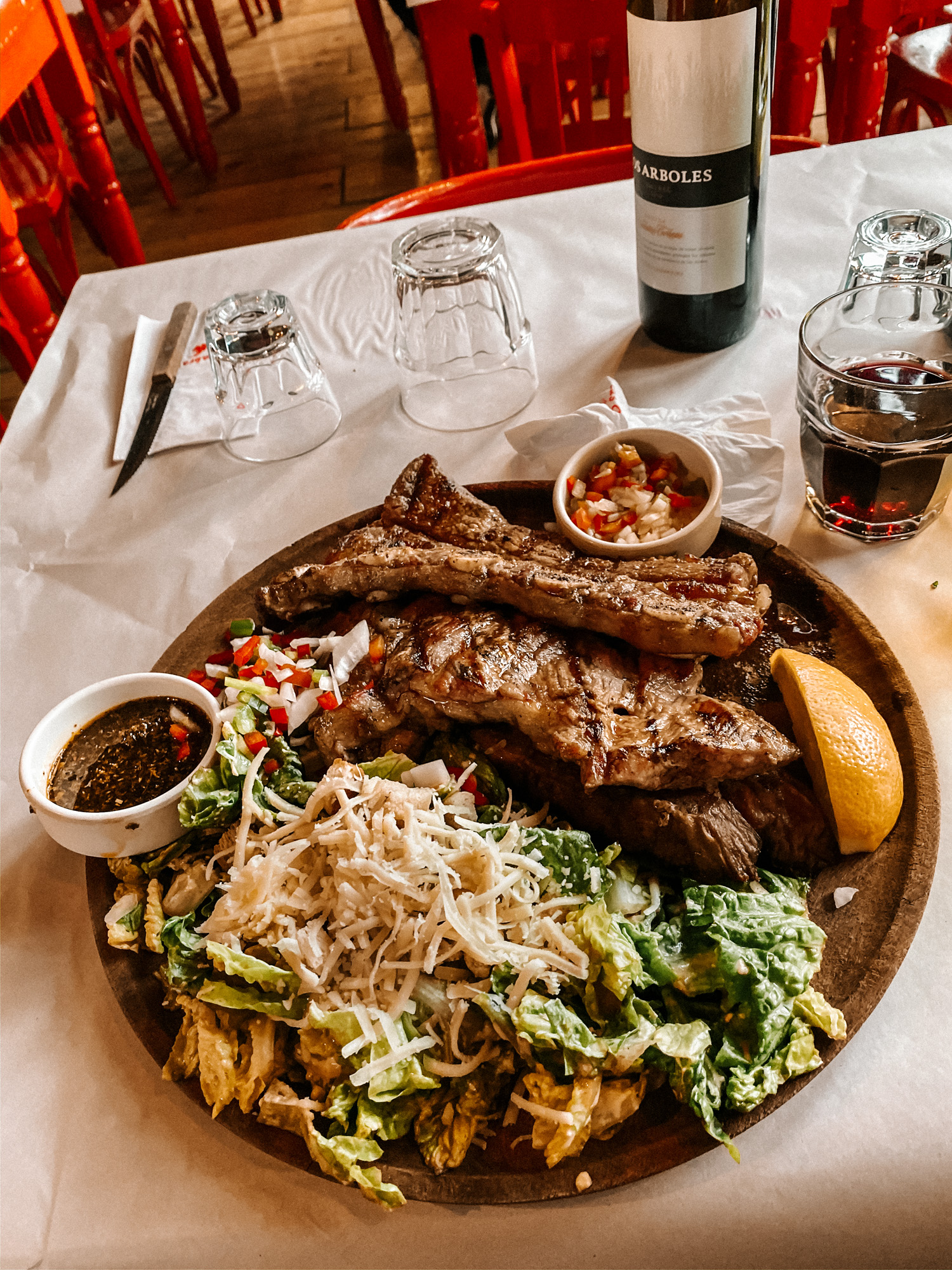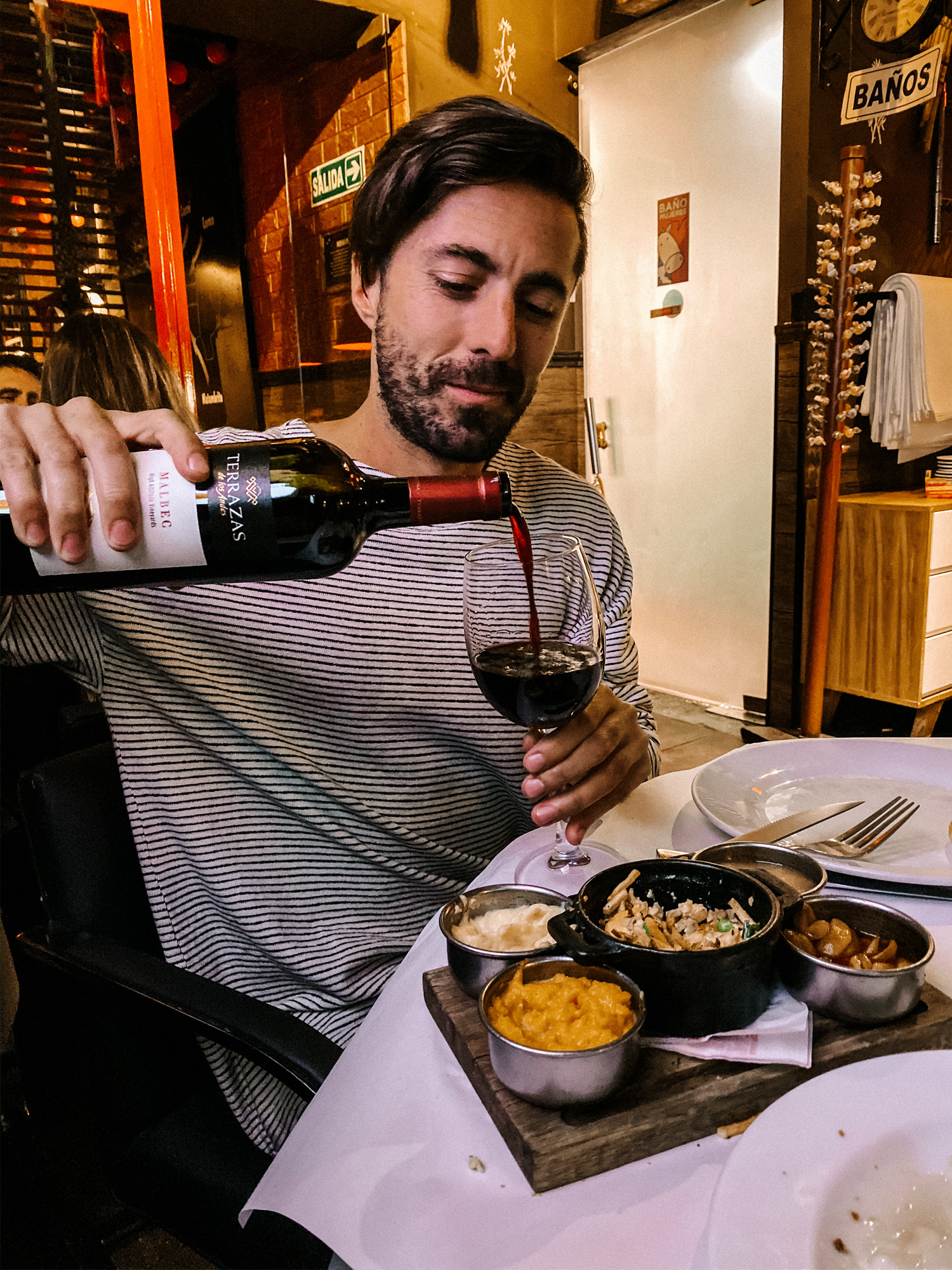 SWEET TREATS:
Juan Pedro Churreria - Break your diet for a day and stop in for a decadent, dipped and filled churro amongst some truly wild and sacrilegious interior design. Churros are always good. Juan Pedros are downright heavenely.
The Creme Lab - Located in the trendy neighborhood of Palermo Soho, this place is famous for their nitrogen ice cream. Opt for the dulce de leche or be adventurous and try the earl grey flavor! Unlike the $6-8 this would cost in LA or New York, our double cone came to only around $2 - and they stay open late!
Gratitude divir disfrutar & Regalar - This place is every food instagrammer's dream! The place is beautifully decorated with light and airy tones and gets plenty of natural sunlight. They also serve up delicious and healthy foods with vegetarian and vegan options. Each meal comes out with a reminder to live life in gratitude and enjoy life to the fullest.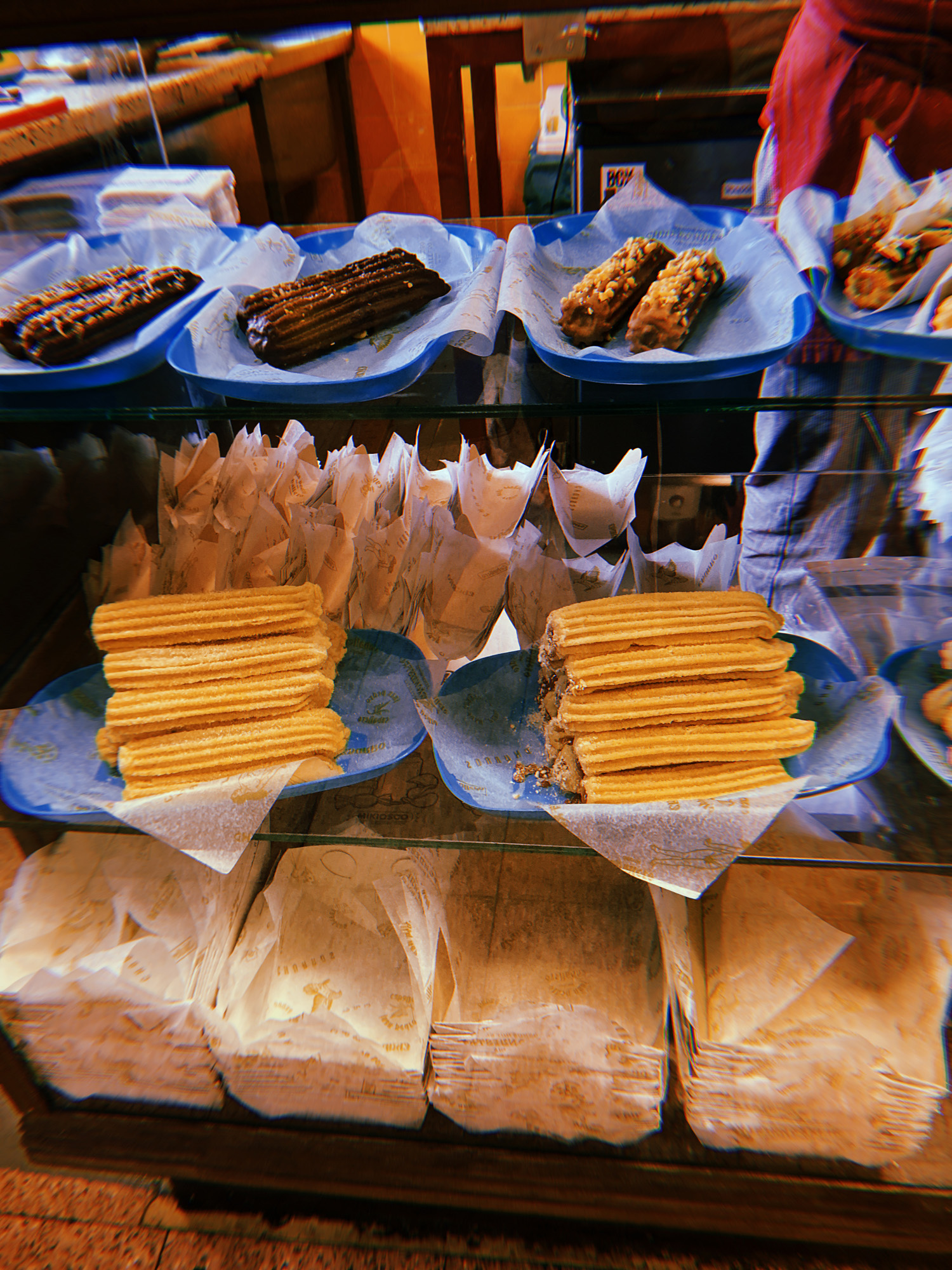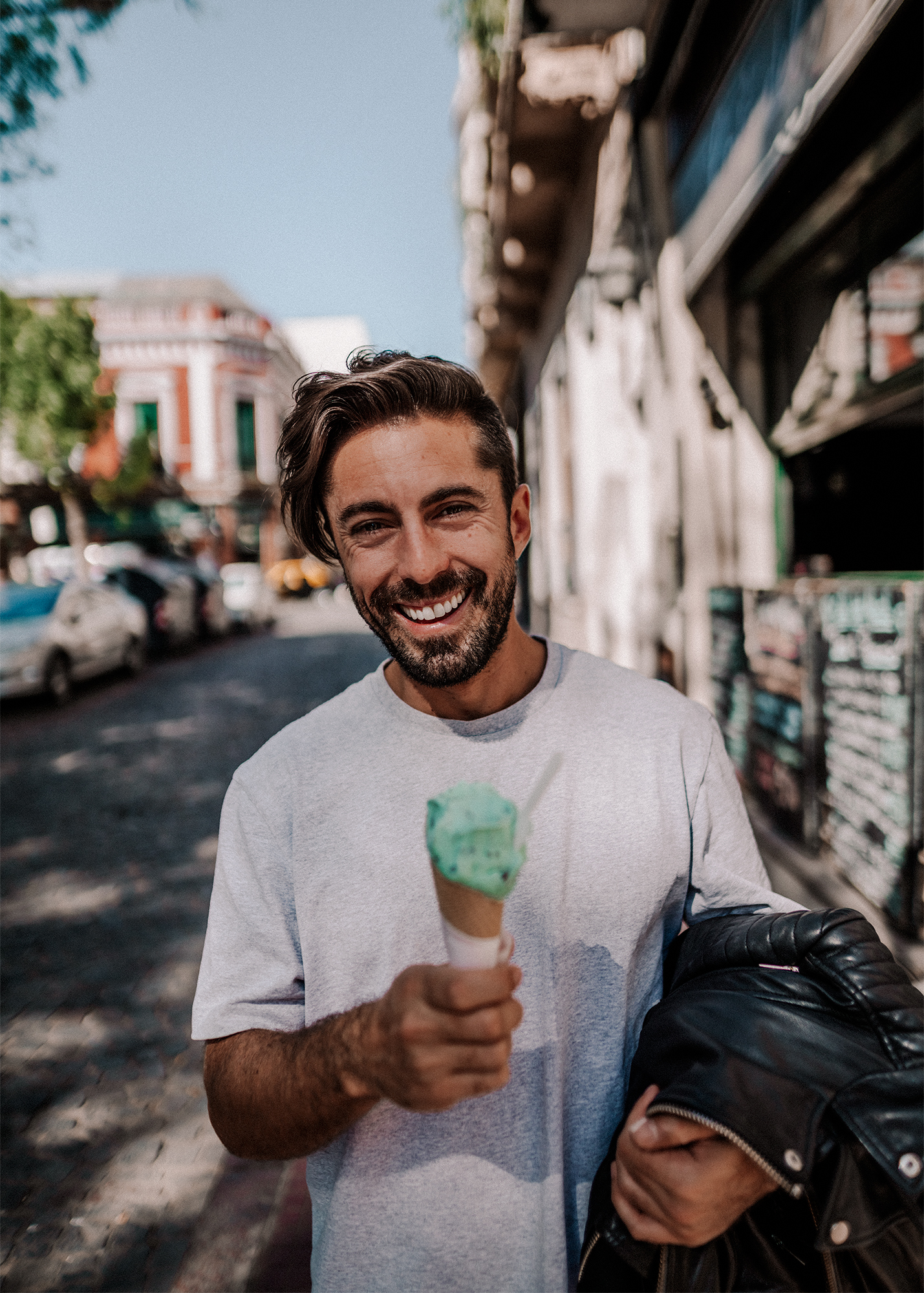 WHERE TO DRINK: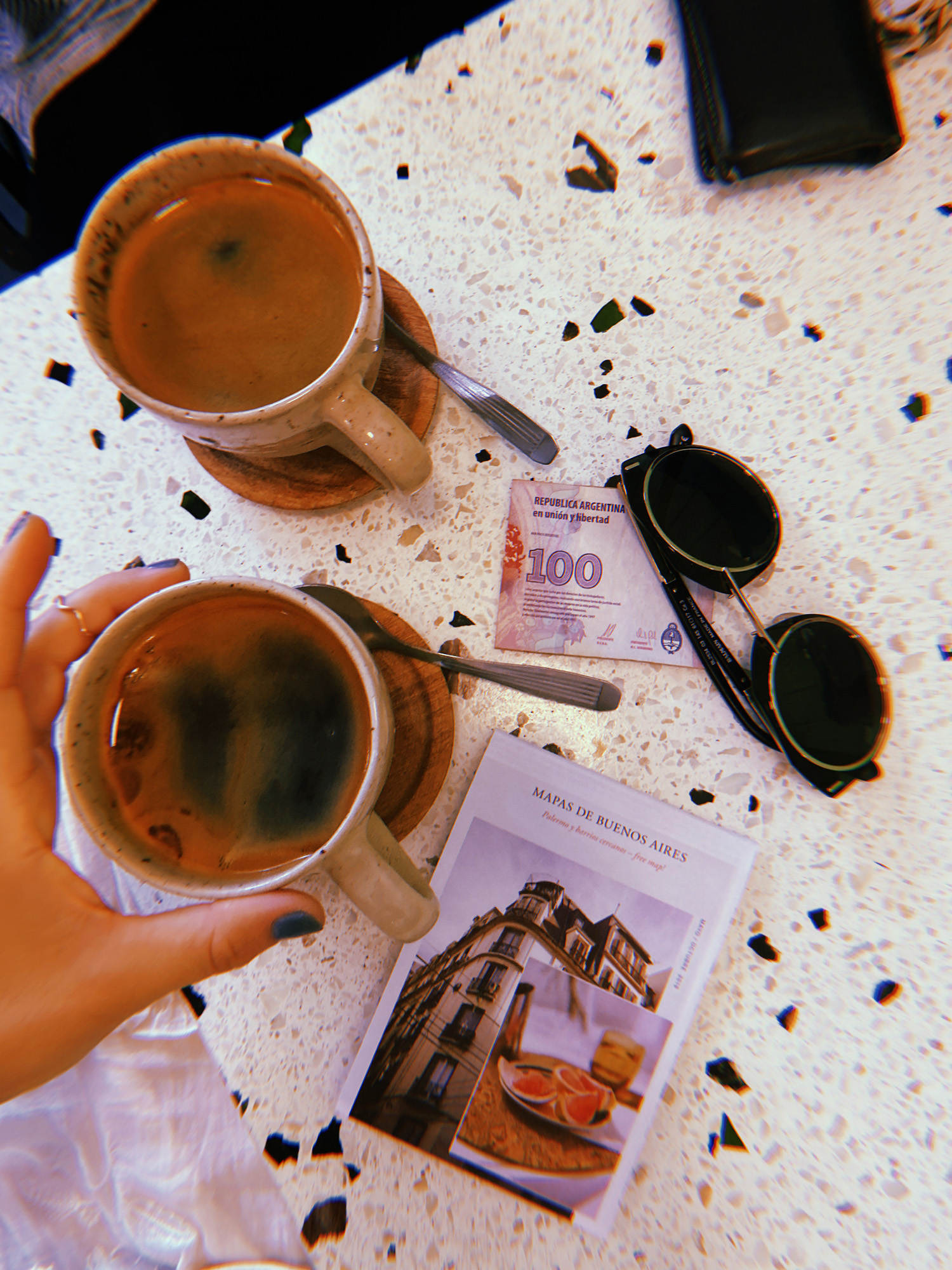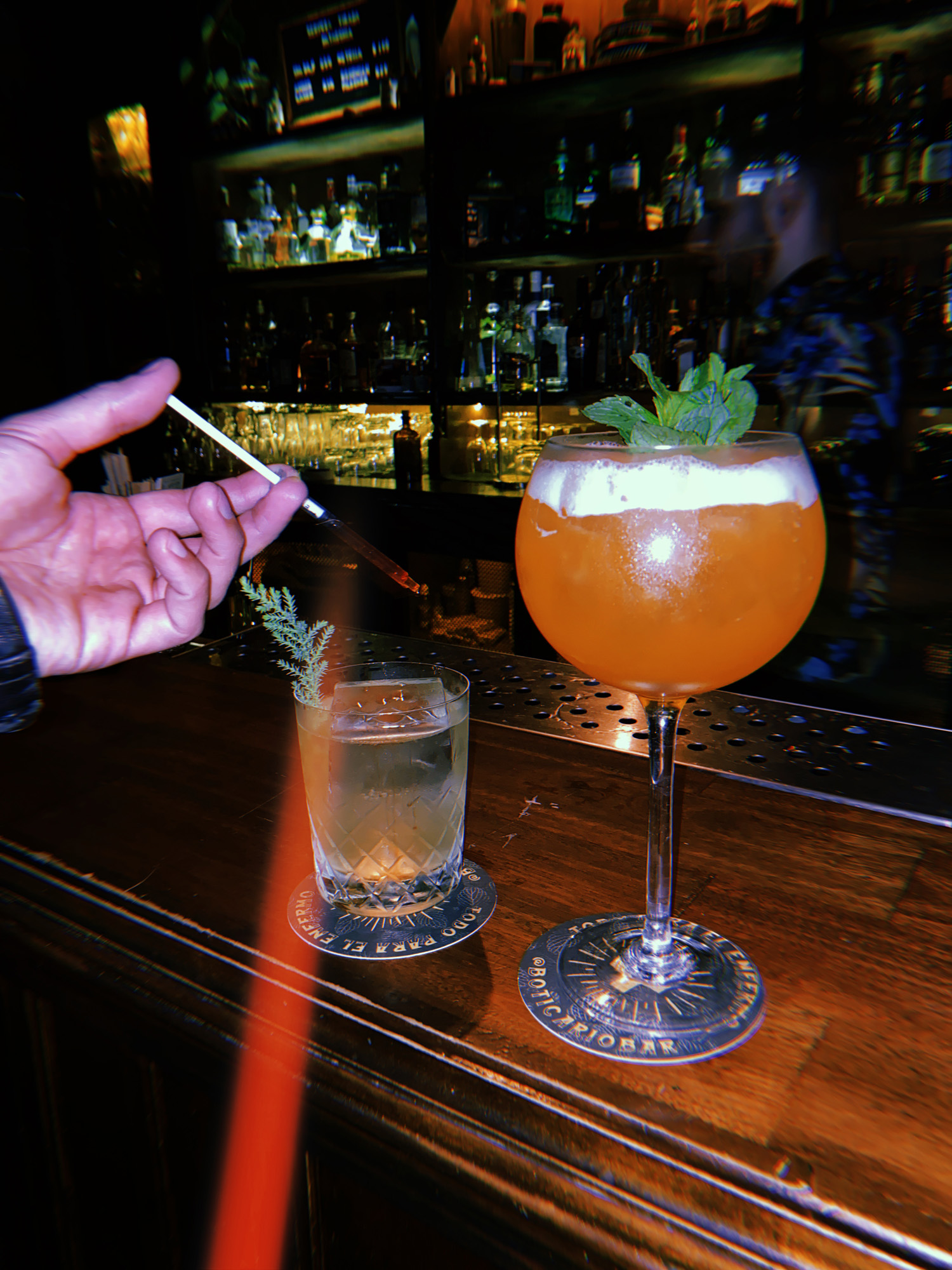 DON'T MISS OUT ON:
MALBA Museum - This museum is a must-go for art lovers visiting Buenos Aires. The museum is dedicated to showcasing Latin American artwork, covering the entire 20th century. Even the architecture and design of the museum to the sculptured wood benches where people sit is a work of art. Make sure to check out their website for an updated schedule on which galleries are open or sign up for a guided tour.
Hours: Thurs - Mon from 12-8PM, Wed from 12-9PM. Closed on Tuesday.
Boutique Shopping in Palermo - Palermo is filled with sidewalk cafes, bars, and every shopaholics dream: a wide variety of boutique stores. Wandering through the shops in this trendy neighborhood, you will come across something for everyone: hand-crafted fine leather, to books, and coral jewelry. The area is also filled with delicious eats and nightlife if you want to make it an outing for a day.
General shopping hours: Tuesday - Friday 9AM to 1PM and 4 to 7PM or 7:30PM, Saturday 4 to 8PM. Closed Monday.
Colonia Day Trip - If you have time, plan for a day trip to Colonia de Sacramento in Uruguay, located just across the river. The charming city is just a one-hour ferry ride from Buenos Aires across the Río de la Plata, making it pretty easy to squeeze in. Set within a UNESCO World Heritage site, Colonia de Sacramento is quaint, filled with narrow cobblestone streets and vibrant buildings. Make sure to check out the Colonia del Sacramento Lighthouse. Once you climb the 111 steps up the staircase to the top, you will be rewarded with some pretty amazing views.
Getting There: An hour's ride on the BuqueBus boat from the city's port takes you straight to the city. Arrive 30 mins - 1 hour before your boat departure time to clear customs, and don't forget your passport
La Boca - This colorful, iconic area of Buenos Aires may be a bit touristy, but it is not to be missed! The vibrant life on the street spills from the music and people everywhere. And while there are many street vendors and many foreigners here, it is still unlike anywhere else in the city.
Taking in a fancy dinner - Especially if you are a meat lover, the fine steak dinners in Buenos Aires are legendary. If you're looking for an extra special, reserve a table at Francis Mallman's Patagonia Sur restaurant is a foodie's dream from a world renowned chef for around $180 a person. While not cheap by any means, if you are someone that seeks out this level of fine dining, Patagonia Sur is great option, as similar restaurants in other countries will cost at least double the price.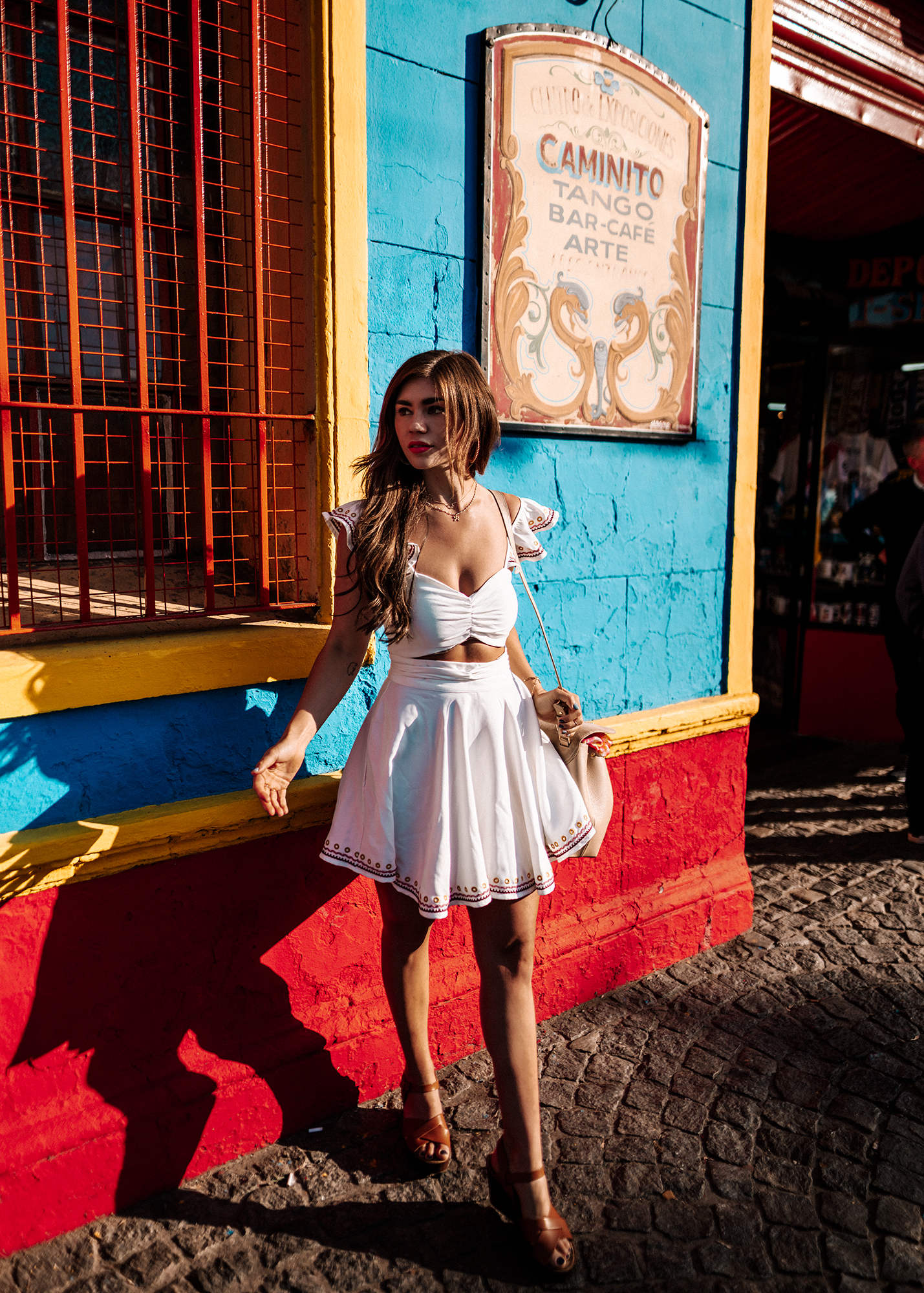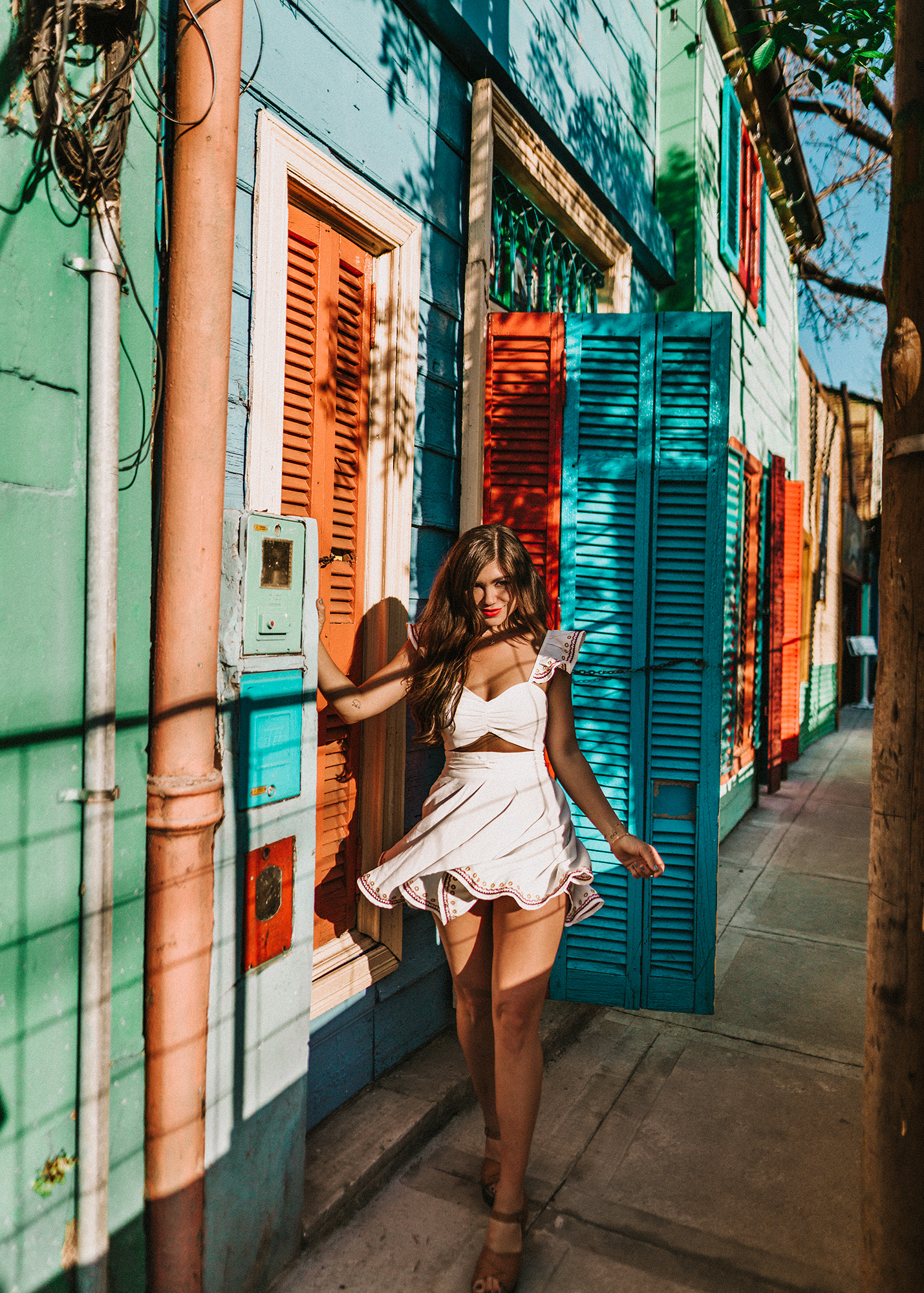 Get Inspired: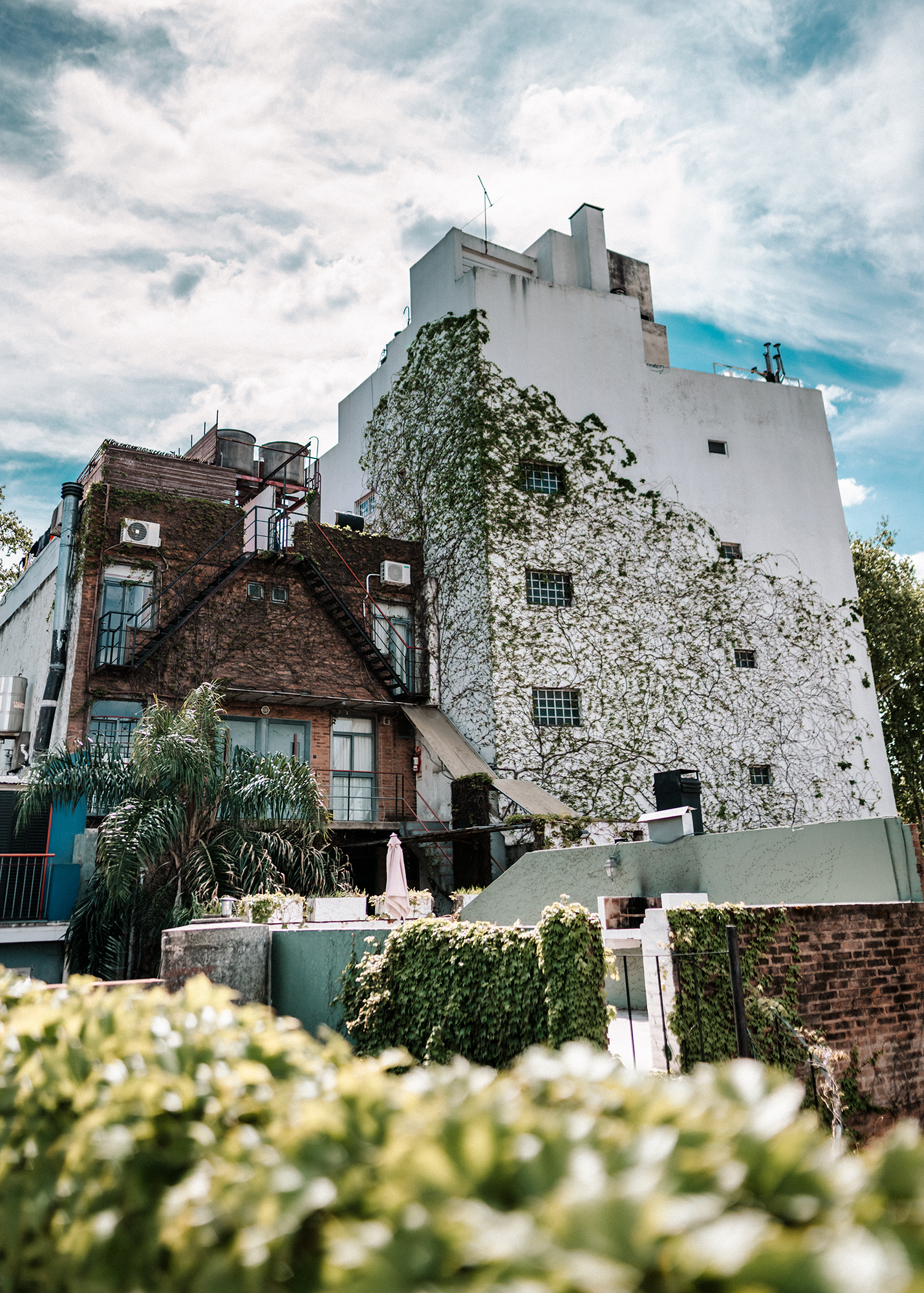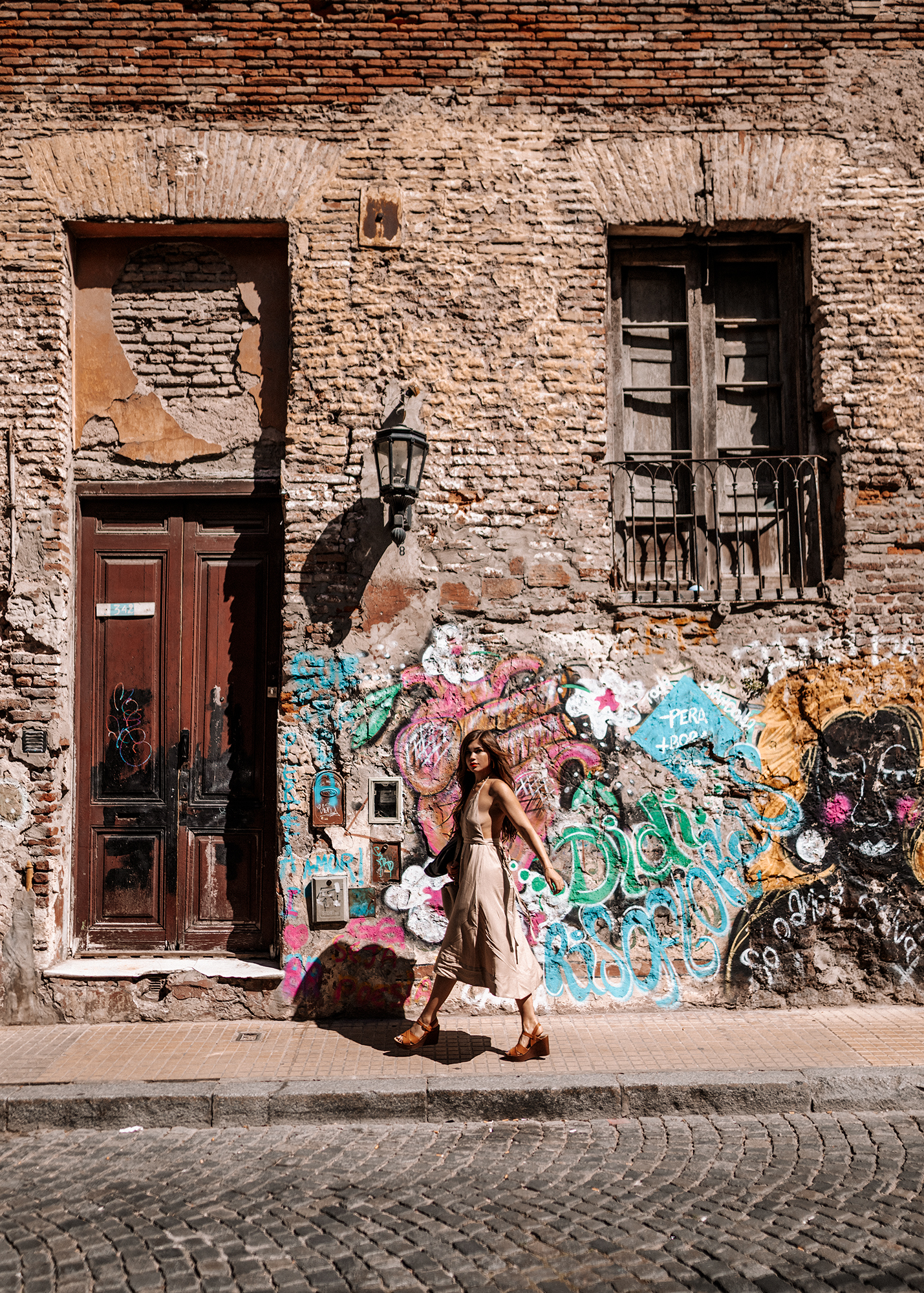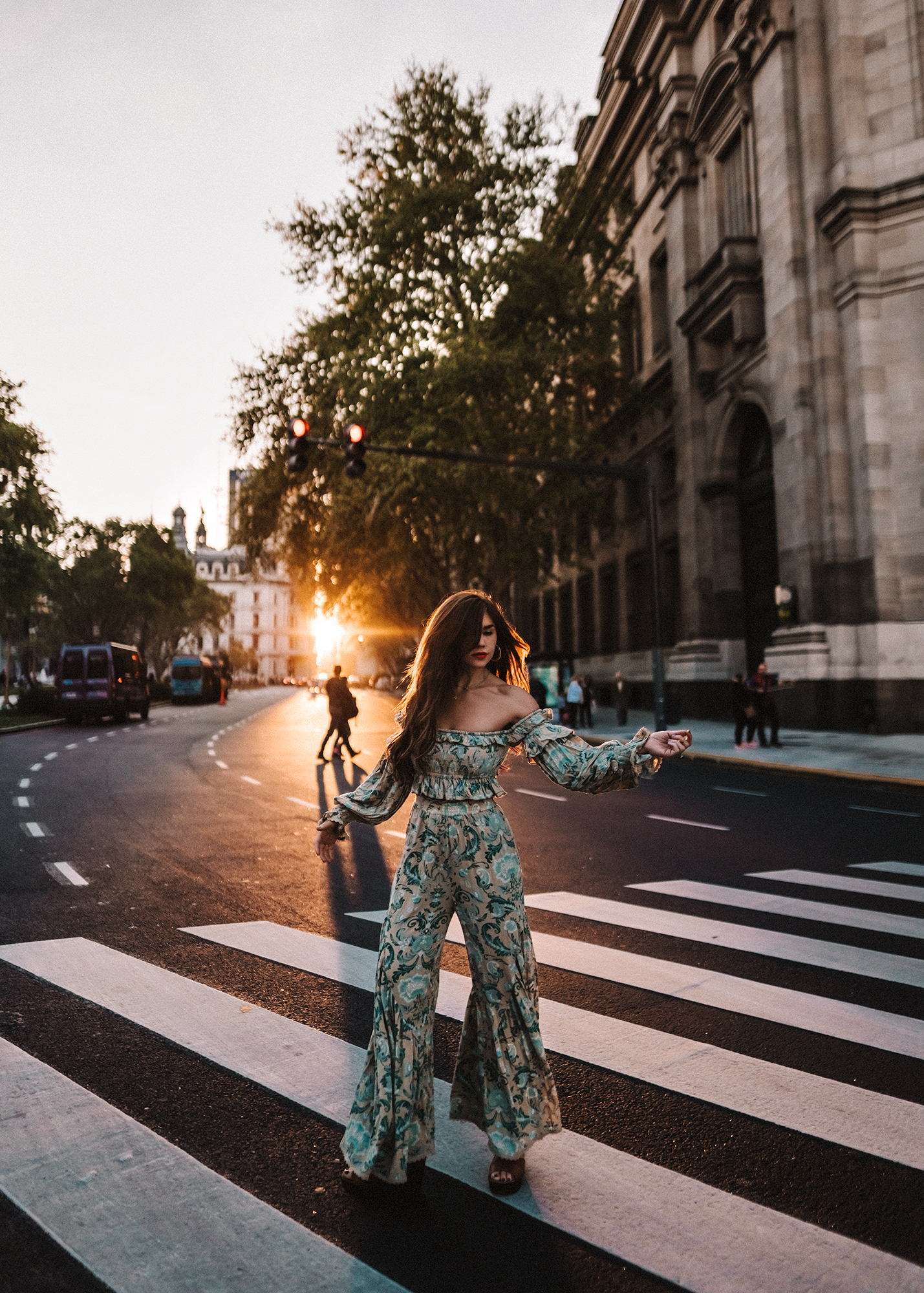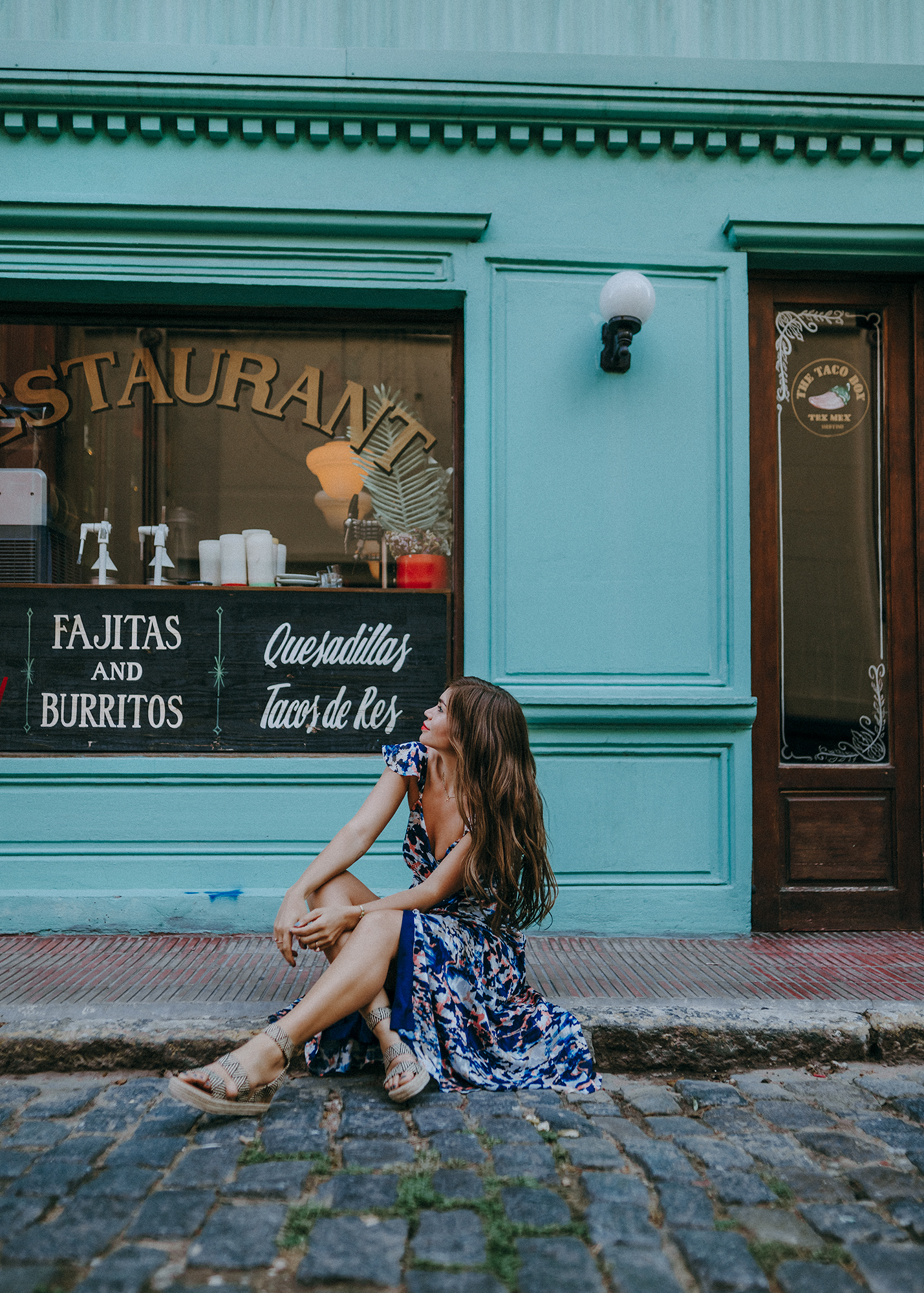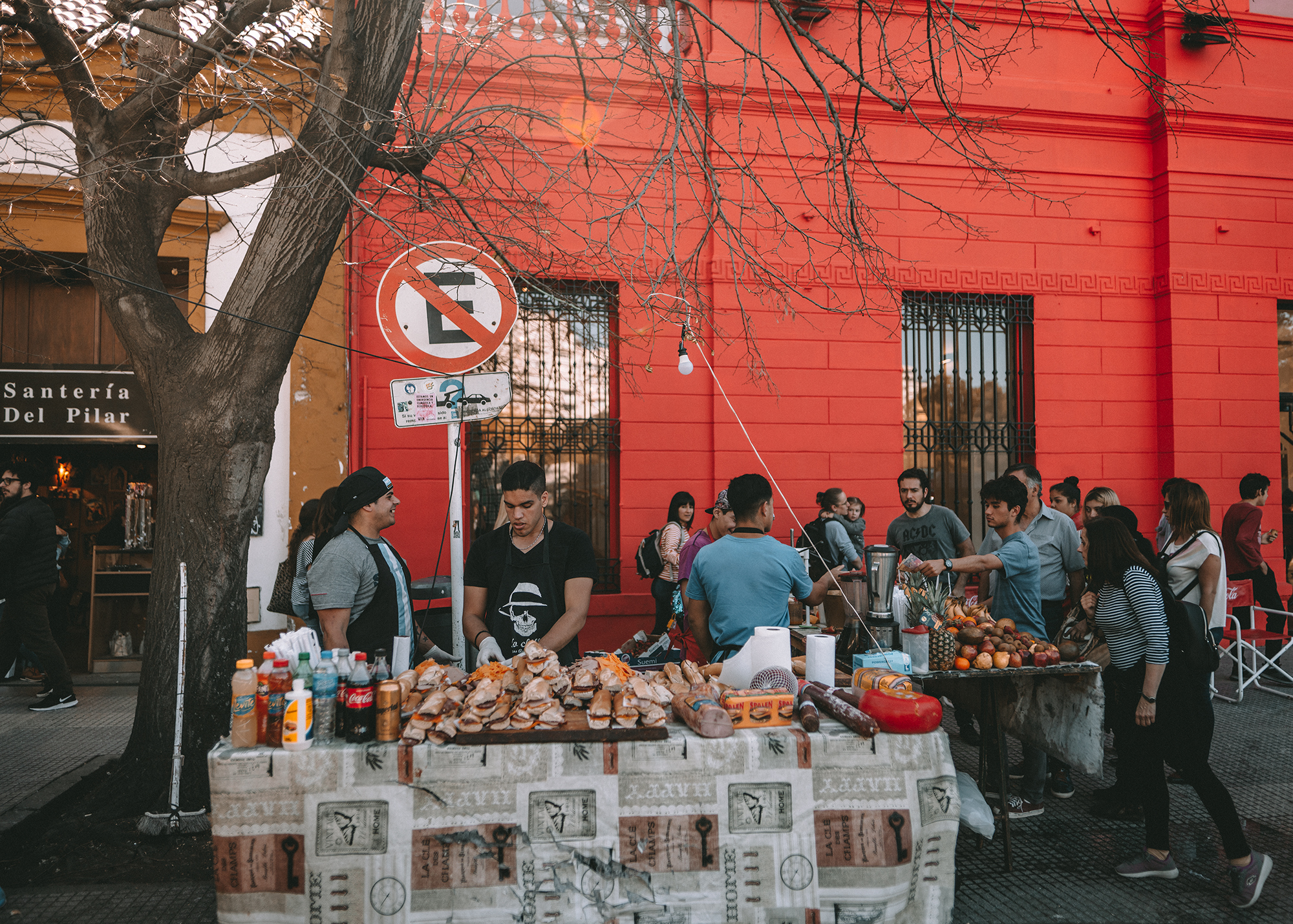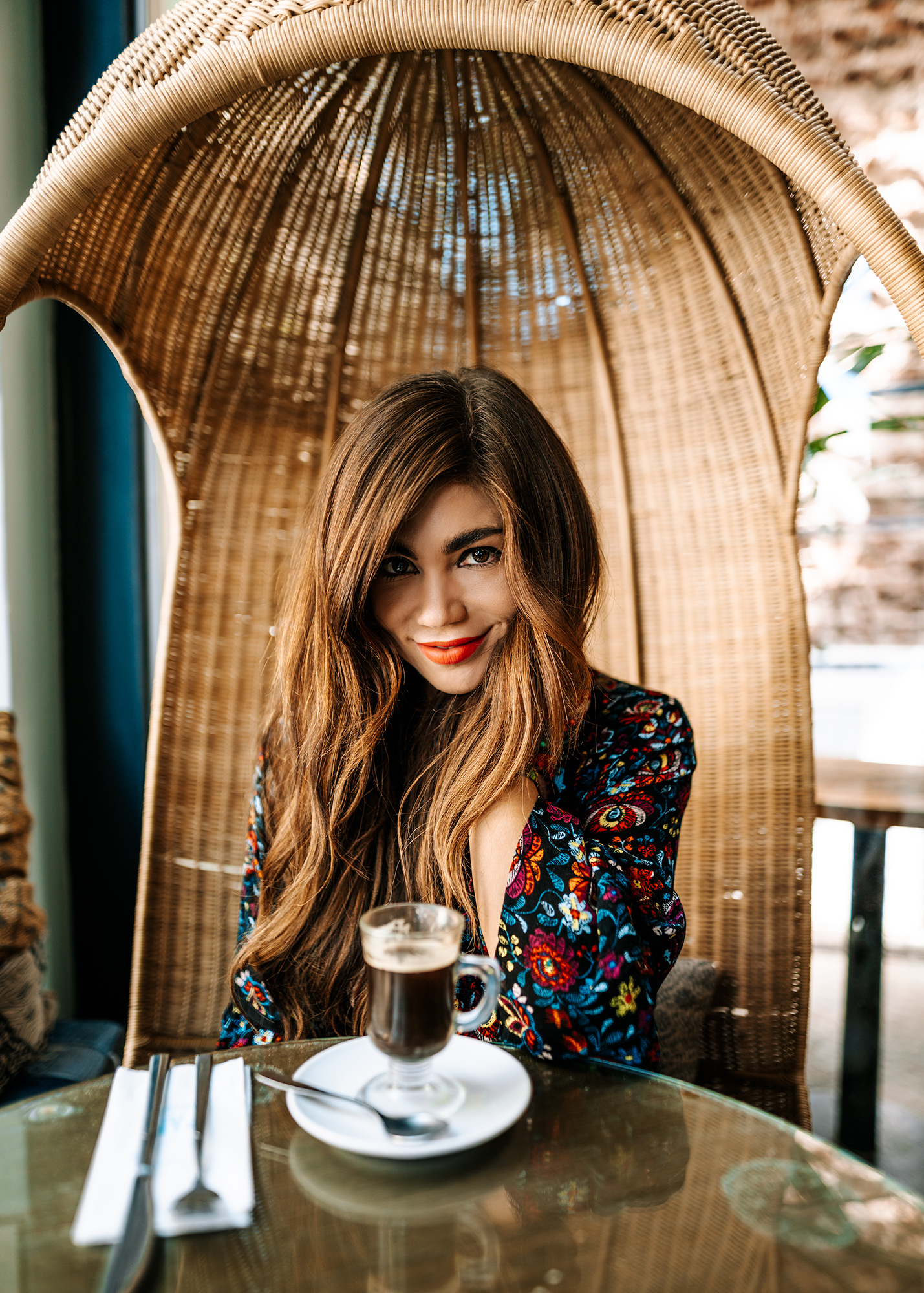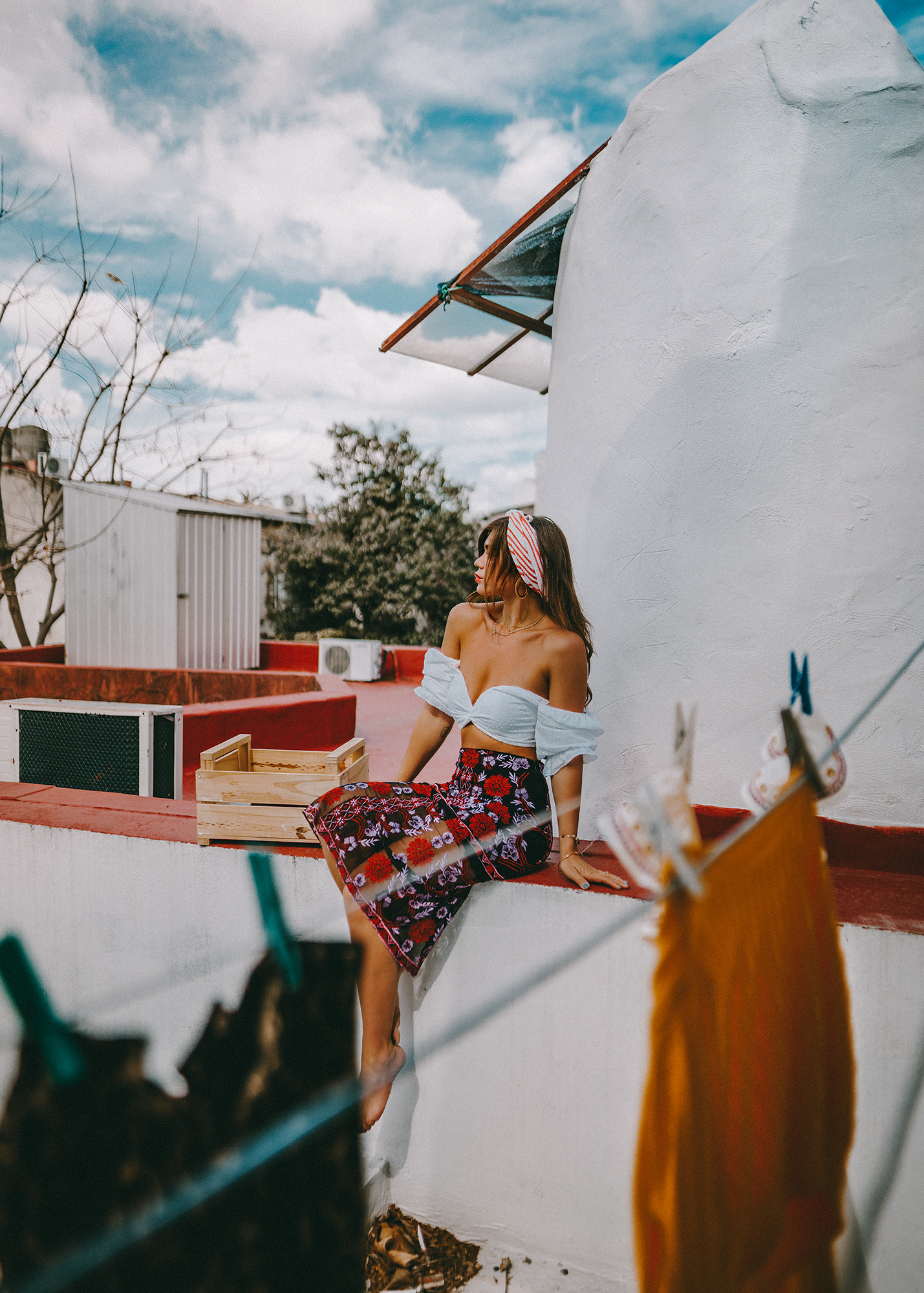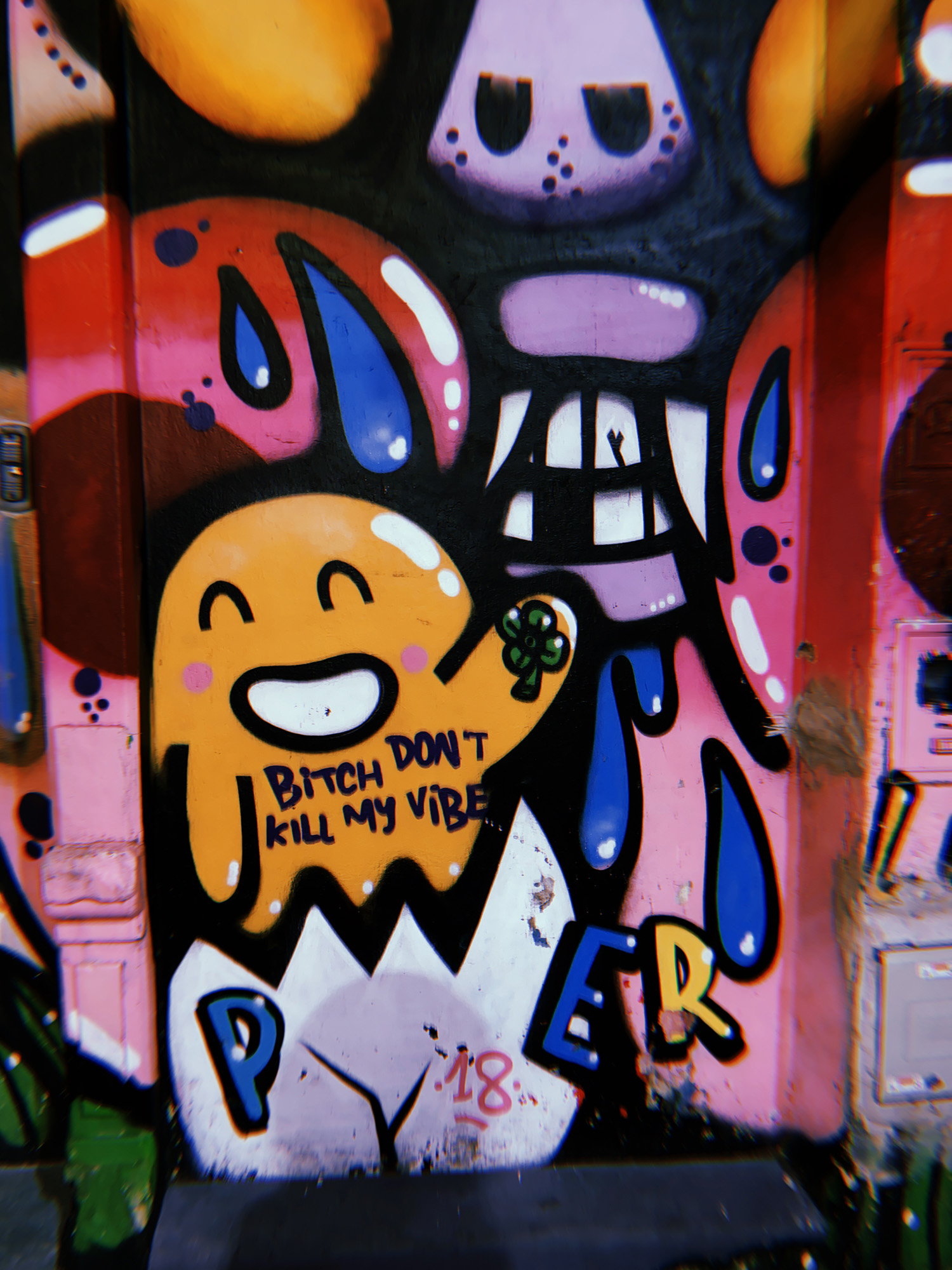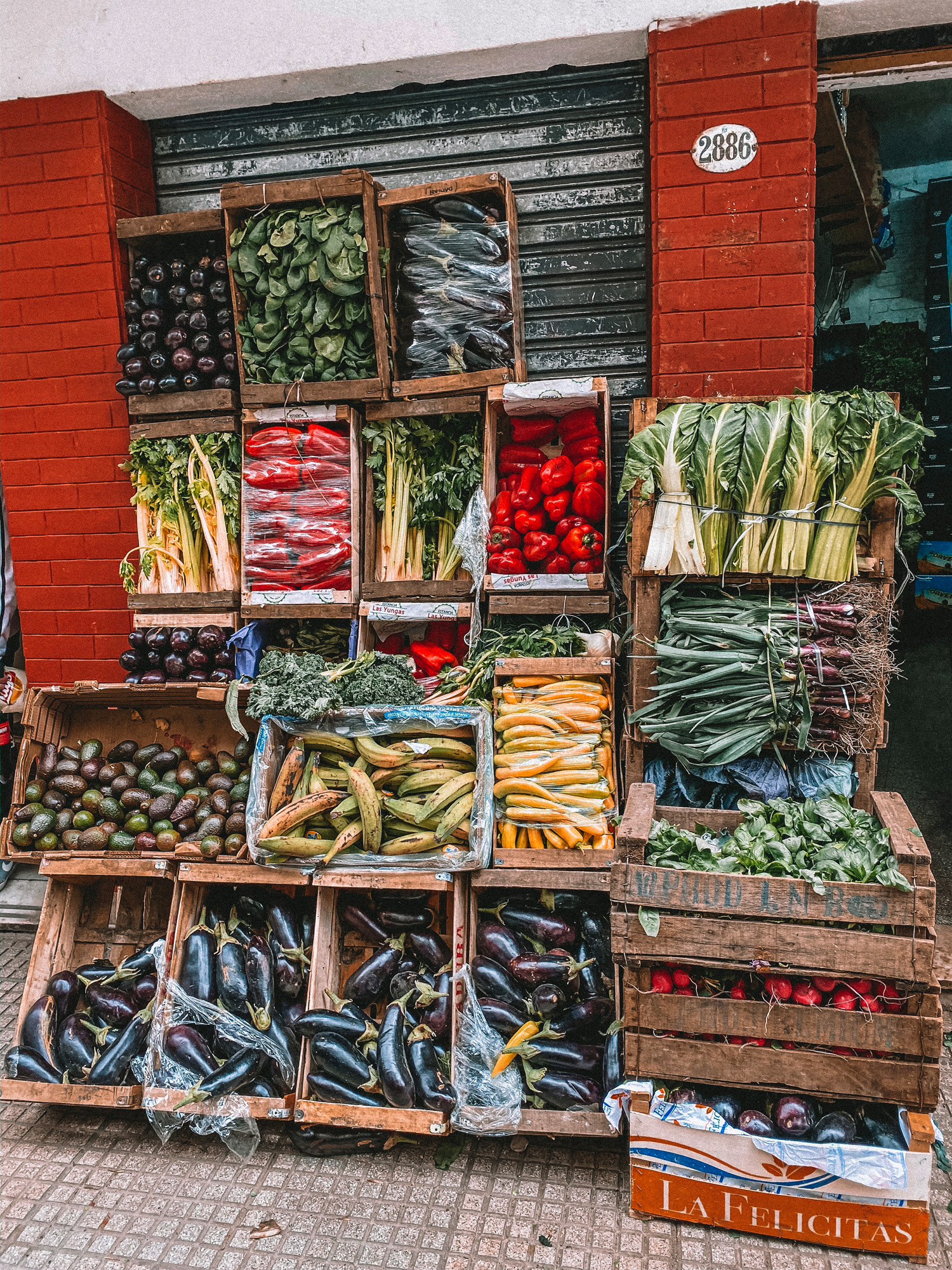 Don't skip the passionfruits and avocados at the produce stands.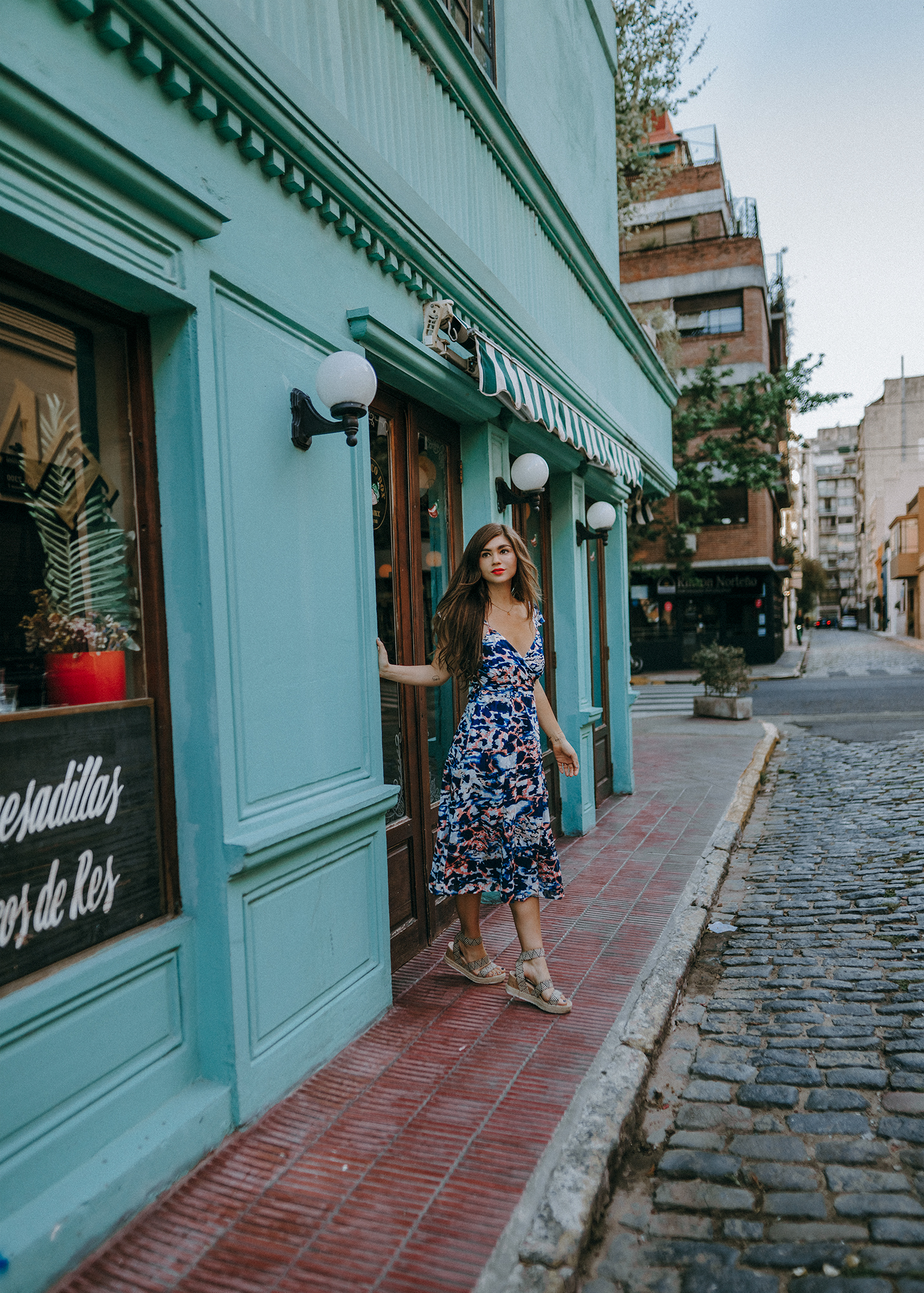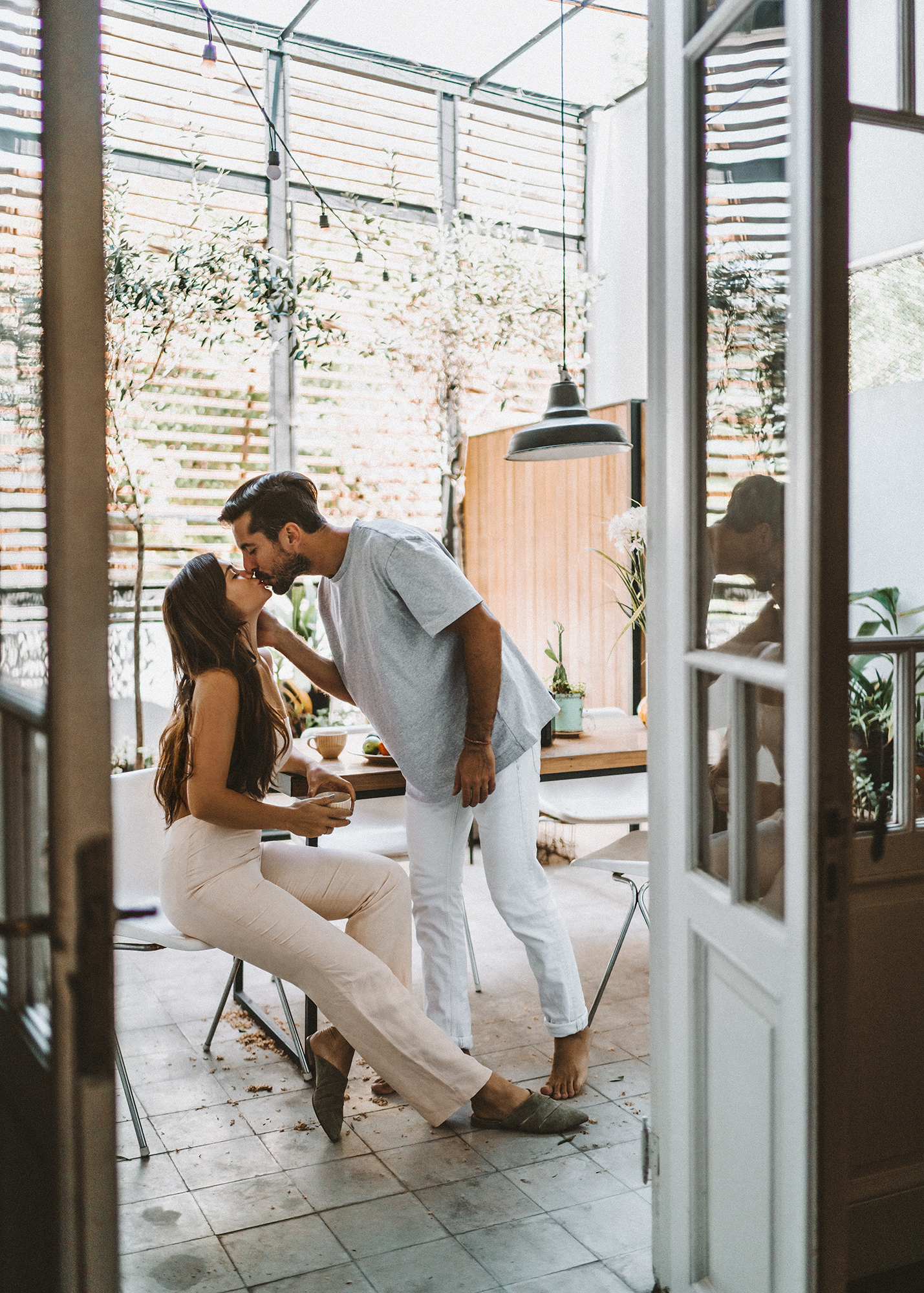 Pin It For Later: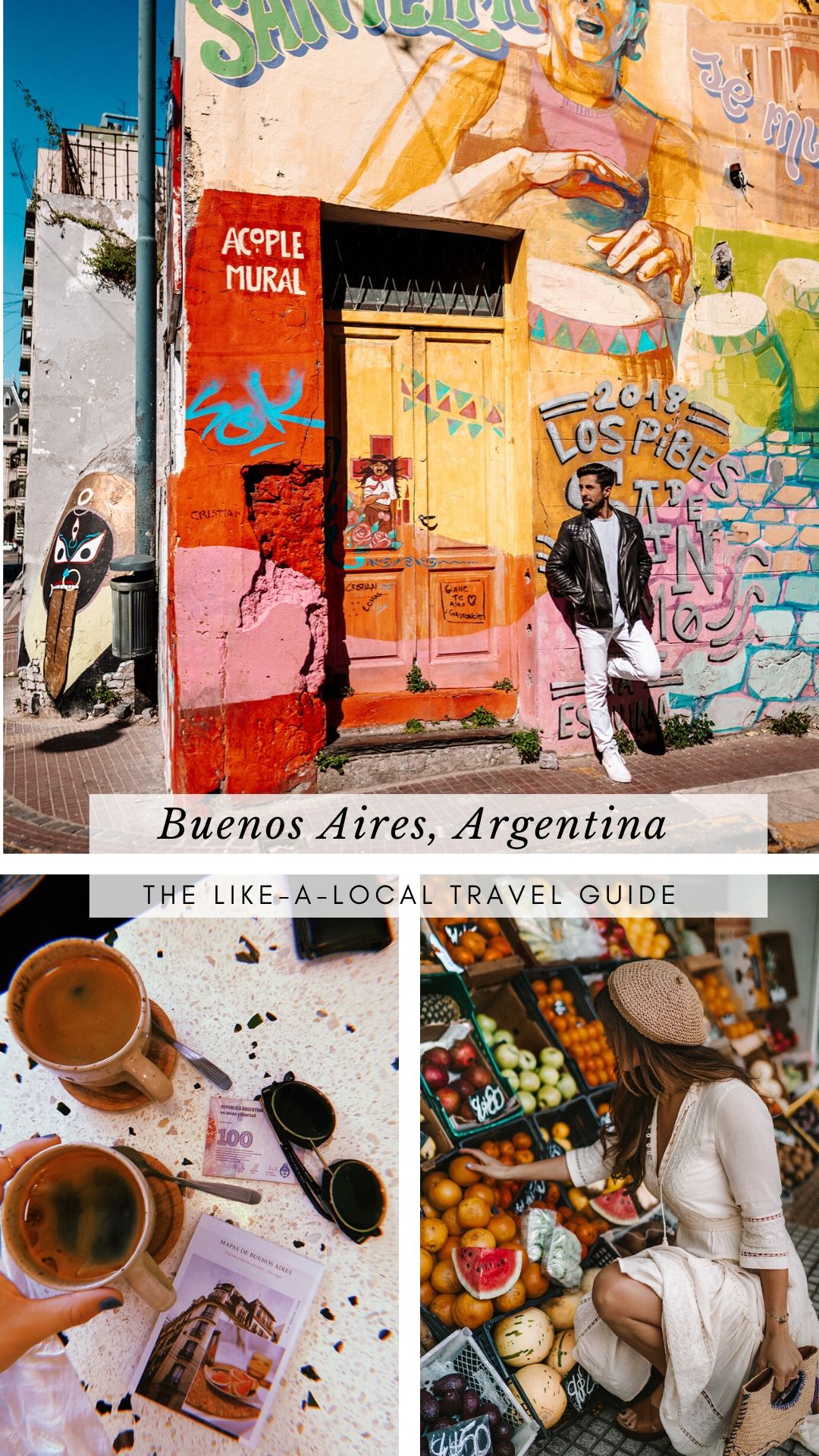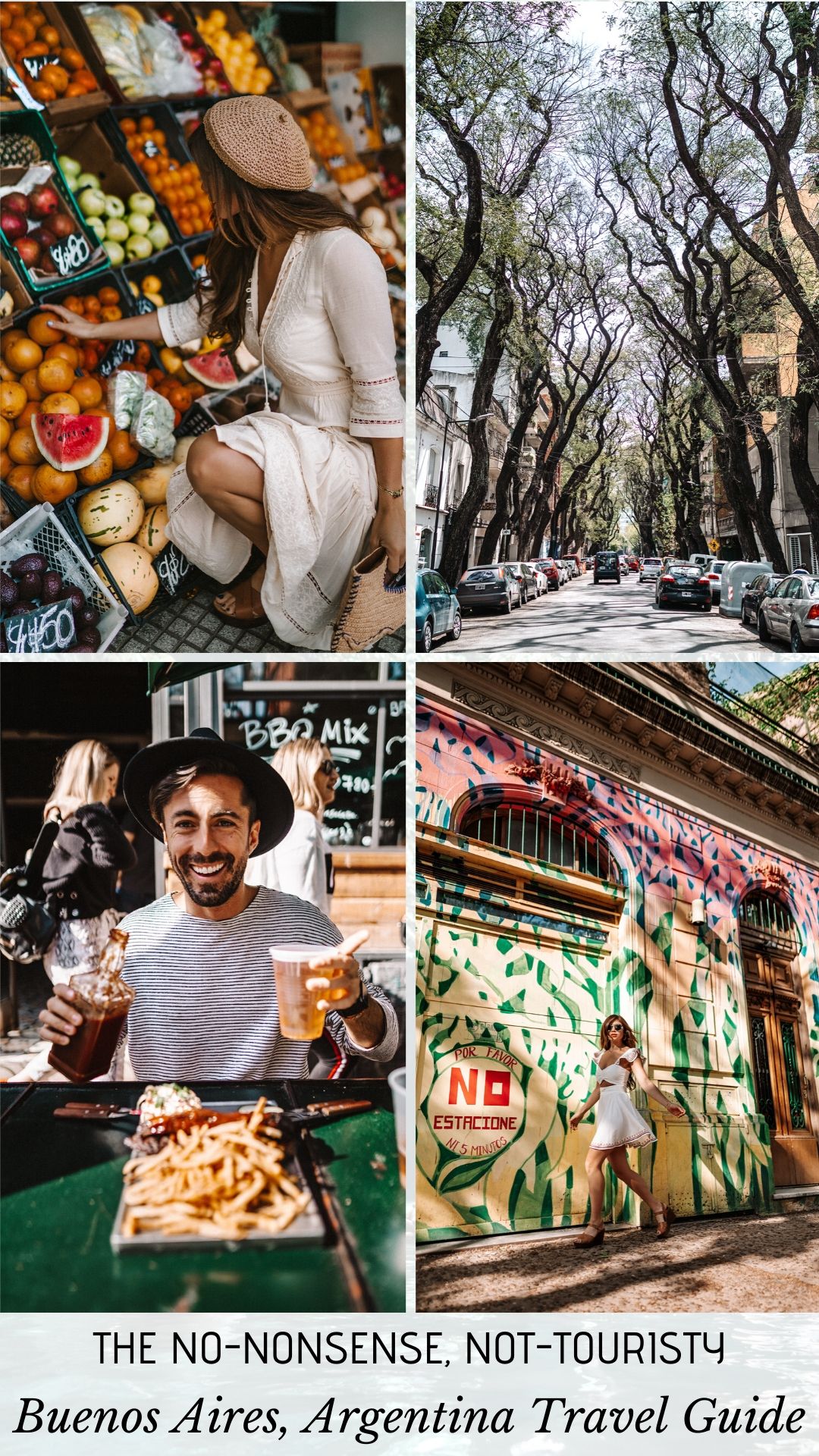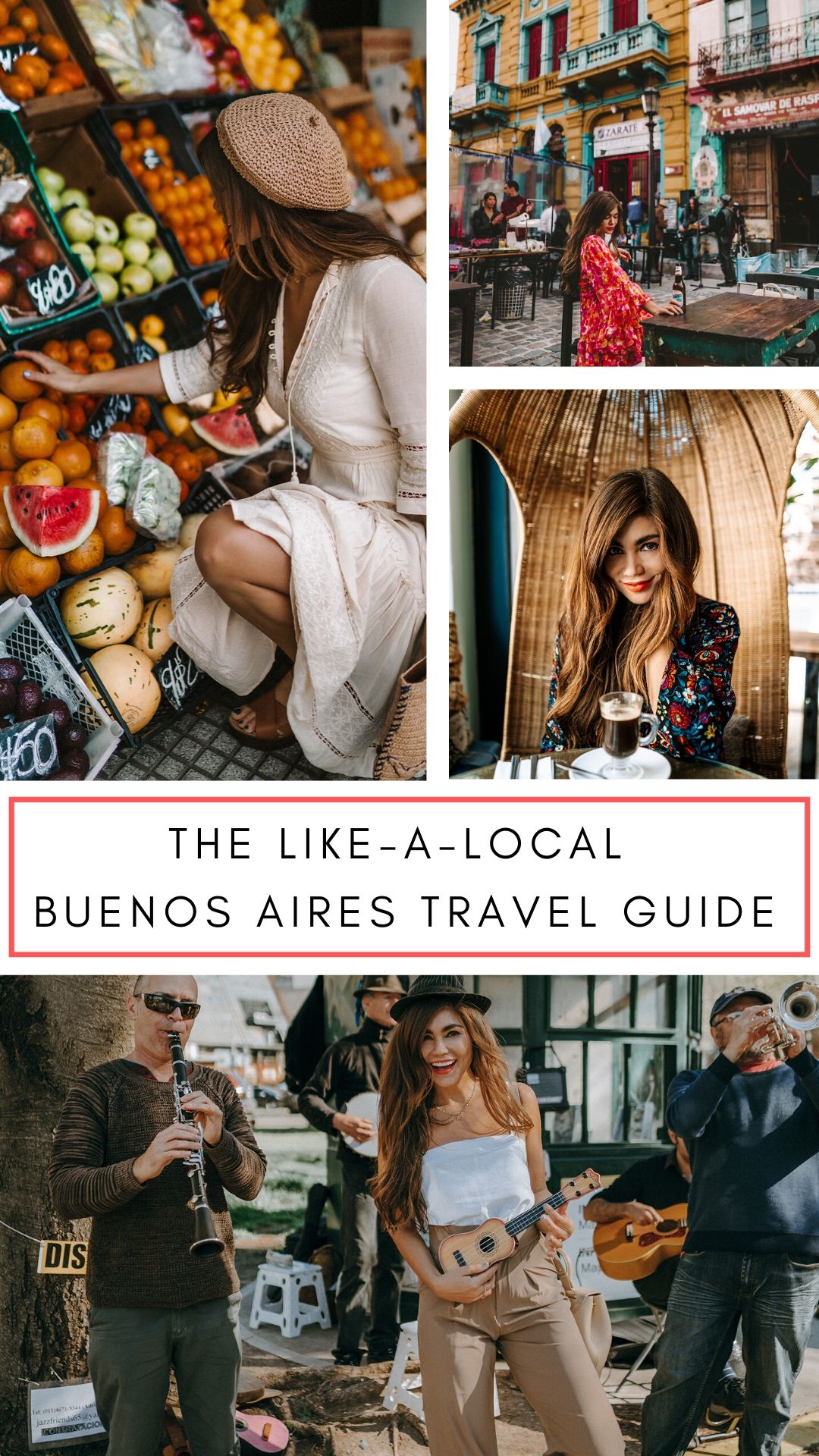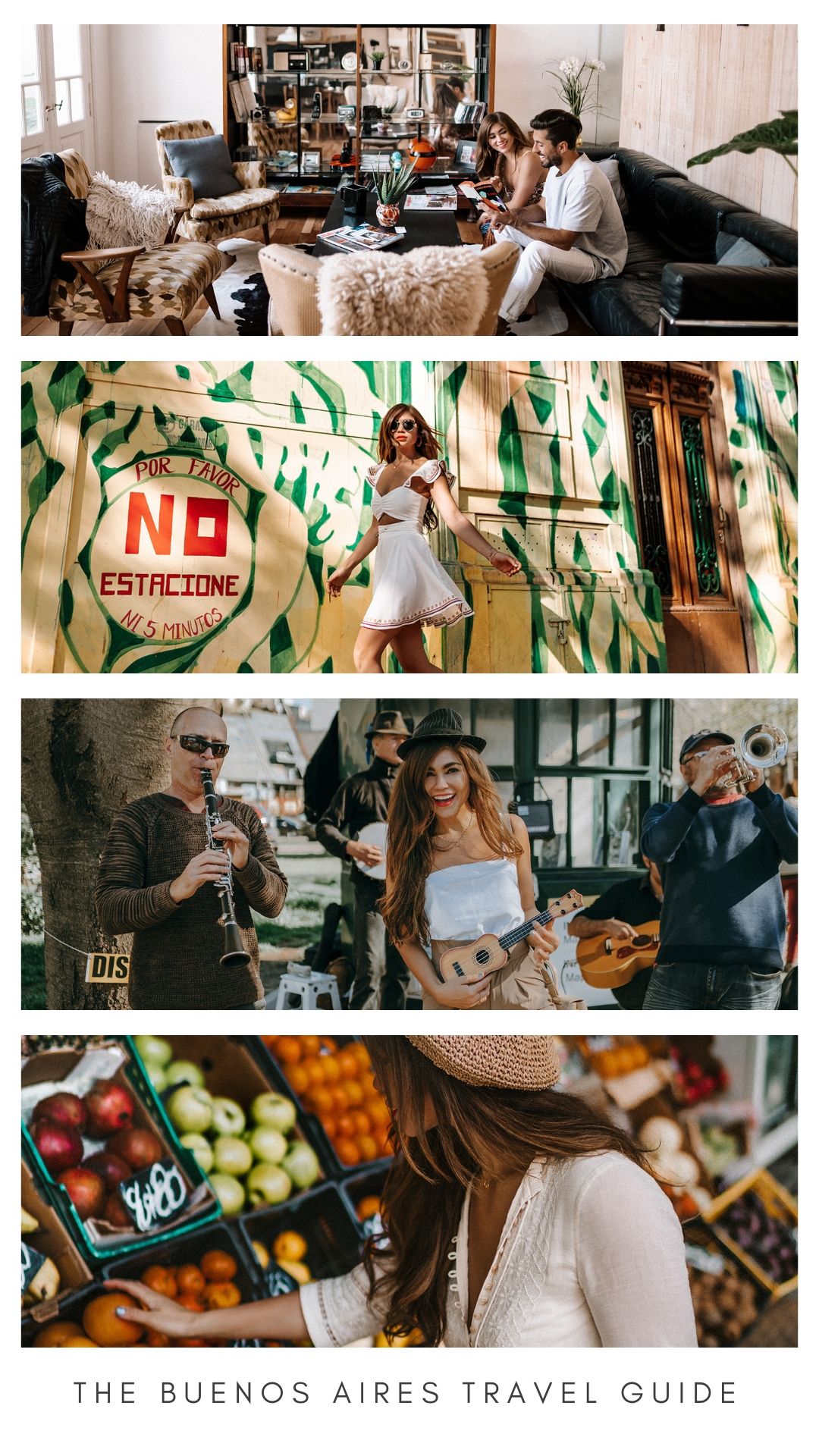 Shop Buenos Aires Essentials: