October 16, 2018 Travel Guides
The Nova Scotia Weekend Road Trip Travel Guide
Despite being our immediate neighbor to the North, and both of us having a minor obsessed with Canada, Brandon nor I had never properly visited the country before. I once had a long layover in Toronto on the way to Cuba and went out to brunch, and Brandon crossed the boarder at Niagara Falls as a kid, neither of which really gave us much of an idea of the country. When Explore Canada reached out to us about exploring Nova Scotia, we jumped at the chance. Here is our curated 4-day itinerary: great for a long weekend and a great mix of so many elements - some nature, some culture, some great wine and food, and some of the most amazing geological sites in the world!
Day 1: Halifax
As Halifax is the Capital city of Nova Scotia, and the location of the airport, this is a great way to start. We rented a car at the airport with Hertz and drove into the city (about 30-40 minutes) from there! Before you go, know that the farther away from Halifax you get, the less likely roads are to be paved. We rented a 4-wheel drive SUV and ended up being EXTREMELY glad we did!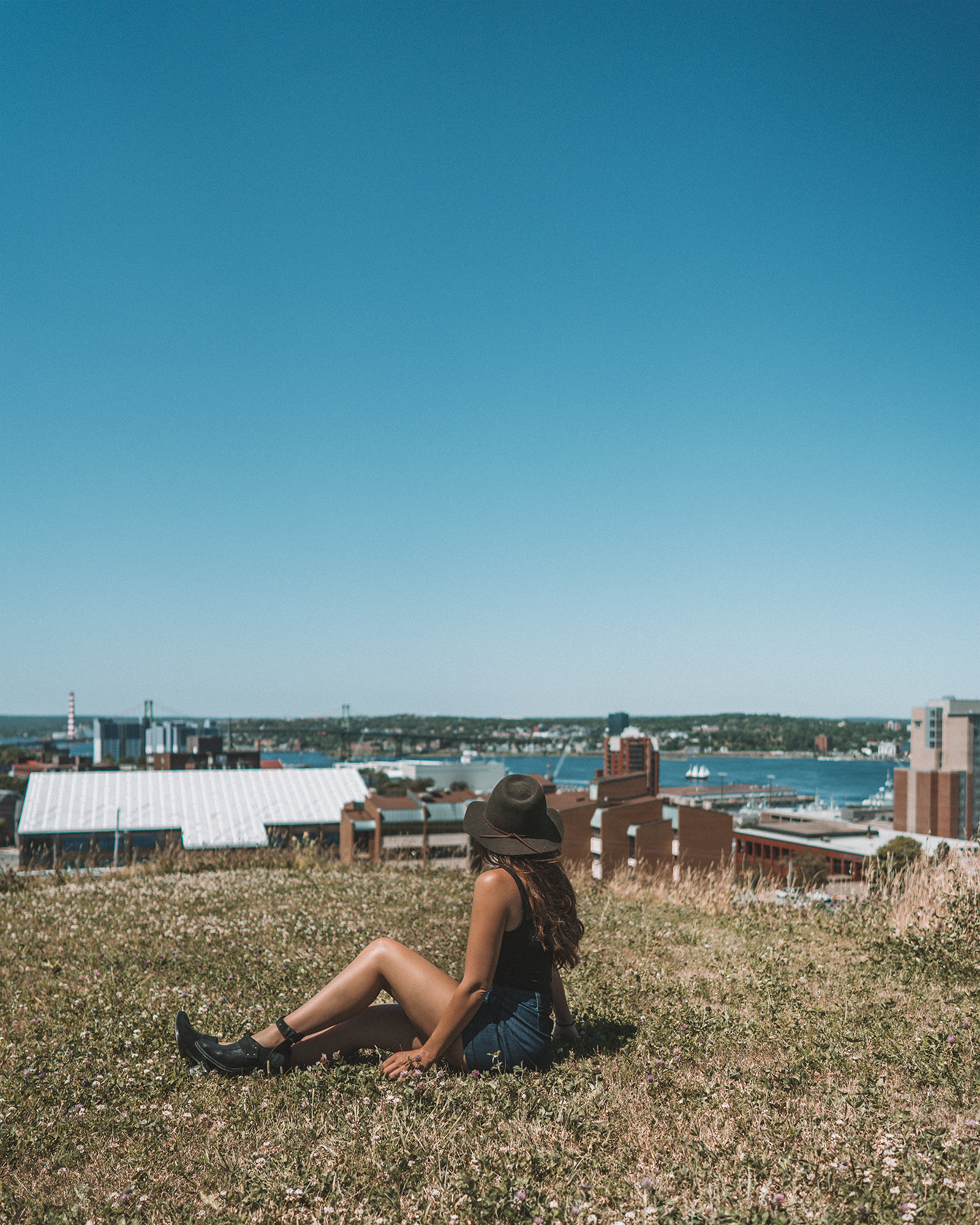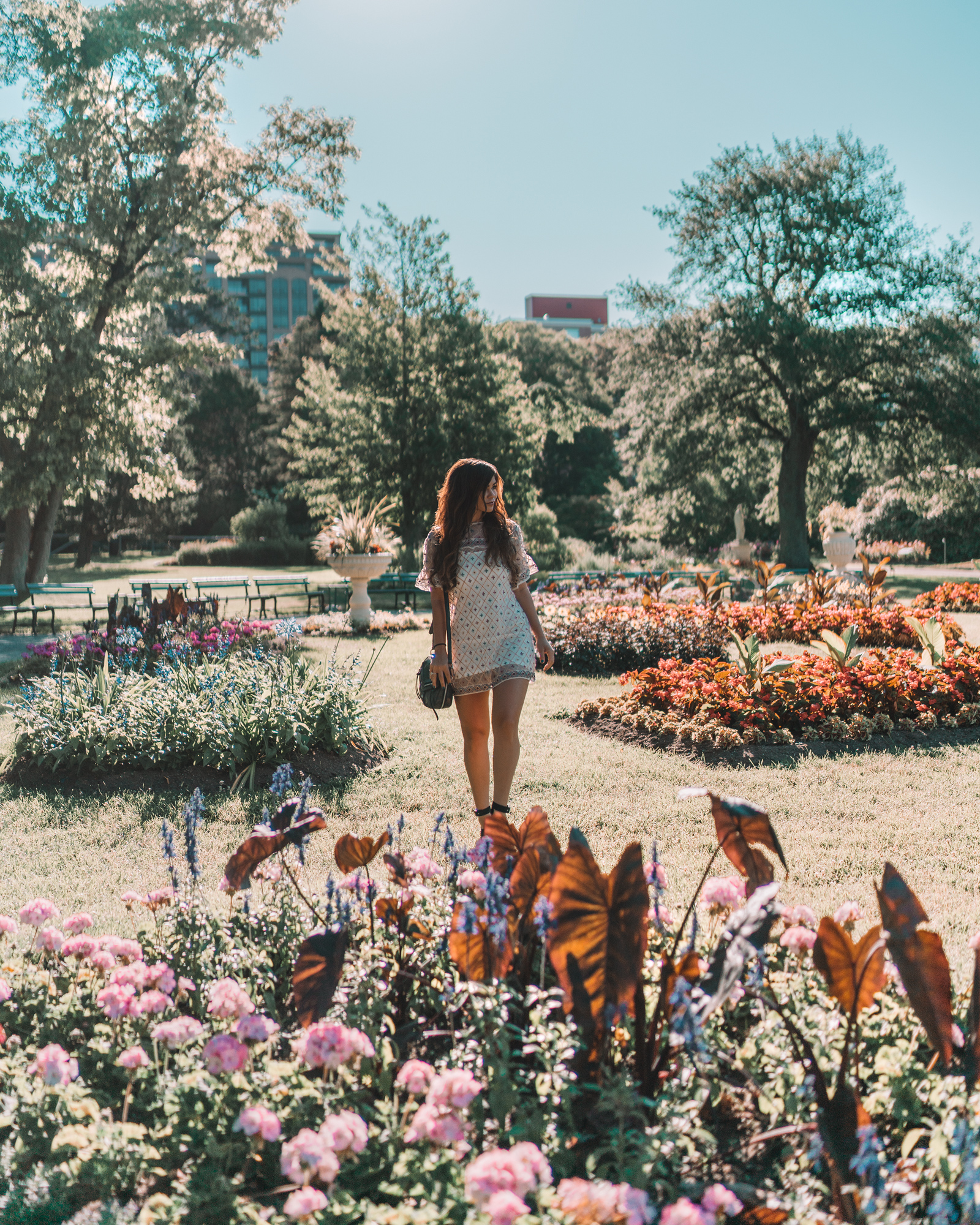 WHERE TO STAY:
The Waverly Inn - On our trip through Canada, we took the opportunity to fully embrace the small-town charms and travel in an old-world way - by staying strictly in local BnBs, which enhanced our experience so much. This is where we stayed in Halifax, and every inch of the property was adorable - wish easy parking and easy walking distance to downtown.
The Lord Nelson Hotel - For a more elevated and lux, but still charming experience.
The Garden South Park Inn - The prettiest mansion house converted to a BnB
CAN'T MISS EATS: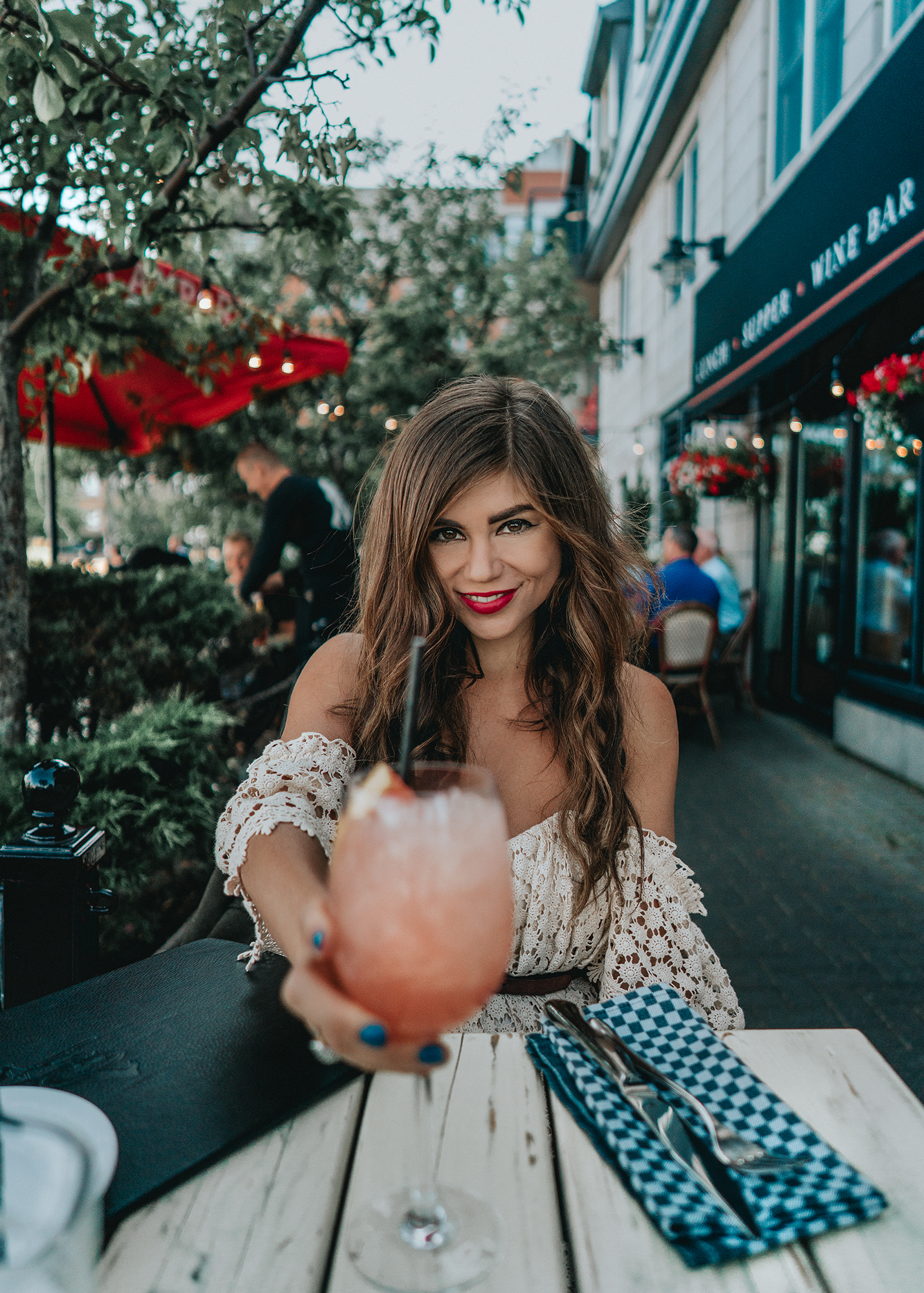 THE BEST SITES:
Day 2: Wolfville
Halifax -> Wolfville Drive Time: 1 Hour
Wolfville is an adorable small town - home to a University, wine vineyards, and the historic Grand Pré.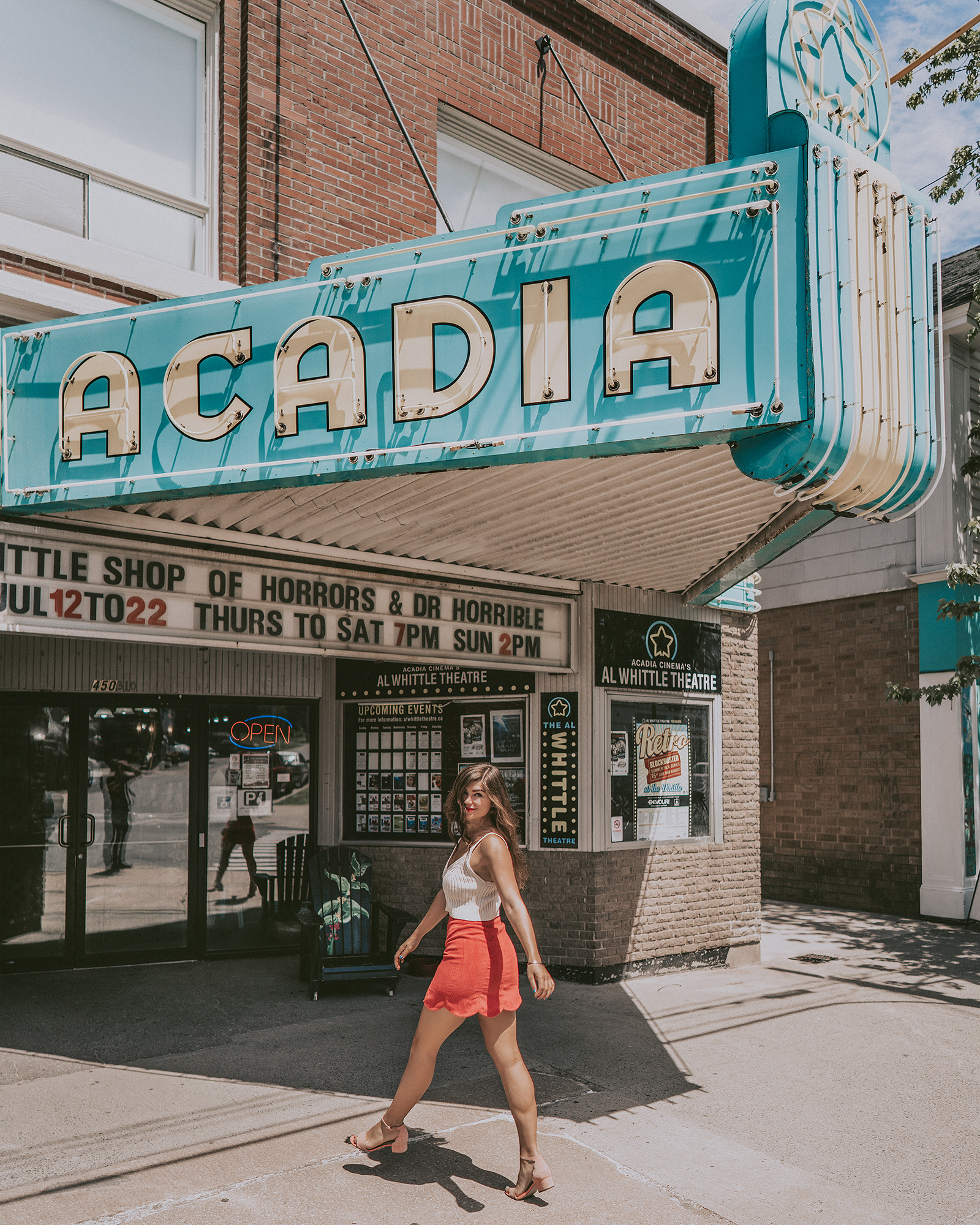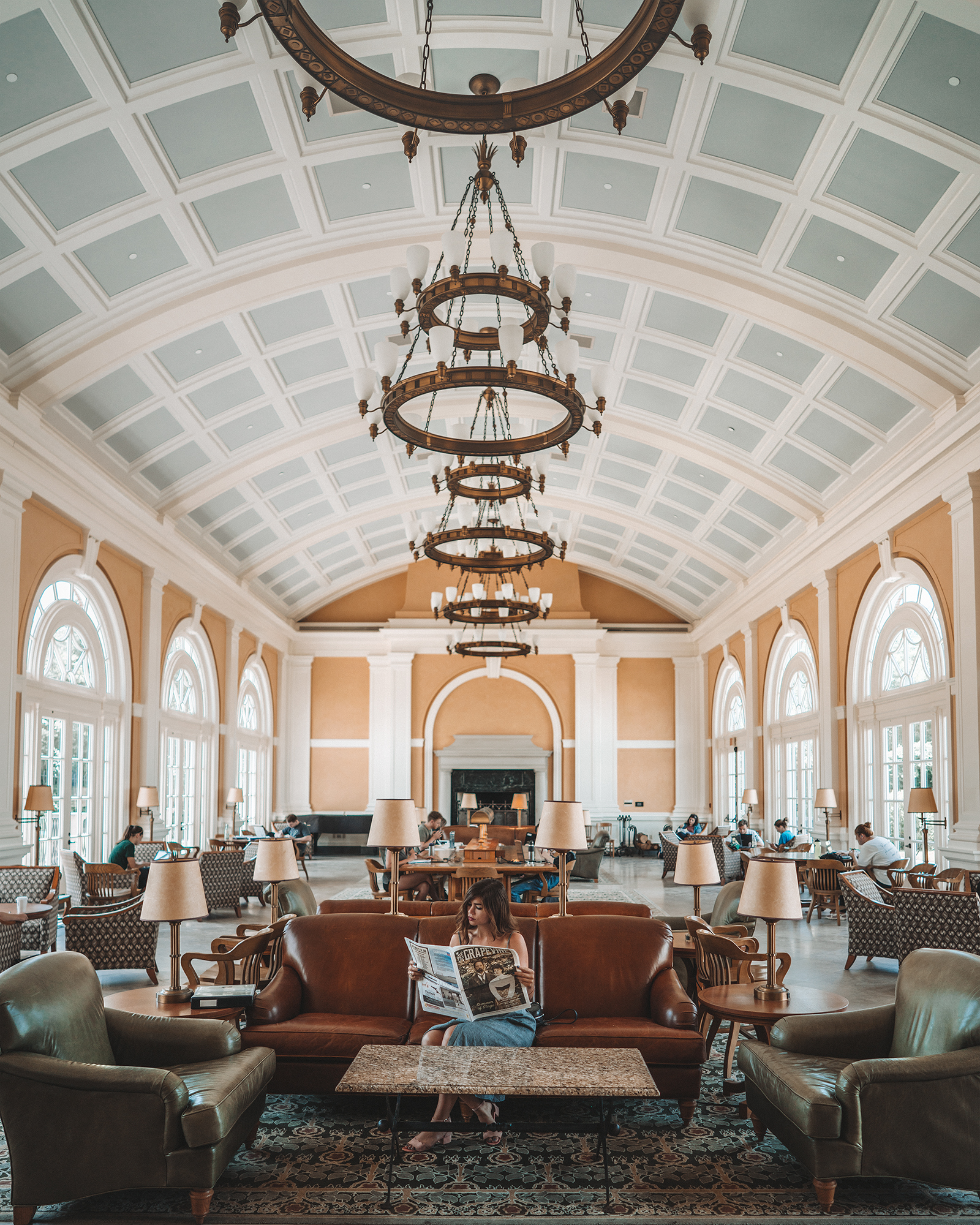 WHERE TO STAY:
Victoria's Historic Inn - The cutest and top rated BnB in the city! Every element here reminds you of grandma's house, in the best way.
Garden Studio - Be one with nature in a little BnB
CAN'T MISS EATS:
More than it's food, Wolfville is known for it's WINE! Home to over a dozen vineyards, we were shocked that so much wine is grown up here and how delicious it was! We spent the afternoon stopping by a few wineries, and these are our top favorites.
Luckett Vineyards - Founded by British Ex-pats, this winery has a gorgeous tasting room, and an outdoor restaurant overlooking the vineyards - plus a London phonebooth in the middle of the vines. We had lunch here and the food was excellent.
Gaspereau Vineyards - Look at how cute the farmhouse here is! A great tasting and photo stop.
Light foot and Wolfville Vineyards - Delicious wine, equally delicious pizza.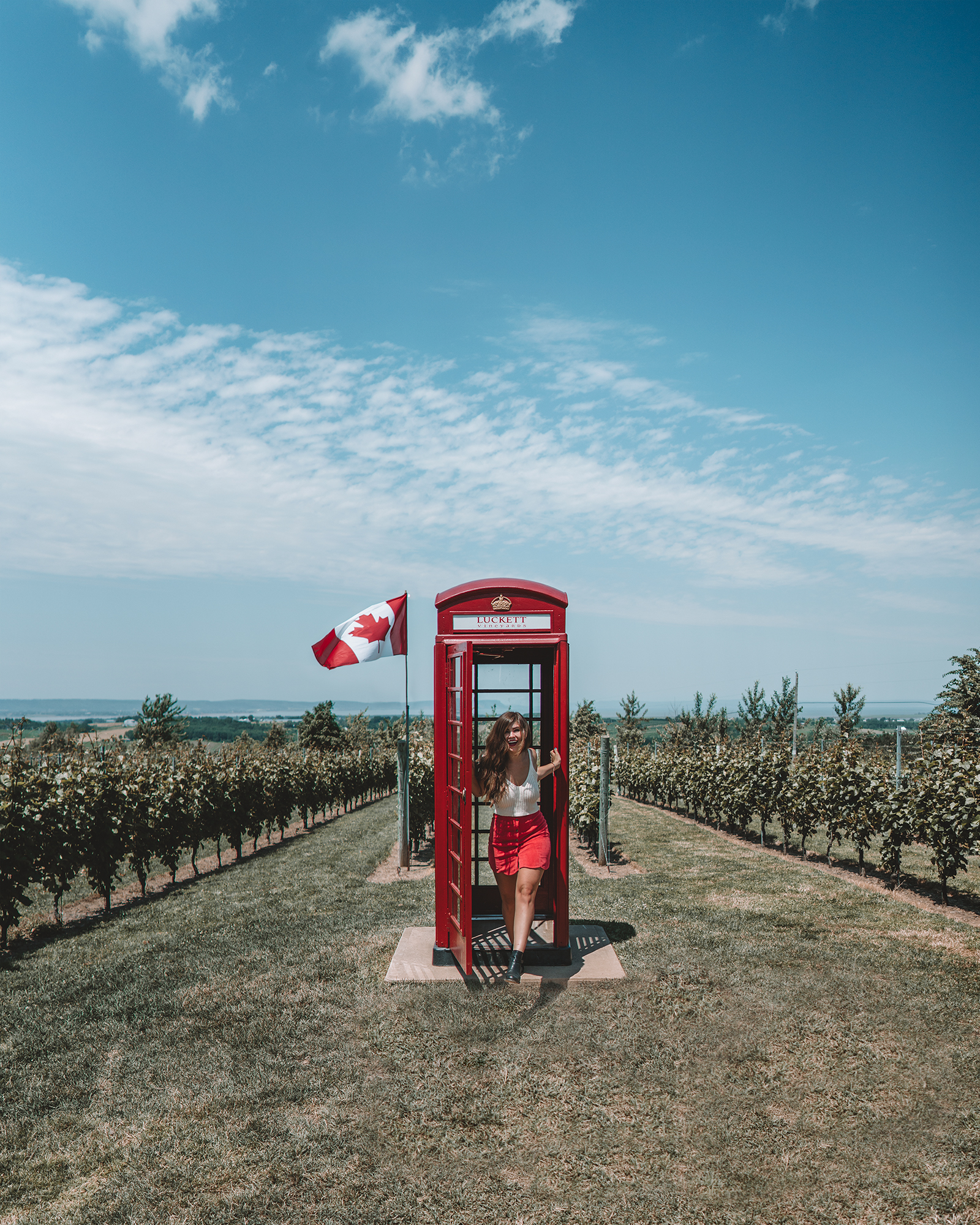 THE BEST SITES:
The Historic Grand Pré - The site of the first settlers in Nova Scotia from France, the original Acadians. Dating back to the 1600's.
The Harriet Irving Botanical Gardens - Part of Acadia University, there is a lot of North East Collegiate appeal here - and in July when we were here, there were wild blueberries growing everywhere!
Day 3: Tatamagouche
Wolfville -> Tatamagouche Drive Time: 2 Hours, 15 Minutes
The drive to Tatamagouche is a stunner - full of woods and more greenery than you can see just about anywhere, and the tiny little town here is Road Trip Gold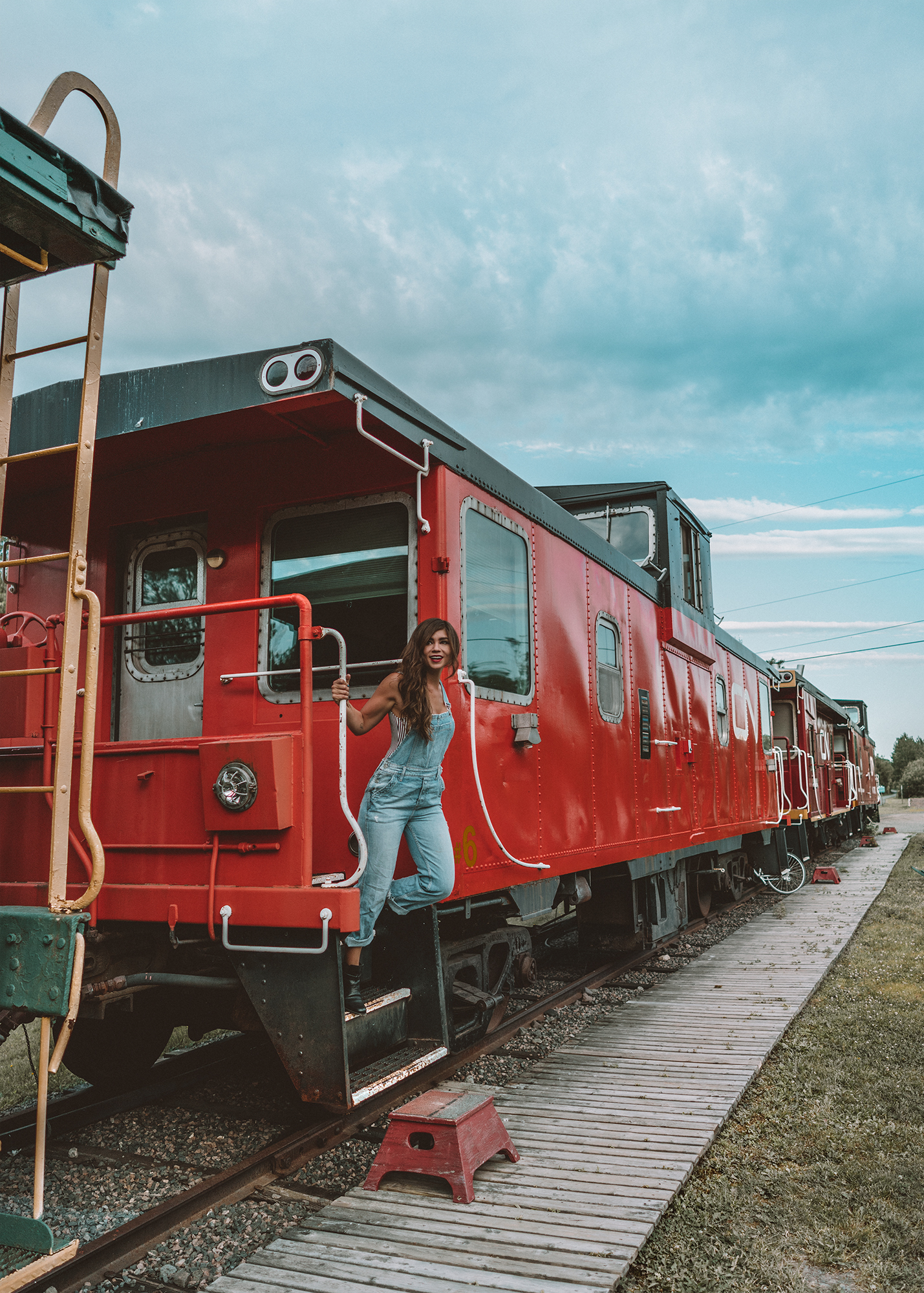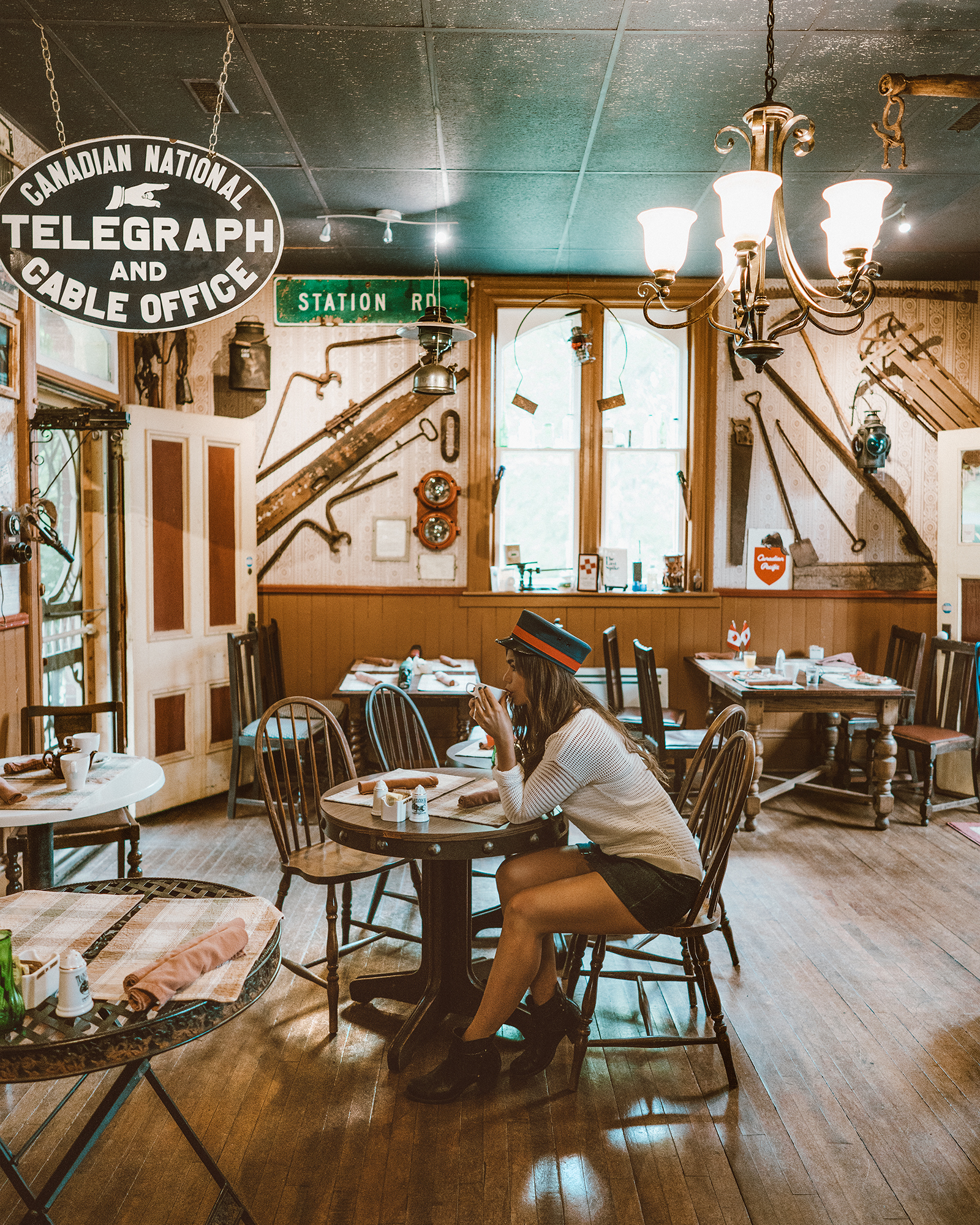 WHERE TO STAY:
The Train Station Inn - This is the best, and practically the only place to stay here - an Inn built in an 1800's train station, and with rooms made from repurposed decommissioned train cars. This was one of our favorite places we've ever stayed. Brandon LOVES trains, and we had so much exploring and taking photos here.
CAN'T MISS EATS:
The Railway Dining Car - Yes, this is also at the Train Station Inn, and yes this is fine dining in an actual dining car. If you're coming for dinner, make a reservation, this place is popular!
The Caper Cafe - About the cutest little breakfast place that ever existed, and is only one step away from eating on your Grandma's porch.
The Country Bread Basket - ....Have I mentioned that every single thing in this town is ADORABLE?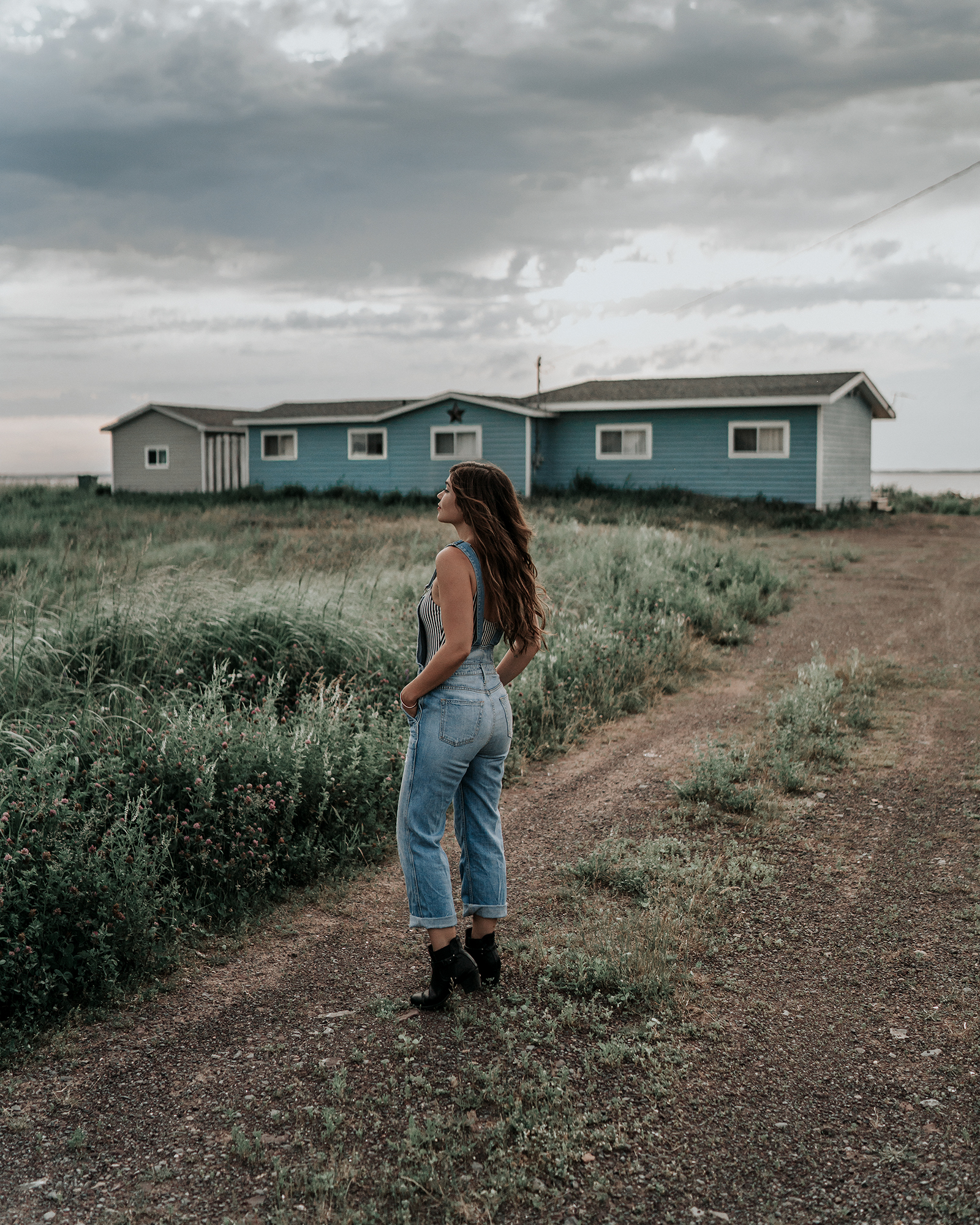 THE BEST THINGS TO DO:
Tatamagouche Brewing Co - A family owned craft brewery
Remember Adventures - A spot where you can rent 4-seater peddle bikes to scoot your way all over town.
The Sites and attractions in Tatamagouche and tourist attractions range from the Anna Swan Musuem ( a woman famous for being 7 feet tall in the late 1800's) to an Ice Creamery to the Steam Mill Museum (seriously!) to the Lounge Car at the Train Station Inn. This town is tiny, funky, adorable, and pure road-side-attraction, road trip gold.
Day 4: Bay of Fundy
Tatamagouche -> Parrsboro Drive Time: 1 Hour 30 Minutes
The Bay of Fundy is known for cliffs full of dinosaur fossils, and for having the highest tides anywhere in the world. Every day, the tides rise and fall over 50 feet - drastically changing the coastline so much that local maps have dotted lines showing where the water comes in. At high-tide, there are docks you can jump off, and islands in the distance only accessible by boat, but at low tide, there are areas where you can walk endlessly on the ocean floor.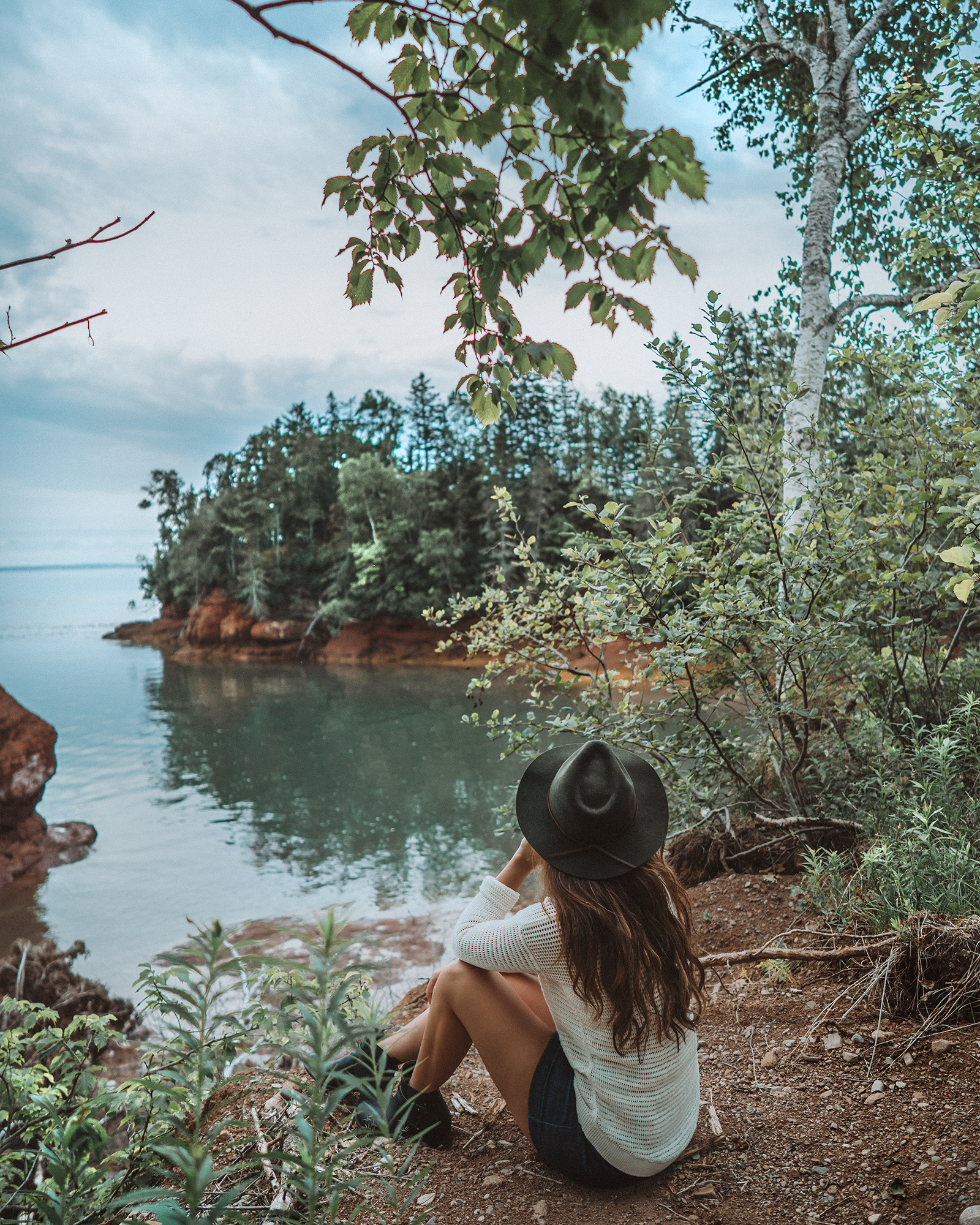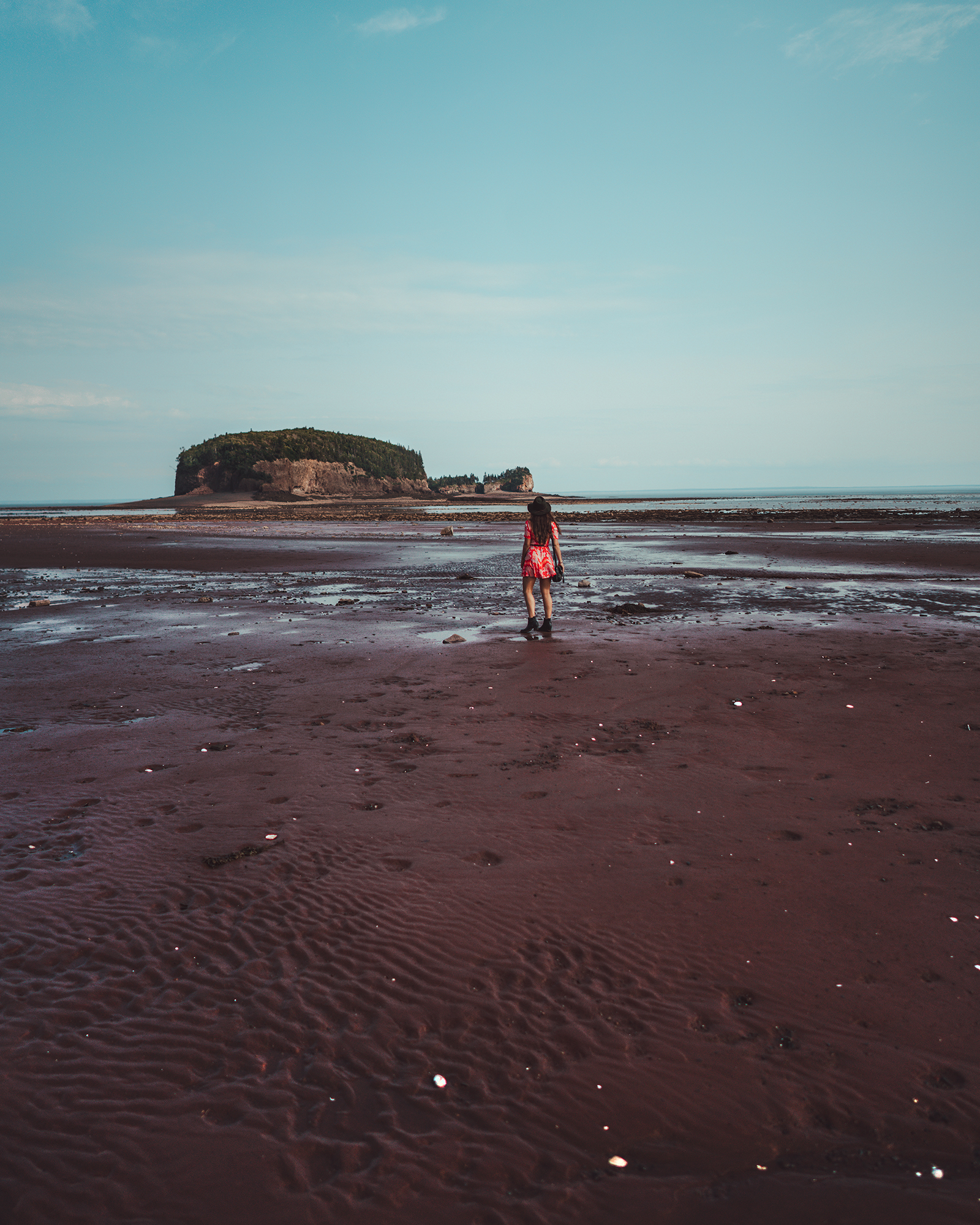 WHERE TO STAY:
The Maple Inn - What can I say? Another super adorable, classic, country BnB.
The Lighthouse on Cape D'or - A bit farther out, you can stay in an actual lighthouse cabin right on the Bay - it's breathtaking and incredible.
CAN'T MISS EATS:
Harbour View Restaurant - This is the most iconic place in town, with a menu full of local seafood, and windows you can watch the tides rise and lower in.
Black Rock Bistro - Elevated dining in the main center of town.
THE BEST SITES:
The Fundy Geological Museum - There are endless fossils and dinosaur bones trapped in the clay soil here, and scientists have been excavating the area for years. The museum has windows into the workshops where you can see the paleontologists working on their latest projects
Wasson Bluff - The cliff and beach that is the main dig site for the museum - this is an easy walk down from the main road, and you can see the fossils and bones still in their resting place.
Joggins Cliffs - About a 40 minute drive from Parrsboro, this is a world heritage site for how many dinosaurs have been discovered her.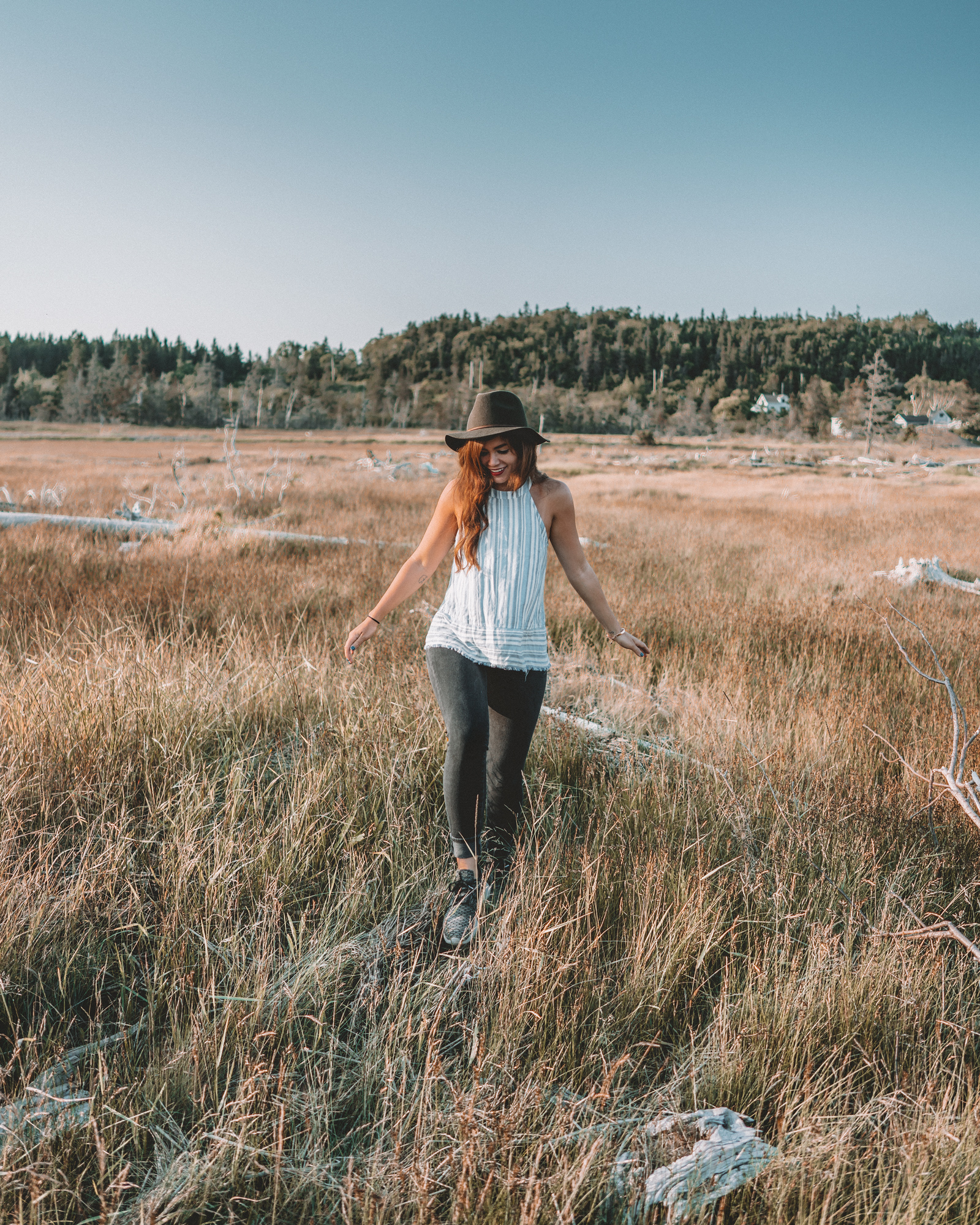 IF YOU HAVE MORE TIME:
A trip to Prince Edward Island or Cape Breton Island is a must!
Get Inspired: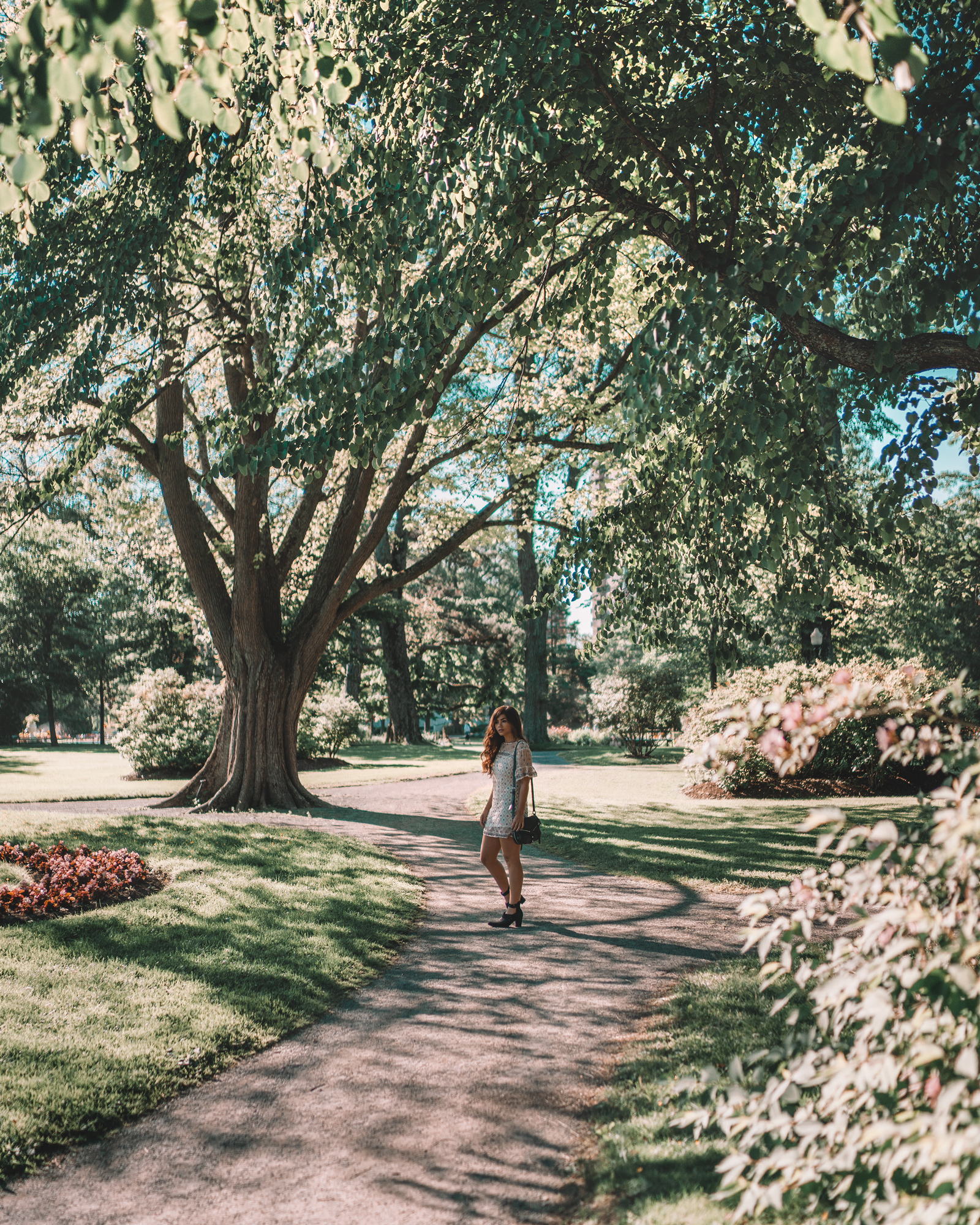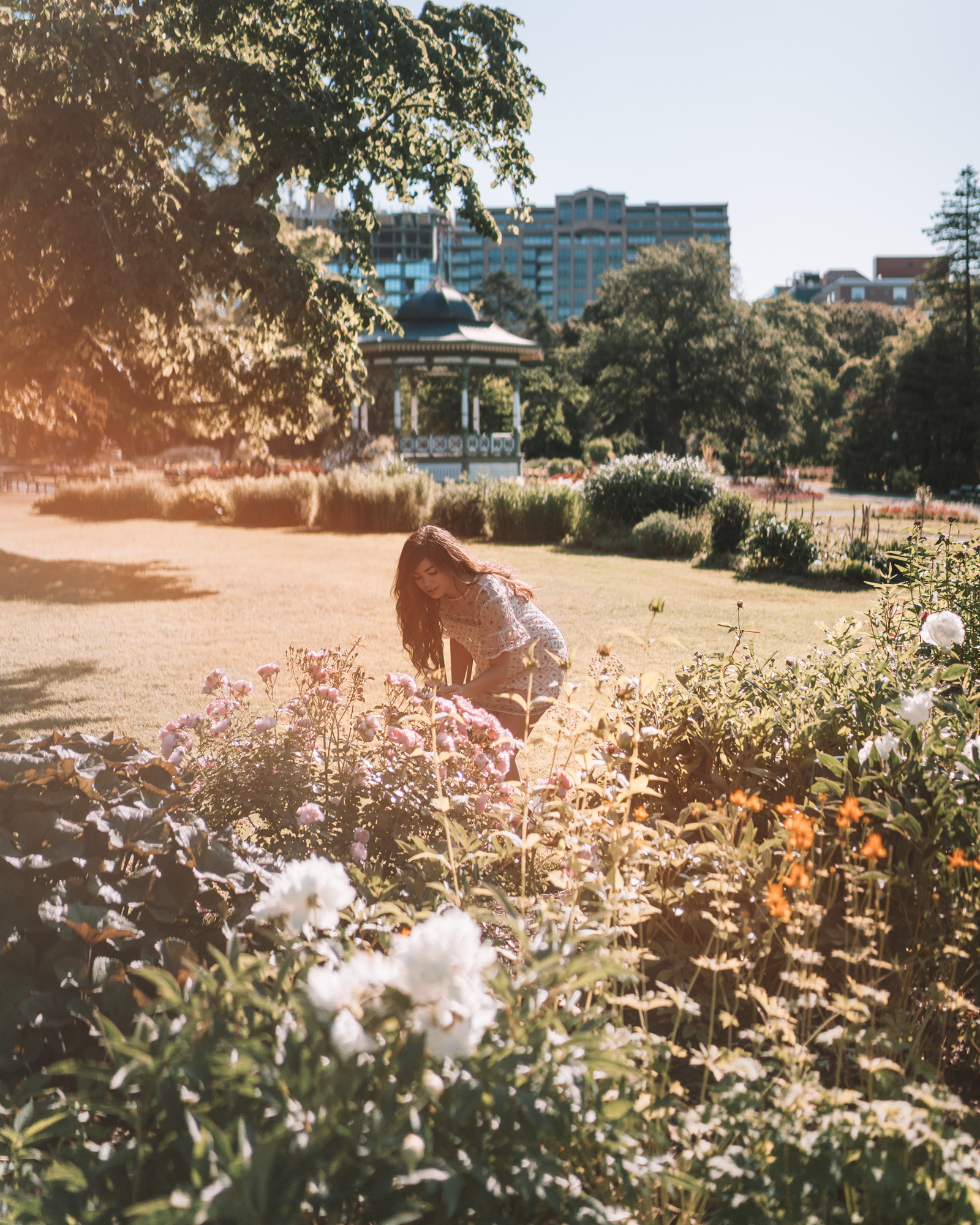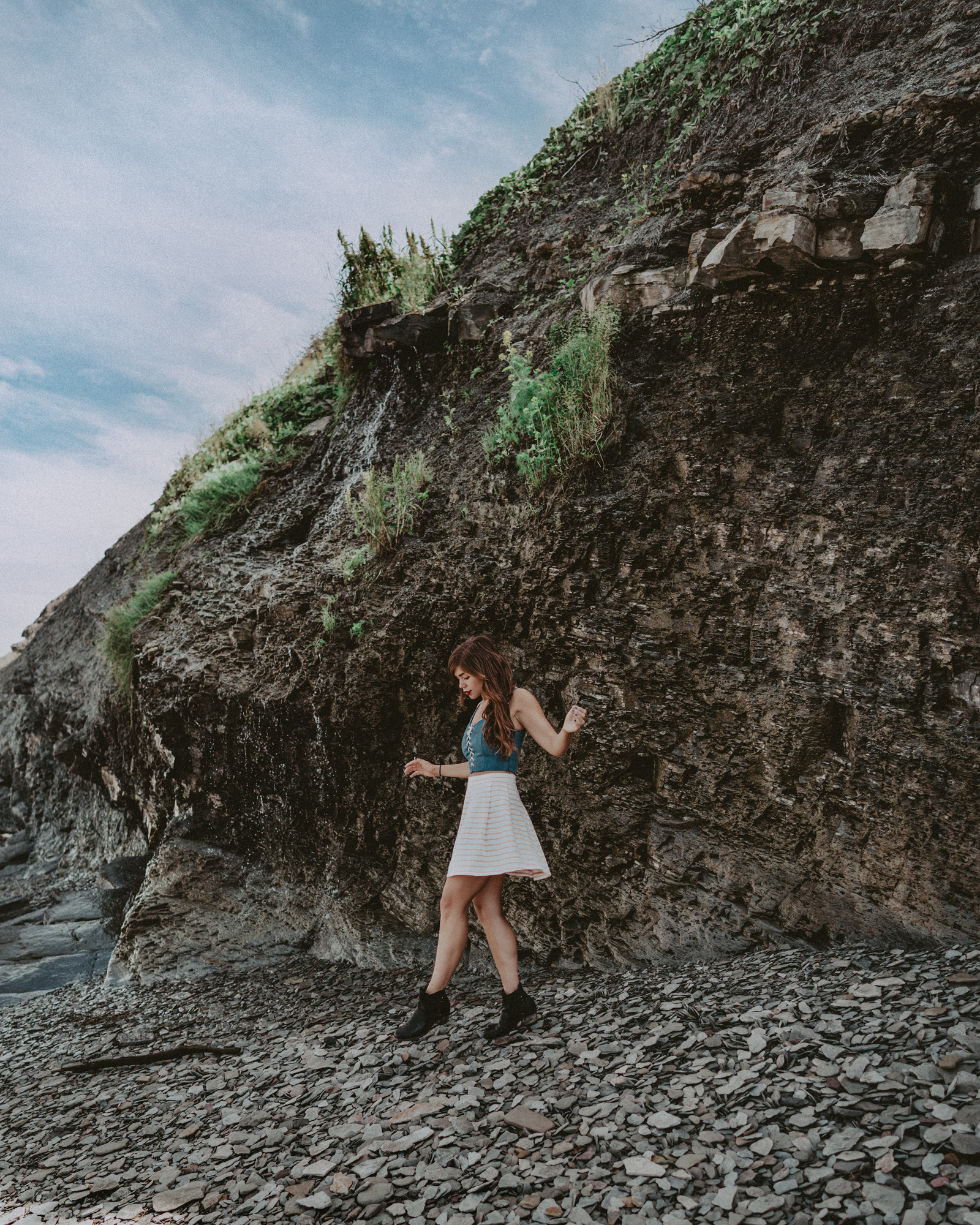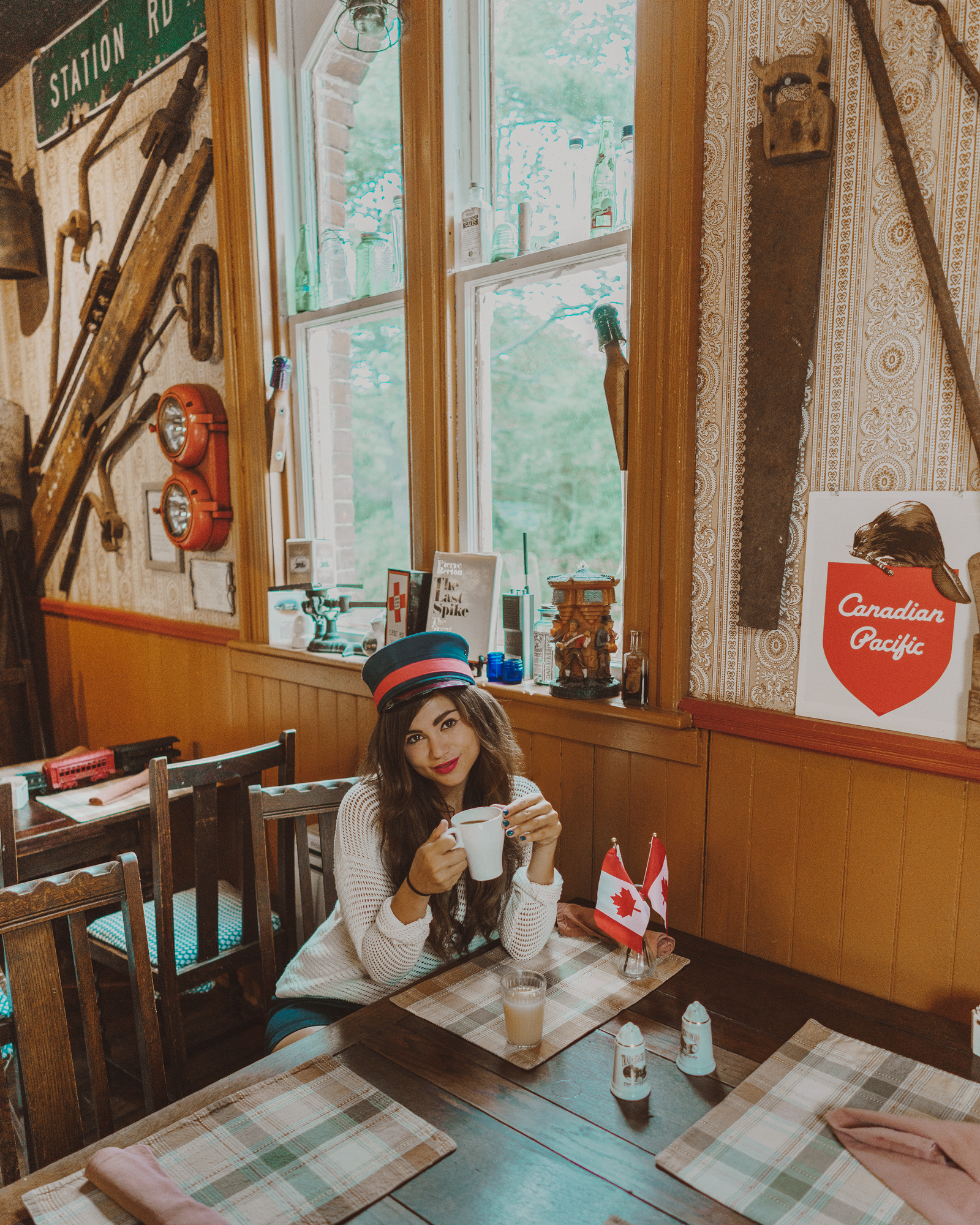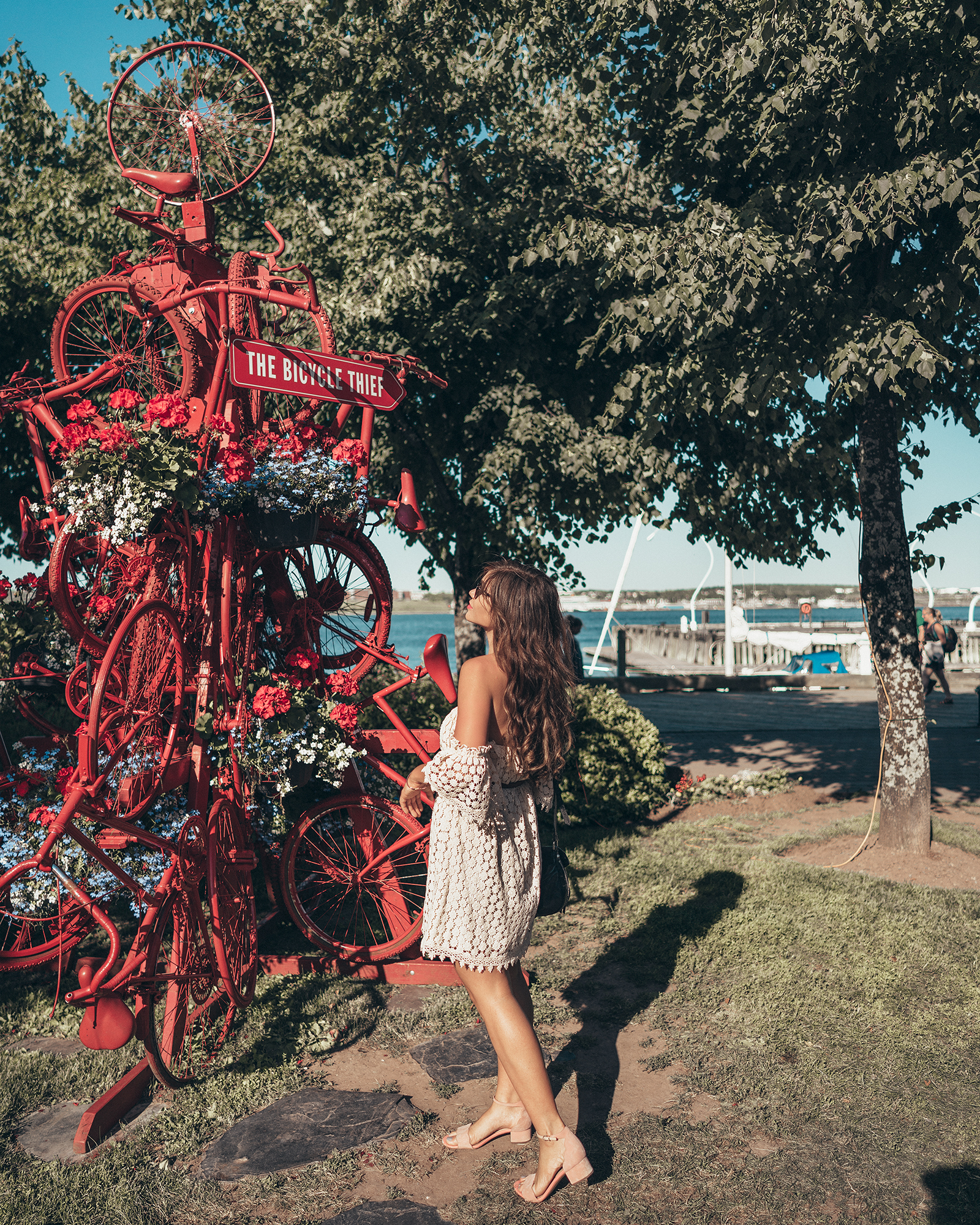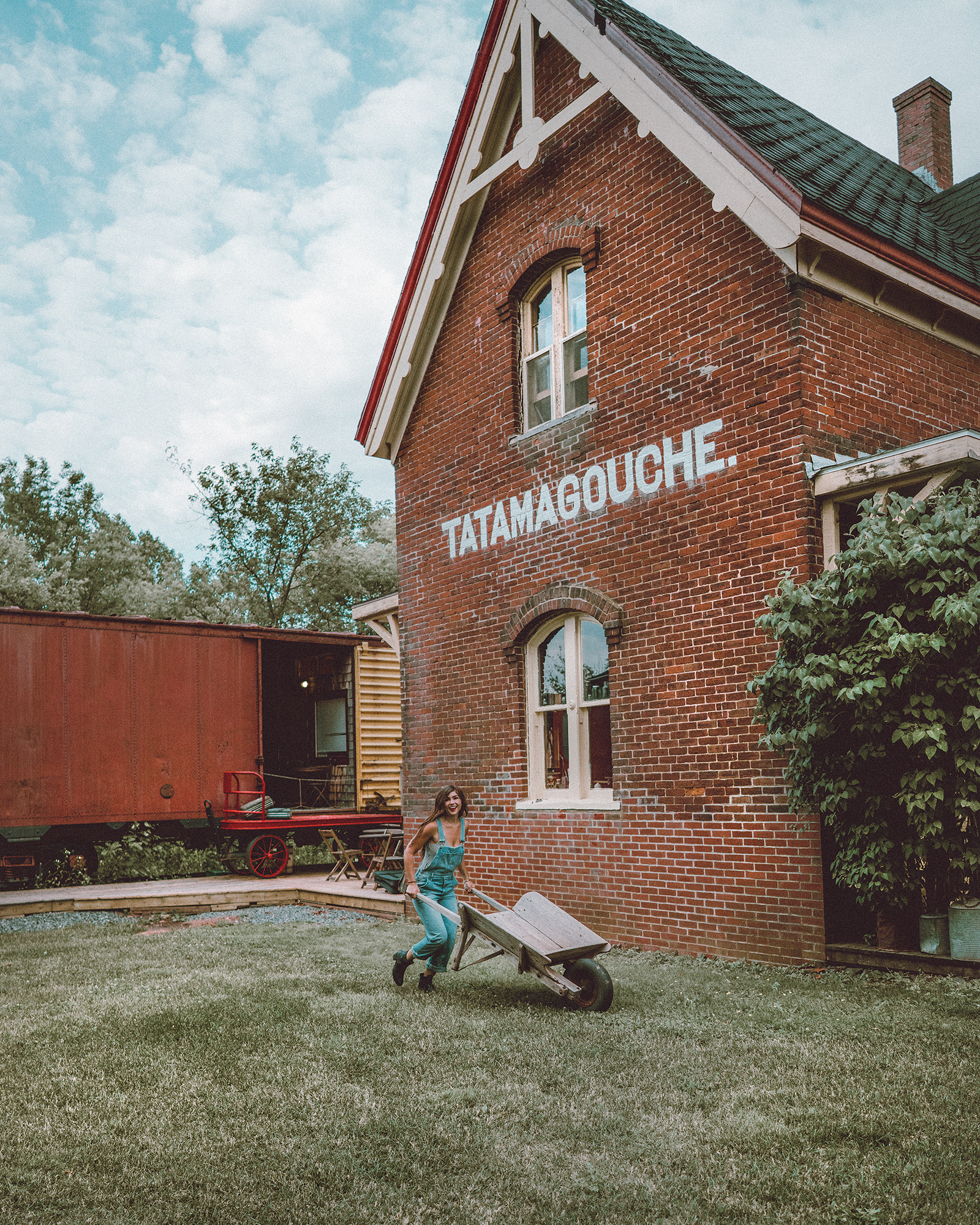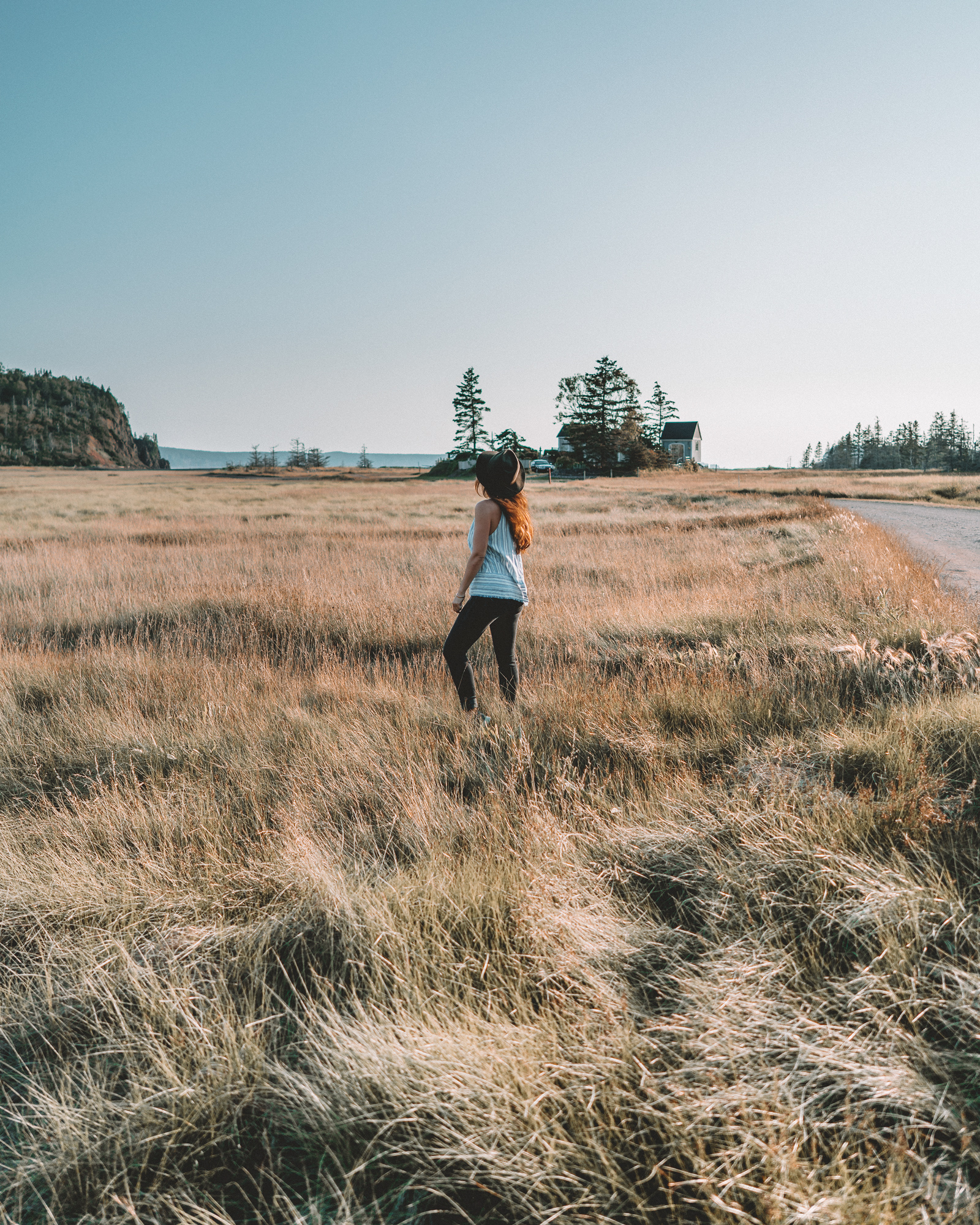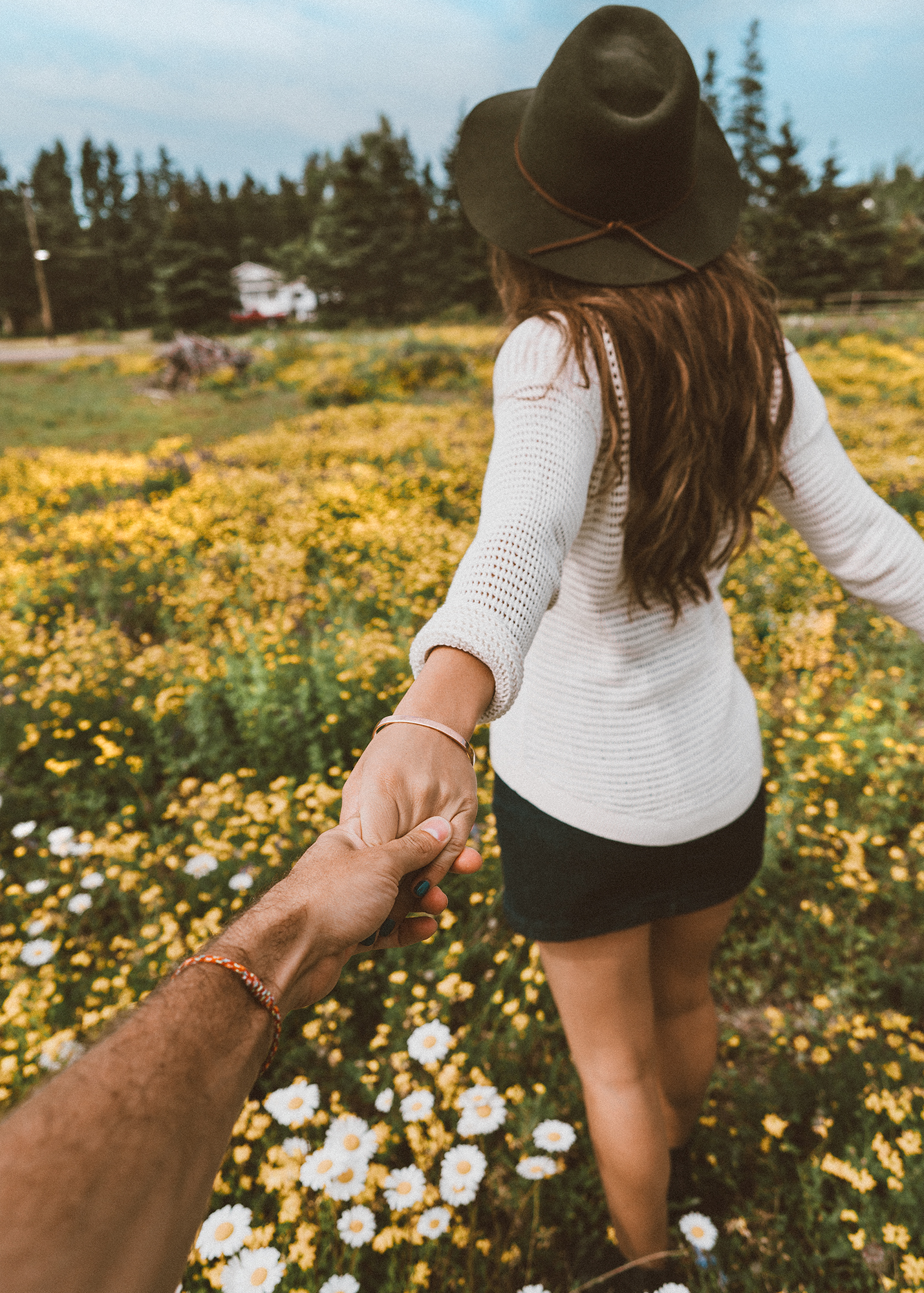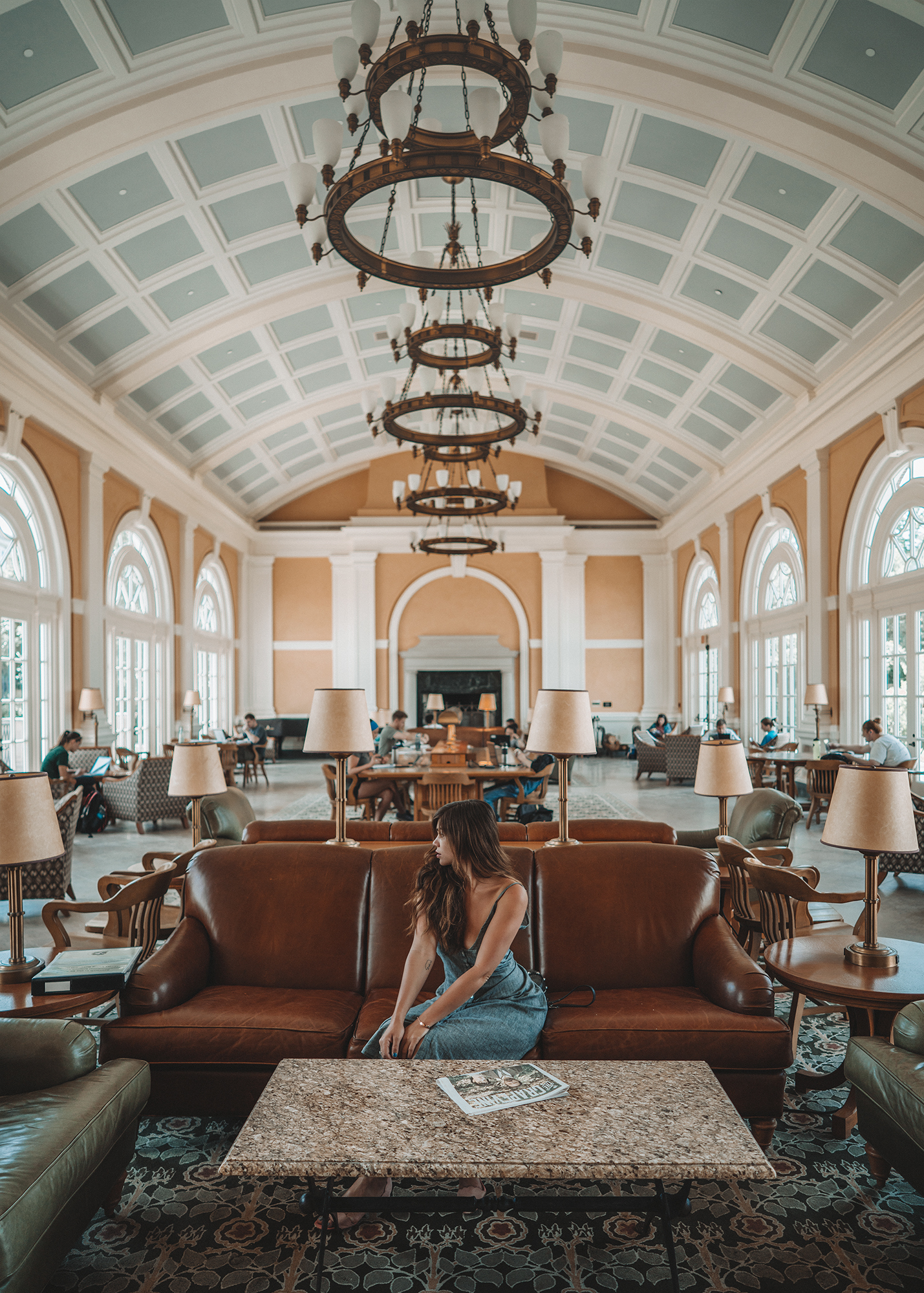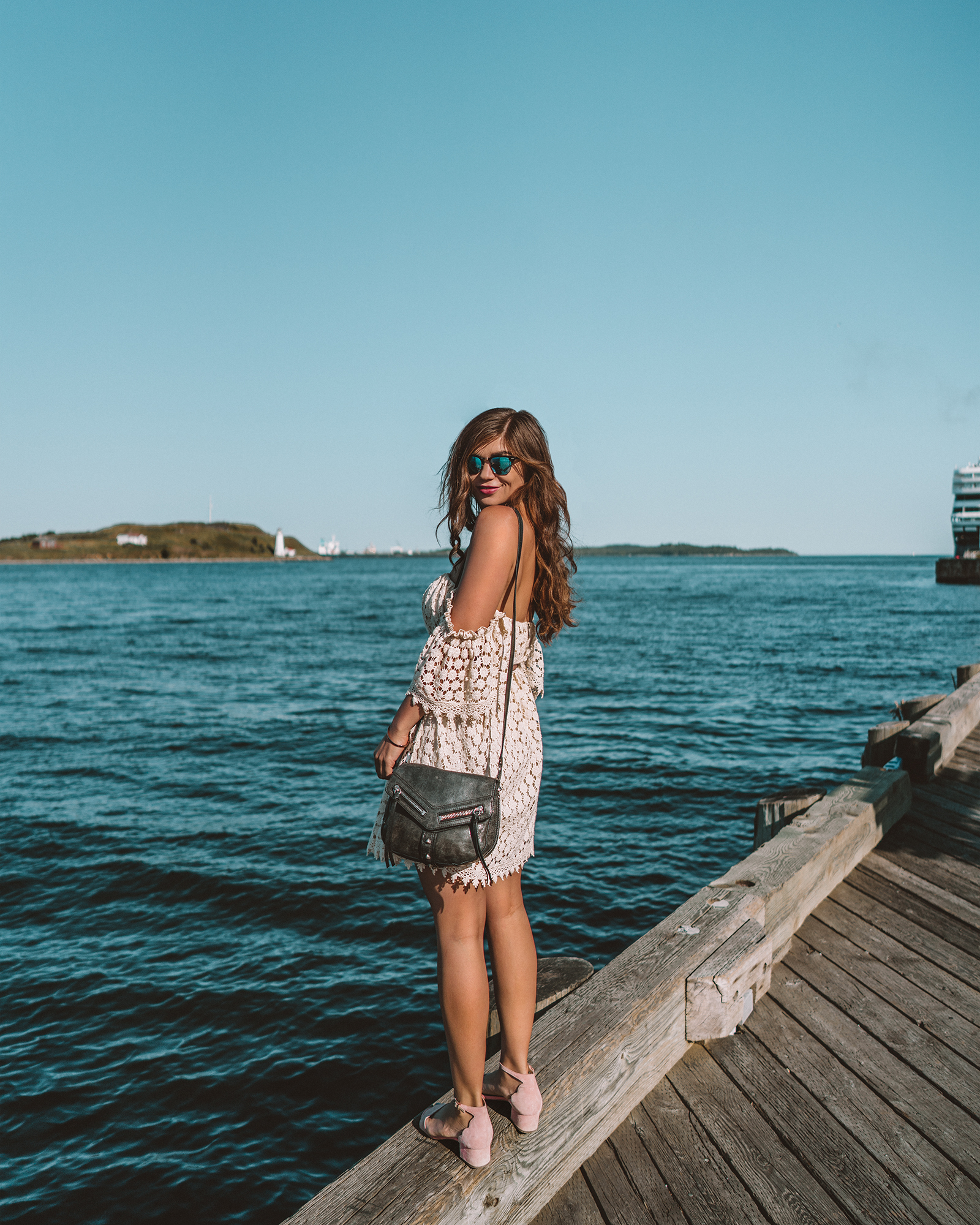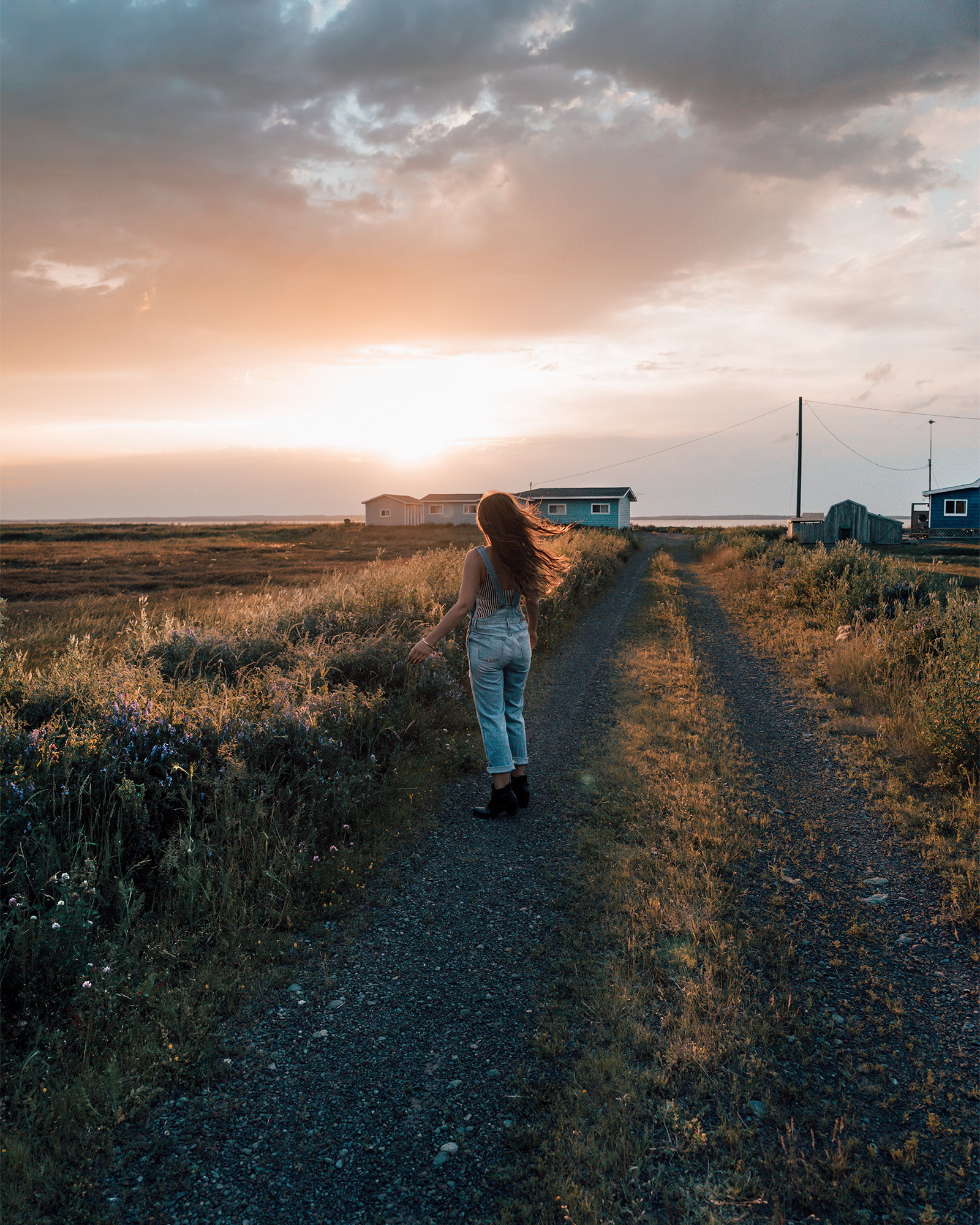 What To Wear:
Shop my best style picks for Canadian Style!