October 30, 2023 Travel Guides
The Omaha, Nebraska Travel Guide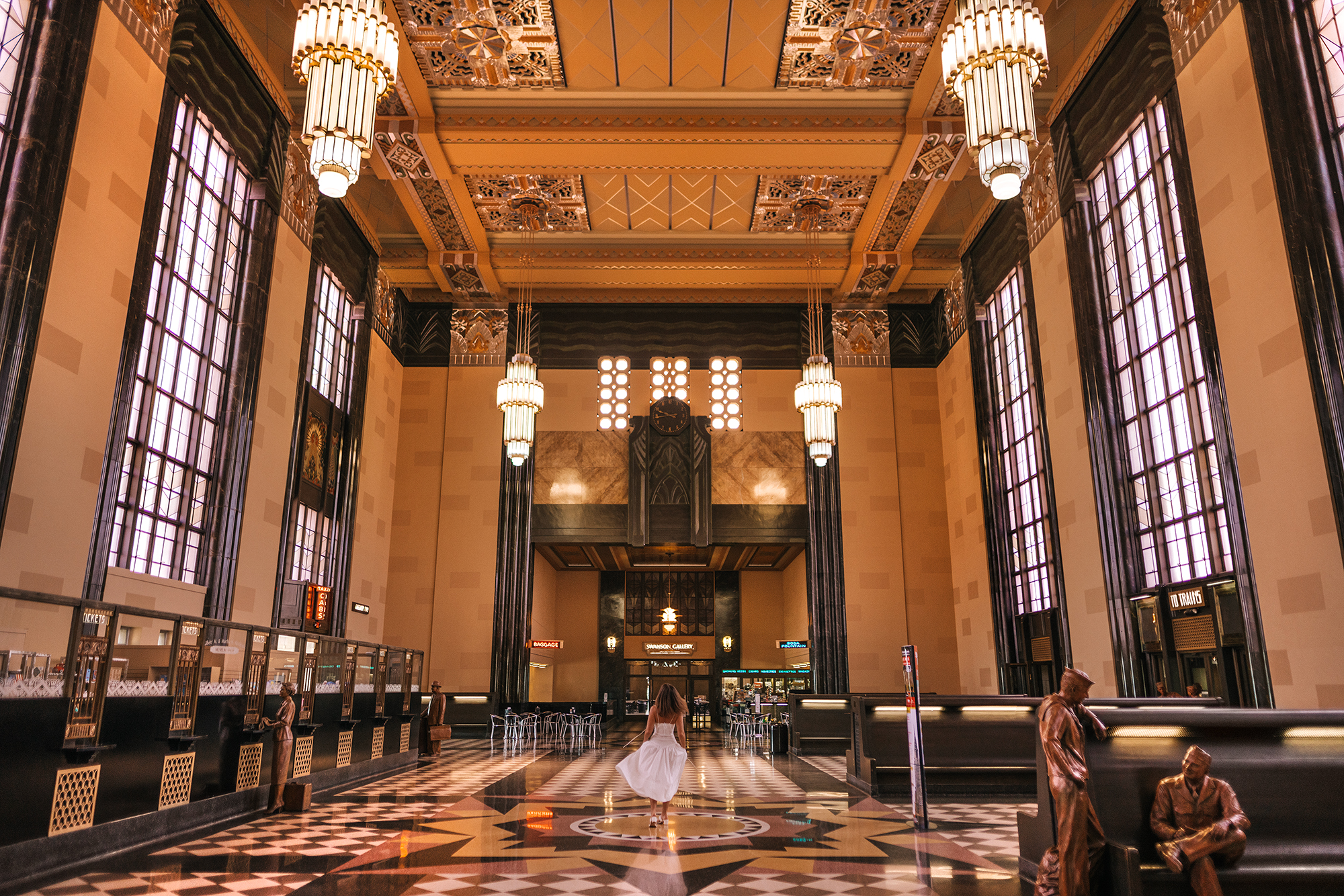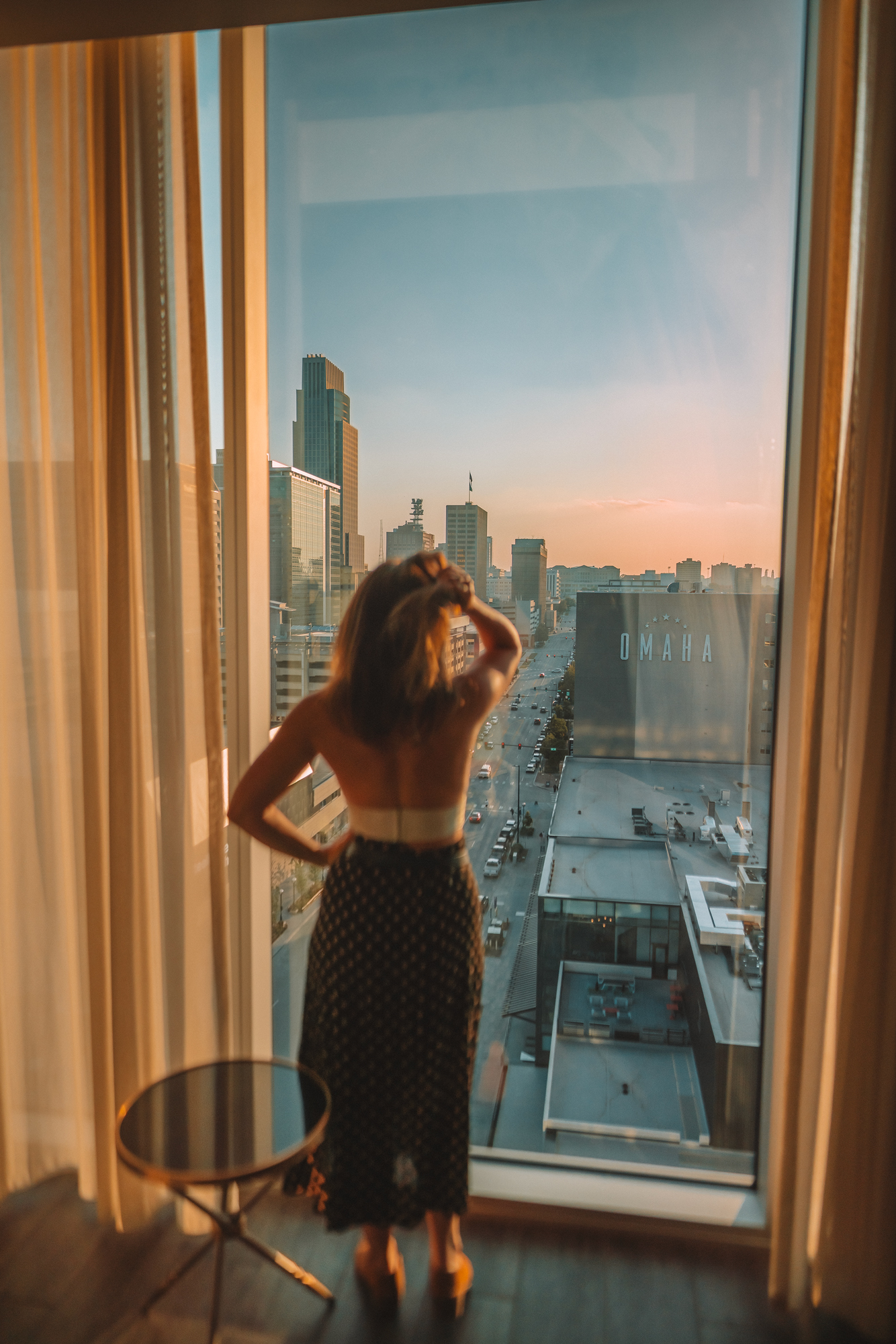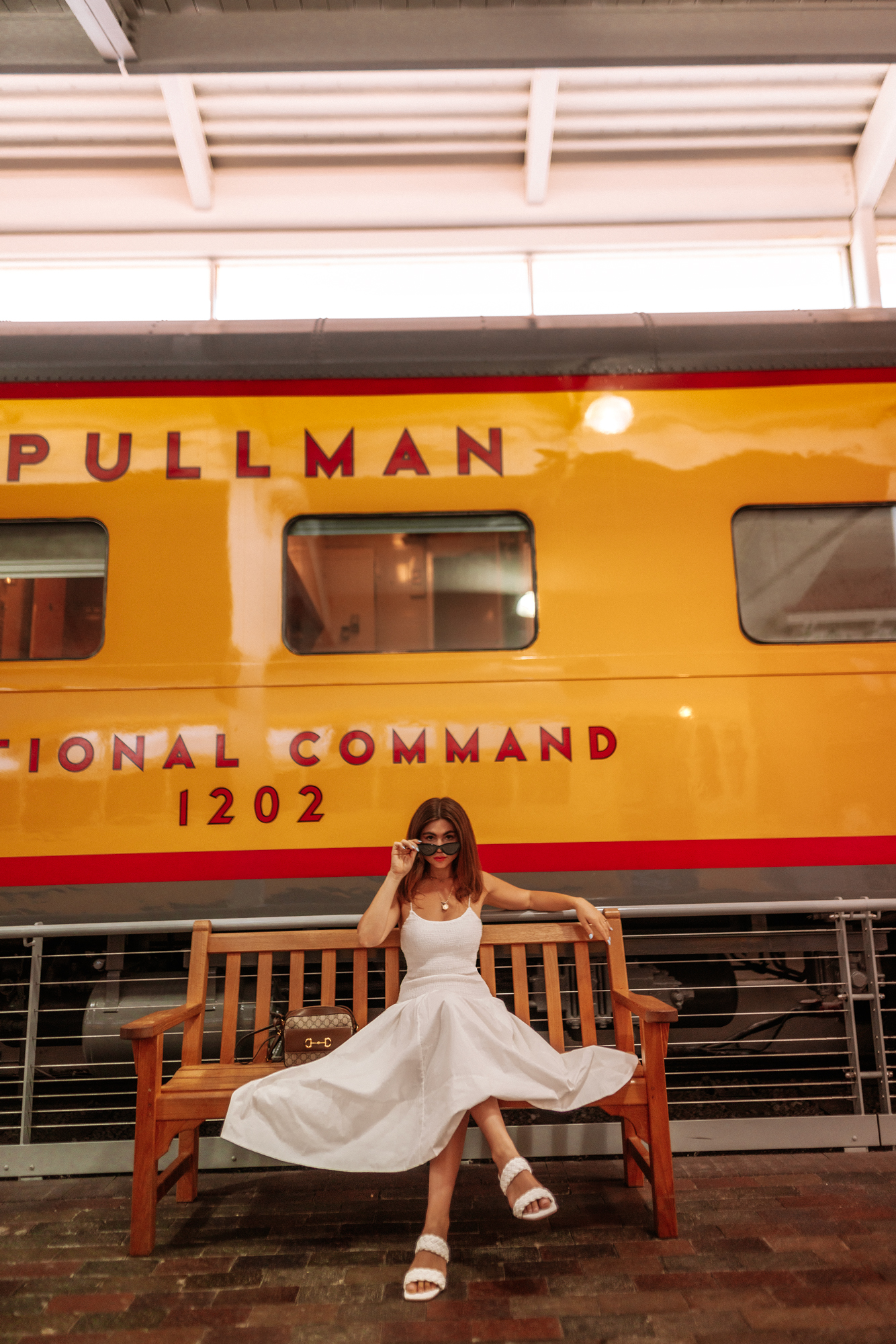 Omaha was founded as initially as a vital stop along the historic pioneer trails like the Oregon Trail and later as a major railroad center and hum for the burgeoning Midwest in the 1800's, earning it the moniker "Gateway to the West."
Omaha had always been a place I've had pinned in my mind and wanted to visit, because in the 2000's the city became the surprising center of the country's indie music scene, due to Saddle Creek Records. When I was in High School, all of the bands I loved were coming out of Omaha and it was known as this unexpected center of all things underground, new and cool. But Omaha's musical history dates back decades, including an influential jazz legacy, with many jazz legends starting out in the city.
And the city did not disappoint! We found downtown Omaha to be shockingly walkable, very friendly, and with an amazing amount of new development - the investment in building and adding to the city right now is very evident, with so many unique places and experiences opening up for locals and visitors alike.
While traveling with Marriott Bonvoy, We paired our weekend in Omaha with a visit to nearby Kansas City, Missouri (only a 2.5 hour drive away) which is a great way to see parts of America we had never visited before and were truly surprised by!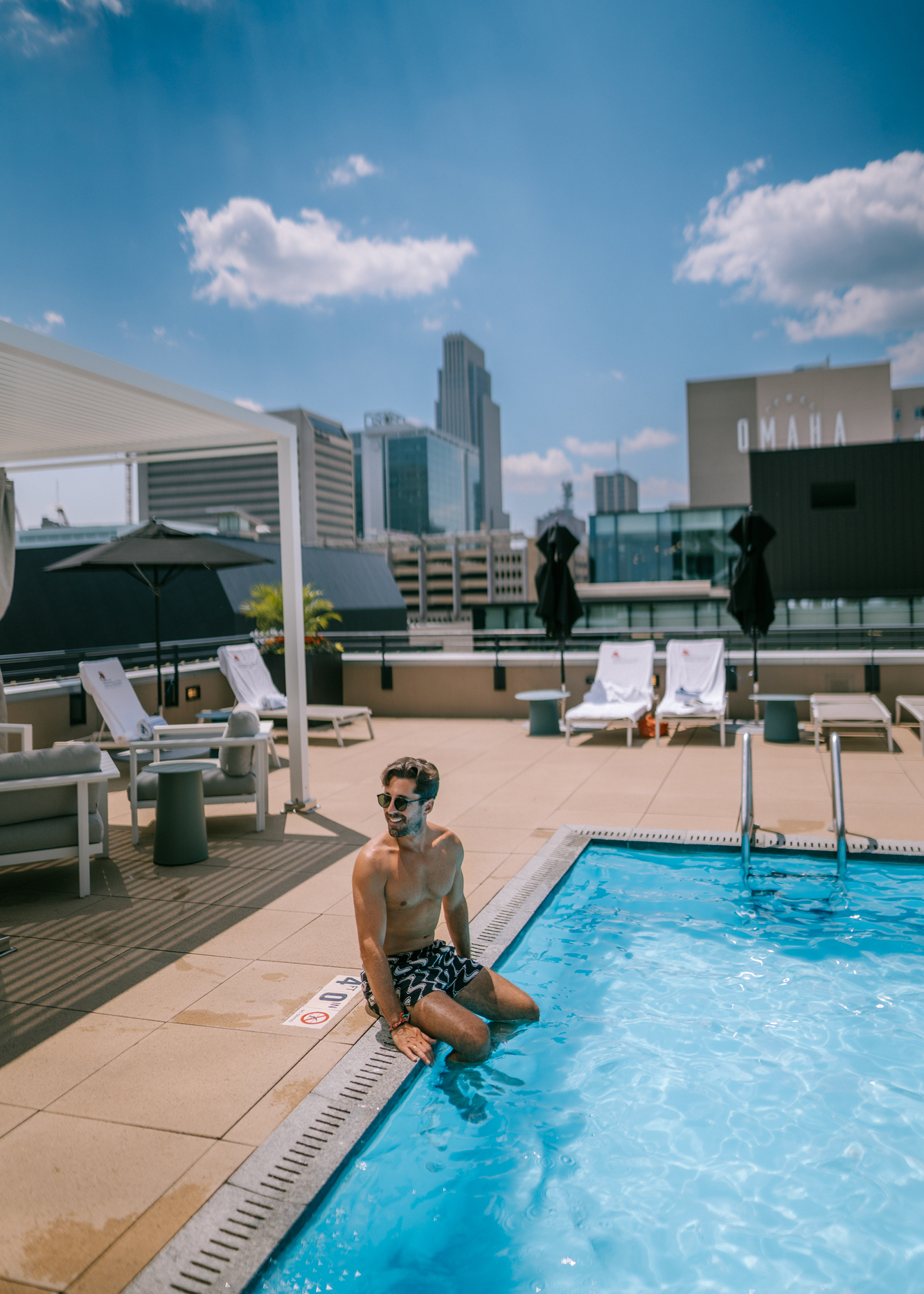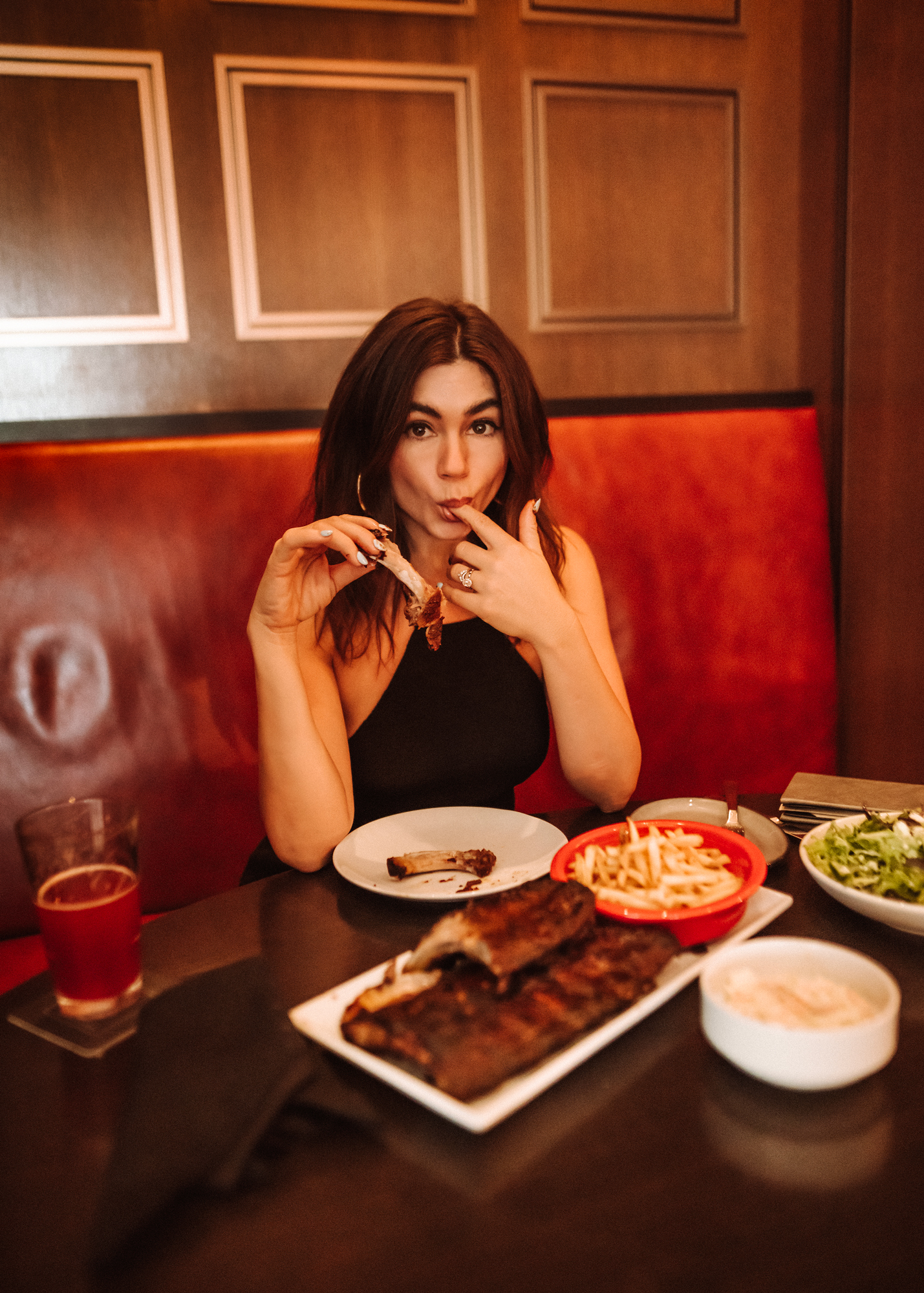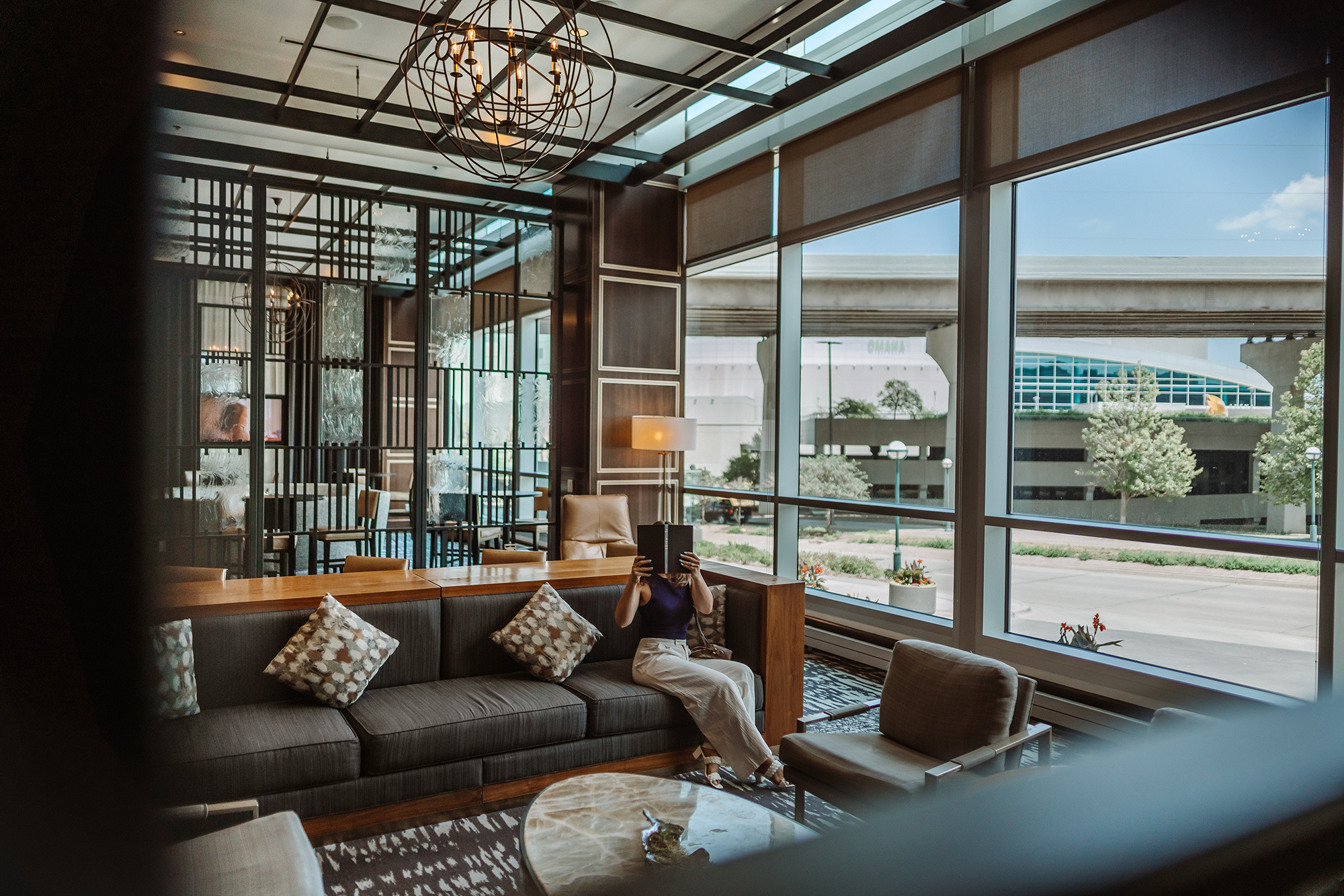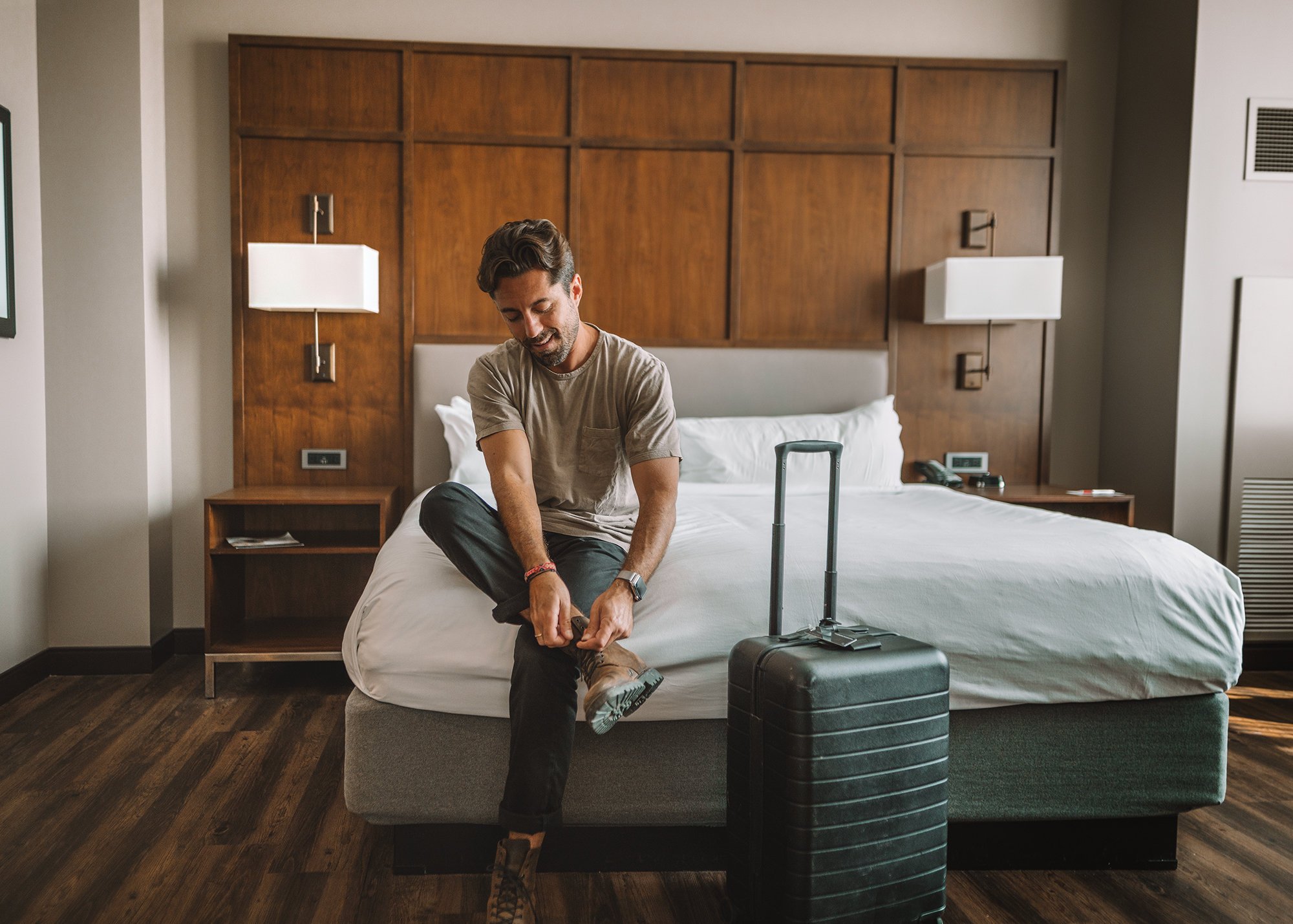 Omaha Marriott Downtown at the Capitol District
222 North 10th Street, Omaha, NE 68102
We stayed at the Marriott in Downtown and found the location to be absolutely perfect - we were able to walk to everywhere, from the newly build Riverside Park and Luminarium, to the historic Old Market area, and the hotel is directly across the street from the brand new concert hall The Steel House.
With a rooftop pool (including poolside restaurant and bar), on-site Jazz club, The Jewell, spacious rooms, and a fantastic lobby bar and restaurant, we had absolutely everything we needed here!
Omaha Marriott Downtown is ranked #1 on Tripadvisor, and it is easy to see why!
Shop Travel Essentials:
Where to Eat In Omaha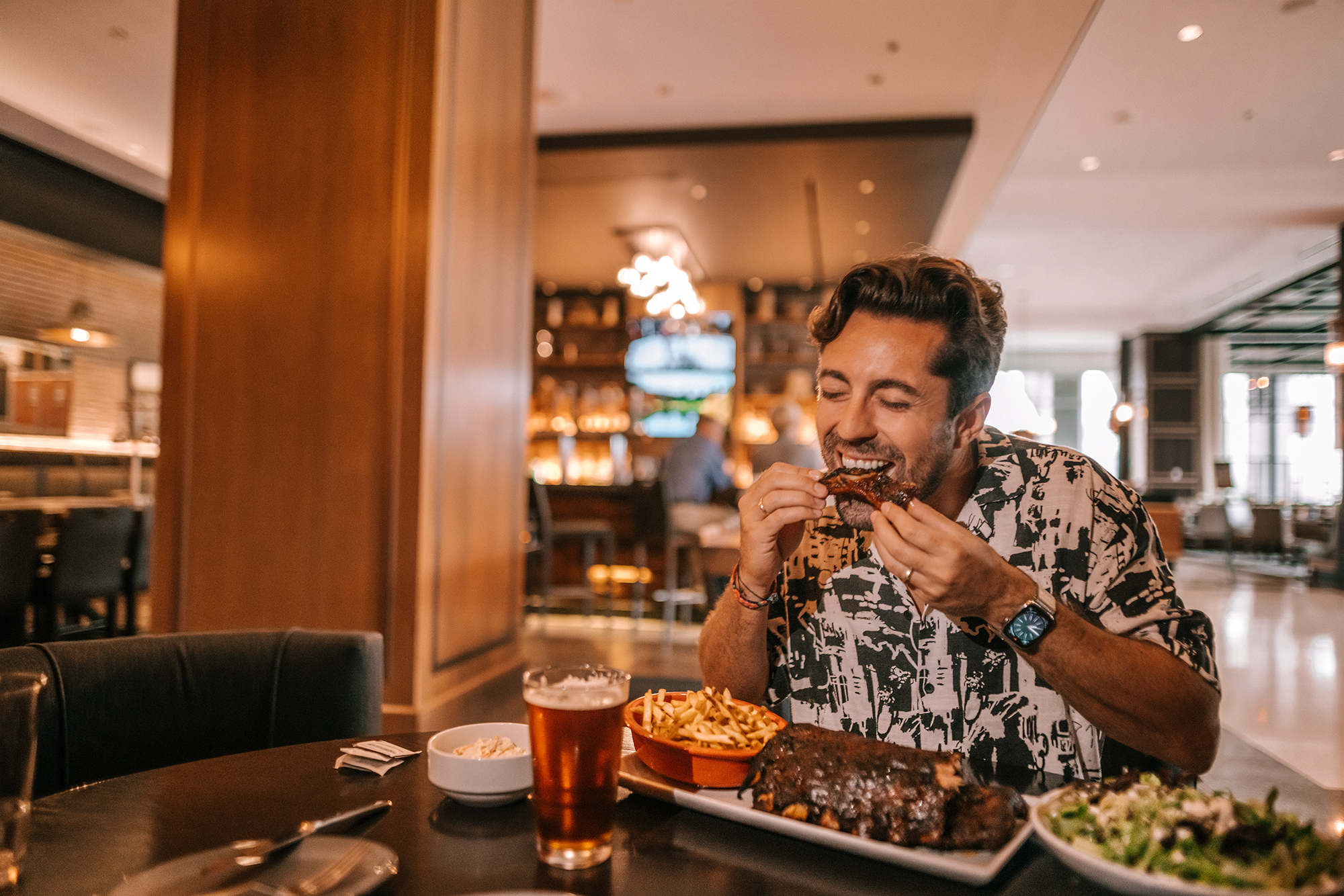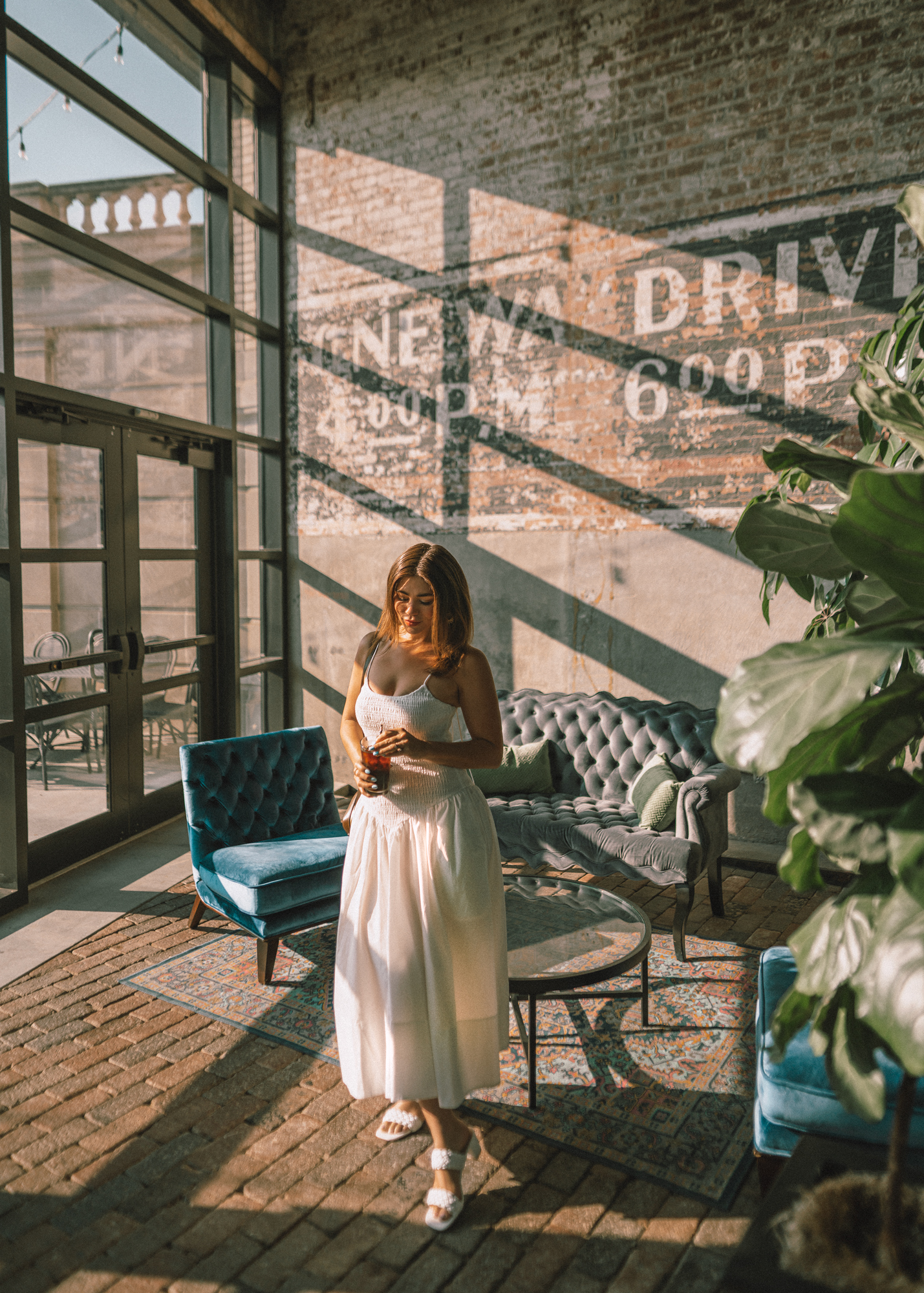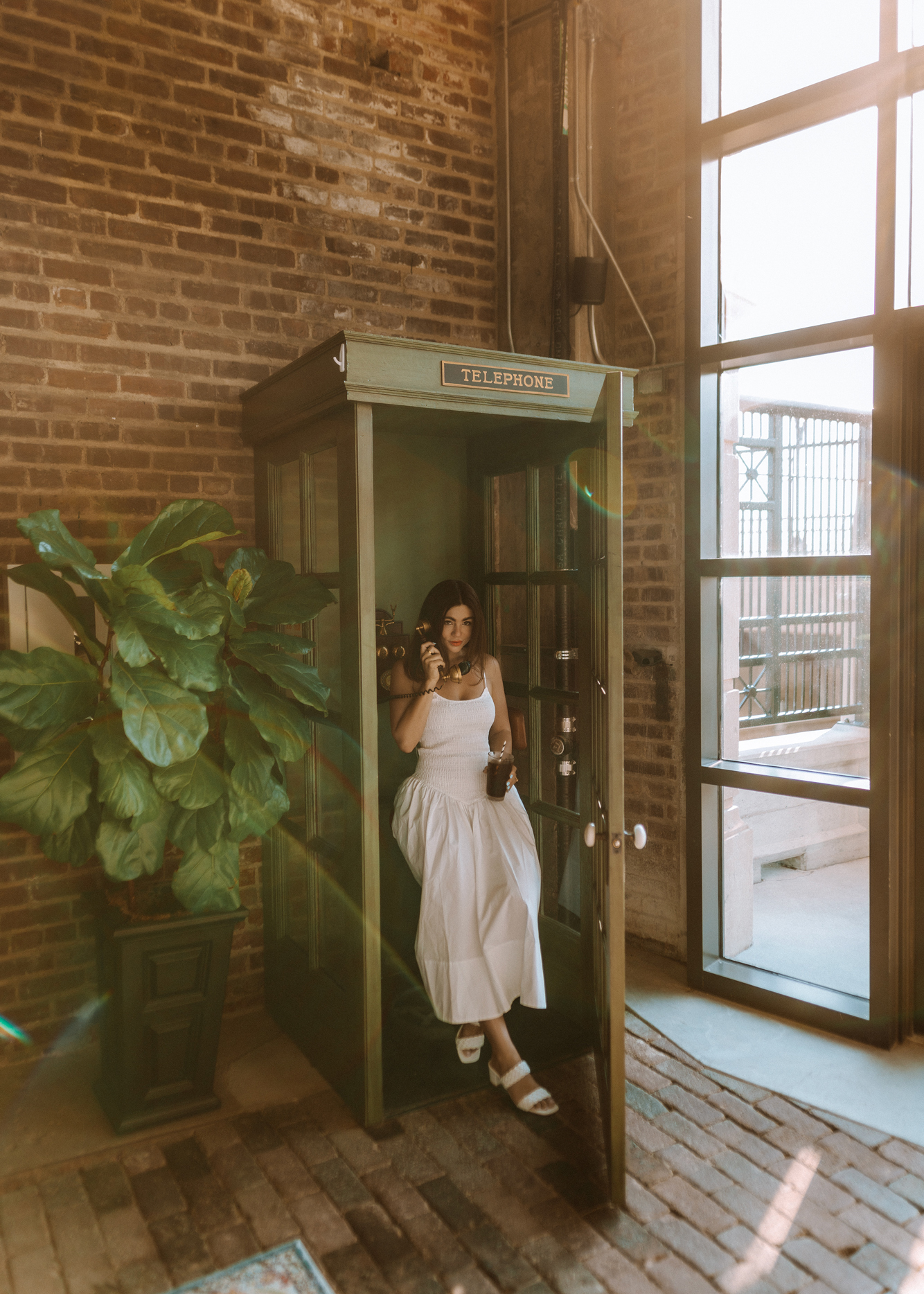 The best and most unique restaurants to explore around downtown Omaha:
Omaha Style Picks:
What to Do In Omaha: The Best City Sites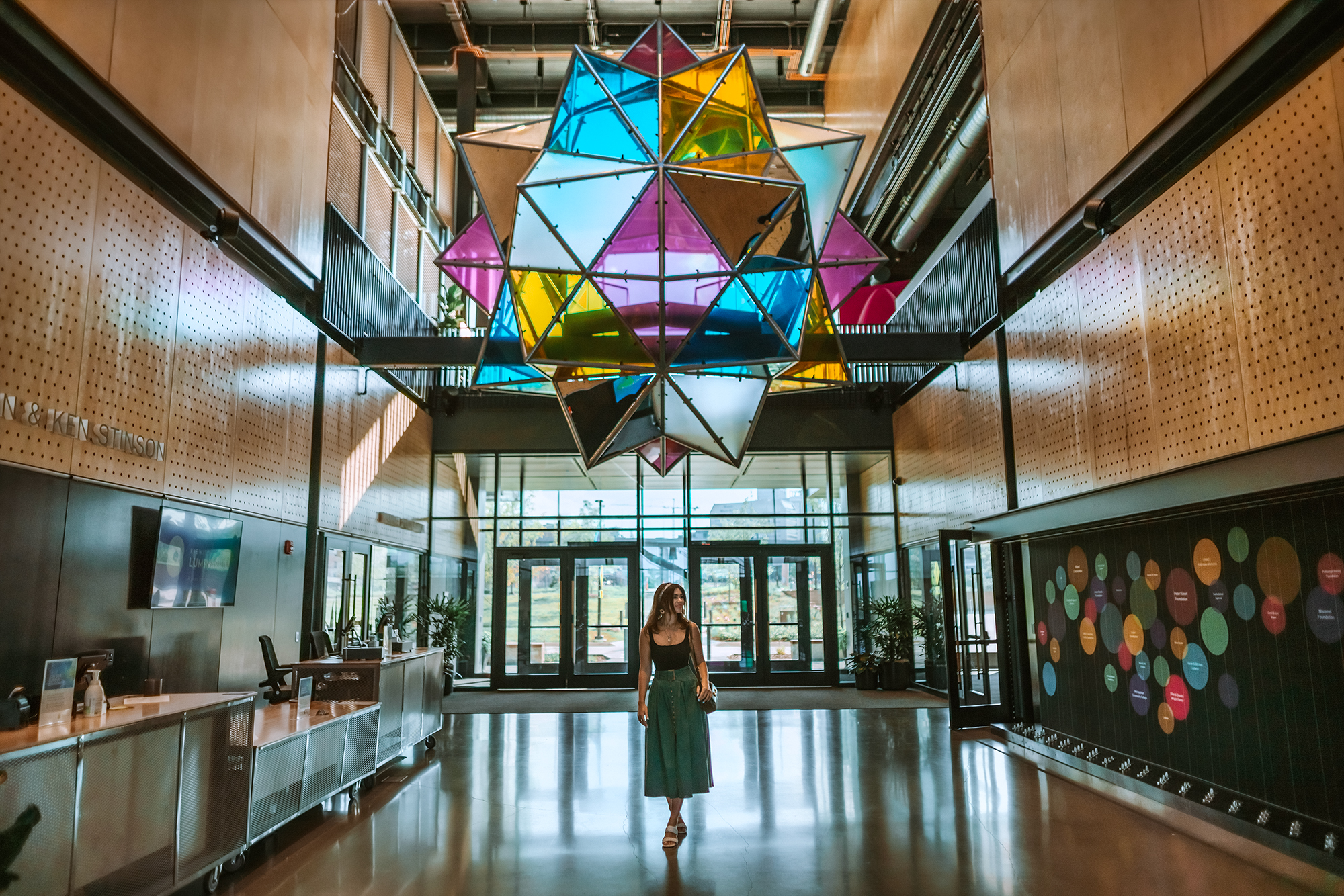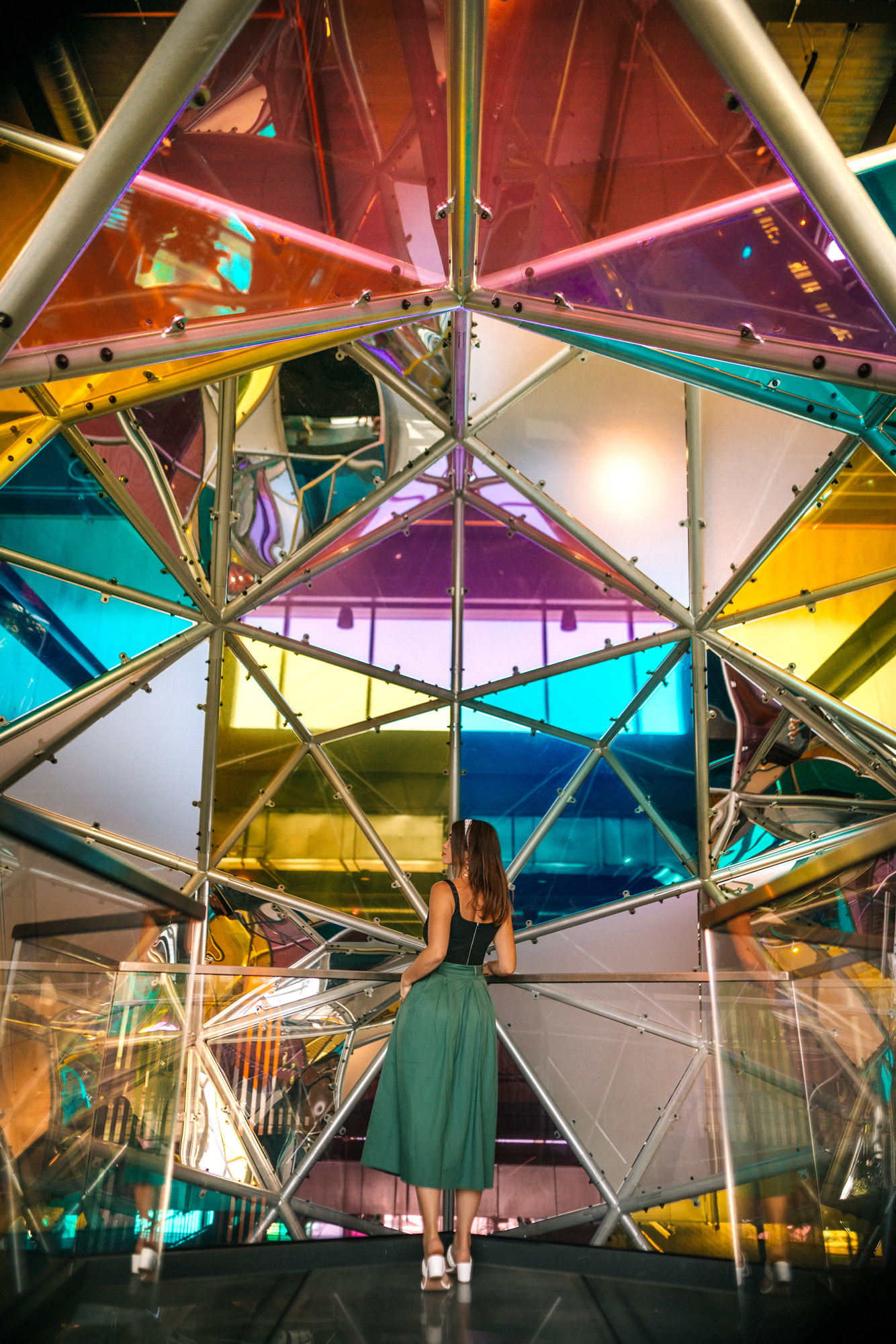 The closest category to put the Keiwit Luminarium in would be Science Museum, but in reality it falls somewhere between museum and playground. Newly built and opened in the past year, it is a giant funhouse of light, sound, and color with endless hands-on exhibits illustrating different science concepts and illuminating how our world works - from sound funnel phenomena to color mixing with lights to a "geometry playground".
We weren't sure what to expect from the Keiwit Luminarium, and we were so surprised with how much fun we had here, and how much longer we wish we could have stayed! While there are a lot of activities for children, but this is definitely not just a children's museum. We had so much fun partaking in the science experiments ourselves, going through all the difference exhibits, and getting our hands on everything (I love a museum you can touch!)
On some Thursday nights, the Luminarium stays open late for adults-only hours, including a bar!
2. Catch a Show at Omaha Steel House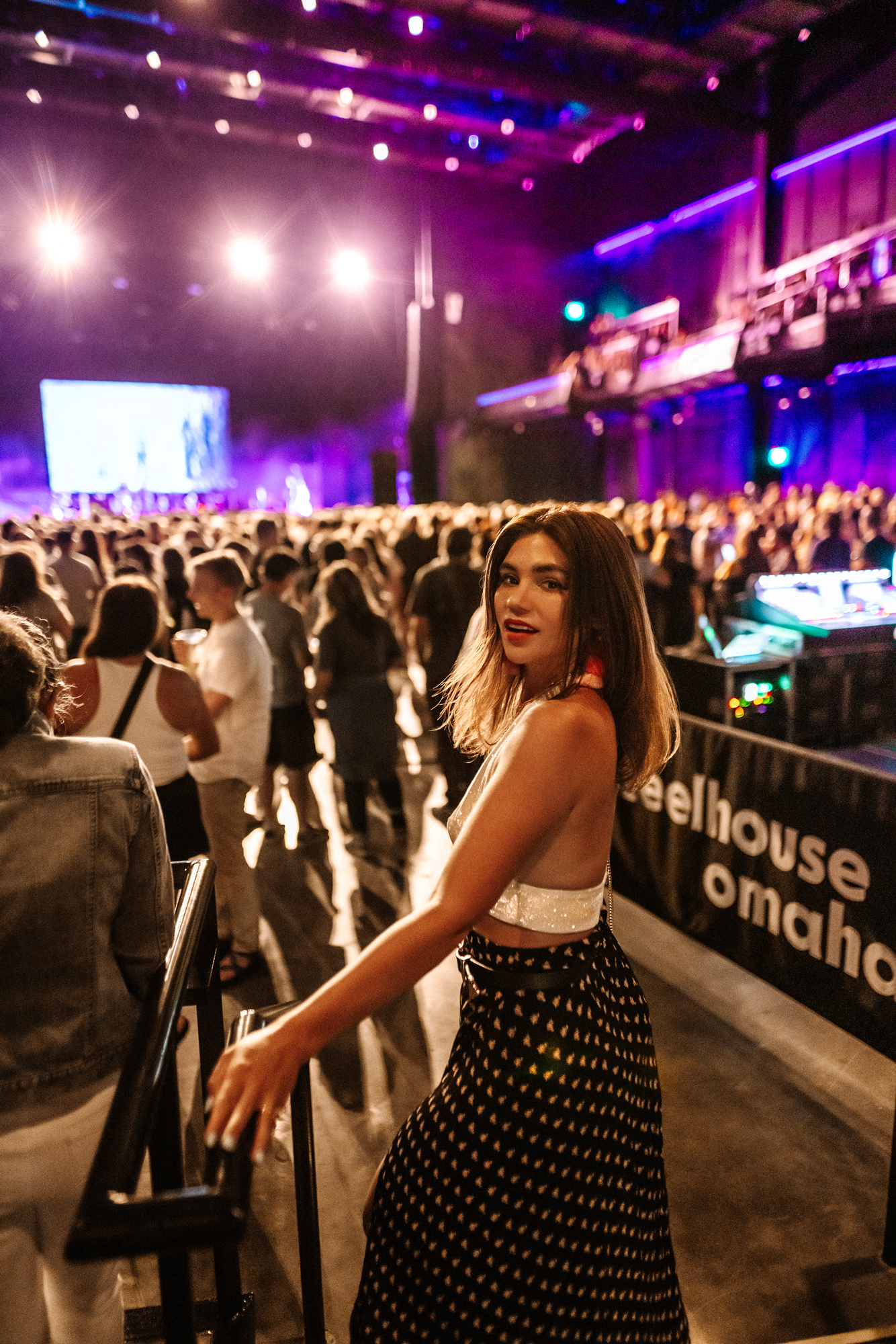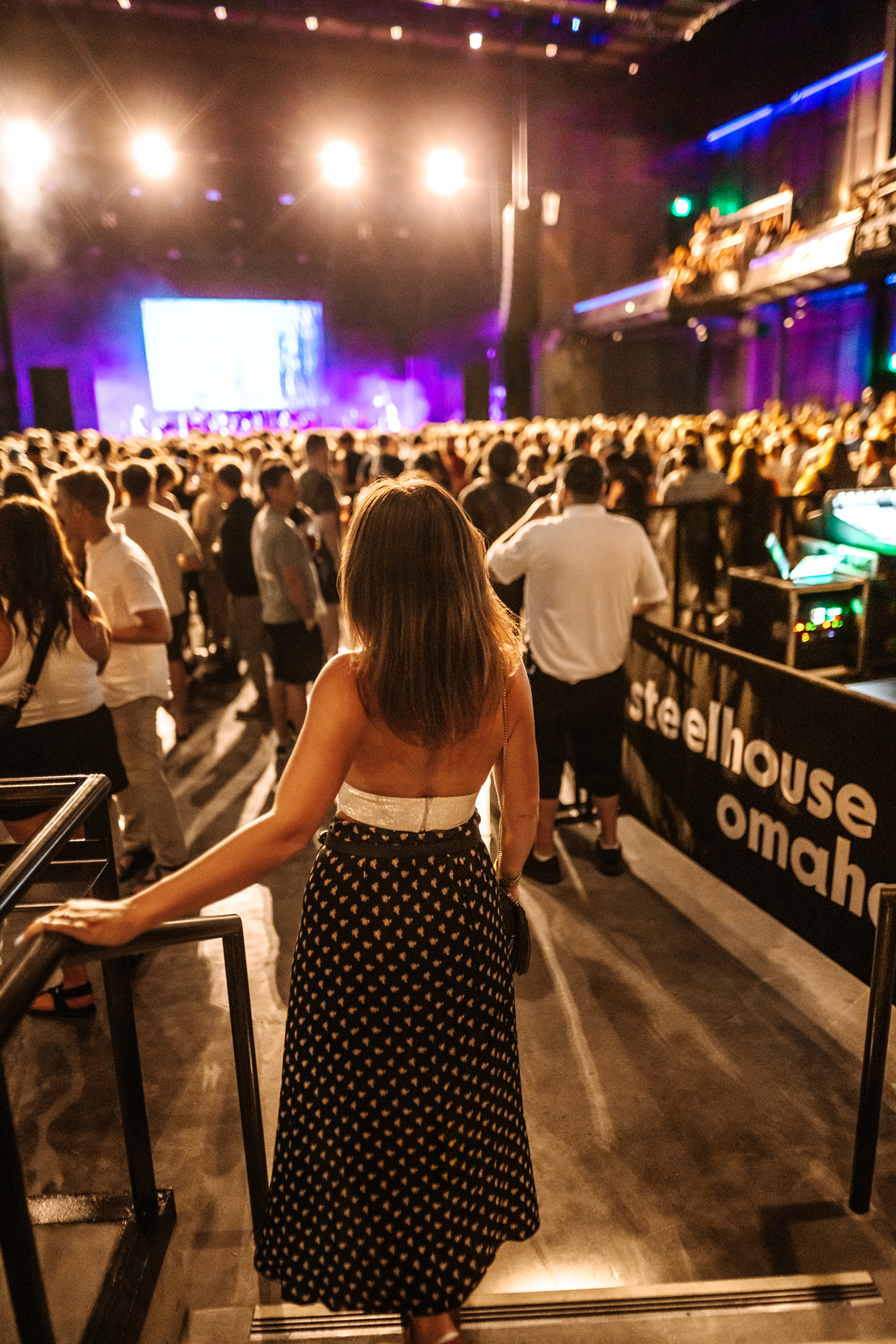 Brand new in summer 2023, Omaha Steelhouse is a concert and performing arts venue that will become a long standing city staple in Downtown Omaha. We caught a show here during our trip, and even in the first couple months of Steelhouse being open, you could see how popular the venue is! With a capacity of 3000, multiple bars, and brand new sound, light, and visual equipment, definitely check out the upcoming events for your dates in Omaha and get some tickets for a show here!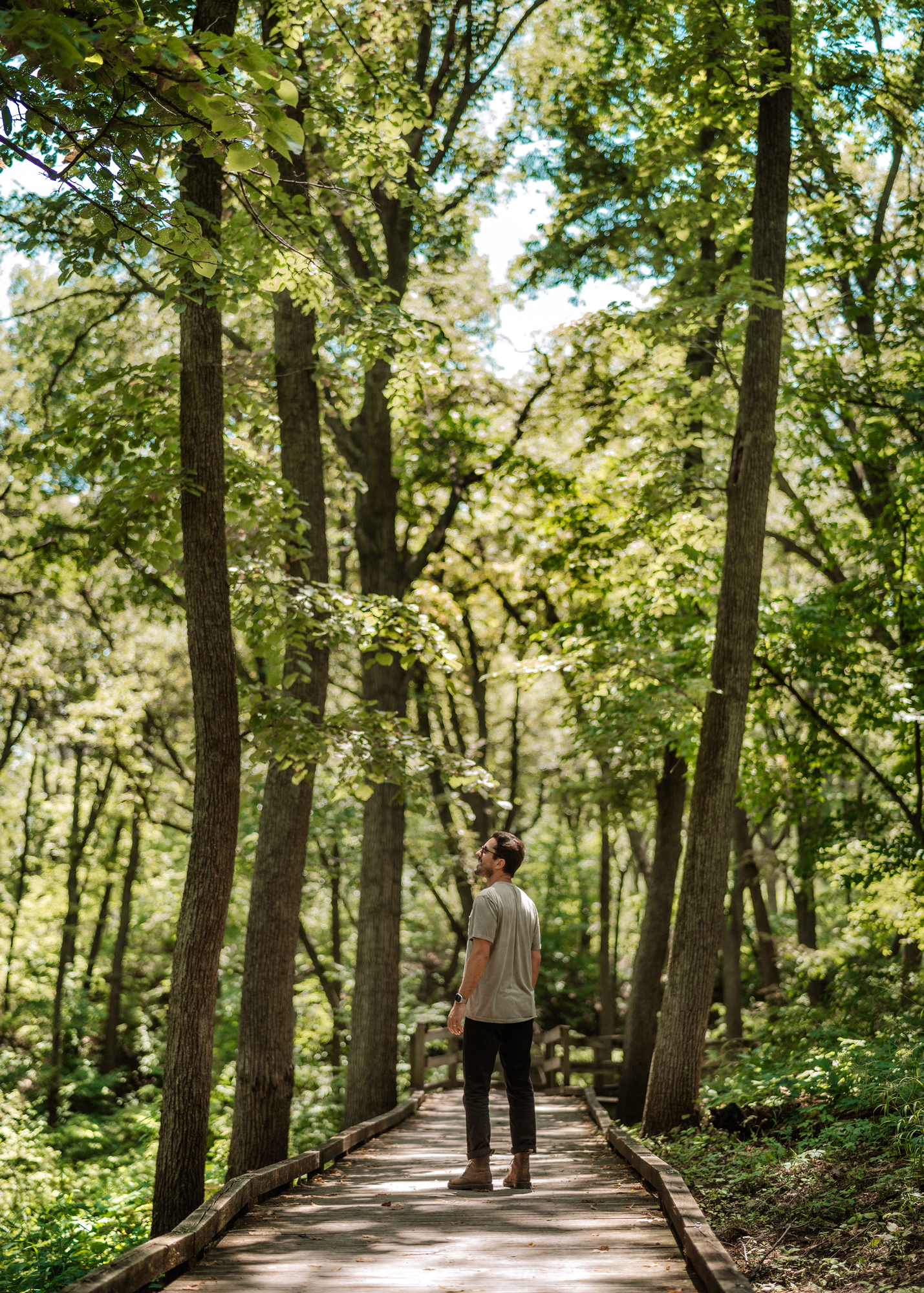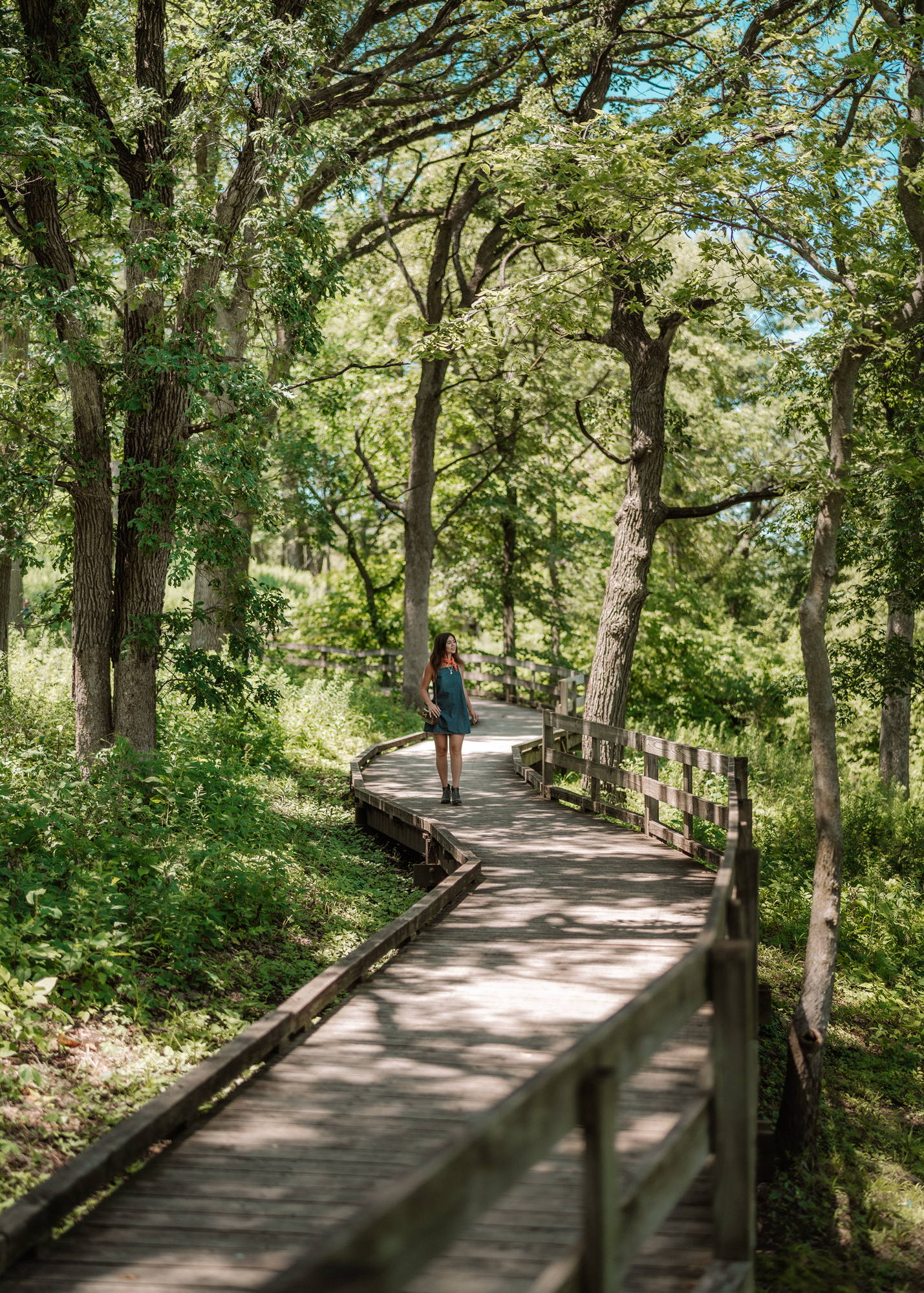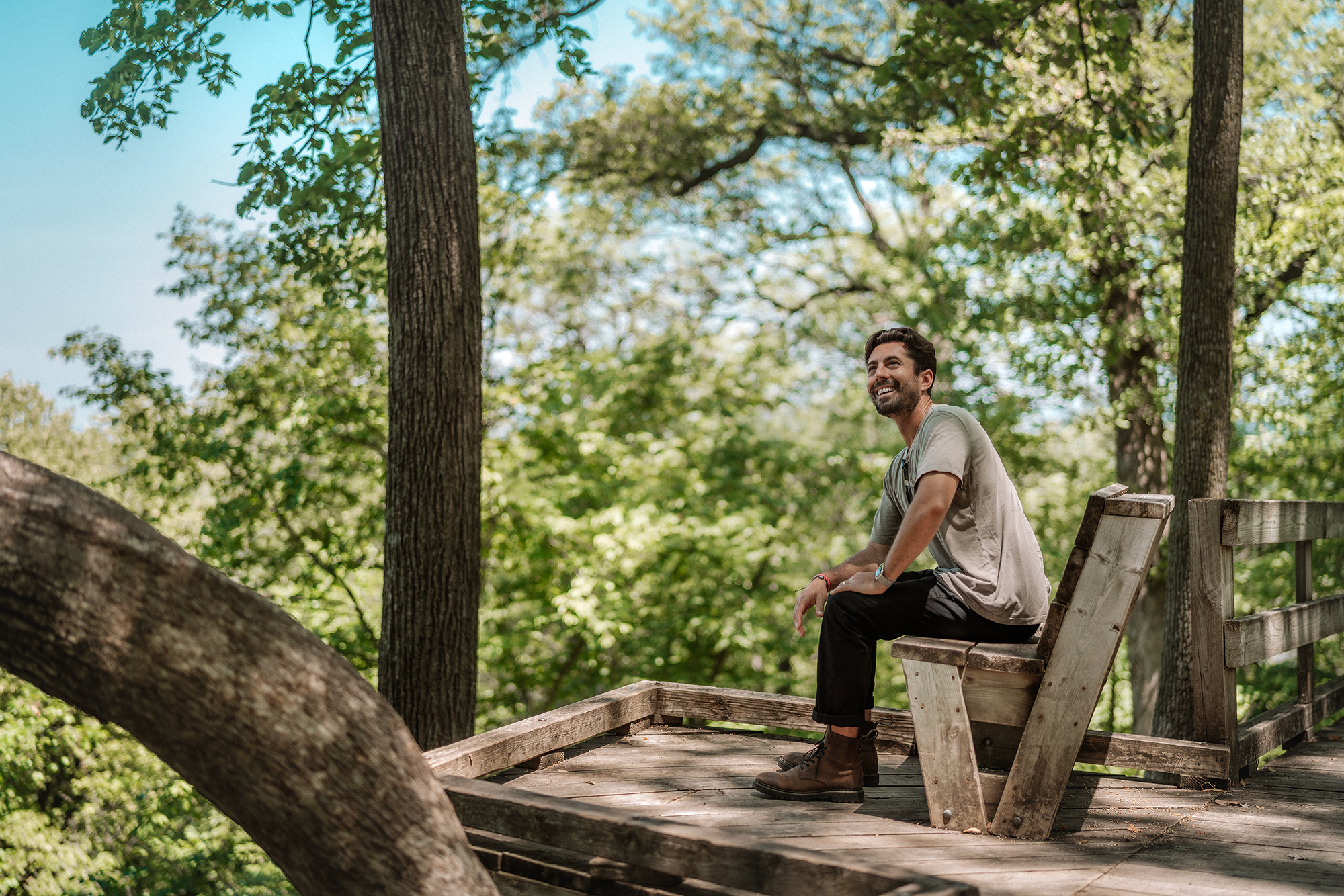 Just a 15 minute drive from downtown Omaha, the Fontenelle Forest Nature Center is a complete change of scenery. This expansive natural area spans across 2,100 acres and features an array of trails winding through lush forests, rich wetlands, and scenic riverbanks. The forest is an incredibly peaceful place where you can walk for as many miles as your feet can stand, and is also popular for birdwatching.
The forest also hosts the Raptor Woodland Refuge, a sanctuary for injured birds of prey, where you see them up close. On site there is a giant high-ropes course at Treerush Adventures that looks like so much fun, I wish we had time to stay and do the entire thing!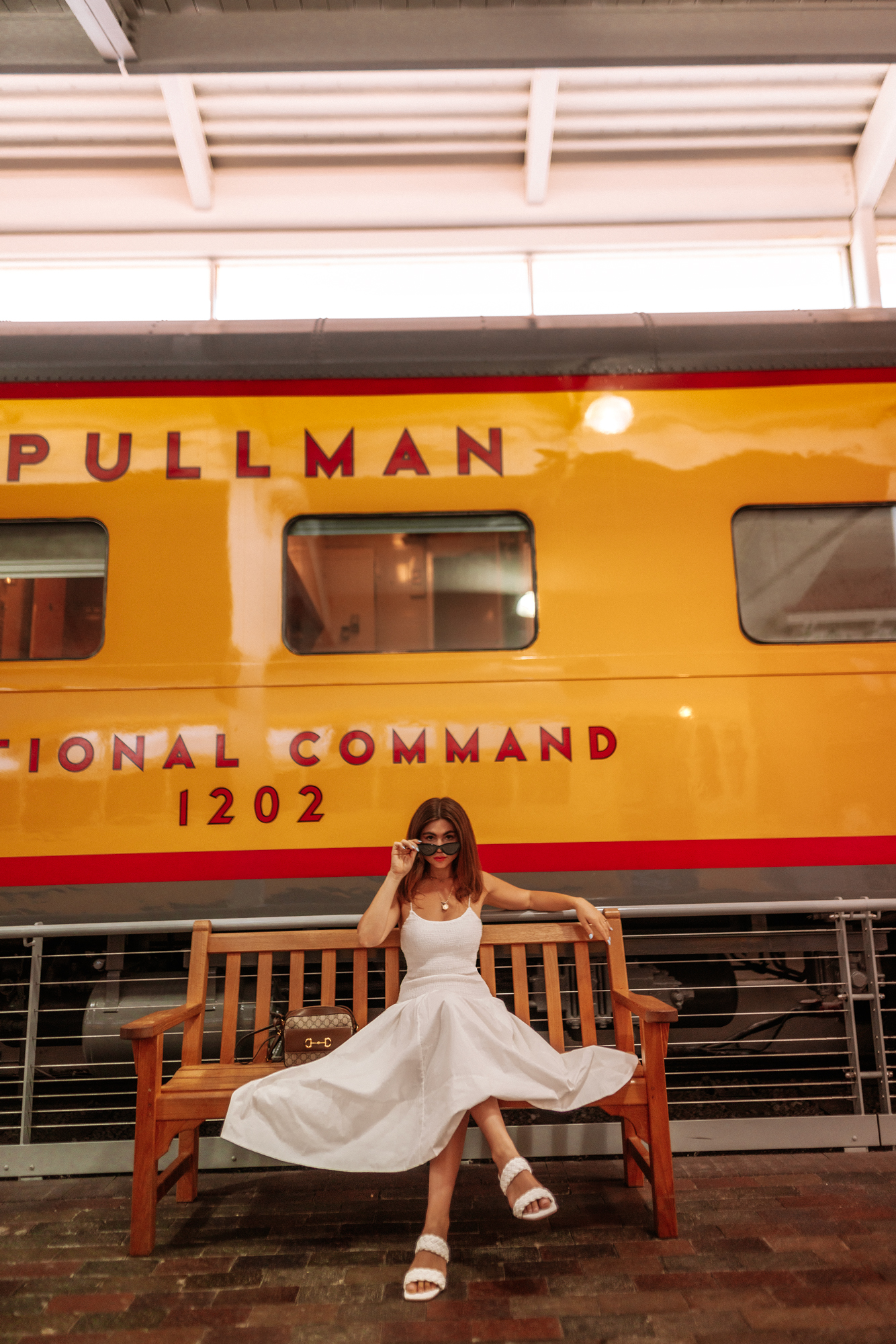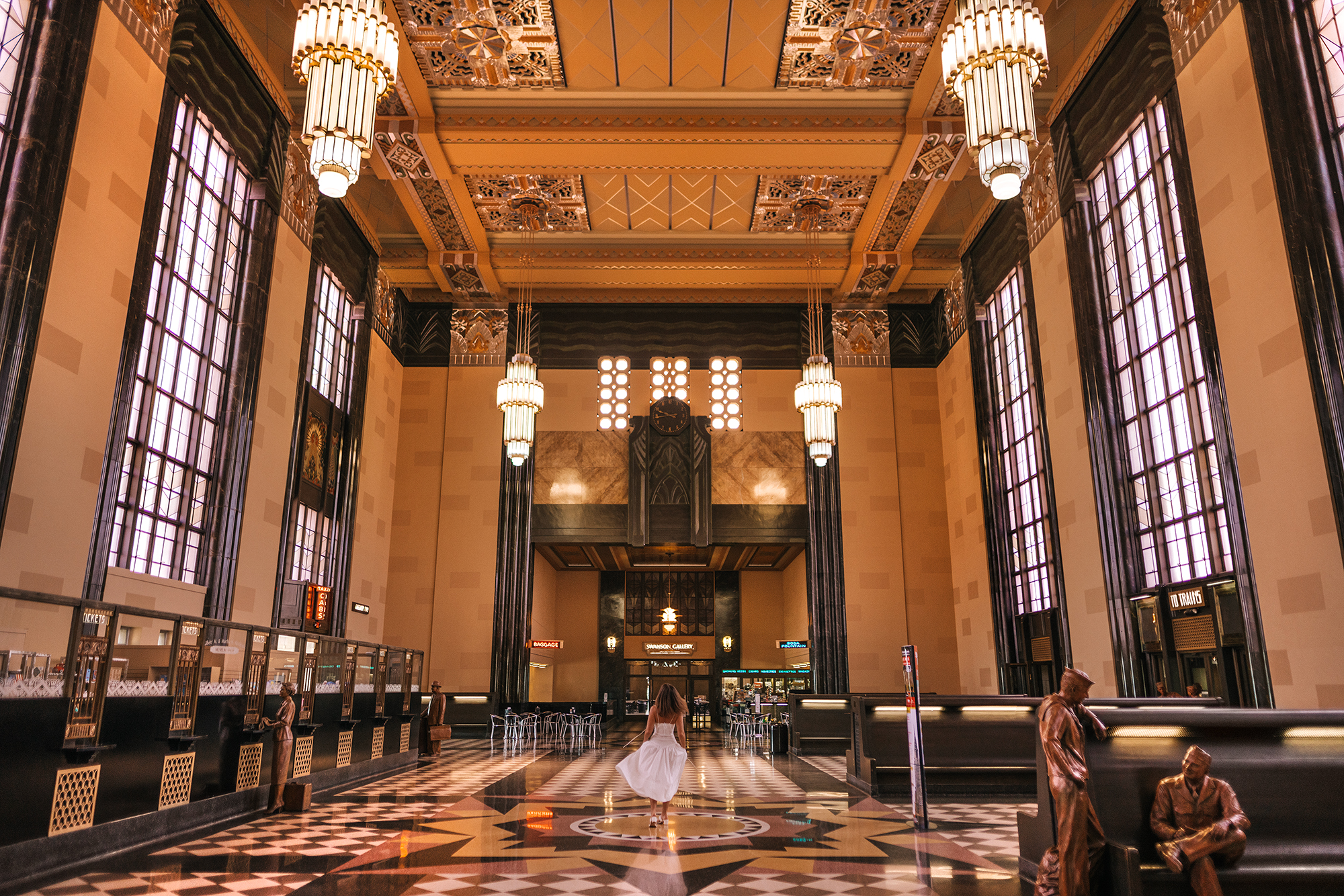 I have recently become obsessed with all of the beautiful midwest train stations - from Denver to Kansas City, to now Omaha, every one we've been to is so expansive, ornate, and just stunning. But this historic train station is even better because it has been turned into a museum!
The Durham Museum was once the city's historic Union Station, and is an immersive journey into the region's vibrant past - and a definite must for any train or car enthusiasts. The museum hosts a range of permanent exhibits including early 20th century cars, full historic trains you can step on and walk through, and tons of details about the history of midwest transit and Omaha. We loved it here!
5. Walk The Riverfront Park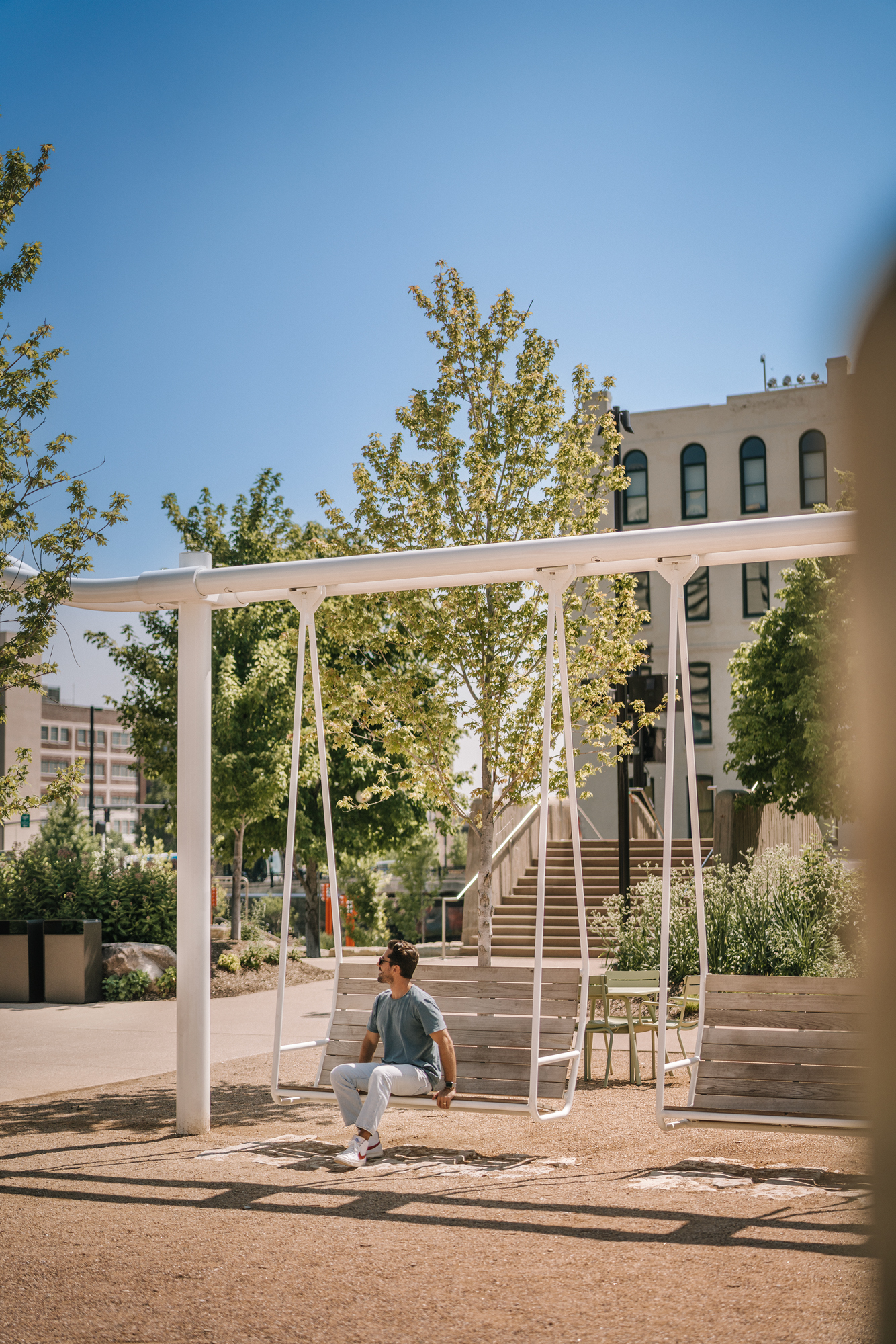 Omaha's Riverfront Revitalization Project has transformed the city's riverbanks into a scenic and vibrant 31 acres of green space known as The Riverfront. Like so much of downtown Omaha, this picturesque park in brand new and is a great urban oasis along the Missouri River. With a variety of landscaped green spaces, walking trails, playgrounds, ducks, and tons of seasonal events like holiday light shows, winter ice skating, and summer concerts.
6. Explore the Old Market Neighborhood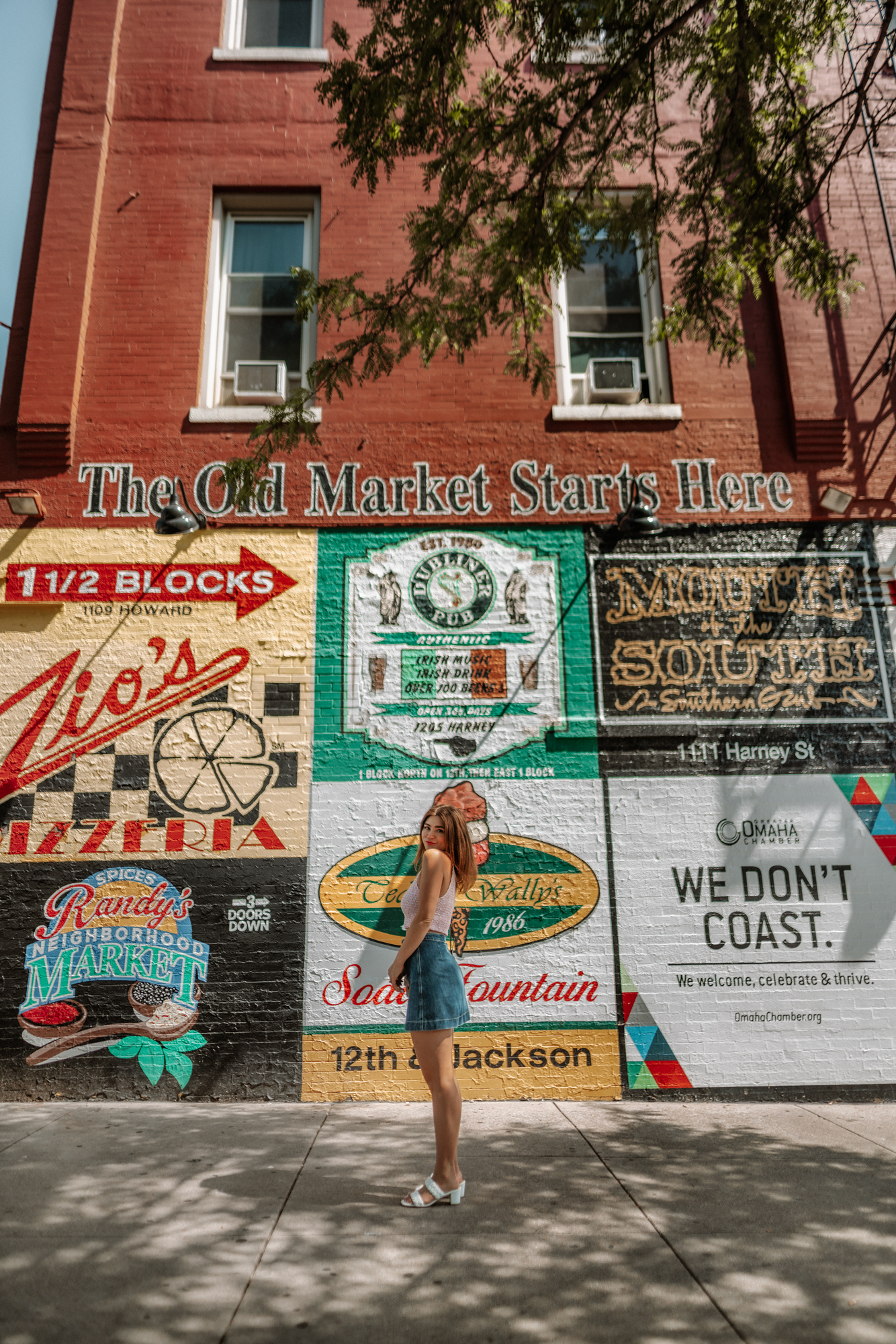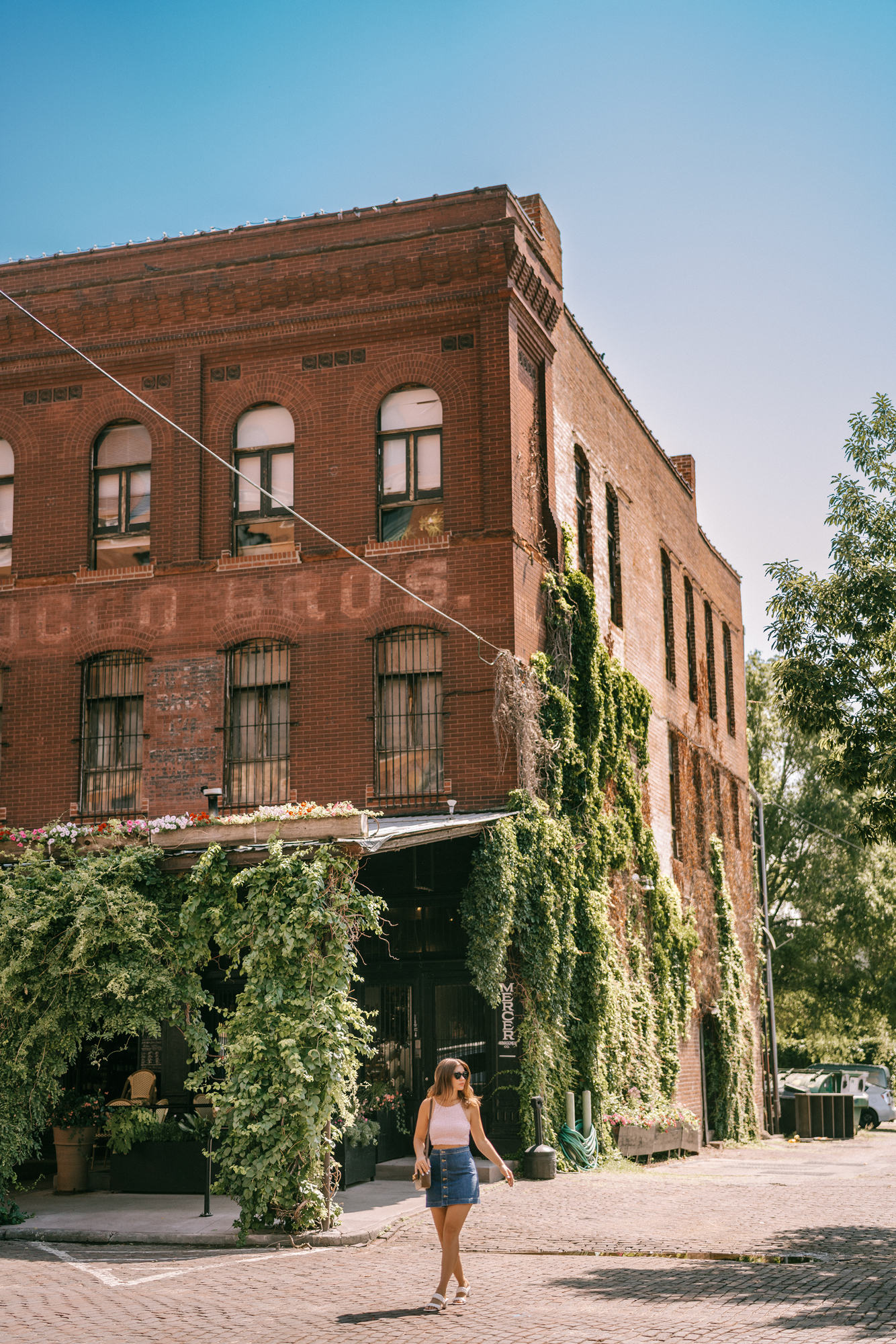 The historic city center reminded me a bit of a tiny Brooklyn. Known as "Omaha's most historic, most entertaining neighborhood", Old Market has cobblestone streets, boutique and vintage shops, old factories turned into expansive loft apartments, plenty of bars and restaurants, and lots of outdoor sidewalk seating in the warmer months. Just a 10 minute walk from downtown, this area is incredibly walkable, full of life, and a fun place for dinner, drinks, shopping, or checking out an art gallery.
7. Visit The Famous Omaha Zoo
The one place we didn't have a chance to go! The Omaha Zoo is famous - every time we mentioned traveling to the city we were asked if we were going to make a stop here. The Omaha Zoo is one of the largest and most renowned in the United States and is known for its aquarium, desert sundome, and exhibits from continents across the globe.
This blog post was made possible in partnership with Marriott Bonvoy, but as always, all opinions are my own.