July 15, 2017 Travel Guides
The Seville, Spain Travel Guide
Sevilla!
Before our trip to Spain, I read about Sevilla being "the best city in the world to get lost in", and being there, that really felt true. Every street in the inner city is winding and turning, and it is impossible to get from any two points in a straight line if they are more than a block apart. But as you're twisting and turning, everything around you is so beautiful, the labyrinth of it all just make the experience better. The Andalusian mix of old European and Arabic and Moorish styles is so lush and distinct, and everywhere – from the architecture, to the art and the food. Wandering Sevilla felt like just walking into another world. Or Game of Thrones.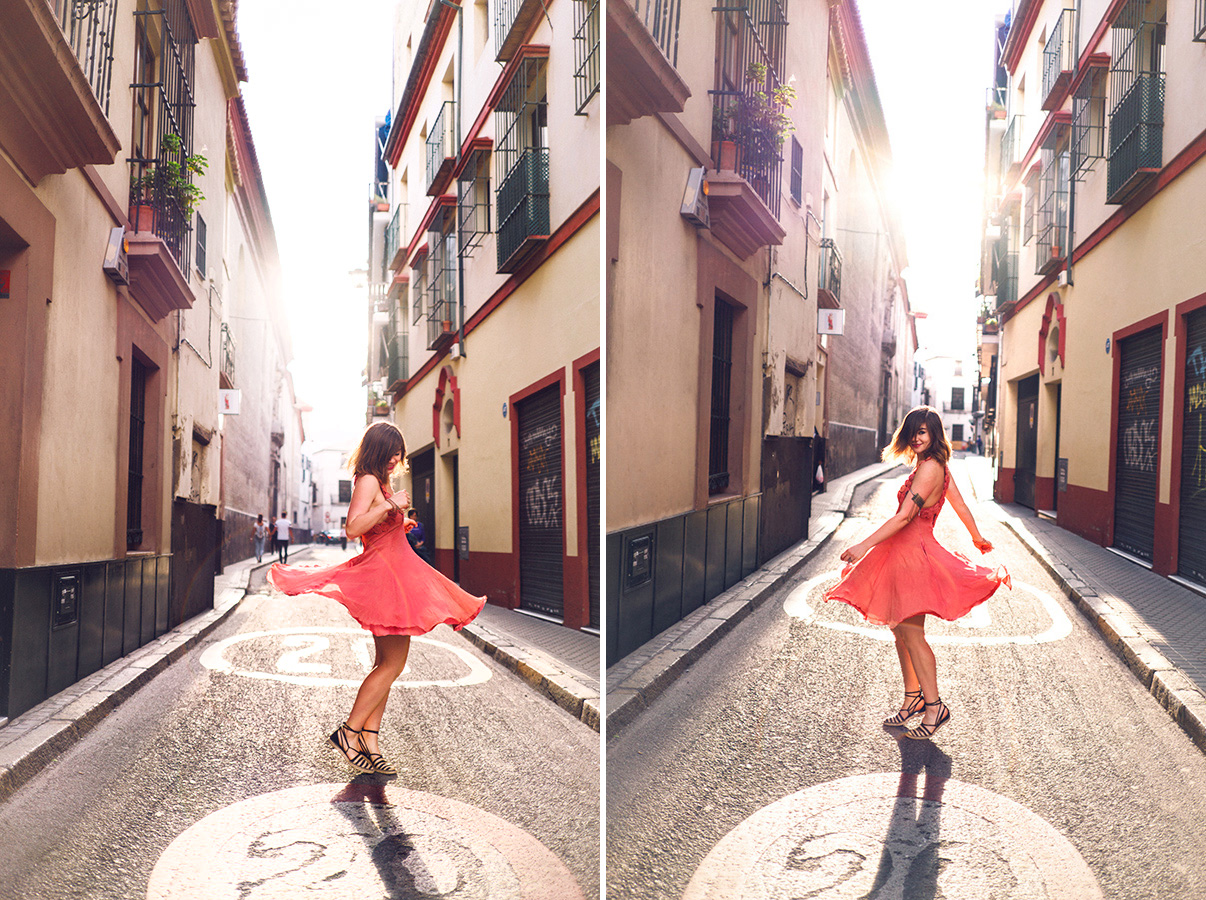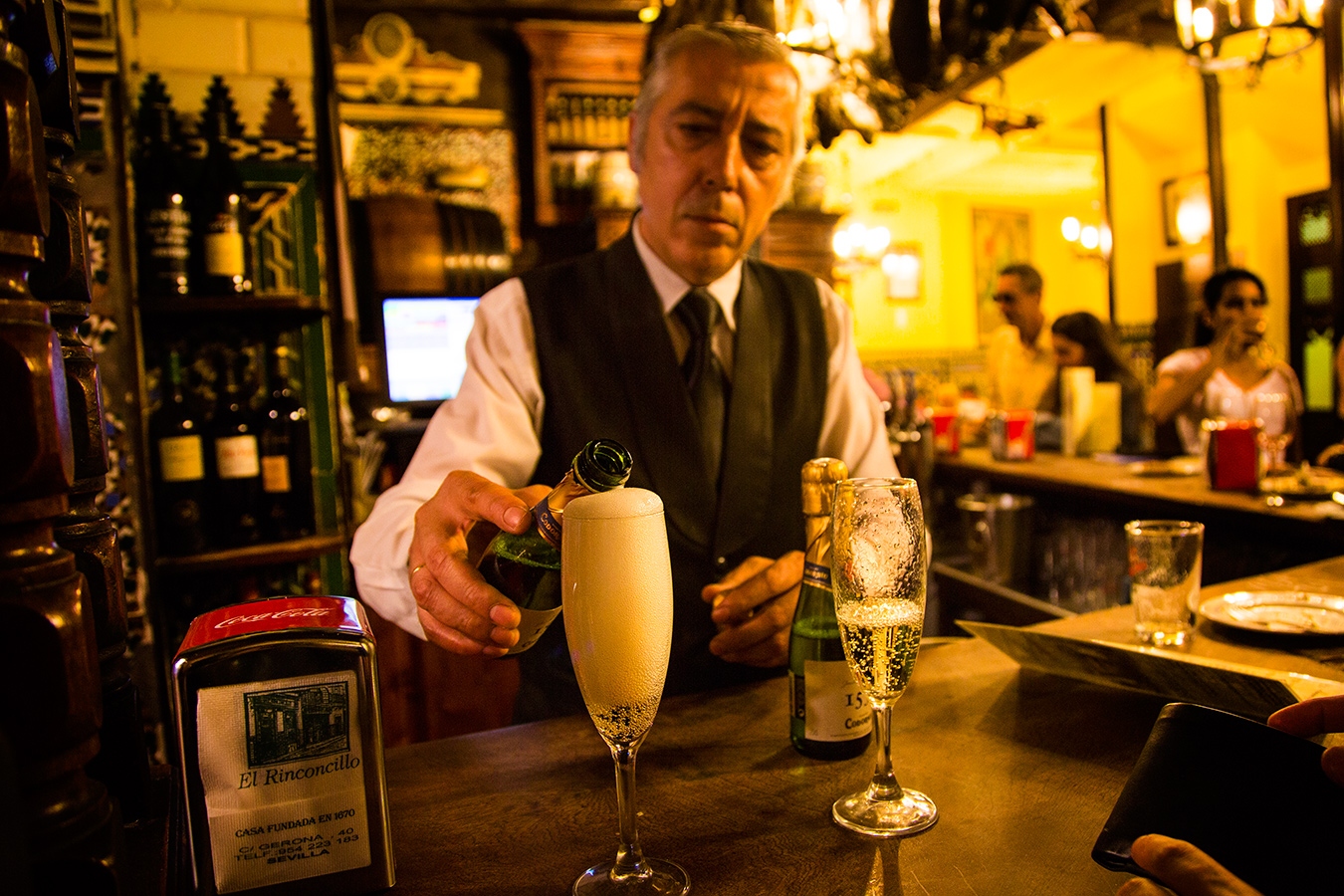 ---
Where to Stay: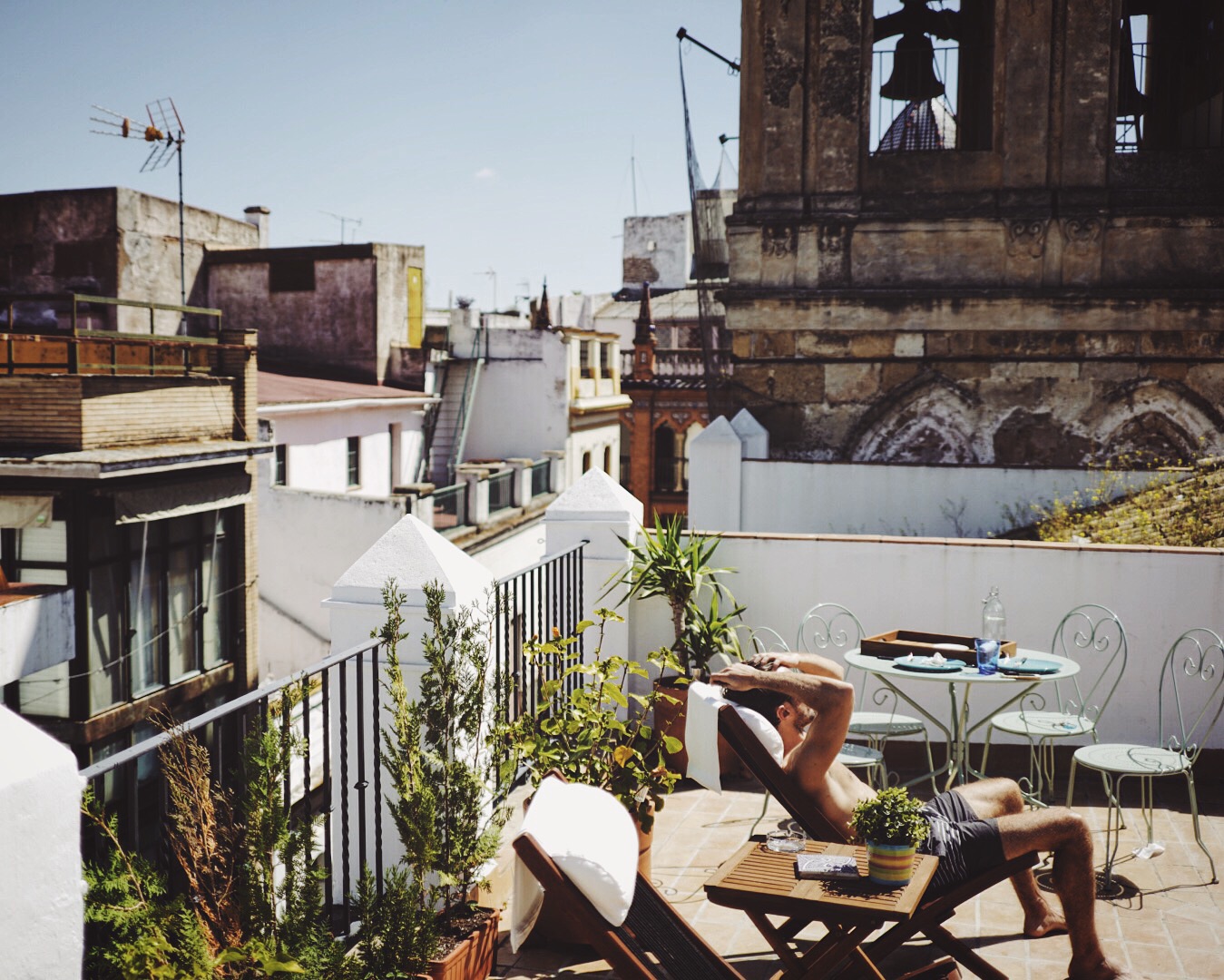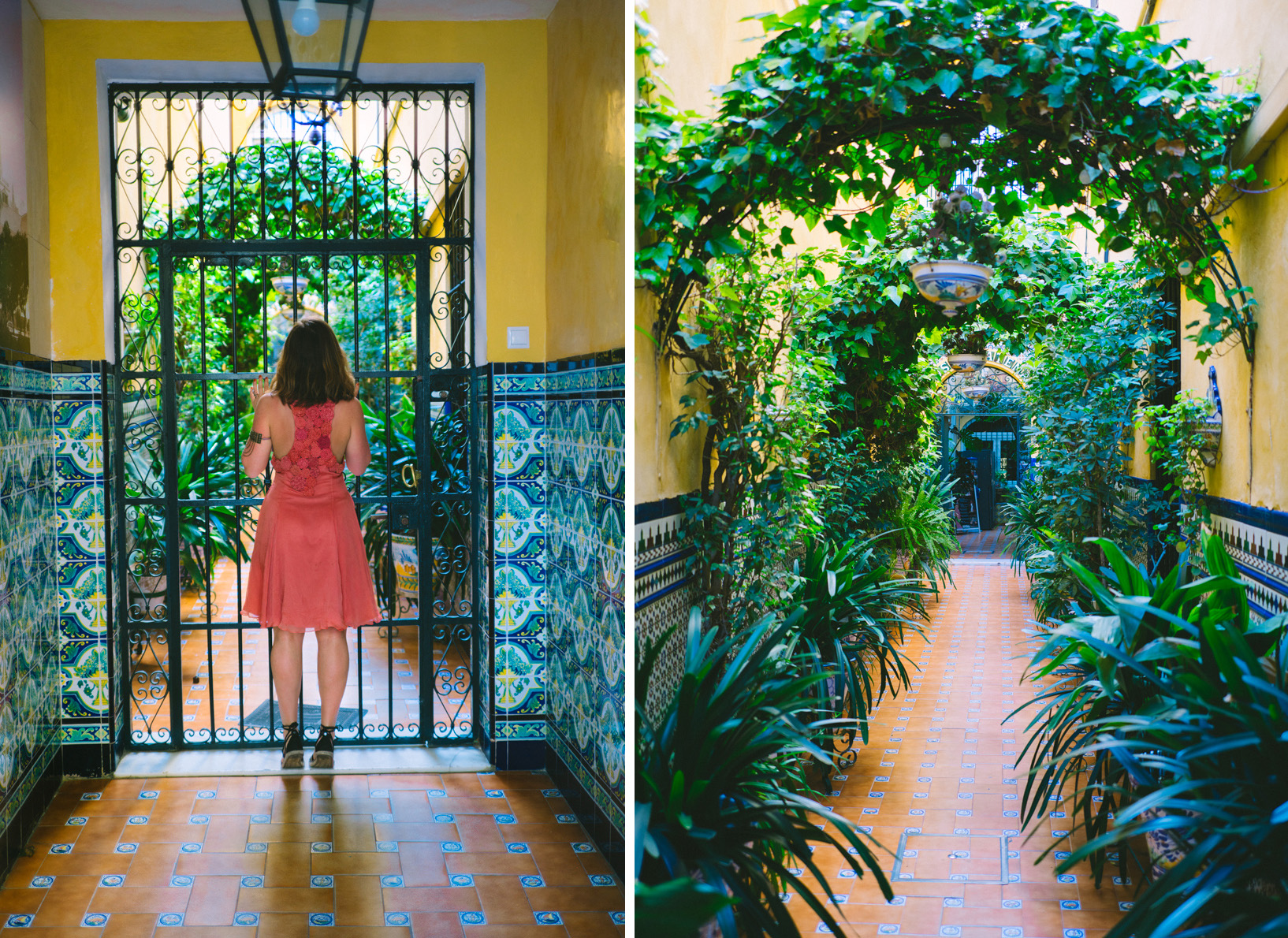 Luxury:
Boutique Hotel Casa del Poeta - For a luxurious experience, Casa del Poeta is a beautiful, lush, Palace style hotel in the city center -and just try to not photograph every corner of it.
Hotel Alfonso XIII - Located just across the street from The Alcazar, Alfonso feels like you are actually staying in the palace itself - the rooms are decadently ornate and the the views are just like staring into the water gardens of Dorne.
Budget:
AirBnB - One of the best cities for these kind of stays - the locals here have some of the most amazing apartments, and there are tons of affordable options right in the center of the old city. The place we stayed had a beautiful terrace deck perched on top of a famous Cathedral. If you've never tried Airbnb, I highly recommend it Get a discount on your first stay here. In this city - I enjoyed staying here more than in a 5-star hotel!
Hostels - Seville has a well-established and amazing hostel scene - most of which look like old palaces themselves! And with private room options, you get the best mix of a comfortable experience, and meeting other travelers along the way, all in amazing locations. For the best, check out Oasis Seville and its rooftop pool, and the amazing terrace of Hostel One Catedral.
---
Can't Miss Eats: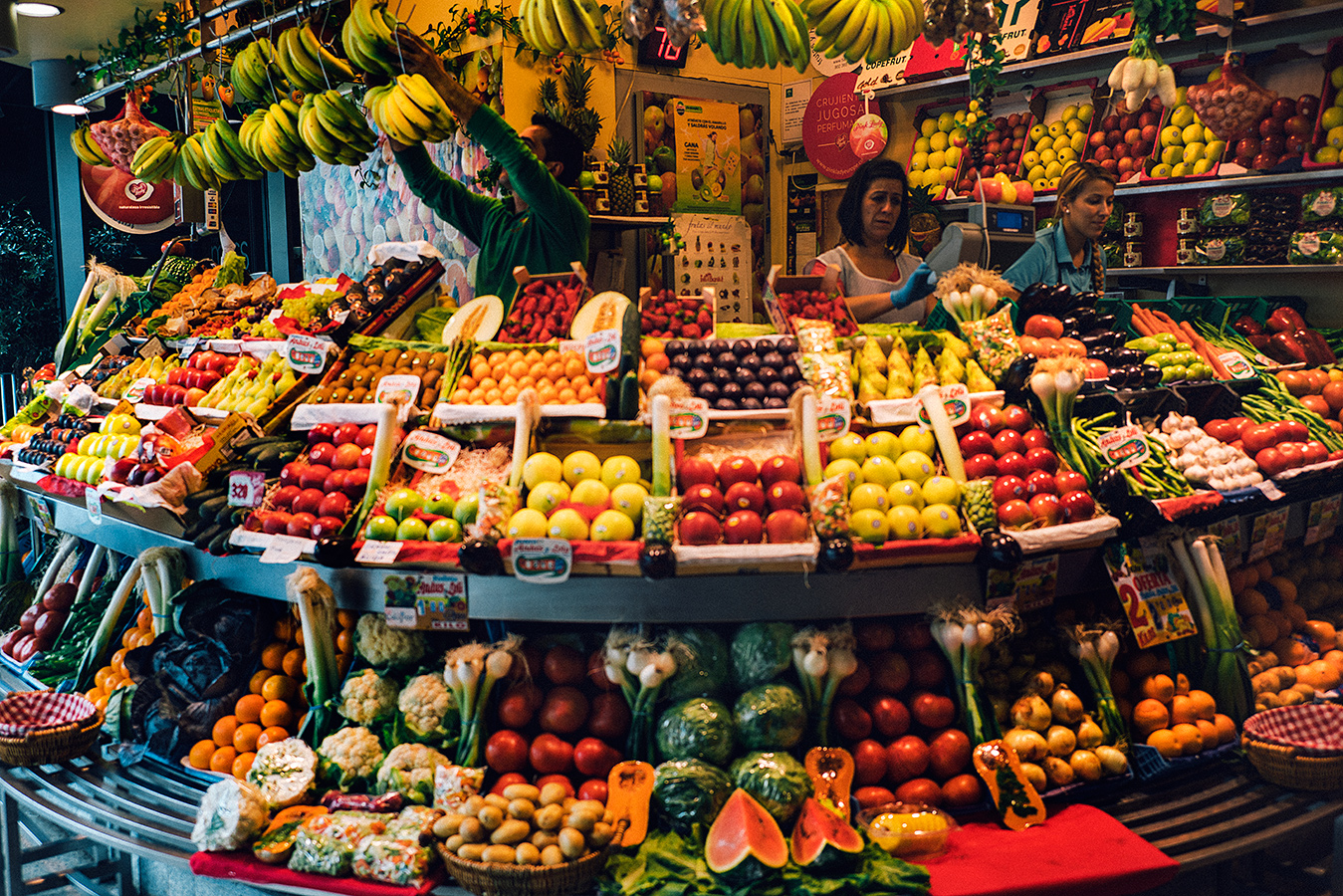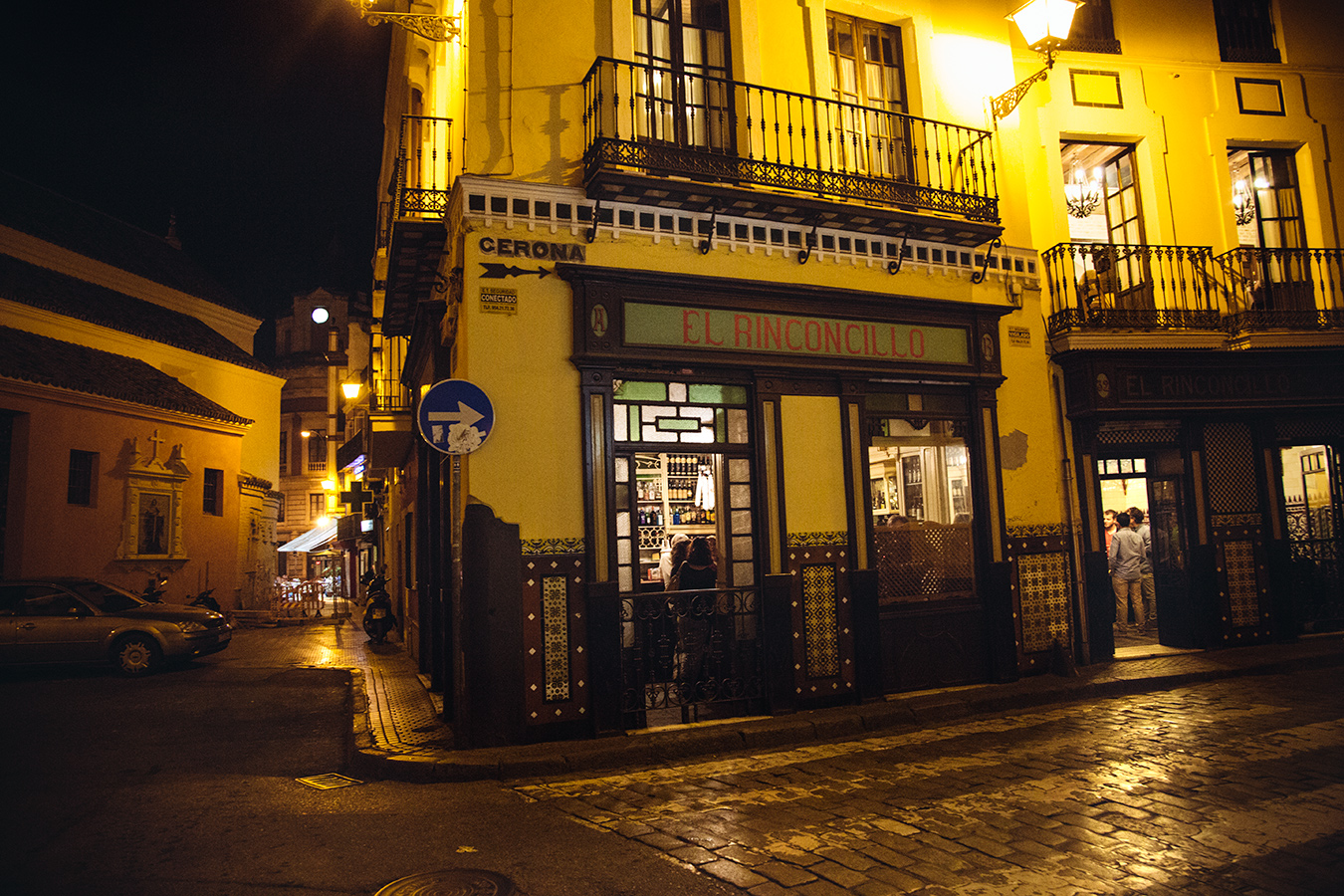 From the fresh produce, to the Jamon Iberico, and the life-changing orange juice; we had so much fun just eating and Cava-ing our way across the city– going out to long dinners, late every night, ordering Copa after Copa (how can you not when they are less than €2.00?) and waking up in the morning to espresso, pastries, and have I mentioned the orange juice?
---
The Best Sites: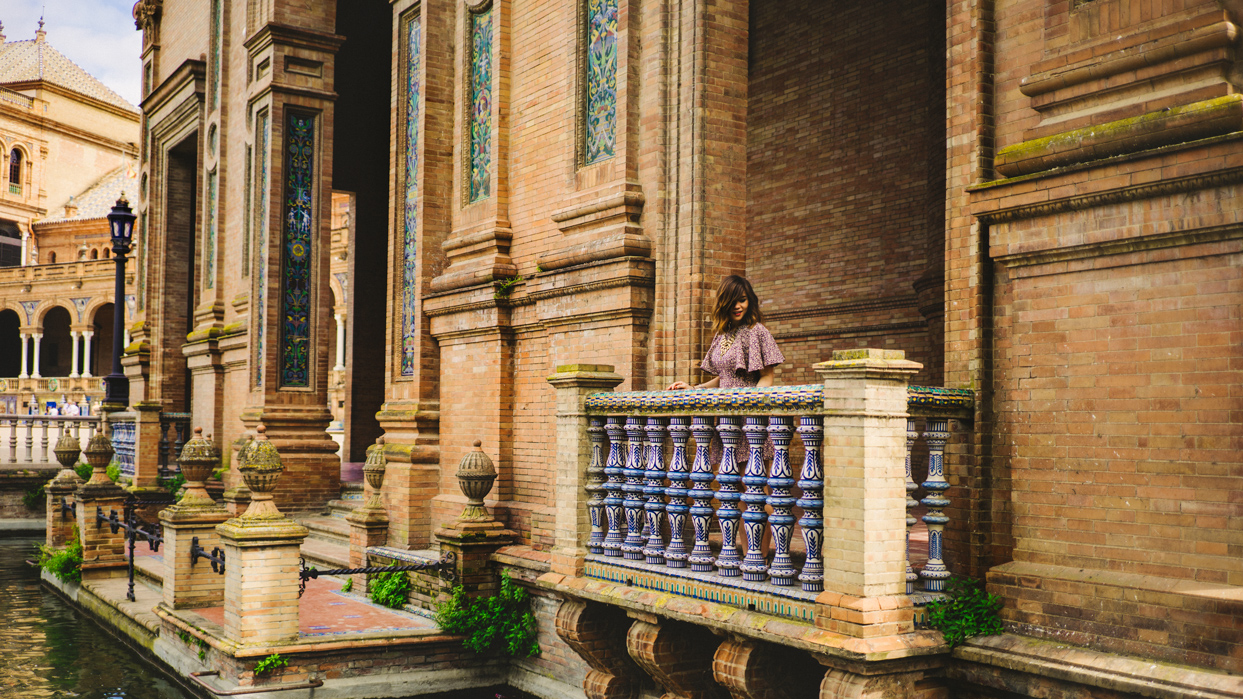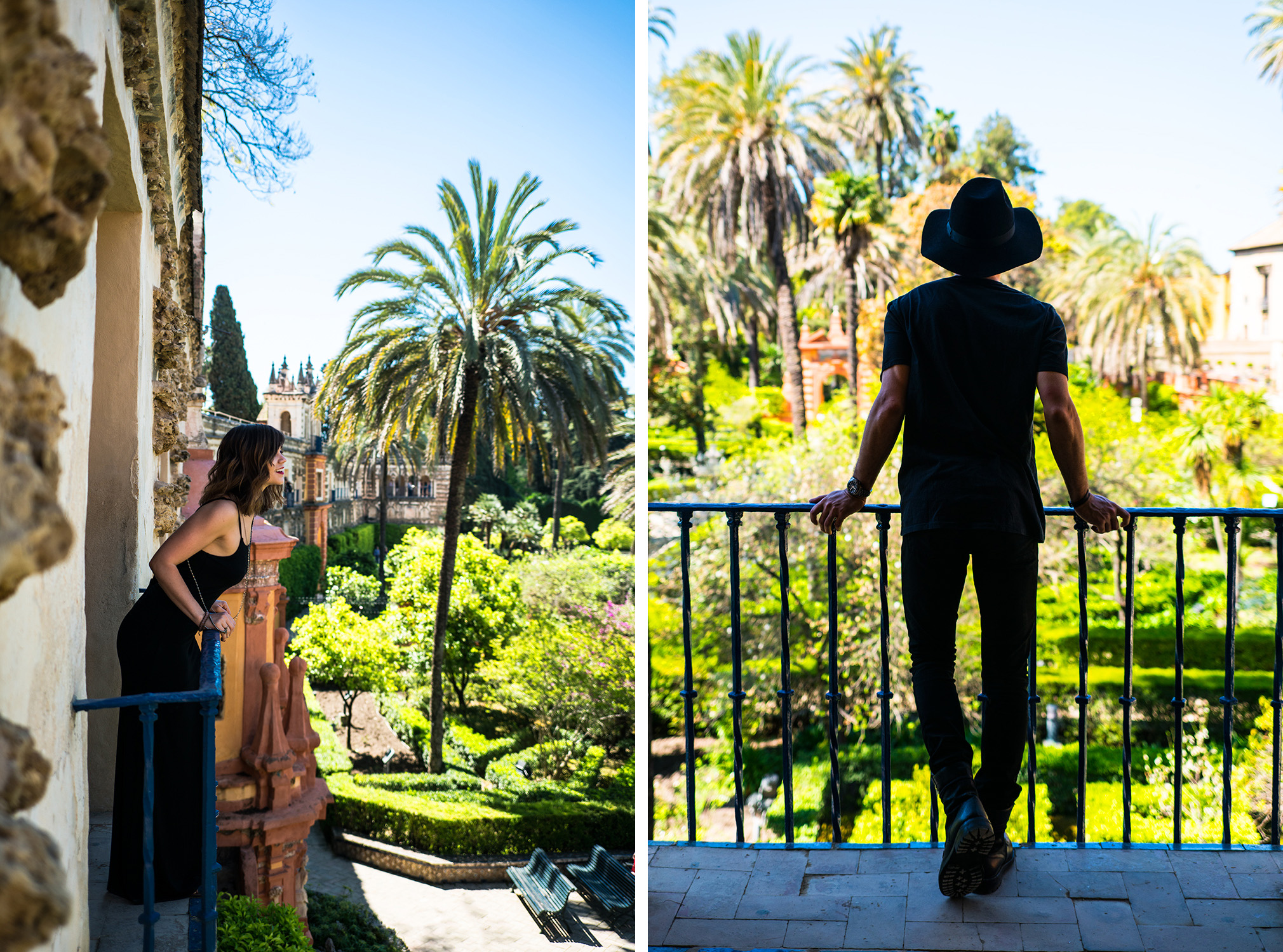 The Alcazar of Seville - The Dorne Water Gardens - I mean the Alcazar Palace of Sevilla is one of my favorite places that I have ever been able to run around in. The Royale Palace dating back to the 14th Century, and the palace and gardens are just as beautiful and ornate as you can expect from such a historic place – the detail in every corner and every piece is indescribable. Definitely get here early for the best experience, especially if you want to take photos without thousands of tourists in them. We arrived about 30 minutes before the gates opened to get in line, and were able to get a couple of hours of shooting in before the crowds really filled the palace.
The Plaza De España - The Plaza De España and the adjacent Parque de Maria Lisa are breathtaking. The plaza looks like an ancient castle (although it was actually only built in 1929) and every corner is adorned beautifully. I could have spent days wandering the park here.
The Streets - The streets of Seville are a spectacle all to themselves - just follow the winding roads and bright buildings into the city and see what you can find for a day - from cobblestones to pink and yellow buildings, ancient cathedral, medieval wooden doors, and cheap Cervezas everywhere - just get lost for a while.
---
Don't Miss Out On: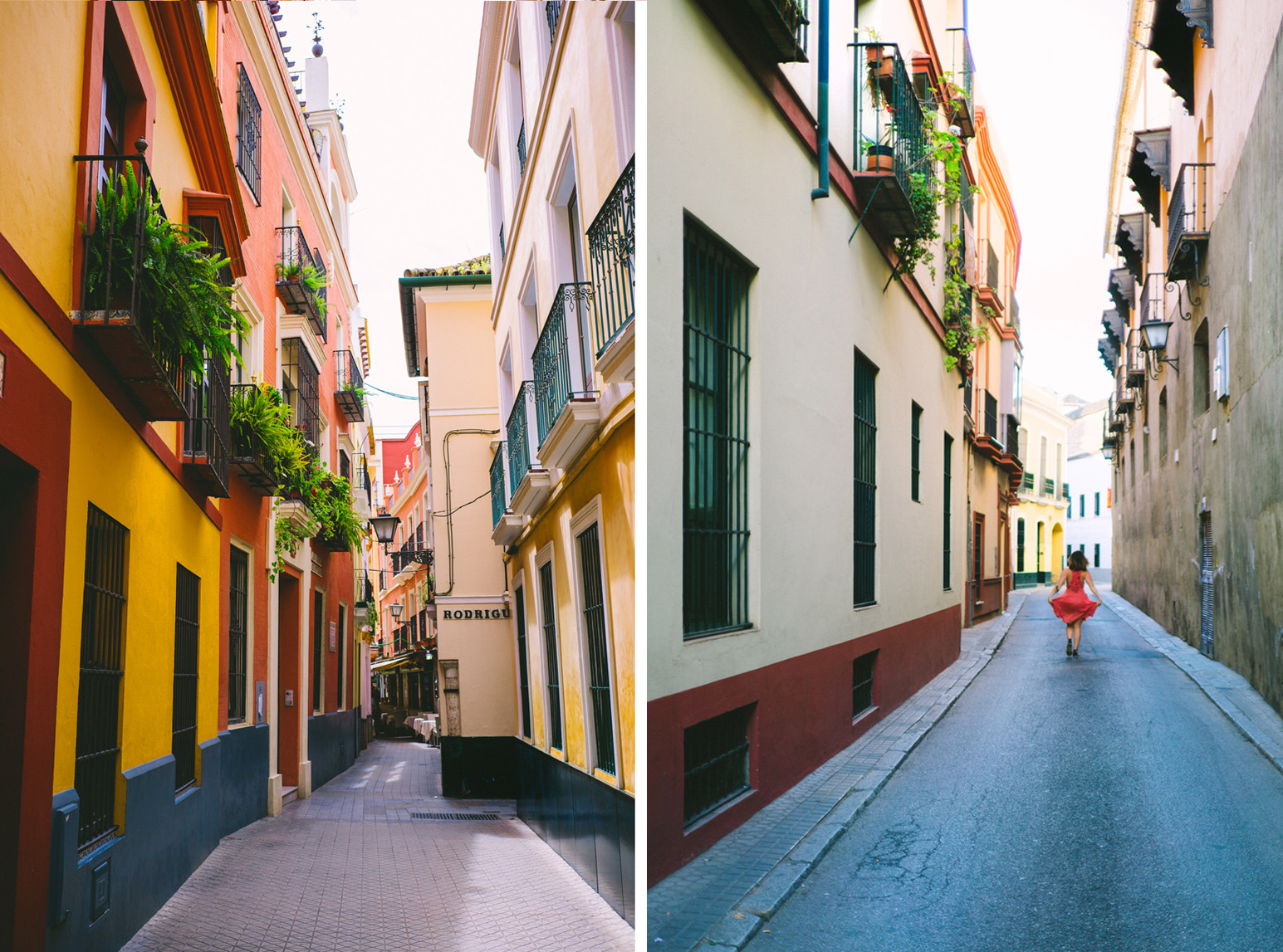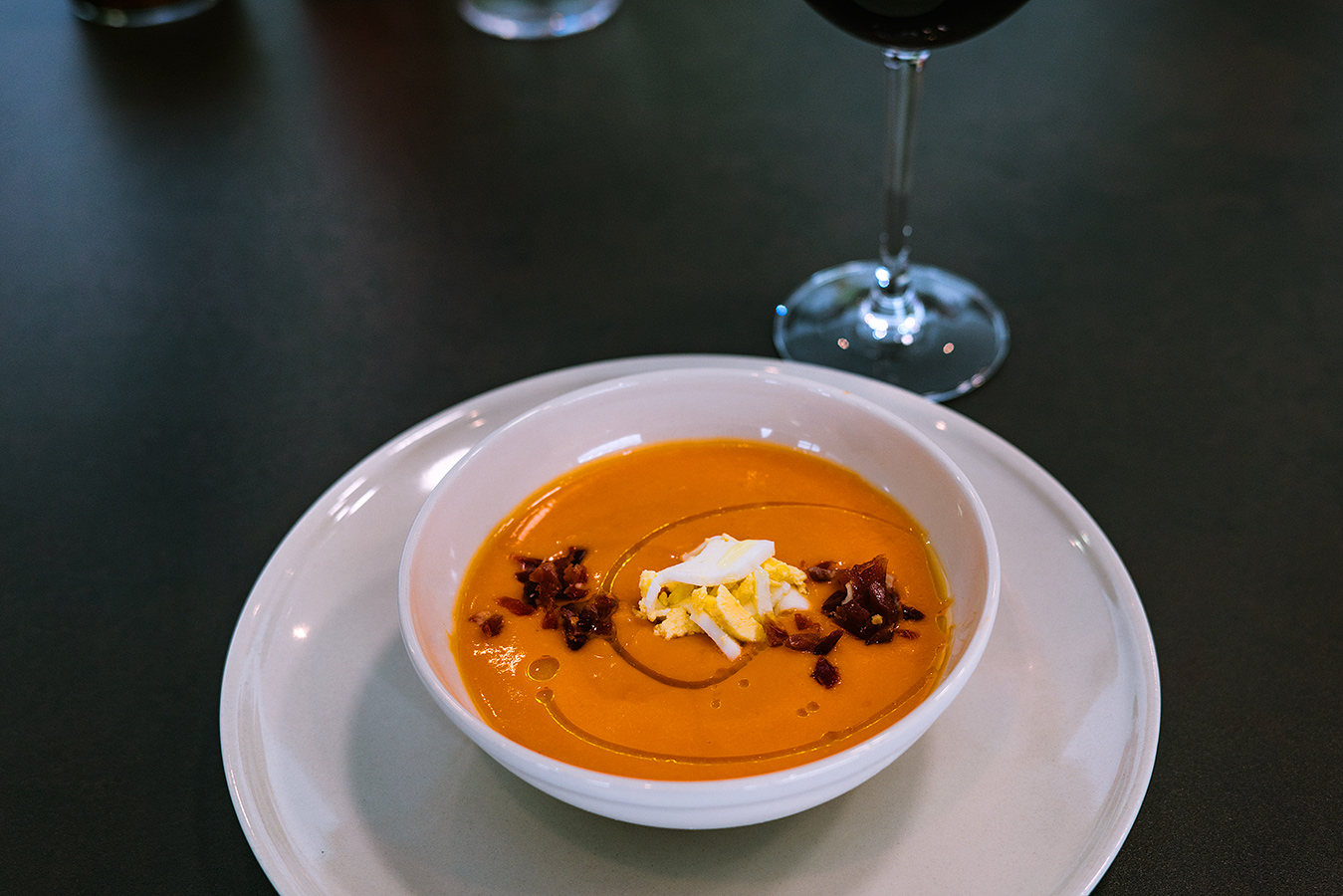 A Cooking Class - An amazing way to bring something home from a new city, Brandon and I try to go one whenever we enter a new part of the world. We've learned a lot and brought home so many new techniques and flavors from these experiences - and having an amazing time trying ideas we never would have thought it (like Salmonejo, which was a mix of tomatoes, bread, and olive oil – and surprisingly frothy and delicious.) In Sevilla, we recommend Taller Andaluz De Cocina for their Tapas cooking class, which included a walk-through market visit explaining how to shop for the best Spanish foods!
Riding a bike through the city - We rented bicycles for a day, and rode in and around the entire old city - Seville has added numerous bike lanes and an amazing protected bike path that loops around the entire city center, it is even now considered one of the best cities to bike in Europe. We were able to fit so much more into a day by adding wheels - and even stumbled into a great little tropical bar under the bridge, where we drank Piña Coladas and danced to the DJ in the middle of the afternoon.
Making friends over Tapas - Dinner starts late here and restaurants are lively and crowded with Spanish and visitors alike - no matter what day of the week it is, the city is alive. One of our best nights in the city was when we were standing at the same table at Bar Alfalfa as a group of visiting Scots, and ended up shared bottles of wine and plate and plate of tapas with them into the evening.
---
Get Inspired: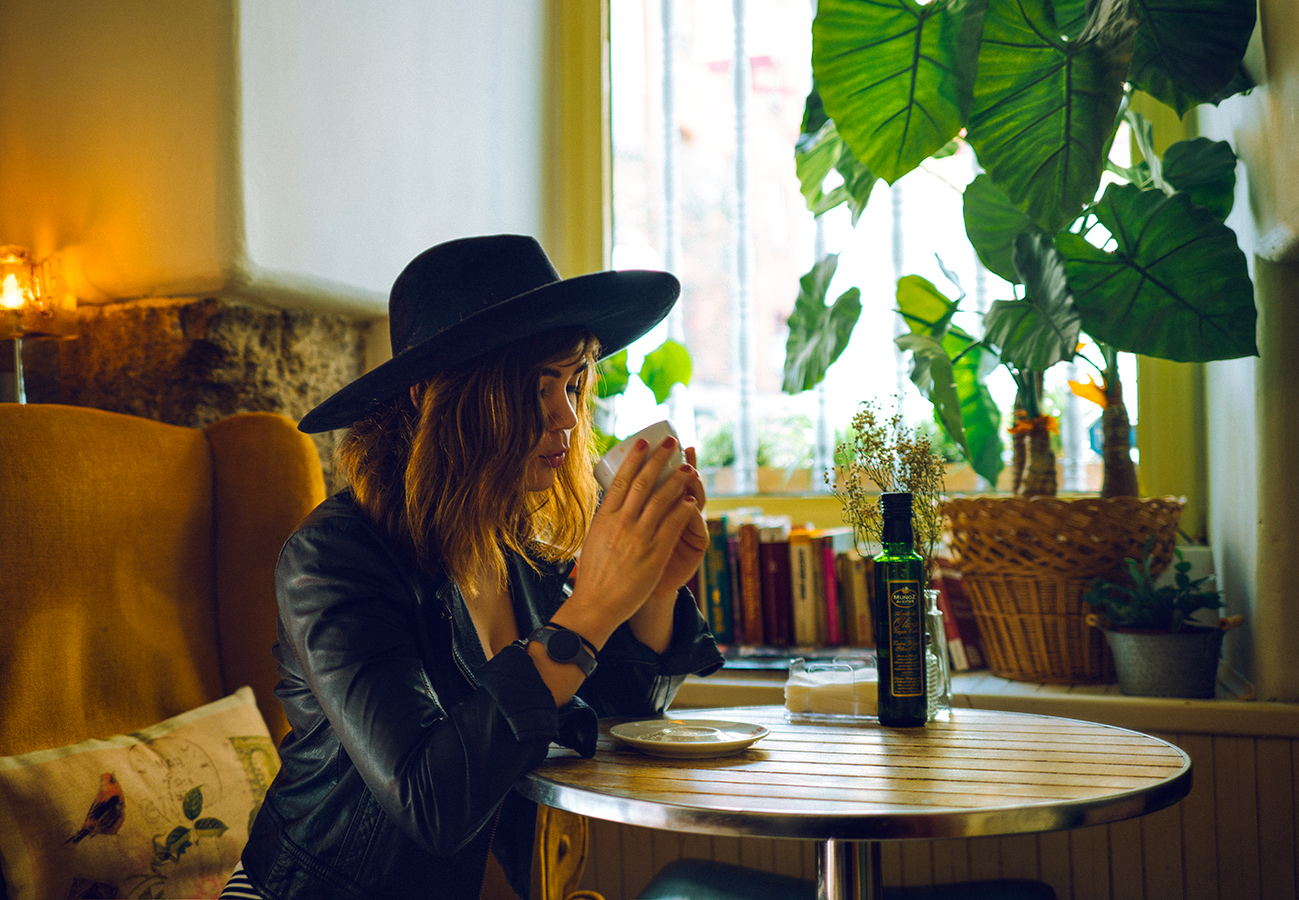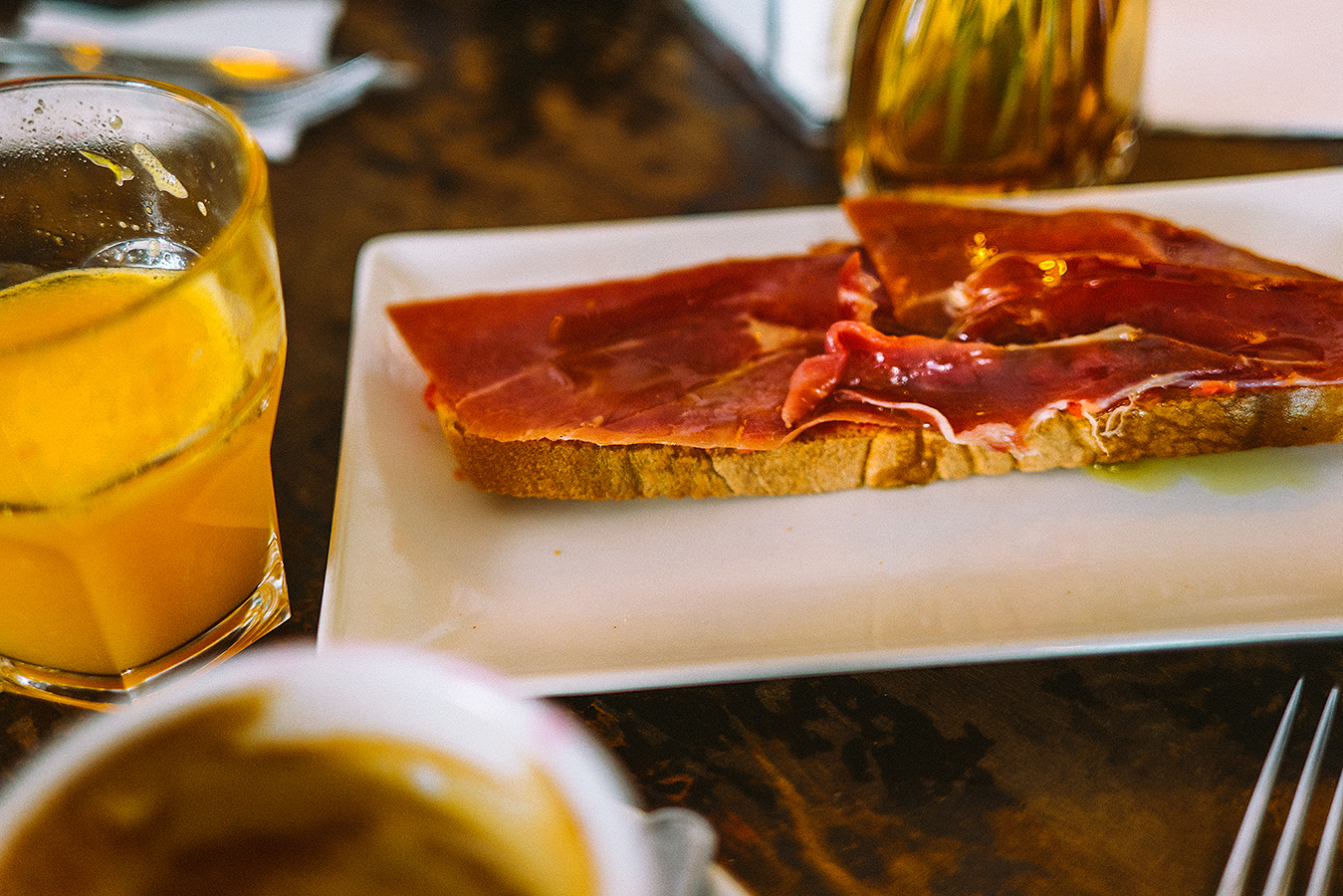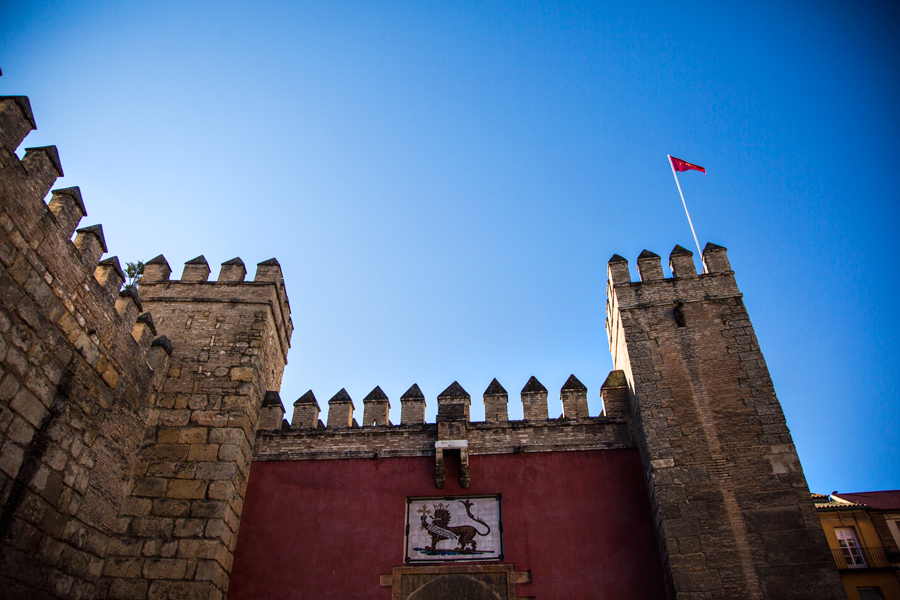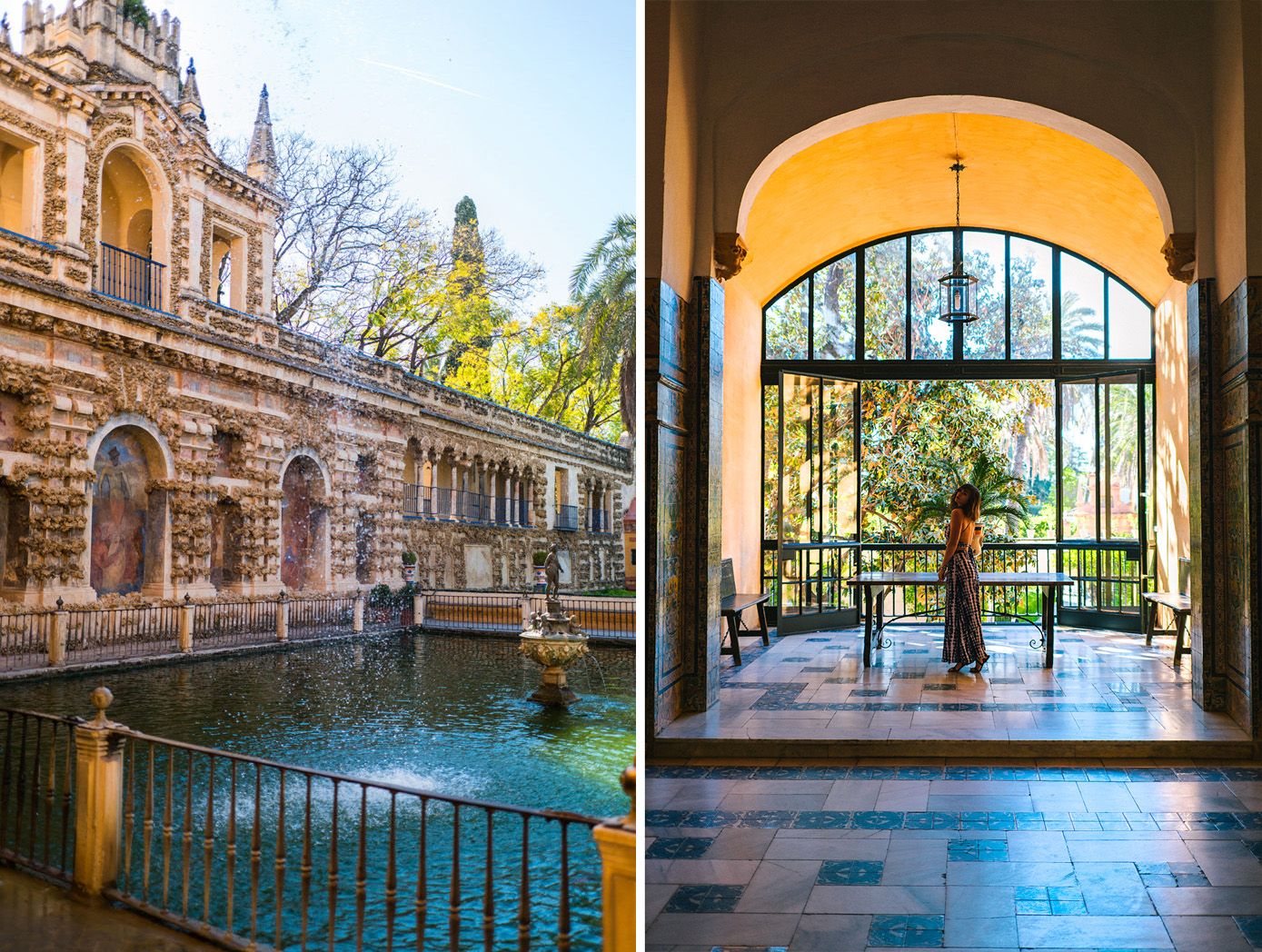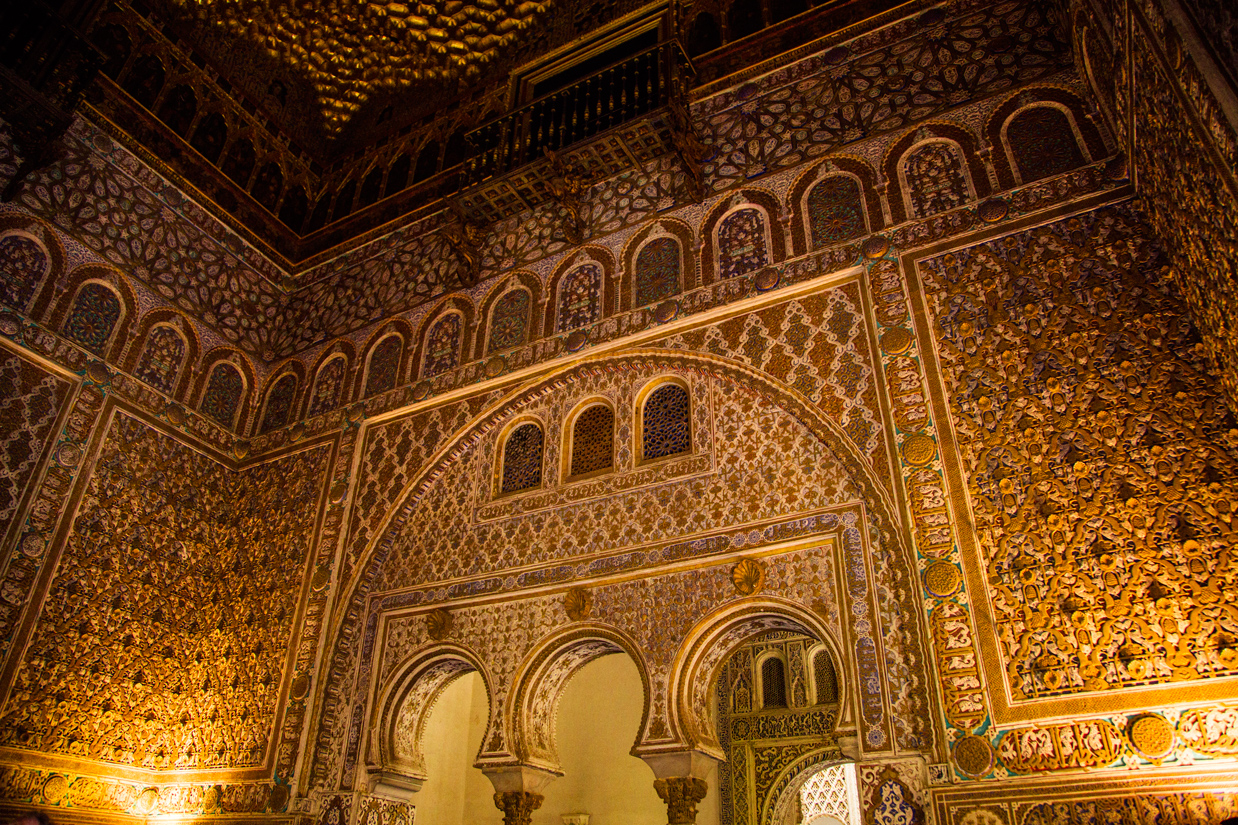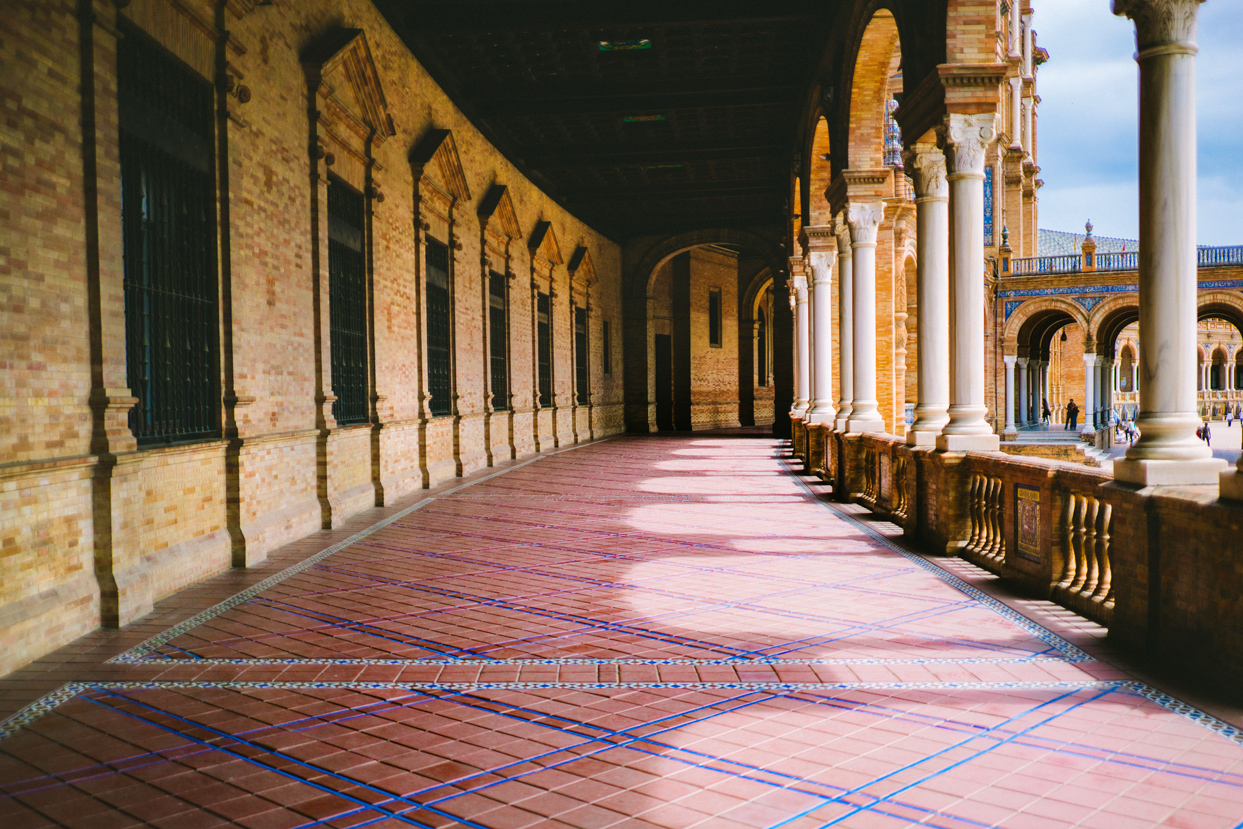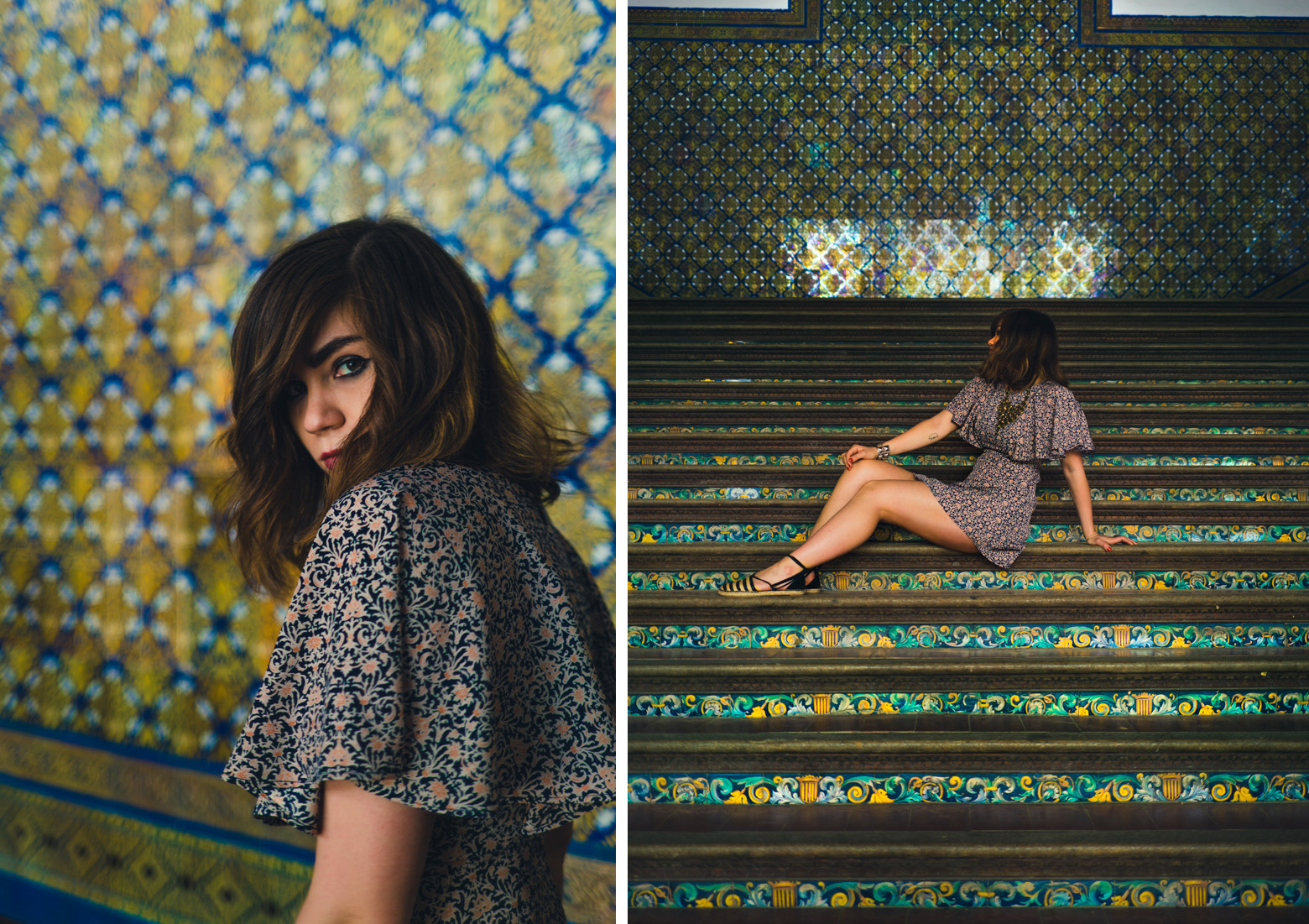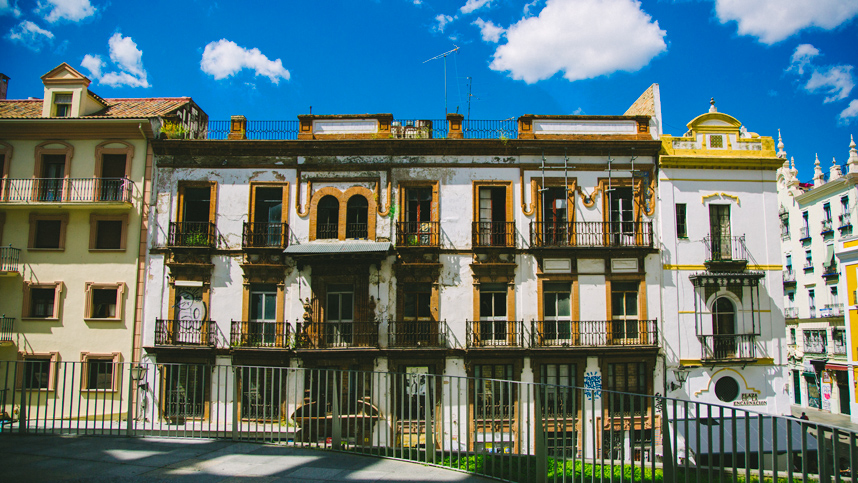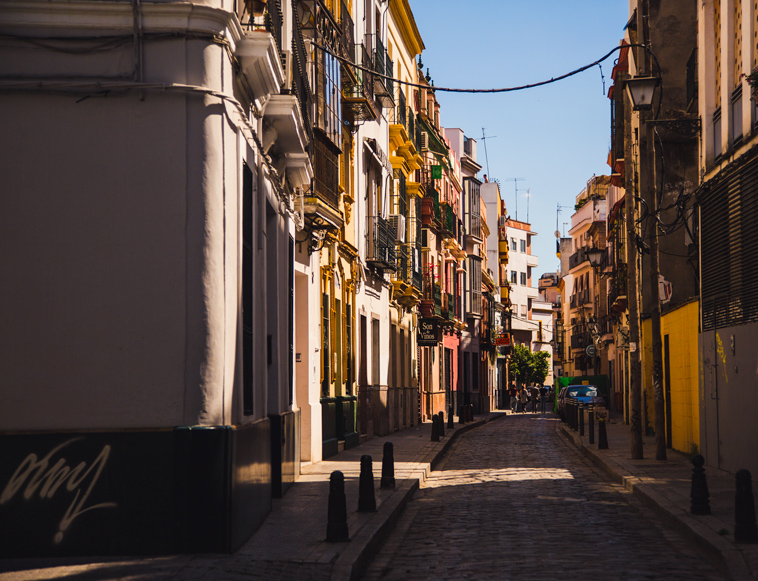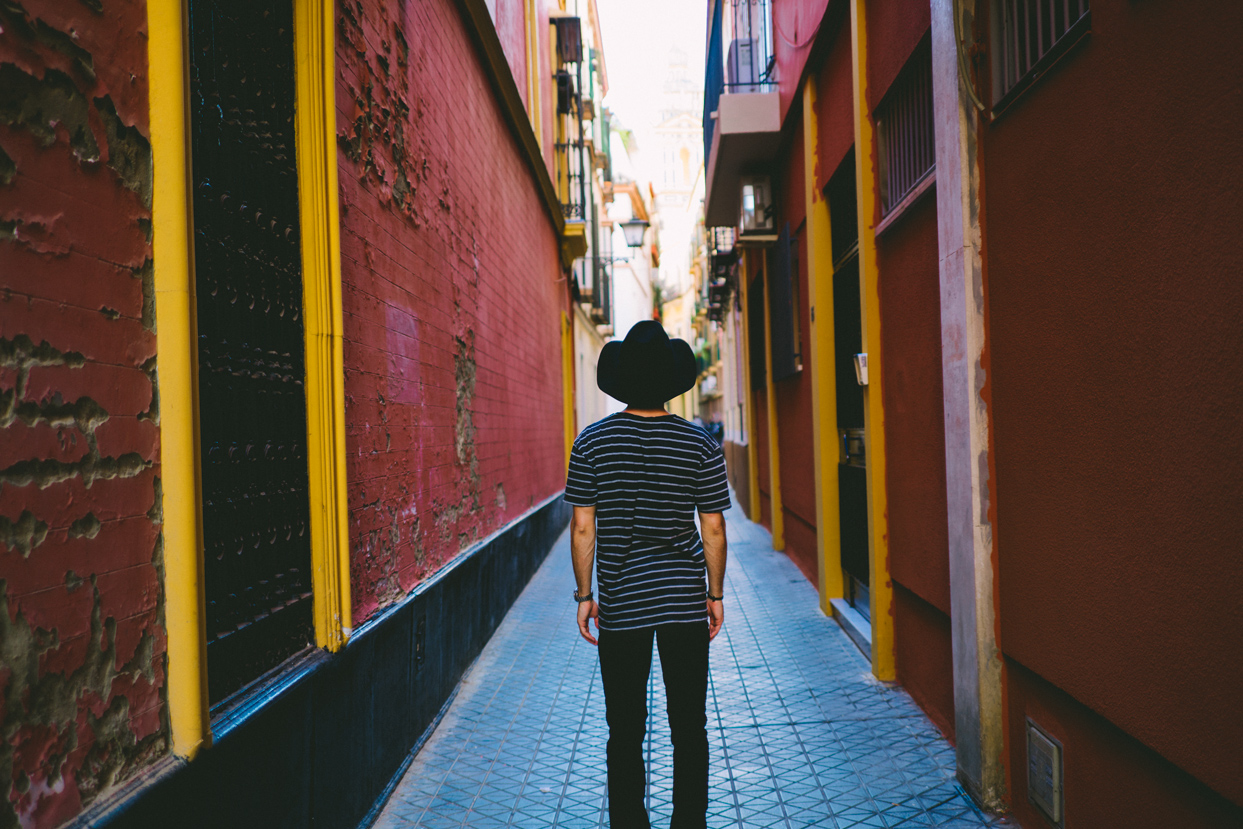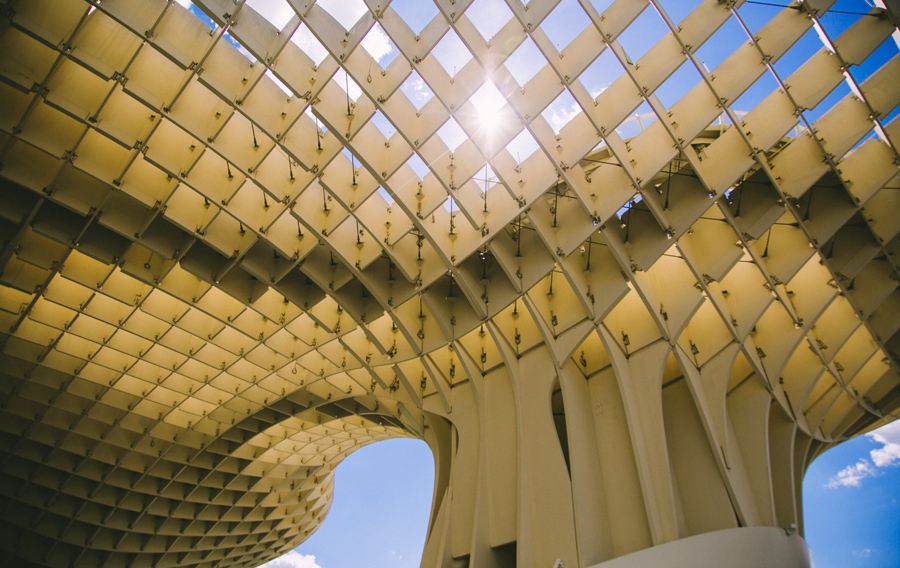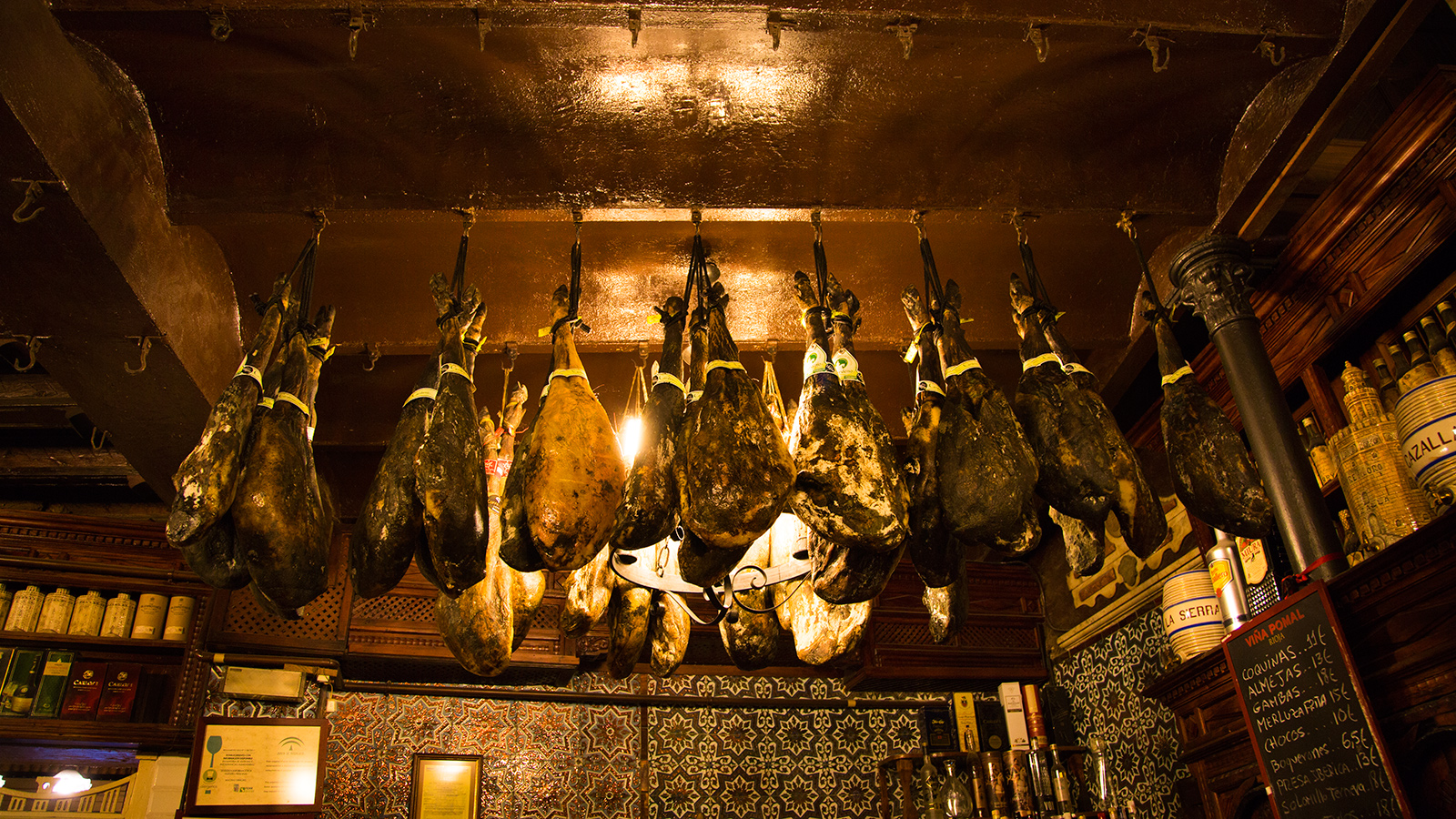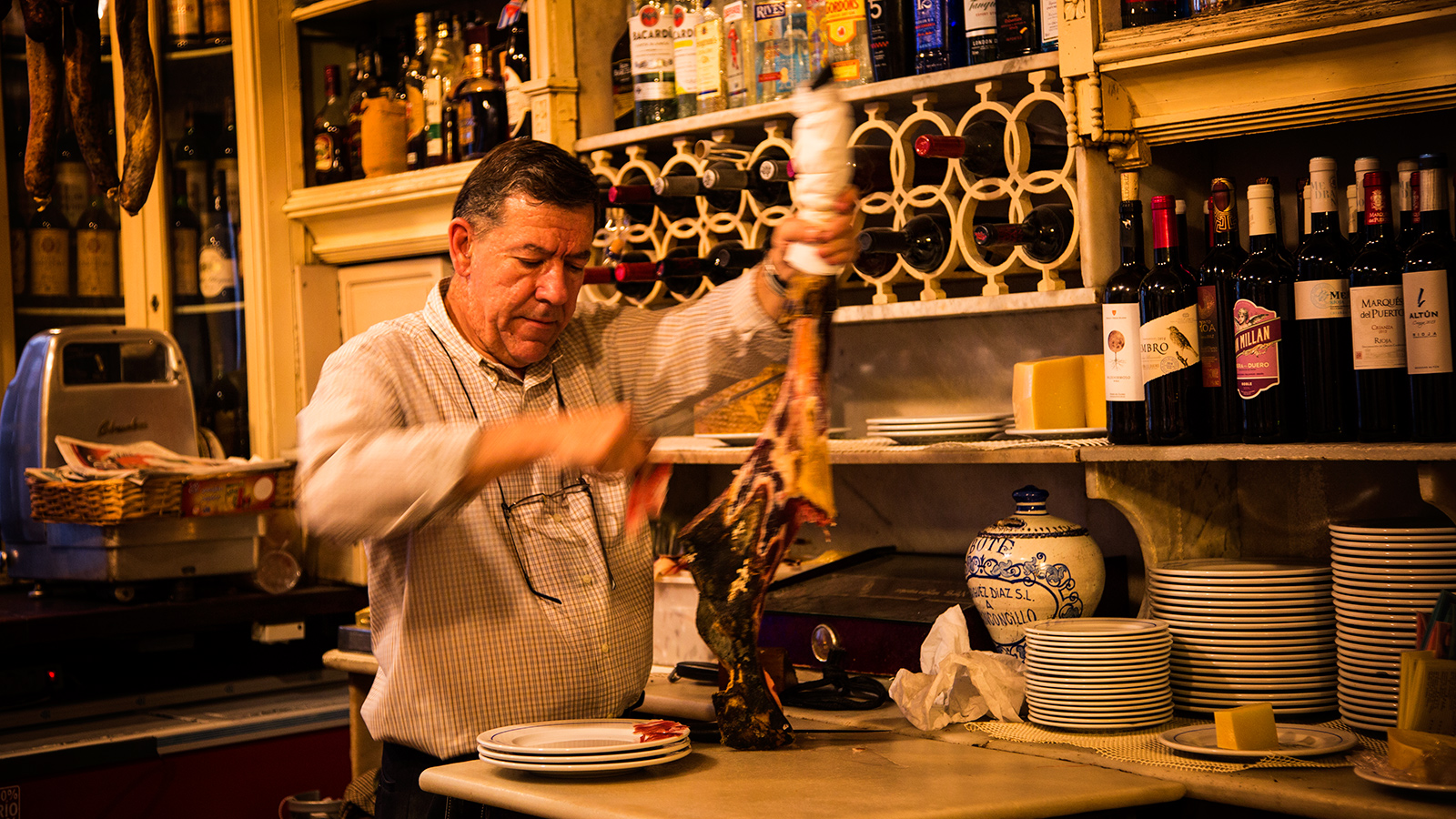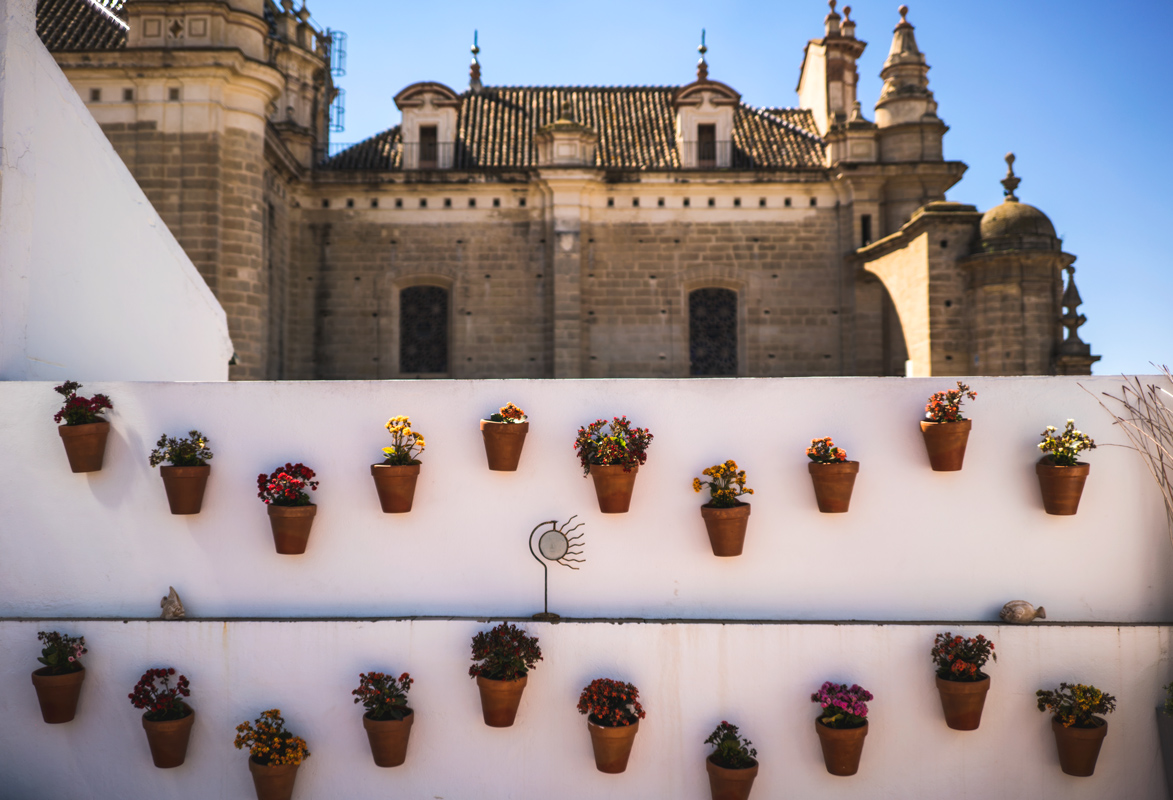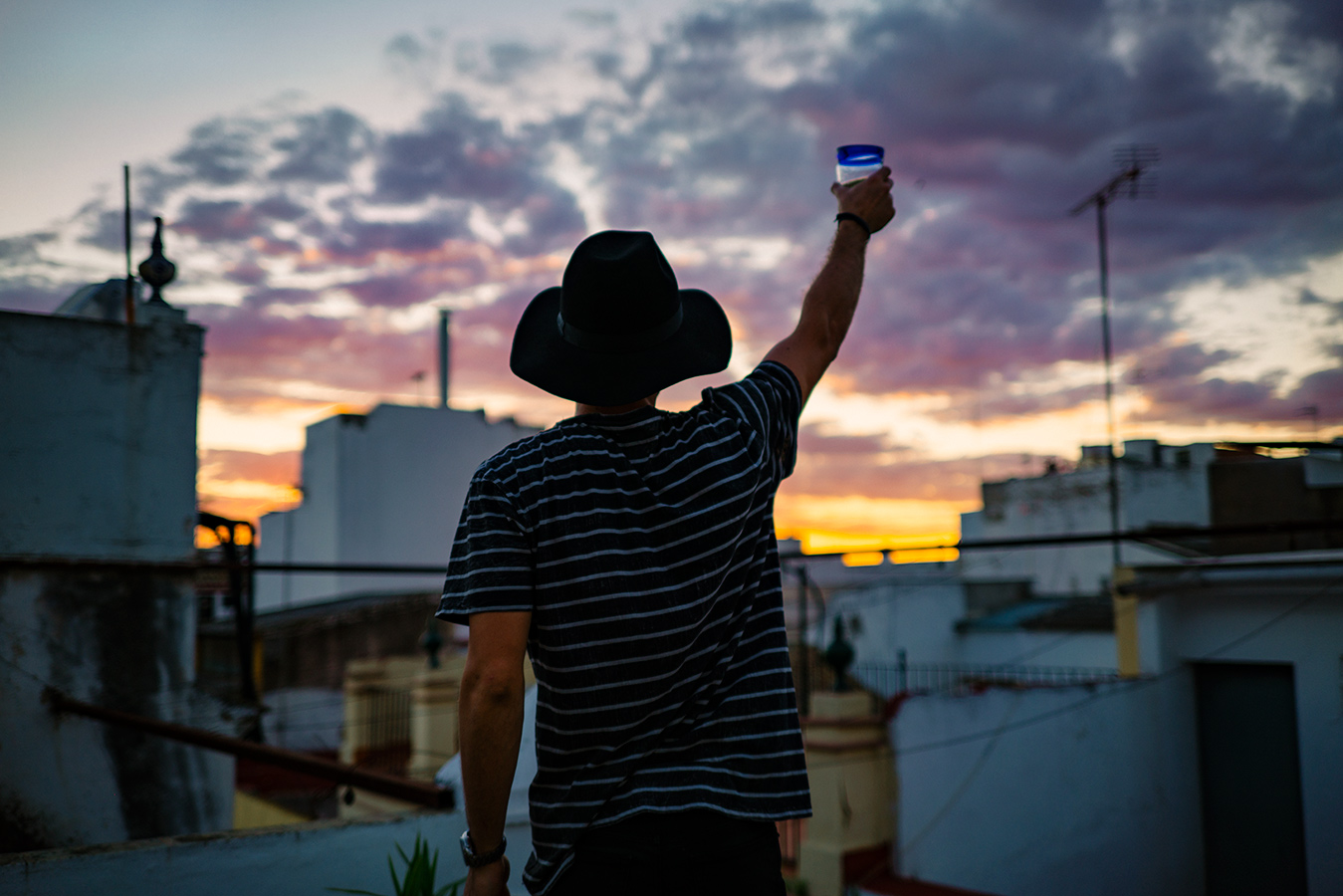 For more, watch our film - shot between Seville and Morocco!
Pin it for later!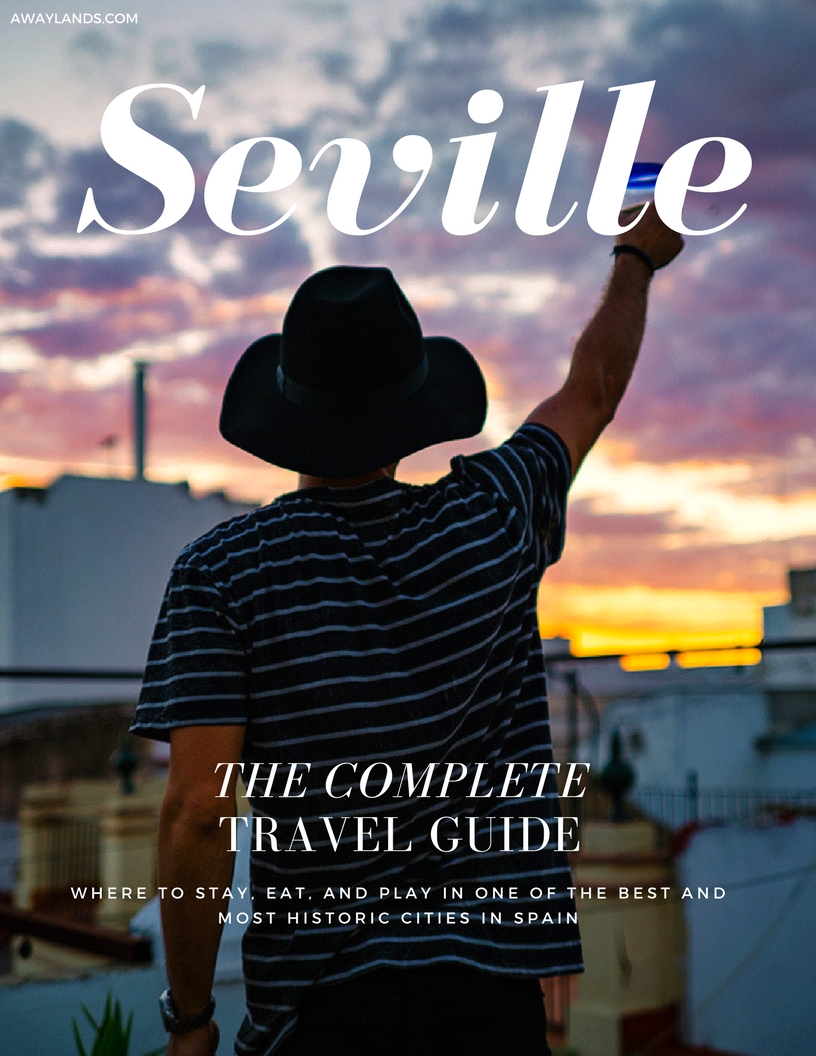 PLAN YOUR NEXT VISIT!
Find the lowest hotel prices with the search below.