December 16, 2022 Travel Guides Los Angeles Life
The Valle De Guadalupe Wine and Dining Travel Guide: The Best Weekend Getaway from Southern California is in Baja
The best weekend getaway from Los Angeles, Orange County, or San Diego isn't in California at all - it's across the border into Baja California, Mexico!
Valle de Guadalupe is known first as Mexico's premiere wine destination, and produces over 90% of all wine made in Mexico - and the valley is one of the fastest-growing wine regions in the entire world.
While the communities here have been making wine for over 100 years, there is now over 120 wineries in the region. Many of the local wineries get very creative with combining grapes for unique blends, and mixing traditional wine-making techniques to create a style all their own, and many winemakers in the area are focusing on unfiltered, organic, and bio-dynamic wines.
At our wedding in Cabo this year, all of the wine served at our venue was from Valle de Guadalupe wineries!
In the last few years, the valley has been exploding as a destination for design-focused boutique hotels, incredible restaurants with both inventive cuisine and stunning valley or ocean views.
We first heard of Valle De Guadalupe a few years ago, and had been so excited to visit - and I will say in brief, the valley completely blew our expectations away. Just an hour and a half from San Diego, Mexico's wine capital needs to be on your radar if it hasn't been yet!
Below is a full travel guide to which hotels to stay in, the best restaurants and wineries that you cannot miss, and everything you need to know to have an amazing weekend getaway in Valle de Guadalupe.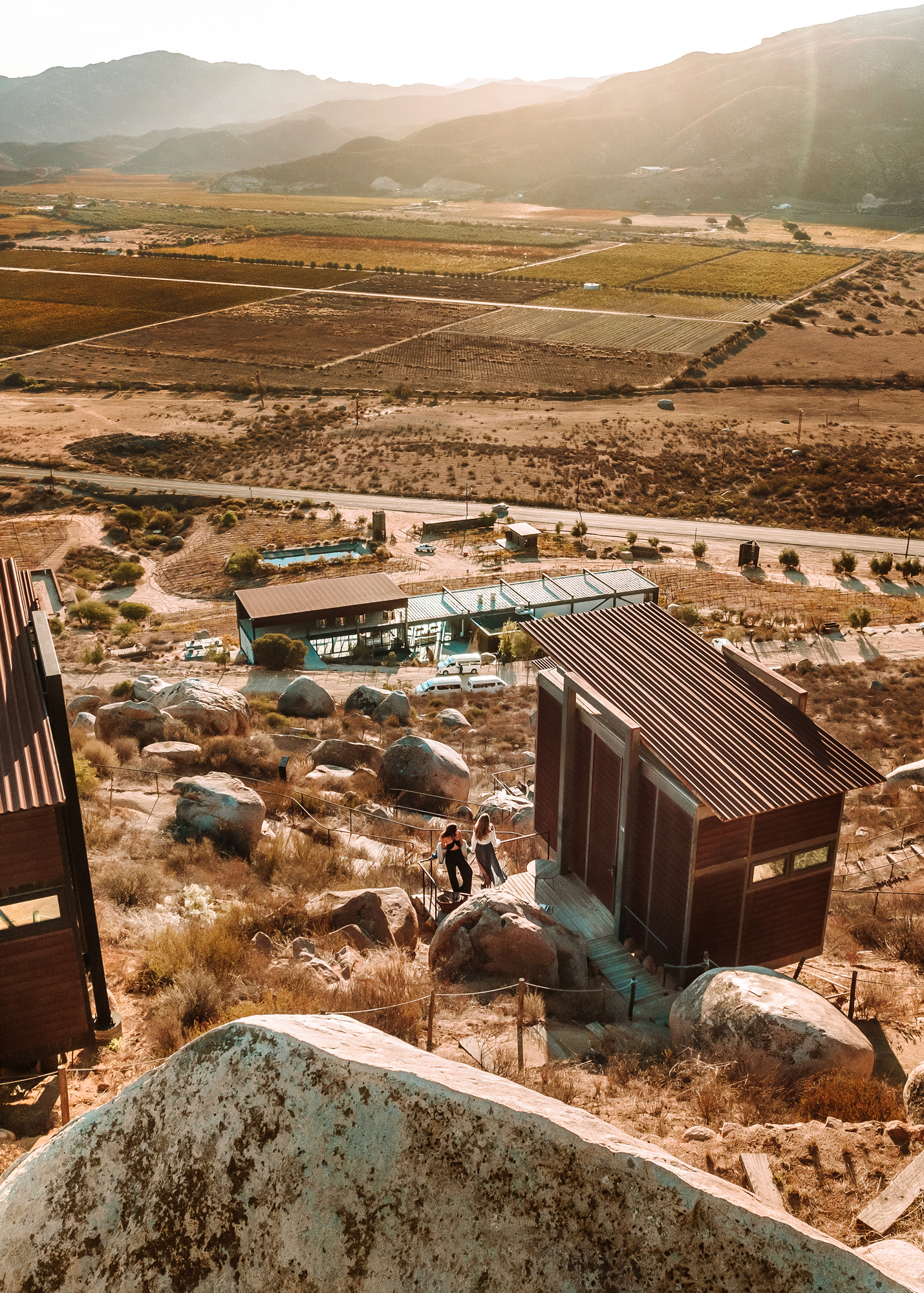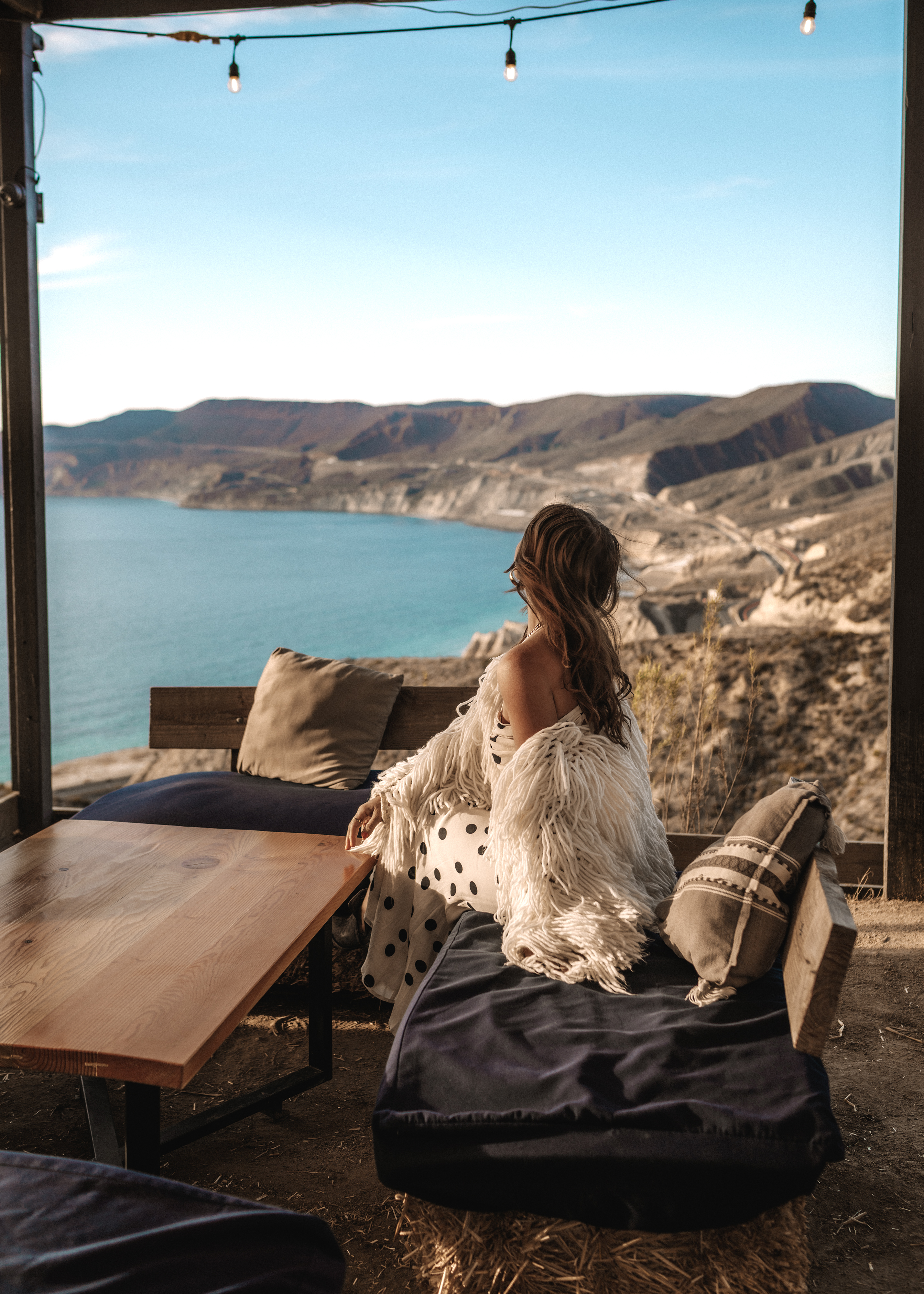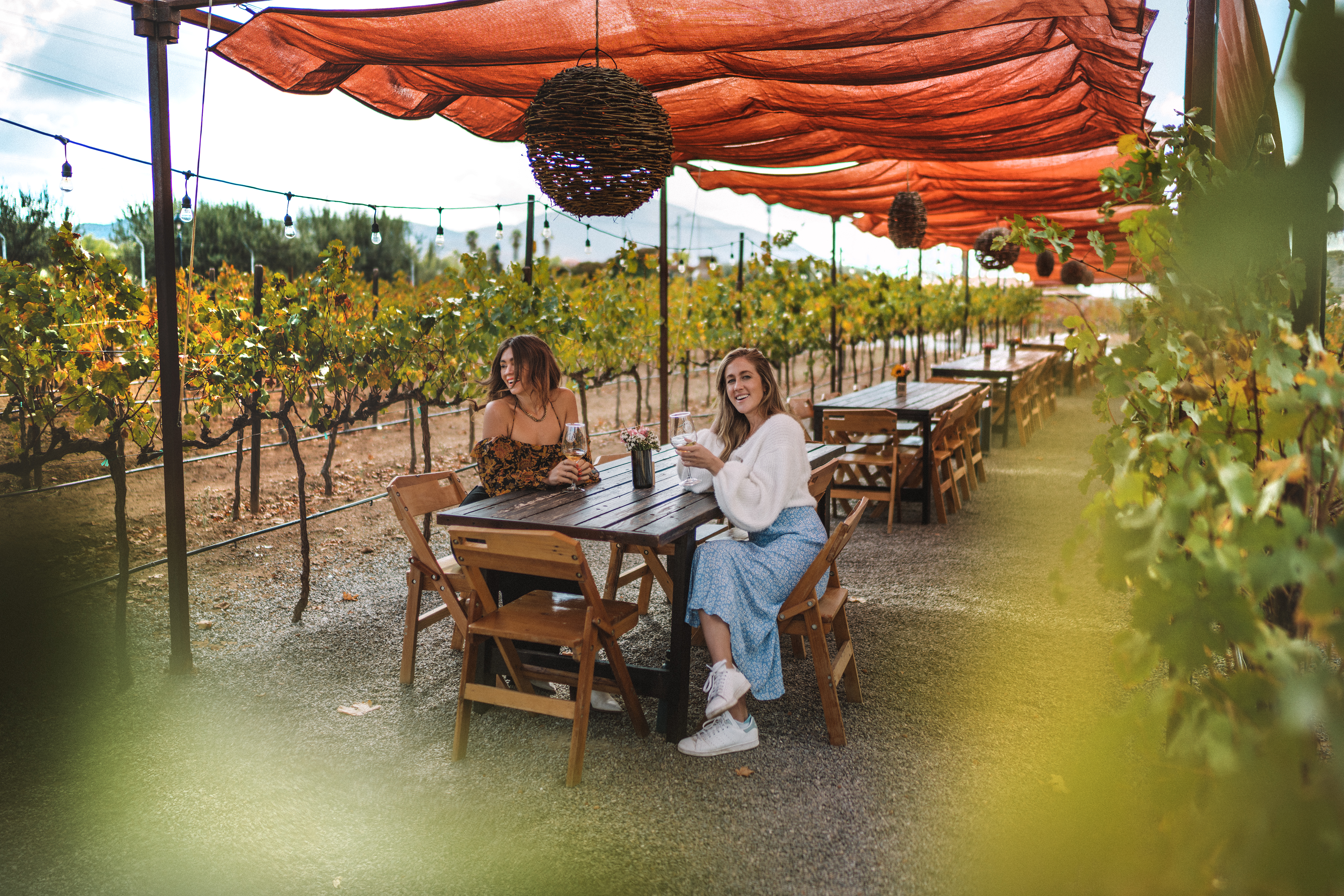 See an unedited look at our trip on my Instagram Highlight Here.
Is Valle De Guadalupe Safe?
Being close to Tijuana, is Valle de Guadalupe safe to visit? In short, yes, absolutely. The valley is incredibly safe and is very familiar with international and American tourists. There wasn't a single moment that we felt unsafe at all, even when crossing the border at Tijuana. I am someone that is cautious with my physical safety, and I will 100% be visiting here again and again. You can read a bit more on safety in Valle de Guadalupe here.
When is the best time to Visit?
While the Valley is not a strictly seasonal destination and hotels, restaurants and attractions are open all year, and the climate is generally mild, it does get a it chillier in the winter. We visited in mid-November, and while the days were nice and moderately warm, the nights do get cold and we would have loved another few degrees all around. Baja's "rainy" season is from December through March, however the climate is mostly desert, and chances of rain are always low. April-May and September-October are generally considered the best all around months to visit, with winter being the quietest season.
How Long Should I Visit?
Valle de Guadalupe is perfect for a long weekend - we stayed for 3 nights and felt like we got a great overview, visited most of the restaurants and wineries we wanted to check out, and had time for some adventure and relaxation, but there was still plenty to do! 3-4 nights is ideal for a quick getaway here.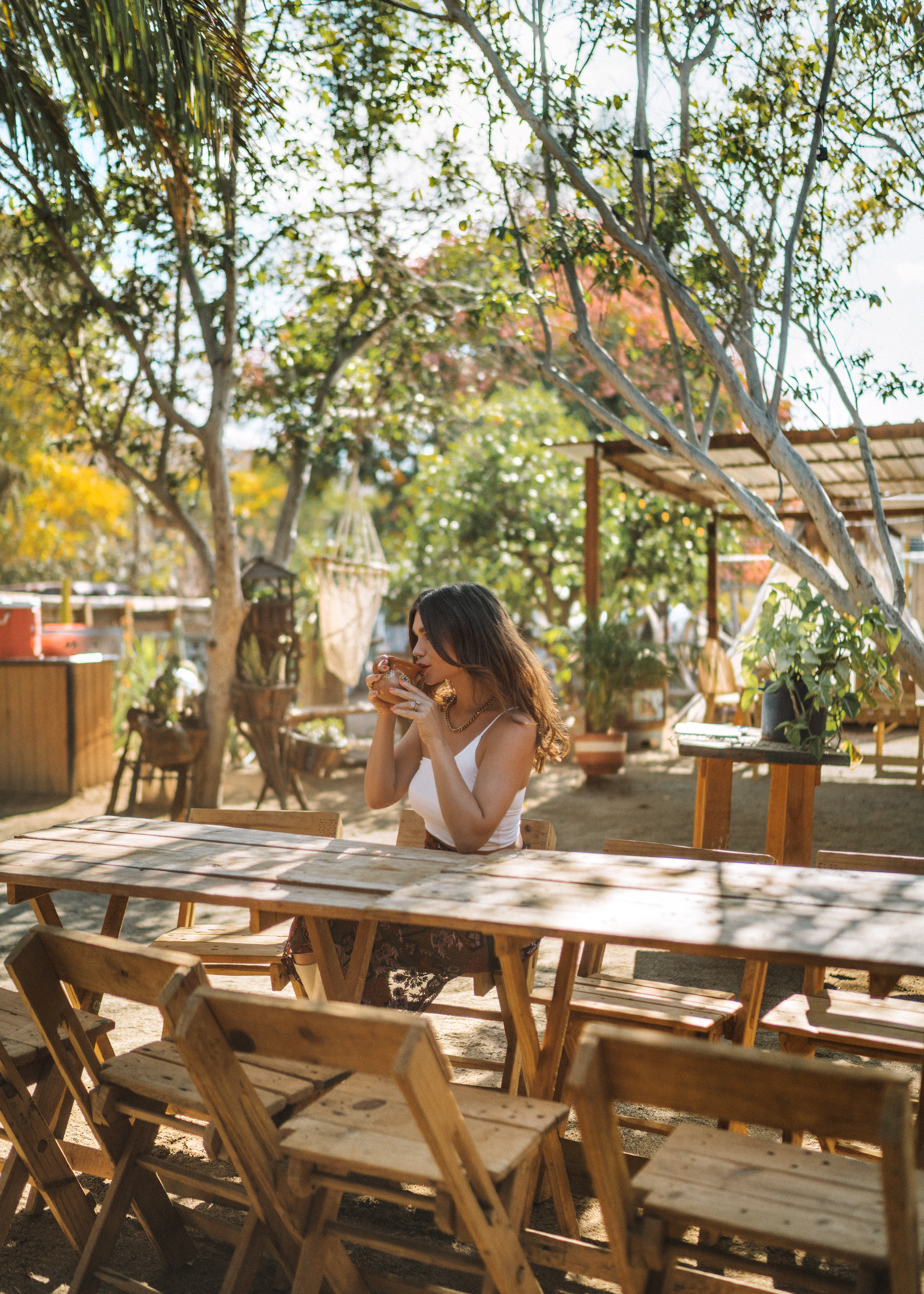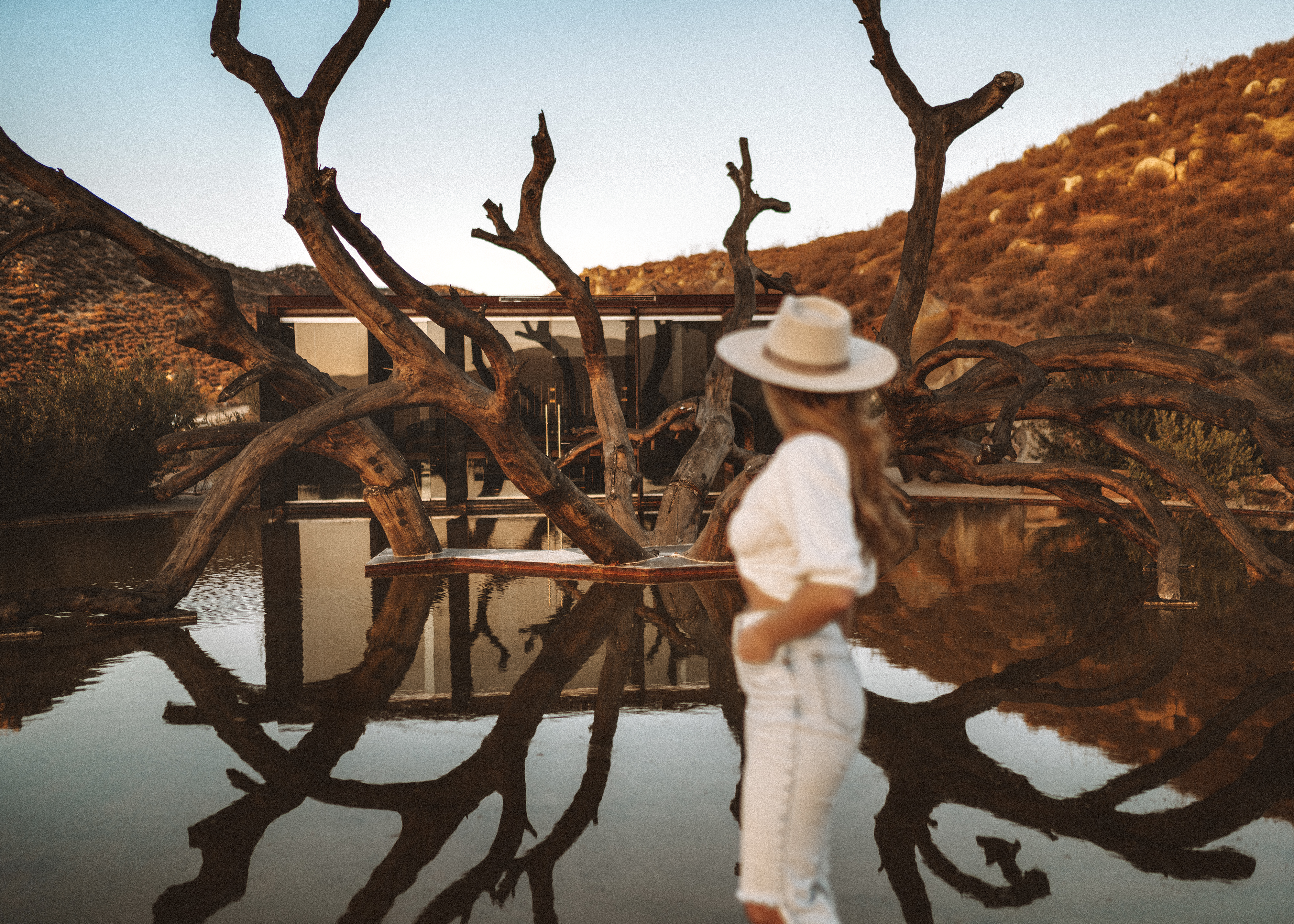 Getting There:
: If you're coming from Southern California, the most popular and often simplest way to get into the Valle is to drive over the border yourself at the San Ysidro border crossing. The border crossing at Tijuana varies from being able to breeze right through, to having a lot of traffic, and it's best to hit the border as early as possible to avoid afternoon traffic if you can. This process is much easier if everyone in your vehicle has global entry. I always recommend global entry to everyone in all circumstances (I have had it myself for 8 years now and am still grateful that I do every single time I arrive back in the US). To speed up the process, you can register your car with SENTRI, to get to use the special SENTRI/NEXUS lanes and skip out on the vast majority of the the lines. Save this URL to check wait times live for both general and SENTRI entry lines: https://bwt.cbp.gov/details/09250401/POV

Alternatively, you can also cross the border at the Tecate Port of Entry land border, which is known for having much shorter lines. However, this way doesn't take you down the stunning coastal drive.
: . As an alternative to driving across the border, a popular method is to park in a parking lot right at the edge of San Diego, and cross the border into Mexico on foot. (You can also do the same to fly out of Tijuana - something many of our friends have done to get cheap flights to Cabo.) All you need is a passport to get in to Mexico, and the entire process took us around 20 minutes - most of which was just walking.
For our trip, we hired a local tour service for our entire time in the valley, and I would highly recommend - more details on that just below in Getting Around.
When Returning to the US: If it is at all possible for you to register with Global Entry, this is one place where it really comes in clutch. For this to work you need to bring your physical Global Entry Card with you (I never use this for flying, this was the first time I have actually ever used the card.)
Step 1: Locate your Global Entry Card from whatever drawer it is hiding in.
Step 2: Before your trip, activate your Global Entry Card online: Instructions and links to do that are here.
Step 3: At the San Ysidro land crossing in Mexico, walk to the right side of the larger line of people. If the line is long, you will likely not see the signs that say "SENTRI" from the very back. Once you see the signs, continue right to follow them to a separate line that will be almost completely empty.
Step 4: Present your passport and Global Entry Card to the customs officer, answer any questions, and pass through in minutes. You can still use this line if your Global Entry Card is not activated, but they will call you into a separate room for a few further questions - this happens very often and the officers are used to people not knowing about the card registration. But this will take an additional 10-20 minutes and they may open your bags and inspect them.
: If you are coming from farther than driving distance, fly into Tijuana International Airport (TIJ), and either rent a car or take a car service from there.
Getting Around:
The best way to travel around the valley is by car - everywhere is a bit spread out across the valley and walking or public transit isn't much of a viable option.
What we did: We booked a private van for the duration of our trip through Sibaria Tours, and this is absolutely the best way to go if you are planning on wine tasting and truly enjoying the valley - especially if you are traveling with a group. For around $220 a day, you can hire a private van and driver that will take you anywhere you want to go and back with as many stops as you can schedule. Our driver, José, was excellent and very knowledgable, the van was clean and comfortable, we were able to to play our own playlists and keep our phones charged, and the. best part - all of us were able to enjoy the trip with no worries about drinking and driving, or having to navigate ourselves around. José simply picked us up, and took us everywhere we needed to go. Sibaria Tours picked us up right from the Mexico side of the border when we arrived, and dropped us back off a few days later. (He even fronted us pesos when one of the restaurants we stopped at was cash-only and we didn't have enough on us.) I would highly recommend going this route for a luxurious, completely stress-free experience! The $220 price includes up to 6 people, for a full day make-your-own tour.
What to Pack:
Boots
Most of the roads in the valley are unpaved and dusty. I went with a bit of western flair with my boots but even if that isn't your vibe, boots are a must for the valley!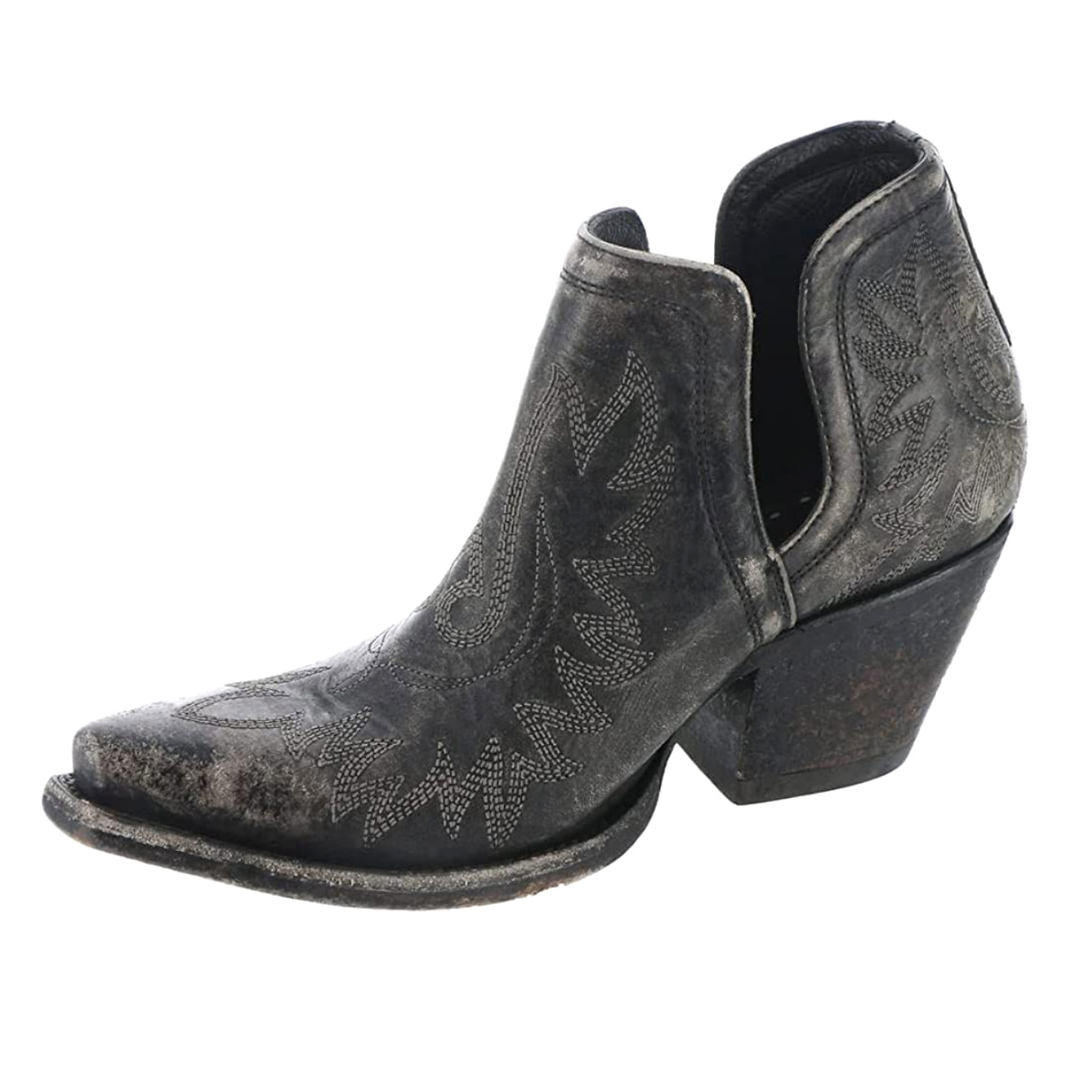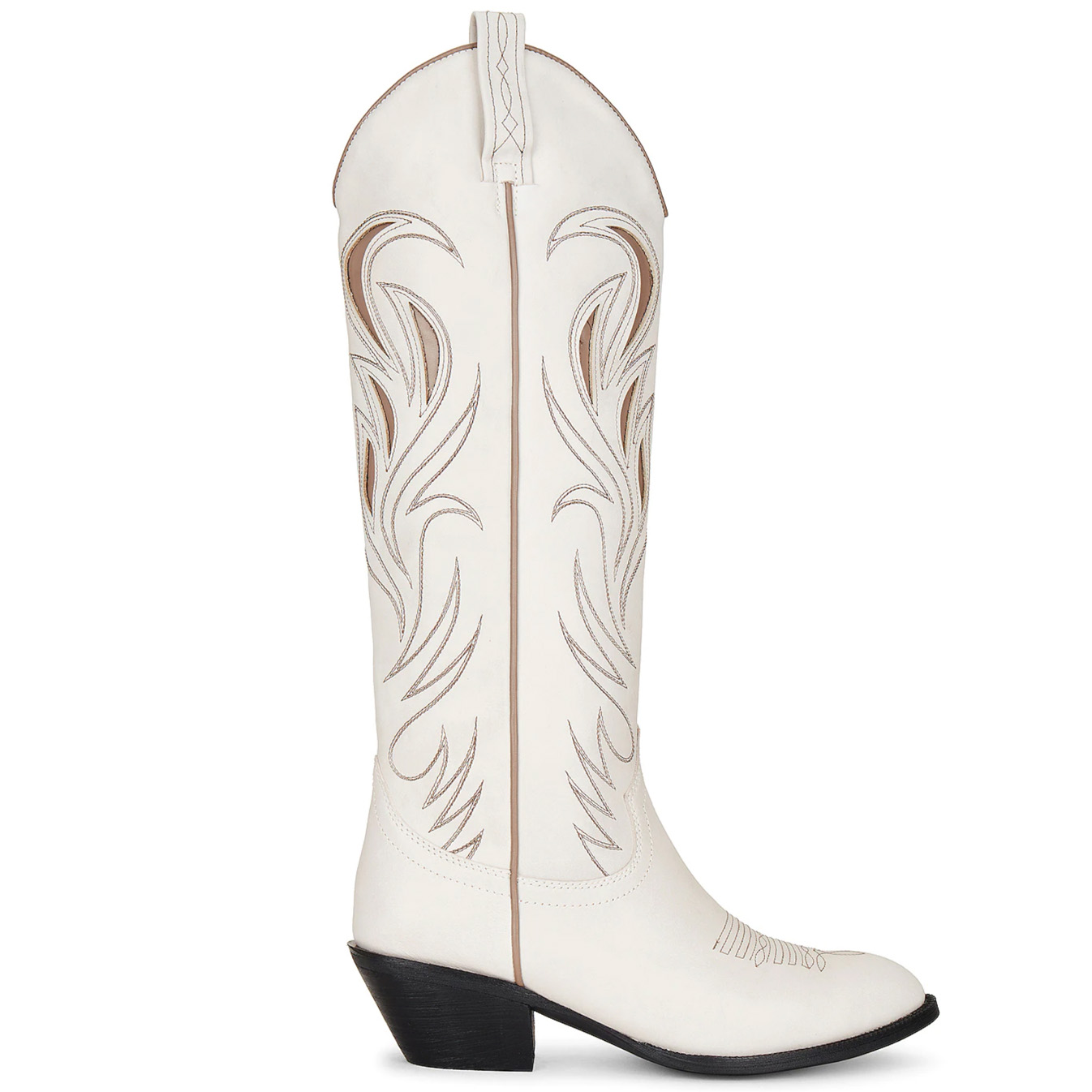 Shop the best deals on boots on Amazon here, and shop the latest styles on Nordstrom here.
A Warm Jacket
Even in the summer months, nights in Valle de Guadalupe can be chilly - especially when there is an ocean breeze. Don't forget to pack a jacket!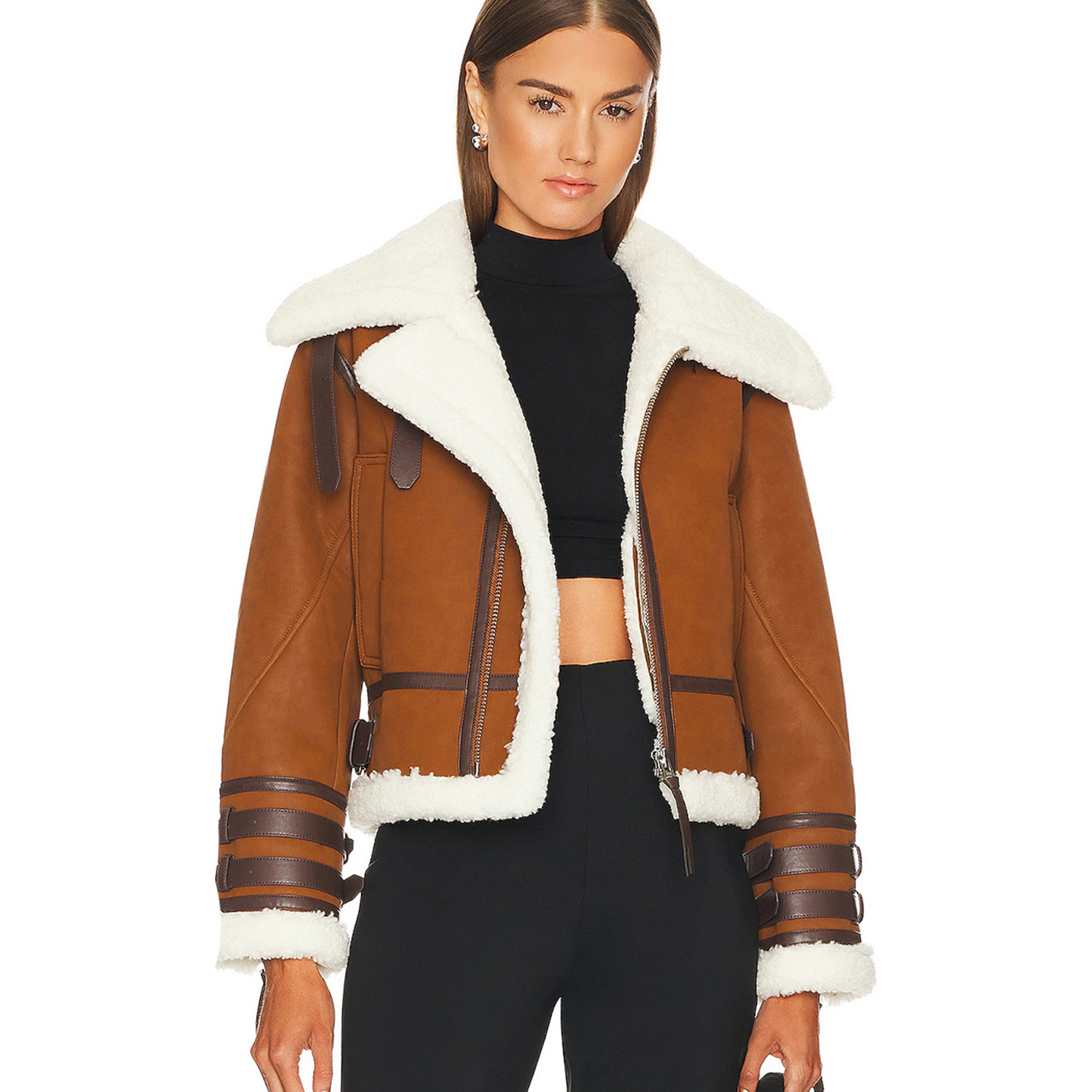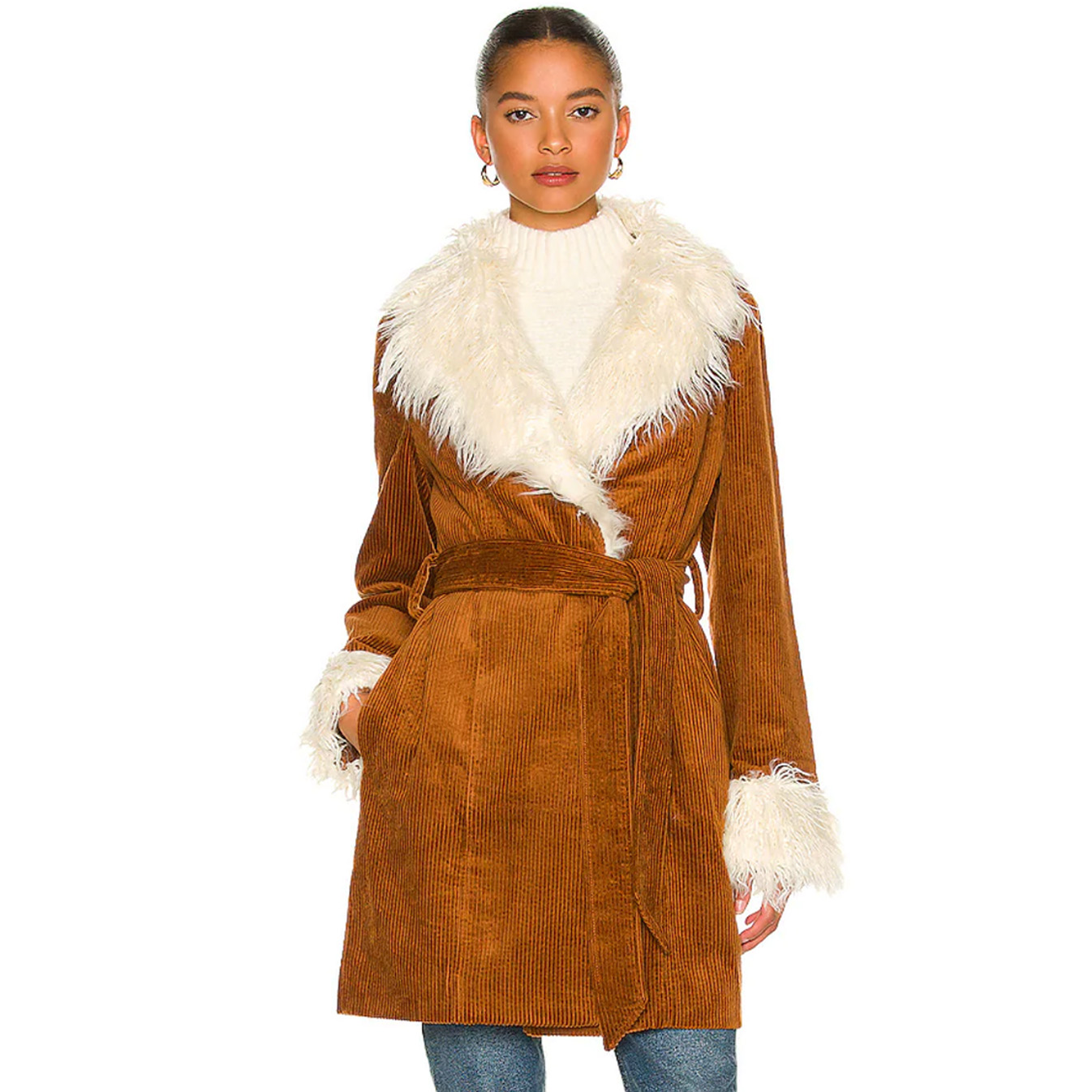 Starting Your Journey: Take the Coastal Route
Regardless of which way you arrive to the valley, your first stop should absolutely be the Coastal Route along the south of the border extensions of California's famous Highway 1. The drive has endless spectacular views of the Pacific, and a few great stops before turning into the Valley.
Stop for lunch at the famous Poseidon Restaurant: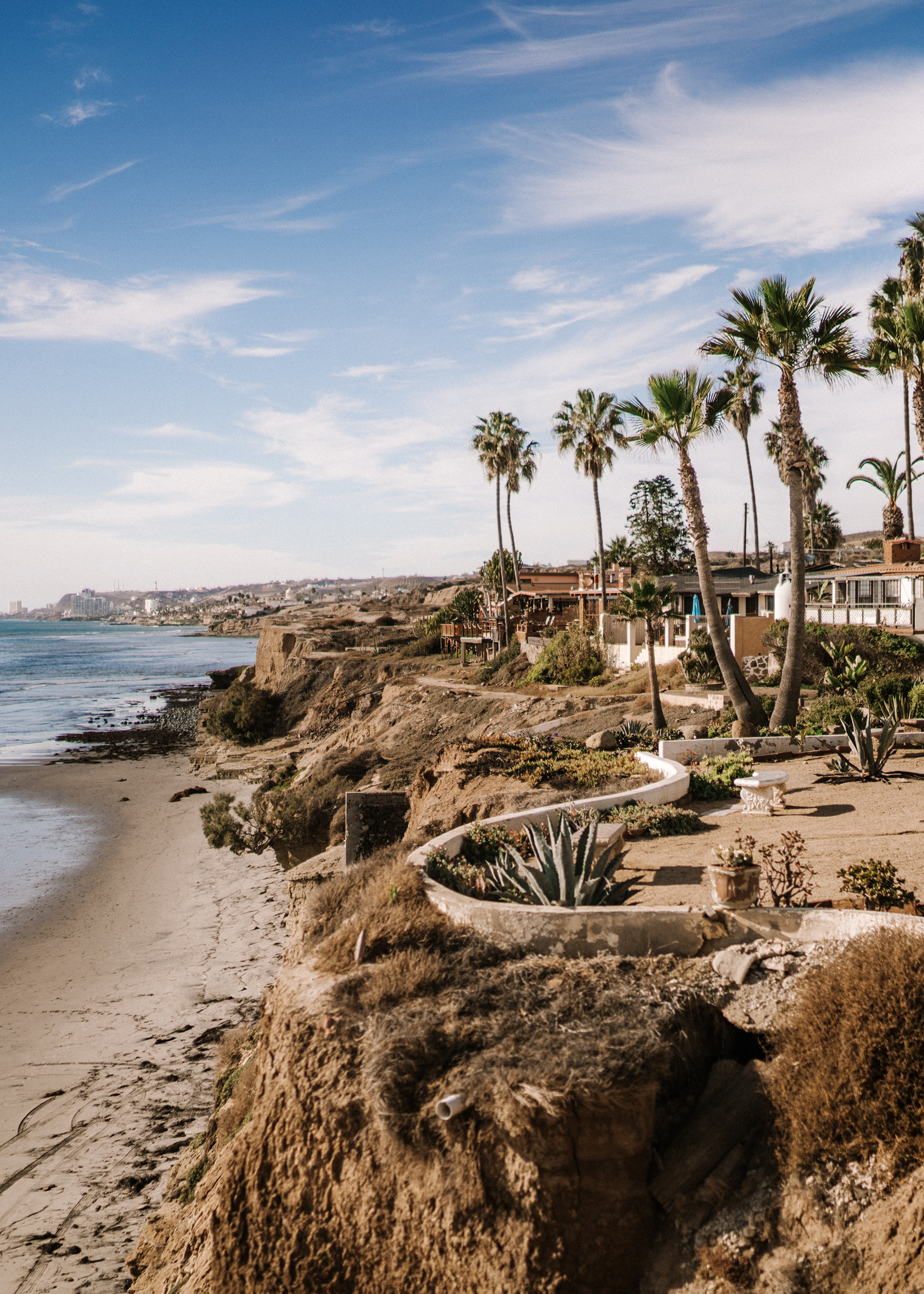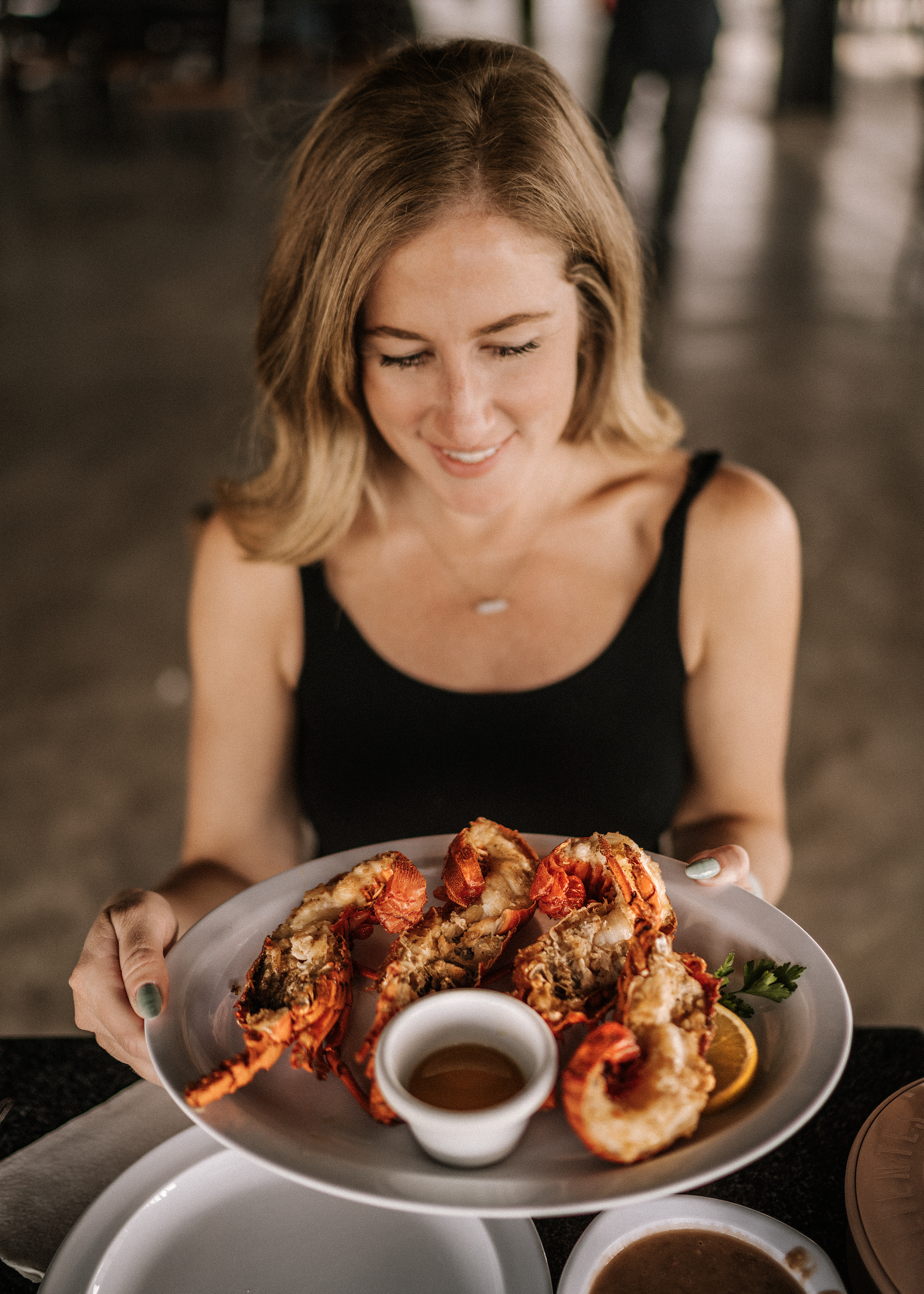 Half-way between the US border and Valle de Guadalupe, Poseidon Restaurante is famous for their lobster and multiple floors of ocean views. I would also recommend the tortilla soup, homemade tortillas, and guacamole!


Don't Miss: Drinks and Vibes at Los Portales de García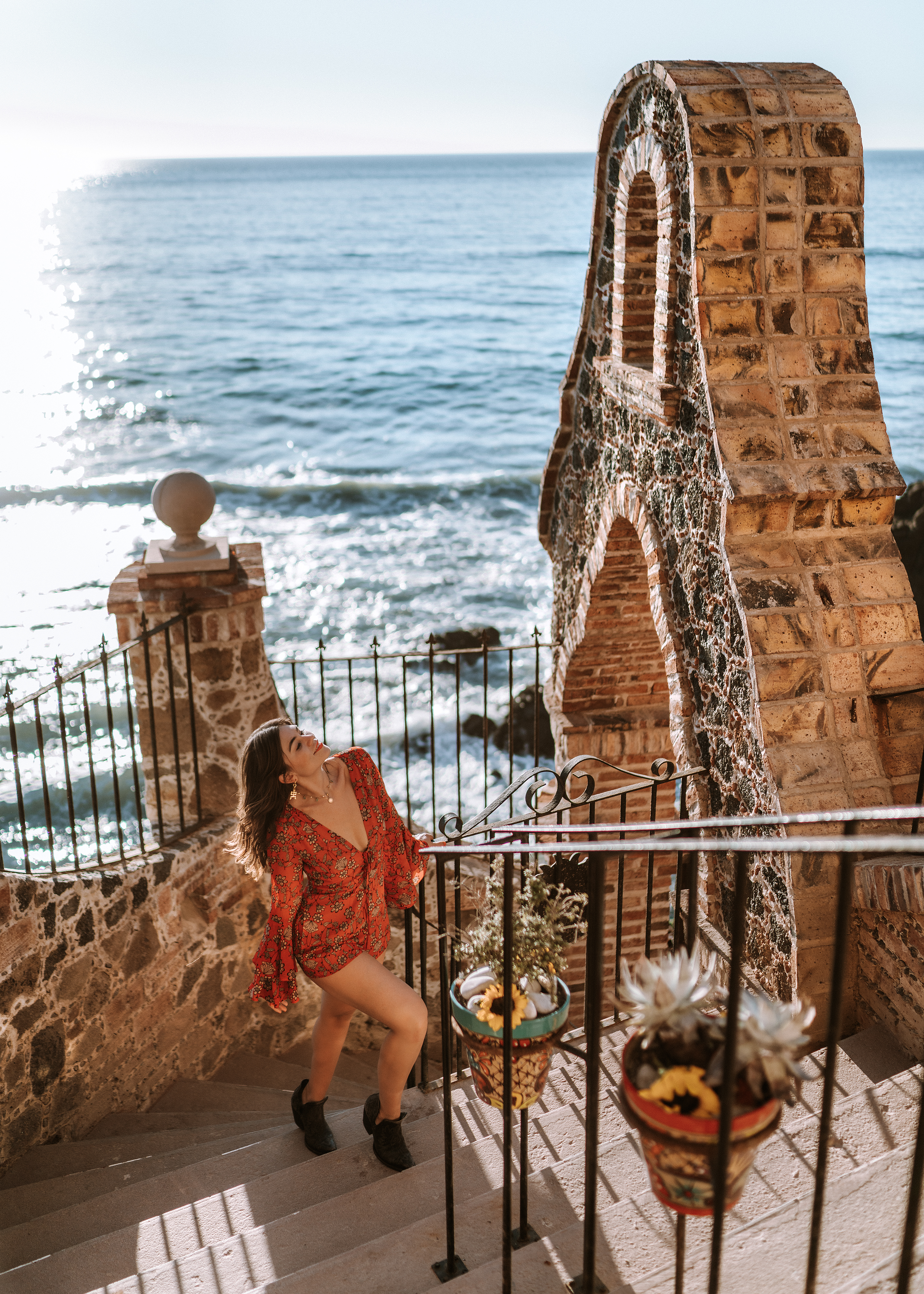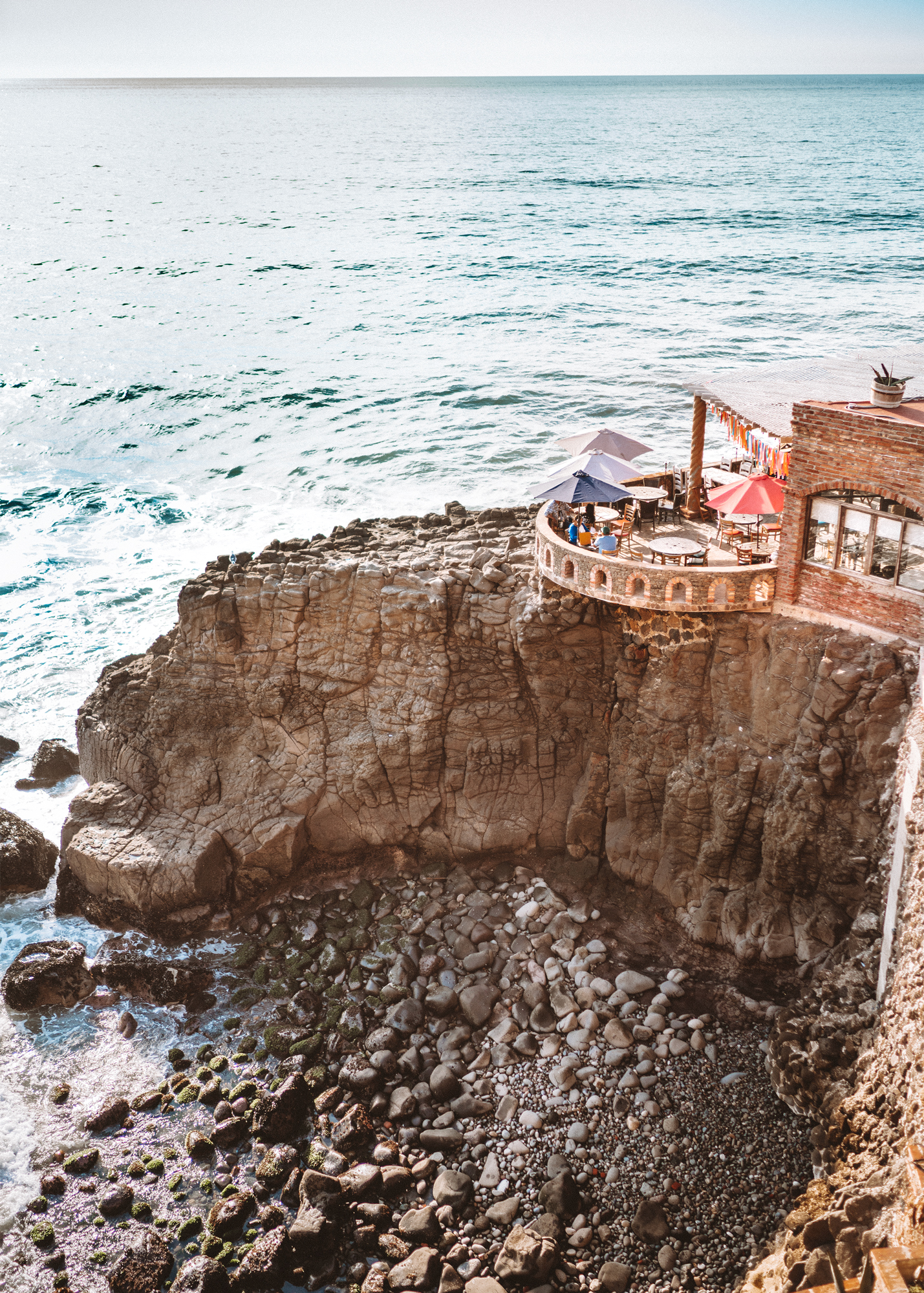 I had seen photos of the clifftop Los Portales de Garcia a couple of years ago and have been wanting to visit here ever since - and it really is even better in person! This beautiful, oceanside stone building is reminiscent of the Italian coastline - but with a southwest twist and a very fun day-club vibe. The DJ plays a great house mix, the cocktails are incredible, and we didn't have a chance to try the food, but everything coming out both looked and smelled amazing. This is the perfect place to spend an afternoon if you want to get into a vacation spirit, and drink with both a view, and a serious vibe.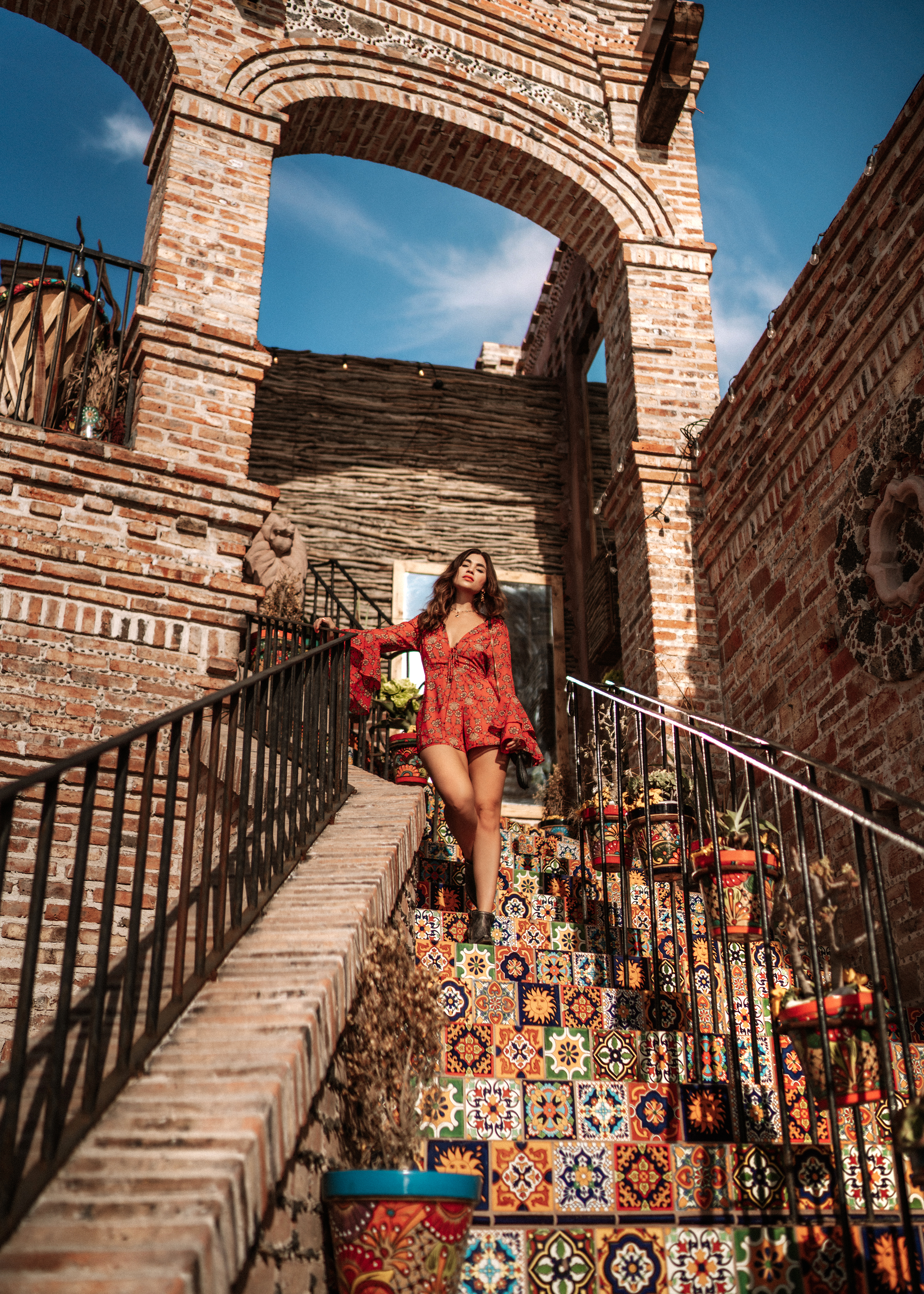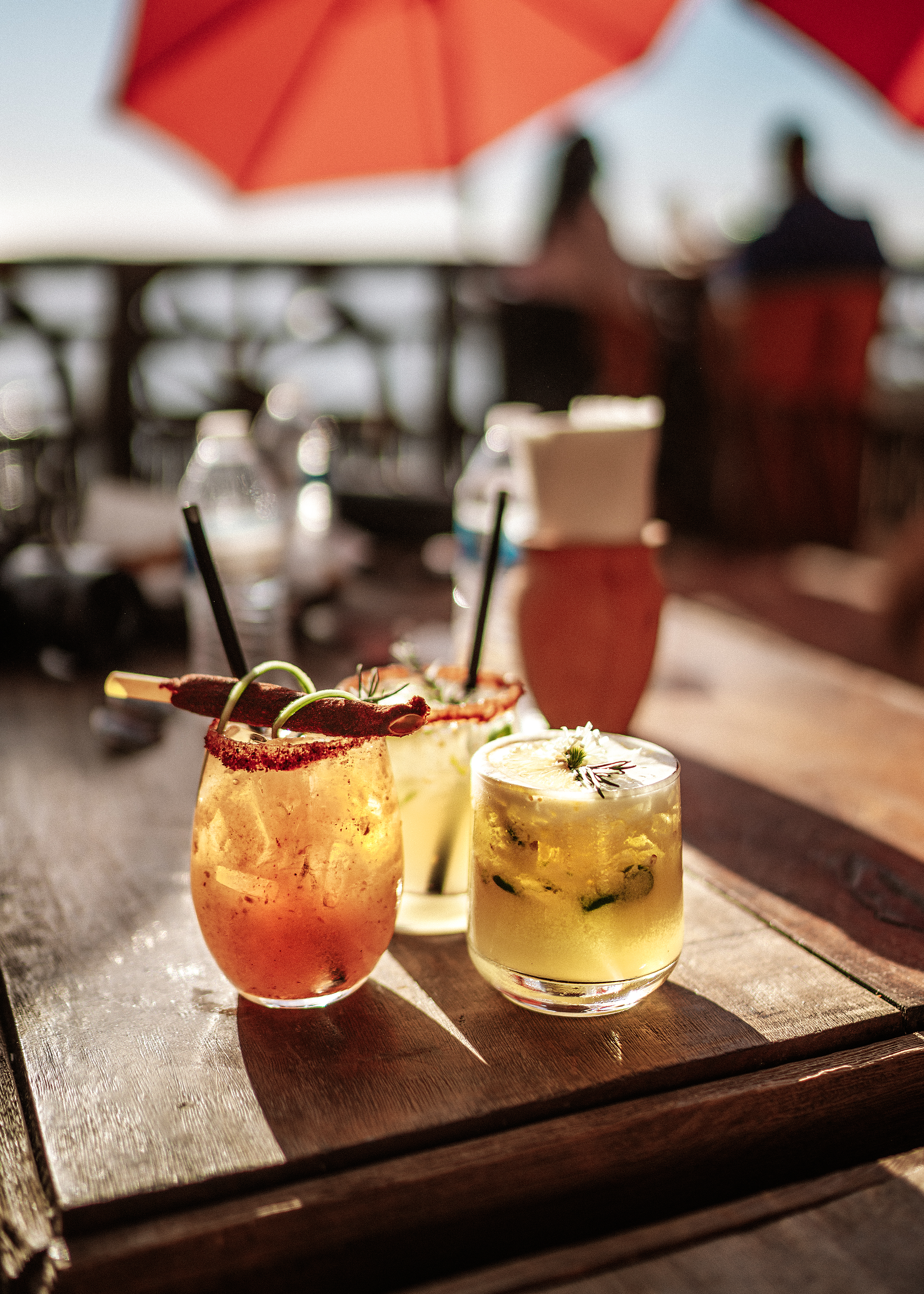 The cocktails here were seriously impressive - I had the Leche de Tigre which includes all my favorite things: ginger, kombucha, passionfruit and tequila. It was so good, I made sure to write down the ingredients to share this exact drink because I could not get over how tasty it was. Las Portales de Garcia was one of my favorite places on our entire journey!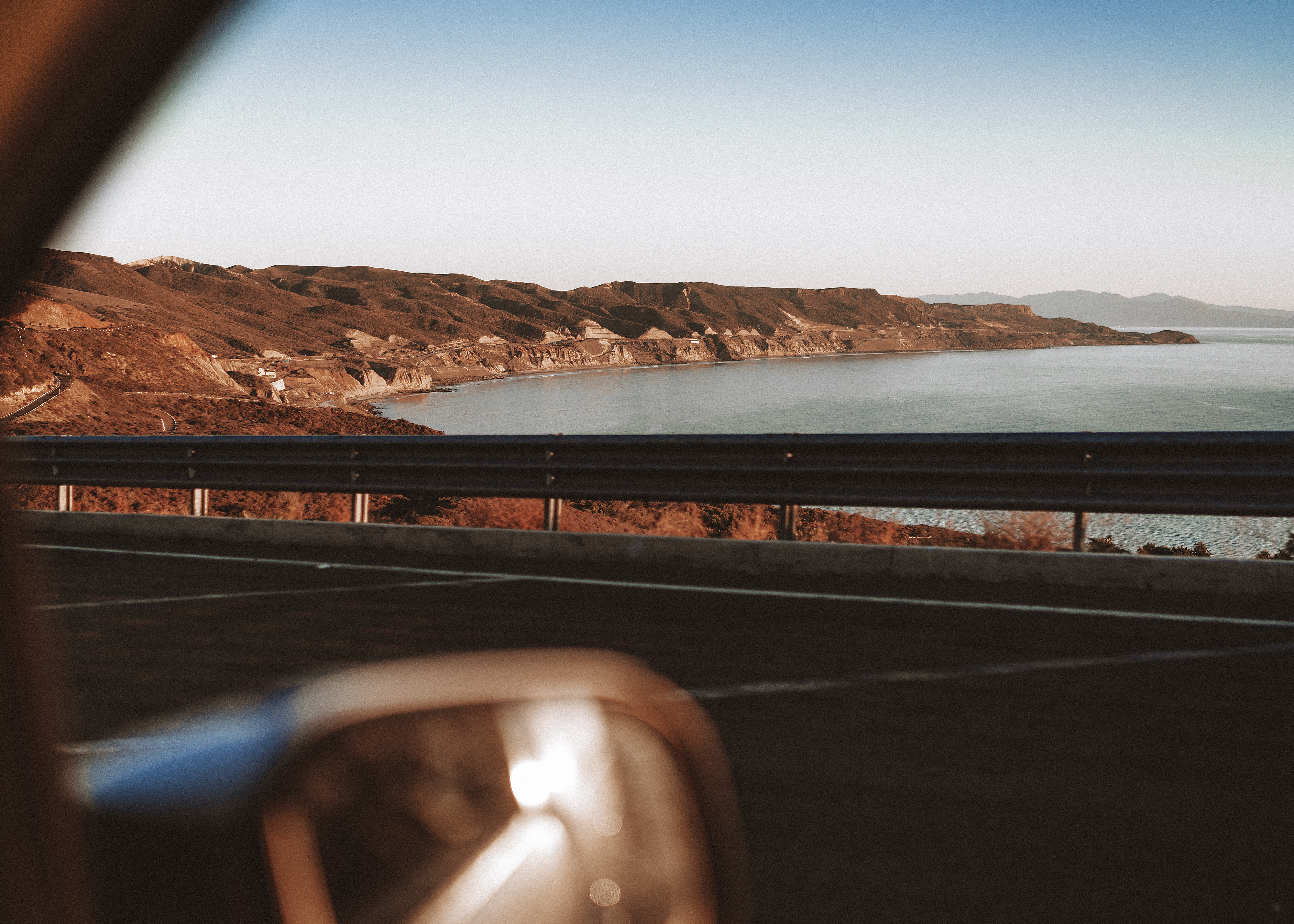 Sunset ocean views on the way into the valley.
Where to Stay: The Best Hotels In Valle de Guadalupe
The valley has no shortage of beautiful, design-forward, boutique hotels that have been opening up over the past few years, many attached to some of the best wineries and restaurants in the area - both in the luxury and budget price points. Unlike most hotels, the majority of the hotels and resorts in Valle de Guadalupe have each room as individual villas, detached from all other rooms, for a luxurious amount of privacy and quiet.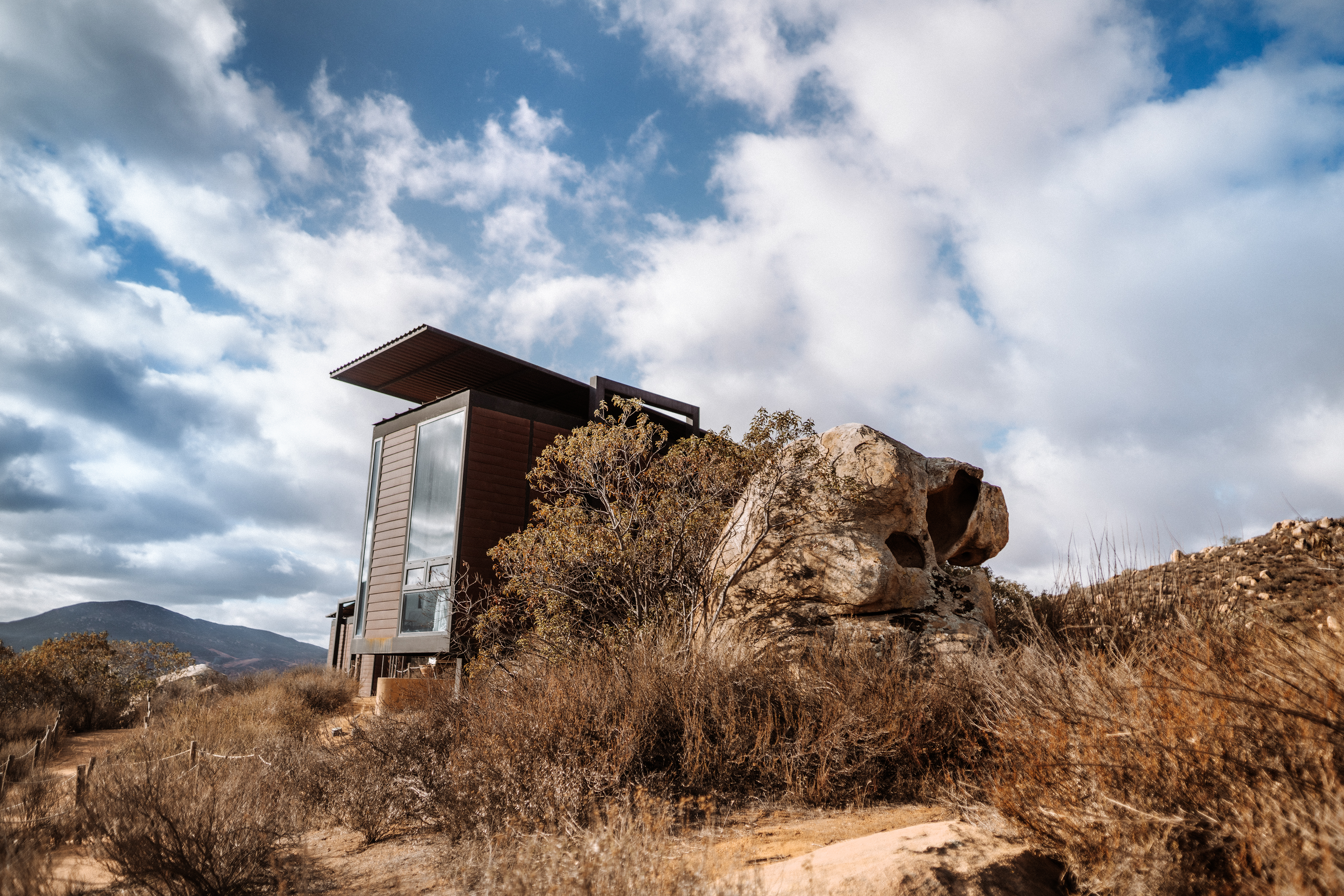 Luxury/ Boutique Hotels (Over $150/Night):
Budget-Friendly Hotels (Under $150/Night):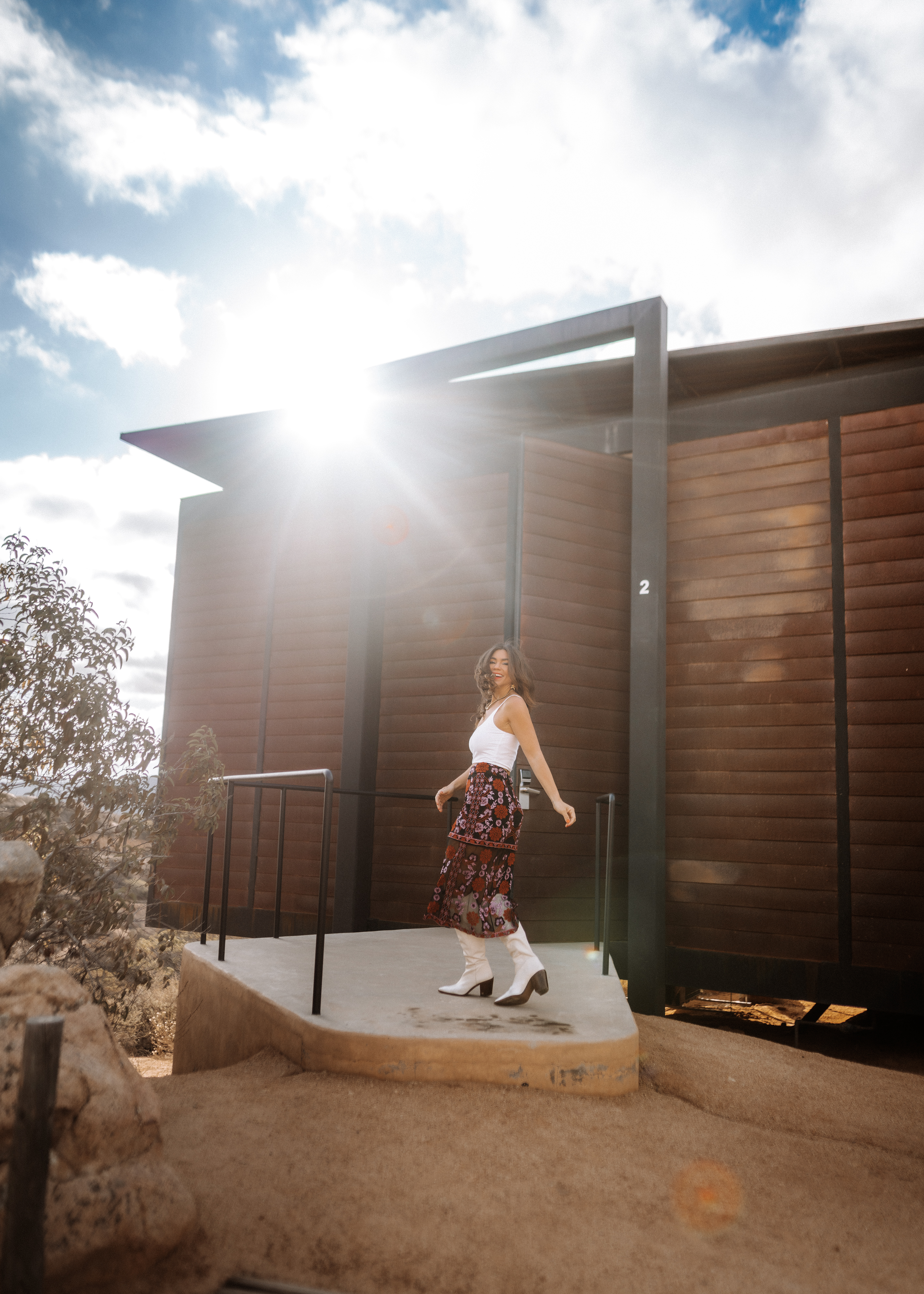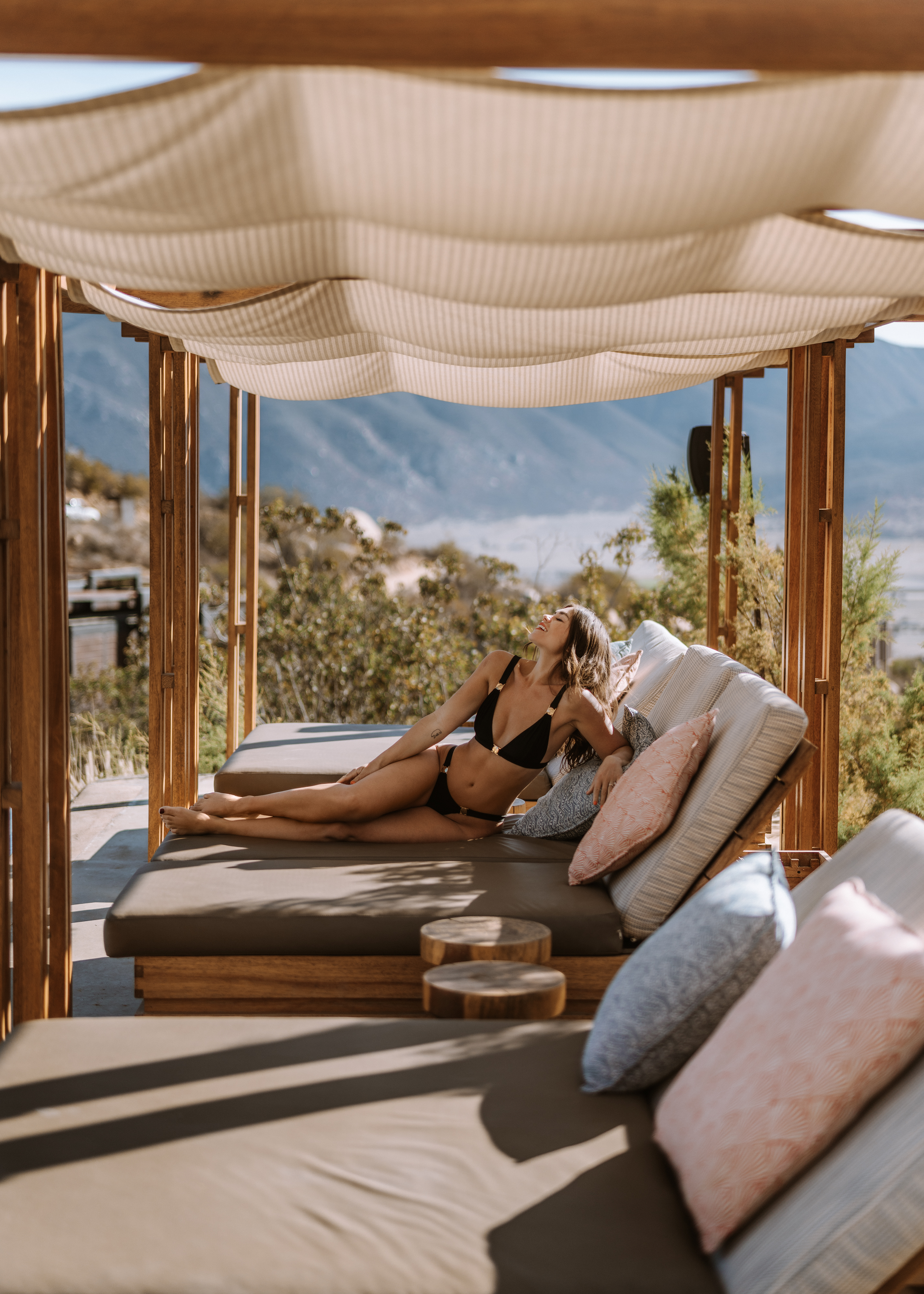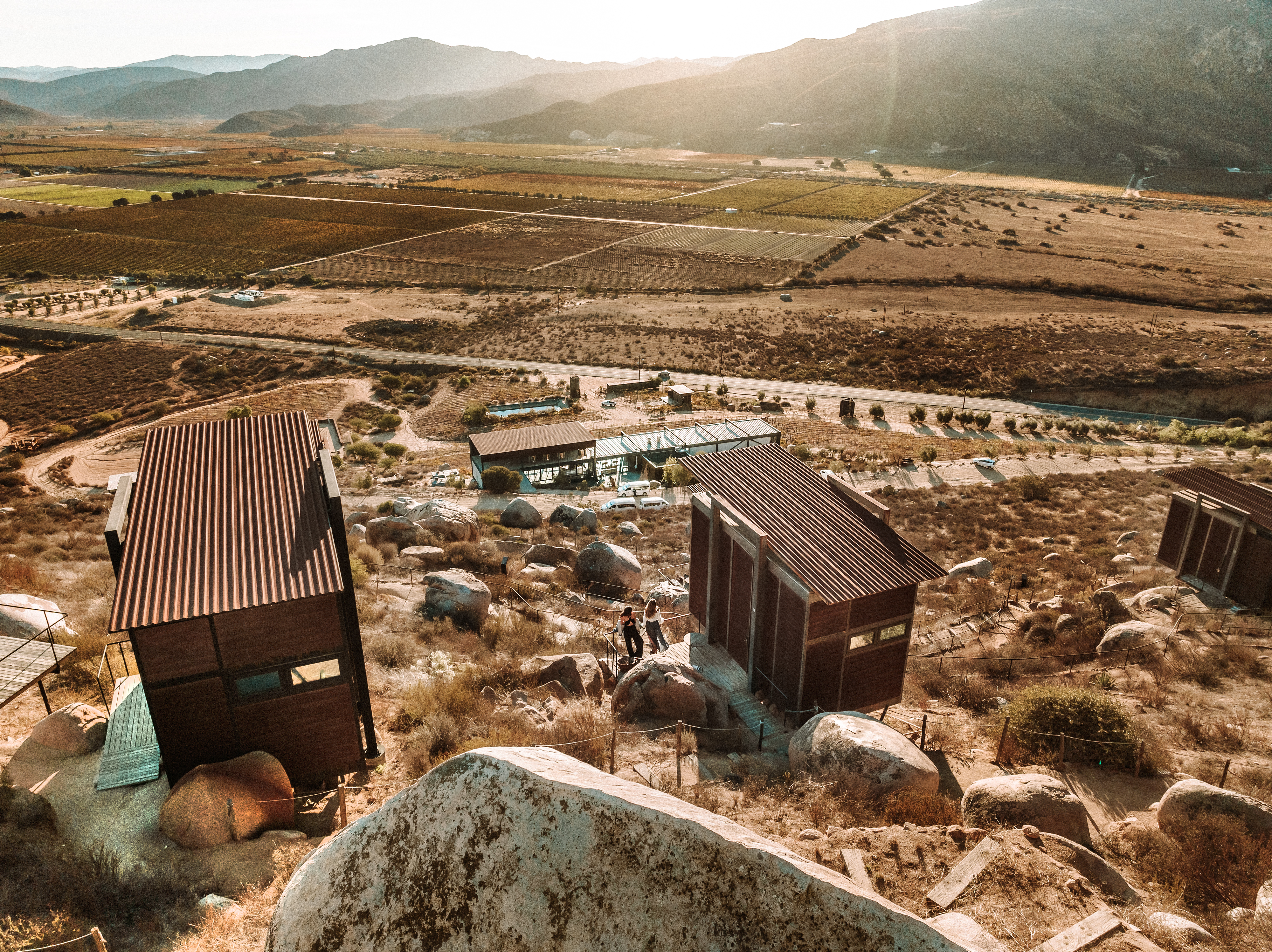 Details from Encuentro Guadalupe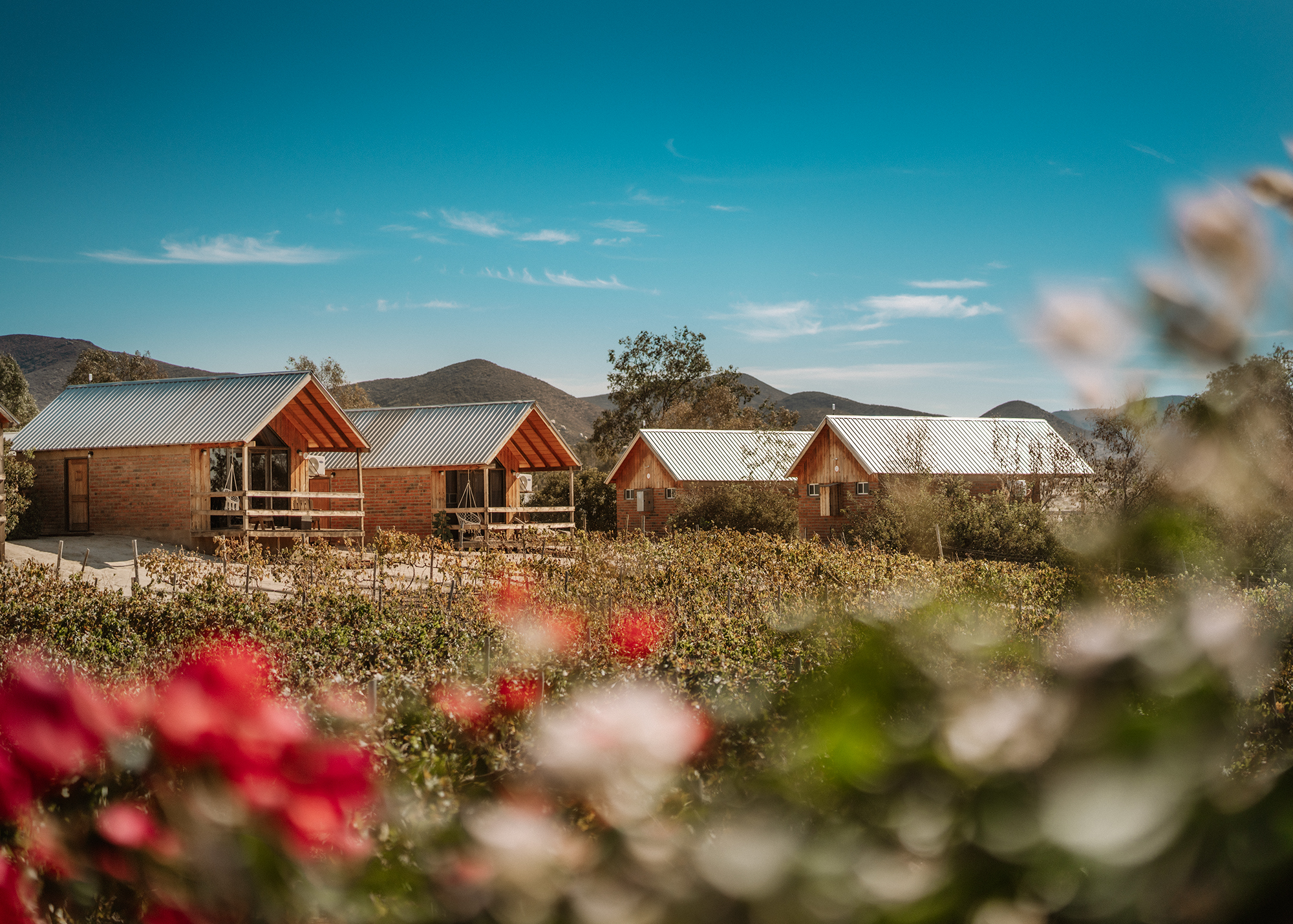 Cabañas Perched over the vineyards at Don Tomas Viñedo
Wine Tour: The Best Wineries in Valle de Guadalupe
On to the main attraction! With over 100 wineries in the valley and more opening every year, it's impossible to visit all of them, but some are absolute must-visits! Luckily, my dear friend Michelle from Live Like It's The Weekend, curated a best-of-the-best list for us, and we were very impressed with the wine we tried!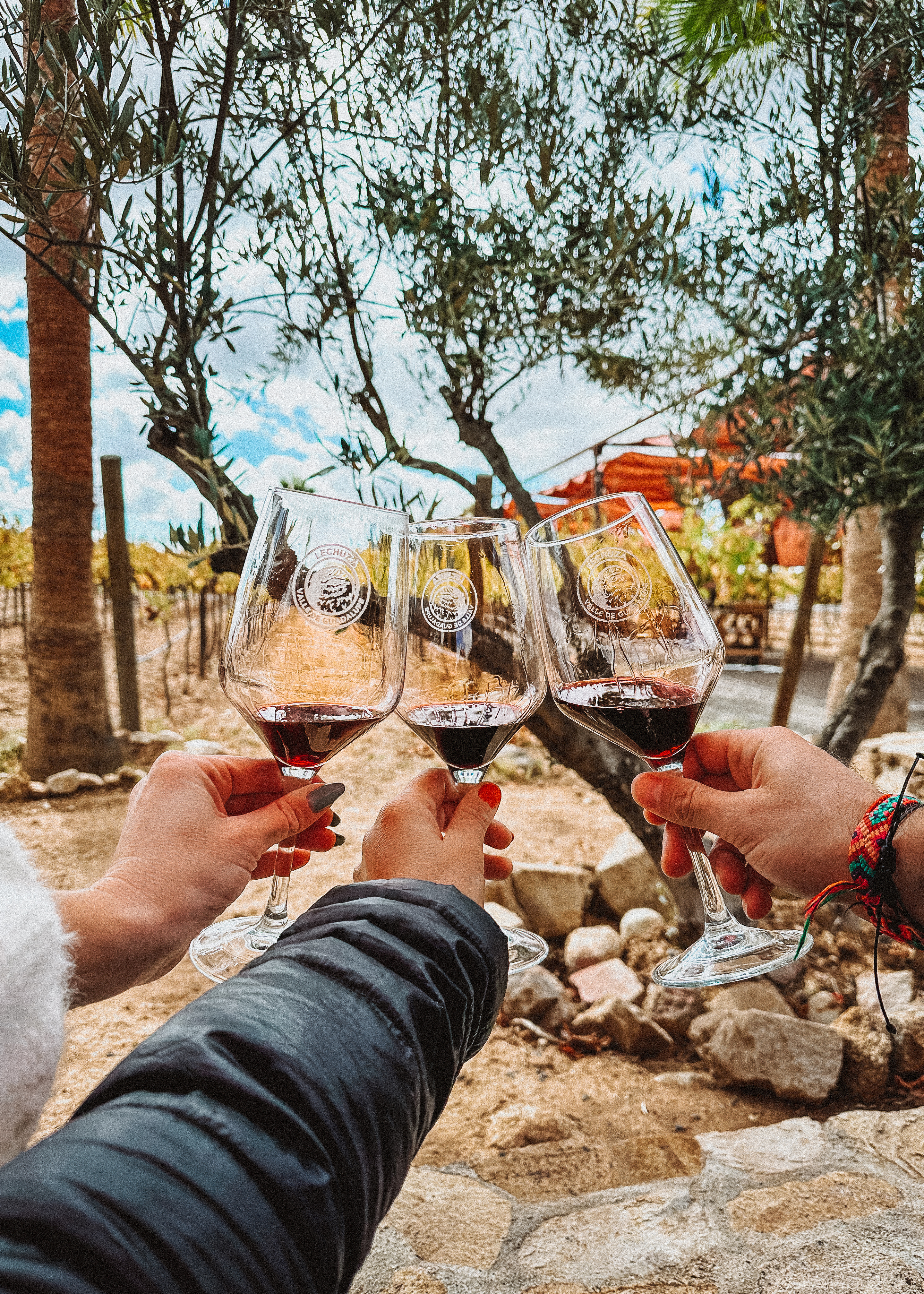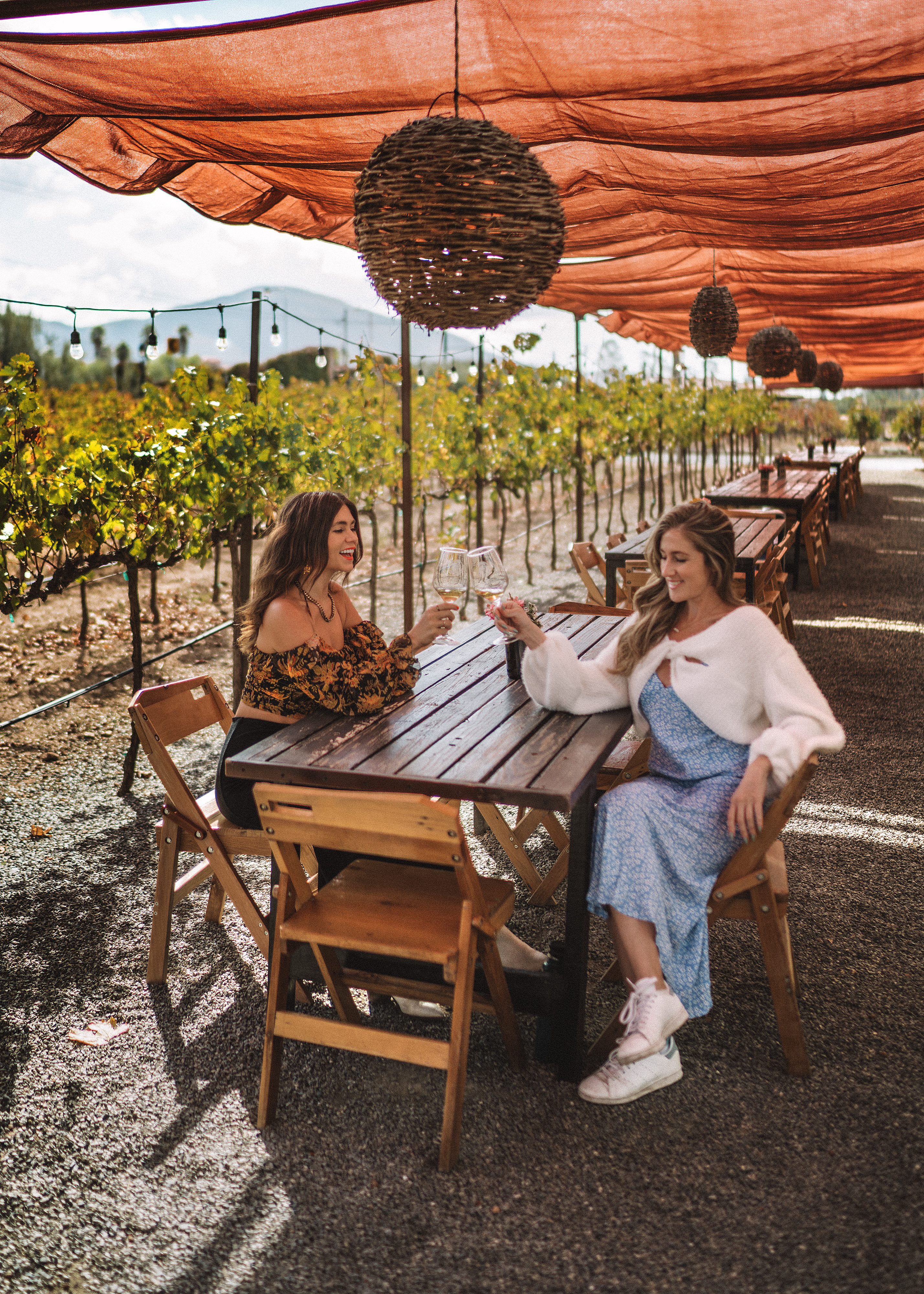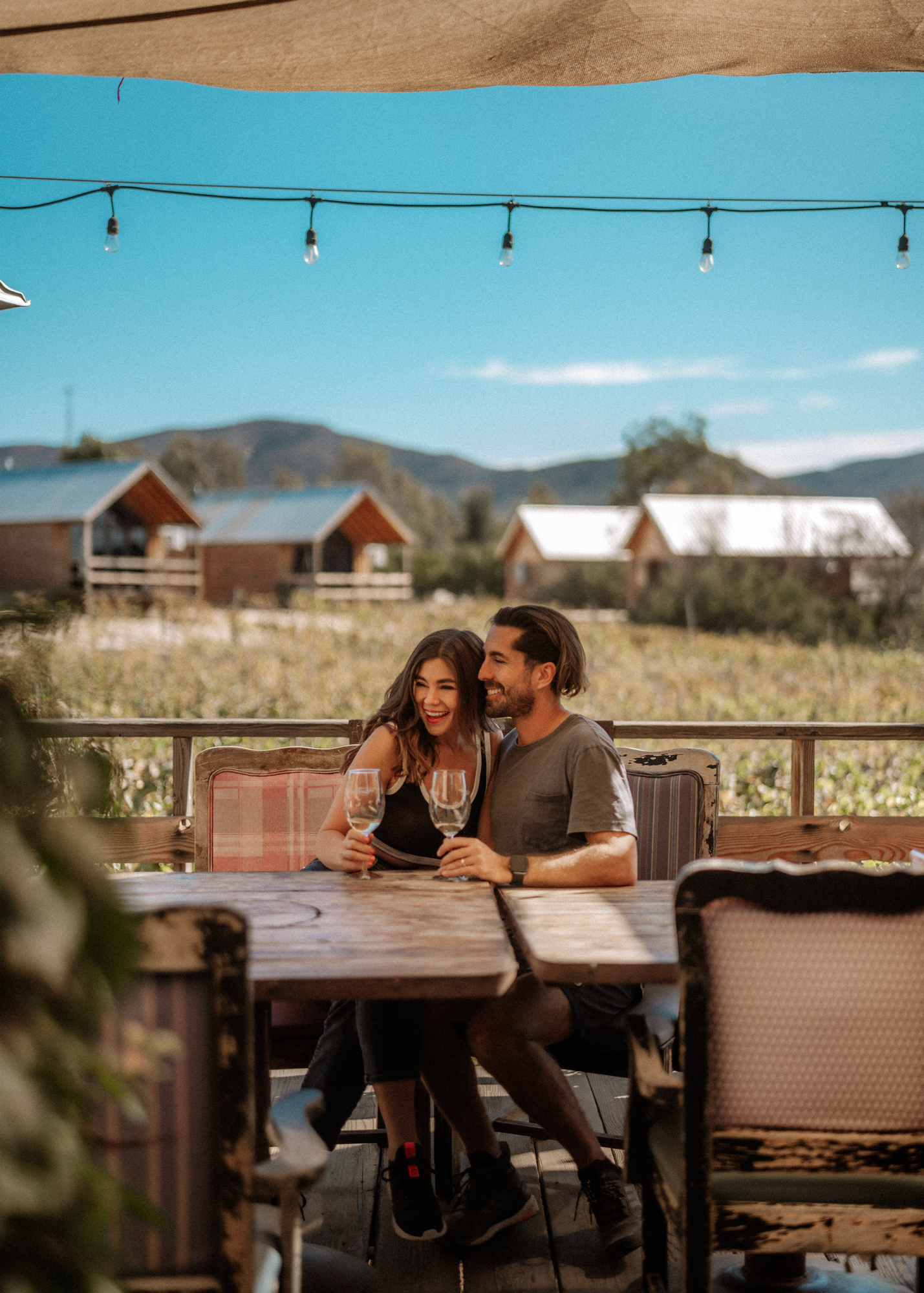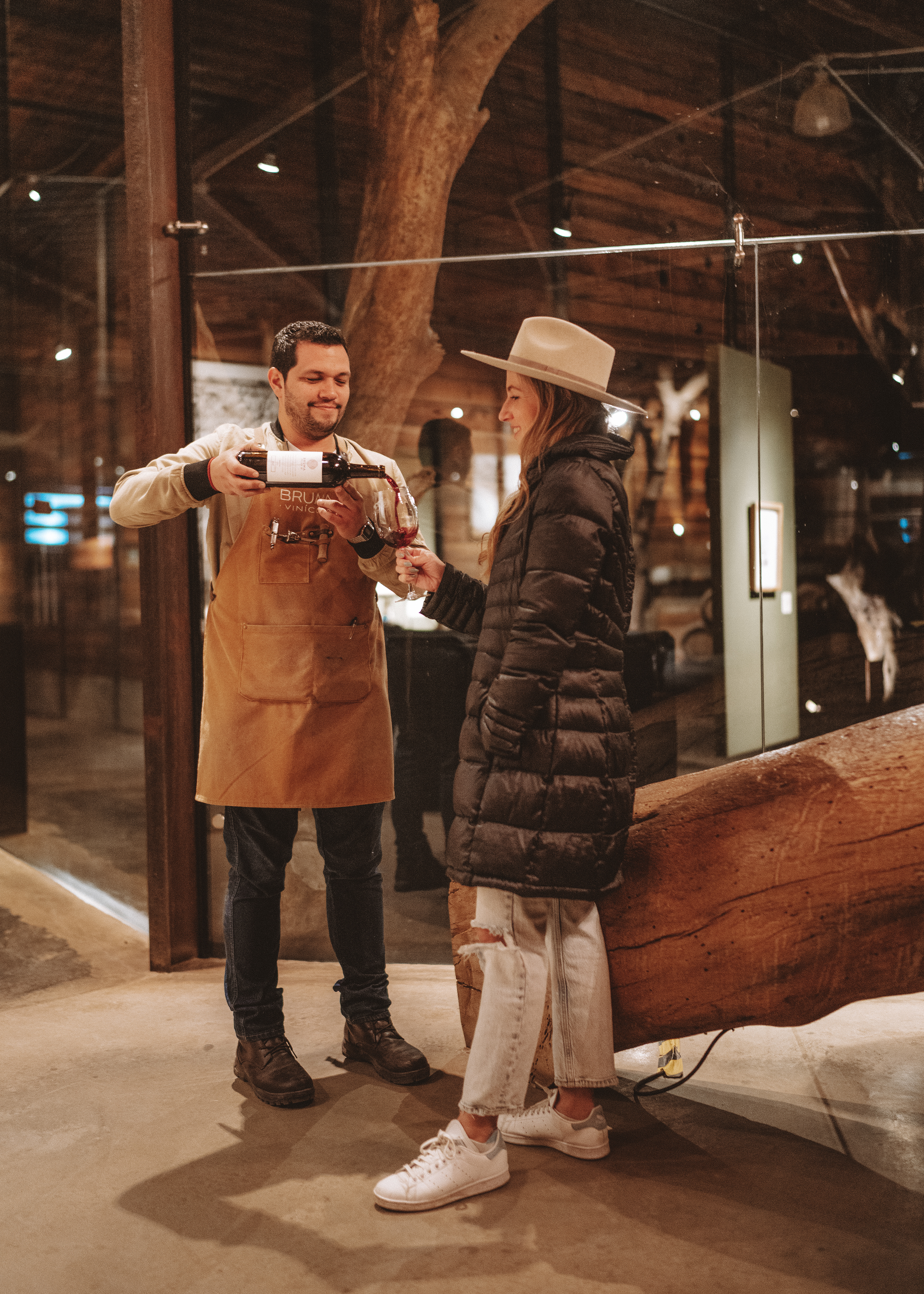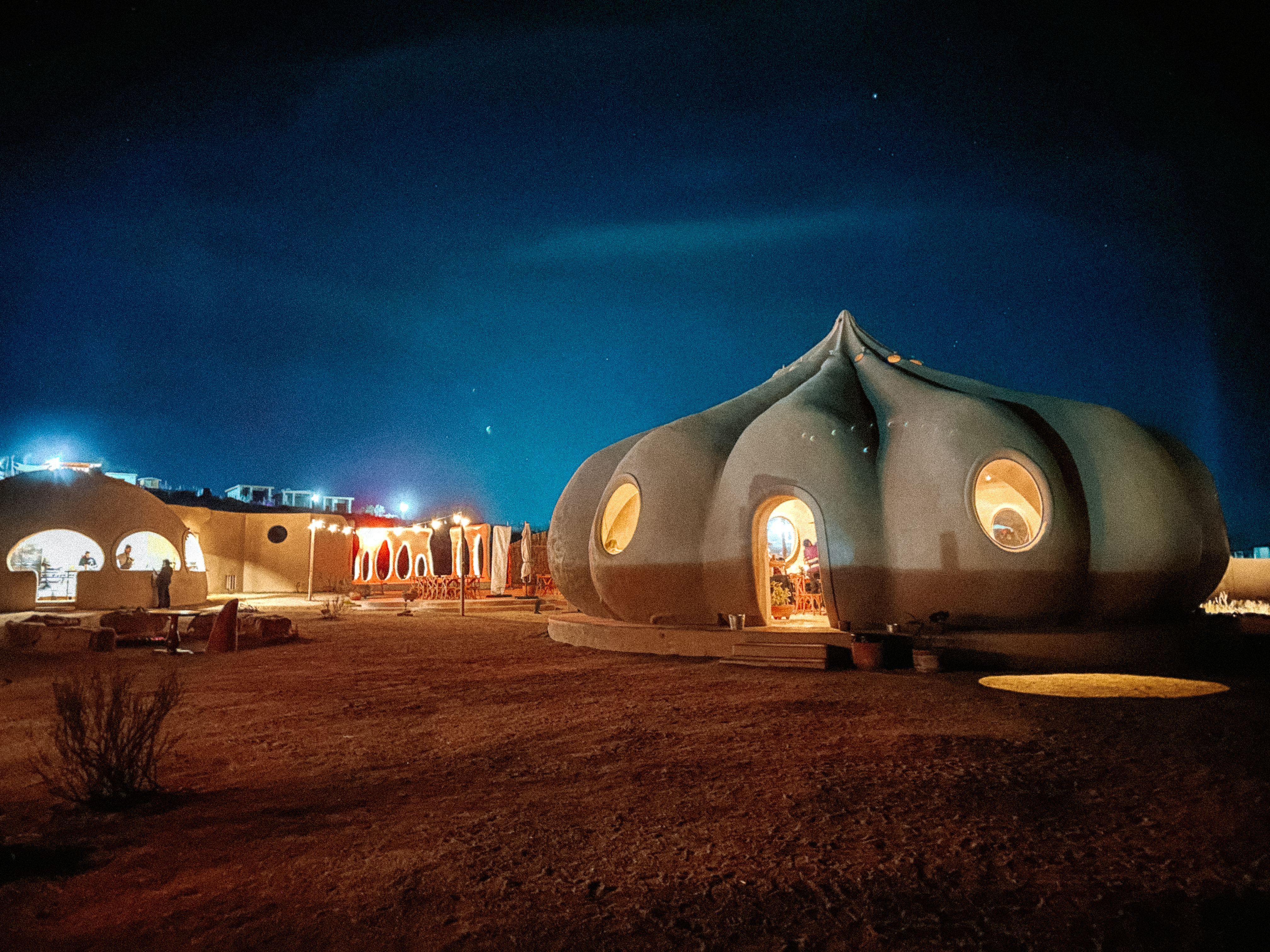 Where to Eat: The Best Restaurants in Valle De Guadalupe
Overall, all three of us were completely blown away with the food here - every restaurant we went to was inventive, delicious, and there's a wide mix in more avant garde dishes and traditional Mexican offerings. If you are a foodie, the restaurant scene in the valley is truly spectacular - and overall priced much lower than comparable restaurants just across the border (for reference: a large dinner for 3 with appetizers and mains and a bottle of wine came to around $130 total at Finca Altozano, one of the most popular restaurants in the valley.)
Most of the restaurants in the valley feature outdoor and open-air dining, so if you are visiting in the colder months especially, make sure to bring a jacket or sweater if you get cold! Although most every restaurant we went to was incredibly cozy with heater and fires.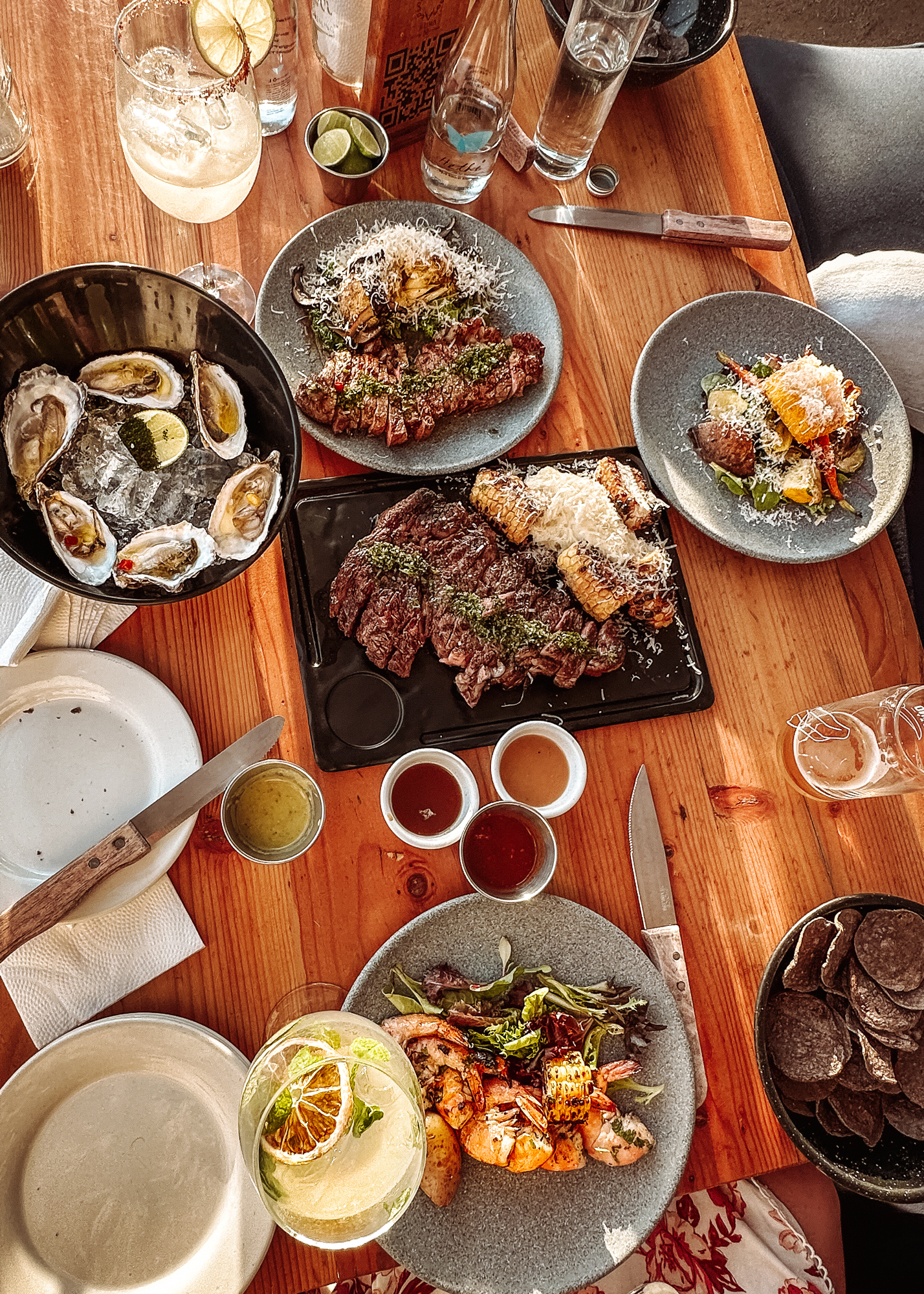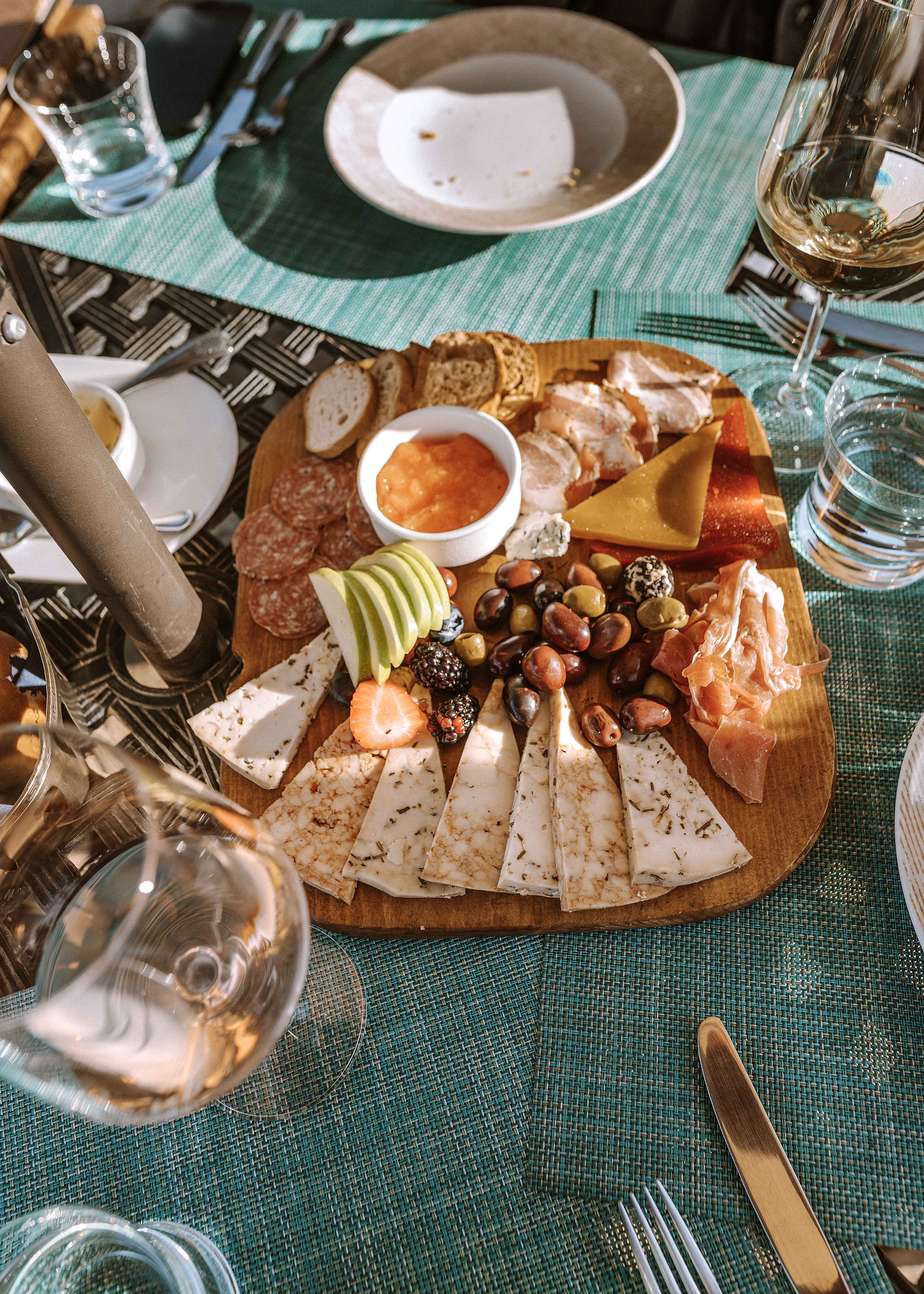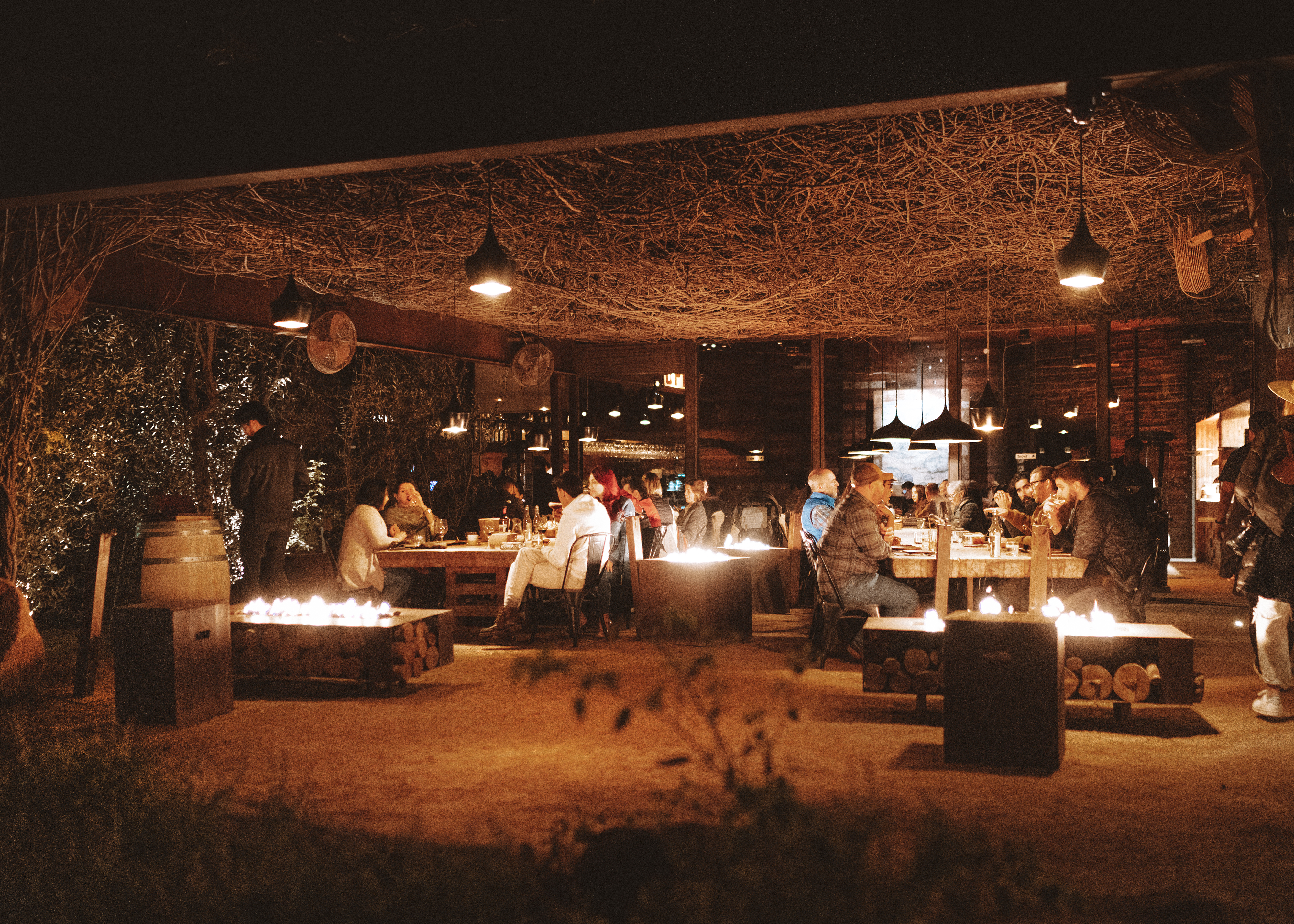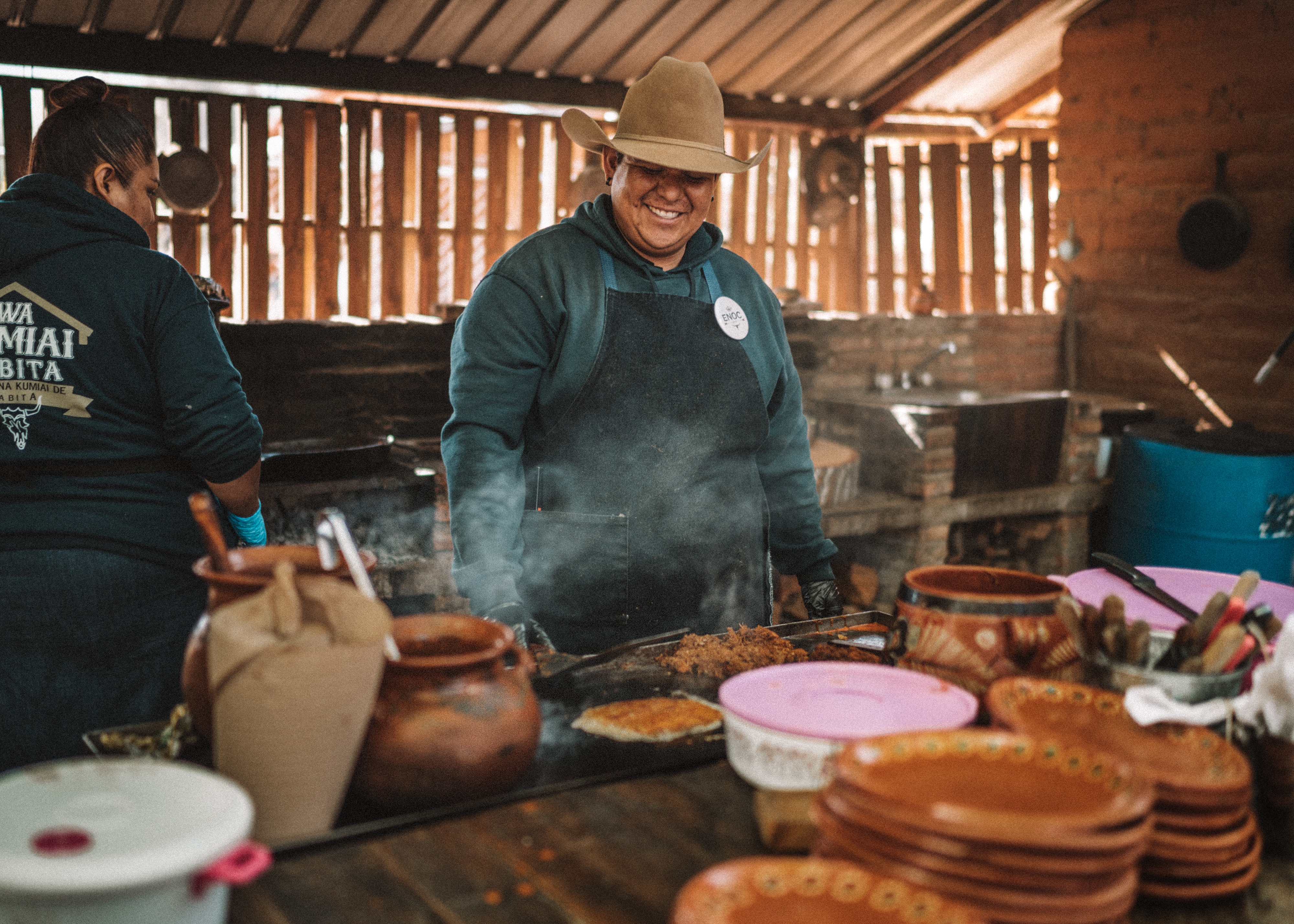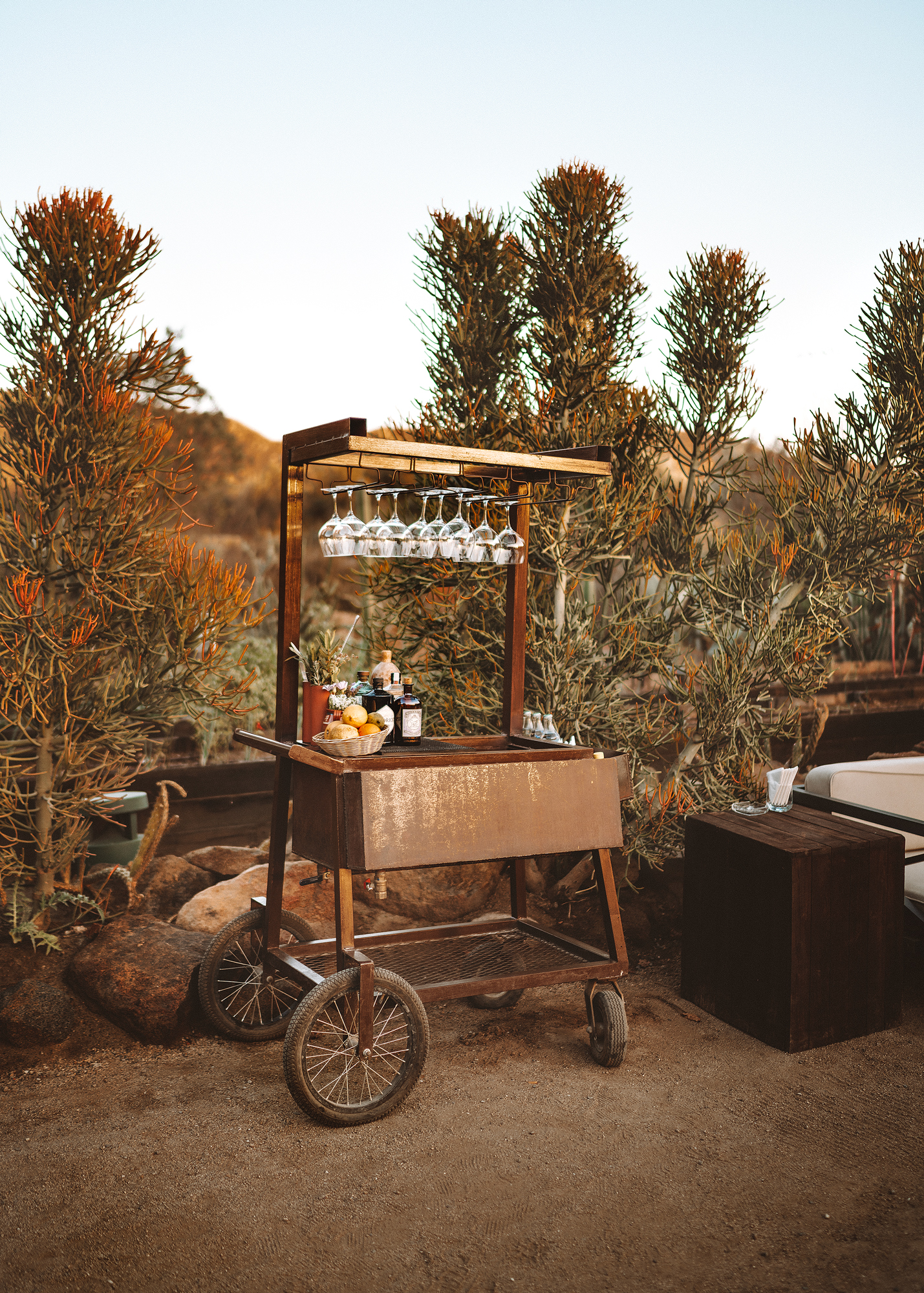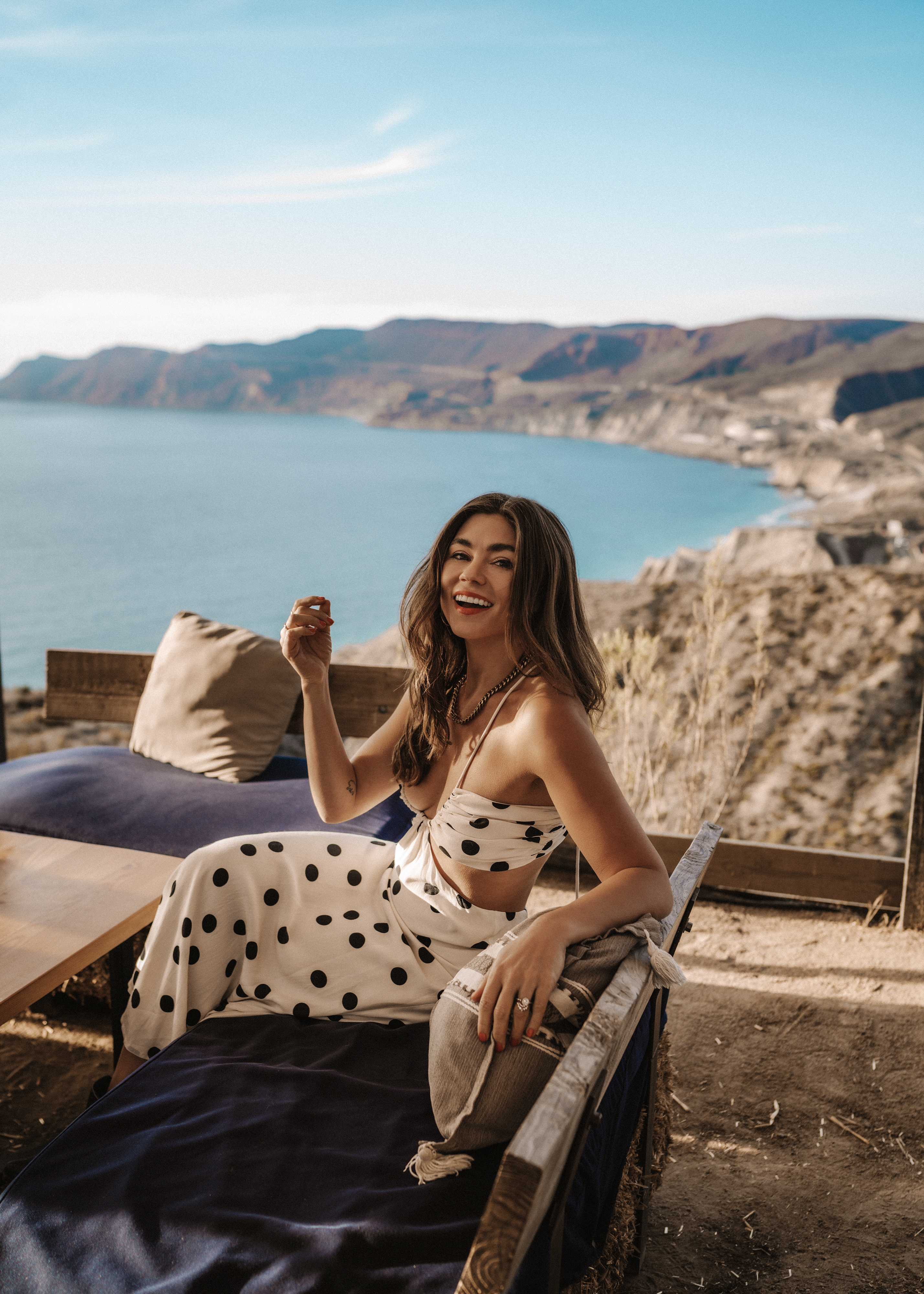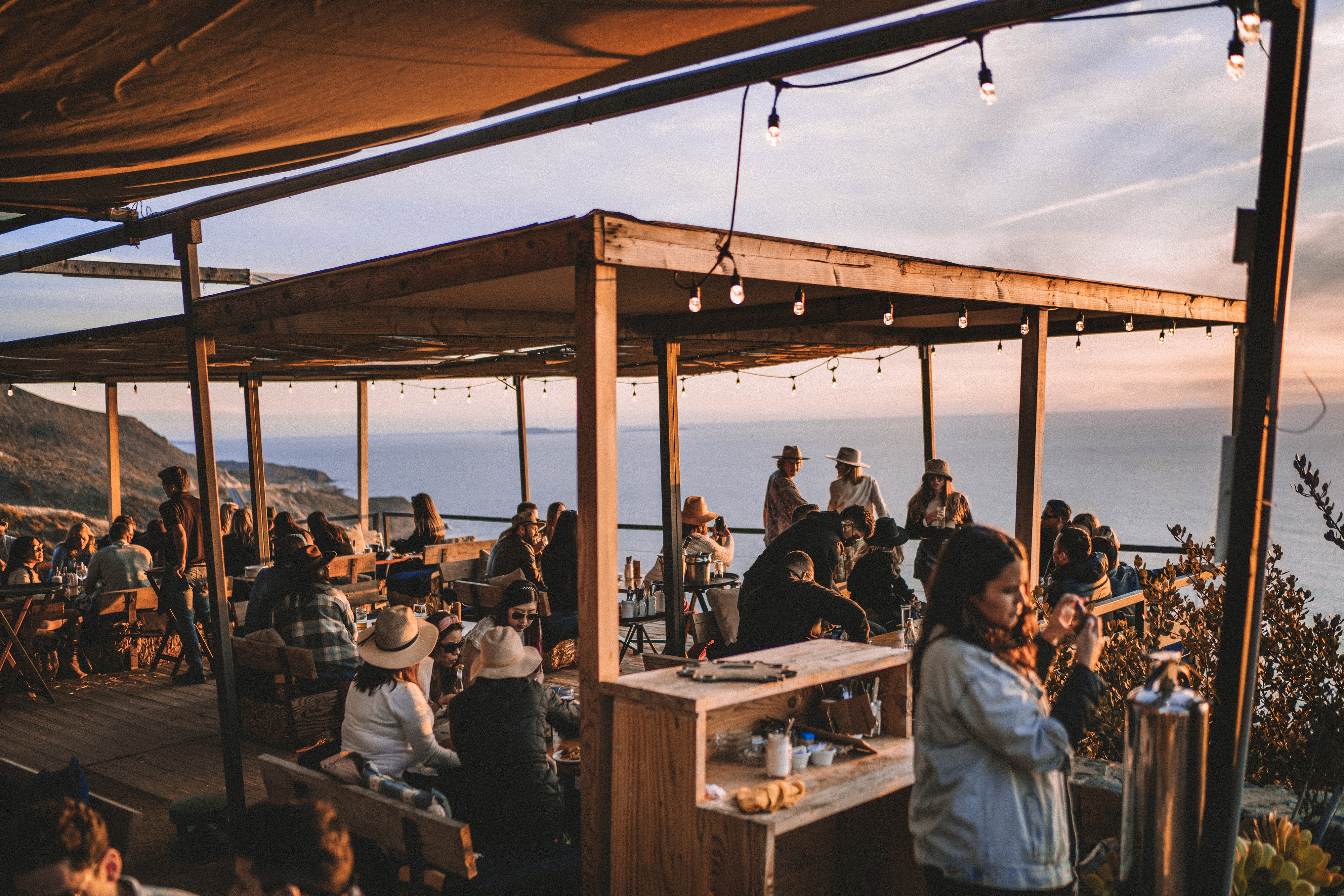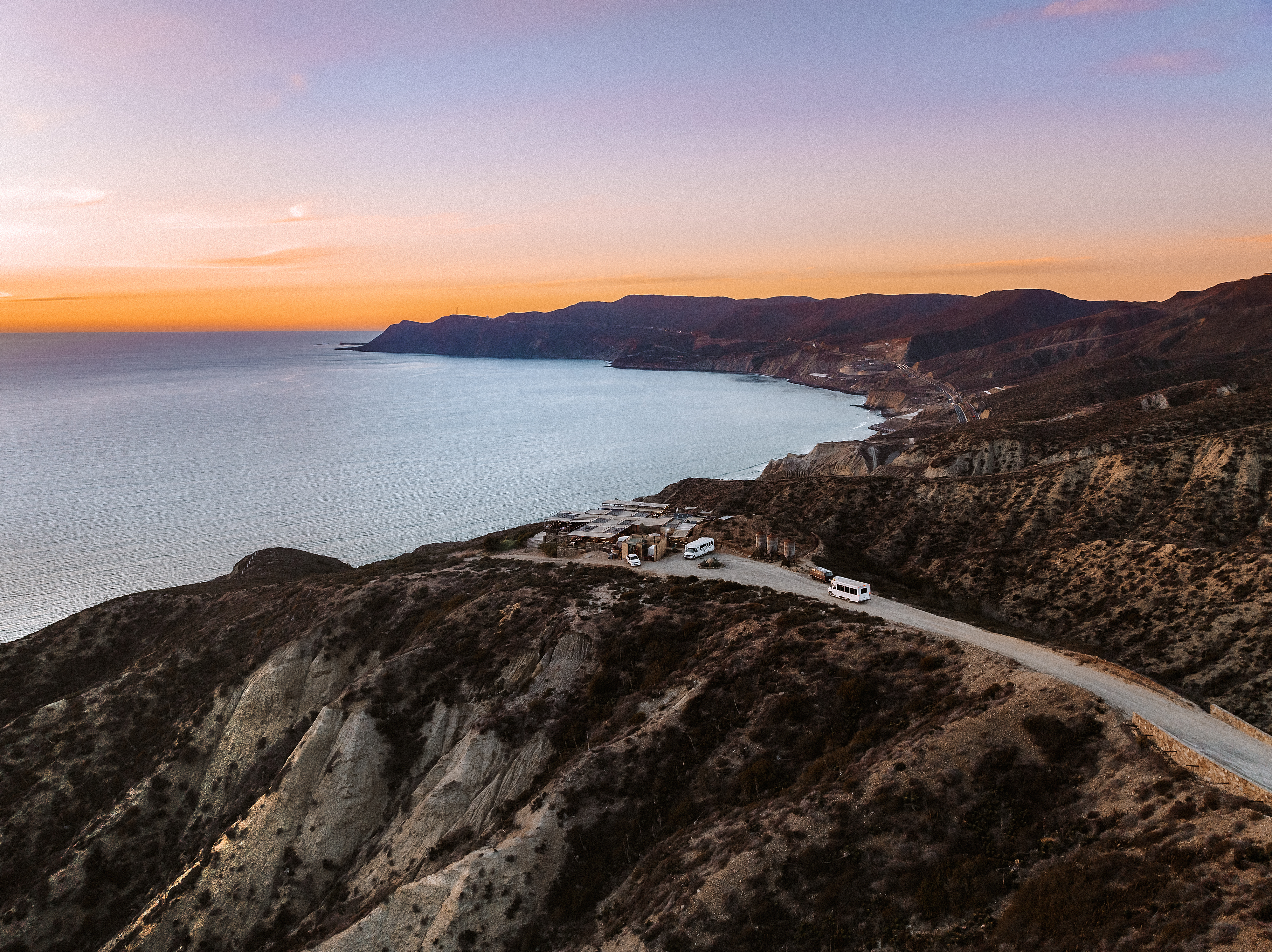 For the Adventurers: What to Do in Valle de Guadalupe
Looking to add a bit of thrill and excitement to your weekend? Beyond the food, wine, and scenery of the valley, there is a growing tourism infrastructure with a variety of fun excursions you can take.
Take an ATV Tour through the valley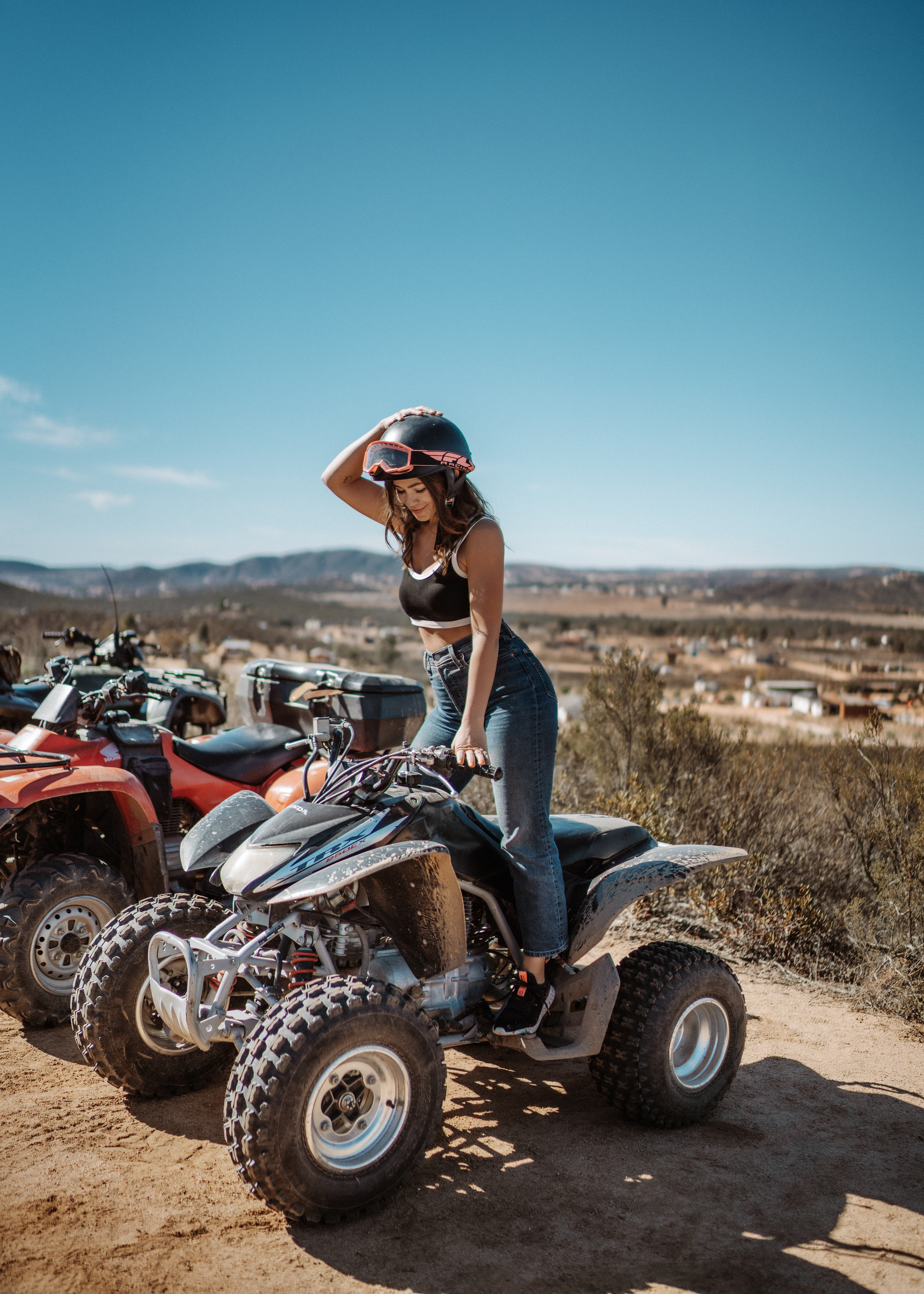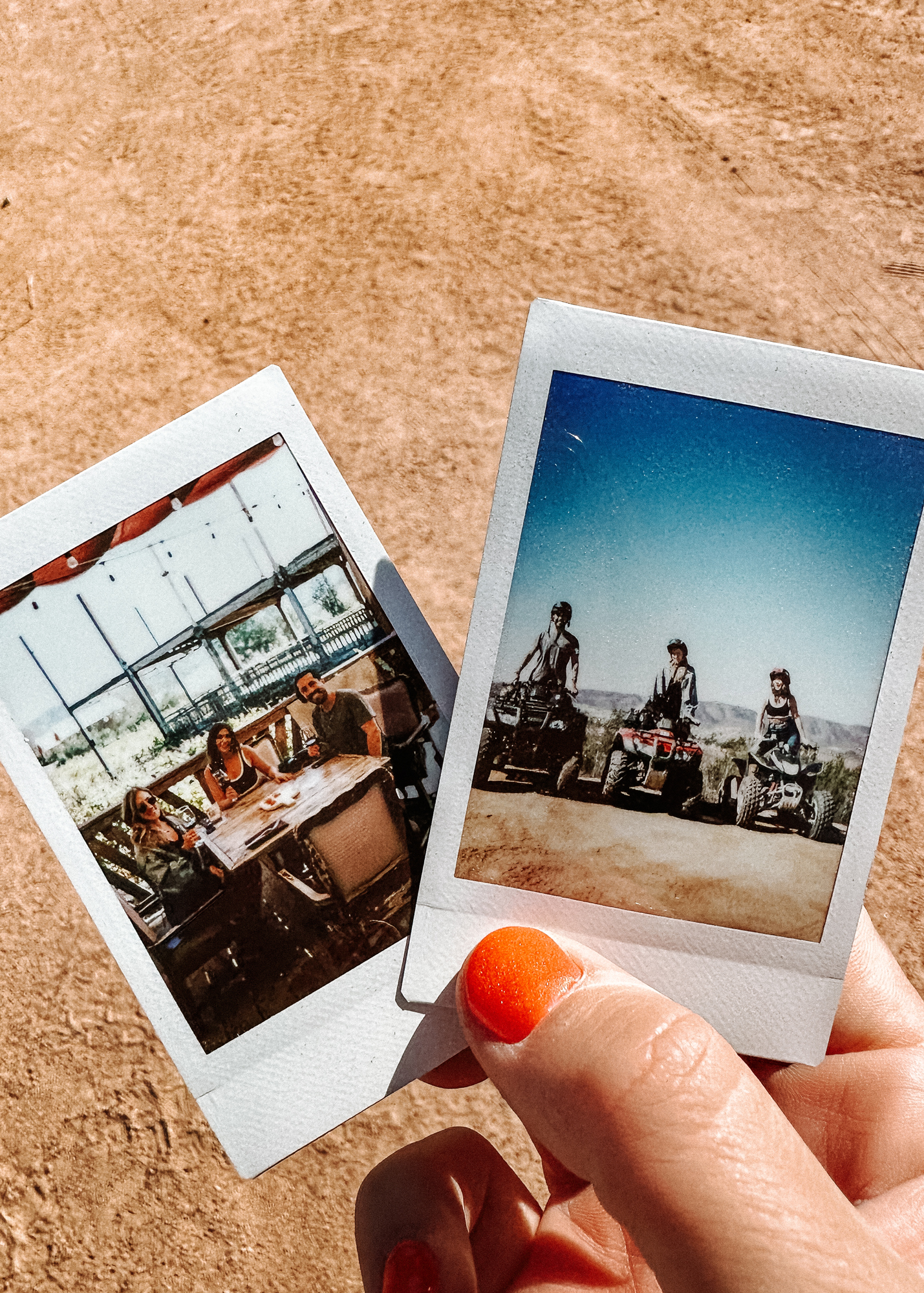 We had a ton of fun cruising through the valley and getting dirty on an ATV tour booked with Offroad Tours Valle de Guadalupe. The best part - in the middle of the tour, we drove our ATVs right up to the Don Tomas Vineyard, and took a break for a wine tasting, before getting back on our quads to continue on! It's such a fun way to get around and explore the valley.
Take a helicopter tour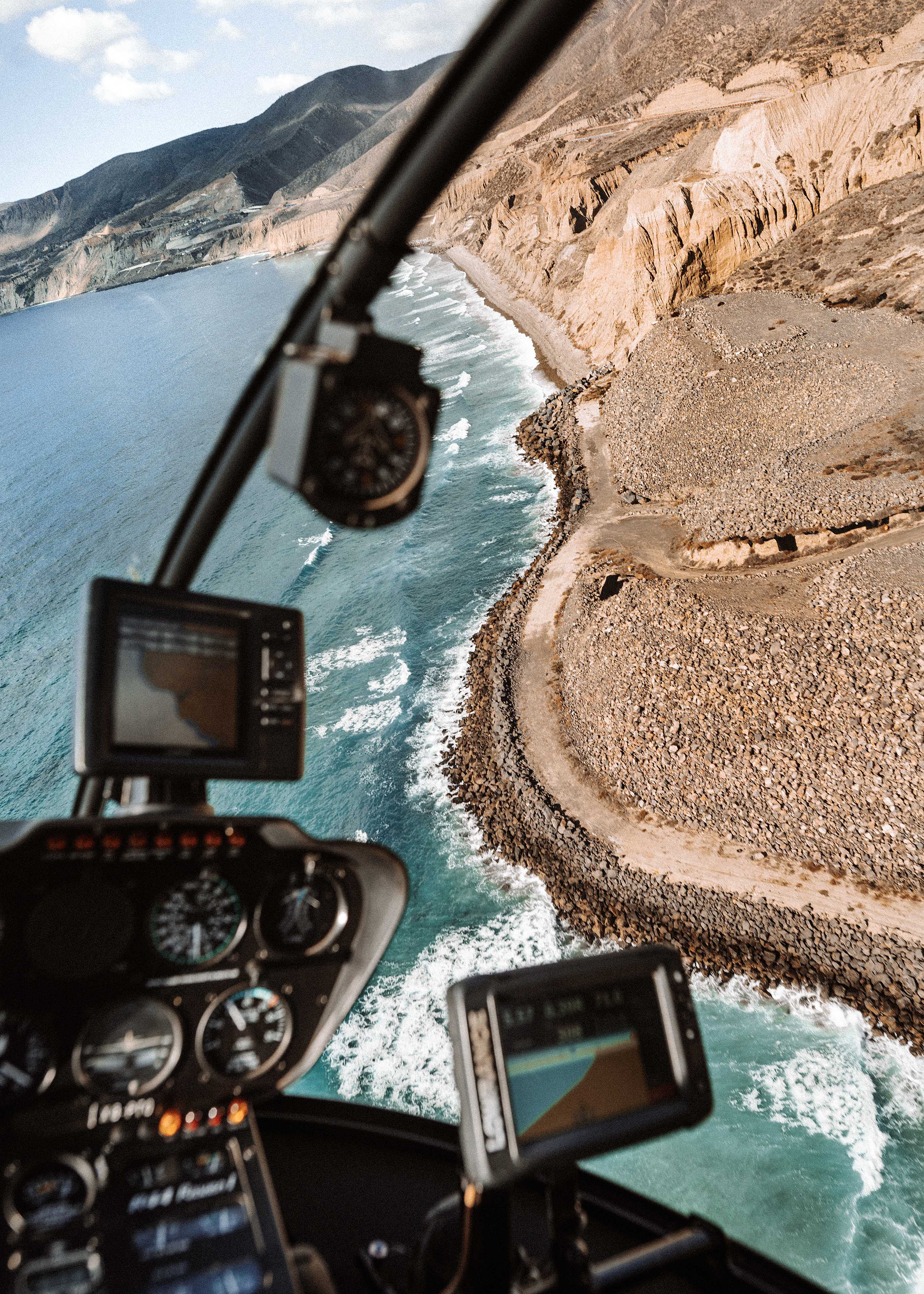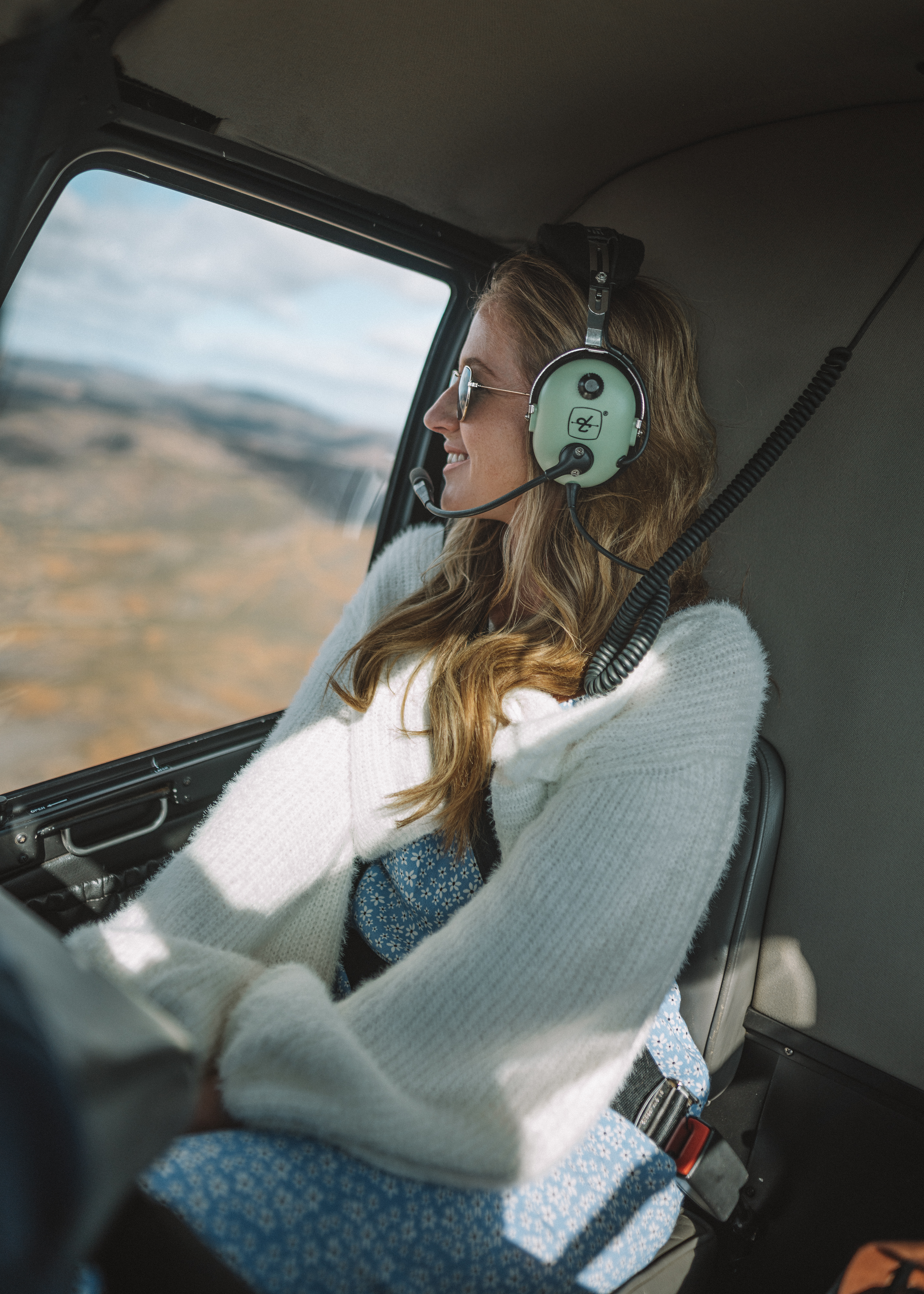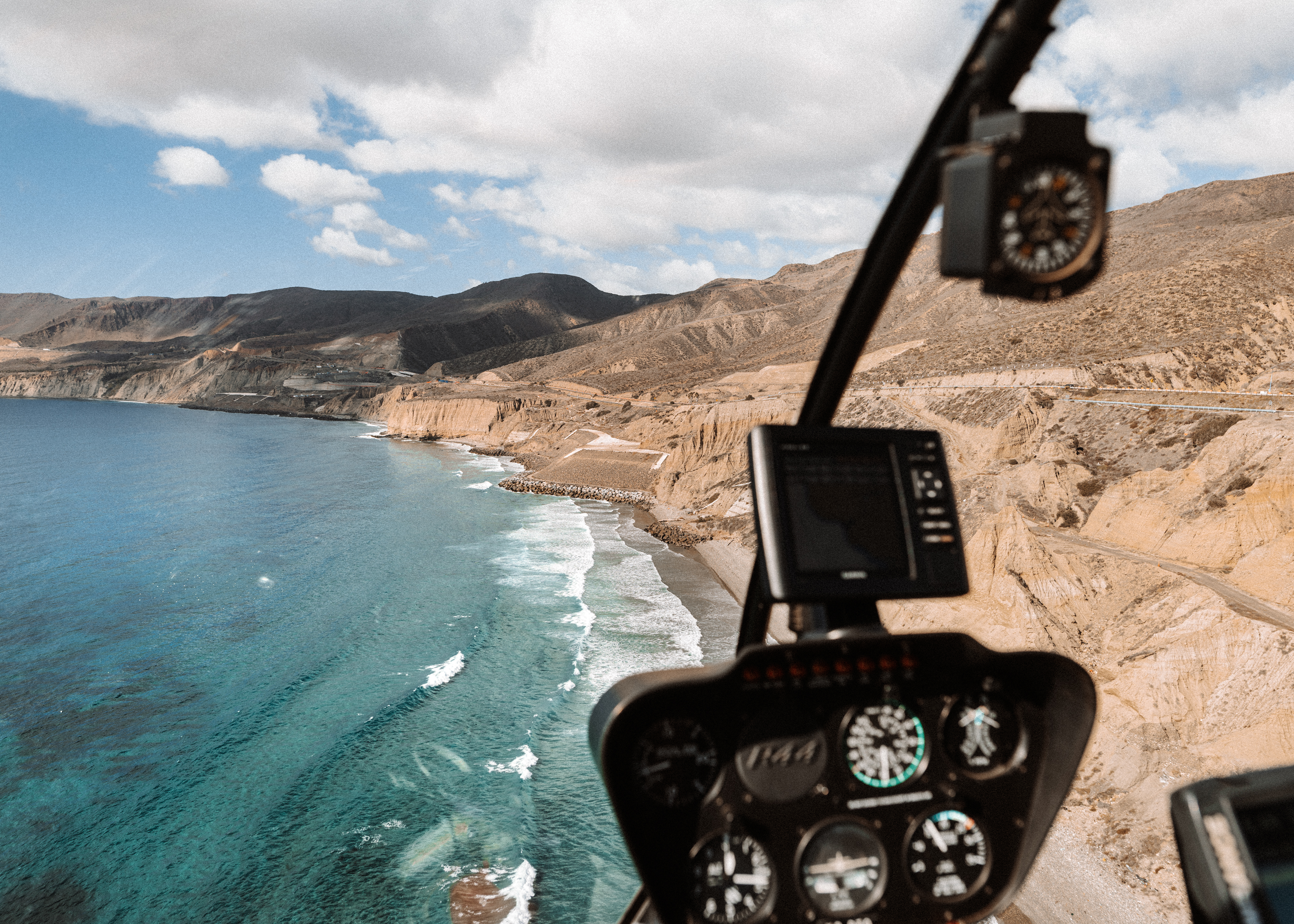 The next day we took to the skies for a 30 minute scenic helicopter tour booked with Heli Baja Adventure Tours! The wine route tour takes you over the valley and out to the coastline for endless views. Heli Baja also offers whale watching flights during whale season!
Other Adventures in Valle de Guadalupe: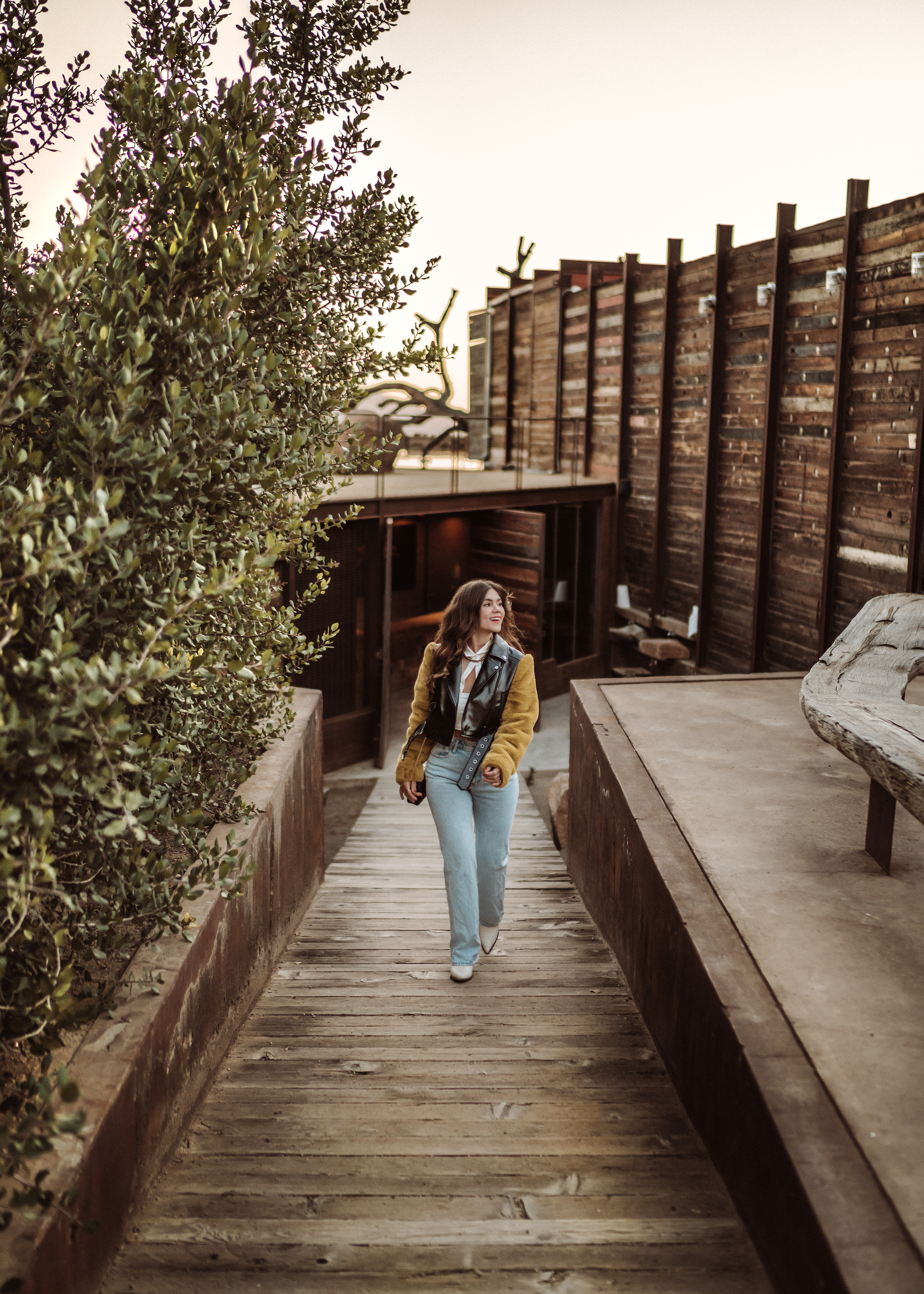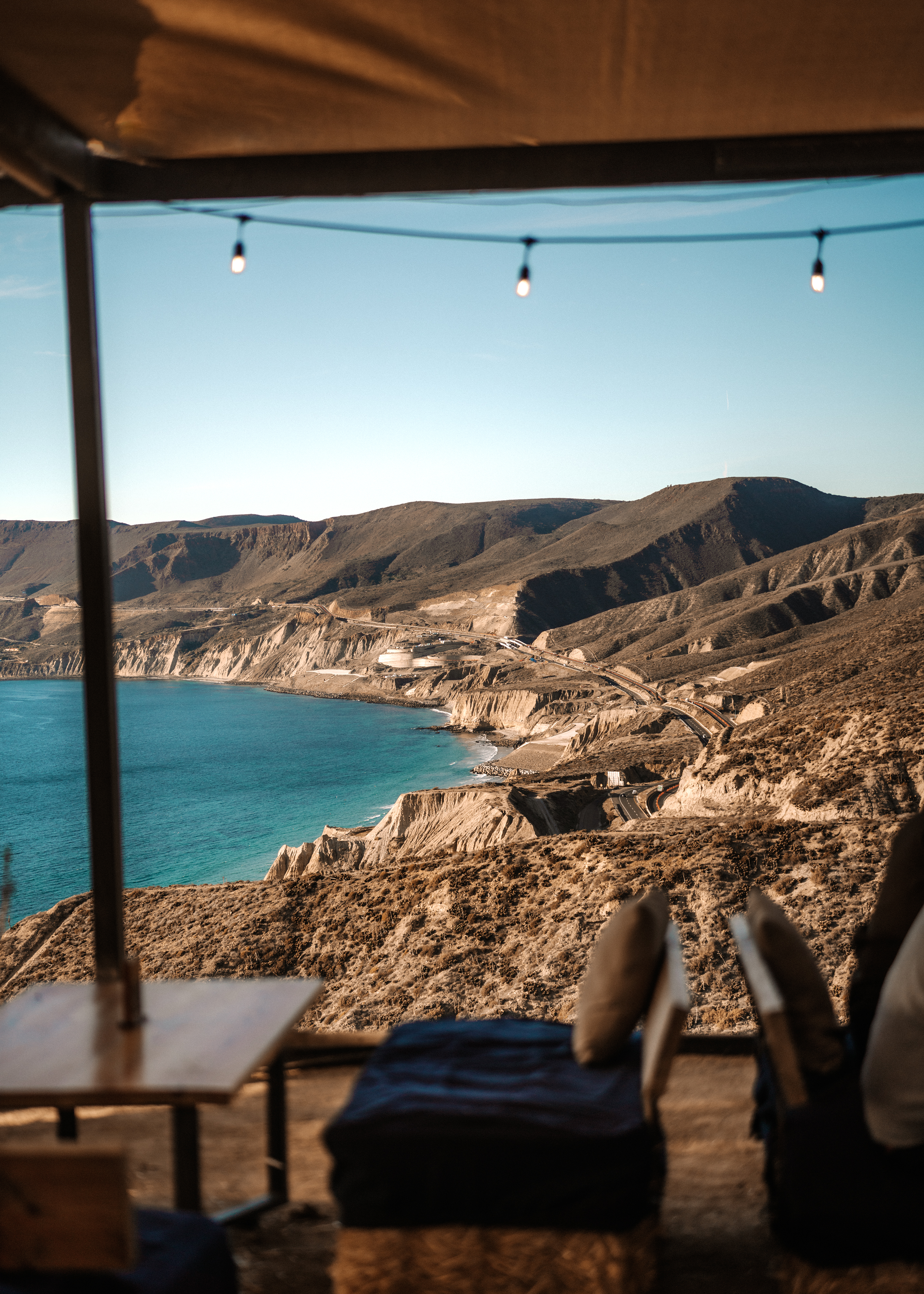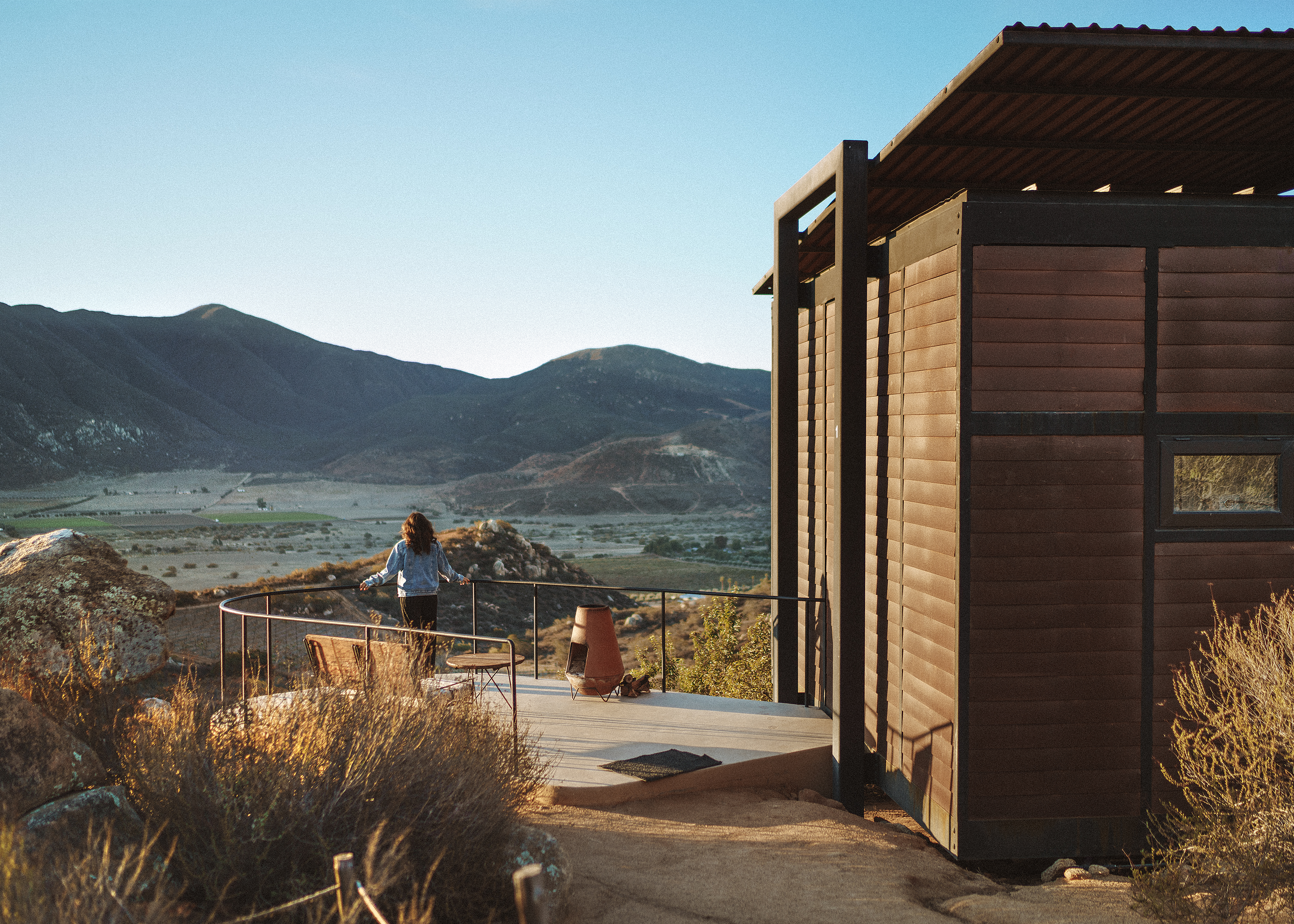 Enjoy!
See More: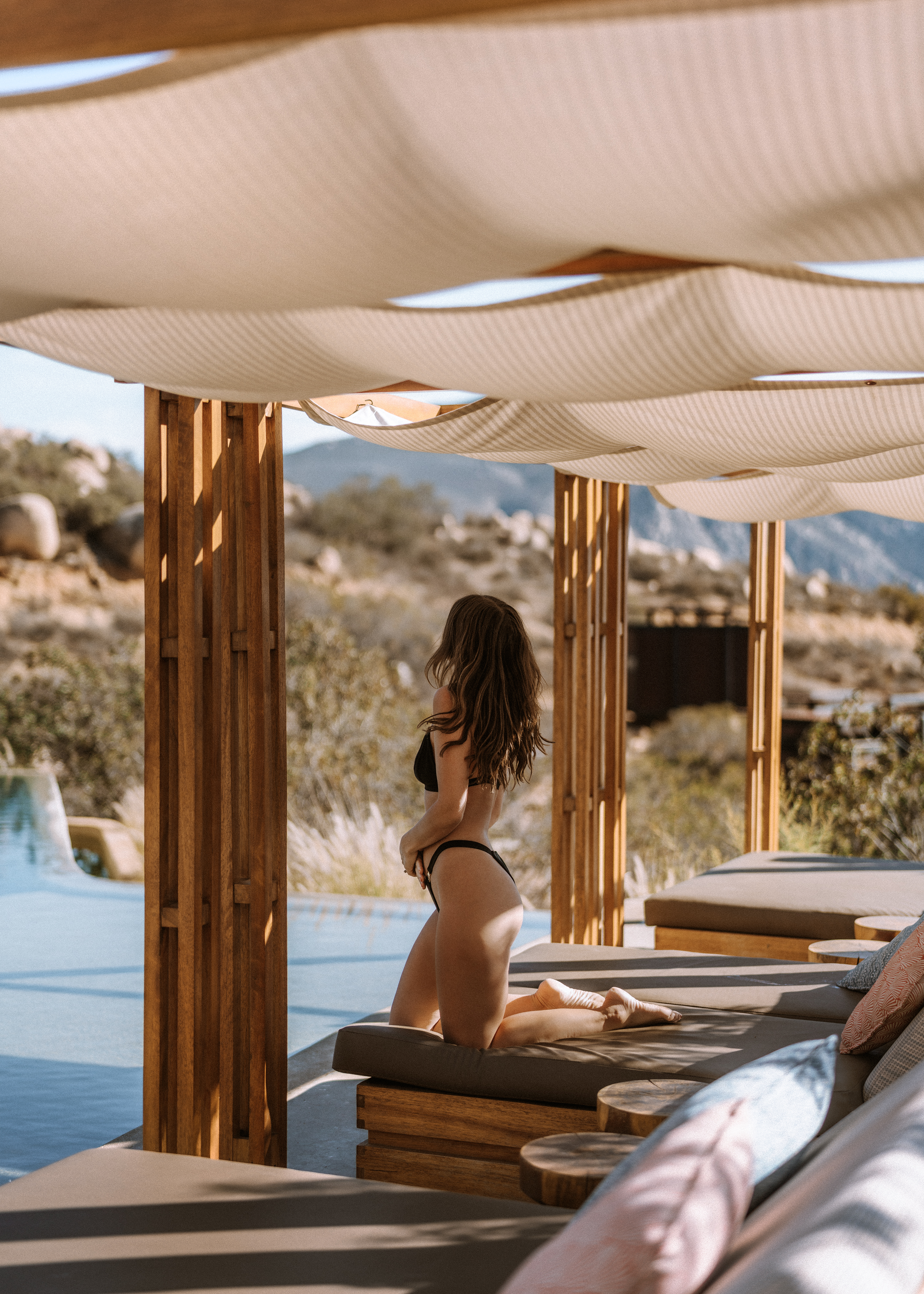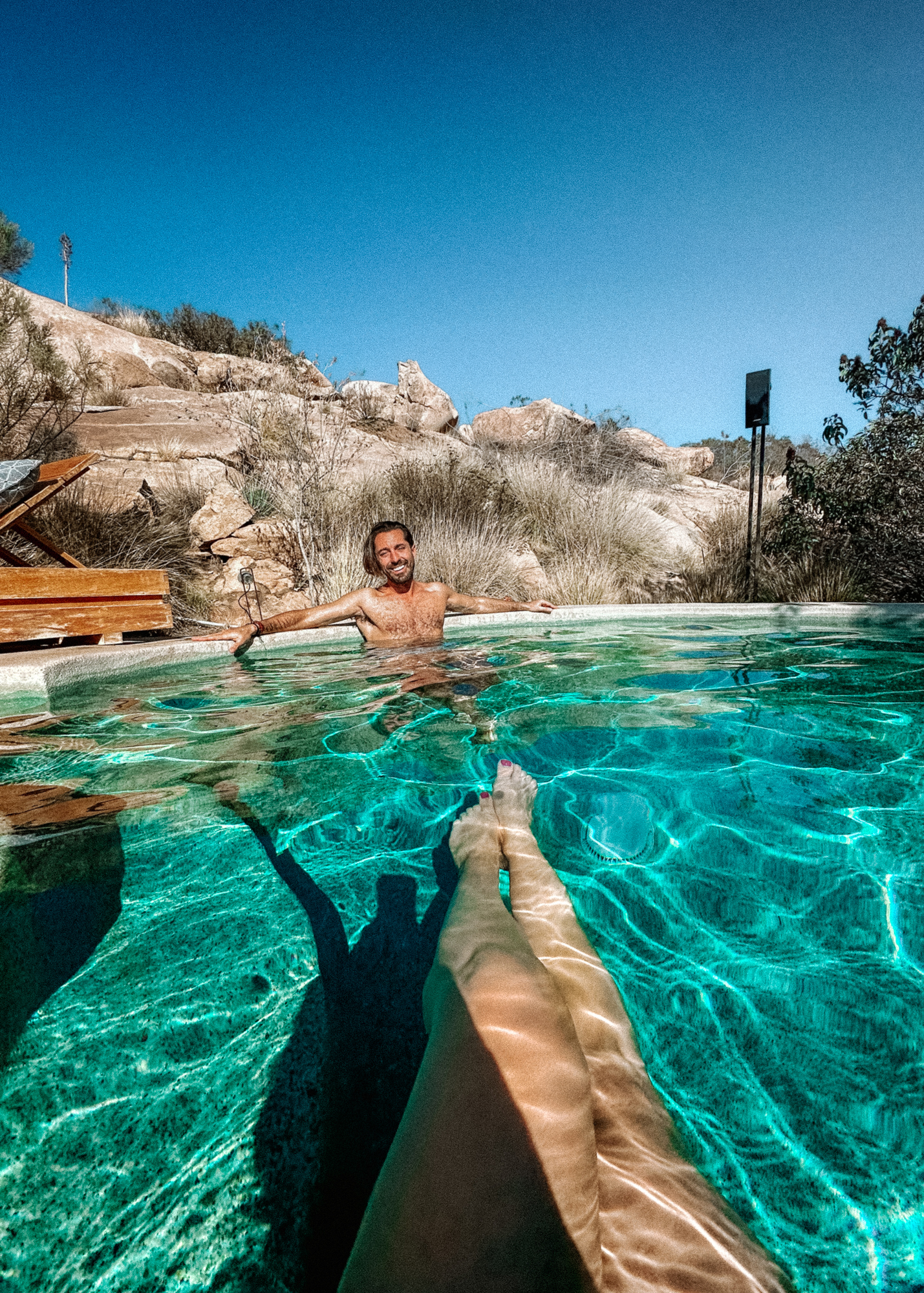 The pool deck and a mid-day hot tub soak at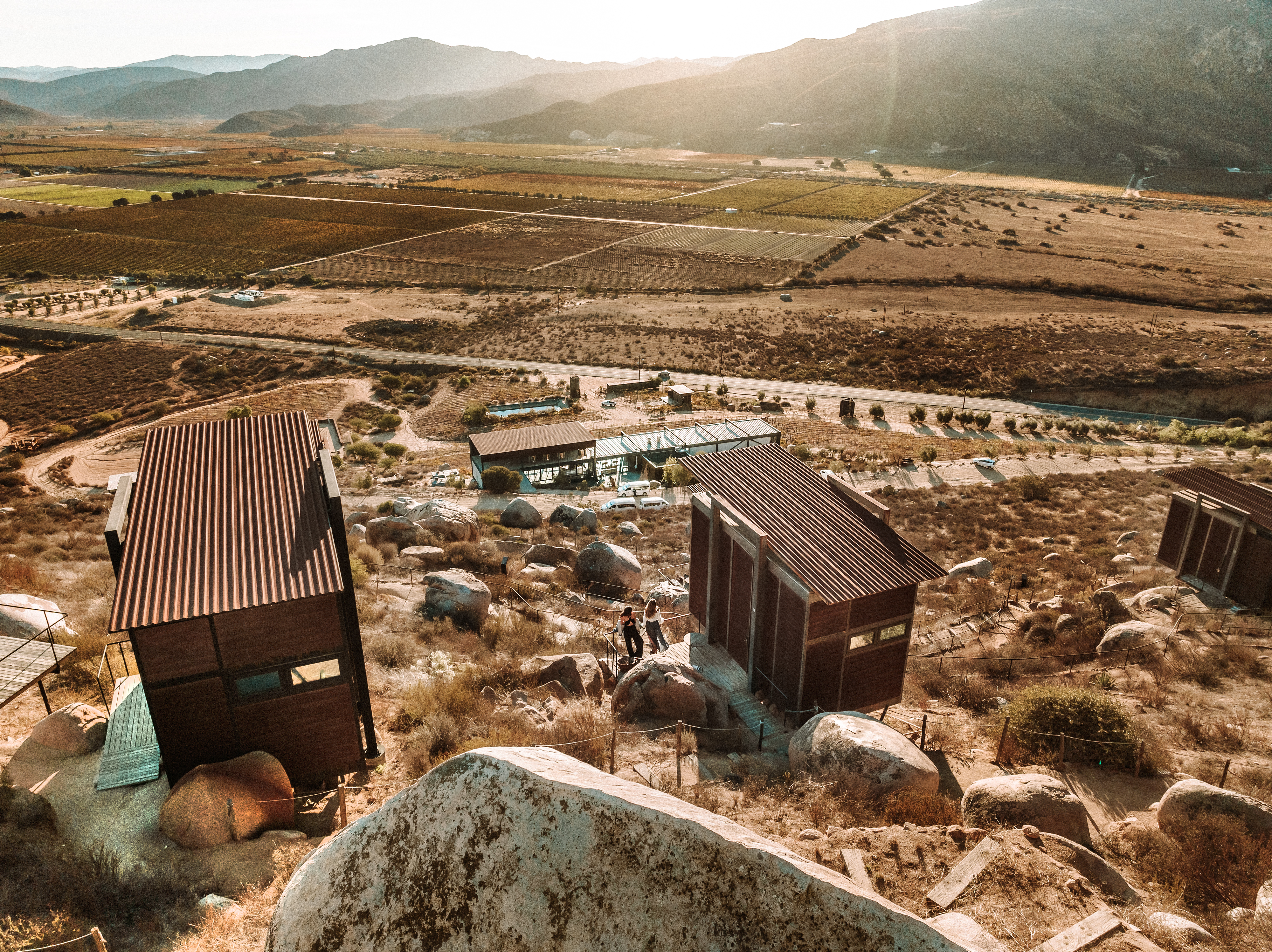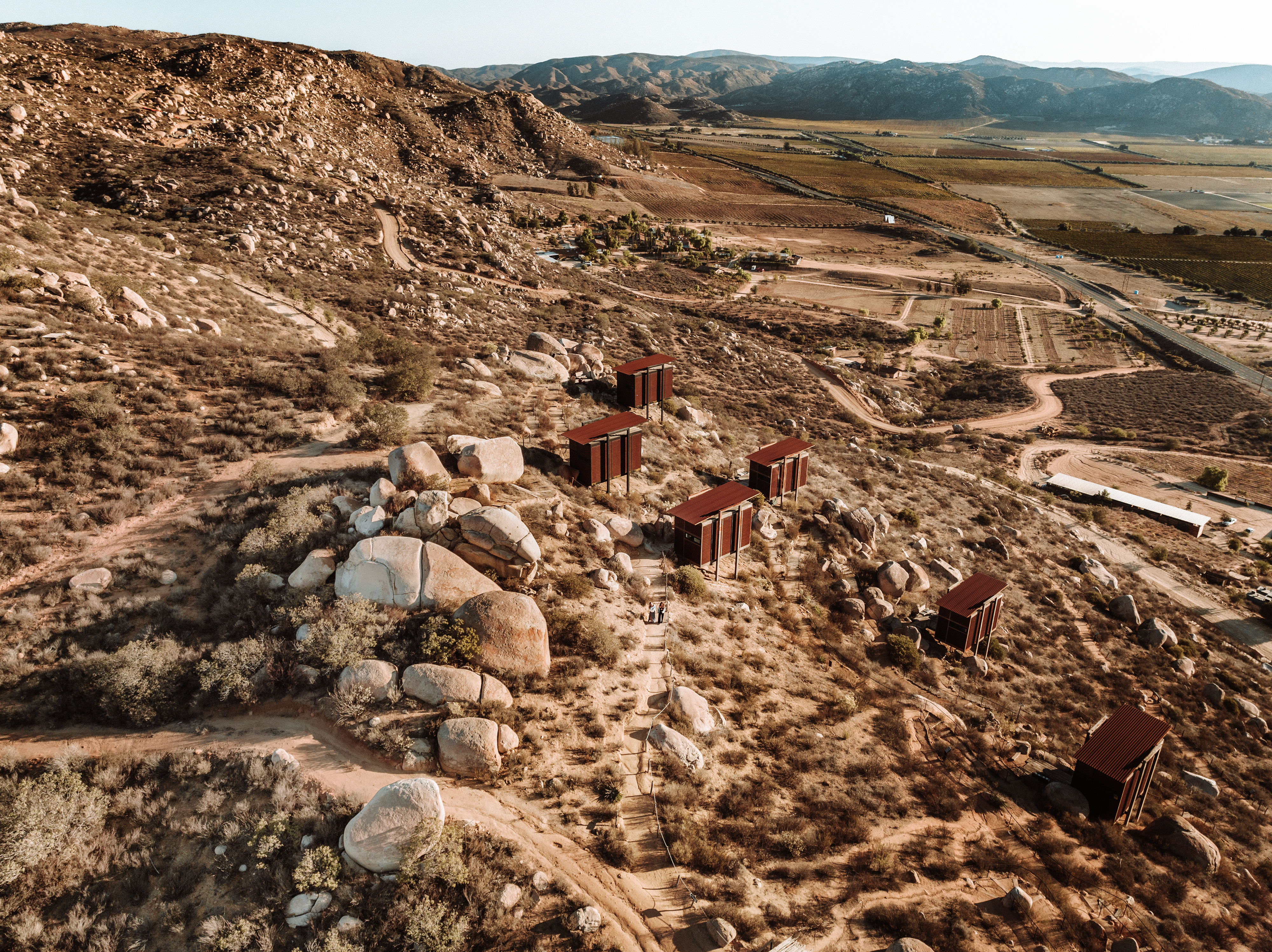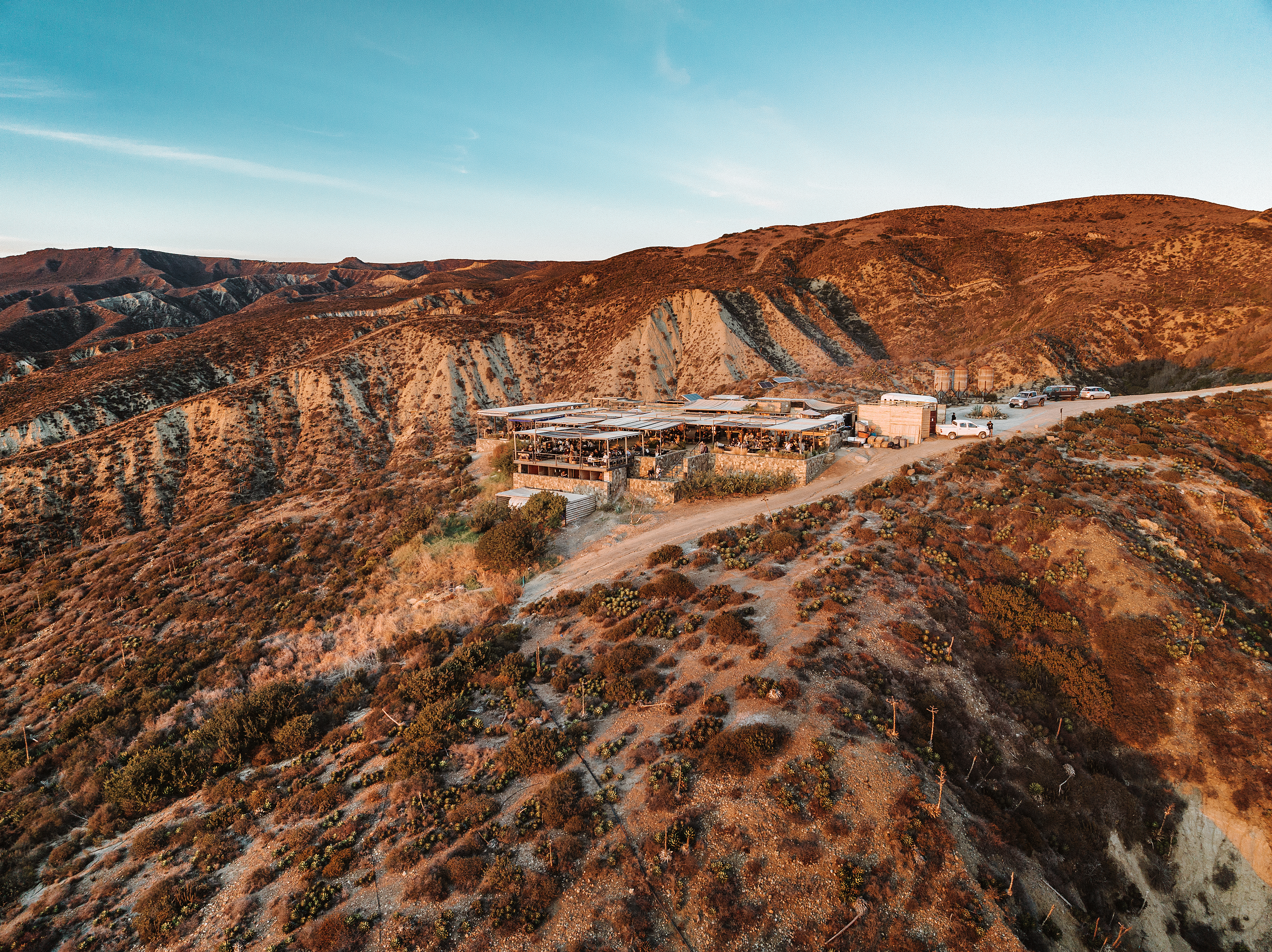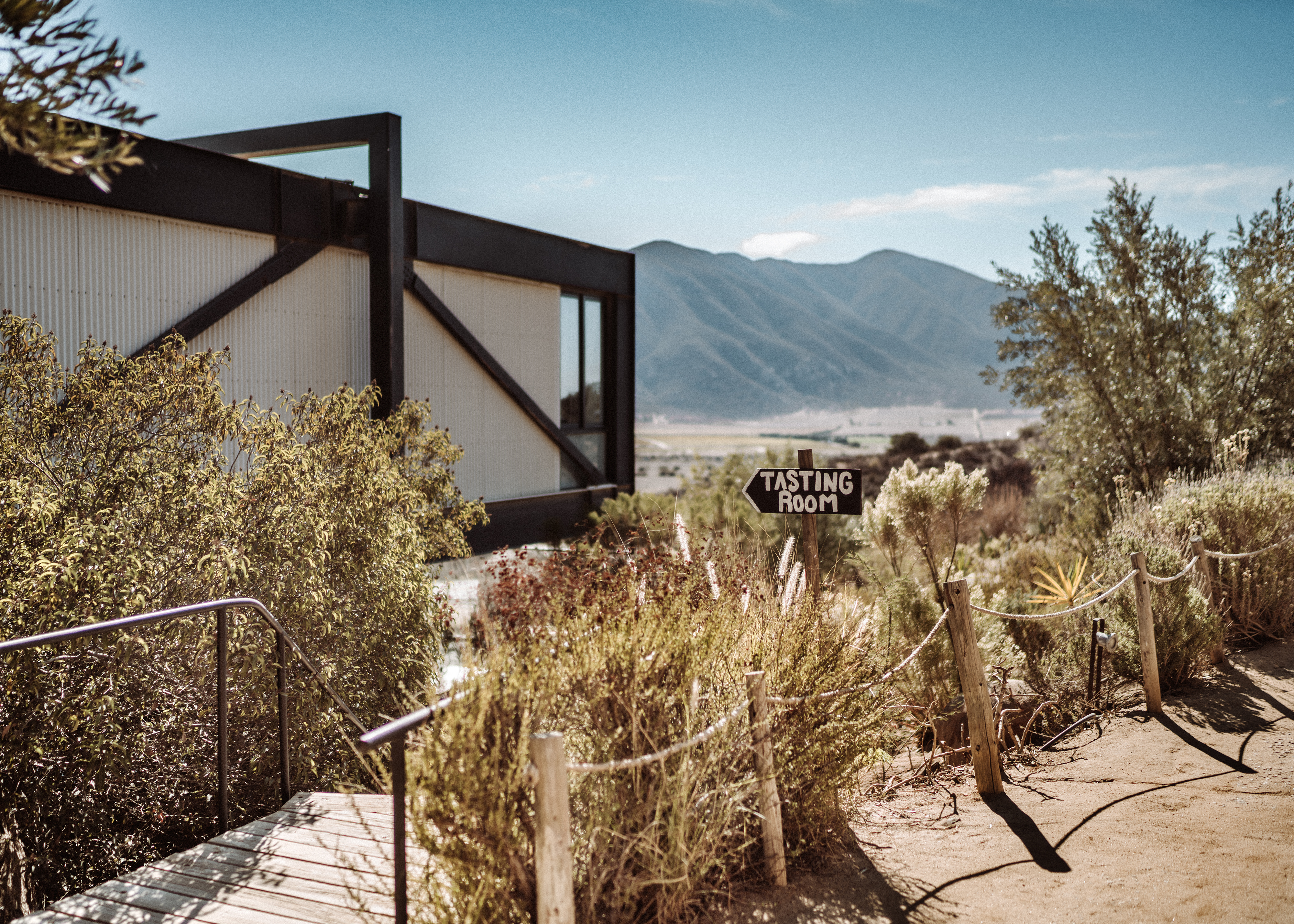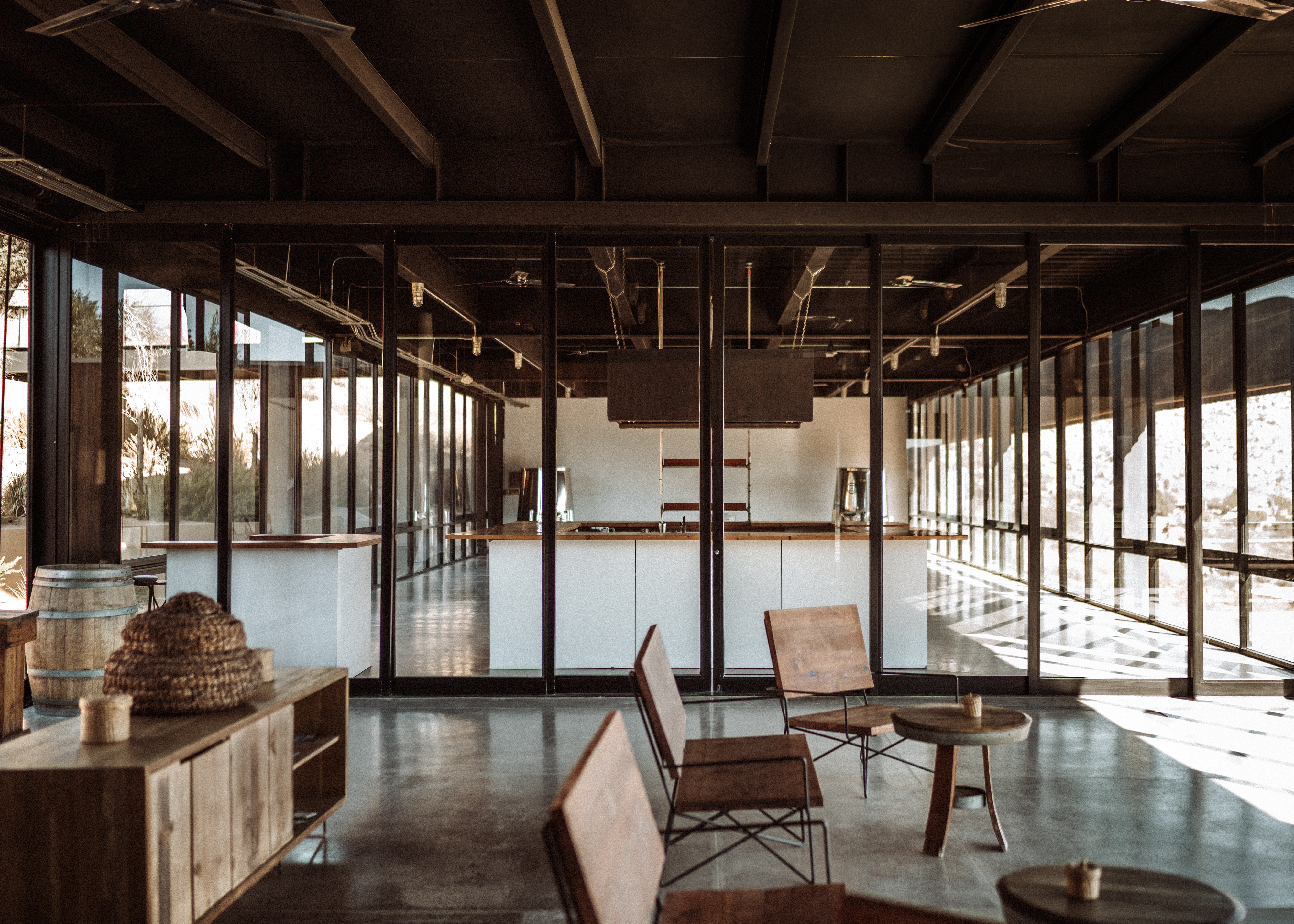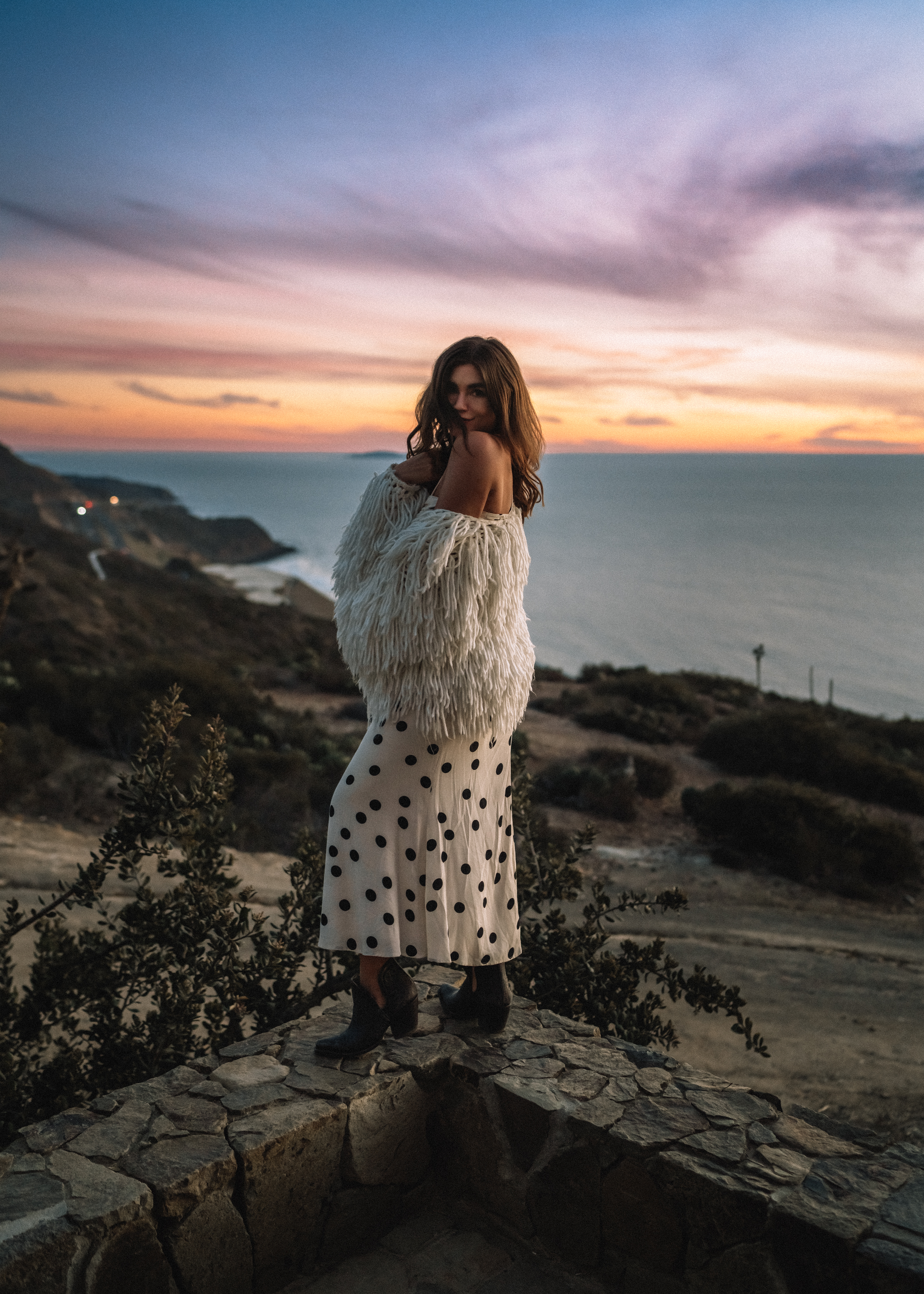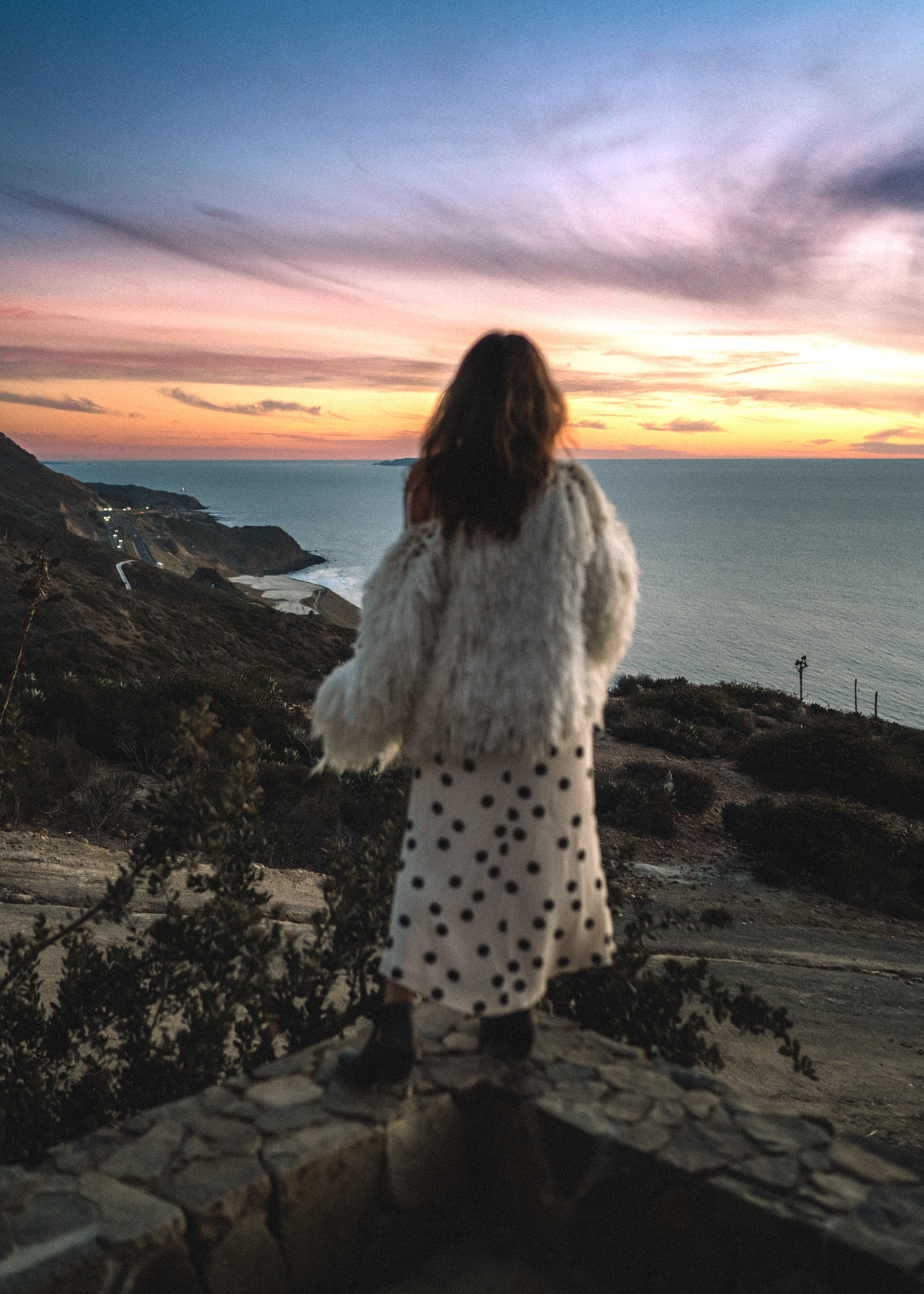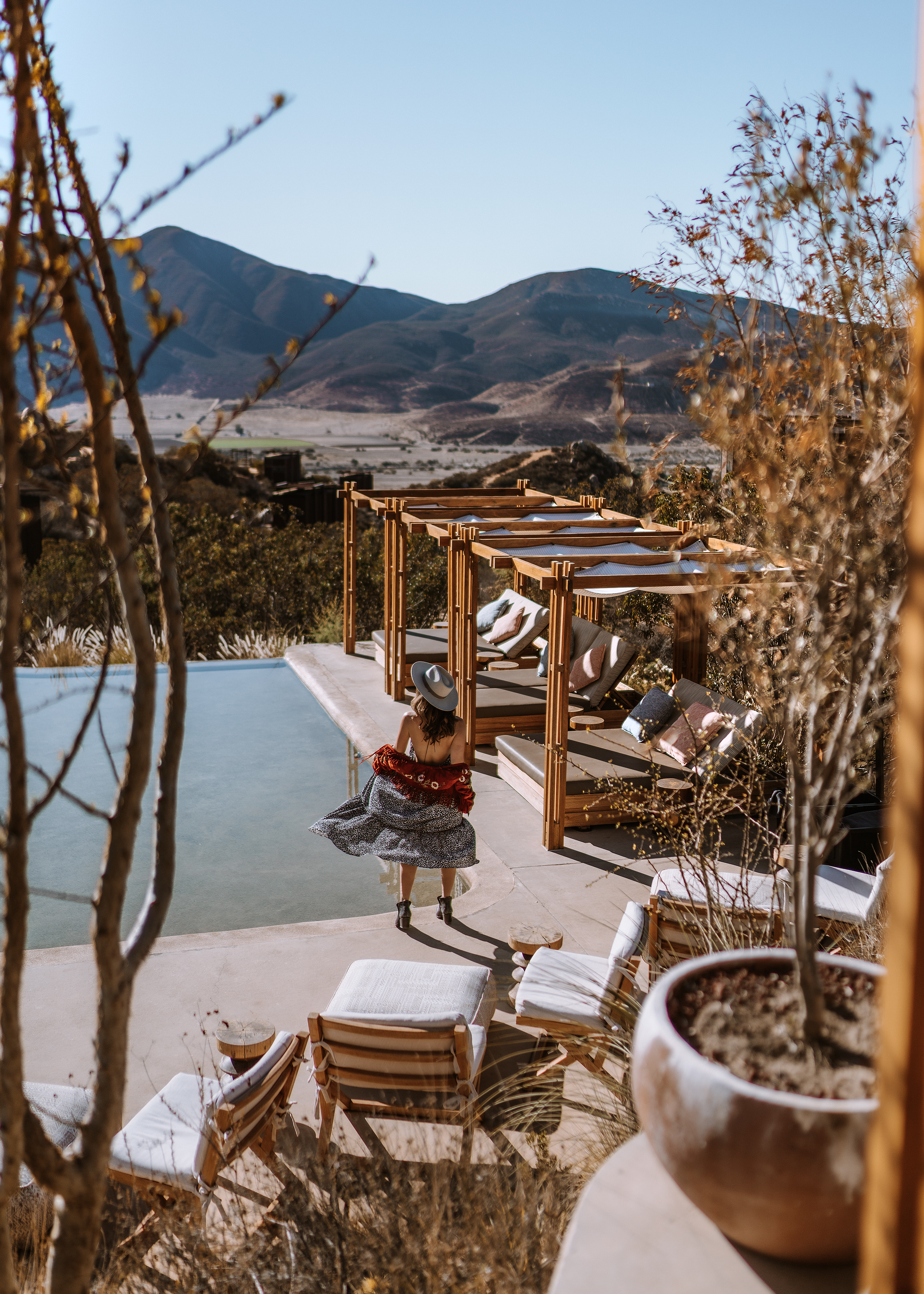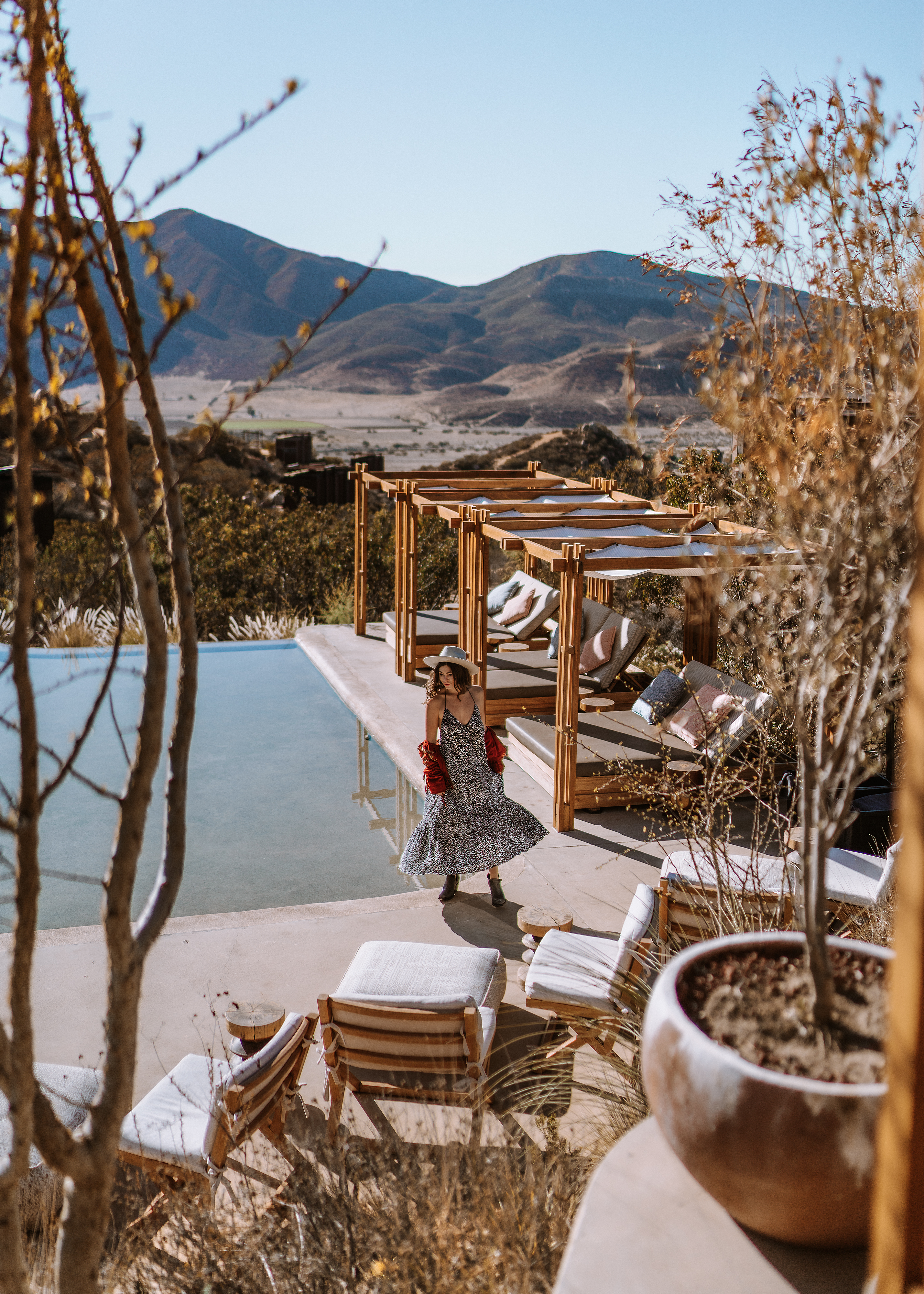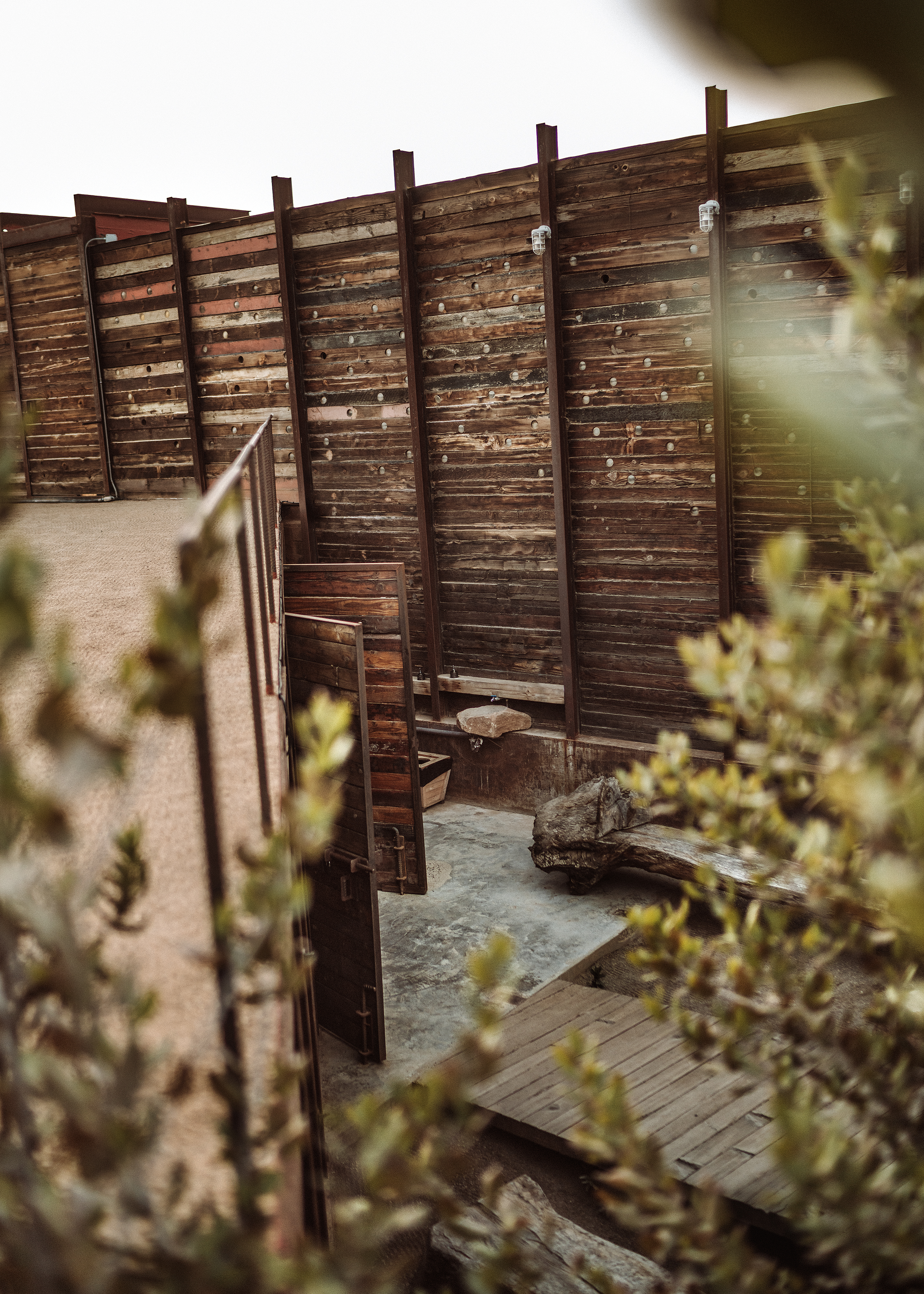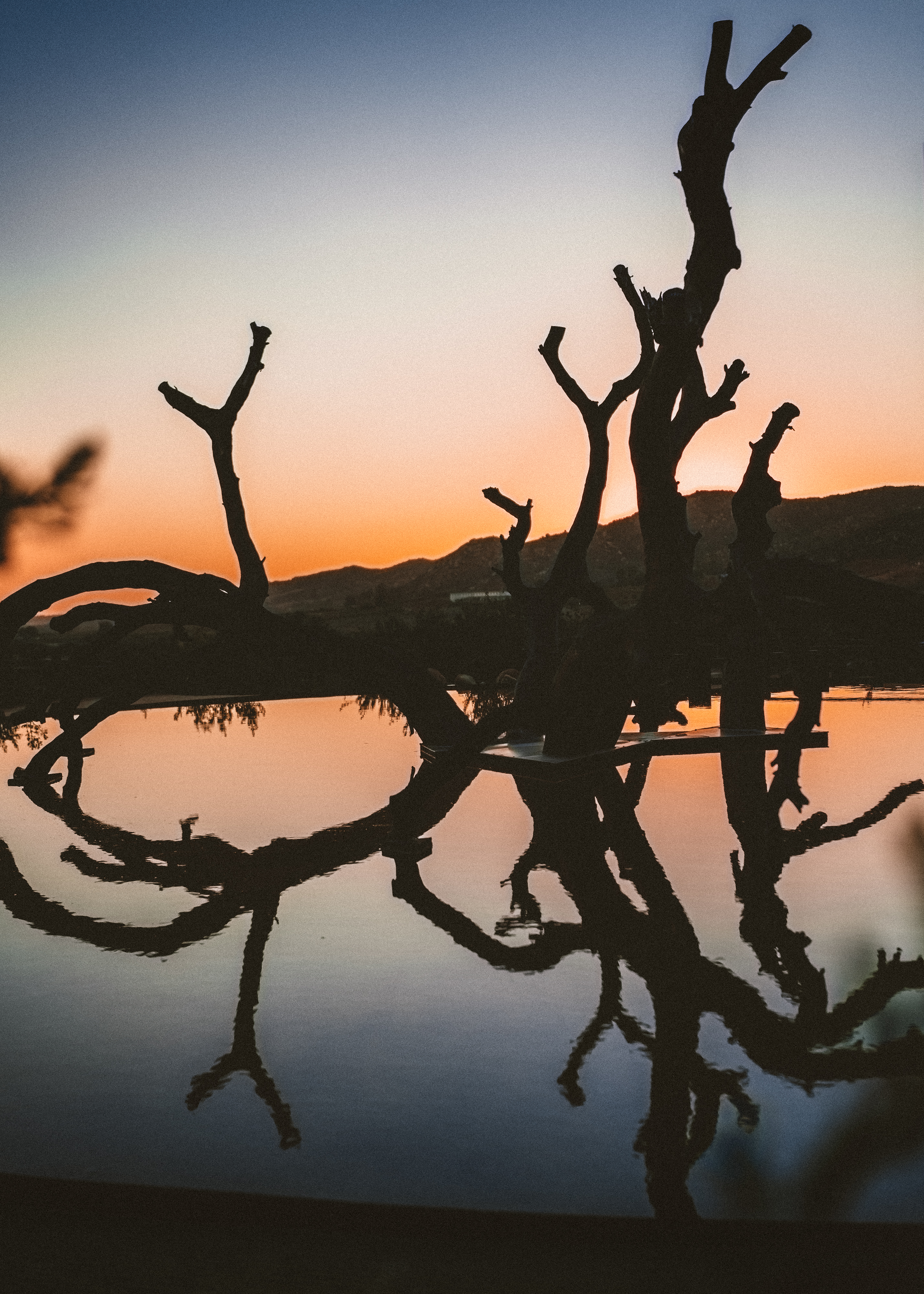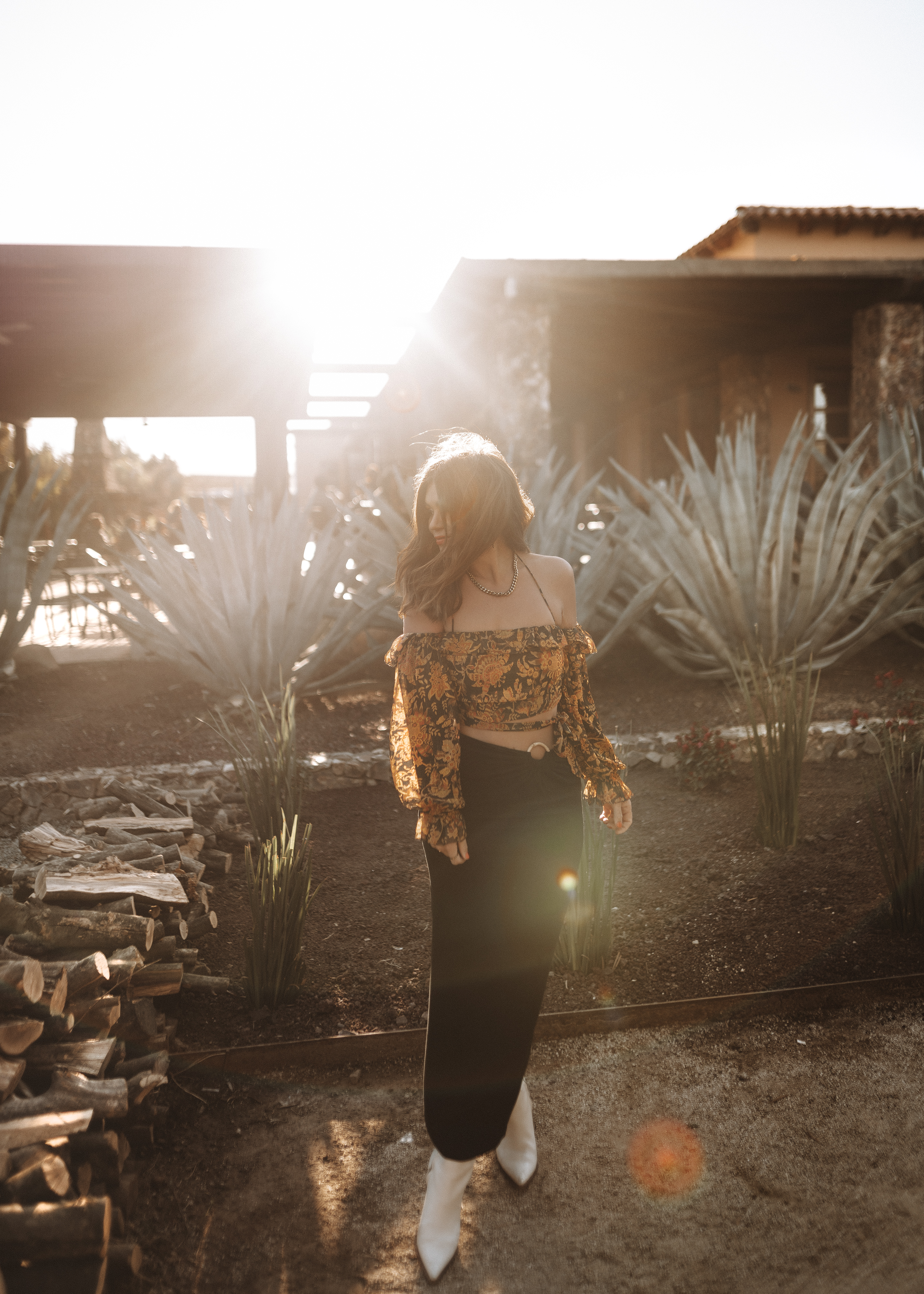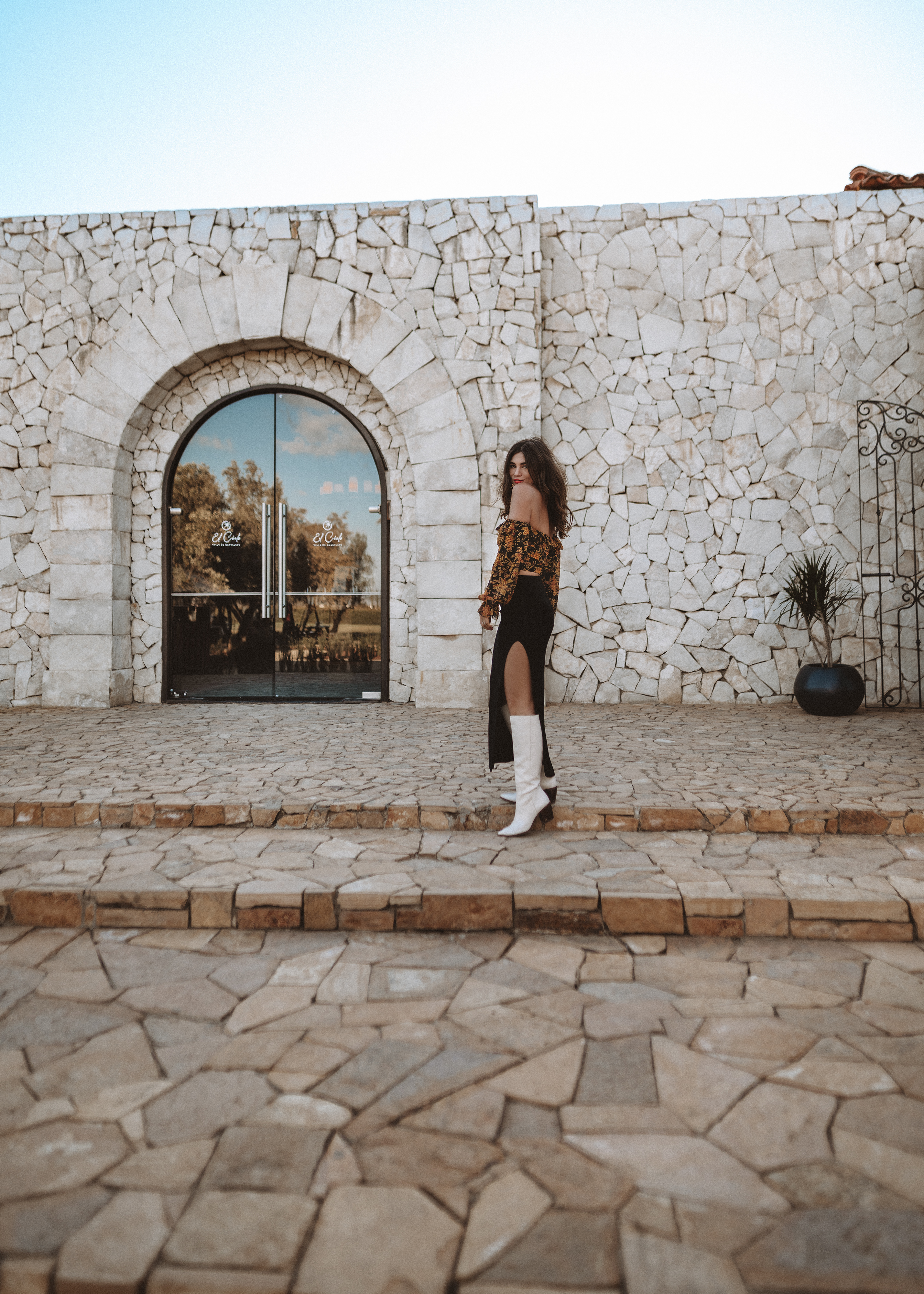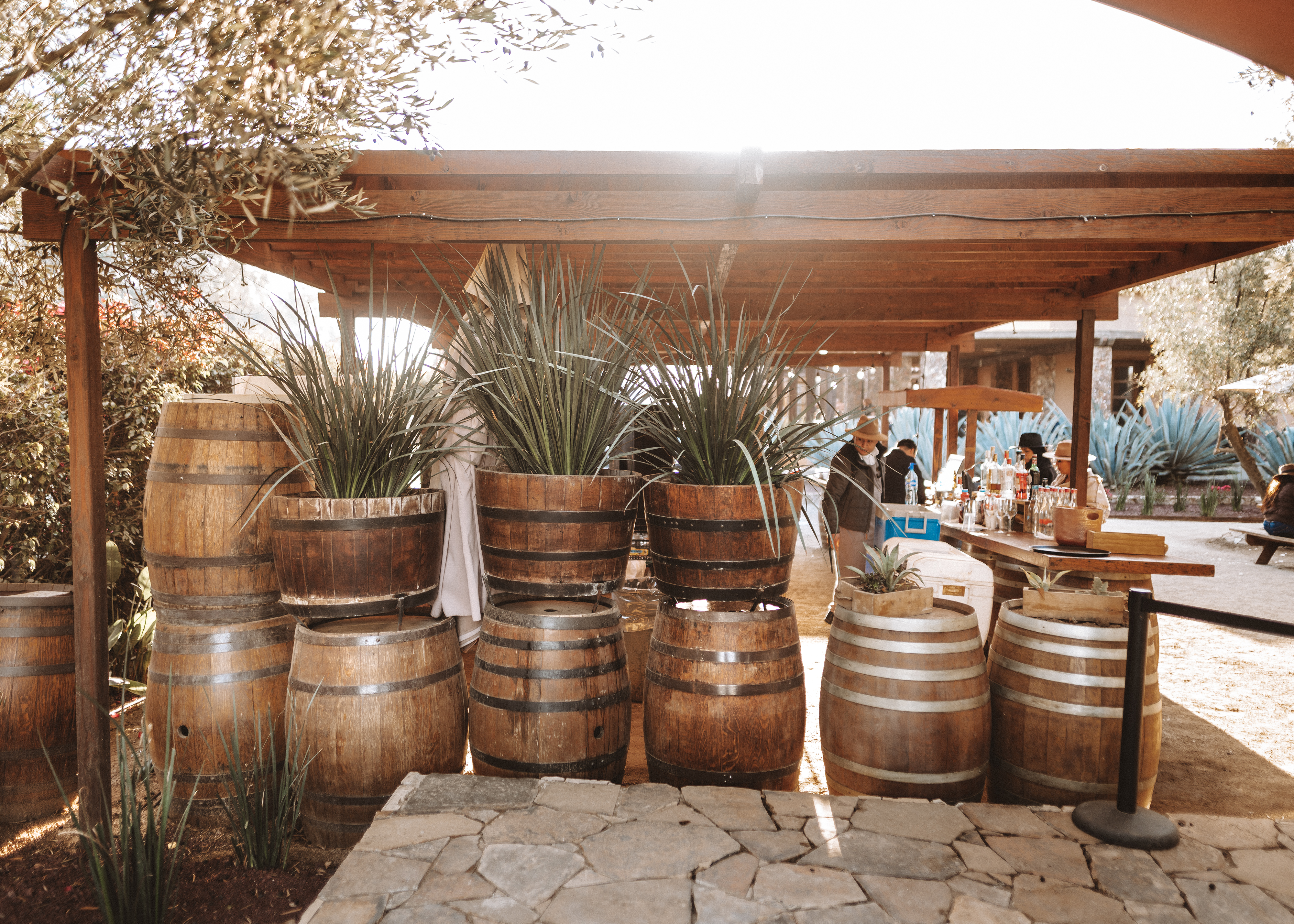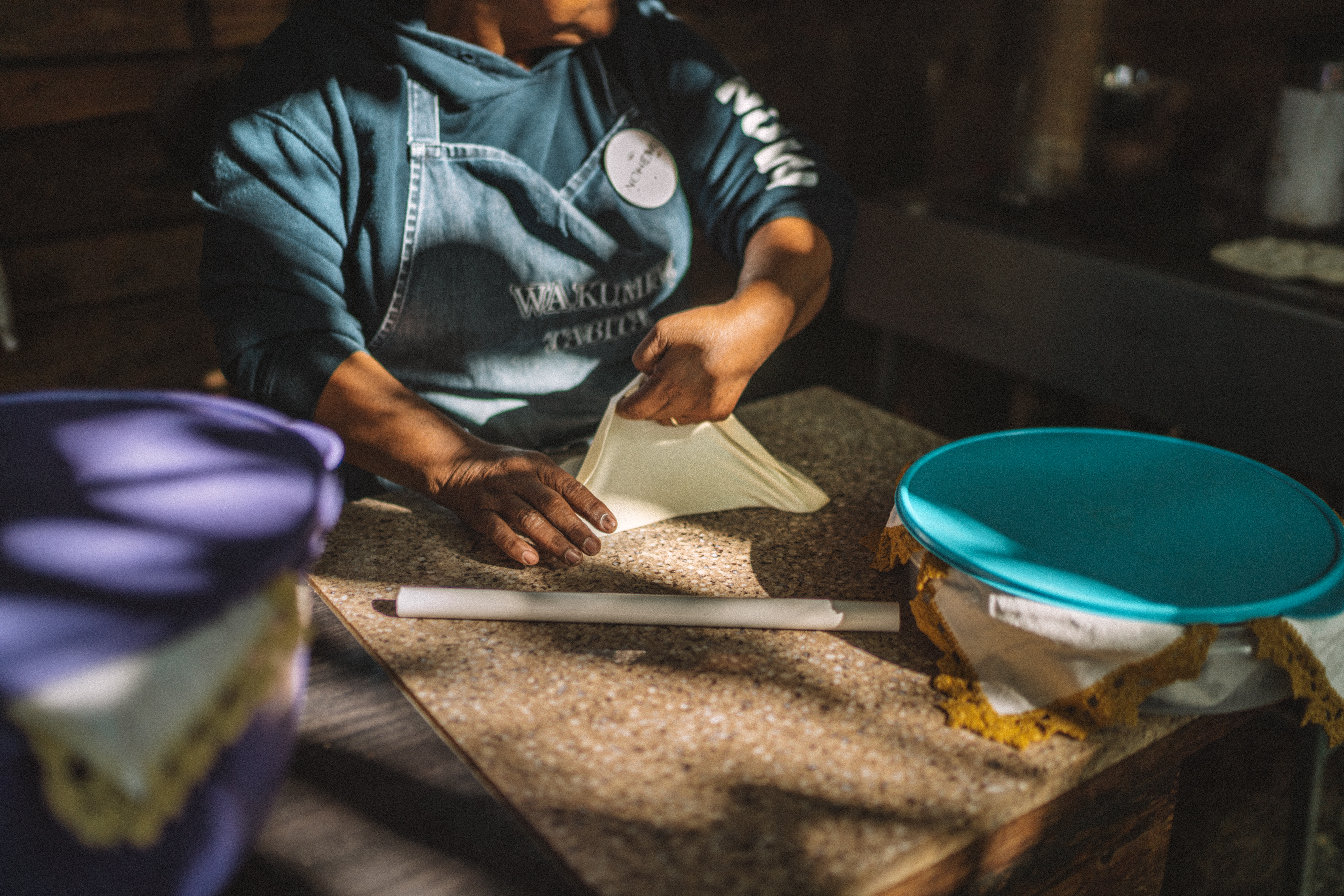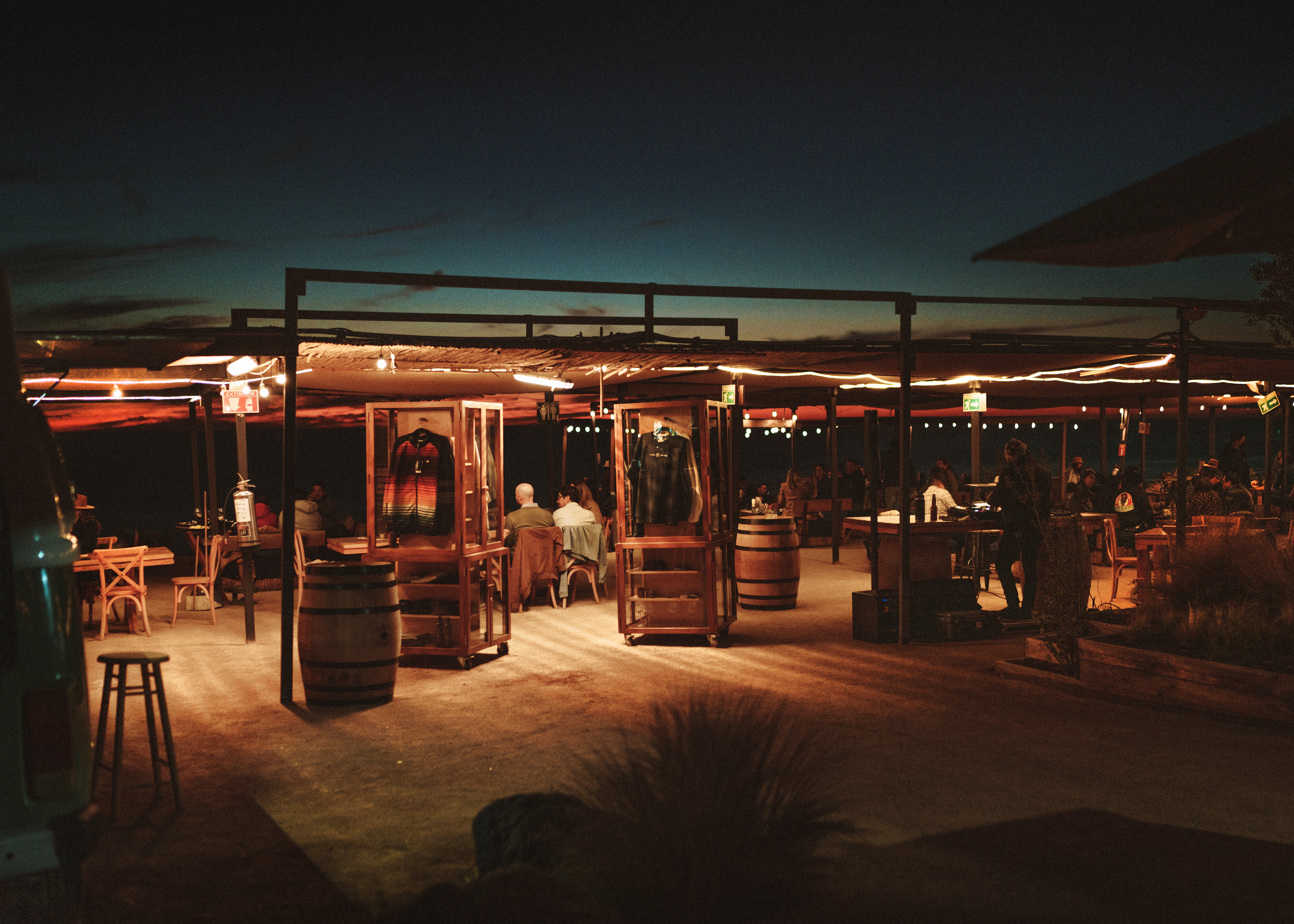 This blog was made possible by the , but as always all opinions are my own and I only recommend places I love!
Like this post? Pin it for later and share it with others!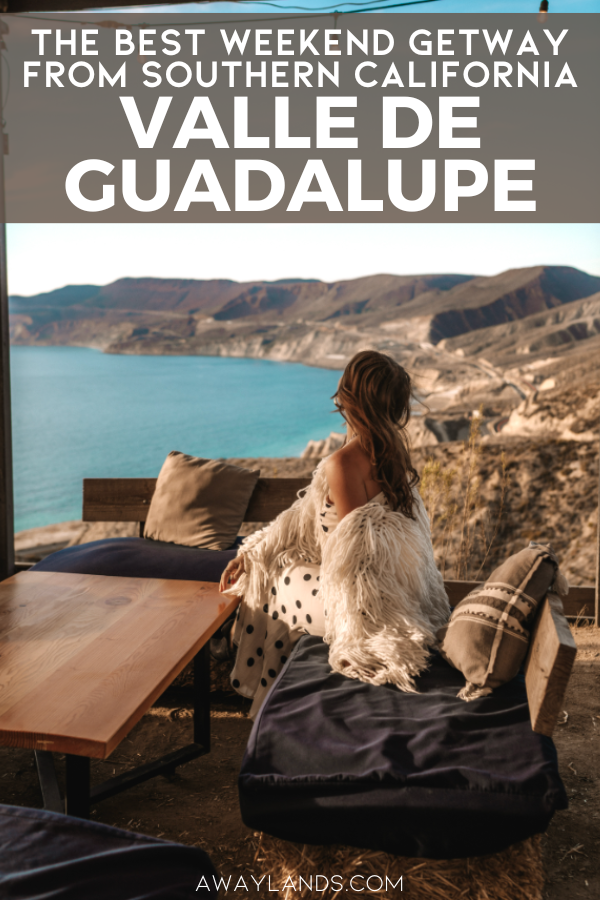 xx