January 15, 2019 Travel Guides
The Weekend Getaway Guide to Tulum, Mexico: The Prettiest Travel Spot This Side of Bali
I had been hearing about Tulum for years - a few years ago in New York City, it was where all of my coolest friends would escape to in the winter. "You fly into Cancun", they would say, "but it's nothing like Cancun." Then a few years later, when Instagram and Instagrammable aesthetics became something that you lived and died by, I kept seeing this magical looking place pop up in images over and over.
Finally, we got the chance to see it for ourselves for a quick weekend getaway, and even with so many years of lead up and hype, I was immediately in love! Every inch of the few miles of Tulum Beach is gorgeous - the boutiques, hotels, and restaurants are all impeccably designed and decorated with a cohesive beachy, boho, natural aesthetic that fits the dirt road and palm trees so well. On the drive down, you pass the massive resort compounds, the theme parks, the famous names like Playa Del Carmen, and end up in a place that despite being so well known, still feels independent and authentic.
A 4 1/2 hour flight from LA, a 3 hour flight from NYC, and an even shorter journey for most of the rest of the country, Tulum is the perfect escape for a long weekend. Read on for my notes on how to do it right!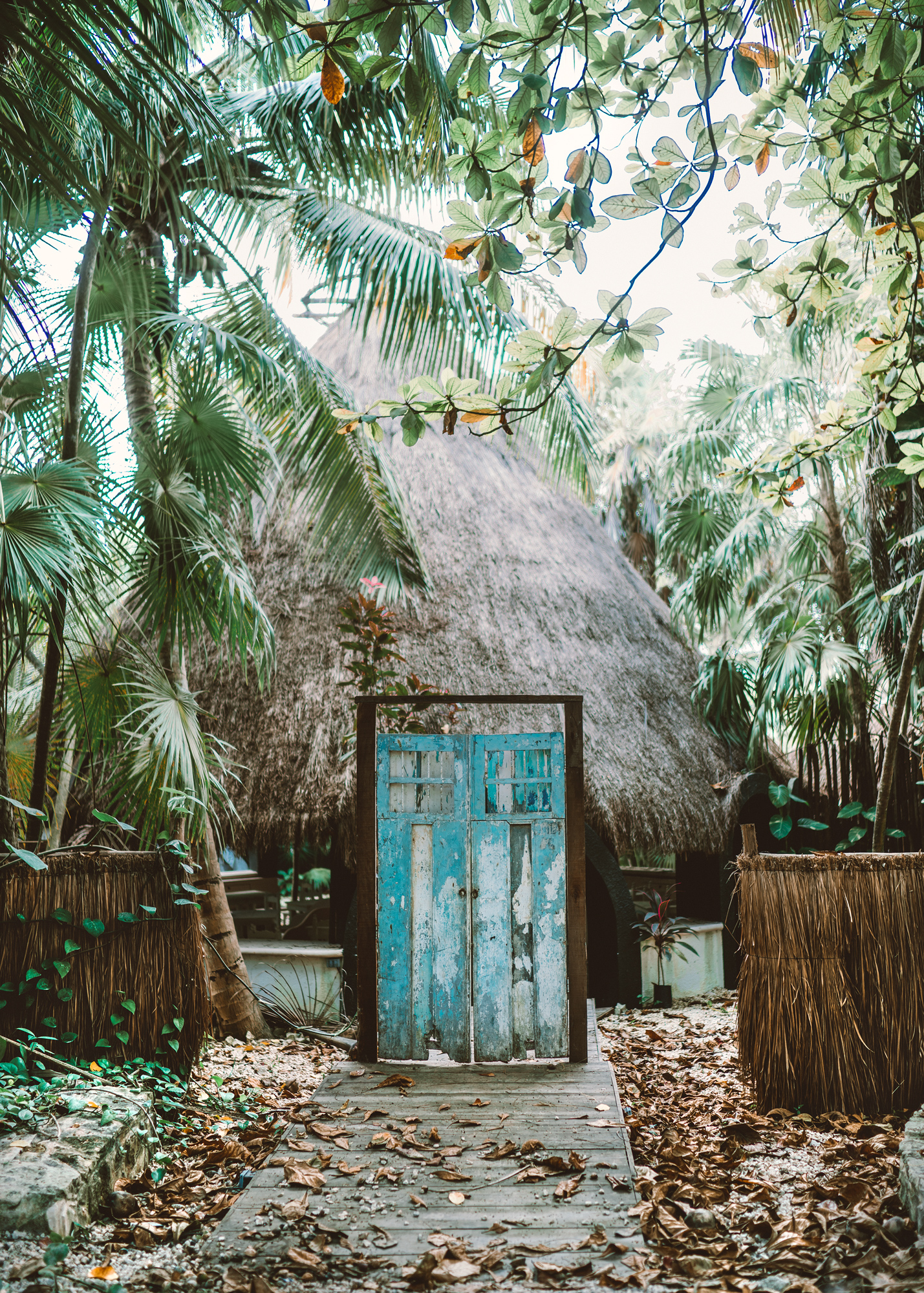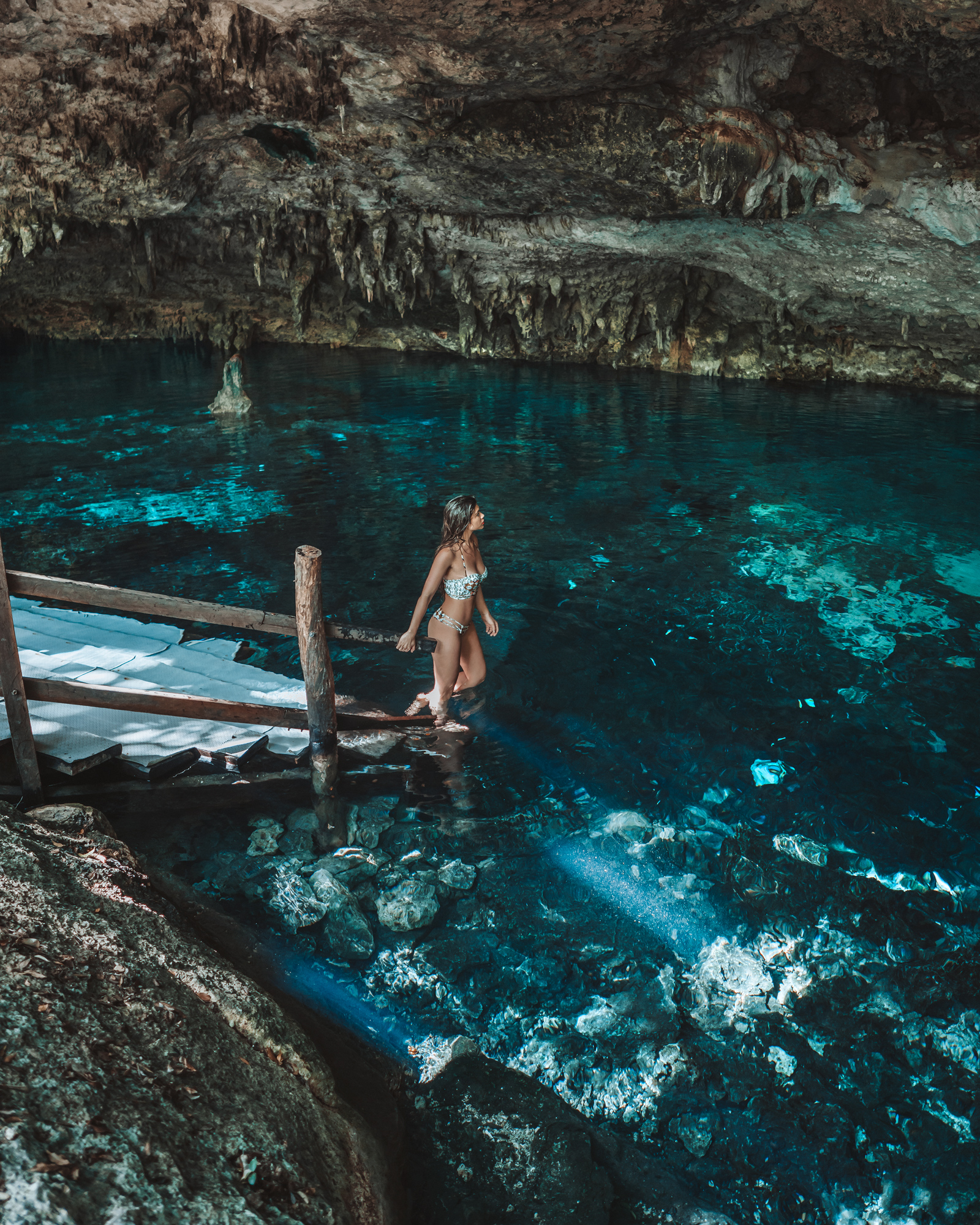 GETTING THERE:
The closest airport to Tulum is Cancun (CUN) airport. Most medium or large cities in the US and Canada have direct flights here which always makes travel easier!
Cancun to Tulum is about a 2 hour drive. You can make the journey by cab, shuttle bus, or by renting a car. We did a lot of research on this, as we were apprehensive about renting a car in Mexico after hearing a few horror stories. We ultimately decided to rent one at Cancun Airport and drive ourselves - and were so glad that we did! We went with Avis Rentals and would highly recommend this - I have heard stories of the local companies adding in many extra charges upon pick up, but we did not run in to this with Avis.
The map of Tulum can be slightly misleading - the main tourist areas of Tulum Beach are not in the town of Tulum, but further south along the beach road. However, we found a couple of great modern restaurants in the main town!
The drive from Cancun to Tulum could not be easier: you take the highway from the airport all the way to the town of Tulum, and make one turn to reach the tourist area. It's practically impossible to get lost.
GETTING AROUND:
Getting around the town of Tulum Beach is incredibly easy - all of the shops, restaurants, hotels, and beach clubs are up and down a few miles on one road - everything is on the same road.
The most popular way to get around is to ride bicycles, and most hotels have them available for you to use or rent.
We found parking within the town to be much easier than expected - and usually free! Speaking basic Spanish was extremely helpful here. If you took a few Spanish classes, I would highly recommend a quick brush up on the basics. We saw a couple of people get turned away from parking areas, and when Brandon spoke to the locals in Spanish, they let us in.
To get to the cenotes, ruins, and other attractions you either need to drive or take a taxi.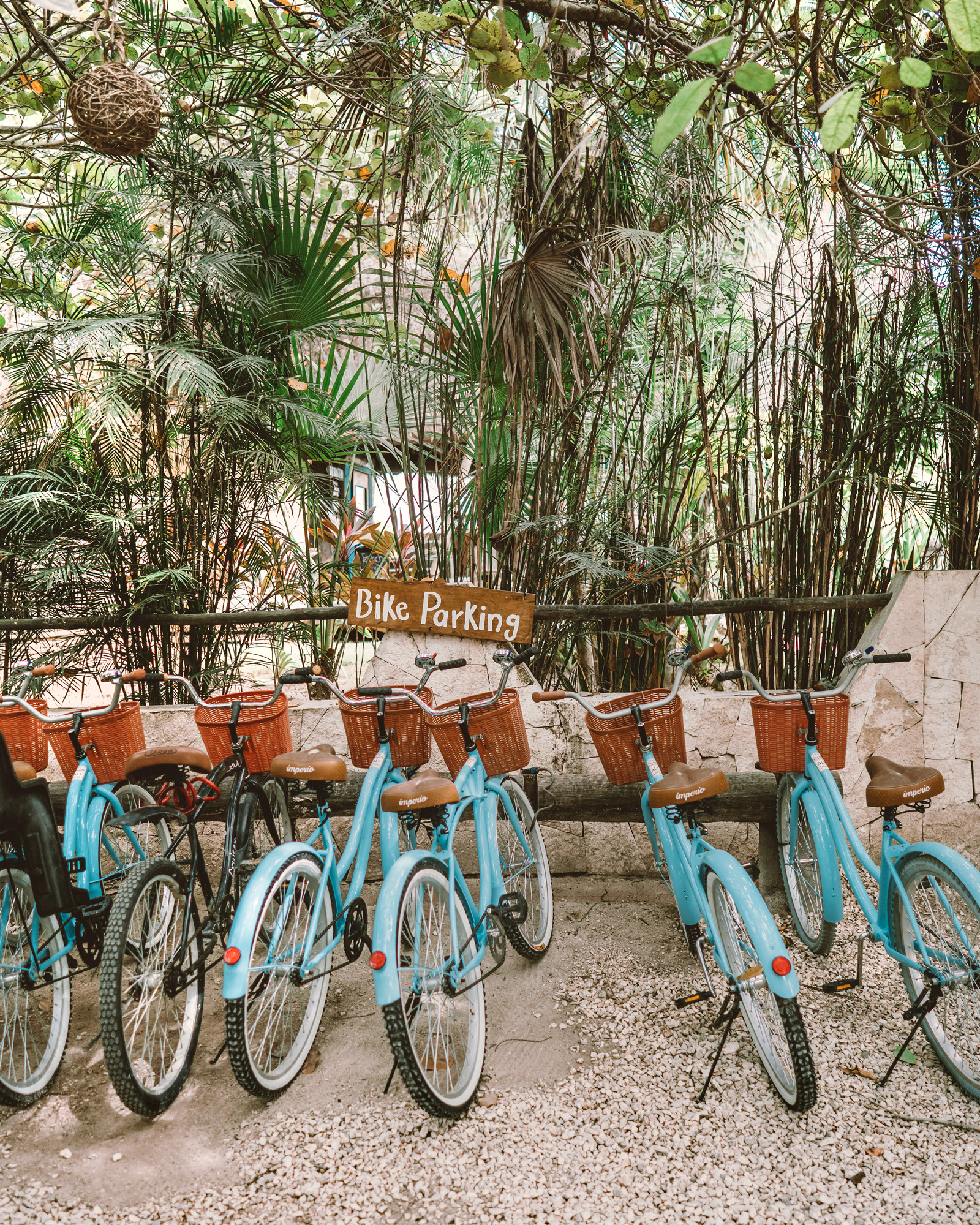 WHAT DOES IT COST?:
Car Rental: $20 - 40 per day, with taxes and fees
Taxi from Cancun Airport: $90-130 each way
Shared shuttle from Airport: $20-35 each way
Luxury Hotel: $200 - $500 per night
Boutique Hotel: $125 - $250 per night
Airbnb: $75 - $200 per night
Restaurant Meal: $10 - $30 per entree (definitely more expensive than we expected)
Local Meal: $1 - $8 per person
Entrance Fees: $5 - $15 per person for ruins and cenotes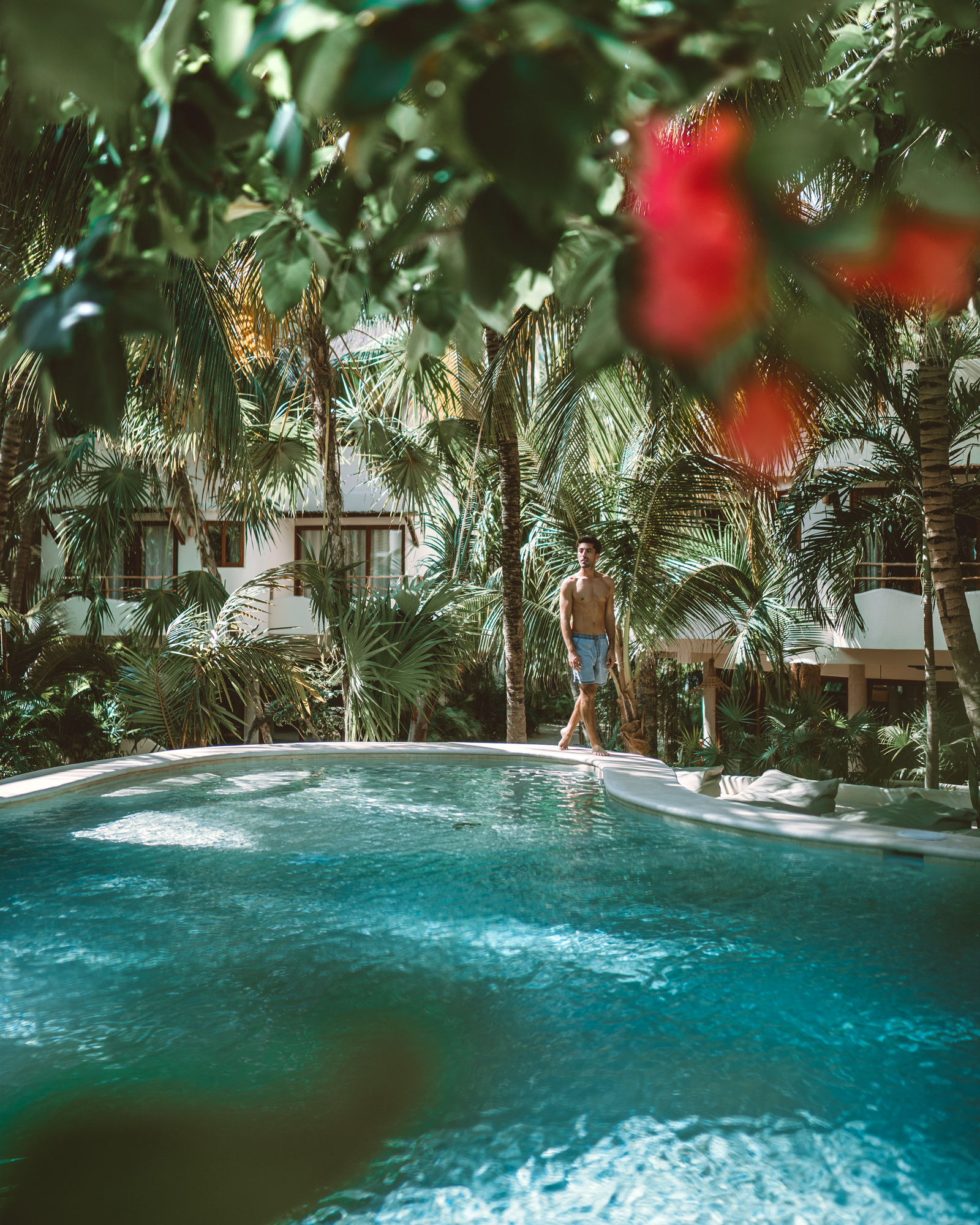 WHERE TO STAY:
Villa:
We stayed at Zorba Tulum and can't recommend the property enough! The small beachfront property is made up entirely of large villas with multiple bedrooms, baths, and kitchens - the perfect place for a group or family. I'm hoping we have the chance to come back here with a group of friends!
Luxury:
Azulik Tulum - Arguably the most famous hotel in Tulum - Azulik is an Instagram dream with rooftop bathtubs, giant net hammocks, and a premium price.
Be Tulum - One of the most beautiful hotels on Tulum Beach.
Nest Tulum - Another icon of Tulum Beach, a hotel that spawned a million Instagram photos.
Nomade Tulum - Ok I just want to take photos in every single one of these hotels! Tulum probably has the highest concentration of absolutely beautiful hotels outside of Bali I have ever seen.
The Beach Tulum - Big bathtubs? Macarame Hammocks? Beachfront Restaurant? Jungle pool? Check and check!
Mid-Range: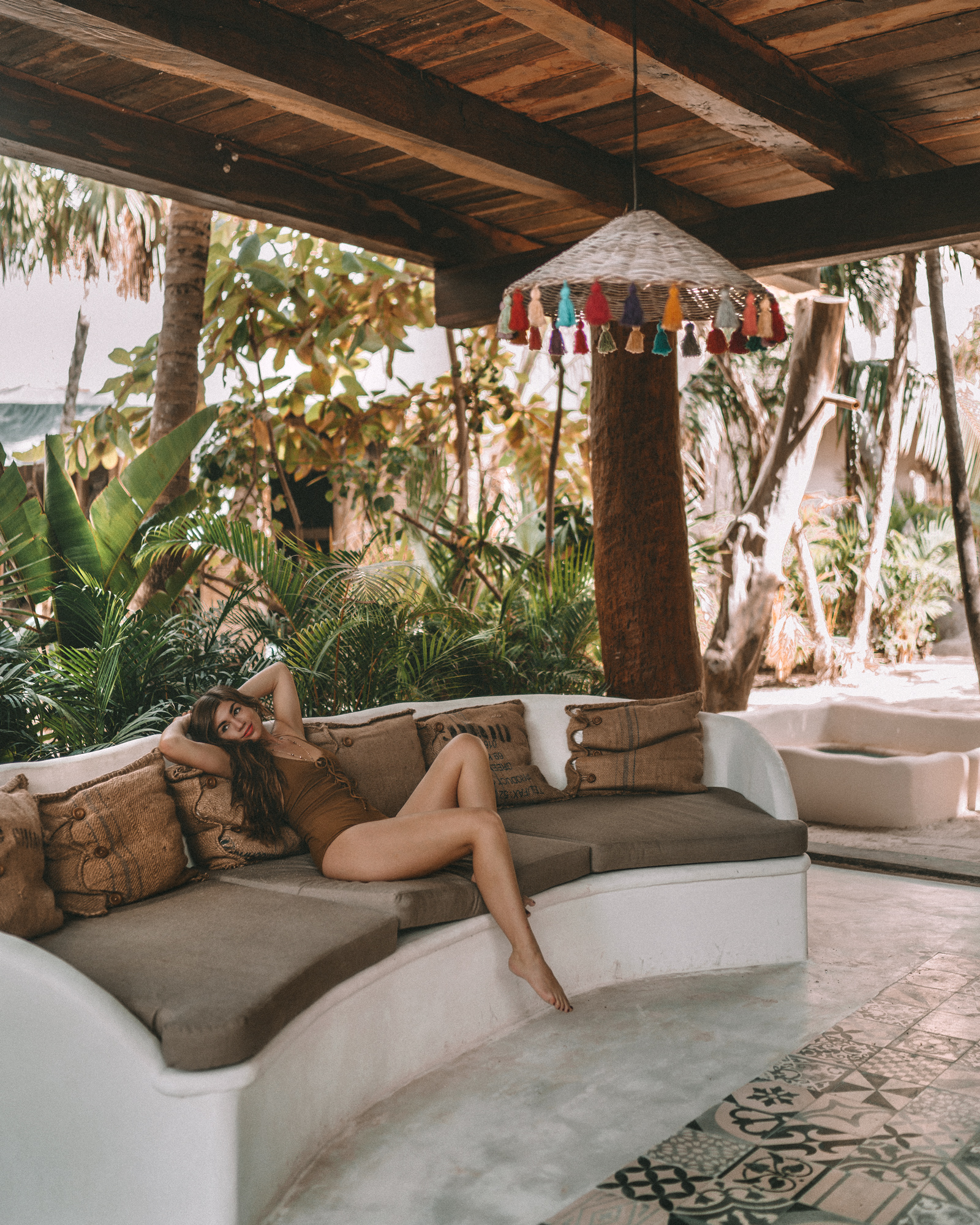 CAN'T MISS EATS:
Matcha Mama - Come for the Instagram photo, stay for the amazing smoothie bowls.
La Parrillada Tulum - A great dinner taco spot in Tulum City with a cool candle-lit backyard.
Antojitos La Chiapaneca - Cheap, authentic, delicious, cash-only. Located in Tulum City.
Farm to Table - Beautifully photographable dishes with a heavy vegetarian focus and lots of colorful adornments.
The Real Coconut - A gorgeous, beach-front spot that makes an amazing brunch. Everything is grain, gluten, and dairy free, making this a great place for anyone with special dietary needs.
La Zebra - We had a quick lunch at the rooftop bar here, and it's on the pricier side, but the views are fantastic, the food was good, and the servers were the friendliest we met in town.
The taco stand at Dos Ojos Cenote - We didn't have a chance to try this, but heard that the tacos are delicious and super cheap. If you've been please leave a comment and tell us your experience!
The Priority Pass Lounge at Cancun Airport - I'm just throwing this one out there, as we were waiting for our flight, this lounge was making fresh, homemade guacamole and tortilla chips. Is there anything else you really need in Mexico?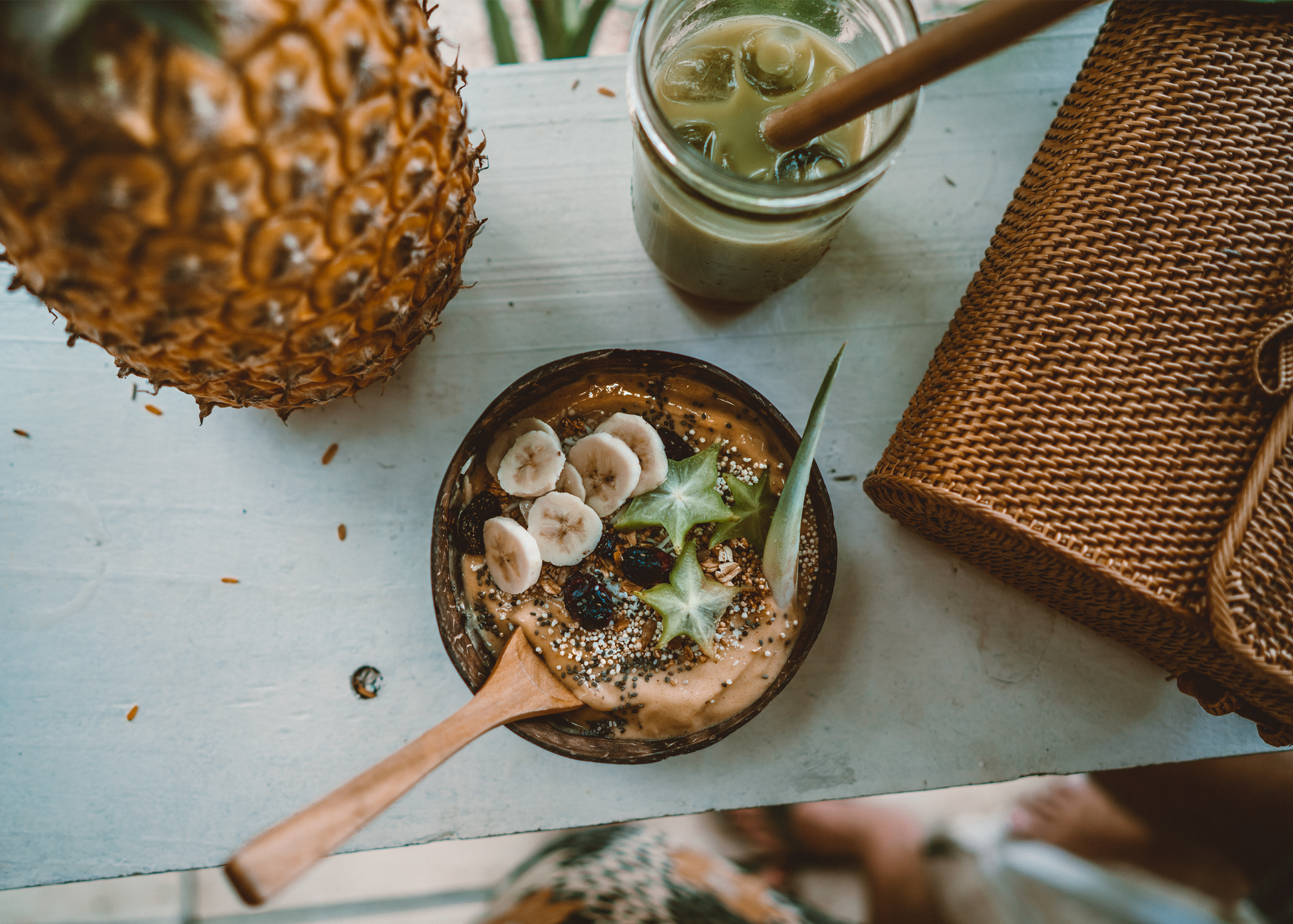 DON'T MISS OUT ON:
Cenotes! - One of the coolest geological phenomenons of the Yucatan peninsula are the Cenotes - sunken caves of underground water that create crystal-clear pools in the rocks and jungle. I would recommend spending a day hopping between a few Cenotes to see the differences and have a chance to play in all of them. We checked out Cenote Dos Ojos and I wouldn't miss Grand Cenote - the most famous, Cenote Calavera - a small pool carved in the rock with a rope swing and super photogenic staircase, or Sac Atun!
The Mayan Ruins - The Ruins of Tulum date back hundreds of years, overlook a perfect aqua-watered beach, and are definitely worth a visit.
A lazy afternoon at a Beach Club - Lay in the sand, drink Margaritas, play in the water, and soak up the relaxation - the perfect compliment to a morning of adventuring. Check out this blog for a great rundown of the options.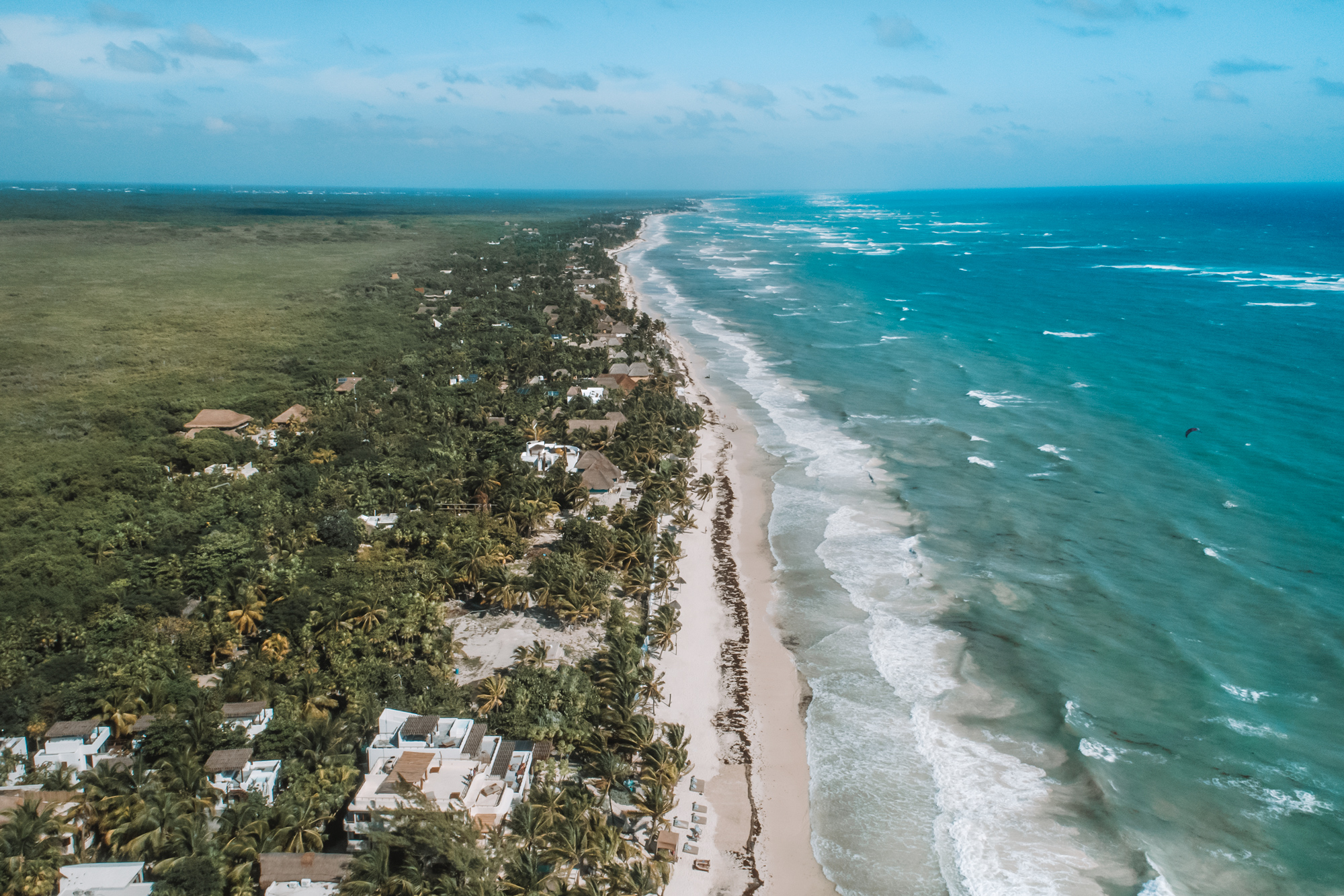 IF YOU HAVE MORE TIME:
GET INSPIRED: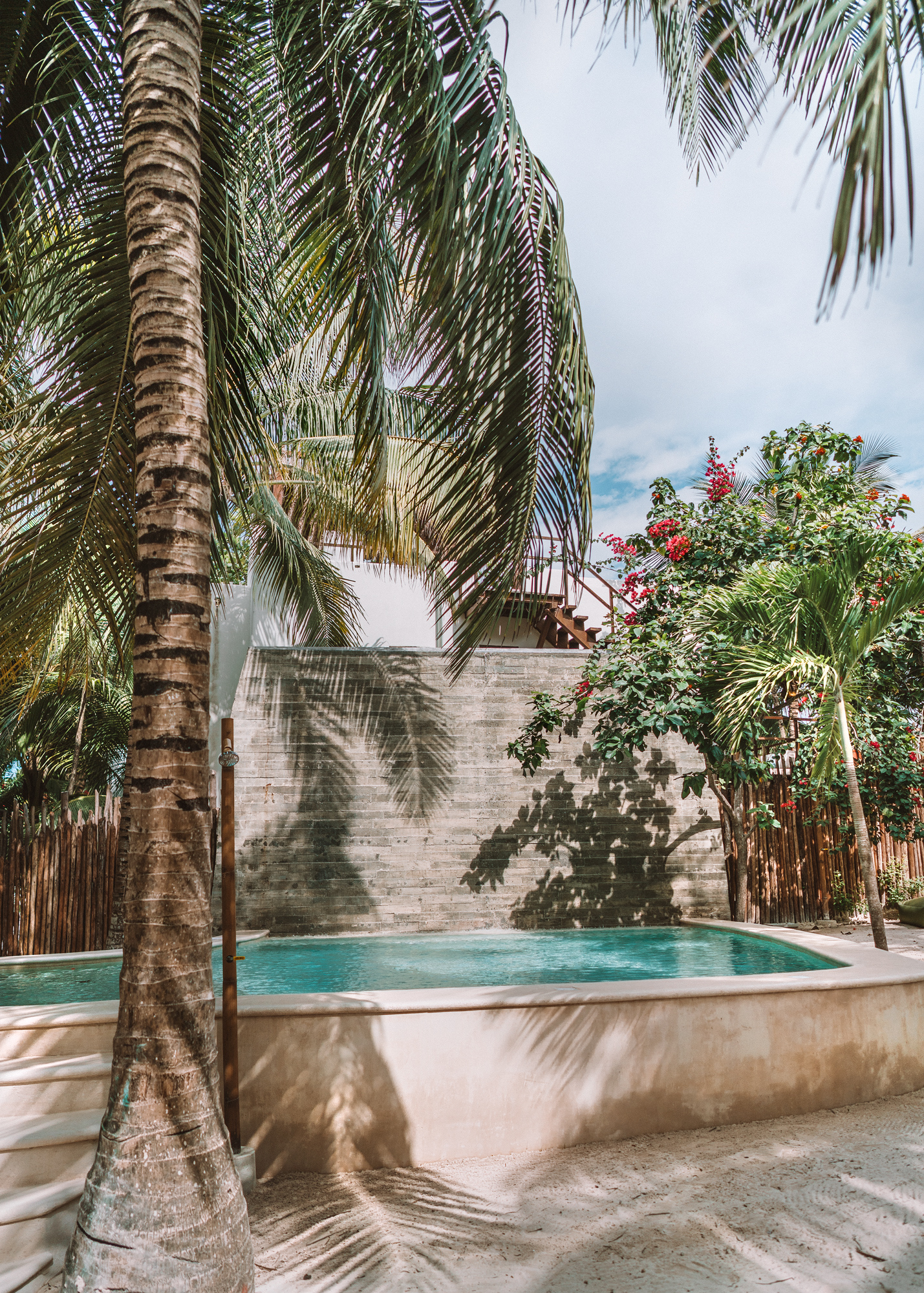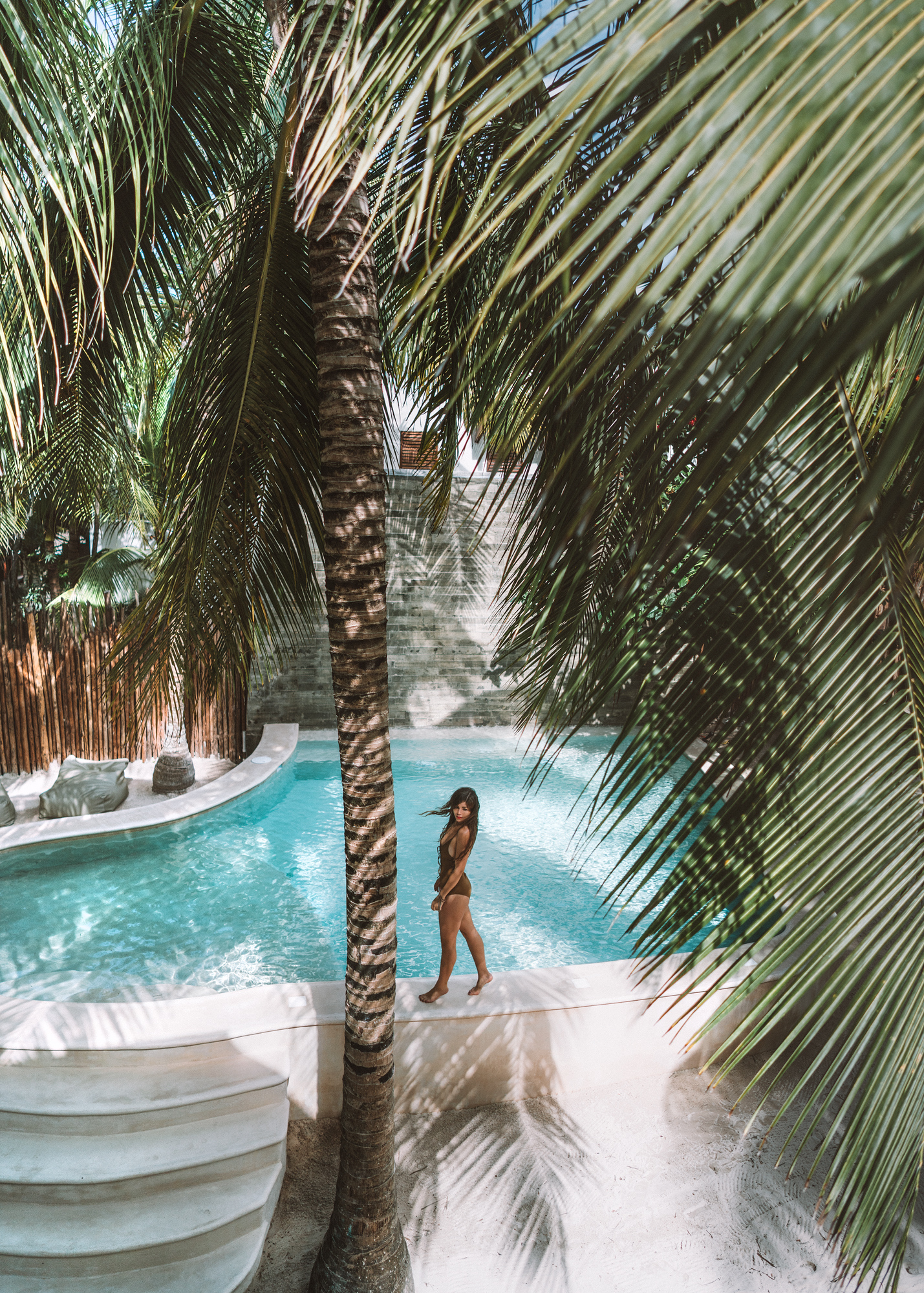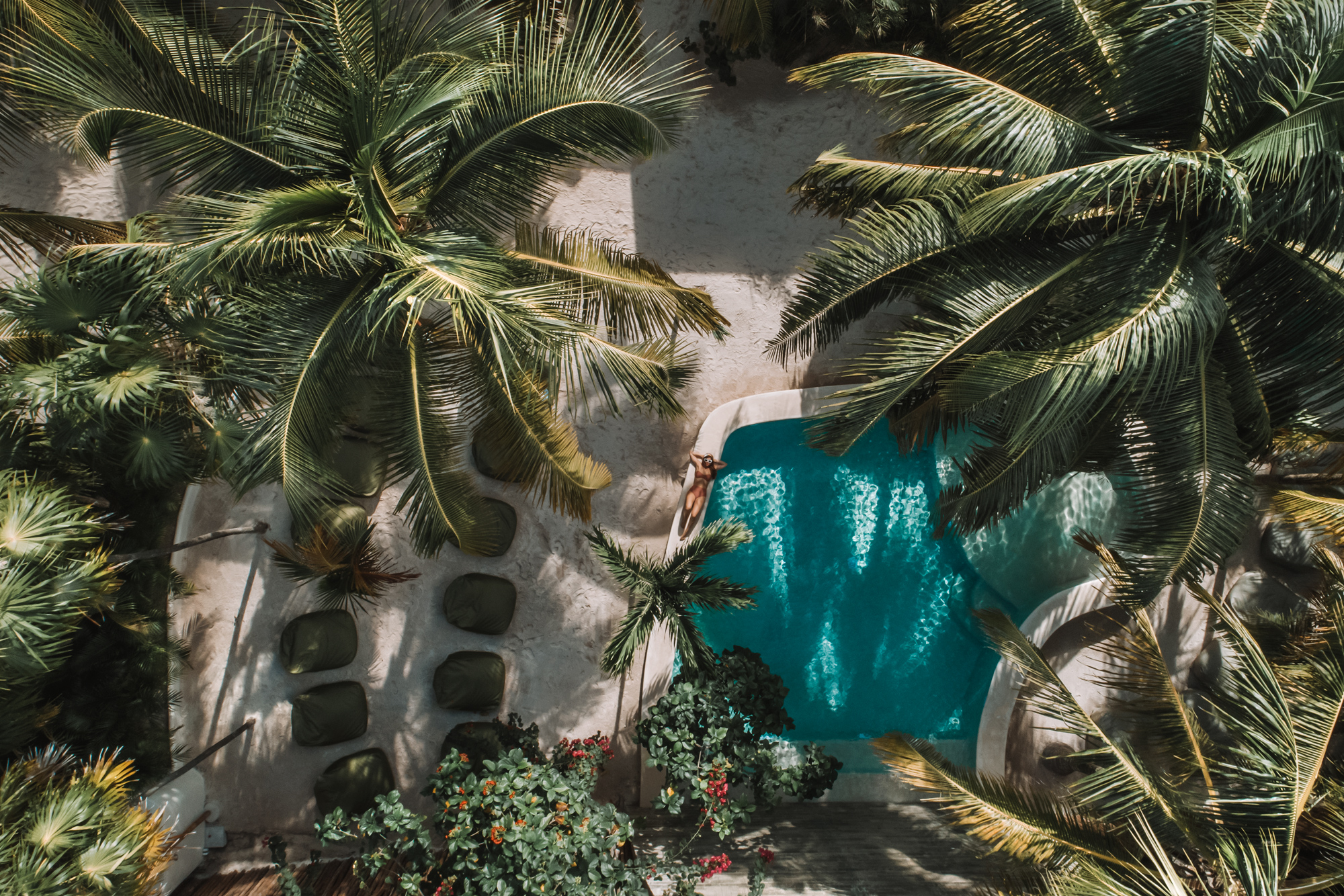 Pool days at Zorba Tulum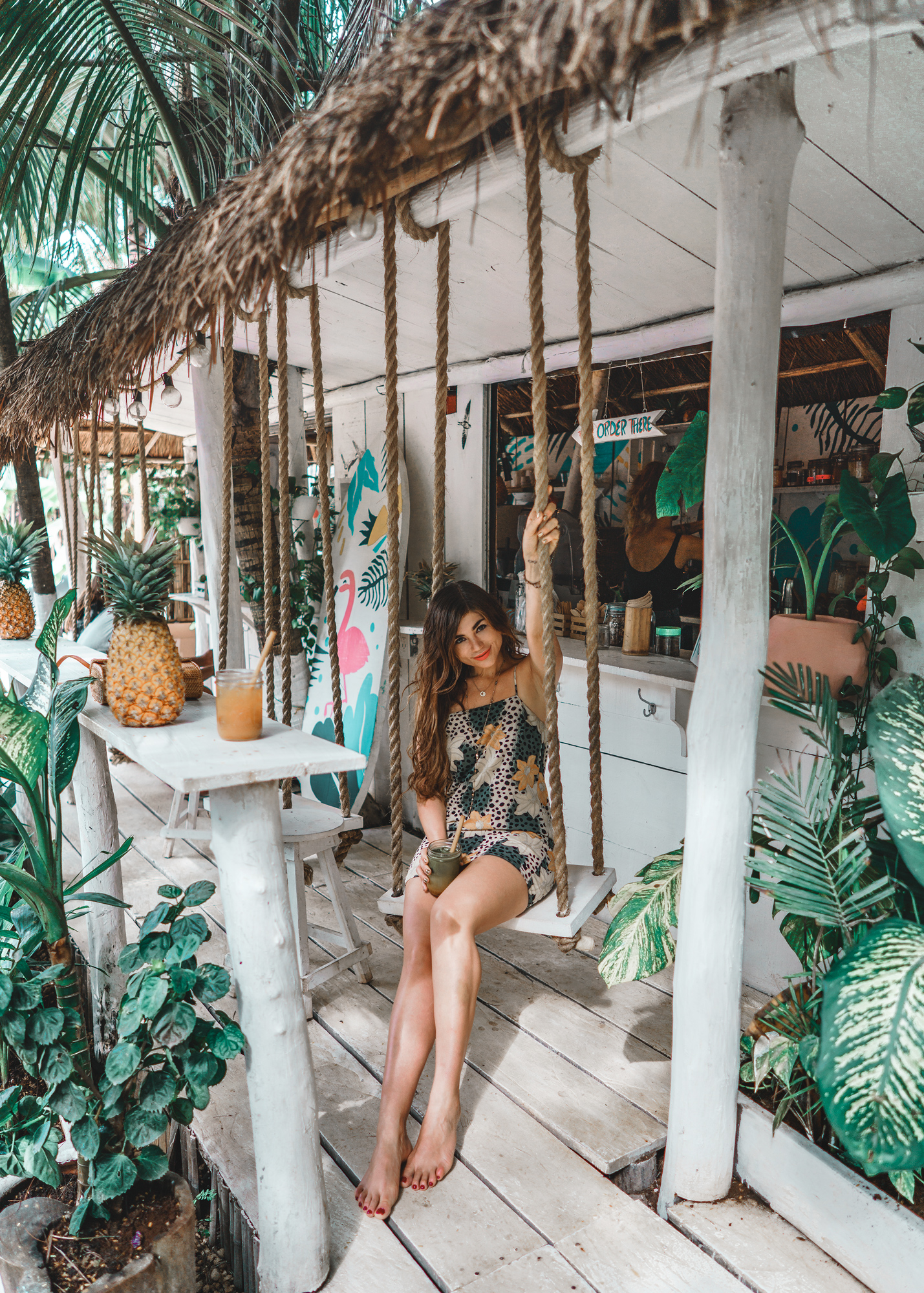 Matcha Mama - the cutest breakfast shack of them all!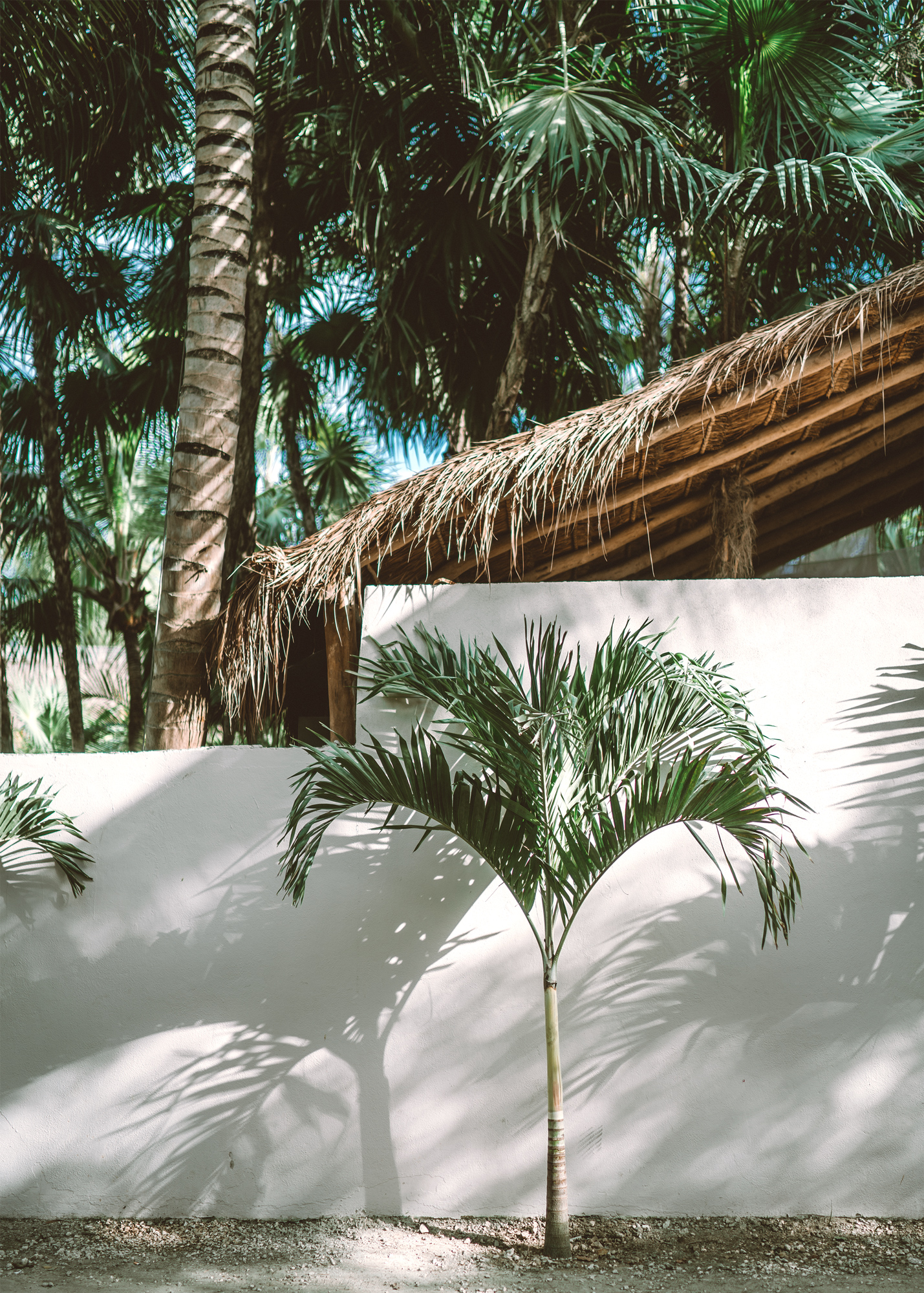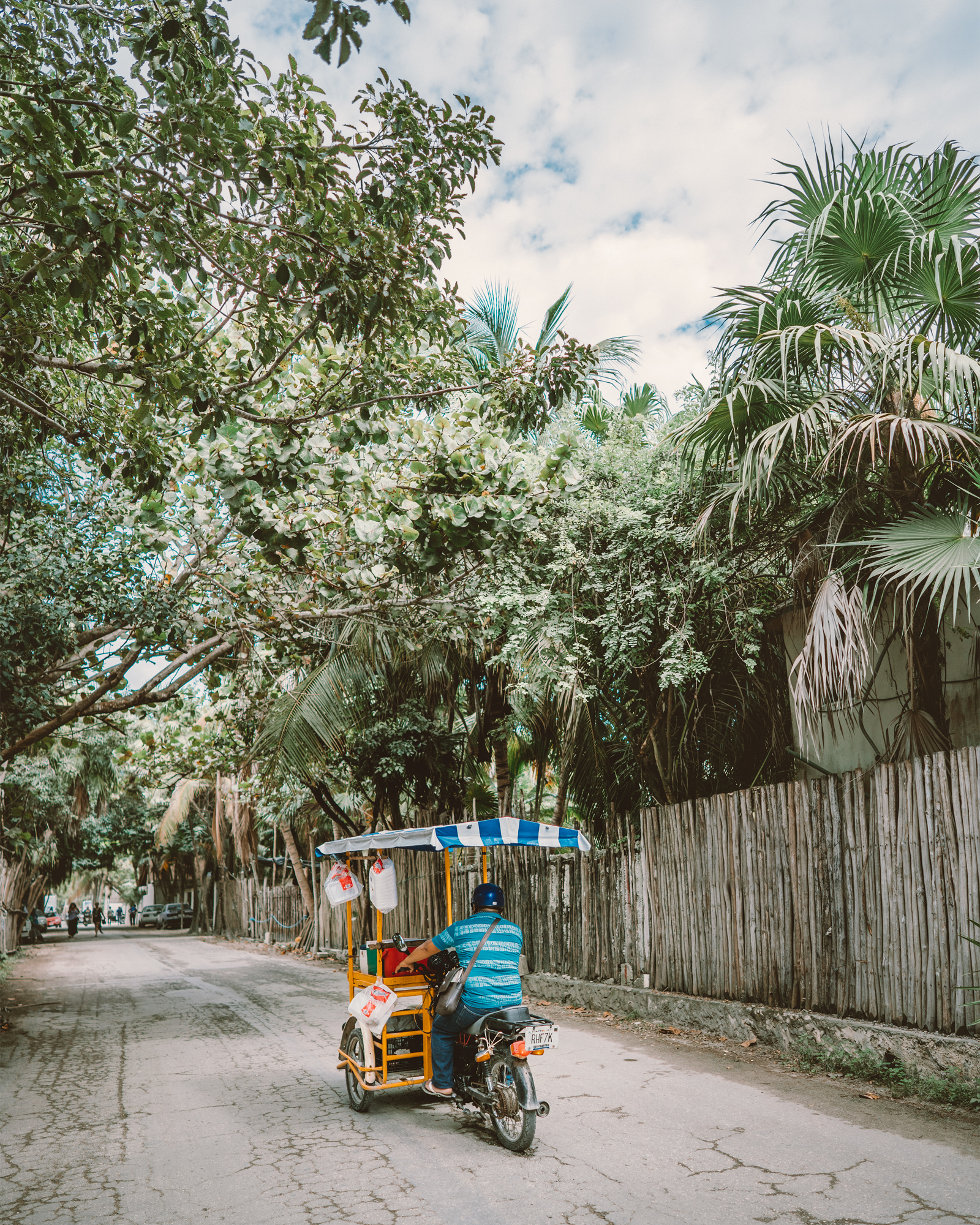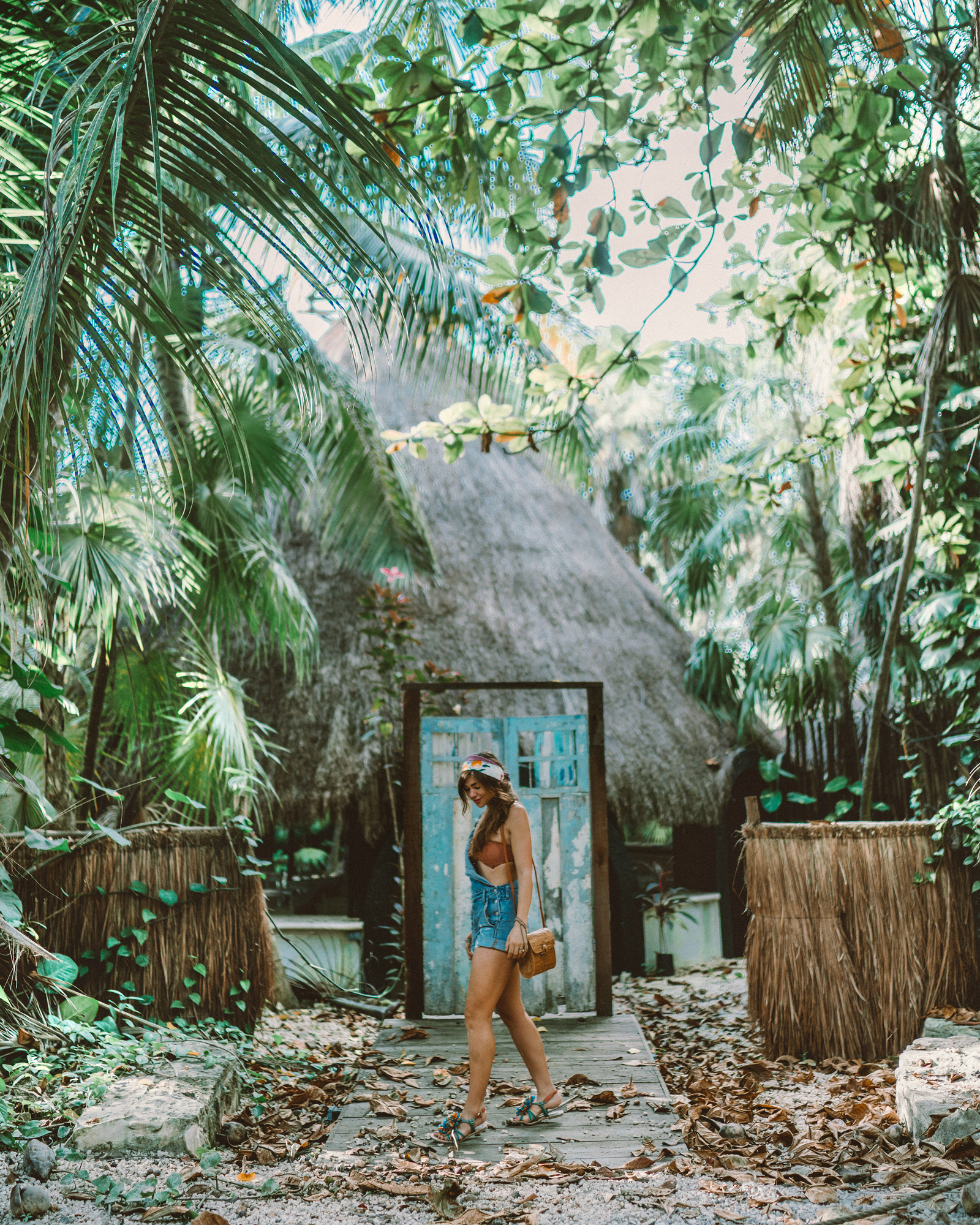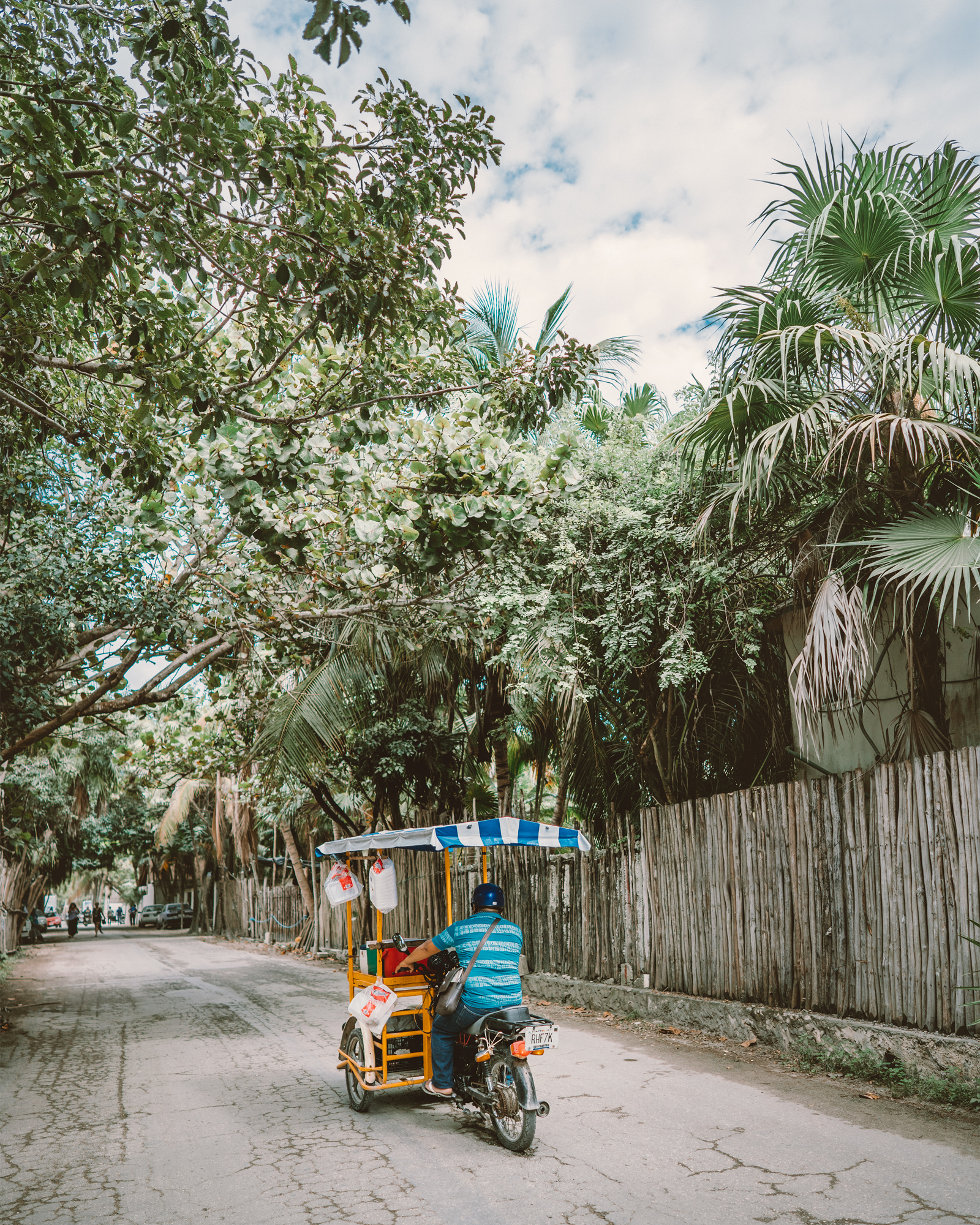 Tulum Street Scenes.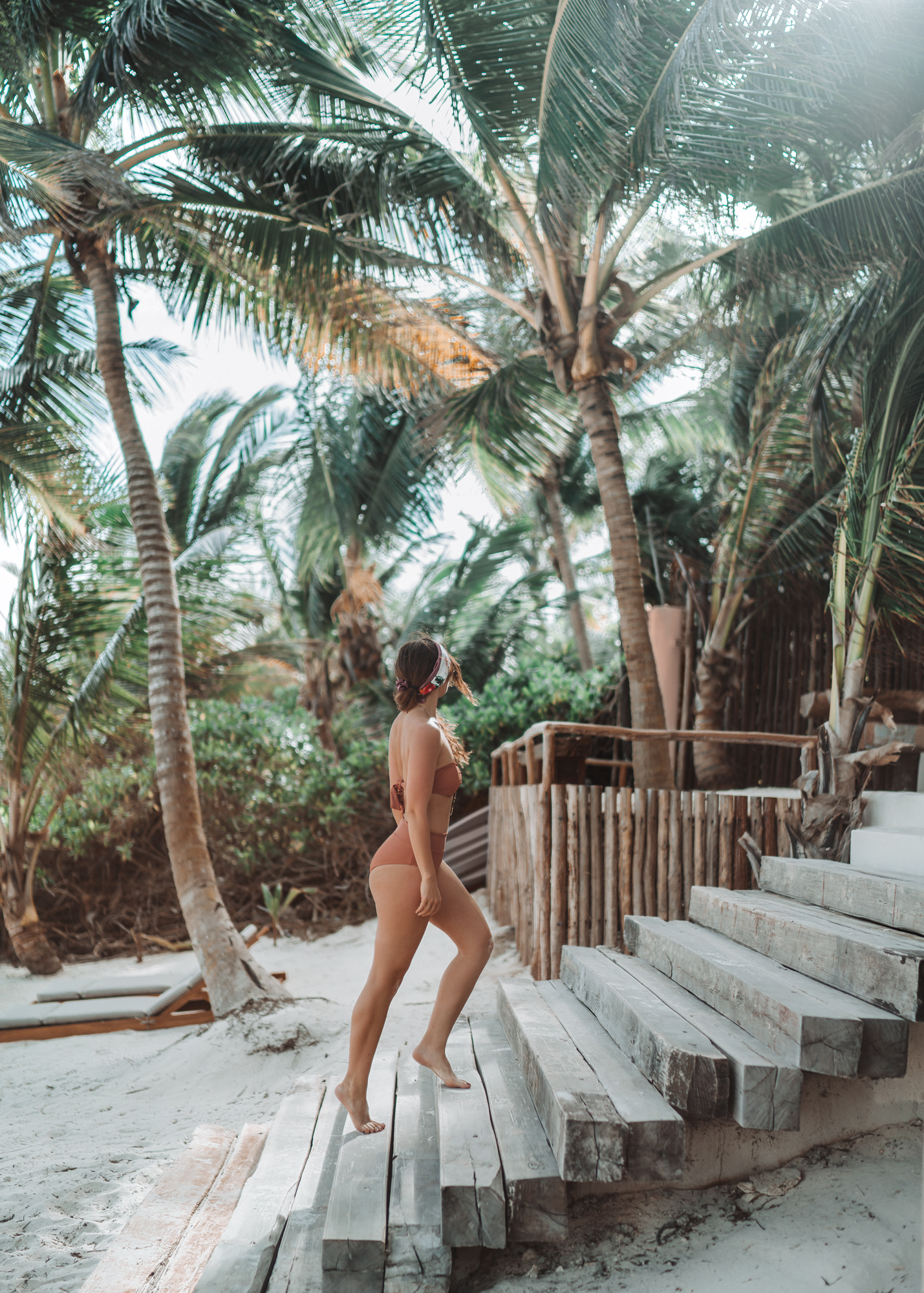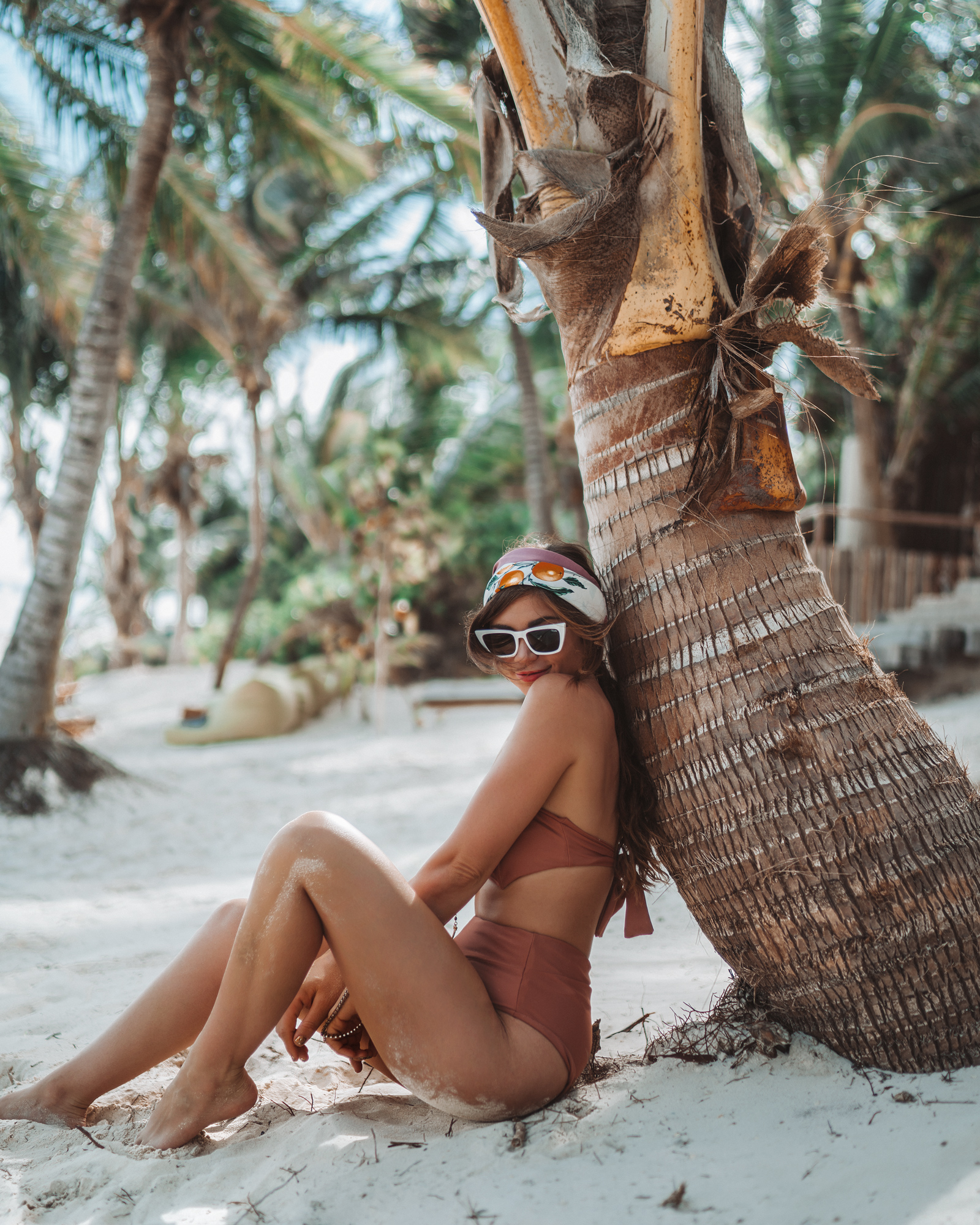 Beach, please!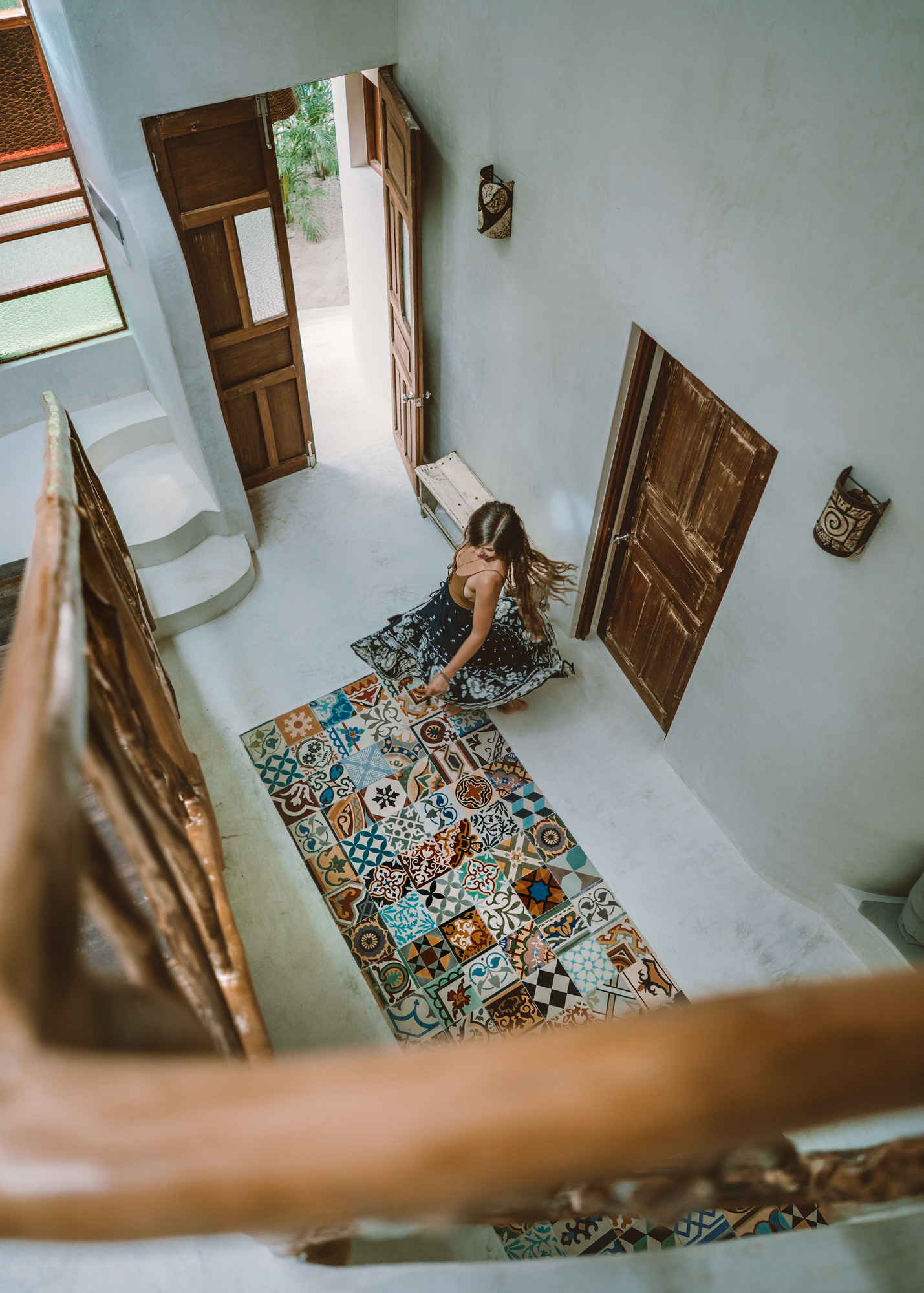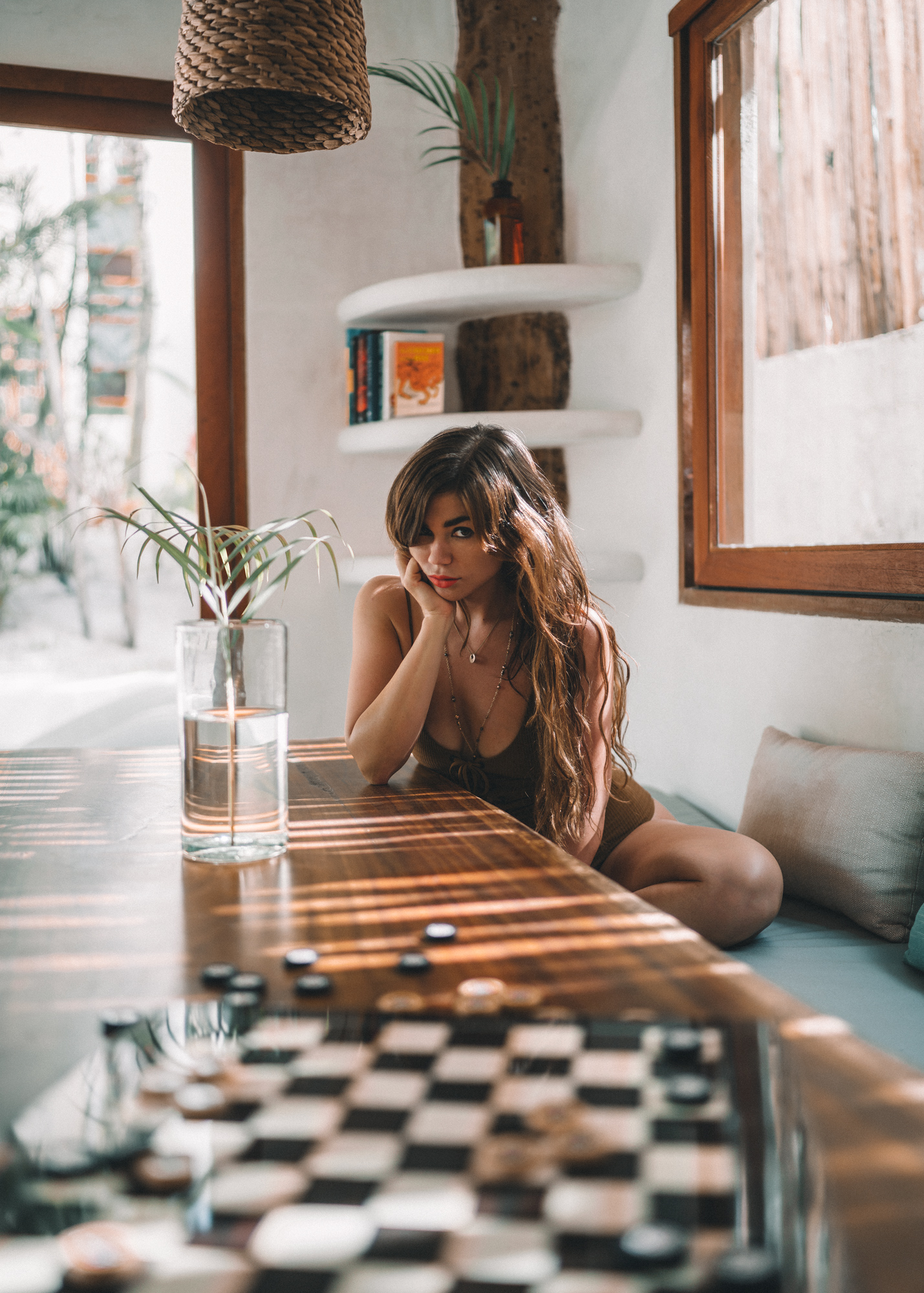 Afternoon breaks in our villa.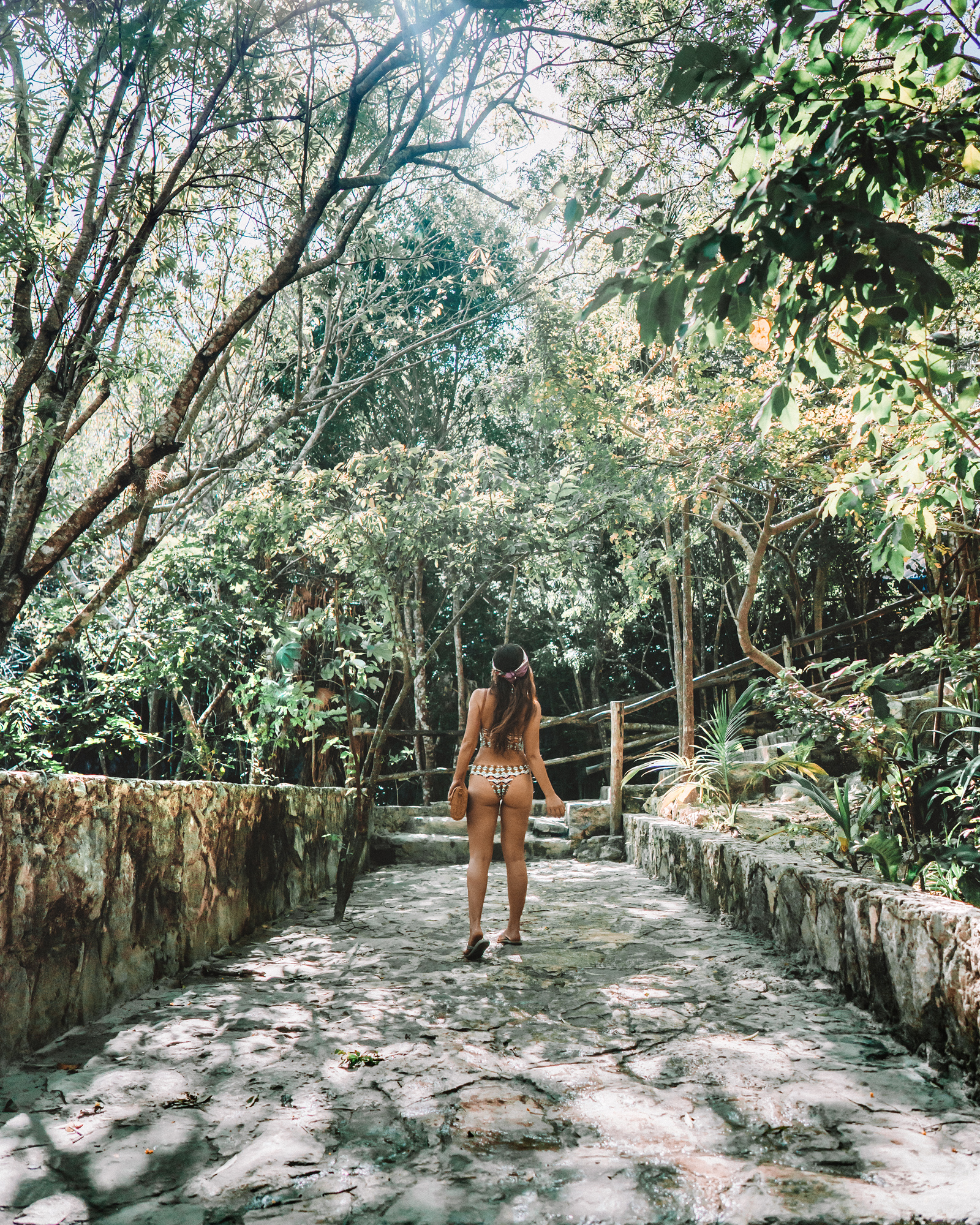 Exploring the parks.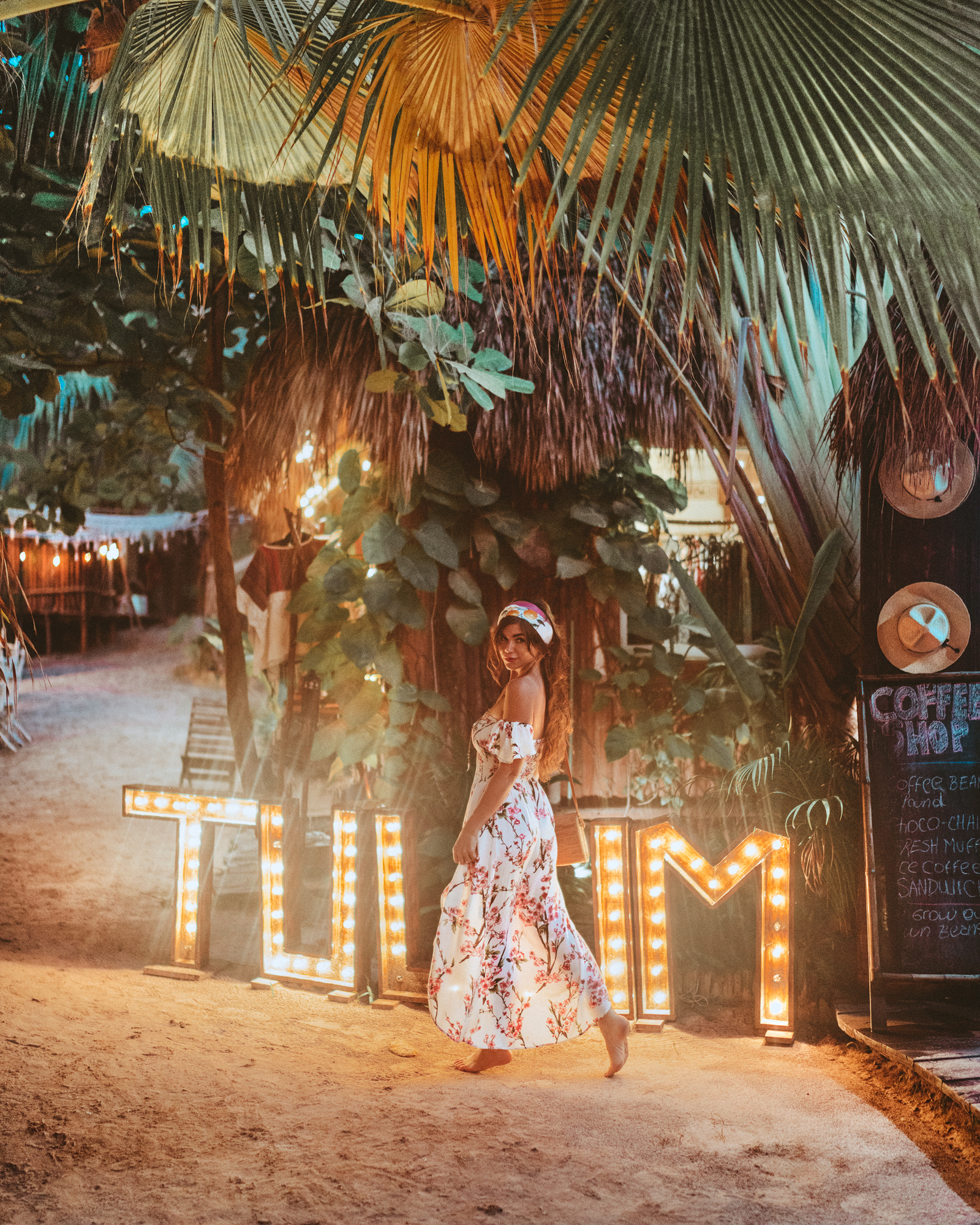 Steamy nights.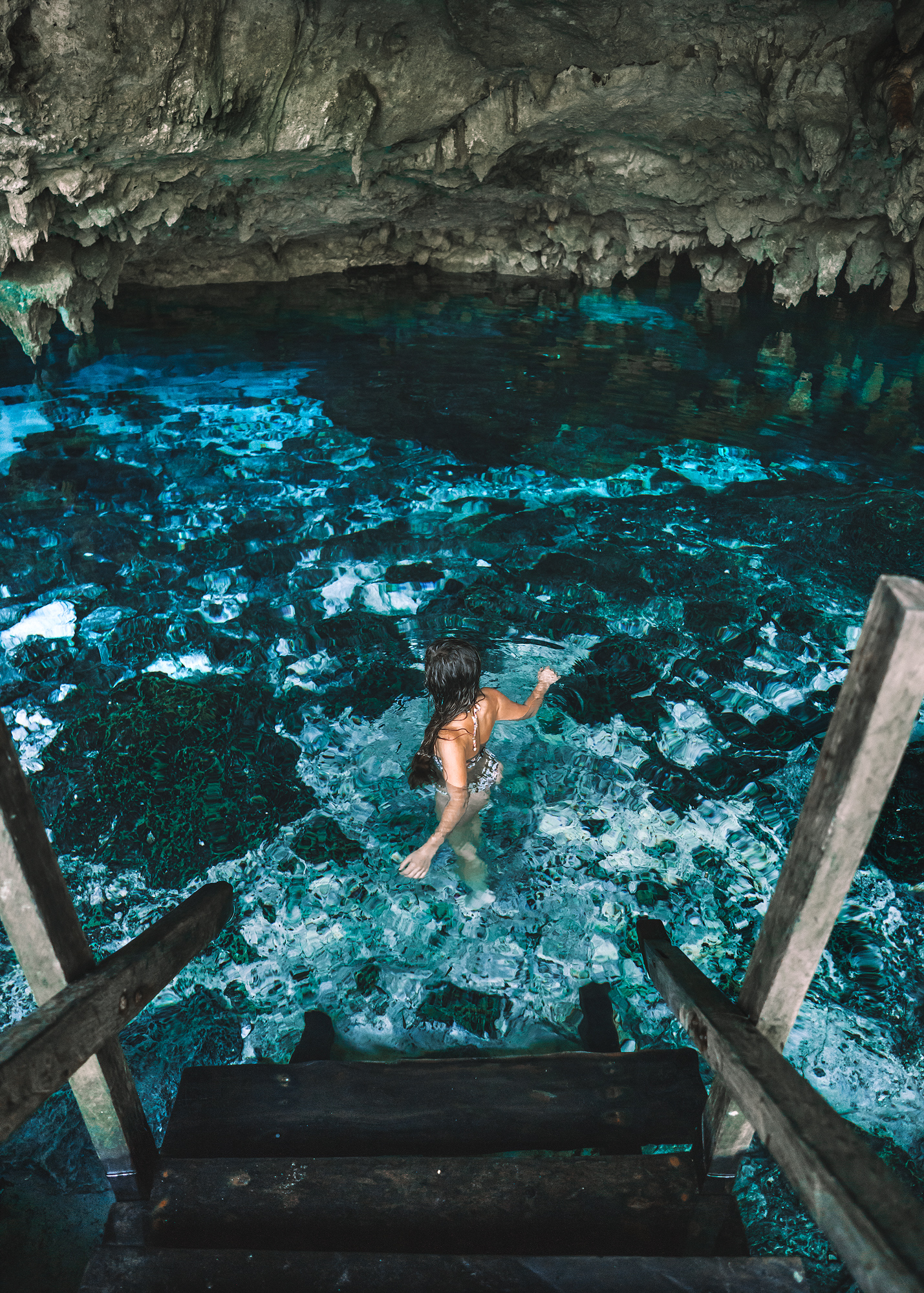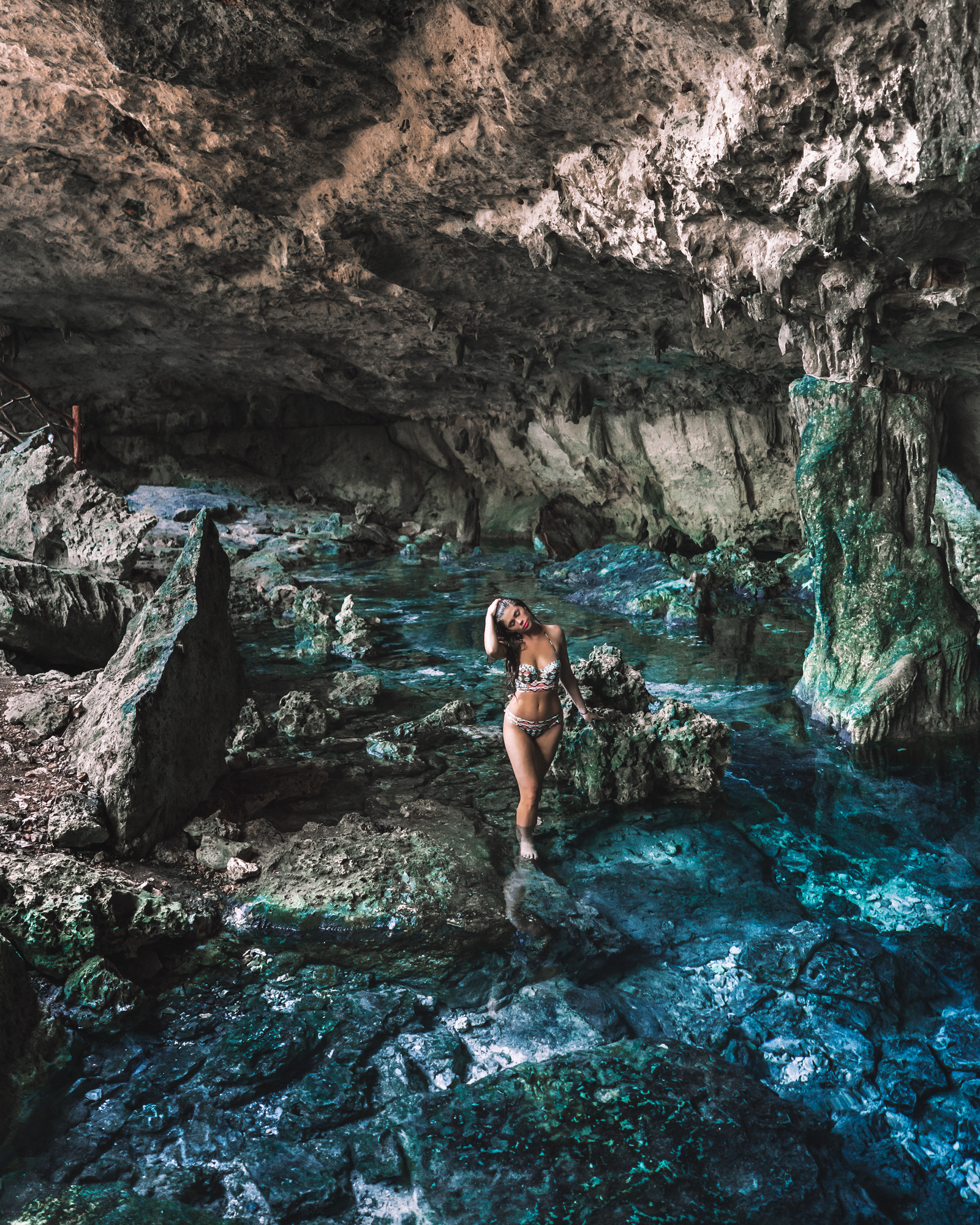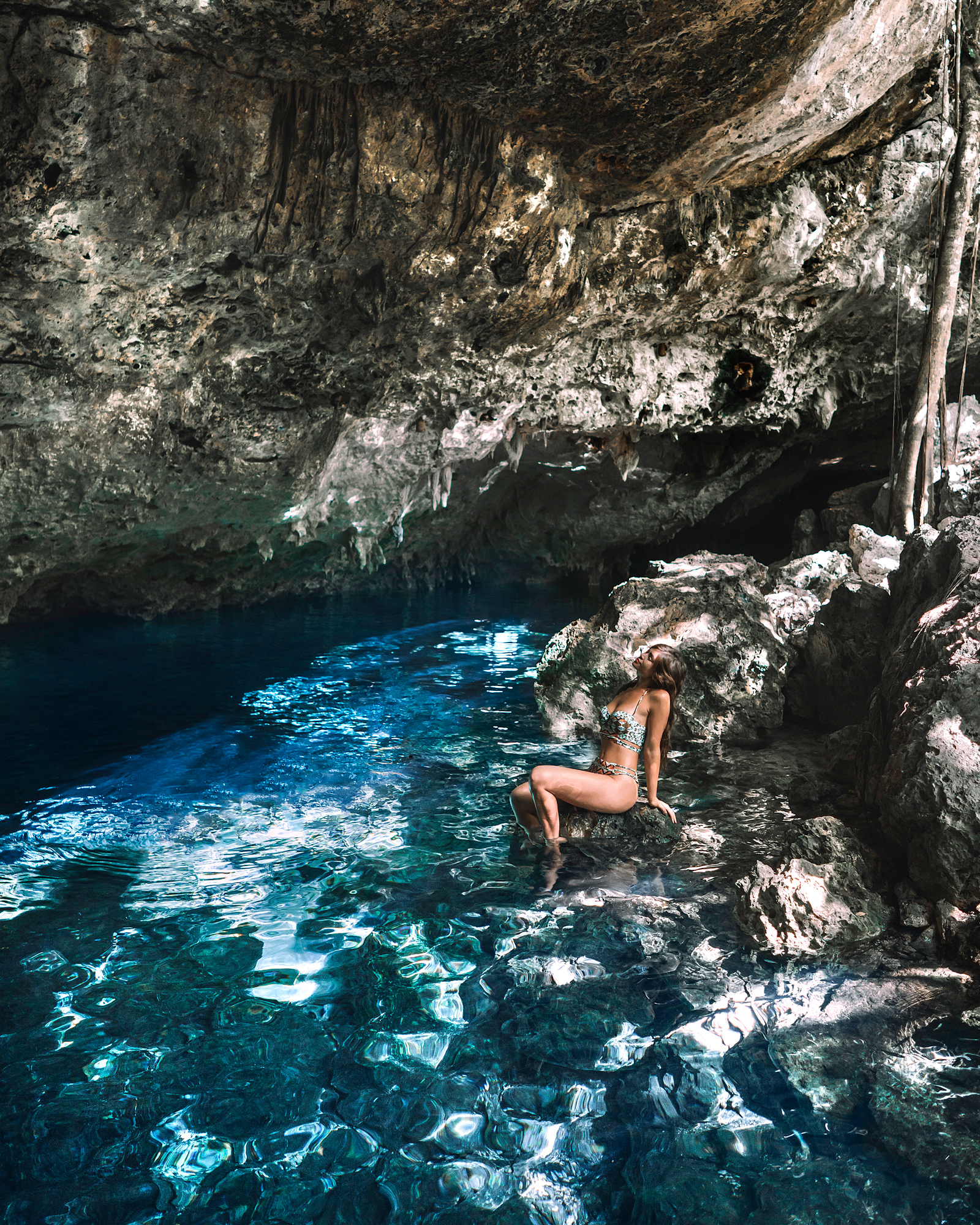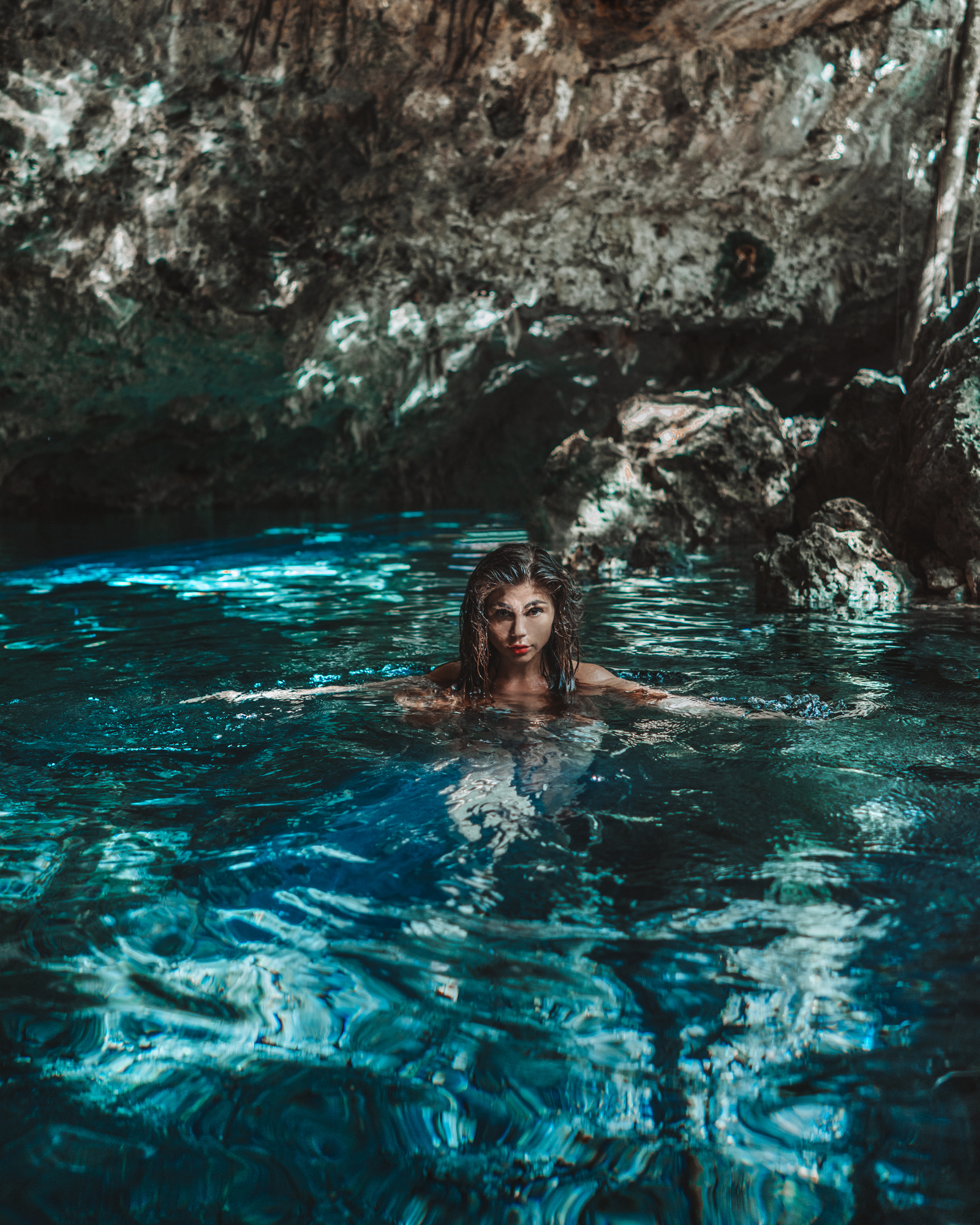 And of course, there is nothing like a cool Cenote swim!
Ready to Plan?
Use our search below for the best prices!
LIKE THIS POST? PIN IT FOR LATER!