September 19, 2017 Hotels And Resorts
Waking Up in a Parisian Dream at the Shangri-La Hotel Paris
PARIS!
As we were putting this summer across Europe together, the only place I refused to take off the list was Paris. I had been once before in college, and has always dreamed of returning to this beautiful, beautiful city. I had been looking forward to here in particular for months - and then the days leading up to our flight turned into chaos. As we were getting off the boat in Croatia, my wallet was stolen right out from under me - I am constantly aware of my bag and my surroundings and had never had this happen before. It was a shock - I had everything in there - from items I can't replace (RIP student ID from many years ago) to what was the most pressing - my passport.
Shock turned to horror when I realized a few hours later that my only option was to travel across the country to the capital to get a replacement passport - and I had to do it by land since I had no ID to fly with. After a day of panic and crying and assessing all of our options, I boarded the Sunday night bus from Split - alone, and Brandon flew on to Paris without me, but with all of our luggage. I rode a bus through the night to get into Zagreb at 6AM. I spent 2 hours at a cigarette-smoke filled cafe that reminded me of a bad movie version of Communist Russia, then I got to the US Embassy just before they opened at 8AM. I had no idea how long I was going to be in Zagreb - on the phone they told me that it could take up to 3 days to get the emergency passport in hand, and there were only 2 flights to Paris per day. But then the miracle happened - I had my new passport by 11AM!
I ran out the door and into an uber. I booked my flight on the way to the airport, and I was on a plane at 3PM - Brandon only beat me to Paris by about 4 hours. I flew as fast as I could to our hotel, and entered the amazing, glistening palace that is the Shangri-La, just as the sun was beginning to set.
I ran straight up the roof where Brandon was waiting for me.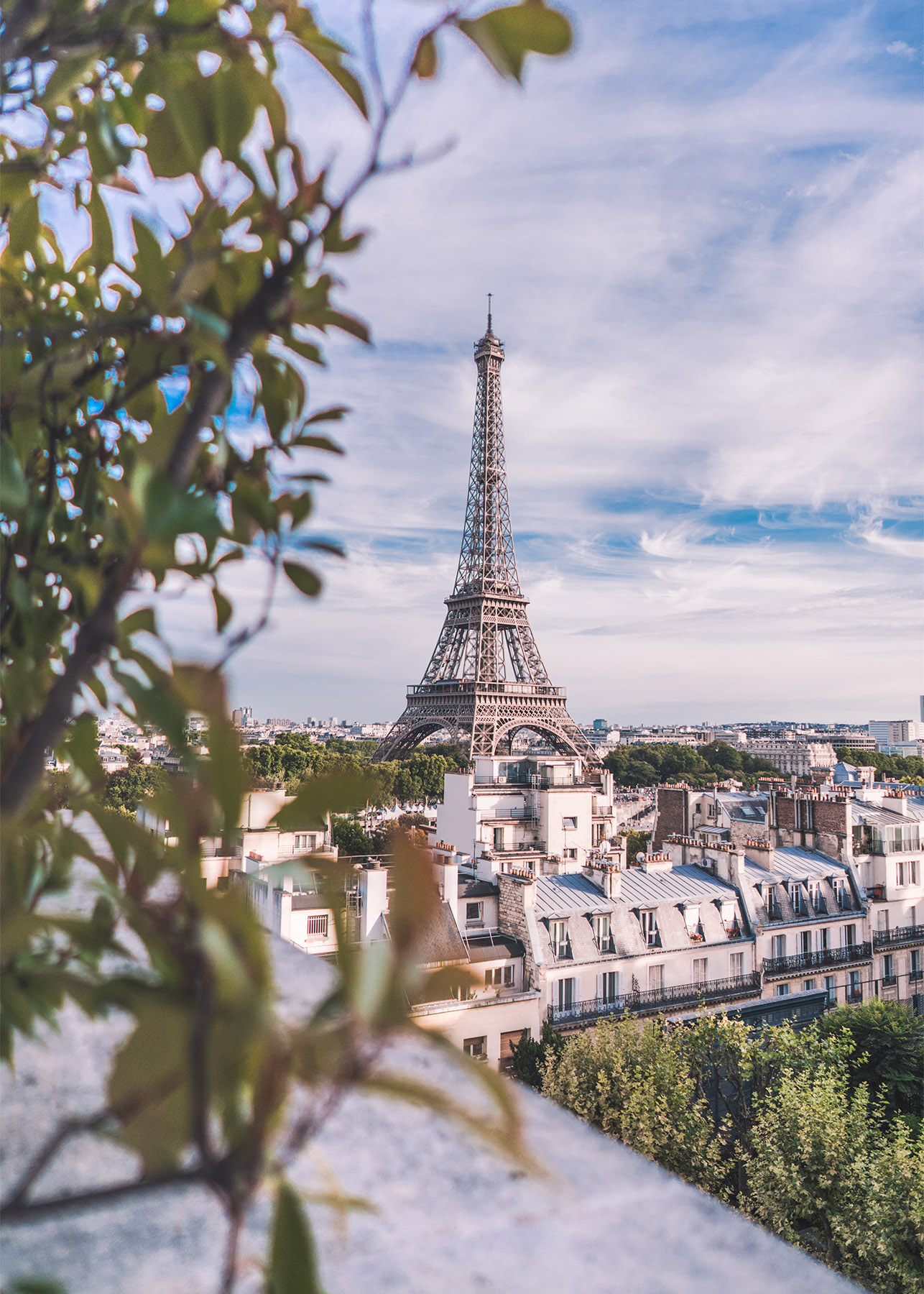 And found THIS view. Is this not the most perfect view of Paris you've ever seen? From the chaos and horror of the prior 72 hours to glasses of champagne overlooking the Eiffel Tower as the sun set behind us.
Rooftop Views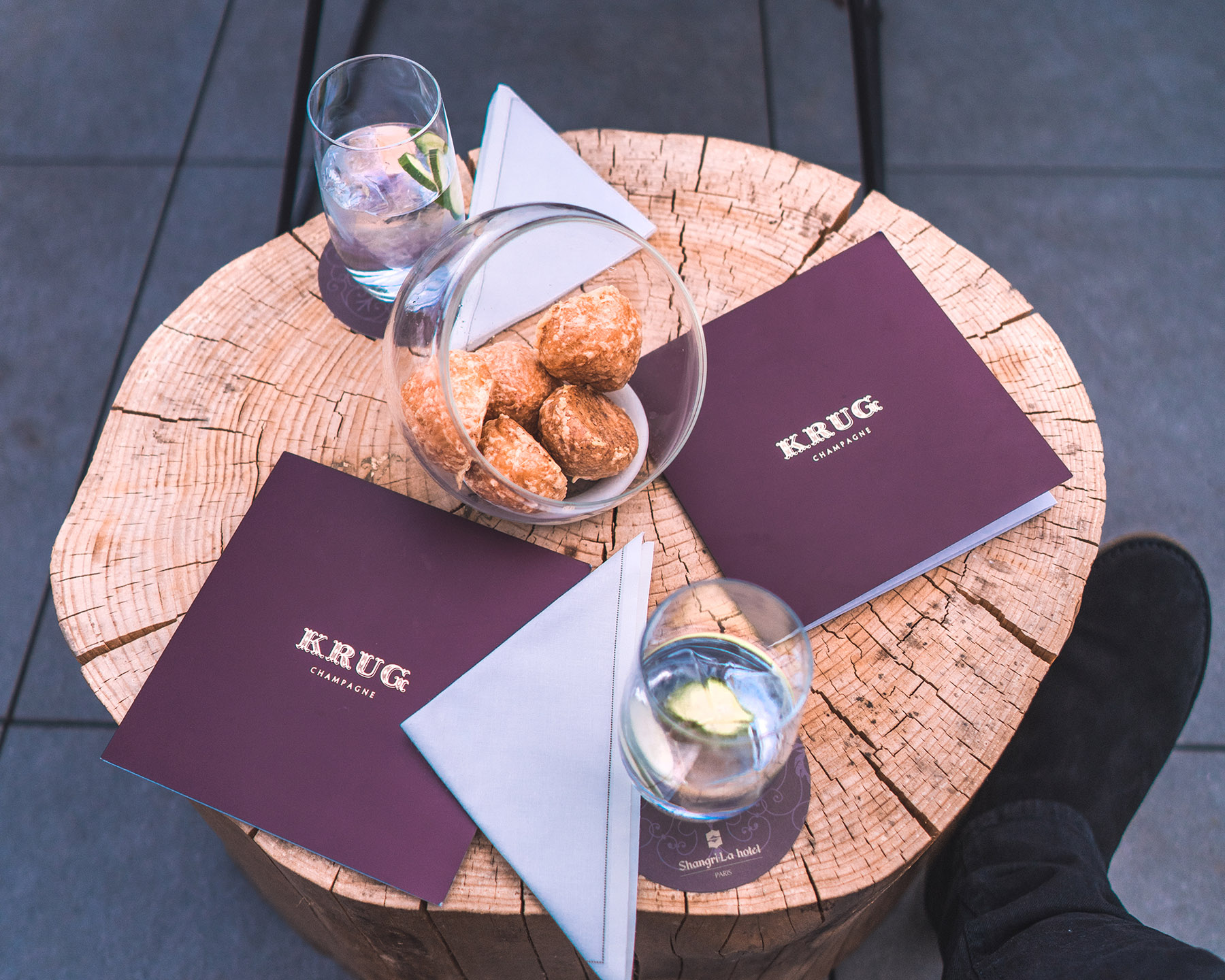 Treats at the Krug Champagne Bar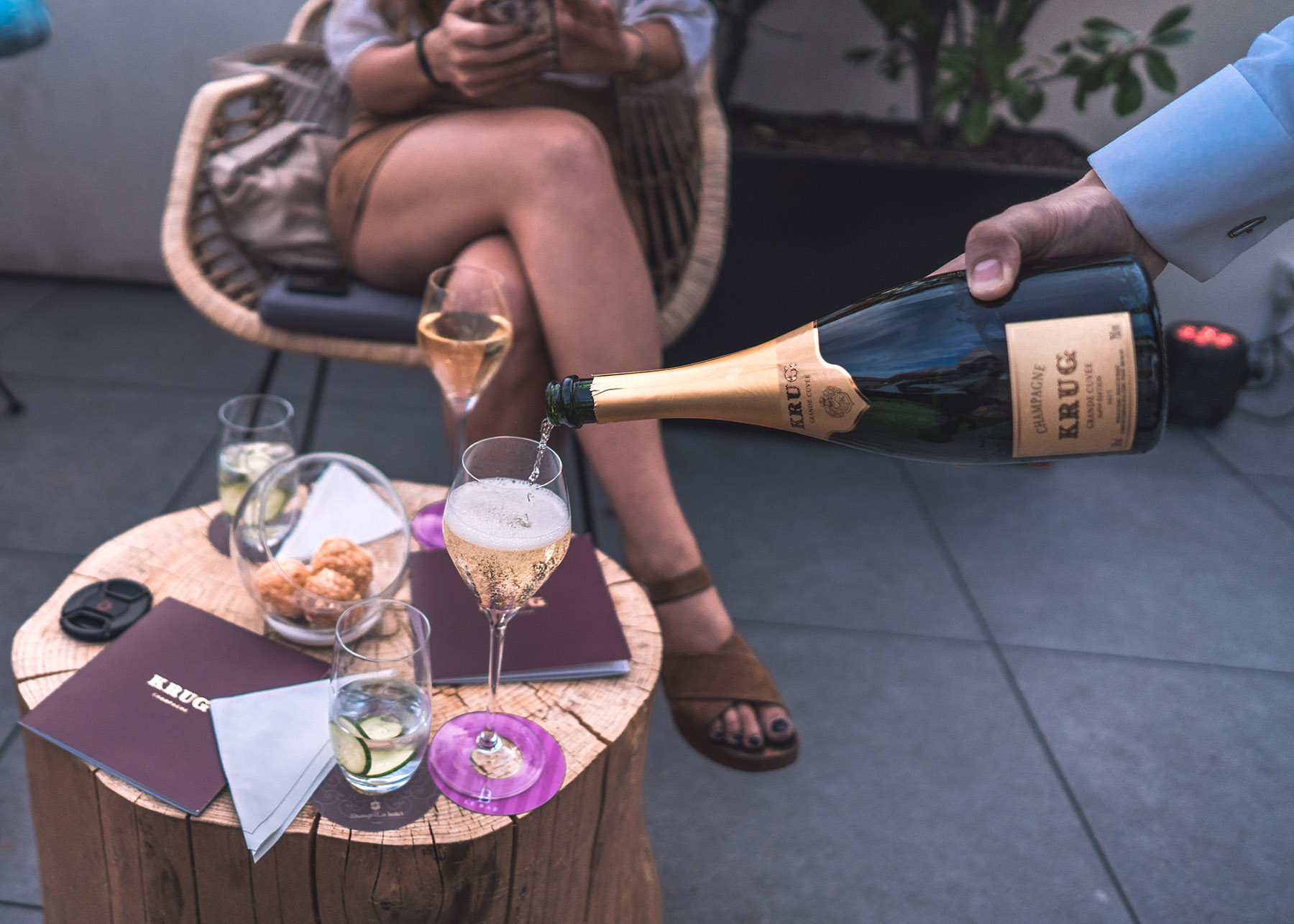 I had never been more ready for a drink in my entire life.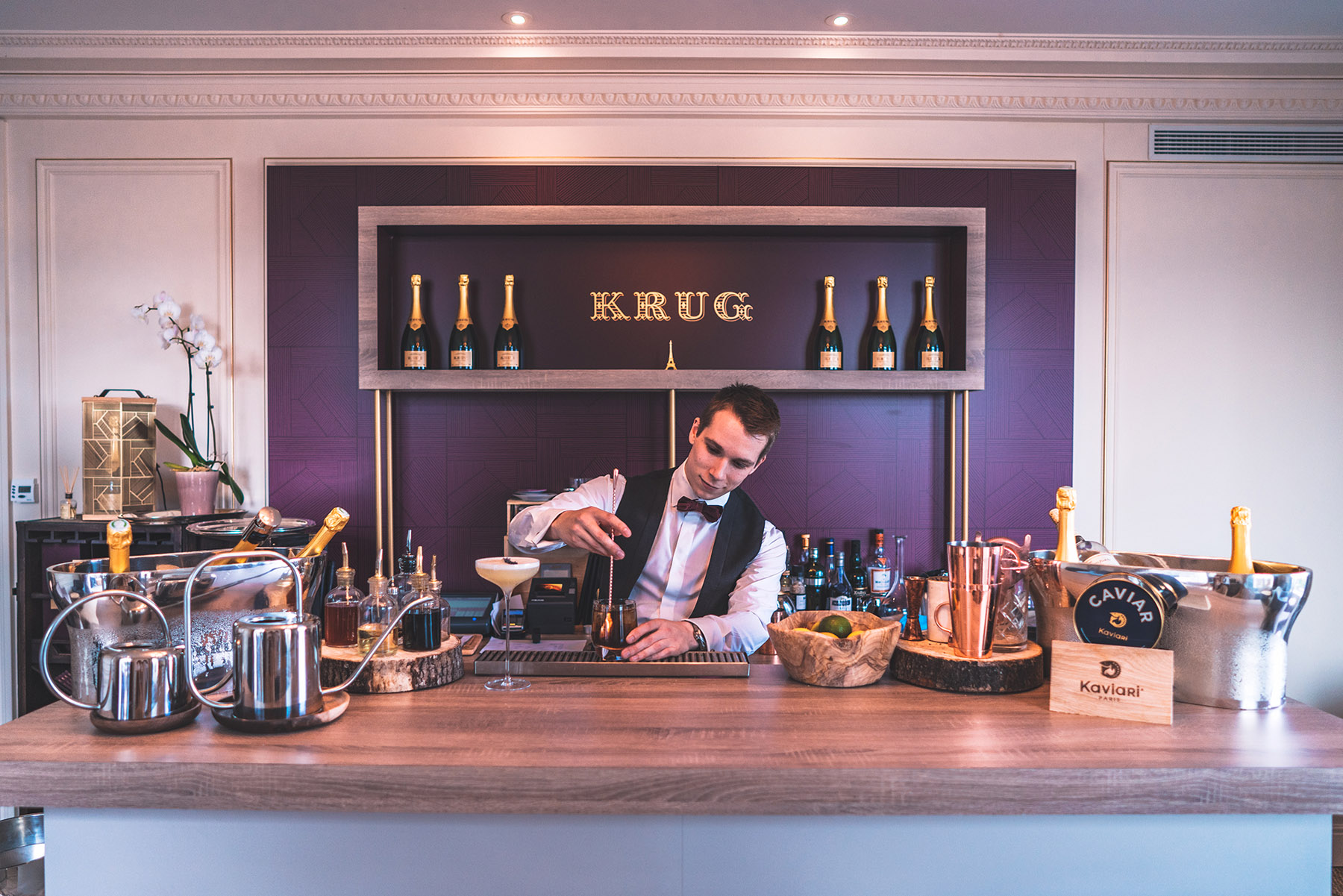 The beautiful pop-up bar space for the summer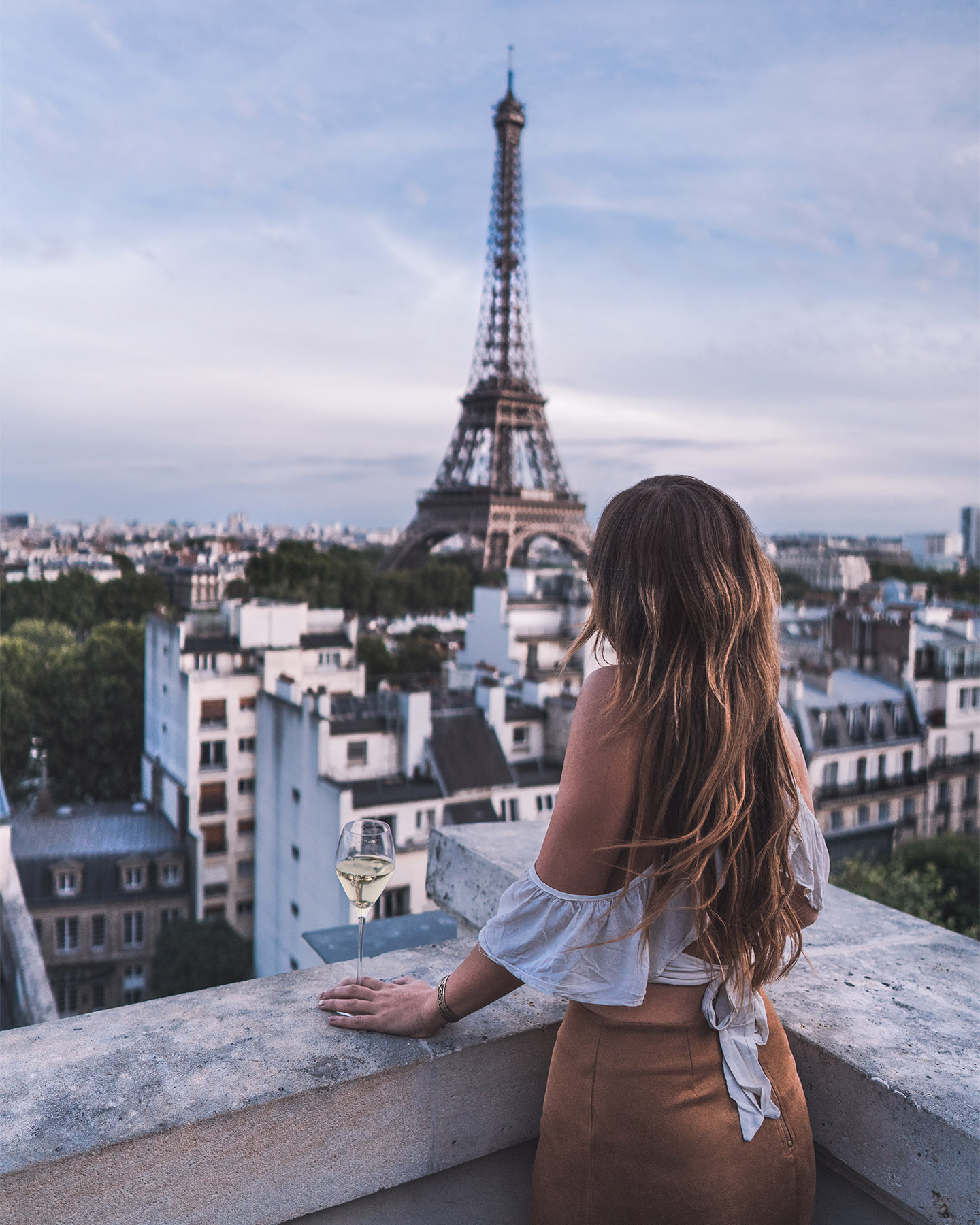 As dusk settled in, we moved downstairs to La Bauhinia, Shangri-La's famed Asian/French fusion restaurant - the first meal we ate in Paris, and one of the best. As you've seen on this blog, we have spent most of our time the past year in Asia, and love all things curry, spicy, and intense in flavor - and the combination of Thai flavors with formal French dining was simply unbelievable.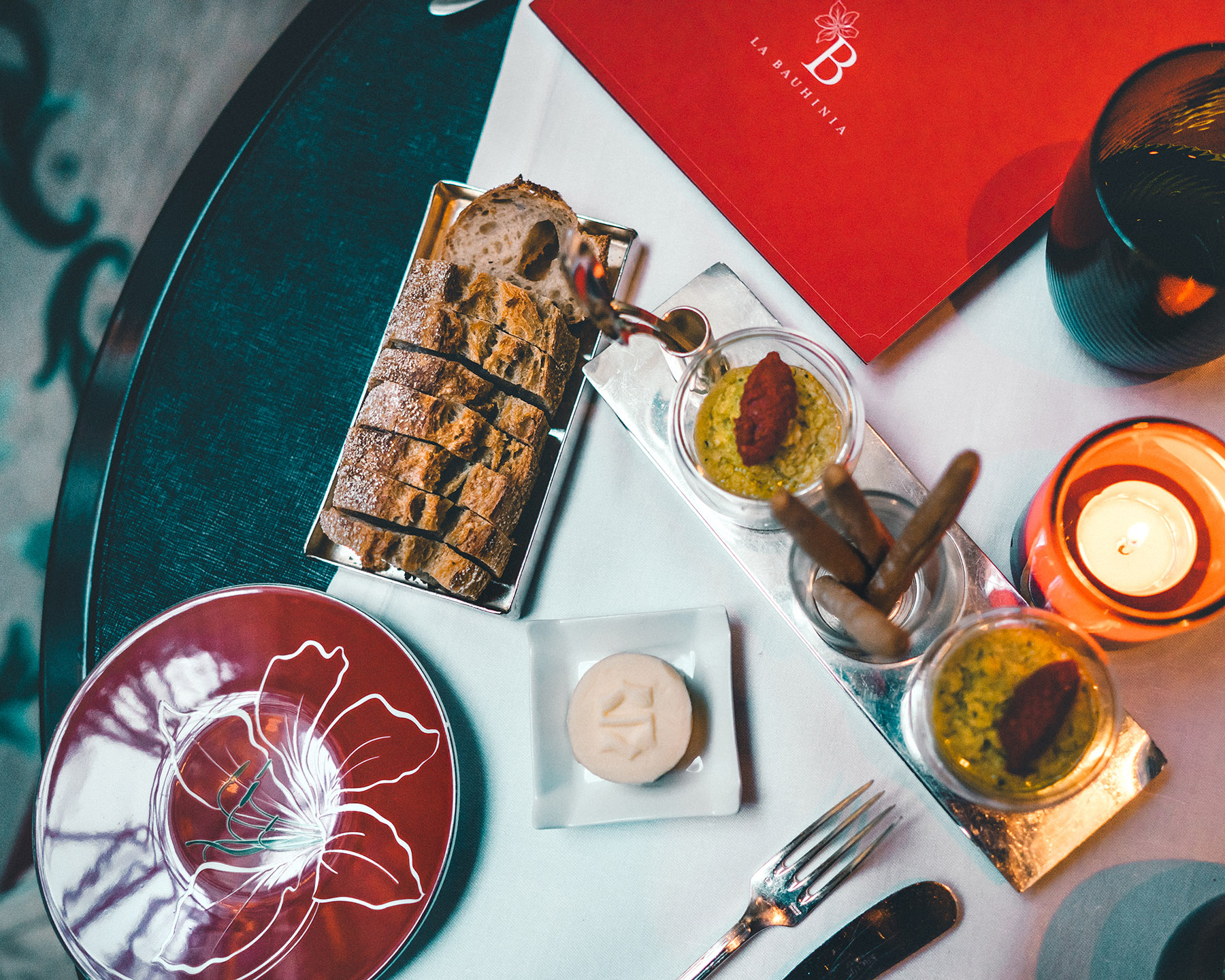 One of my favorite things about Paris: the bread and butter. Seemingly so simple, but so incredibly delicious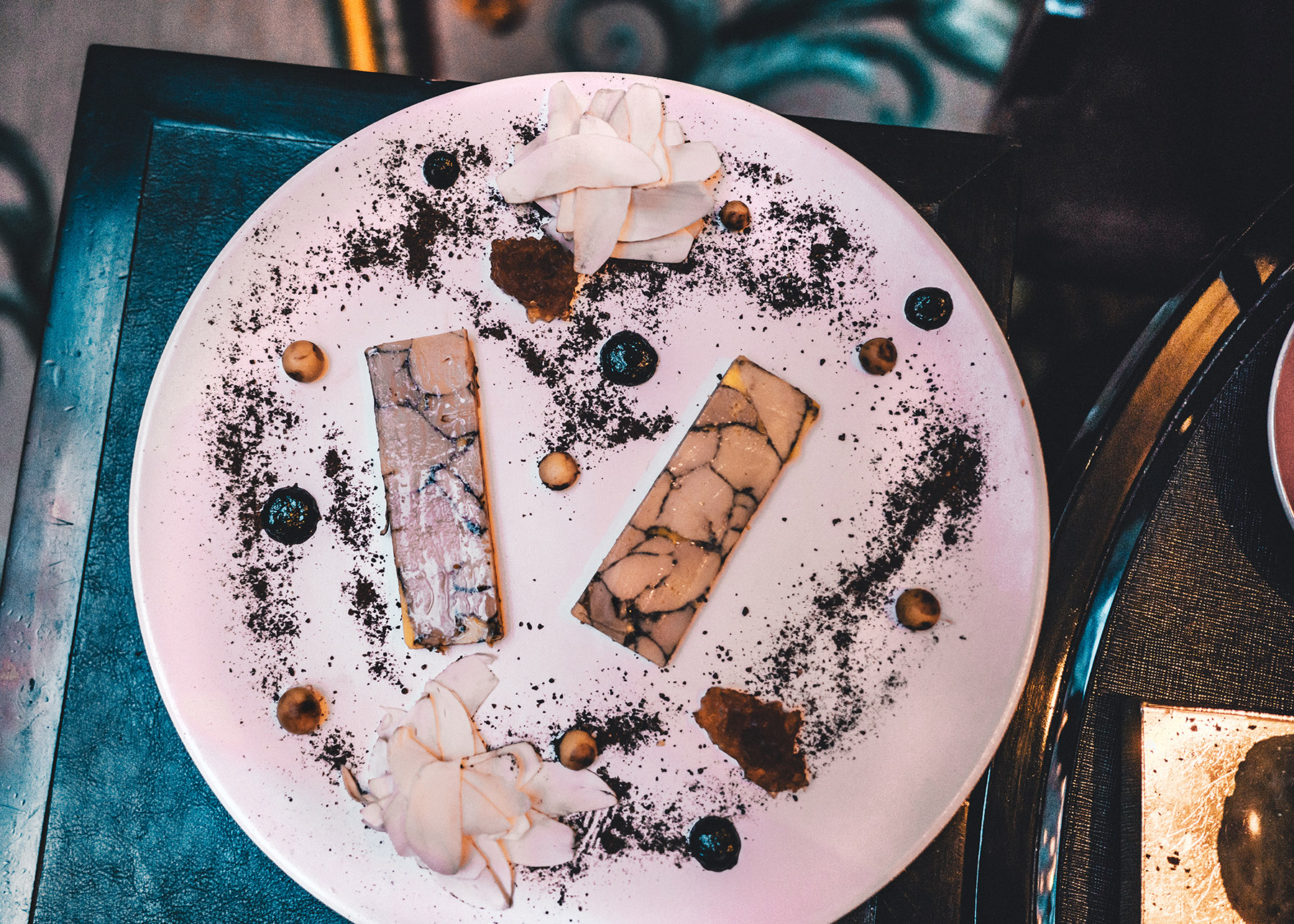 Foie Gras with mushrooms - I never liked Foie Gras before this dish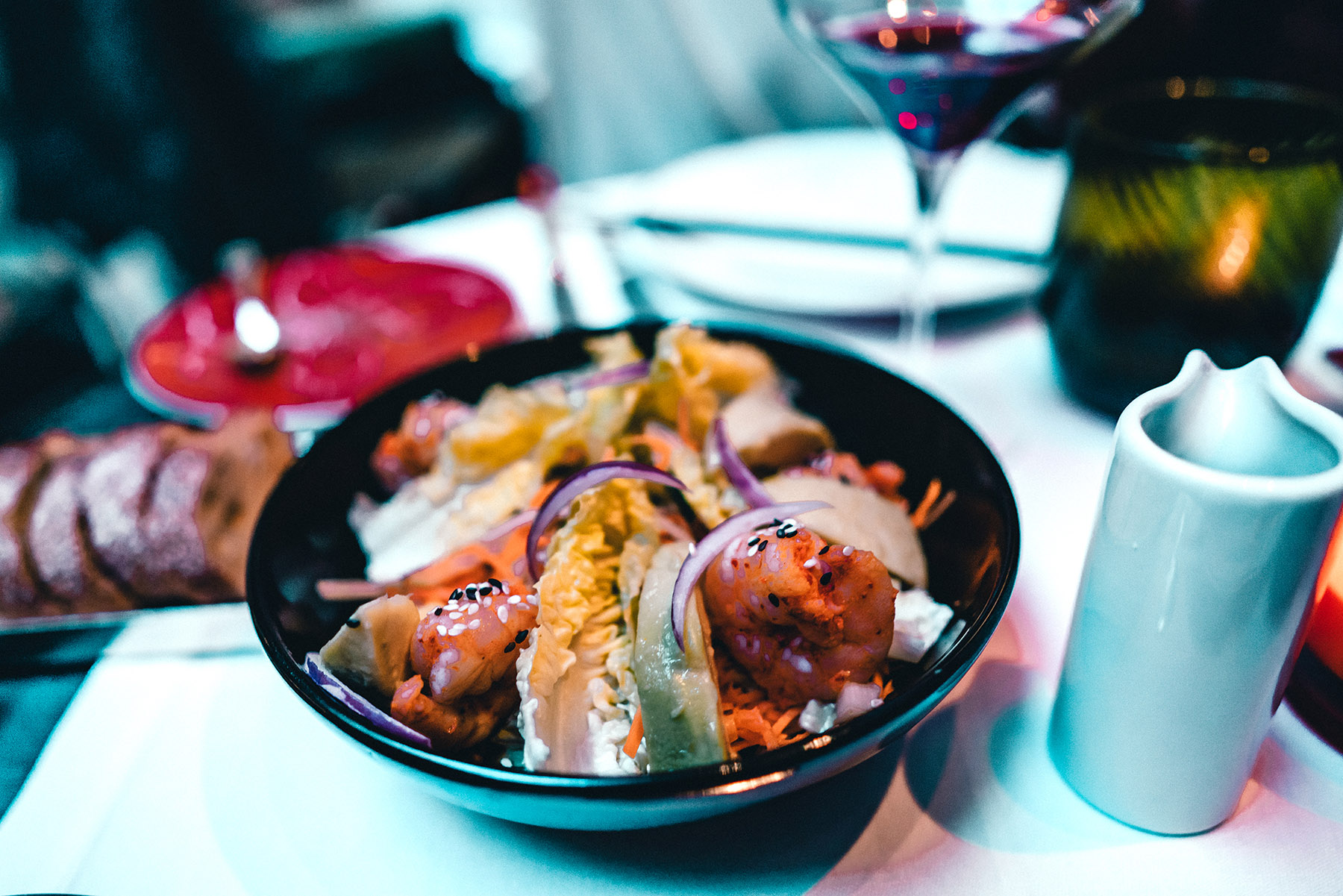 Thai Shrimp Salad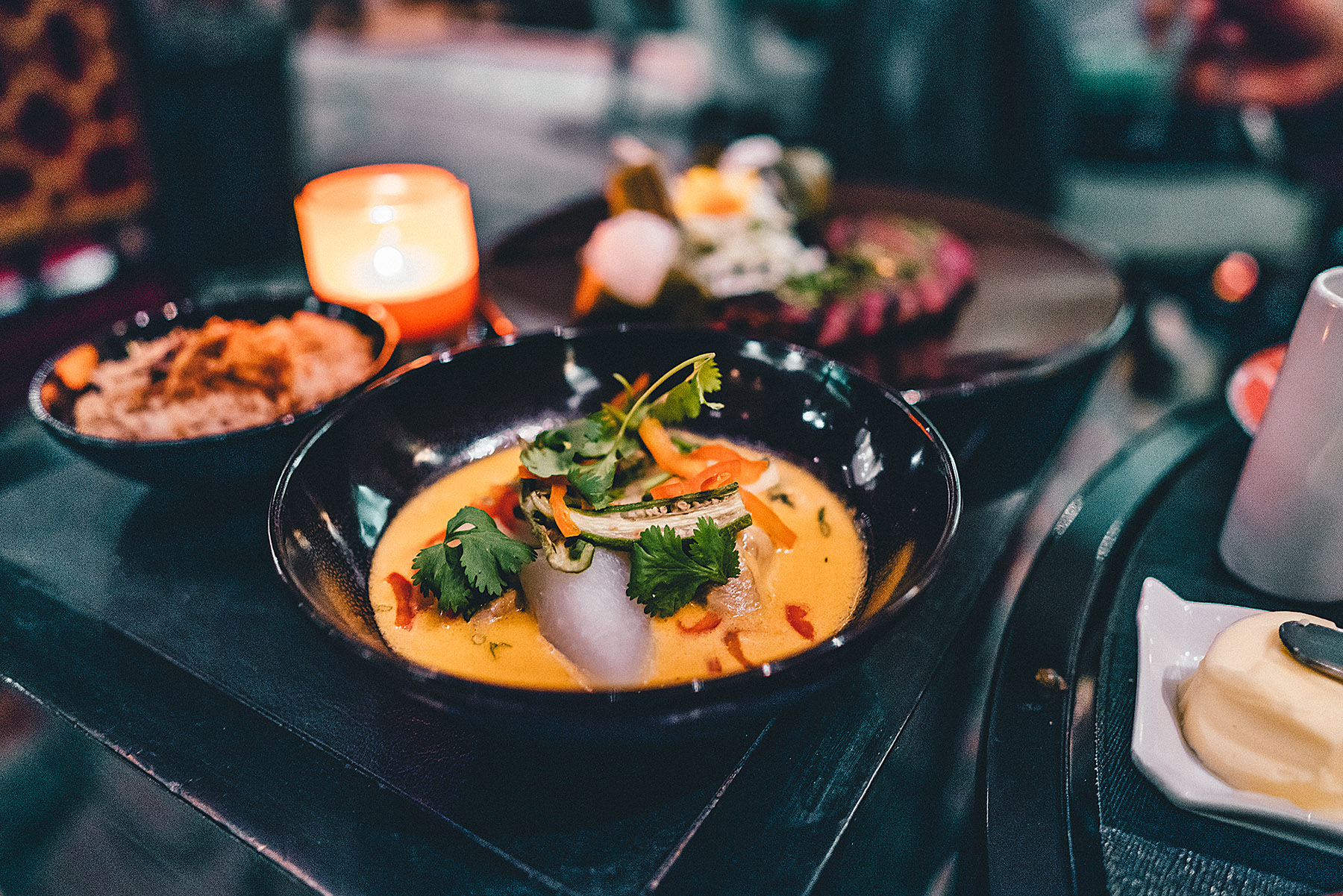 My Favorite - Spicy Thai Curry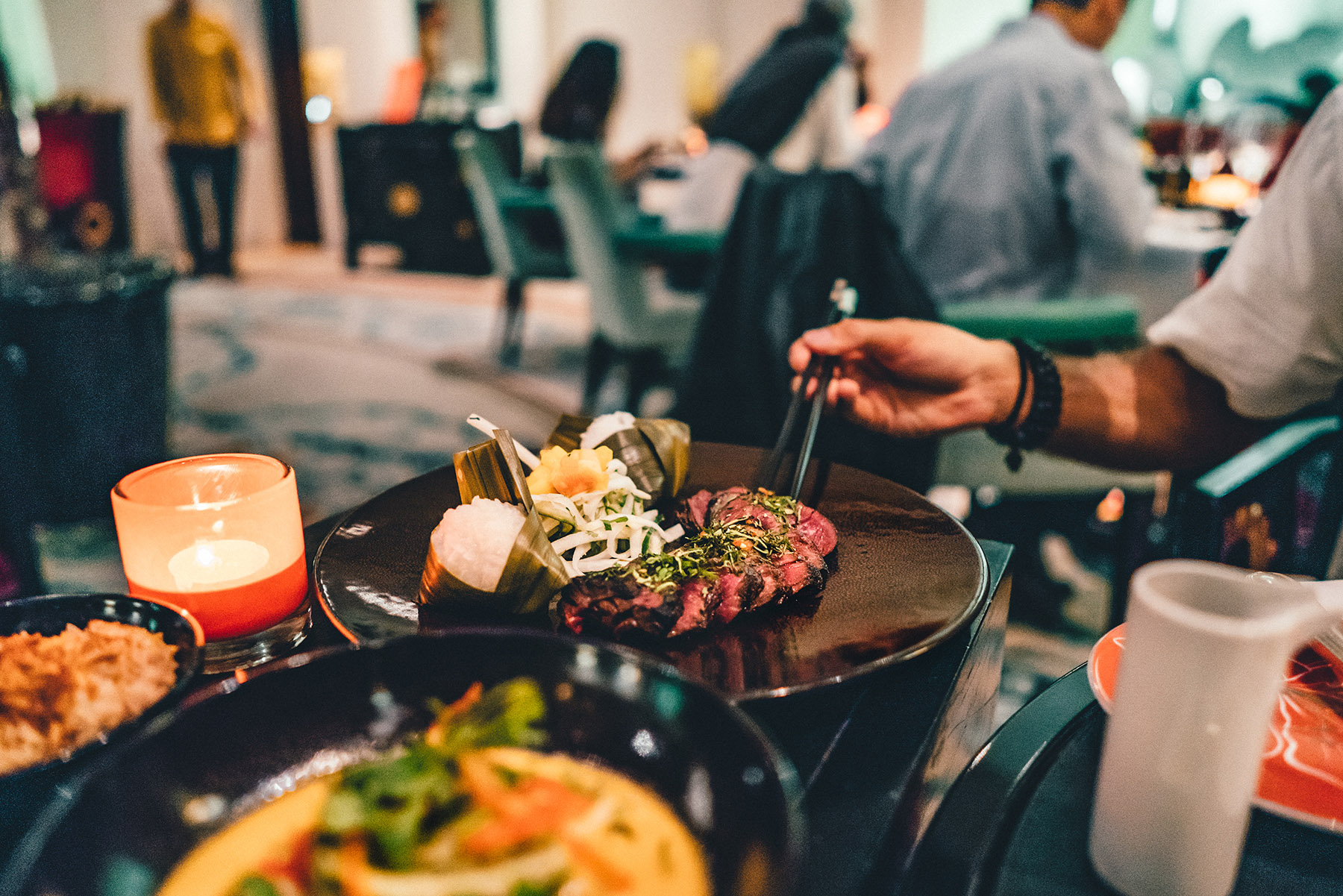 And of course - a steak. Brandon will never not order a steak.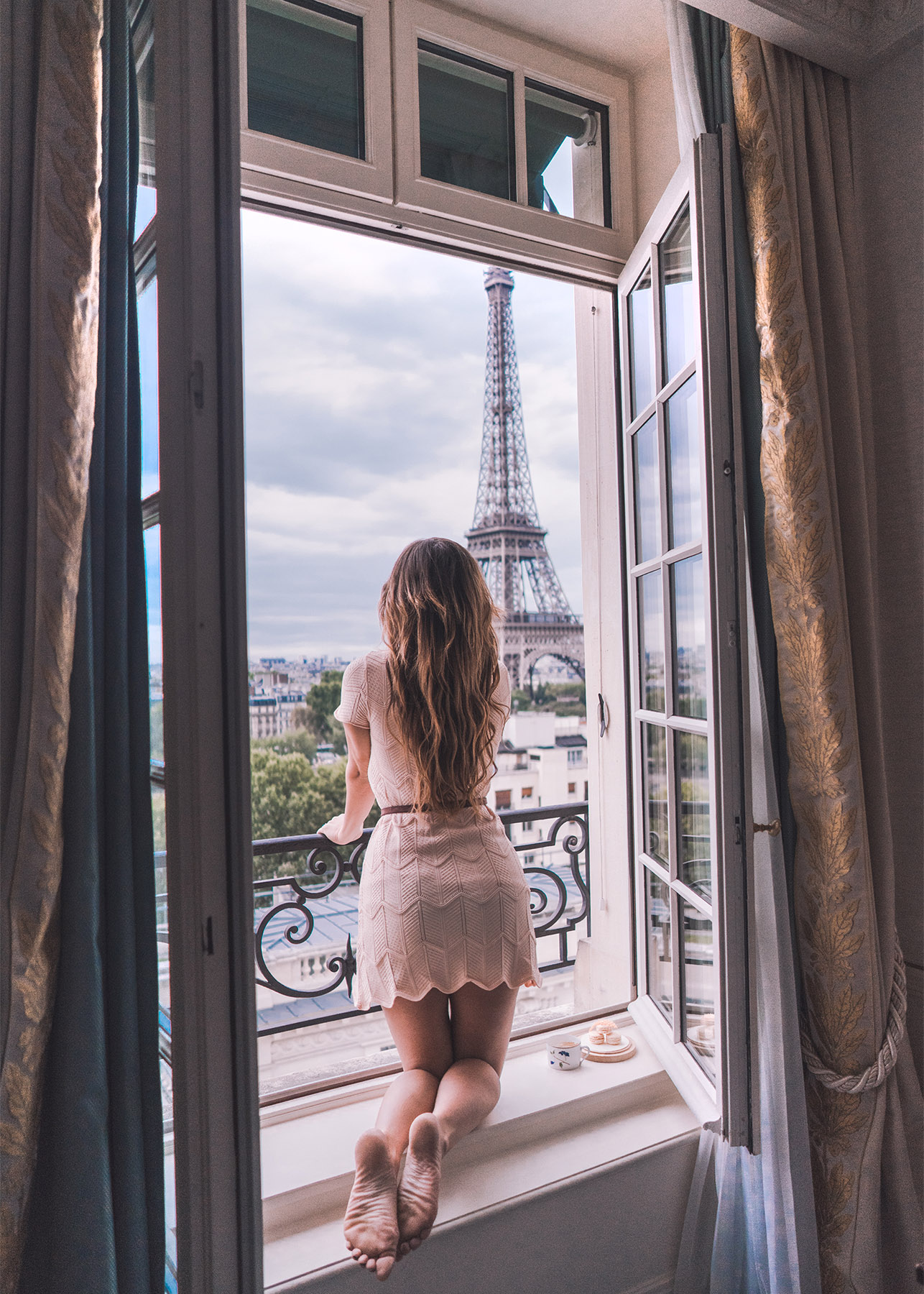 And then in the morning, we woke up to this view outside our room!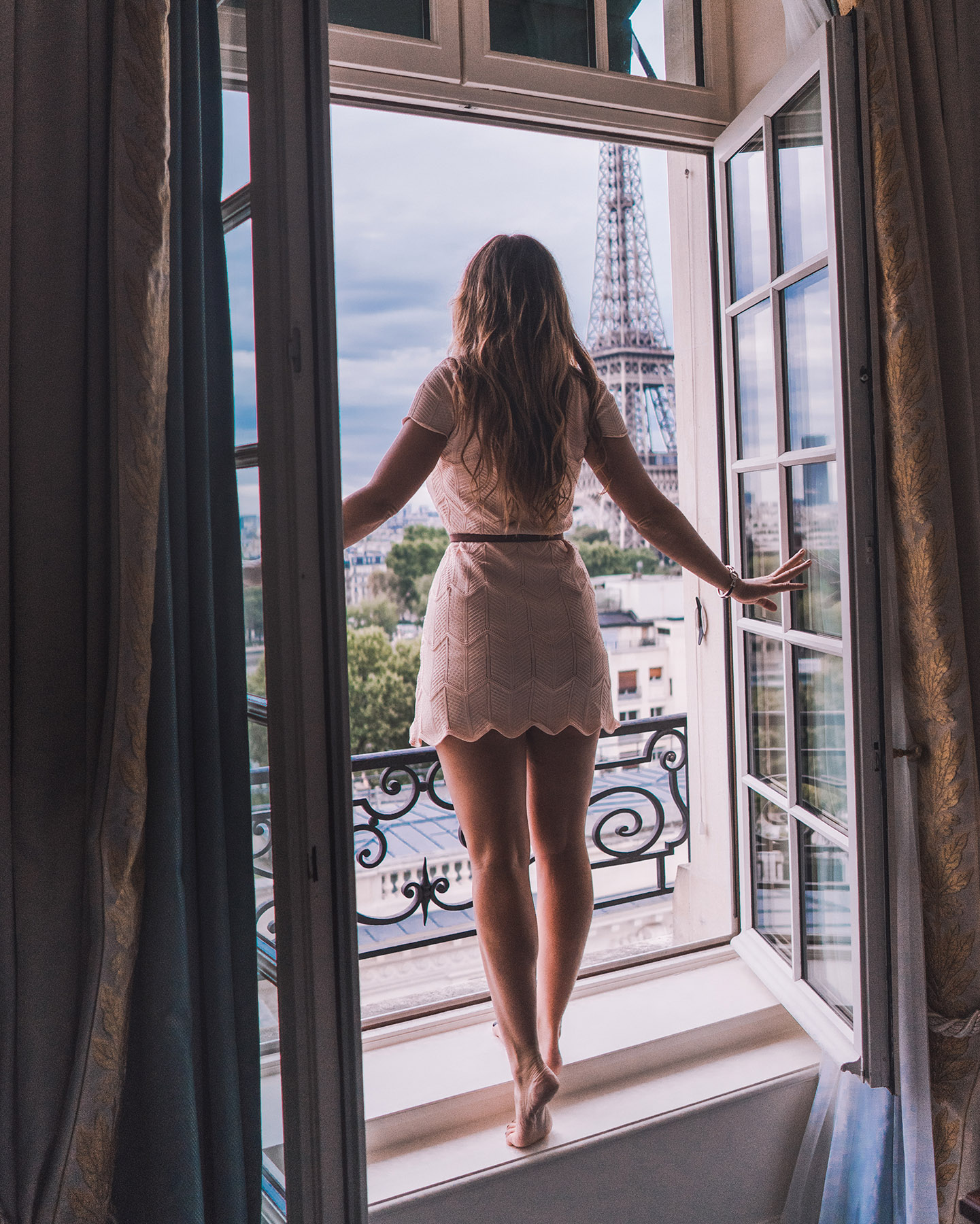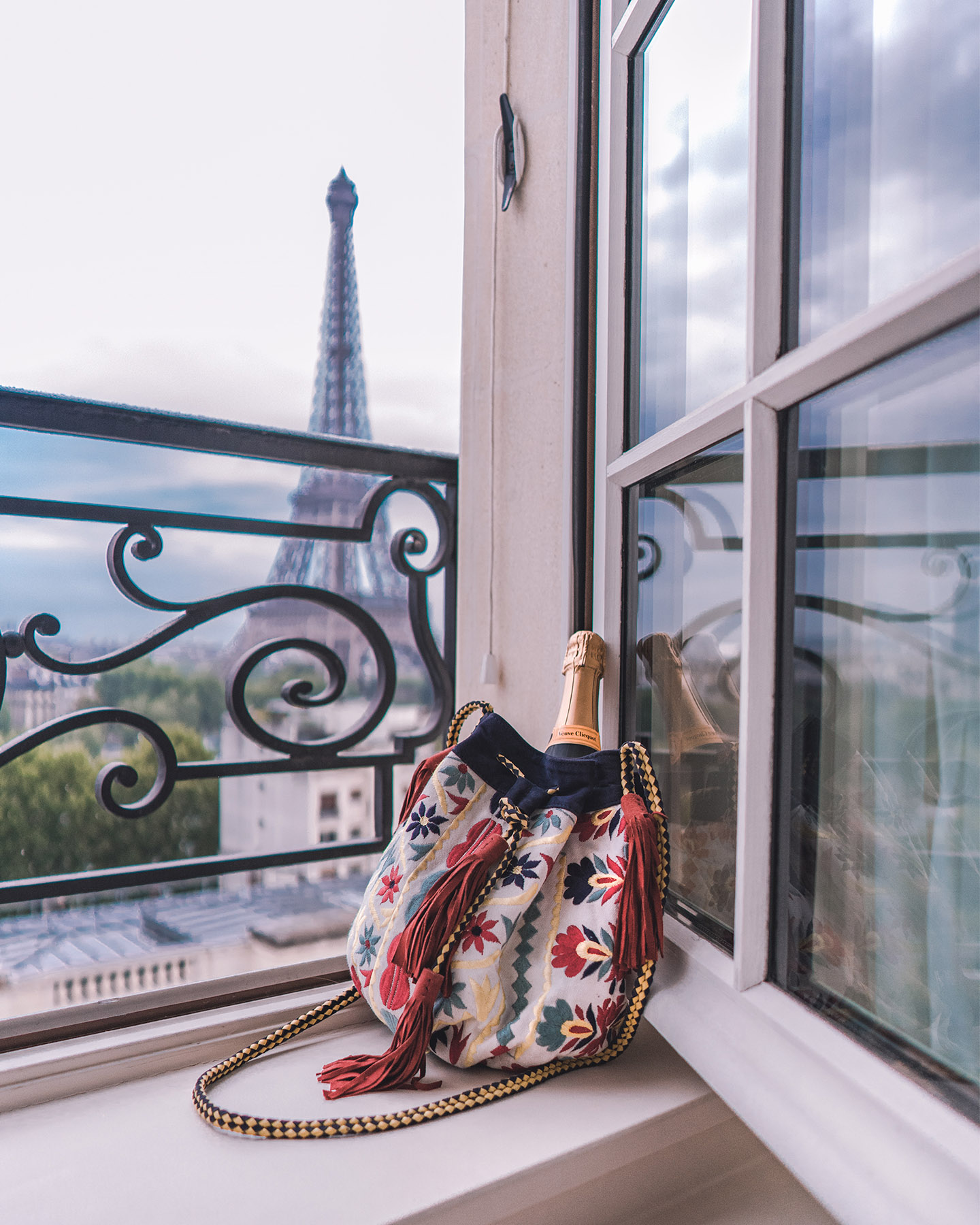 French champagne in a French bag - as one does in Paris. Bag: Antik Batik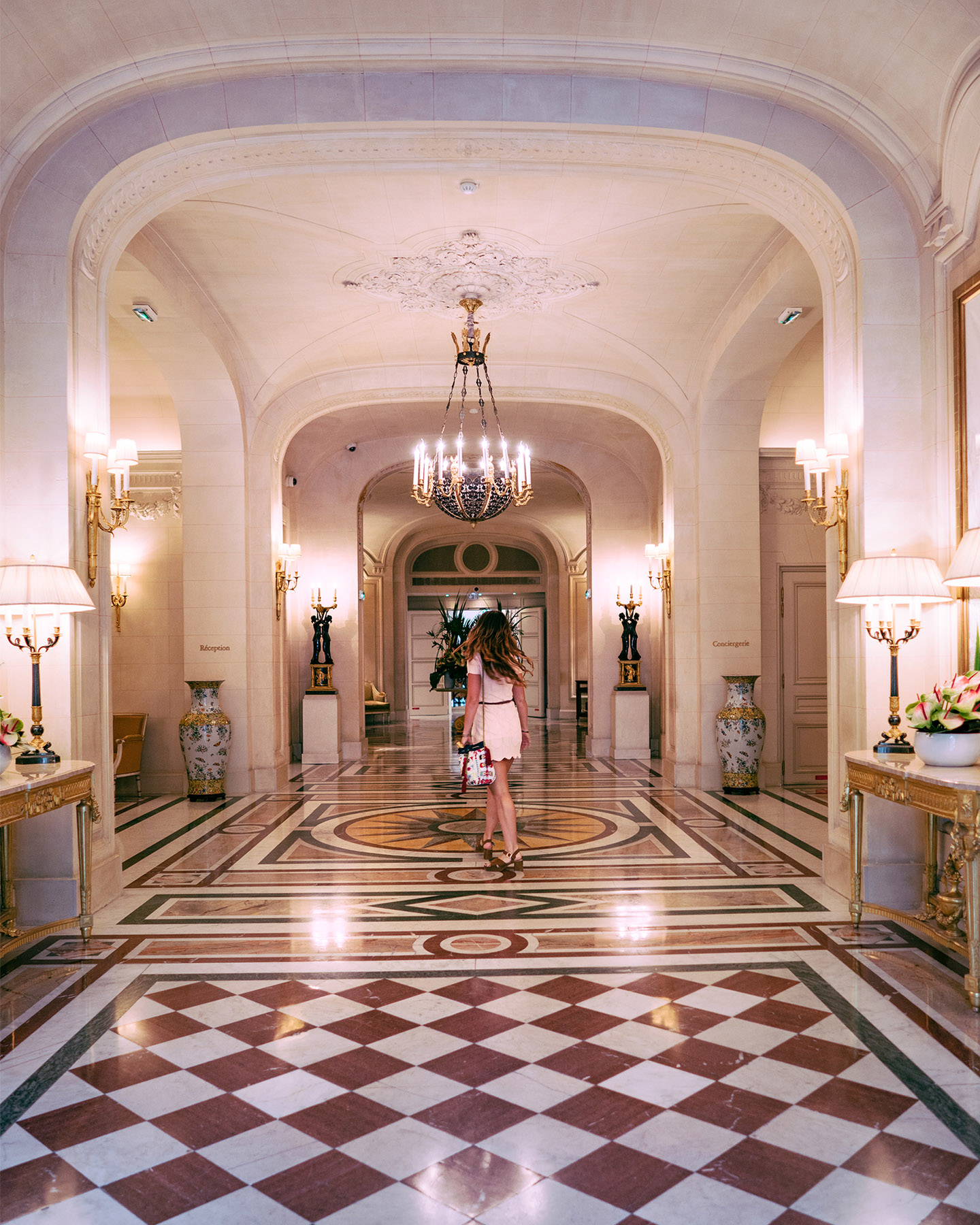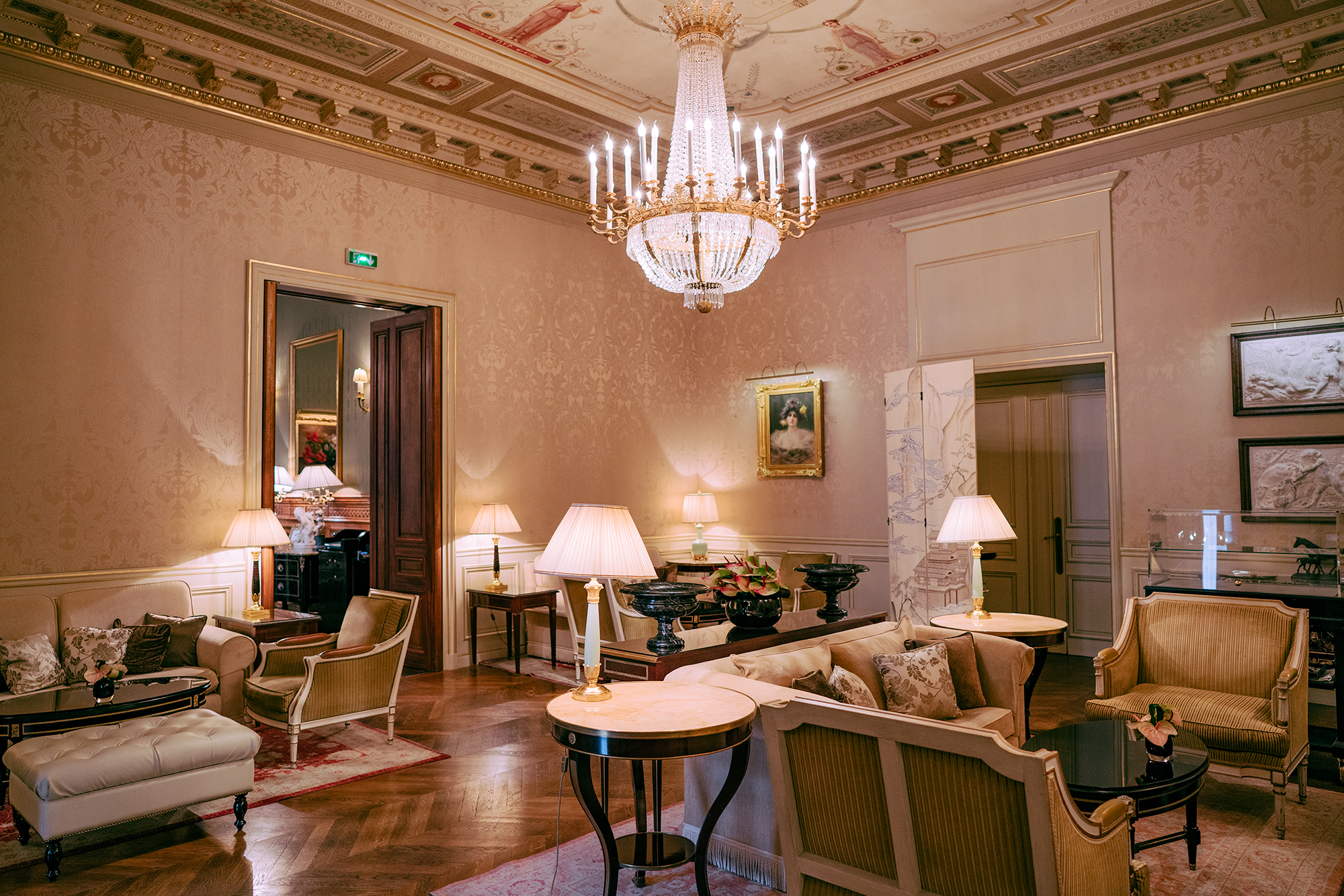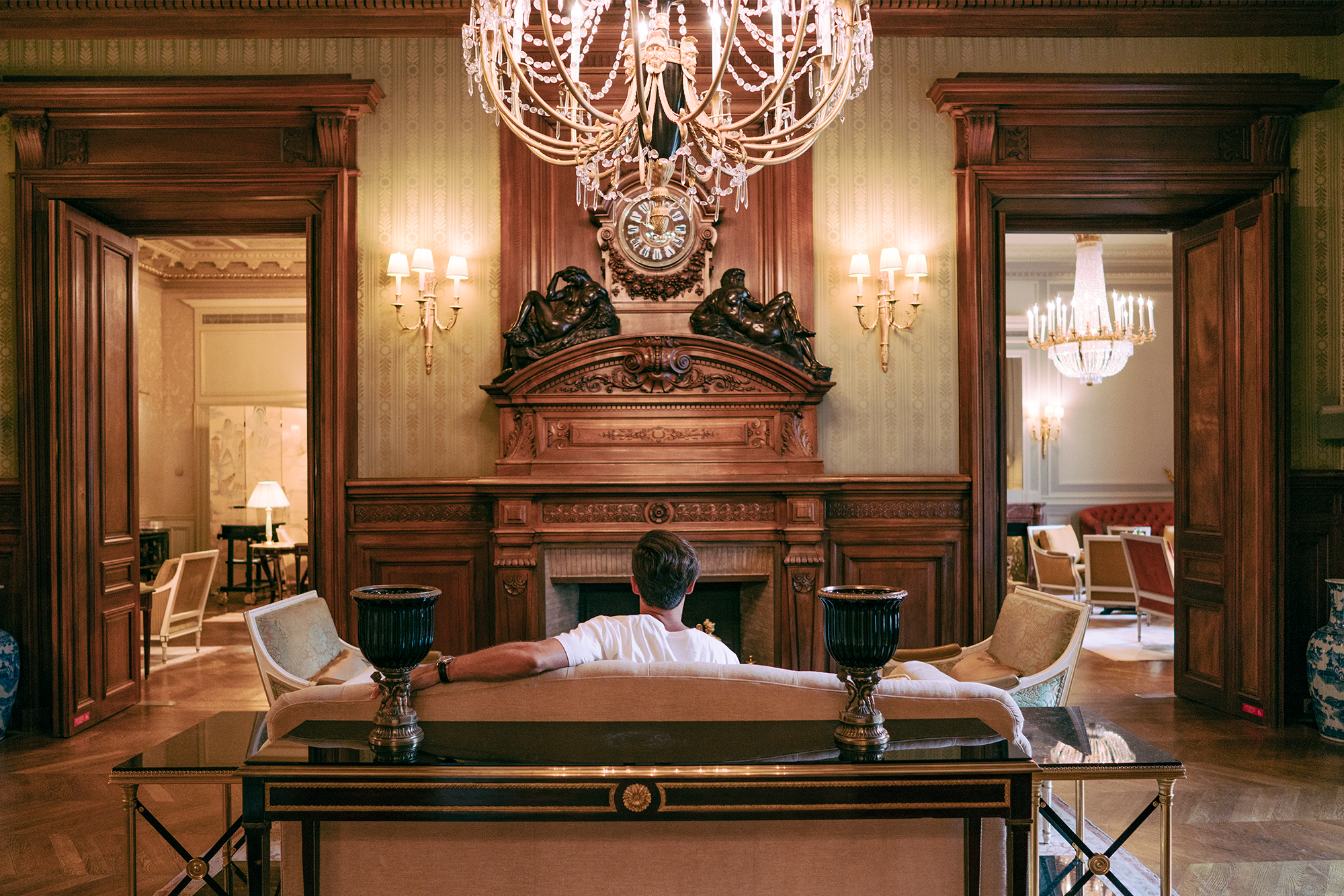 The Shangri-La is built in the former home of Napoleon Bonaparte's grandnephew, Prince Roland Bonaparte - and most of the details are all original, and meticulously preserved. I was so awe-struck by every detail in every room - these lounges seemed to be around every turn. Unfortunately, their grand ballroom is currently being renovated, so we didn't get to see that in all it's gilded wonder.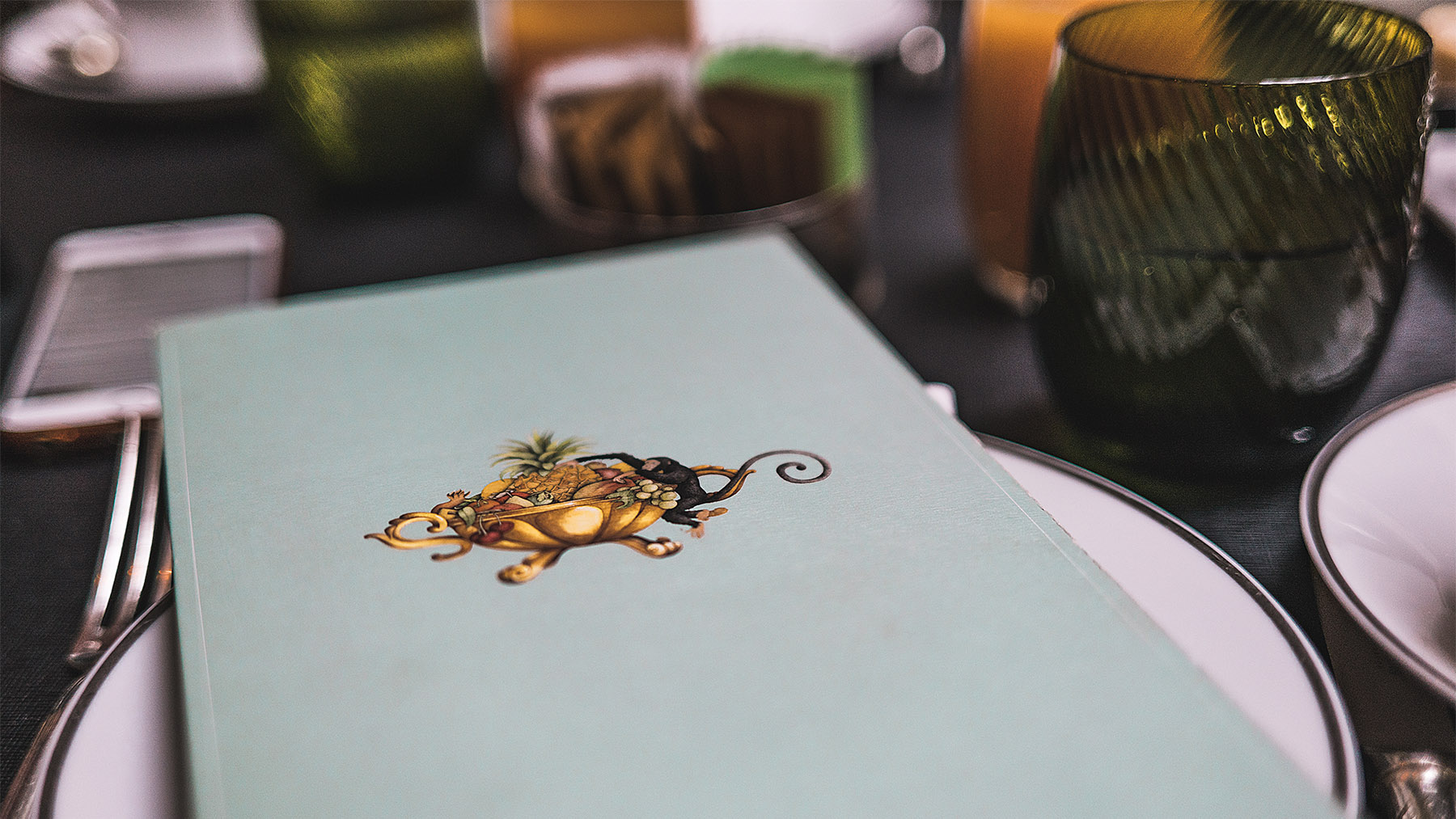 How cute is the breakfast menu?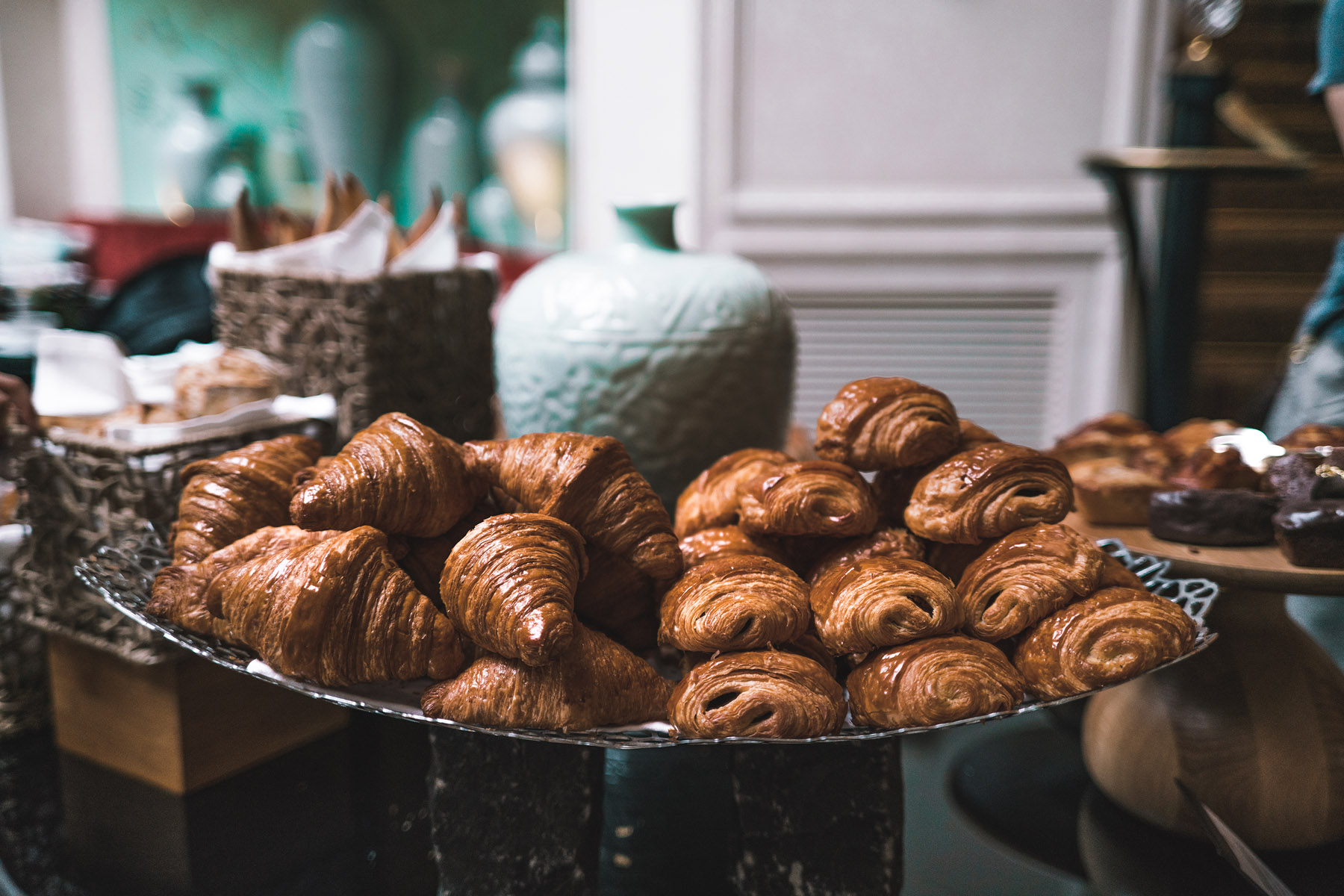 Because, are you even having breakfast in Paris if you don't have a croissant?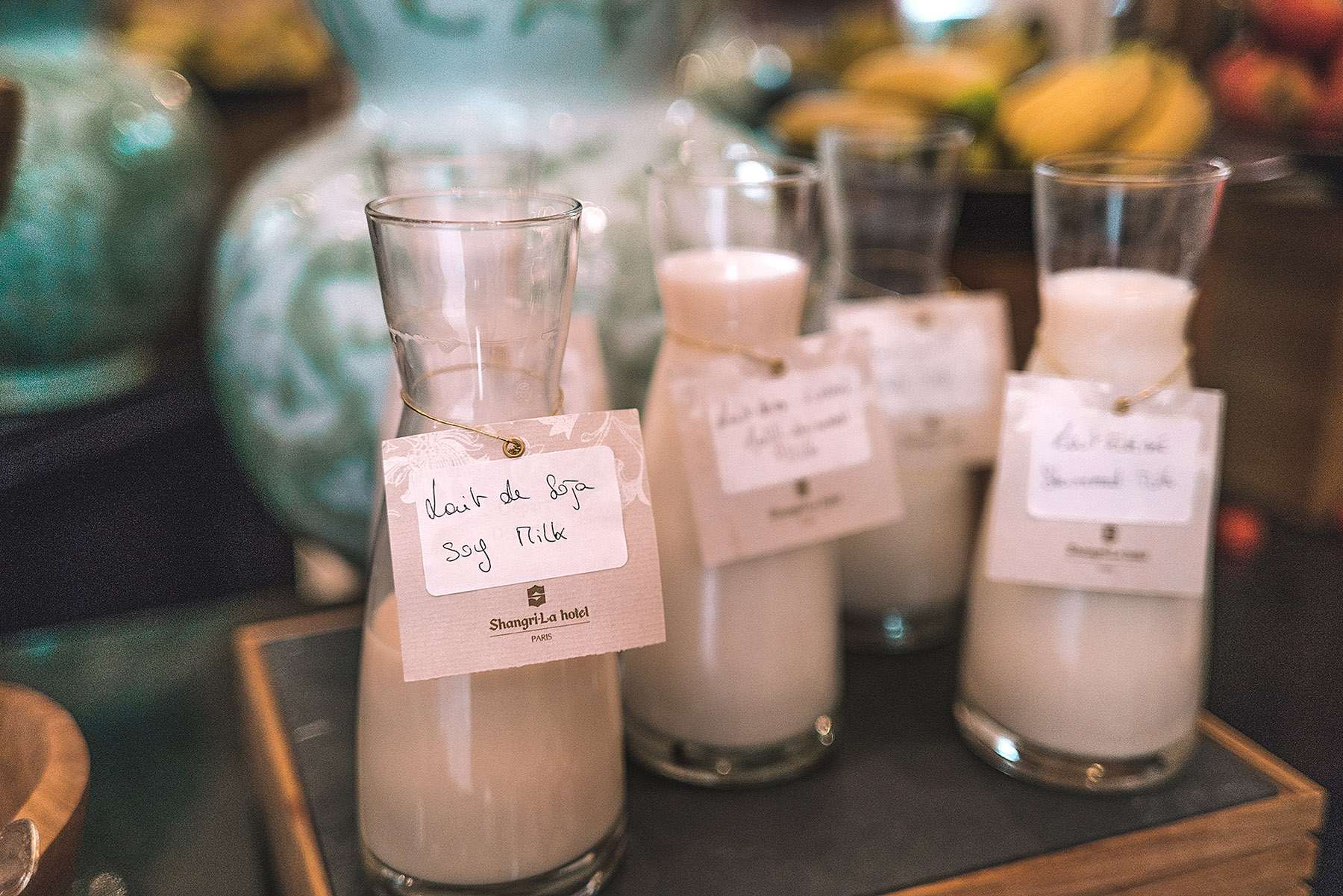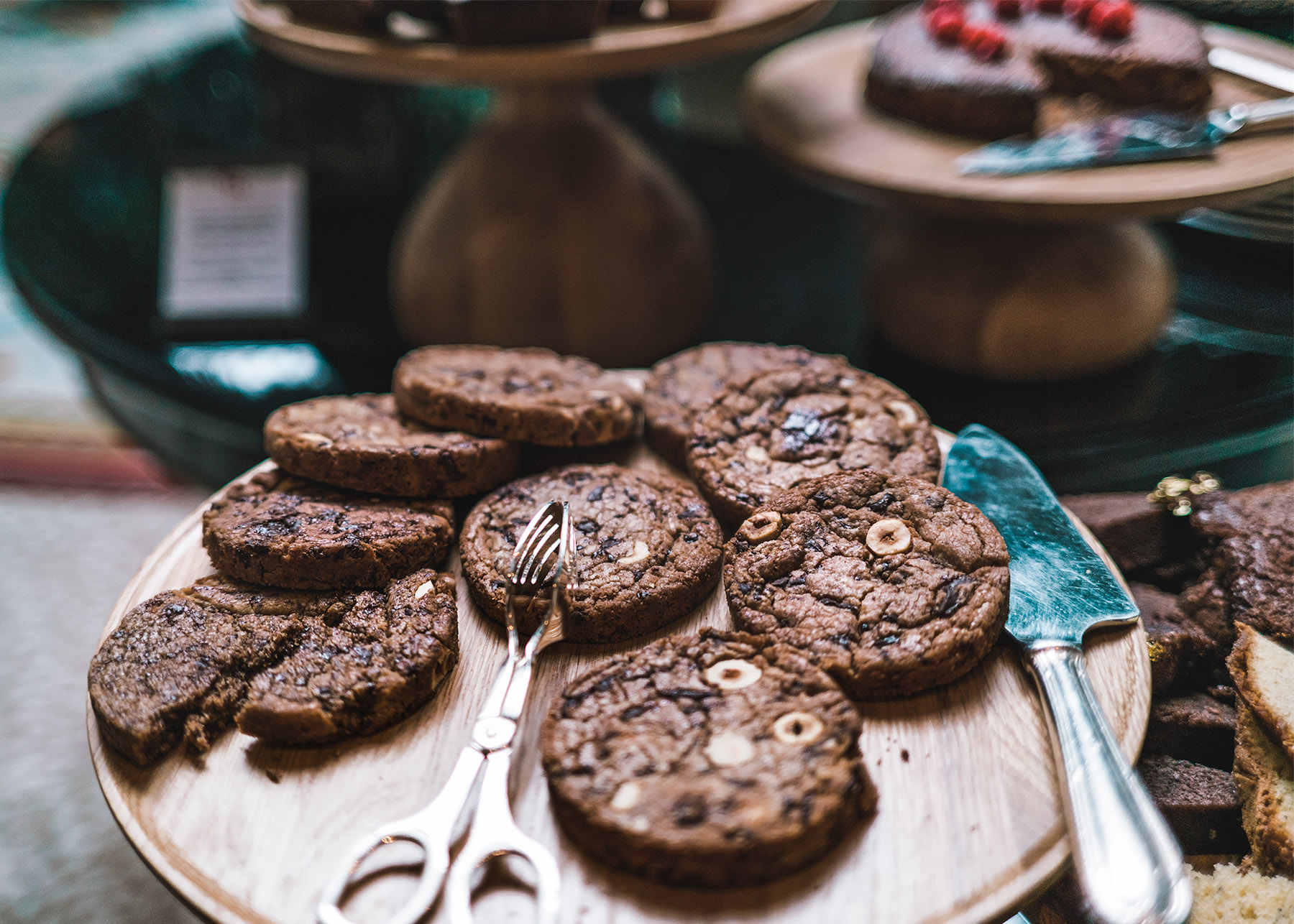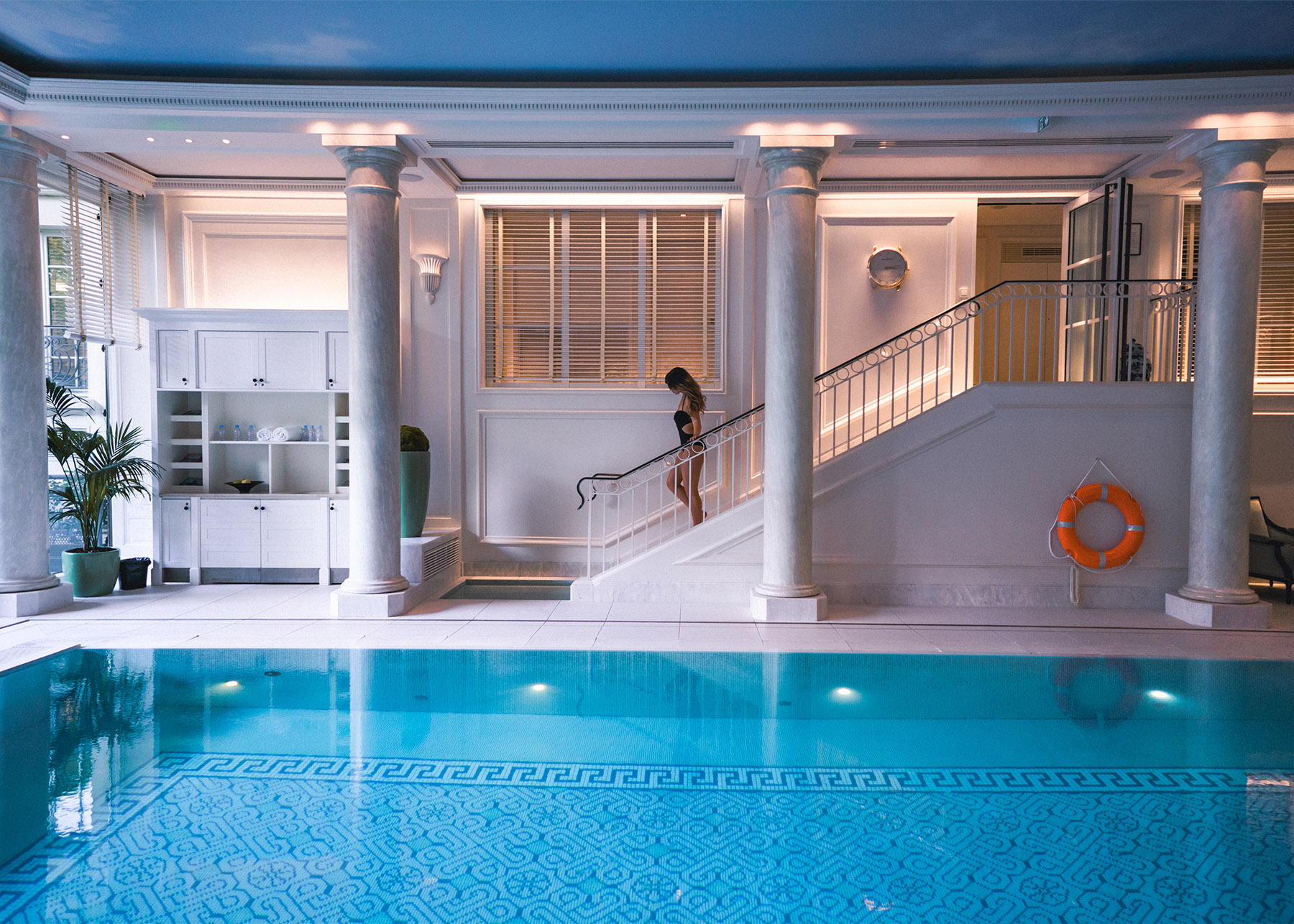 The biggest surprise of this hotel was the pool - it is one of the only pools in Paris with natural light, and it is truly stunning and decadent and palatial.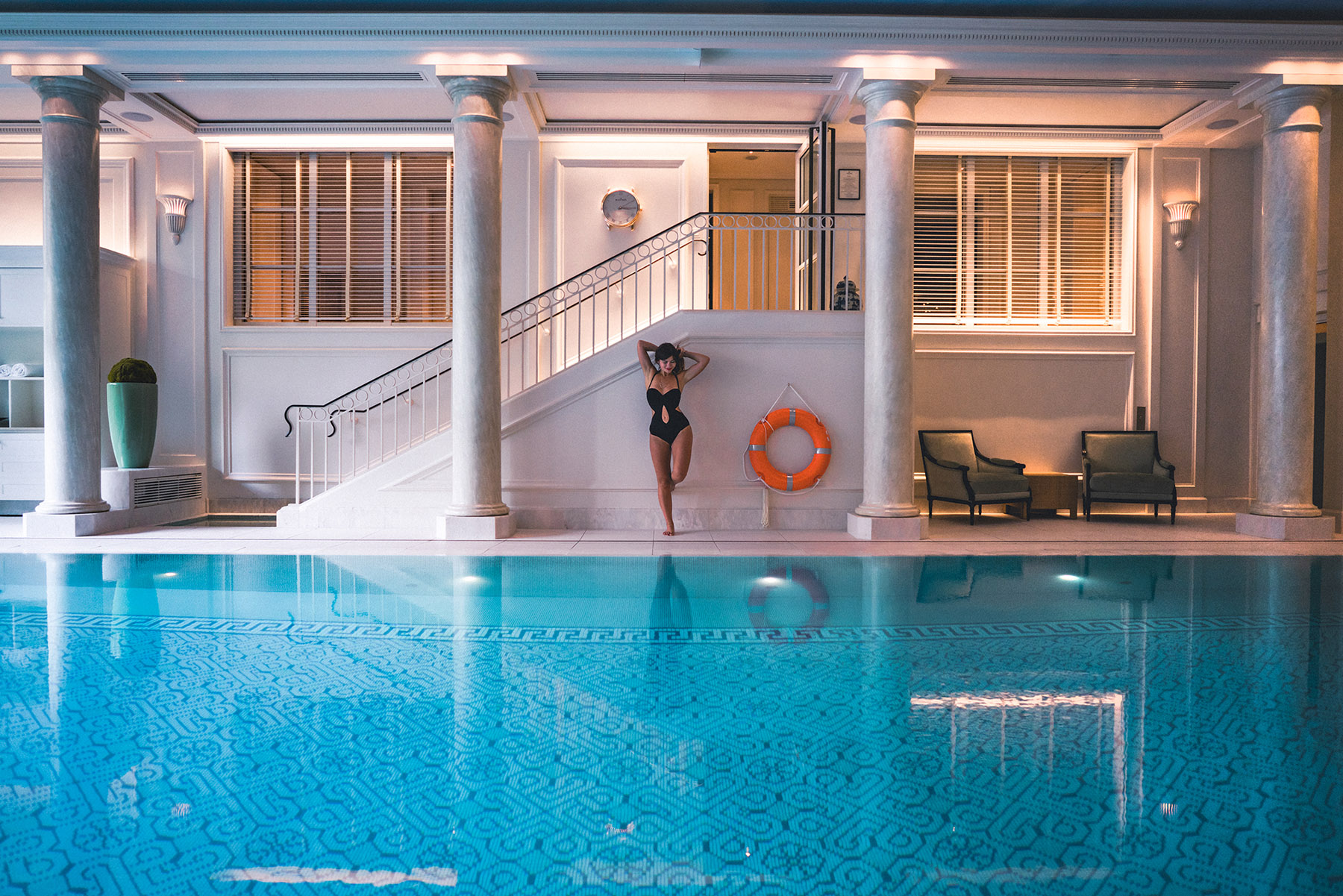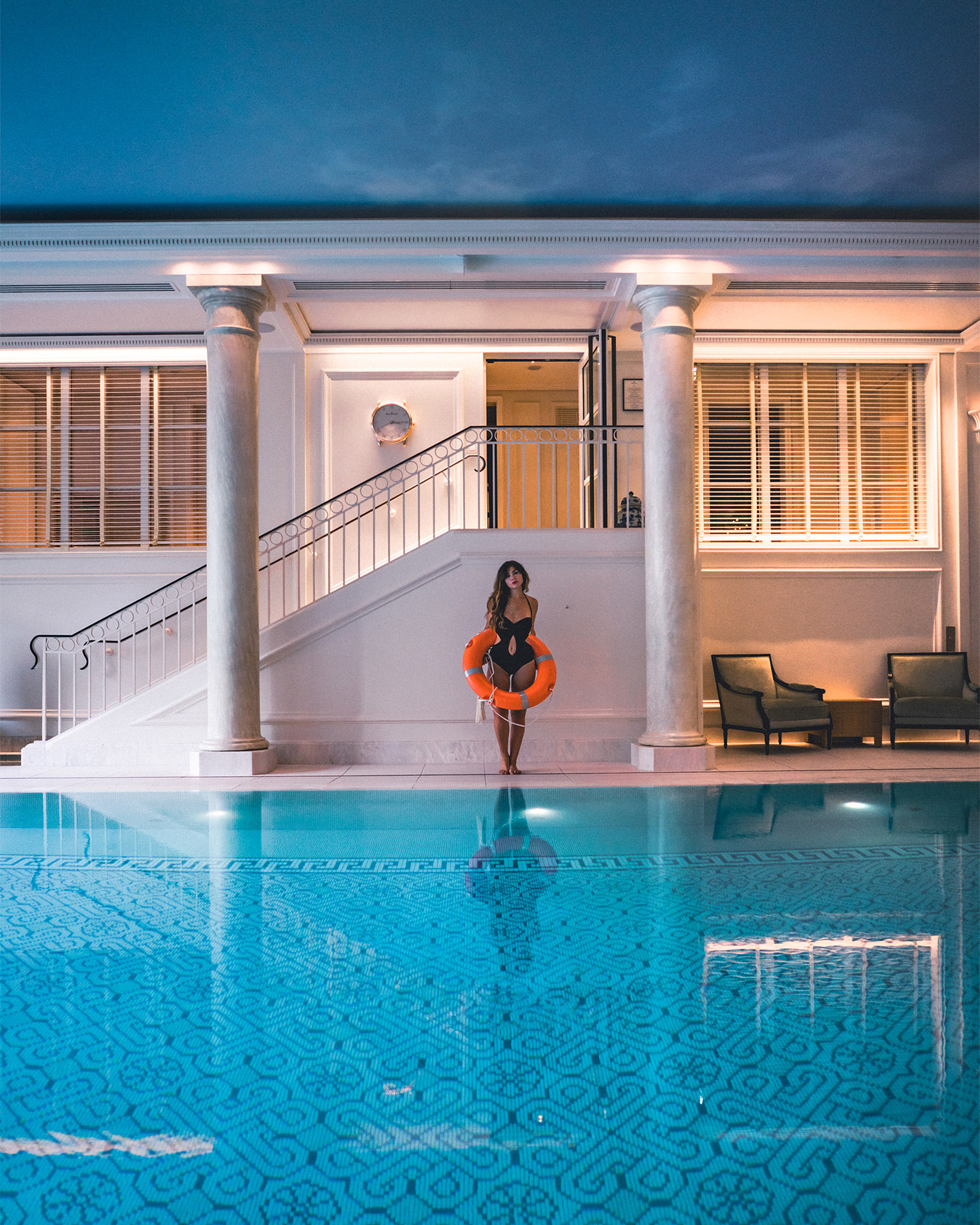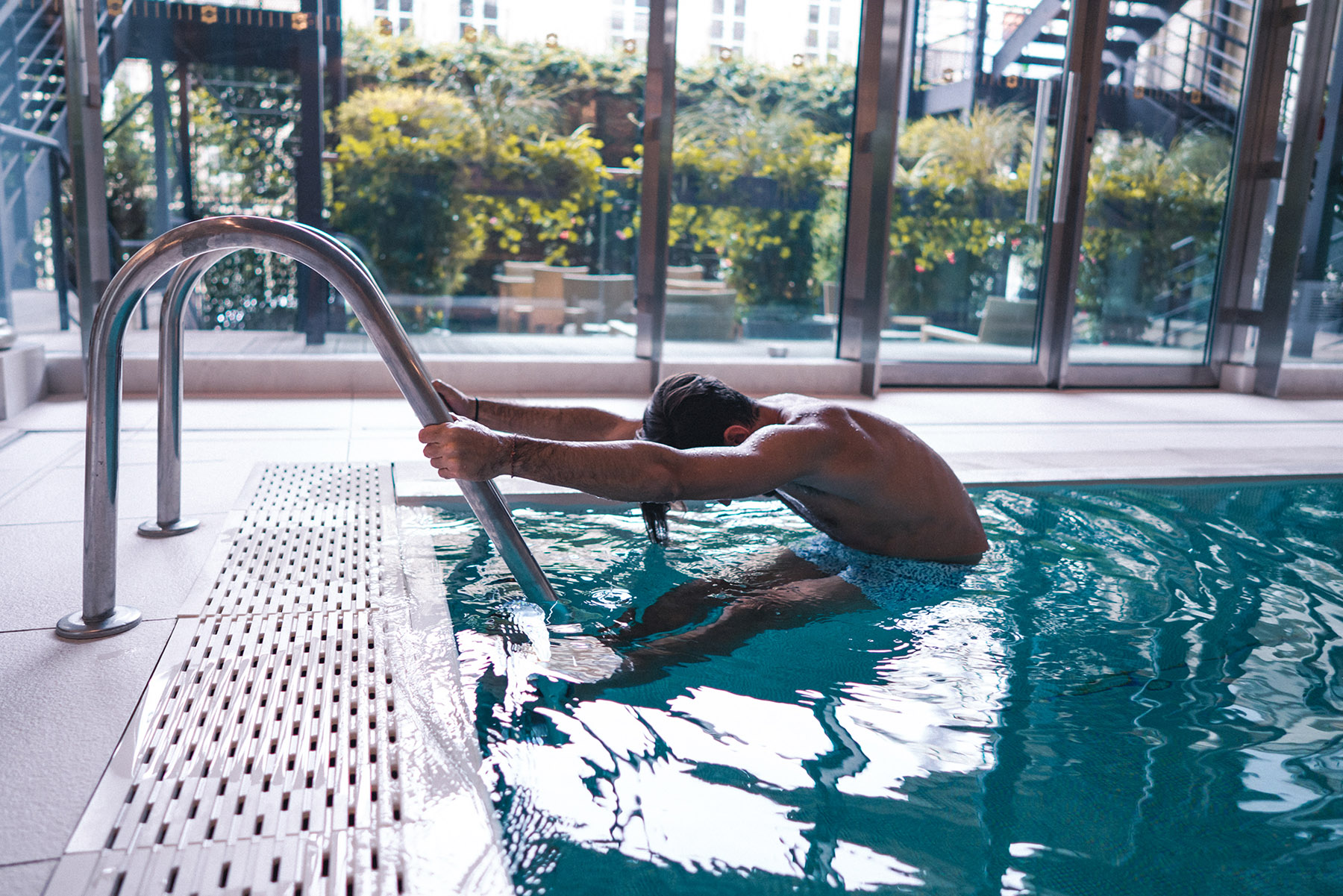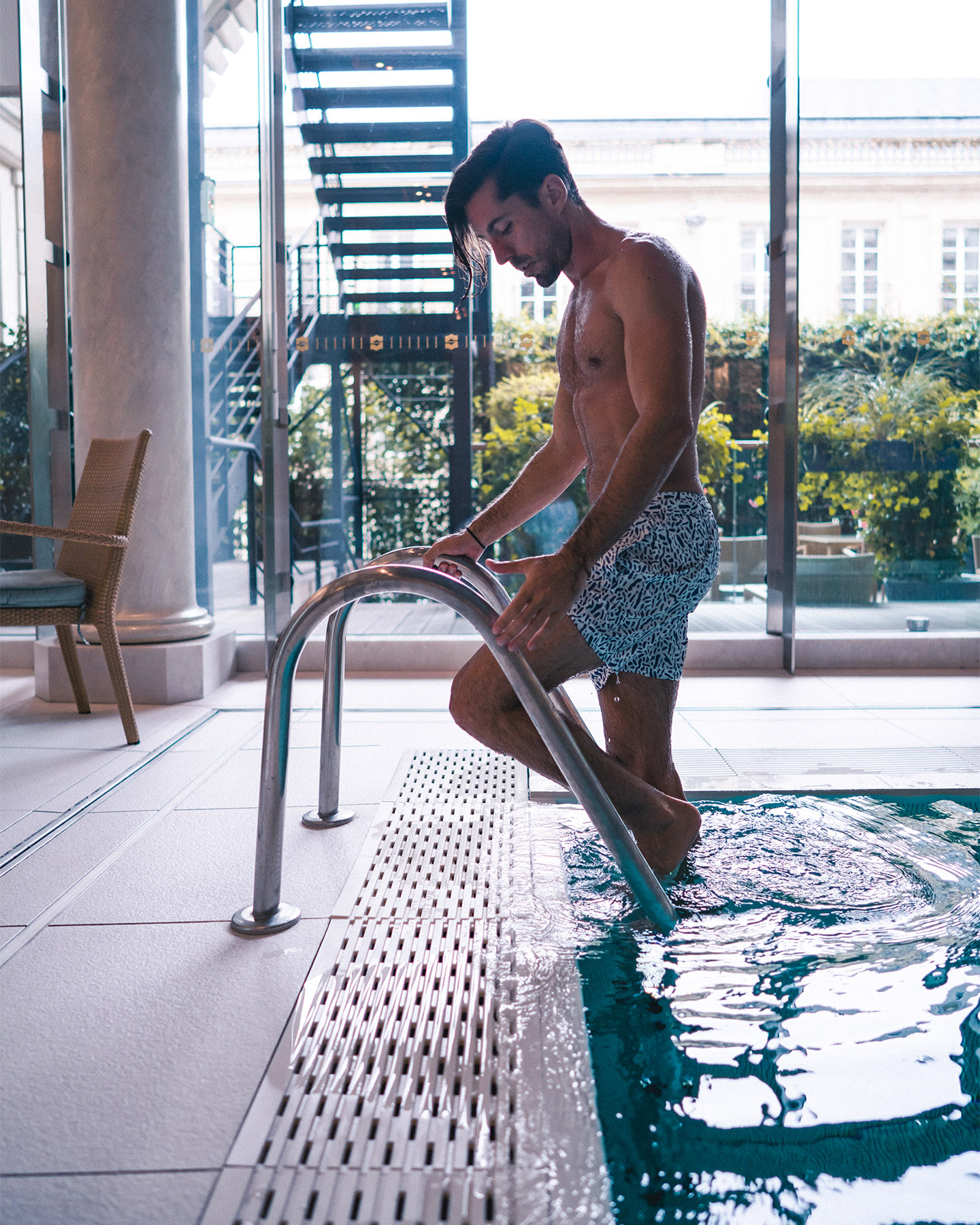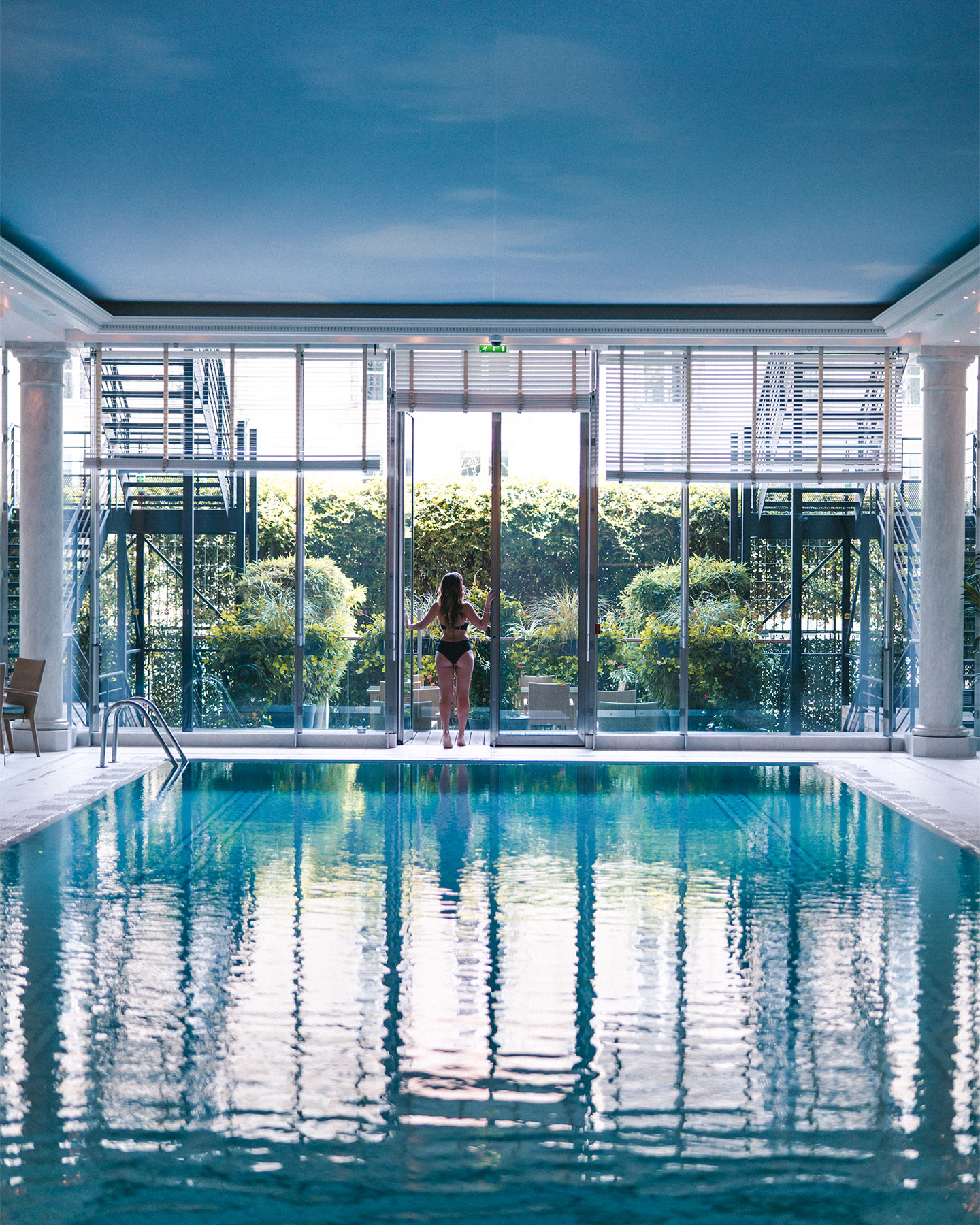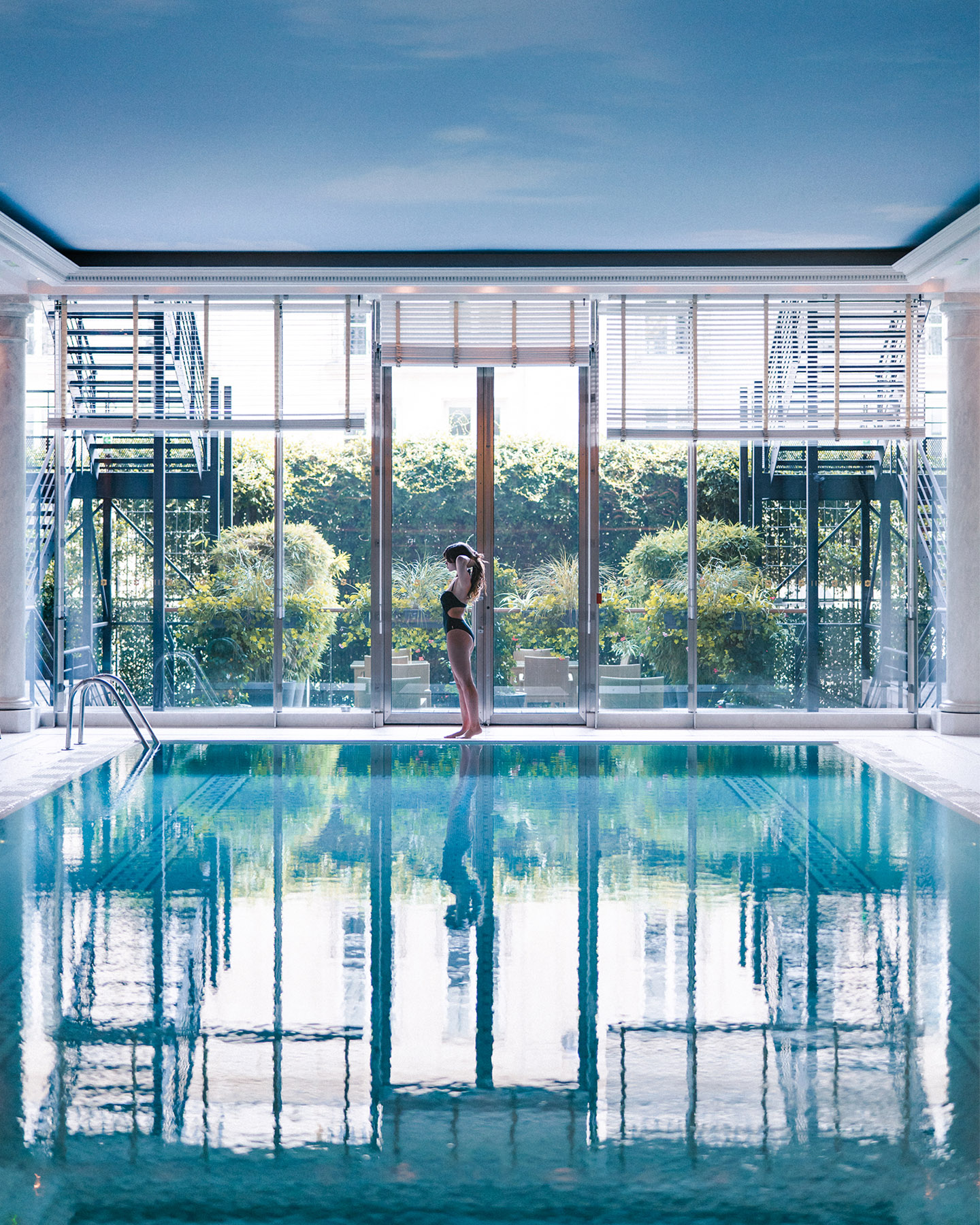 Landing in Paris was a nightmare that turned into a fairytale dream. The travel life can be both so wonderful and so incredibly difficult in the span of just a couple of days, but at least it is never, ever boring.