July 15, 2017 Hotels And Resorts
Waking Up In The Goodland, Kimpton Santa Barbara Hotel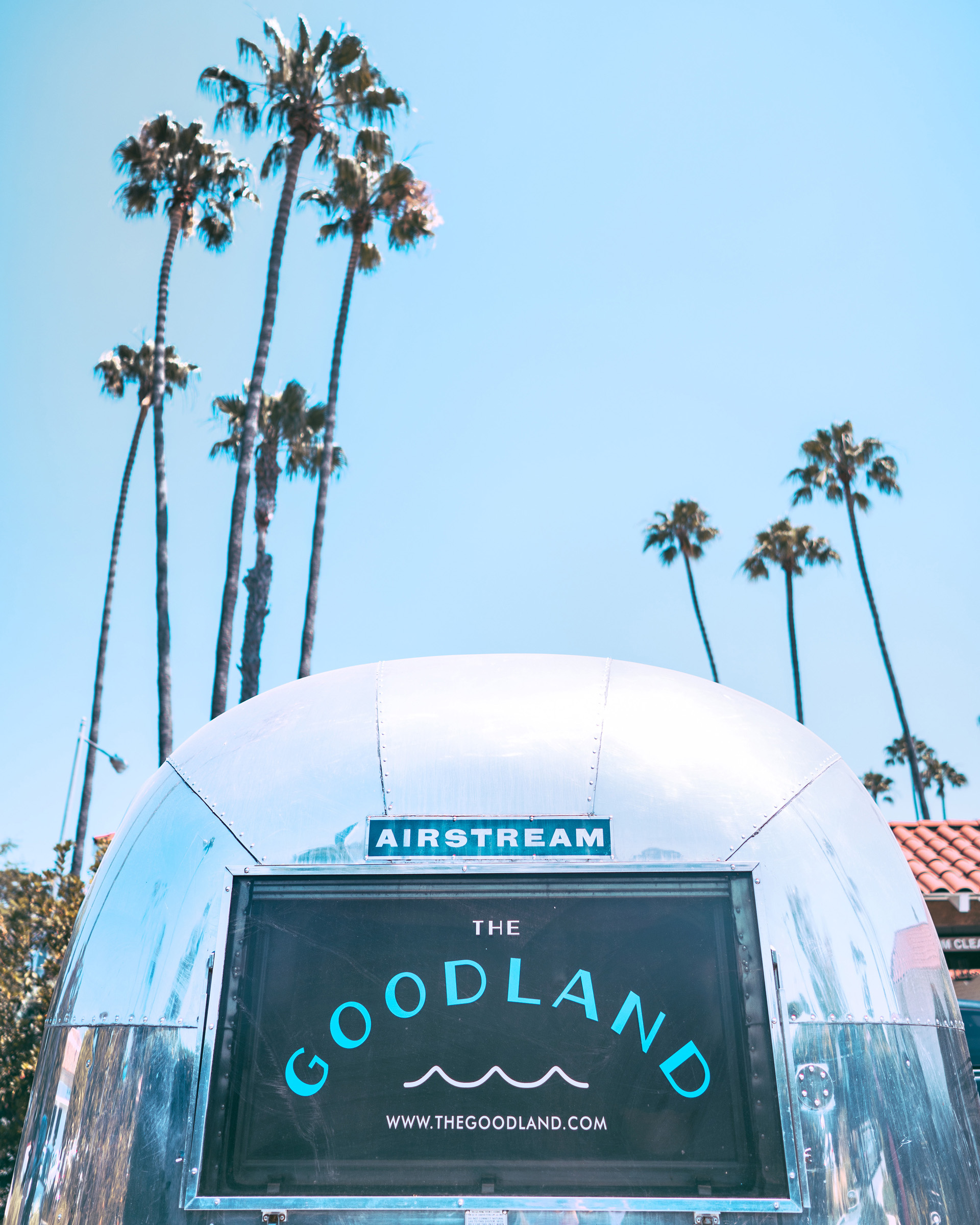 Santa Barbara is truly The Good Land - full of sun, coastline, mountains, lush greenery and endless palms, it's the American Riviera for a reason. Growing up near here but not in Santa Barbara, it was this lush utopia we would journey up to - the 30 minute (now more like 45 with how much the traffic from LA has moved North) drive up from Ventura is some of the most beautiful California highway - a perfect oceanside drive through emptiness, just rolling hills on the right and the Pacific on your left.
While downtown Santa Barbara is well established, the farther North you head, the more open and eclectic the neighborhoods get, up north in Goleta, the lawns are larger, the shops less assuming, and the houses more resembling the agricultural roots of these little towns. And then you keep going. And then you find The Kimpton Goodland - a repurposed Holiday Inn placed in a sleepy neighborhood; and while the outer structure shows the old town Santa Barbara roots, you step into a bohemian, rock and roll, surfer California dream land - and I never wanted to leave.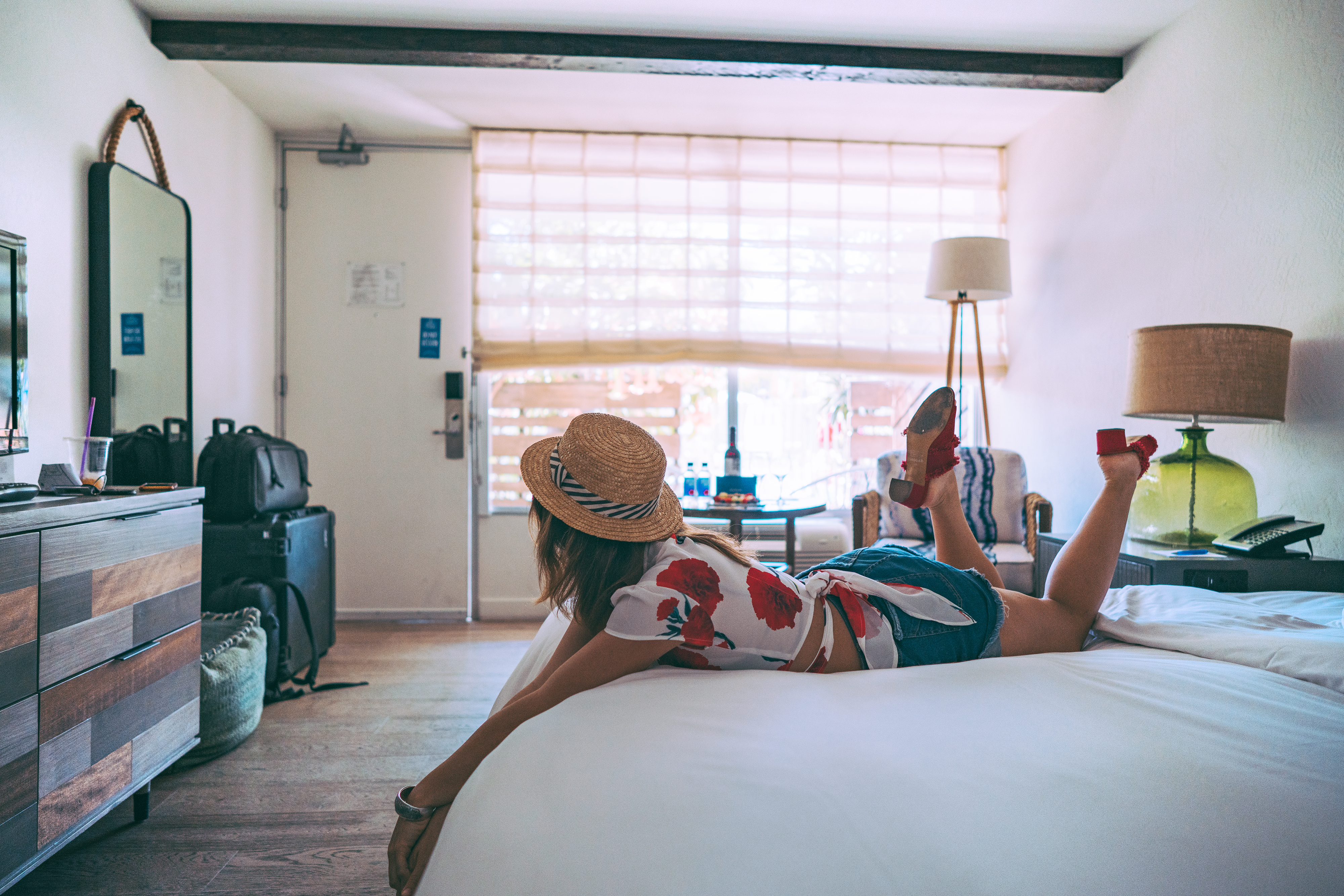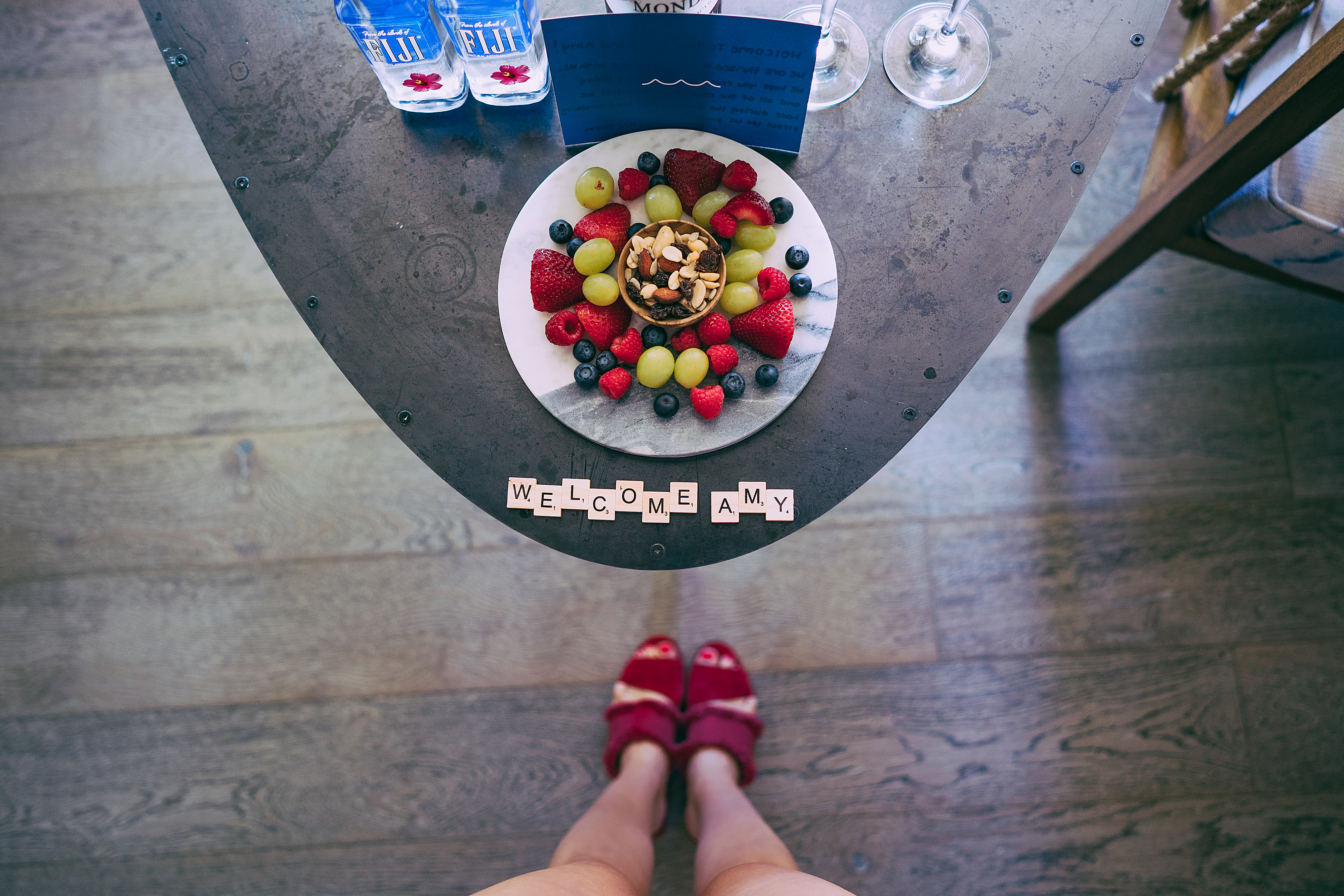 We arrived on the 4th of July to a party already bumping and the pool filled with floaties, cocktails, and a DJ.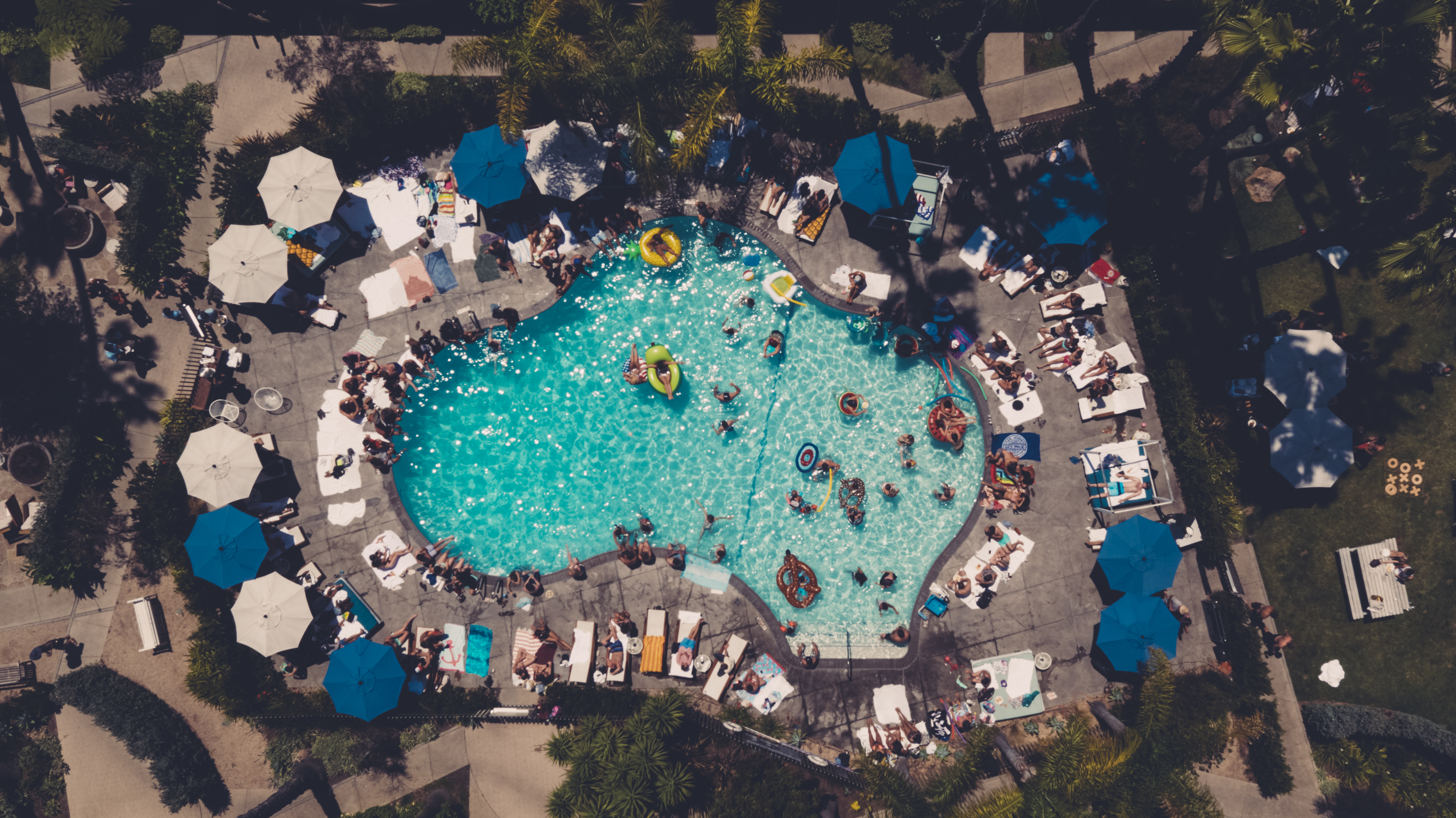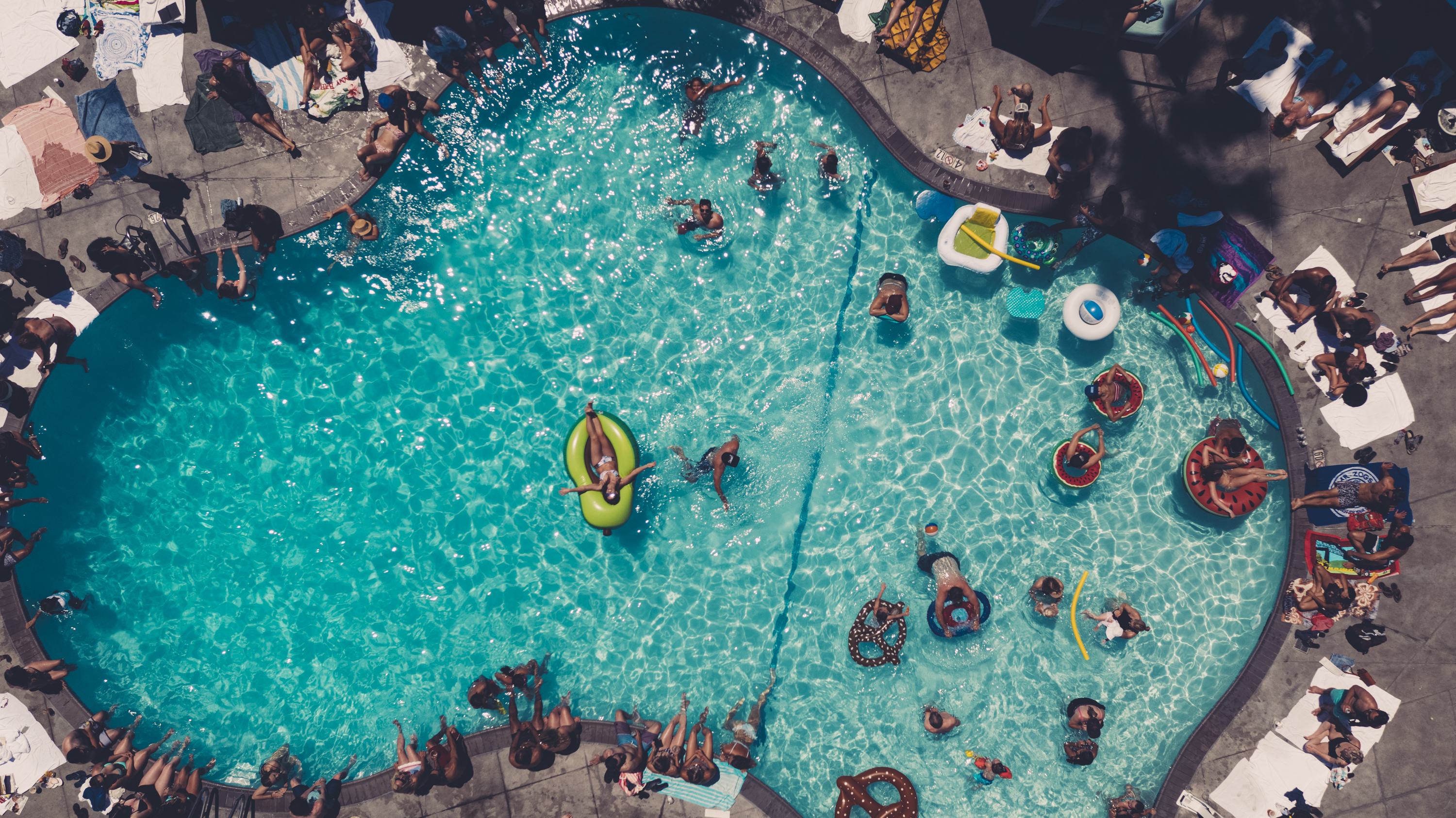 And it was epic.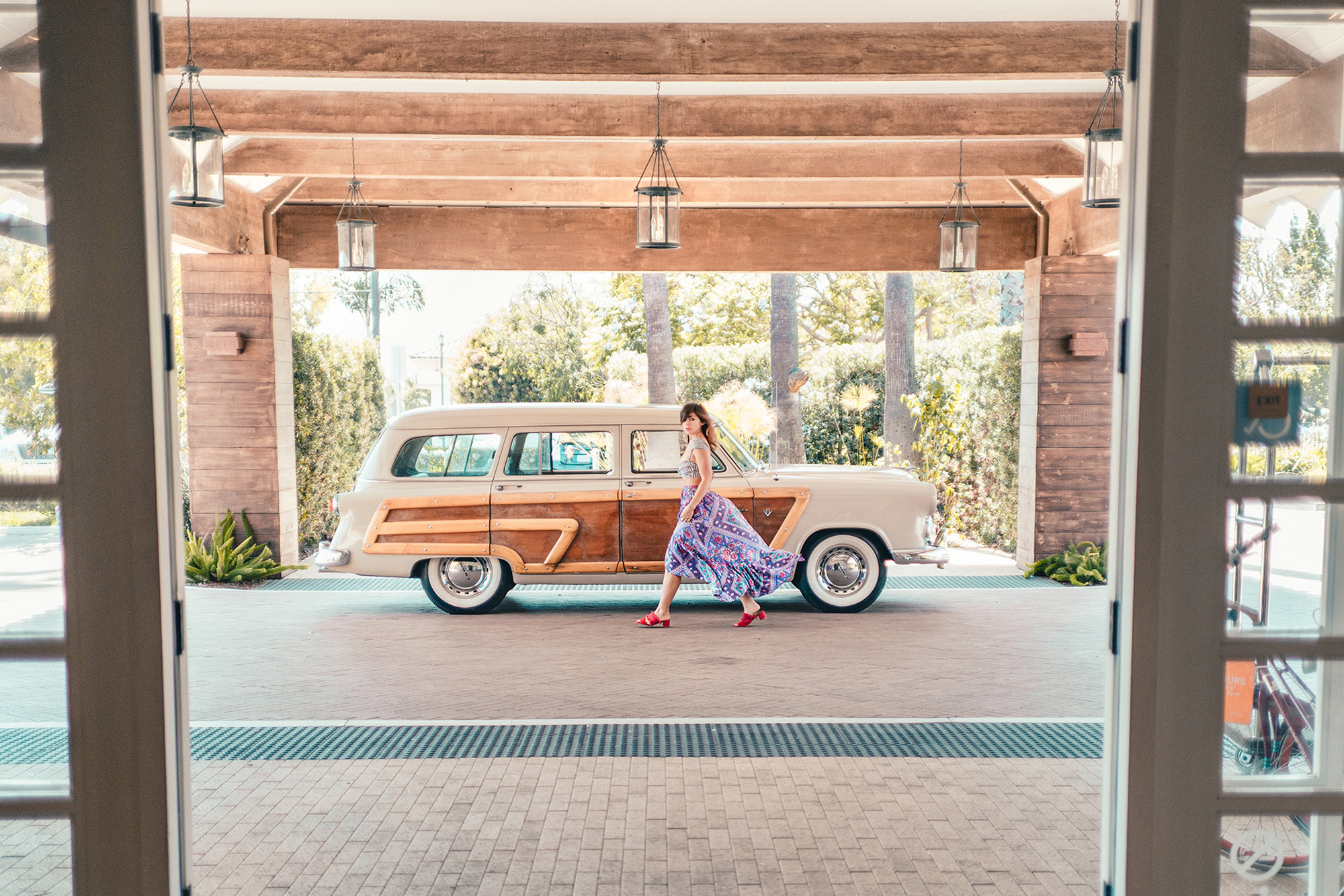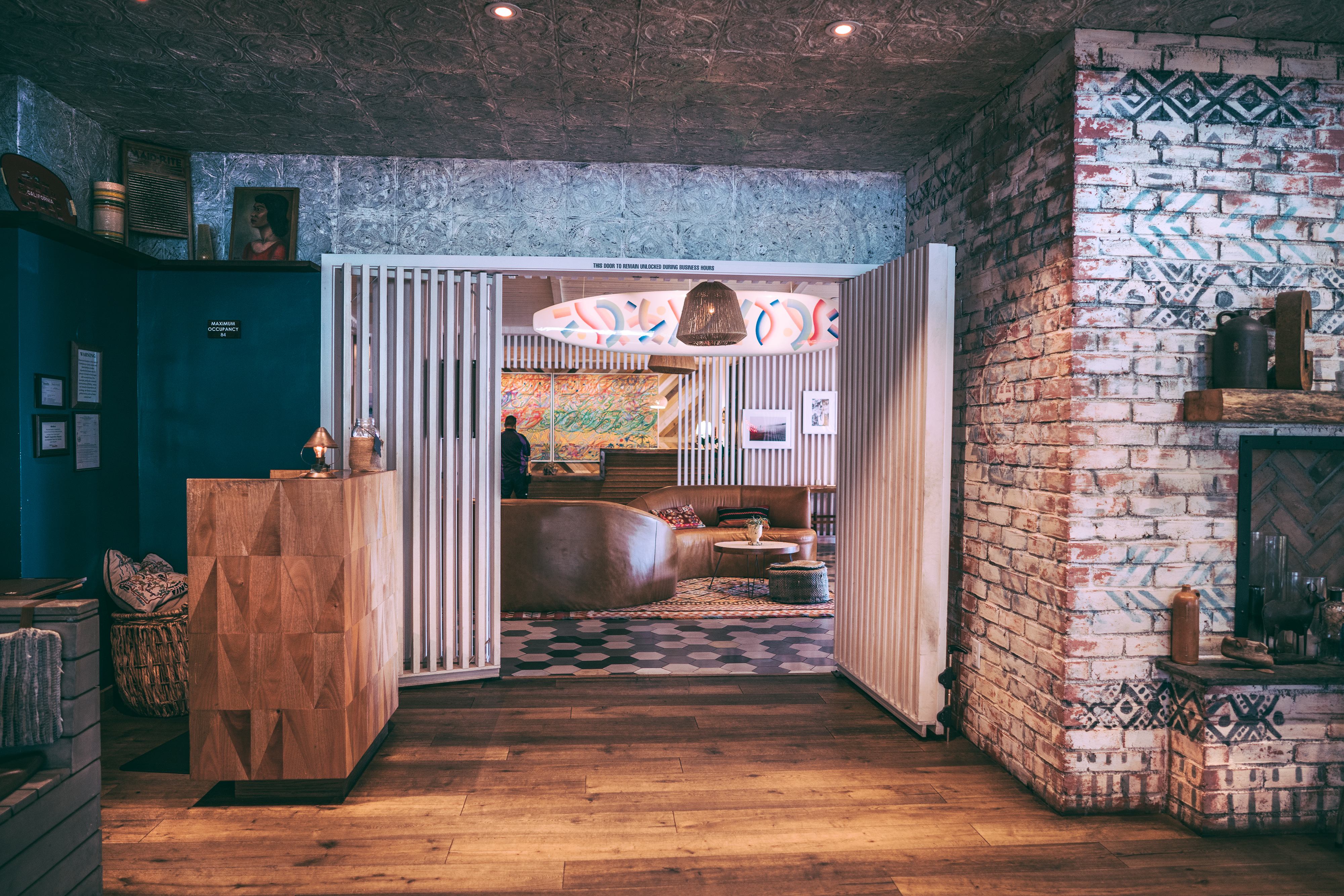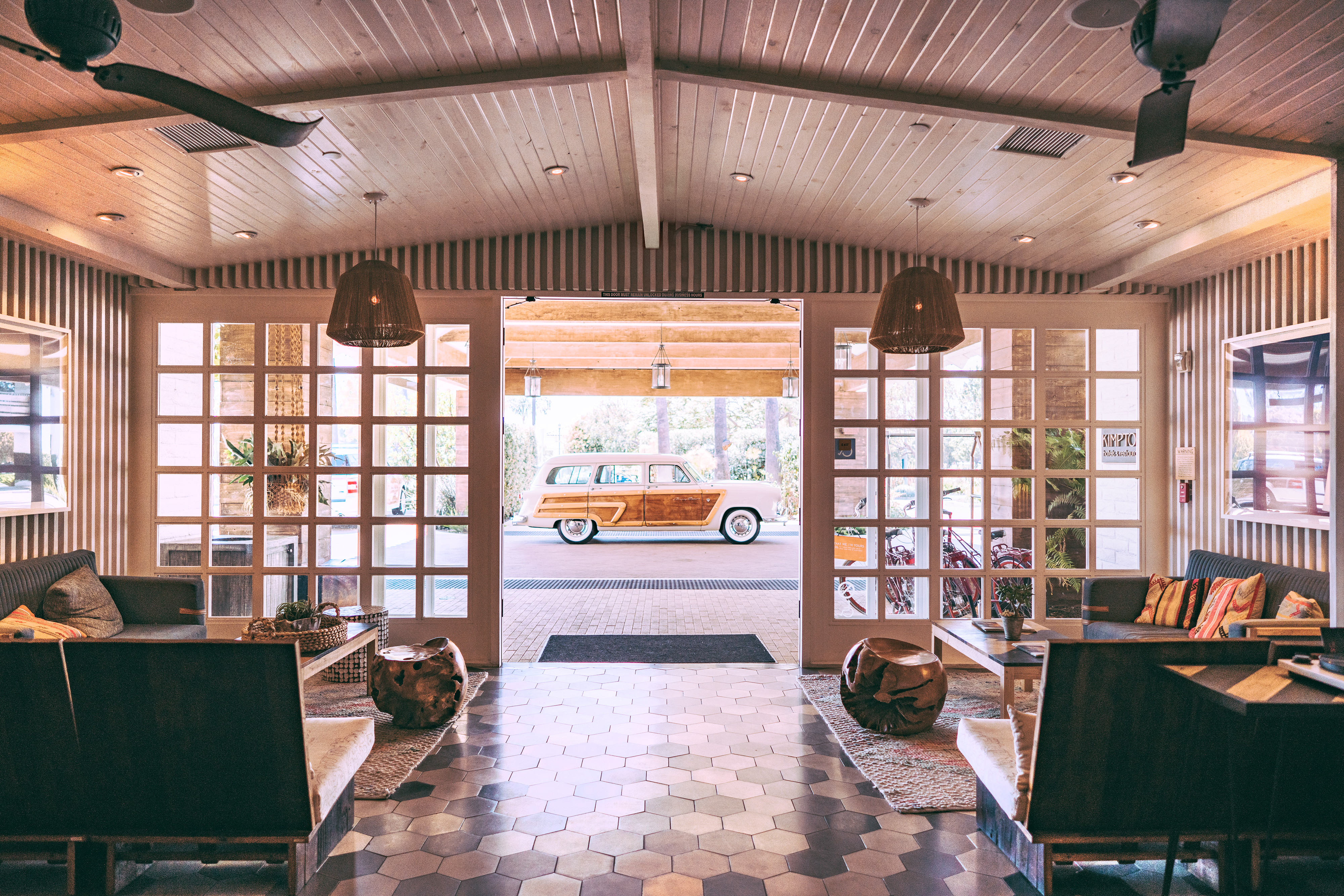 After the 4th, the hotel was calm and relaxing in the day - we played records in our room, hung out in the afternoon sun on the patio outside of our room, and worked on our laptops at at big tables in the beautiful Outpost Restaurant. As we explored the rest of the hotel, I was just as in love with the design and style of every room we found.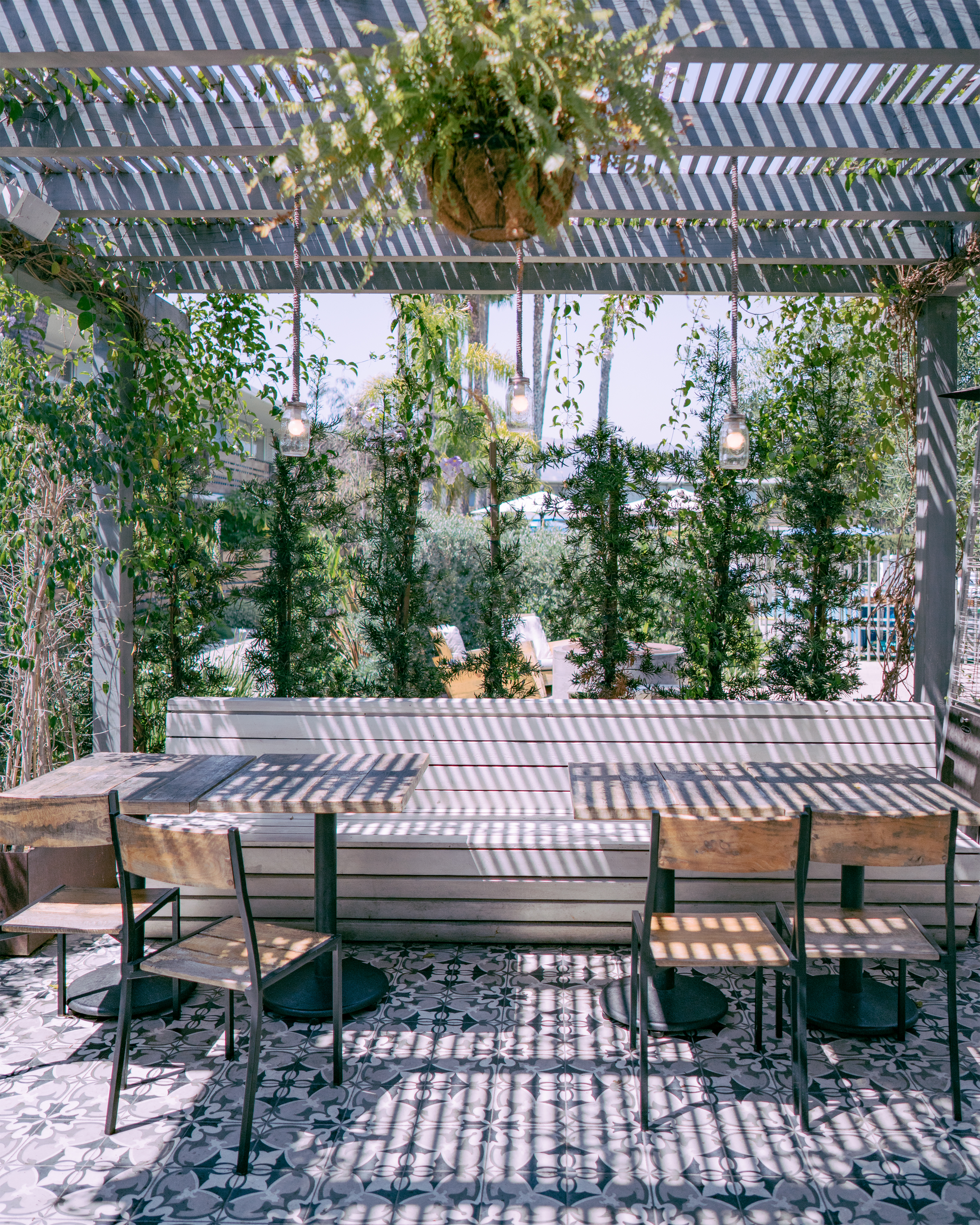 Especially the patio of the Outpost restaurant - they way the sunlight filtered through the slatted ceiling is so stunning the entire day. I had never seen anything quite like this - and I've been saving every photo of this patio to my home design Pinterest - I want to live in this sunroom.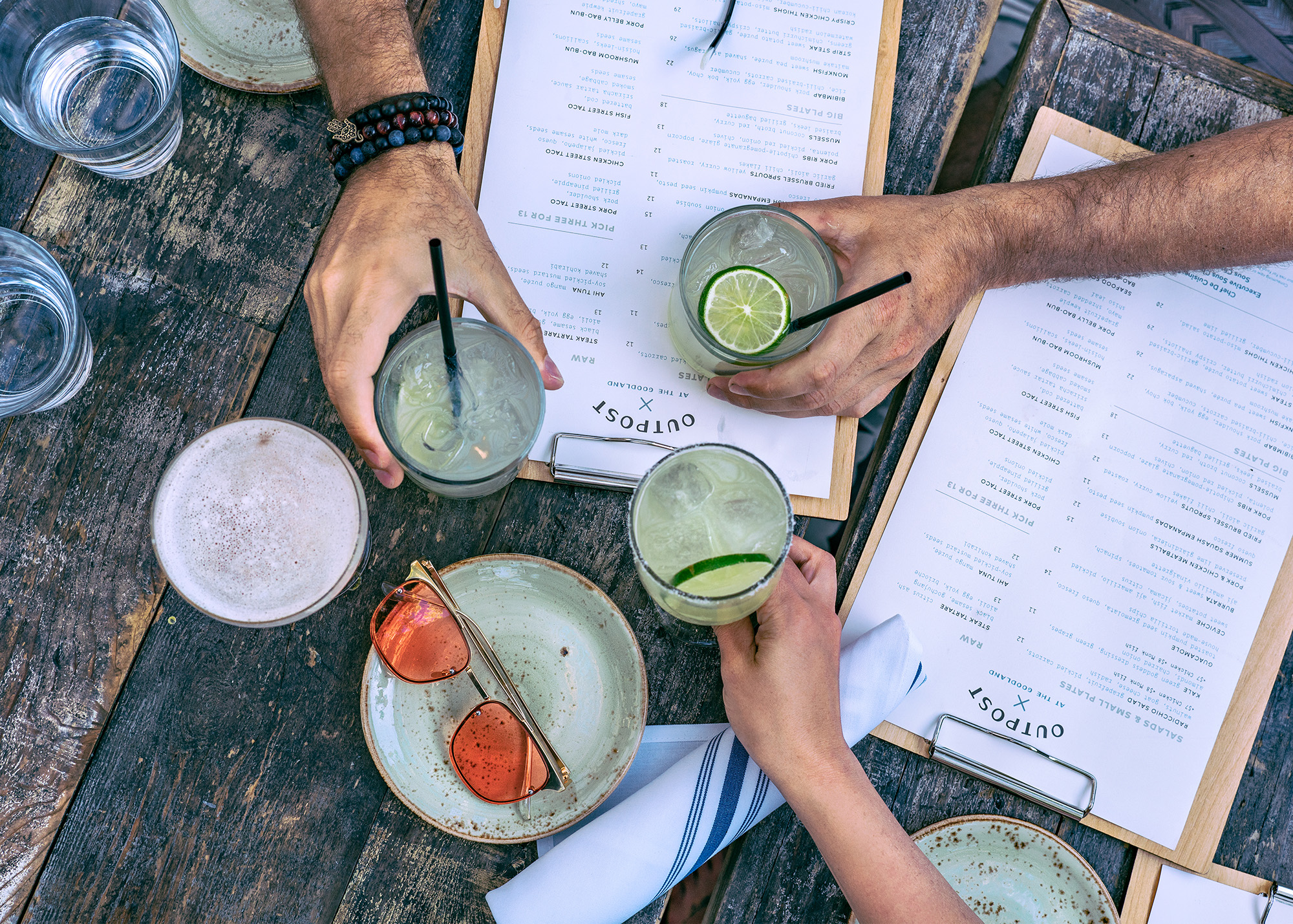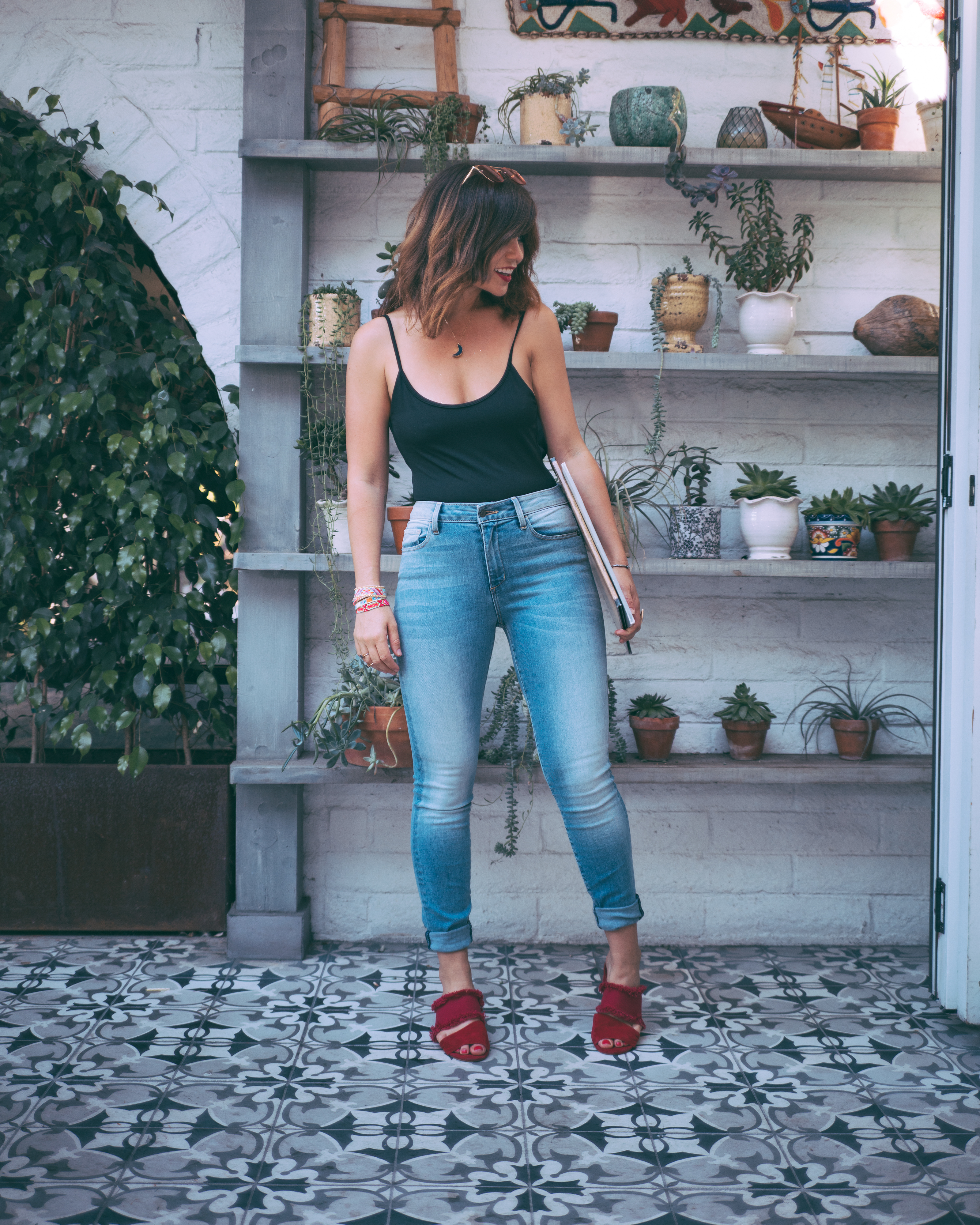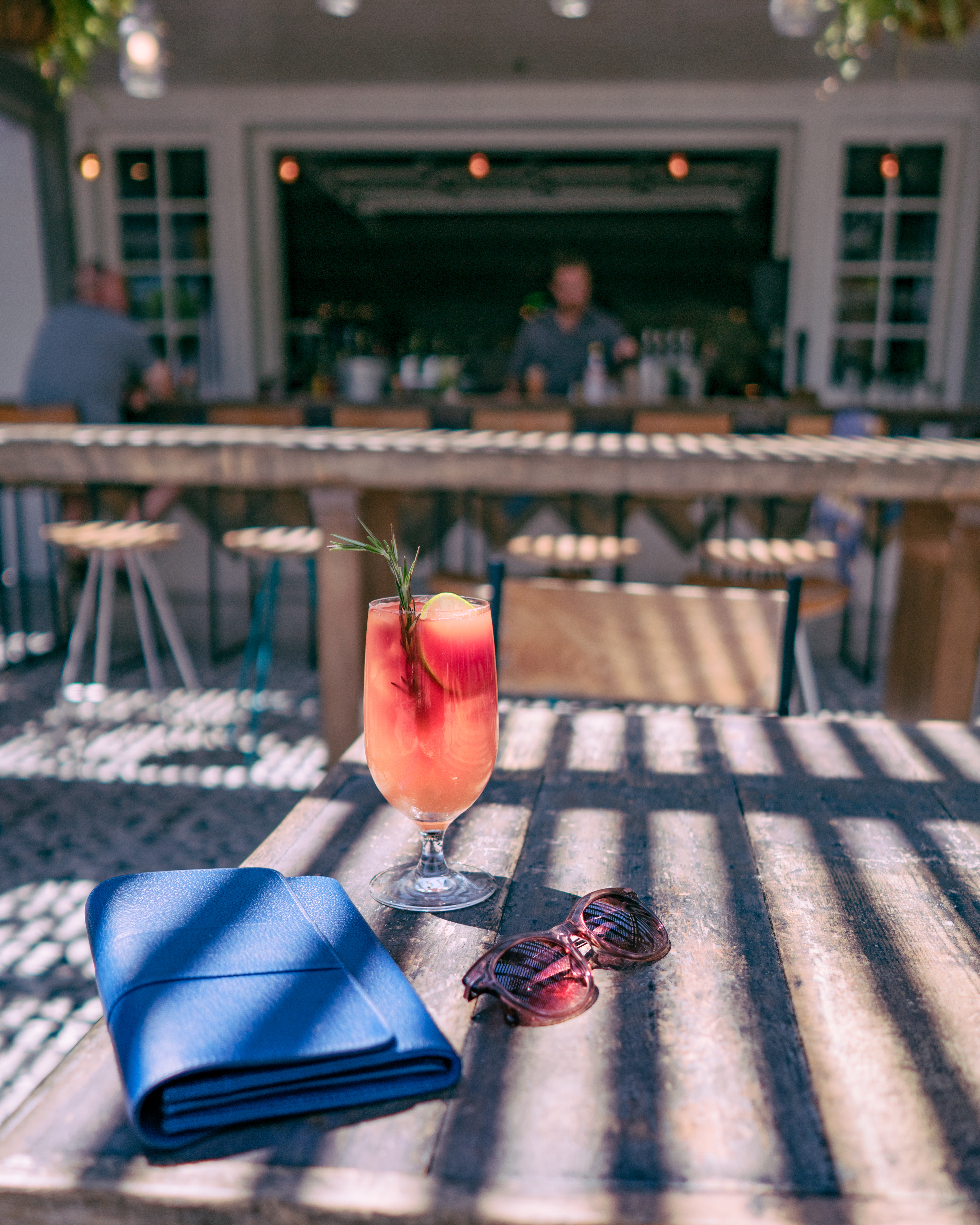 We couldn't stop taking photos in the gorgeous, striped light.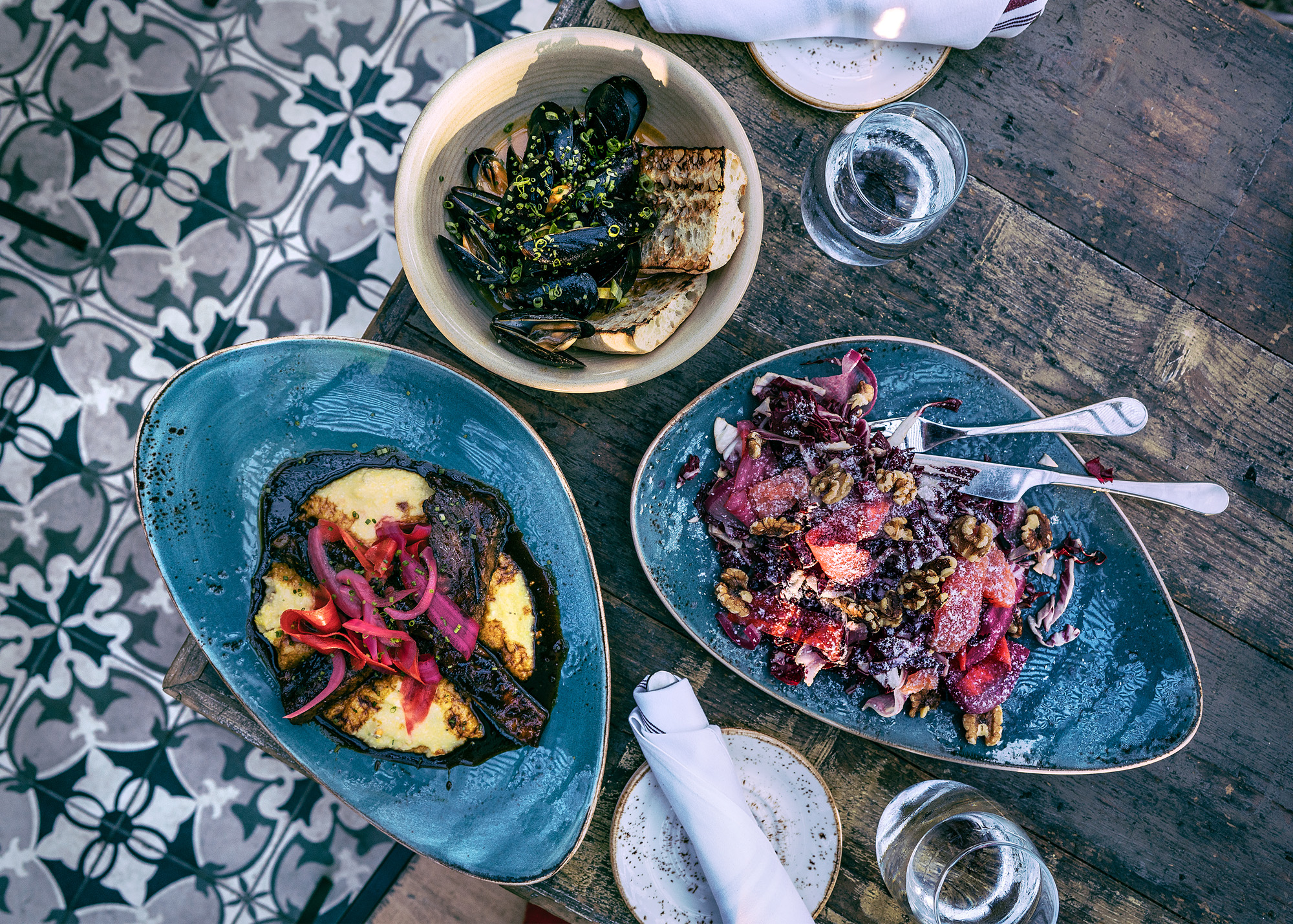 ...Not to even get started on the food.
(Which was amazing, if you couldn't tell from the above.)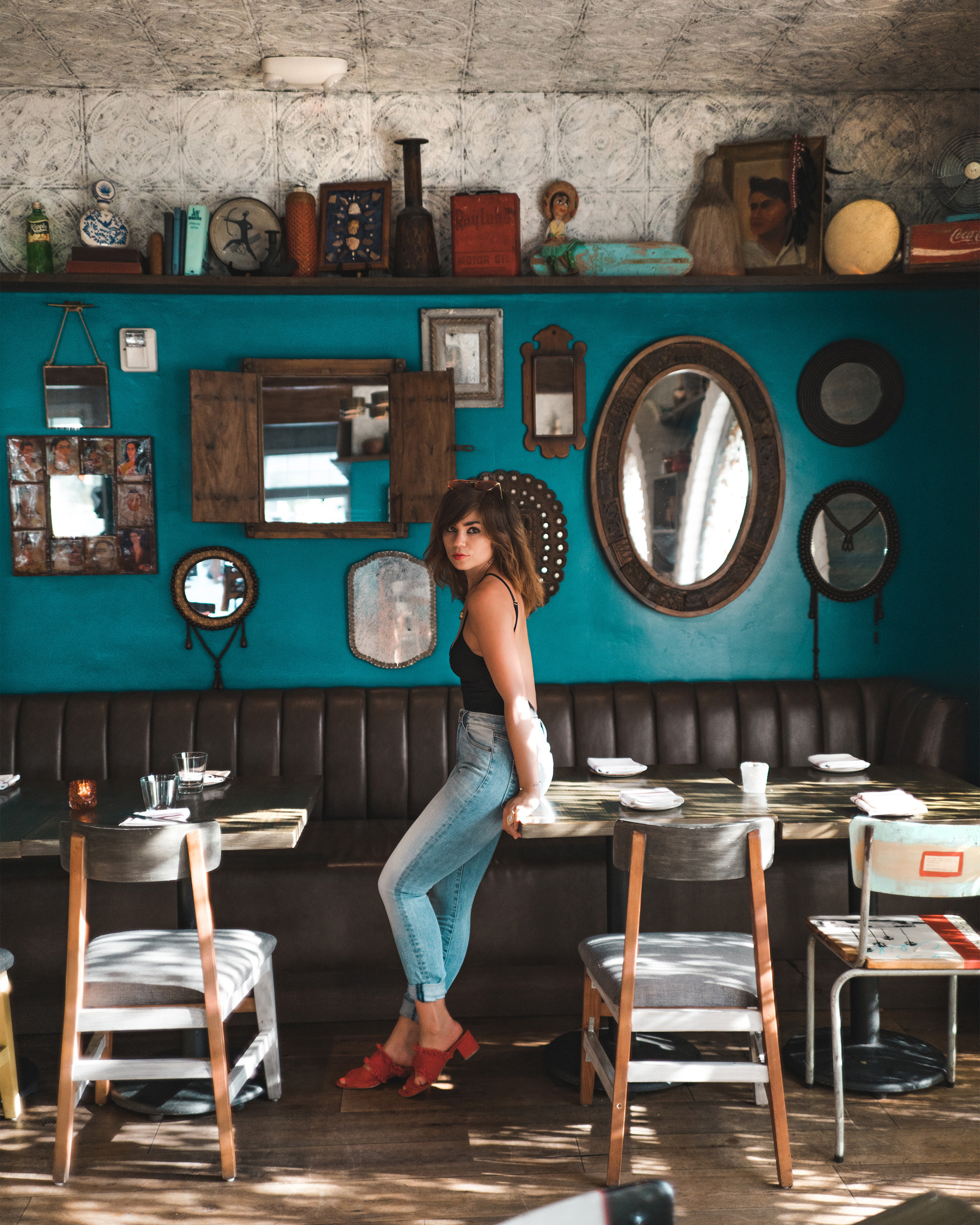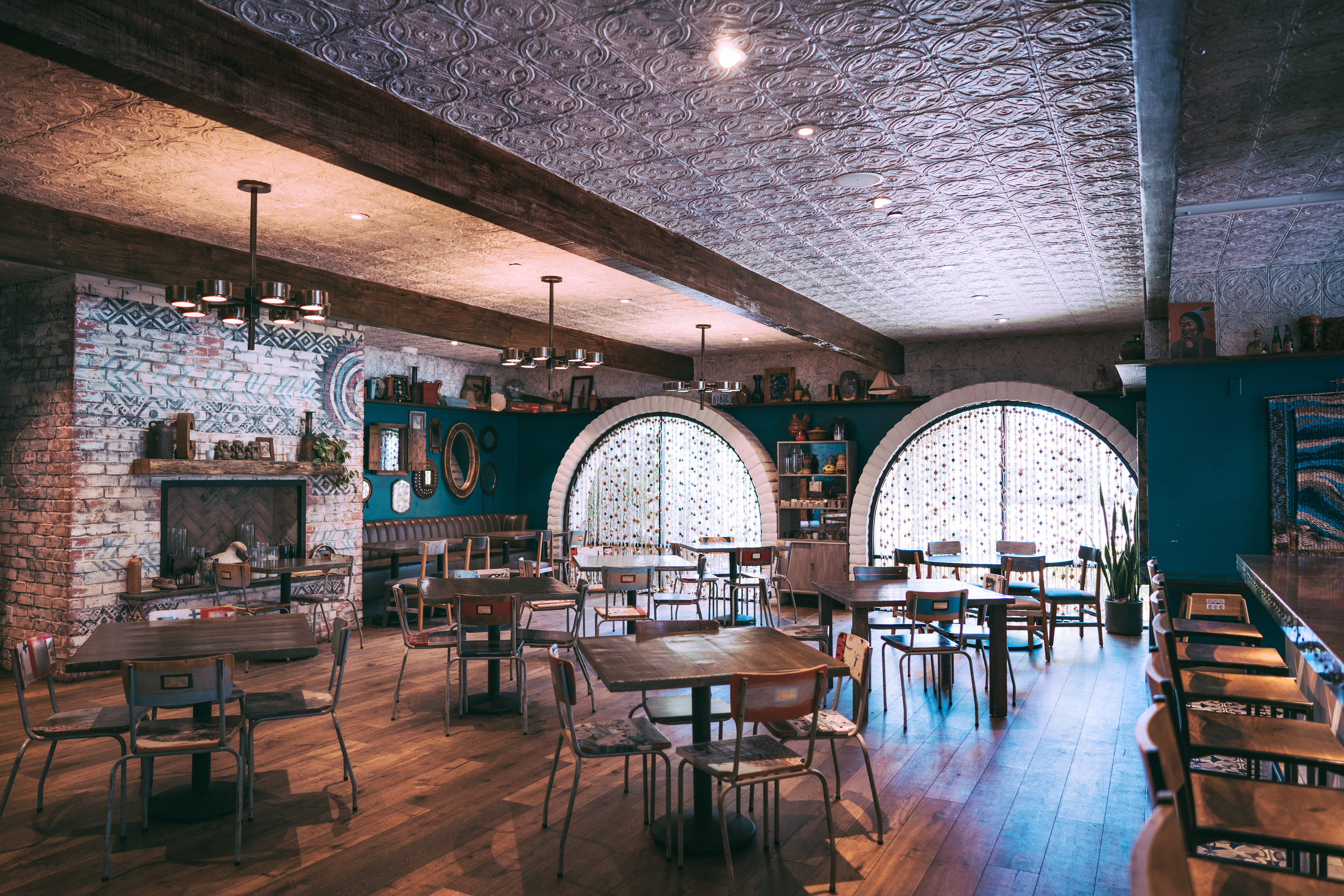 The Outpost Restaurant Interior.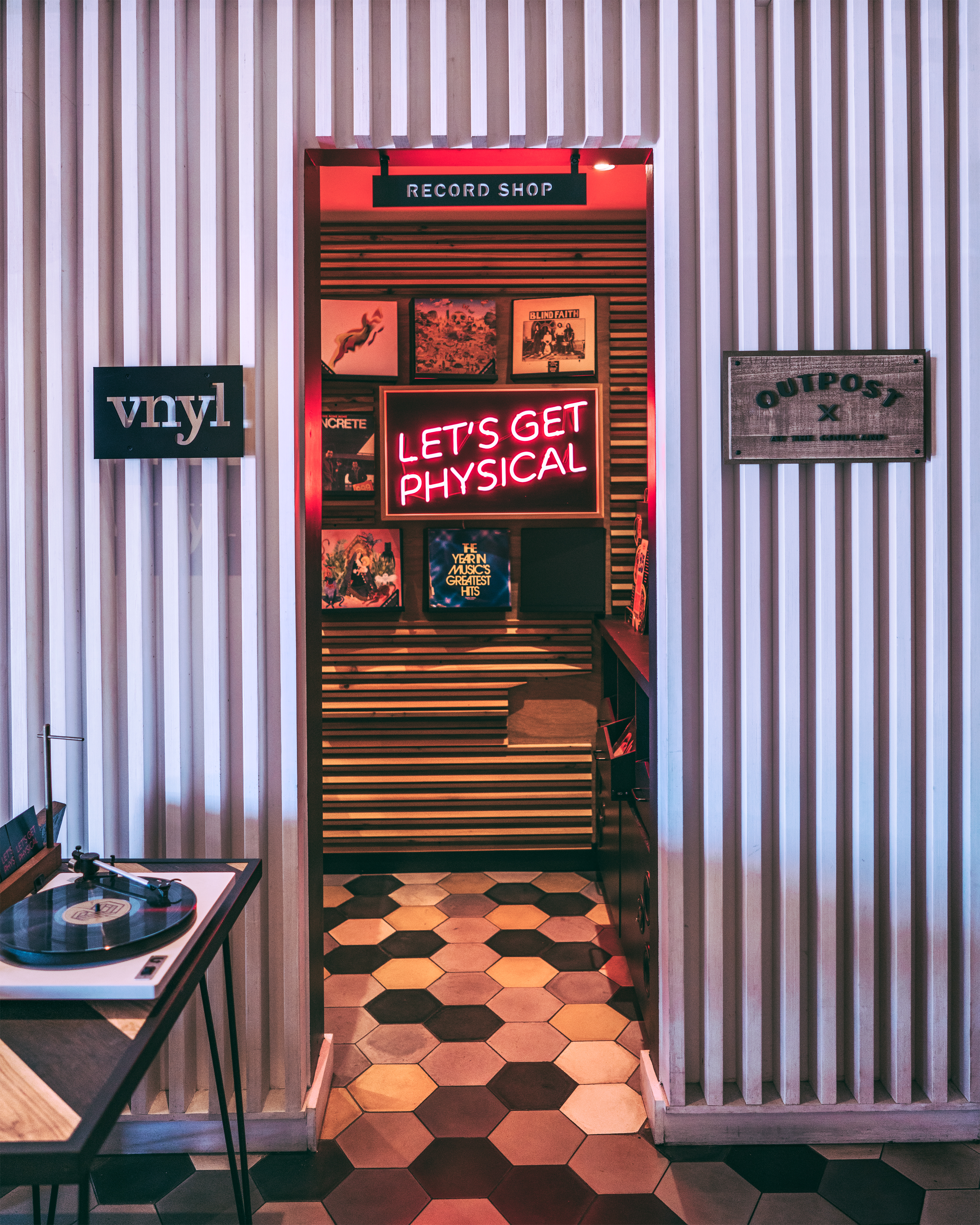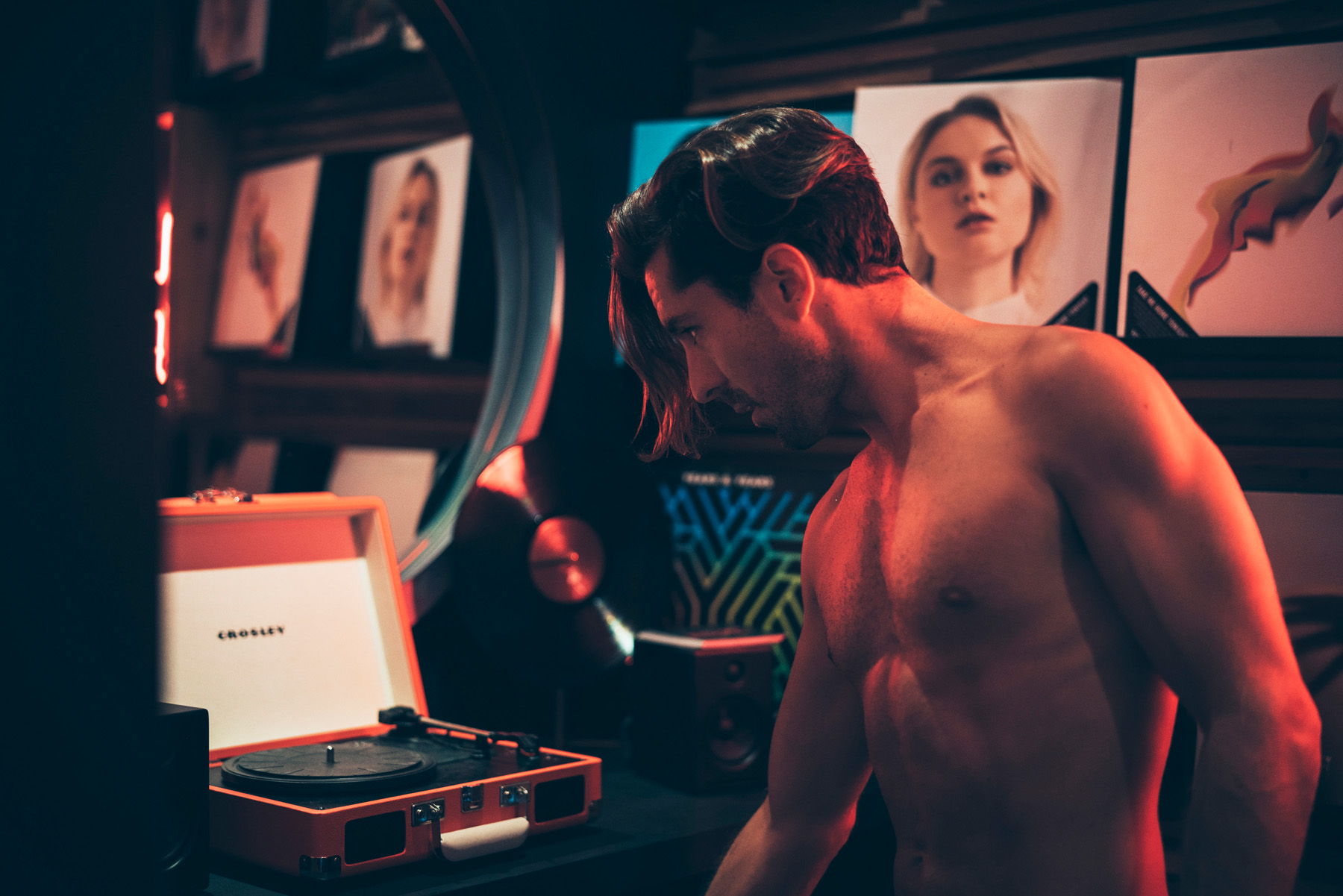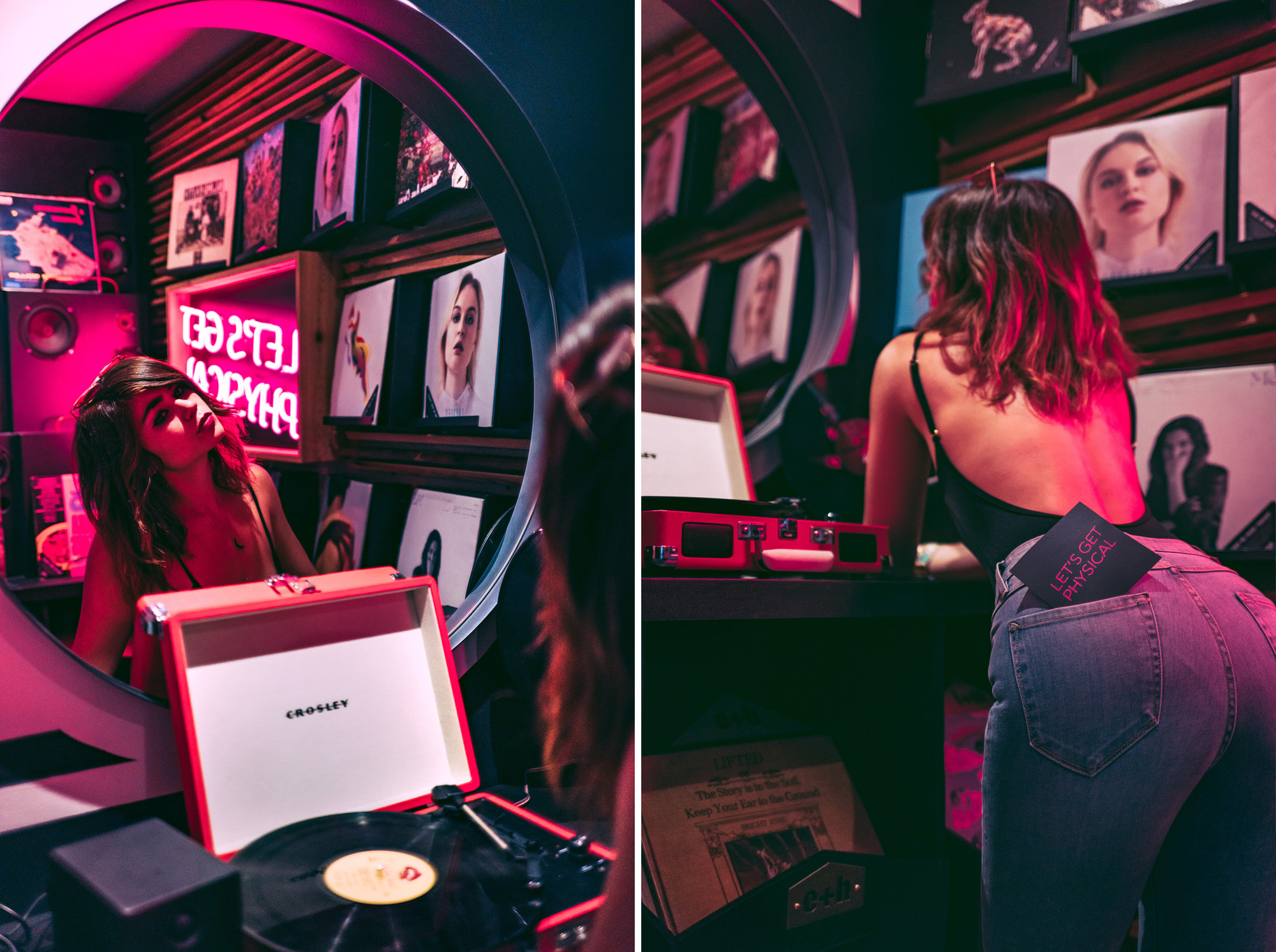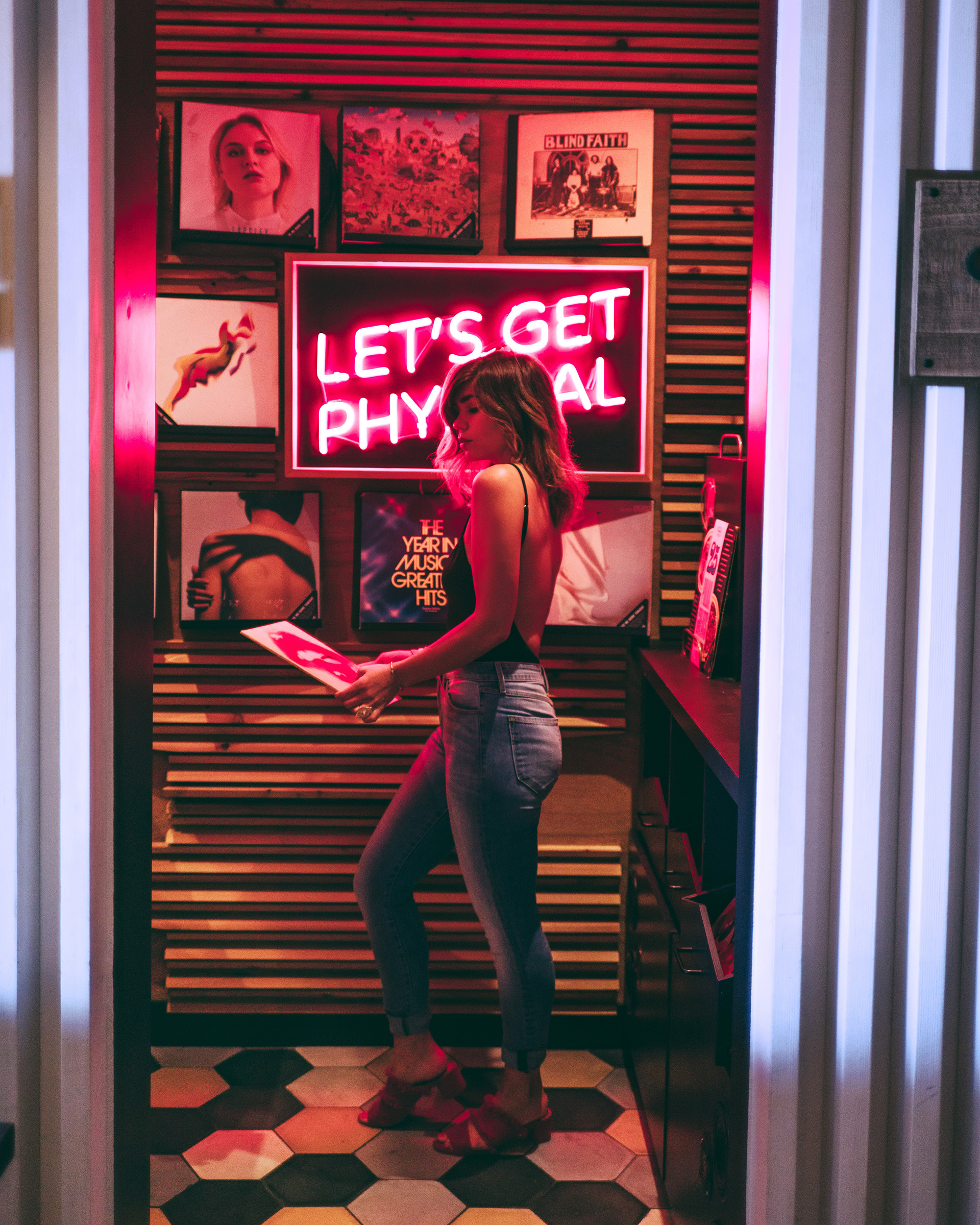 One of my favorite elements was this little record shop, where we could go through a mix of vintage albums and new releases and check out records to play in our room.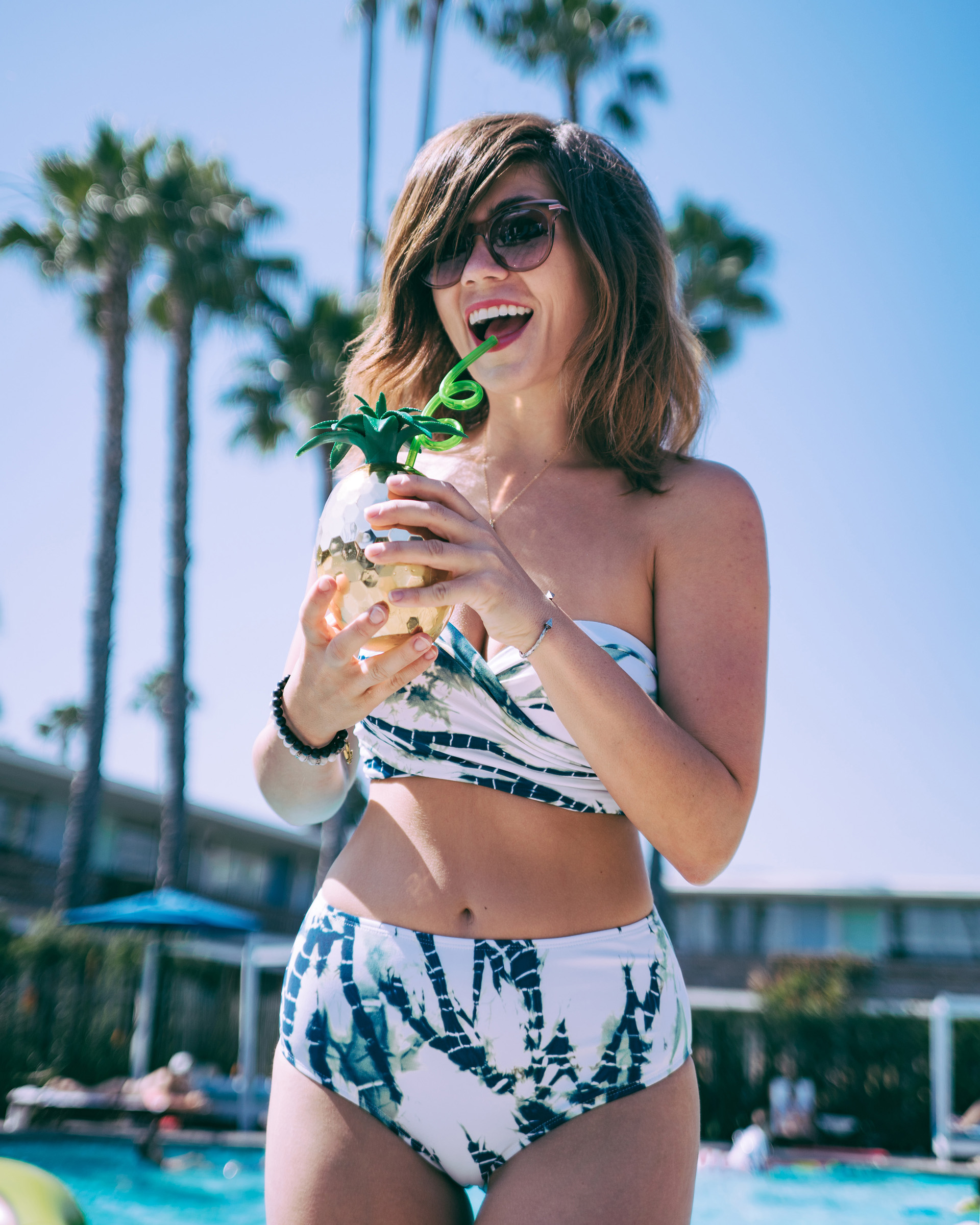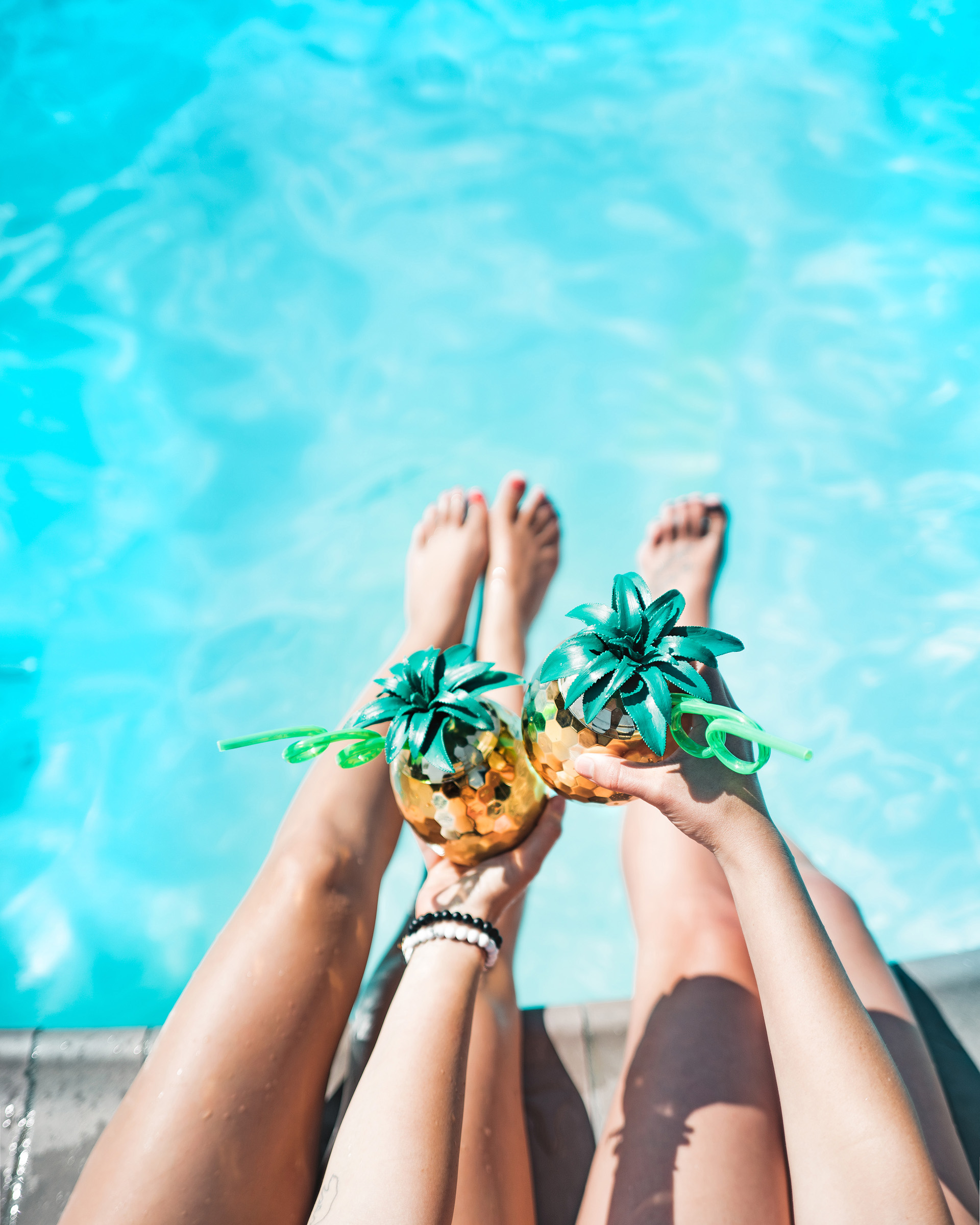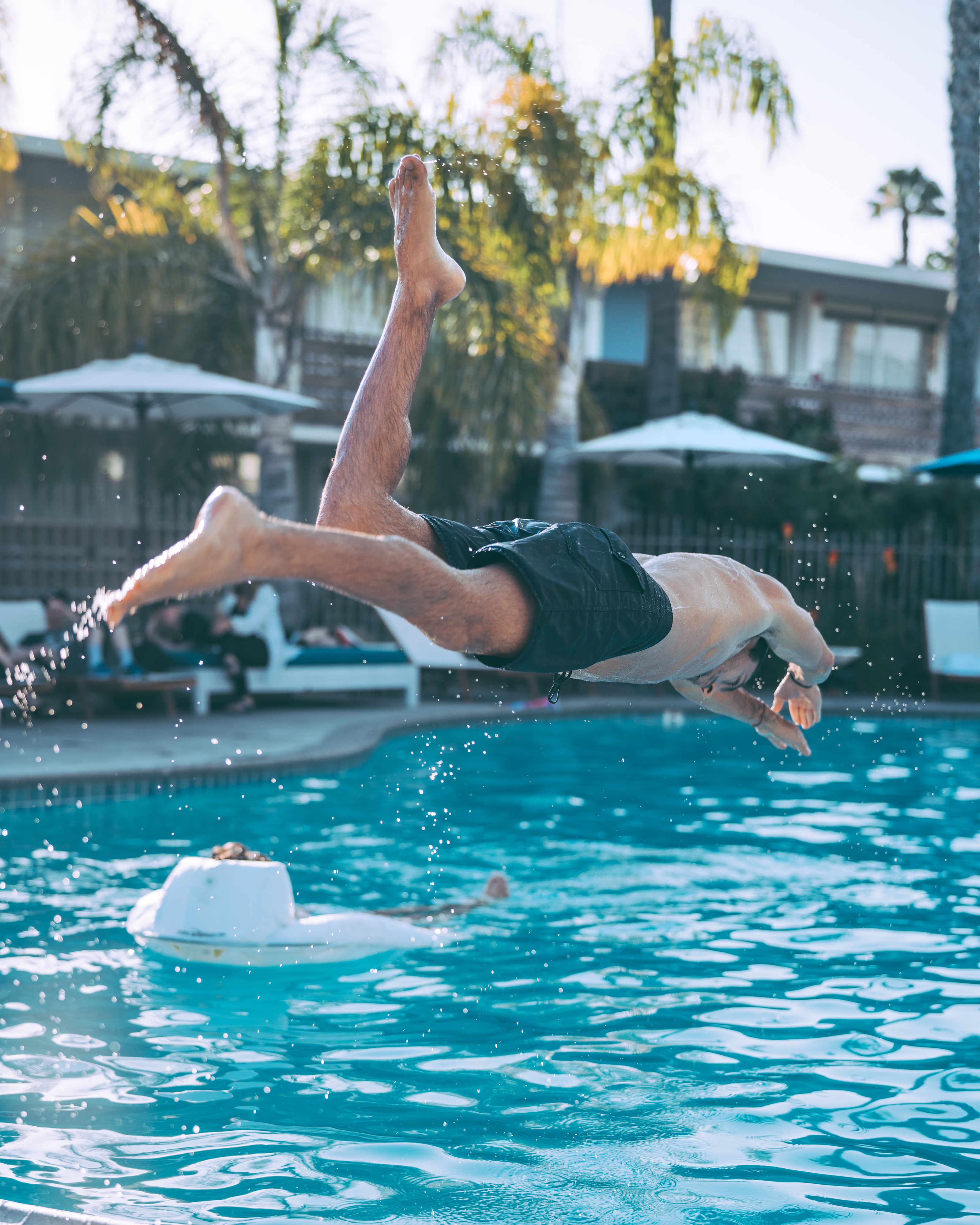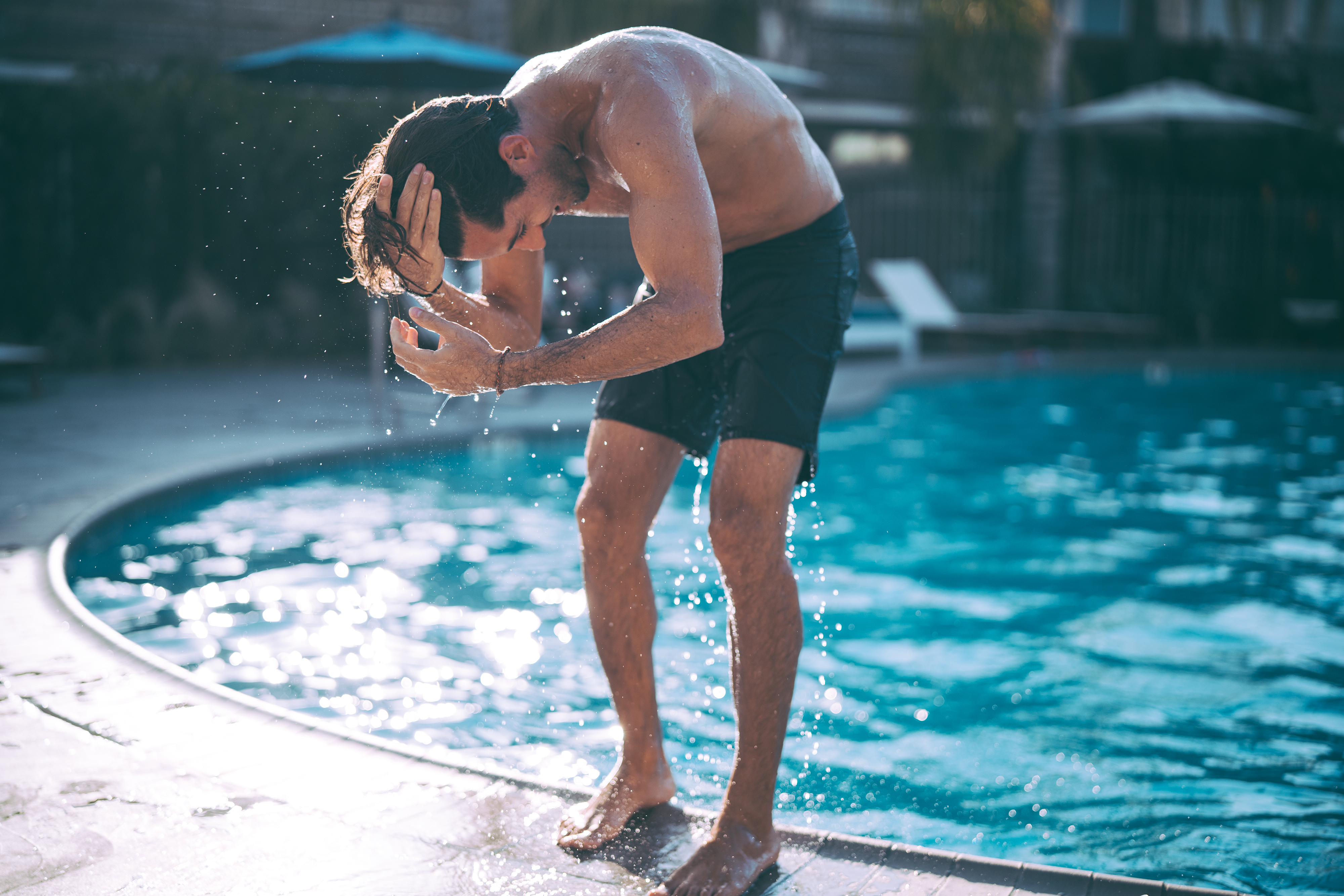 And of course because it's California, and it's summer - we had to enjoy this pool as much as we could.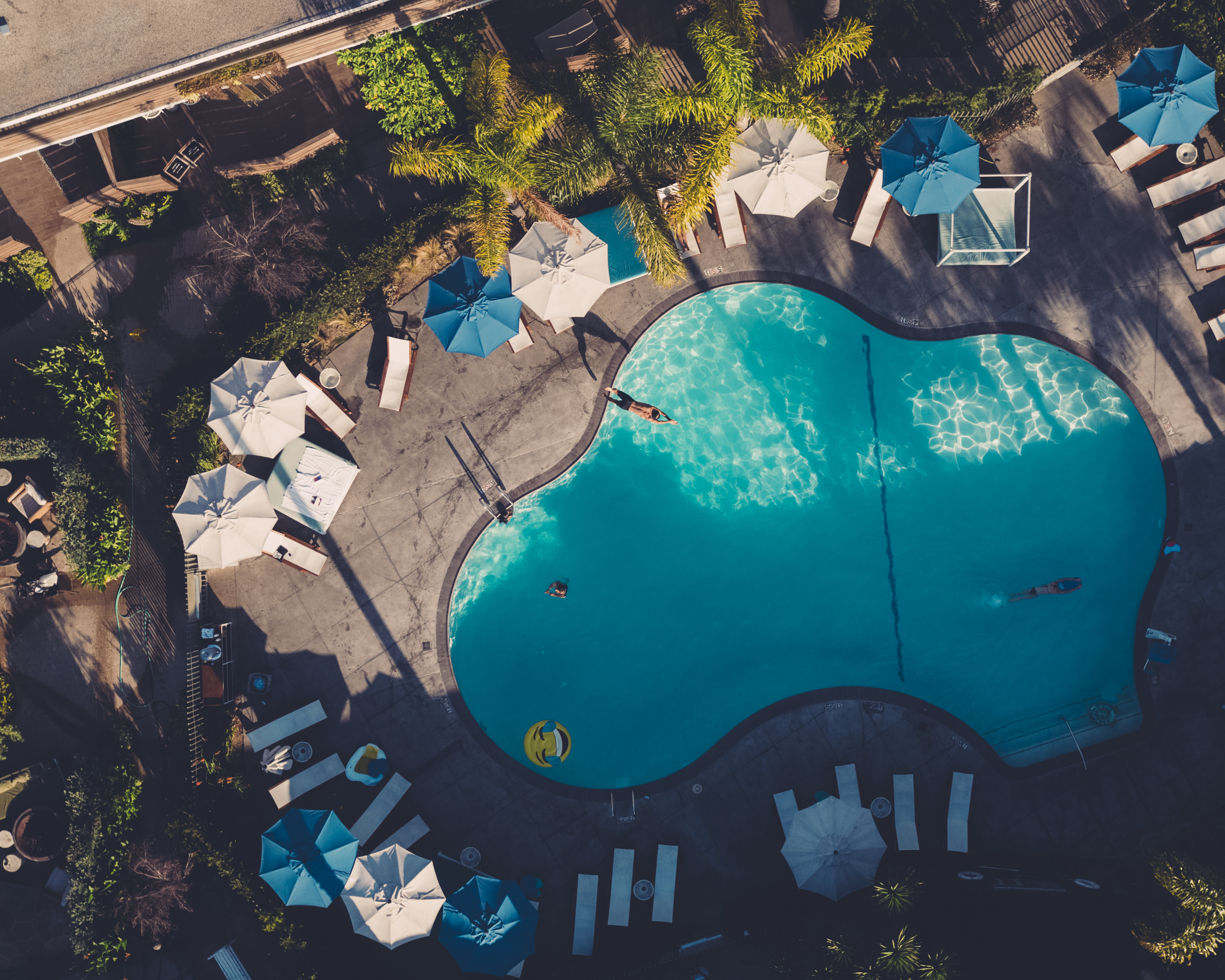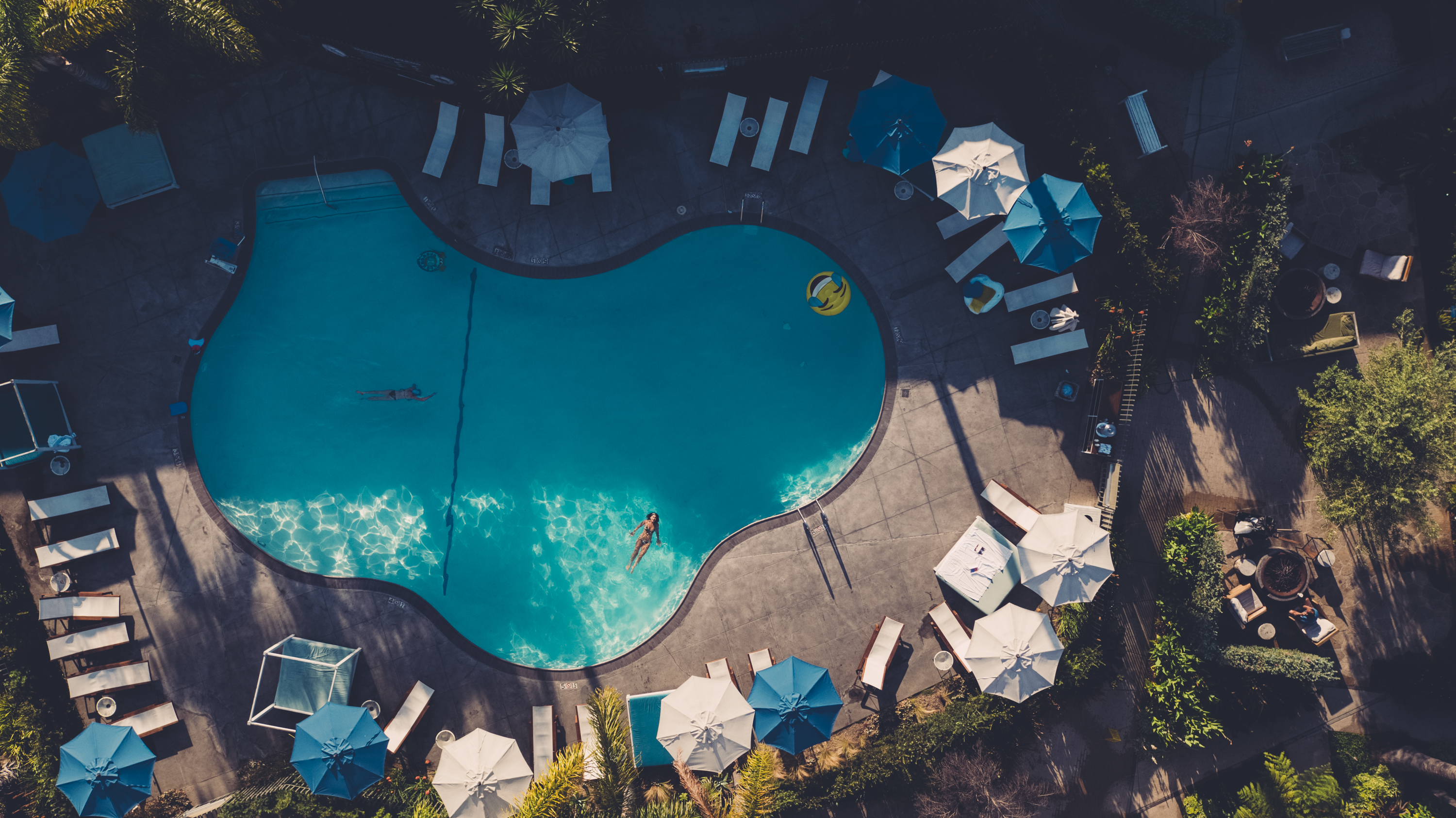 Some calm morning swims.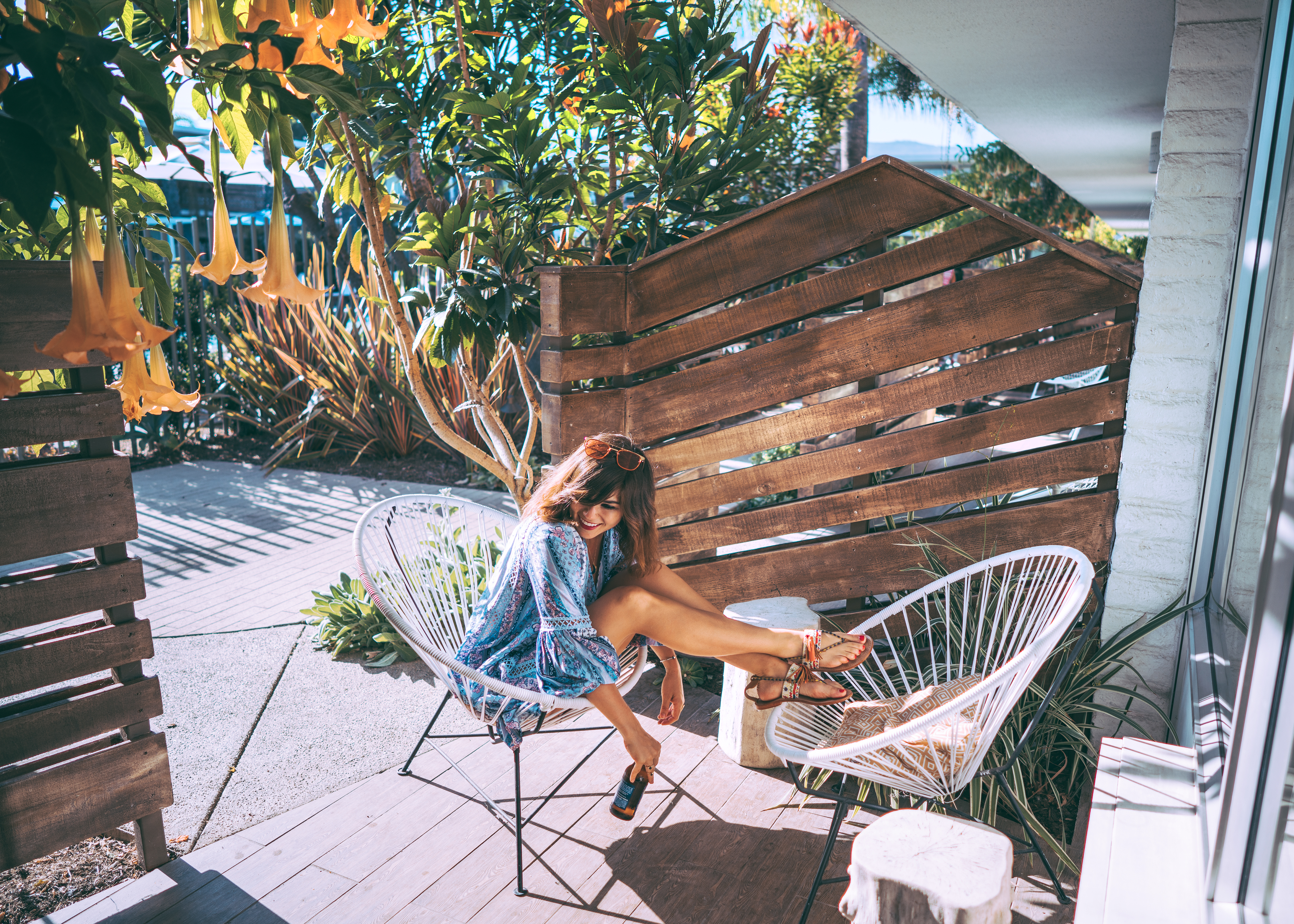 And some late afternoon Porch brews.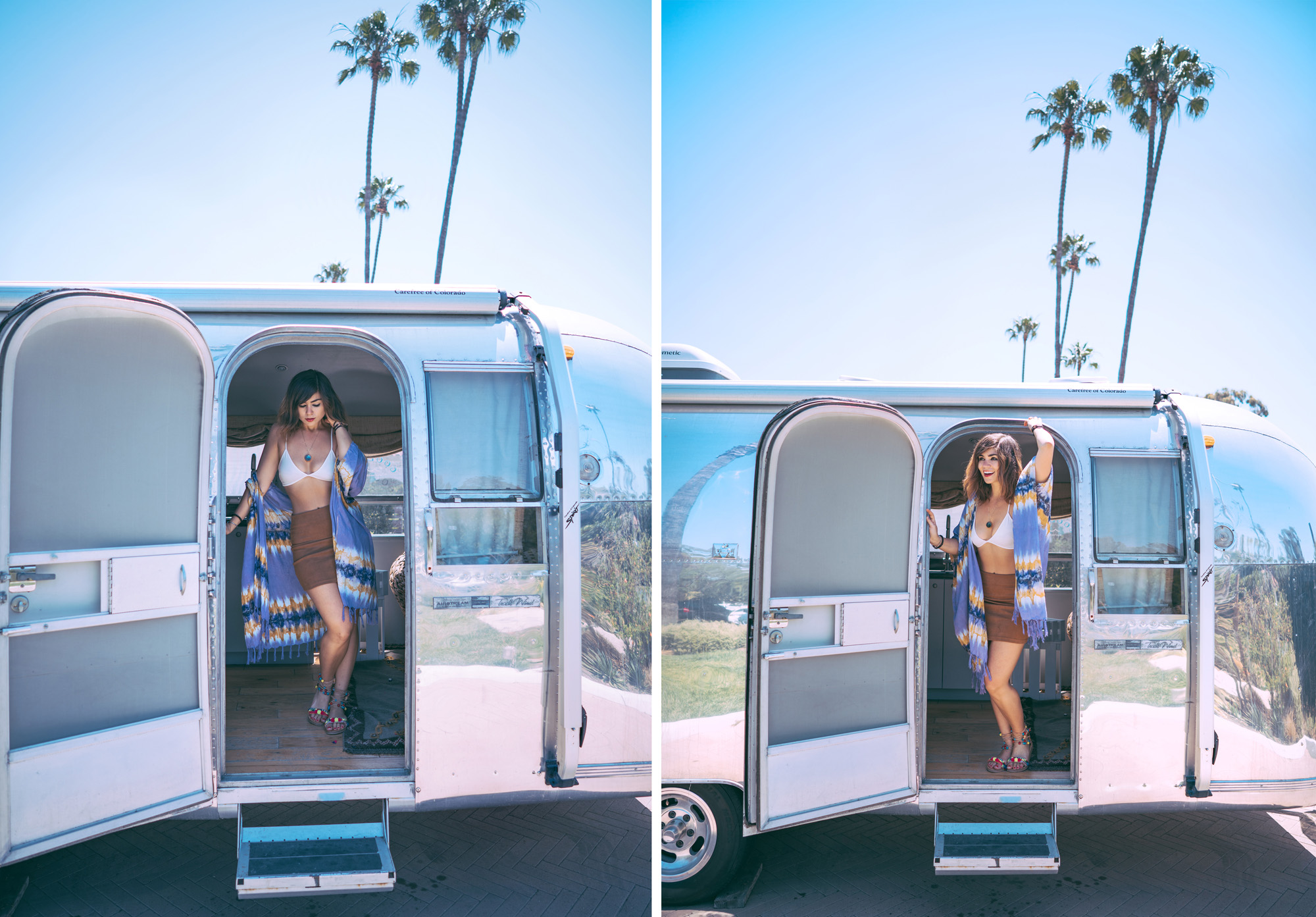 And, to end, one of my other favorite little elements - this airstream out in front of the hotel!