October 2, 2017 Hotels And Resorts
Where to Stay in Paris: The Four Seasons George V Hotel
The entrance to The Four Seasons George V.
The first time I was in Paris when I was in college, we stayed in a budget hotel near Montparnasse, and walked around the city staring up at these intricate, ornate, oh-so-Paris stone buildings with balconies and flower boxes in the windows in awe, dreaming of what it would be like to step inside one of them. There are so many ways to do Paris, but staying at the Four Seasons George V, Paris may be the most like the visions of Paris I had. There is nothing quite like stepping into these buildings for the first time - the decadence and the history and feeling like your dreams have come true.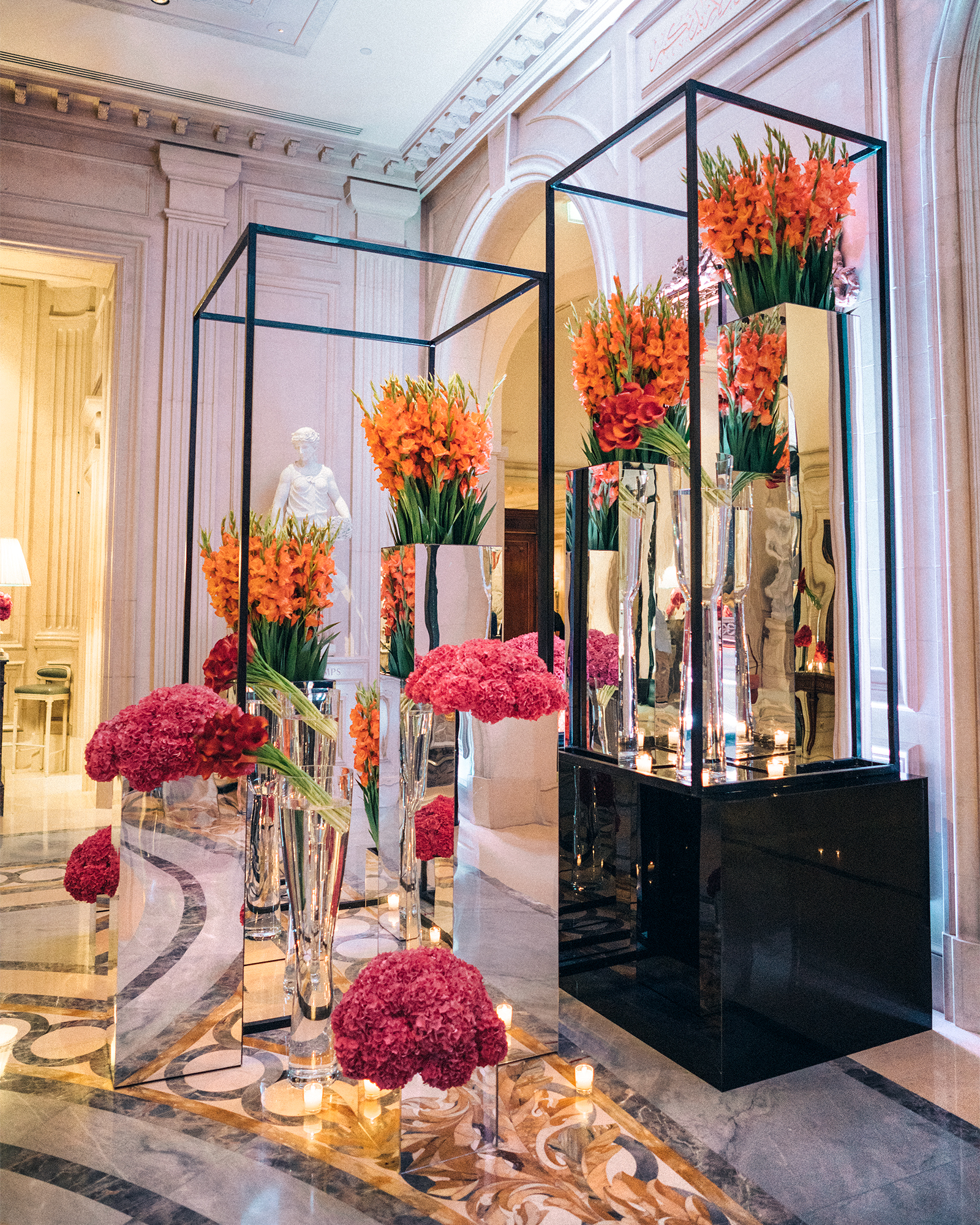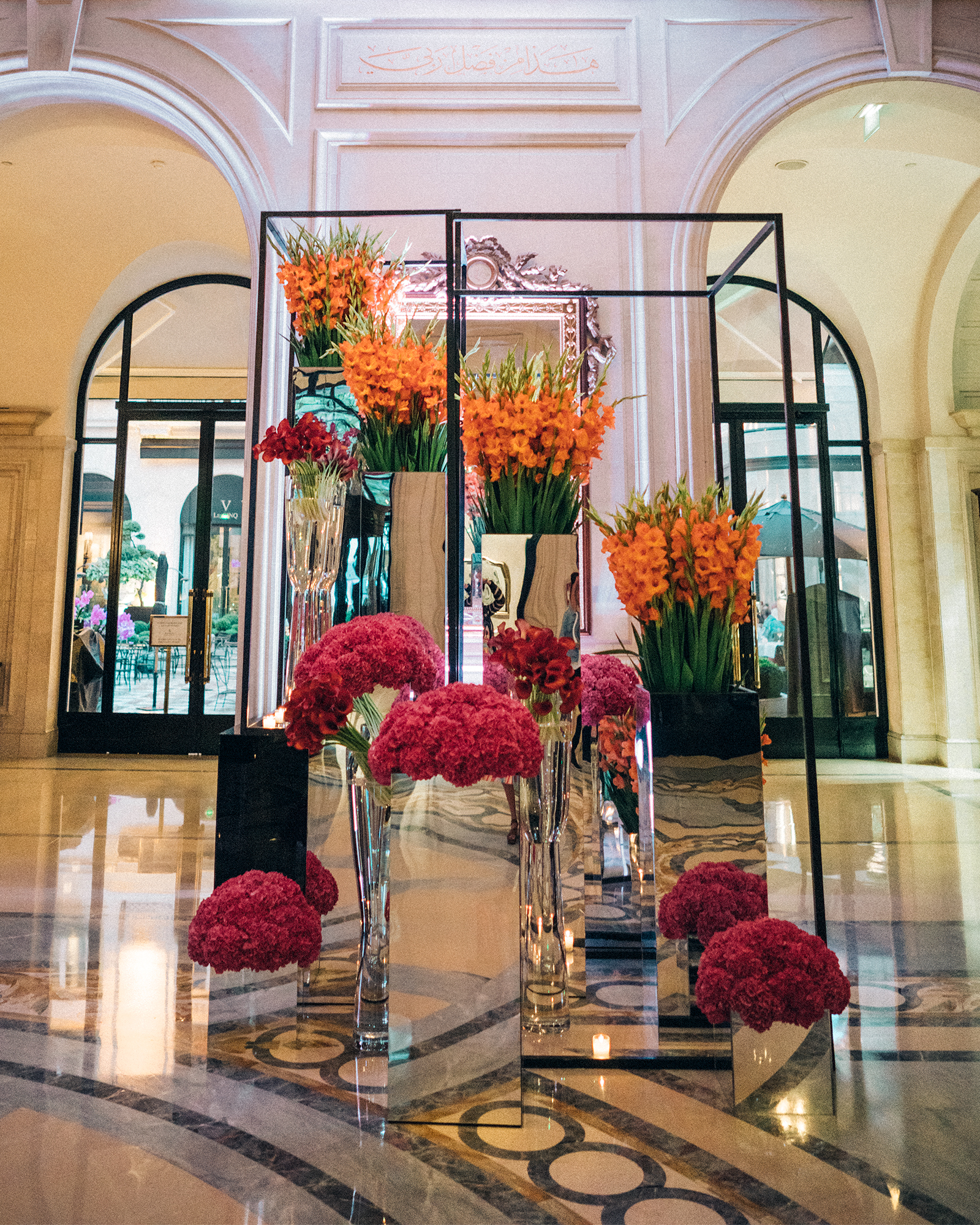 The flower-filled lobby.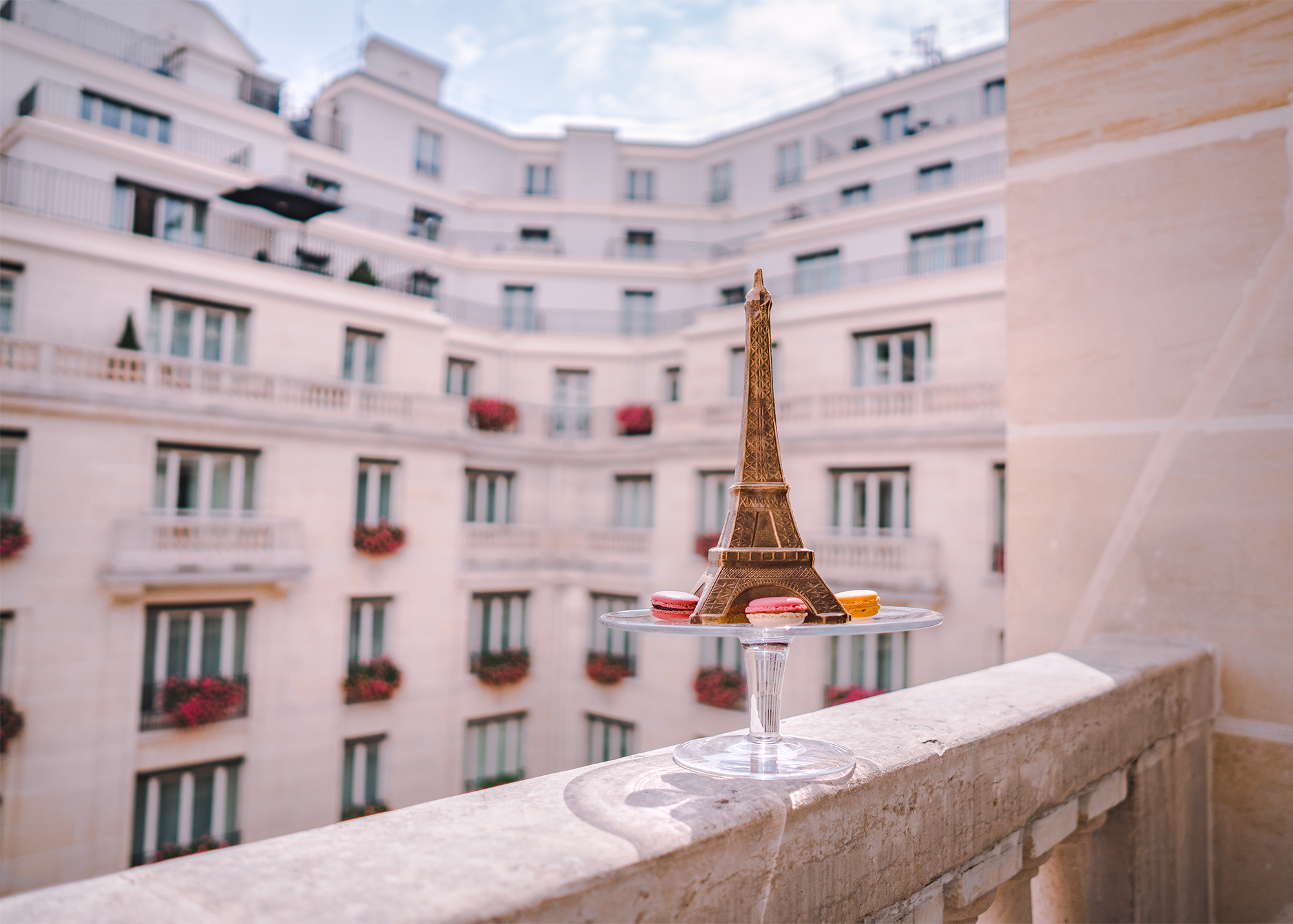 This gorgeous (solid chocolate!) Eiffel Tower was waiting for us when we arrived in our room. Try as we might, it was impossible to finish the entire thing.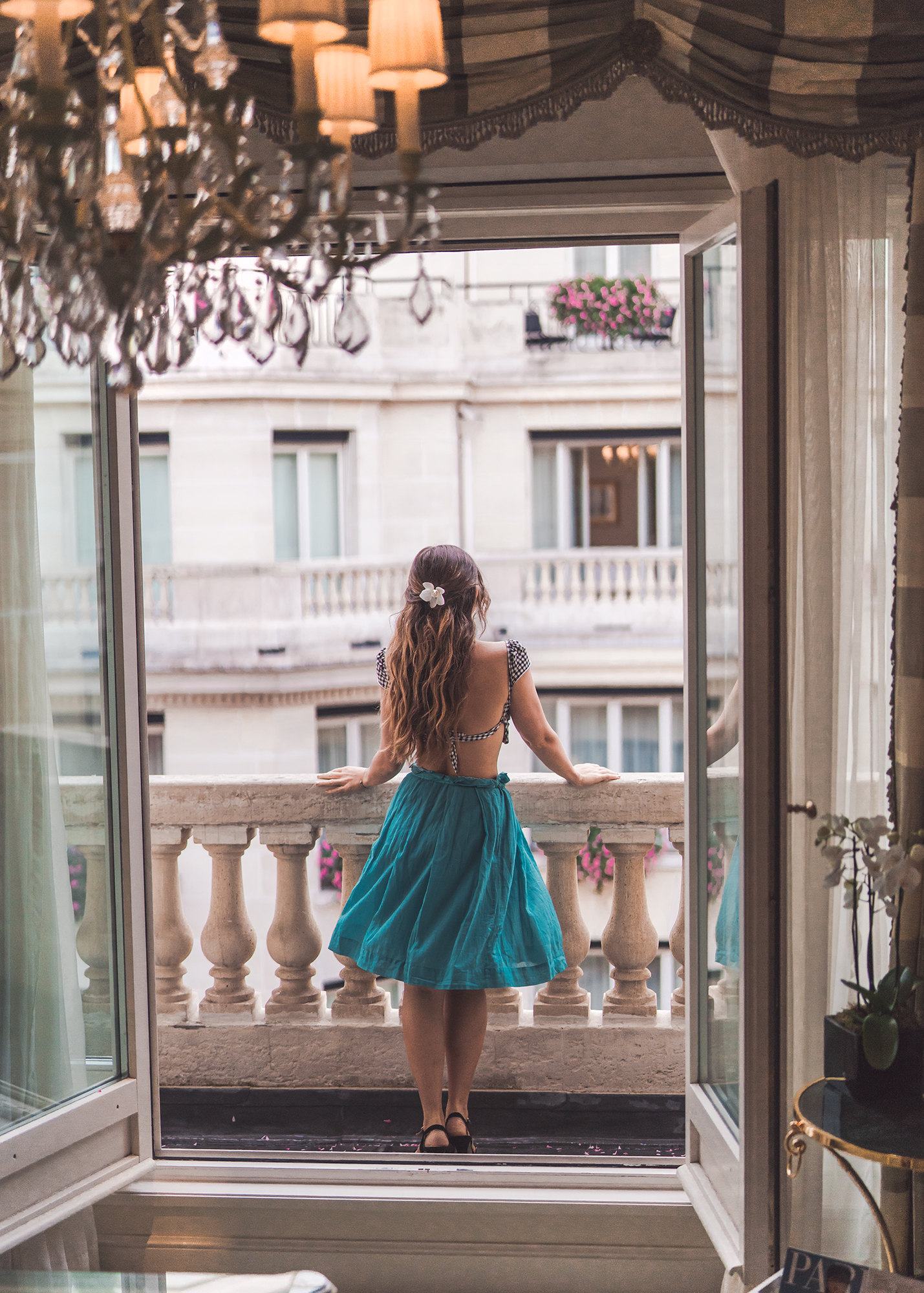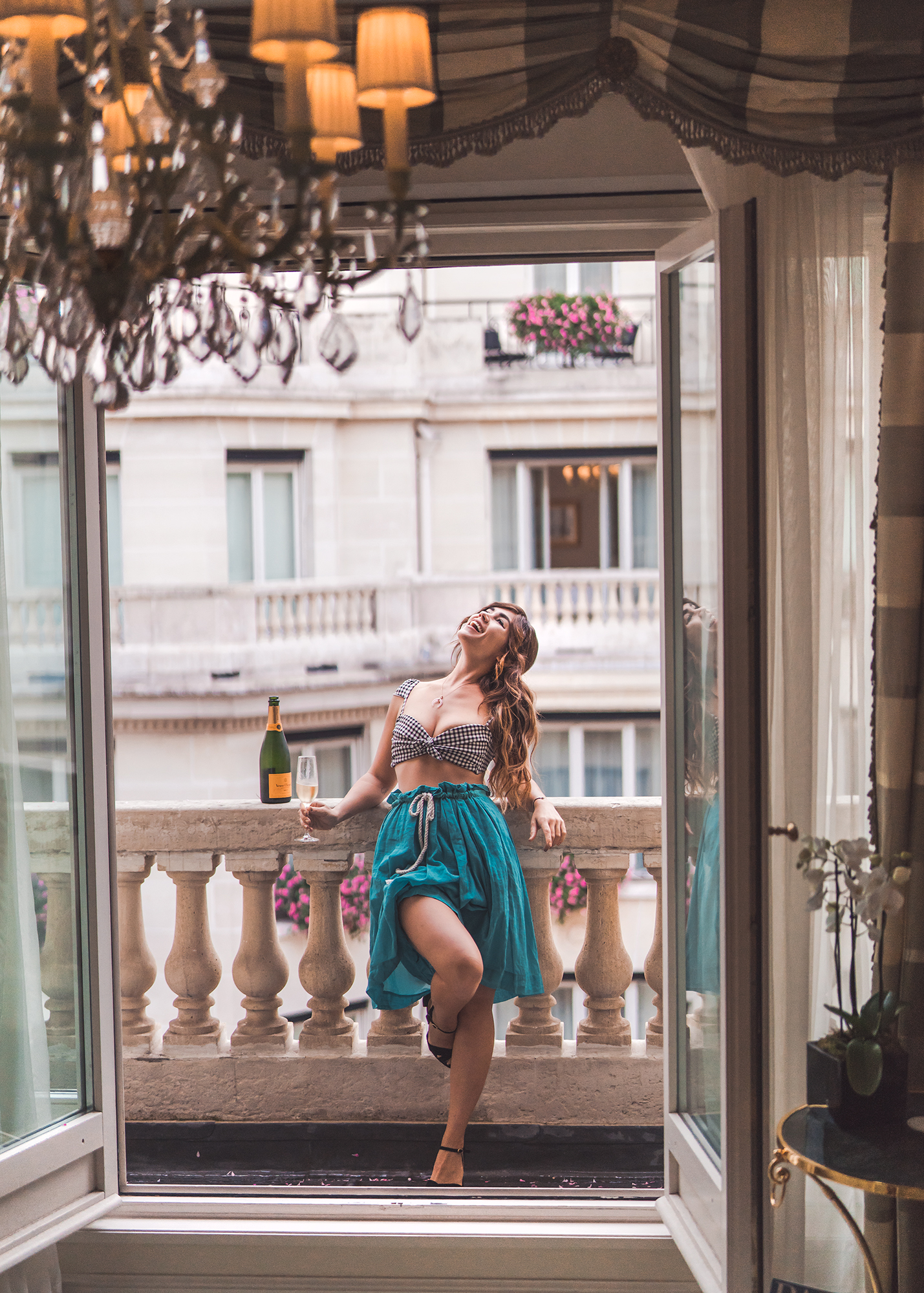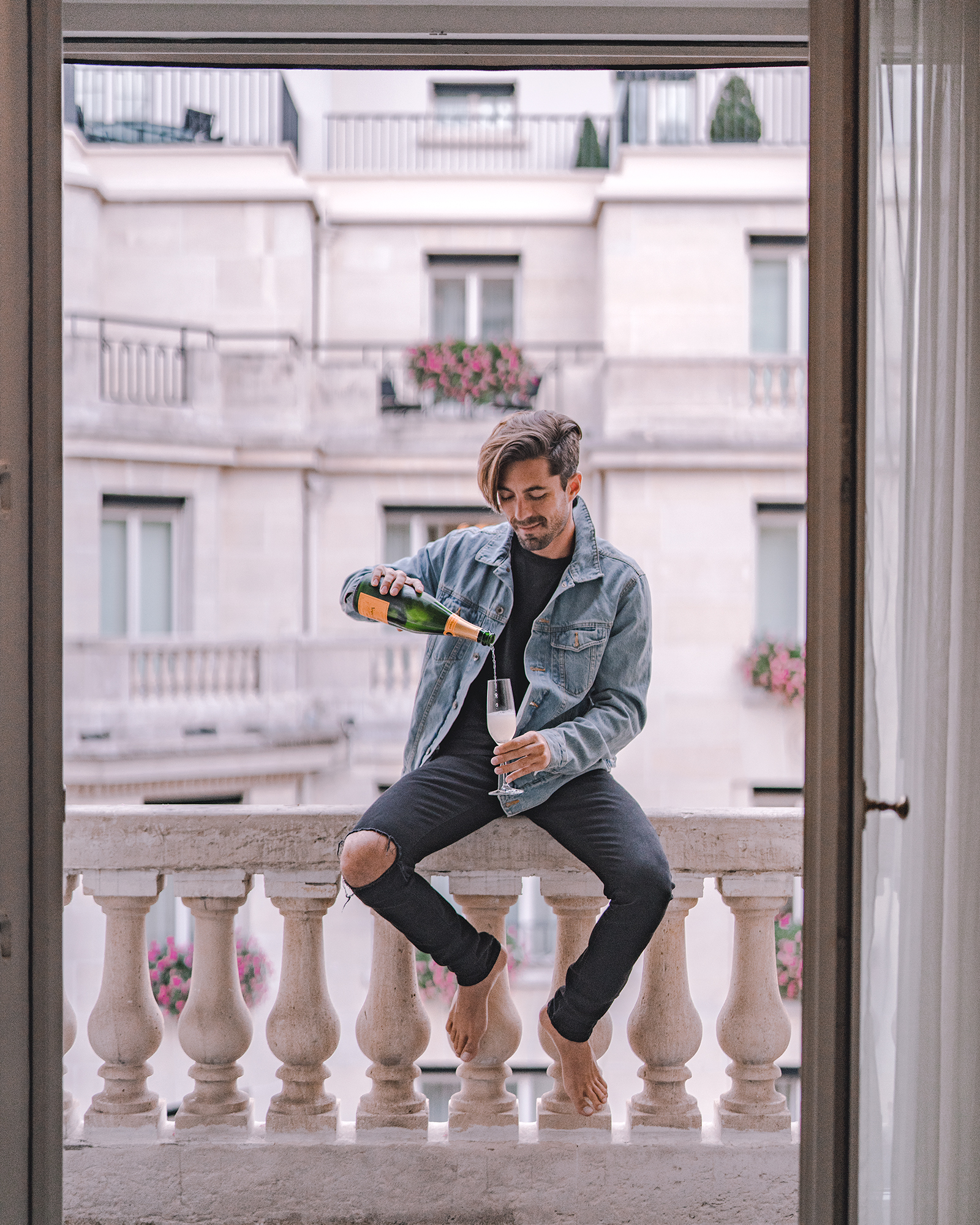 A terrace made for champagne!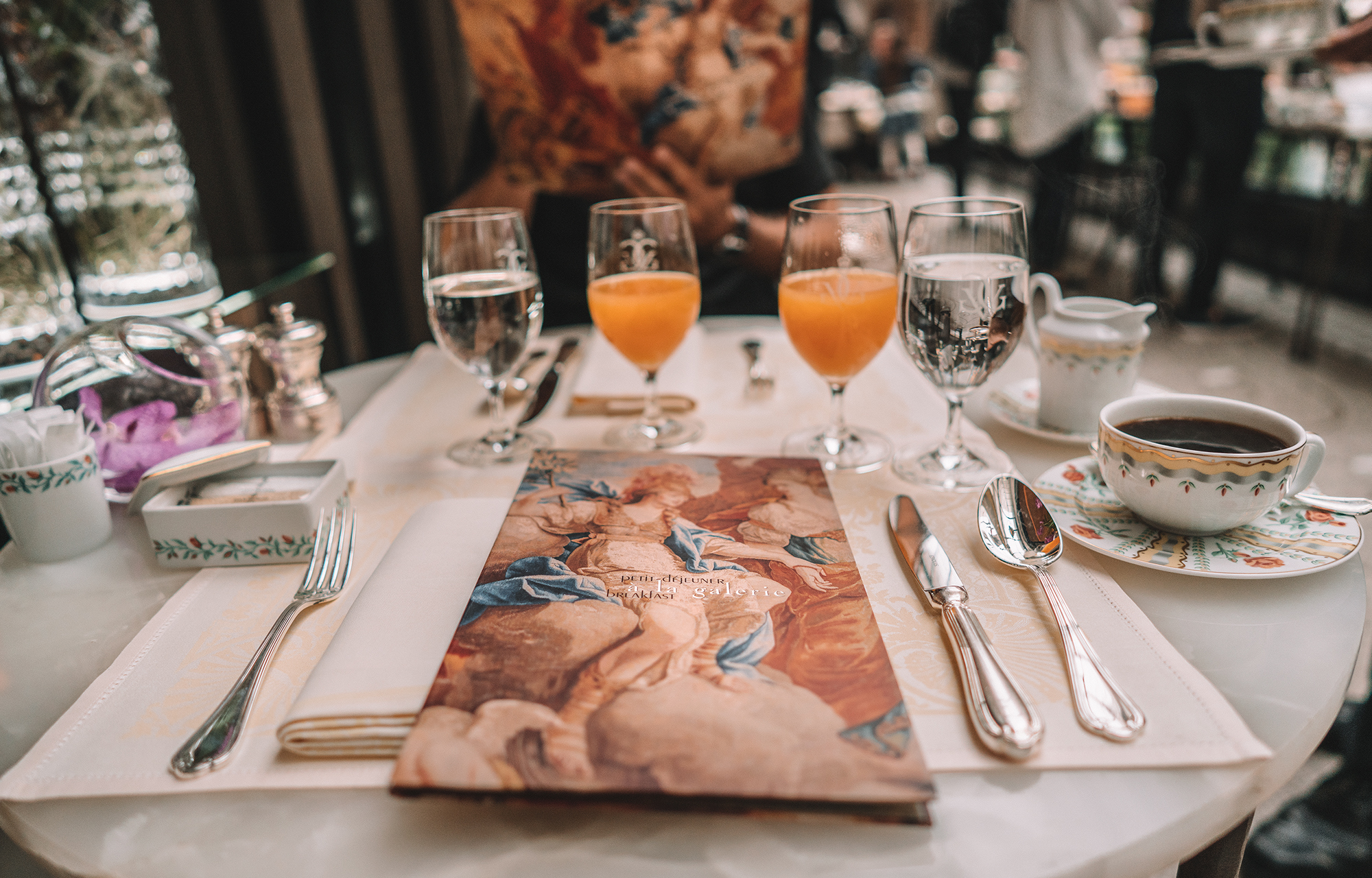 The breakfast menu and fresh squeezed orange juice in the solarium of L'oangerie.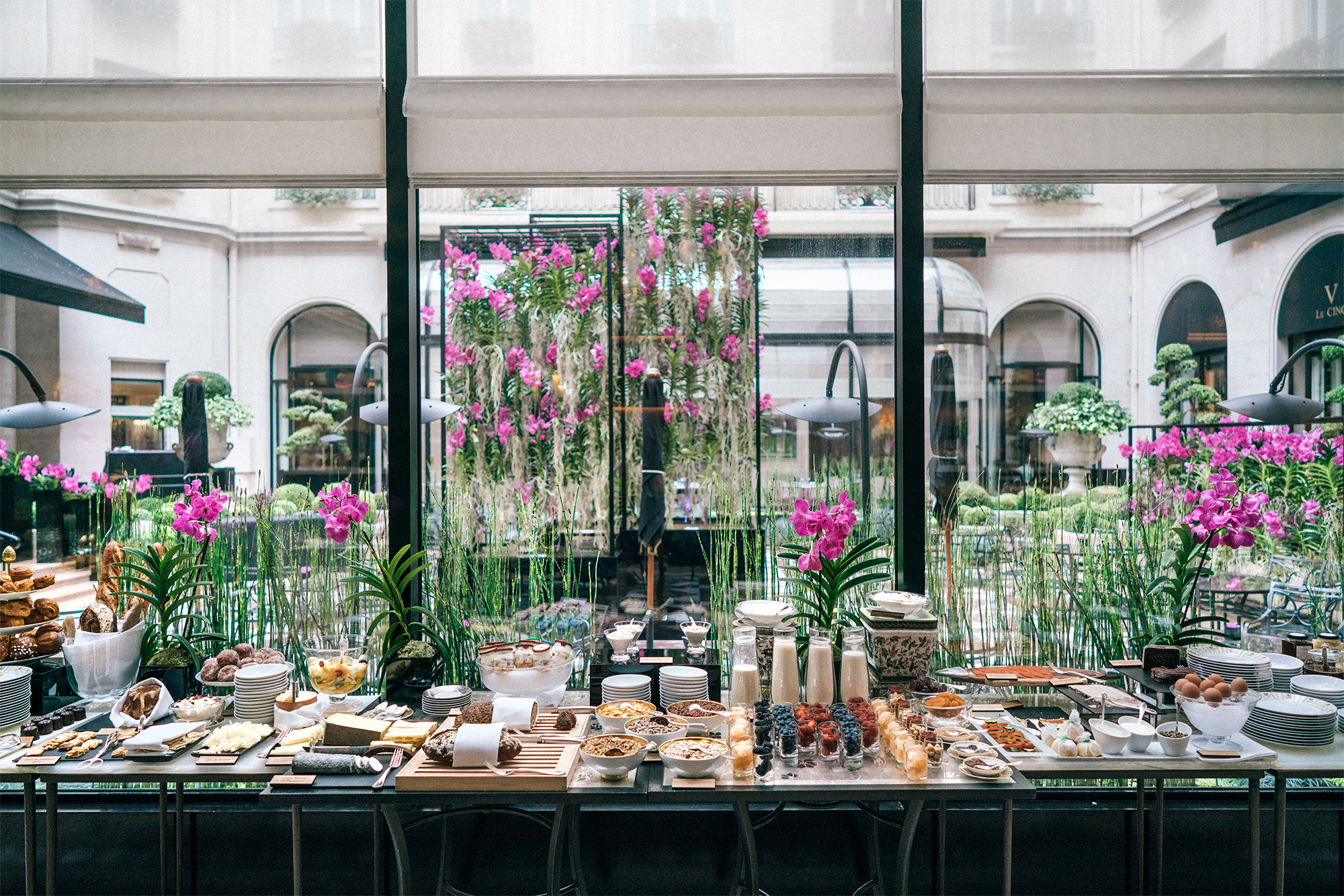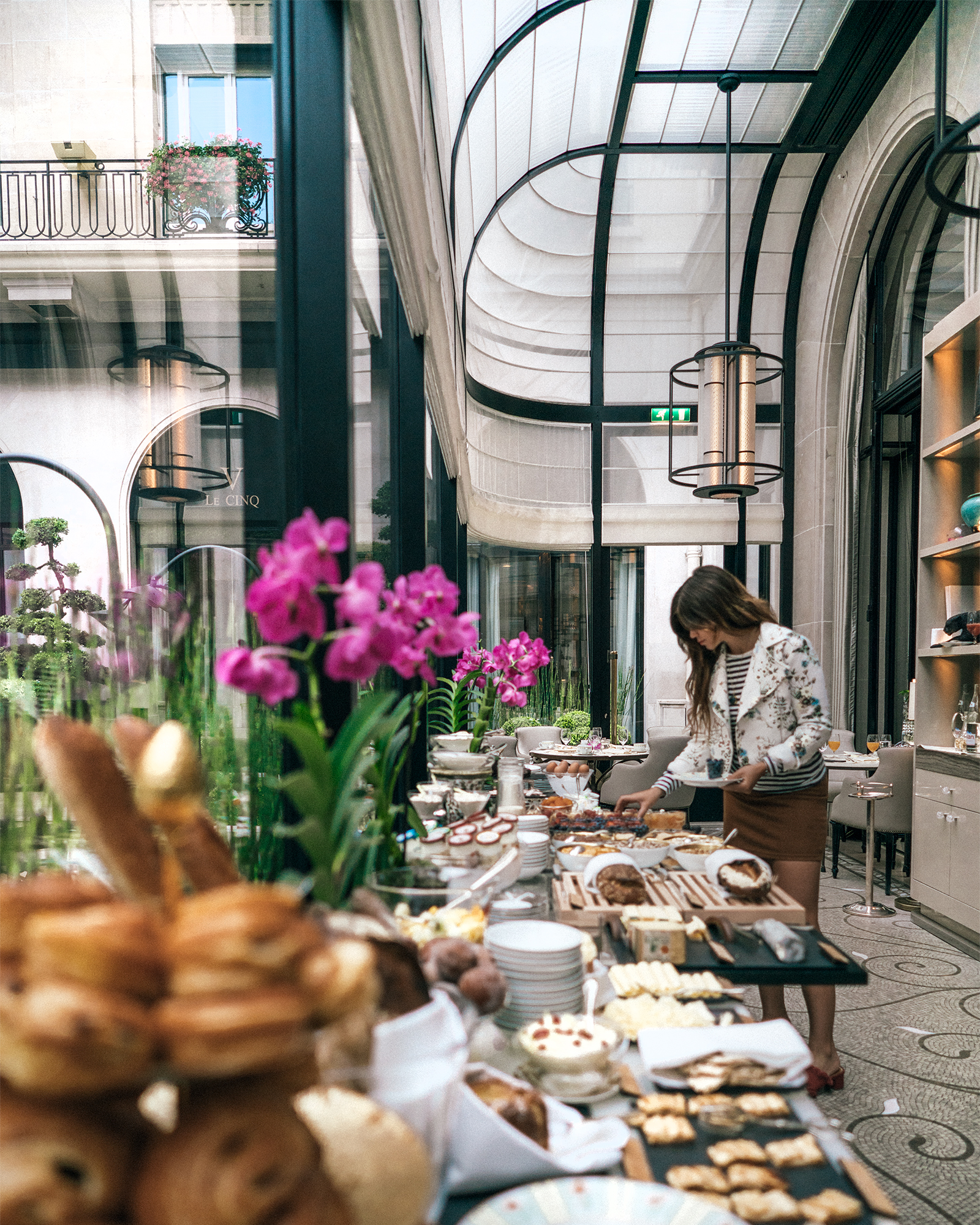 The buffet spread, surrounded by George V's signature magenta flowers.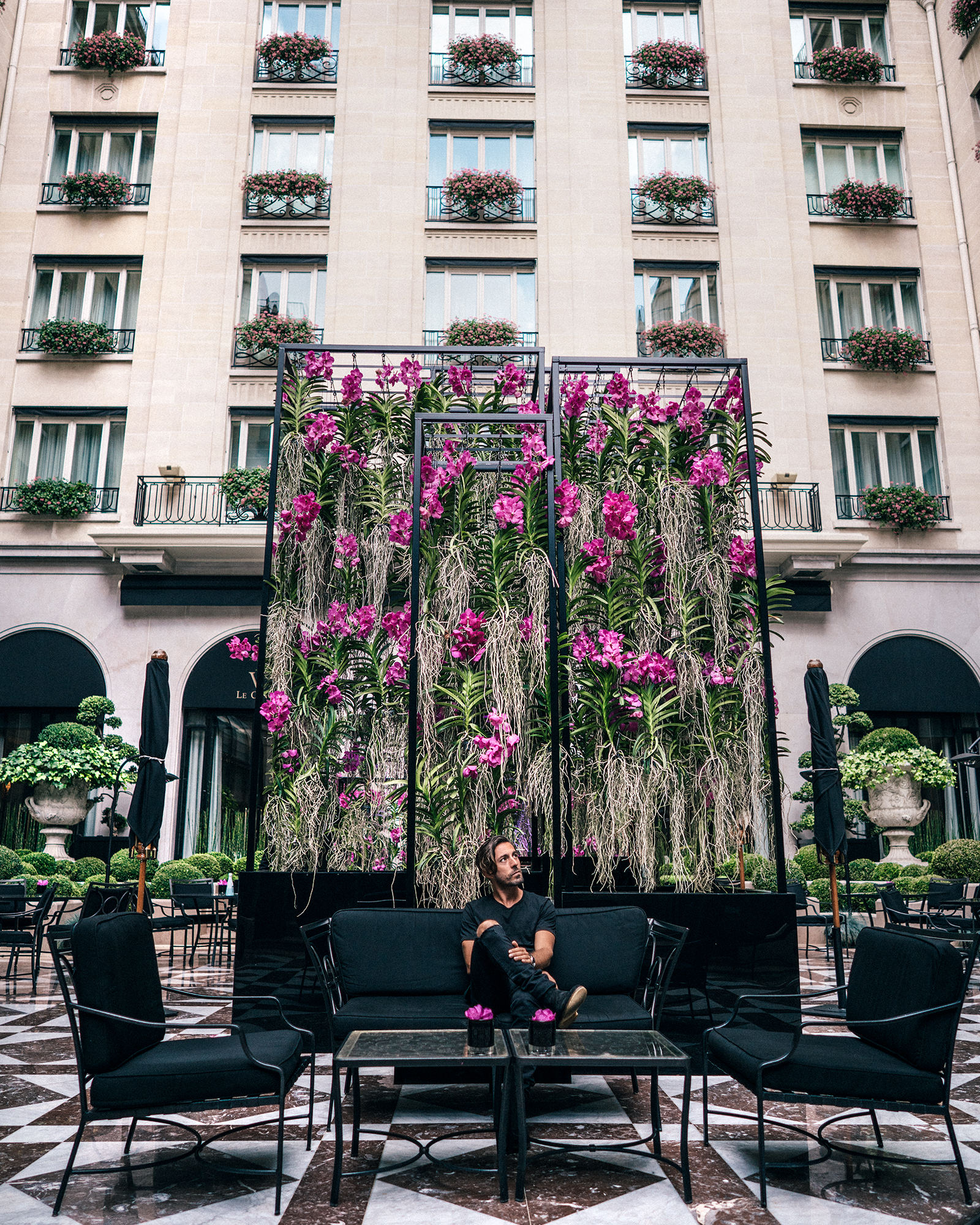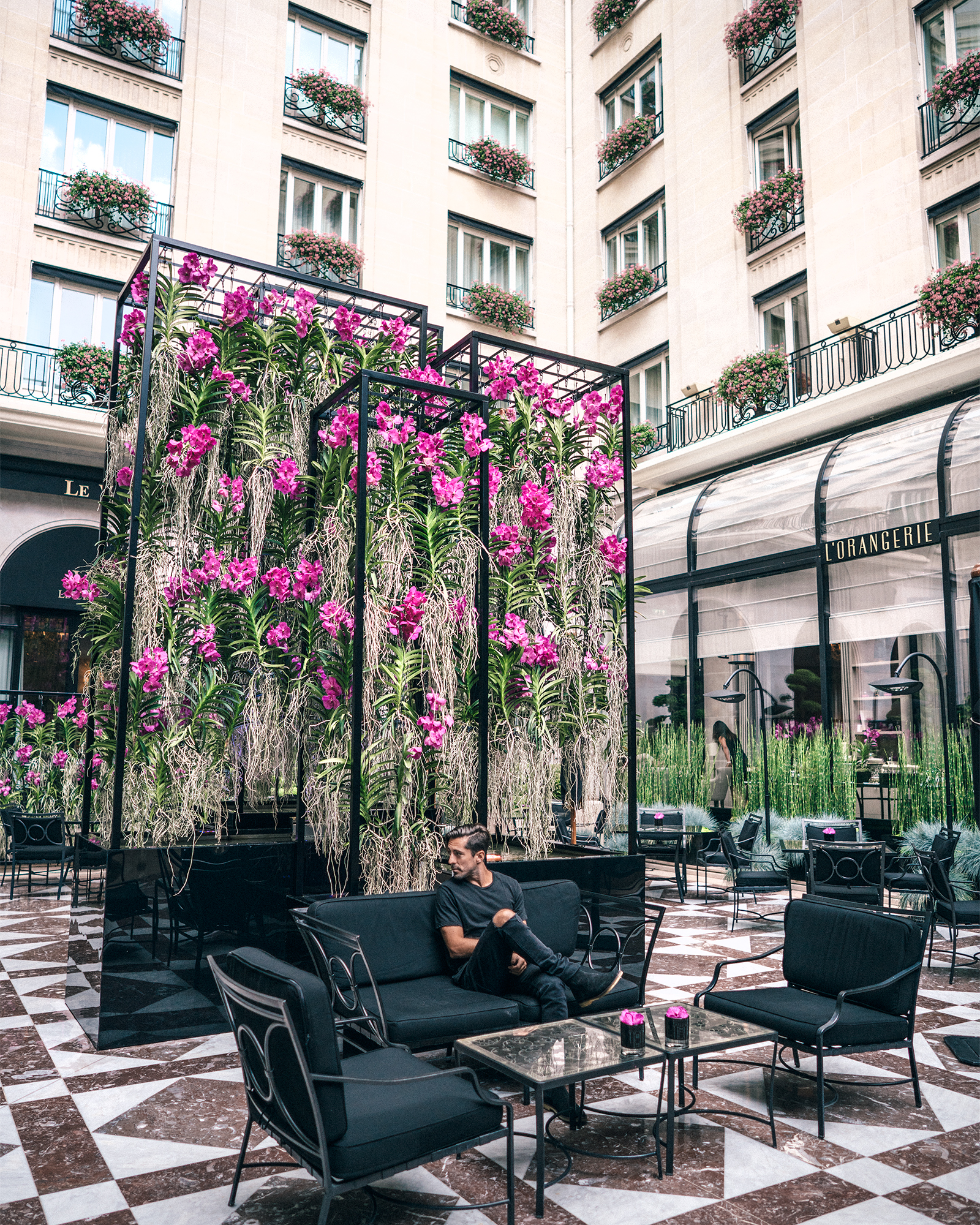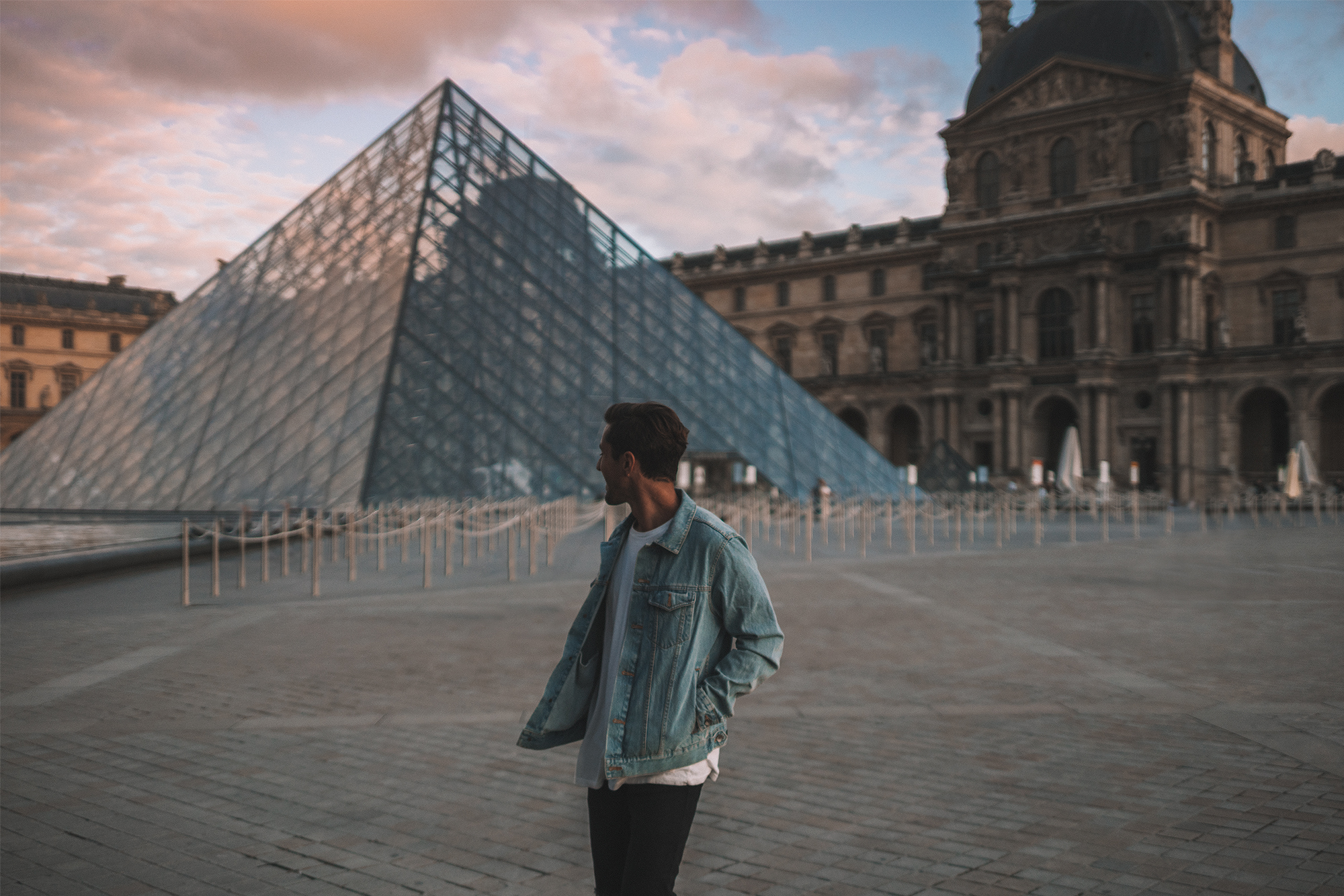 We walked this city day and night, exploring as much as we could - my google map of the city was littered with so many stars for places that we could not miss, you could barely read the street names. One place we kept coming back to over and over was the Louvre - with the iconic glass pyramid, the palatial building housing the museum, and the rest of the icons surrounding it, the details to look at never seemed to end.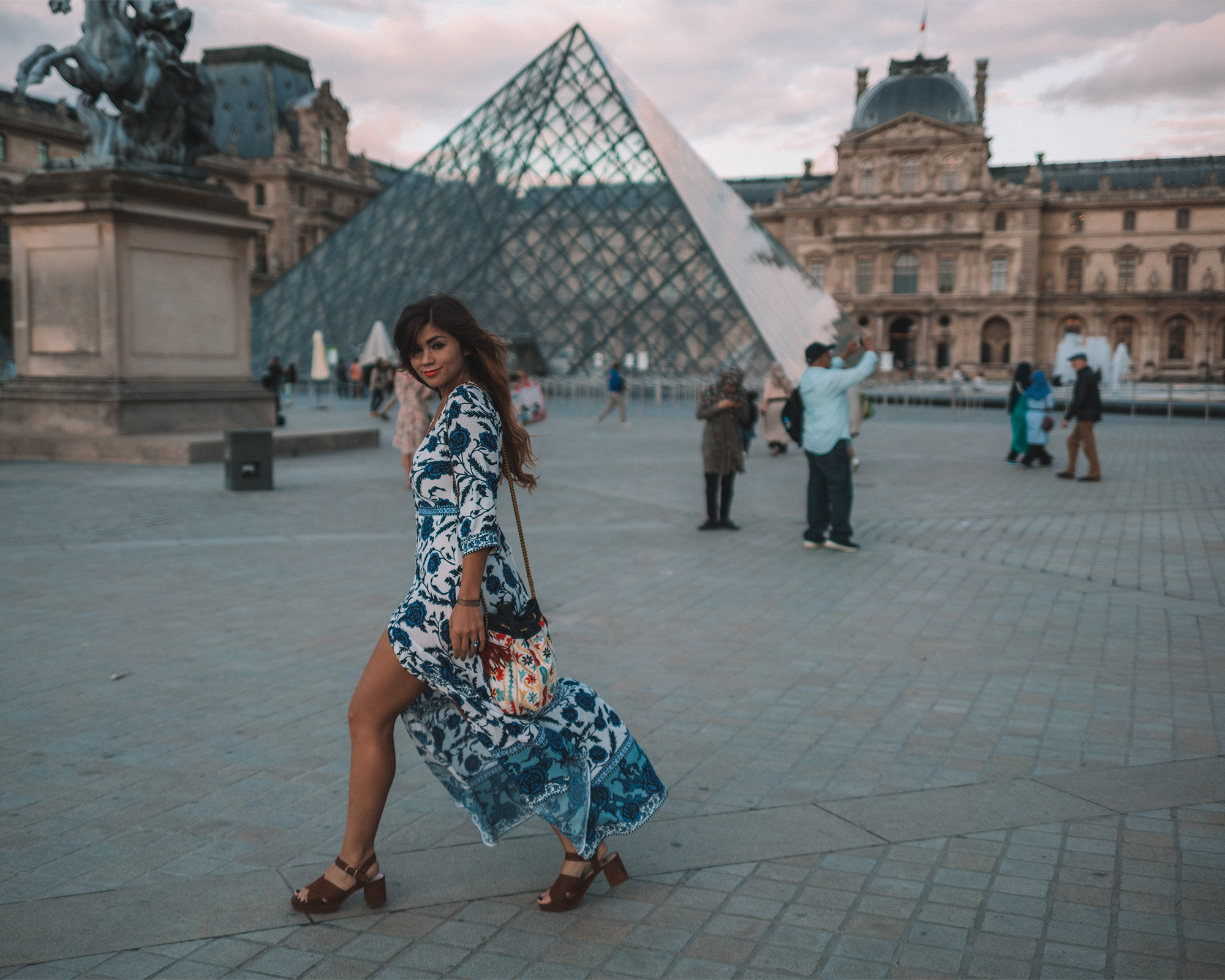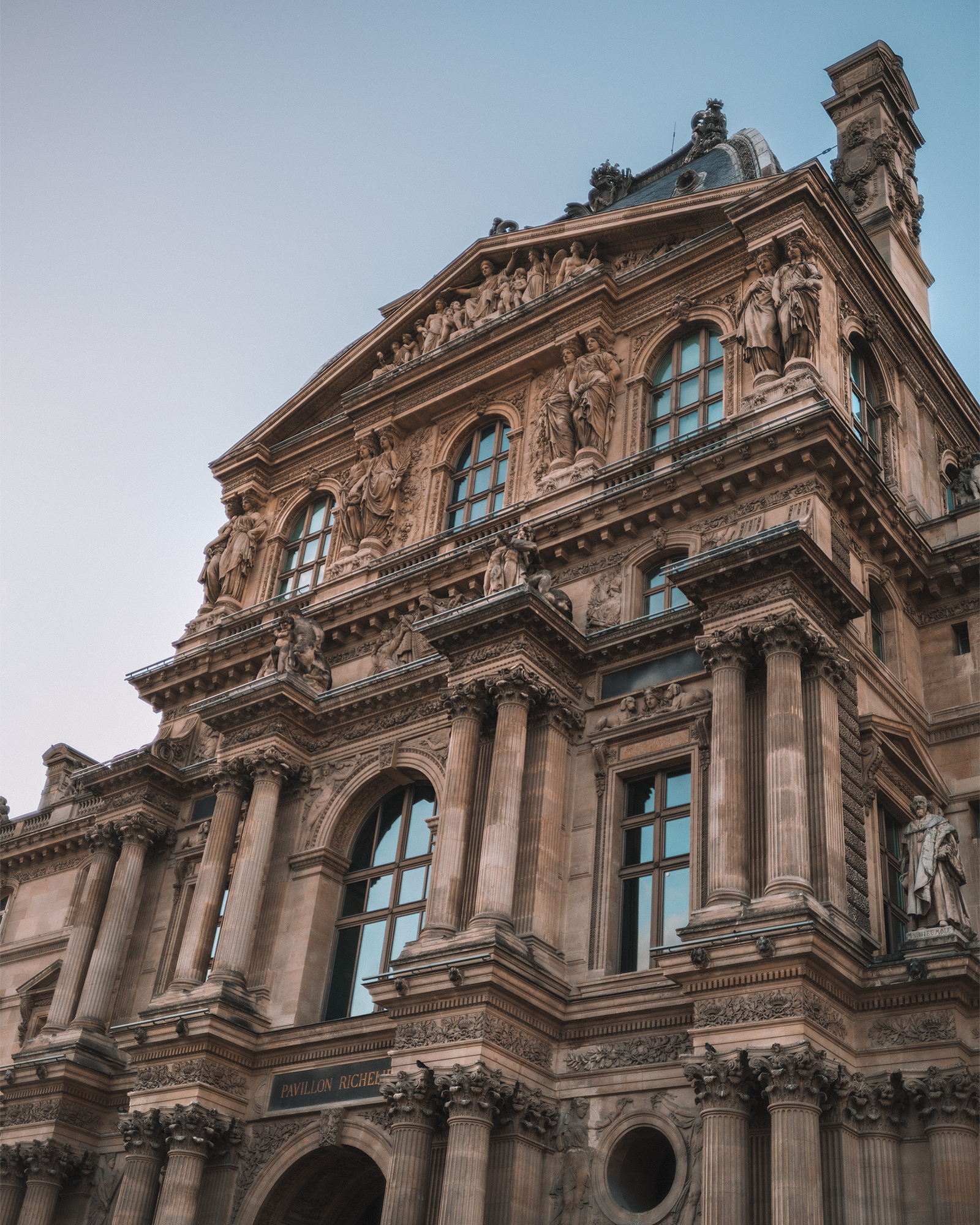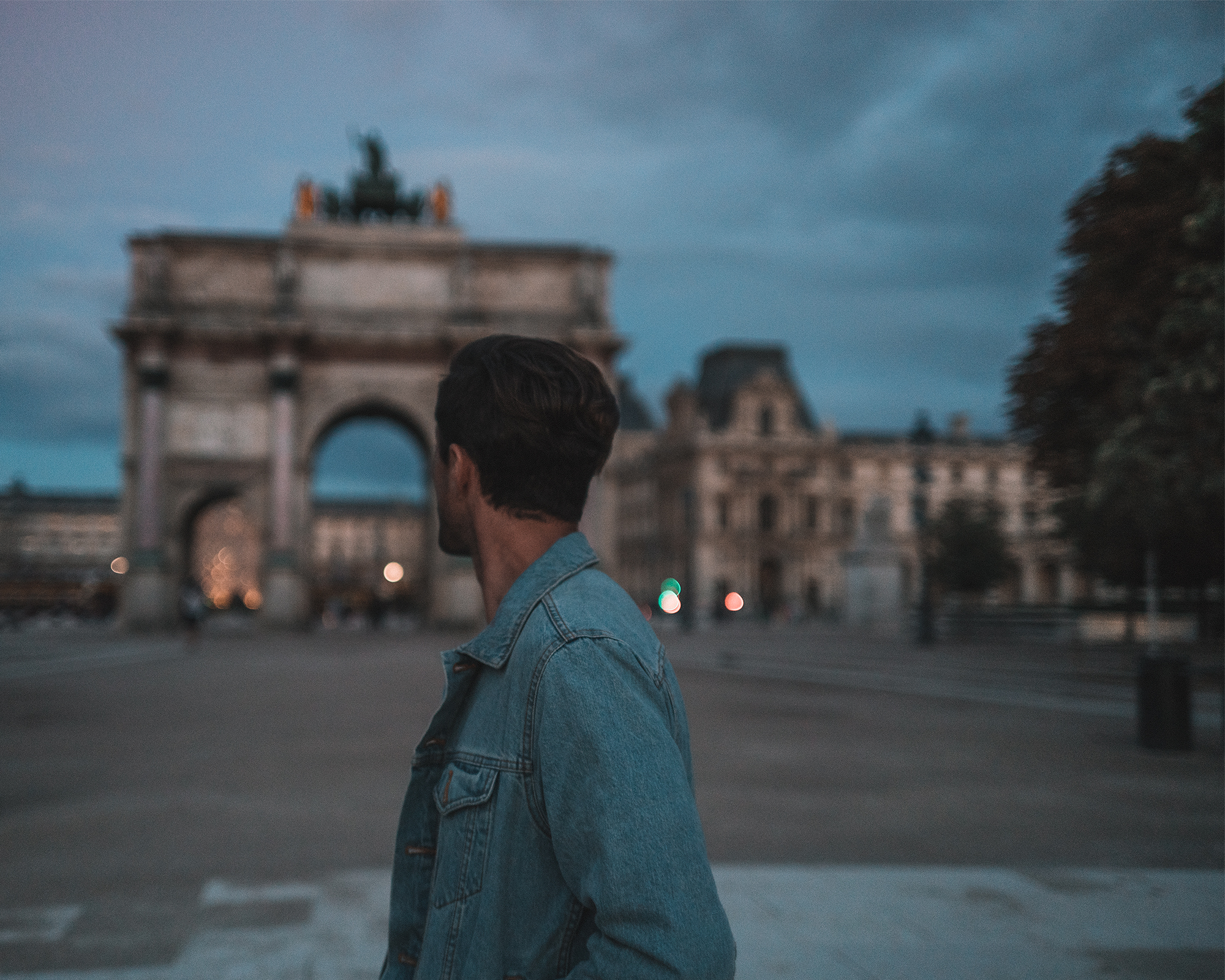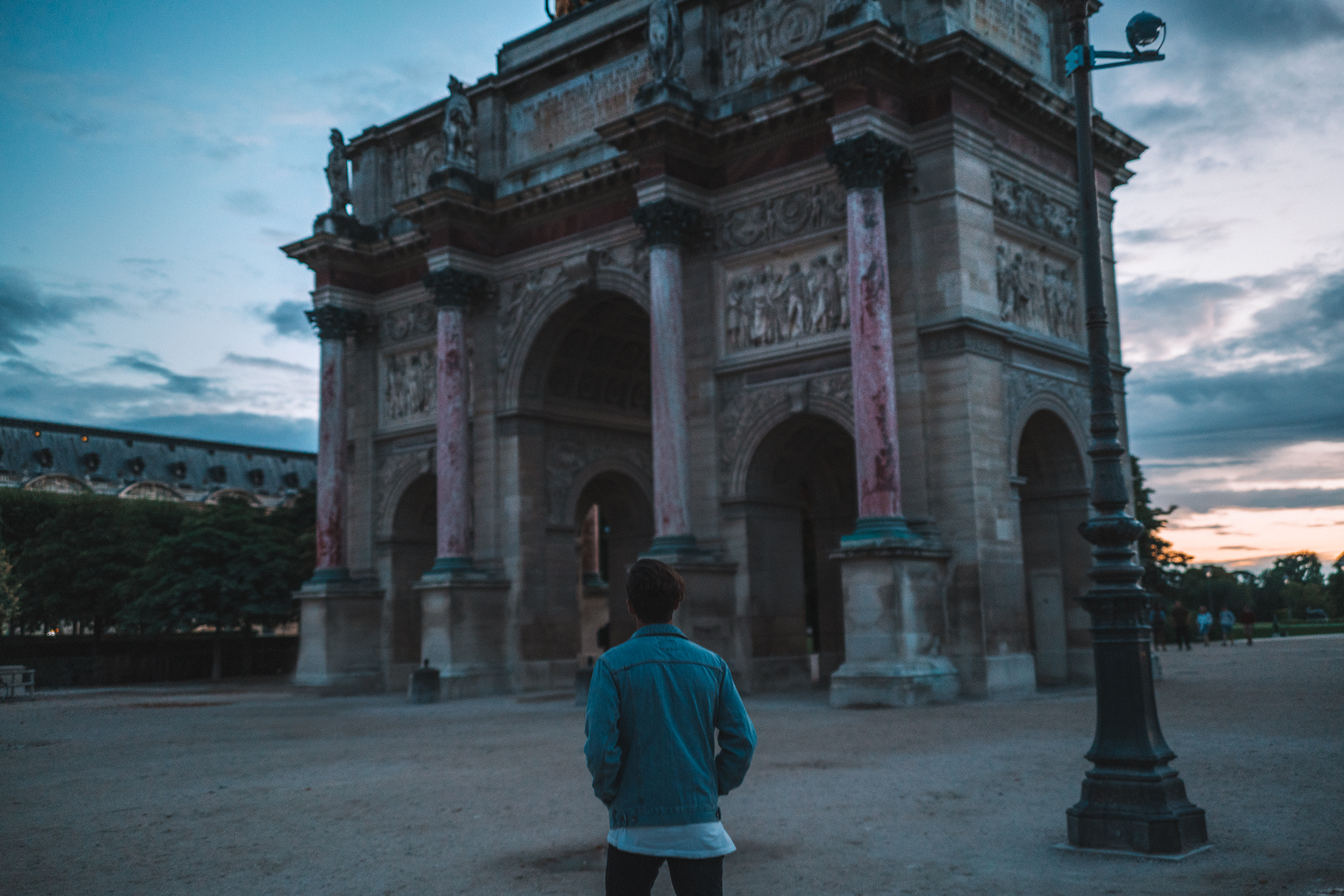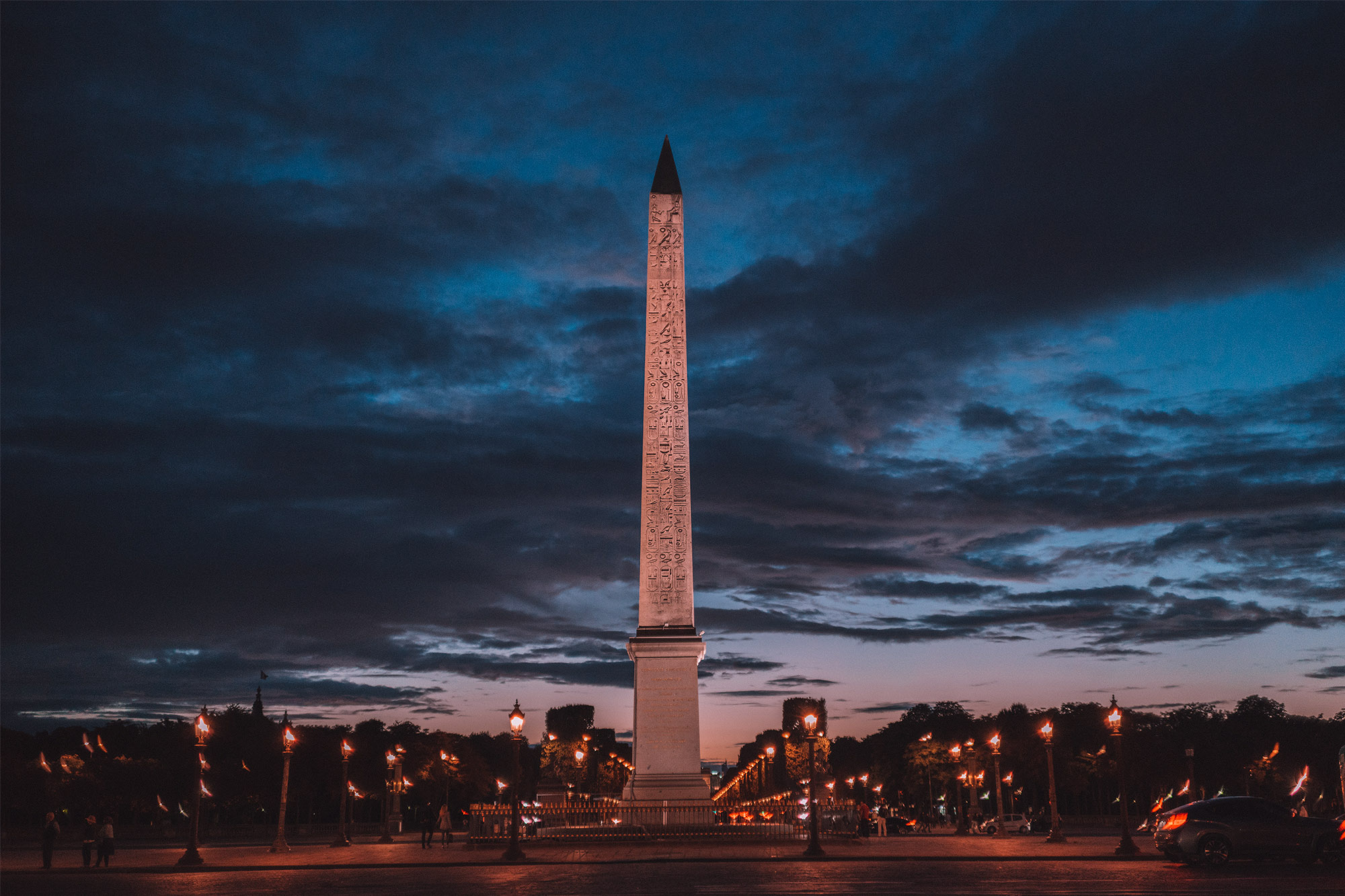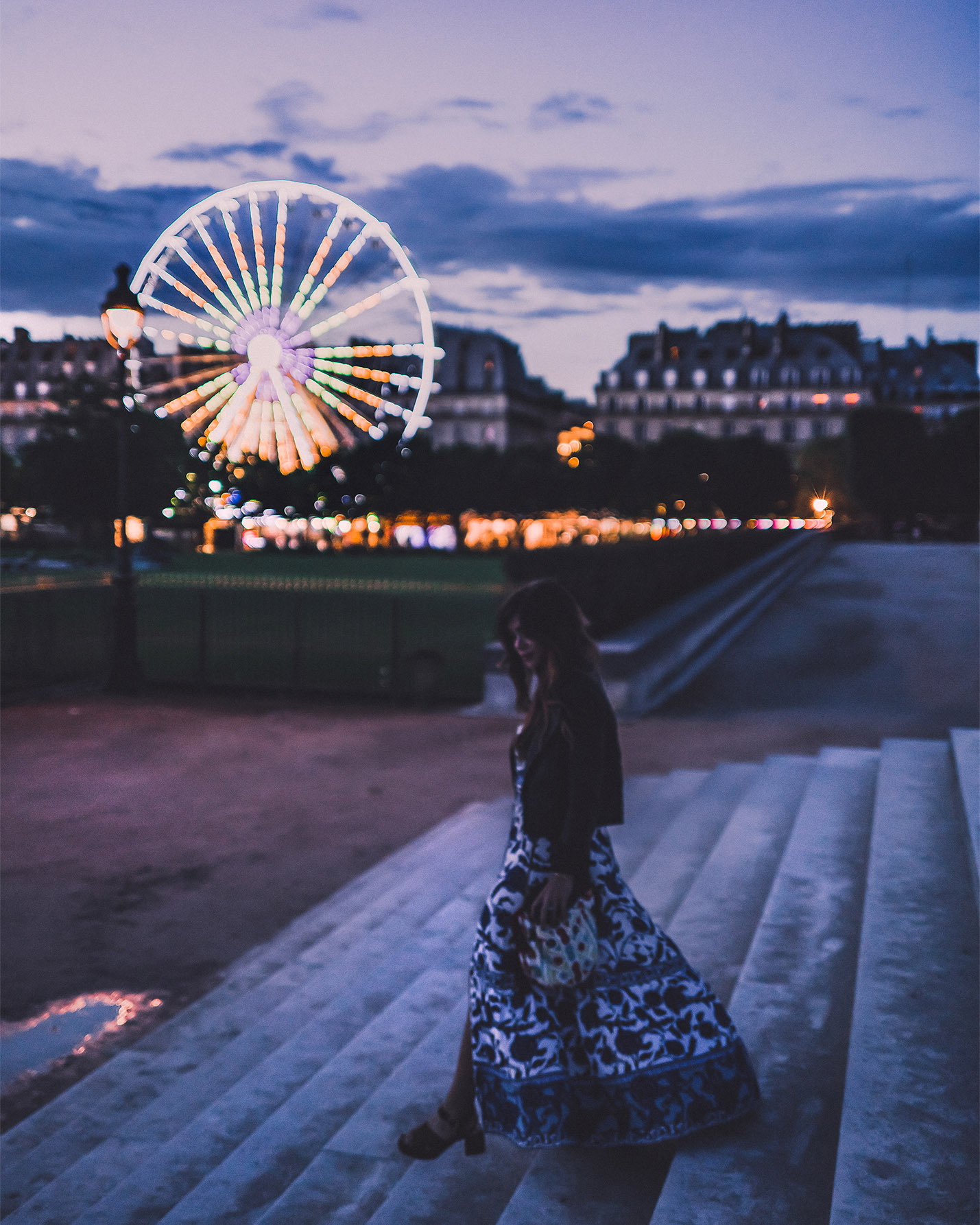 In Summer, the sun doesn't set until 10:00PM, and the dusk seems to linger on until midnight.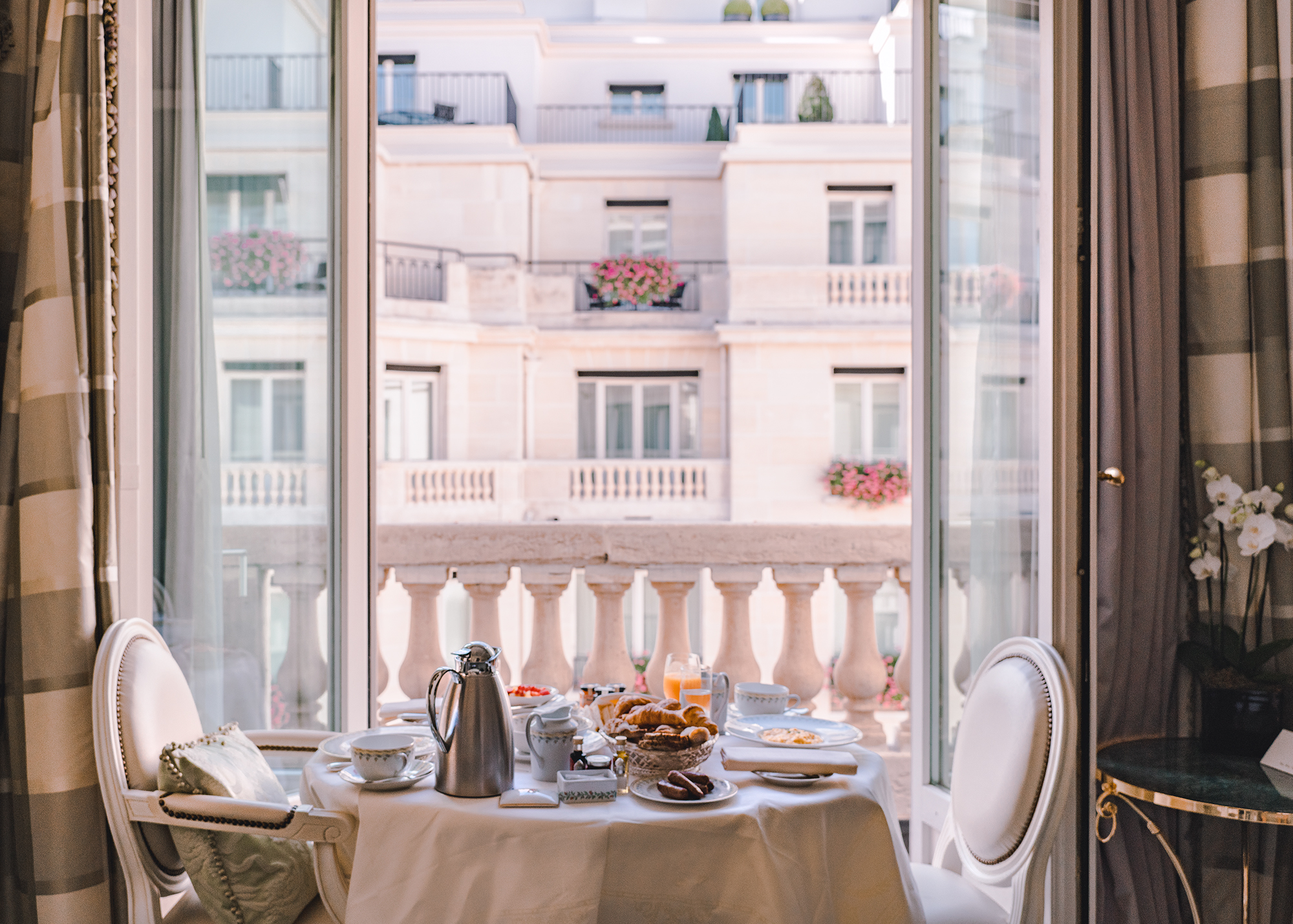 Waking up to a room service breakfast with a view.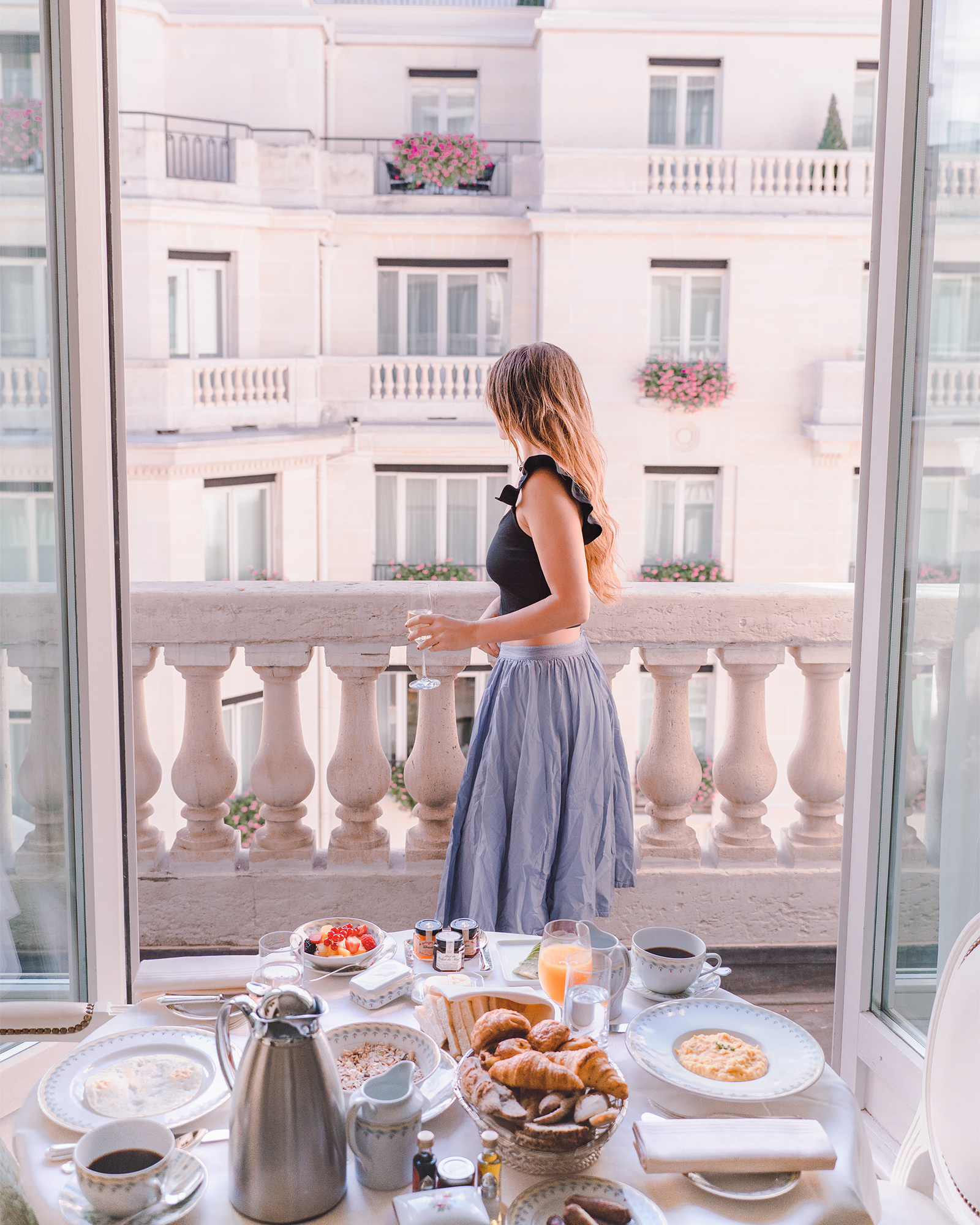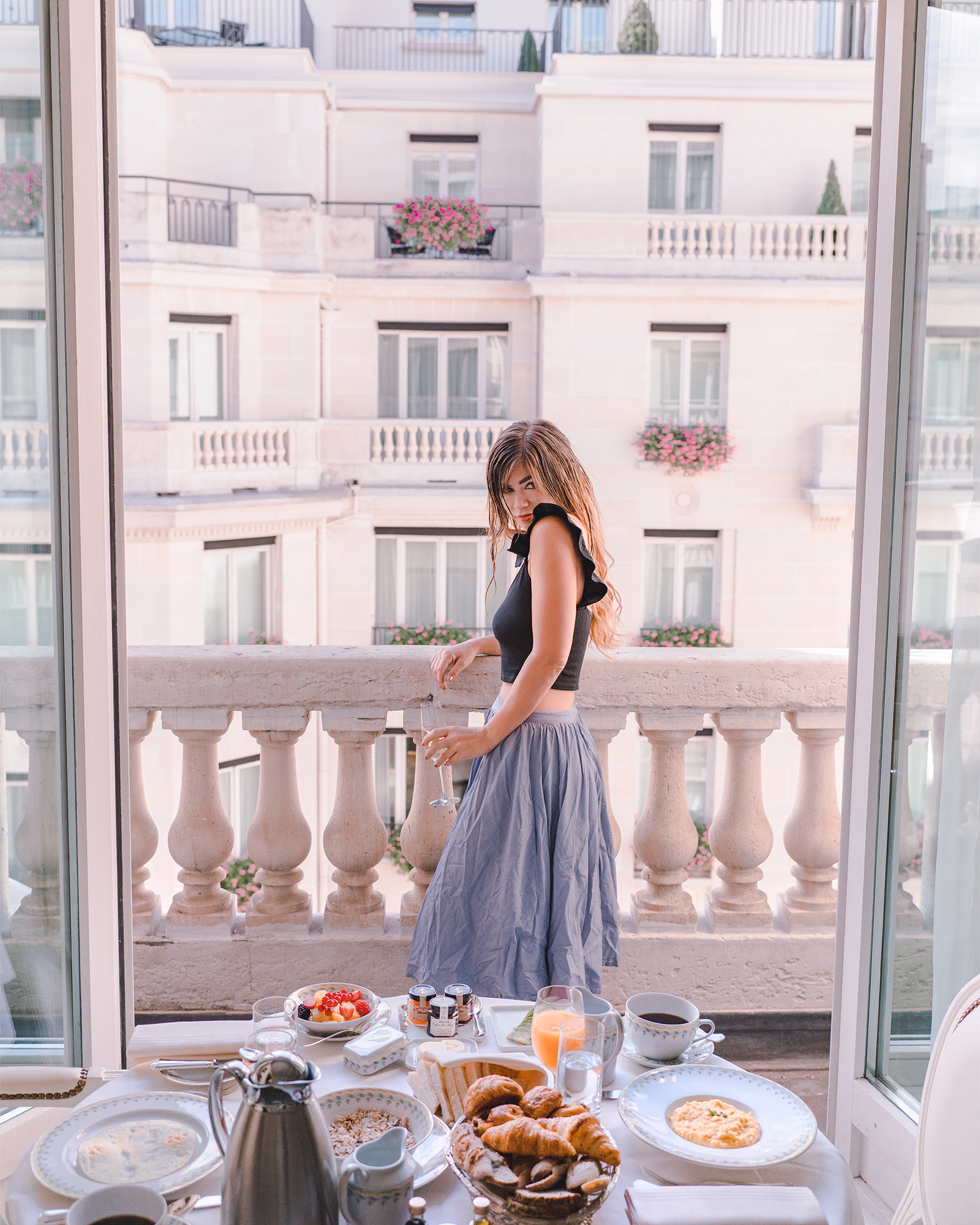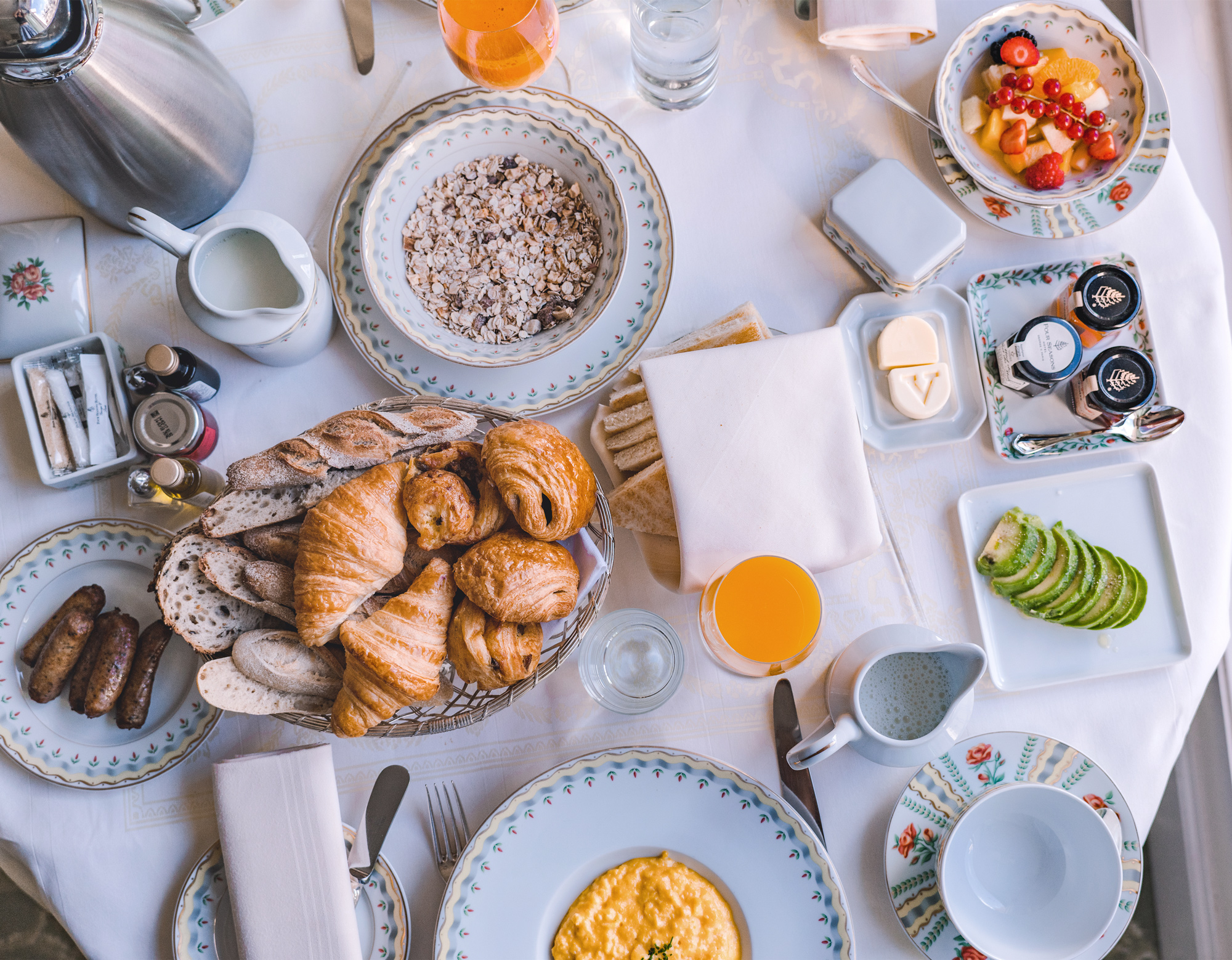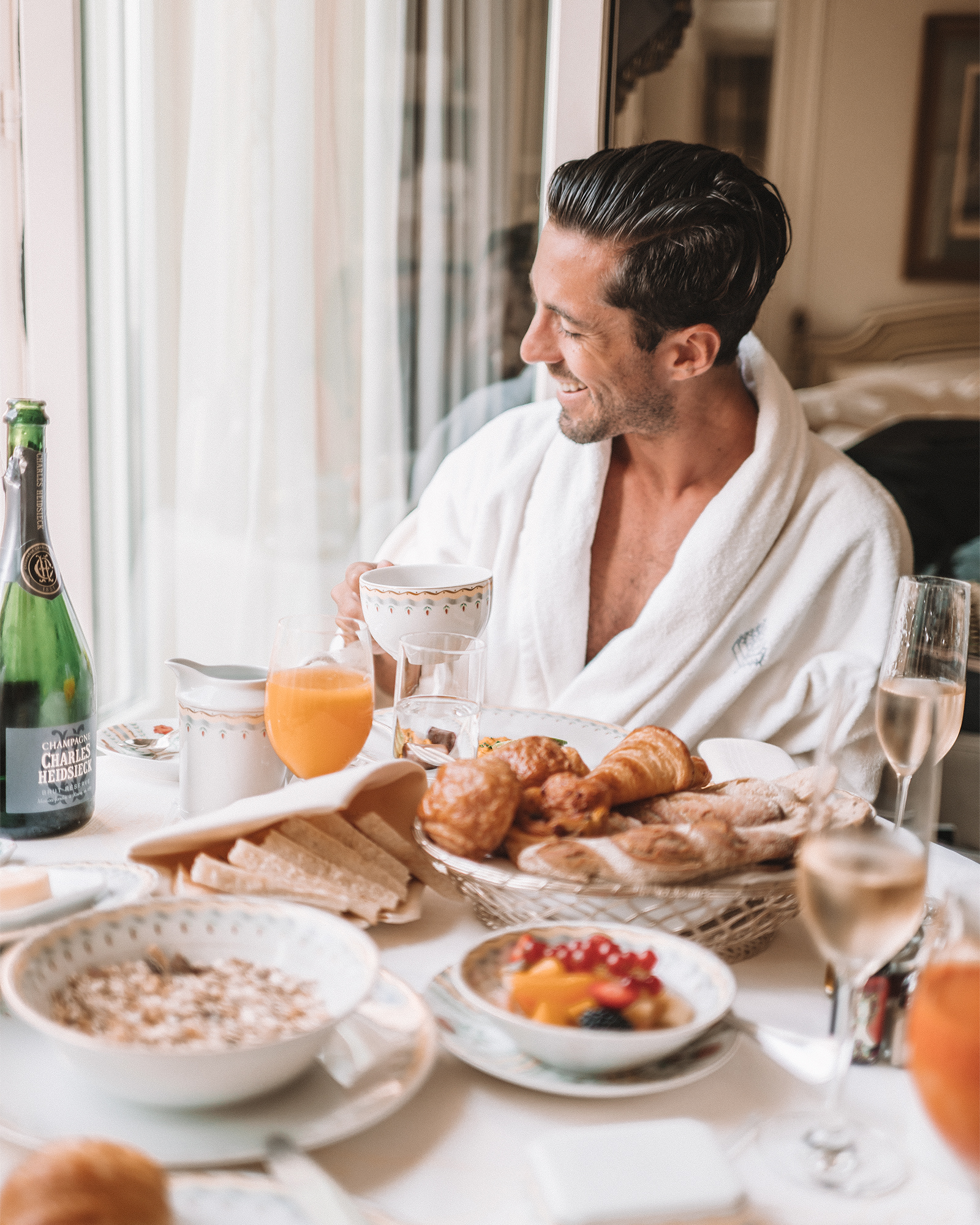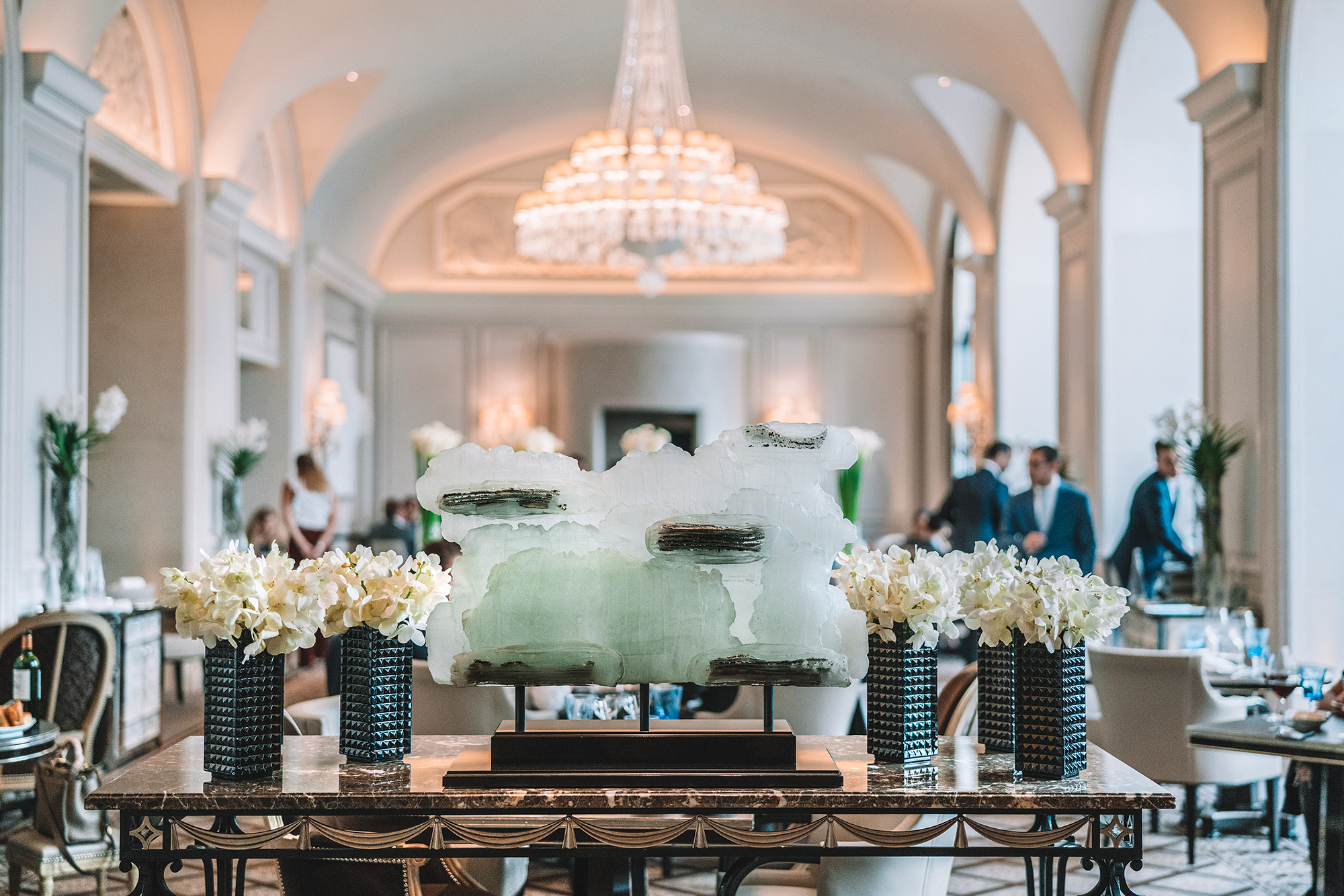 We stopped by one of the Four Season's Michelin Star restaurants, Le George, for a final lunch before departing.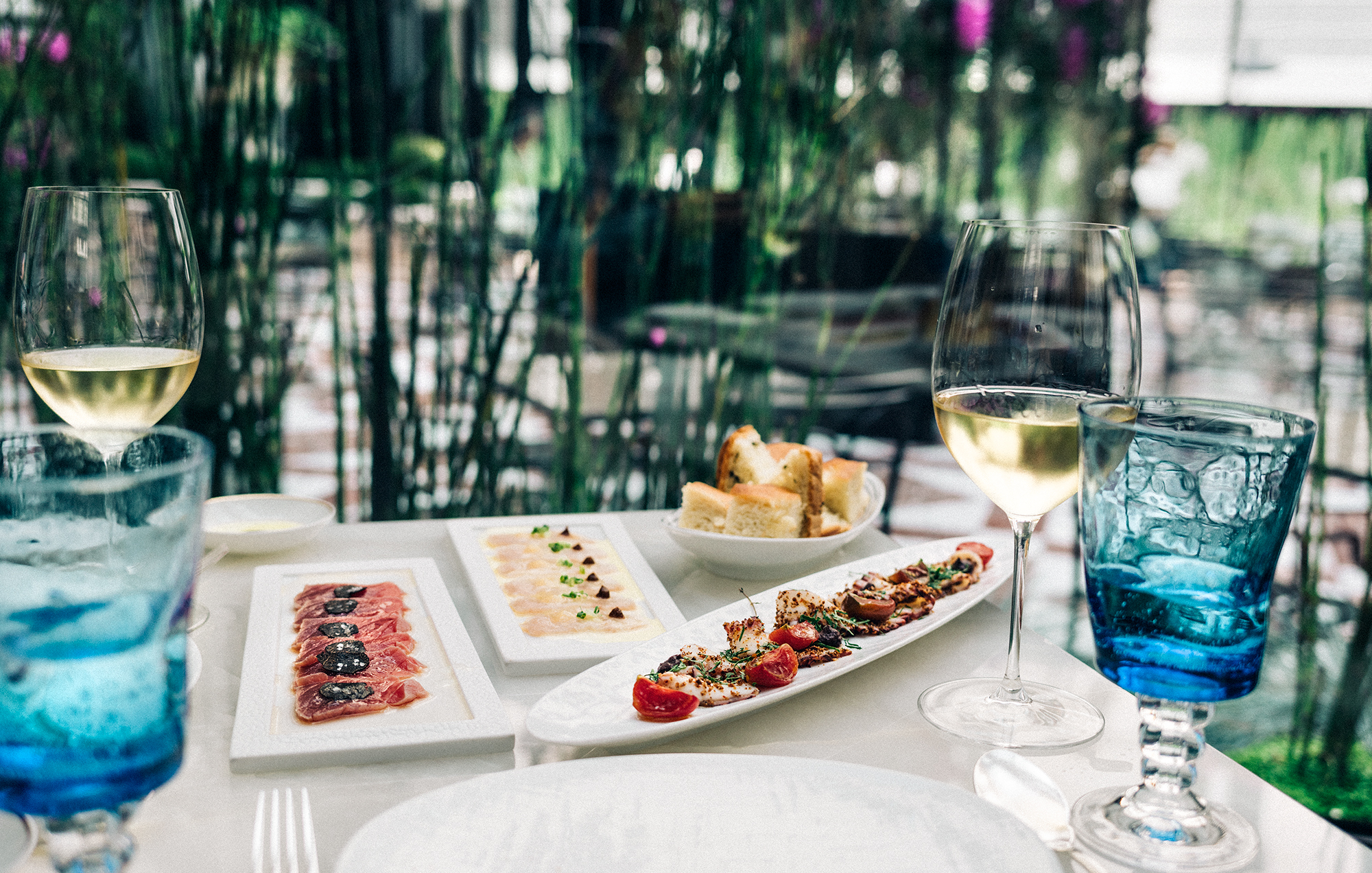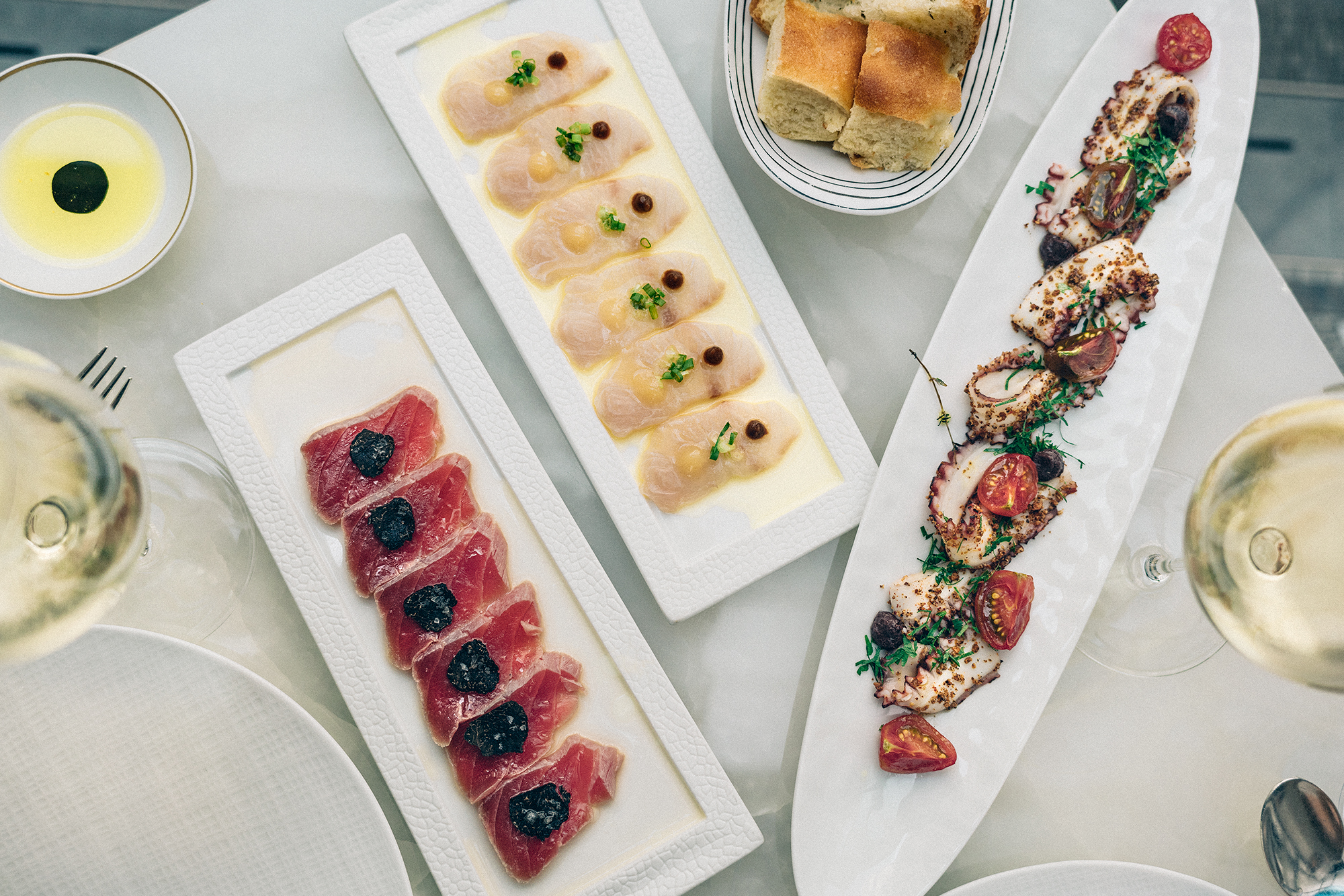 Seared octopus, fresh sashimi with truffle and garlic garnishes, and of course, lunch wine.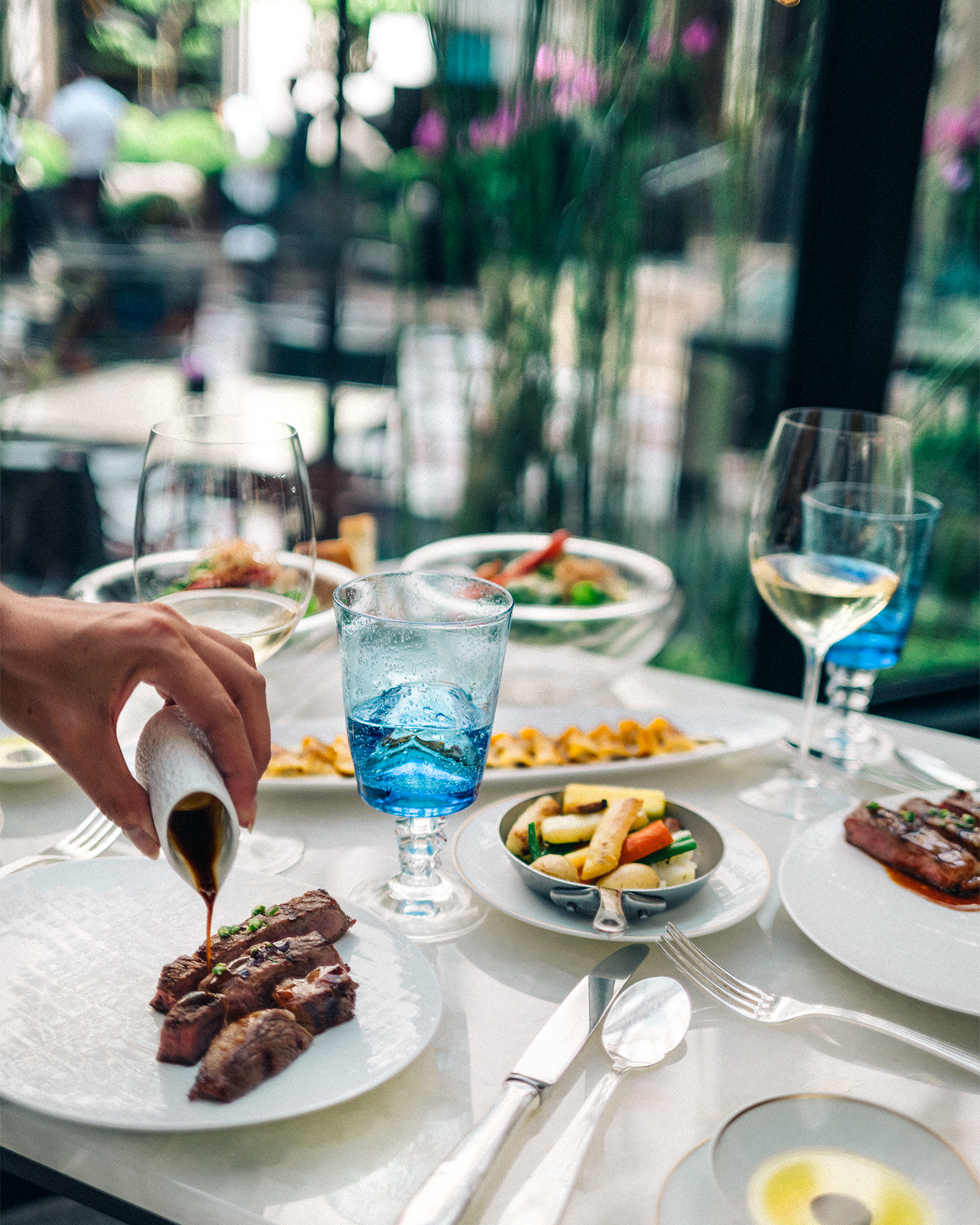 Entrecote, with truffle ravioli just behind.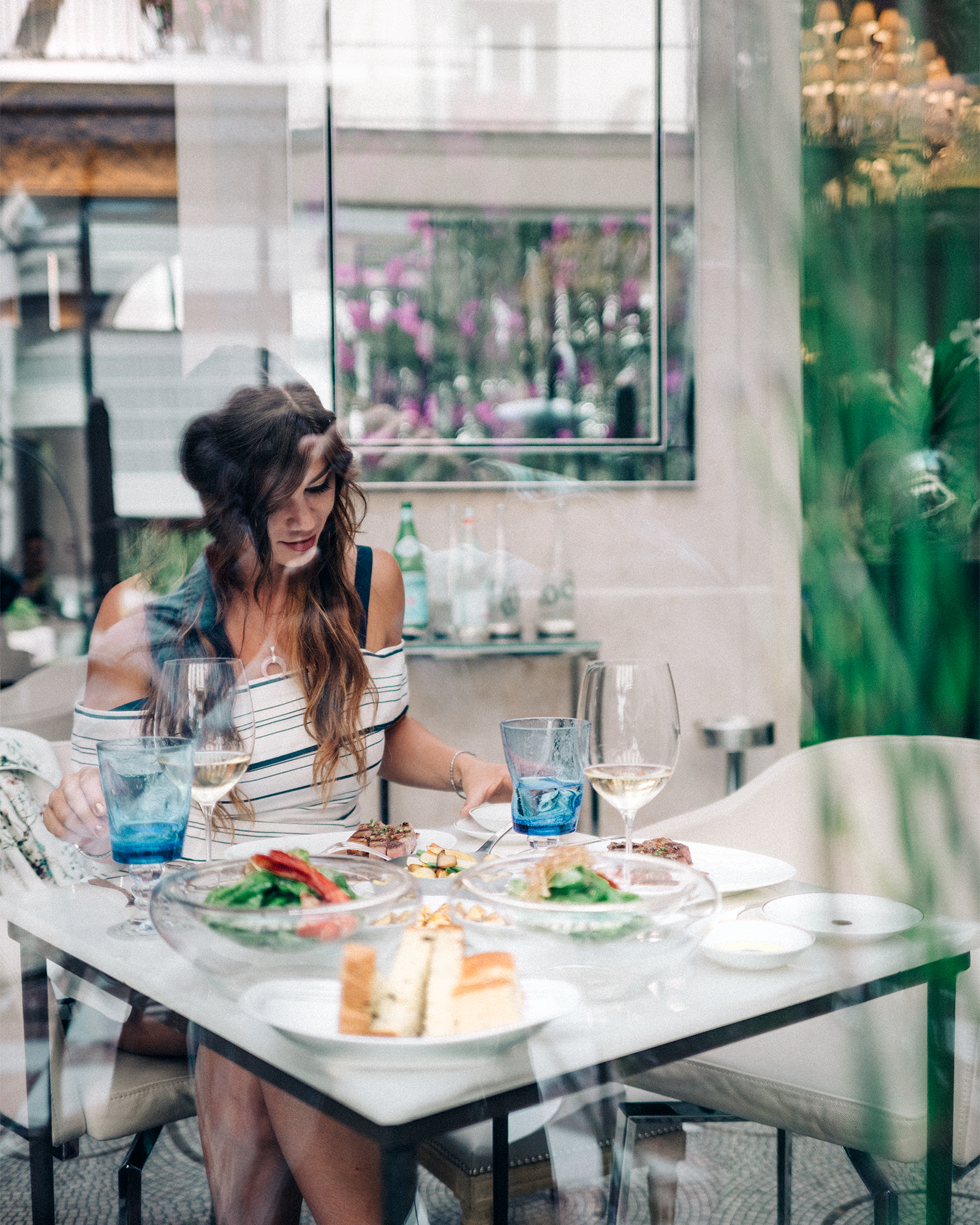 Every though this was a cold and dreary day, sitting in the solarium and being surrounded by warmth and light made this meal feel magical.