October 3, 2019 Style
A Tropical Fall Affair dressed in David's Bridal
As a bride (I get to call myself that for the full year leading up to my wedding, right?), I have been scouring the internet for every possible wedding vendor and bridal gown shop for months on end, in the search for the perfect dress. What I didn't expect from my endless search, was that bridal shops are amazing places to find all the other special dresses I need in my life!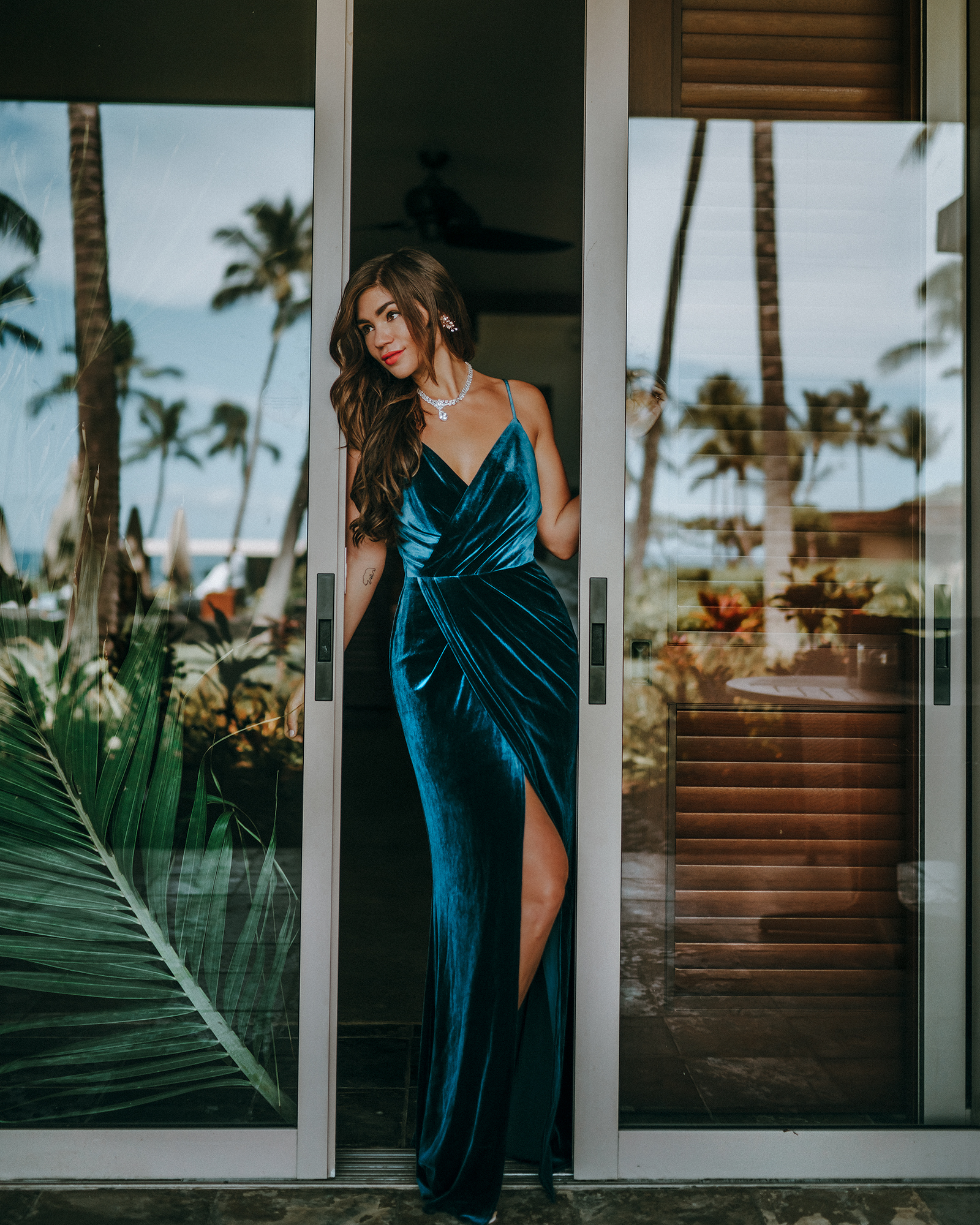 In preparation for a formal we were attending at the Four Seasons Hualalai, I turned to David's Bridal as my new go-to resource for an affordable way to dress up from head to toe. I chose my velvet ocean blue gown to complement the lush tropical setting, while still feeling black-tie appropriate and with enough weight for September. Since we were in Hawaii, I accented with floral earrings and flower-adorned sandal heels, and a statement sparkler of a necklace to complete the look! Every piece of my look came directly from David's Bridal.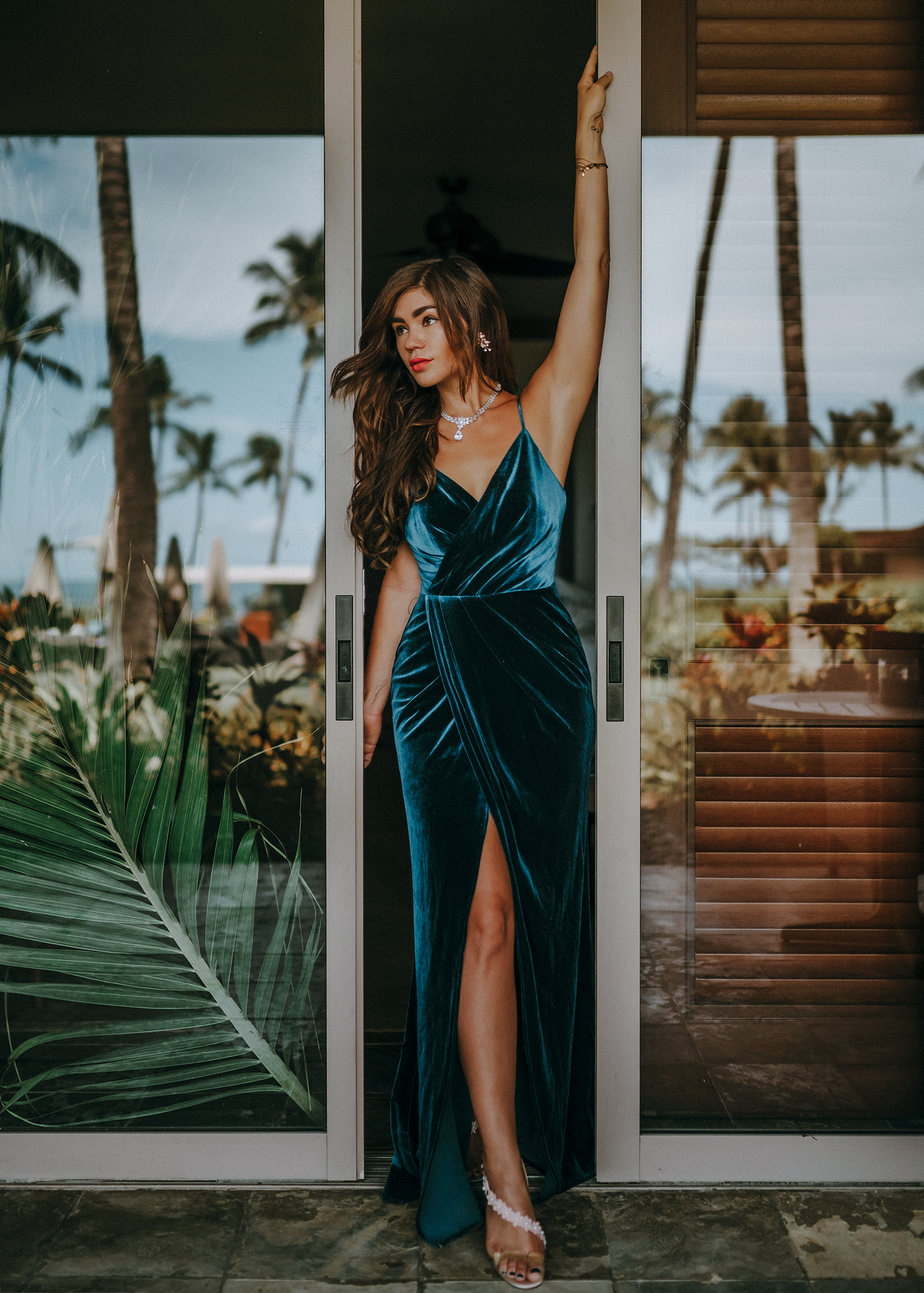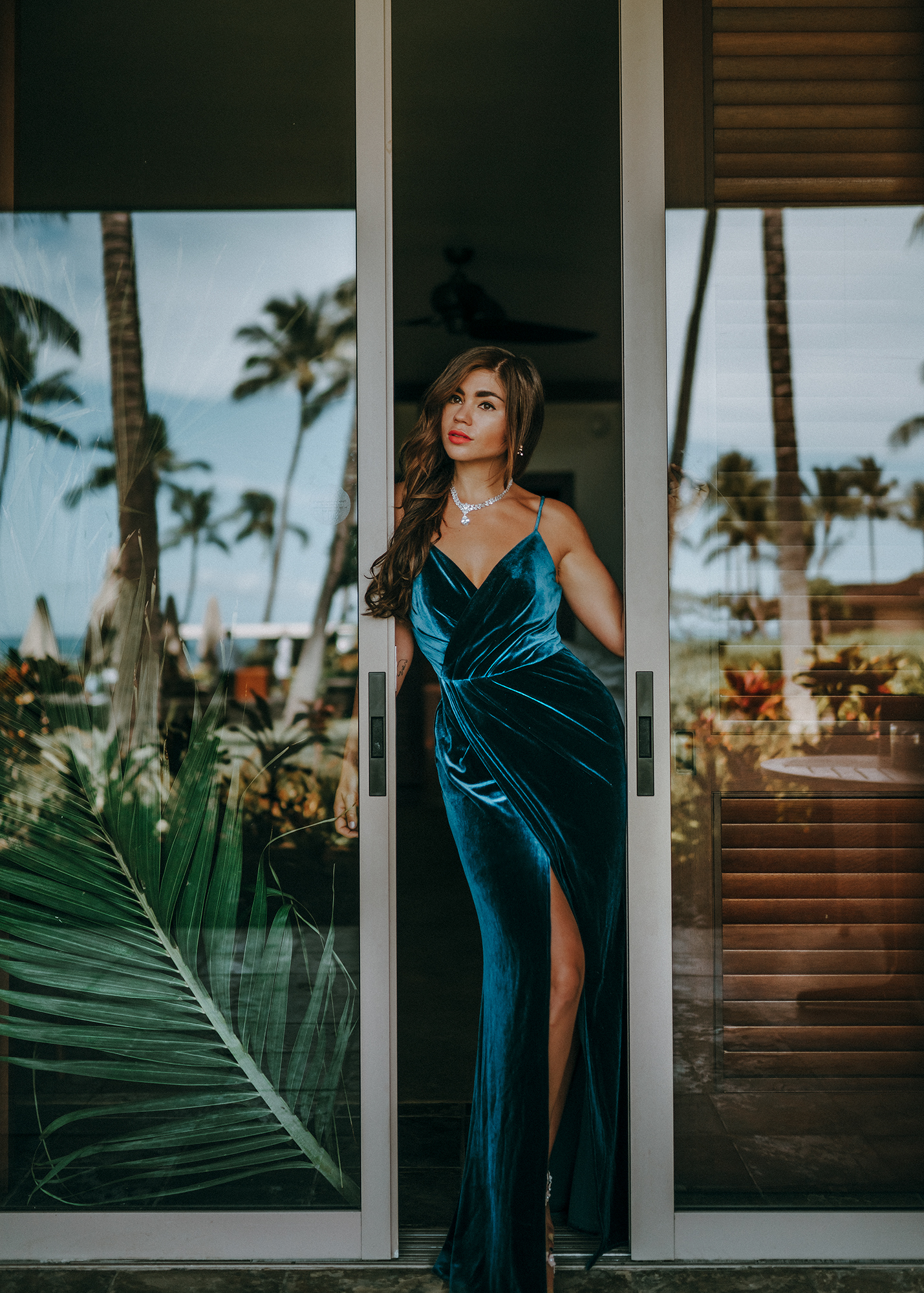 Stepping out of our room with my final look.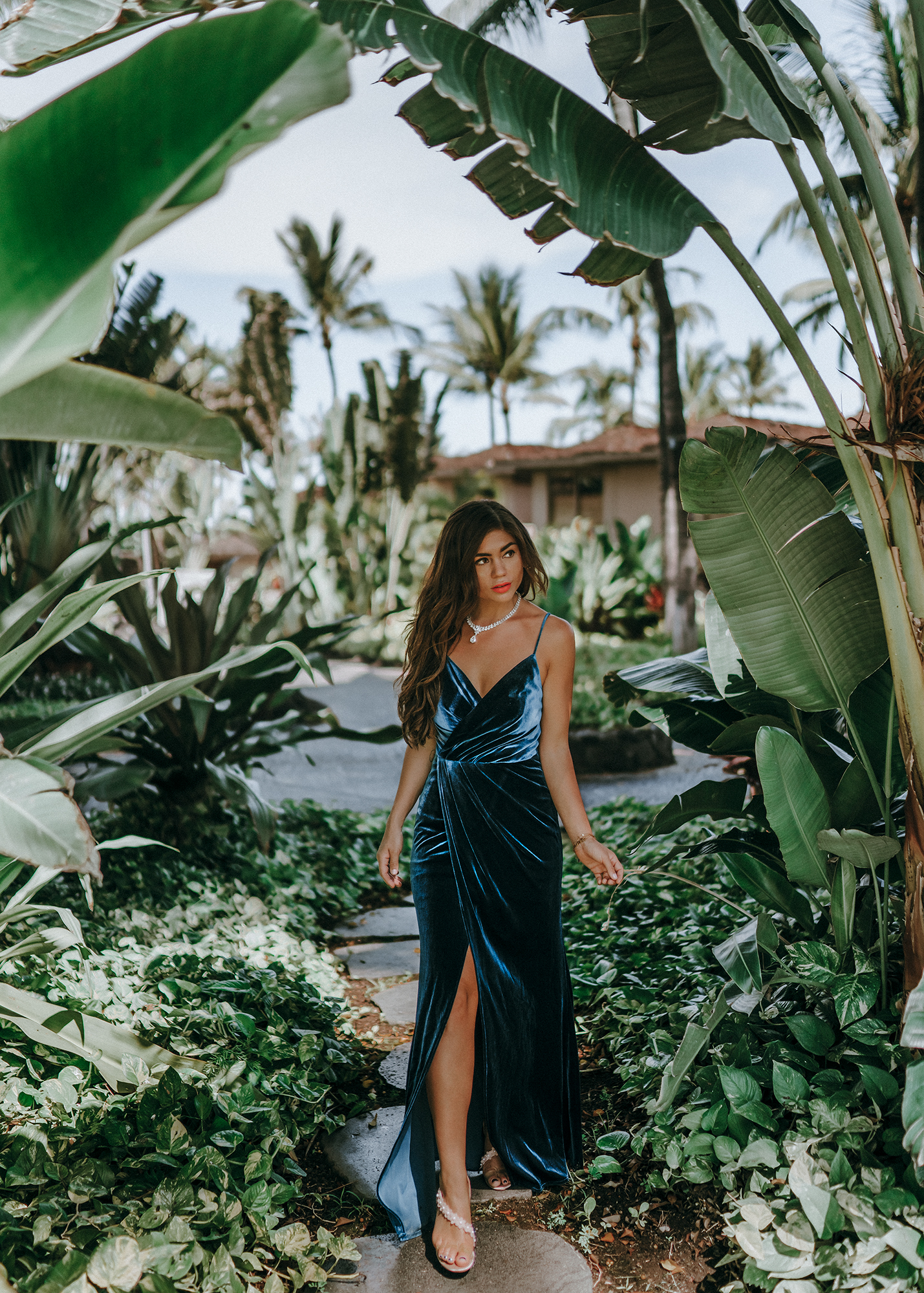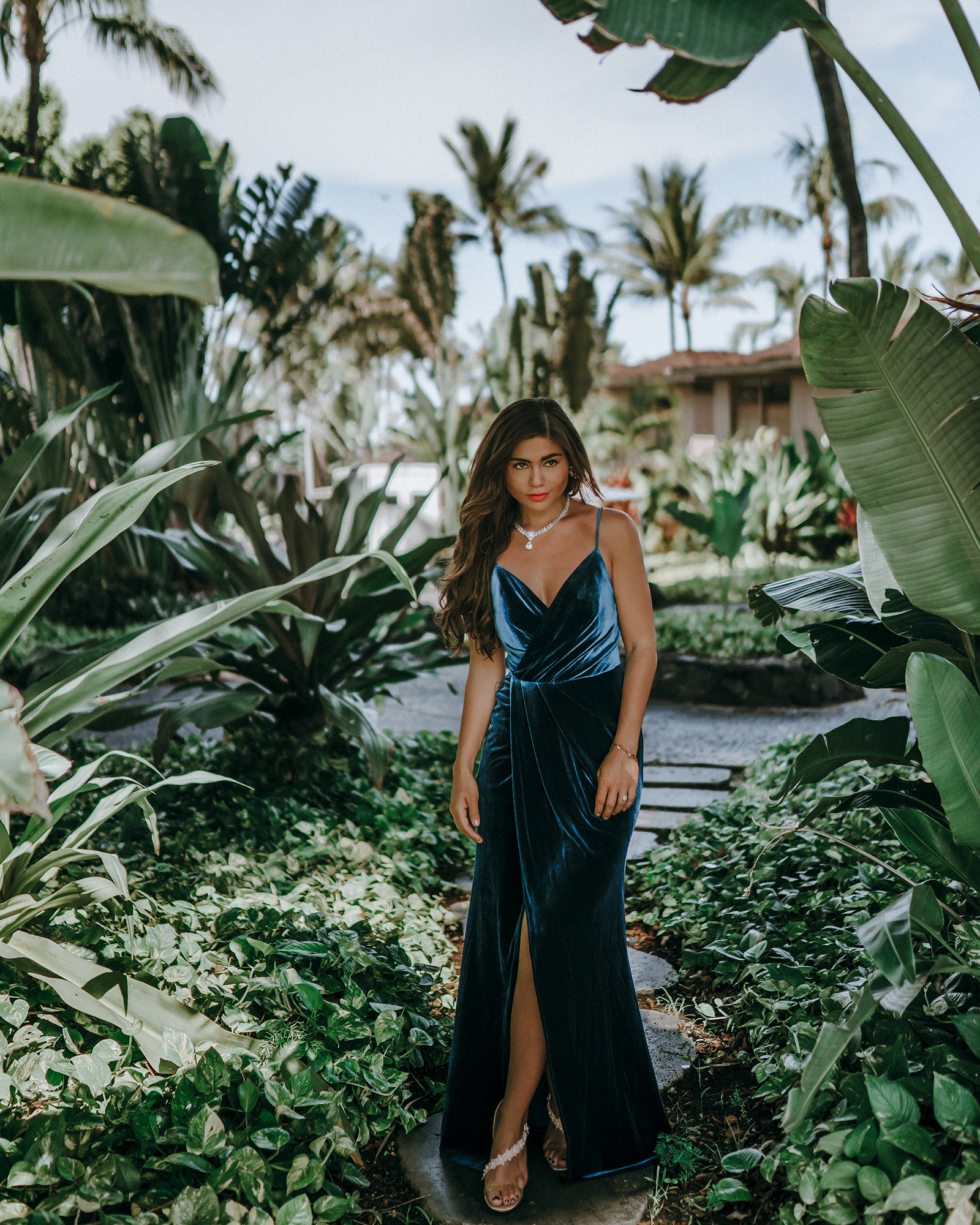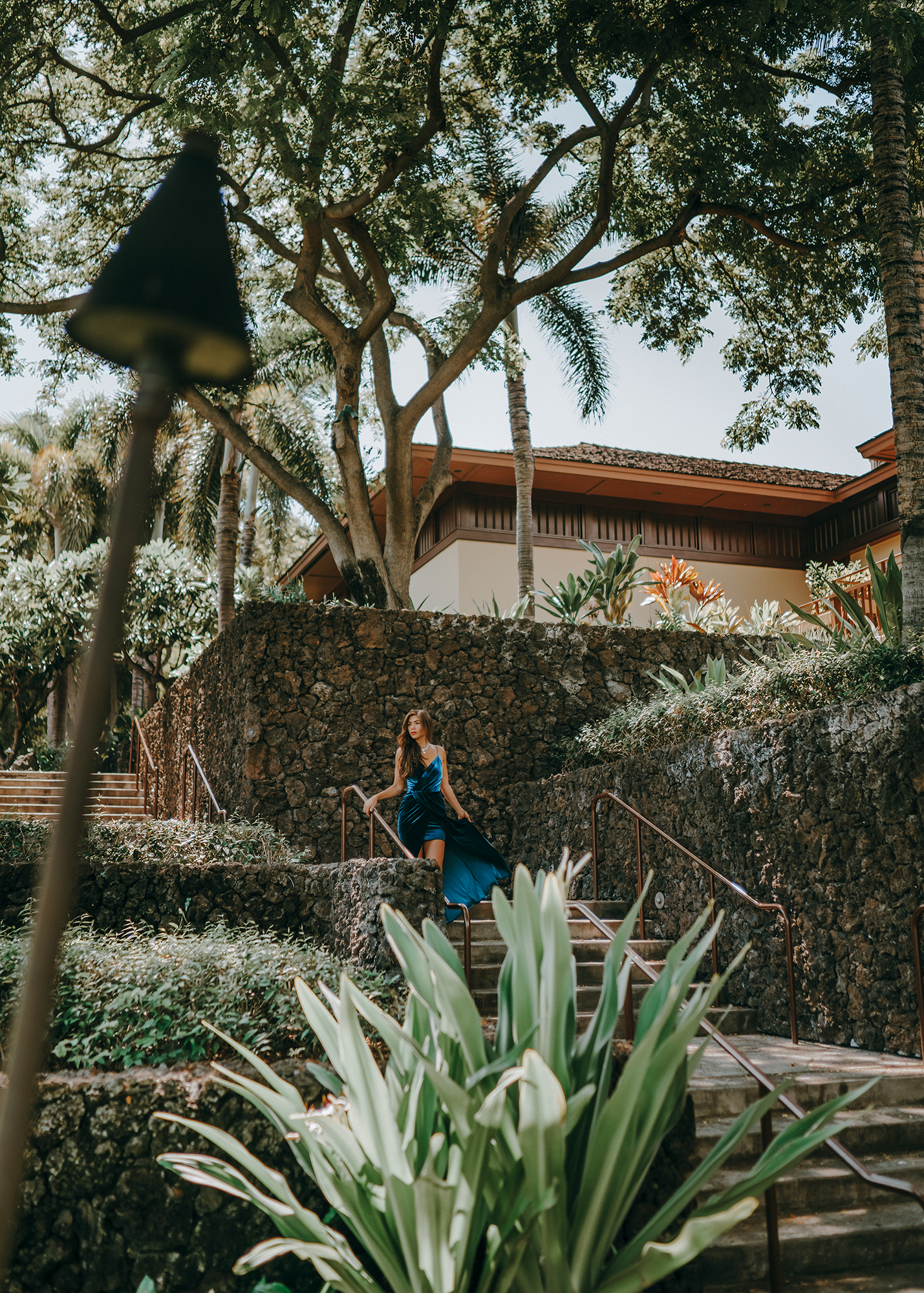 Taking a little time to explore the grounds of this gorgeous hotel before the festivities begin.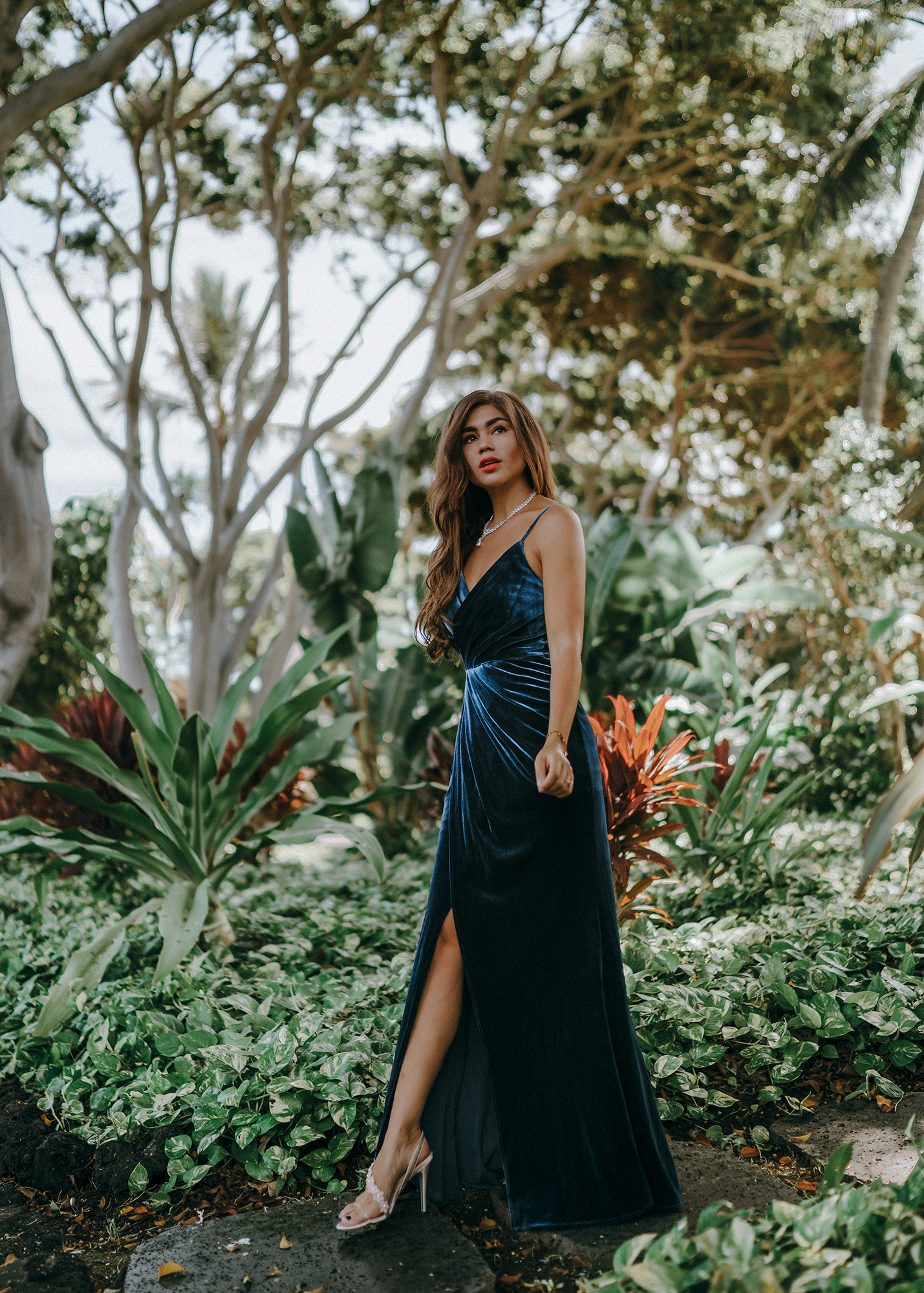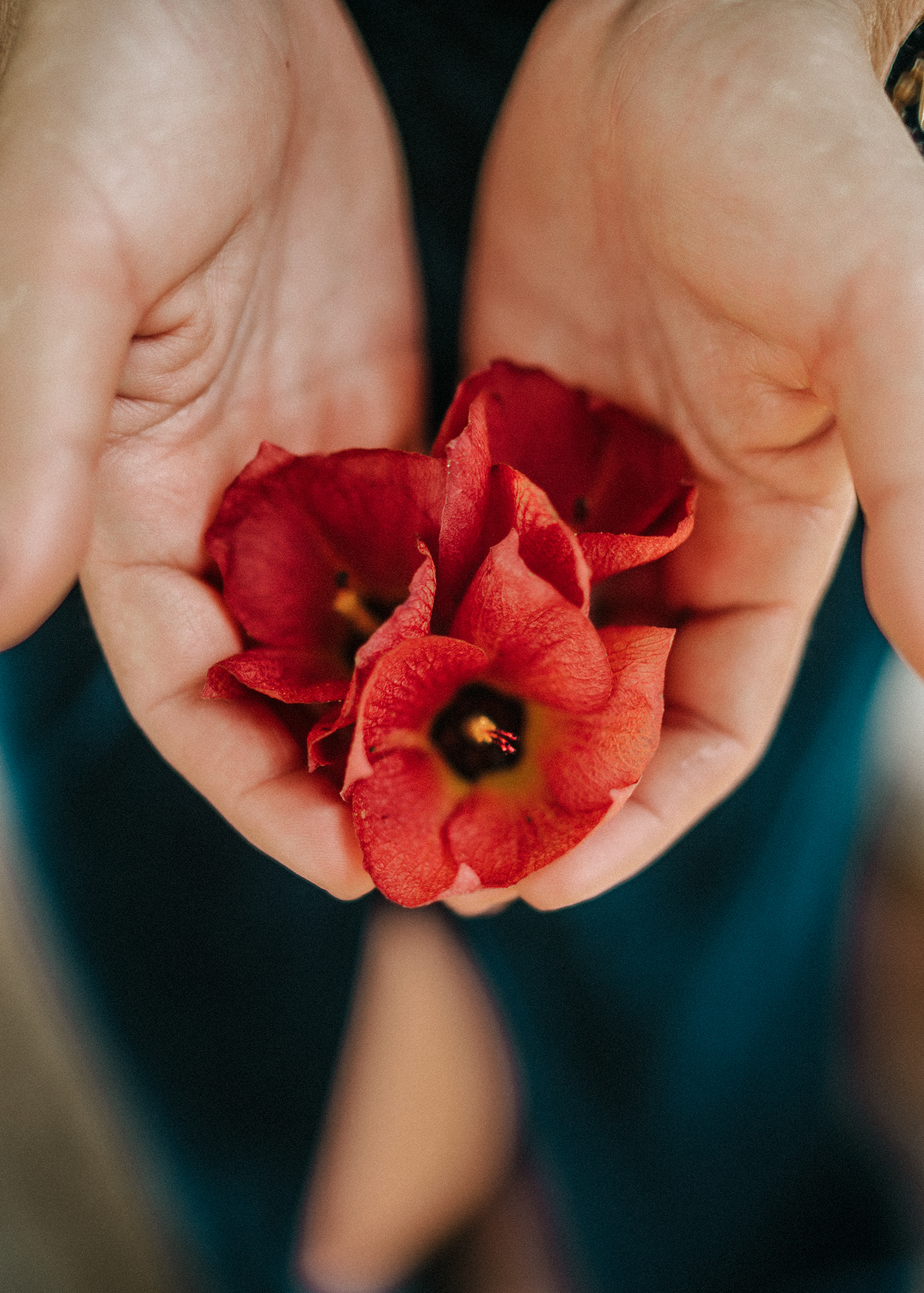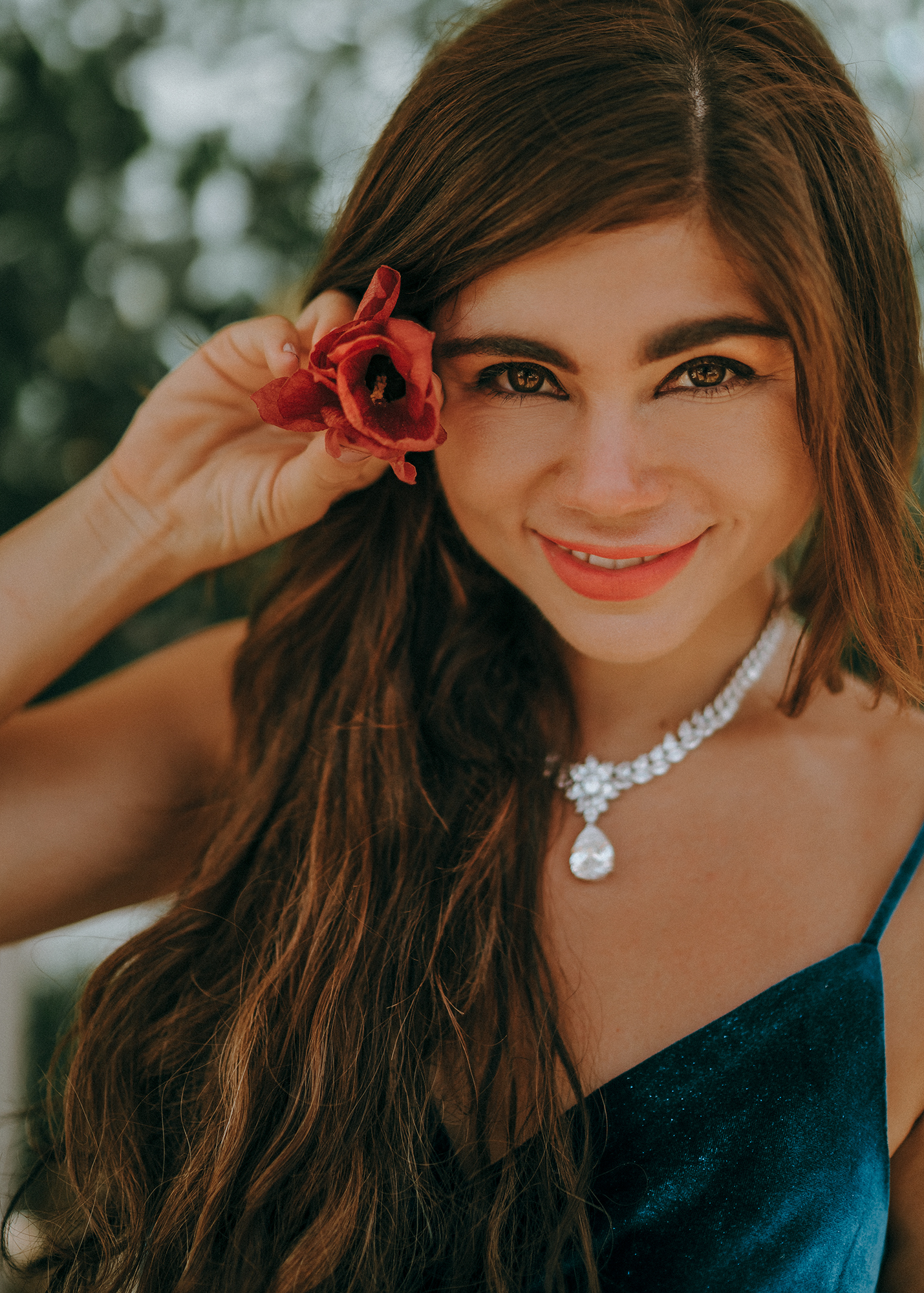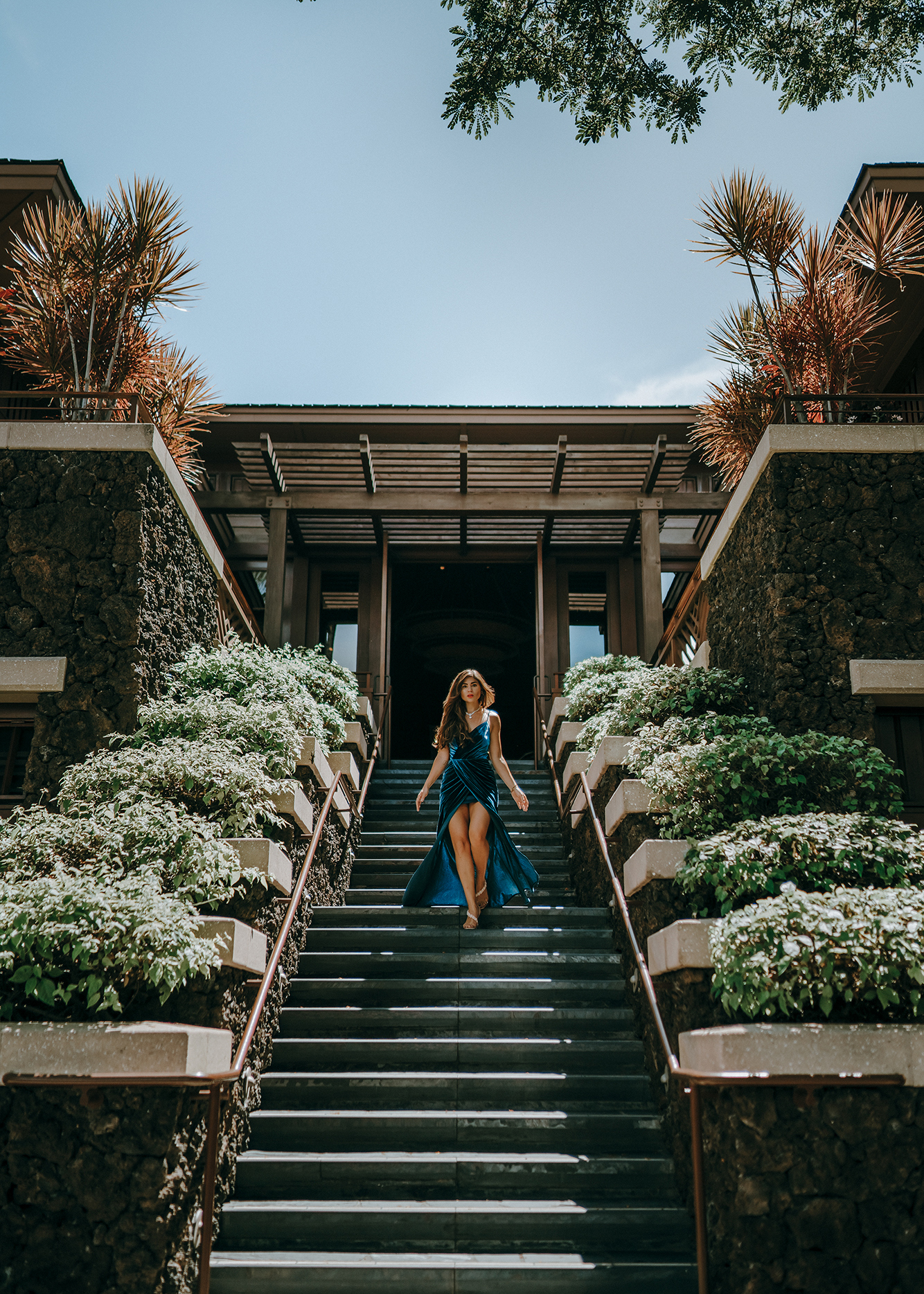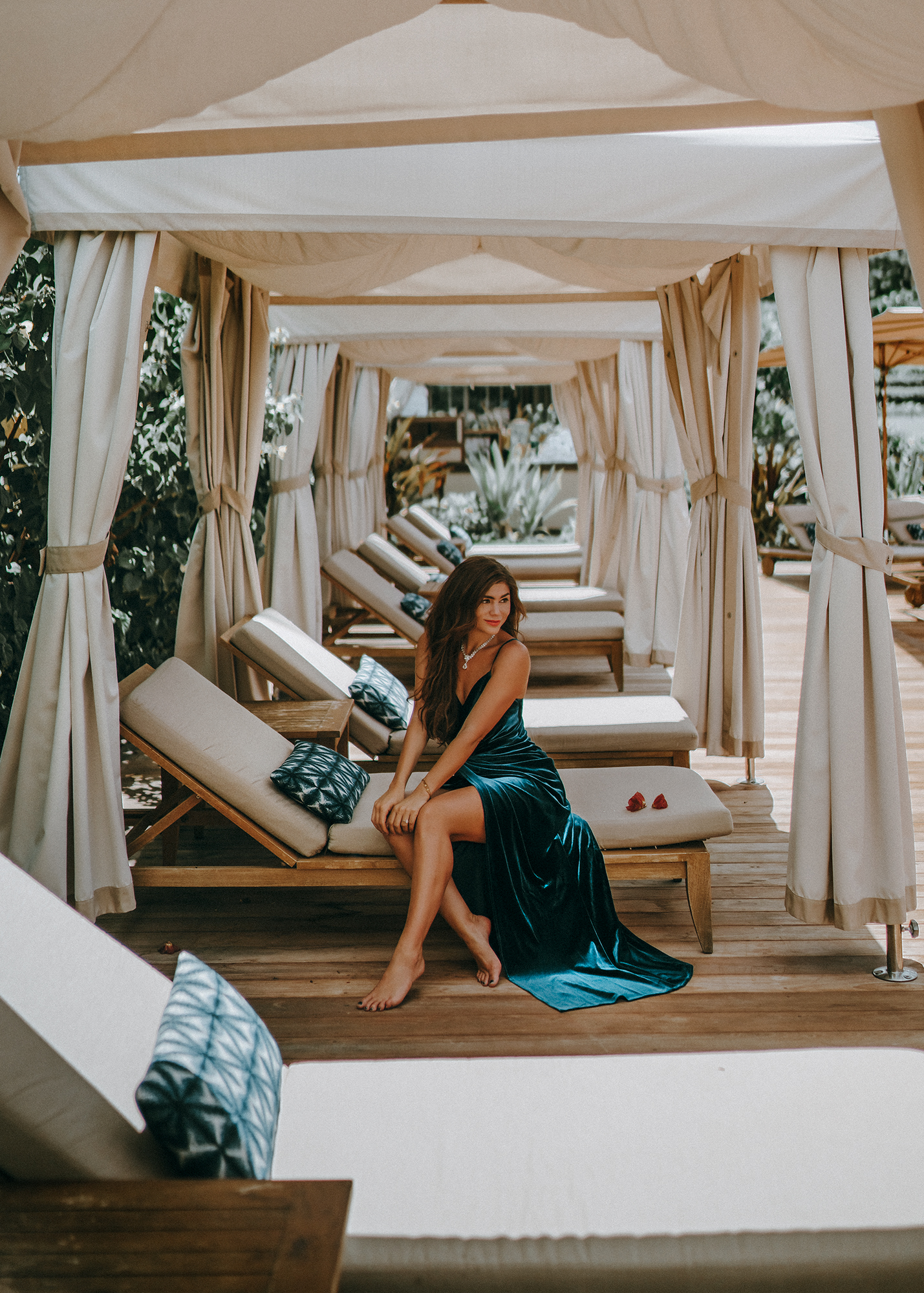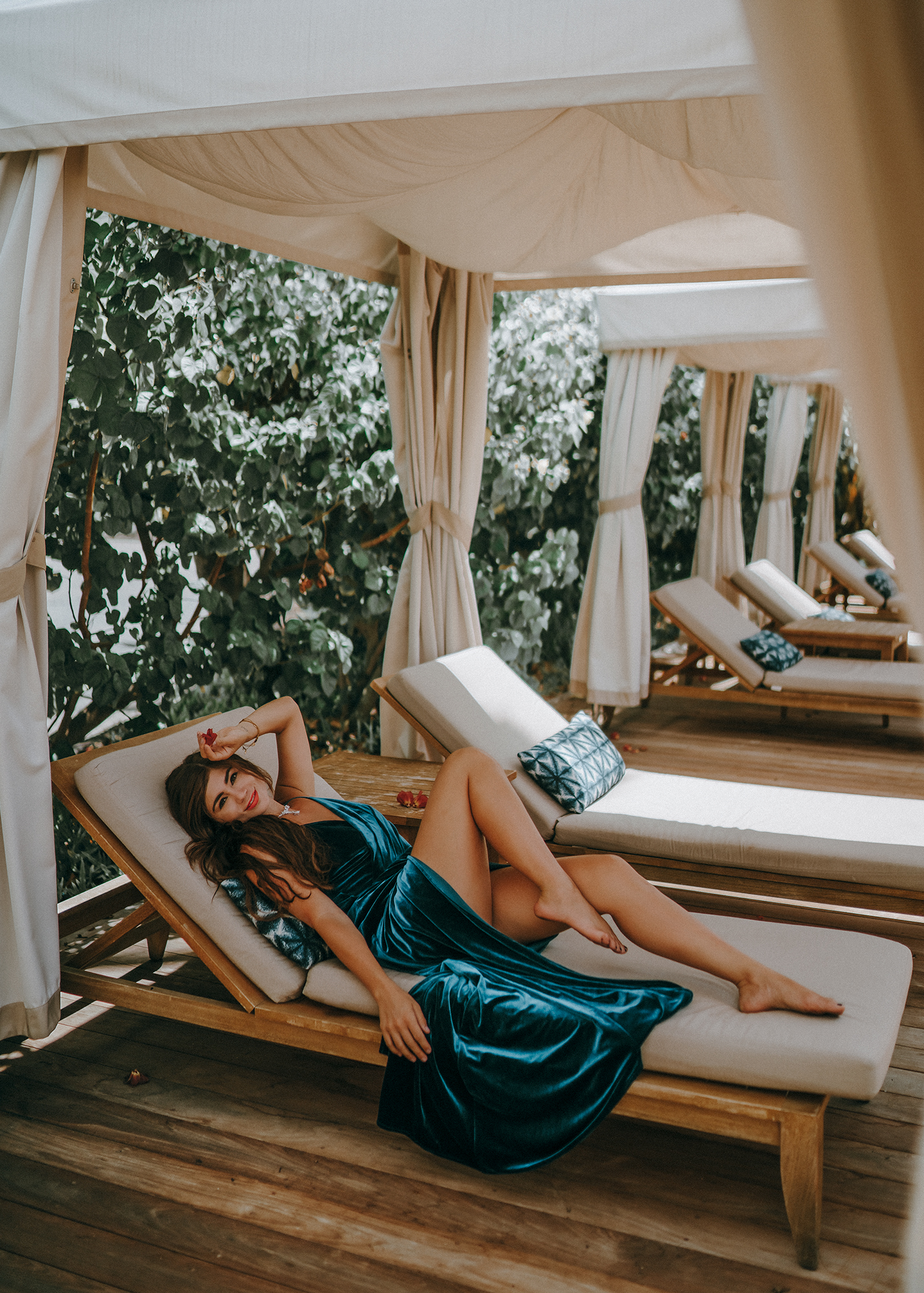 In Hawaii, it's never too formal to slip off your heels and dip you feet into the pool!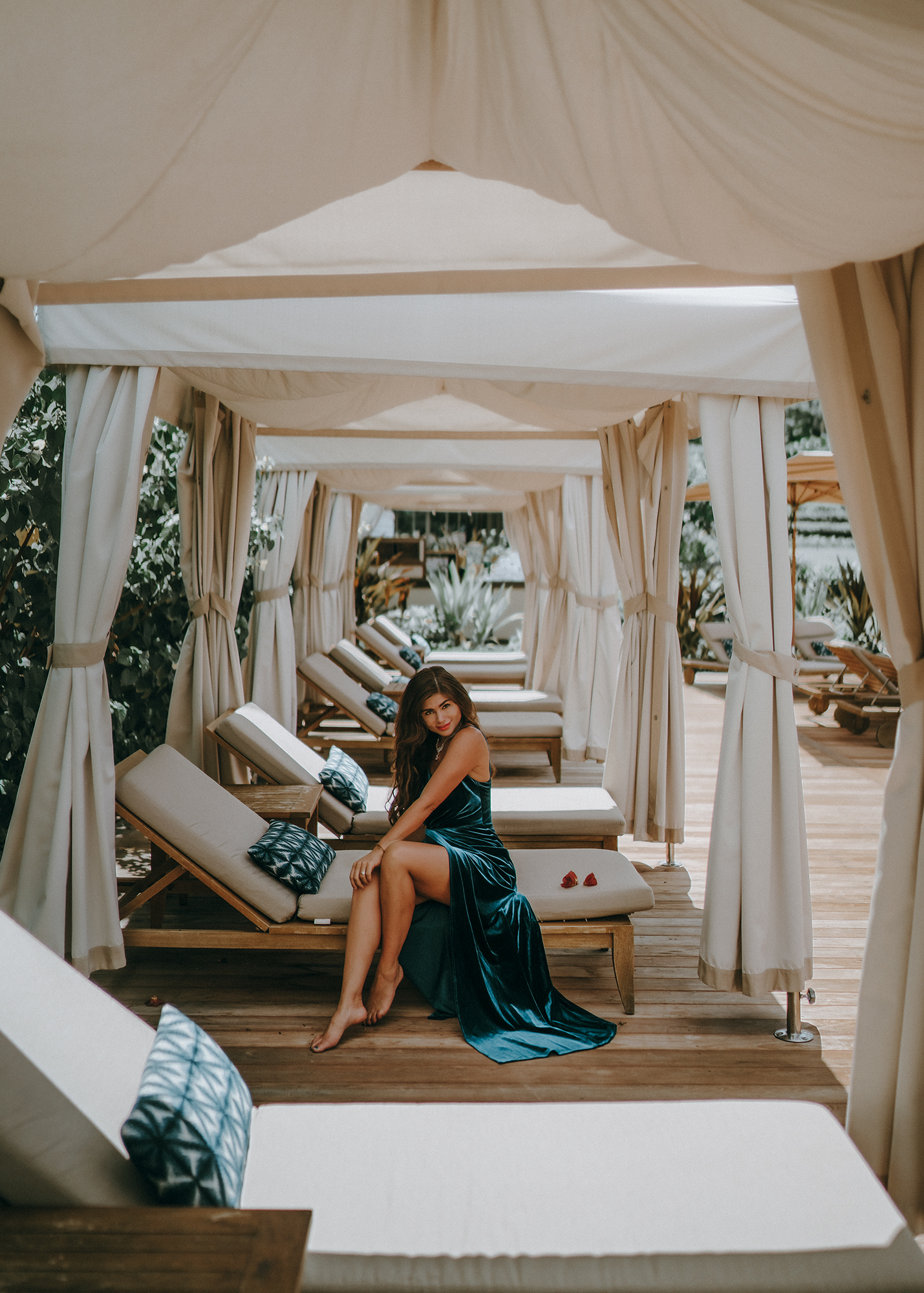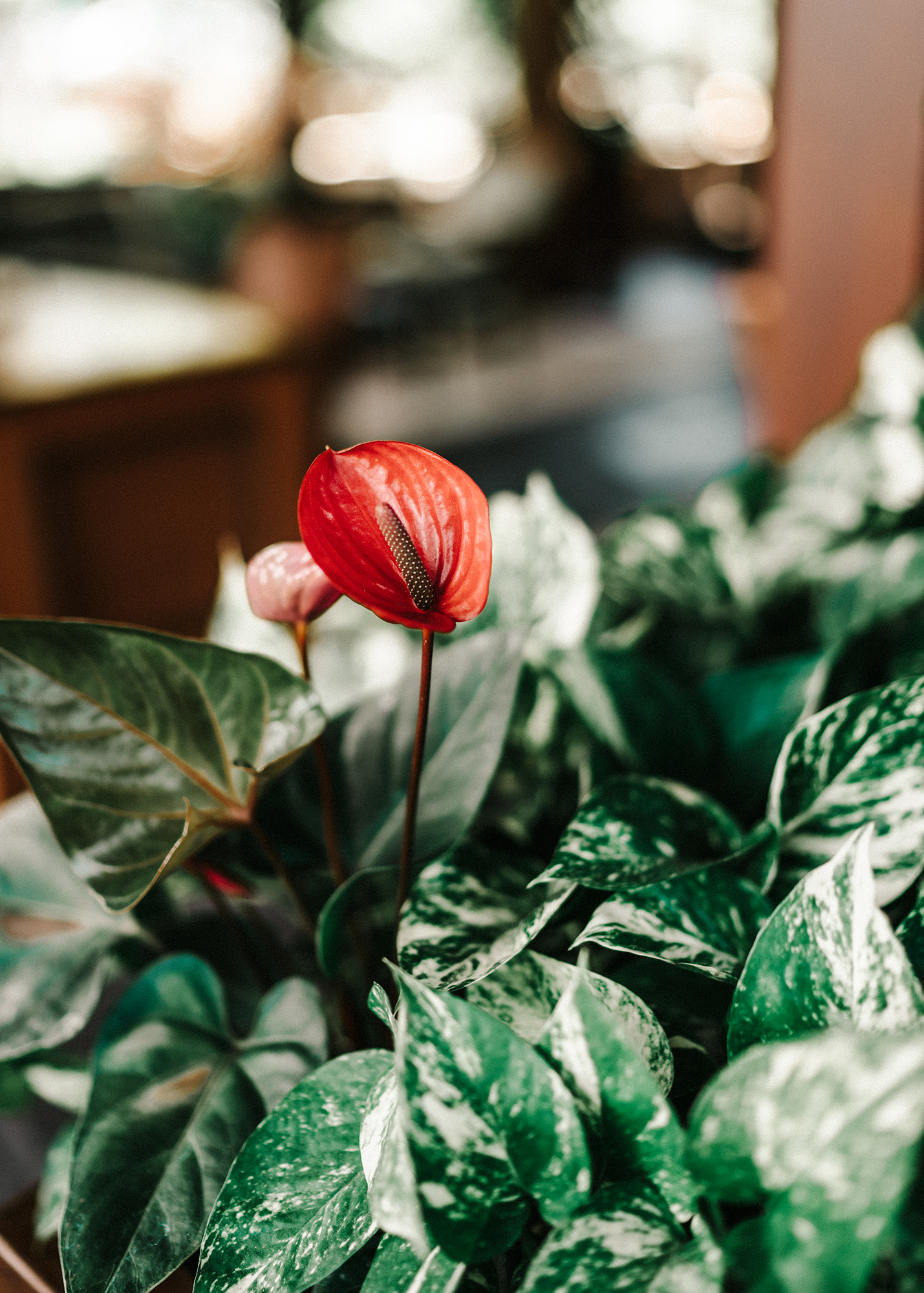 A close-up look of these floral earrings - I was so in love with my jewelry combination here!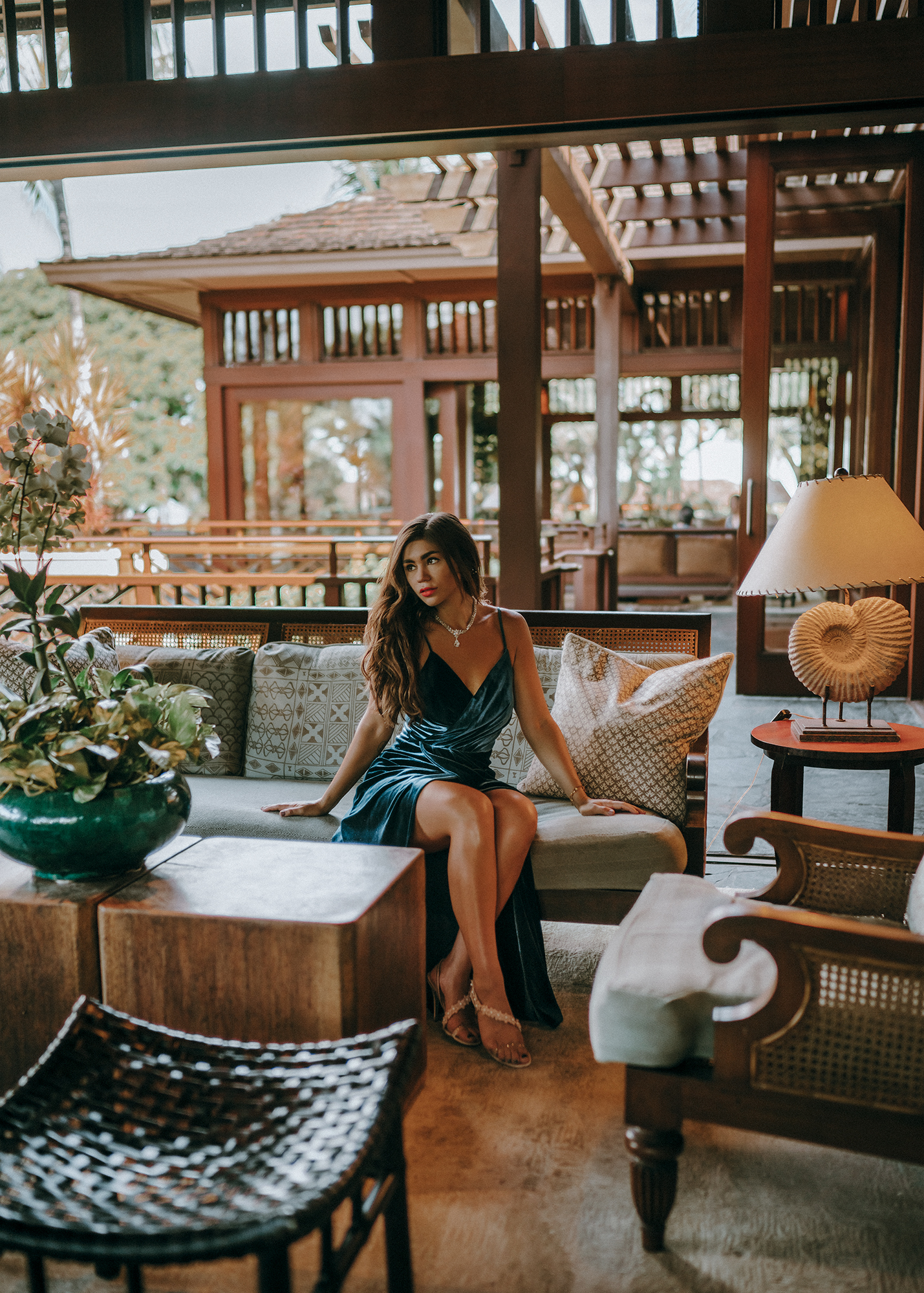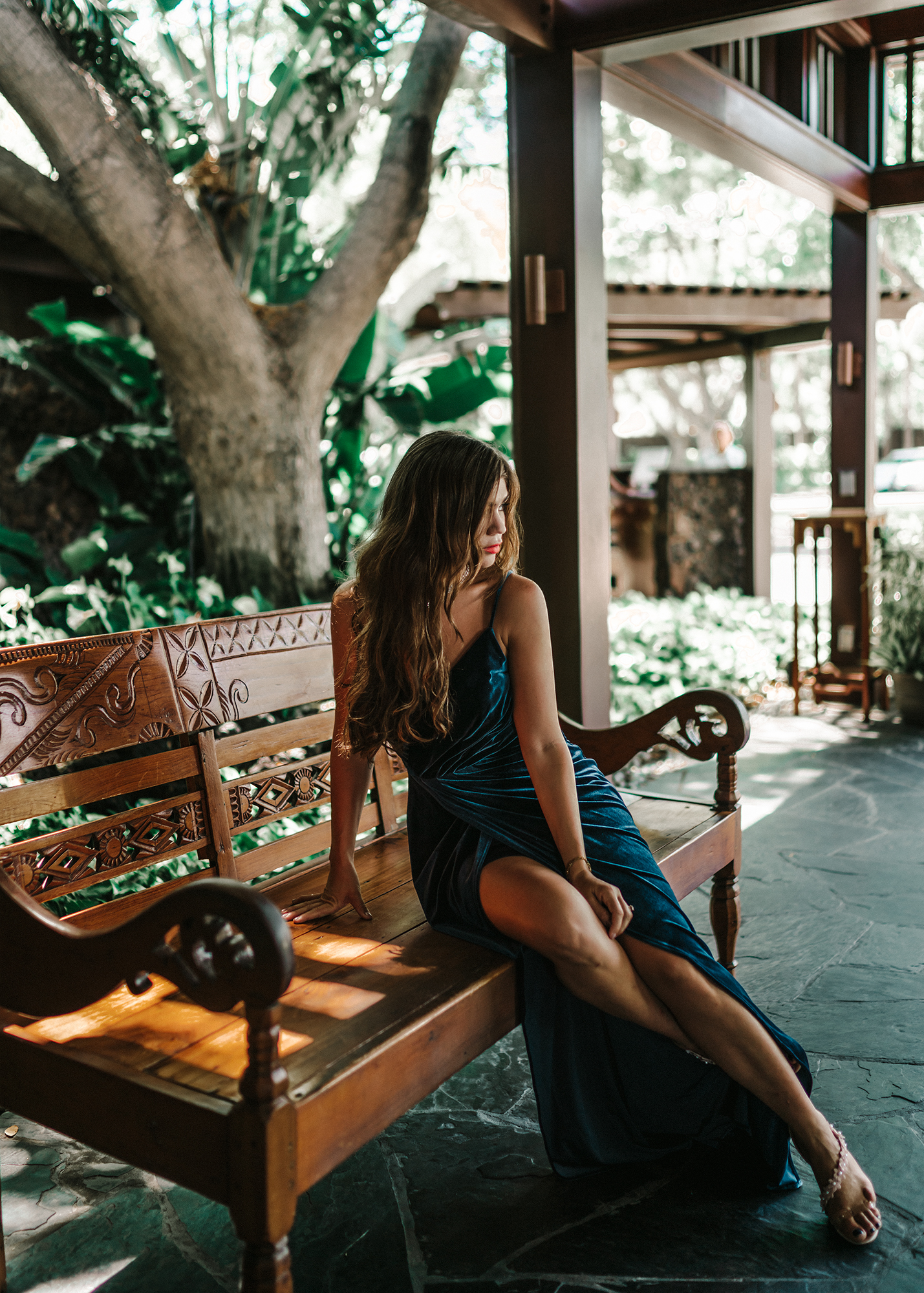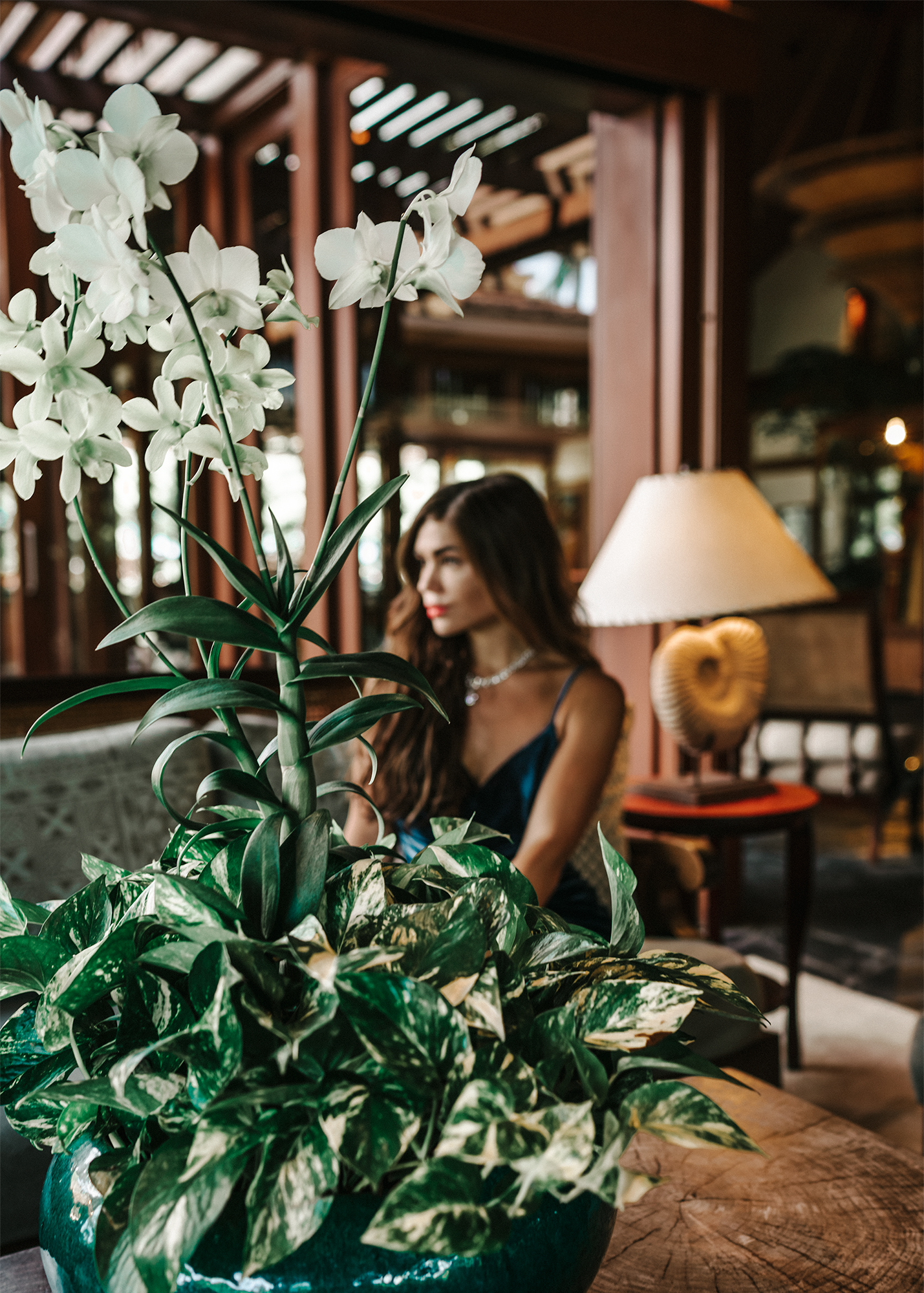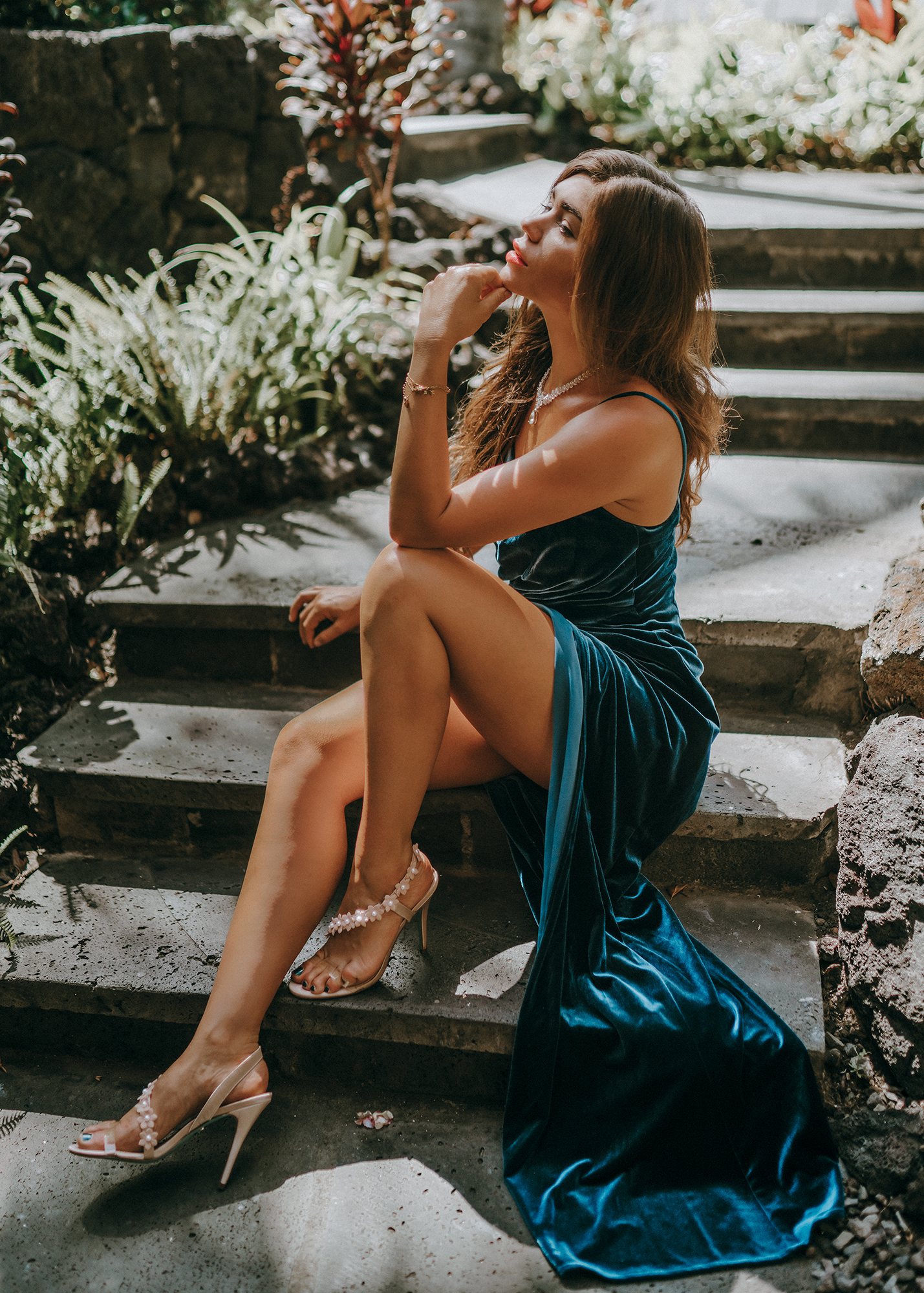 ...and where is that forever date of mine?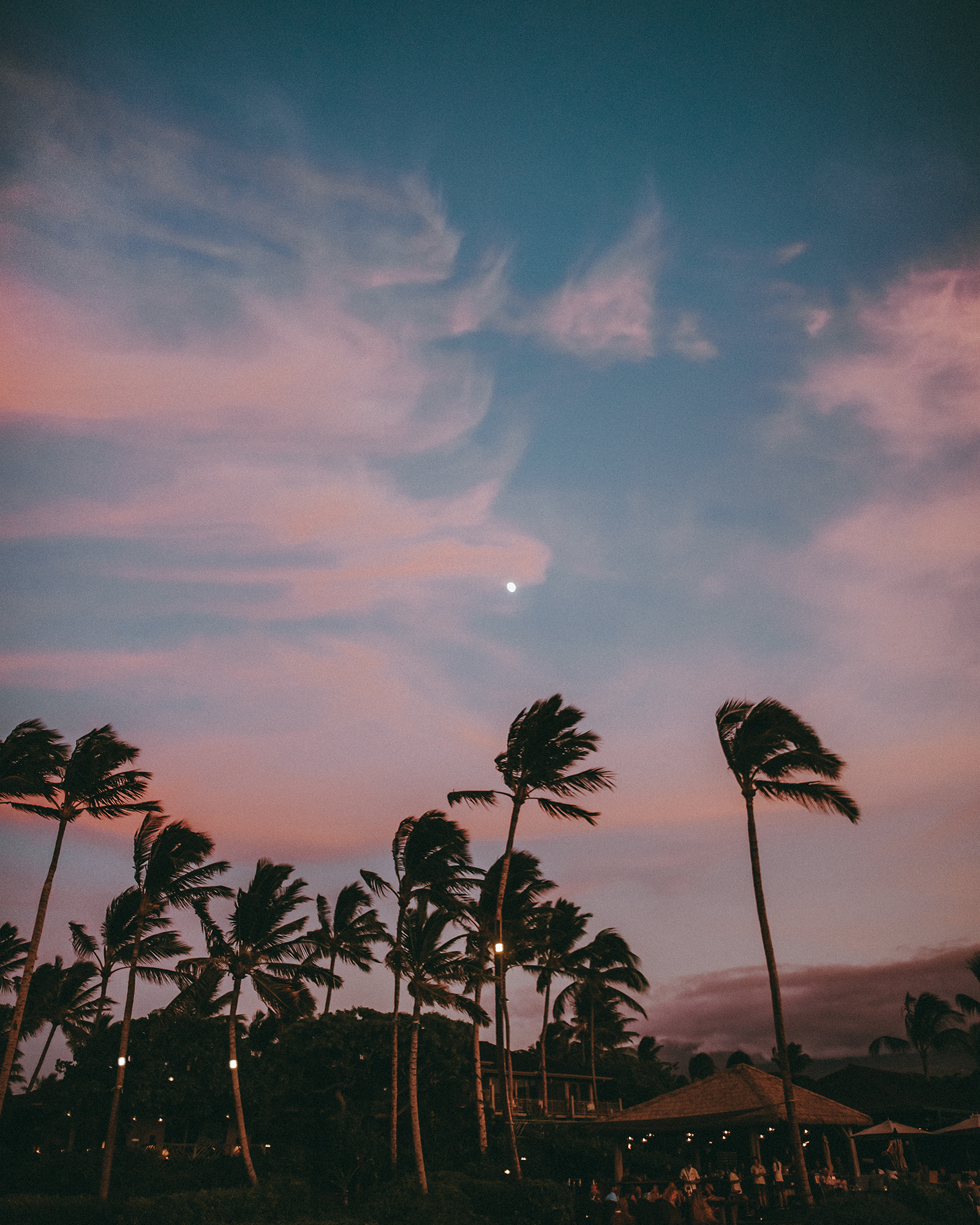 Now let the evening begin!
Shop My Look: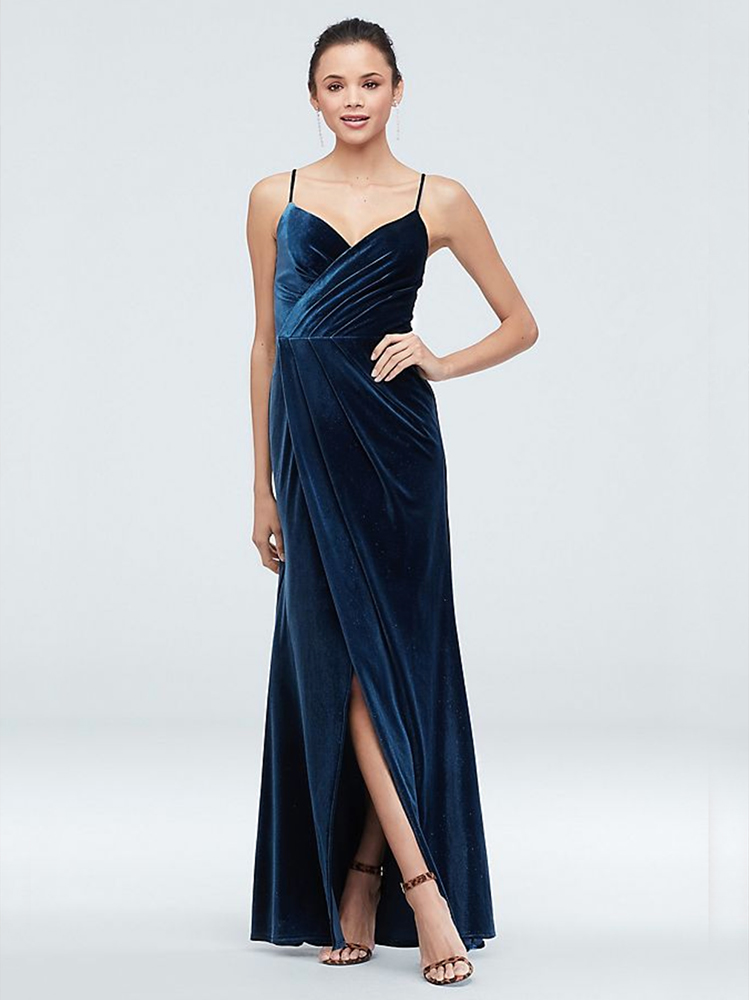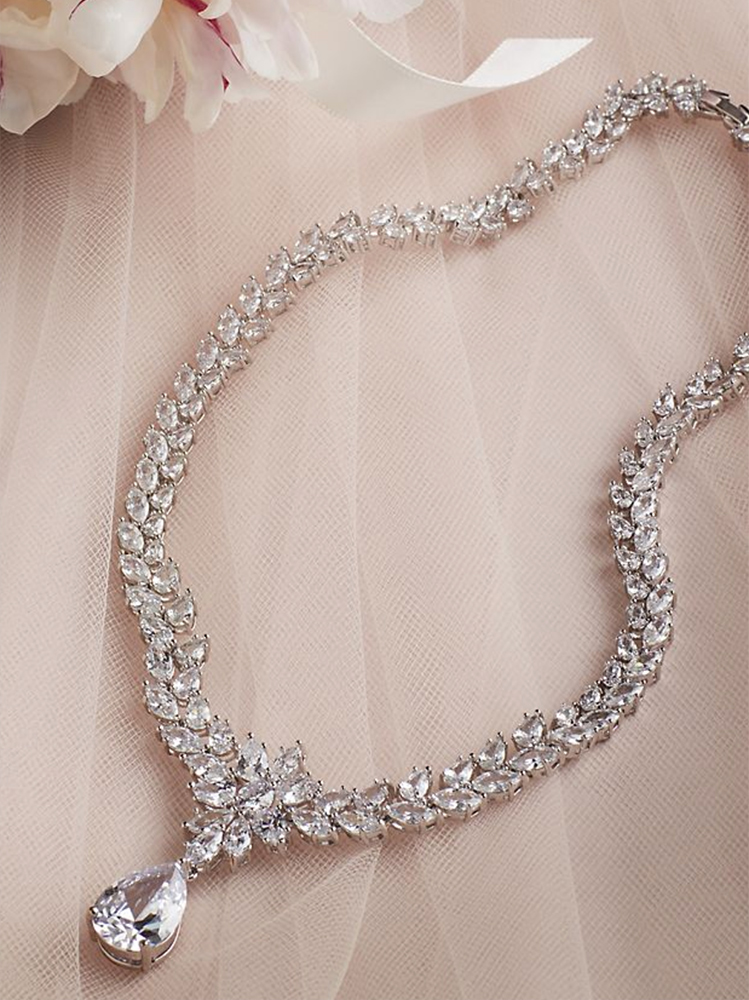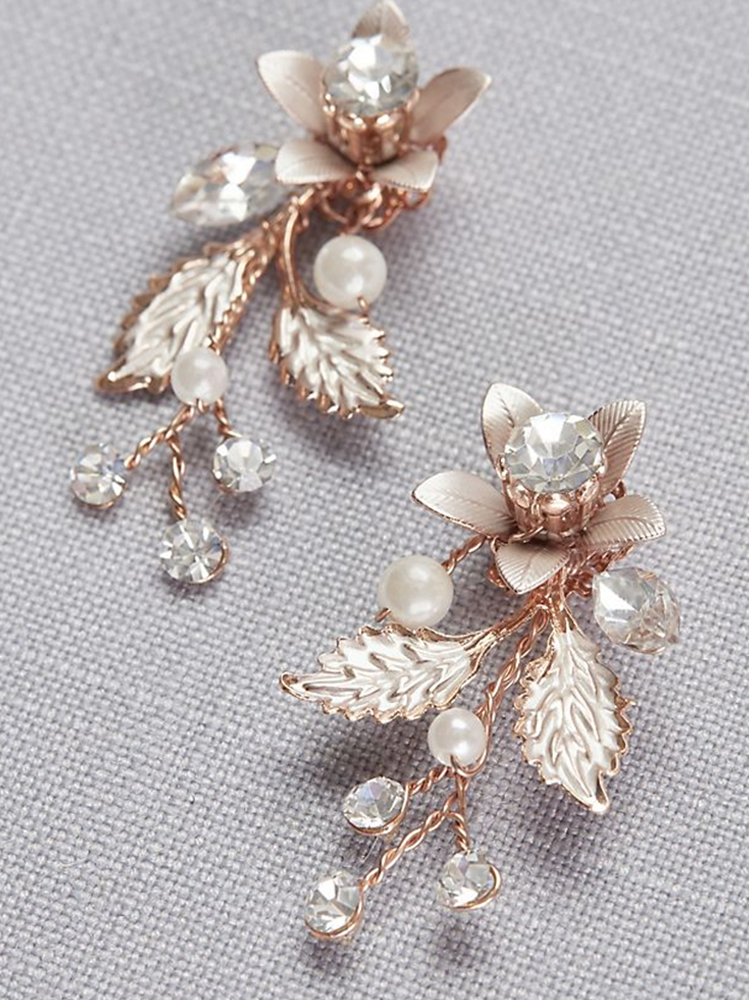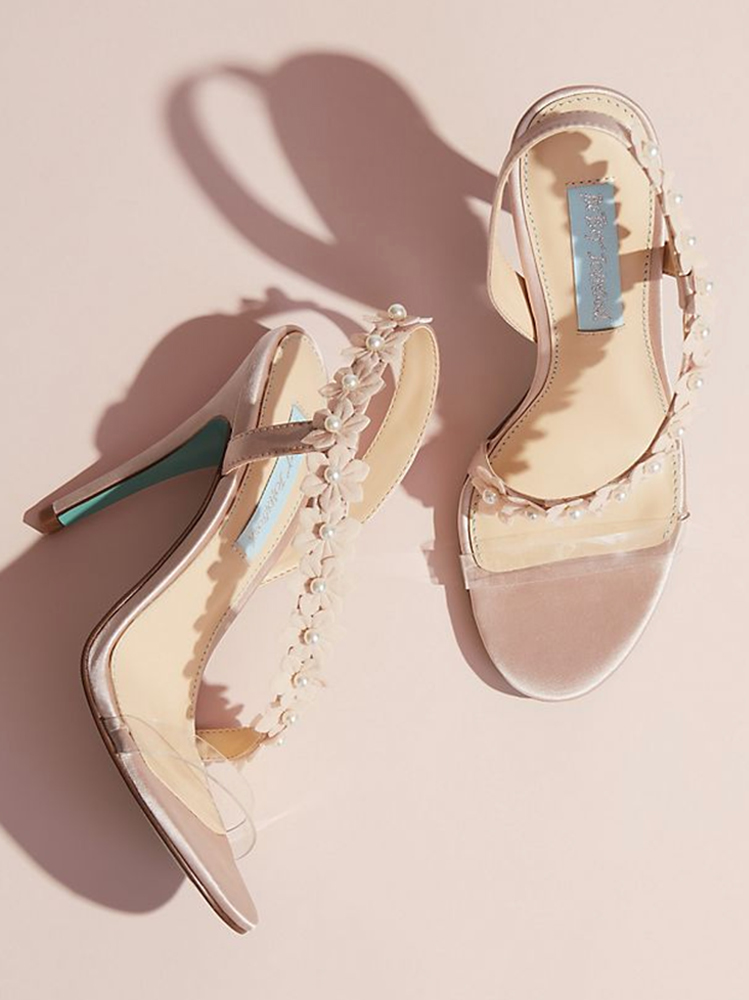 This post was sponsored by David's Bridal. As always, all opinions are my own.