October 10, 2019 Hotels And Resorts
Couples Season at The Four Seasons Maui Wailea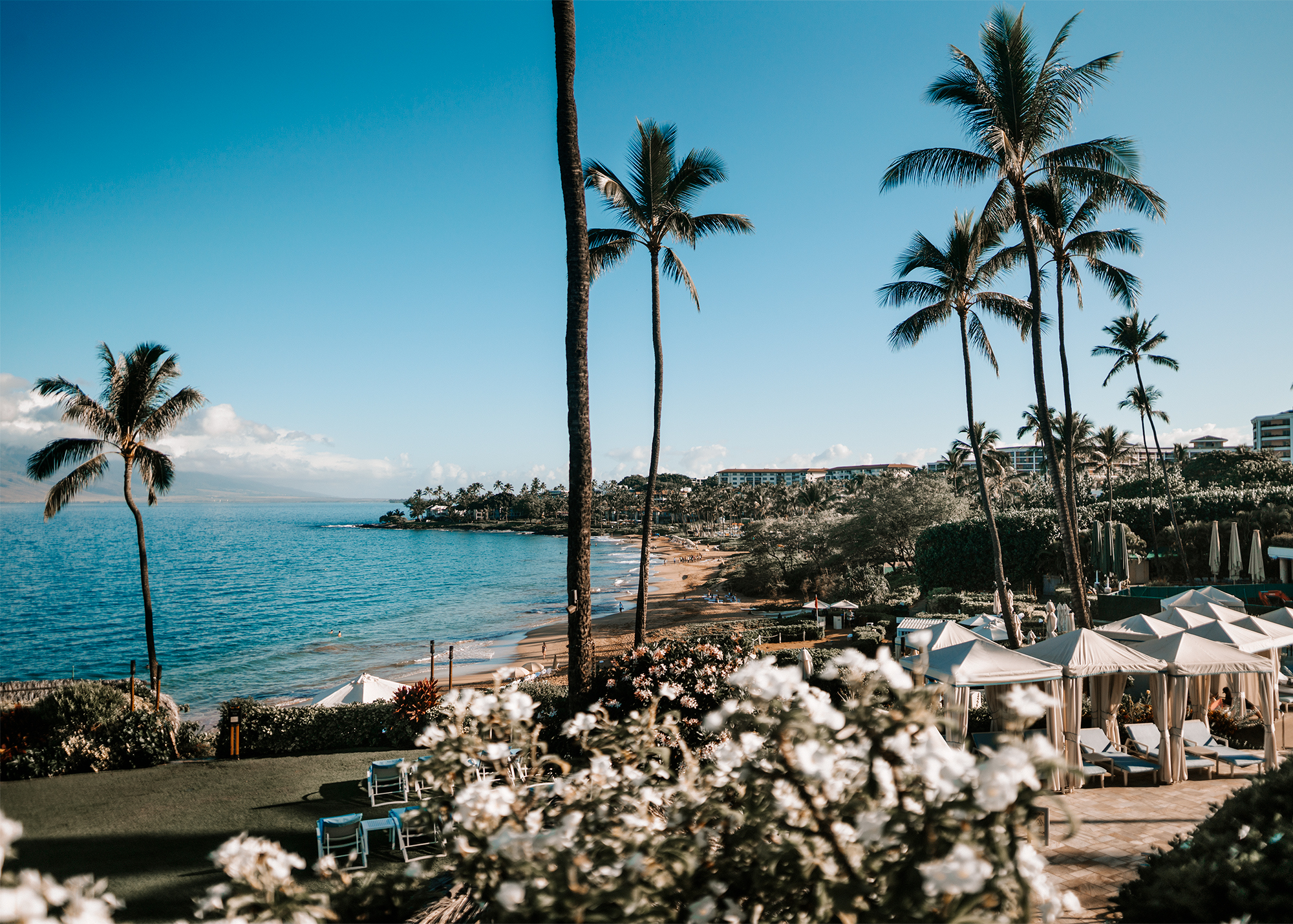 There is something about Hawaii that is just magical to Brandon and I. It was the first big trip we took together, the place where we made our first video, one of the few places that we have found ourselves traveling back to over and over again. Every island is so unique and you these islands can be anything you make of them - luxurious or rugged, relaxing or thrilling, sleepy or adventurous.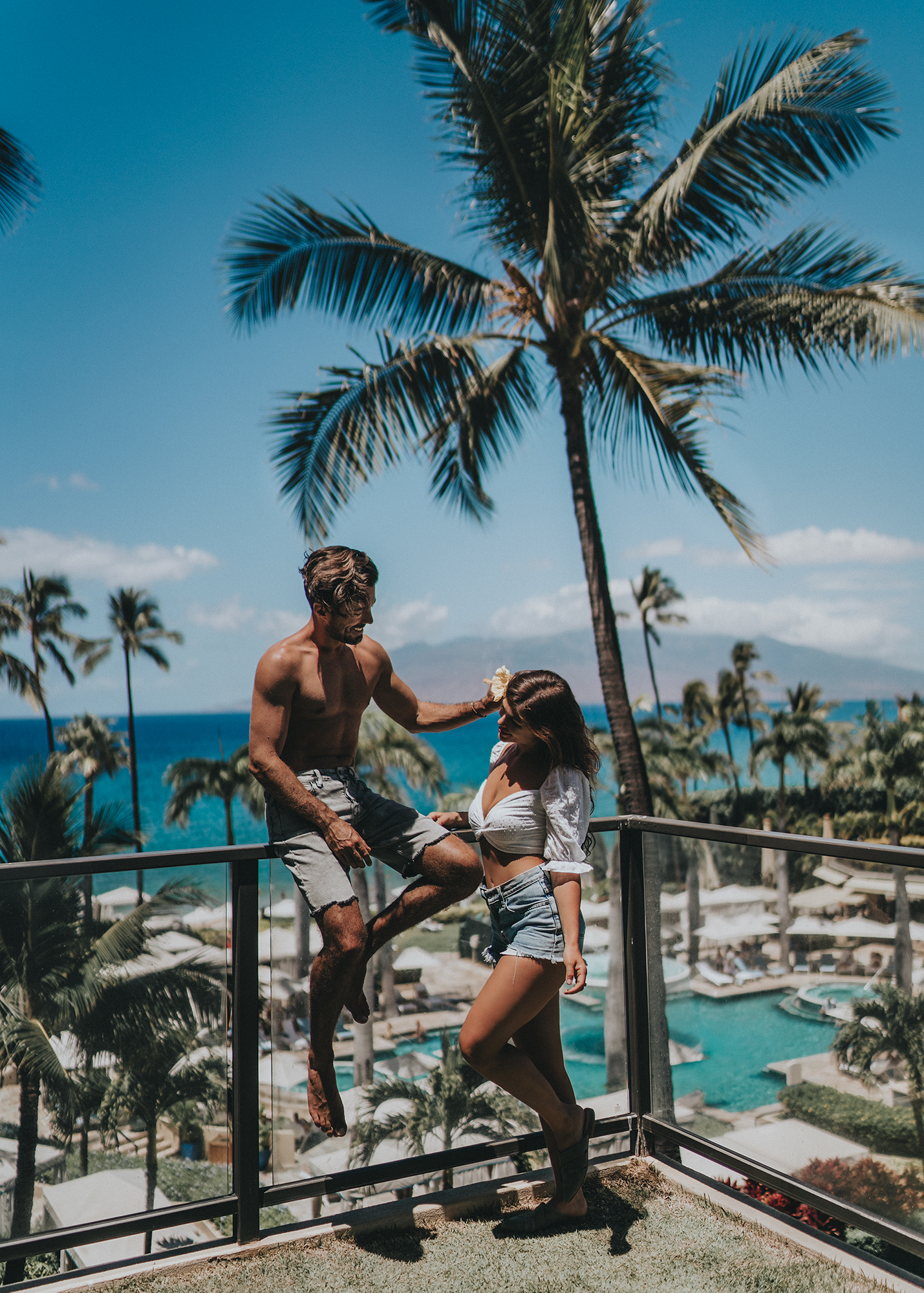 We came to Maui last year with a small group of friends and saw the more wild side - we mostly lived out of our rented Jeep, drove around to every corner of the island, and booked the cheapest hotel or motel or Airbnb we could find at the last minute every night. So for this trip, we were excited to see a completely different side of Maui - a quieter, romantic, more luxurious one. We arrived at the Four Seasons Maui just a week or two after labor day - just as summer break has ended, the kids are back in school and Hawaii goes into Couples Season.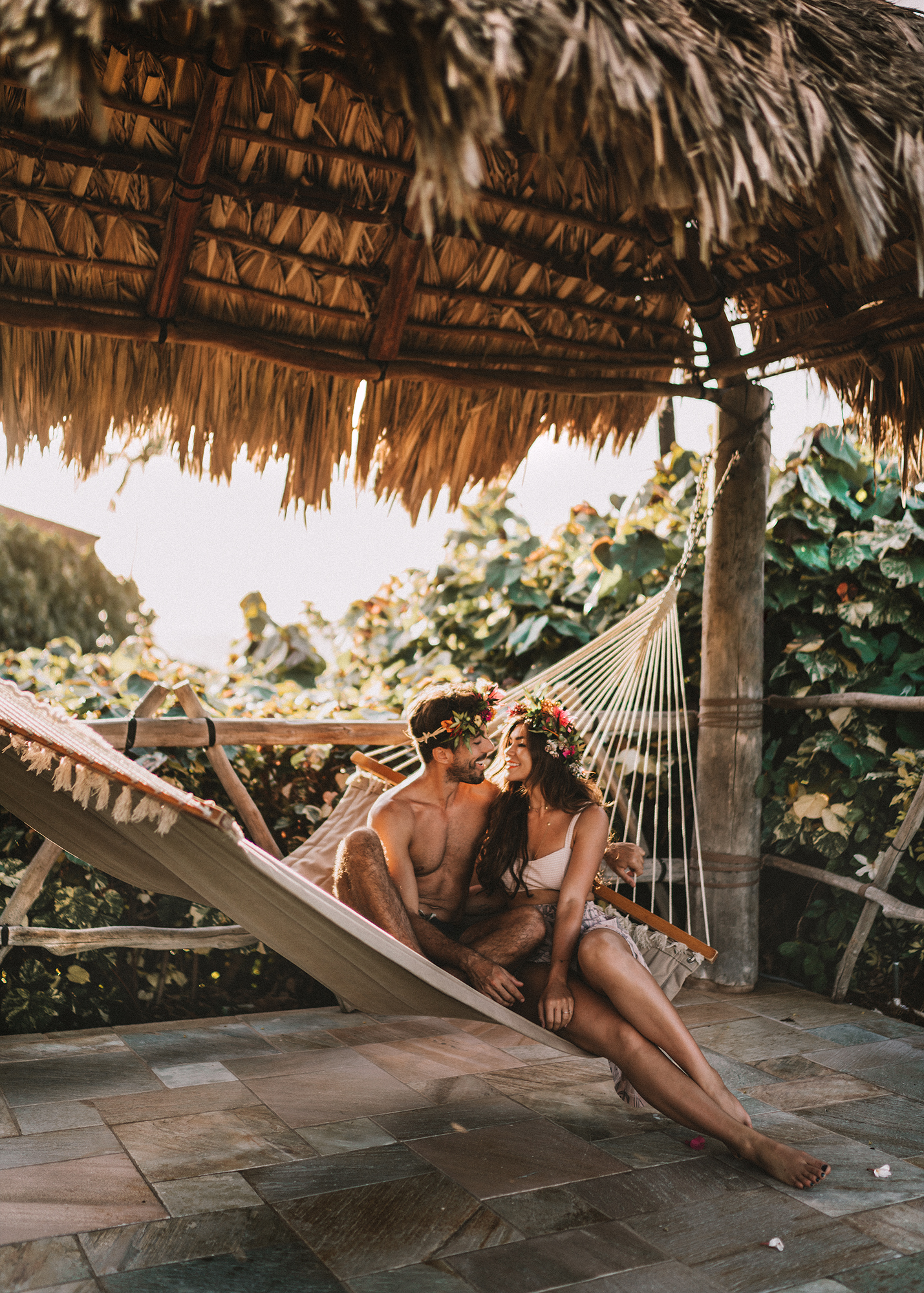 This was one side of Hawaii we had never seen before. Brandon and I have done sleeping on a couch for a week Hawaii, driving around with friends Hawaii, and long hike days adventuring through Kauai, but we had never experienced the luxurious resort kind of Hawaii - And a few days in the sun at the Four Seasons was just what we needed.
The Beach: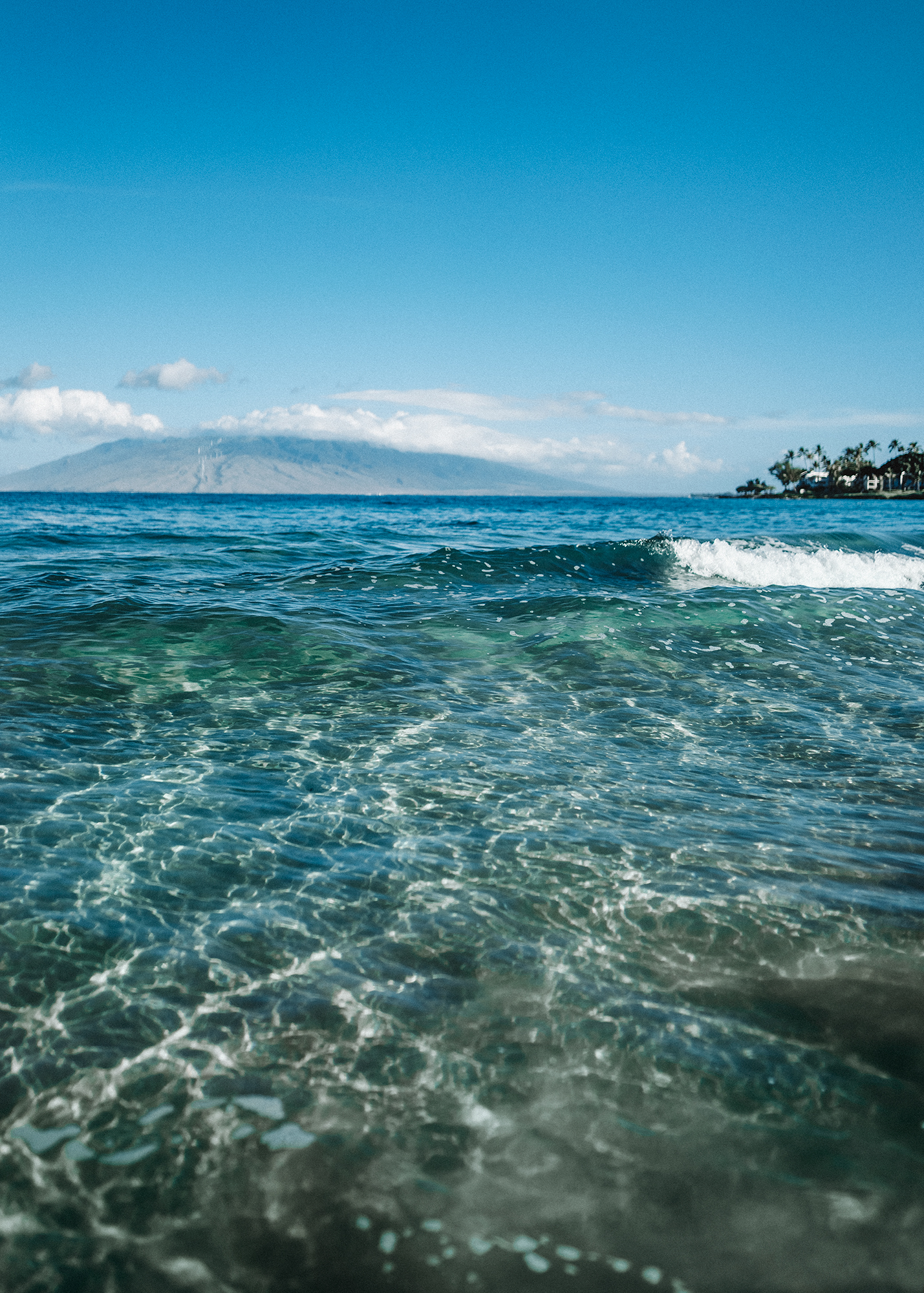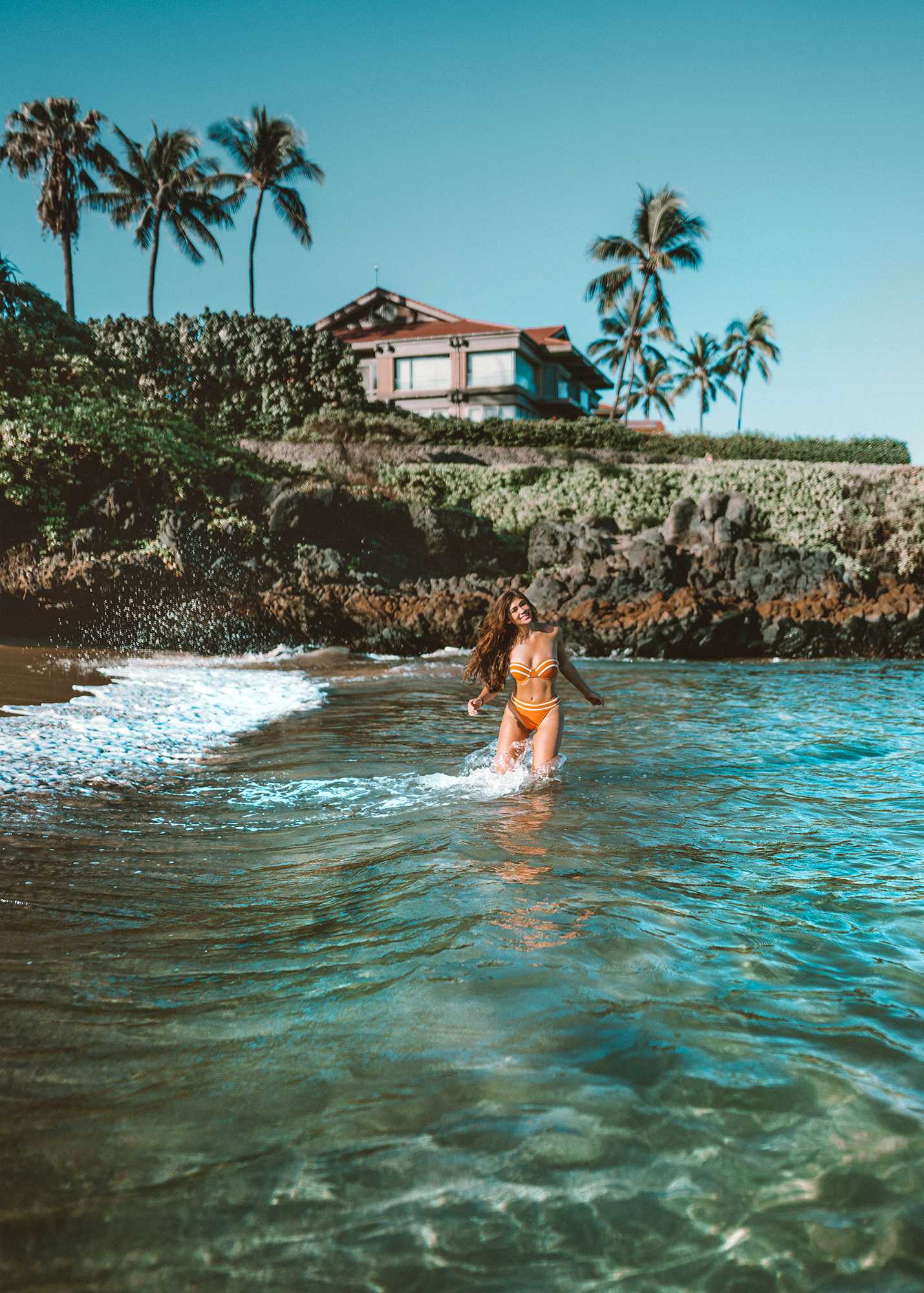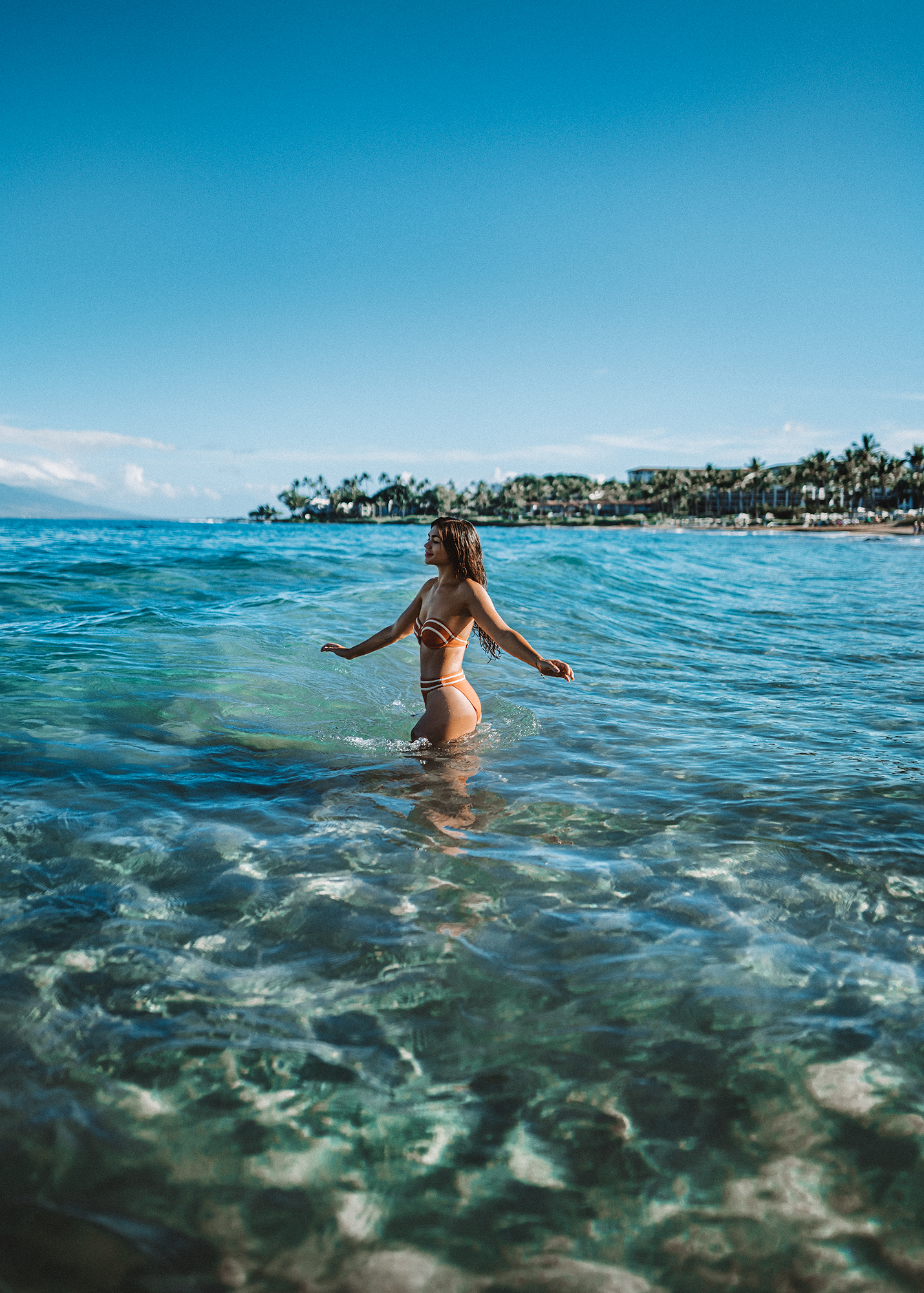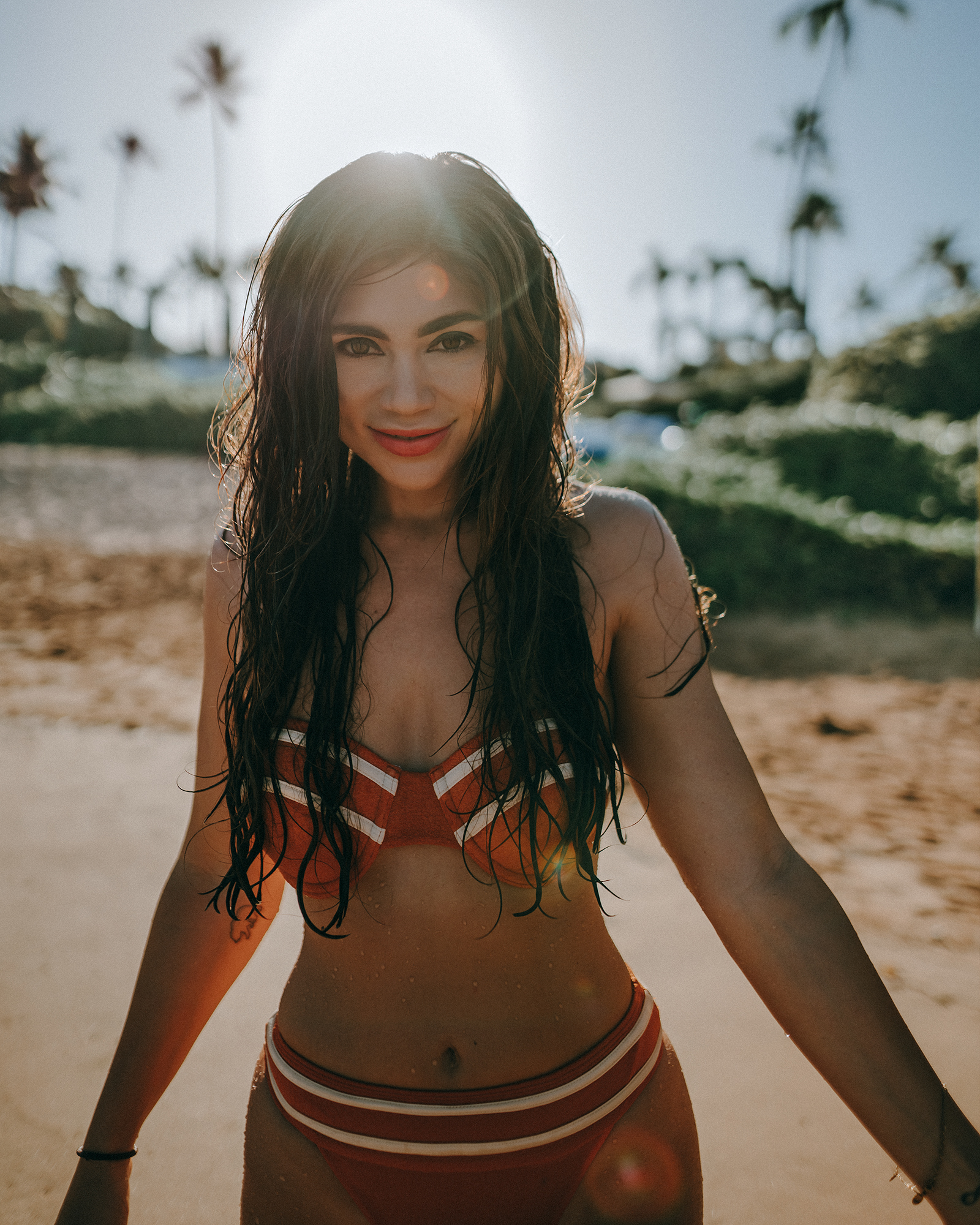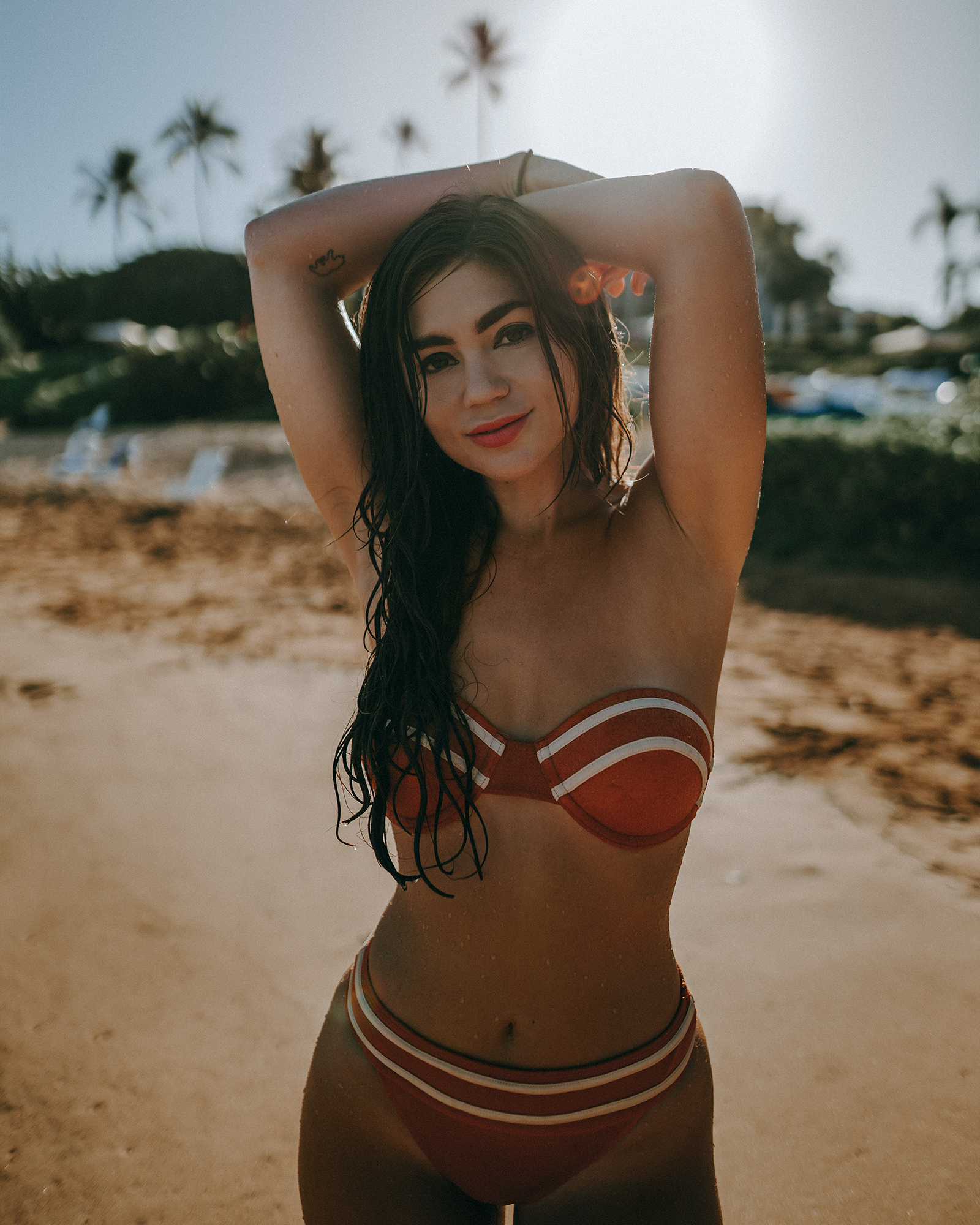 We started each day with early morning beach swims - my favorite way to wake up. Especially if you've had a few glasses of wine the night before.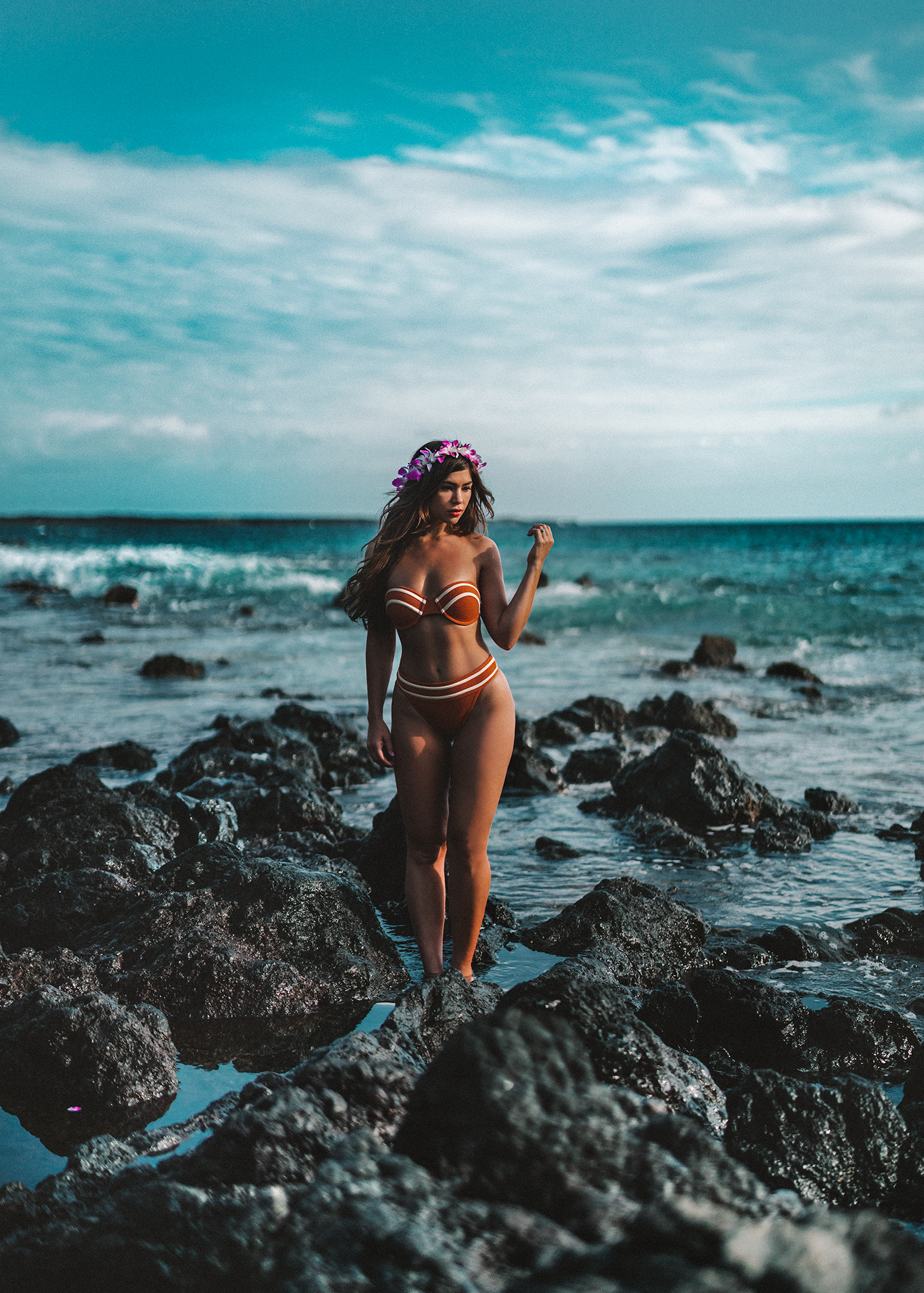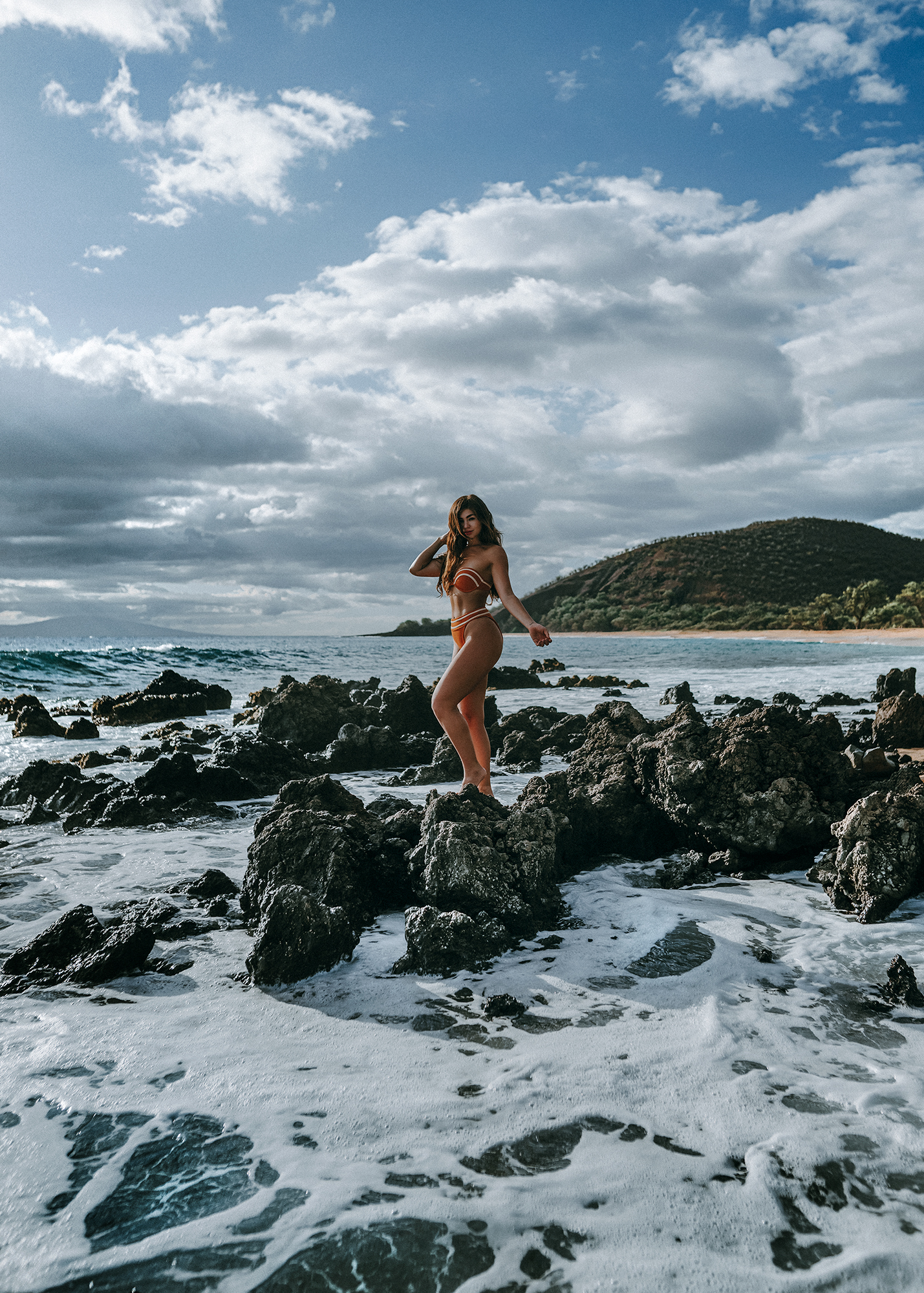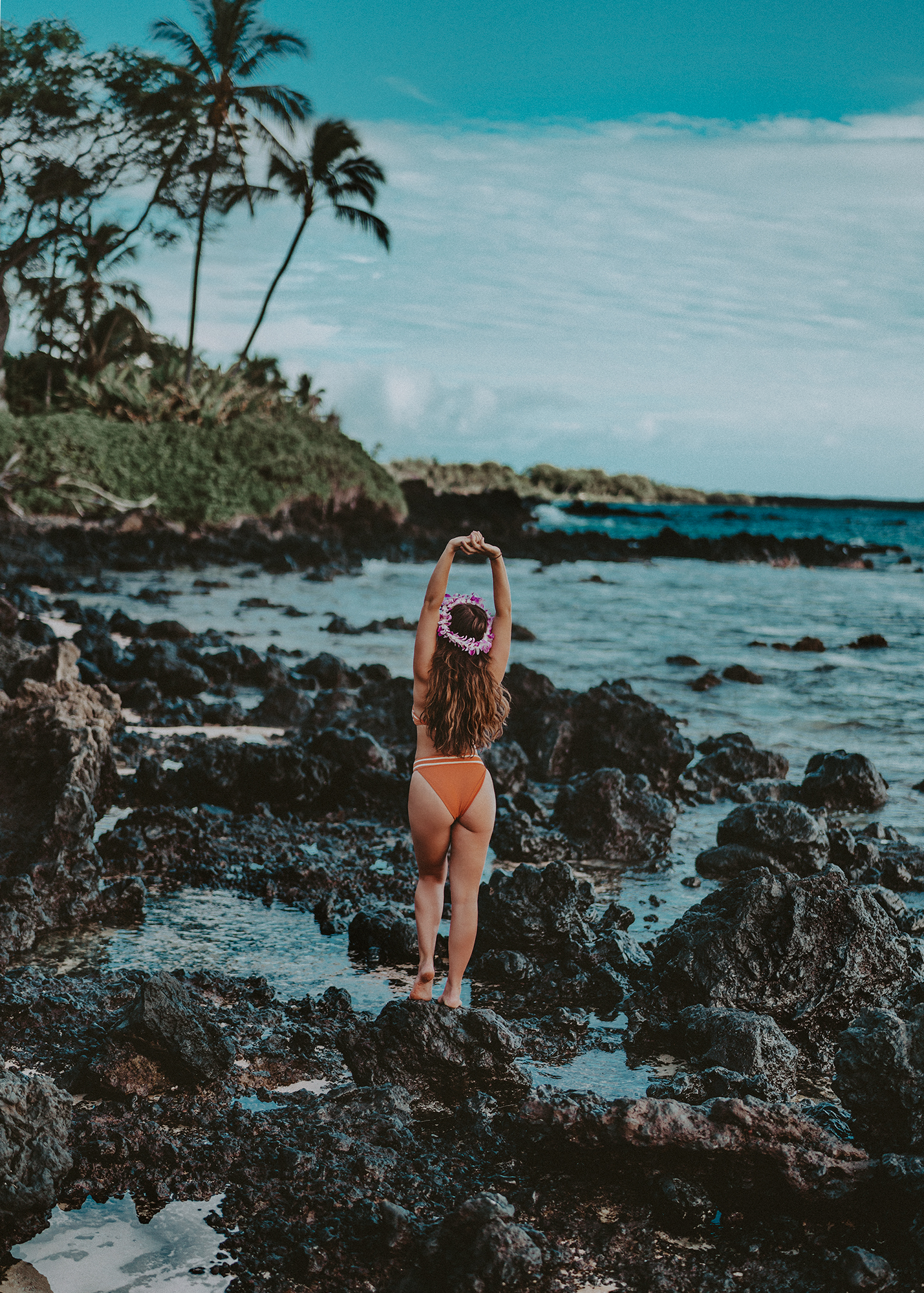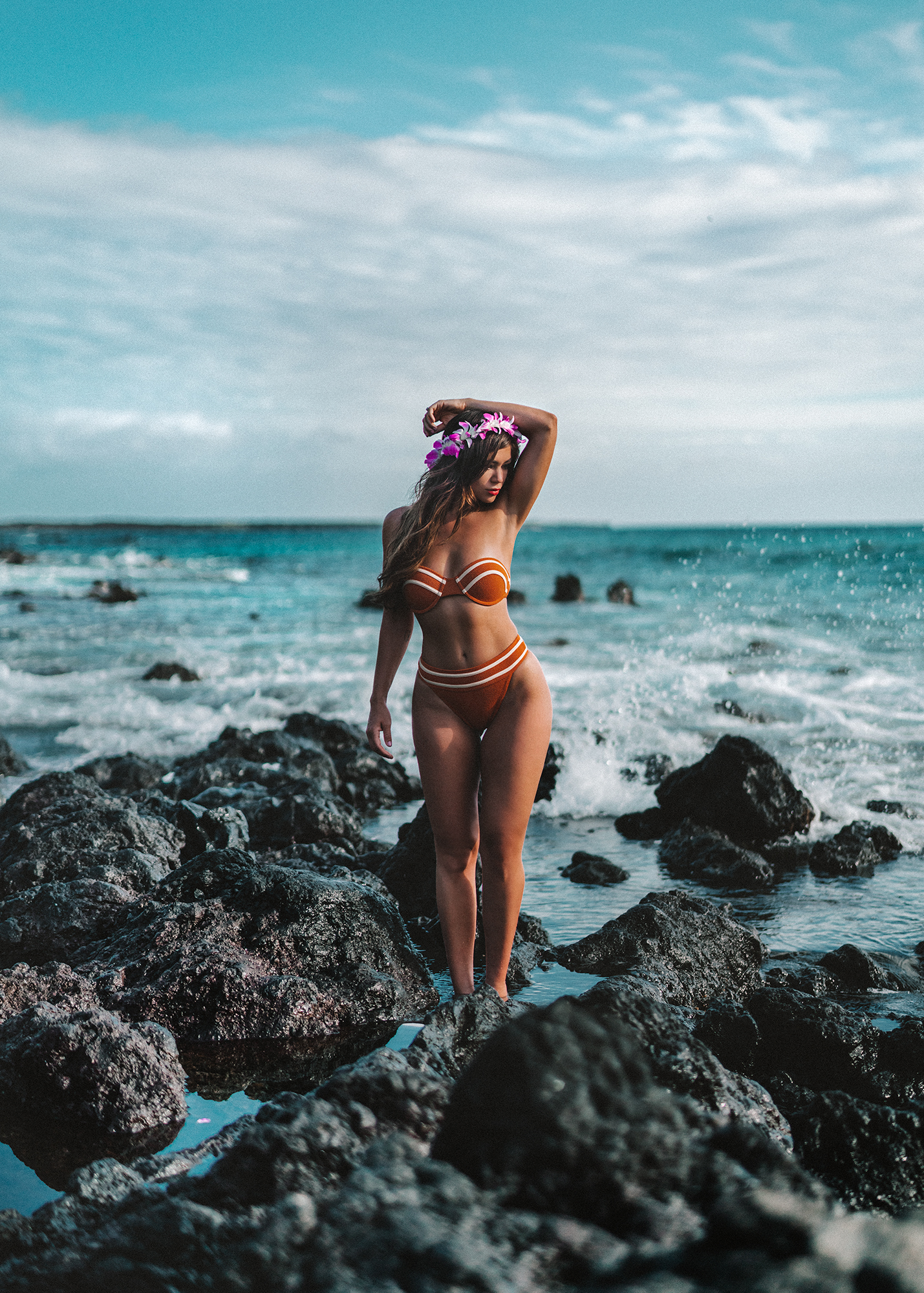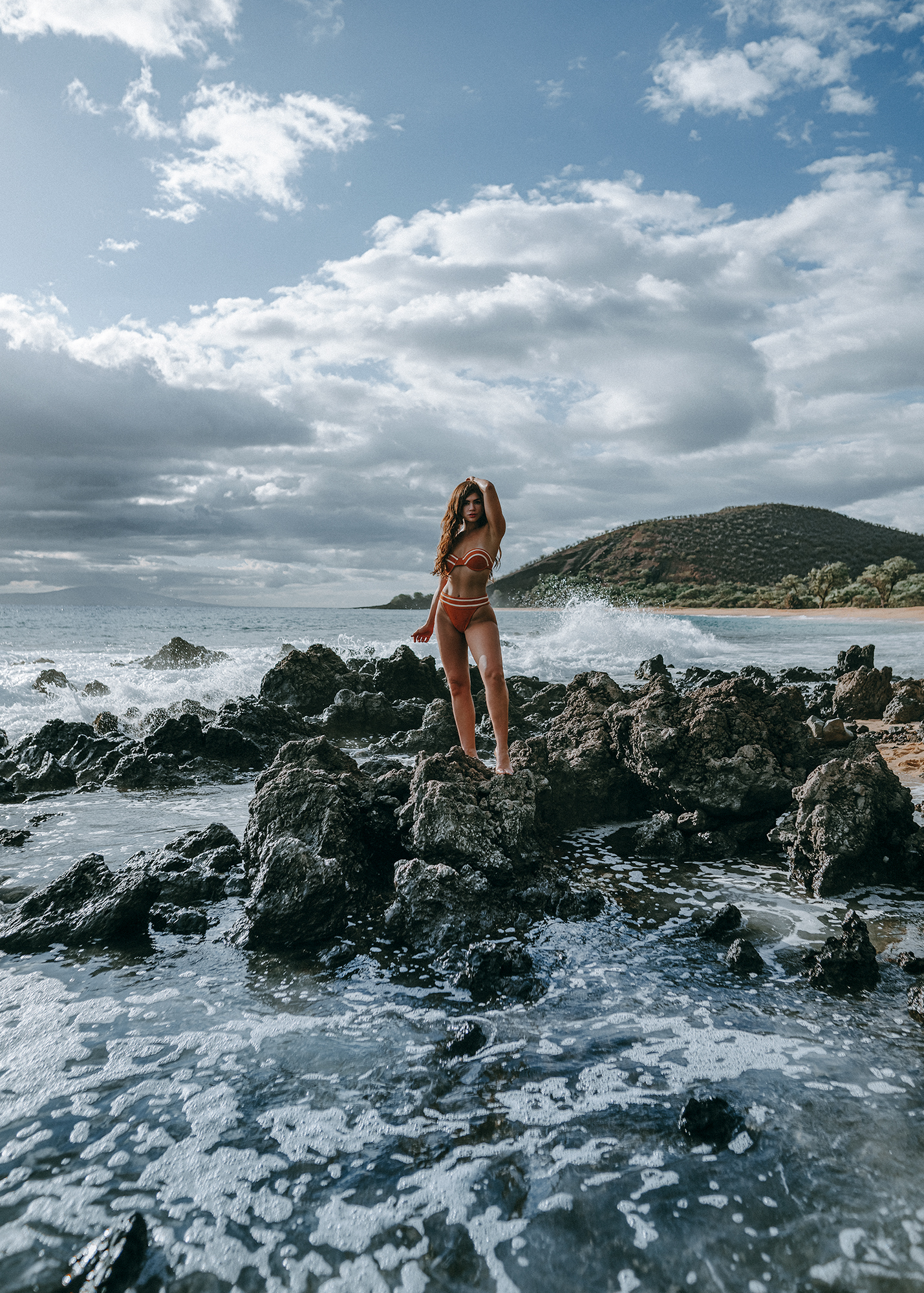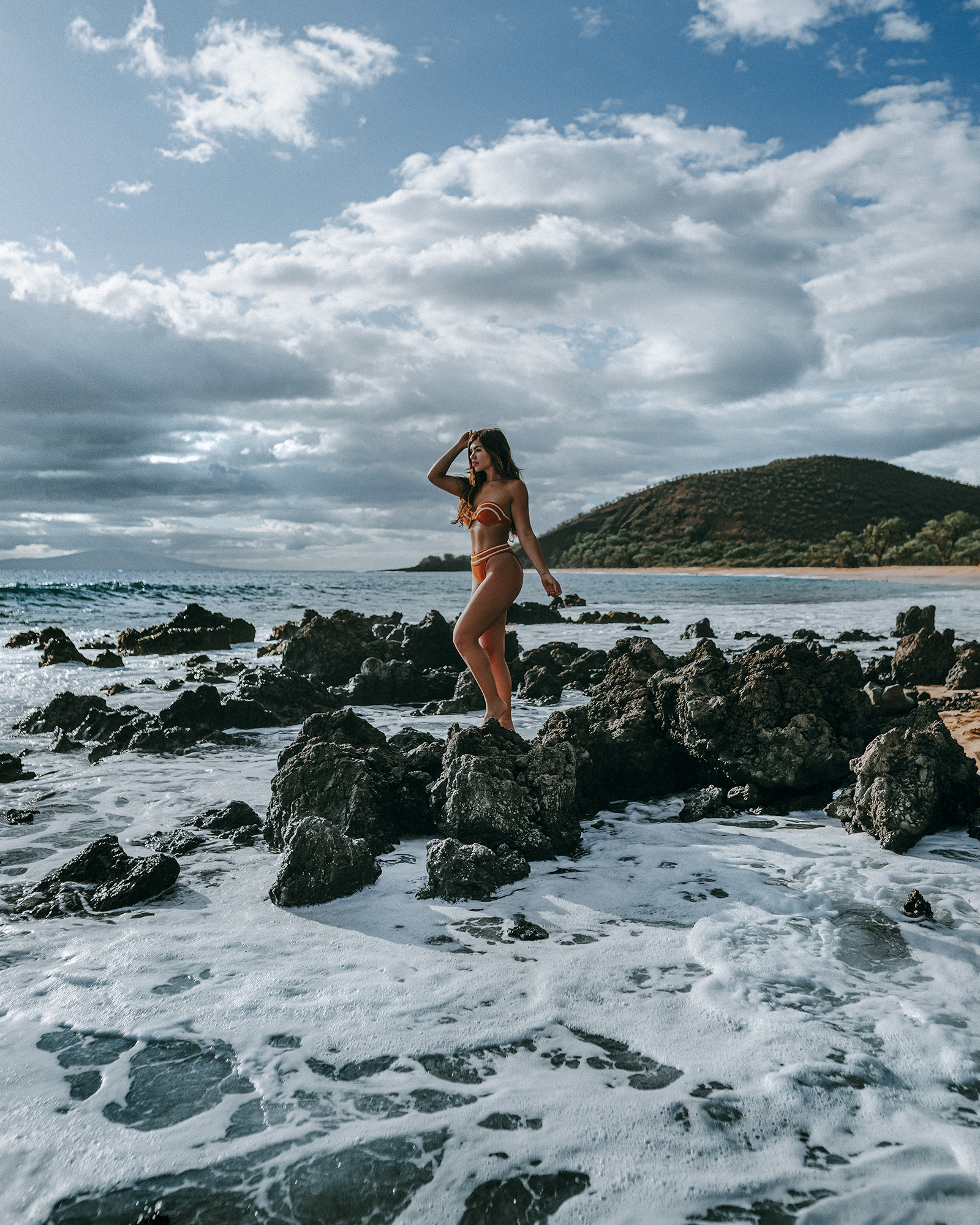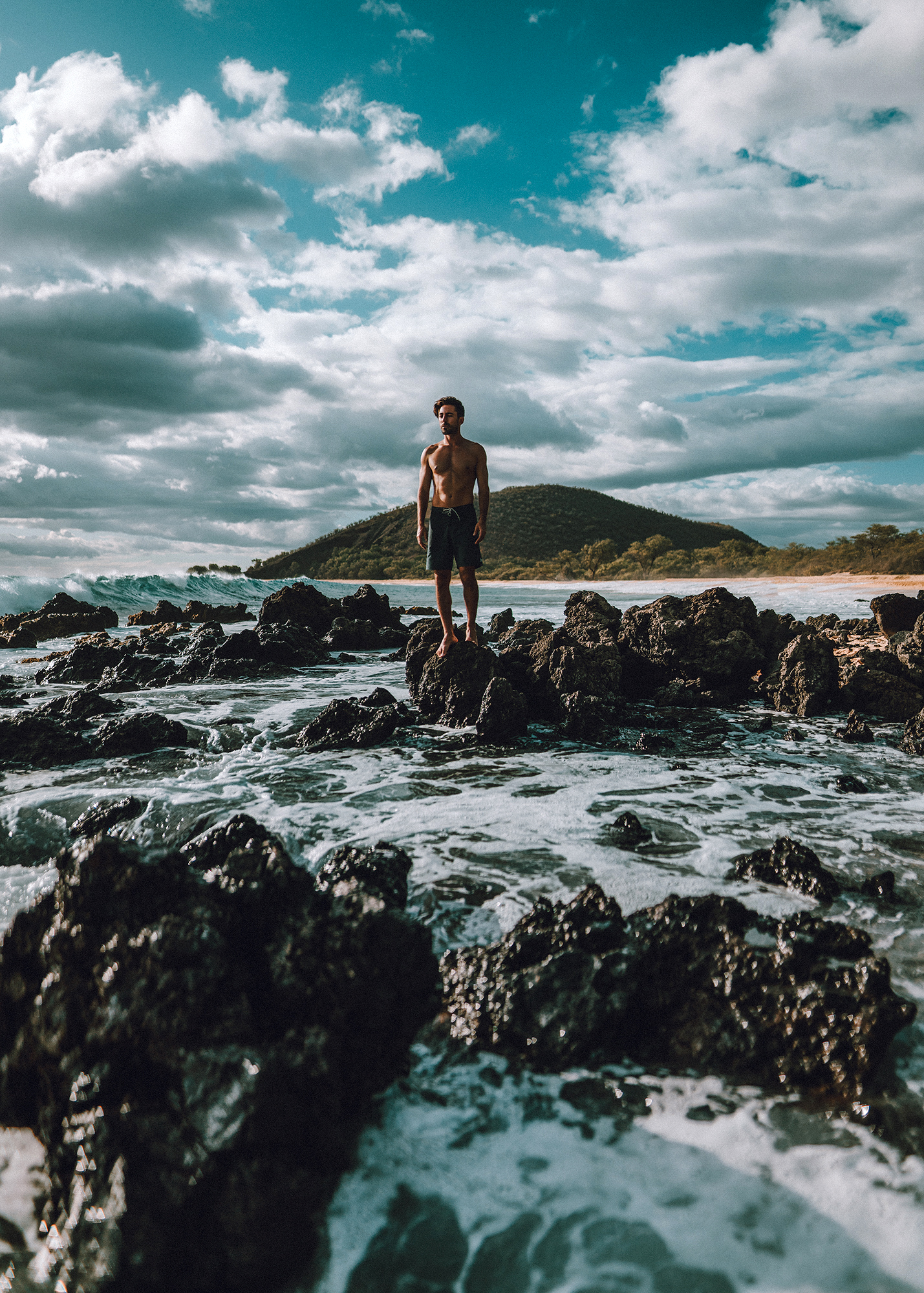 Lava Rock and Tide Pools just a few minutes away at Paako Cove, one of my favorite somewhat hidden spots in Maui.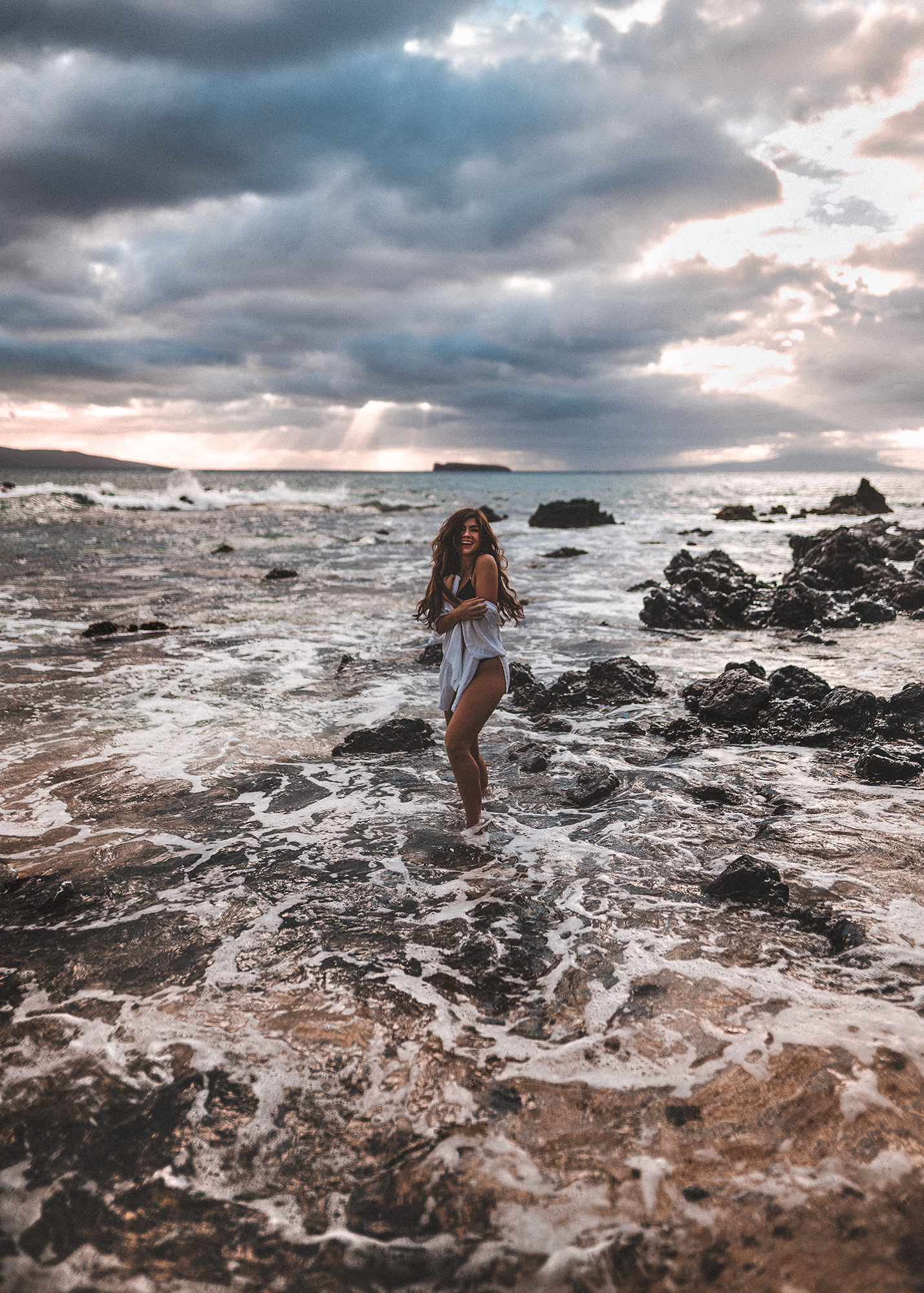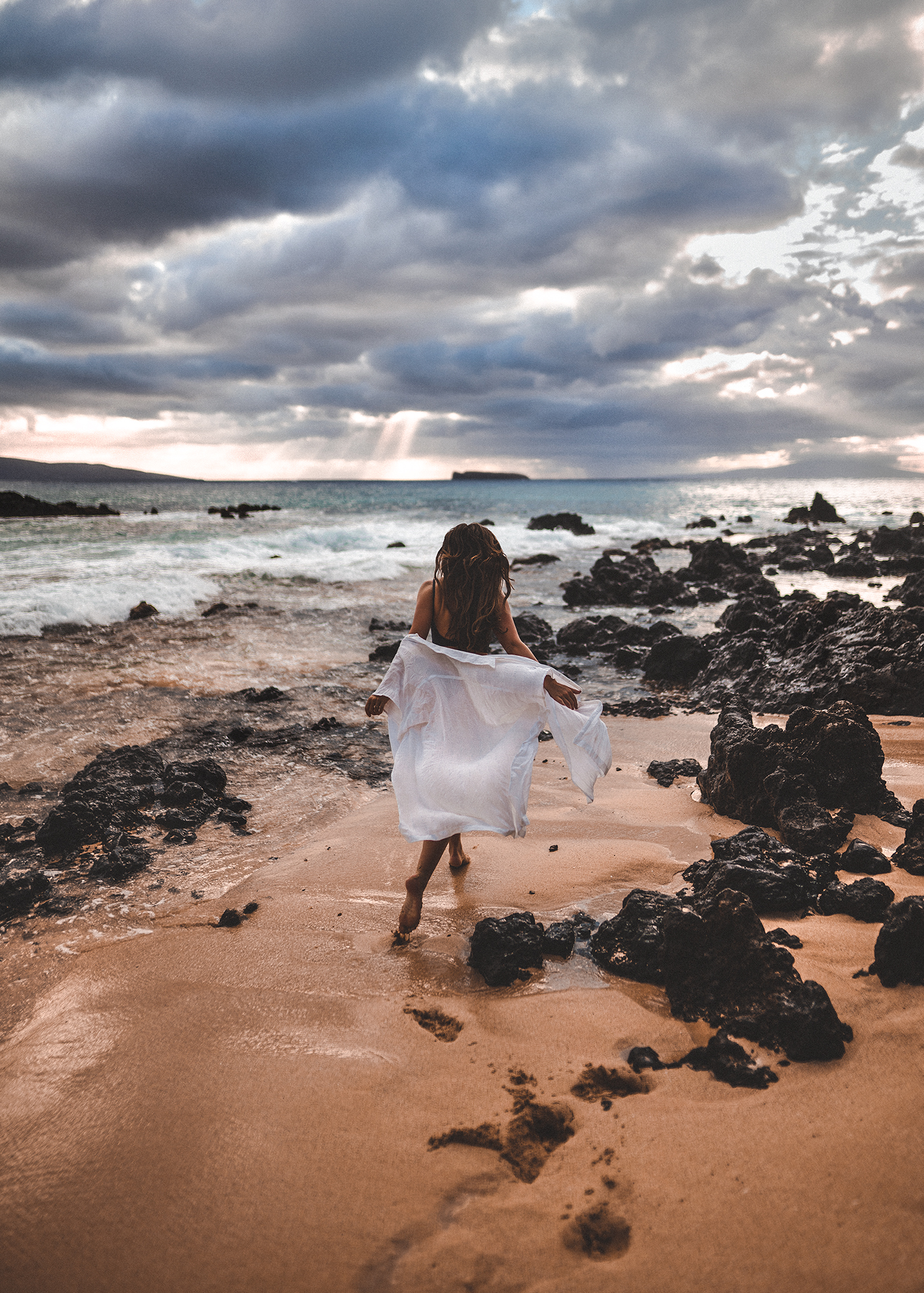 Sunsets & no one around but us two.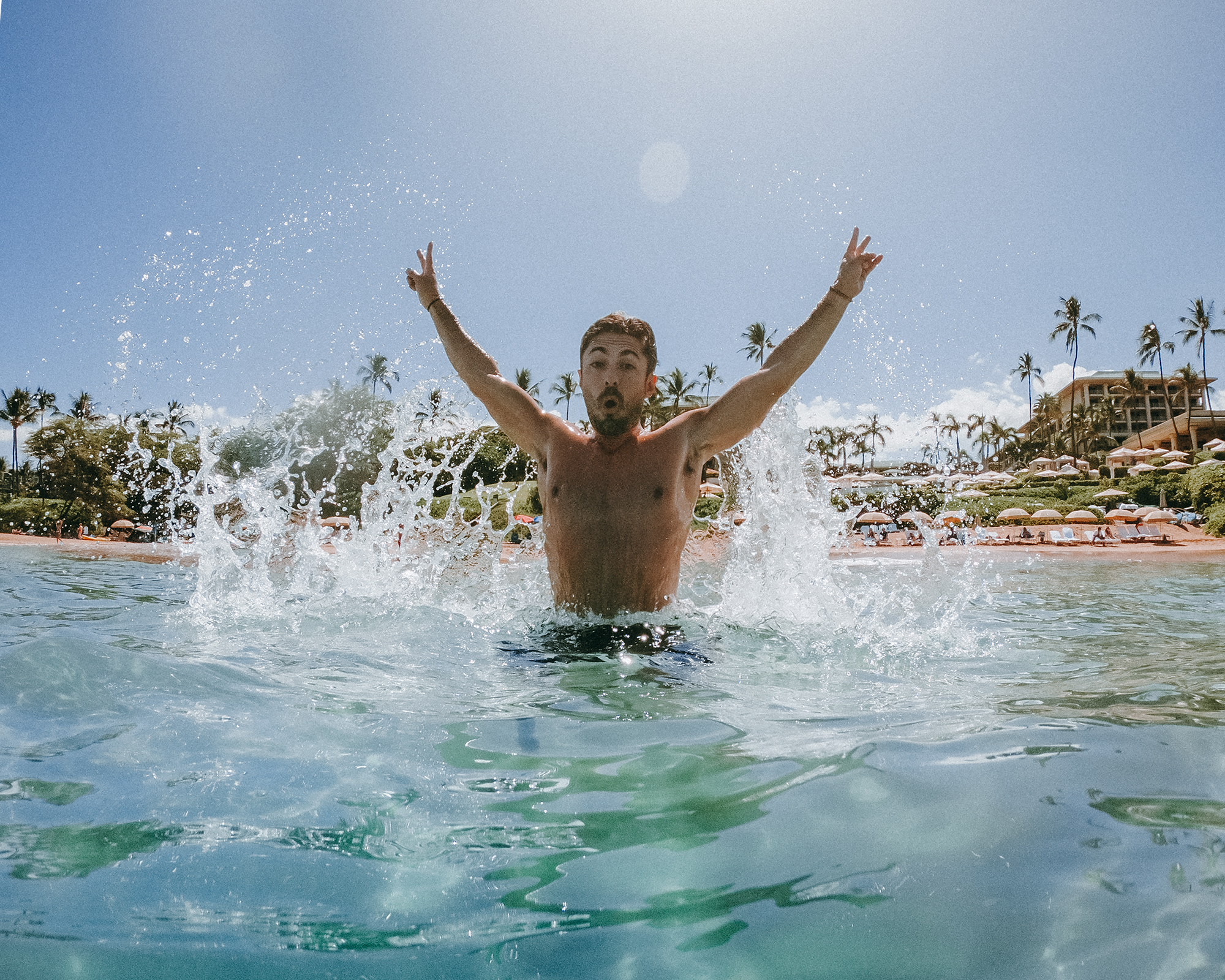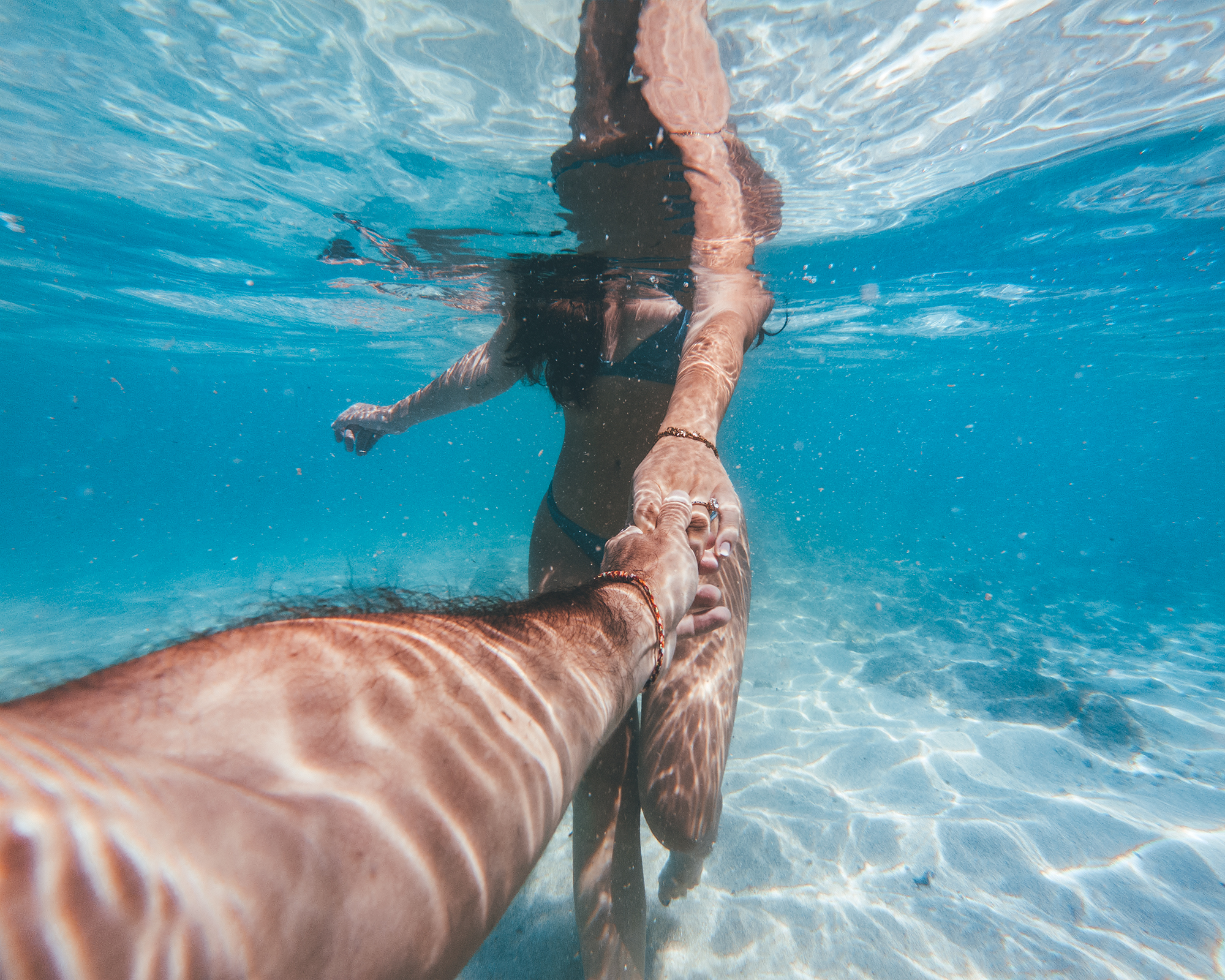 Dining: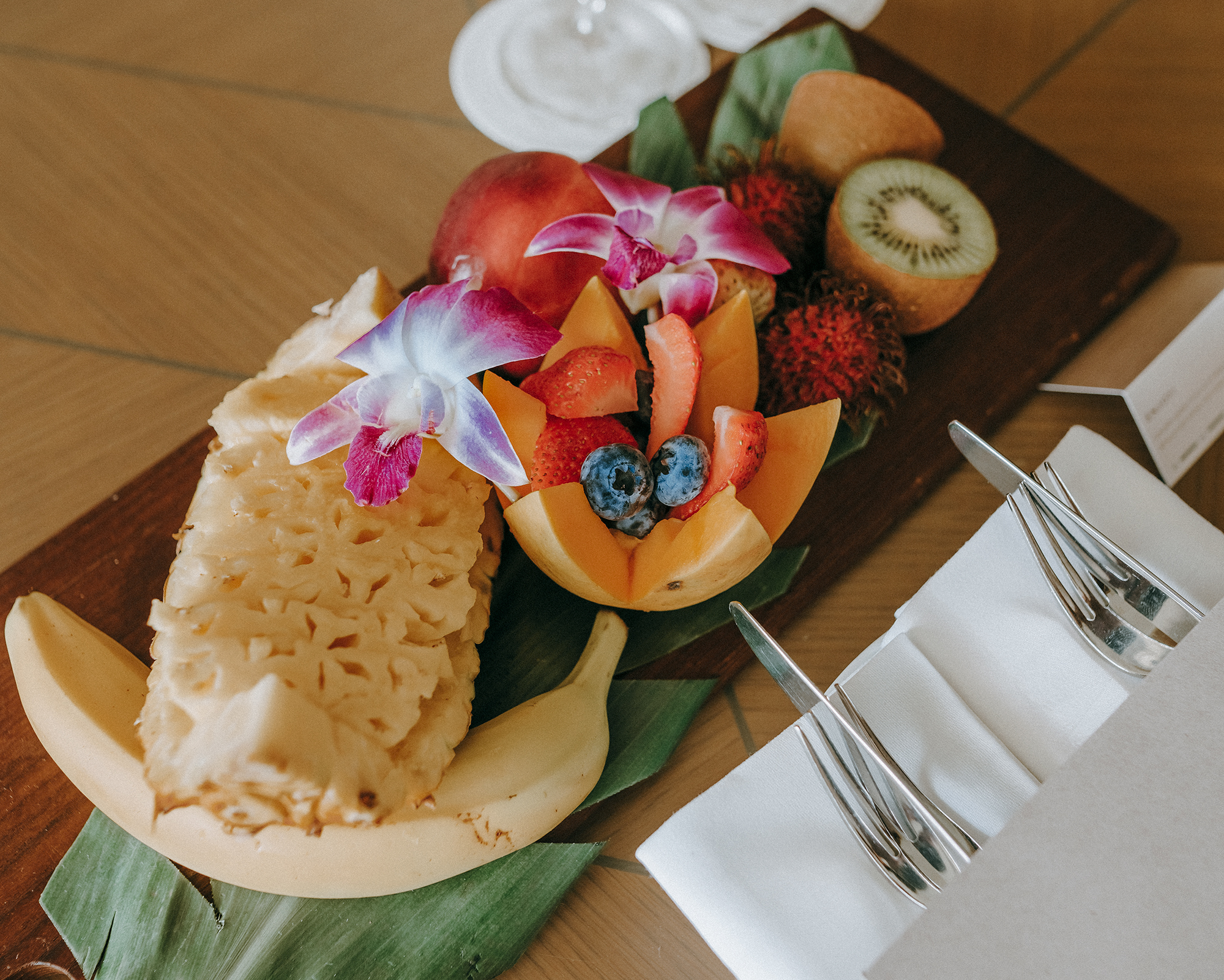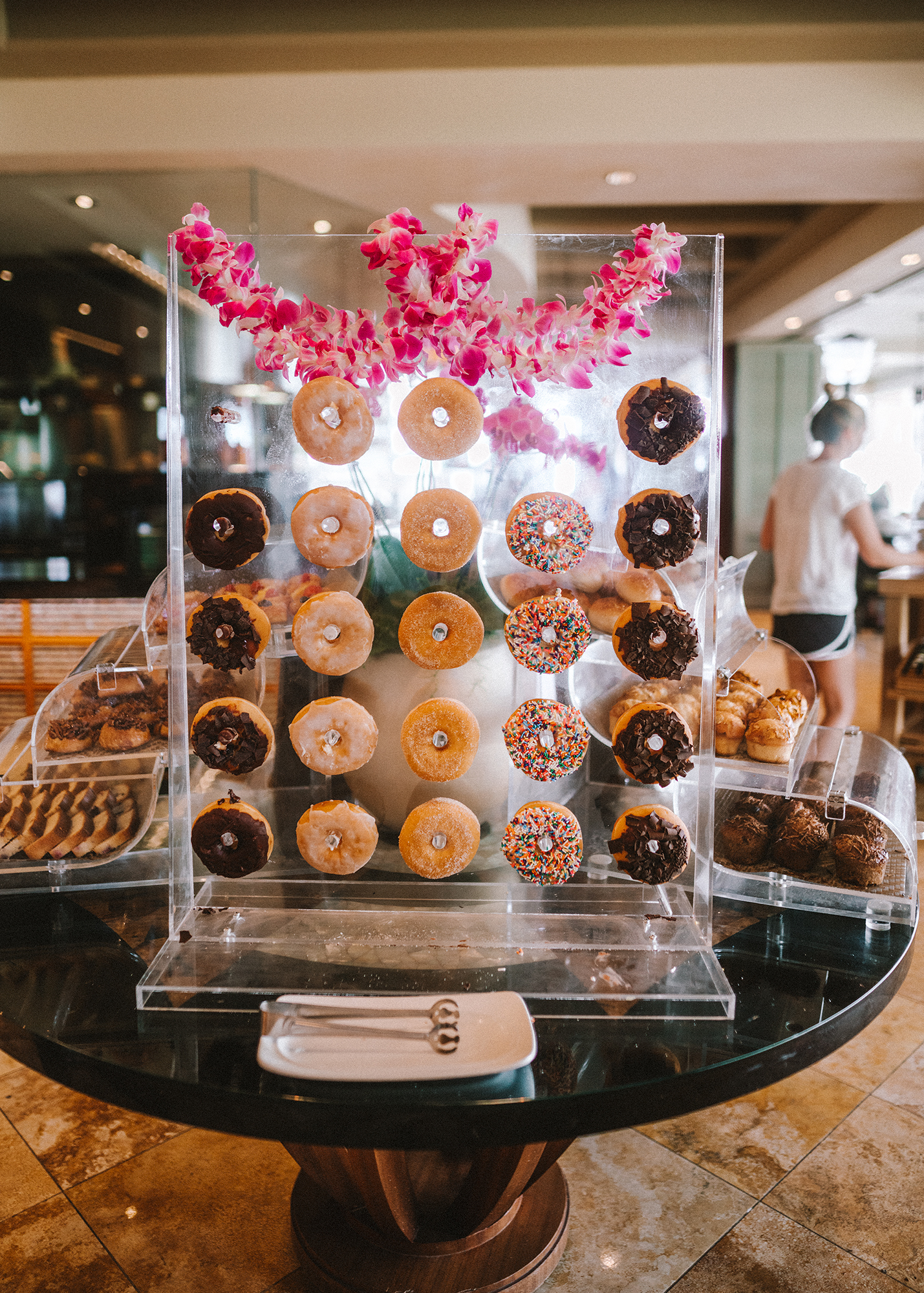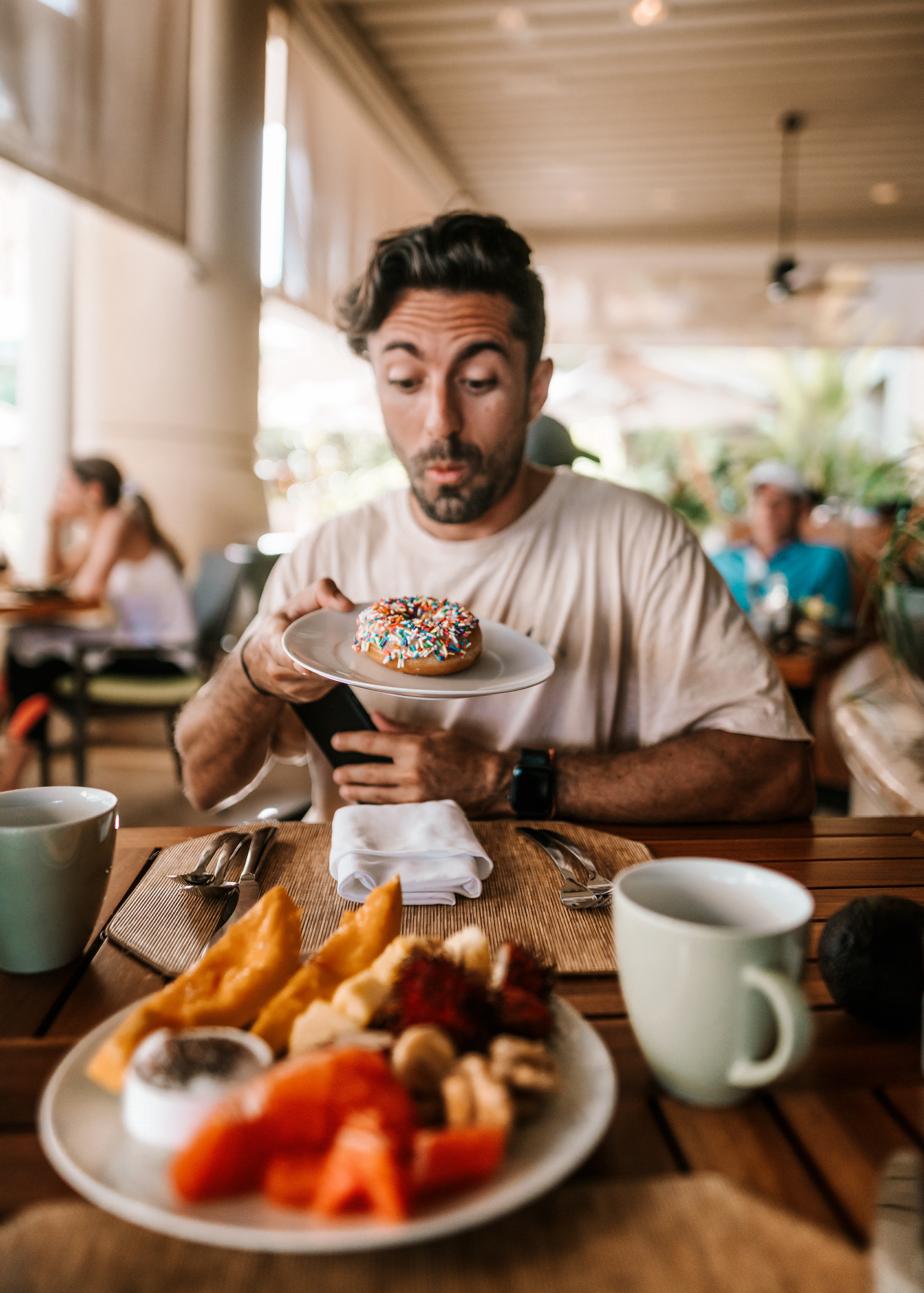 To start... I LOVE a good breakfast buffet, and here the first thing you see when entering the breakfast buffet is this wall of donuts. How can you say no?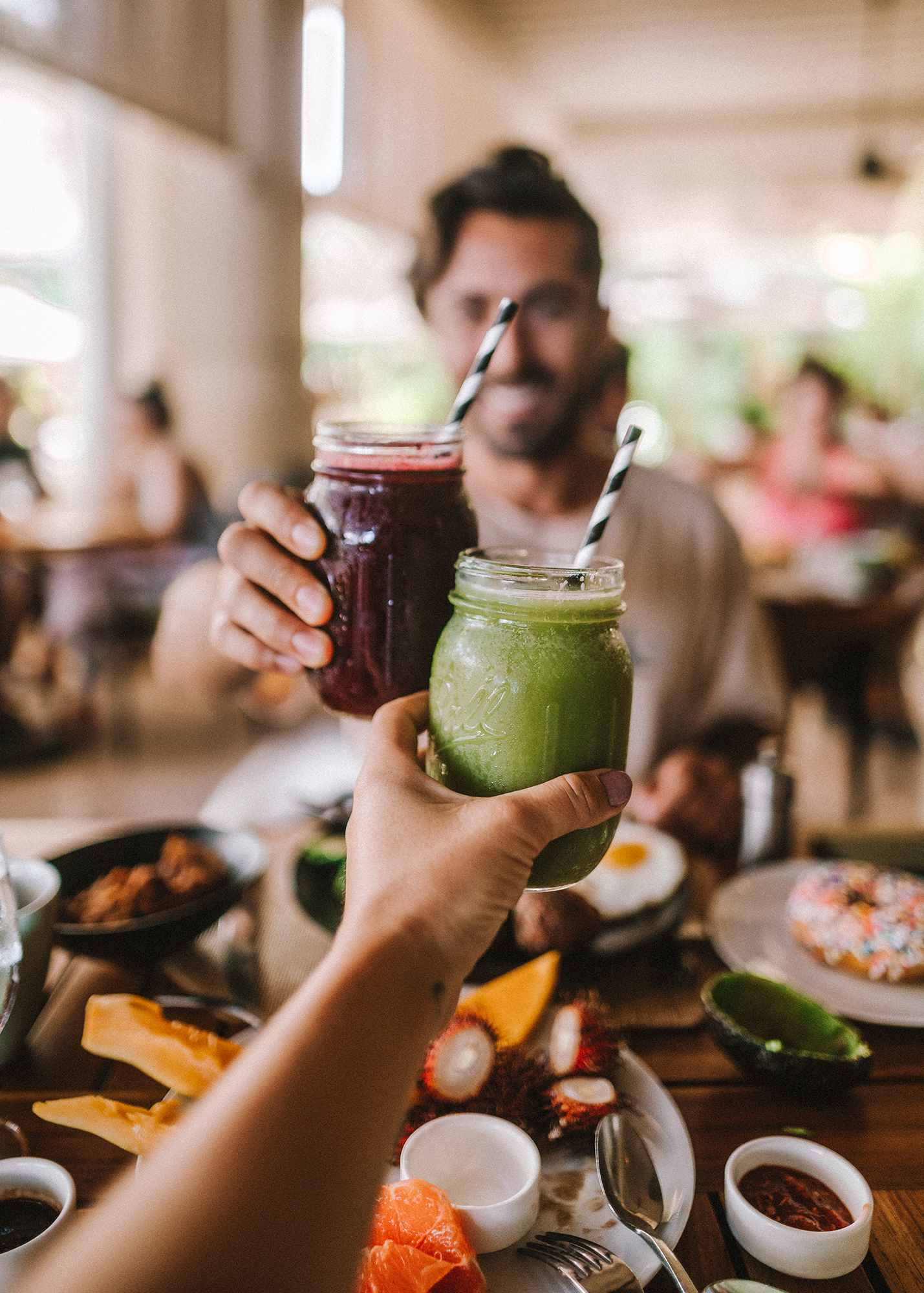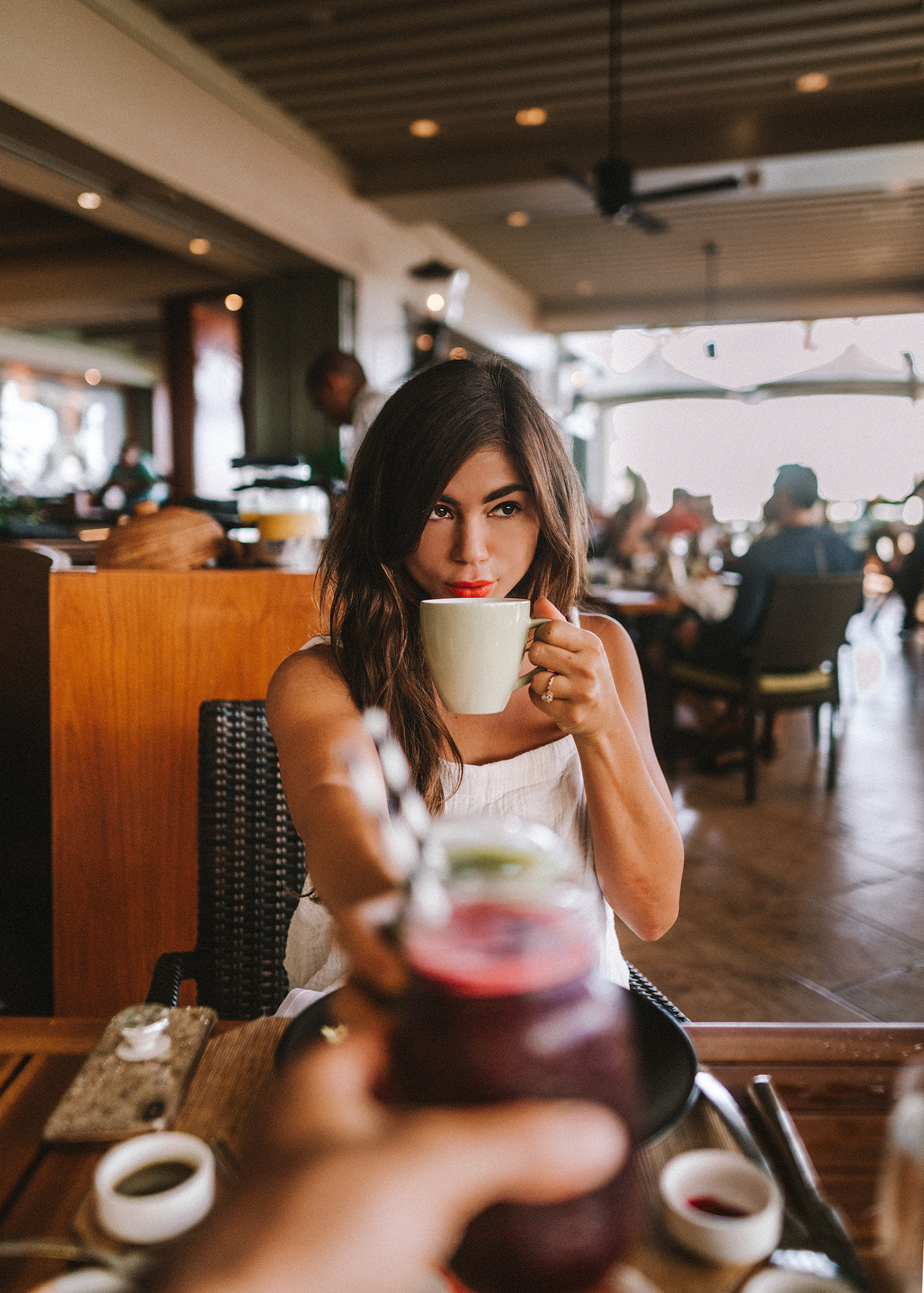 Of course, we had to balance those out with some cold press juices. One of my favorite little things about the breakfast here was the variety of local hot sauces, the true way to my heart.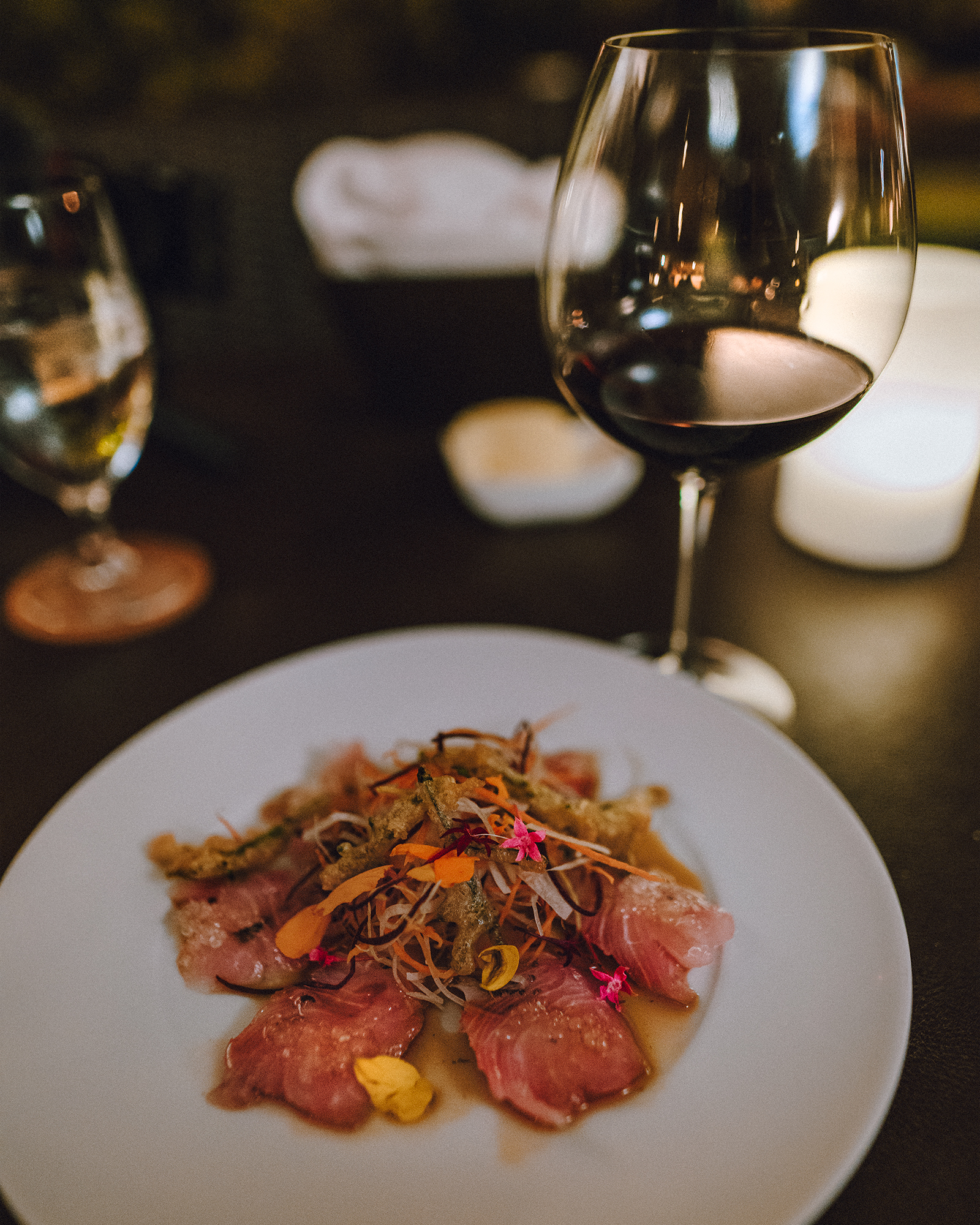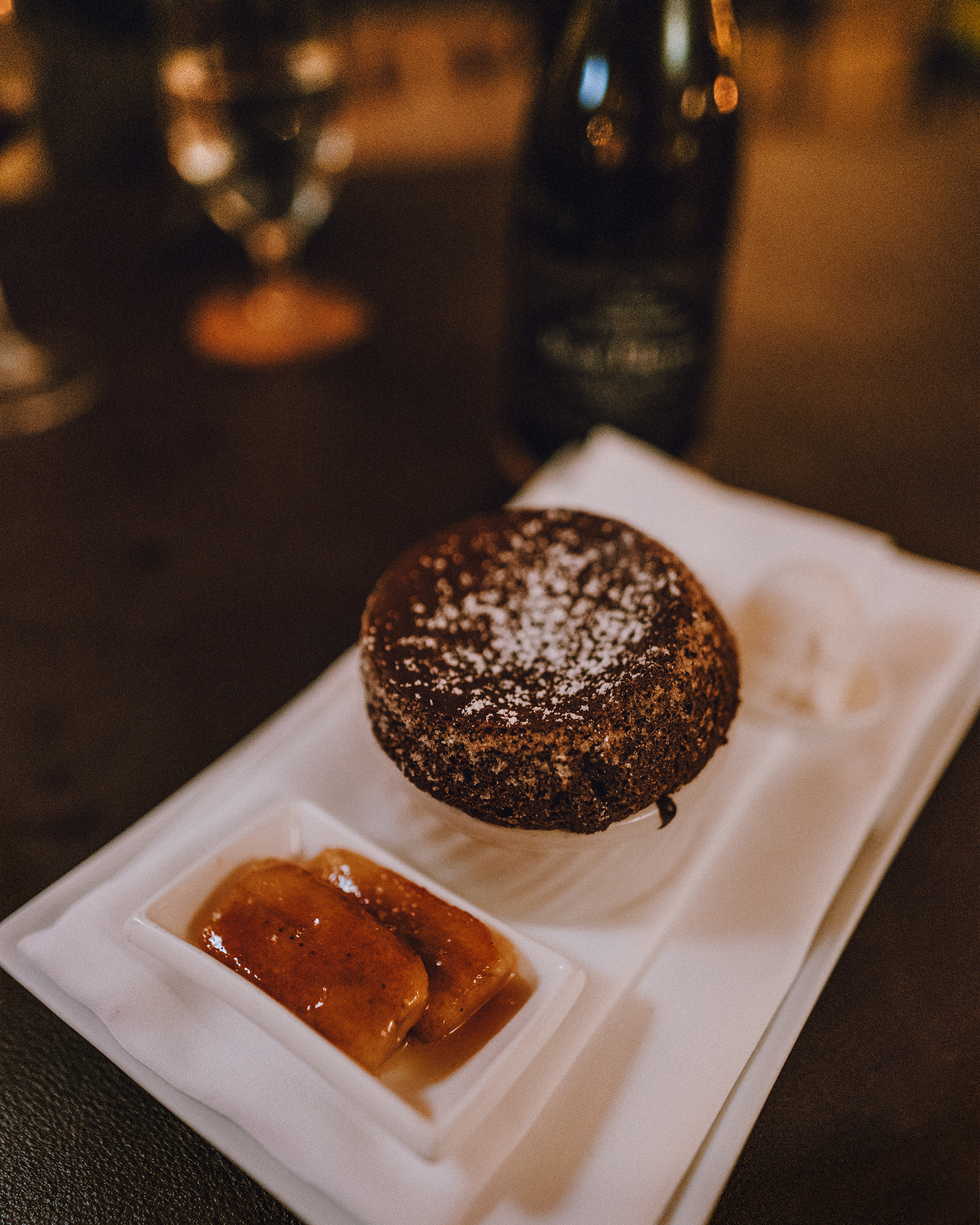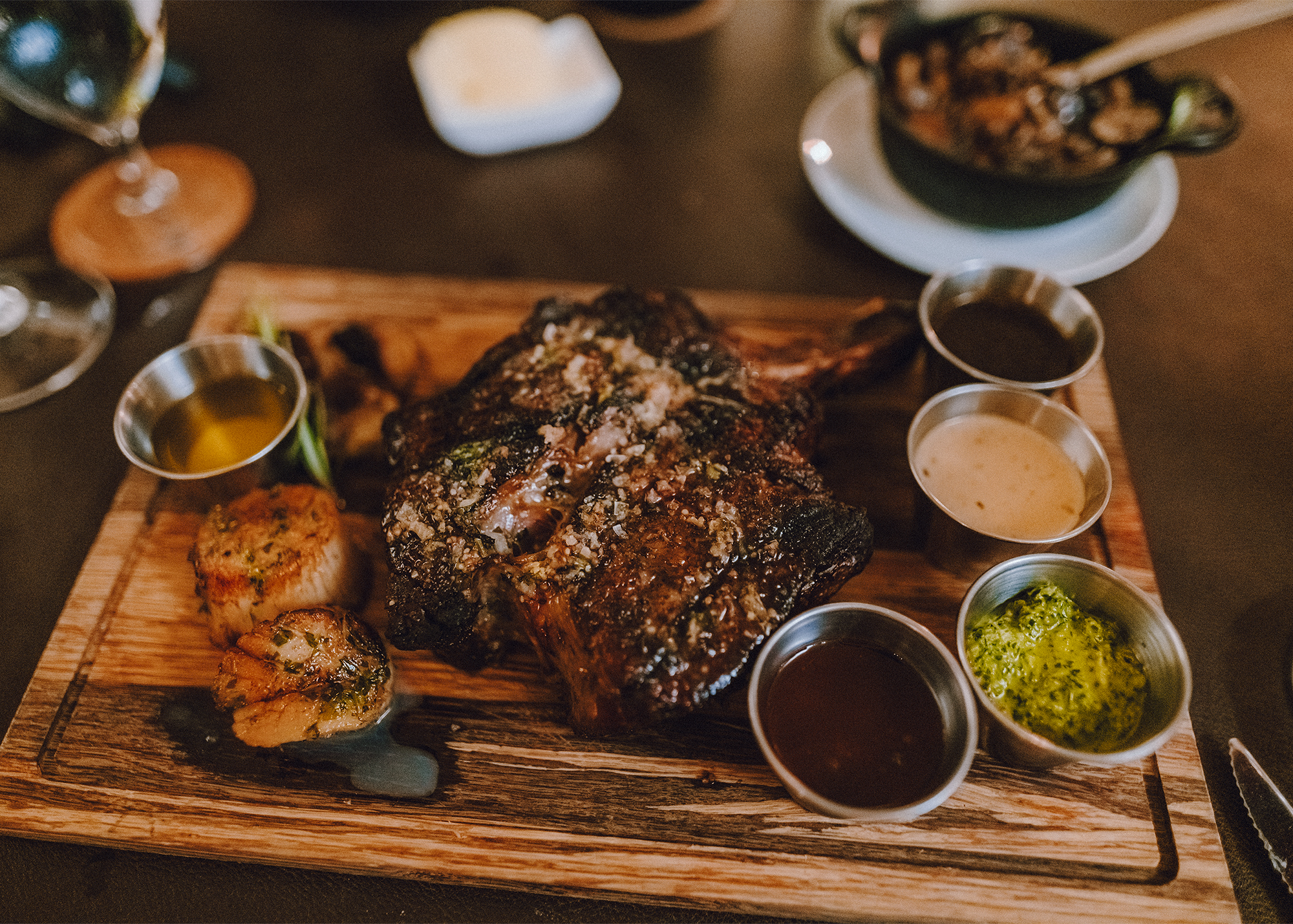 A few highlights from an amazing dinner at the hotel's Duo Steakhouse. A raw fish appetizer, an incredible chocolate soufflé with caramelized bananas, and a medium rare rib-eye to share (Plus alllll of the sauces.)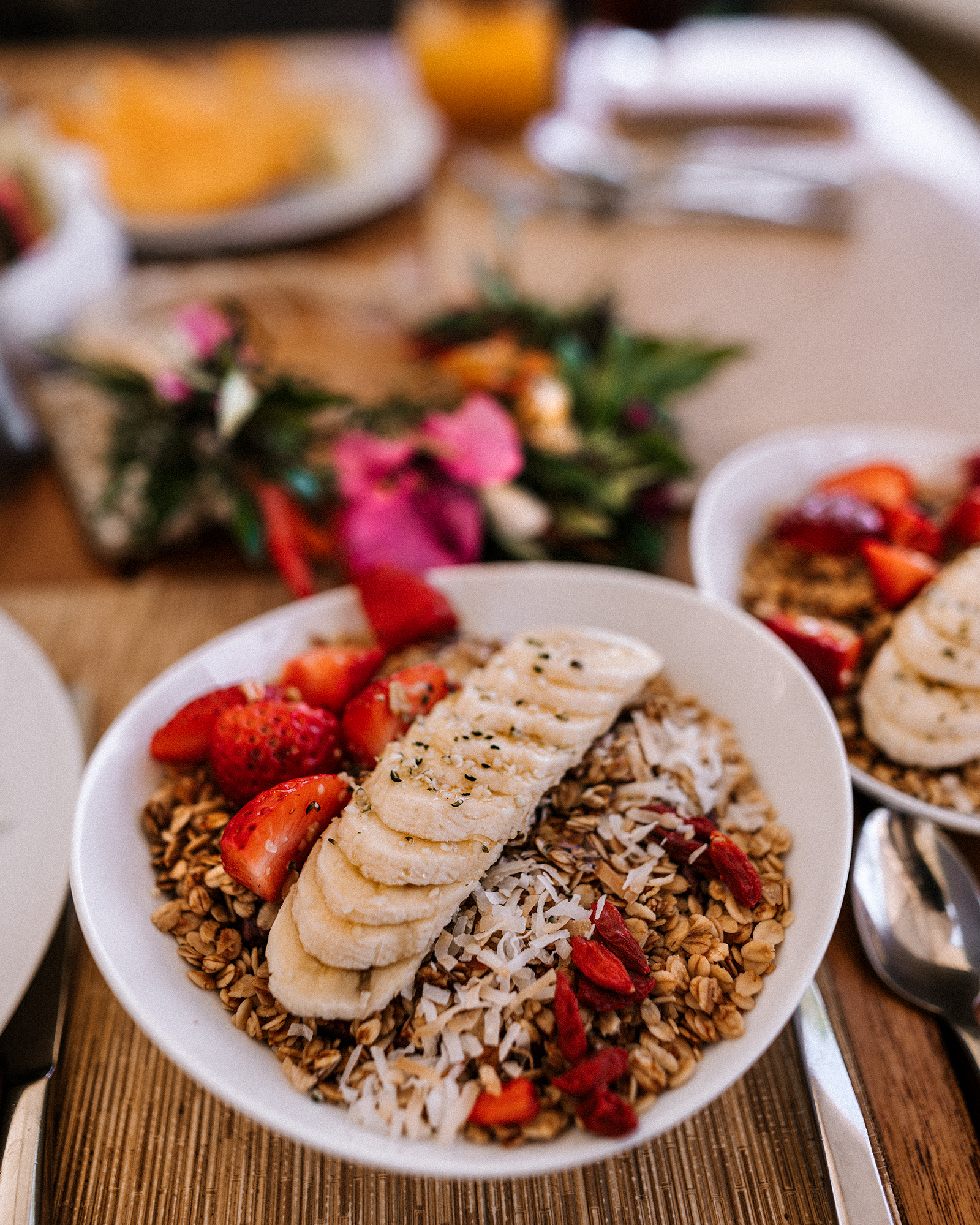 And one last Acai bowl before we had to head back to the airport.
Not pictured here was one of my favorite services the Four Seasons provided - full meals to go! On our second day here, we set off at 6am to hit the Road to Hana. We called ahead, and the staff had a to go breakfast all ready for us at our sunrise departure - including a cooler full of ice and water, and a full carafe of coffee for the car. It's a smaller thing, but being able to grab this all and go made a huge difference in our day, and is one of the little things that sets a true luxury property apart.
The Pools: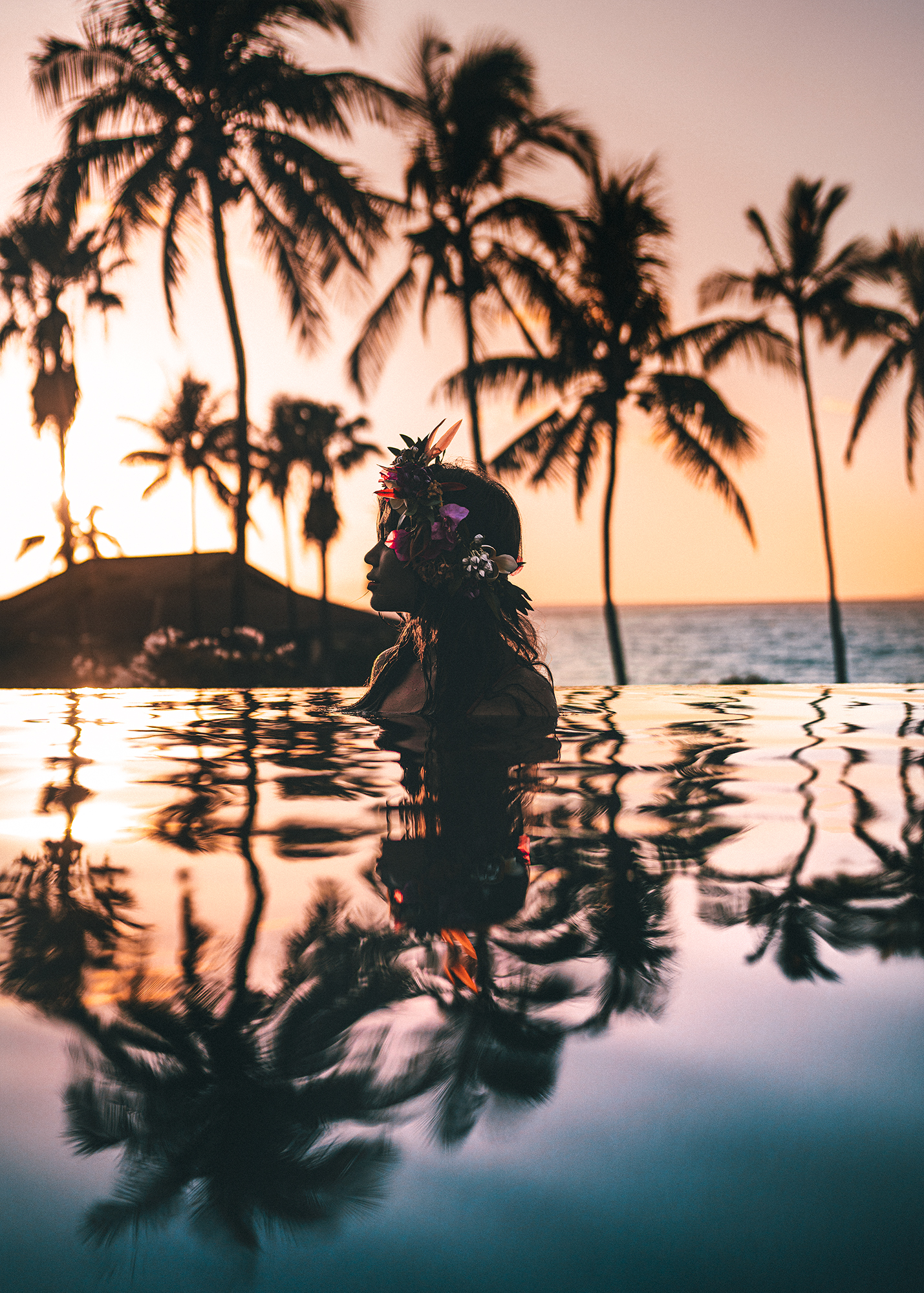 Sunset views at the adults-only Serenity Pool.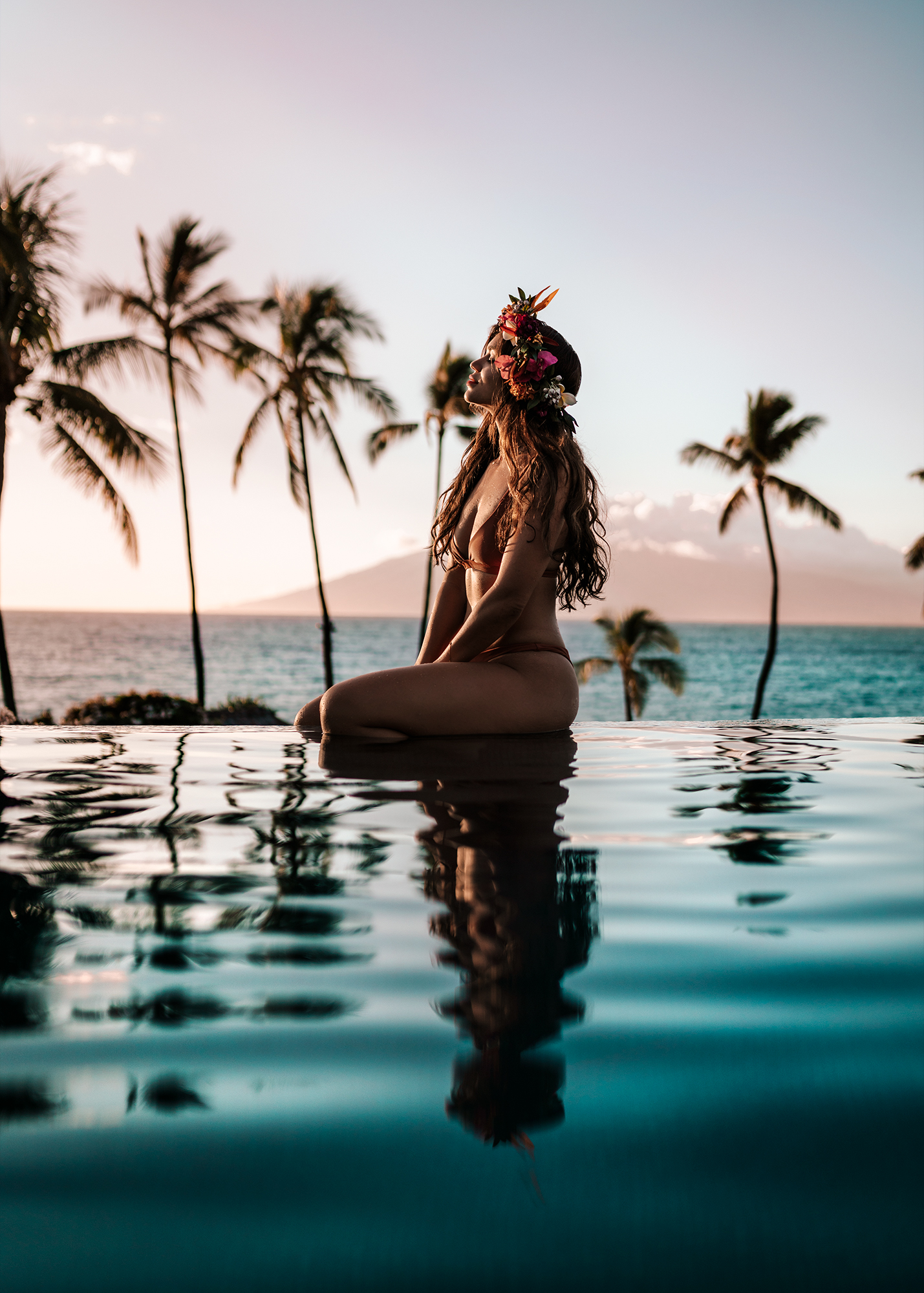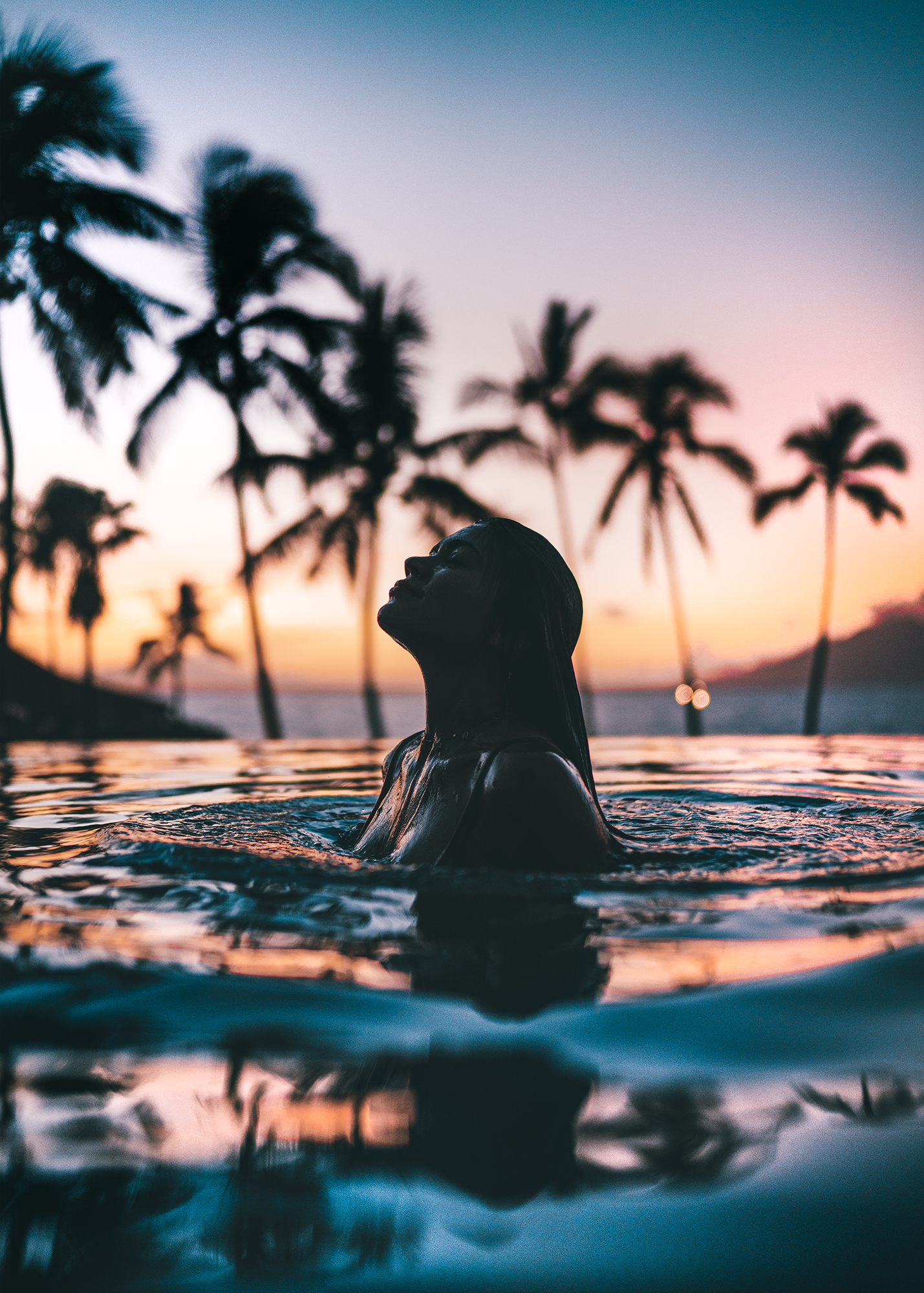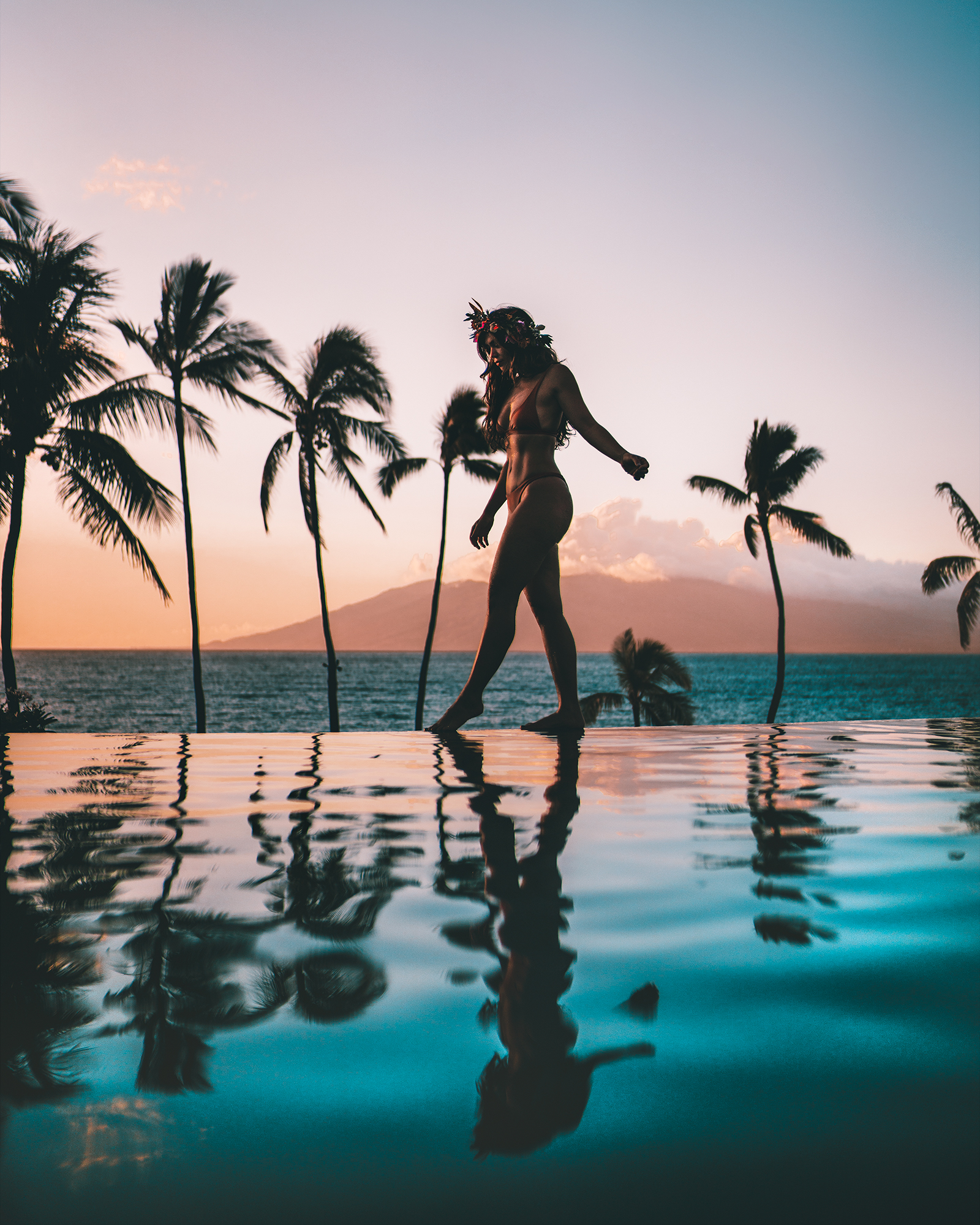 One of the most gorgeous and photographable pools on the whole island!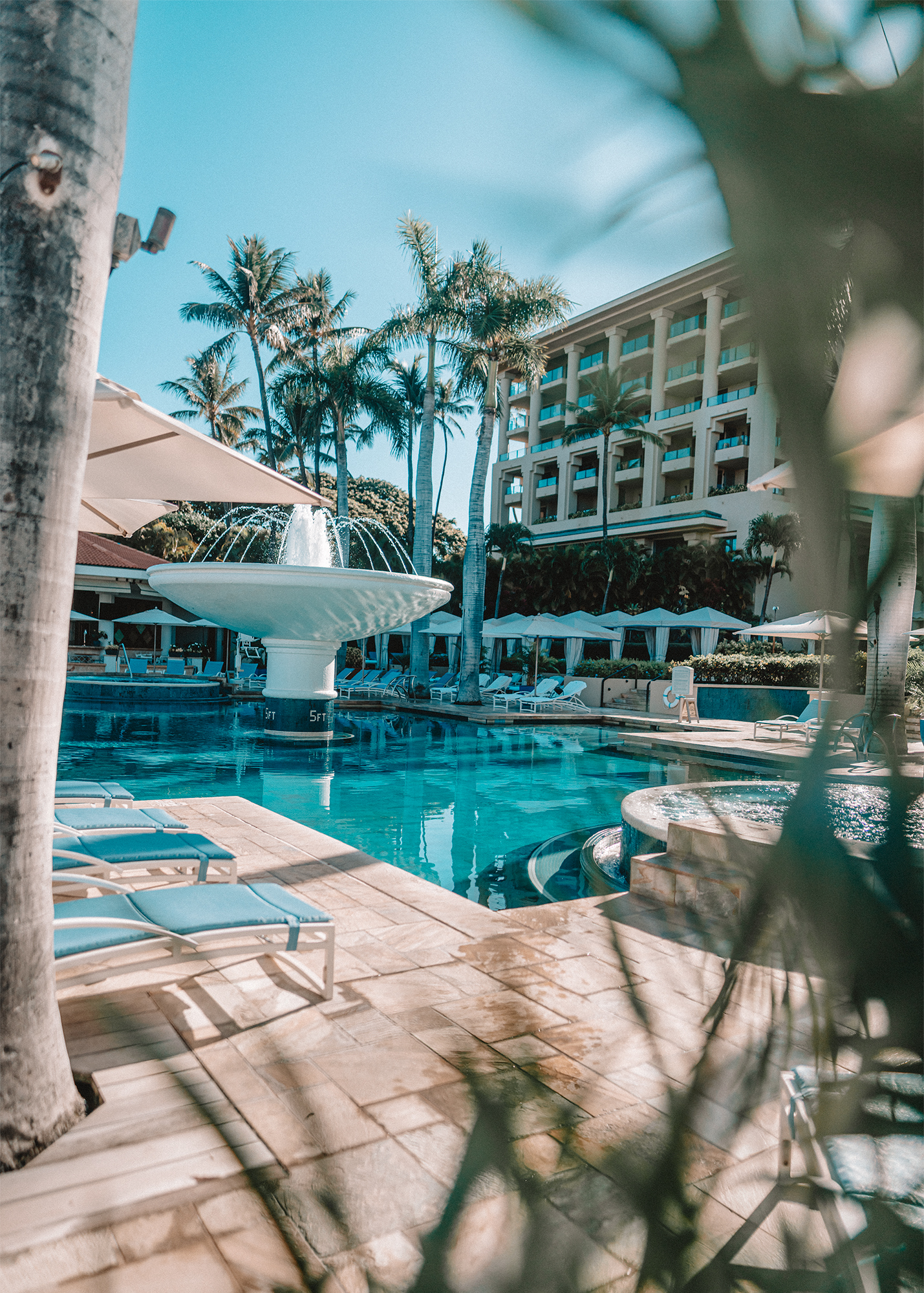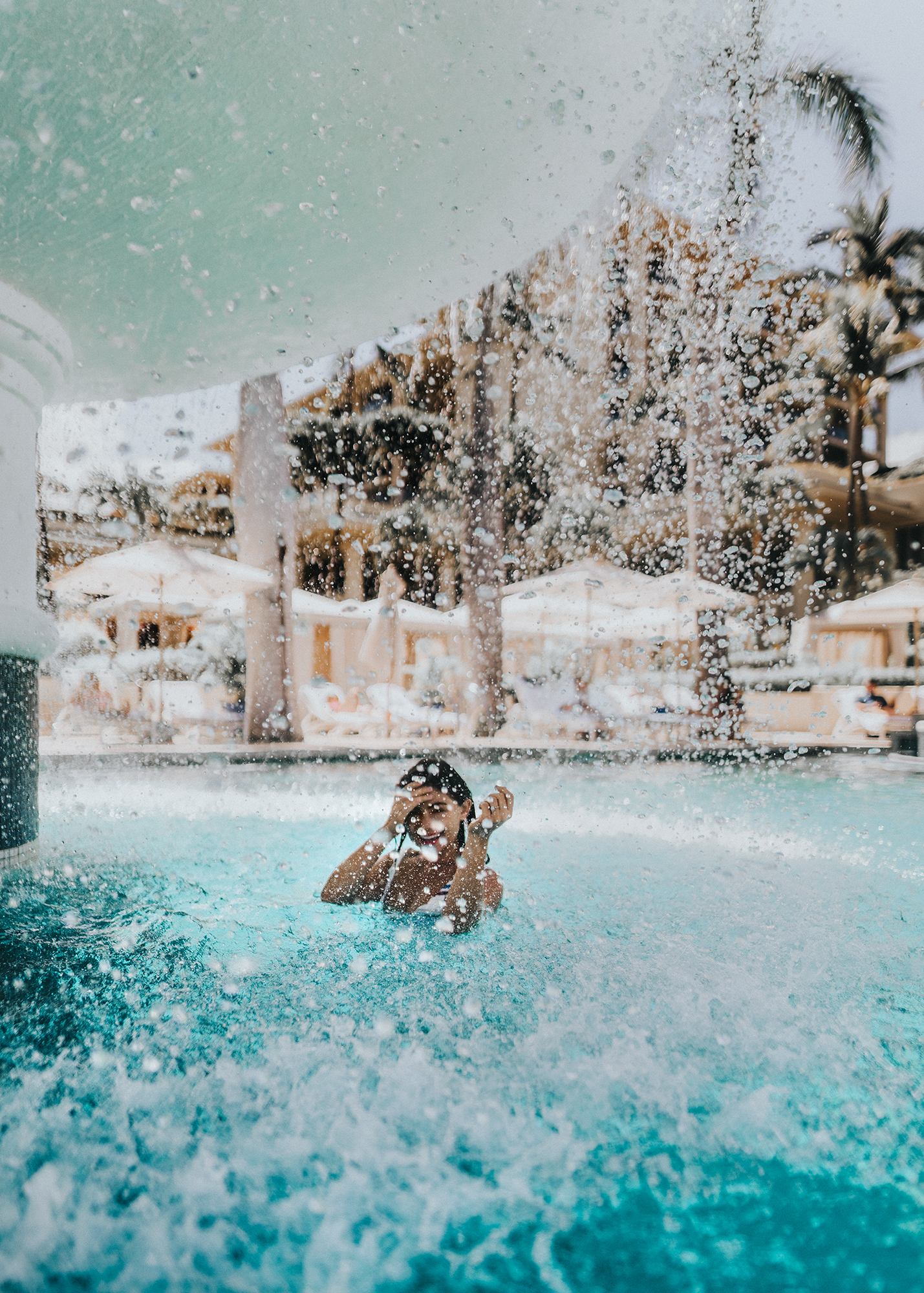 Enjoying the main fountain pool - and trying to keep my eyes open in the splash zone.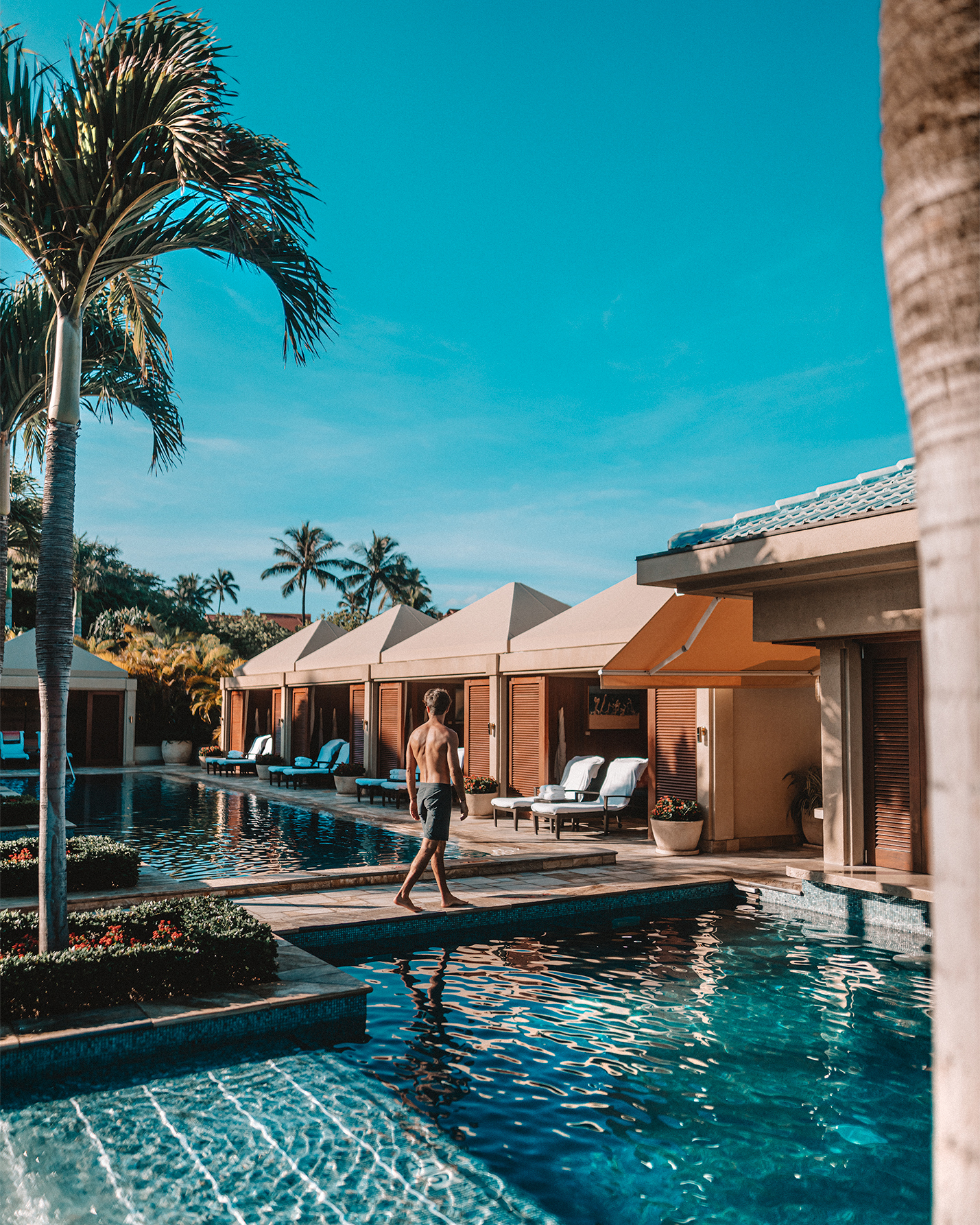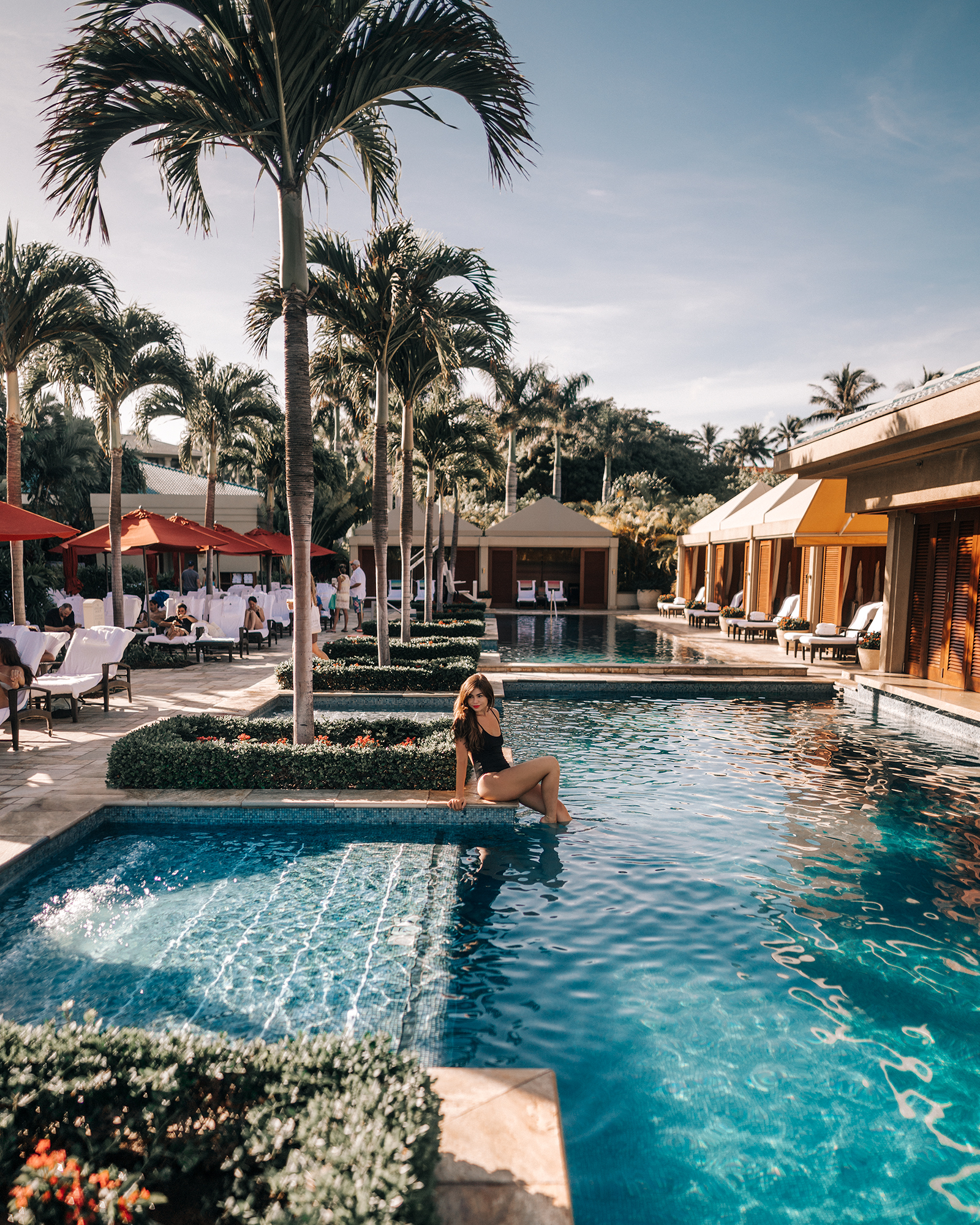 When we are traveling, Brandon and I always get up extra early to shoot as close to sunrise as we can, especially in cities and at pools. However, one of the benefits of the time change in Hawaii is that it's way easier for everyone to get up early. So unlike what we are usually used to, we found the pools here to start filling up as soon as the sun started to peek up at 6:30AM. This pool is so popular in the mornings that there is even a coffee bar right at the entrance!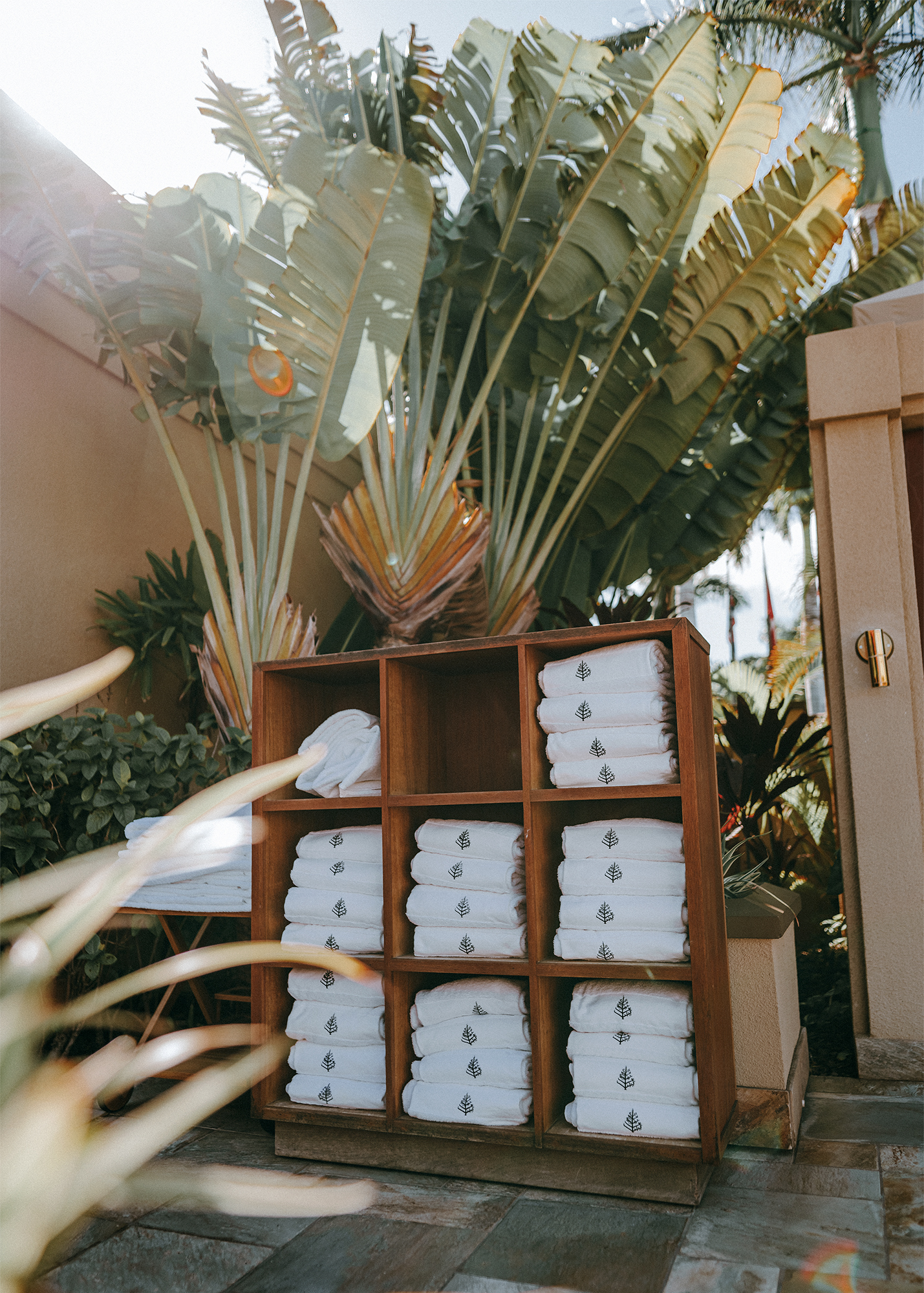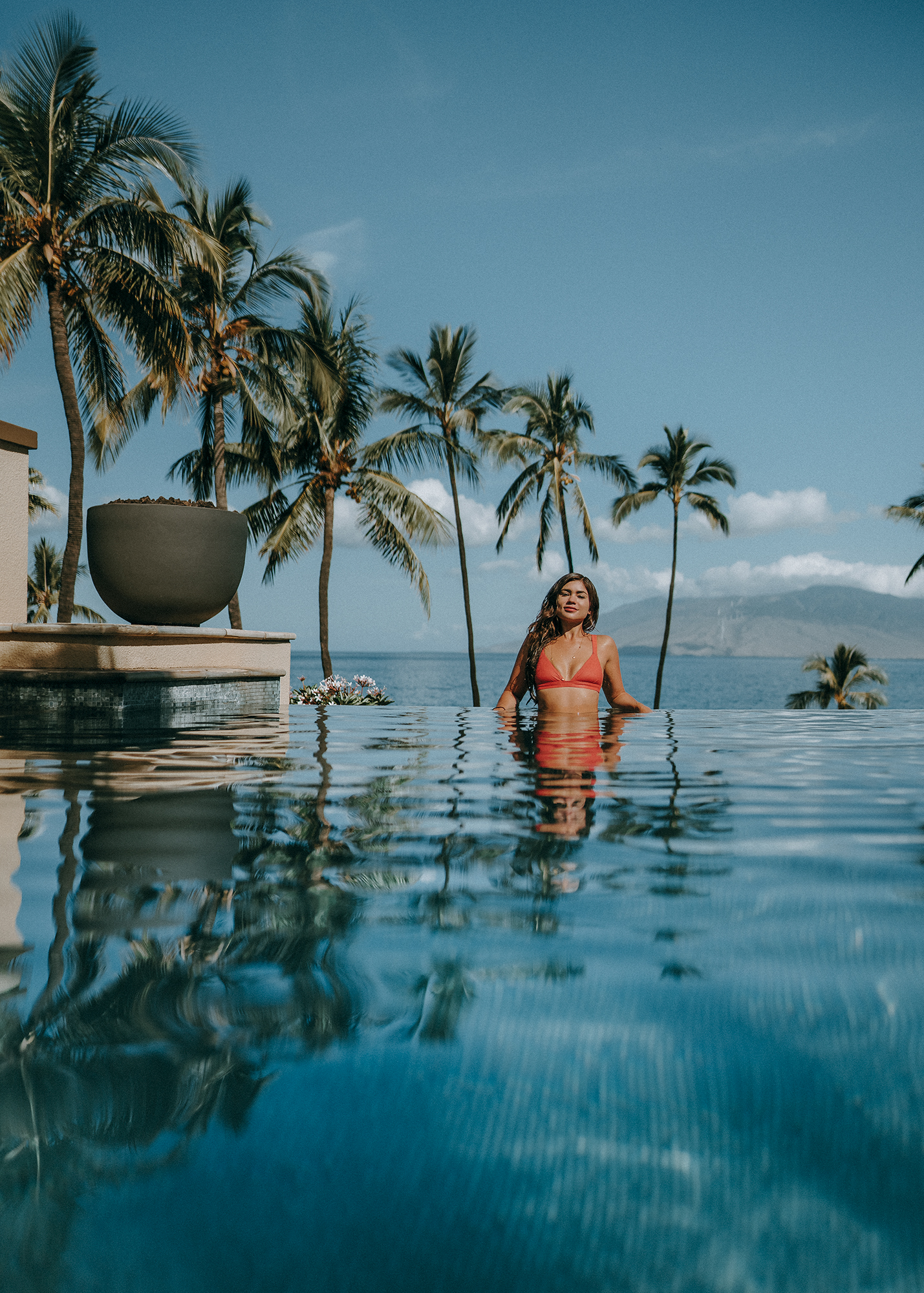 A morning
The Bonuses: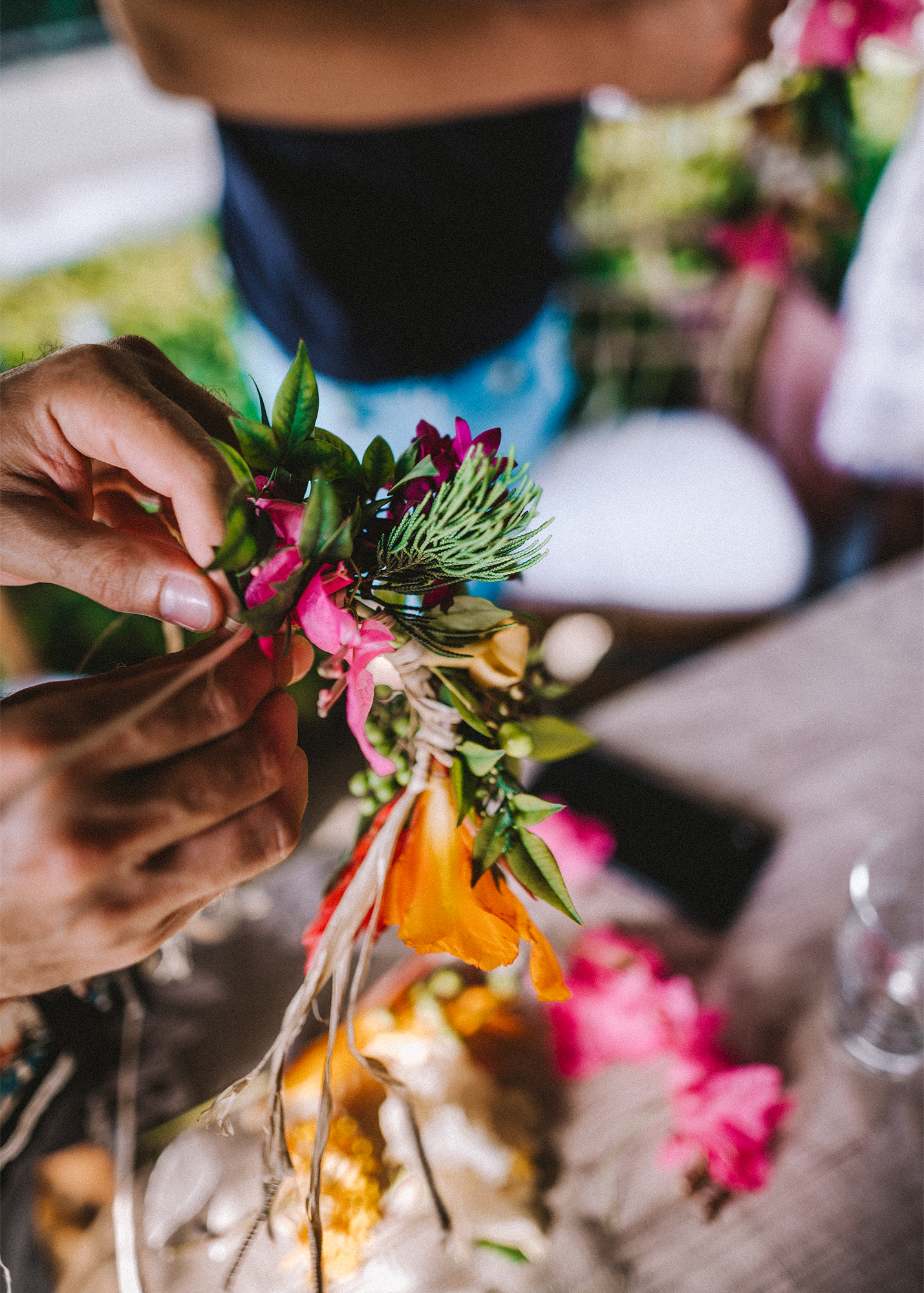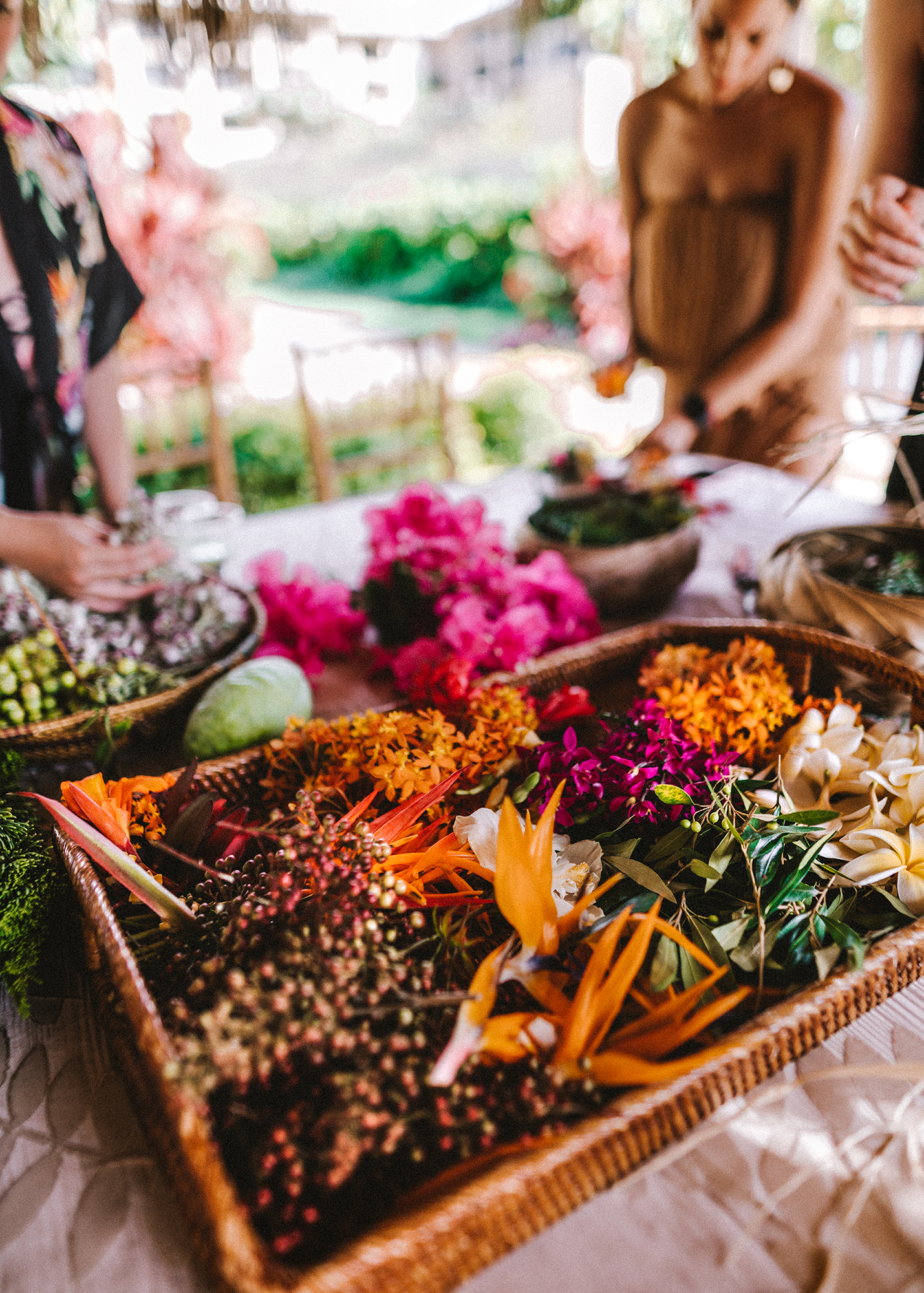 The resort has lots of fun daily activities you can join - from yoga classes on the beach to water sports to cultural activities. We joined an afternoon Lei Po'o making class led by HiFloraFauna and were surprised with how much fun we had doing it. All of the flowers and leaves here were locally foraged (not too hard of a task in Hawaii) and we used a wrapping raffia technique to put them all together. It was so much easier than I thought it would be, and I was so inspired to start making my own flower and leafy crowns at home!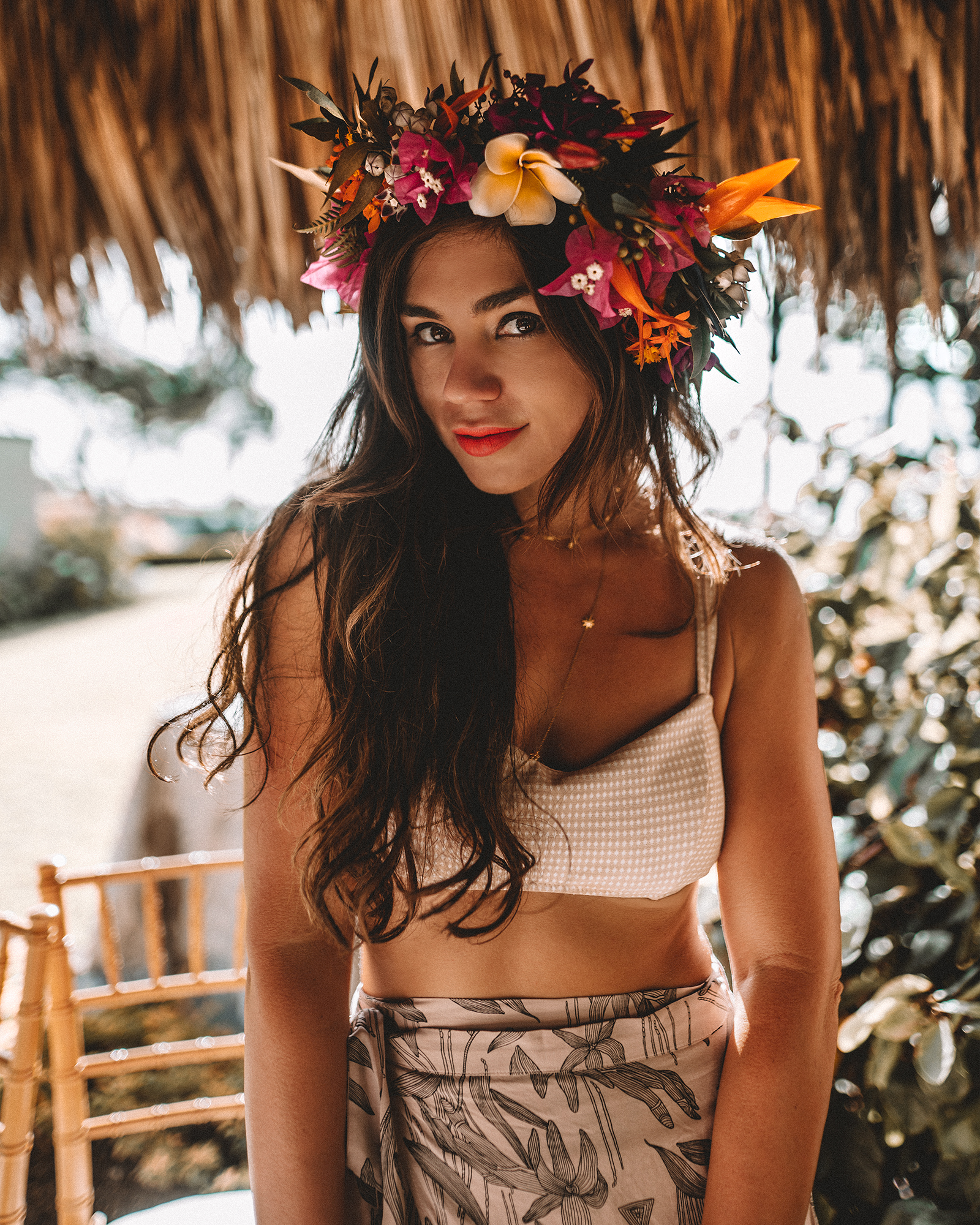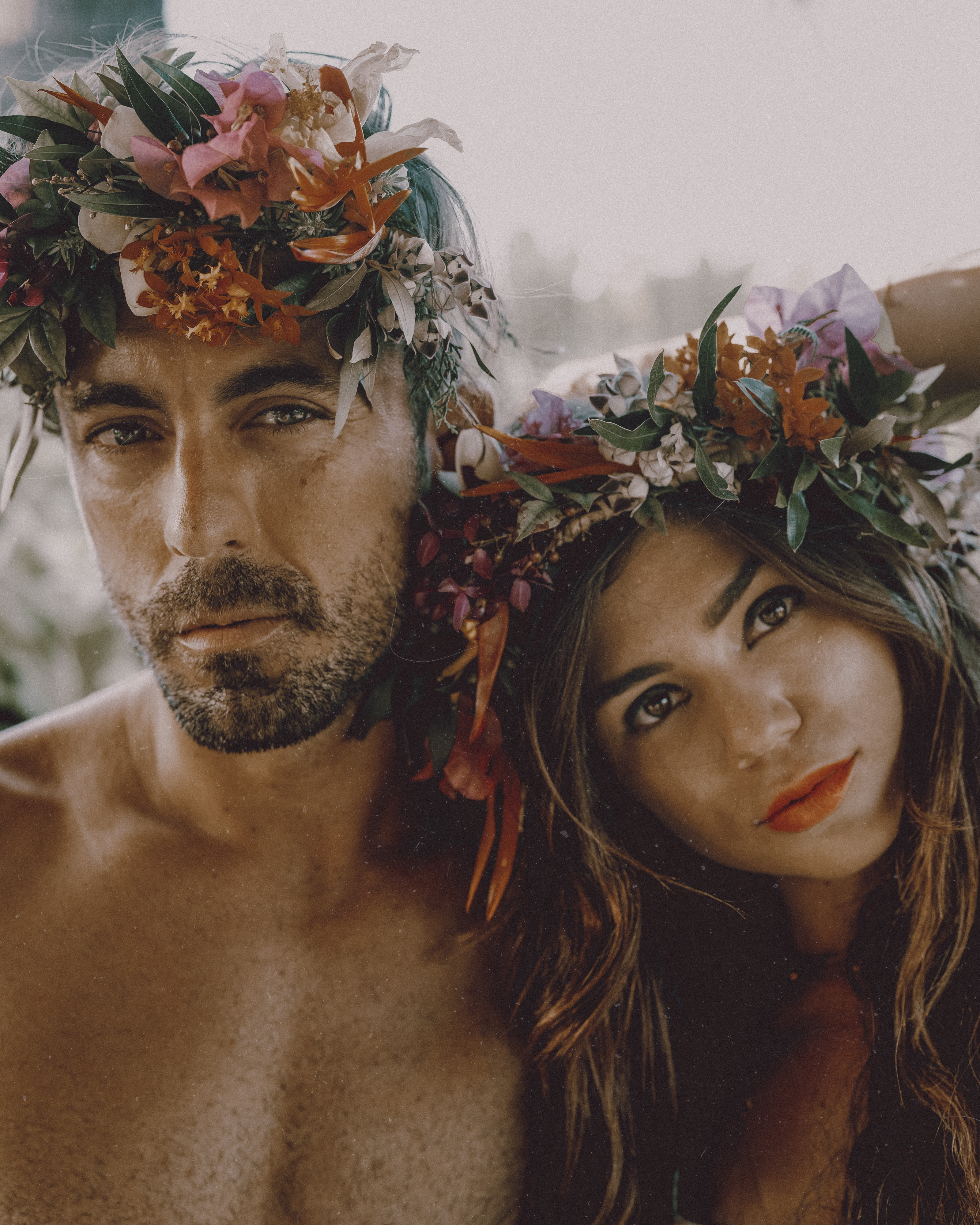 Who wore it better?
The Spa: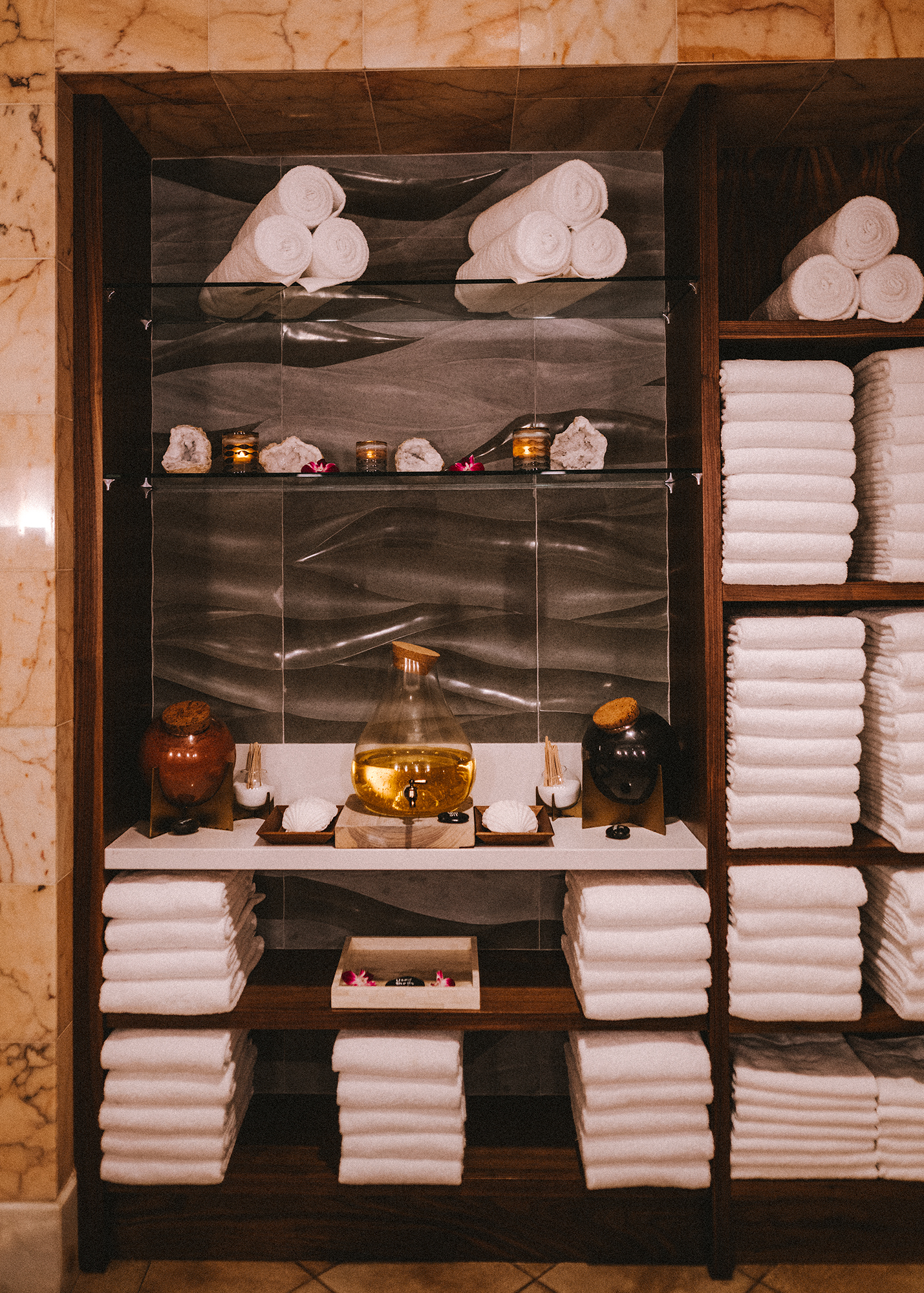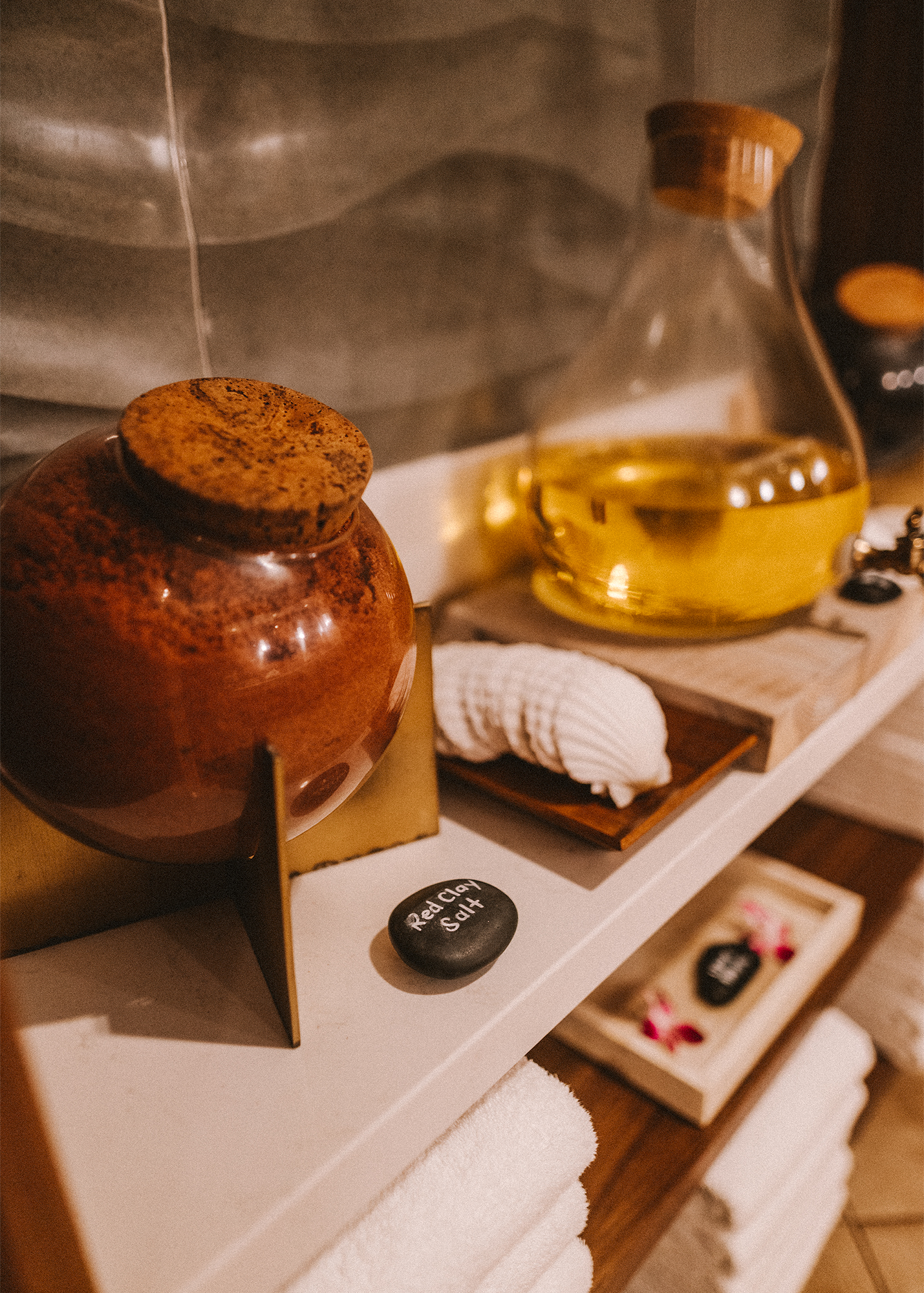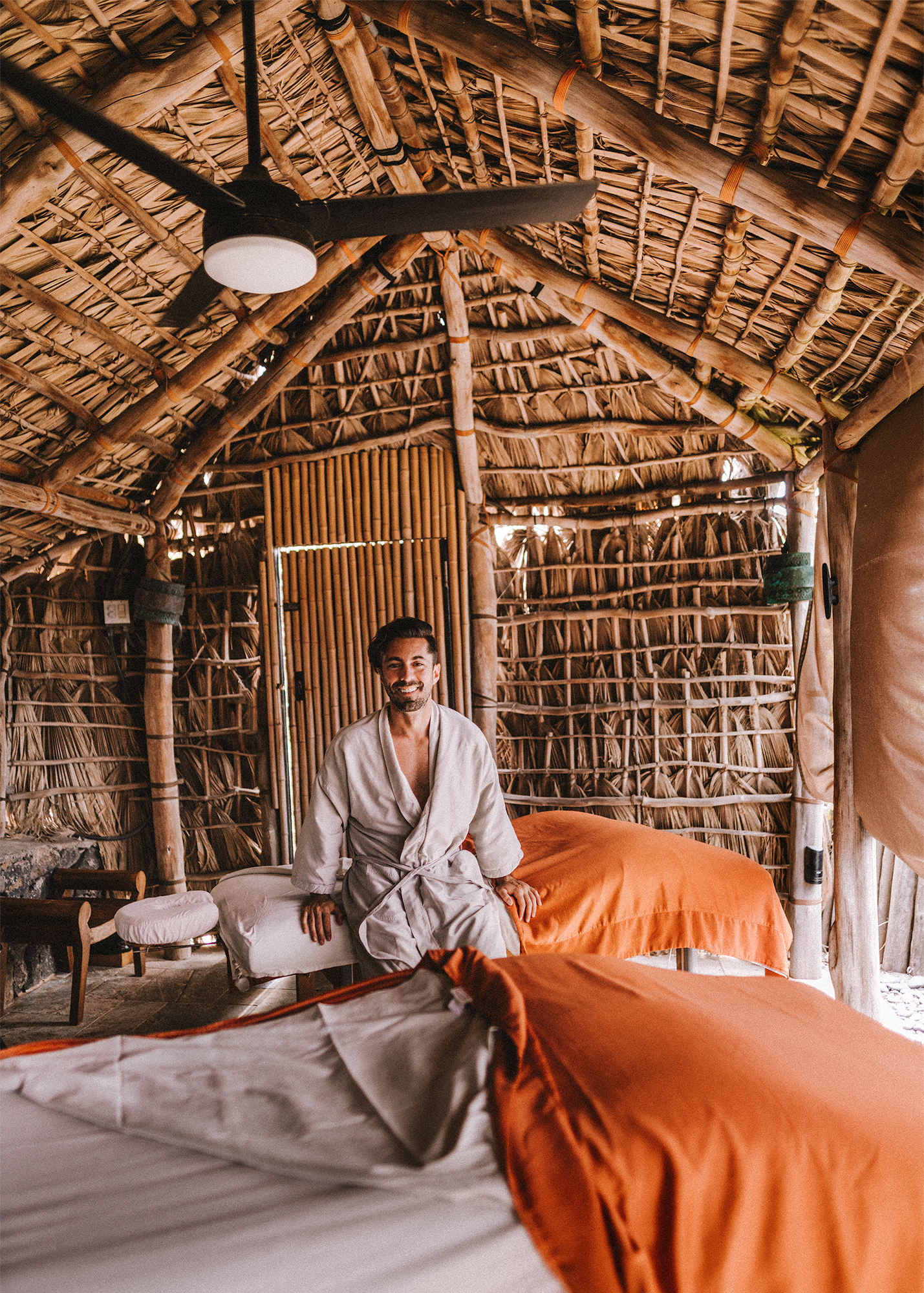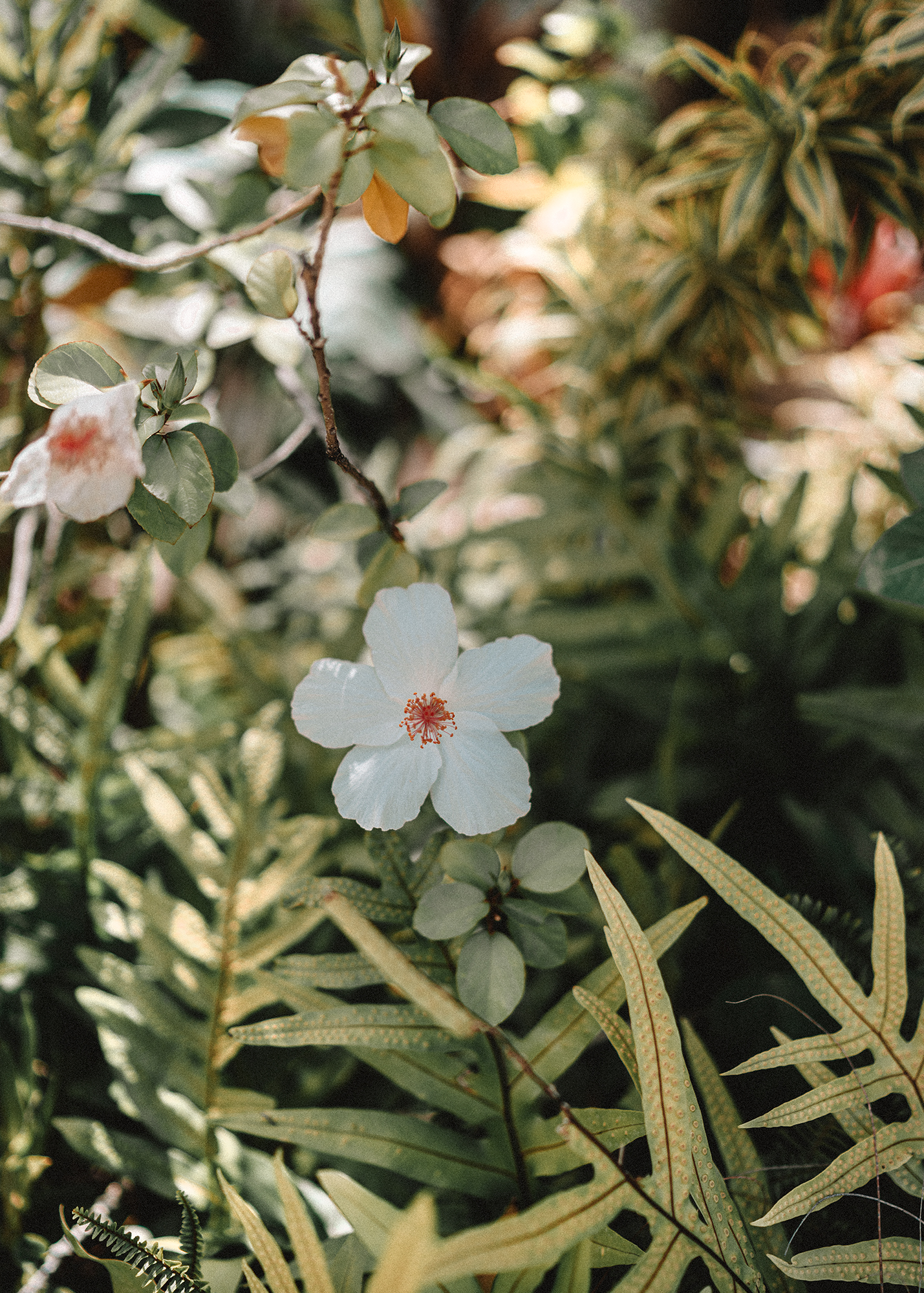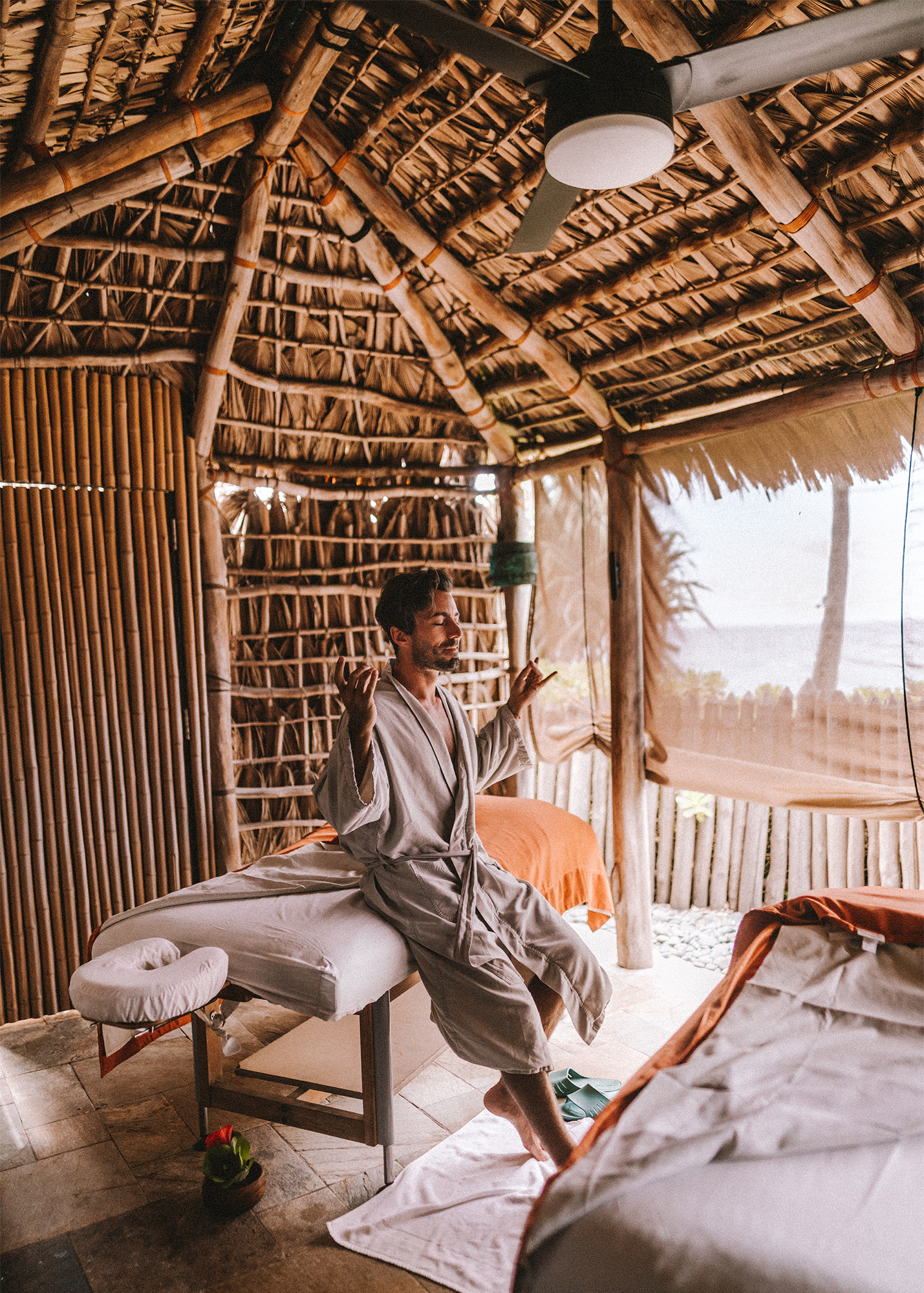 While there is a full indoor spa center, these ocean-side massage rooms may have been one of my favorite moments of all time. I am... not someone who relaxes easily (I am always going, going, and going) - but being in here hearing the waves crash and feeling the ocean breeze was the closest to a meditative bliss I may have ever felt.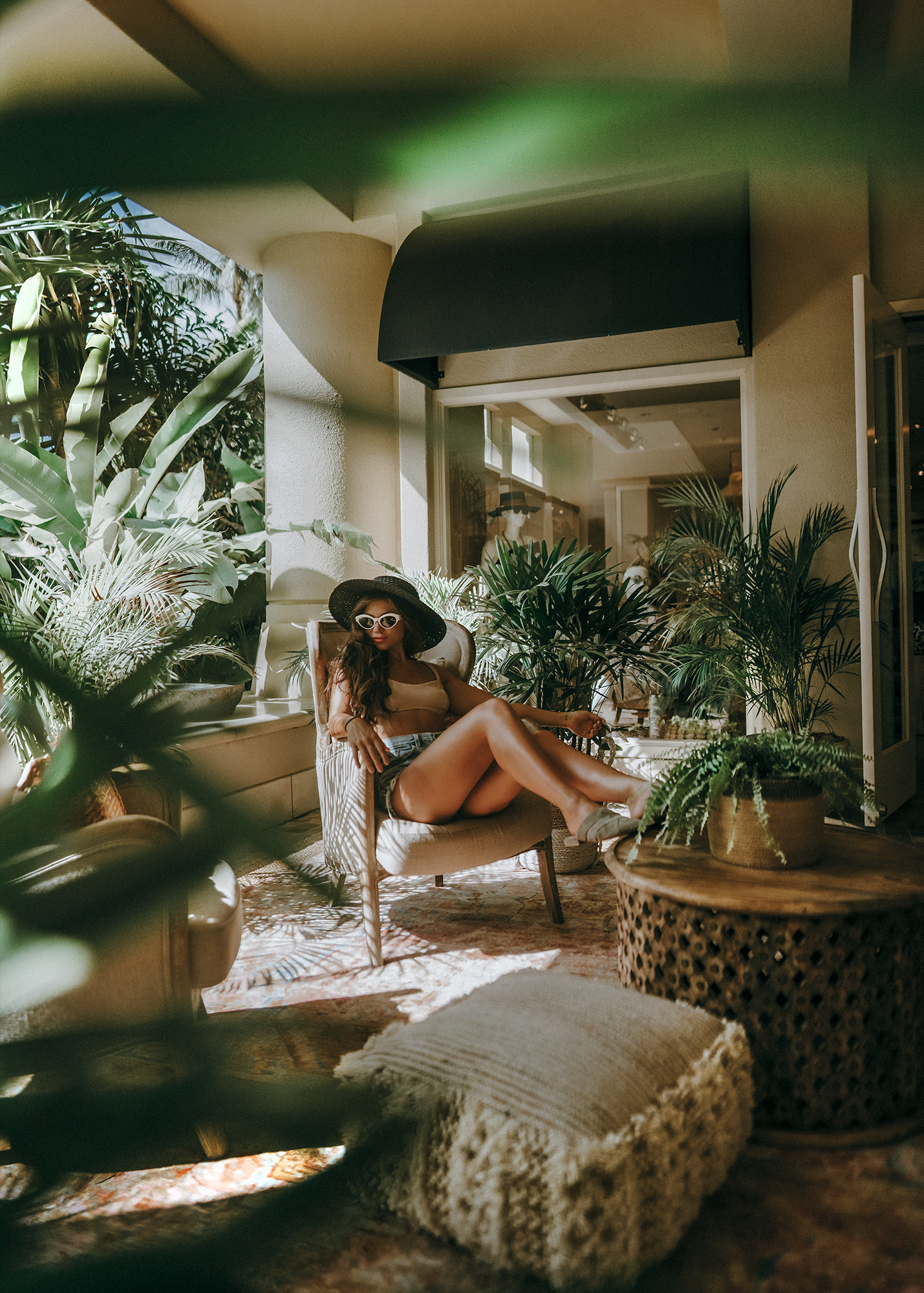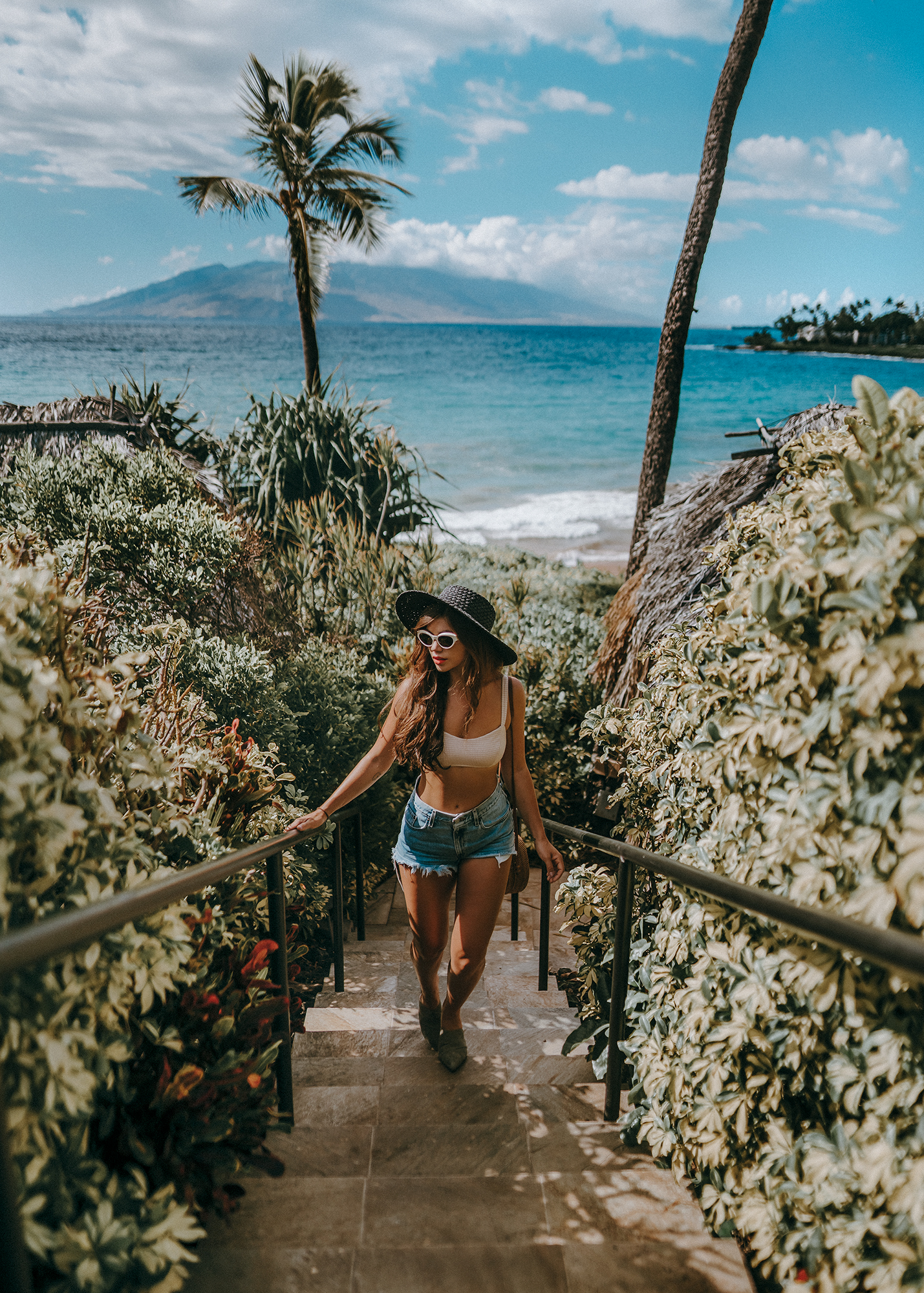 Can every season be couples season?