December 4, 2019 Travel Guides Travel Adventures
How to Celebrate Dia De Los Muertos in Guadalajara Like a Local
Growing up in Southern California, Mexican culture runs through every aspect of my hometown and my childhood: our streets are all Spanish words, in elementary school we put on Cinco De Mayo performances, and real authentic Mexican food tastes more like home than hotdogs or hamburgers ever could. I remember being 8 or 9 years old and my mom taking me to my first Dia De Los Muertos celebration in downtown Ventura, just a few minutes from our home. There were altars and lit candles, framed photos and glowing skulls, and music in the streets.
Experiencing the celebration in its home Mexico had been a long-time dream of mine. We love being a part of major cultural experiences in their original homes and experiencing the true authentic origin of where traditions that we know begin. From celebrating Oktoberfest in Munich, Germany to attending an Indian wedding in Northern India, these have become some of my absolute favorite travel experiences. So when Visit Guadalajara reached out to us about joining in on Dia De Los Muertos in one of Mexico's greatest cities, there was no chance we could miss it. Since we were traveling with locals, we were able to see a truly authentic, local side of the celebration - read on for all the details on how to do the same for yourself!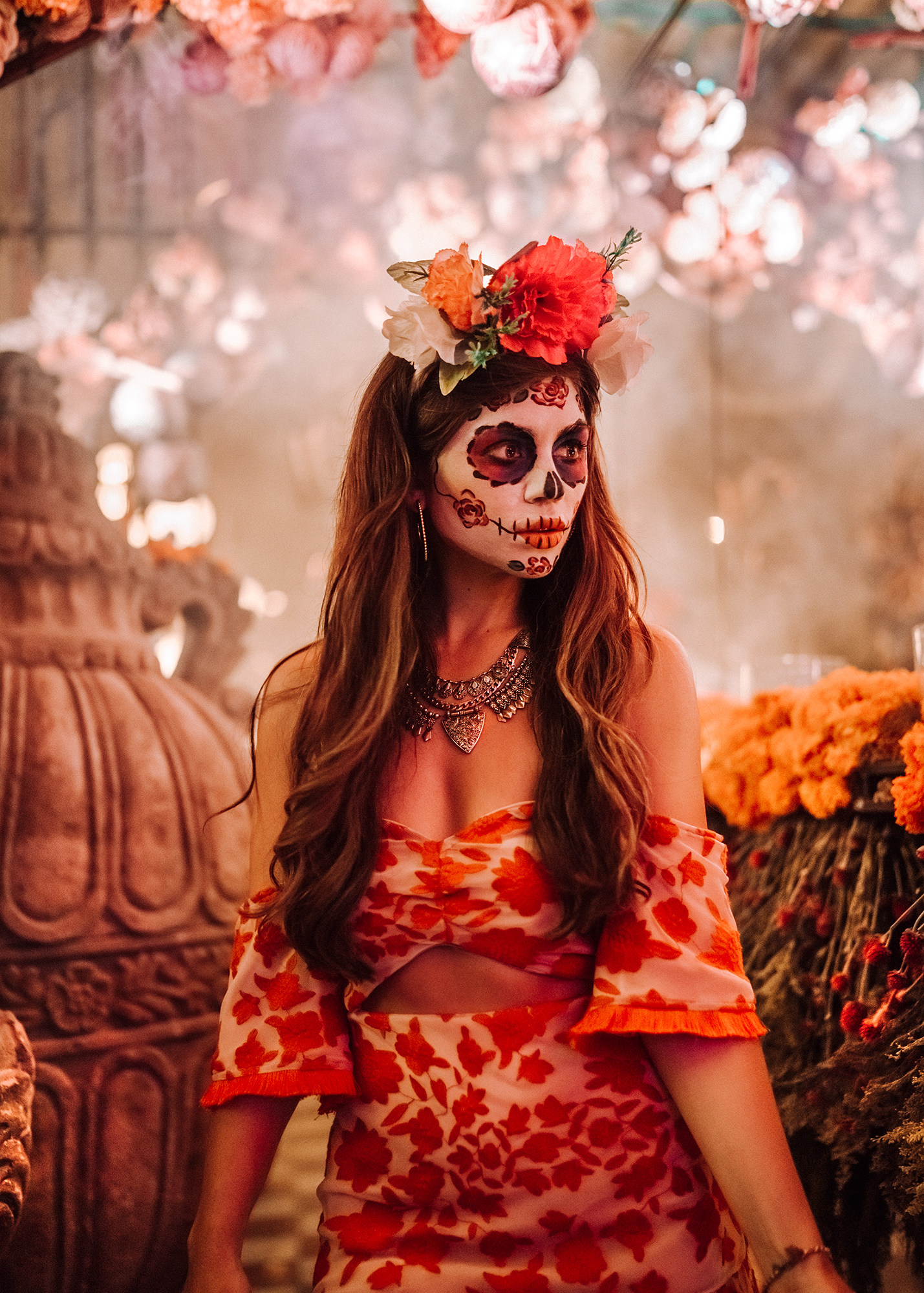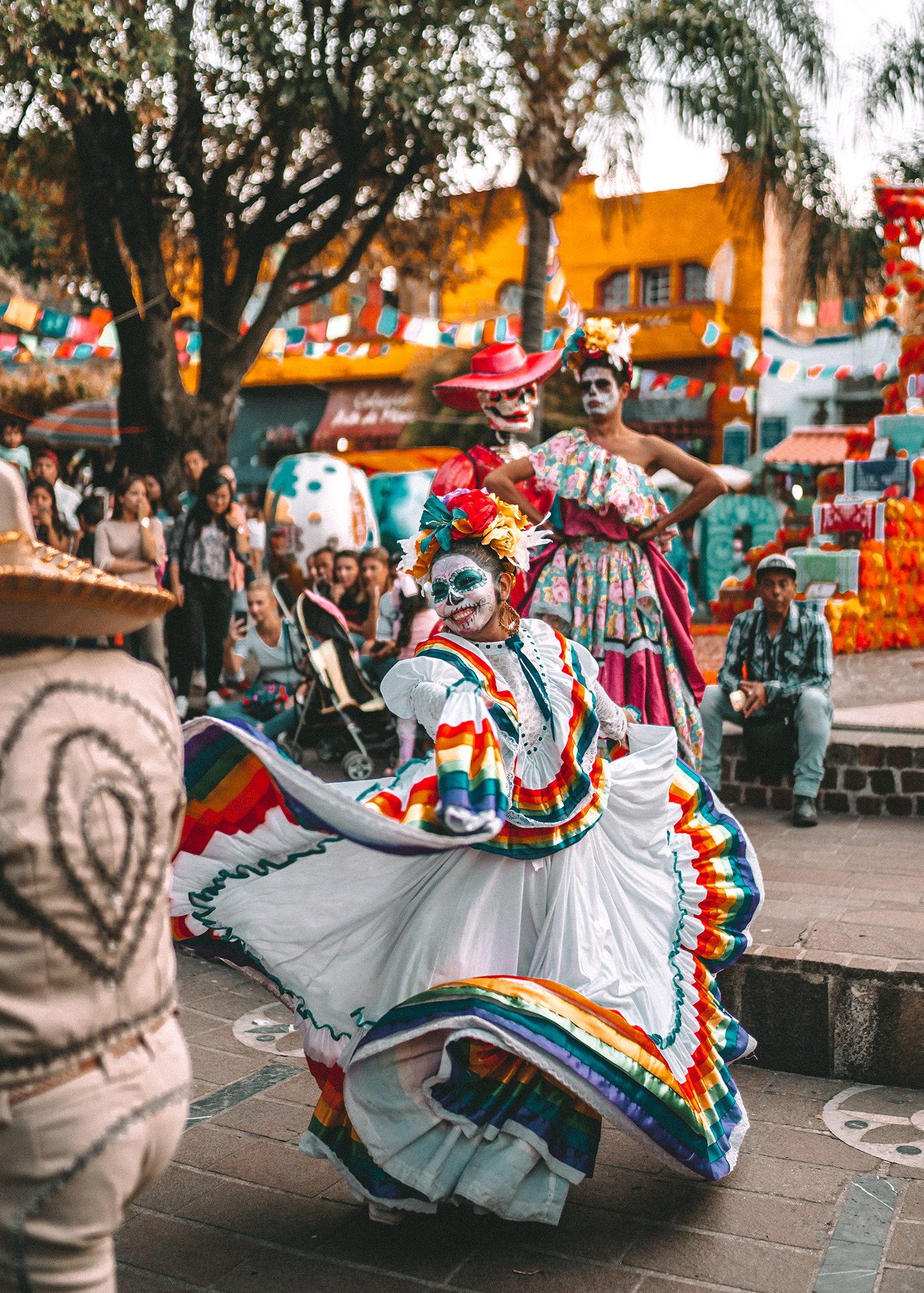 The History:
Dia De Los Muertos (or Day of The Dead) Is a holiday in Mexico where families welcome back the souls of their passed on relatives for an annual reunion and celebration. Family and friends gather to remember and honor their deceased loved ones with food, drink, offerings and celebration. It is viewed not as a day of sadness but of joy and celebration, as the souls of their loved ones are seen as awake and celebrating with them. The roots of Day of The Dead date back 3000 years to Aztec times, and the celebration now is a blend of native rituals and European religion and influence from colonial times. The holiday originally took place in the summer, but was moved to early November during Spanish colonization to coincide with Christian All Saint's Day. Though the customs and many aspects of Day of the Dead celebrations have continued to evolve through time and cultures, the heart and essence of the holiday has stayed mostly the same over thousands of years.
The calaveras, or sugar or clay skulls, have been made for hundreds of years, and the tradition is for families to place them on the alters (or ofrendas) of their lost members. The Catrinas (skeletal face painting and statues) actually did not become a part of Day of the Dead until the early 20th century. According to Wikipedia:
The Holiday is celebrated in Mexico, where it is a public holiday, and in US communities with Mexican populations. The exact events and traditions that are a part of the celebration are not universal, and will often vary from city to city.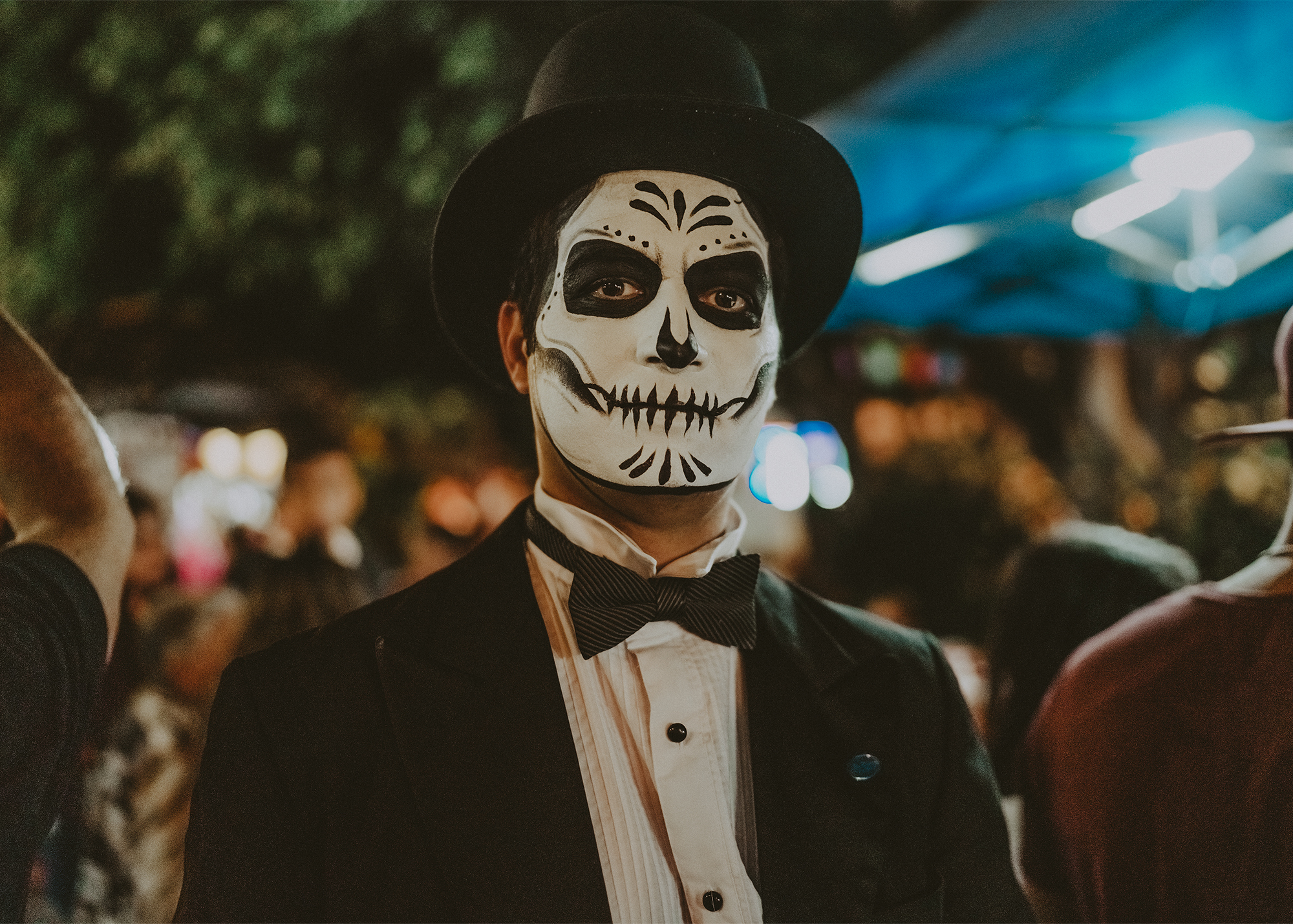 Fast Facts:
Guadalajara is the second largest city in Mexico with a metro area population of 5 million.
You can get direct flights from a number of US cities (LA, SF, Dallas, Portland, Chicago, Atlanta, etc), as well as many cities in Mexico.
Currency is the Mexican Peso, which is currently about 20 pesos to the US Dollar (prices are generally much less than major US cities)
While the state of Jalisco can sometimes have travel safety advisories, the city of Guadalajara is quite safe.
Dia De Los Muertos Celebration dates generally run from November 1st-4th. The exact parade date can vary slightly.
Weather: 65-80 degrees in the day, 50-70 degrees at night during early November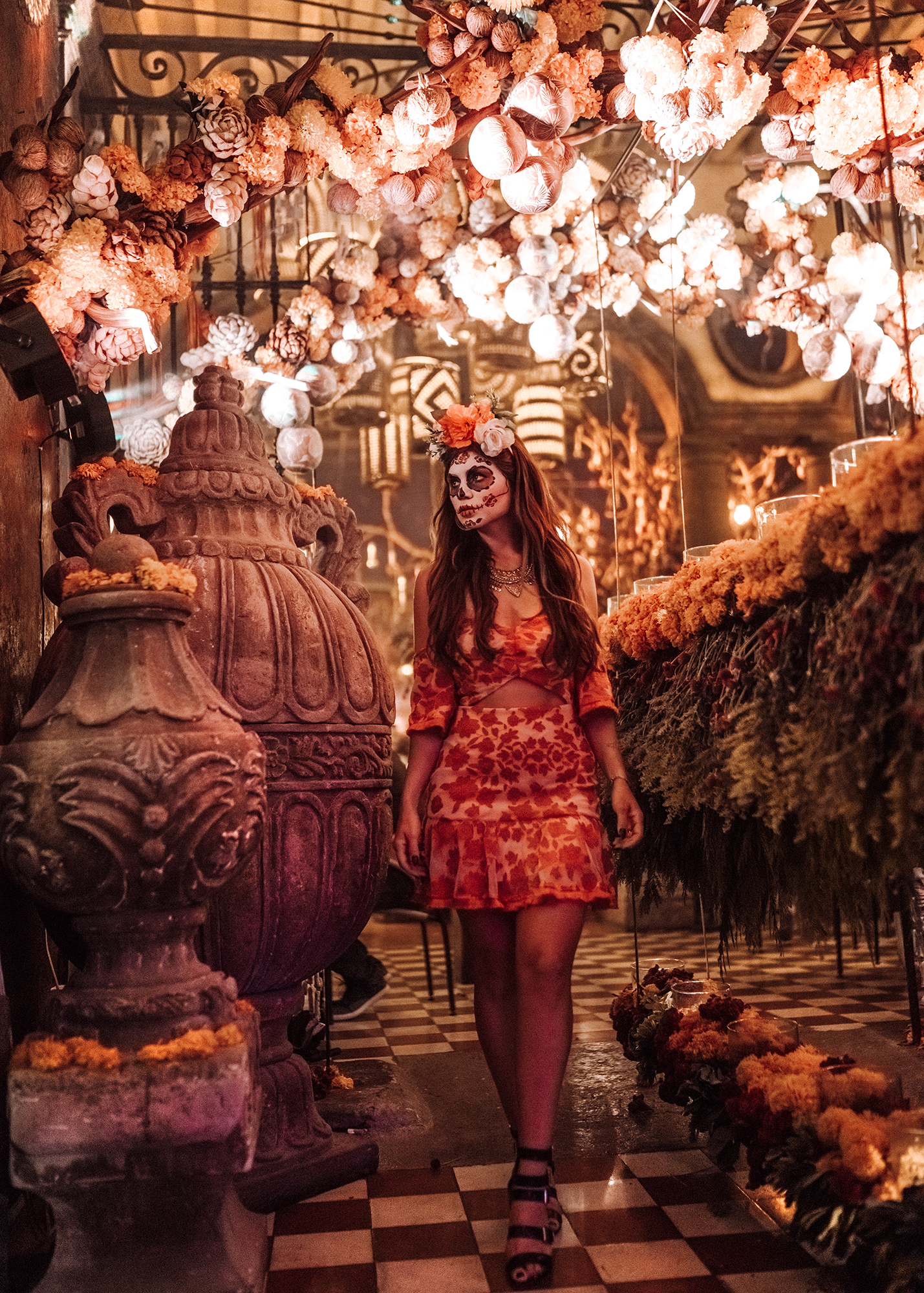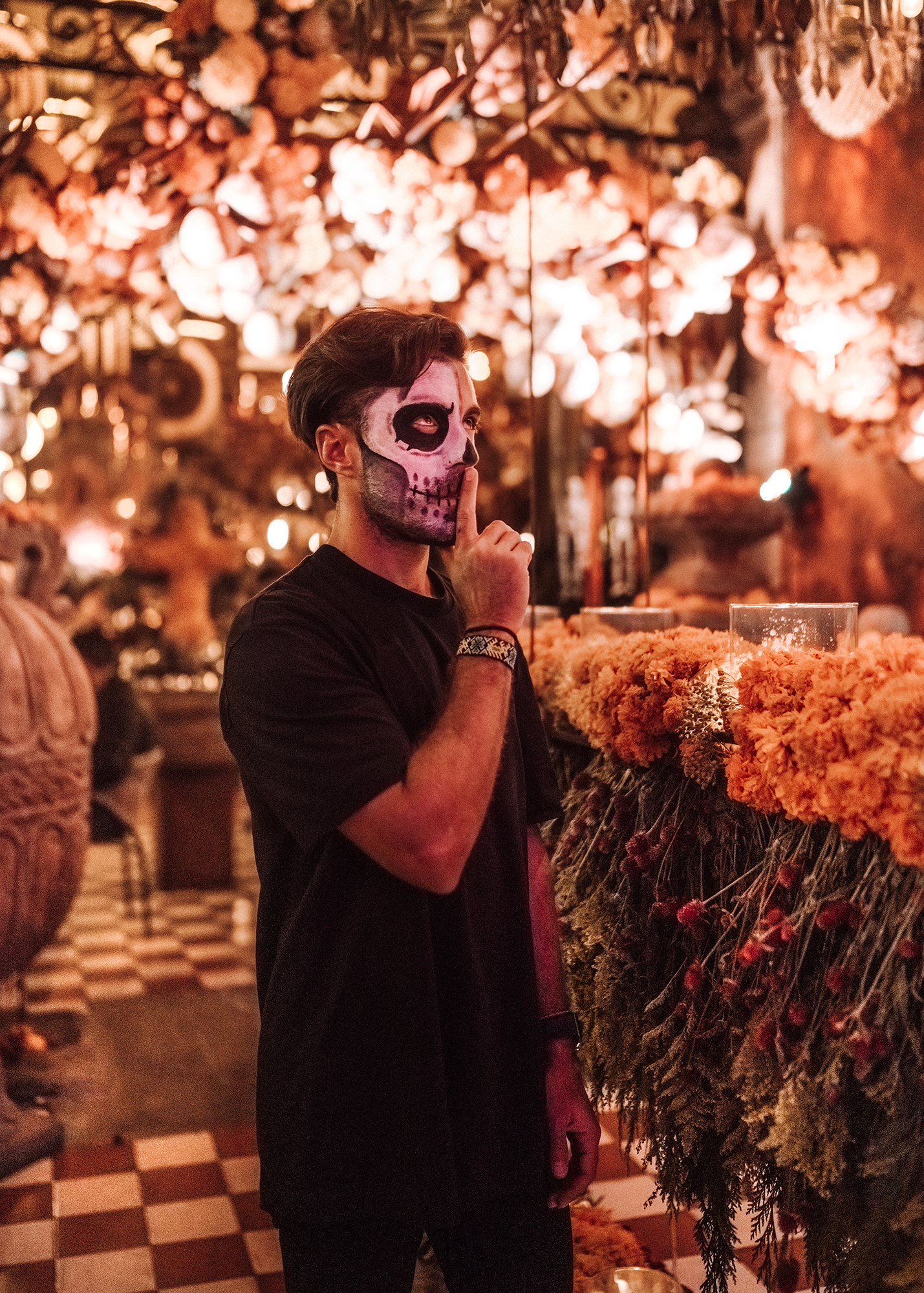 Where To Stay: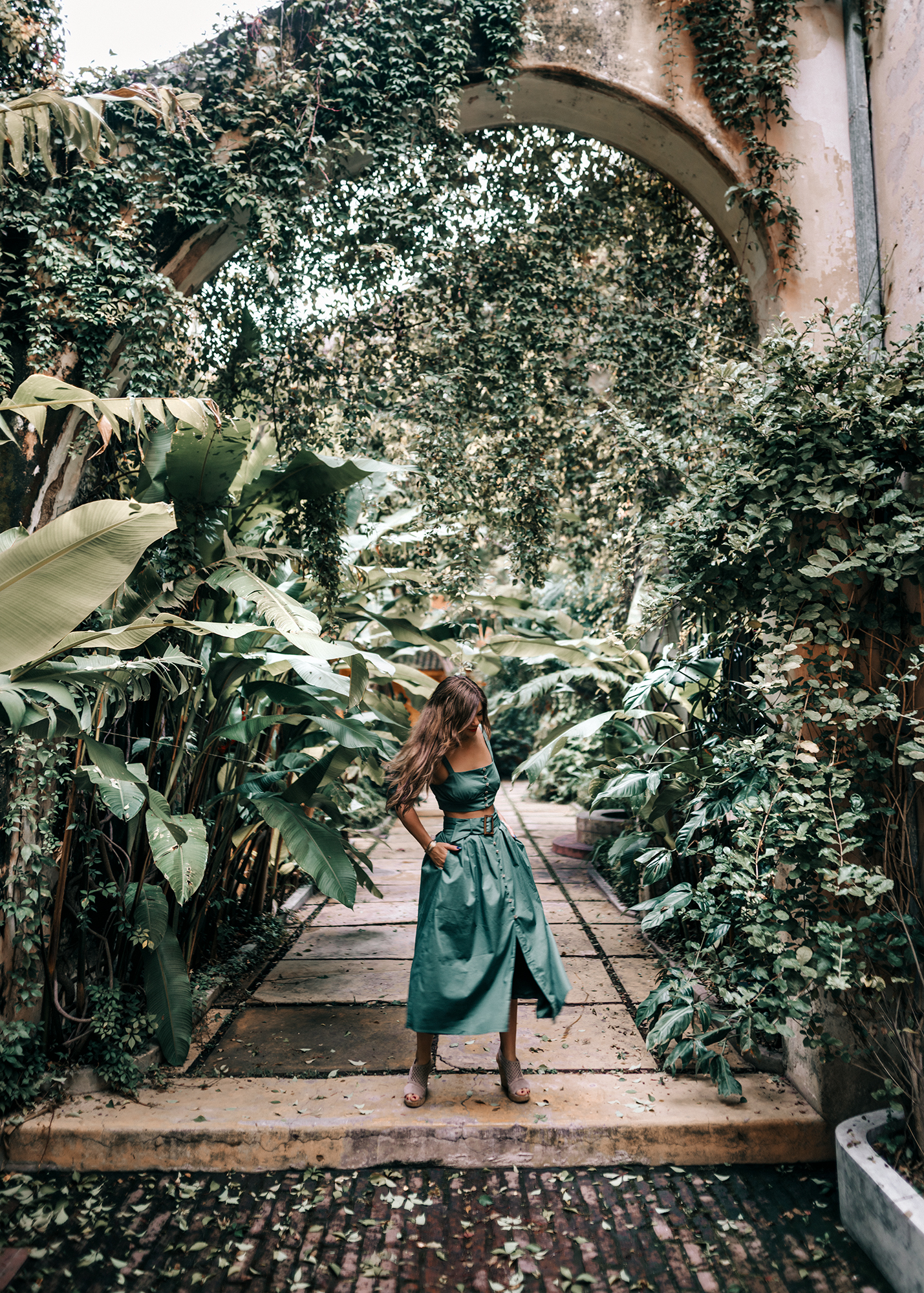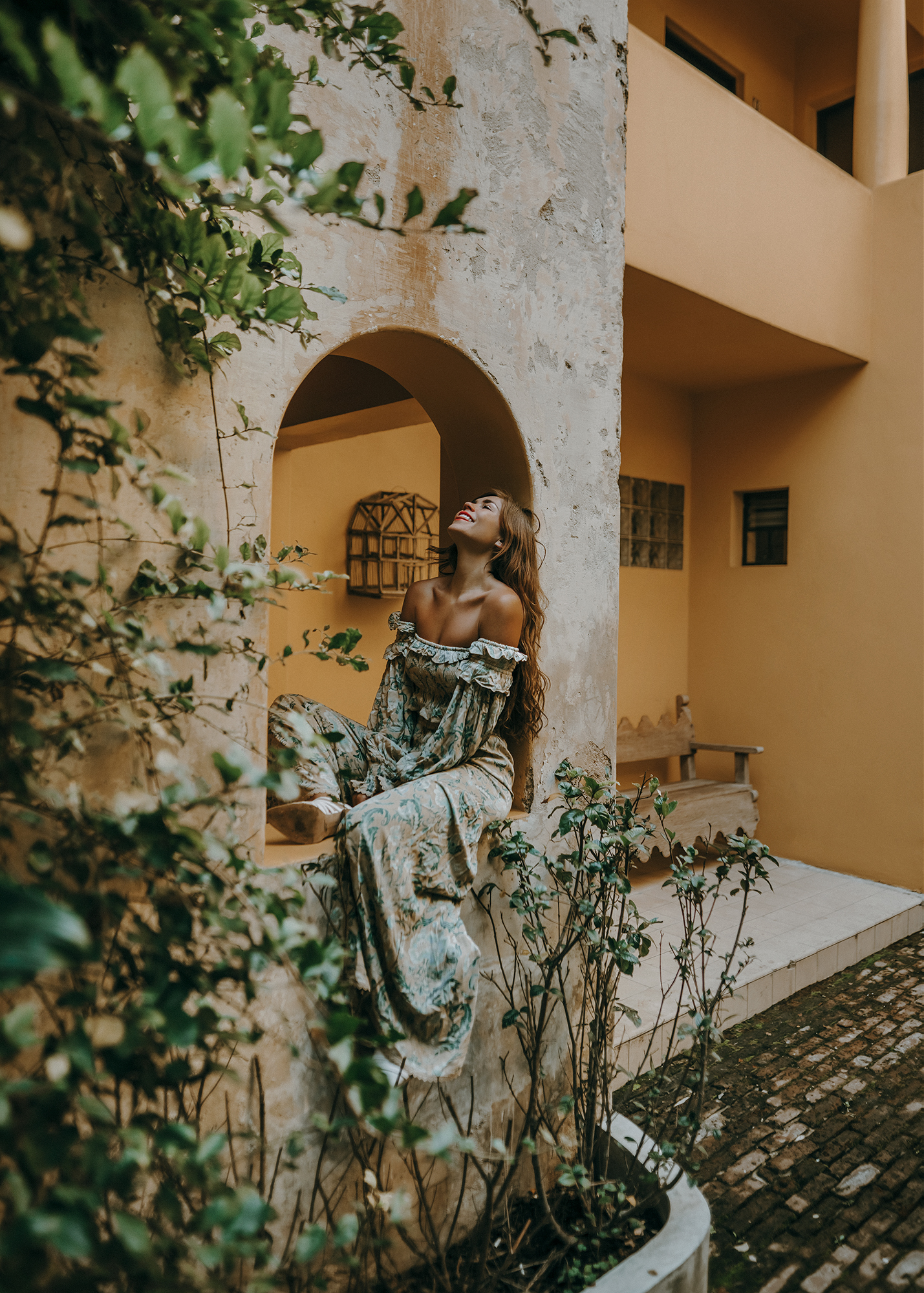 Local Food Not To Miss: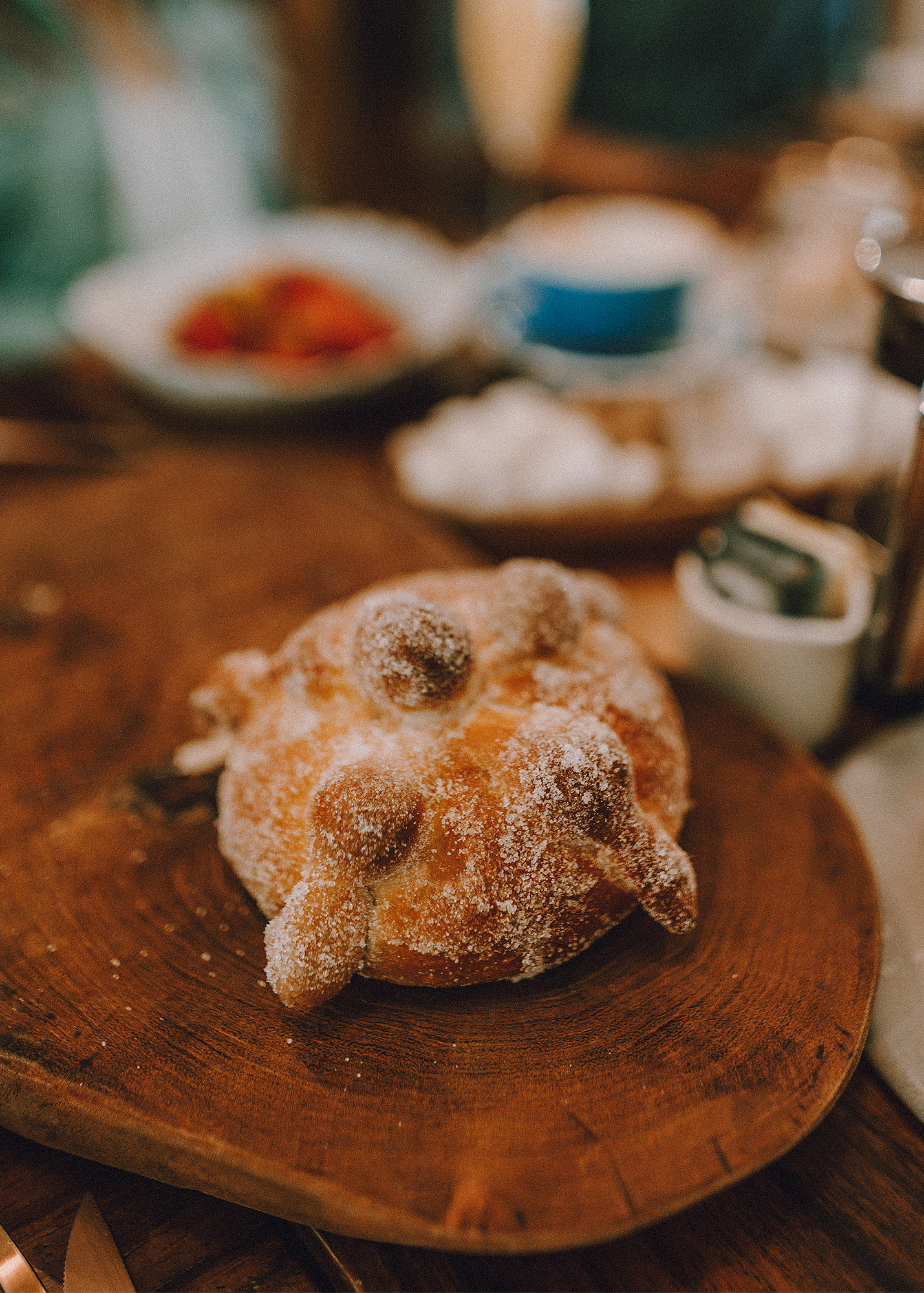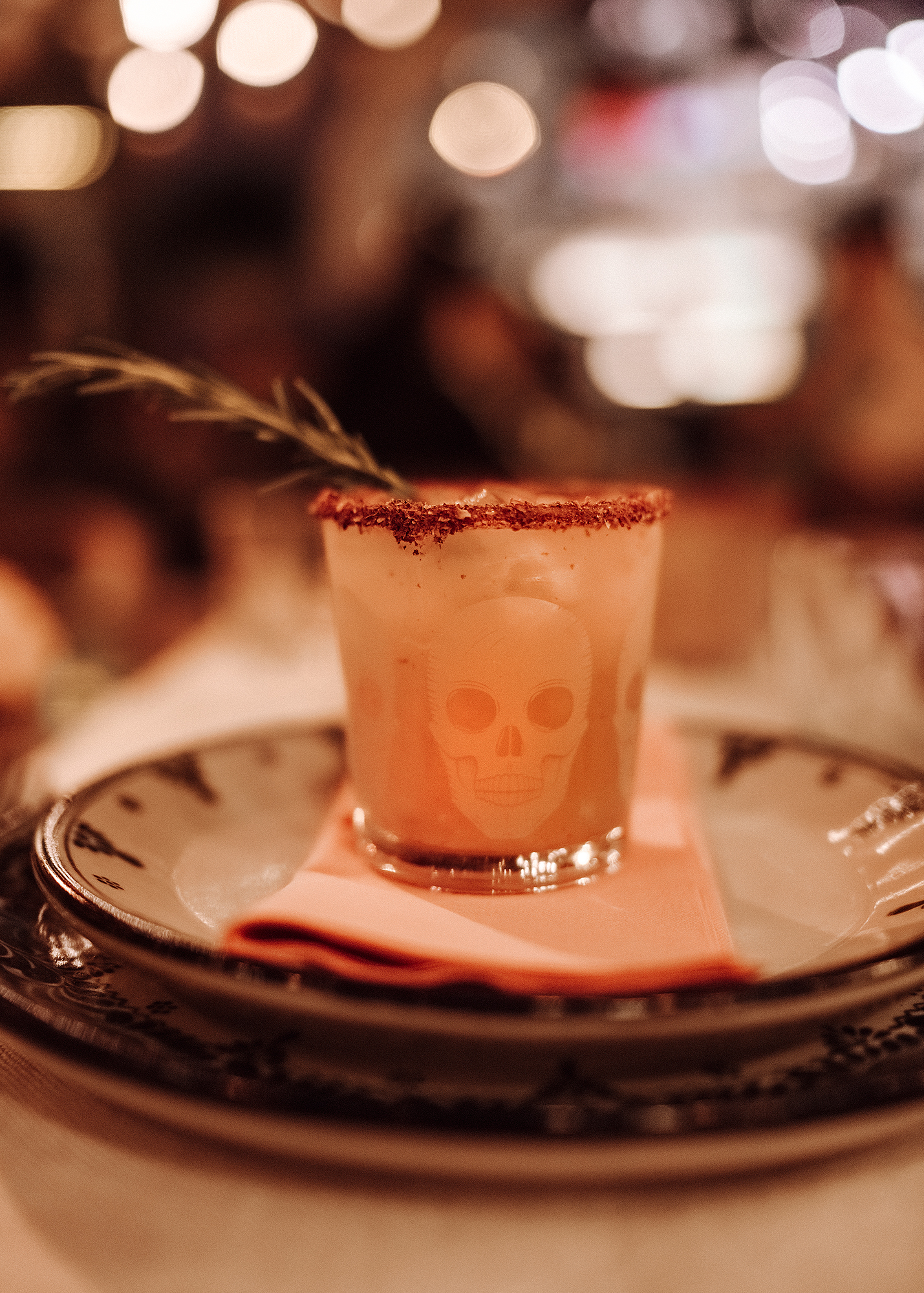 Where To Eat:
Casa Luna in Tllaquepaque - If you go out to only one restaurant in Guadalajara, make it this one! This absolutely gorgeous restaurant is one of Guadalajara's finest, and is always decadently decorated. The location right on the main Tllaquepaque street also makes it the hottest spot to eat during the Dia De Los Muertos Parade - make a reservation in advance. During the middle of our dinner, they had a performer come in and perform a fire dance right in the middle of the tables - and it was amazing!
La Postreria - An ultra-chic and modern bakery, La Posteria is amazing for brunch and also some of the most beautiful pastries I have ever seen.
Casa Bariachi - A super popular birthday and party restaurant, Casa Bariachi serves large family-style dishes and has live lunch performances with mariachi music and groups of dancers. Locals LOVE to come here in large groups and have a ton of fun getting a bit rowdy.
..... Did I mention street tacos? Cost: Less than a dollar. Location: Literally everywhere. Taste: AMAZING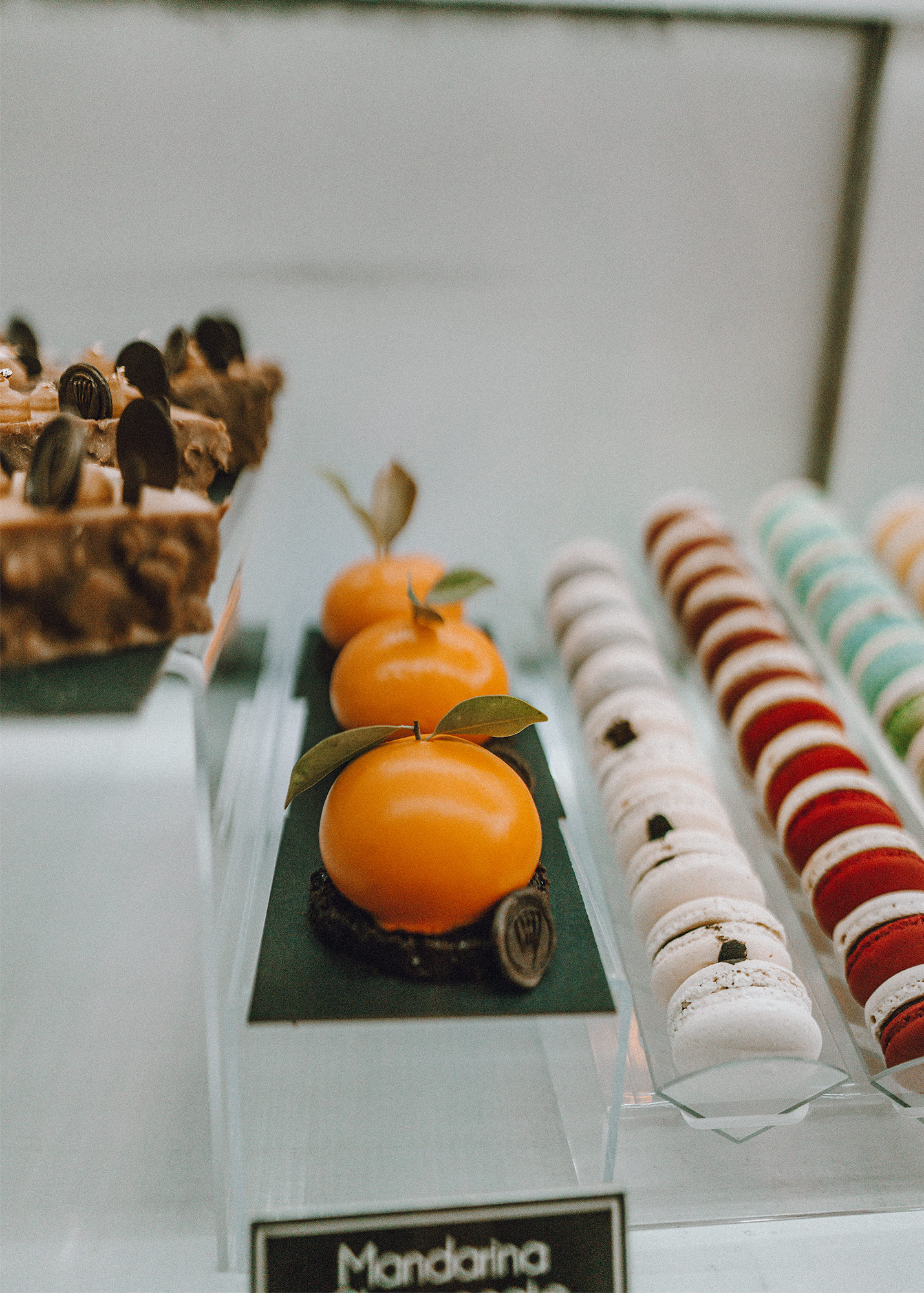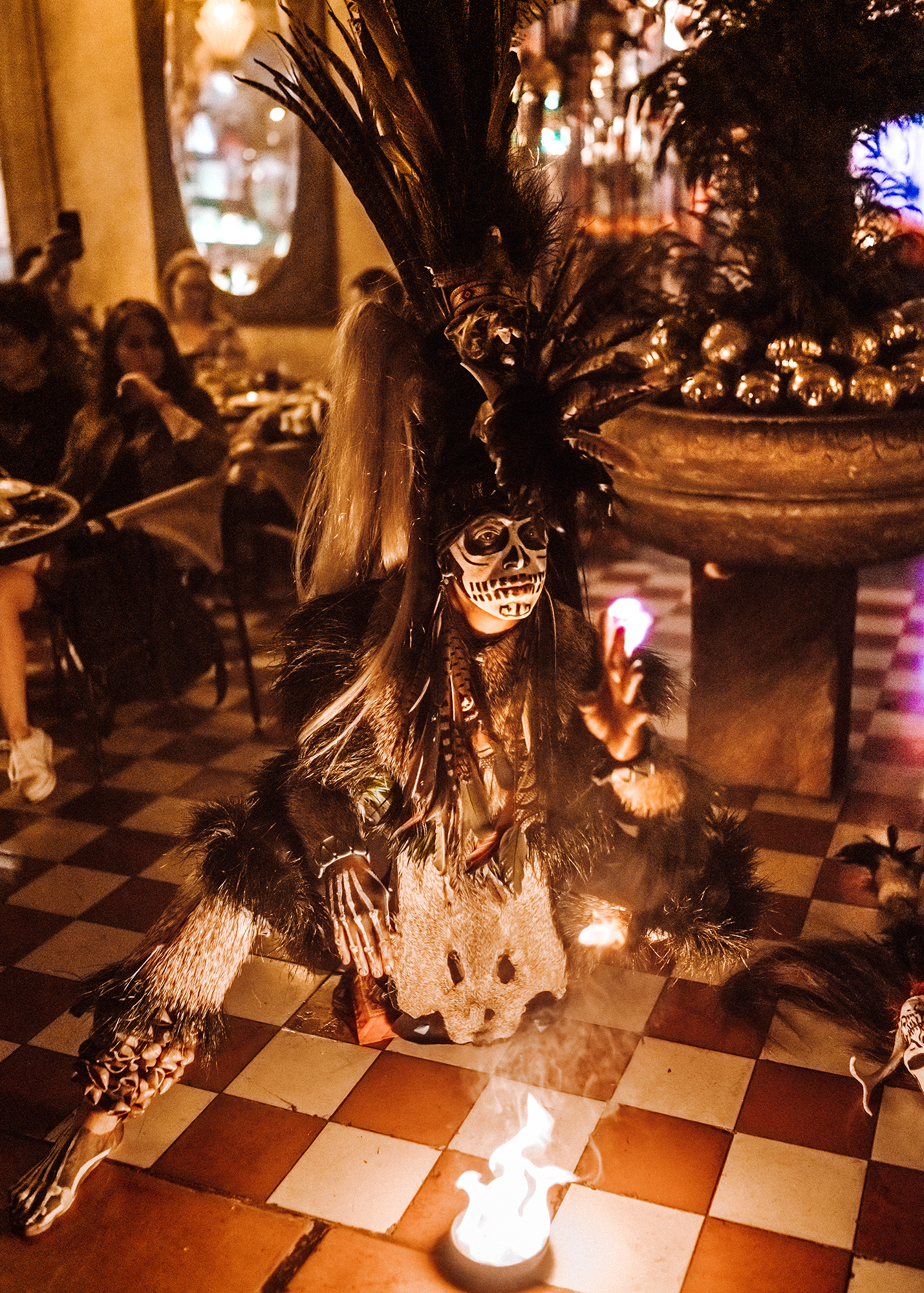 The Parade - Tlaquepaque:
The place to be for the Dia De Los Muertos parade is Tlaquepaque, the incredibly instagrammable city just South of central Guadalajara (about a 30 minute drive from the historical center.) In the day, the center of the town is known for colorful umbrella-lined streets, cobble stones, and lots of shops. However on the evening of Novermber 2nd or 3rd, the town transforms to a full on parade and sea of people. After the sunset, the street became so packed that it took quite a while to move through the crowds. Over the last few years, Dia de los Muertos has become one of Tlaquepaque's most popular and exciting events.
While in Tlaquepaque, don't miss the Catrinas Brides Fashion Show - a contest where local women dress up as Catrina Brides (Bridal Gowns, but with skull face paint makeup.) The women here really go all out on the contest - some has full body paint, some had dresses with endless cathedral trains, some of the gown were woven with glowing lights, and some had husbands or children walking with them. The show is fashion show style, where each walks down the runaway for their moment to shine. It's definitely an experience not to be missed!
Cost: Free to join, vendors are all around for food, drinks, shopping, face painting, and games.
Time: 4-11PM
Location: Jardín Hidalgo, Tlaquepaue Center. Map link here.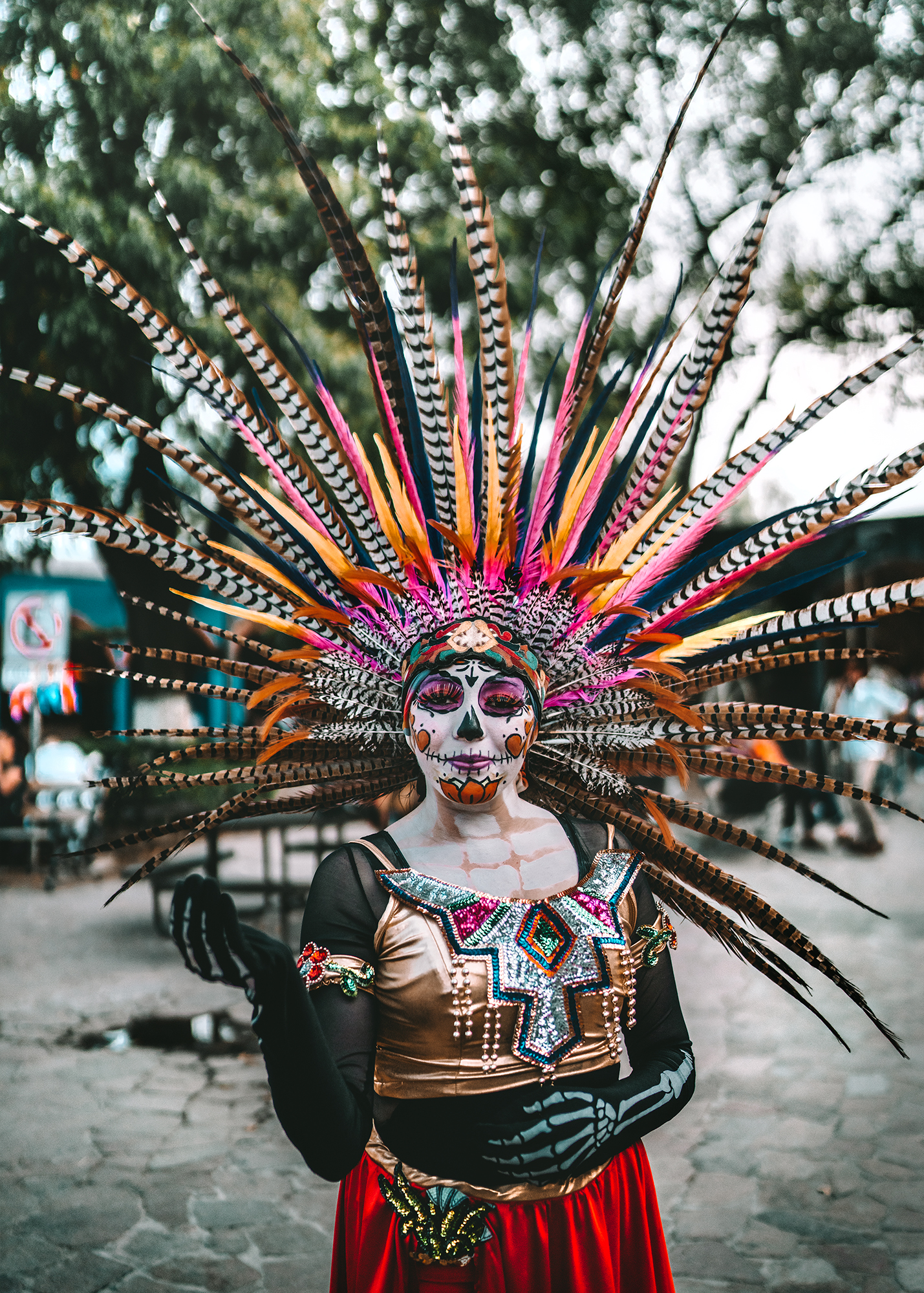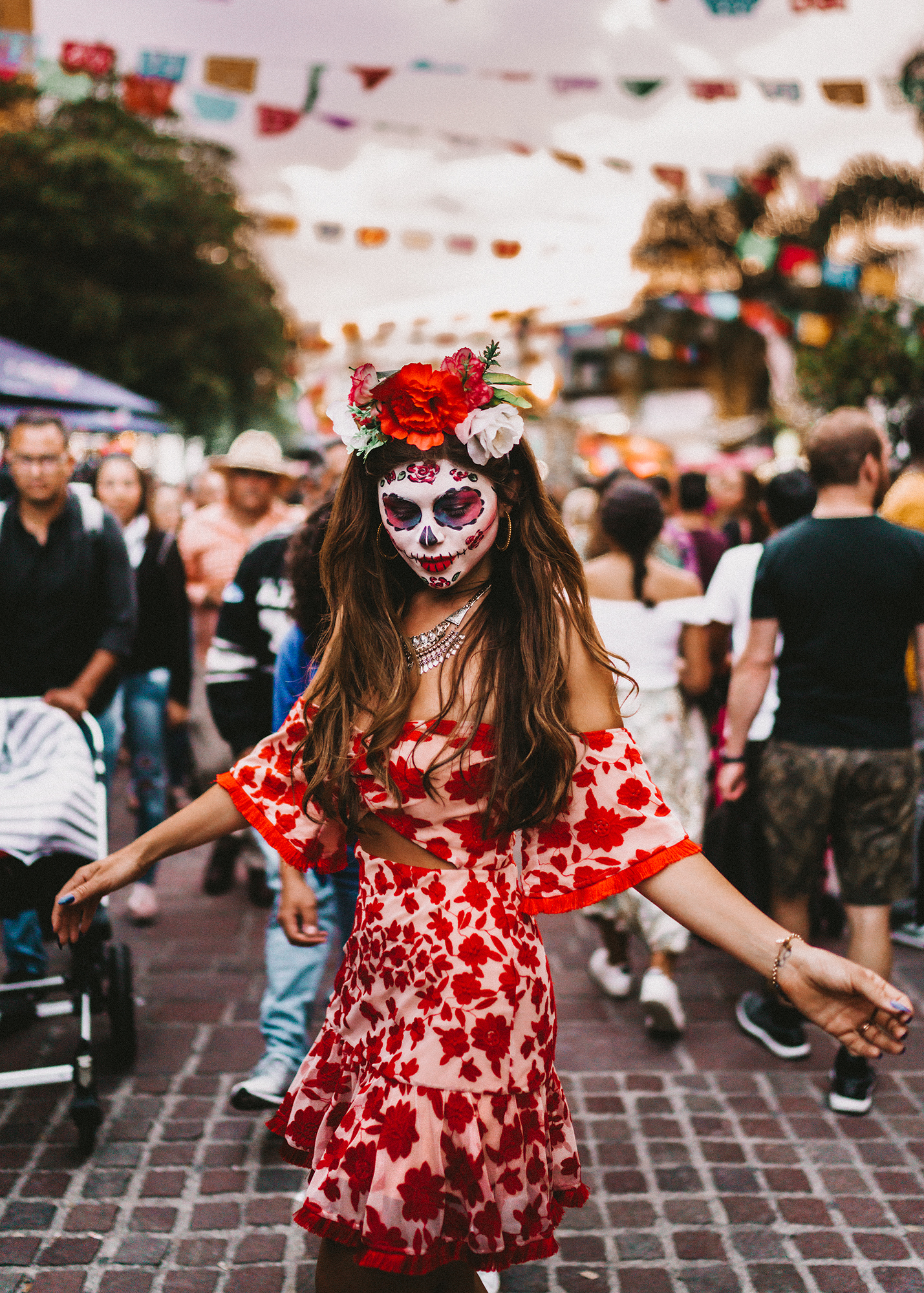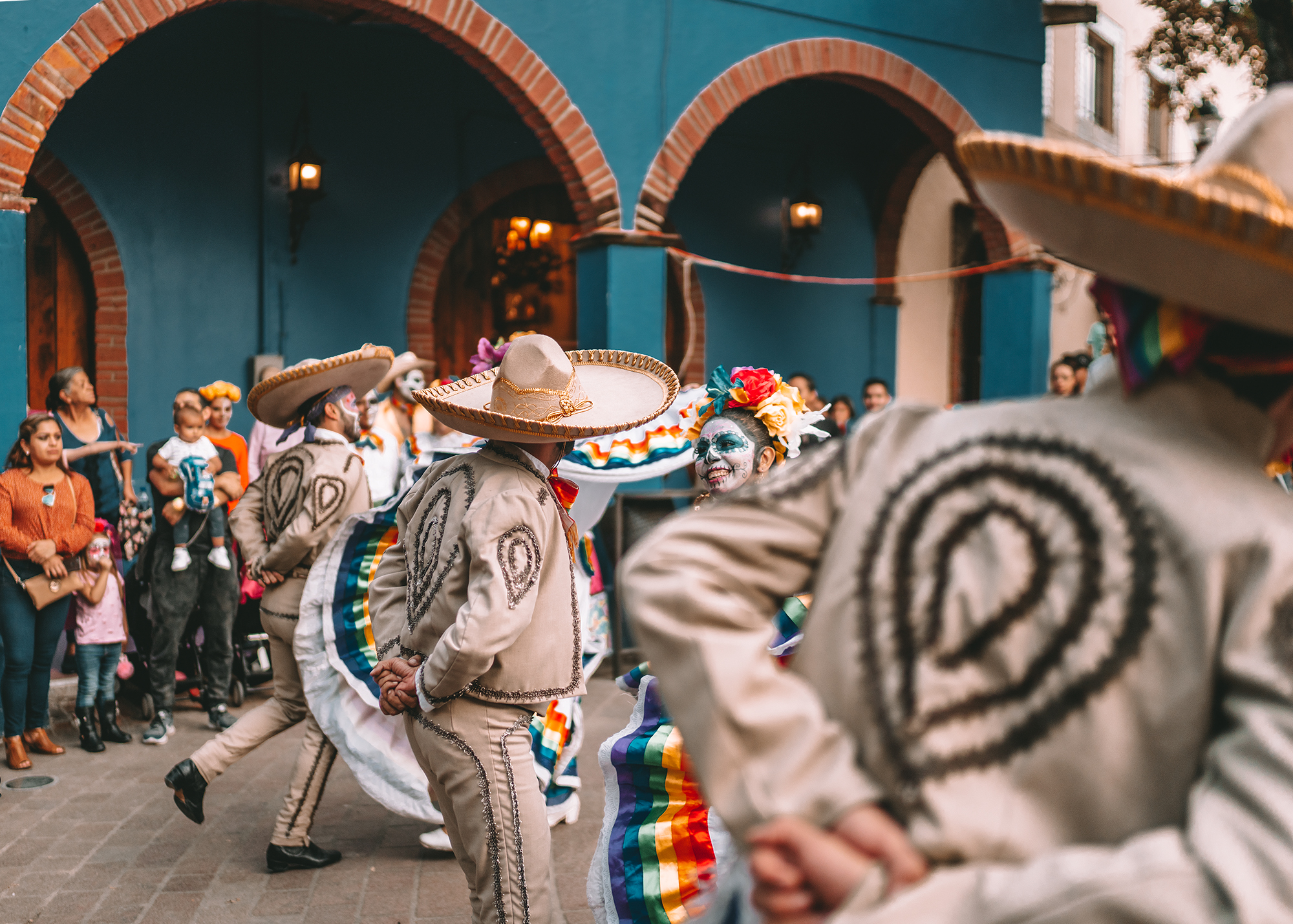 Face Painting:
One of the most recognizable symbols of Dia De Los Muertos is the skull - from the sugar skulls to the Catrina painted faces, image symbol is what the celebration is known for. While celebrating, one of the things you must do is have your face painted!
Luckily, there are many, many vendors throughout the parade area set up early to paint for you. The cost is only around $5 US for a hand-painted face, and the girls have a huge deck of reference face paint designs to choose from - I also found the flower crown to complete my look at the face paint stand for just a dollar or two. I went with a floral design that left my lips red, and Brandon was really loving his half and half skull face. I wold recommend to show up to Tlaquepaque a bit early, around 4PM or so, to get your face painted before the crowds - and so you can get a few photos before the sun goes down.
If you are looking for something particularly specific, intricate, or with lots of add ons like rhinestones, crystals, flowers, feathers, etc, you can hire a painter to come directly to your hotel room for a personalized service.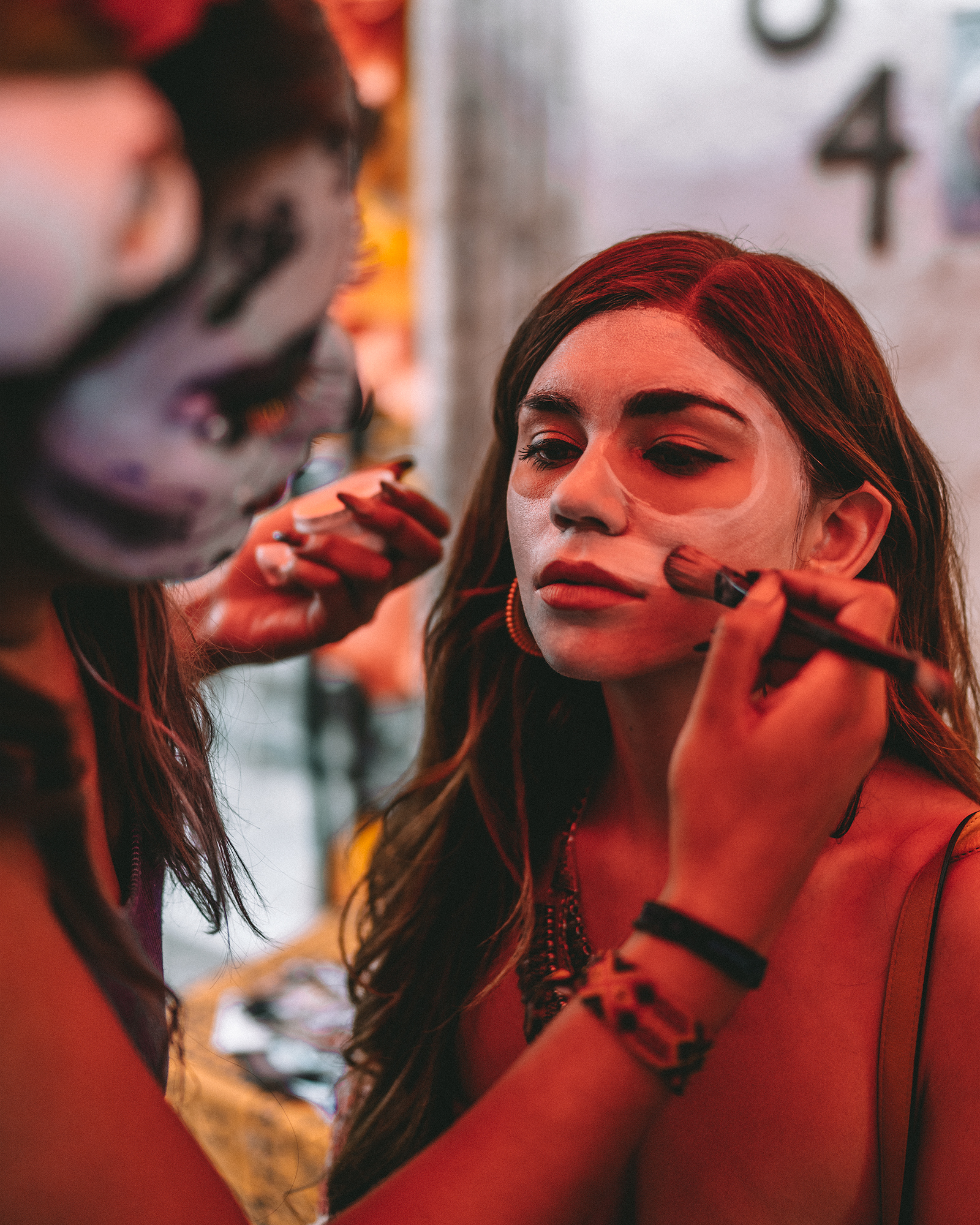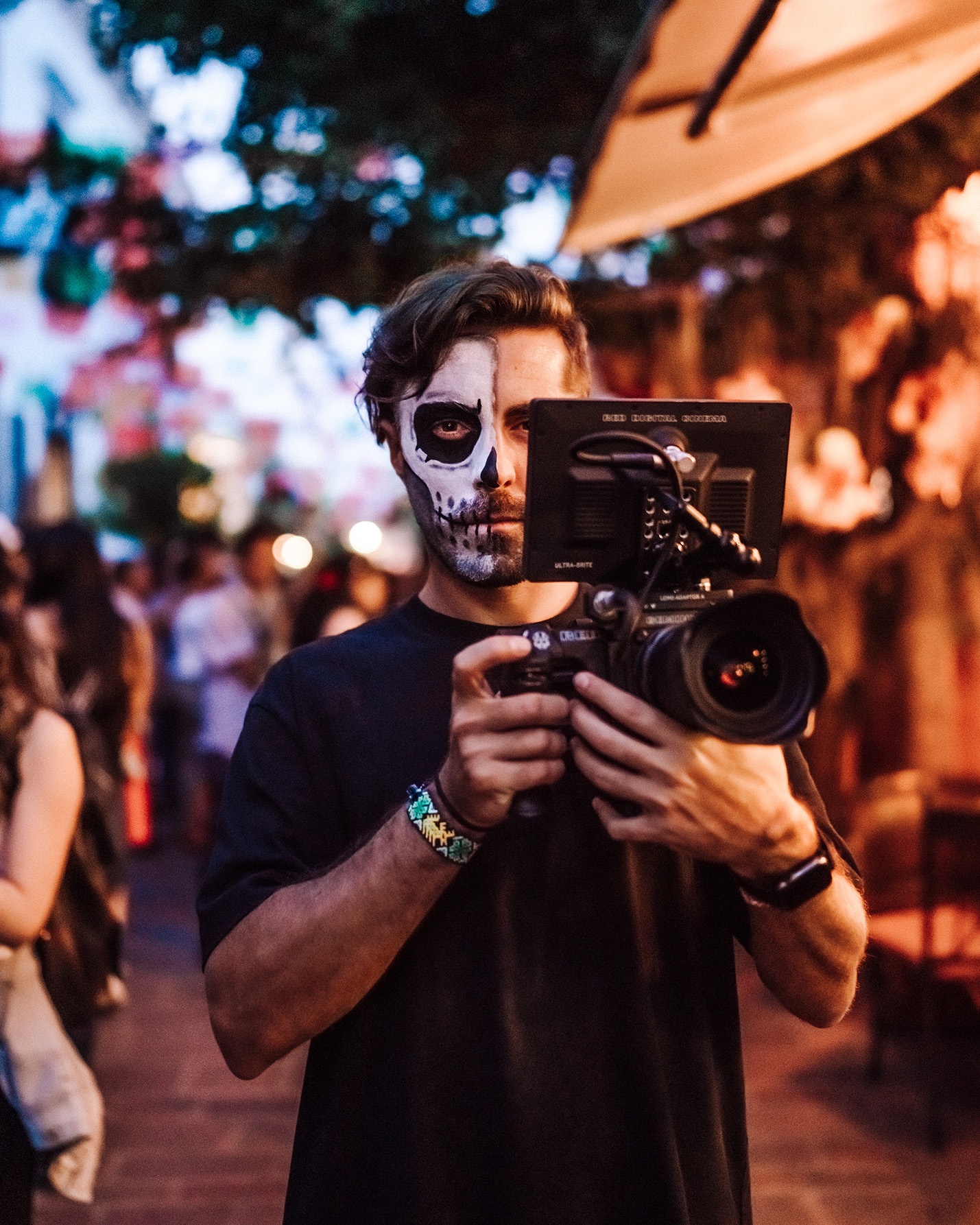 The Coolest Theme Park - Calaverandia:
One of the coolest experiences we had in Guadalajara was a visit to the Calaverandia! The theme park opened in 2018 and has become very popular over the last couple of years (I read there may be talk of expanding to to Los Angeles). Walking into the park is a lot like stepping into a scene in the movie Coco, with live musicans, neon lights, skulls, candy, cempasúchil flowers, ofrendas, rides, and stage performances - it is WILD. Inside the parks are many food options and bars to enjoy, and all the vendors are entirely cashless - instead there are workers floating around that will load your bracelet from your credit card that you use to make purchase. My favorite section was El Inframundo (or Underworld), and interactive performance dripping in glowing neon lakes and trees and incredible performers. A nice at the Calaverandia is definitely not to be missed! If you only have two days, the combination of a night at the park and a night at the parade at Tlaquepaque will not disappoint.
Cost: $25 for Normal Ticket, $50 for VIP Ticket. Children's tickets are discounted.
Time: The Park runs for 3 weeks from late October to mid November, and is open from 7PM to Midnight
Location: Central Guadalajara, map location here.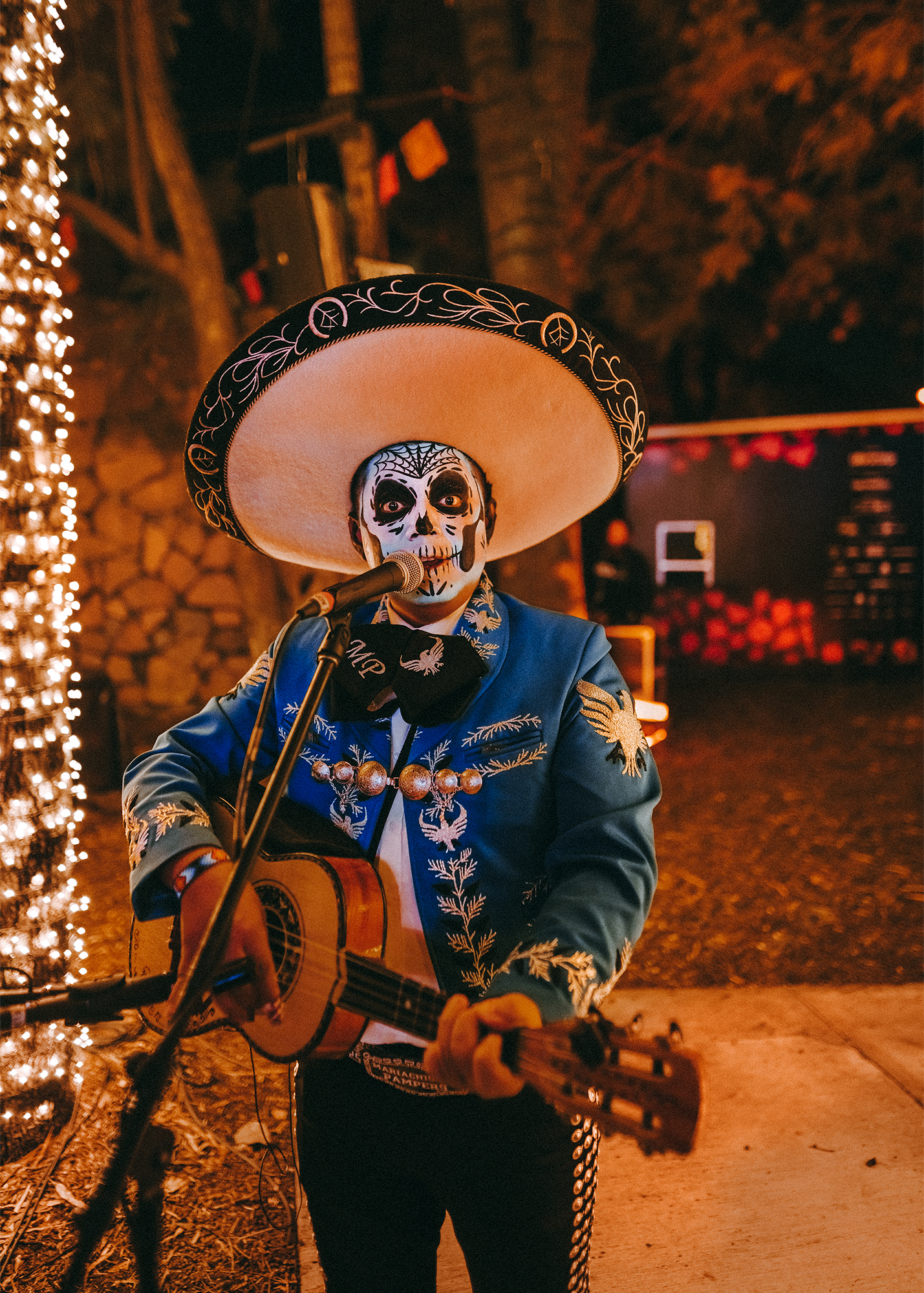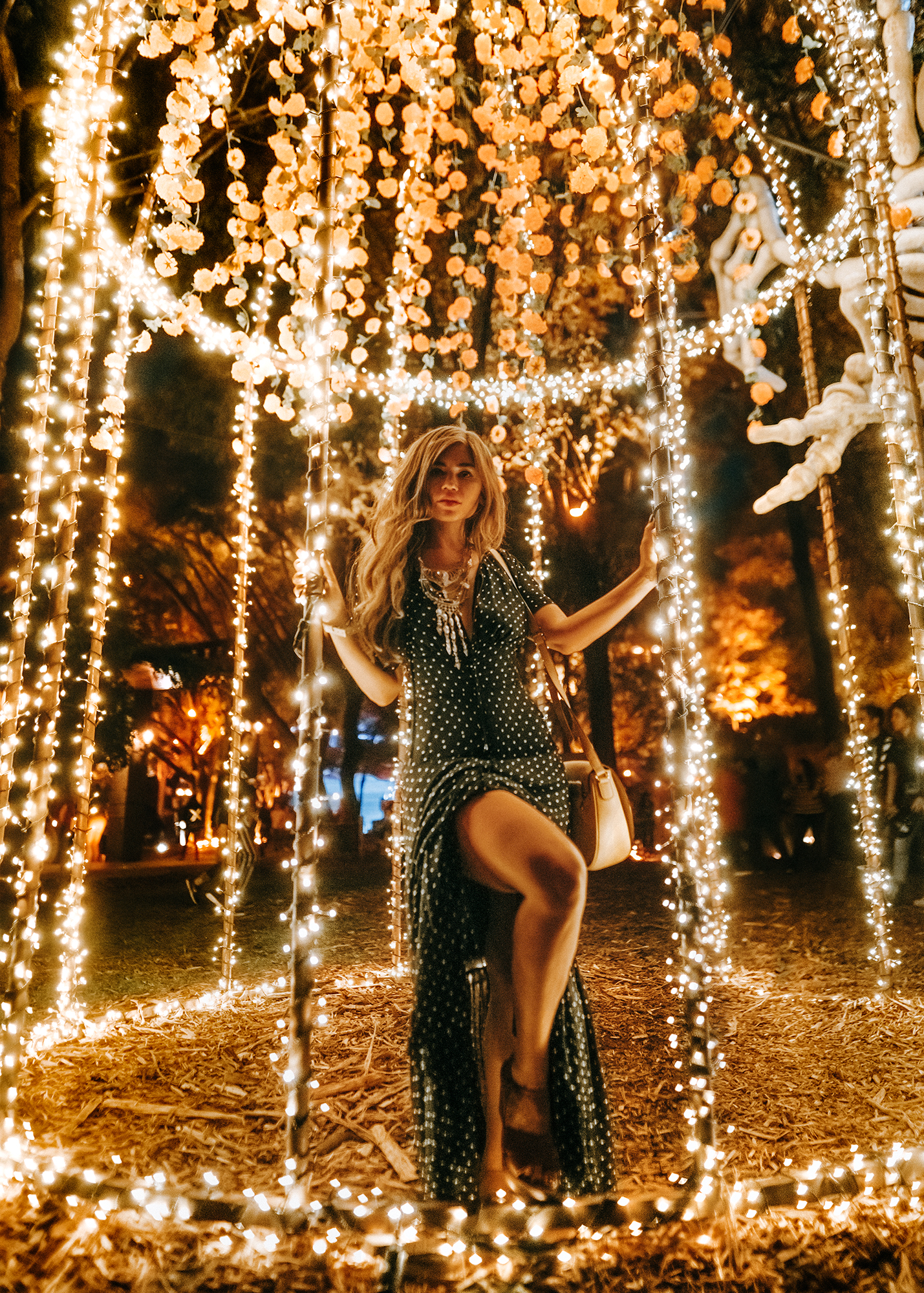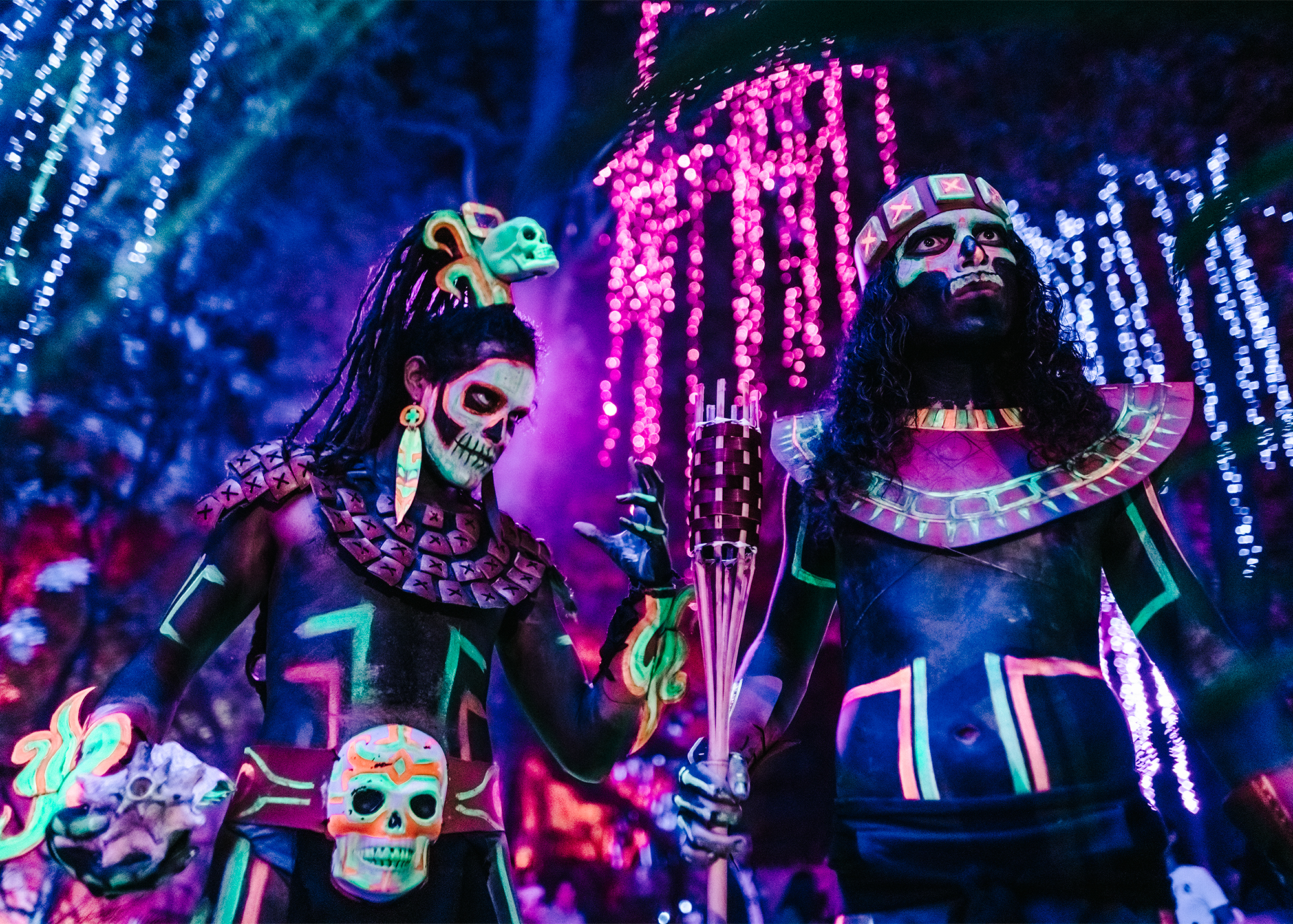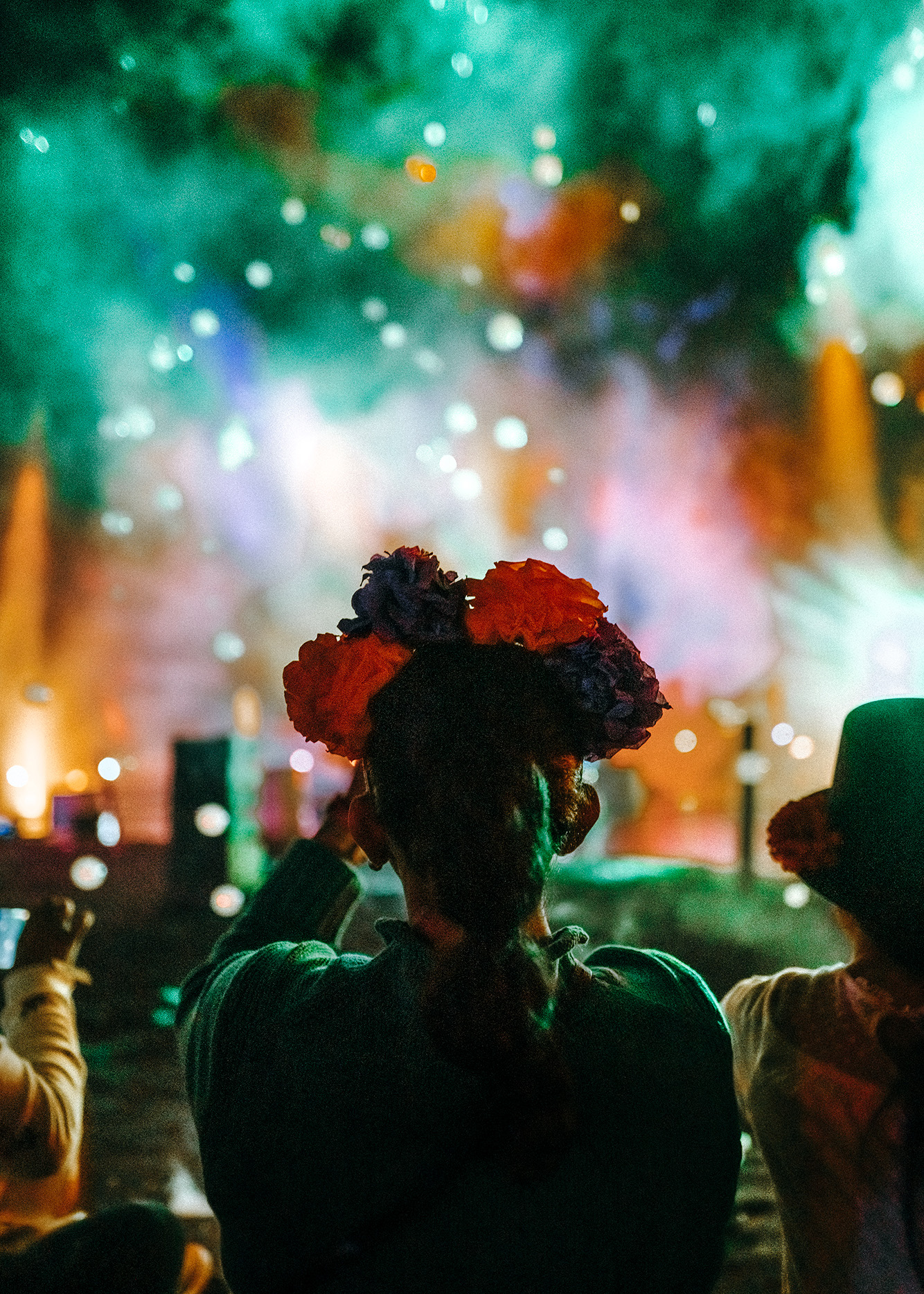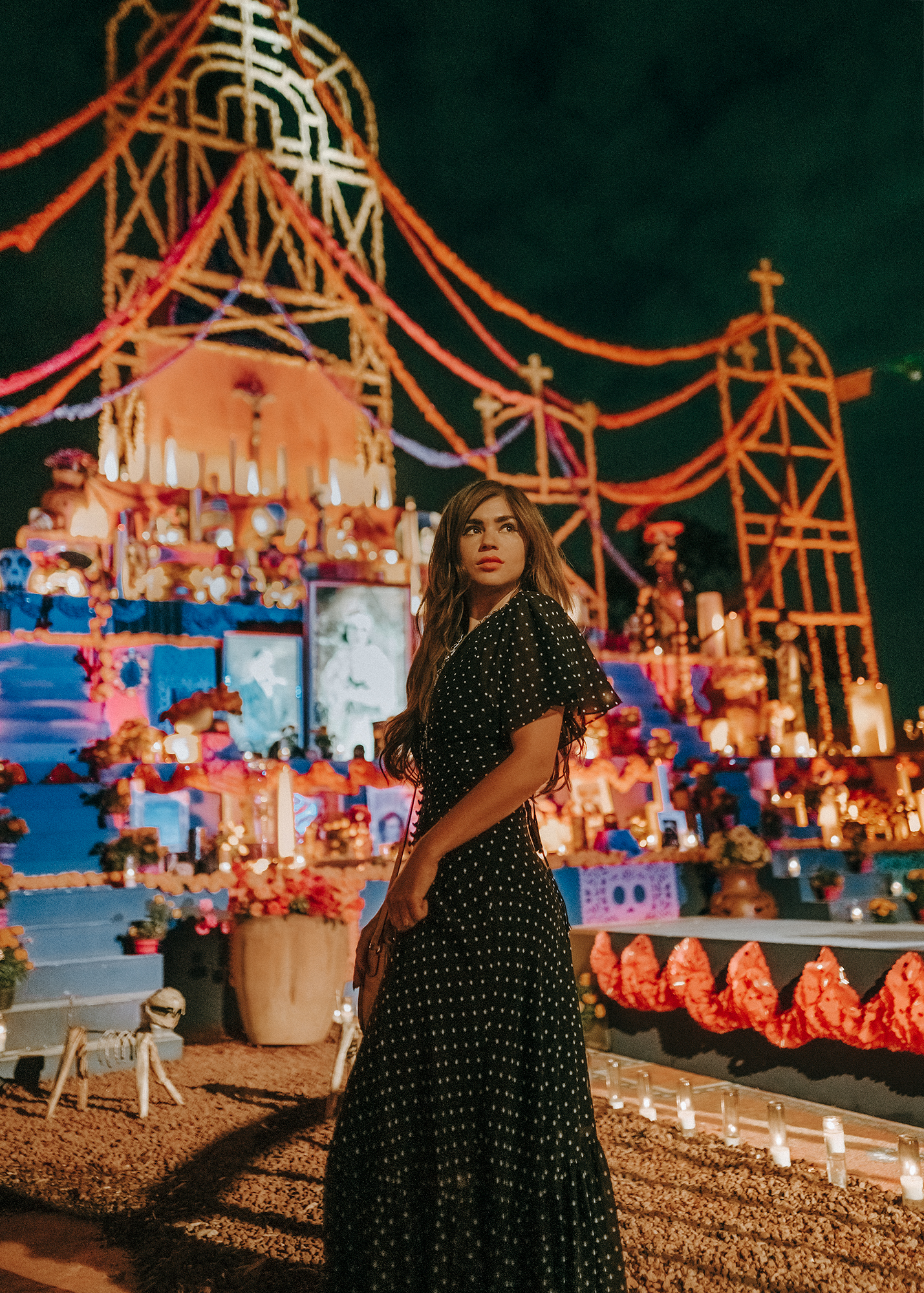 The Costs:
Budget Hotels: $40-80 / Night
Luxury Hotels: $80-130 / Night
Meal in Cheap Restaurant: $5 / Person
Dinner for 2 in Mid-range Restaurant: $20-40
Cocktails at Restaurant/Bar: $3-6
Beer at Restaurant/Bar: $1-3
What To Do in Guadalajara:
Outside of the Dia De Los Muertos celebration, here are the top sights and things to do while in Guadalajara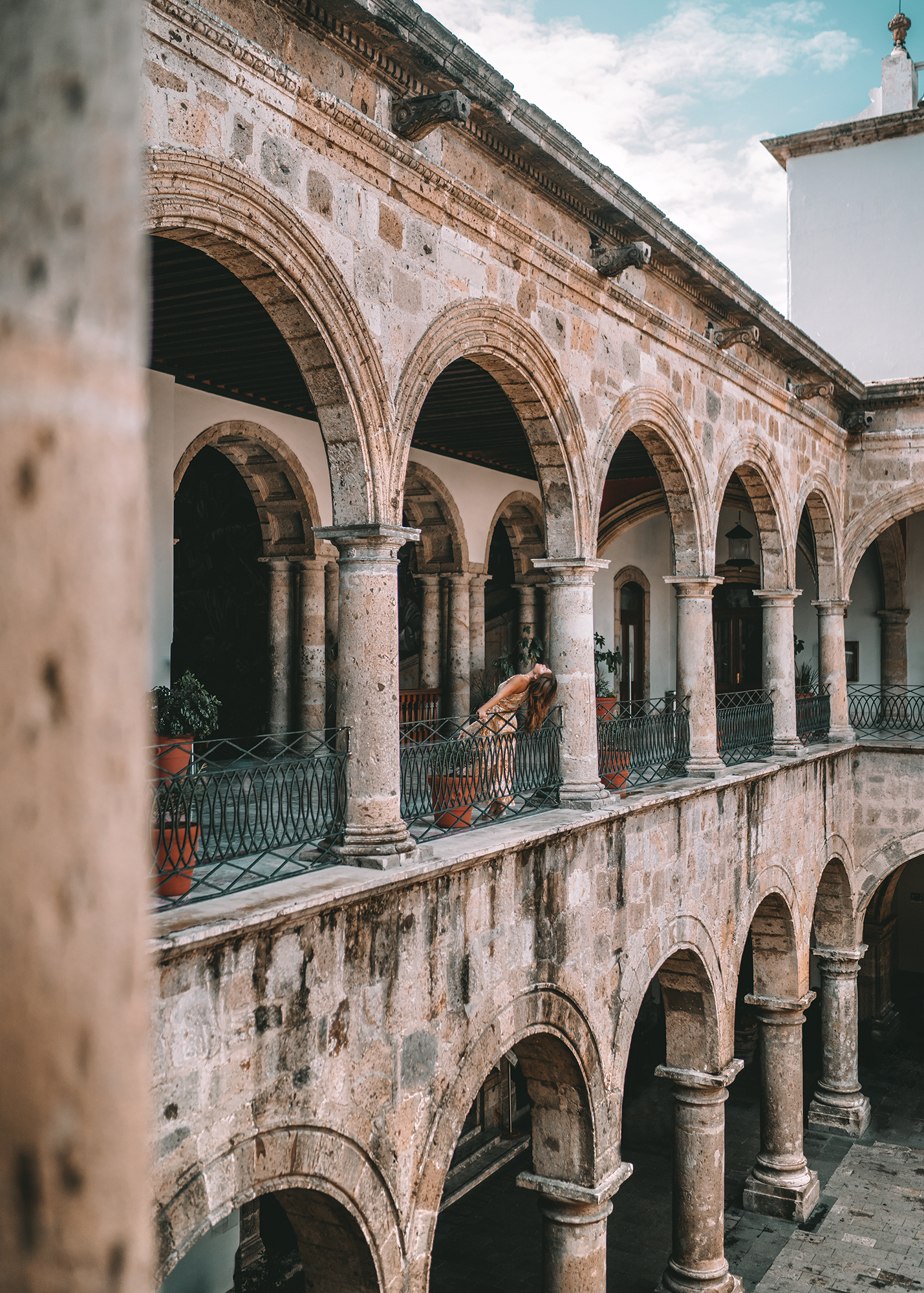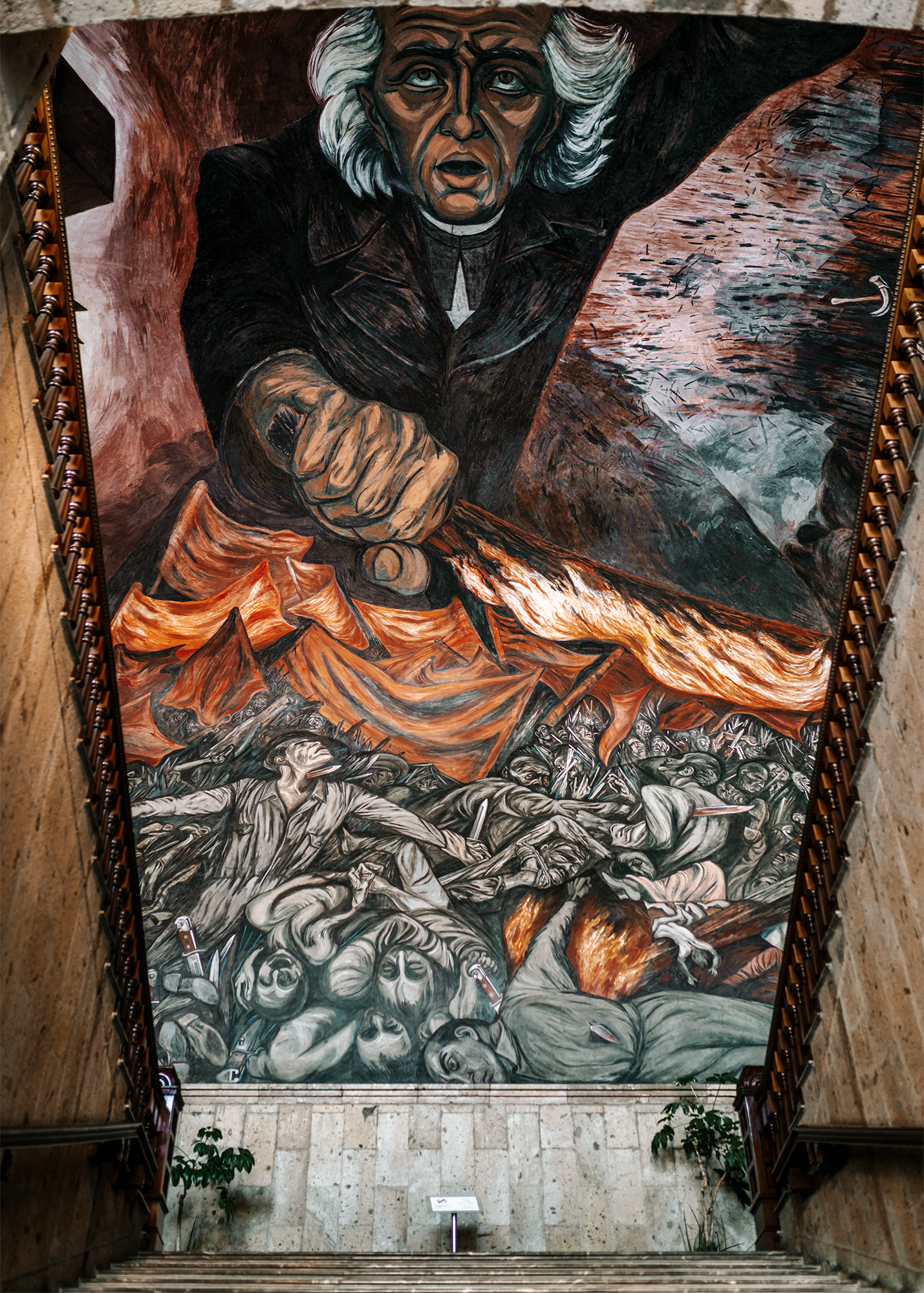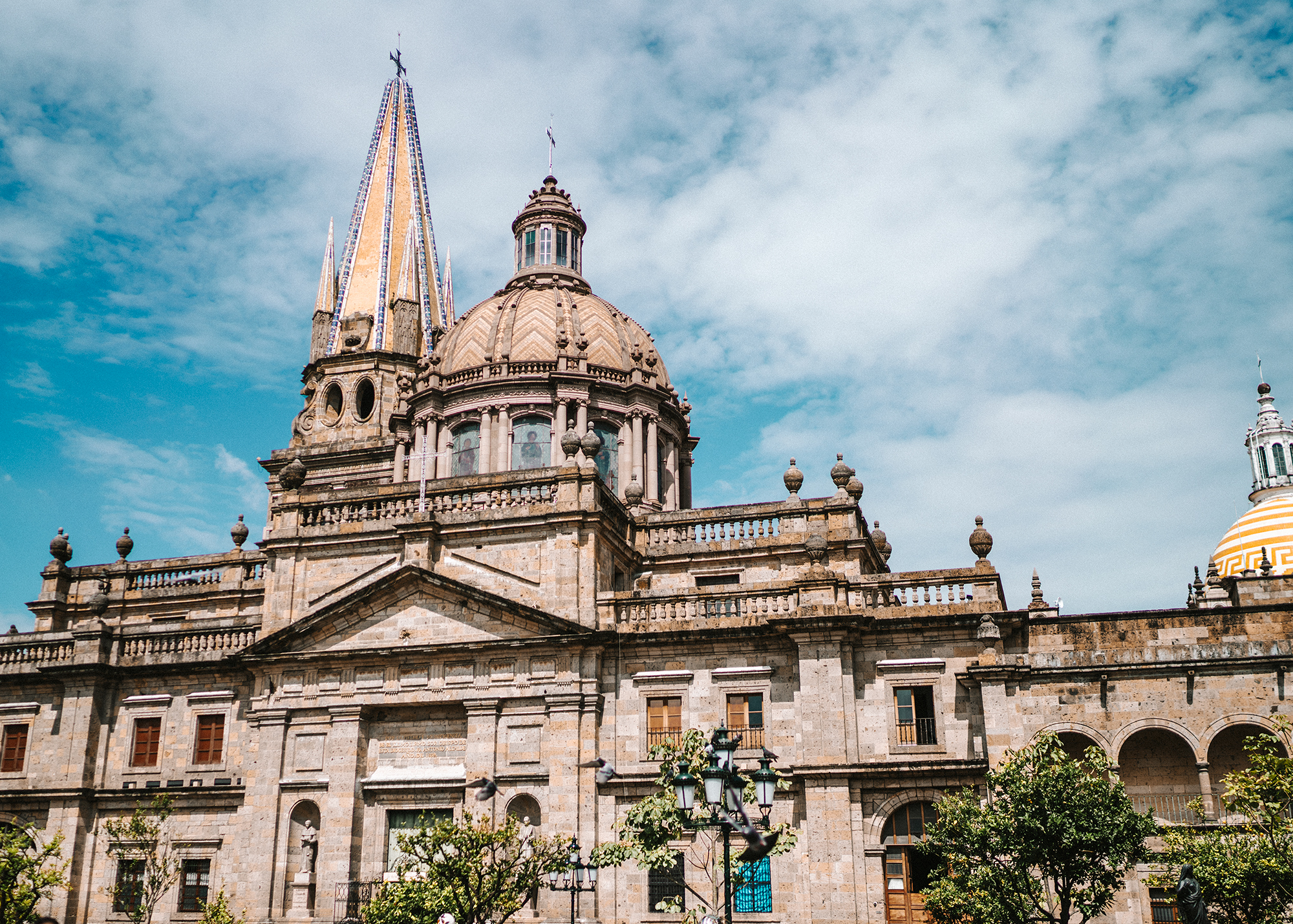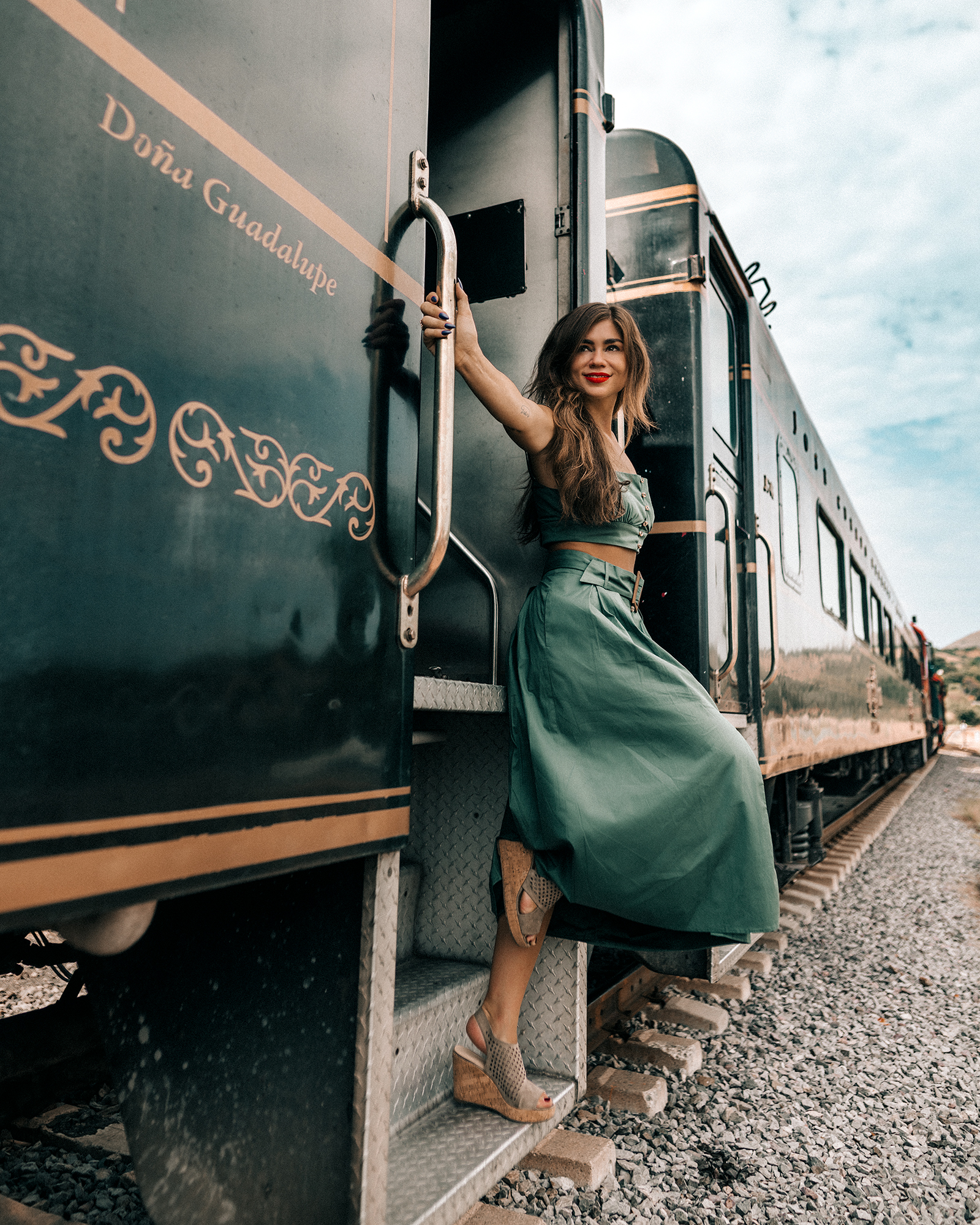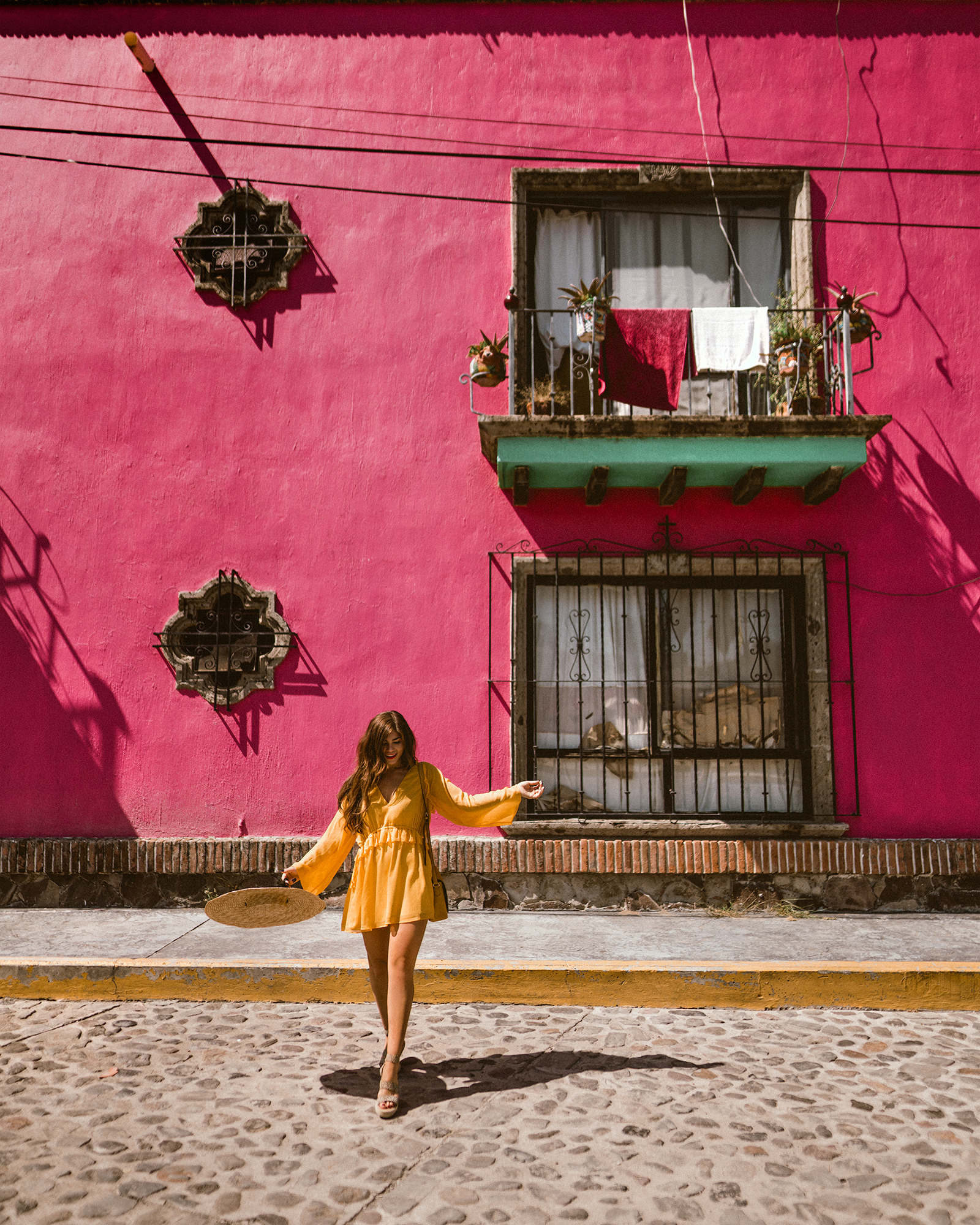 See More: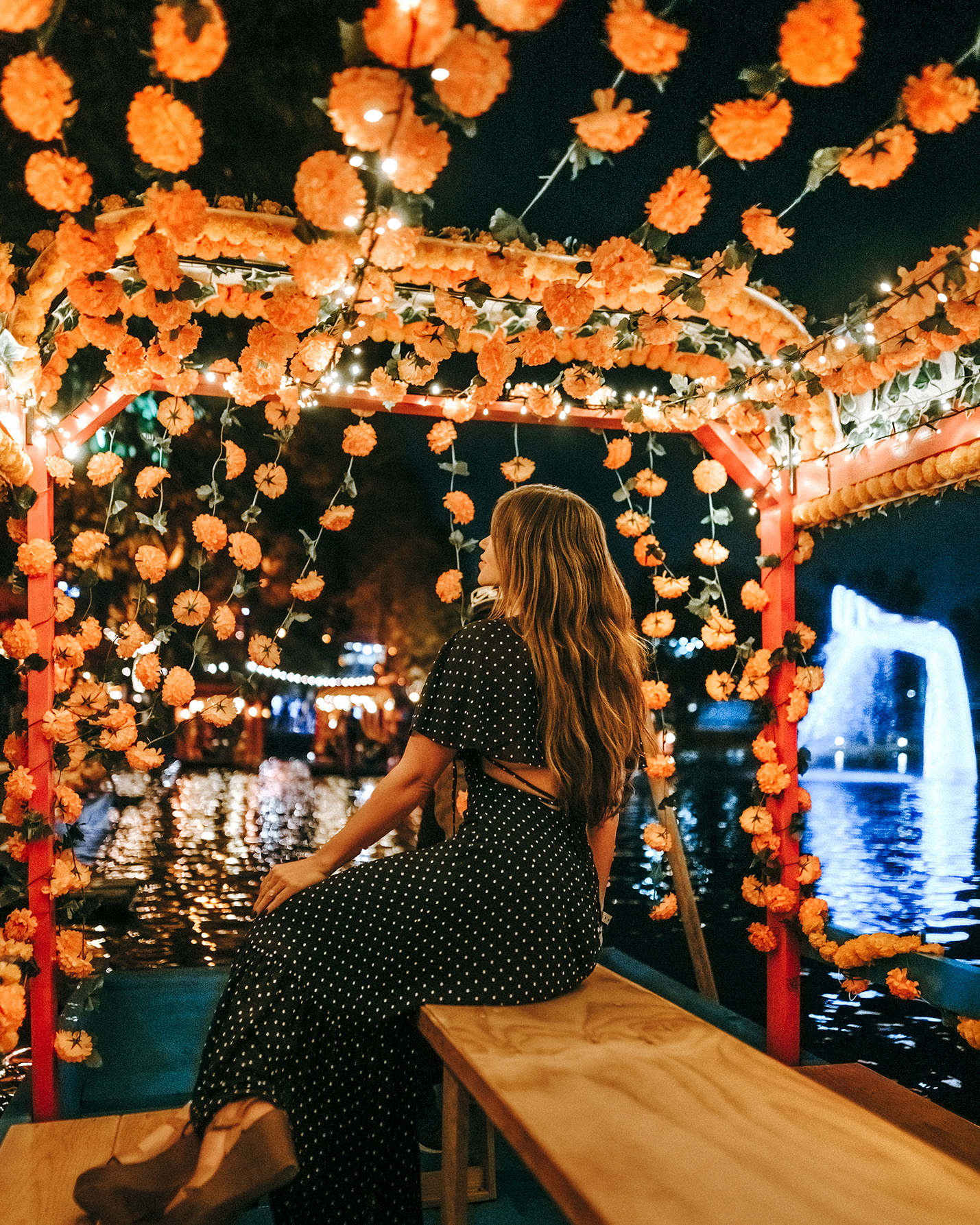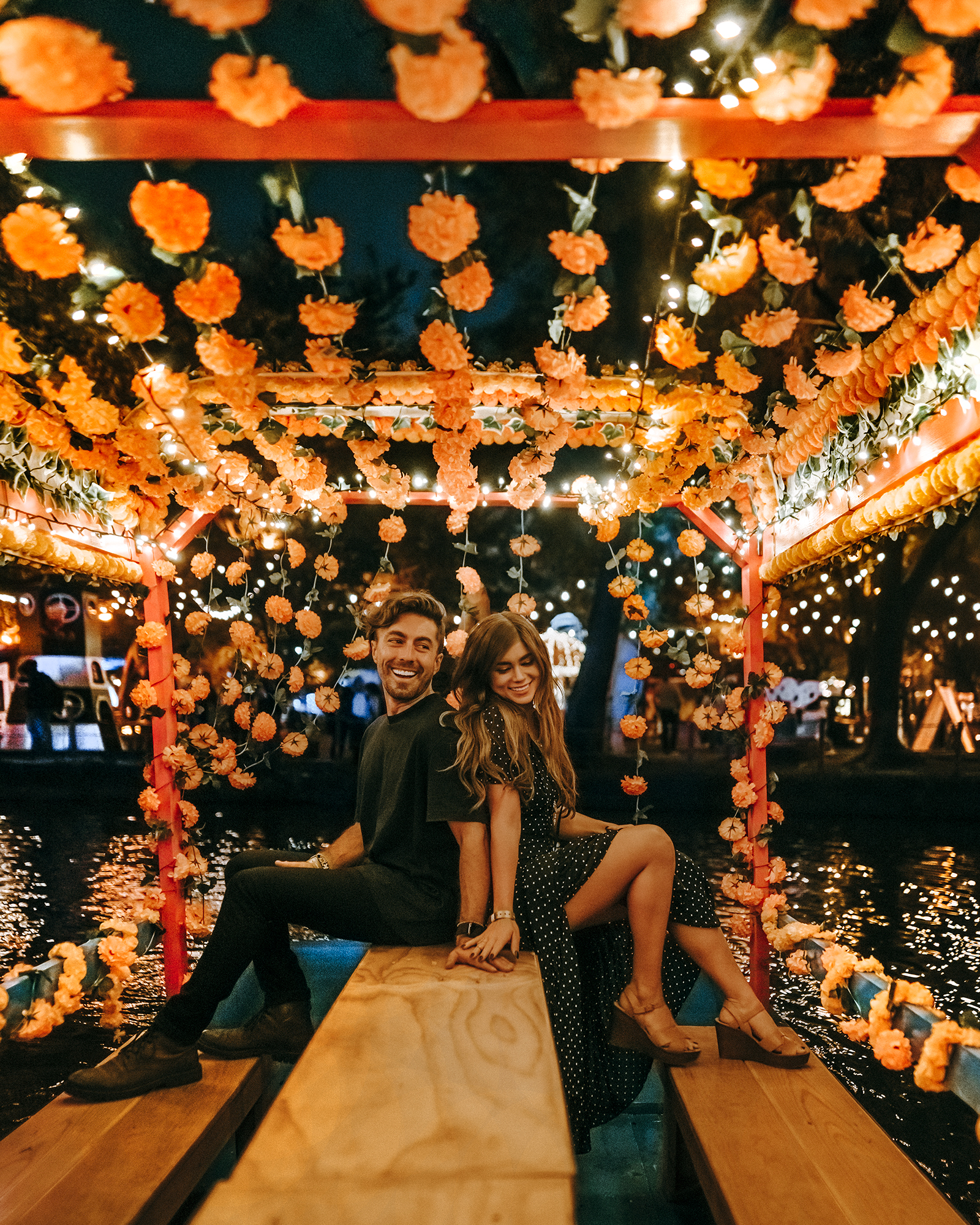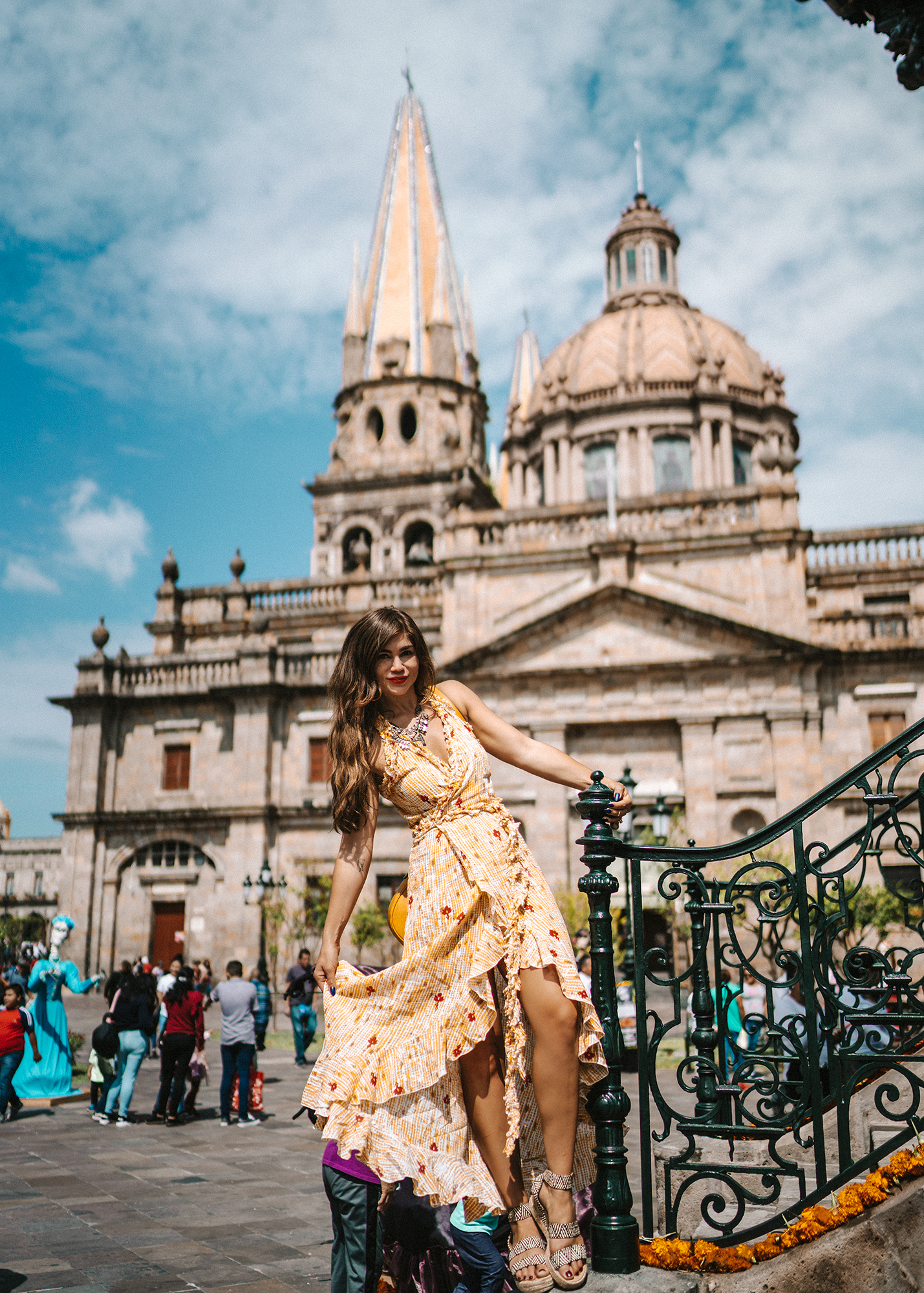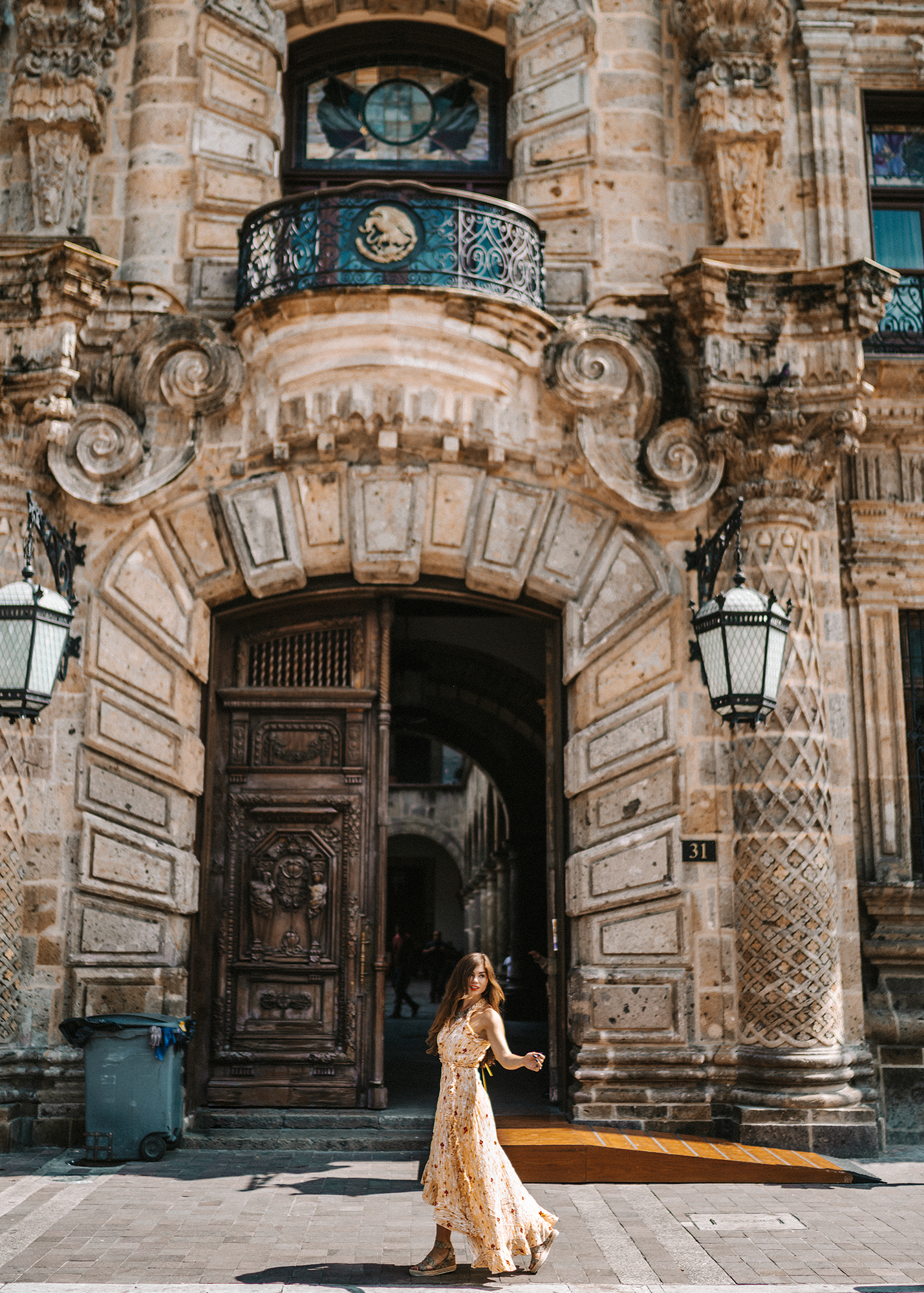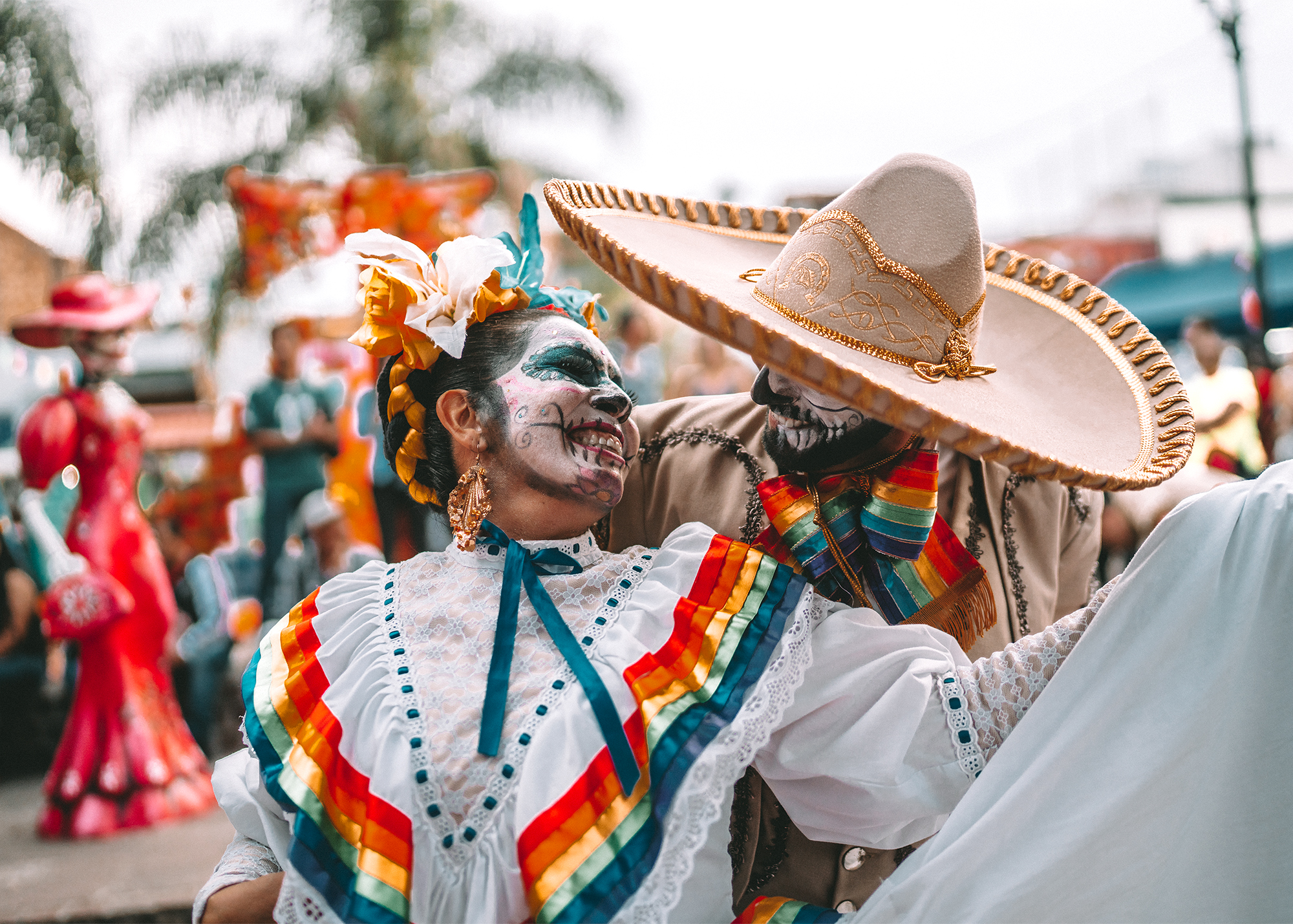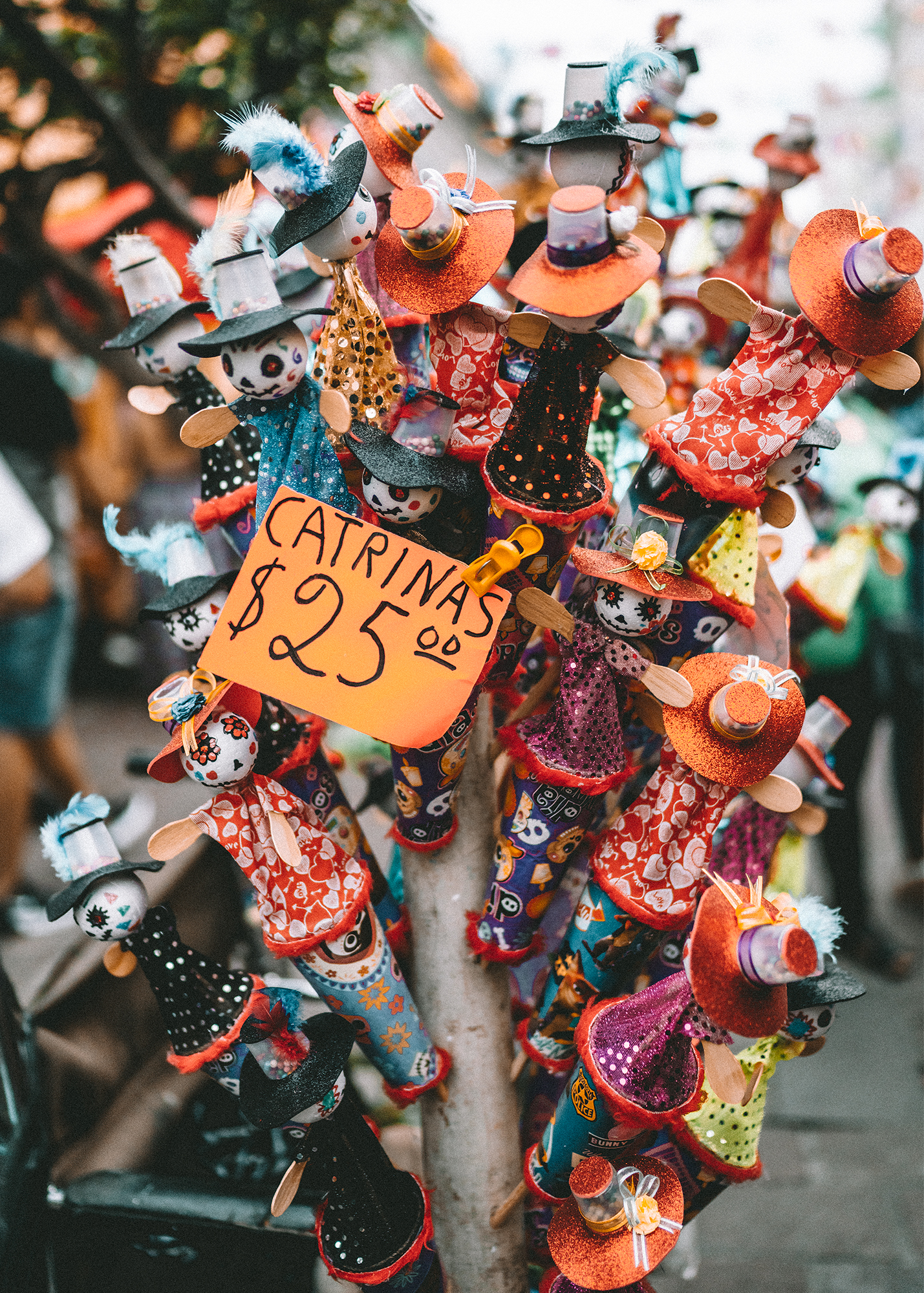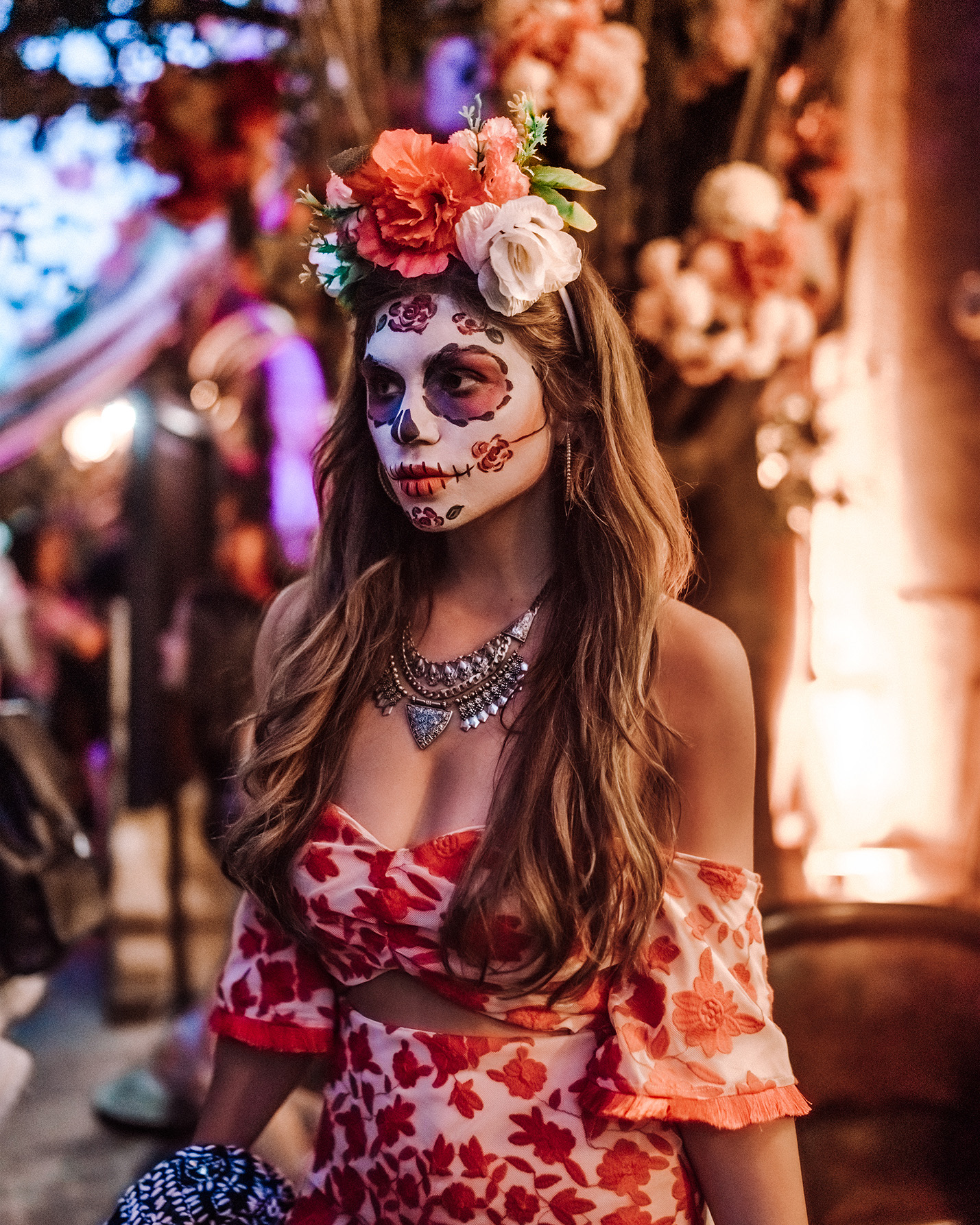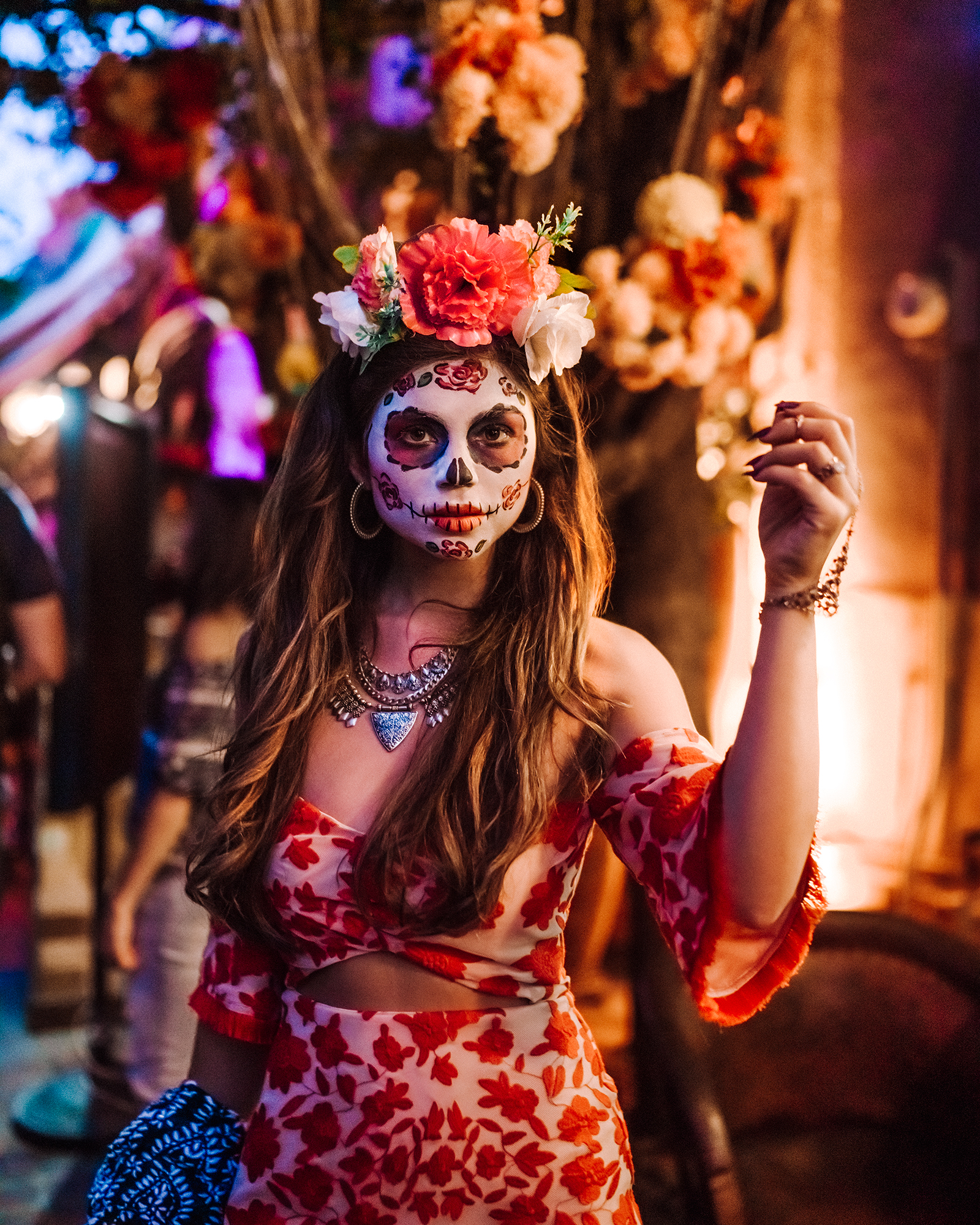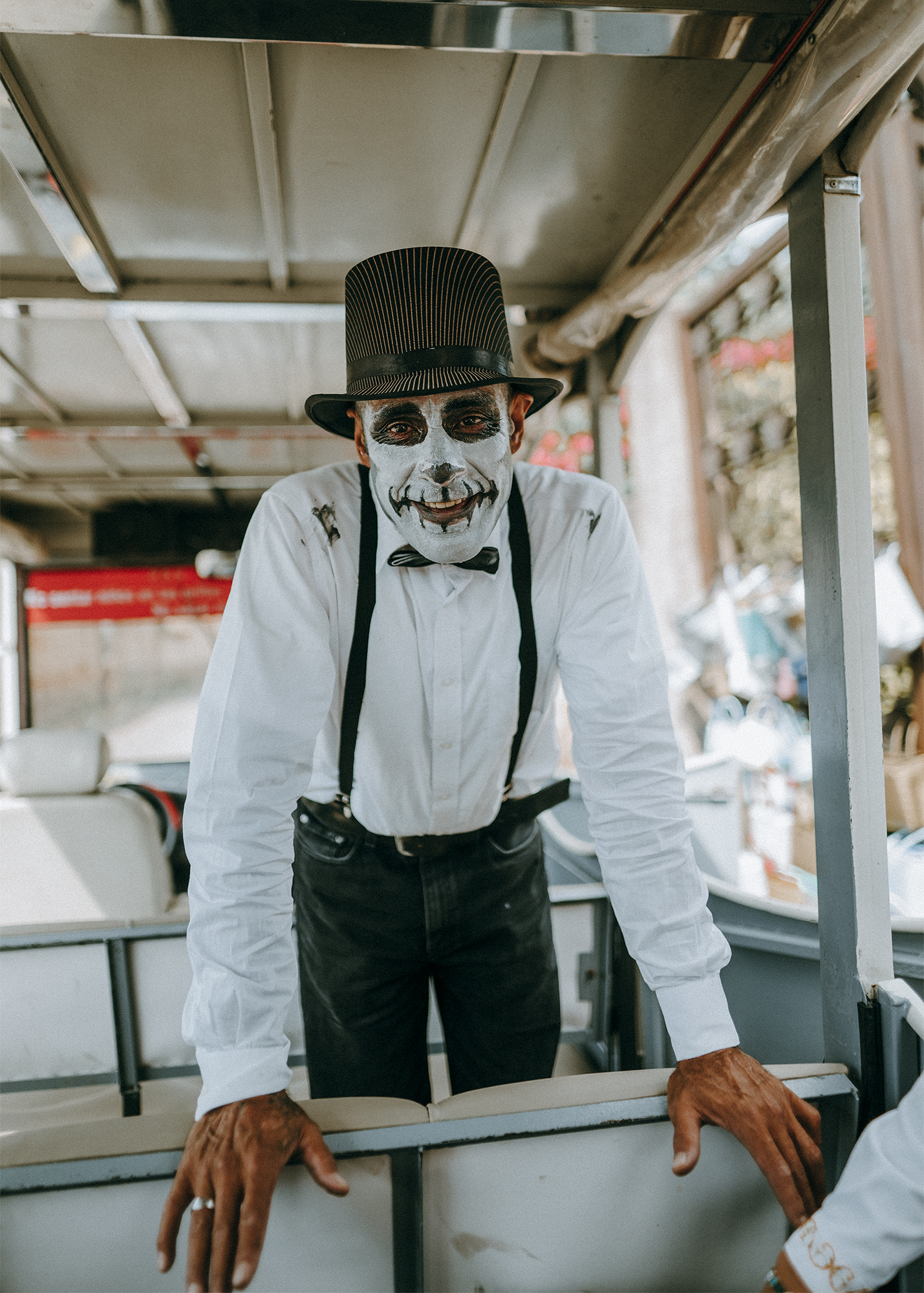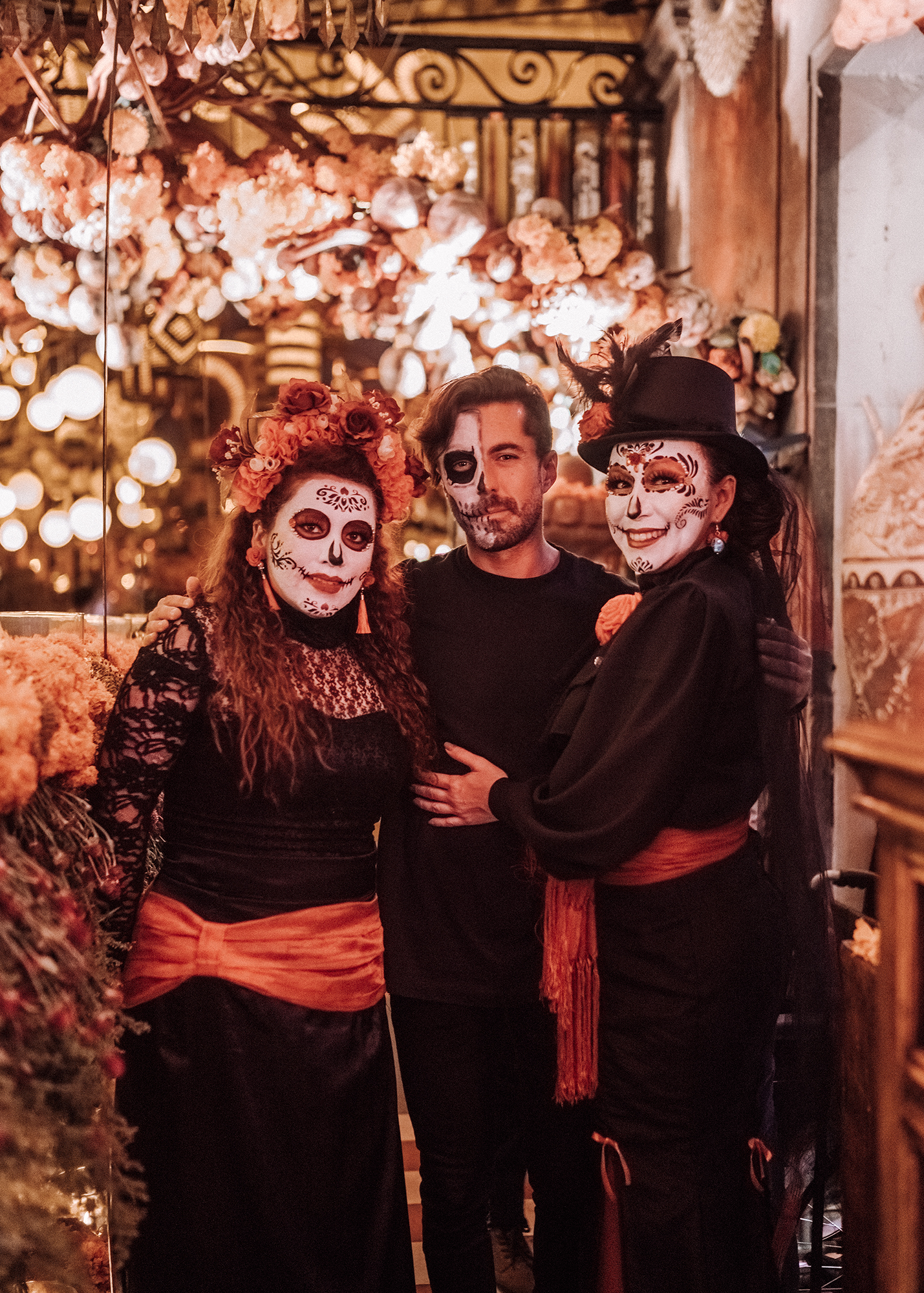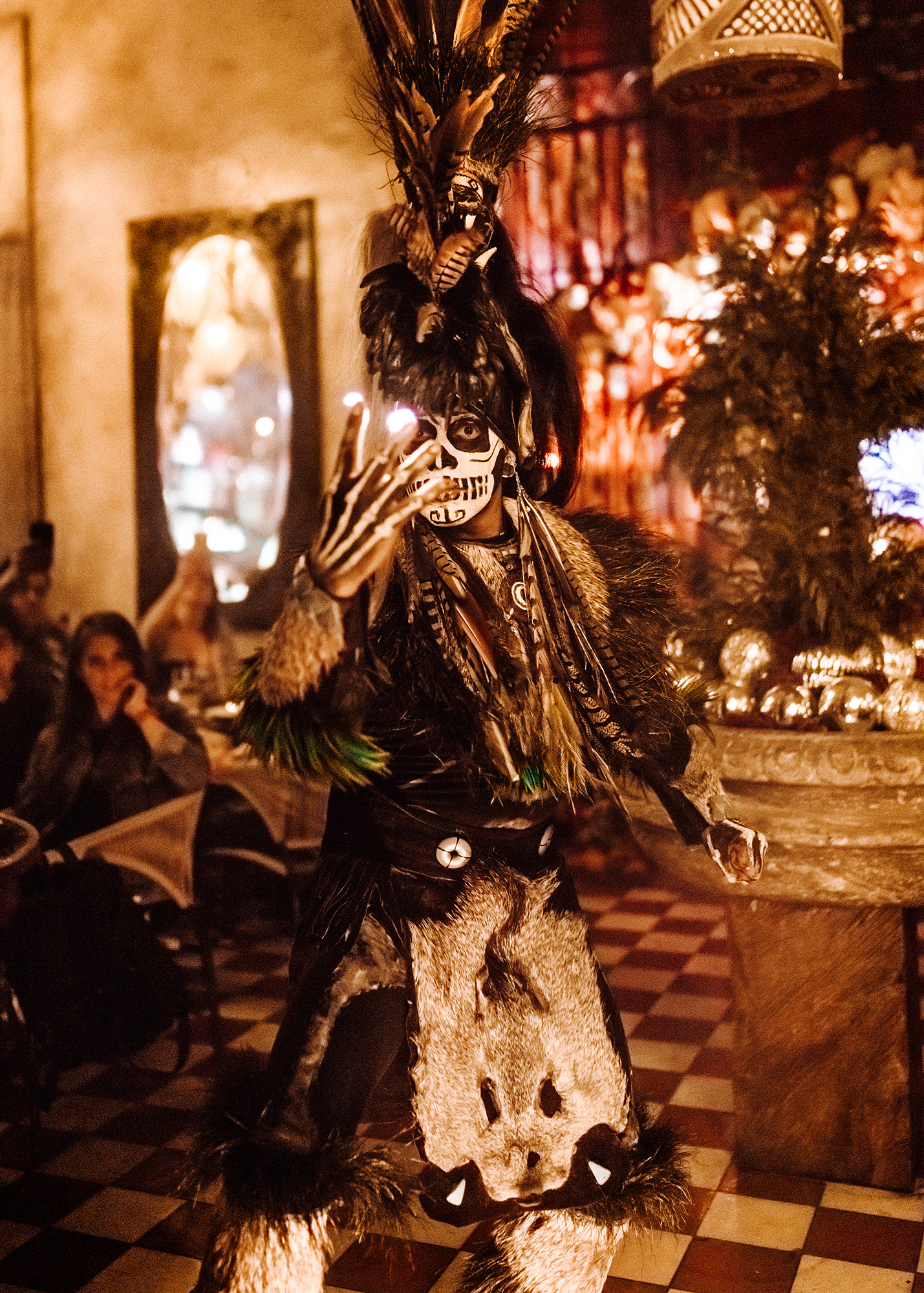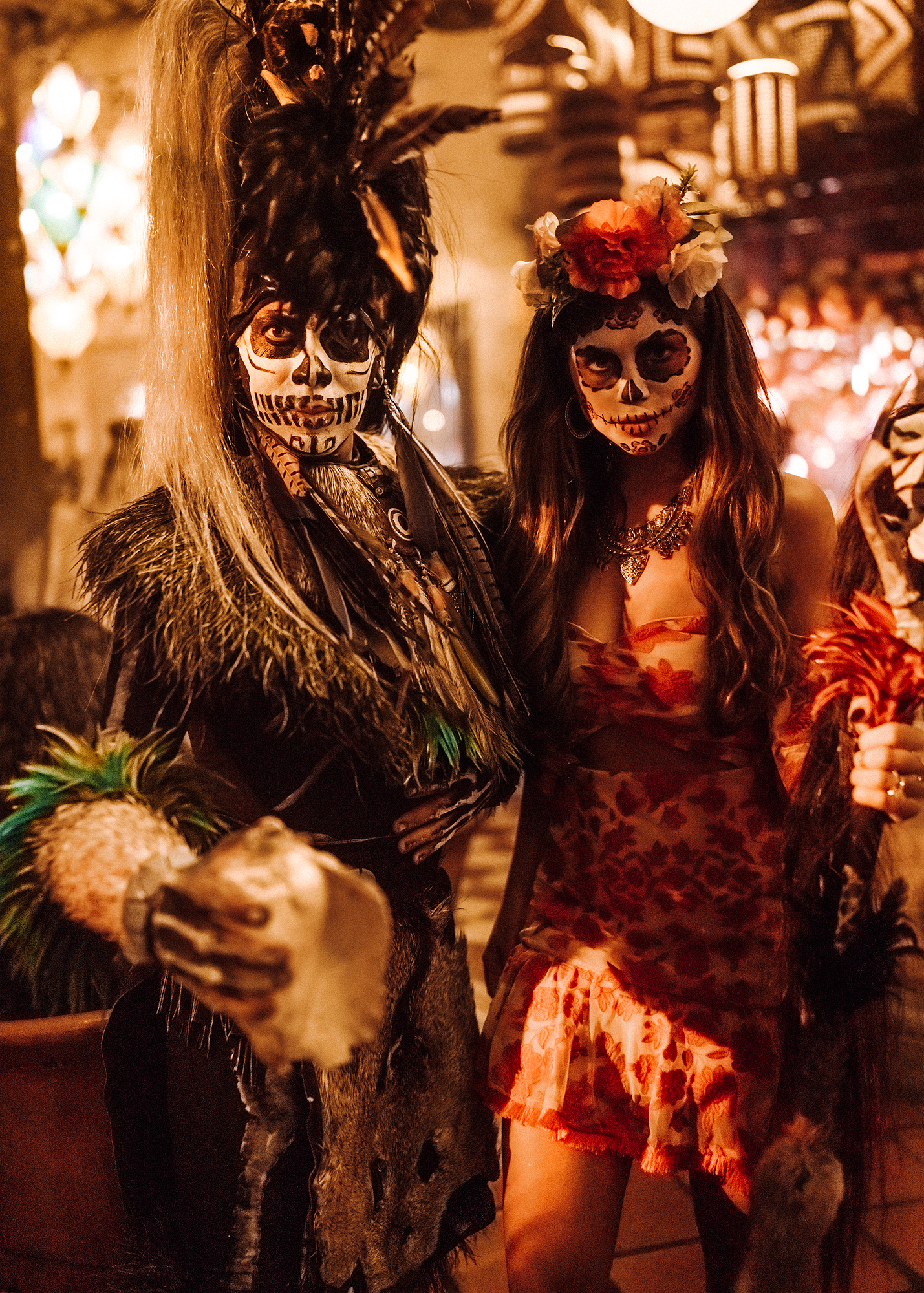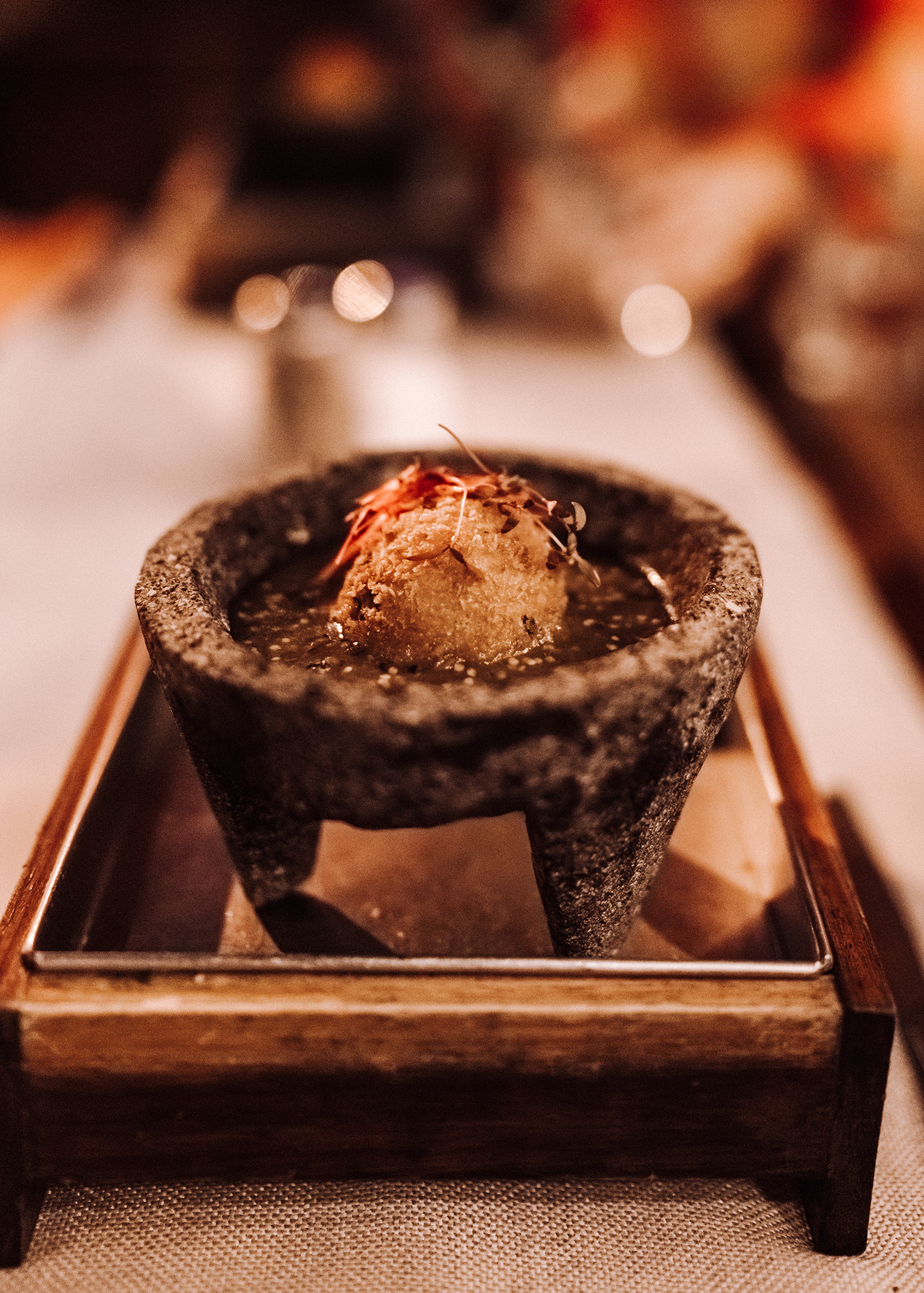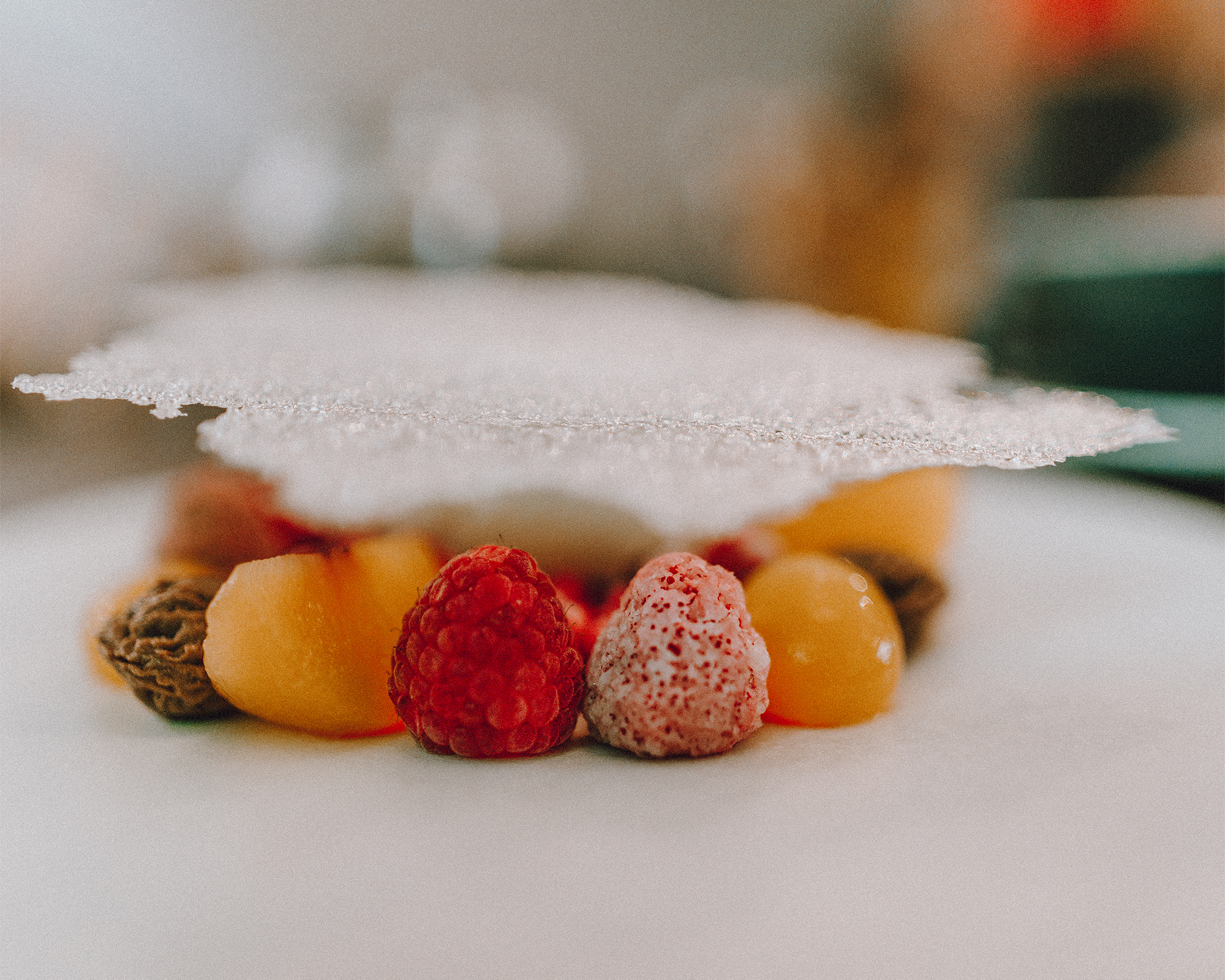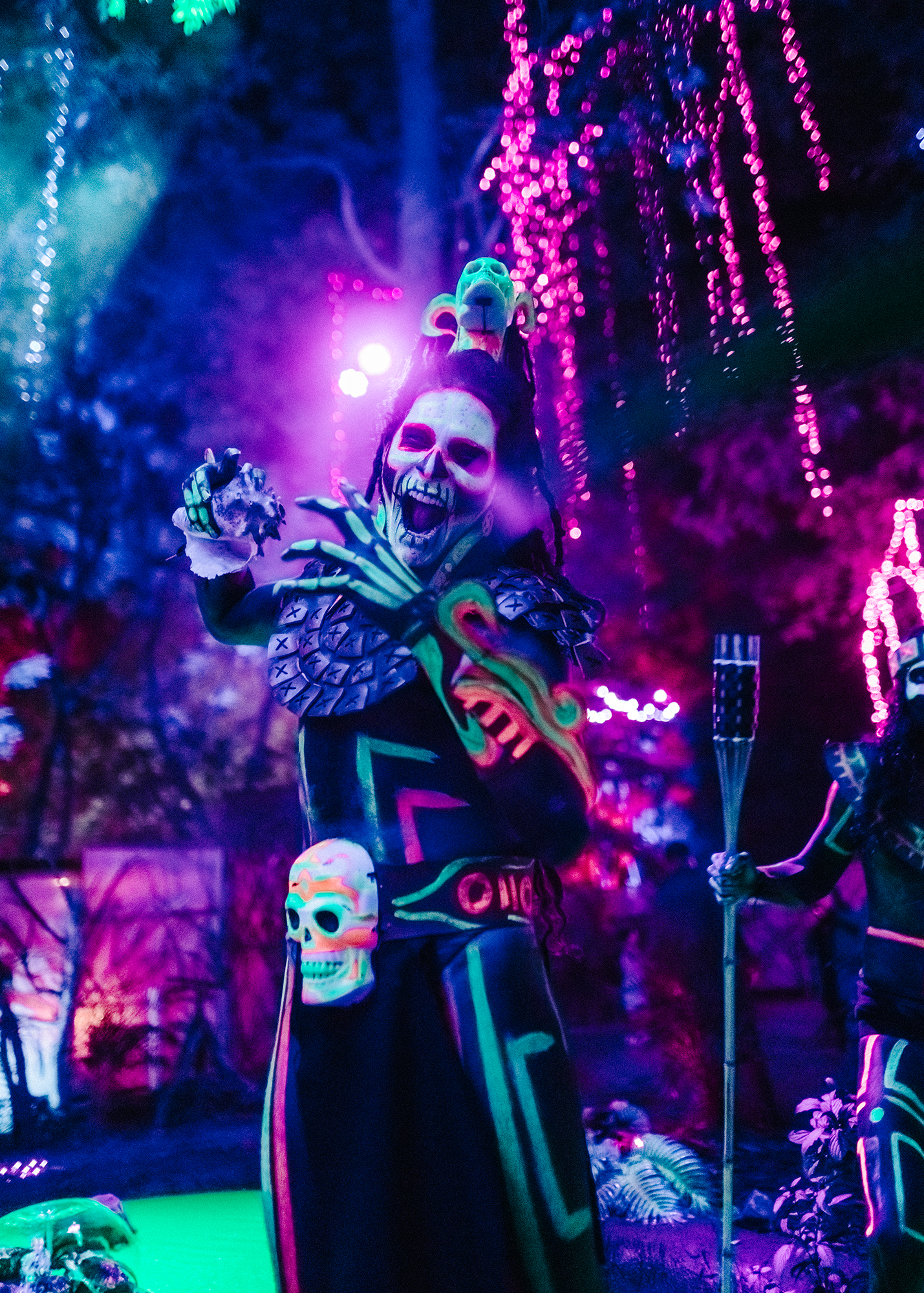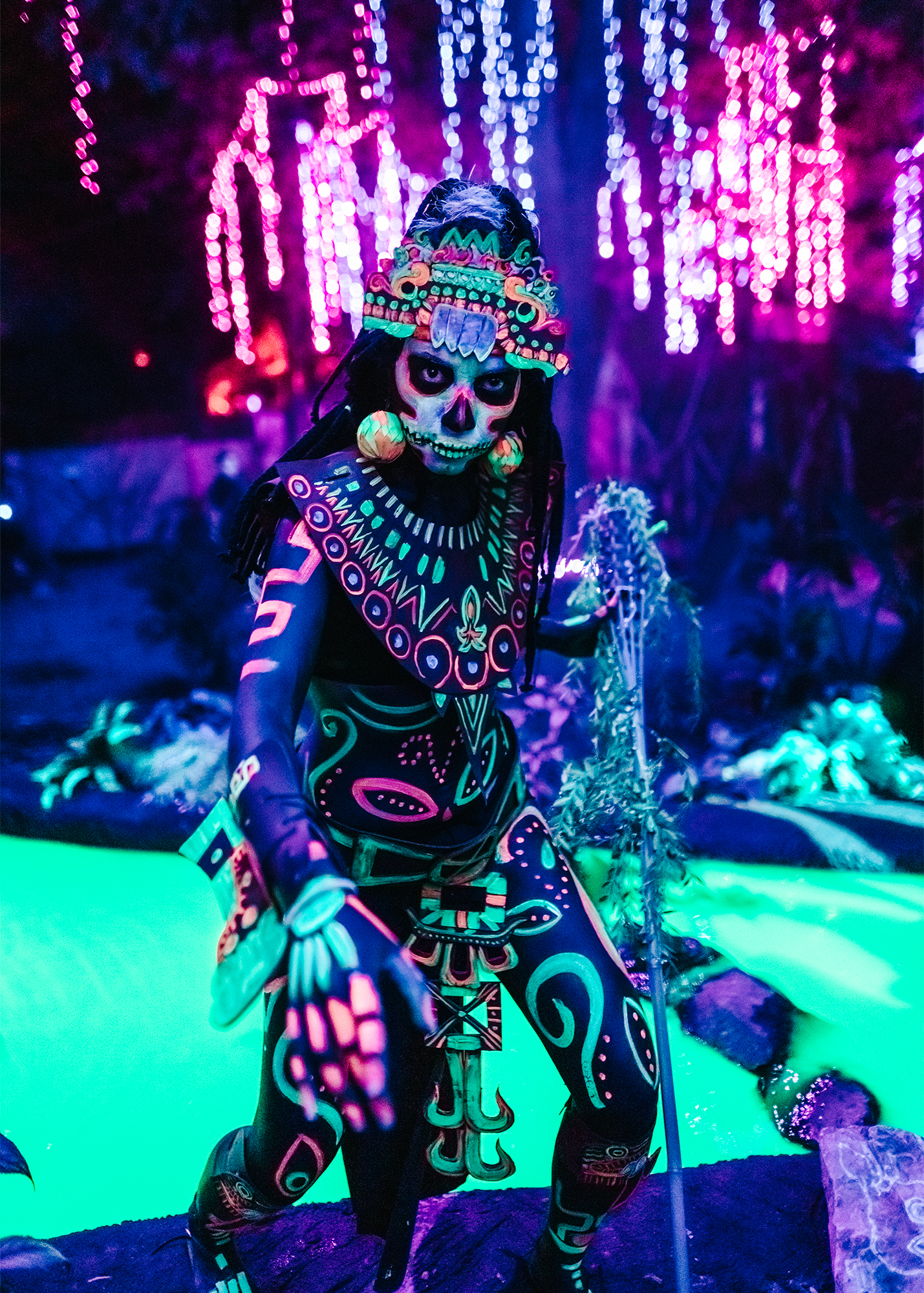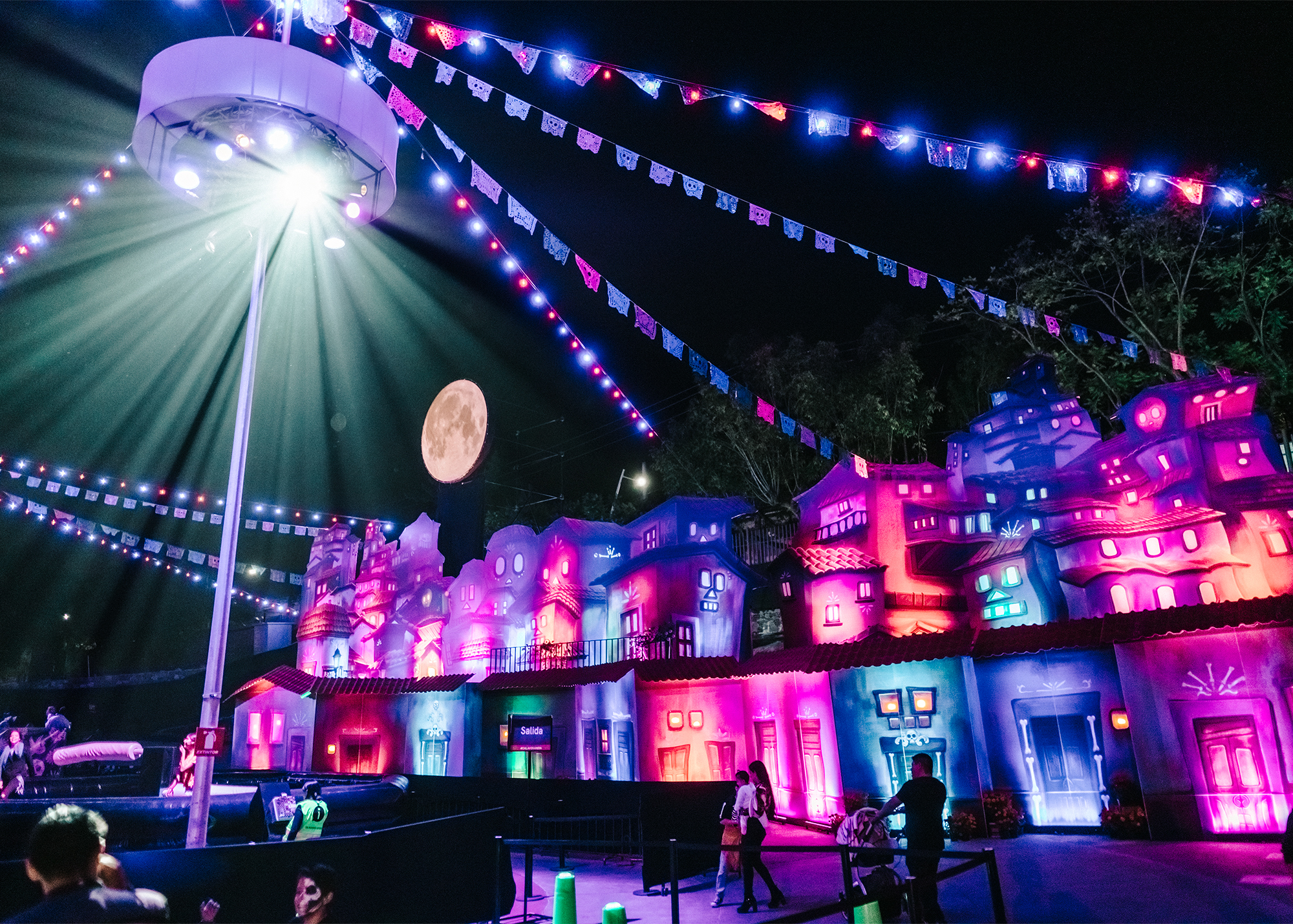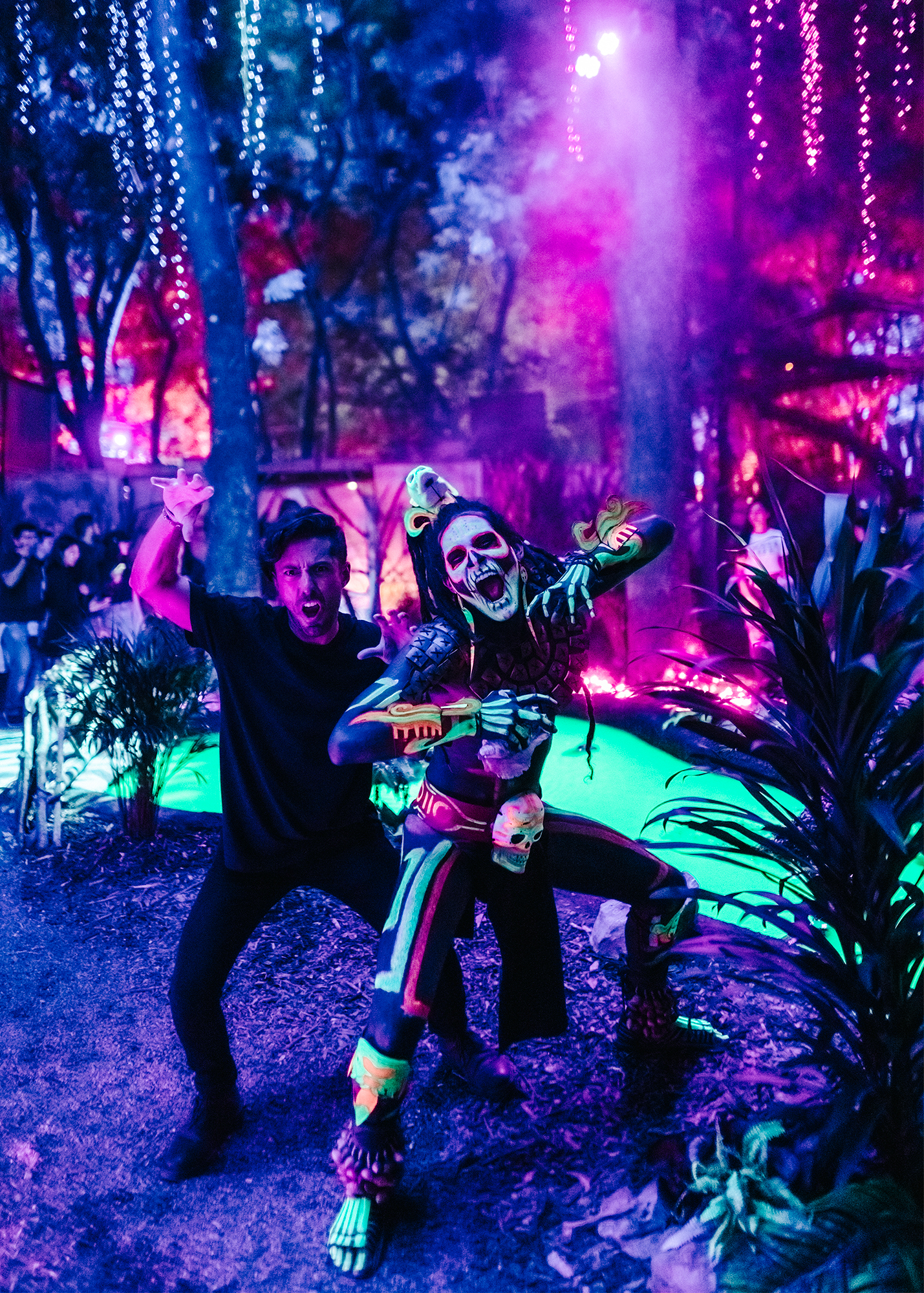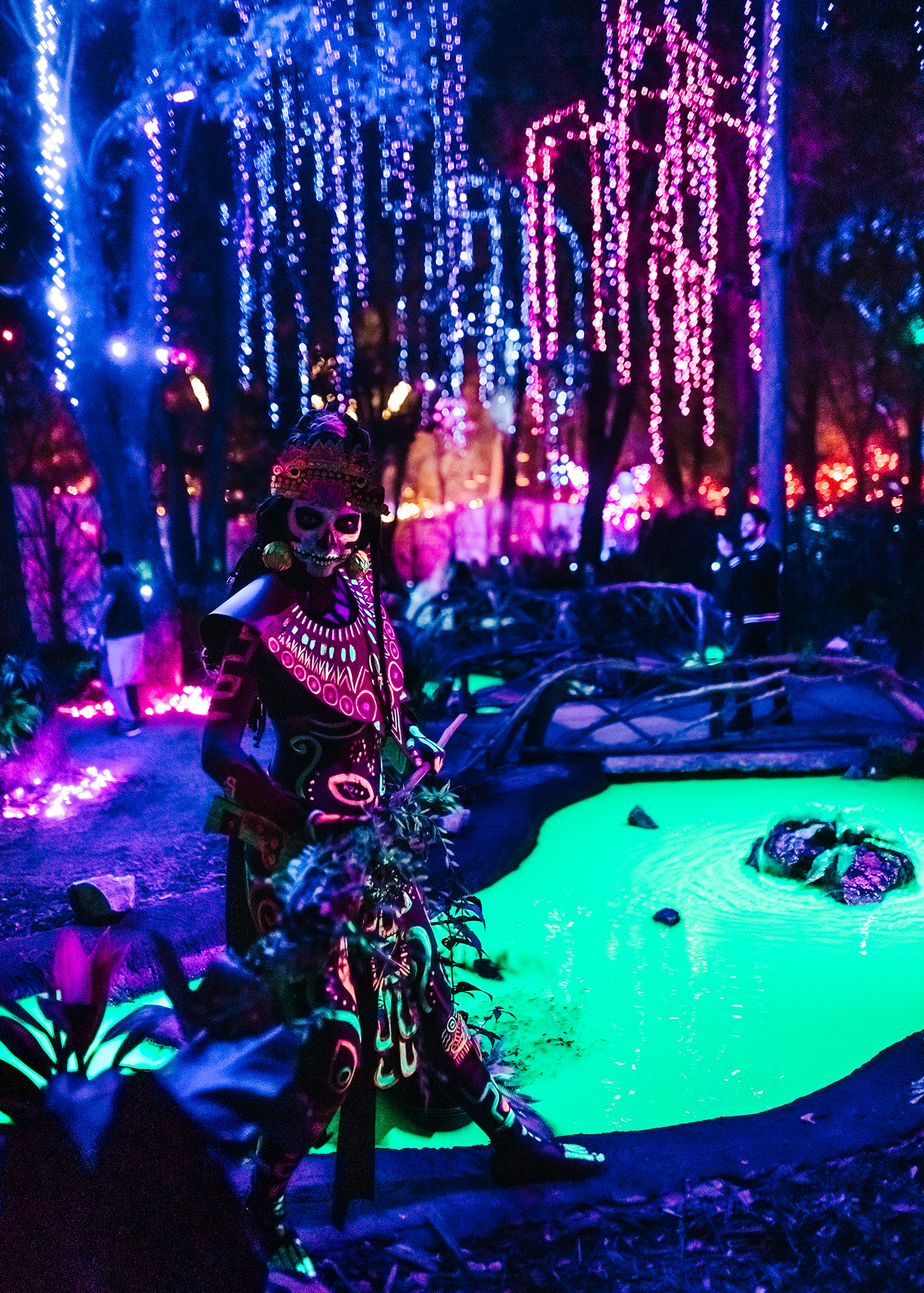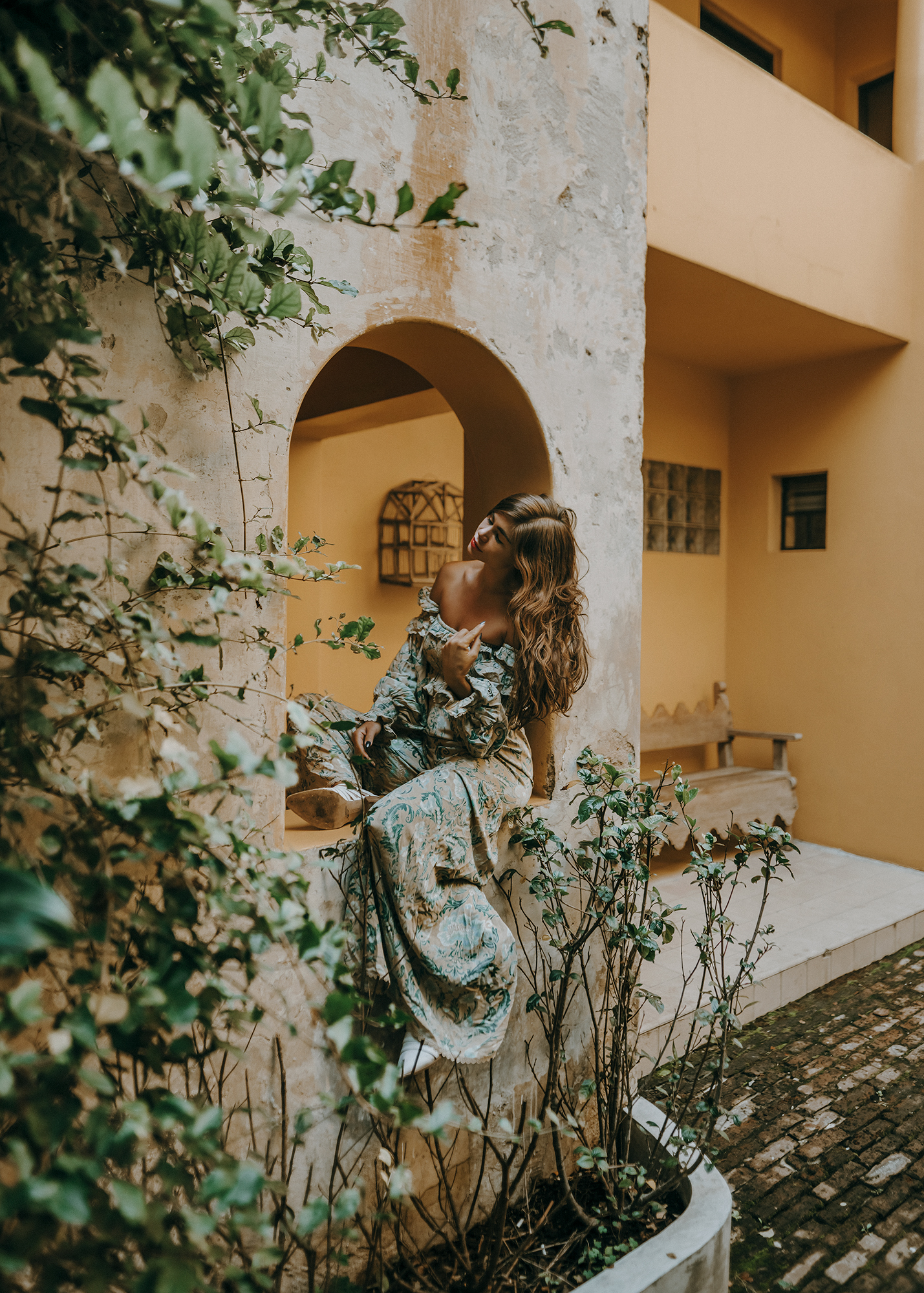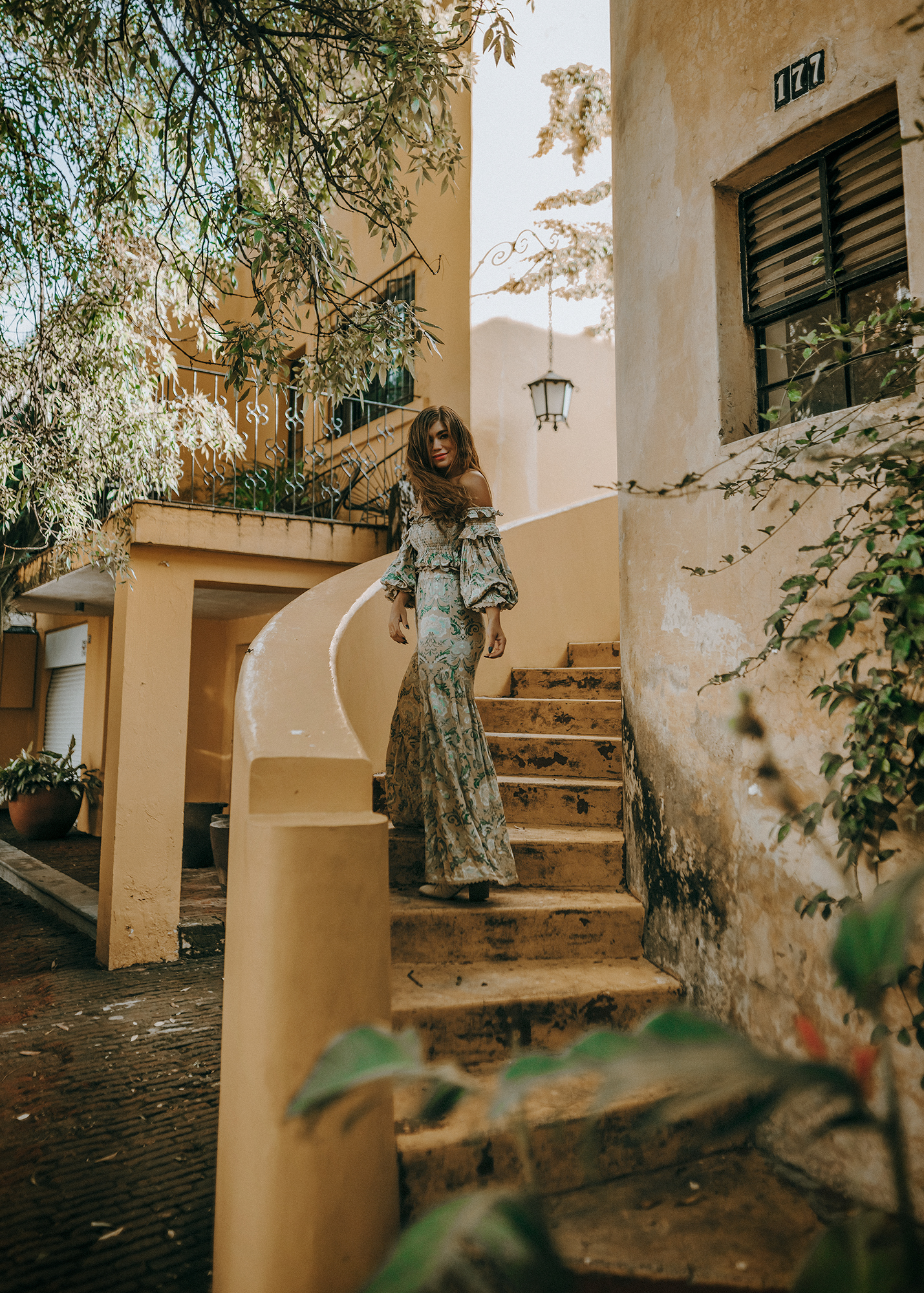 Pin it For Later: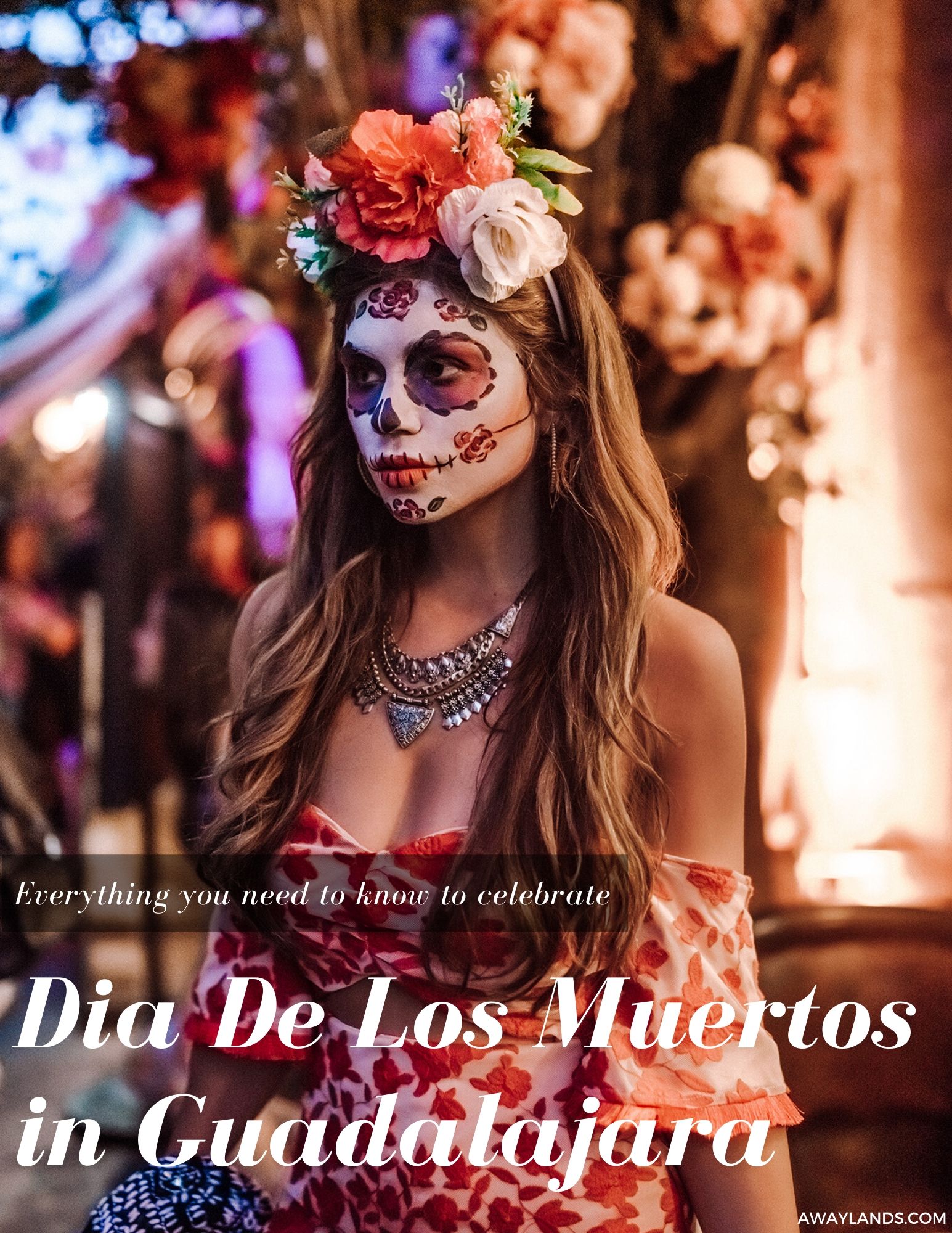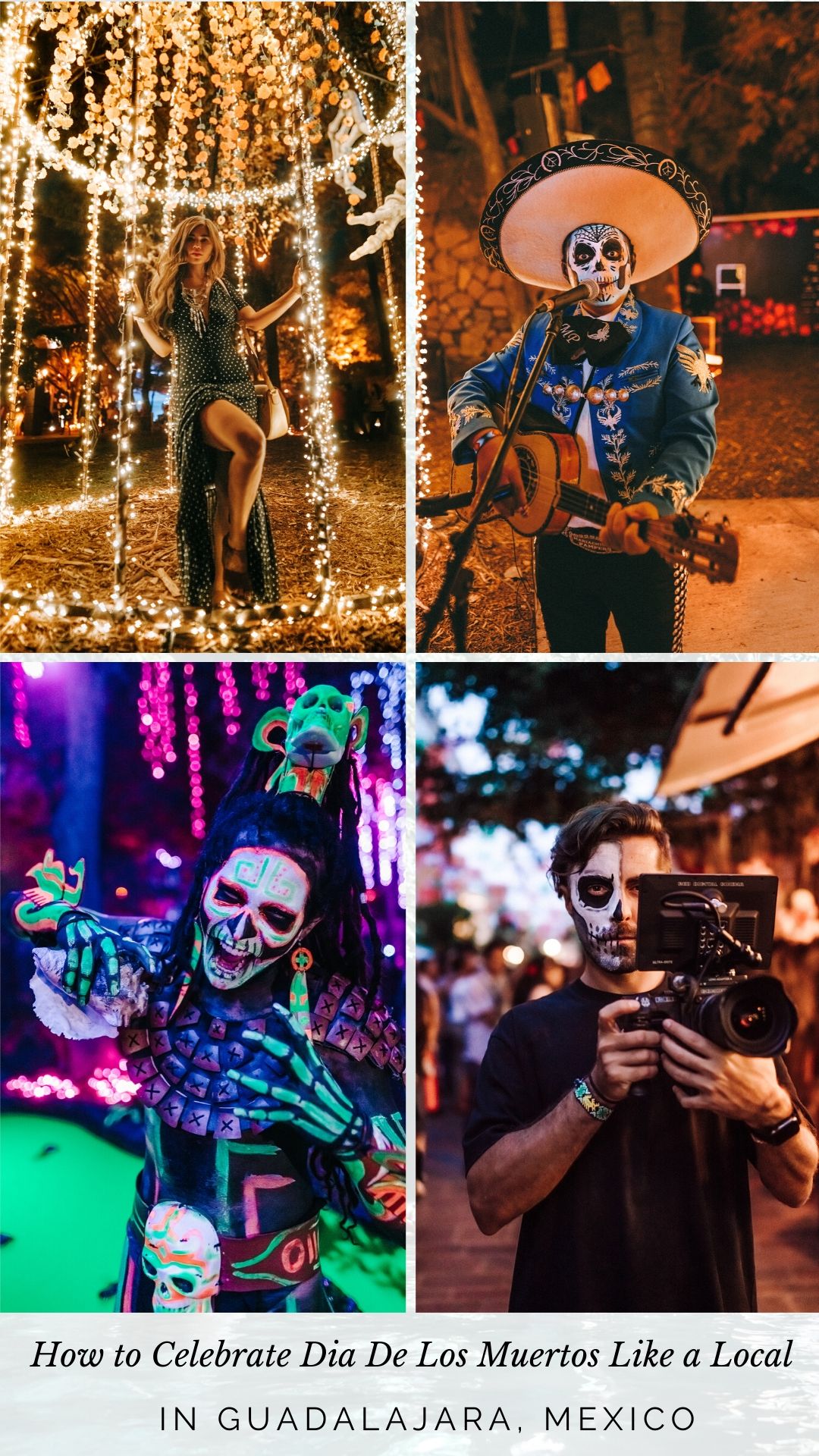 Shop This Post: