July 26, 2022 Shopping Style Travel Tips
How to Pack For A Winter Trip: A Complete Cold Weather Female Packing List
Packing winter travel essentials is extra challenging due to how bulky cold-weather items are, but whether you're a carry on only minimalist or looking to pack a full wardrobe - the best tips for what you need, how to be space efficient, and a full winter travel checklist!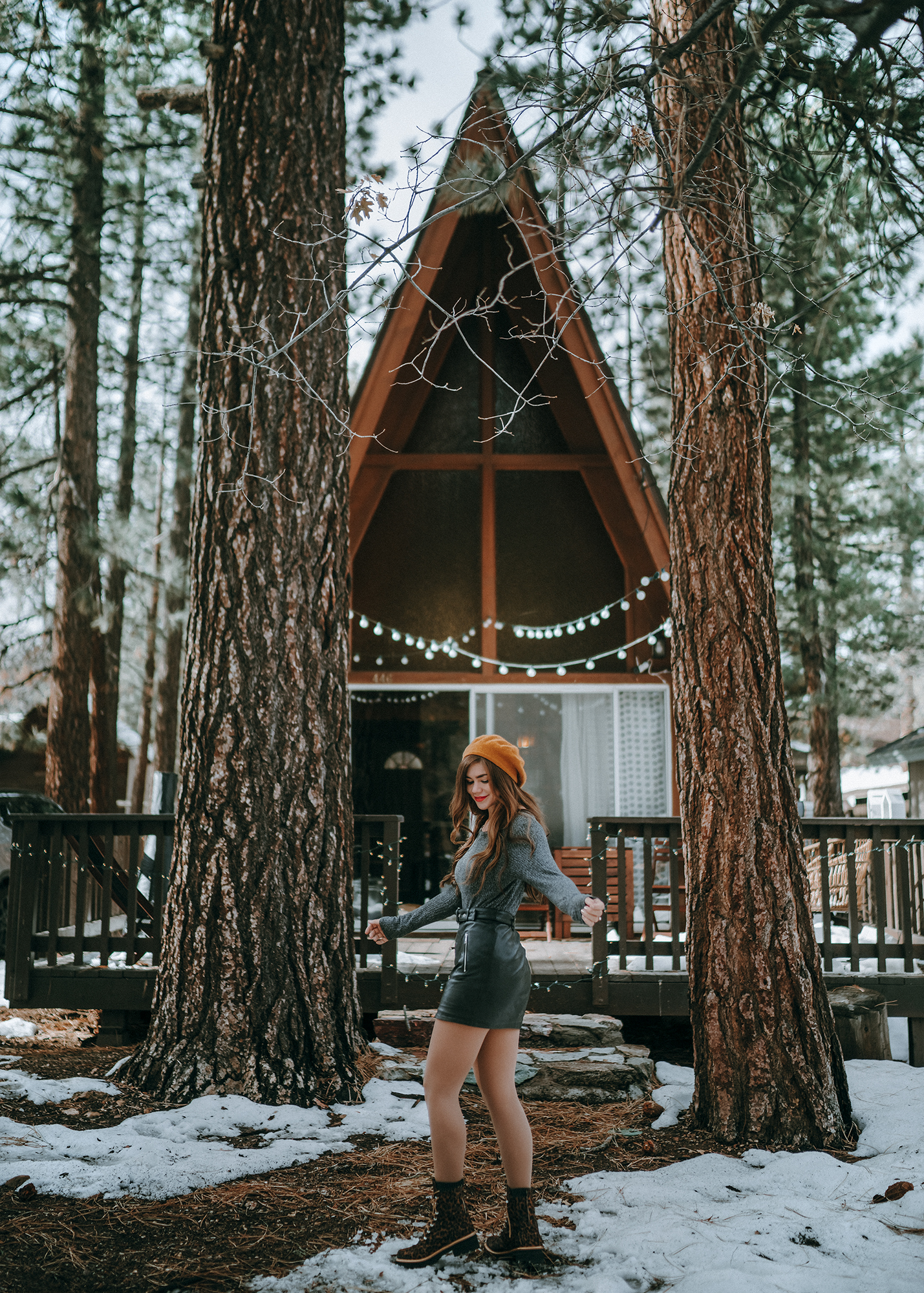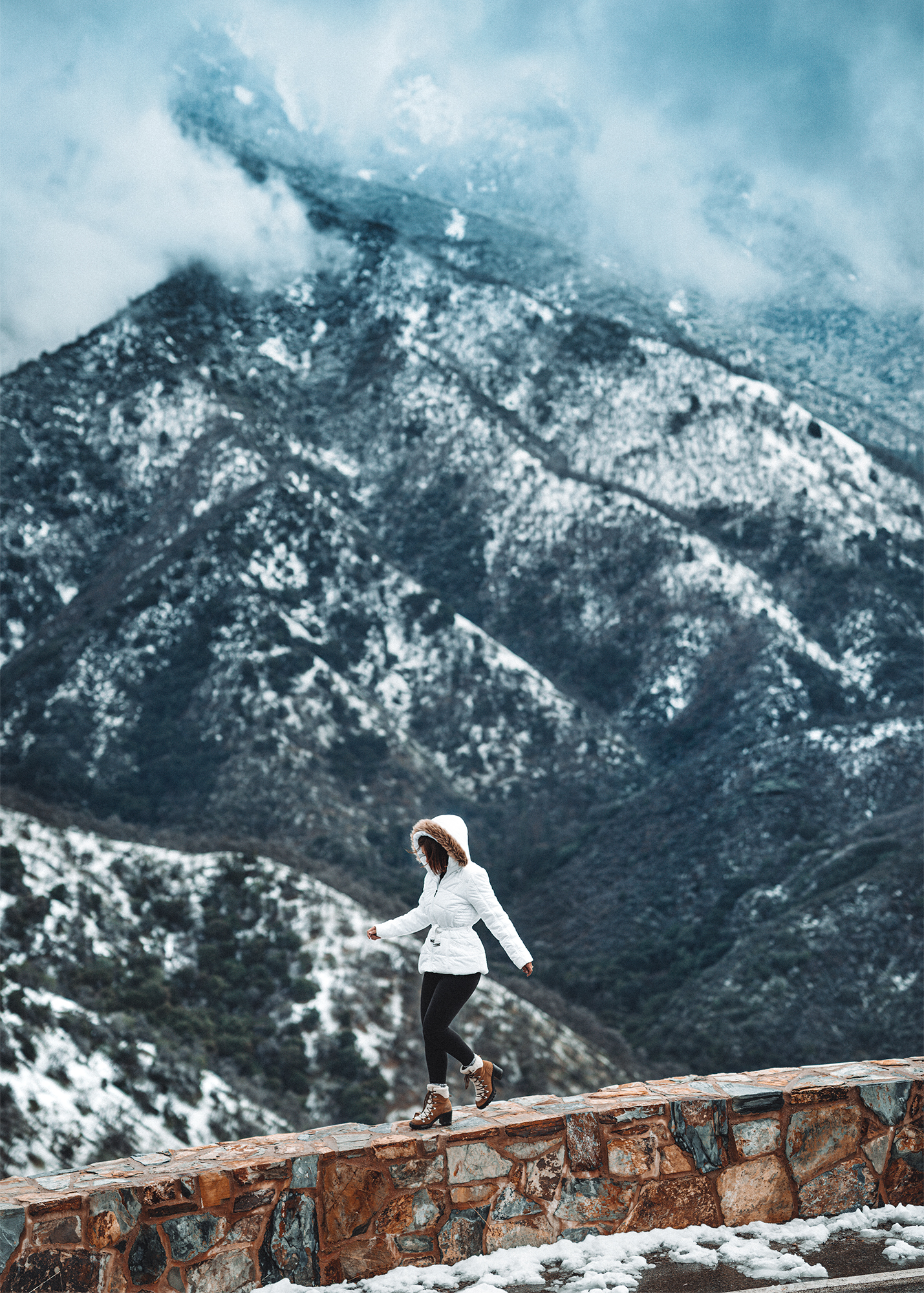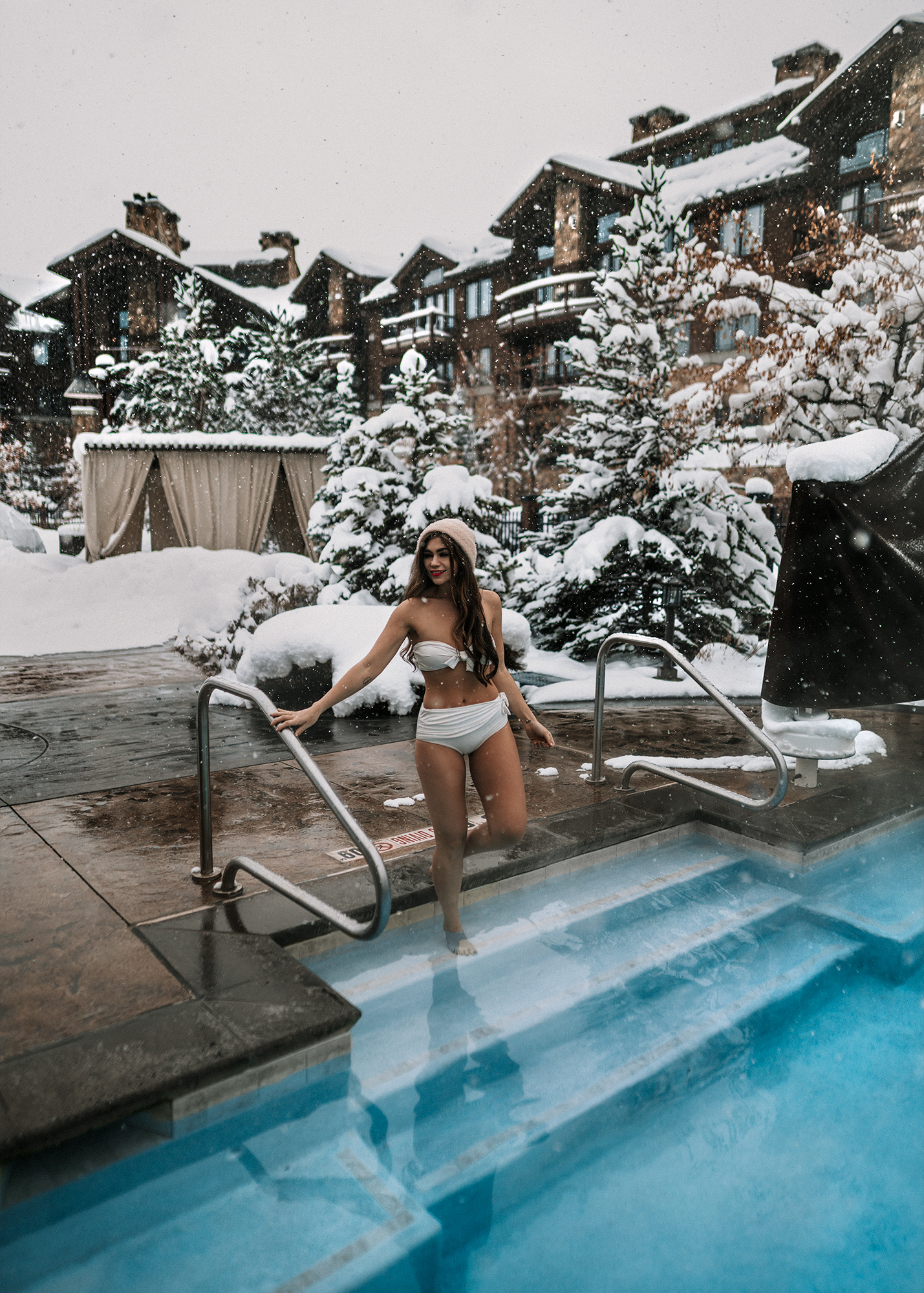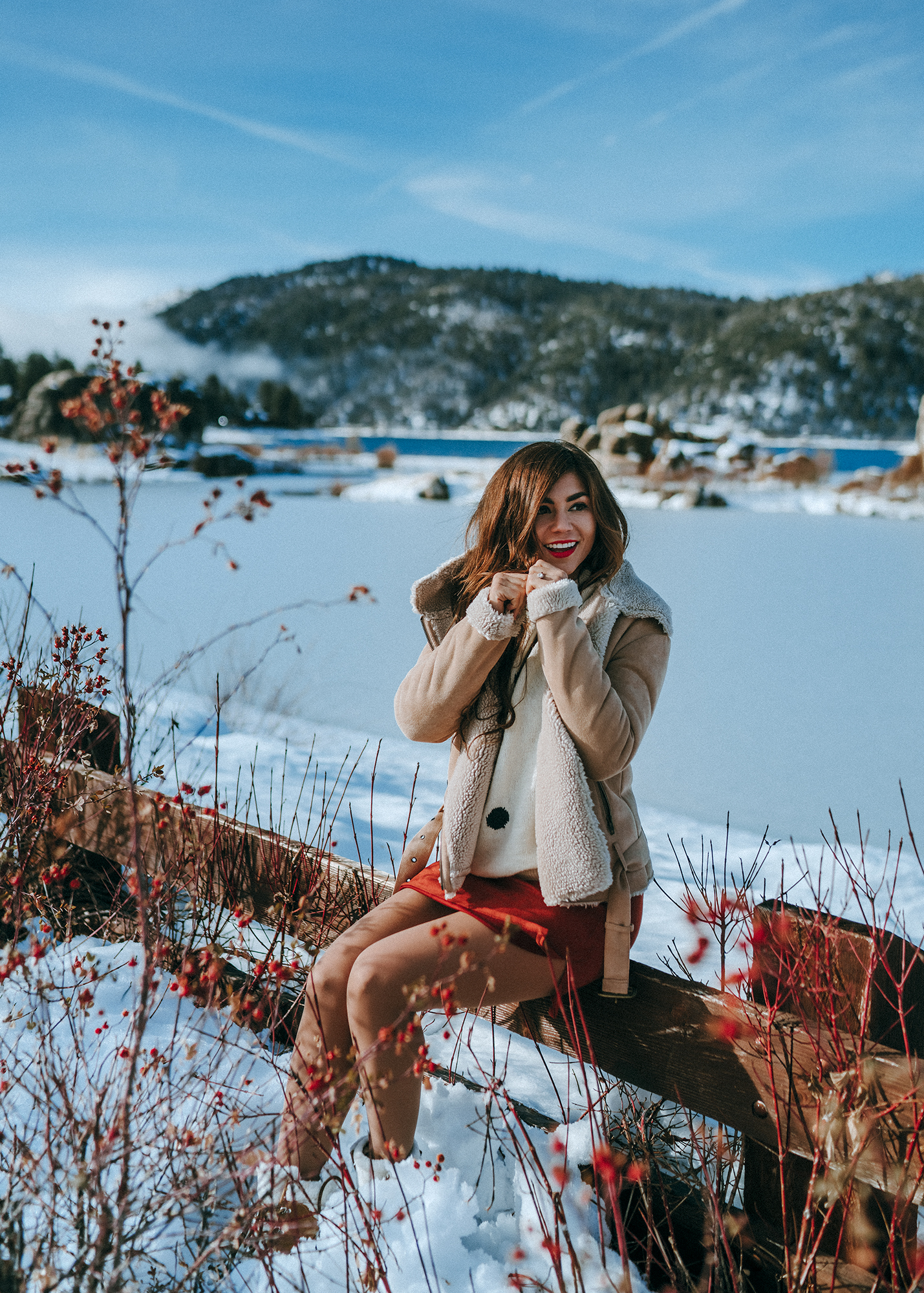 Skip ahead and shop my
Making the most of luggage space is always a challenge - but much more so when it comes to packing for winter. The need for multiple layers, thick knit sweaters, more accessories, and heavy boots all add up quickly - not to mention that a coat alone can take up half a suitcase! Follow these tried-and-true tips to make the most of your carry on or checked suitcase.
1. Use Compressing Hard Side Luggage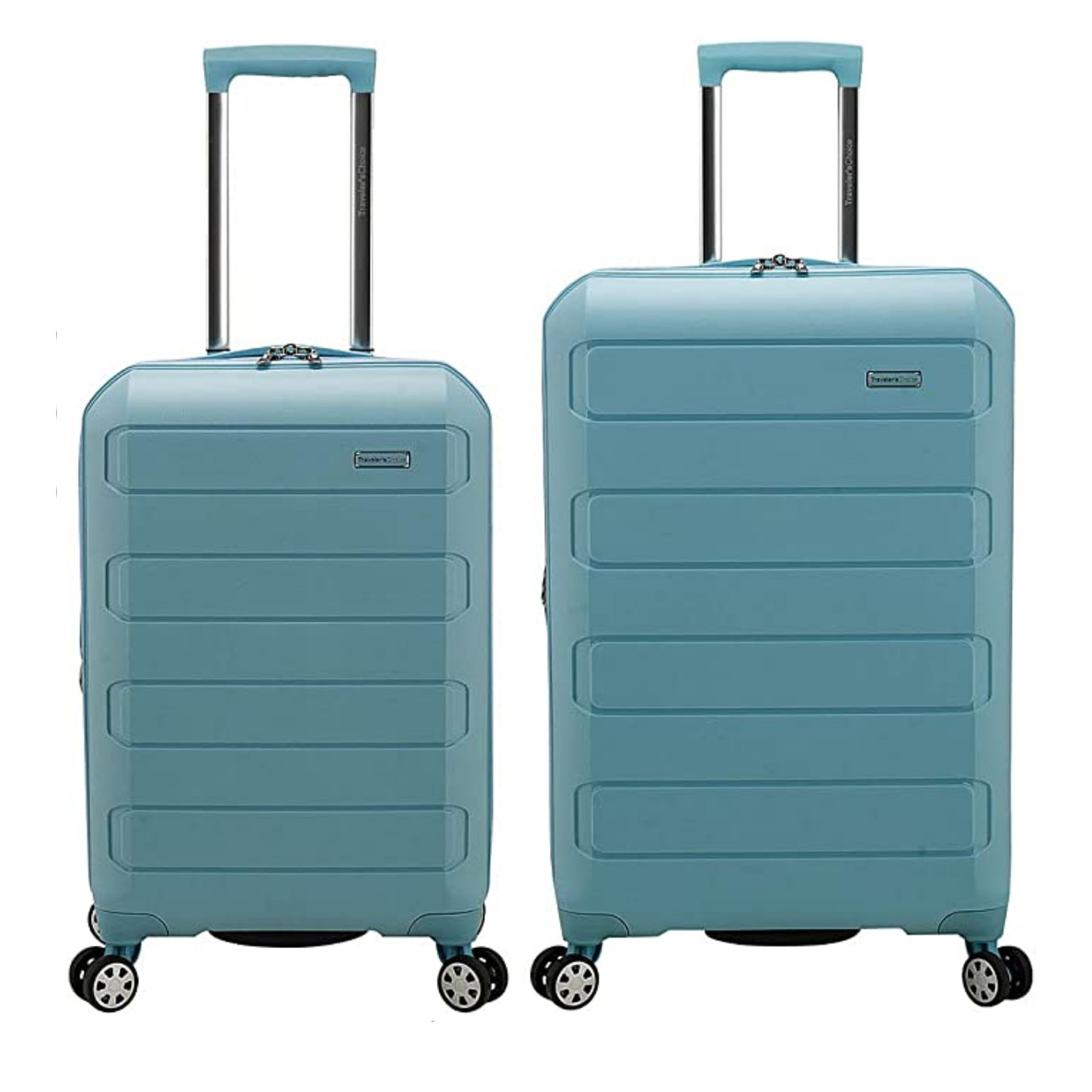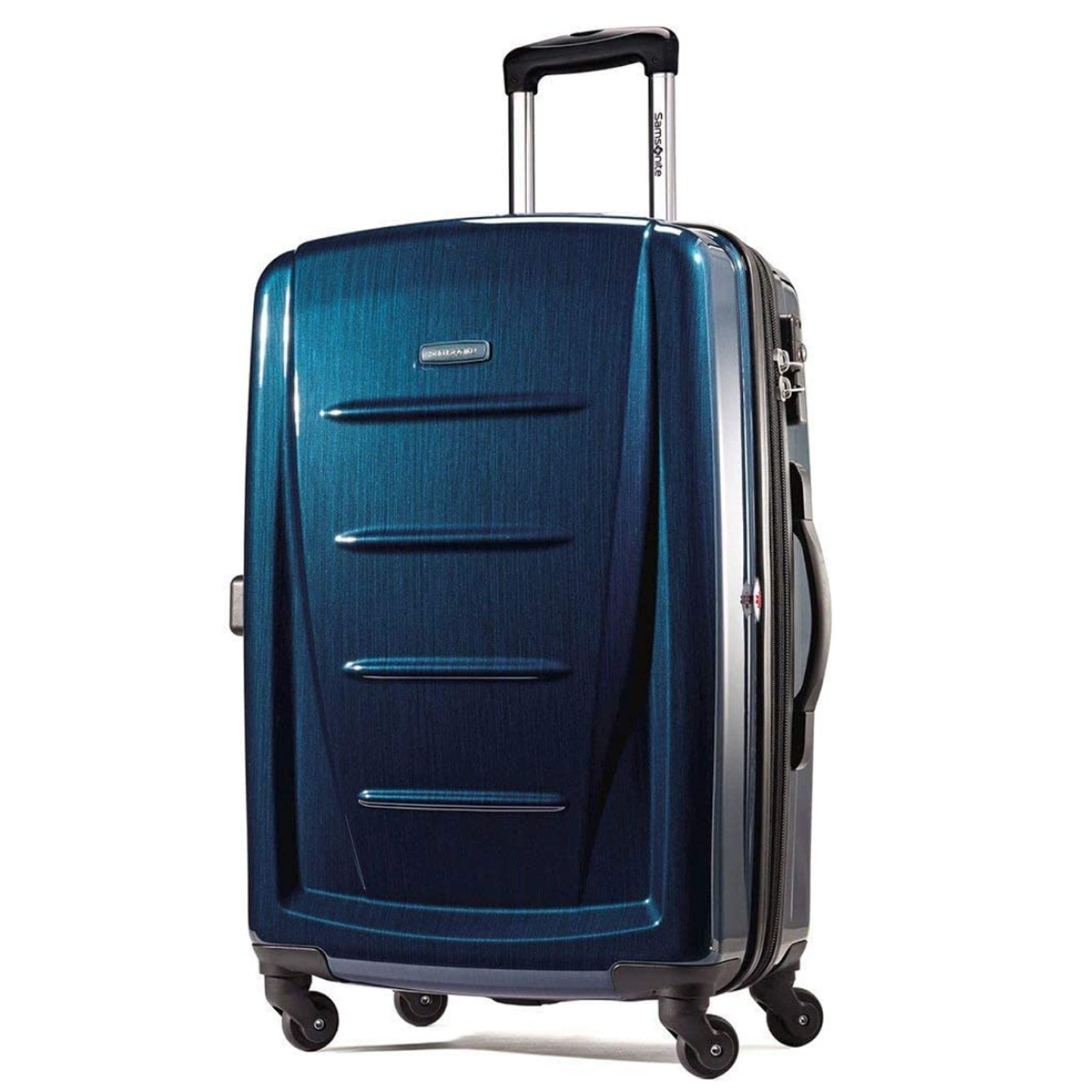 If you haven't made the switch to hard side luggage, now is the time! There is a reason why over the past few years you've seen more and more of these polycarbonate suitcases at airports - they are far superior to classic suitcases for both use of space and in protecting what's inside. Winter travel usually brings on wet weather, and more than once I have pulled my suitcase off the belt at baggage claim to find it dripping wet - but a hard suitcase will always protect whats inside it.
Not sure where to start with suitcase options? I always find Samsonite to an incredibly reliable brand worthy of the investment.
2. Wear your heaviest pair of boots on the plane or your travel day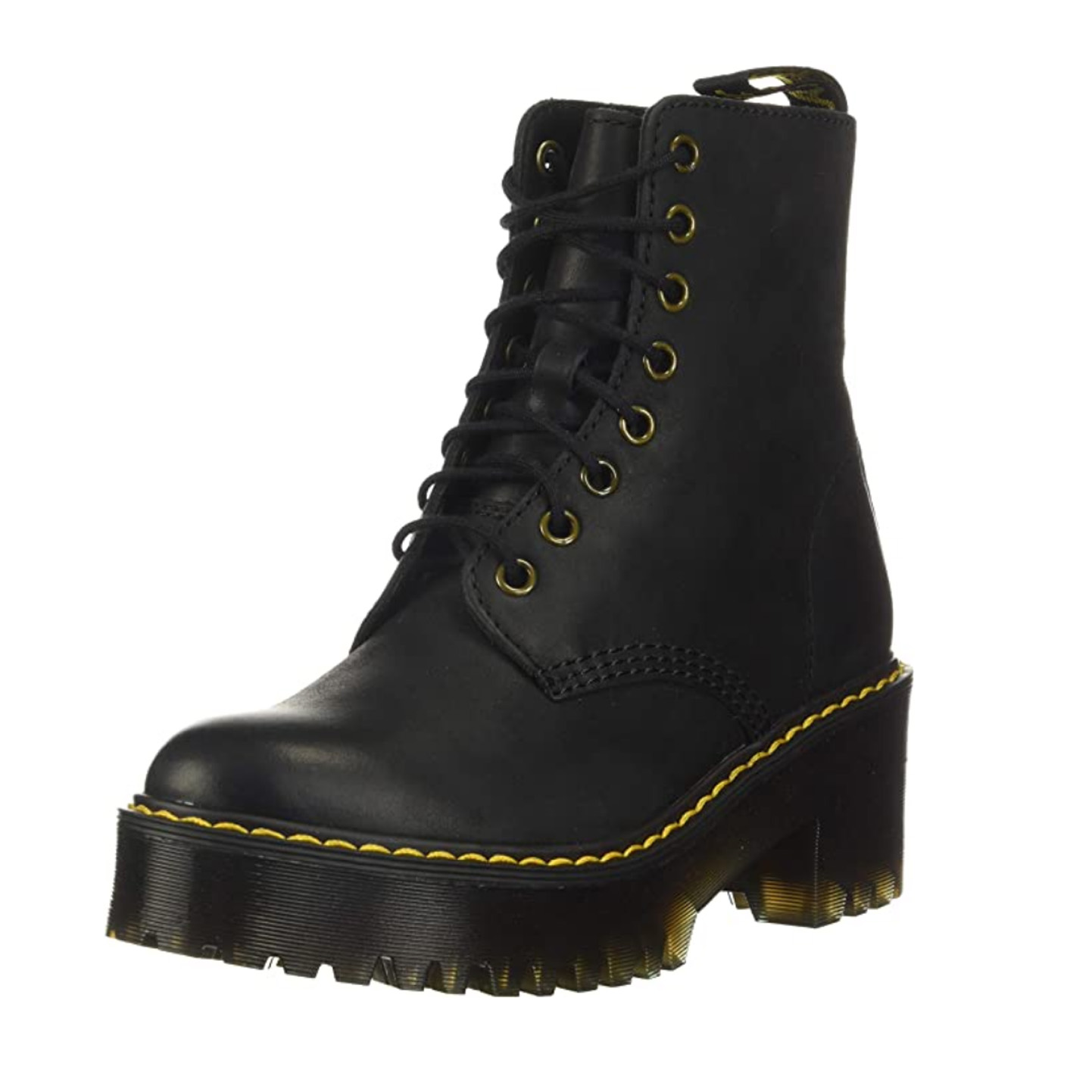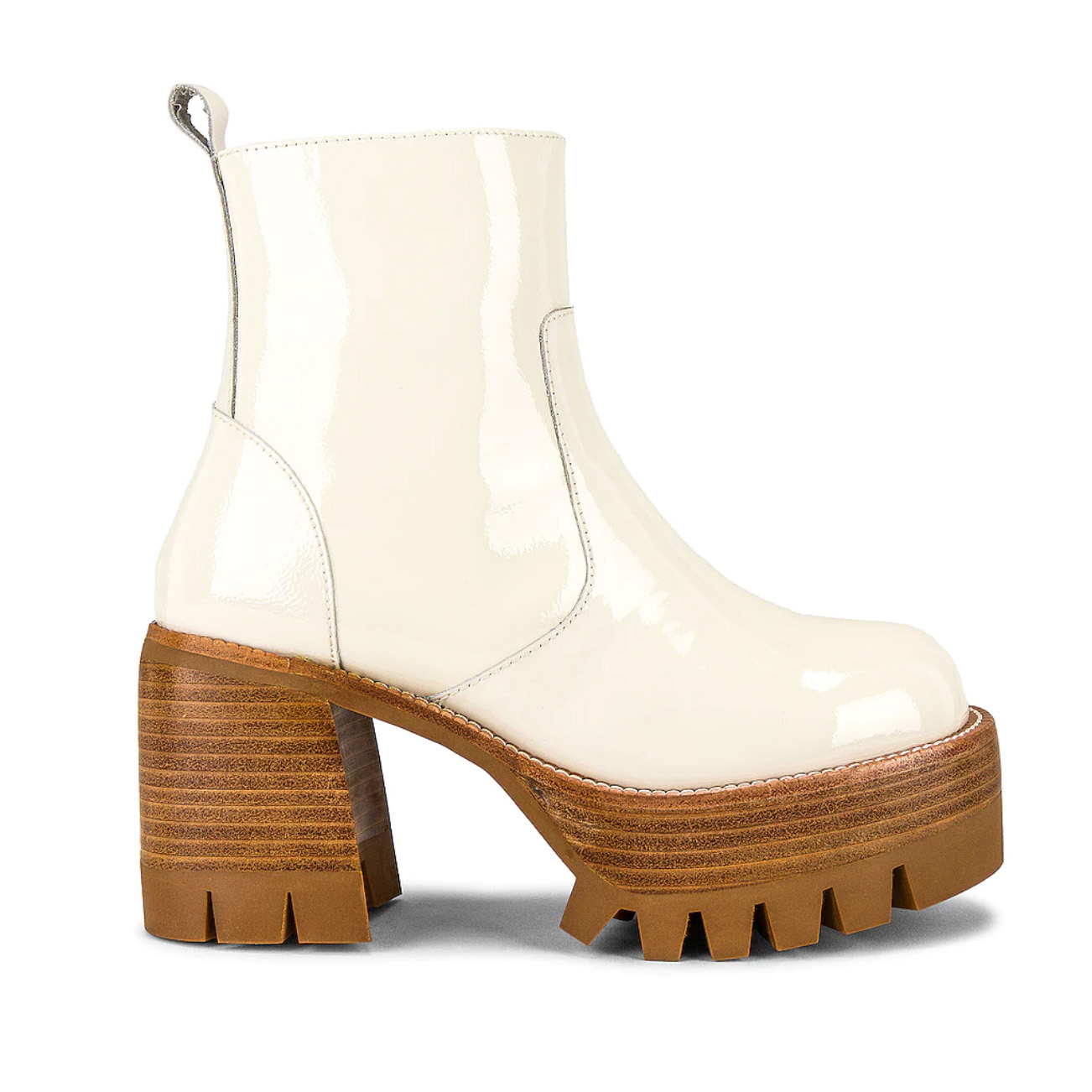 It's no secret that boots take up a ton of both weight and luggage space - especially platform or lug-sole styles that are perfect for icy weather. I always make sure to wear my biggest, heaviest pair on the day of our flight to keep a couple of pounds out of my suitcase. Yes, you will have to take these off at security, but it's worth it for the luggage space.
For long or transcontinental flights, I'll throw an easy pair of slip ons or flat mules into my carry on so I can take my shoes off on the plane and still have a pair to slip on and off any time I need to get up.
3. Wear Your Bulkiest Coat on the plane or your travel day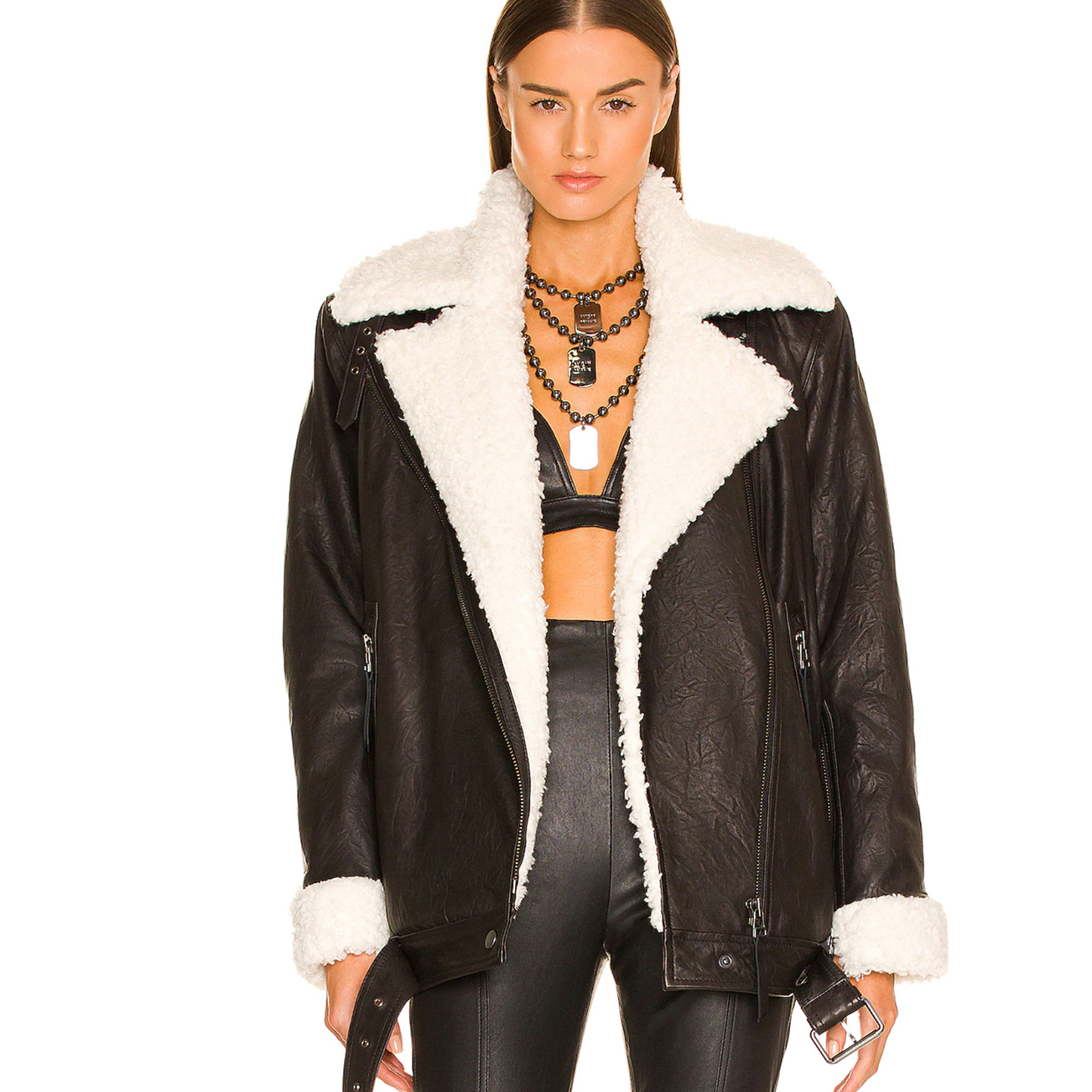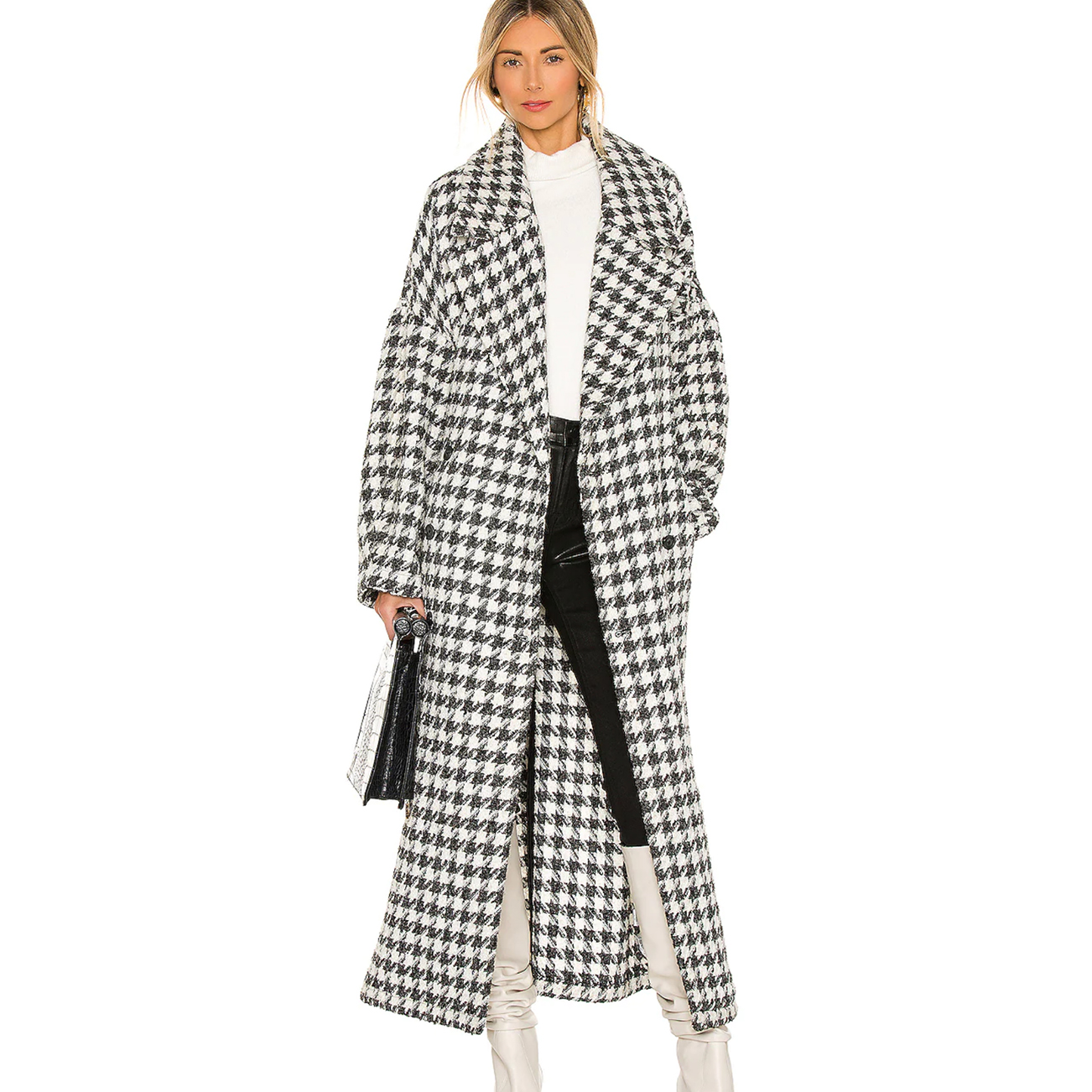 In the same vein, as shoes, carry your bulkiest coat on to the plane with you - I have also been known to tuck my favorite leather jacket under my coat and over my arm for even more space saving. My standard flight outfit for colder temperatures usually consists of: leggings, a thick tank top, a wool or fleece sweater, my biggest boots, and a jacket over my arm - you're prepared for every temperature you can encounter!
As a bonus, a long or fuzzy coat makes for a great in-flight blanket!
4. Pack bulky items in compressing packing cubes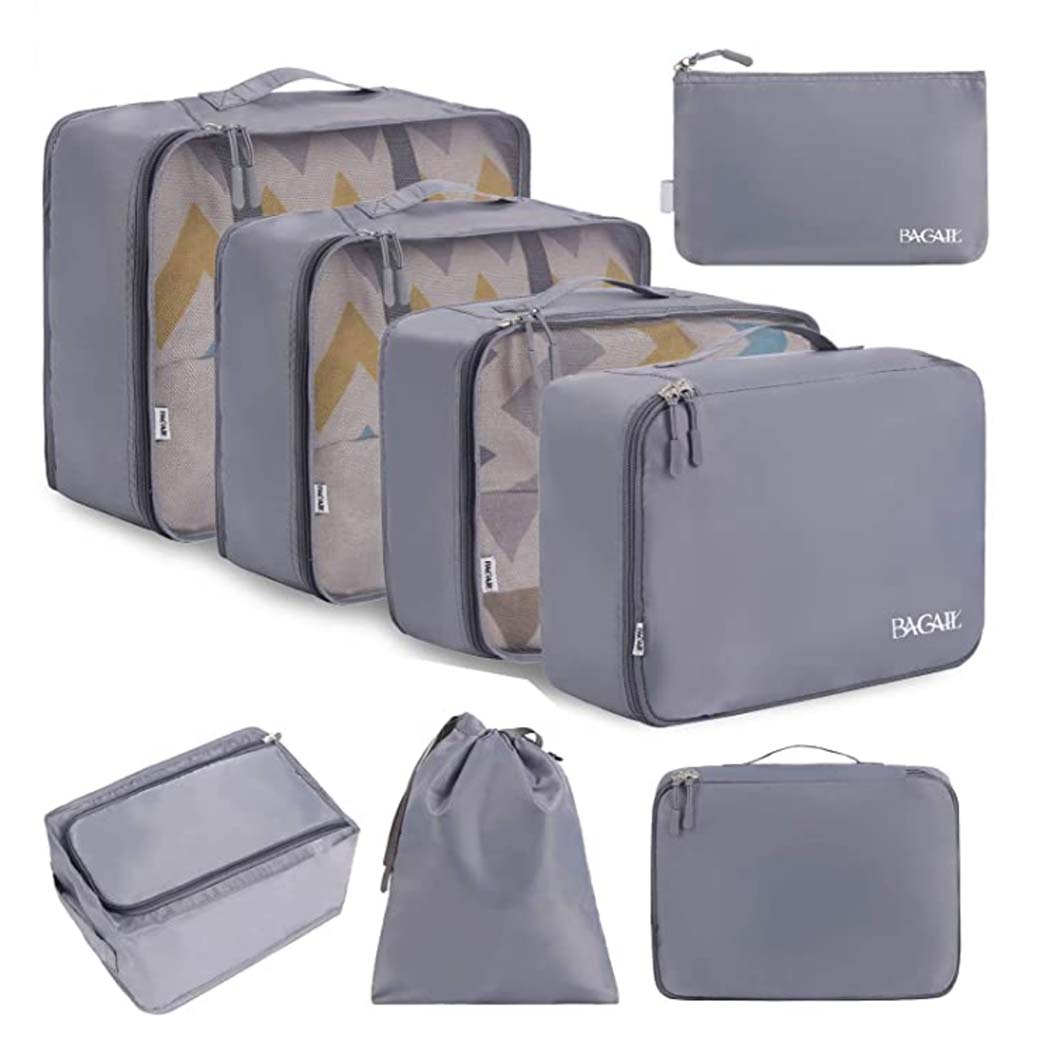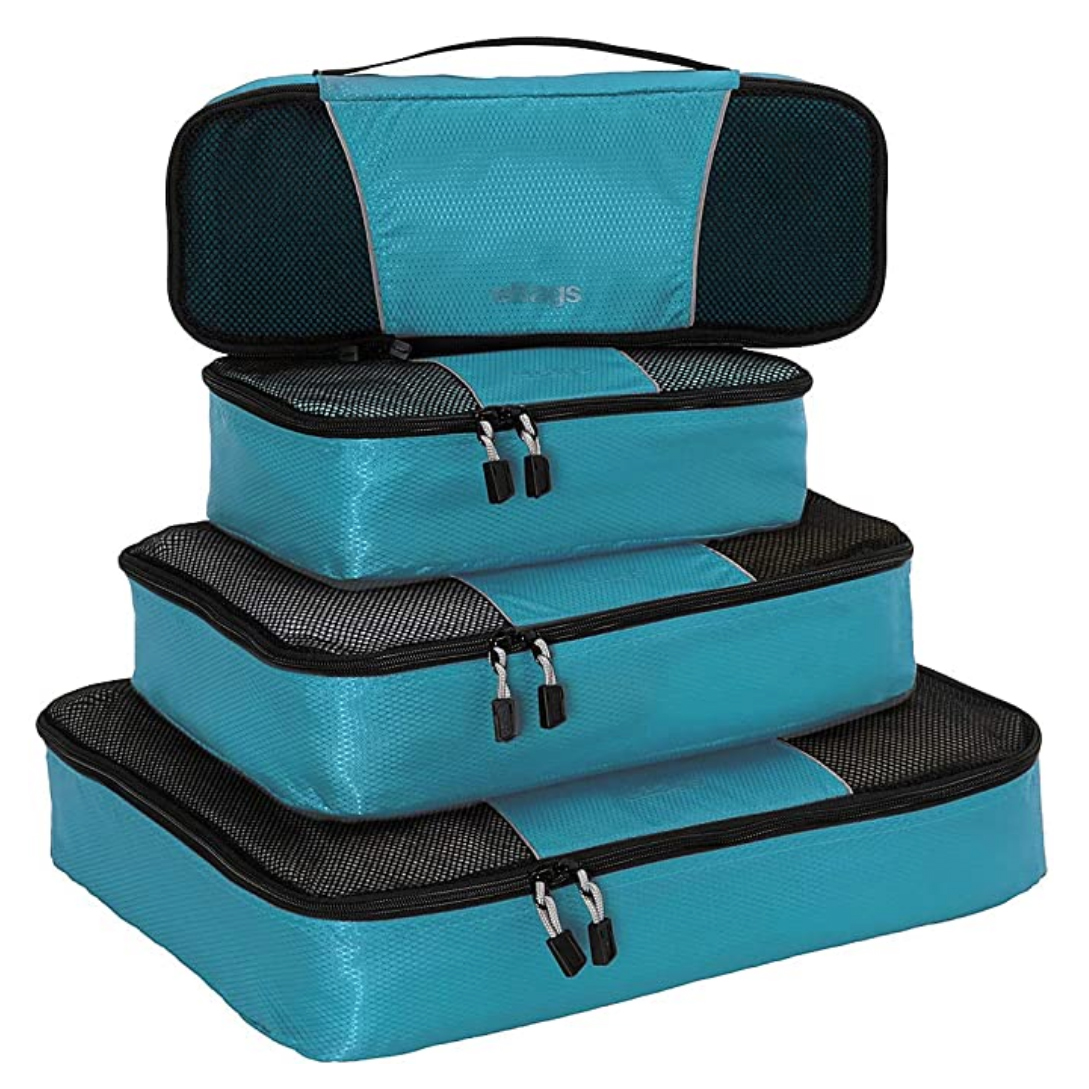 I swear by packing cubes for any and all travel, and will never, ever pack a suitcase without them. But for winter travel. with bulky sweaters, scarves, hats, and lots of layers, you especially cannot live without them.
Go a step even farther with compression packing cubes - a newer design with an outer zipper that pushes even more air out of clothing and creates an even more compact footprint.
5. Instead of long underwear, get double use out of leggings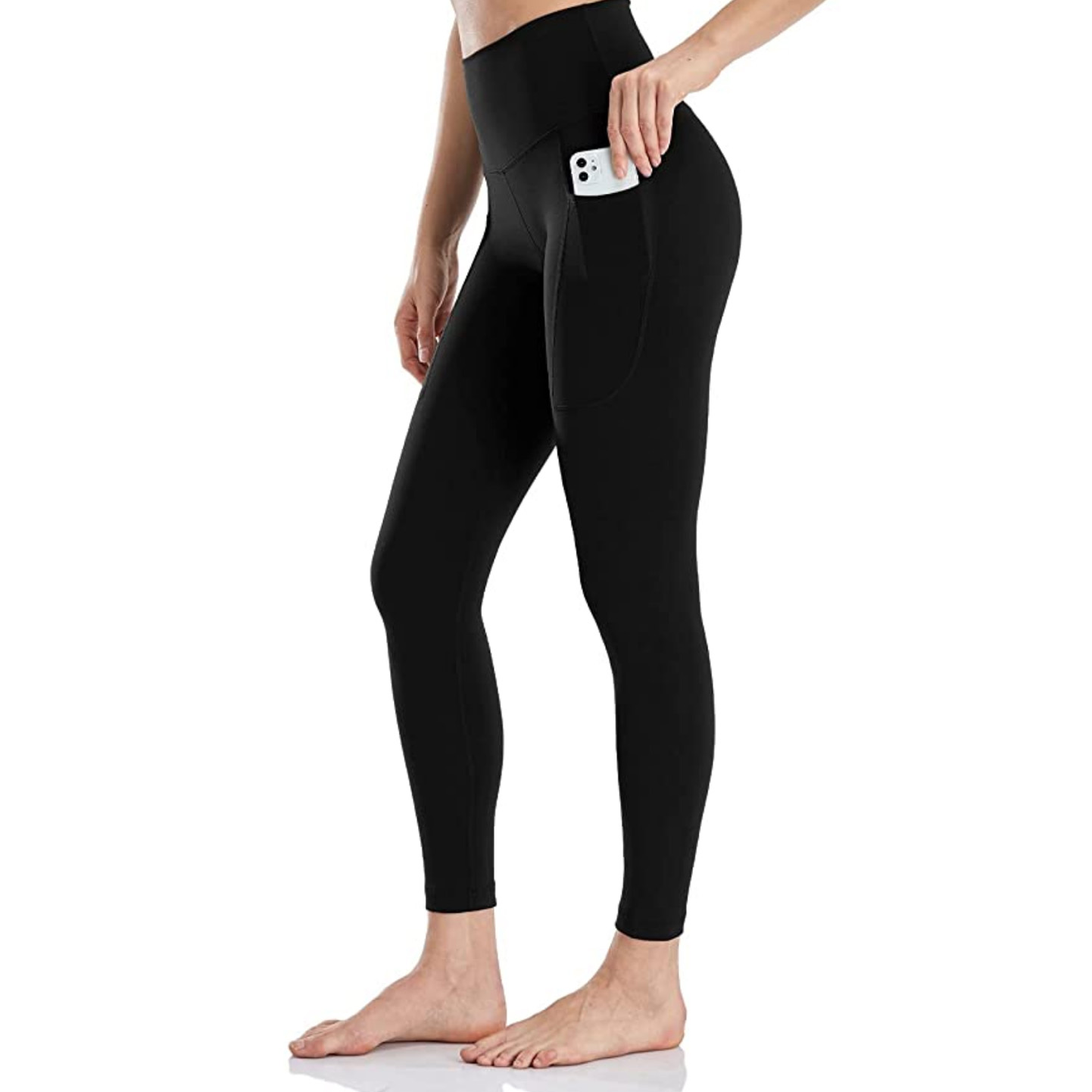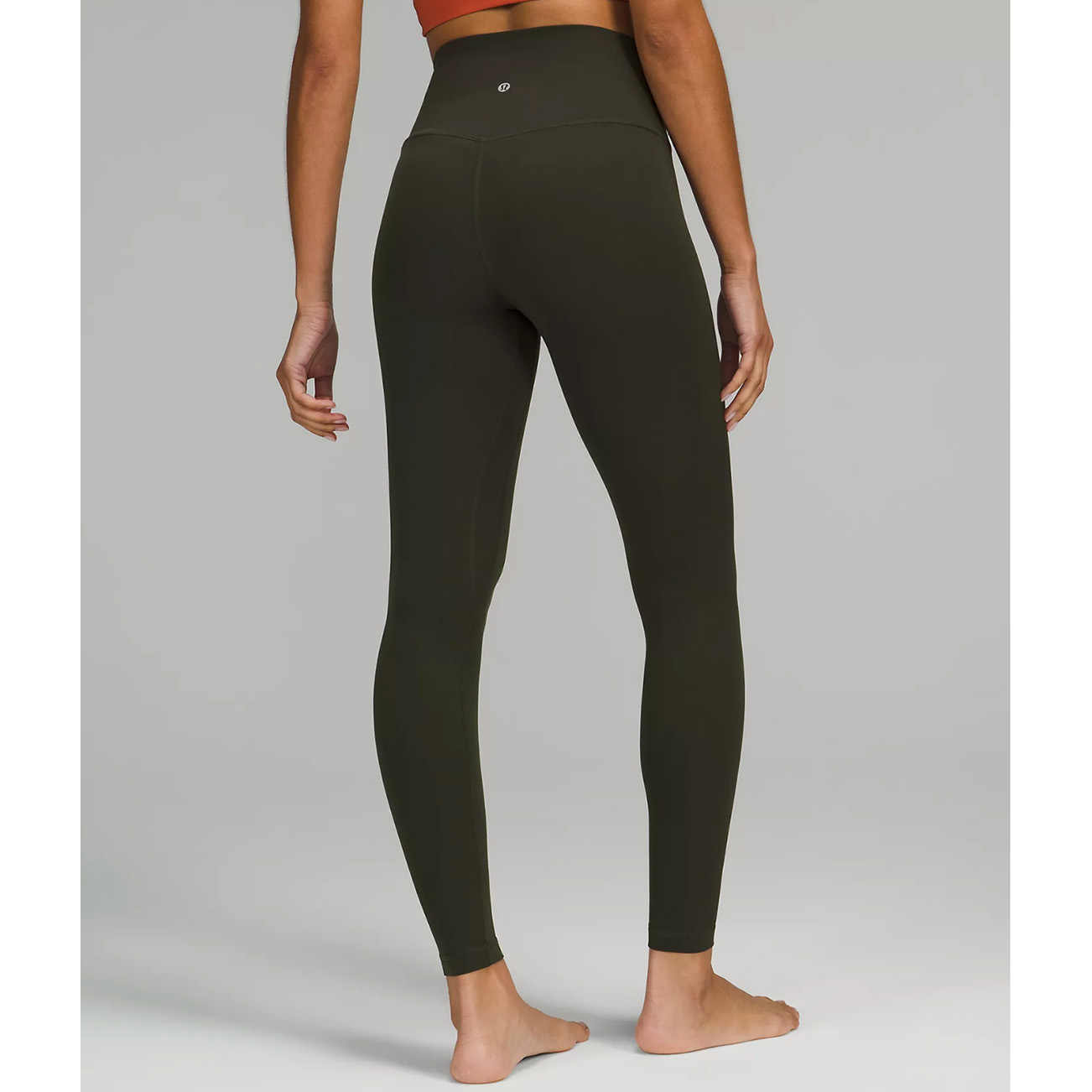 I discovered a few years ago that long underwear really isn't needed for almost any trip - and the same leggings you would wear to work out or lounge around in athleisure really work just the same. You can make double use of the same pair of leggings you pack for a travel day or a work out as your base layer for winter activities or extra cold days.
6. Get more for less with reversible coats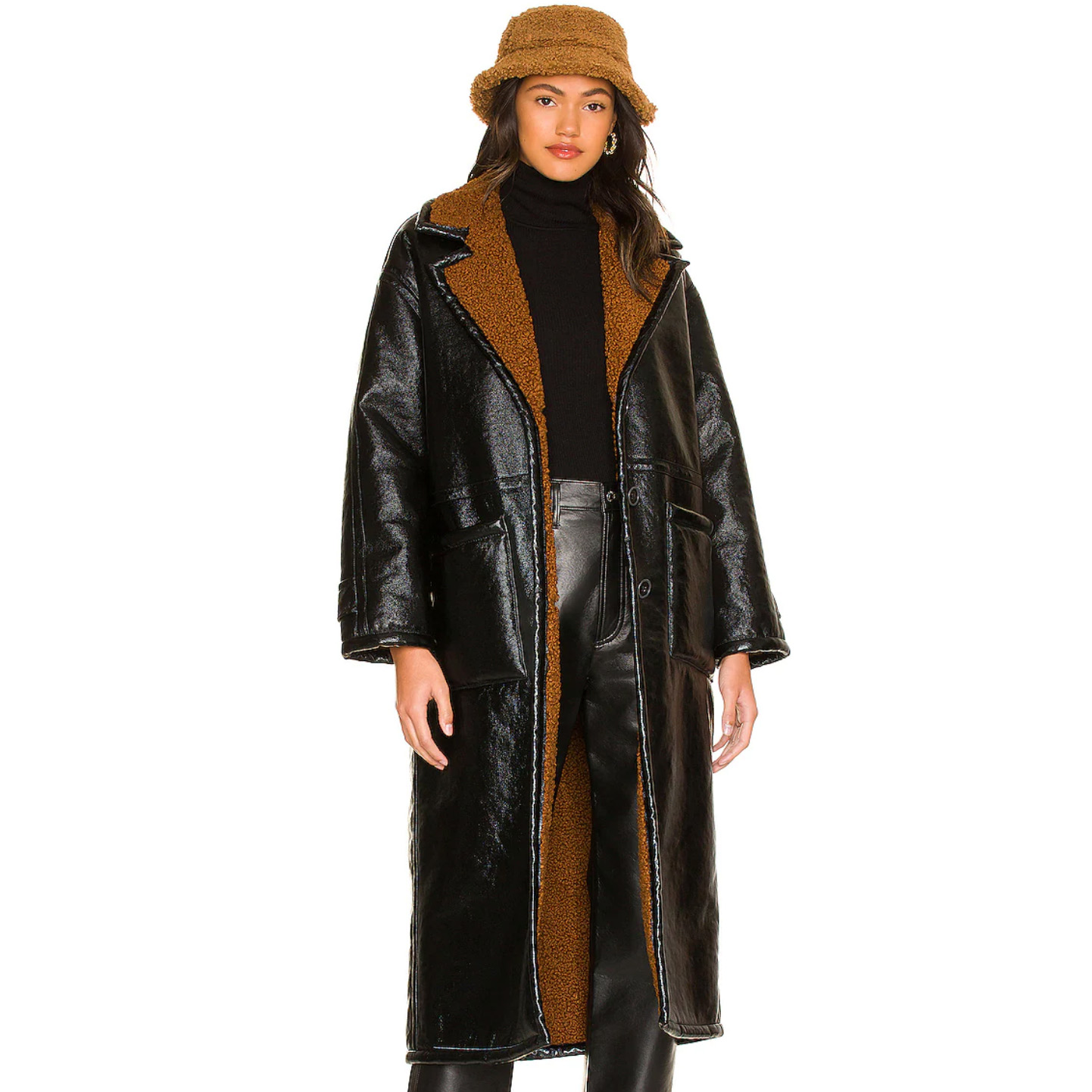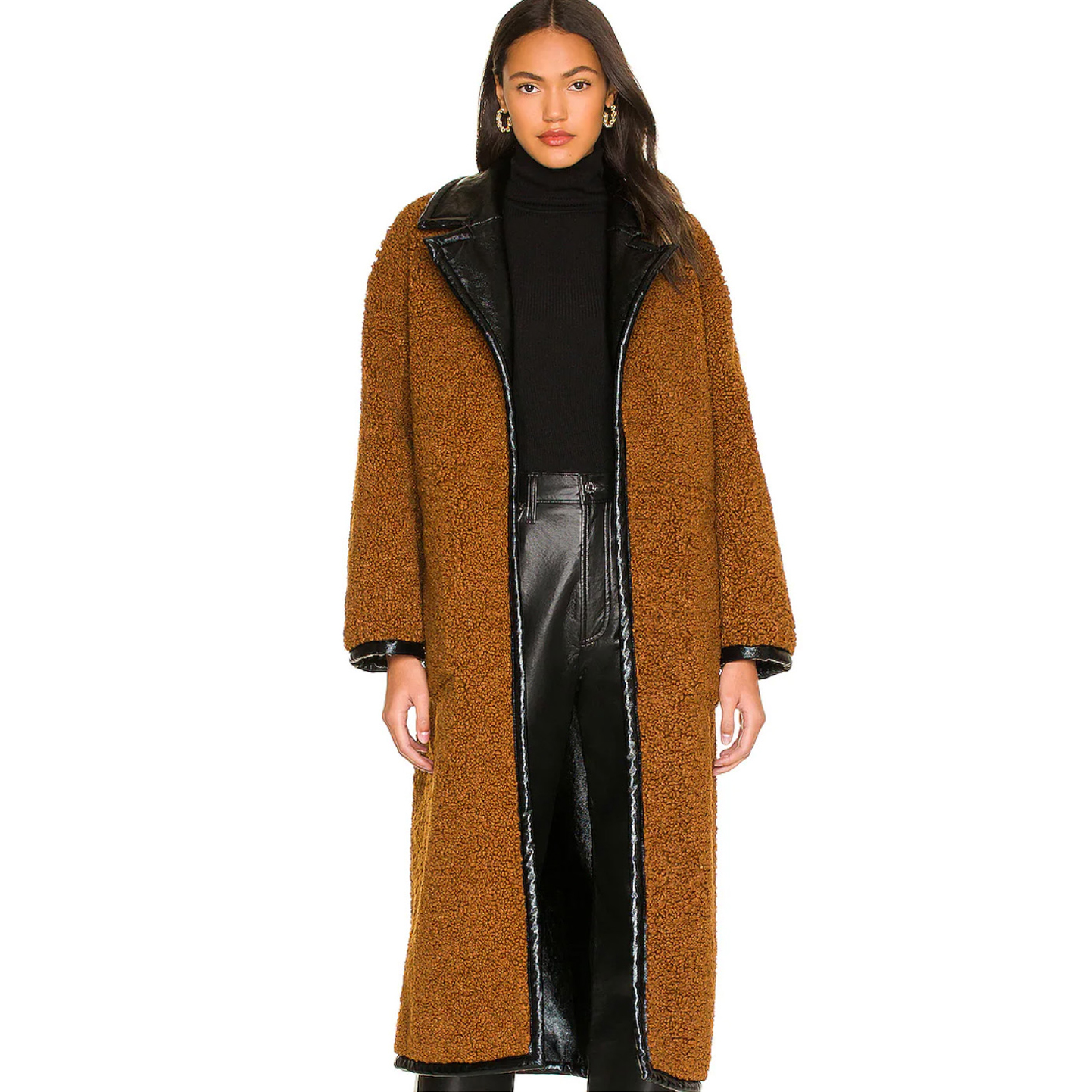 Two different looks for the price (and space) as one? Absolutely! Try the look in a teddy bear/bomber jacket, or a tweed print/solid color combo.
My Number One Style Secret for cold weather... nude tights!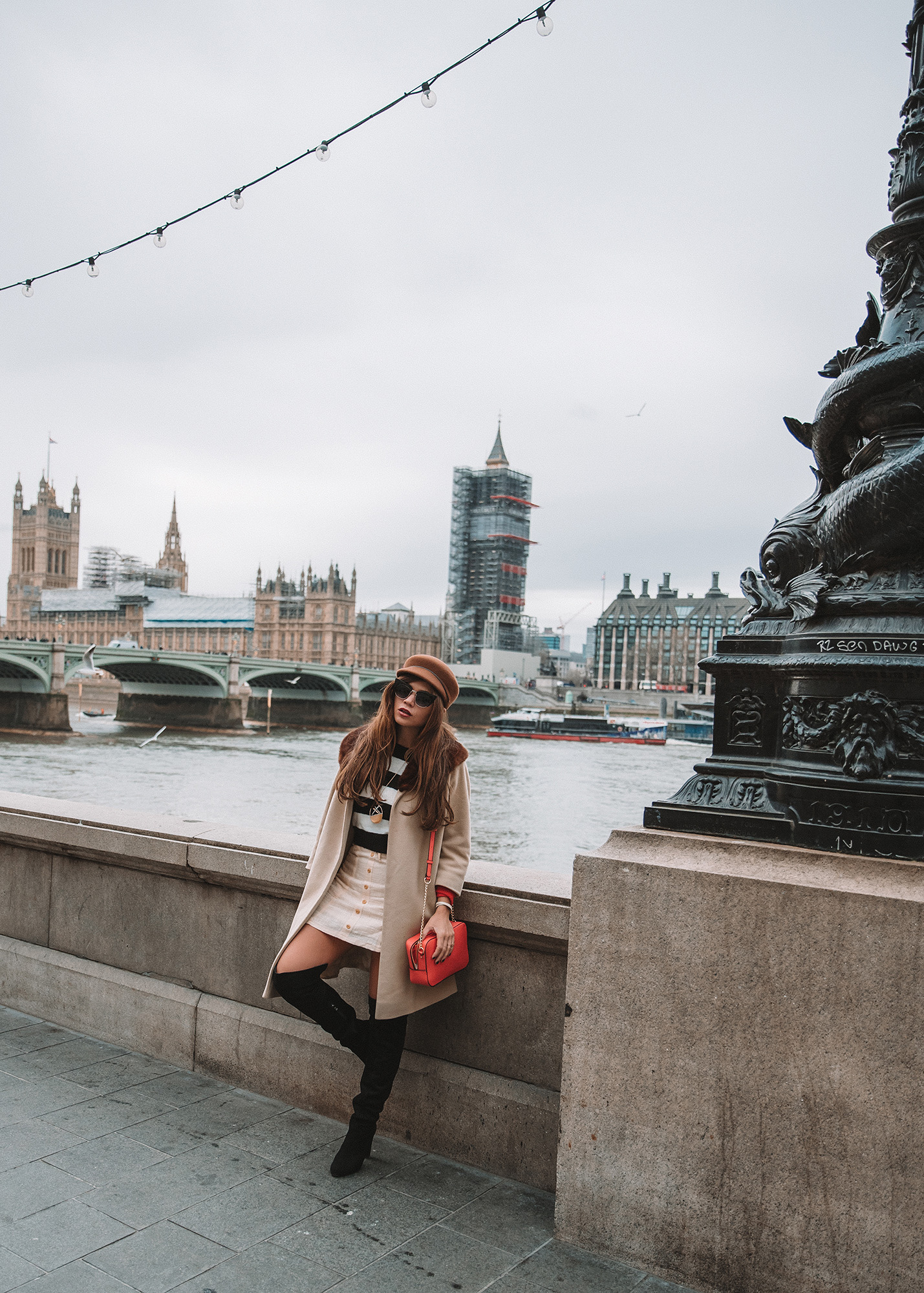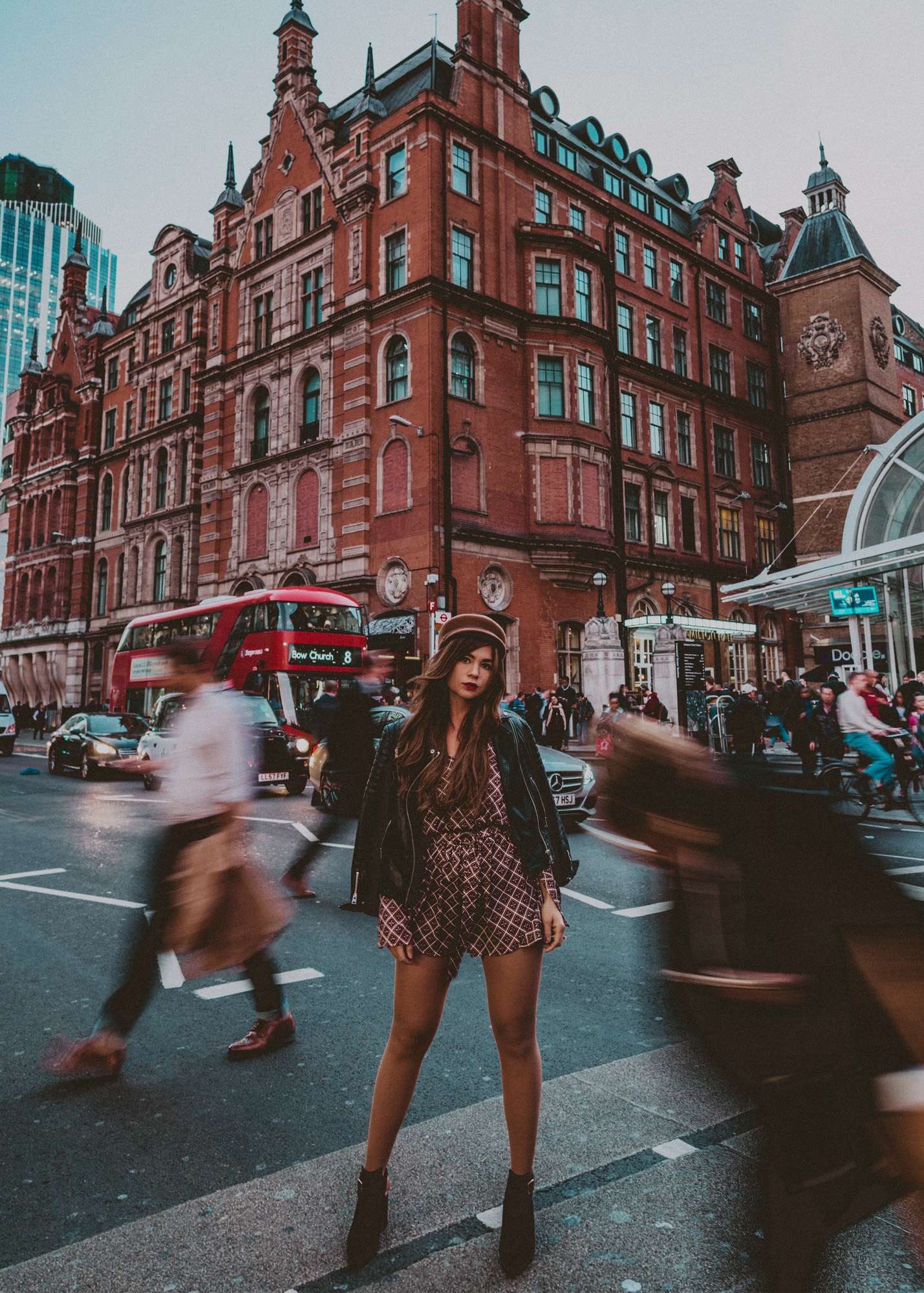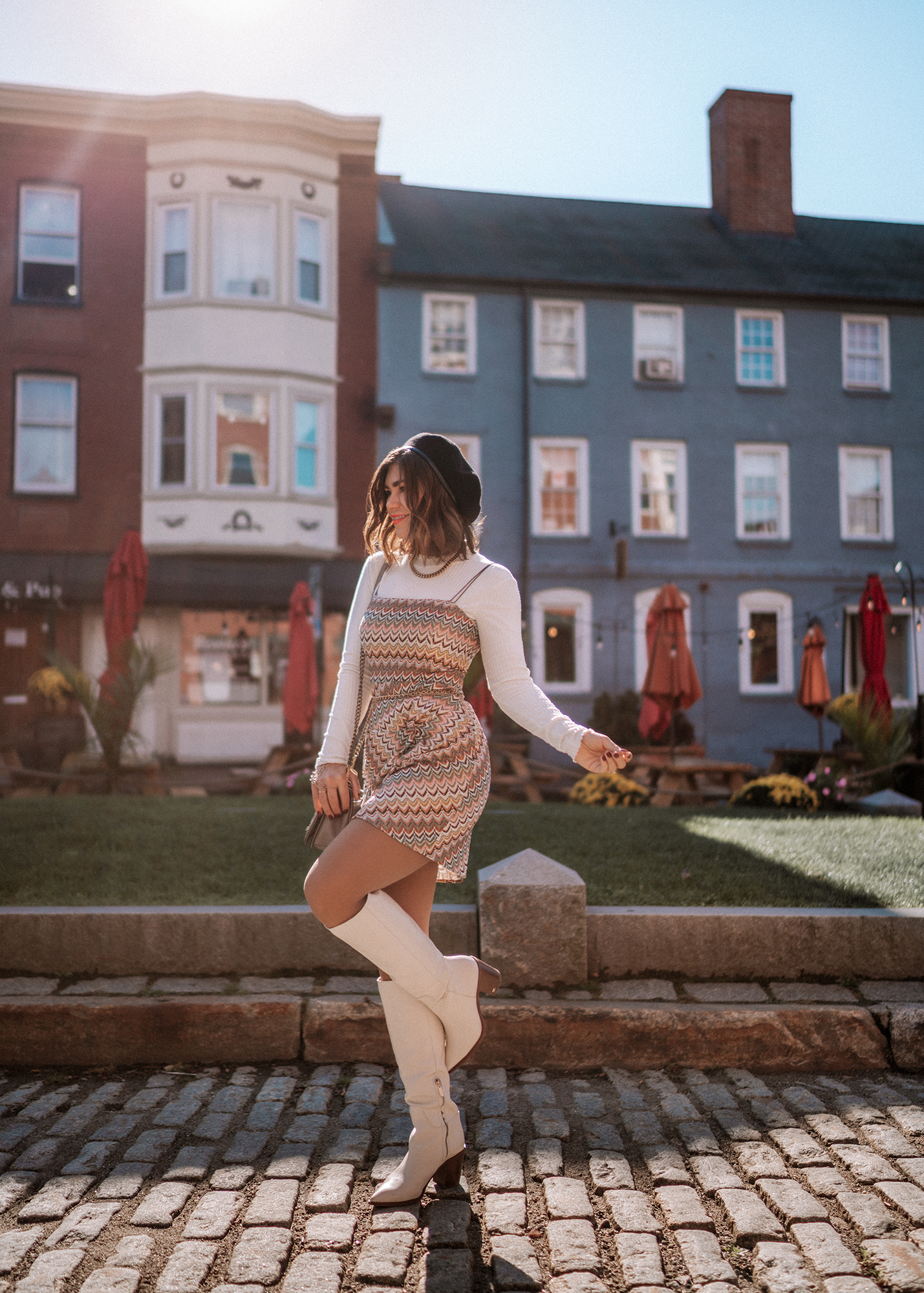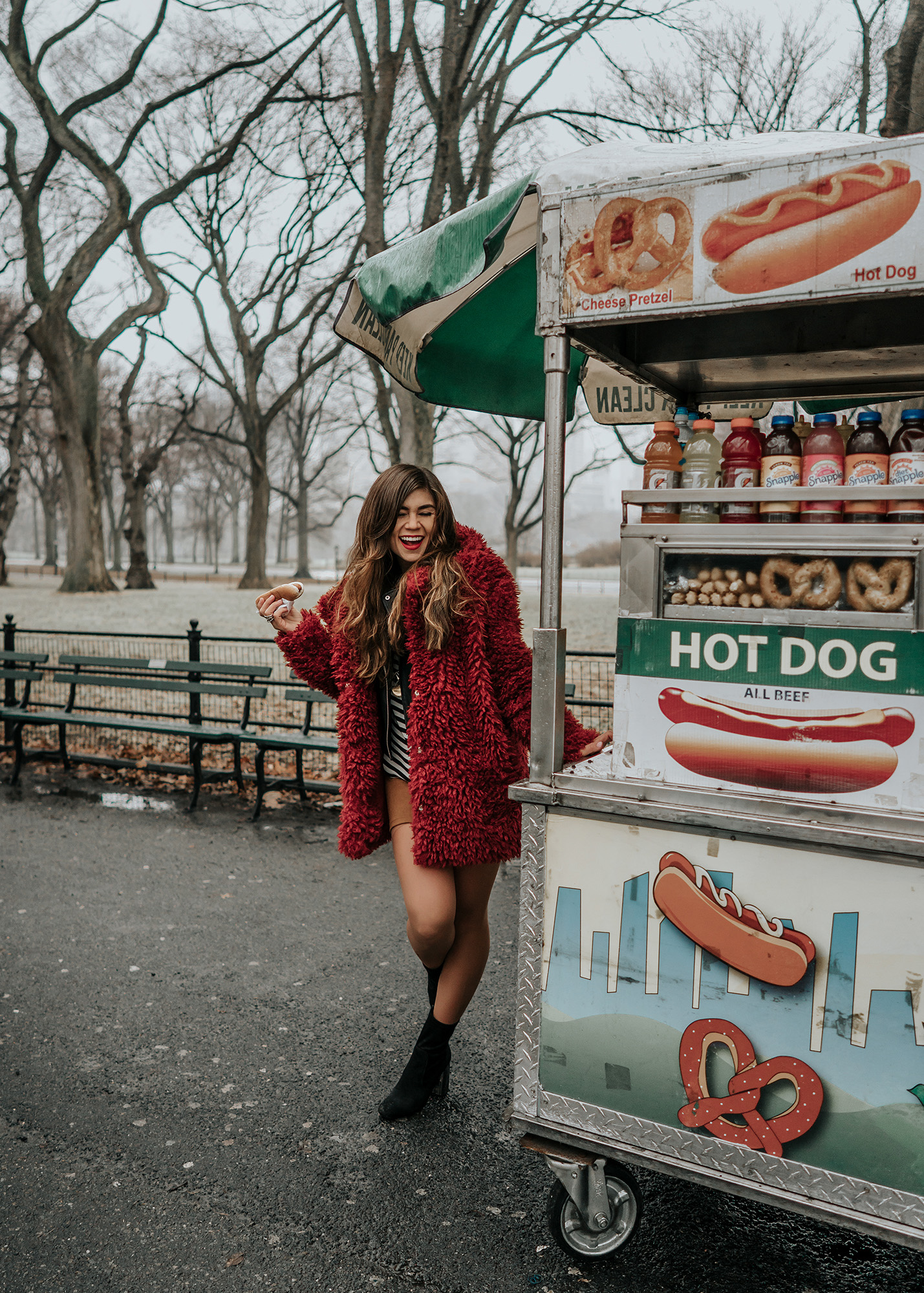 OKAY here me out here - in almost every wintery outfit I put together where I'm in a skirt or dress (and in all of the photos above), my secret weapon is nude tights. You can get these in true sheer weight, or for extra warmth, fleece-lined illusion tights. I often rewear the exact same dresses, tops, and skirts that I will wear in summer and on warm weather trips with additional layers, and while a lot of us associate nude tights with grandma pantyhose, especially in photos the tights read mostly as just skin. While opaque black tights were the standard for so long, they started reading as really dated just... basic to me a few years ago and now I am fully on Team Nude Tights.
I have found that for temperatures above freezing (32 F/ 0 C), standard sheer 30 Denier weight tights are usually enough weight to keep my legs warm while walking around cities and spending a decent amount of time outside.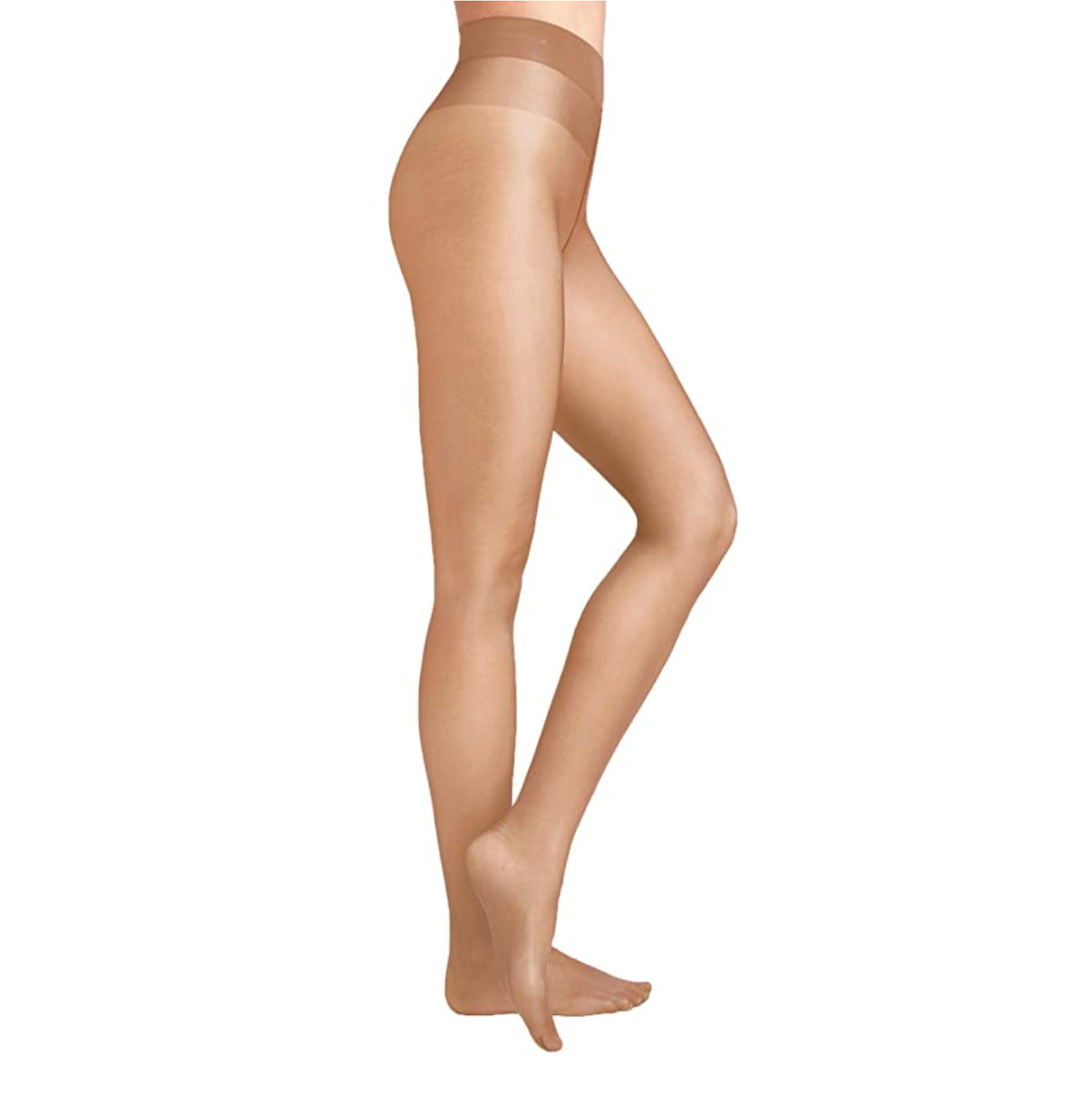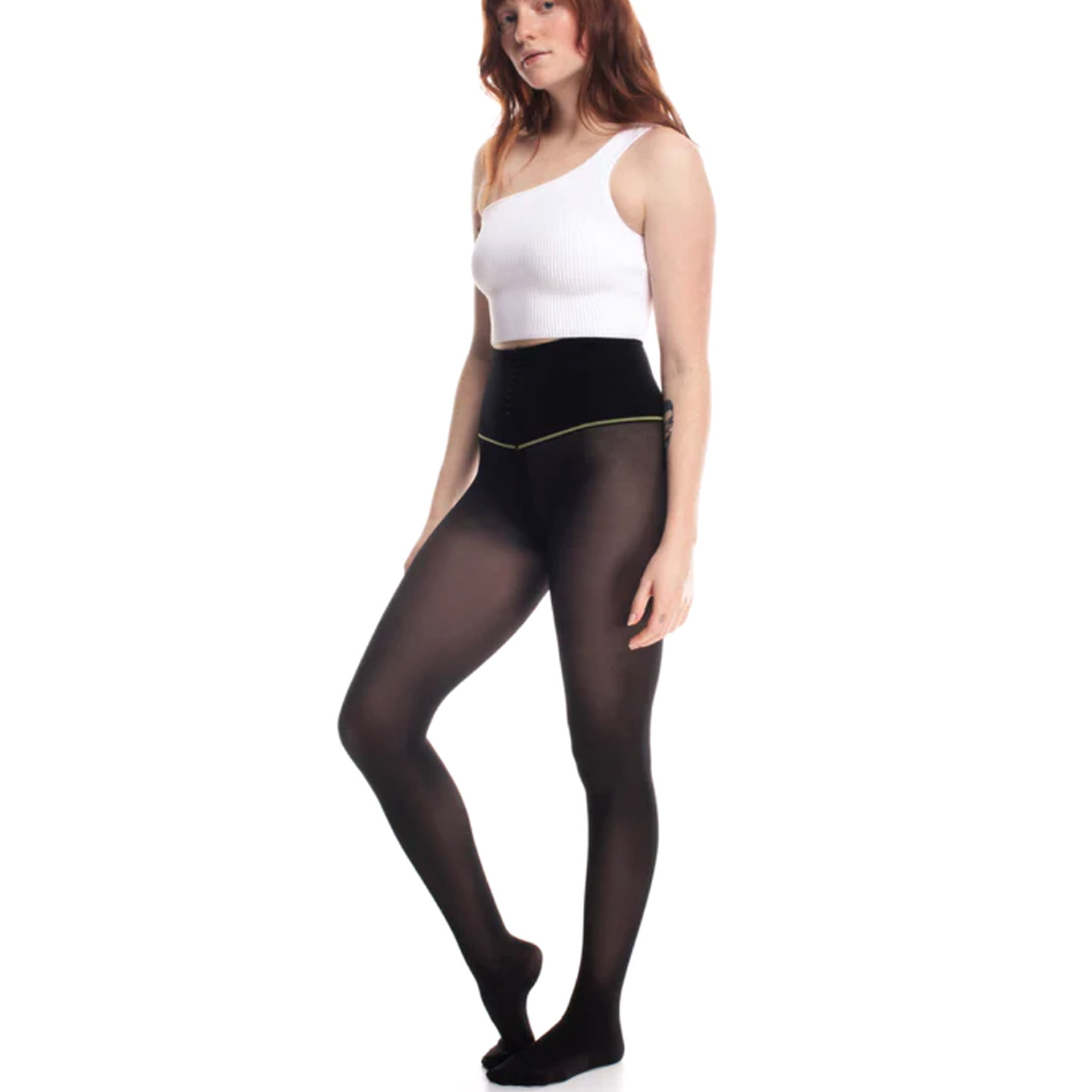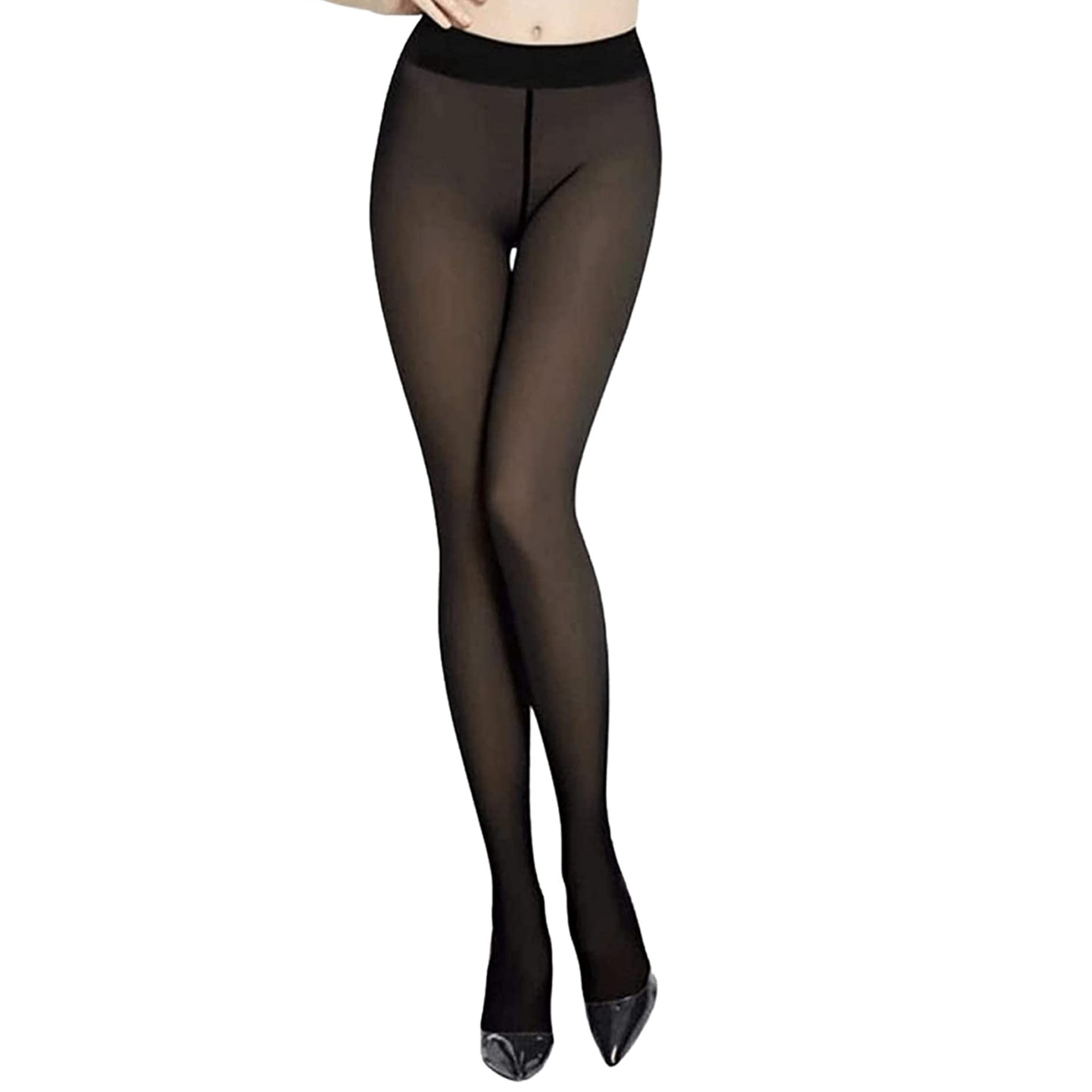 1. Bodysuits as a base layer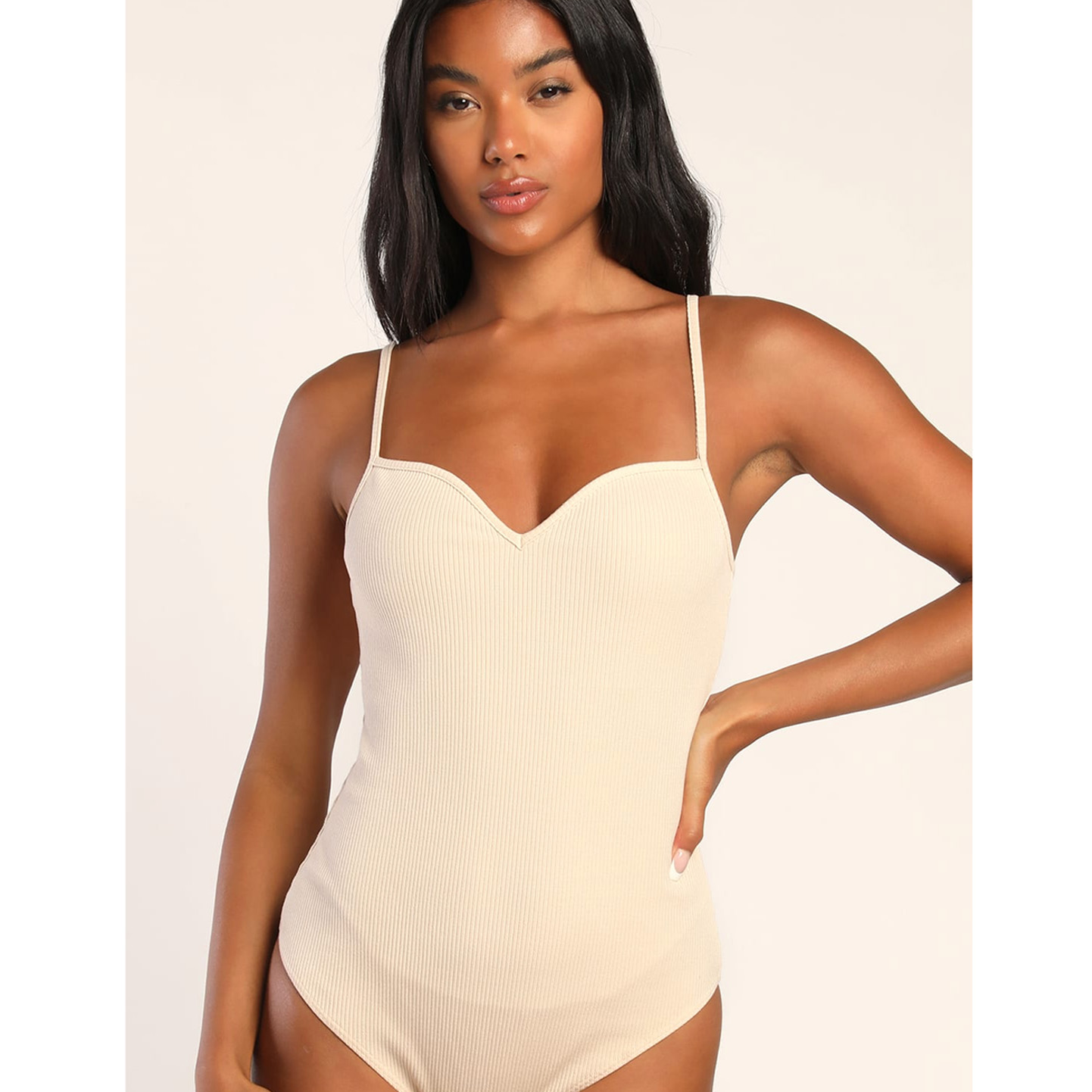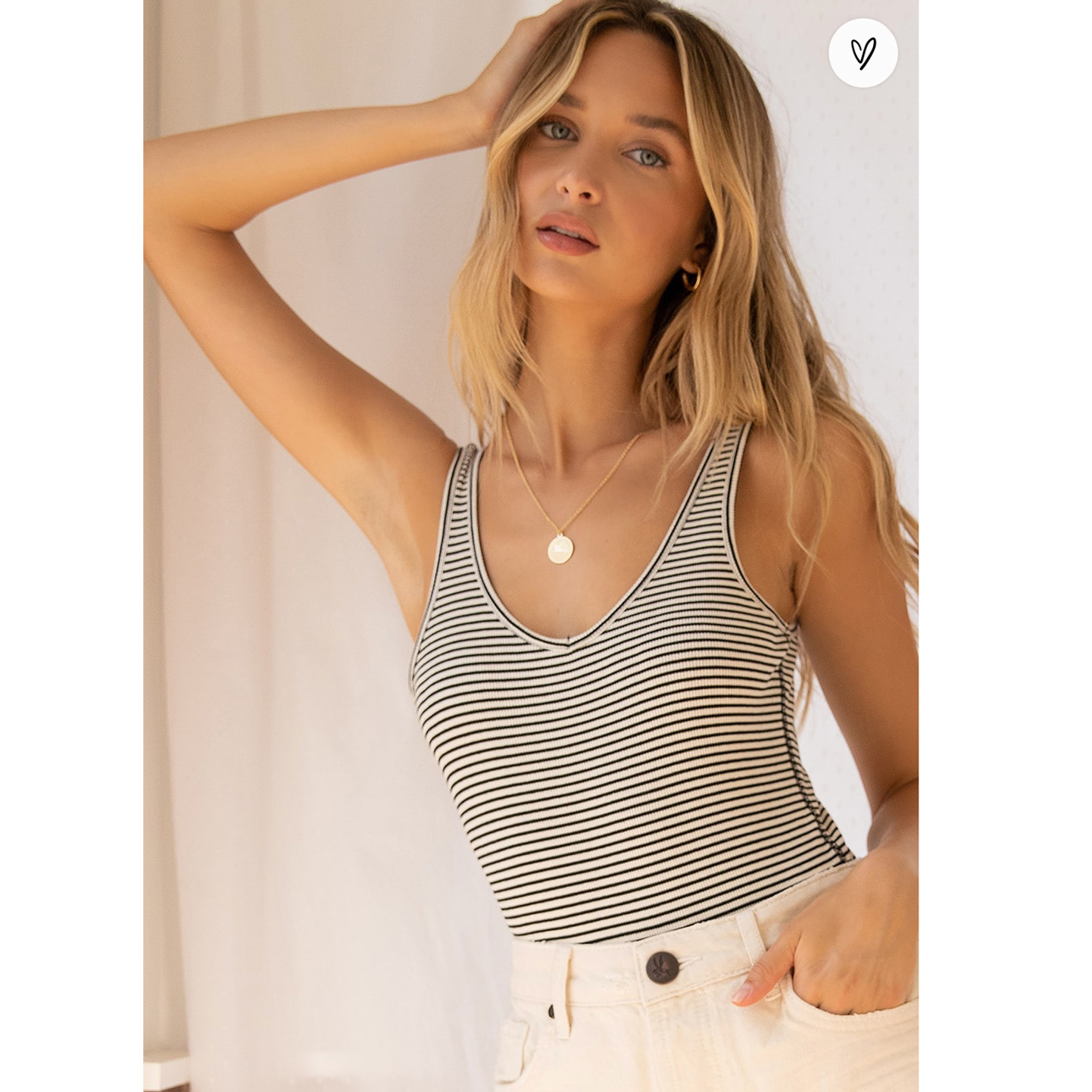 The most important part of staying warm is keeping your core warmed, and a bodysuit is an amazing base piece to pair with pants or a skirt, to layer under a dress or a cozy sweater, as they comfortably hold warmth in. Just make sure to choose one with a leg snap - or else you will need to completely undress every time you stop by a bathroom.
I love investing in pieces that be worn in all seasons and have a lot of diversity, and this is definitely a good one!
2. For formal events, choose heavier silk or velvet fabrics in rich jewel tones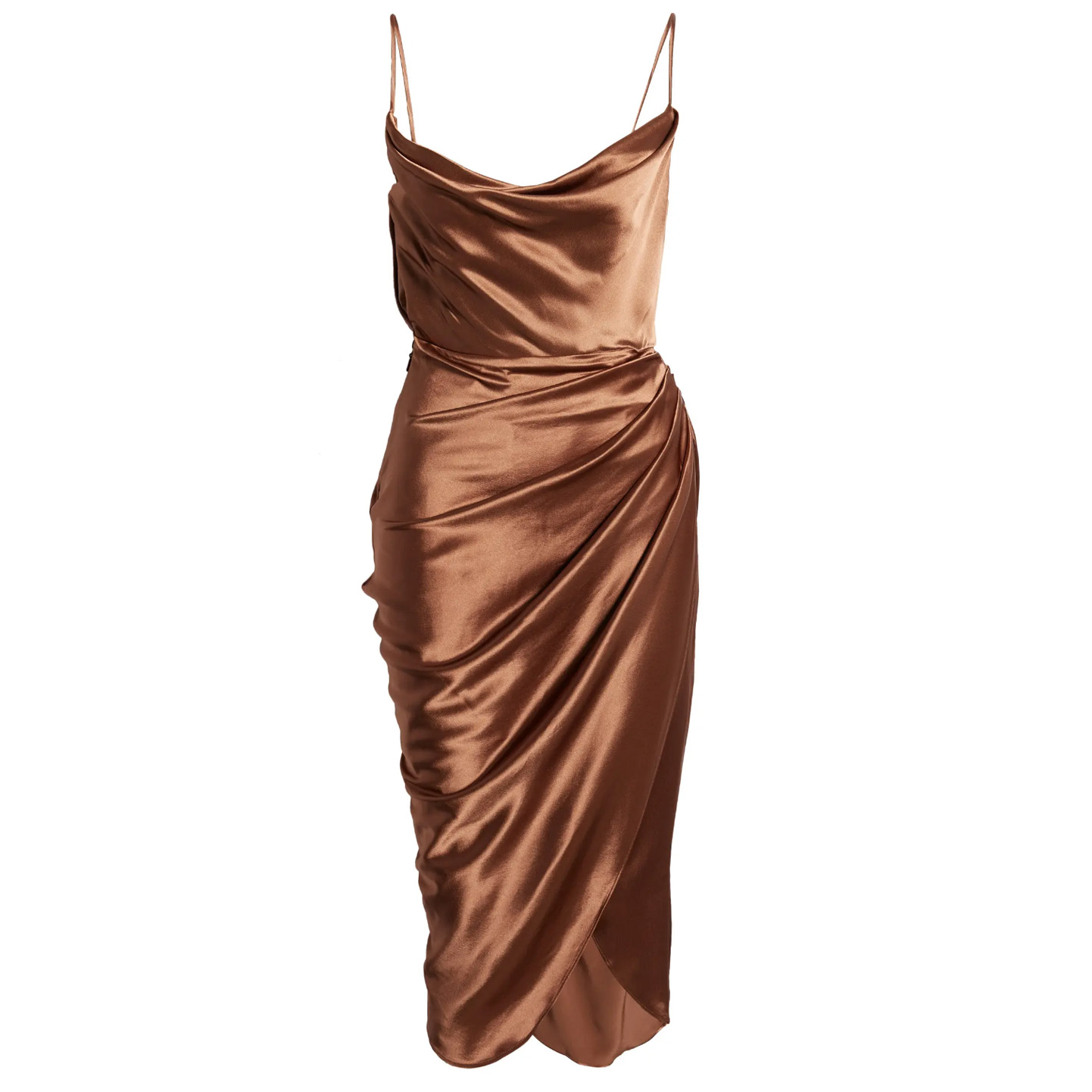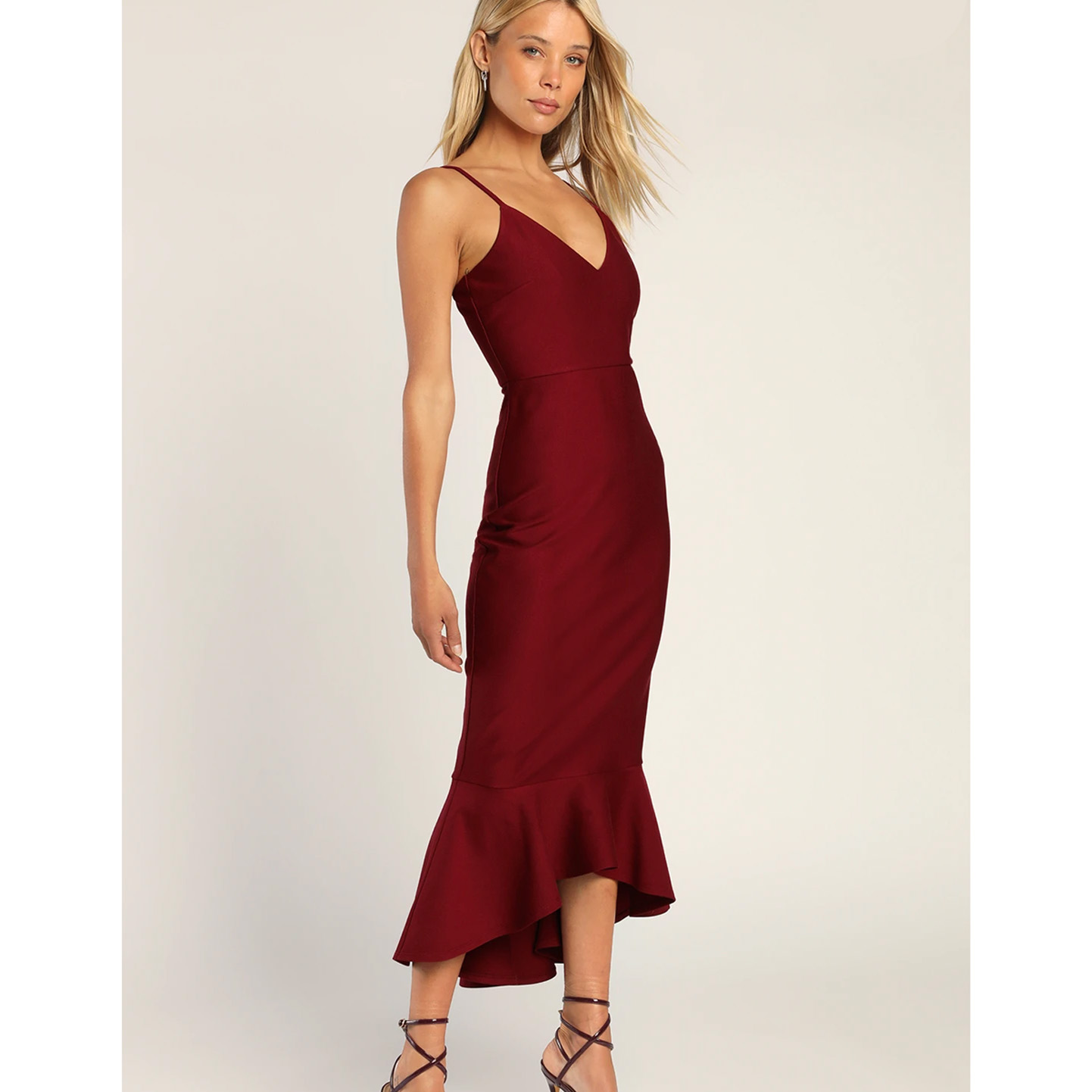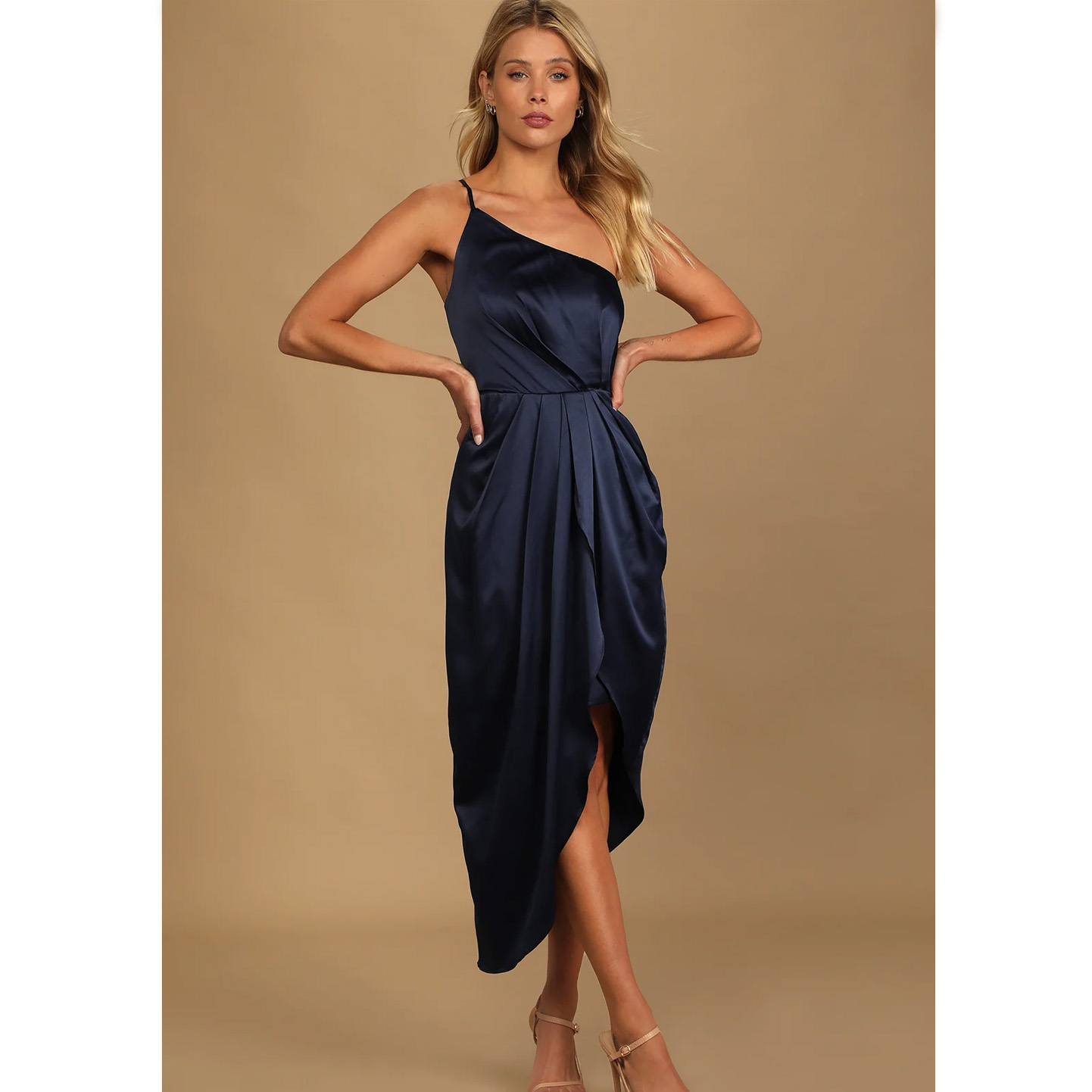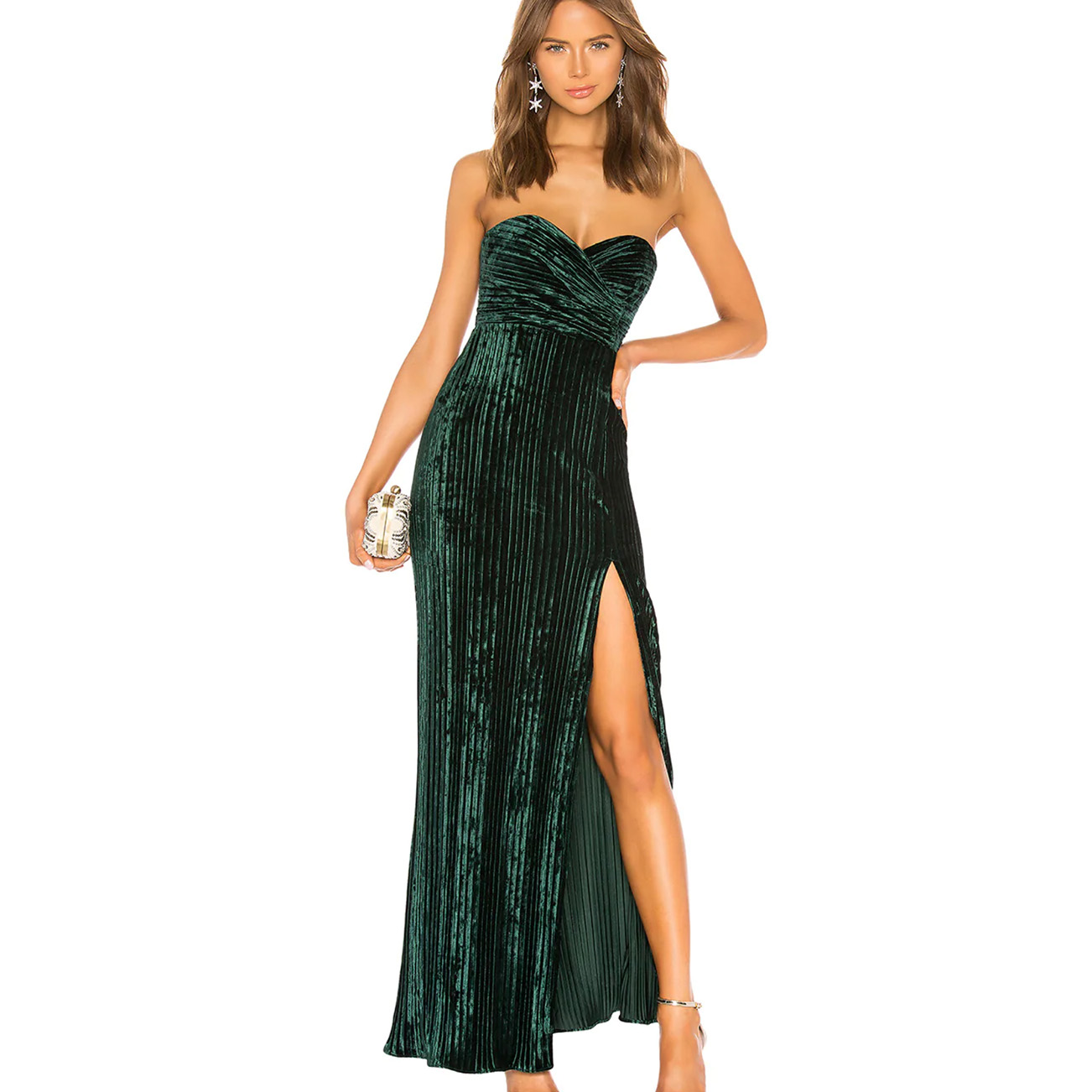 Packing for a winter wedding, gala, or formal holiday? The best way to follow a formal dress code and stay weather-appropriate (and most importantly, look amazing) is to choose a midi or full length dress in a rich fabric like silk or velvet in lush jewel tone or earthy hues - emerald greens, navy, crimson, or eggplant all say elegant winter.
For added warmth, add a pair of tights underneath. I would specifically go for the famous Wolford shimmery popstar tights - these are the exact ones that Beyonce and Taylor Swift wear on stage.
3. Top a formal look with a faux fur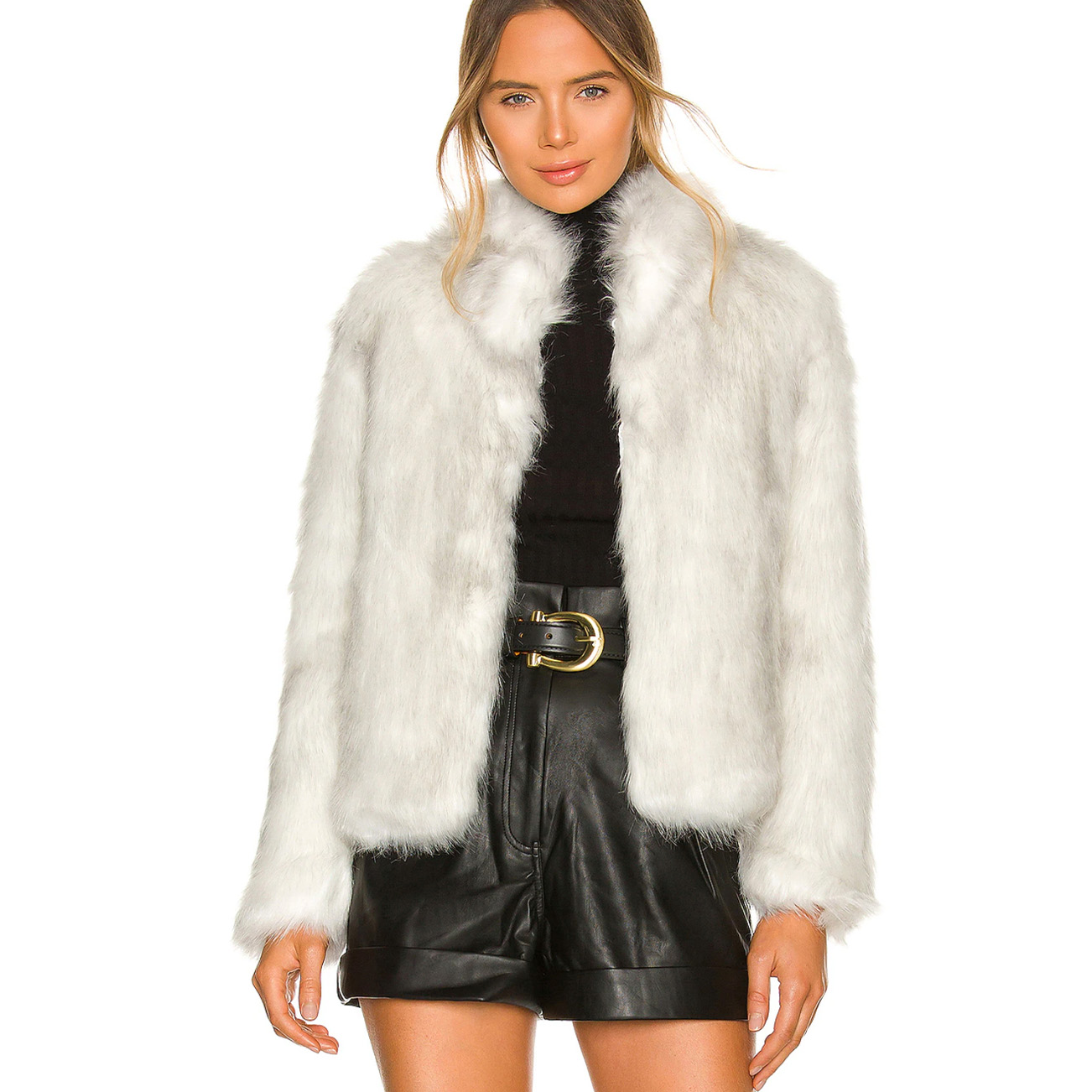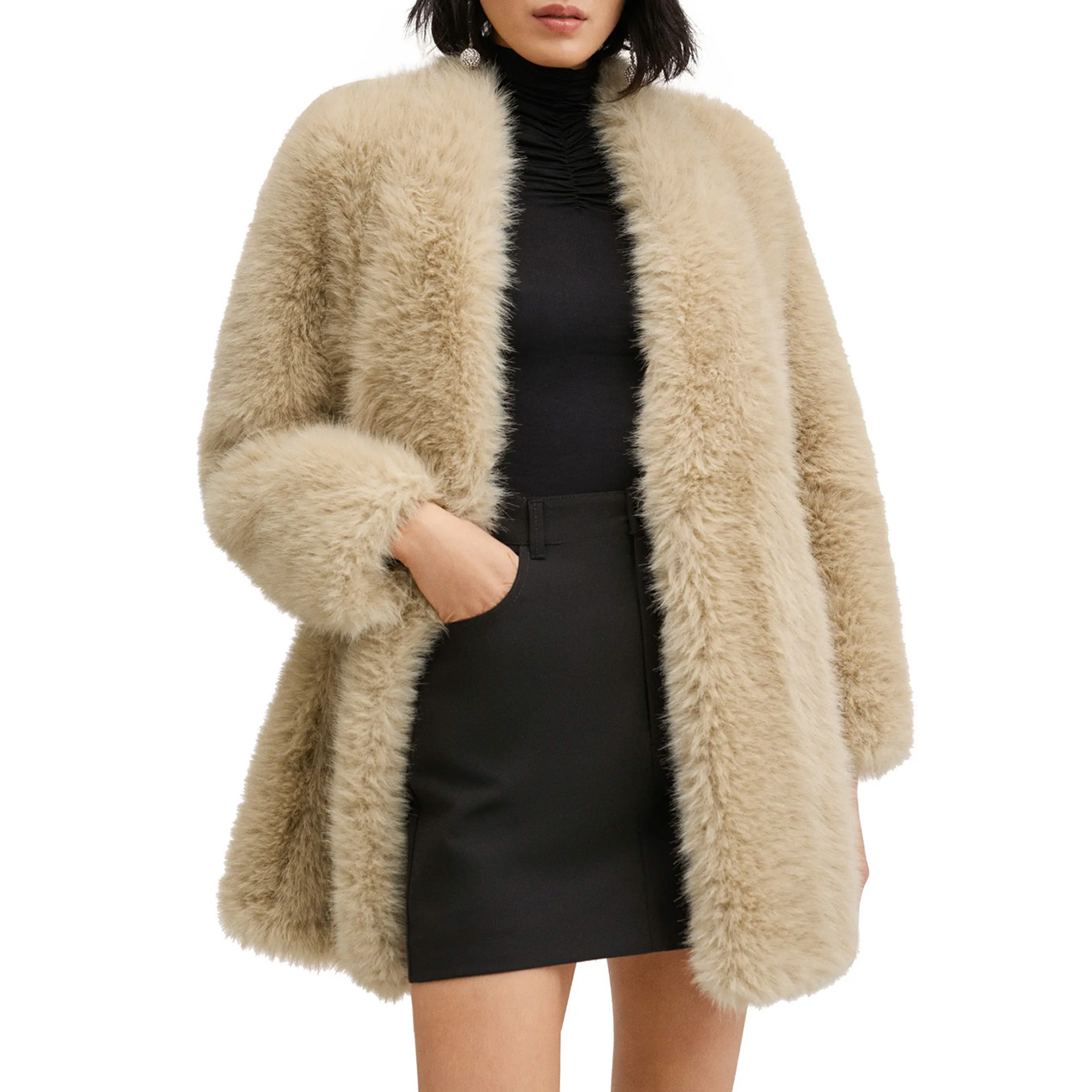 Not sure what to pair your gown with? A faux (or real, if that's your thing) fur coat or vintage-style wrap is always glamorous and appropriate, and extra fun in photos. I will wear this both over a dress and with just sweaters and jeans.

4. Reuse your summer trousers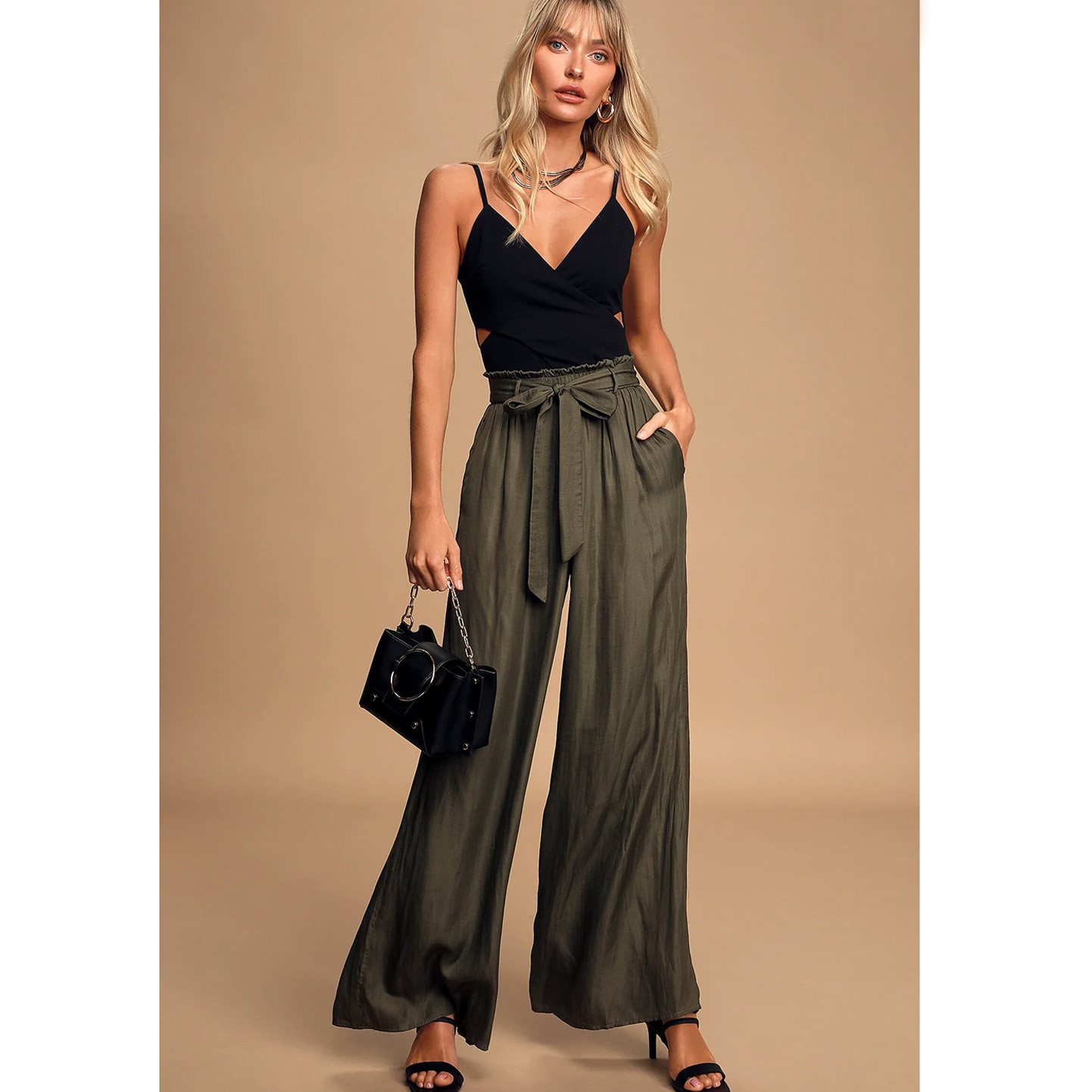 A surprising amount of spring and summer pieces can be easily restyled for fall, so you can continue to get the absolute most wear out of the items you buy. Trousers and tailored pants that are paired with crop tanks and loose blouses for summer trips can be worn with chunky boots, a turtleneck sweater and an oversized jacket for fall and winter! If you need more warmth on your legs, add knee-high socks or a pair of tights underneath!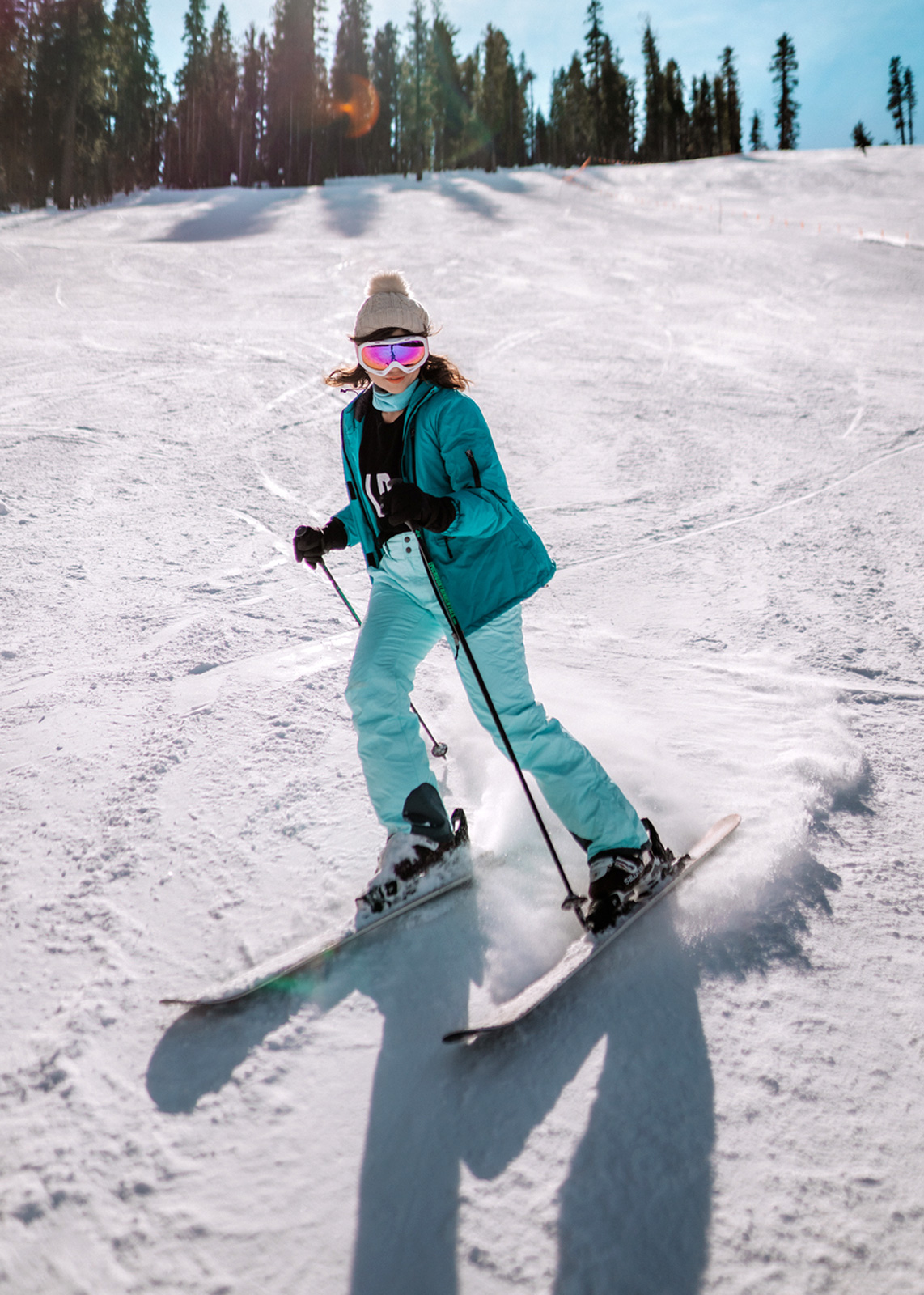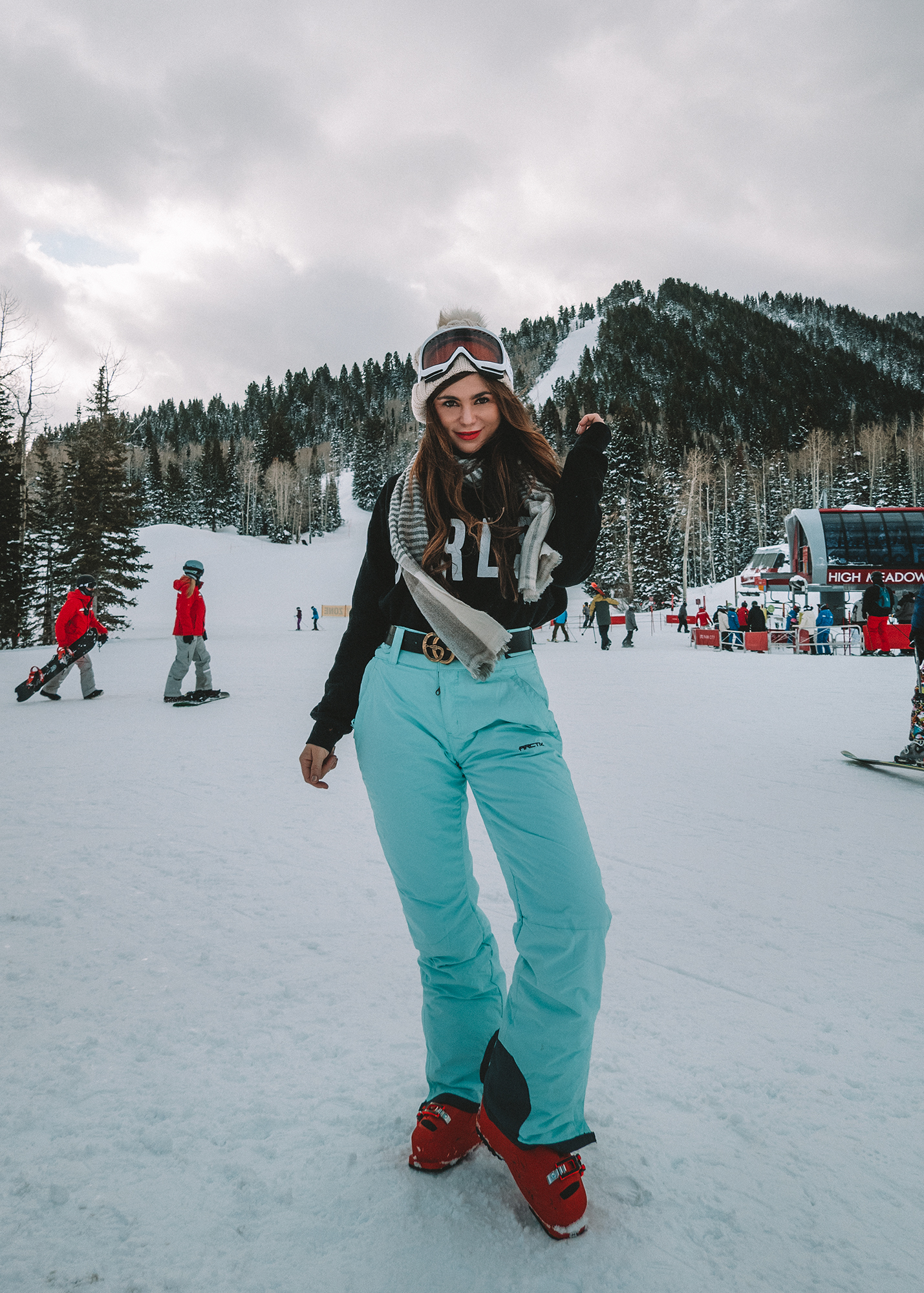 5. Thick Denim Jeans in Classic Cuts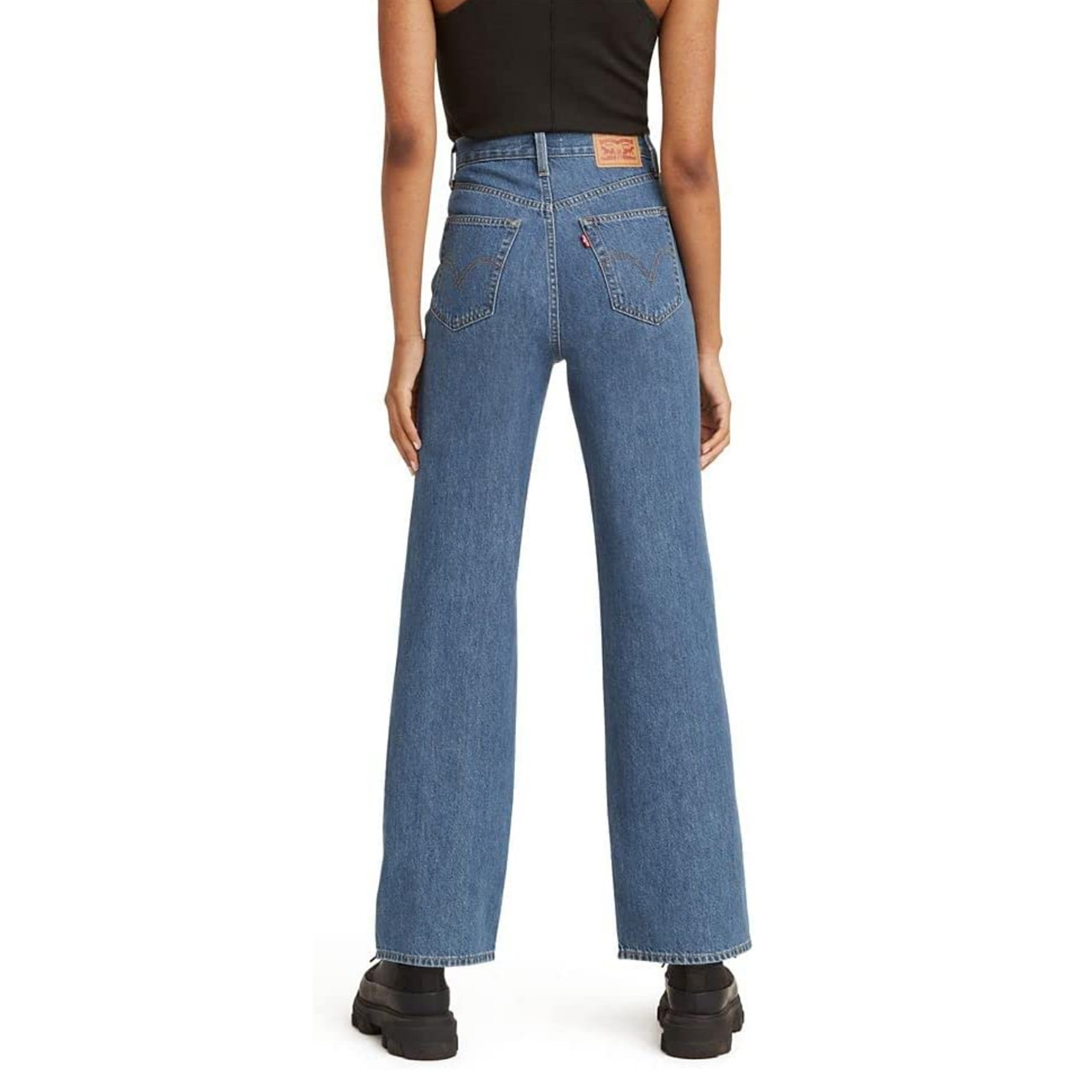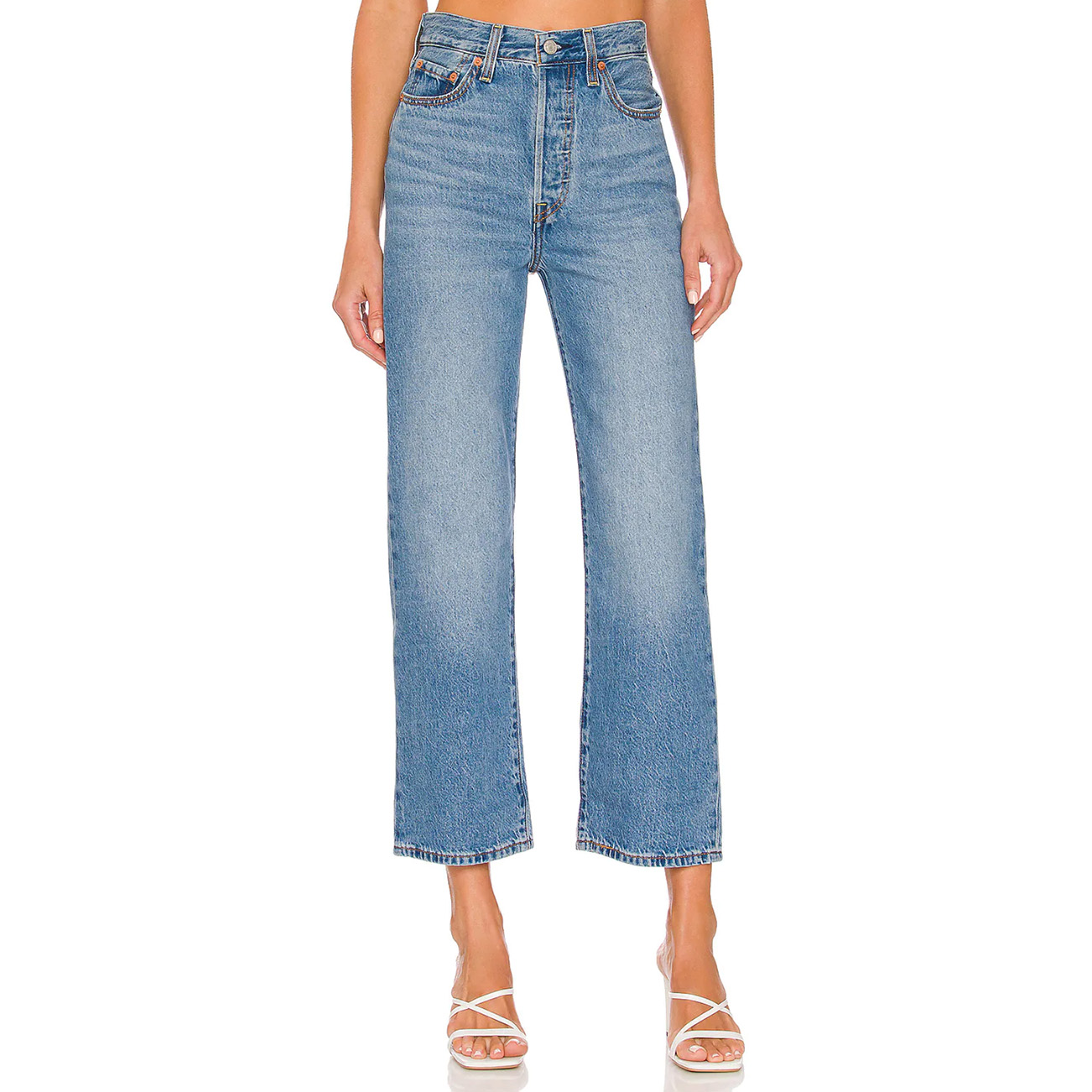 Pack one to three pairs of jeans (depending on how much of a denim wearer you are) in classic cuts of thicker denim.
My favorite high-quality and affordable denim brands:
Abercrombie & Fitch - have you seen their rebrand? It's shocking, and the Curve Love fit is UNBEATABLE for small waisted/big hipped bodies like mine. They add an extra two inches to the hips and thighs in comparison to the waist measurement, to better fit curvy bodies - and I can actually find jeans that fit my body. Size down here (I usually wear a 27 in jeans and the waists are always too big, in Curve Love I wear a 25 or 26.)
Levi's - A classic for a reason, Levi's consistently has high quality denim in modern cuts. I love the ribcage straight ankle and wear mine almost nonstop!
Madewell - Madewell has long been a favorite of mine, and they too have recently launched a Curvy line of better cut jeans which are also incredible - similarly with Abercrombie, size down in these.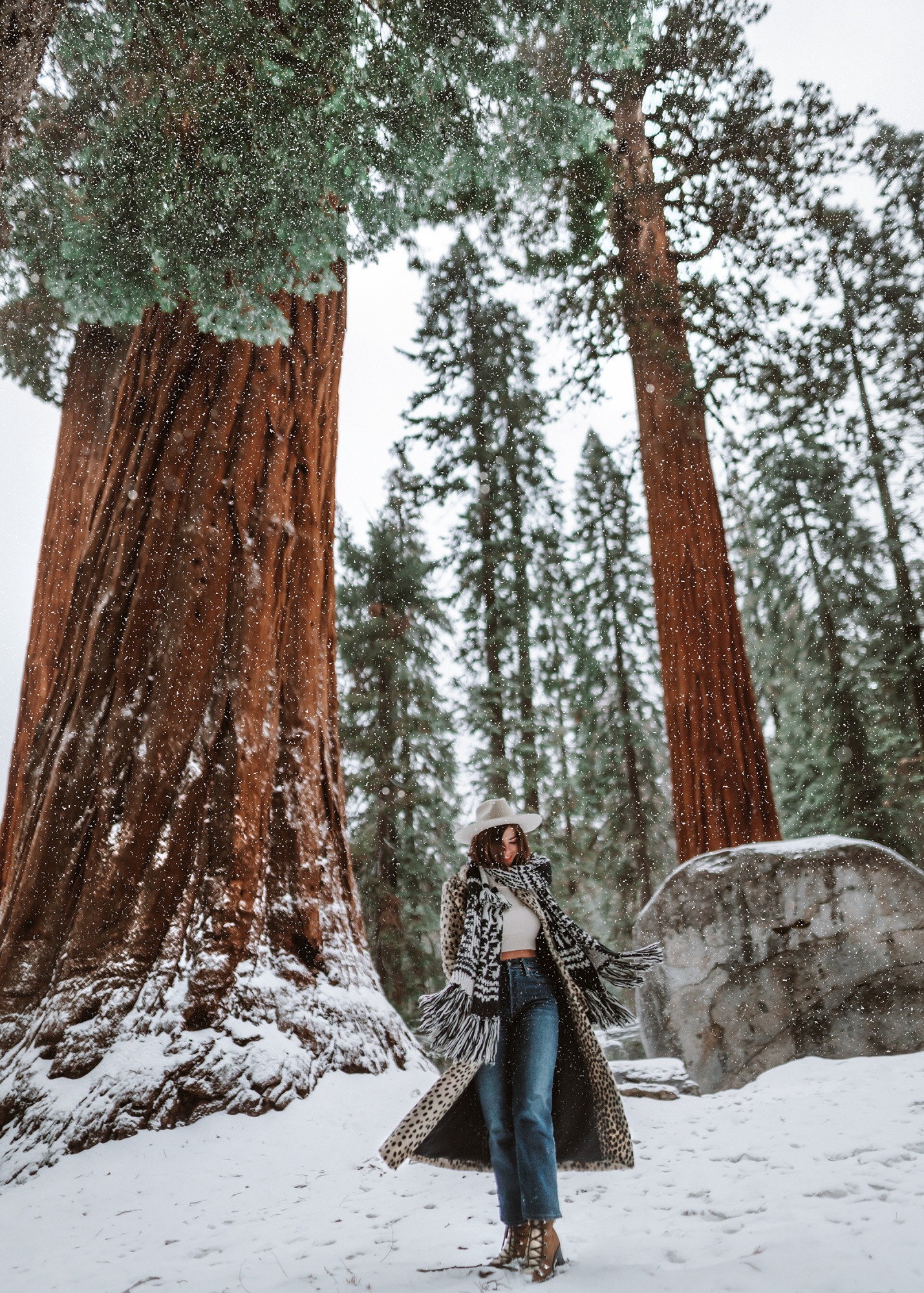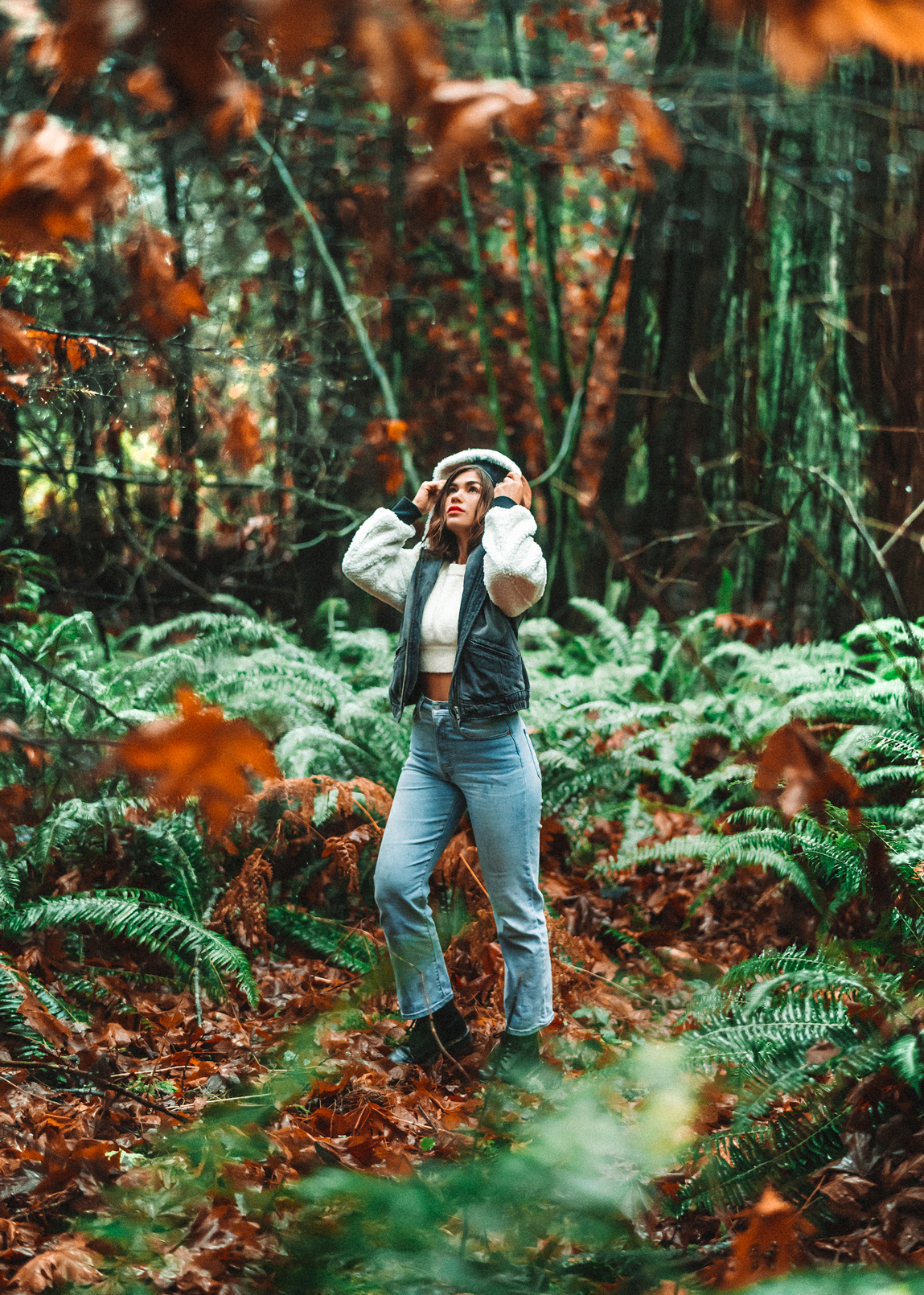 Pair ankle cut denim with thick boots for a modern look that keeps you warm.
6. Cozy turtlenecks for layering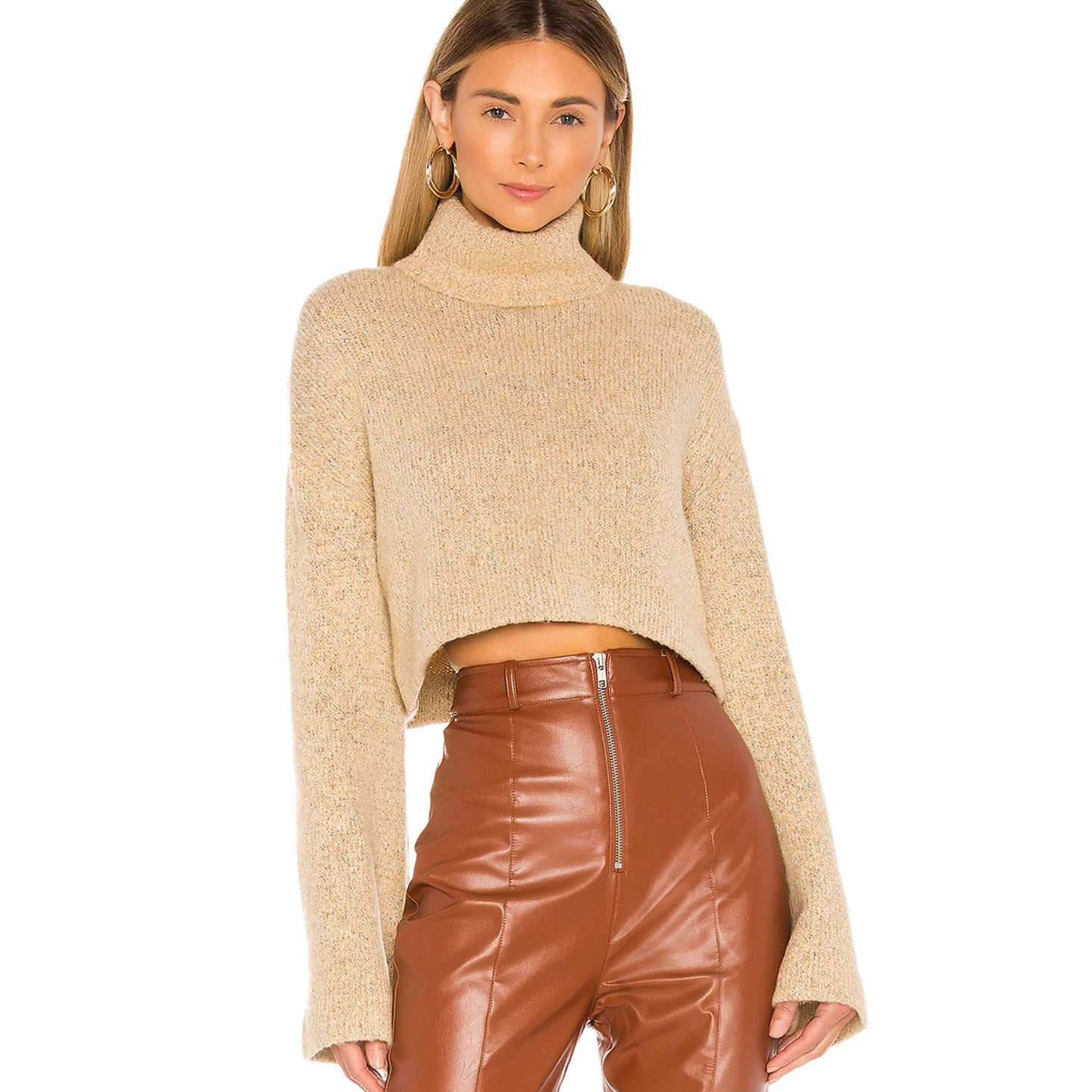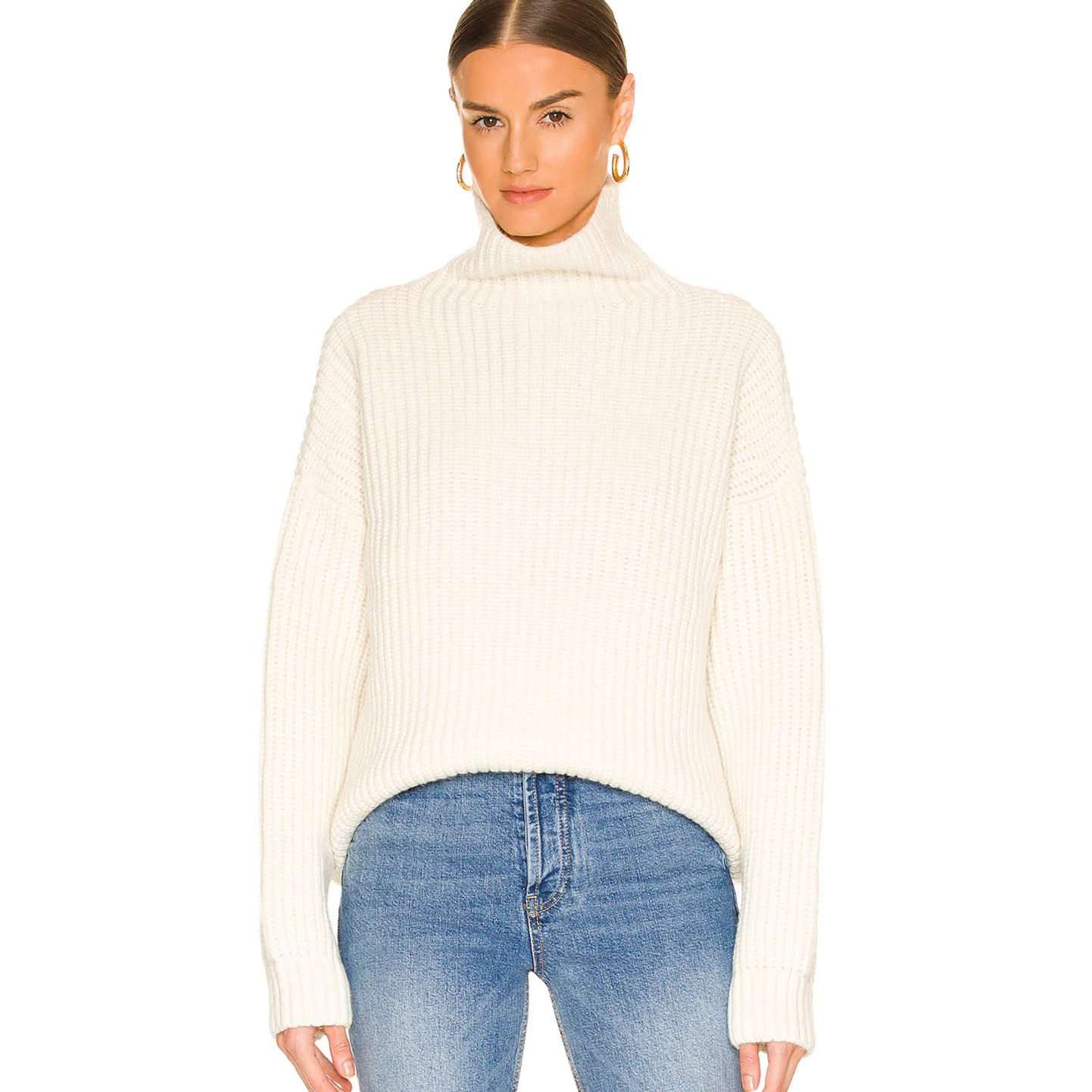 Throw one on over jeans and under a coat, over a tight mini dress and tights, under a jumpsuit... there are so many ways you can style a great sweater. Turtlenecks in particular are really having a moment, and they look both classic and fresh. As a bonus - they keep your neck warm in a way that mostly eliminates needing a scarf!
How good does this graphic sweatshirt look over a turtleneck? I never would have thought to style them together but I am really into it. I'm also really loving a turtleneck under an oversized blazer!
7. A Classic Fair Isle Sweater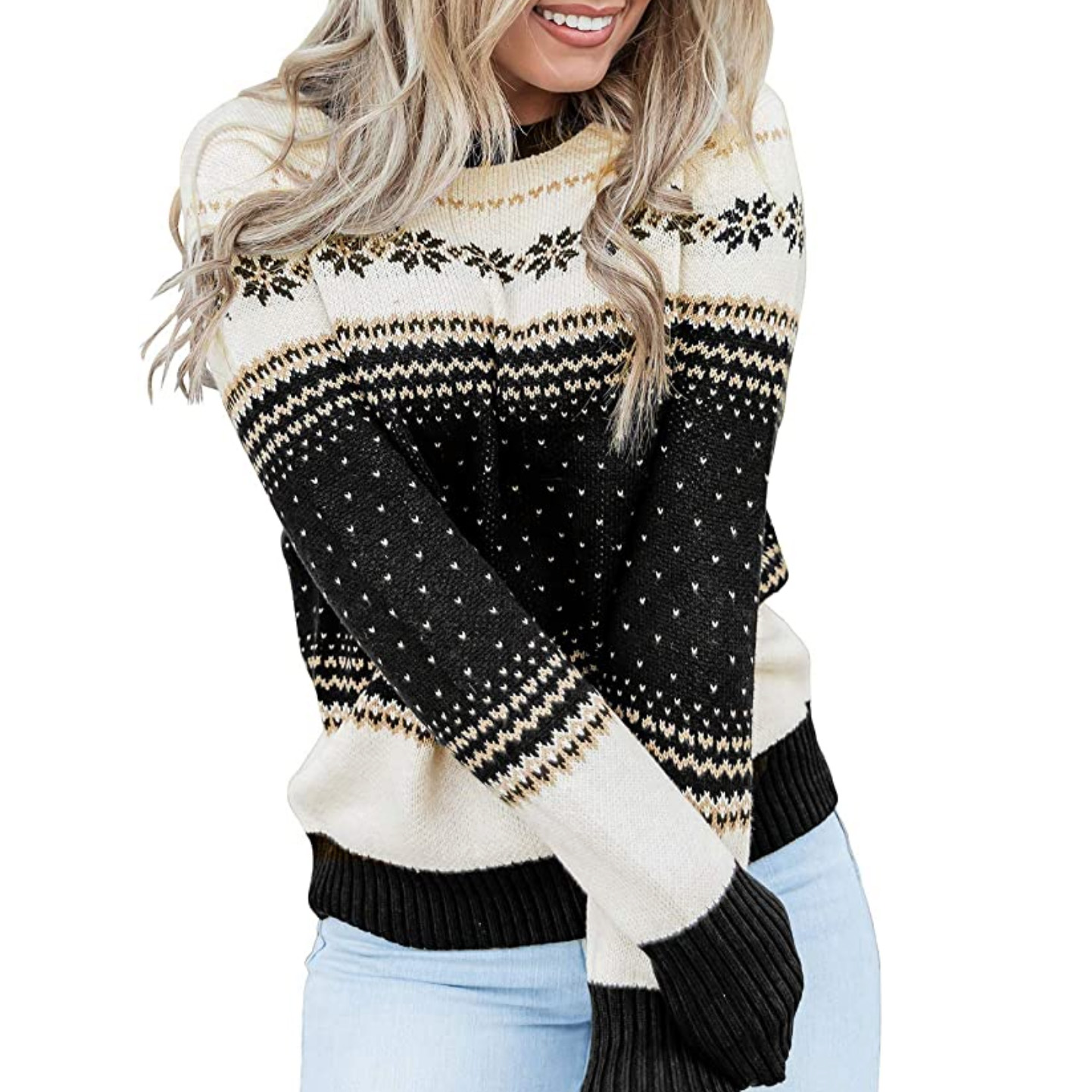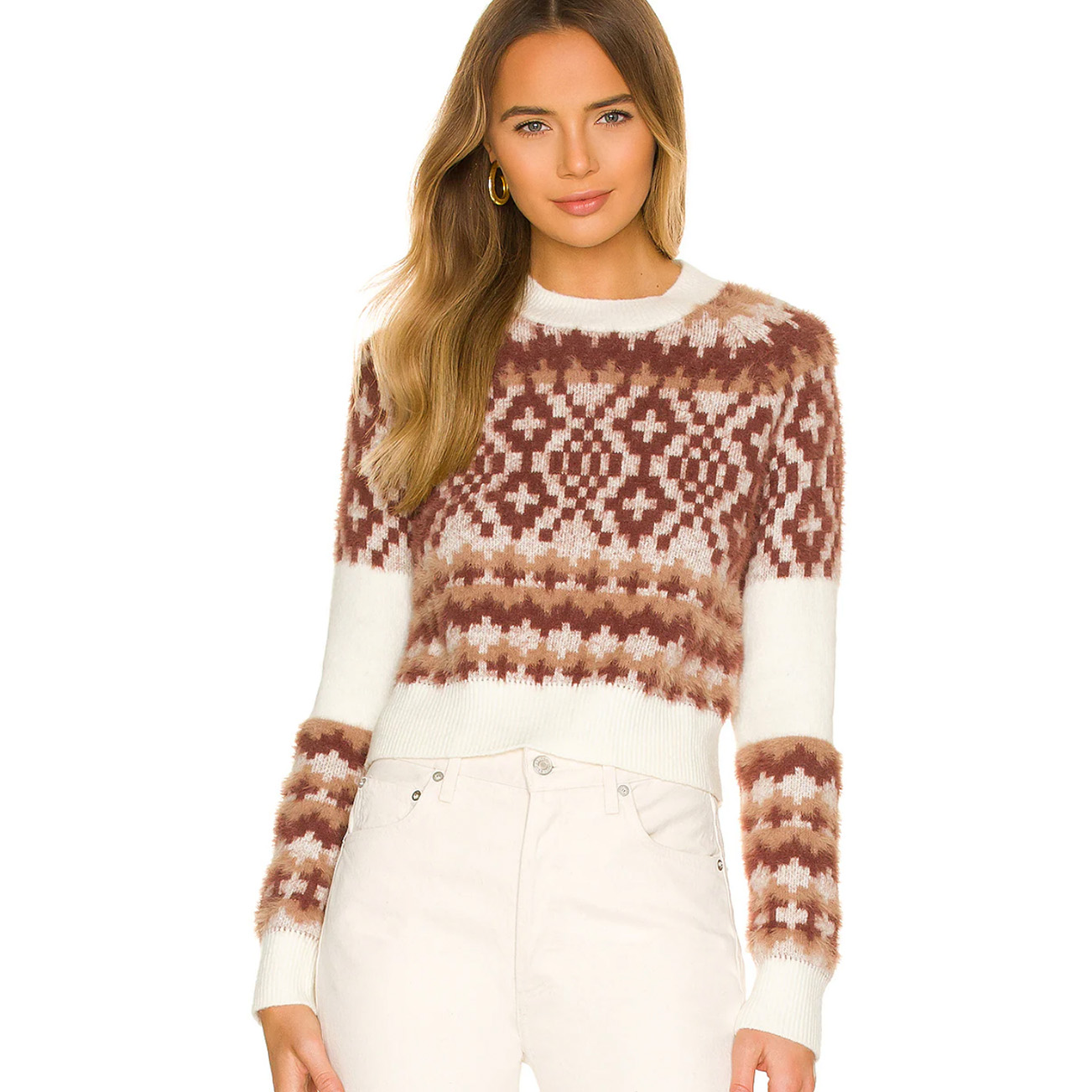 A fair isle sweater is truly a timeless look that is just as in fashion now as they were back in the 1970's, and will always evoke winter cabin Apres Ski. Buy a good one and you can keep wearing it for life!
8. Knit skirts and Dresses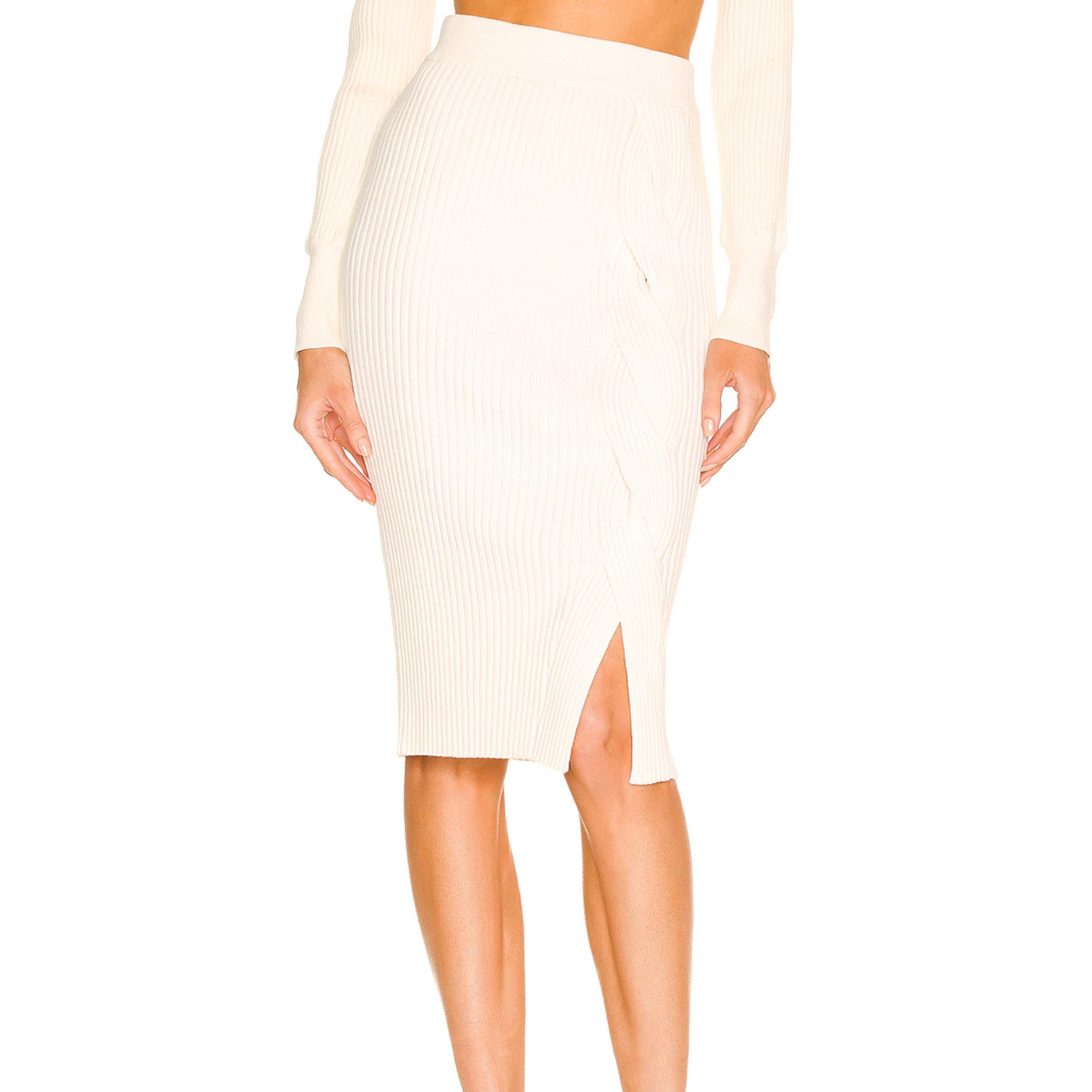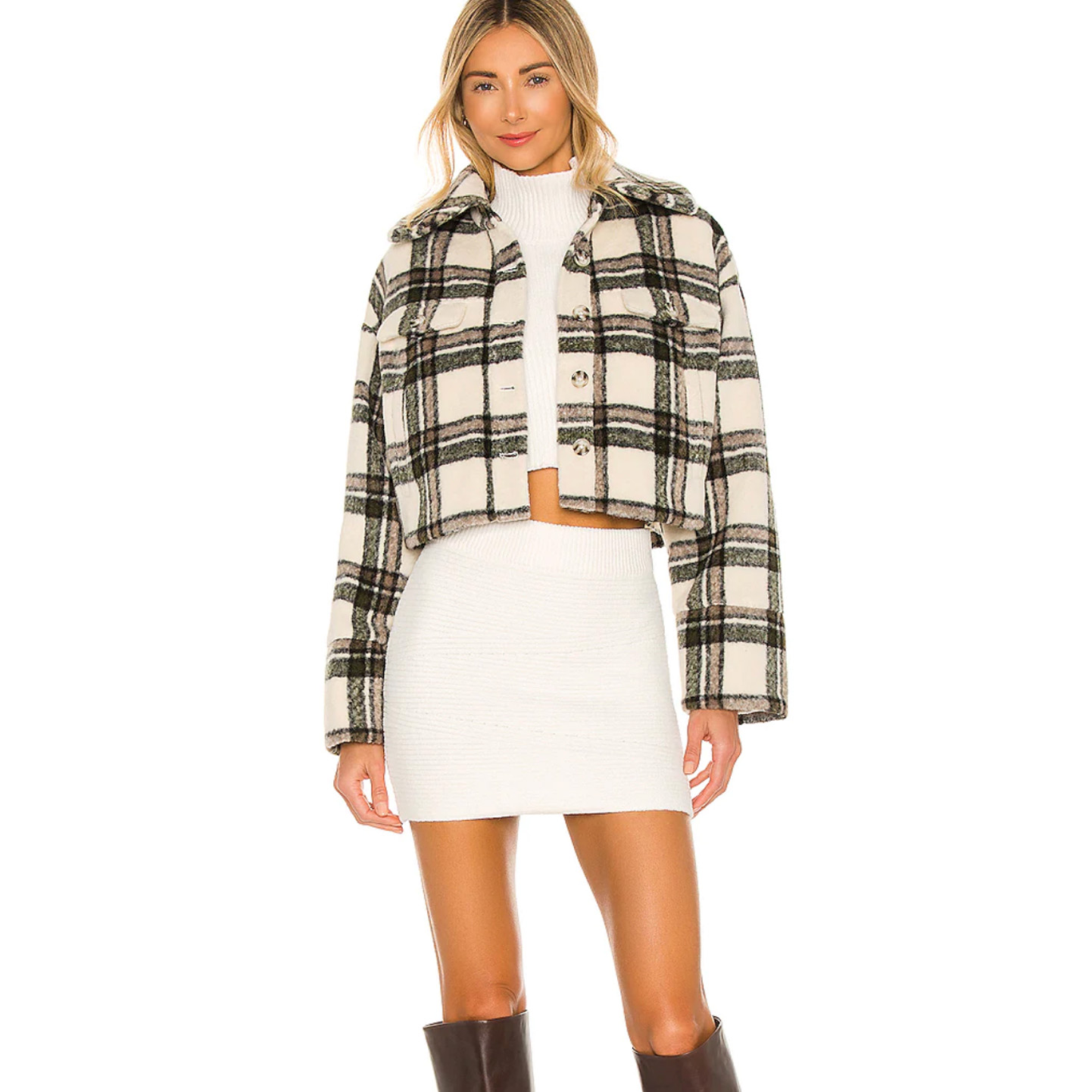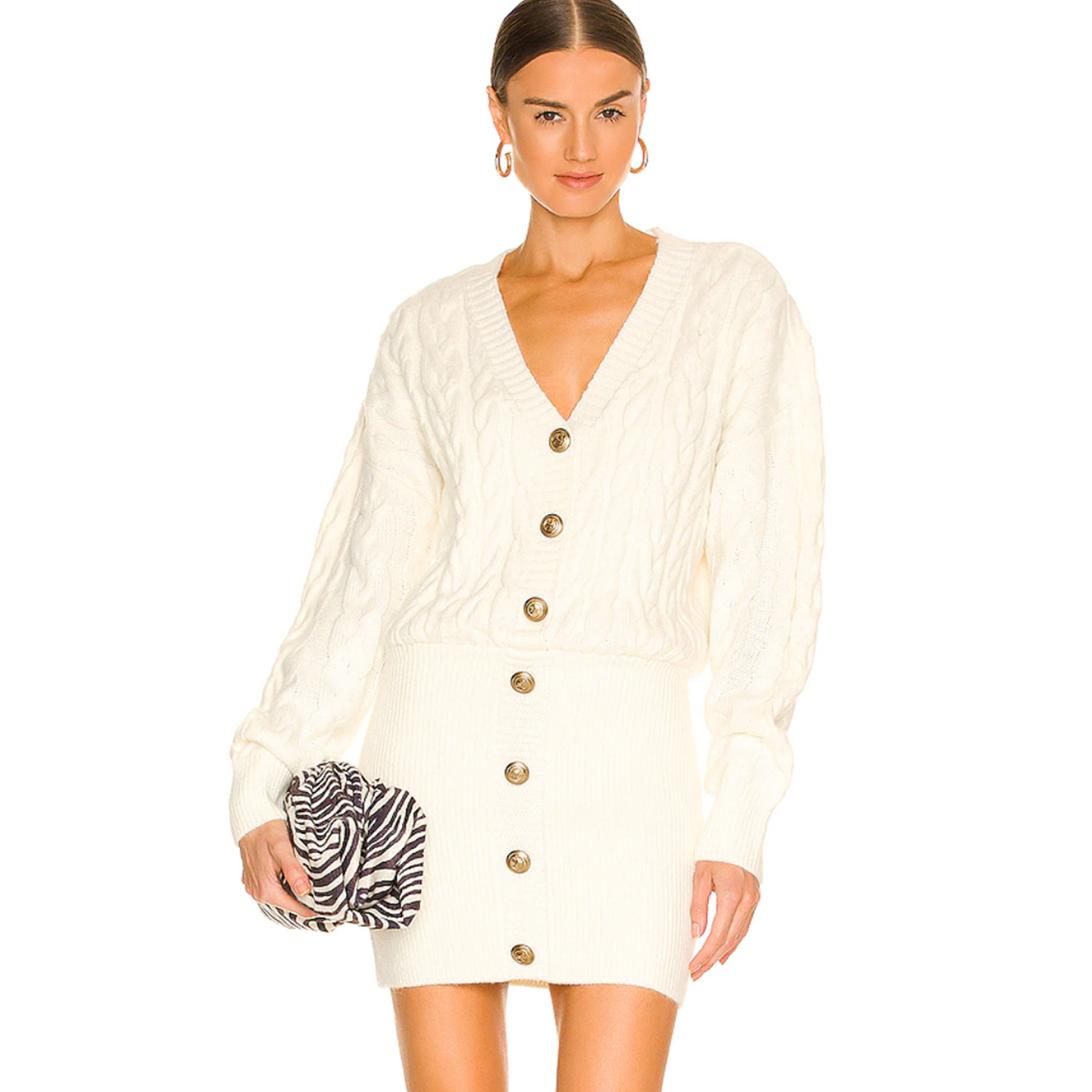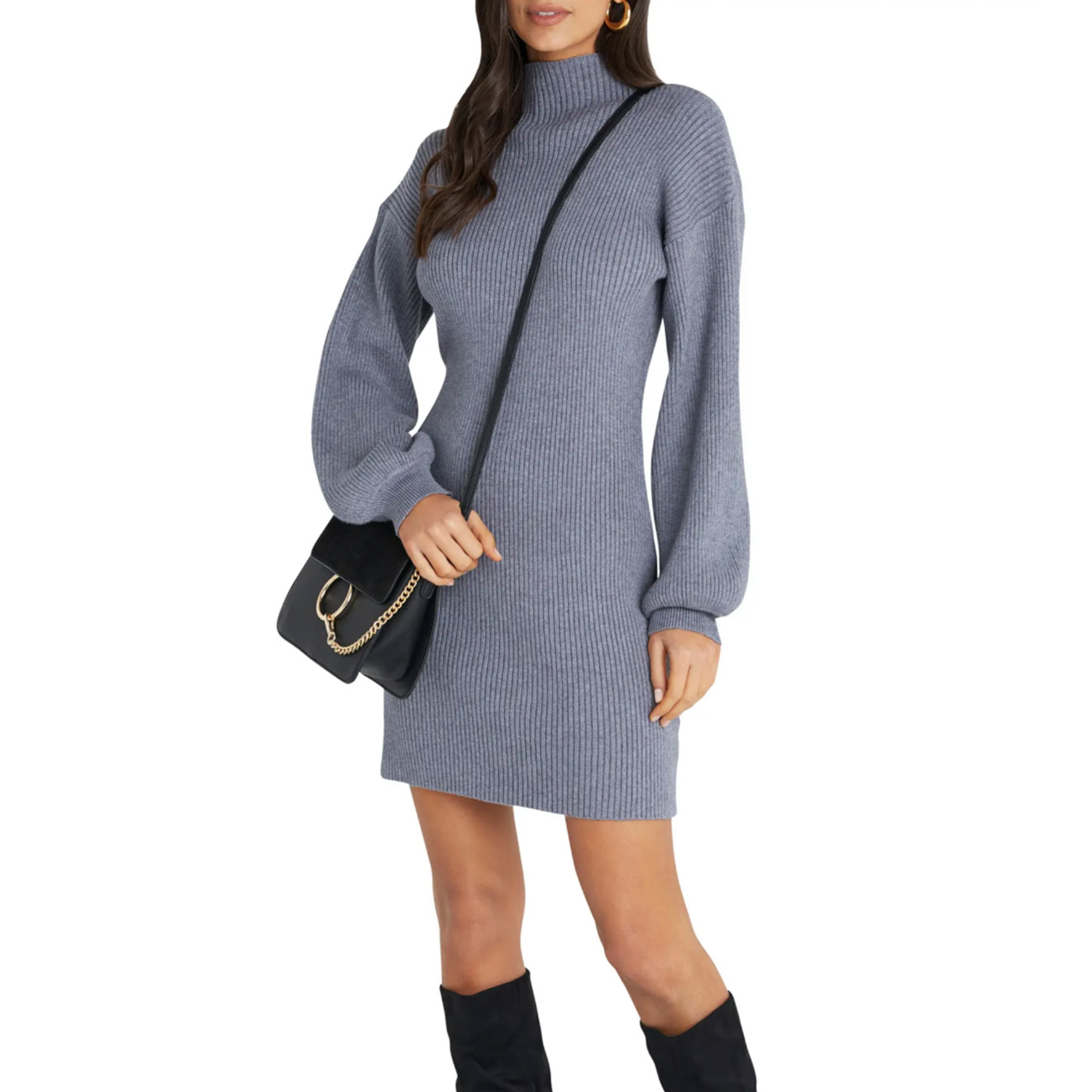 I love a thick knit skirt or dress for winter dressing - they pair so well with layering and immediately feel cozy and seasonally appropriate.
9. A classic wool coat or statement coat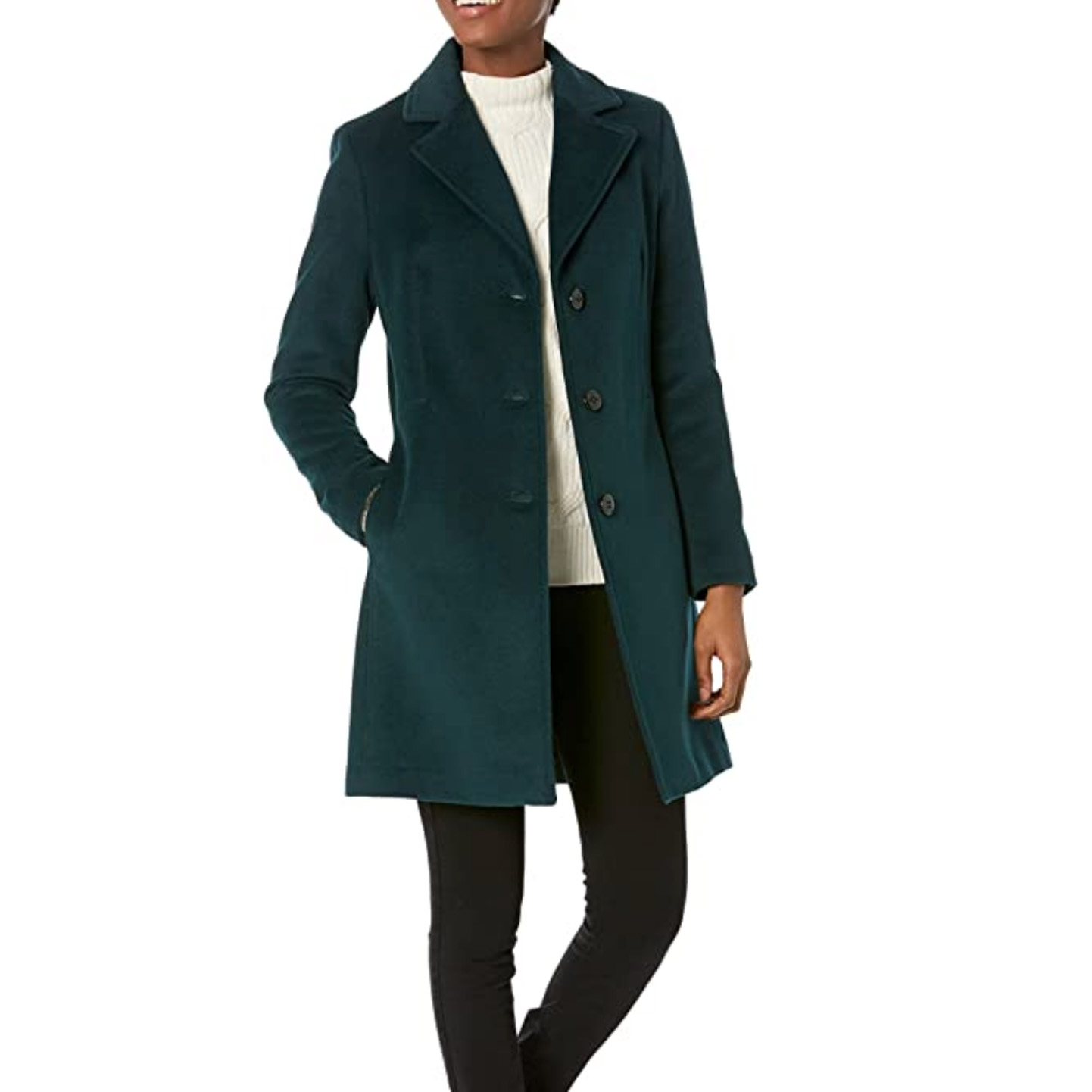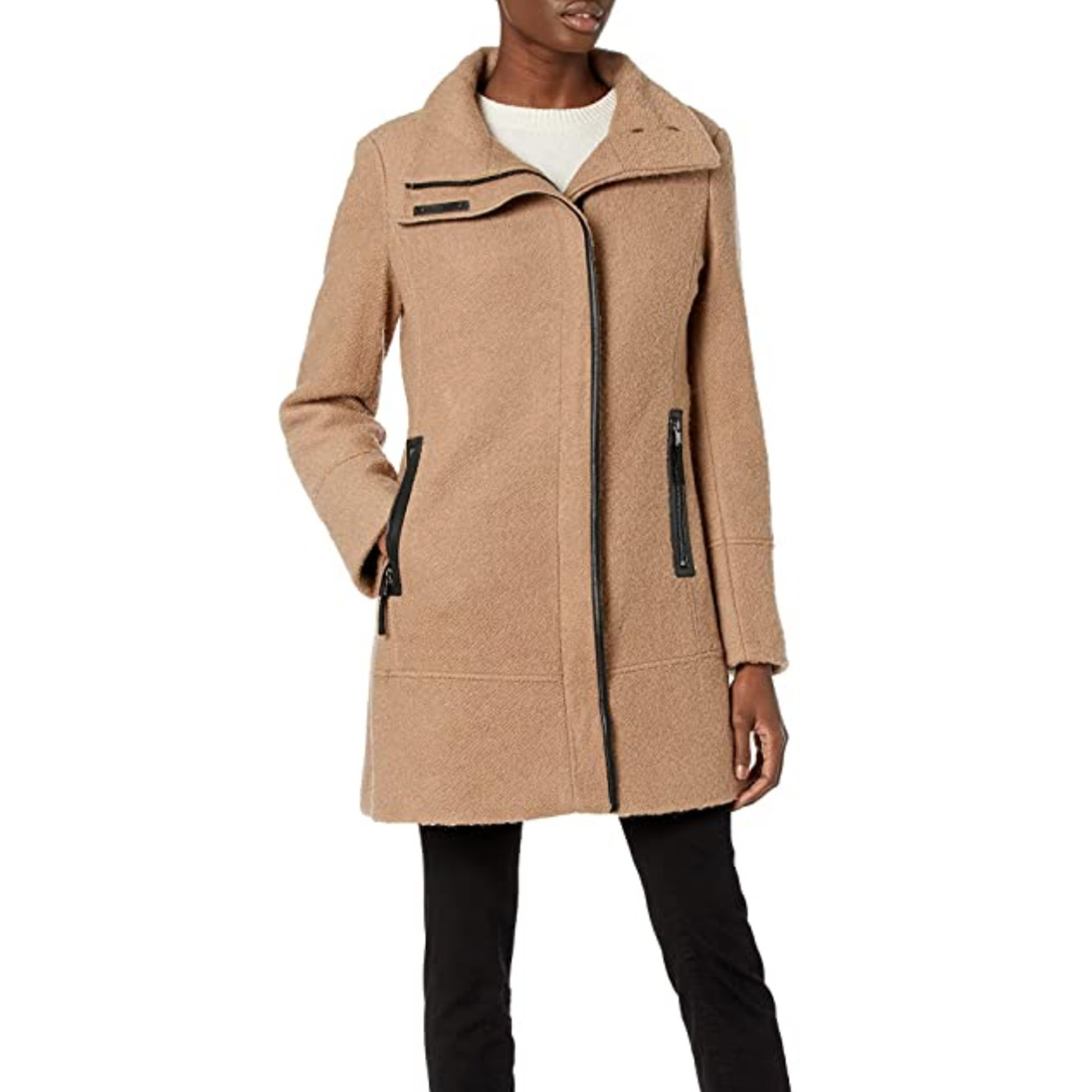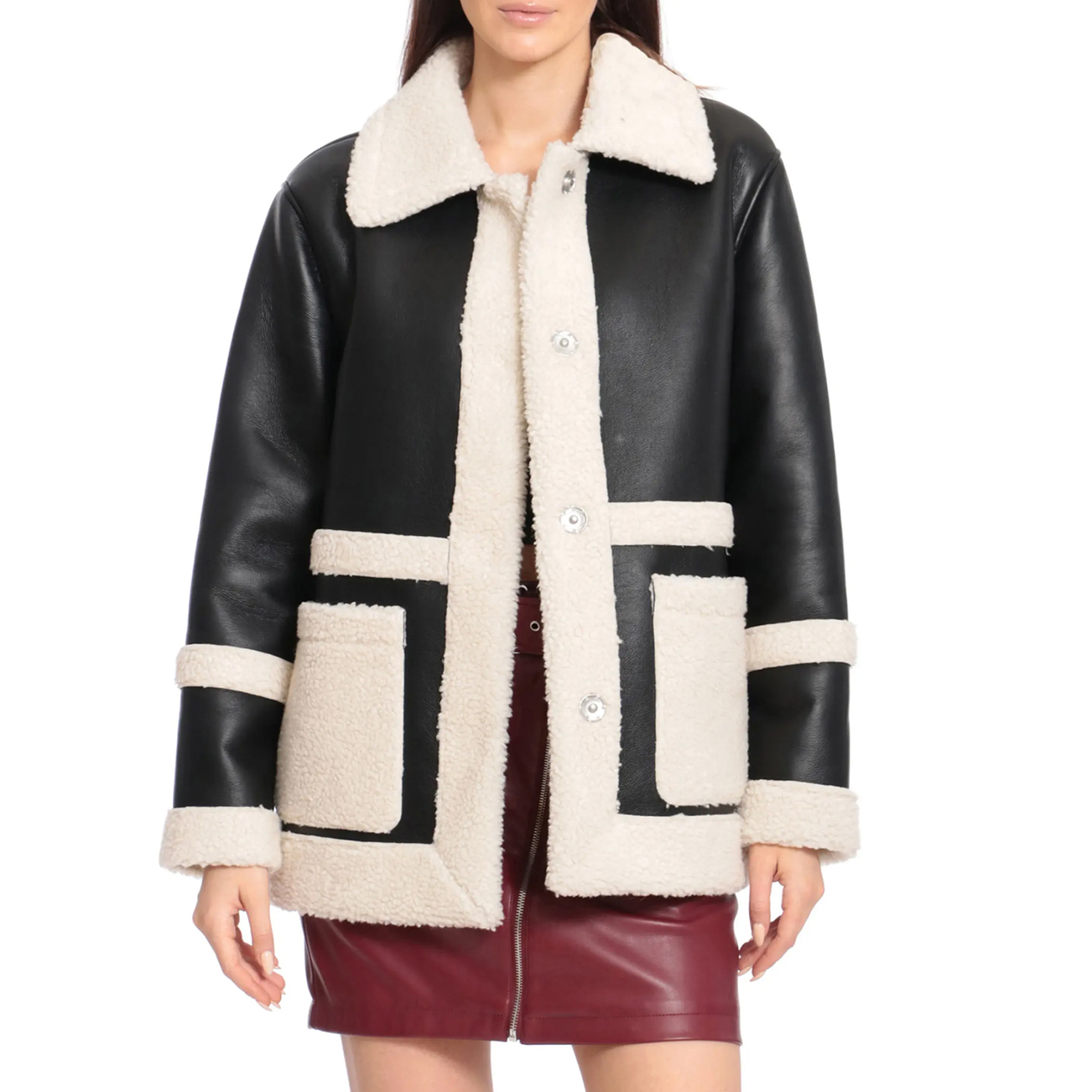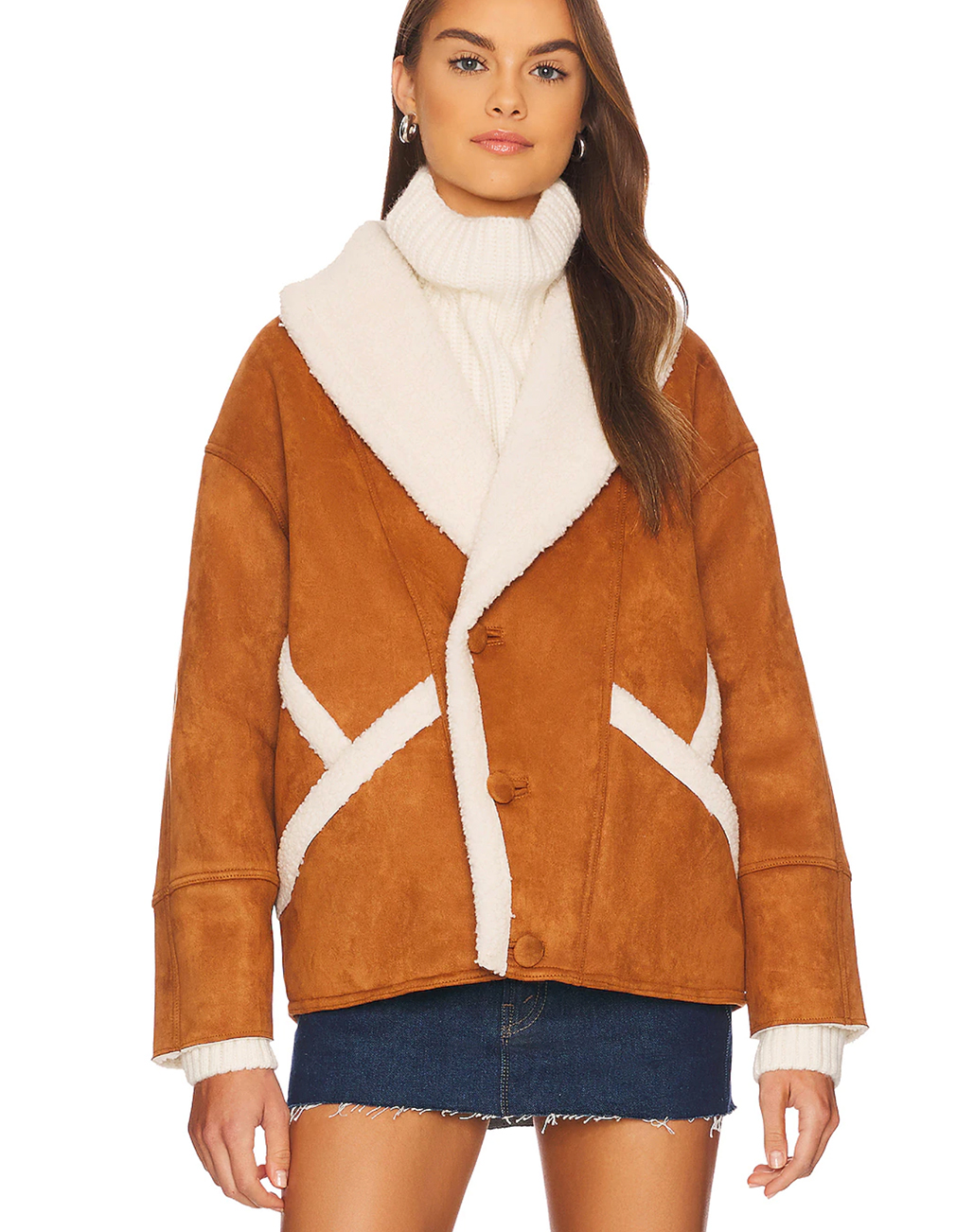 When you're in the cold, your coat is the most important part of your outfit - it's the first thing, and often just about the only thing that everyone sees. Stay effortlessly chic and classic in a wool coat that will never go out of style, or make a statement in a bold pattern, color, or shape. I always pack at least 2 coats for any winter trip!
10. Lug soled boots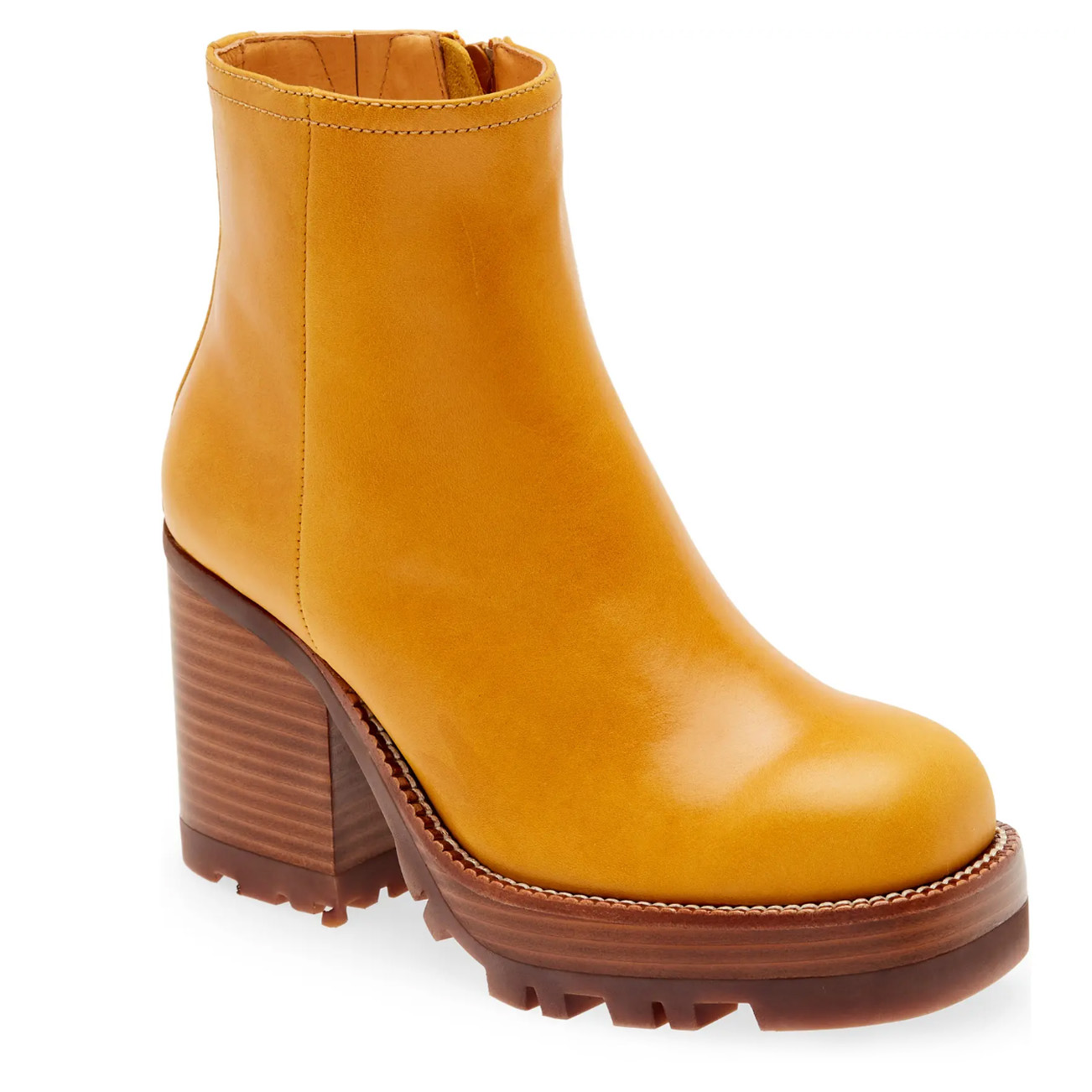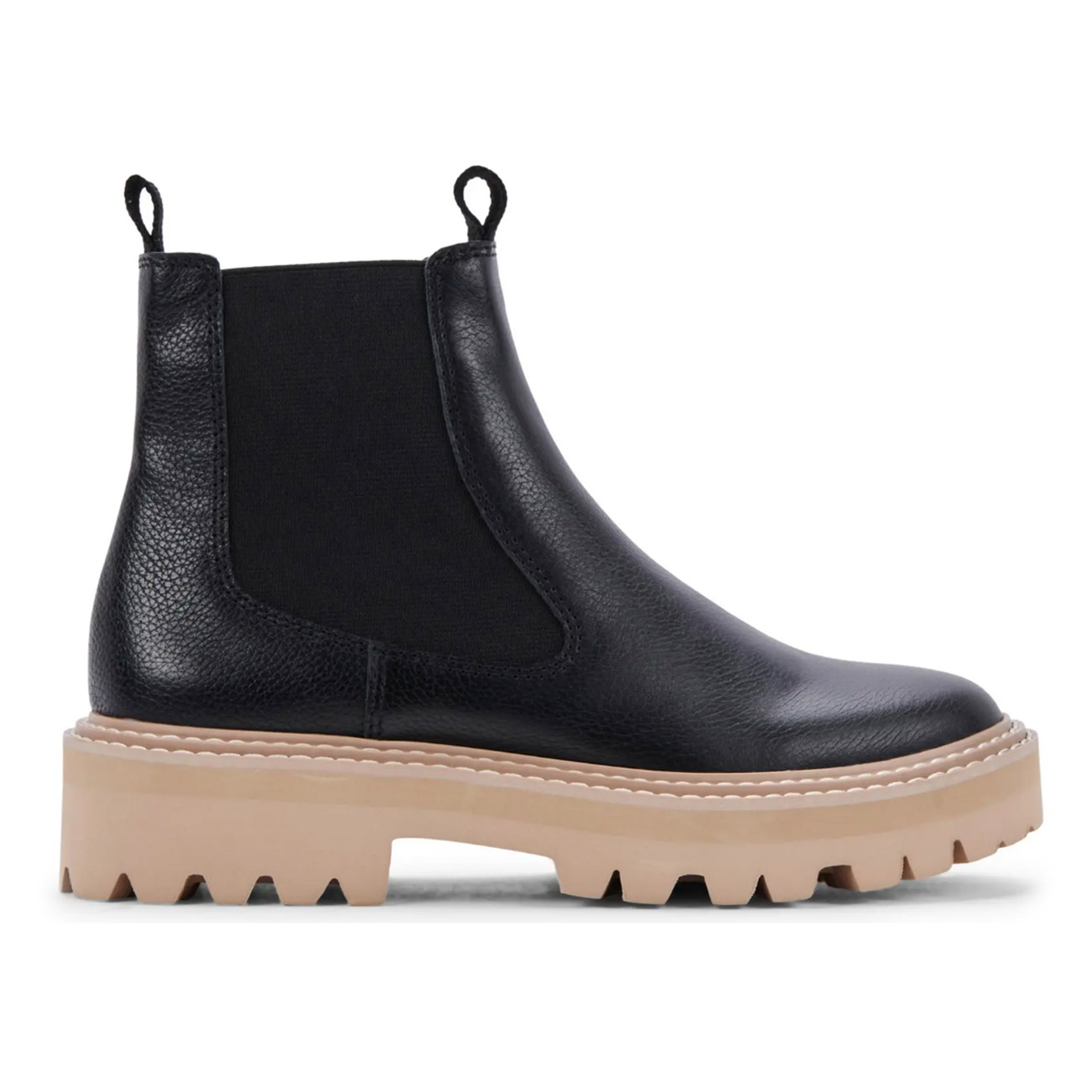 Lug soles are both modern and on trend - they are generally really comfortable and rubber or treaded soles are the absolute best for walking on icy or snowy ground! If you'll be outdoors a lot, I would recommend staying away from smooth leather soled boots - they are incredibly easy to slip and fall in.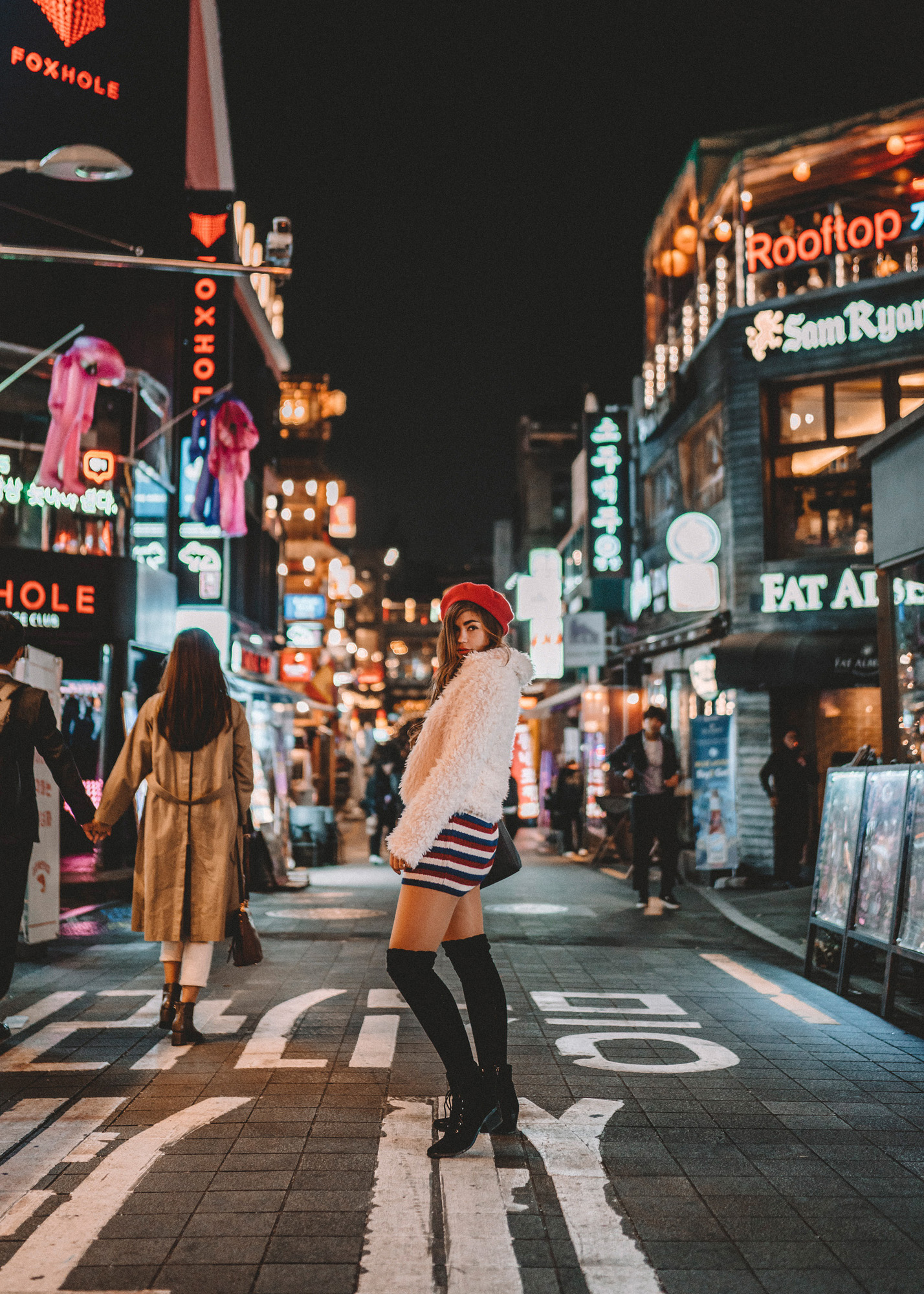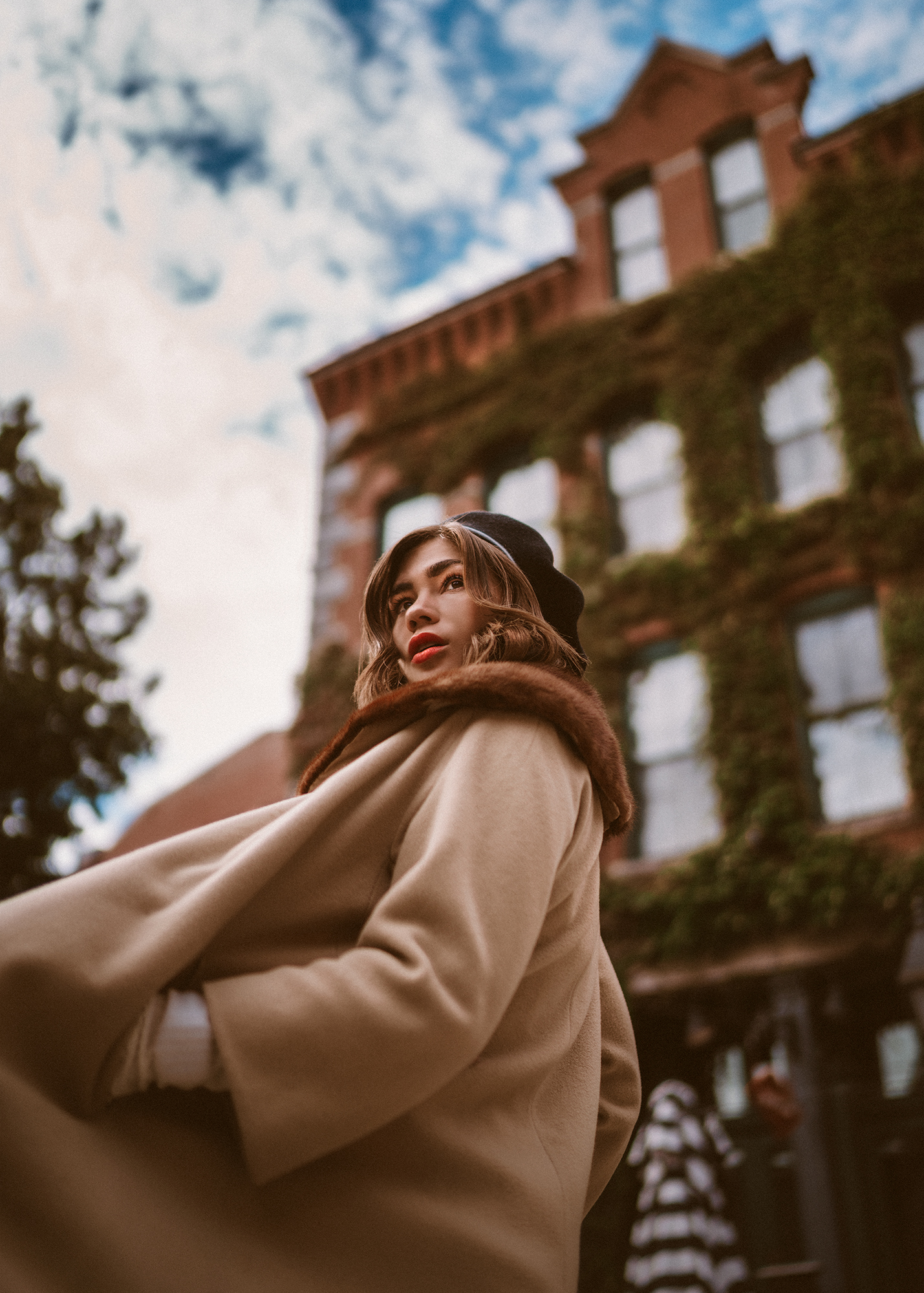 1. A hat for warmth (and for style)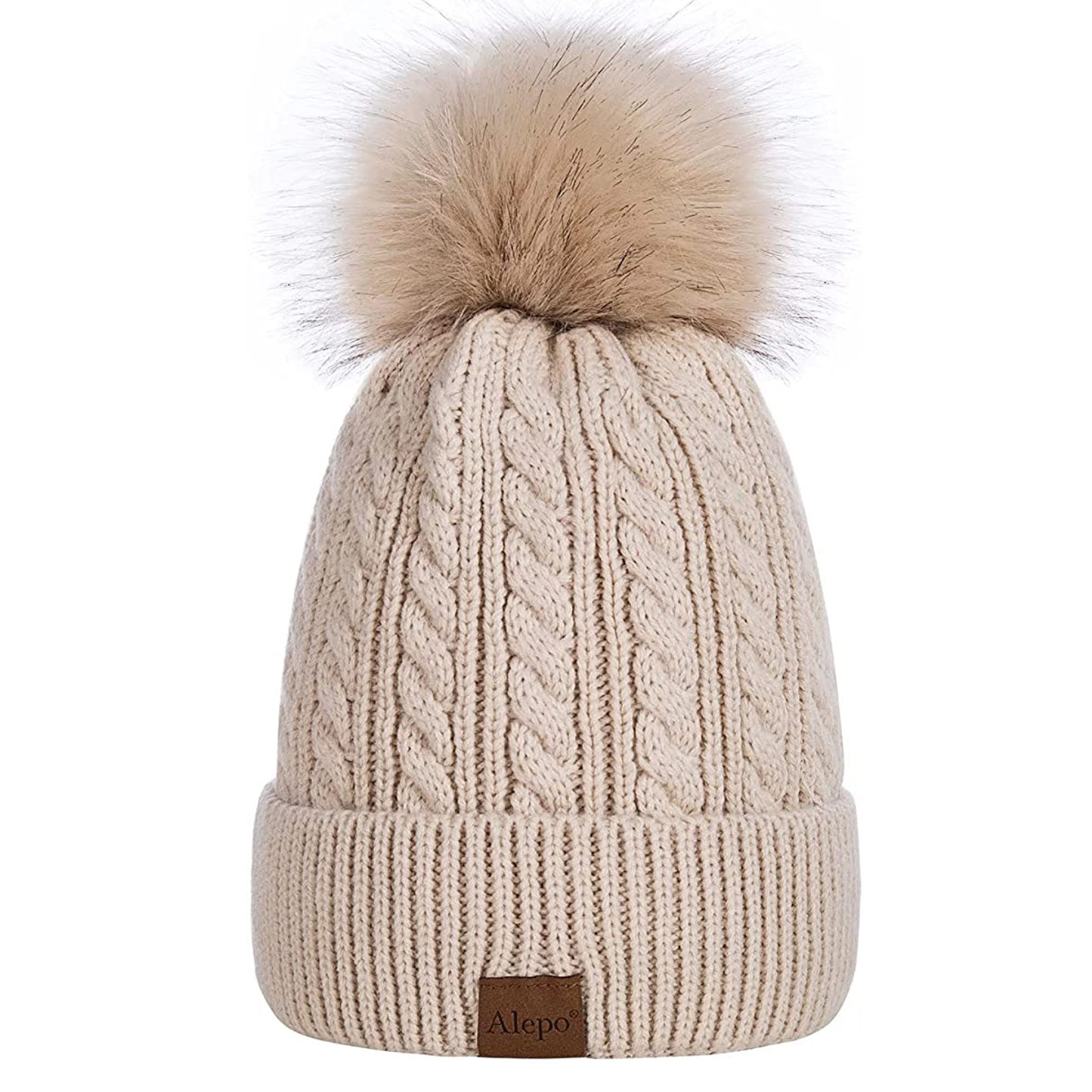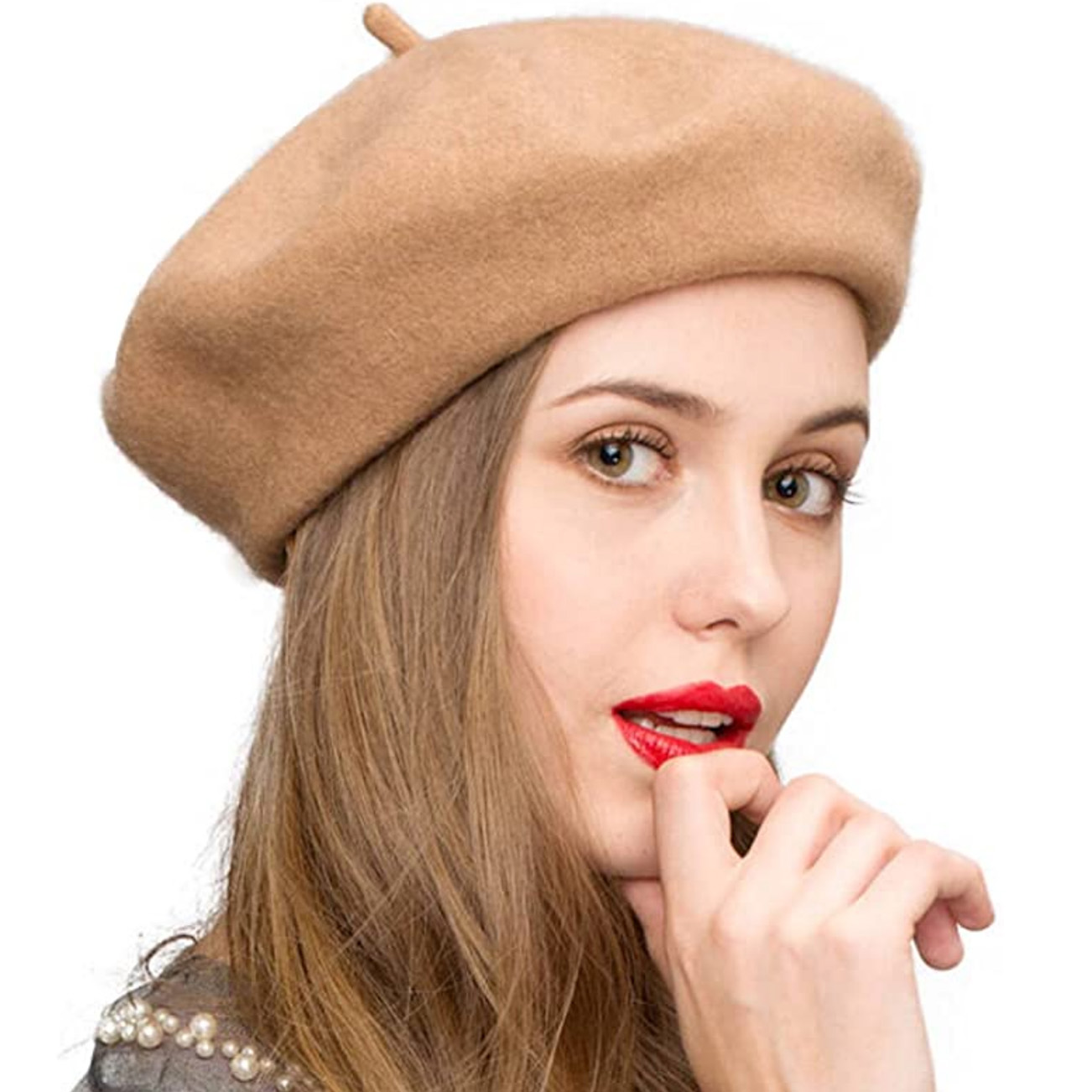 I am a hat girl through and through, and I always have been. But when it comes to cold weather, hats are particularly essential! I alway pack a cozy fleece-lined beanie, a classic wool beret, and a wide-brimmed wool hat to make sure to always be *covered*.
2. Gloves that you can actually use your phone with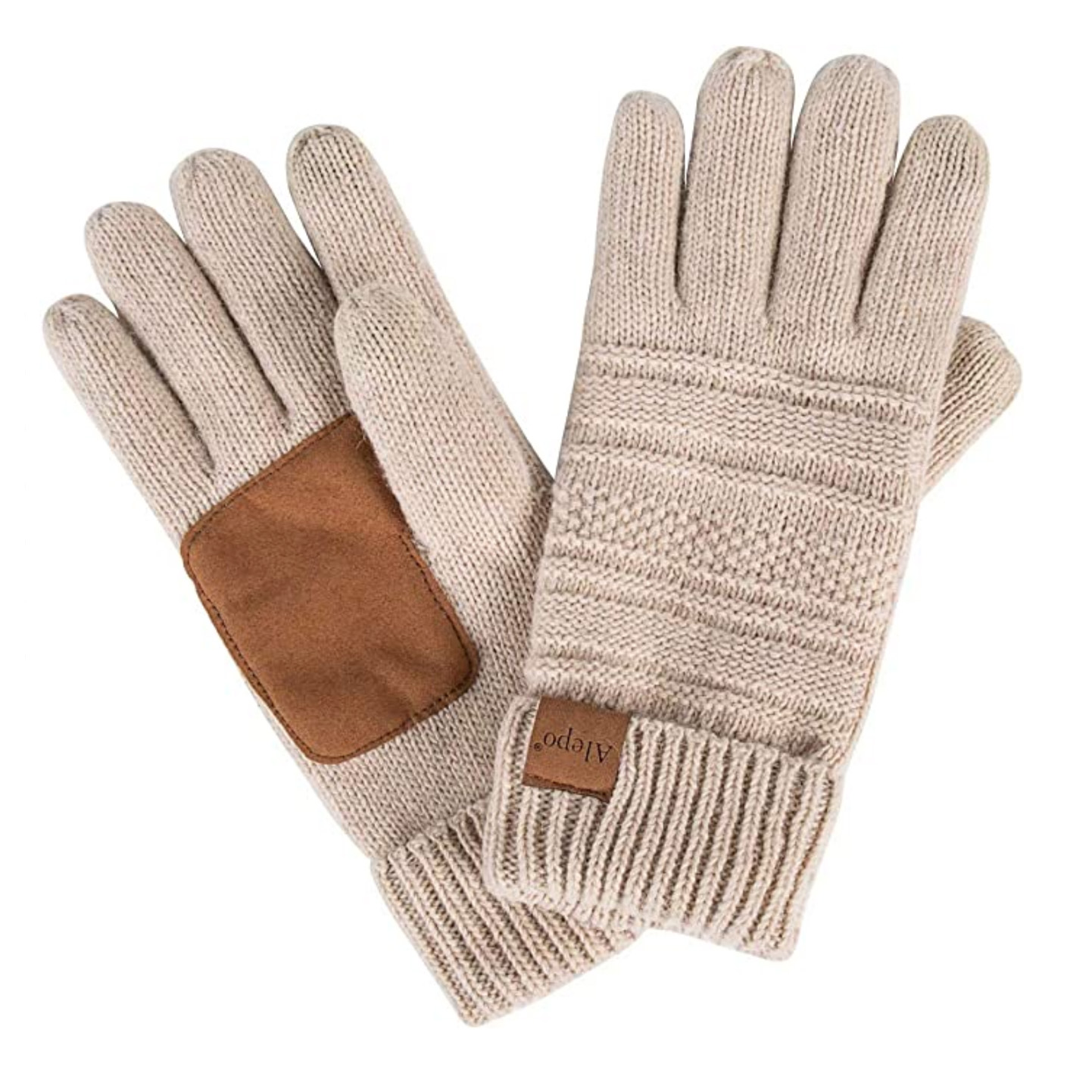 You might have packed your ski gloves, but do you have gloves you can wear off the slopes and out to dinner? Don't forget a pair of cozy gloves - and make sure that they have the "tech fingers" coating so you can still use your touchscreen.
3. Hand Warmers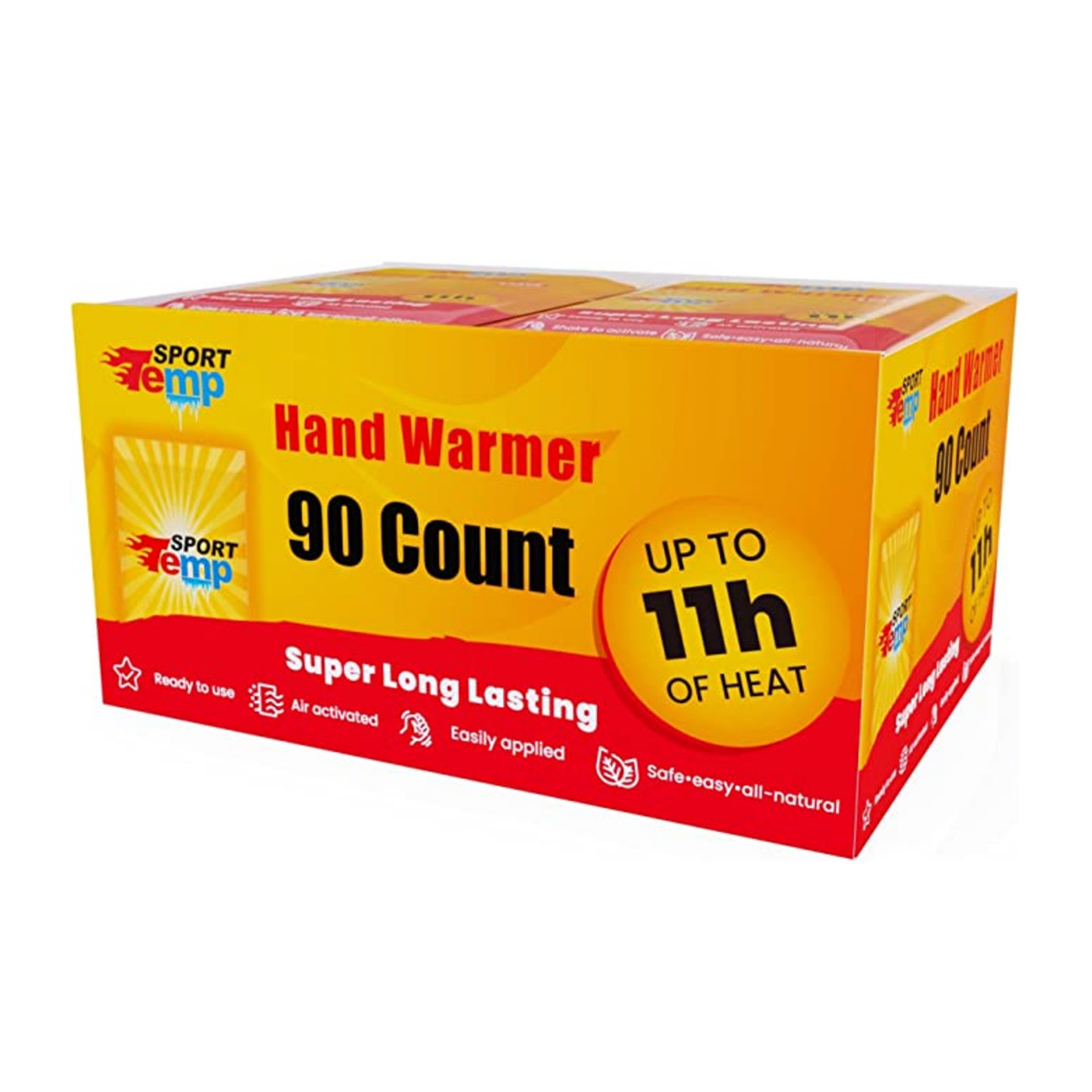 Why fight the cold when you can get a huge pack of hand warmers for under $30? Now you can put them in your gloves and your boots.
4. Fuzzy Slipper Socks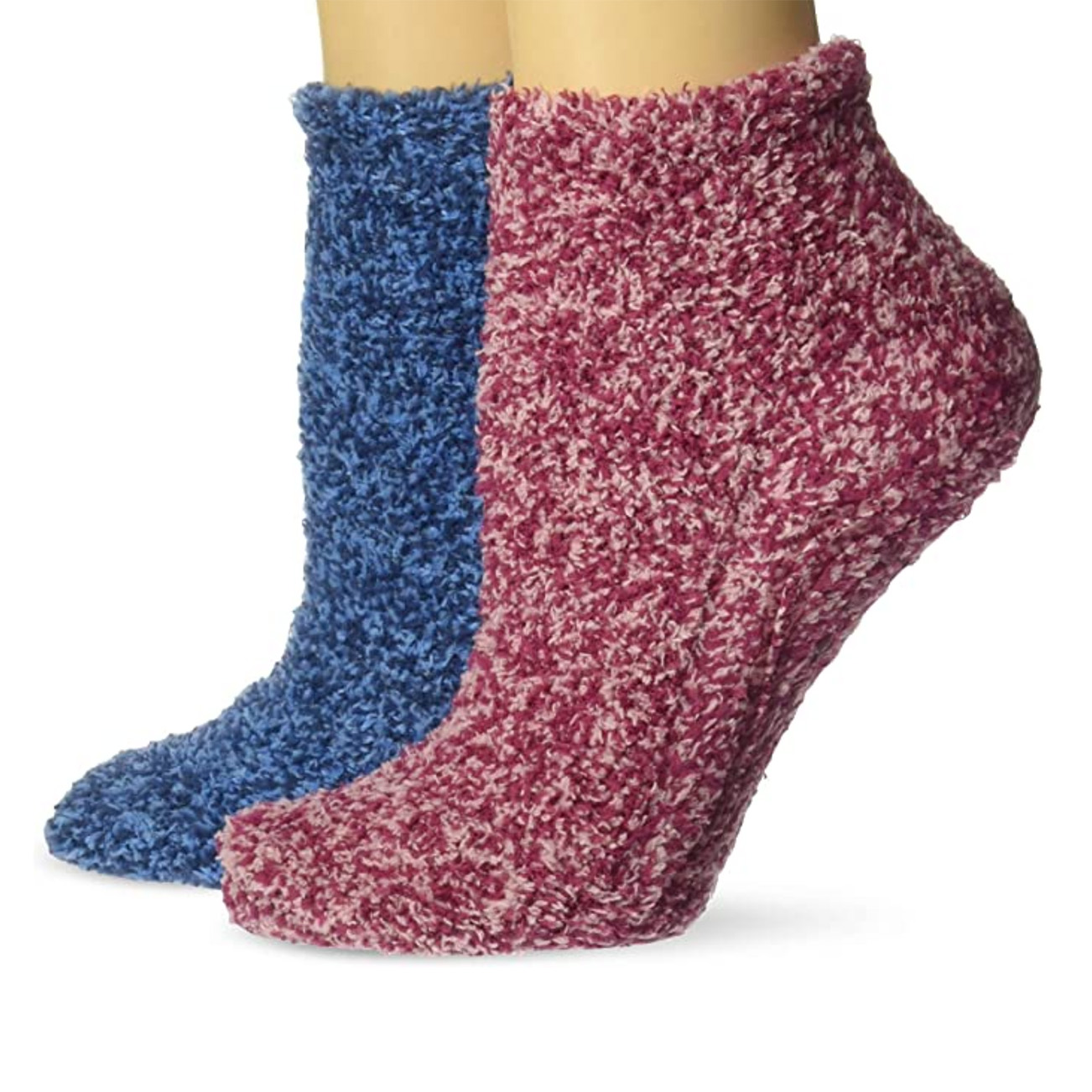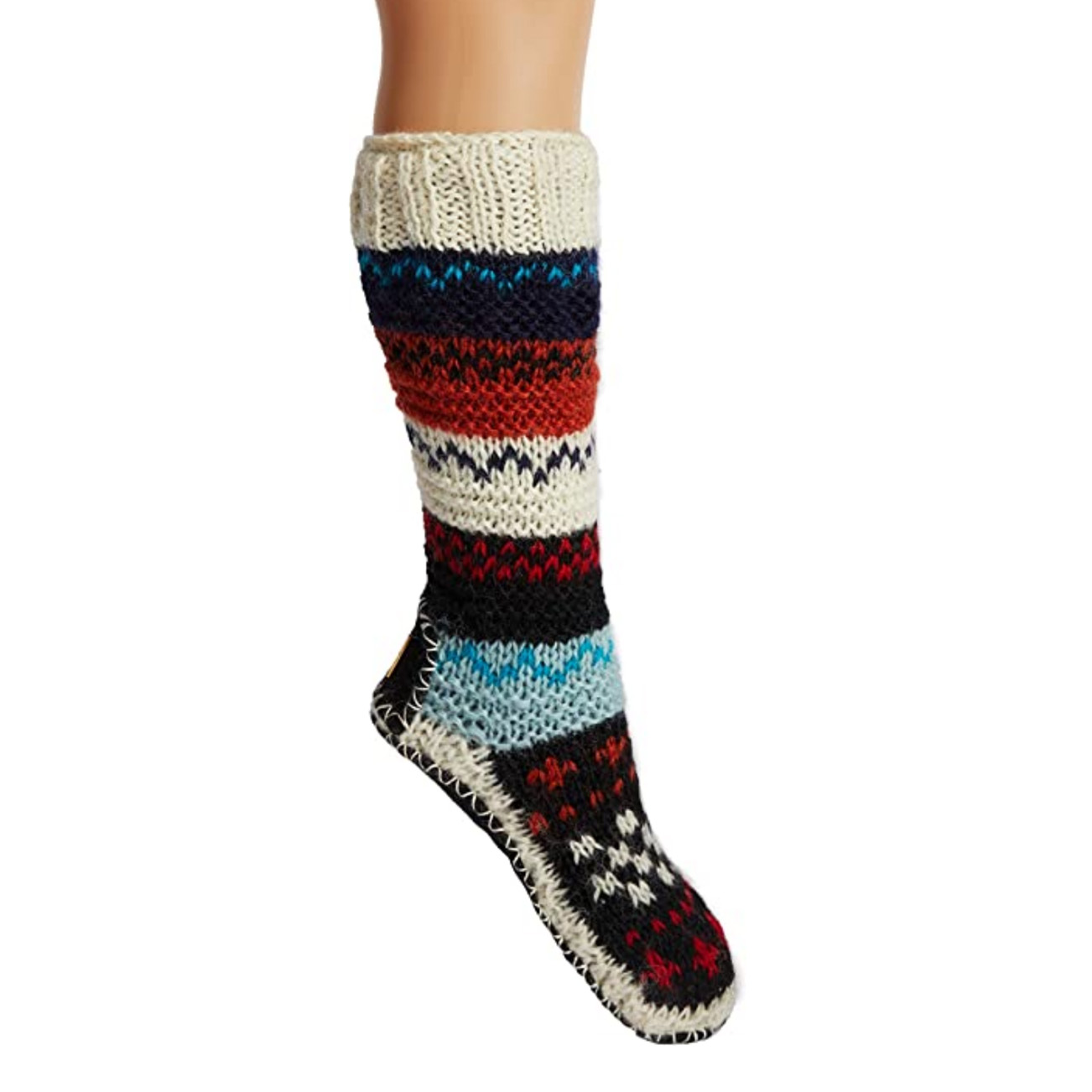 This is one item that I often forget and am always extremely disappointed when I don't have. You've packed all of your warm accessories for going out and dressing up, but what about back at your hotel or mountain lodge? My feet get freezing and having an extra thick pair of socks (especially ones with a little bit of grip at the bottom for easy walking around in) always feels so luxurious, cozy, and an absolute necessity.
In winter, the one thing you always need is extra hydration! Oil for your hair, oil for your face, and oil for your body are all even more needed than ever. Essentially, treat yourself like you're a focaccia from head to toe.
1. Laneige Overnight Hydration Set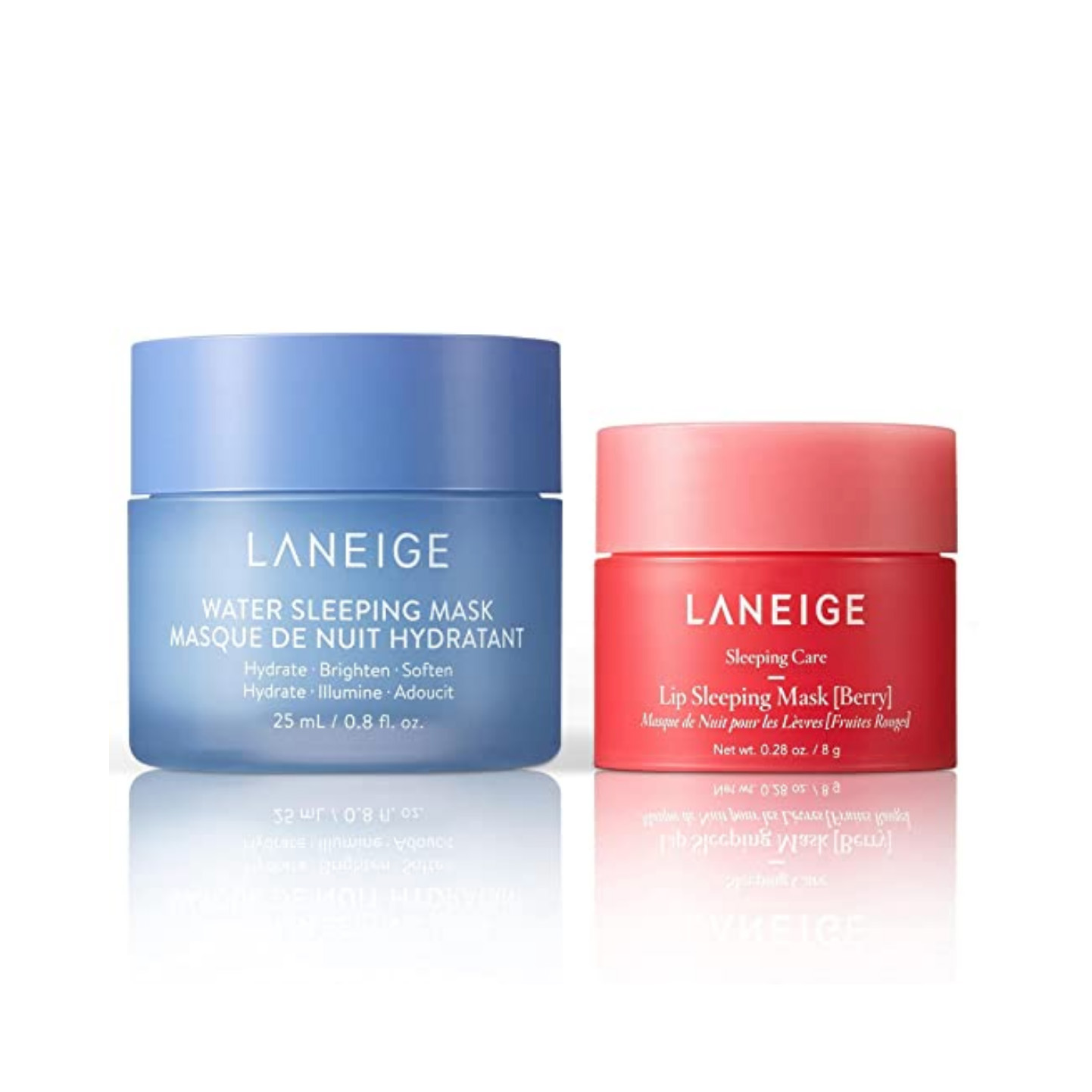 Leneige Lip Mask is having a MOMENT right now - get the famous lip balm paired with an overnight moisturizer in a convenient travel size. A duo nighttime must-have set that includes LANEIGE's bestselling Water Sleeping Mask and Lip Sleeping Mask for overnight hydration and glow for your skin and lips.
2. Supergoop Unseen Sunscreen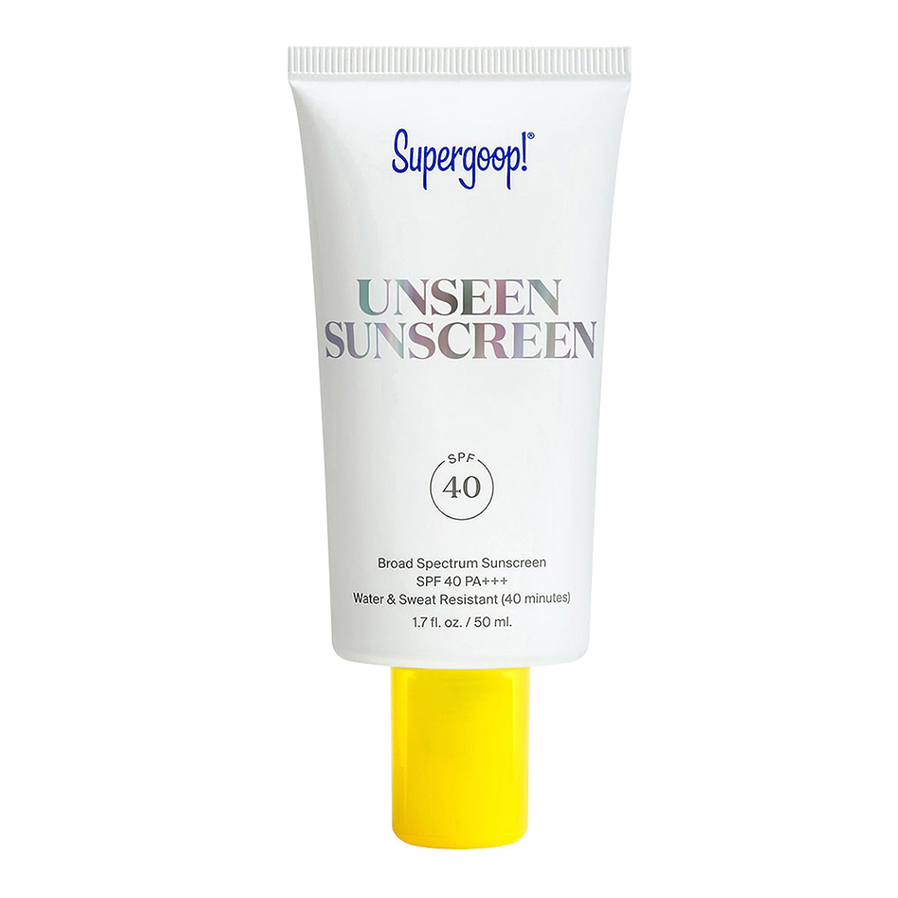 Don't forget your sunscreen! Hands down, Supergoop is the best face sunscreen of all time. The clear formula doesn't discolor even the darkest of skin tones, and feels like a high-end make up primer - there is nothing better for wearing under make-up. I wear this under my make-up every single day, and especially when I'm out in the sun. Check it out on Sephora here or on Amazon here (where it has a perfect 5-star rating).
3. Olaplex No 3 Hair Mask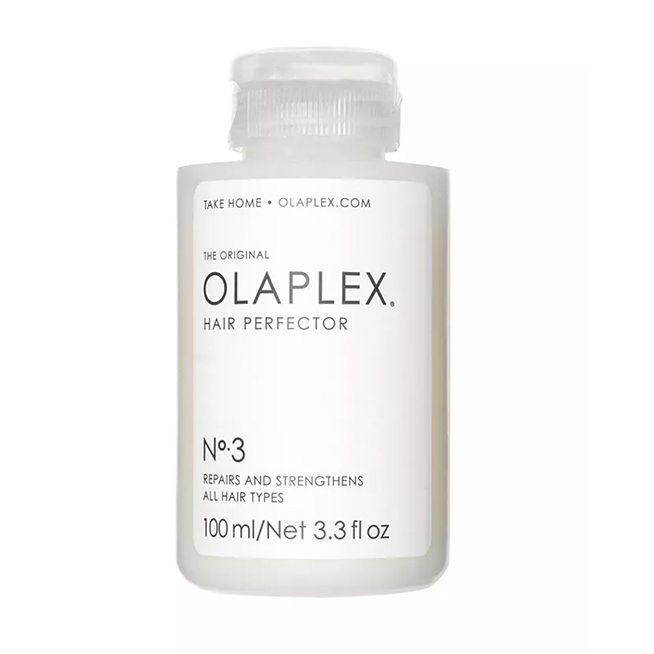 Protect your hair with the famous Olaplex No 3 - the leave in / hair mask that everyone swears by. I like to put a light coat of this in my hair before going out for the day or swimming, to keep it moisturized and protected. Also available on Amazon here! This literally has 85,000 amazon reviews and 5 stars - I've never seen so many for a single product.
4. Cerave Healing Ointment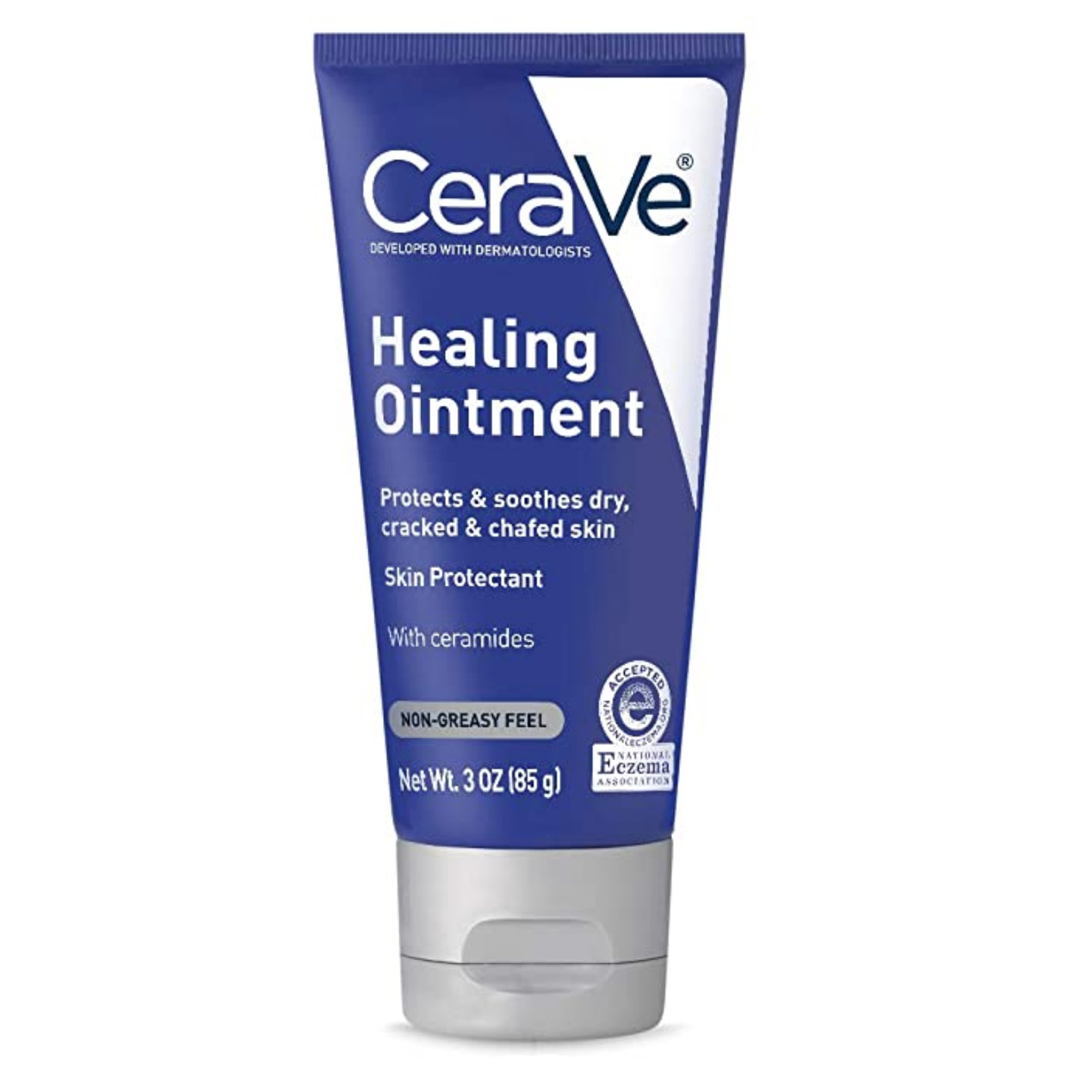 Have you heard of slugging? I picked up this skincare trend from Tiktok and it has been a serious game changer. Essentially, put on all of your serums and moisturizers, then top with a thick layer of Cerave Healing Ointment before going to sleep. This hydrates your skin so incredibly well, and miraculously does not cause breakouts. The ointment also does wonders for cracked skin, lips, and dry hands. For $10, this product can't be beat!
5. Caudalie Vinoperfect serum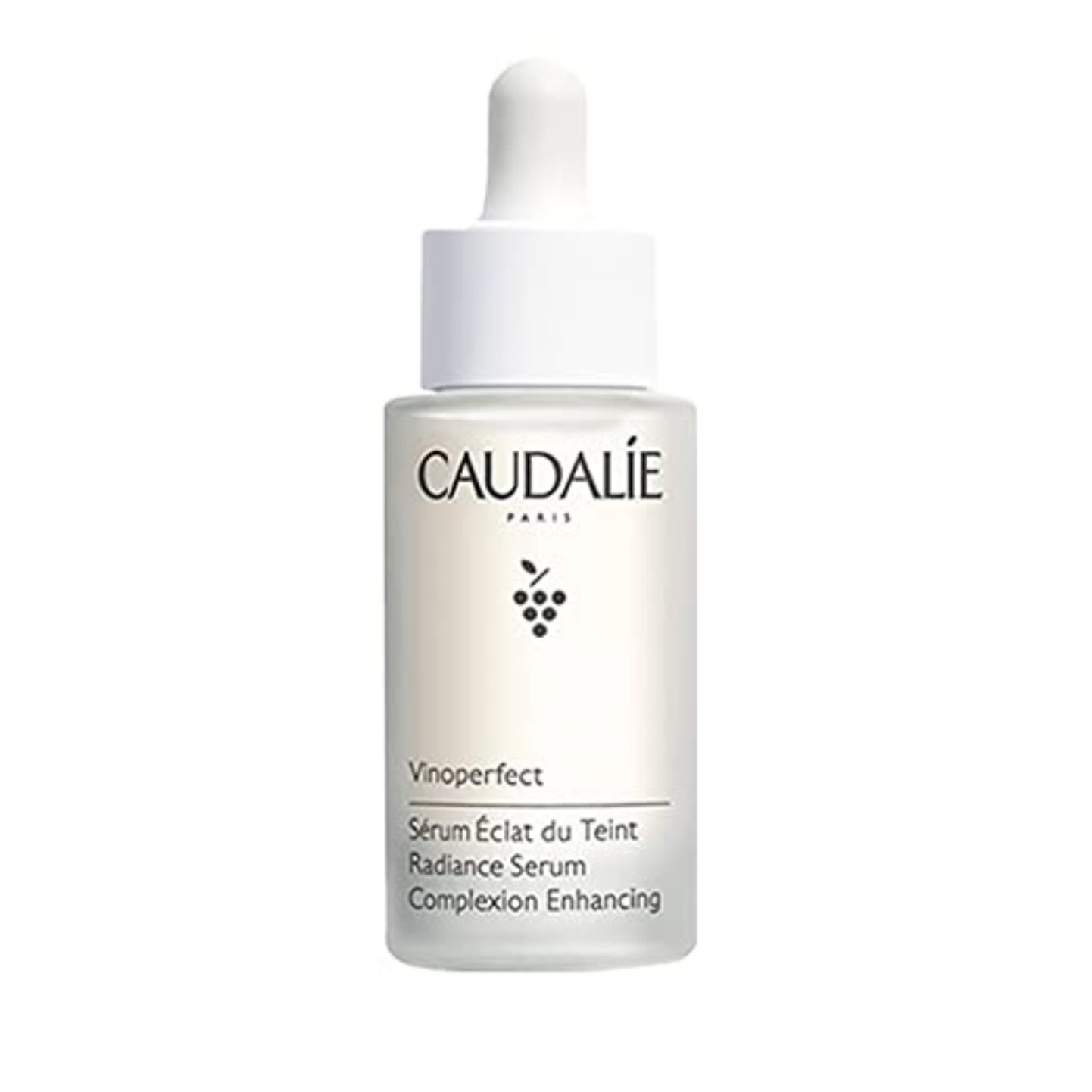 Caudalie Vinoperfect serum is billed as Six Times more effective than Vitamin C! I've been using this serum regularly for the past few months and my face has never been brighter - and it's the perfect serum to wear under your Cerave healing ointment.
6. CeraVe Moisturizing Cream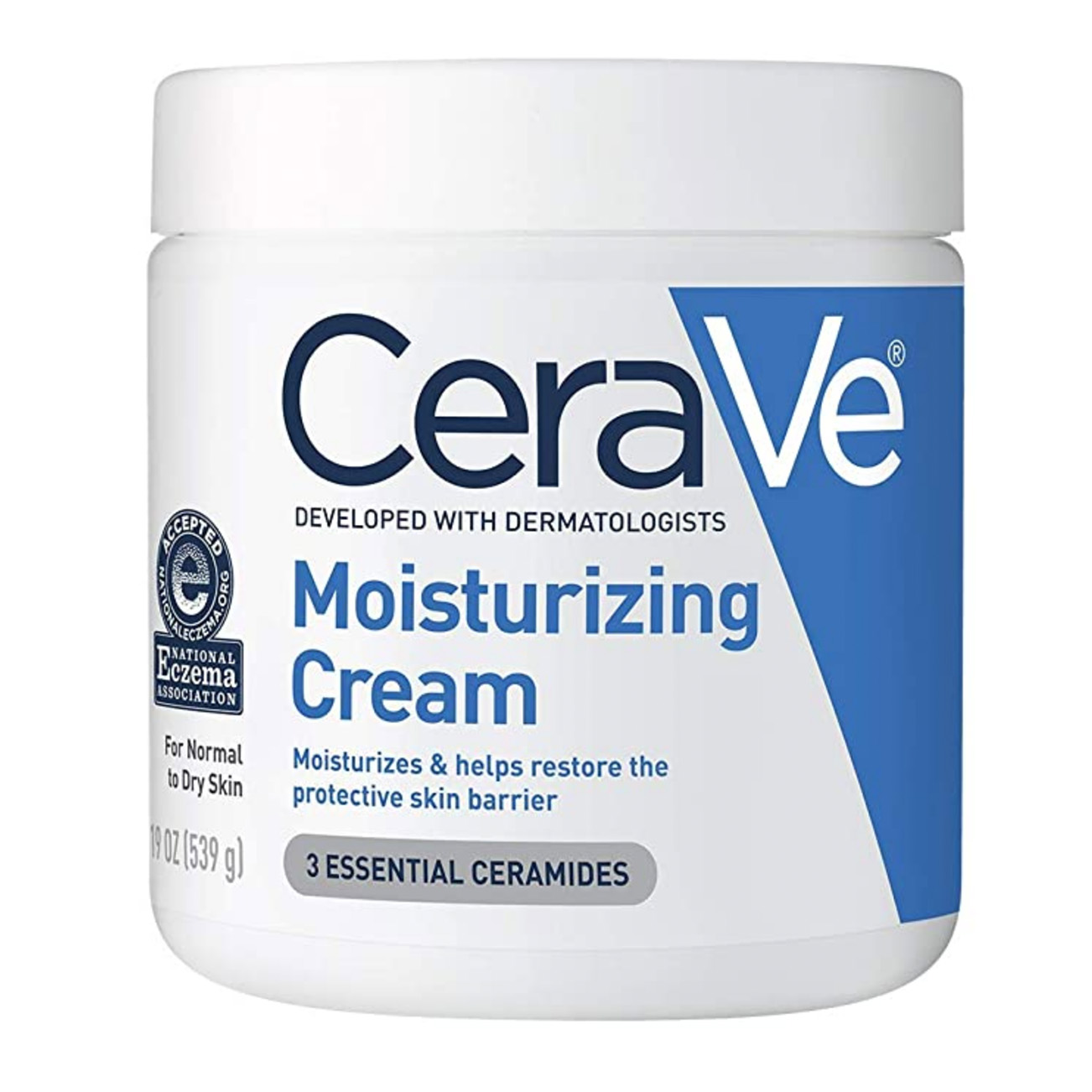 Technically, CeraVe Moisturizing Cream for Dry Skin is a face cream, but I find this to be the BEST body lotion. And for under $20, the giant 19 0z tub is affordable enough to slather over my entire body on a regular basis. Skin gets especially dry in the winter, so this is a good one to have on hand!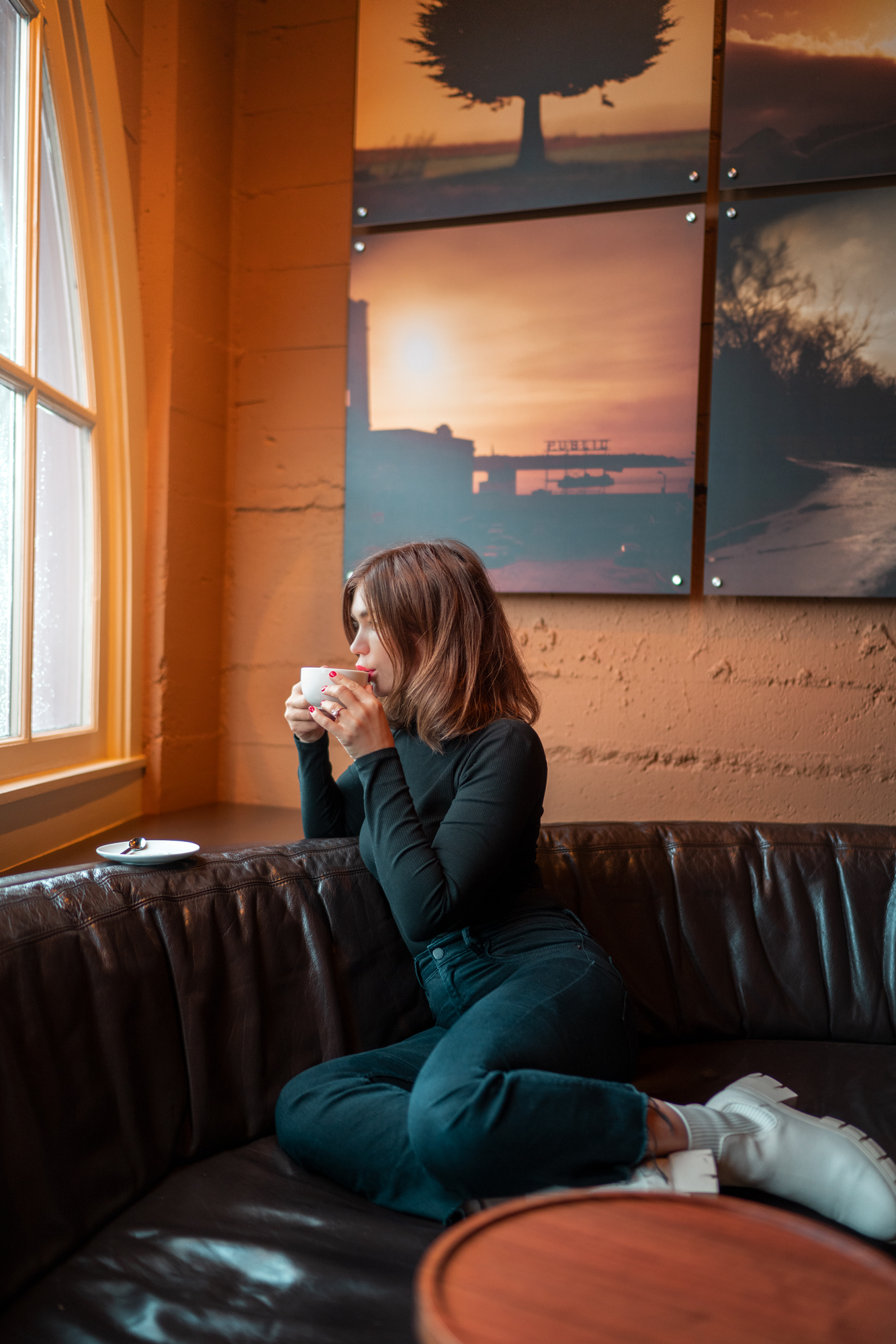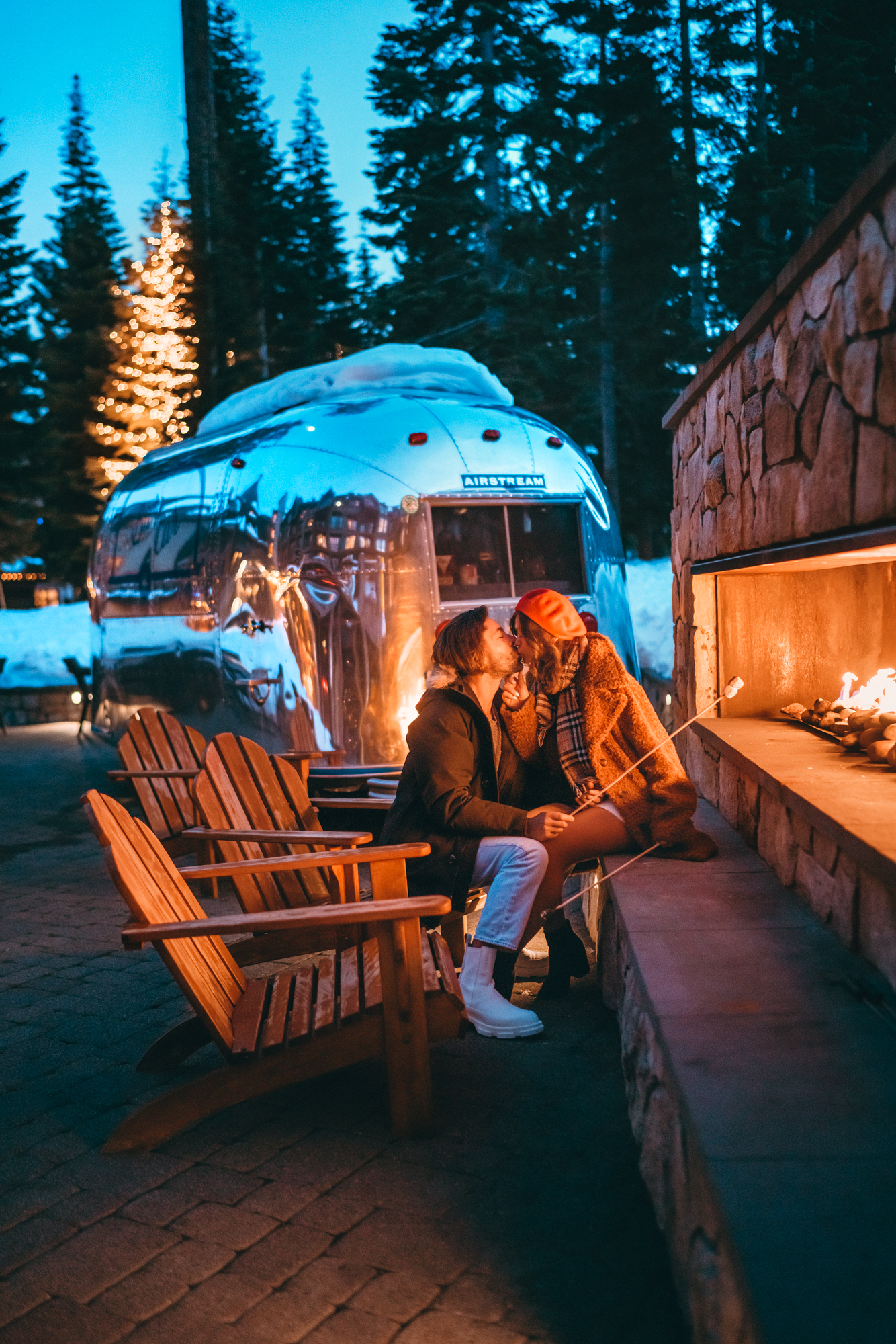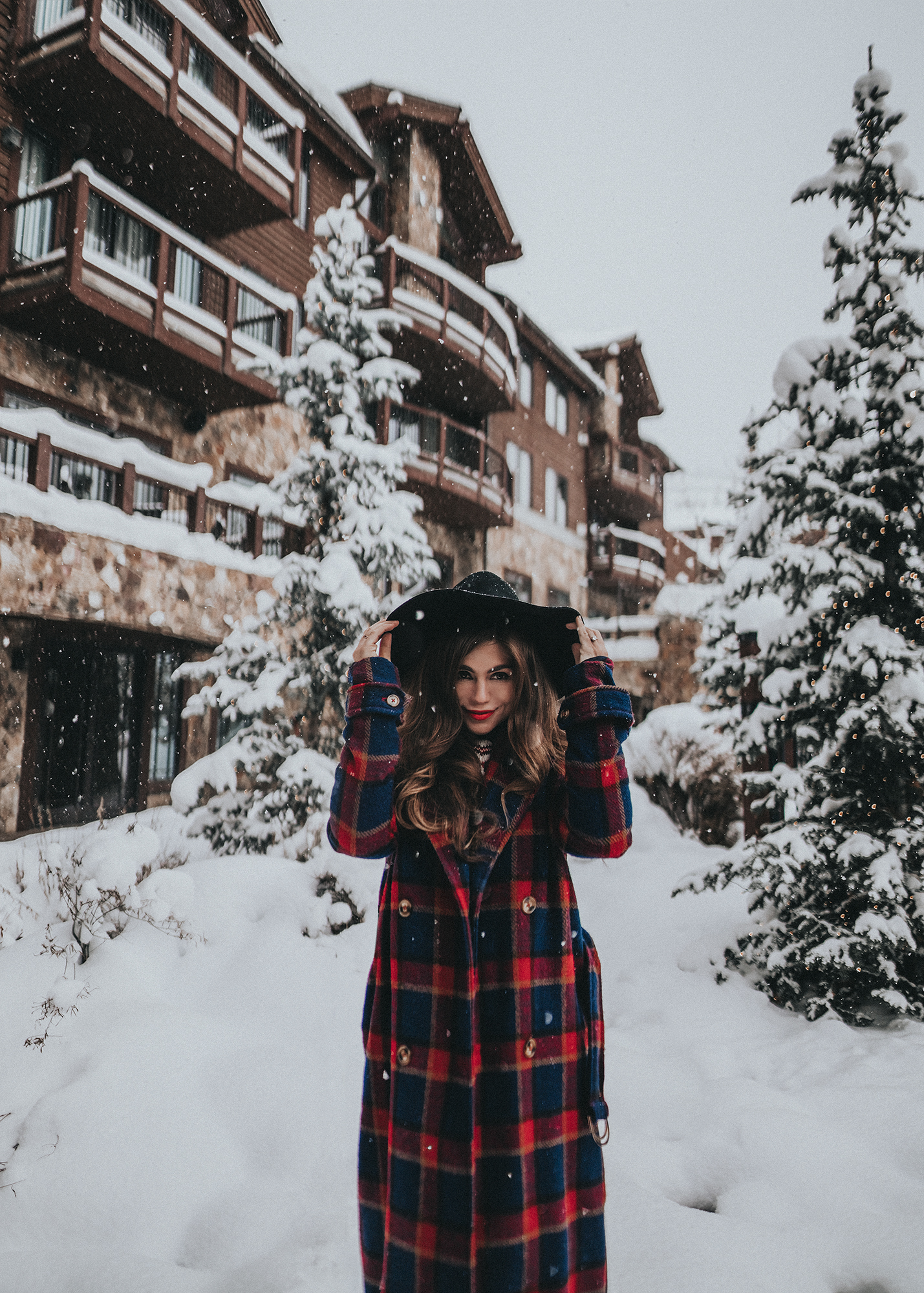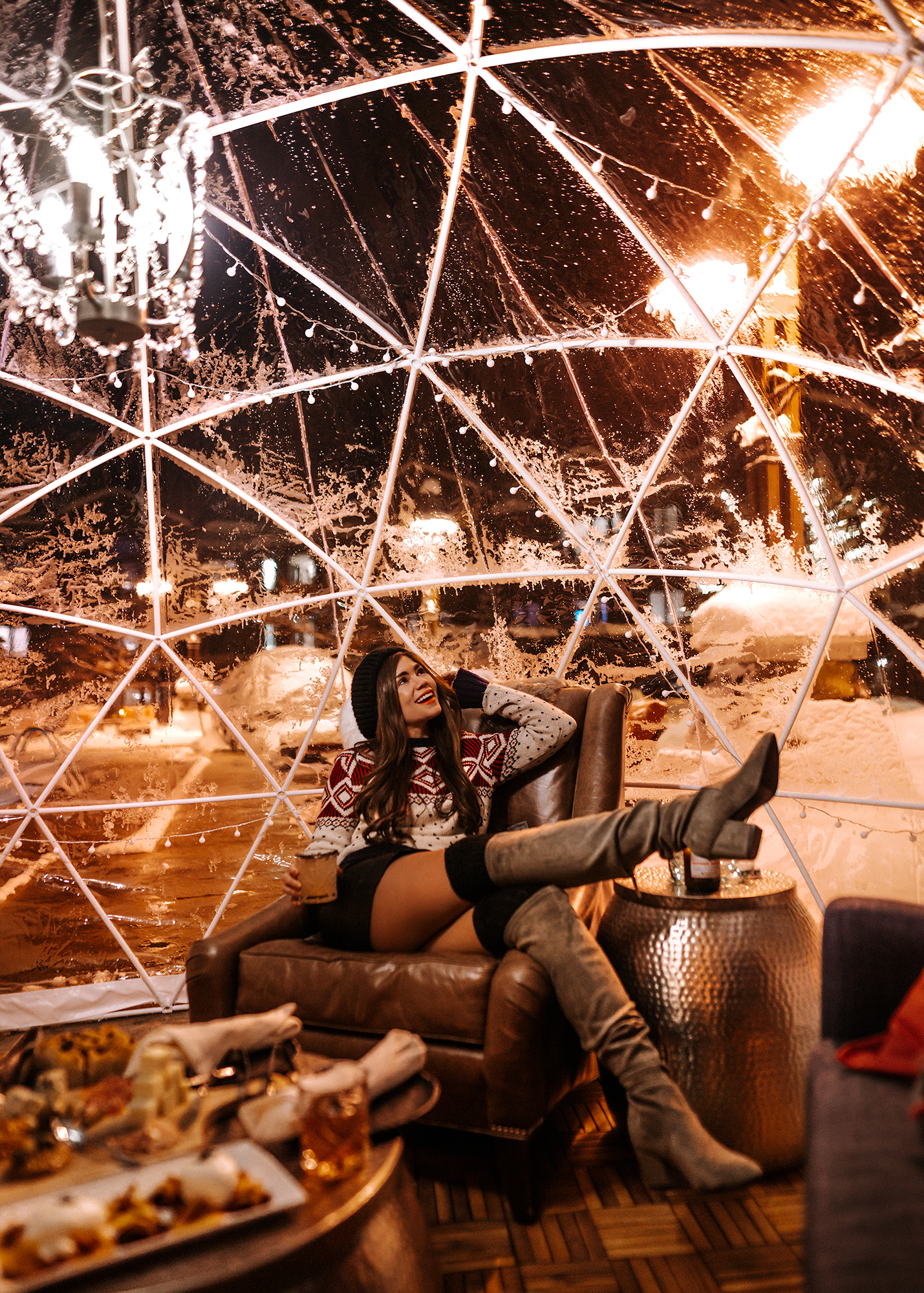 LIKE THIS POST? PIN IT FOR LATER AND SHARE IT WITH OTHERS!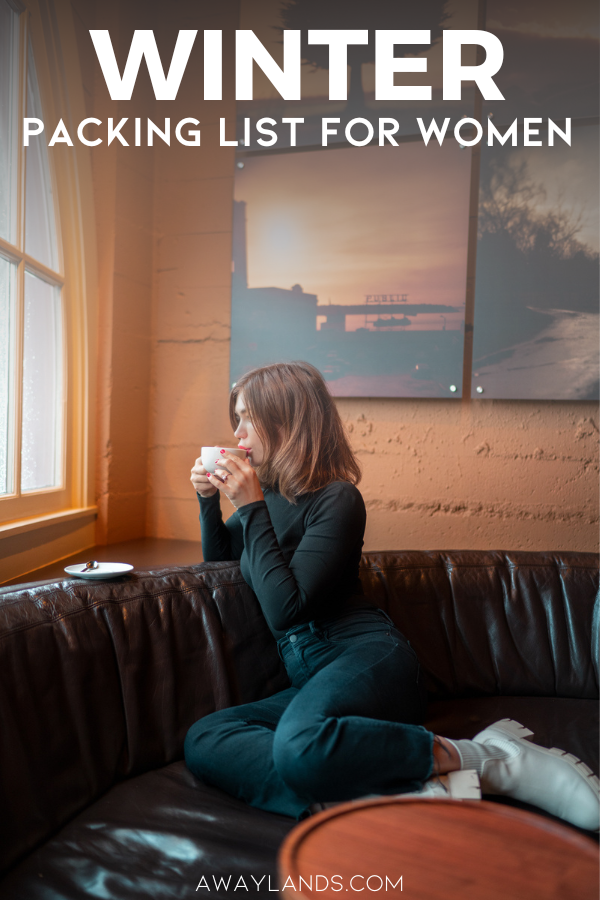 Stay cozy! xx