January 15, 2020 Shopping Travel Tips
Need Affordable Snow Clothes? How to Get a Complete Ski Outfit for Under $100
Updated for 2022! - In preparing for our first ski trip together to Park City, Utah, we realized that Brandon and I owned NOTHING in terms of snow clothes. We had a couple of winter coats left from our life in New York, but nothing waterproof or functional for skiing. When we started piecing together everything that we needed from head to too, I was overwhelmed with the amount of options and how expensive snow clothes are. With most brands costing at least $150-200 a piece, needing everything from pants to hats to gloves for two people, suddenly we were looking at way more than we wanted to spend! So we dug around the internet and tested out every affordable option from Amazon, so you don't have to.
We tried on a ton of pieces, and the below are the BEST deals around for functional, waterproof, and cute winter wear! We skied through 10 degree days and serious blizzards and alway stayed warm and dry. If you want to cut to the good, you can shop my entire Amazon List directly on my storefront here.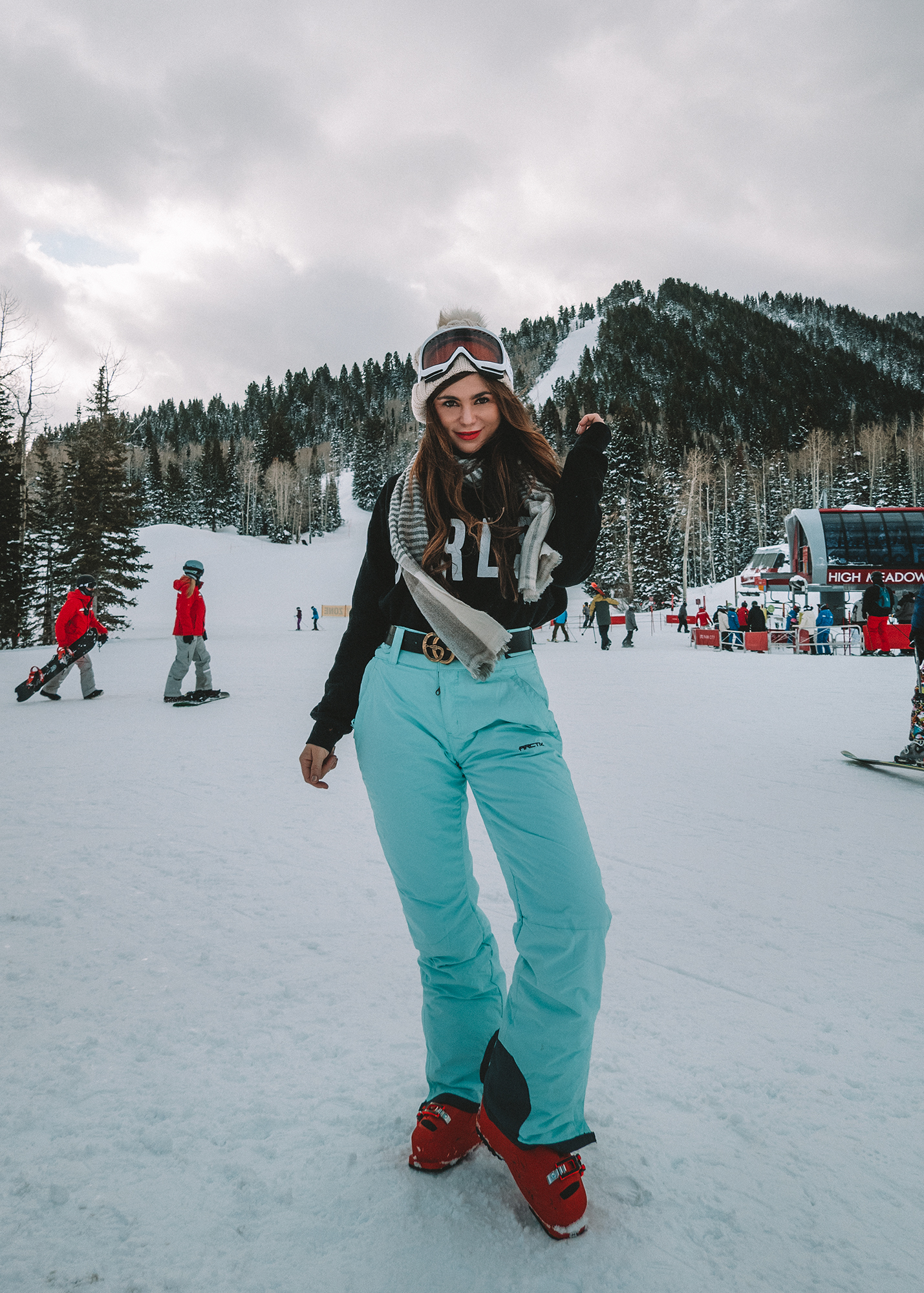 The winter style I was envisioning.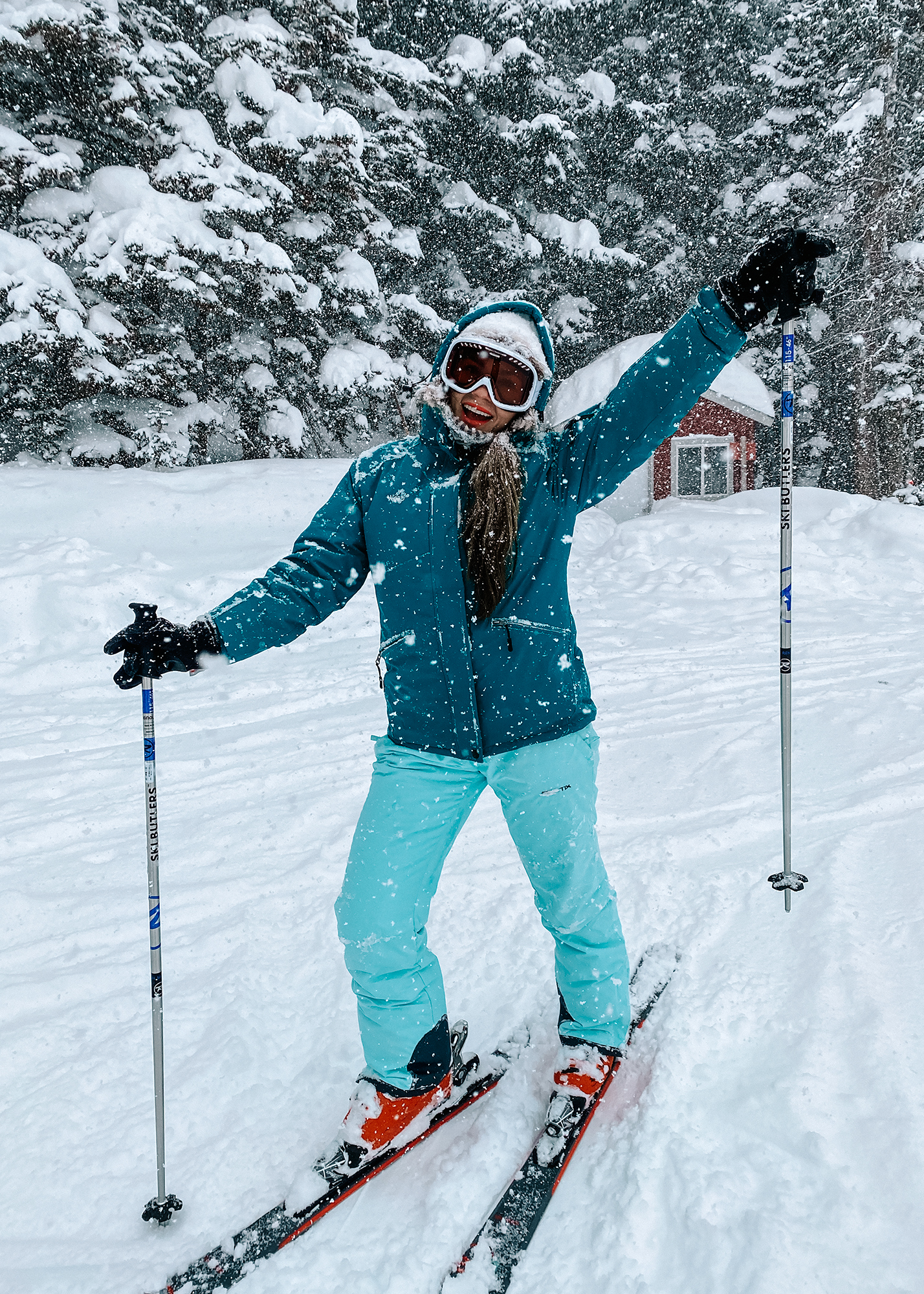 And the winter style that kept me comfortable, warm, and dry in a 10 degree snowstorm. Read on for all of my exact finds - prices included. This entire ski outfit, including leggings, gloves, sweatshirt and hat cost exactly $175 - less than one regular priced ski jacket! I already owned the leggings and sweatshirt, and have worn them both countless times.
Waterproof Pants: $20-35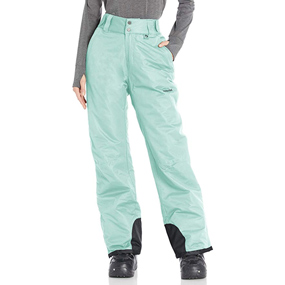 I was incredibly impressed with these pants, especially for this price! They are 100% waterproof and kept me perfectly warm, even in 10 degree weather and a couple of intense snowstorms. There are large zippered pockets, and one very pleasant surprise was that they feature an inner boot liner with an elastic bottom, that completely sealed against my ski boots and kept all of the snow out, even when I was in knee-deep powder. Notes on Fit: Size UP if you have thicker thighs or hips. I initially tried my usual size Small, but they were too tight in the legs and hips with leggings underneath to move comfortably. I swapped them out for a medium which worked great - I just added a belt around my waist to keep them secure. If you get these pants in black, they are only $20, which is seriously a steal given these are just as high quality as all of the brand-name $200 pairs. (And I am not typically one to downplay buying from trusted brands.)
Snow Jacket: $65
This snow jacket was my initial first choice, but was backordered by a couple of weeks. I love the fun color, multiple zippered pockets, and the thousands of great reviews on Amazon. If I need another snow jacket, this one is my first choice for next time.
OR This Snow Jacket: $75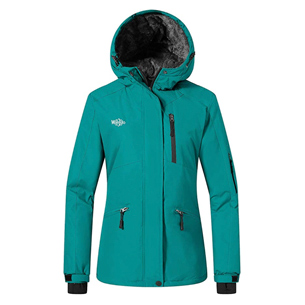 So I went with this jacket, which was incredible! It's loaded with pockets (even an extra one on the sleeve), fleece-lined and warm, has an internal layer secured with elastic to ensure it stays sealed to your pants, and hand covers with thumbholes to keep your hands and wrists dry. This jacket kept me dry during all of the blizzards, and I was very impressed with how this held up to $200+ ski jackets I have had in the past. I went with a size small, which was big enough to accommodate 3 lower layers, but not oversized.
Leggings: $25
Let me tell about these leggings. I have been obsessed with Lululemon Wunder Unders for the past few years and they have always been my go-to for both work outs and travel days, but at $100 a pair, they are pretty steep. Enter this pair by 90 Degree. I have owned a couple of pairs of these for a year now, and I can testify that they are every bit as fantastic as the Lulus for one quarter of the price. I've worn these for yoga, spin, running, travel - and now as my skiing long underwear. They worked perfectly! Kept me warm, stayed in place, and were comfortable for the entire day. I get my usual size small and they fit true to size.
Scarf/Mask in One: $30
For 2022, we each bought these Merino Smartwool Neck Gaiters which were an amazing addition to our ski sets! Most of the time we wore them low around our necks, but for inside places where you needed to wear a mask, it was incredibly easy to just lift them over our faces without having to fumble around for masks in a pocket with gloves. Mine is in sky blue, and Brandon bought one in black. Smartwool is the gold standard for neck gaitors, and I know I will continue to wear this as a scarf instead of the actual scarf I was wearing before - this was so much warmer and easier! Also - she comes in hot pink.
Looking for a deeper deal? Amazon's house brand has a 2-pack for $13 that is very highly rated.
Sweatshirt: $18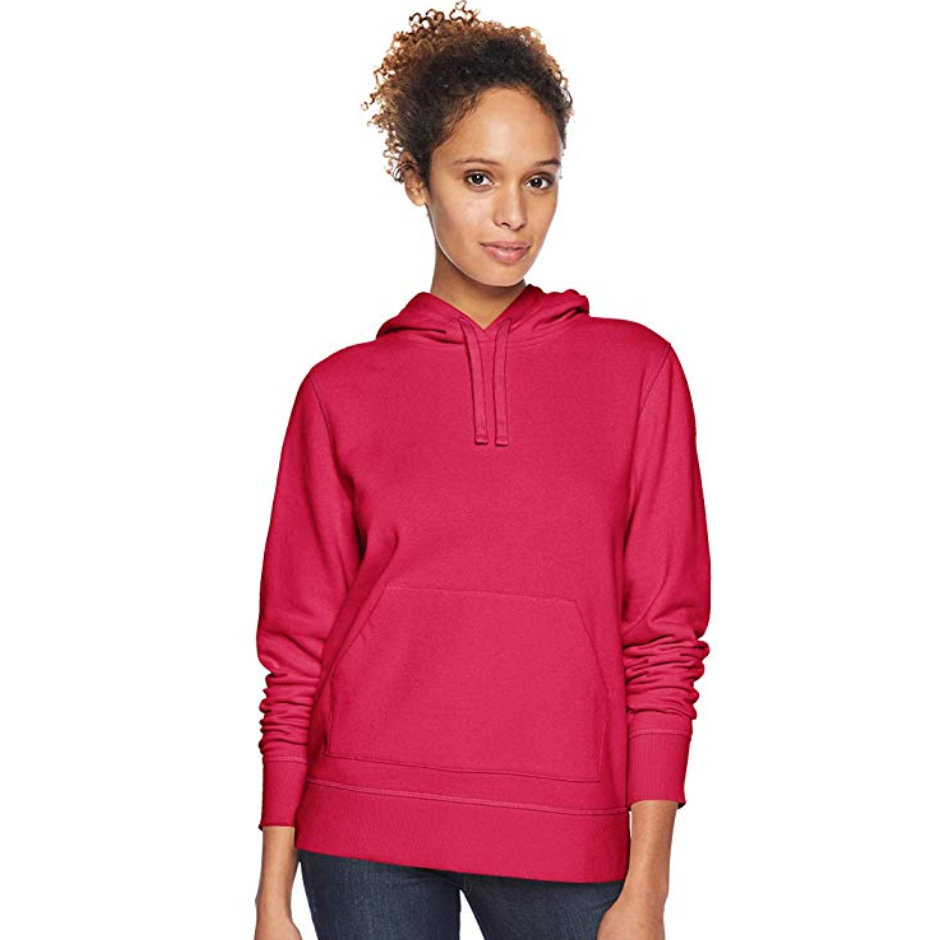 A great classic layering piece at a great price! I wore a similar sweatshirt that I already had in my closet, but this is a fantastic piece if you need a new one for the winter.
Snow Gloves: $20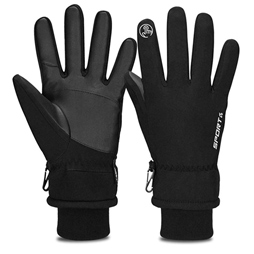 We all know the most important factor in any pair of gloves: warmth. Just kidding, you and I both know it's TOUCHSCREEN COMPATIBILITY. What is life without being able to use your phone? While trying to navigate a phone with bulky gloves is never easy, I can attest that these do work! I got these exact gloves for both Brandon and I - mine in a small and his in a Medium, and both worked great. These are easy, waterproof gloves that just work.
Fleece-Lined Hat: $13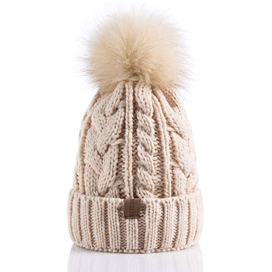 I chose this hat because it was classic and cute. Then I realized that the cozy, thick layer of super soft fleece inside made it super cozy and warm - without being overbearingly so. My head never got cold no matter how windy it was, and I am definitely going to keep wearing this one in any snowy environment.
Aprés-Ski Gloves: $13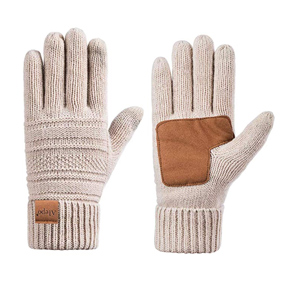 I thought these were so cute! And looked much pricier than the $13 price tag. They definitely came in handy for early mornings, spending time by the outdoor fireplaces and dinner outings (because who wants to wear bulky waterproof gloves when you're not actively needing them!) And, of course, I would never recommend a glove that isn't phone compatible, these are fully touch screen functional.
Goggles: $19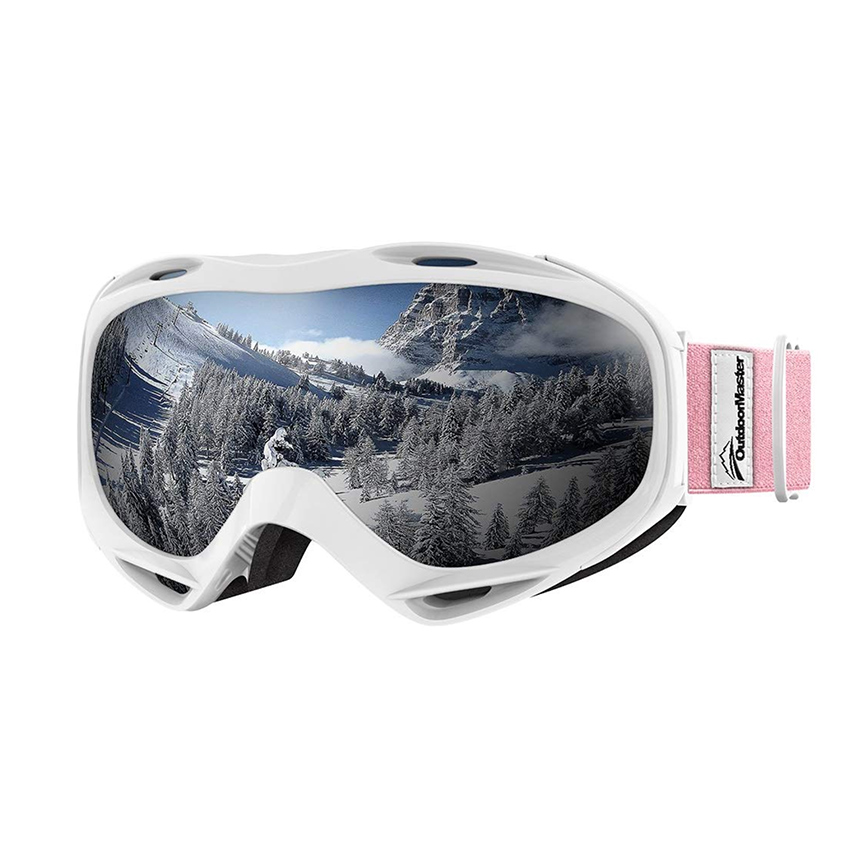 Another smaller item that often racks up a large price tag. These pink and white goggles are very highly reviewed, and get the job done with a little bit of a fun style flare, but less than $20.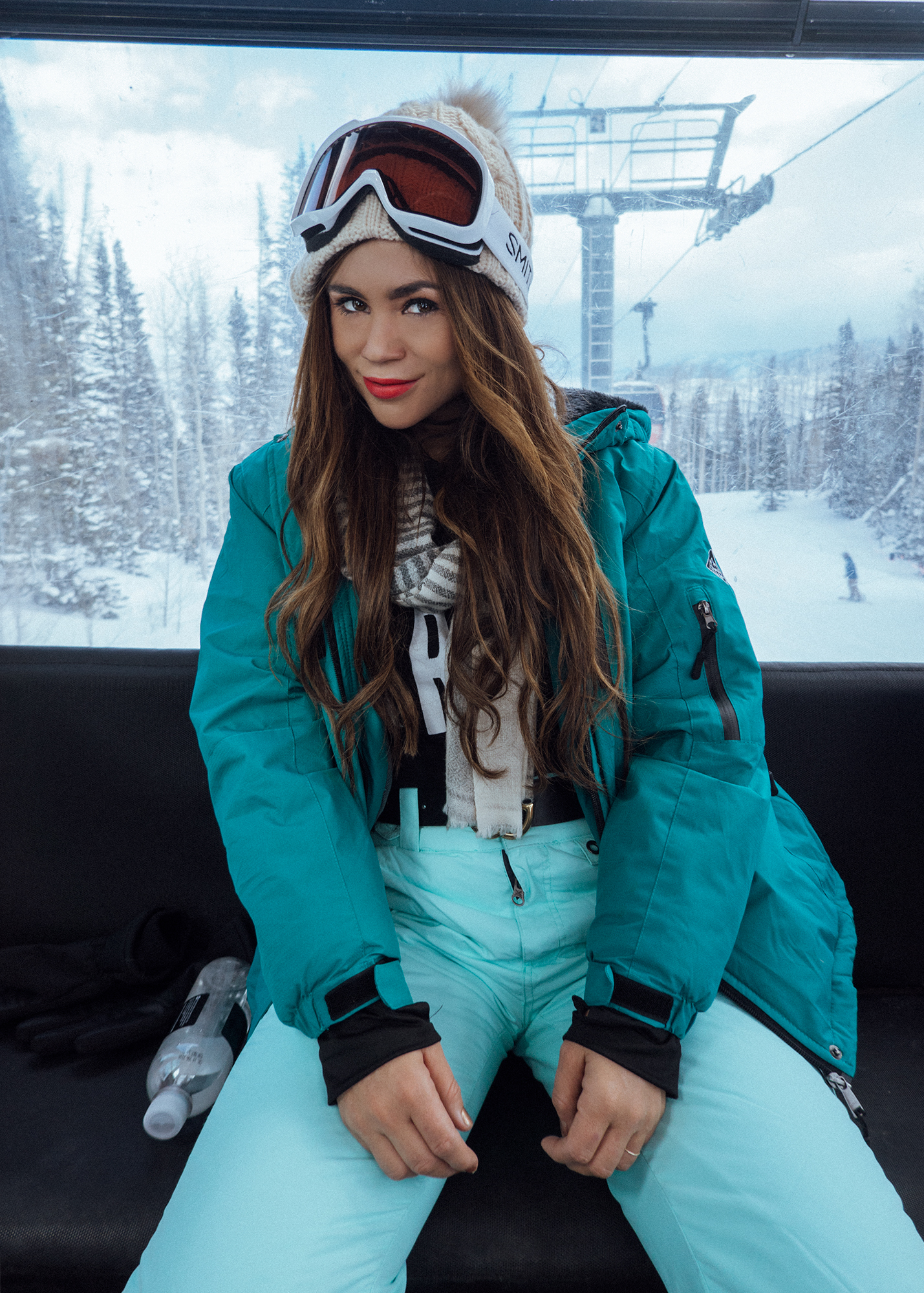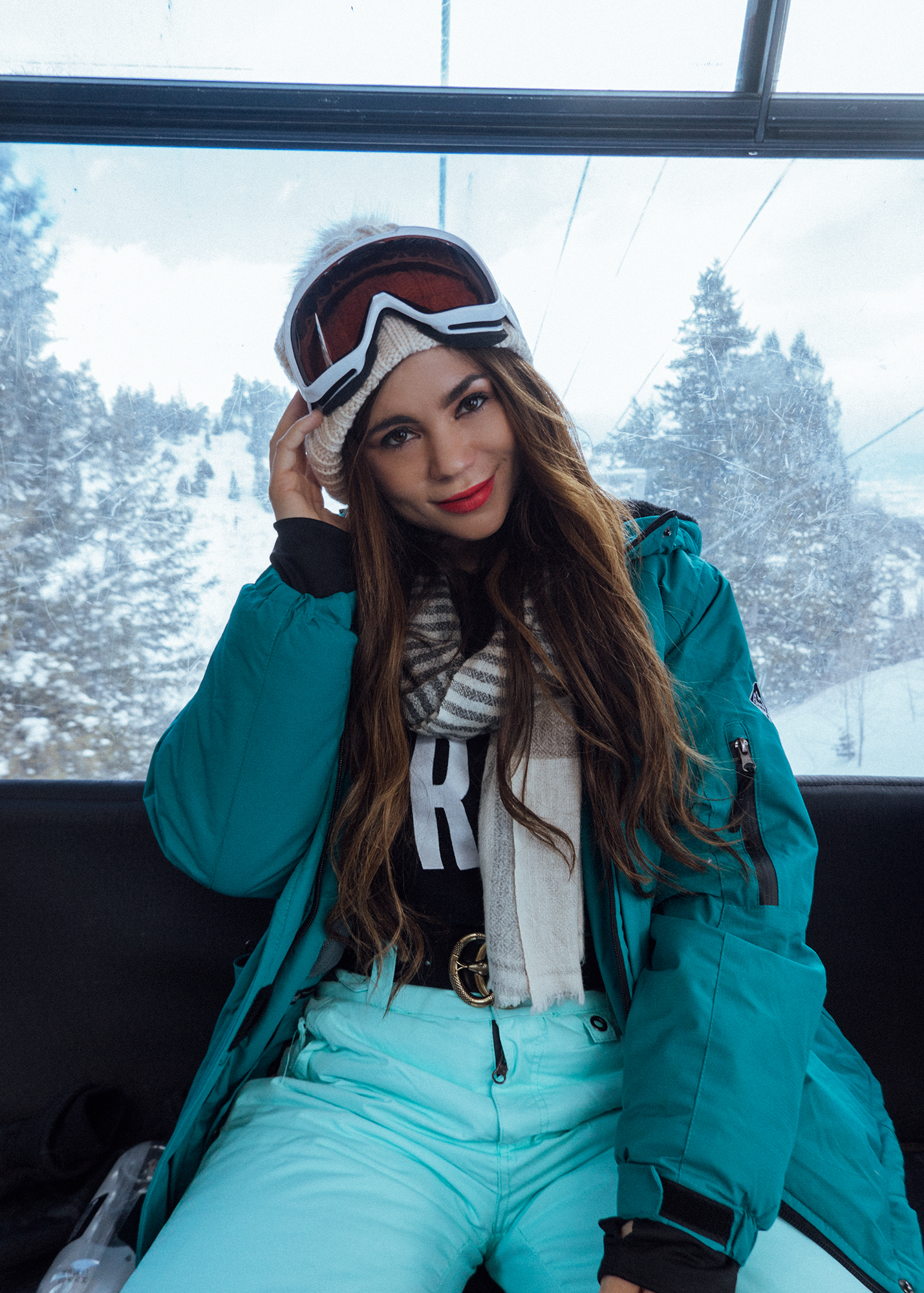 Now you are ski ready!!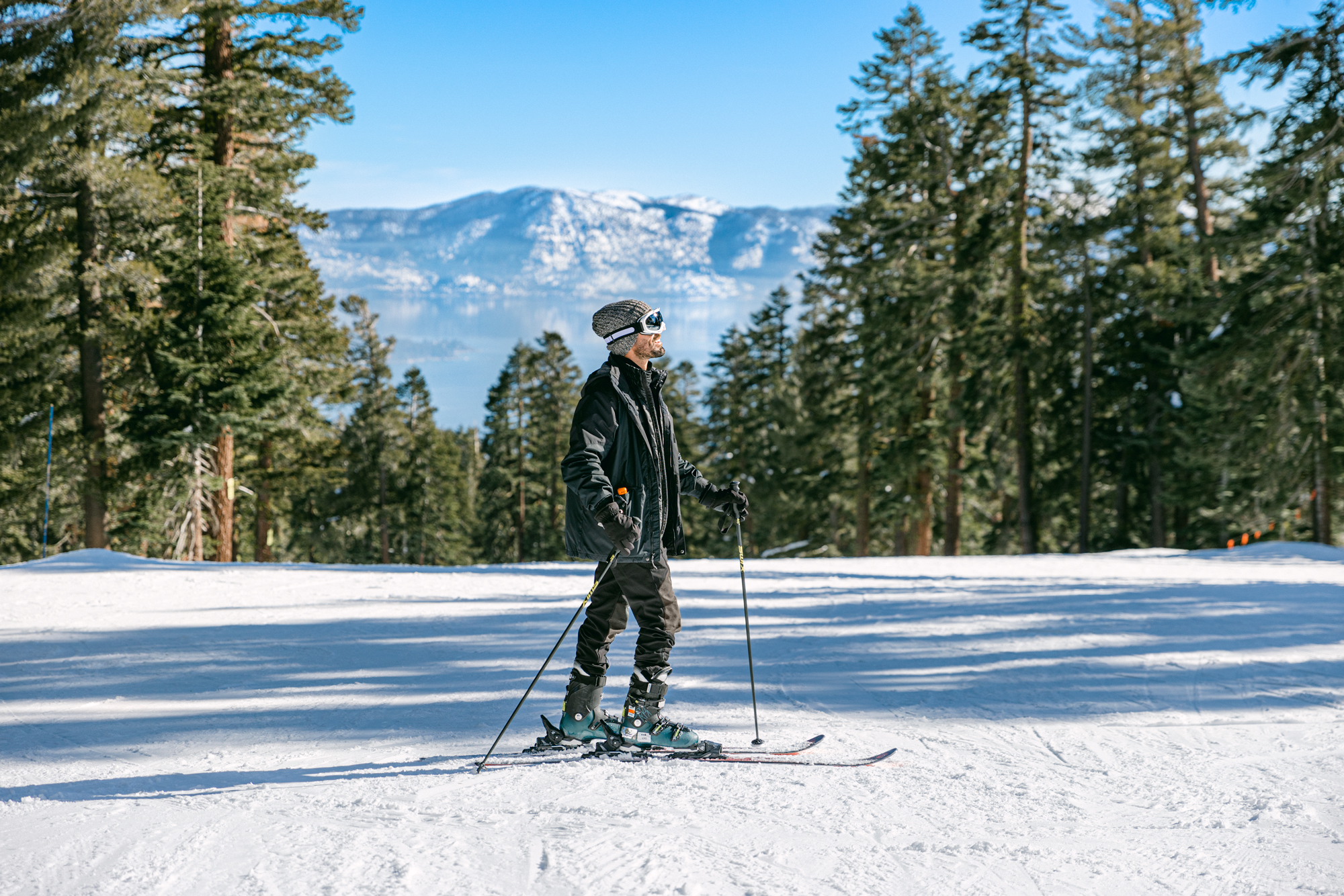 Brandon in 15 degrees and loving his first ski trip!
Waterproof Snow Pants: $41
Brandon wore these exact snow pants both days we skied and reports back that they are perfect - comfortable, warm, waterproof and a good, not too baggy fit. He sized up just slightly from a 29" waist to a 30" to fit leggings underneath comfortably.
Or These Waterproof Snow Pants: $40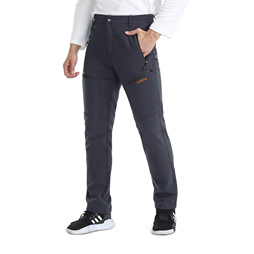 Another great Men's snow pants option with an even more steam-lined fit!
Waterproof Ski Jacket: $65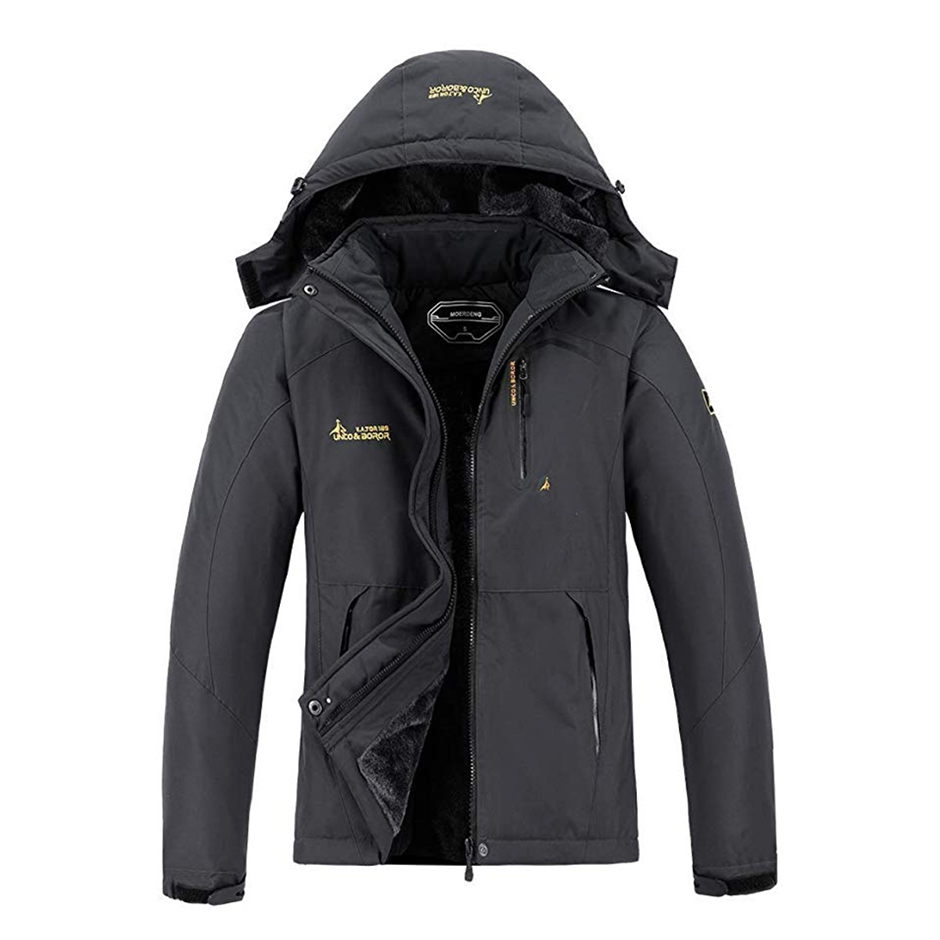 This ski jacket in a classic fit is super warm and fleece lined, with tons of zip pockets for everything you might need. Brandon got everything in black, but this one comes in a few other manly, earthy colors if you or the man in your life is looking to mix up the uniform.
Snow Gloves: $20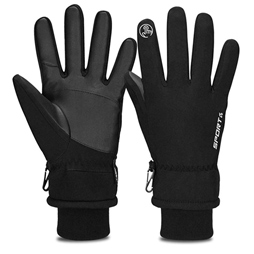 The exact same gloves that I got, but in a size Medium for Brandon. These are simple, and just work well (with touchscreen compatibility, of course!) Bigger dudes should size up to a size Large.
Classic Beanie: $9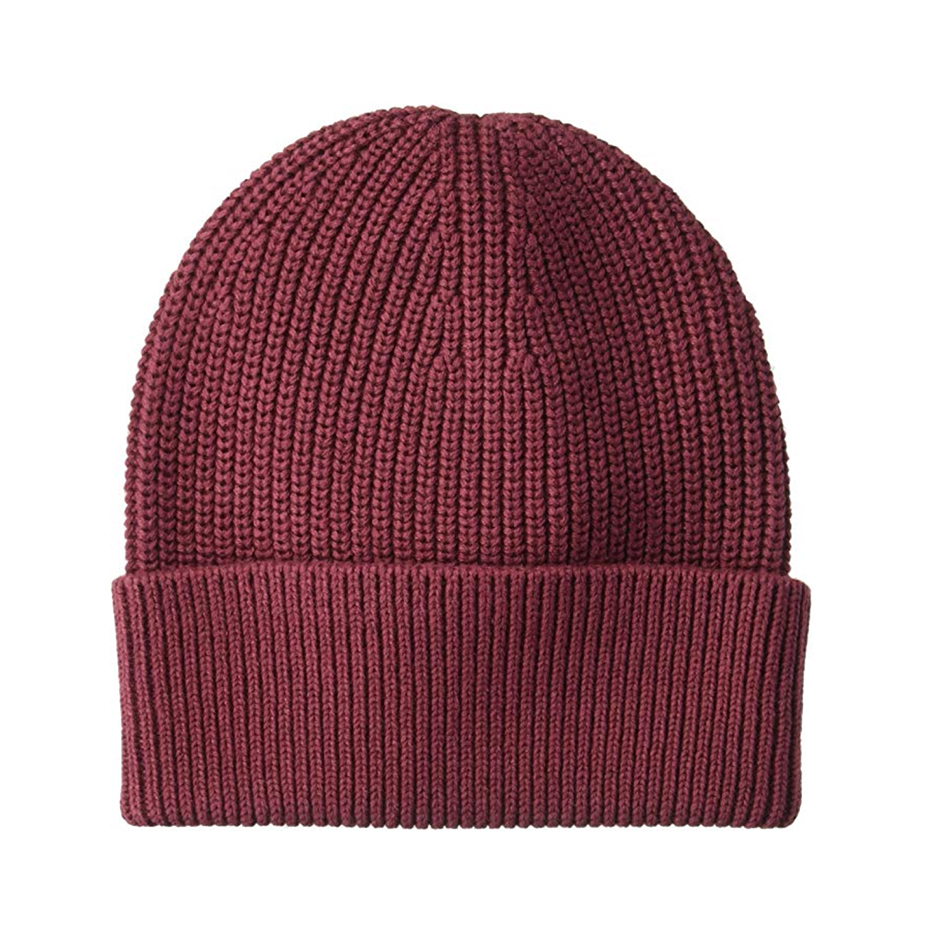 A simple, classic beanie available in a dozen different colors, to keep your head and ears warm.
Men's Sports Leggings: $15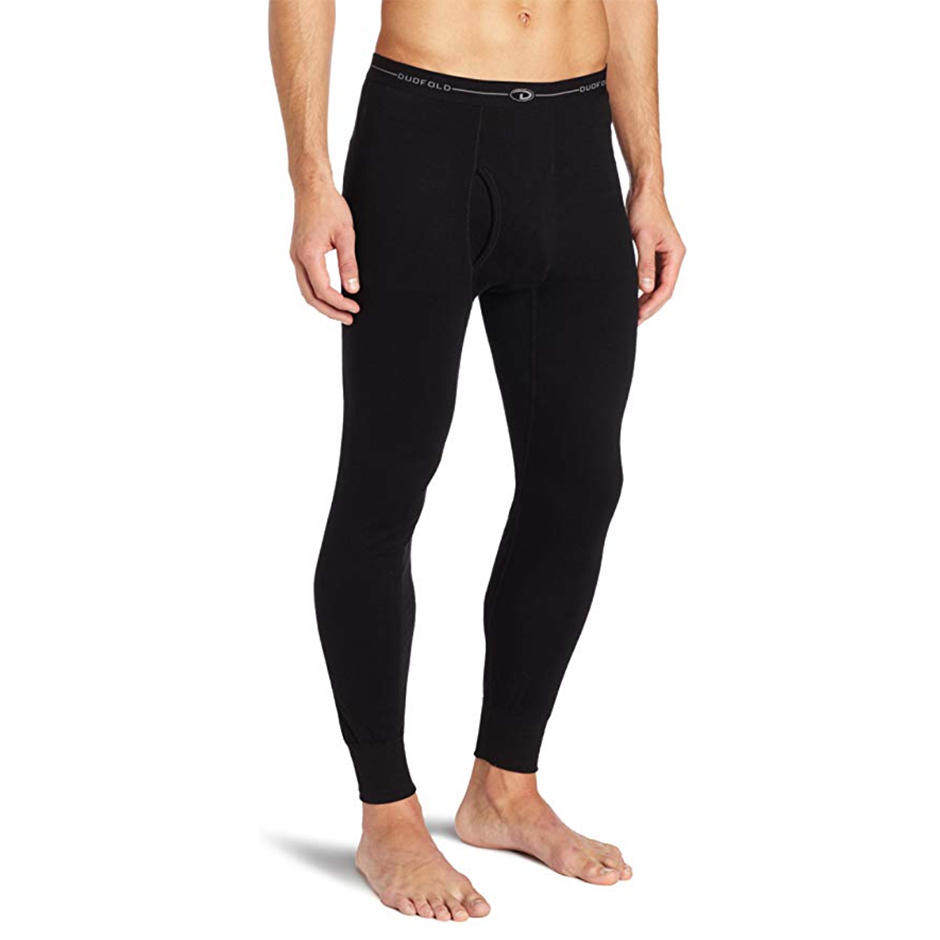 While I had countless pairs of work out leggings to choose from as my foundation pair, they aren't a usual part of most men's wardrobes (unless you're a runner in a cold environment), so Brandon had to procure a pair. These pants are specifically designed to keep warmth in, and are comfortable. At just $15, a great piece to hold on to for any future cold weather travels where you might need an extra level of warmth.
Uniqlo Heat Tech Under Shirt: $20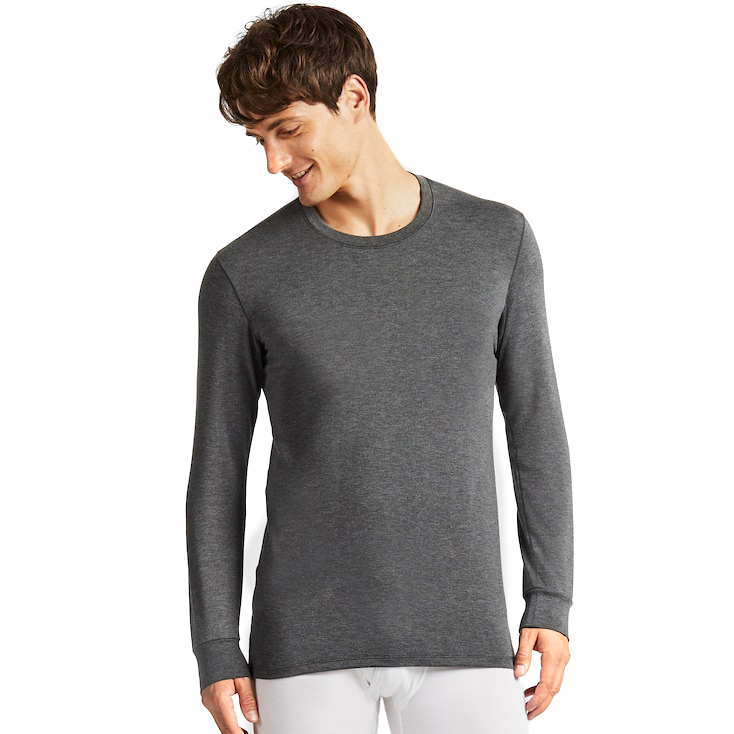 Brandon actually had a couple of these shirts left deep in a drawer from when we used to live in New York - he would wear them to run in the winter and under sweaters on really cold winter days. As a skiing base layer, this is perfect, as the shirts are lightweight and designed specifically to really hold heat in well.
Scarf/Mask in One: $30
A warm scarf most of the time, a face mask when needed. The same as mine, but in black.
Looking for a deeper deal? Amazon's house brand has a 2-pack for $13 that is very highly rated.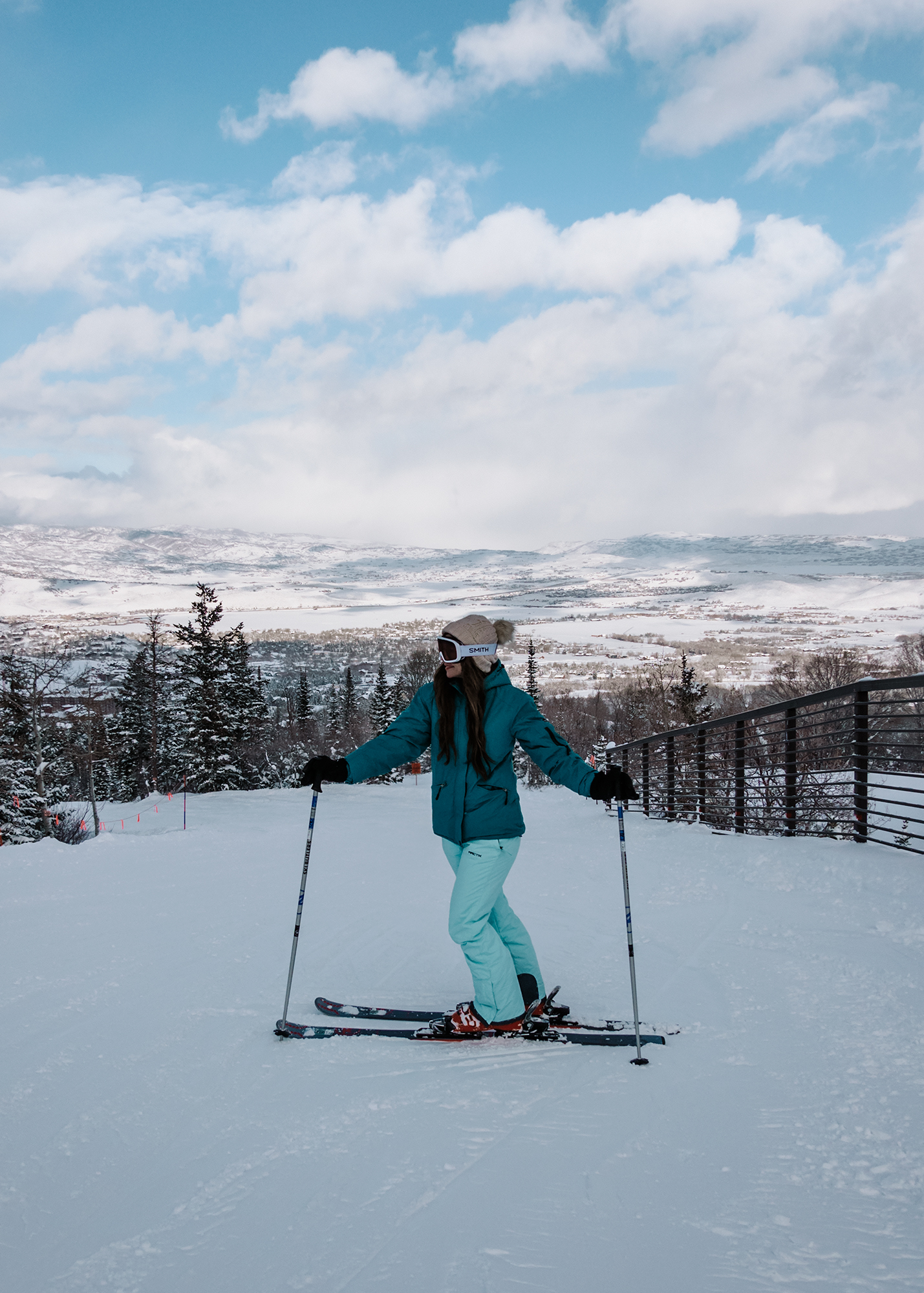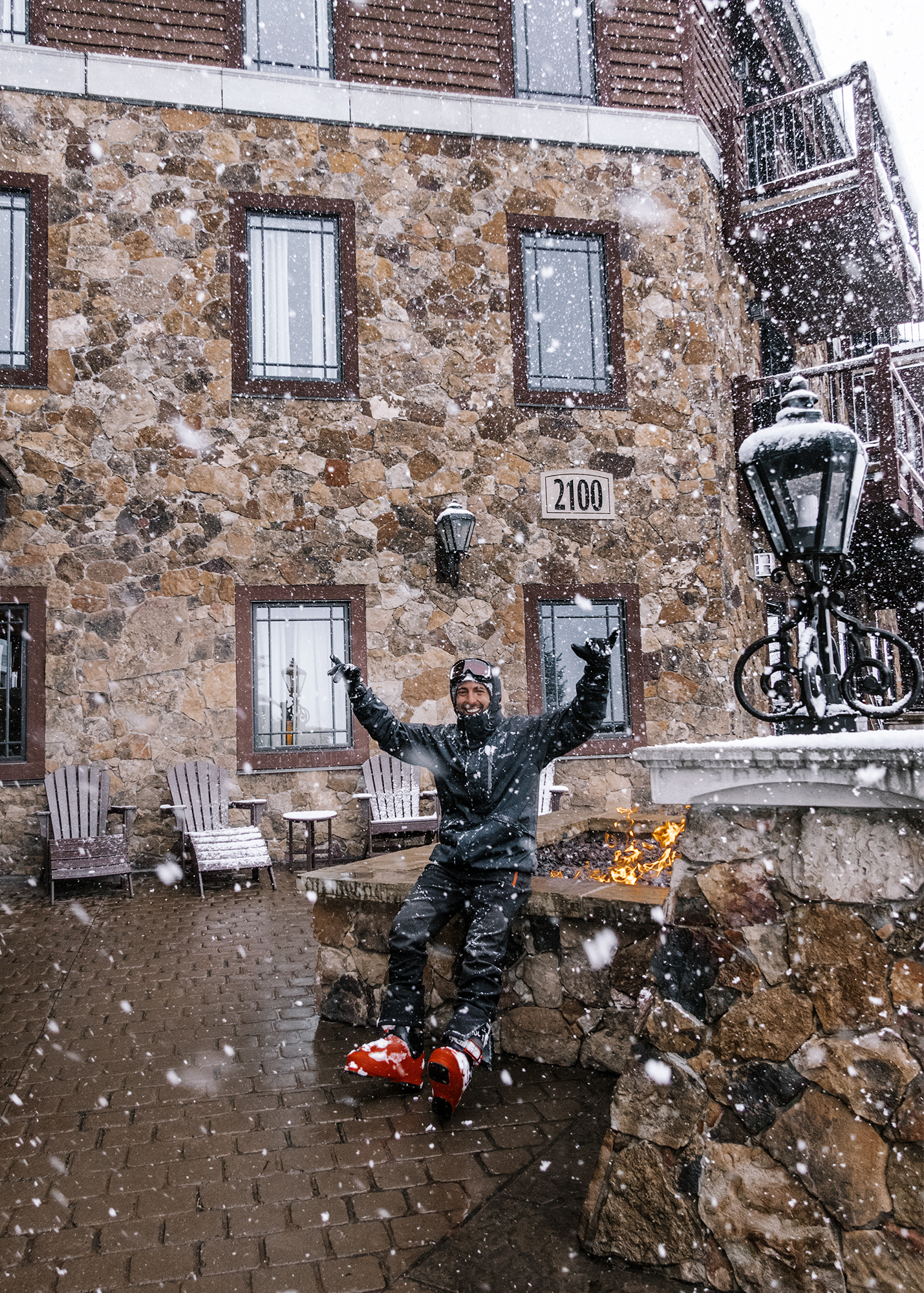 Now who's ready to hit the slopes!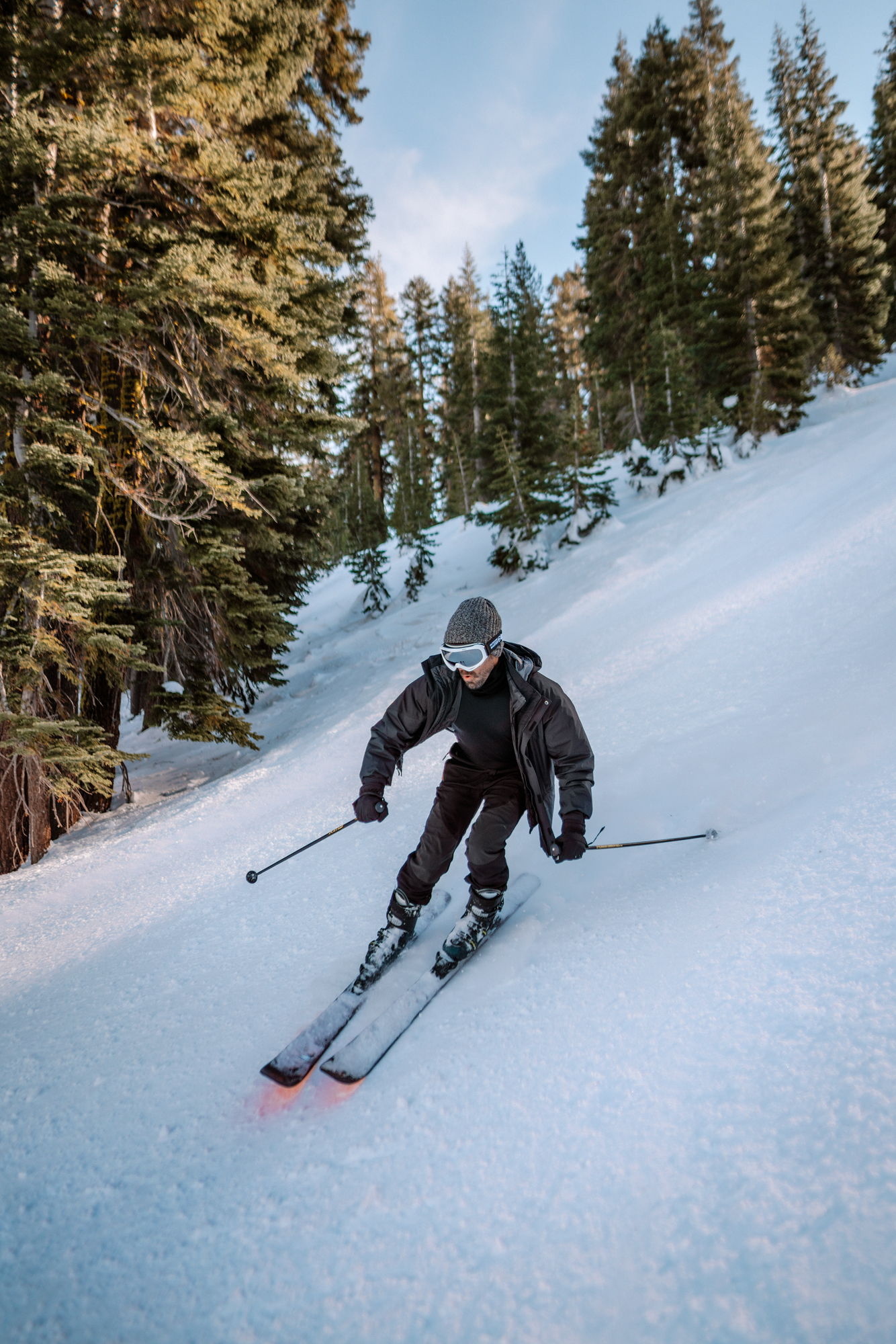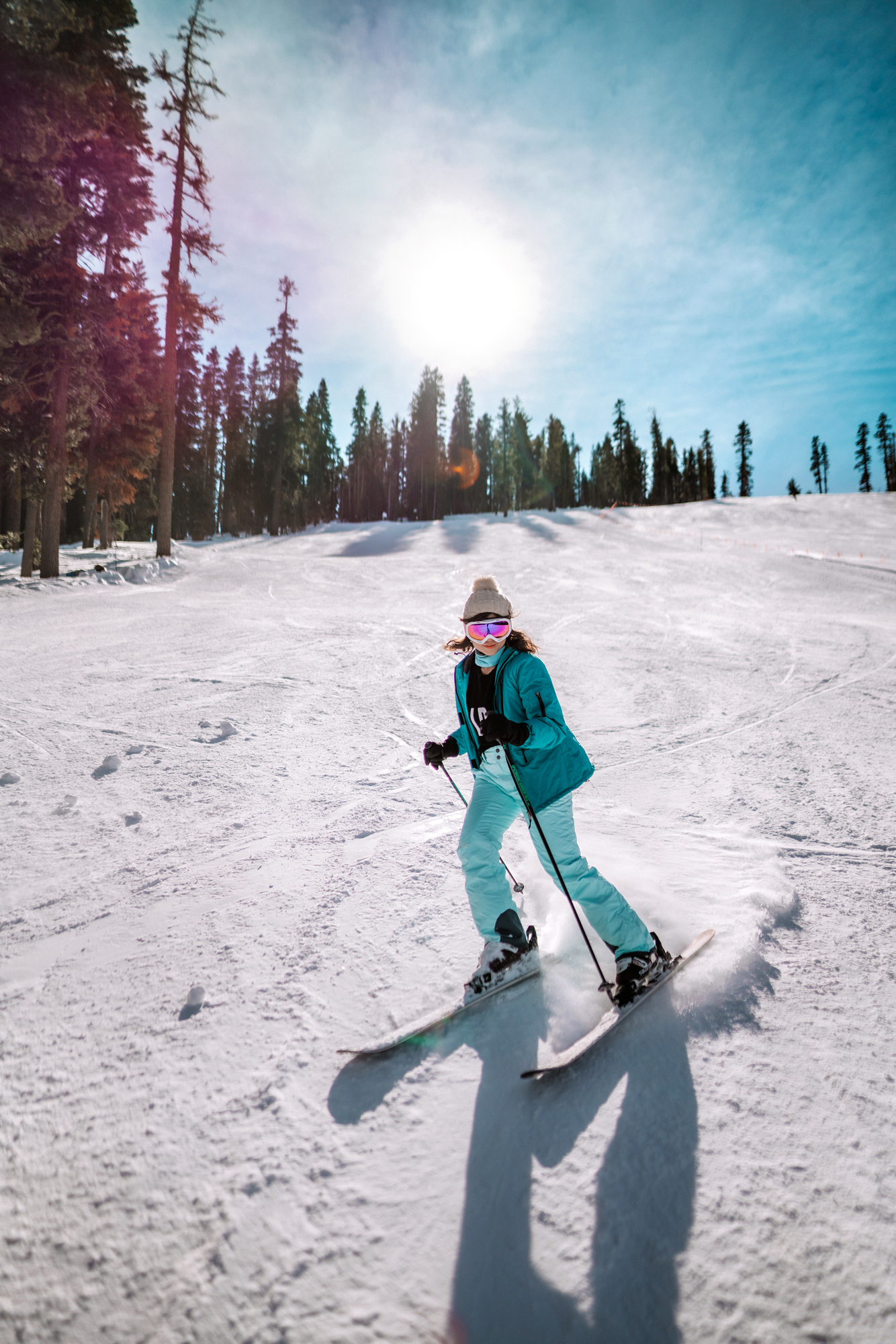 We are. Two years later with all of our exact same gear - and crushing it.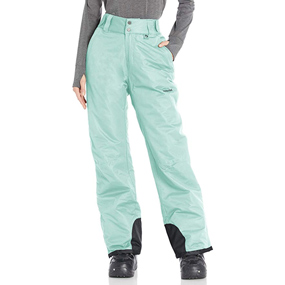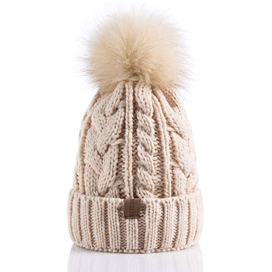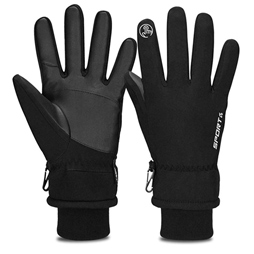 Pin It For Later: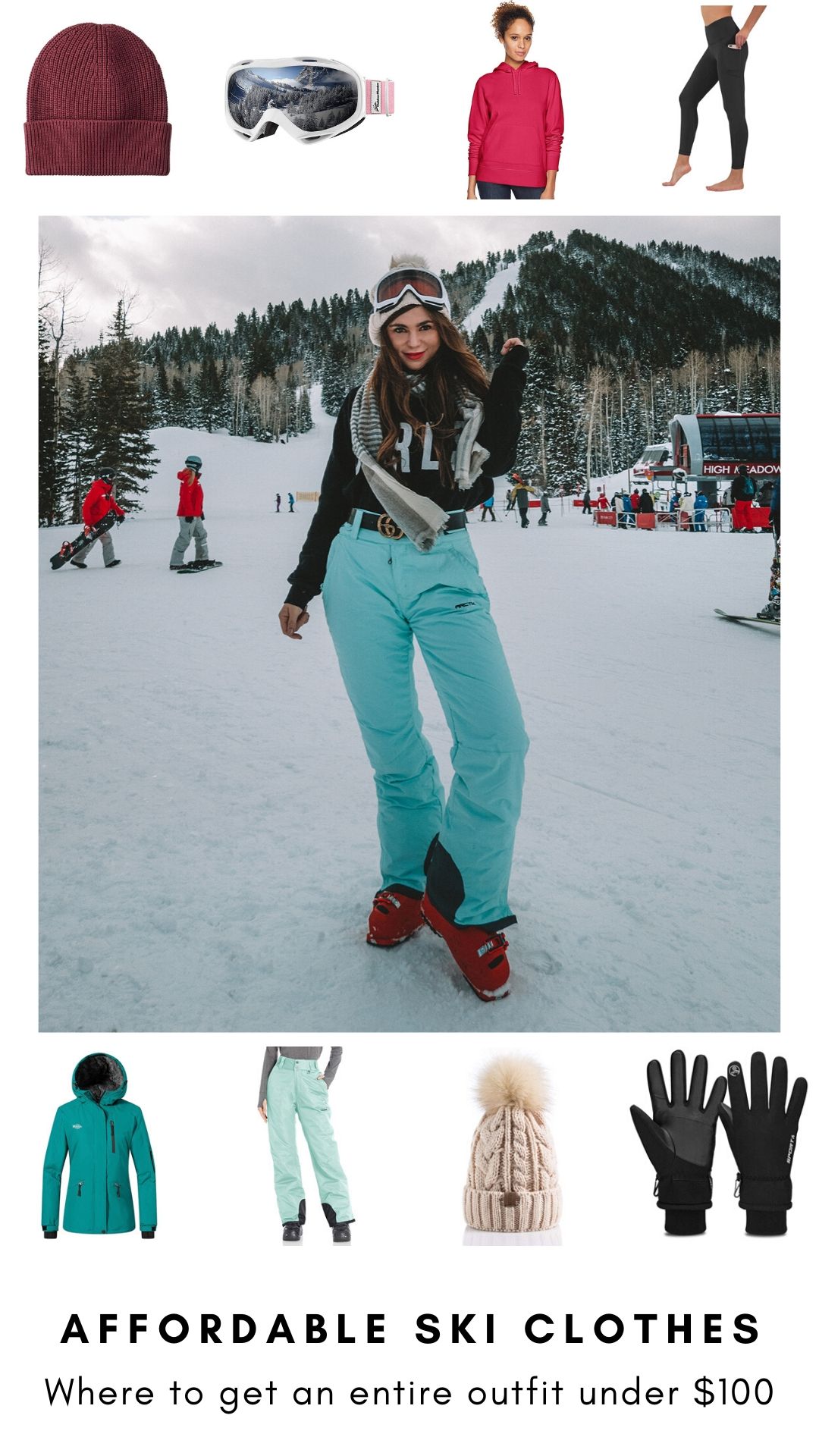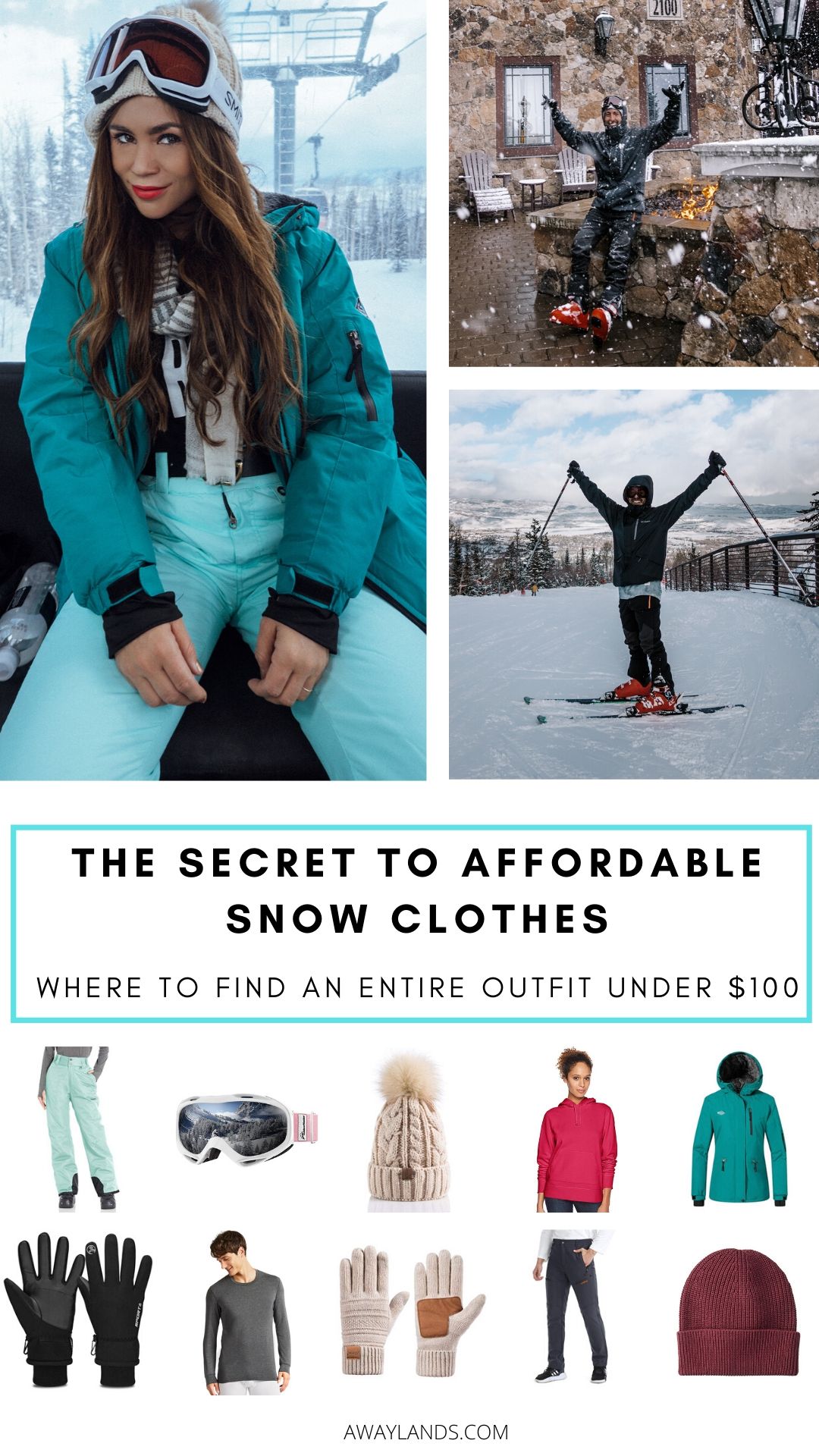 Shop The Edit: