September 11, 2018 Travel Adventures
Italian Daydream - Sailing through Positano and the Amalfi Coast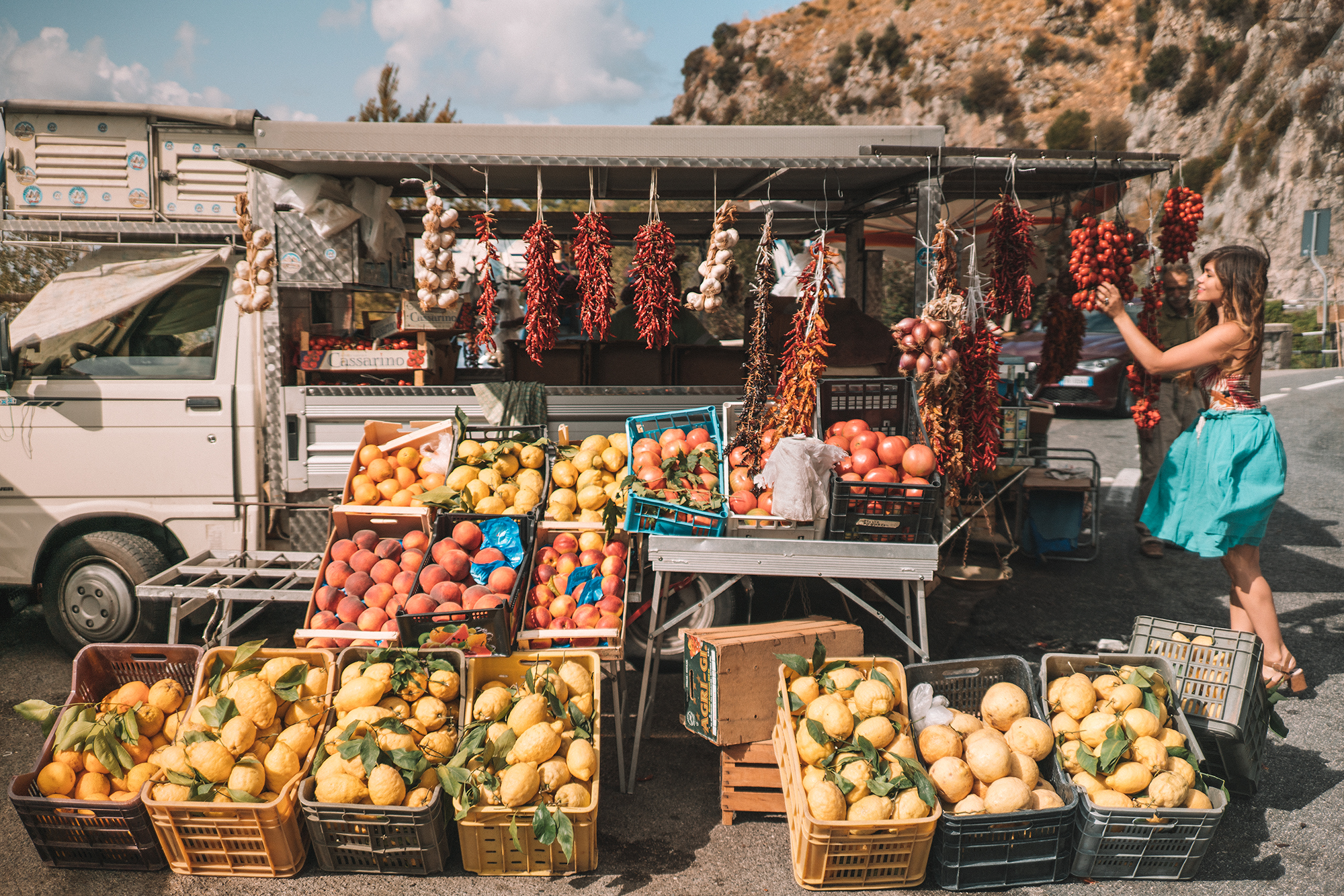 Positano is one of those places out of a dream. I first came to Italy on a High School trip when I was 15, and completely fell in love with Rome, and I knew that returning as an adult was going to be a completely different experience. The last stop on our 3-week Italian Road-trip was the Amalfi Coast, a glittering, iconic, limoncello-scented god of a travel destination. After getting held up in Rome, we arrived to the coast a couple days later than expected - and were met with a crazy flash thunderstorm that flooded the streets and trapped our car in a tiny alley that temporarily became a river - but we finally made it!
Our first stop was Sorrento, where we stayed in the most beautiful palace of a hotel, and then on our second day, we finally drove through the famous coastal road into Positano - our first stop was this roadside stand for some lemons and tomatoes for snacking.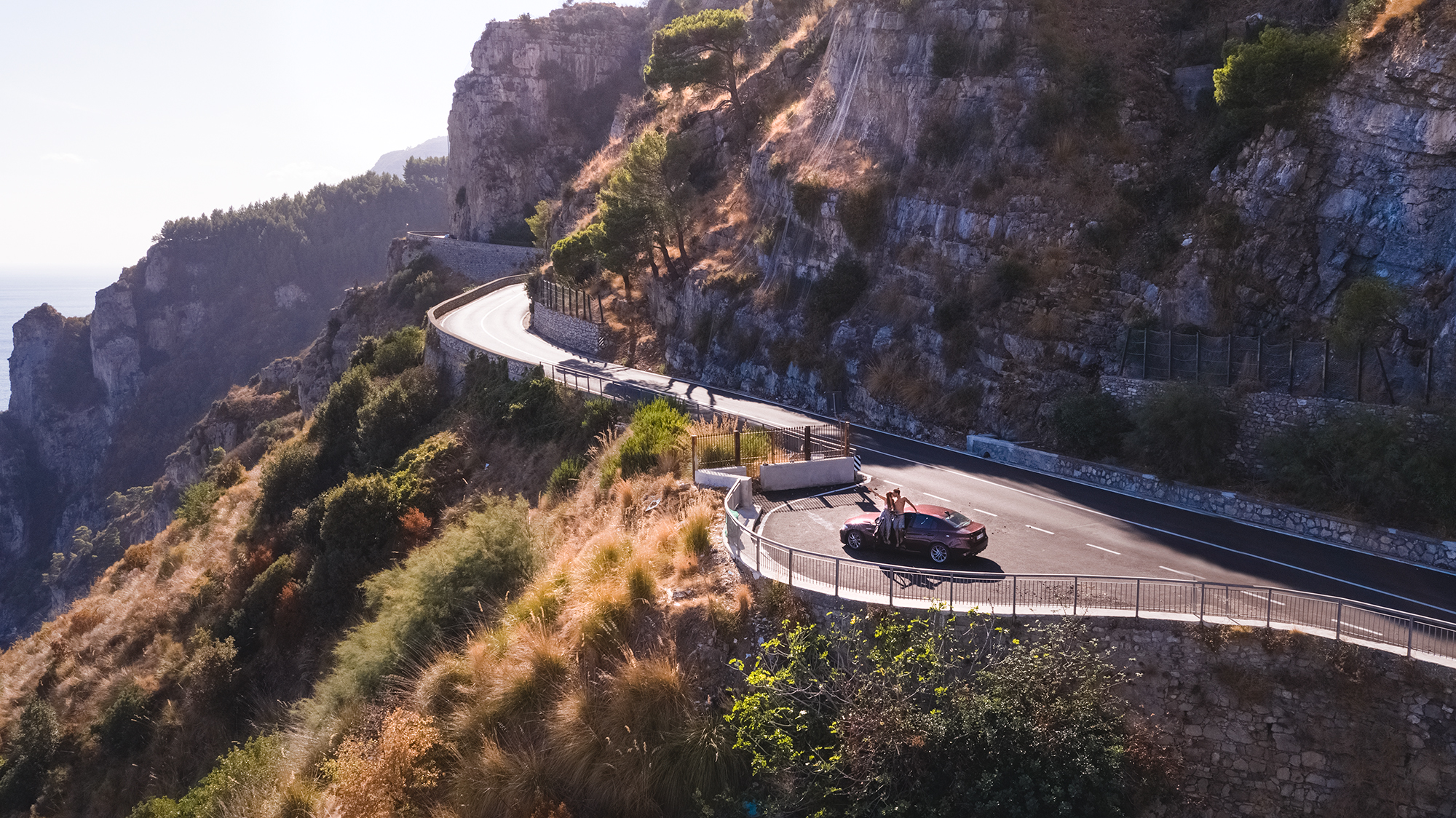 One of Brandon's dreams had always been to drive the Amalfi Coast - check!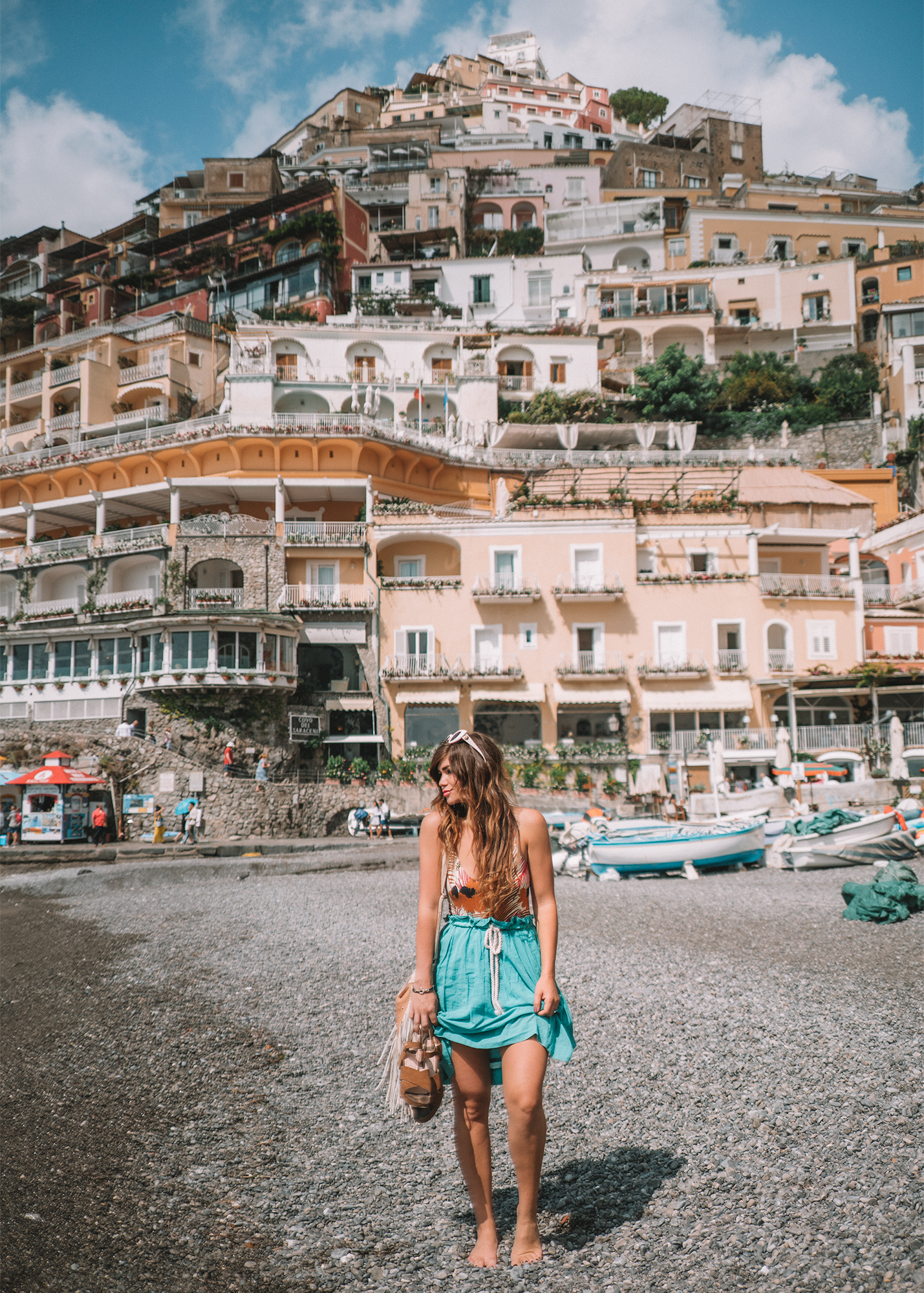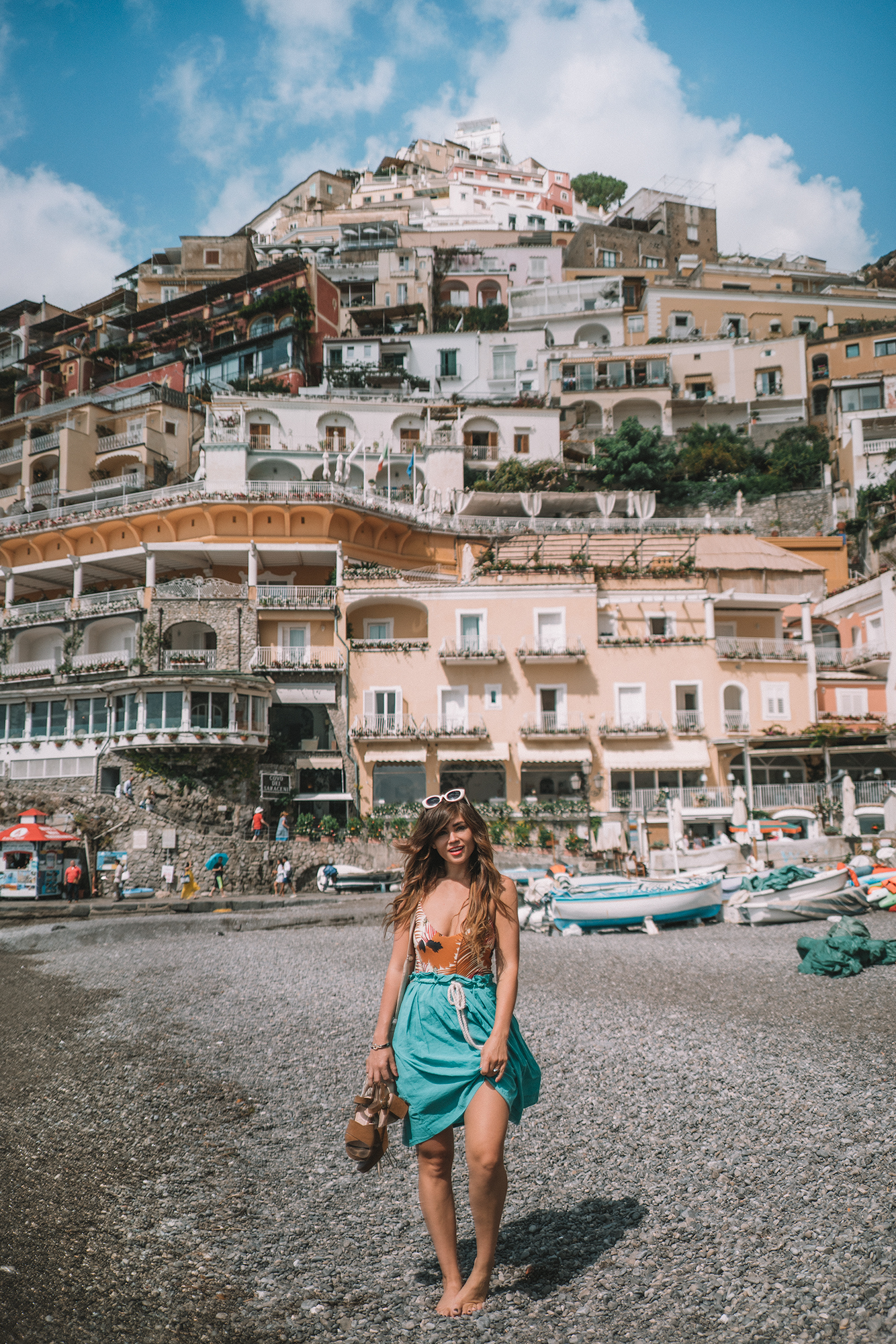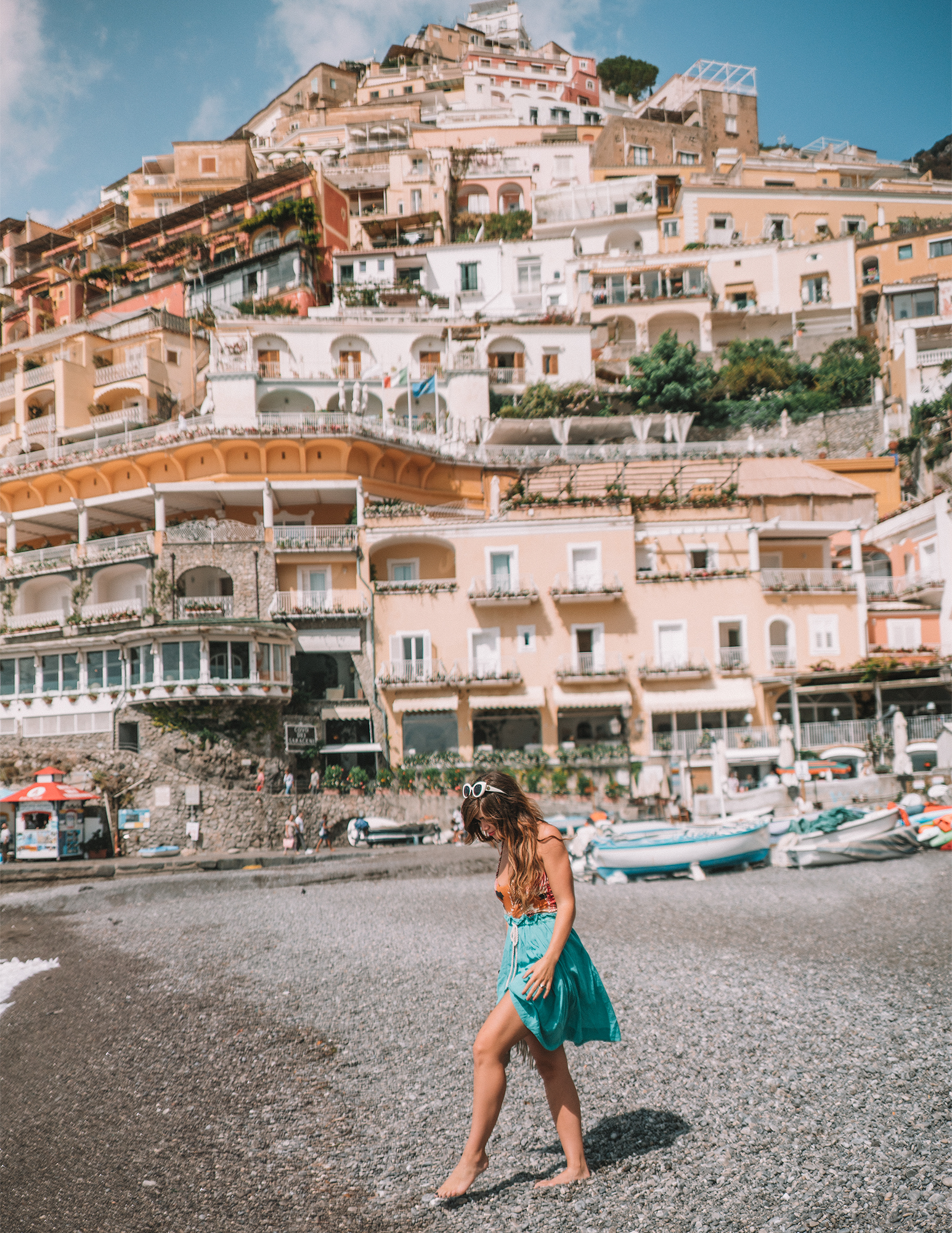 Stepping out onto the beach.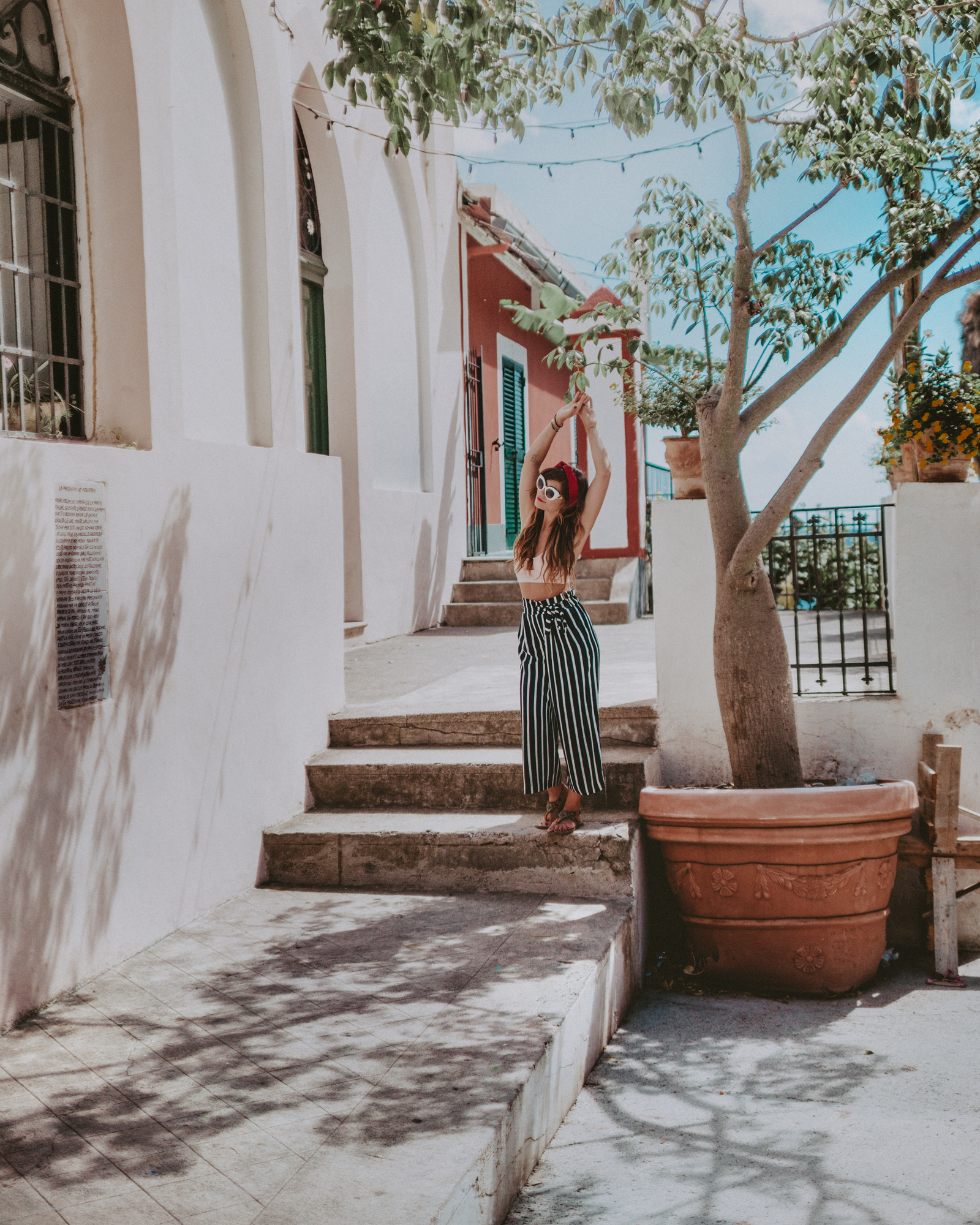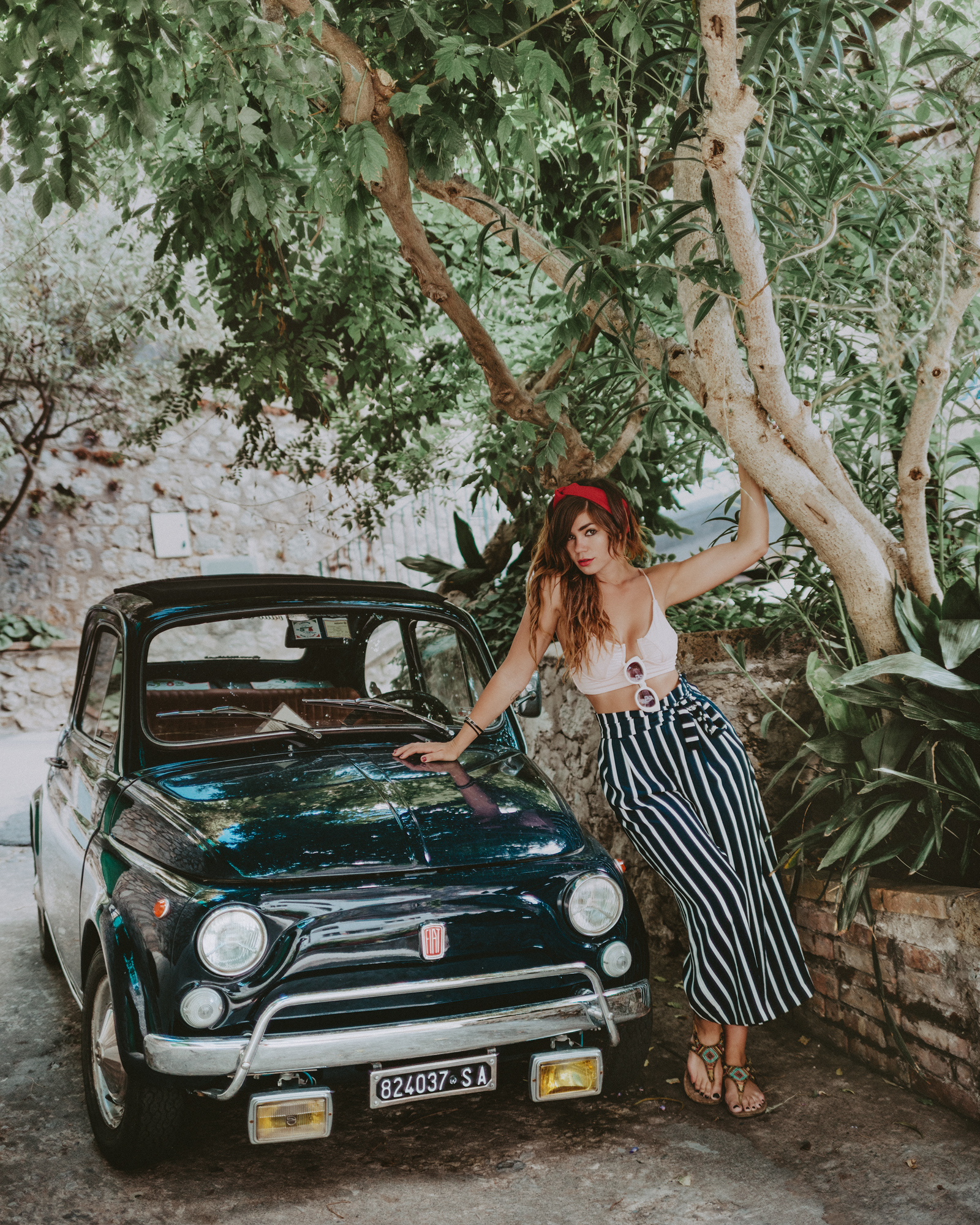 Driving down every little road we could find to see where they led and what magic was at the end of them - we jumped off docks into the ocean, ate truffle prosciutto sandwiches at a tiny deli, and took in just the greatest views.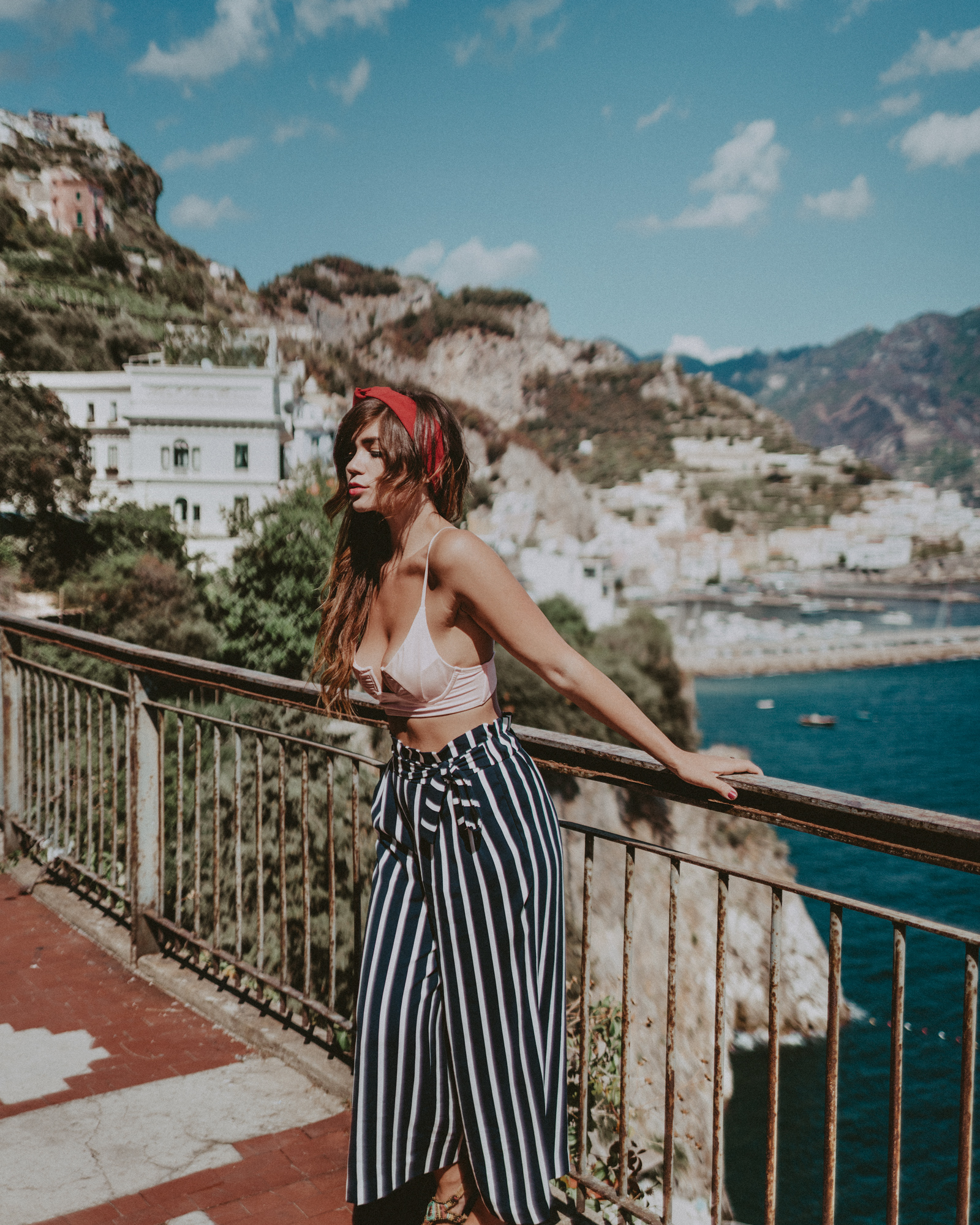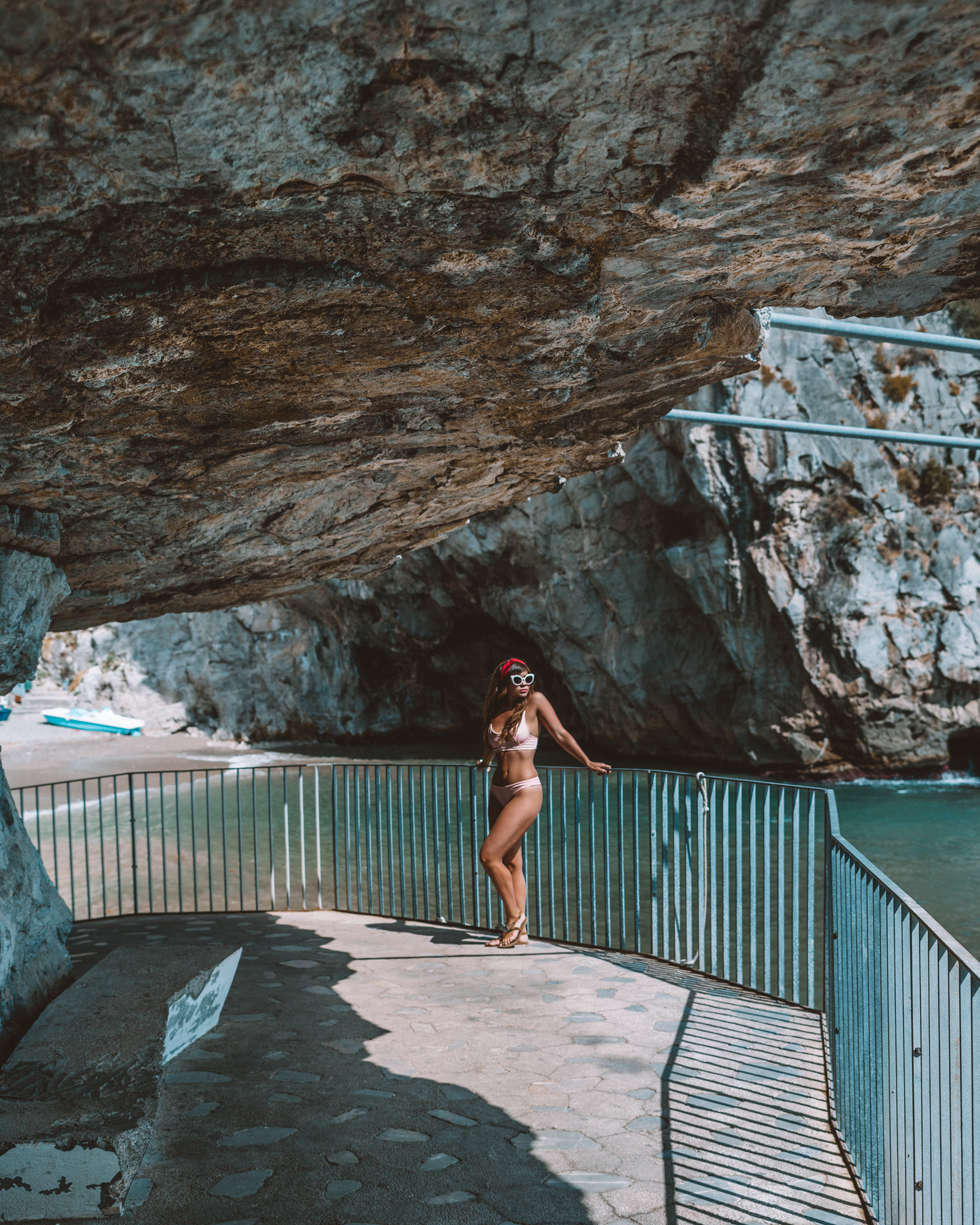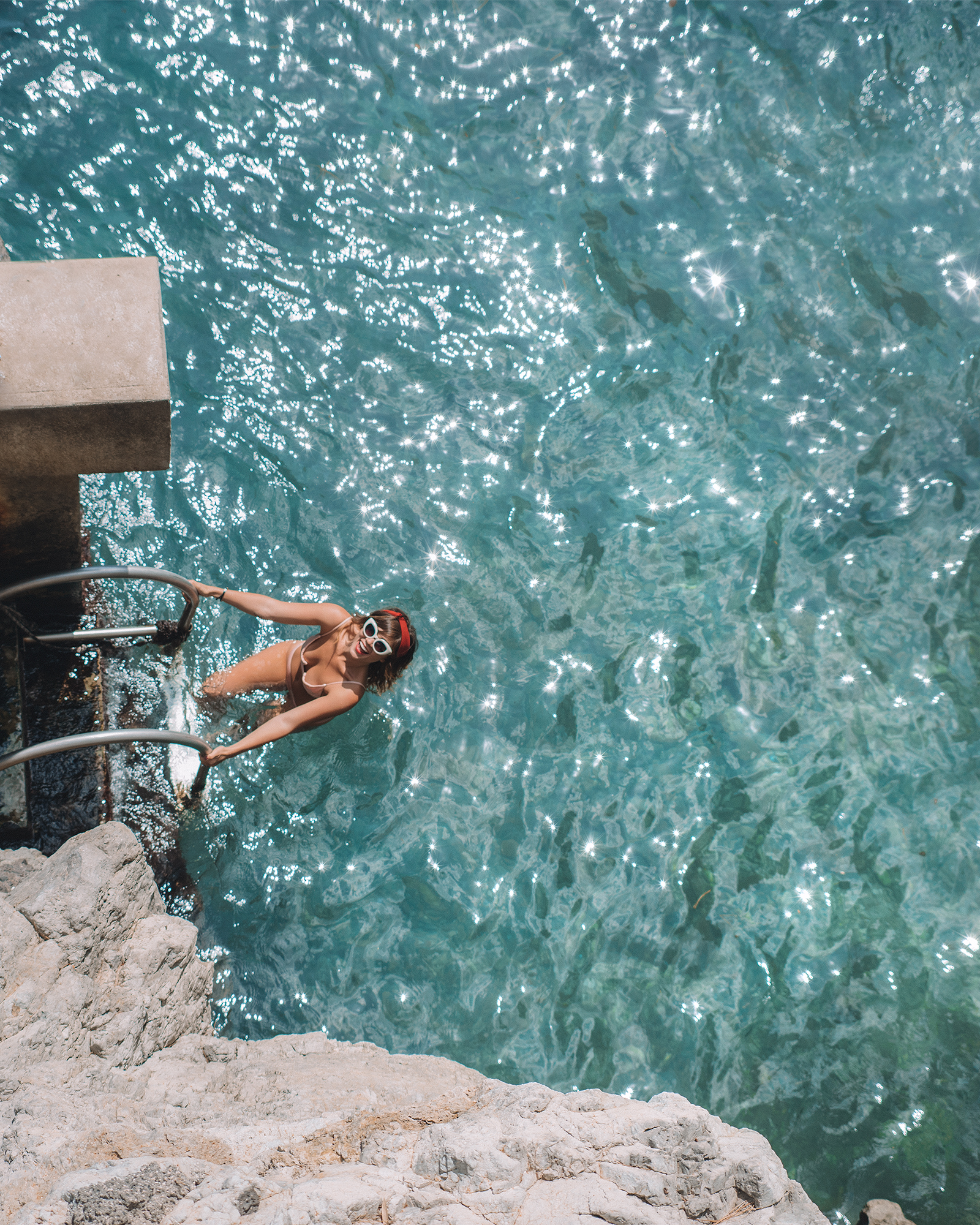 Jumping in every swimming spot we could find.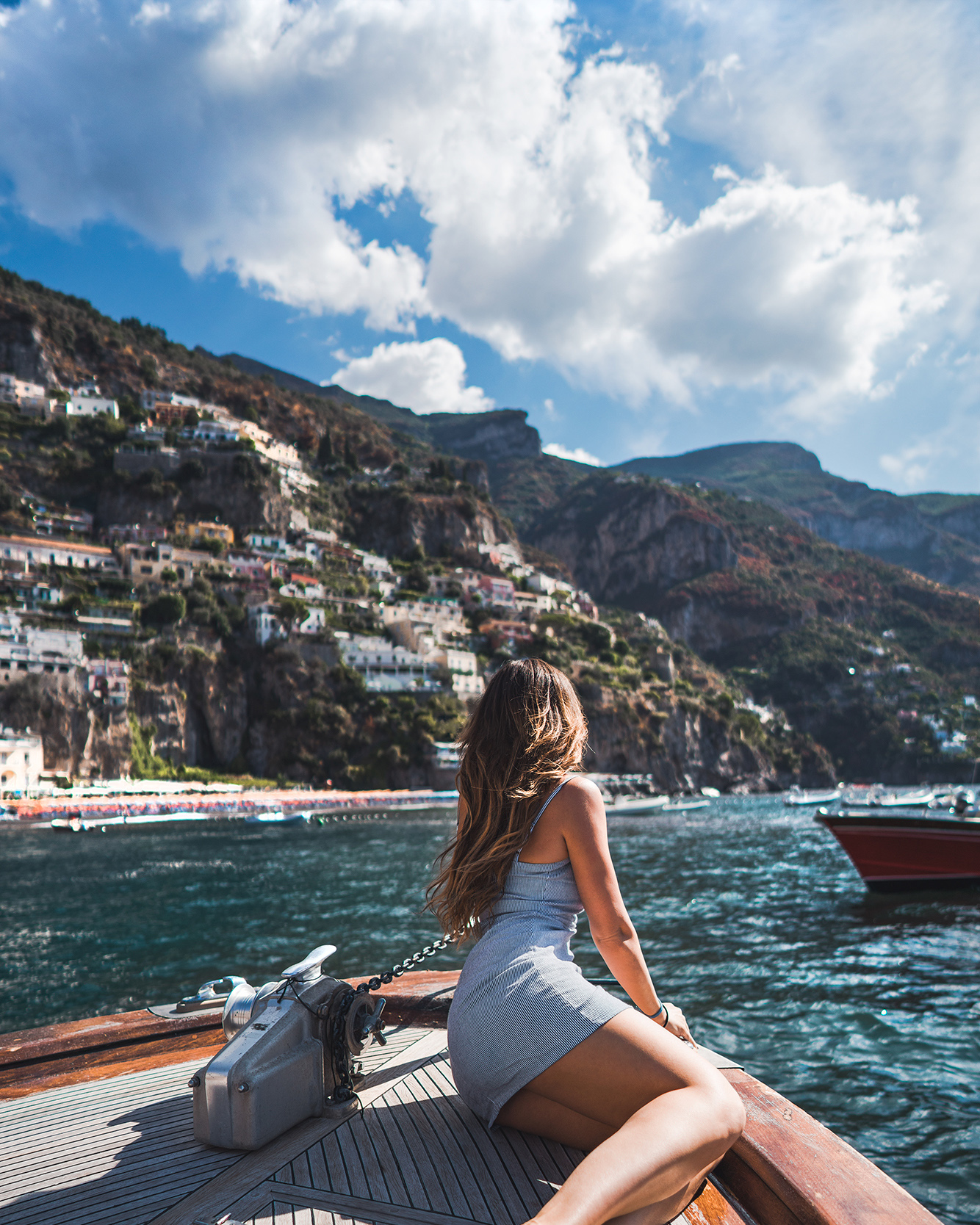 On our very last day in Italy - and of our entire European summer - we set sail on a daycruise with Bluestar Positano, the best way to possibly end the long journey of our summer - and all of the amazing and terrible experiences that went into it.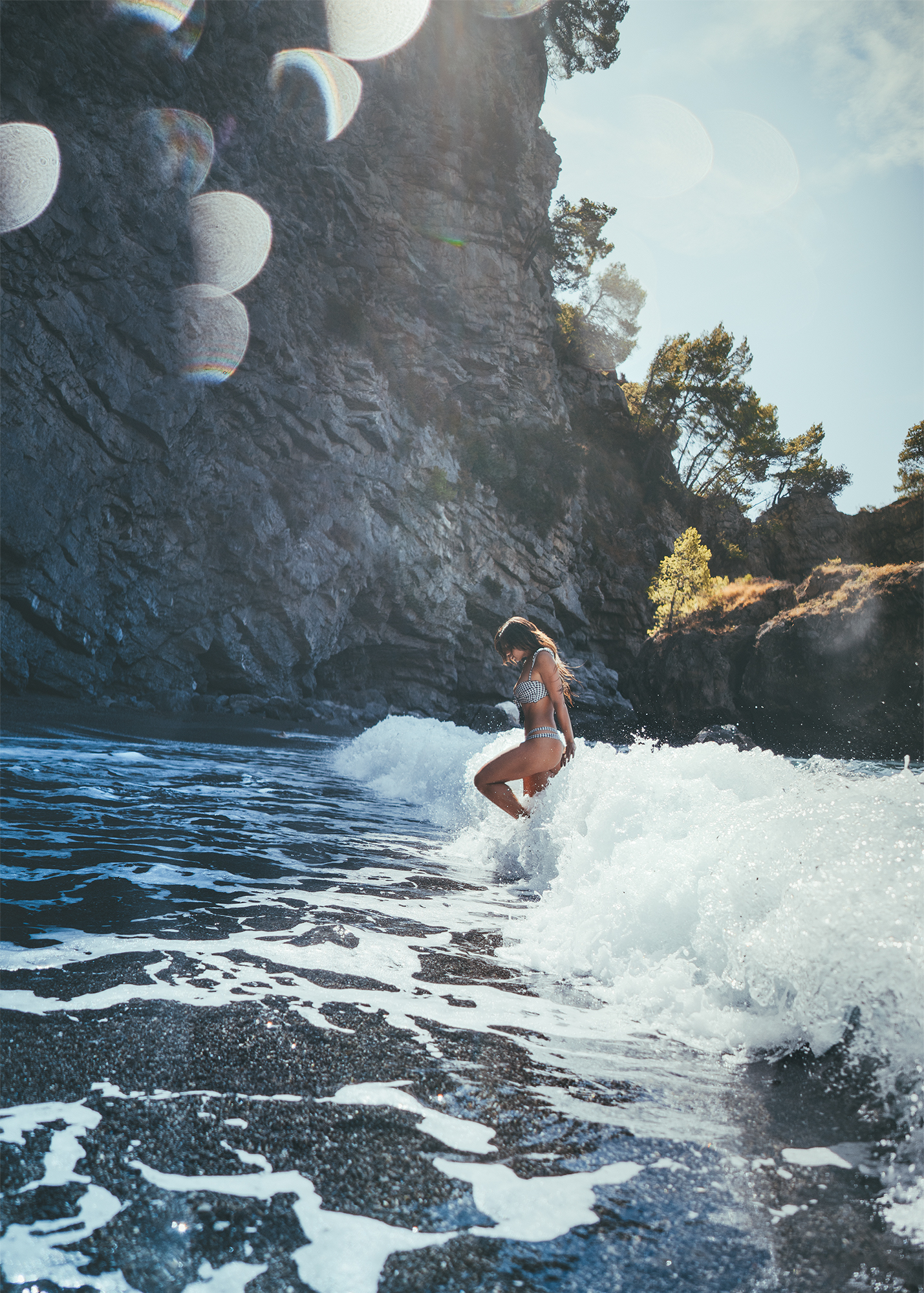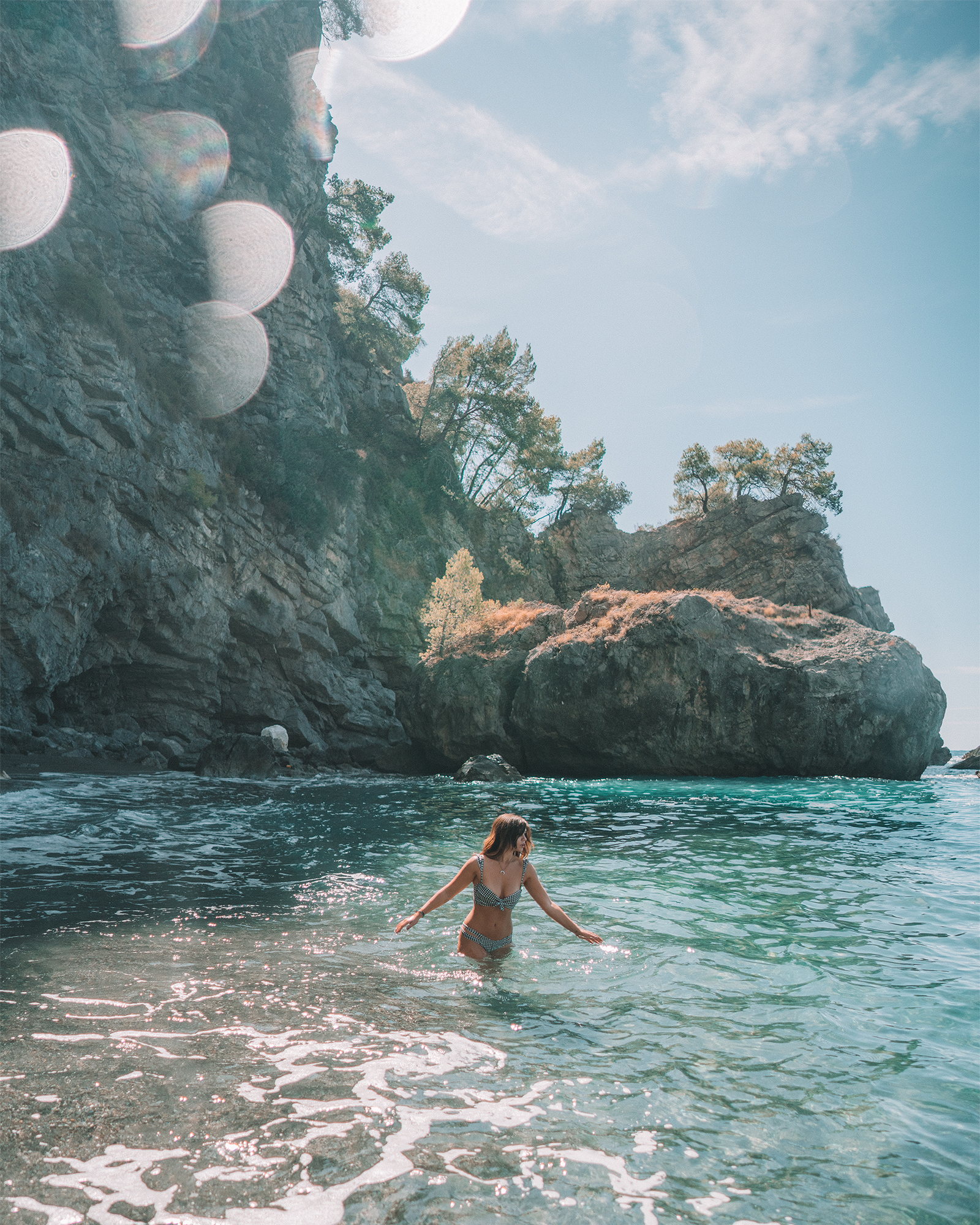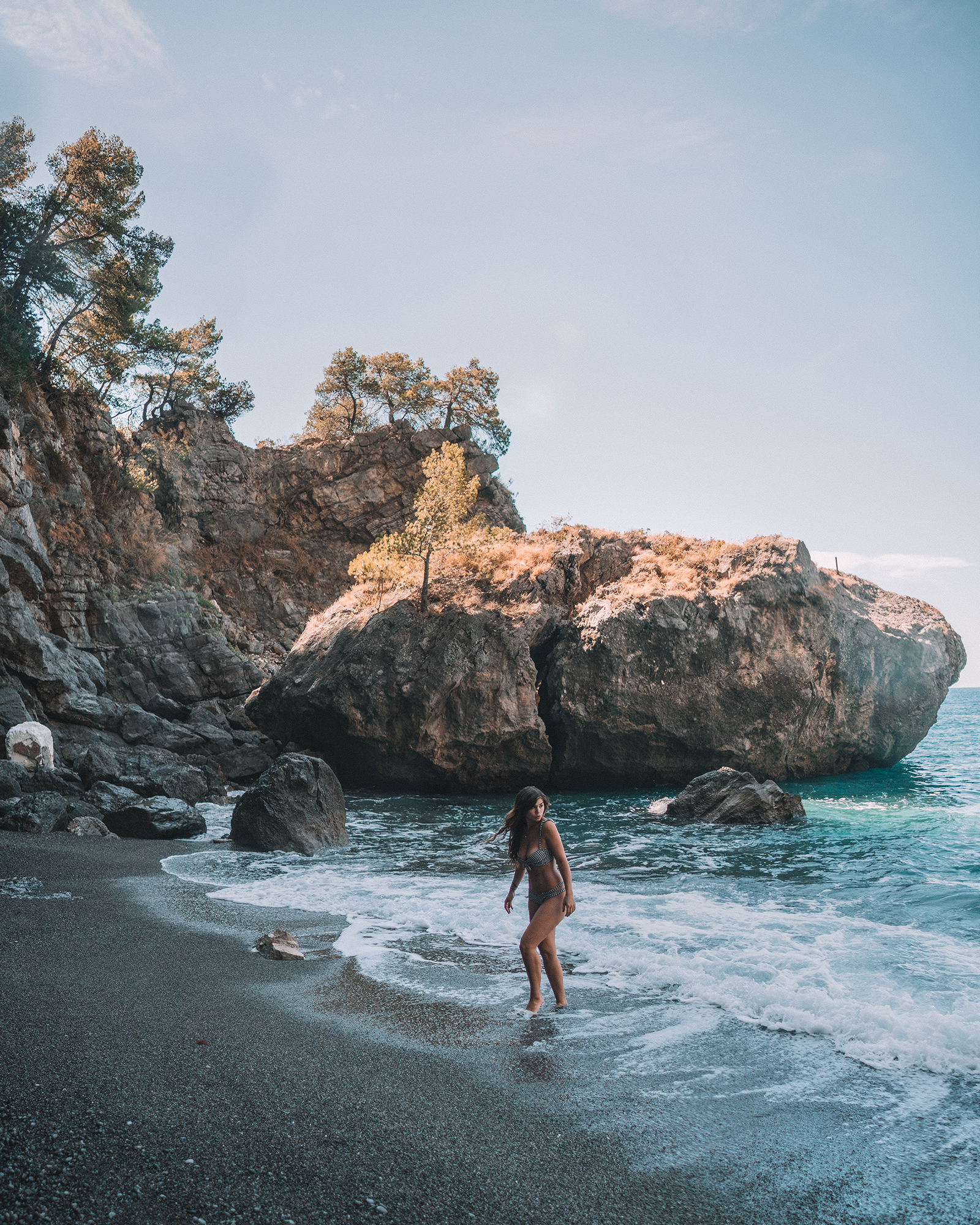 We swam to hidden beaches.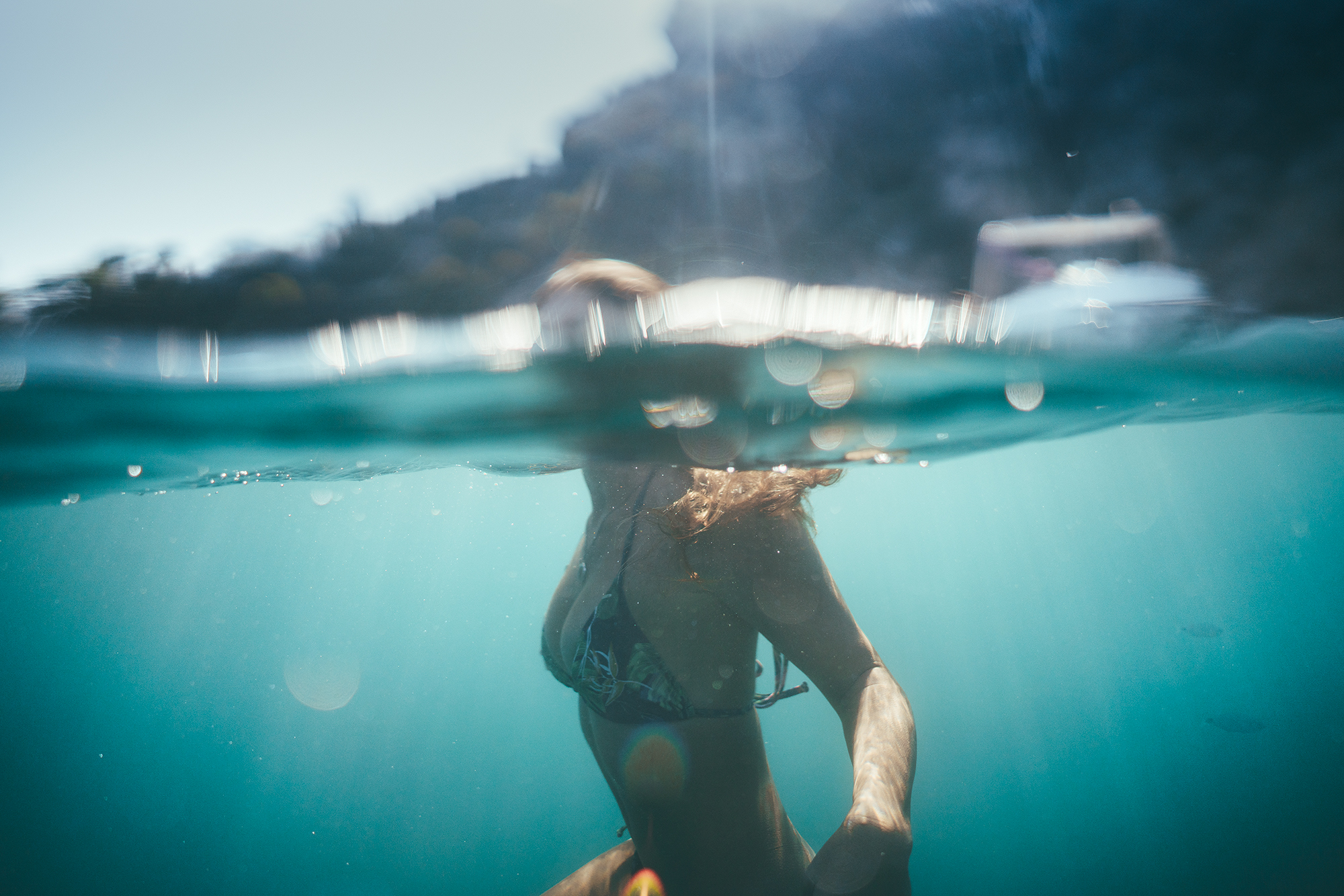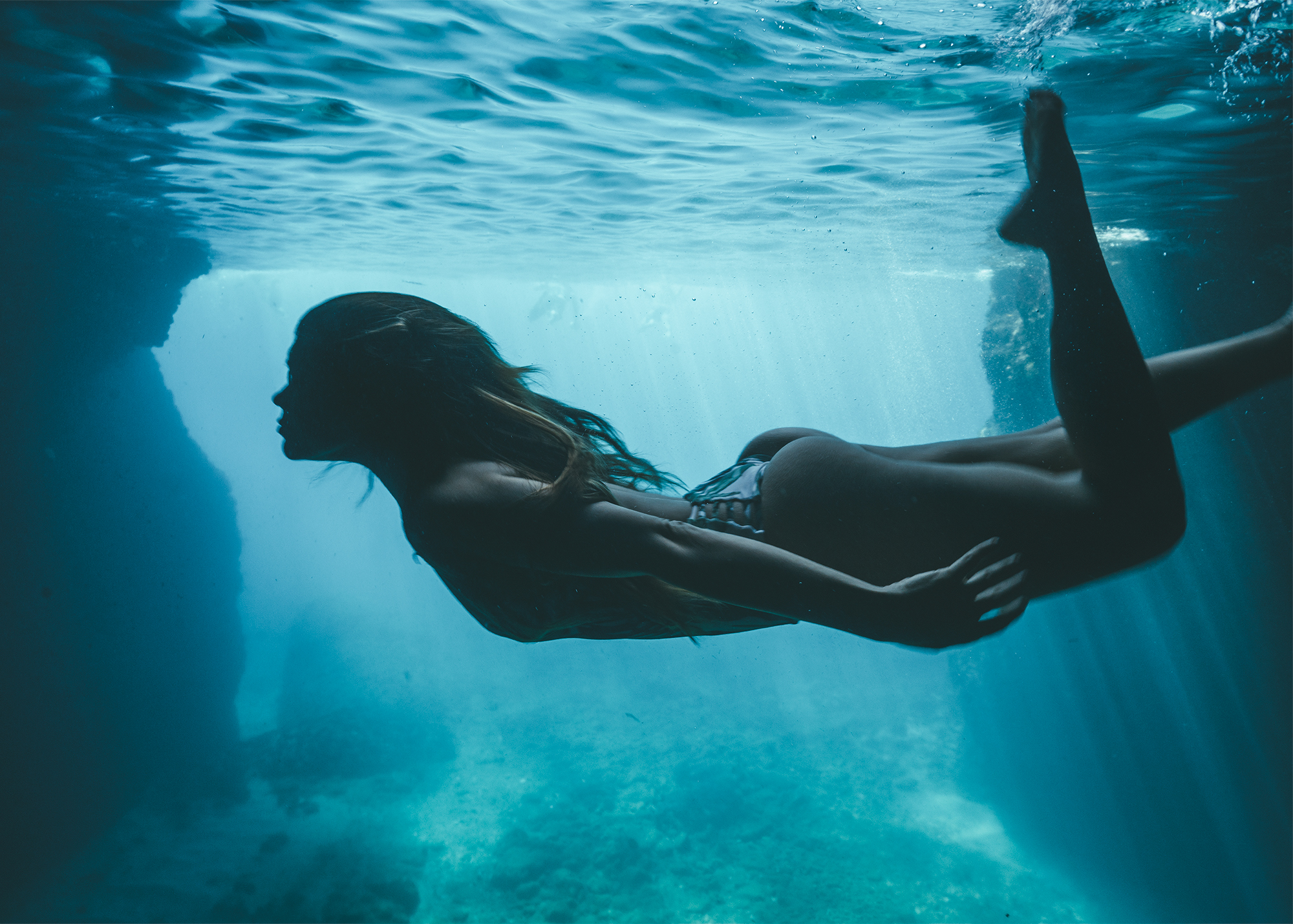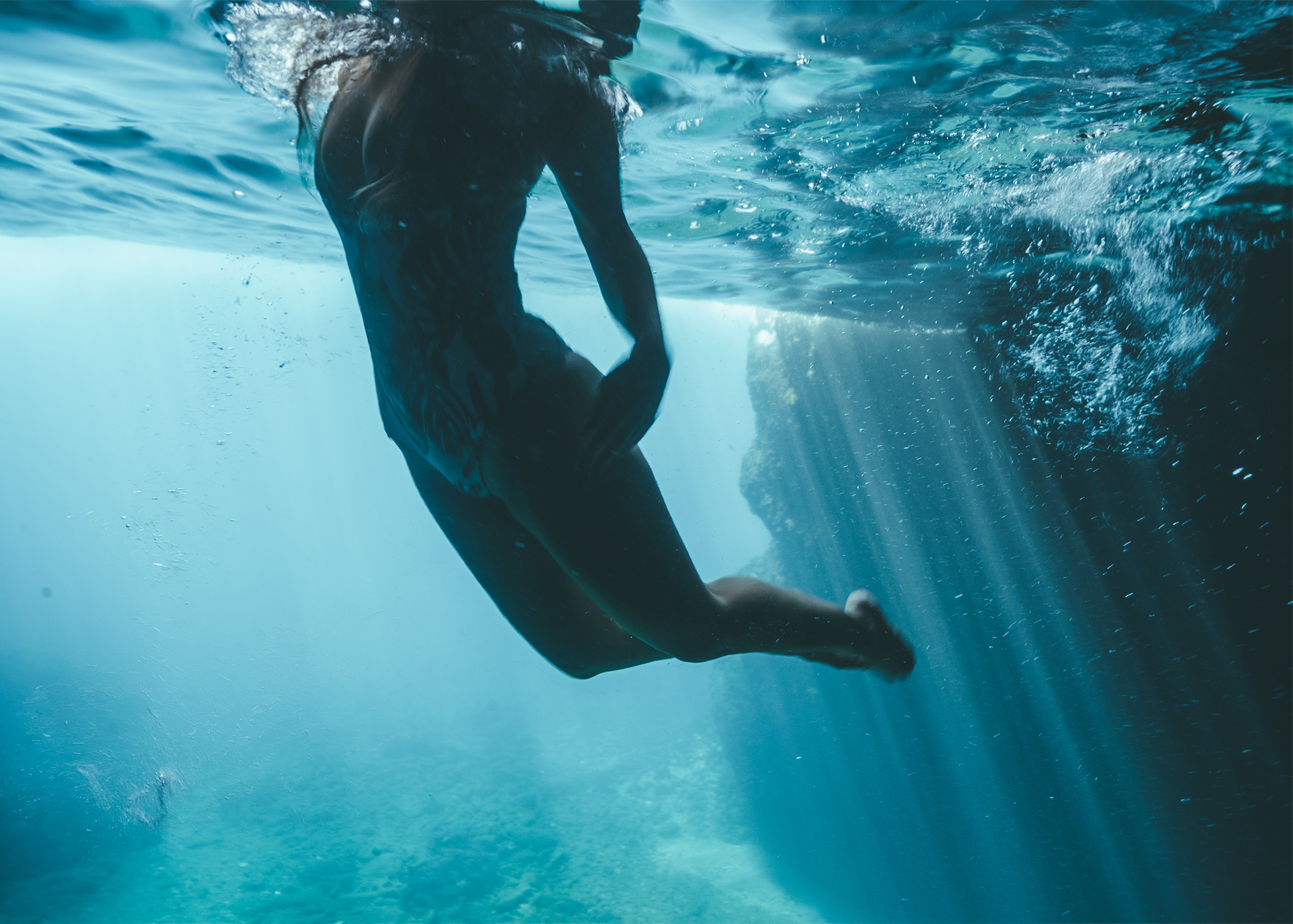 Dove in caves.
Stopped in the city of Amalfi.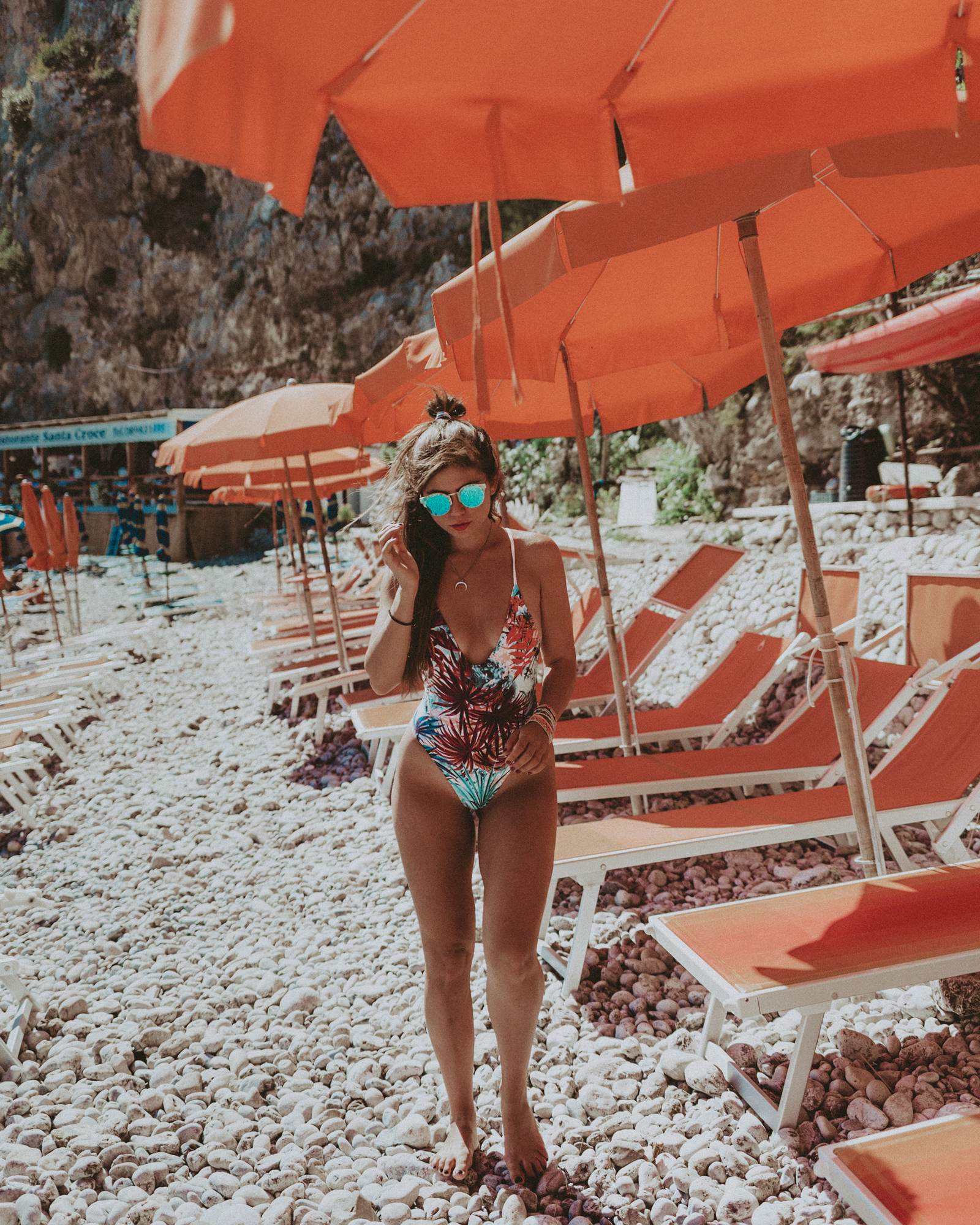 and ate lunch at a beach club with these iconic orange chairs.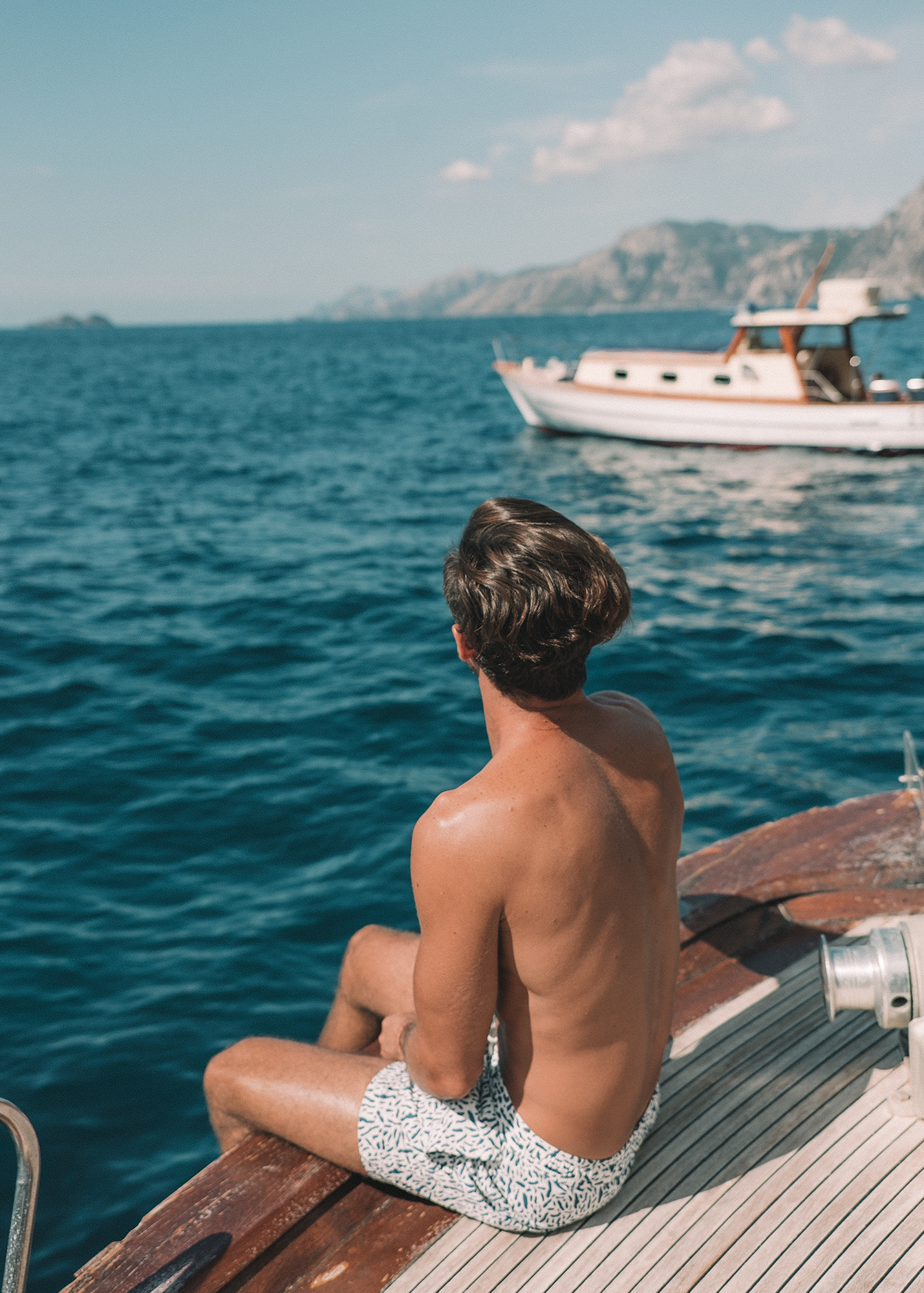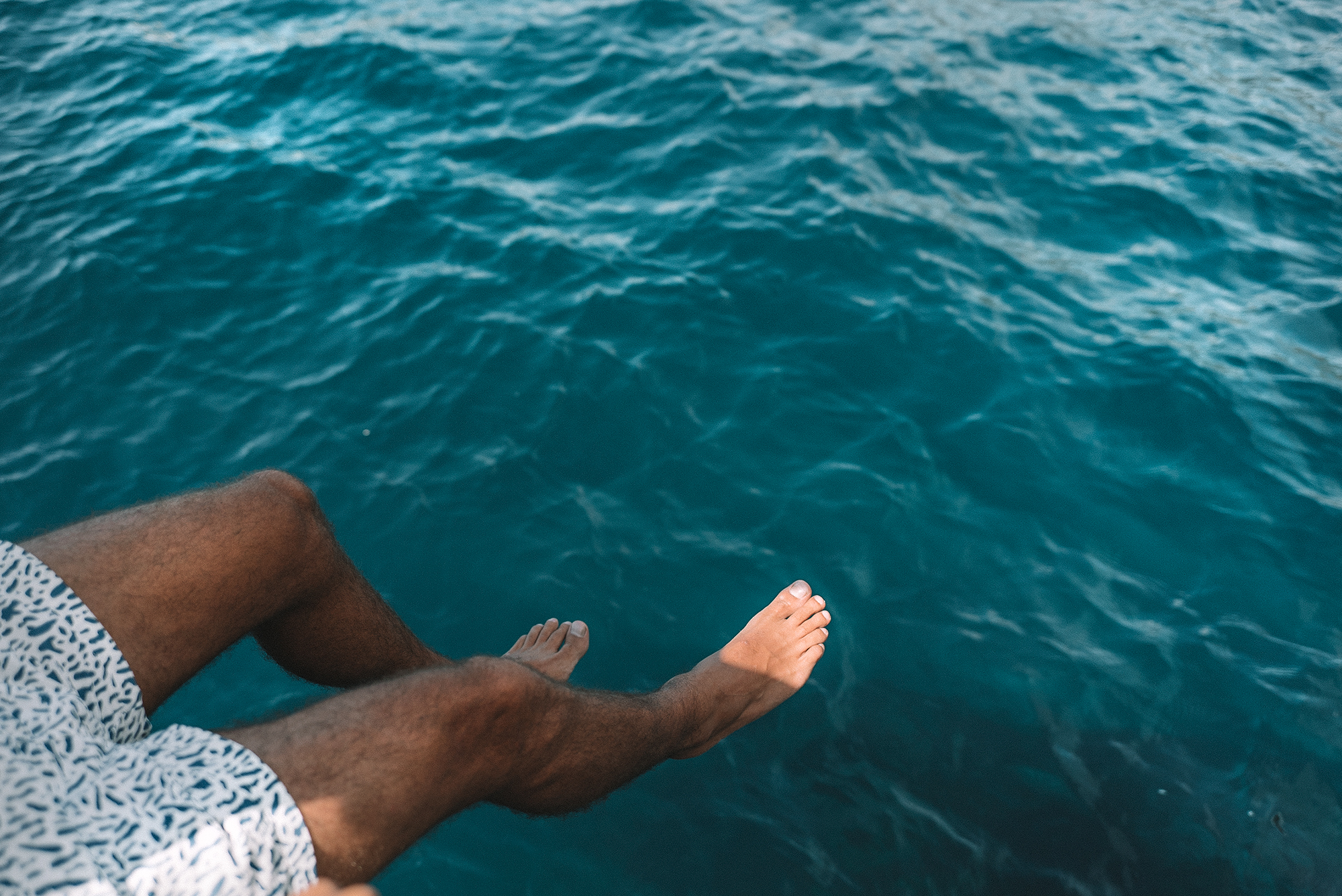 soaking in the very last of the Italian Summer Sun.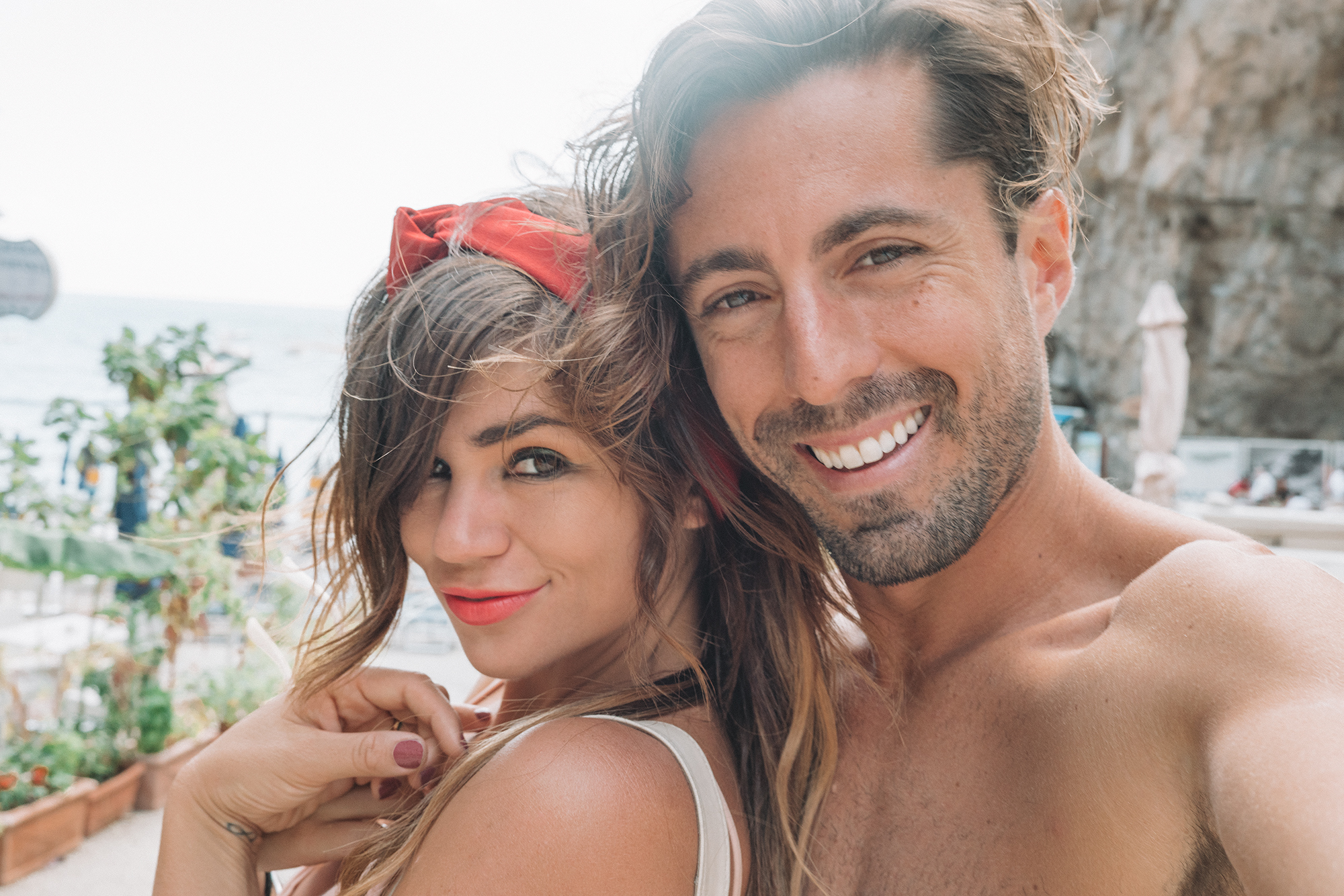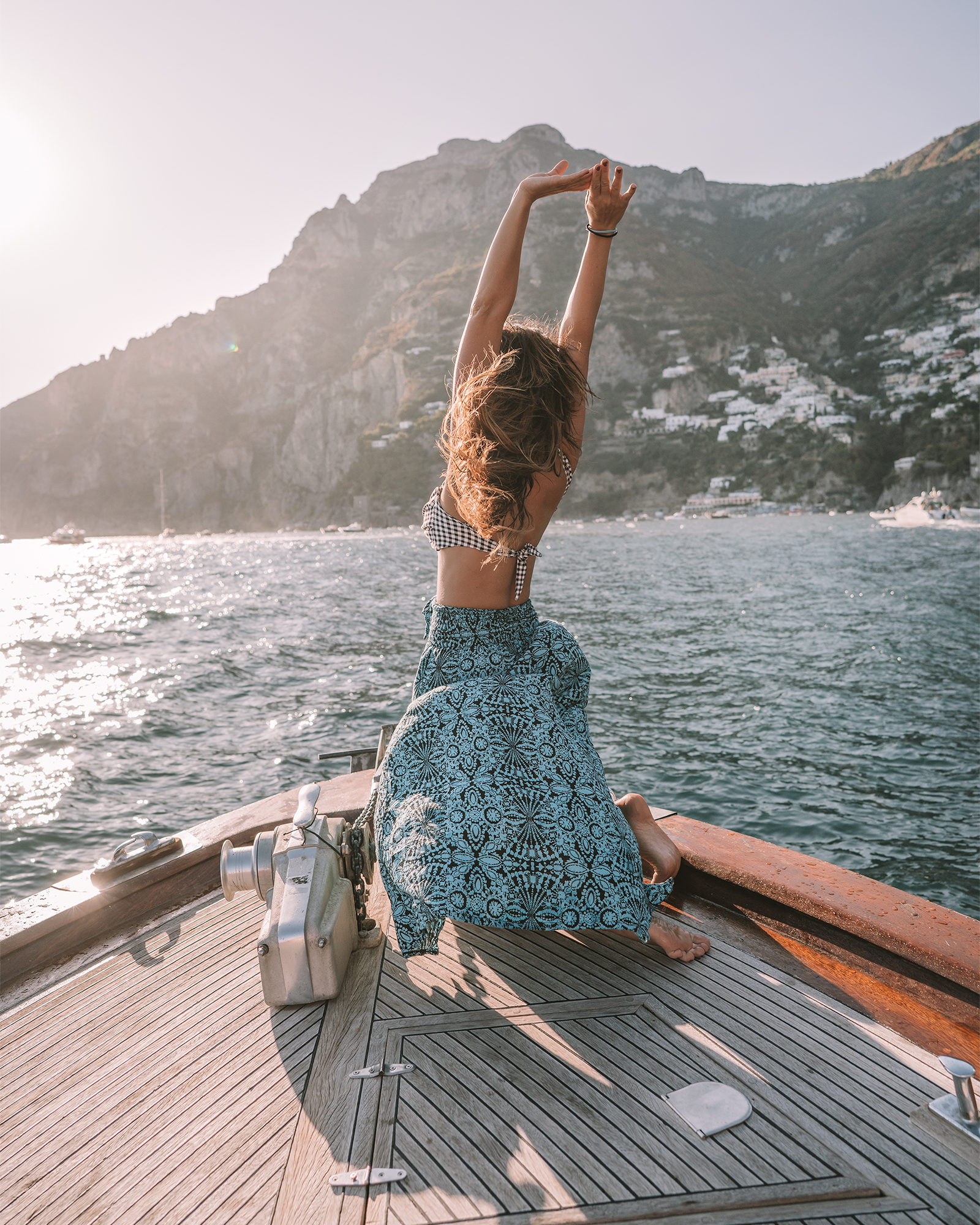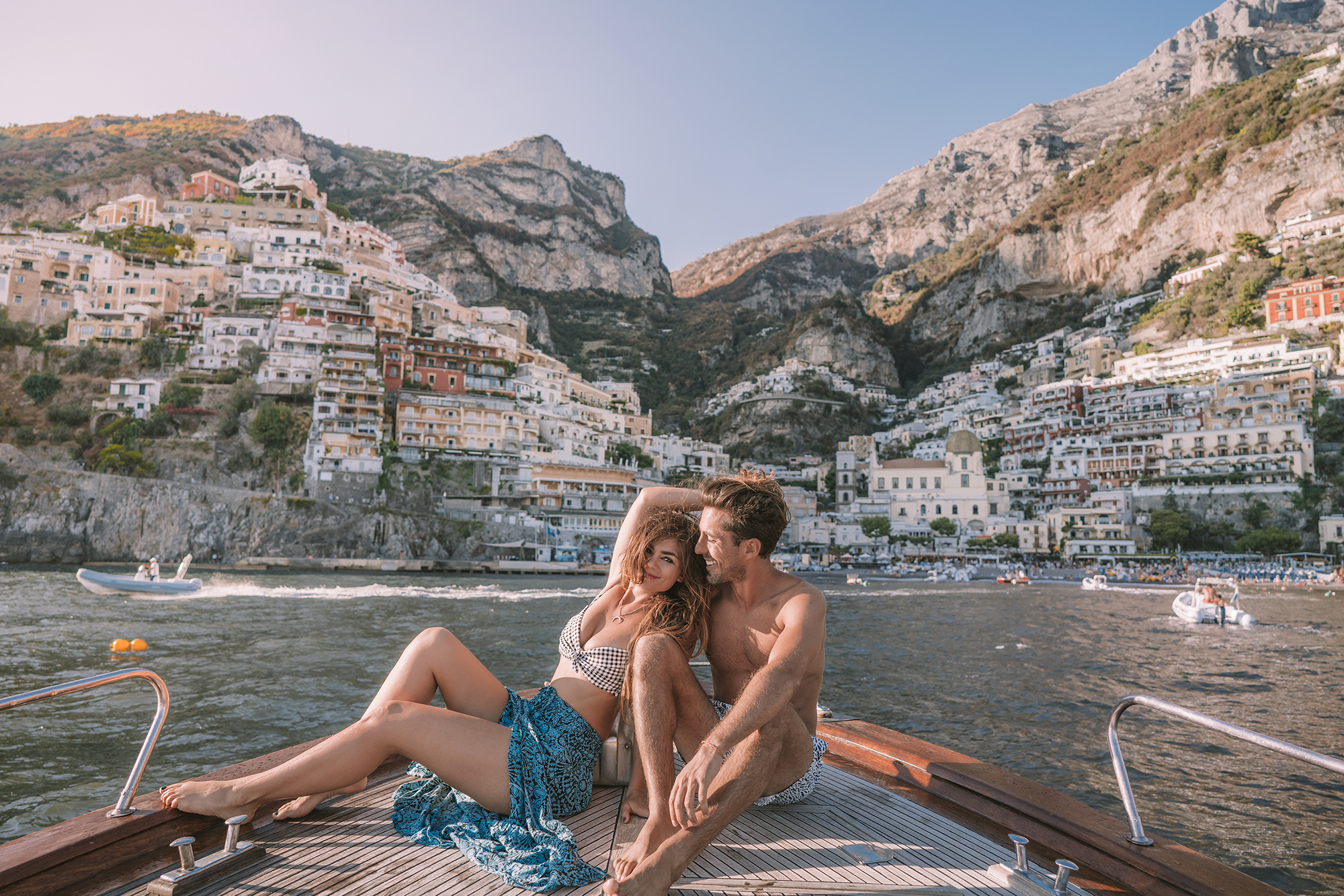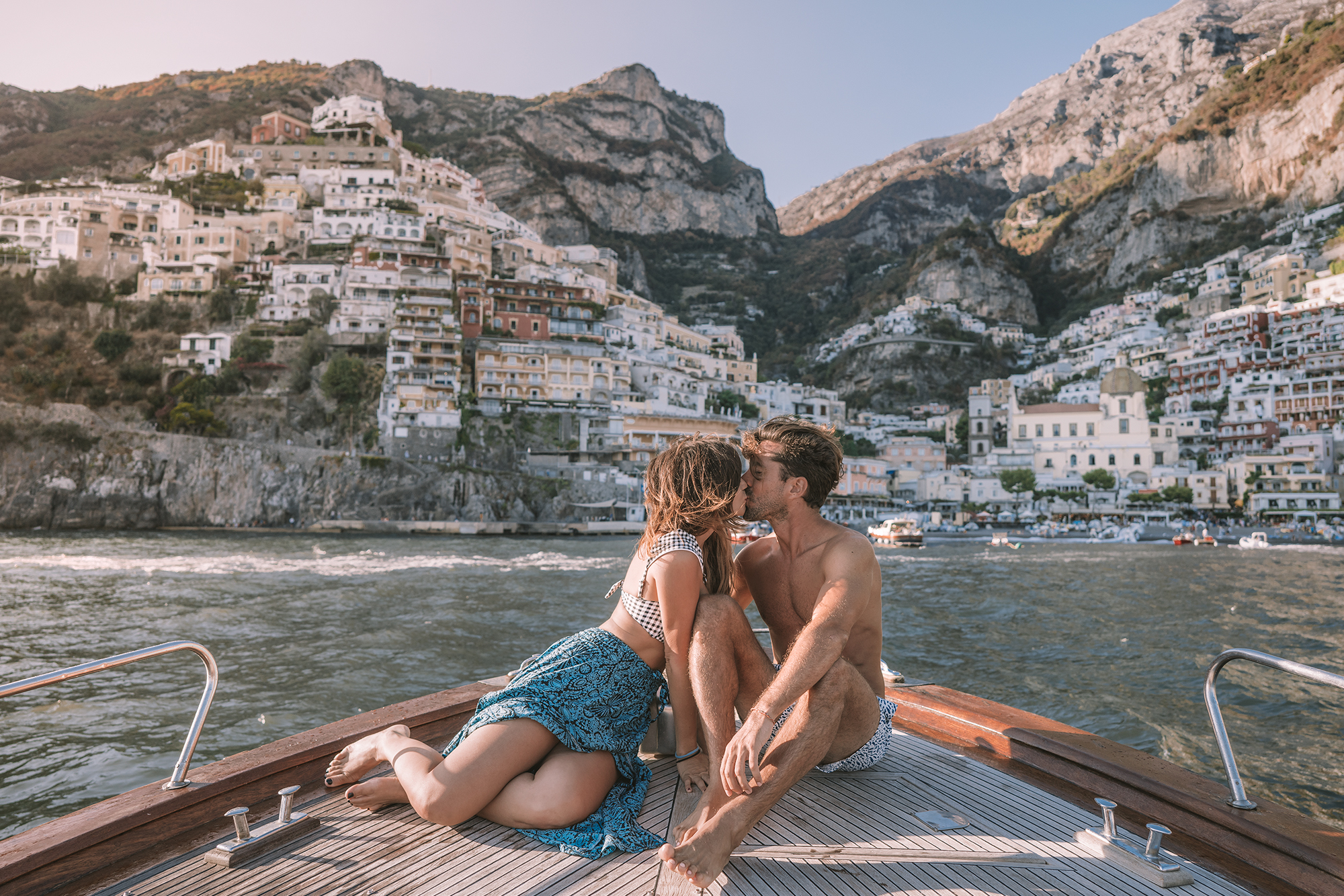 And we cruised back up into Positano just before sunset.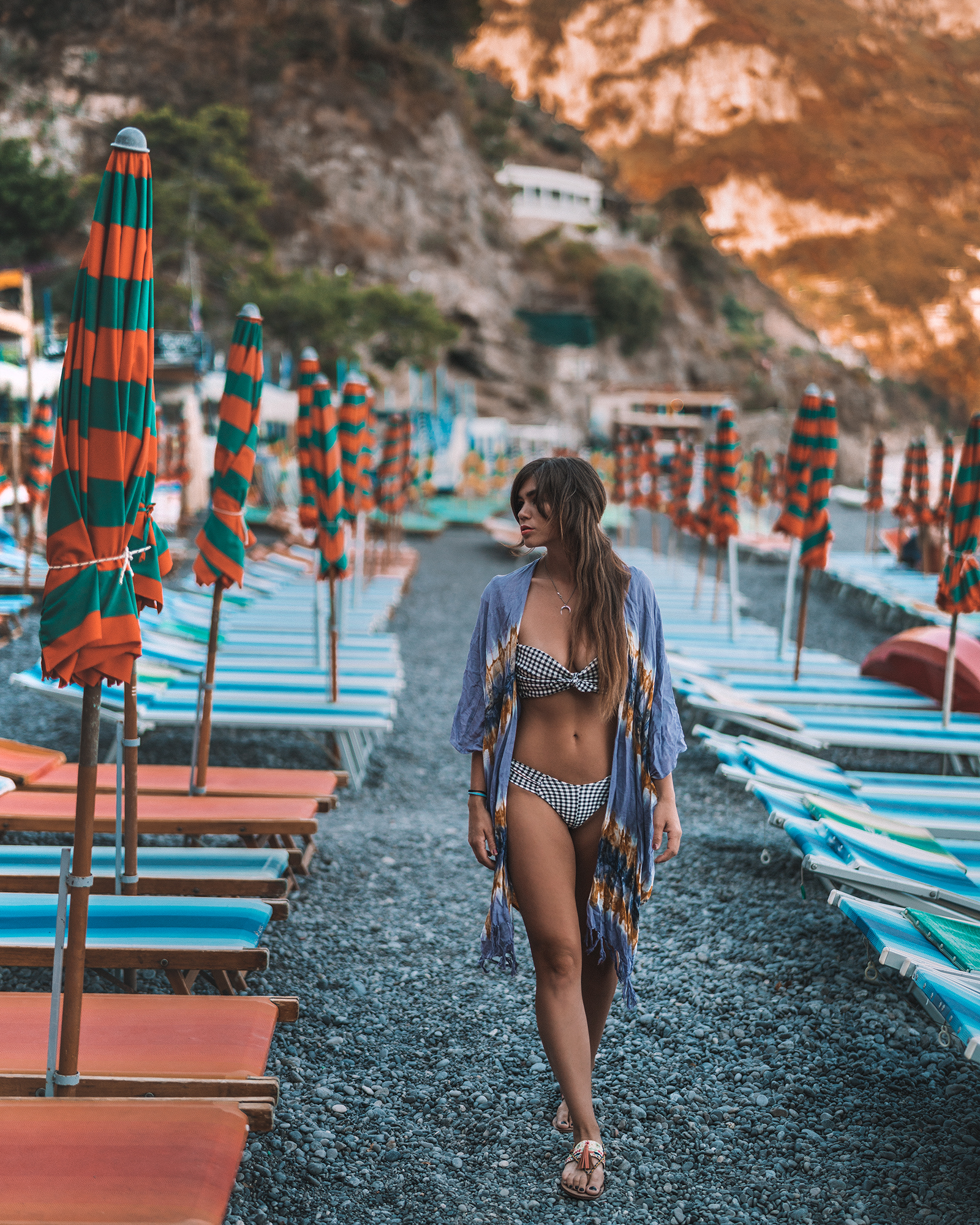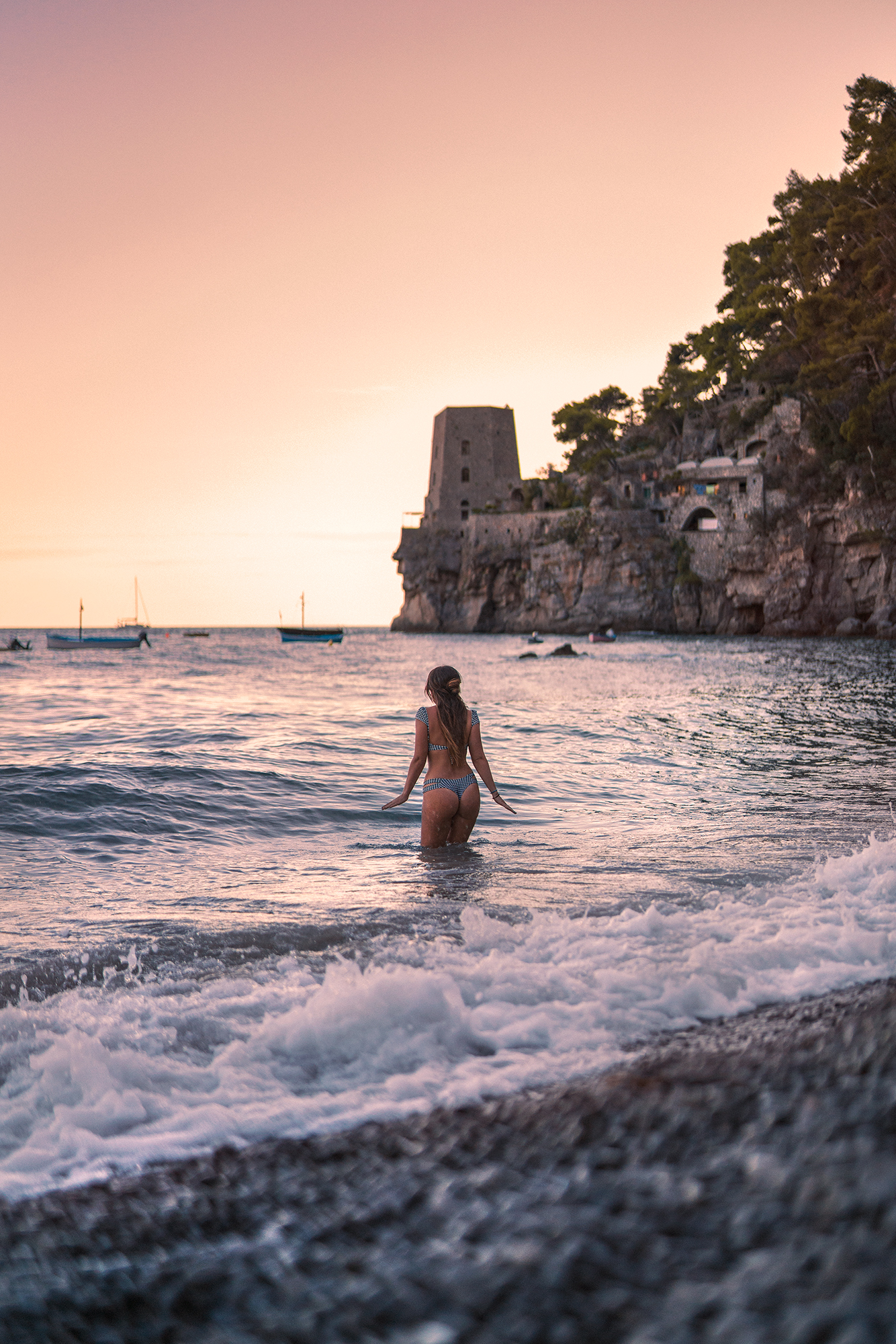 And took in the final sunset from Hotel Pupetto - where we ended our entire summer with the most delicious Italian pasta and seafood dinner.
Watch the video!