September 24, 2017 Hotels And Resorts
Waking Up In an Italian Palace - The Excelsior Vittoria, Sorrento
The very last stop on our road trip through Italy was the Amalfi Coast. Starting in Milan, we went through Parma, Cinque Terre, Florence, the Tuscan countryside, Assisi, Rome, and then finally down to this famed coast. Despite all of the beauty and castles and amazing coastlines we had seen in Italy so far, we were still shocked at the amazing, winding drive down through the coast into Sorrento, and then again pulling into The Excelsior Vittoria. The grounds of the hotel are truly endless - located right on one of the main streets in town, you walk through a lush, palatial garden to enter the hotel, and then the more we explored the more we found - a lemon grove, and an amazing terrace overlooking the ocean.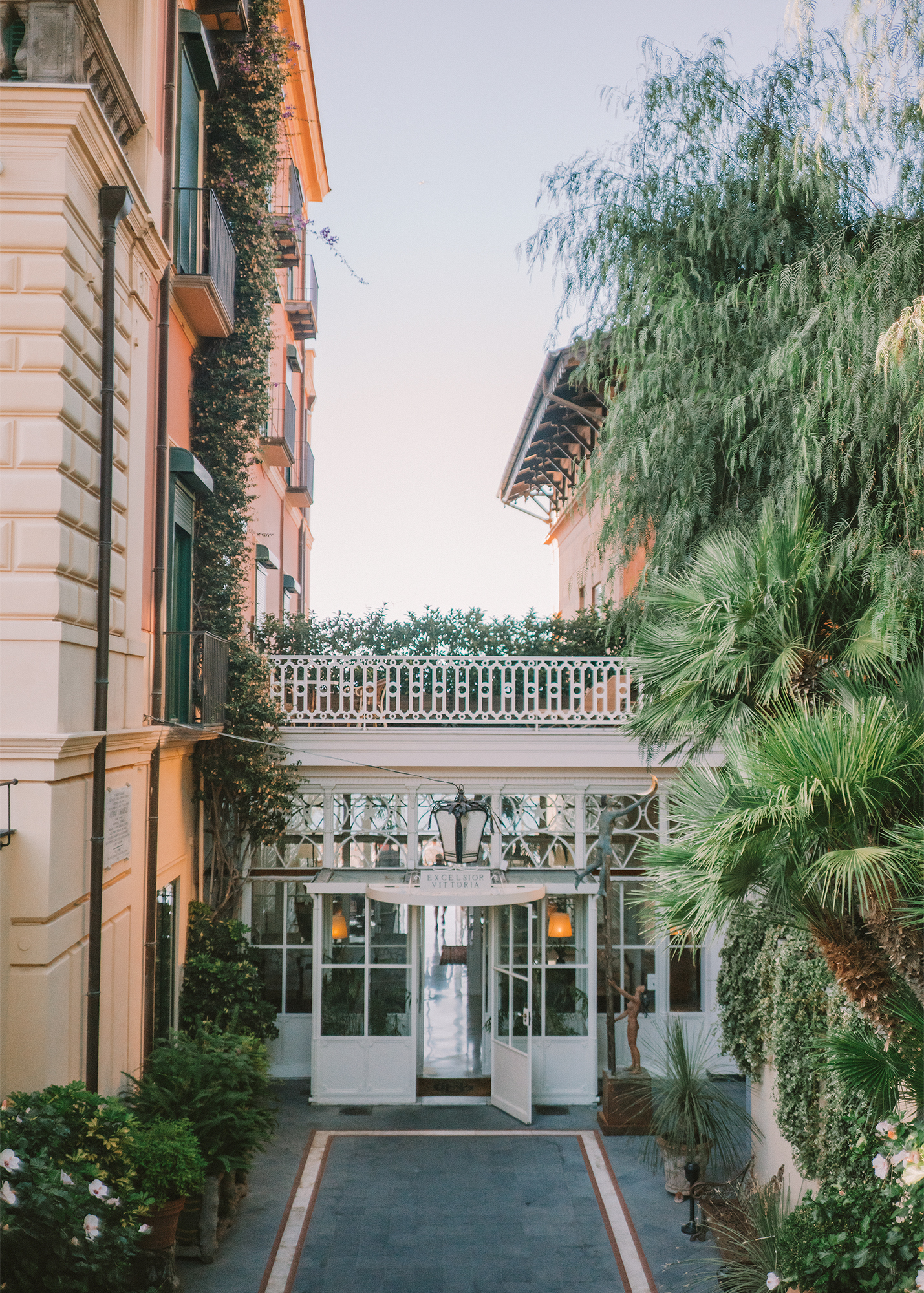 Lush greenery surrounded every part of this hotel.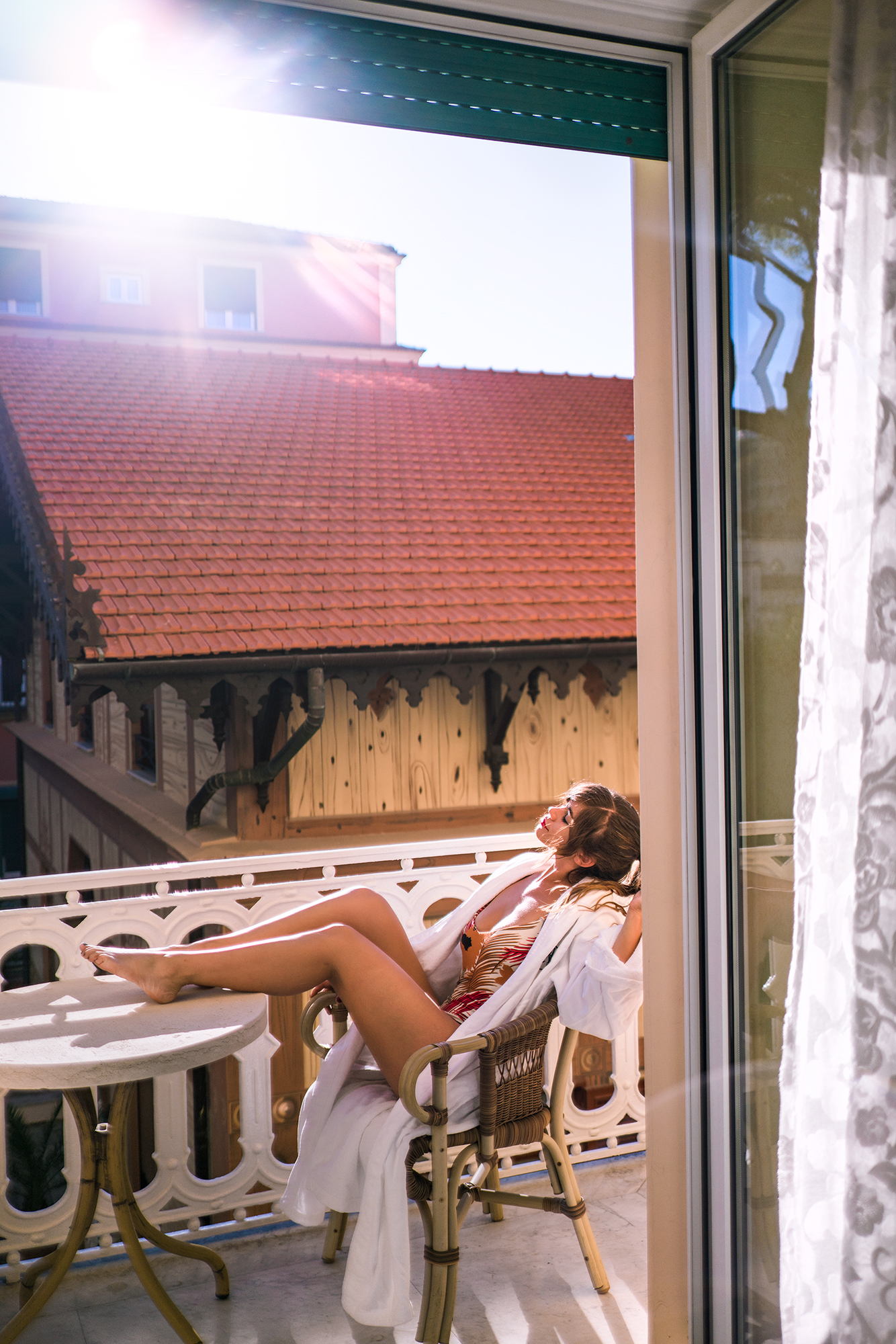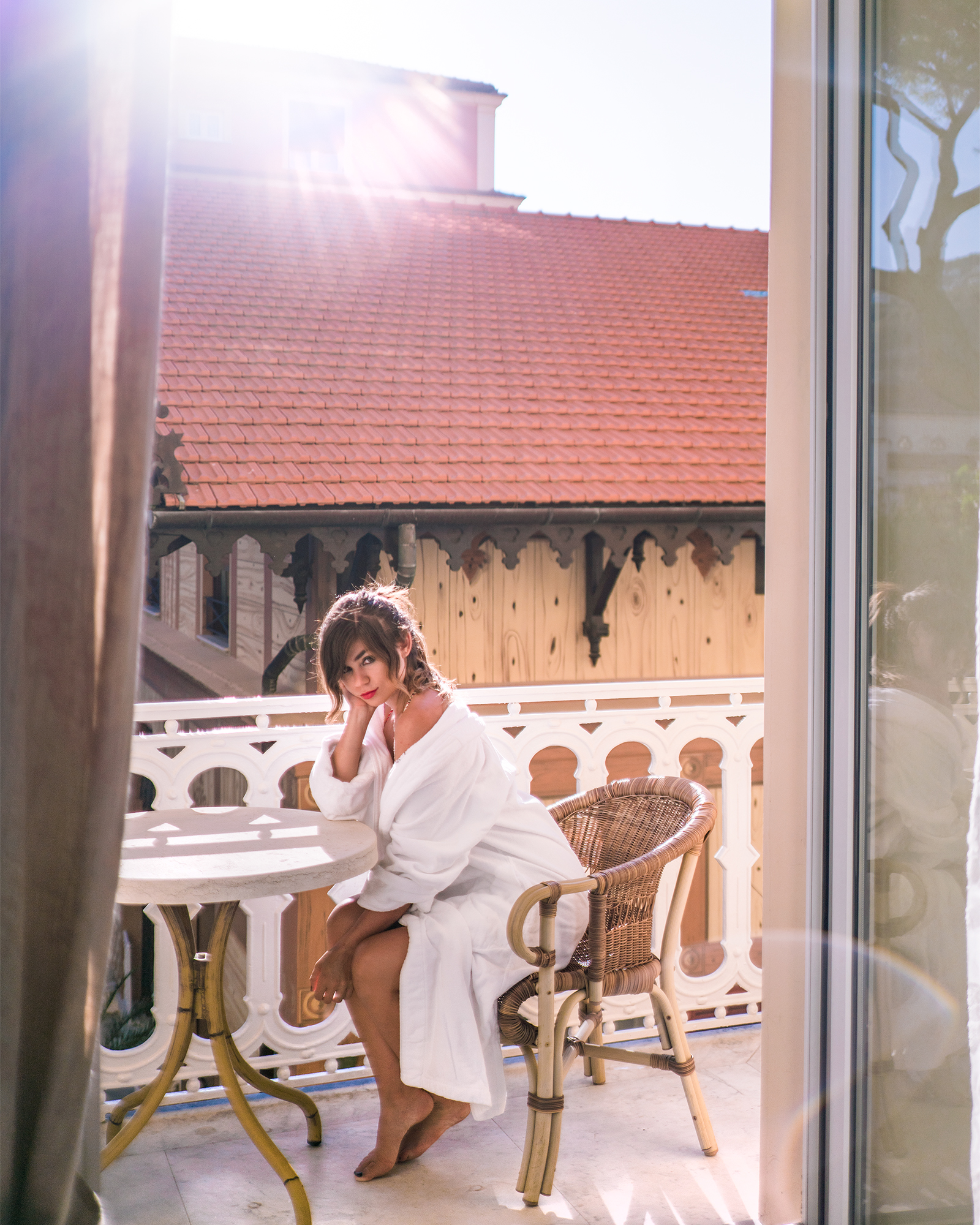 Waking Up to the sun rising over our terrace.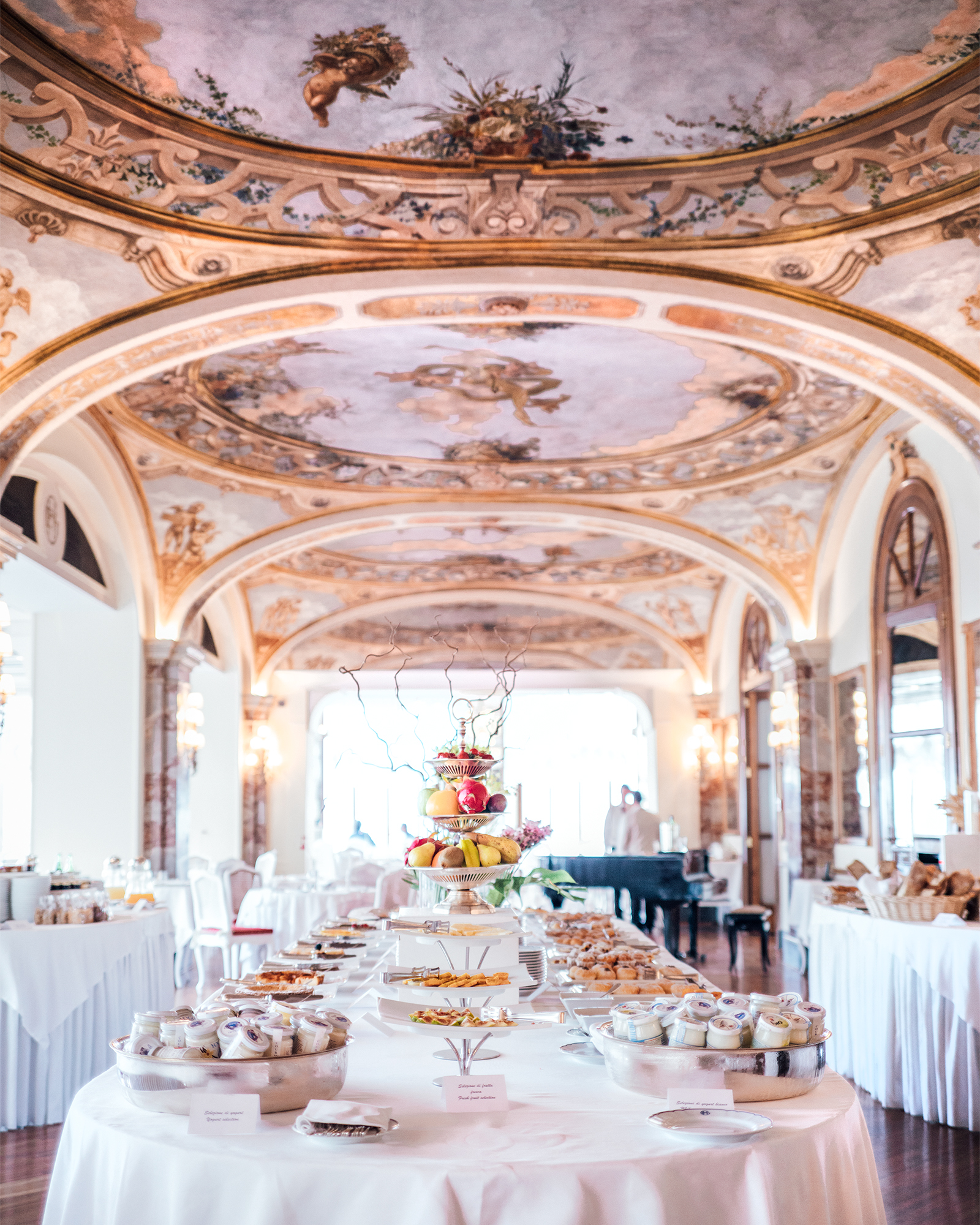 Is this not the most beautiful, decadent breakfast spread you've ever seen? I still can't get over the amazing, gilded frescos on the ceiling.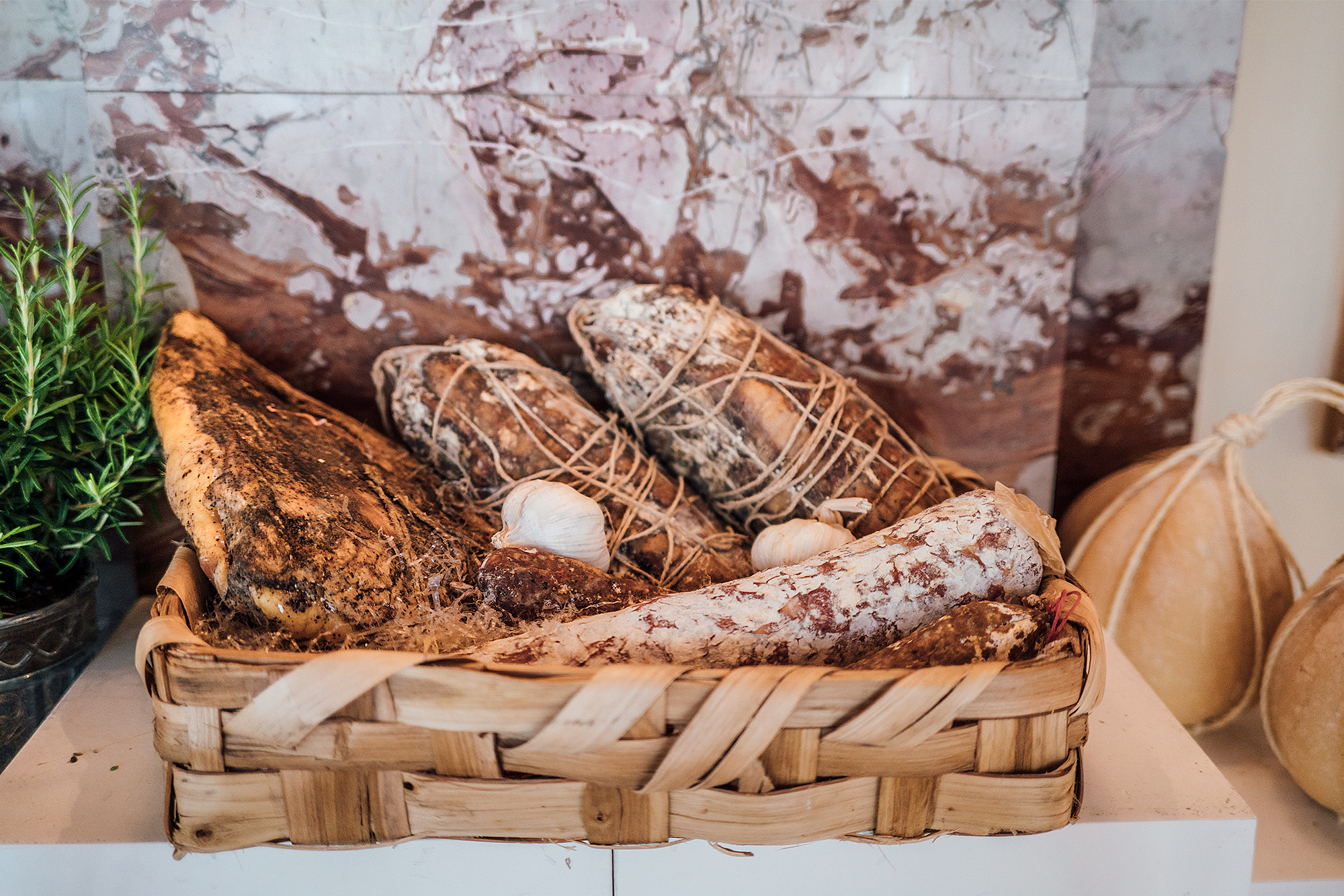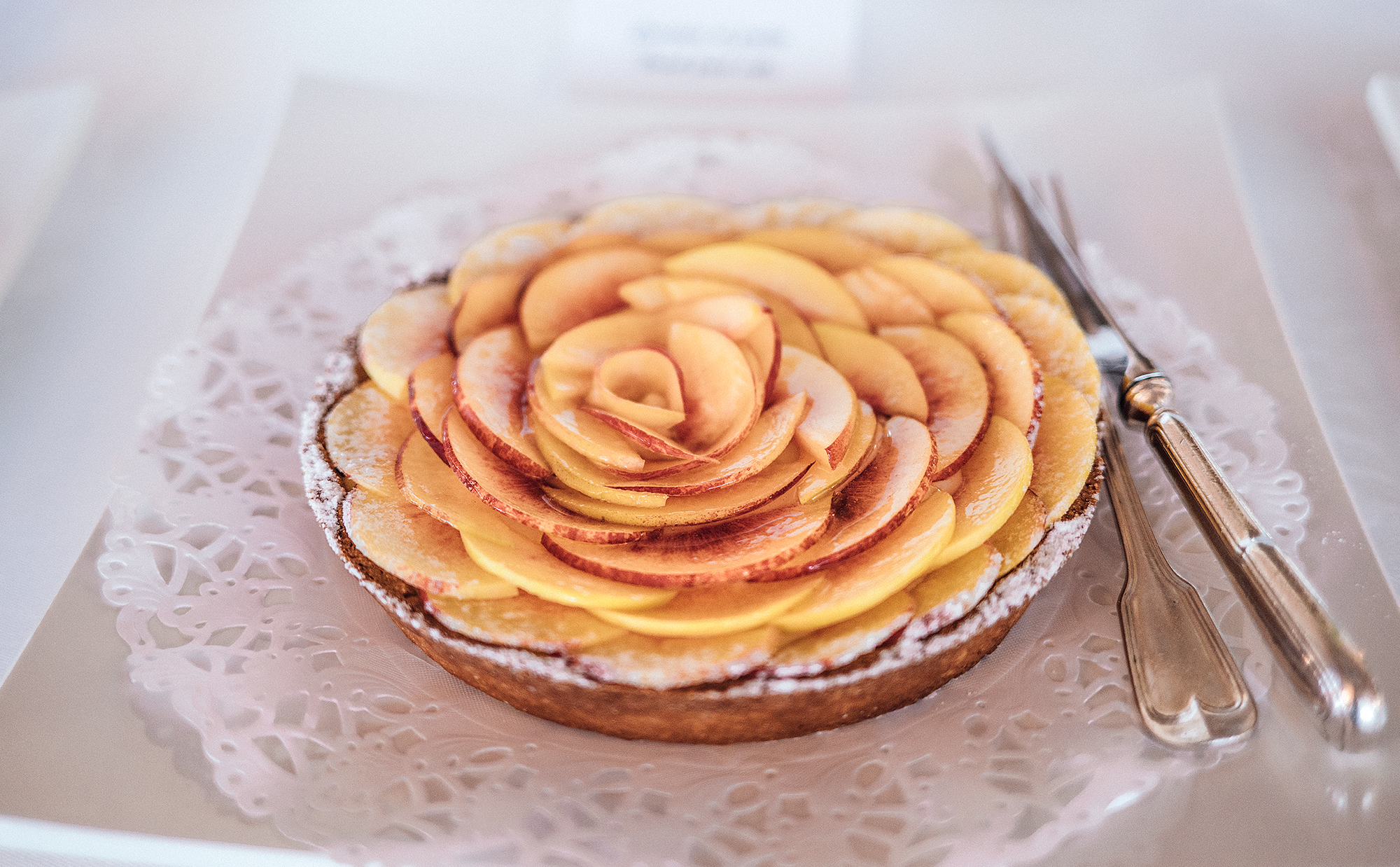 Almost too pretty to eat.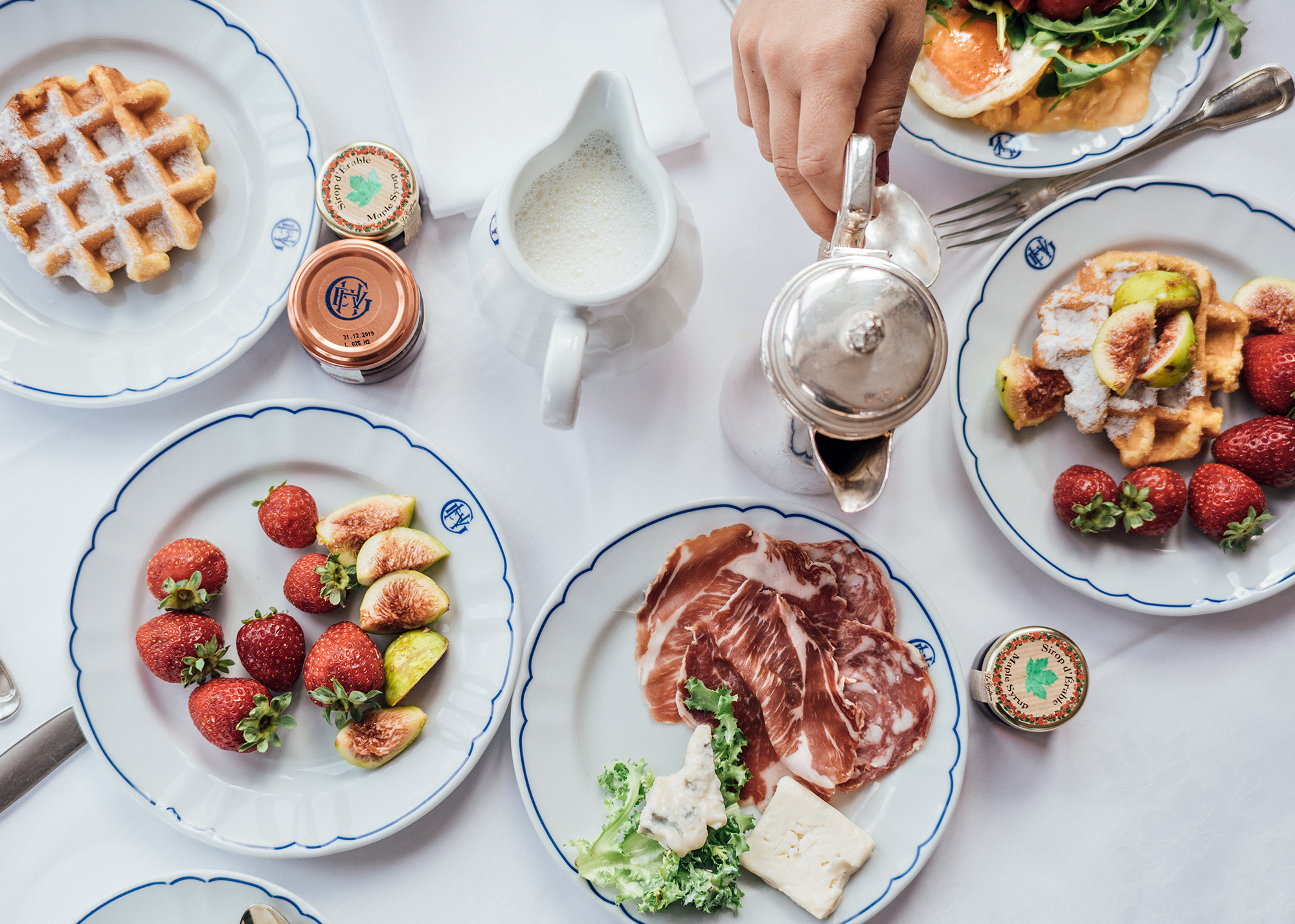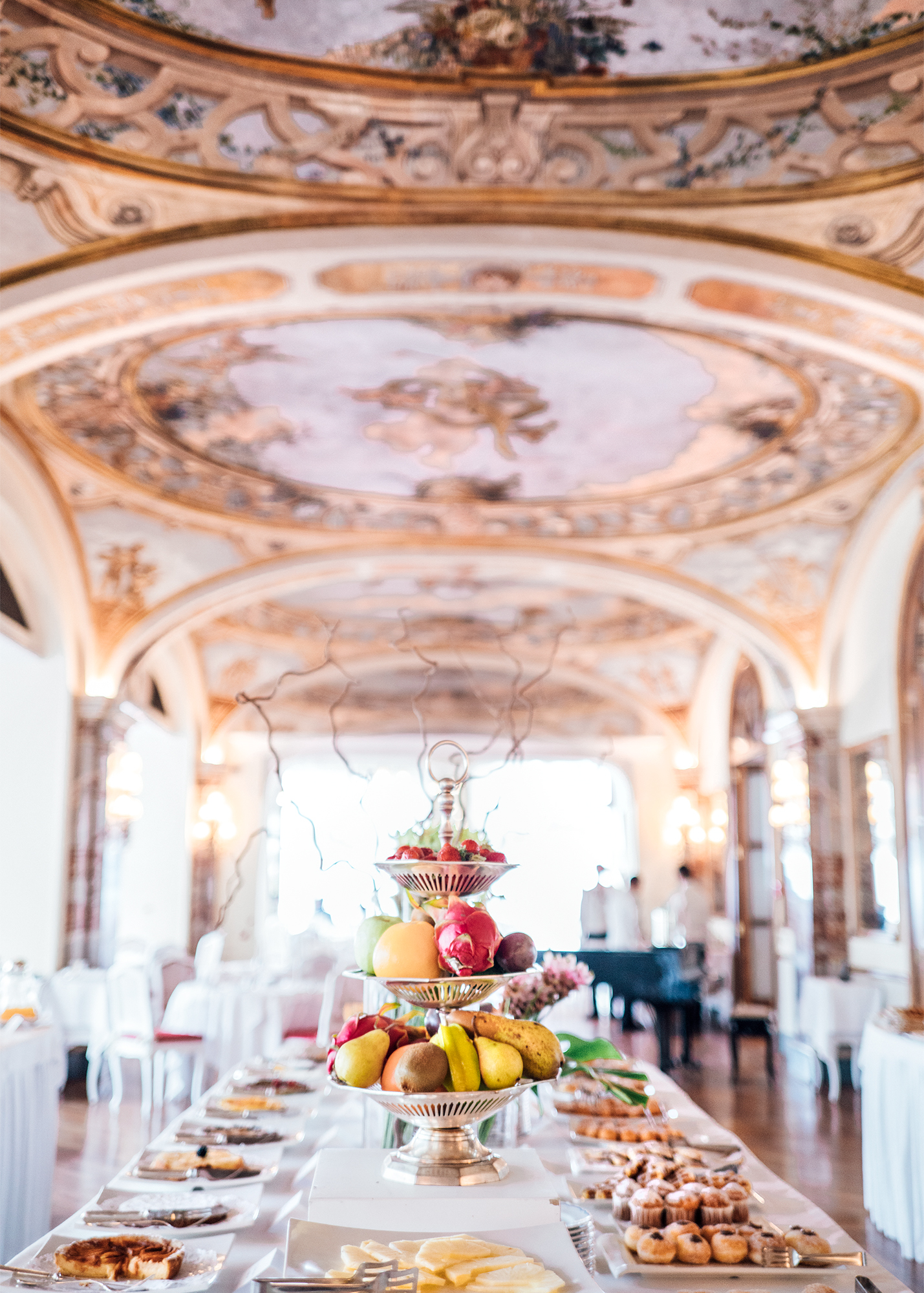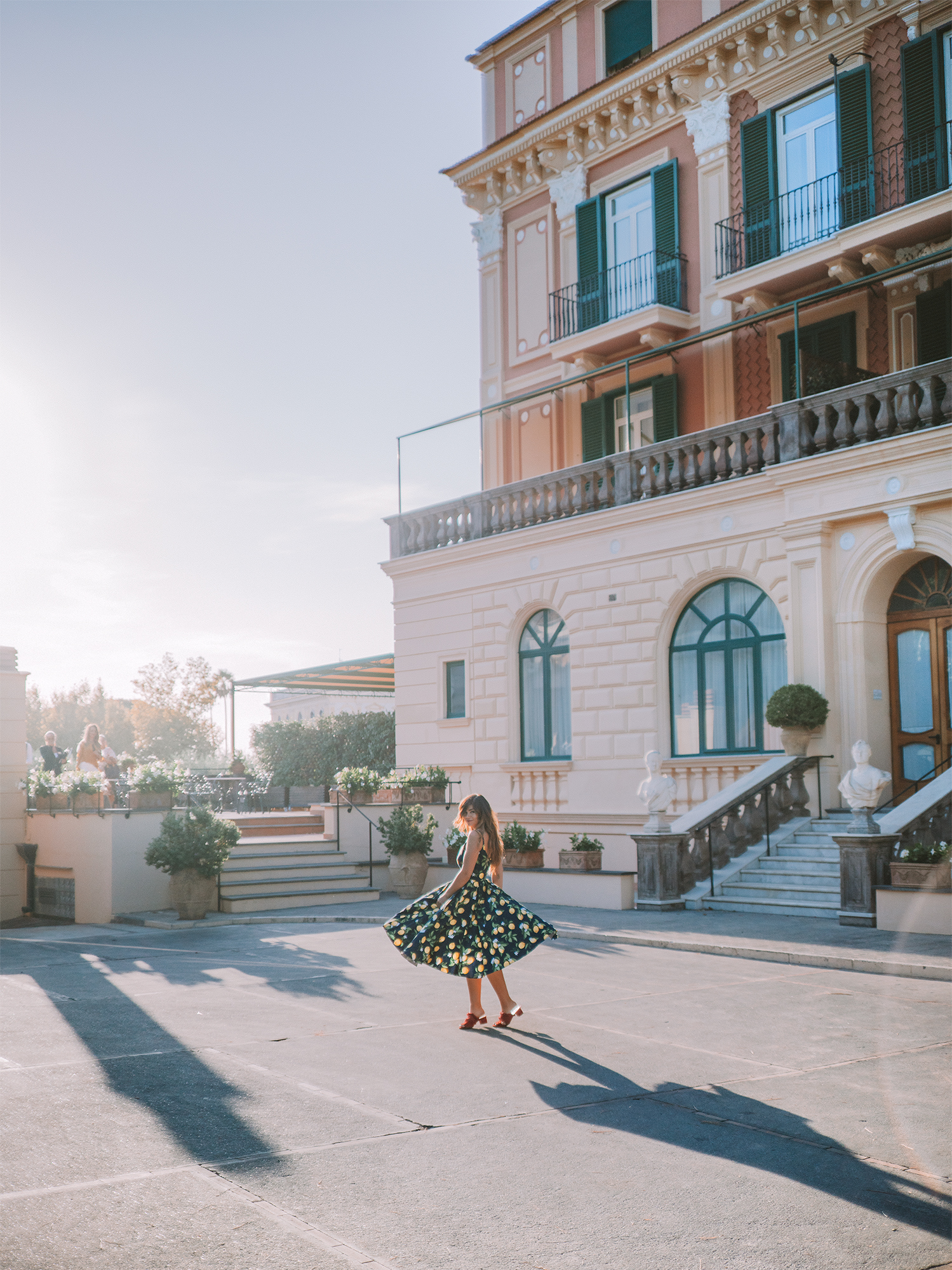 Exploring the grounds felt like walking through palace gardens.
Sorrento is known for it's lemons and limoncello - so I had to wear my amazing lemon dress!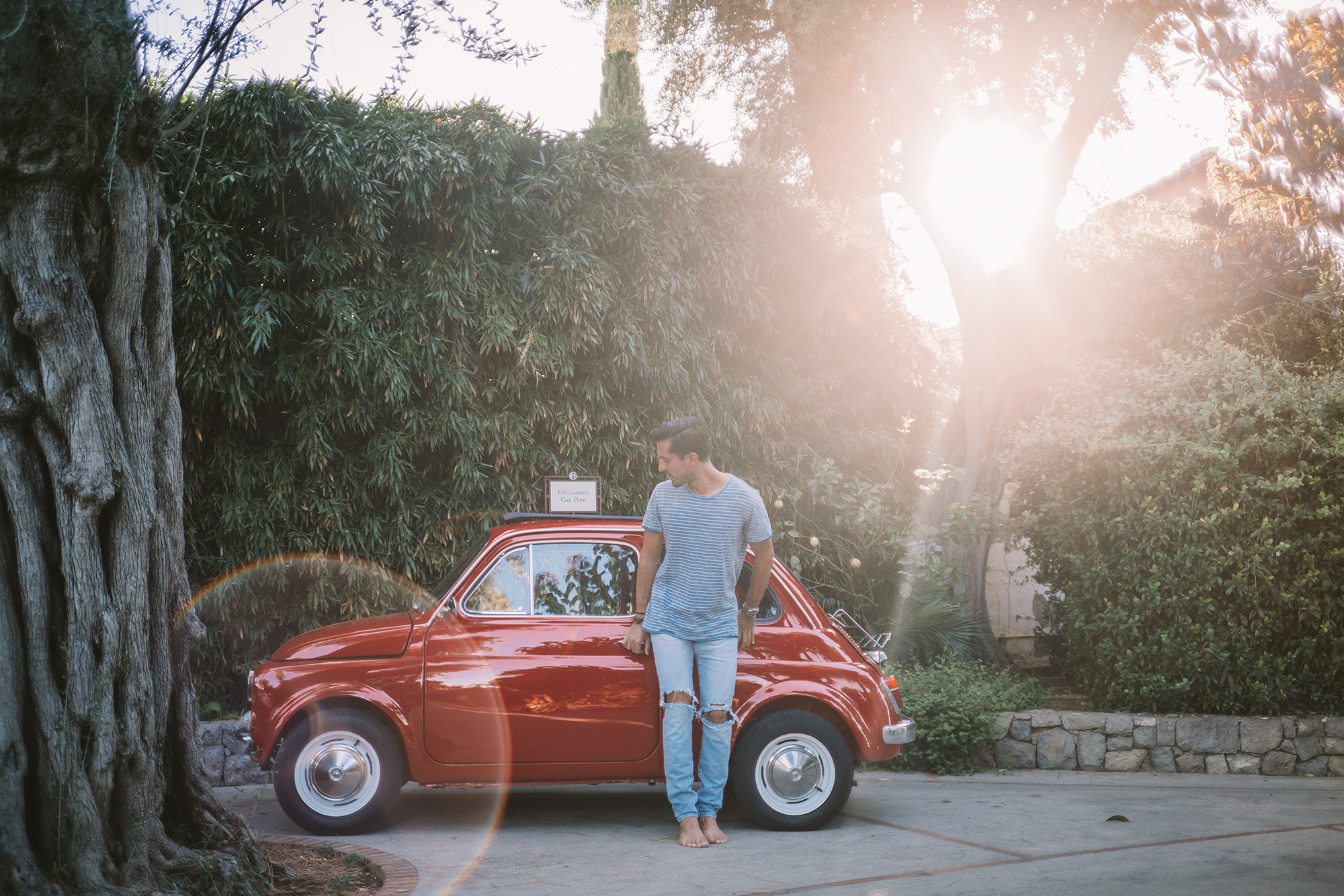 One of my dream cars.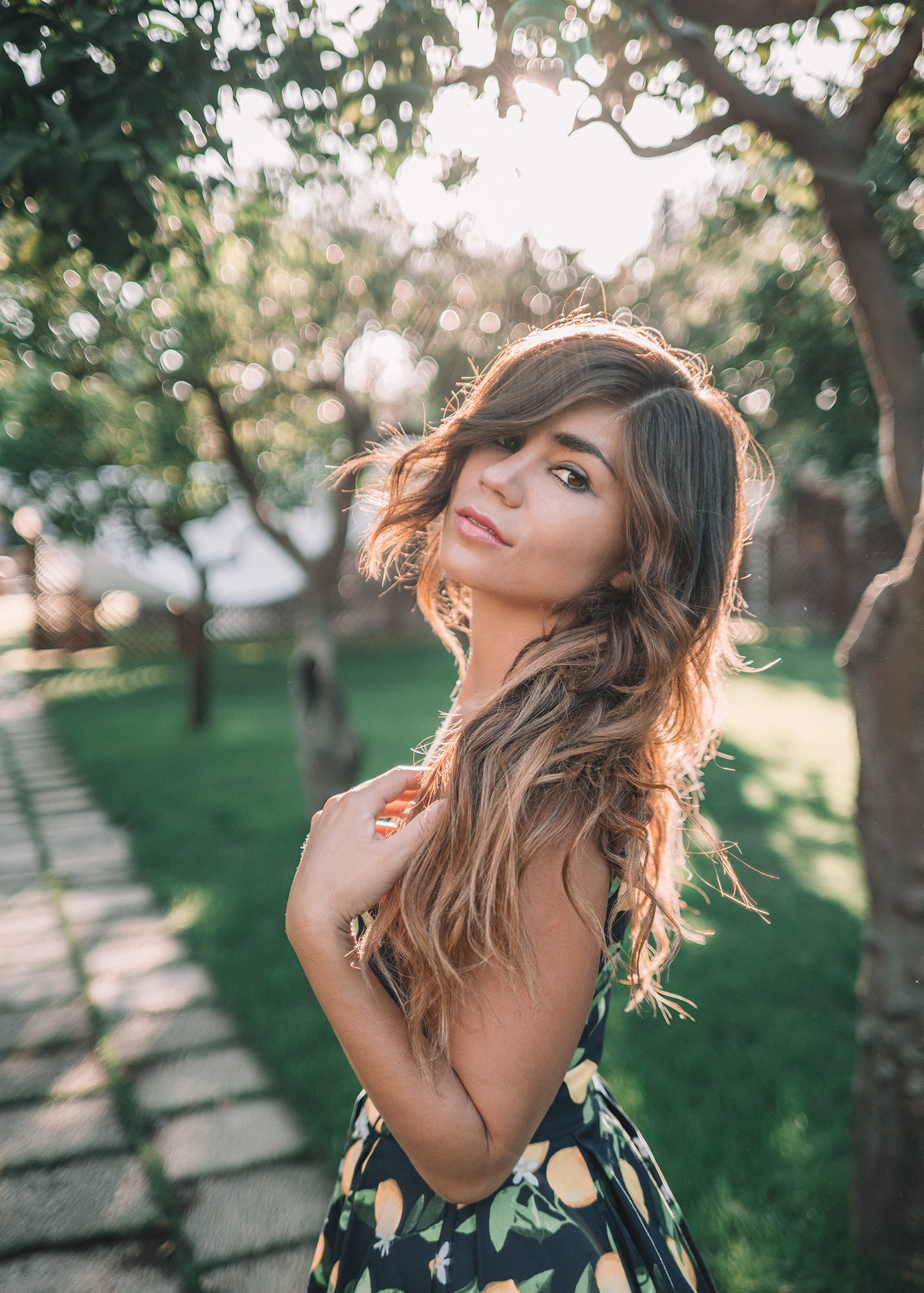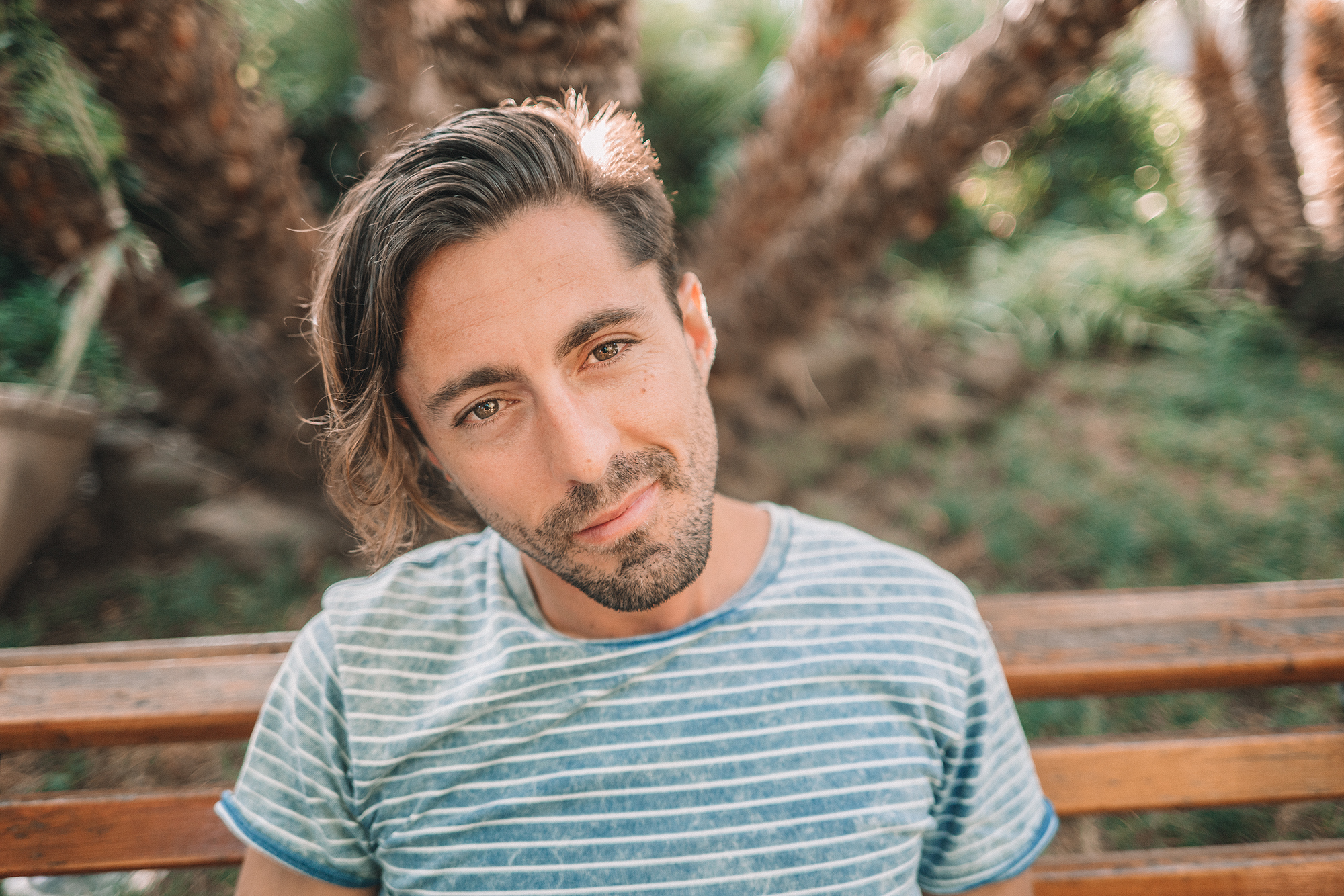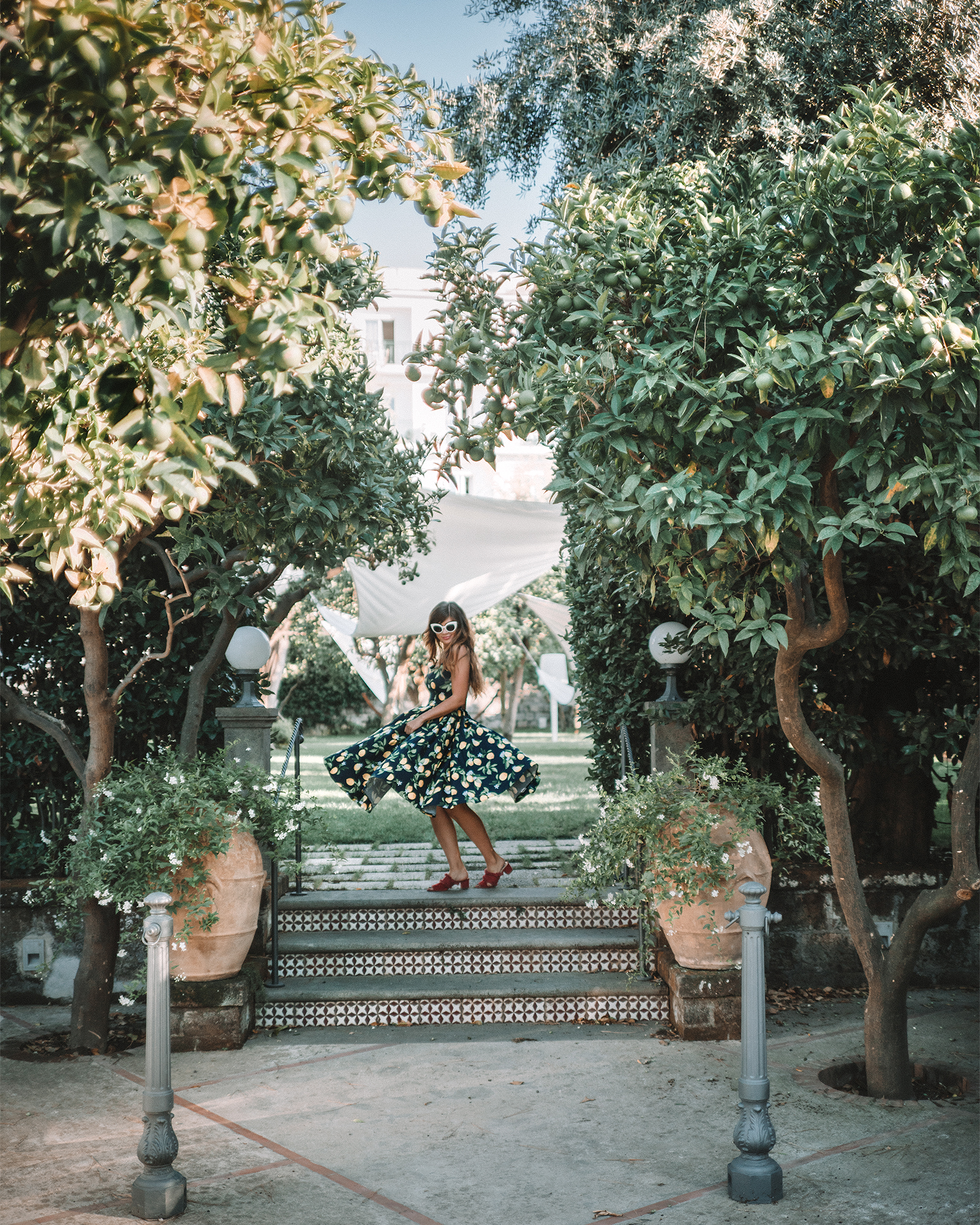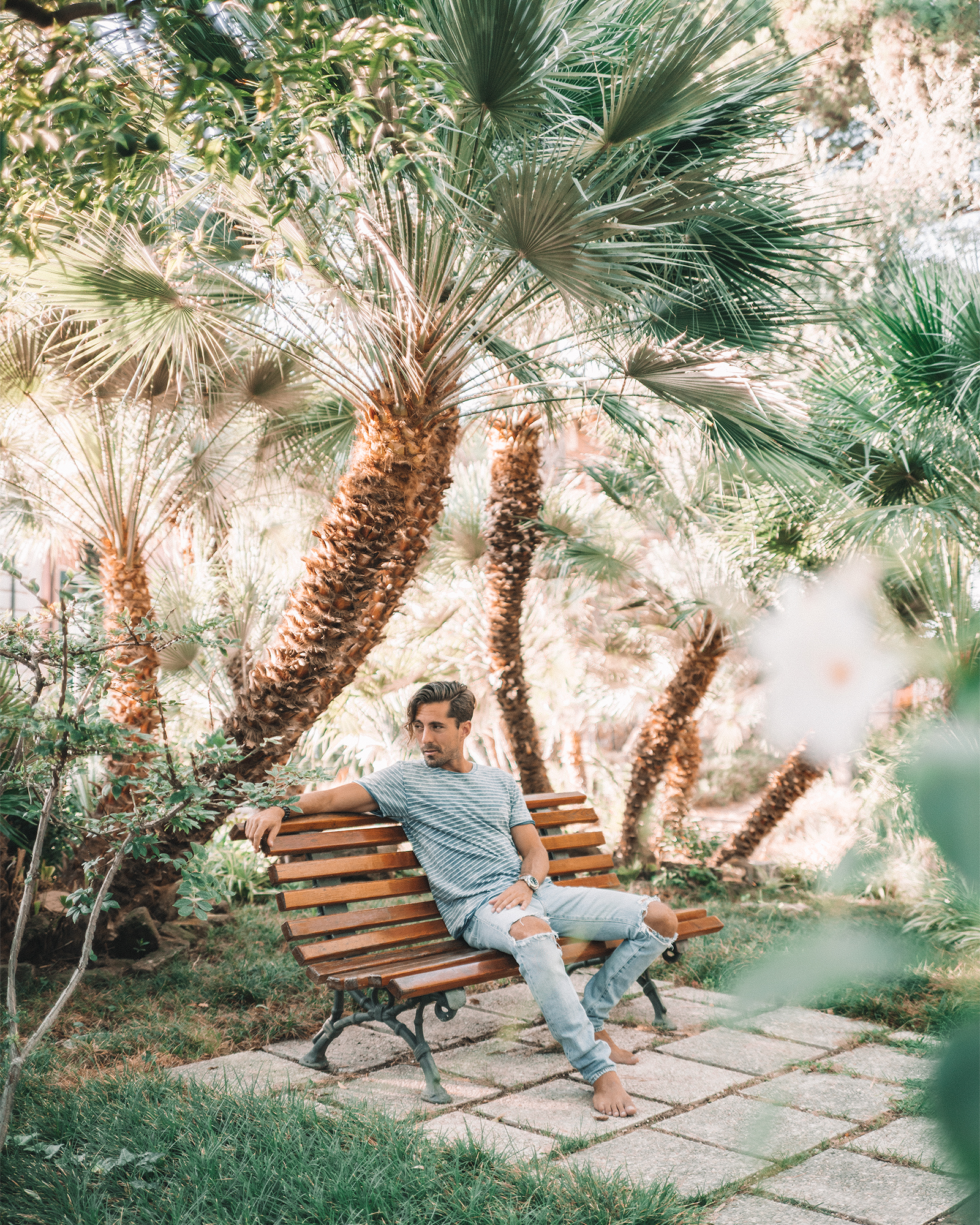 The first palm trees we had seen in a while.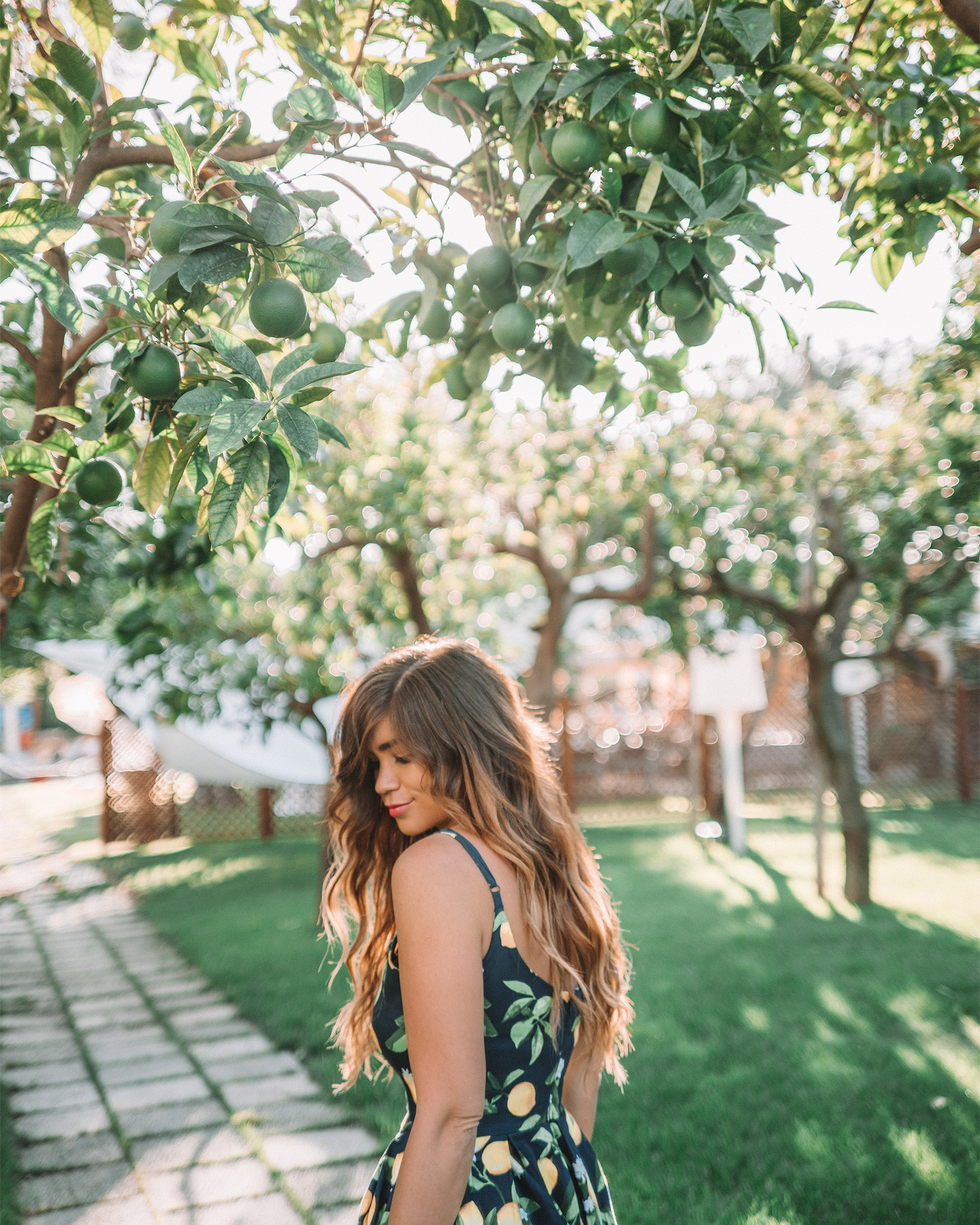 An orchard of lemon trees!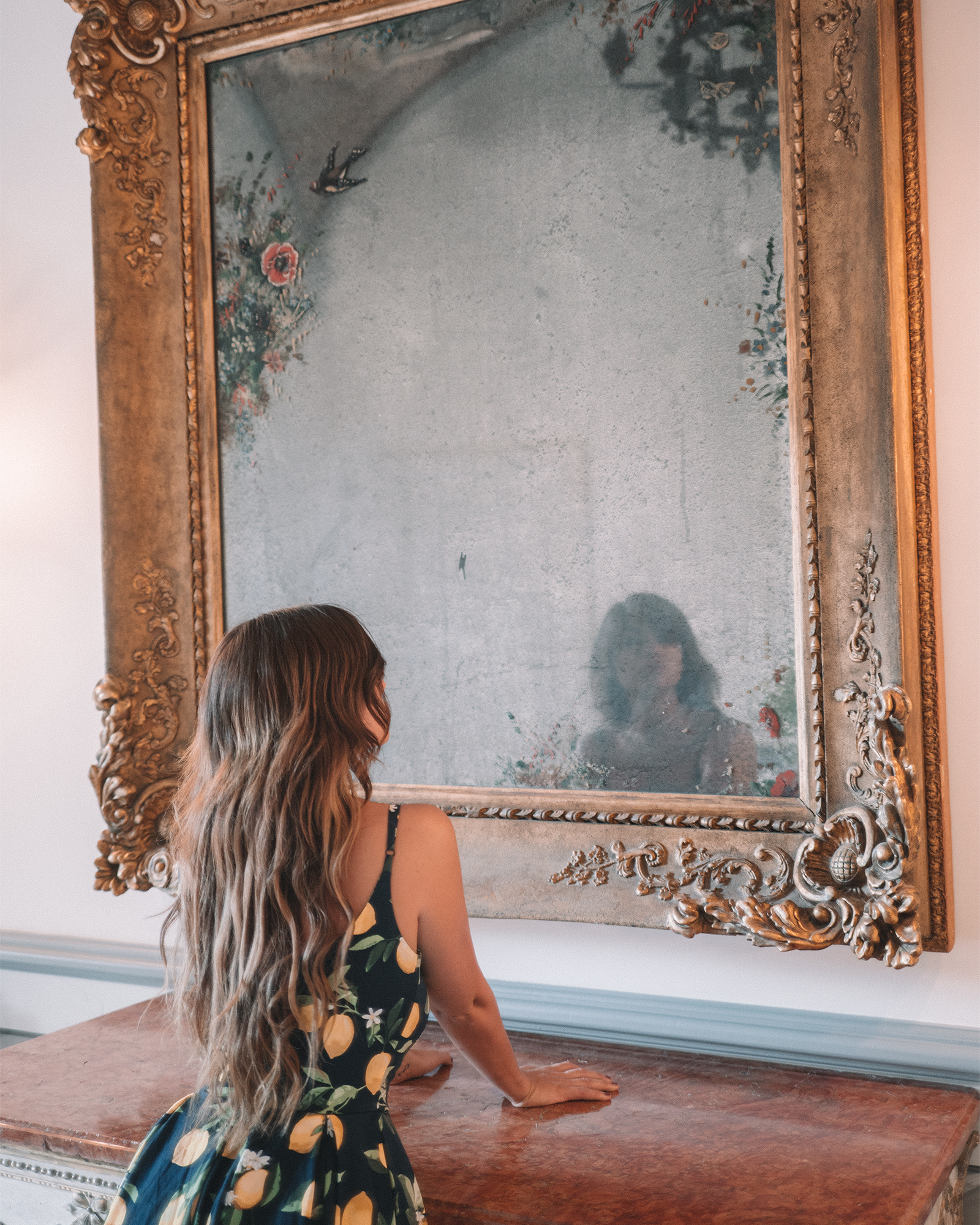 We found little antique details everywhere - like this mirror straight out of beauty and the beast.
The gorgeous lobby lounge.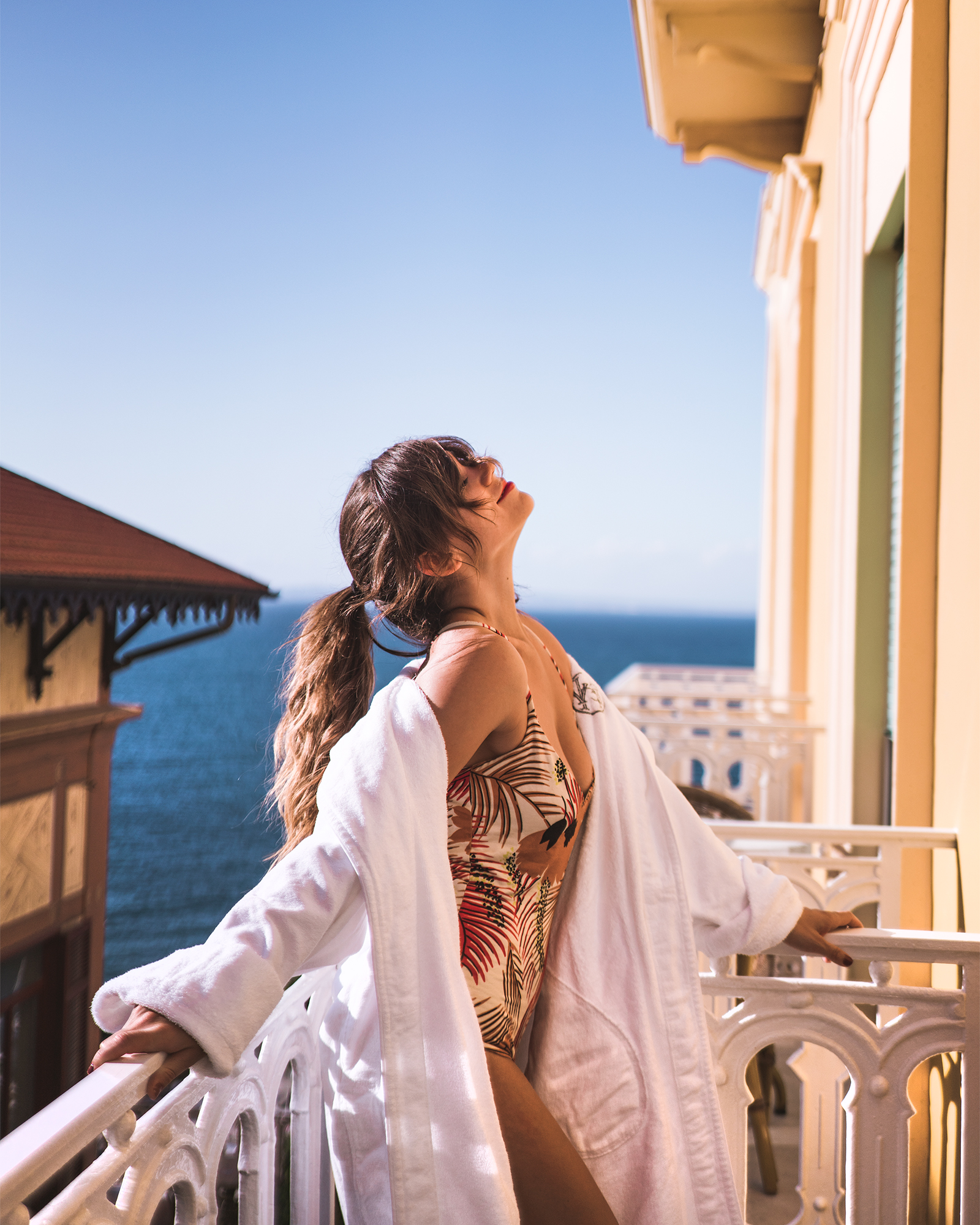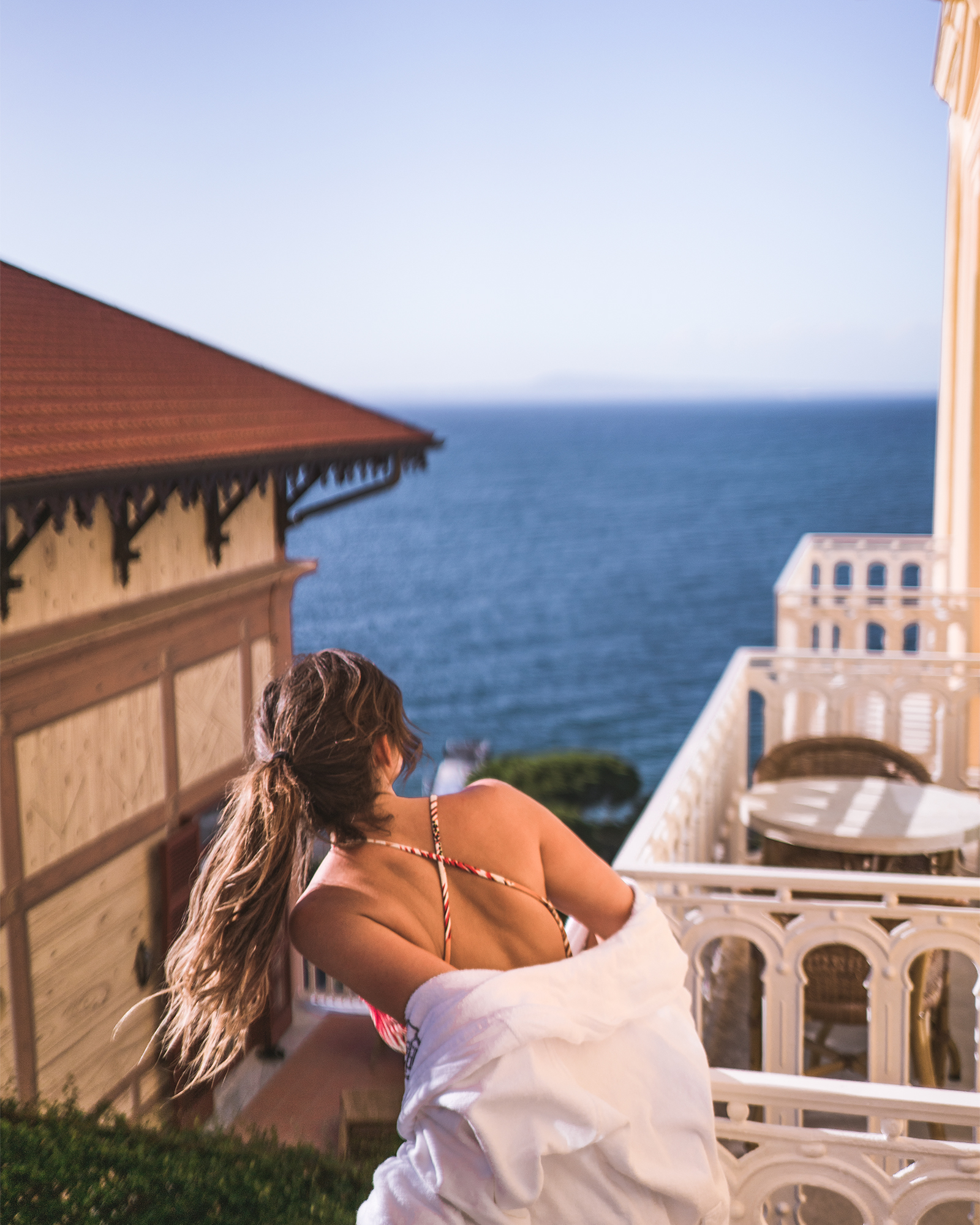 And of course, views for days and days.