March 21, 2019 Blogging And Social Media
New Spring Interviews with Naira NYC and Forbes Magazine!
Seeing our names and images in new Publications never loses it's wonder! I am always so excited to be asked to share my expertise or experiences, and to share a page with withs, or other travelers and creators that I admire.
We have had two new interviews released this week, with Naira NYC and Forbes Magazine - check them out below!
Naira NYC - 10 TRAVEL INFLUENCERS ON THEIR FAVORITE BEAUTY PRODUCTS
---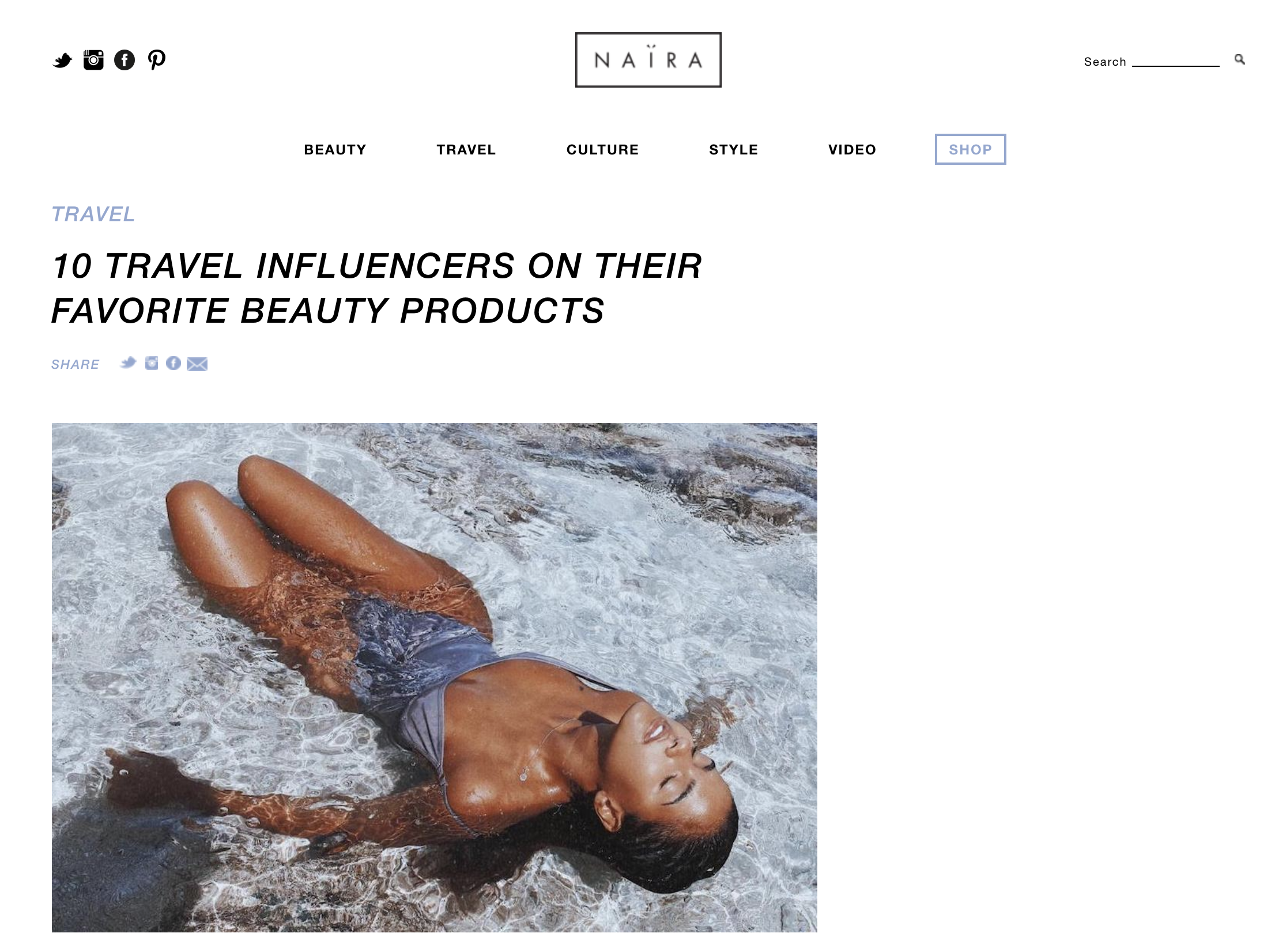 ---
Forbes Magazine - Spring Travel: 10 Jetsetters Share Their Favorite Travel Destinations
---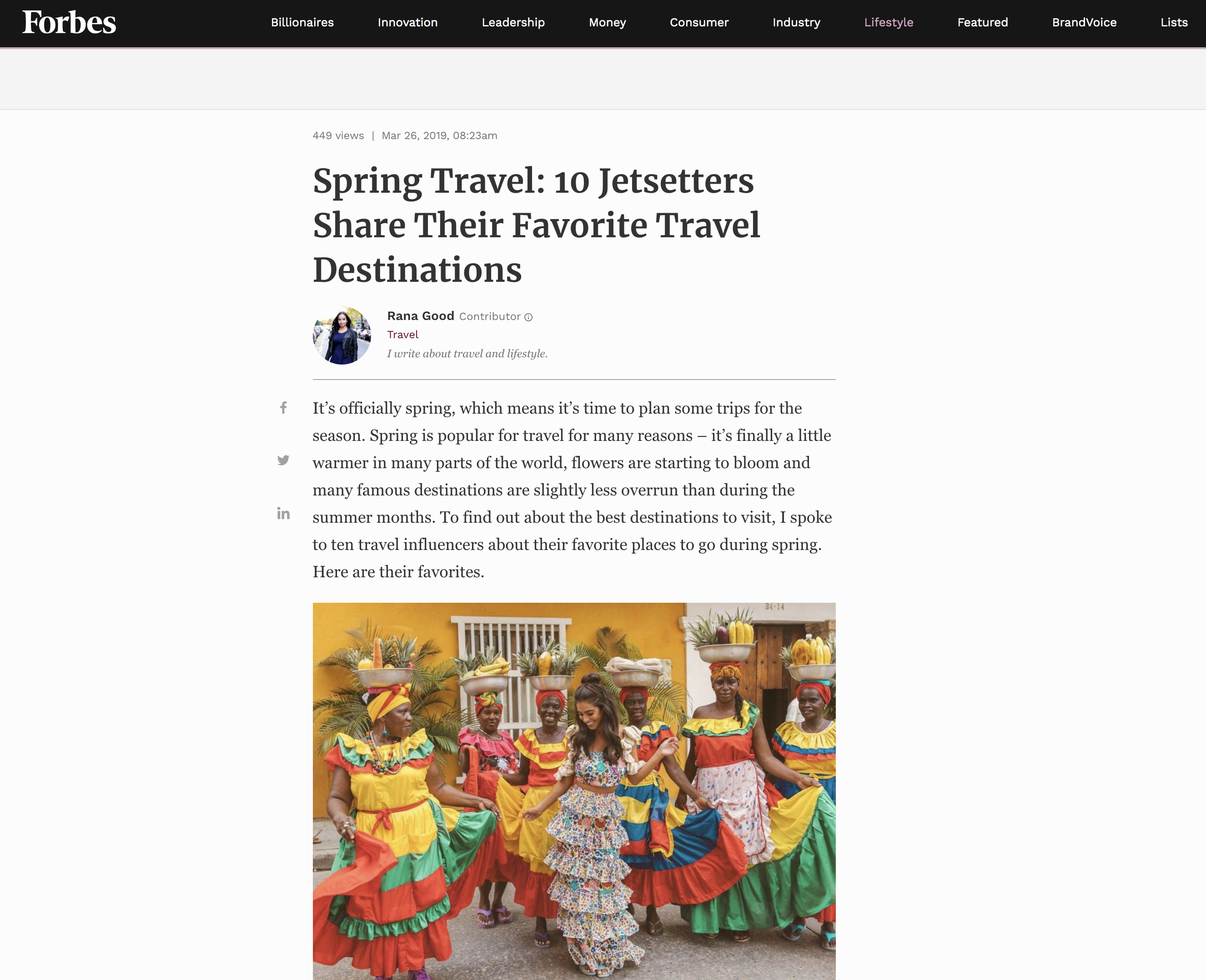 ---
Want to see more interviews and publications we've done? Check out the press list on our About Page to explore where else we've been featured in the media.