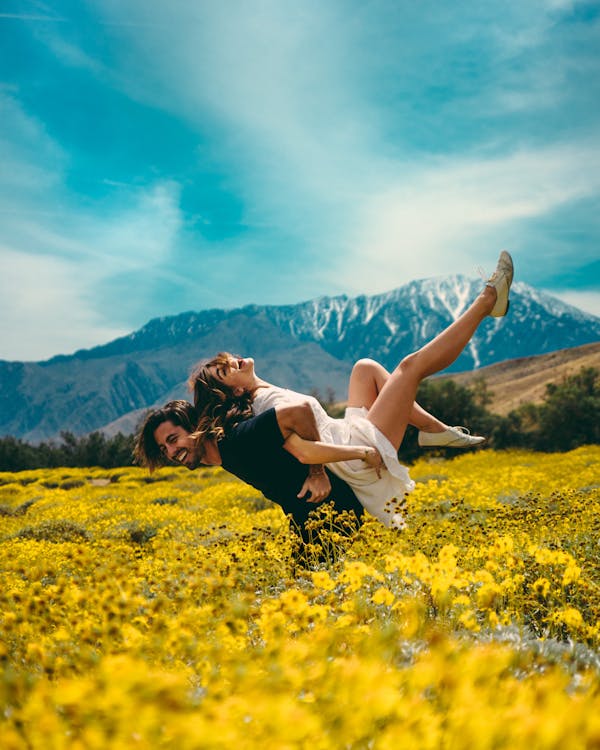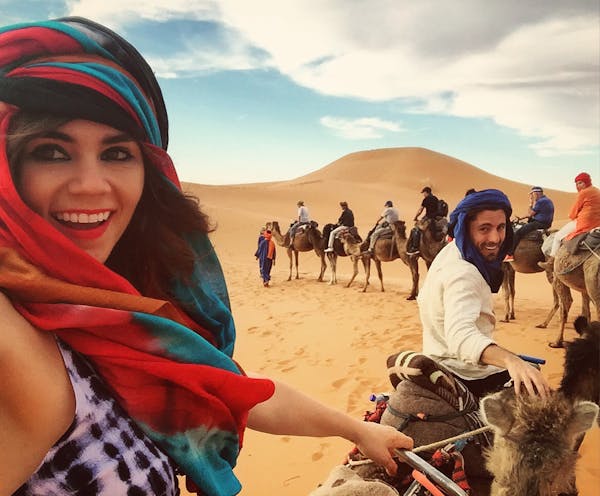 Away Lands
Away Lands is the creative partnership and life journey of Amy Seder and Brandon Burkley. We specialize in lifestyle and travel short films and photography, showcasing a heightened and curated reality. Away Lands was sparked after feeling unfulfilled in our jobs, and the realization that we were living just to get through to the next vacation - what started as a decision to embark on an adventure around the world quickly evolved into starting a business together. Amy was previously a commercial photographer and photo producer and Brandon was a finance professional with a passion for travel, film, and flying. Together, we took our skills on the road and began traveling full-time in September, 2016.
Since starting this adventure, we have been around and around the world - we've jumped out of planes, visited ancient wonders of the world, climbed volcanos, slept in the Sahara desert, and have had the chance to befriend and connect with people all over the world.
Away Lands is available for a variety of film and photography assignments around the globe - behind the camera, in front of the camera, or both.
---
Amy & Brandon
Amy

I was born and raised in a surf town in California - but I am a terrible surfer. I was a child actor, and my first love was in life was preforming and being on camera. At 14, I decided I was going to move to New York City and be a fashion photographer - which I did a few years later, after receiving my BA in Commercial Photography. I spent years in New York freelance shooting, studio managing, and as a photo producer. I fell in love with video when Brandon and I started travelling extensively together, and after years of working beind the scenes in the industry, was inspired to start picking up my own camera again, this time as a team - and then off we were!

My favorite things are tropics, tacos, and trop-house. I always travel with an avocado and my own pillow.

Brandon

I was born and raised in Ventura, California. I became obsessed with flying from as early as I can remember. When I was 10 years old, I got a copy of Microsoft Flight Simulator and was hooked - I sat at home flying the world from my desk and dreaming about doing it for real someday. At 11, I started making videos - I borrowed my dad's camera and started filming everything from my friends' skateboarding to family vacations.

I went on to college at the University of California, Santa Barbara and received a BA in Business Economics. I also studied art, language, and literature. I moved to Los Angeles and, after meeting Amy, to New York. I was working as a financial consultant and I hated it. I continually lived for the next vacation. Amy and I started making films of our travels and I was reintroduced to my passion. I would stay up late editing, constantly excited to share new videos on social media.

We were sitting on the Brooklyn waterfront one evening sipping some wine when the idea of Away Lands formed. We planned ahead and decided to quit our jobs in search of the wildest adventure doing what we loved. I am now a filmmaker, photographer, private pilot, FAA certified drone pilot and forever world adventurer.

I hope to inspire people not to settle for a life that's just OK. Quitting my job and starting Away Lands was one of the hardest things I've ever done, but was also the most freeing and rewarding. I always remind myself that the biggest prison we live in is the fear of what others think - this is your life to create.