November 11, 2019 Hotels And Resorts
One Night in the Best Hotel in the World - La Residence, South Africa
When we were planning our trip to South Africa, I thought of Cape Town, Penguins, and going on a Safari - but I had no idea that just outside of the city are The Winelands. Less than an hour from Cape Town, Franschhoek and the surrounding towns look more like European villages than Africa, and were a stunning surprise for our last couple of nights in the area. We drove the Garden Route back towards Cape Town directly from our Safari Lodge, and it felt like we had been transported to a new world completely. In just a 4 hour drive we had gone from tracking lions and elephants in the bush, to vineyards winding up mountain valleys, colonial farmhouses, and wine estates as far as we could see.
For our very last night in South Africa, we stayed at La Residence - a regular fixture at the top of Top Hotels in the World lists and Conde Nast Traveler Readers' Choice #1 Hotel in for 2013. That's right - the best hotel in all of the world.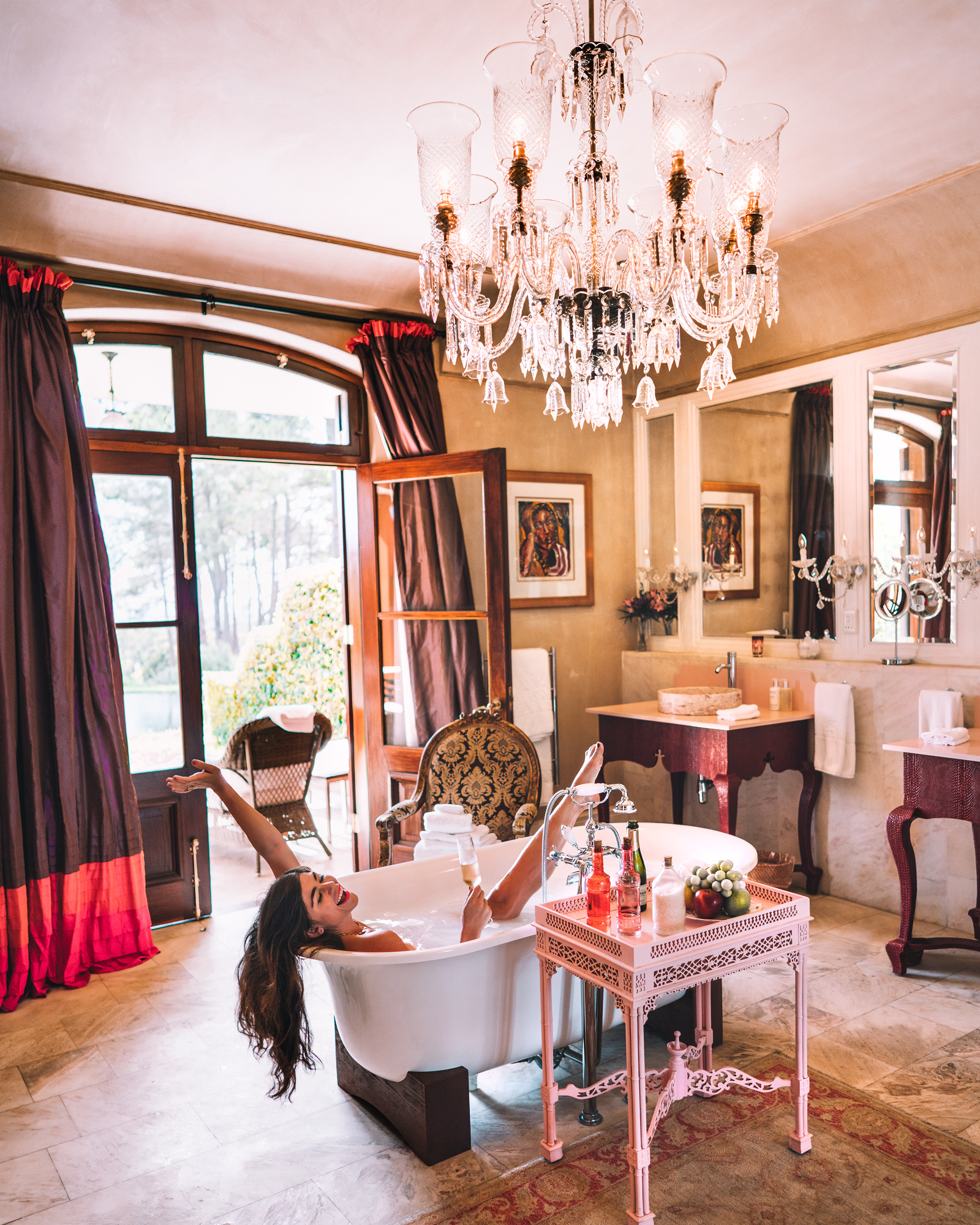 What makes a hotel the best? After spending half of our life over the past few years living in hotels, Brandon and I have become self-appointed hotel experts. We have been lucky enough to stay in some incredible hotels - from a private island in Belize to the Four Season Paris, we have seen a few hospitality icons. However, we are definitely different from the average ultralux clientele - when we are not working, we often stay in much simper accommodations and are very accustomed to doing our own planning, airport navigating, and hauling our own bags.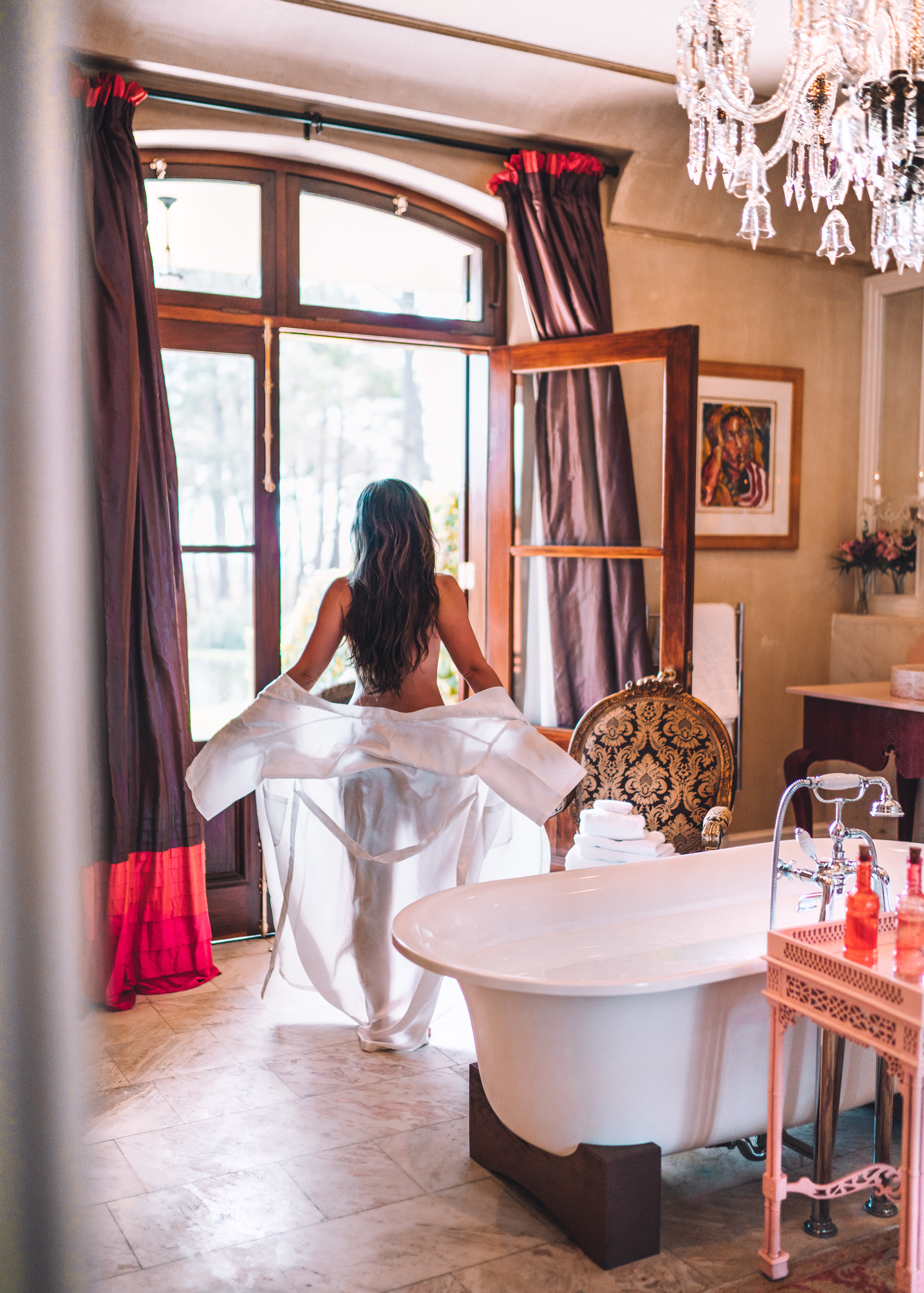 La Residence earned its top spot on the list not just through the beautiful grounds with free wandering peacocks, or the decadently palatial rooms, but the real differentiating factor among the top hotels is seamless service. While I know that I just said that we are not fancy guests - I definitely took notice of how seamless the service was here. When we left our room for breakfast in the morning, it was mysteriously fully cleaned by the time we finished.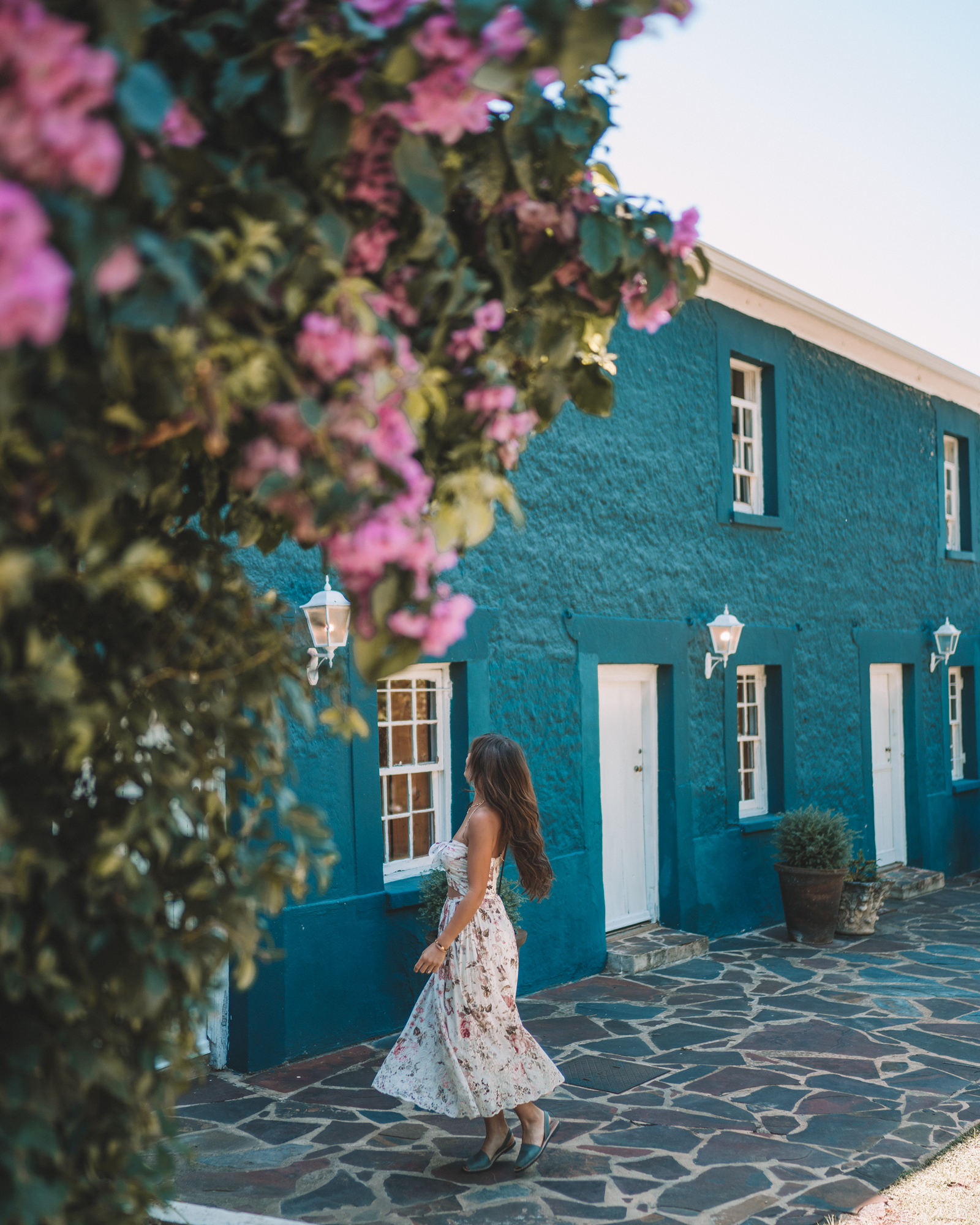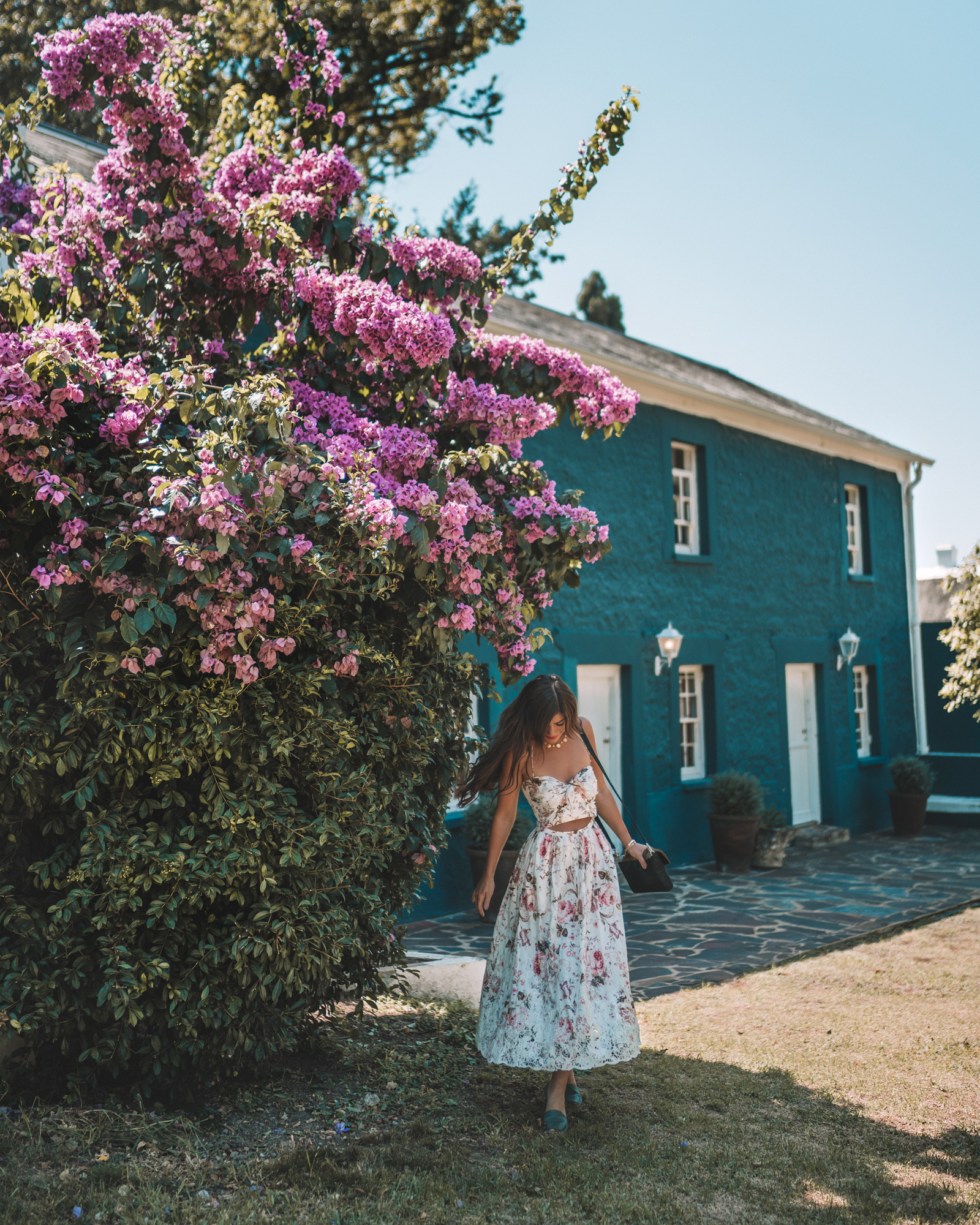 A stop in the surrounding town - doesn't this look just like a European Village?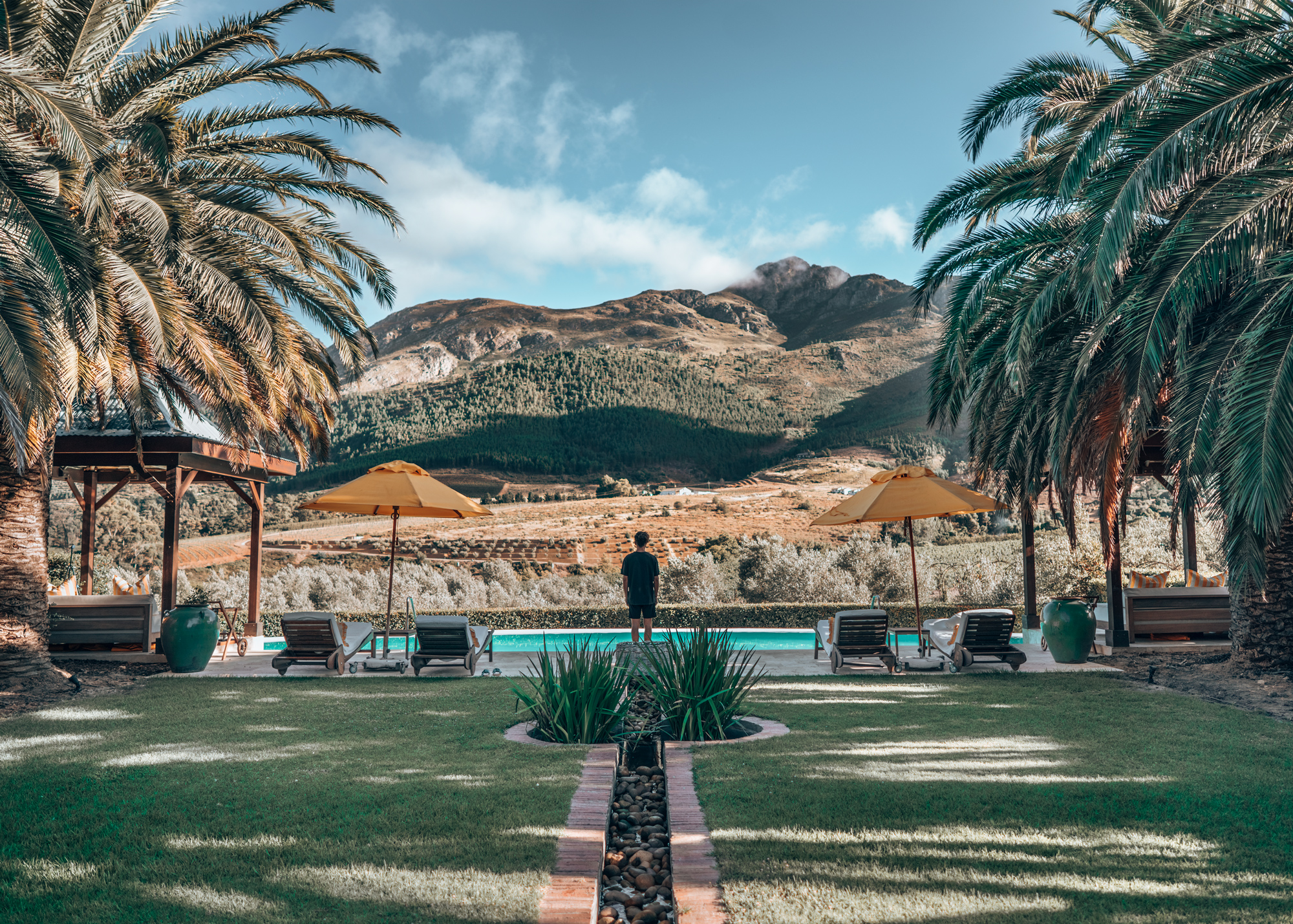 Pulling up to La Residence Franschhoek is like entering a private estate more than a hotel - you wind down the driveway past the horses in this valley covered in vineyards and fairy ponds.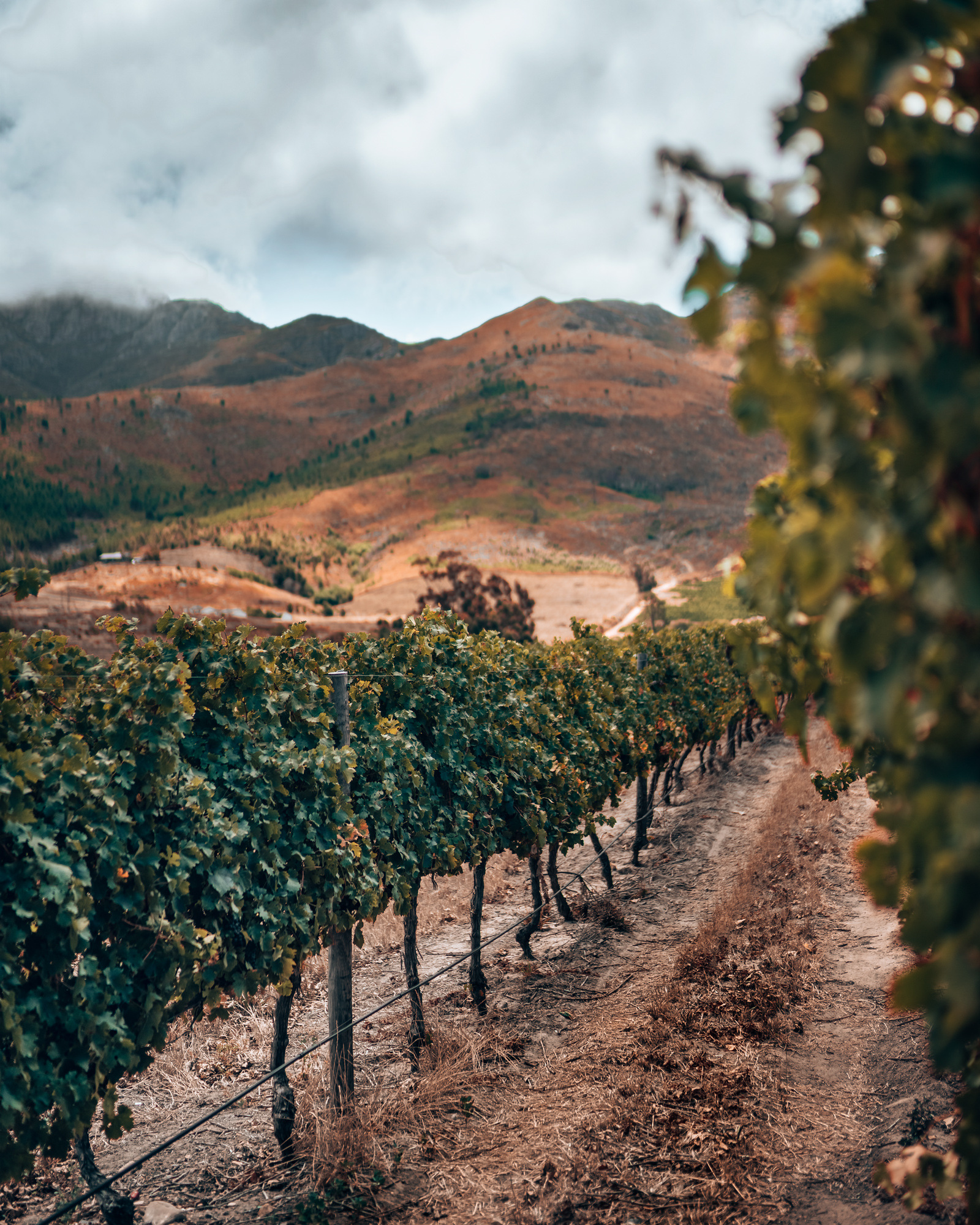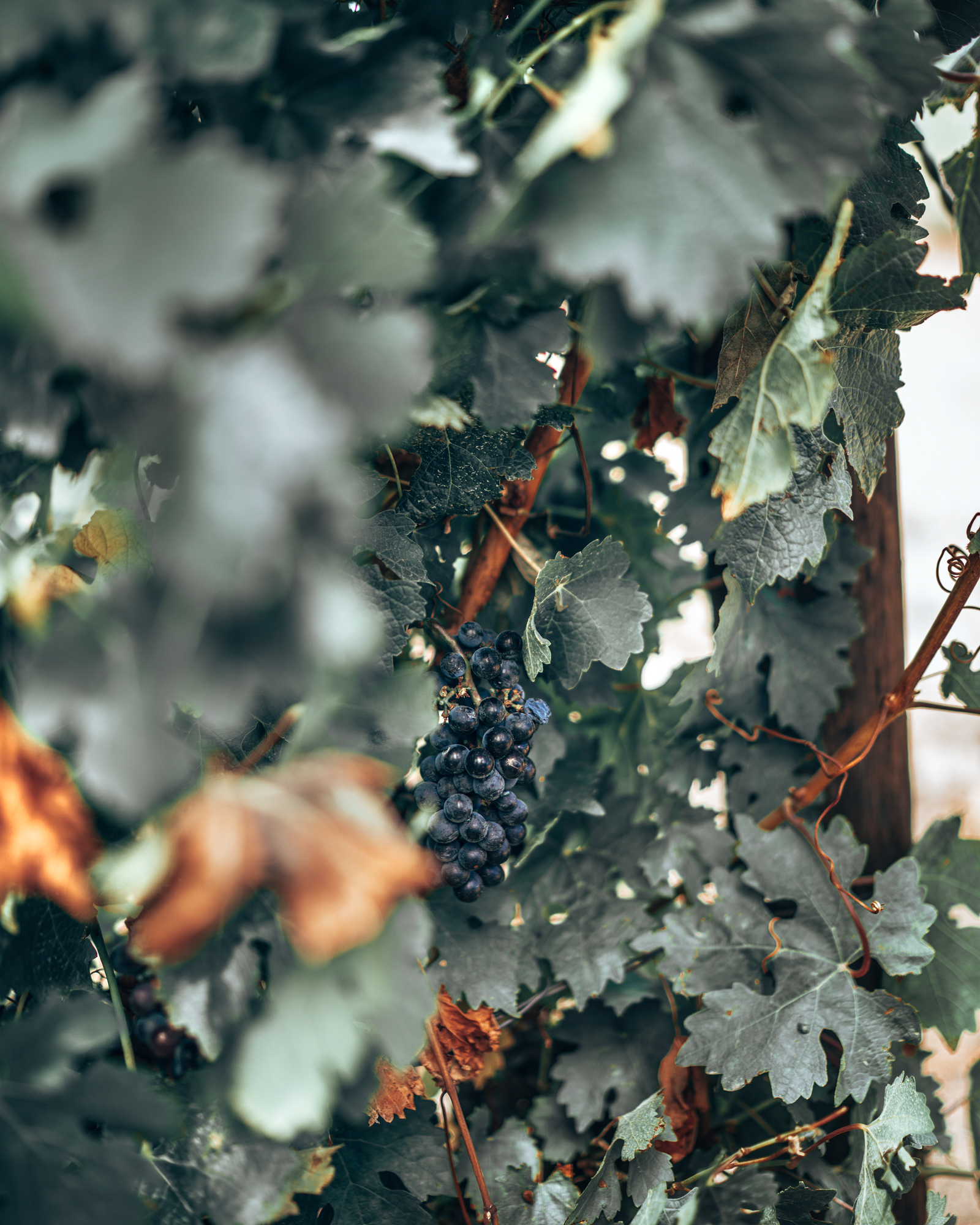 The first thing we experienced upon entering was a glass of rose made from grapes grown on the property - yeah I know - being here definitely felt like glimpsing into a world that even the experiences we've had over the past couple of years hadn't fully opened up for us.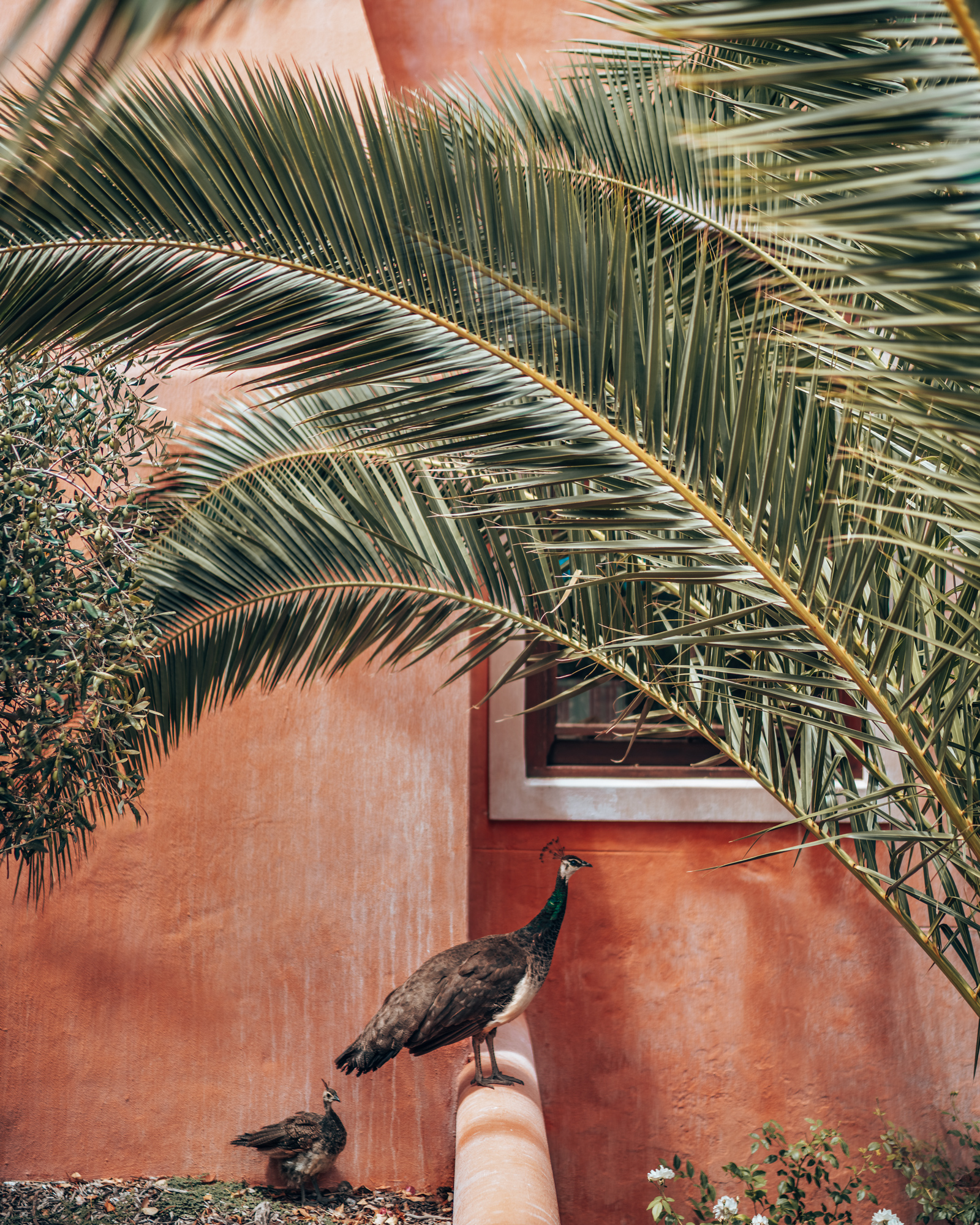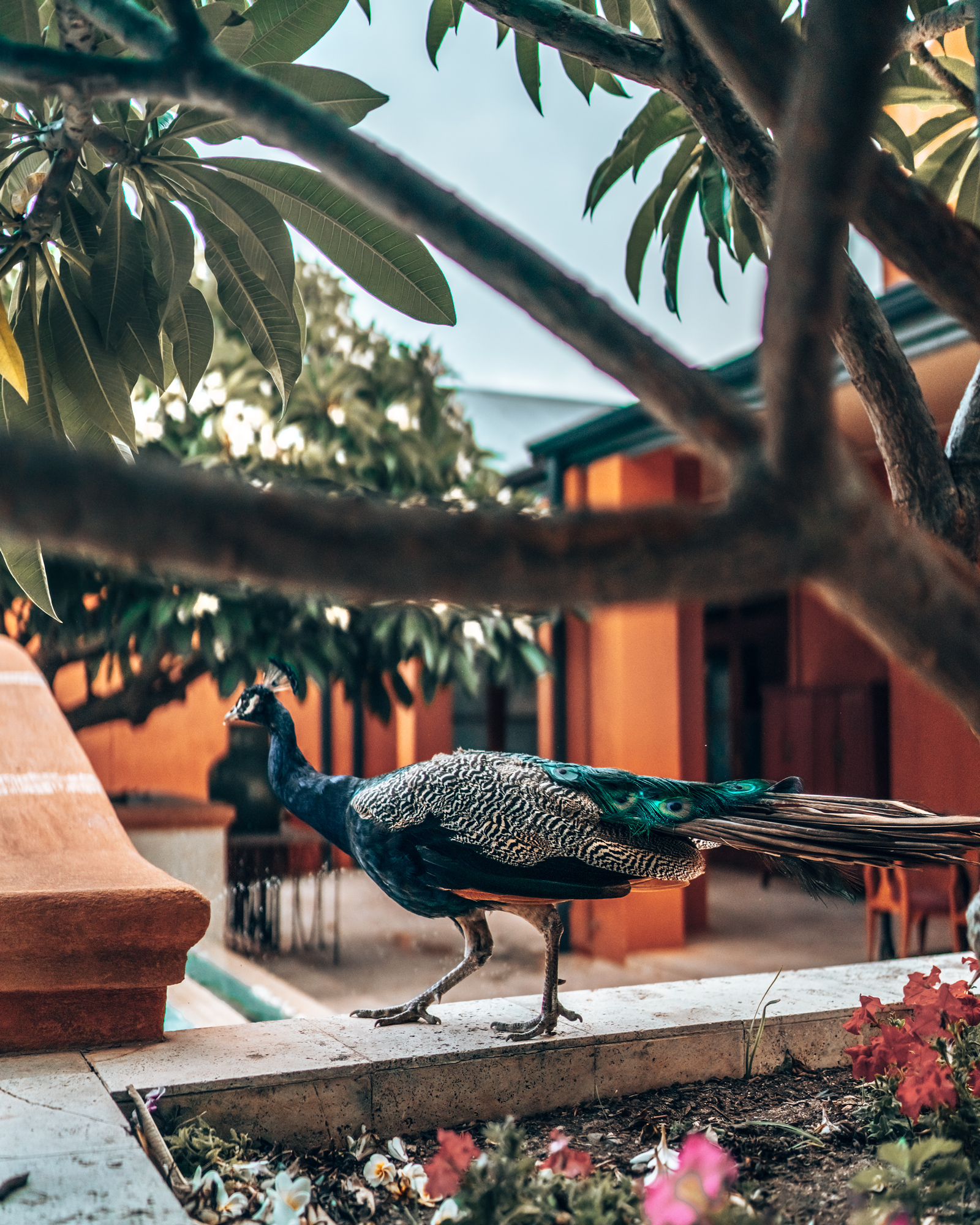 We loved watching the peacocks as we wandered through the grounds. Did you know that they can fly? I did NOT know that they fly.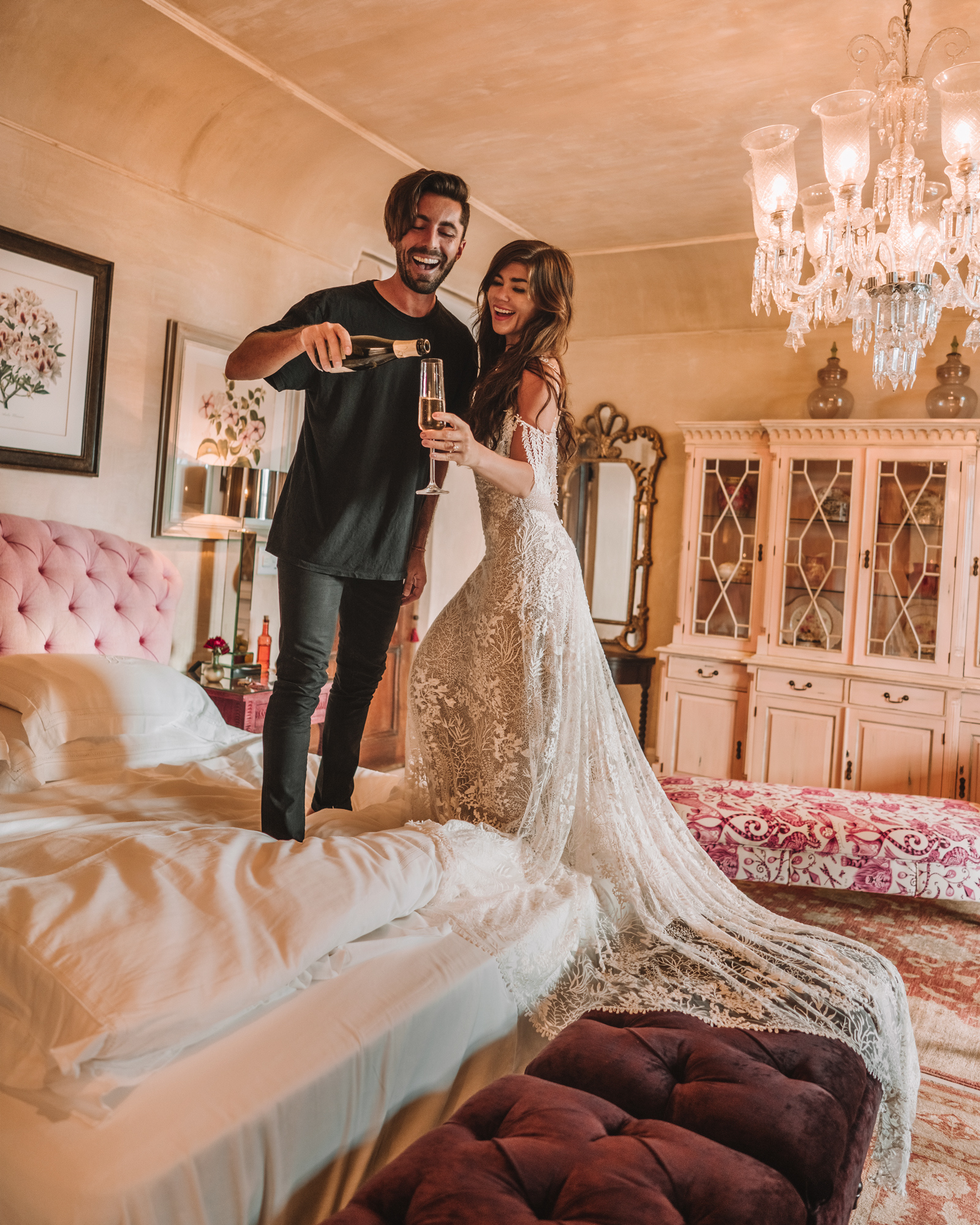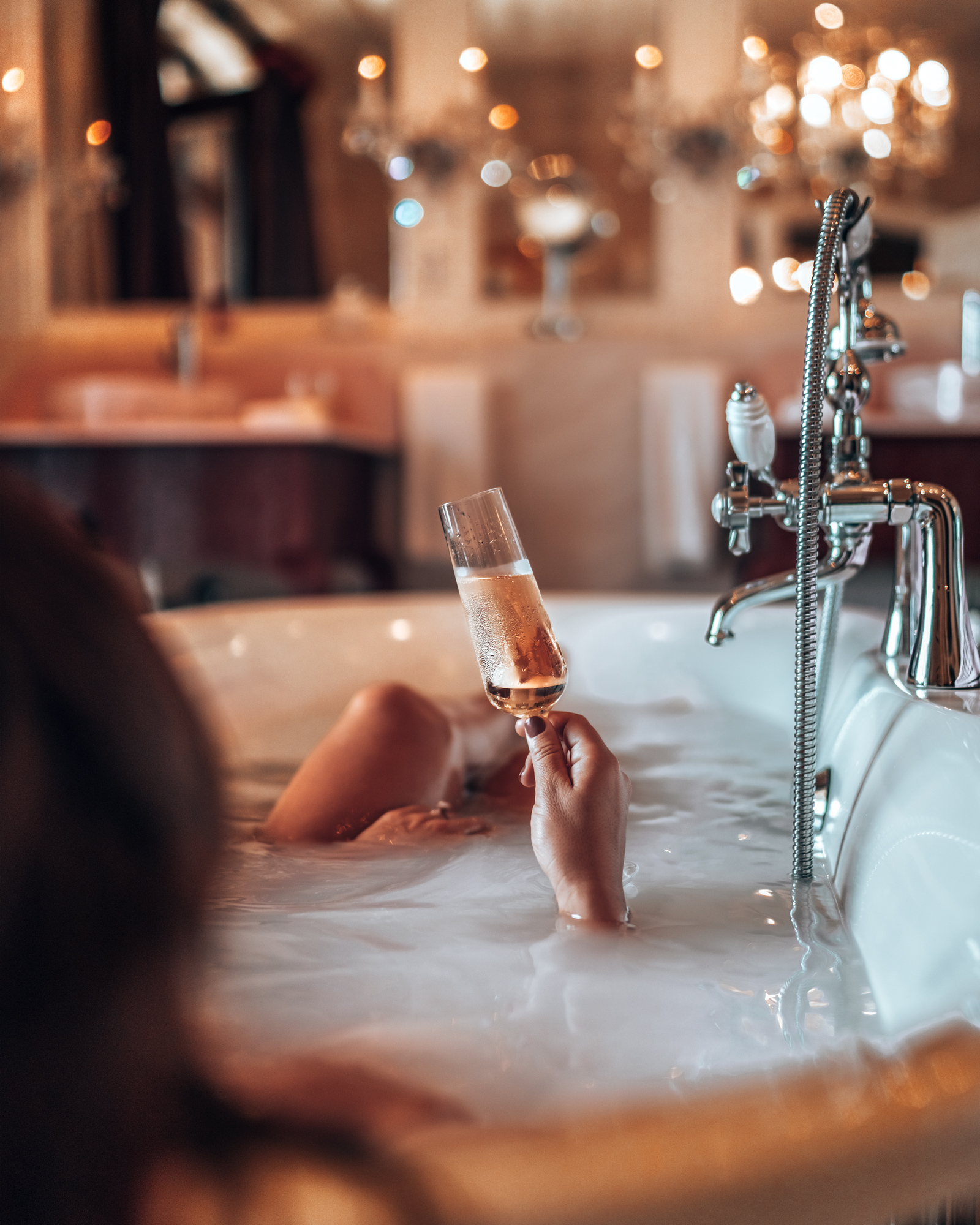 We of course had to share a bottle of champagne to fully embrace the fanciness of our stay!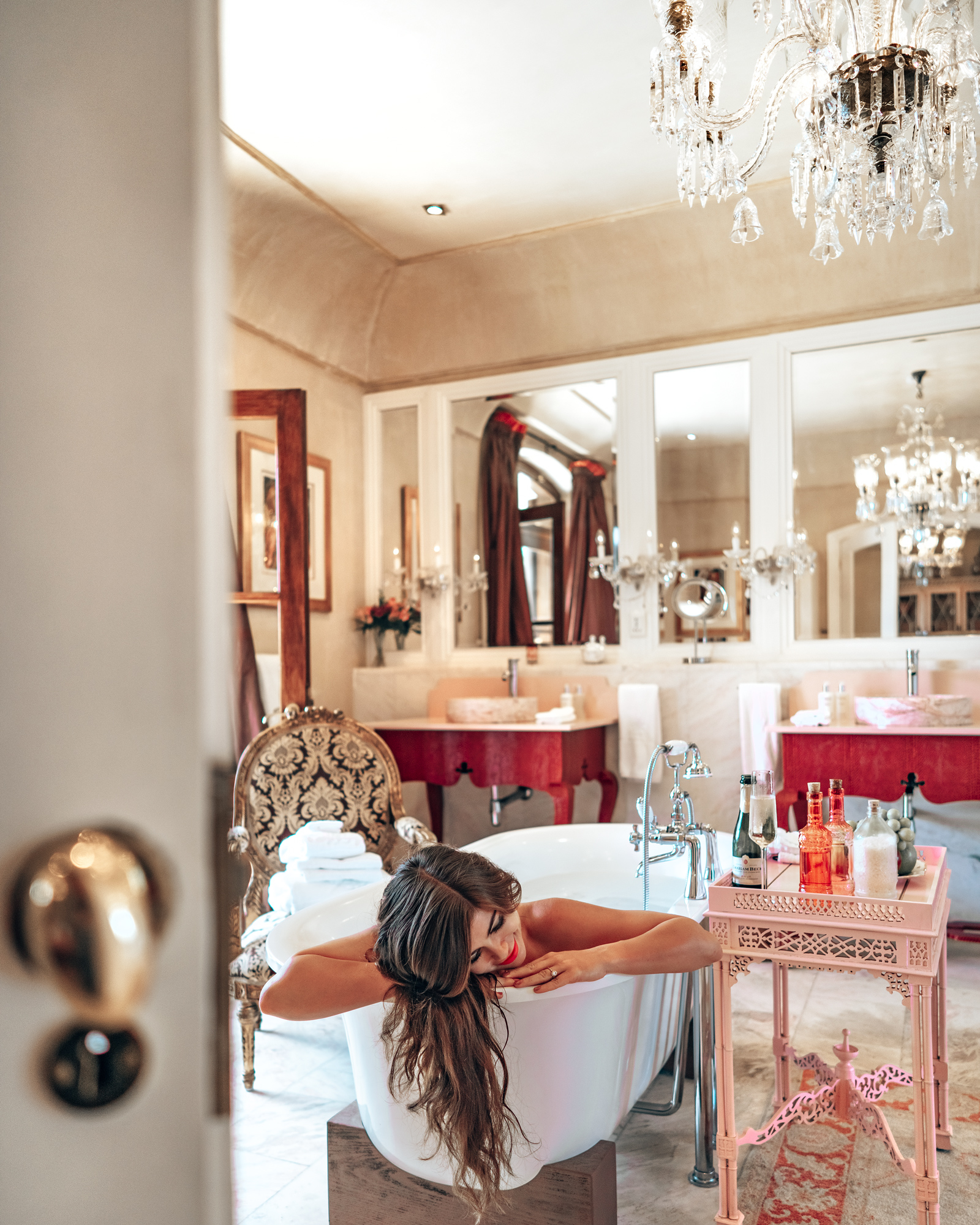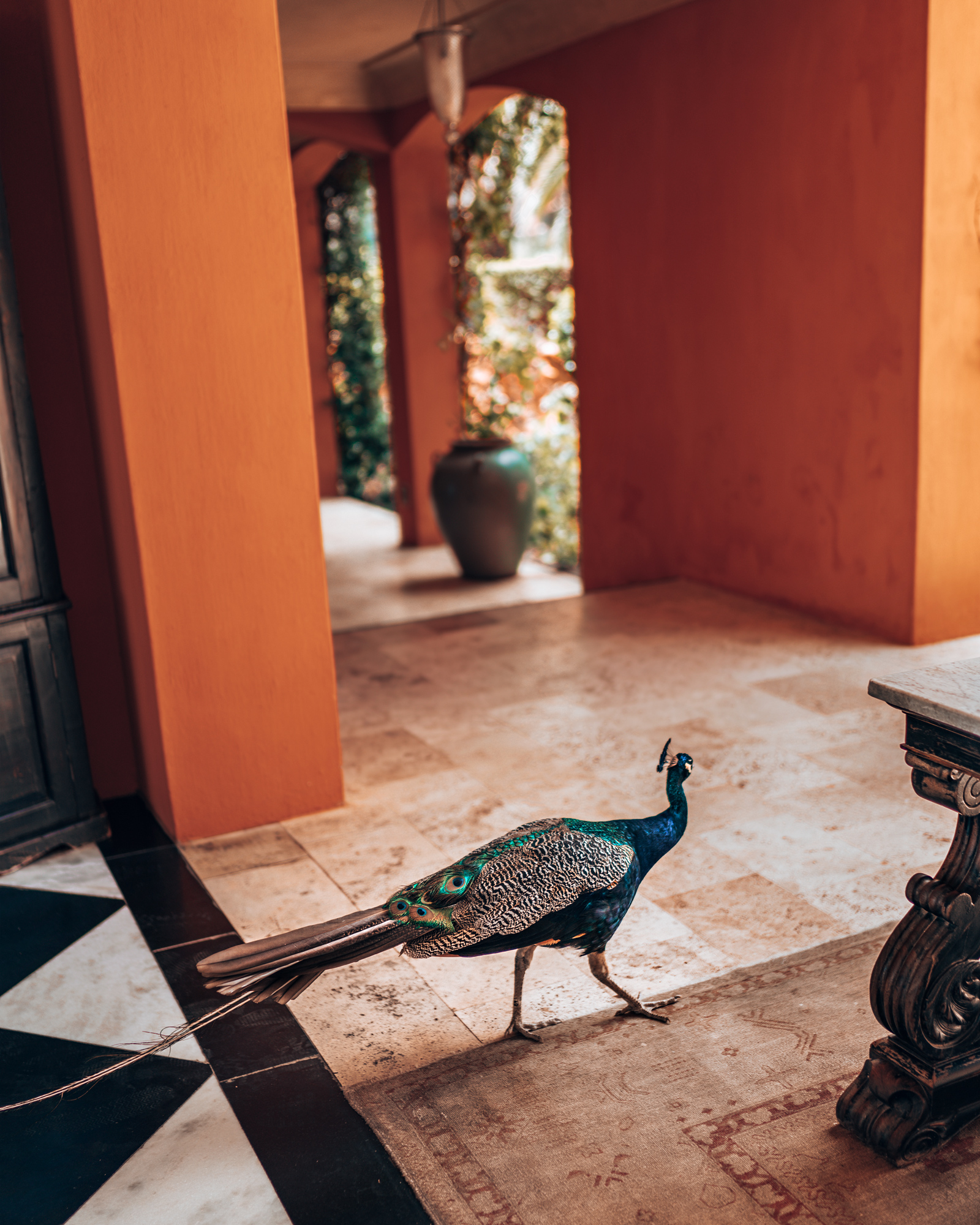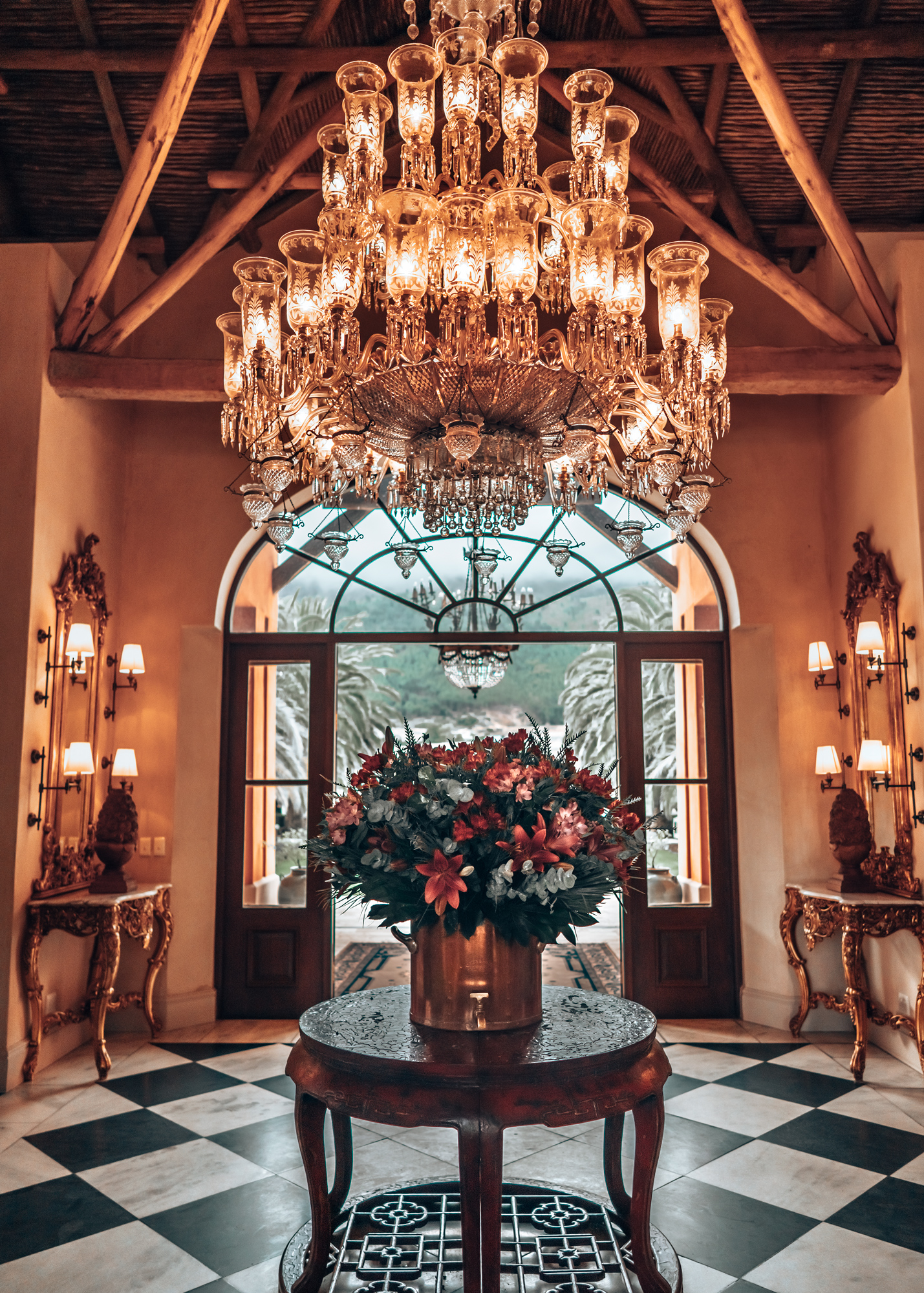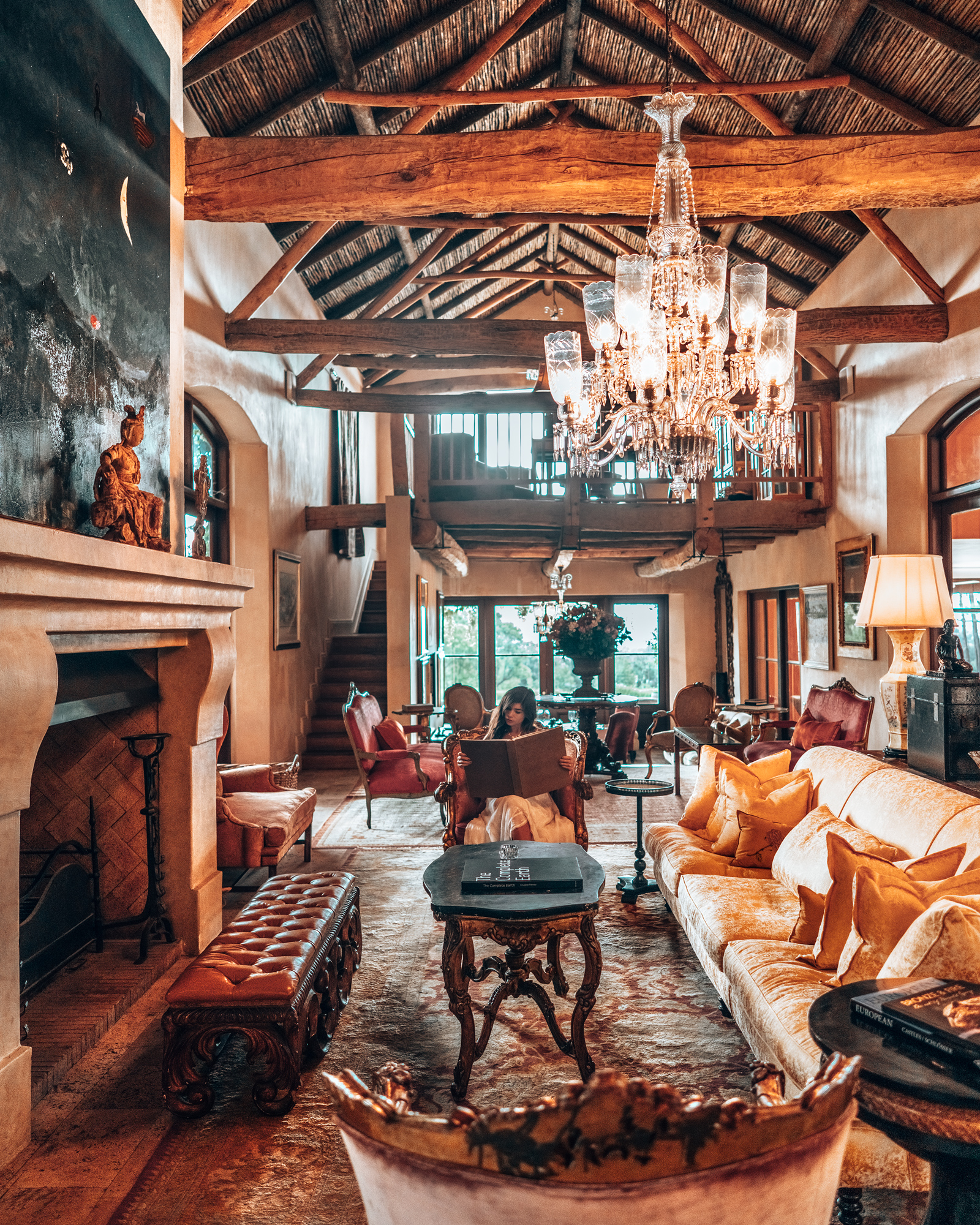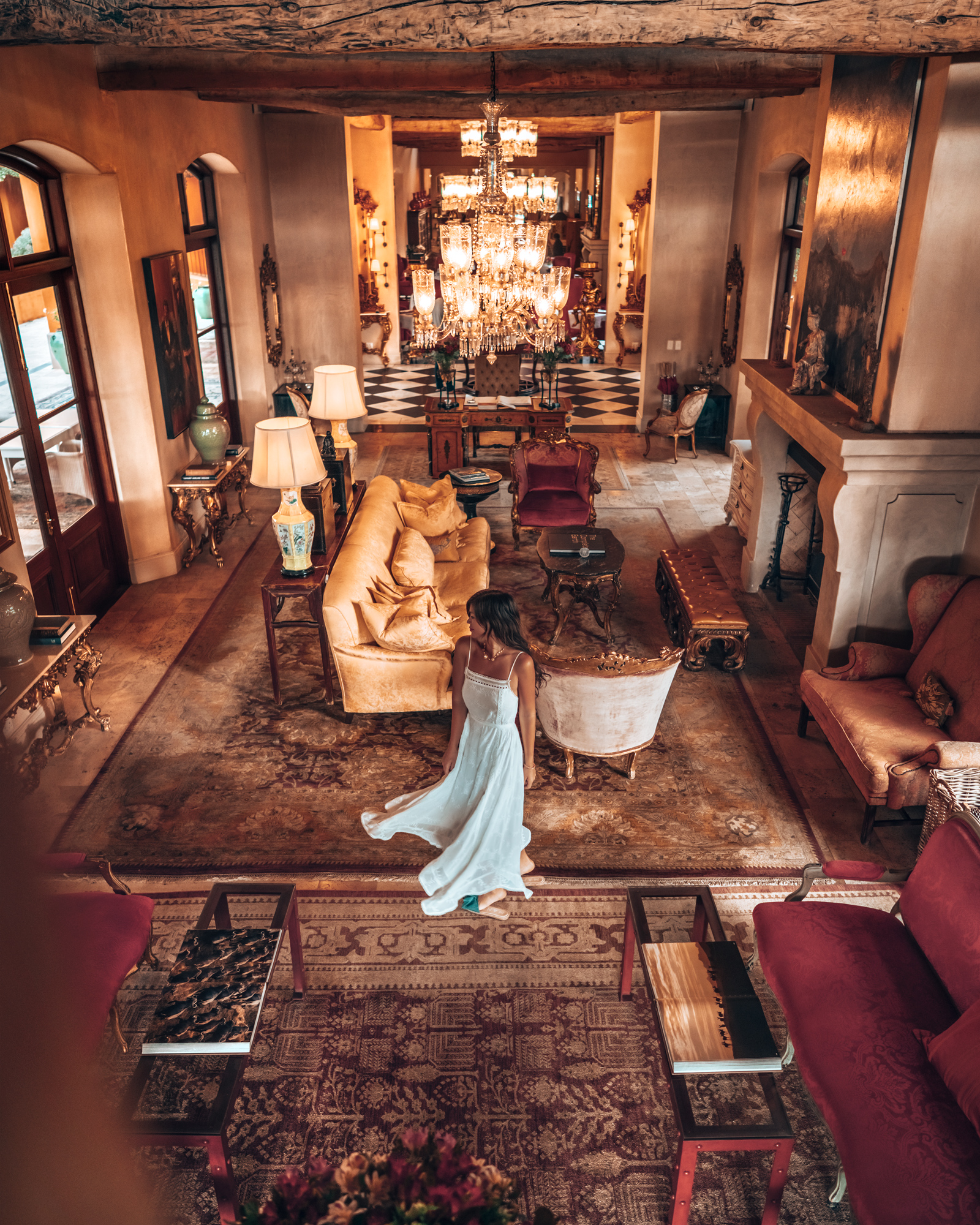 The main cozy lodge space of the property, just off of the lobby.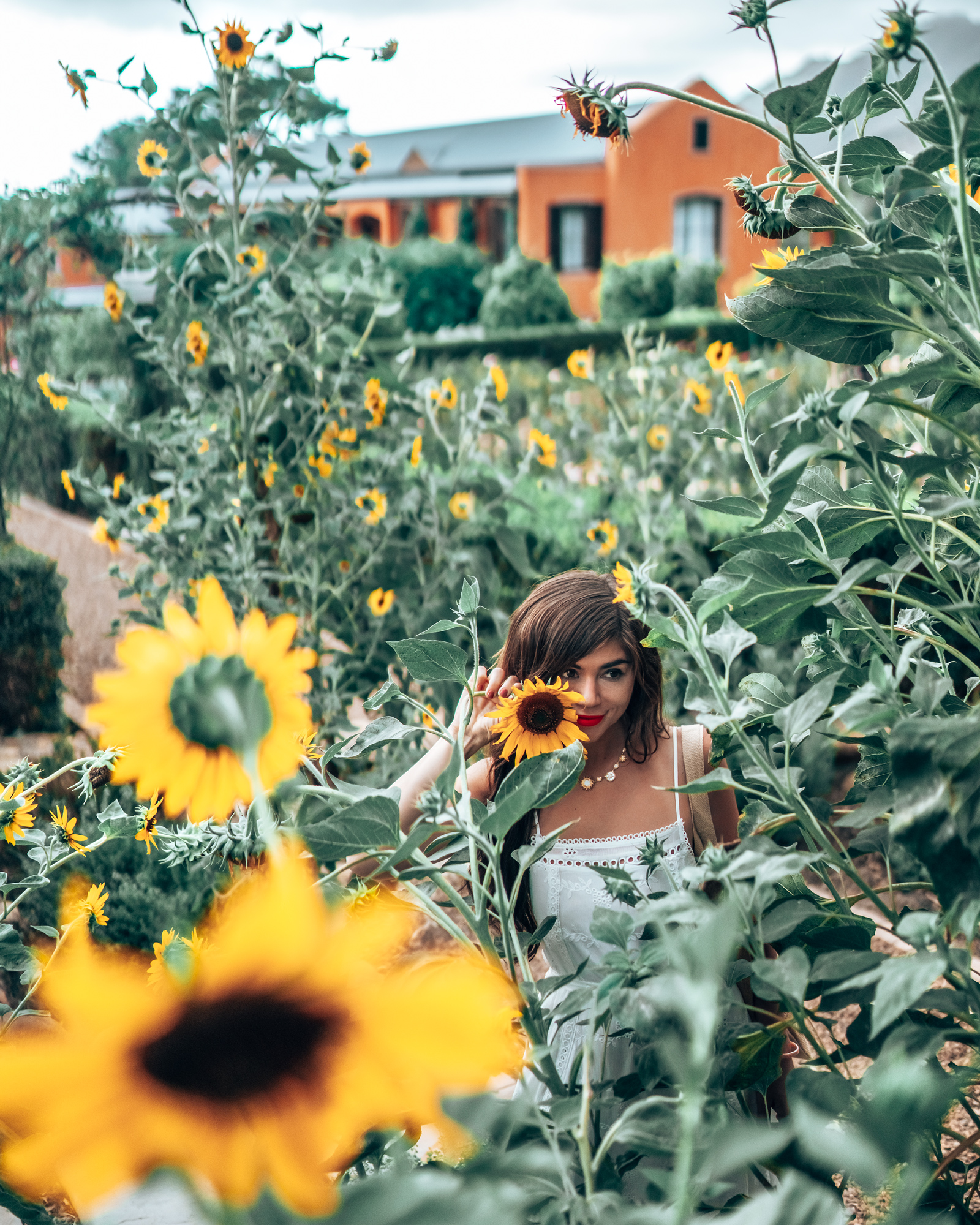 And through the gardens.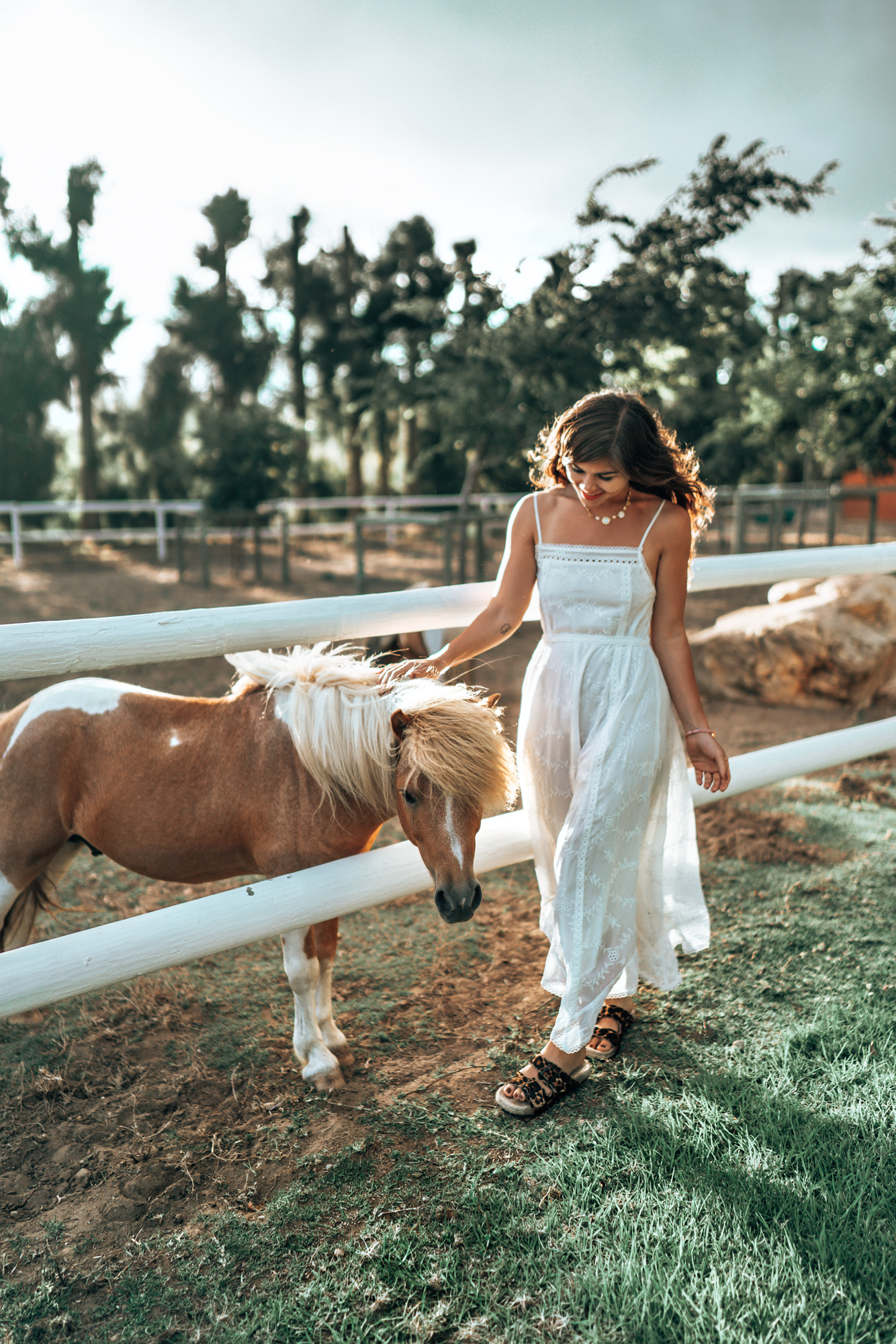 If you've read through a number of my blogs, you probably know that I am pretty scared of animals - I am always convinced that anything bigger than a breadbox is generally trying to kill me. I add that as a necessary preferace to explain how wonderful these little mini horses were. They were so adorable and friendly and ate right out of my hand (usually something I only do under the instruction of a guide.)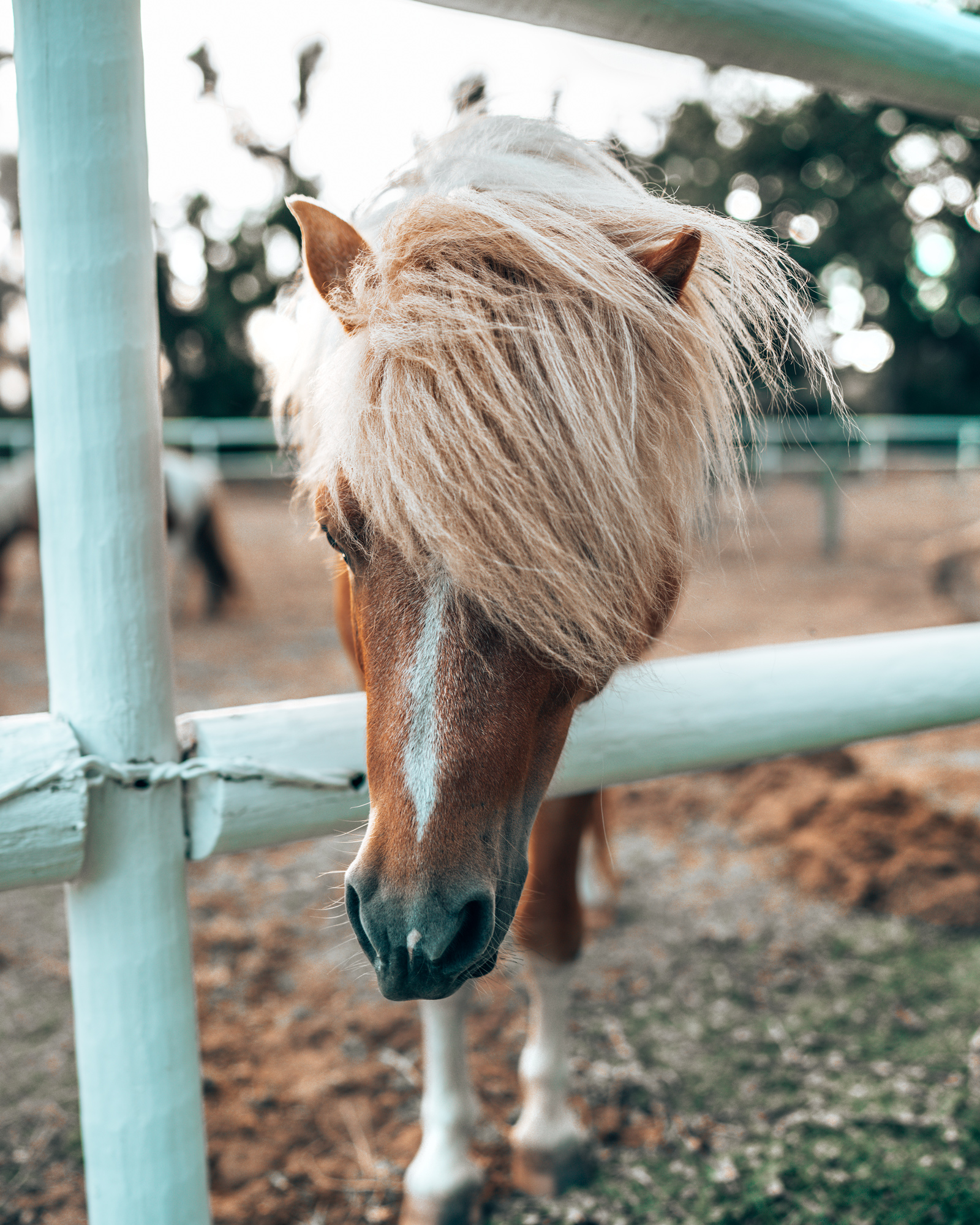 And not to mention, had great hair.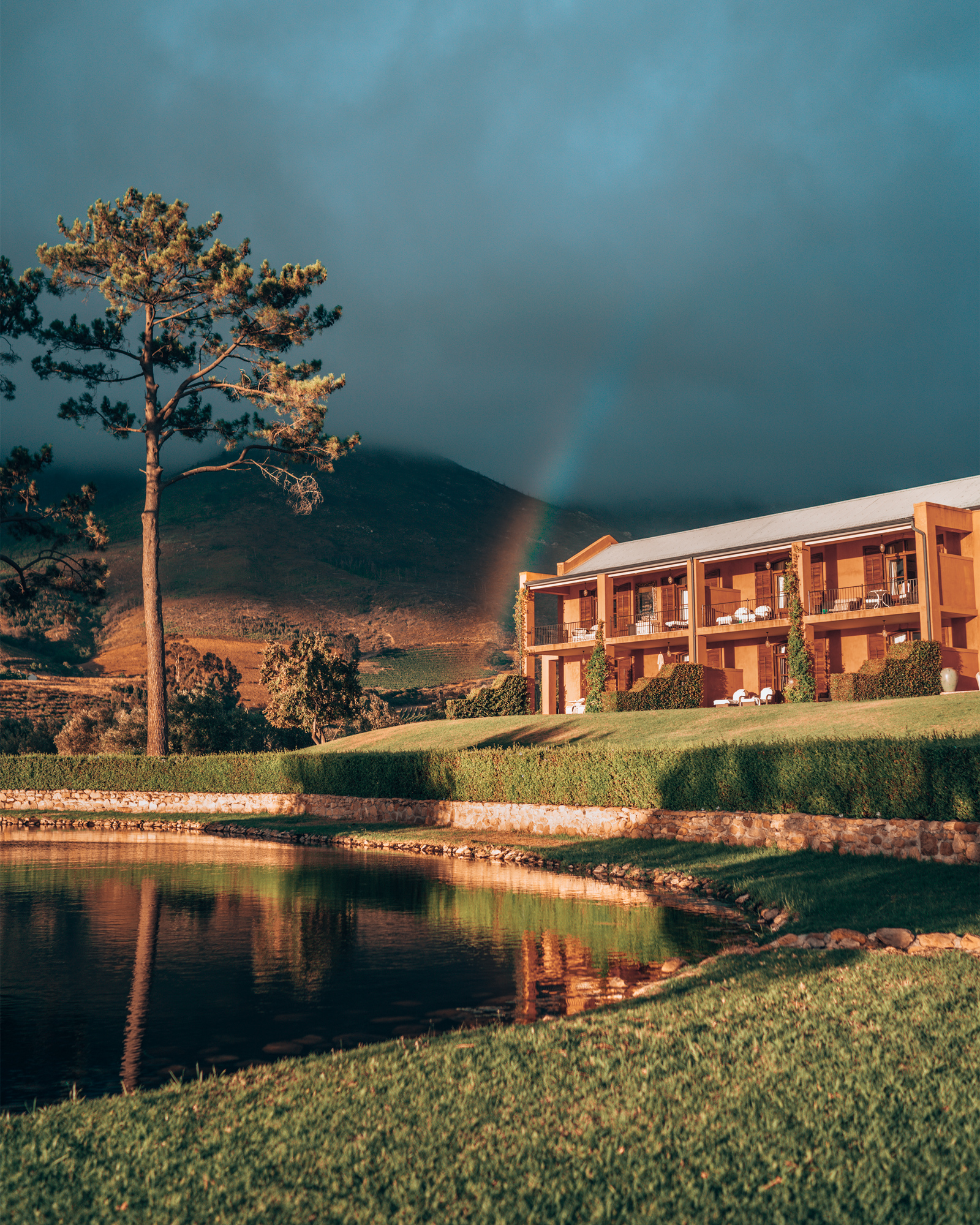 As the sun was getting close to setting, these dark clouds became descending the mountains and drizzling, and I was worried that our nice evening and sunset would be blocked and we would have to wrap it up early - and then the sun broke through the clouds and created the most vibrant rainbow I think I have ever seen. We took off running closer and closer to it to see how close we get, and the rainbow staying hanging and shining in the sky.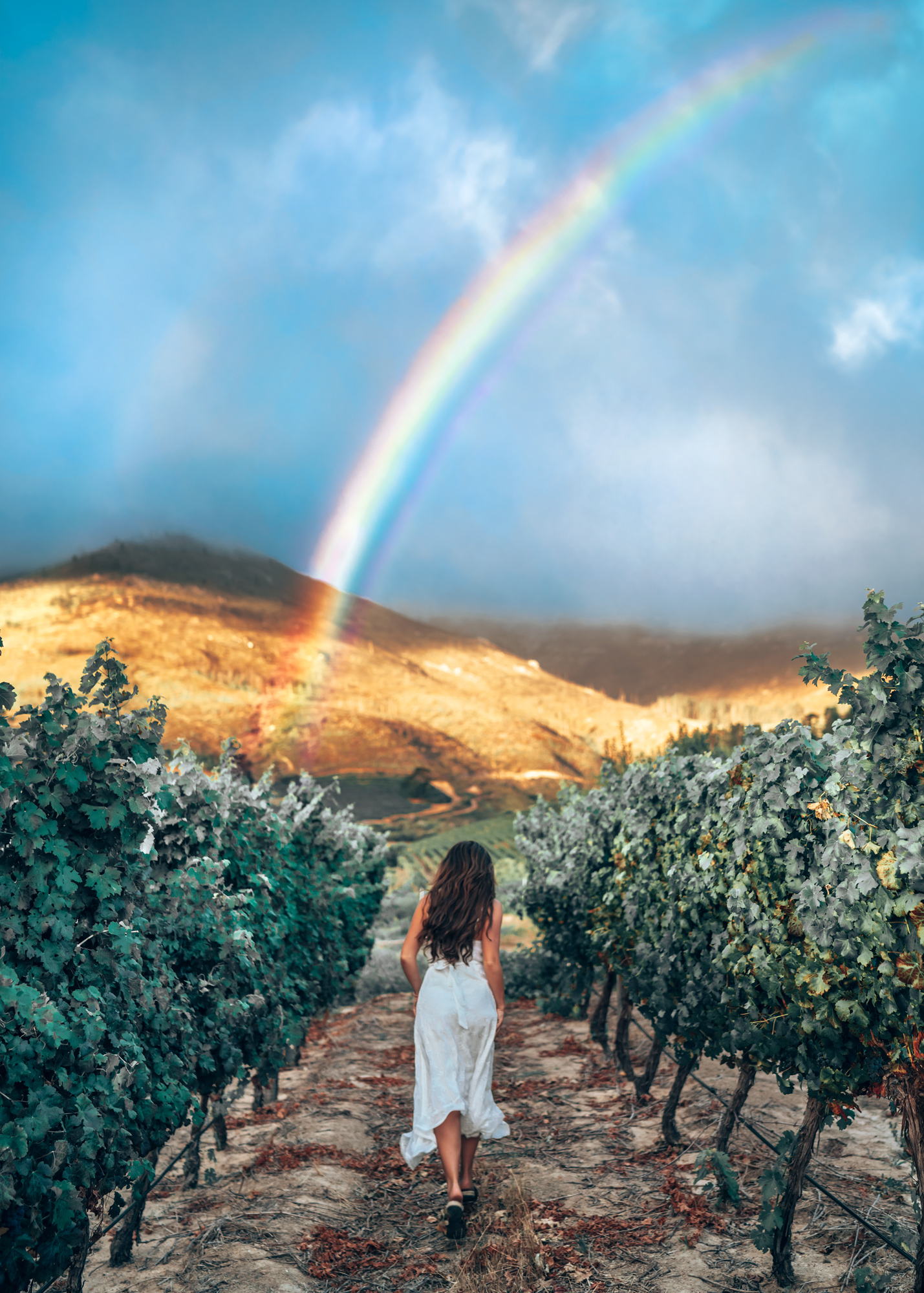 By far the best rainbow of my life so far! I have never seen one just so saturated and vibrant against the clouds.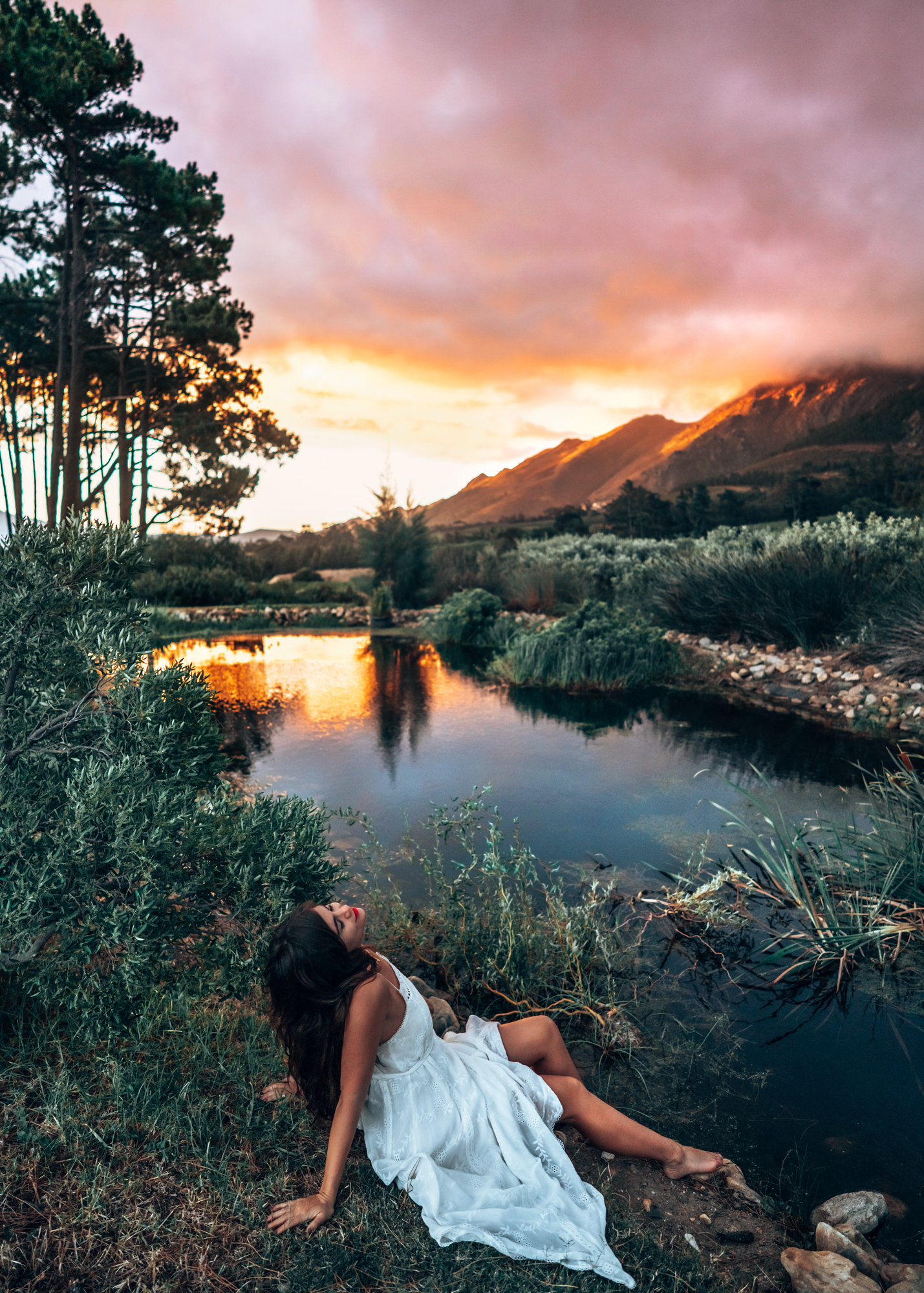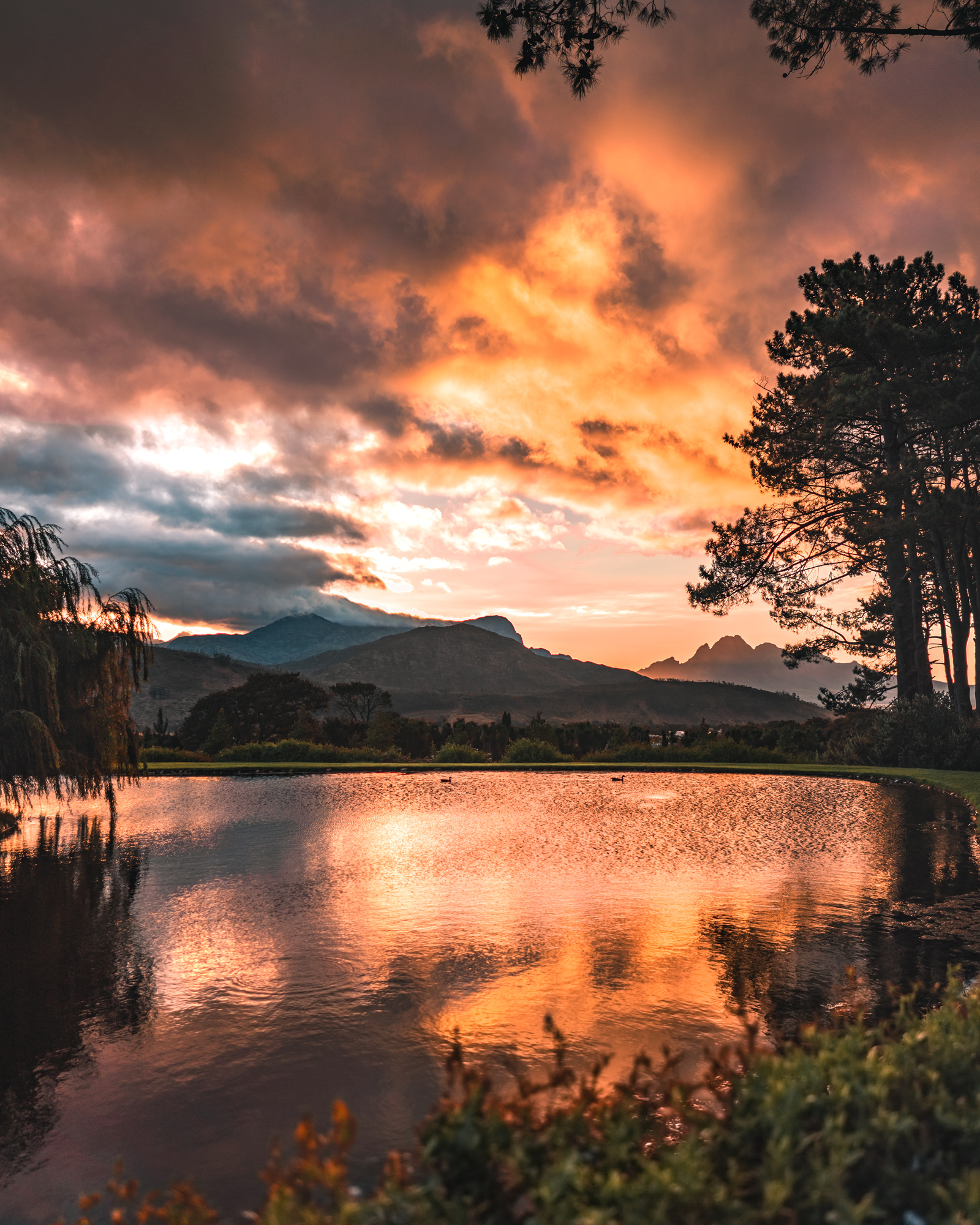 And our evening ended with this gorgeous sunset over the ponds.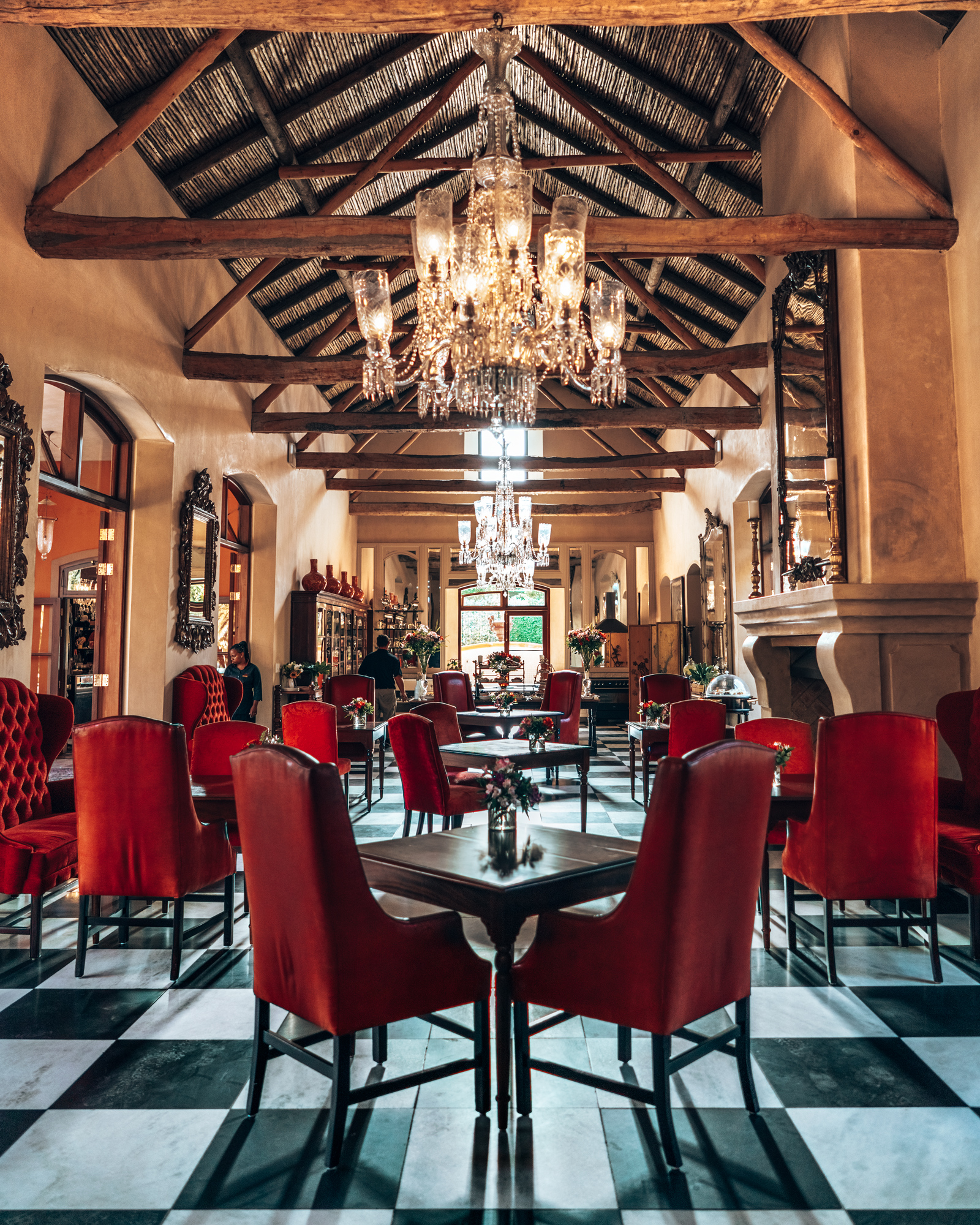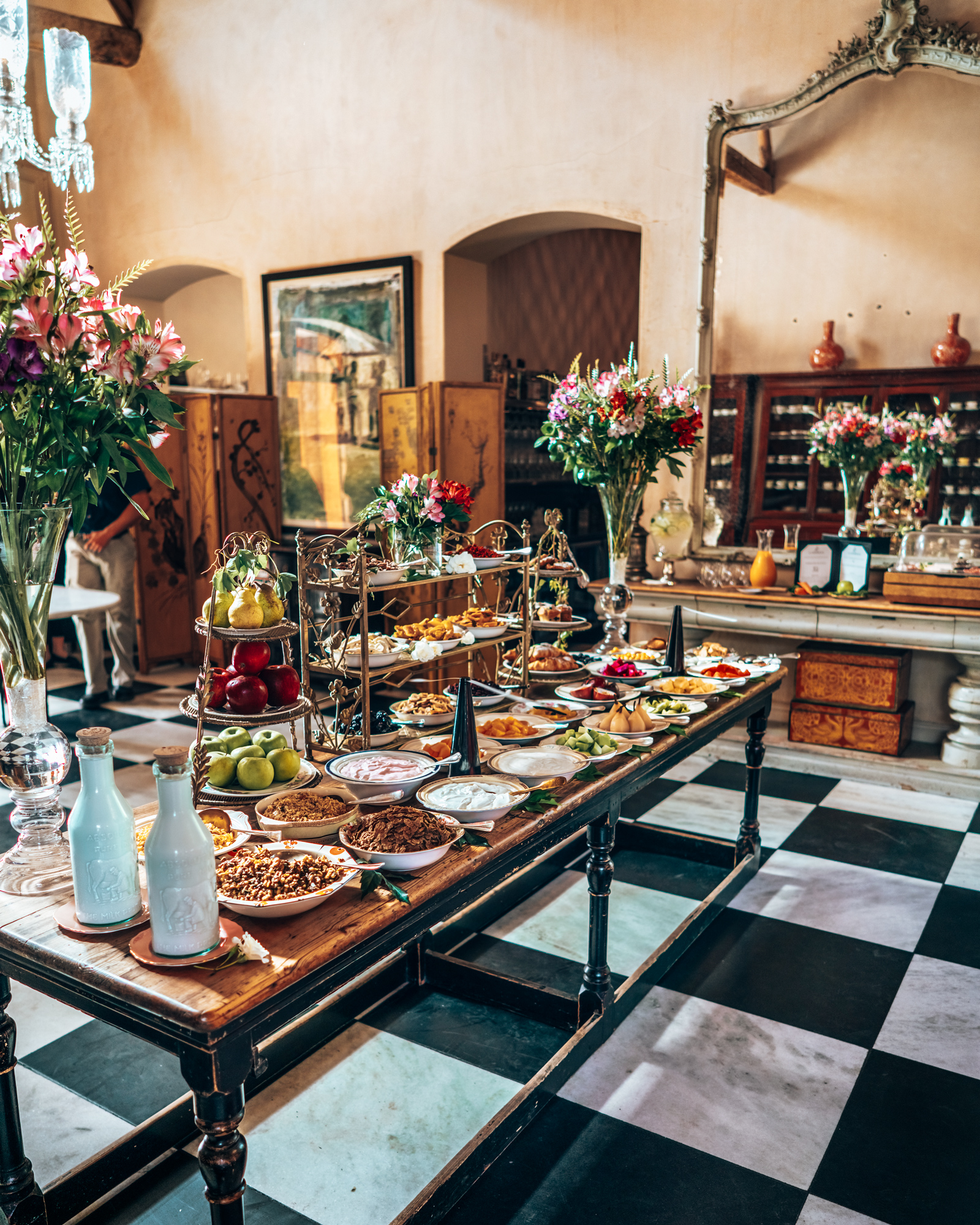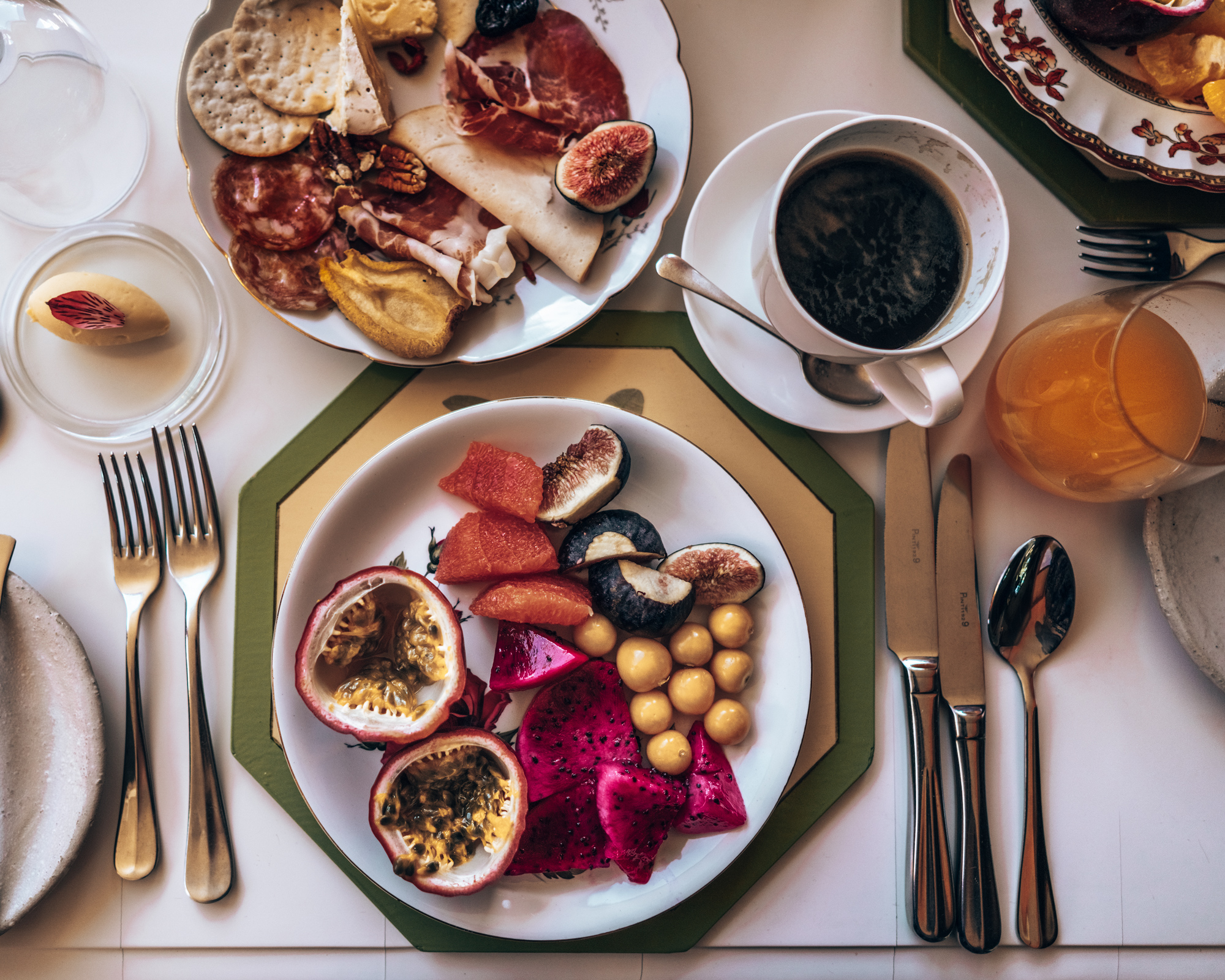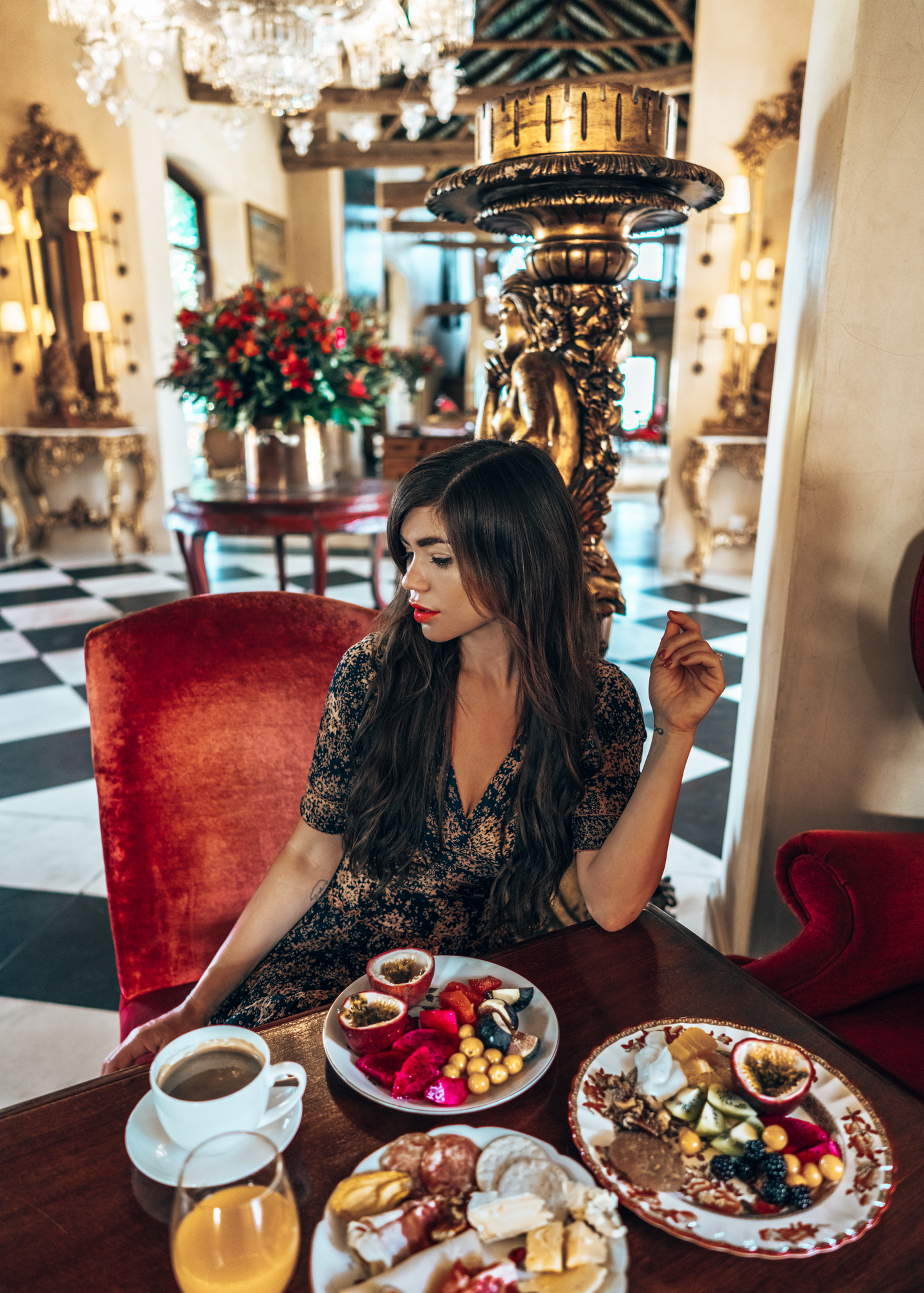 Starting our next mornign with breakfast in a truly royal dining room.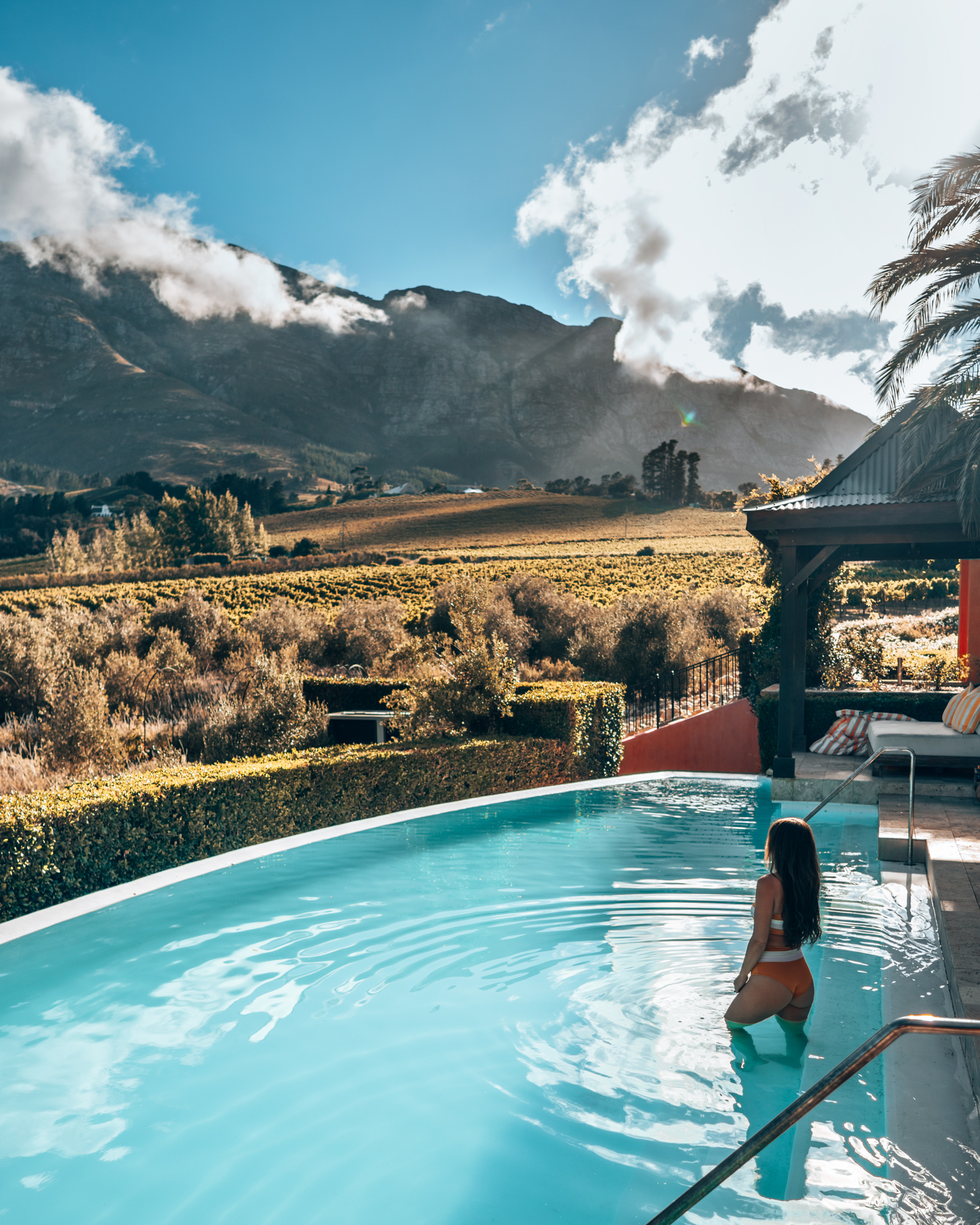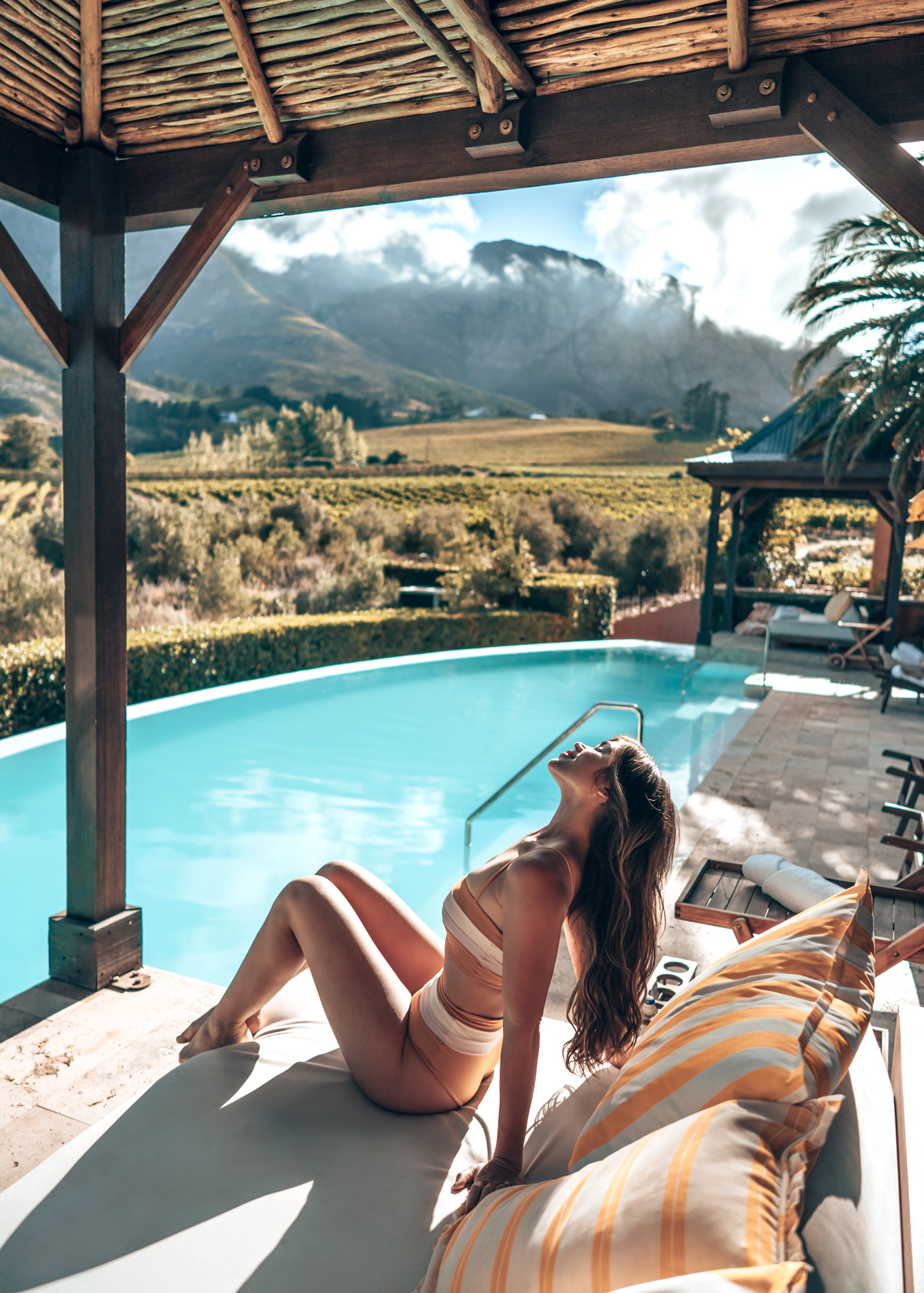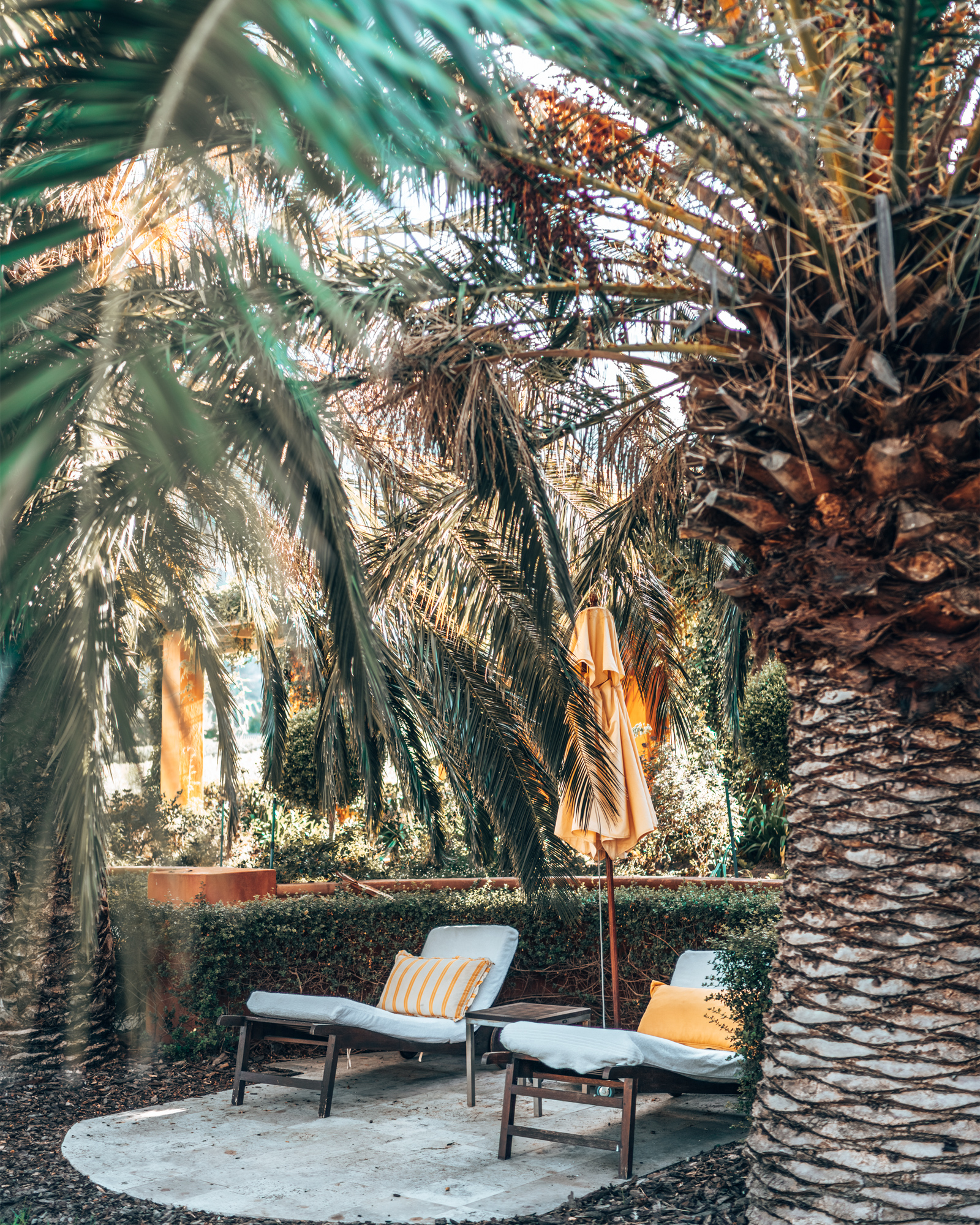 Followed by a dip with a serious view of the vineyards.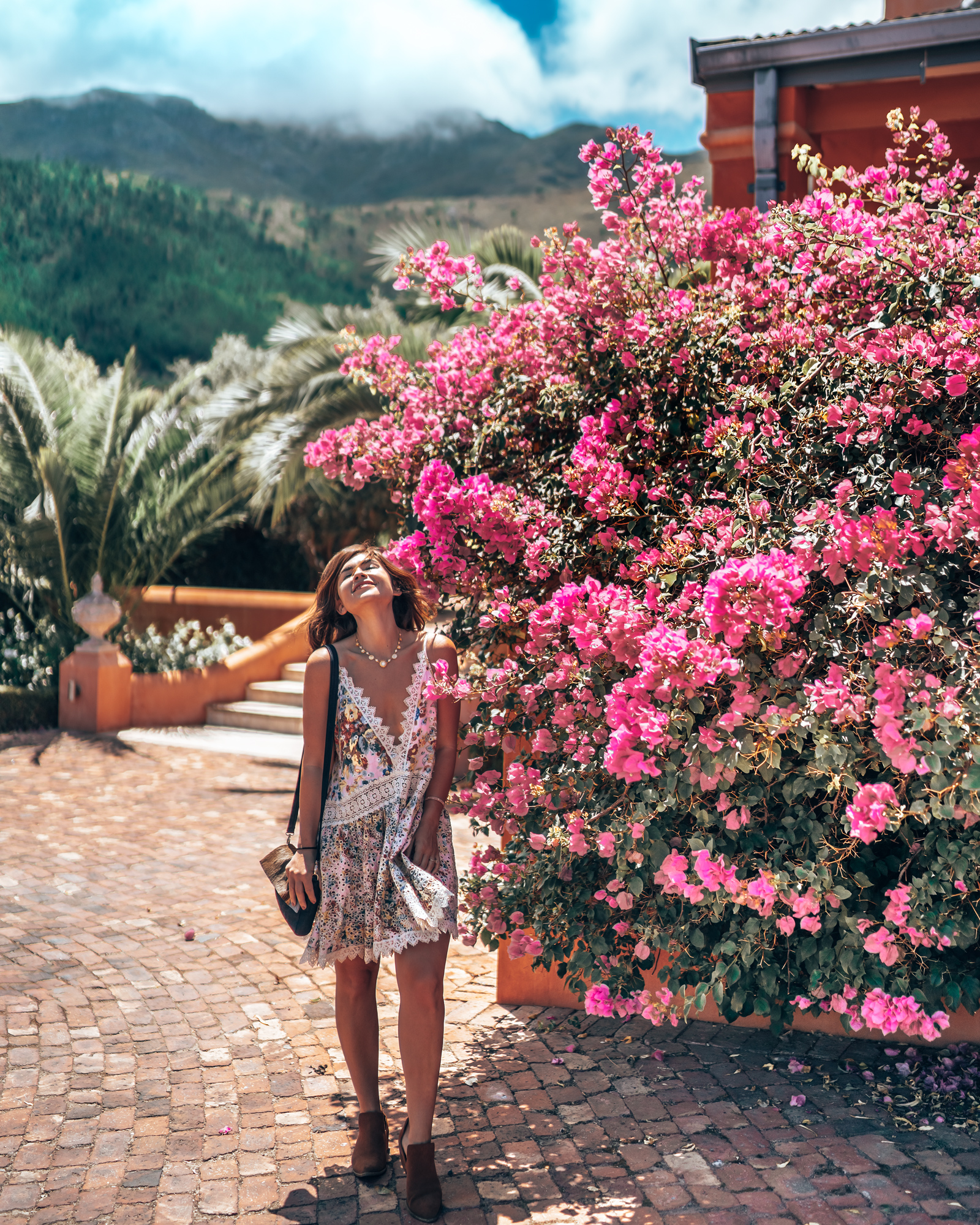 Such a truly incredible experience here at La Residence!
Pin It For later:
Shop This Post: