March 20, 2022 Wedding & Marriage Travel Adventures
Our Las Vegas Wedding at the Neon Museum!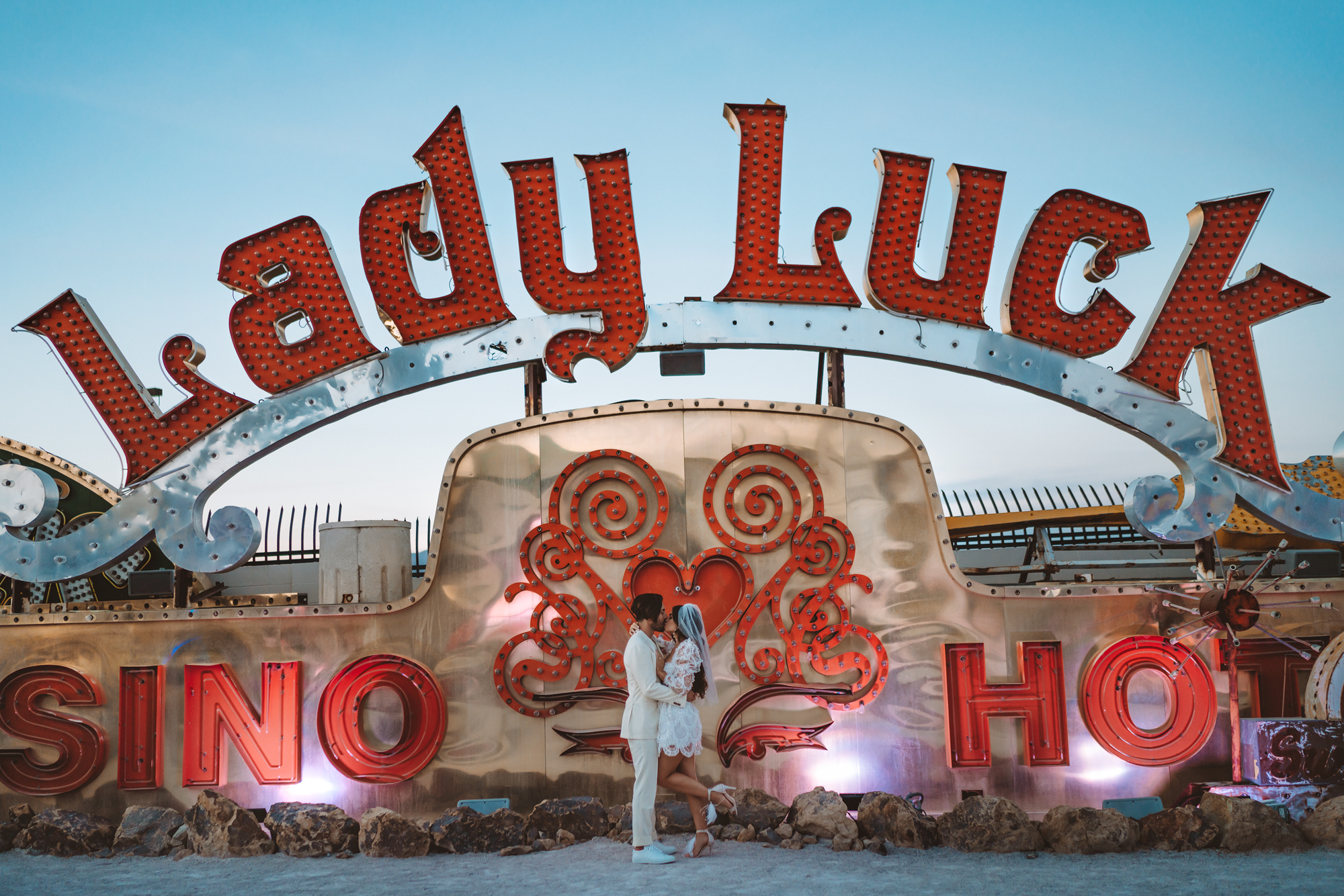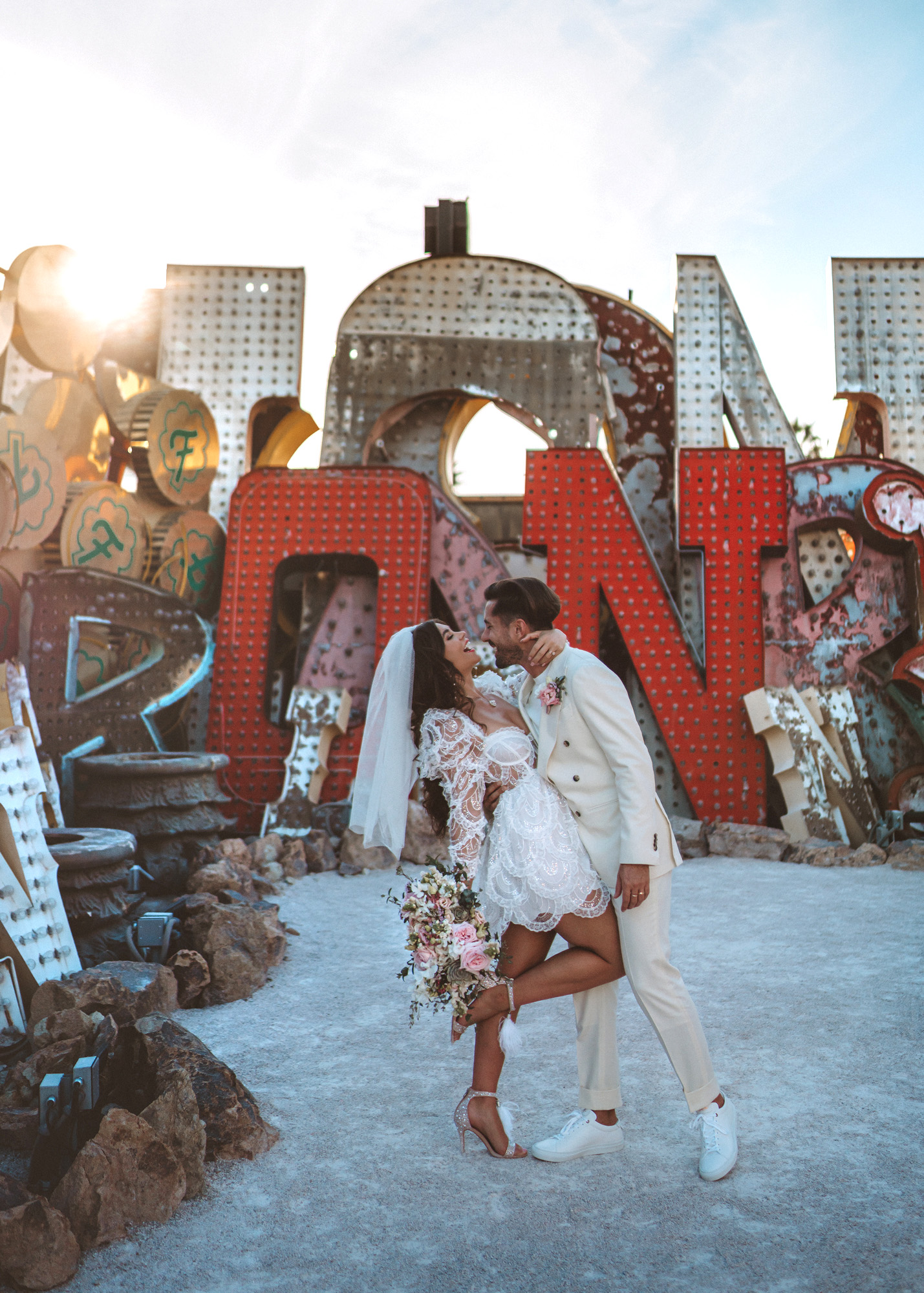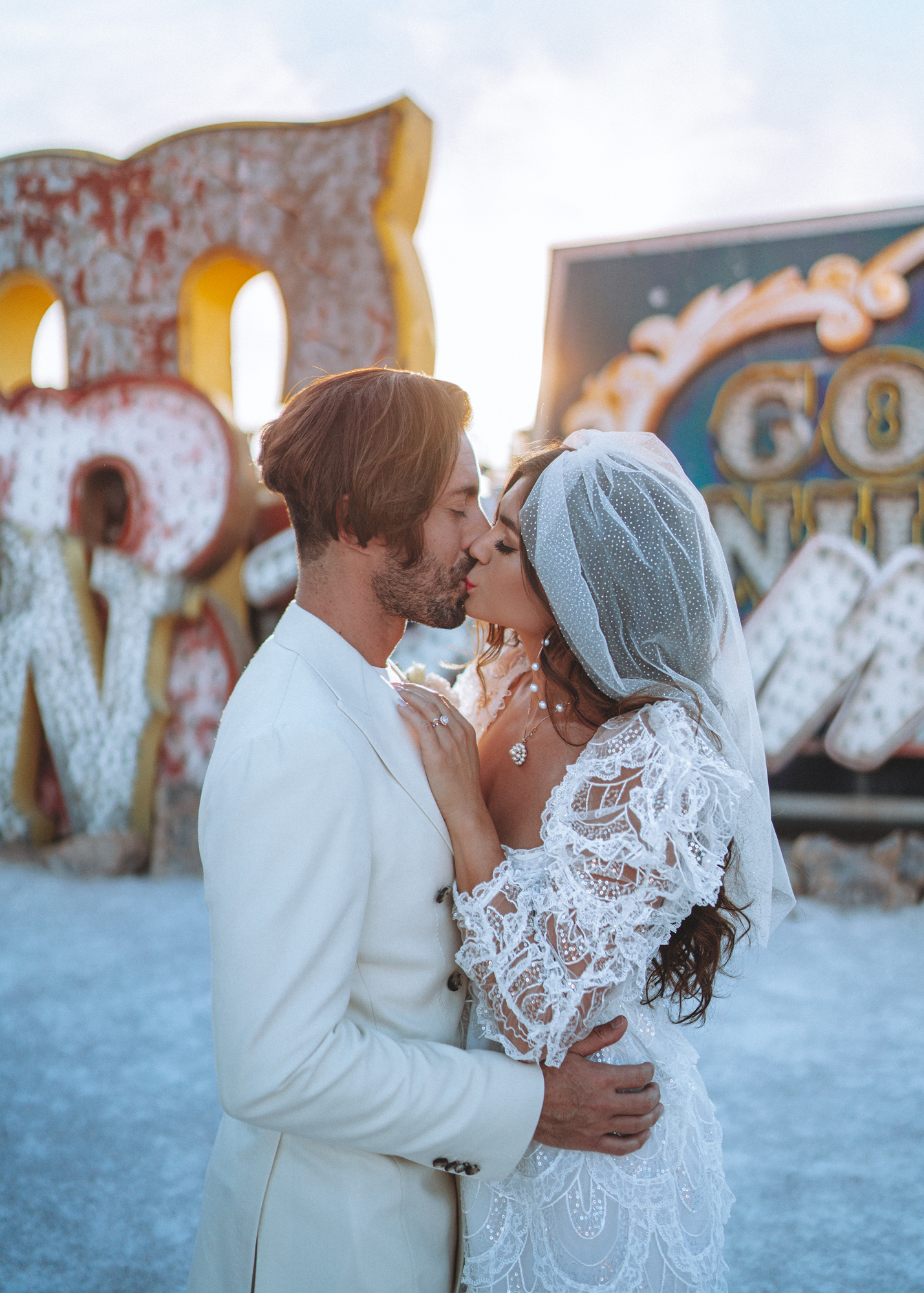 Surprise - we eloped in Las Vegas!
After cancelling our 2020 wedding and knowing that we were no way going to return to the original plan, Brandon and I had gone back and forth endlessly on when, how, and where we were going to finally marry - ultimately deciding on throwing our much-delayed big wedding down in Cabo, Mexico. However, in our research we discovered that getting legally married in the US at a ceremony in Mexico is an incredible amount of paperwork (including needing to submit blood tests?!), and most everyone does a civil service home in the United States instead.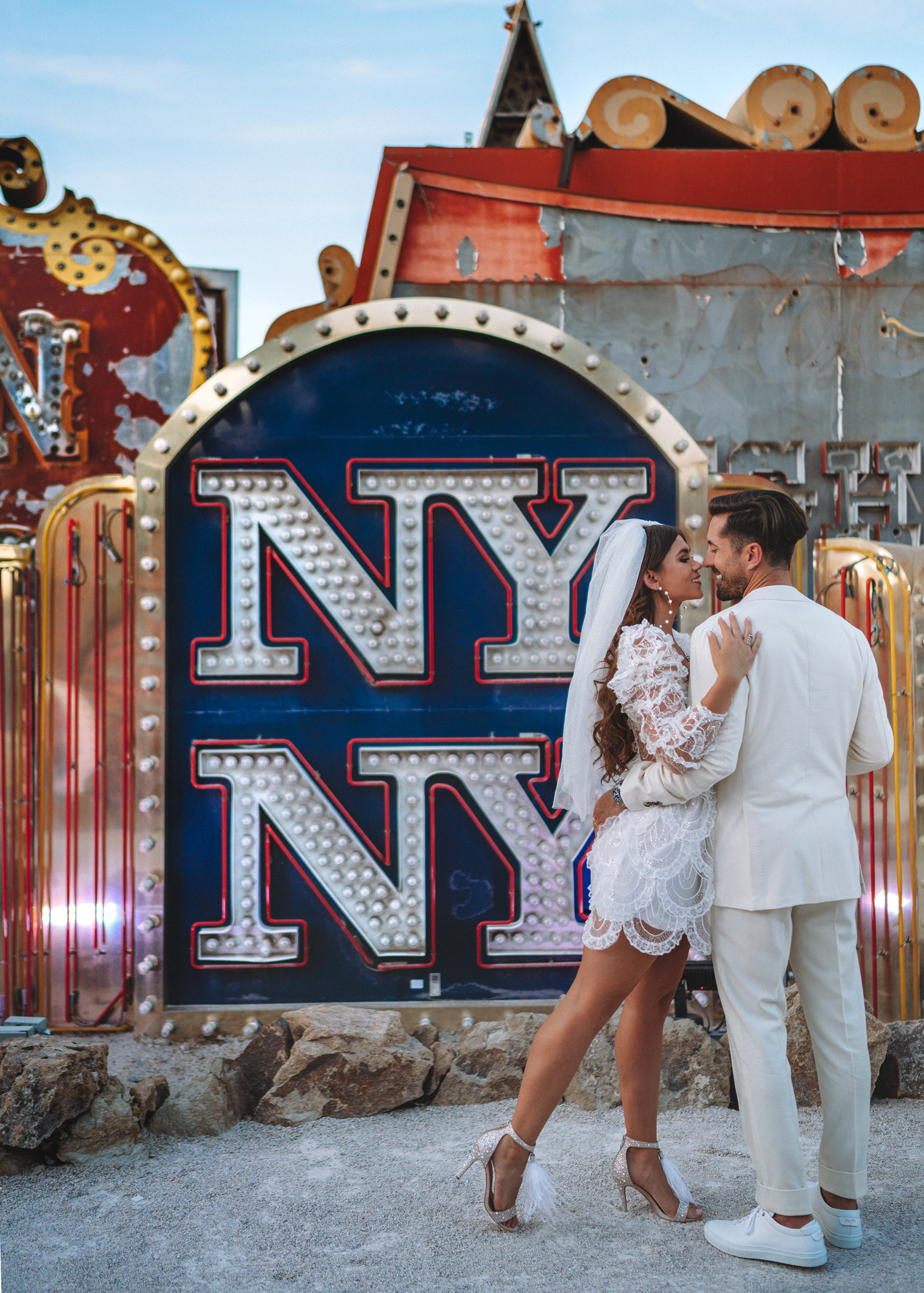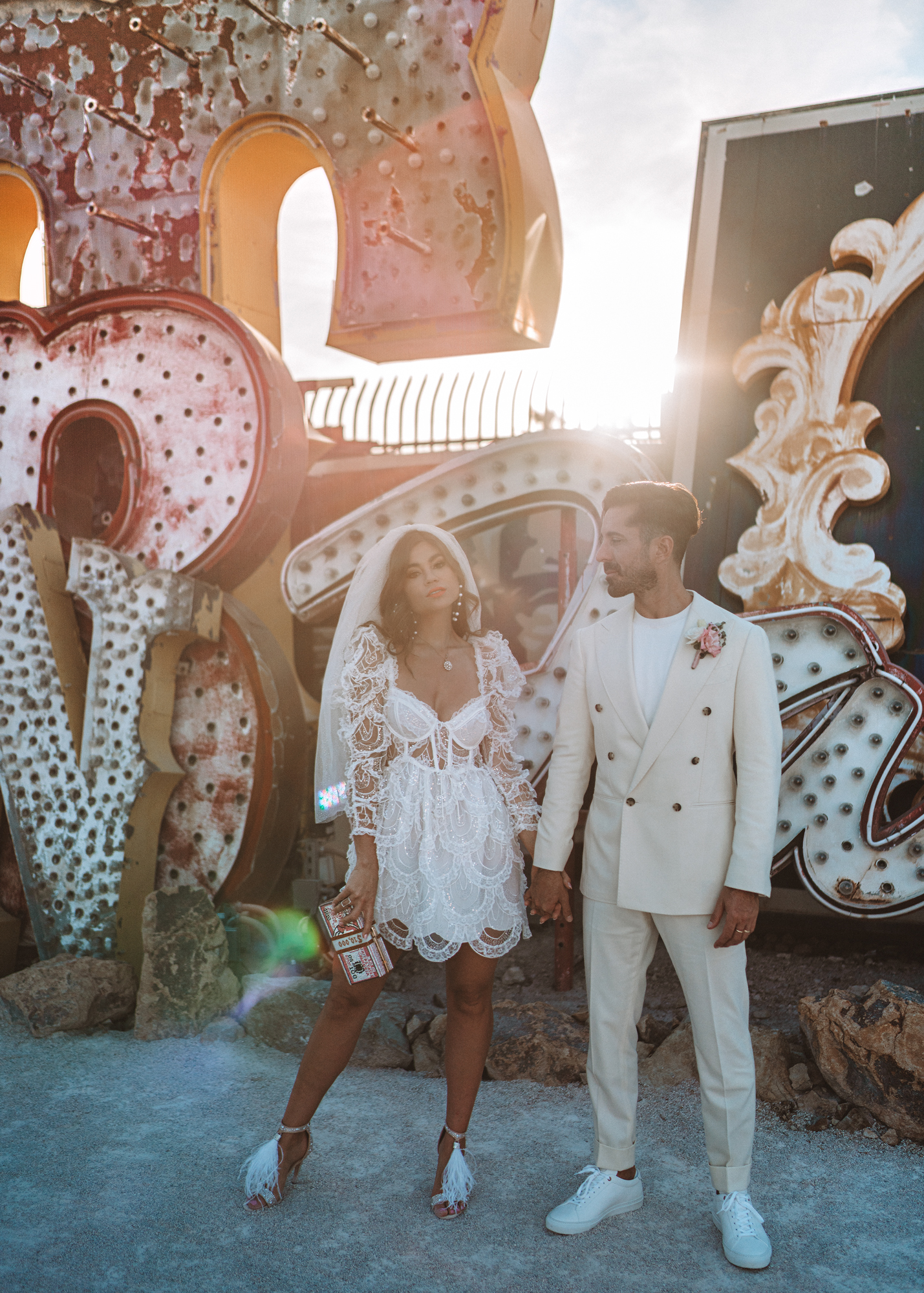 Instead of just going to the courthouse in LA, we thought: "wouldn't it be so much more fun to make a trip out of it?" and decided that Las Vegas would be the perfect spot for fun, for photos, and for something totally different than a big wedding, and special just for us. And to cut to the chase: IT WAS! We had the best time with just us (and our dear friend and amazing photographer Michelle who helped us with all the photos). With no family, no one else's opinions, no pressure to entertain, and a break from all of the stress of wedding planning - we were able to just enjoy and and have the best time together. Now I am very much looking forward to our big wedding - to having all of our friends together, to walking down the aisle with my dad, to our first dance, to celebrating with everyone we love - but I am so incredibly happy that we also experienced the zero-pressure and intimacy of the elopement.
And we definitely needed the practice - because not only did we forget my wedding rings (I kept thinking Brandon was joking with me when he said he didn't have mine... and he was not), we also stumbled and almost completely fell over during our ceremony kiss! We'll do better in front of 70 people, I promise!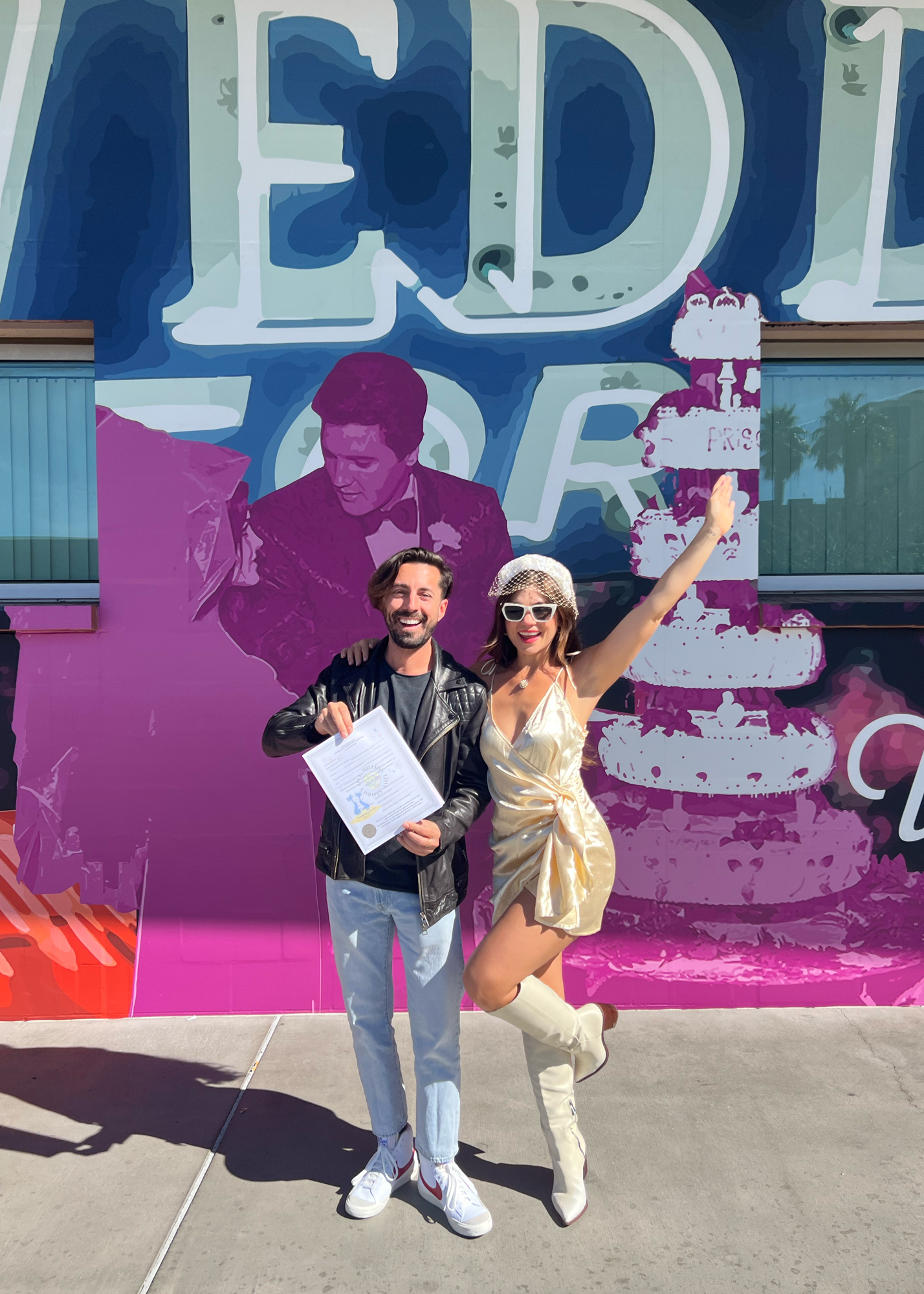 We hopped a quick morning flight to Las Vegas and immediately went to Clark County Marriage License Bureau to sign the paperwork for our license - we had already filled out the forms online at home, and we were in and out of the building in about 15 minutes.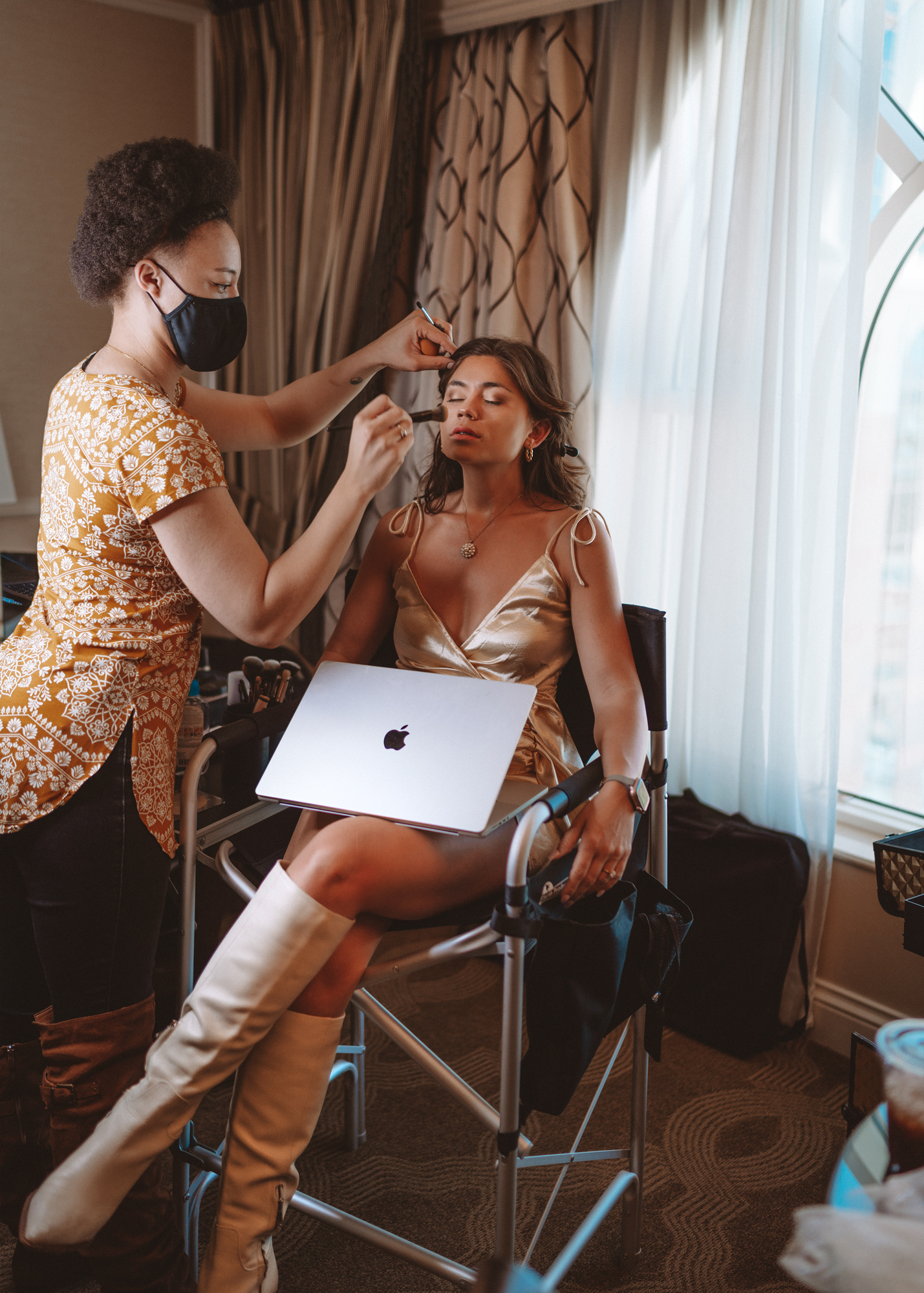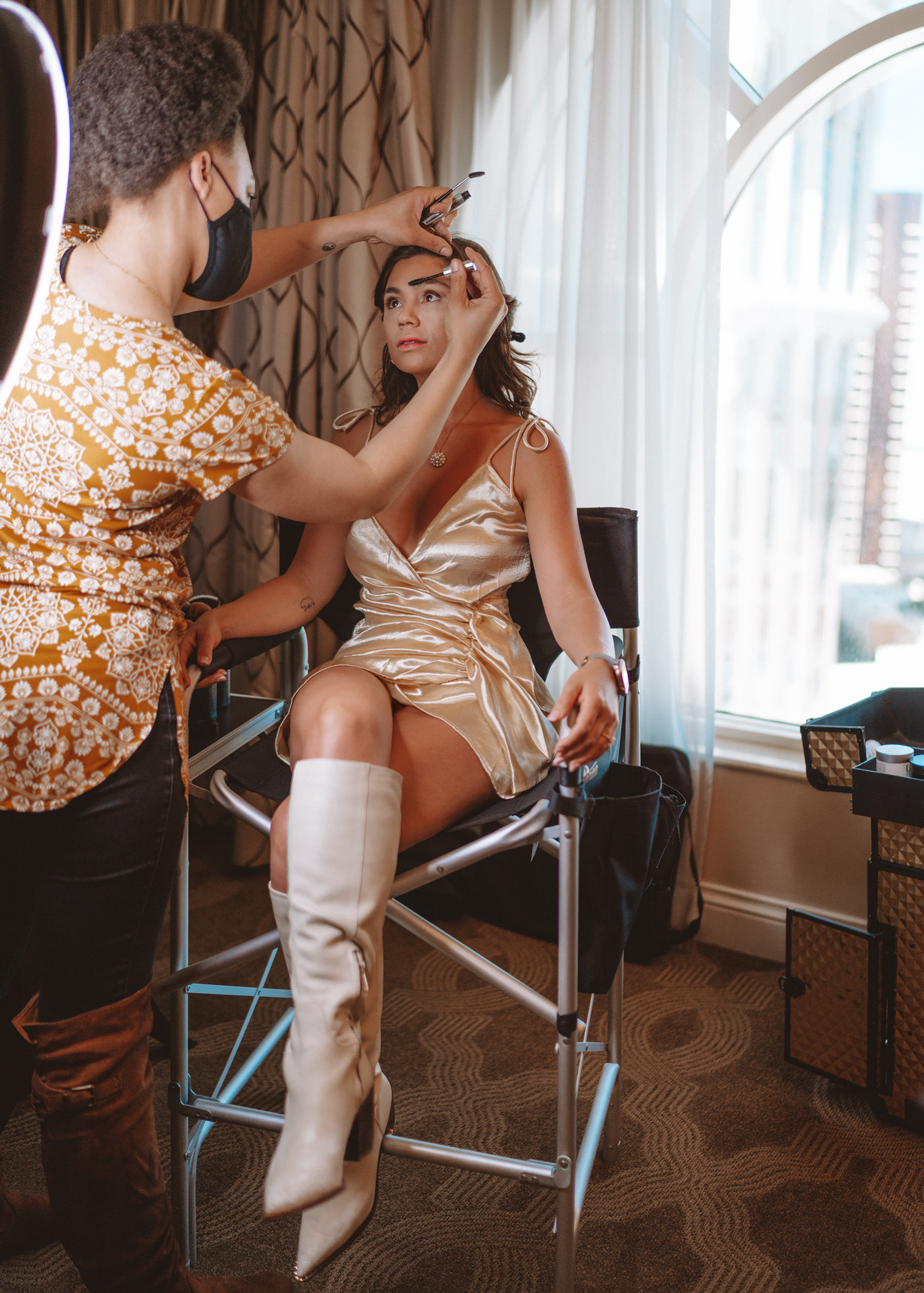 Then it was go time! Getting ready in our hotel room at The Venetian Las Vegas. My hair and make-up were done by Amelia C & Co - and I was so happy with the final results! I went with a dramatic bridal eye, but instead of the nuder lips that usually go with it, I kept my signature bold Maybelline lipstick that I have worn every day for years now. Firstly, so I looked like myself, and also because it never comes off or transfers, and I didn't want Brandon to get lipsticked during our kiss. And, once again, my lipstick CAME THROUGH. Seriously, buy this lipstick if you haven't already tried it - it is life-changing.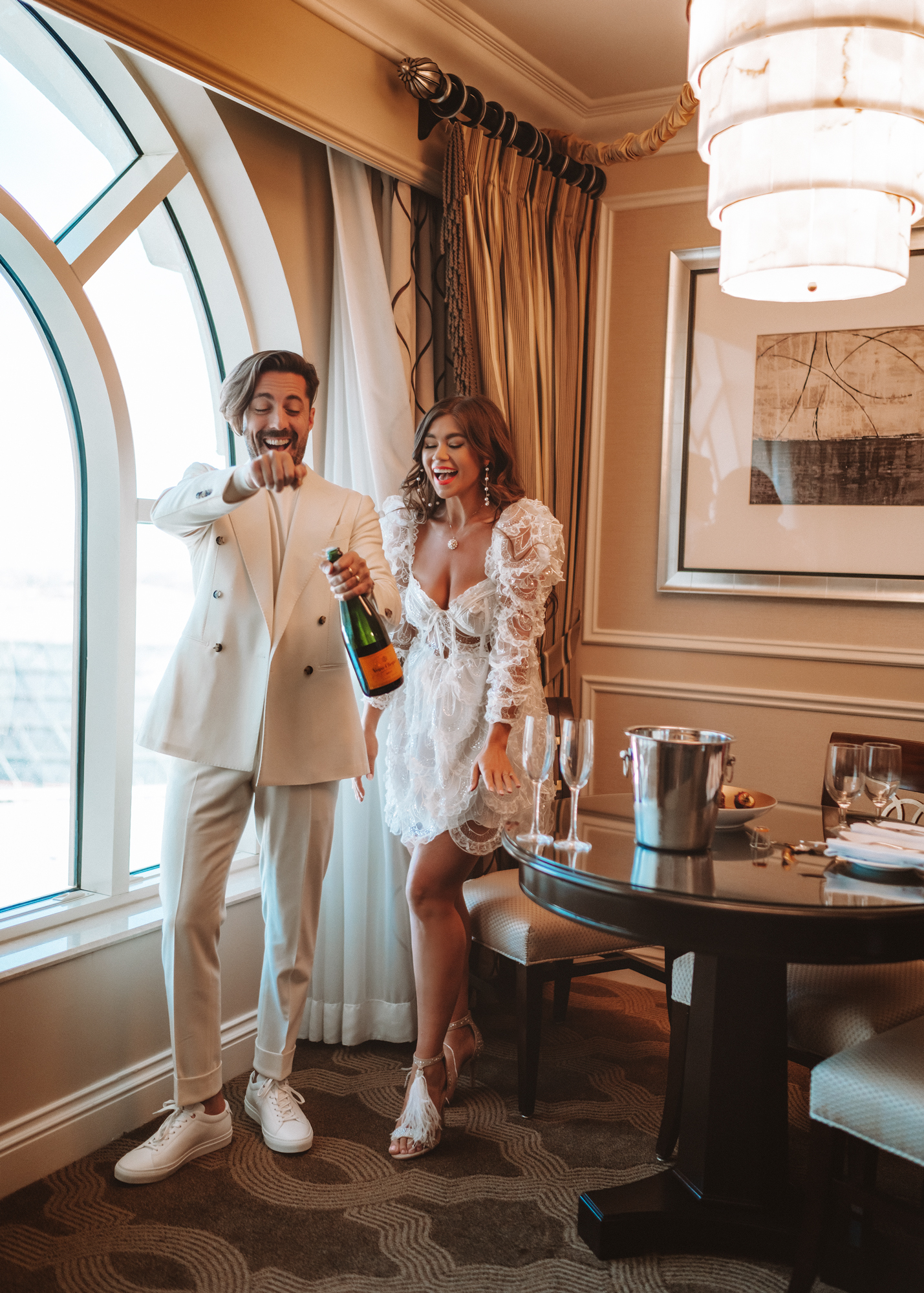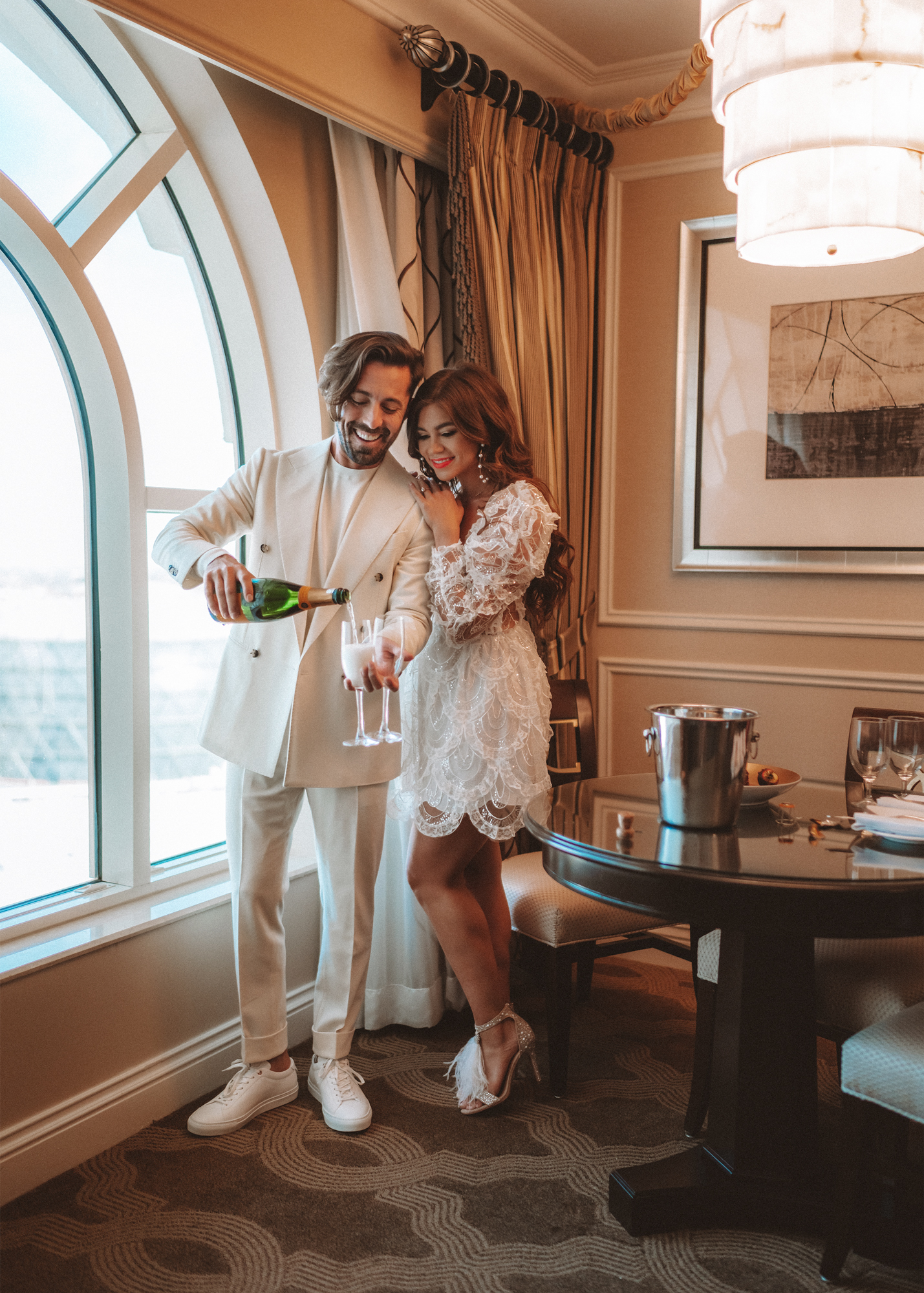 Popping a bottle of one of our favorite champagnes before heading out to GET MARRIED. I was surprised at how nervous I was feeling right here - we have been together for so long (8 1/2 years now) and already have legal paperwork binding us with our business, but actually, finally, getting married suddenly felt so big.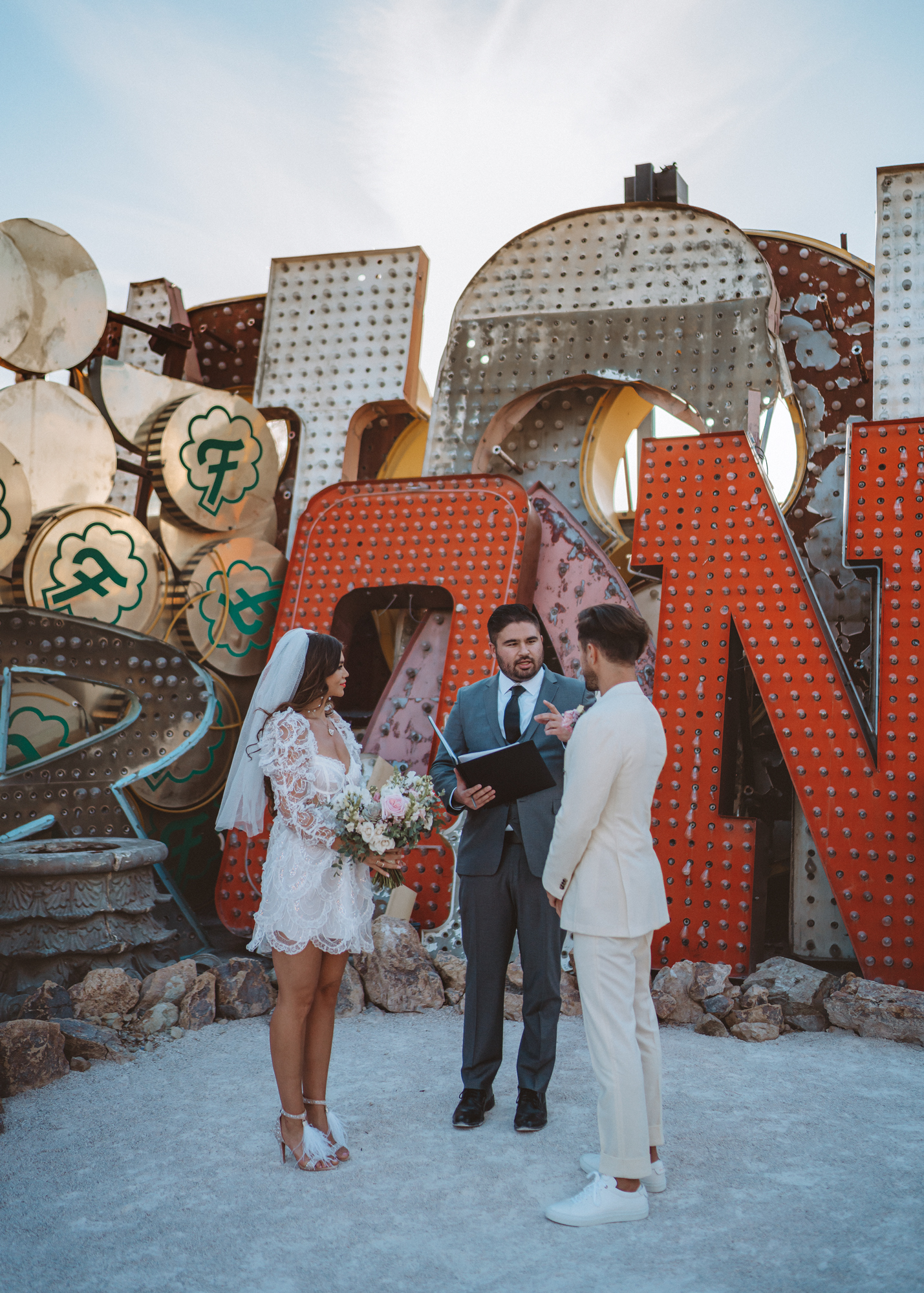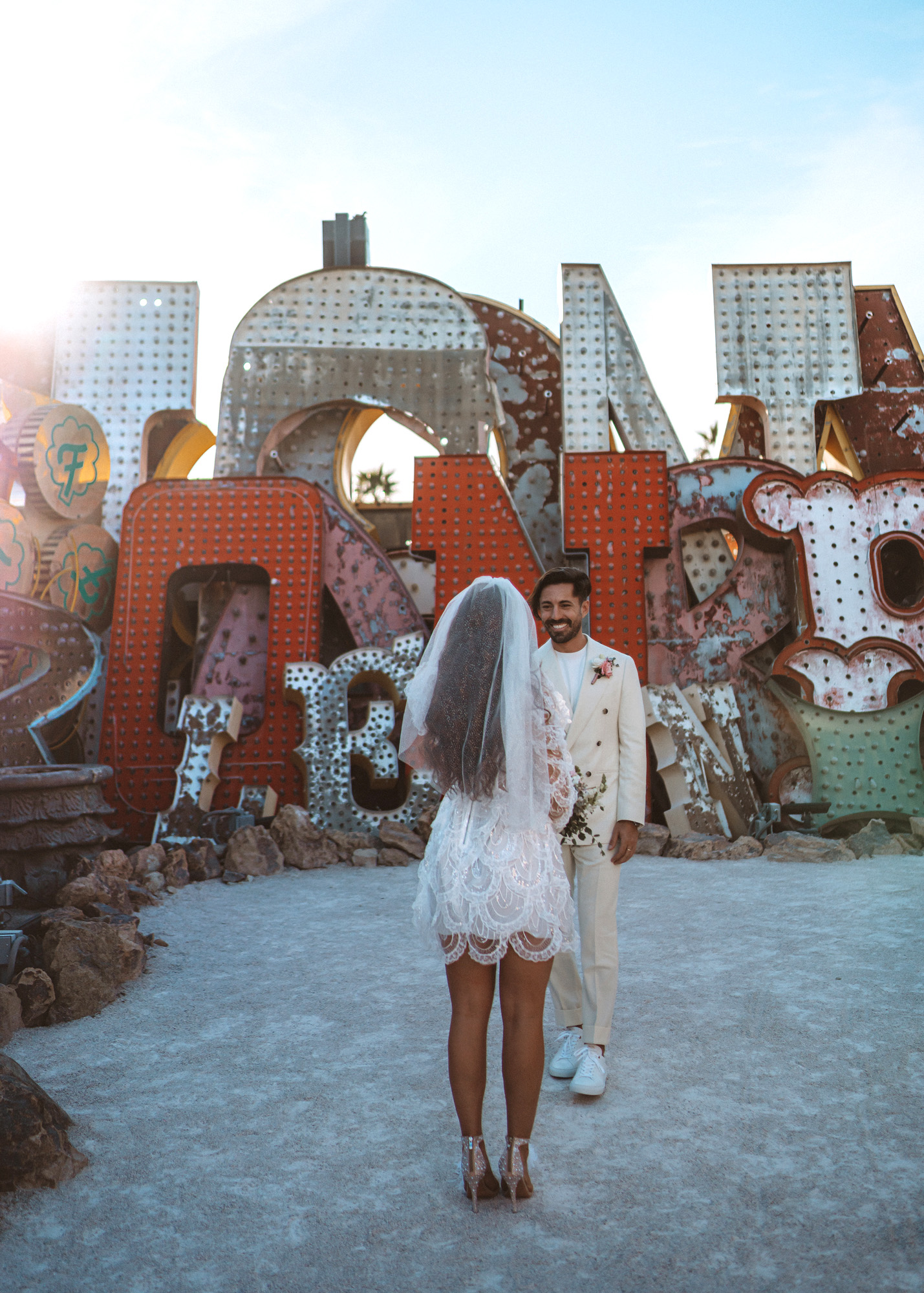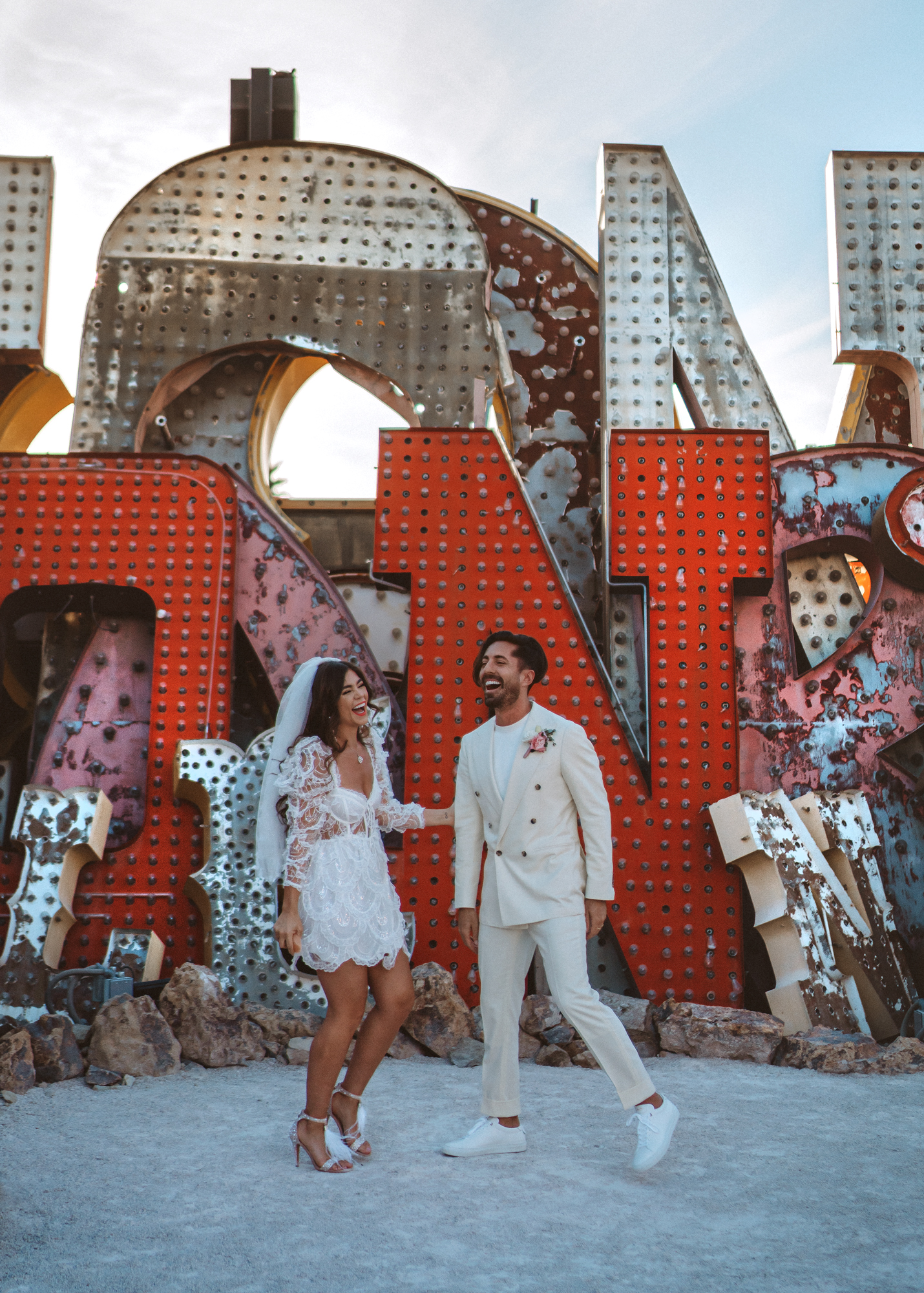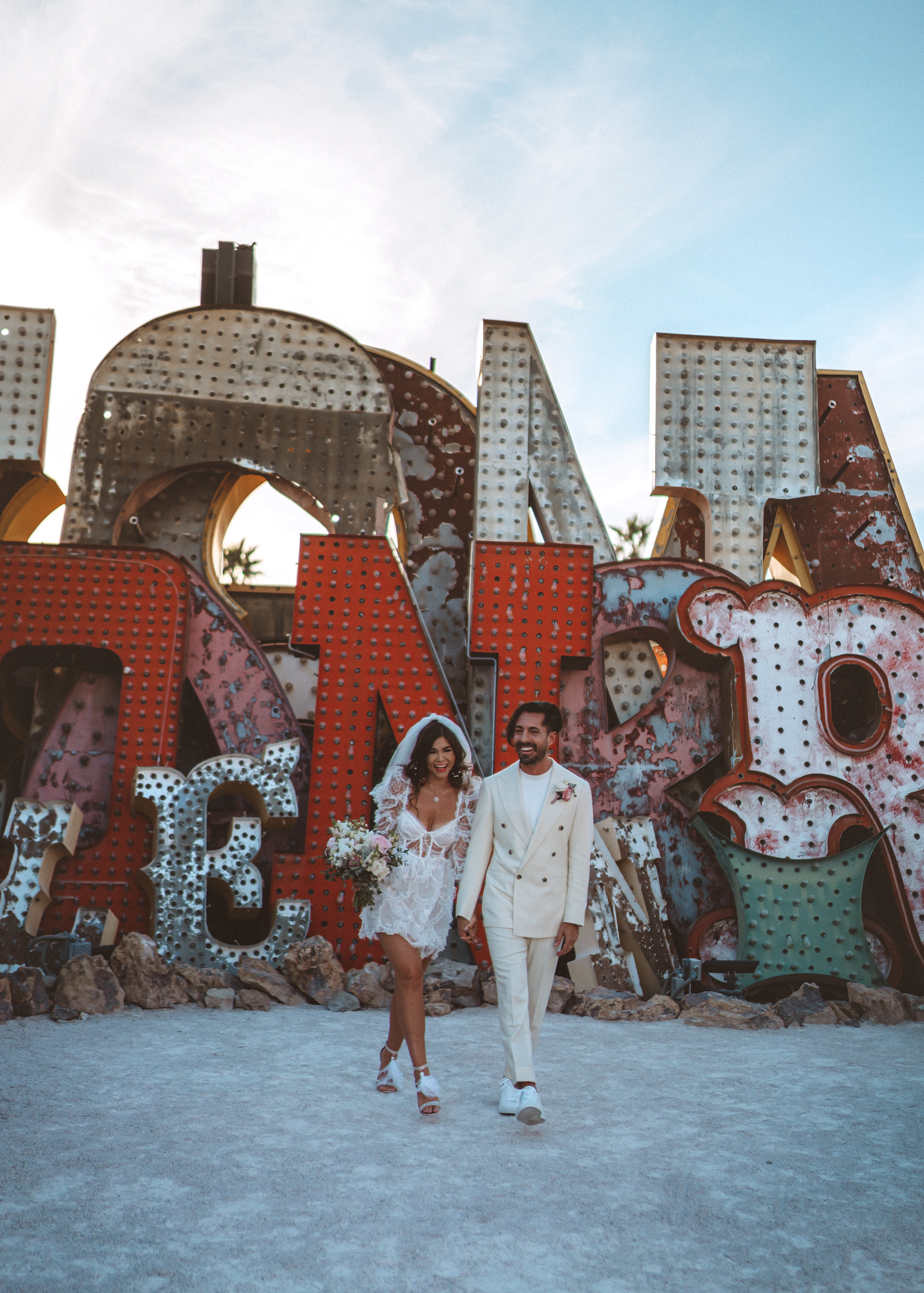 And before we knew it, we were *officially* married! Since we are saving our long personally written vows for the big wedding, our ceremony was short and right to the point - but still felt very emotional and monumental.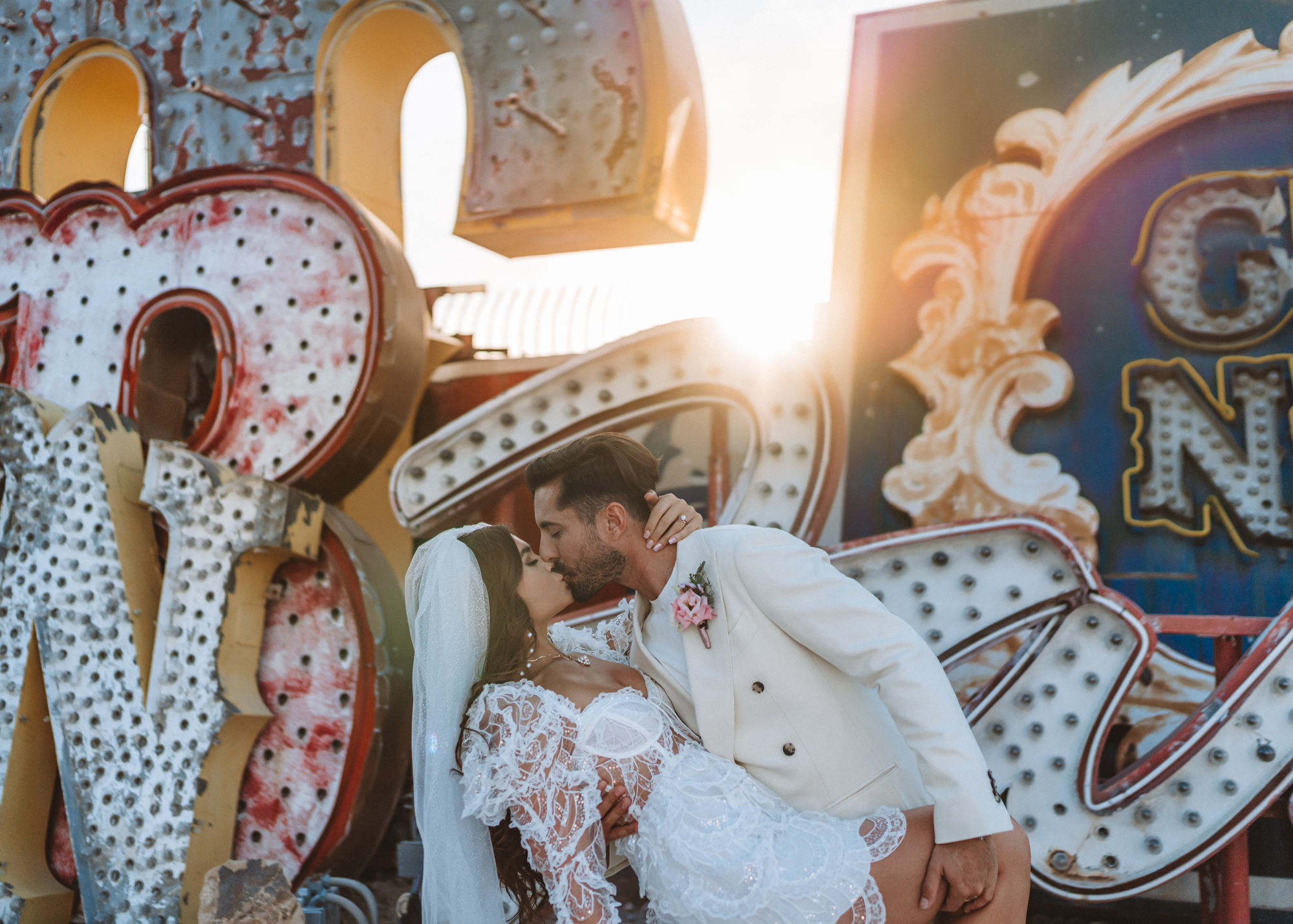 About The Neon Museum:
Why The Neon Musuem? When we were looking at available wedding venue options in Las Vegas - and there are many! - the Neon Museum immediately jumped out to us as the perfect spot - it is uniquely Las Vegas, but off The Strip and private, with an amazing visual impact that didn't need any decor. It was absolutely perfect and I love so much how the photos turned out.
Wedding ceremonies at the Neon Museum cost $1500 for up to 50 guests - see more information on their website here.
Another amazing option would be book a photo session here if you just want the photos and not the full private space for a wedding ceremony. The Museum offers a Portrait Hour package - where you are free to shoot inside the space at a semi-private time for only $50 - we will be definitely returning here and booking this option when we come back to Las Vegas! Click here for more information and to book a date.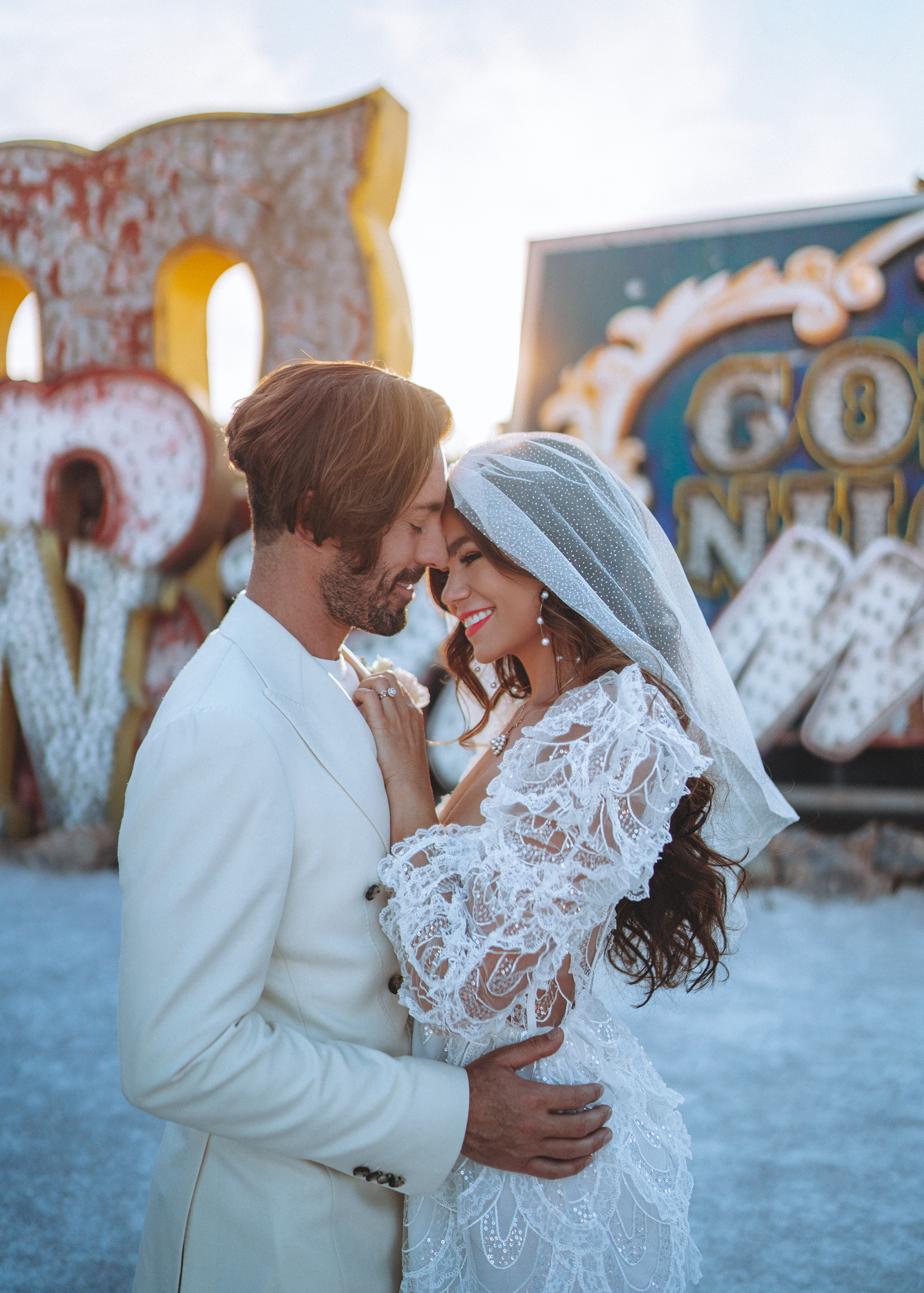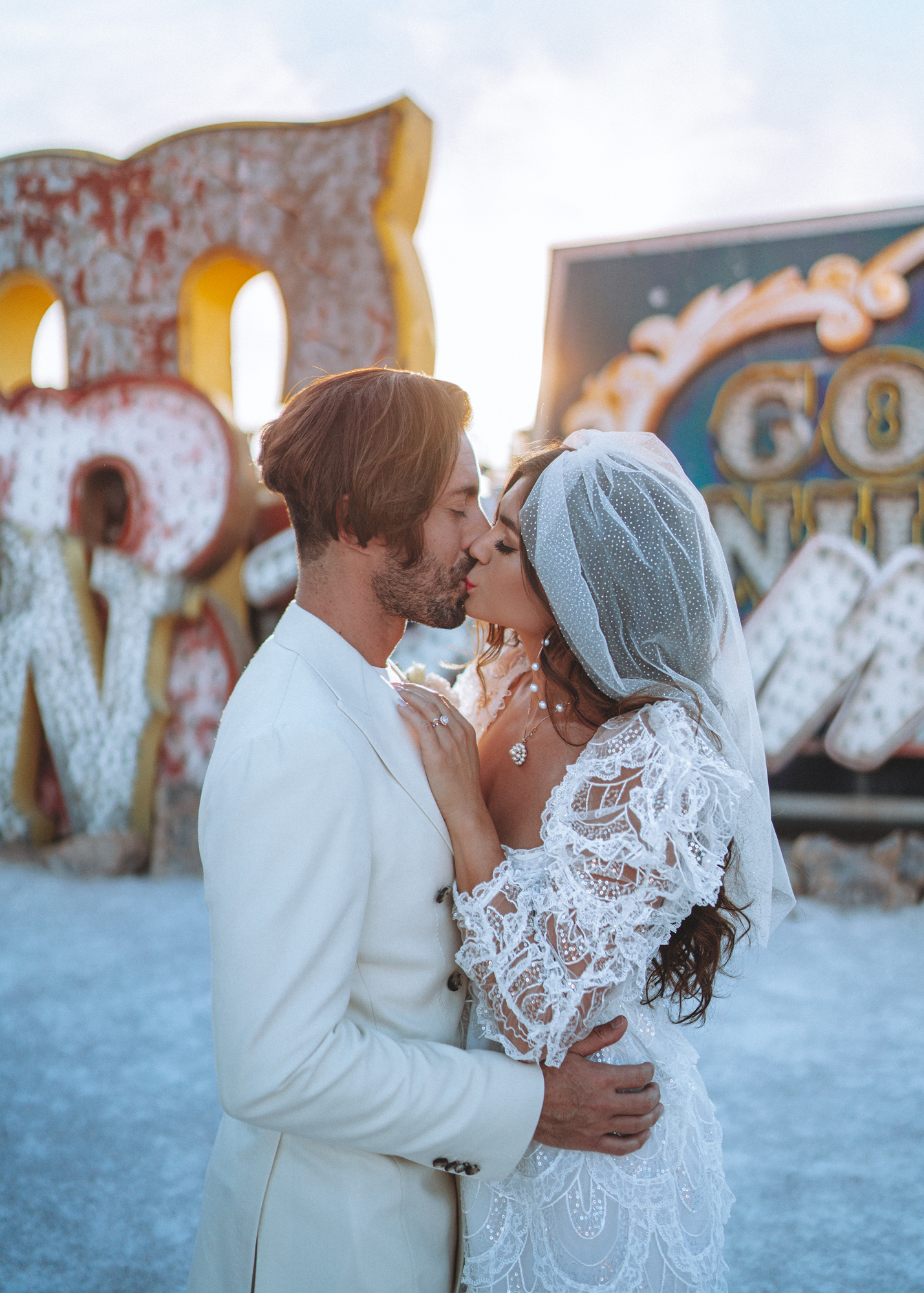 Our Wedding Looks: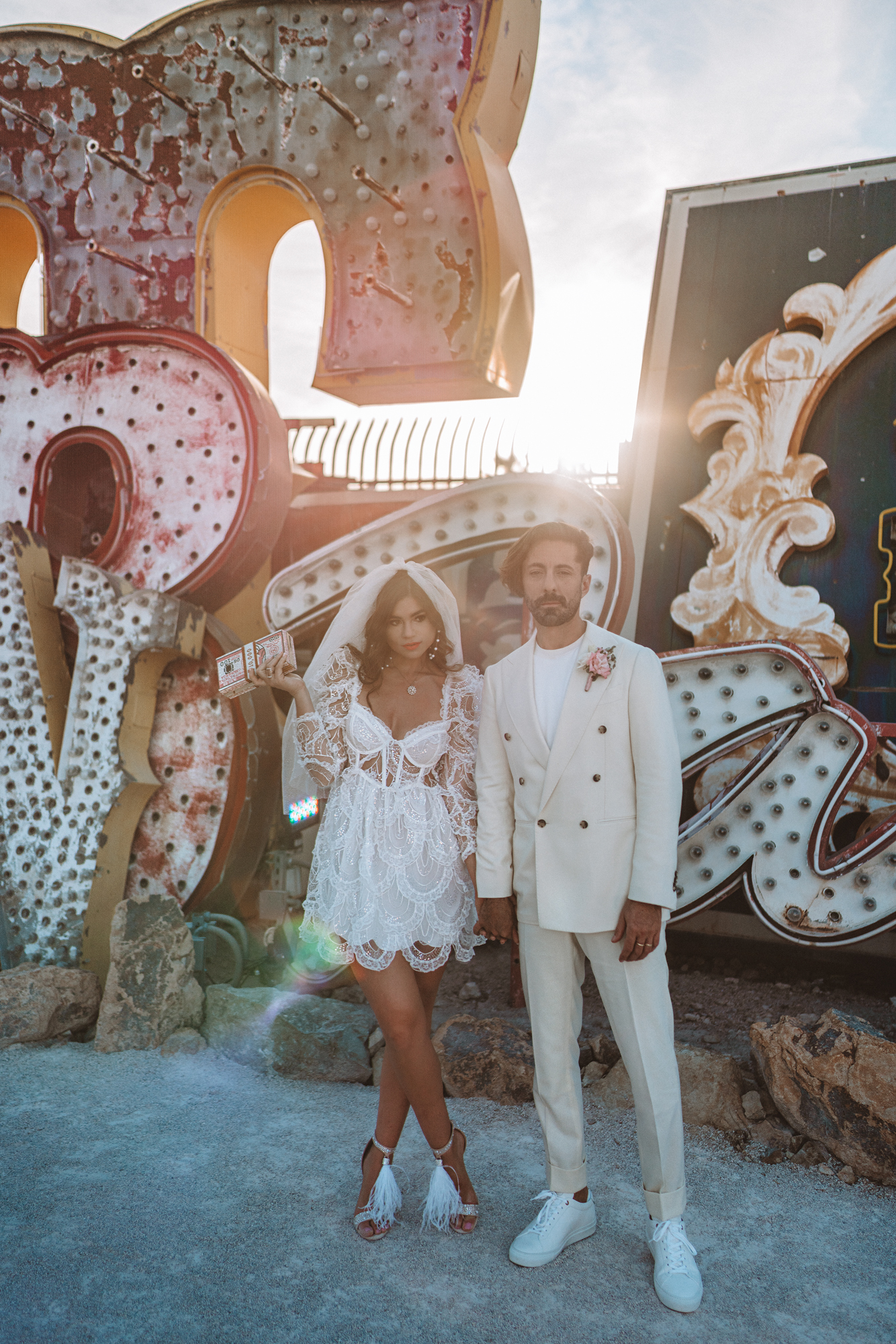 Since I'm already wearing a formal wedding dress in Mexico, and this wedding was a bit of a *photoshoot opportunity*, we didn't want to wear anything boring or too traditional.
Brandon went with an off-white Havana suit from SuitSupply, over a Sweater from Uniqlo, and white sneakers from Good Man Brand.
I knew I wanted a short dress with some sparkle - and was going for a bit of a 1960s Priscilla Presley vibe with my overall look. My dress is by one of my all-time favorite brands, For Love and Lemons. And my veil, bag, earrings, and shoes were all from Amazon! Check out my Amazon Wedding Lookbook here. I wasn't planning on wearing a veil, but found this mini version encrusted in glitter and bought it, thinking I would maybe wear it for some shots. But at the last minute, I threw it on over my wedding hair and I'm so glad I did! The shoes are an affordable dupe of some beautiful, bridal Jimmy Choos (which I didn't even realize until someone commented that about them!) And were comfortable and honestly amazing - such a good purchase. My necklace is a very special addition - it belonged to my great-grandmother and is from the 1950's. My mom gave it to me at Christmas last year, and with the gold chain and the vintage pearl charm, I knew I would want to incorporate it into my wedding looks.
The Details: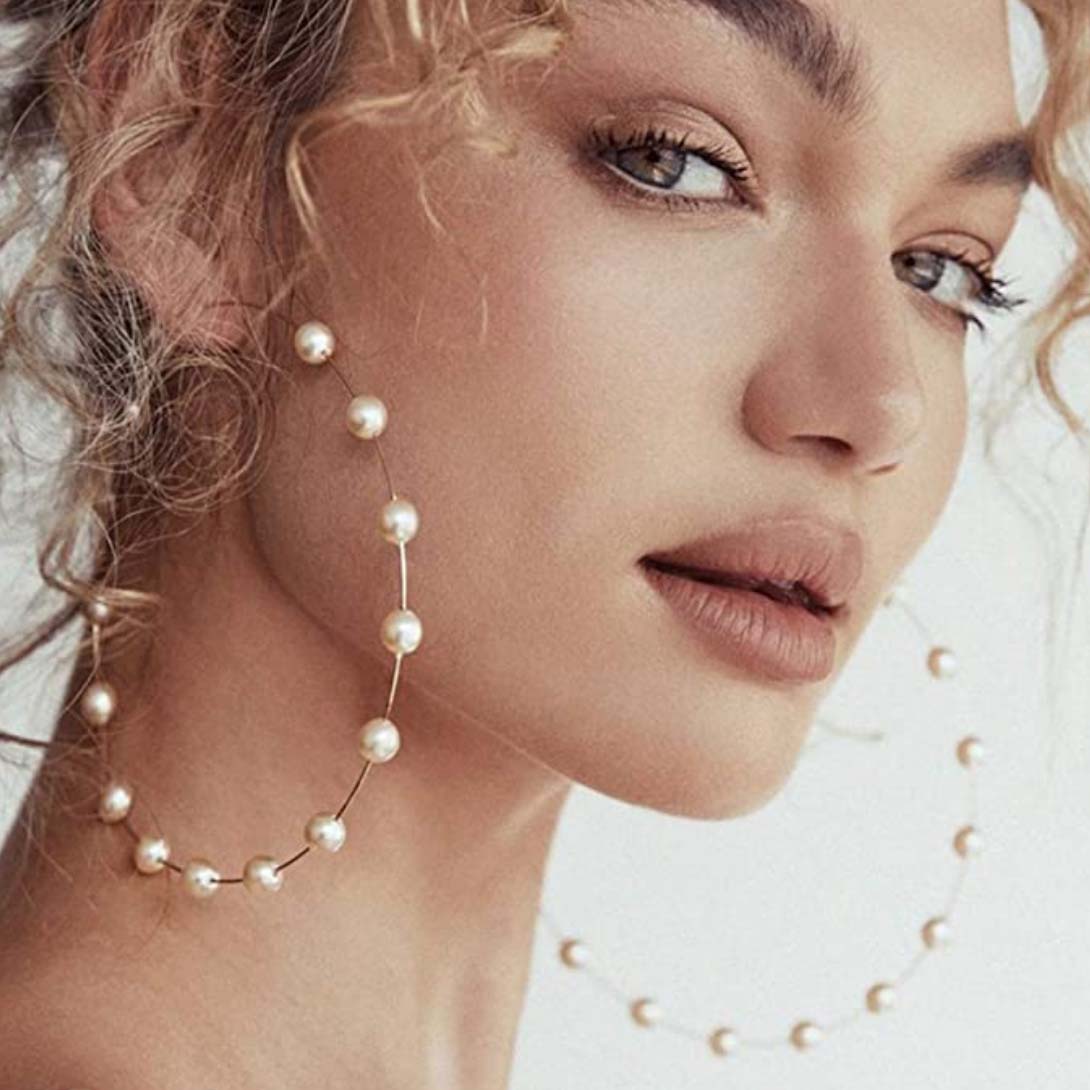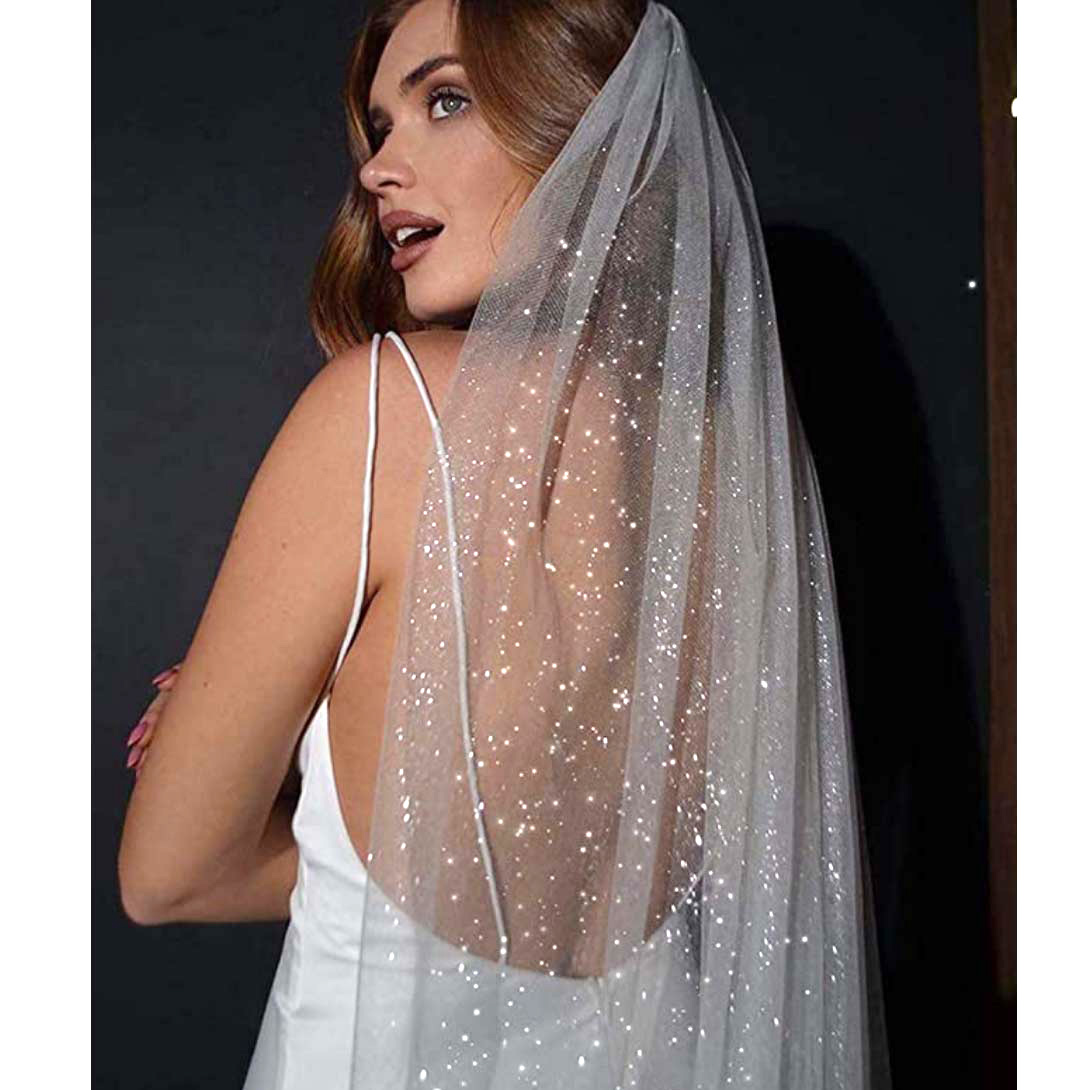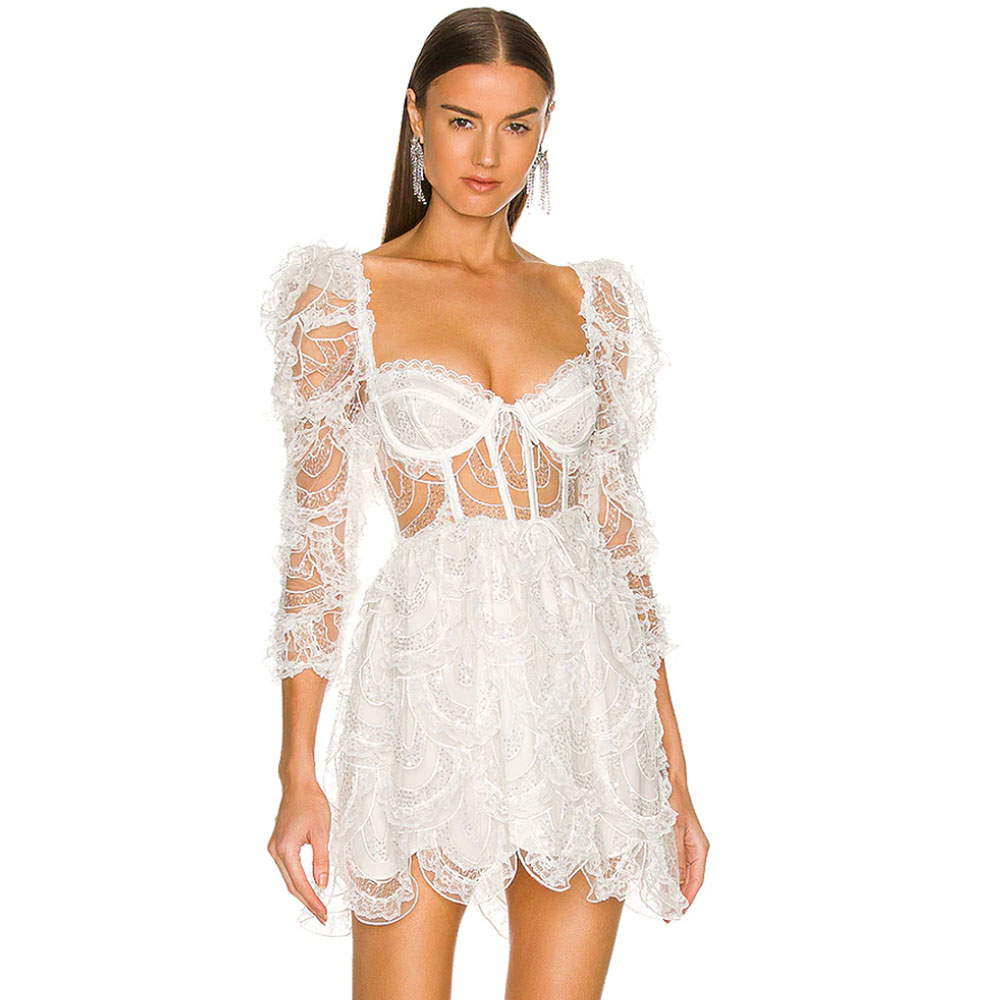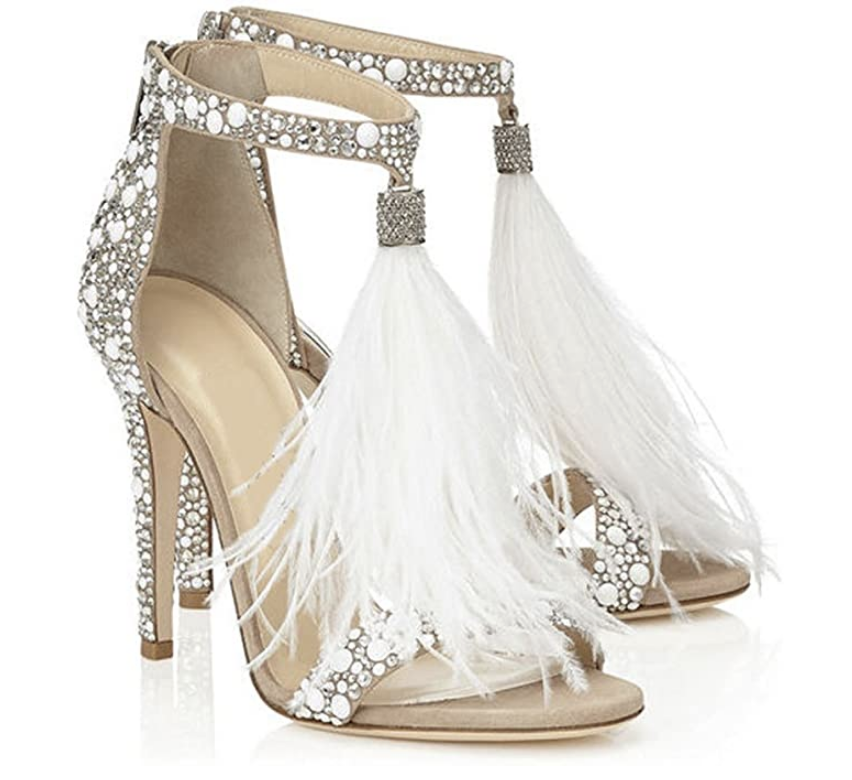 Shop all of my Vegas Wedding Picks on my Amazon Storefront here.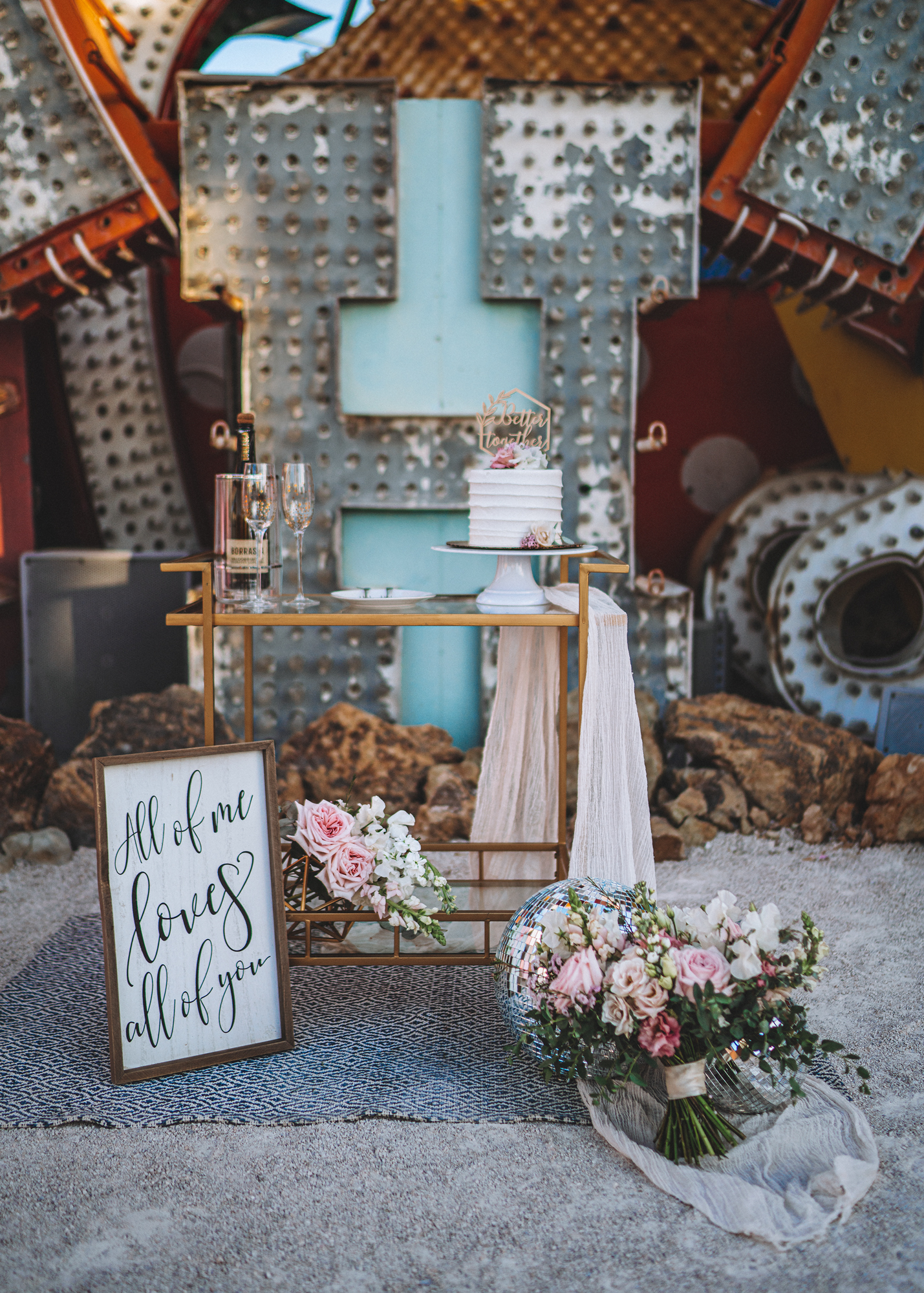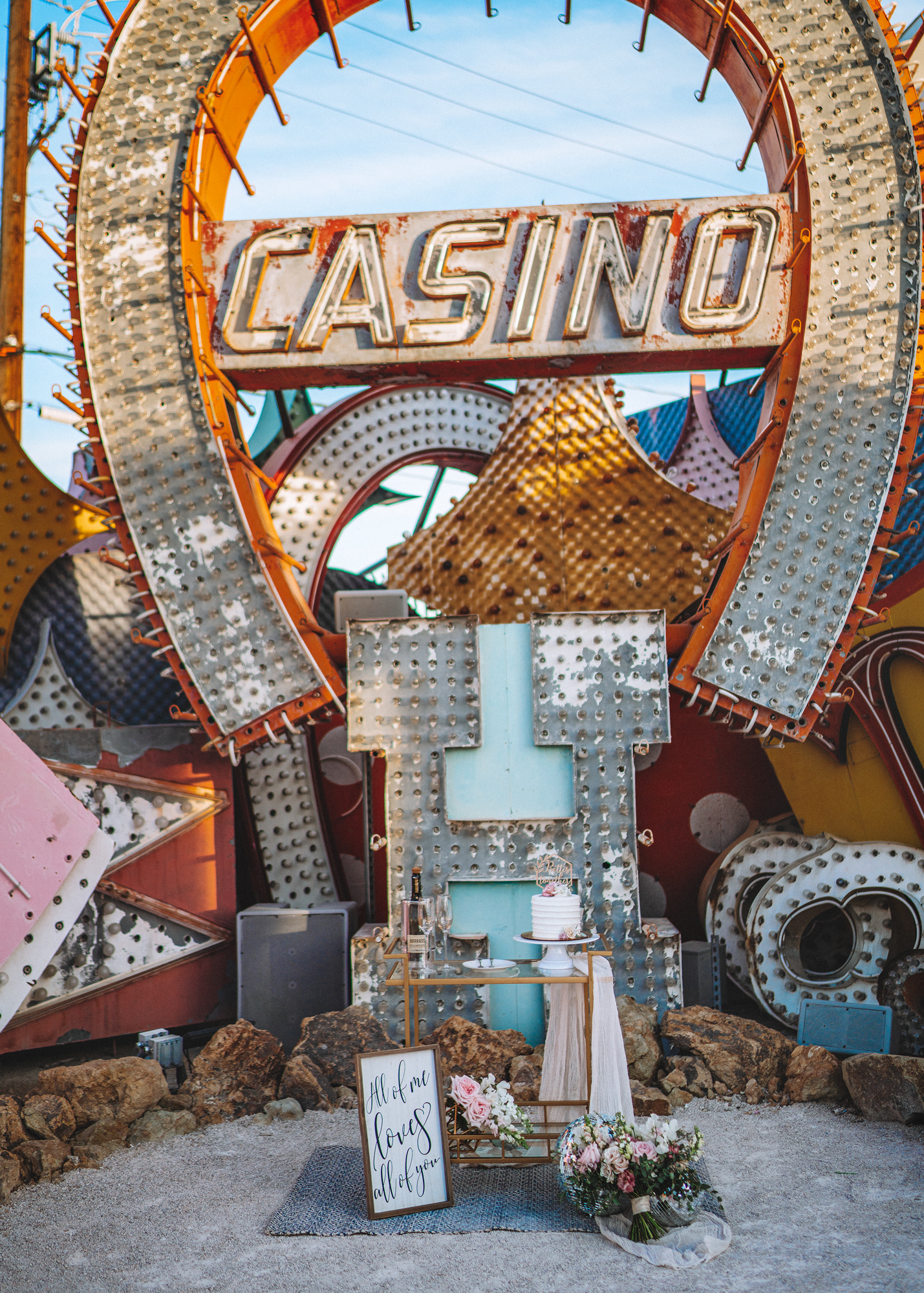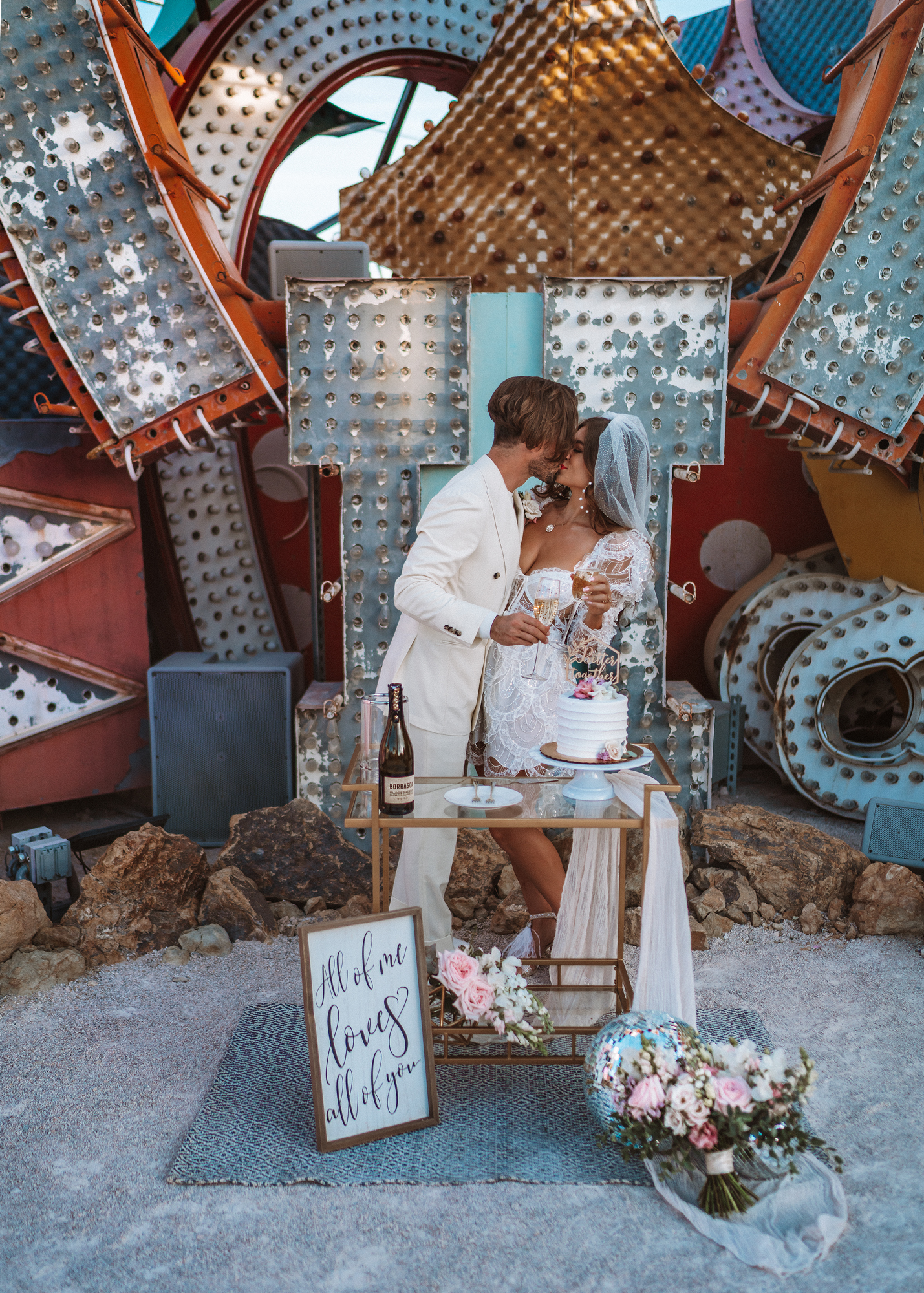 We used Cactus Collective Weddings to help us with the day - they were fantastic and provided my beautiful boutique and Brandon's boutonnière, as well as a cake and champagne elopement set up - because it's not a wedding without a toast and a cake cutting! Cactus Collective made this process so incredibly easy for us, we picked out the style from a list of packages, and when we arrived, everything was ready. After I've spent years planning not one, but two complete weddings, it was such a delight to not have to figure out every single little detail.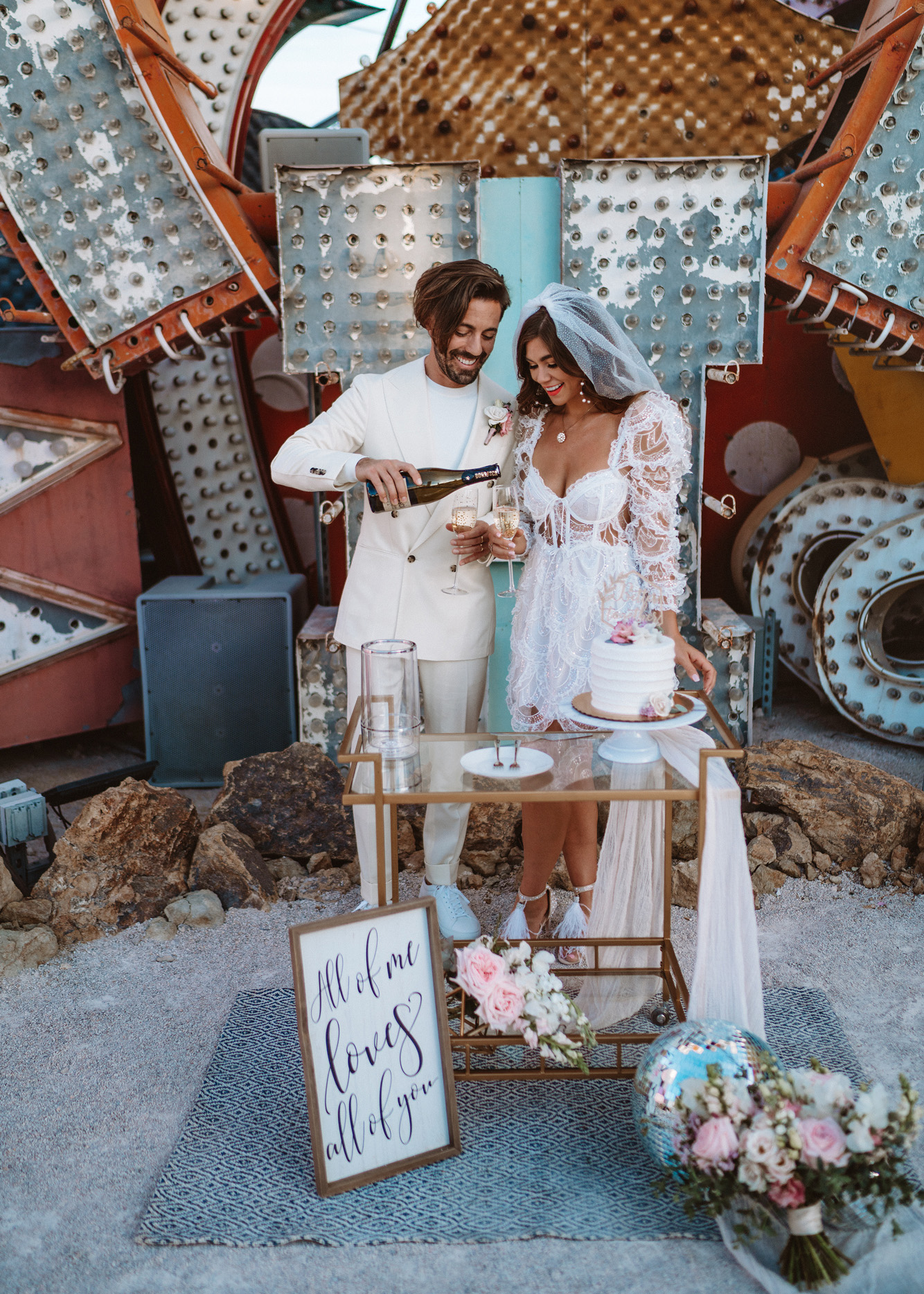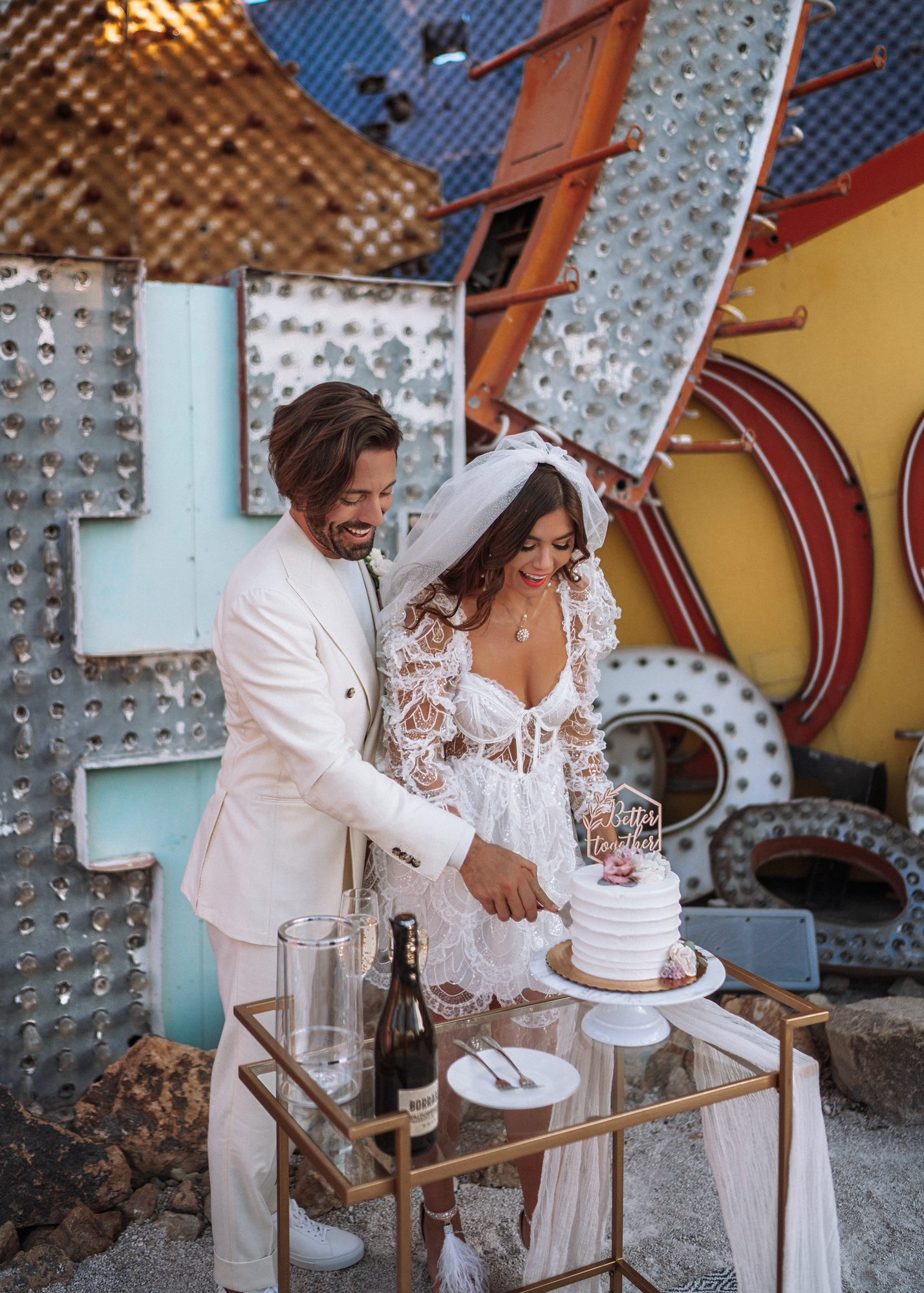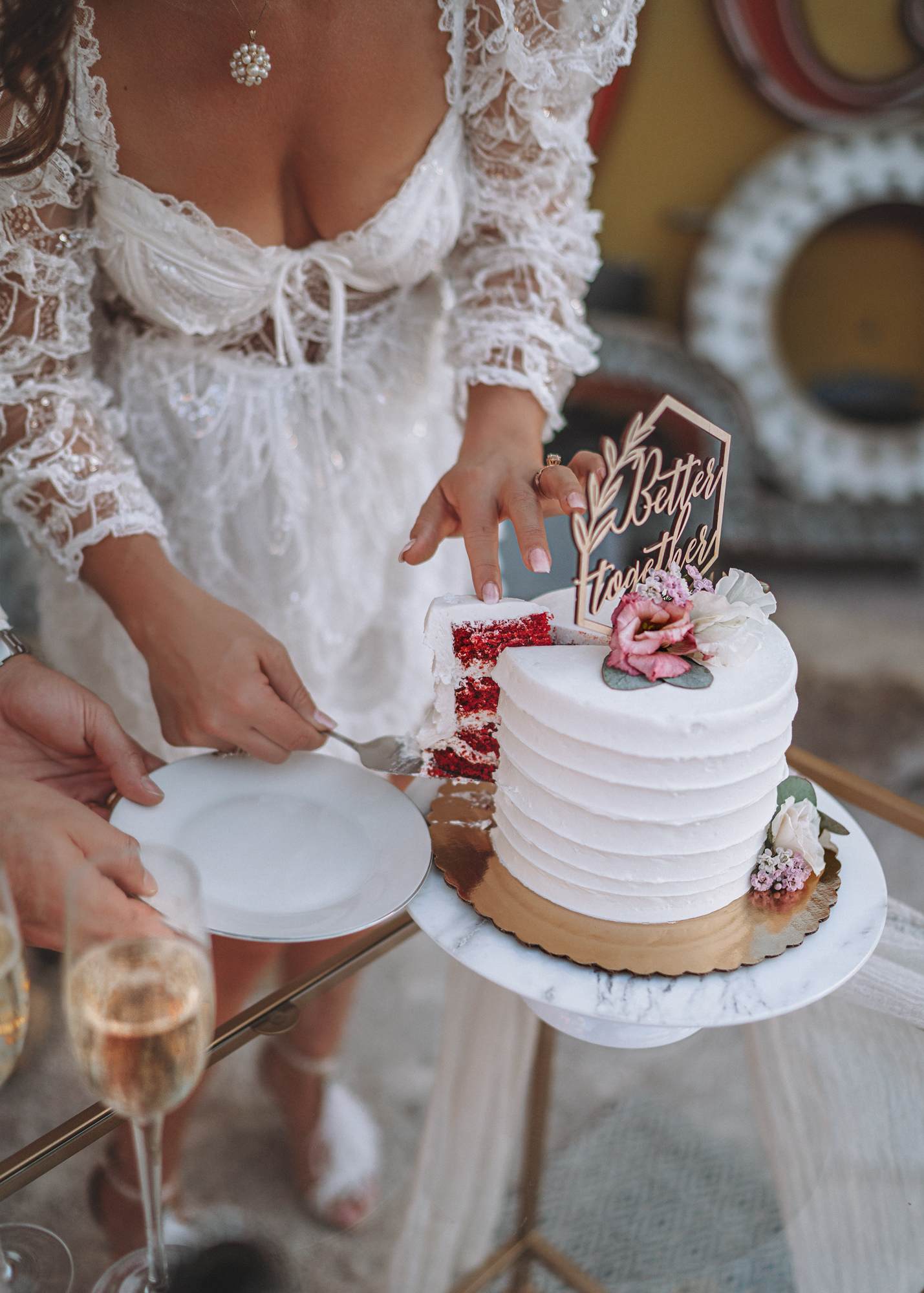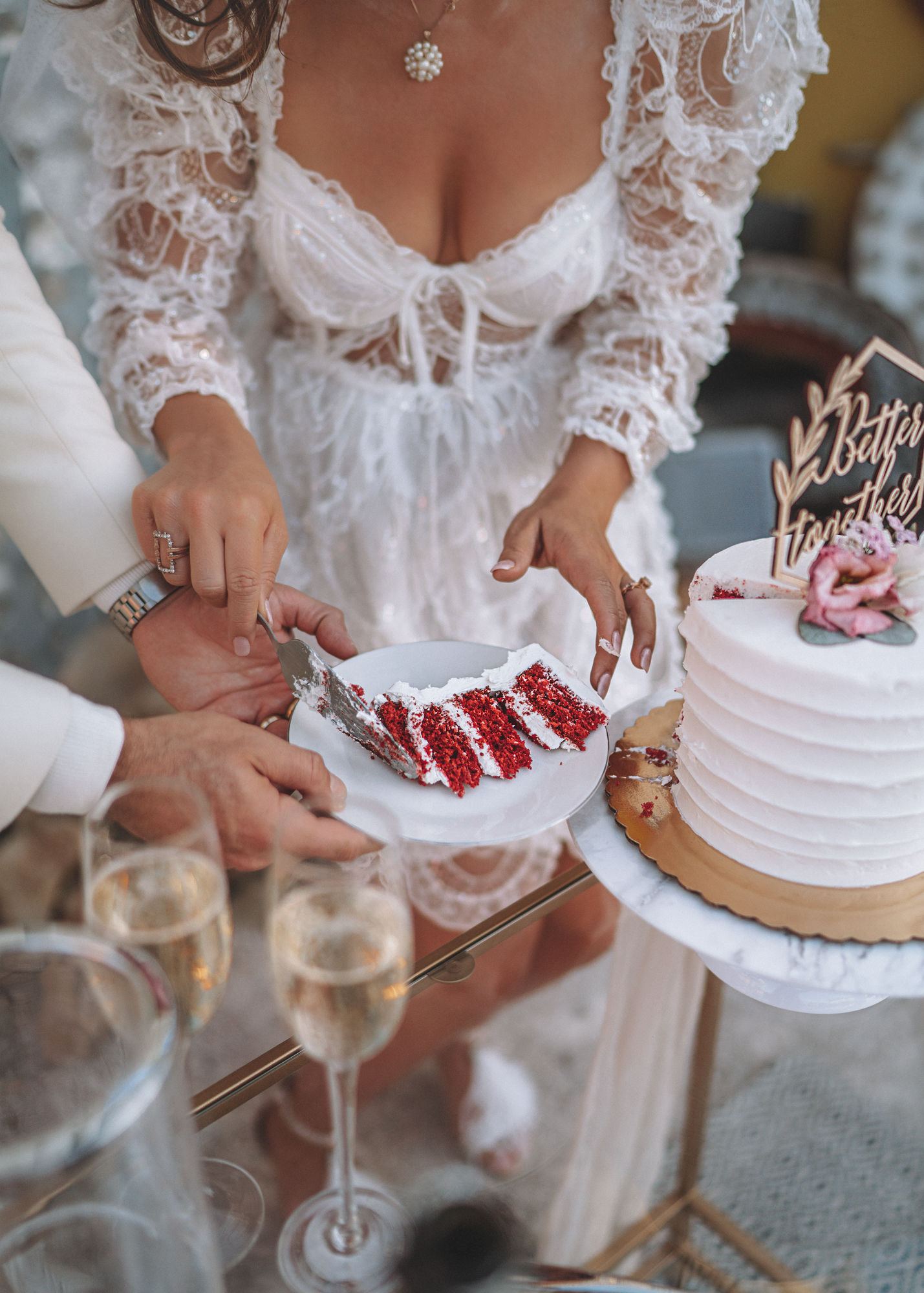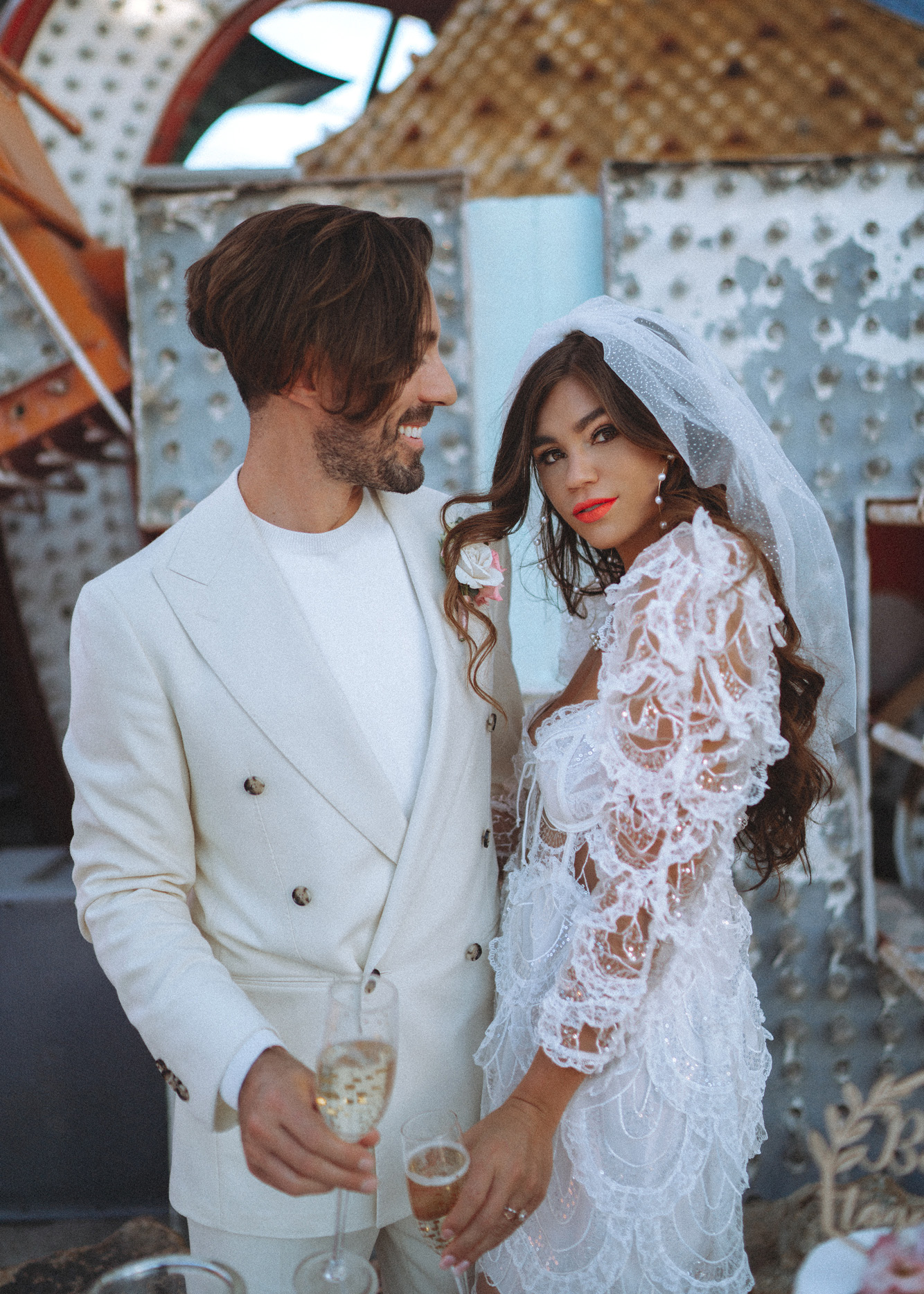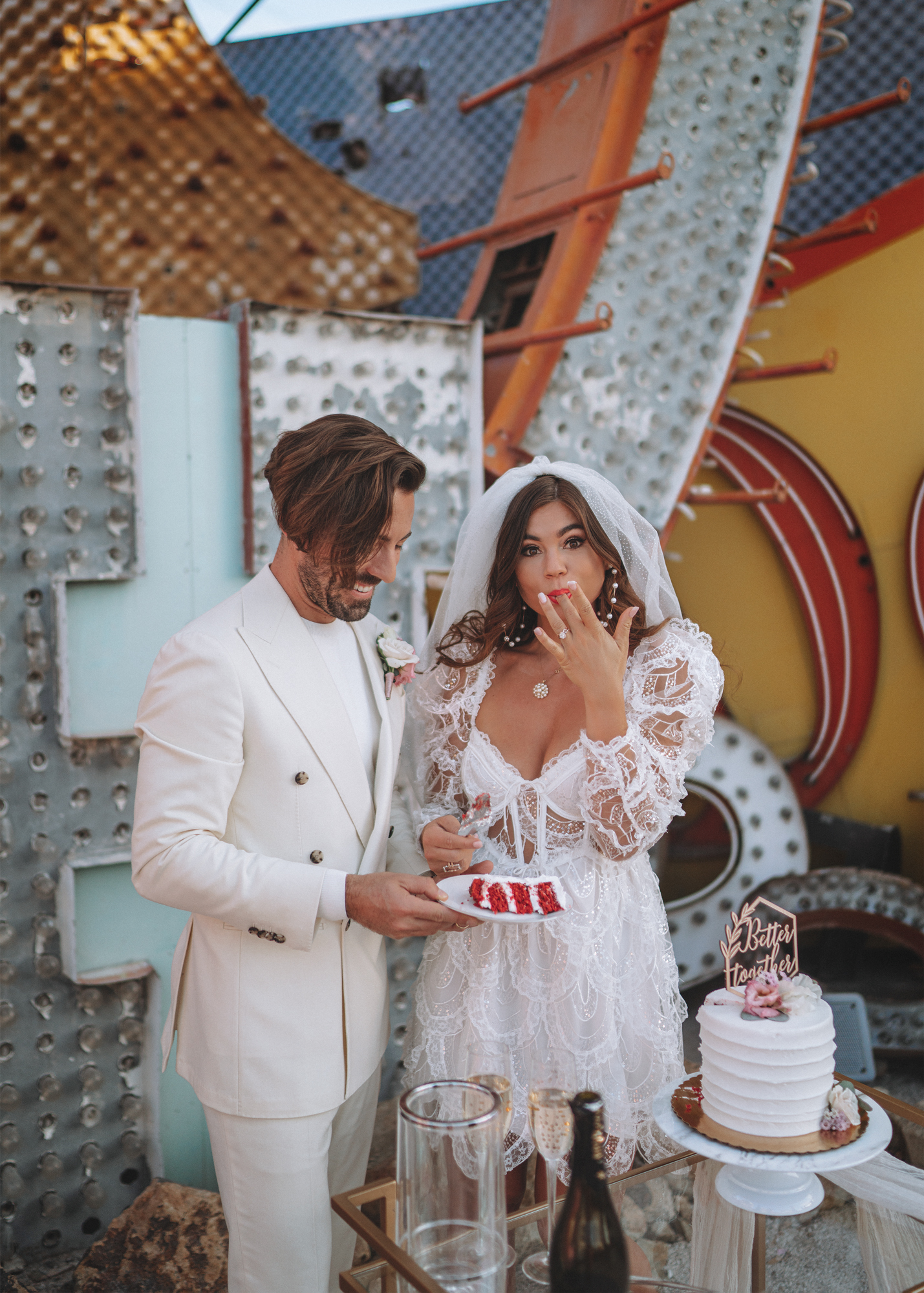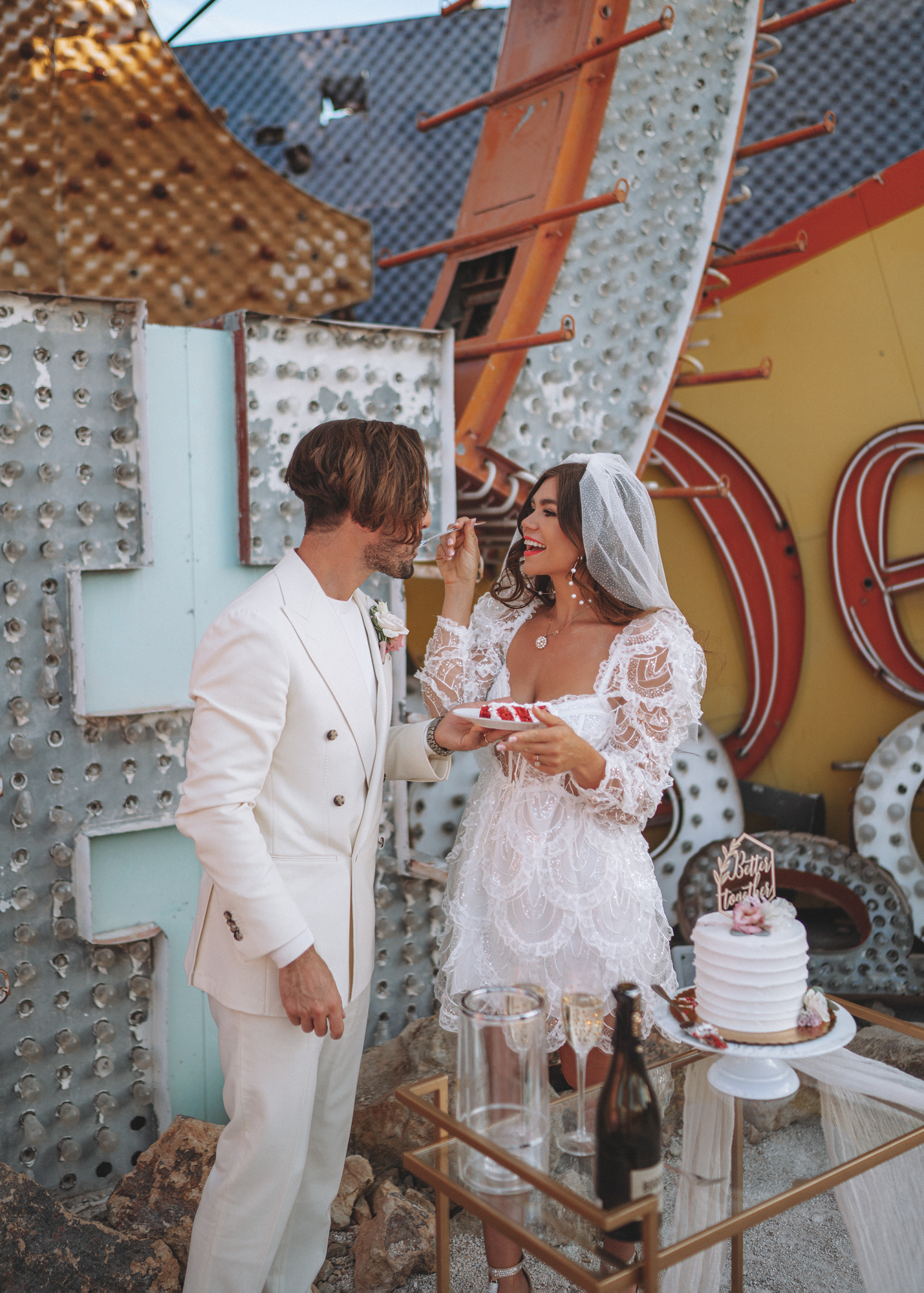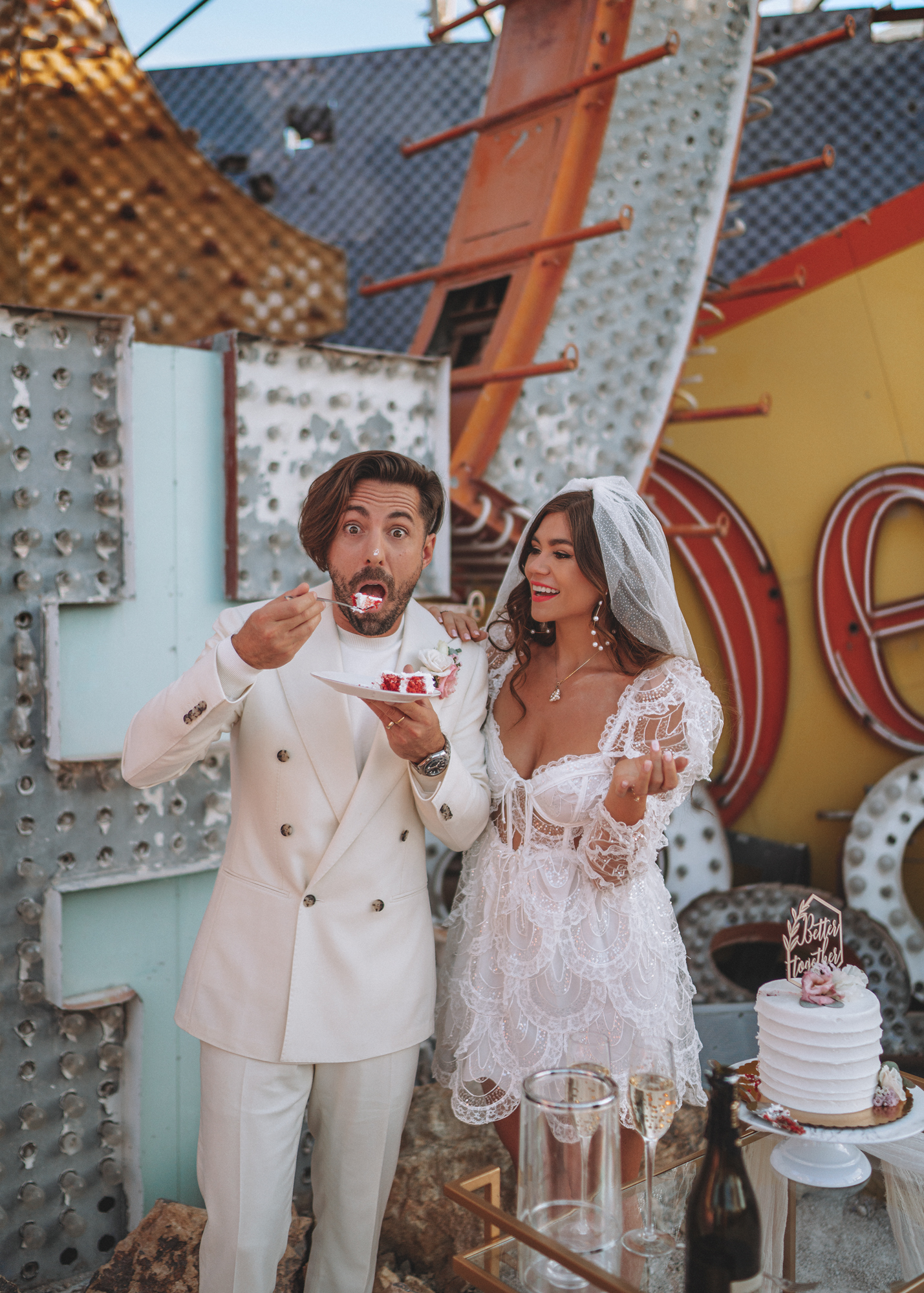 Anddddd the cake was really great as well.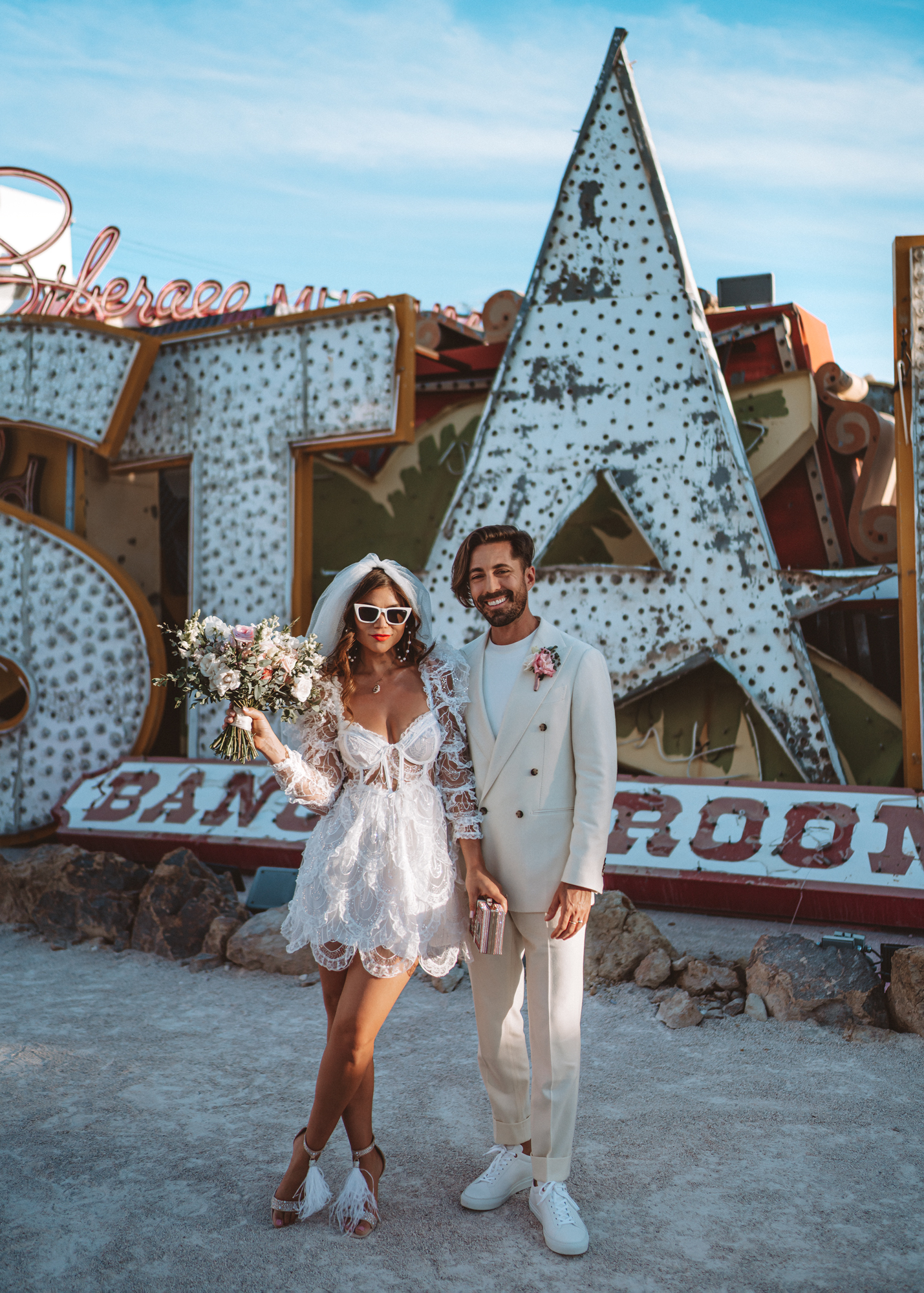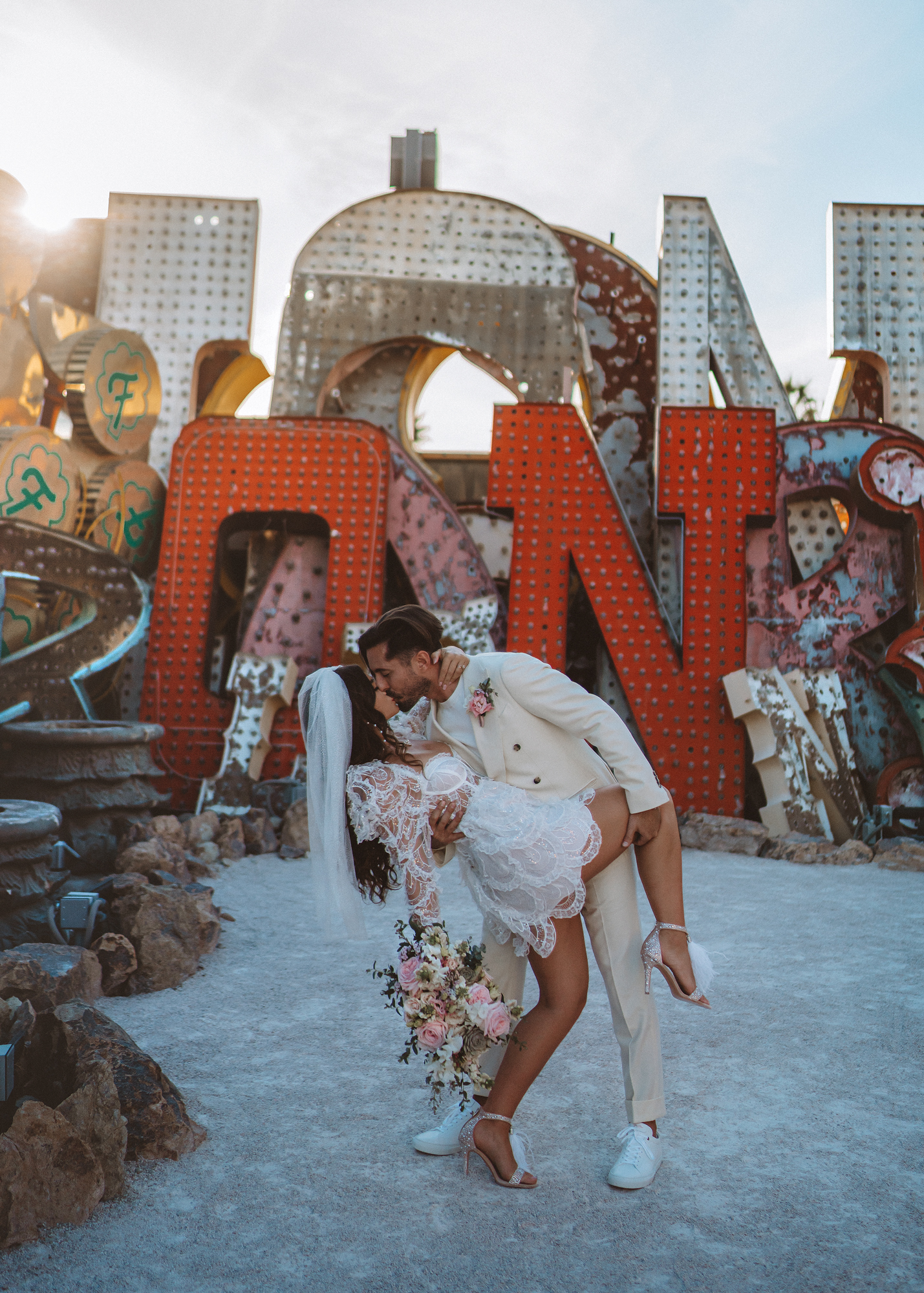 How beautiful is this bouquet? As a Plant Girl, the inclusion of full succulents was a real highlight for me.
Find out more about Cactus Collective Micro Weddings here!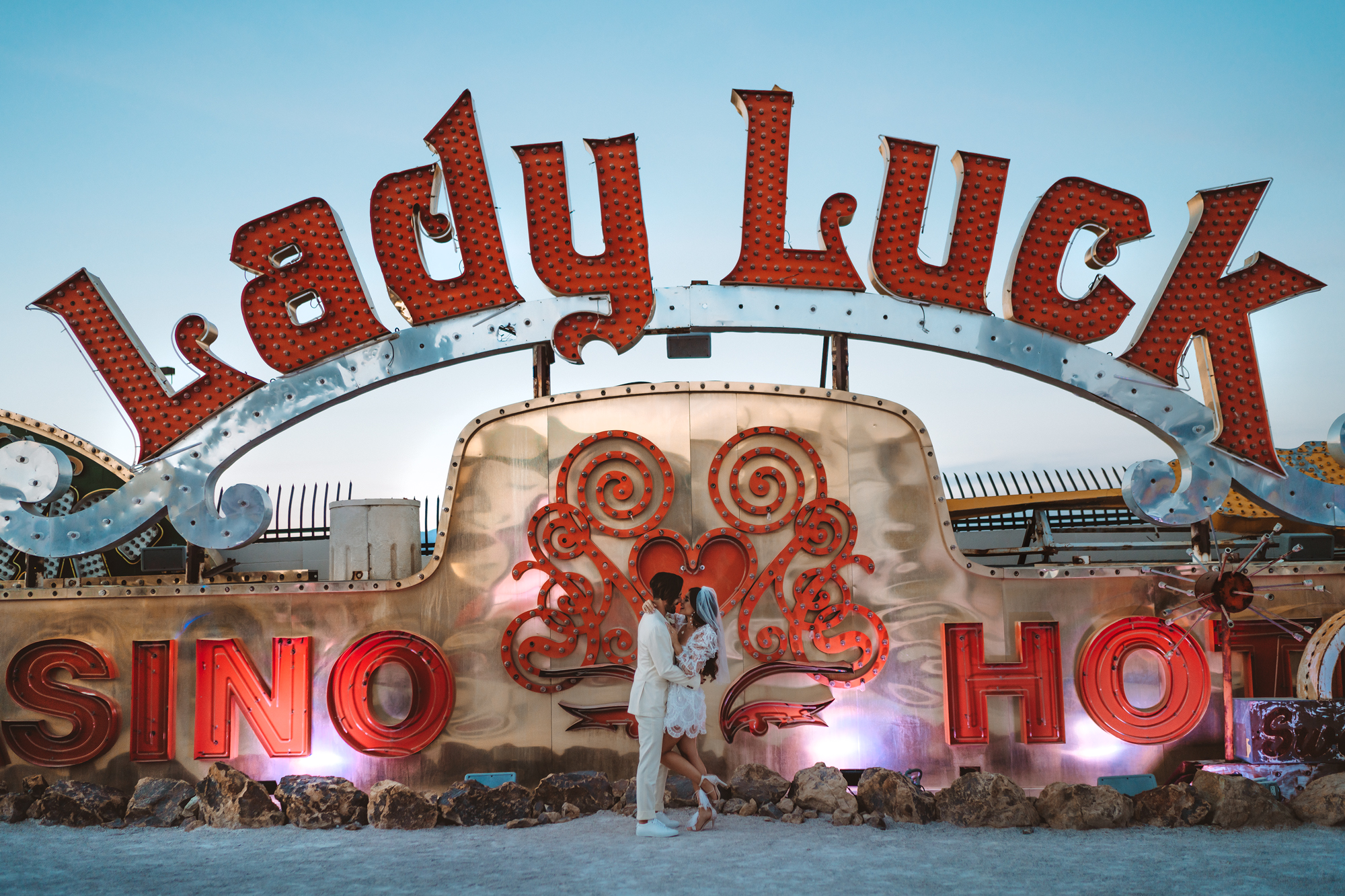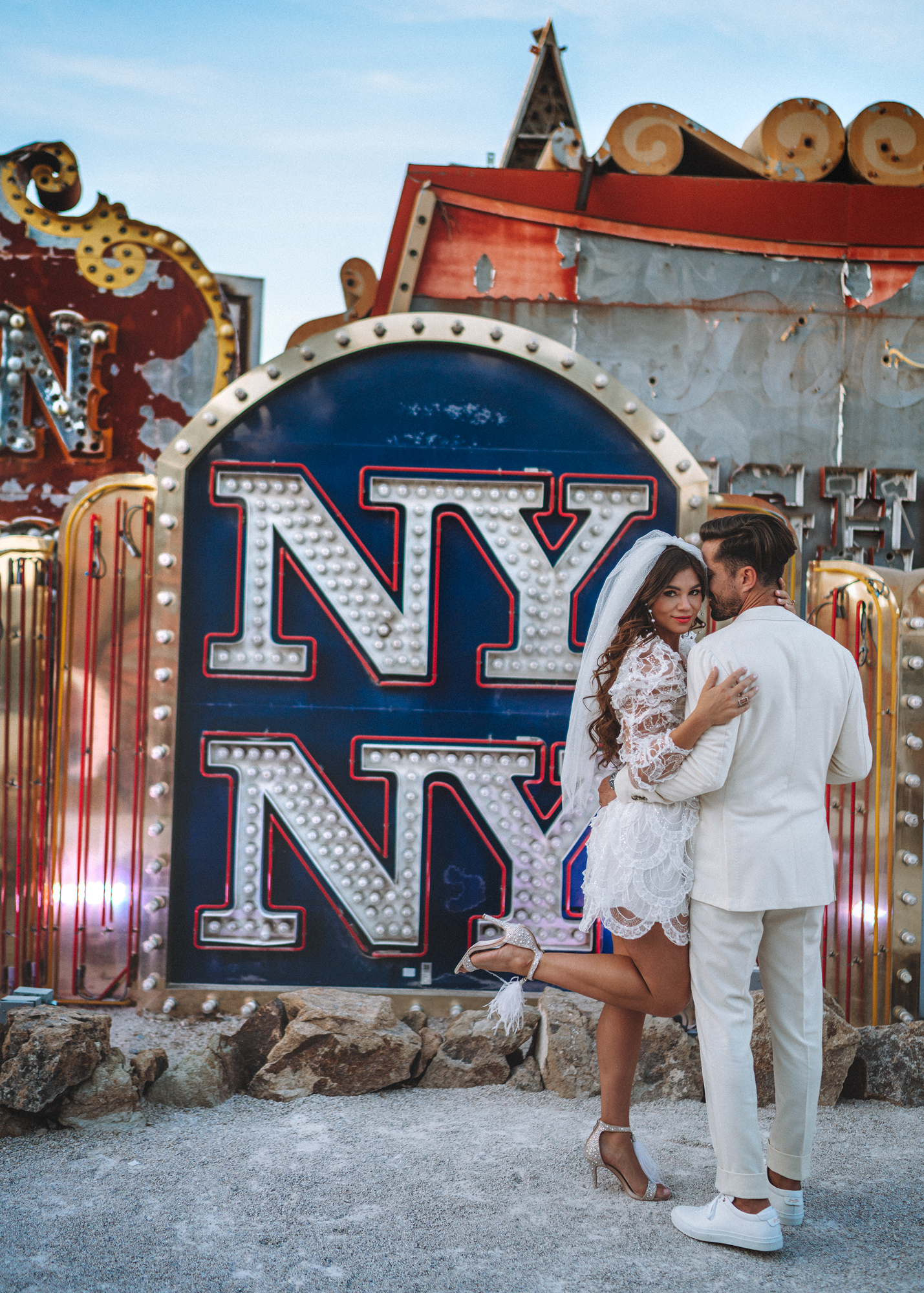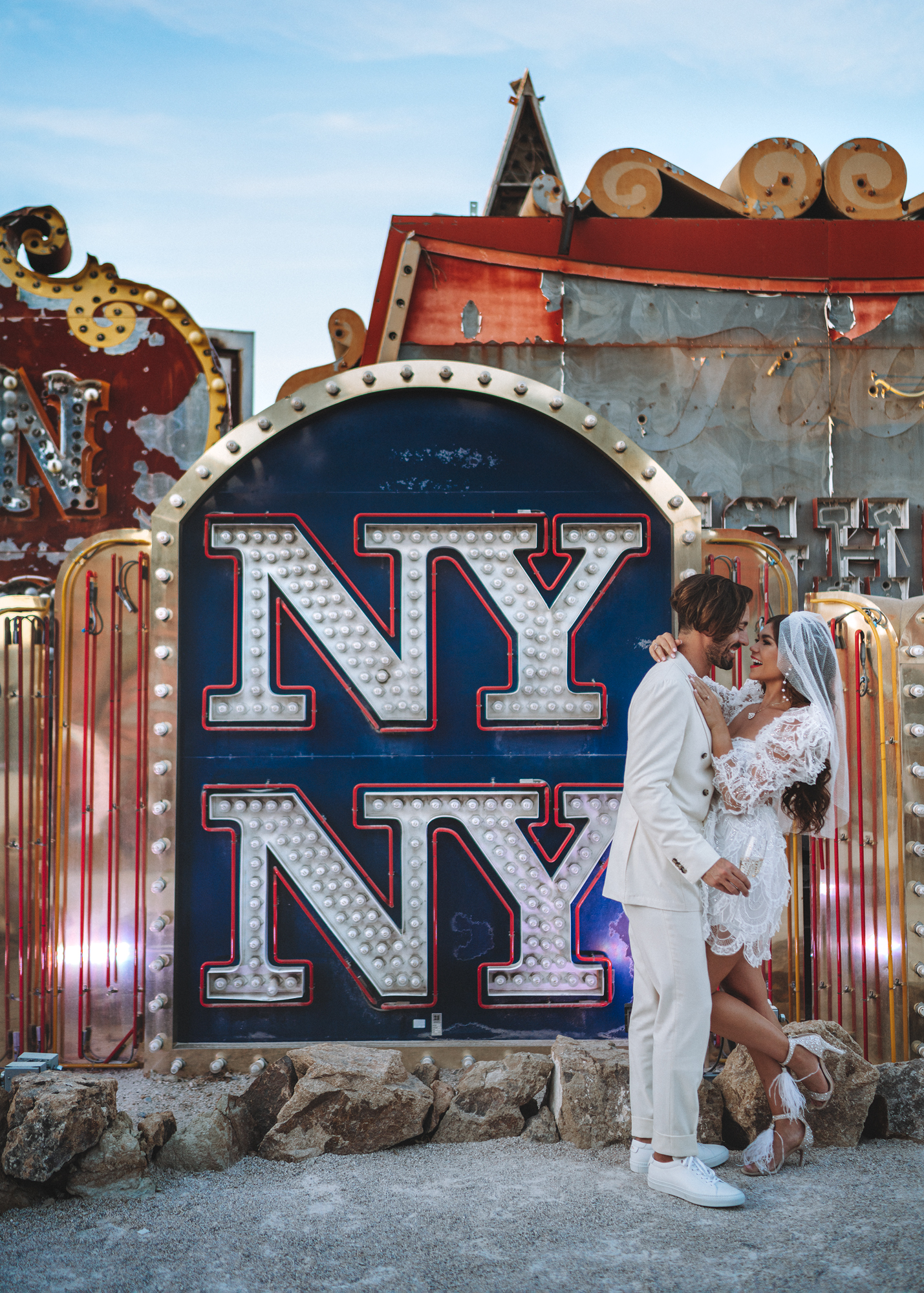 Since New York City is where we connected, and where we lived together for the first 3 years of our relationship, I had to get a few photos in front of this sign in particular!
Similar Las Vegas Wedding Dress Styles: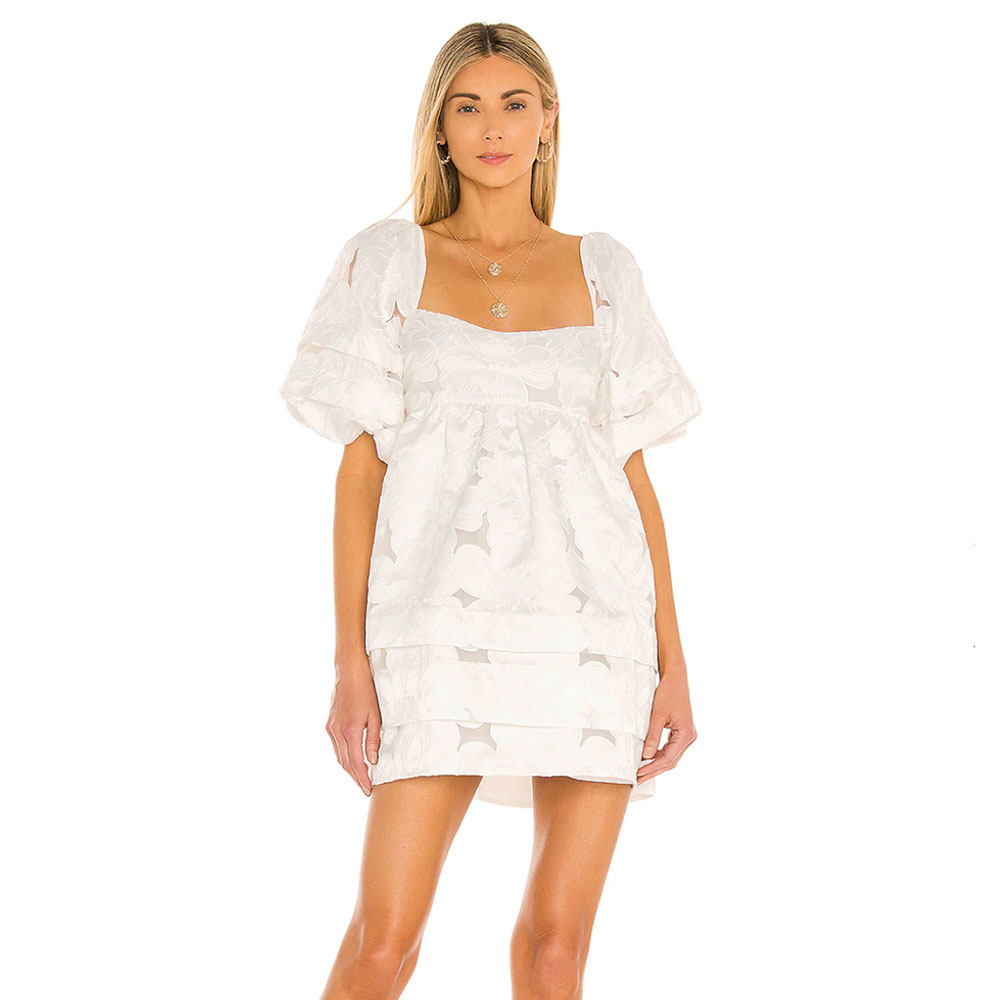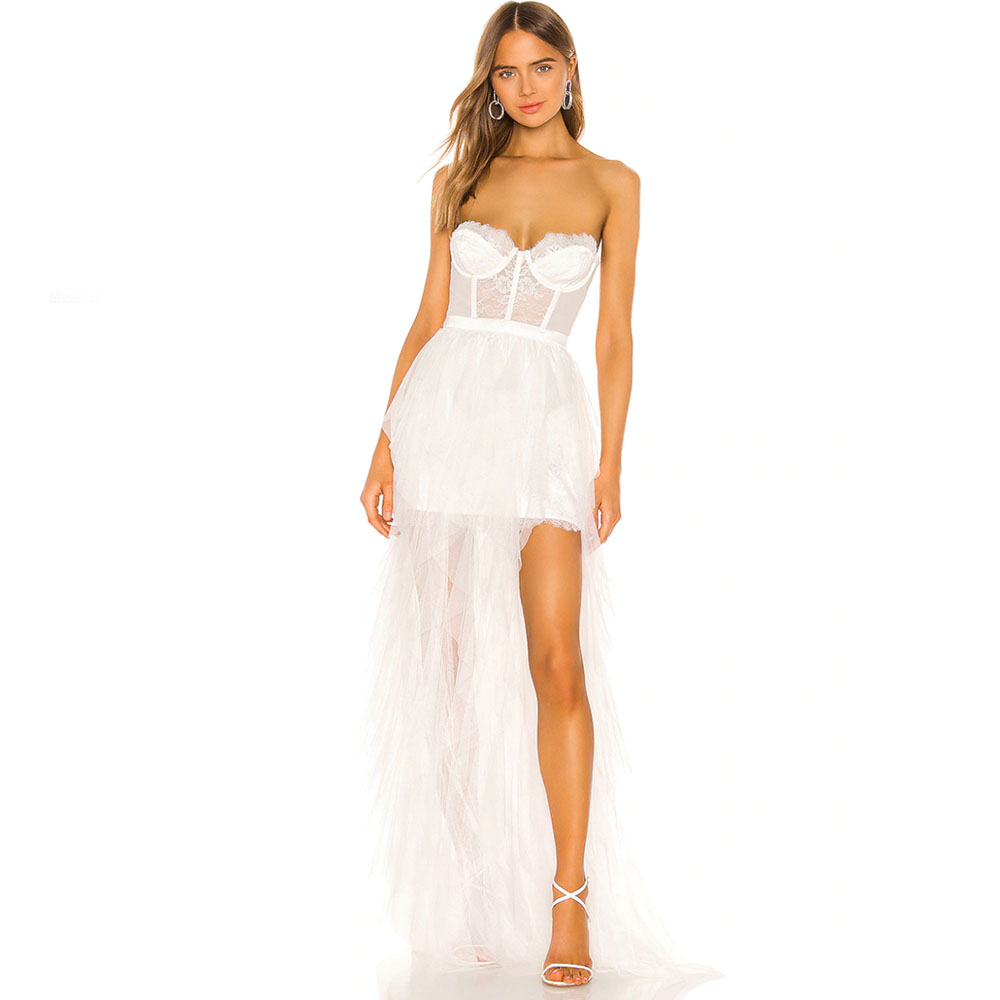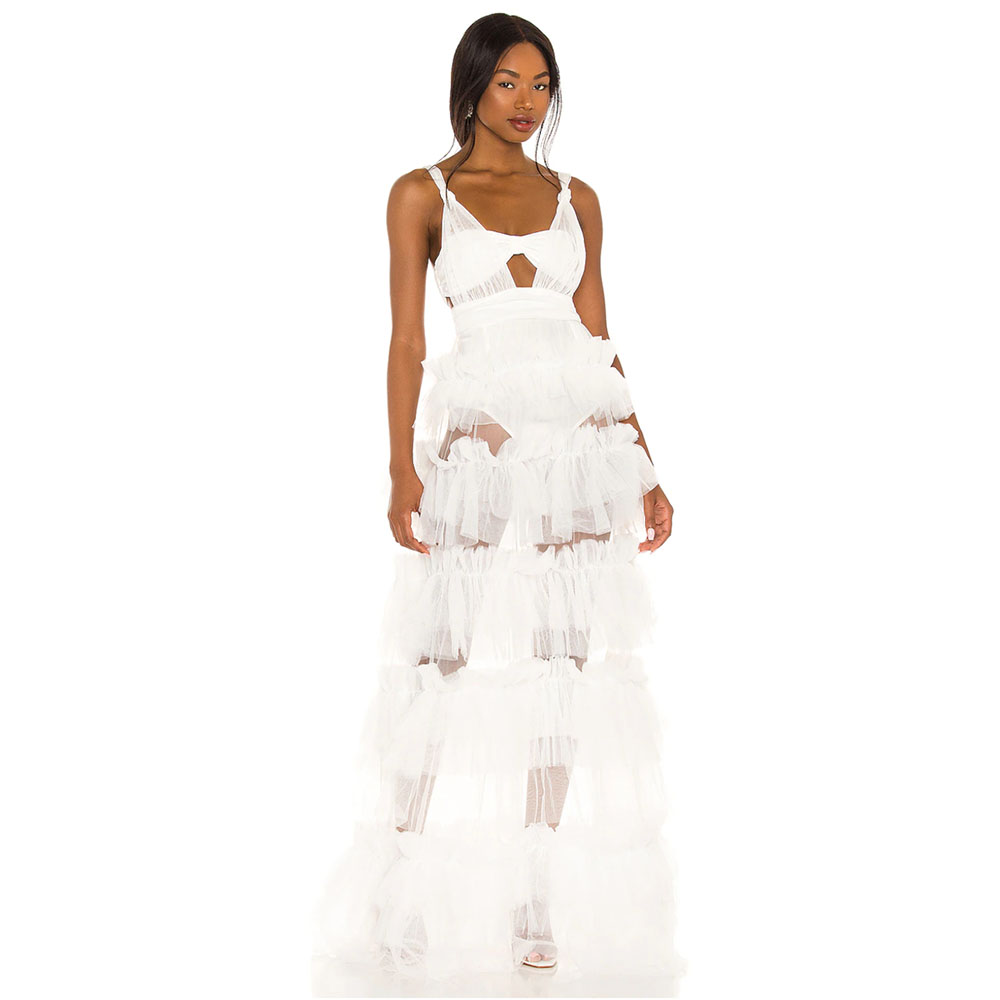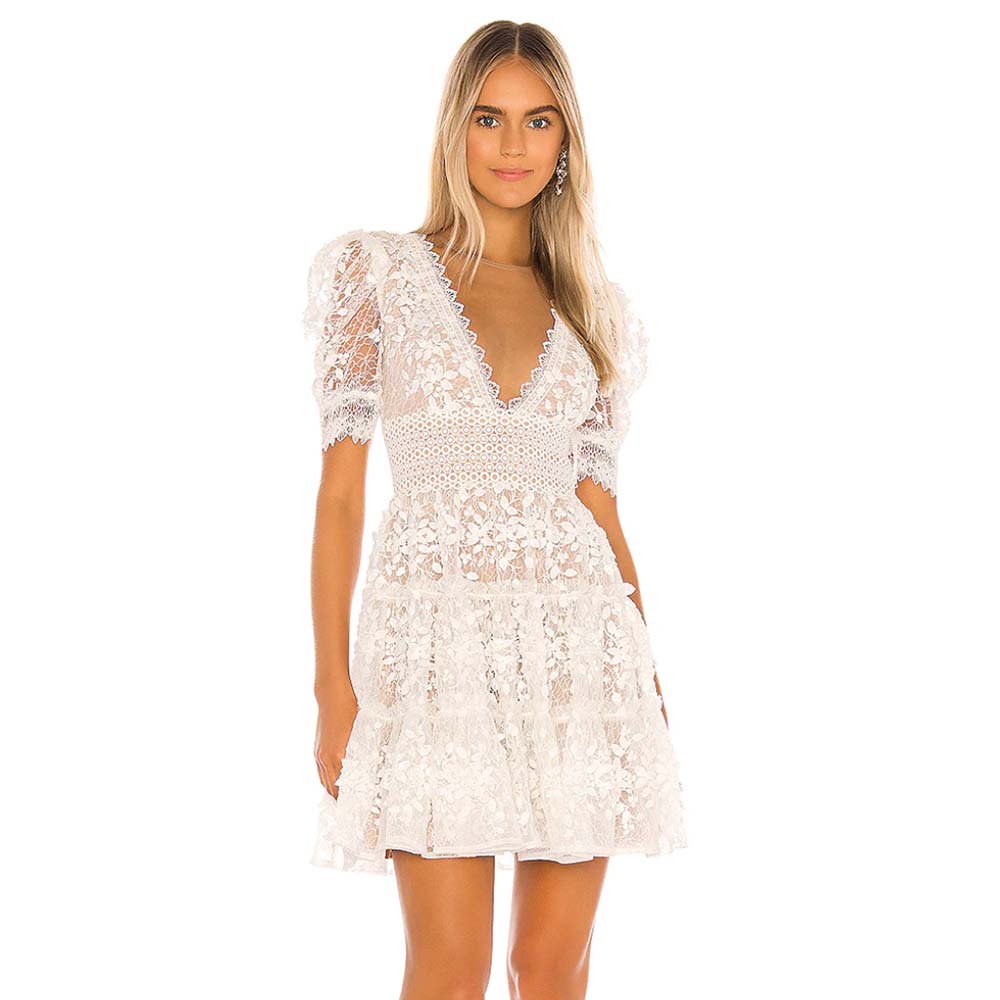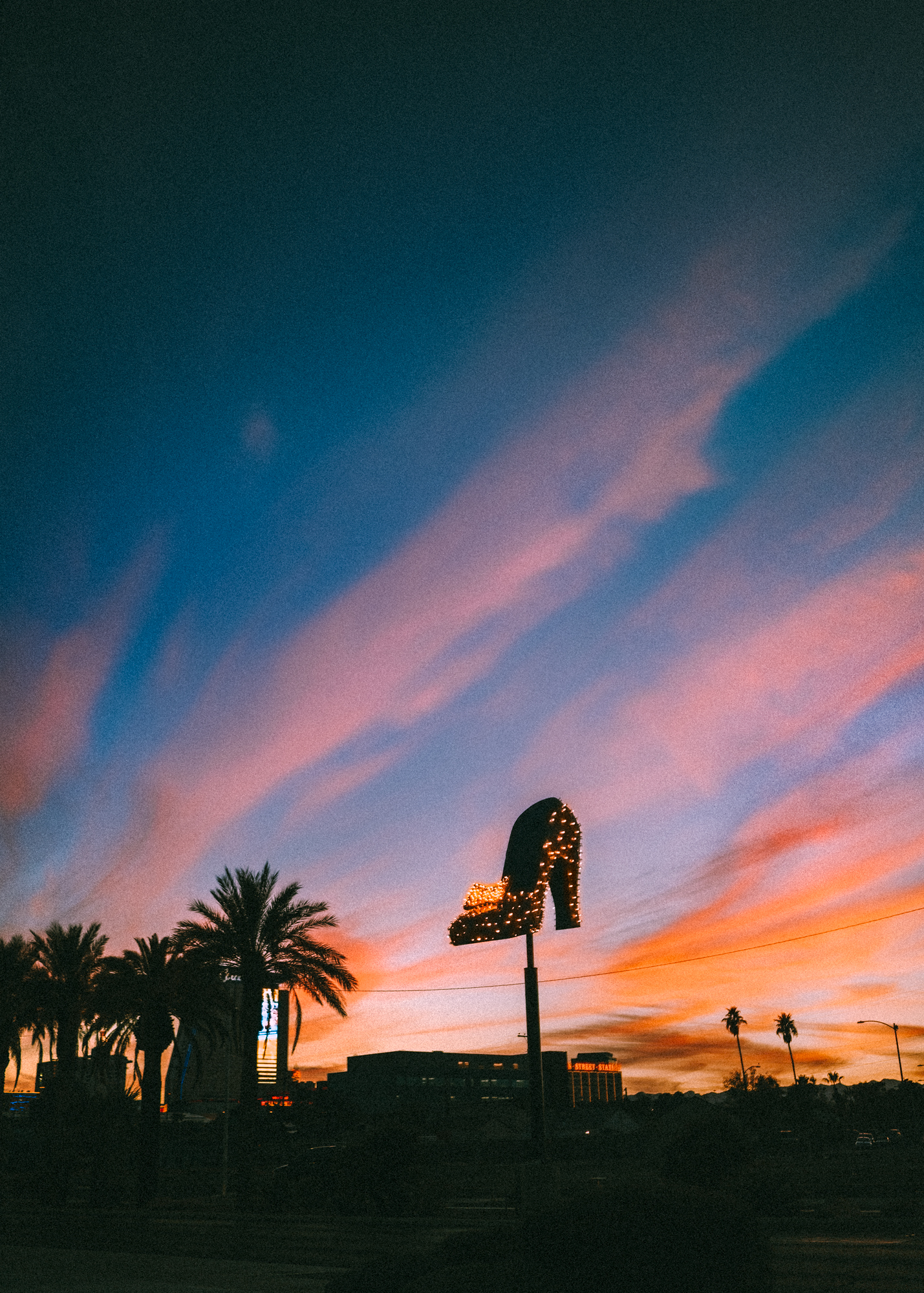 The most beautiful sunset as we were leaving the Neon Museum - Now let's celebrate!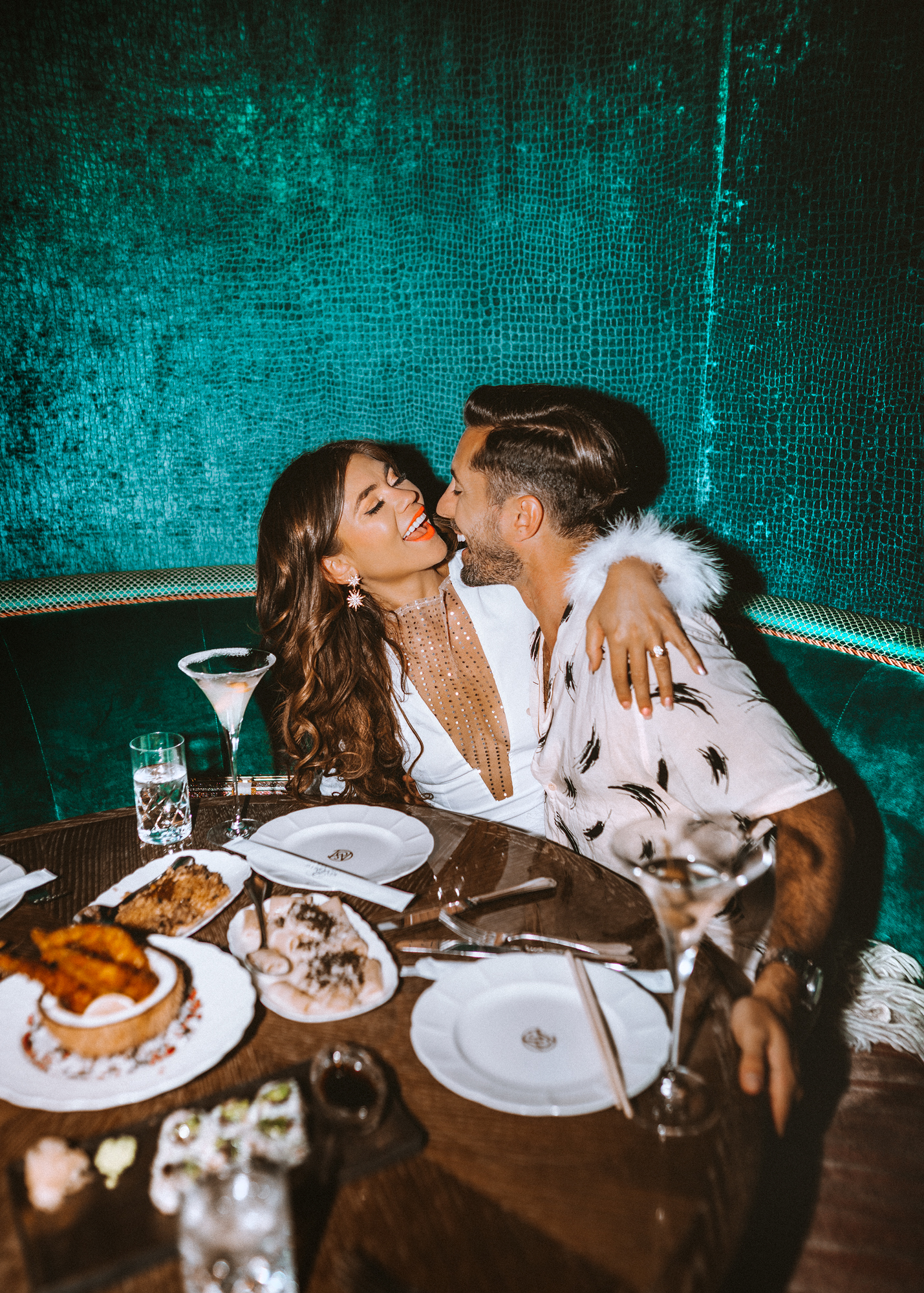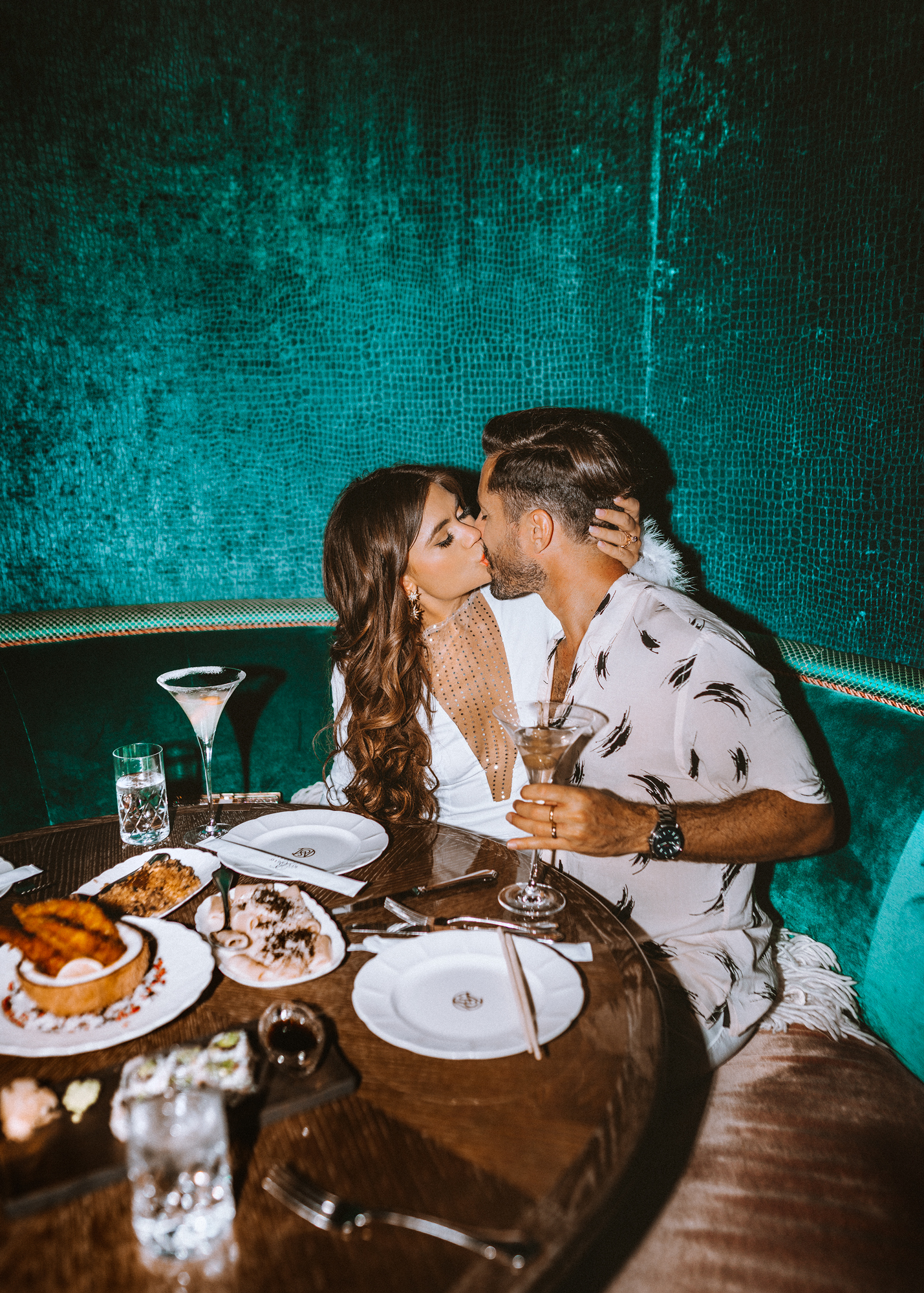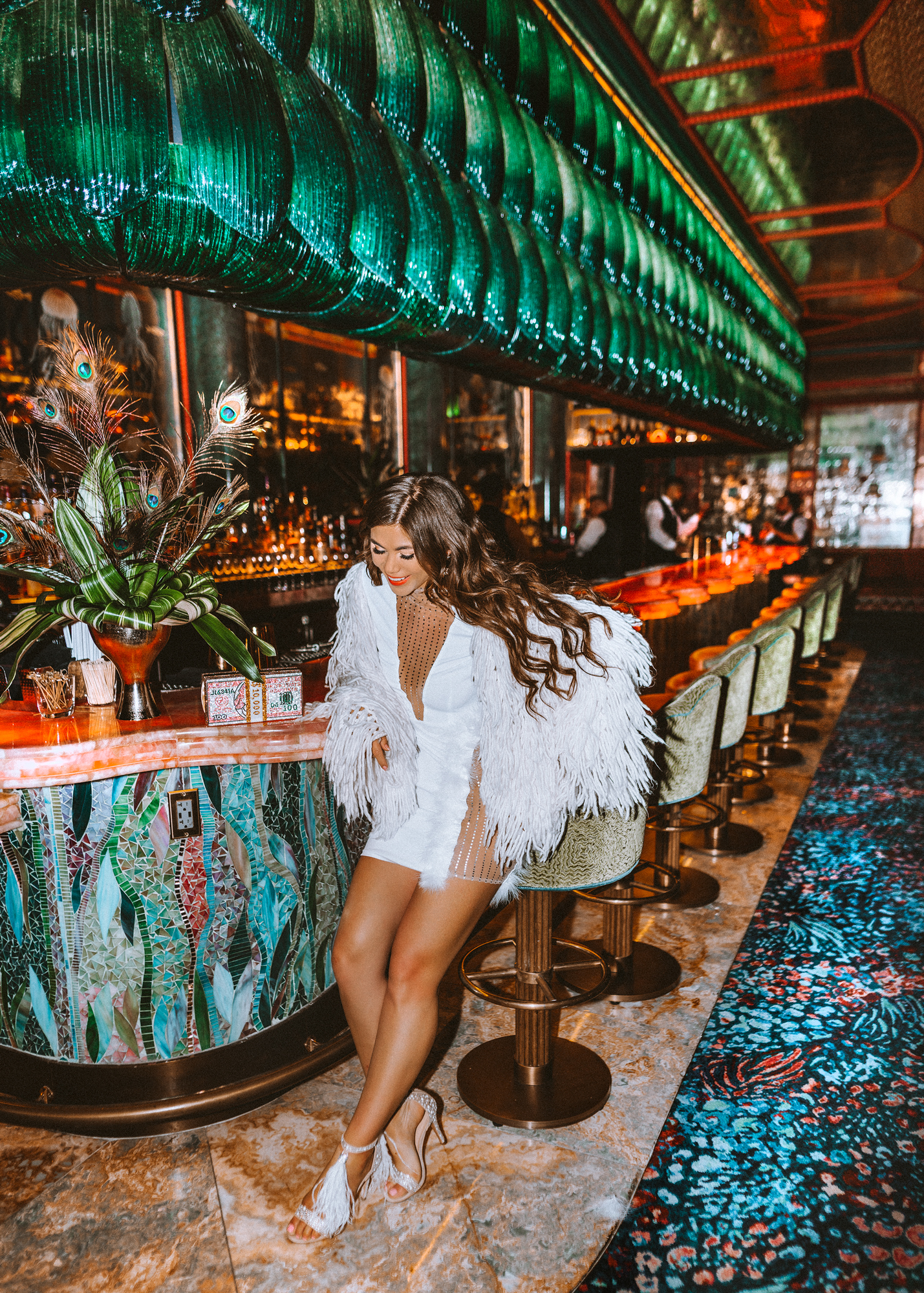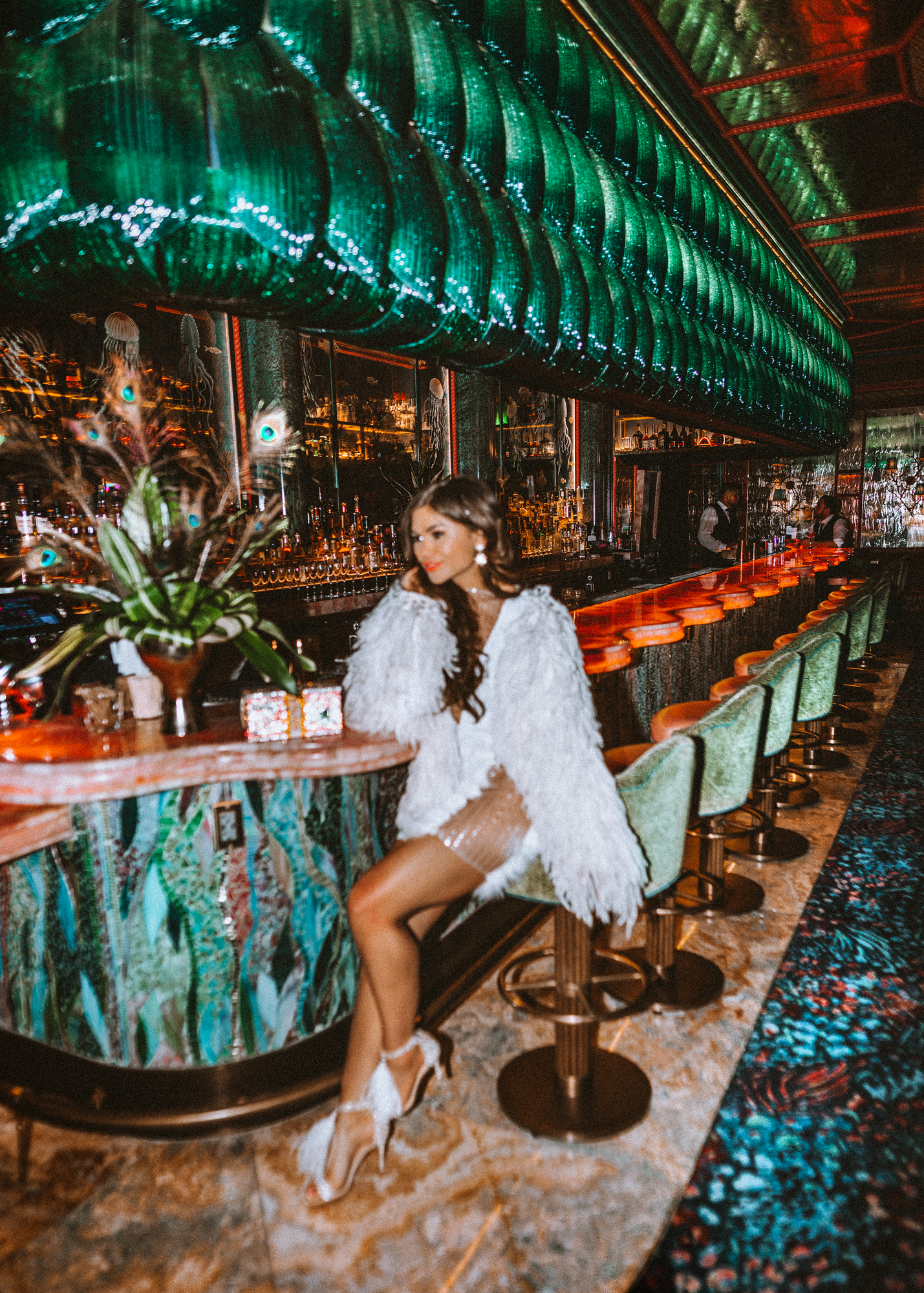 After the wedding, we spent the night out drinking, having an amazing dinner, and enjoying the cabaret show at the Mayfair Supper Club at the Bellagio Hotel!
Stay tuned for part 2 with the rest of our Vegas Adventures (and thematic outfits) from the weekend!
Shop This Look: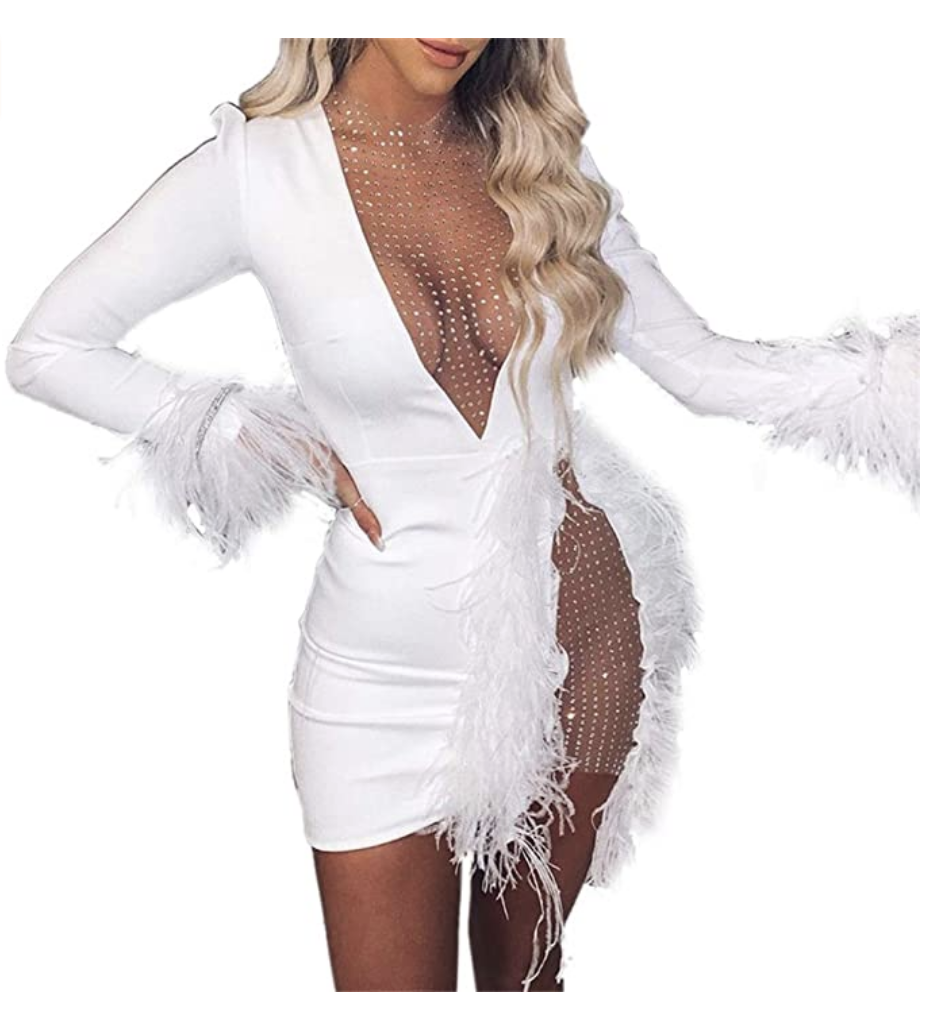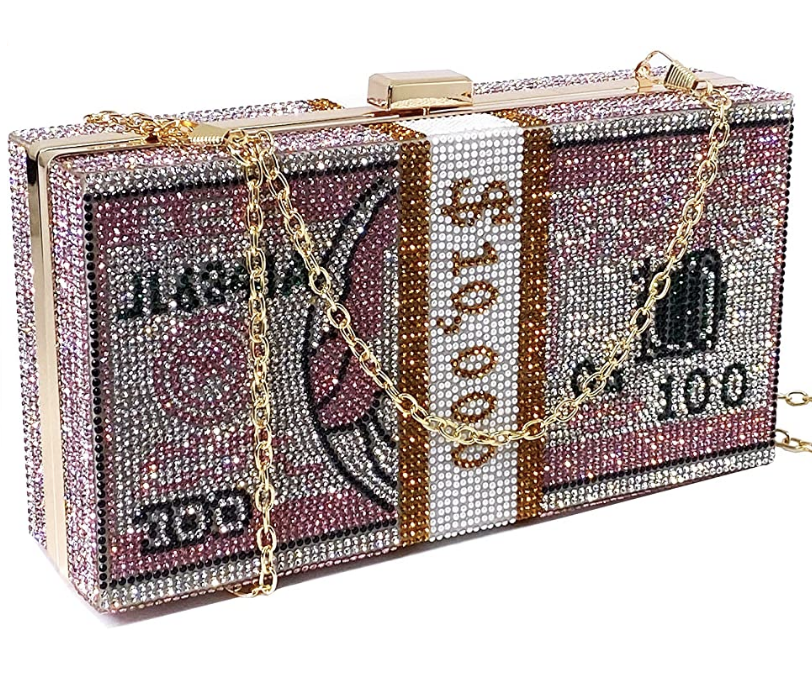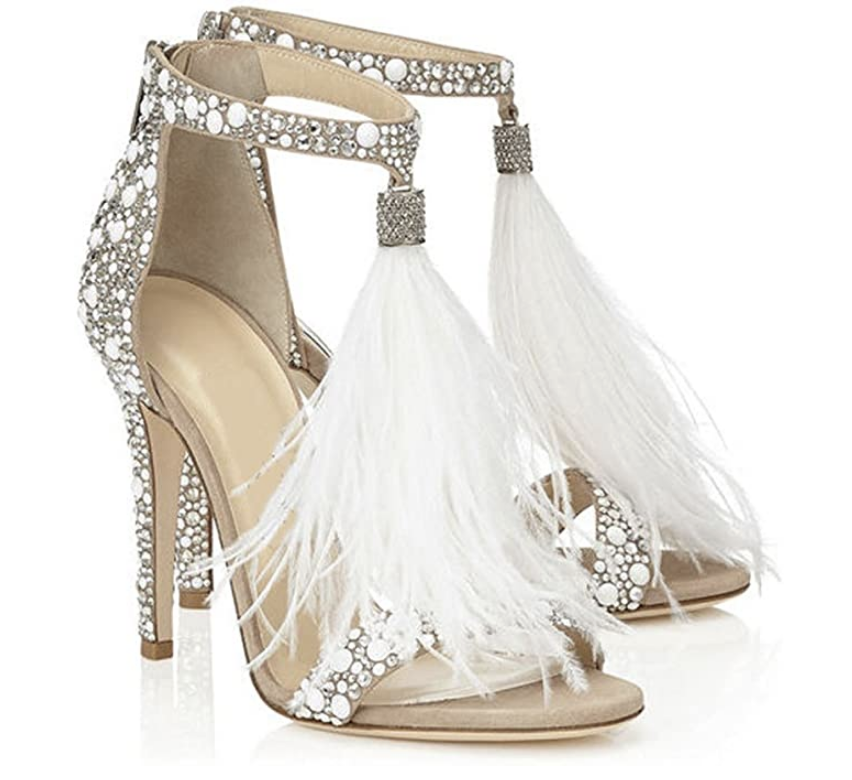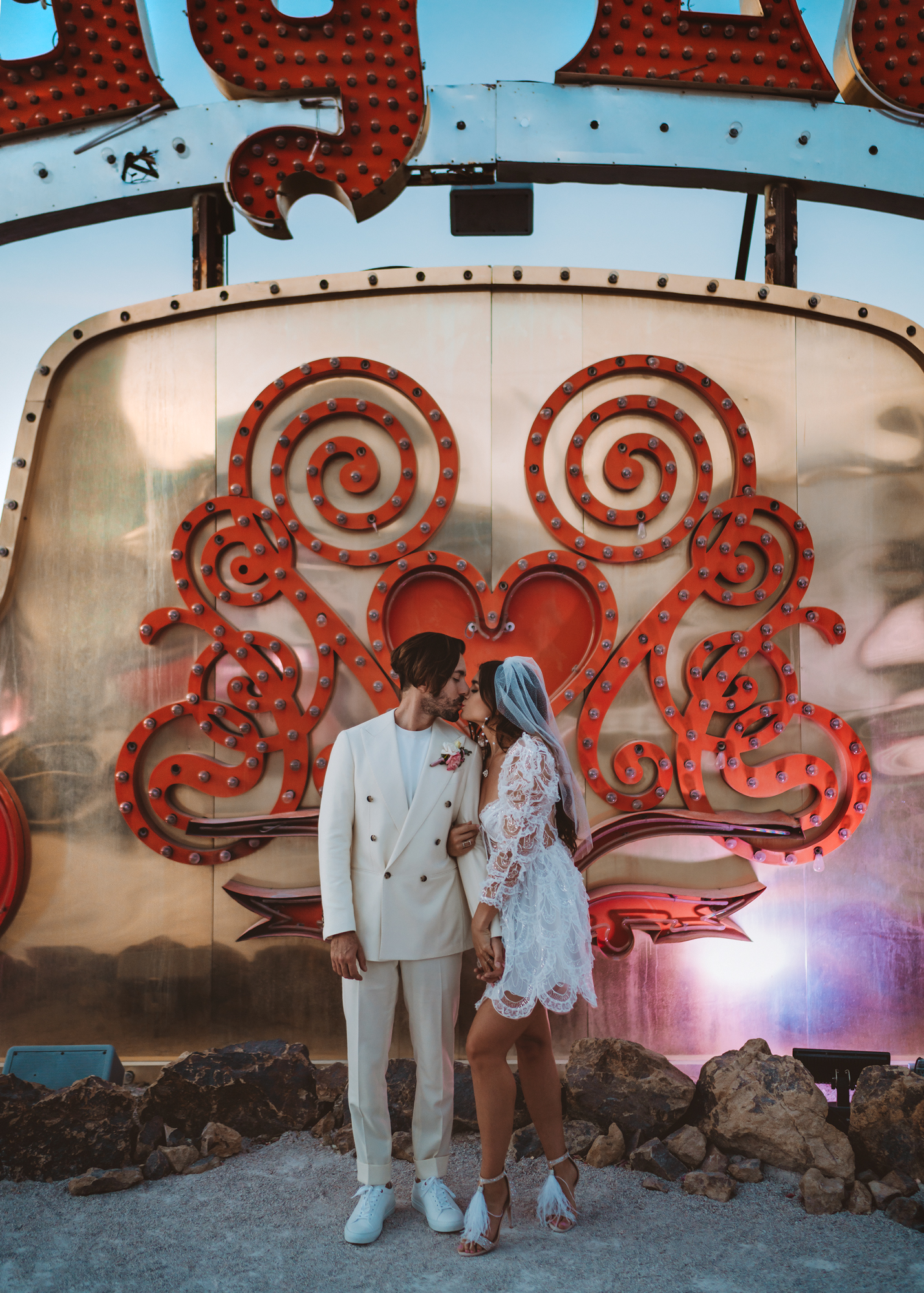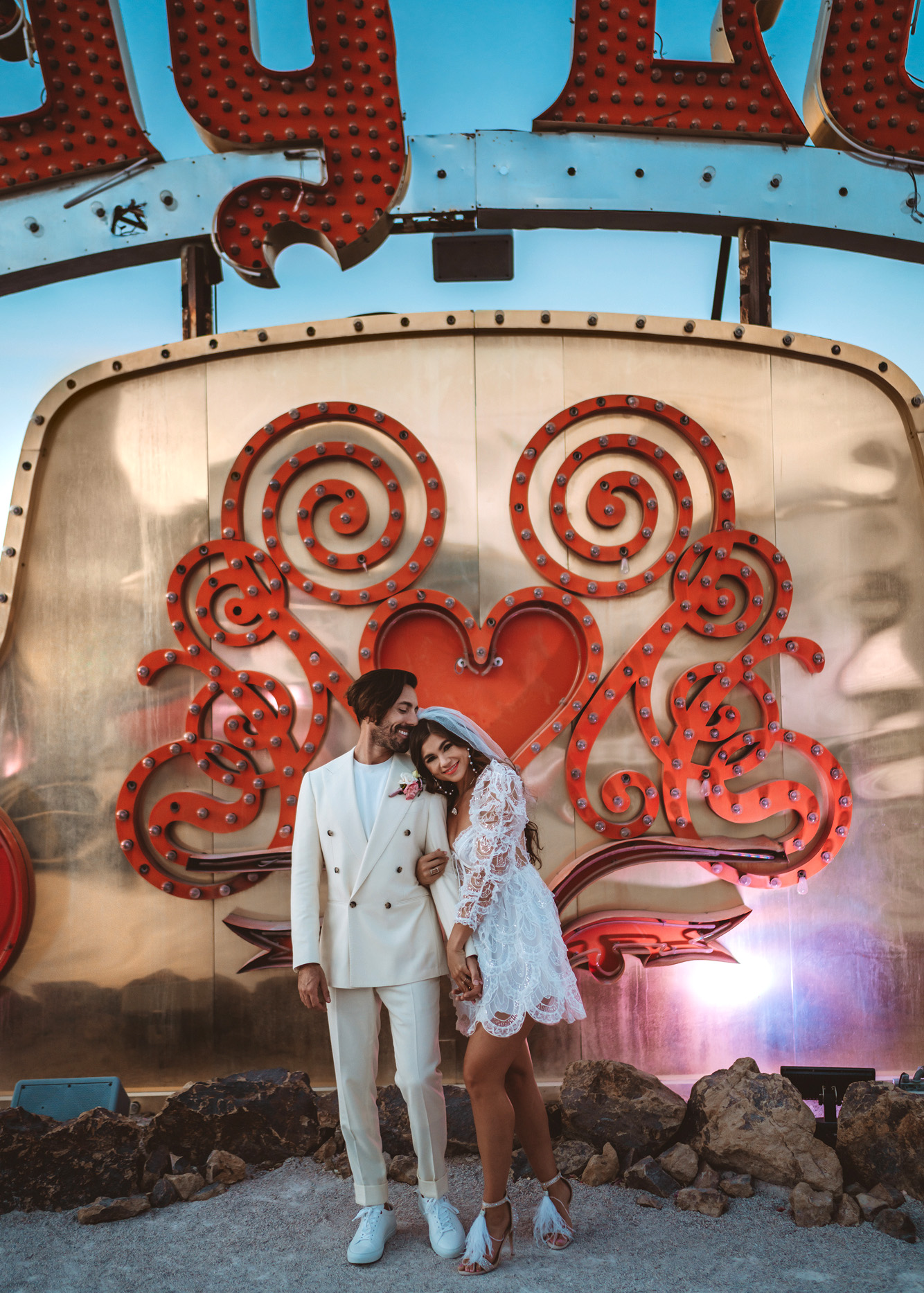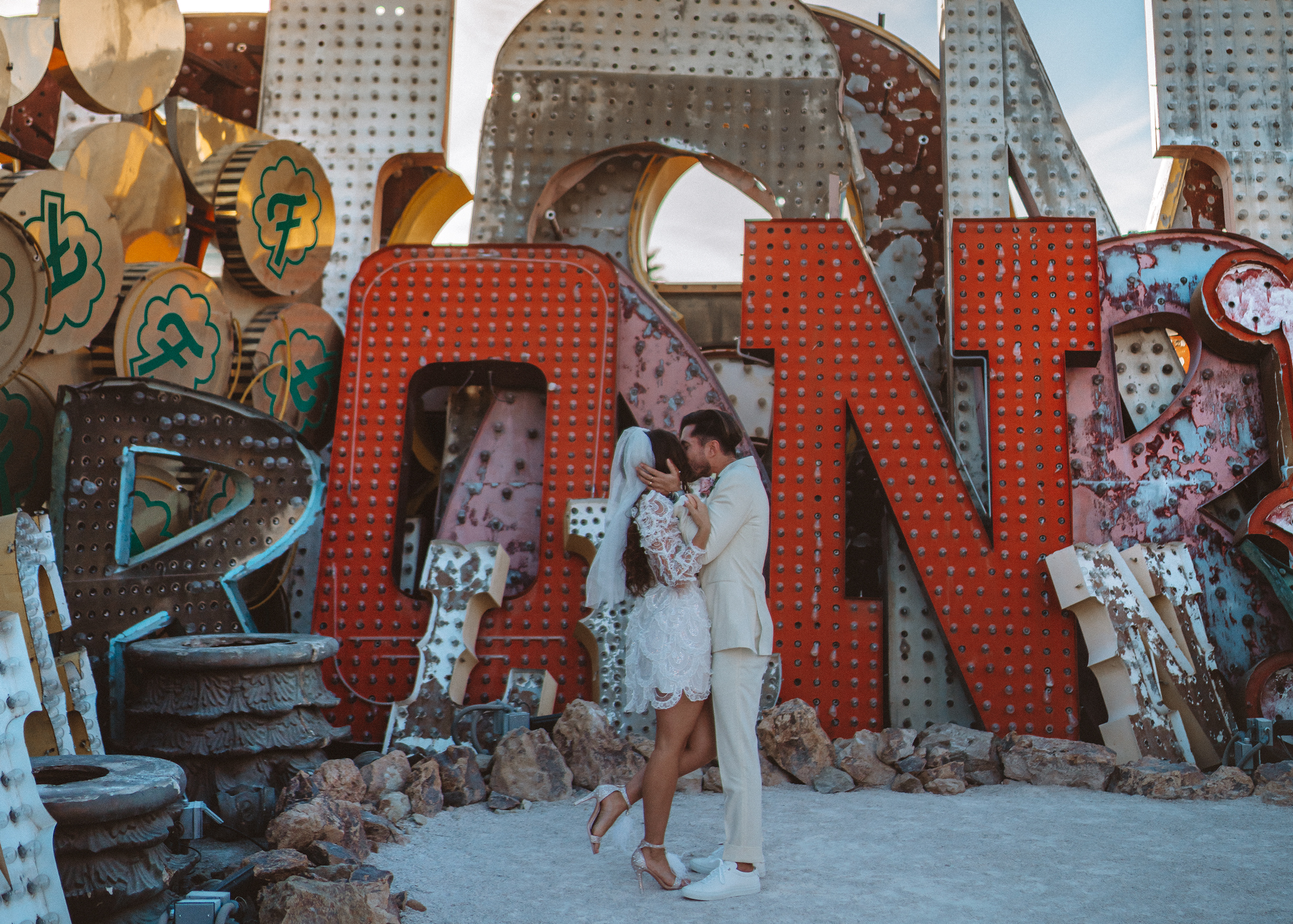 Overall, 'eloping' in Las Vegas before having our big wedding was absolutely the best decision we've made, and was such a fun, exciting treat and a break for just us to relax and enjoy our time together outside of the insanity of wedding planning. If you're having a destination wedding - or just not interested in having a big wedding at all - I can't recommend the experience enough! Hope you enjoy your time as much as we did.
LIKE THIS POST? SHARE IT WITH OTHERS & SAVE IT FOR LATER!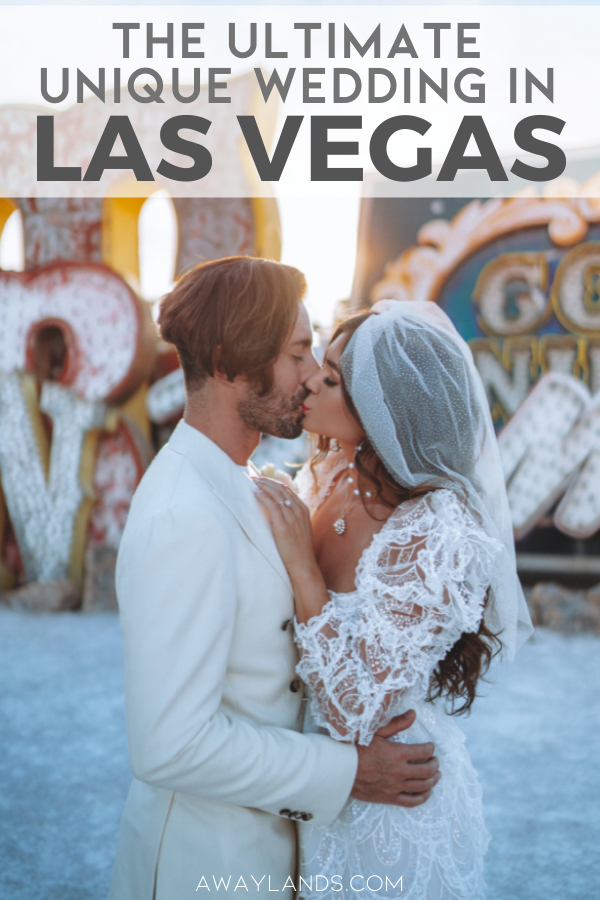 XX