August 23, 2019 Travel Adventures
Rafting the Martha Brae River in Falmouth, Jamaica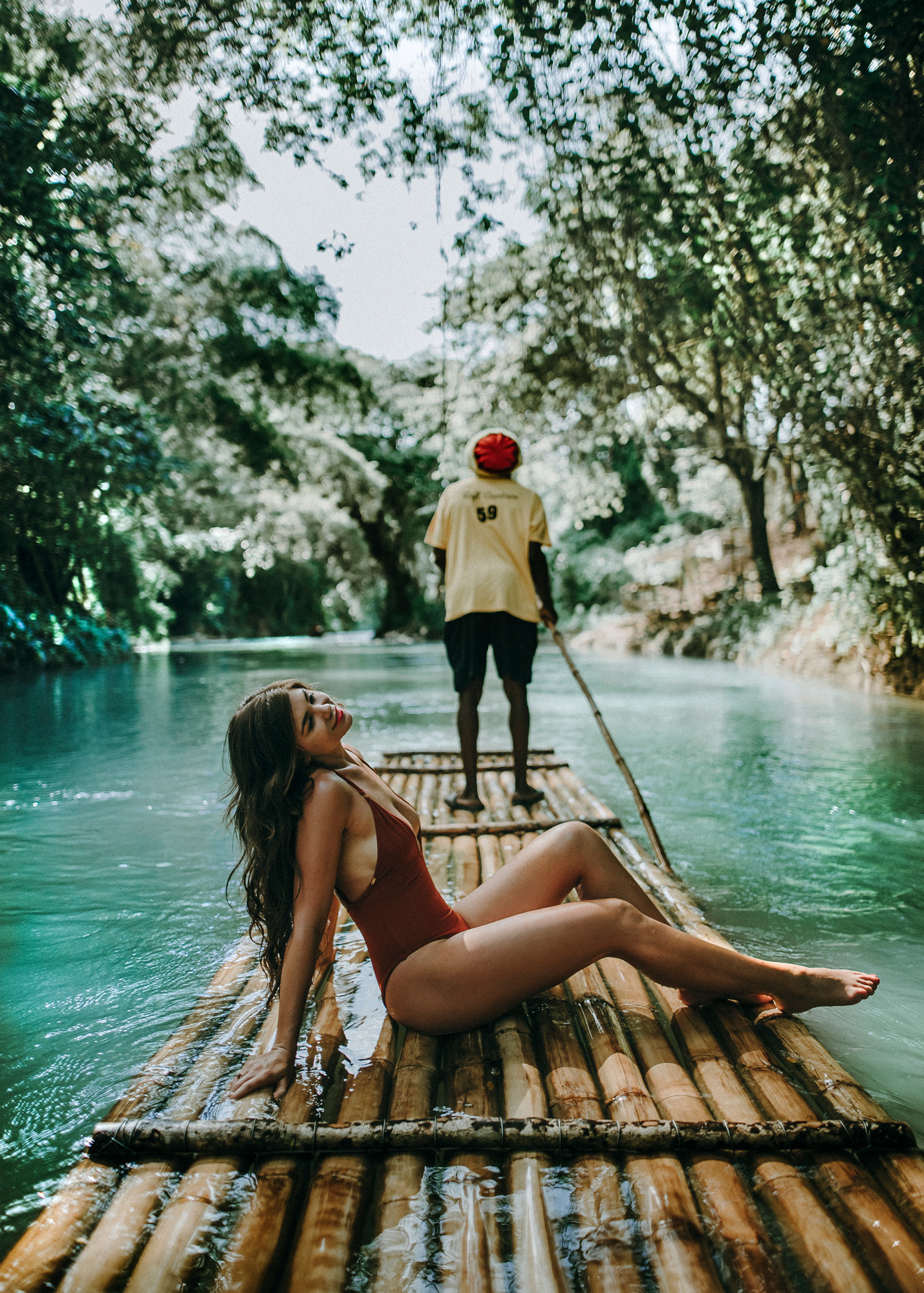 When getting ready for our trip to Excellence Oyster Bay, I came across Martha Brae, the nearby river, and remembered a photo I had seen years ago of wooden rafts on this gorgeous river - and I knew that we had to add it to our itinerary. And spoilers: it was so worth it! Our day out on the river here was the best afternoon of our trip, and Brandon and I both would have stayed on the raft for the entire day if we could. While we really loved the hotel and the beaches that we were at, Martha Brae is something magical.
The drive from our hotel was only 15 minutes - something I really appreciate in an outing - but as soon as we pulled off the main road and drove along side the river, we saw how gorgeous it already was. The entire river area is covered in lush greenery, and the water glows an inviting aqua green. AND we didn't even end up covered in mosquito bites, which is probably the most magical part.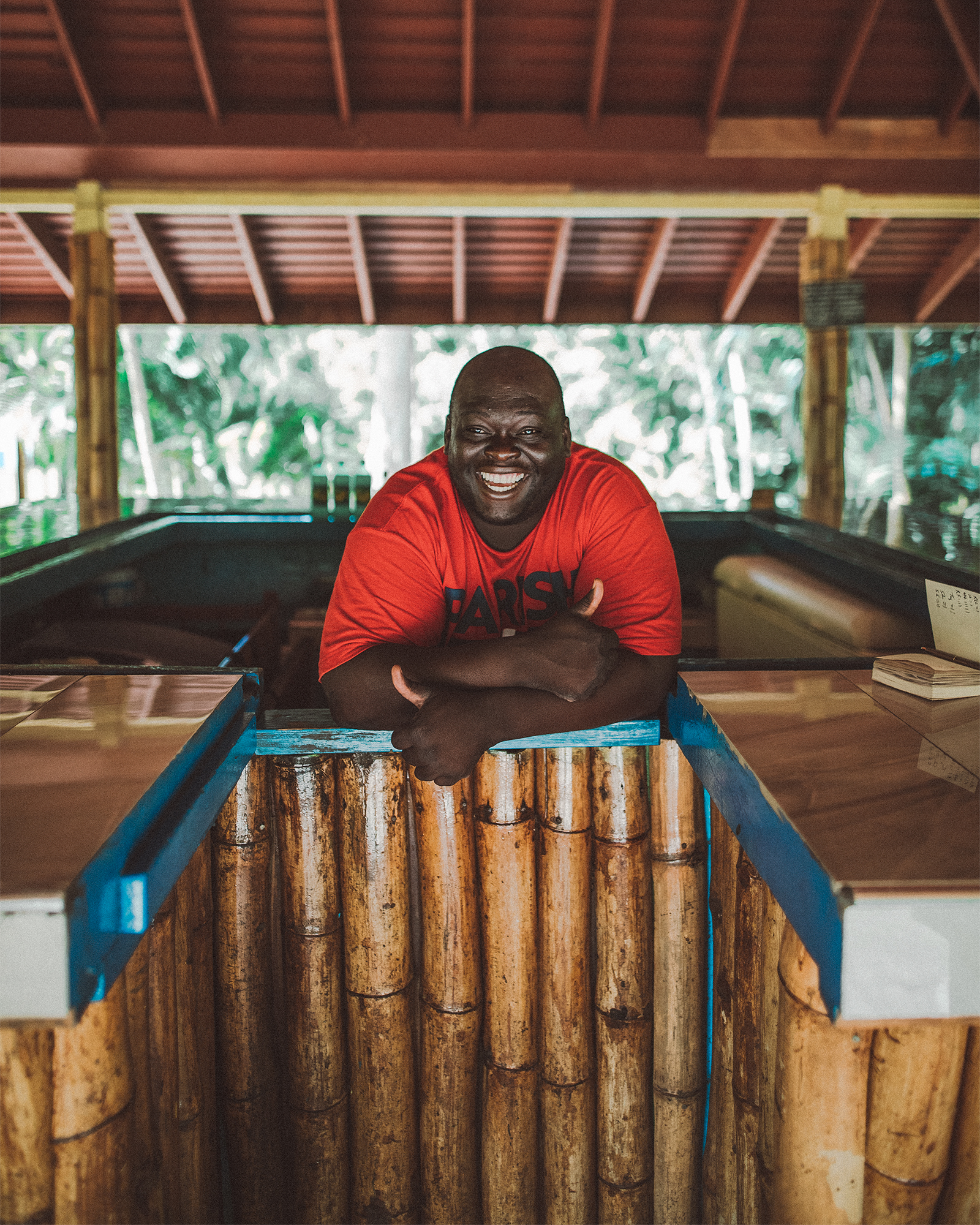 As soon as we arrived, we were greeted by this huge smile at the tiki bar, and grabbed a couple of Red Stripes and Rum Punches for our journey.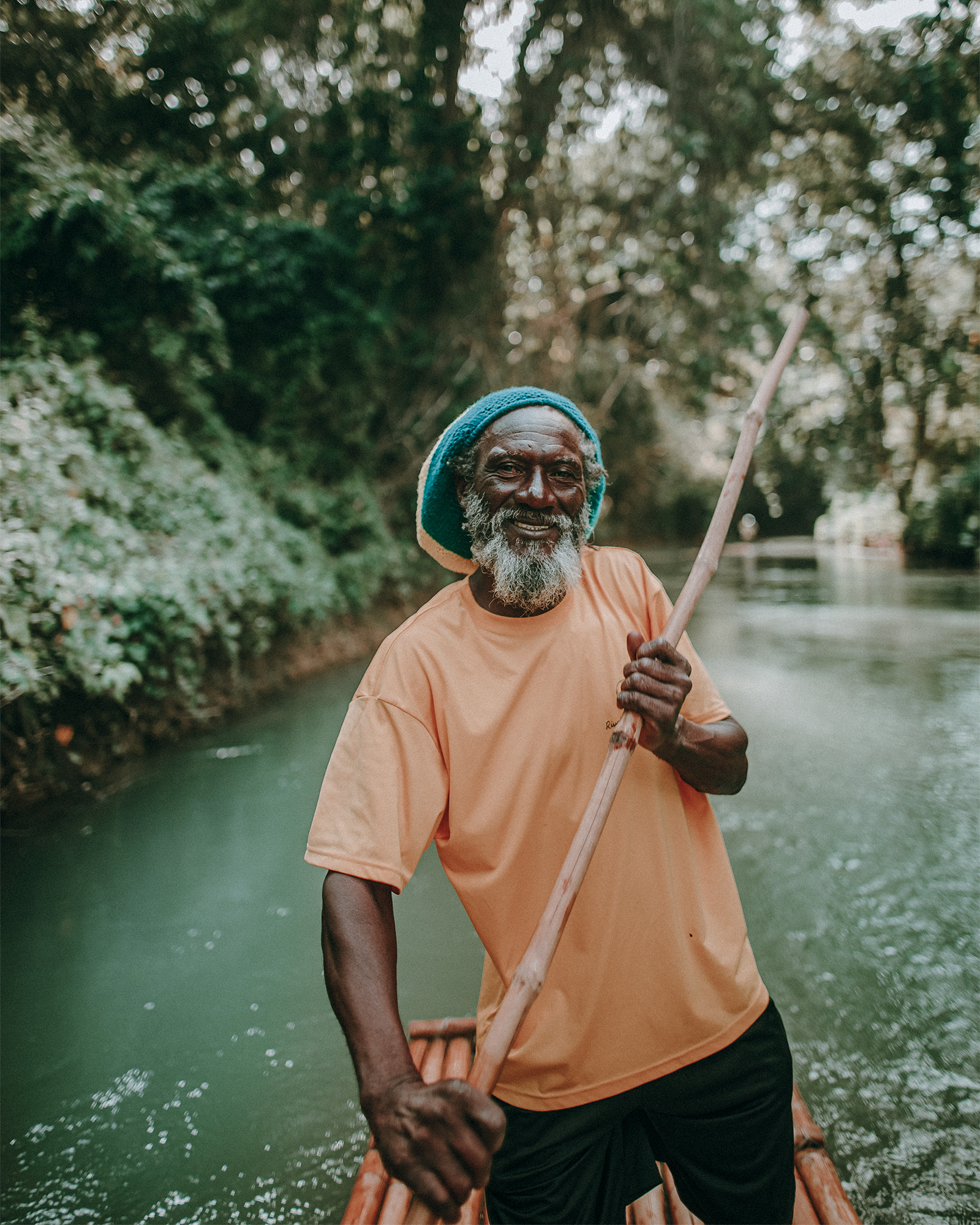 Then we met Captain Murphy! The best and definitely most famous captain on the river.
Exhibit A: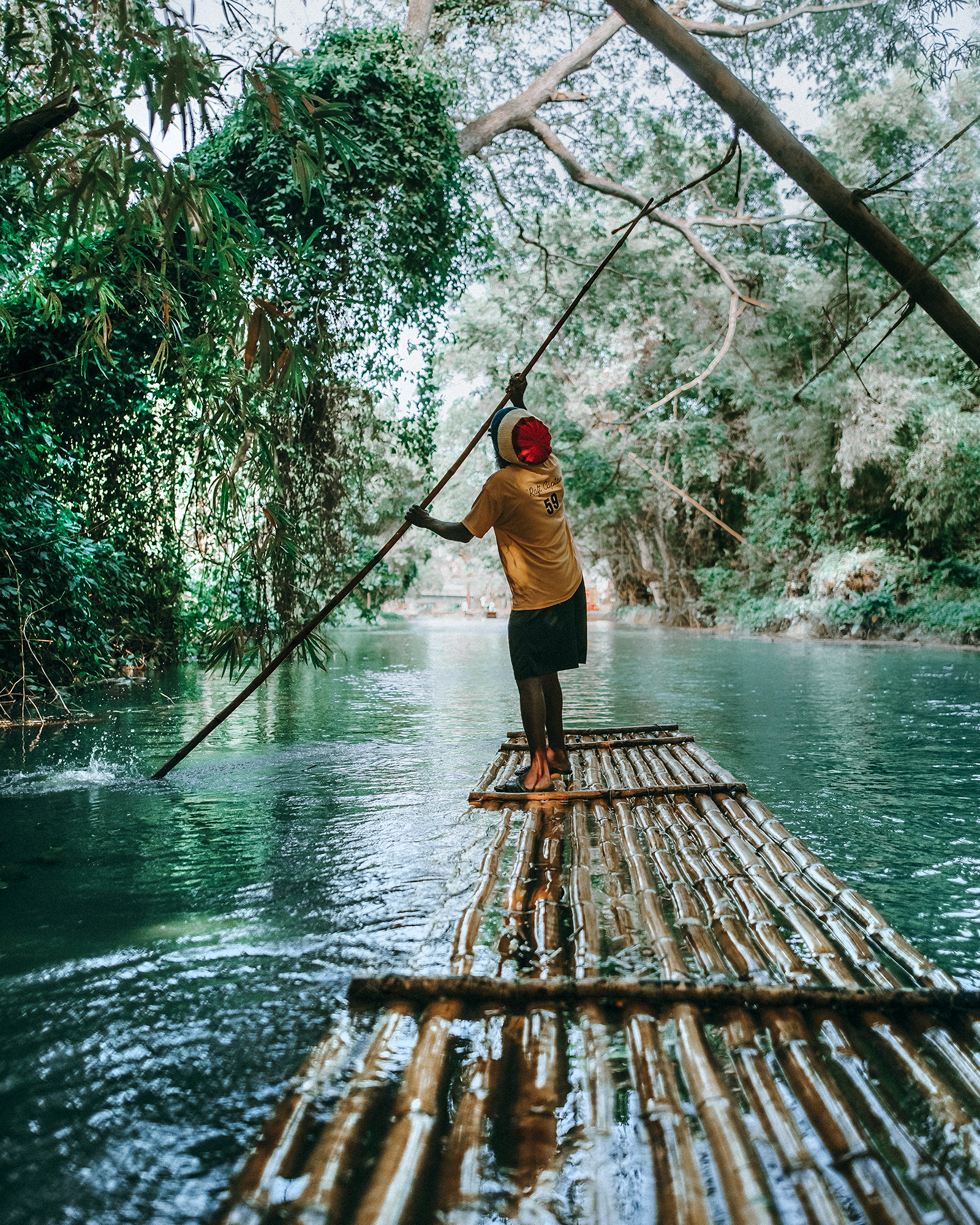 The rafts come with comfy, padded seats to sit back and enjoy the relaxation from, but we barely made it a few minutes before we needed to get up, take photos, jump in, and paddle the raft ourselves. Neither of us have ever been good at sitting still - especially me. I wanted to make the most of every moment we had here.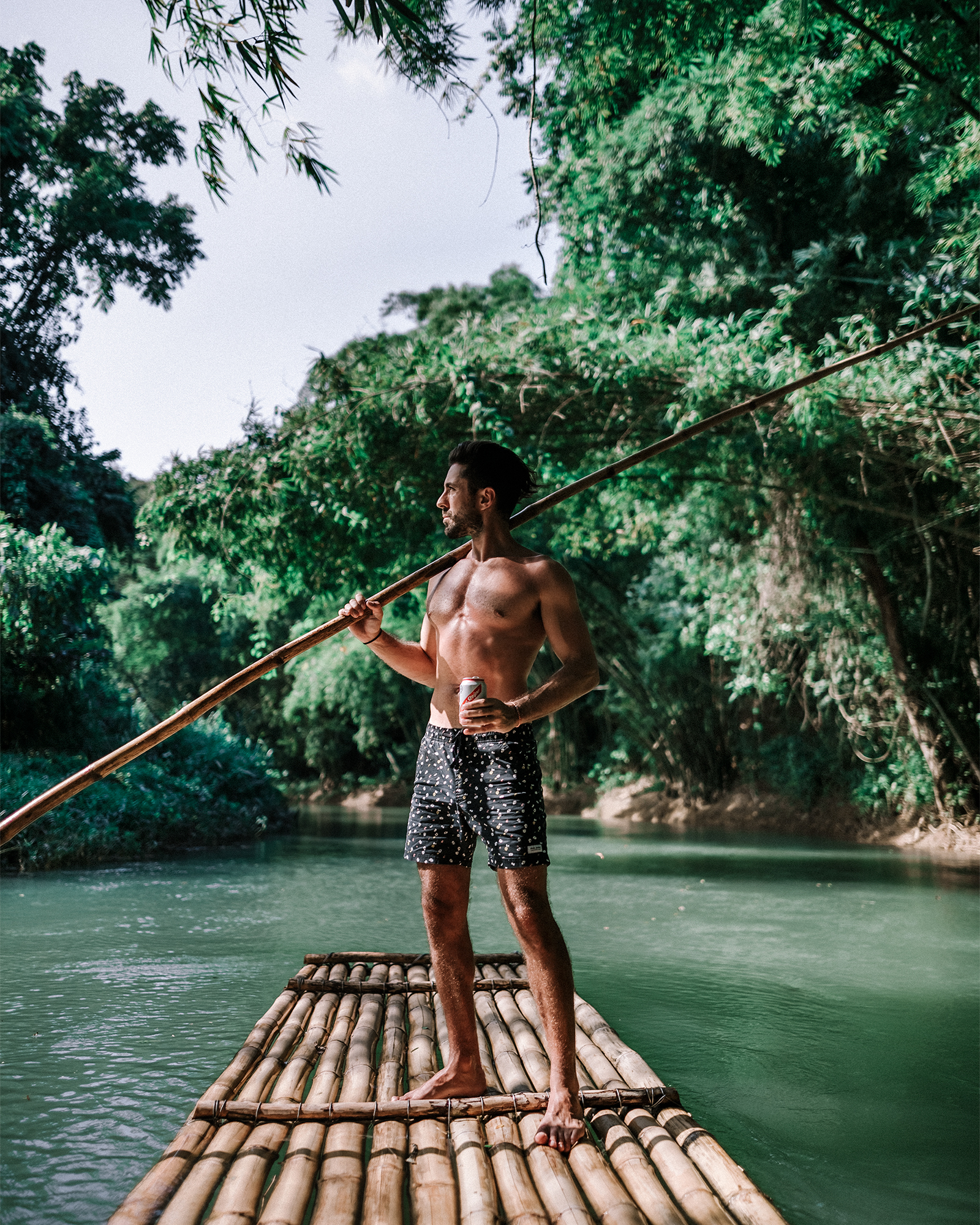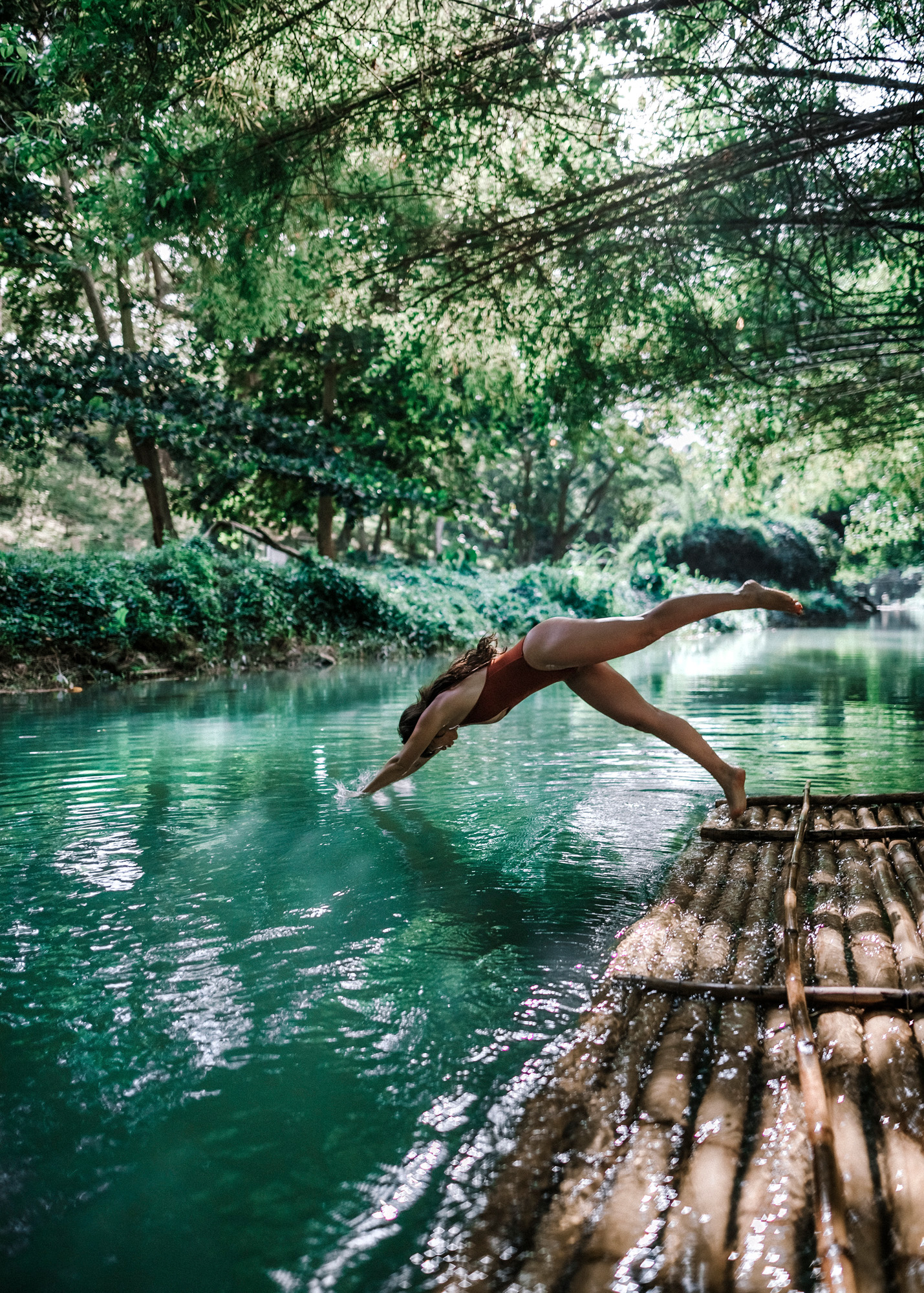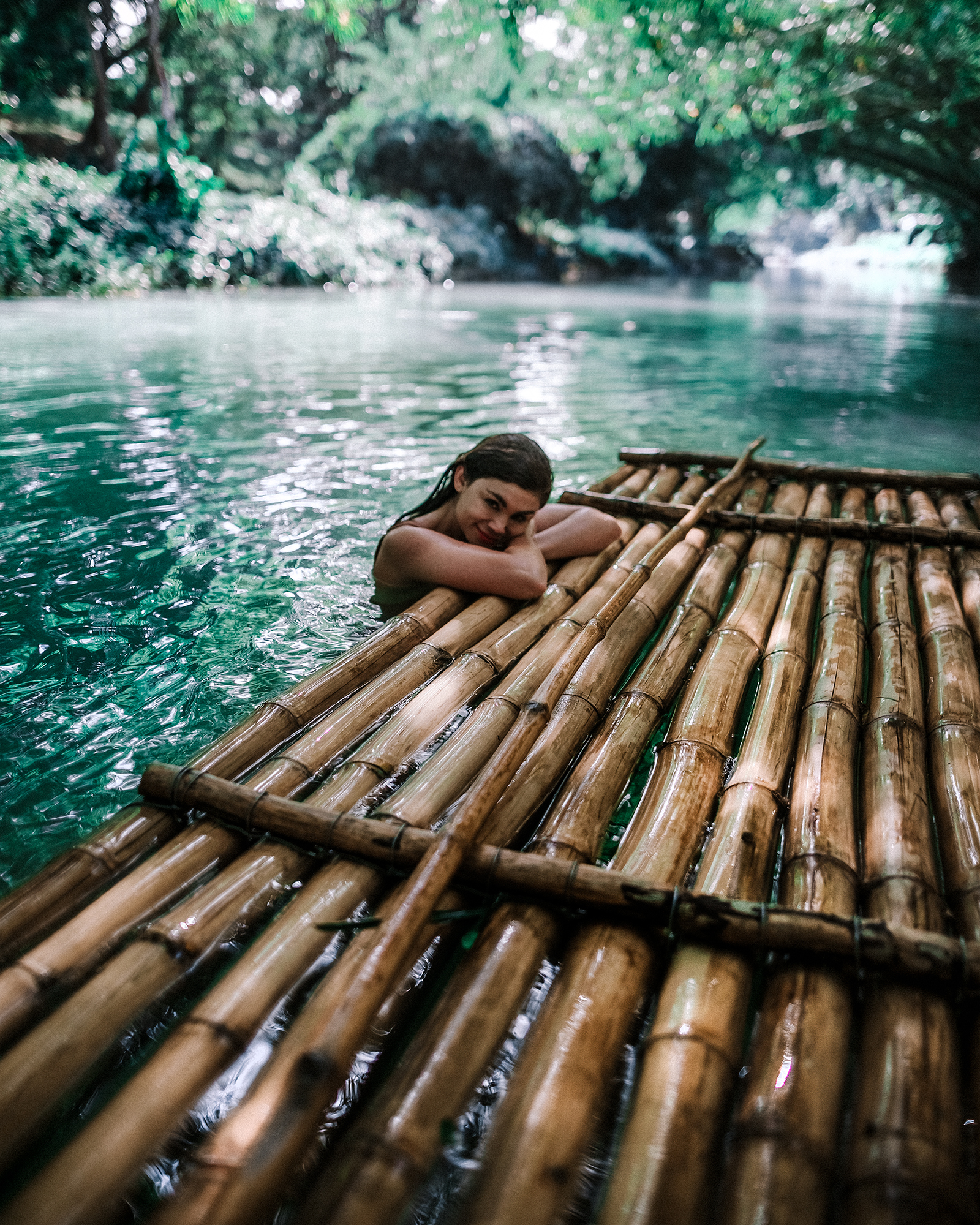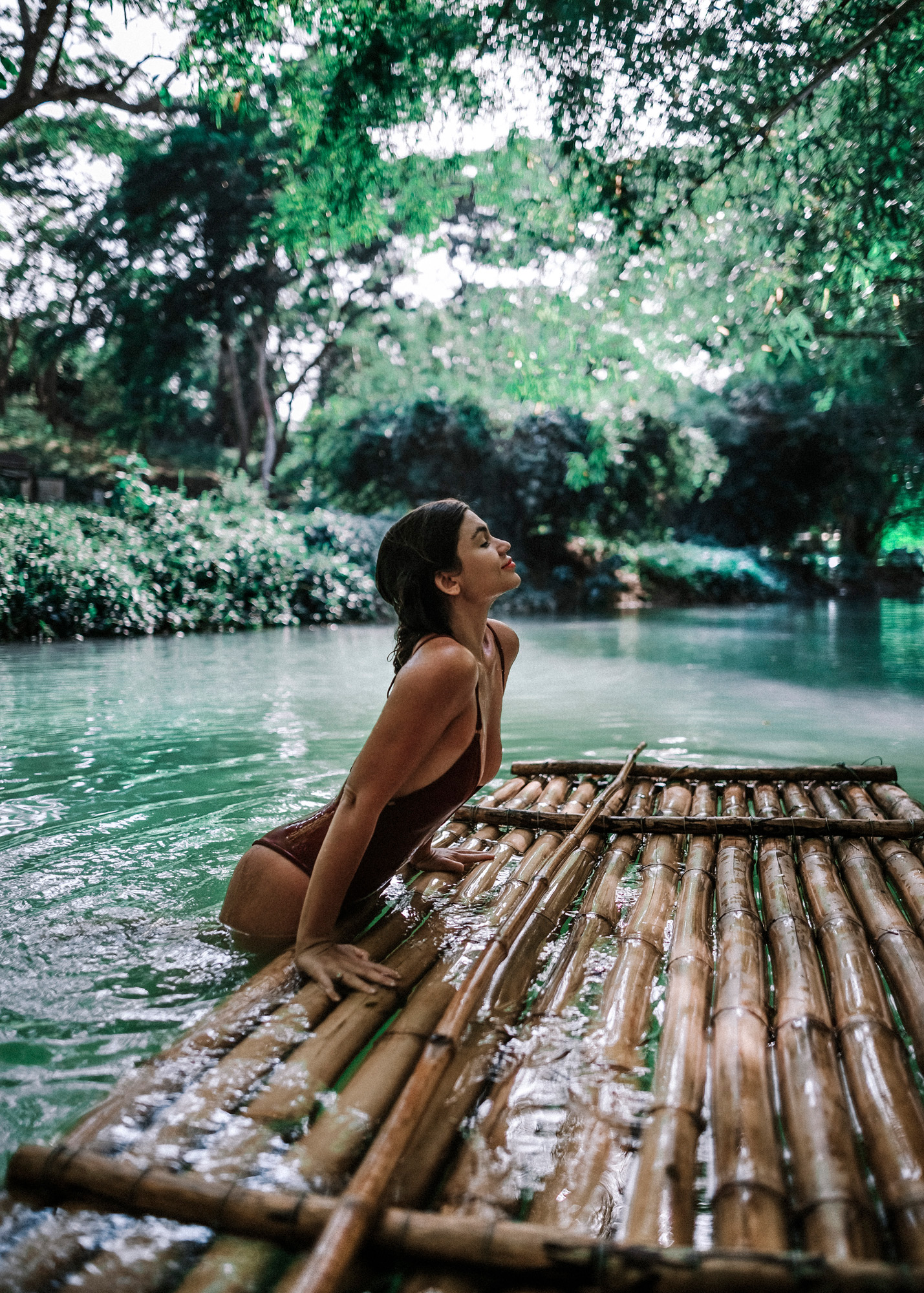 I've never been a girl not to take every chance I can to swim, and this was no exception. The water was clean and cool, but not cold, and we had so much fun working on perfecting our raft dives over and over.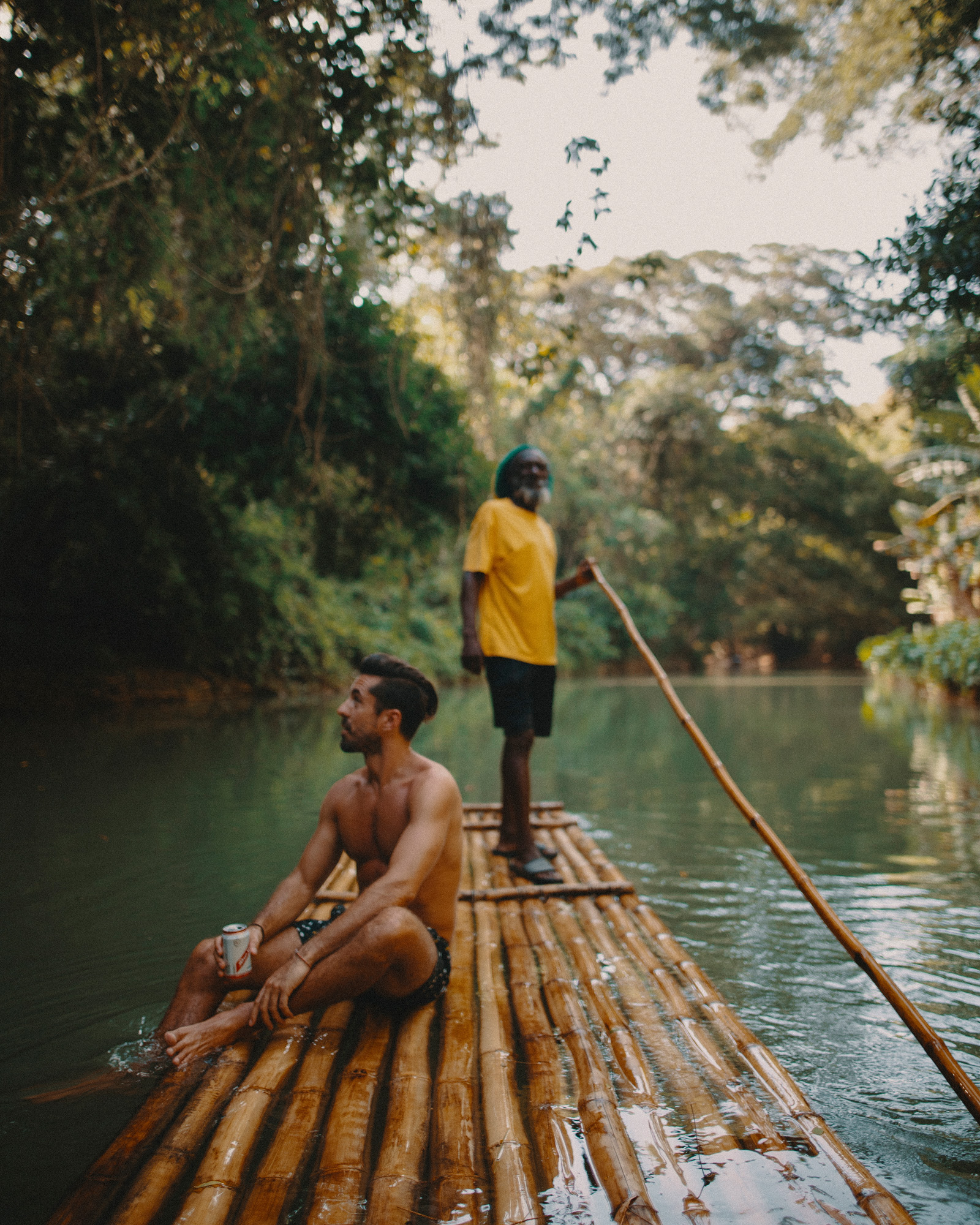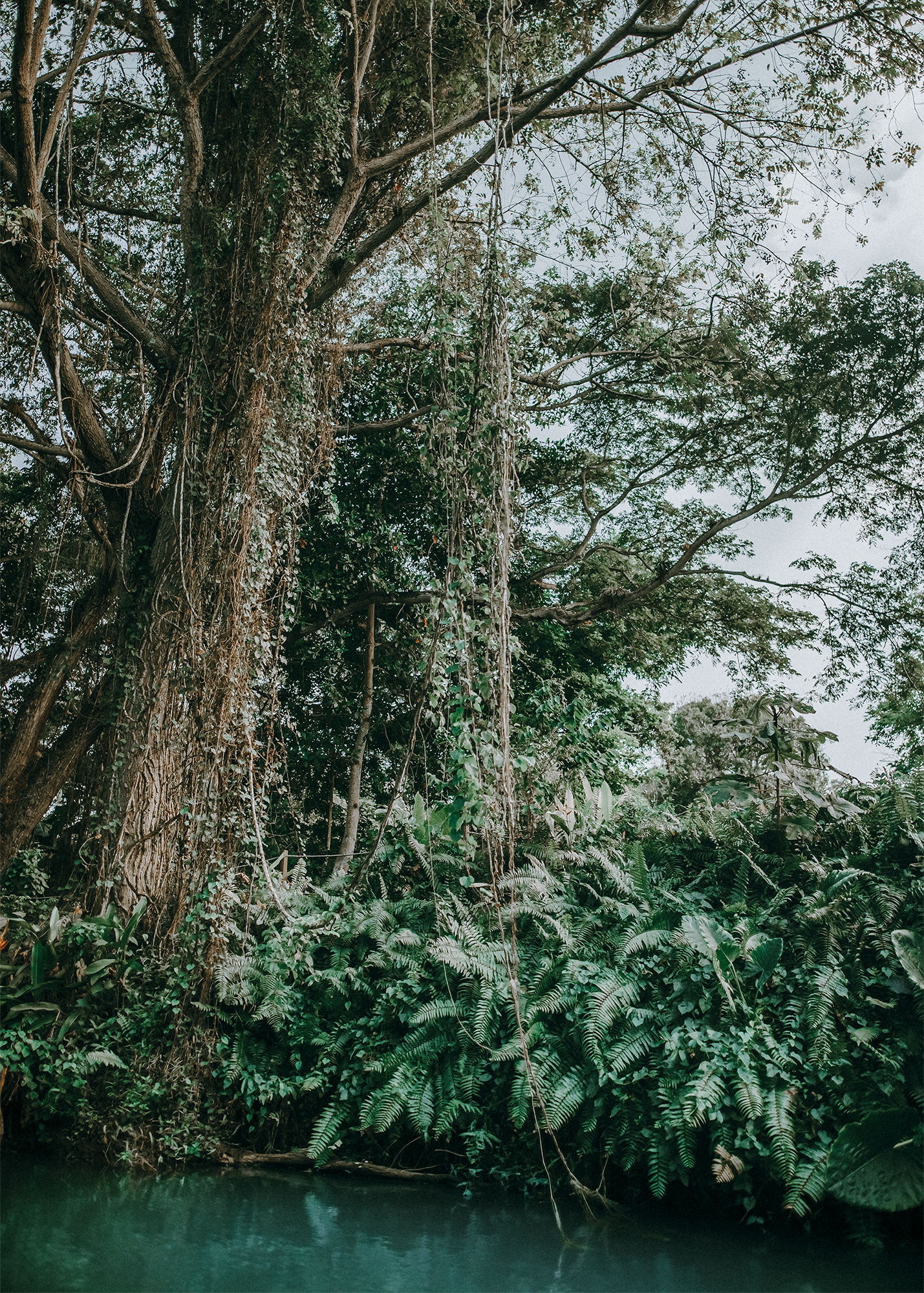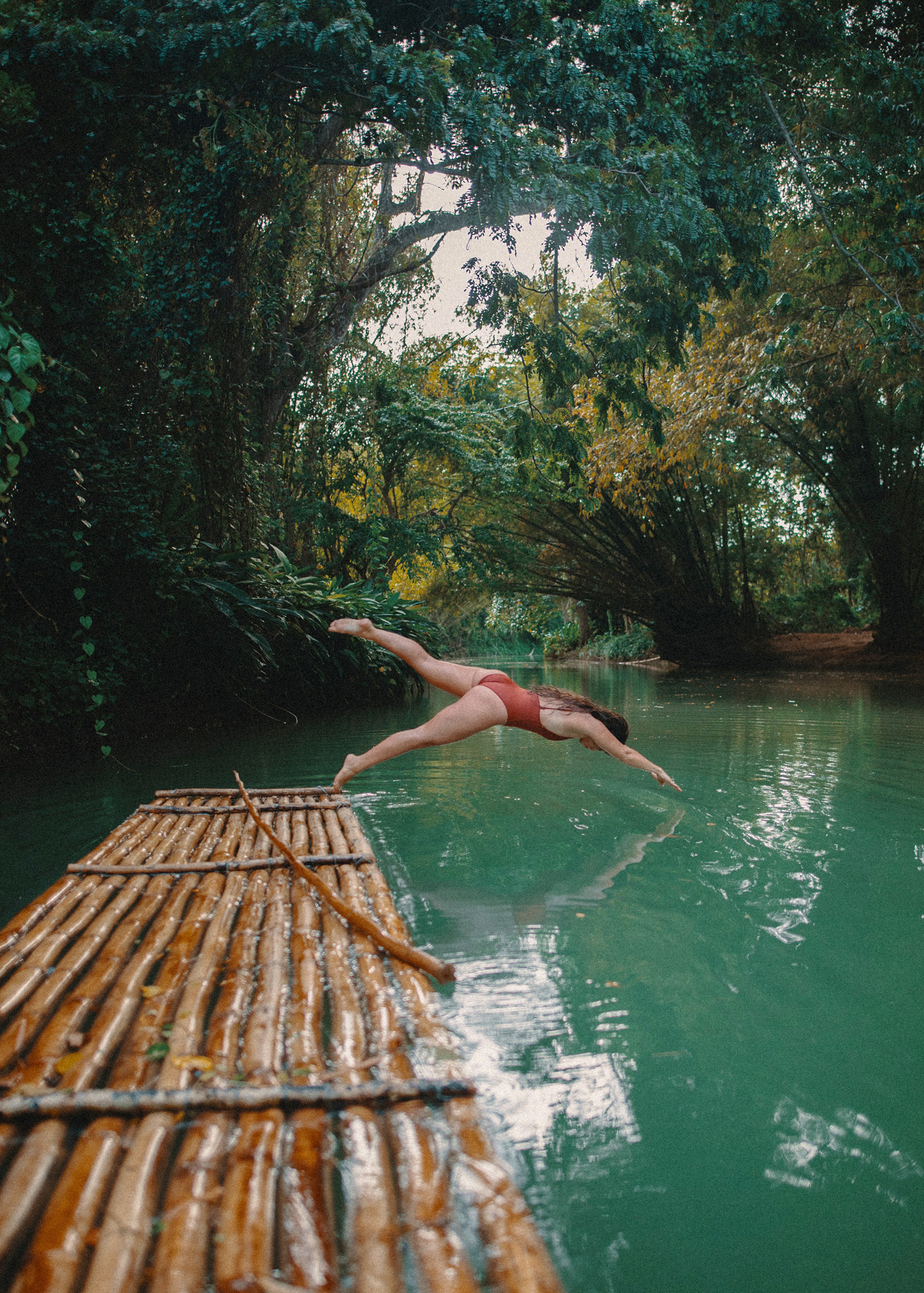 Along the river, there are a few places to stop where you can buy local crafts and get drinks and snacks, but we were here late in the afternoon (we booked the latest possible time to have the best lighting), so most of them were very quiet by the time we floated by. There was one landing spot with a rope swing into the river that was a full local's party with lots of people playing music and take turns jumping into the water - definitely stop at the rope swing on your trip!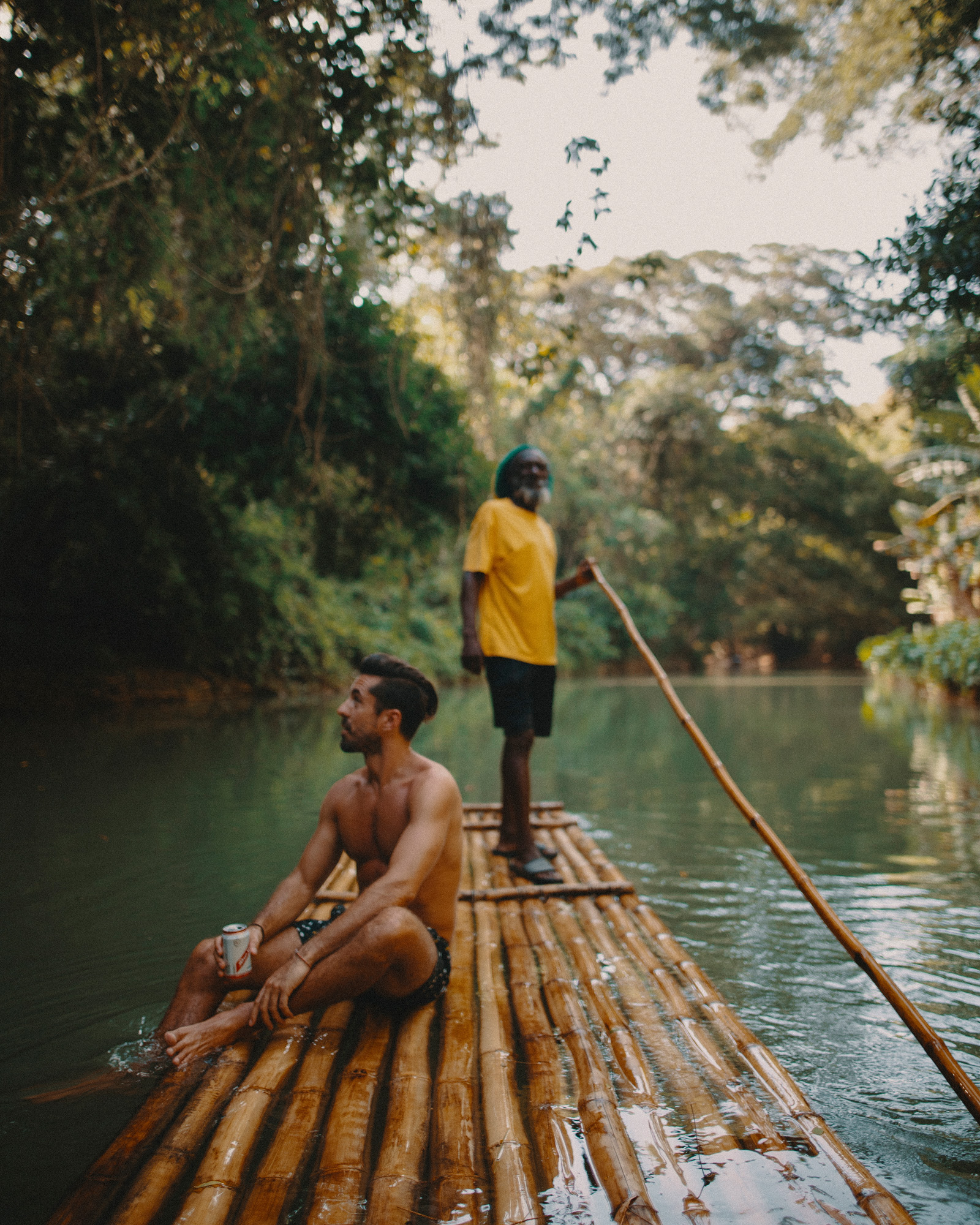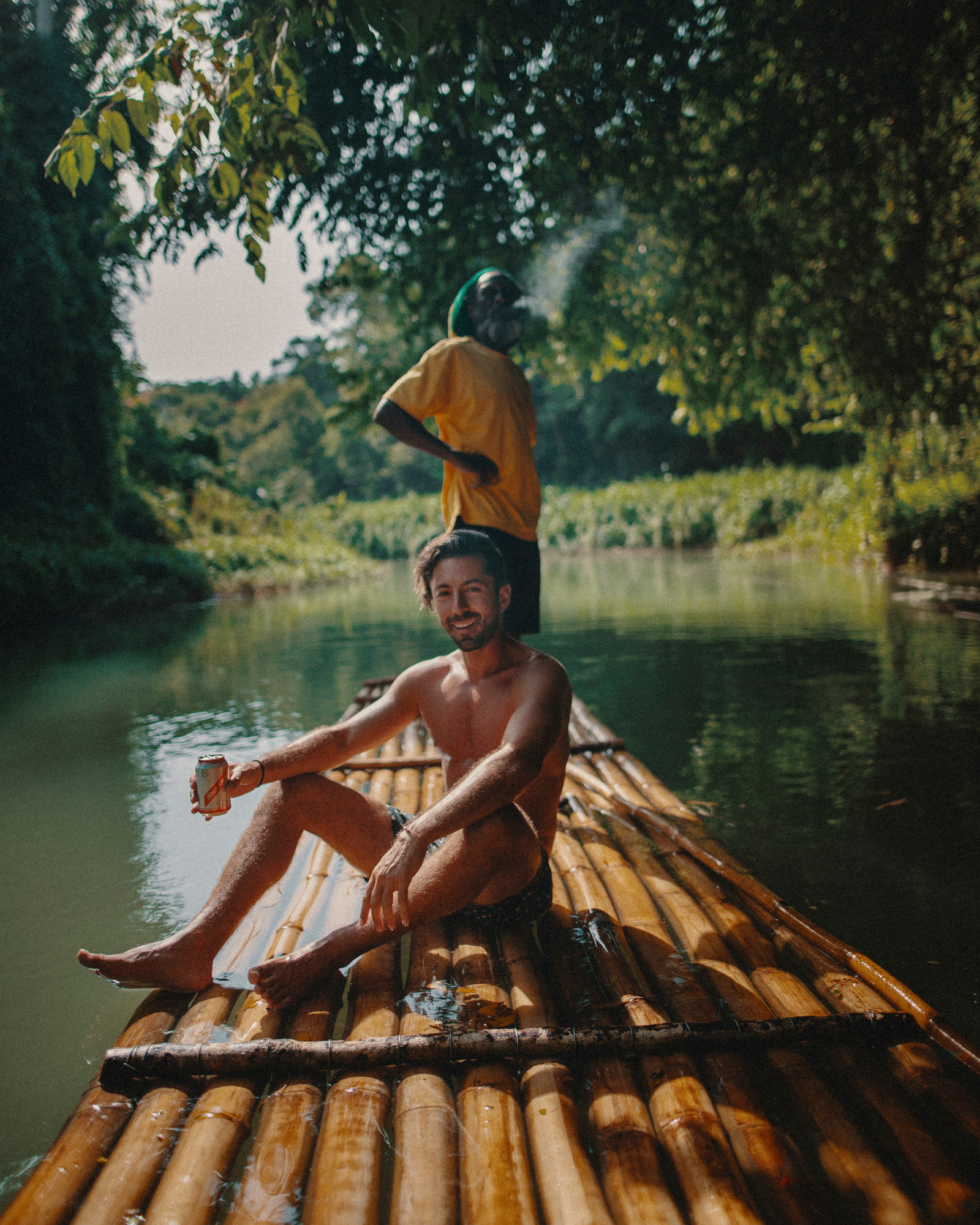 Brandon and Captain Murphy out in their elements.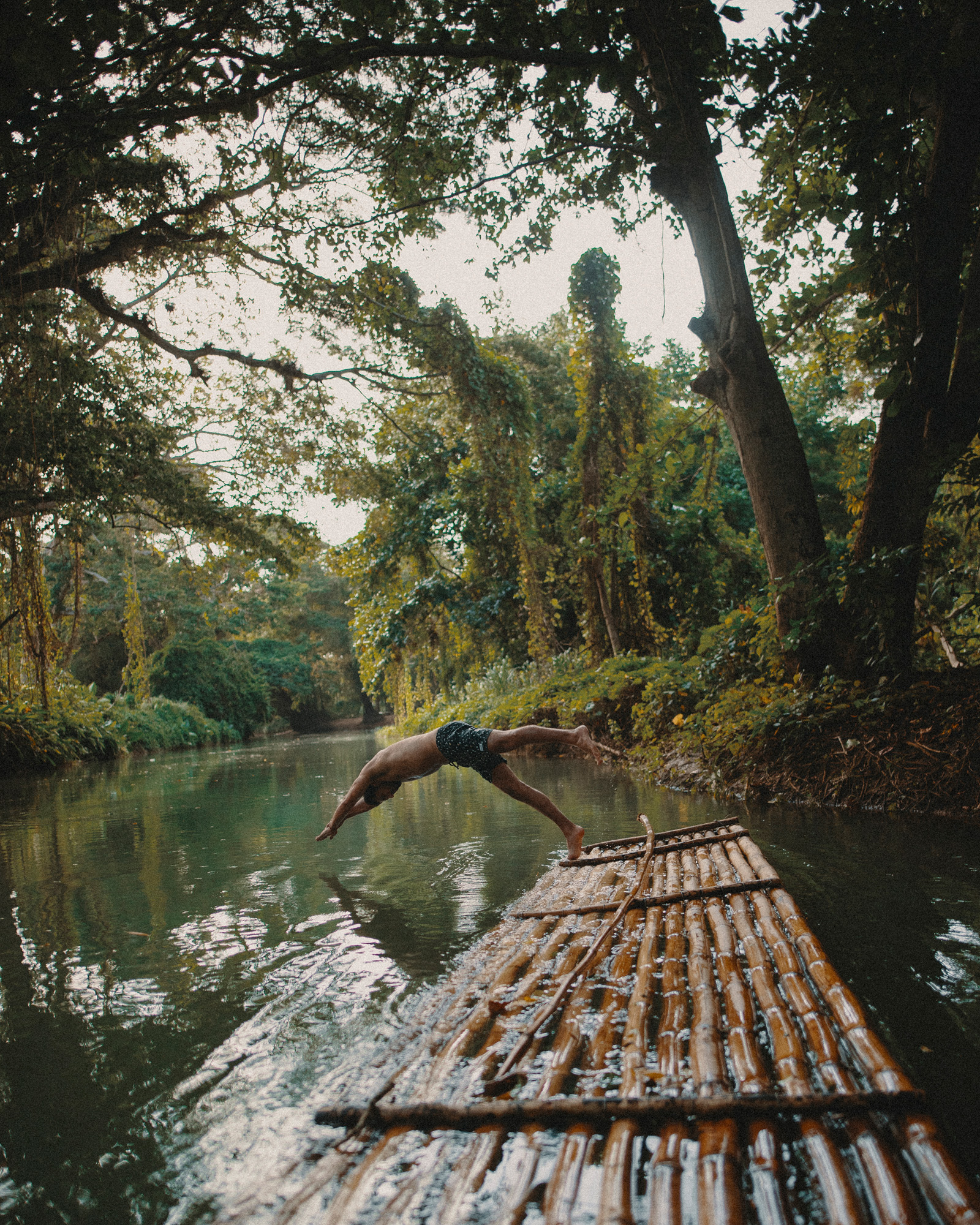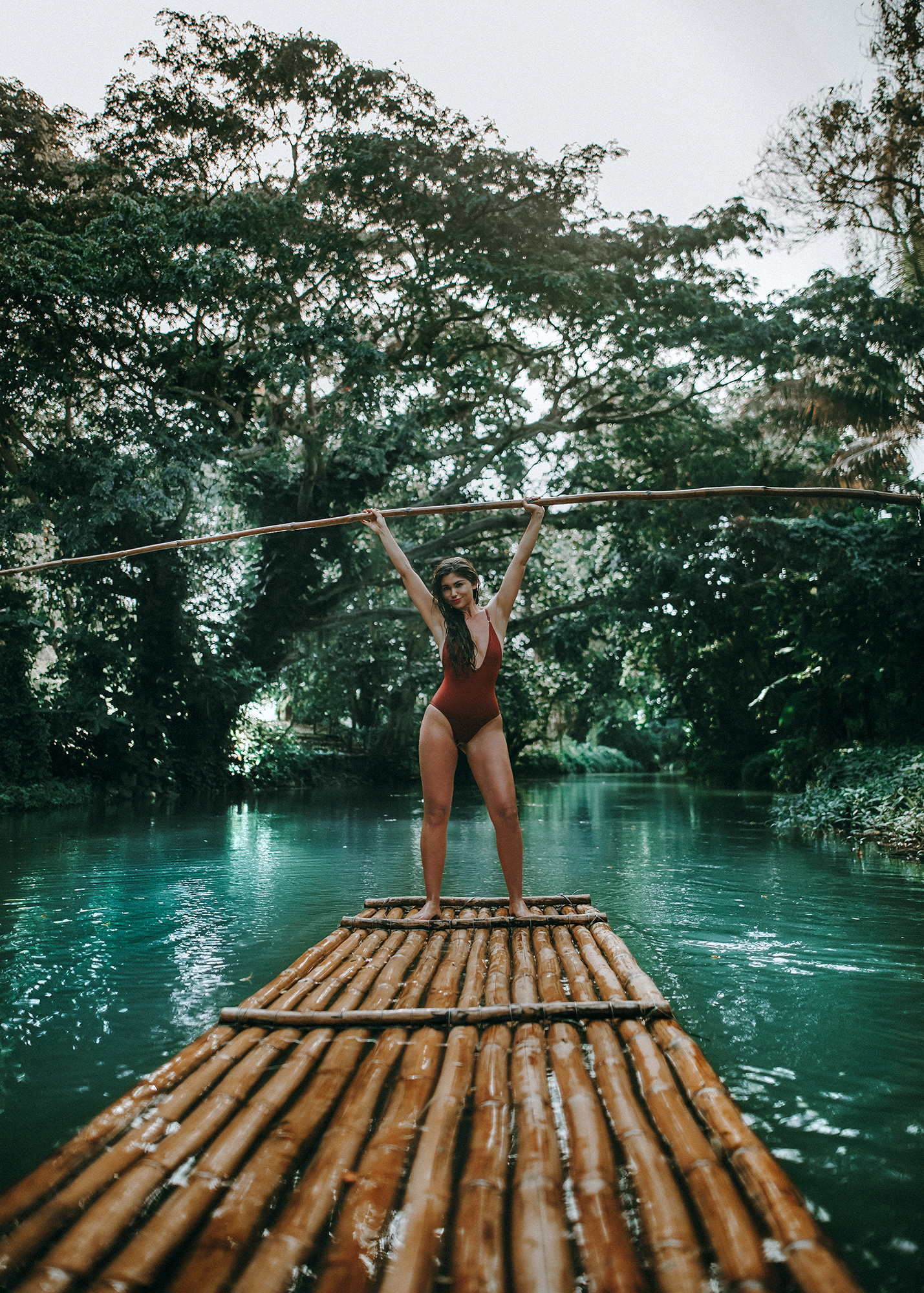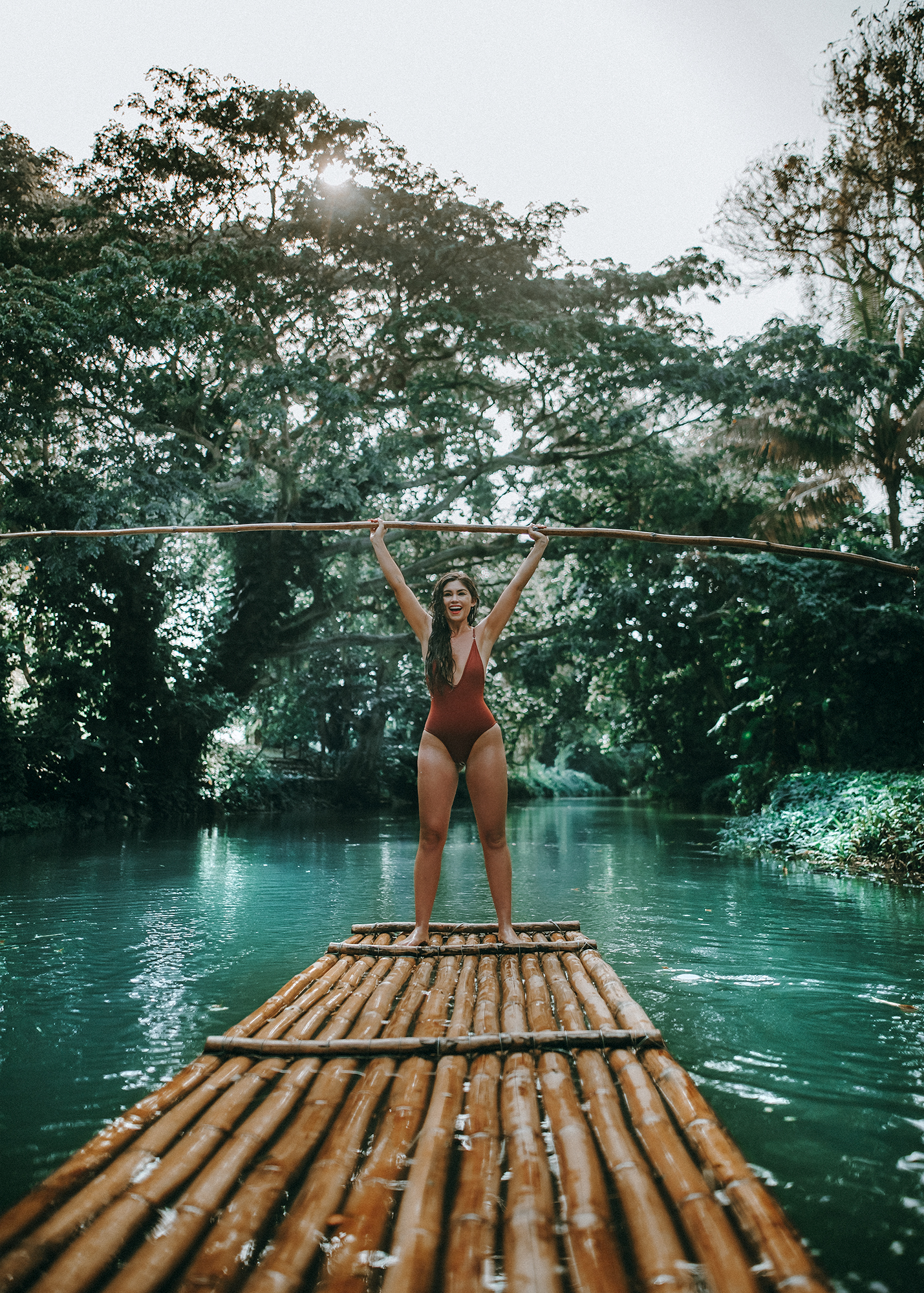 After taking off, Captain Murphy let us take over and Brandon and I took turns paddling. It was harder than it looked! Parts of the river were 20-30 feet deep and you really had to work to get the paddle in and out of the water after every push. We hit a few trees.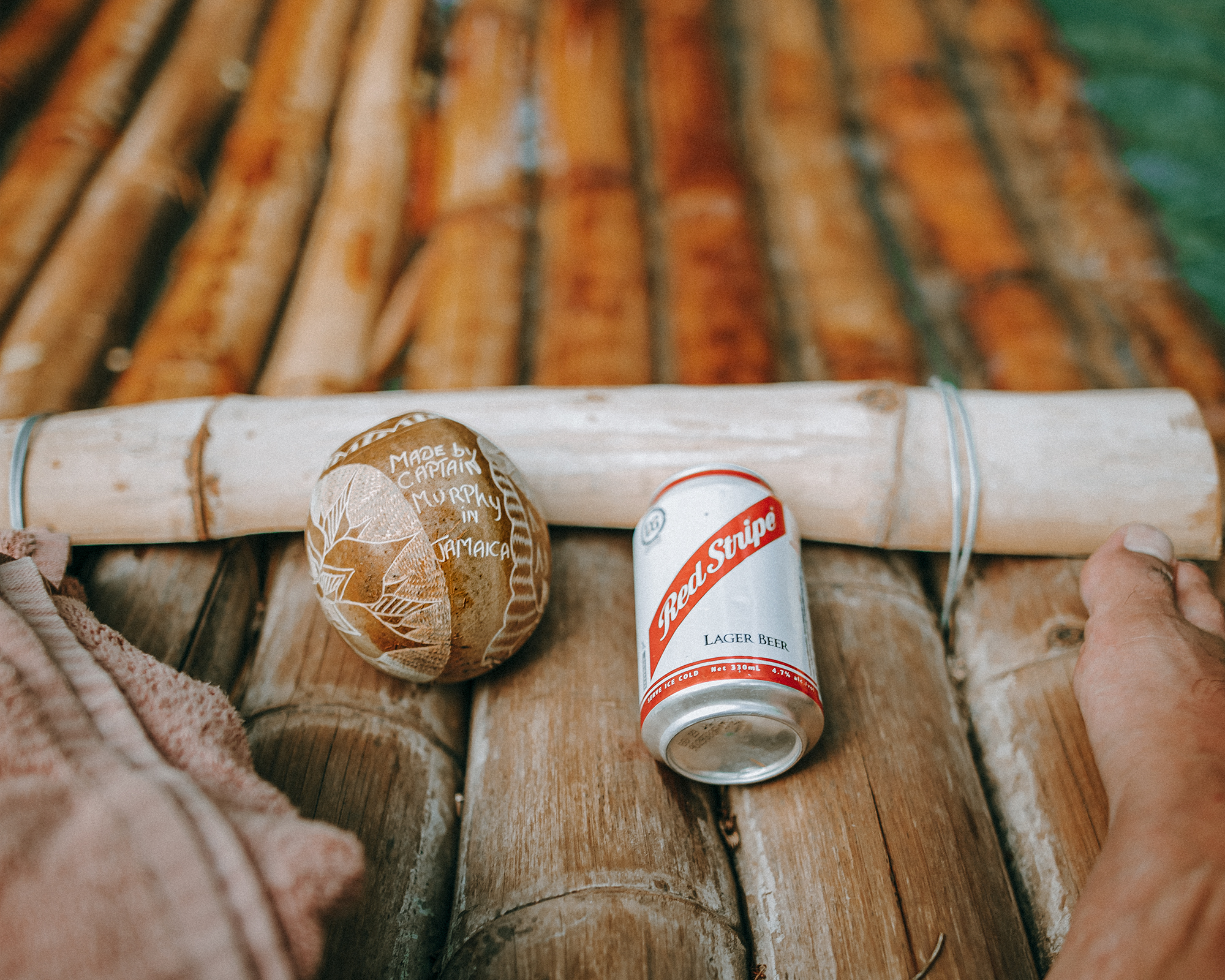 While we were paddling and swimming, Captain Murphy worked on intricately carving this coconut. My biggest regret from our trip was not having enough cash on us to purchase this and bring it home with us!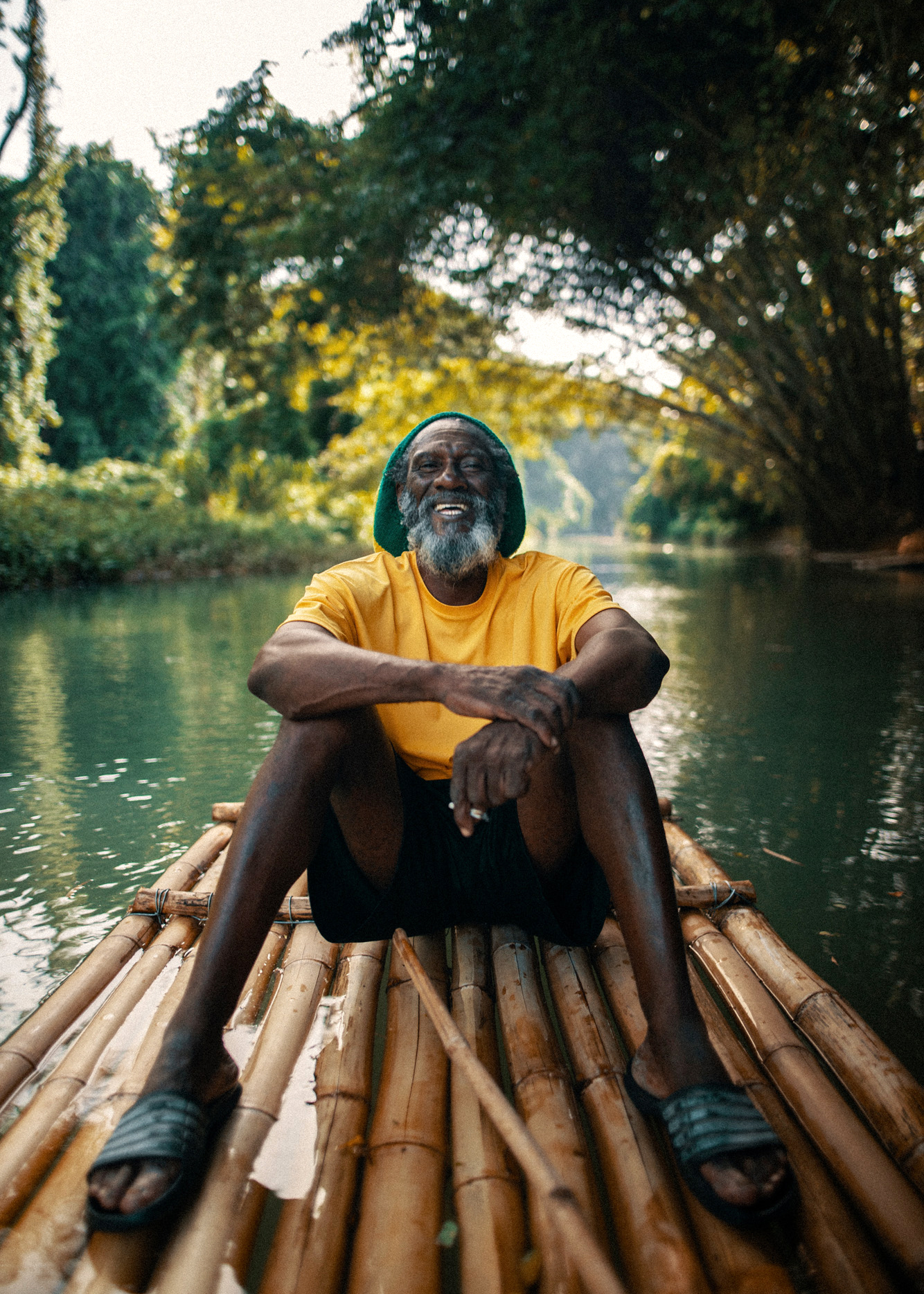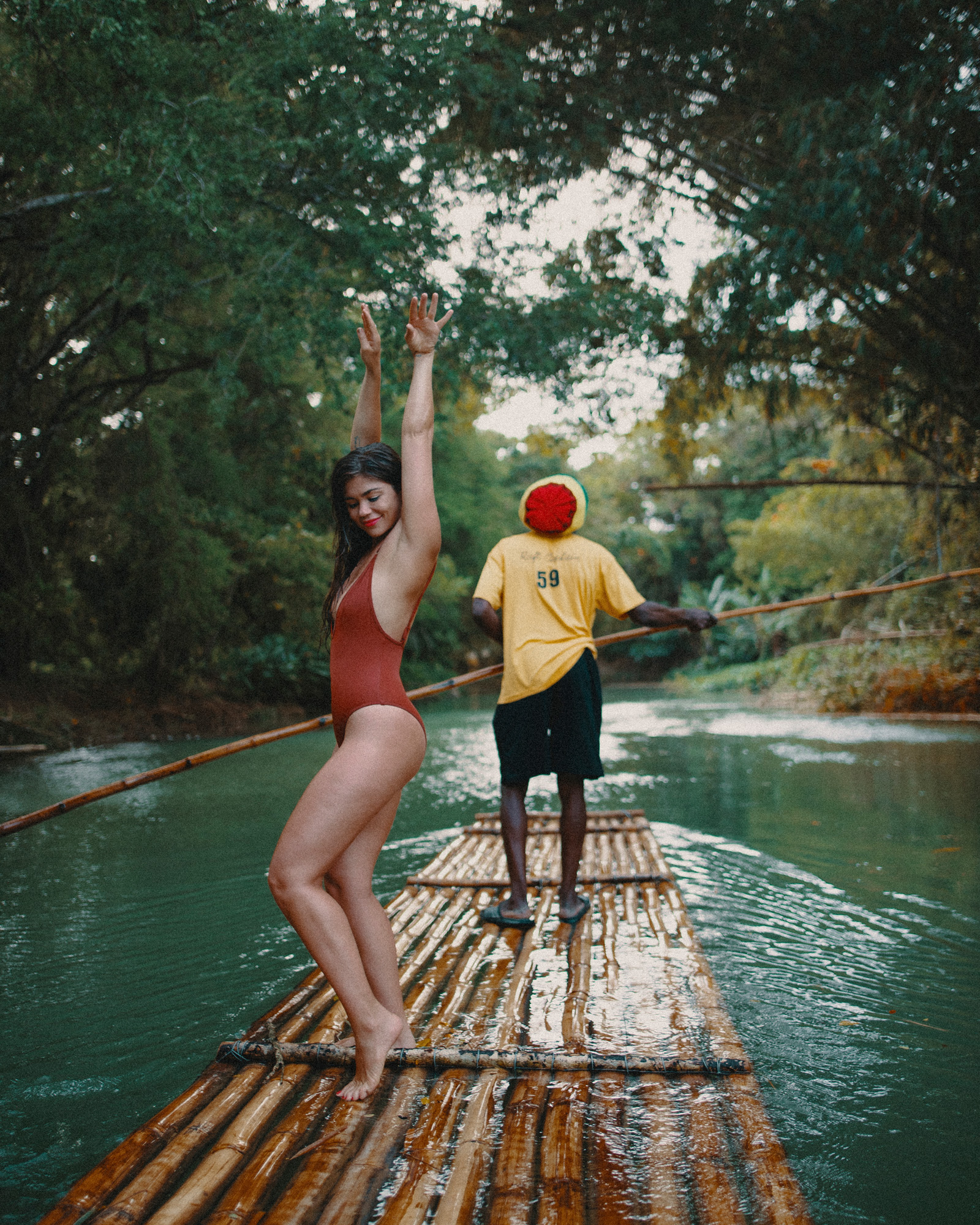 And of course, it's not's Jamaica if you're not dancing!
Getting There:
Pin It For Later: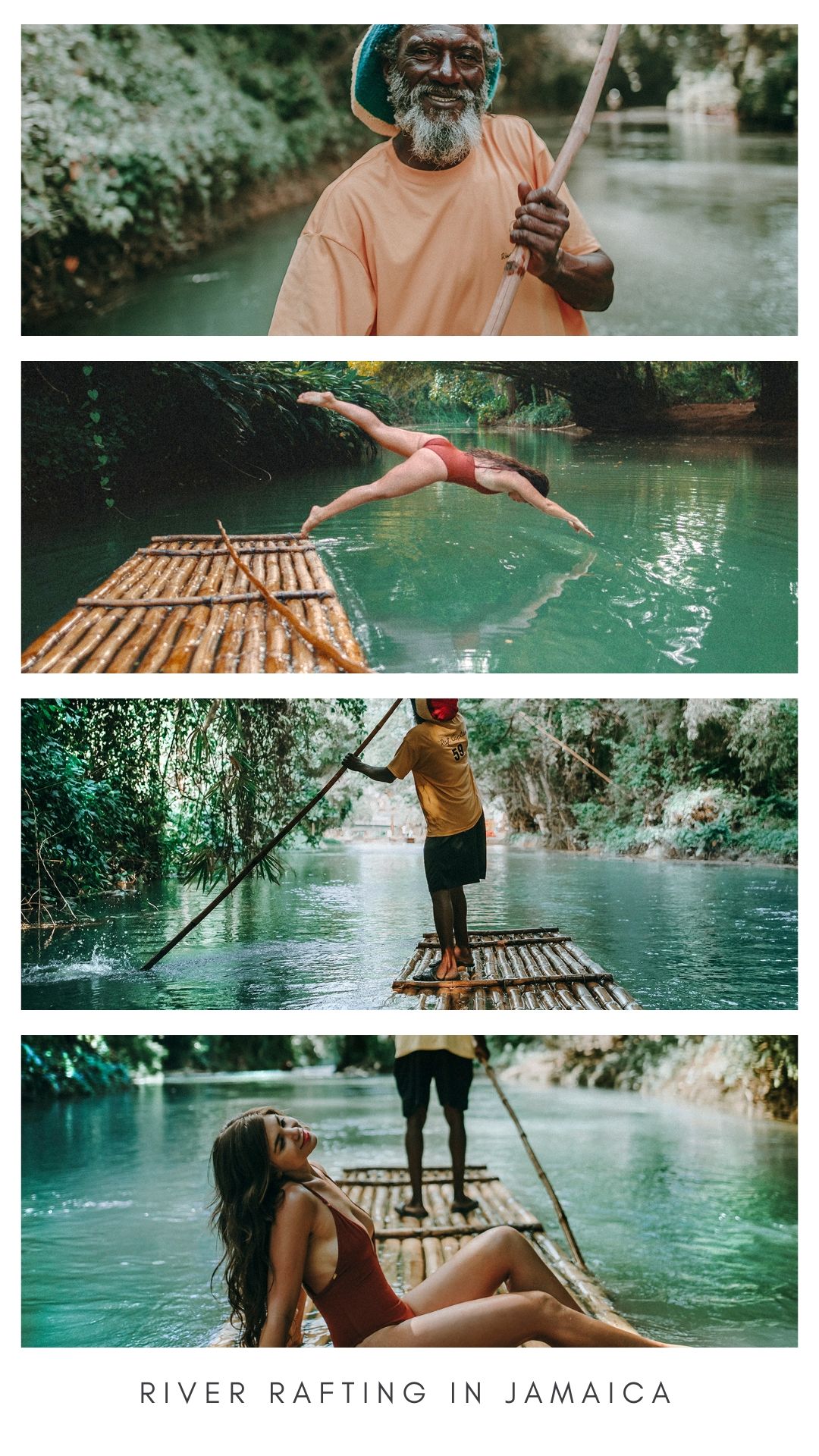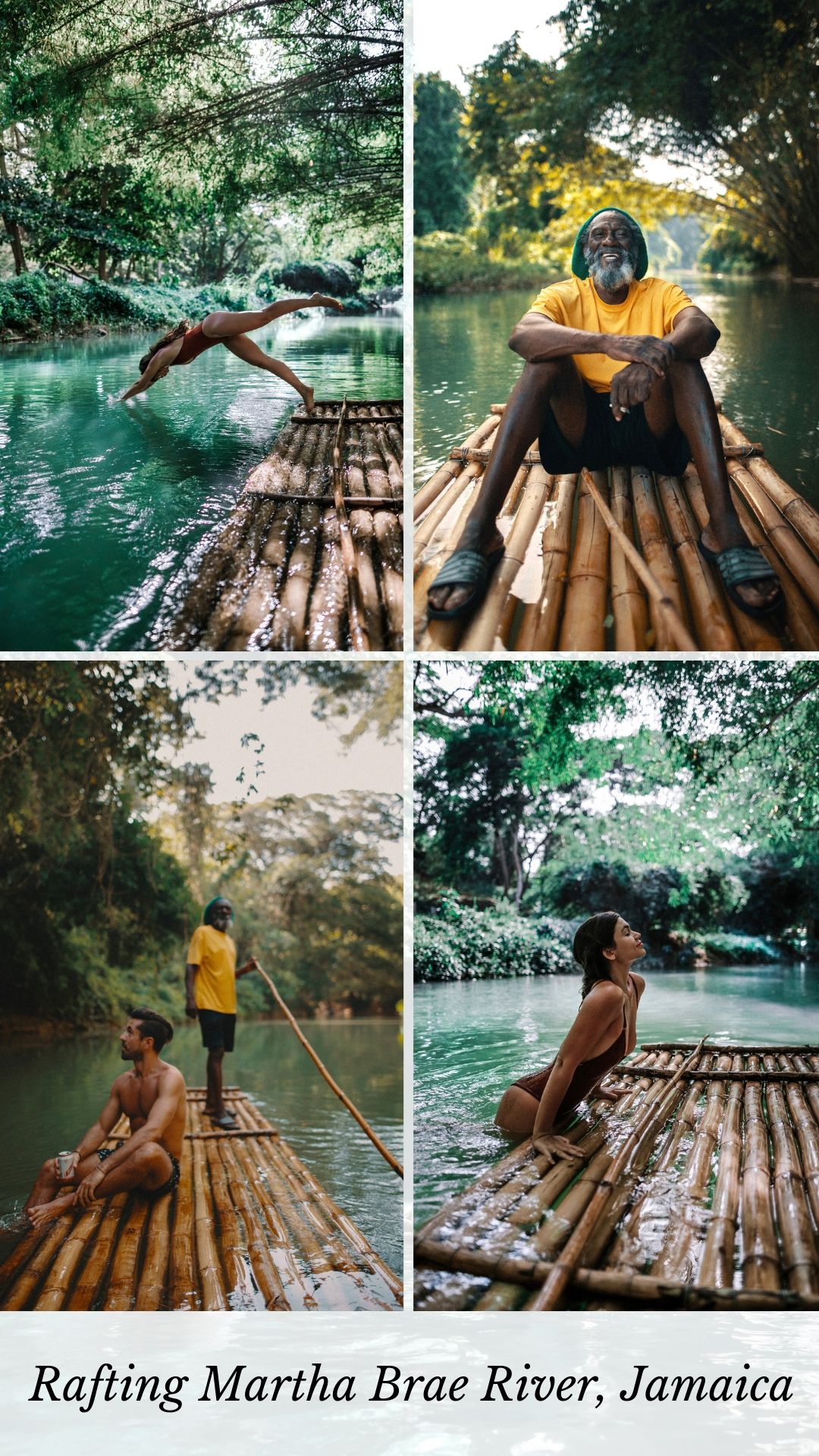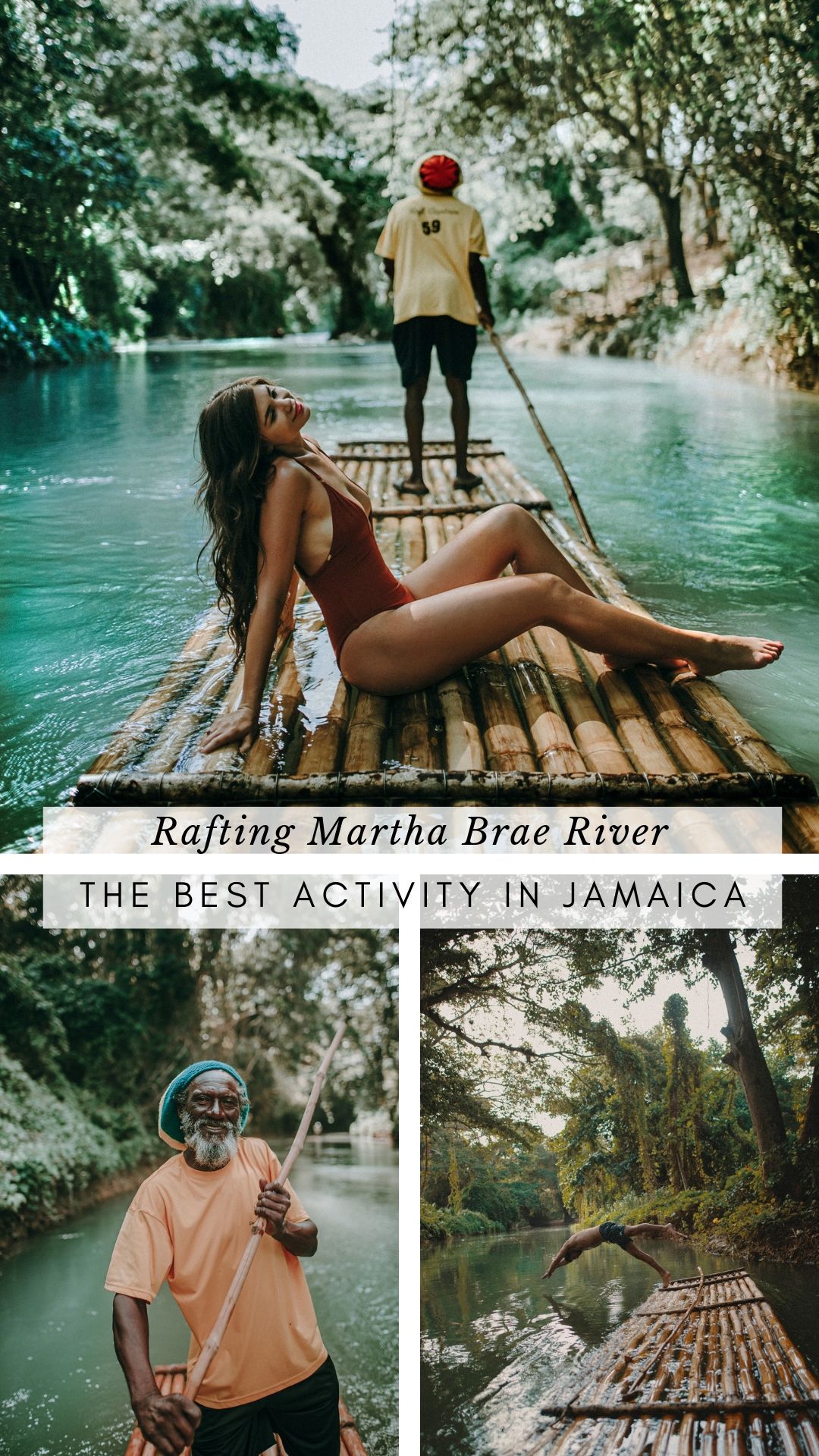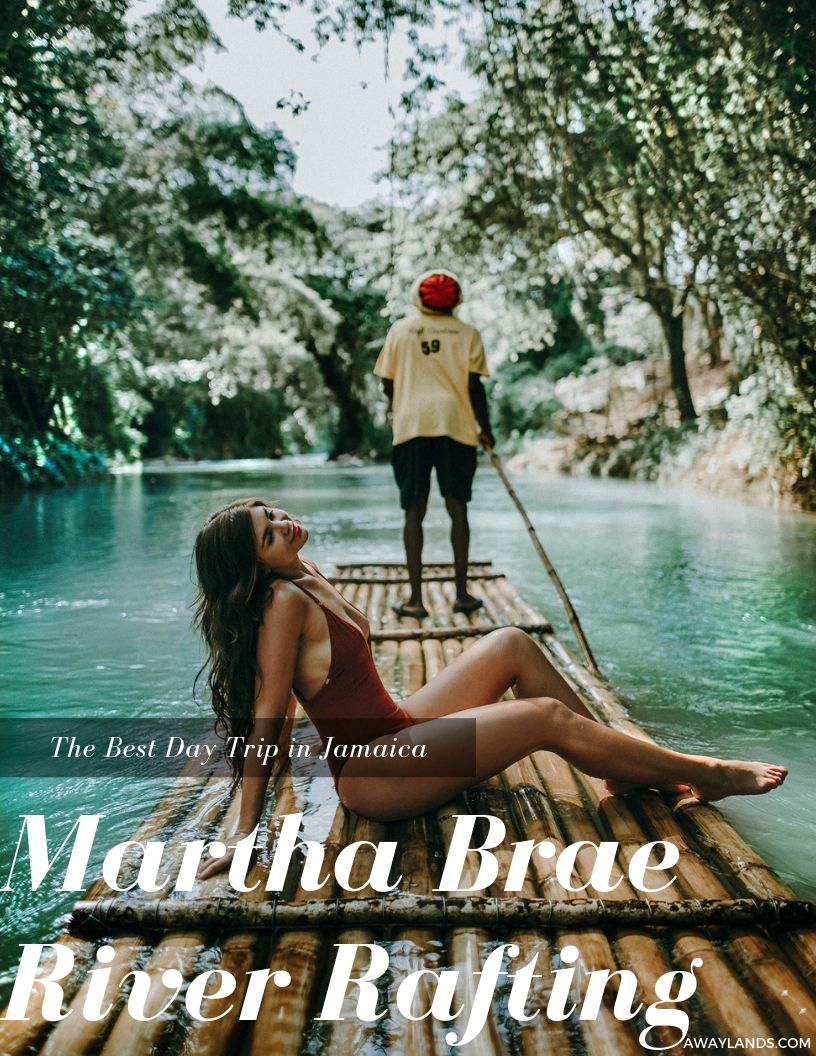 ---
Shop: