October 30, 2018 Travel Guides
The Aitutaki, Cook Islands Travel Guide
Hailed as The Most Beautiful Lagoon in the World, Aitutaki is truly a postcard of a tropical paradise. We have both always been in love with tropics, and have been everywhere from the Maldives to the Caribbean and all over South East Asia is search of paradise - and nowhere comes close to Aitutaki. The main island is long, narrow, and fish-hook shaped, and is surrounded by a shallow aqua blue lagoon. Cruising into it, and out to the smaller surrounding islands, you are surrounded with the most vibrant blue water we had honestly ever seen.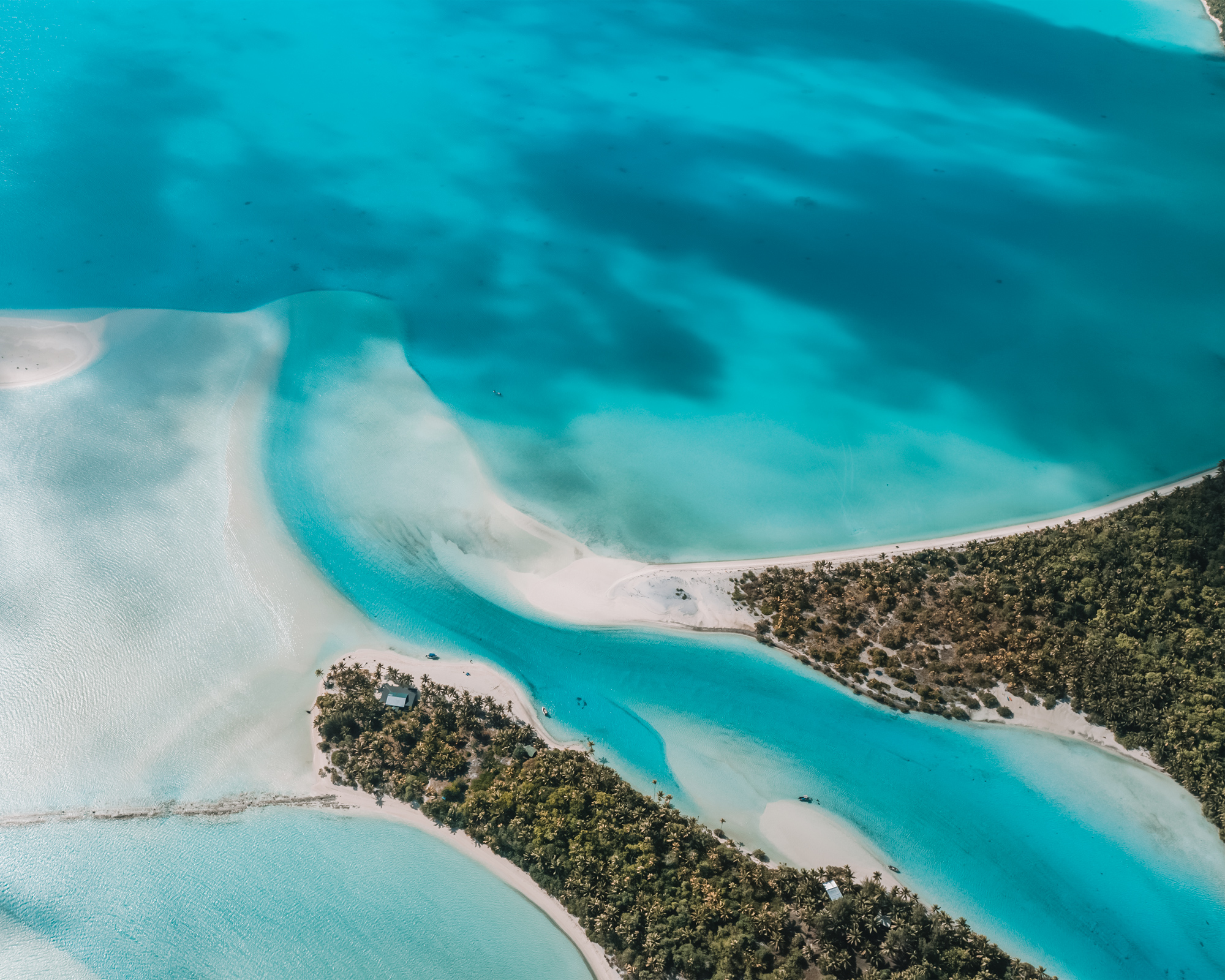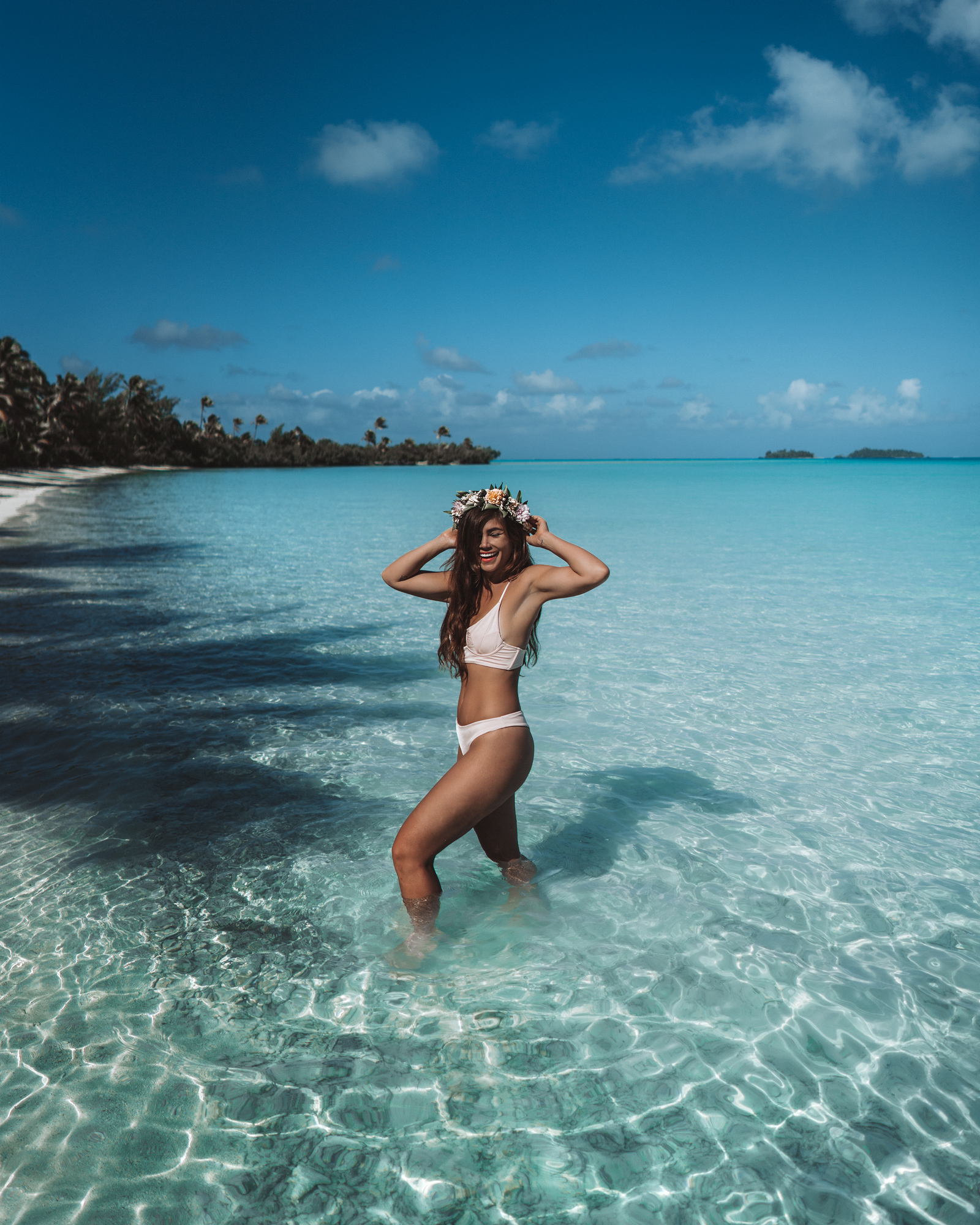 GETTING THERE:
One of the only ways to get to Aitutaki is through Rarotonga, the main island in The Cook Islands. You can fly direct to Rarotonga from Los Angeles, New Zealand, Australia, and Tahiti via Air New Zealand. Read through my Complete Rarotonga Travel Guide for more!
Air Rarotonga is the local airline, and has flights to Aitutaki and 8 other Cook Islands daily. The flight from Rarotonga takes under an hour, the small planes are quite comfortable (we were surprised at how large and roomy they were!), and the views are spectacular.
Aitutaki is even smaller than Rarotonga, and by far the best way to get around is to rent a car at Aitutaki Airport. Rino's Rentals is the main rental company on the island.
KNOW BEFORE YOU GO:
The same as Rarotonga, Aitutaki uses the New Zealand Dollar as currency, and is on the same time zone as Hawaii.
While Rarotonga is a bit cooler and cloudier, Aitutaki tends to be warmer, sunnier, and usually full of blue skies. In our 4 days here, we only saw rain for a few hours - and even that brief storm was pretty unusual. This is truly paradise.
The island is even smaller than you think it will be!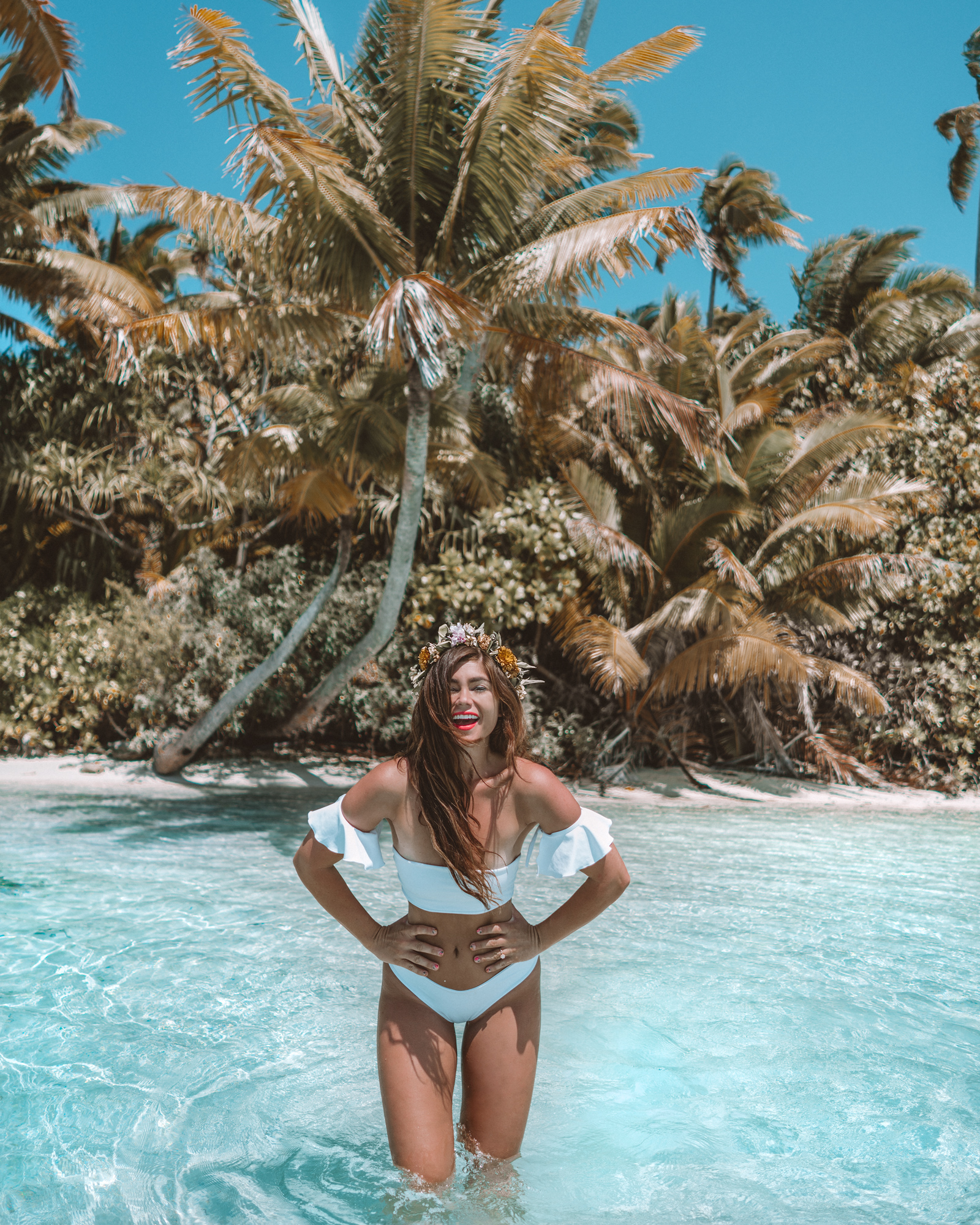 WHERE TO STAY:
It's hard to go wrong on the island, since you never more than a short walk to a white sand beach in this lagoon. Here are a few of our favorites!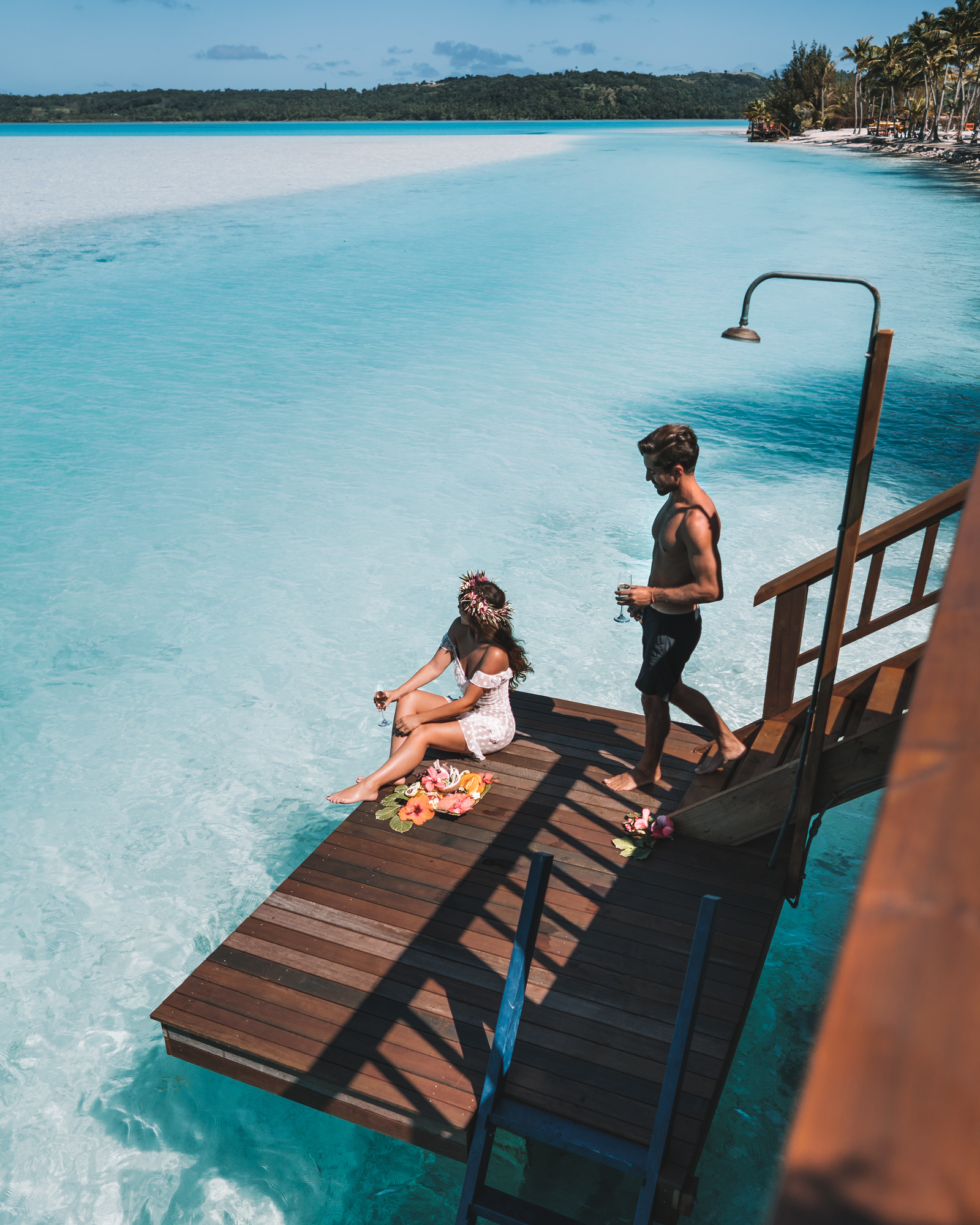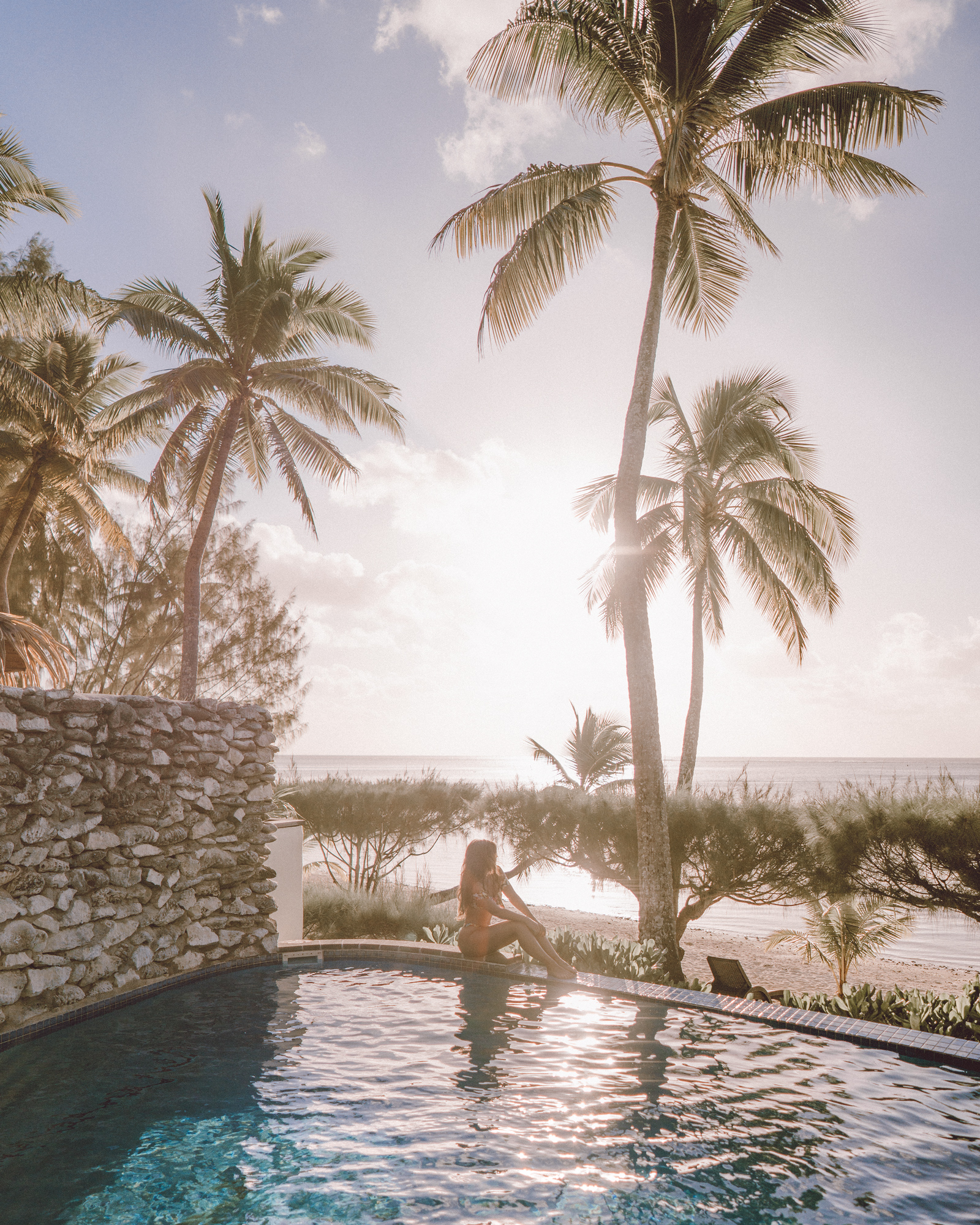 CAN'T MISS EATS: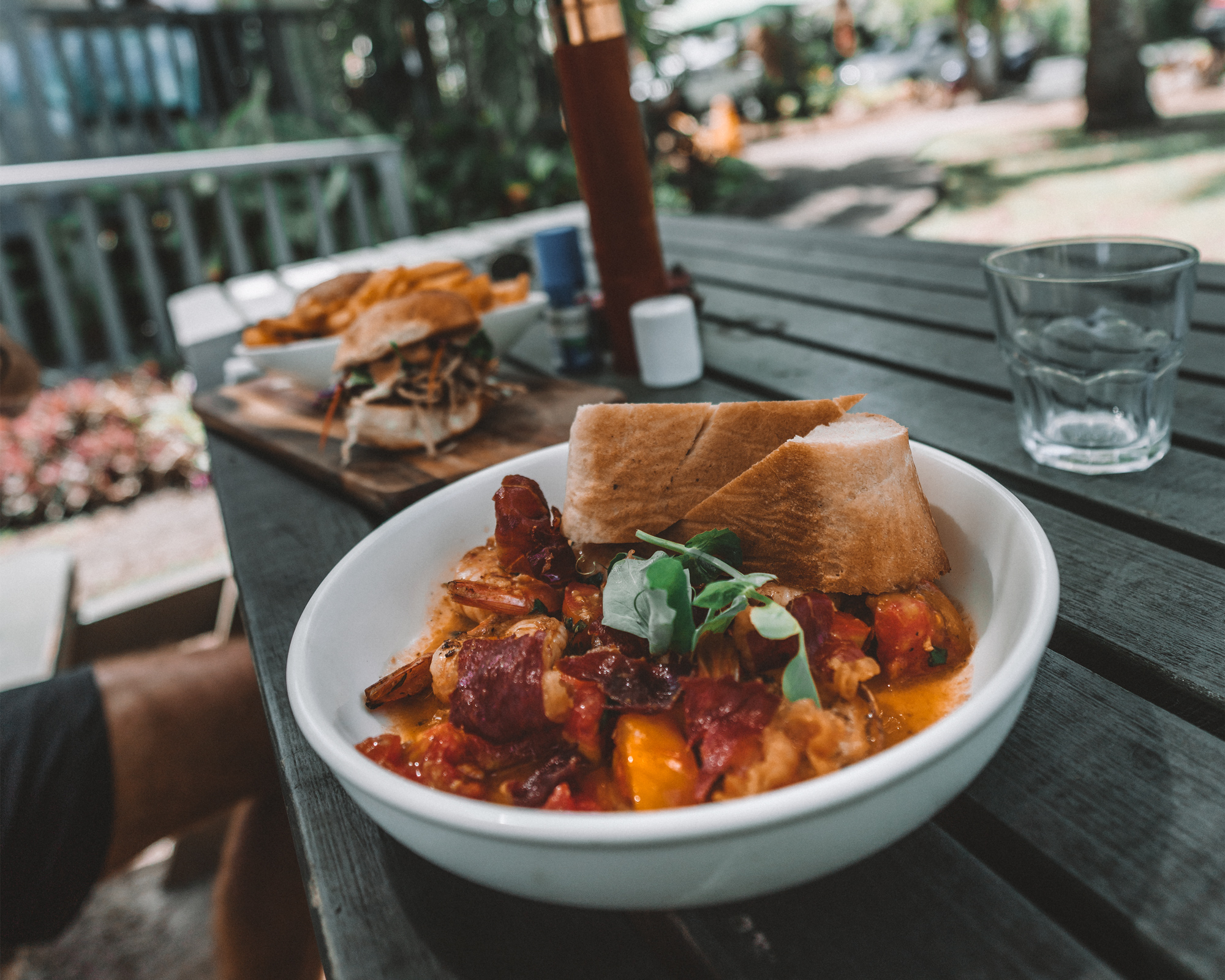 ISLAND CRUISING:
If there is one thing you HAVE to do on Aitutaki, it is going out on a cruise through the lagoon! The main island is stunning, but being out on the sand bars and the famous One Foot Island is even more unbelievable. The waters are incredibly calm and the rides are short - so everyone can fully enjoy the trip.
The Vaka Cruise - Affordable group day cruises, on a boat made to look like a traditional Polynesian raft - a photo on the front of this boat is a necessity! These trips are all-inclusive with towels, snorkeling equipment, bbq lunch, and a full day of adventuring. The easiest way to see it all in a day!
Bishop's Cruises - If you want a private experience, charter a boat with Bishop's Cruises through the lagoon. We had so much fun, we did this twice!
One Foot Island - Have you ever been to paradise? One Foot Island is like stepping into a screensaver. If you arrive early in the morning or close to sunset, you can even have the entire place to yourself!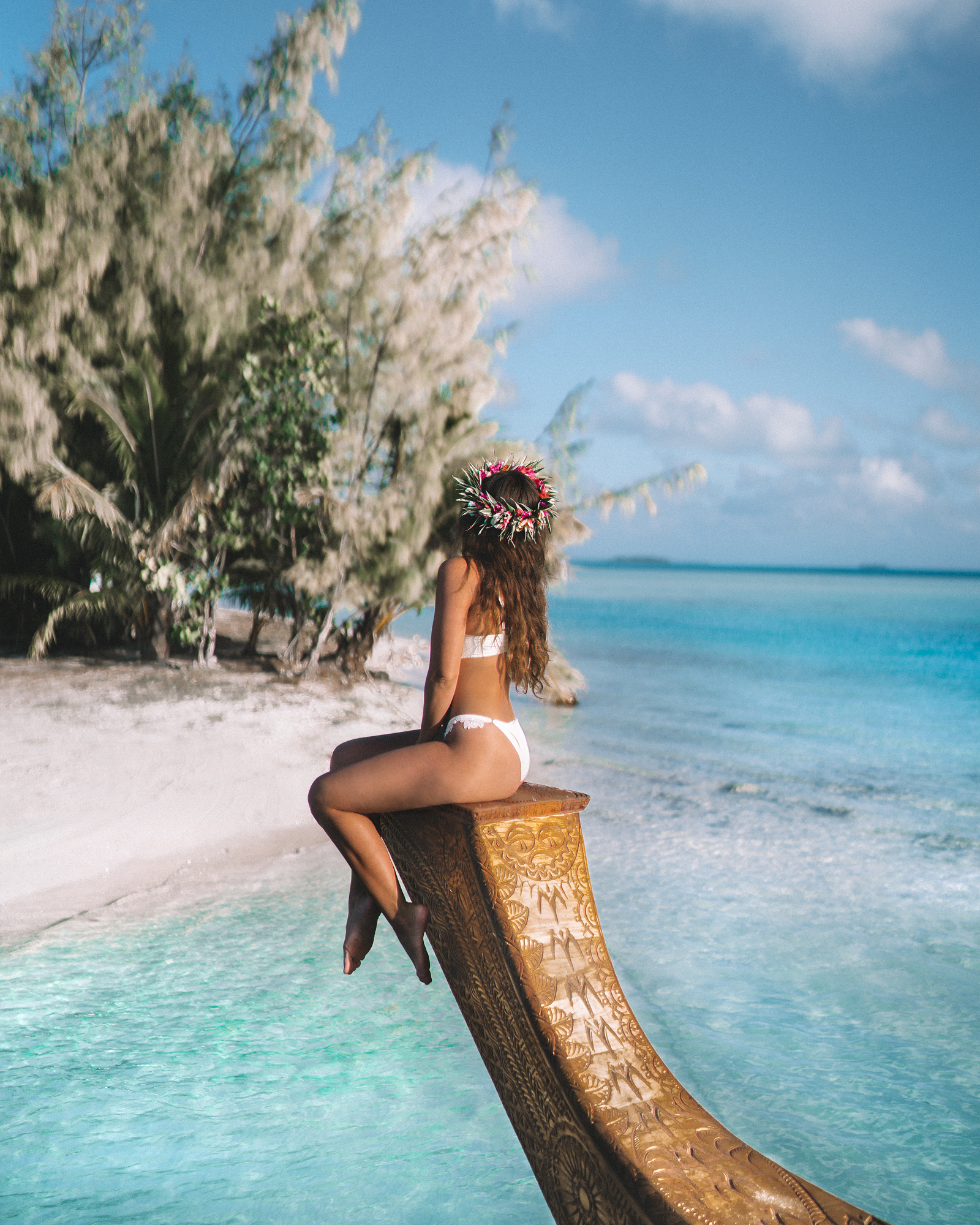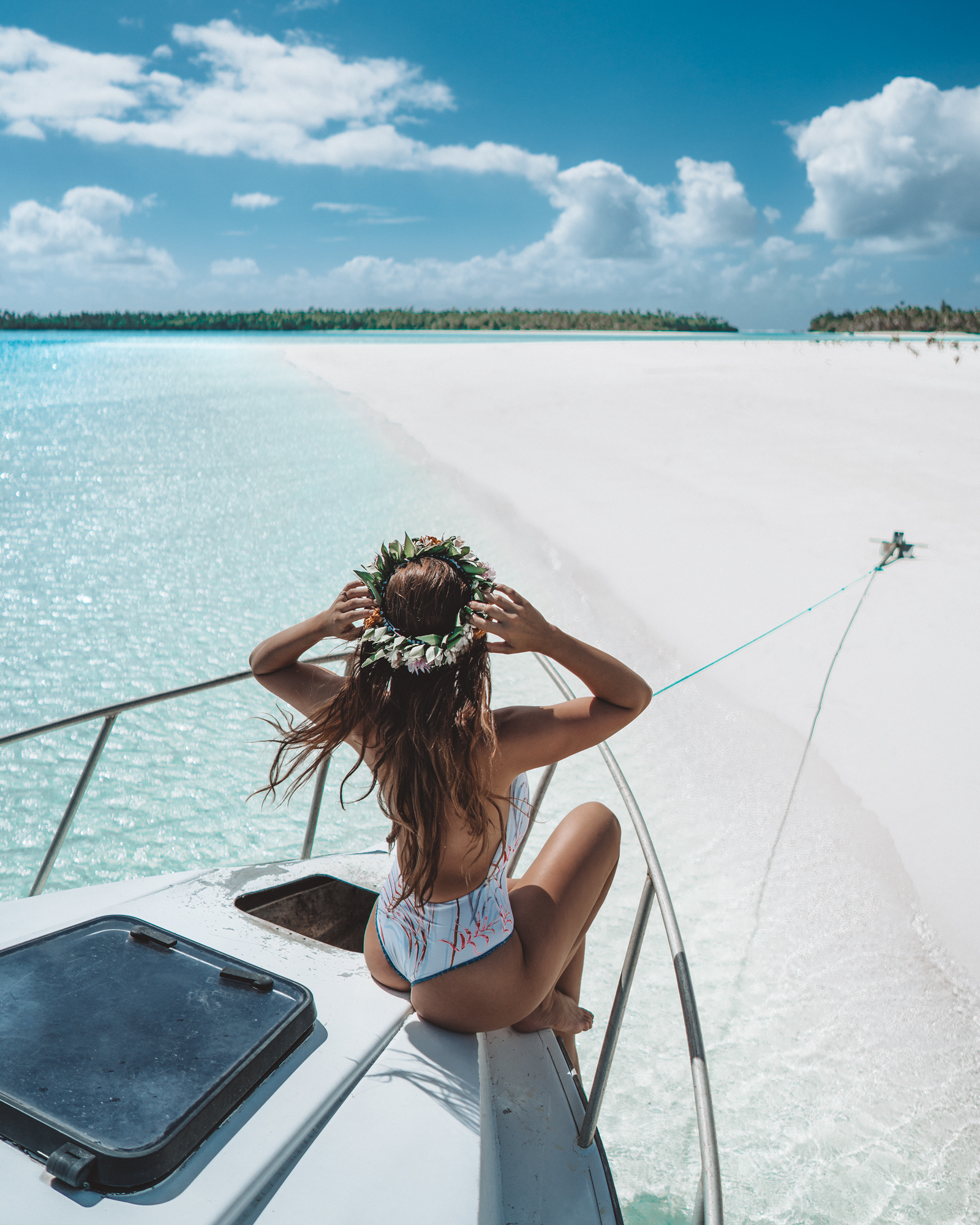 DON'T MISS OUT ON:
The One Foot Island Passport Stamp - The island is so well known, they have their own commemorative passport stamp - don't forget to bring your passport with you to bring this home.
Piraki Look Out - The highest point on the island (I think), Piraki Look Out is reached by a back-island drive, a mountain bike ride, or a steady hike, and is a great place to watch the sunset and check out the jungle side of the island. You can find it on the map here.
The Sandbar - Not far from One Foot Island is a pure white sandbar that comes and goes with the tides. I had never seen anything like this before!
An Polynesian Island Night Show - Similar to a Luau but with local specialities. We caught the show our last night at Tamanu Beach Resort, they host a show and dinner every Thursday night - complete with traditional outfits, fire dancing, and a massive buffet (including our favorite BBQ whole pig!)
Wearing a head 'ei - The traditional flower crowns are stunning, and available all across the island, as many local women make them. Ask your hotel and they can get you one easily. I never took mine off our entire time here!
Going for an island drive - Cruise around the island to check out the jungle, the tiny villages, and some unexpected turns.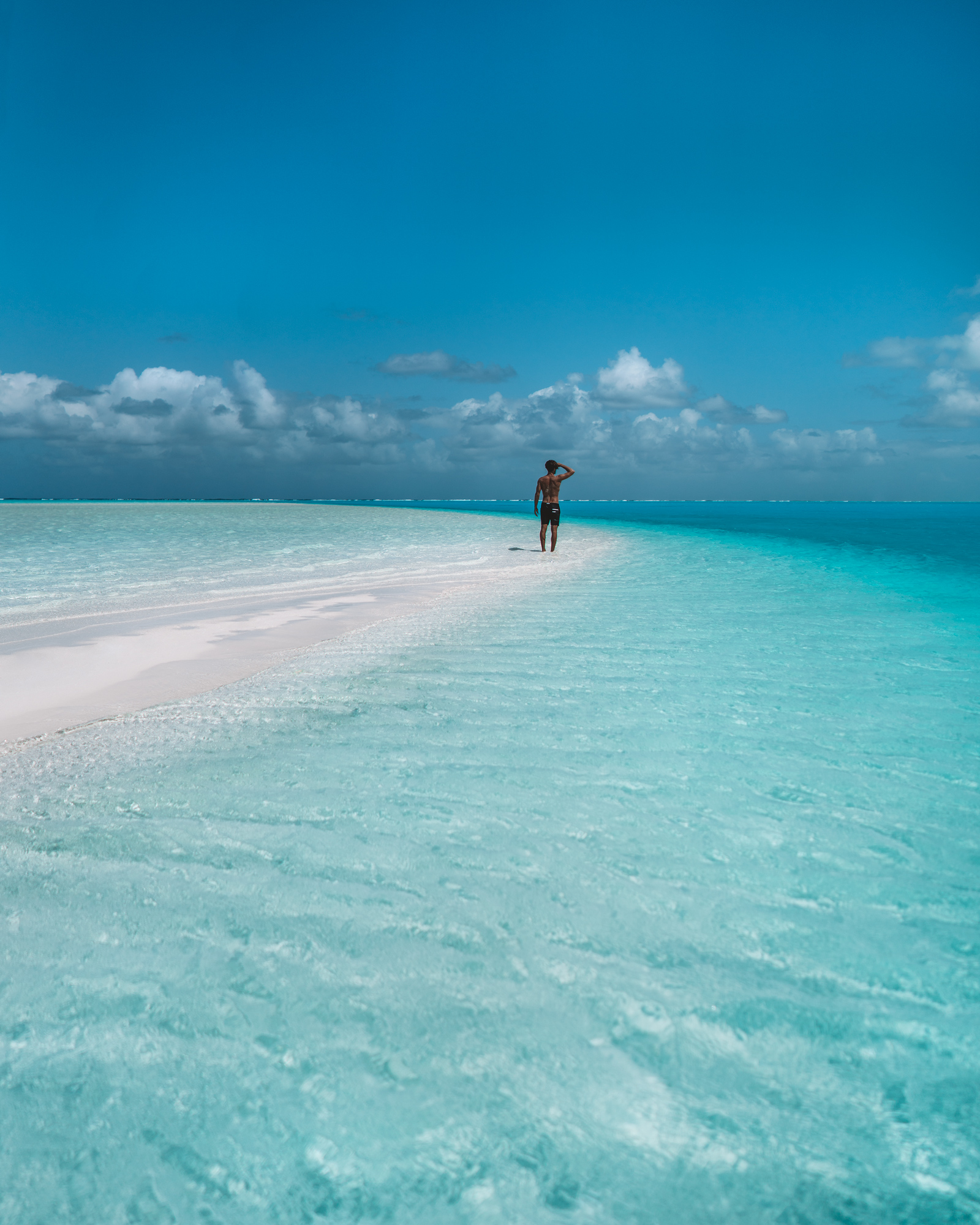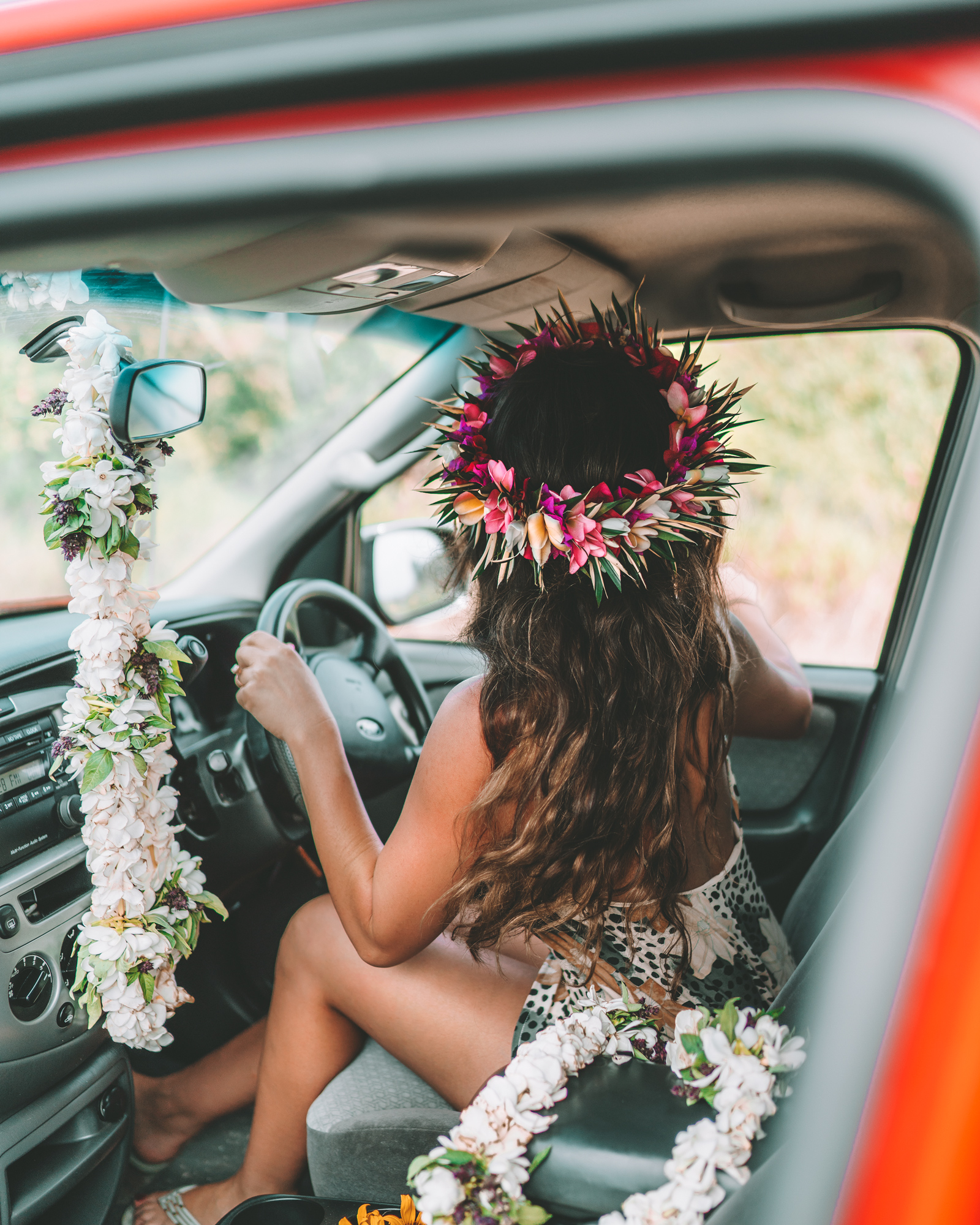 Get inspired: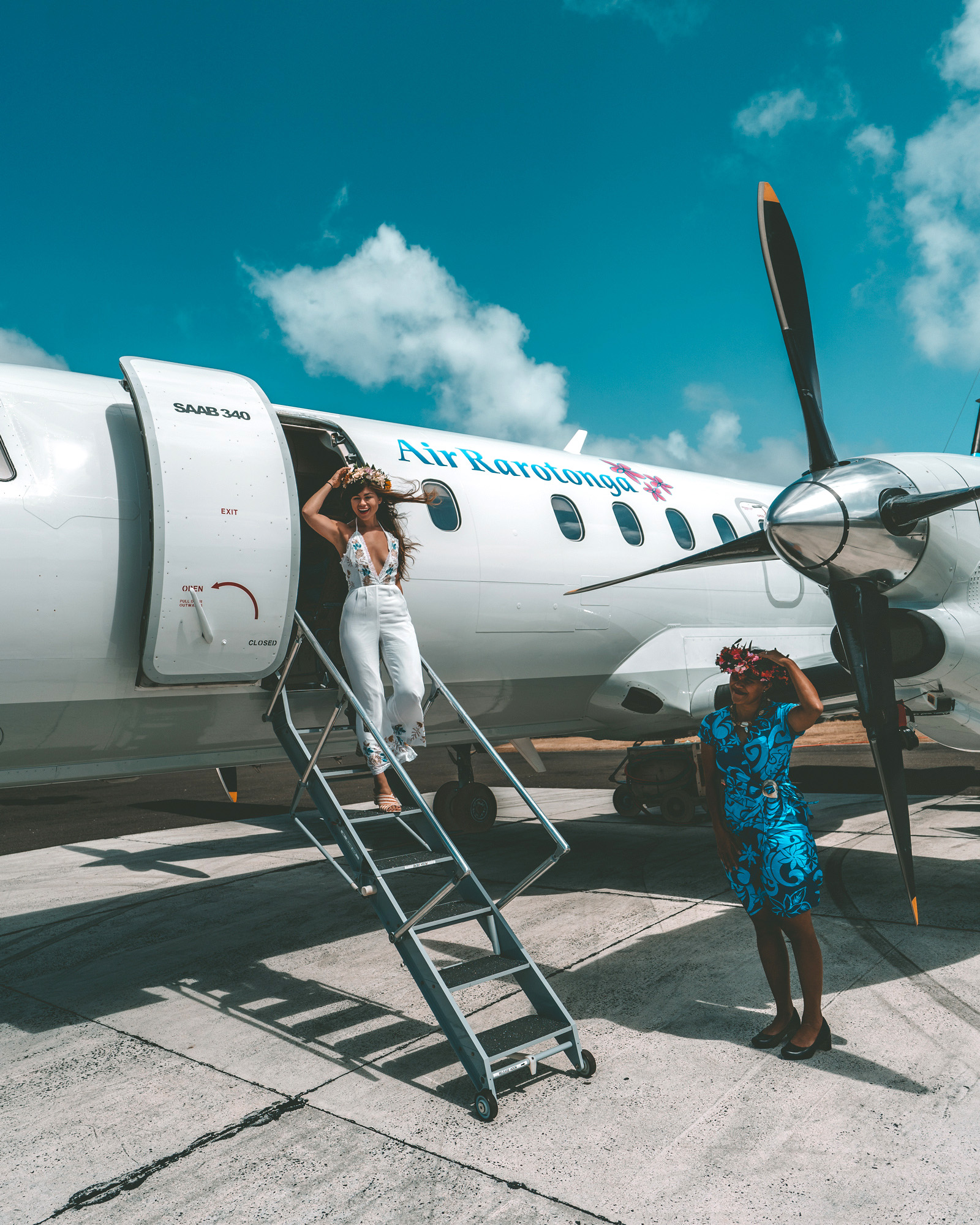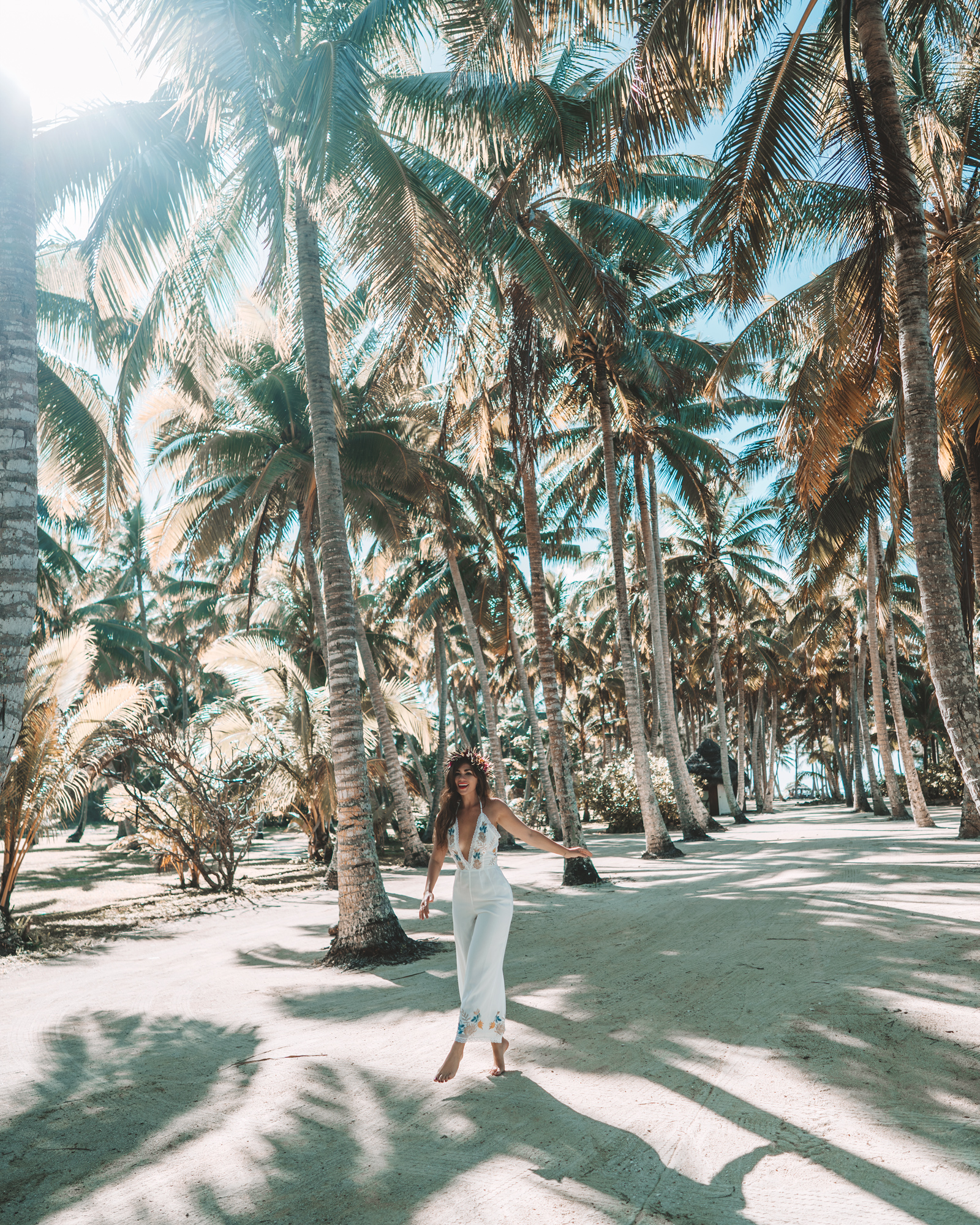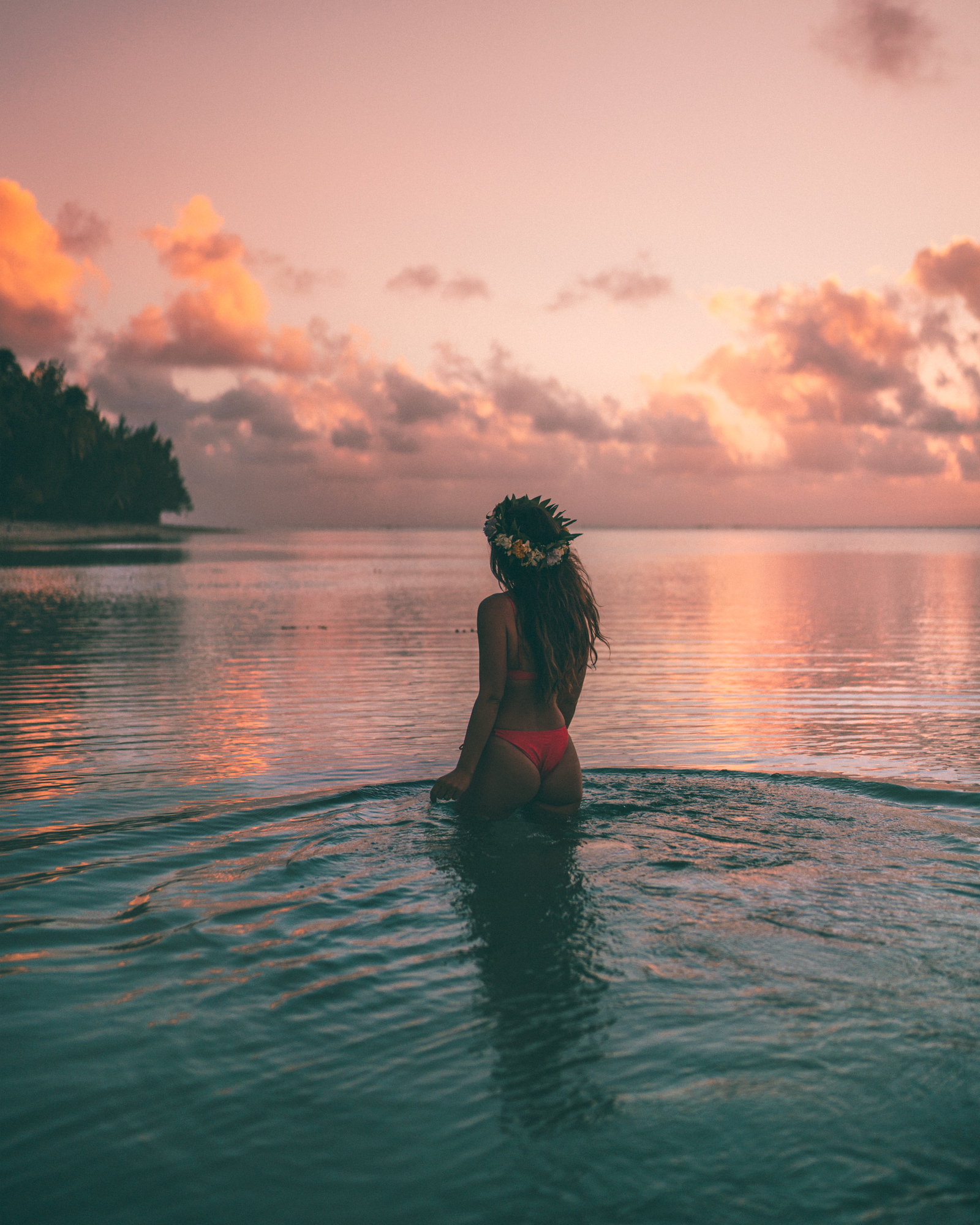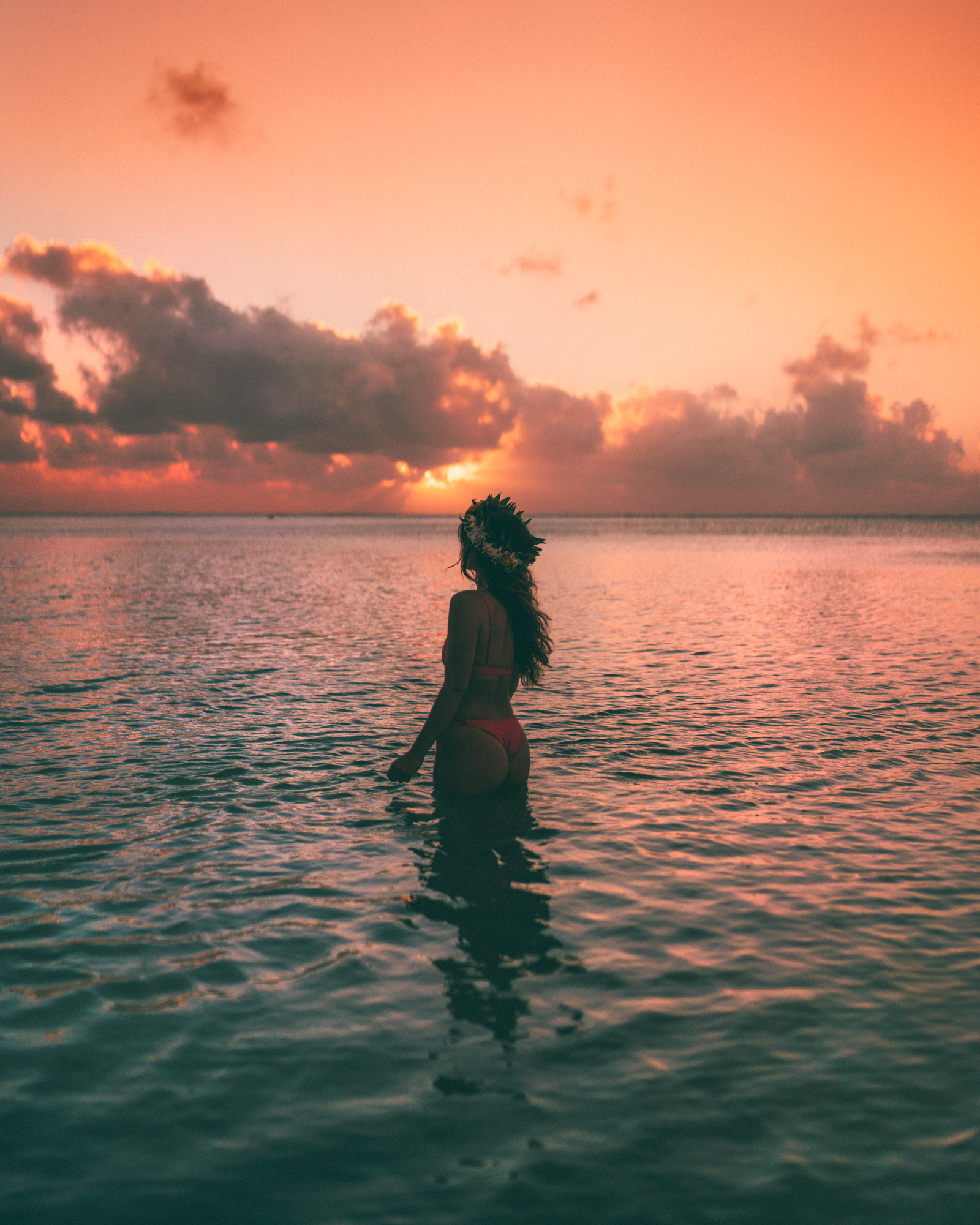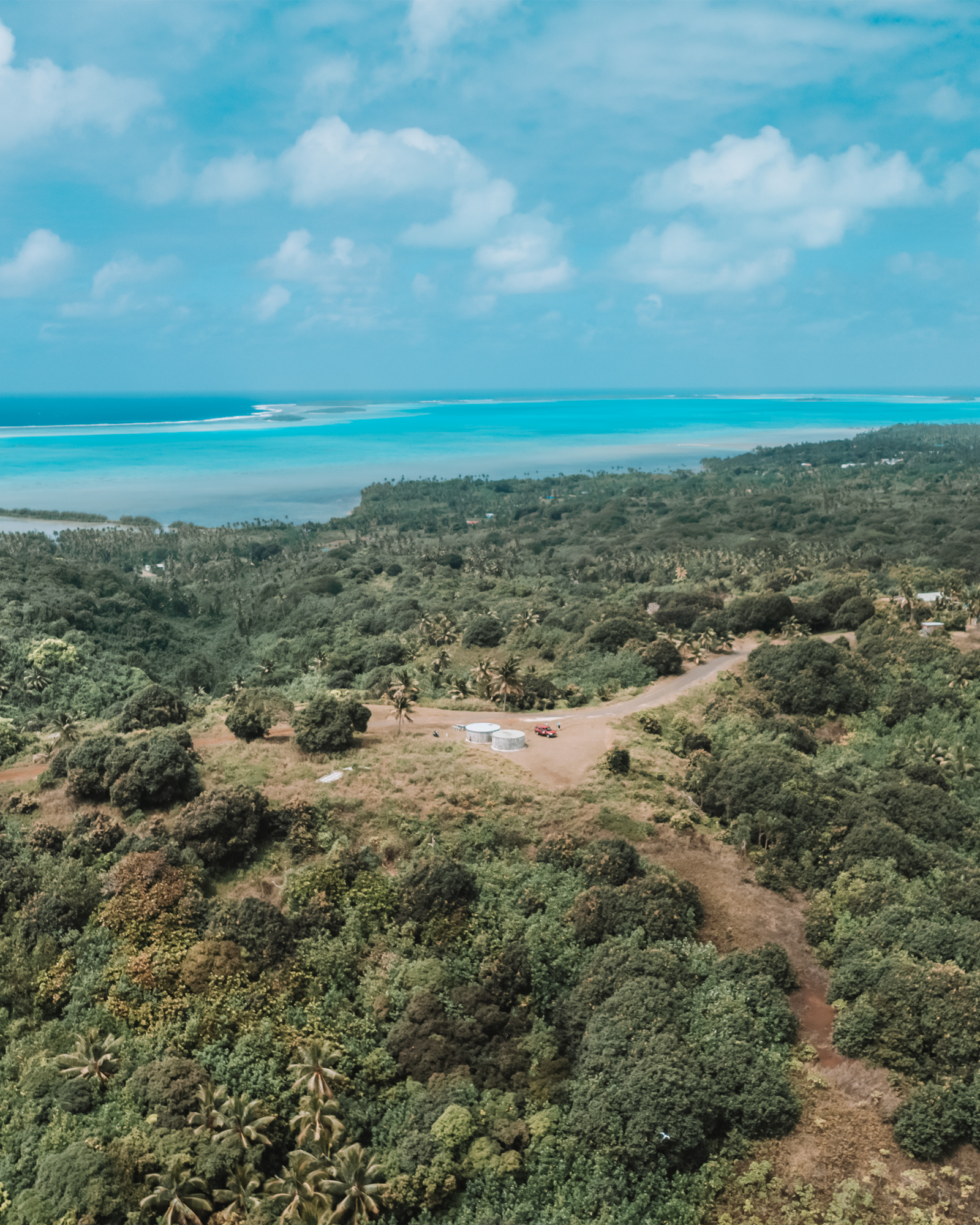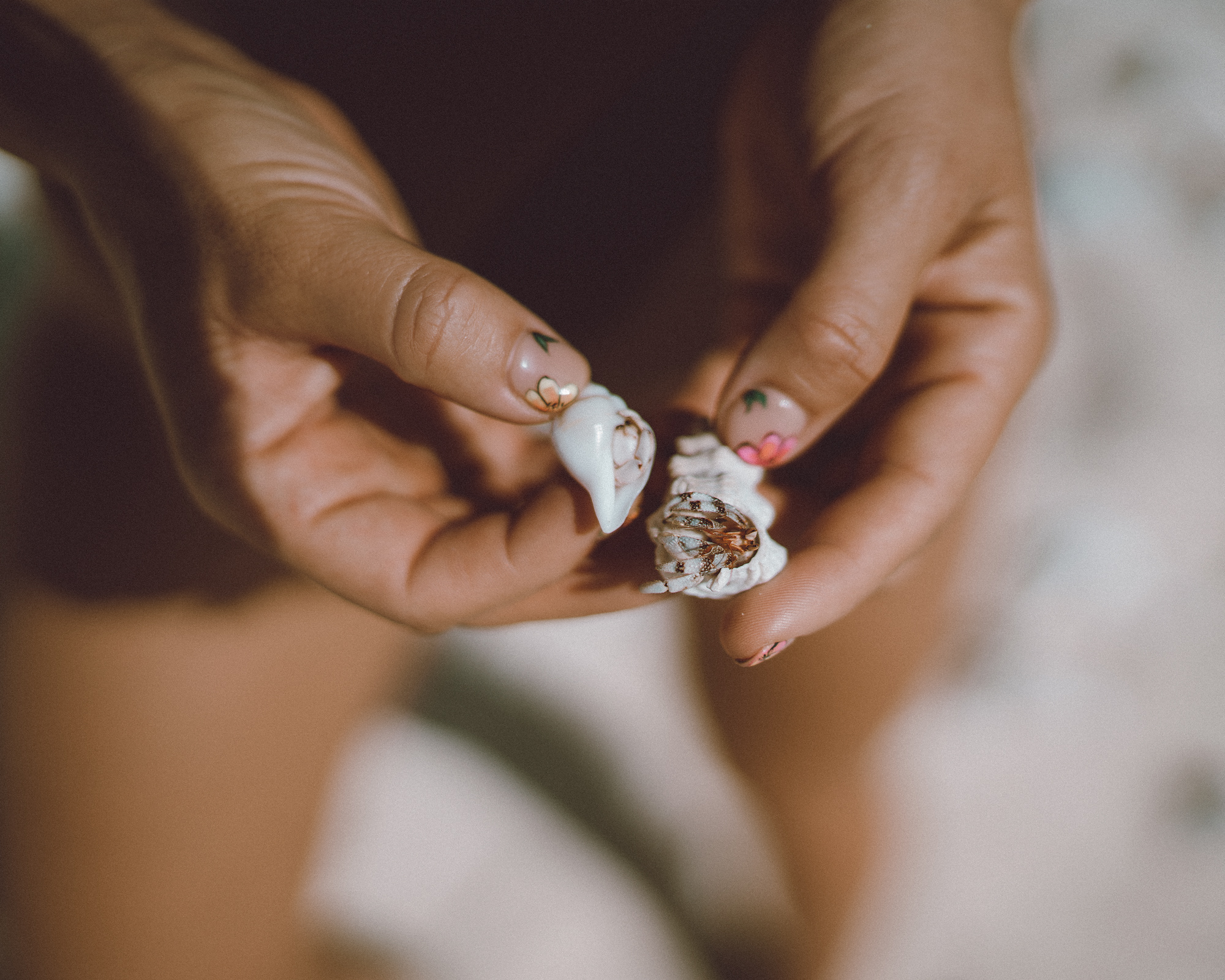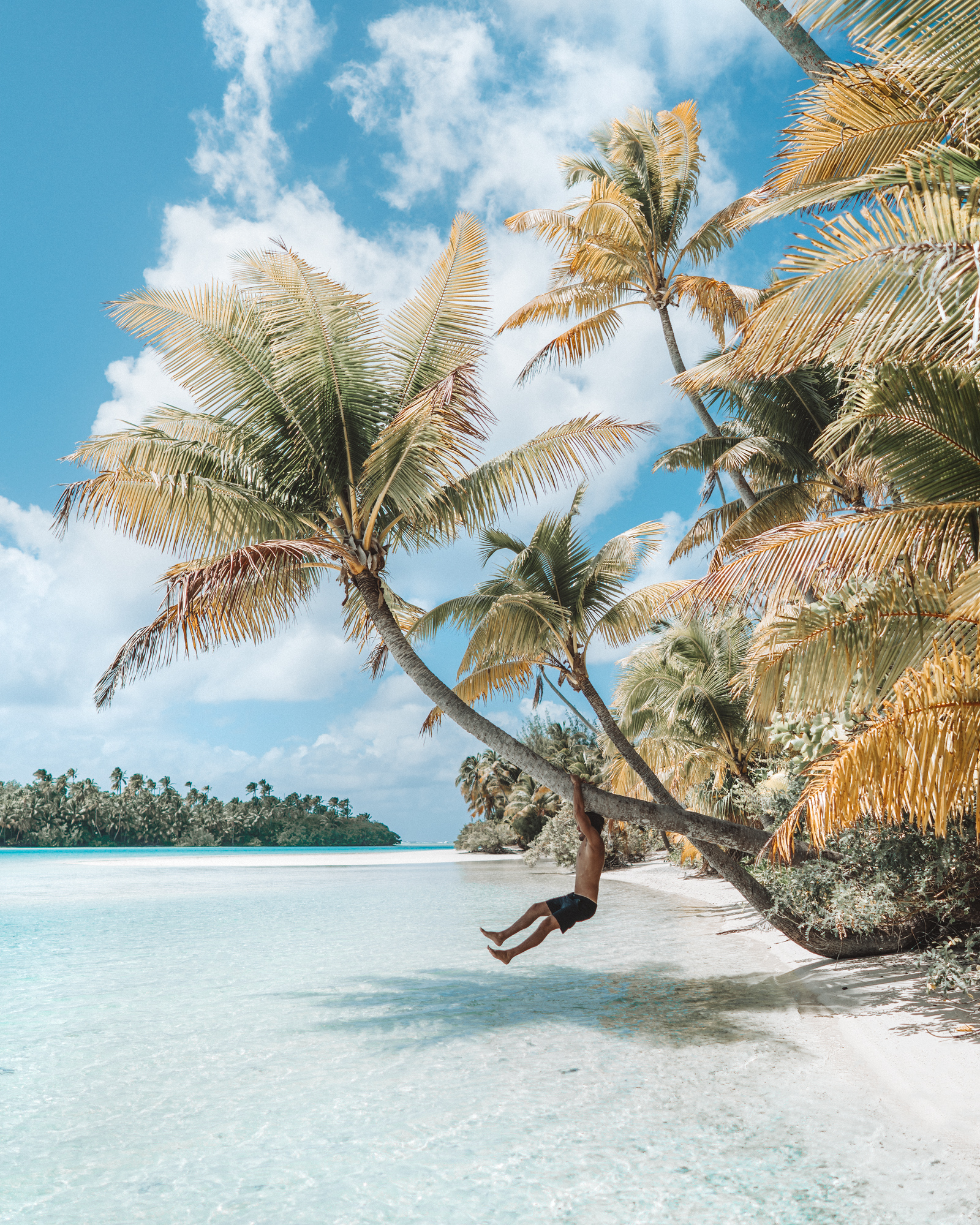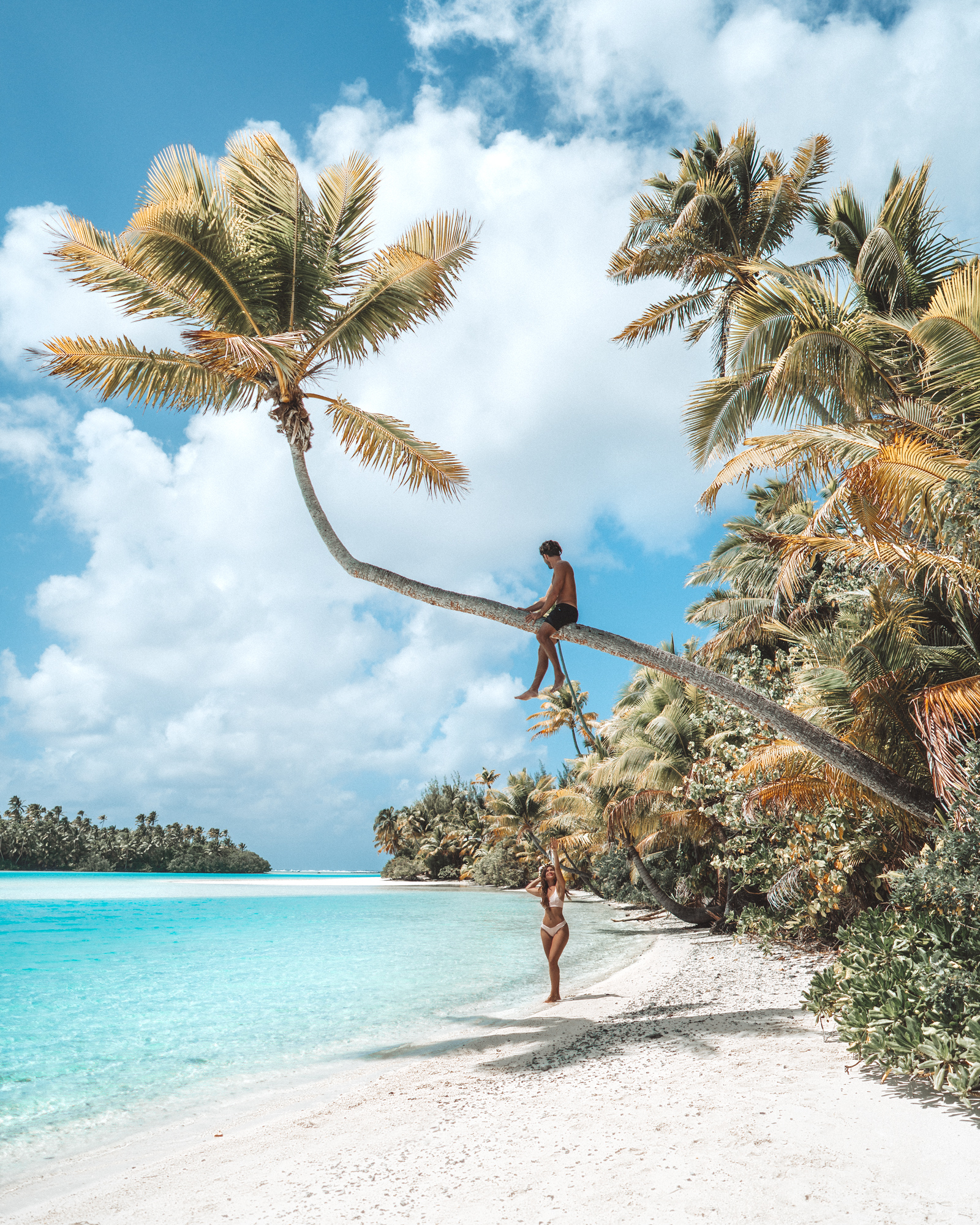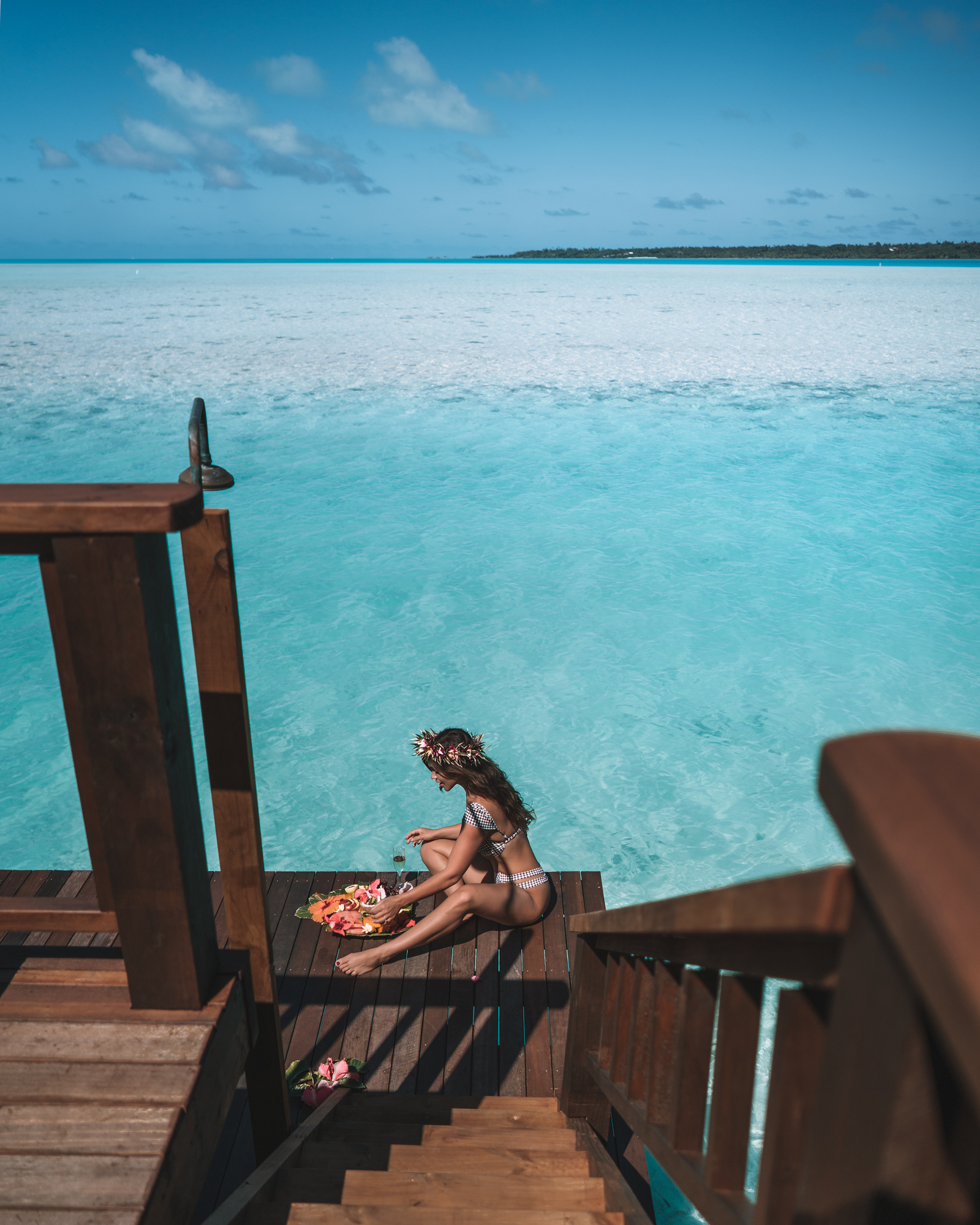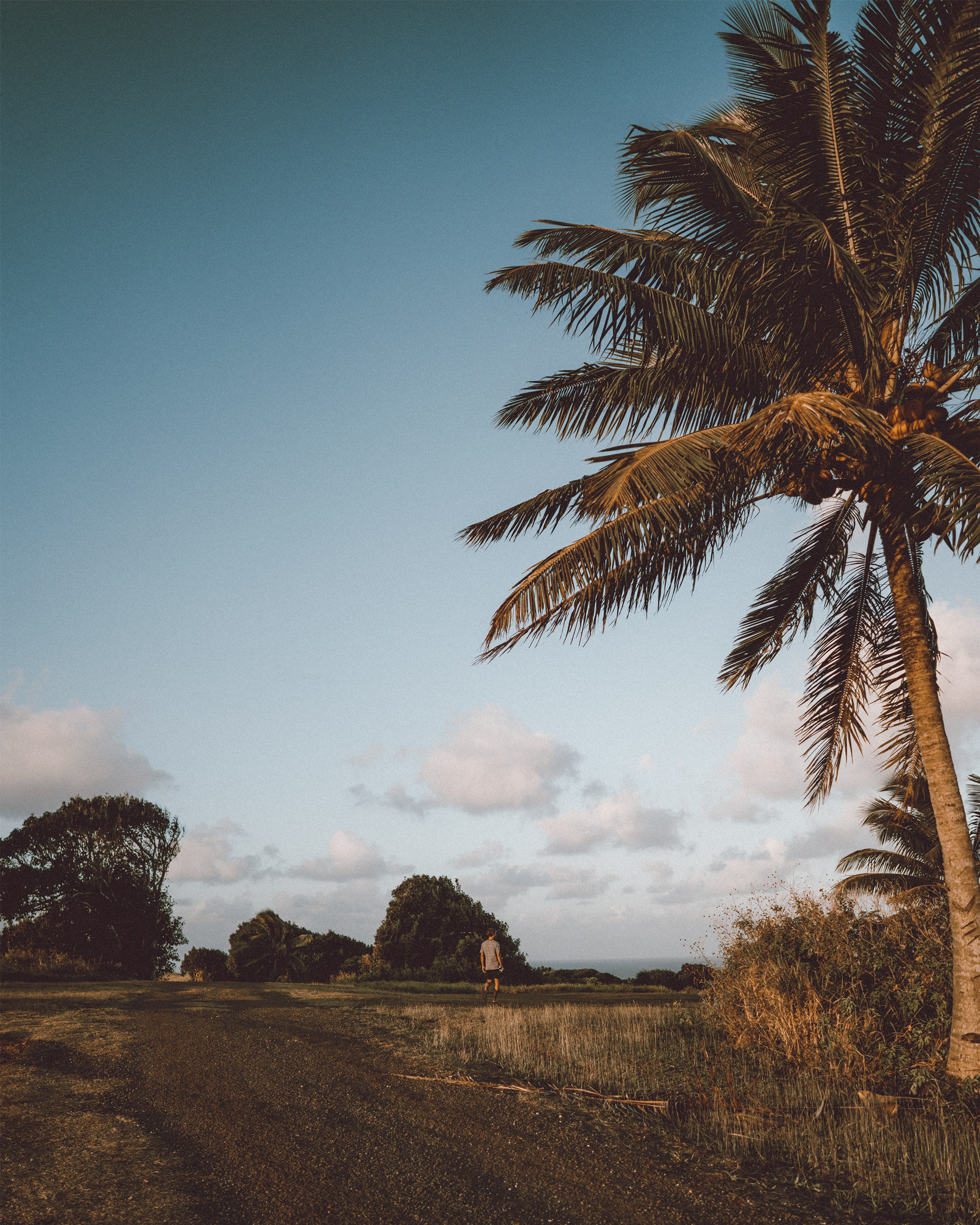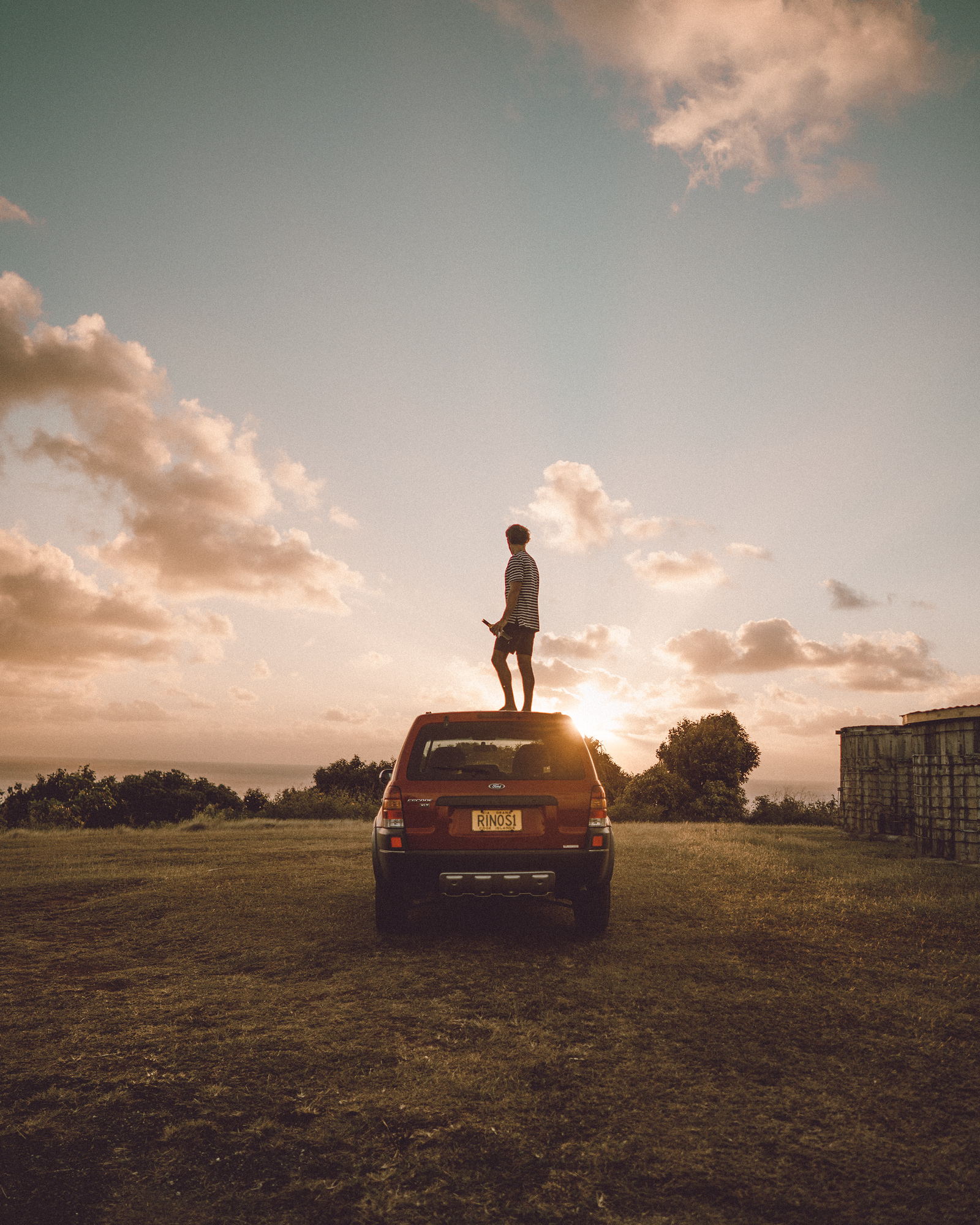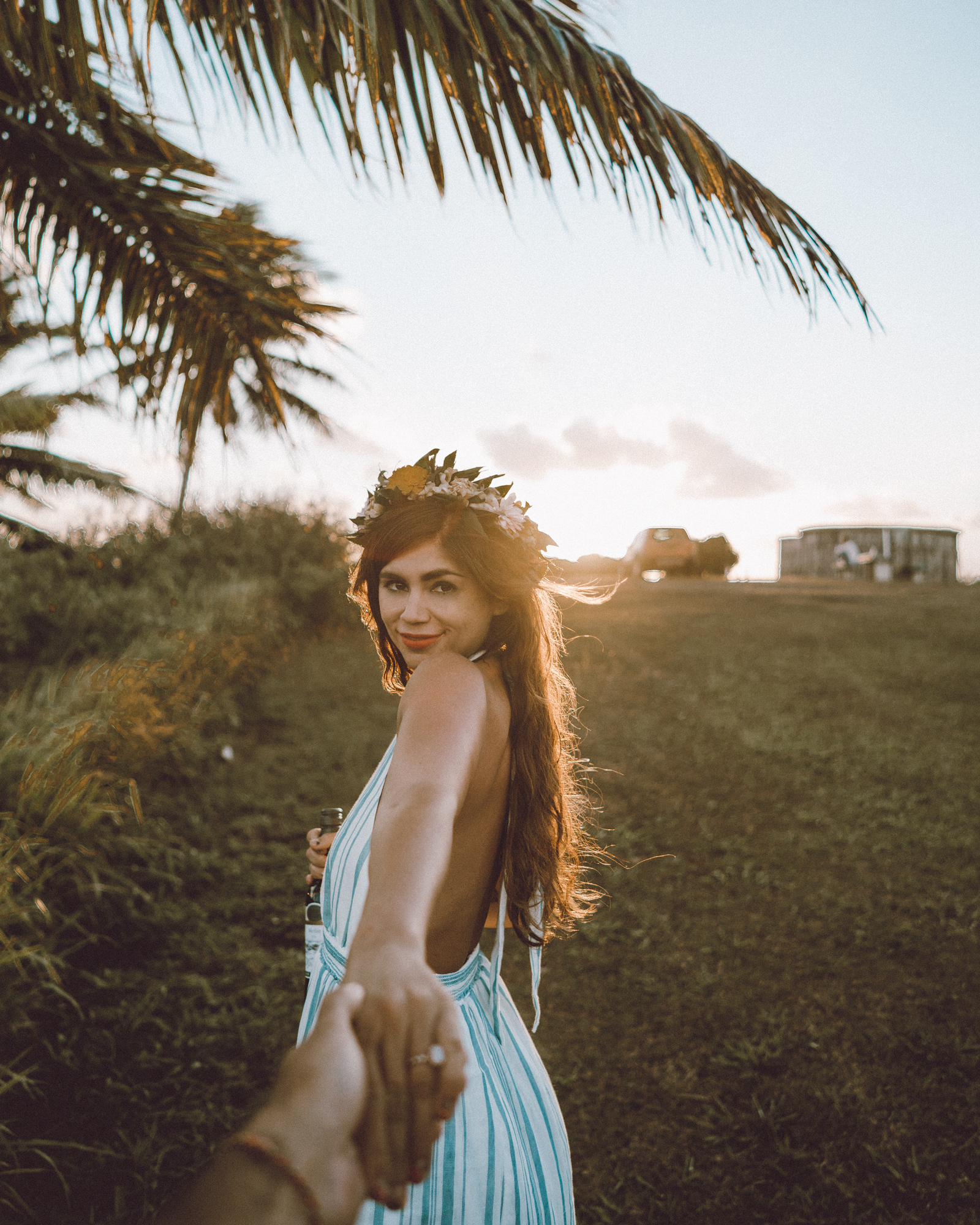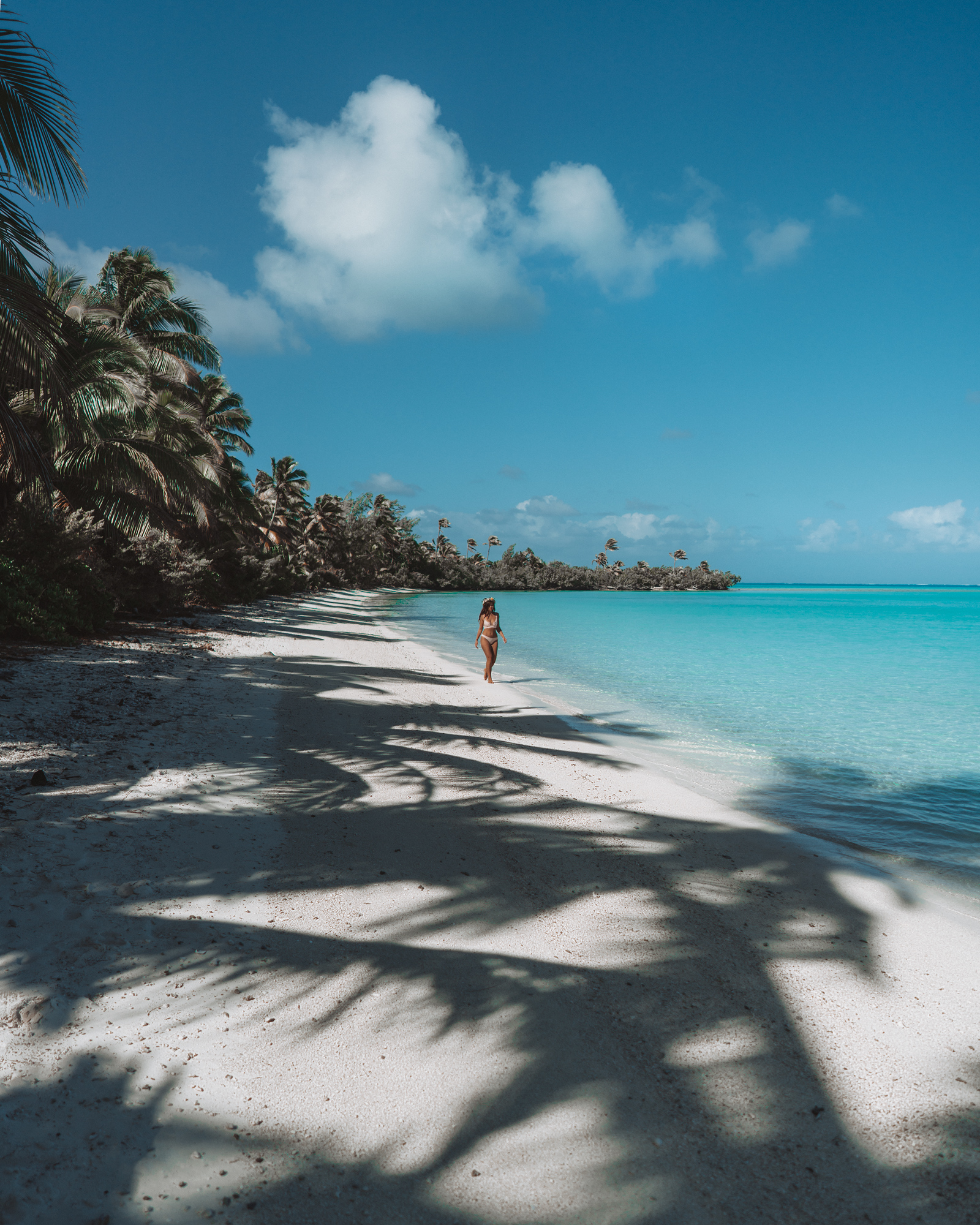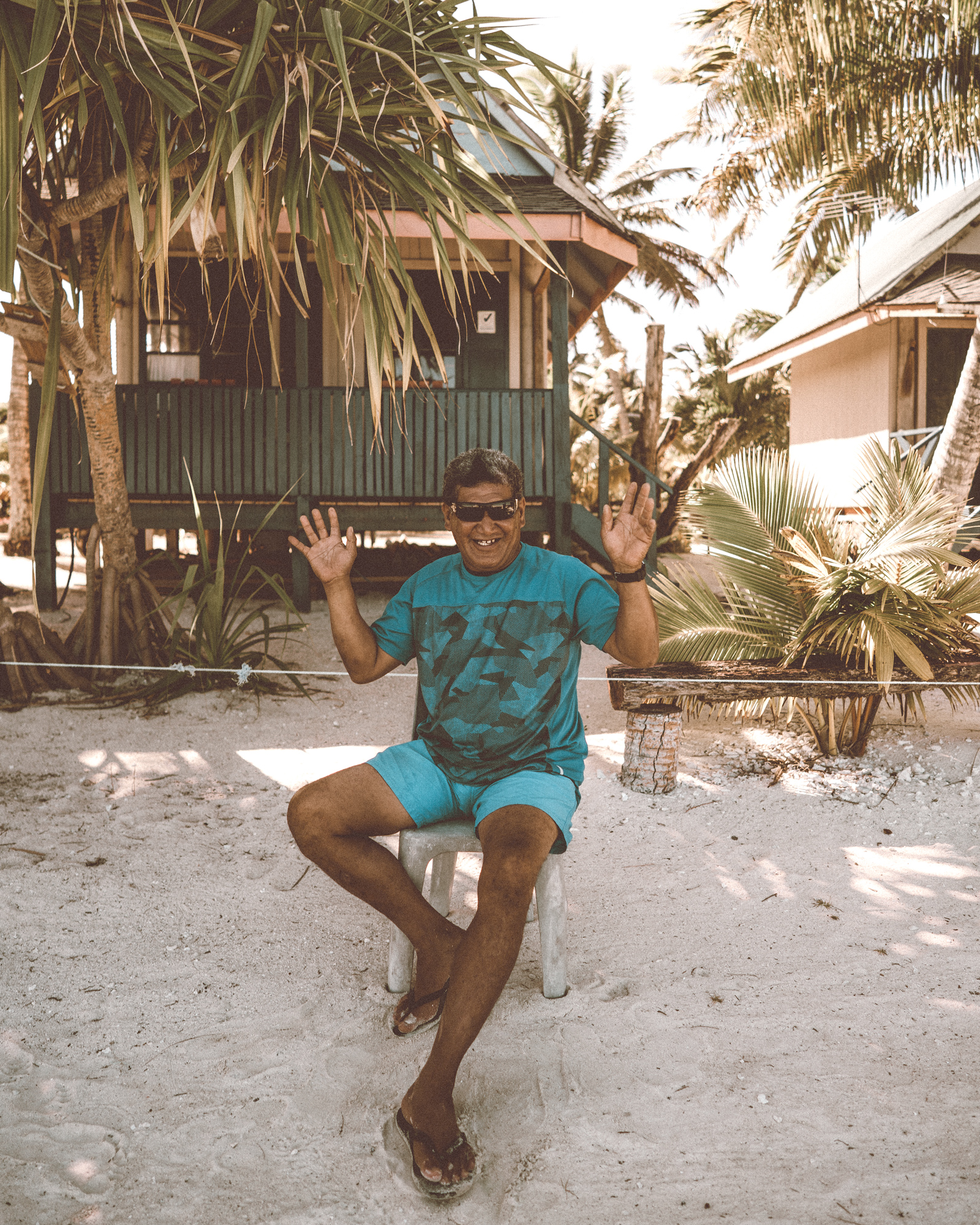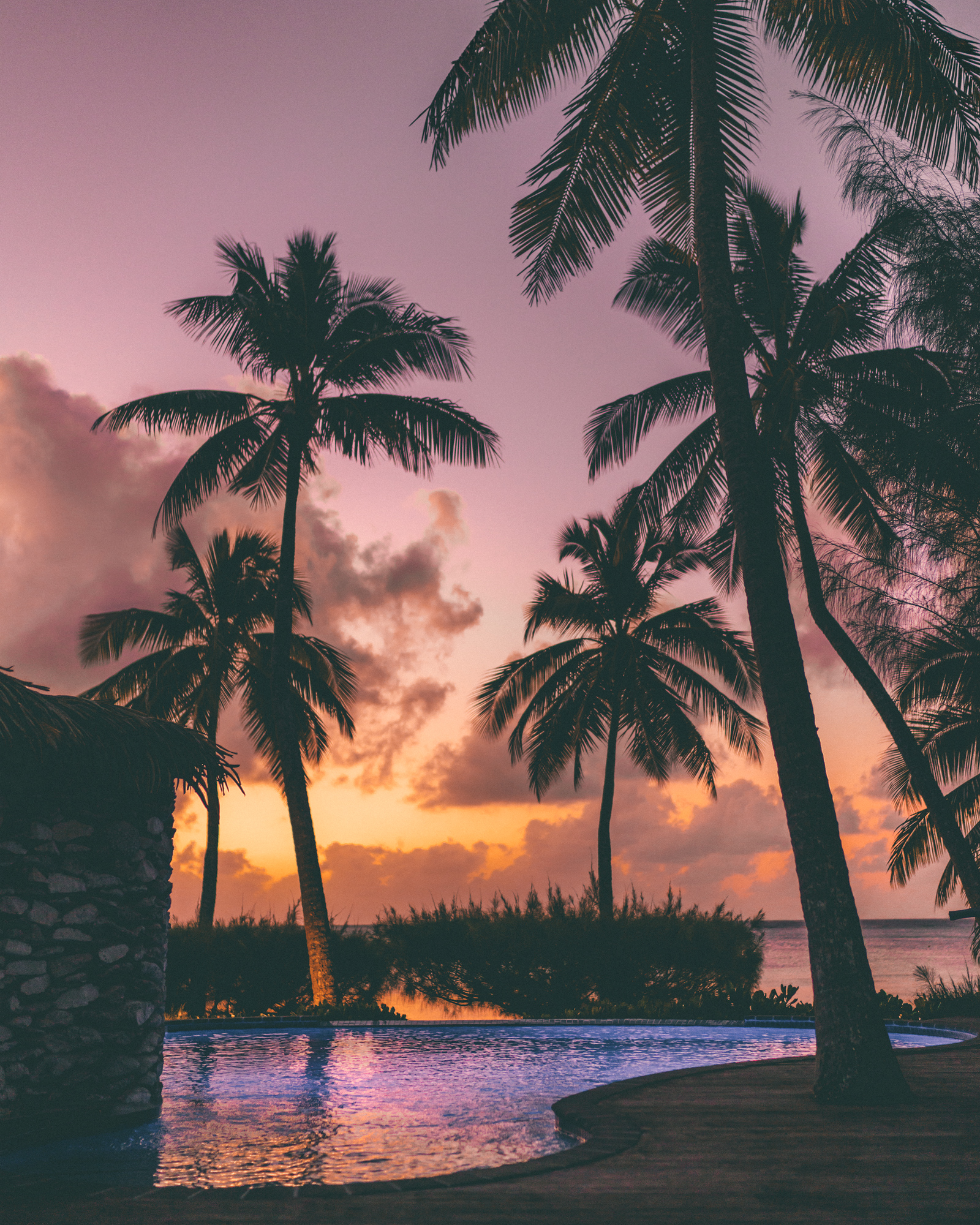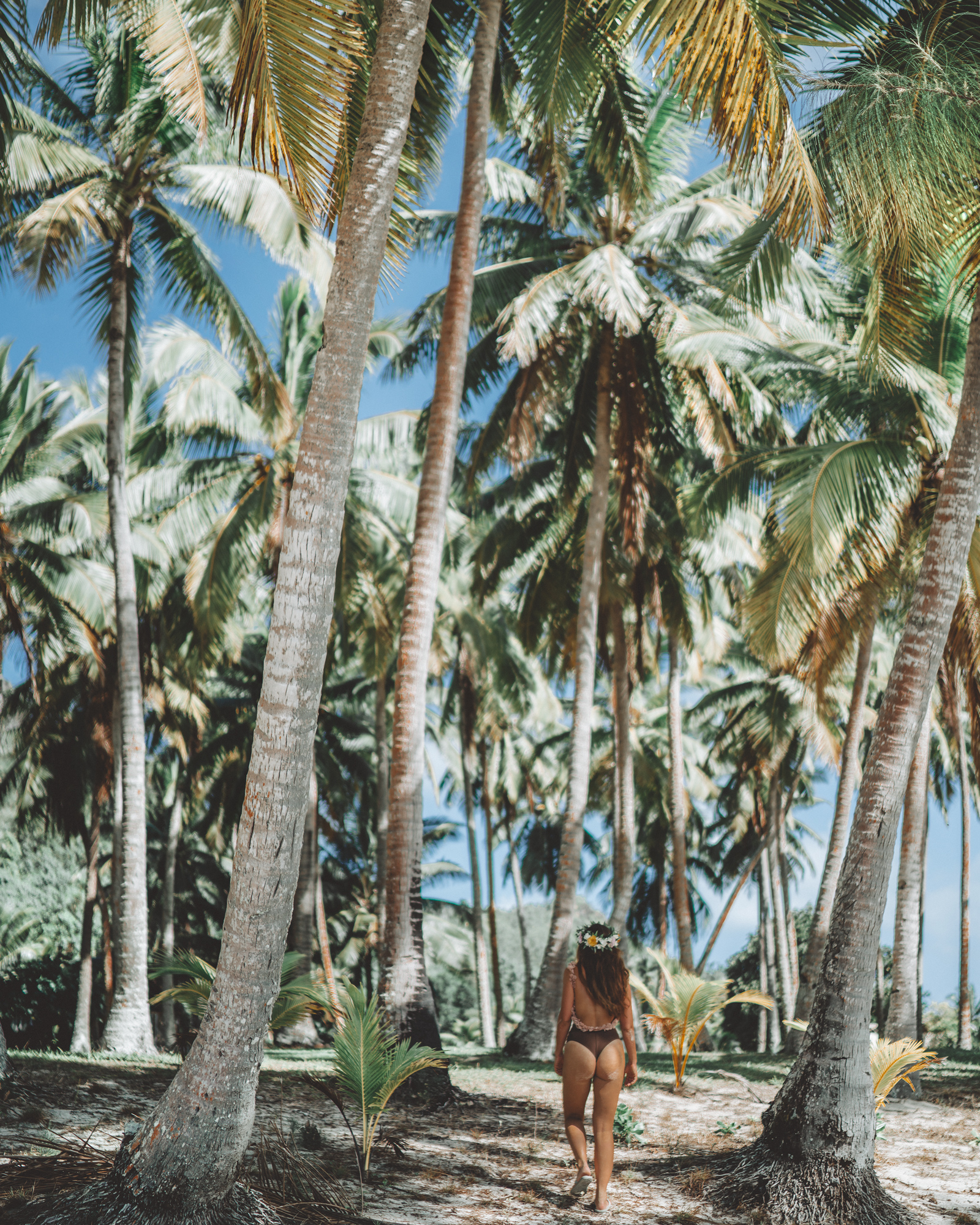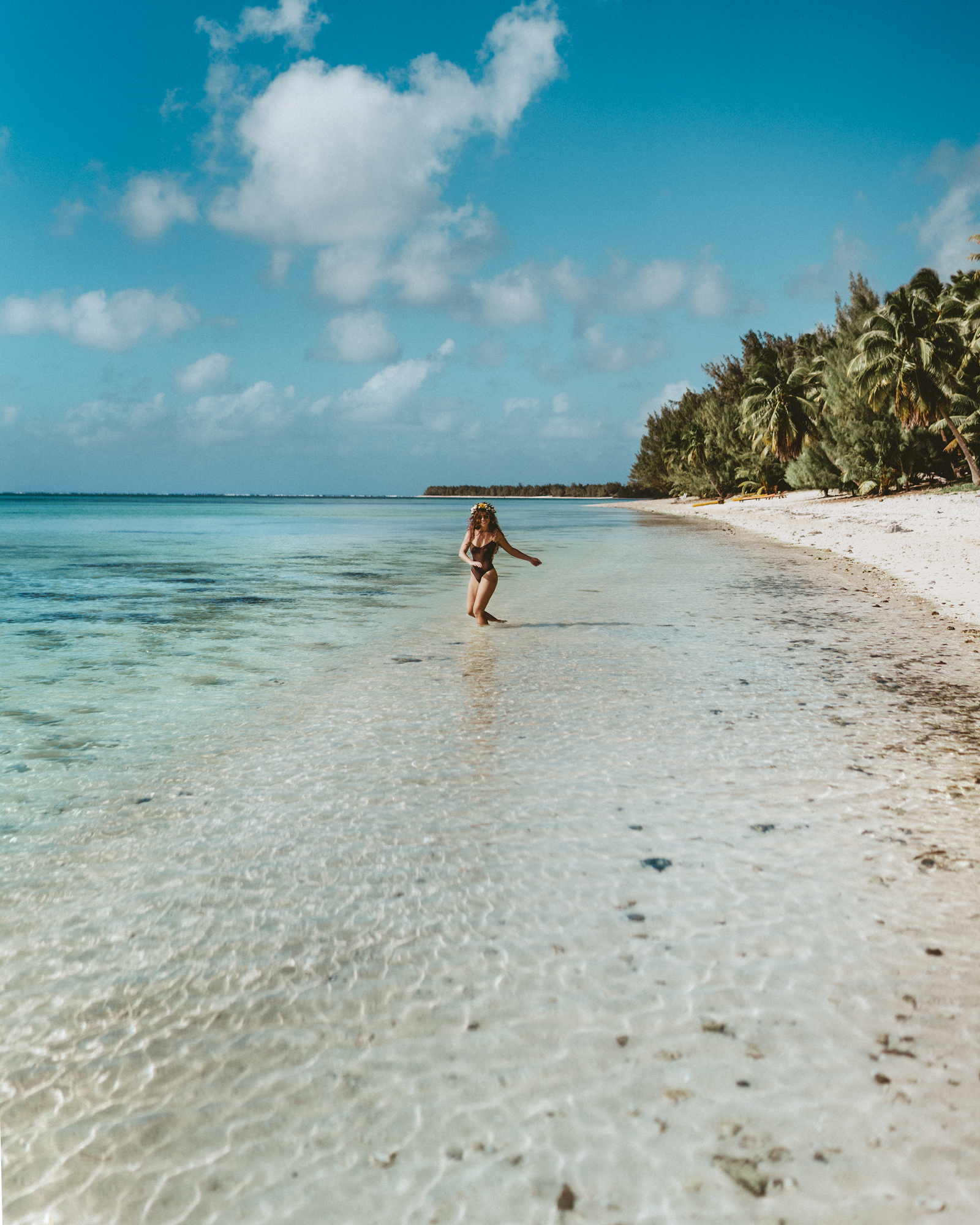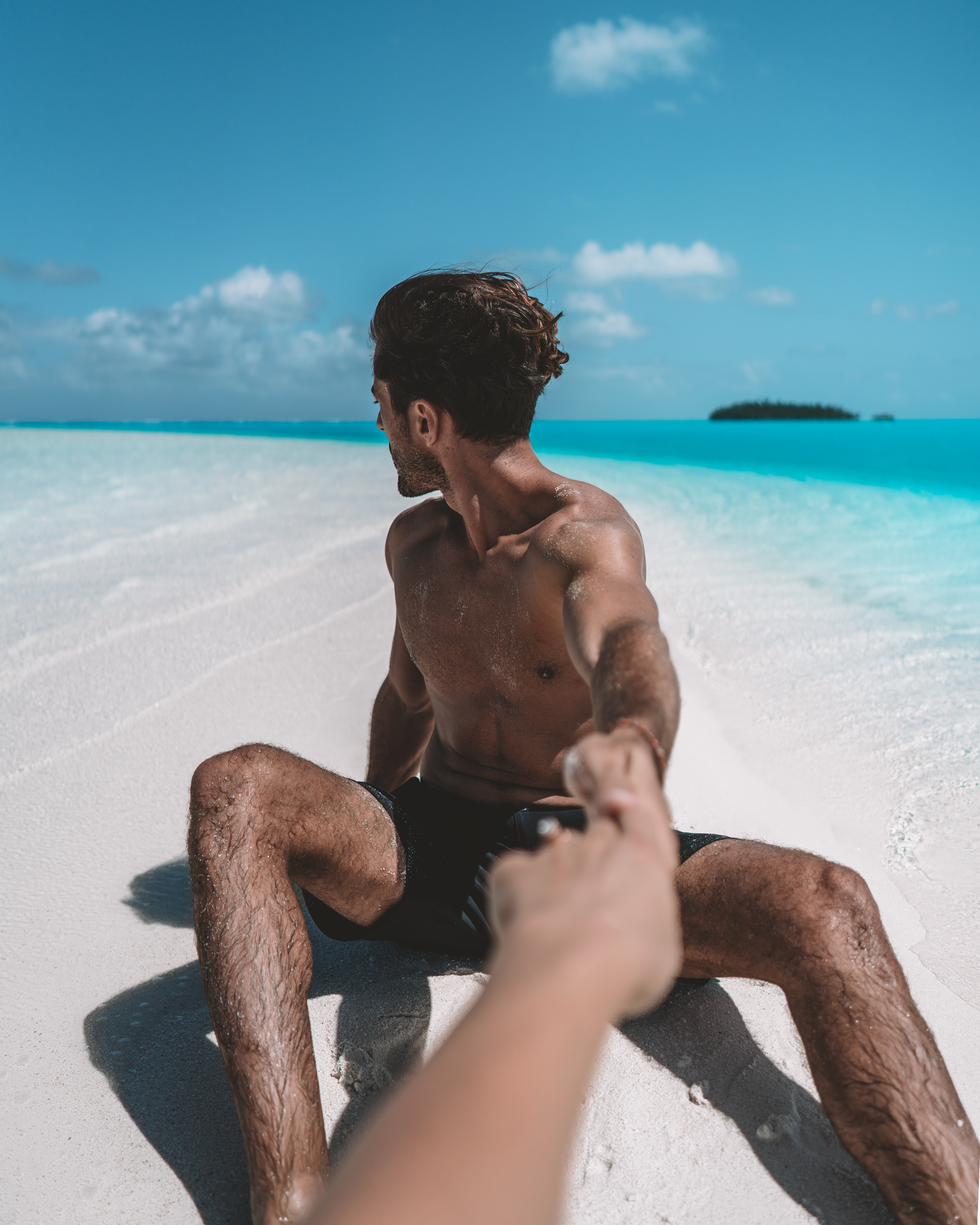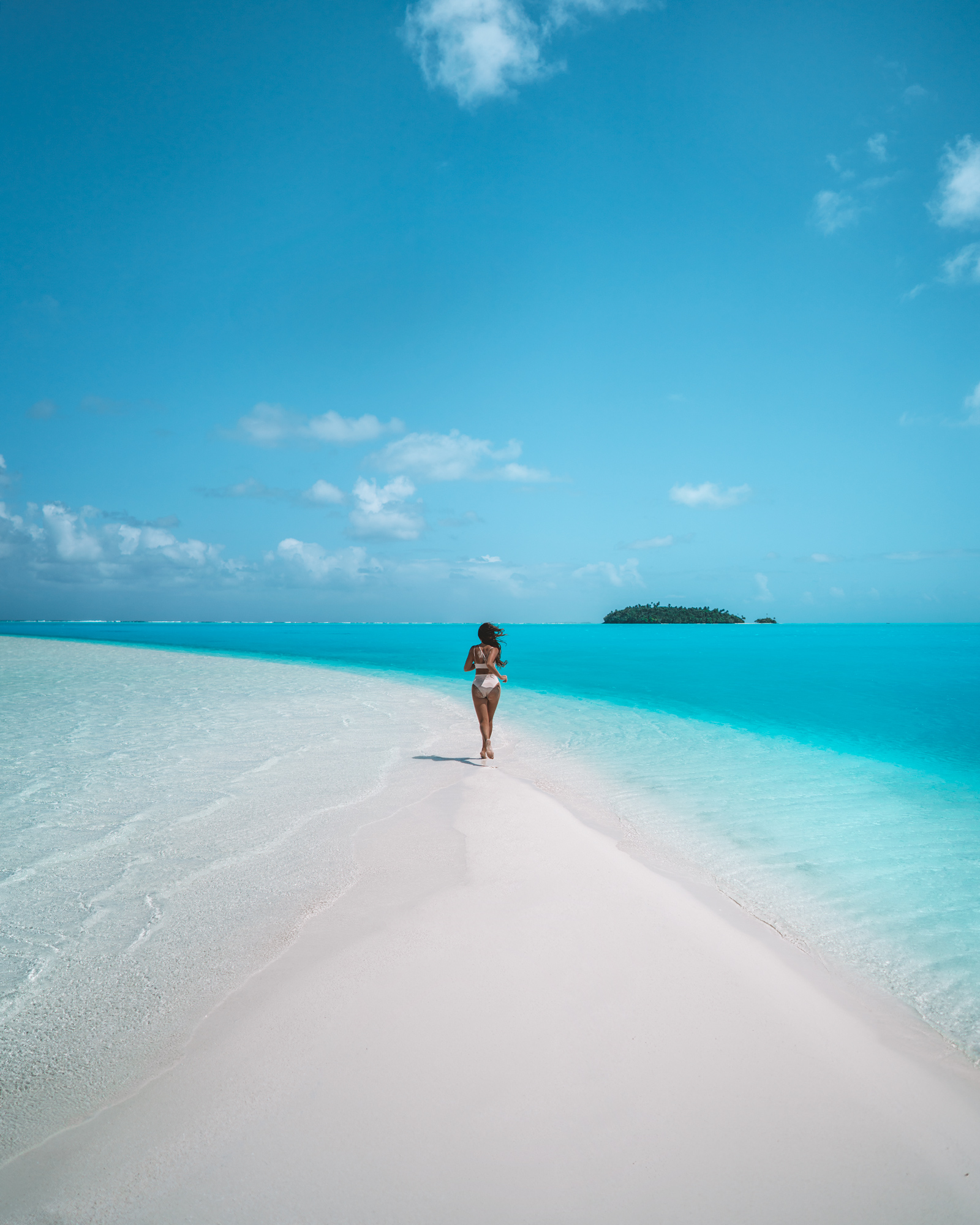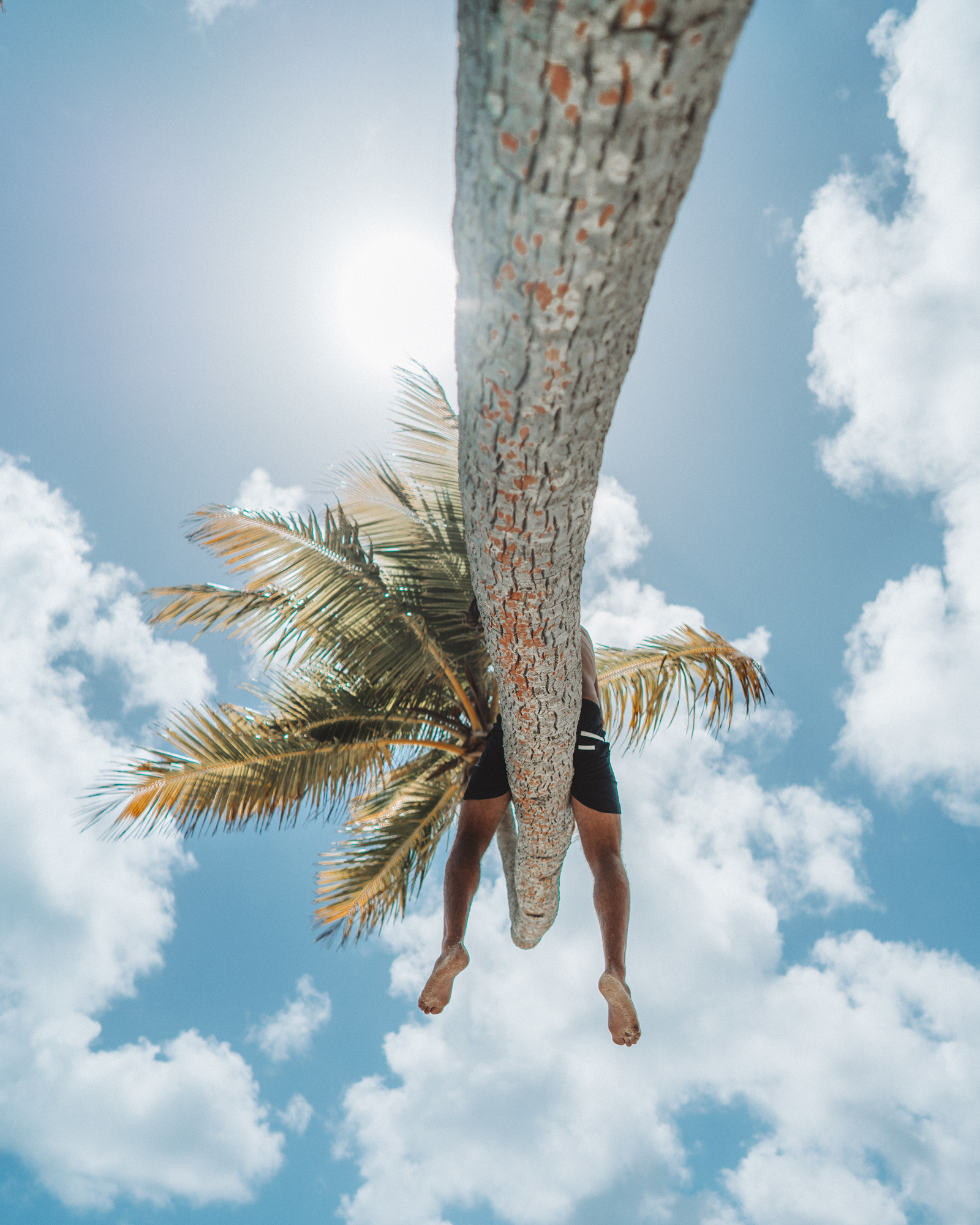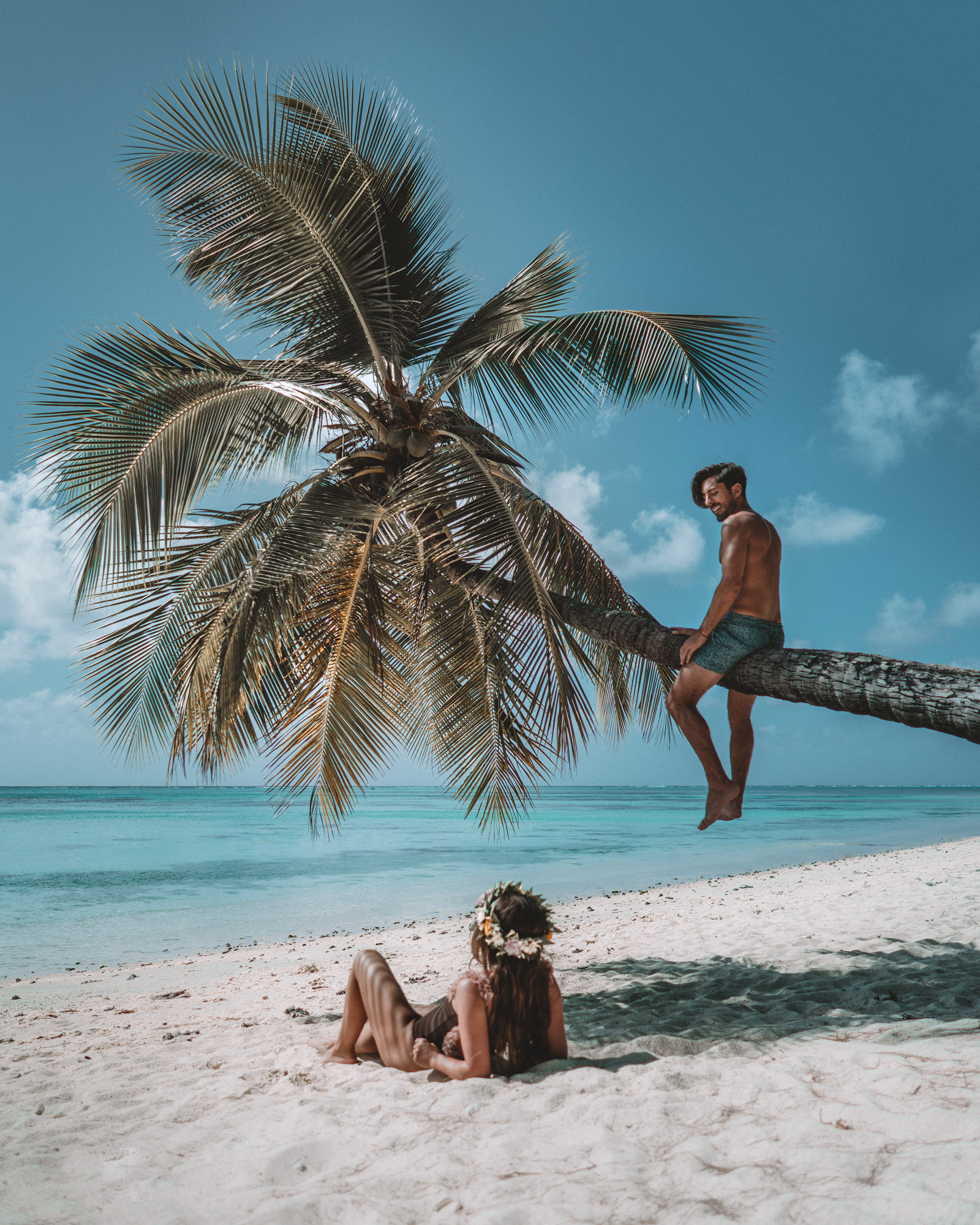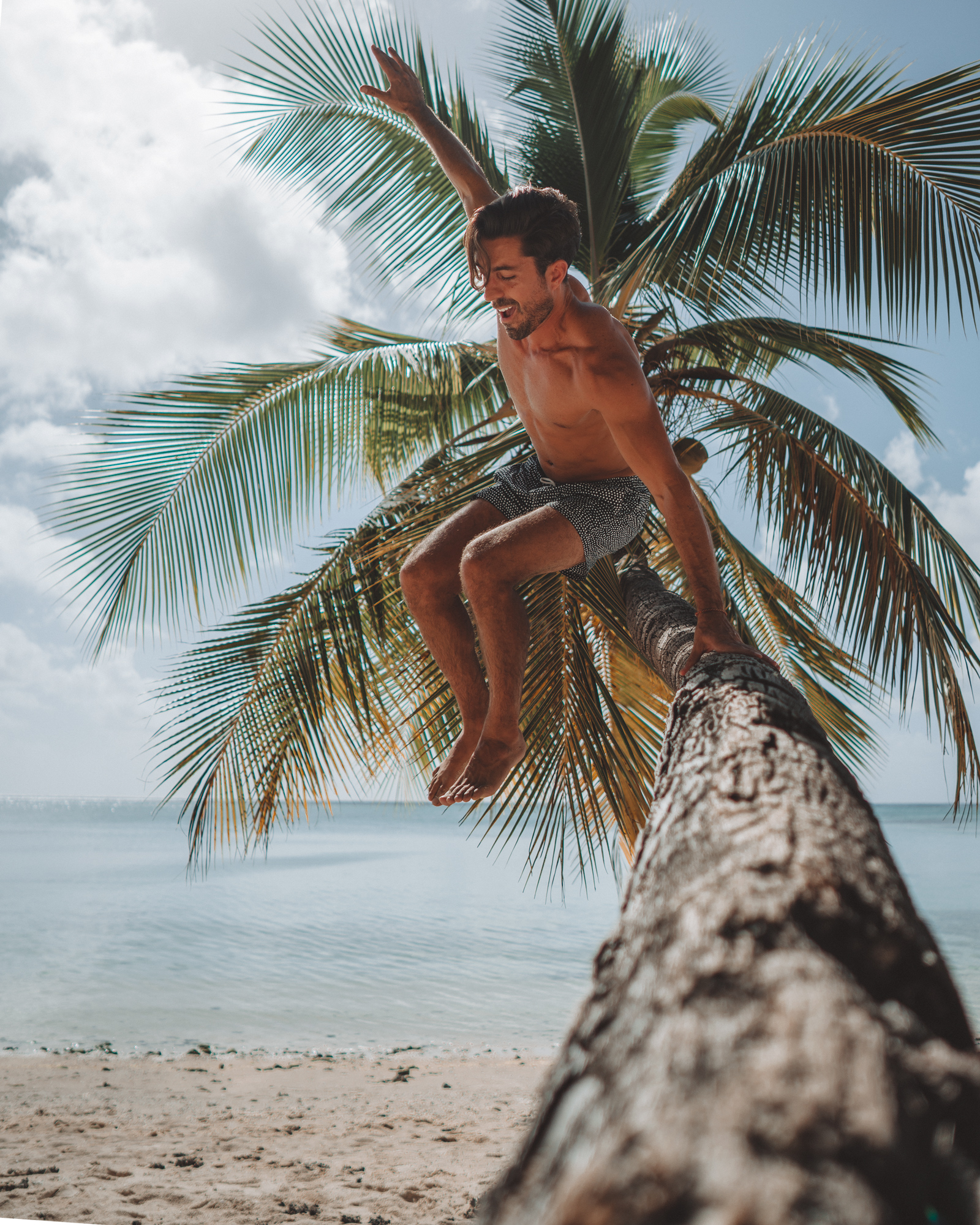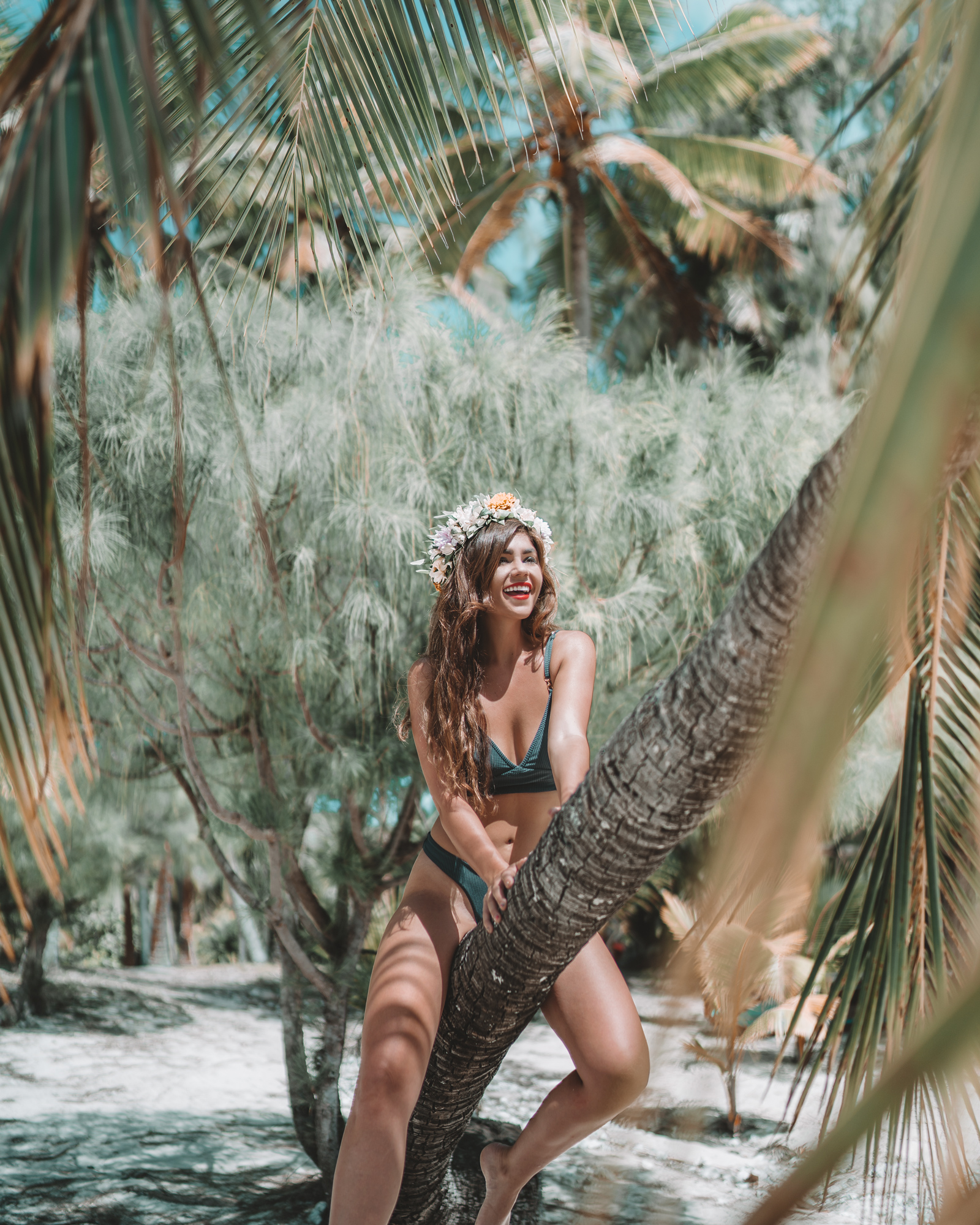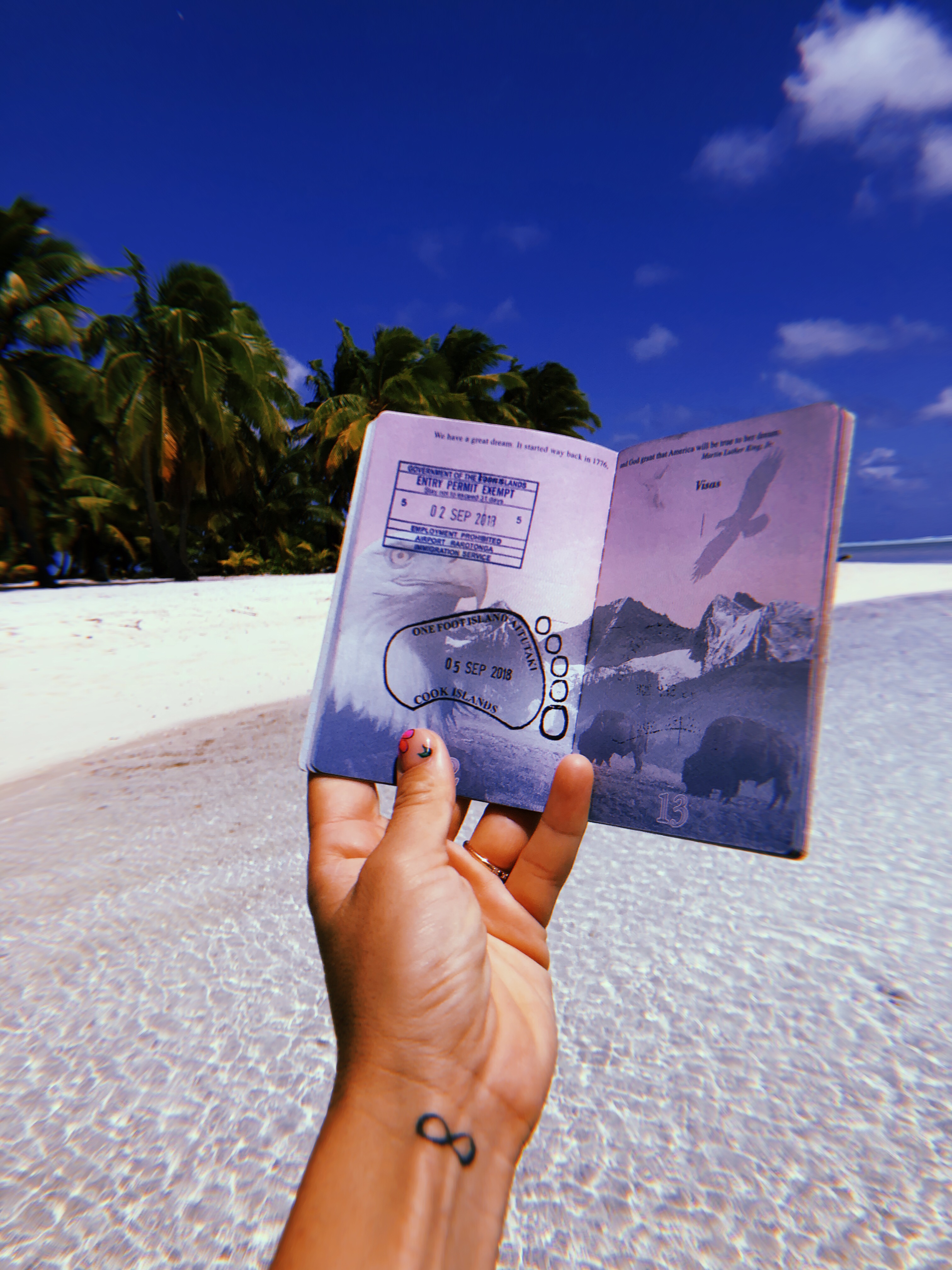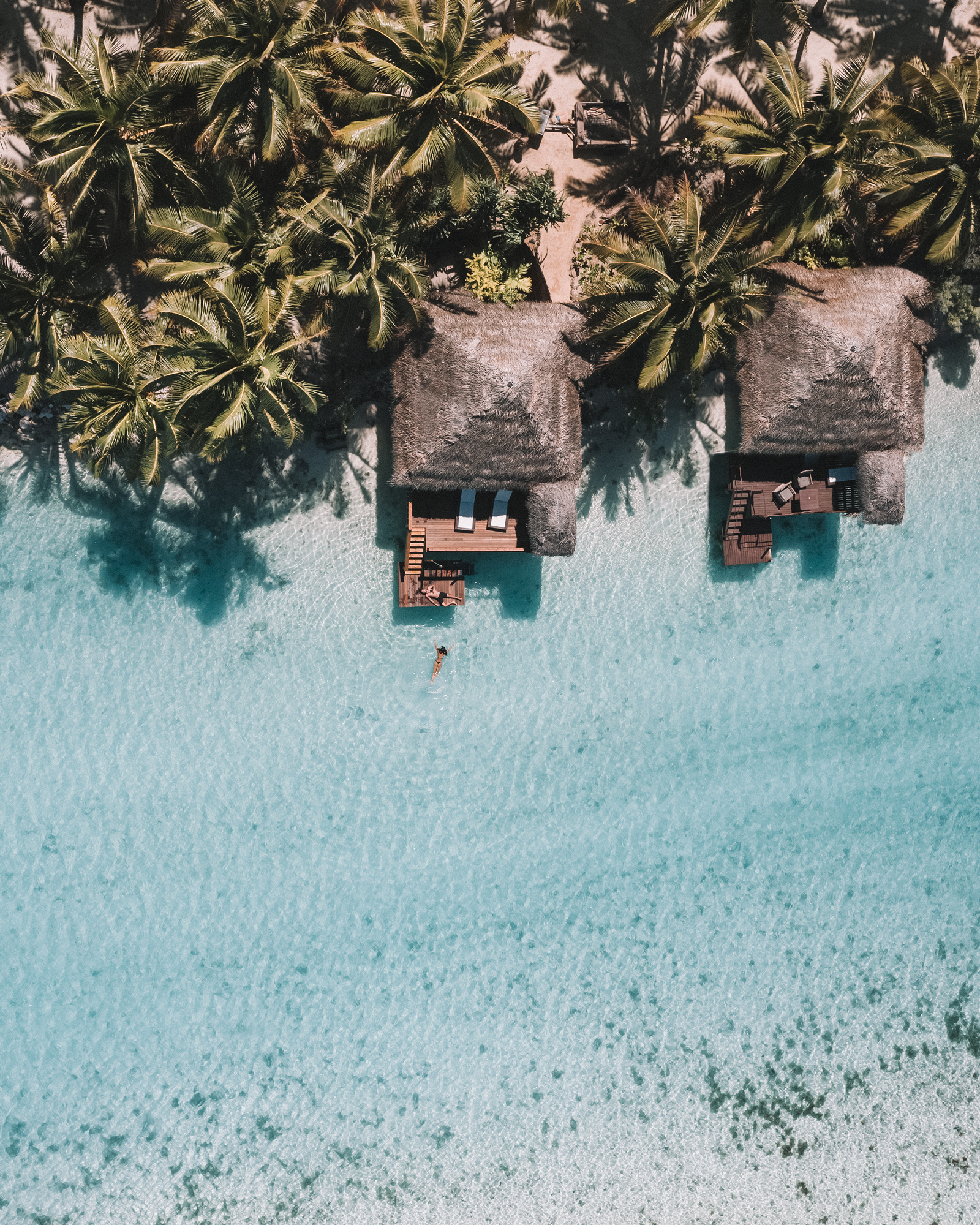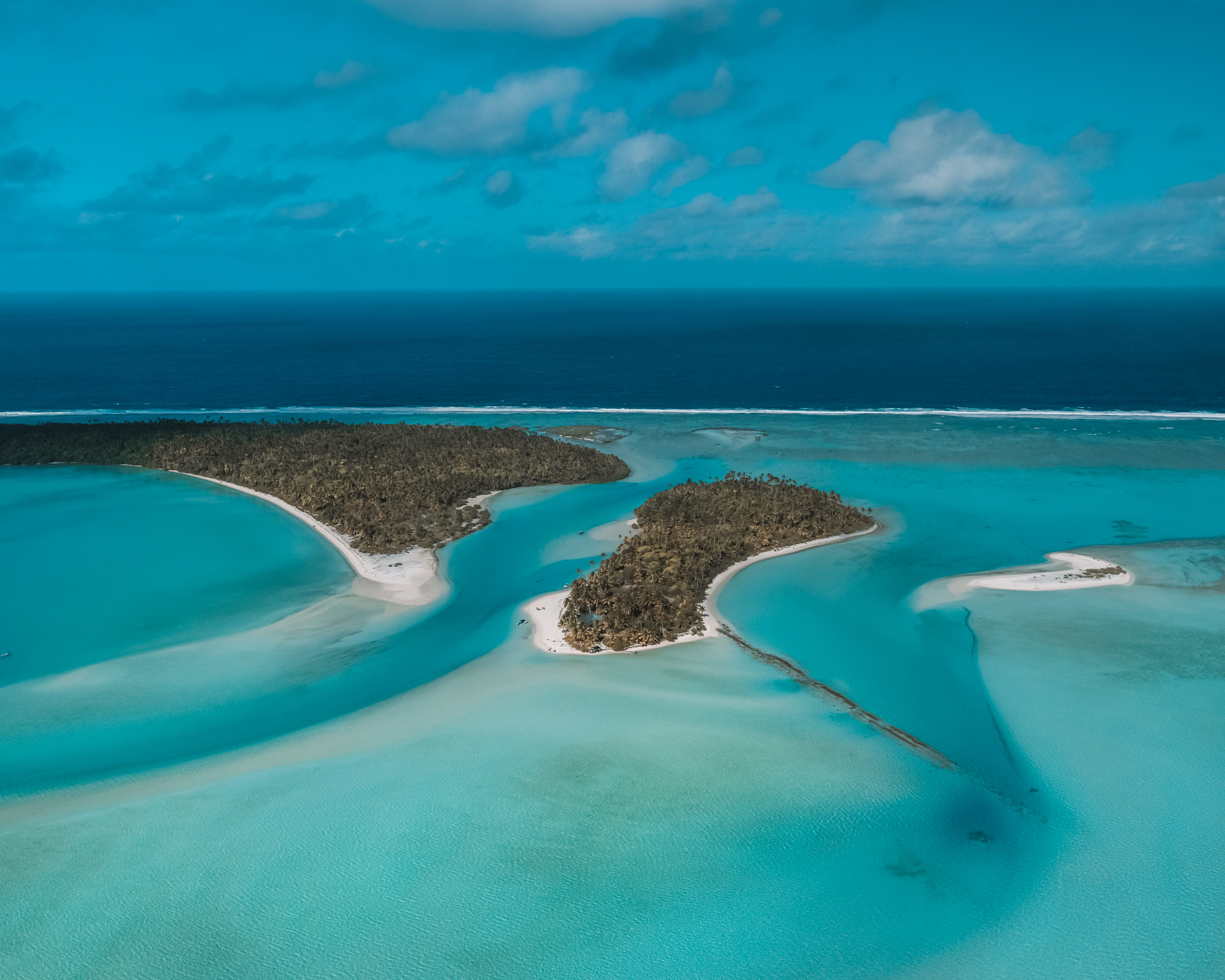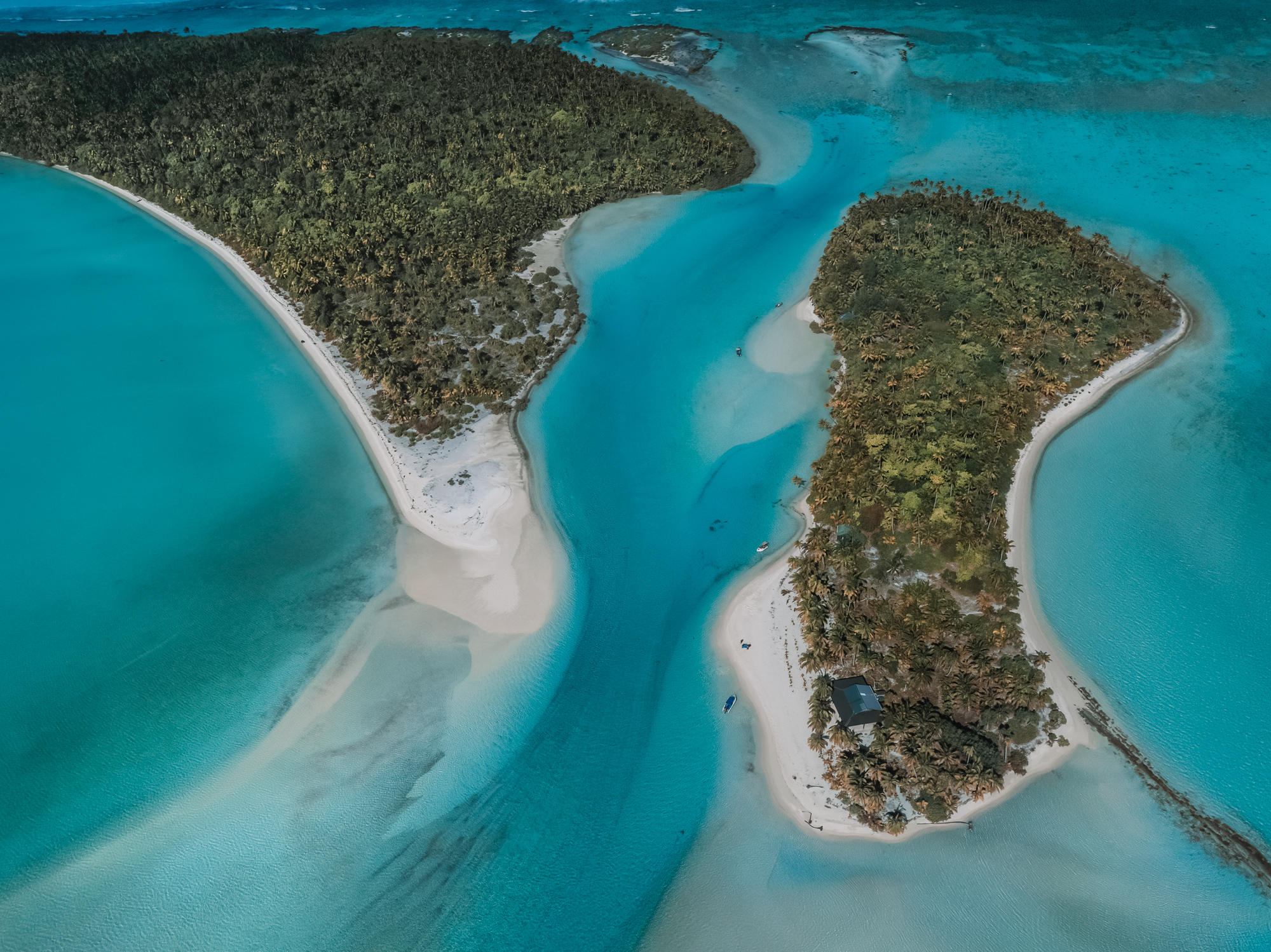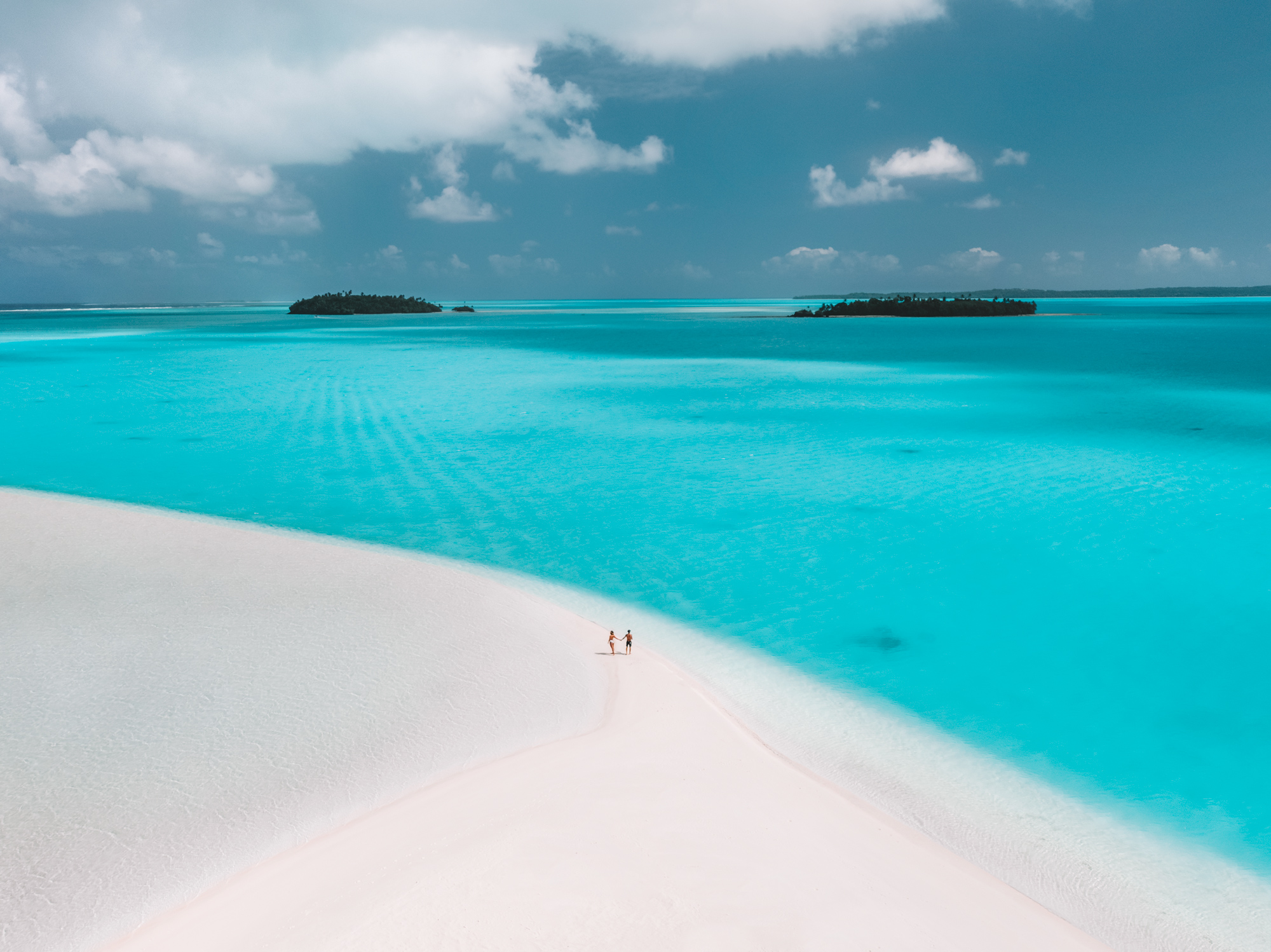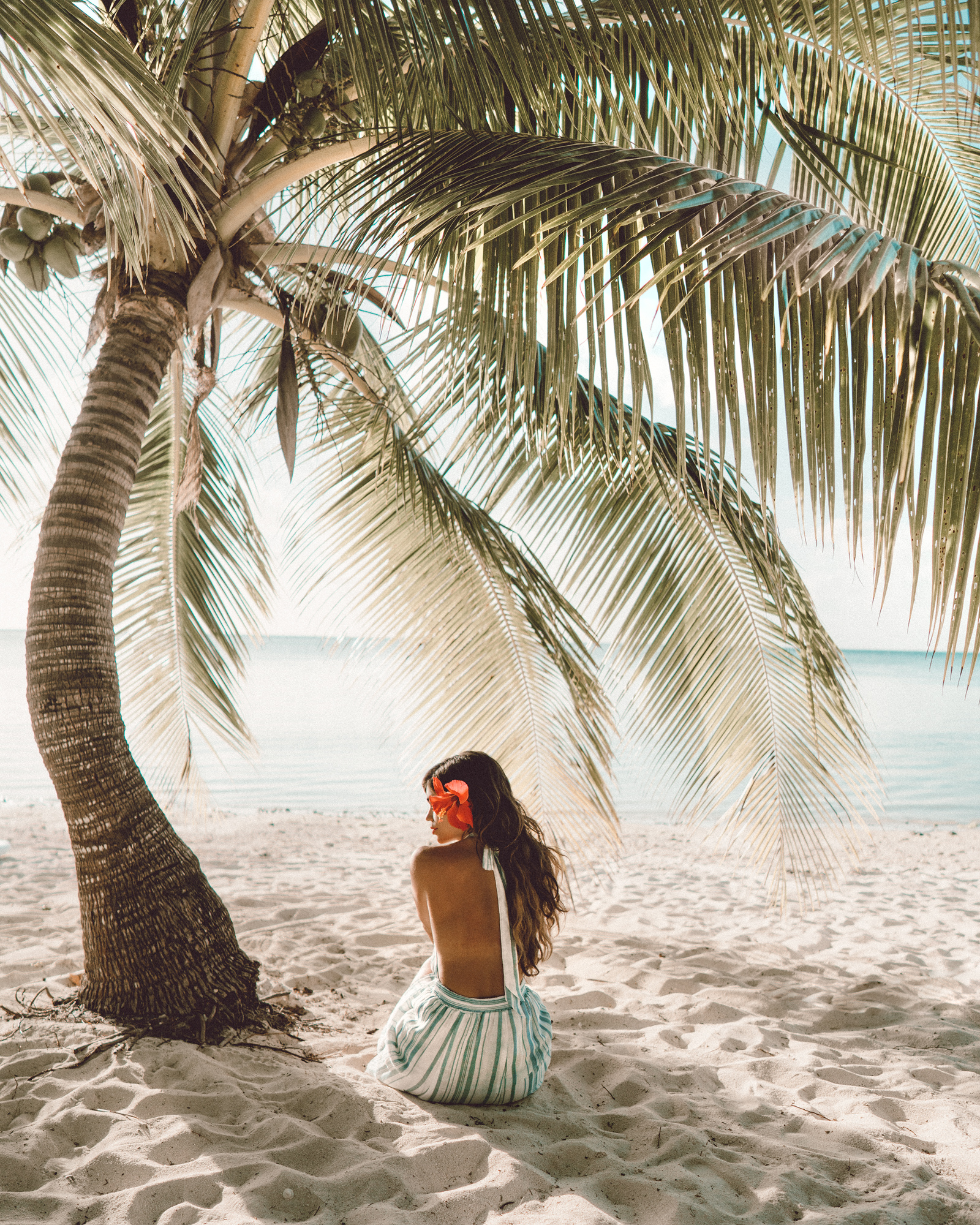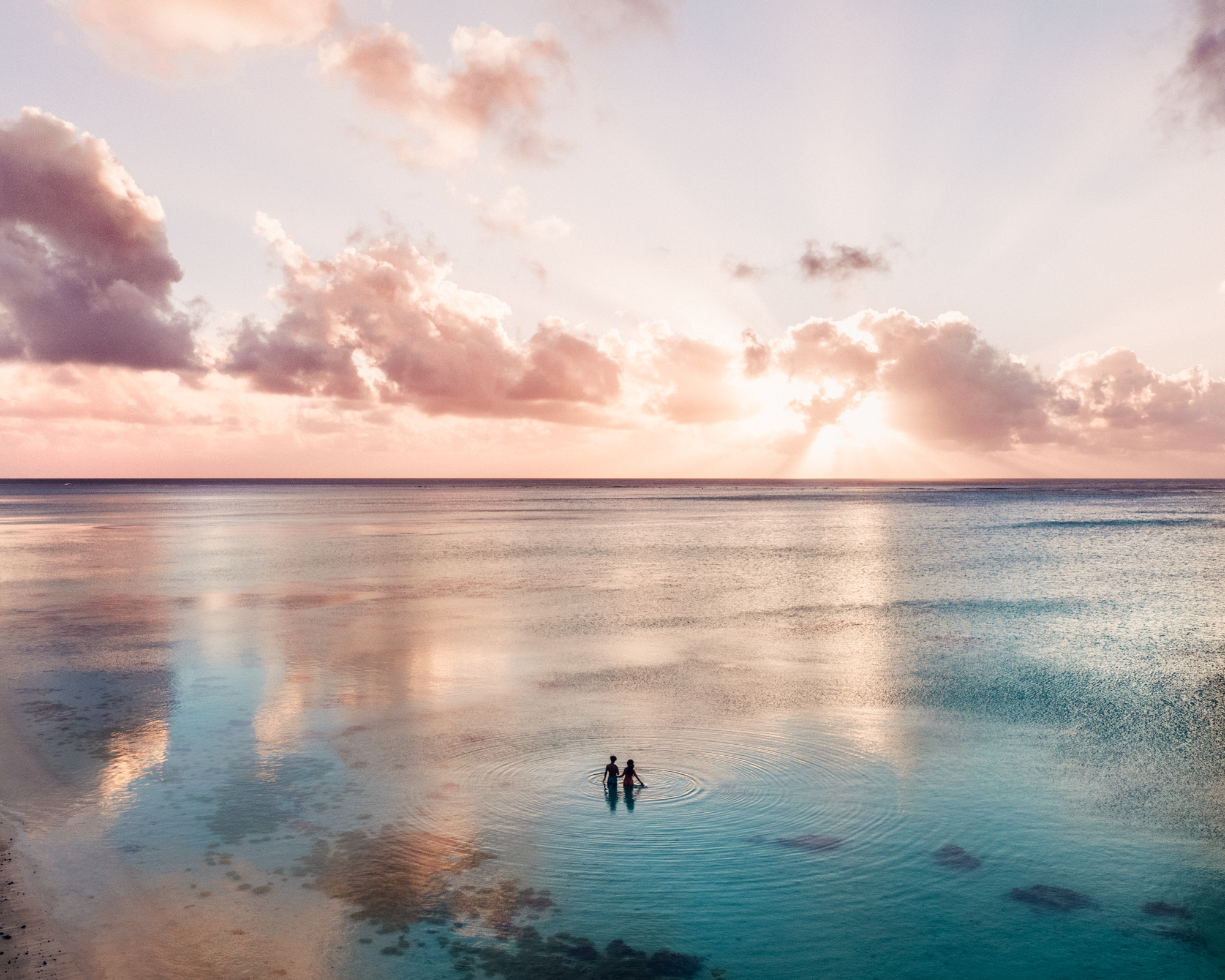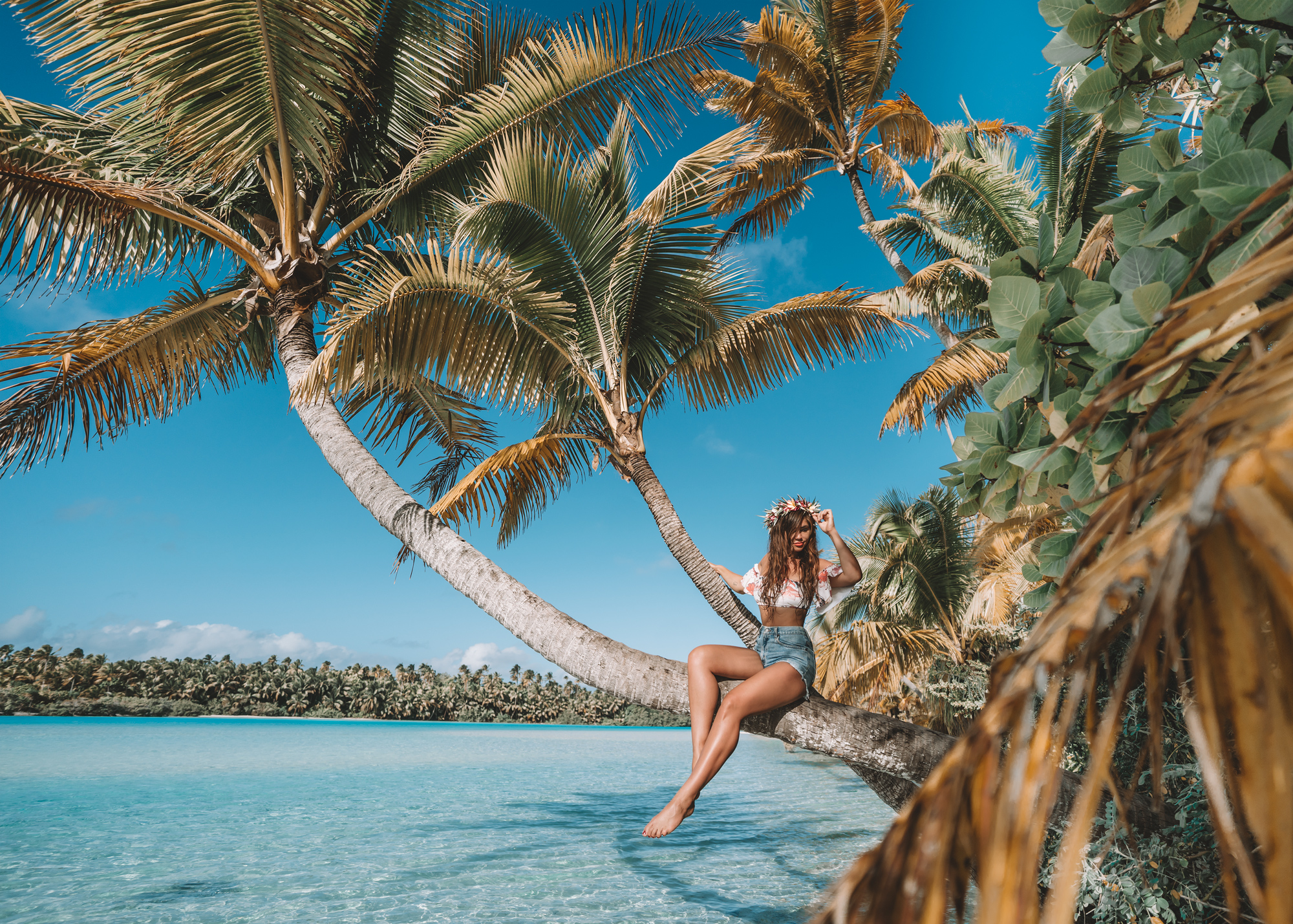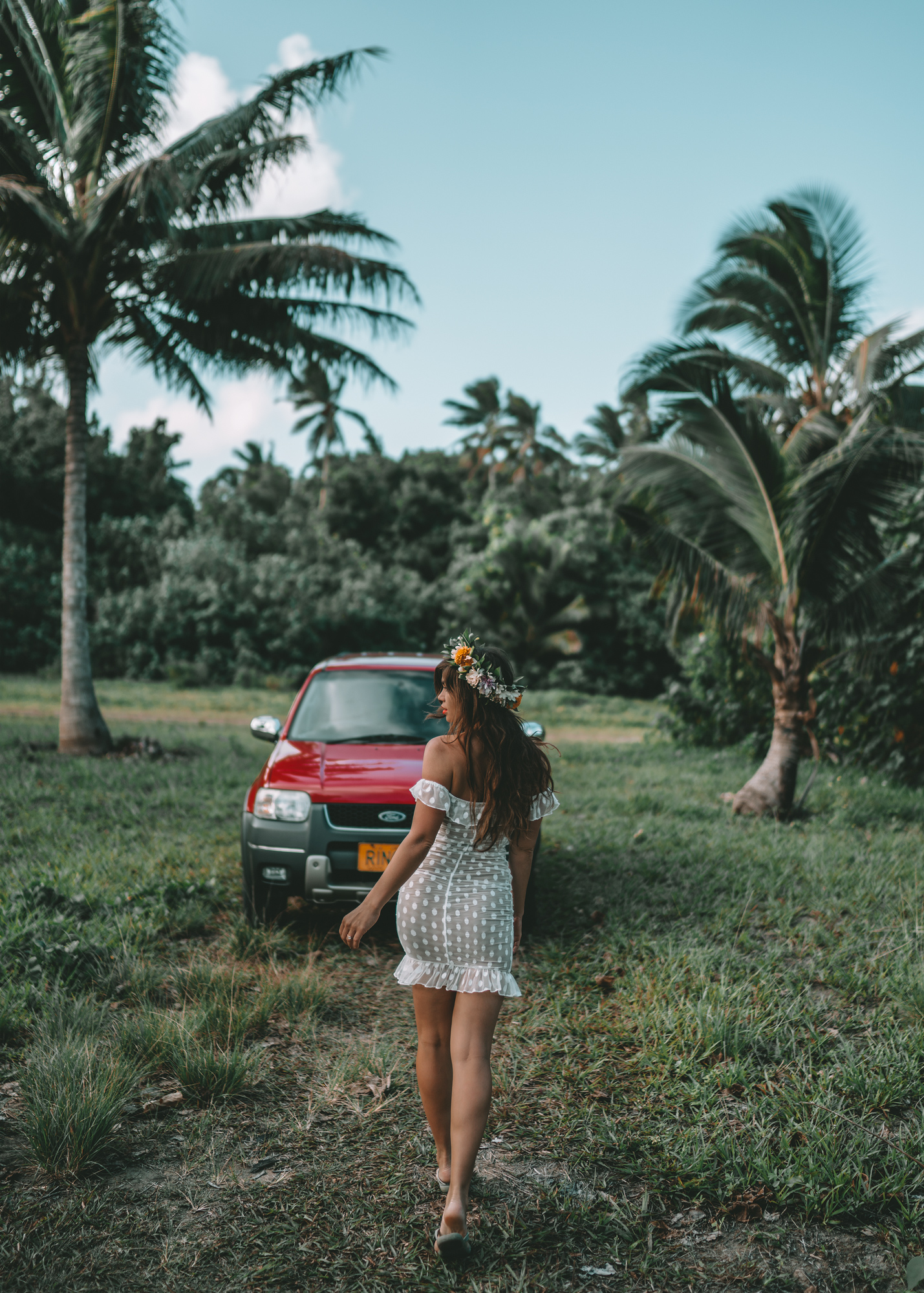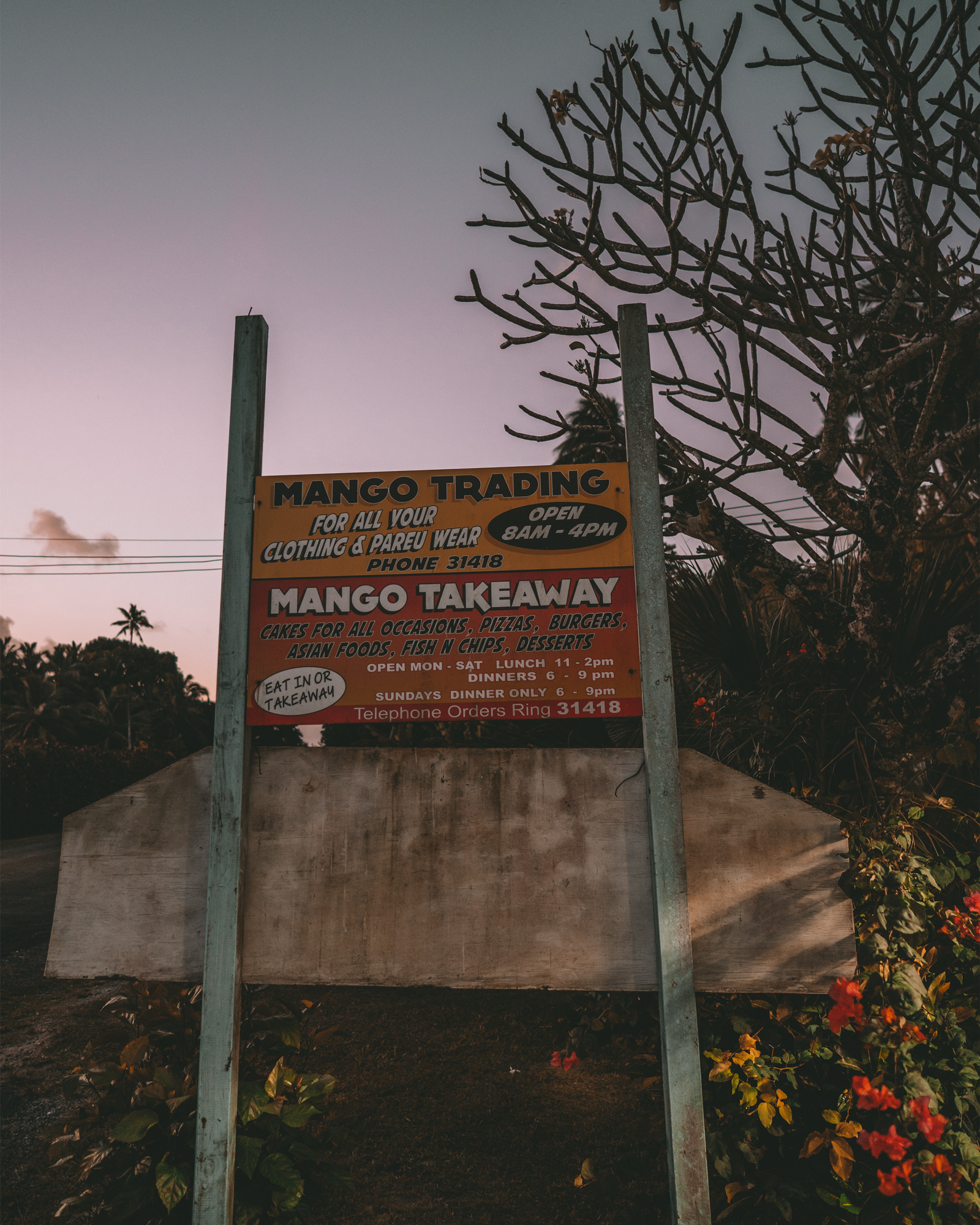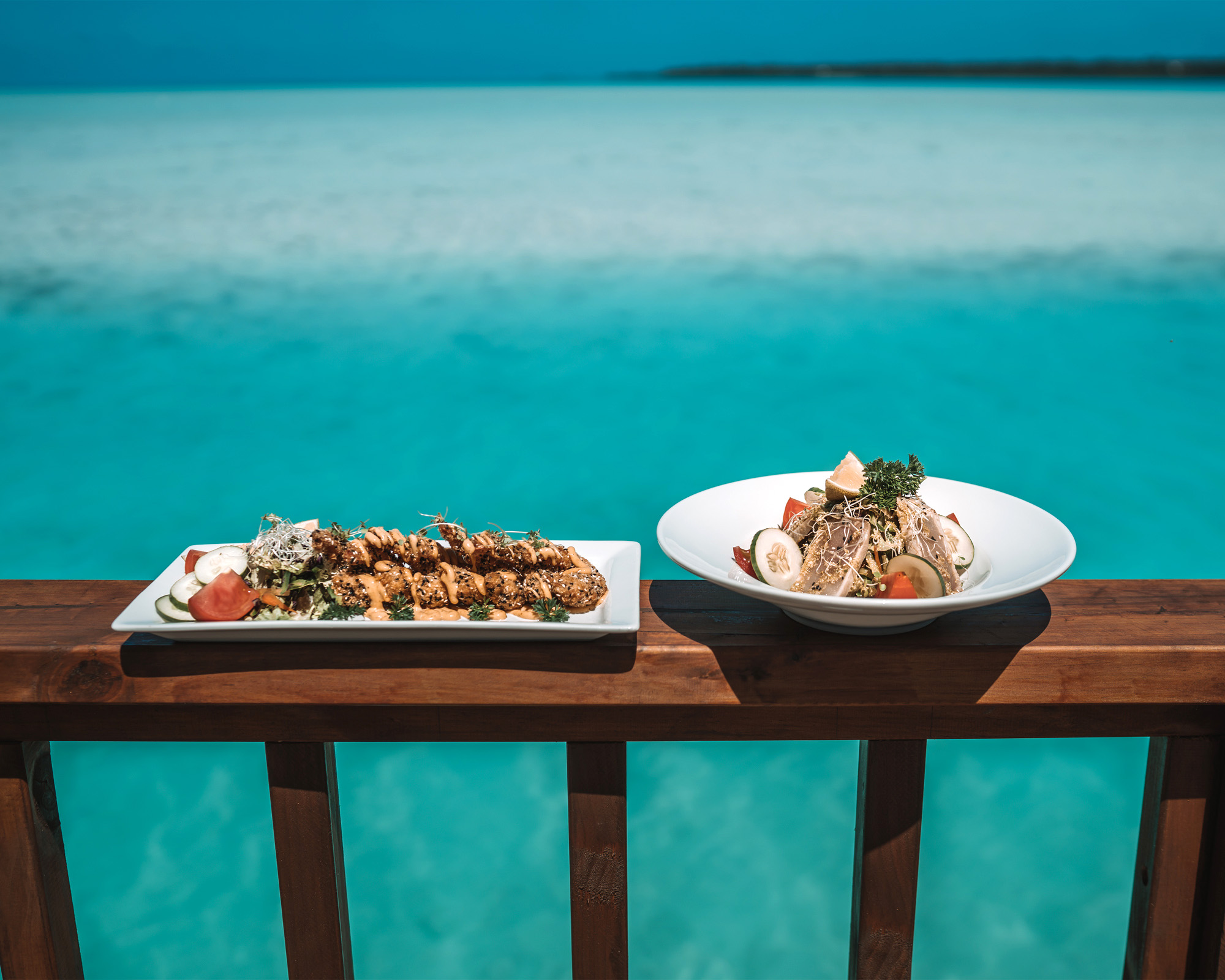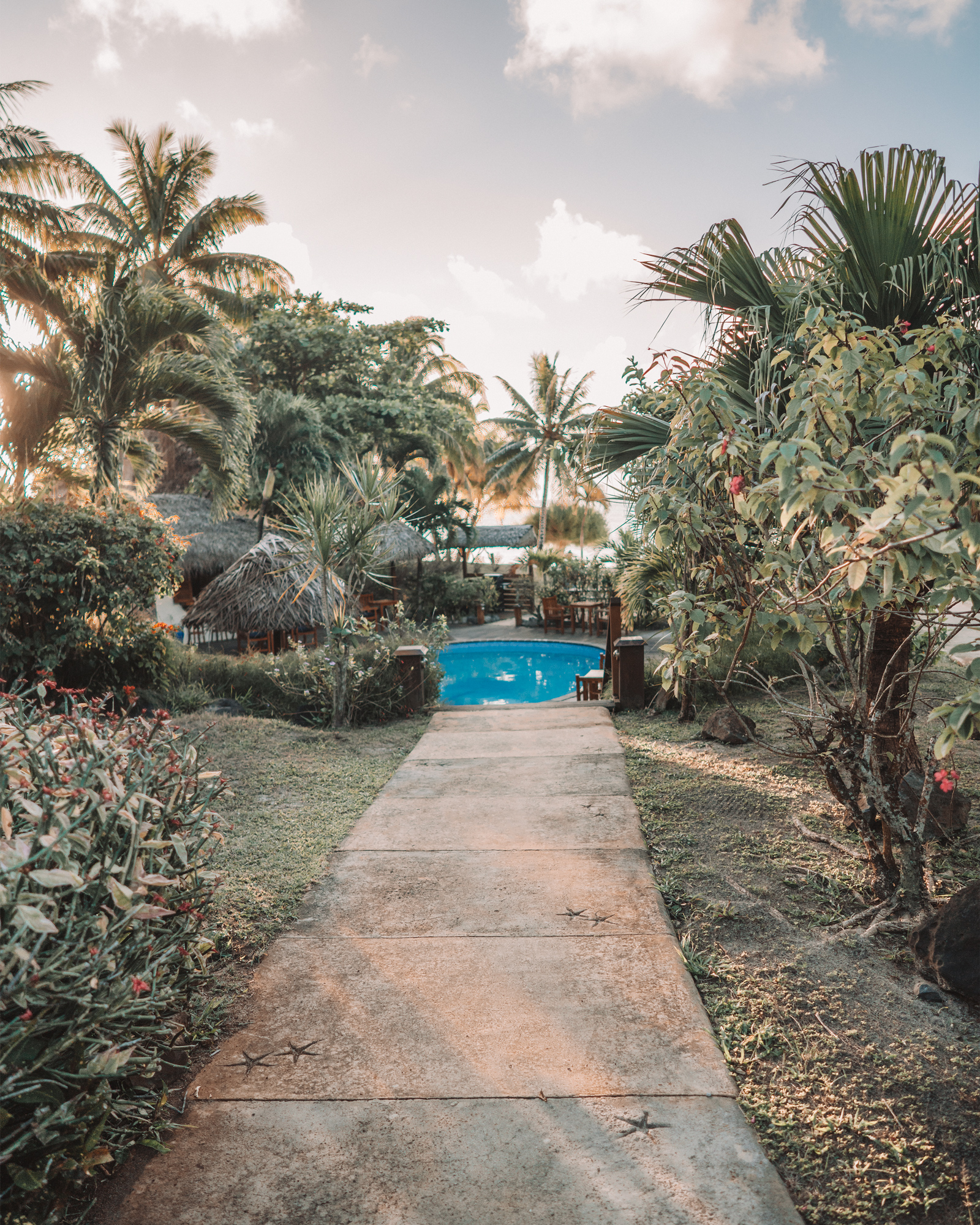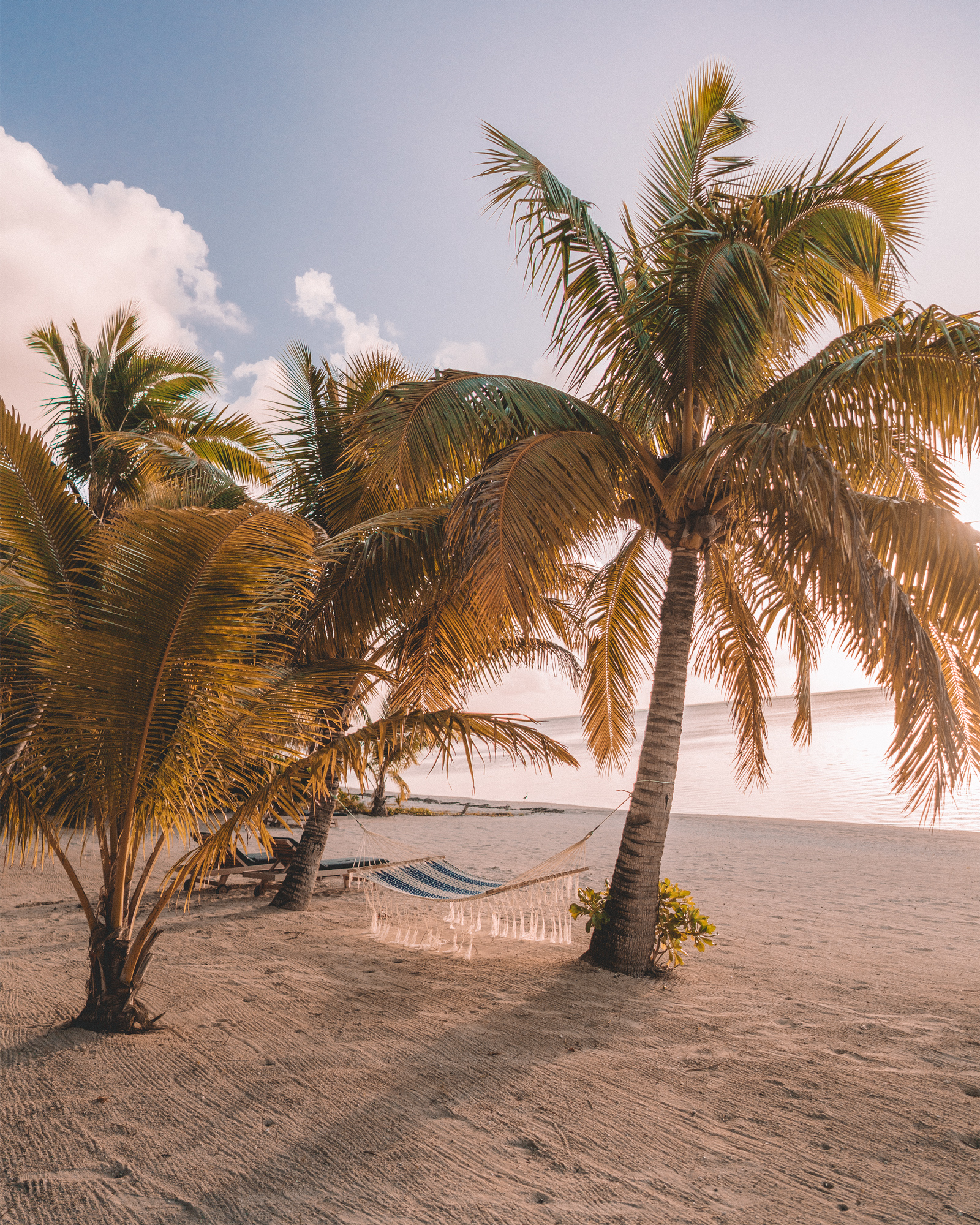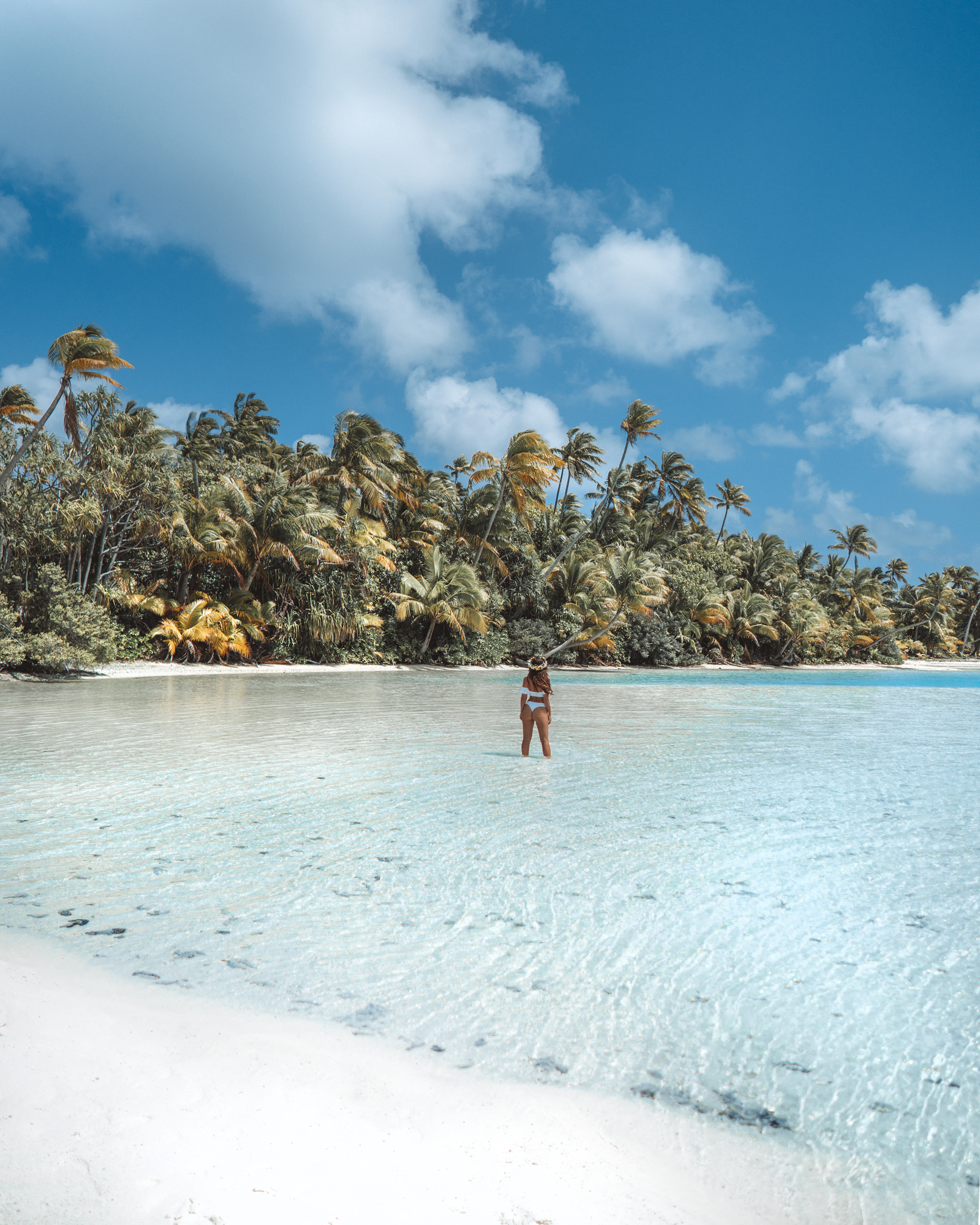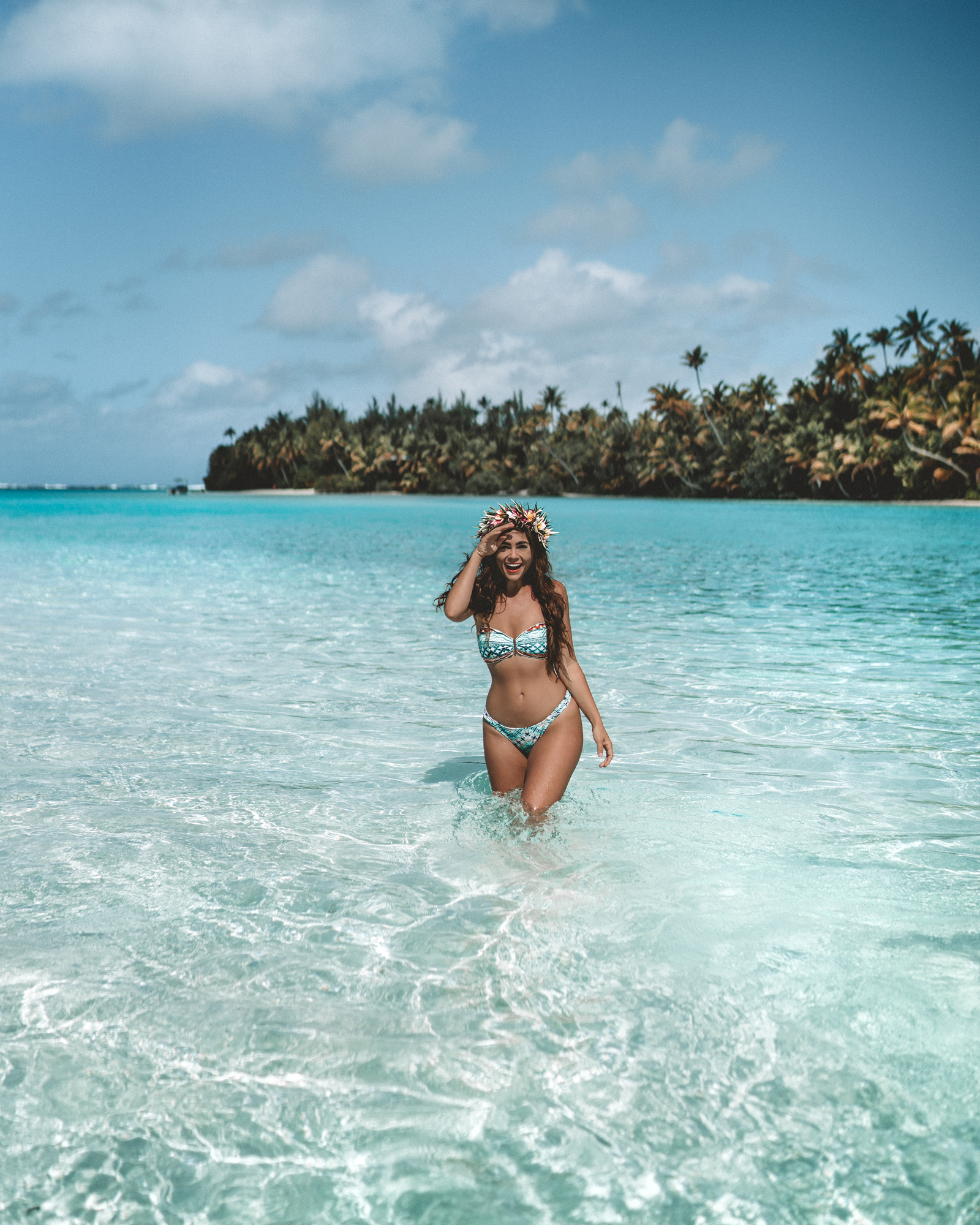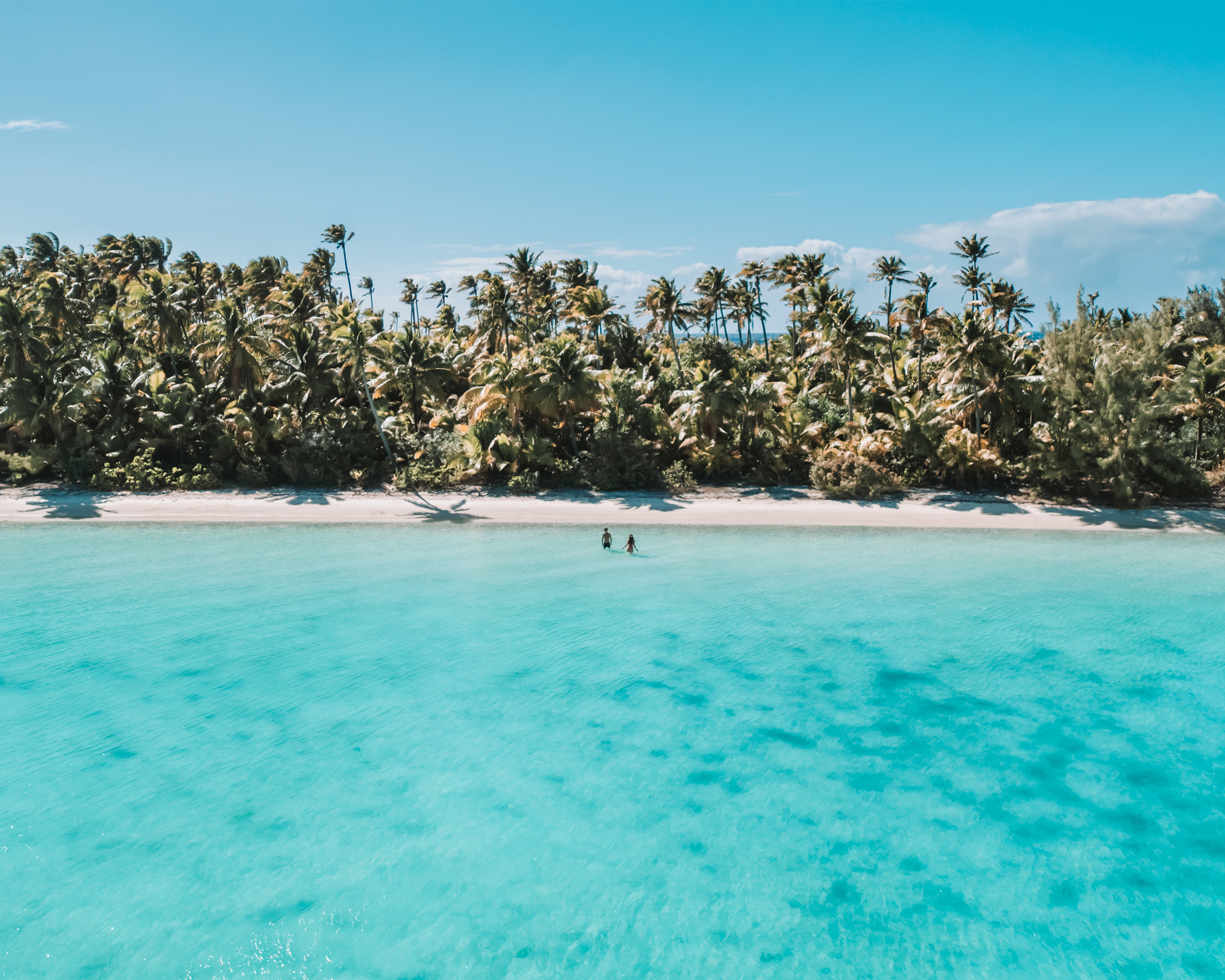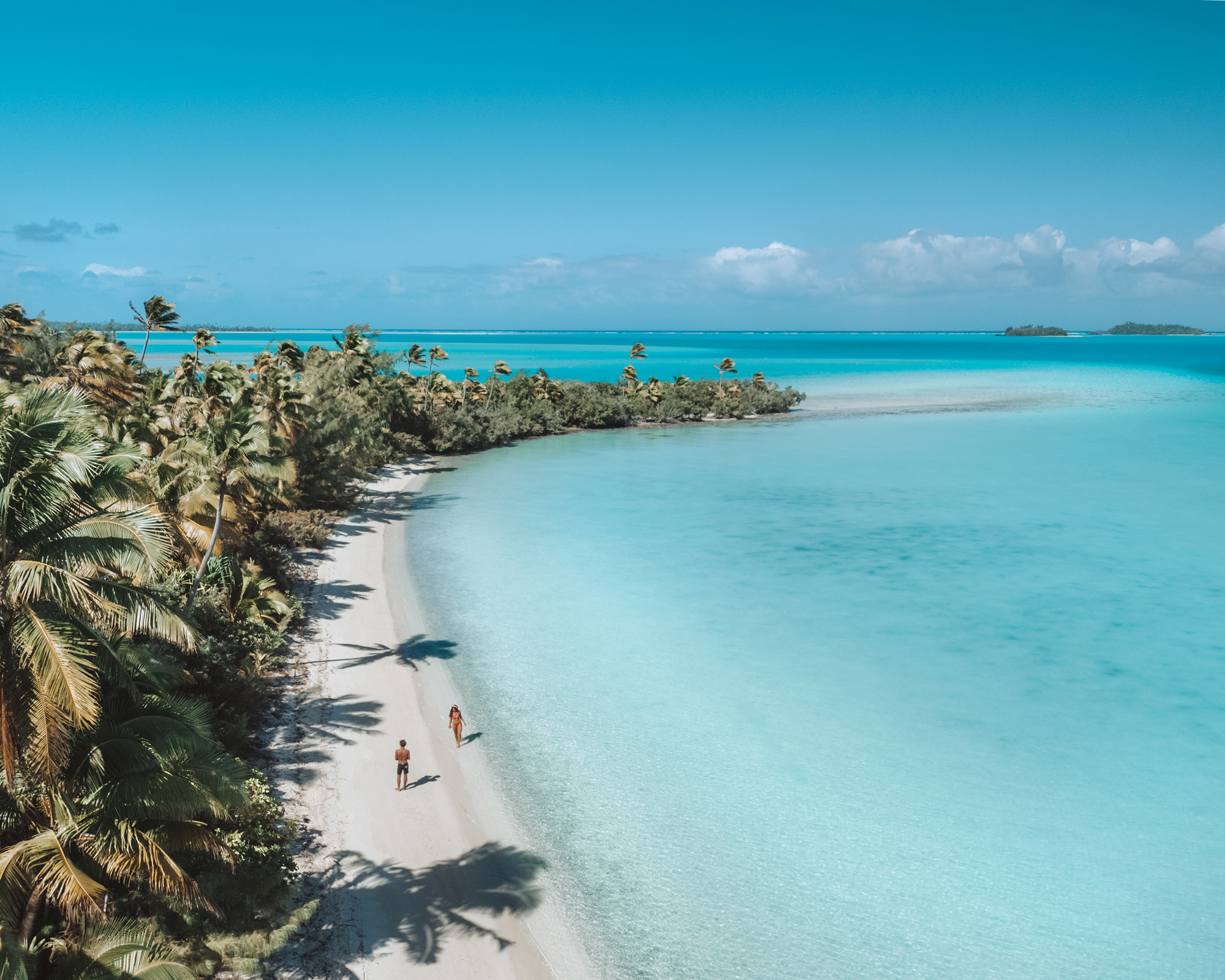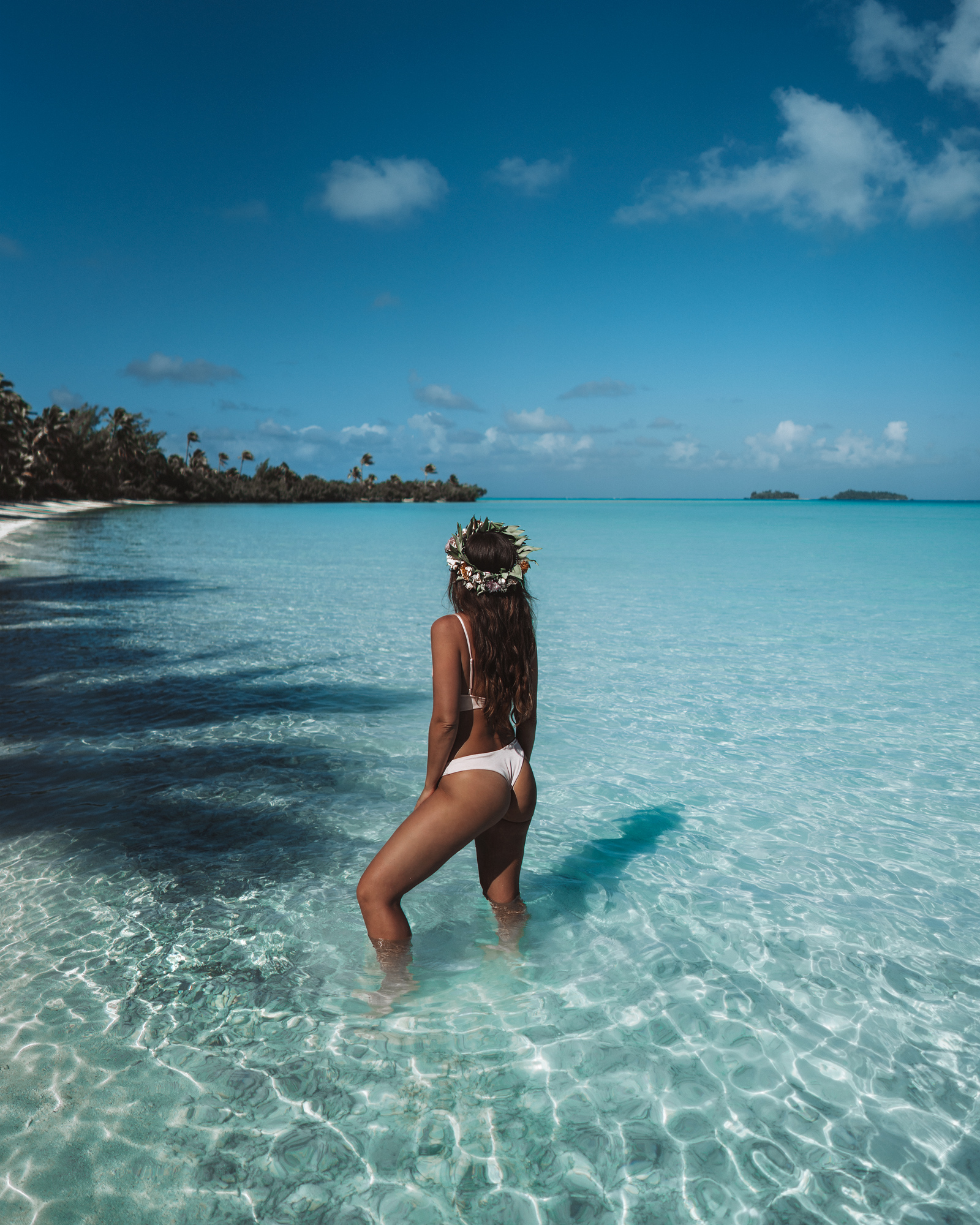 Did we take enough photos here? Honestly, we just couldn't stop! I'm sure we will see you again, Aitutaki.
Any questions? Please let us know below!
Like this post? Pin it for later and share it with others!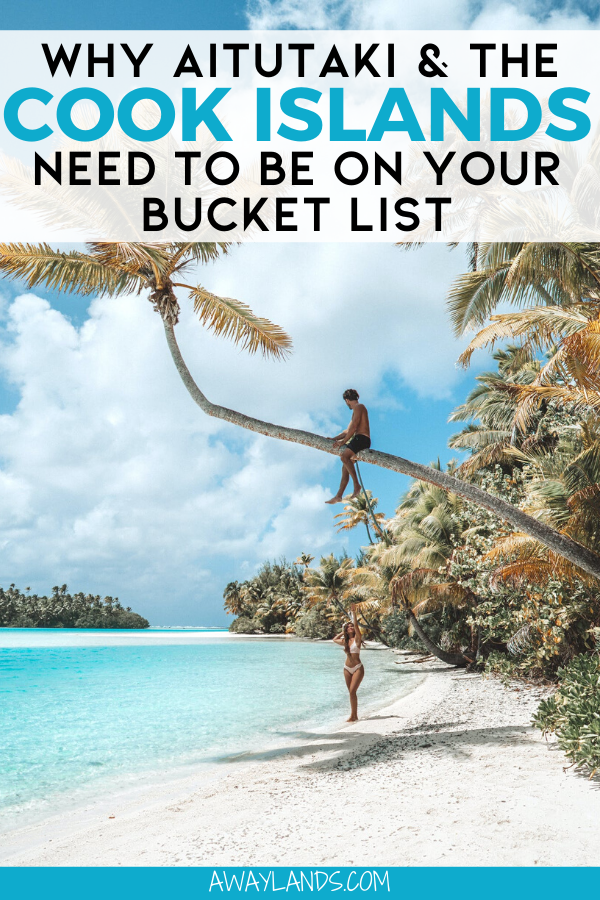 Search Hotels:
Find the best hotel prices in the search below!