November 23, 2020 Shopping Style
The Best Over The Knee Boots of All Time Are Shockingly Affordable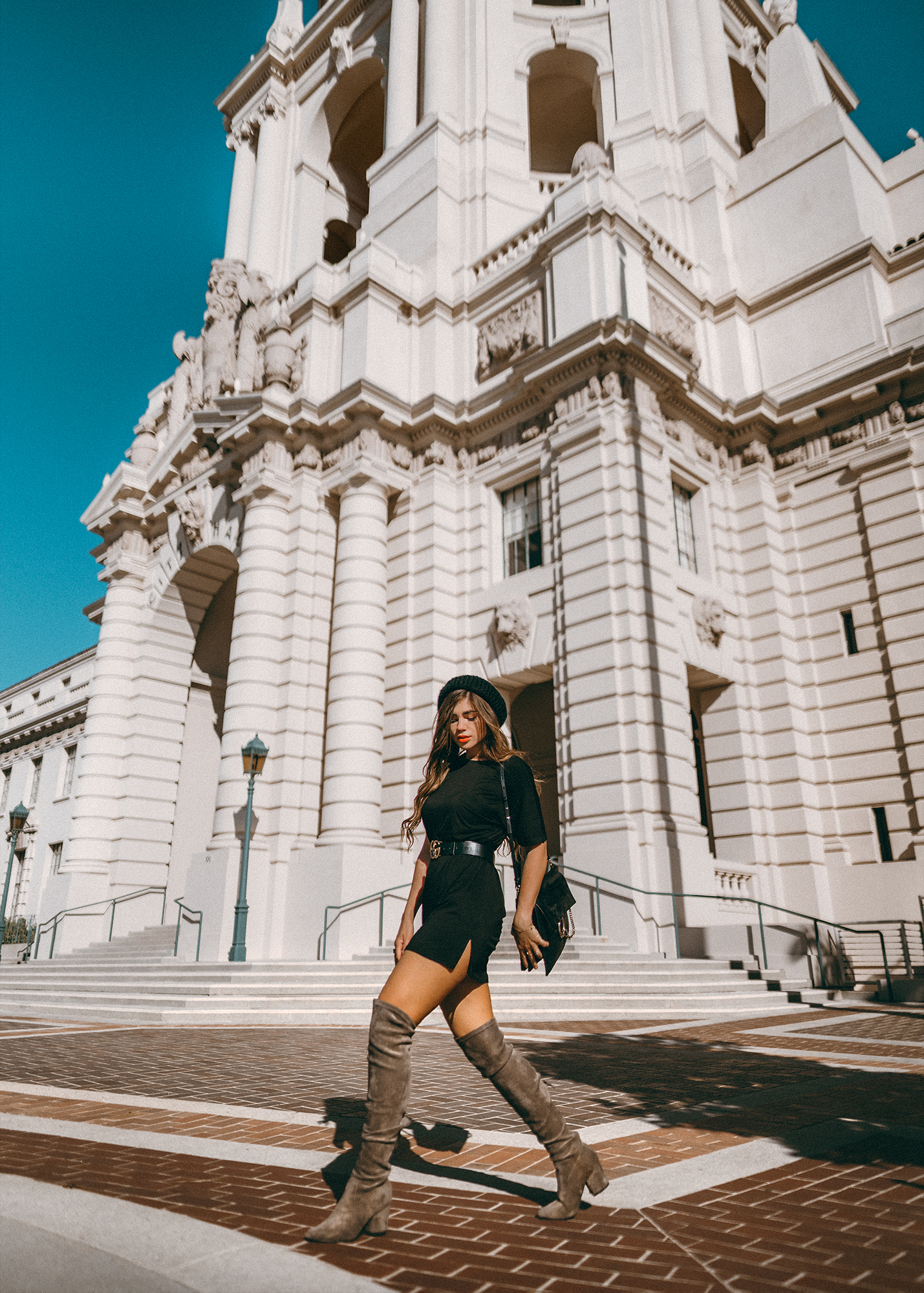 Tall, Suede, Thigh High Boots for $150 - It's true, the internet-famous Goodnight Macaroon Boots truly live up to the hype.
I feel like I've been searching for a great pair of over the knee boots for the past decade; They always feel like such an elusive item to find. A pair that's comfortable to walk in, stays up but doesn't squeeze, with a heel that's not too tall or too flat. And as a shorter girl (I'm 5'4"), a pair that doesn't shorten my legs has made that search even harder. When I saw these Goodnight Macaroon Boots keep popping up, I thought they must be too good to be true or inherently flawed in the way that boots have always seemed to be. But after reading tons of reviews and seeing them at such a great price point, I had to try them out - in both grey and chestnut brown, of course.
And to cut to the good part - YES they are just as perfect and comfortable and well-fitted as expected!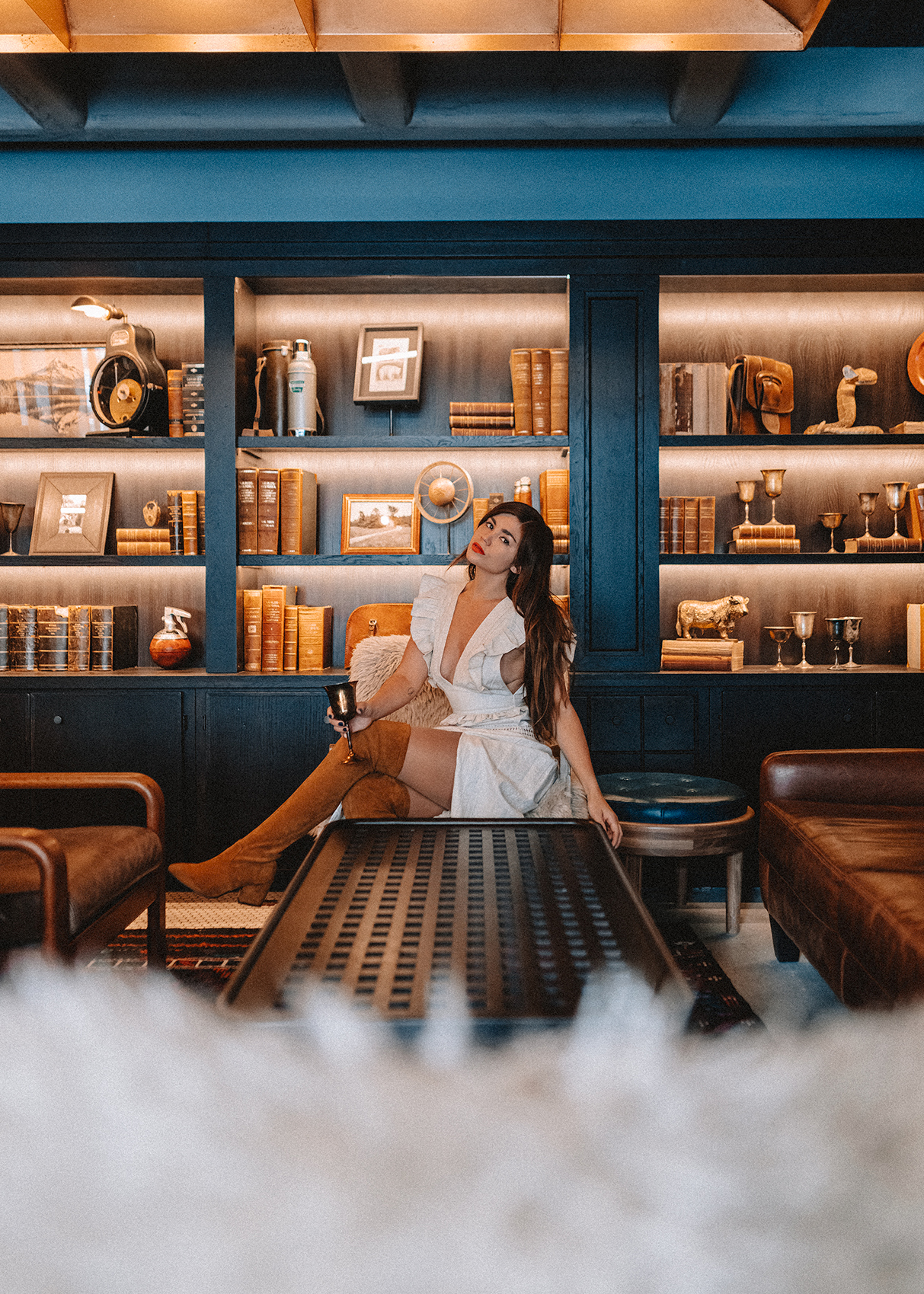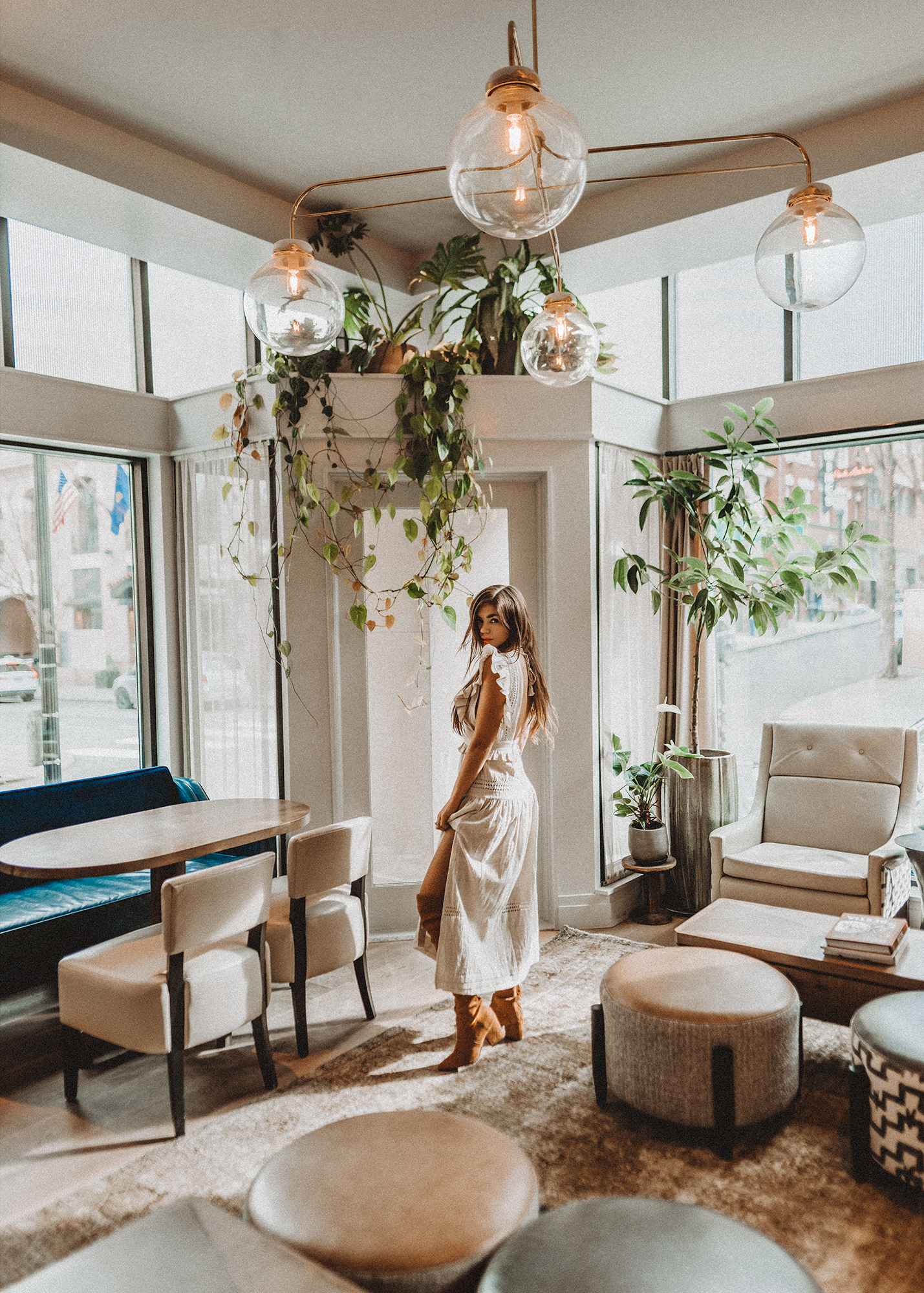 What makes the perfect boot?
The ability to walk comfortably for a few miles without pain.
No thigh squeezing!
No slippage - a boot that actually stays up where it is supposed to.
Not too flat, with enough of a heel that lengths the legs
Not too tall of a heel that limits functionality
Hits the right spot of your thigh to not make
Keeps your legs warm and cozy
Just looks good and something you want to wear!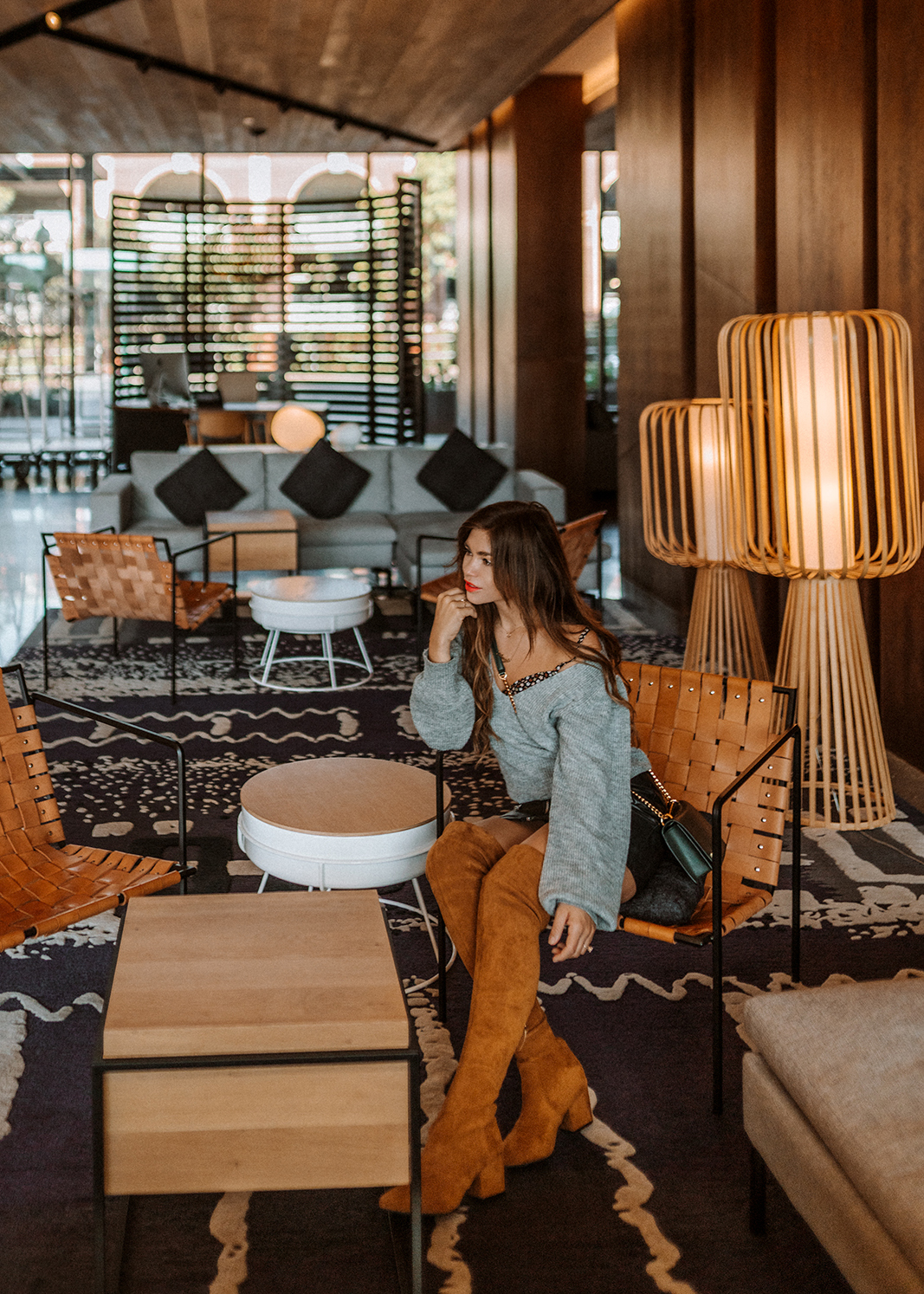 At a price-point of $159 (and sometimes less, Goodnight Macaroon is often running 20% promos), they don't feel like a splurge at all, especially compared to something like the much-hyped Stuart Weitzman Boots, it's no comparison. After a year of wear, I've felt like the quality if very solid for the price and they have held up well are still very comfortable to wear. Honestly, I'm pretty obsessed with these boots, which is why I had to share!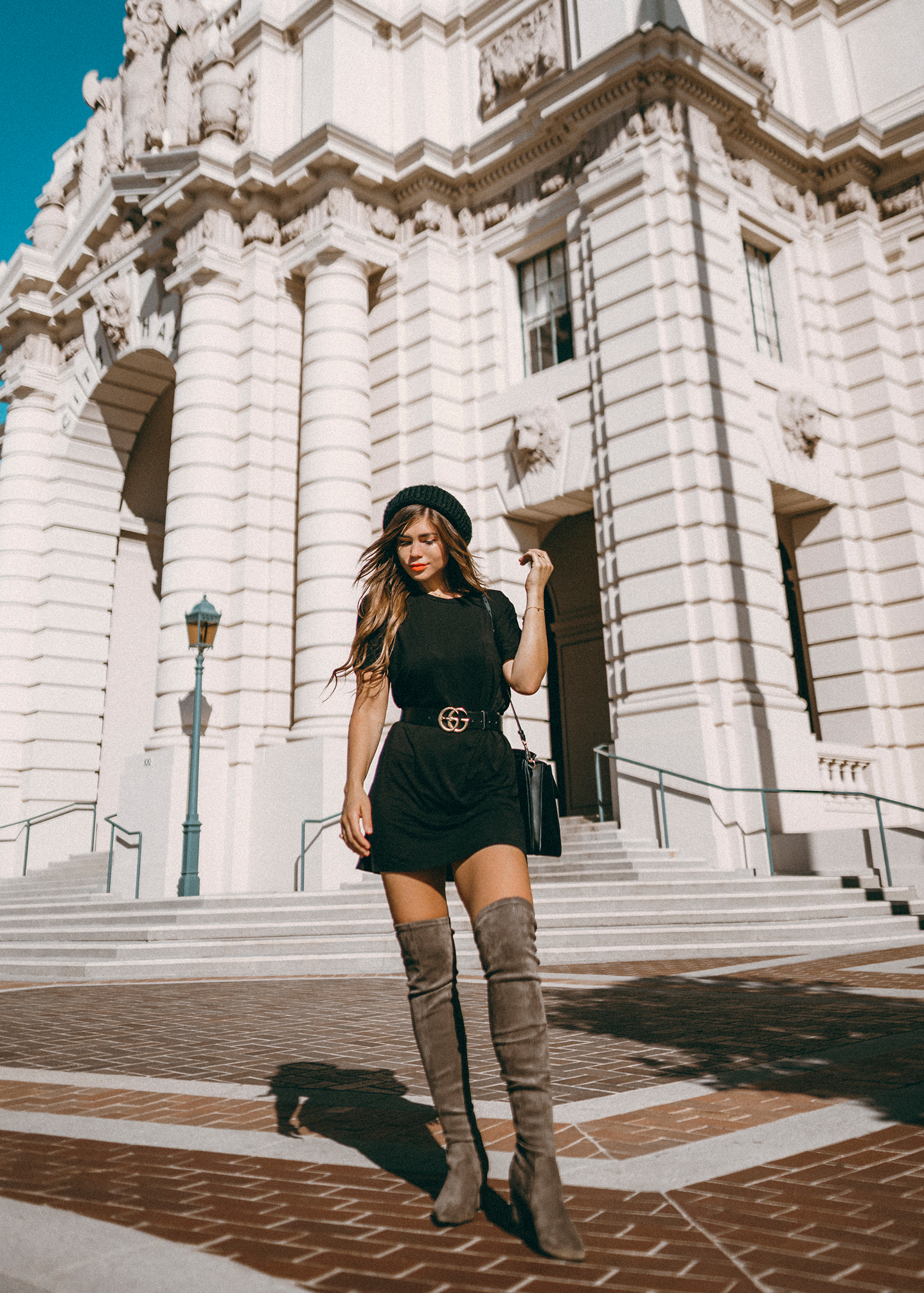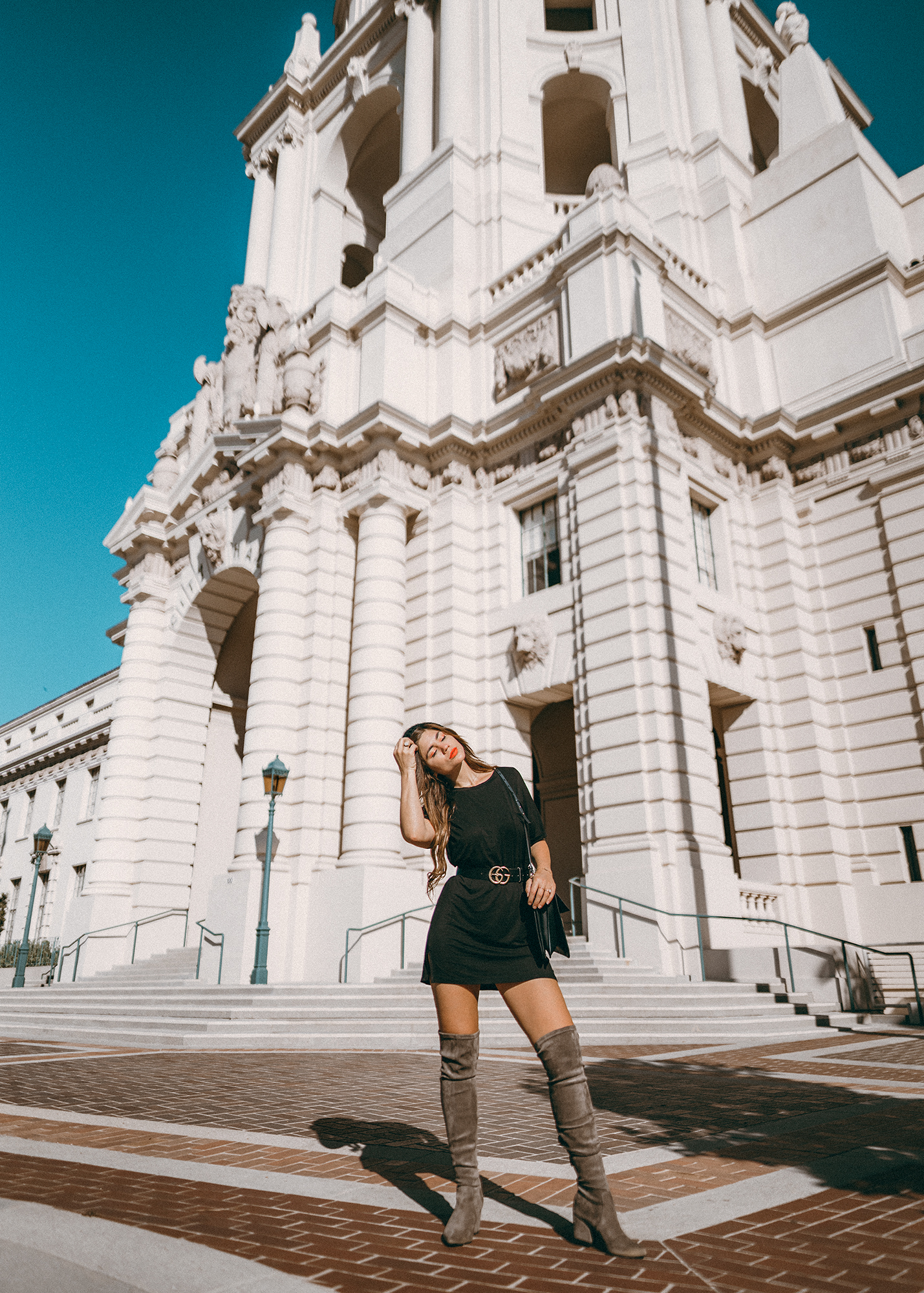 This is about as far as my winter looks go here in LA. I did top this with a leather jacket but THATS as far as it gets here.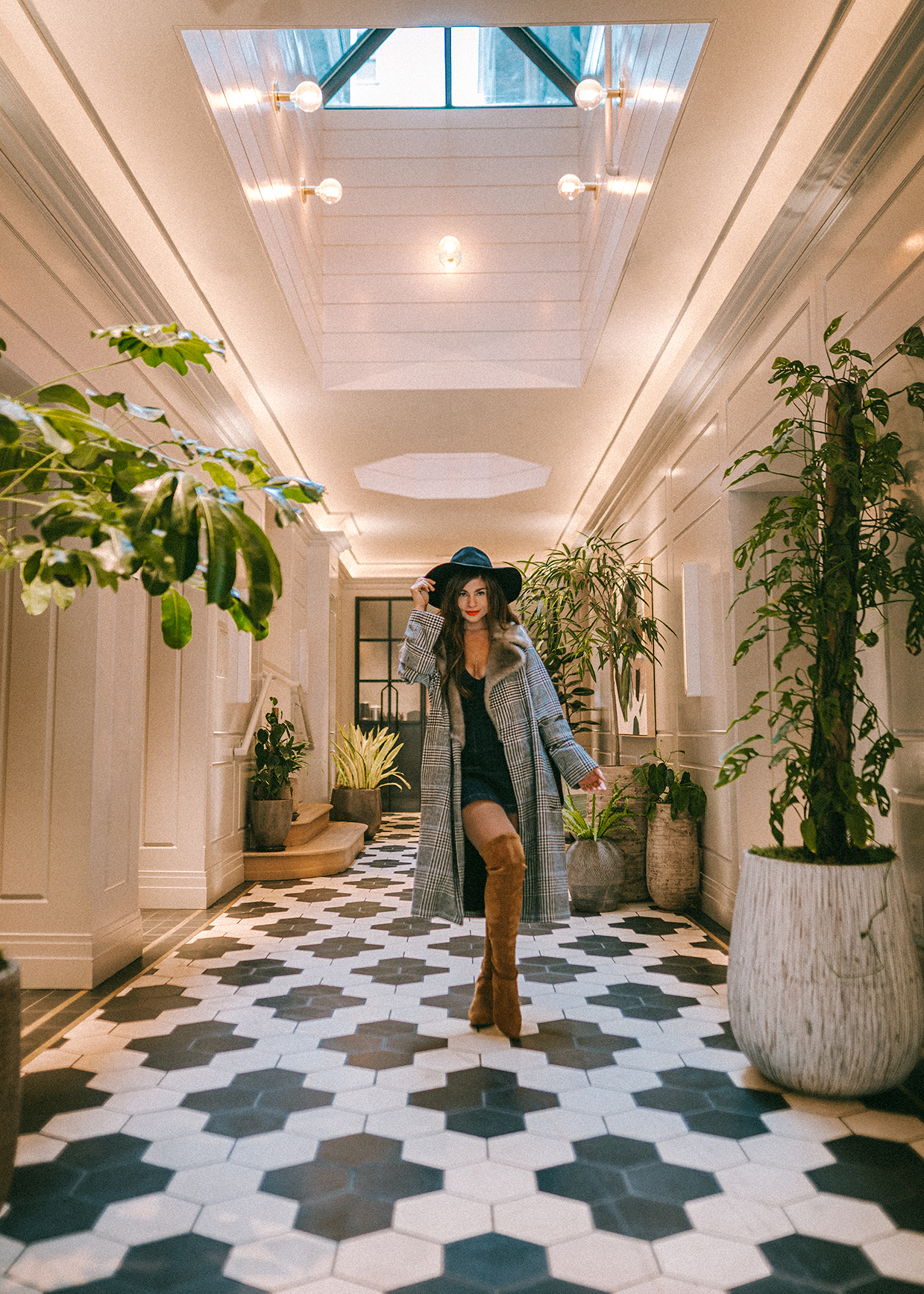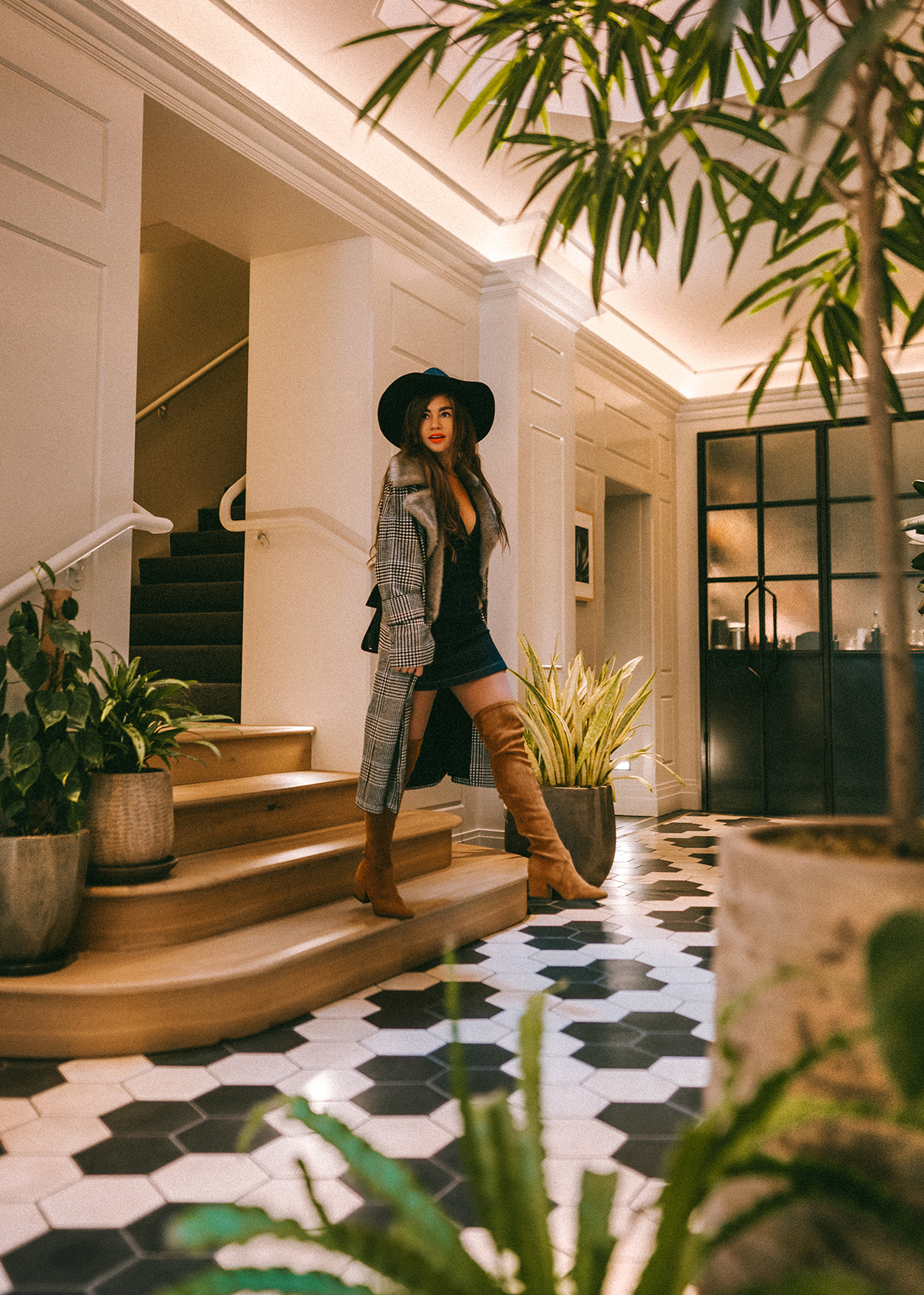 For colder weather, I love to wear a long coat, and nude tights under my boots. A few years ago I strayed away from the black tights that I lived in for 10 winters in New York - they just stopped feeling fashionable to me, and I leaned in hard to nude tights. Even though they have the connotation of being grandma-ish, I love that they look like being bare-legged in person and in photos, and just made me feel like my outfits were overall chicer than they would be with black tights. I even went all-in and got the fancy Taylor Swift / Beyonce ultra shiny Wolford tights! What are your thoughts on nude tights? Yes or hard pass?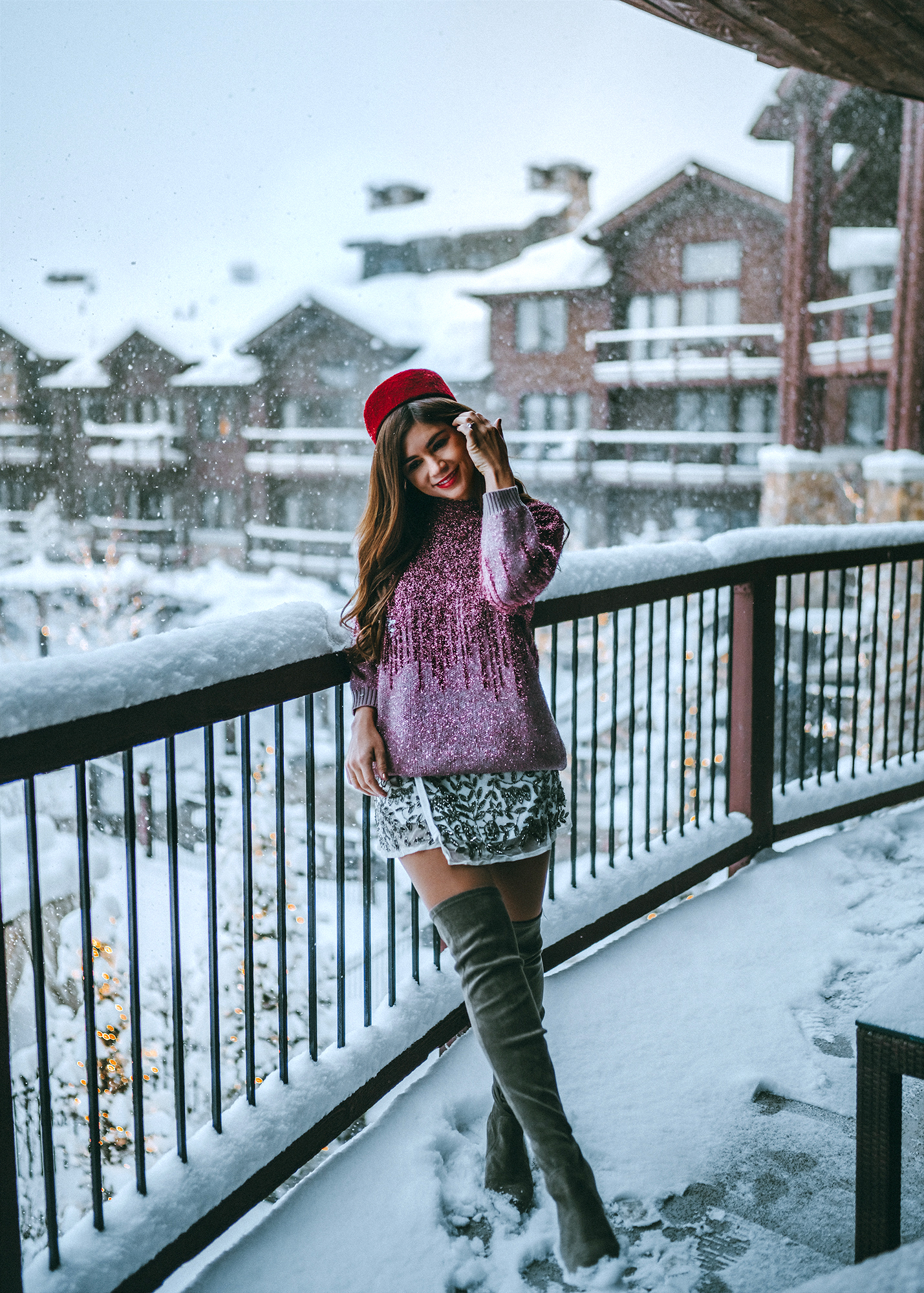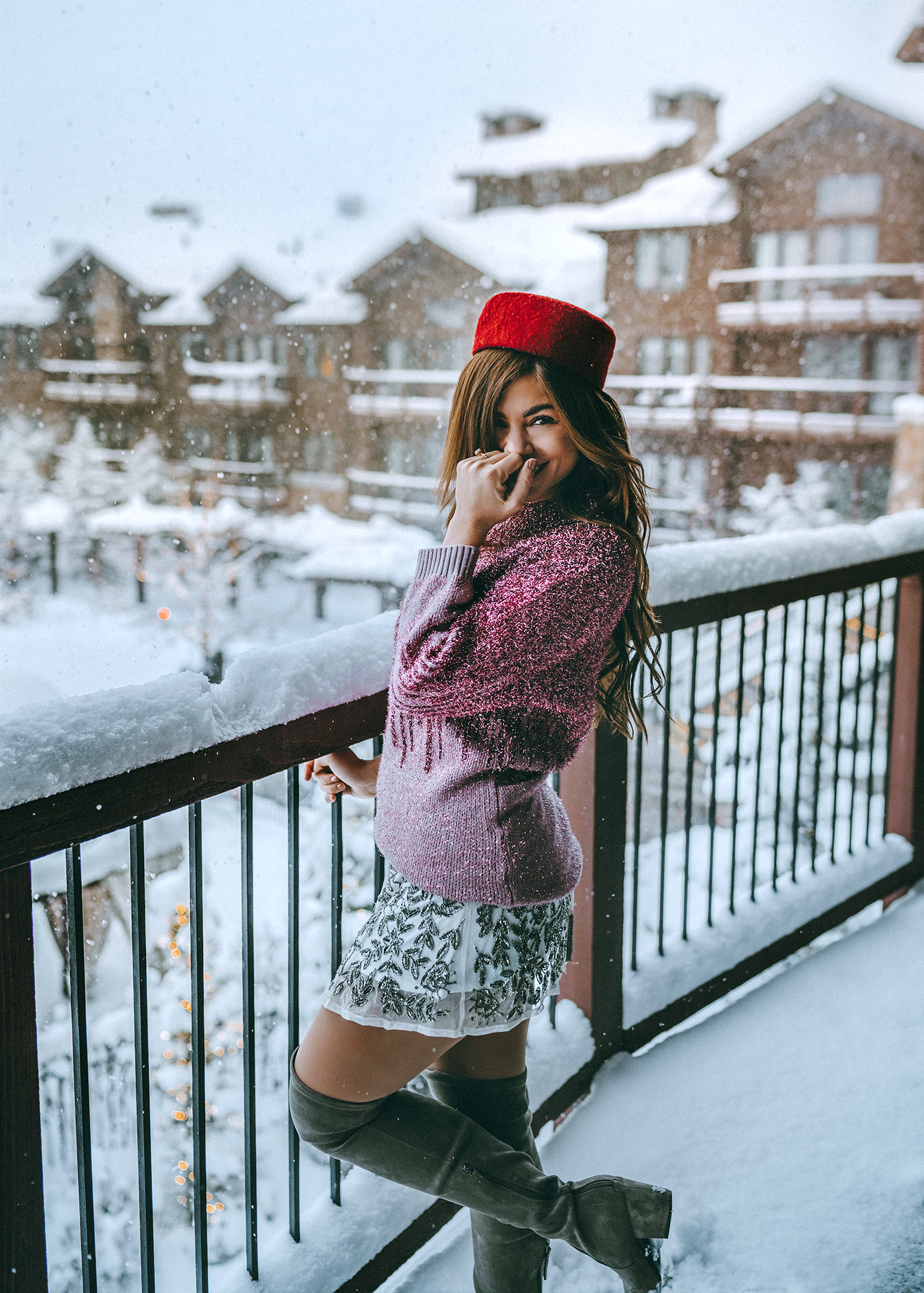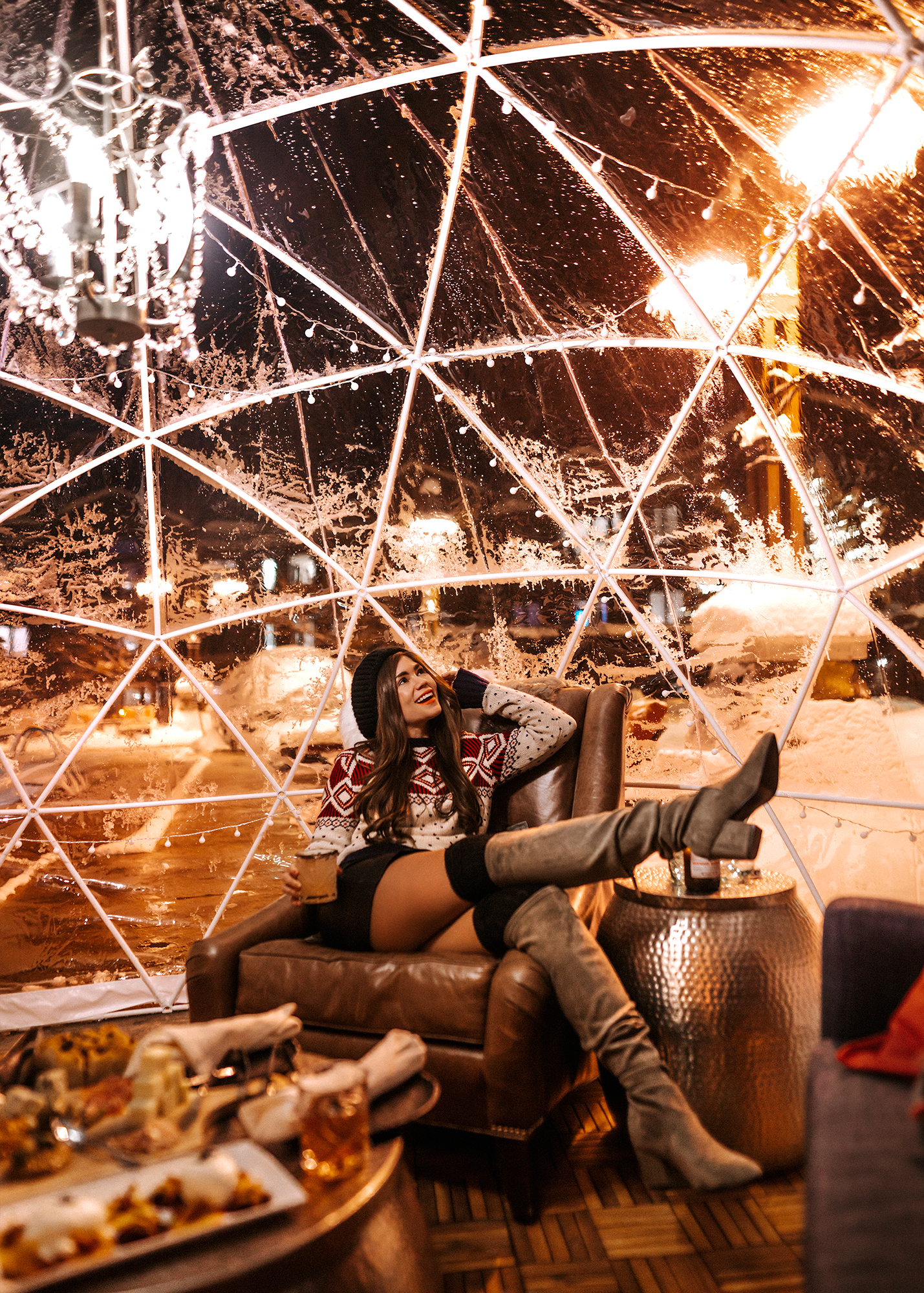 For a real snowy winter, I paired these with thick cable knit thigh-high socks and nude tights for added warmth.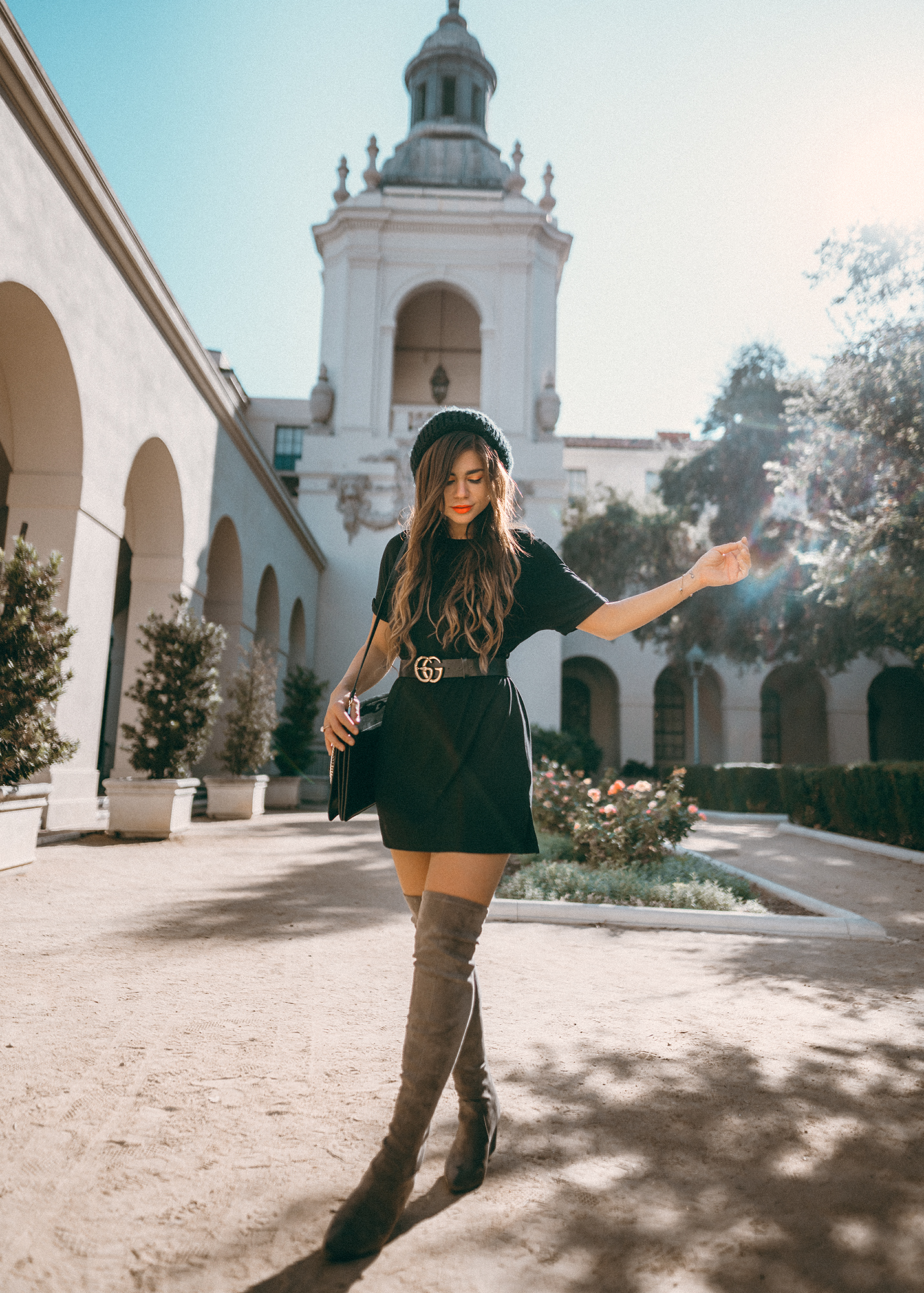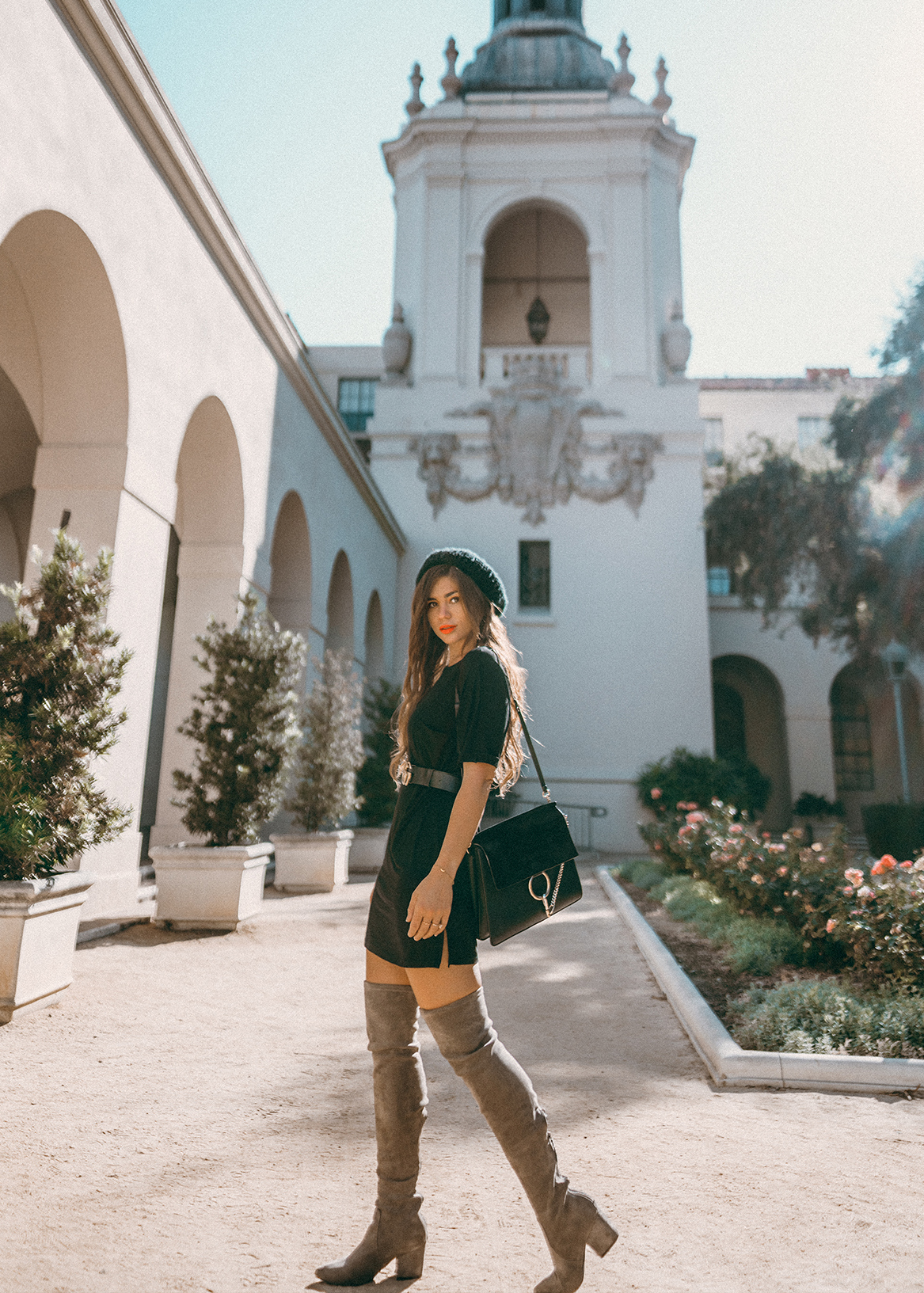 And for a California Winter, Just a tee shirt dress and a hat will do.