October 12, 2020 Hotels And Resorts
The Montage Los Cabos Hotel Review - The Best of Luxury and Adventure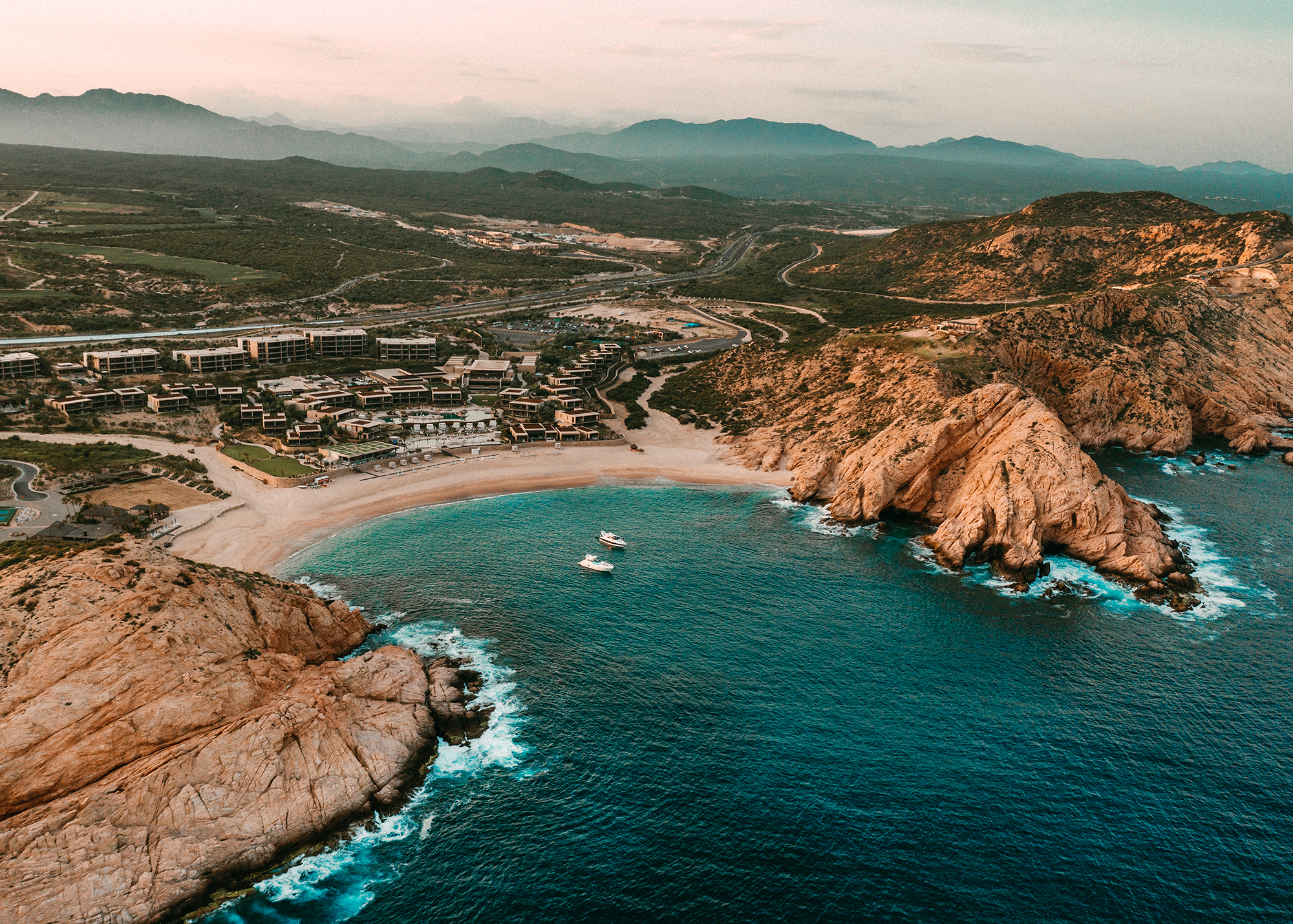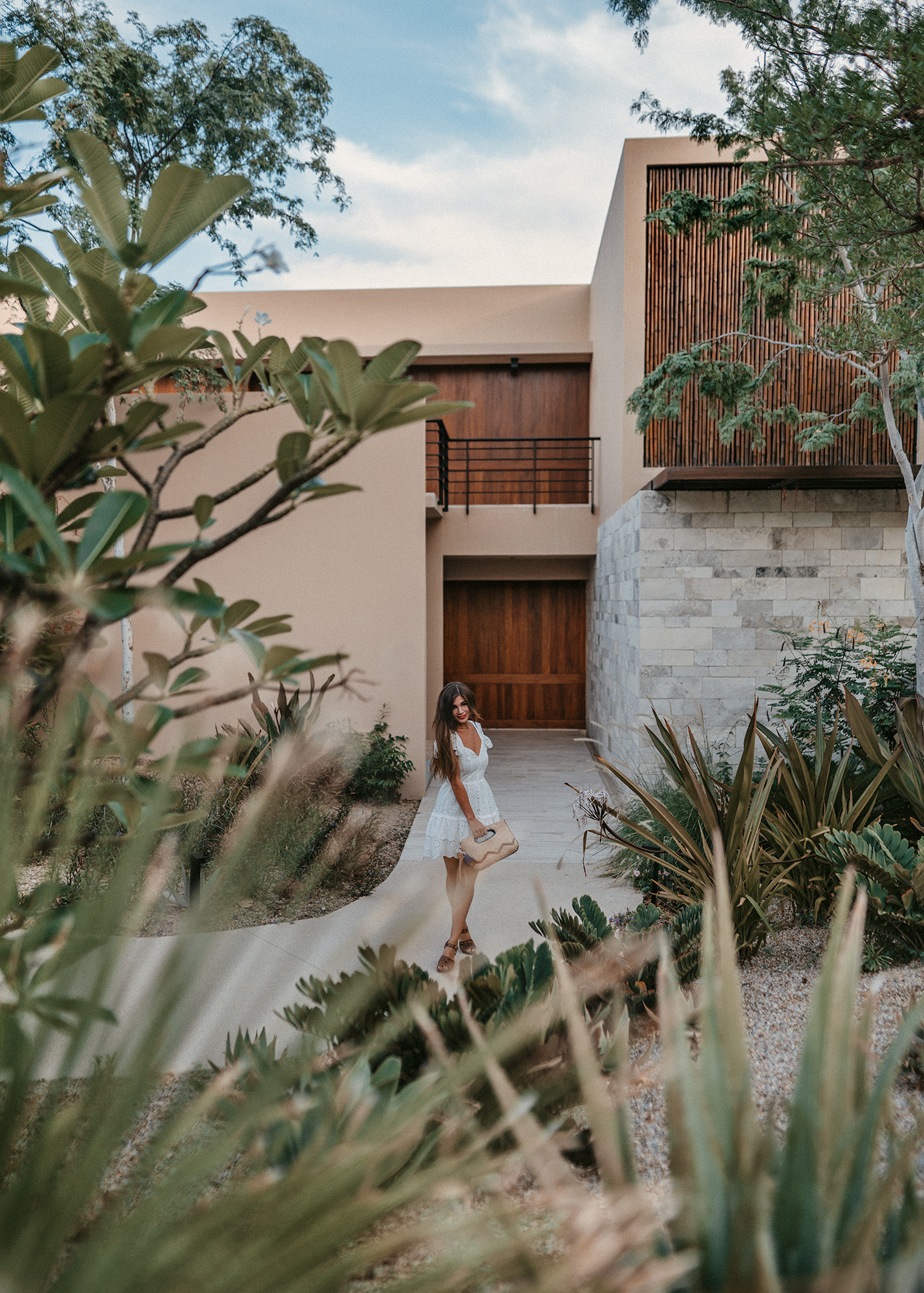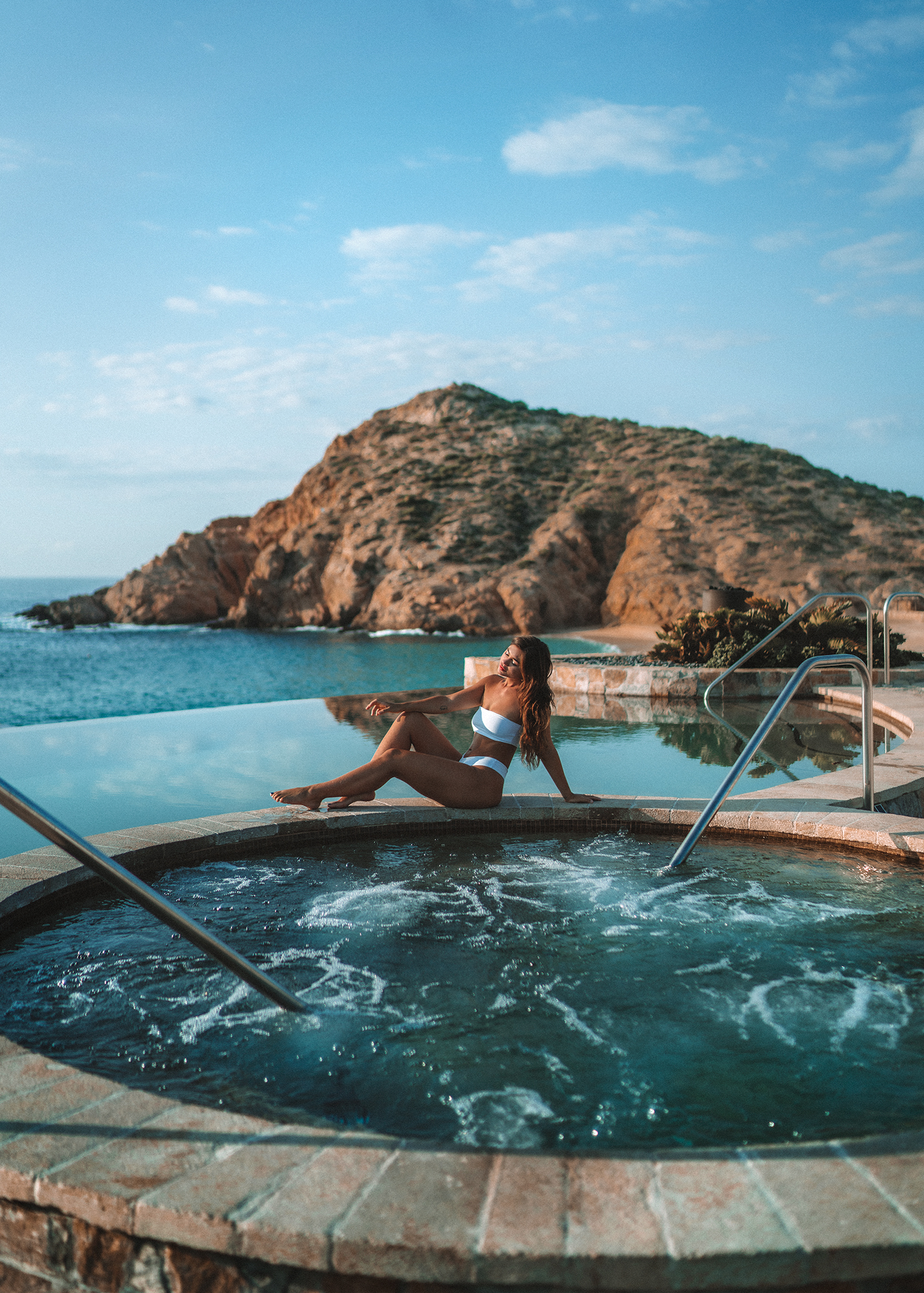 What makes a great resort hotel? As professional hotel guests, we have taken subconscious notes over the last few years of what separates the fine hotels from the truly great ones.
While, of course, beauty, aesthetics, and design tend to be one of the first things I consider when it comes to hotels (as a photographer for the past 15 years, I'm always looking for little vignettes and details that will look beautiful on camera. But beyond just looks? There are so many minor details that while smaller on their own, add up to create a truly memorable hotel experience.
A fluffy cloud-like bed with a big down comforter and extra soft sheets.
Adequate and accessible plugs on both sides of the bed.
Housekeeping that slips in and out when you're out of the room almost undetectably.
Small personalized details - whether its little chocolates on a nightstand or customized welcome letters.
Customizable meals and requests - being able to pre-order a breakfast box to go for an early morning excursion, for example.
Sustainability measures - replacing tiny plastic shampoo bottles with large reusables within the room, minimizing plastic and single-use items, pitchers of drinking water instead of small plastic bottles, etc.
Thoughtful niceties like sunscreen stations at the pool, or
Streamlined processes - a hotel that has your bill prepared in the lobby or your car pulled around from valet when you are ready to check out.
And Montage Los Cabos excels at all of these details and more, to be a truly luxurious resort experience.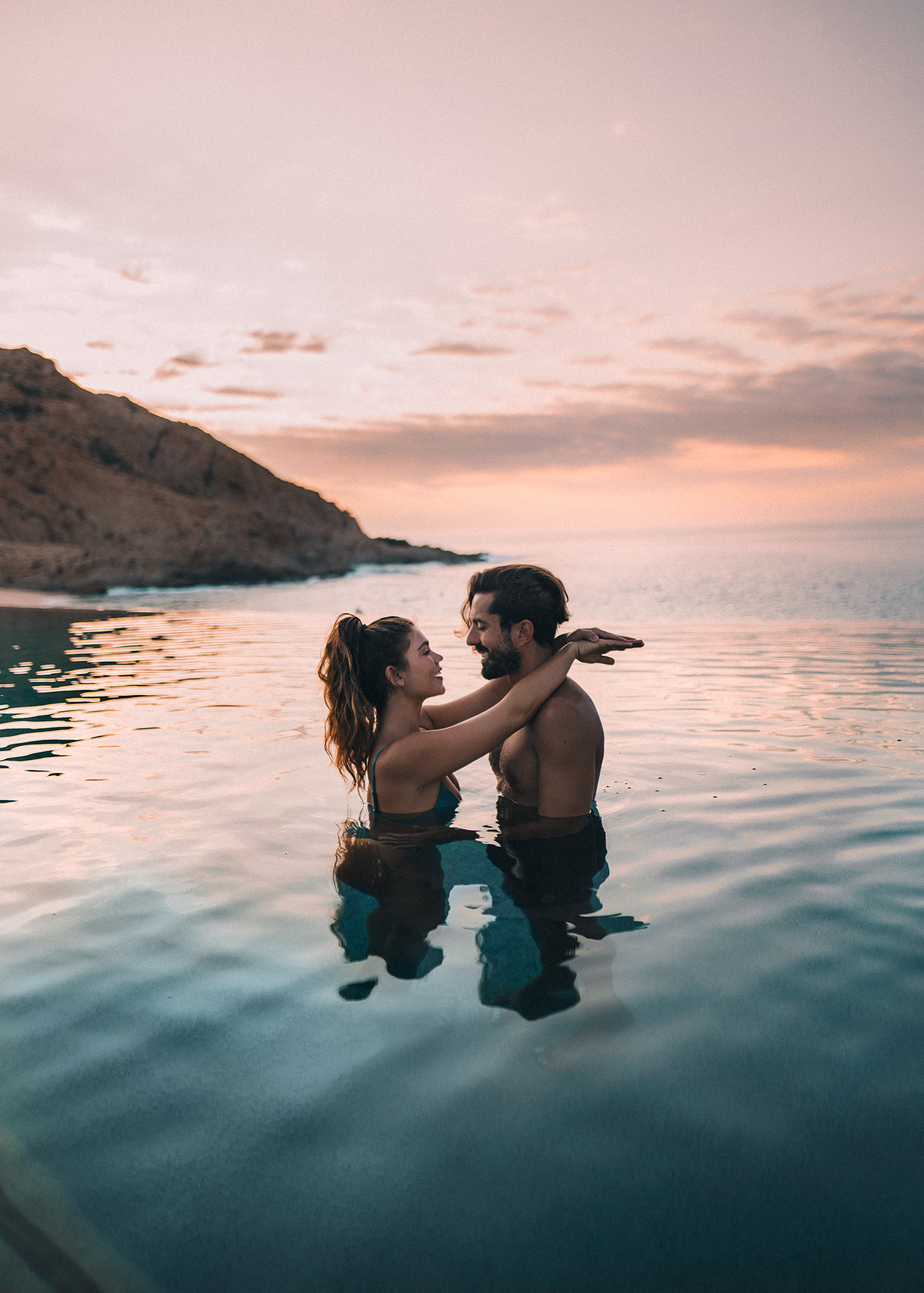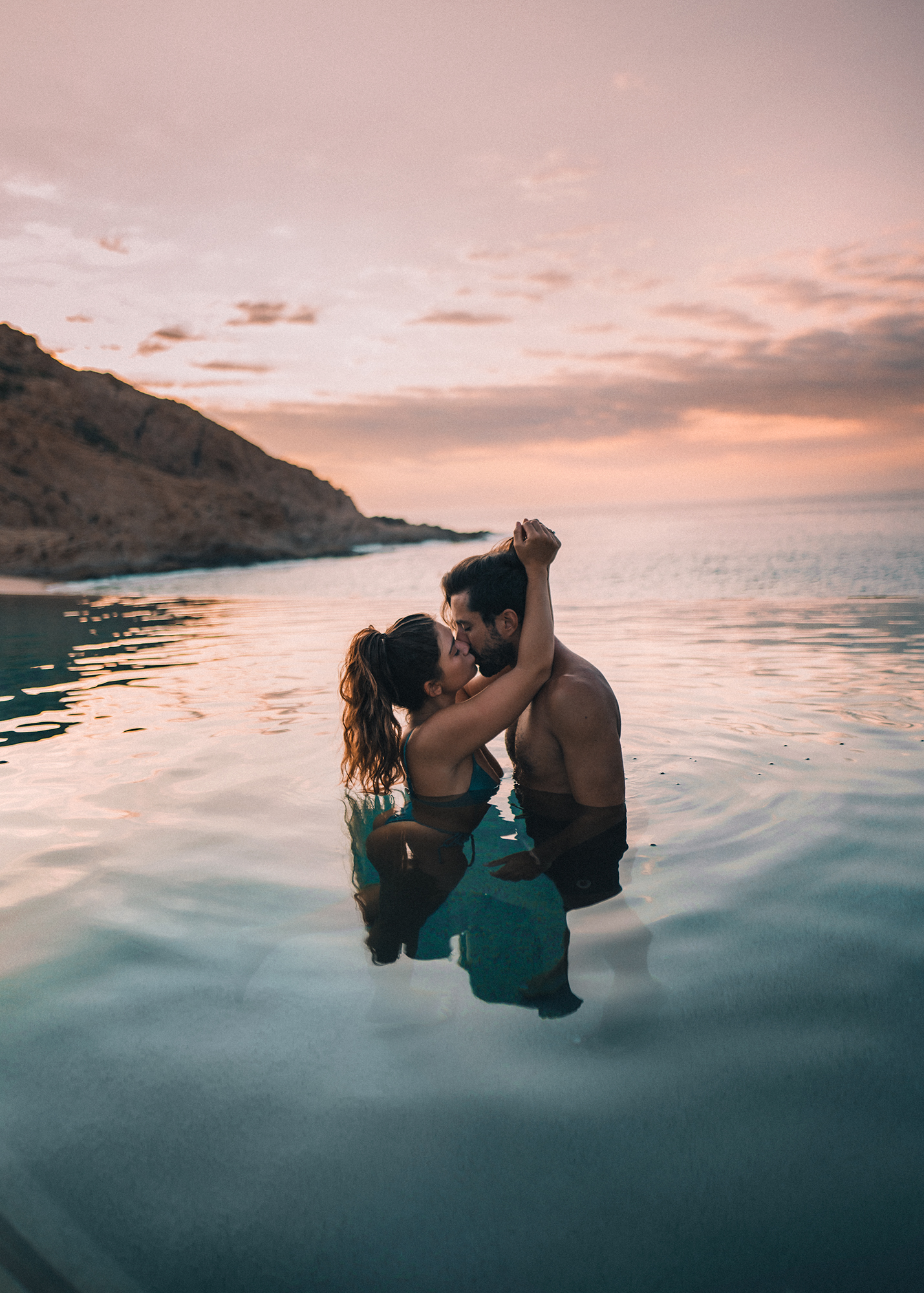 Our quick hop to Cabo was our first flight experience since COVID turned our lives upside down in early spring, and our almost two weeks traveling through the Baja California peninsula, over what was supposed to be our wedding week, were so soul-warming and reaffirming. But with safety precautions everywhere, it can be difficult to truly relax. Some hotels and restaurants we stayed at had removed everything reusable and began wrapping every single thing in plastic - compiling the trash after a couple of nights felt like swimming in a sea of plastic. While the Montage felt absolutely safe and impeccably clean, the precautions were more subdued and elegant, and being here felt almost like a return to normal. While staff and guests were of course wearing masks, room service still came on proper plates, turn down service still visited while we were out, and single-use plastic was still very much limited. We actually felt, for the first time in quite some time, at peace.
The Hotel: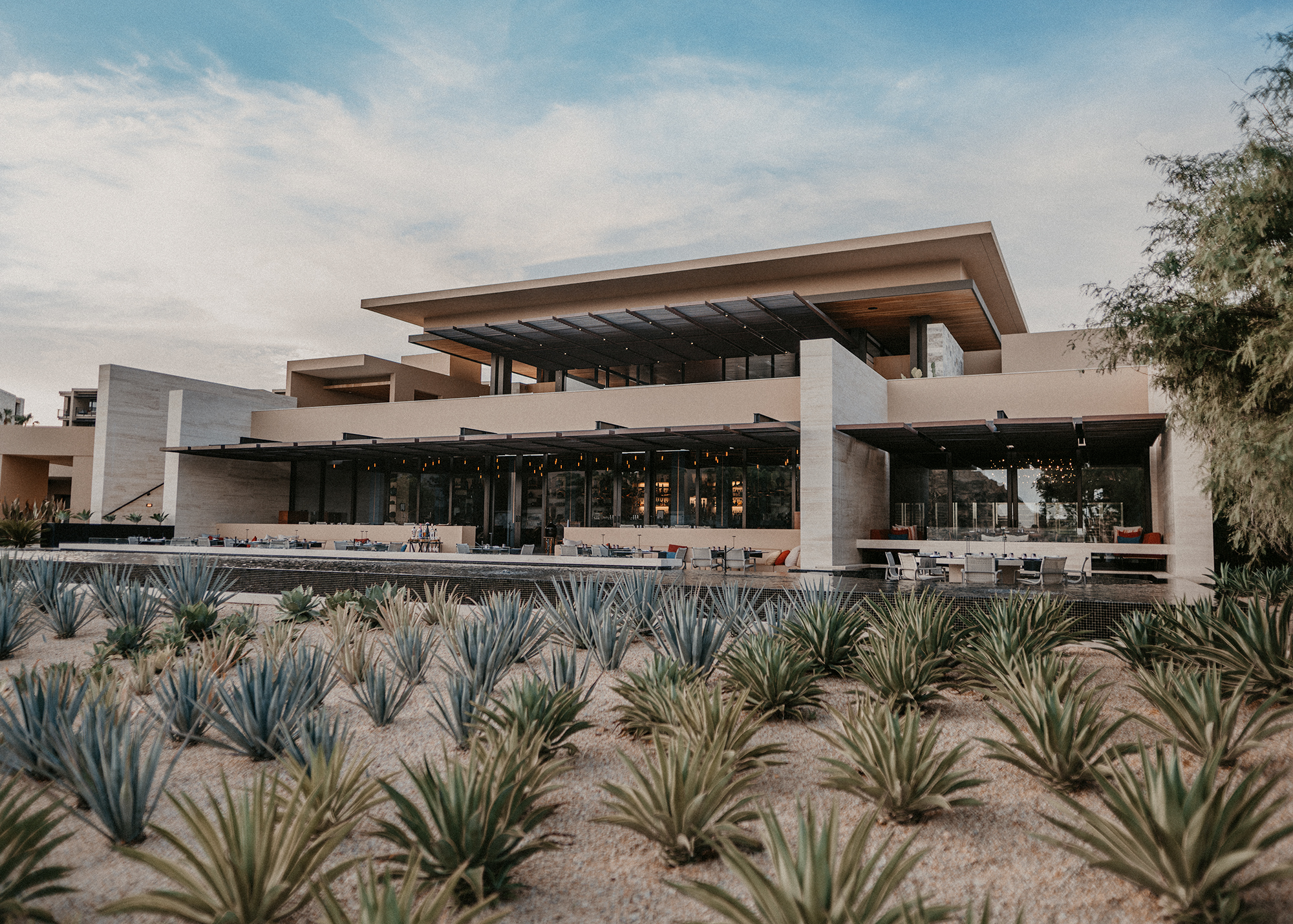 A desert aesthetic dream.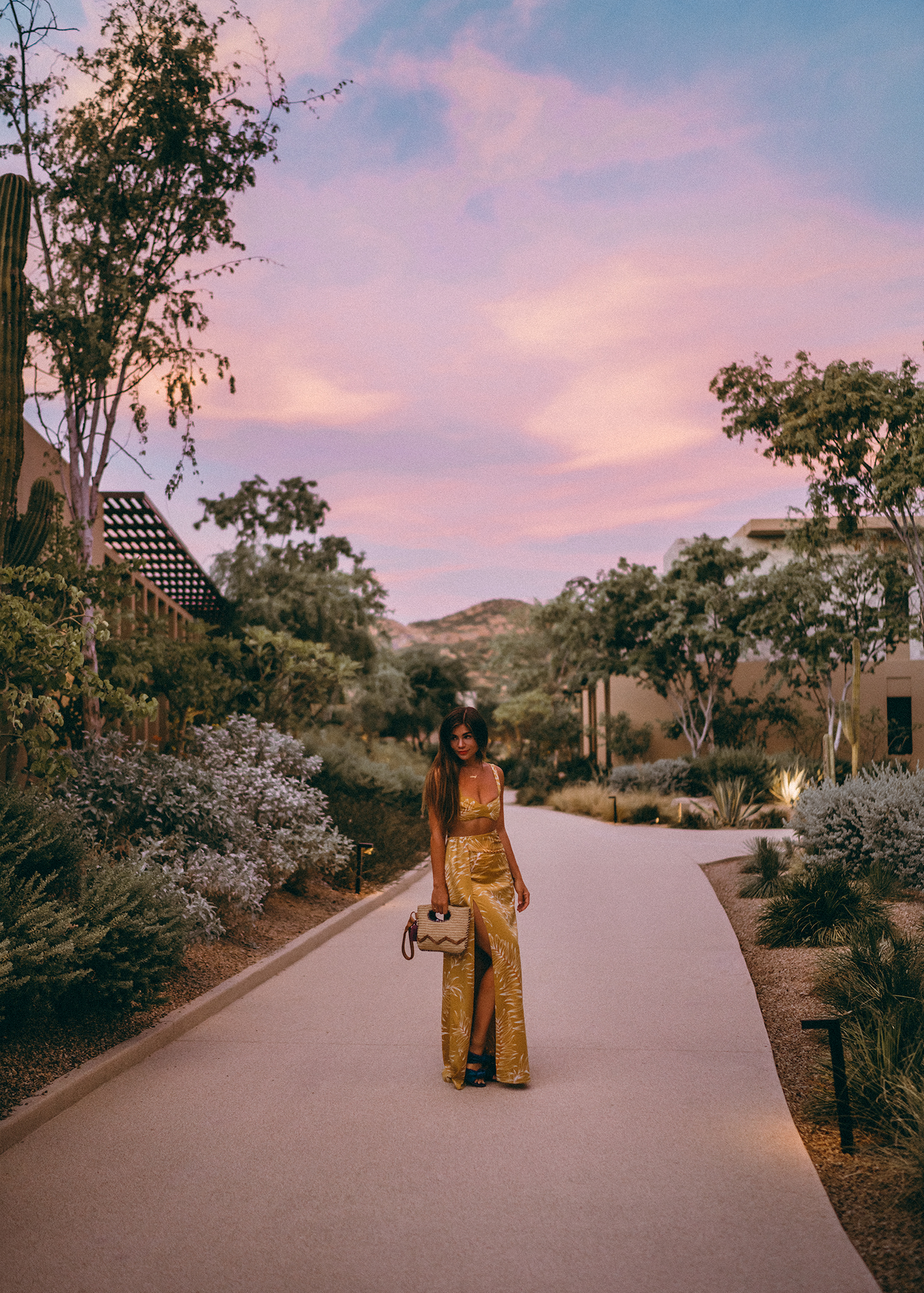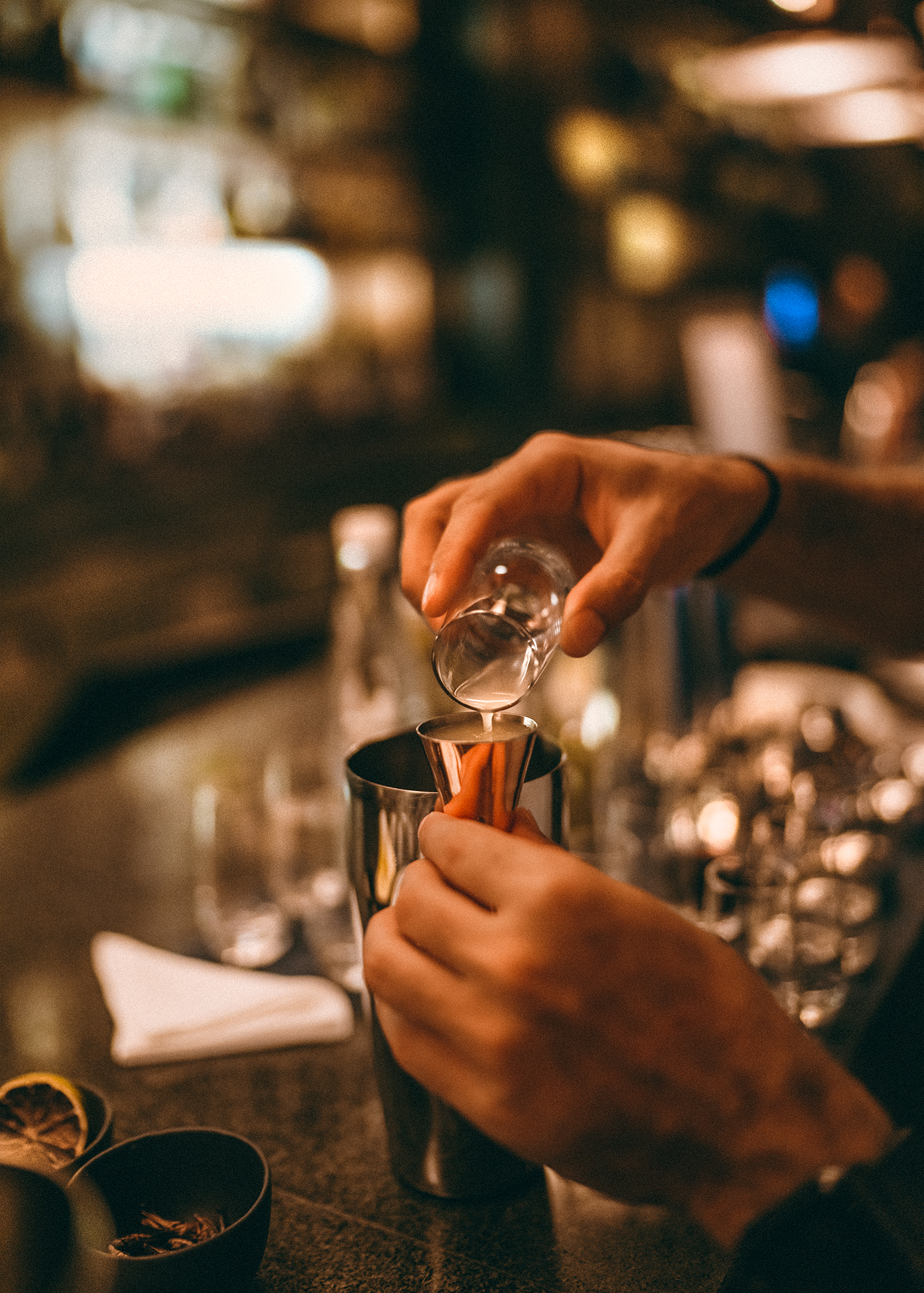 On our first night at the hotel, we started our night at Mezcal, the resort's upscale modern Mexican restaurant, with a cocktail making class at the bar; and worked with the head bartender on creating some of his custom craft cocktails.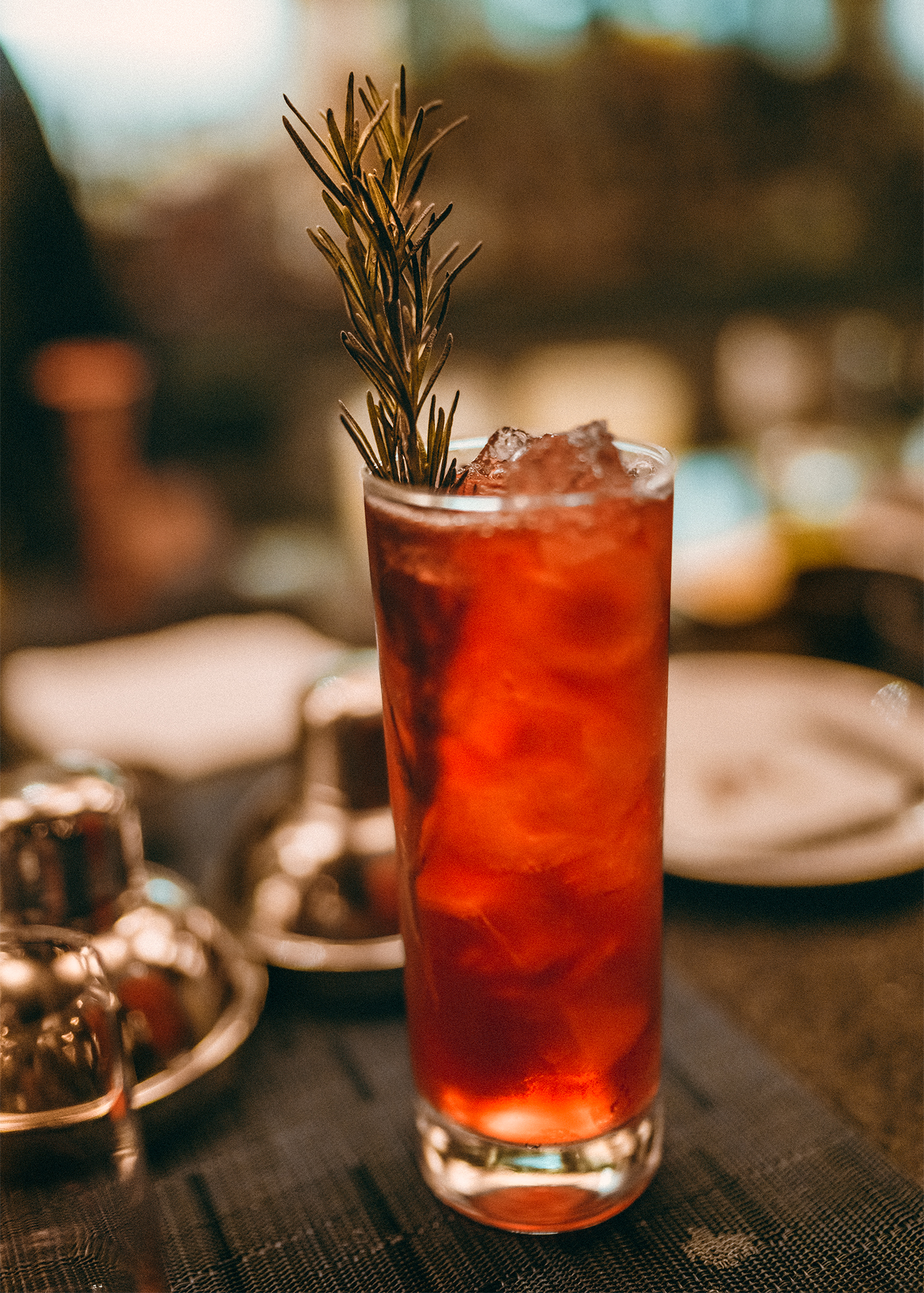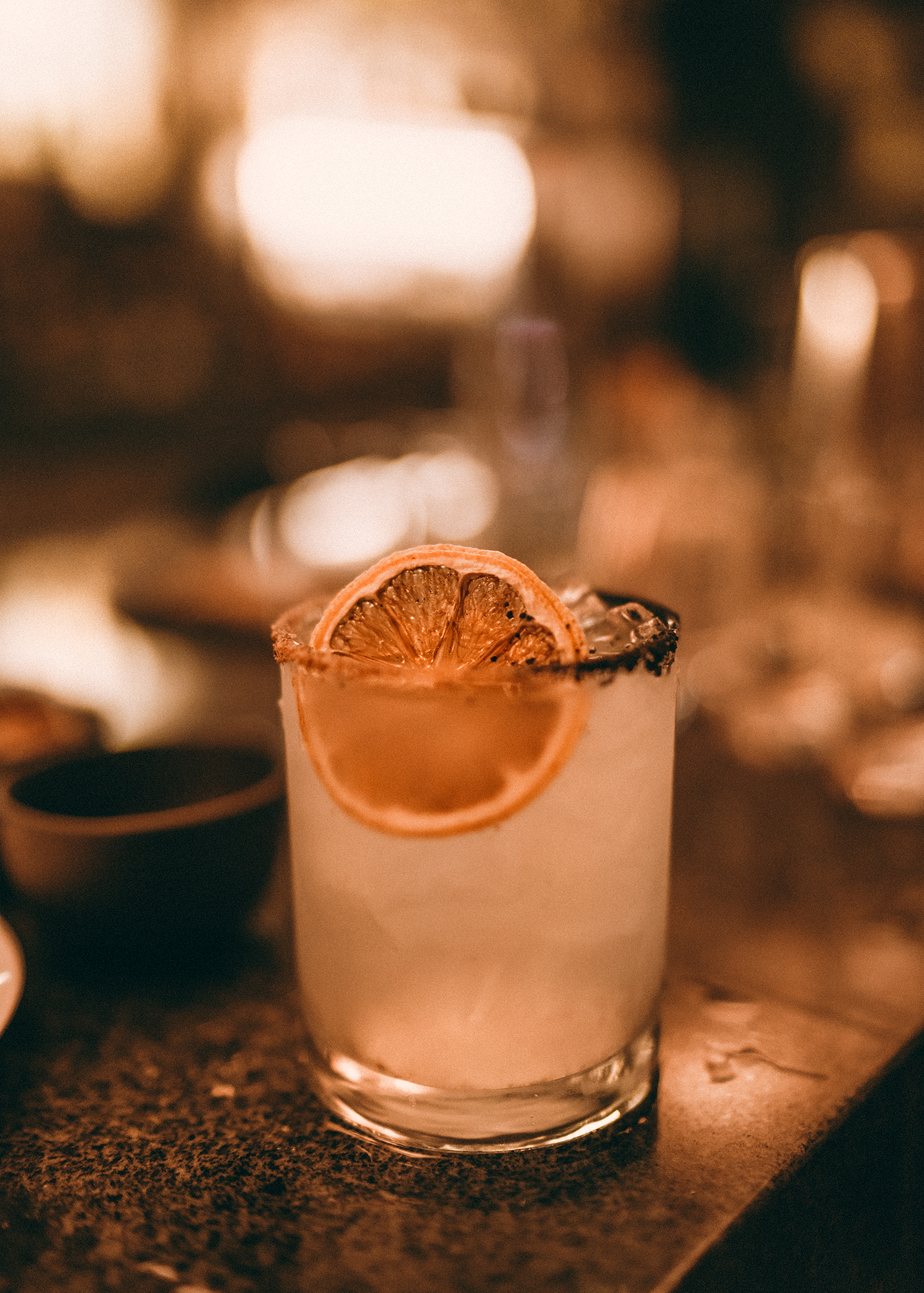 This Mezcal margarita was my favorite, with a rim of charred tortilla salt.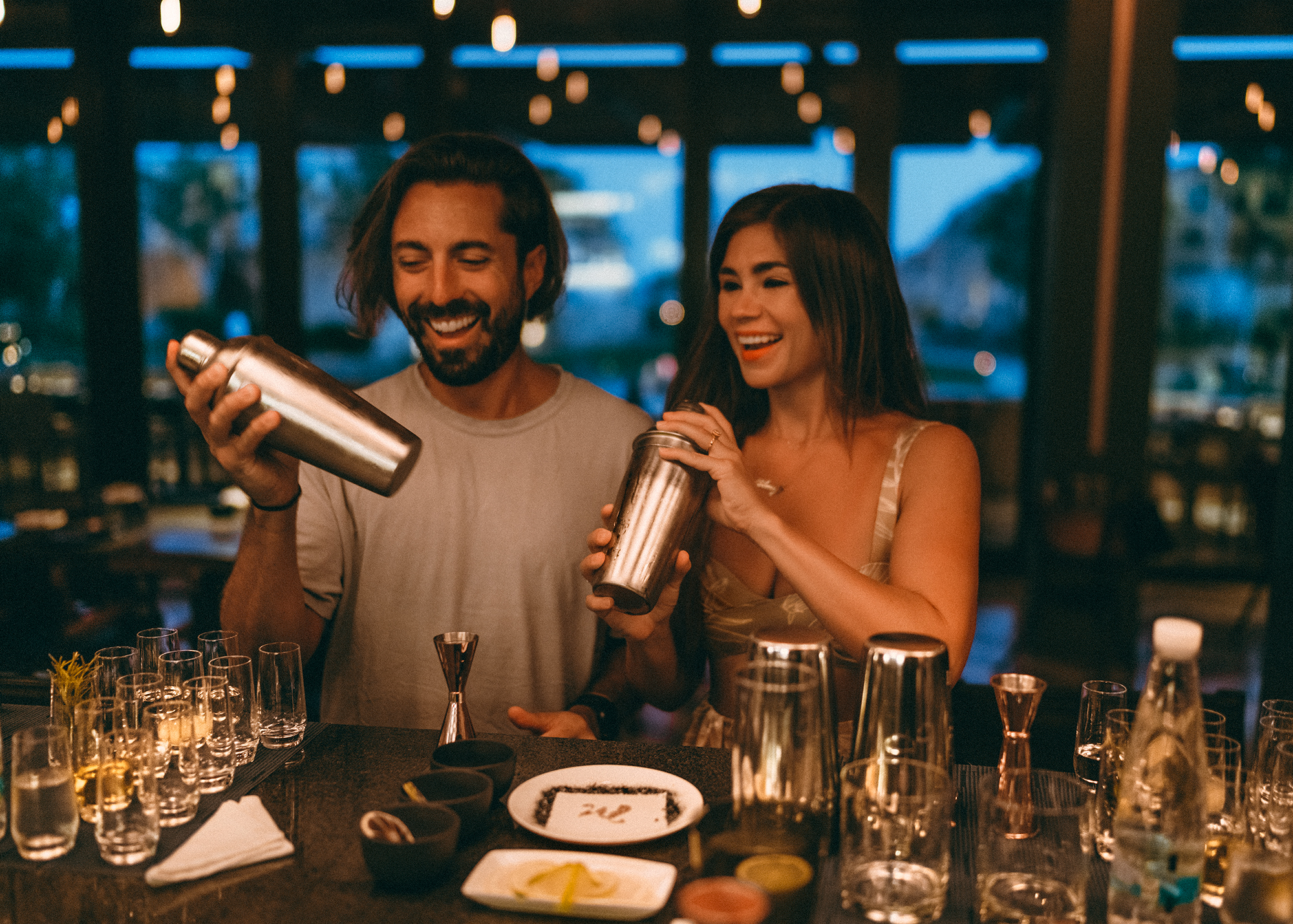 Brandon has always spoken so fondly of his early twenties days as a restaurant bartender, he felt right at home here!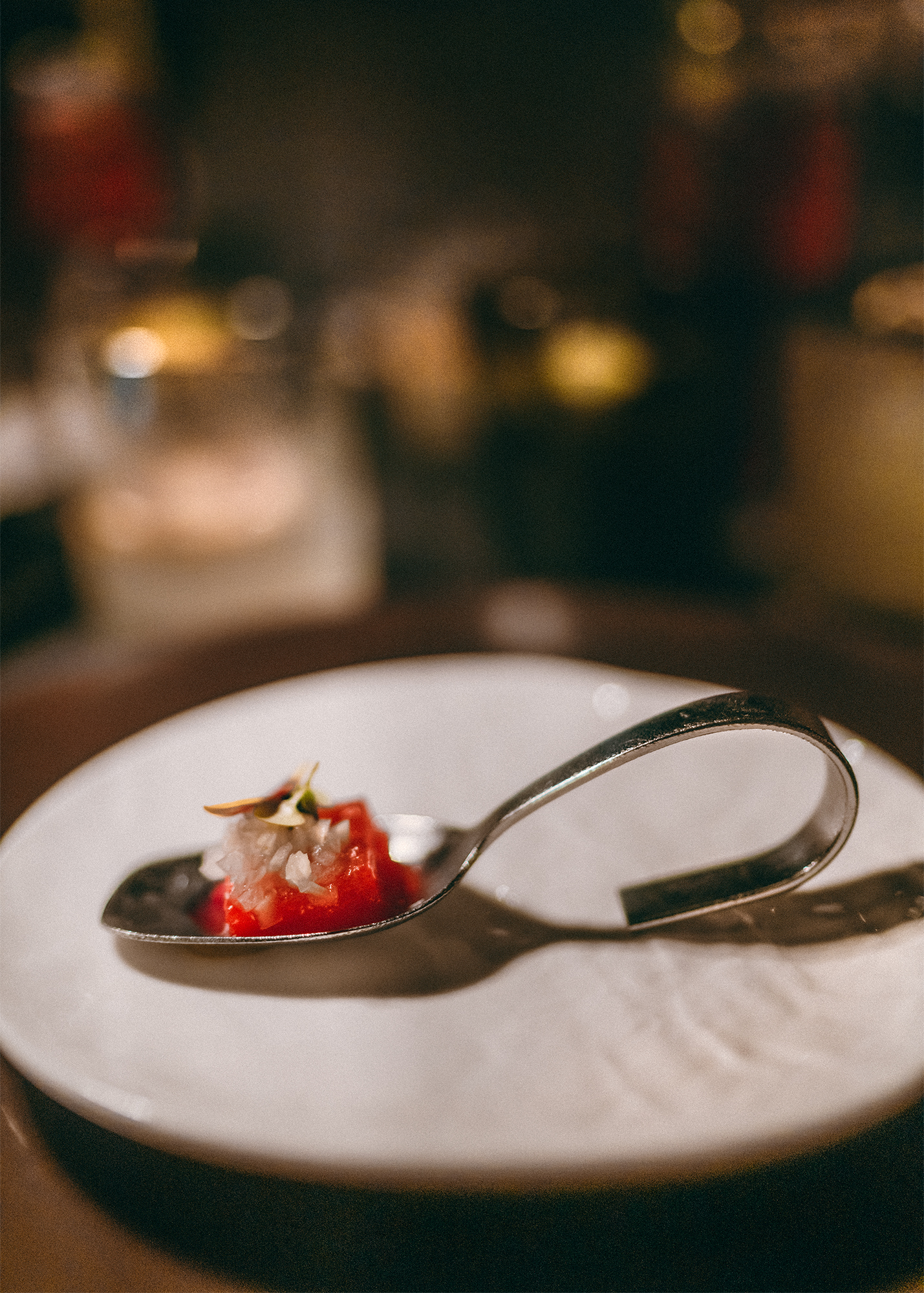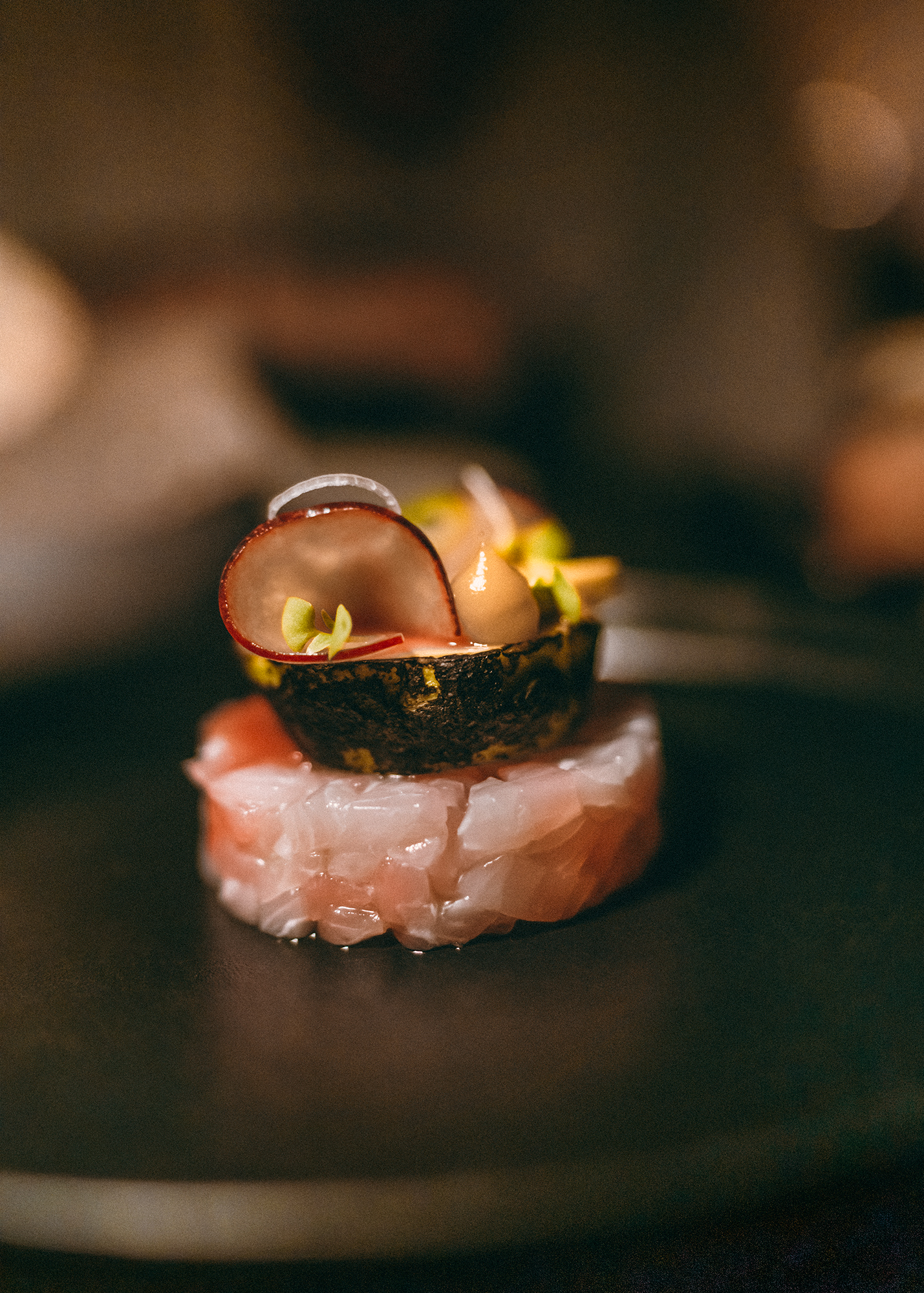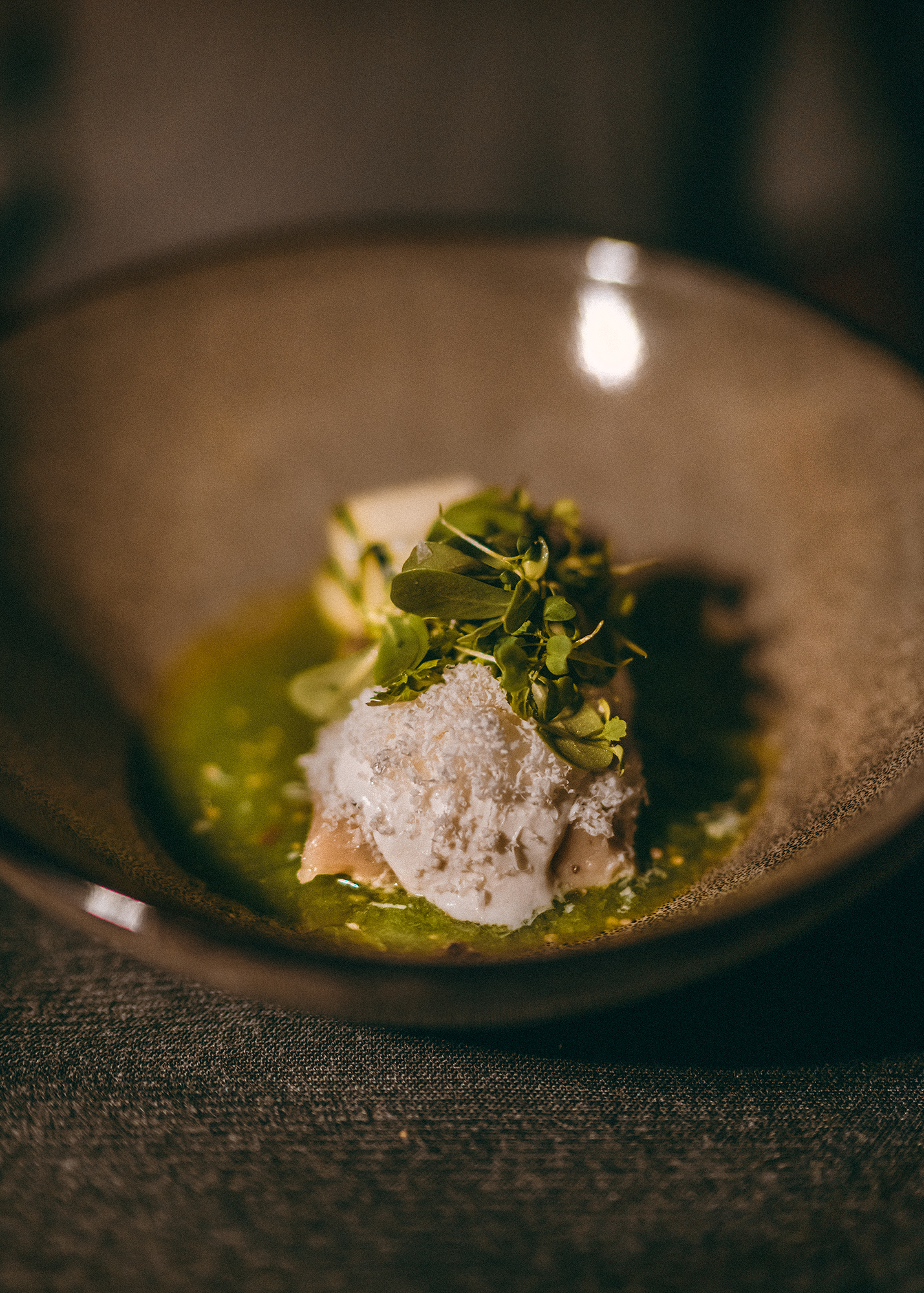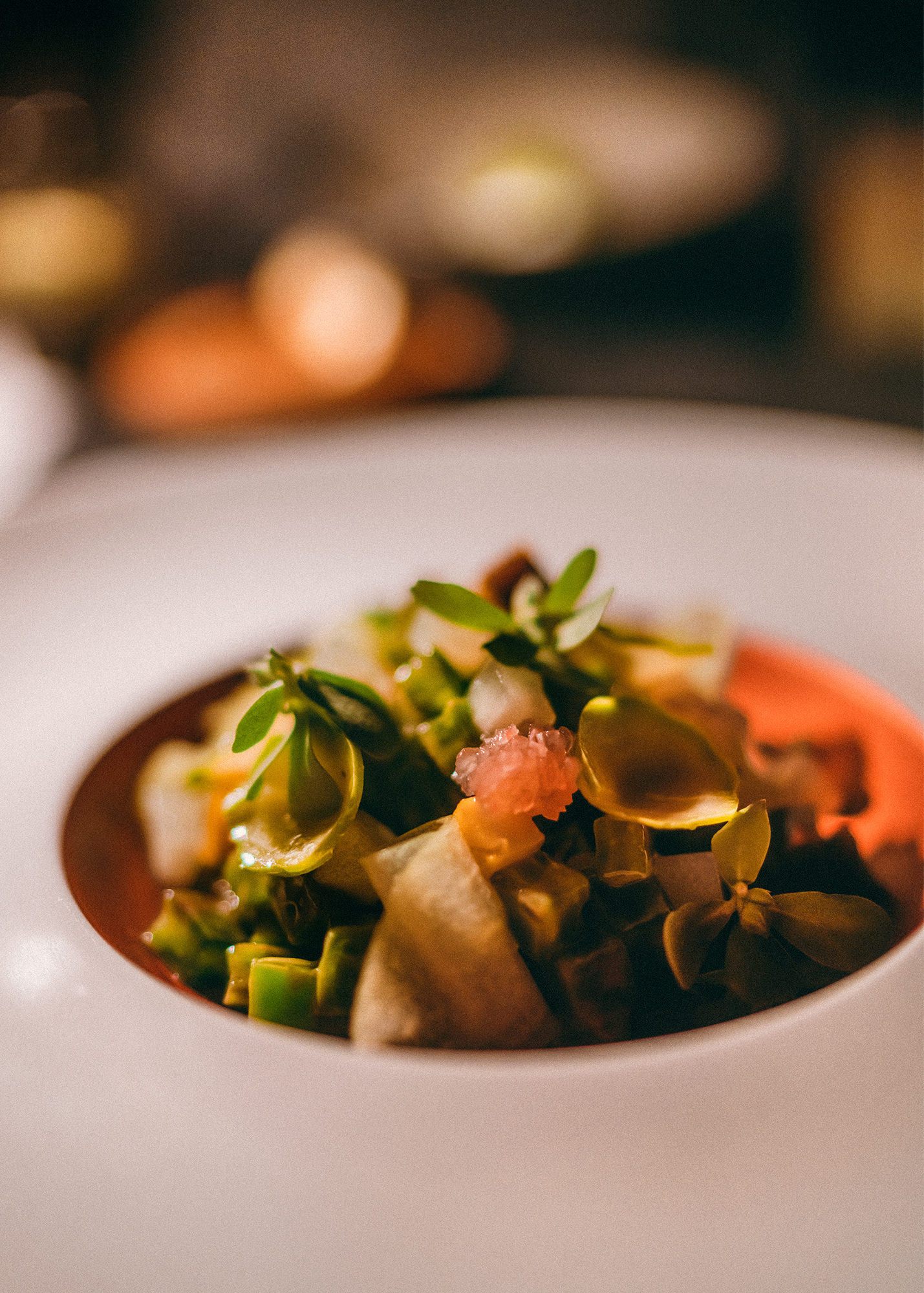 Dinner at Mezcal was like nothing we had ever had before! The restaurant takes traditional Mexican dishes like Tamales, ceviche, carnitas, and nopal salad, and serves them in an incredibly upscale and fine dining manner, with delicate plating and a mix of flavors. The restaurant is also famous for its unbelievable churro croissants with coffee cream filling! We were way too full after dinner to try them, but luckily the staff were able to deliver some on our very last morning so we could try them - and they are as decadent as they sound, and incredibly worth it!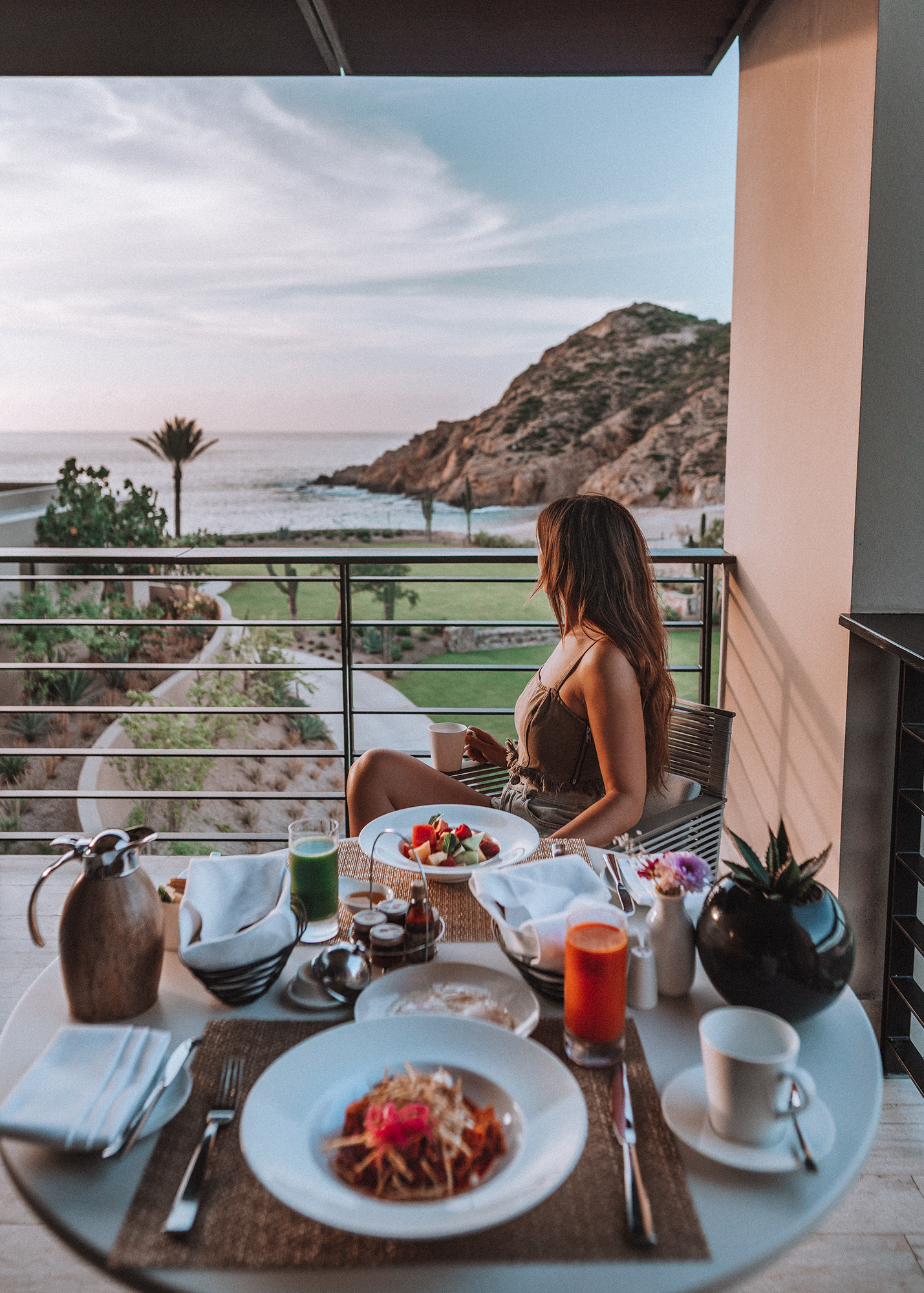 We filled our days with a jam-packed schedule of adventures (more on that later!), so we decided to start every day with an early morning room service breakfast on our room's giant ocean-facing balcony. Is there anything more perfect?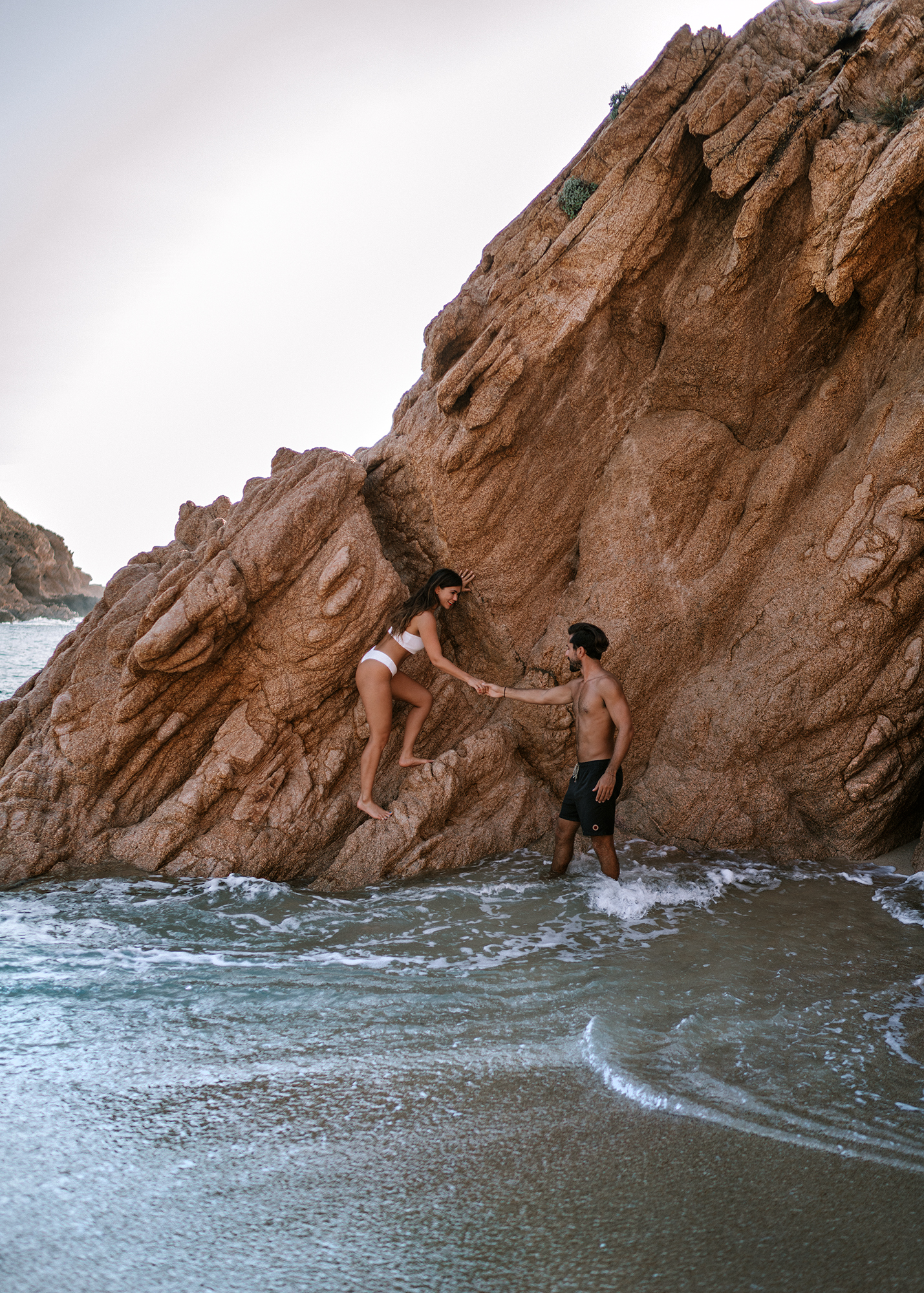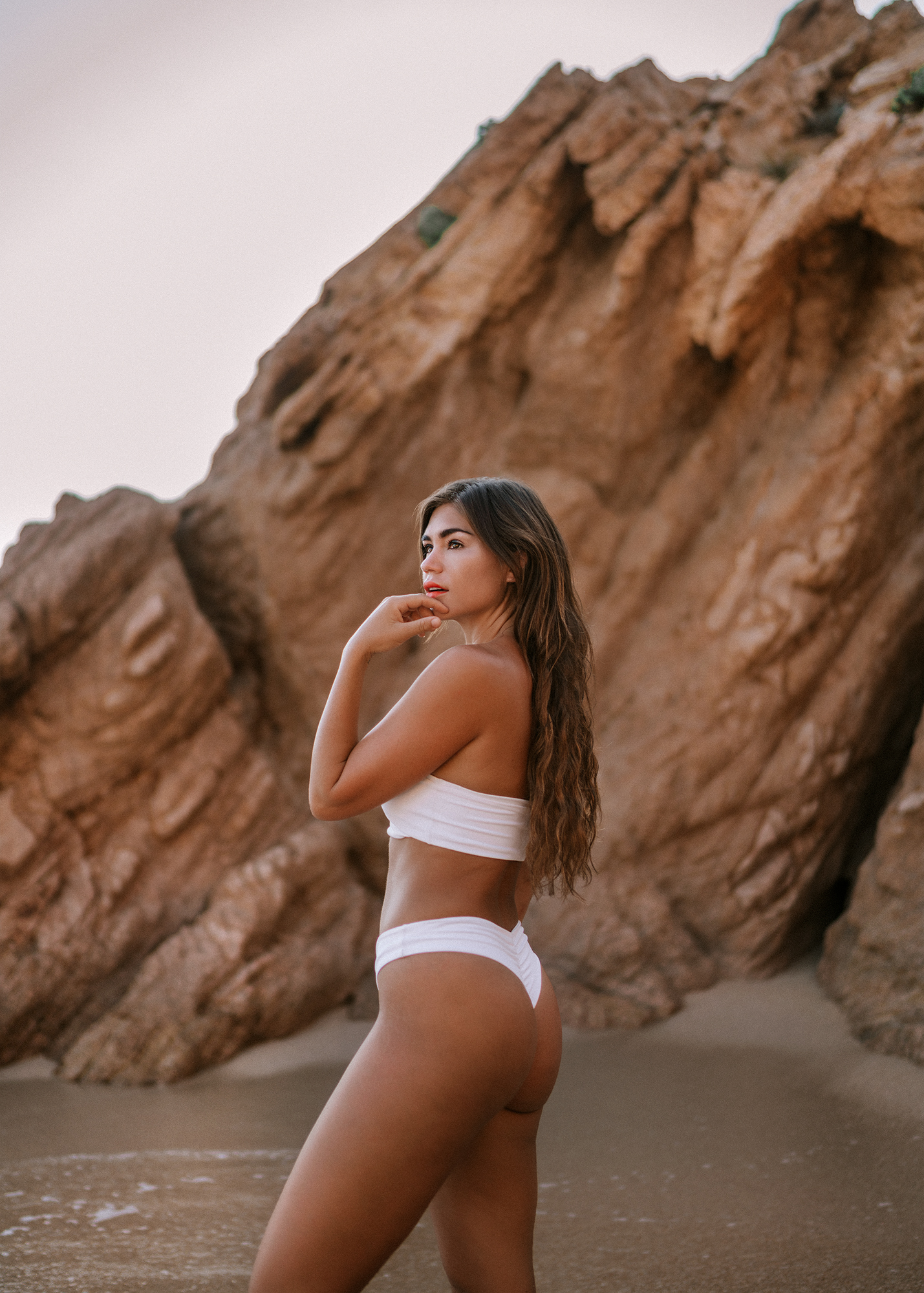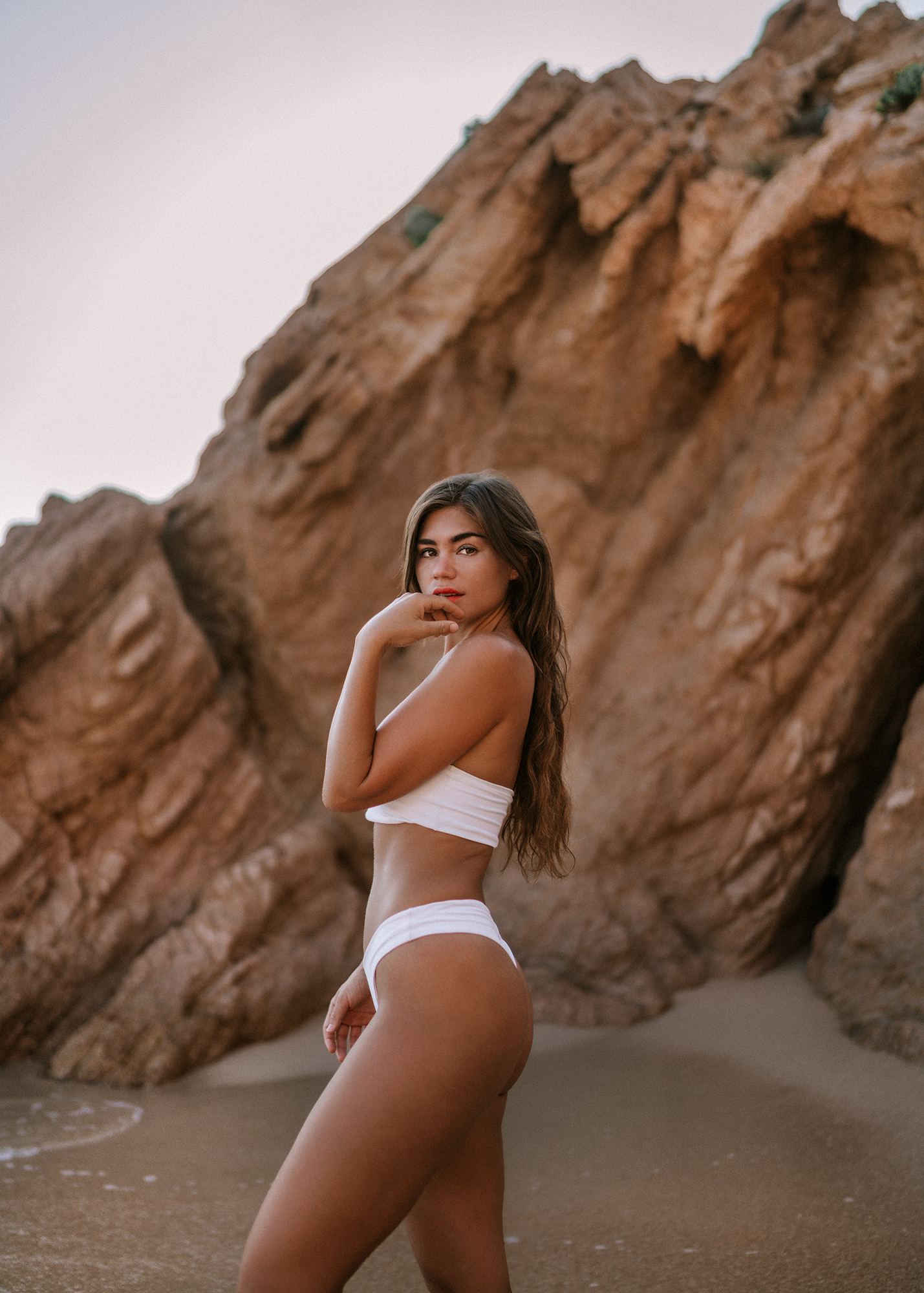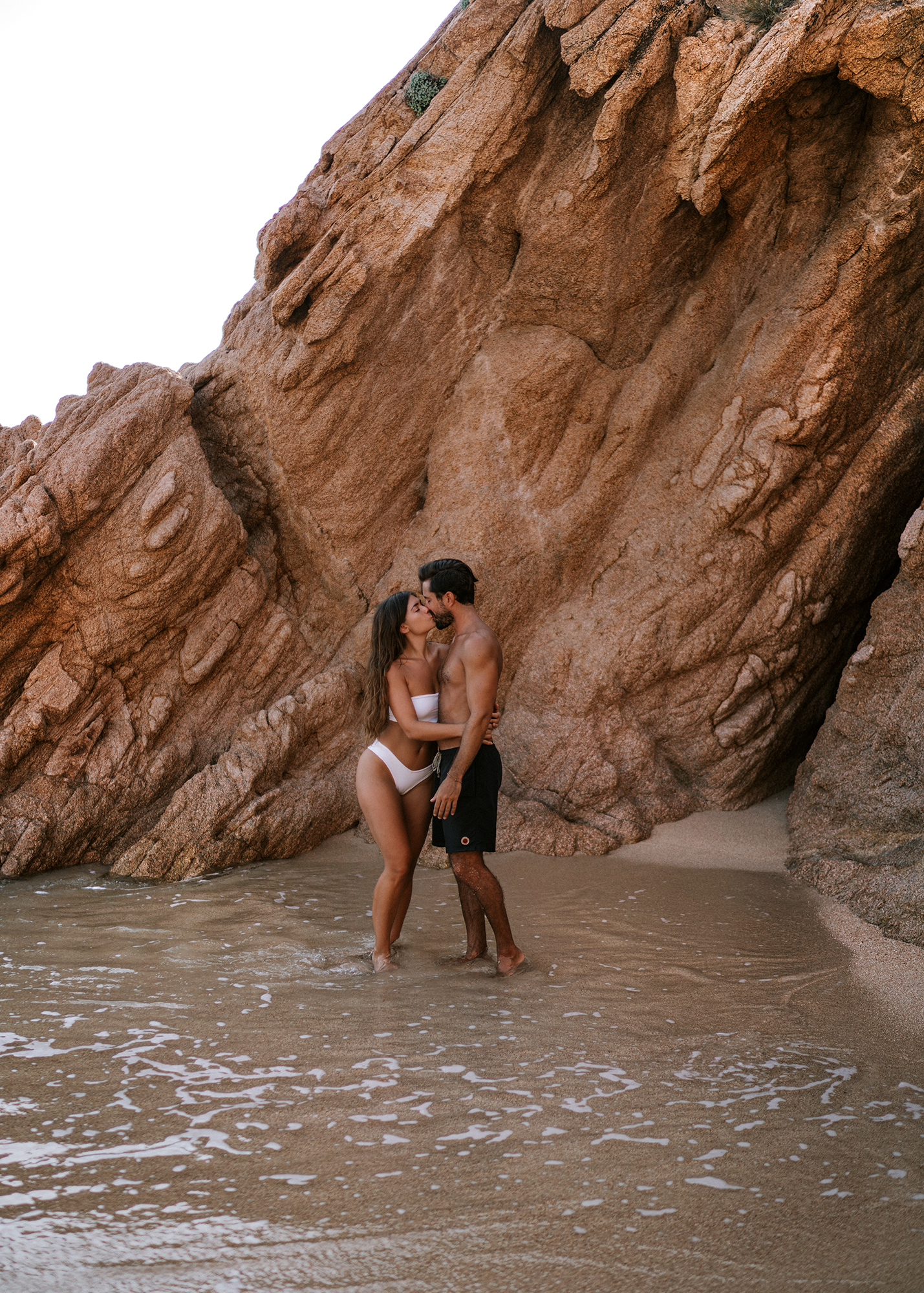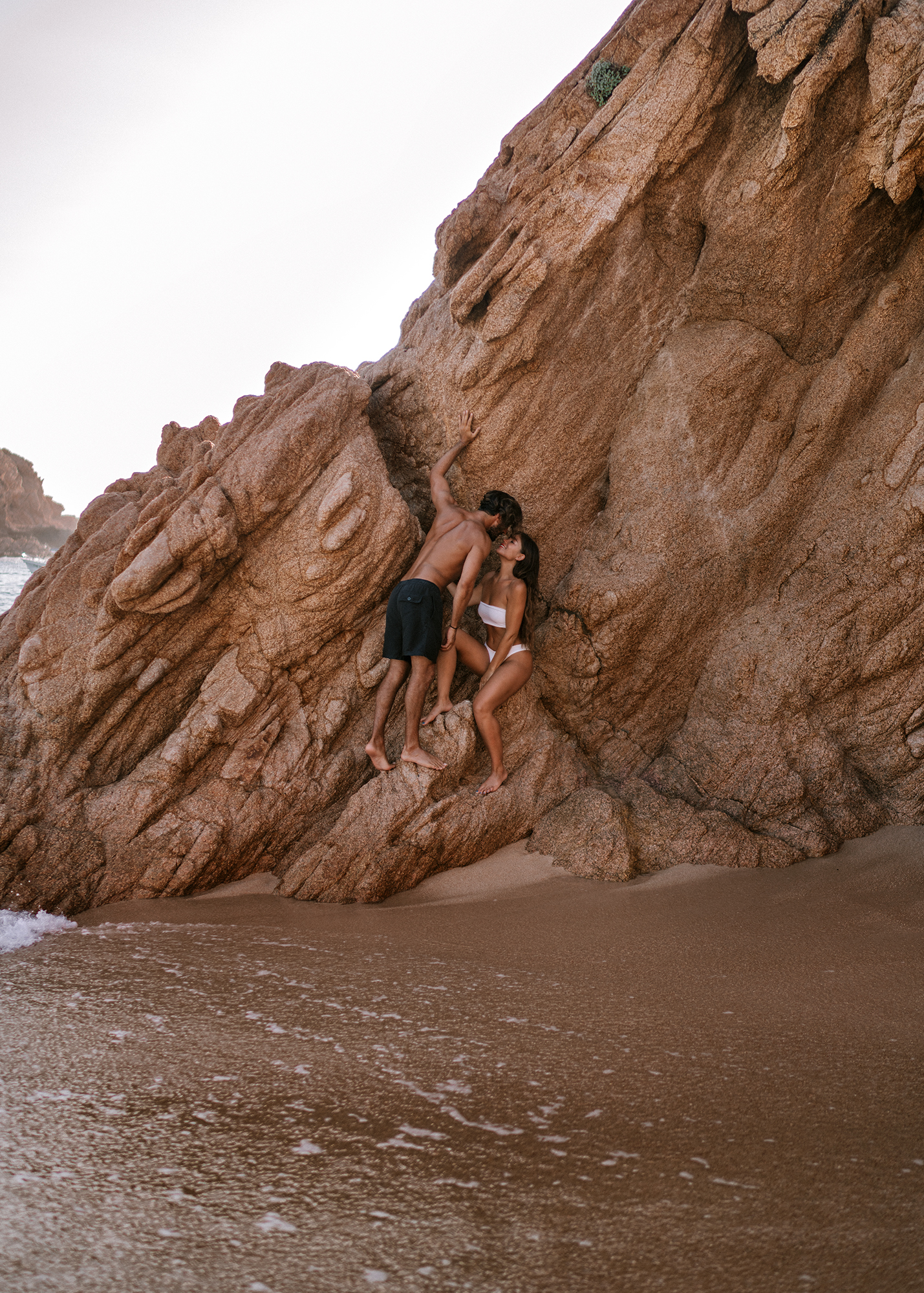 Early morning swimming and shooting in the Bay. Most beaches in Cabo have a notoriously rough surf break, making them unswimmable or requiring a skilled swimmer to enjoy safely, however the Montage Los Cabos is one of very few resorts within the area that has a properly swimmable beach, as it's located right on Santa Maria Bay. The waters here are warm and calm, and I loved the way the morning light filtered in on these rocks in a soft warm glow.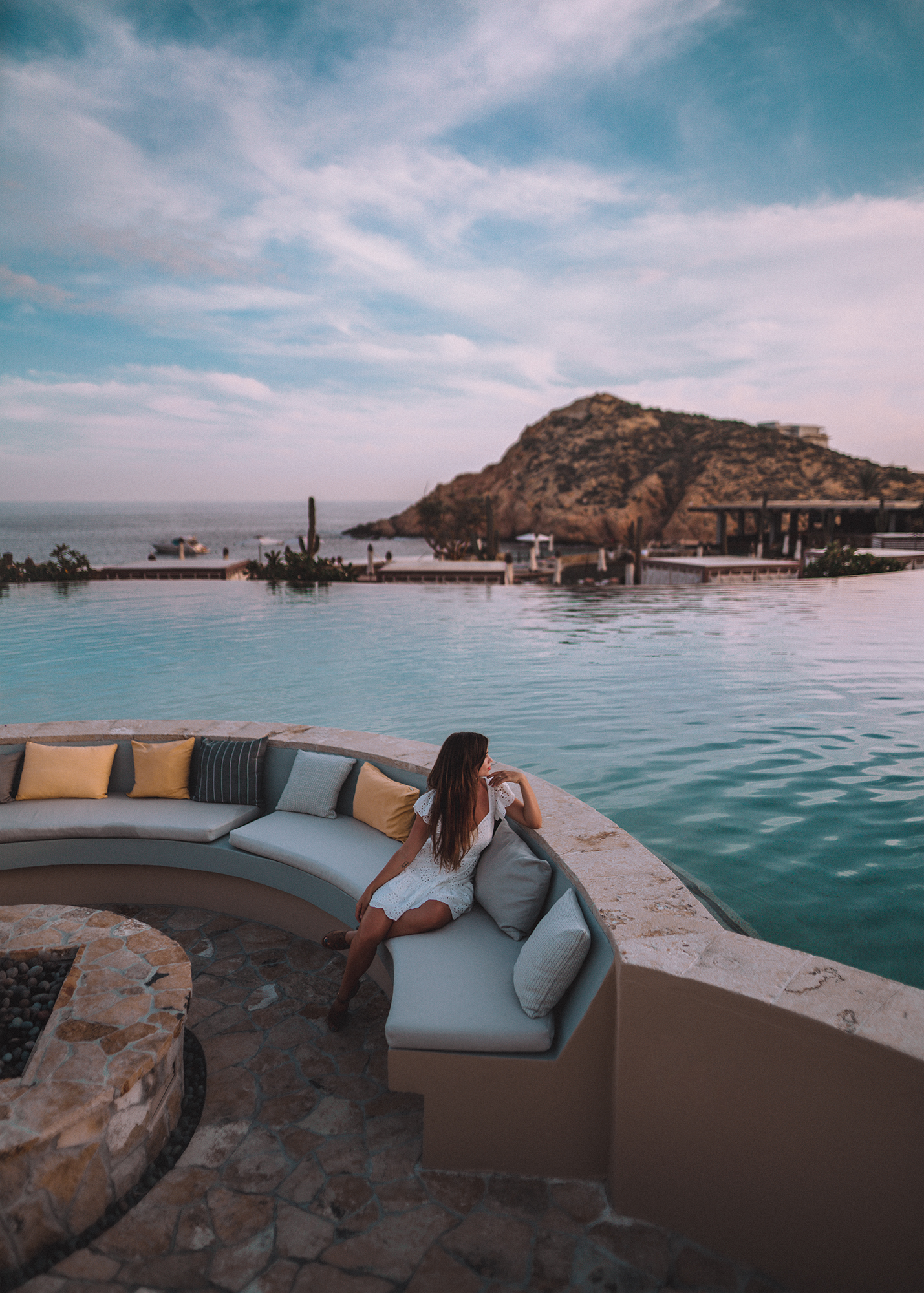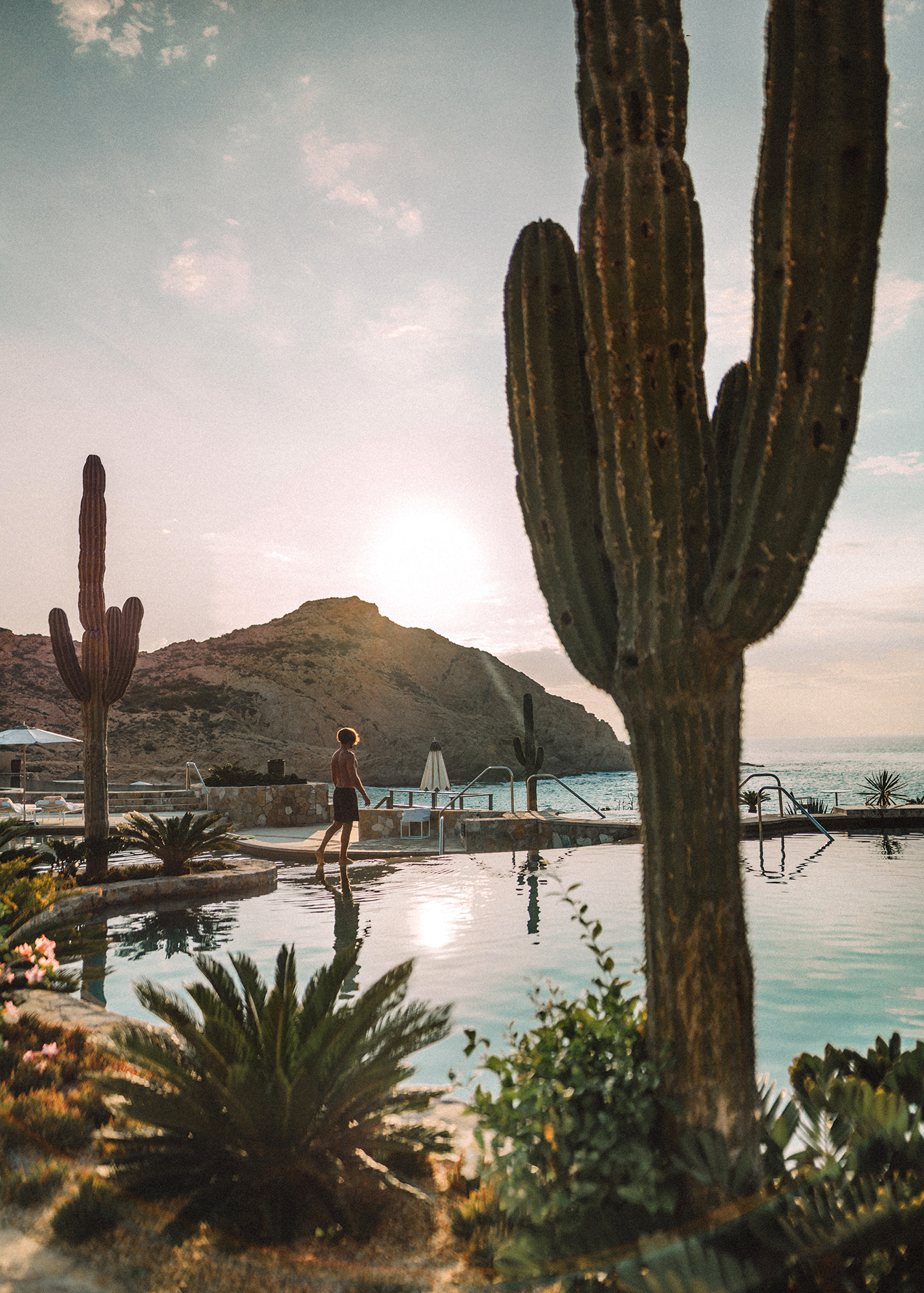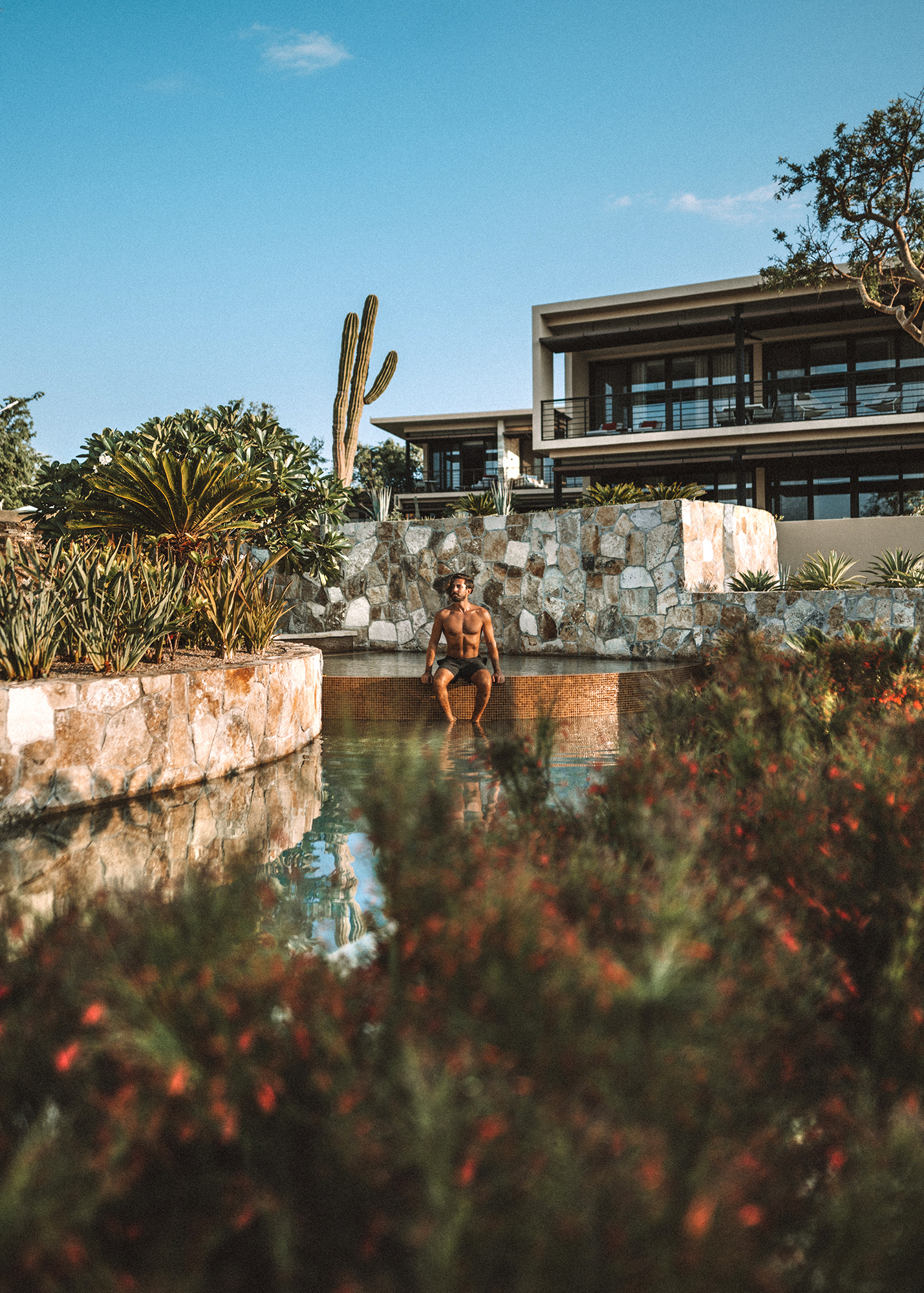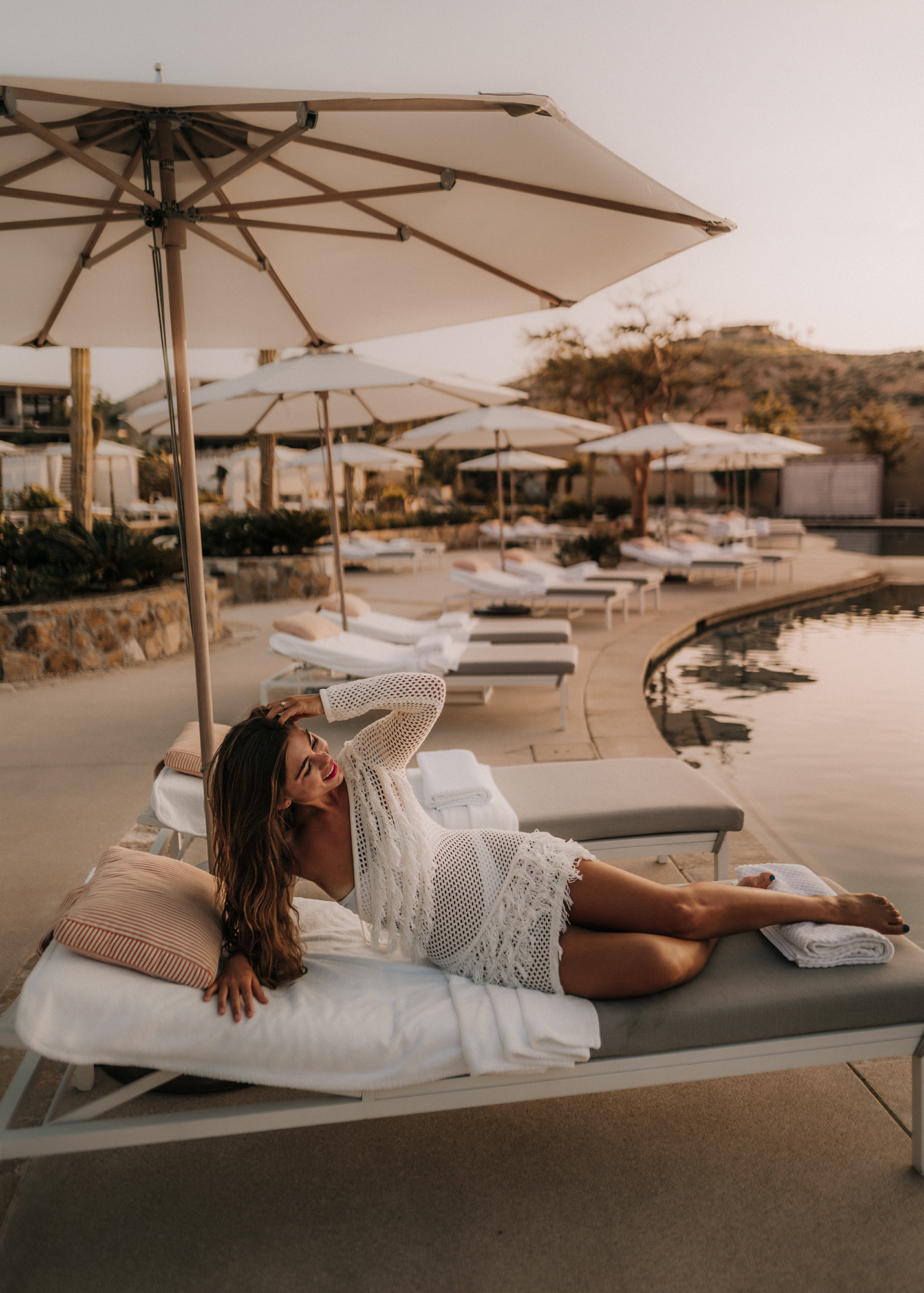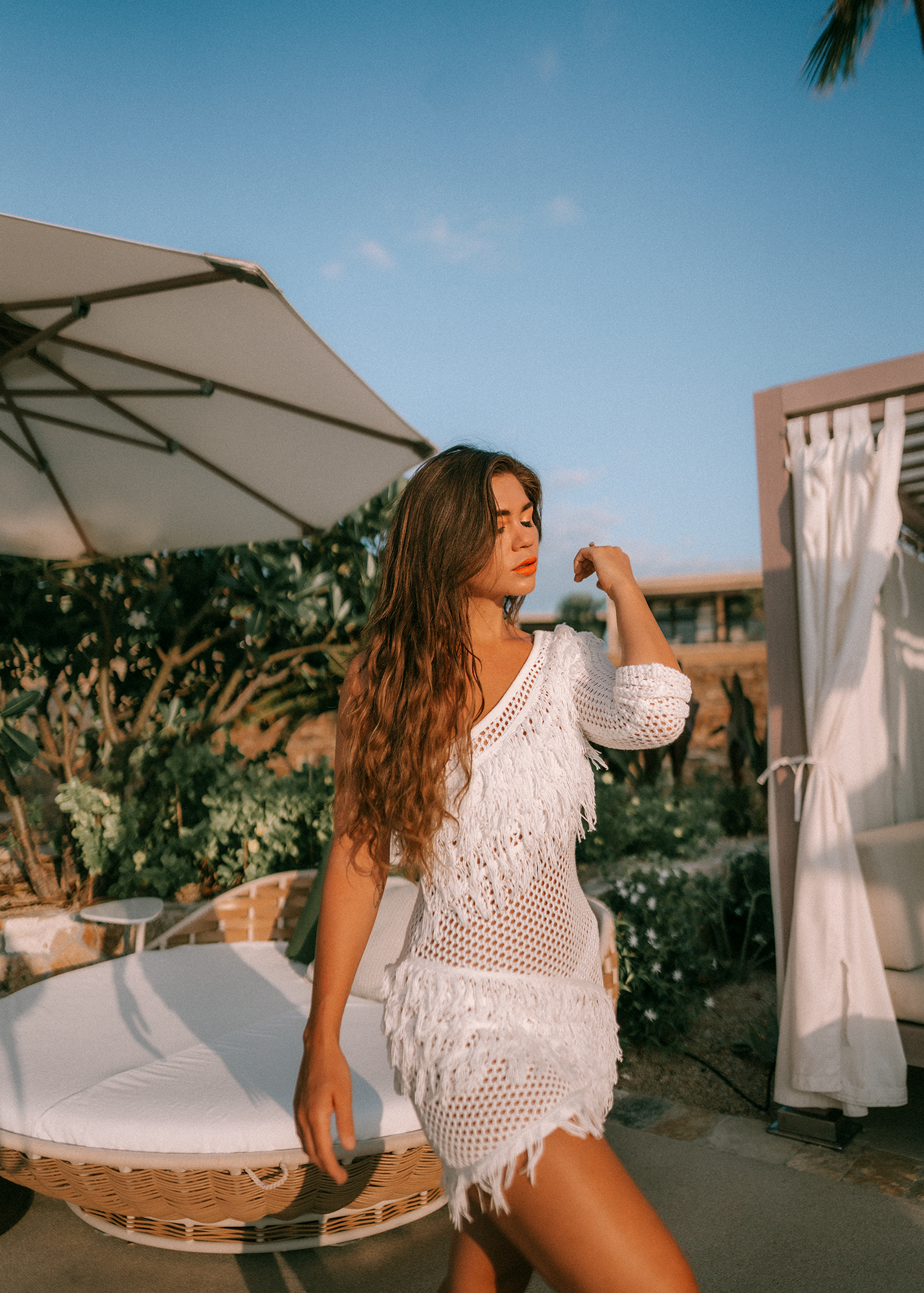 Or if you prefer a pool, there are plenty of options there as well, with multiple pools for families, or adults-only, with private pool cabanas, gorgeous infinity and a swim up bar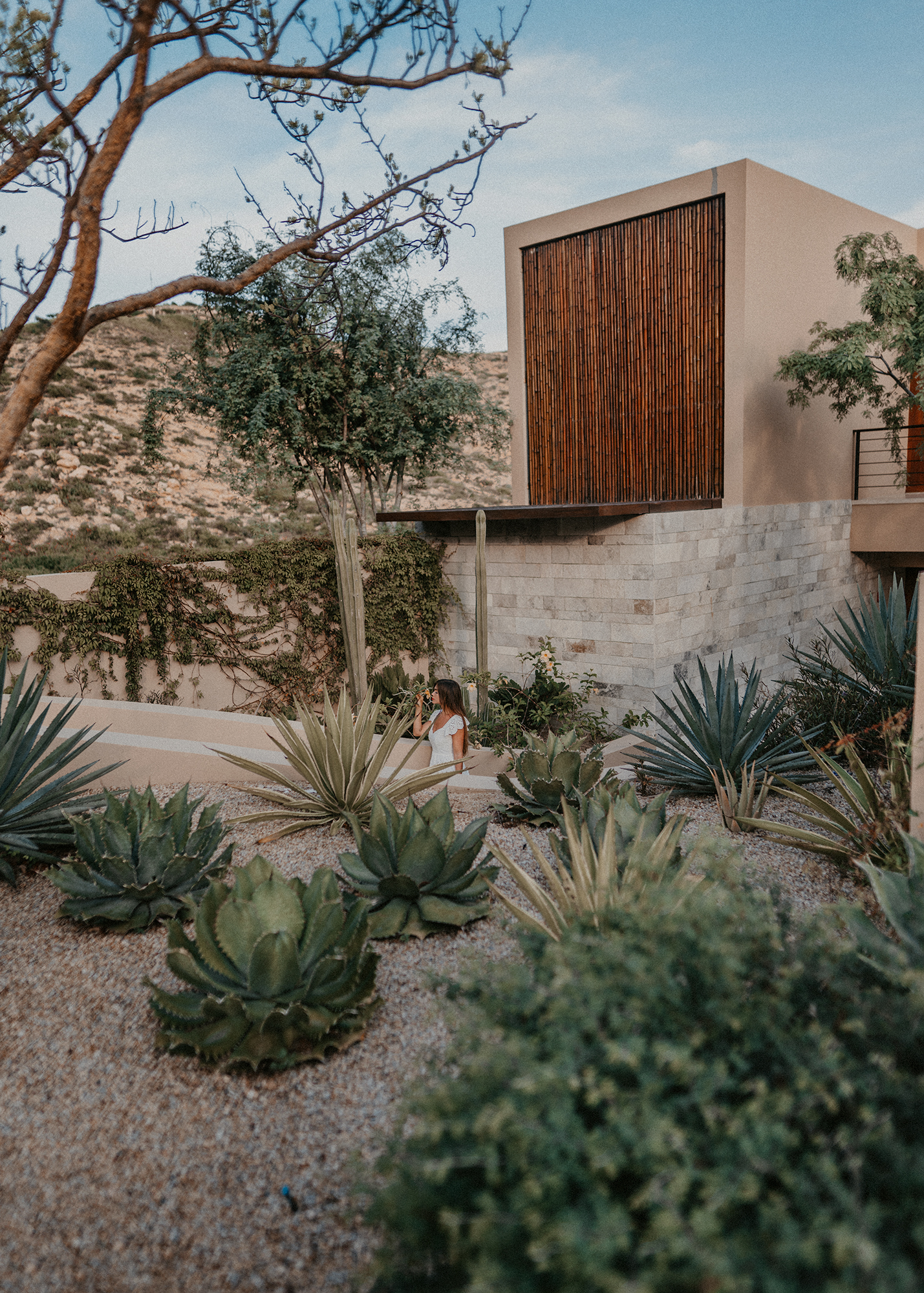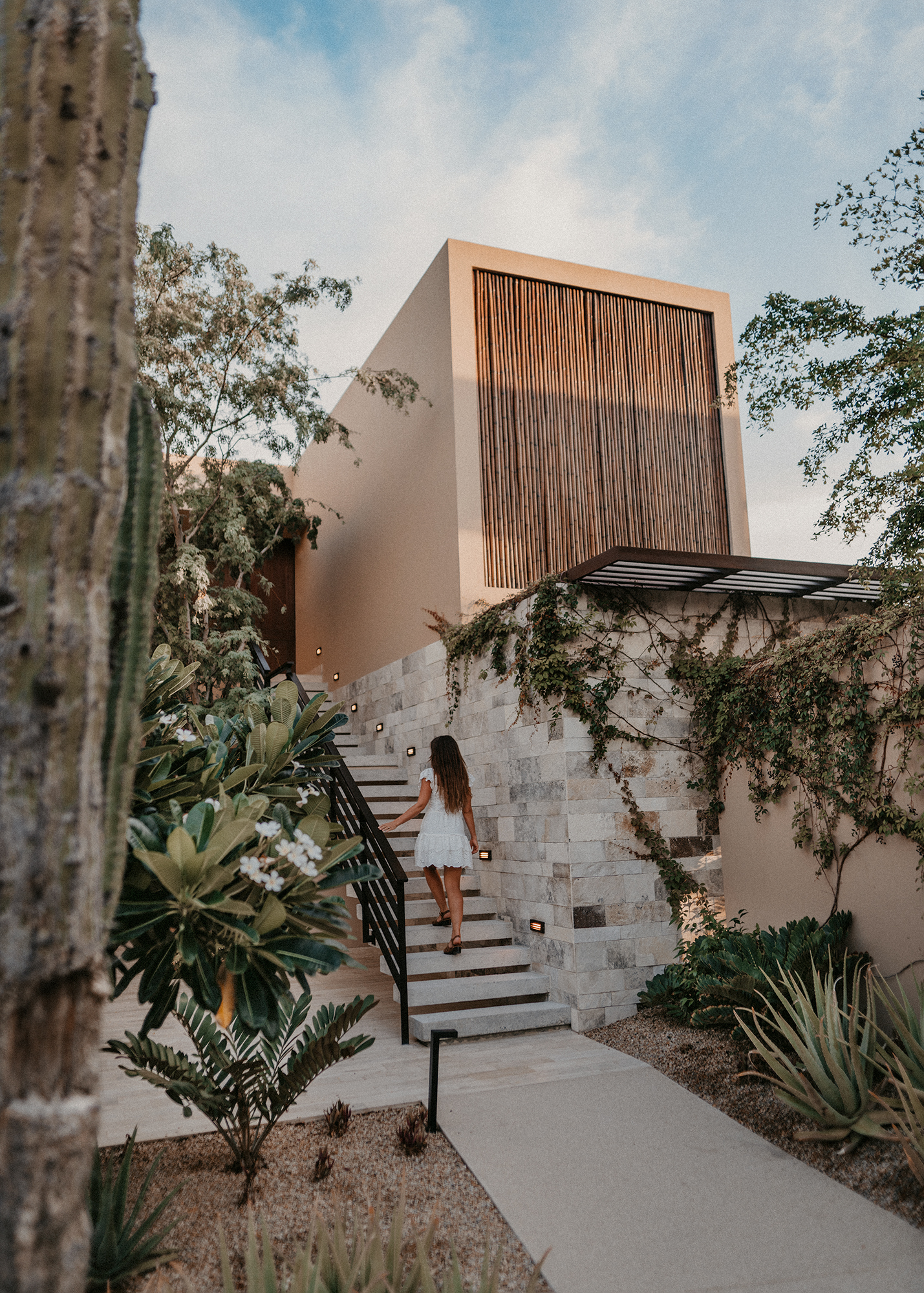 All of the rooms here feel more like a private suite or villa - with private entrances, big balconies, indoor/outdoor showers, and great design throughout.
Excursions:
You could definitely spend a few days without leaving this resort and just relax and enjoy the design and multiple swimming and food options - but if you're looking for something more, one of the Montage's specialties are fully planned excursions. Once you book, everything including transportation, tickets, local guides, and all of the details are taken care of for you, so all you have to do is show up at the lobby. We joined the hotel on two of their signature full-day excursions and both completely blew our minds! Make sure you request Excursion Manager Alejandro to be your guide, we spent both days with him and could not have had a better experience.
Cabo Pulmo National Park -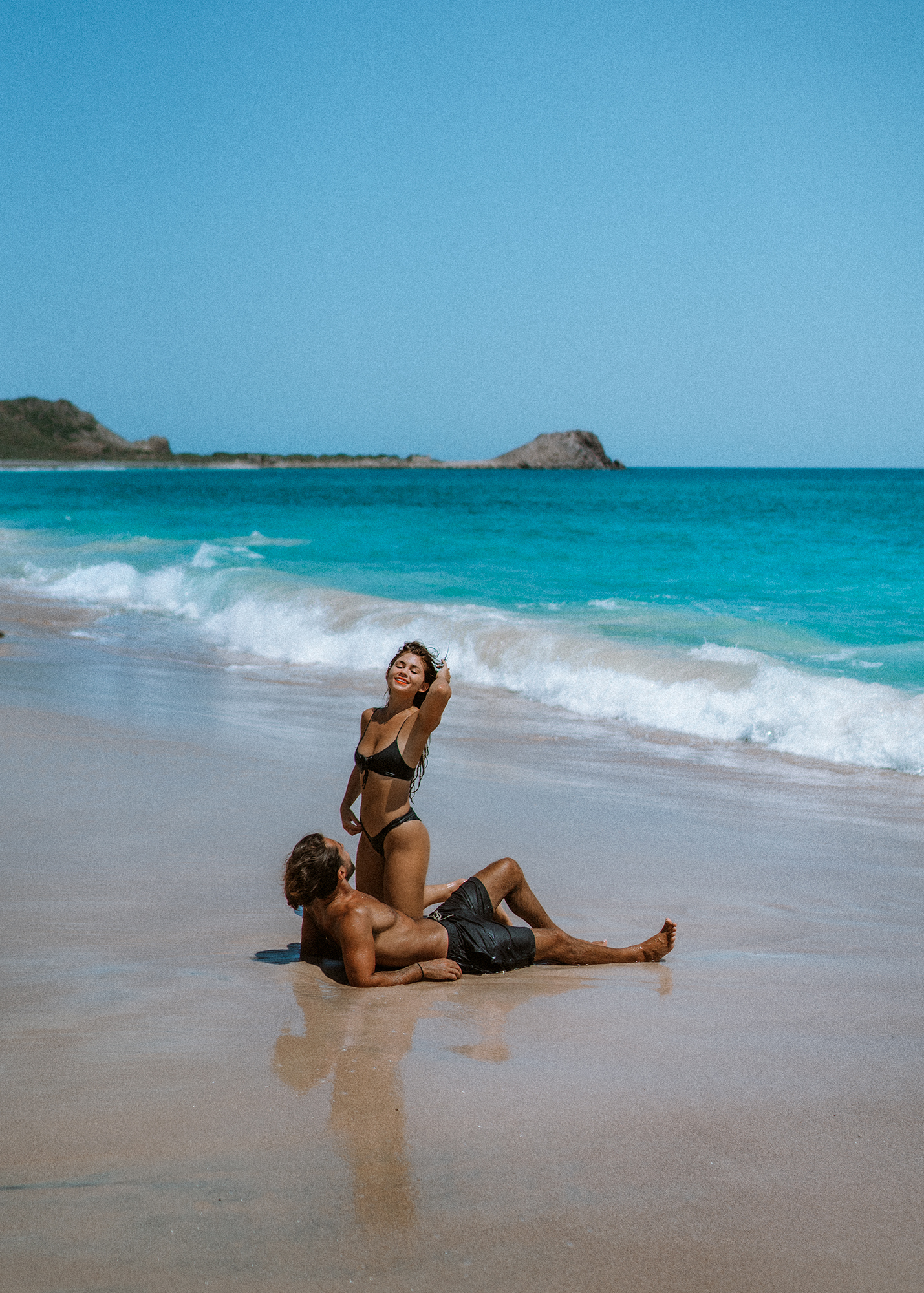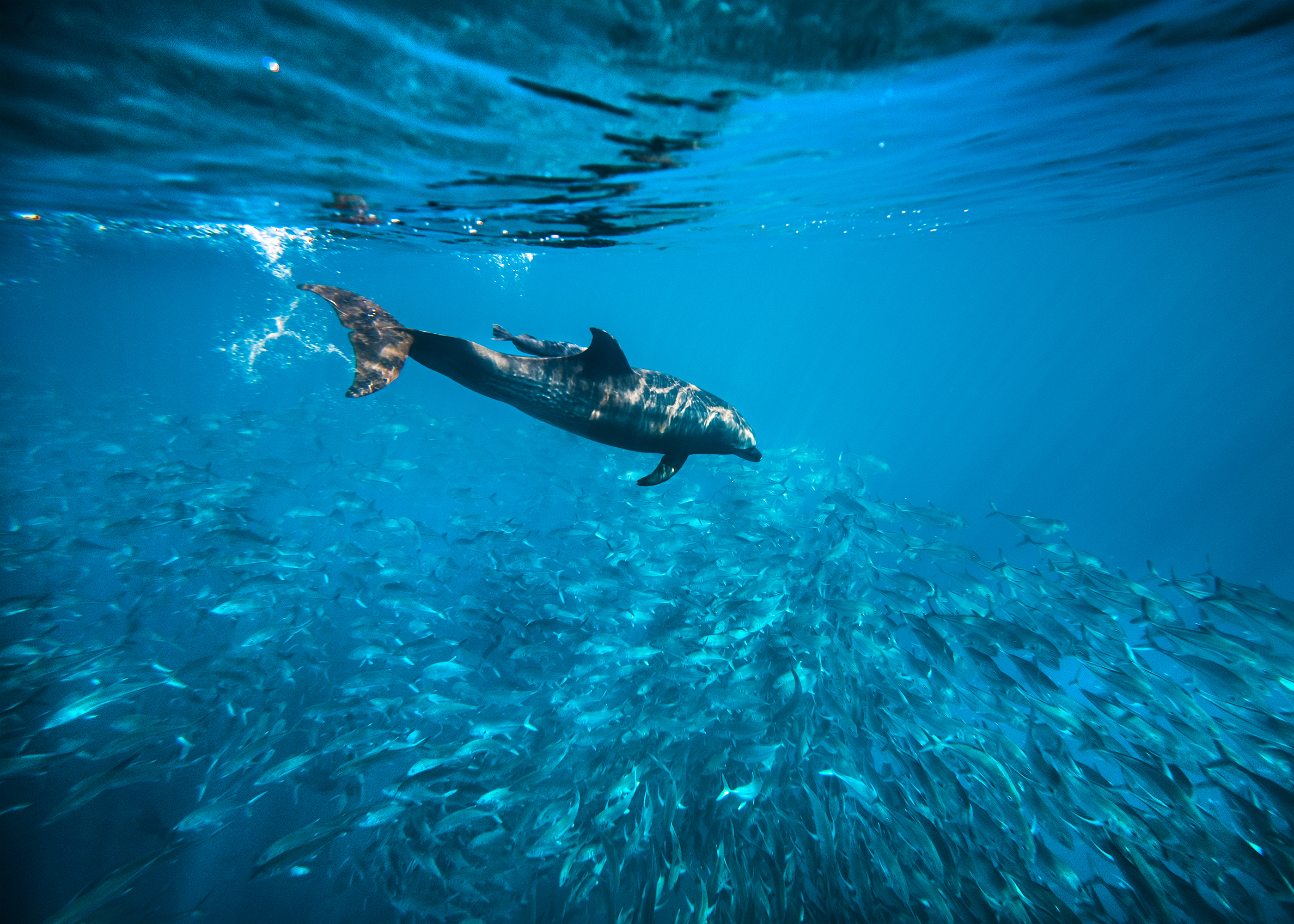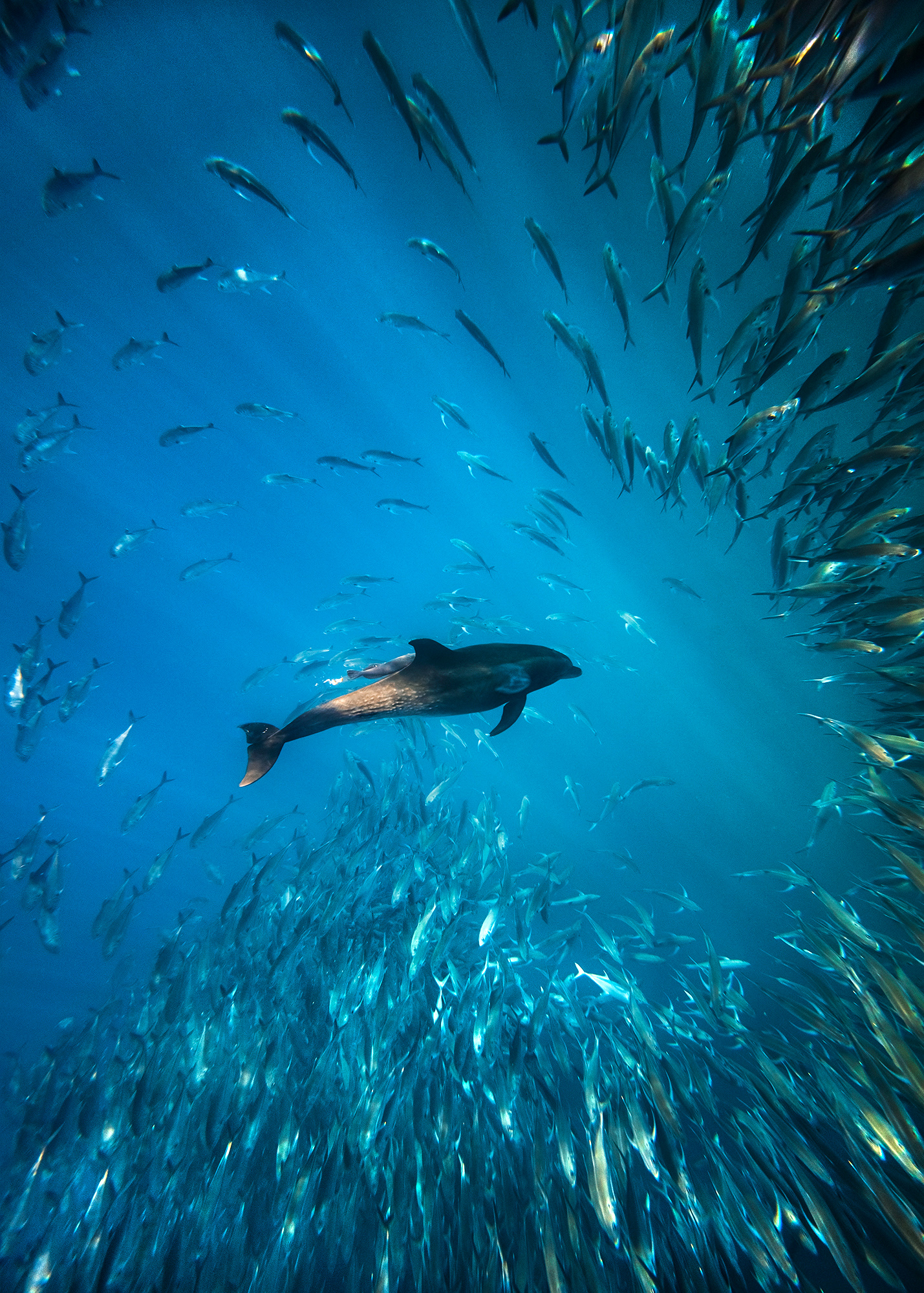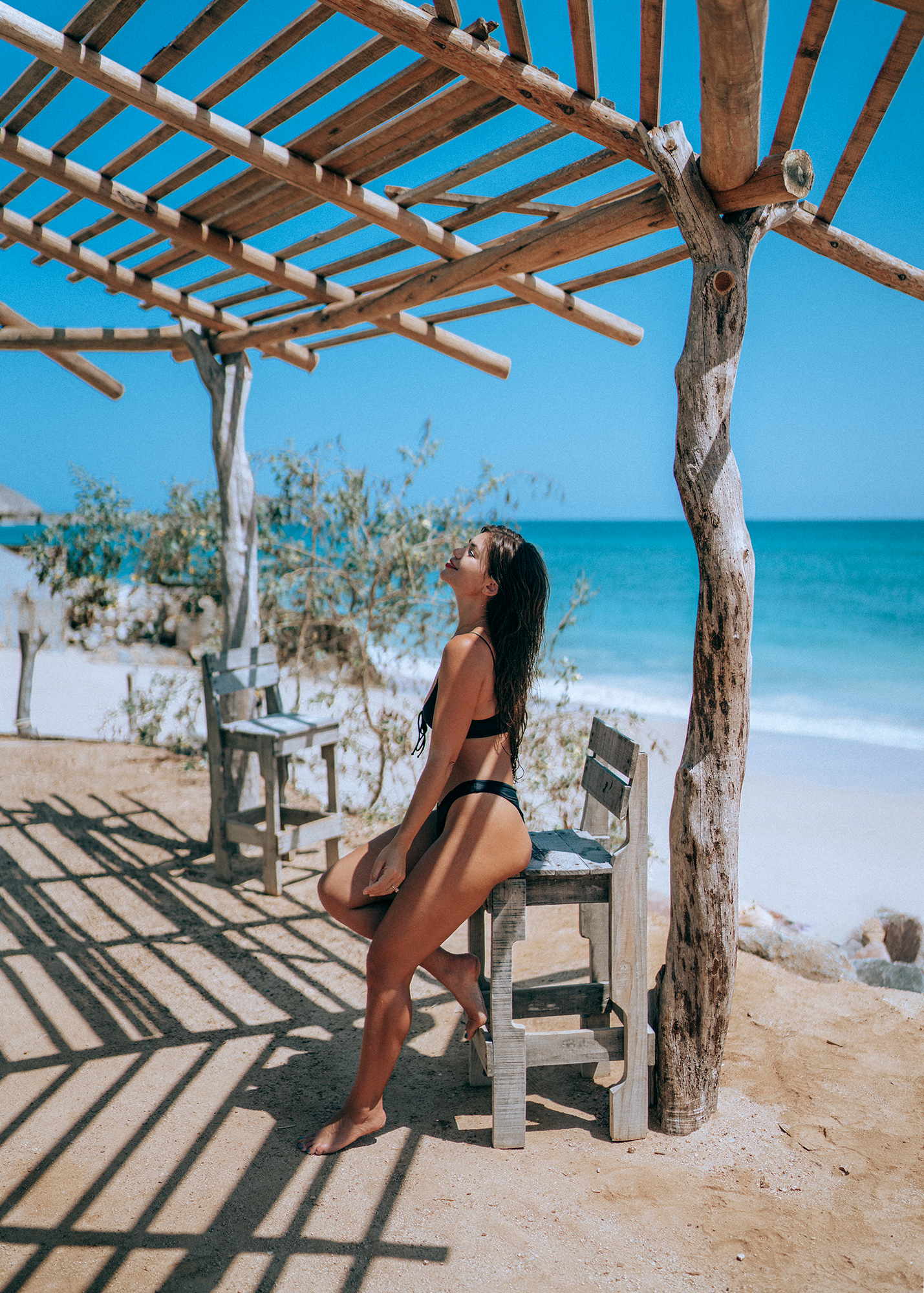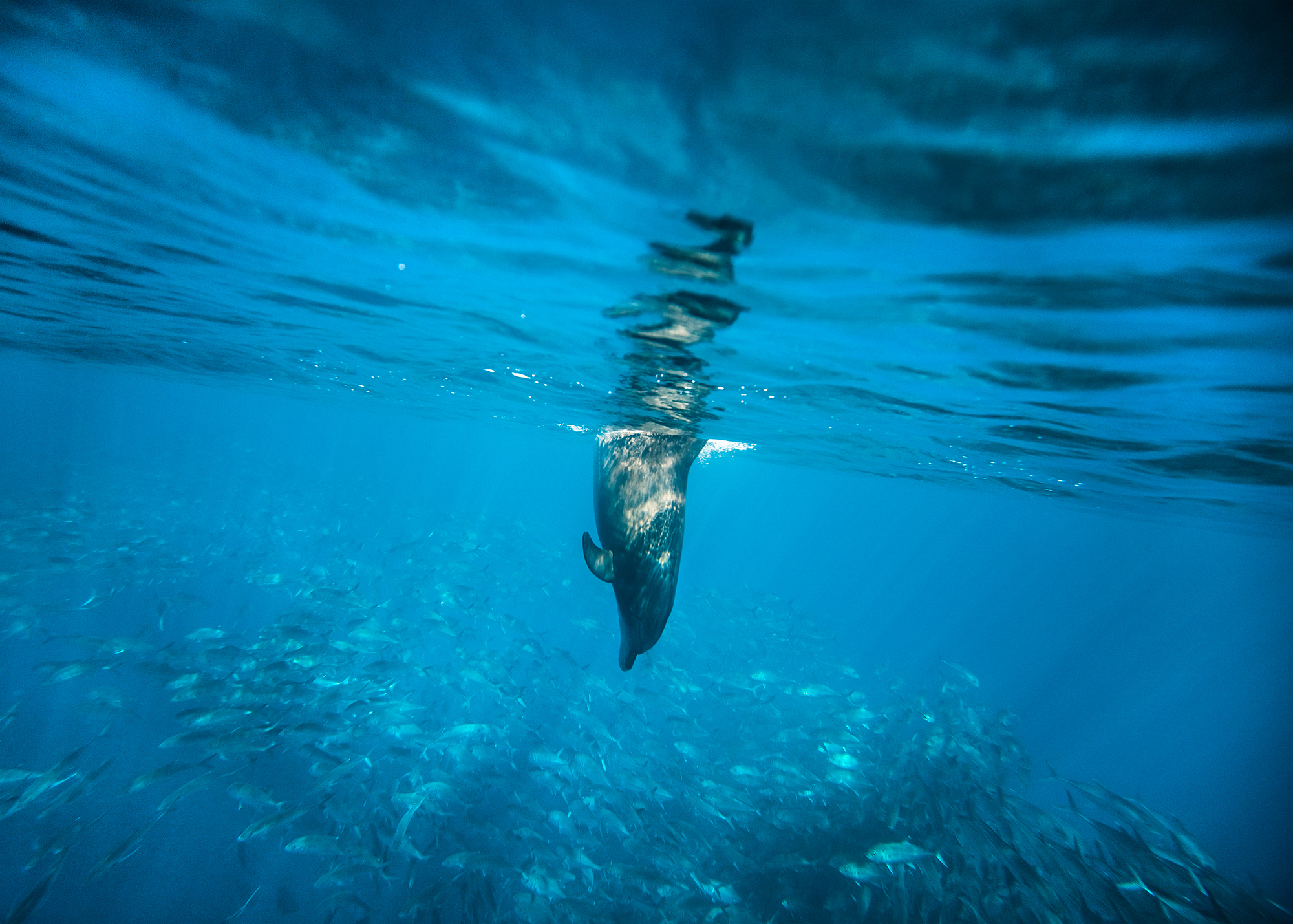 Can you even believe these giant schools of Jackfish or the playfulness of this dolphin? Cabo Pulmo National Park is a jewel in the Sea of Cortez and is renowned as one of the best reefs and diving spots in North America, and the only living reef on this side of the continent. About an hour and a half drive from Cabo San Lucas, we started our day with an pre-dawn drive to Cabo Pulmo, as the weather was expected to turn in the afternoon. As Brandon and I don't have current SCUBA certifications, we snorkeled/free dove out here, but the waters and sea life in Cabo Pulmo are like nothing I had ever seen - truly an underwater paradise.
As soon as we were on our way back to Cabo, I was already wishing we had stayed for one more dive - and I'm dreaming of coming back soon once I re-up my SCUBA certification. Depending on the season, you can dive with Whale Sharks, seas of manta rays, all varieties of sharks, the famously massive schools of fish, and even whales!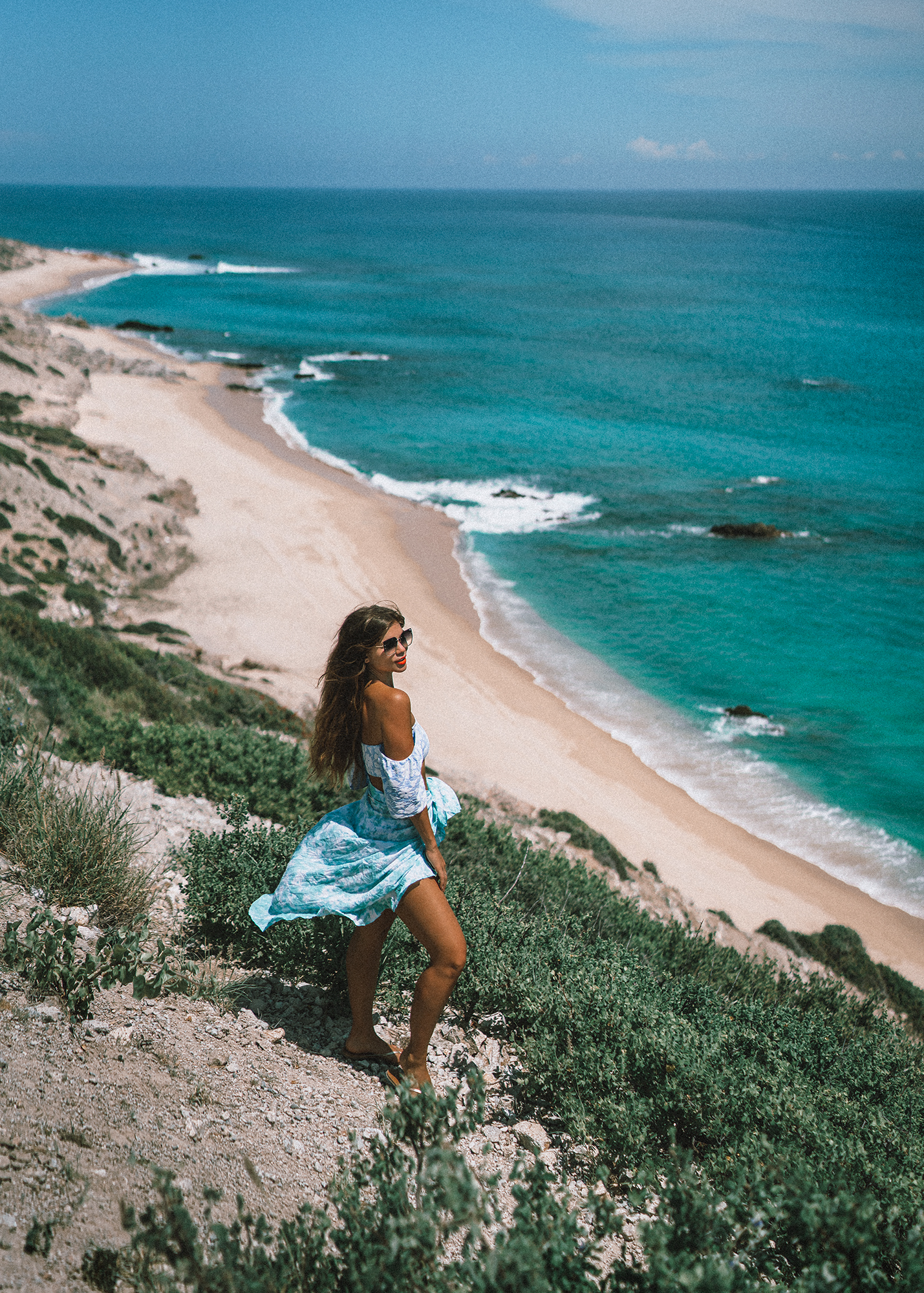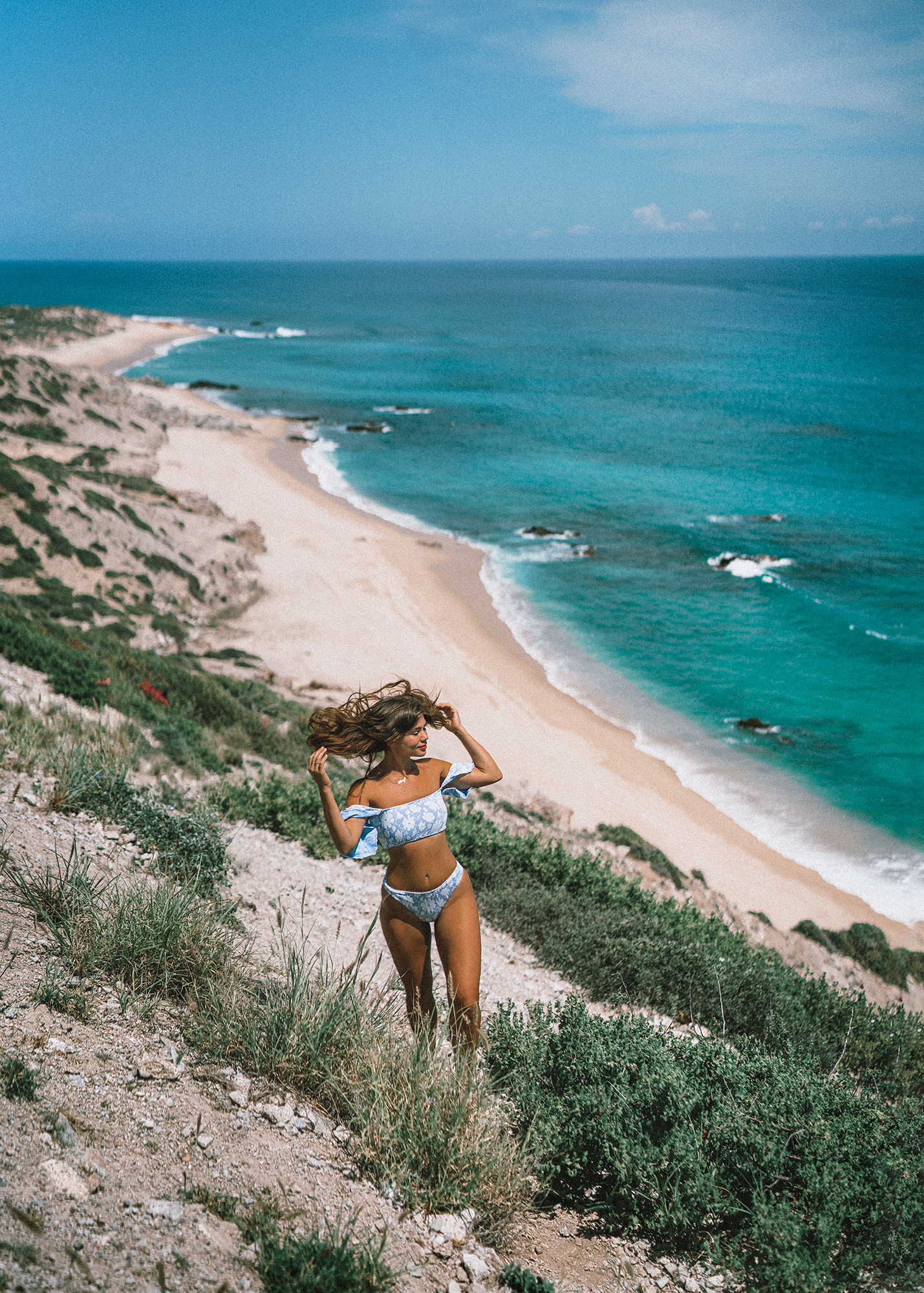 After our morning on the boat and leaving the park, we took the scenic, unpaved Camino Cabo Este drive around the East Cape of Baja California - a gorgeous area of untouched white sand beaches, clear aqua waters easy for swimming, and almost no one around.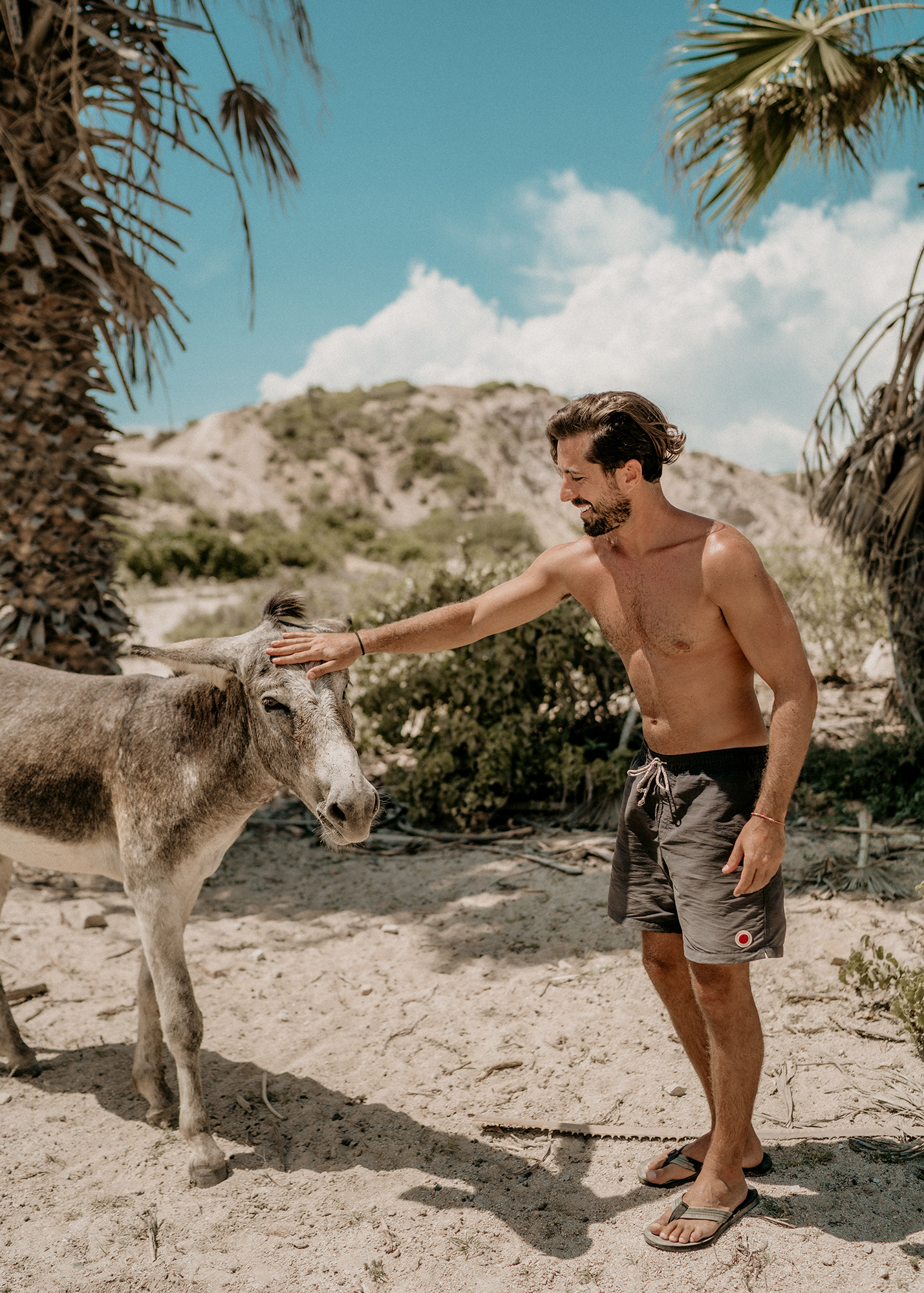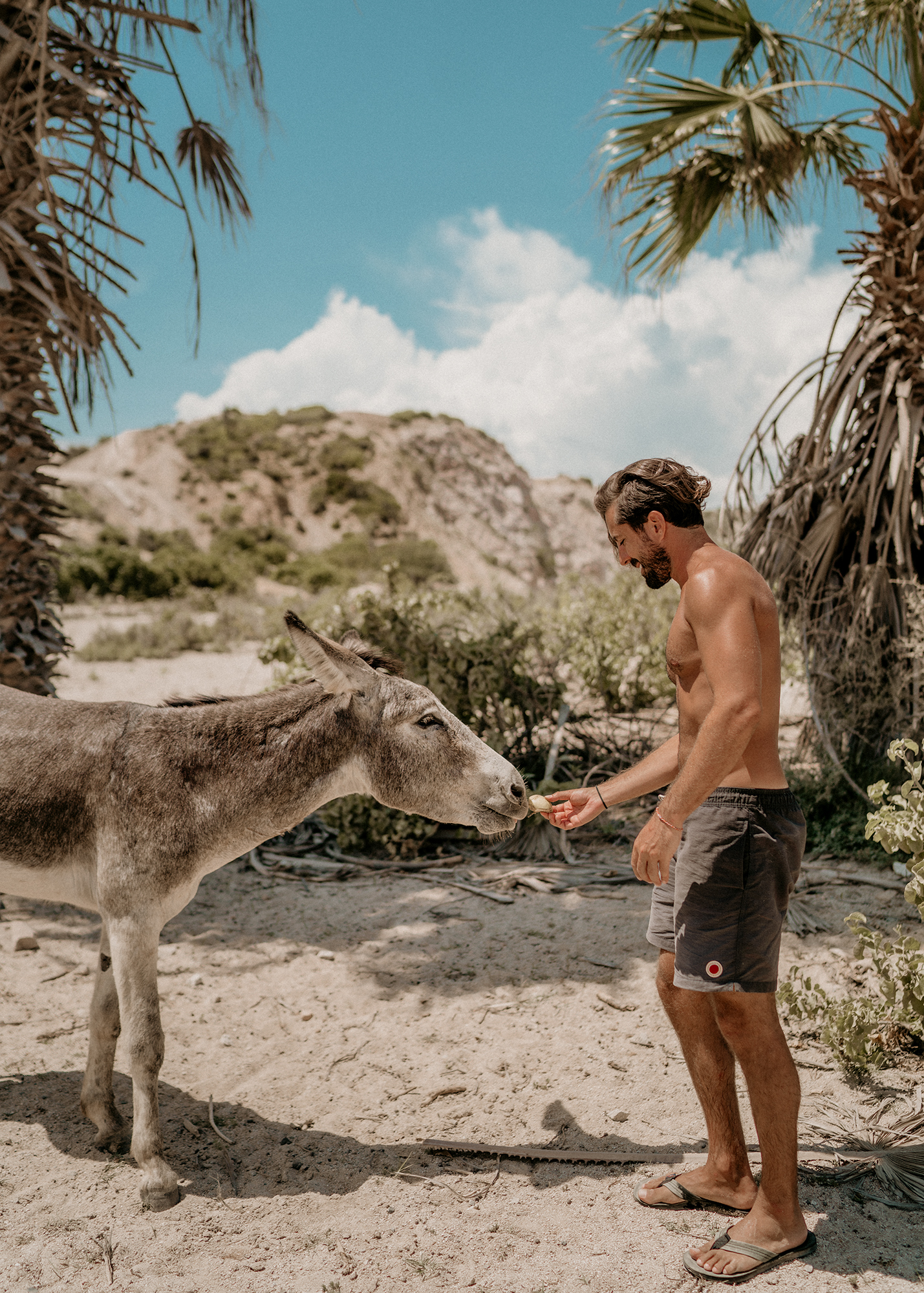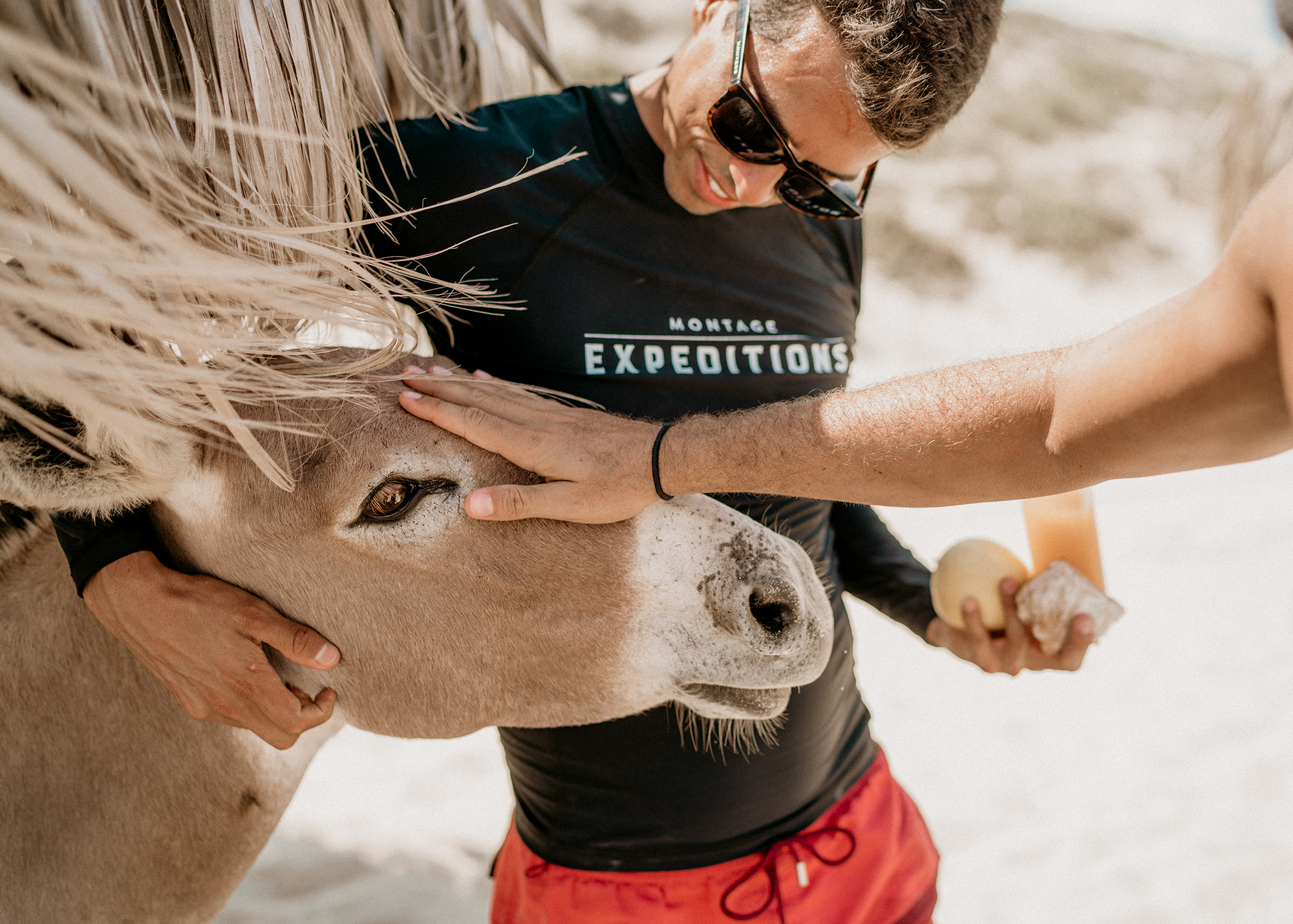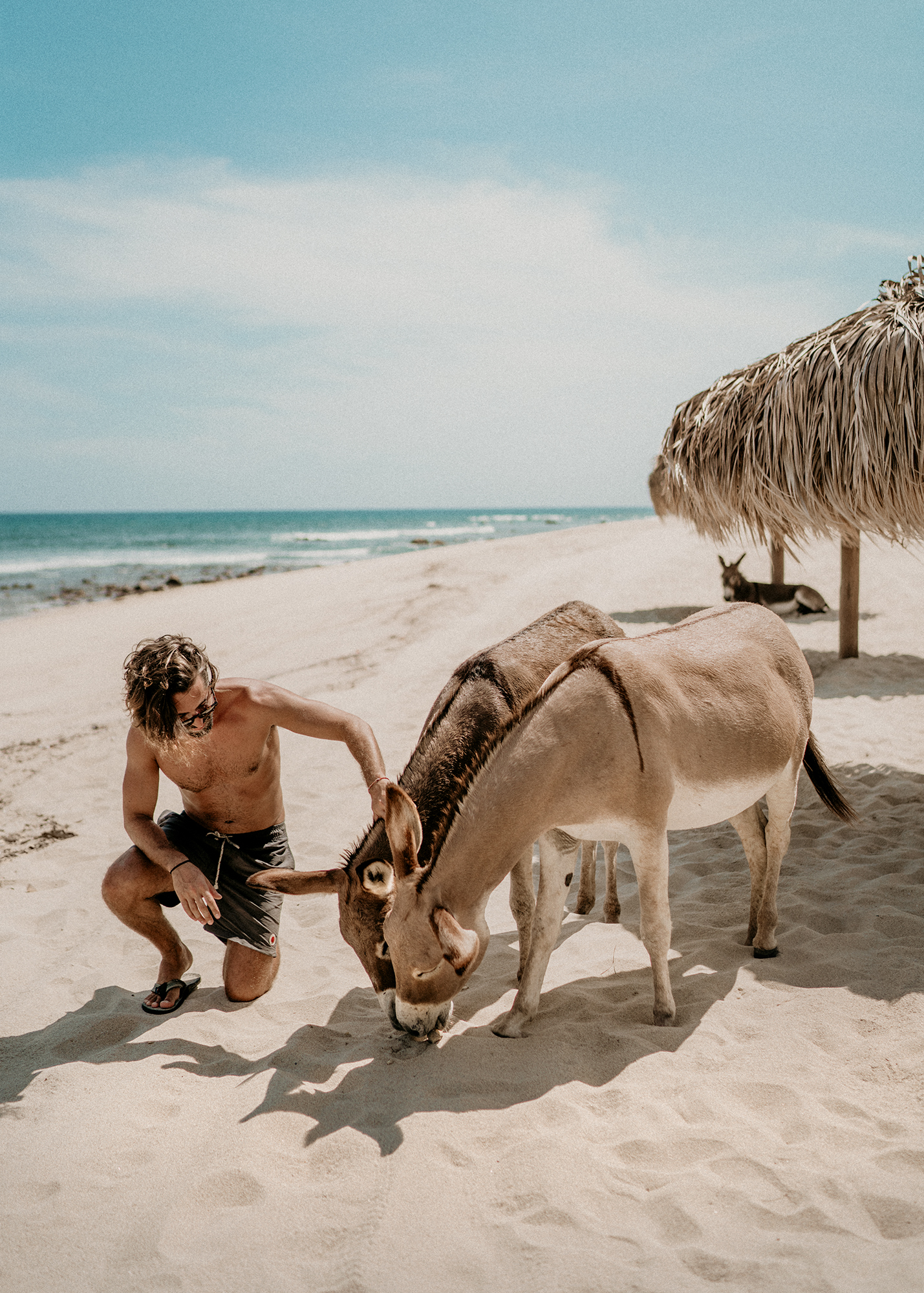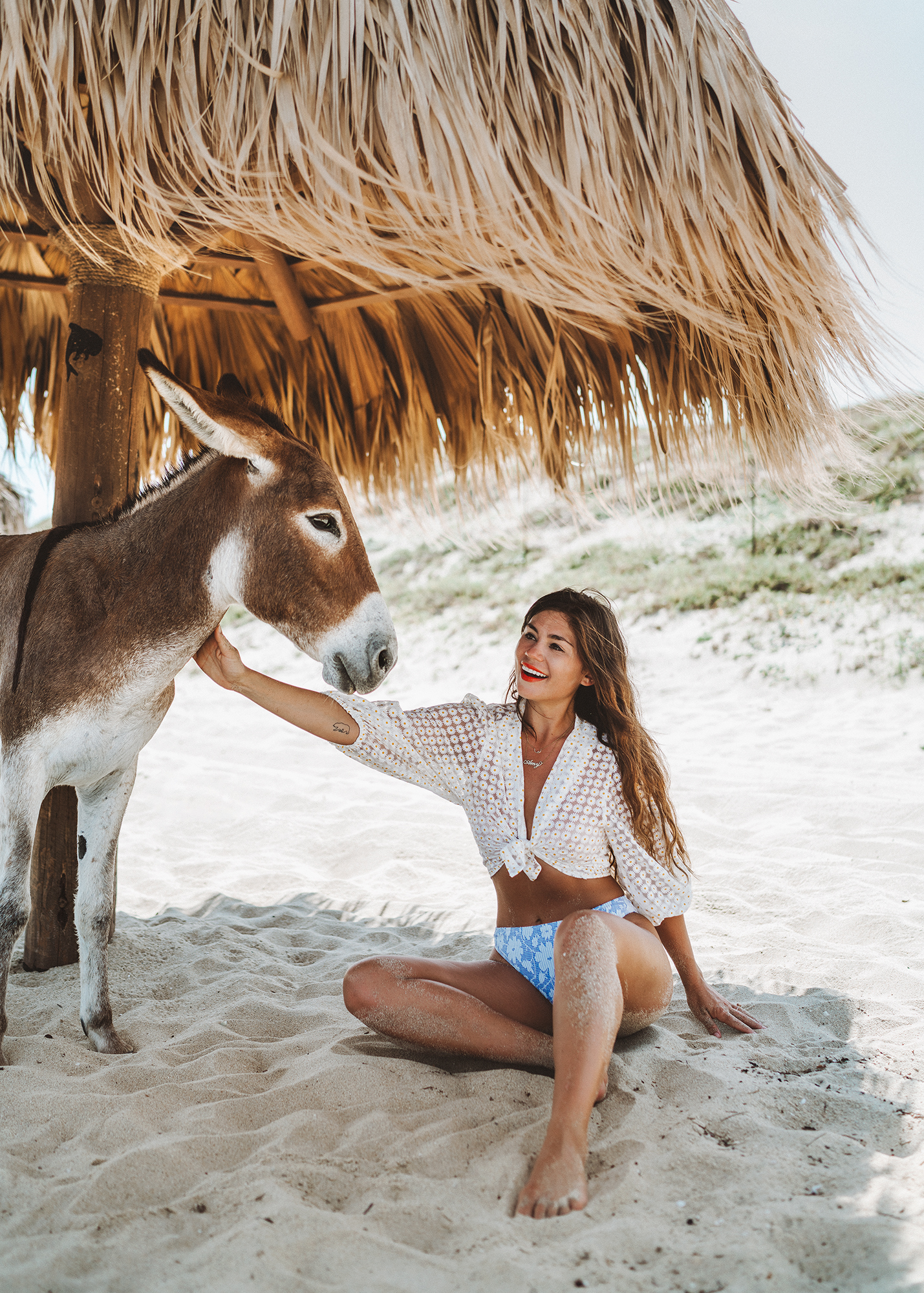 Except a few friendly local residents! I'm generally pretty scared of all animals, but these beach donkeys were just the sweetest - all they wanted were snacks and to be pet! They even came closer and closer until we were hugging them.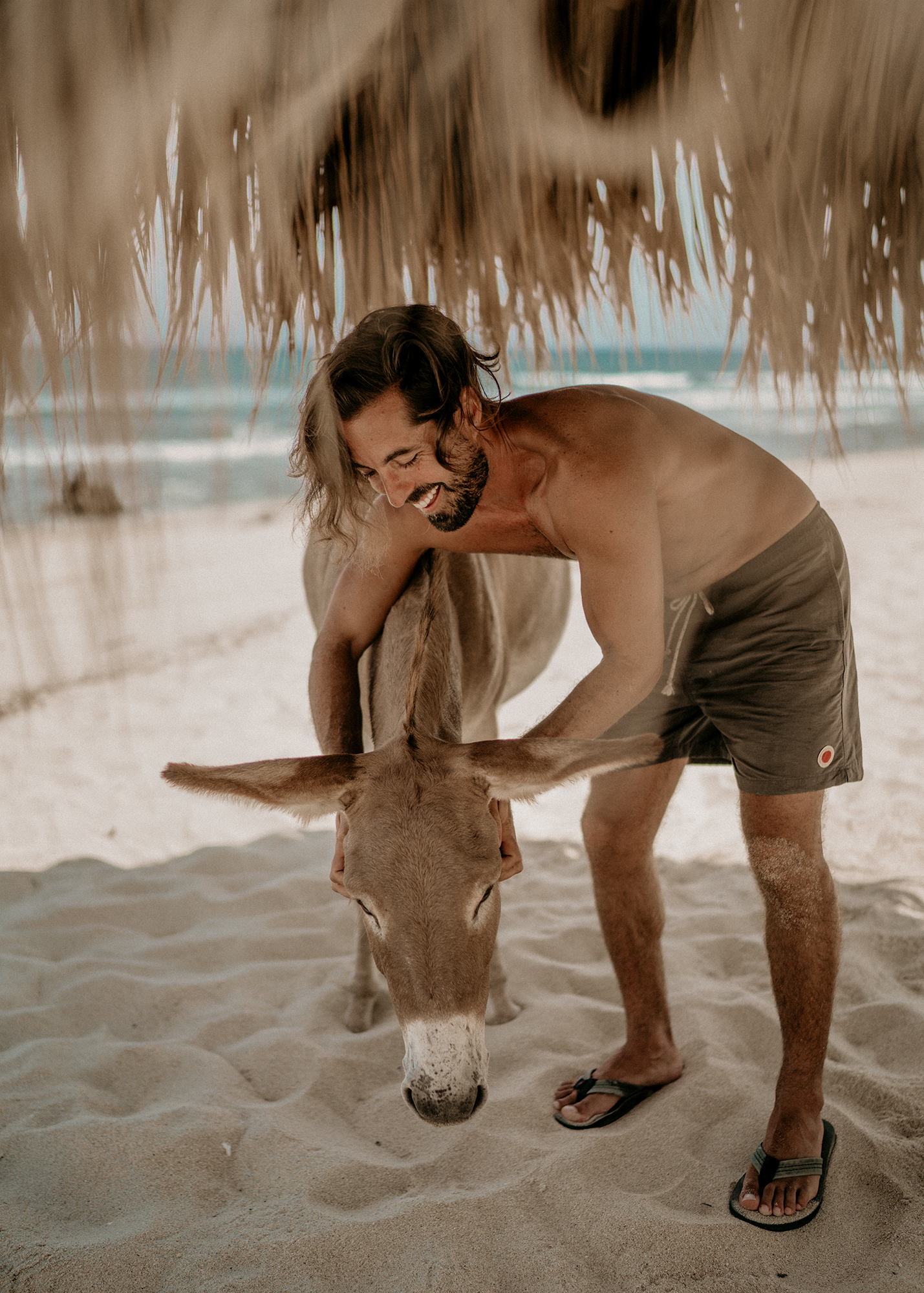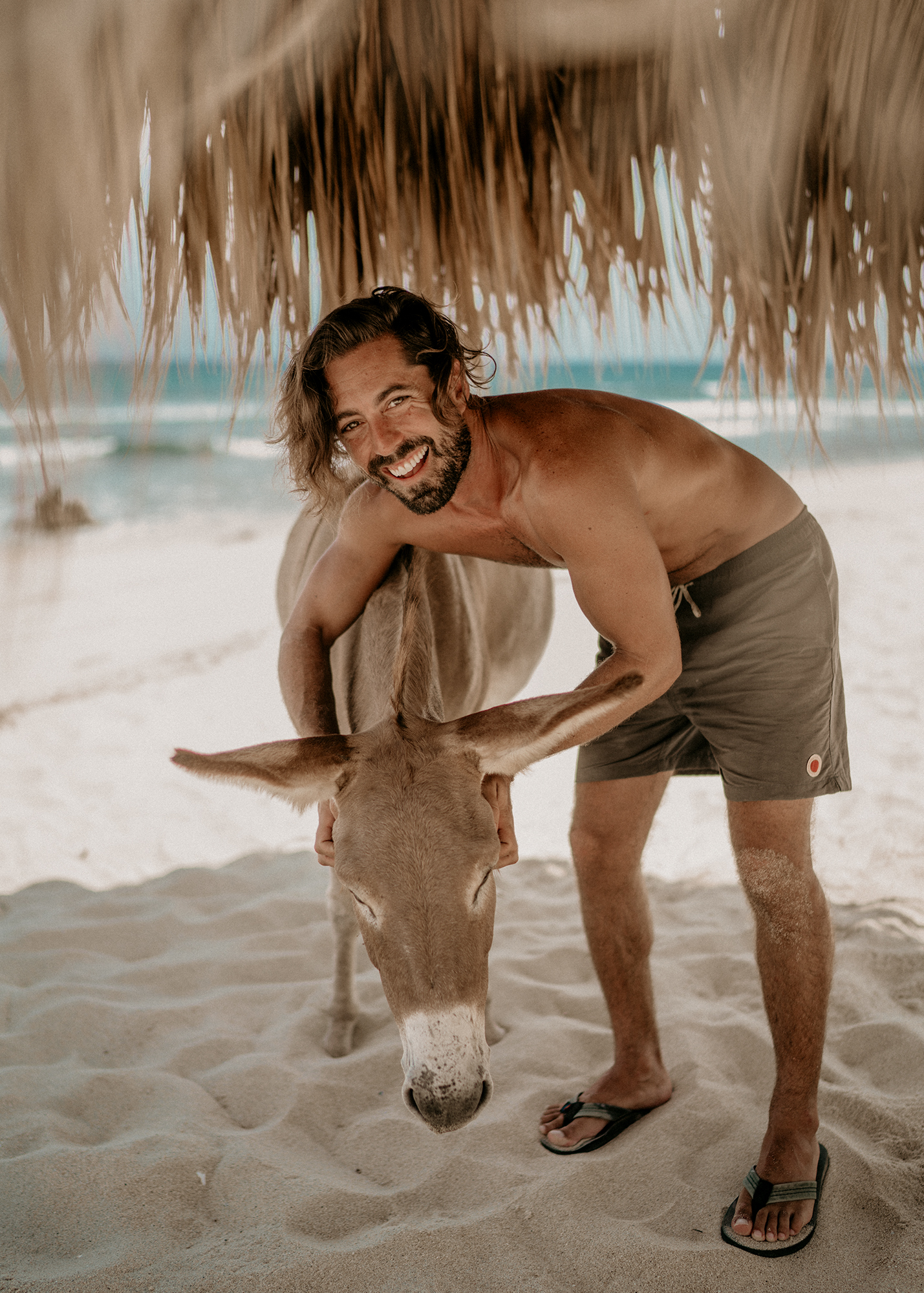 Happy boys!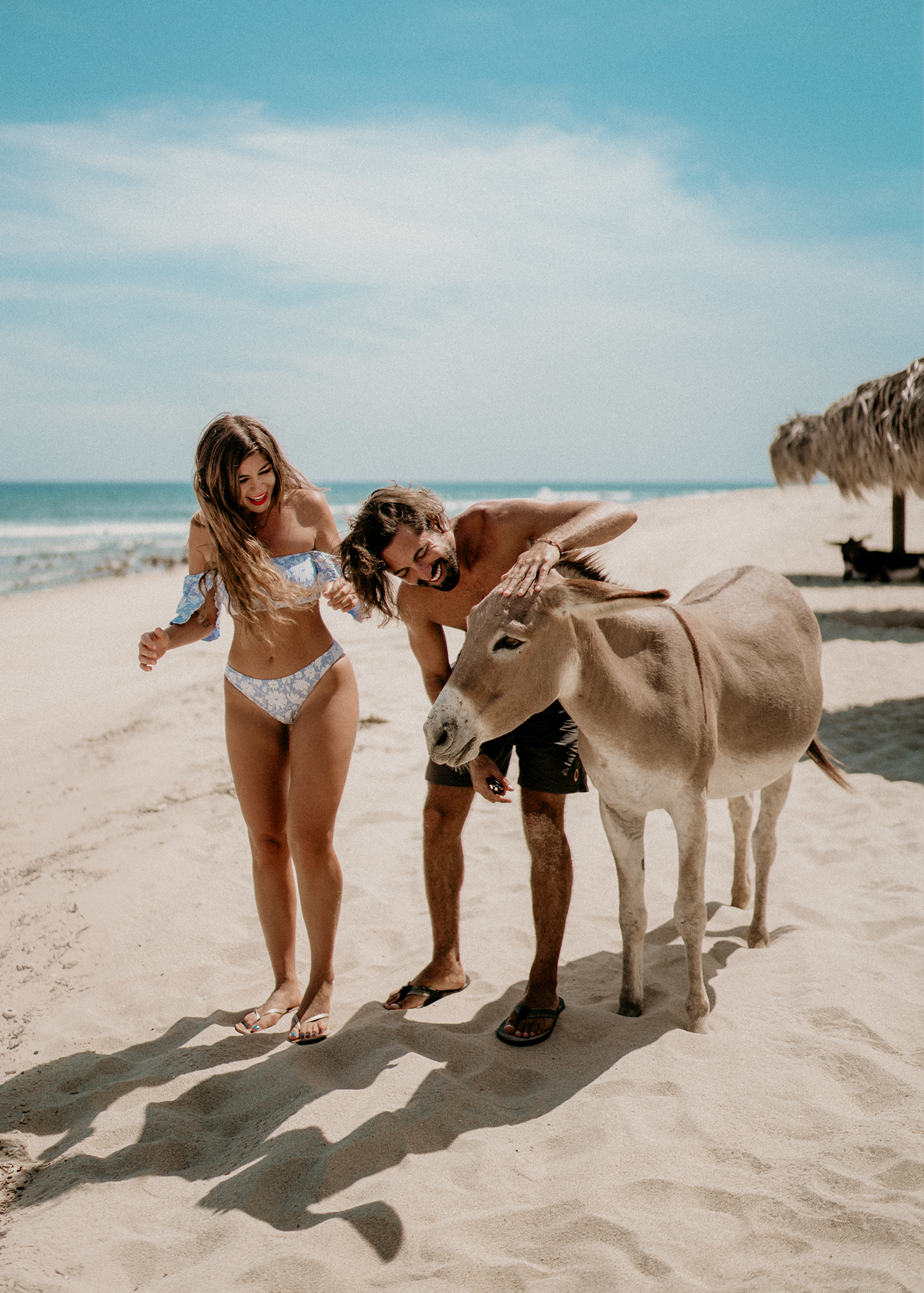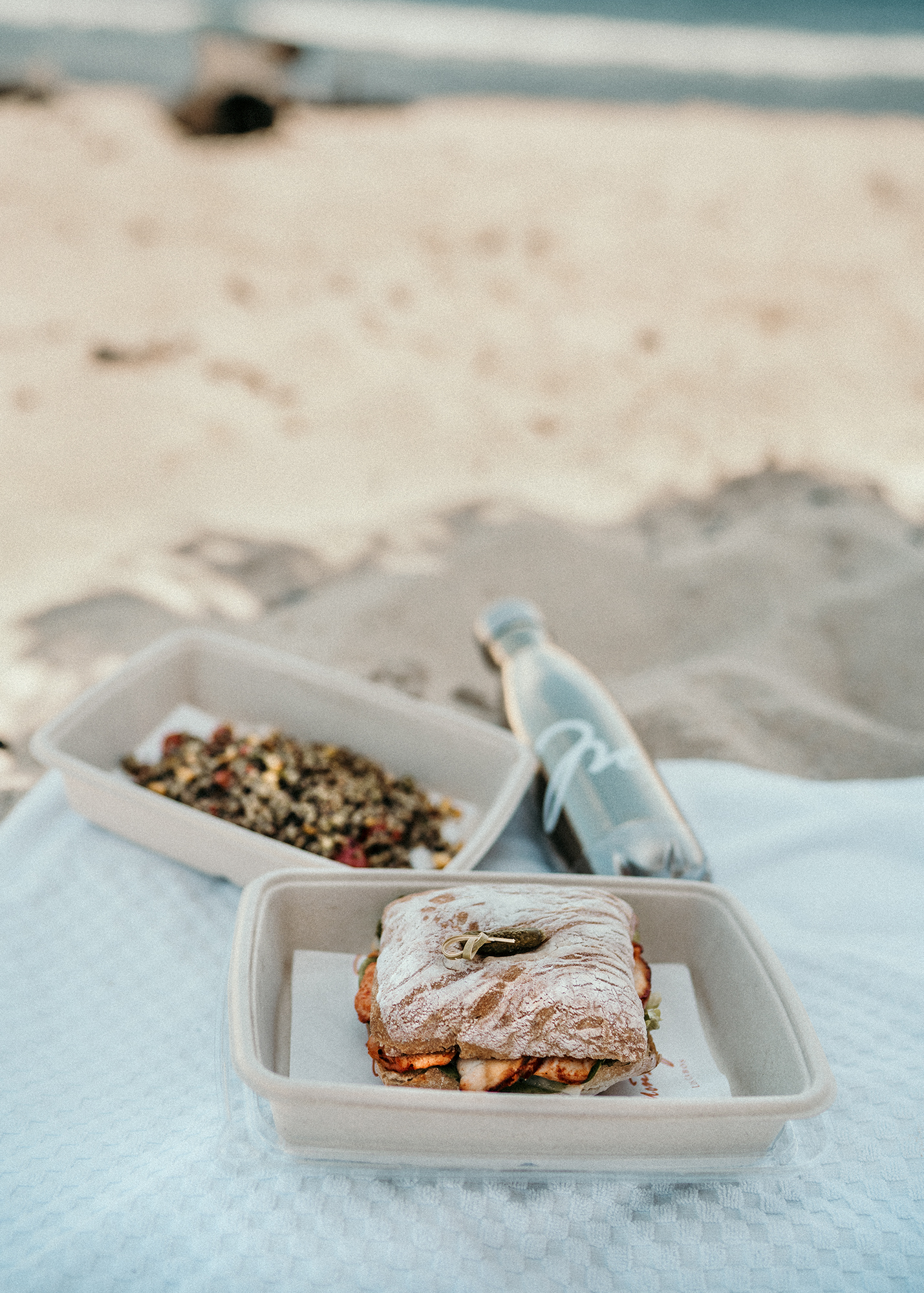 We were the only people on the beach, and sat in the shade of the palapas to have a picnic lunch, packed from the hotel.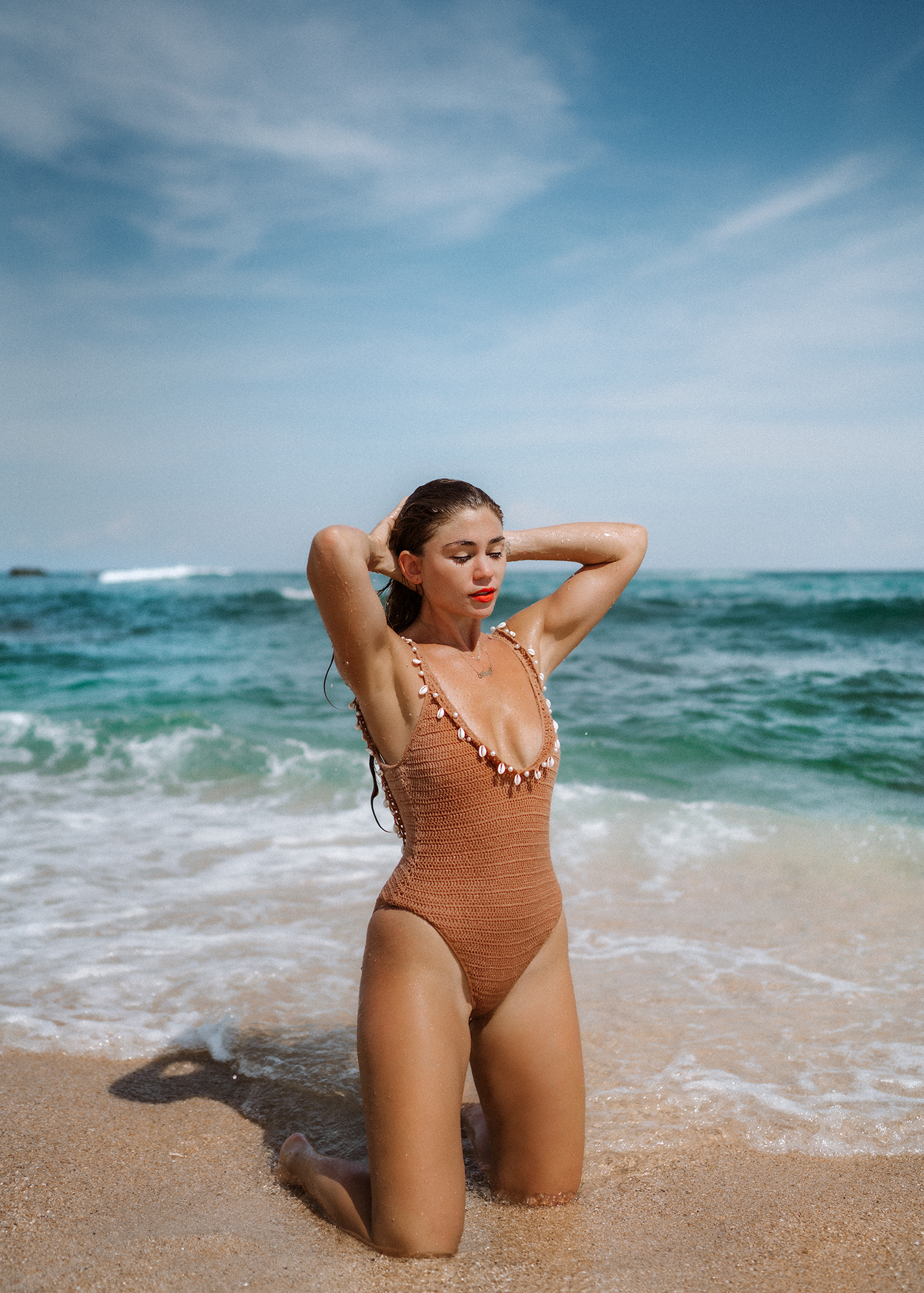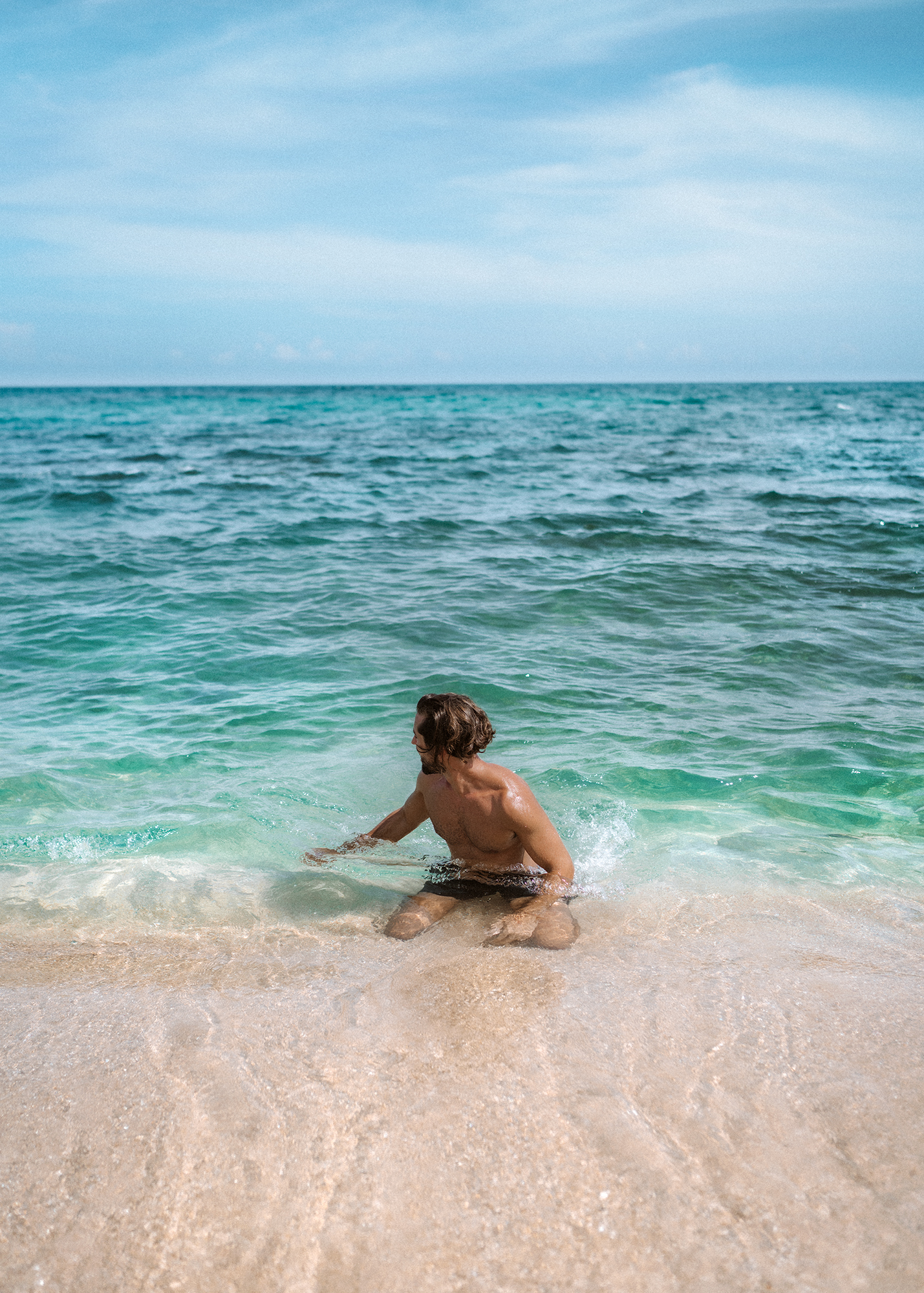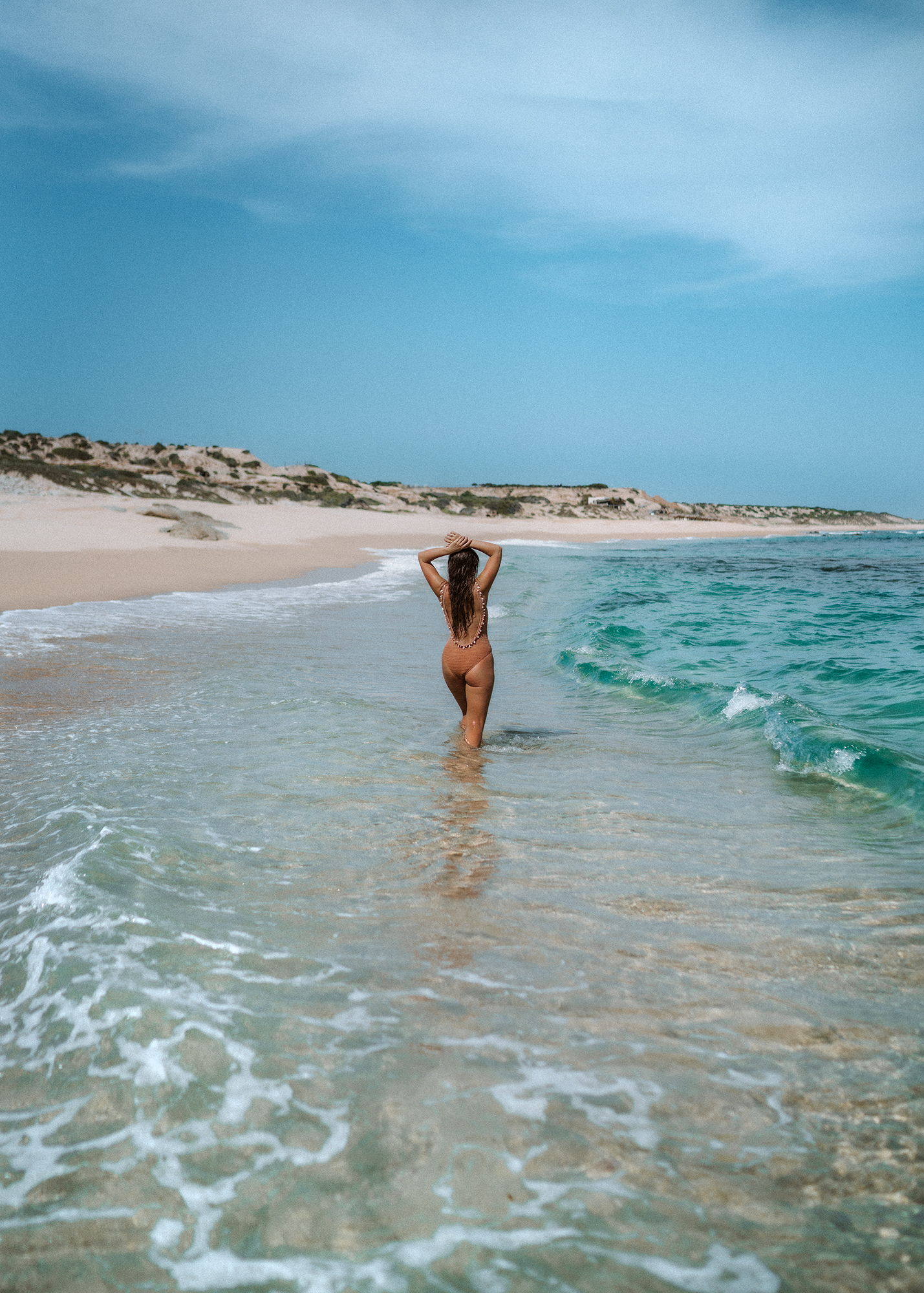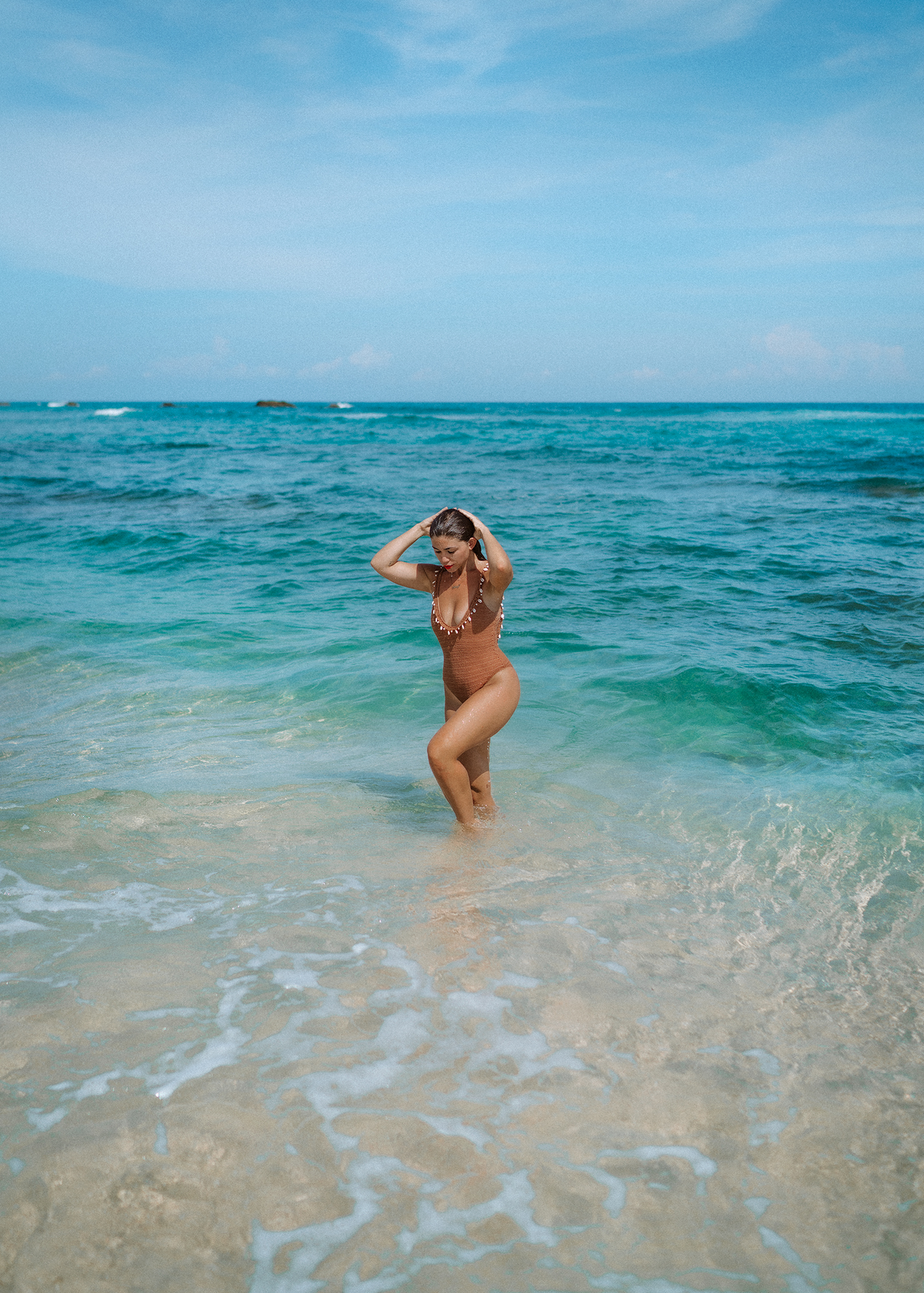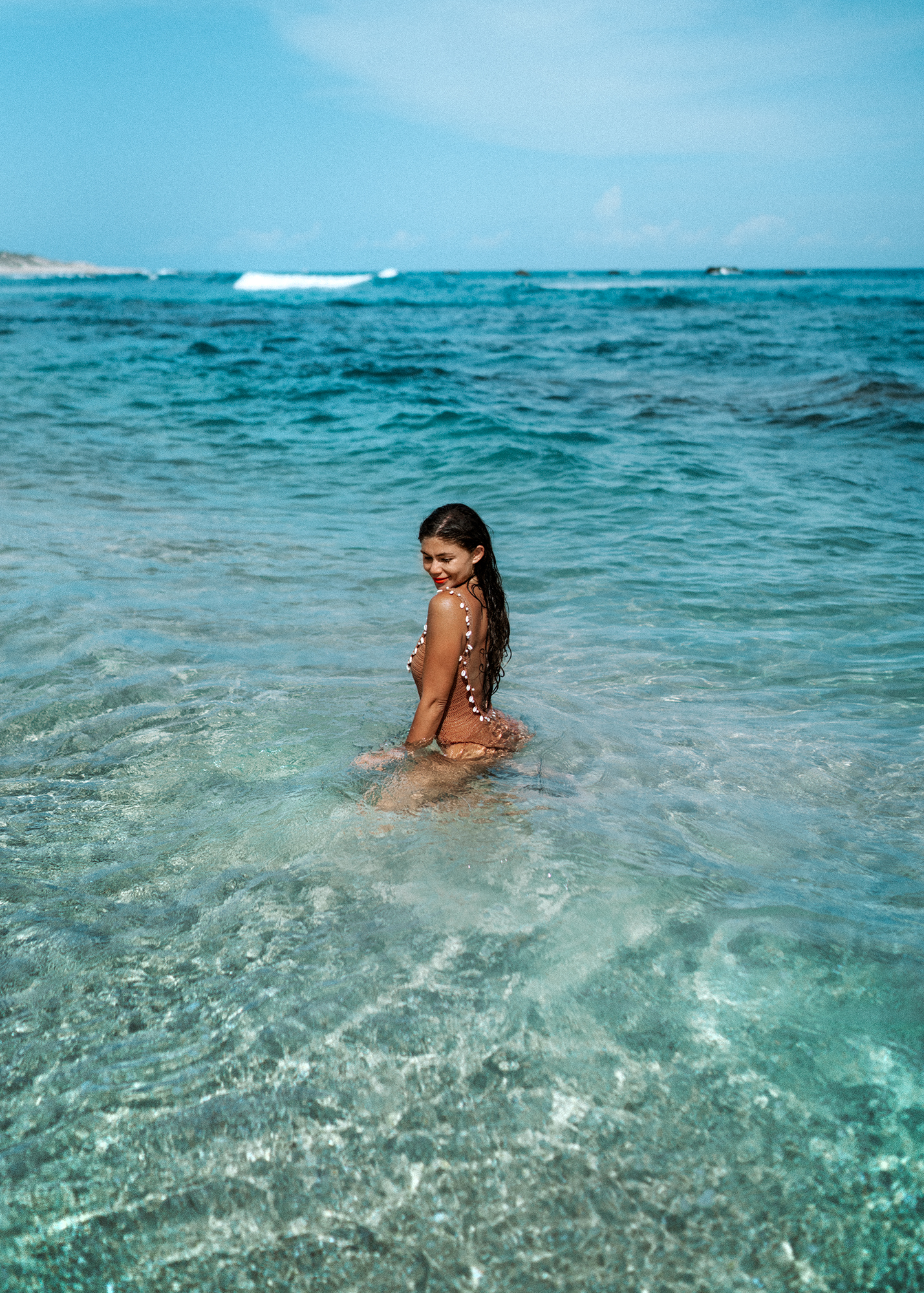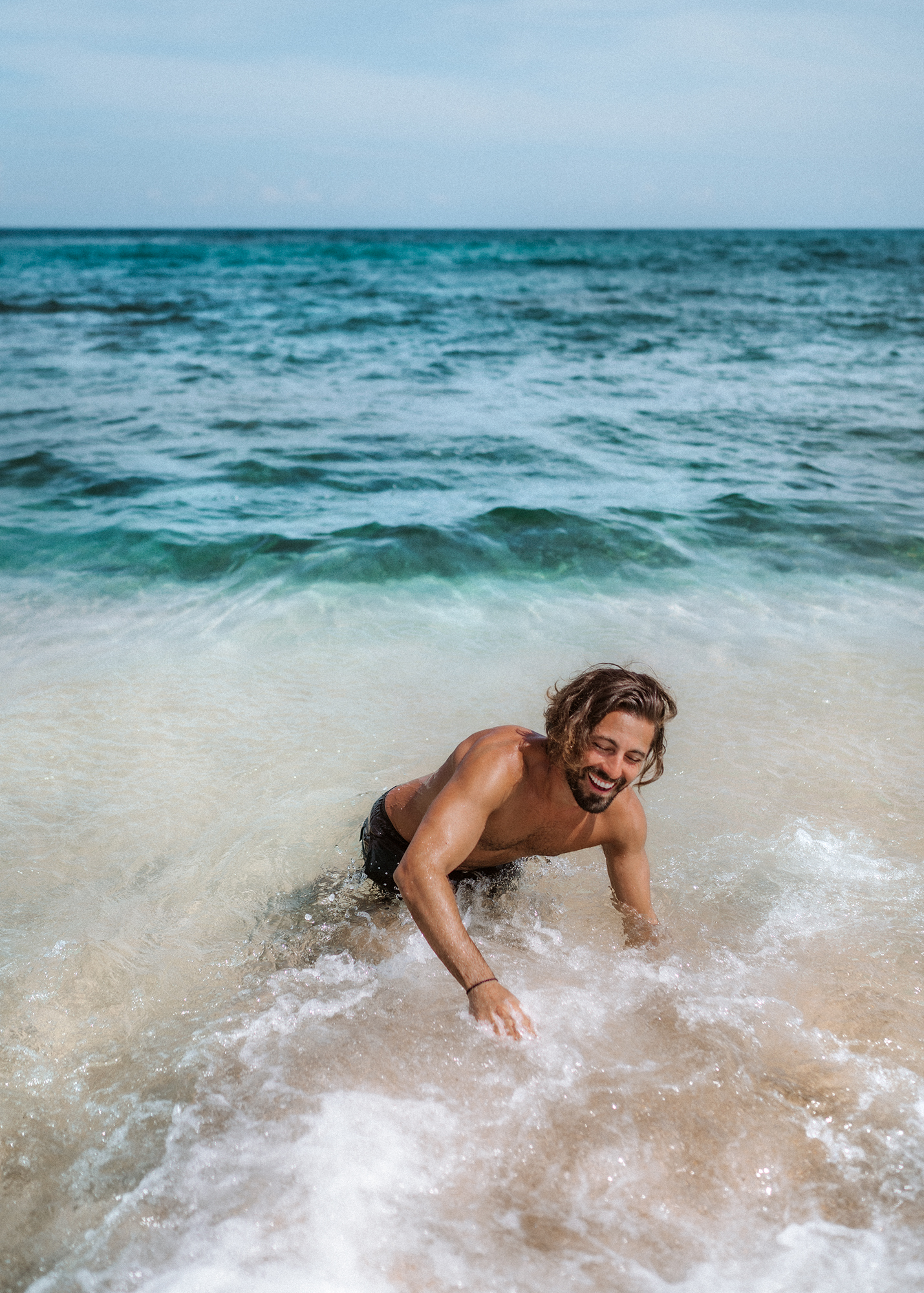 And of course had to stop for a swim before leaving - could this beach be any more crystal clear and perfect? I had never previously heard of the East Cape - and I know this is one place we are going to have to return to soon. We arrived back at the hotel in the later afternoon, with plenty of time to shower up and enjoy the property before sunset.

Canyons Expedition -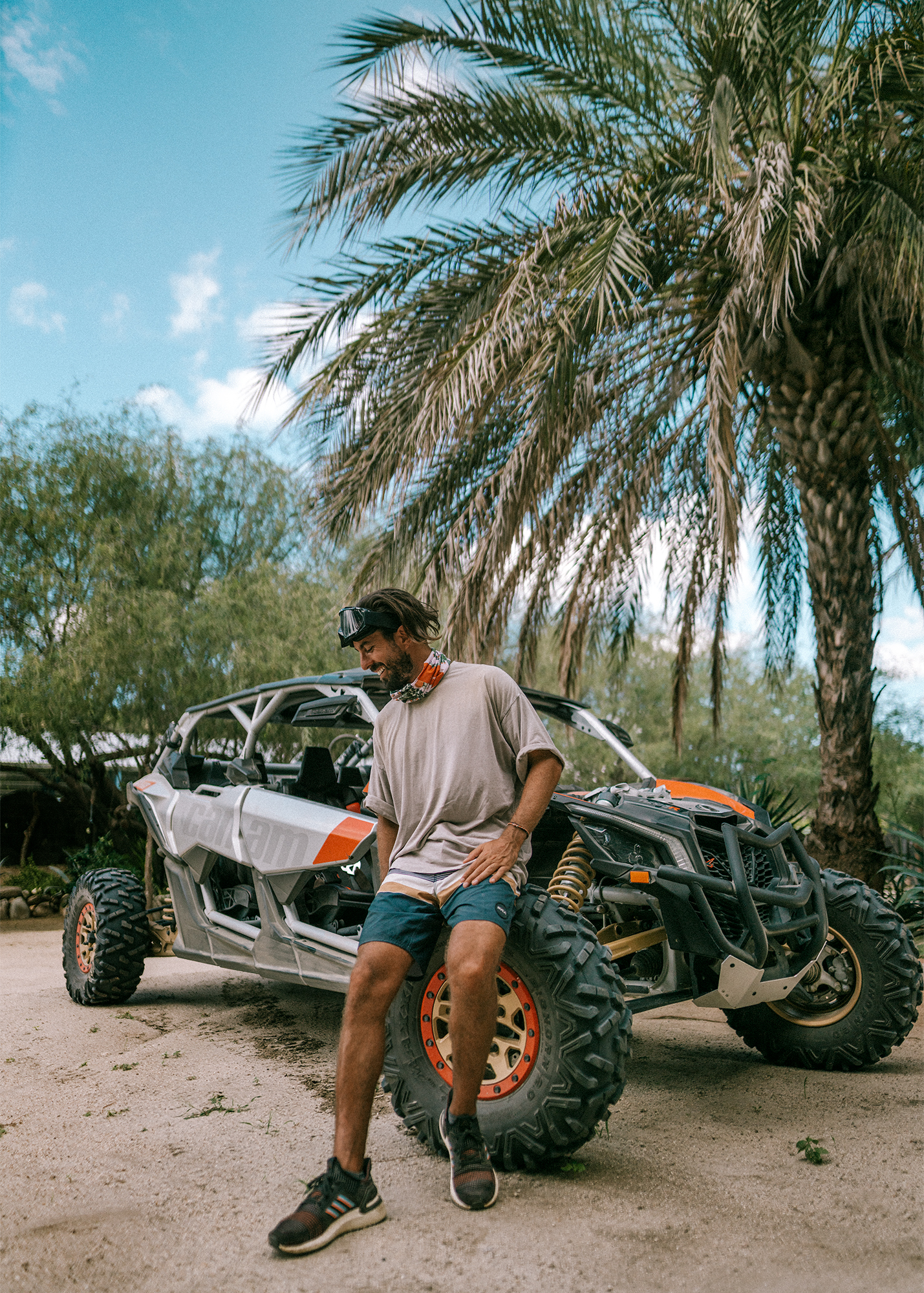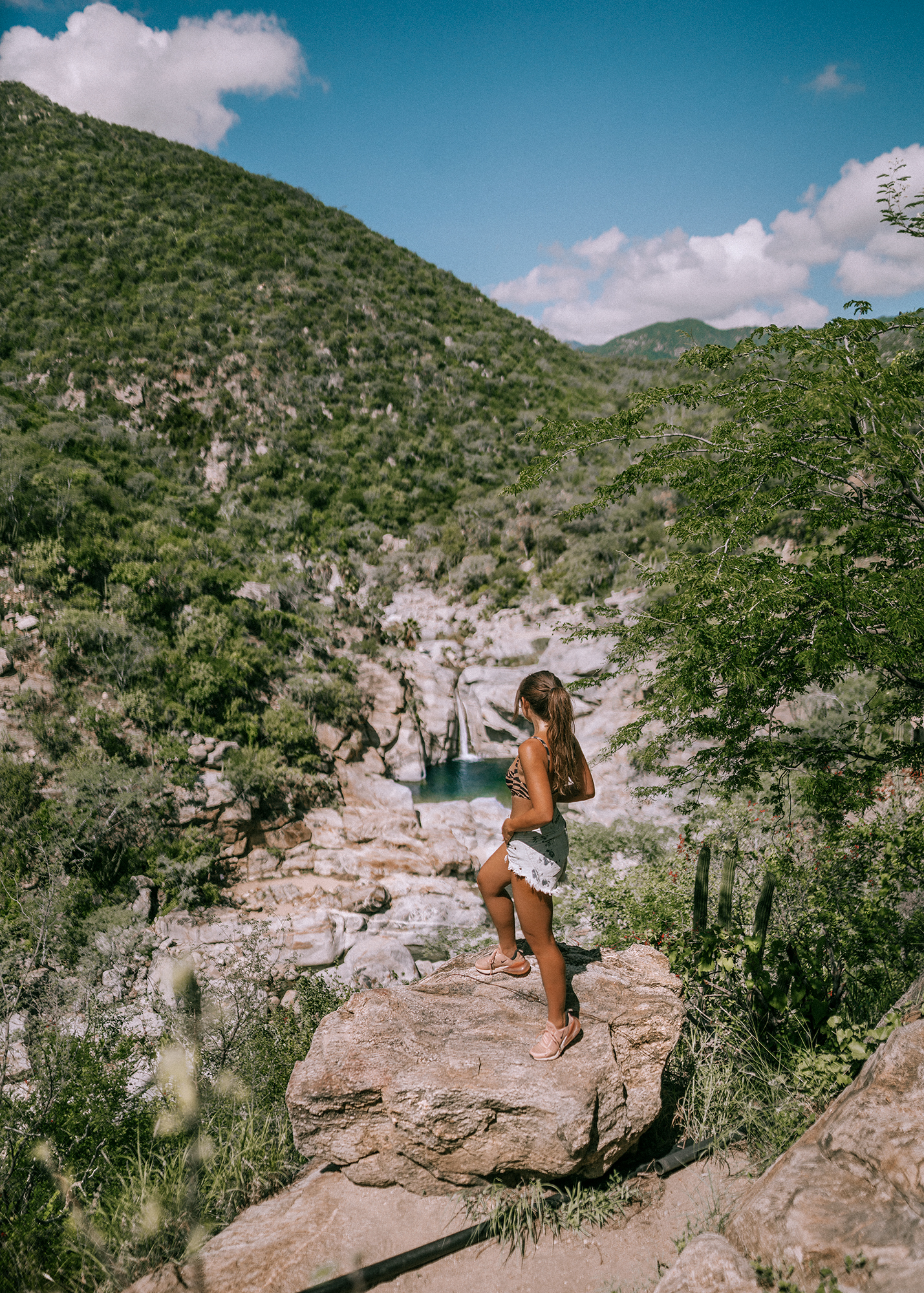 The next day we took off for something different - we headed inland, away from the beach, for a day of exploring the Sierra De La Laguna mountains and the rural area of Santiago. The drive from Cabo takes around an hour and a half. We started our adventure by picking up this ATV to drive between all of our stops of the day. It was SO FUN to drive - but a little less fun to ride in with Brandon driving, which felt more like being in a game of Mario Kart. Brandon drives.... fast. And was constantly looking to catch some drifting on the dirt roads. He's a great driver and stays in control, but I was screaming the entire time.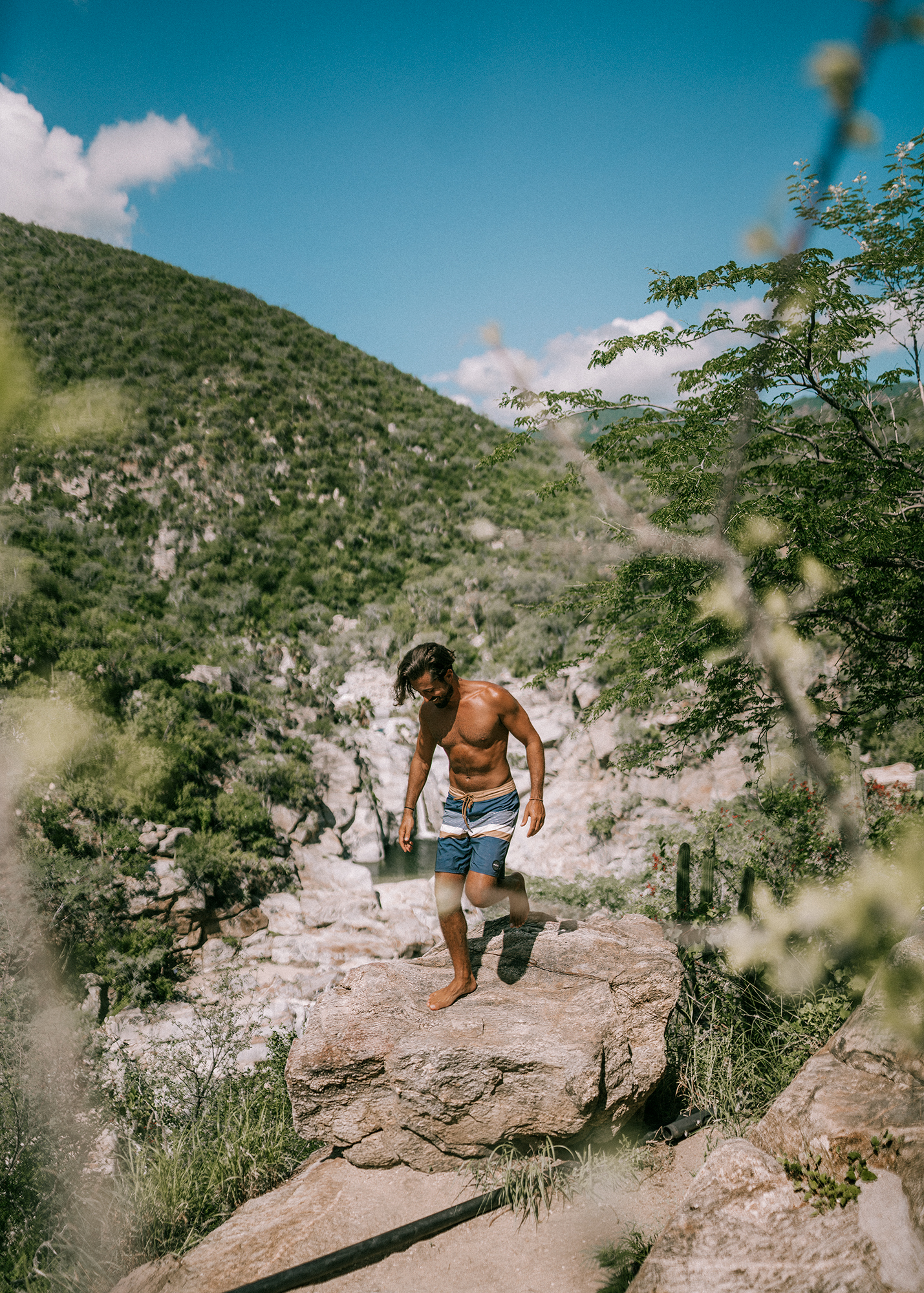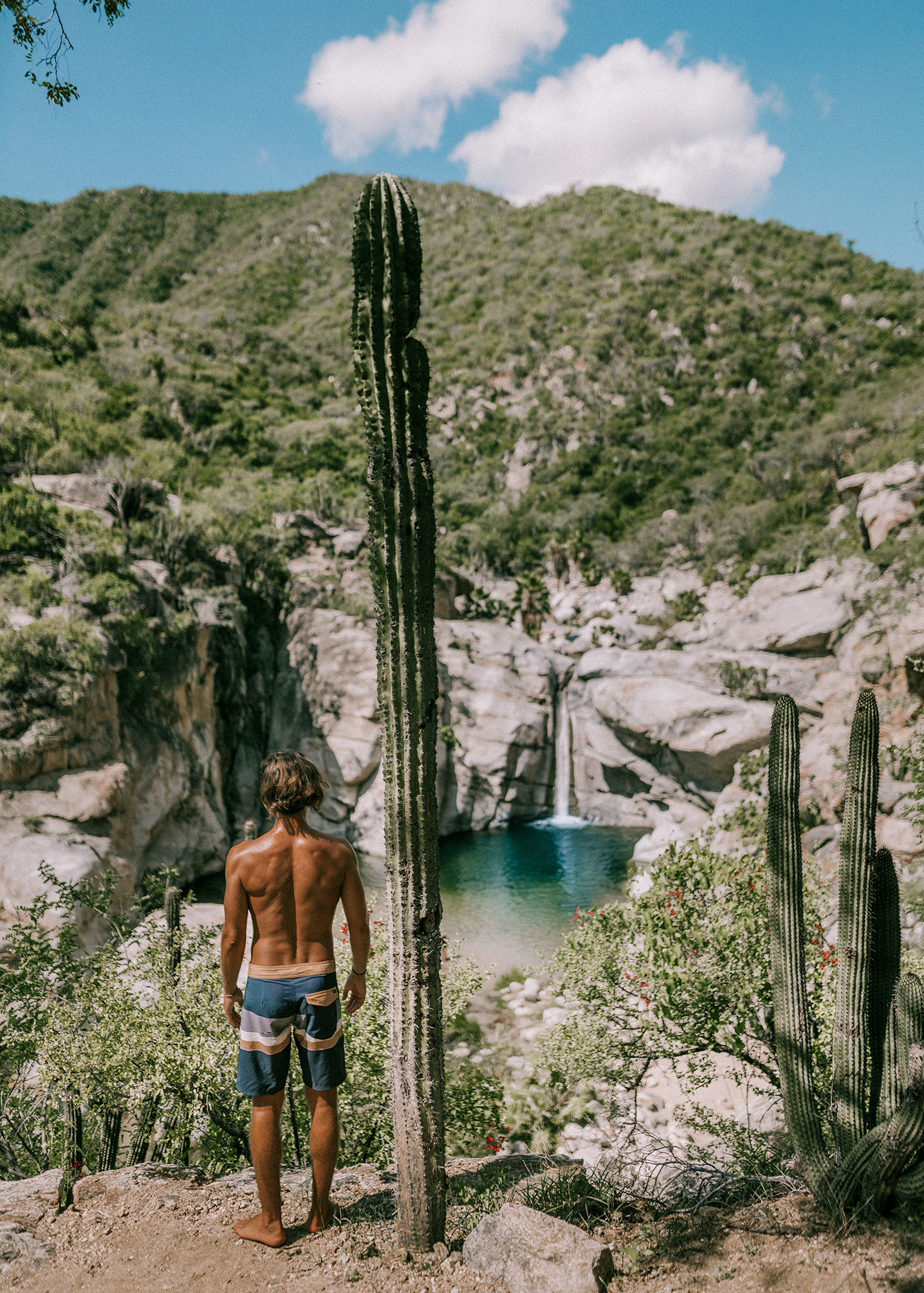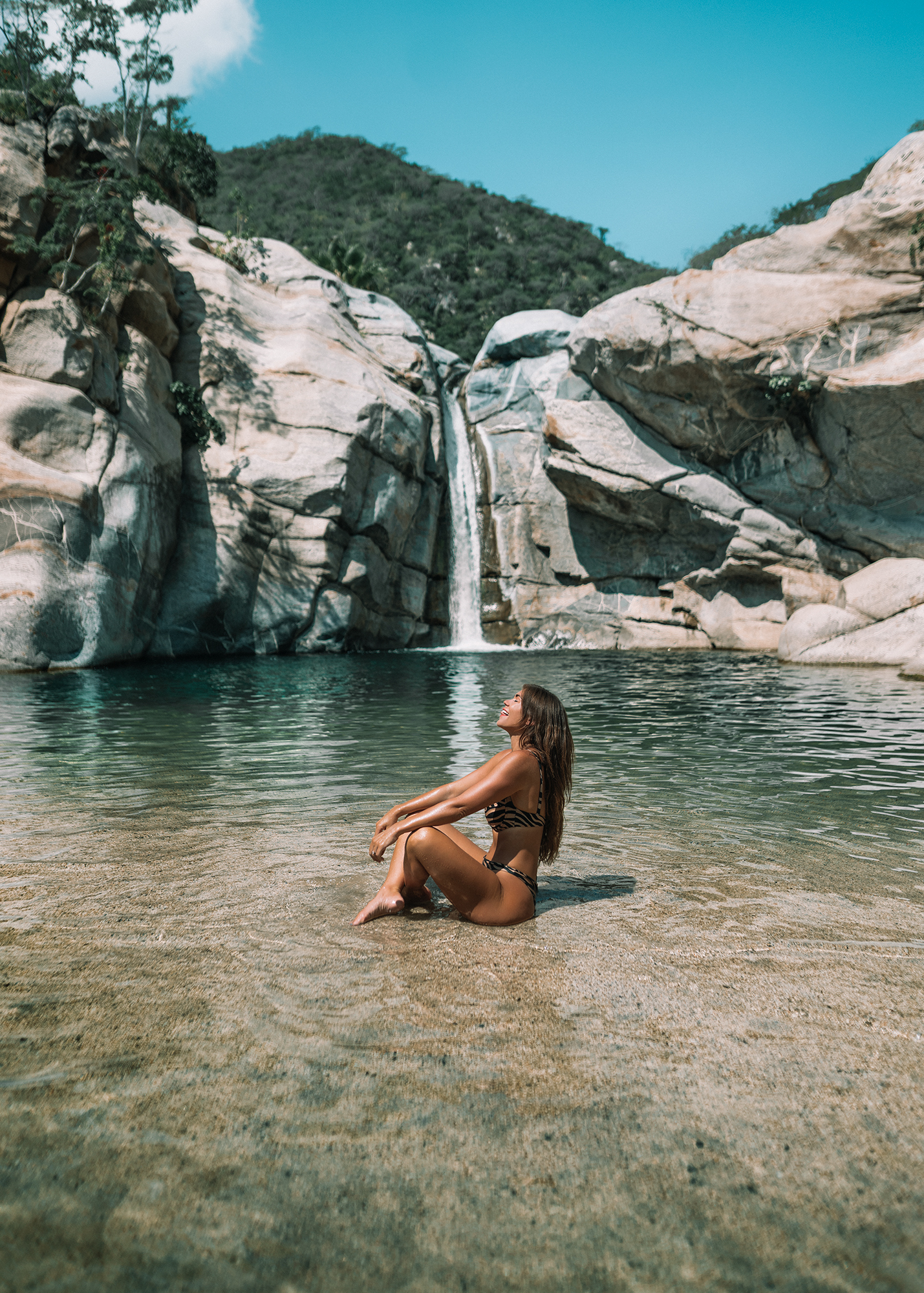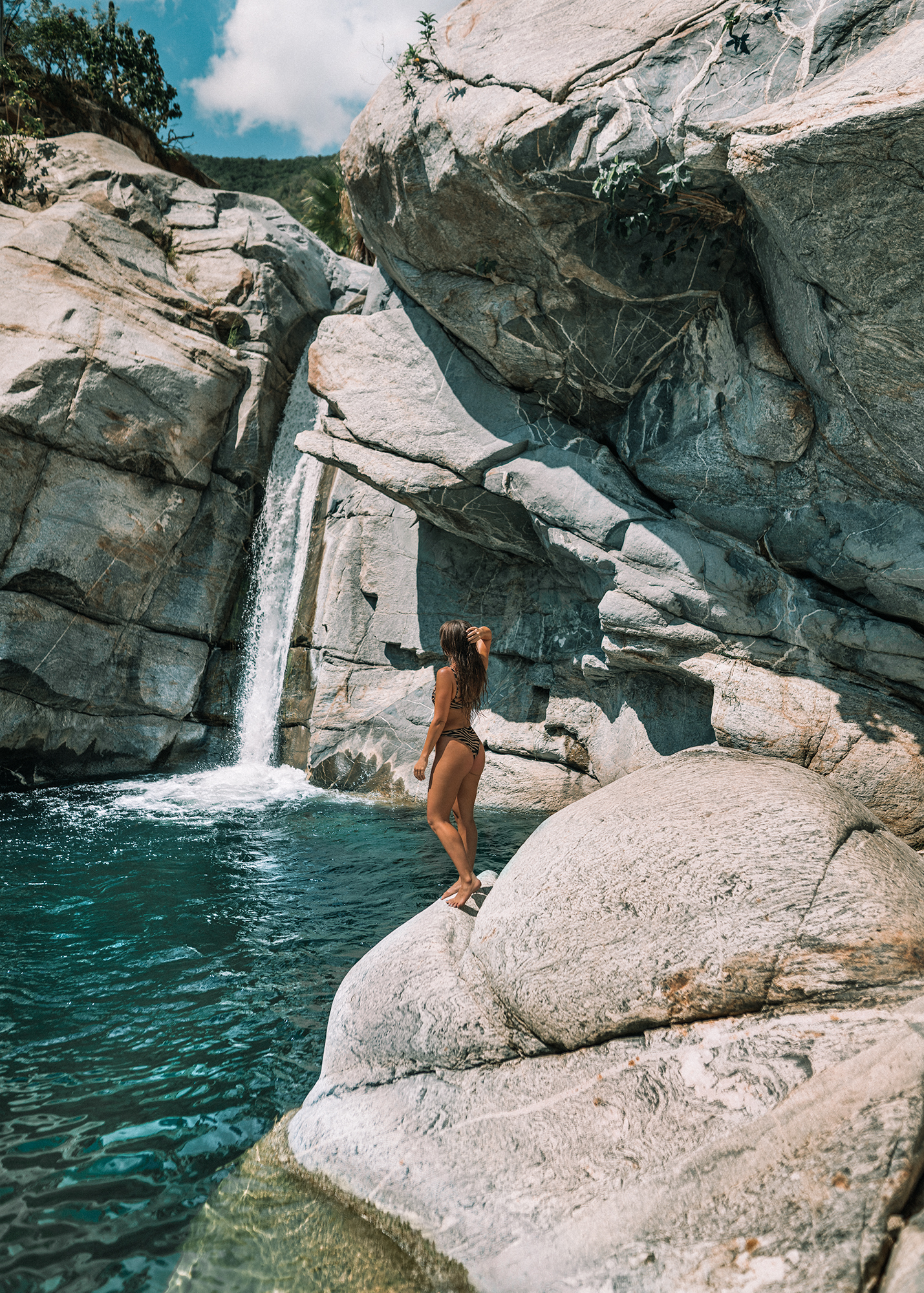 Our first stop was a short hike through Fox Canyon to the refreshing Sol de Mayo Waterfall. There's nothing like jumping into the cool mountain spring water after a hot, sunny hike!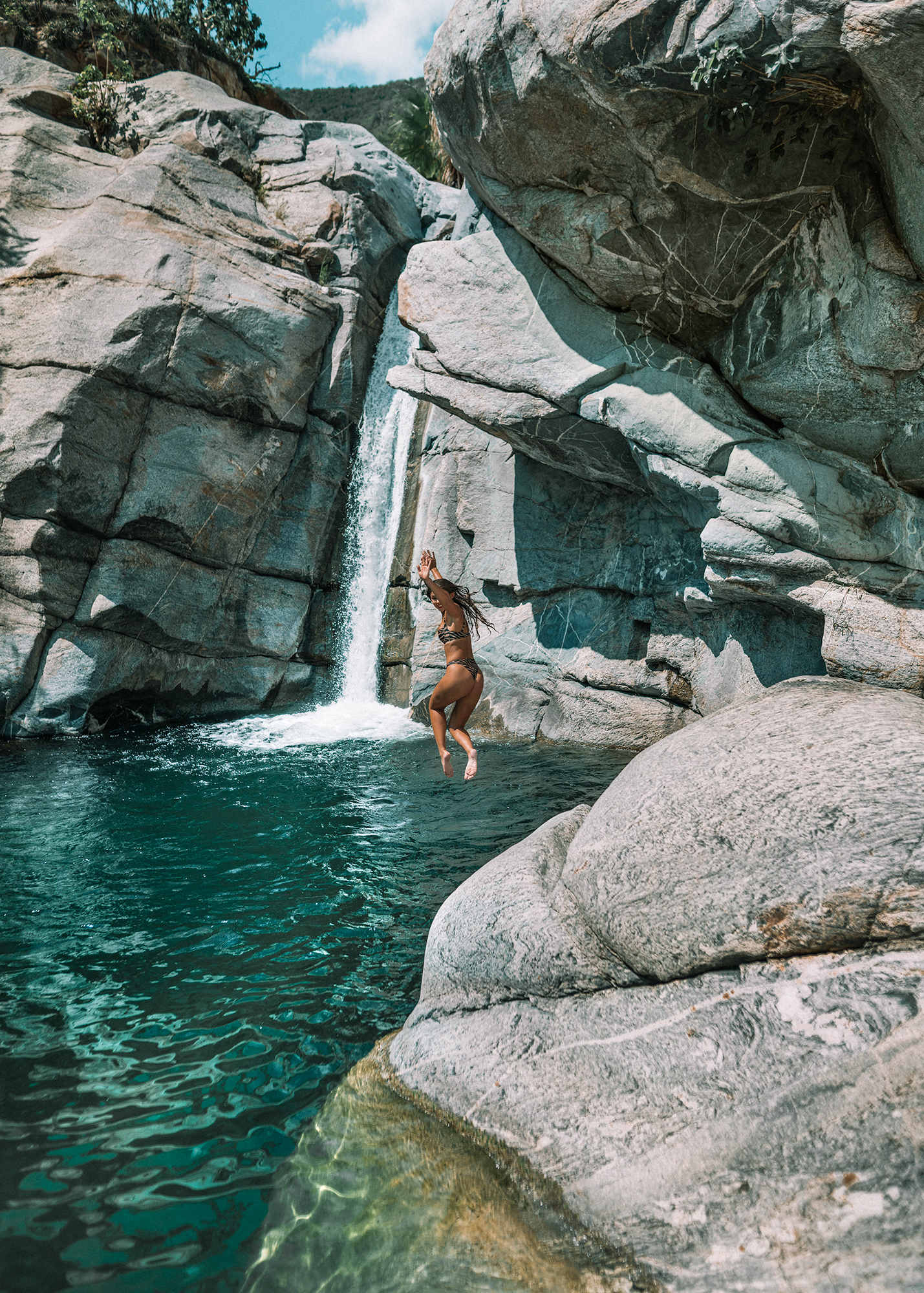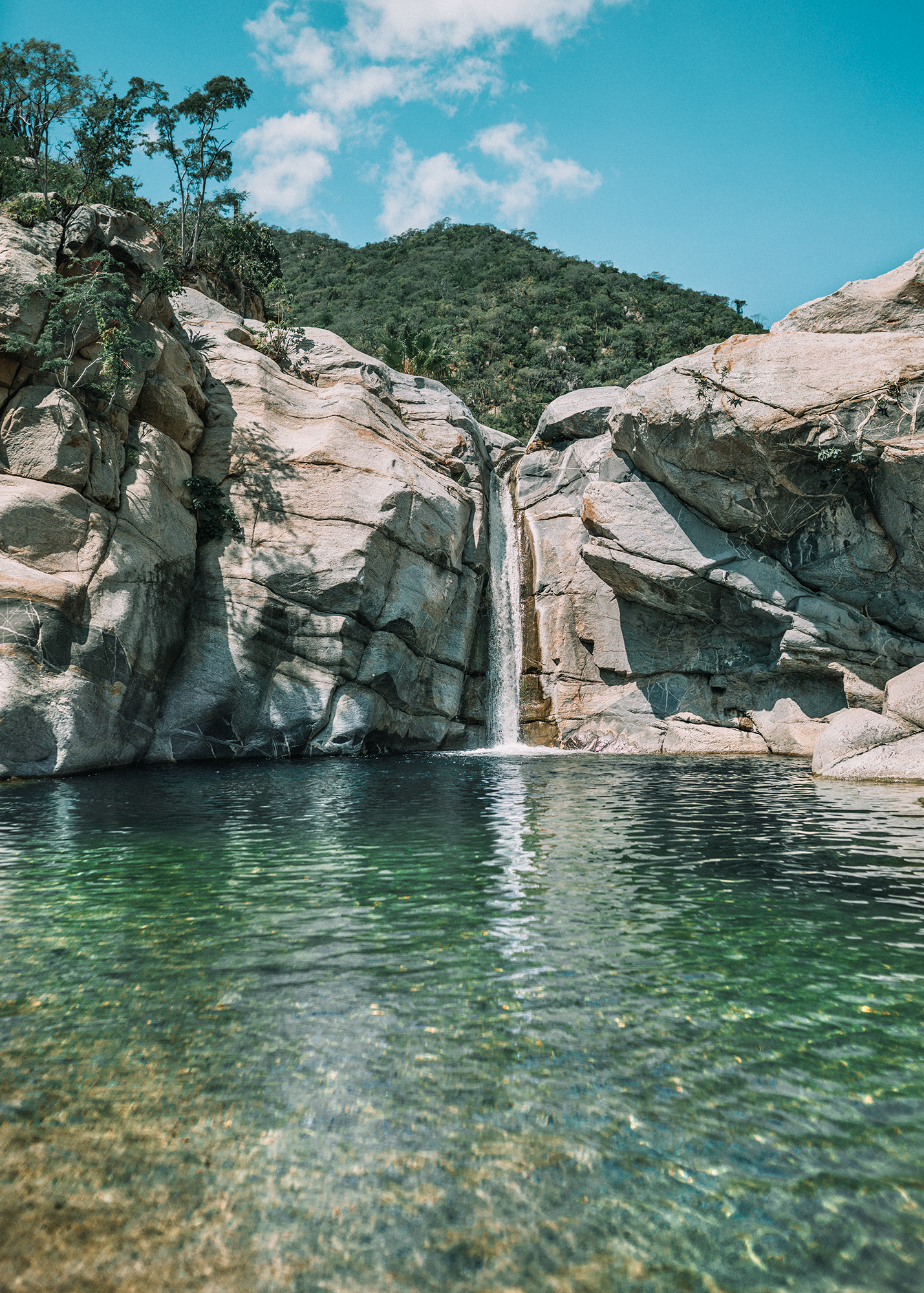 The pool at the end of the waterfall is deeper than it looks, and has numerous jumping off spots - from easy little hops, to more adventurous jumps from the top of the fall.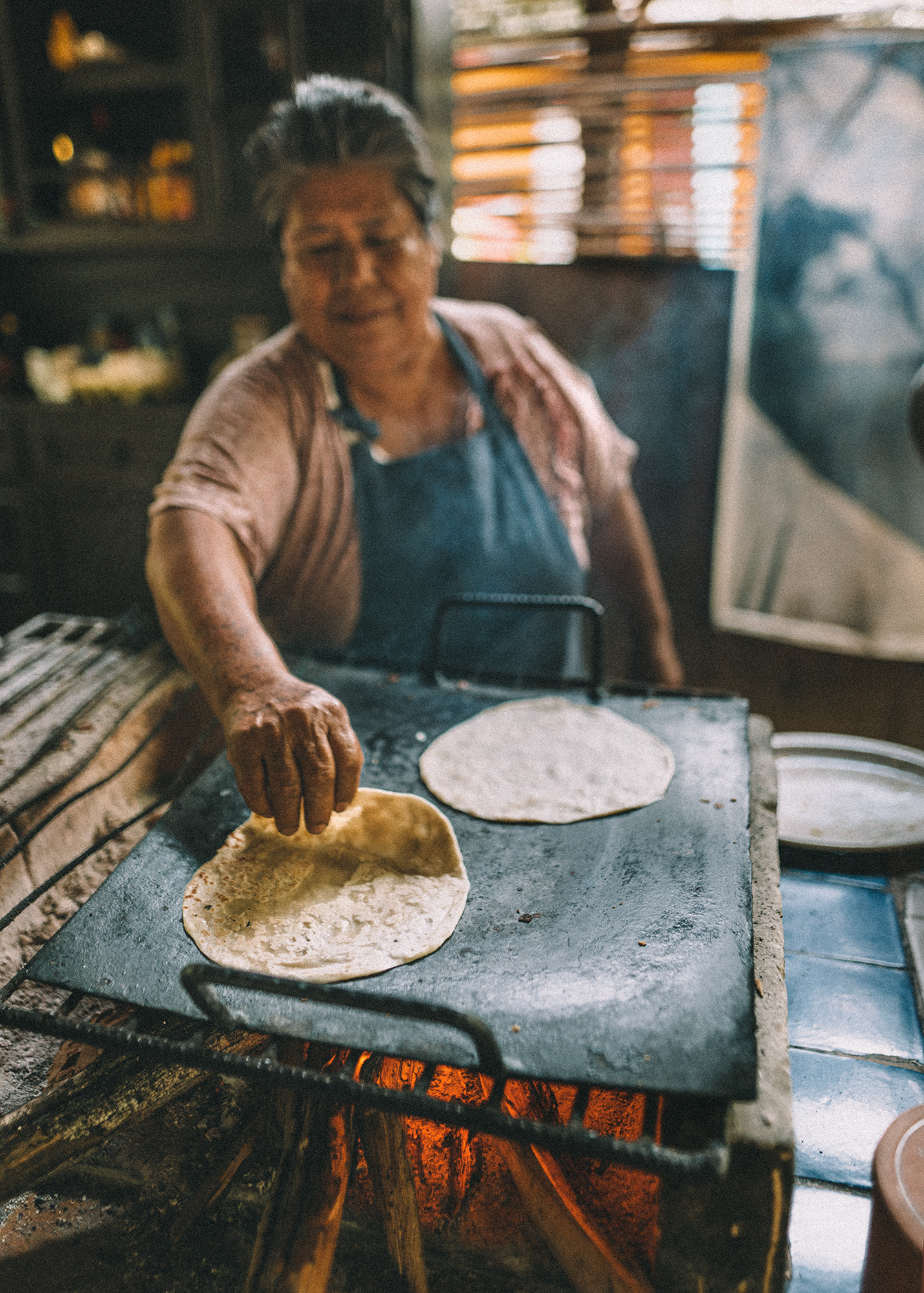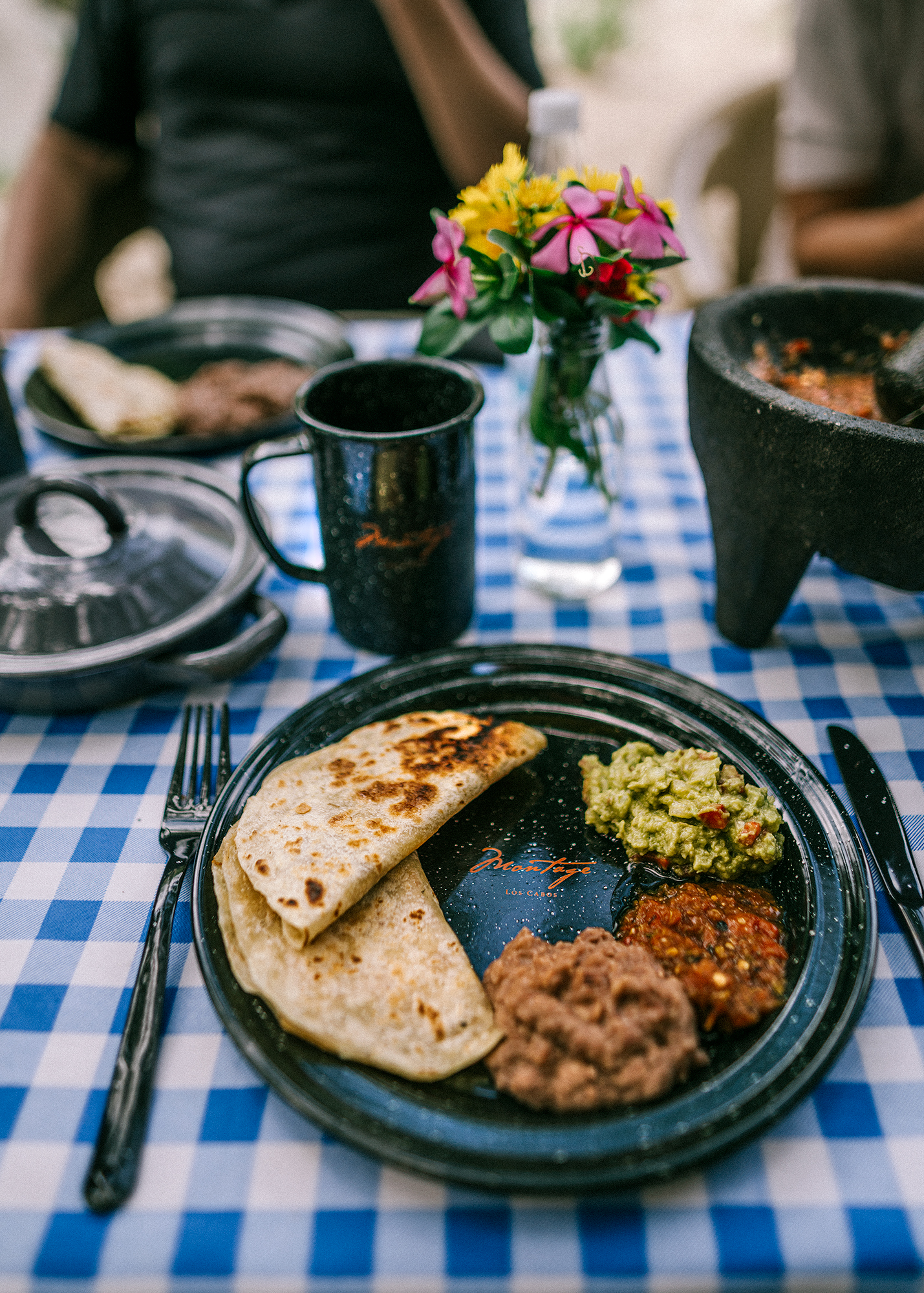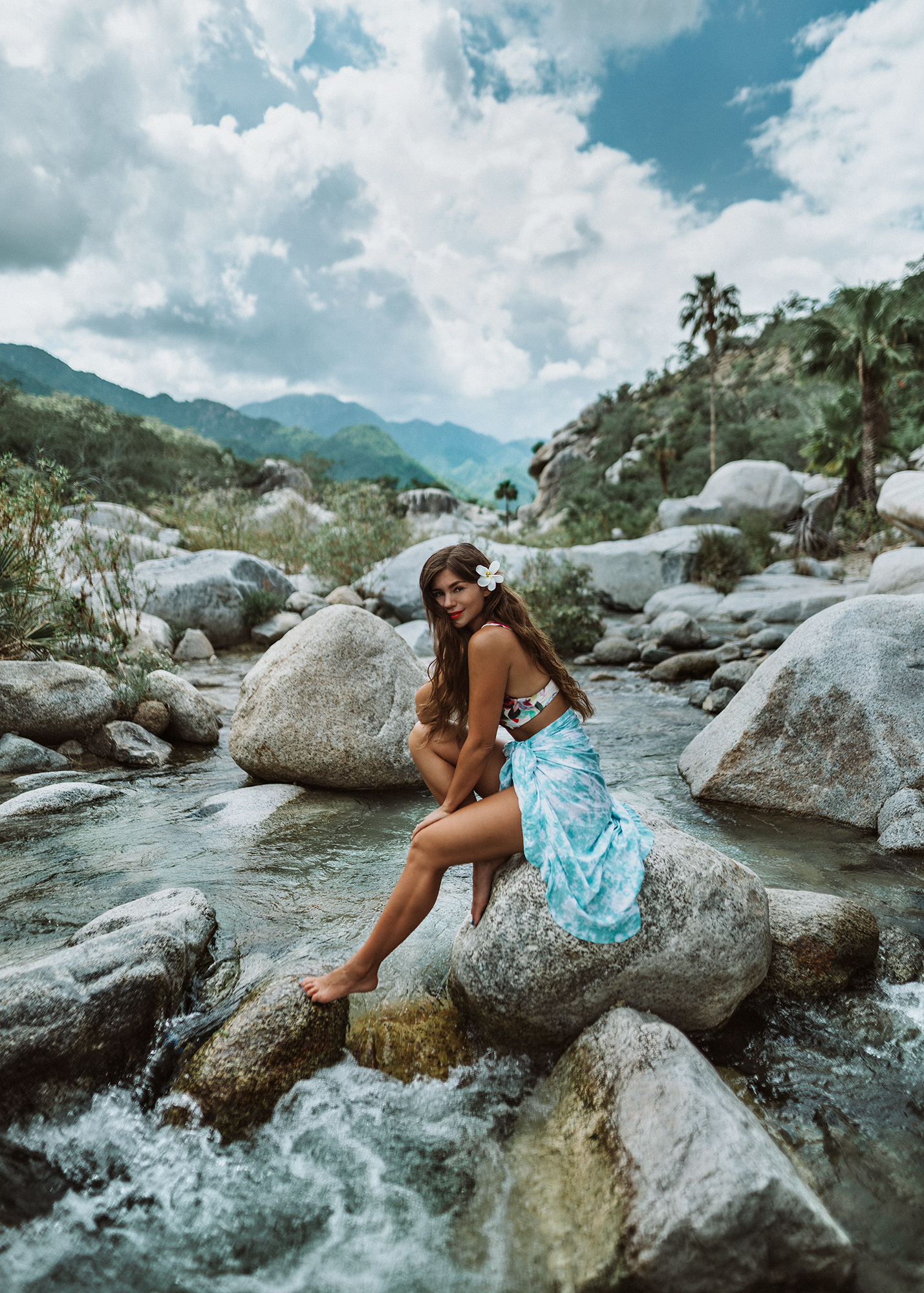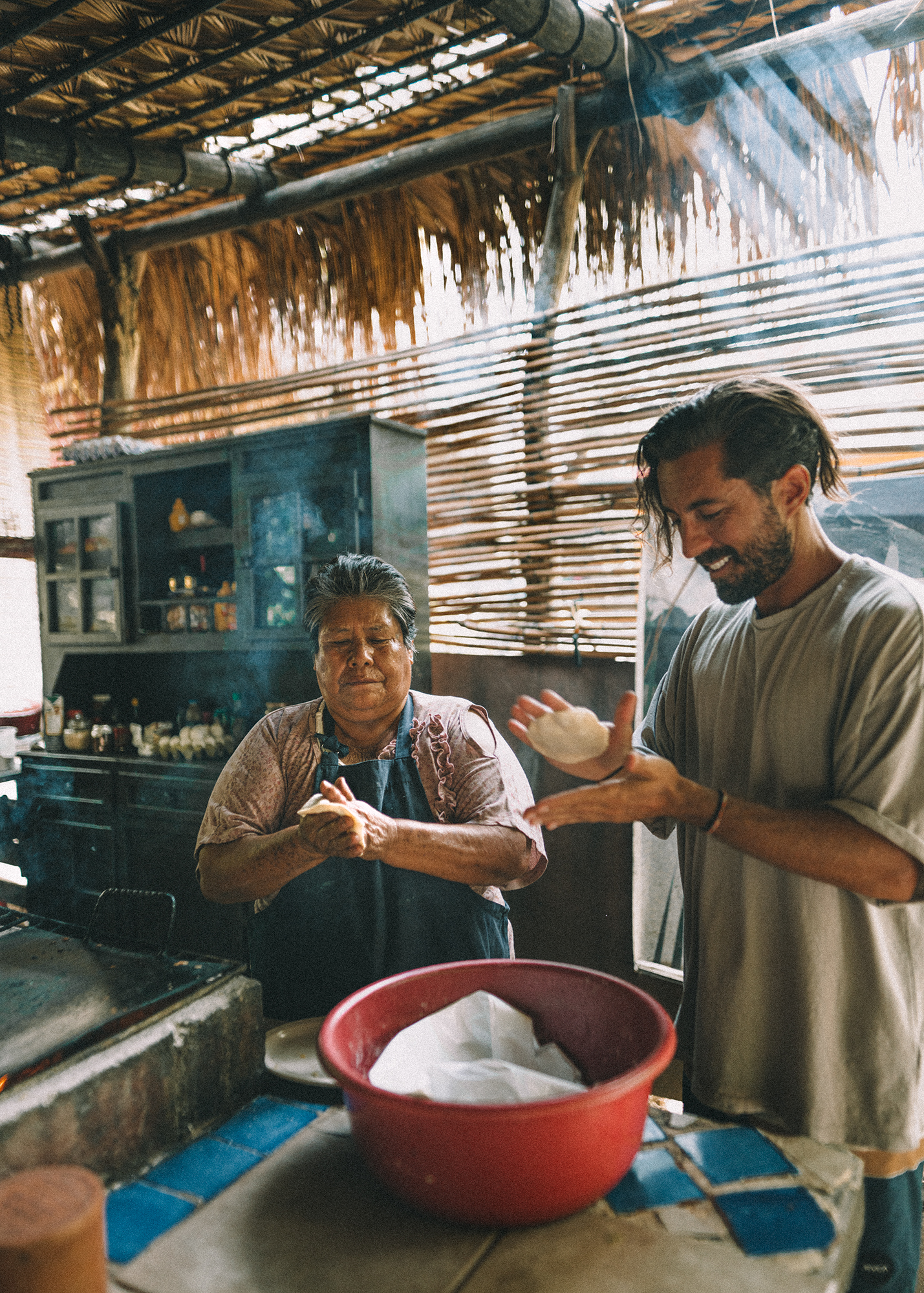 We continued our ATV ride to the rural community of San Dionisio, to a farm where we had an authentic homemade lunch made by a local family, ending our afternoon at a true riverside oasis. We joined the matriarch and chef in the outdoor kitchen, as she showed us how to make handmade tortillas - not from a press like we have previously, but by slapping and spinning the dough in your hands until it forms a perfectly flat and thin tortilla. She made this look easy, but it was much harder than it looked for both of us to replicate!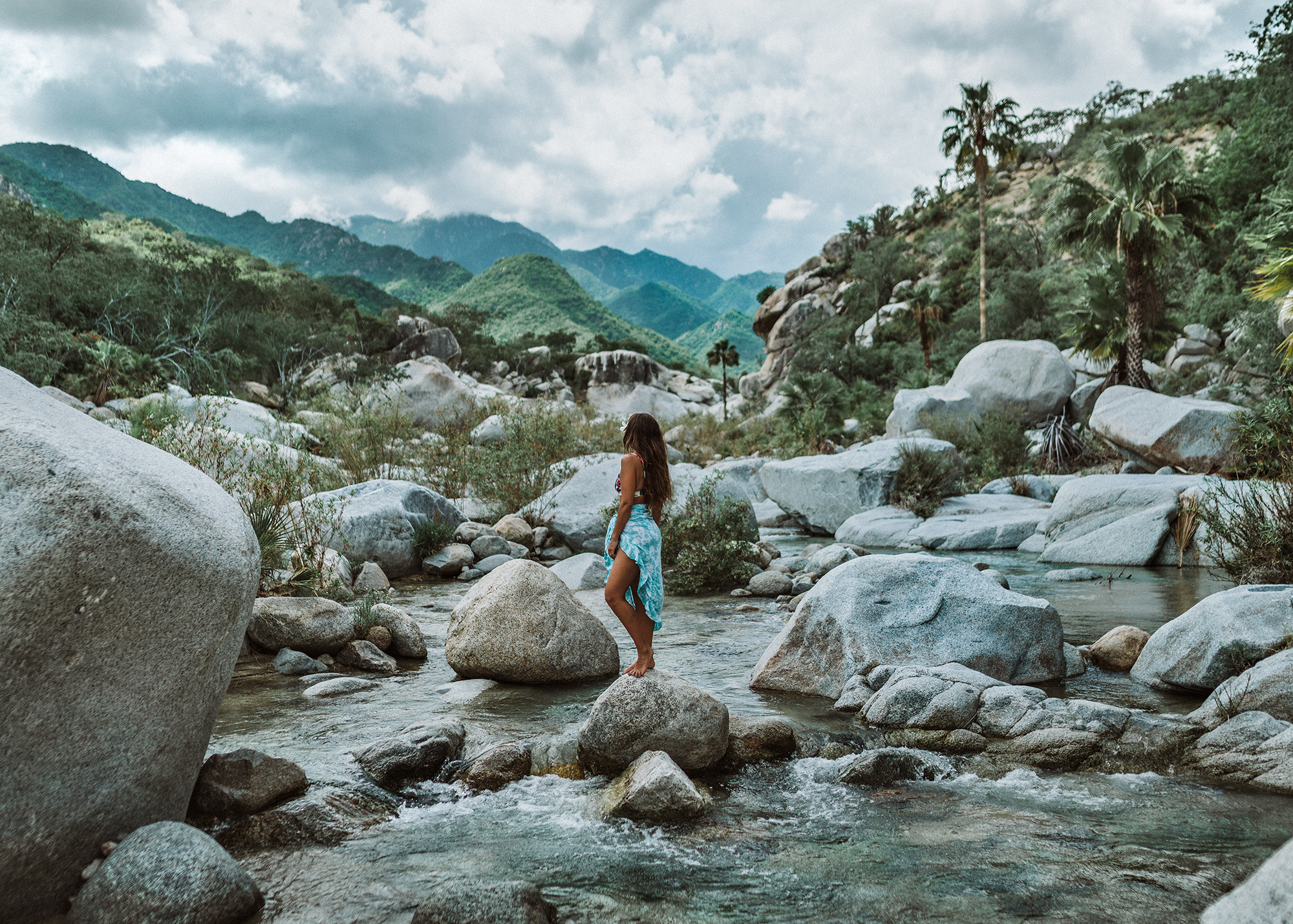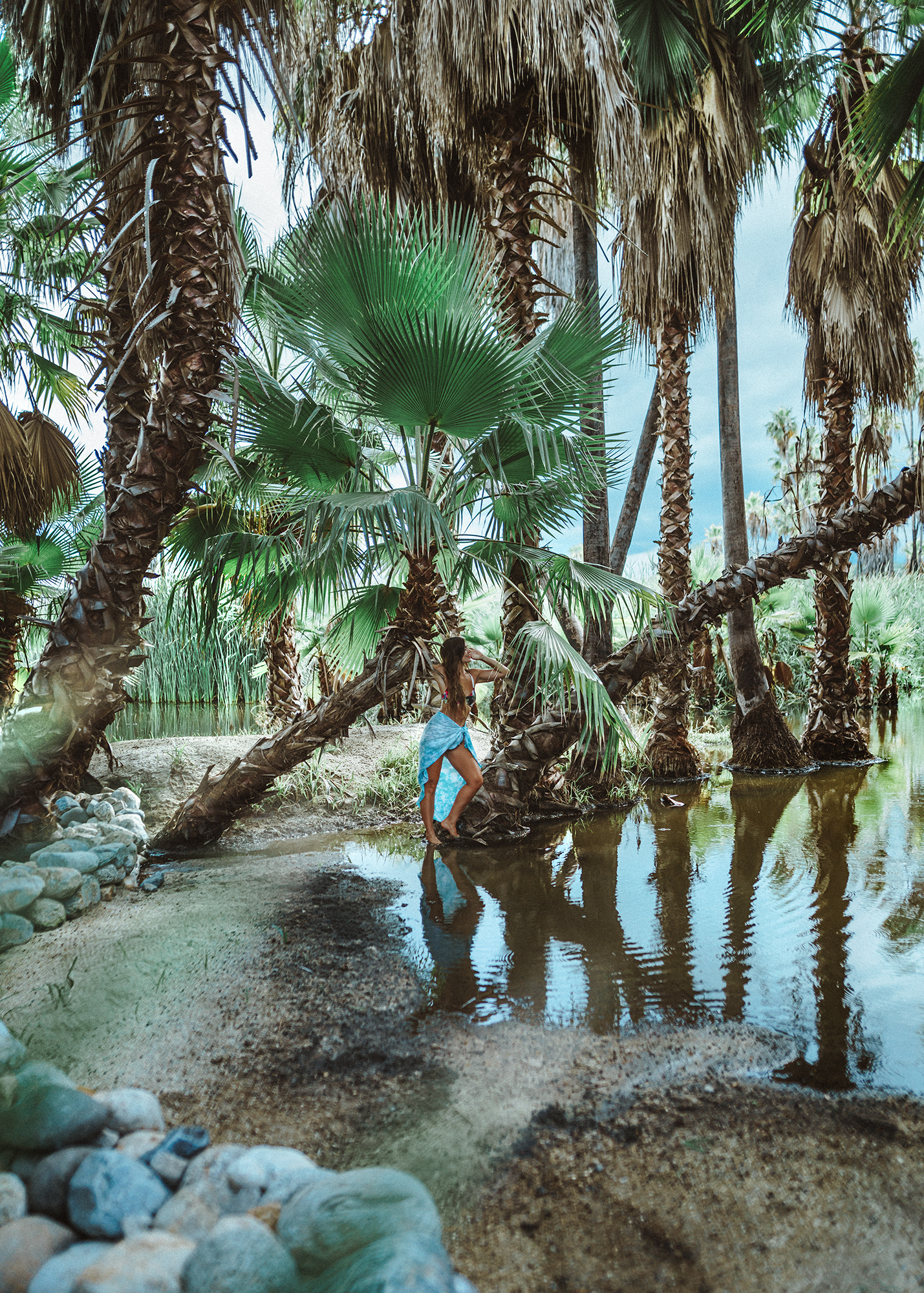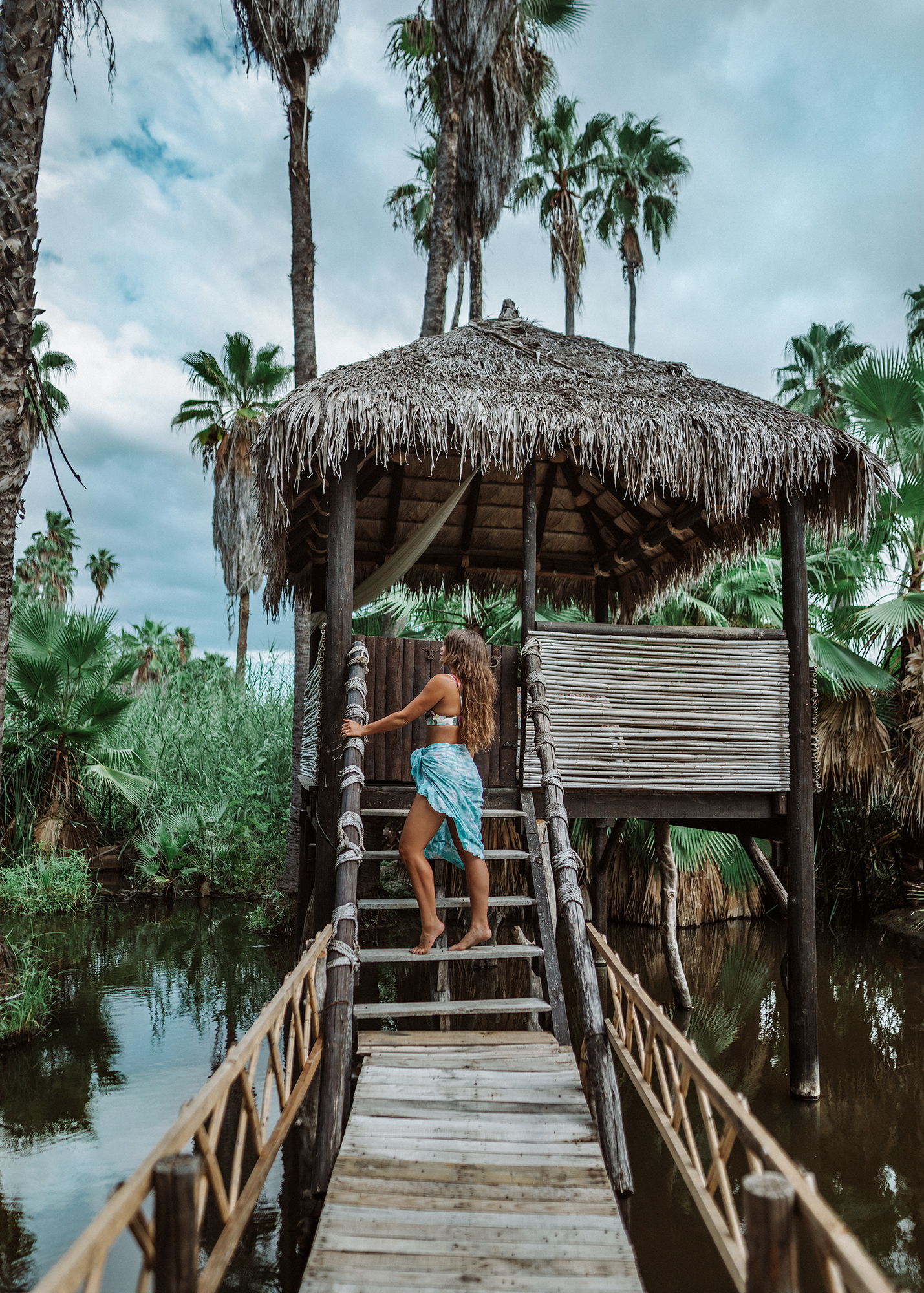 Later in the afternoon, we drove our ATV back to the oasis where we started, and had to take a few photos before heading back down to The Montage. Doesn't this look more like Bali or Thailand than Cabo? I had no idea that the nature within this small area was so varied - and seeing so many different sides of Baja made us love it even more.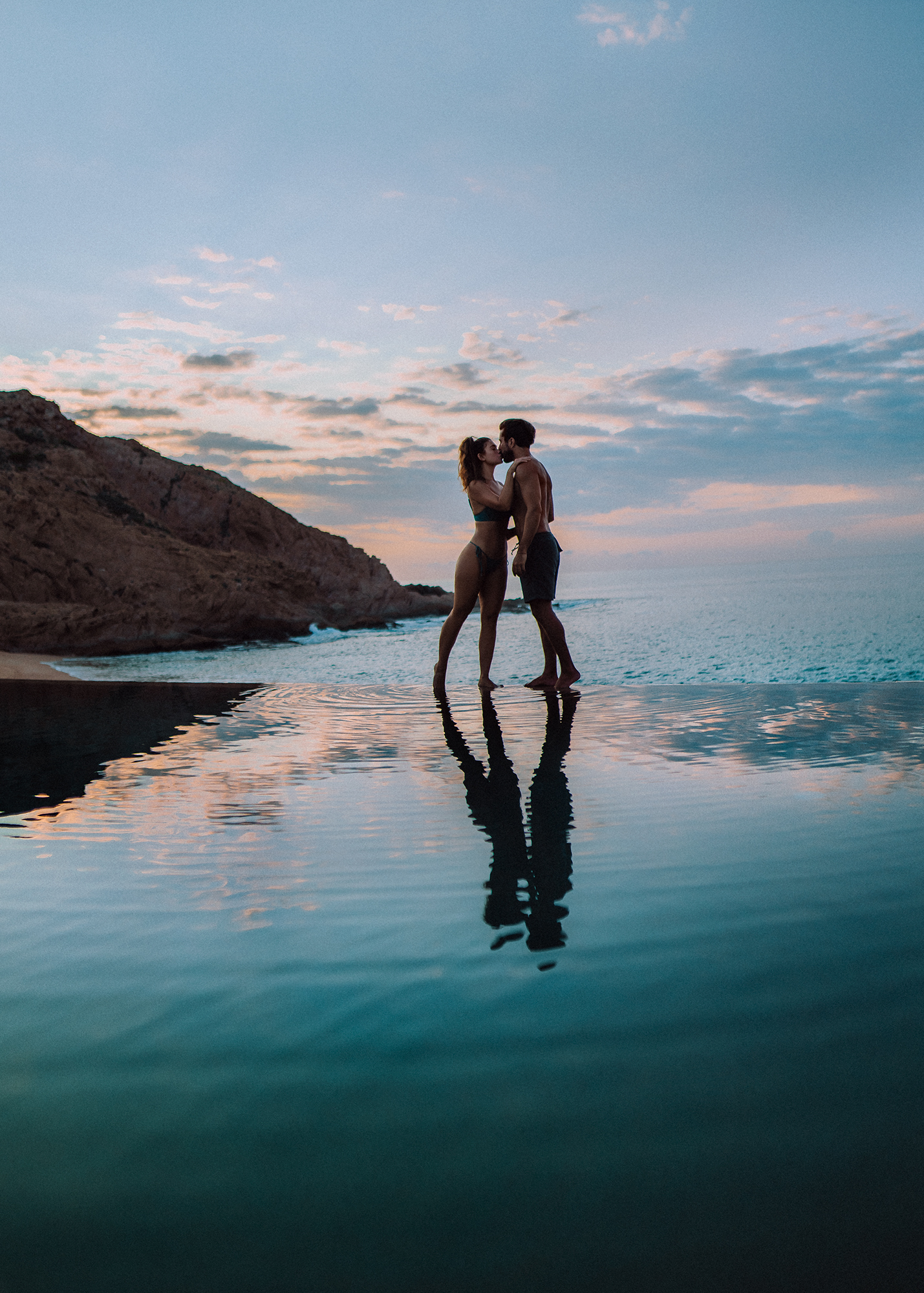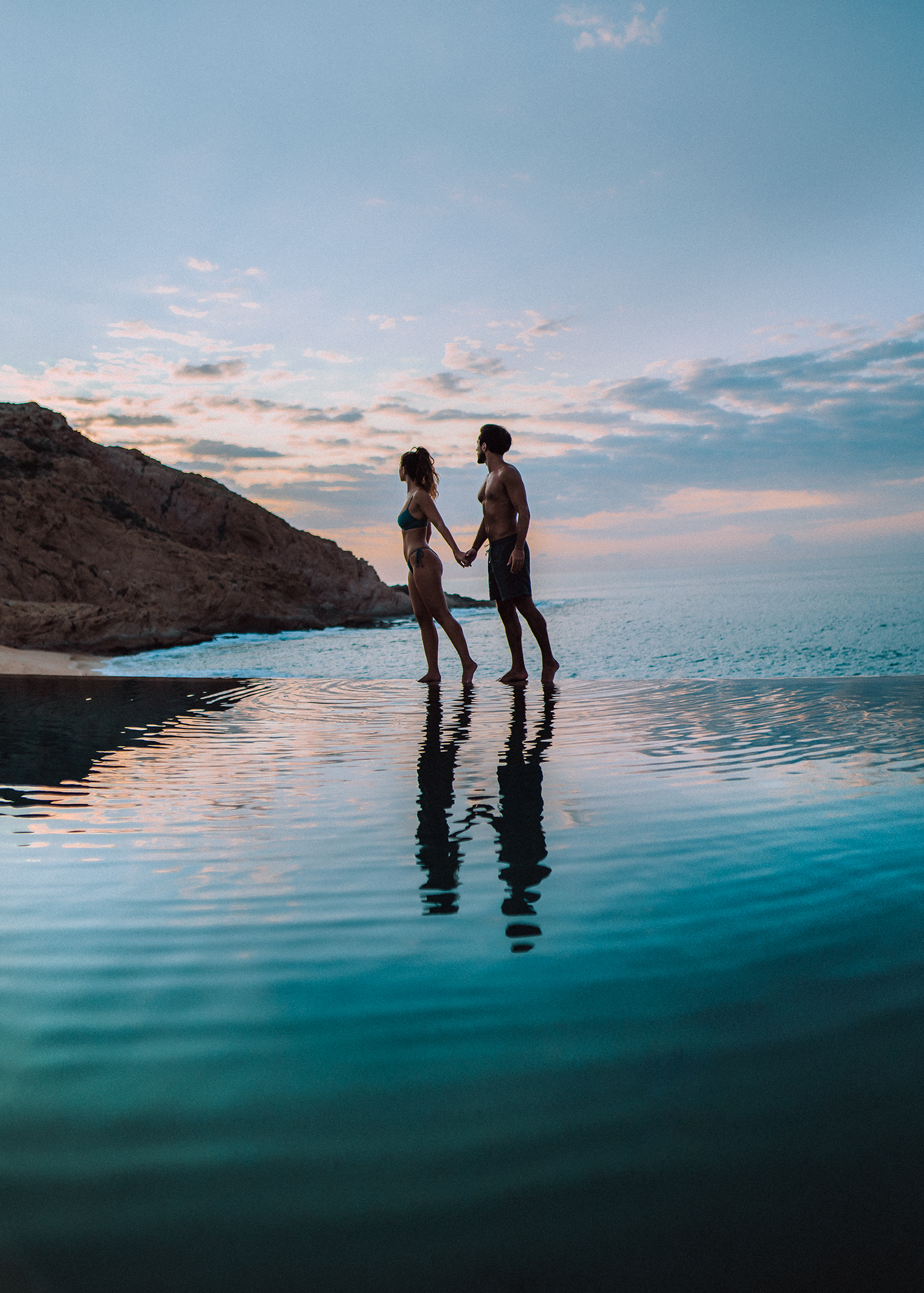 Until we return again!
Ready to book? Check out The Montage Los Cabos on Booking.com, Hotels.com, or Expedia!
Like this post? Pin it for later and share it with others!