December 8, 2021 Travel Guides
The Sitka, Alaska Travel Guide - Everything You Need To Know
South East Alaska's Sitka is more than just a cruise port stop - this historic town is full of stunning scenery, amazing local seafood, and endless adventures.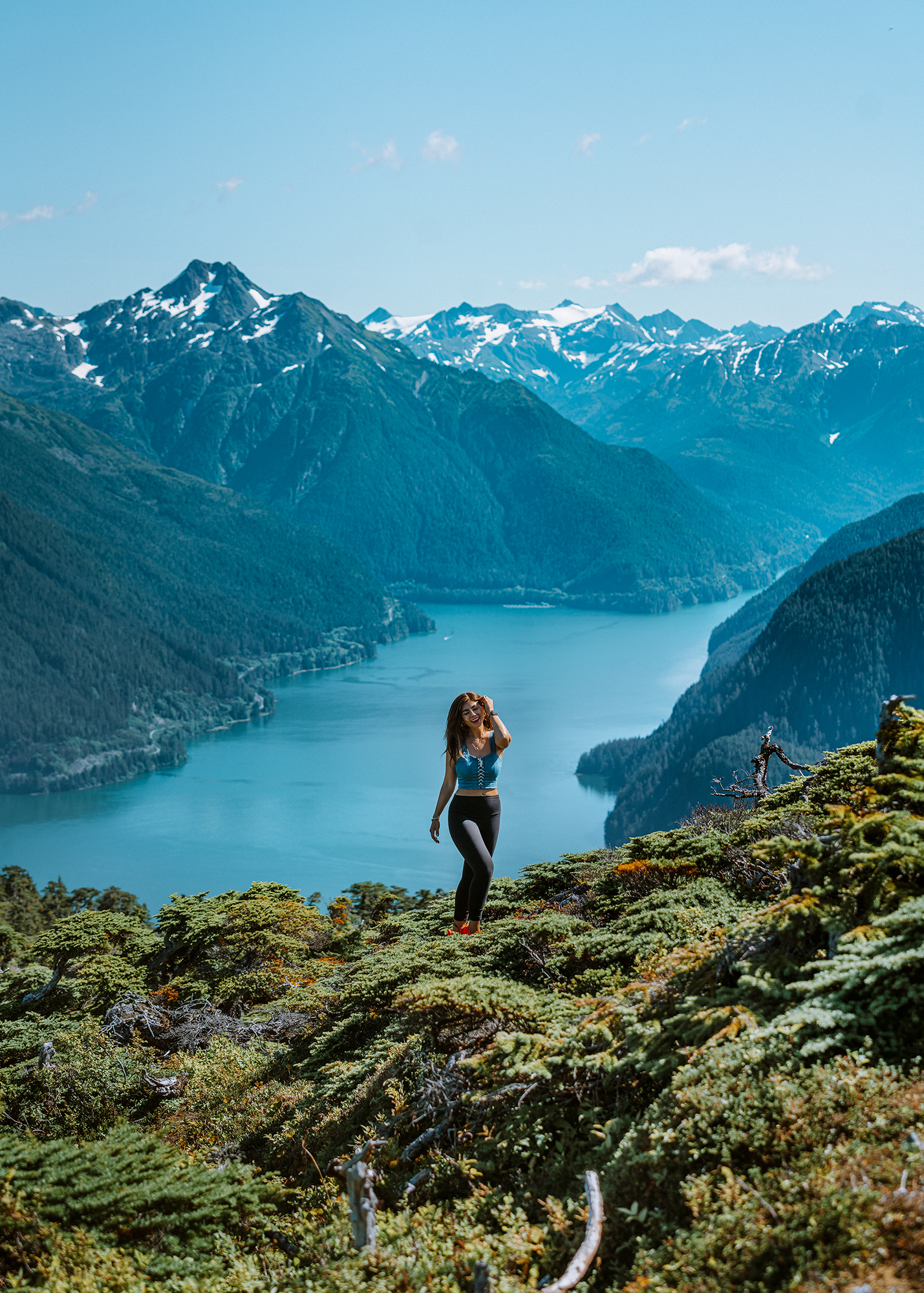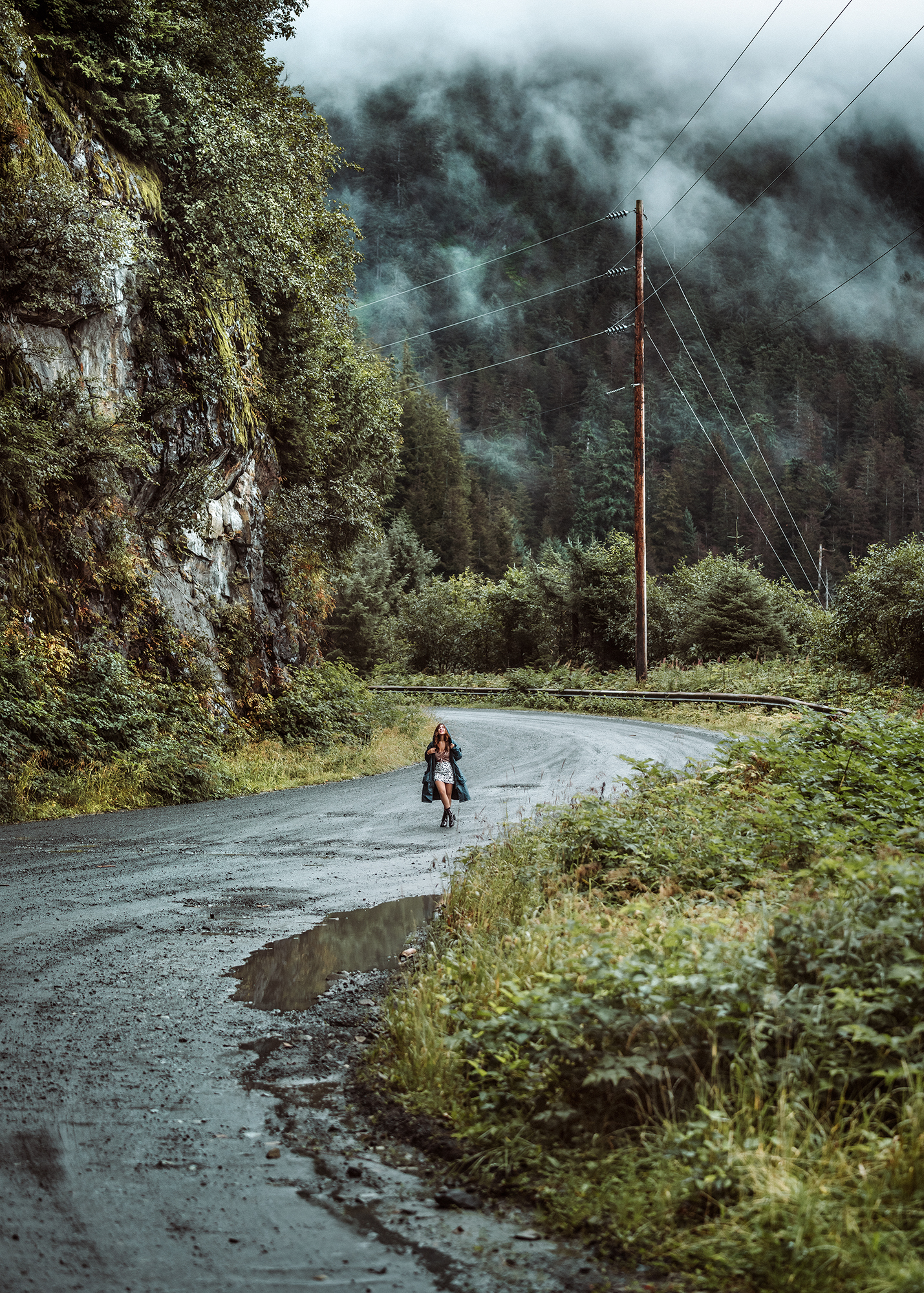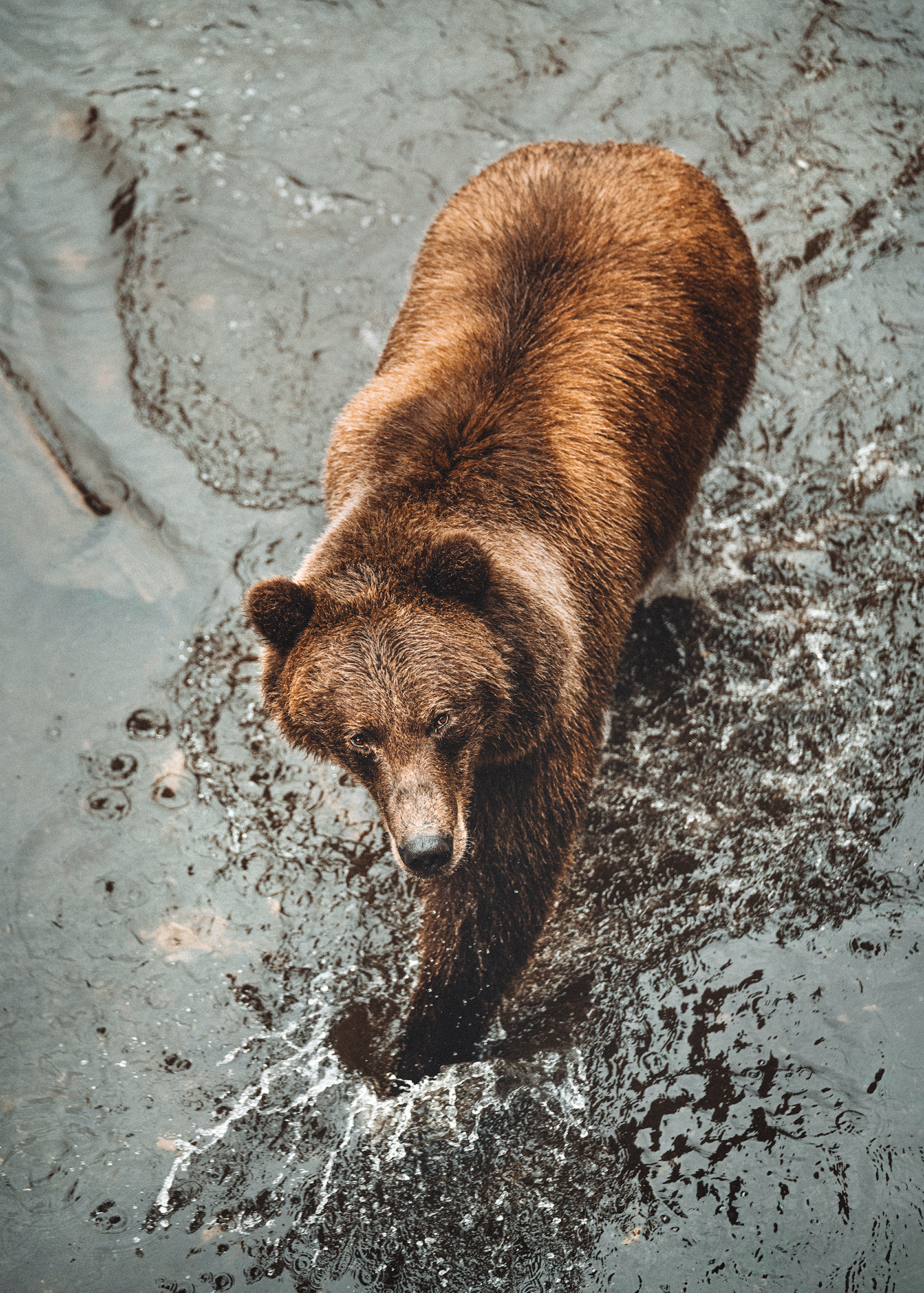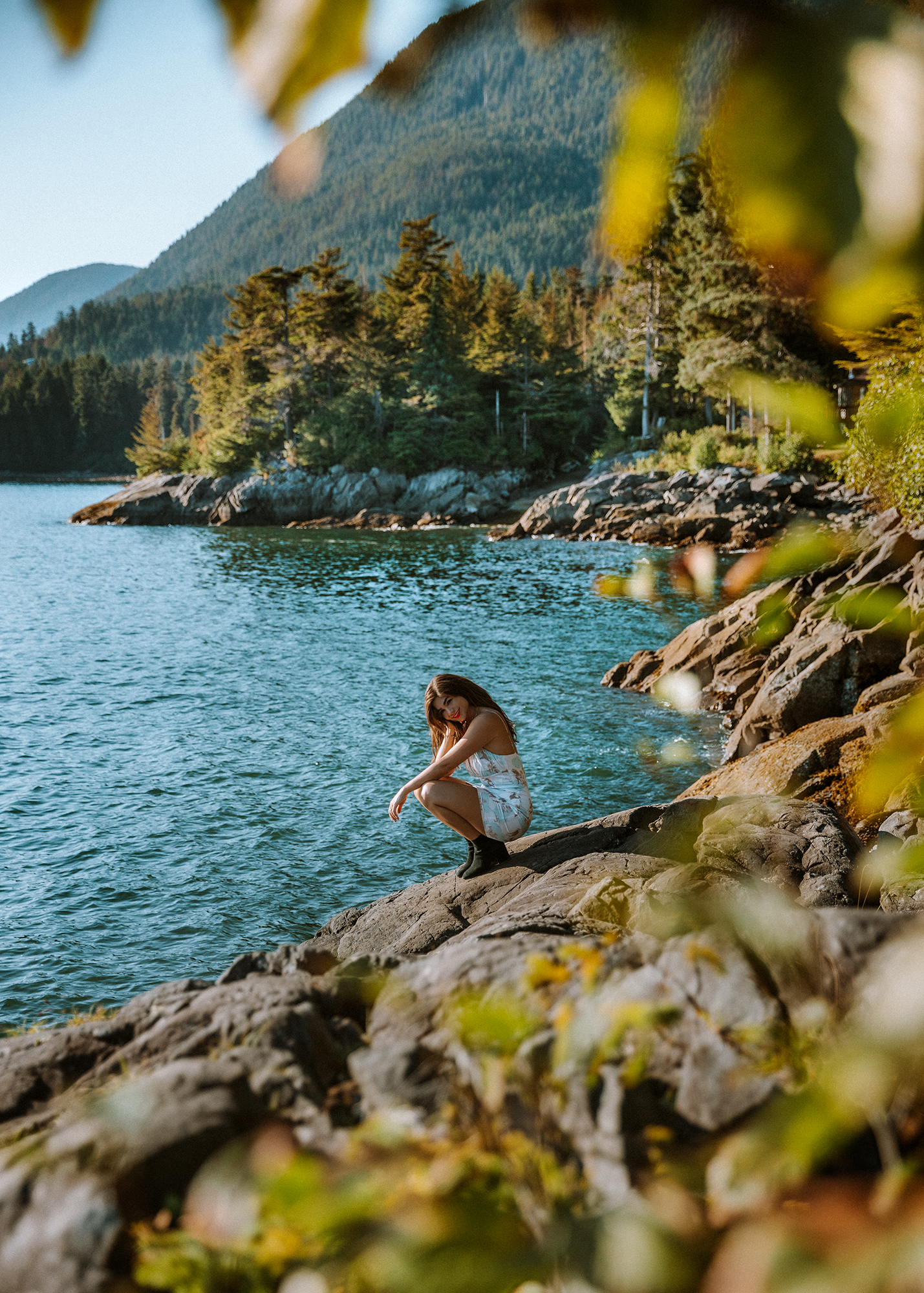 I had always pictured Alaska as an arctic tundra of endless snow, dogsled races and igloos, but was blown away by beautiful and lush Sitka is in the summer time (we visited in late August) and how much there is to do here! Looking for a unique adventure? Sitka is definitely the place.
How to Get to Sitka:
Flights: Alaska Airlines has daily flights into Sitka from Seattle, Anchorage, Fairbanks, Juneau and Ketchikan - we connected in Seattle from Los Angeles and overall the travel day still feels very short. Delta Airlines offers summer seasonal service into Sitka as well, and there is regional small plane service throughout Southeast Alaska from Harris Air and Alaska Seaplanes.
Cruise Ship: Sitka is a very popular Alaskan cruise destination, and in the high season ships stop at the port daily. HOWEVER - if you are stopping here on a cruise, I would highly recommend spending a couple of extra days. There is just way too much to see and do in this amazing small town than can be done in a few hours! For a true locals-approved cruise experience, check out Alaska Dream Cruises - these locally run cruise itineraries are highly regarded.
The Best Time to Visit:
By far, the best time to visit Sitka and most of South East Alaska is the summertime - this is high season here. Temperatures are usually in the 50's-70's, days are long (at the summer solstice peak, sunrise is at 4:00am and sunset not until 10:00pm), and you have the best chances of clear and sunny weather.
Watch my Instagram Highlights from our trip in August here!
Getting Around:
Renting a Car: While the center of town is very walkable, if you're staying a few days, renting a car is ideal! The town is very easy to drive in and very easy to park, and having a car means you can get everywhere you want to very quickly. Check the best rental car prices here.
How Long Should I Stay?
3-5 Days is a great amount of time to spend here. You can have a packed adventurous weekend in 3 days, or stay a little longer for a more relaxed, luxurious time.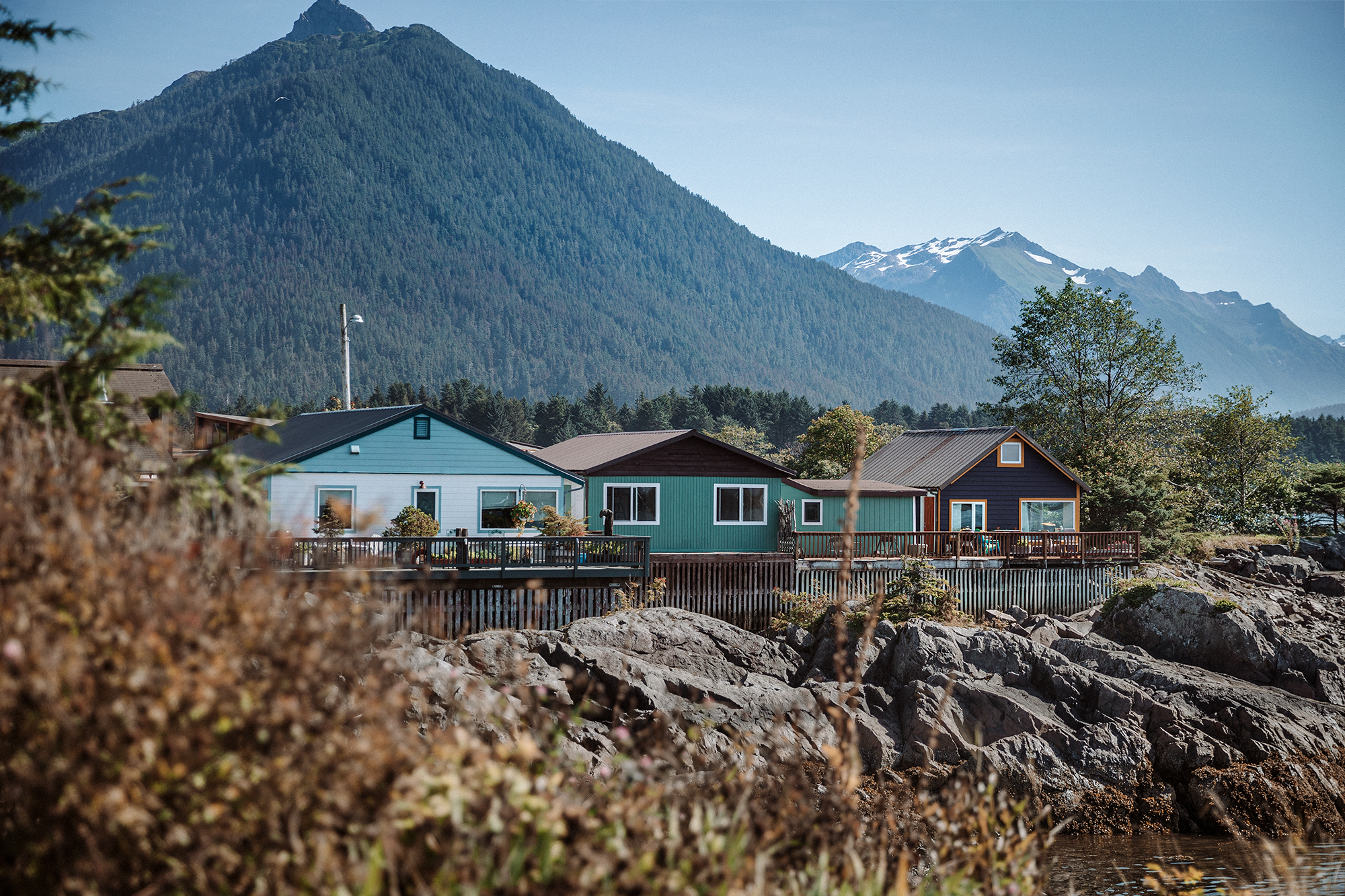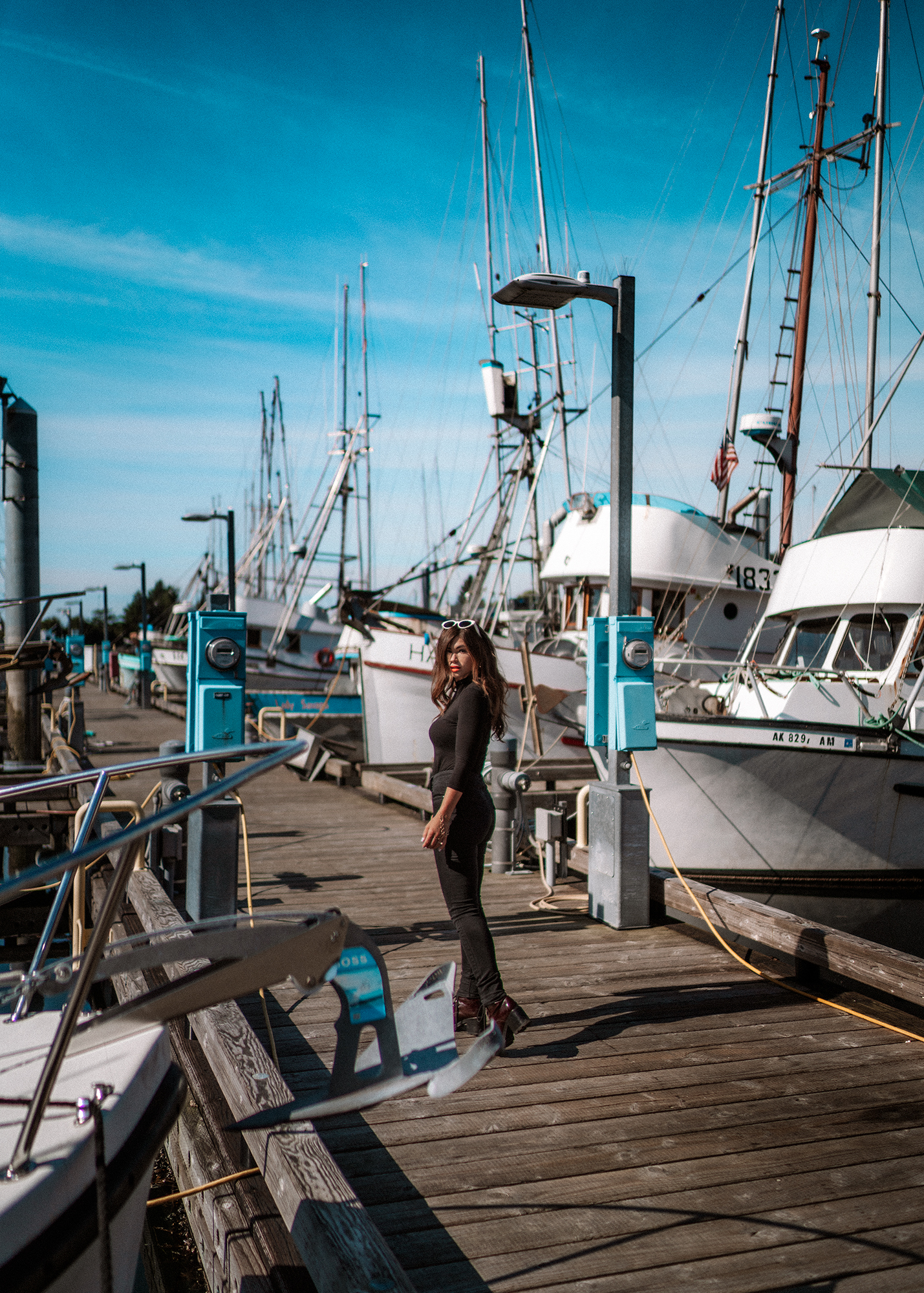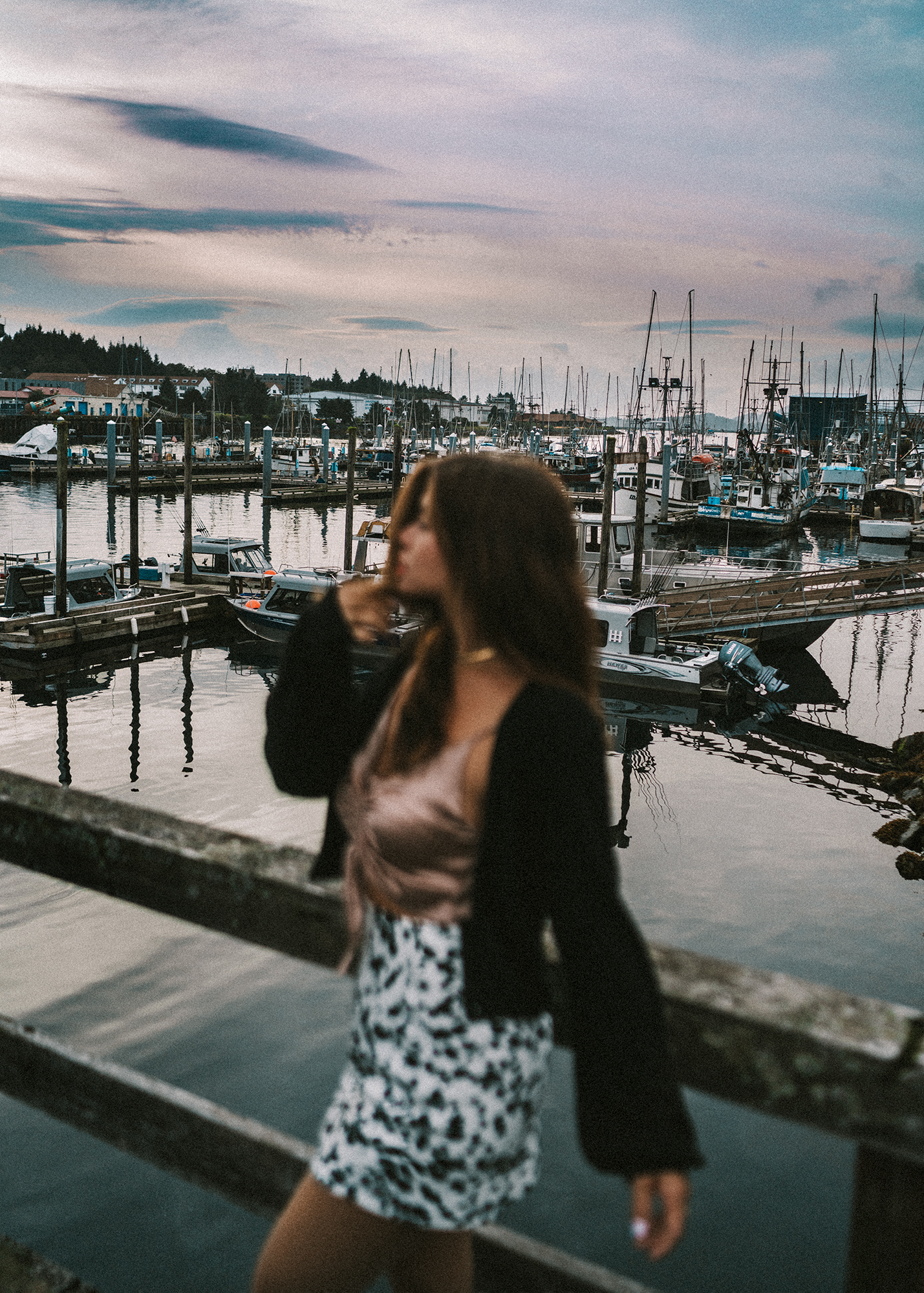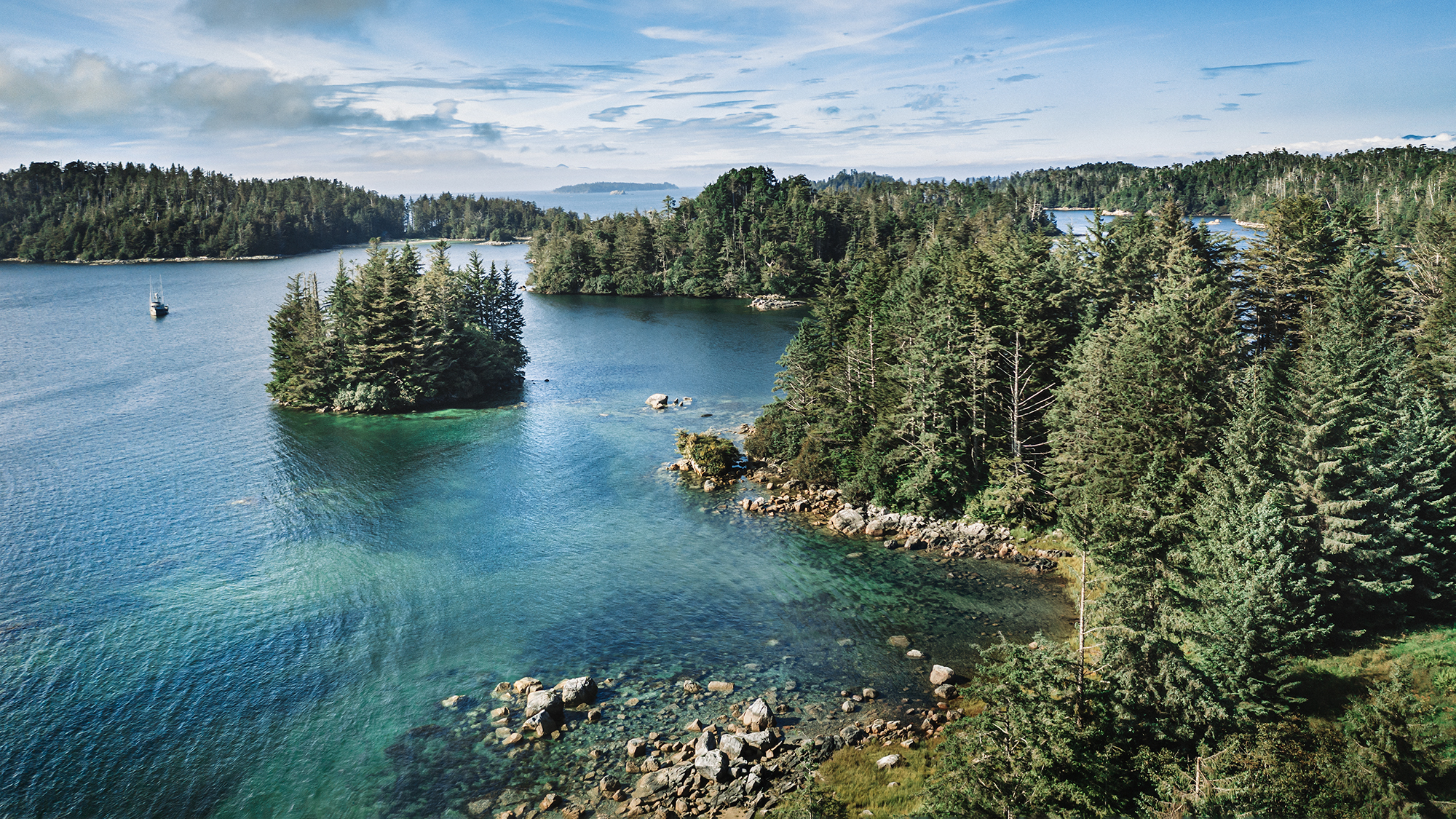 Where to Stay in Sitka:
Twin Islands Retreat - We had the pleasure of visiting Twin Islands on our first night in Sitka and not only is the property is truly stunning, but the owners Merri and Larry are some of the nicest and most welcoming people we had met anywhere. Twin Islands is a private island just off of Sitka's main harbor and a stay here is all inclusive with activities and homemade meals, and can be booked as individual rooms or as the full island for families or retreats. $$
The Sitka Lighthouse - Featured on Netflix's World's Most Amazing Vacation Rentals, The Lighthouse is by far Sitka's most famous accommodation. The Lighthouse sits on a private island in Sitka Harbor and is only available as a full island rental, sleeping up to 6 people. The lighthouse books up far in advance so make sure to plan your trip early if you want to stay in this incredible spot. $$$
Sitka Hotel - A classic, affordable lodge hotel right in Downtown Sitka, this hotel is great for walkability and having access to everything in town in just a few minute's walk. $
321 Lincoln - This simple apartment rental is where we stayed and had everything we needed for our trip here! A comfy bed, plenty of room to spread out, a full kitchen, and located right in Sitka's downtown, we were able to walk to everywhere in town that we wanted to go to. This is a no frills accommodation, with all the essentials you would need. $
Looking for more options? Scroll down to the bottom of this page for a Booking.com map with real time prices!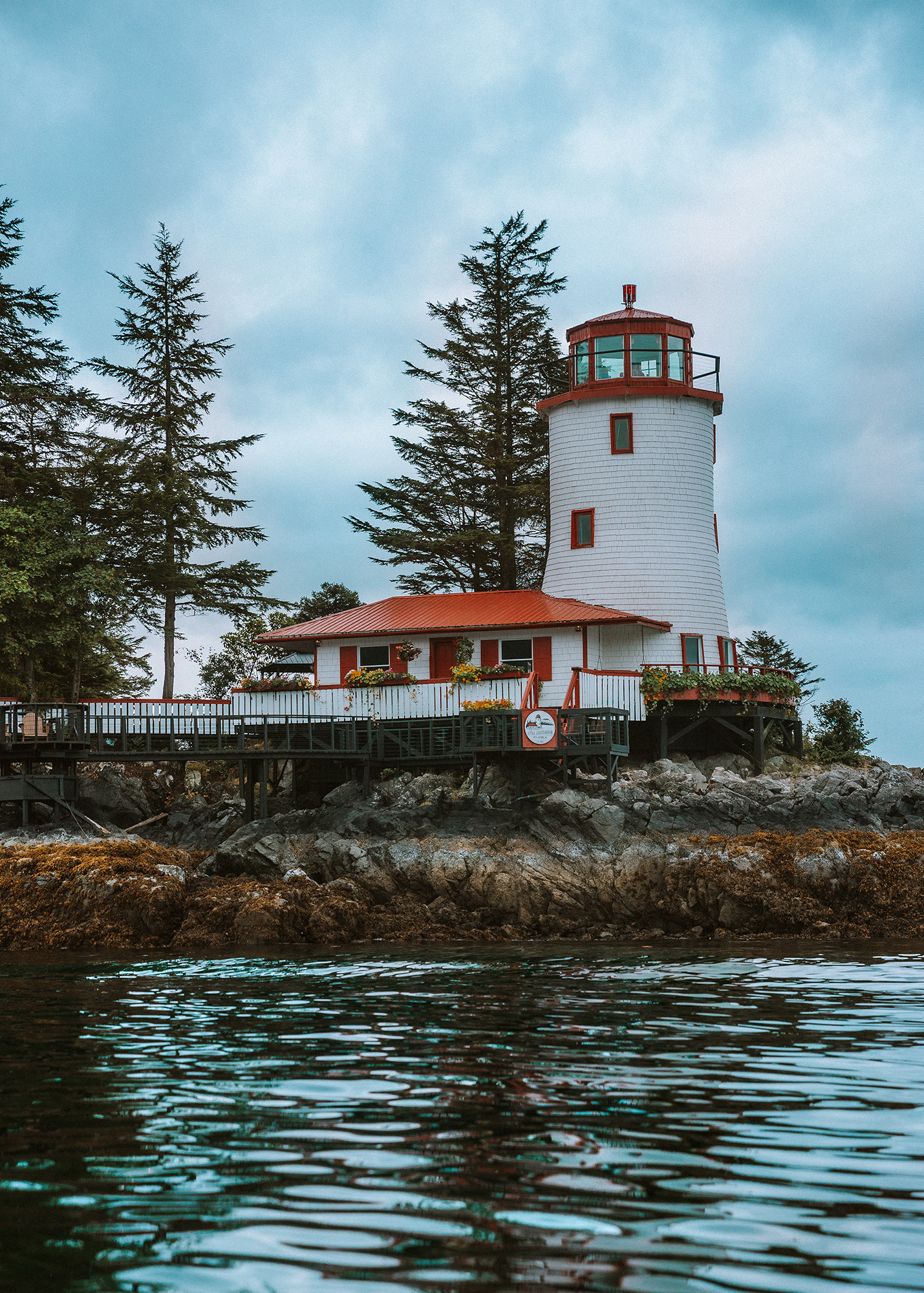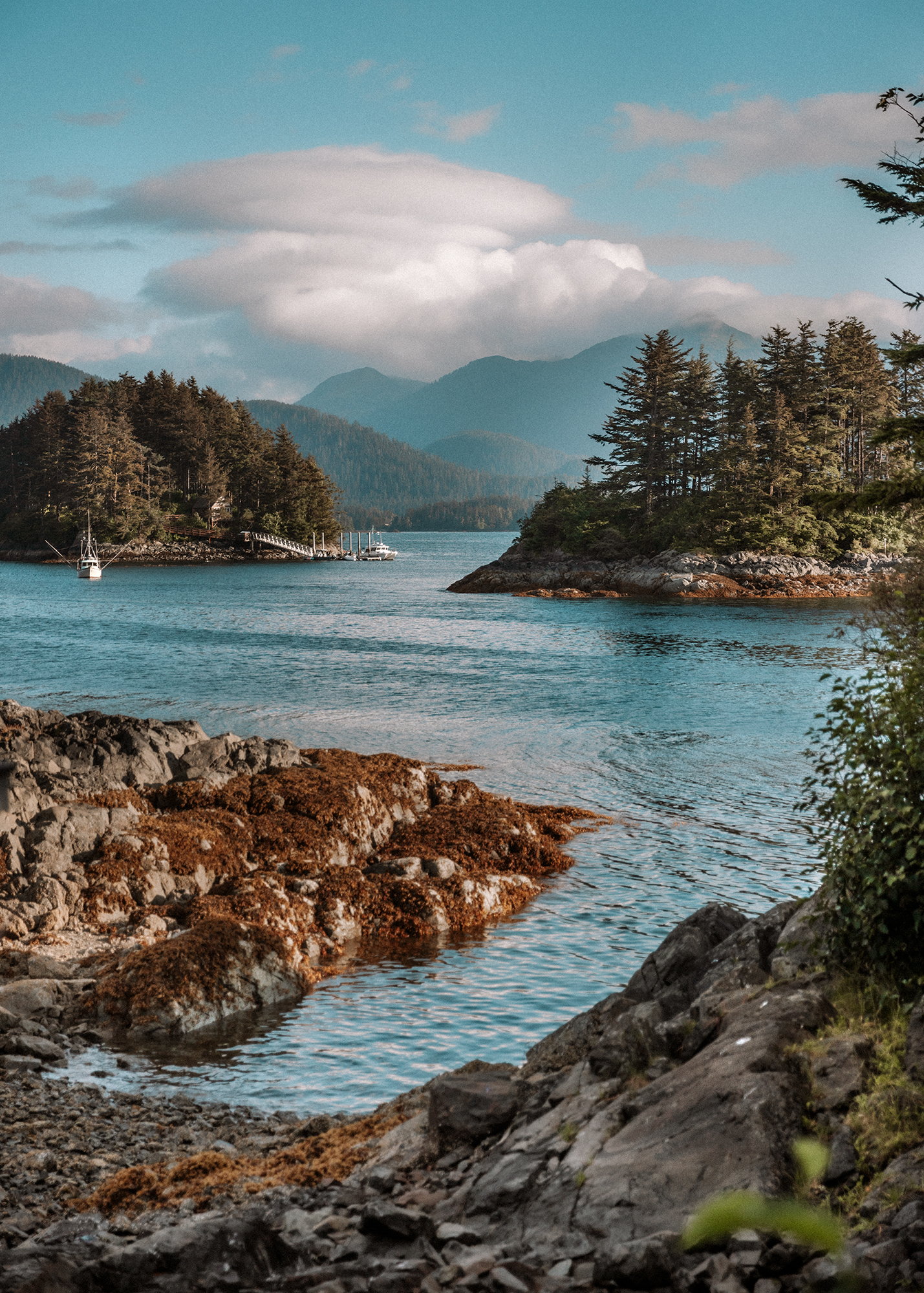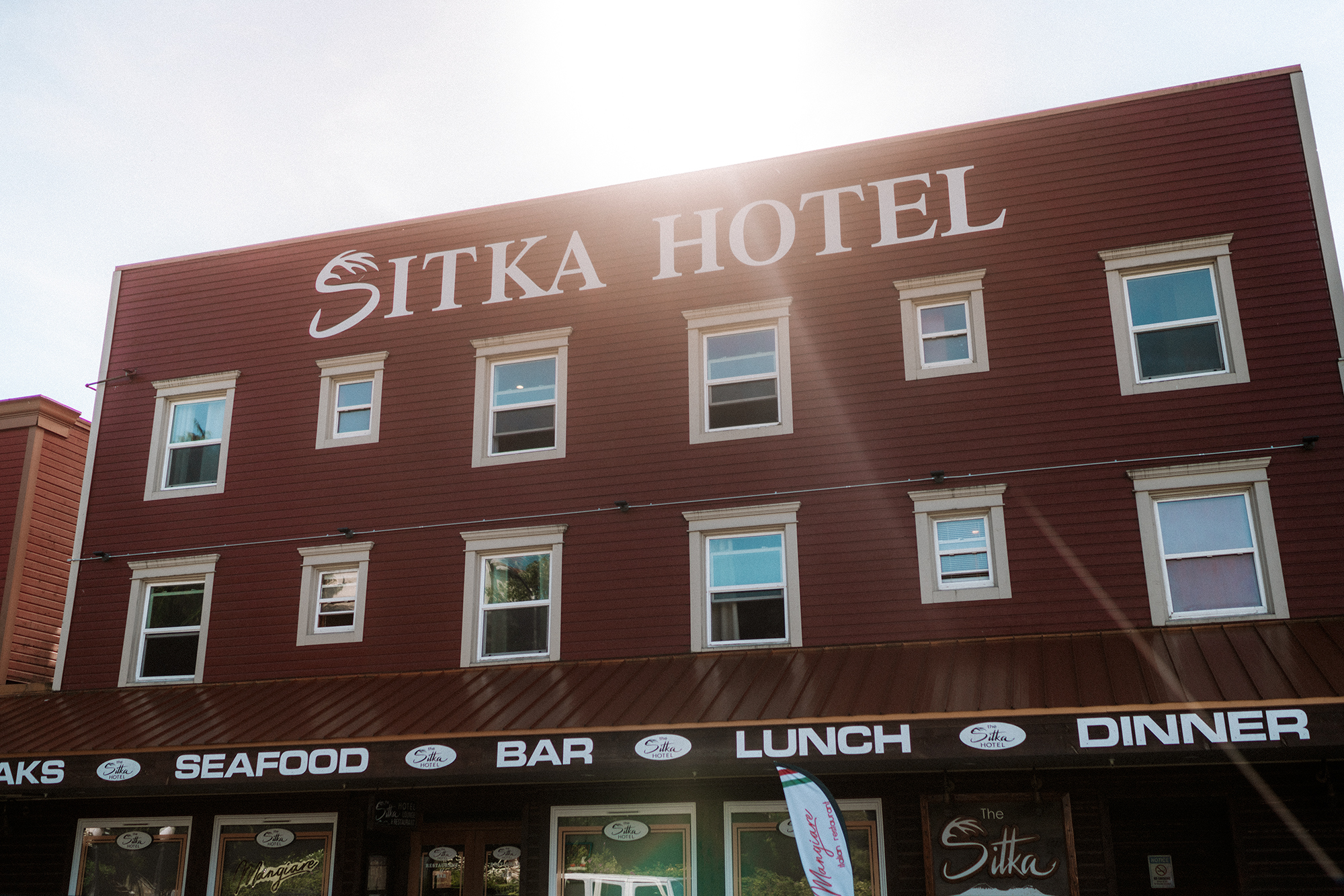 Don't Forget to Pack: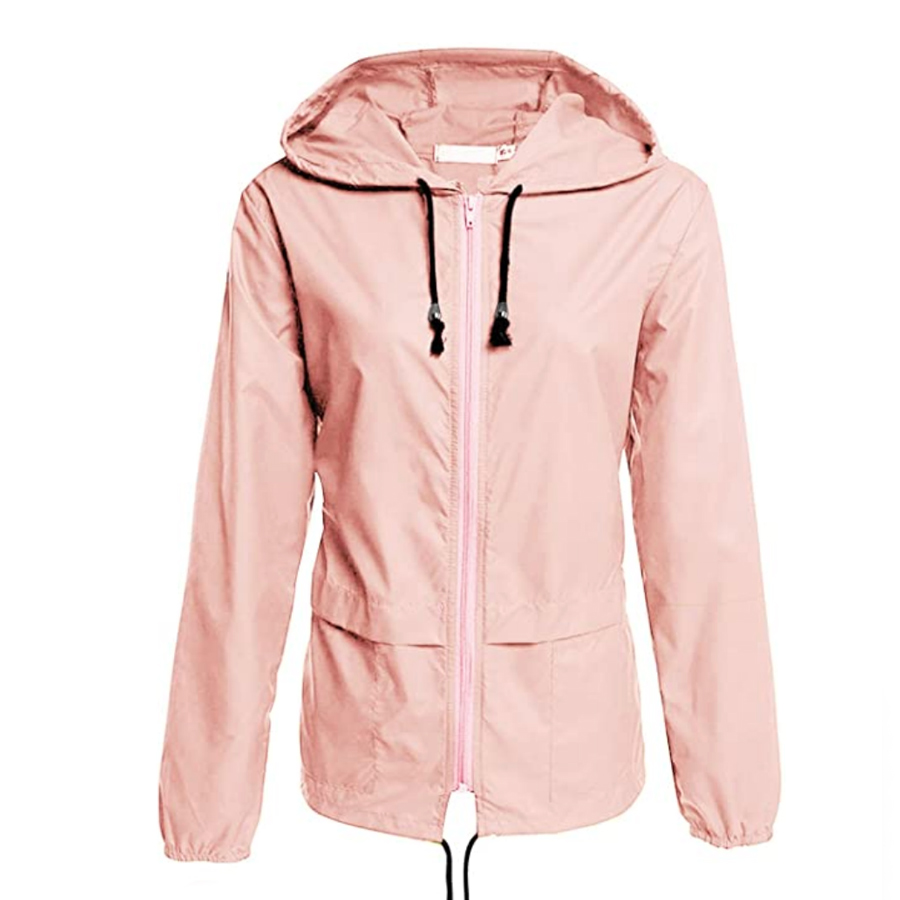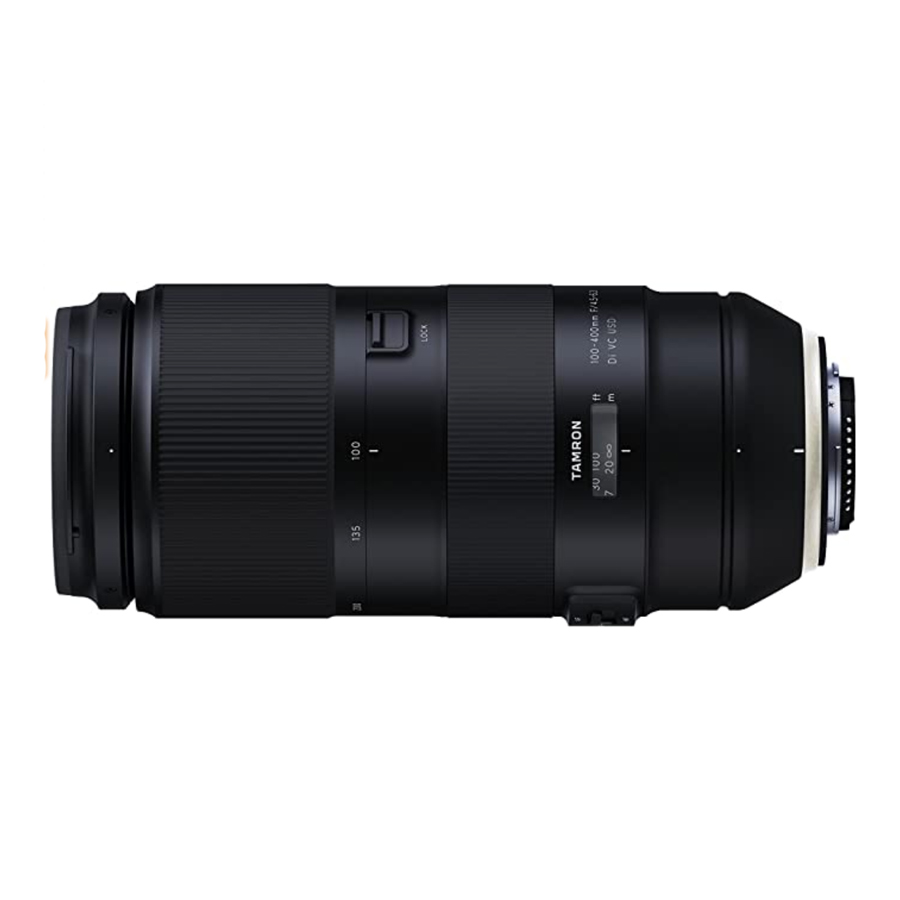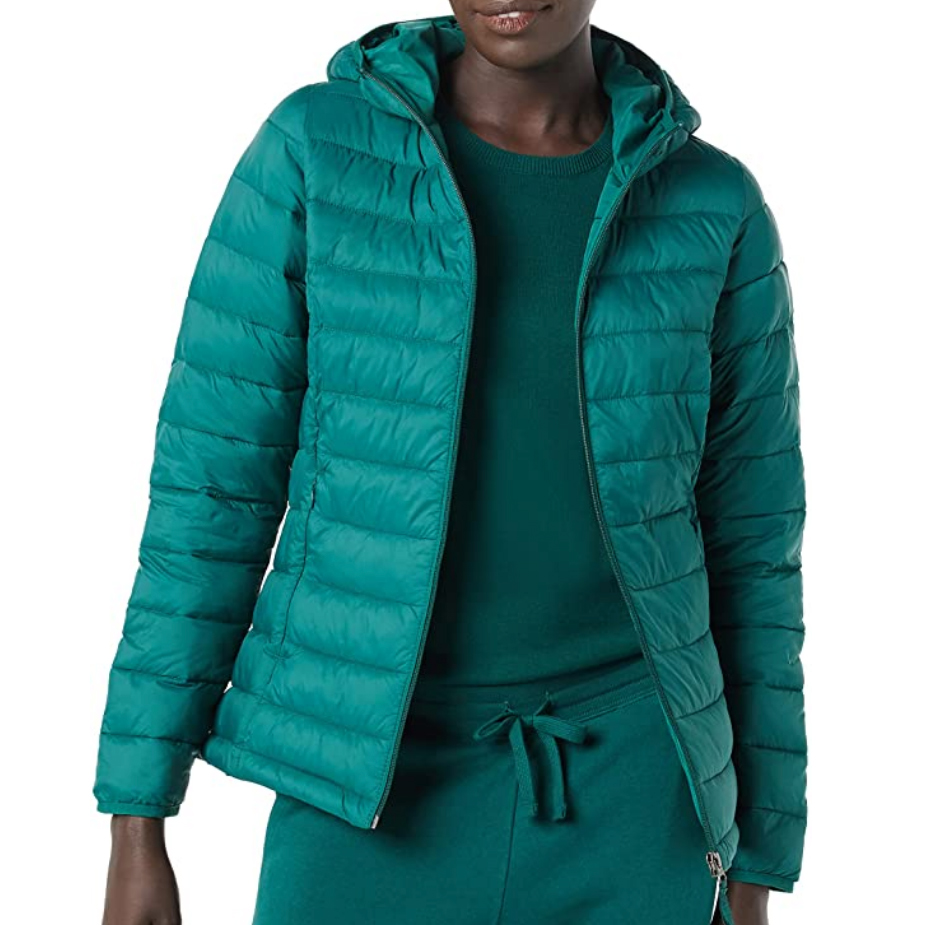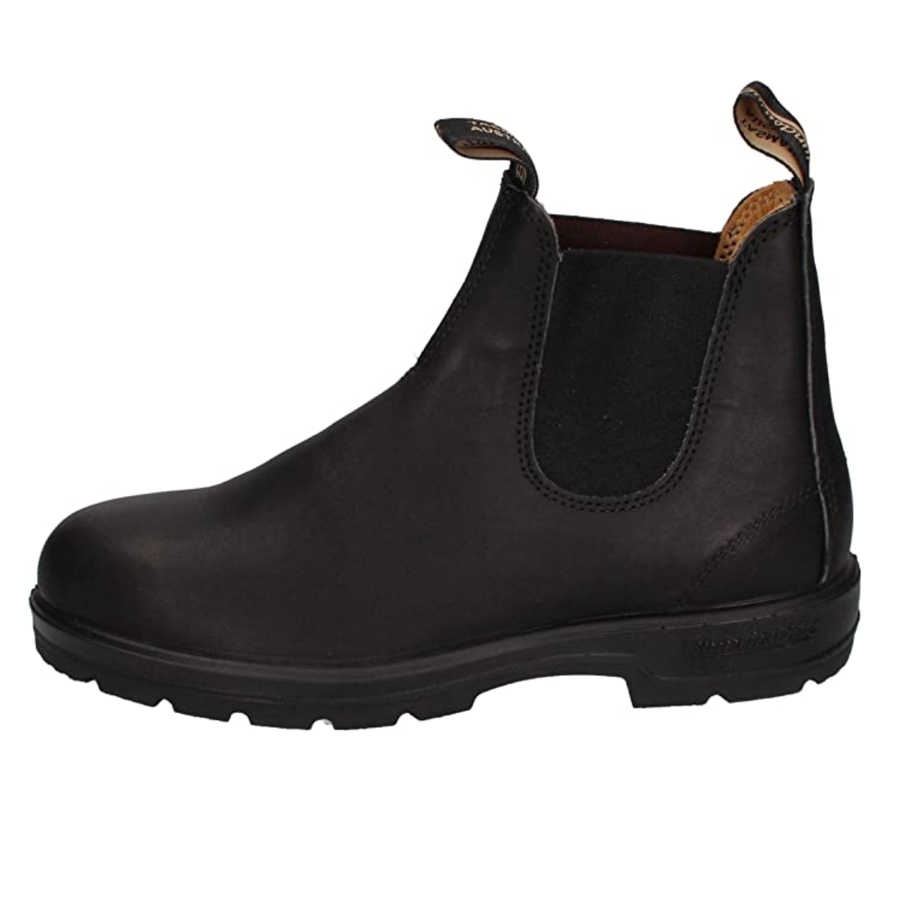 Where to Eat in Sitka: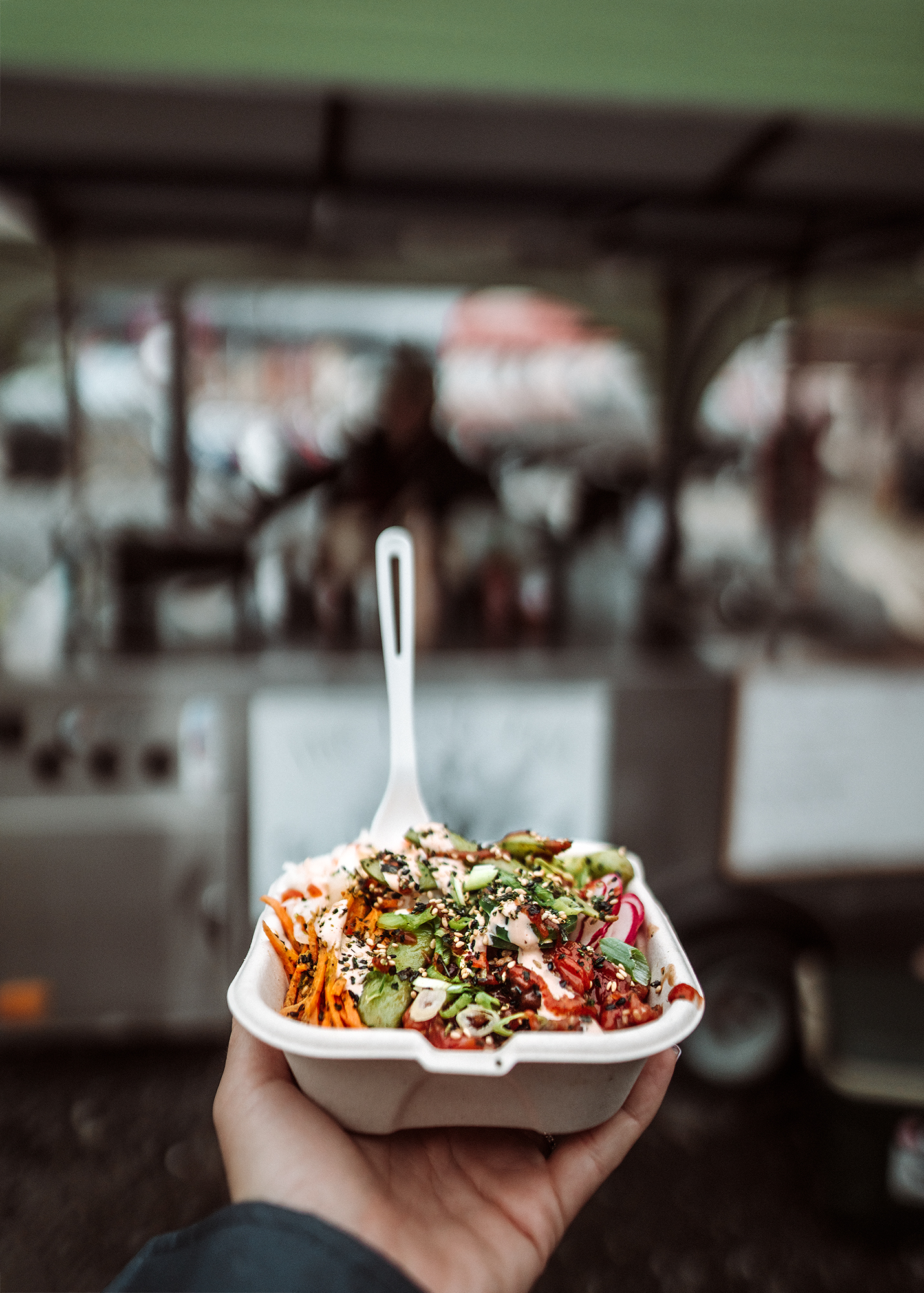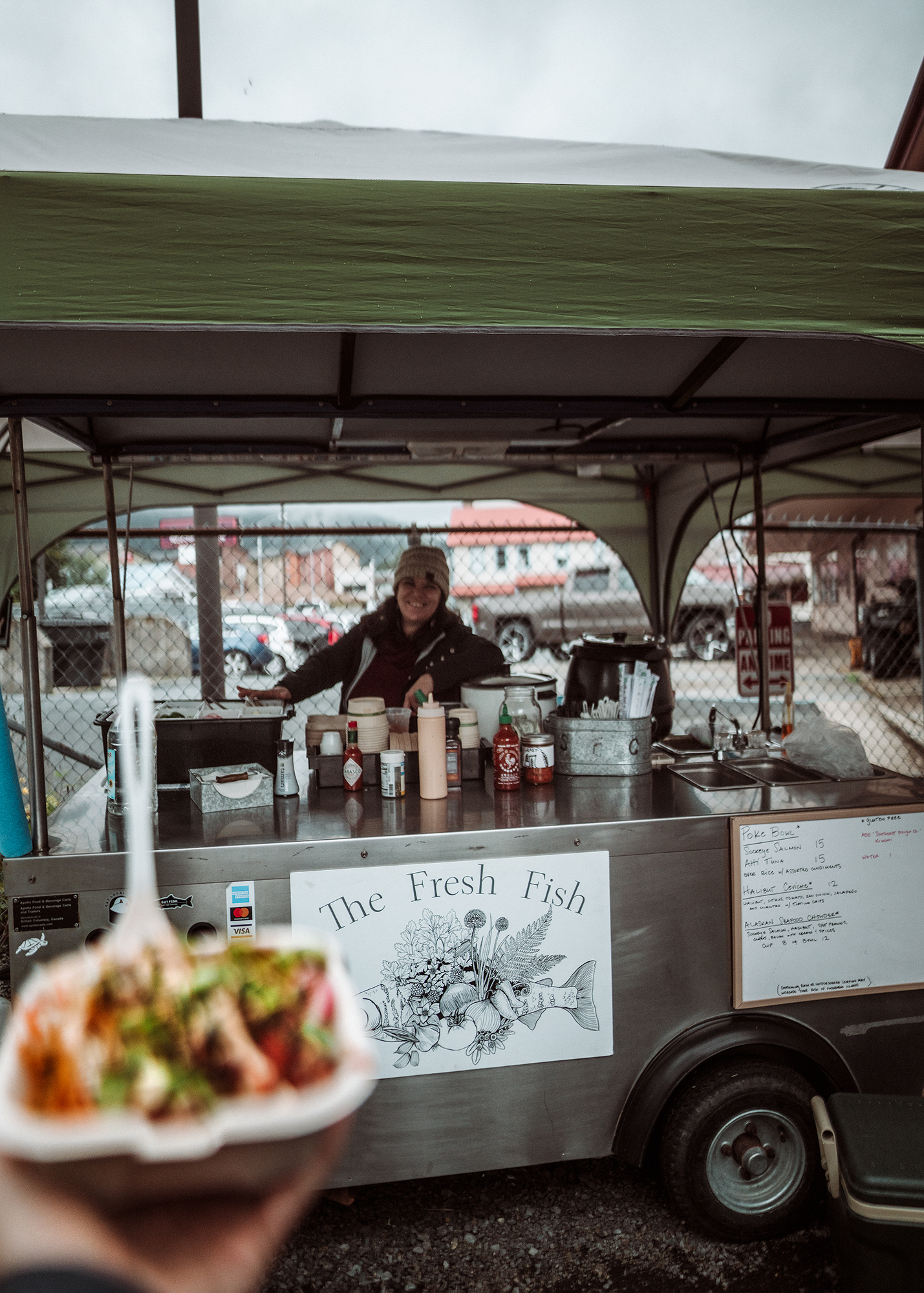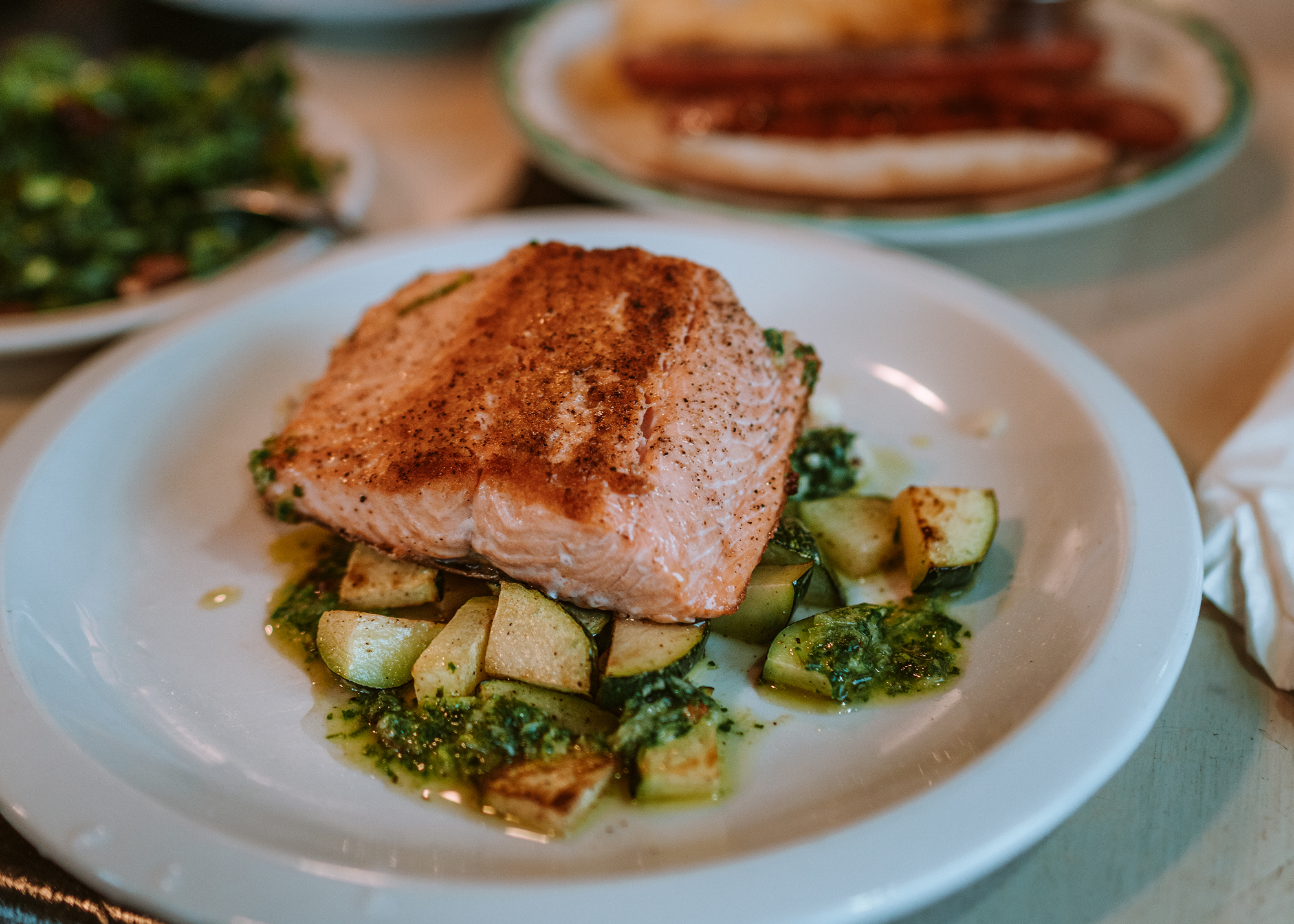 For a small town, there is no shortage of amazing food here - and of course don't miss out on the incredible Alaskan salmon and seafood!
Beak Restaurant - This was probably our favorite meal in Sitka! Beak feels like a high-end city restaurant with beautiful dishes, but with lots of local flavors like Salmon (naturally), local blueberry pie, and reindeer sausages. Definitely make plans for dinner here one night! $$-$$$
Fish Eye Coffee - This drive-through and walk up coffee spot in the grocery parking lot is brightly colored and has a full espresso menu with a variety of alternative milks and full smoothie menu. Stop here early if you want to try the food - they sell out of their breakfast burritos quickly. $
The Mean Queen - A newer bar and restaurant that is definitely a local favorite - we came here a couple of times and it was always lively and busy! Mean Queen specializes in pizza, lunch specials, brunch, and an extensive cocktail list.
The Fresh Fish Food Truck - $$
Ashmo's Food Truck - Would you have guessed that Sitka has a great food truck scene? Ashmo's is open for lunch right downtown and has incredible fish tacos, fish and chips, and smoked salmon mac and cheese. There's no seating here however, so prepare to eat standing, perch on the curb, or take your food to go. $$
Highliner Coffee Co - This cafe has GREAT bagels! We stopped here most mornings for coffee, bagels, and breakfast sandwiches. $
Wild Flour Cafe and Bakery - A great healthy spot for breakfast and lunch with Acai bowls, high-end coffee, smoothies, lunch bowls, and baked good.
Halibut Point Crab & Chowder - Locally owned and locally caught Alaskan crab available as whole crab legs and prepared dishes. People in Sitka love this stand! $$$
Bayview Pub - locals told us that the Pub has the best fish and chips around! $$
Where to Drink:
Harbor Mountain Brewing Co - Don't miss this local brewery where they make a variety of small batch, high-quality beers. They also have brunch and pizza at their taproom! $
The Pioneer Bar - Both a historical site and a local favorite, this is a classic local dive bar - open until 2AM $
The Mean Queen - I mentioned Mean Queen above for their food, but their cocktail list and 2AM closing time is worth a second mention here! $$
Fun Things to Do:
There is SO MUCH to do and experience in Sitka - I couldn't list them all out here so don't miss my entire blog post on 15 Fun Things to Do in Sitka here. But to start, scroll down for 4 of the most memorable adventures we had in Sitka.
1. Hike Mt. Verstovia to Picnic Rock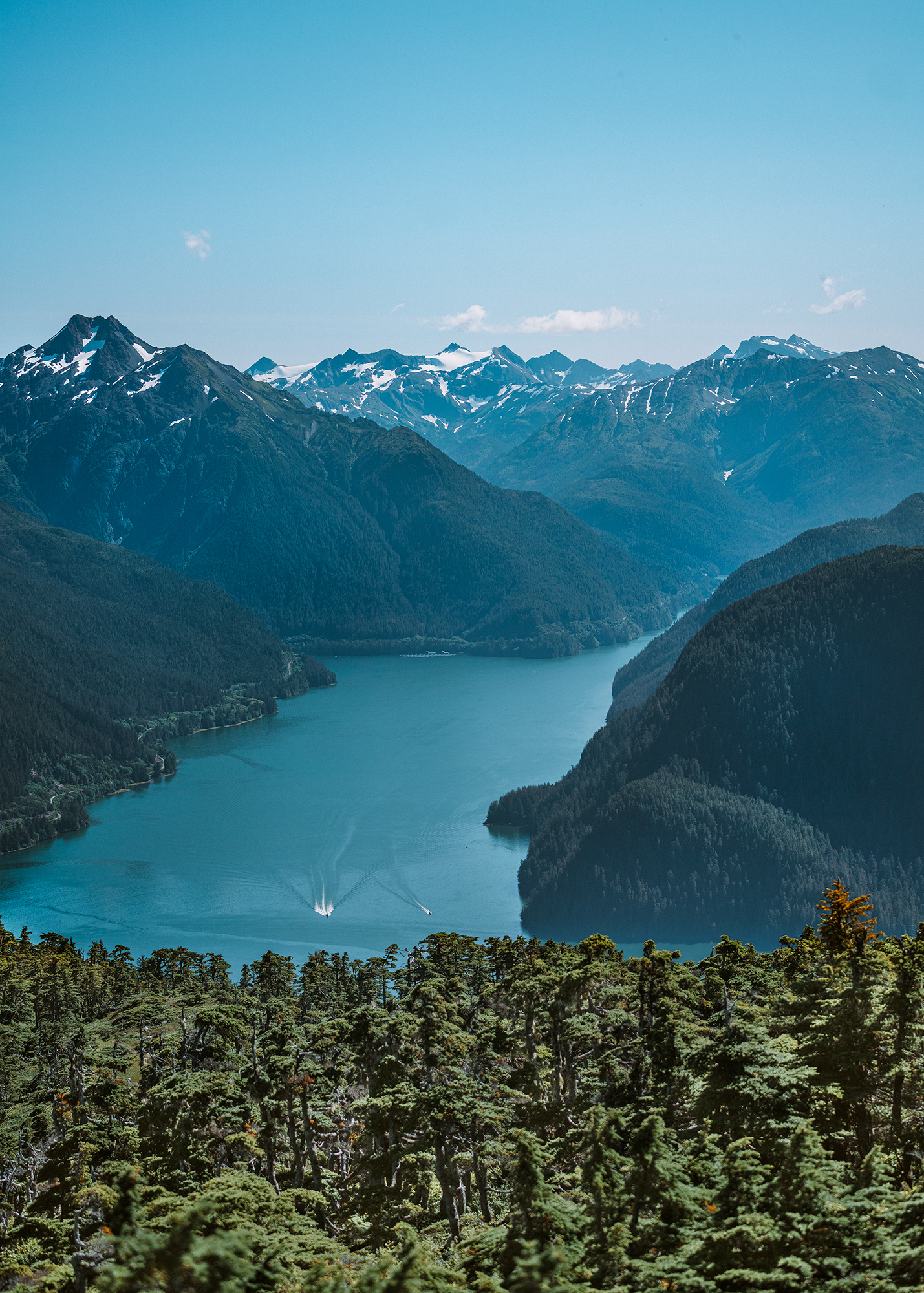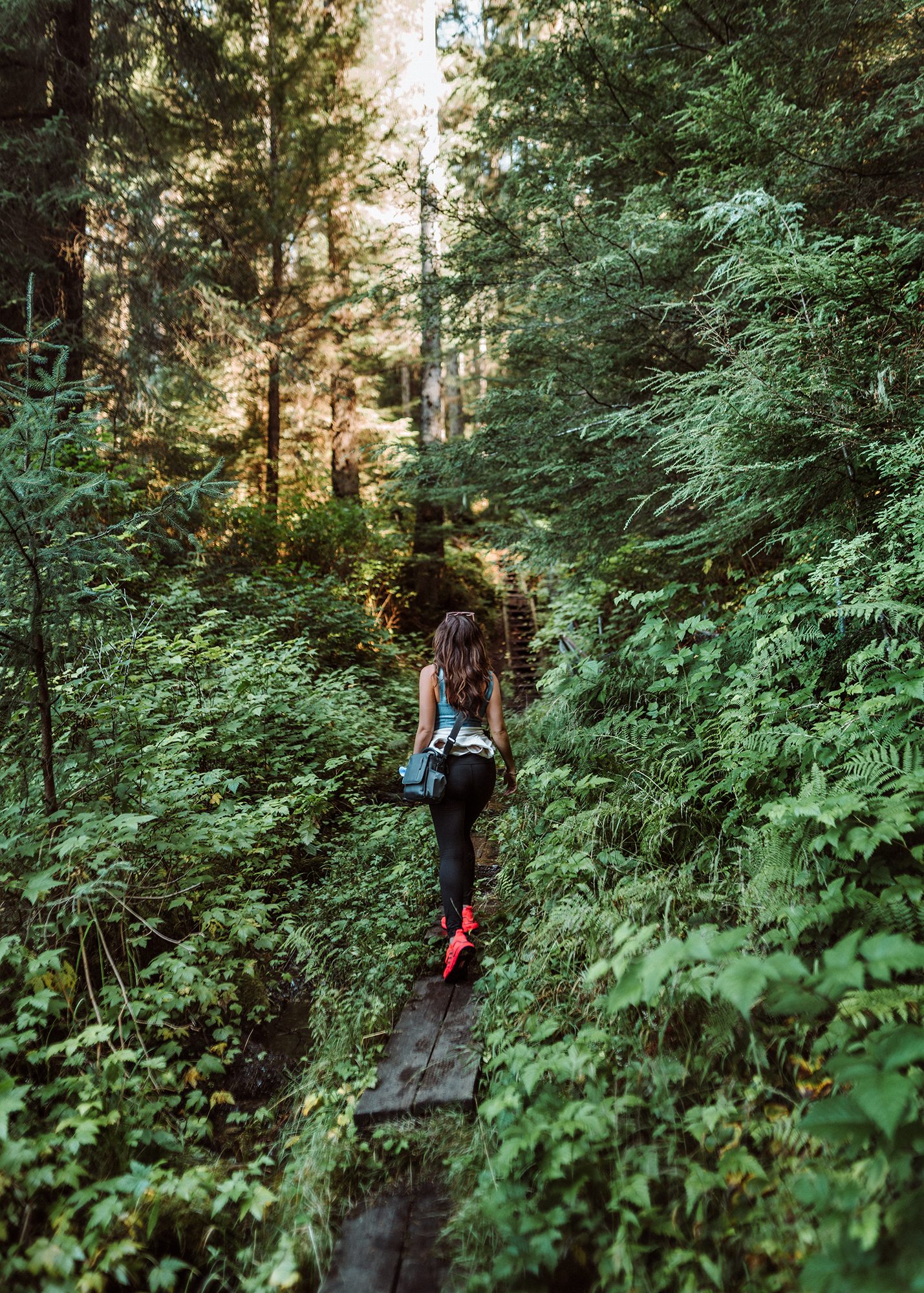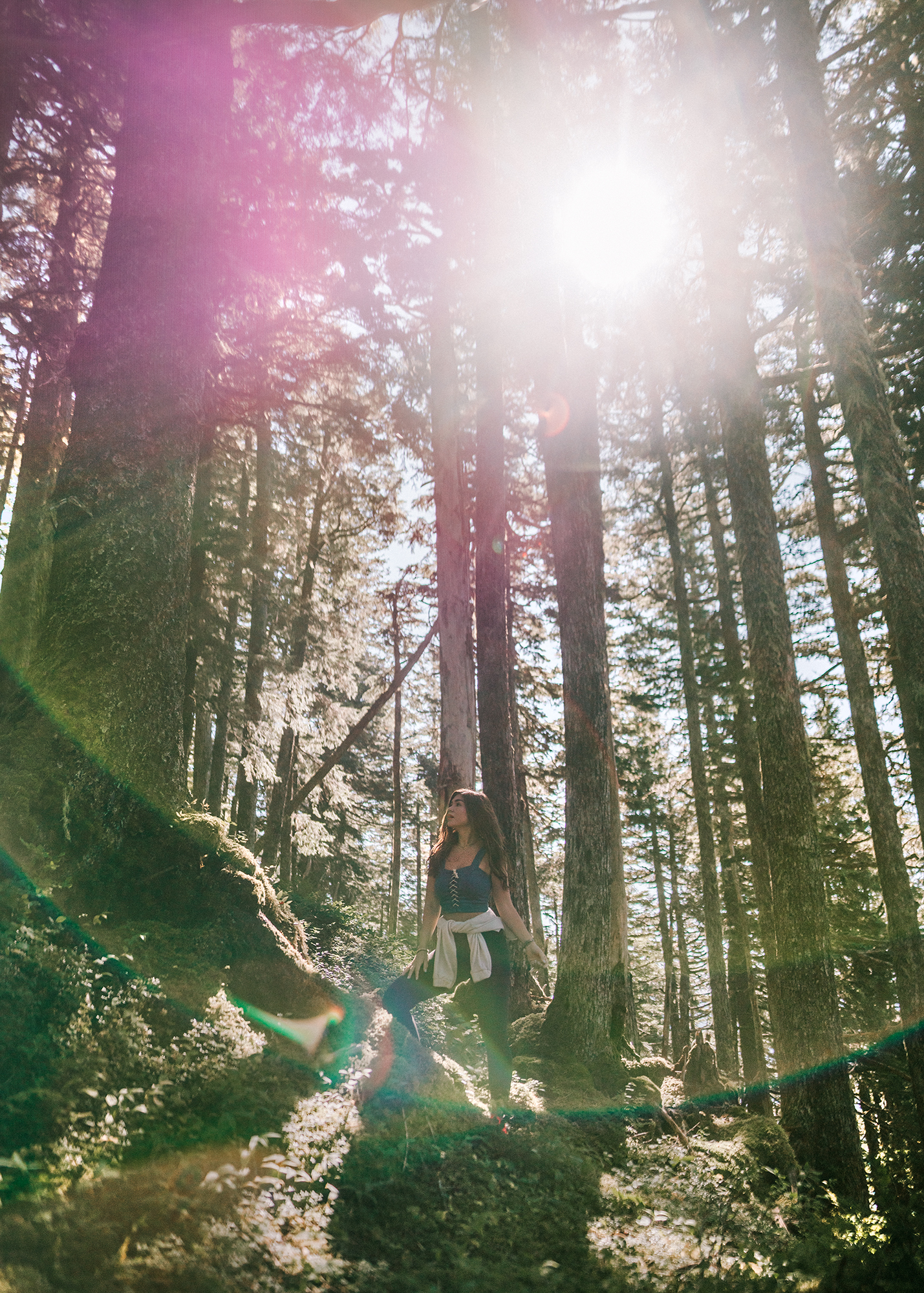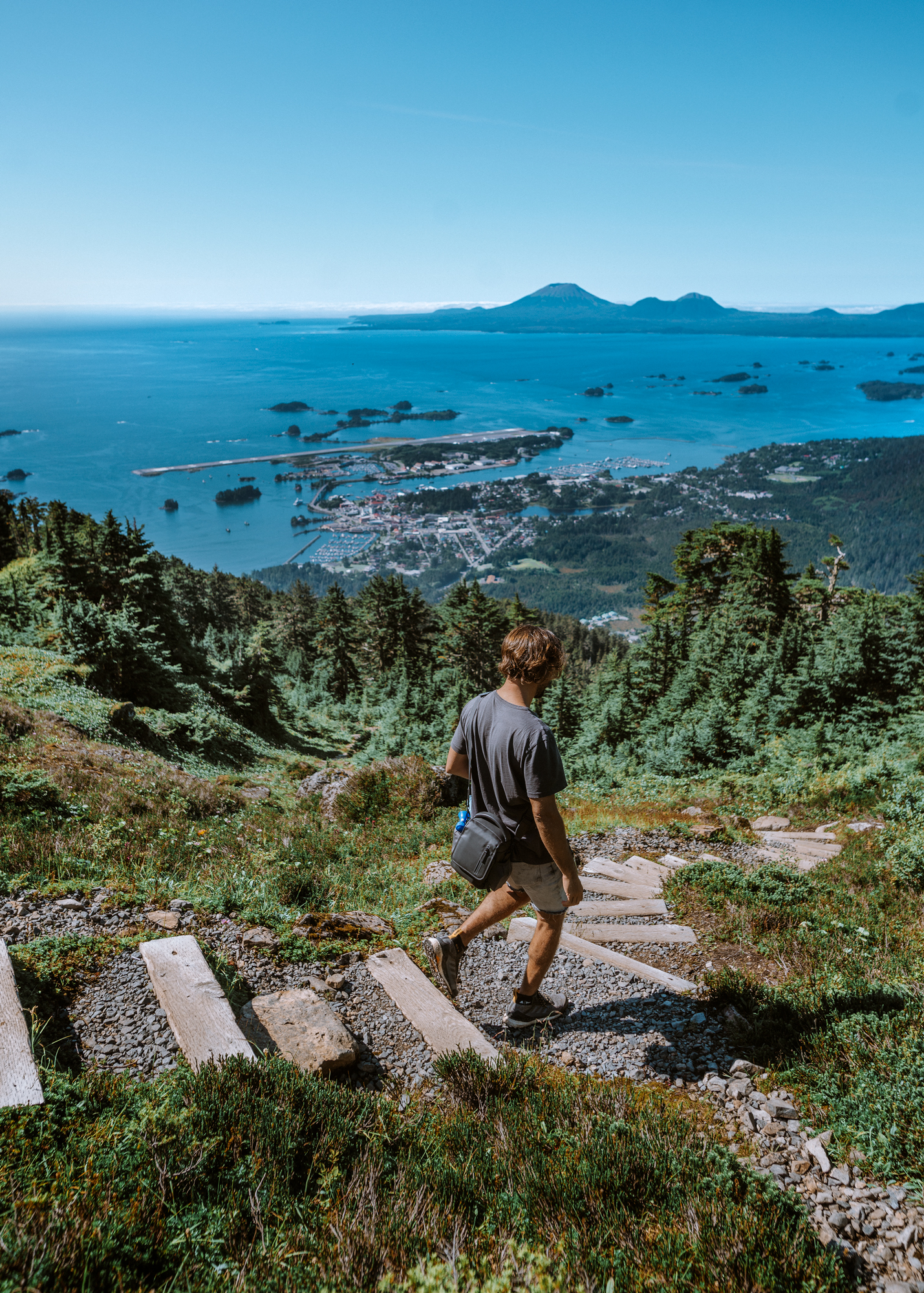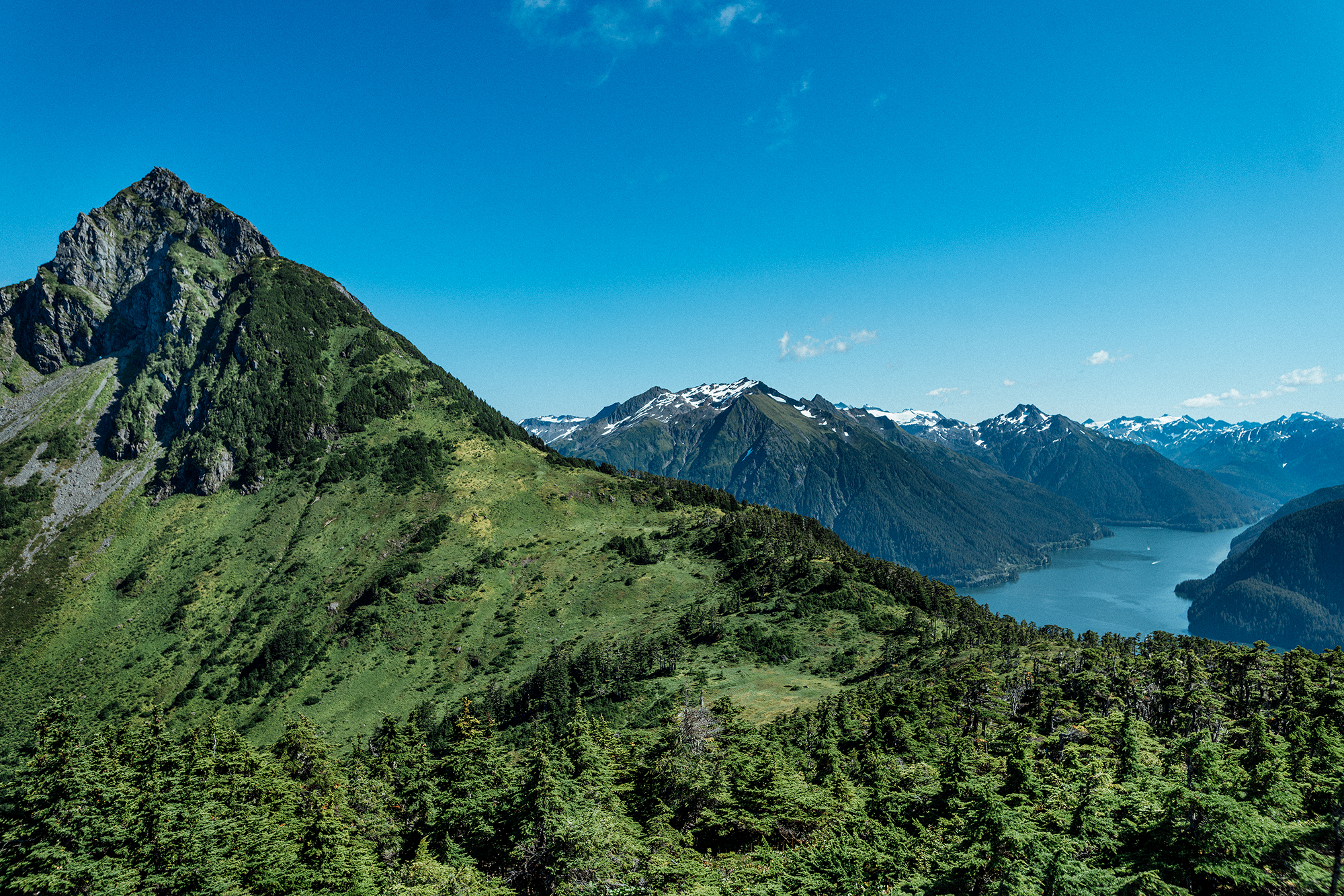 I would use two words to describe the hike up to the picnic rock overlook at Mt Verstovia - steep and STUNNING. This trek is a 4.5 mile round trip and in that time you gain 2550 feet of elevation - which translates to quite a vertical climb. But the entire way up, I could not stop commenting on how beautiful every stretch of the journey was. You start across lush fern covered ground, climb through a forest of trees, and then end with a 360 degree view of the city of Sitka, the sea, the mountain range behind, and a crystal clear blue lake. I don't know if I have ever been on a hike more beautiful than this one, and every step is absolutely, 100% worth it. If you're feeling even more adventurous, you can climb around 1200' to the peak of Verstovia (the peak in on the left in the photo above) - but the trail is a bit treacherous and hard to follow - and with such an amazing ending here, we didn't feel like we needed to go up further. This hike doesn't require much technical skill, but does require a decent level of physical fitness and endurance. If you're not used to extensive treks, plan time for lots of breaks.
If I had only one day in Sitka, and the weather was nice, this is absolutely the one big activity I would decide on doing!
2. Take a Boat Tour to Goddard Hot Springs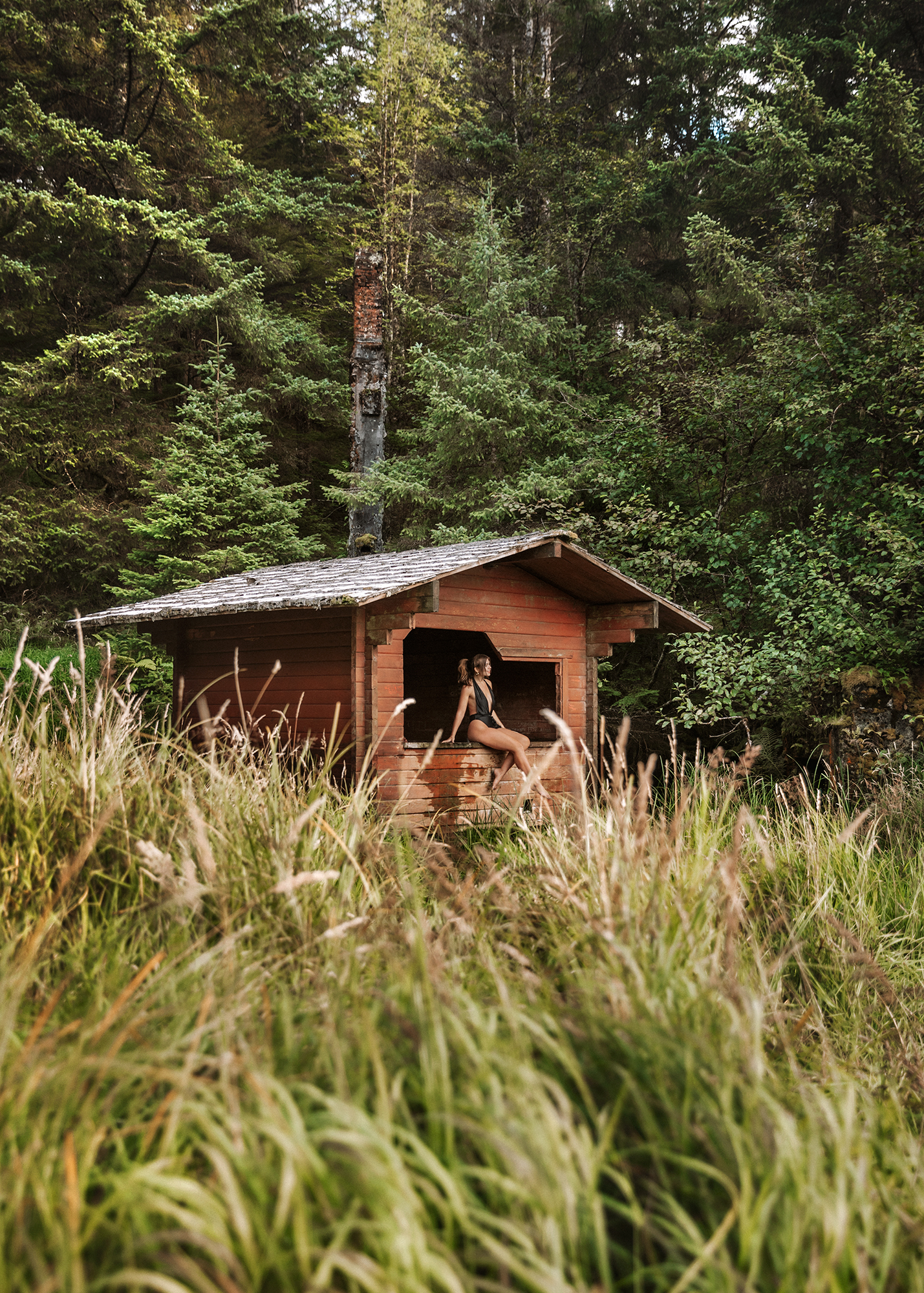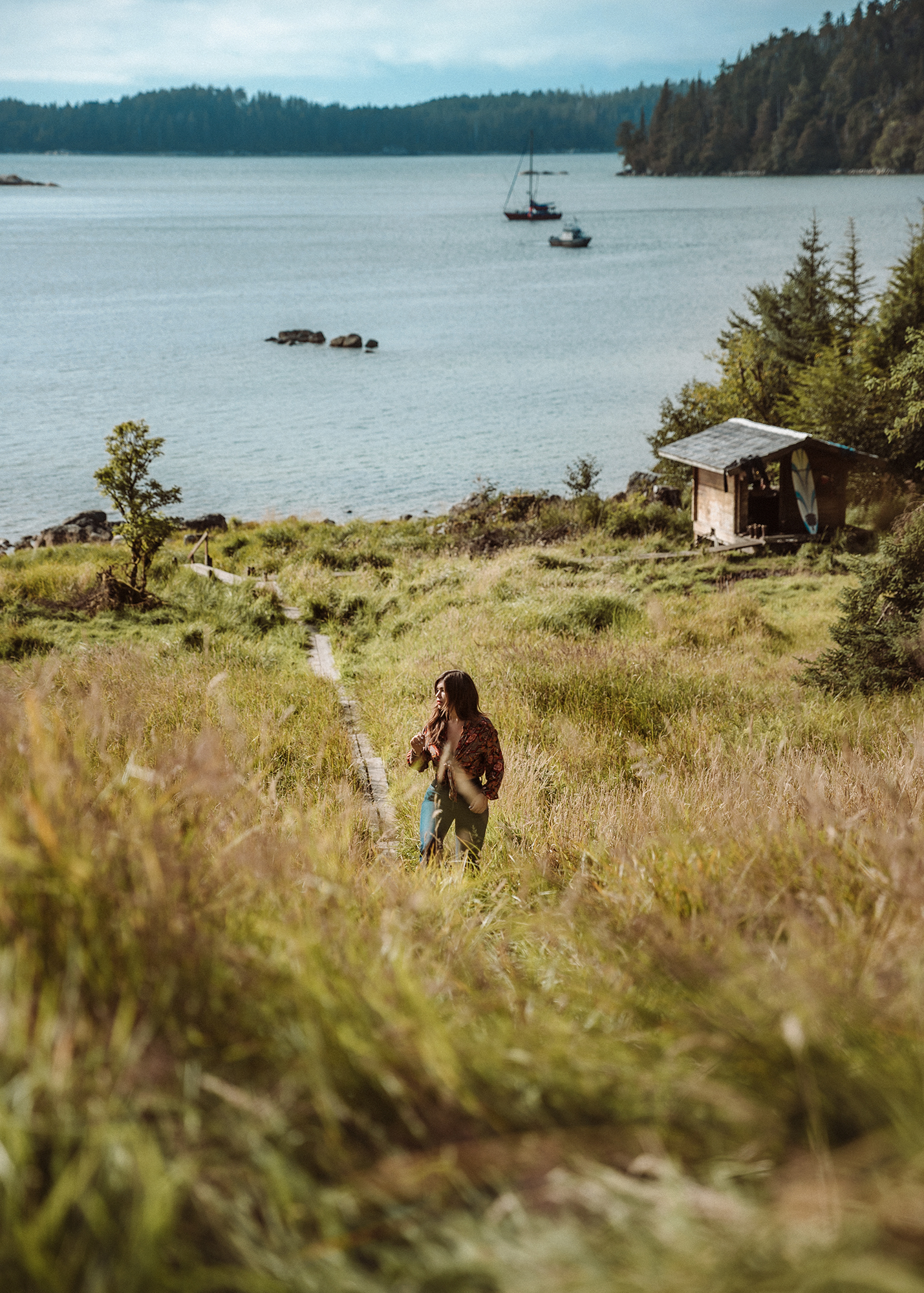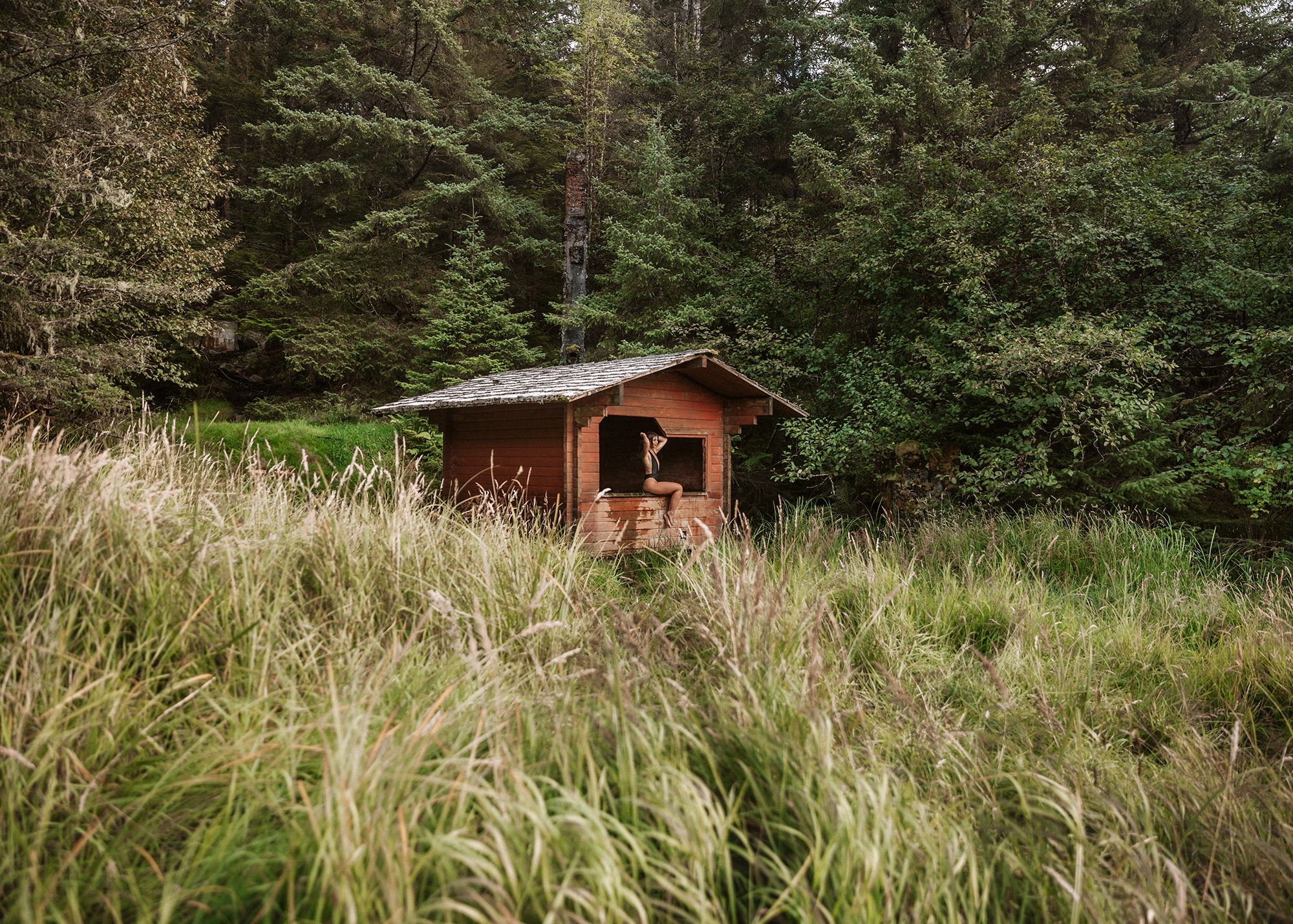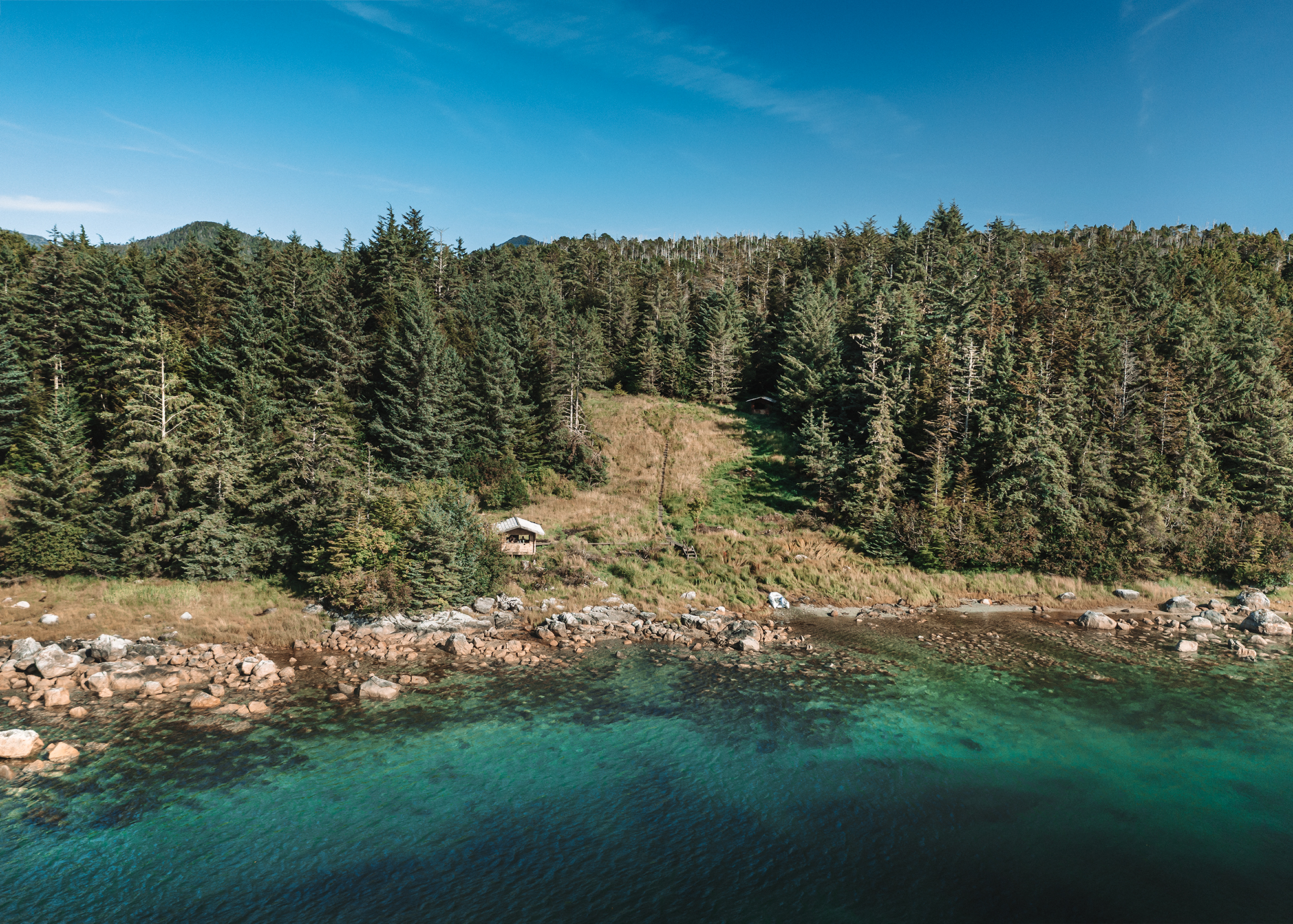 This half day experience to visit these pristine hot spring tubs is well worth the journey! According to Alaska.org: Goddard Hot Springs "may have been the earliest Alaska mineral springs known to the Europeans and before their arrival Indians came from many miles away to benefit from the healing waters. In the mid-1800s there were 3 cottages at Goddard that were used to house invalids from Sitka. In the late 1880s, a Sitka company erected frame buildings for the use of people seeking the water's benefits." These natural hot springs are now owned and maintained for the city of Sitka and open freely to the public, and the tubs are protected in these cute huts. Getting there takes around 45 minutes to an hour on a boat, and the ride is calm and beautiful - we went with Captain Gary's Sitka Adventures. While we were here, we met a team of salmon fisherman that had been out for a couple of weeks and were stopping here to rejuvenate. I love hot springs, but I've never seen them protected like this, and the entire journey and visit is such a cool, unique experience - I would highly recommend!
3. Visit The Fortress of the Bear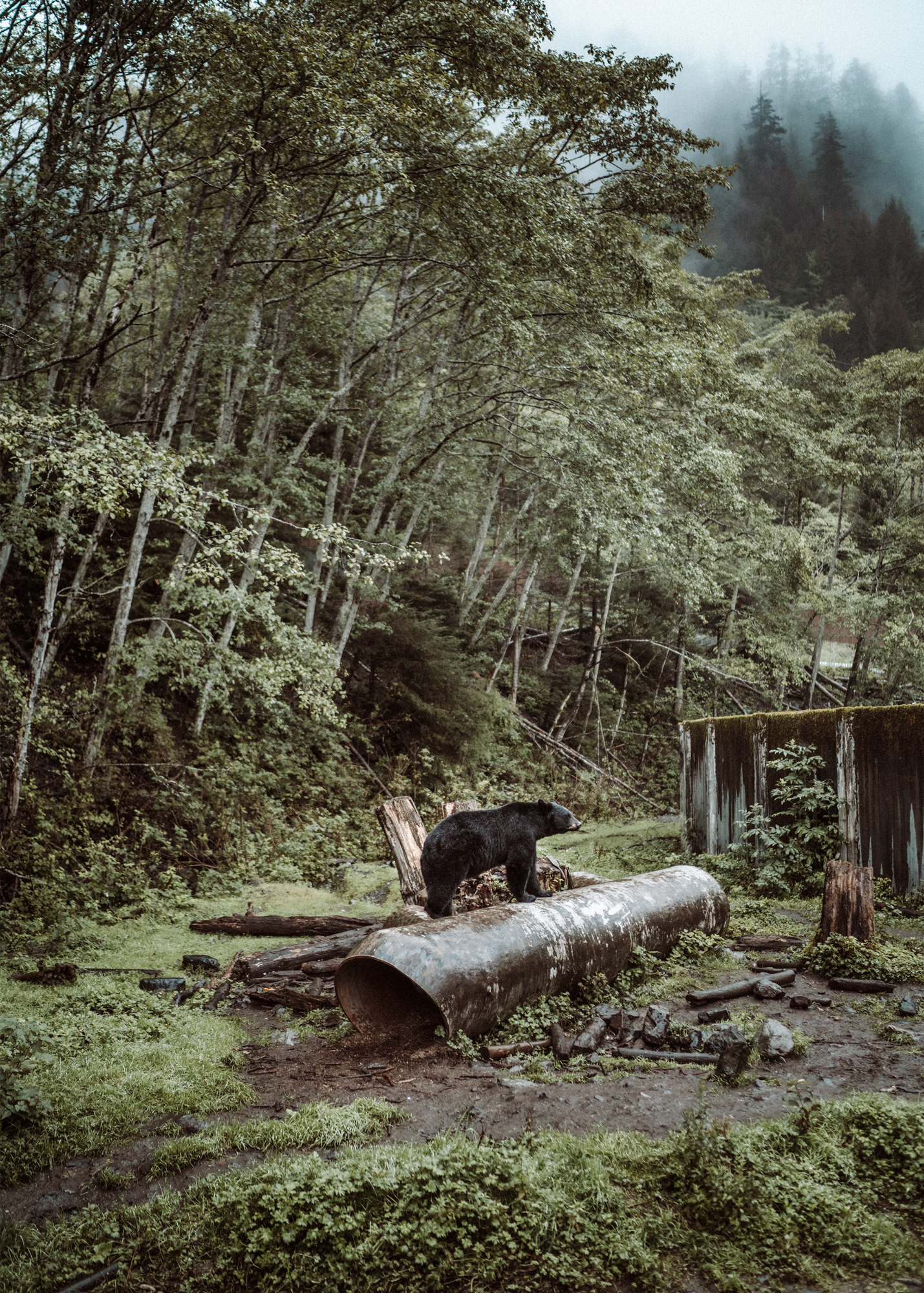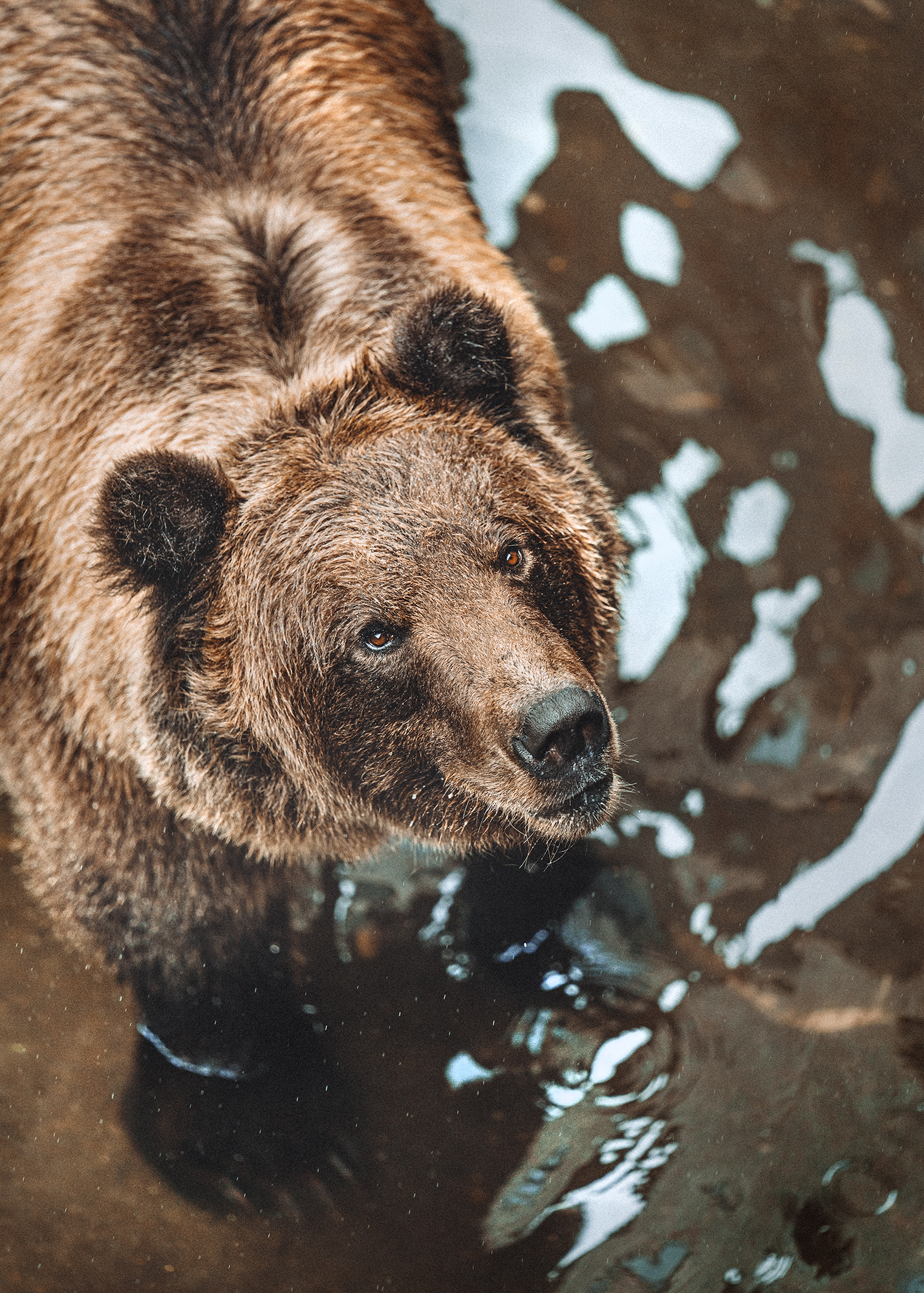 Visiting Fortress of The Bear was one of my absolute highlights while in Sitka. This Bear Rescue takes in orphaned or abandoned young bear cubs that will not survive in the wild and rehabilitates them to save their lives - and many are eventually rehomed to ethical zoos and sanctuaries around the world. I had never seen bears this close before and we had an amazing time watching them move and play, and take some of my favorite animal photos we've ever shot! While you're safely separated from the bears, there's no glass or fencing in between you, making for these unobstructed views (shot here on our Sony 70-200mm lens.) The staff here are incredibly knowledgable and friendly, and we spent much longer here than we thought we would because we were just having such a great time!
4. Drive a Zodiak Boat through the Islands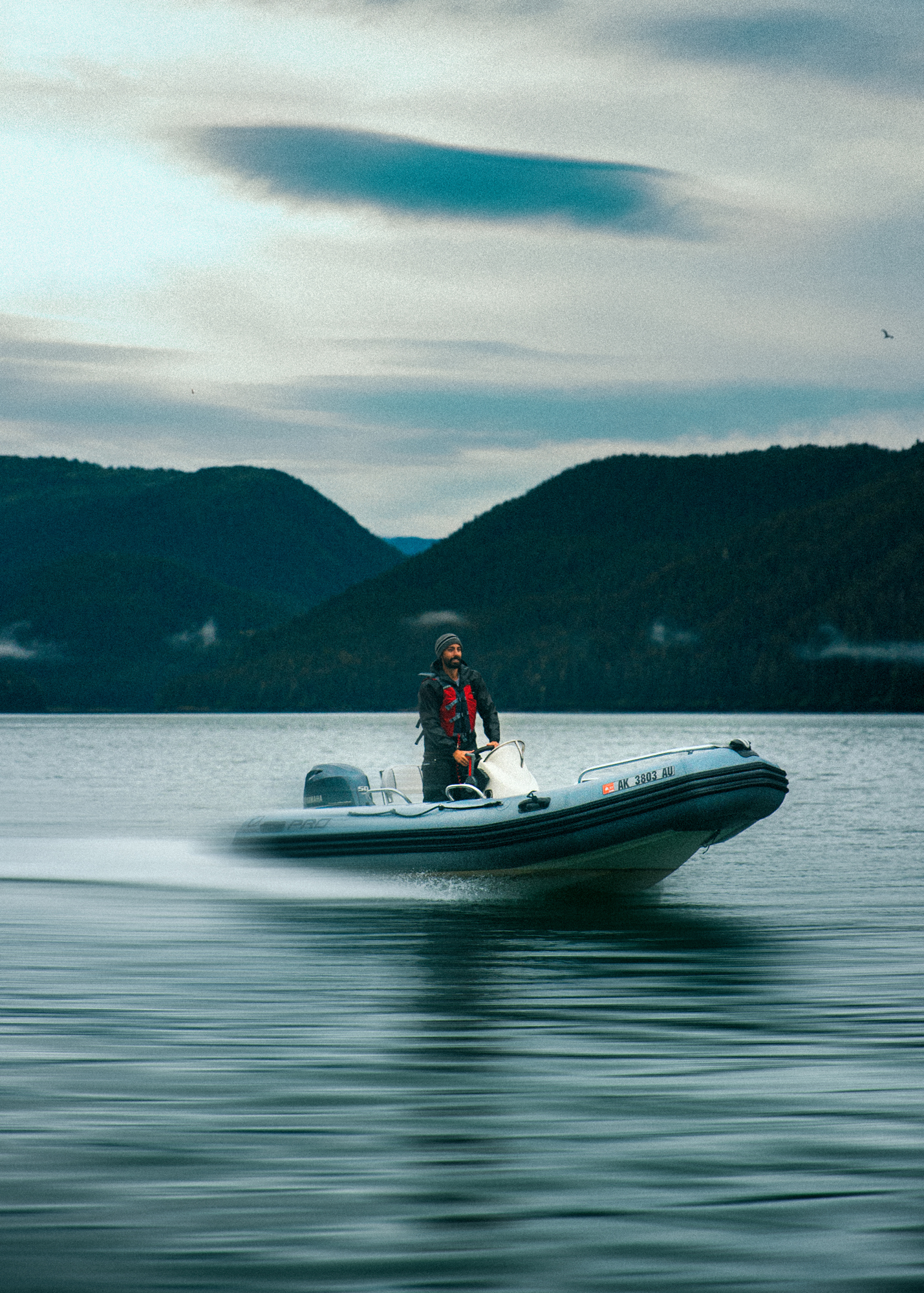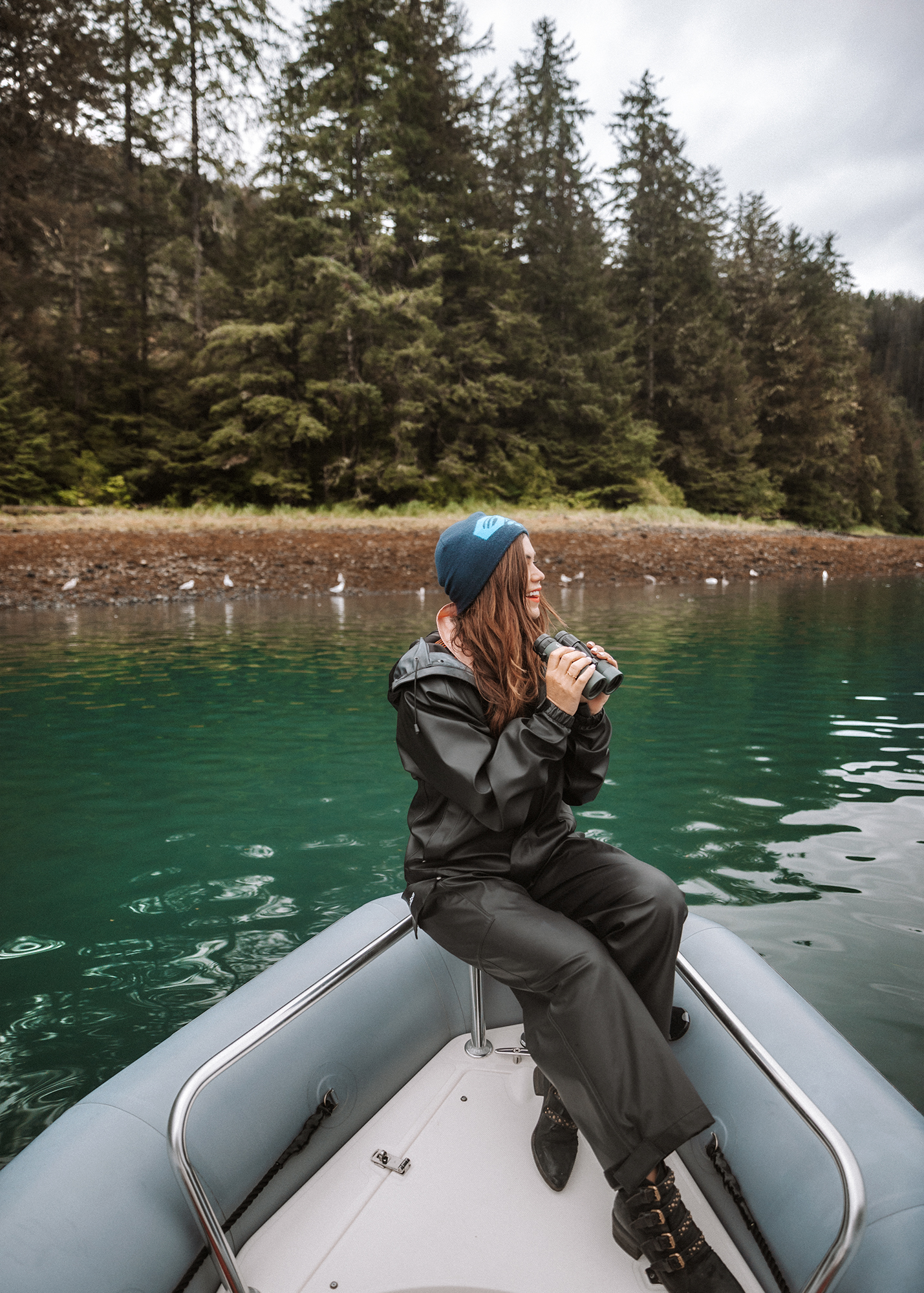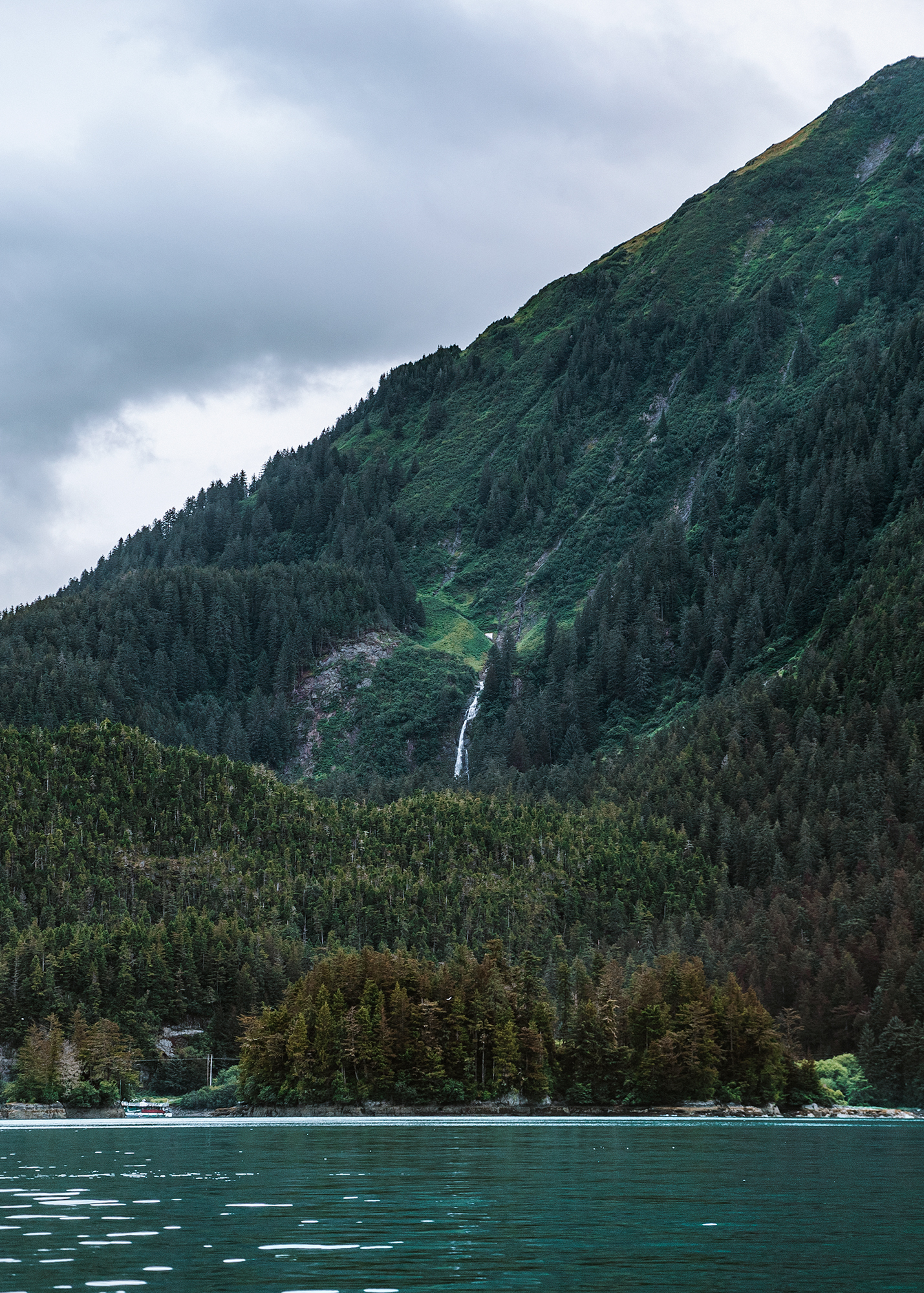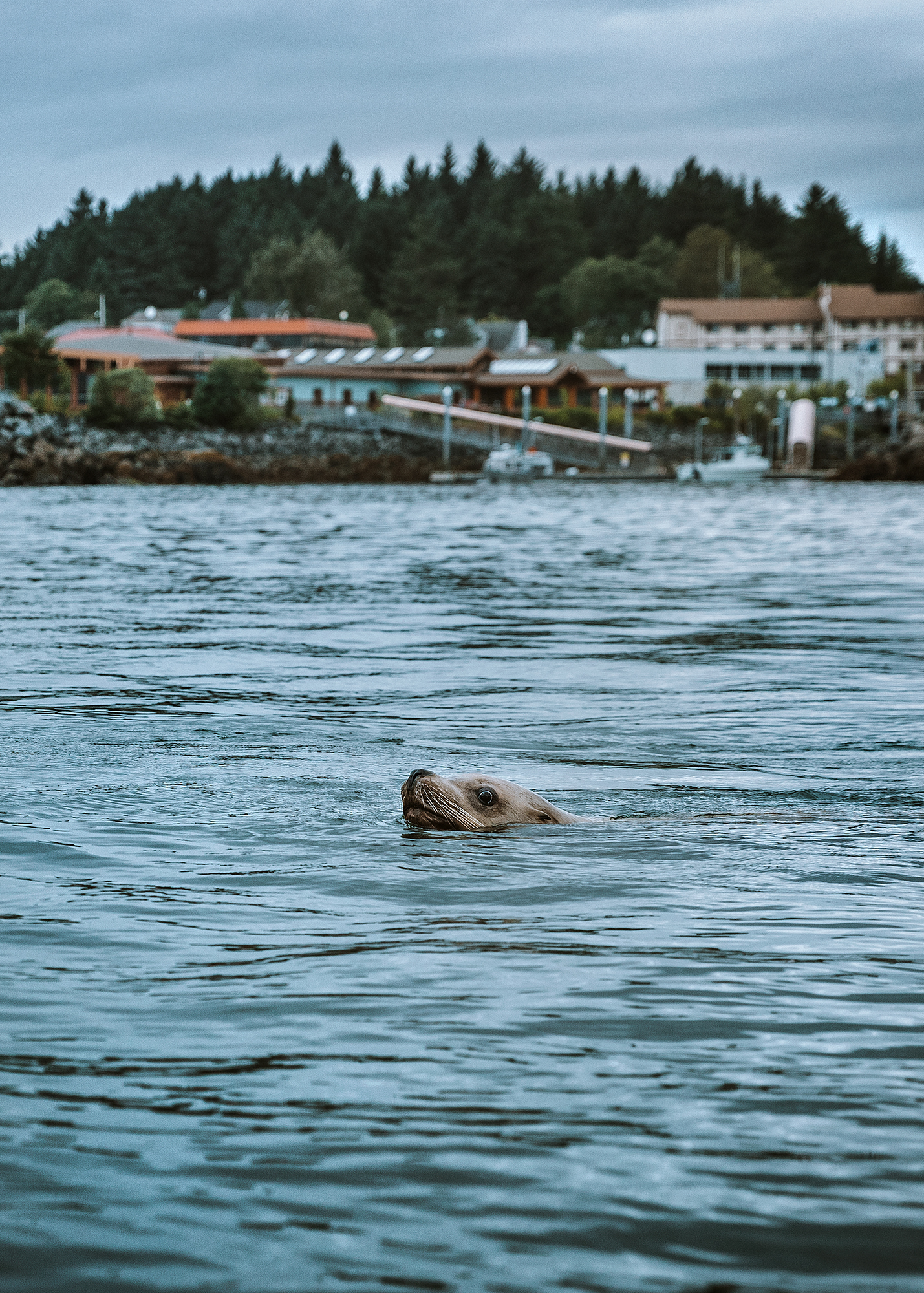 Instead of kayaking around the inlets and islands surrounding Sitka, take a Zodiak tour with Sitka Zodiak Adventures. Drive your own boat (no experience necessary) as the owner Andy - and often is amazing co-pilot of young son - guide the way and share local insight and history. They company stocks rubber outerwear to protect from rain and cold if the weather is bad, and we had such a fun time out here! Brandon especially loved his James Bond moment as seen above.
Want to see more? Watch my Instagram Story highlights here for a real time look at an adventurous long weekend in Sitka, Alaska.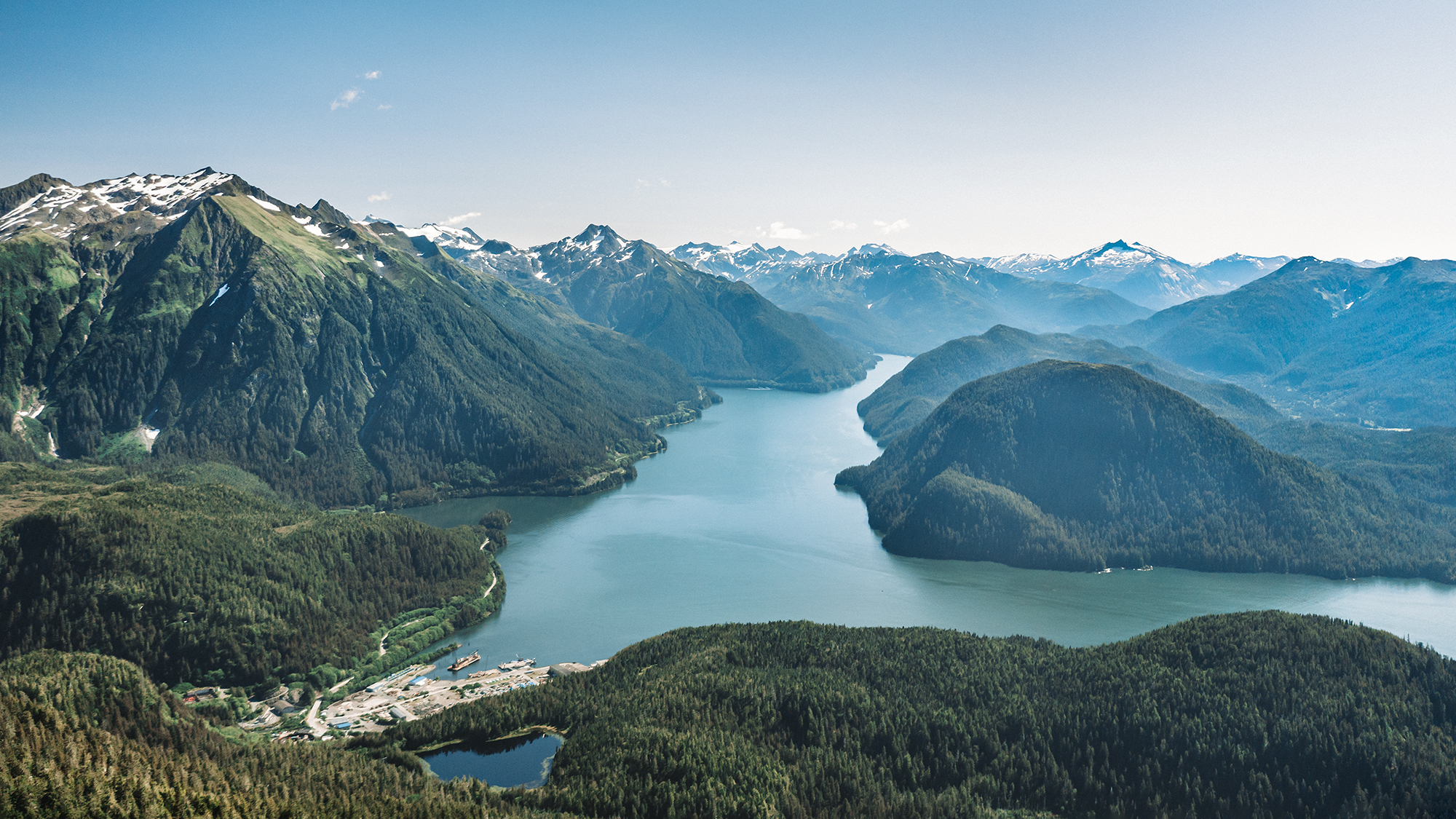 Ready to get booking?
Check out the best hotel prices here.
Look for rental cars here.
Book your flights right here.

LIKE THIS POST? PIN IT FOR LATER AND SHARE IT WITH OTHERS!