December 11, 2021 Travel Guides
What To Do in Sitka, Alaska: 15 Fun and Adventurous Things To Do
What to do in Sitka, Alaska - whether it's a cruise ship port of call or you're staying for a while (which we highly recommend!) Here are all the best things to do, places to explore, and sites to see in South East Alaska's historic Sitka.
To experience all of the wonder and adventure that Sitka has to offer, make sure to visit in the high-season of summertime so you can enjoy the long days and warmest temperatures.
1. Hike Mount Verstovia to Picnic Rock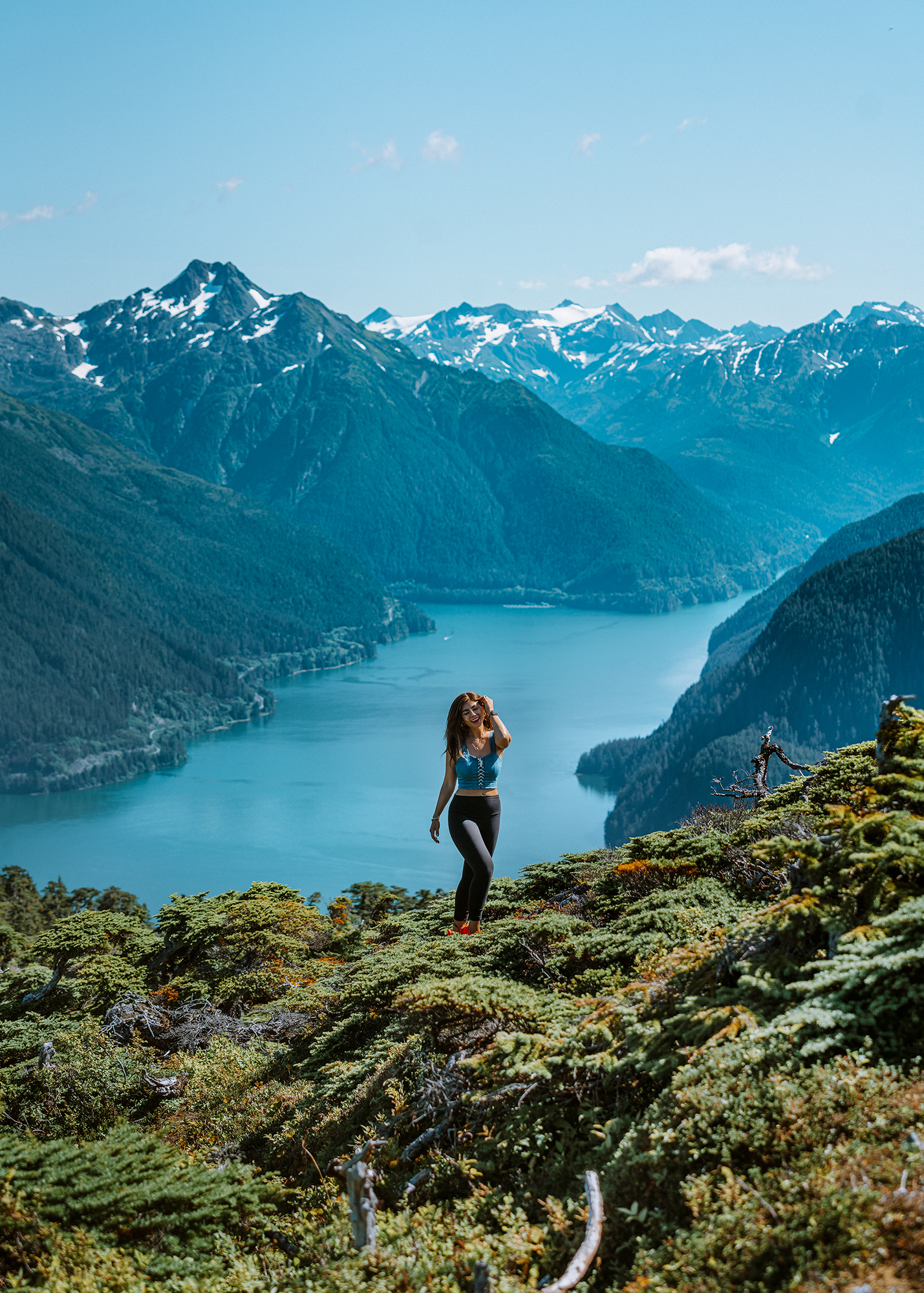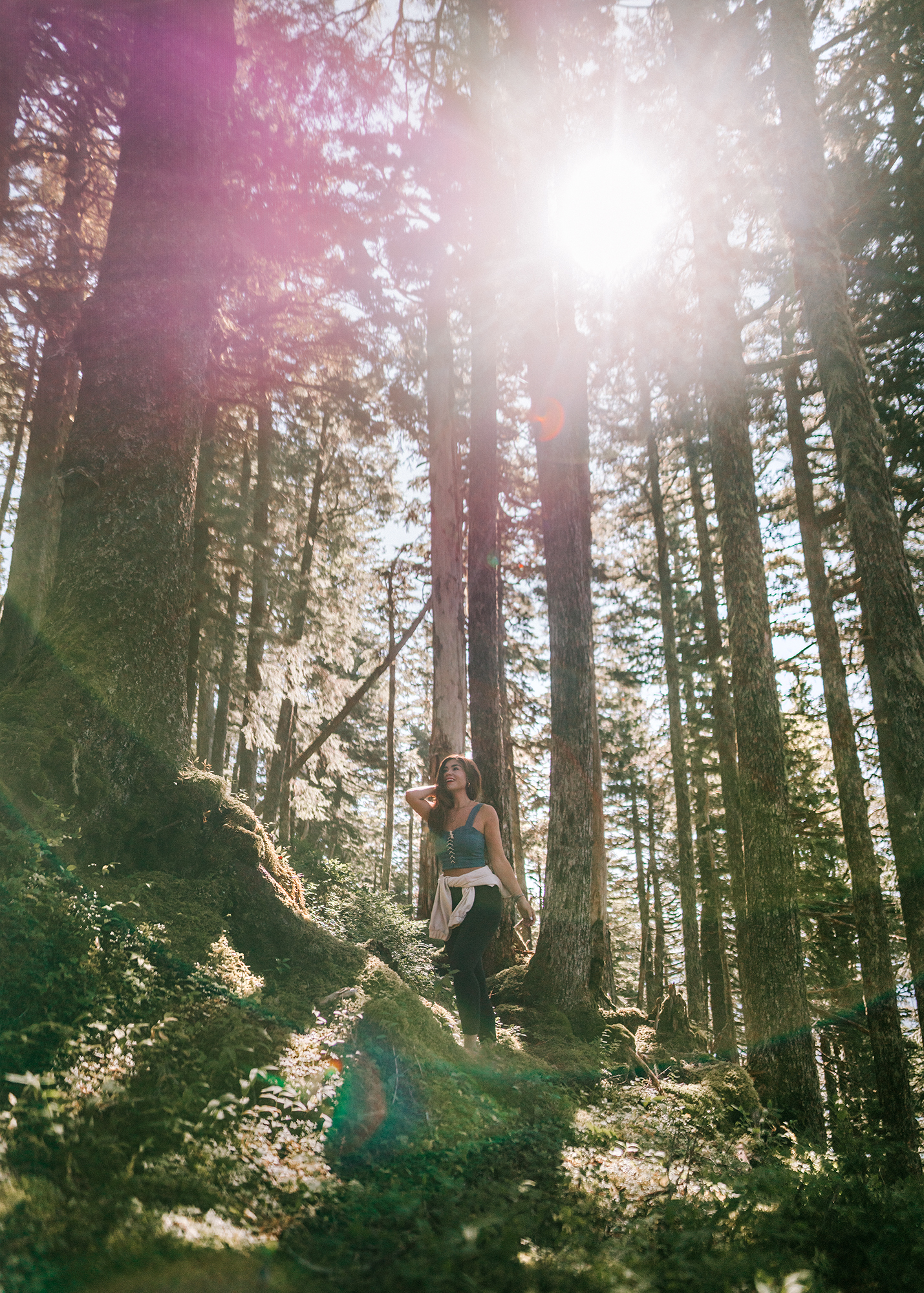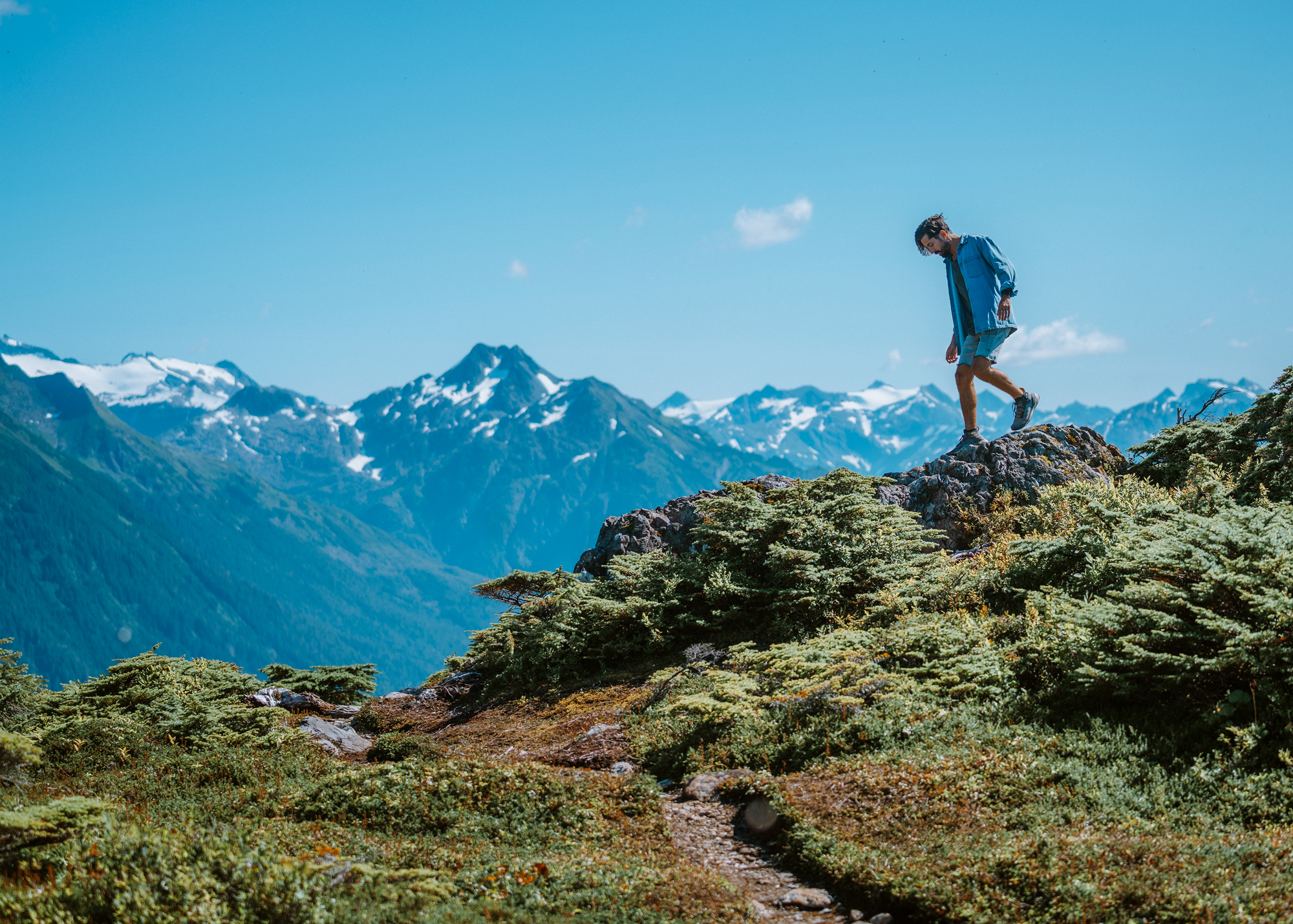 Time needed: half-day
I would use two words to describe the hike up to the picnic rock overlook at Mt Verstovia - steep and STUNNING. This trek is a 4.5 mile round trip and in that time you gain 2550 feet of elevation - which translates to quite a vertical climb. But the entire way up, I could not stop commenting on how beautiful every stretch of the journey was. You start across lush fern covered ground, climb through a forest of trees, and then end with a 360 degree view of the city of Sitka, the sea, the mountain range behind, and a crystal clear blue lake. I don't know if I have ever been on a hike more beautiful than this one, and every step is absolutely, 100% worth it. If you're feeling even more adventurous, you can climb around 1200' to the peak of Verstovia (the peak in on the left in the photo above) - but the trail is a bit treacherous and hard to follow - and with such an amazing ending here, we didn't feel like we needed to go up further. This hike doesn't require much technical skill, but does require a decent level of physical fitness and endurance. If you're not used to extensive treks, plan time for lots of breaks.
If I had only one day in Sitka, and the weather was nice, this is absolutely the one big activity I would decide on doing!
2. Take a Boat Cruise to Goddard Hot Springs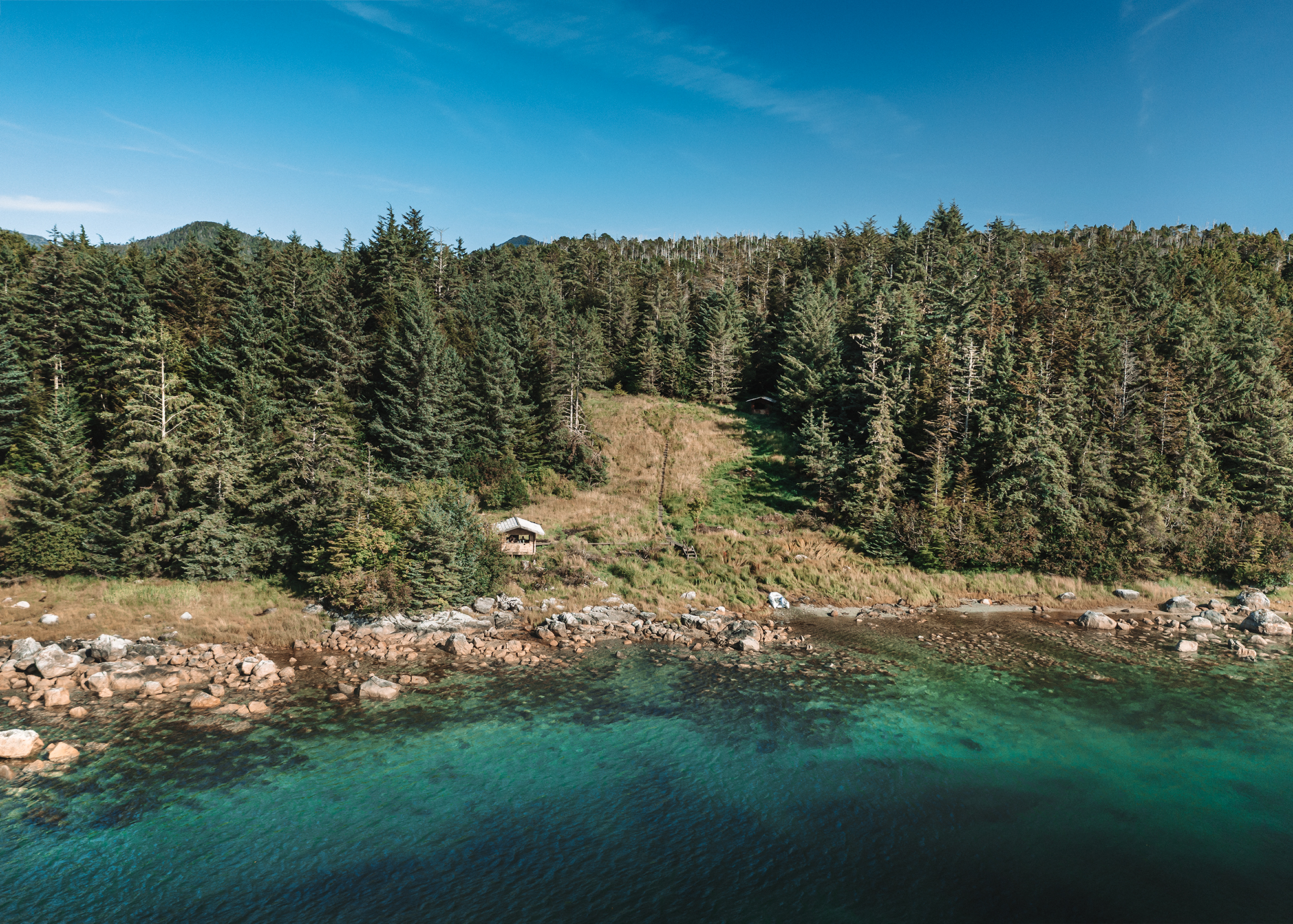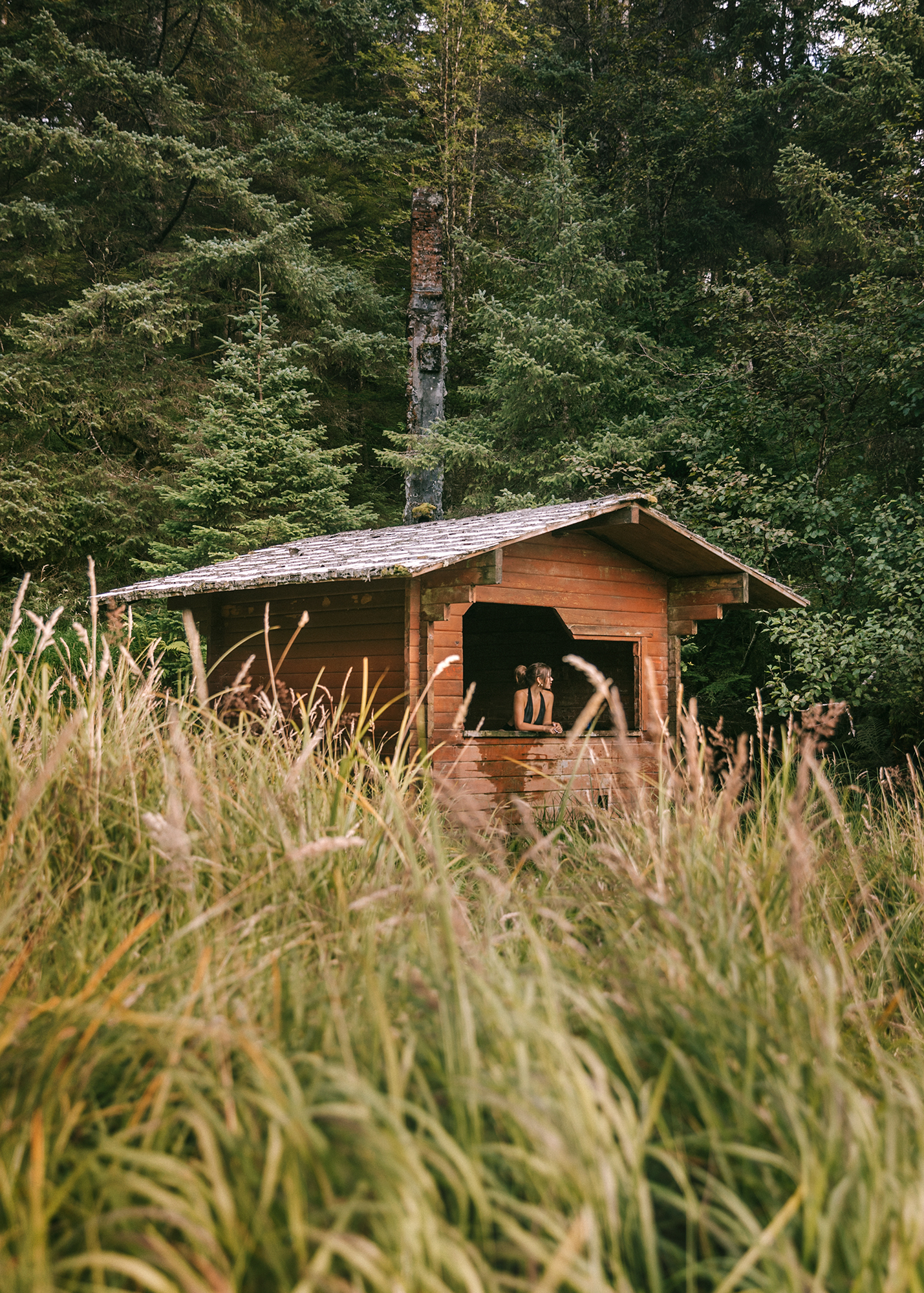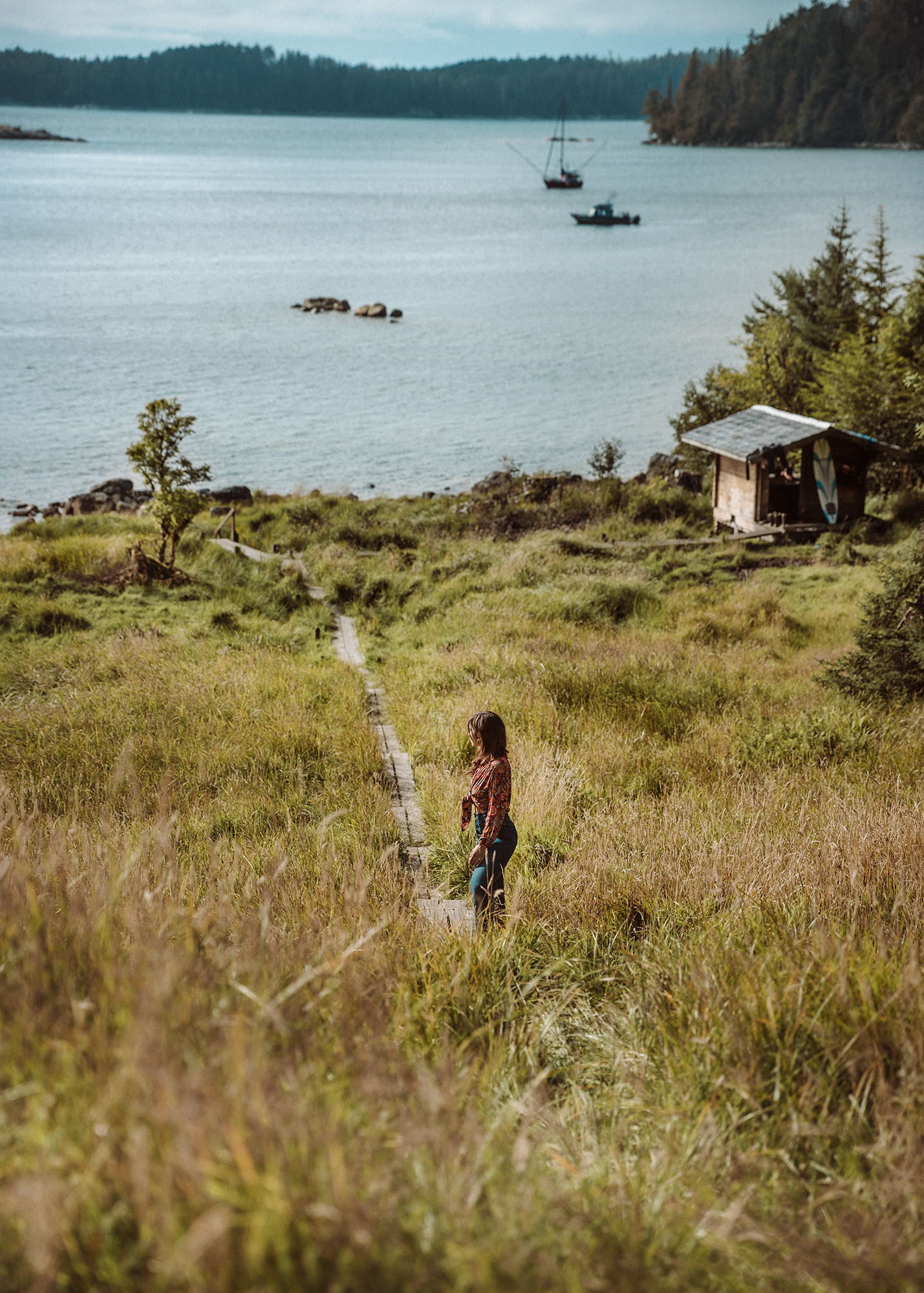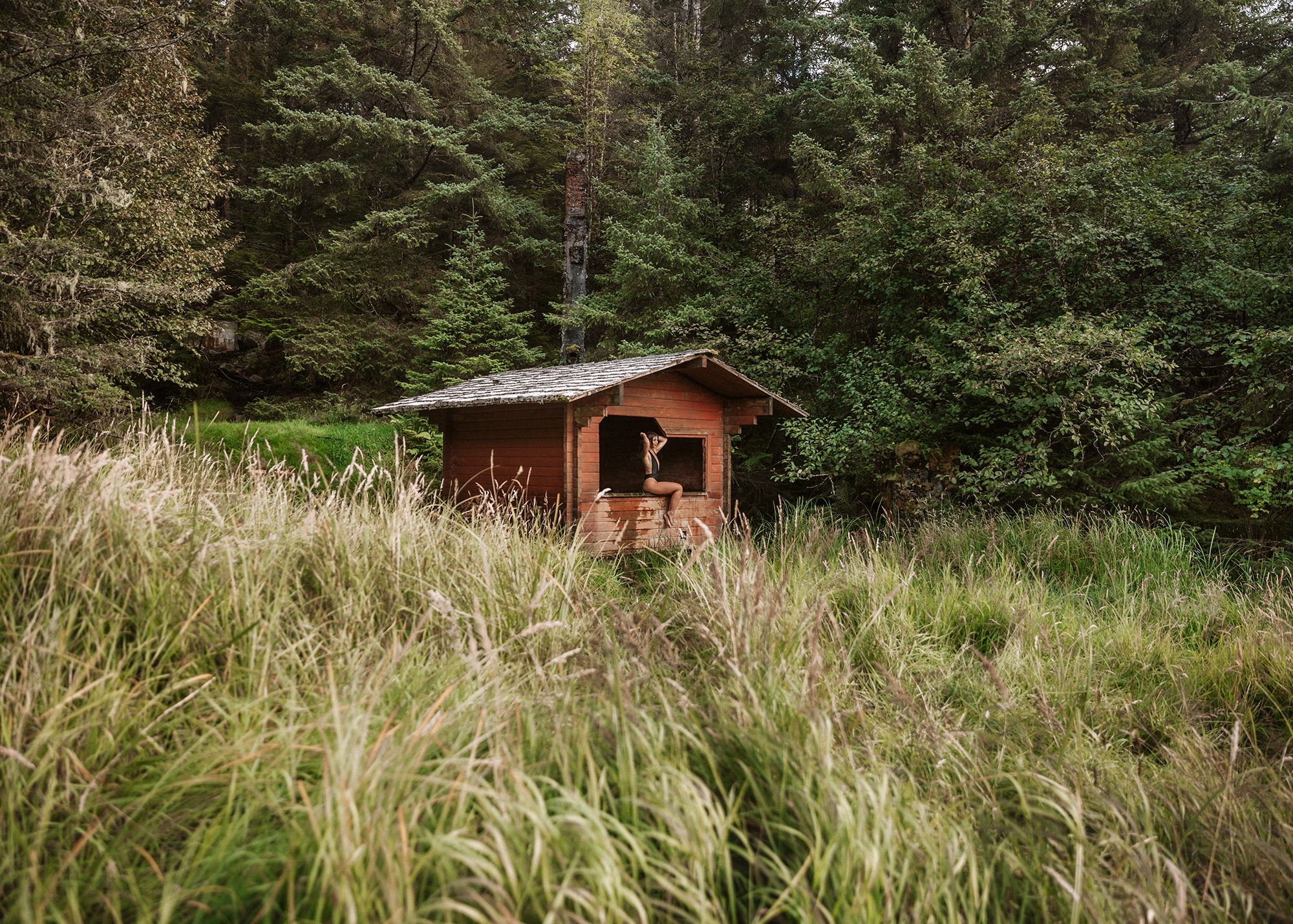 Time needed: half-day
According to Alaska.org: Goddard Hot Springs "may have been the earliest Alaska mineral springs known to the Europeans and before their arrival Indians came from many miles away to benefit from the healing waters. In the mid-1800s there were 3 cottages at Goddard that were used to house invalids from Sitka. In the late 1880s, a Sitka company erected frame buildings for the use of people seeking the water's benefits." These natural hot springs are now owned and maintained for the city of Sitka and open freely to the public, and the tubs are protected in these cute huts. Getting there takes around 45 minutes to an hour on a boat, and the ride is calm and beautiful - we went with Captain Gary's Sitka Adventures. While we were here, we met a team of salmon fisherman that had been out for a couple of weeks and were stopping here to rejuvenate. I love hot springs, but I've never seen them protected like this, and the entire journey and visit is such a cool, unique experience - I would highly recommend!
3. Visit Fortress Of The Bear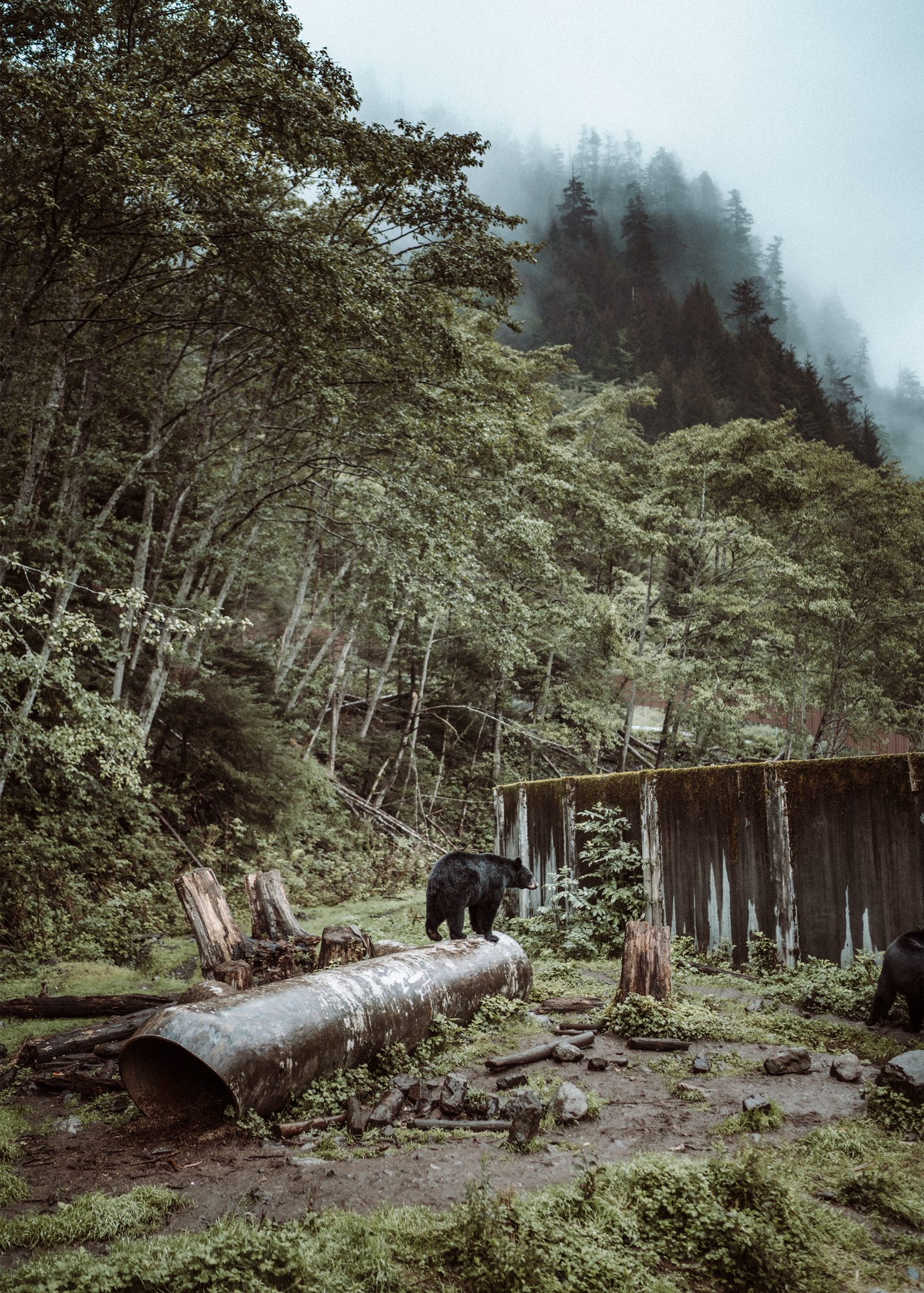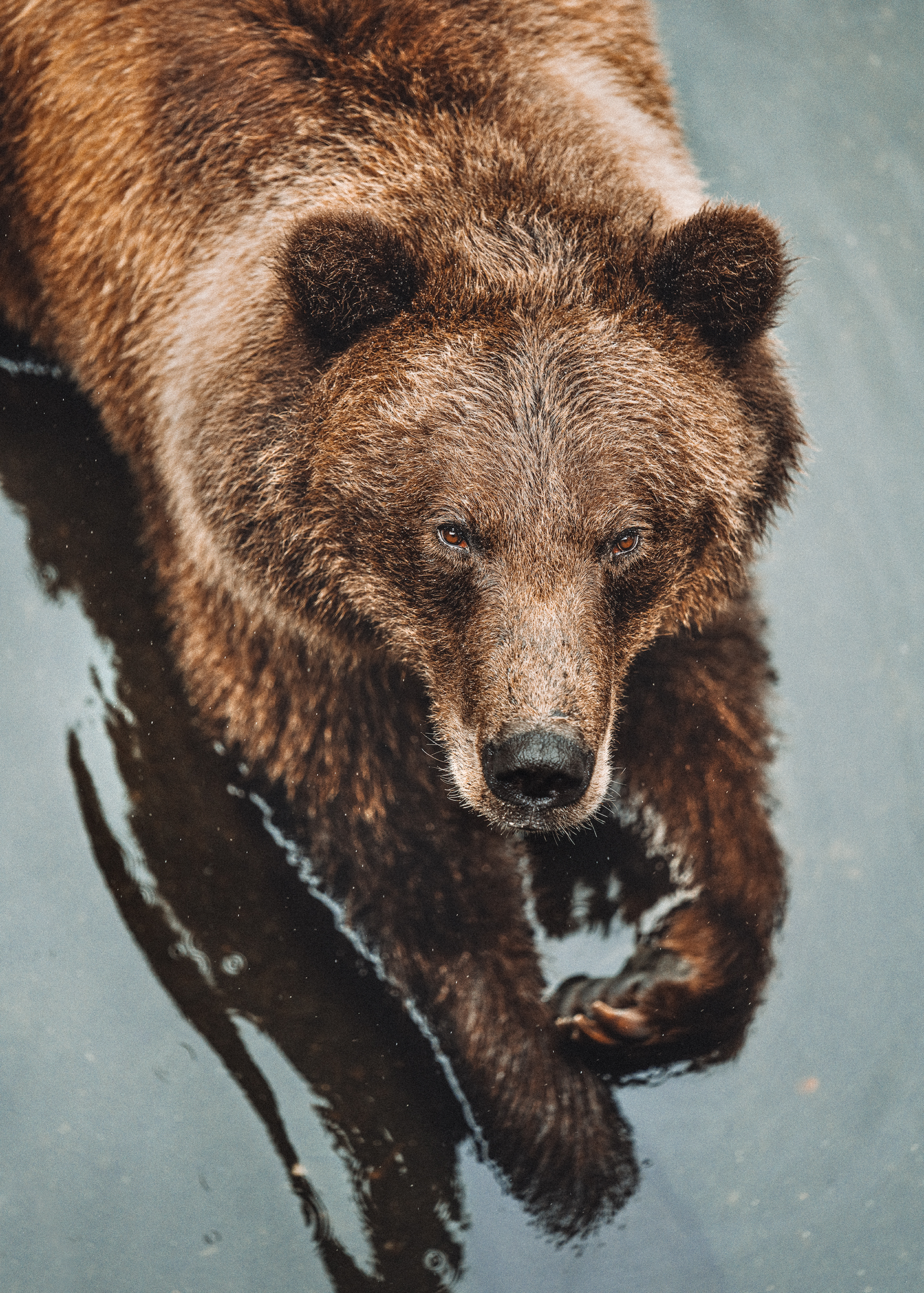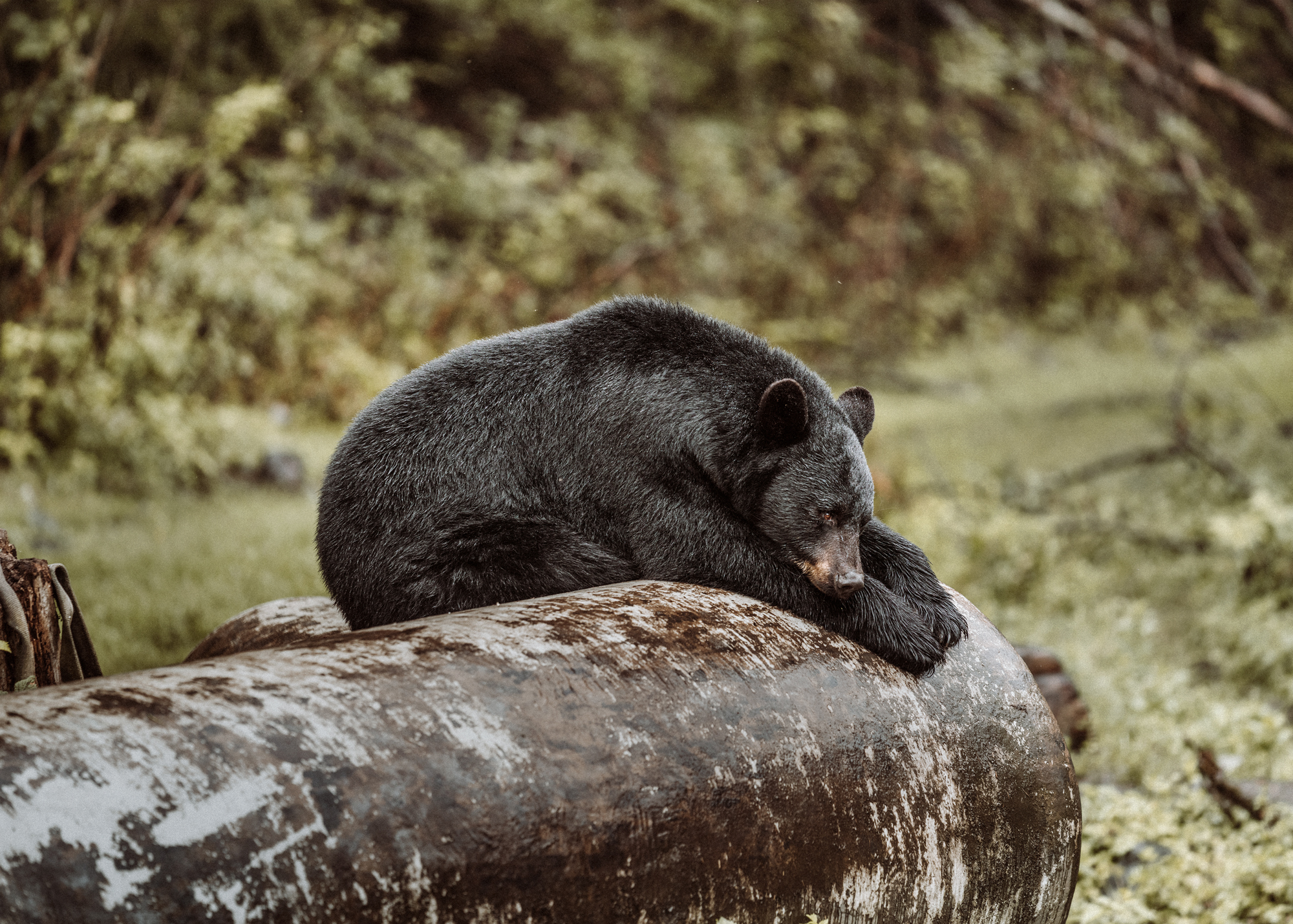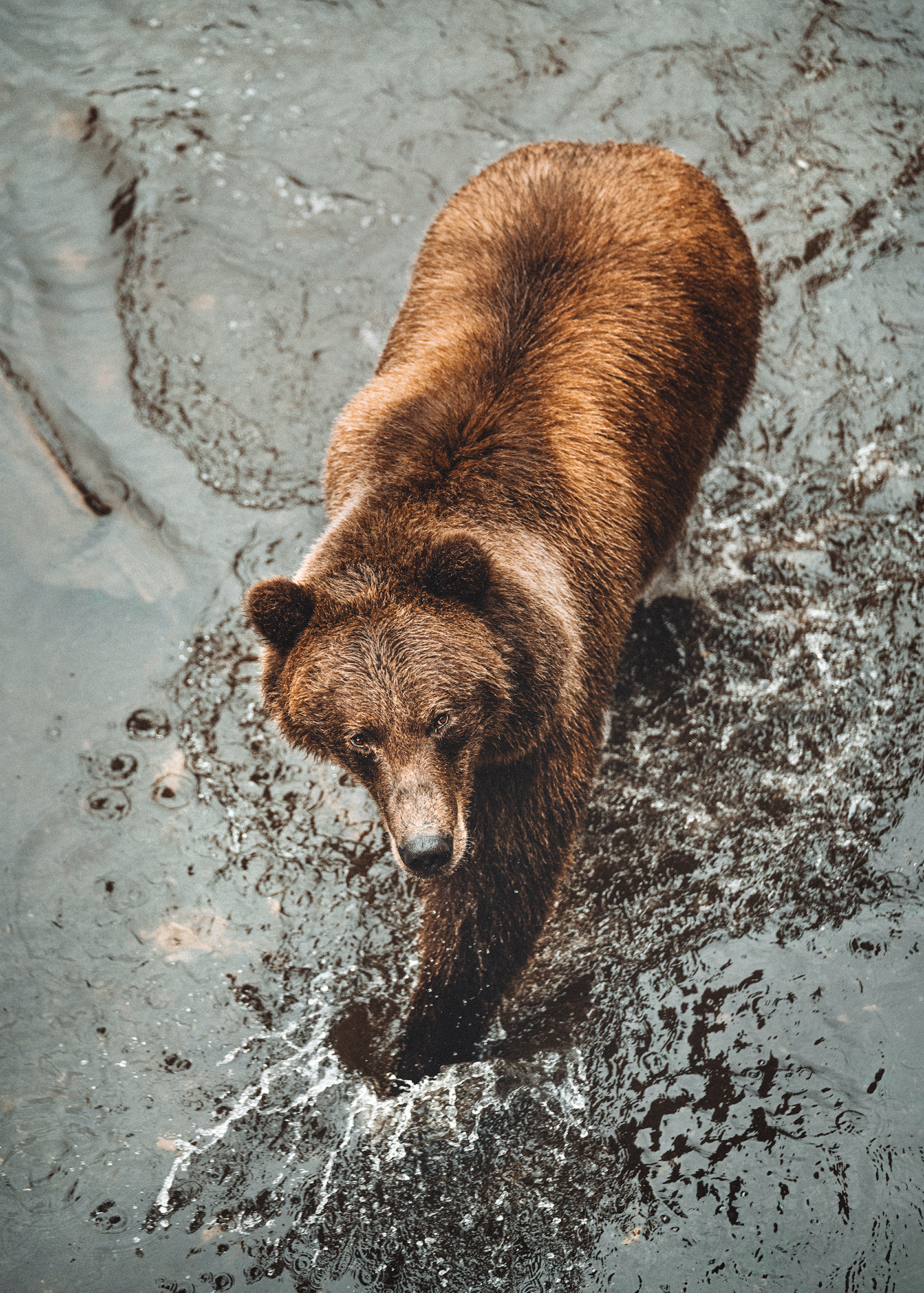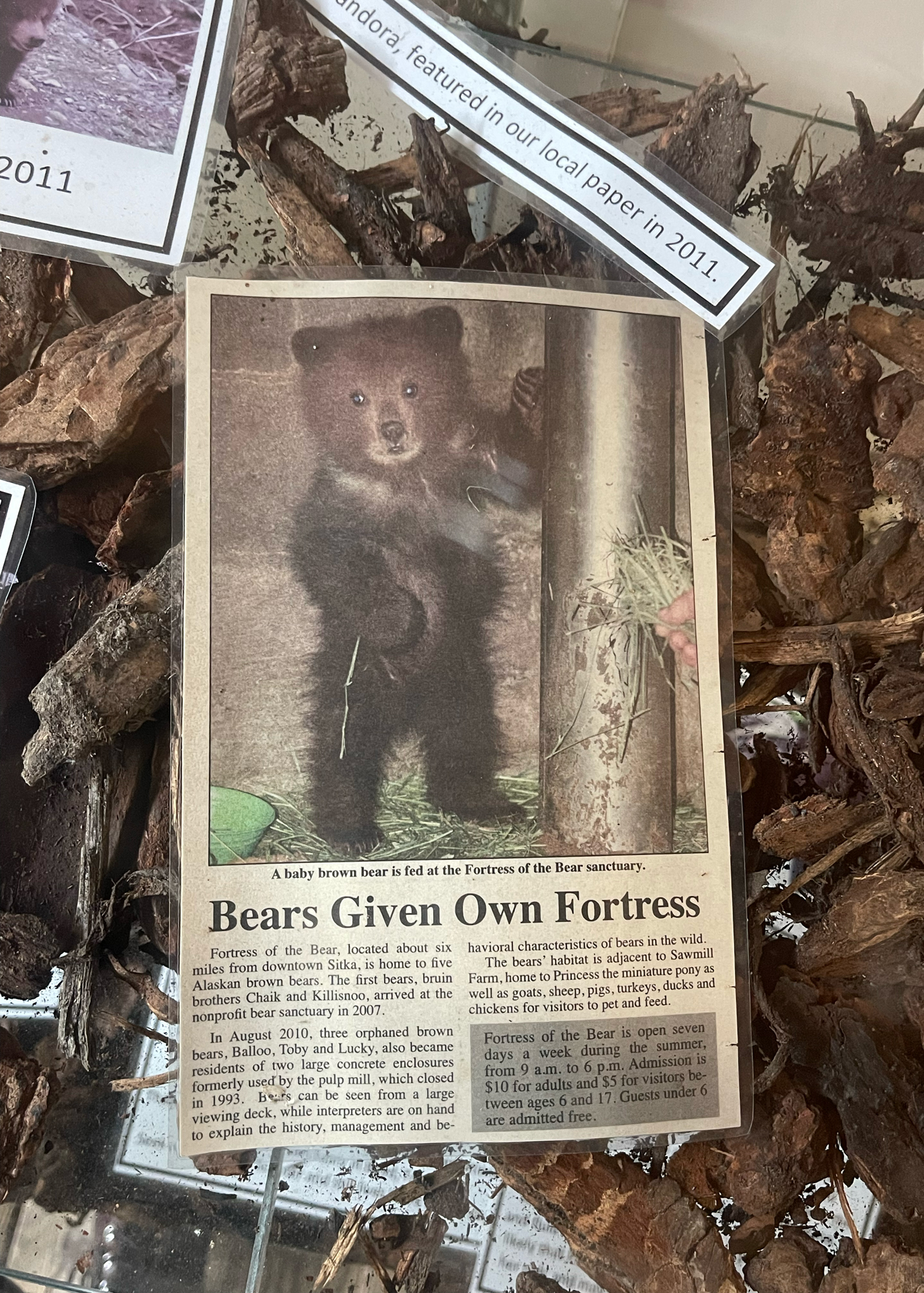 Time needed: 1-2 hours
Visiting Fortress of The Bear was one of my absolute highlights while in Sitka. This Bear Rescue takes in orphaned or abandoned young bear cubs that will not survive in the wild and rehabilitates them to save their lives - and many are eventually rehomed to ethical zoos and sanctuaries around the world. I had never seen bears this close before and we had an amazing time watching them move and play, and take some of my favorite animal photos we've ever shot! While you're safely separated from the bears, there's no glass or fencing in between you, making for these unobstructed views (shot here on our Sony 70-200mm lens.) The staff here are incredibly knowledgable and friendly, and we spent much longer here than we thought we would because we were just having such a great time!
4. Catch the sunset from Harbour Mountain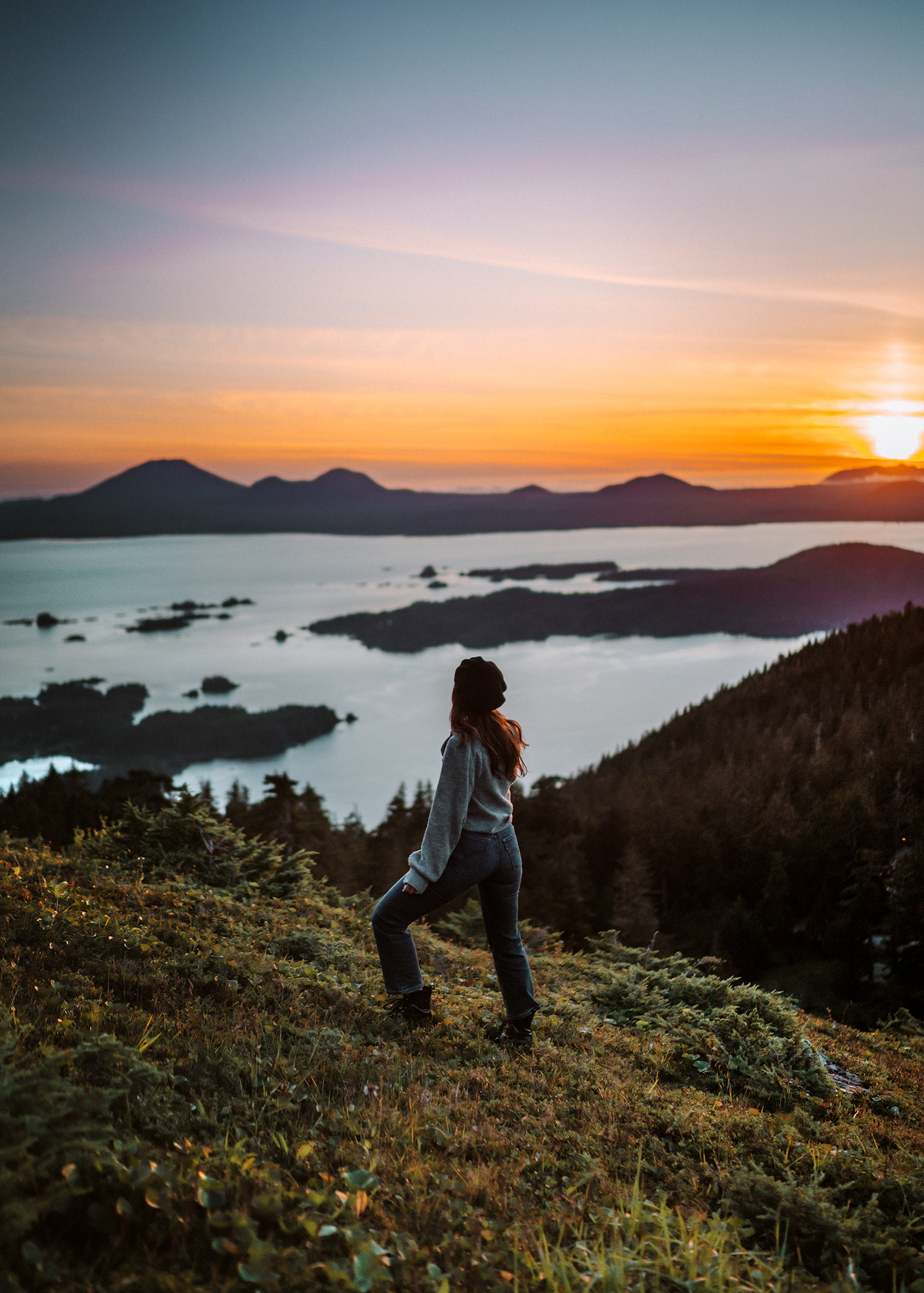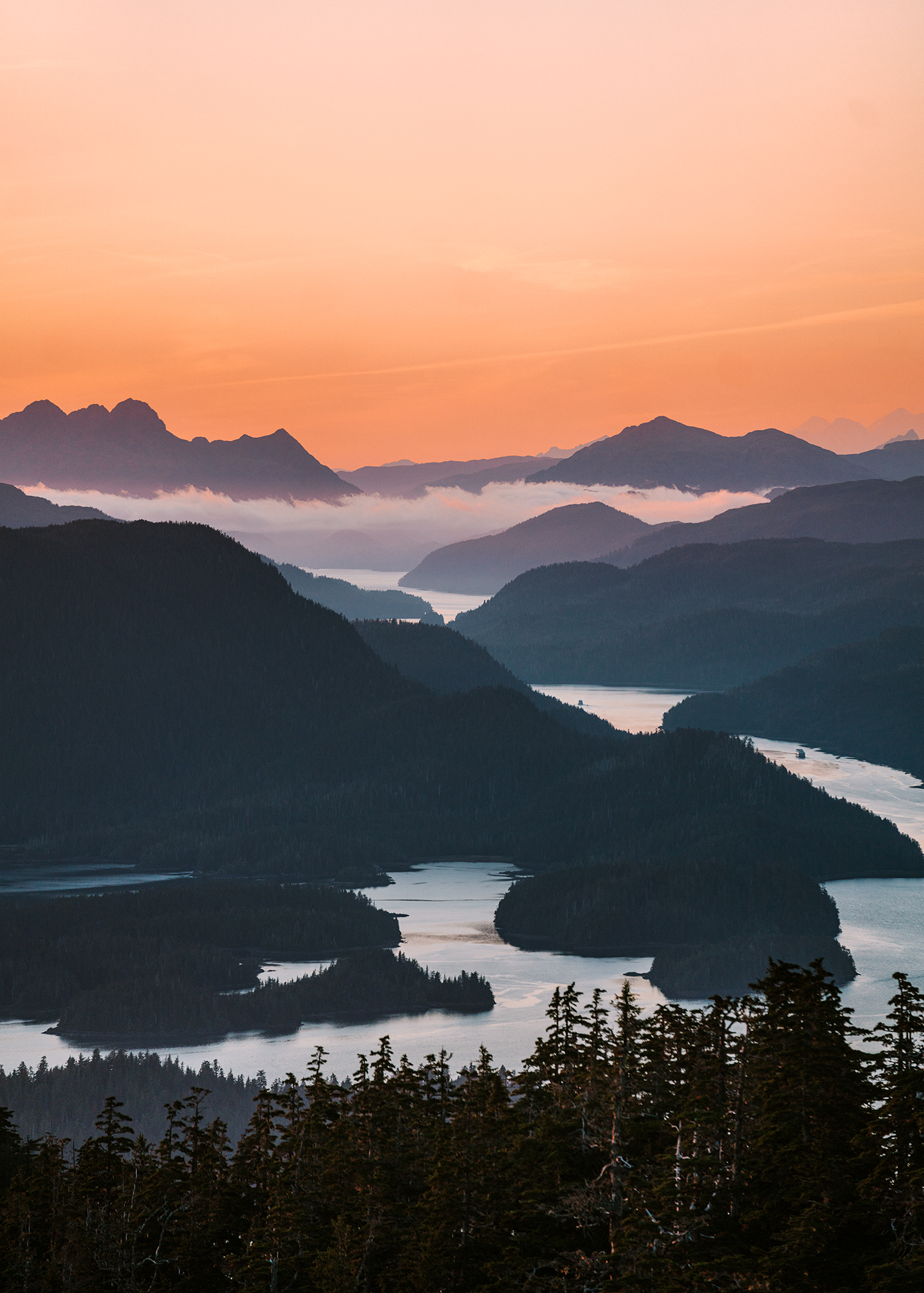 Time needed: 1-2 hours, plus a 20 minute drive from town.
Harbour Mountain is one of the most popular places in town to watch the sunset - and the views speak for themselves. It's an easy drive out of downtown Sitka and up to the parking lot, from there you can hike up the mountain only 10 minutes and stop for the views, or head up the trail much farther. Get more information on the trail head here - or just put "Harbour Mountain" into google maps and it will take you exactly where you need to go. Grab a couple of beers or a bottle of wine and head up about 45 minutes before the sun goes down for a great way to end your day!
Don't Forget to Pack: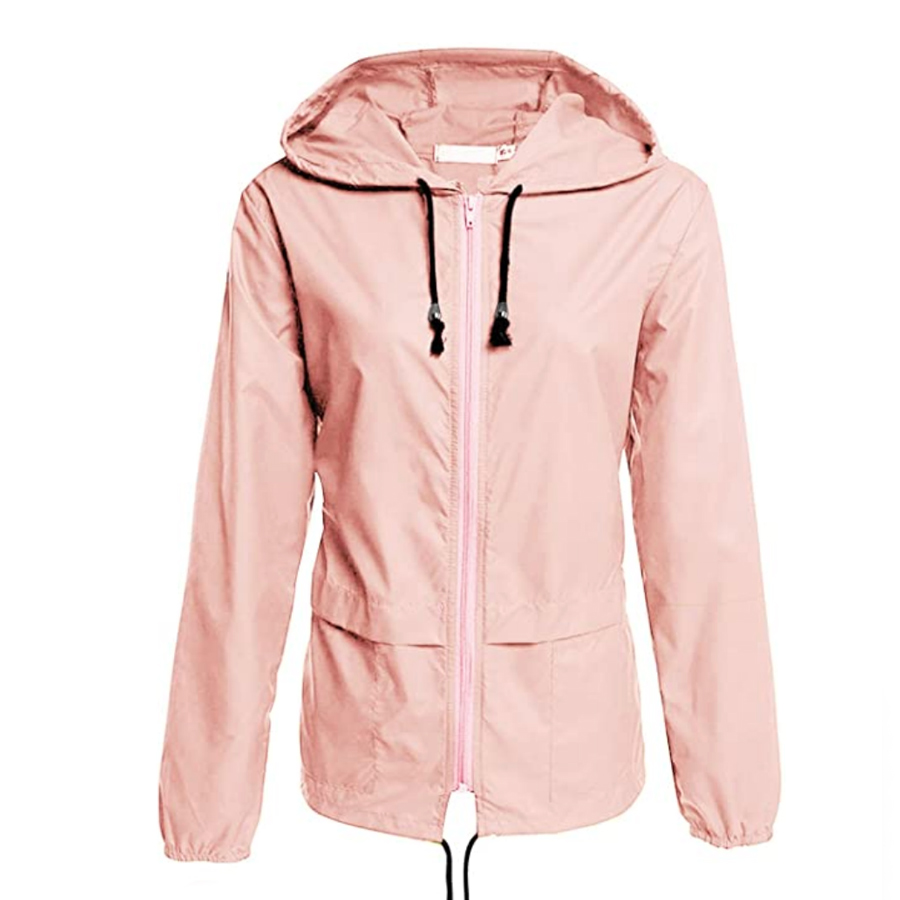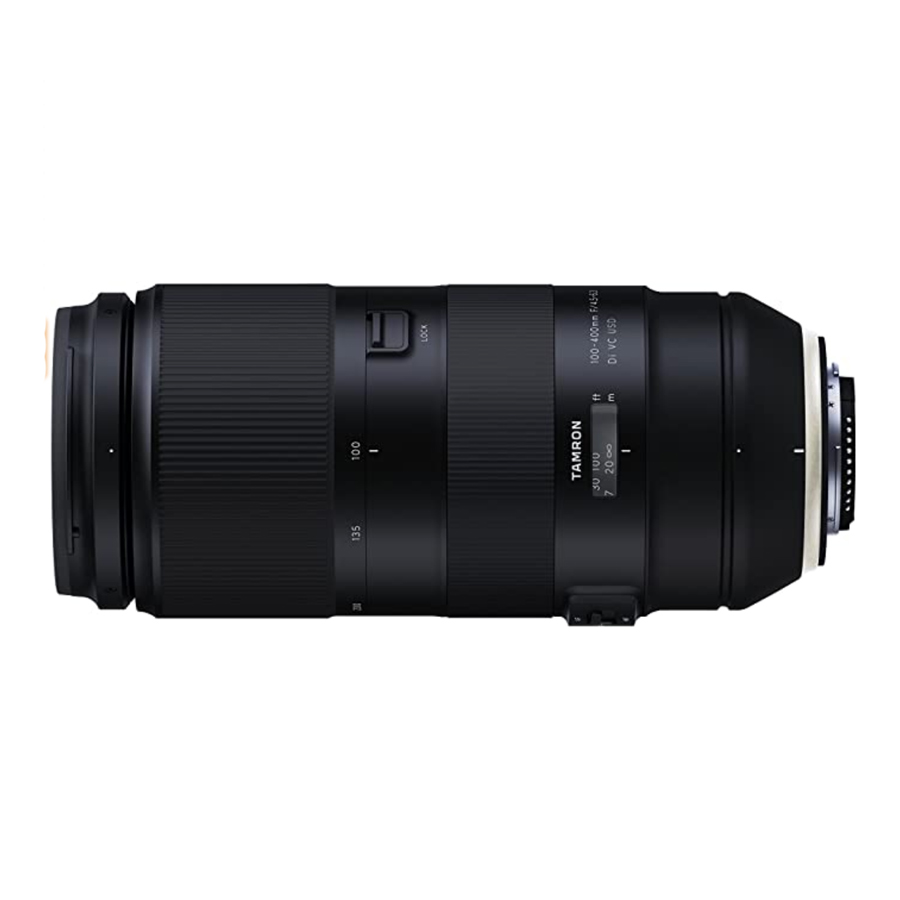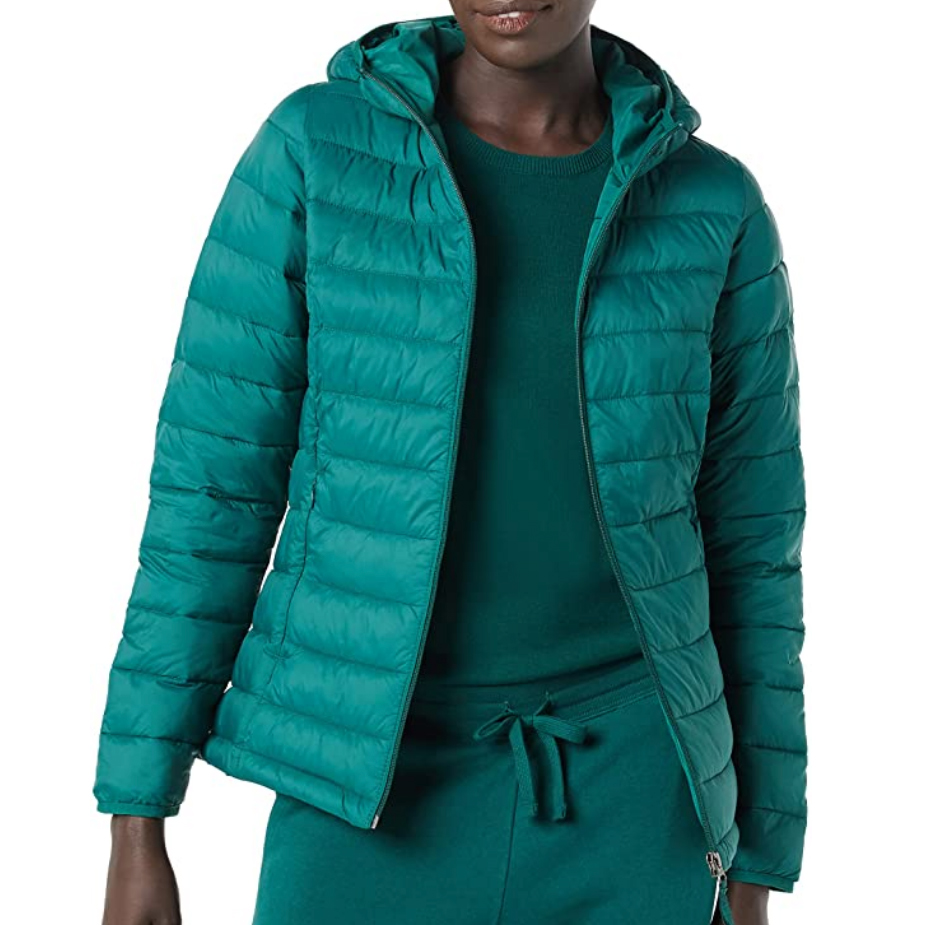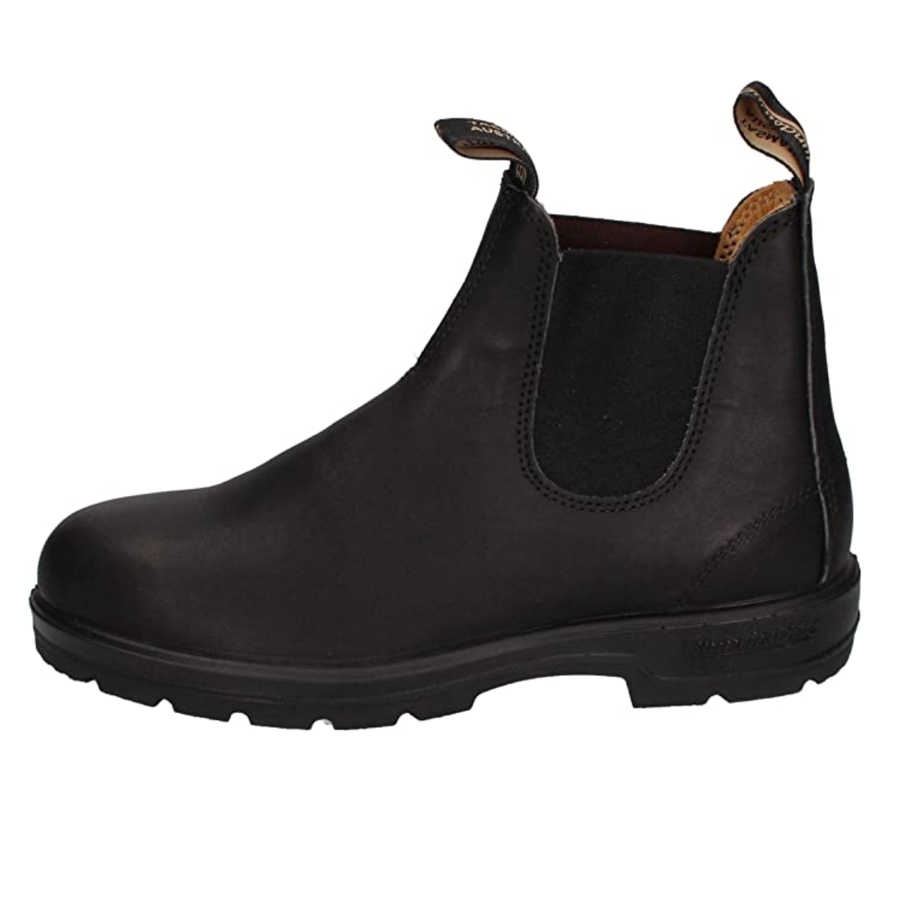 5. Take a walk through Sitka National Historic Park/Totem Park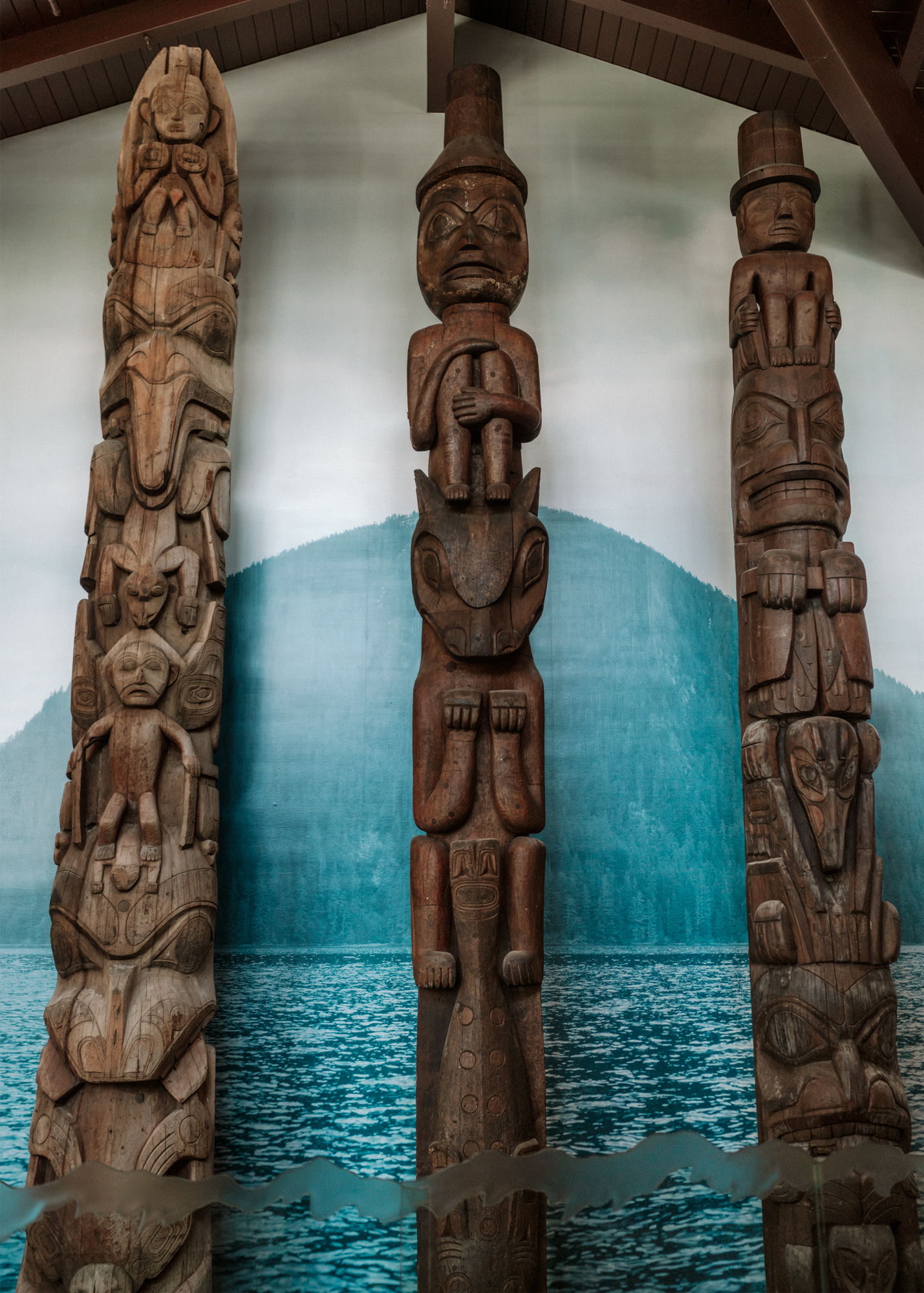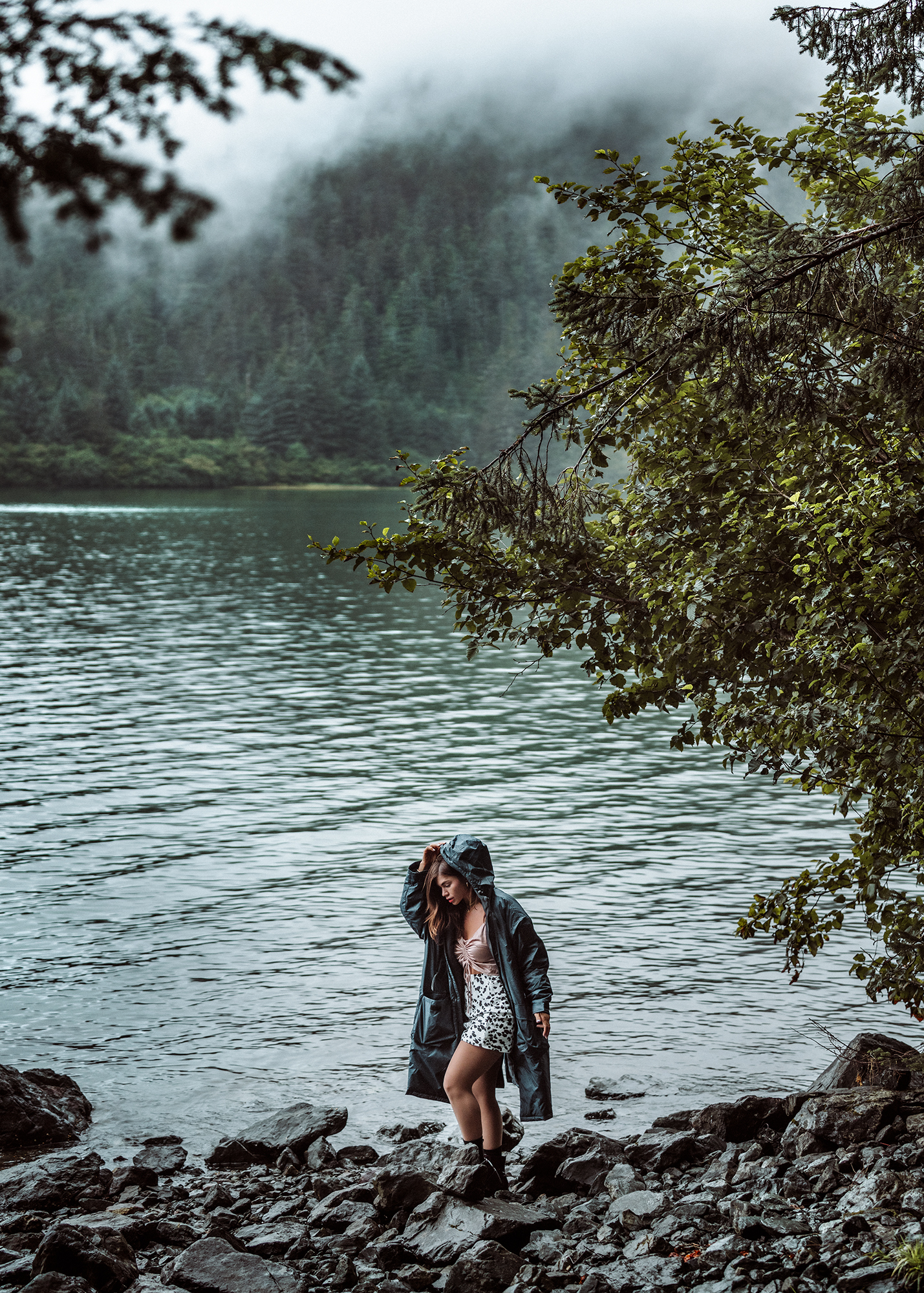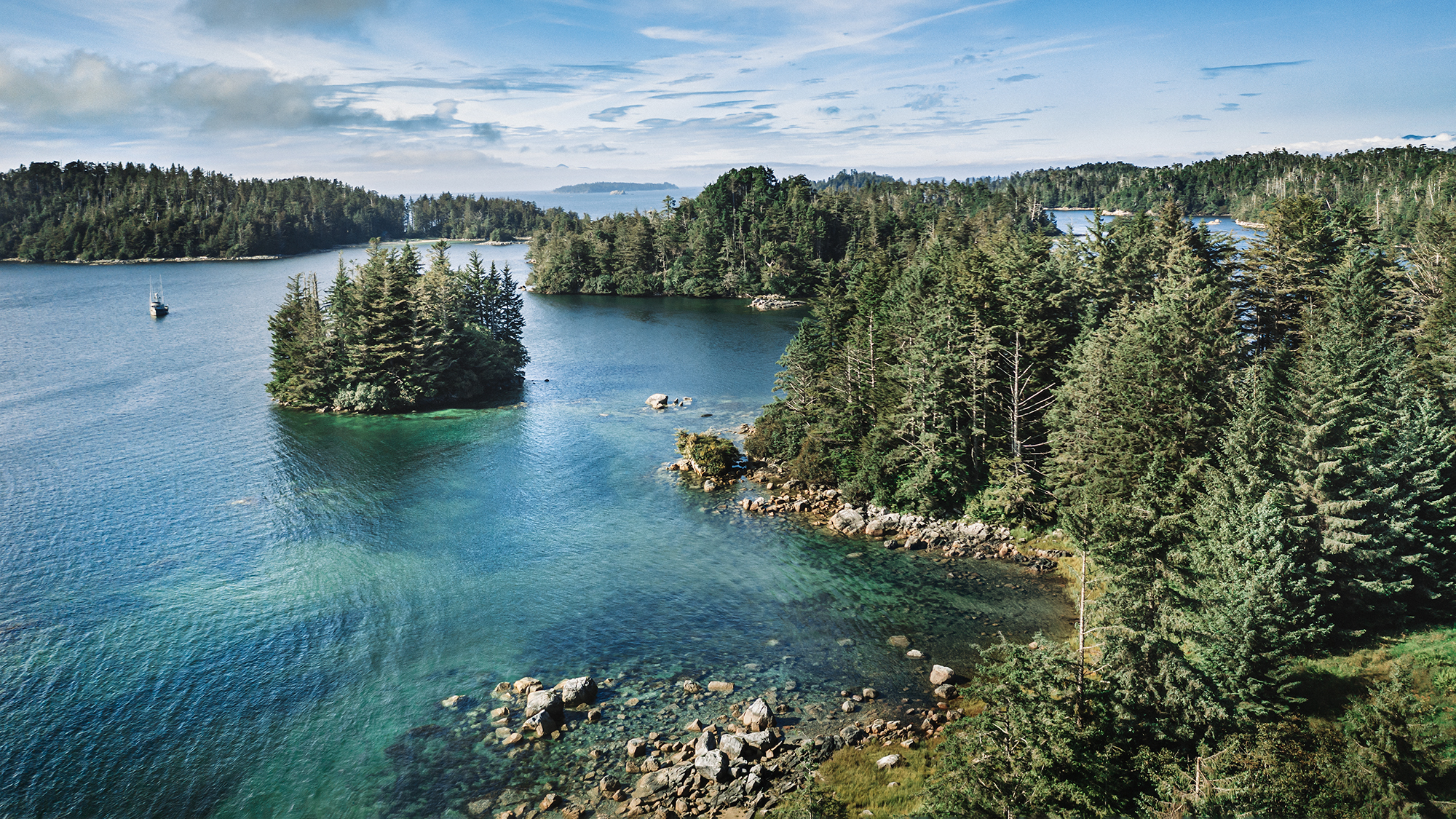 Time needed: 1-2 Hour
Unfortunately, during our visit here, the outside park walk of The Sitka National Historic Park was closed due to bear activity (if you get lucky, you can see bears fishing in the river - but when they become too prevalent, the park is closed for safety.) But even if the park happens to be closed, the museum and totems are well worth a visit - my favorite part of the museum was the large collection of early 1900's historic photographs of Sitka, featuring both alaskan native tribes and early settlers of the town. Both the museum and the park feature a large collection of carved totem poles collected over 100 years ago - many of which were carved many, many years before that. Don't miss a visit for both history and a beautiful walk through the forest path!
6. Pilot Your Own Boat with Sitka Zodiac Adventures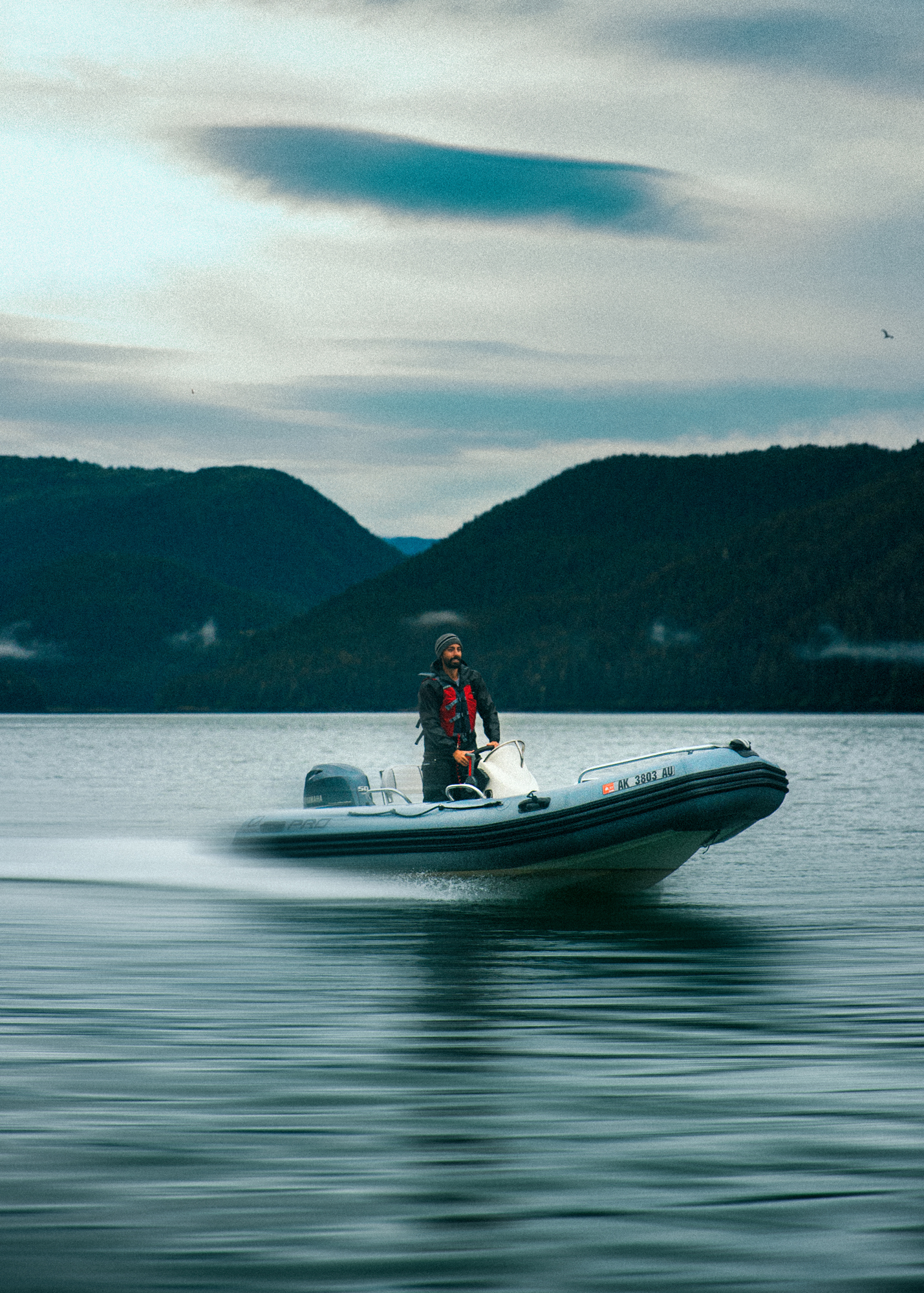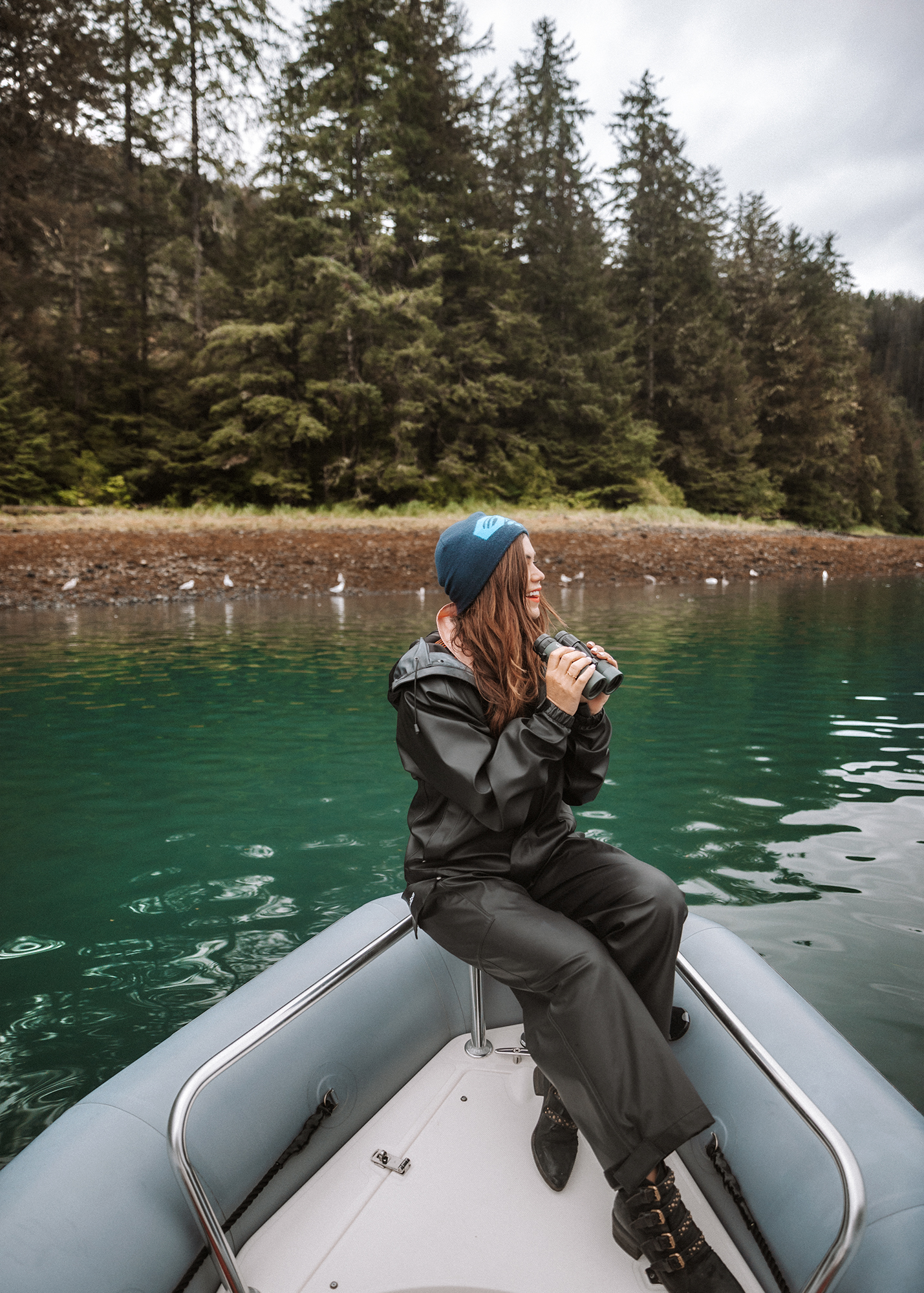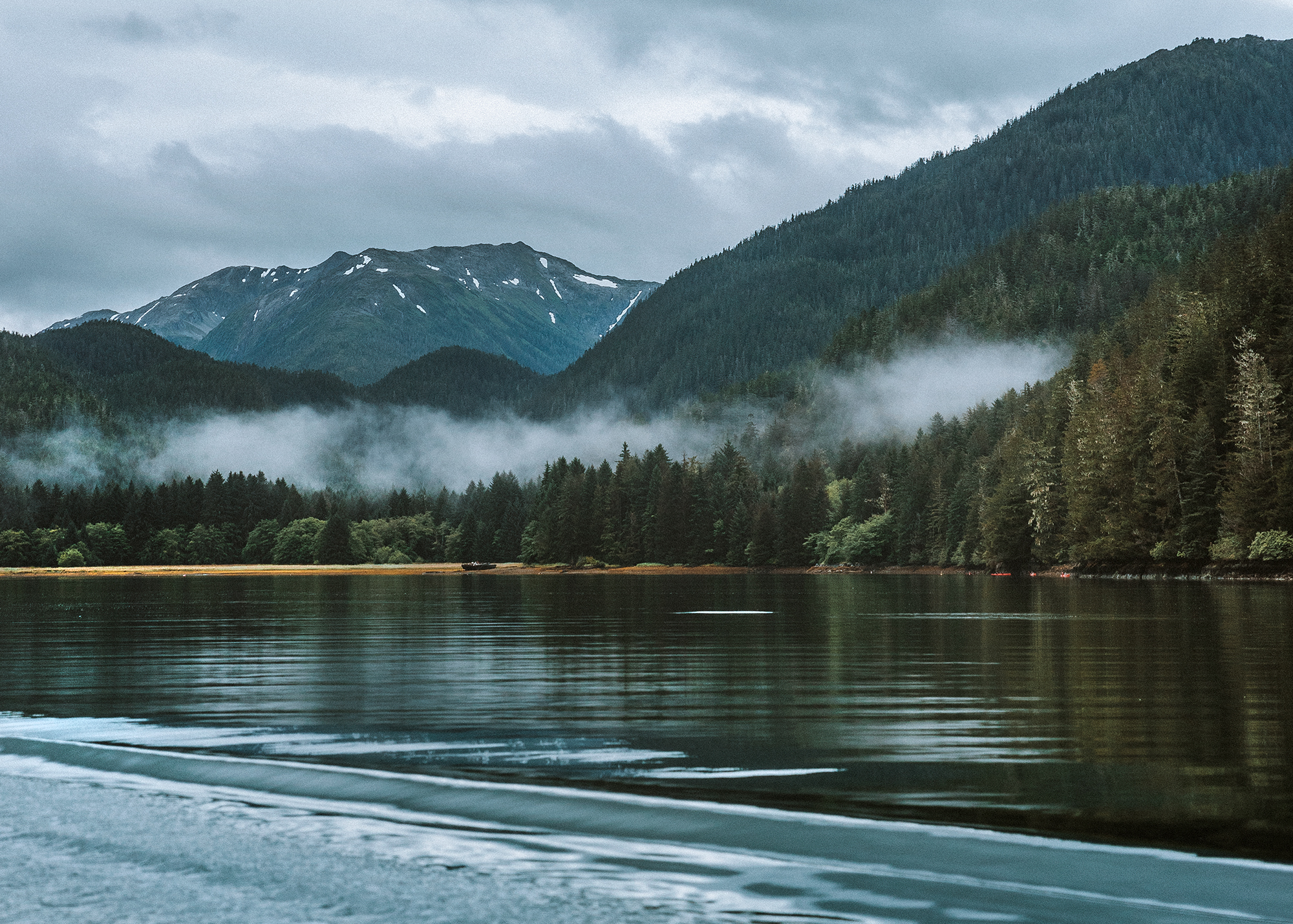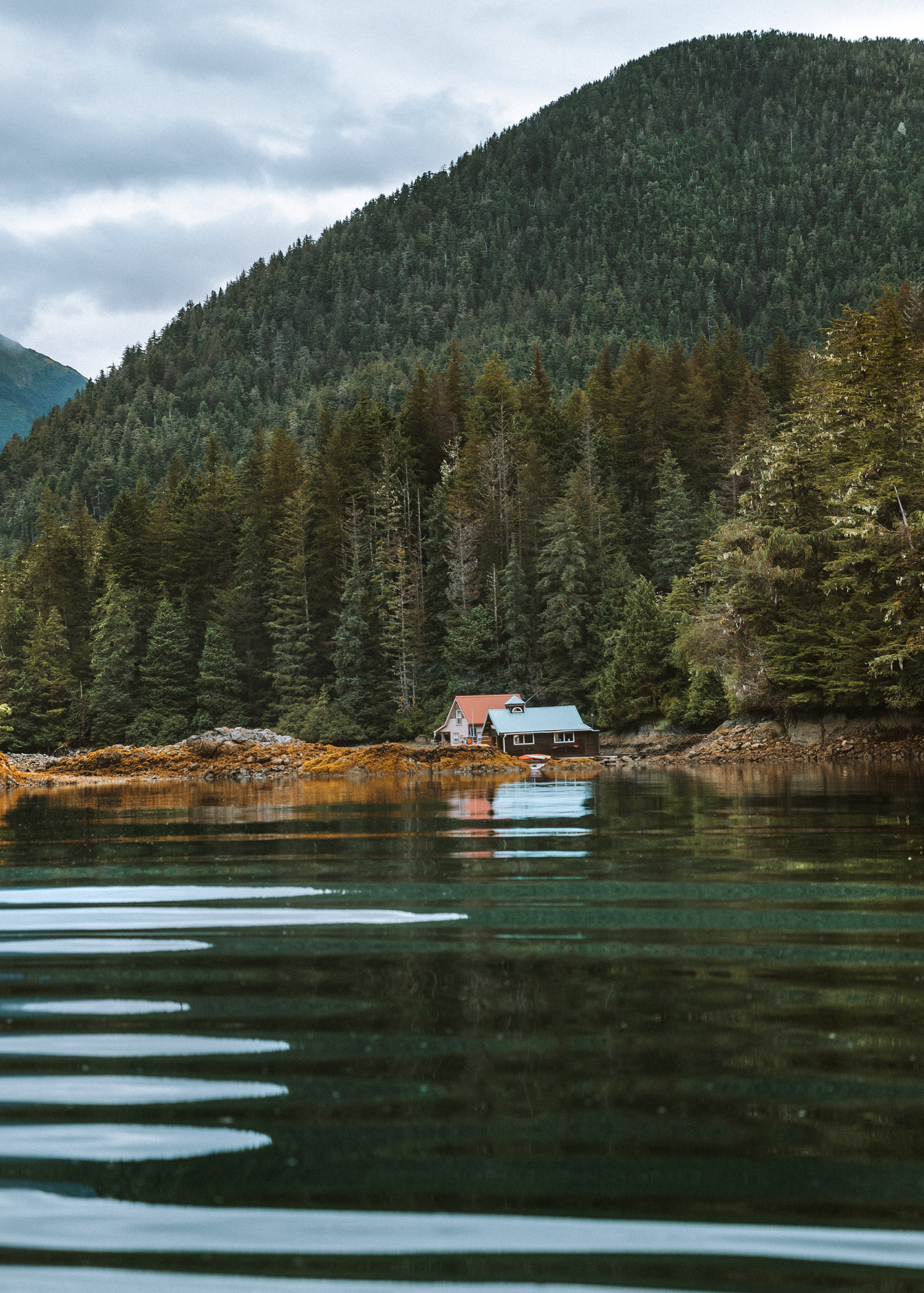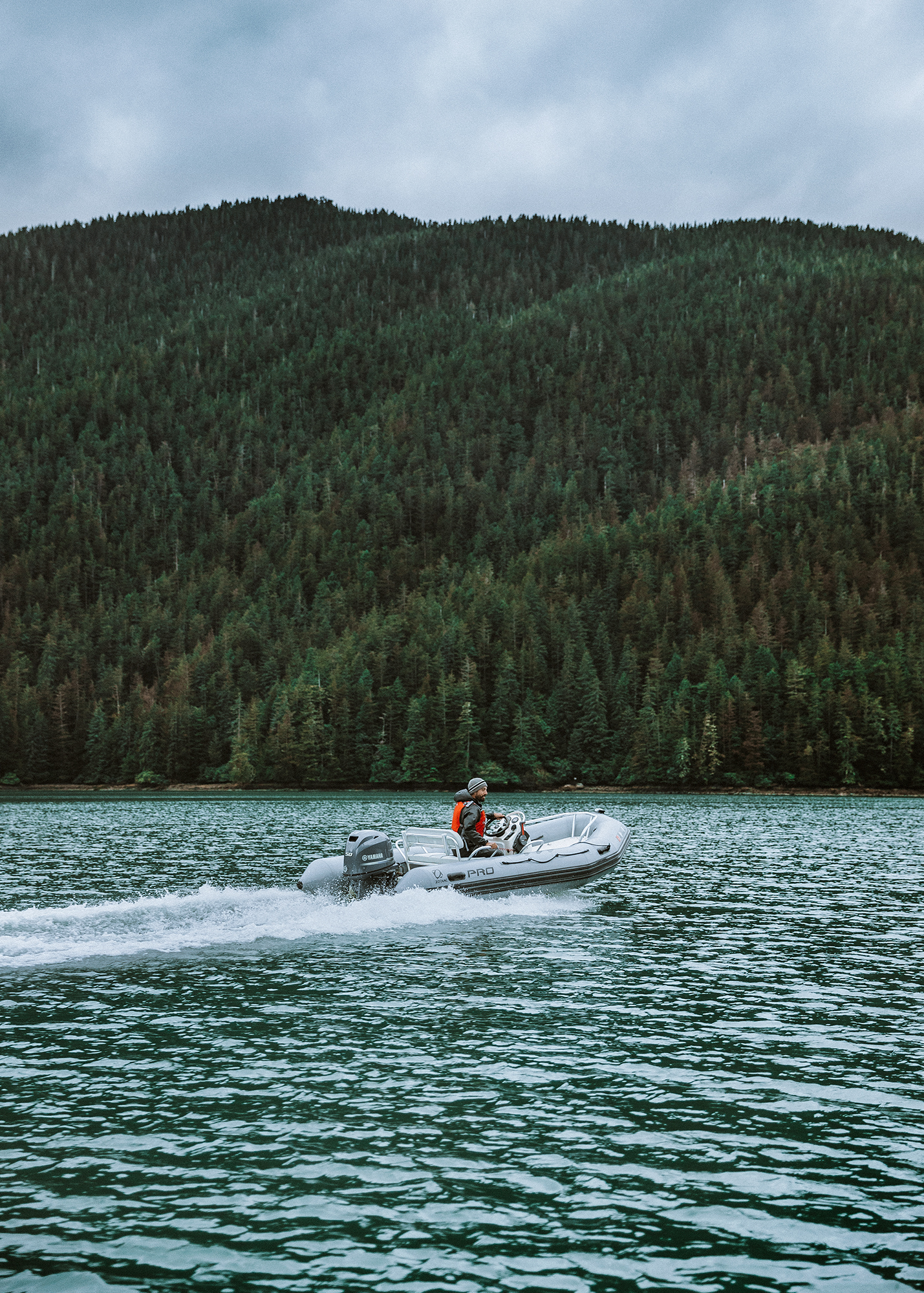 Time needed: 2-3 hours
Instead of kayaking around the inlets and islands surrounding Sitka, take a Zodiak tour with Sitka Zodiak Adventures. Drive your own boat (no experience necessary) as the owner Andy - and often is amazing co-pilot of young son - guide the way and share local insight and history. They company stocks rubber outerwear to protect from rain and cold if the weather is bad, and we had such a fun time out here! Brandon especially loved his James Bond moment as seen above.
7. Get on the Water with Captain Gary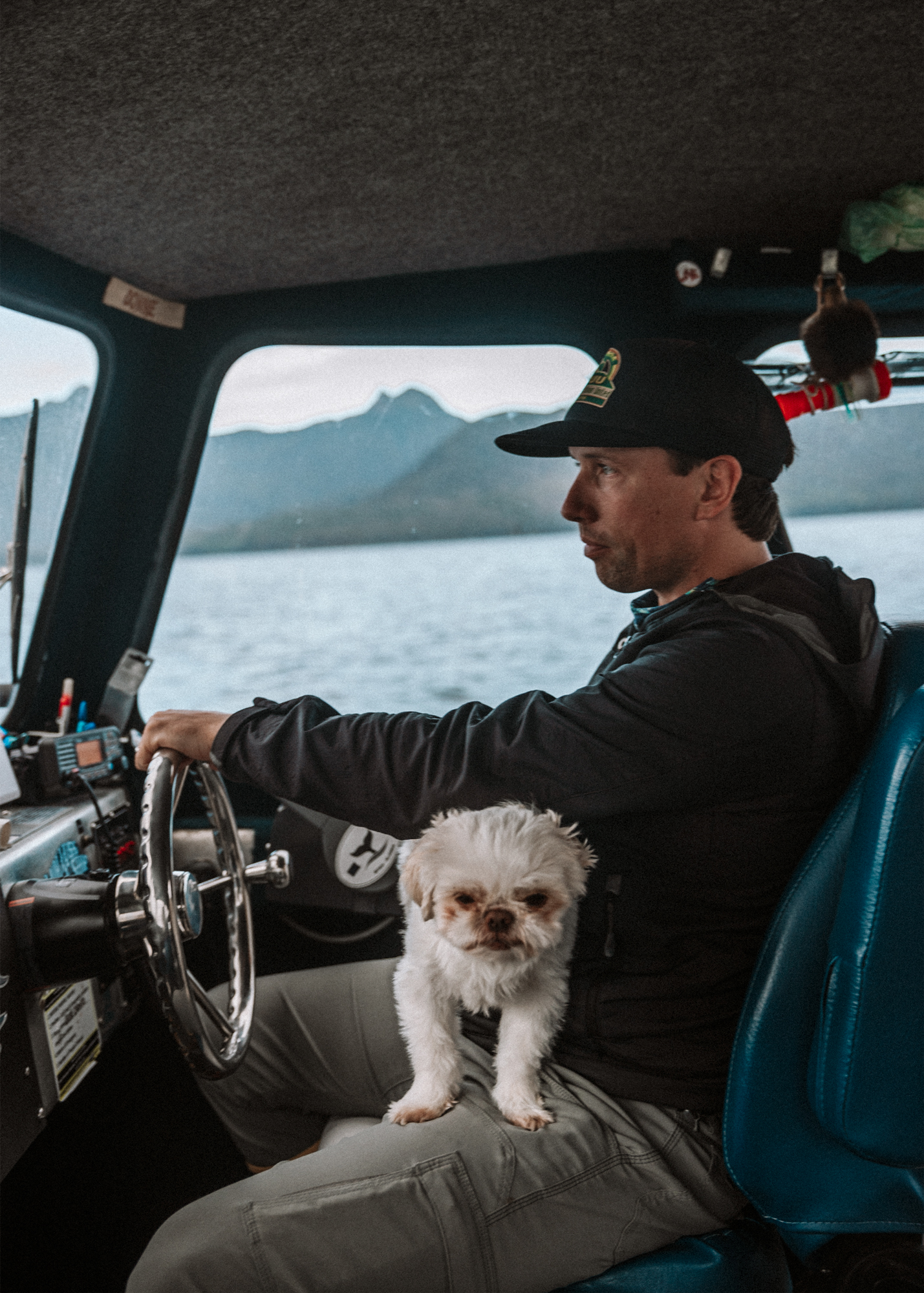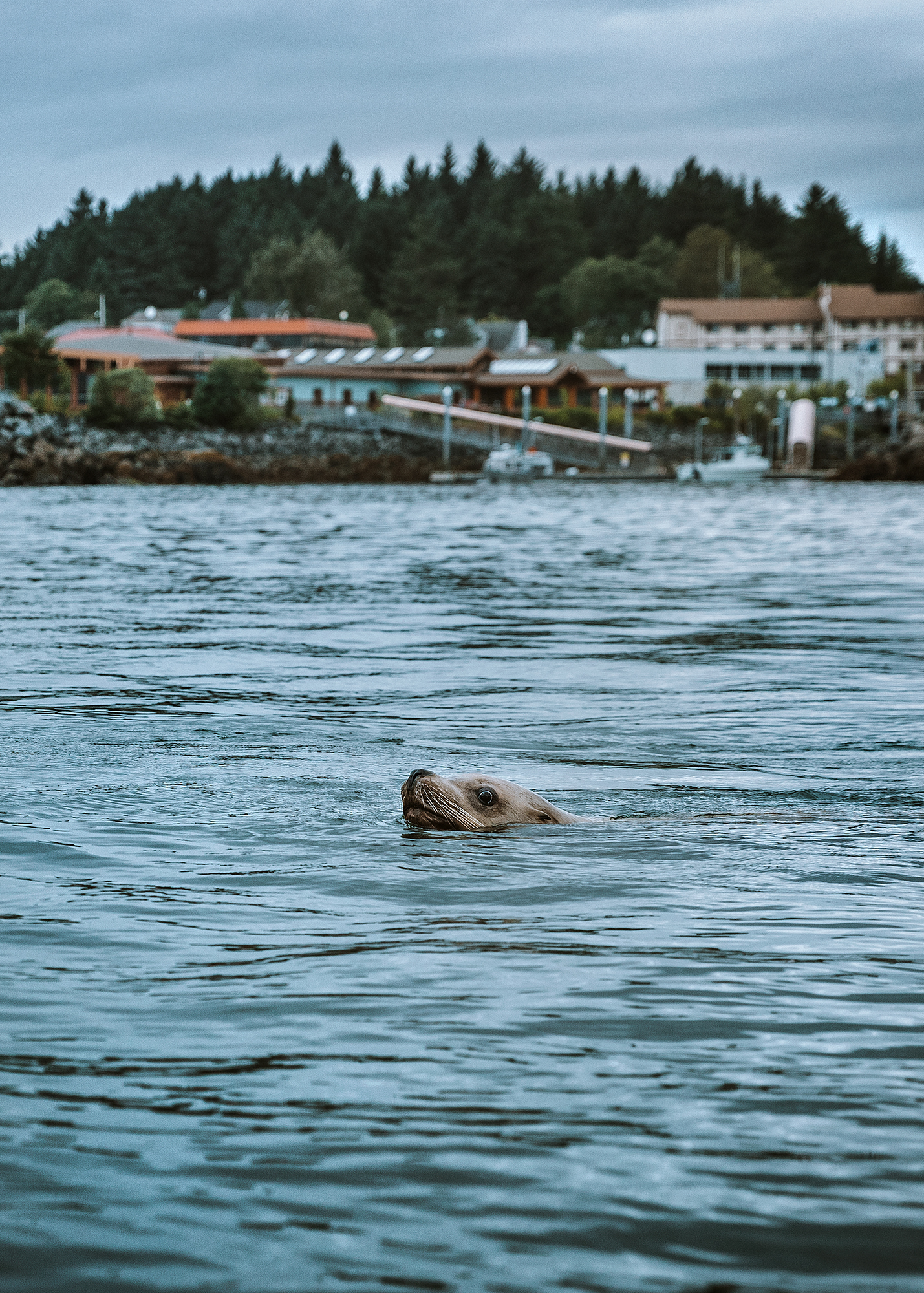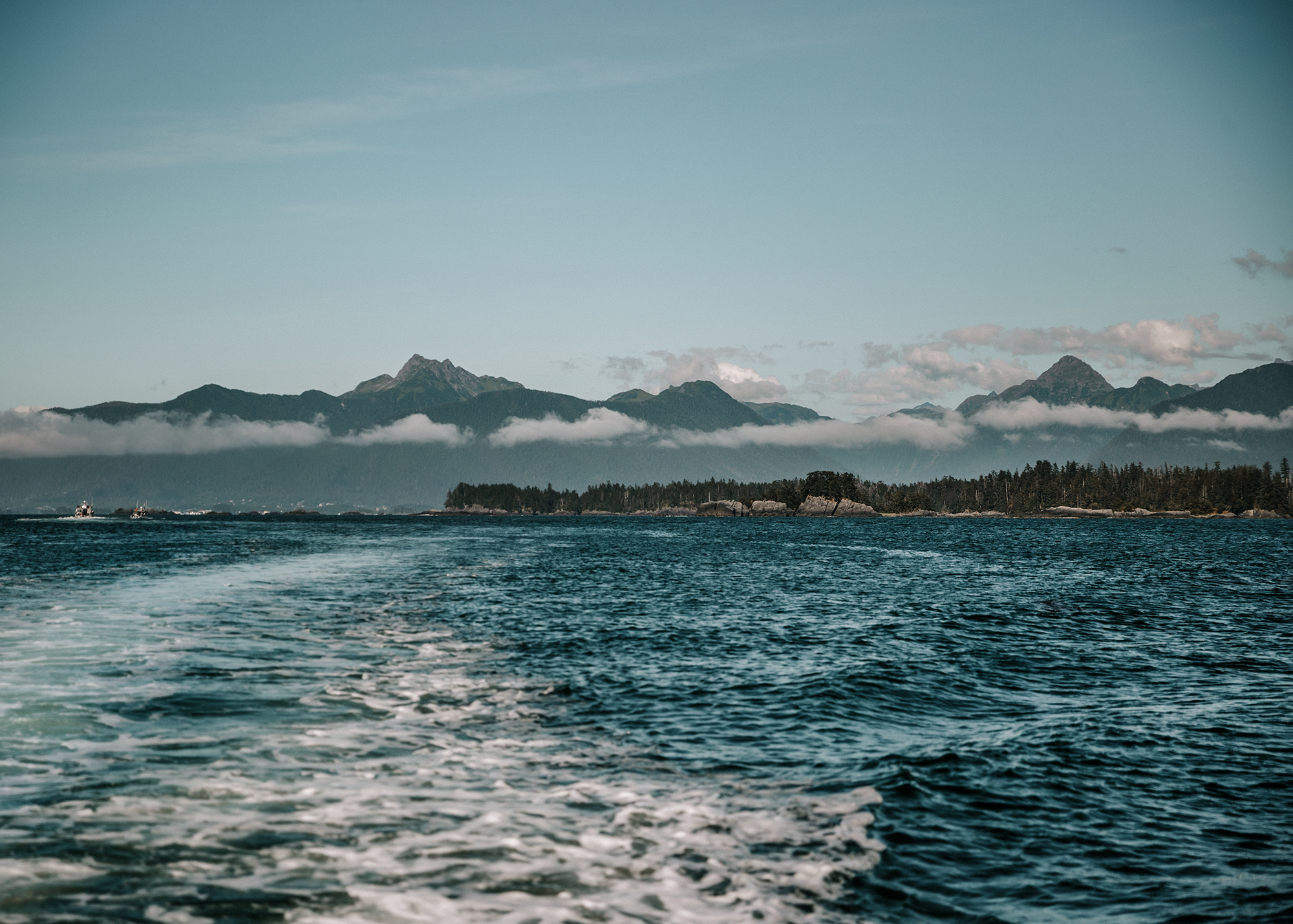 Time needed: 2 hours - full day
Whether you are interested in a quick boat tour or a full day of ocean, Captain Gary's Sitka Adventures does it all - and usually with the cutest first mate, his little white dog Niko. His speciality is whale watching! Captain Gary and Andy of Sitka Zodiac are in a friendly battle of who can be the number one tour on TripAdvisor, which one are you going with?
8. Visit Twin Island Retreat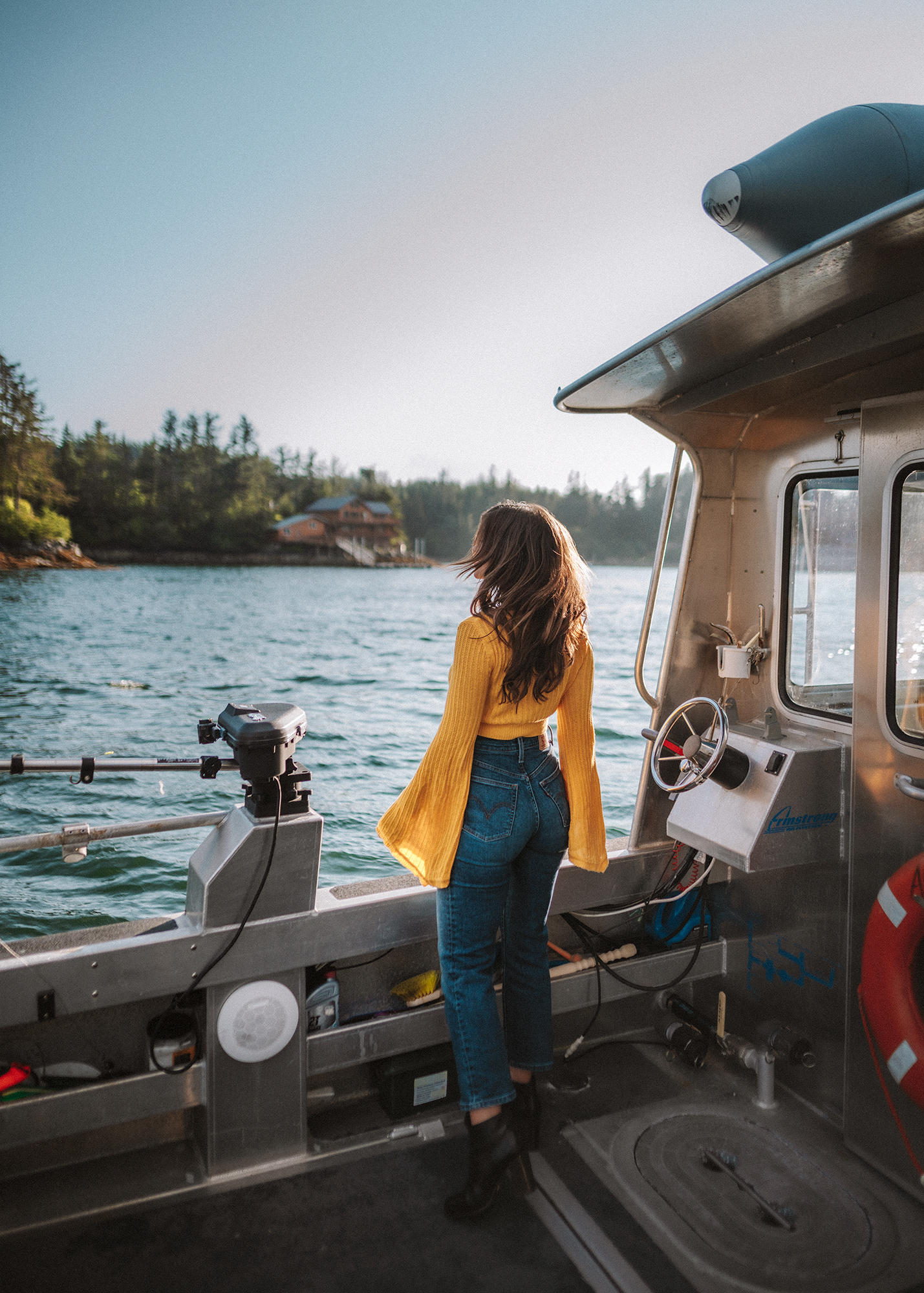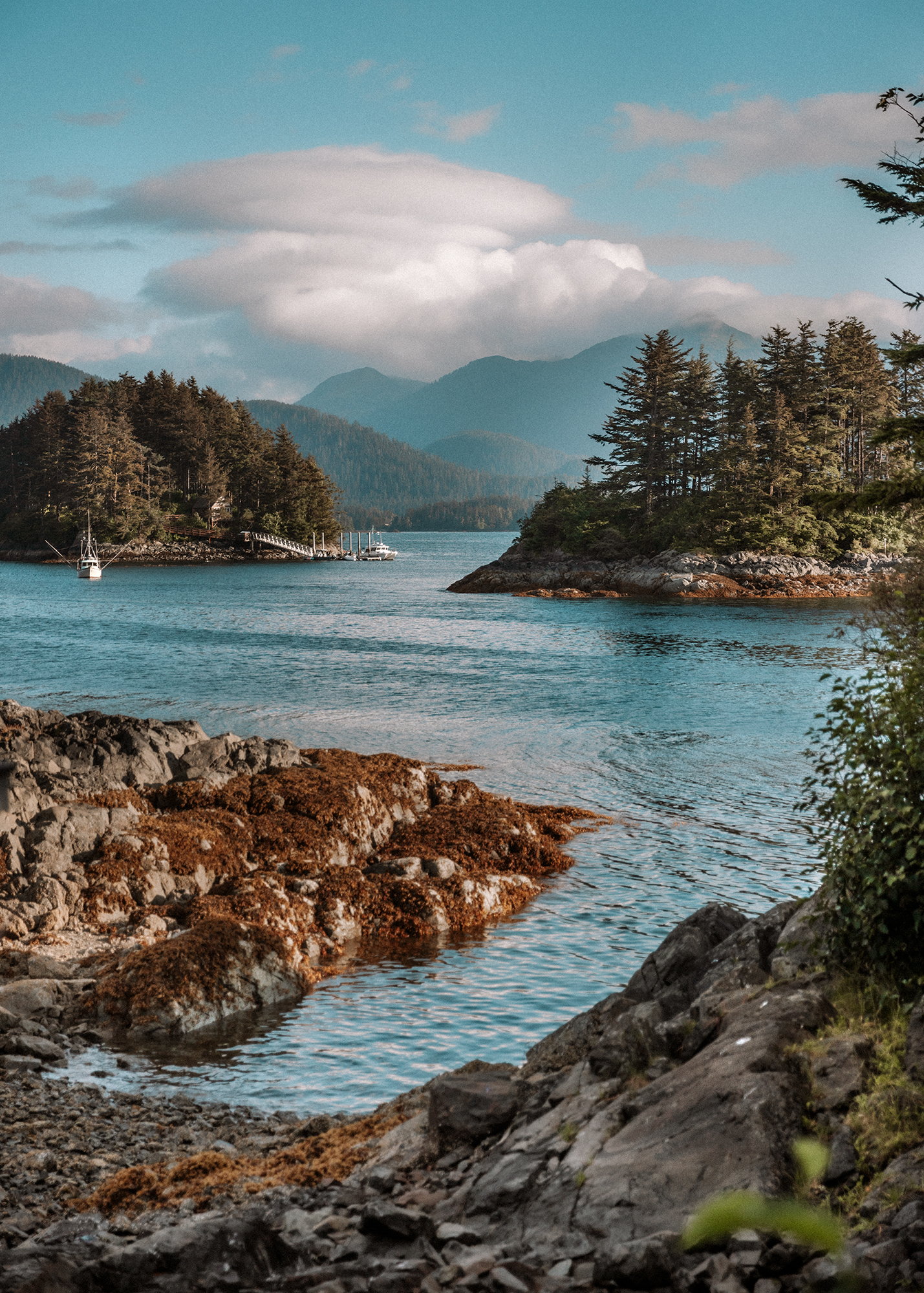 Time needed: half-day - or stay for a few nights.
We had the pleasure of visiting Twin Islands Retreat on our first night in Sitka, and not only is the property is truly stunning, but the owners Merri and Larry are some of the nicest and most welcoming people we had met anywhere. Twin Islands is a private island just off of Sitka's main harbor and a stay here is all inclusive with activities and homemade meals, and can be booked as individual rooms or as the full island for families or retreats. The island has kayaks and paddleboards that you can take out, and they also offer guided fishing and hunting tours.
9. Take a tasting at Pure Alaska Sea Salt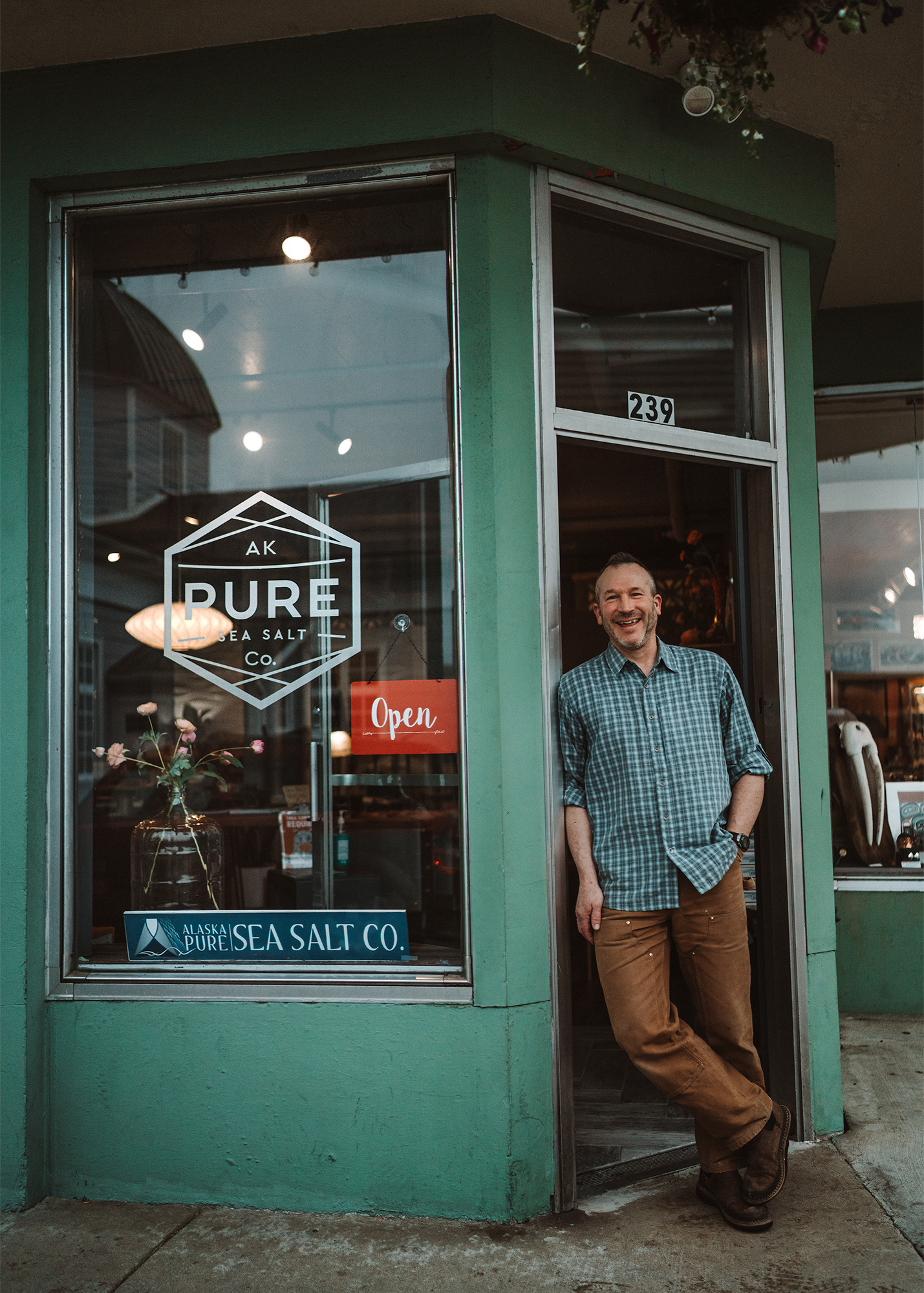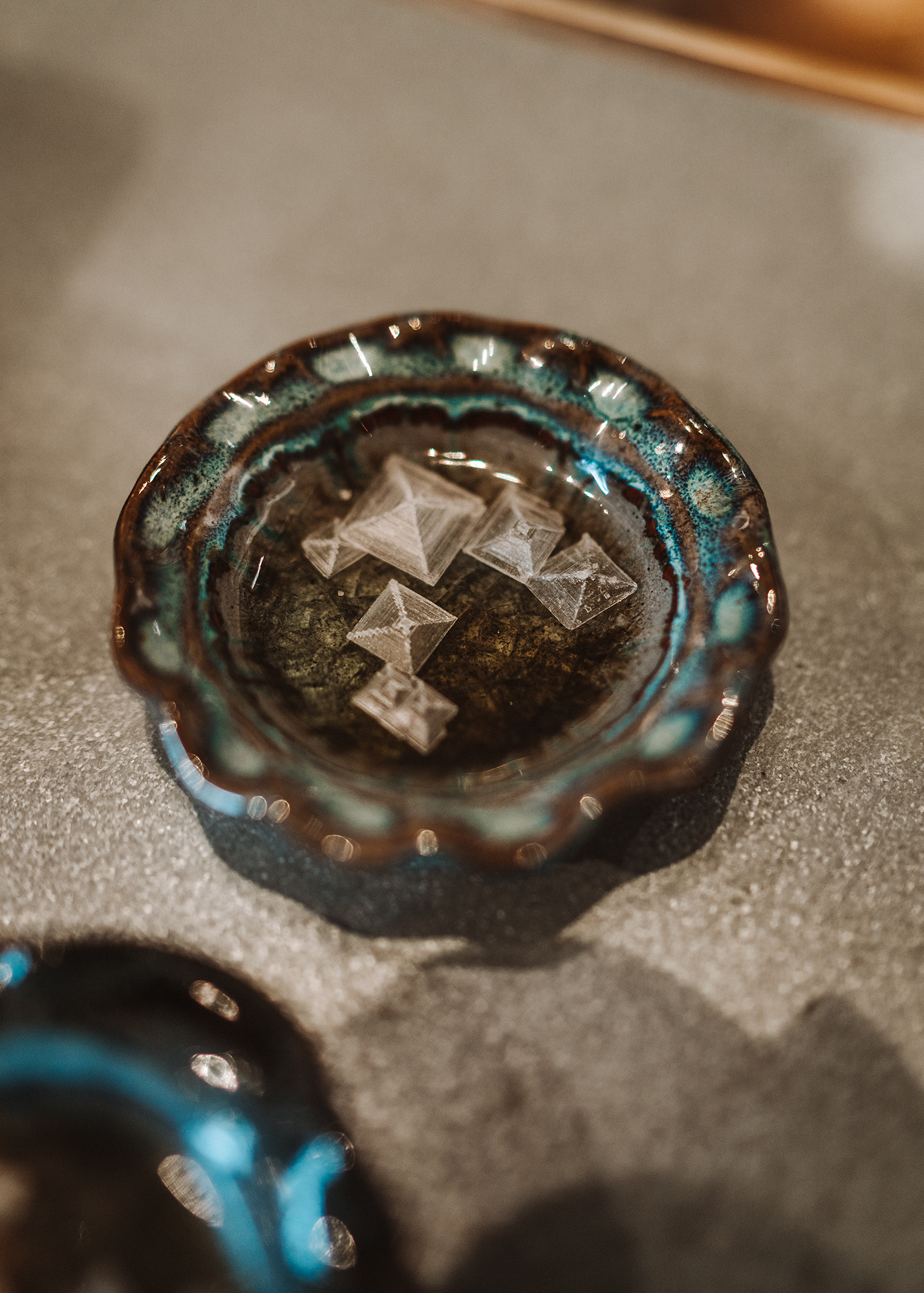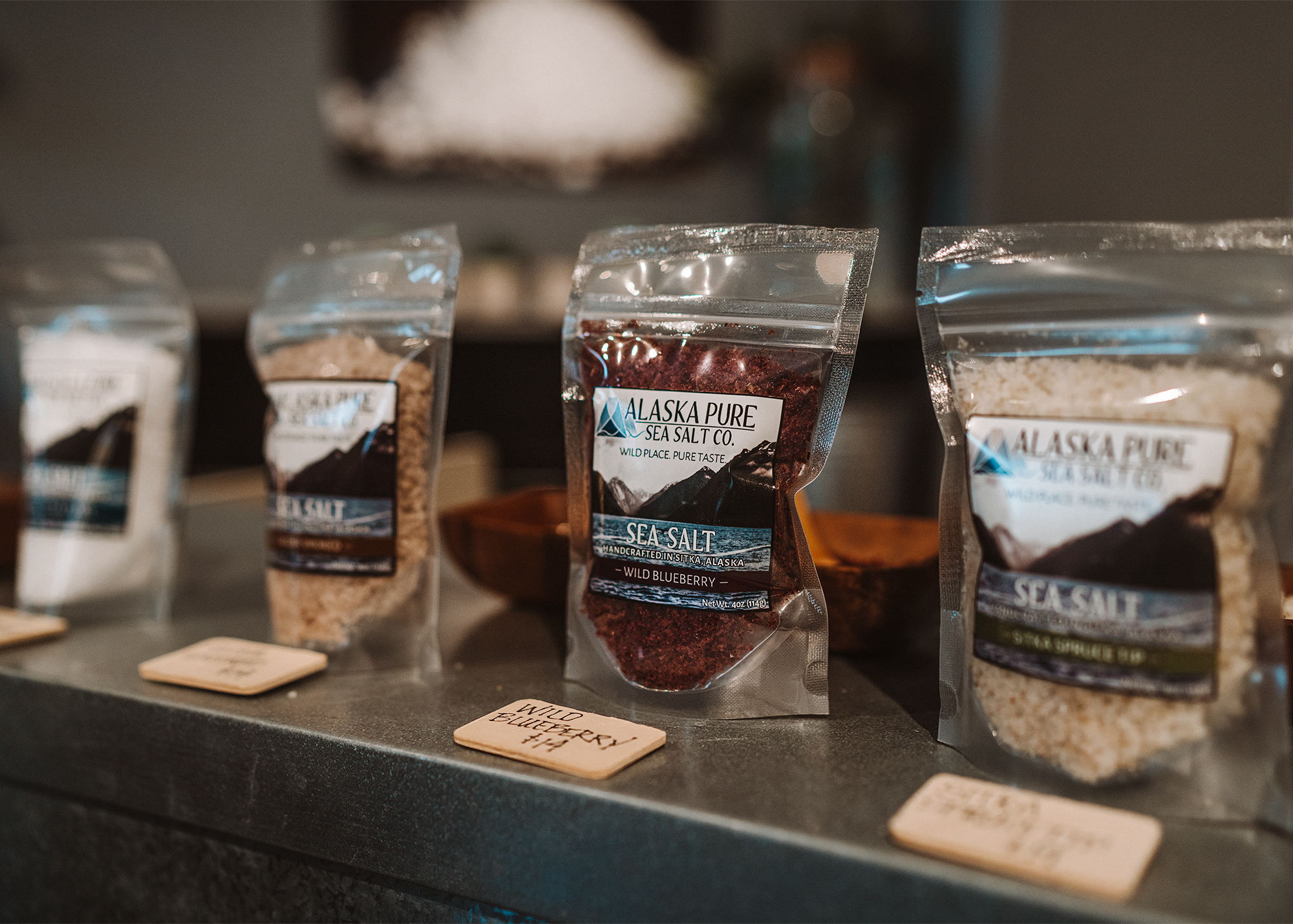 Time needed: 1 hour
Ok, so I know that salt may not sound like the most exciting tasting, but Brandon and I had the most wonderful time tasting the flavors, speaking to the founders of Pure Alaska and ended up buying 6 different kinds to take home with us! We are honestly absolutely obsessed with this salt (every member of our family is getting a gift set for Christmas) and we have been using it on everything we make. Their downtown shop also has amazing design and features a wide variety of gourmet and specialty products, and is well worth a stop as you stroll through town.
10. Eat Amazing Seafood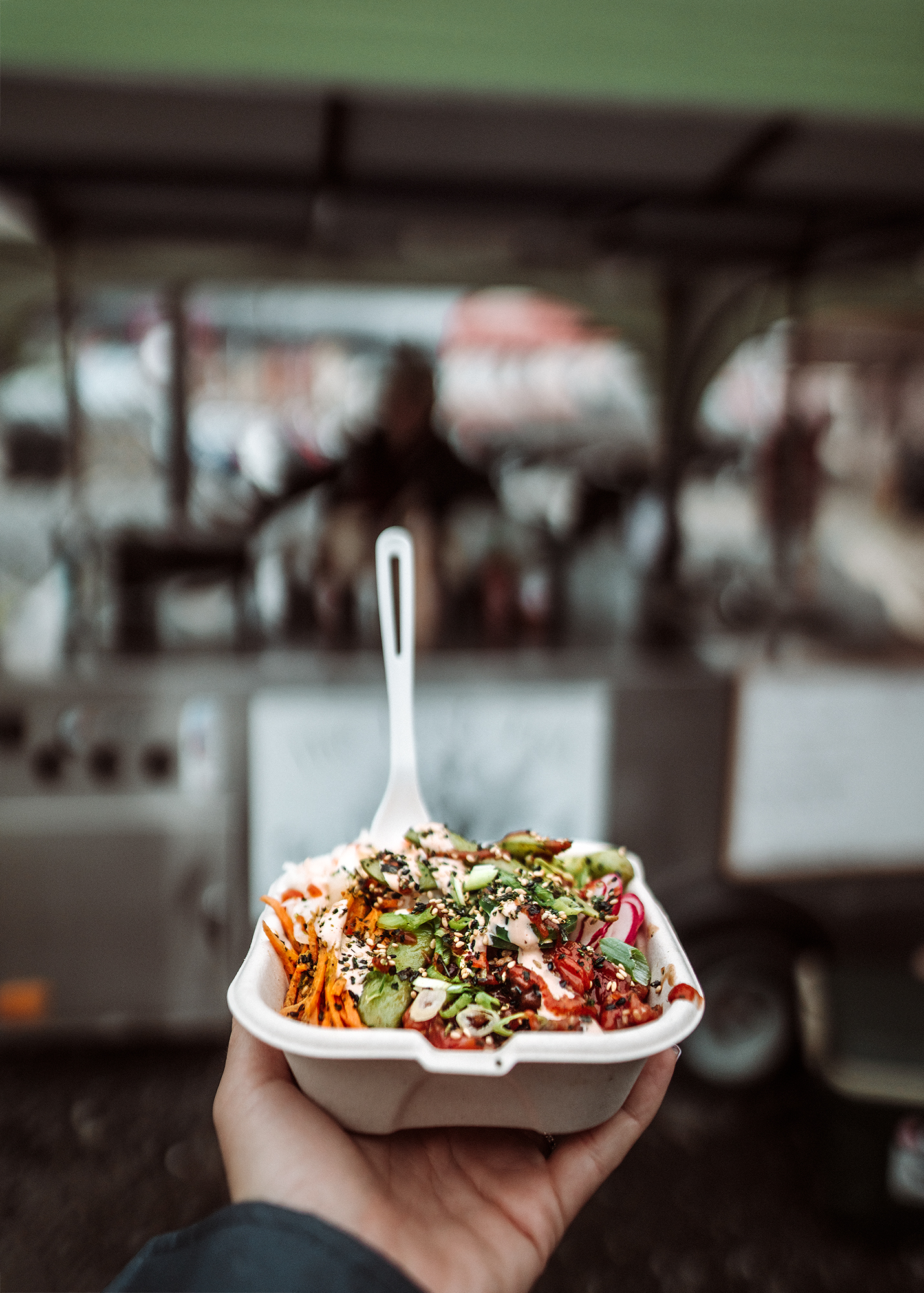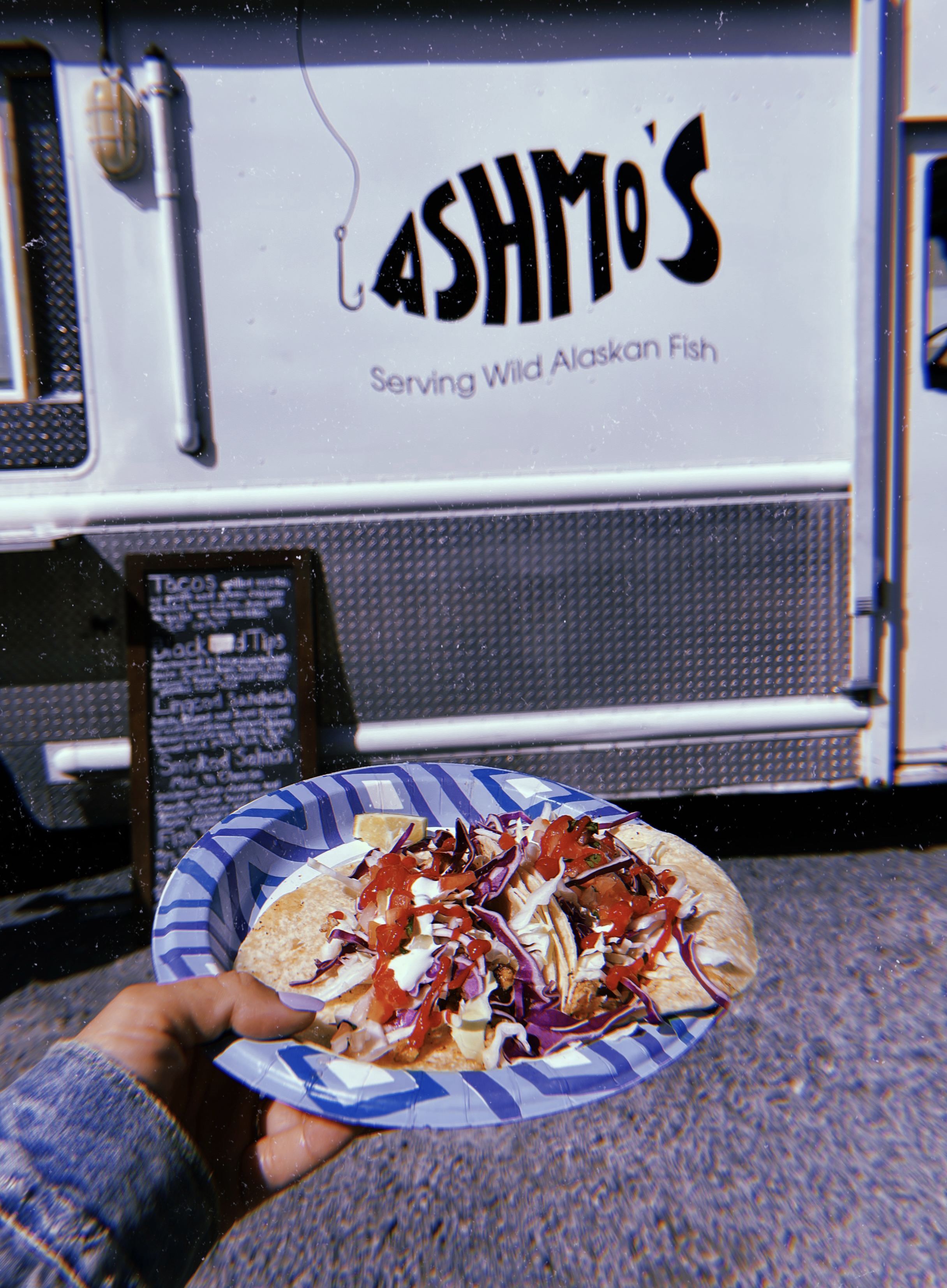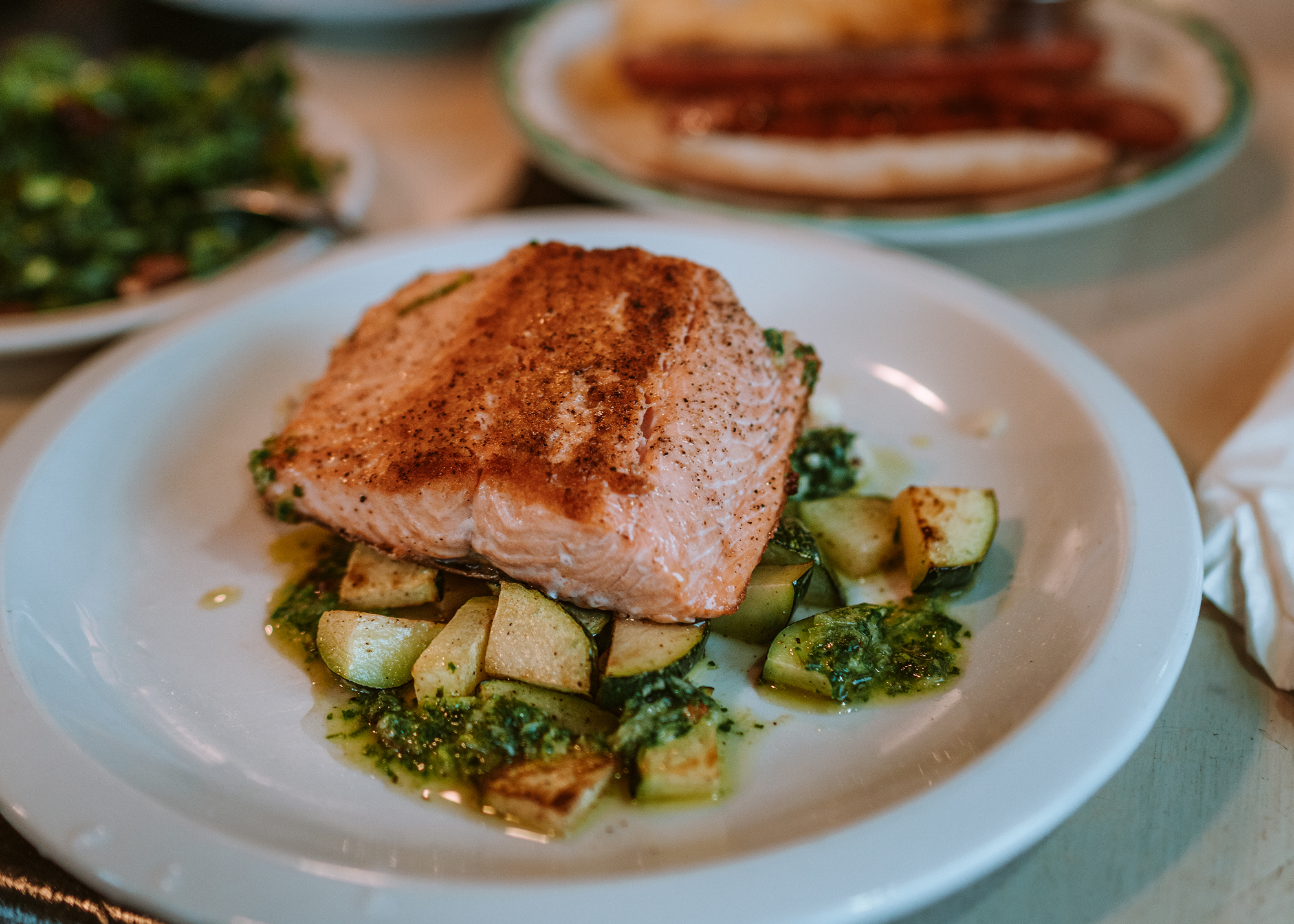 Time needed: the limit does not exist.
Sitka has fresh, local, amazing seafood - as it's coming straight from the source! A few you can't miss are -
11. Take the road to the end of town for stunning Alaska scenery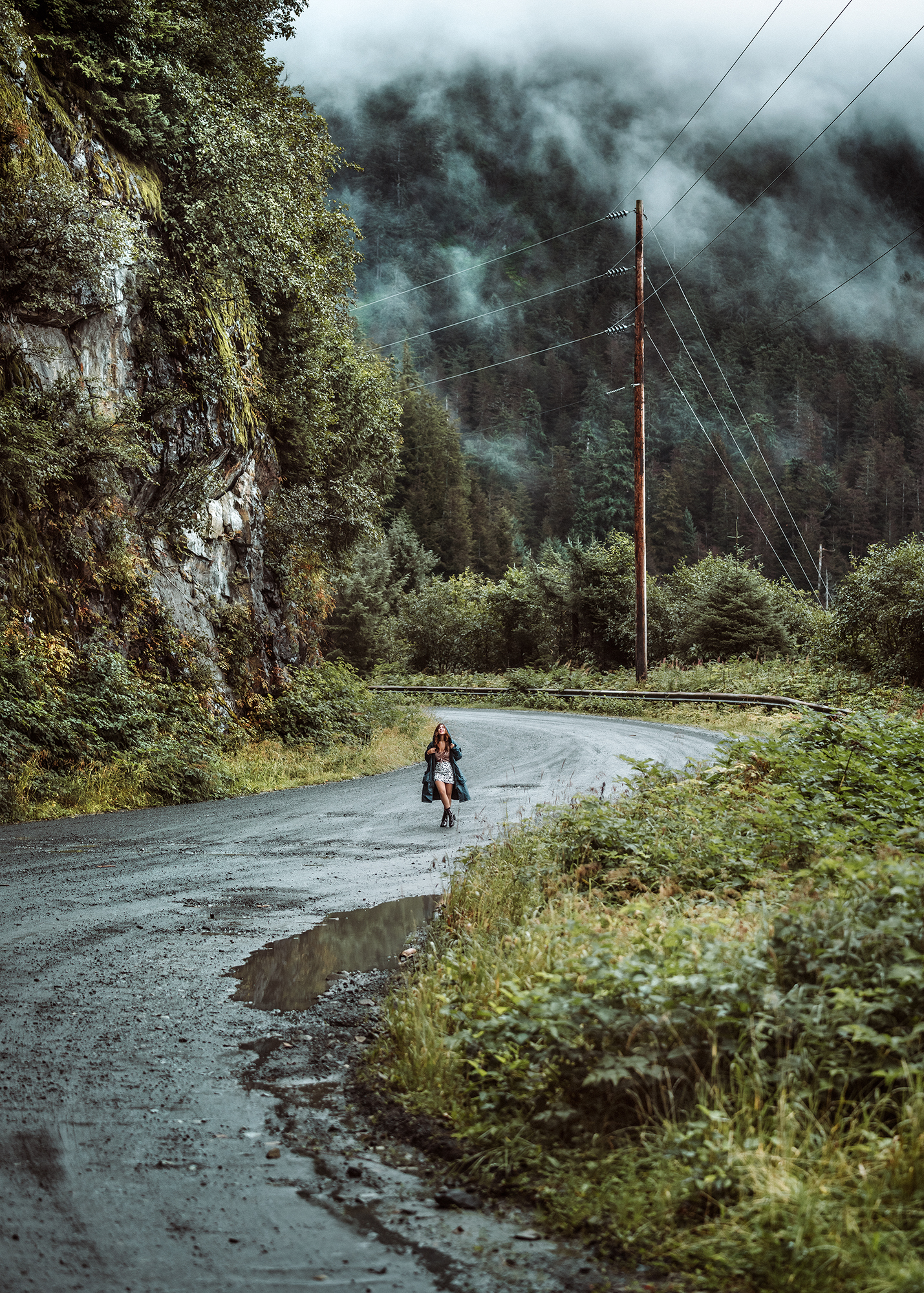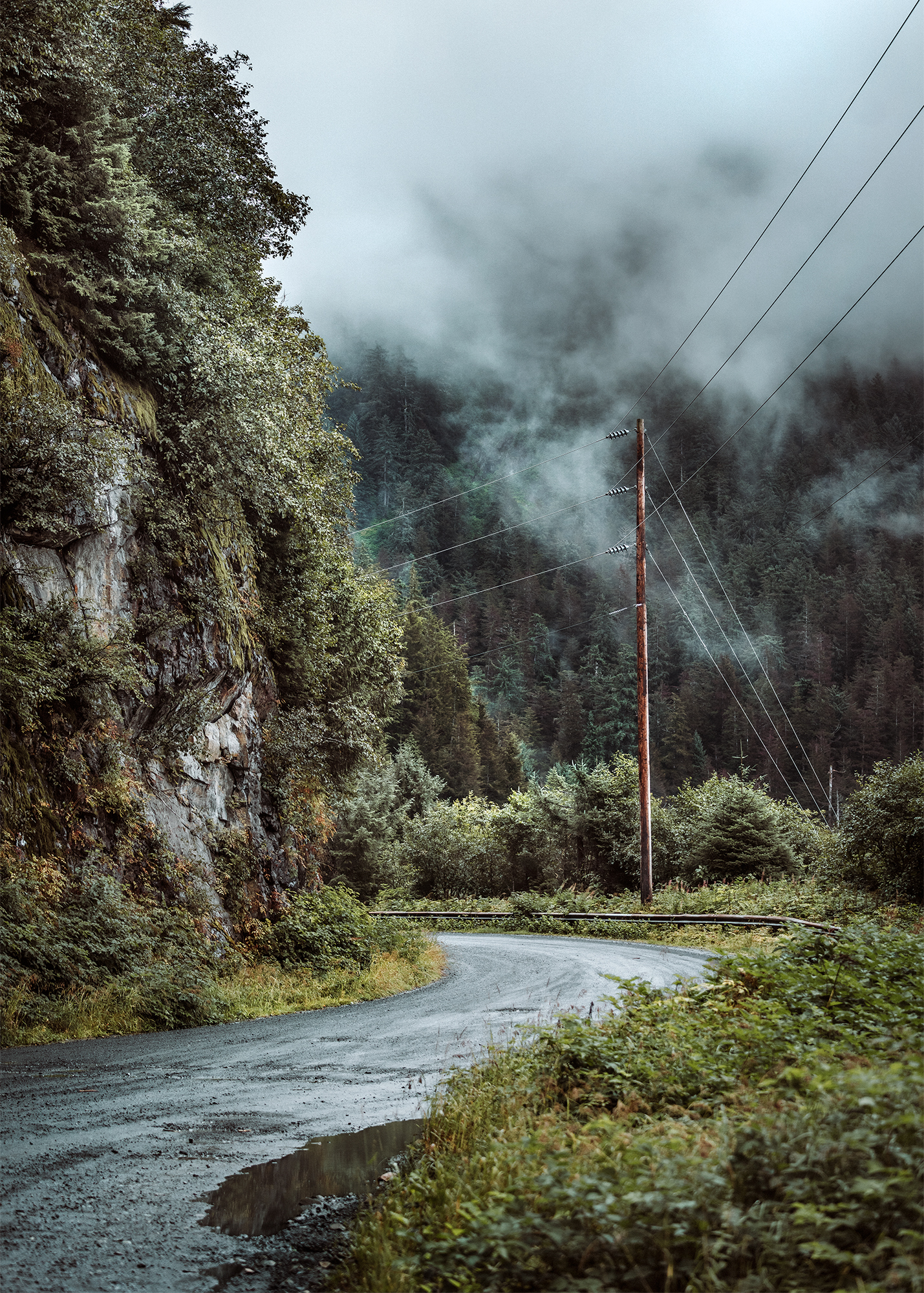 Time needed: one hour
If you have a rental car (which I would highly recommend if you're staying for more than a day) , drive west until the road ends to find some stunning, South East Alaskan scenery. If you're here with photography and scenery as a goal, this is a spot not to be missed.
Check for the best rental car prices here.
12. Visit Whale Park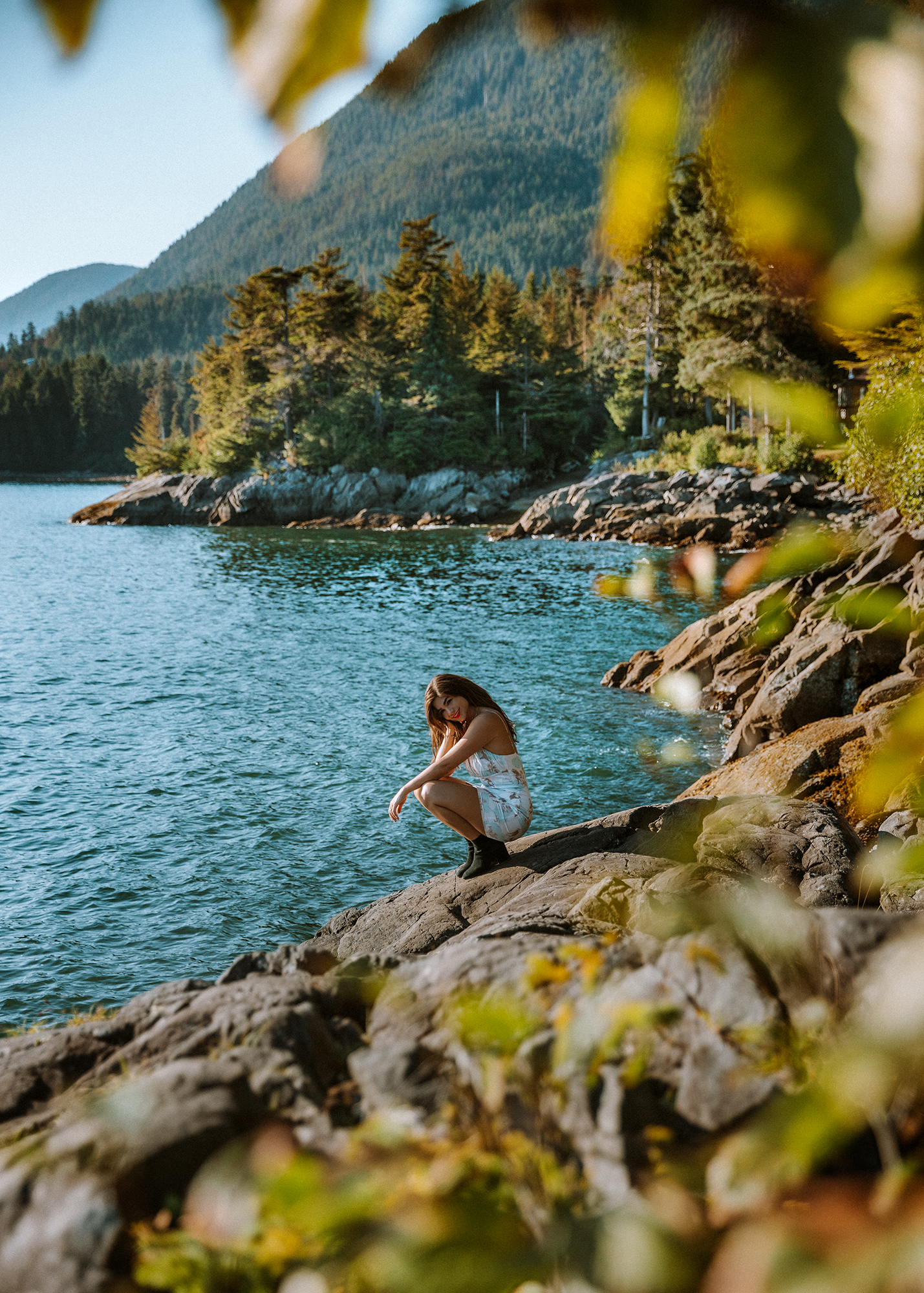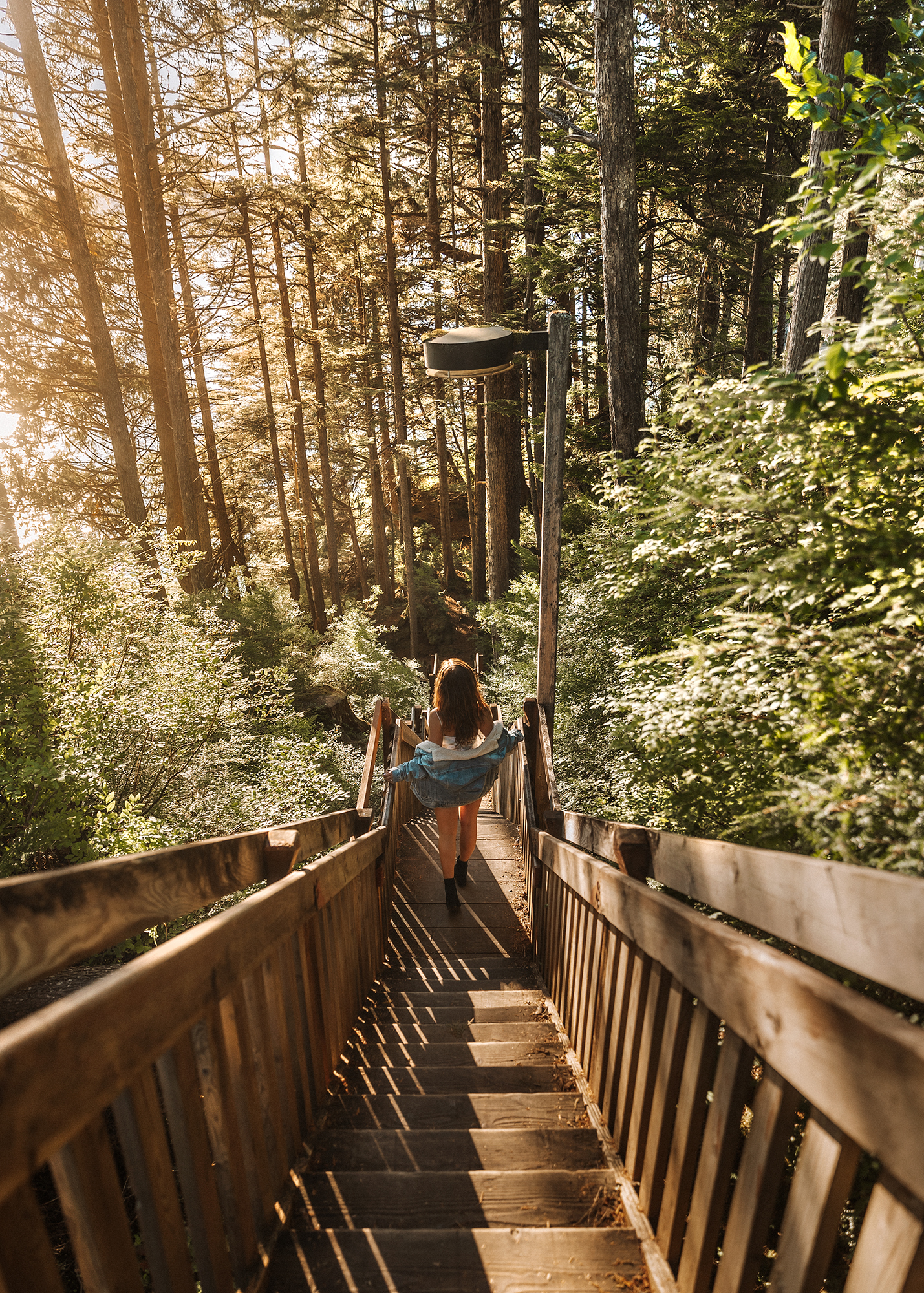 Time needed: 1 hour
Whale Park can be a quick stop but is a beautiful park to explore - or bring a lunch and eat at the picnic tables at. In the late fall and early spring, you can see humpback whales from the shoreline here!
13. Explore and Shop in Downtown Sitka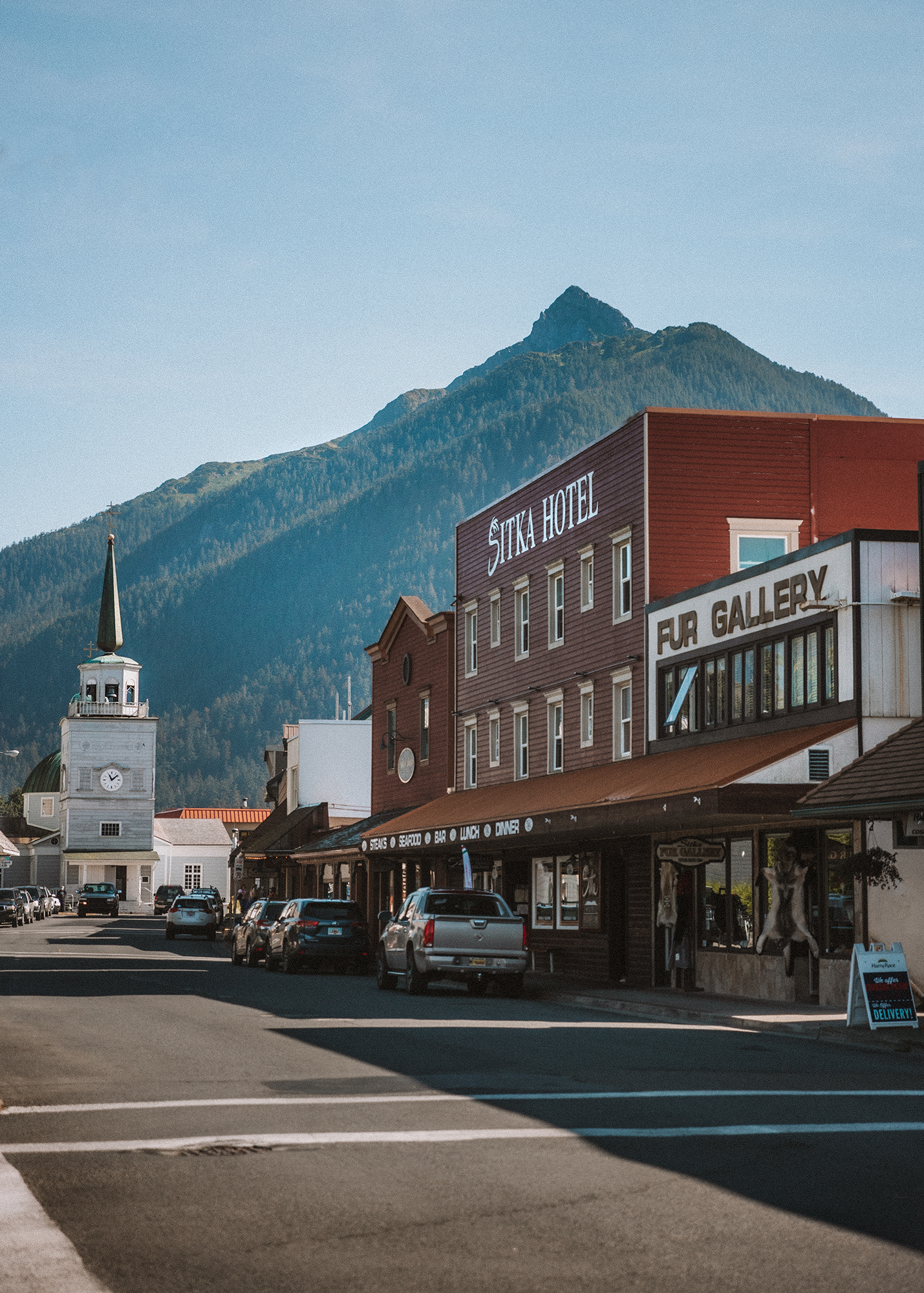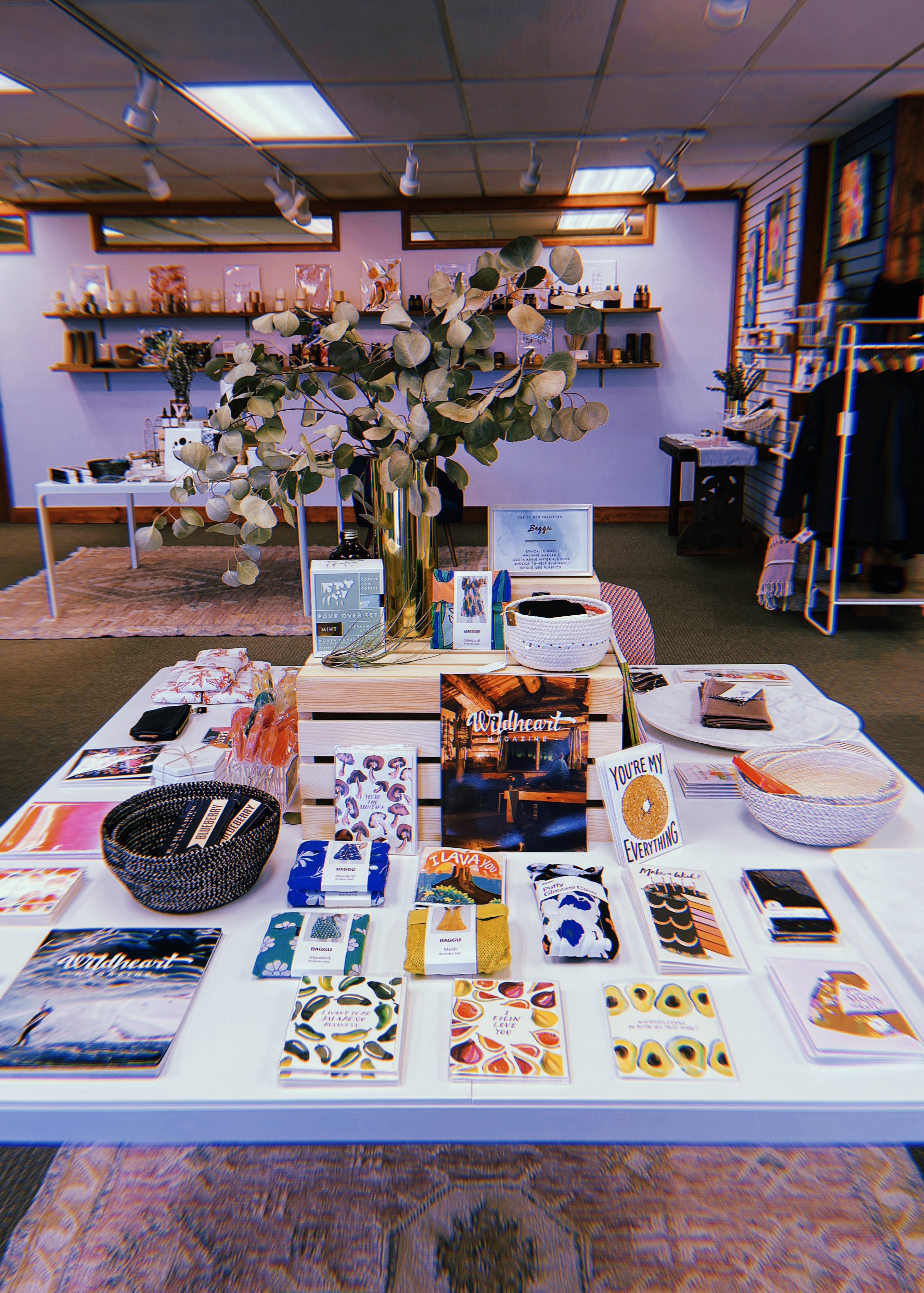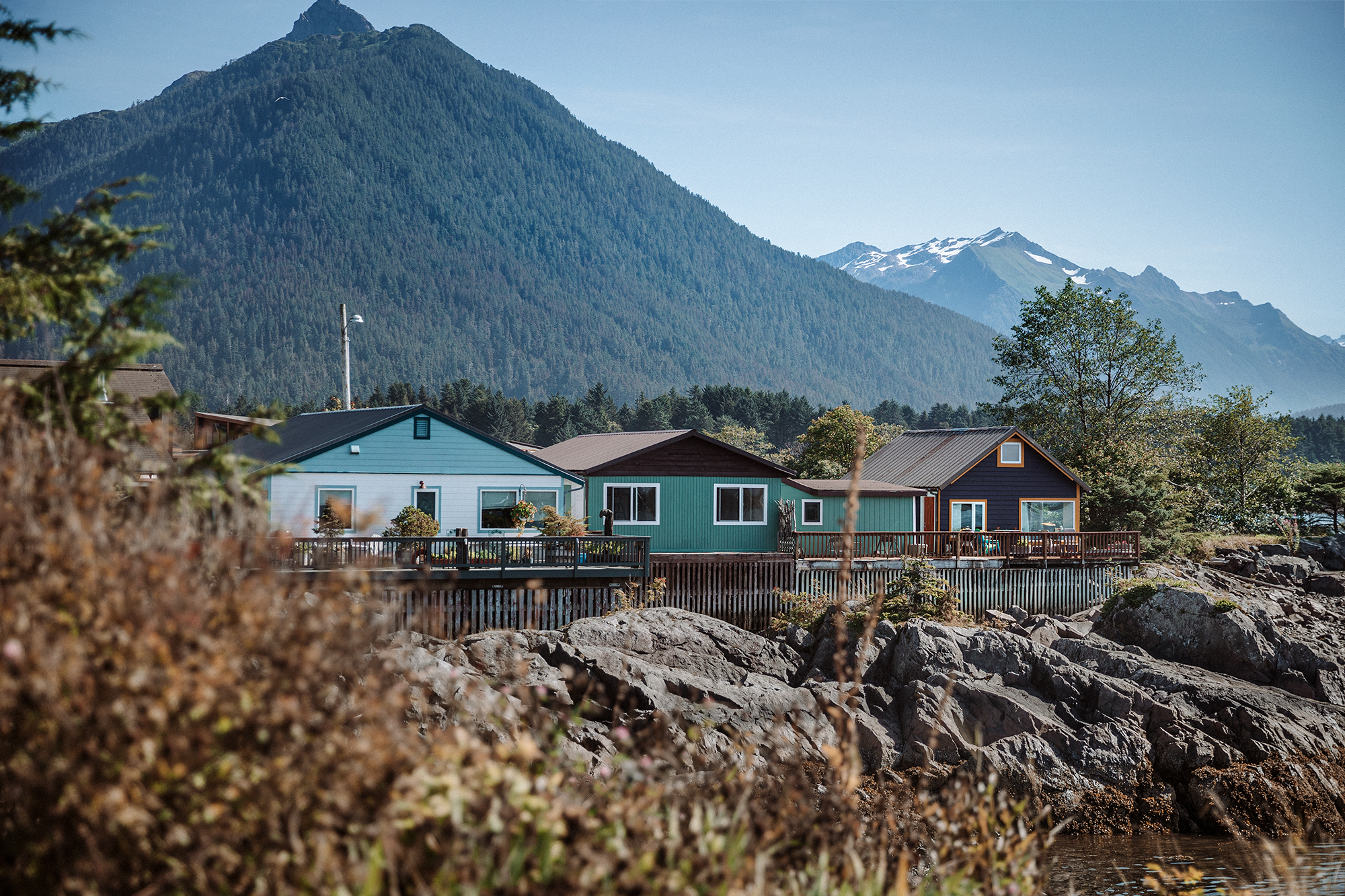 Time Needed: 1-3 Hours
Downtown Sitka is incredibly walkable and has a great mix of locally made products, trinket shops and fun places to explore. A few notable shops to look out for:
14. Check out the Boats in the Harbor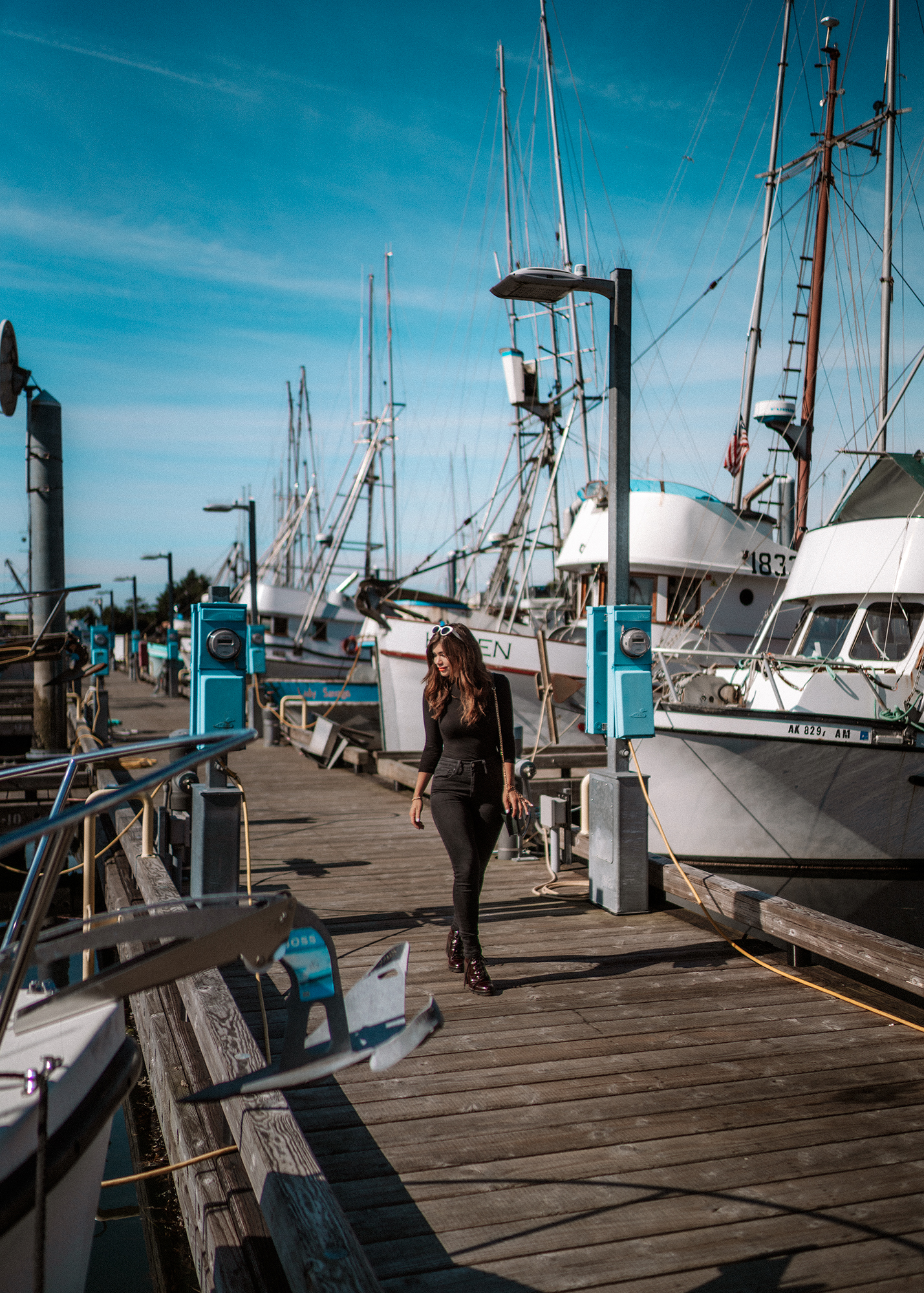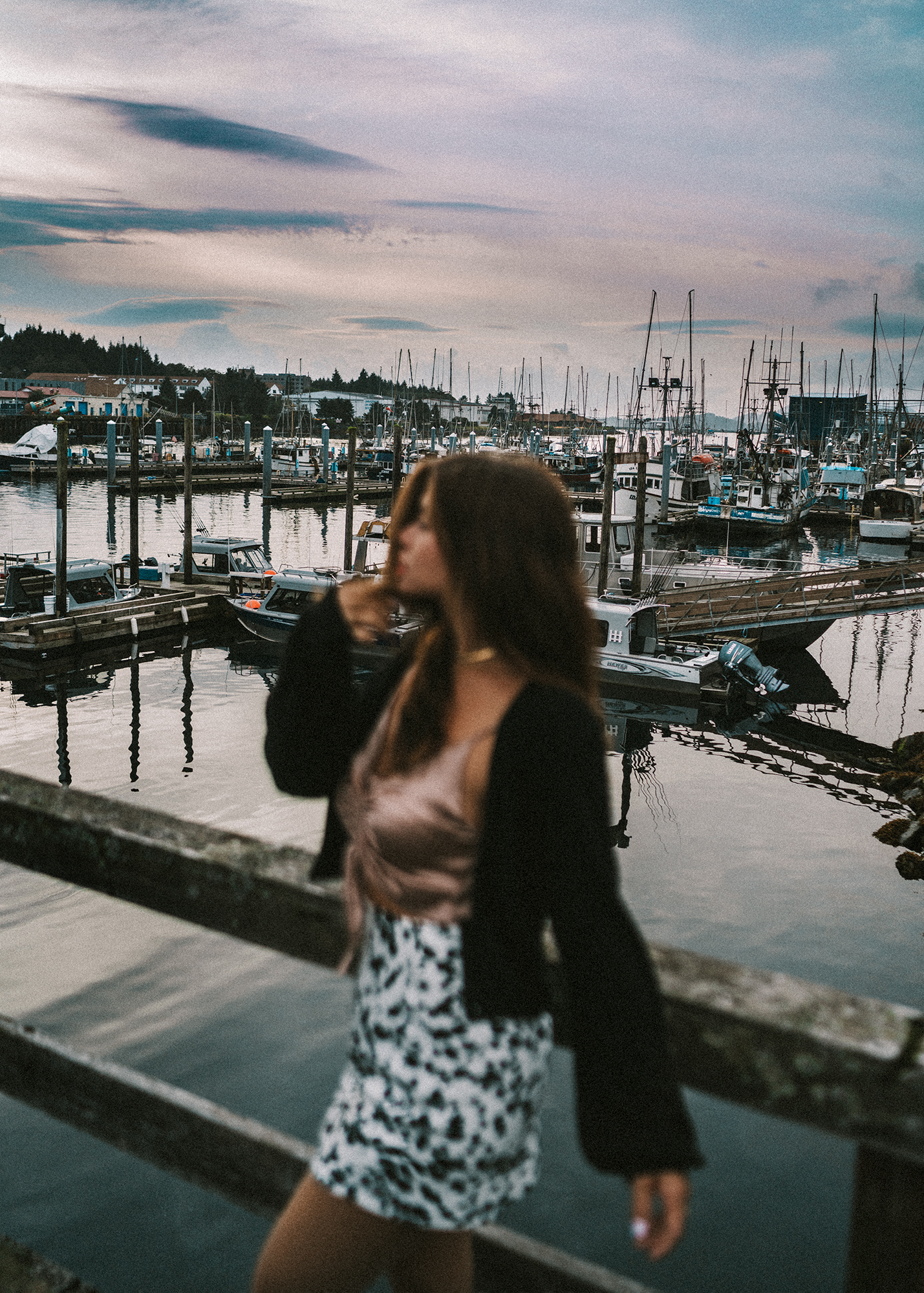 Time Needed: 30 minutes - 1 Hour
The main Sitka Harbour is beautiful and great for a morning or sunset stroll.
15. Take an Alaskan Cruise the Locals-Approved Way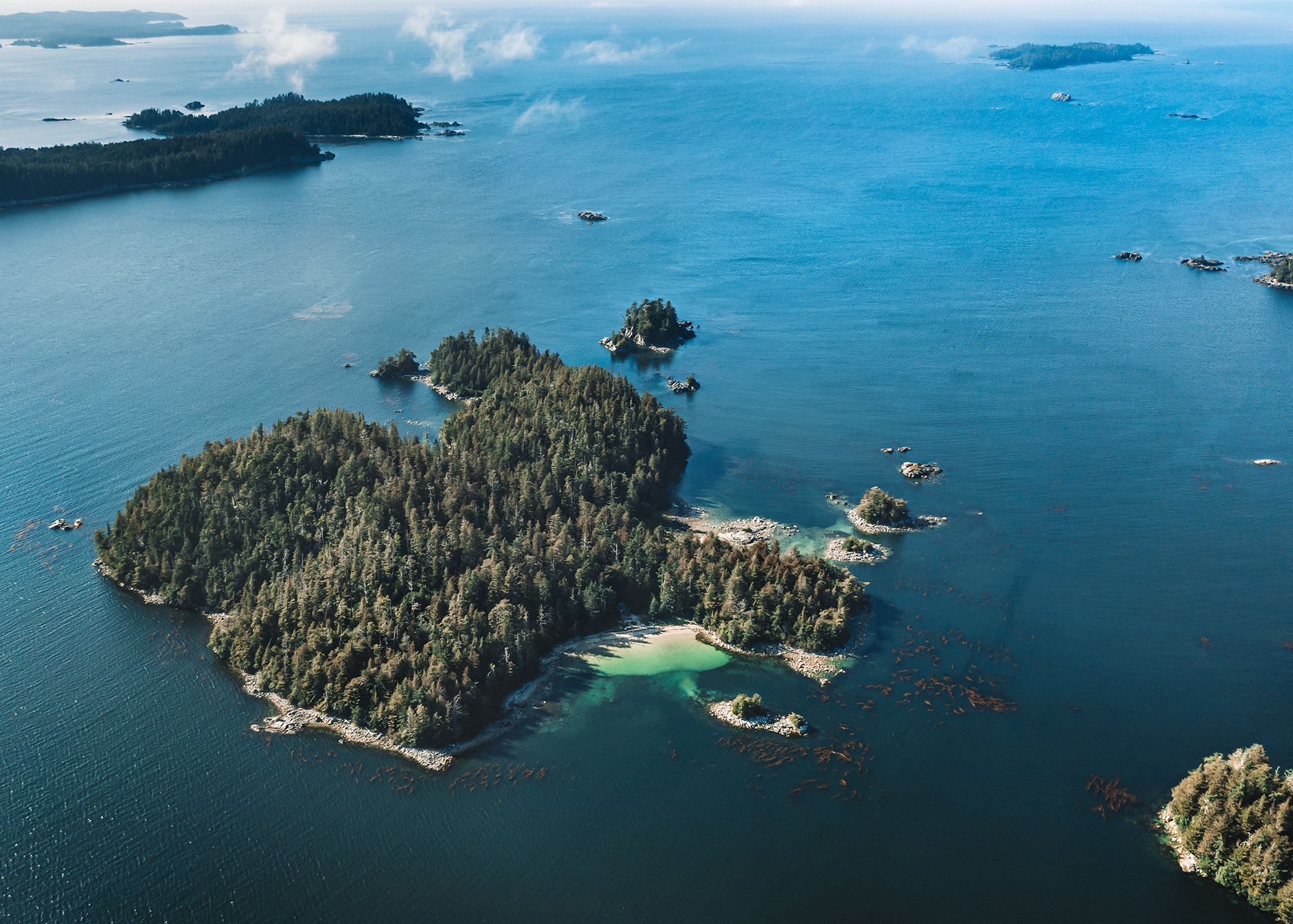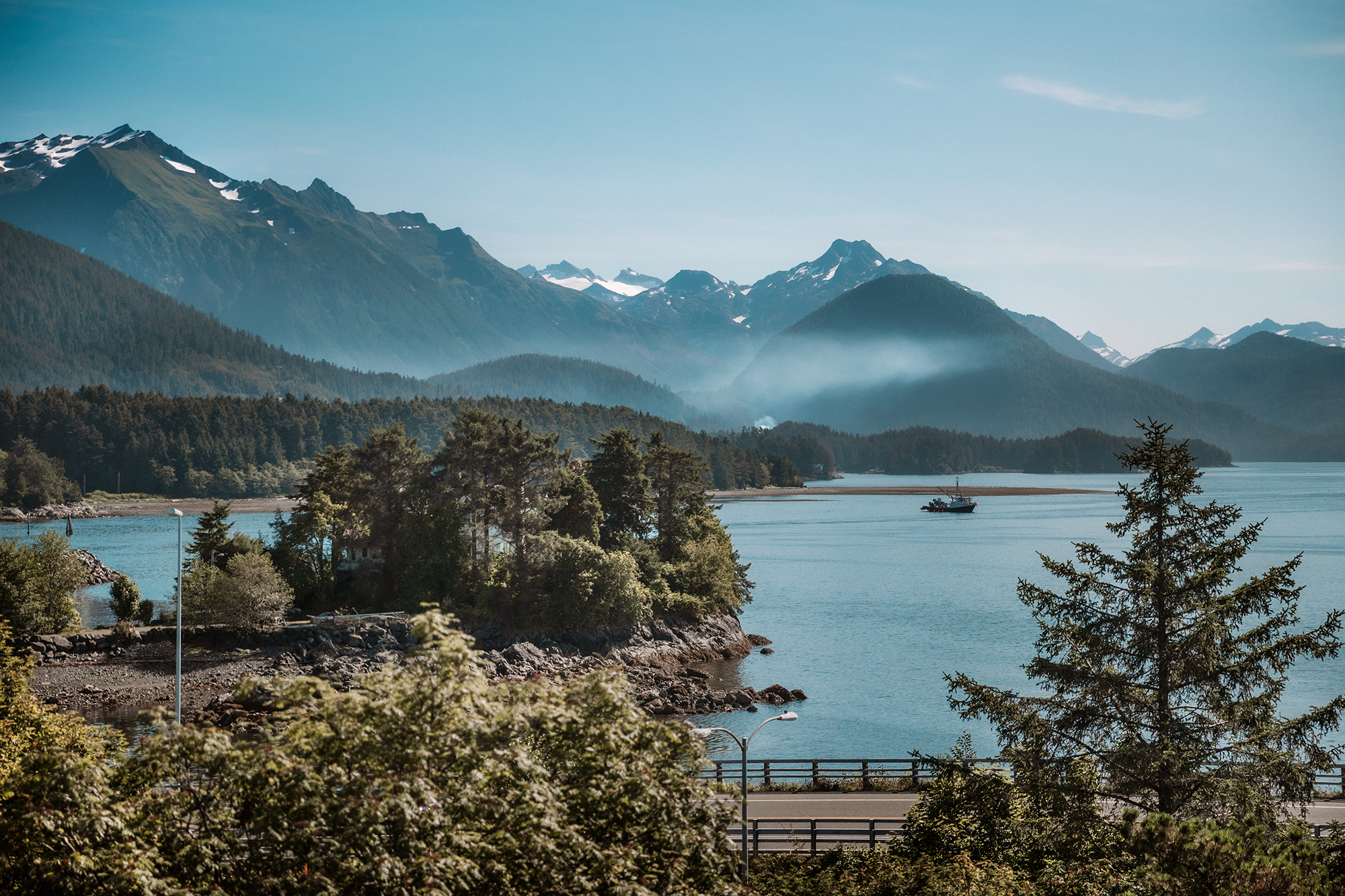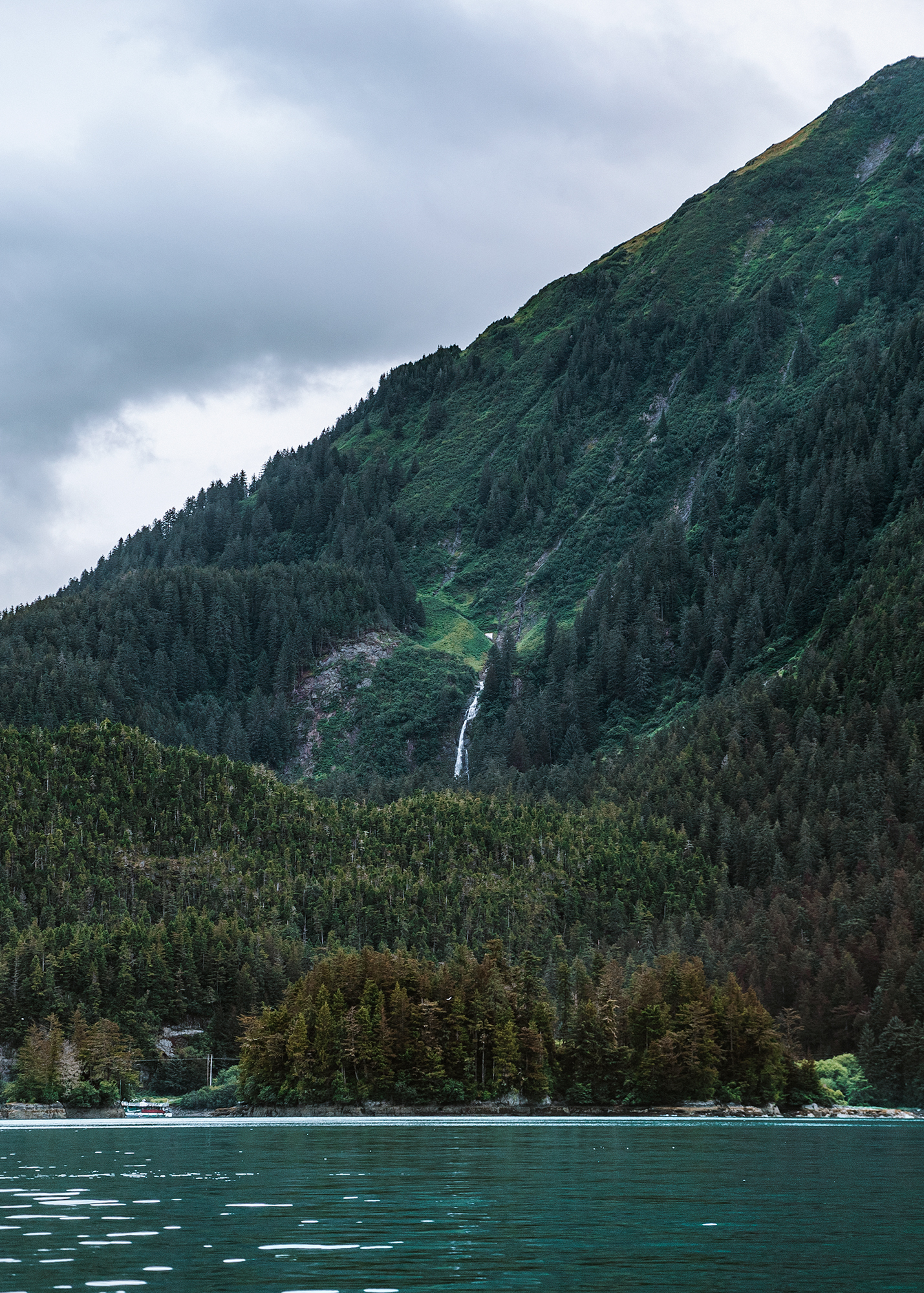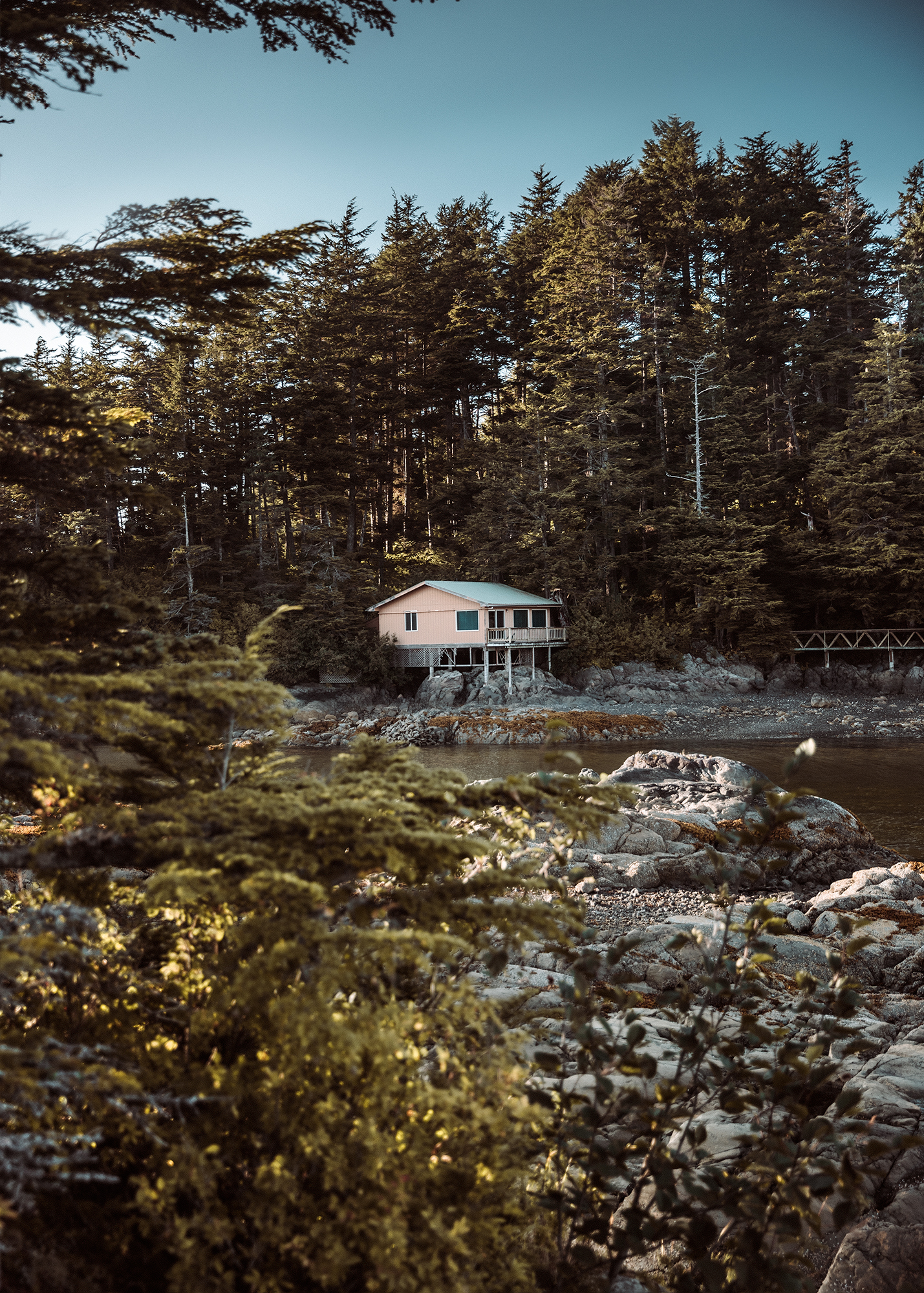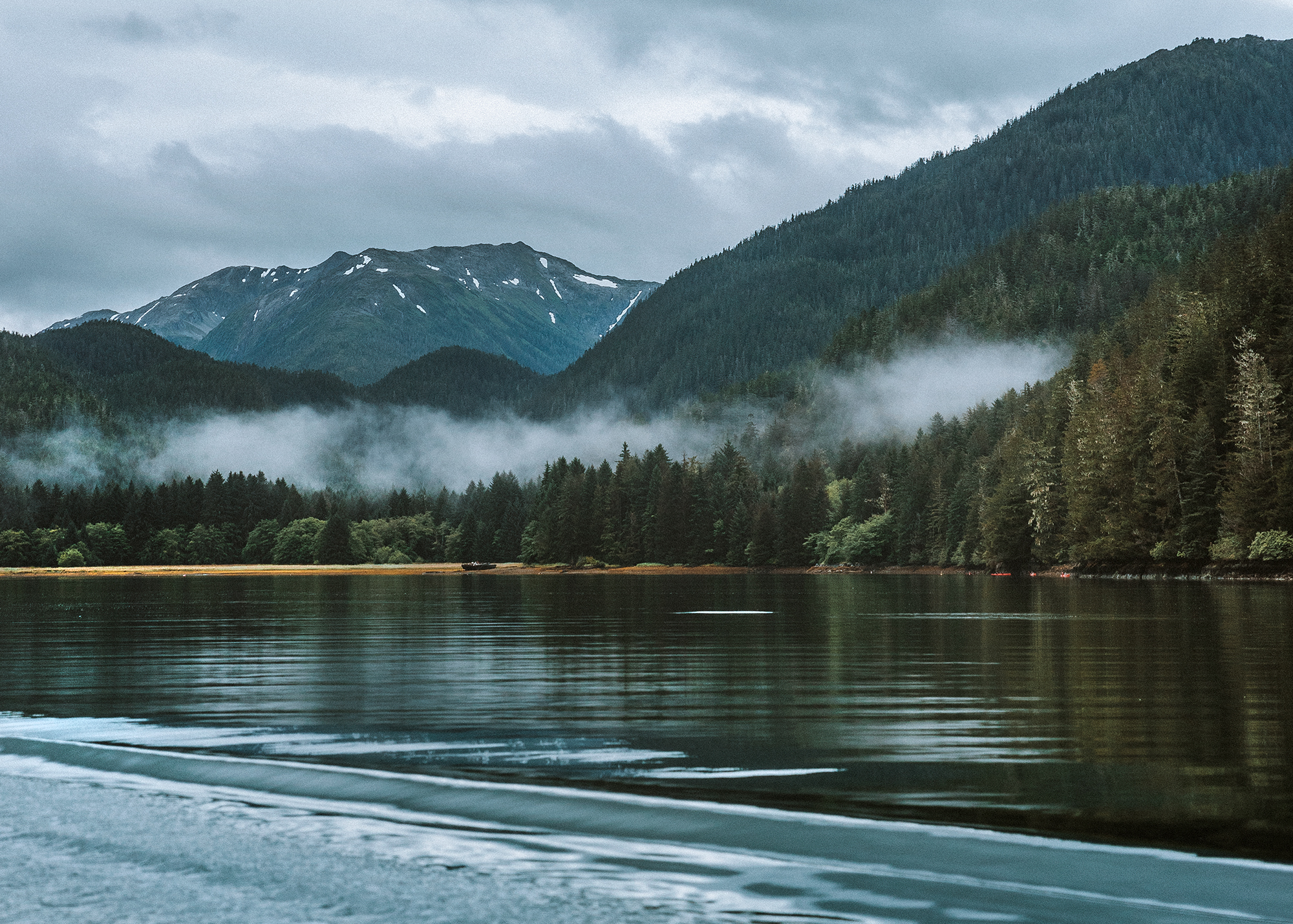 We did not take an Alaskan Cruise (yet!), so please enjoy these scenic photos of Sitka instead.
While most of the major cruise companies offer cruises to and through Alaska, the one that came up over and over again when speaking with locals here was locally run Alaskan Dream Cruises, we heard from multiple people how wonderful and authentic their inside passage cruise is - and is definitely something we want to look into exploring in the future.
Looking for more information? Don't miss my full Sitka, Alaska Travel Guide here!
LIKE THIS POST? PIN IT FOR LATER AND SHARE IT WITH OTHERS!