March 16, 2023 Hotels And Resorts
Top 12 Hotels in the United States Worth Redeeming your Marriott Bonvoy Points For
Marriott Bonvoy is one of the best and easiest ways to travel hack your way to free hotel rooms and massively discounted vacations. Through our work with Marriott, we have stayed at dozens and dozens of Marriott properties - from ultra-luxurious dream destination resorts, to select service brands as simple, always reliable road trip stops.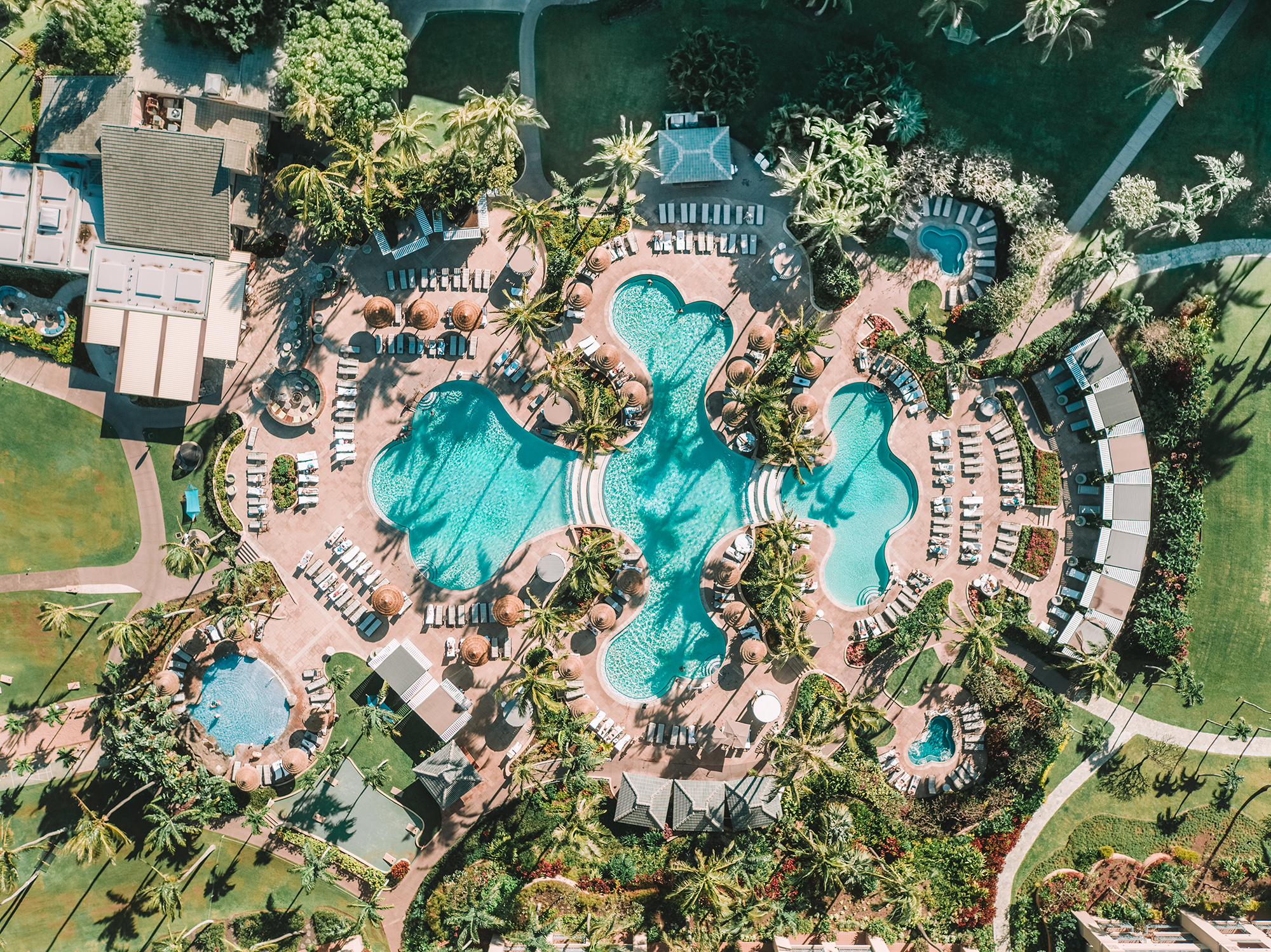 I first fell in love with travel through Credit Card churning and travel hacking - when Brandon and I were first starting out, all of our flights and trips were booking with miles and points because it was the only way we could afford it. Now, my main focus is status. I keep my top level airline status for free upgrades, lounge access, priority lines, and over perks - and Marriott Bonvoy gives you a great combination of both. You can both book great rooms easily with points, and collect nights for Marriott Elite Status for perks like upgrades, more points, and free breakfasts (I personally live for a free breakfast.) One thing I have to call out - booking with points directly on the Marriott app is the easiest process I have ever encountered, just a search, a few clicks, and you have a reservation. I've literally never encountered a system with an easier way to redeem your points, and I have to shout out appreciation for a company that makes using them this easy.
What hotels in the United States are worth the points? From Hawaii to Maine, here are my top 12 personal favorites for great views, great amenities, beautiful interiors, perfect locations, and overall the best vibes from American coast to coast to coast.
1. Westin Maui Resort & Spa, Ka'anapali, Hawaii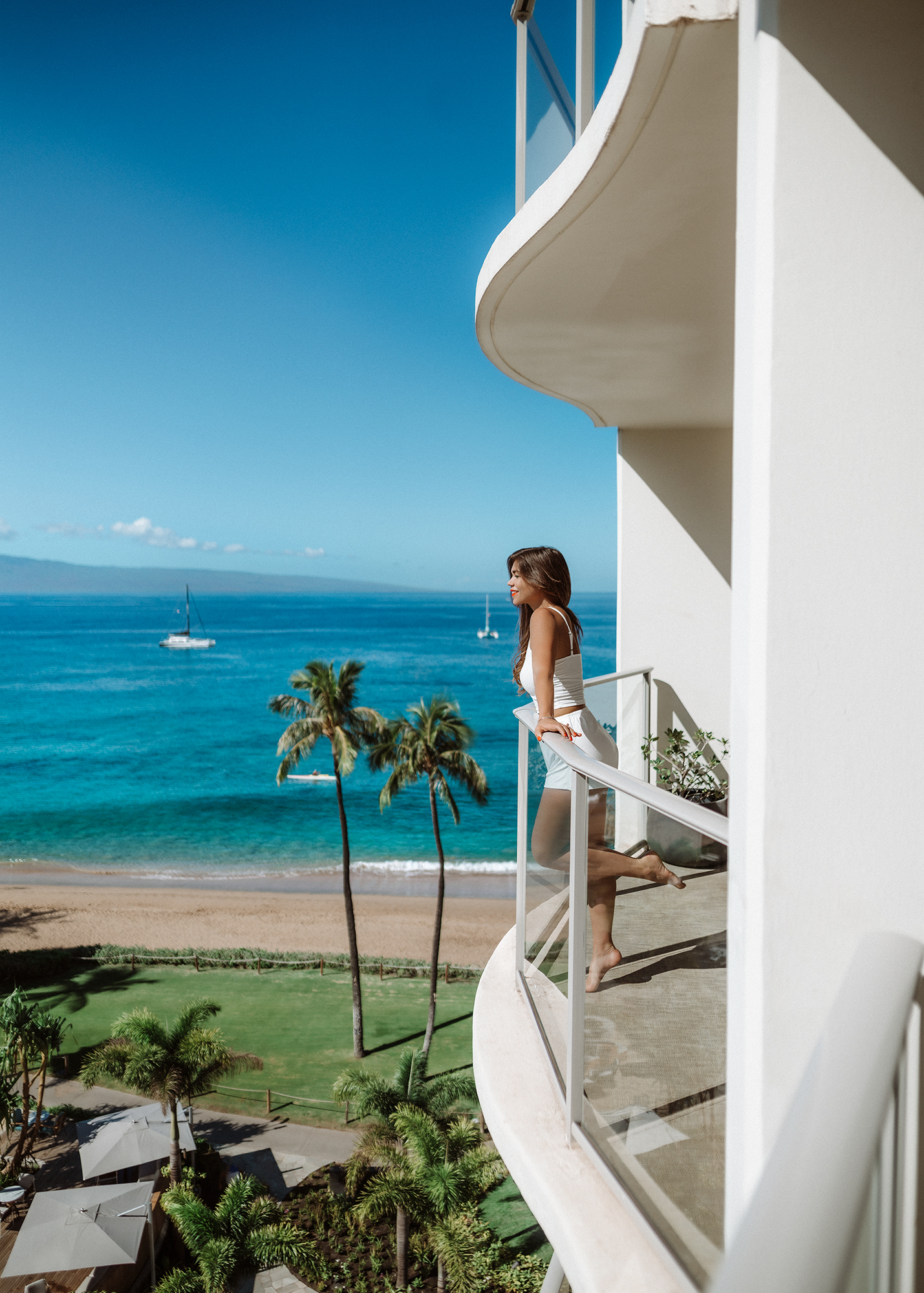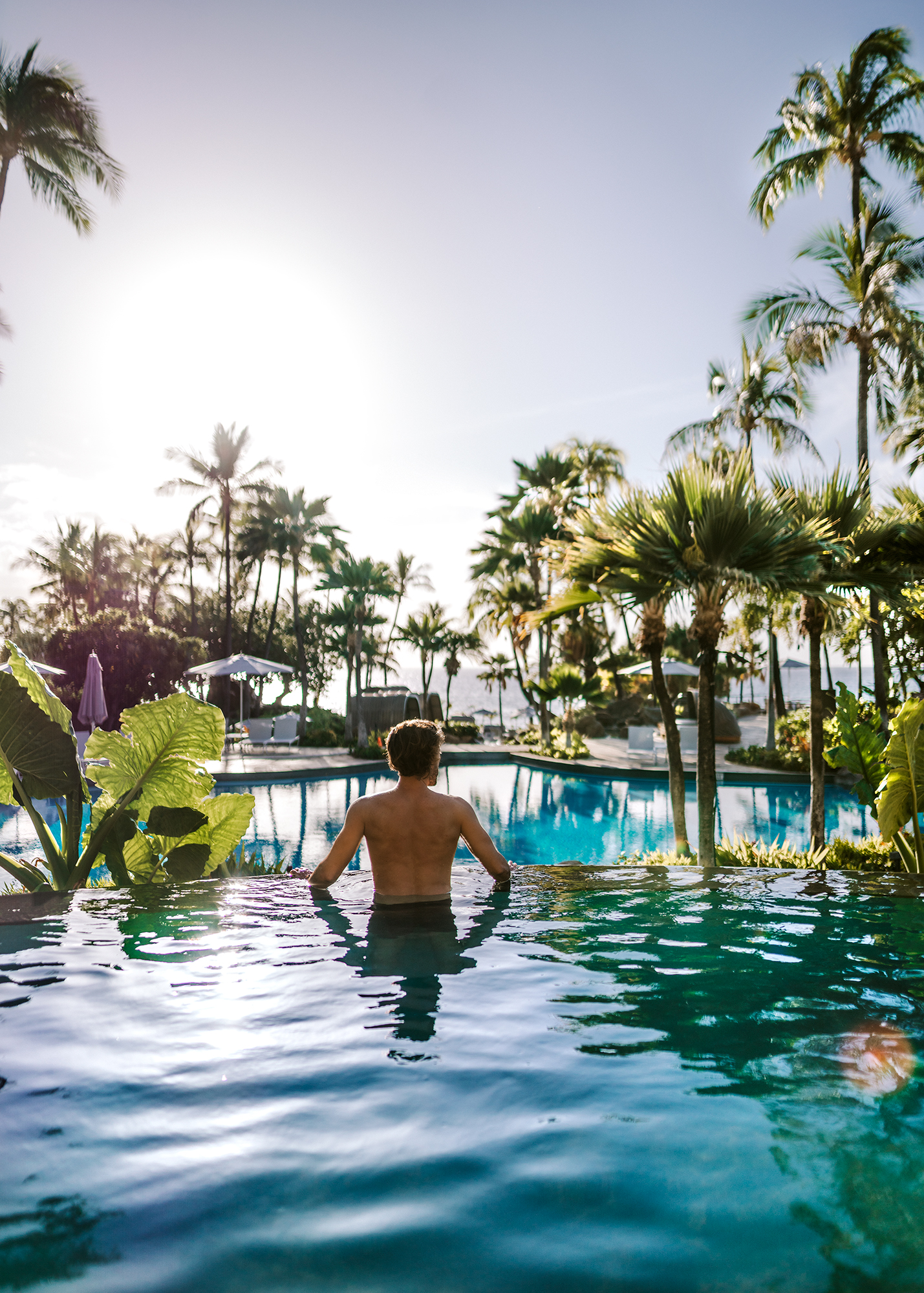 I describe Westin hotels as the "sleeper hit" of Marriott. While the brand is categorized as luxury, it doesn't have the same name recognition or prestigue as brands like St Regis and Ritz Carlton - however I always find Westin hotels to be a fantastic experience to stay in, with really unique amenities and great restaurants. I've never had a bad time at a Westin!
The Westin Maui is freshly remodeled, with unobstructed ocean views, multiple restaurants, multilevel pools with great pool cabanas, roaming flamingos, and a really fantastic location on Kaanapali Beach. The Ahi Tuna Wonton Nachos at their Hale Moʻolelo restaurant can only be described as "life changing." We have always stayed at the Ritz Carlton here in Maui a couple of times, and I honestly loved this hotel more for its conveinent location and overall great vibe.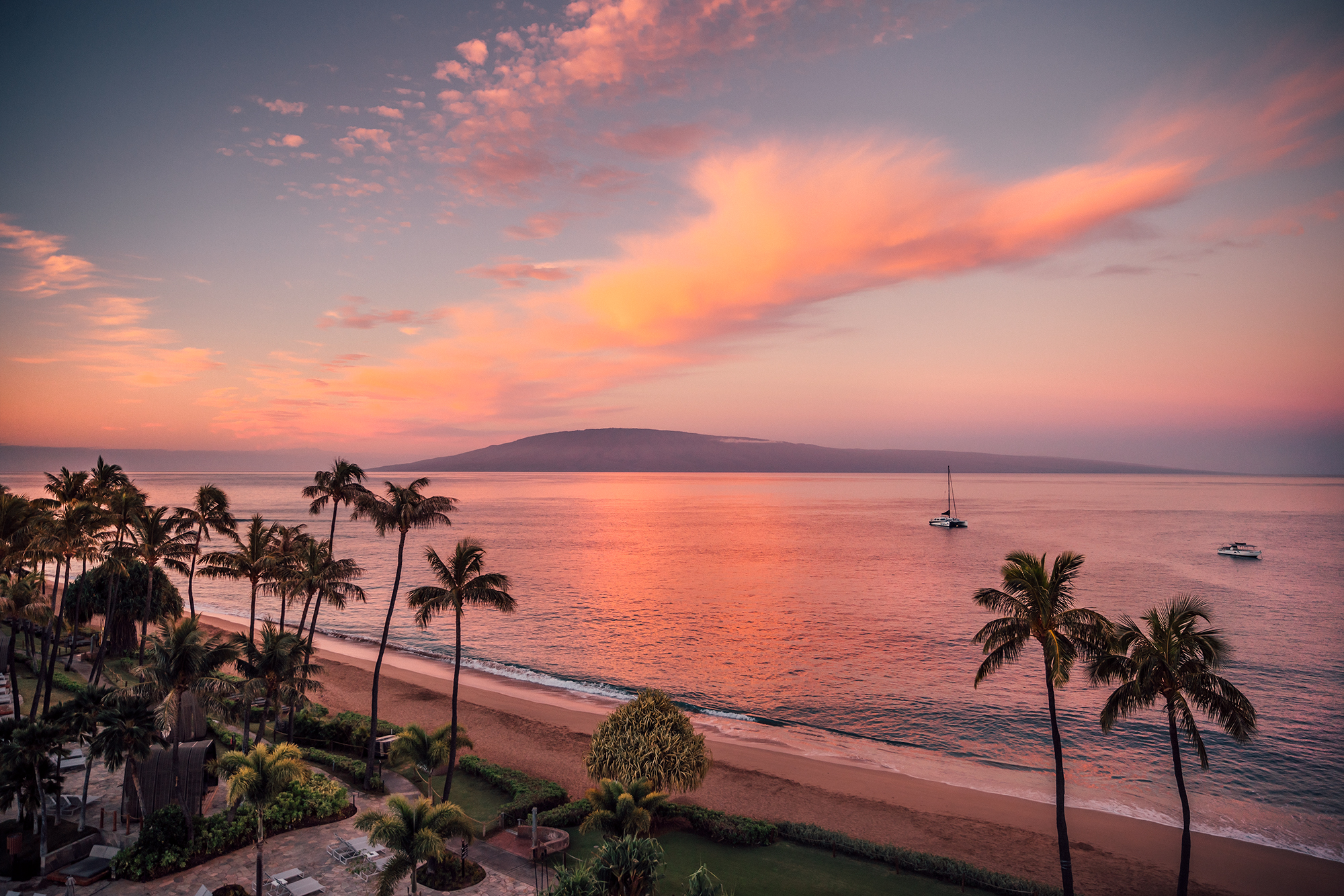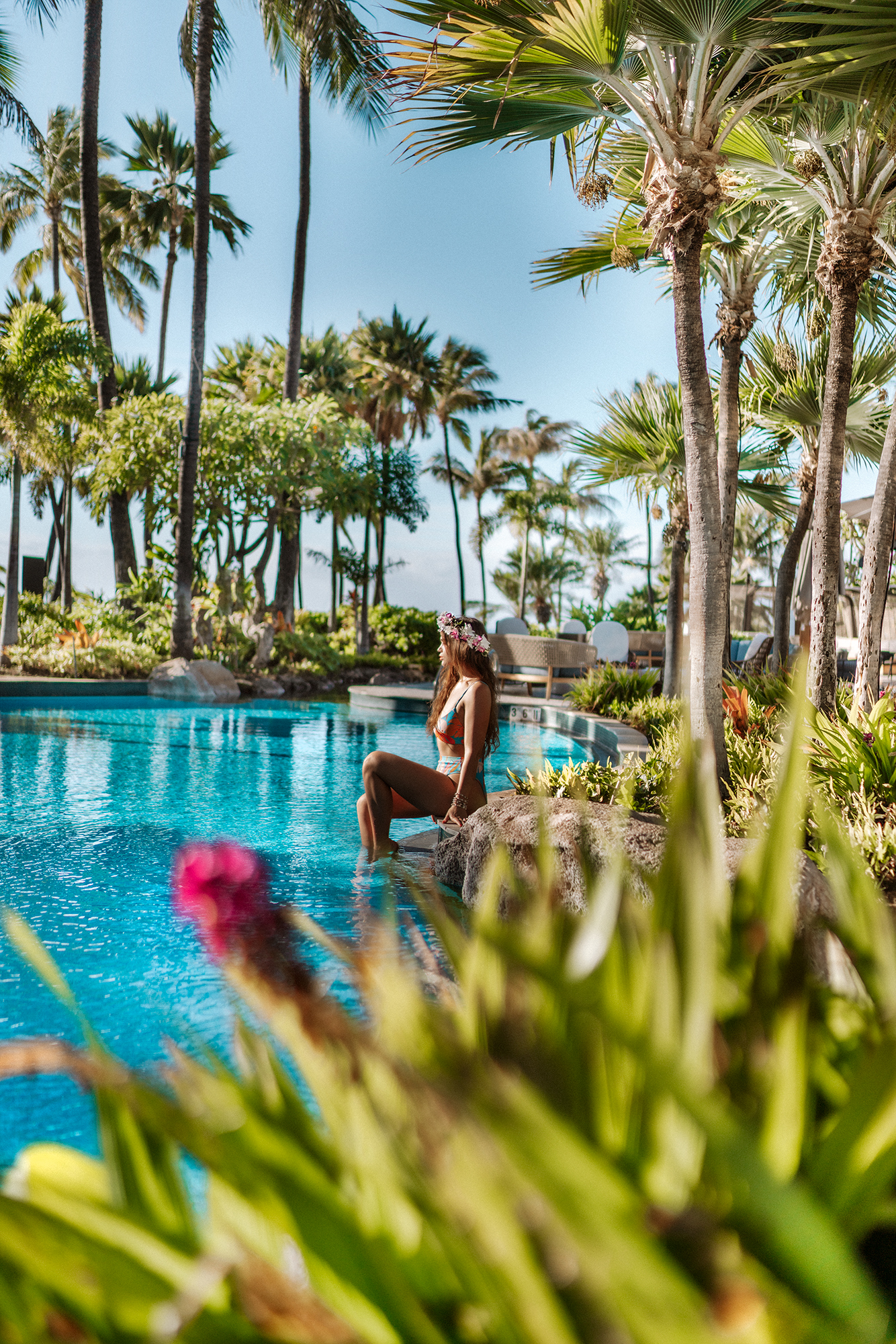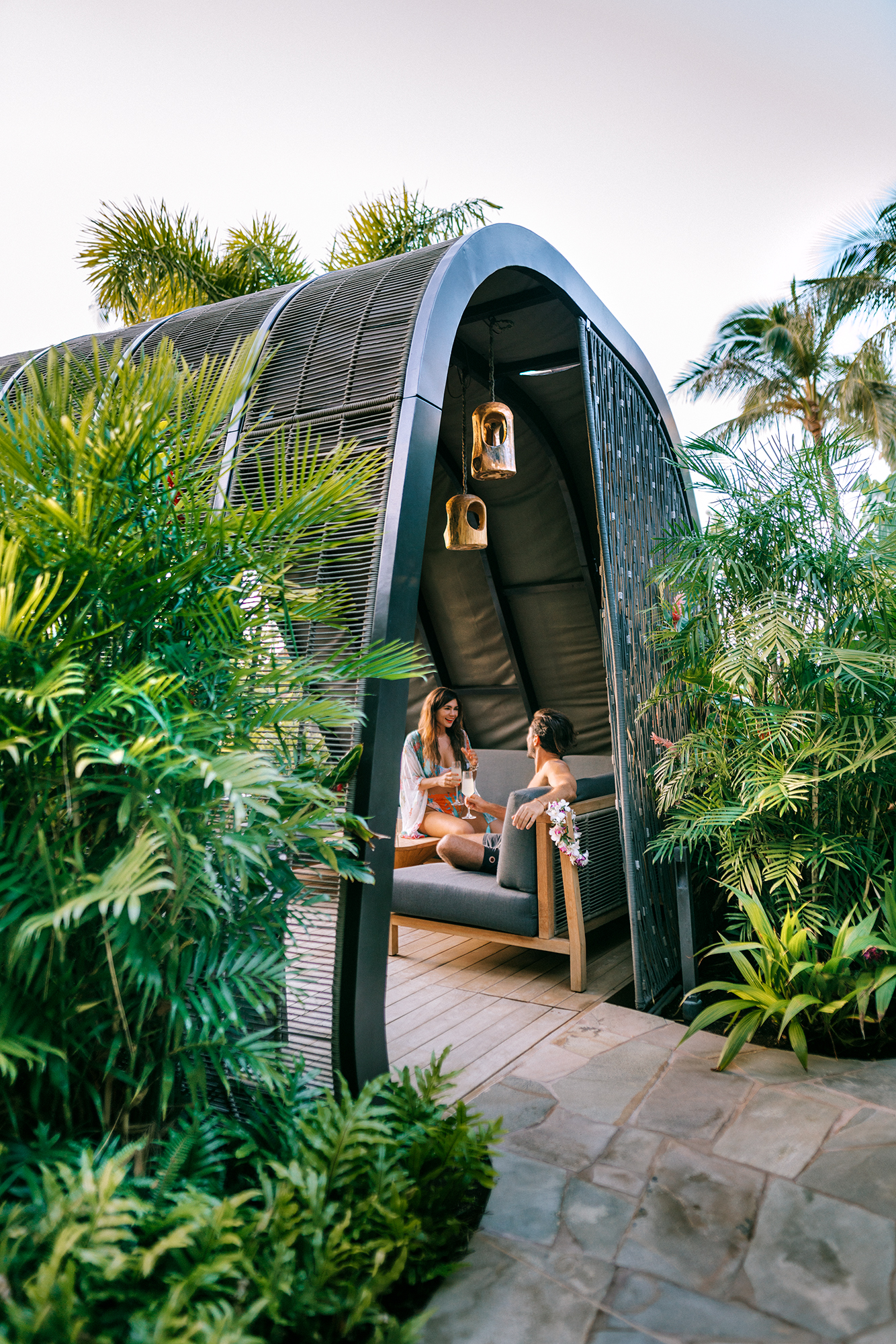 2. The Historic Davenport Hotel, Spokane, Washington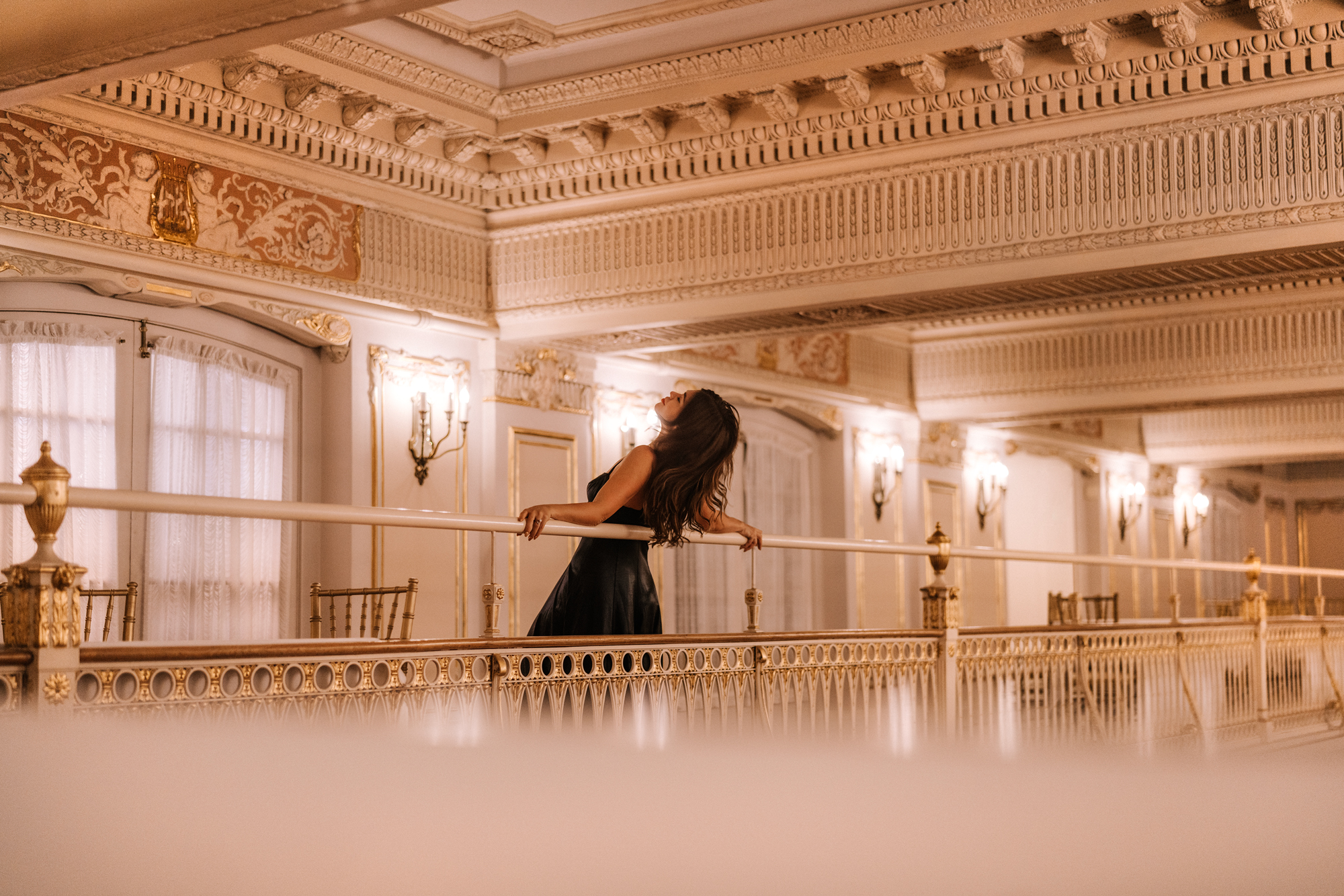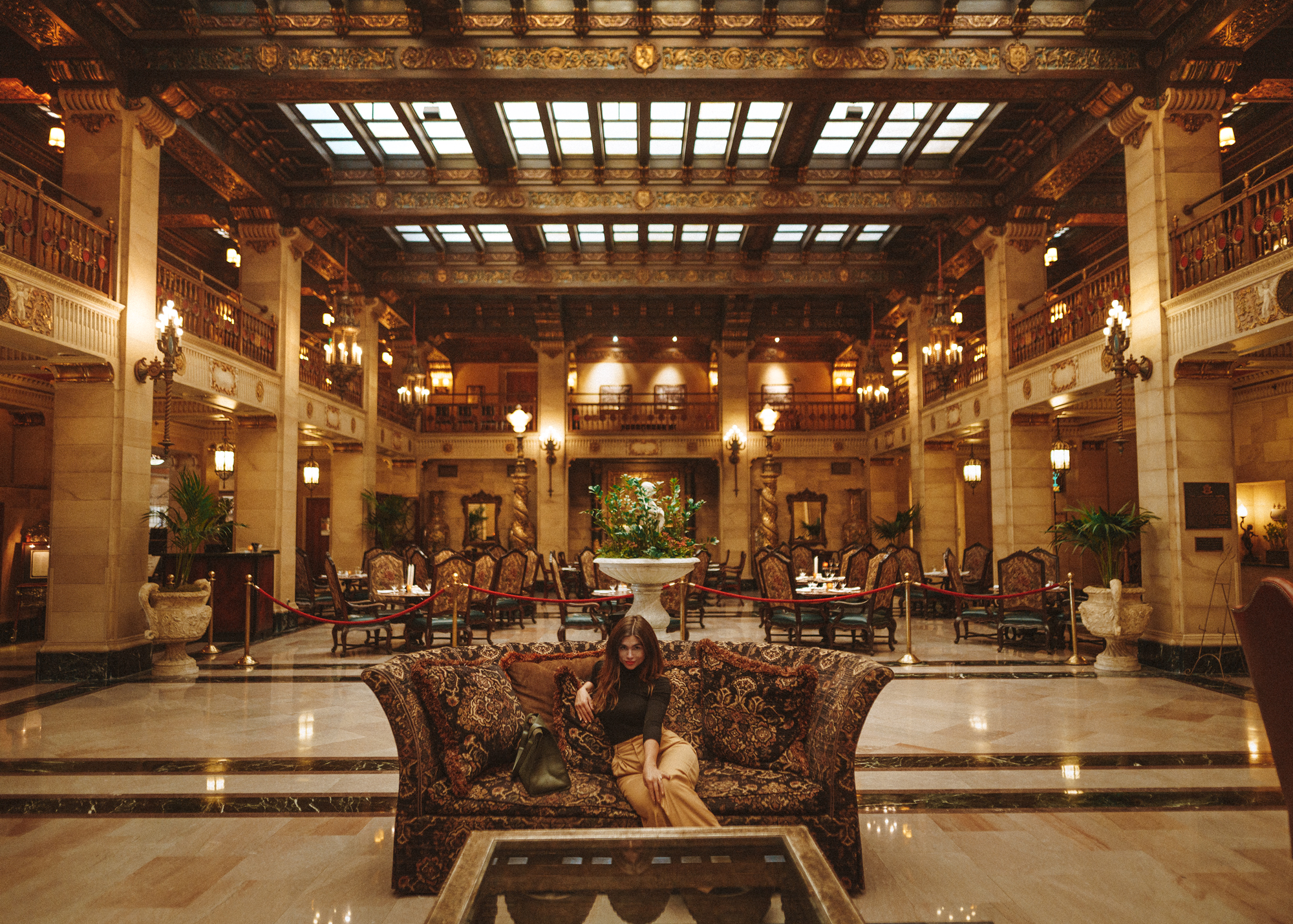 I had no idea what to expect from Spokane, but this hotel absolutely blew me away! Step back in time and experience the grandeur of a bygone era at The Historic Davenport Hotel. This iconic hotel, originally opened in 1914, has been meticulously restored to its former glory and is one of the most unique hotels I've seen in the United States.
When I'm traveling on personal trips, I particularly love Autograph Collection hotels because they are all unique and have boutique feels without a hint of corporate - while still being able to take advantage of points and Elite Status. At the Davenport, take some time to walk around the mezzanine level to see the historic photographs, newspaper clipping and artifacts and ornate ballrooms - a walk through the hotel is basically a free trip to a museum.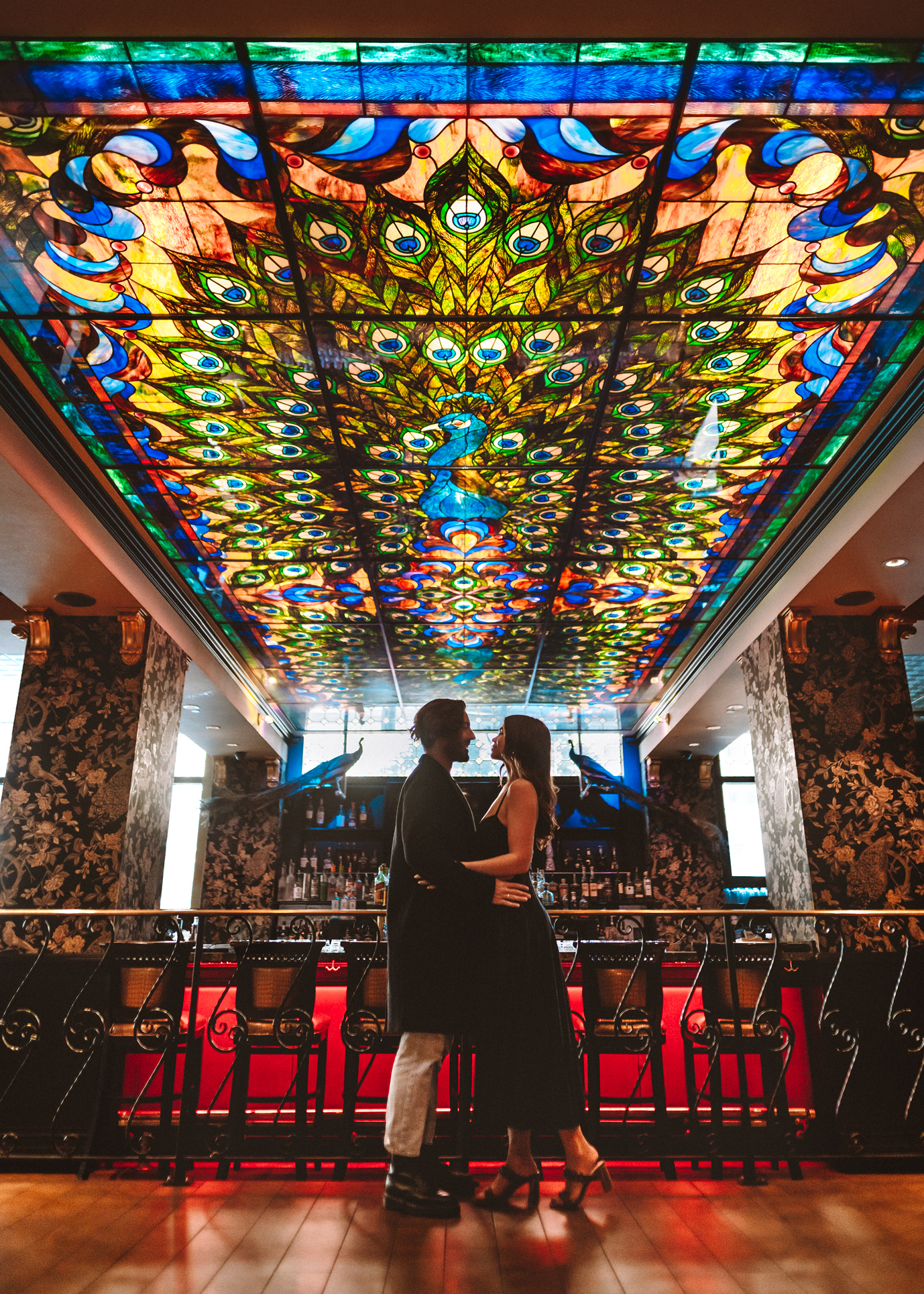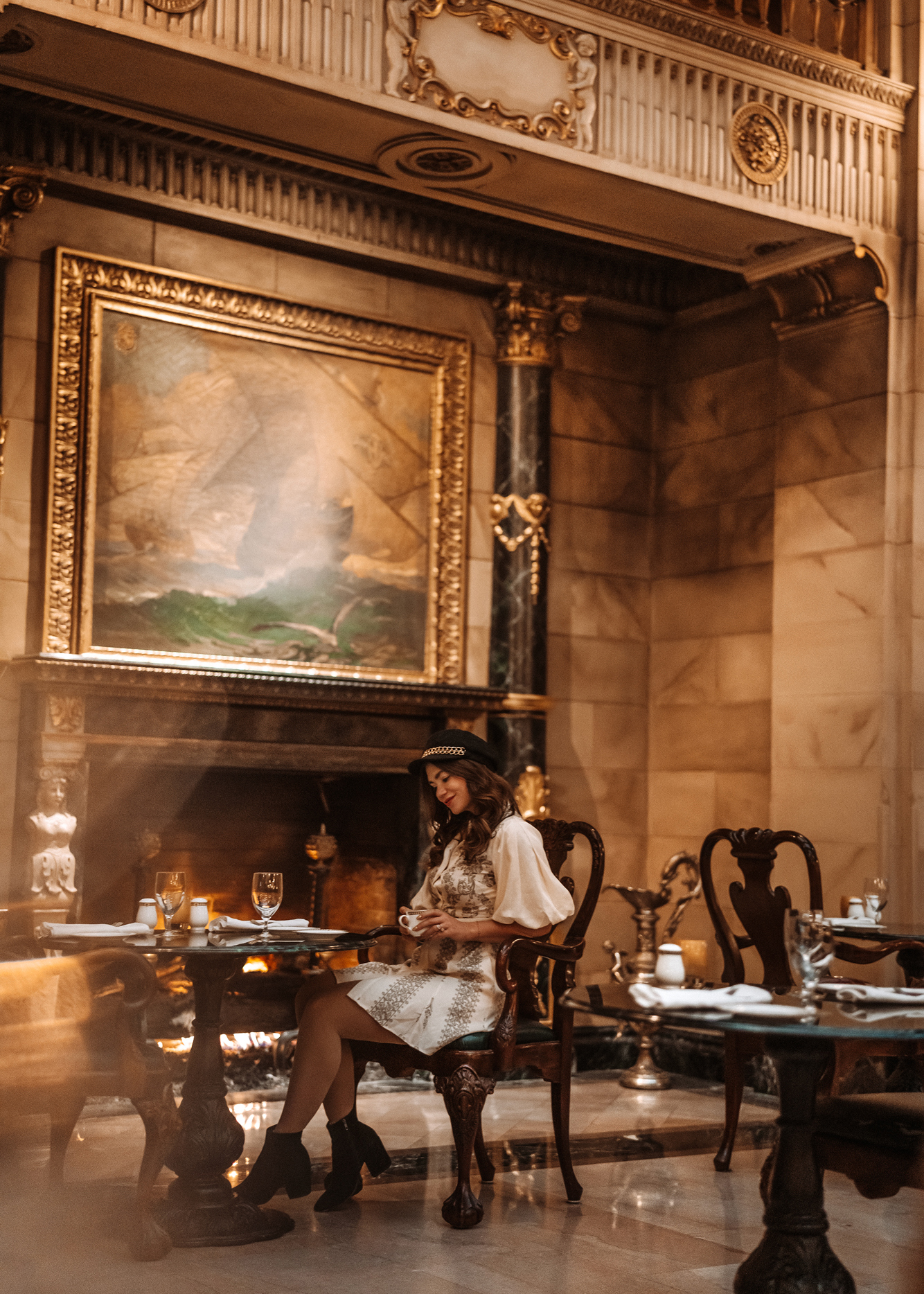 3. W Bellevue, Seattle, Washington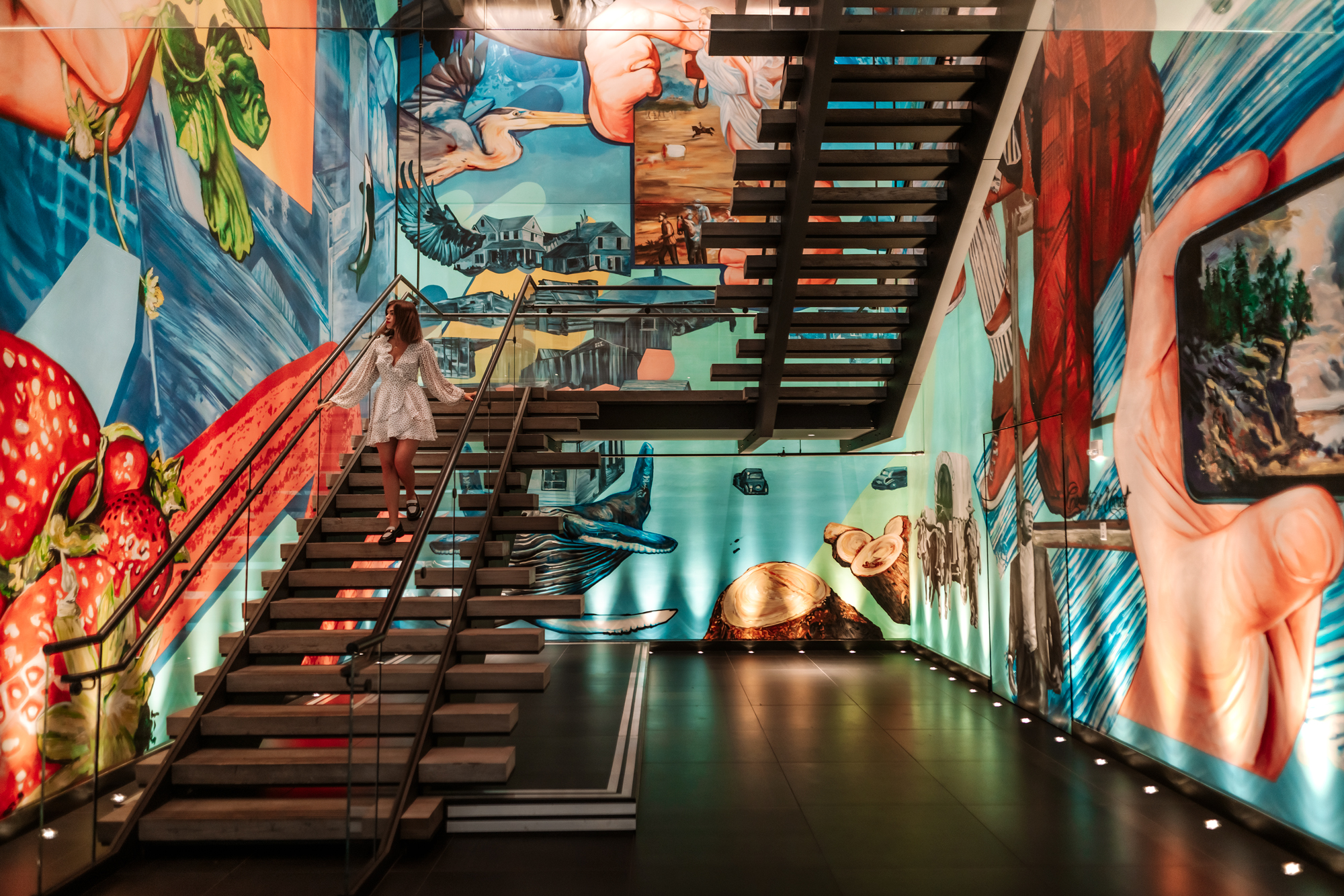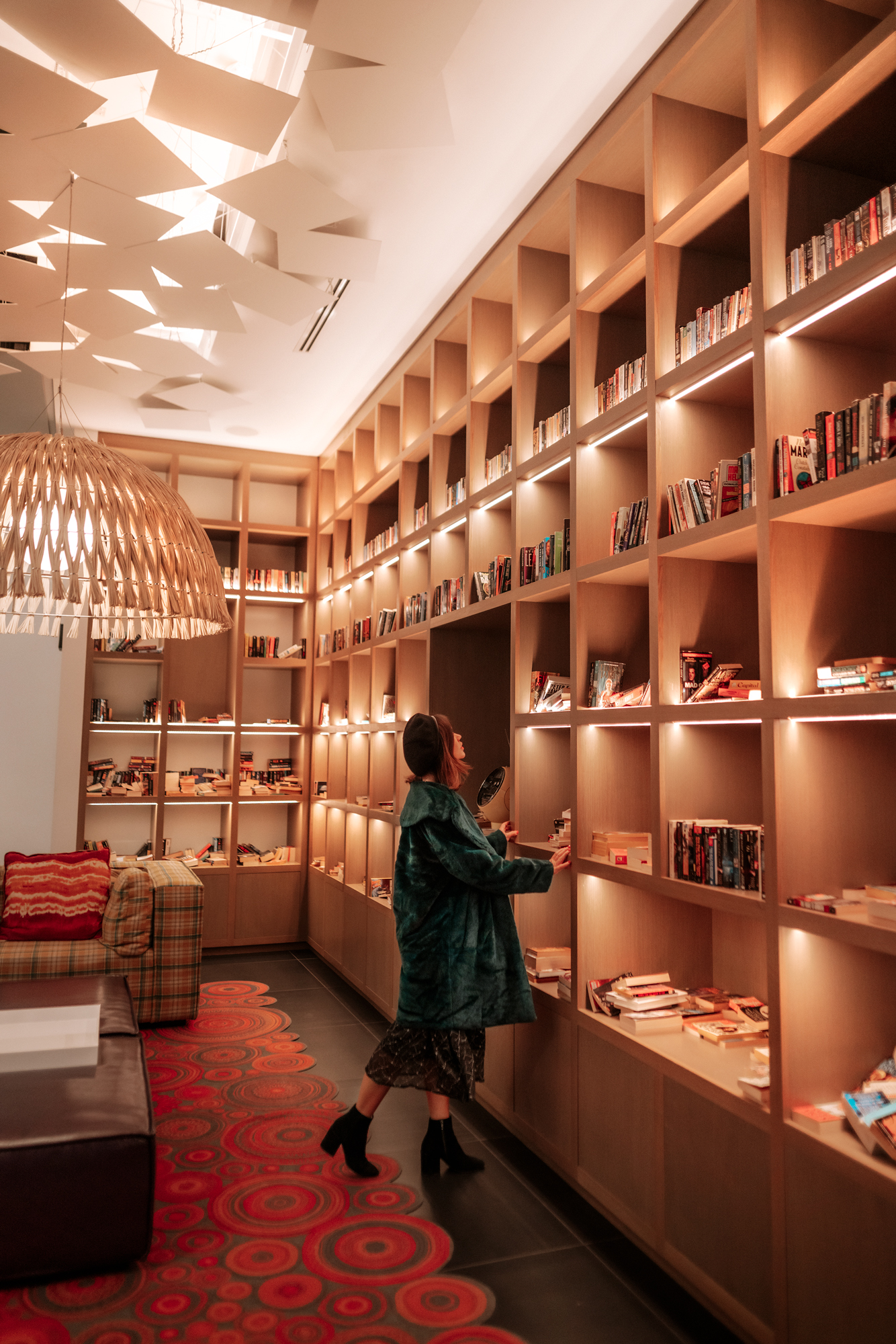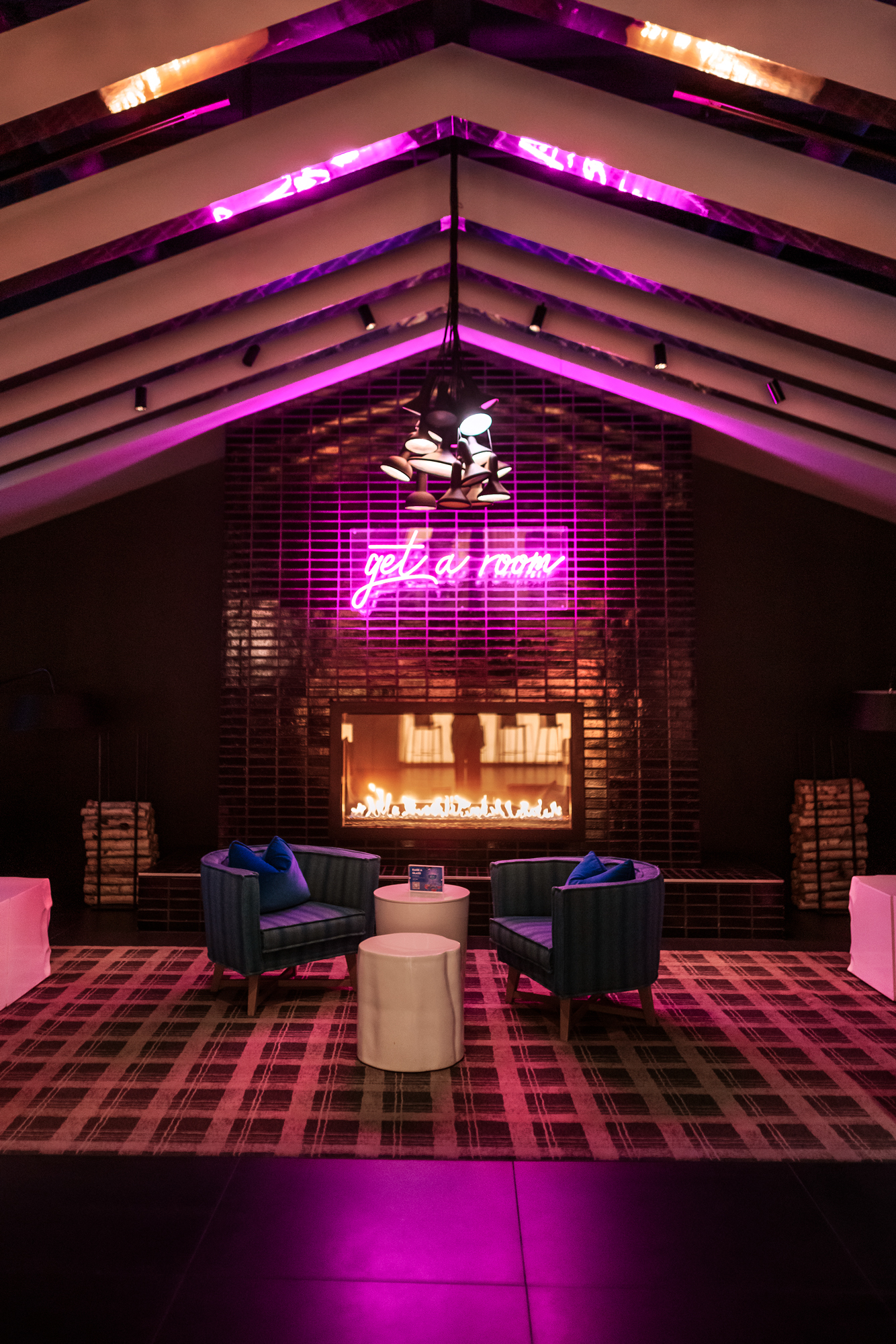 We had FUN at this hotel. Modern, full of art, and with a great cocktail bar, the W Bellevue is the perfect destination for a fun stop in Seattle. With really unique rooms, a prime location in the heart of Bellevue and stunning views of Lake Washington, this hotel has luxury amenities, great music in every corridor, and a vibrant bar and dining scene. The hotel's Lakehouse Restaurant is incredible, and well worth making a reservation!
We had never been to Seattle previously, and the Bellevue area is a very quick drive to the center of the city, but also a beautiful area to walk around in, and gives you more of a lived-in local feel than the area around Pikes Place.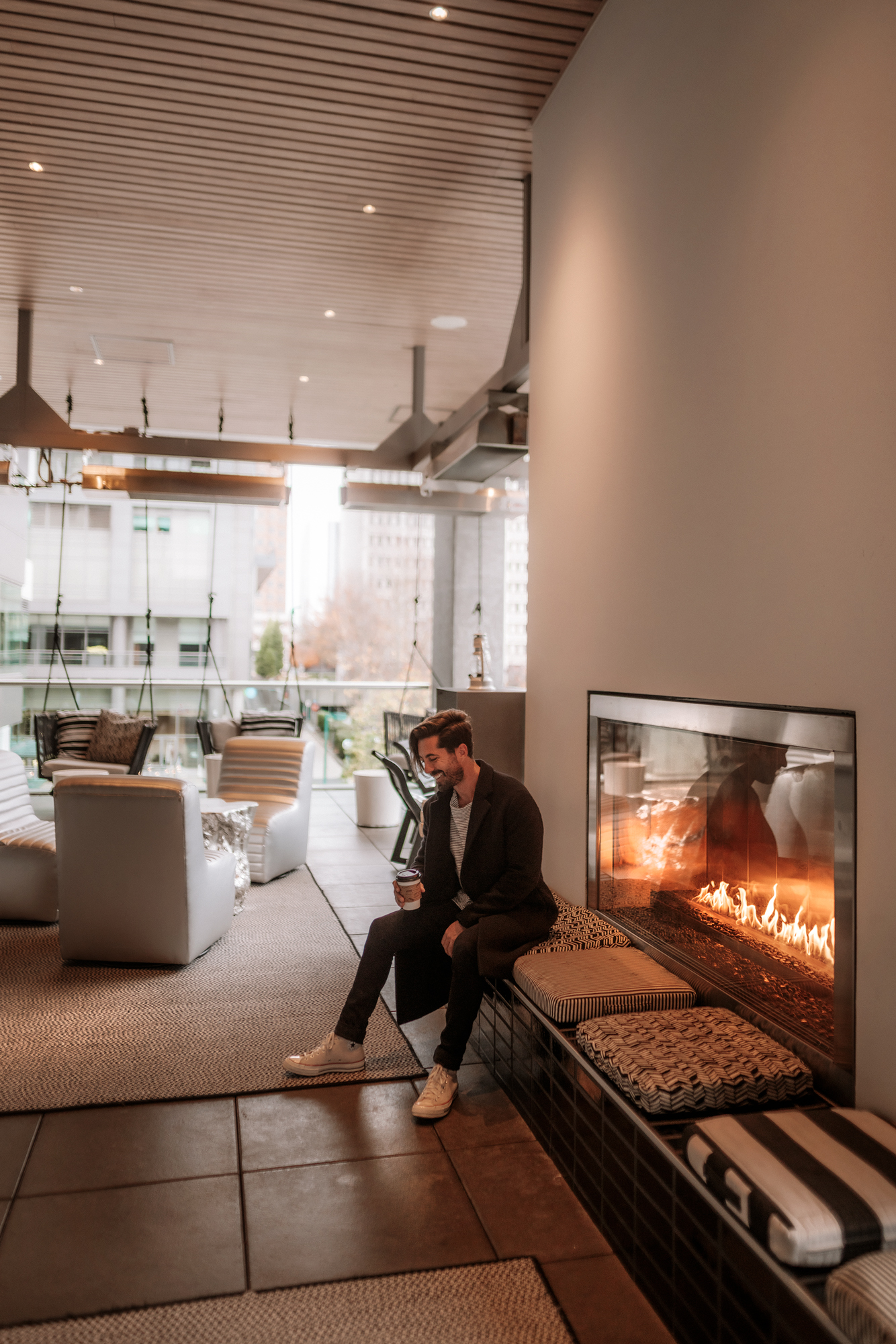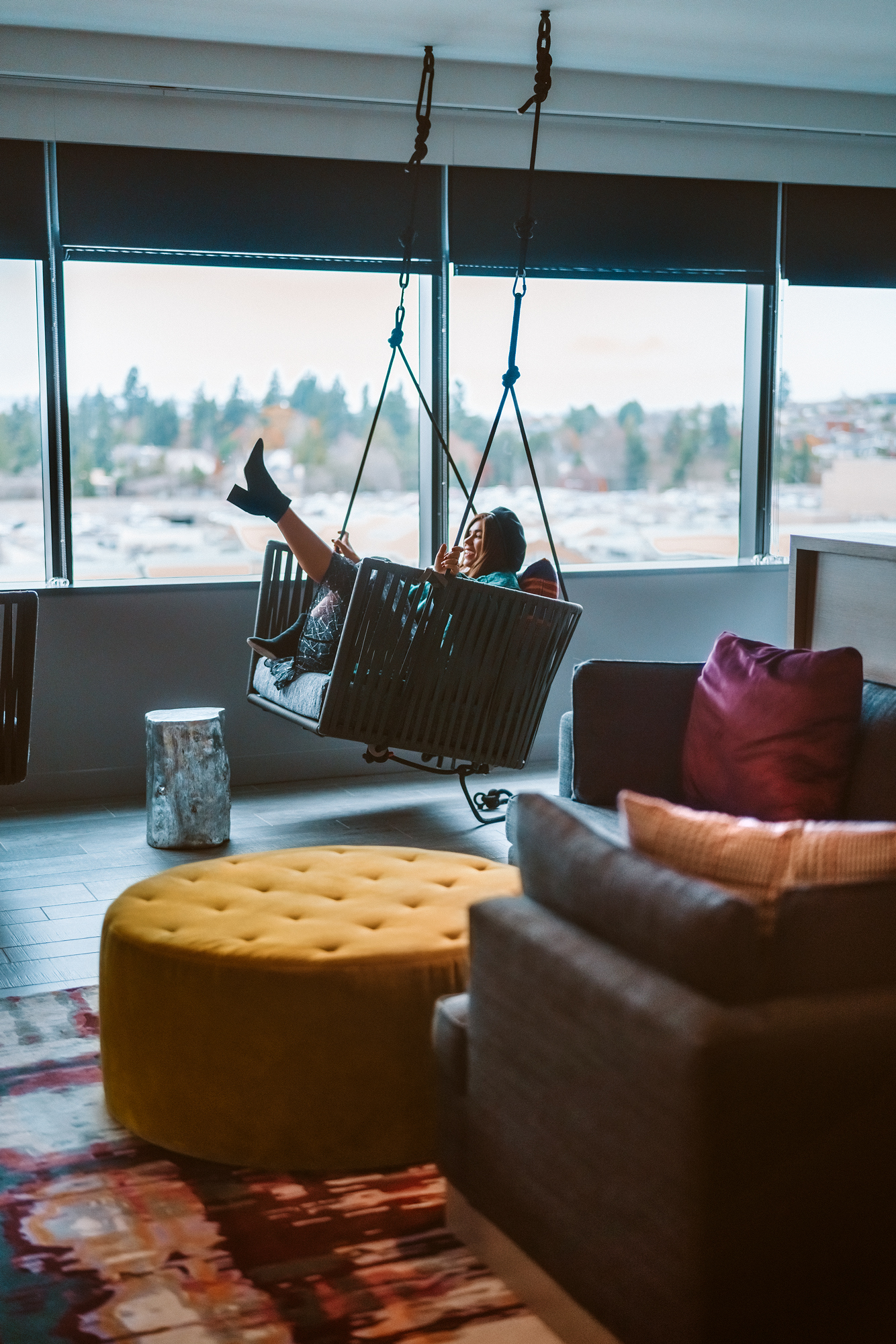 4. The Cloudveil Autograph Collection, Jackson Hole, Wyoming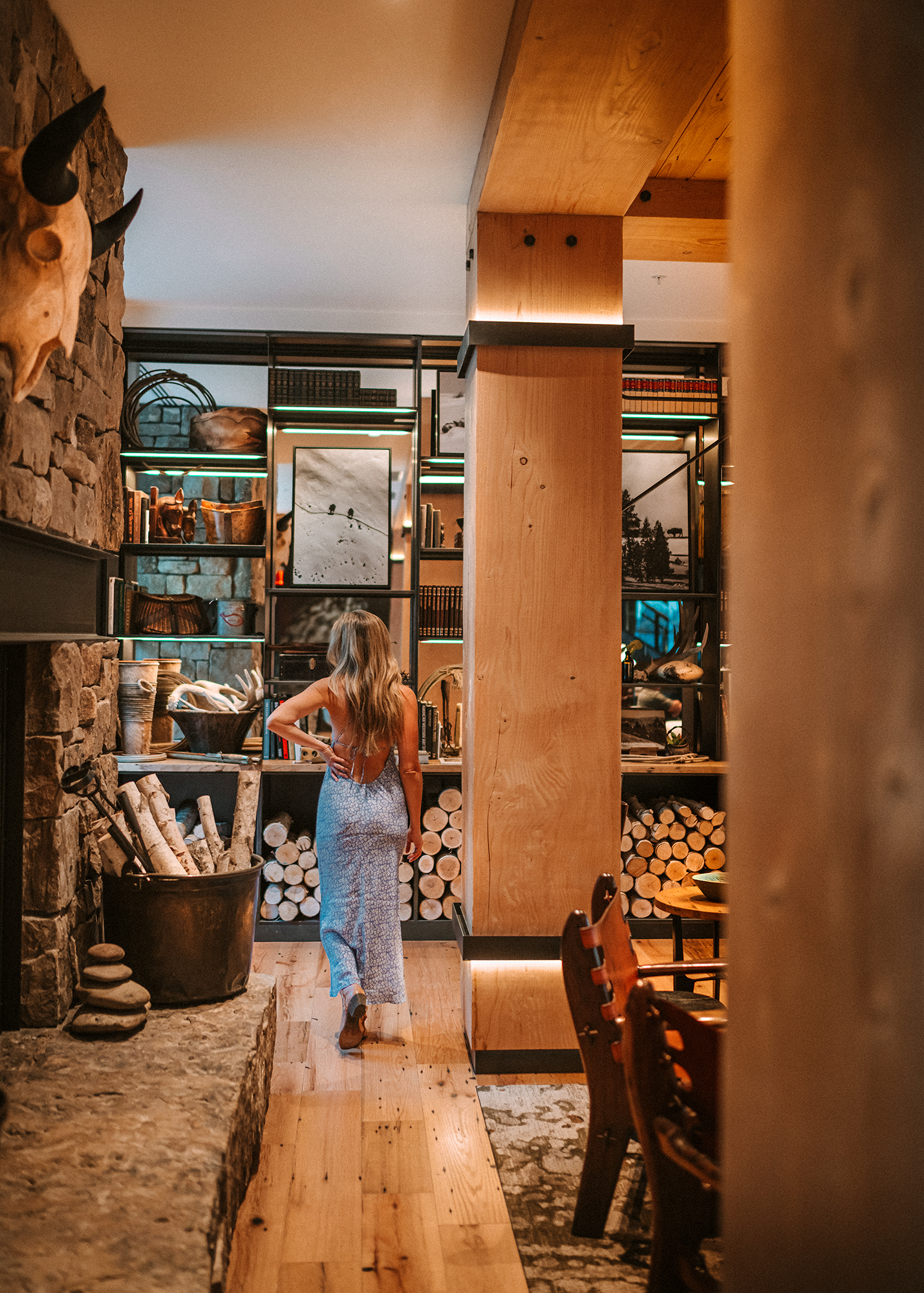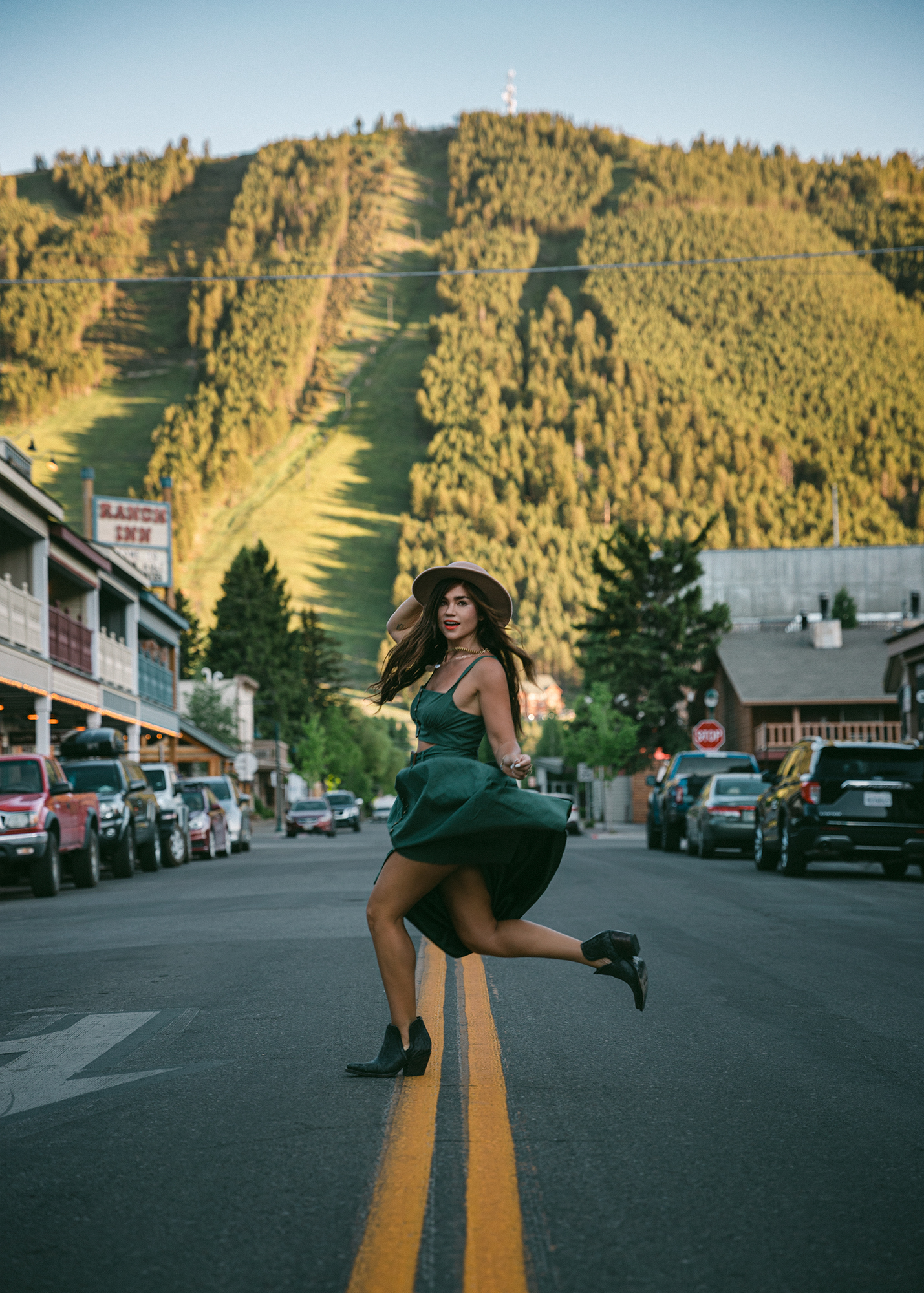 The newly opened in 2021, right in the heart of Jackson Hole, the Cloudveil Autograph Collection offers an authentic Western experience with luxurious modern amenities and incredibly well curated decor and details. We stayed here in the summer, and it was the perfect place to come back to and walk around Jackson Hole after hiking in the Tetons all day. I would love to come back in the winter and see the town in the snow!
Every corner of this hotel just gives effortlessly cool and chic, and as much as I wanted to explore all of Wyoming's natural beauty from dawn to dusk, part of me just wanted to sit here and soak in this hotel all day as well.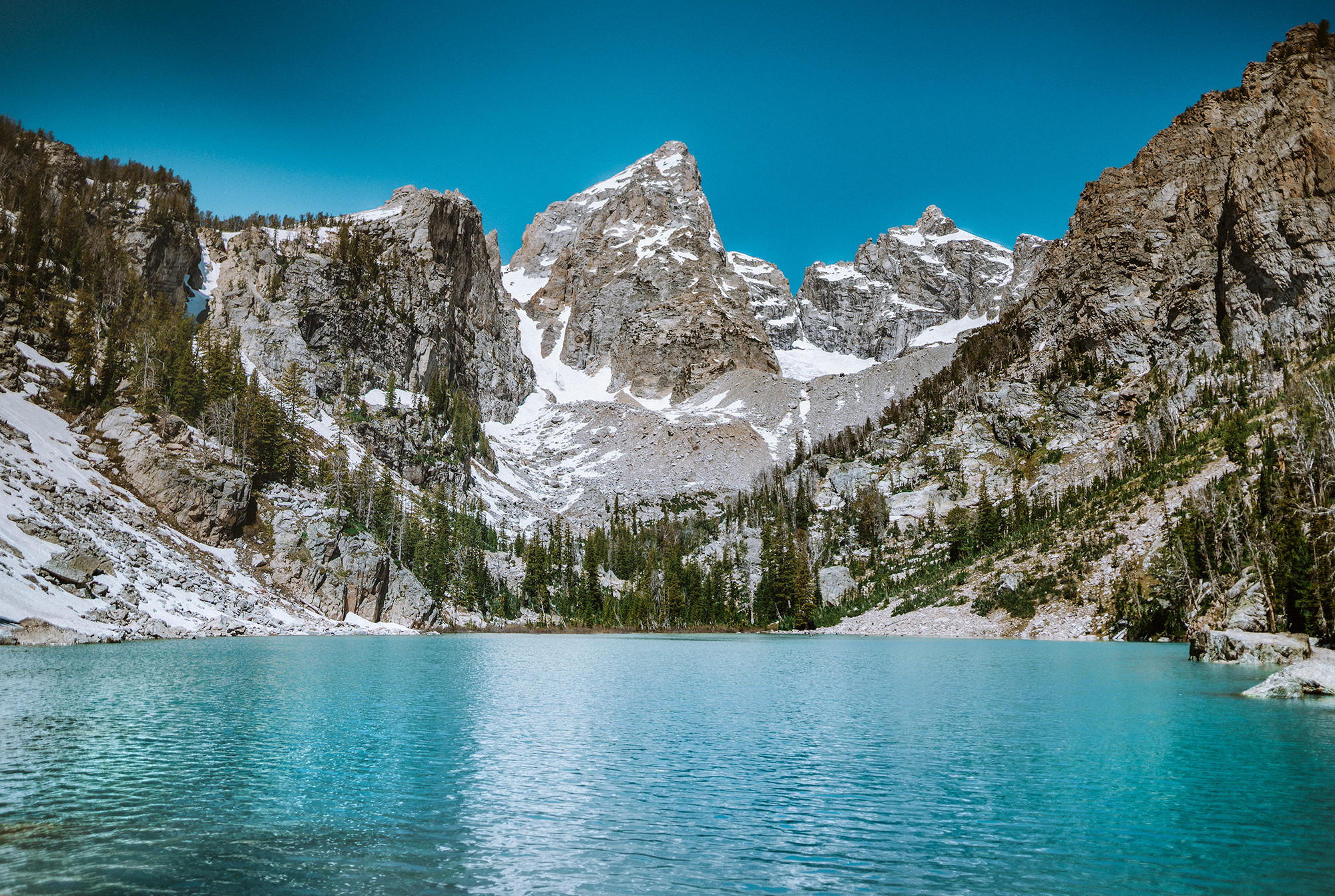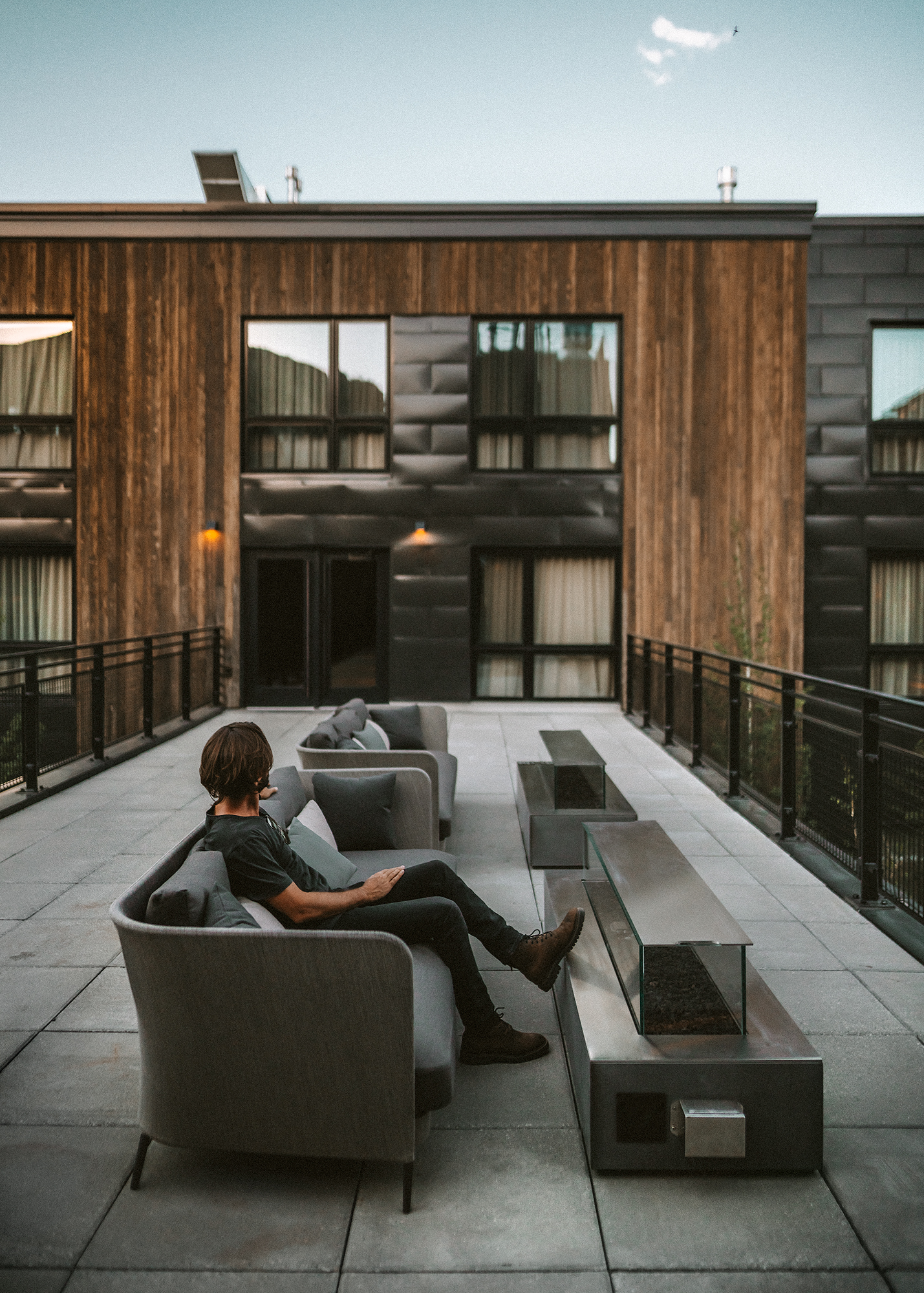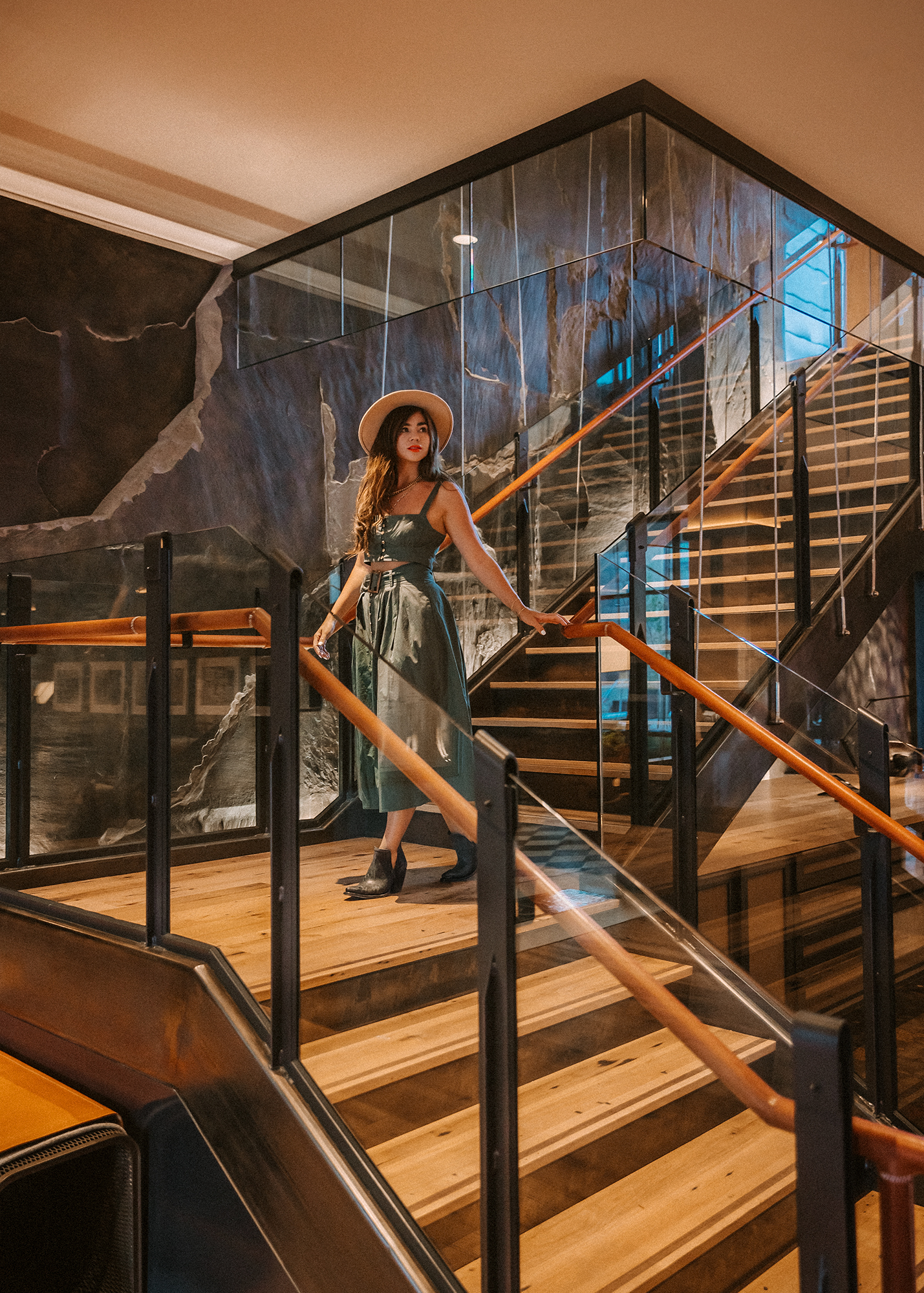 5. Element Moab, Utah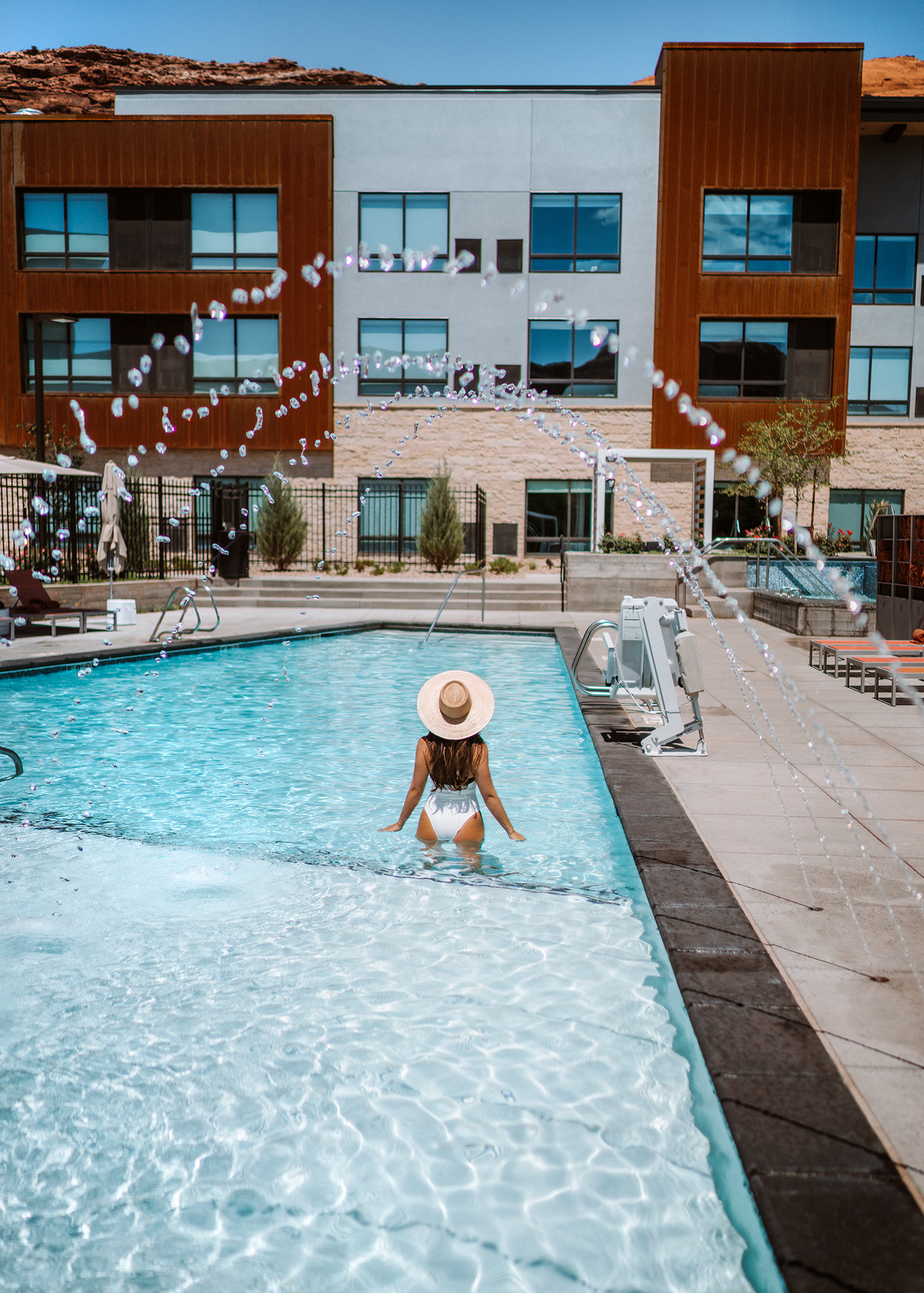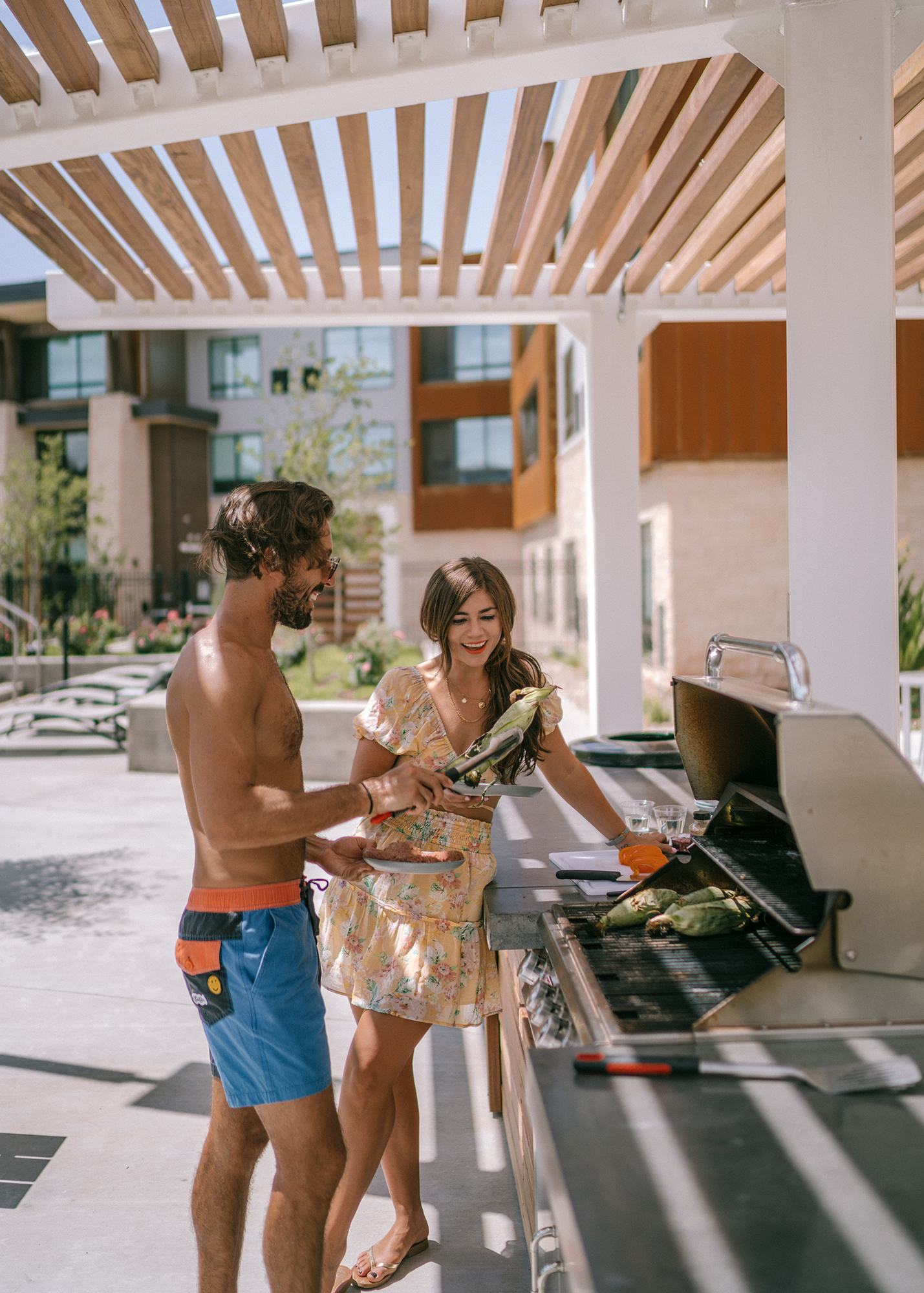 If you're coming to Moab, Utah to explore Arches National Park, Canyonlands National Park, or Capitol Reef, Element Moab is the perfect place to stay - we LOVED it here. The location is perfect and just minutes from Arches, which was really important to us as we decided to hike Grand Arch at sunrise and had to leave at 4AM to get there in time. In between hiking adventurers, we got out of the mid-day heat in the pool, took a break from restaurants by grilling some of our food at the pool deck grills, and reset for the next day's outing.
Element has really comfortable beds, a huge focus on sustainability comfort and sustainability and being eco-friendly, and complimentary breakfast for all. And I believe I've already said how much I LOVE a free breakfast. It's a very essential part of my hotel experience.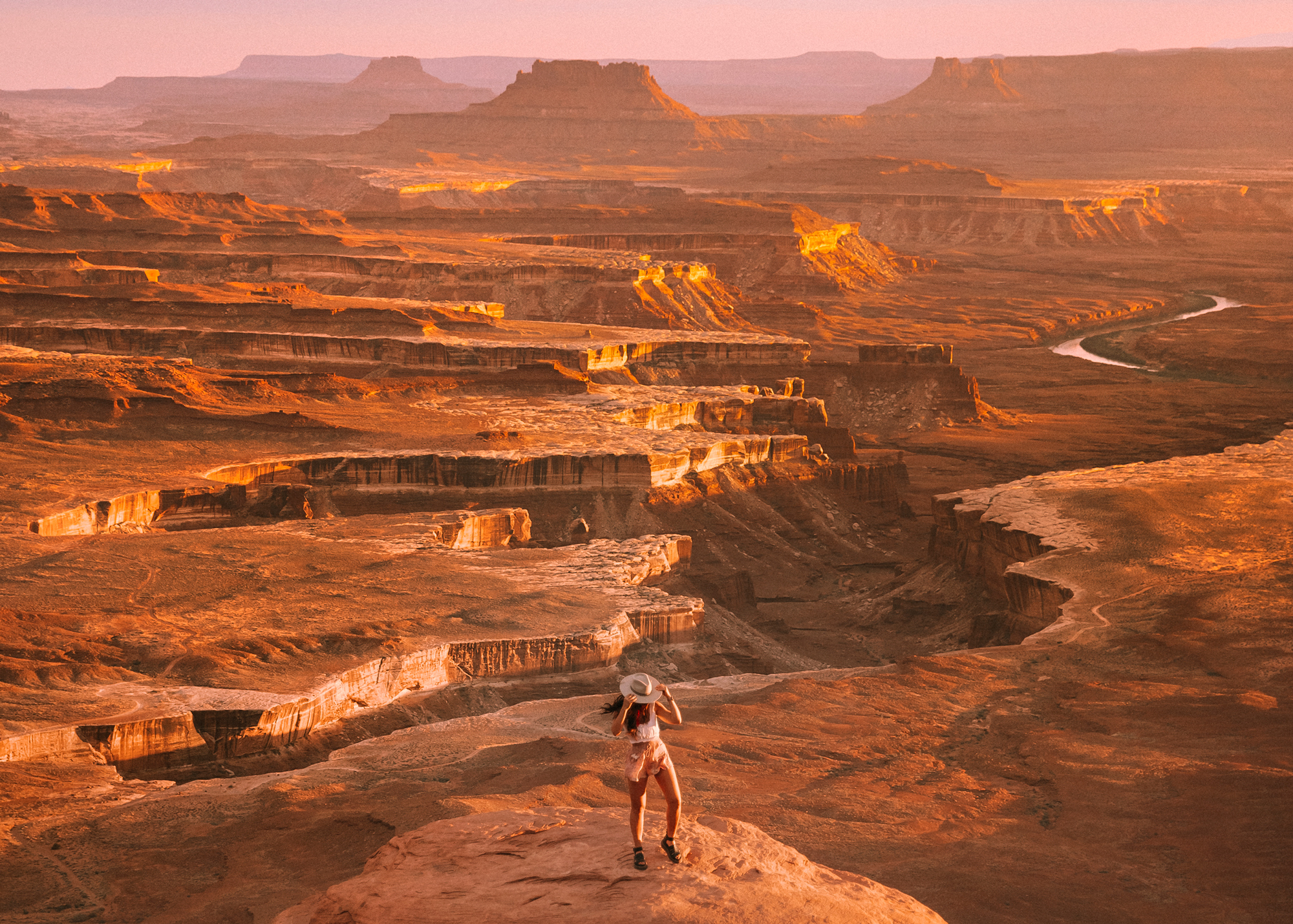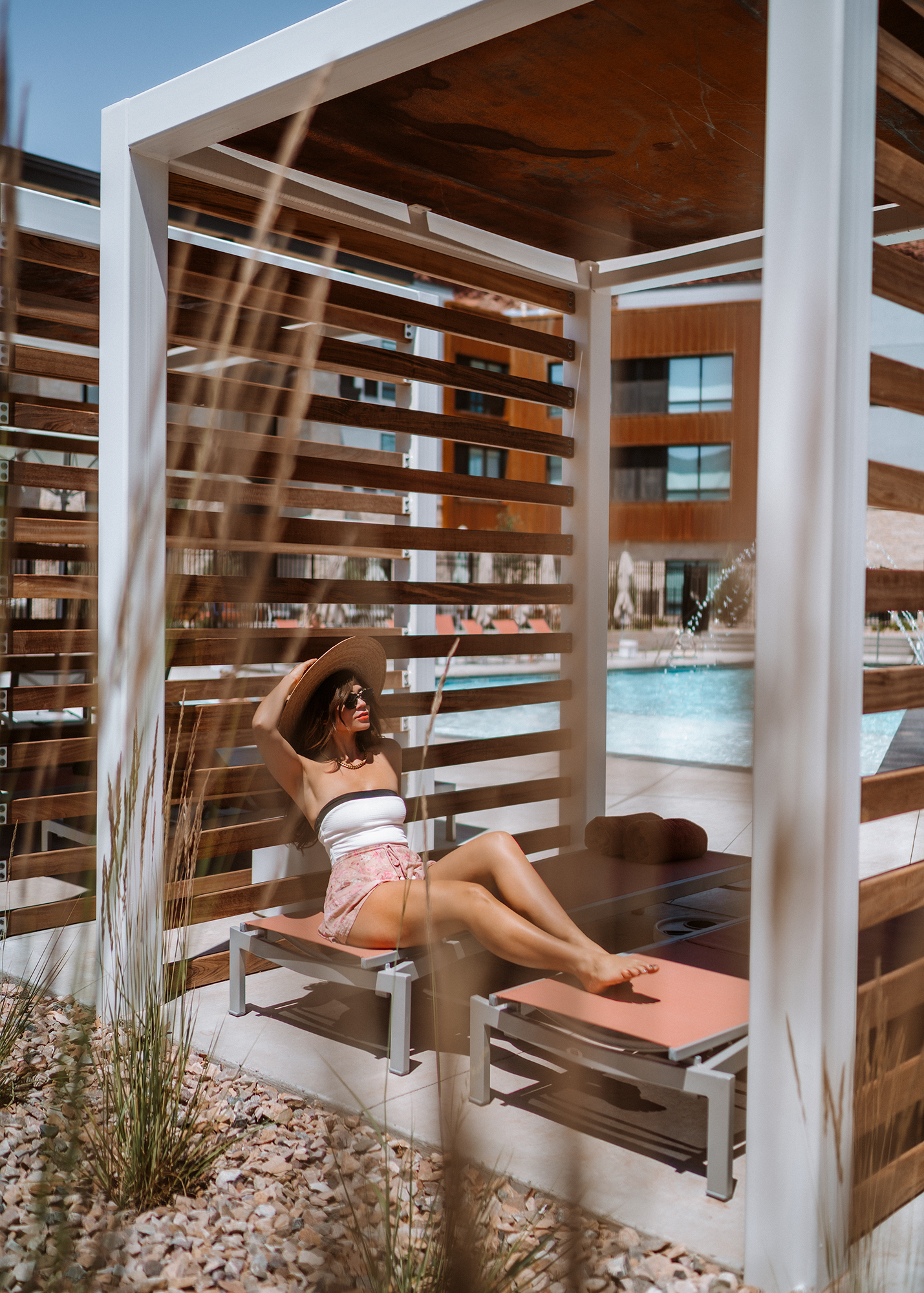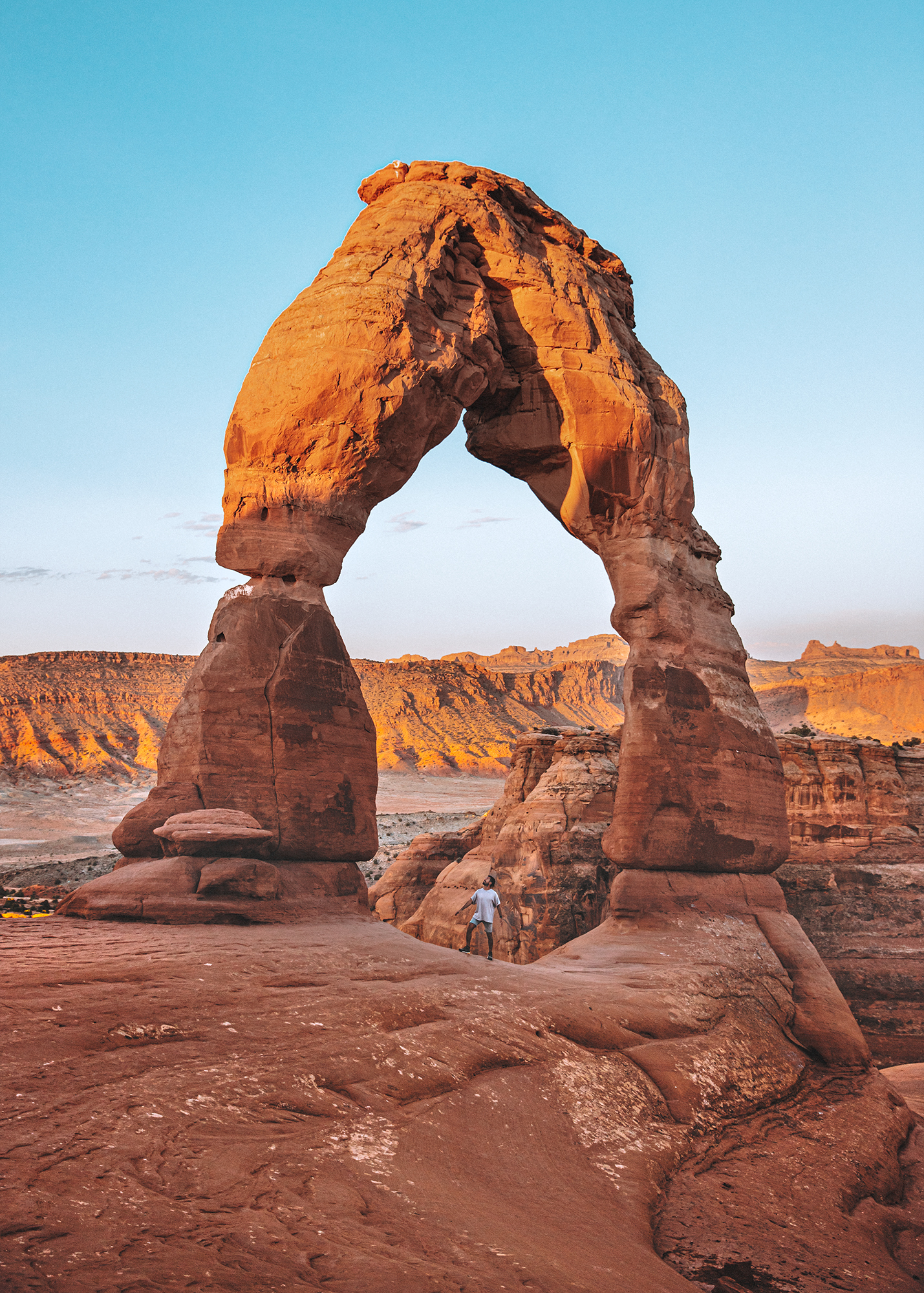 6. The Royal Hawaiian, Waikiki, Oahu, Hawaii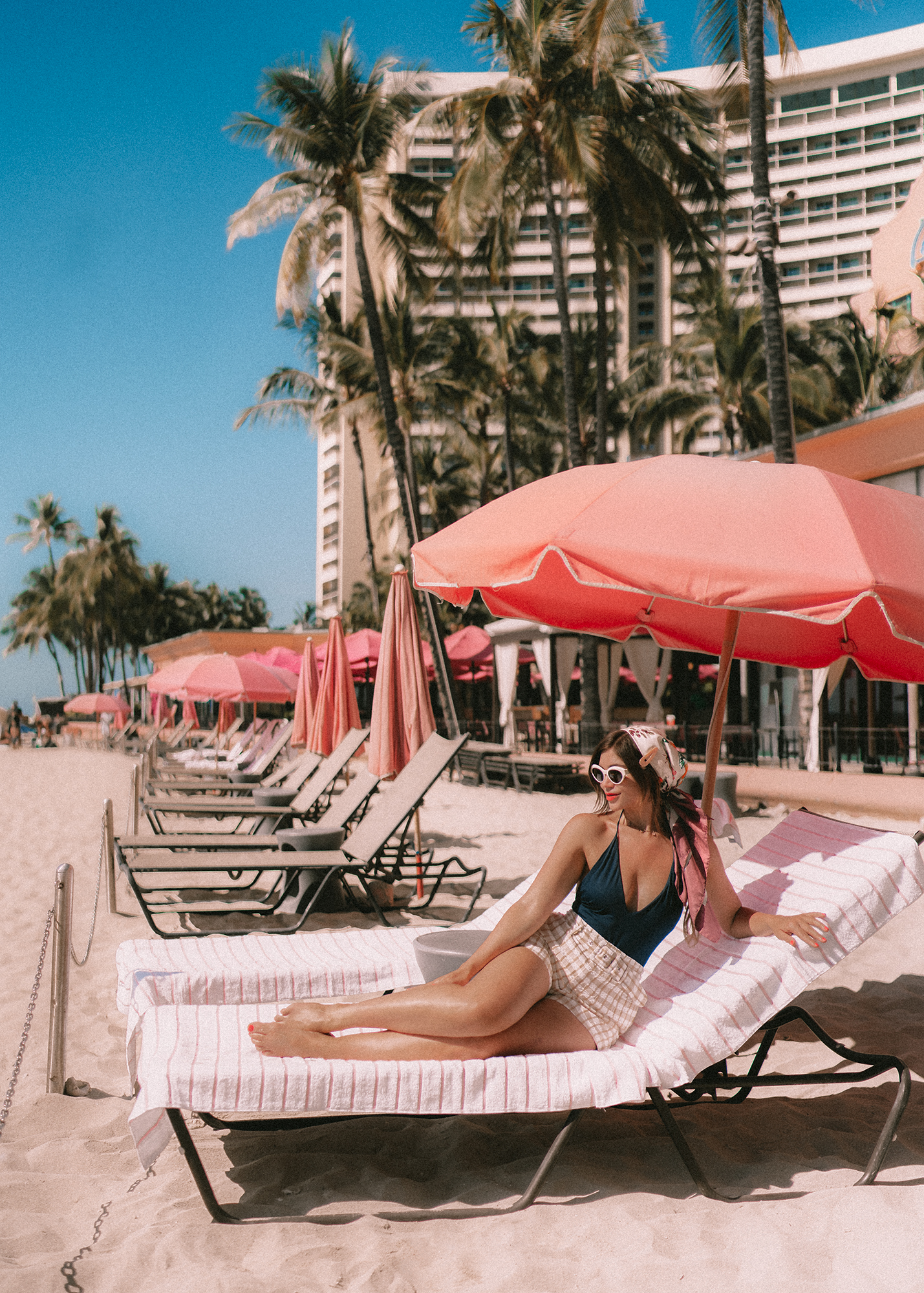 This hotel is truly an icon, The Royal Hawaiian, now under Marriott's Luxury Collection brand, first opened back in 1927 and is the original Waikiki hotel - the history here is amazing, and the design and pink details are just perfect. Known as the "Pink Palace of the Pacific," the Royal Hawaiian is perfectly placed right on Waikiki beach. While I typically never visit Waikiki in Oahu, this hotel is worth a stop to rent a beach chair with a signature pink umbrella, look at the historic photographs, explore the lush gardens, stop by the famous Mai Tai Bar and take an outrigger ride on the famous Waikiki waves with local guides.
Unfortunately, we visited here at the end of 2020, so we did not have a chance to try all of the restaurants this hotel has, including the Azure fine dining experience , so I am looking forward to returning someday!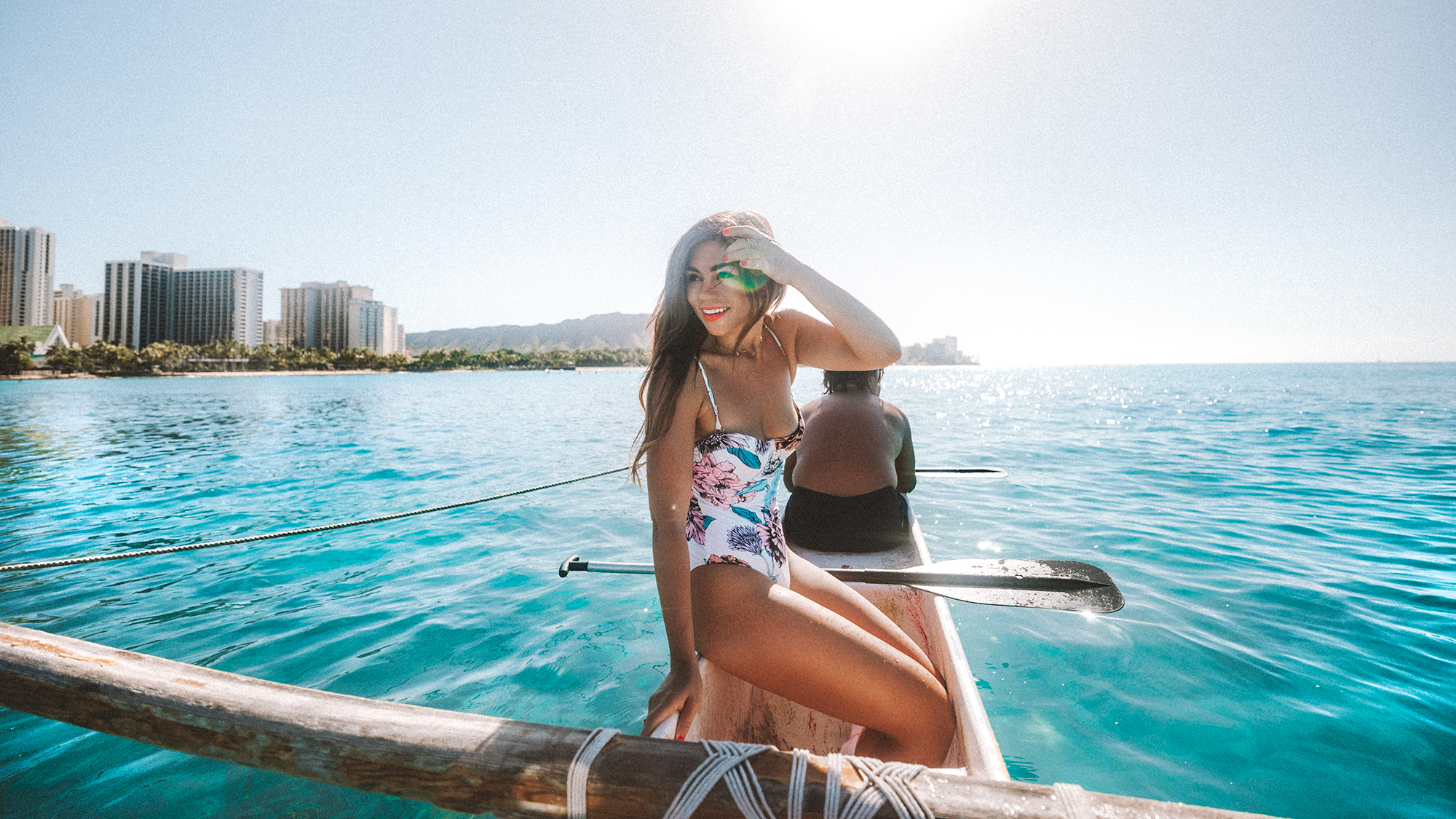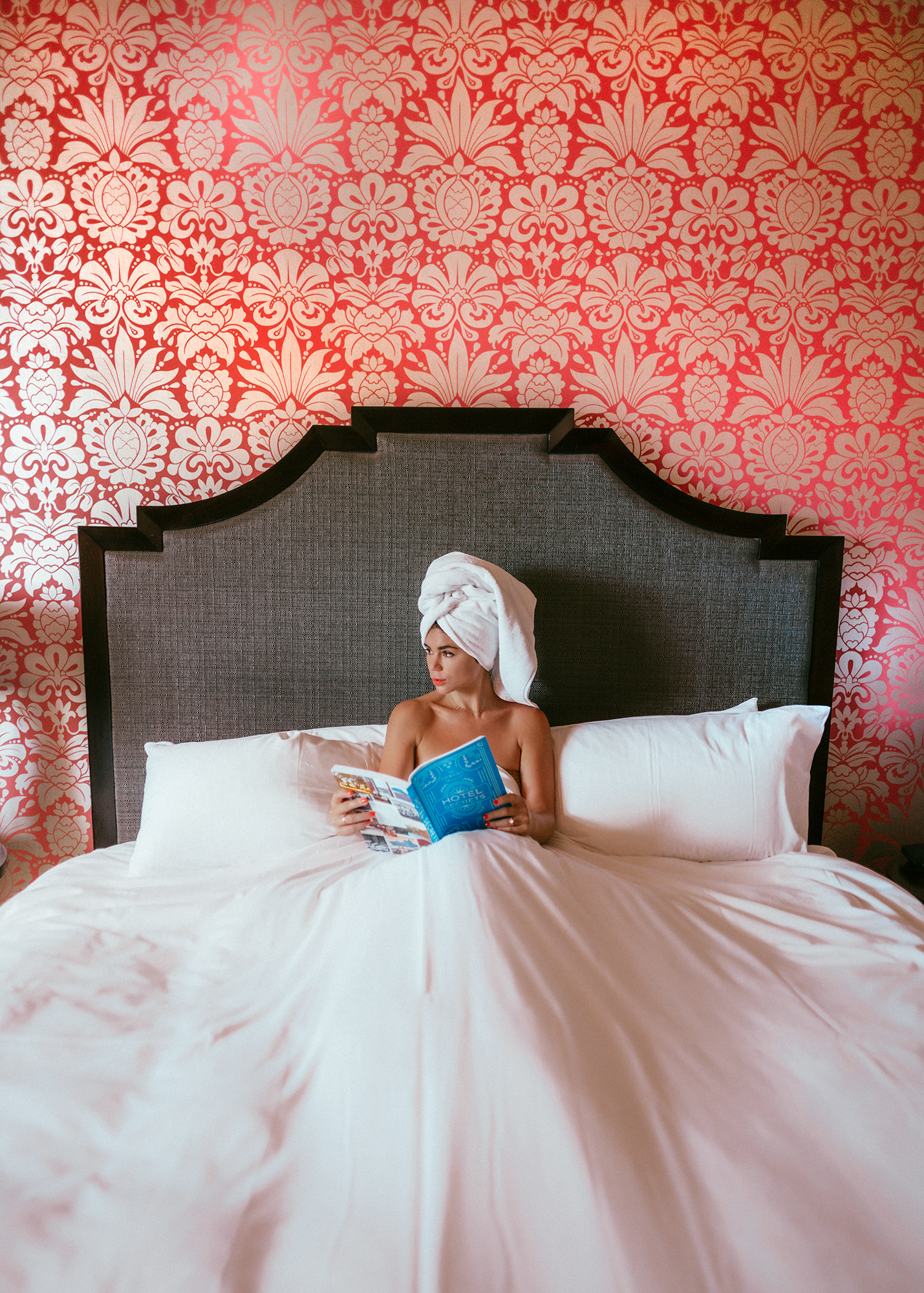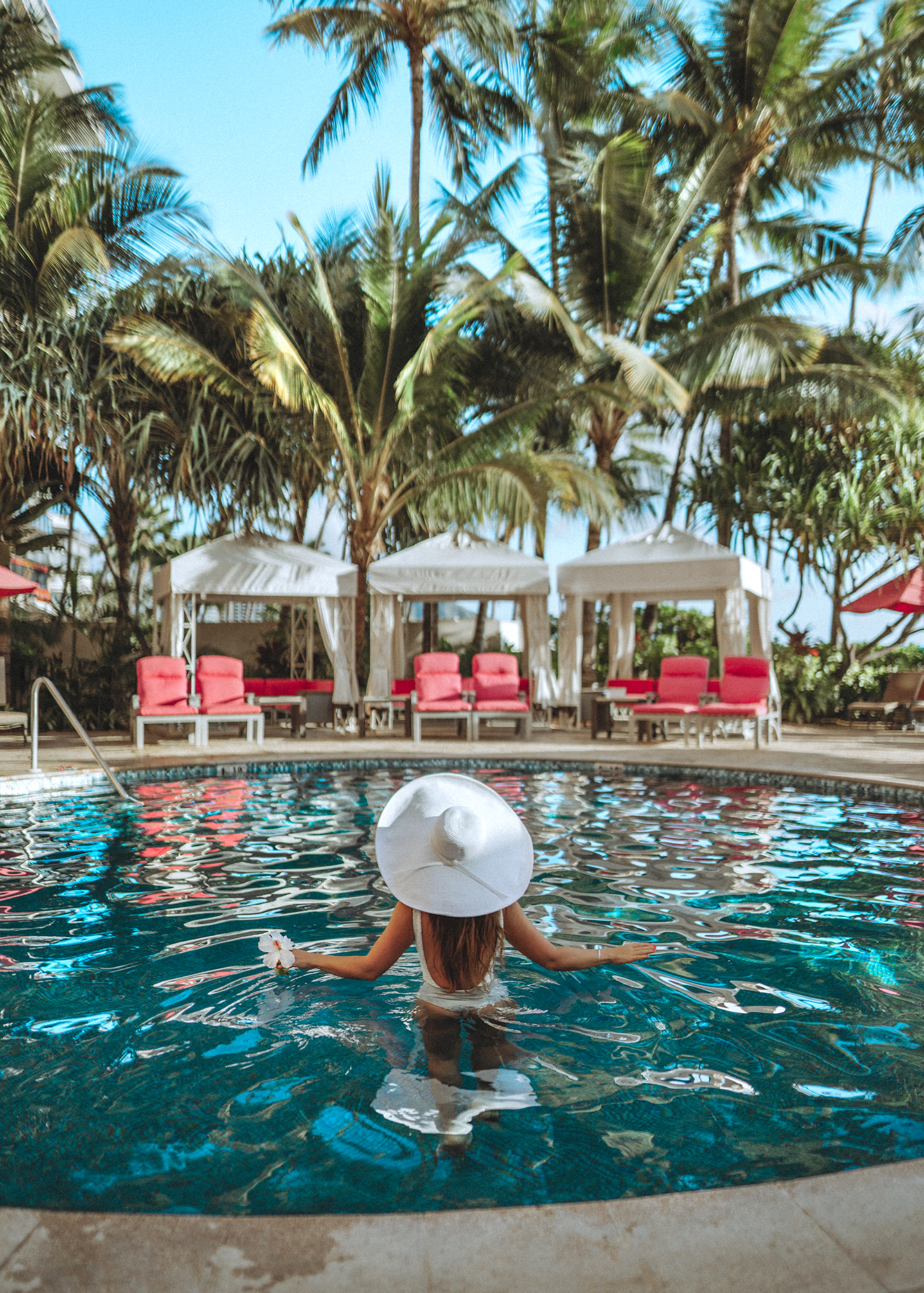 7. Ritz Carlton Philadelphia, Pennsylvania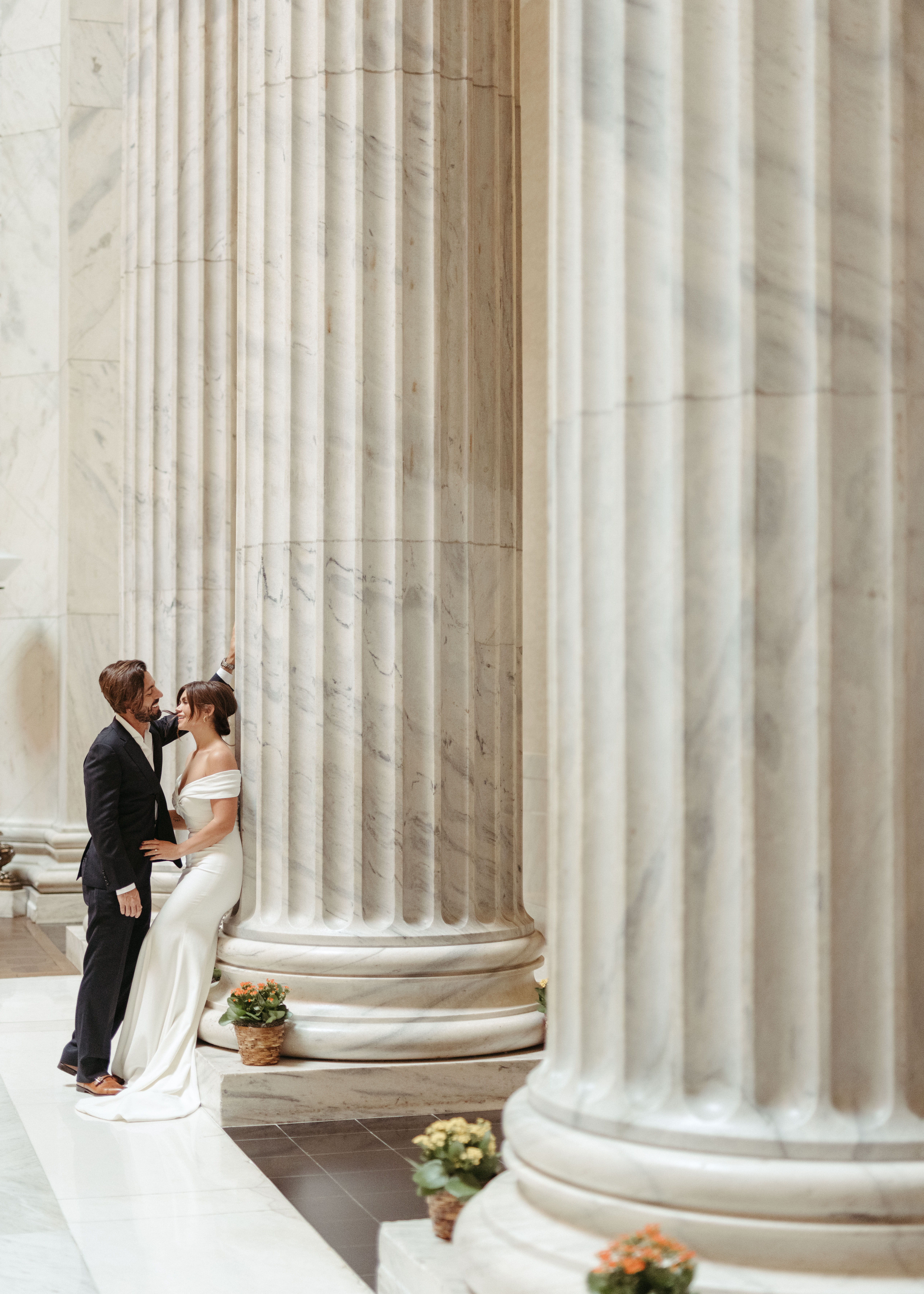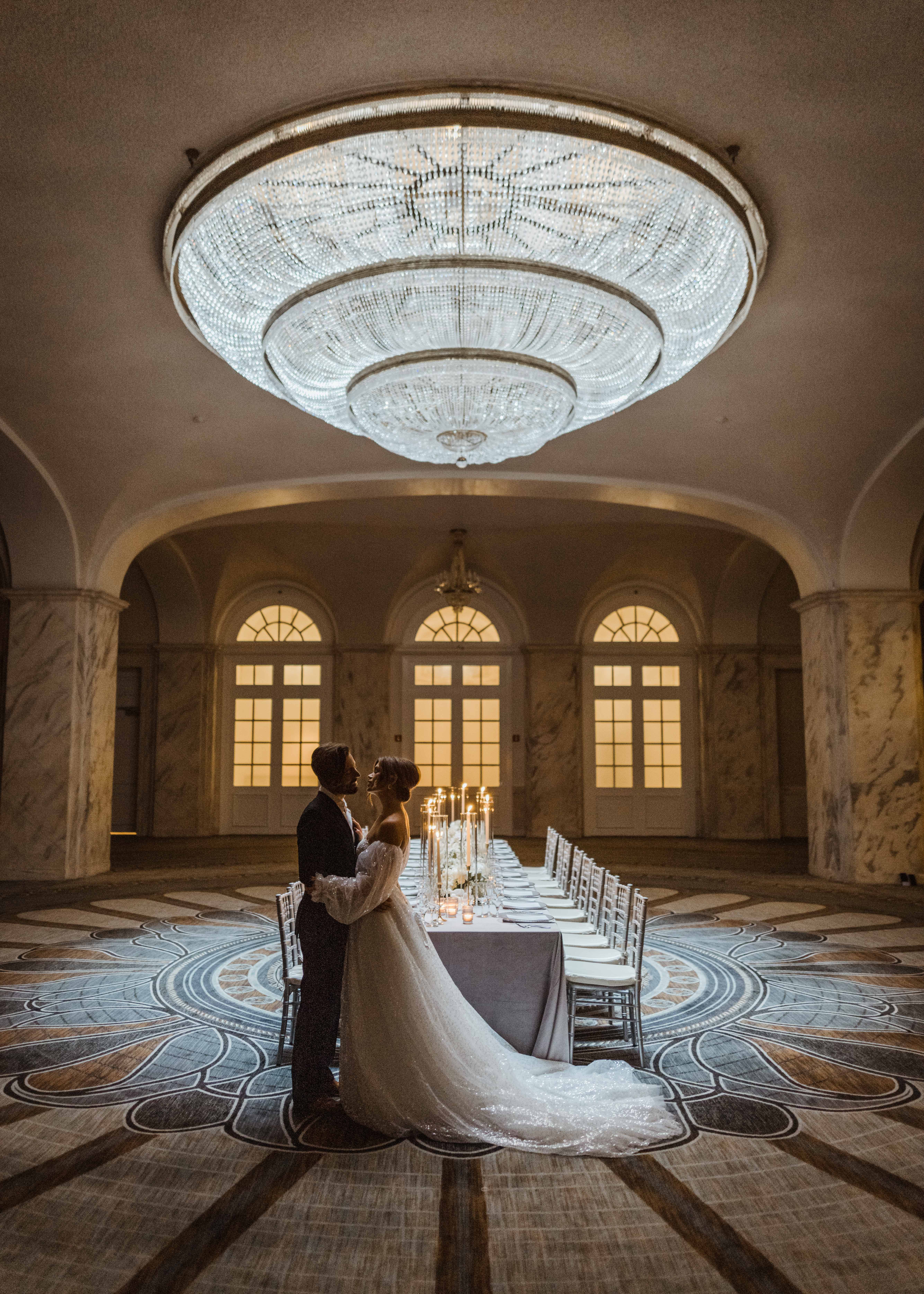 The Ritz-Carlton Philadelphia is a stunning luxury experience located in the heart of Philadelphia's city center. This historic hotel was originally built in 1908 (I definitely have a thing for historic buildings and stories hotels) has luxurious guest rooms, cloud-like beds, and famous St Regis service, all in a prime location with very easy walking or a quick drive to Philadelphia's top attractions.
We came here briefly just for a photoshoot, but the marble columns, ornate exterior and lobby bar, and stunning ballrooms blew me away - whenever we return to Philly, this is definitely where I want to stay again!
8. Sheraton Waikiki, Oahu, Hawaii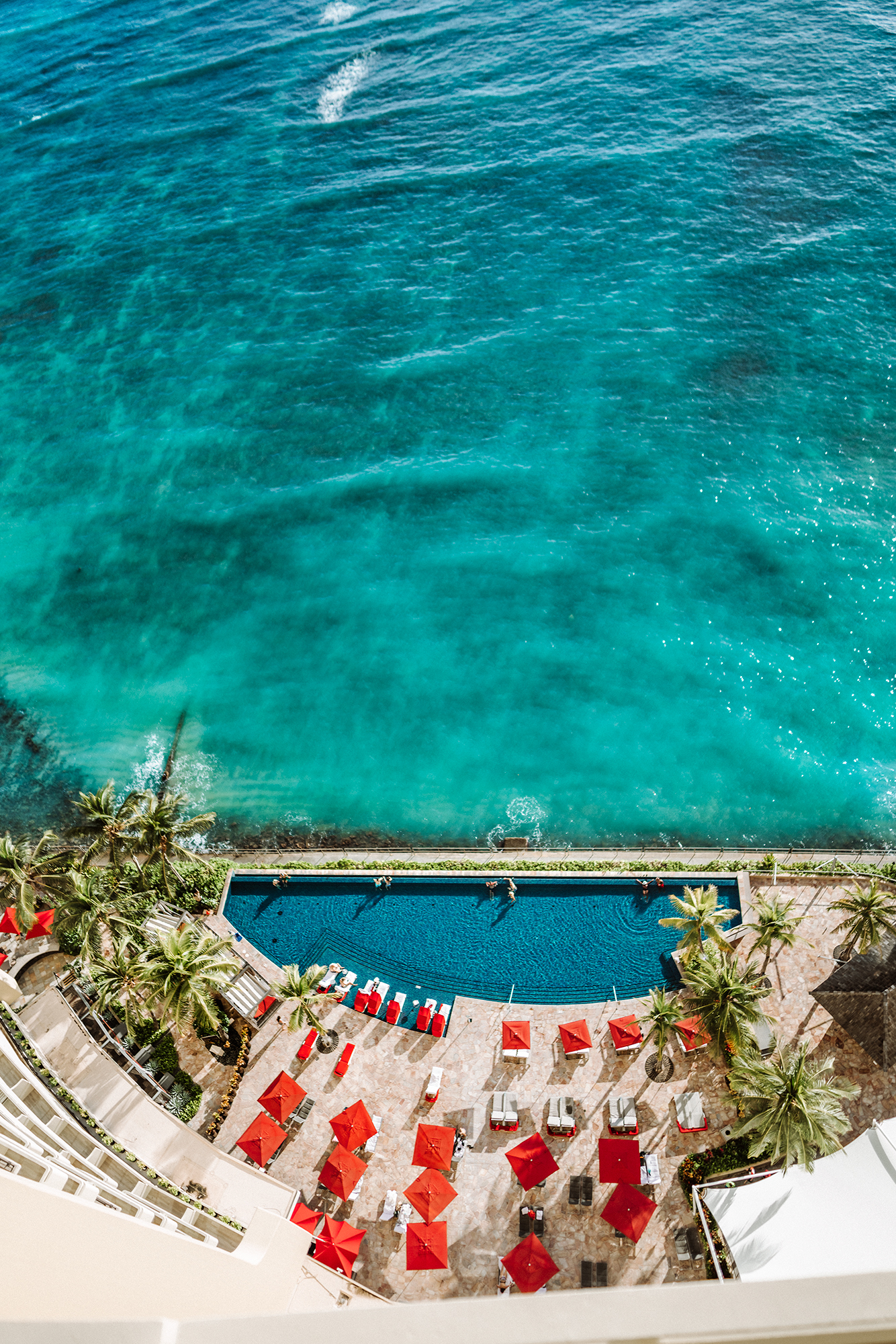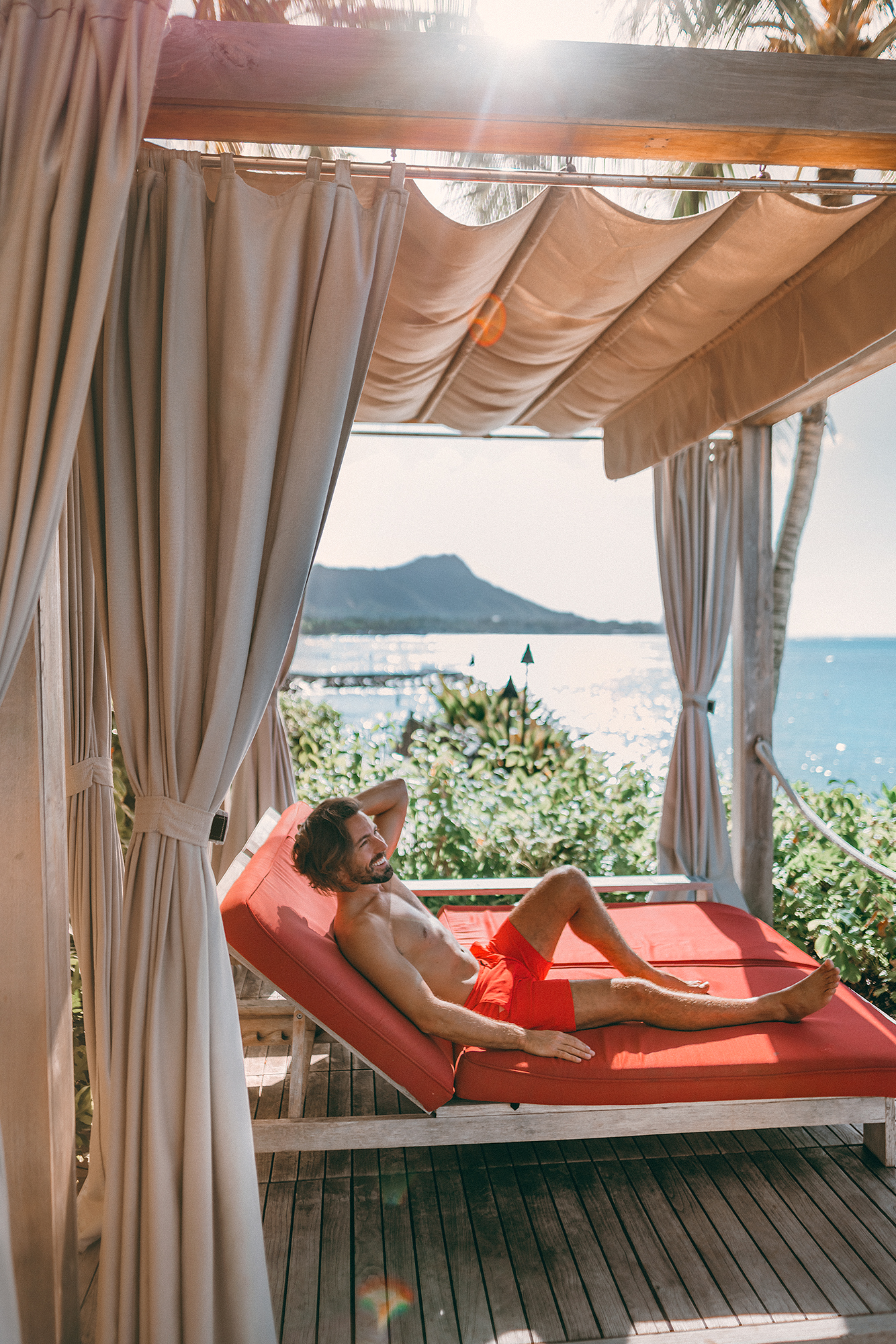 Literally next door to the Royal Hawaiian, Sheraton Waikiki is a great alternative option at a lower category - and has one major amenity that the Royal Hawaiian lacks - the jaw-droppingly beautiful infinity pool overlooking the ocean. The first photo was the view straight down from our room - and that is really, really hard to beat!
There is also a large pool with lots of shallow areas and a waterslide, making this the perfect vacation spot for families.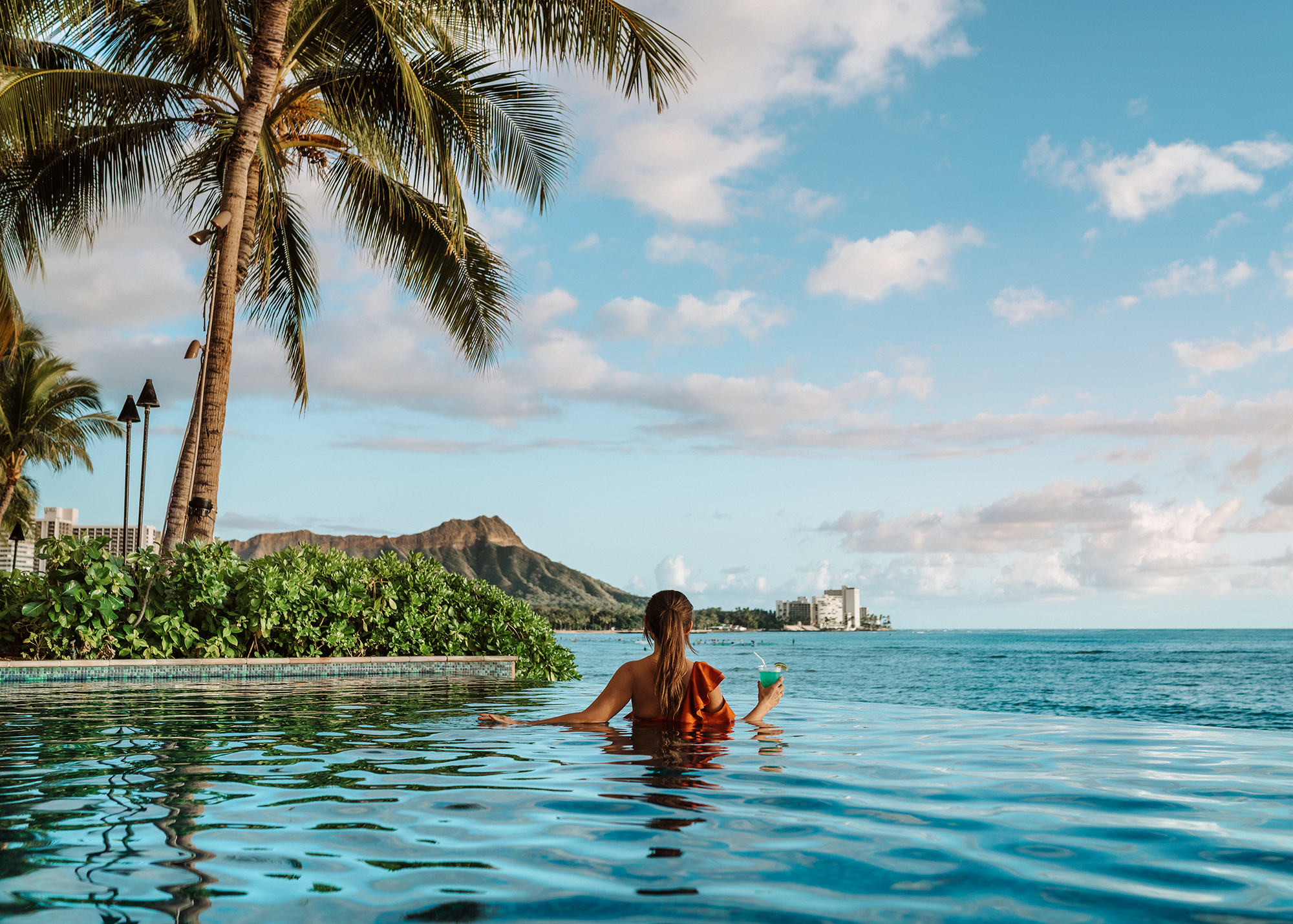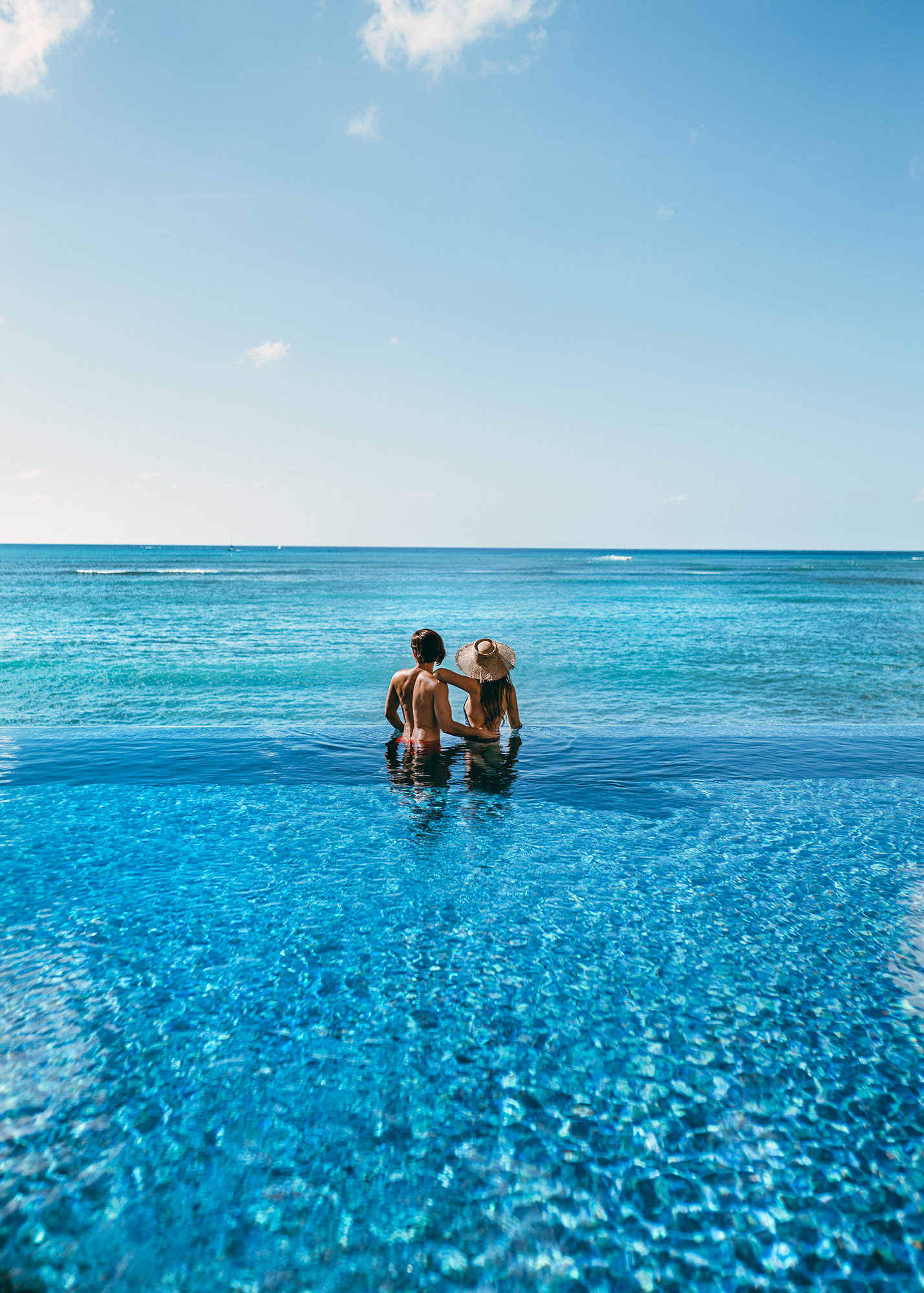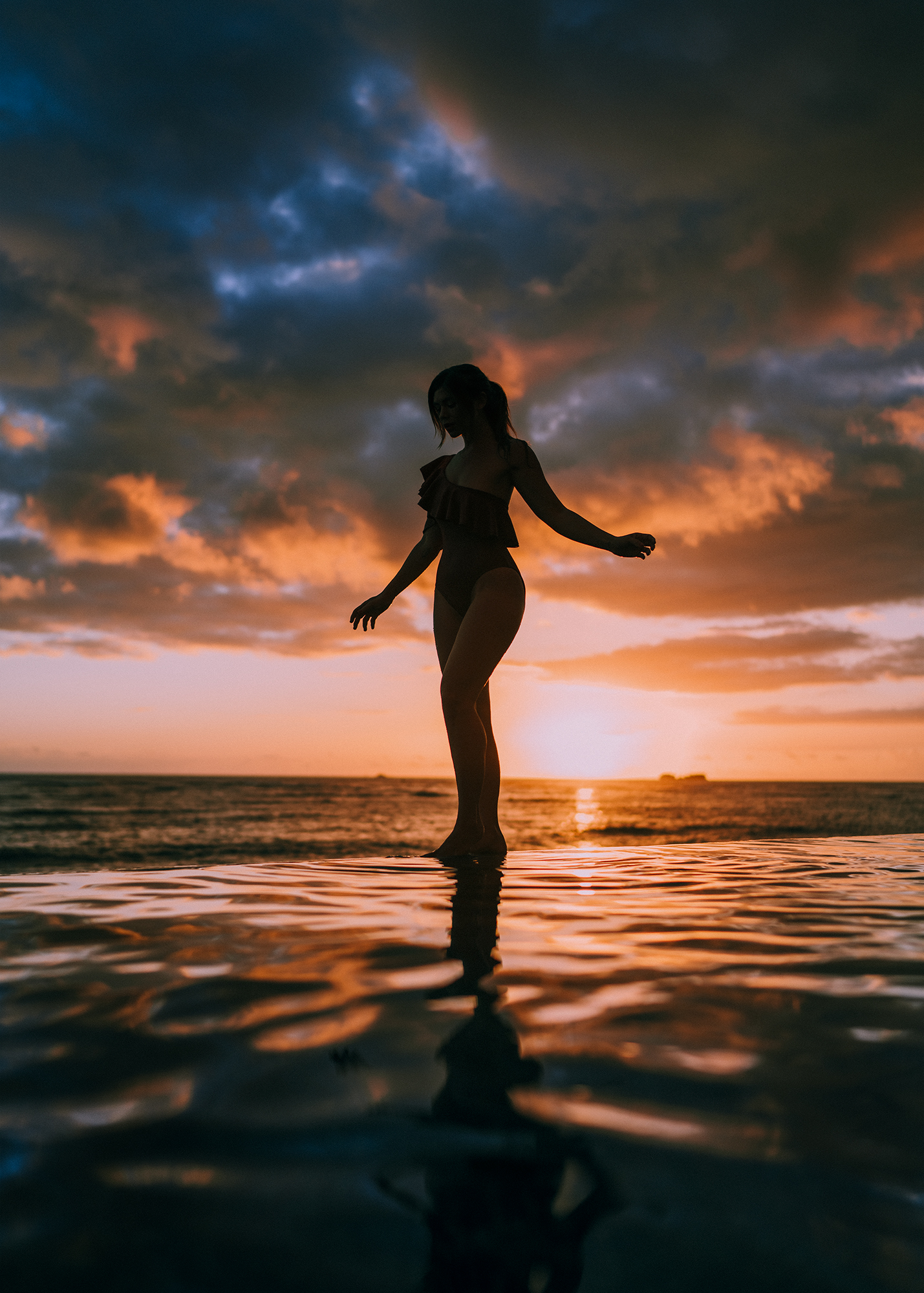 9. W Aspen, Colorado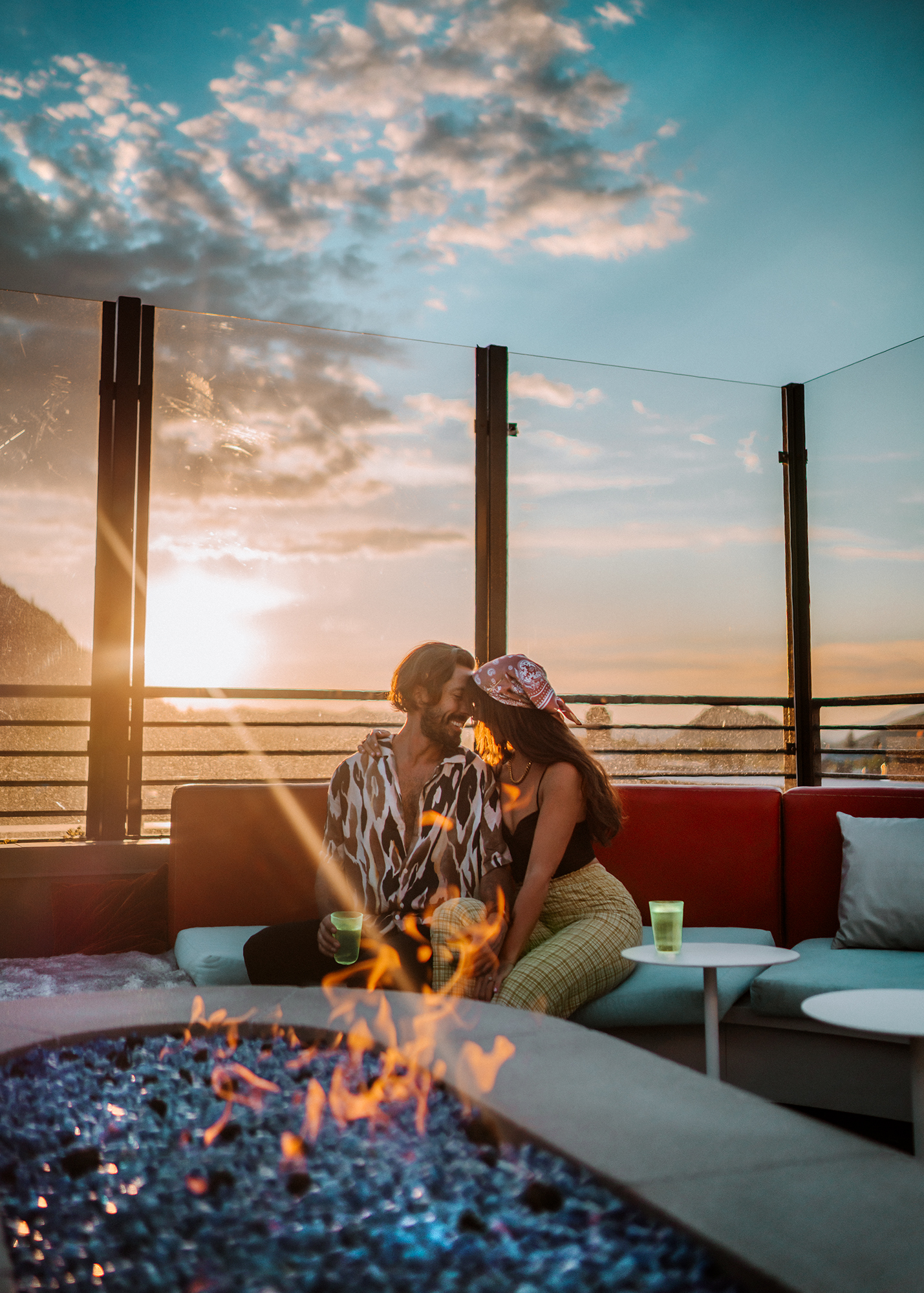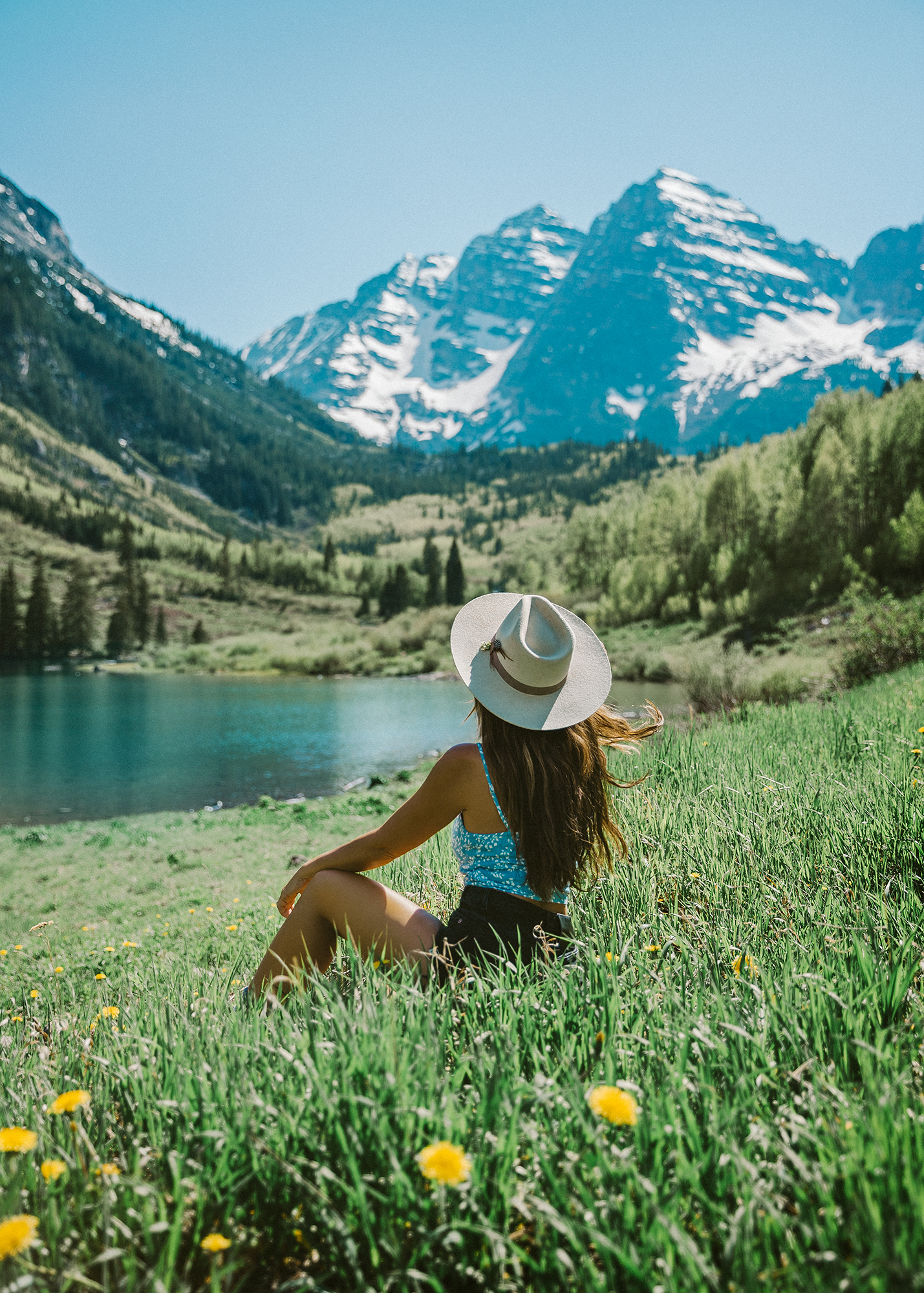 The rooftop Wet Deck bar at W Aspen is a VIBE, with a pool, hot tub, fire pits, DJs, and a great cocktail list. This mountain Escape has a prime location at the base of Aspen Mountain, with direct access to some of the best skiing and snowboarding in the world. We visited Aspen in the summer so we have not yet experienced the prime ski season, but the music, the party, and the outdoor mountain experiences all still go strong all year round.
The design here is bold and bright, with major 60's and 70's references, as well as Native American designs and references to the area's silver mining history. One of my favorite thing about W hotels is no matter where in the world you are, that from the moment you walk into the lobby, there is always upbeat music playing and an overall party vibe that makes me (the queen of nonstop activities) want to stay in the hotel and soak it in. The W 39 Degrees indoor/outdoor restaurant is also excellent!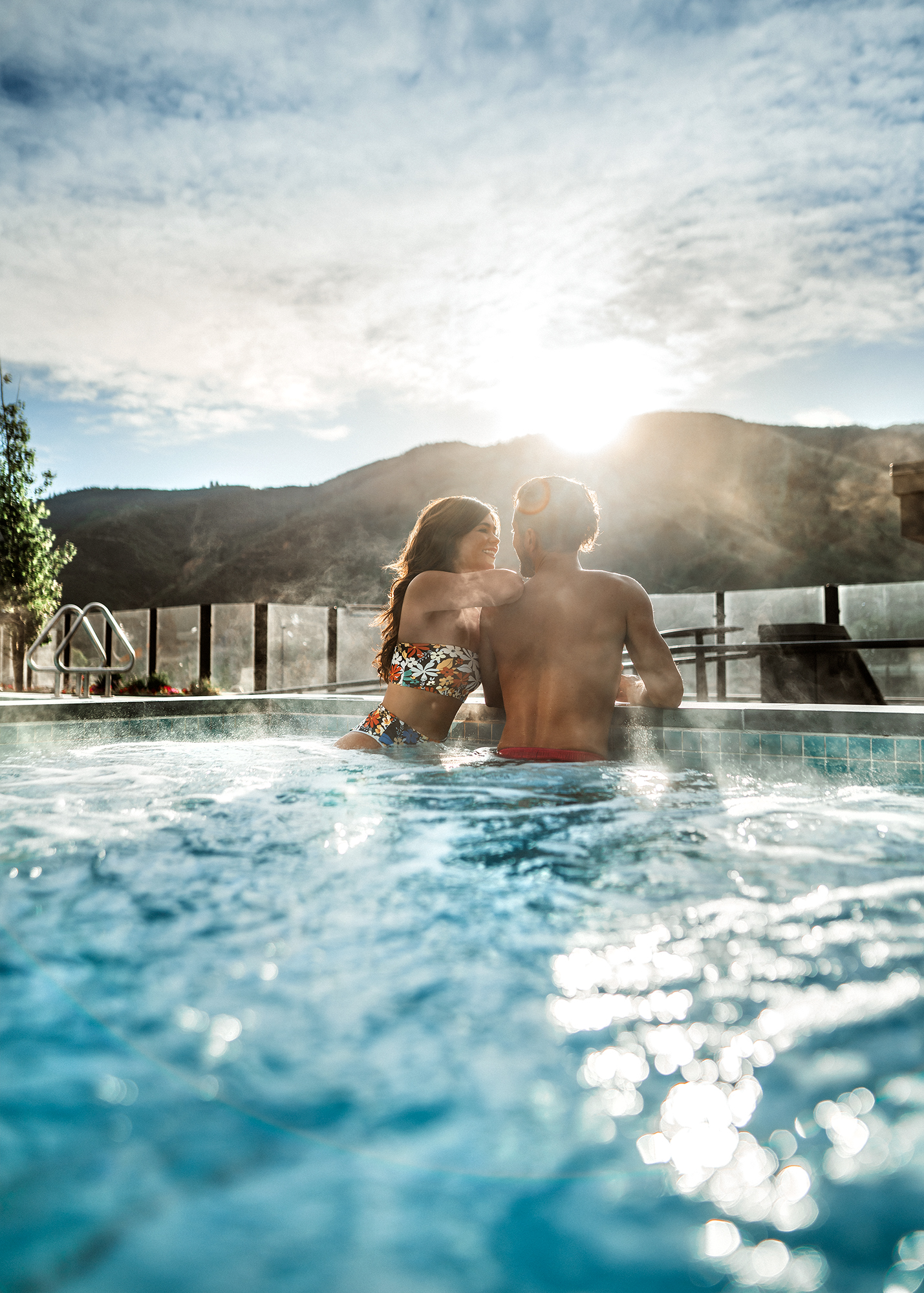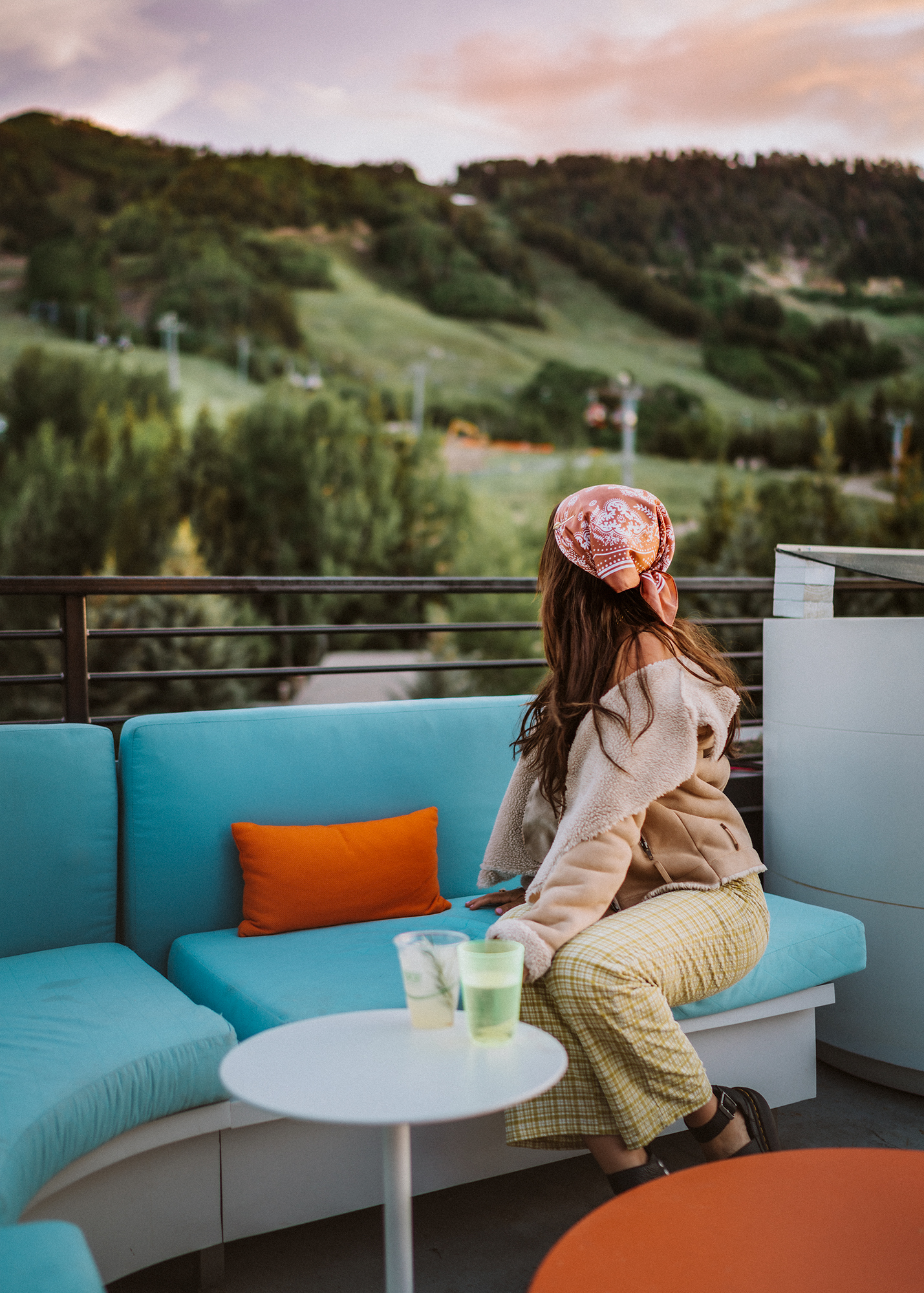 10. The Ritz-Carlton Club, Lake Tahoe, Nevada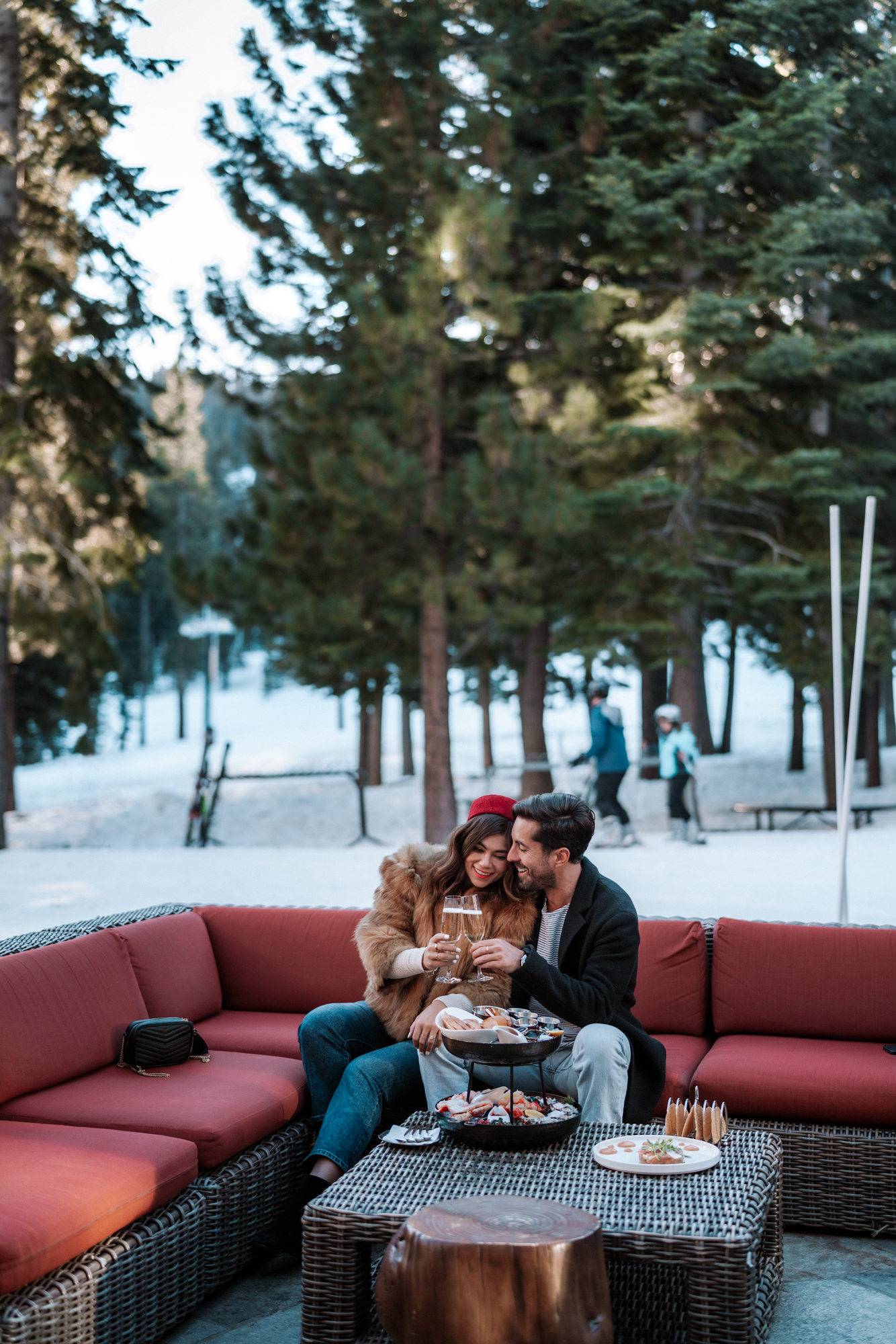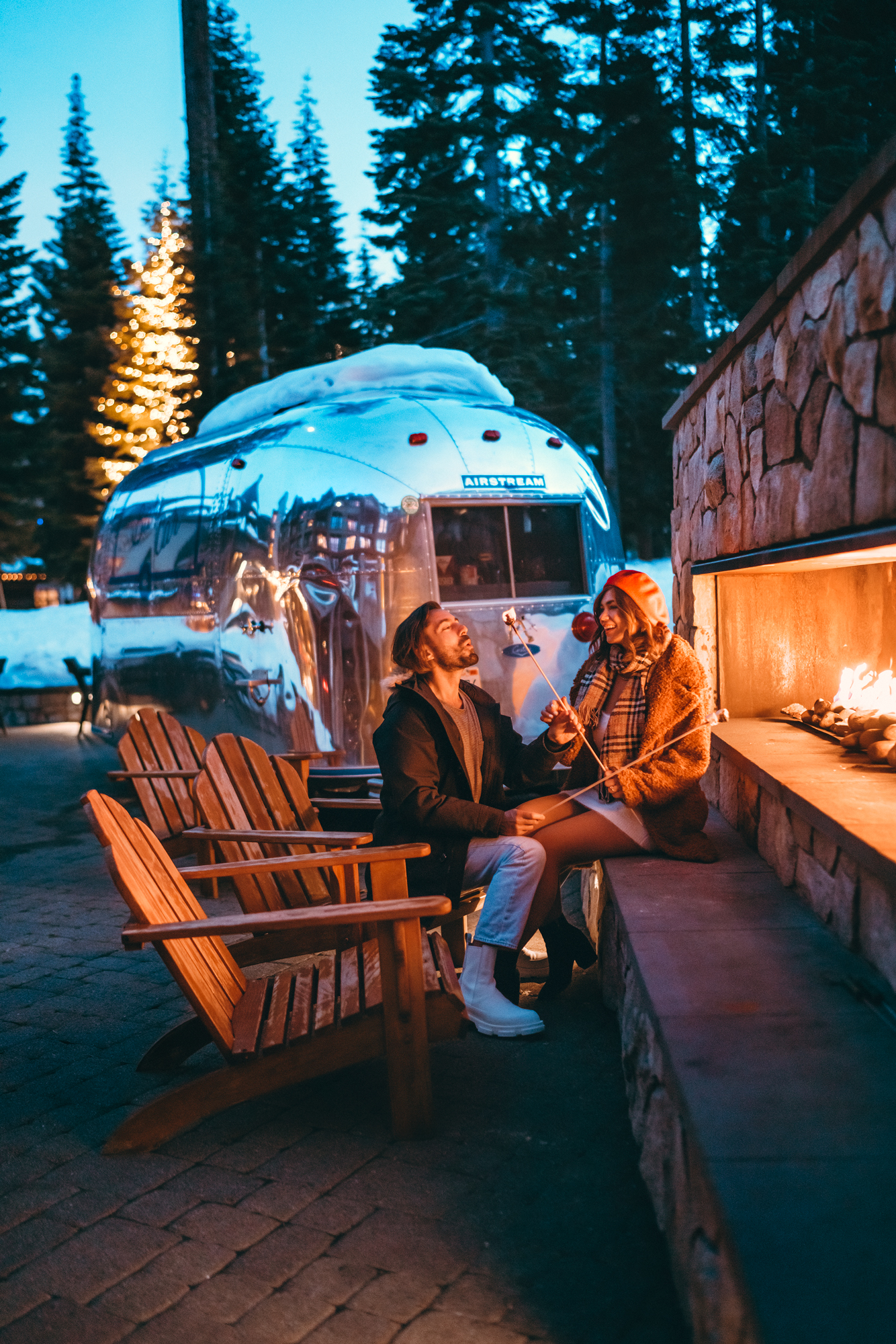 If you want a luxurious, boujee ski weekend in Tahoe, there is no better place than The Ritz-Carlton Lake Tahoe. This resort is a true ski-in, ski-out, and their ski butlers will even pull out your skis and set them up for you in the morning, so all you have to do is walk out of the patio doors, clip in, and ride straight down to a ski lift. The hotel even has it's own run back to it from the mountain at North Star!
This Rtiz-Carlton truly has unparalleled luxury, where you can order seafood towers and caviar by the outdoor fire, an ultra-luxurious spa, a giant outdoor hot tub, fantastic restaurants, and great little amenities like daily s'mores kits. If you're looking to splurge on a mountain escape - this one is really worth it.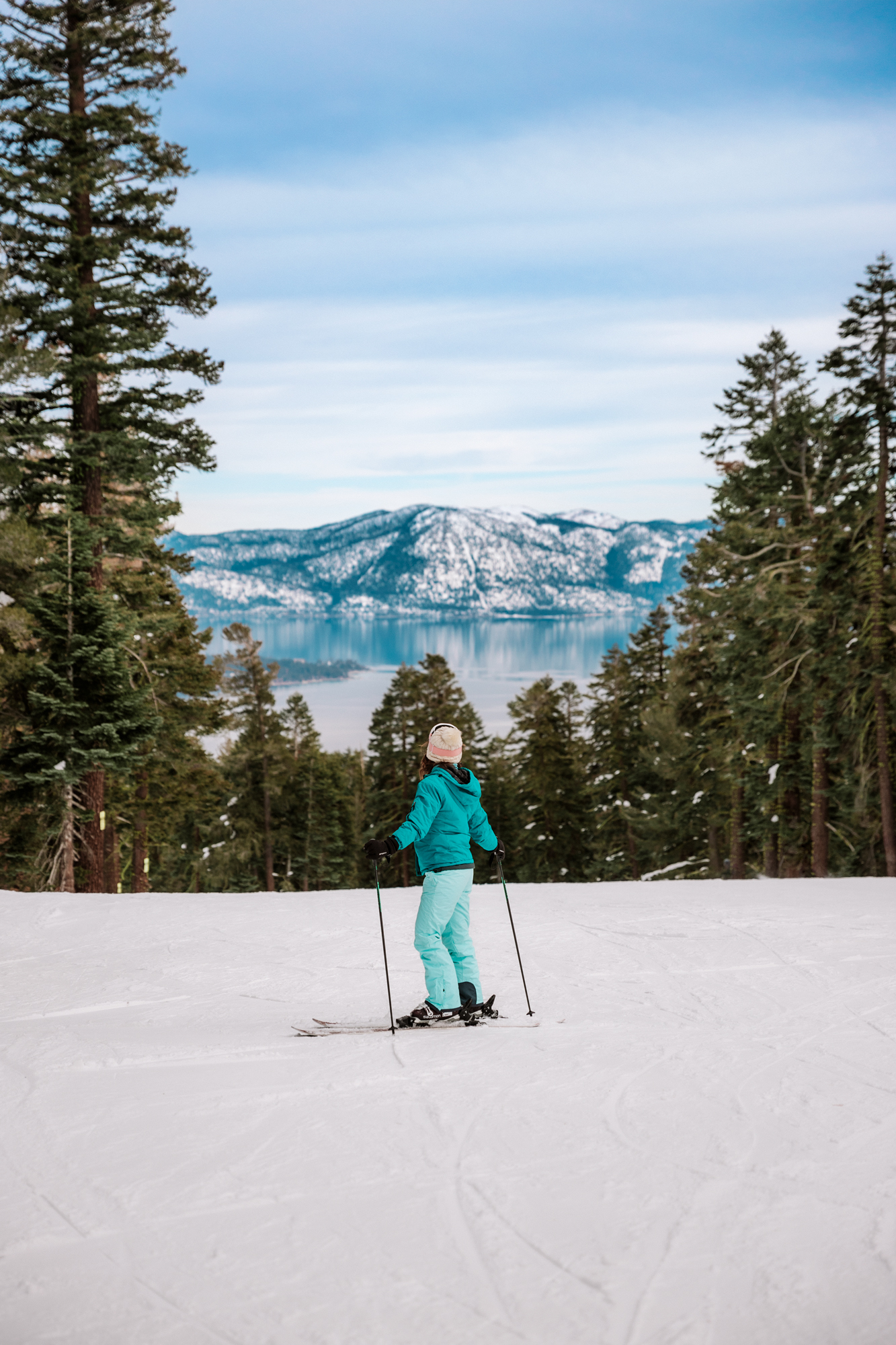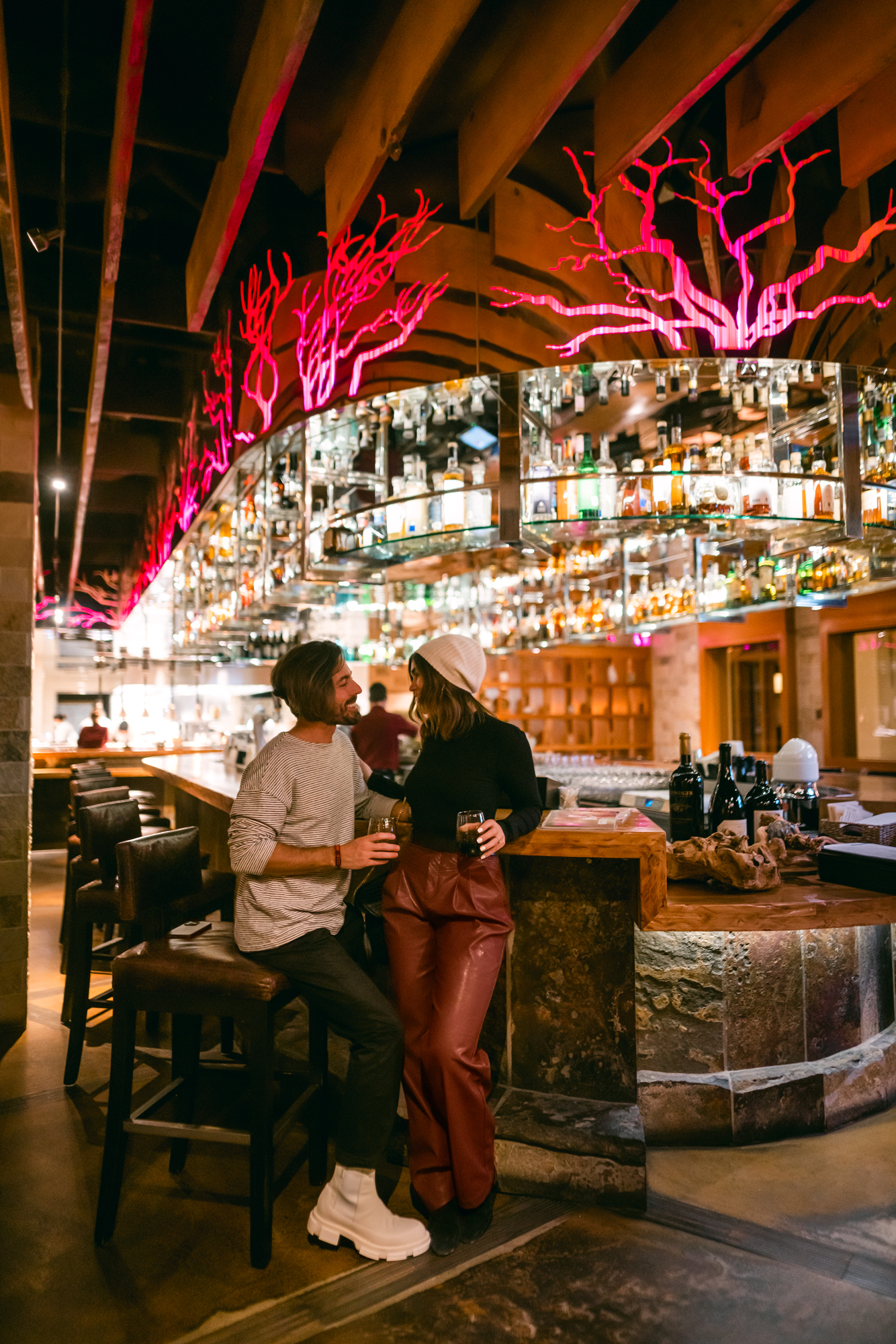 11. Aloft Portland, Maine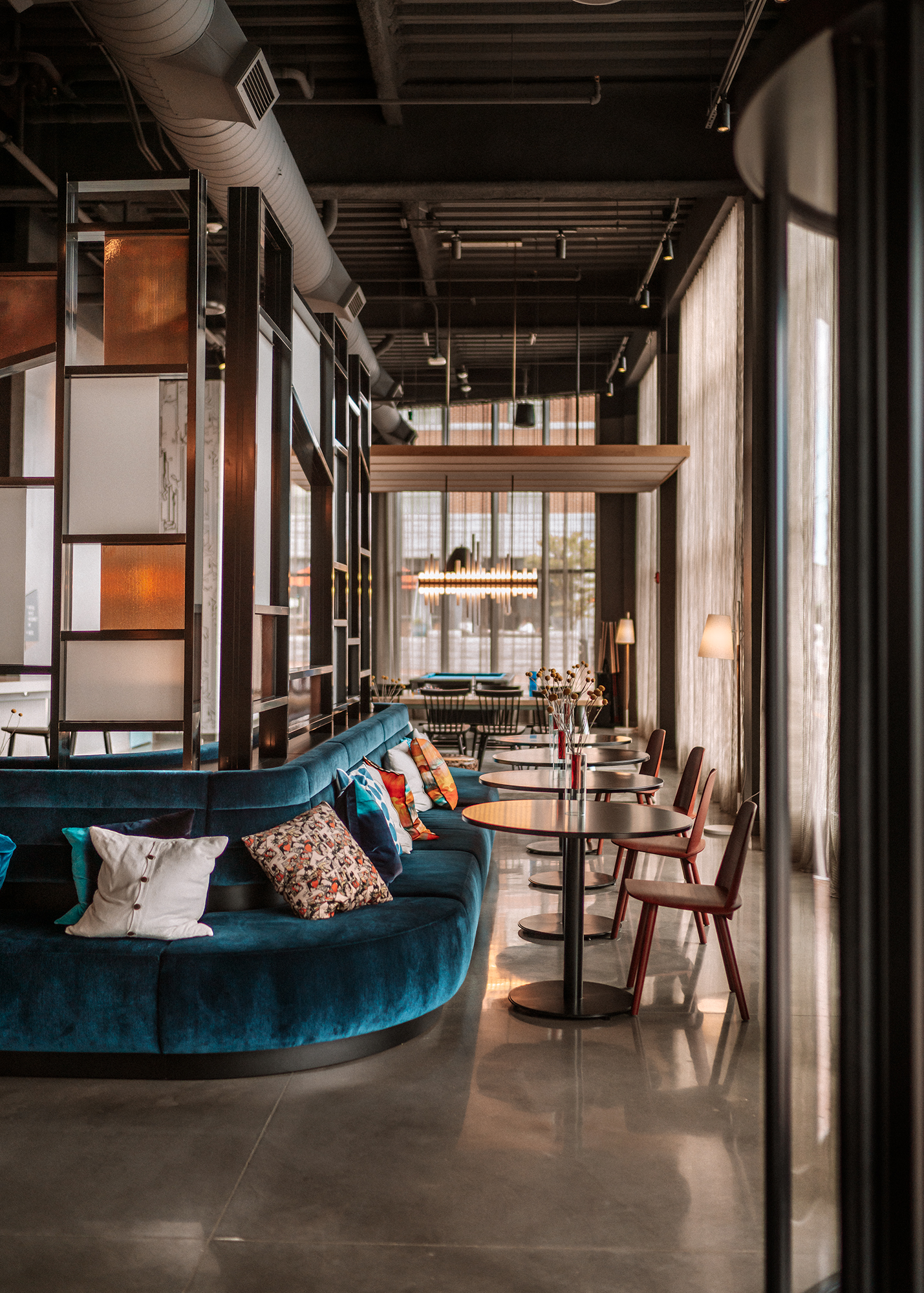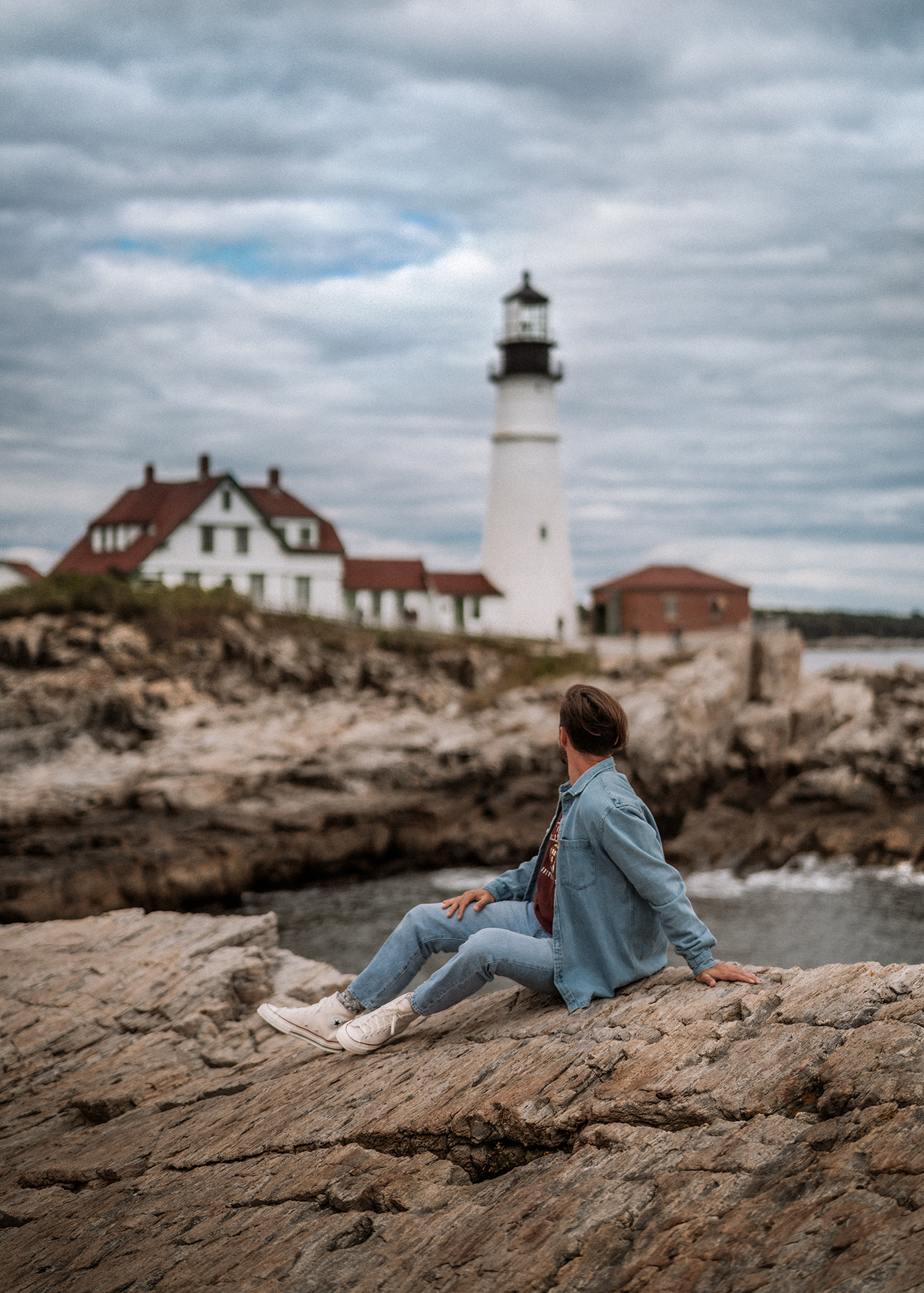 Portland, Maine is an incredibly fun little city, with a vibrant energy and a fantastic food and beer scene, and Aloft Portland is right in the middle of the heart of it. This hotel is simple, but has great design, a modern comfortable interior, and a prime location for walking to bars, restaurants, boutiques, and exploring Portland like a local.
The WXYZ bar located in the lobby is a popular spot for evening cocktails and bar bites, and the hotel has such a warm and inviting feel overall.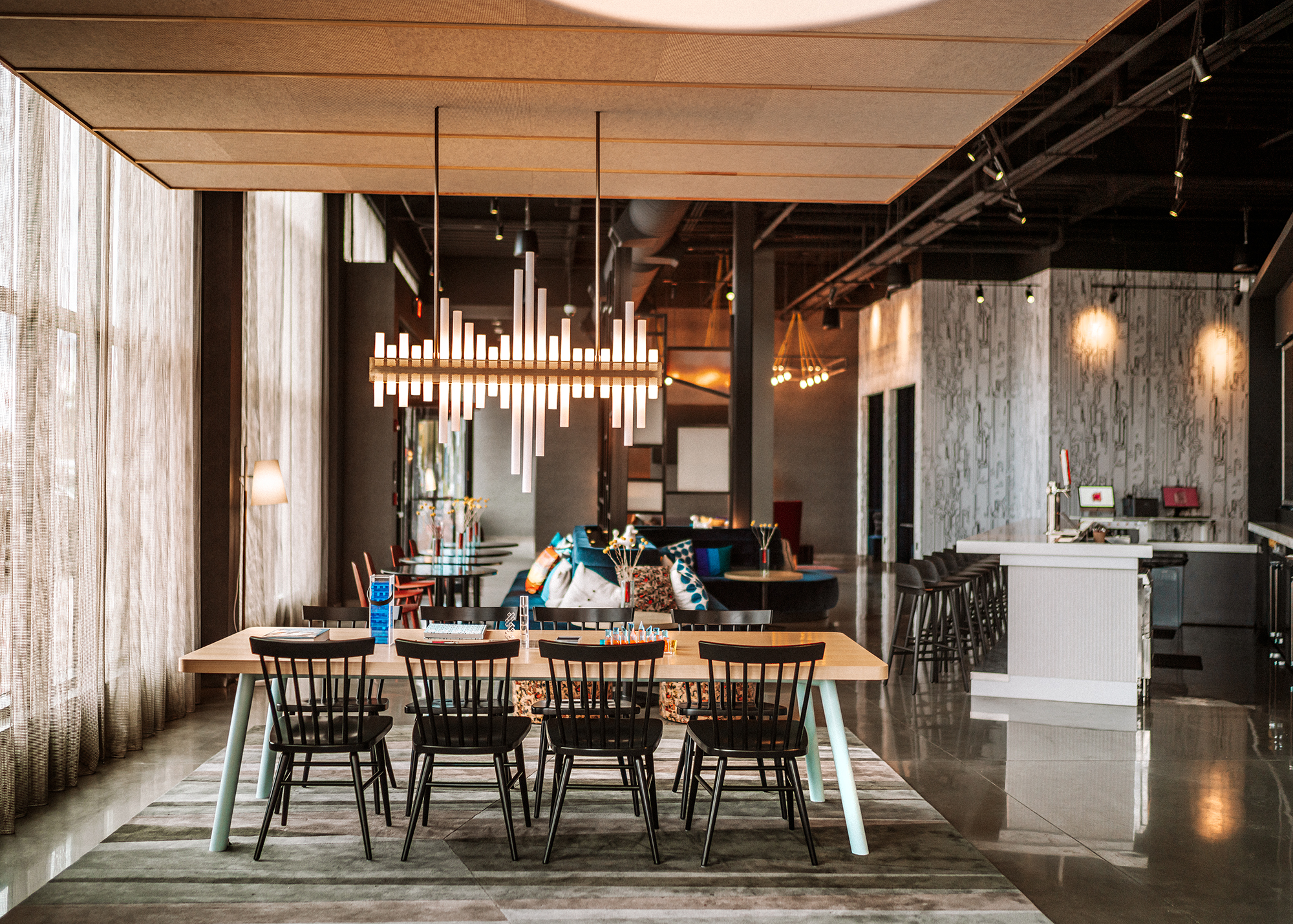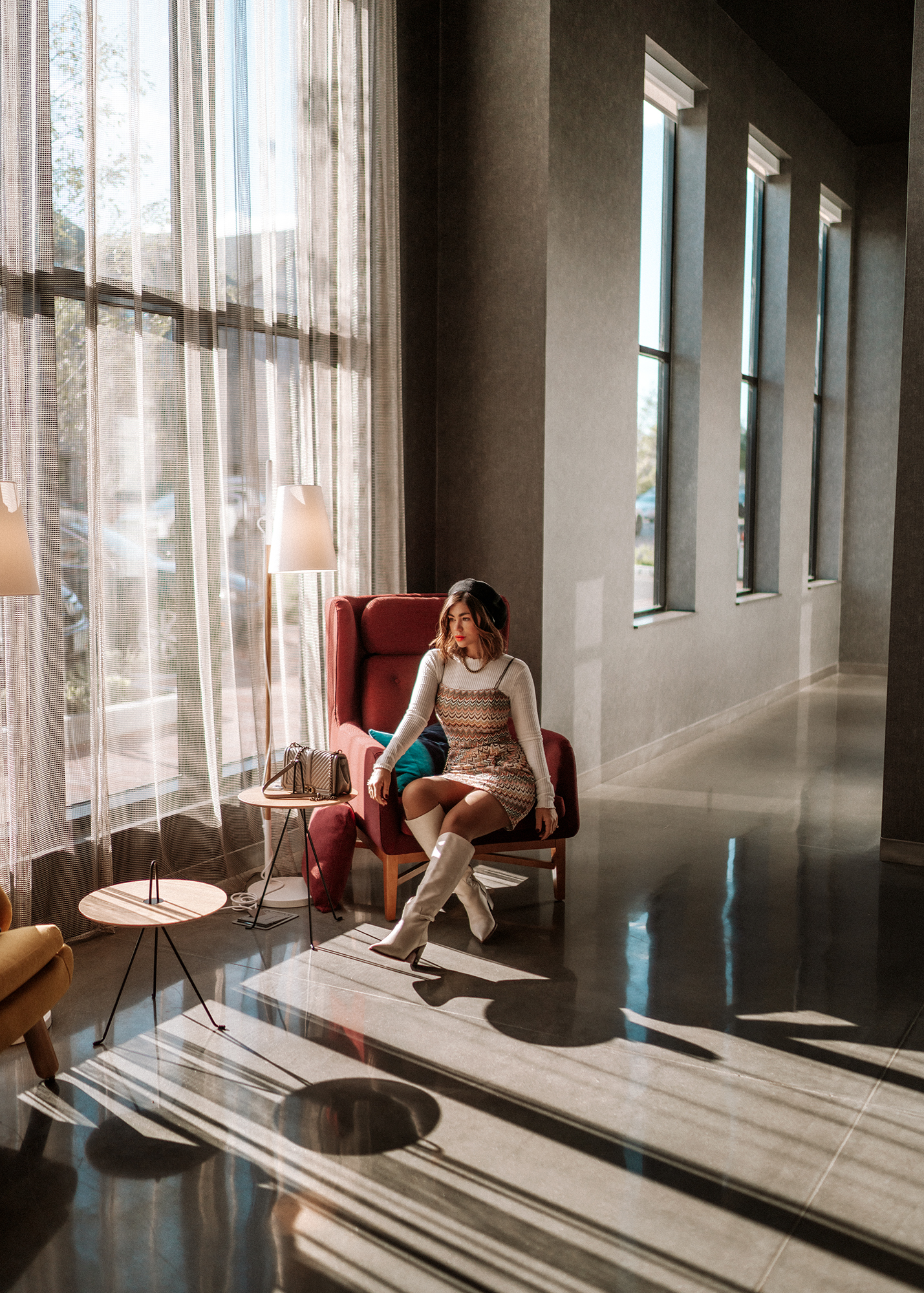 12. Ritz Carlton, Half Moon Bay, California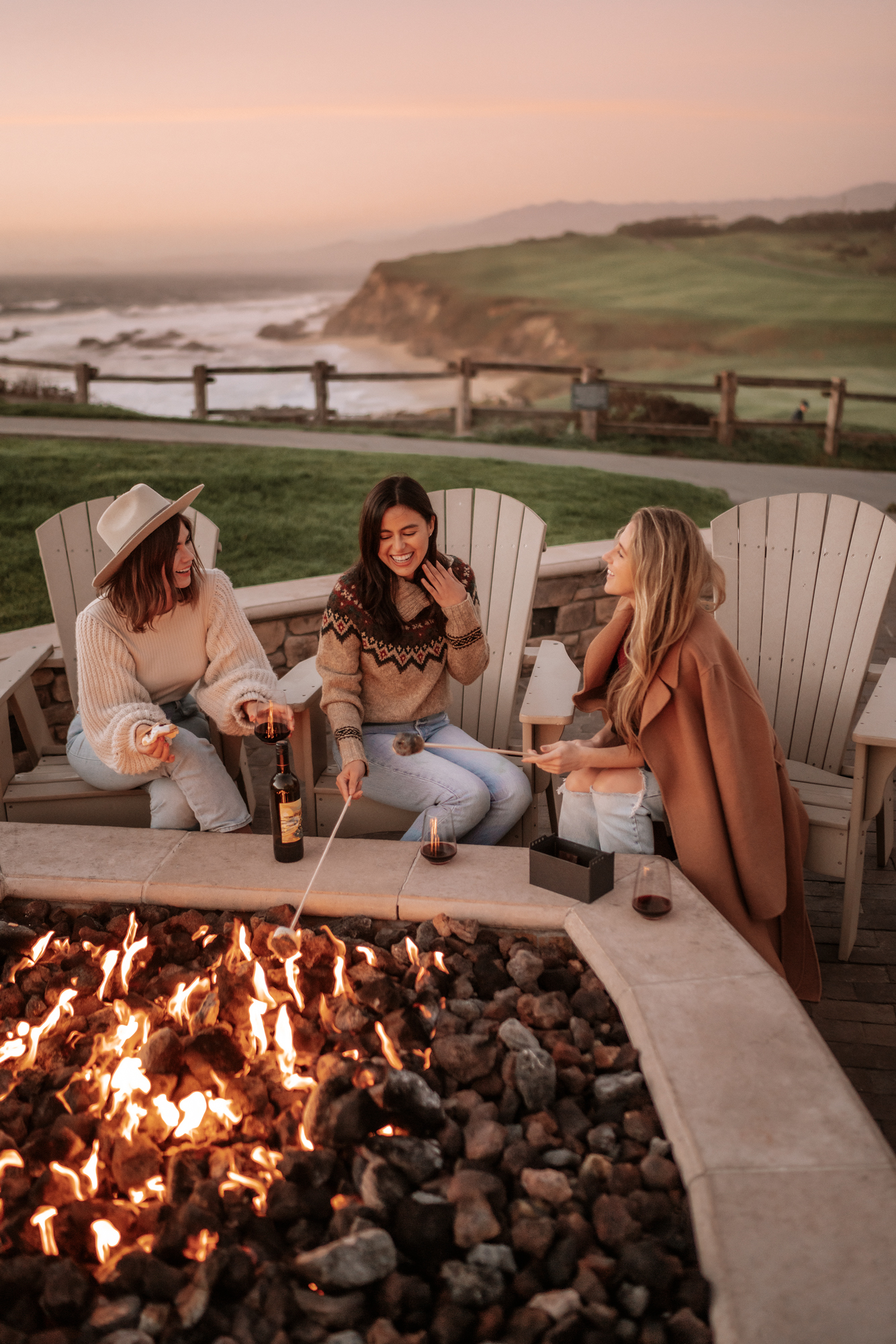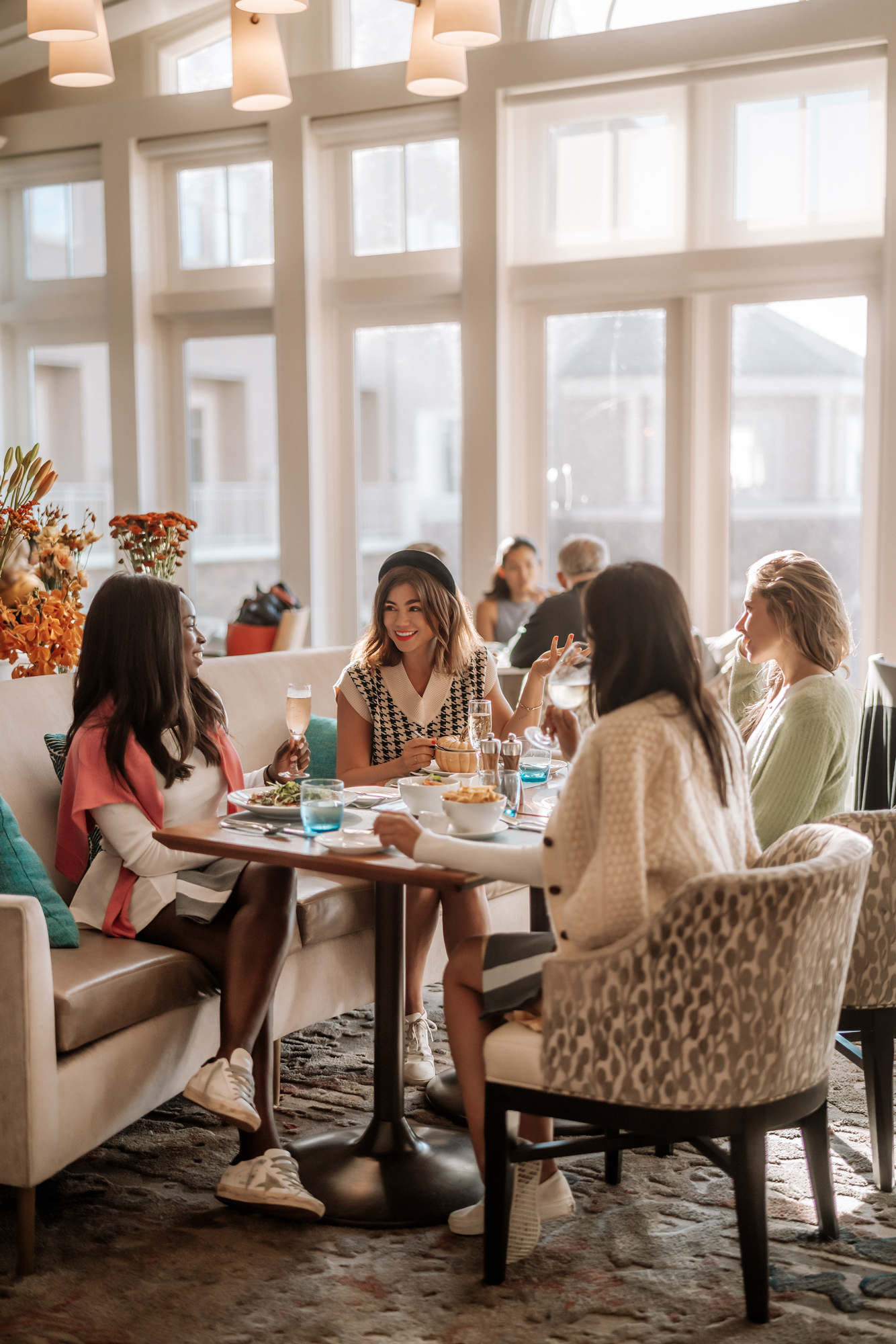 Perched on a cliff overlooking the Pacific Ocean, The Ritz-Carlton Half Moon Bay is an iconic spot in California about 45 minutes from San Francisco, and is often compared to the Scottish Highlands. Every aspect of the property feels luxurious and old-money, and the two champion on-site golf courses are incredibly famous. While I don't love golf, the views here made a day of it a really enjoyable experience!
Both the Conservatory lounge restaurant and Navio fine dining are excellent, with Mediterranean and seafood focuses and really stunning presentation. Pack your preppy best for a weekend of tennis, golf, strolls on the beach, and a country-club like lunch for a luxurious experience right out of a Nancy Myers movie.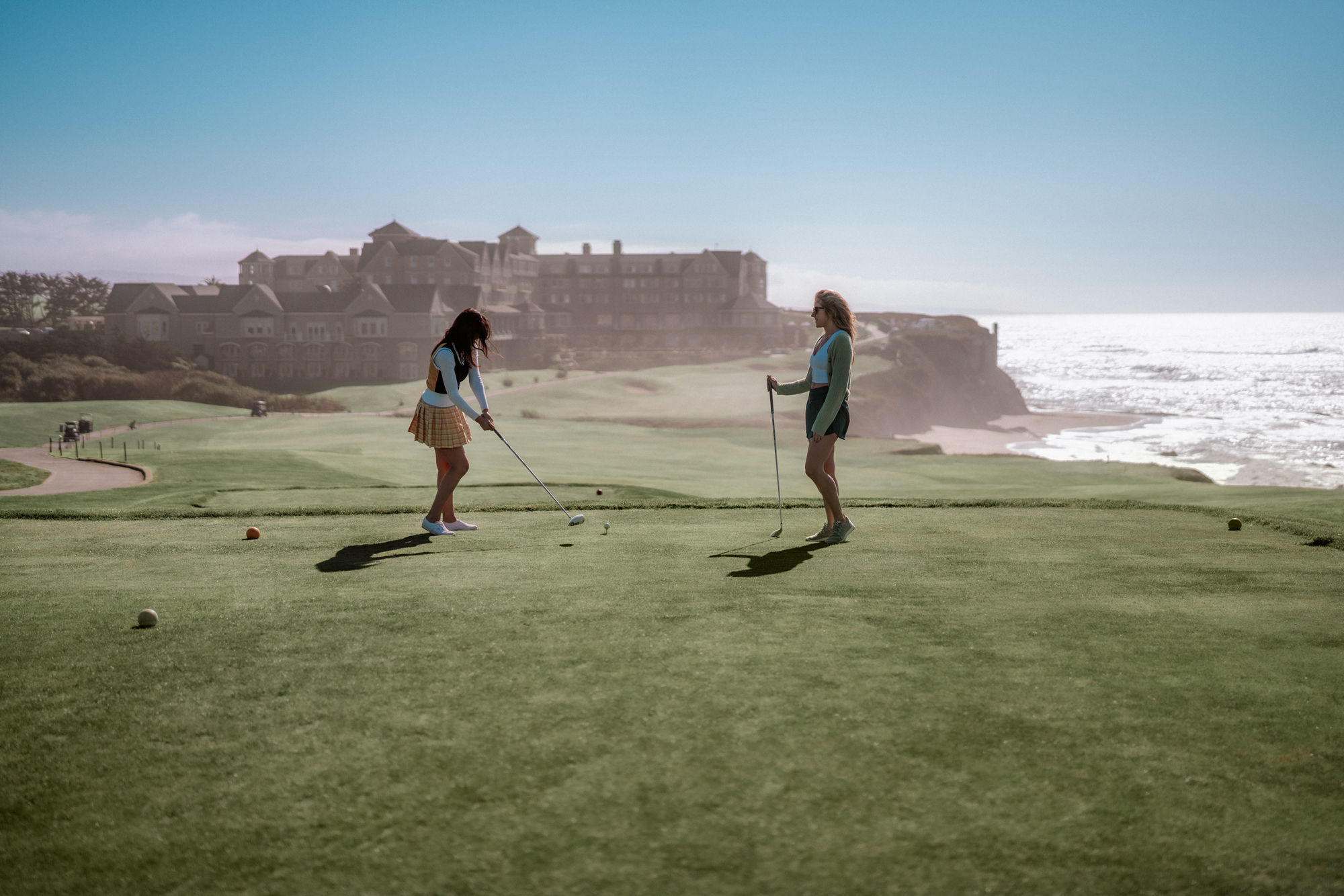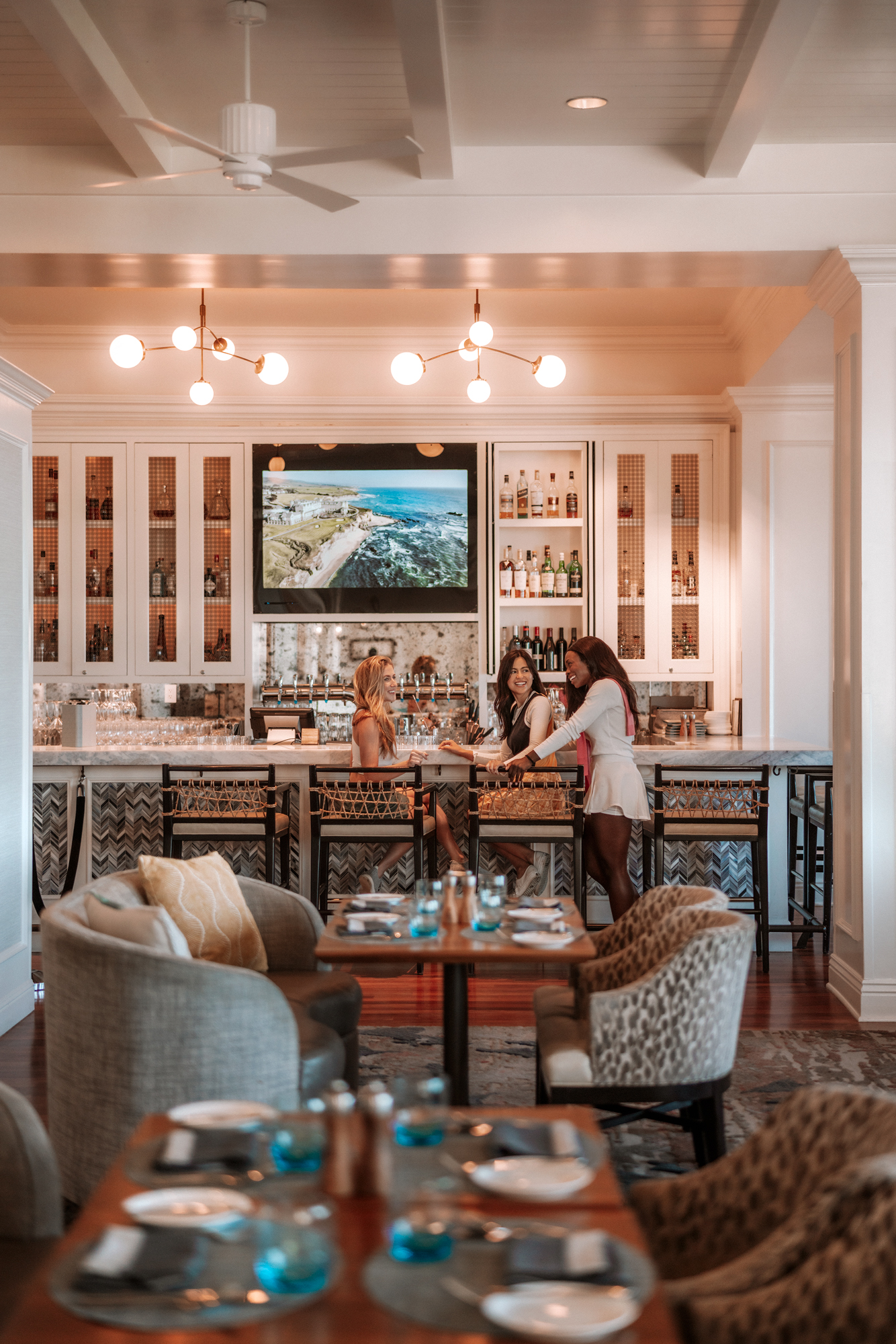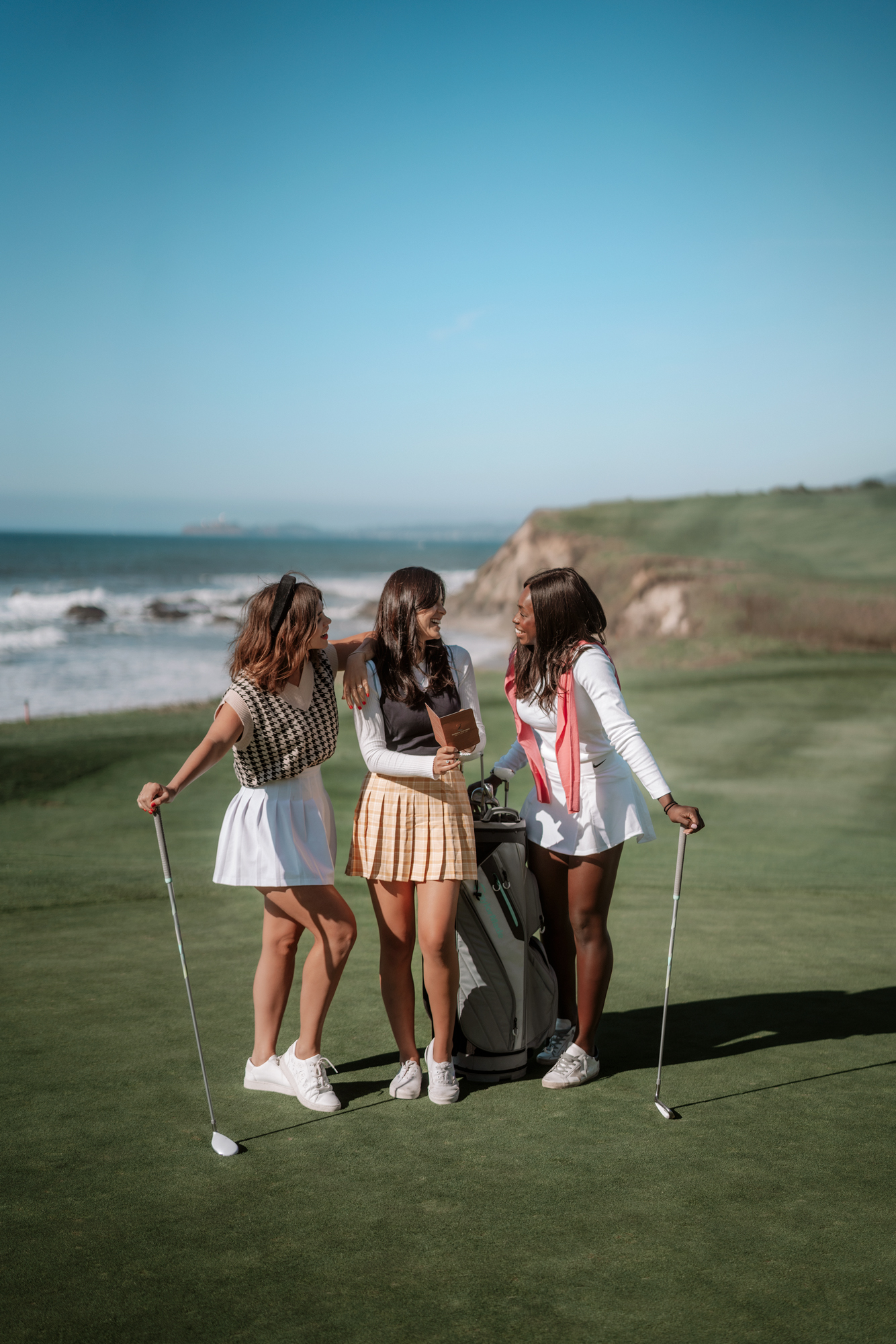 Check out more of The Ritz-Carlton Half Moon Bay here!
Like this post? Pin it for later and share it with others!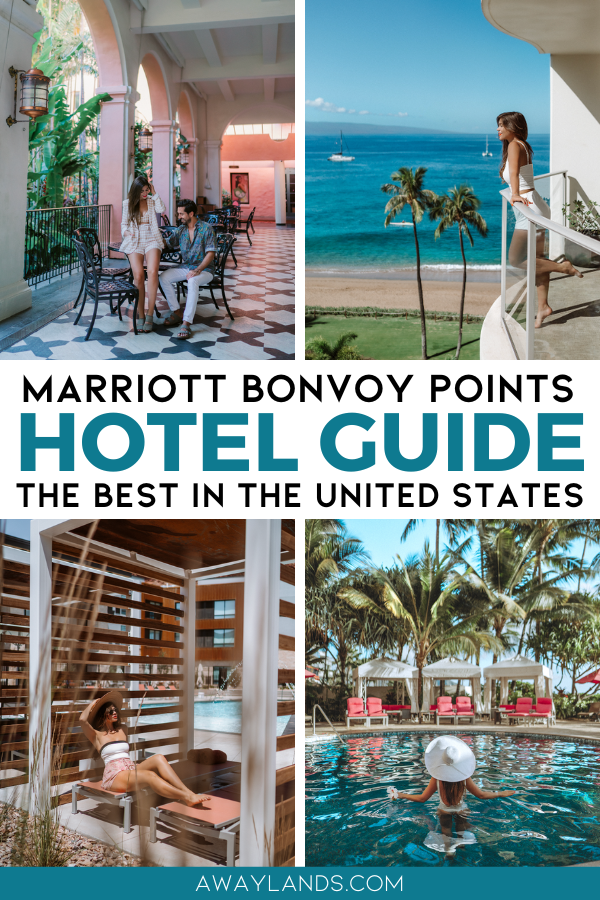 xx