January 3, 2018 Hotels And Resorts
Waking Up In India - Shangri-La Dreams in New Delhi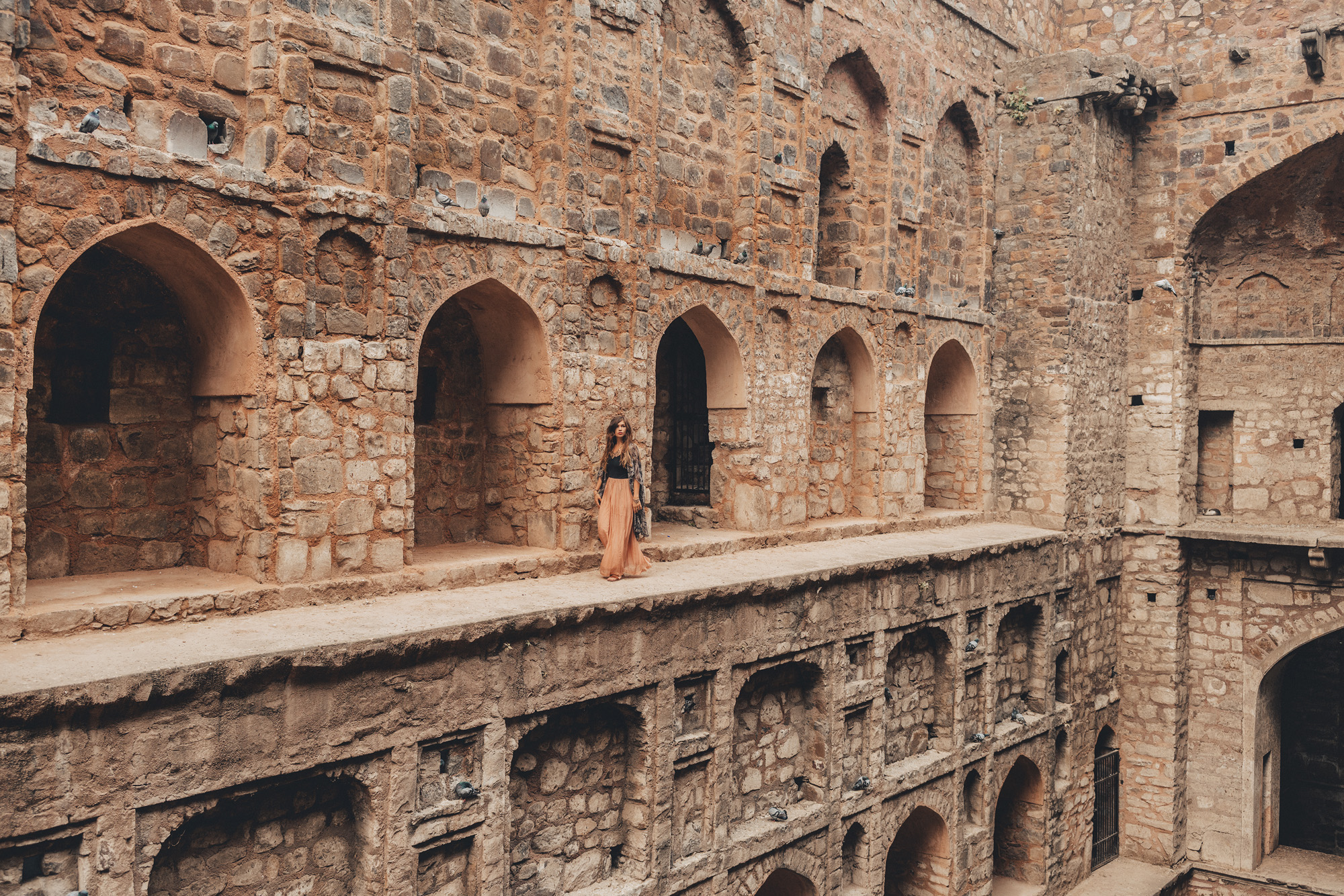 Arriving in India was thrilling and overwhelming - a country with so much culture, so much history, so much notoriety, so much life and also so much suffering. We had no idea where to begin. We had somewhat been avoiding India, despite spending so much time nearby in Sri Lanka, we hadn't made the trek over, not because we didn't want to go, but because we were a bit scared of the stories we had heard and mostly just overwhelmed with how to plan a trip to such a large country. We decided to come to New Delhi this fall because one of Brandon's old friends was having a wedding in India! Attending an Indian wedding had always been a dream of mine, and was something I put our Wanderlist at the beginning of 2017, when we got the invite it was an immediate YES! There was no way we could not go - so we planned a trip around it.
Our first stop in India was The Shangri-La Eros Hotel, after staying at the Shangri-La in Paris, we knew that we were in for something really special. The hotel is centrally located in New Delhi, near Connaught Place, and has beautiful detailing everywhere. Despite being in the middle of the city, the lush green grounds, sprawling pool, outdoor restaurant seating, and large lawn enclosed in trees makes this hotel feel like an Oasis. Once you are inside, the wild surroundings of Delhi all fade away.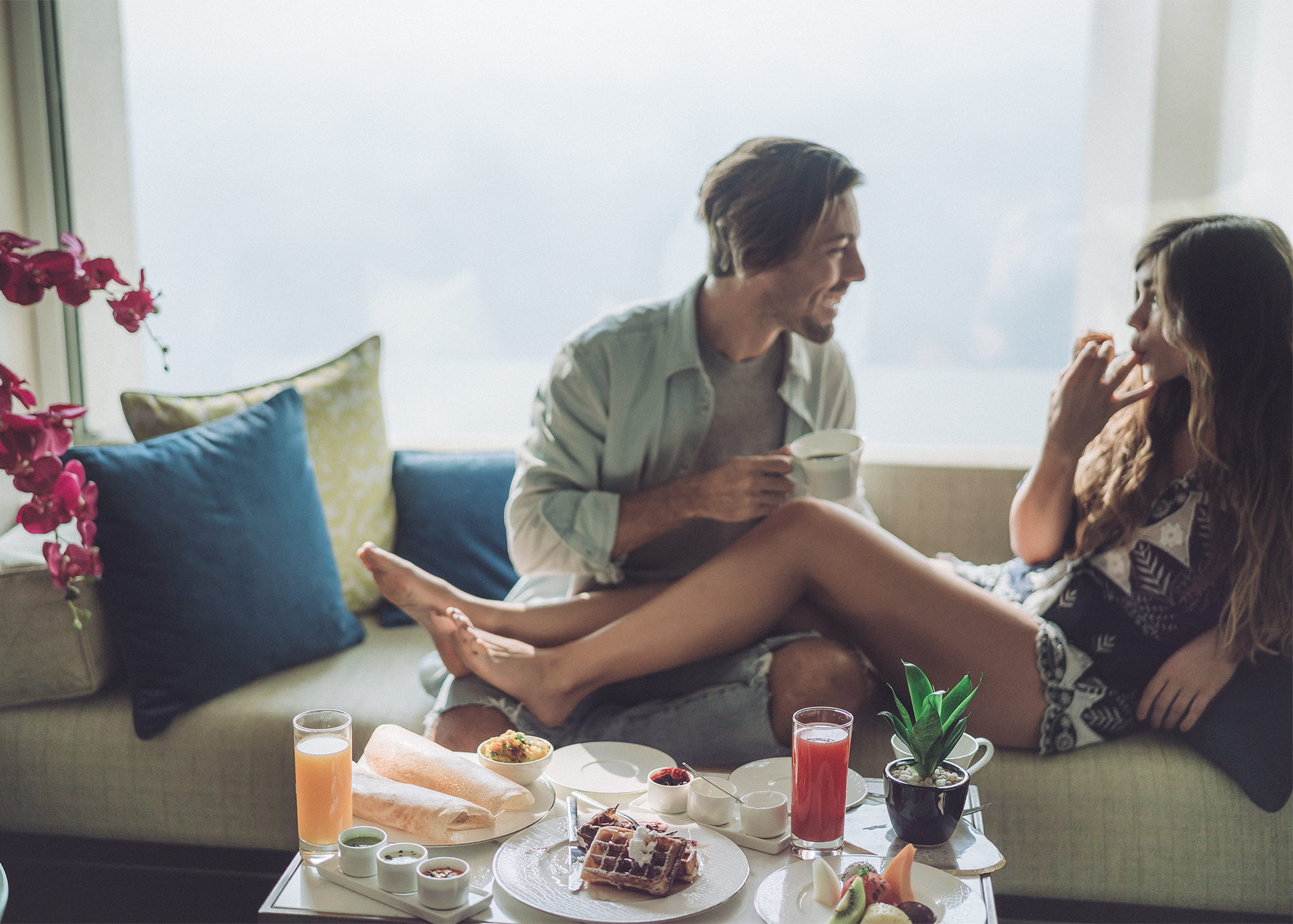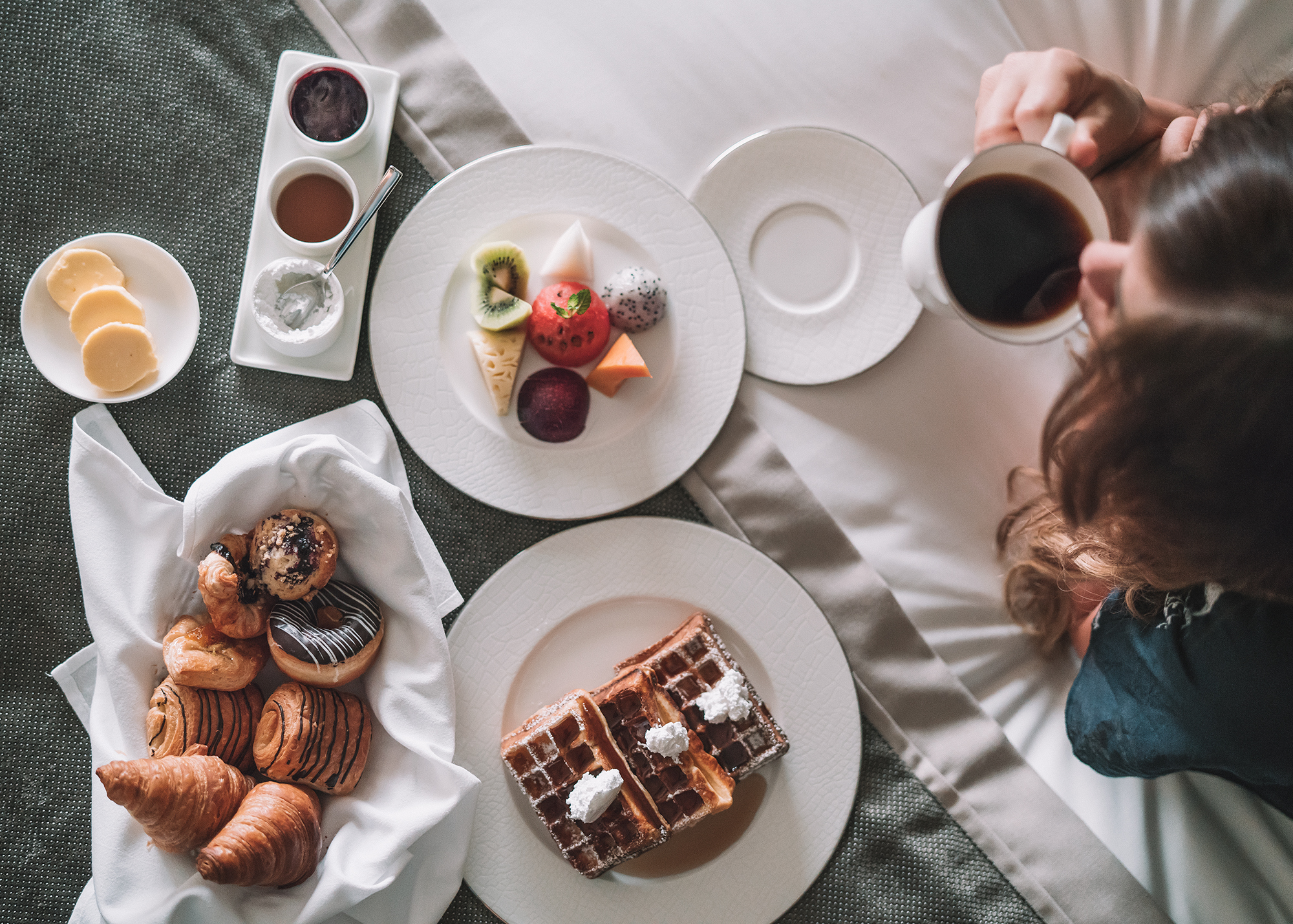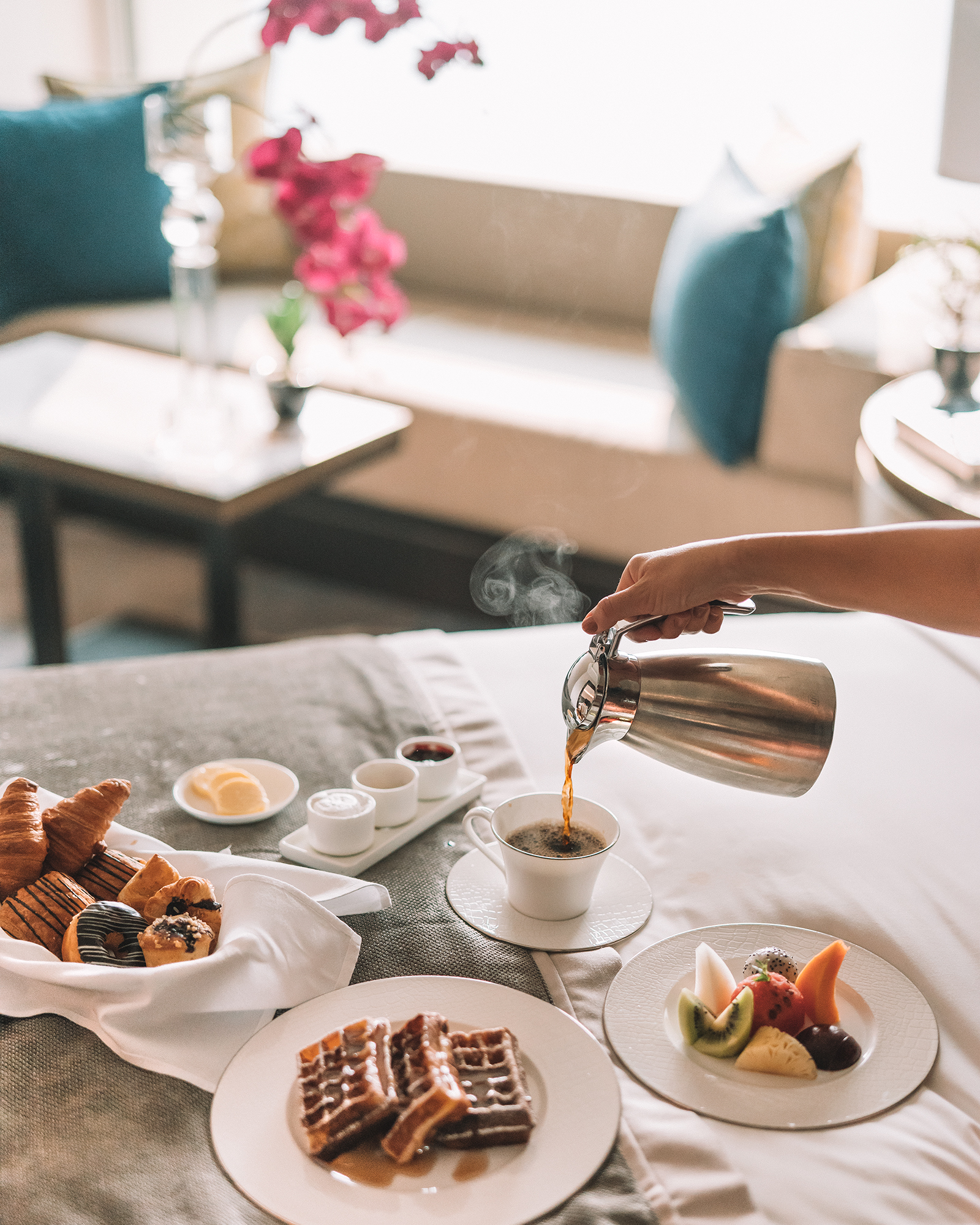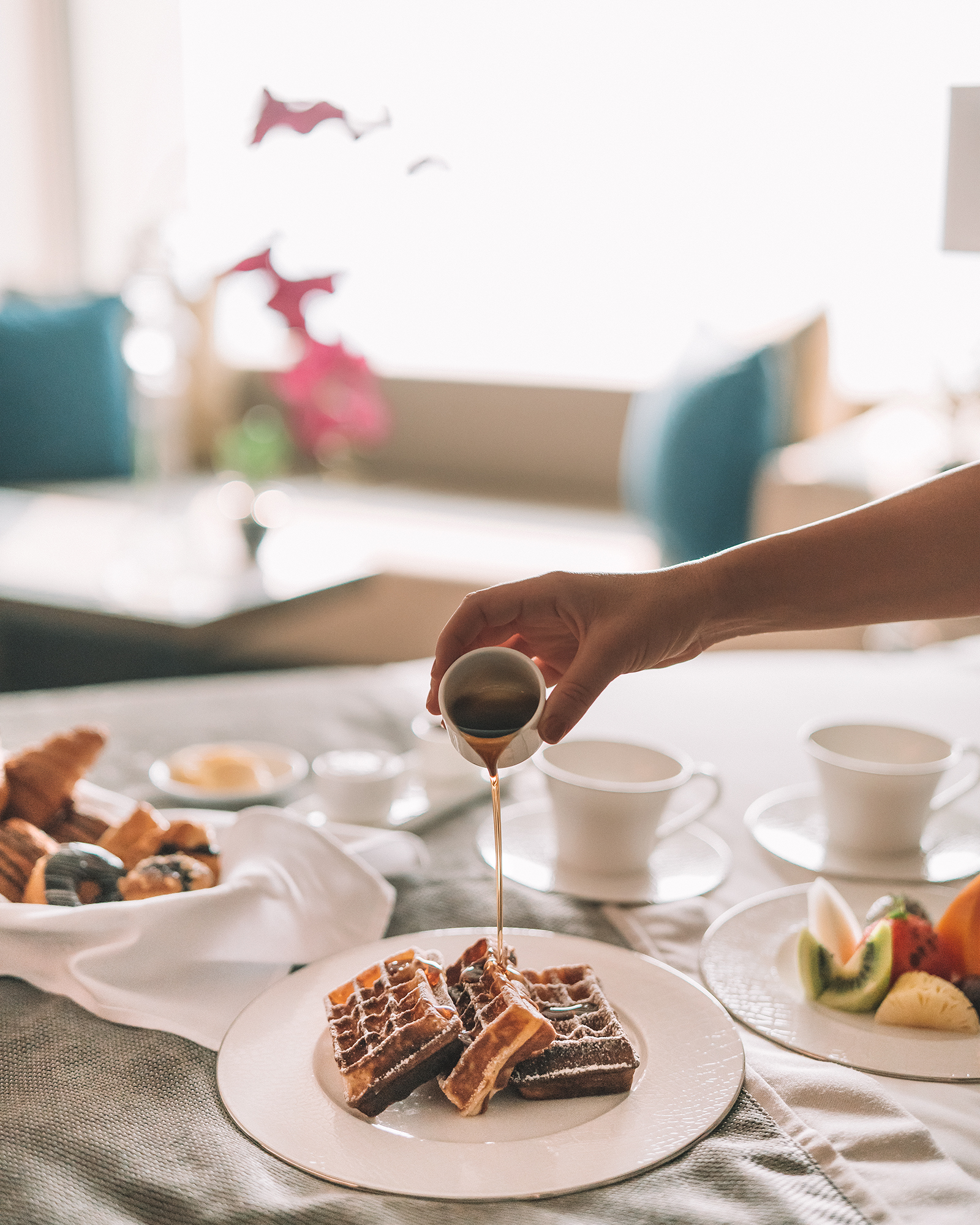 I LOVE Indian food, and we ate Indian dishes for at least 80% of our meals the two weeks were in the country, but every once in a while, you just need waffles in bed.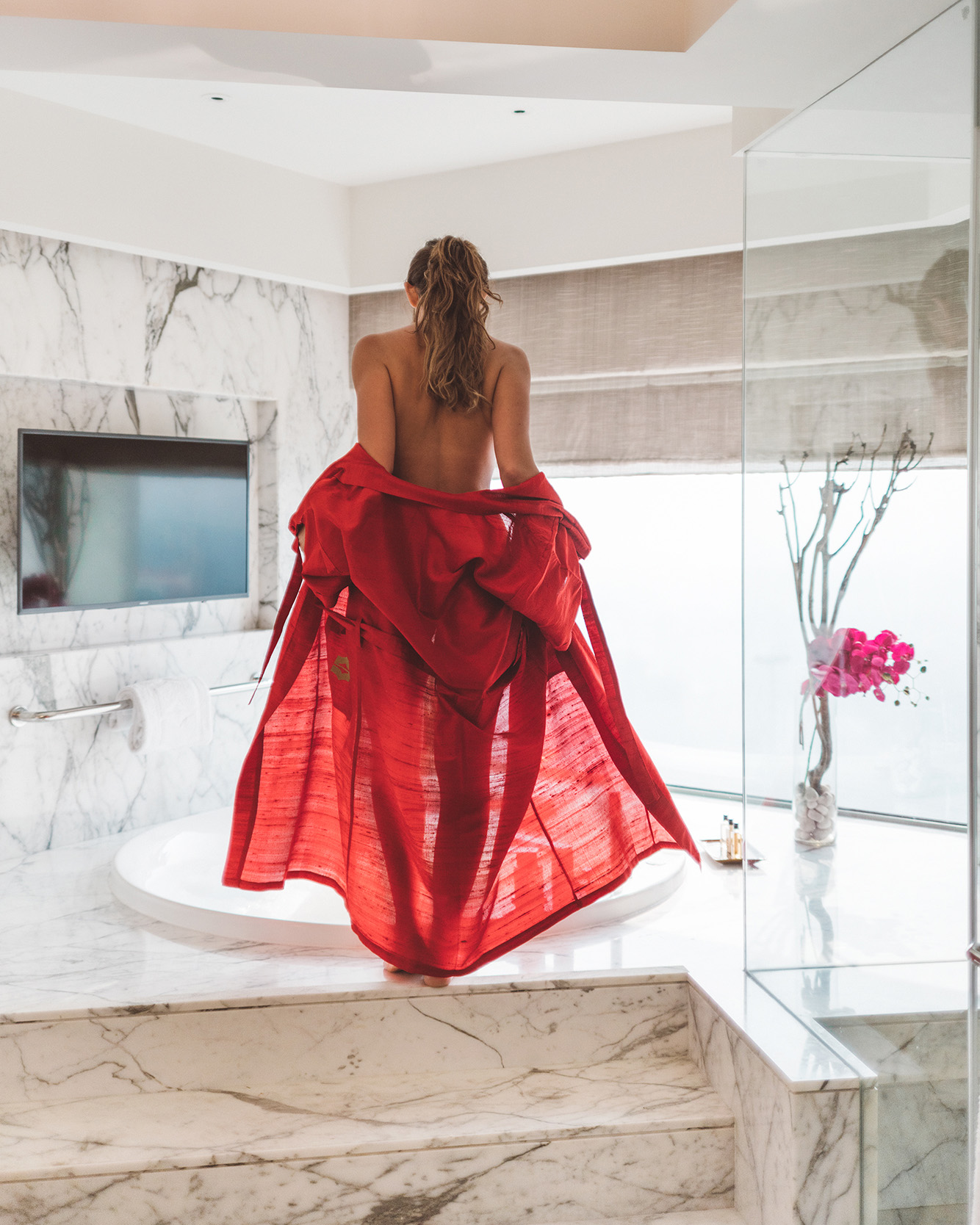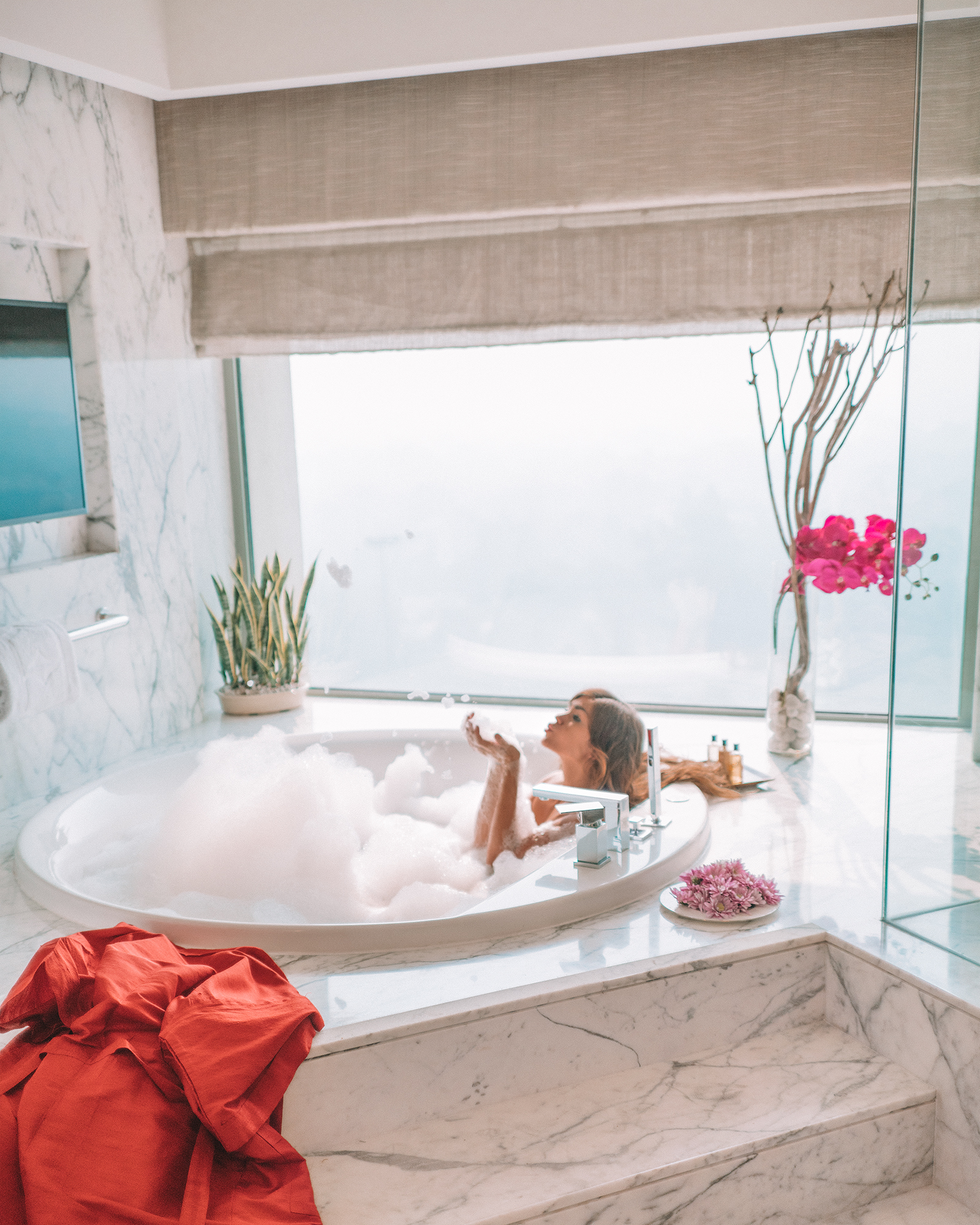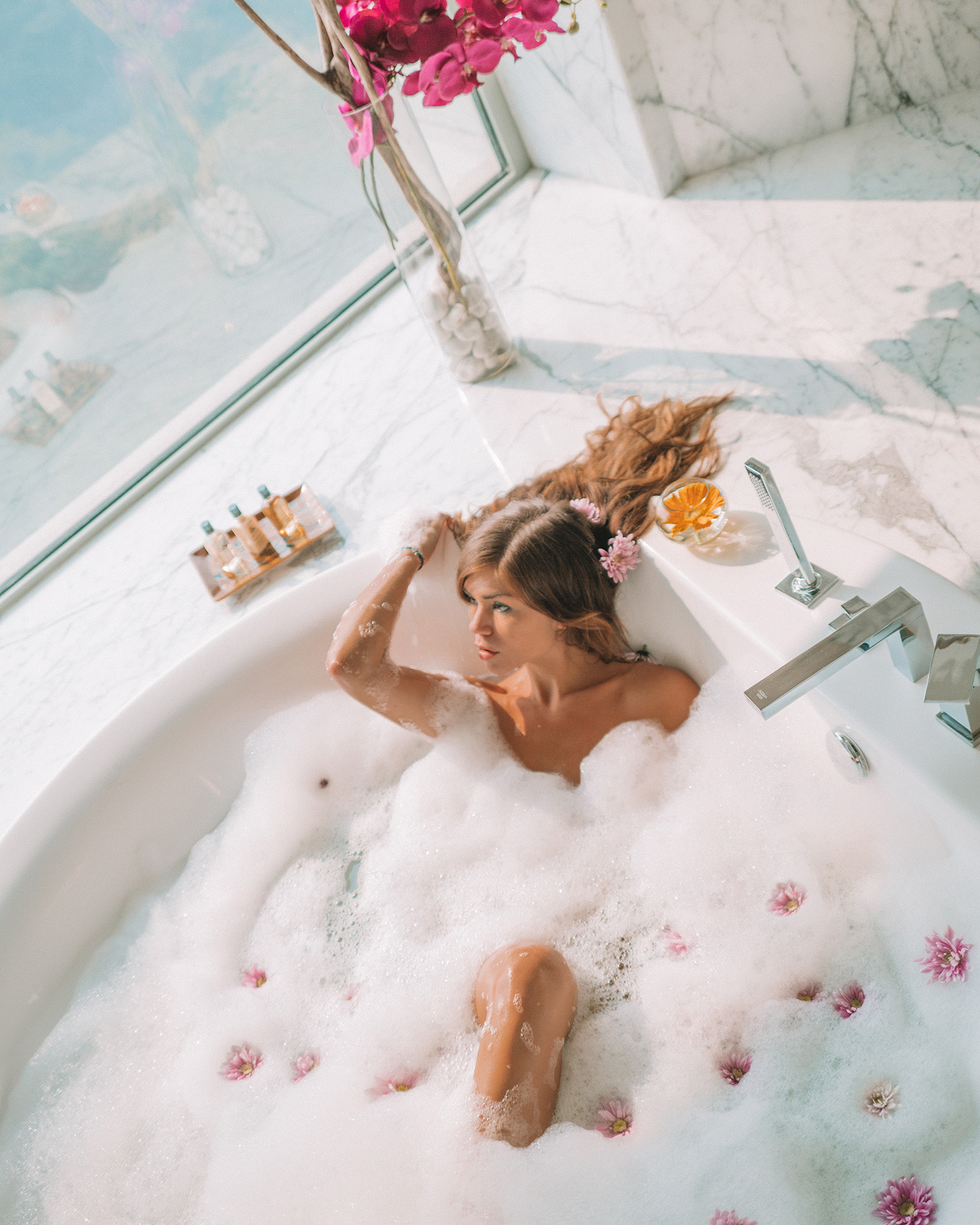 And is this not the most decadent bath you've seen? I was so in love with this bathroom here.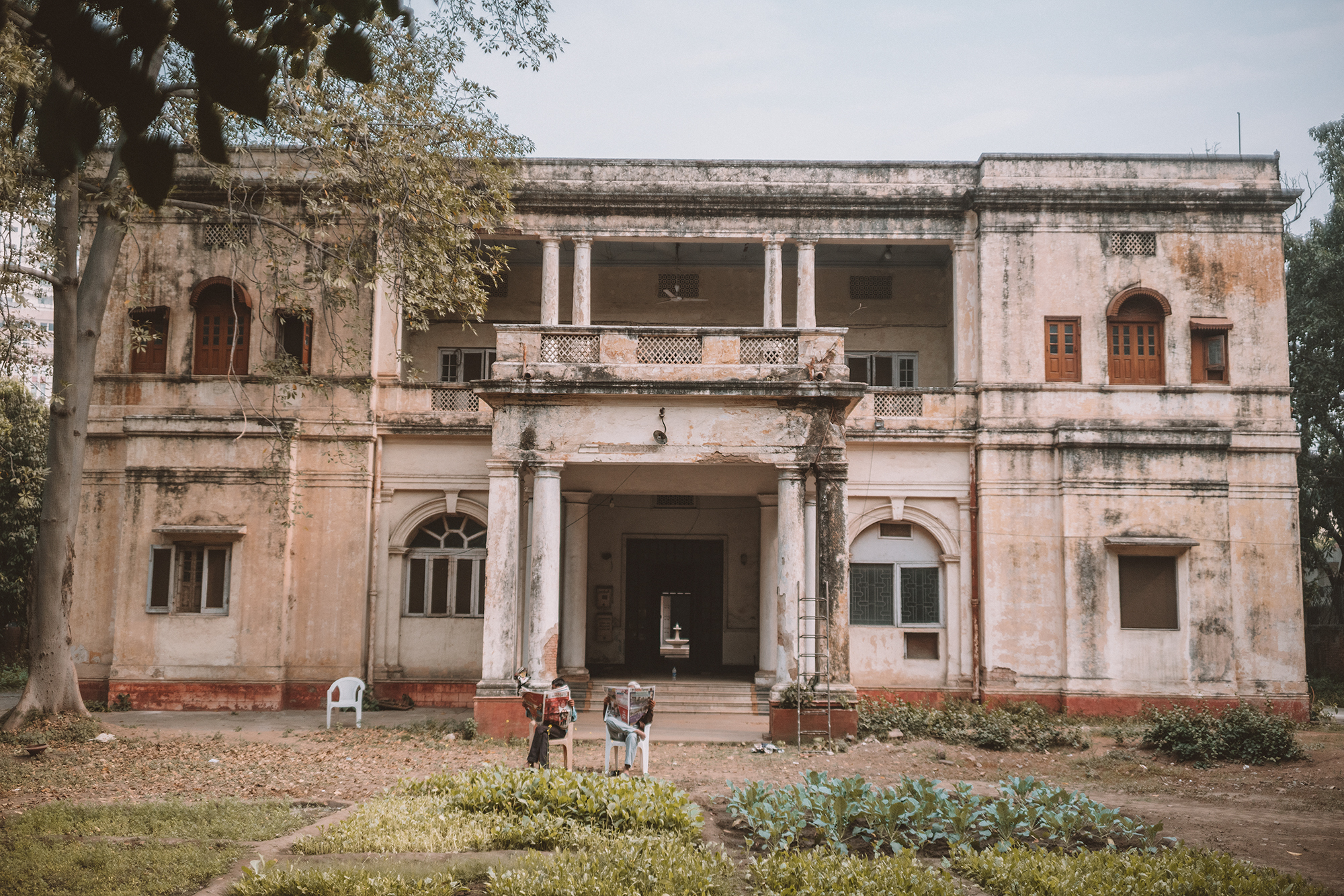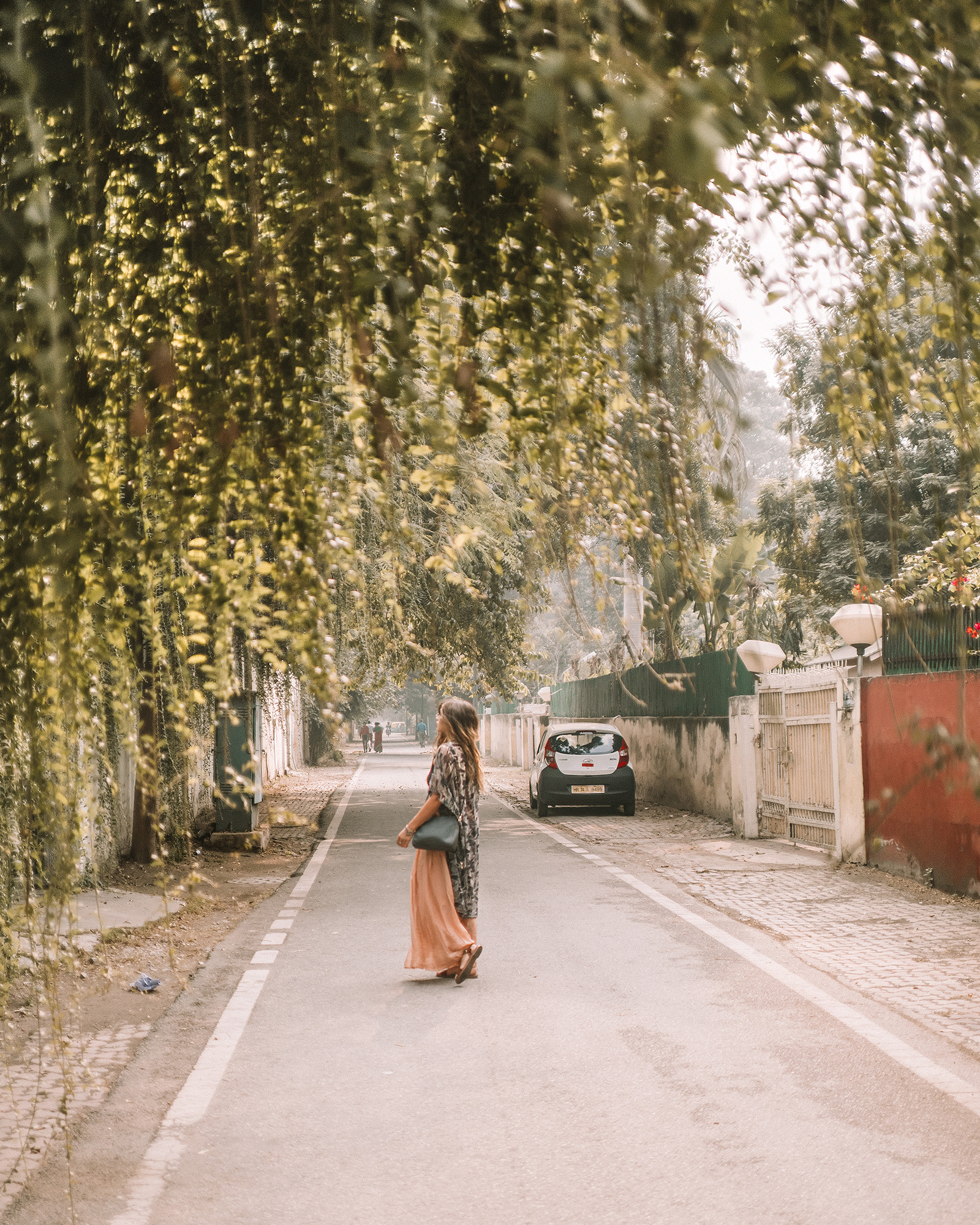 While leaving to meet up with Brandon's friend and the rest of the wedding party, we decided to just walk the 1 mile distance and explore the city a bit - something people seemed to be surprised by. But every block had so many new things to see! We happened to be in Delhi in a time of particularly terrible air quality - which we could feel in our lungs and our eyes as we were walking around. However, because of the smog and haze in the air, the light in the city is so, so beautiful. I could not get over how stunning the light was the entire time we were there. I know that terrible pollution is not something to celebrate... but if you're going to live through it, you might as well make the best of it?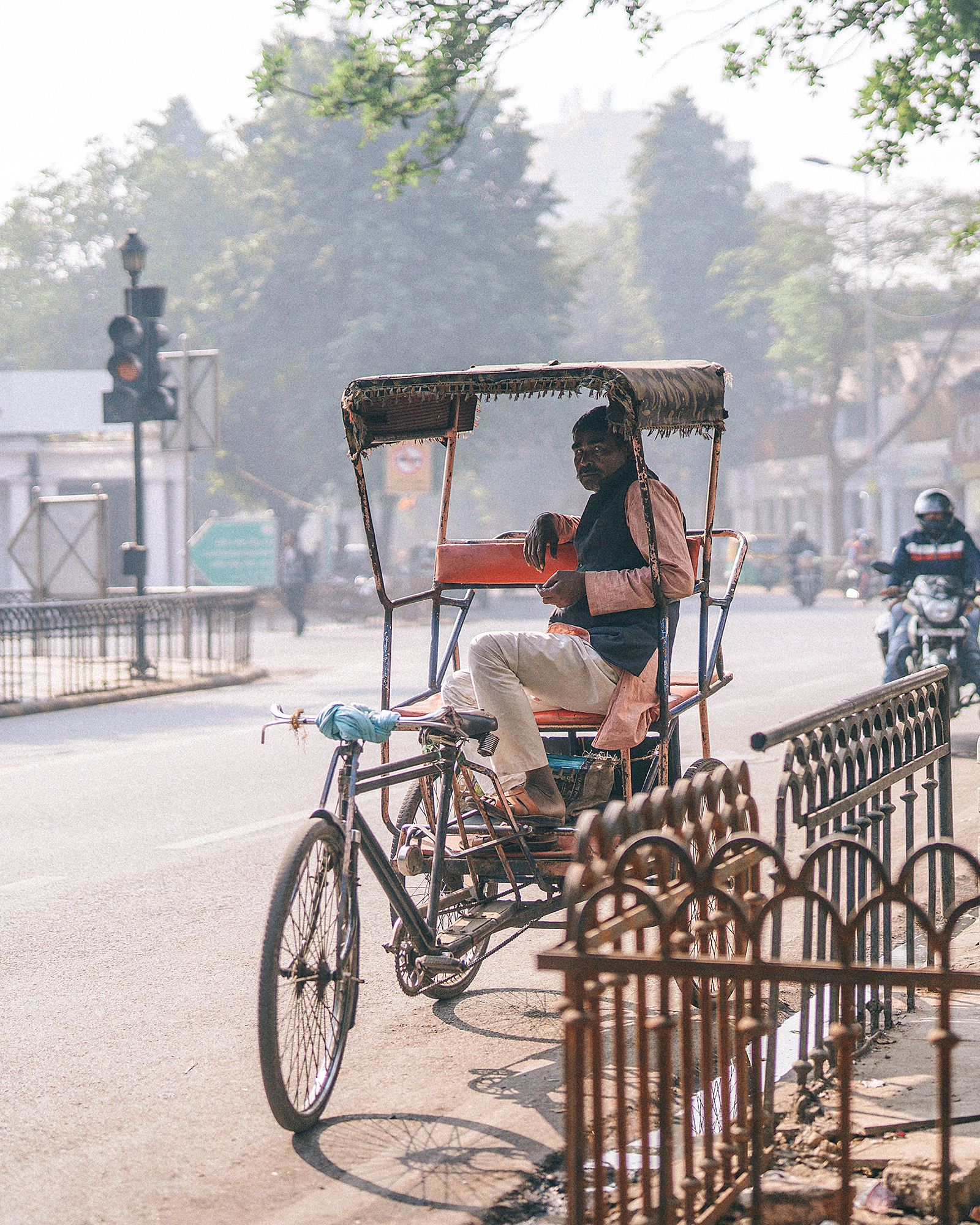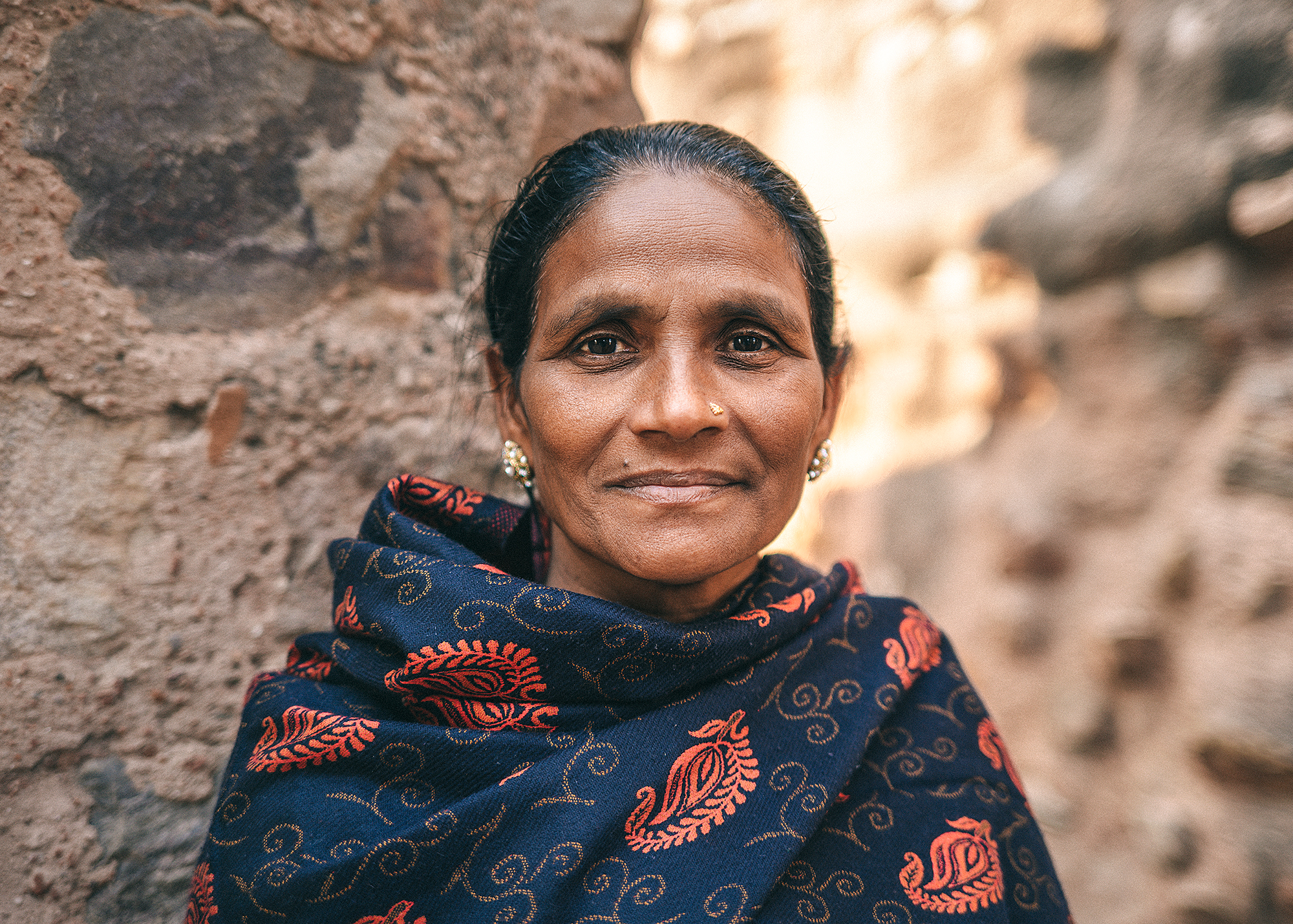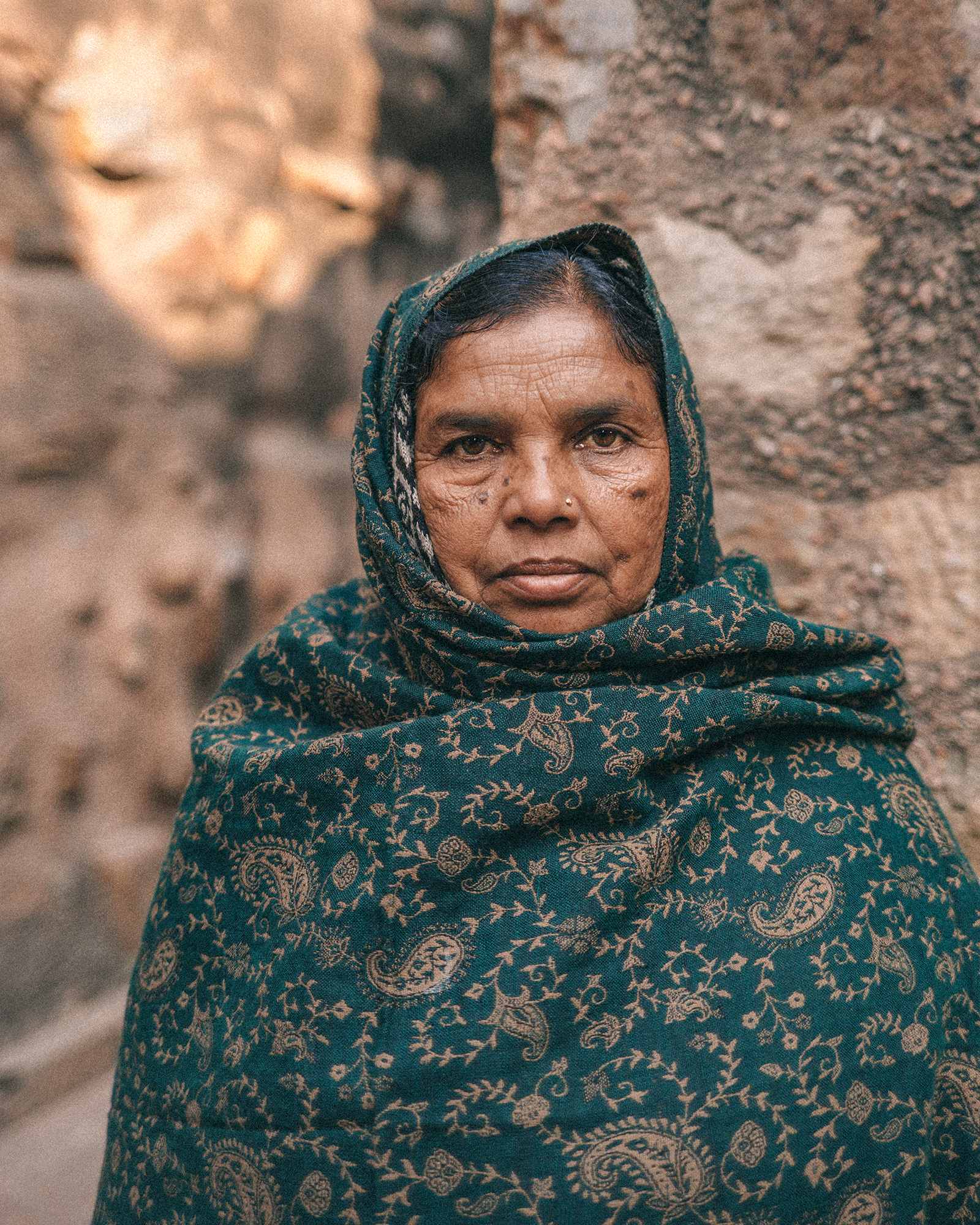 I was so surprised with how open and willing everyone was to have their photo taken in India! At first, I was surprised with how many people wanted to have their picture taken with me. This happens to us fairly often when we are shooting abroad, especially in small villages or more local spots - I always assume that people see our fancy cameras, my outfits and red lipstick, and assume that we are somehow famous. But in India - it was constant. Mostly young men, but sometimes whole families would come up to us, wanting to take selfies over and over and over again. For the most part, I don't mind, but it was occasionally overwhelming.
But I did return the favor by shooting as many local people as I could. My photography aesthetic has always been much more fashion-focused than documentary, but there was something about the textures, colors, and life in India that made me want to shoot every street corner and every interesting face.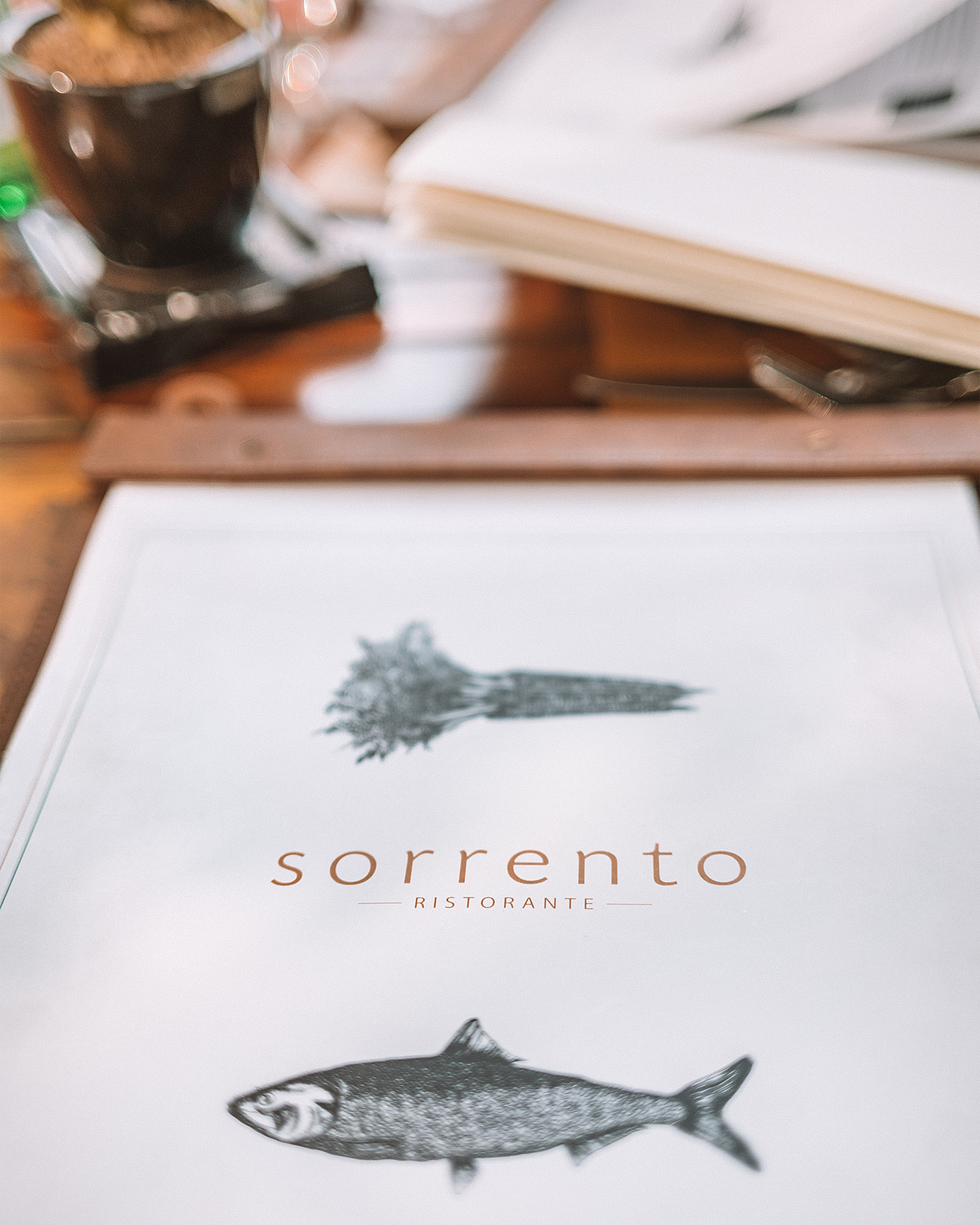 One of the main highlights at Shangri-La is their Italian restaurant, Sorrento. Having spent a week in Sorrento earlier this year (and my deep love for all Italian foods), we were excited to try the menu here - even moreso after speaking to the chef, who was from Italy and recently relocated to India.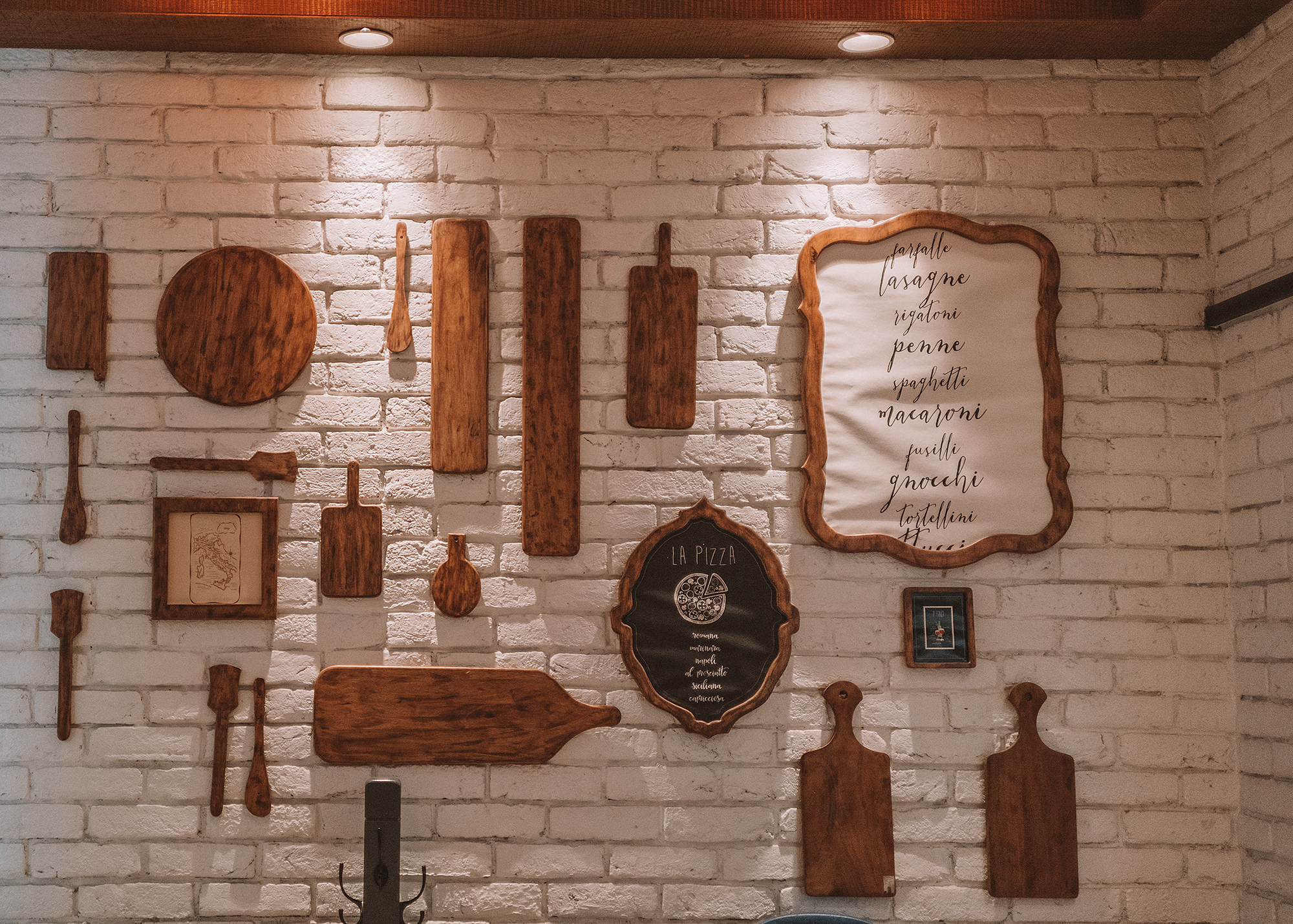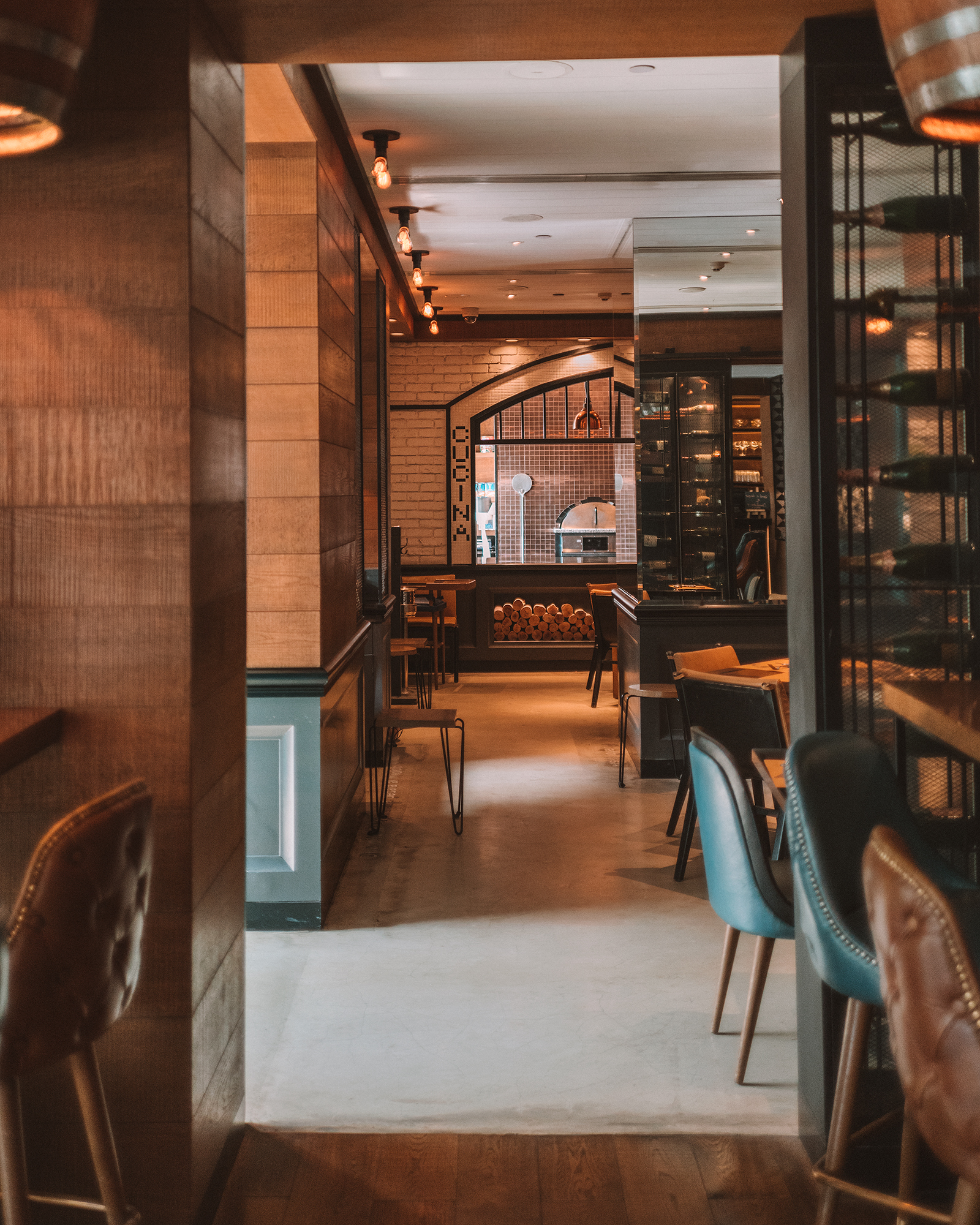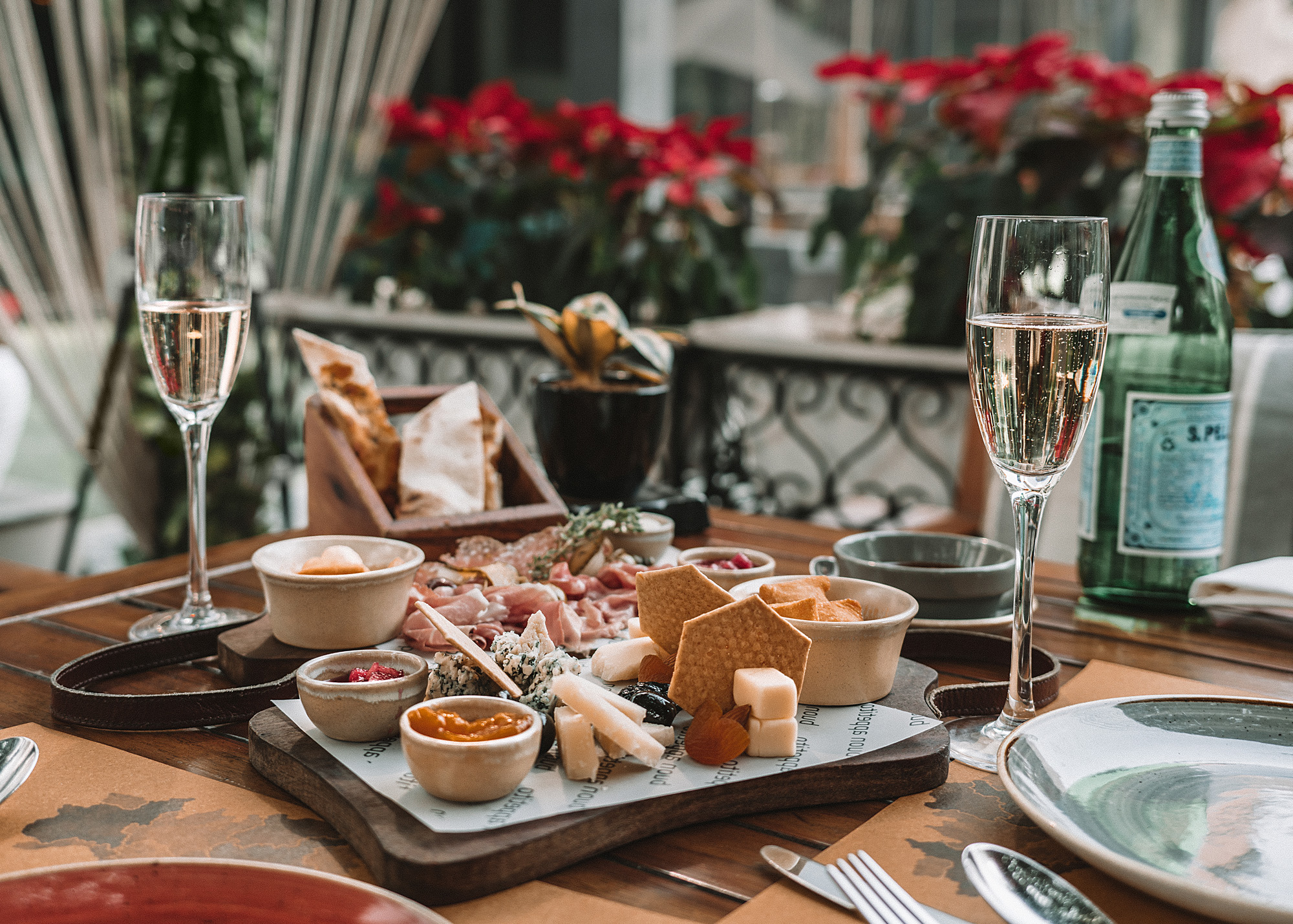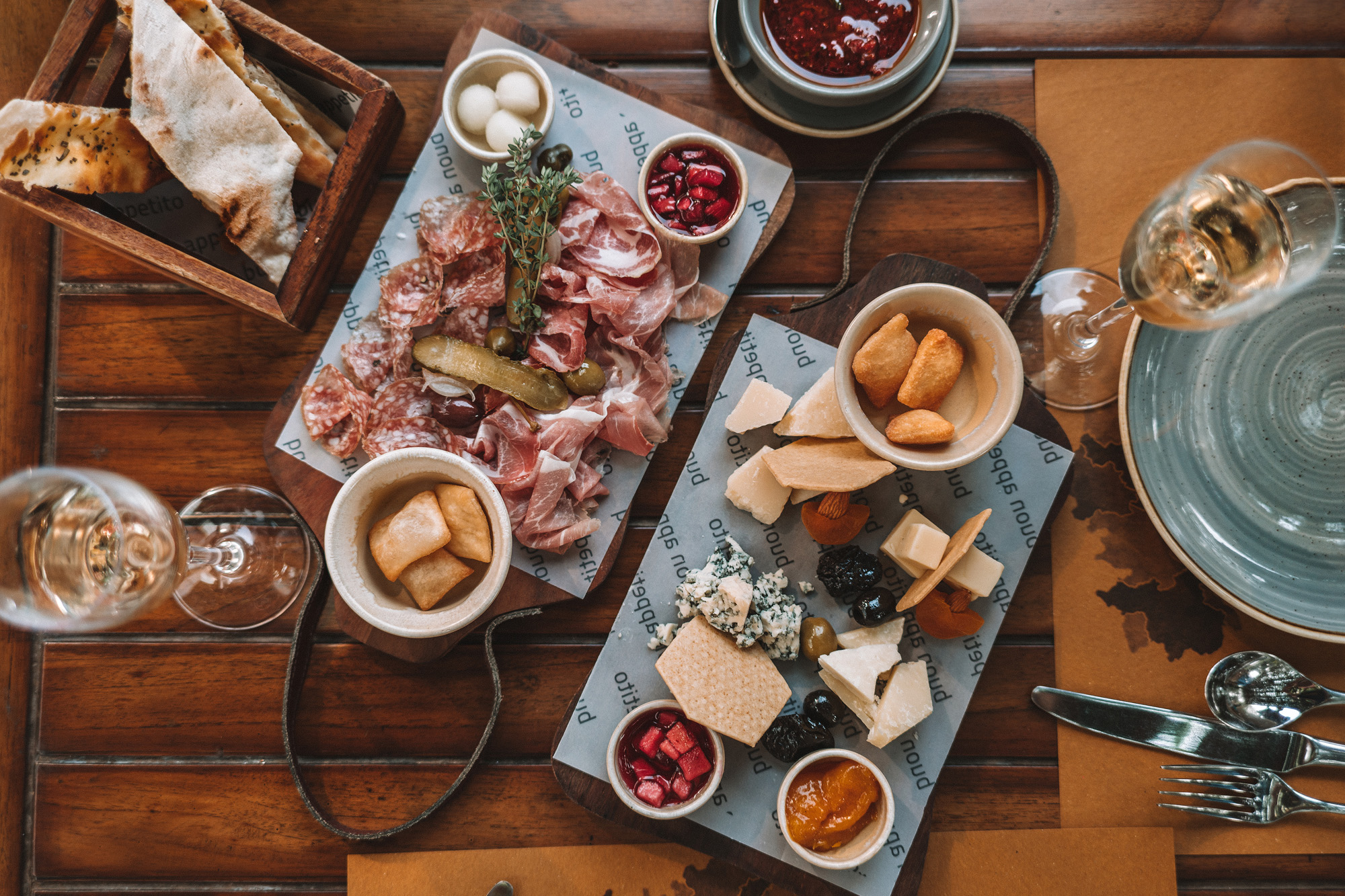 So I've never met a Charcuterie I didn't like.... but this one was next level.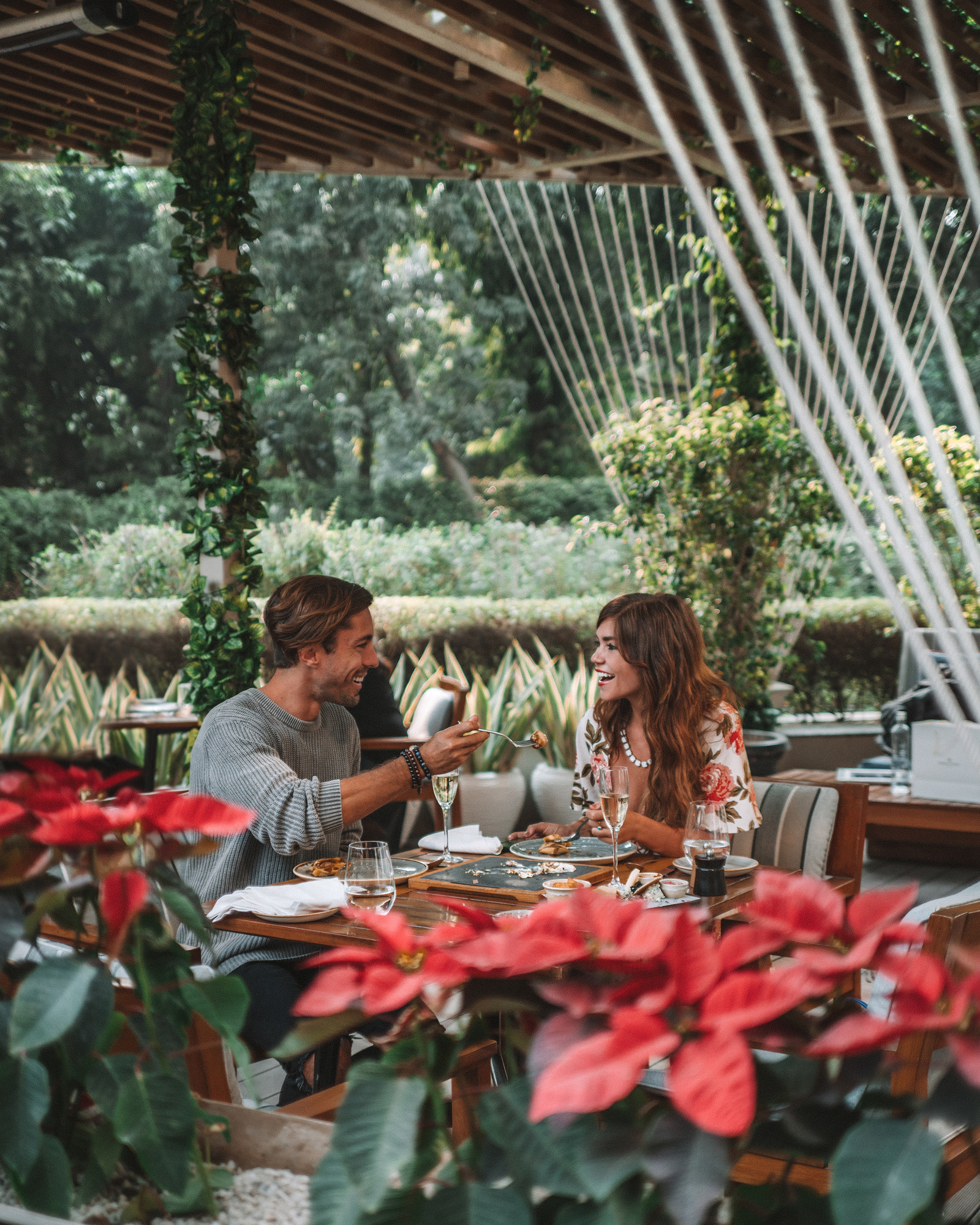 And look how beautiful this outdoor area is! Like I said, a completely oasis in the city.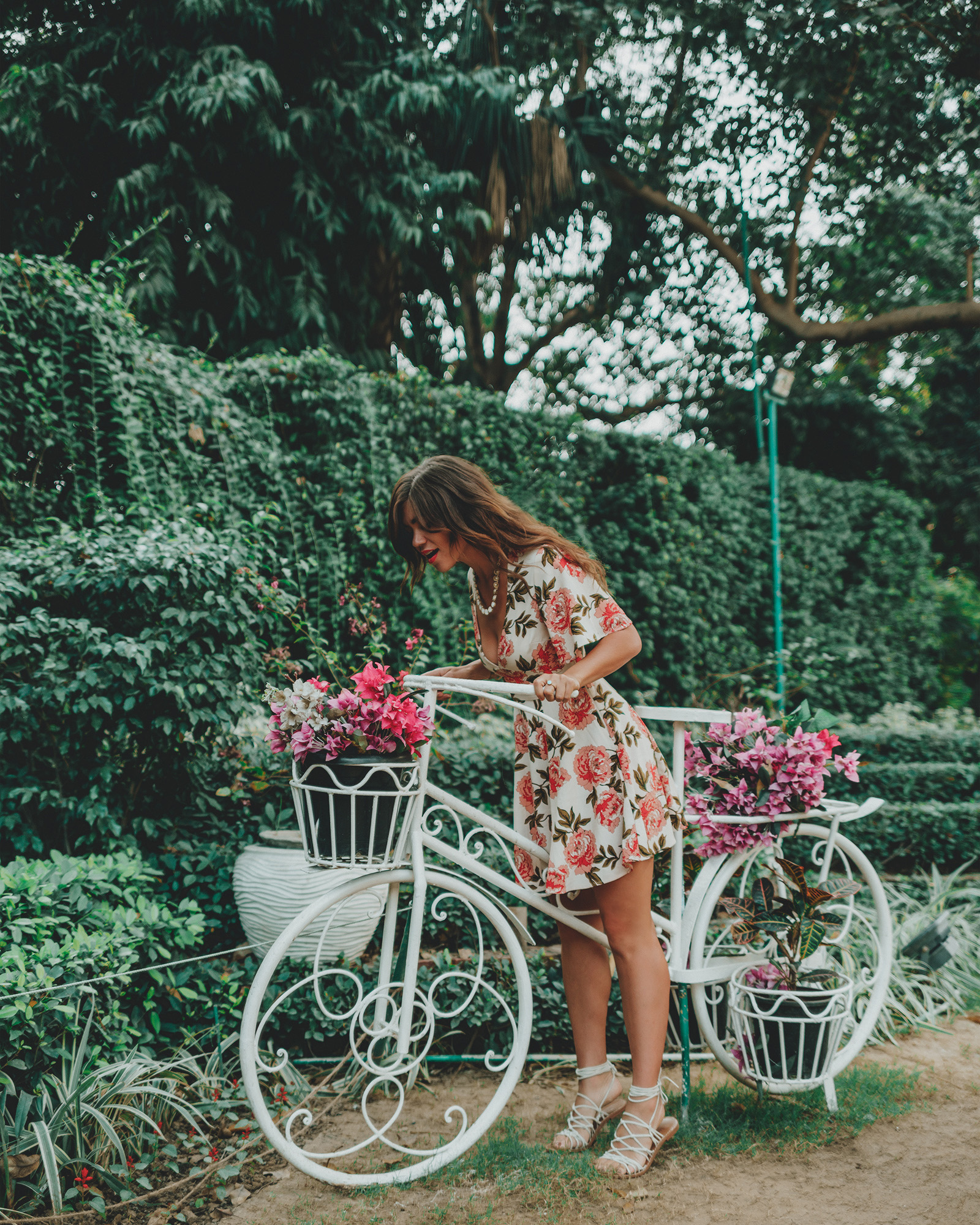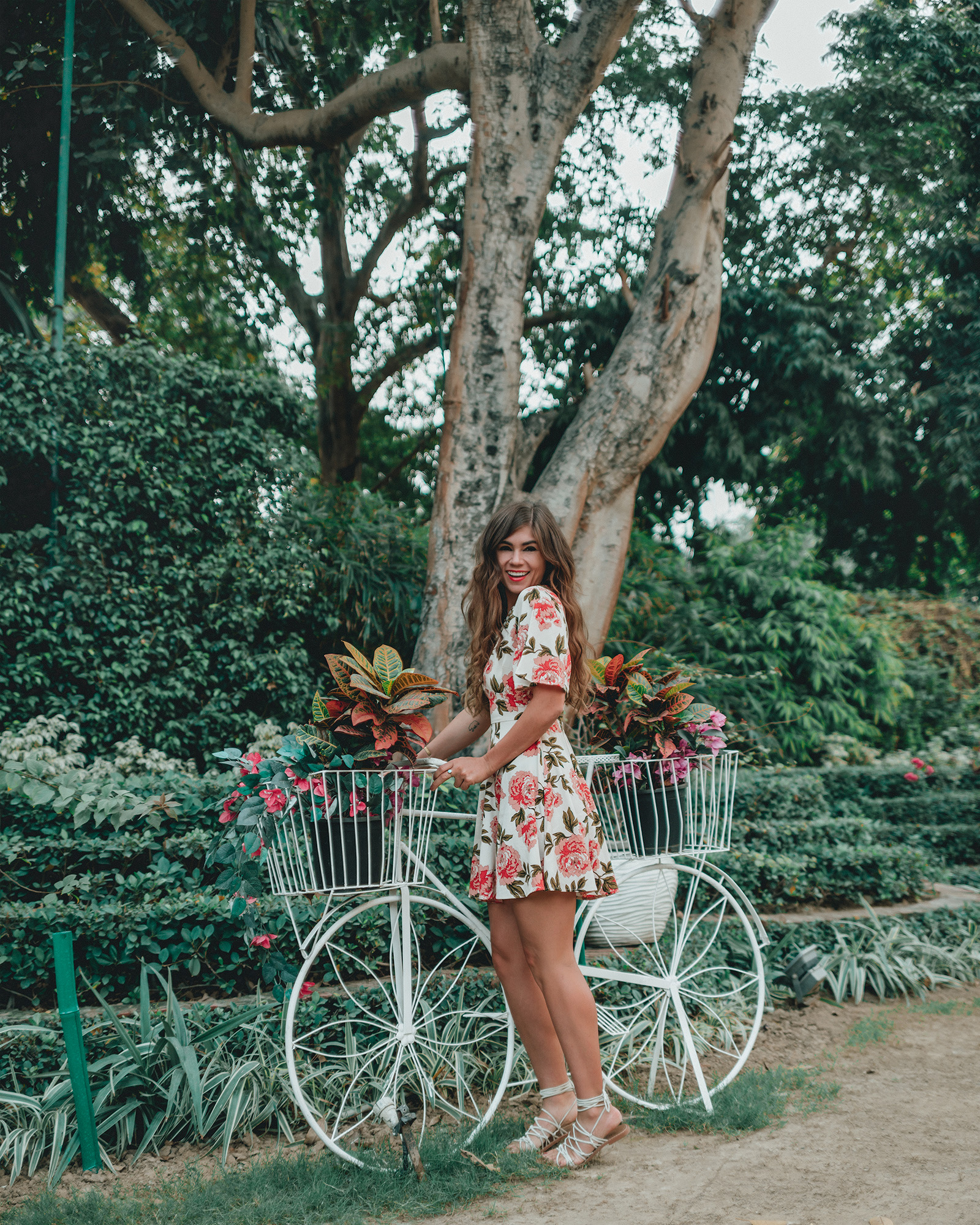 Complete with Alice in Wonderland style vignettes.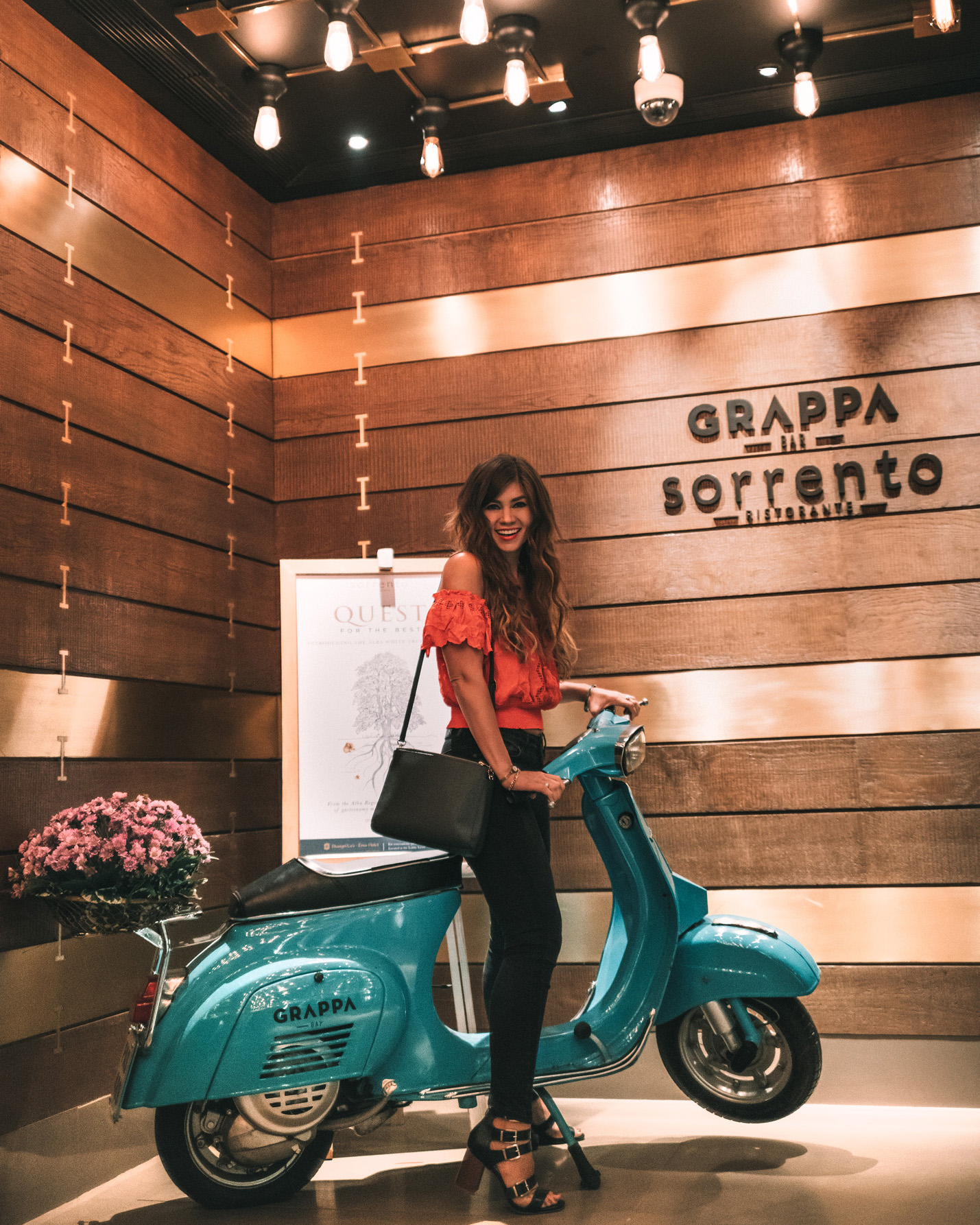 Later in the evening, we stopped by the sister bar to Sorrento, Grappa, for some craft cocktails in their newly remodeled space.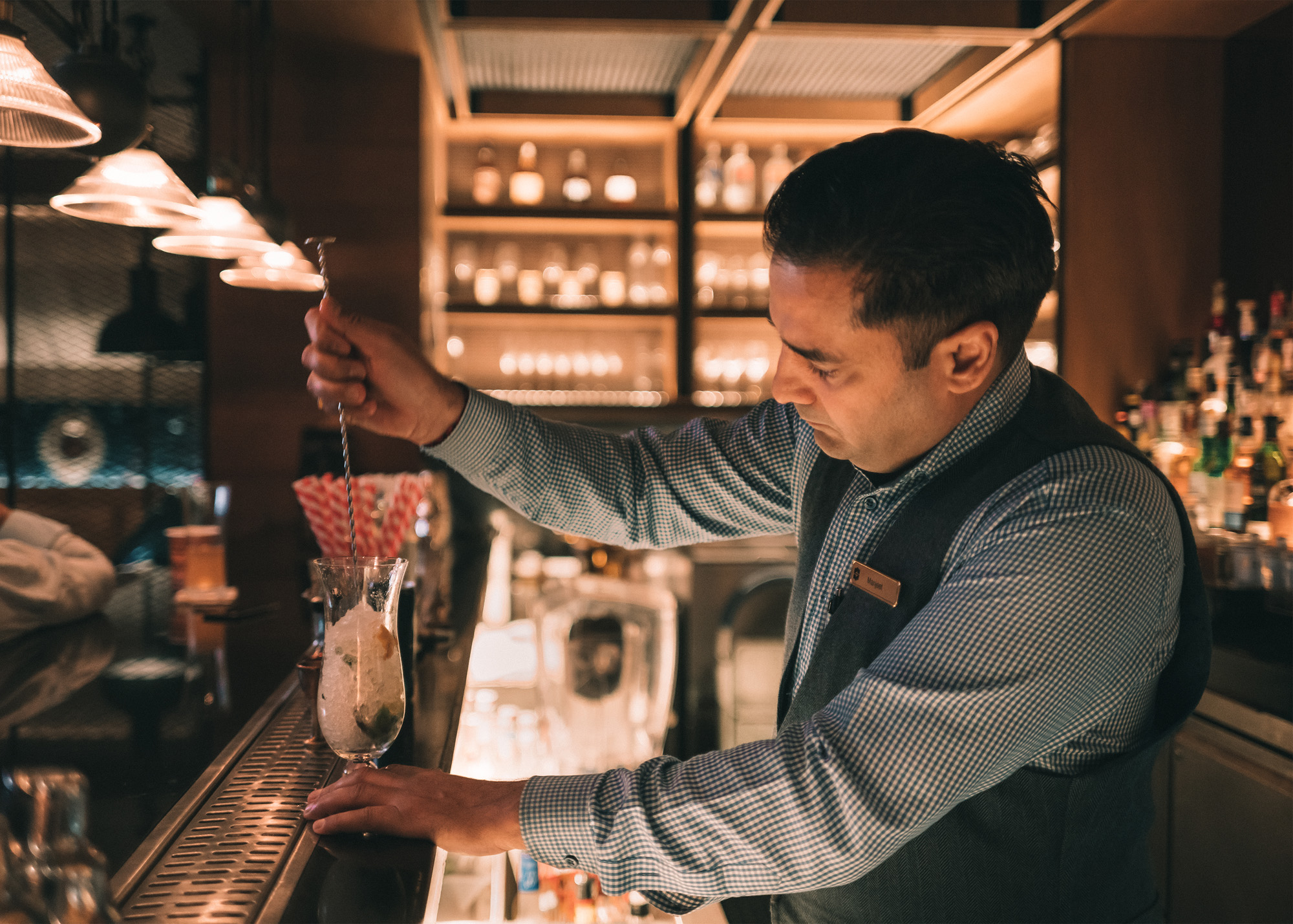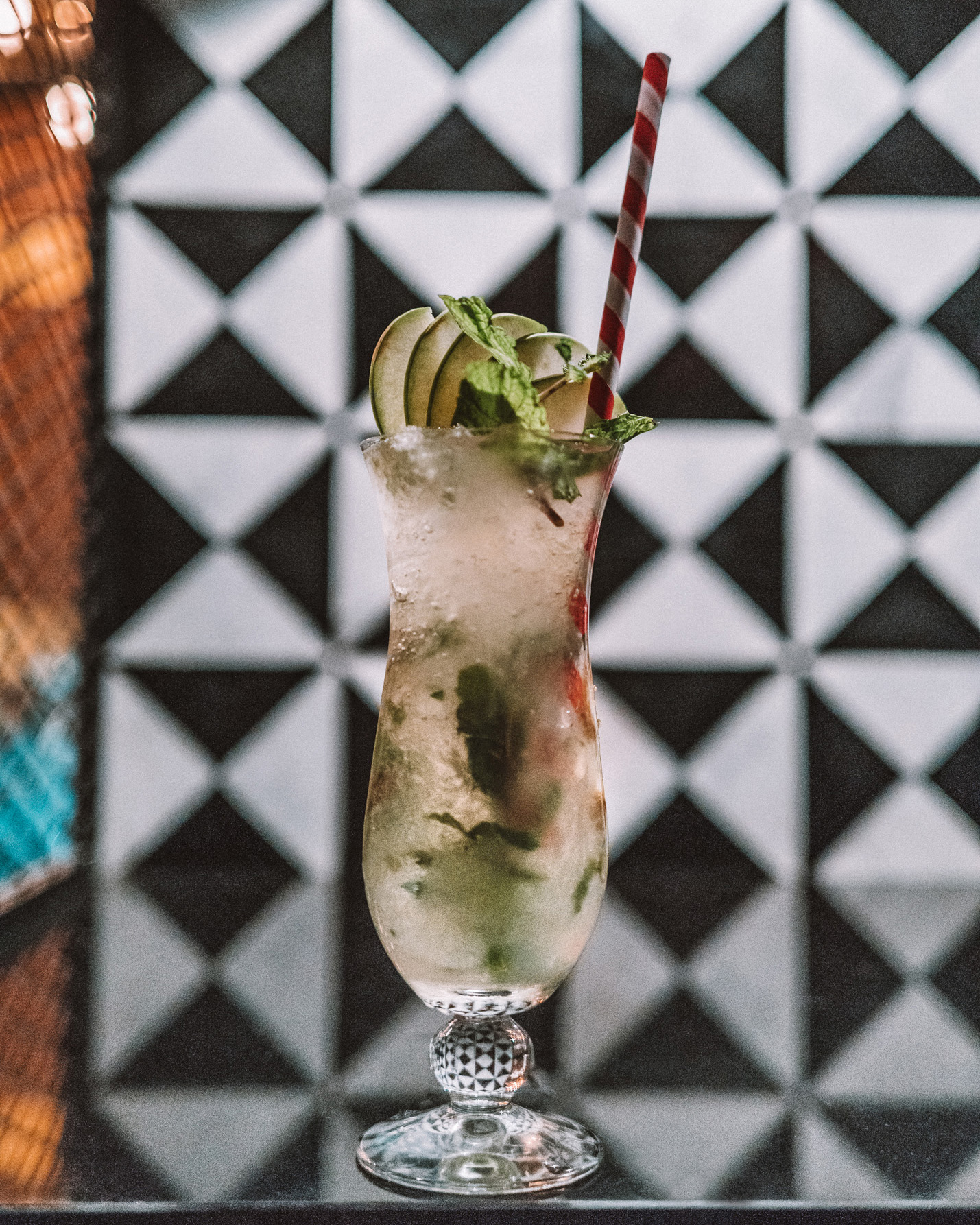 Green apple mojito - amazing.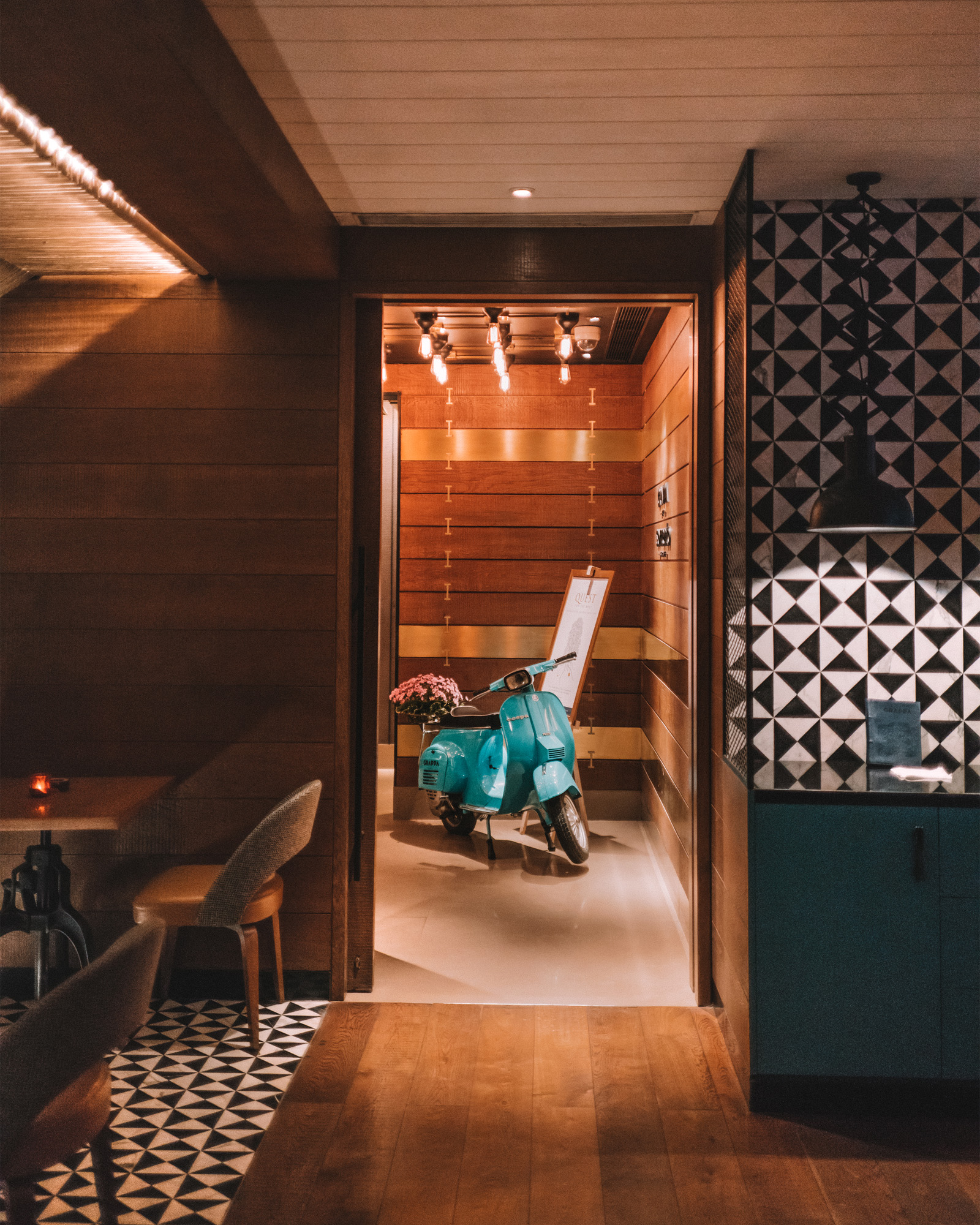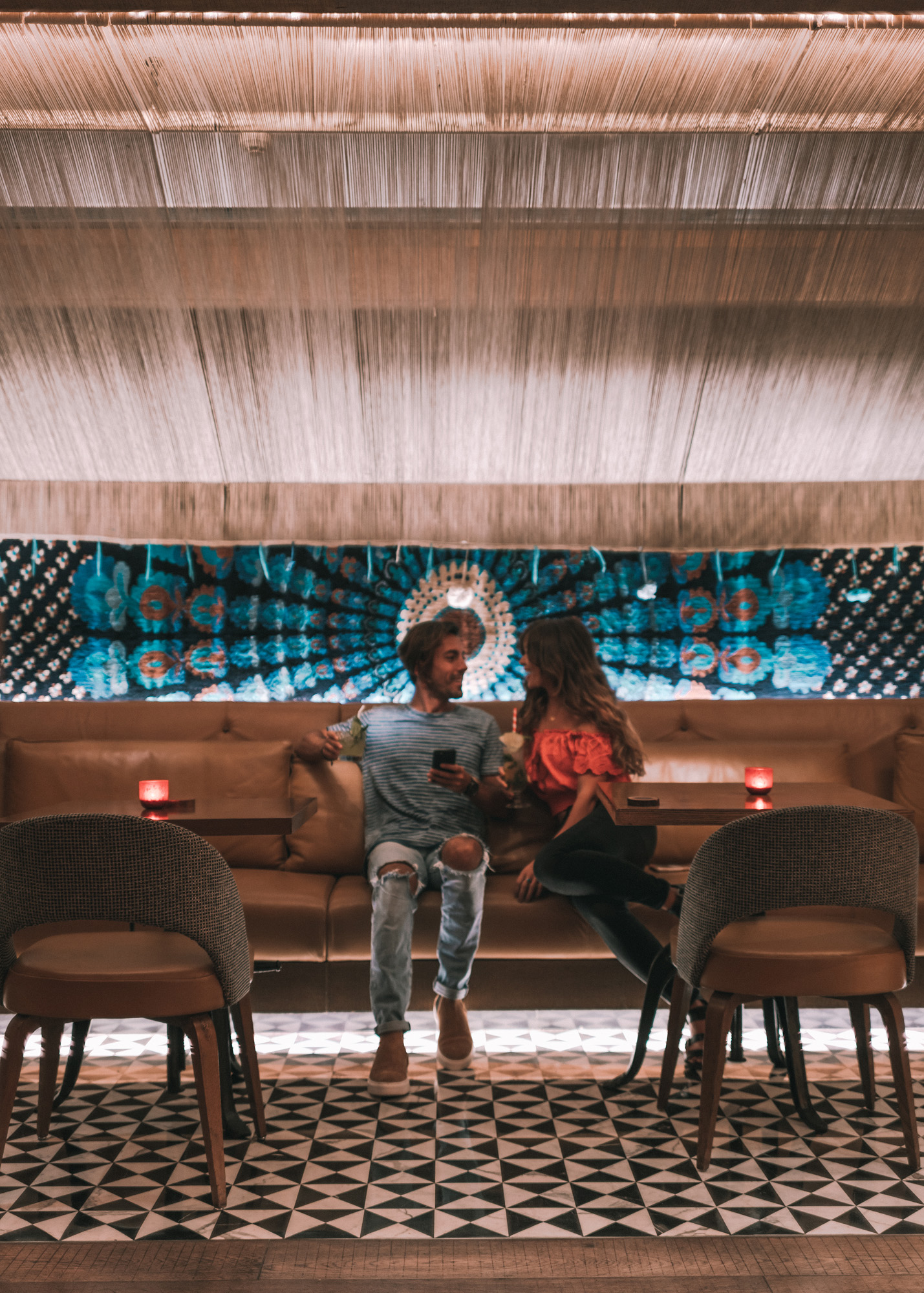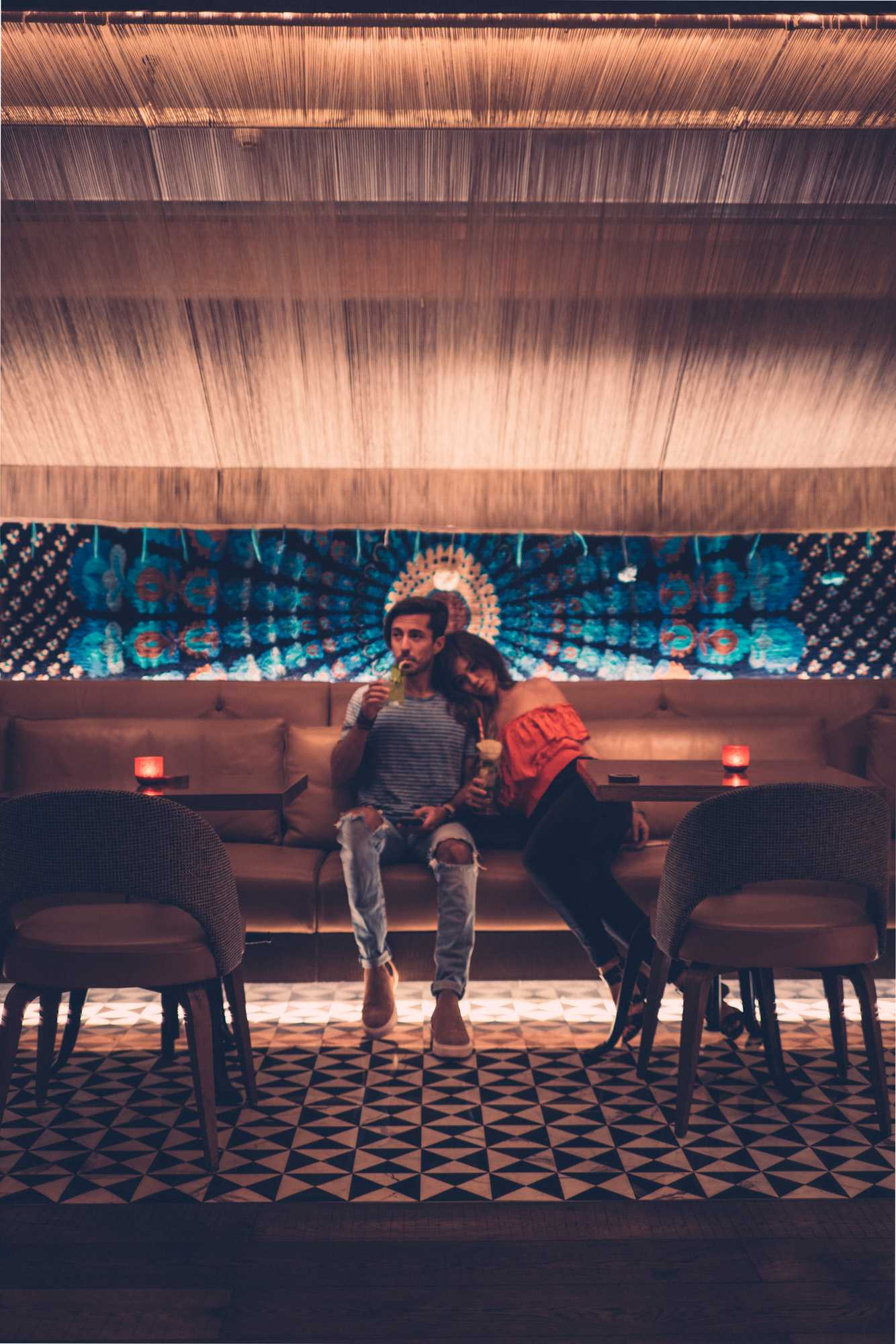 Can I just take every piece of this interior home with me for my apartment?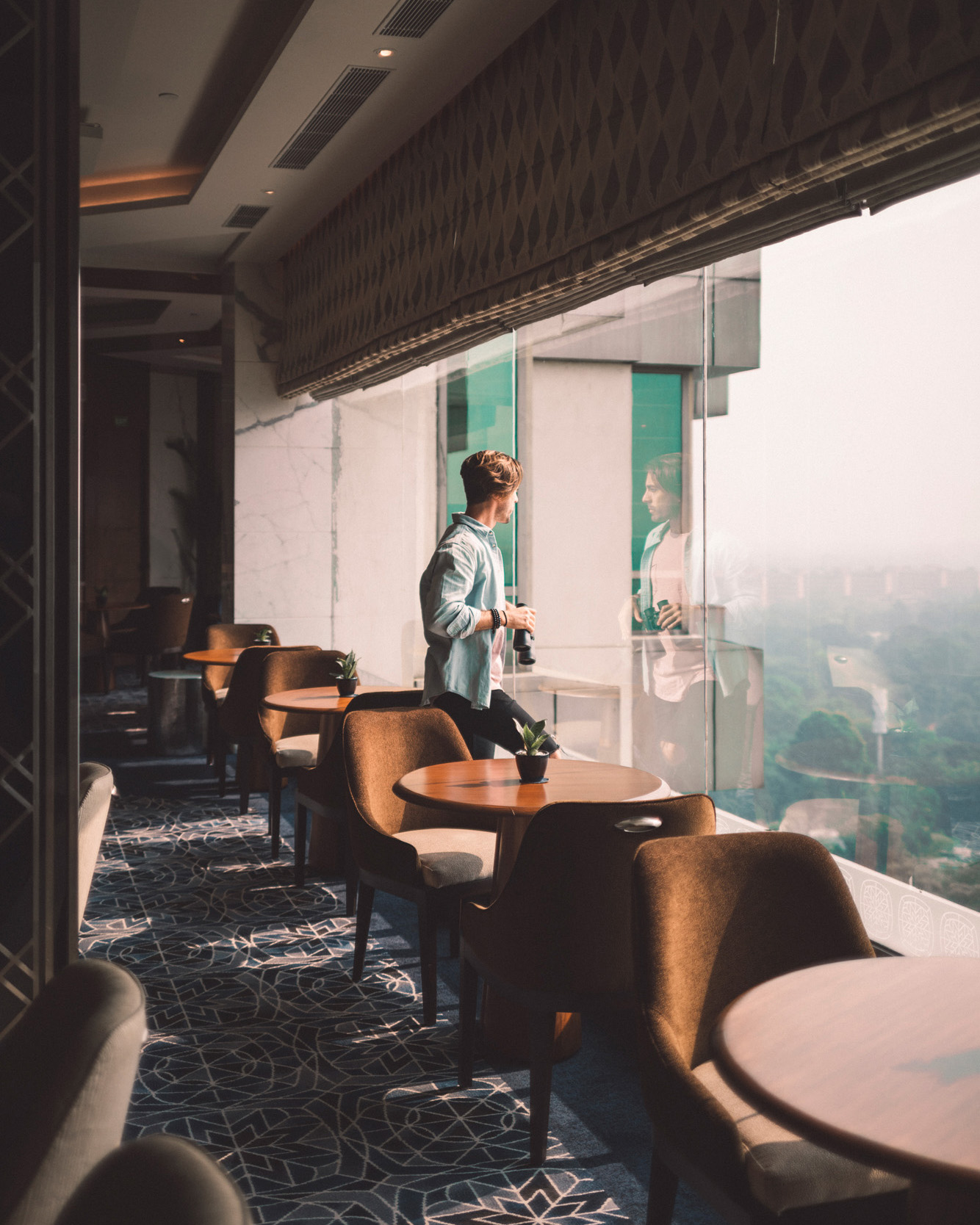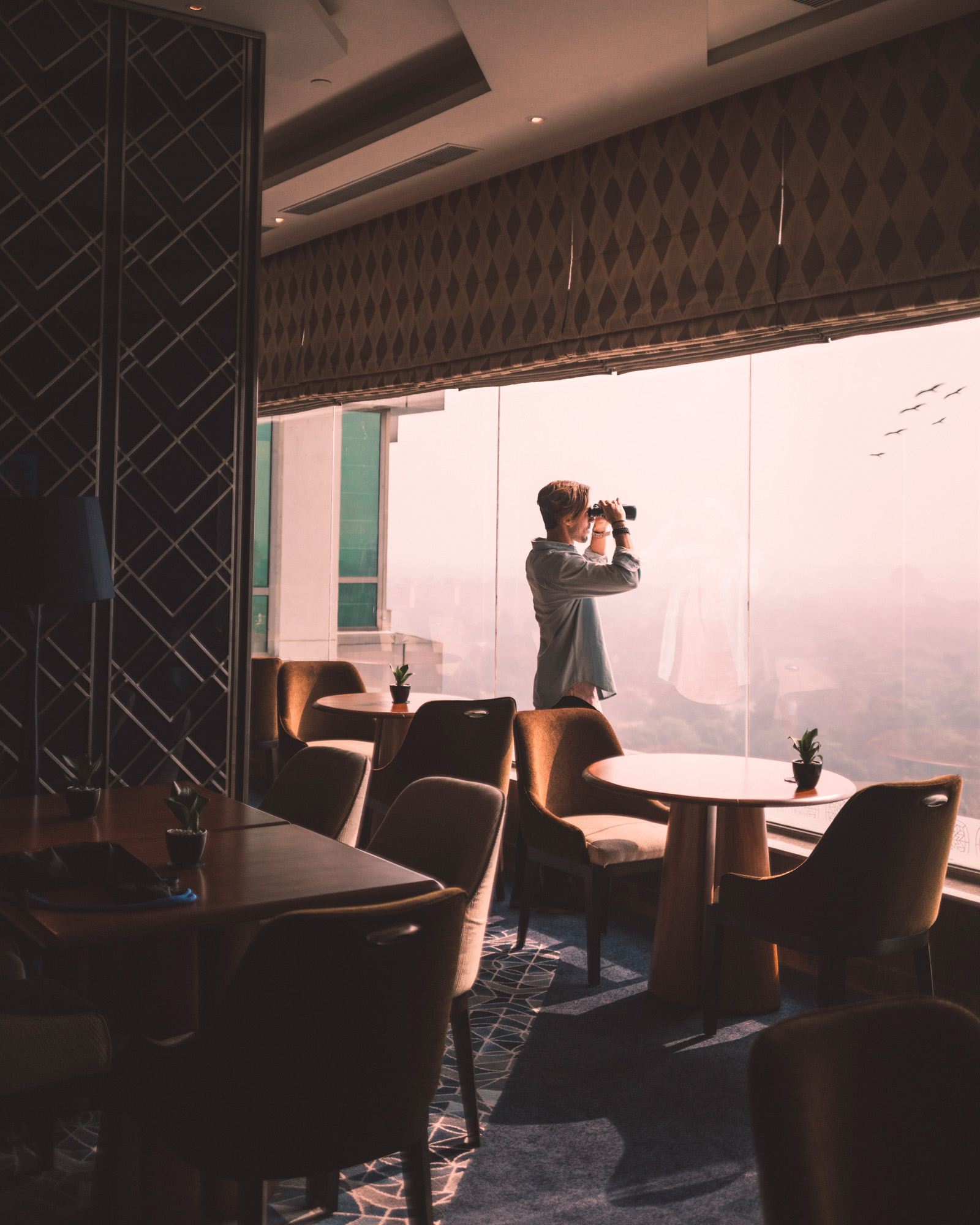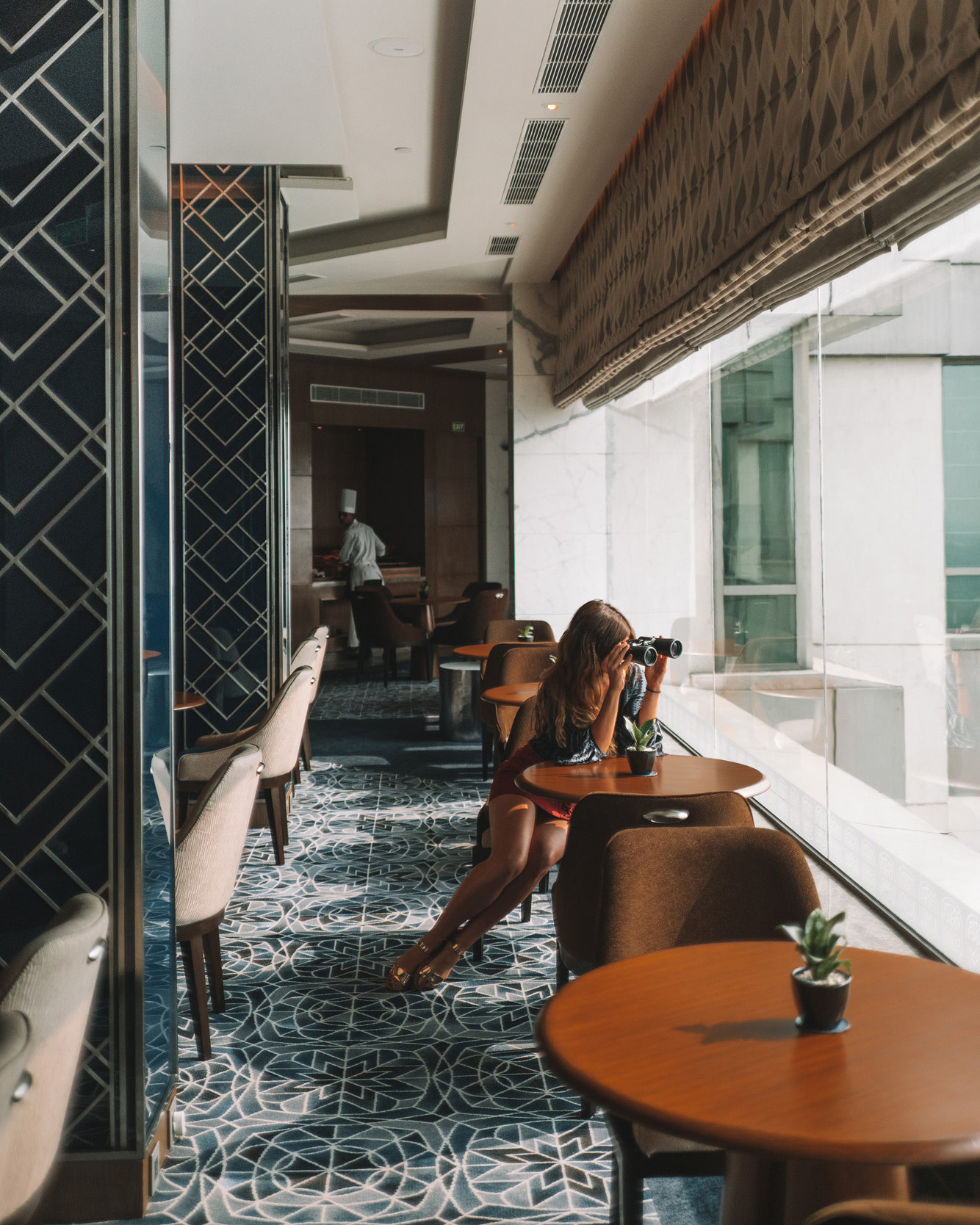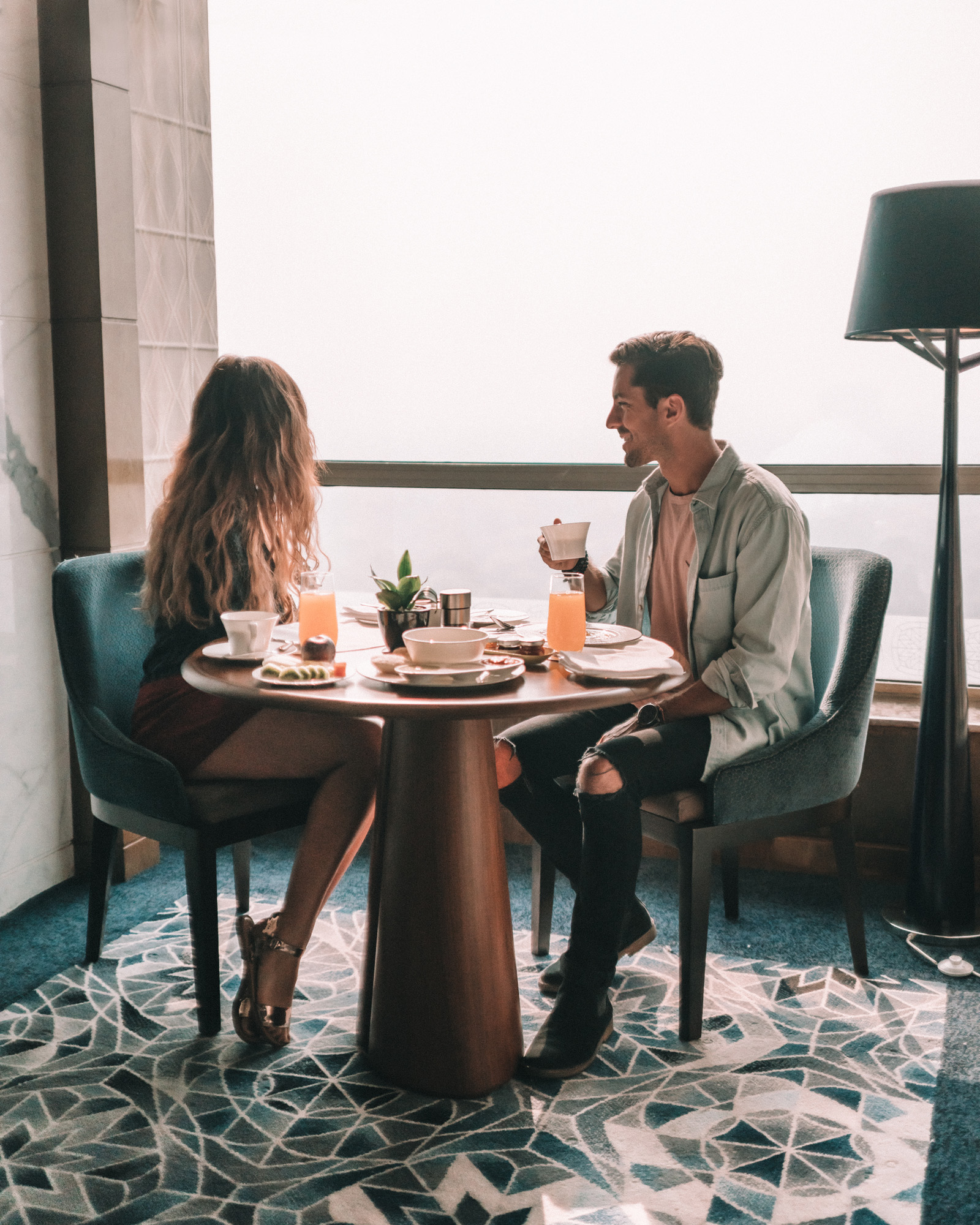 The top floor lounge had views overlooking the city, and we loved the Binoculars on the table to get a closer look!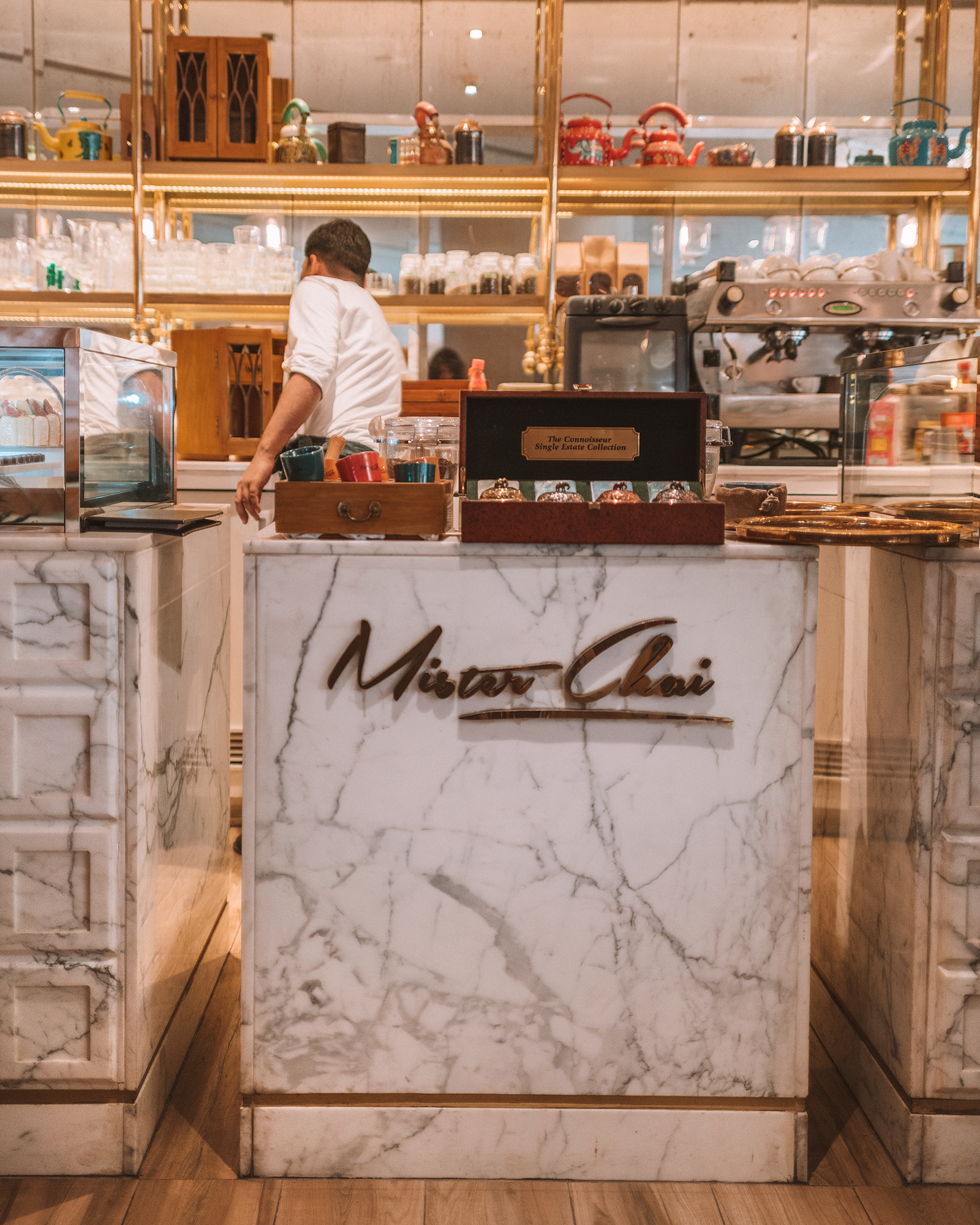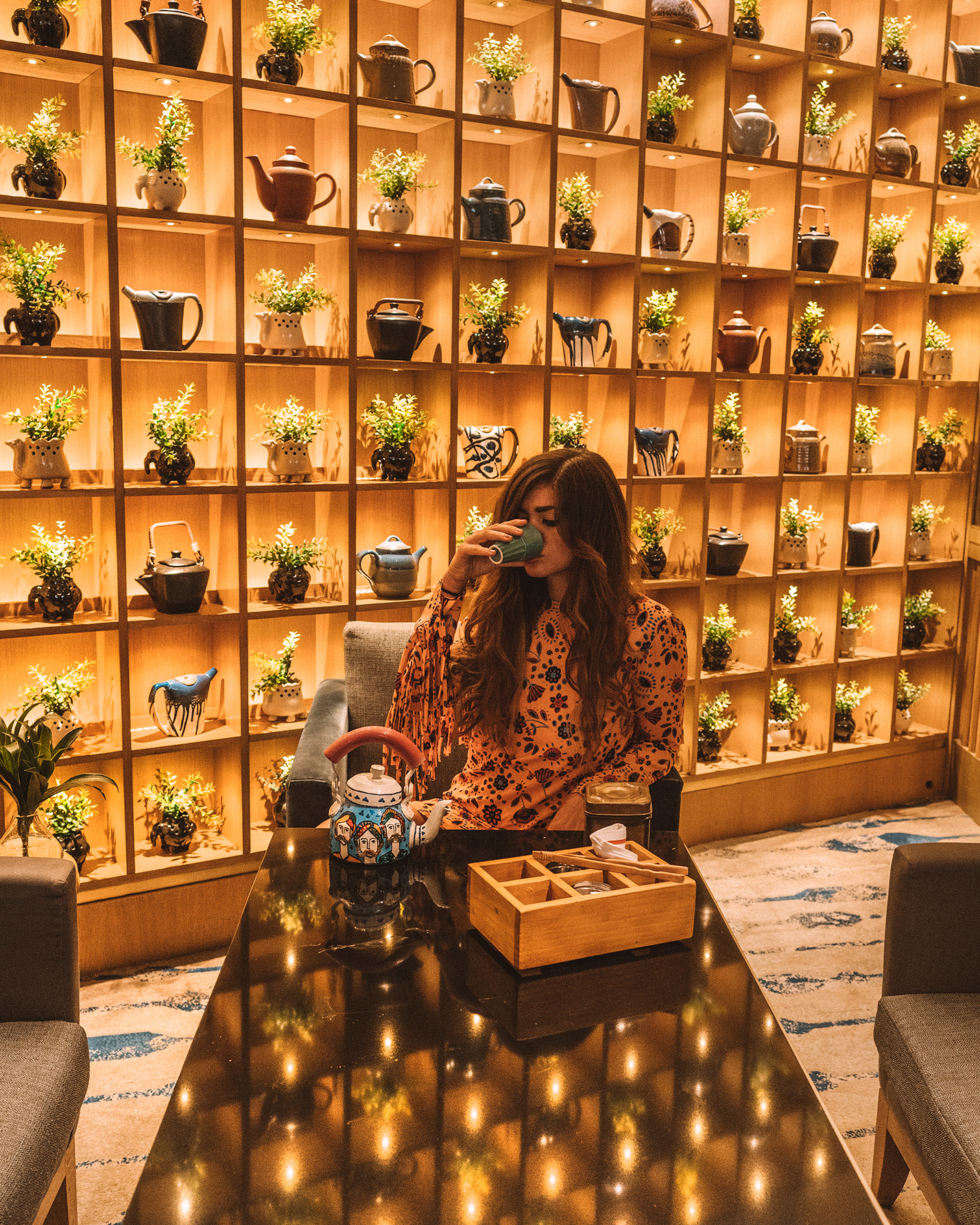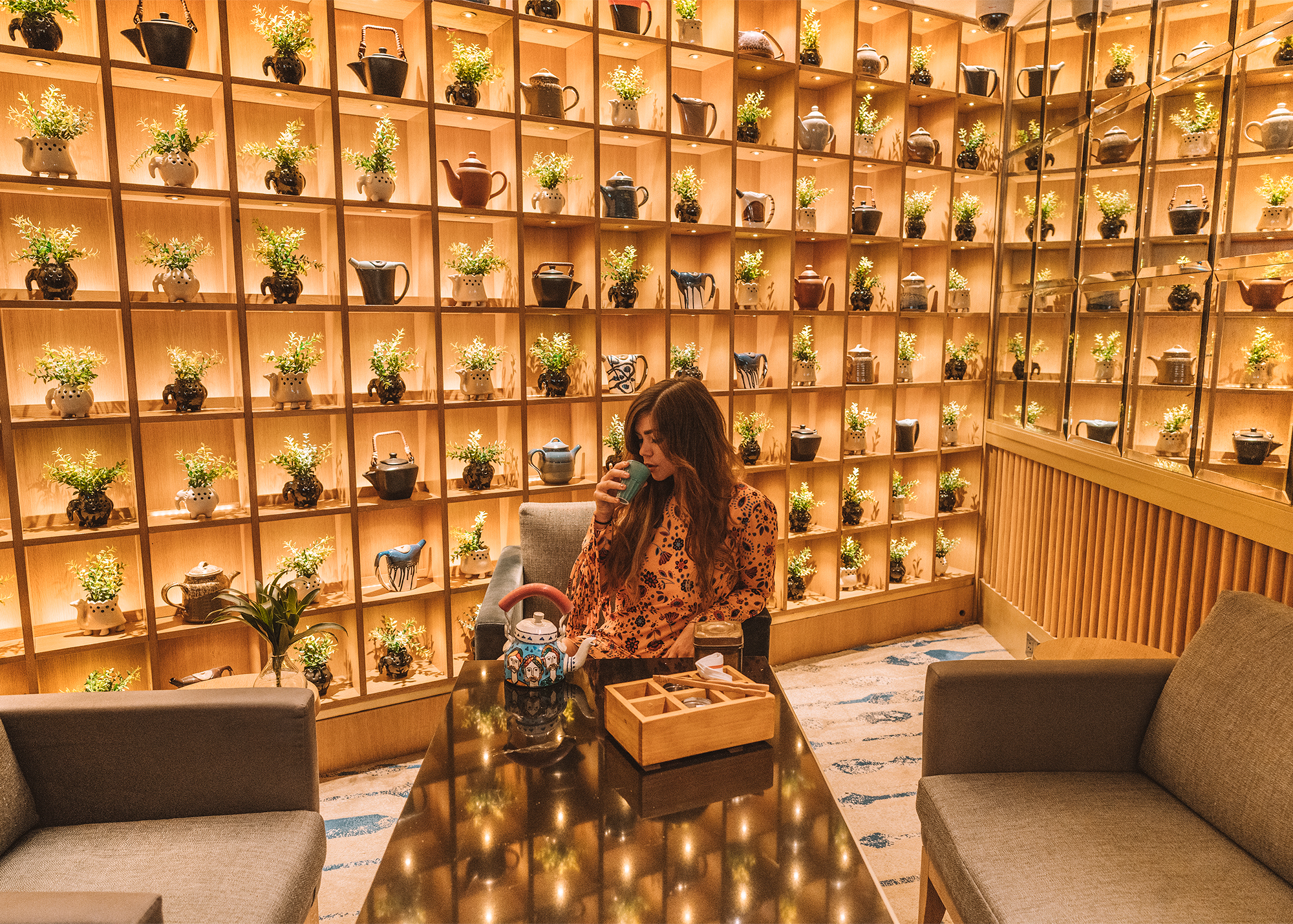 Our last stop before heading North for the wedding was the lobby coffee shop and cafe, Mister Chai. We were too hungry to get any photos - but the butter chicken samosas they have here were one of my favorite dishes we ate in all of India!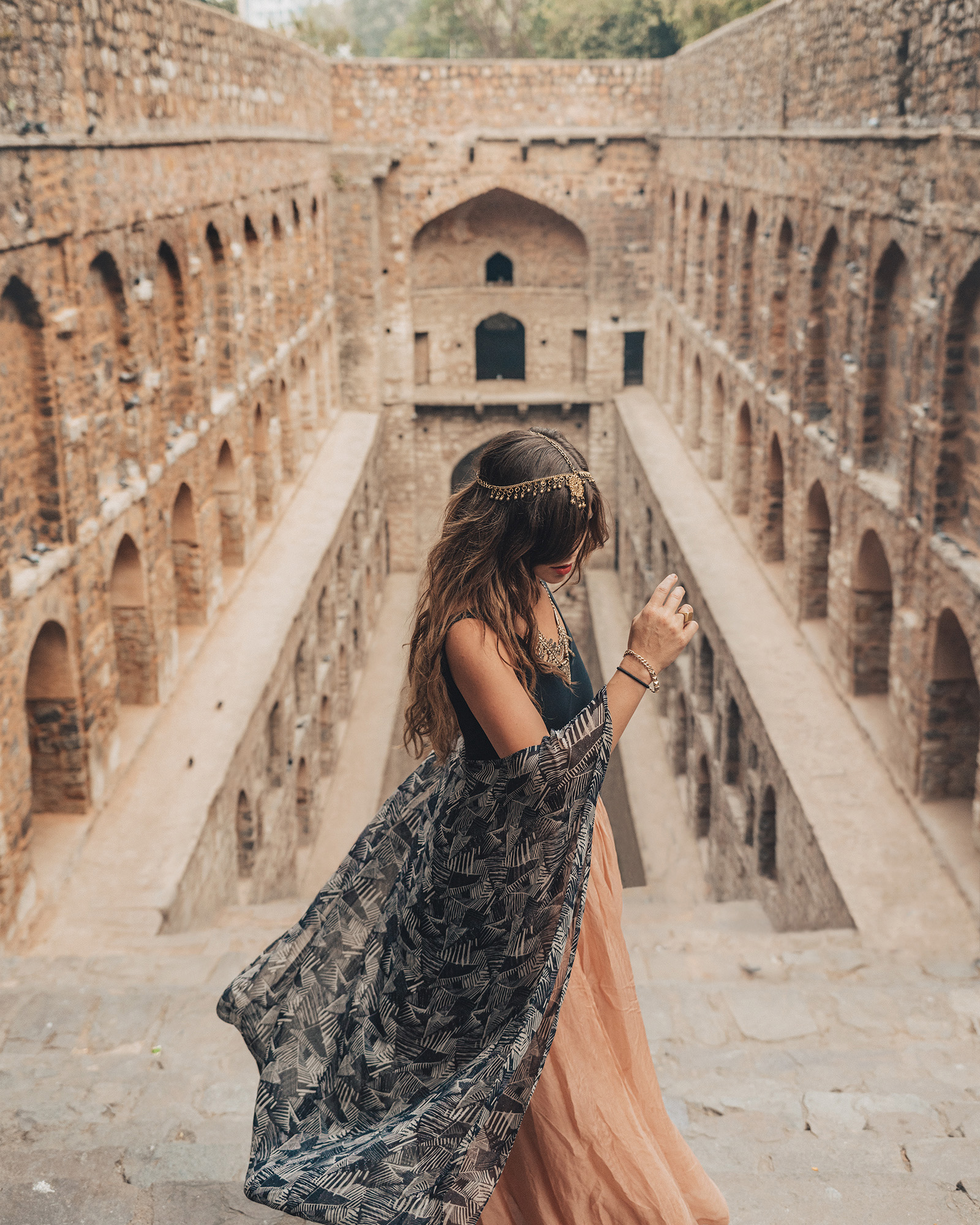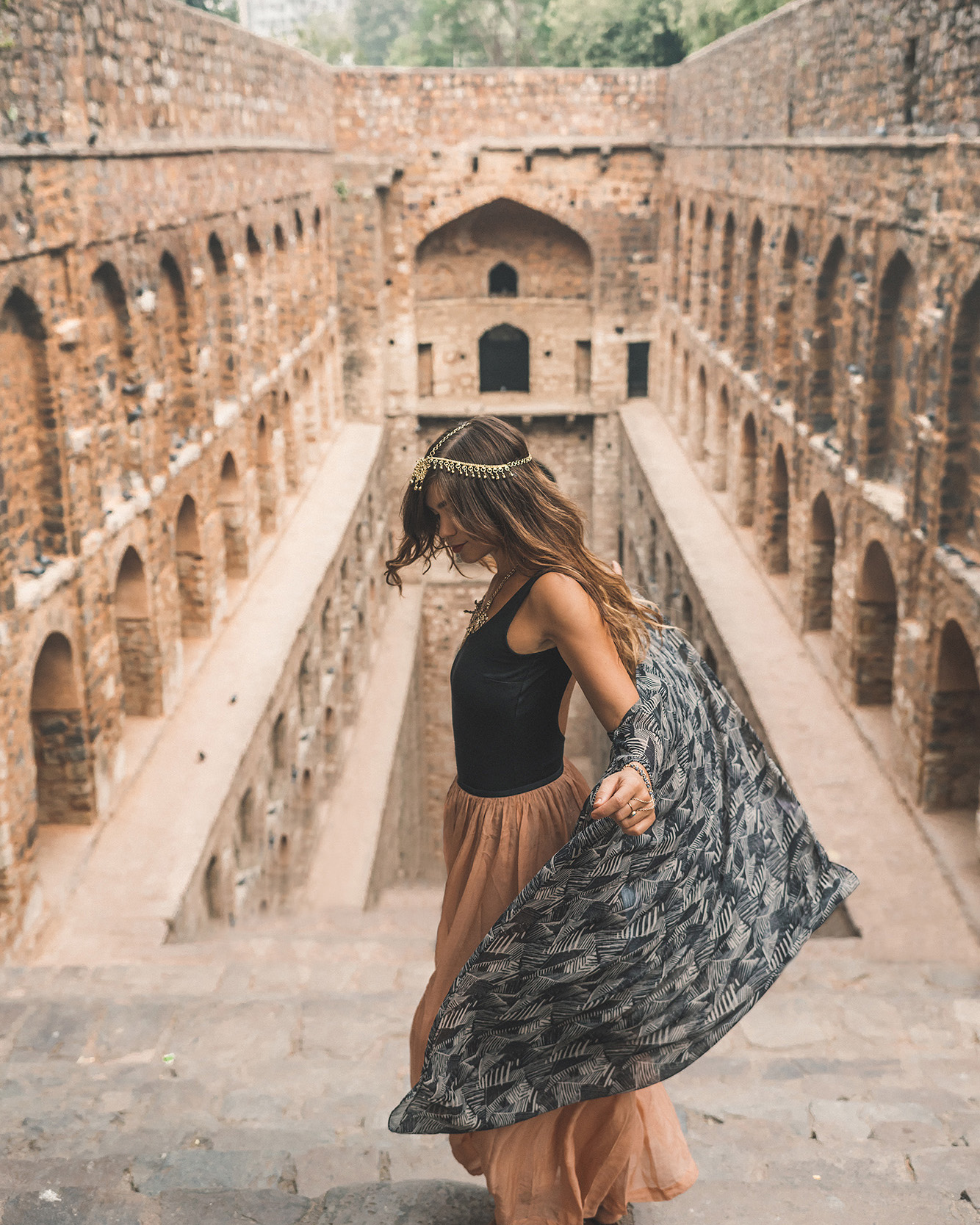 One last stop at the ancient well.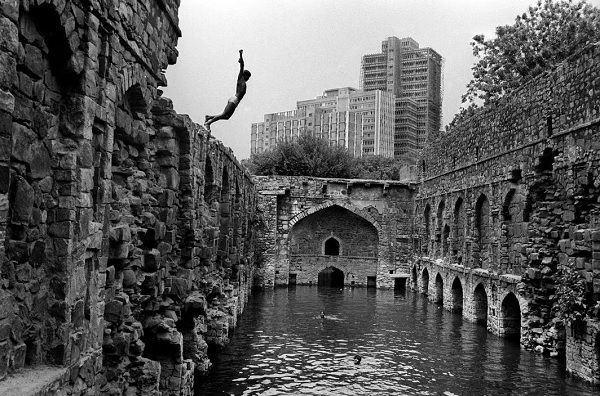 And here is a photo of the well still in use, but after the city had already been built around it. I didn't find a date attached to this, but the image is so stunning!
Stay tuned for more photos and our film from India!