August 30, 2018 Travel Adventures Los Angeles Life
Wedding Weekend in The Conejo Valley, California
Brandon and I grew up in Ventura, California - a great little beach town about 60 miles North of Los Angeles. Now we live in Santa Monica, a much fancier beach town with a much more iconic pier - and wedged right between the two is The Conejo Valley, an area that both feels like home to me, but is also unfamiliar and new to explore. An area that we have passed through so many times, but I still didn't really know too much about.
When Brandon was invited to be a Groomsman in a wedding up here in Westlake Village, we took the chance to spend a weekend just outside of LA, exploring the canyons and skies of The Valley to see what we had been missing!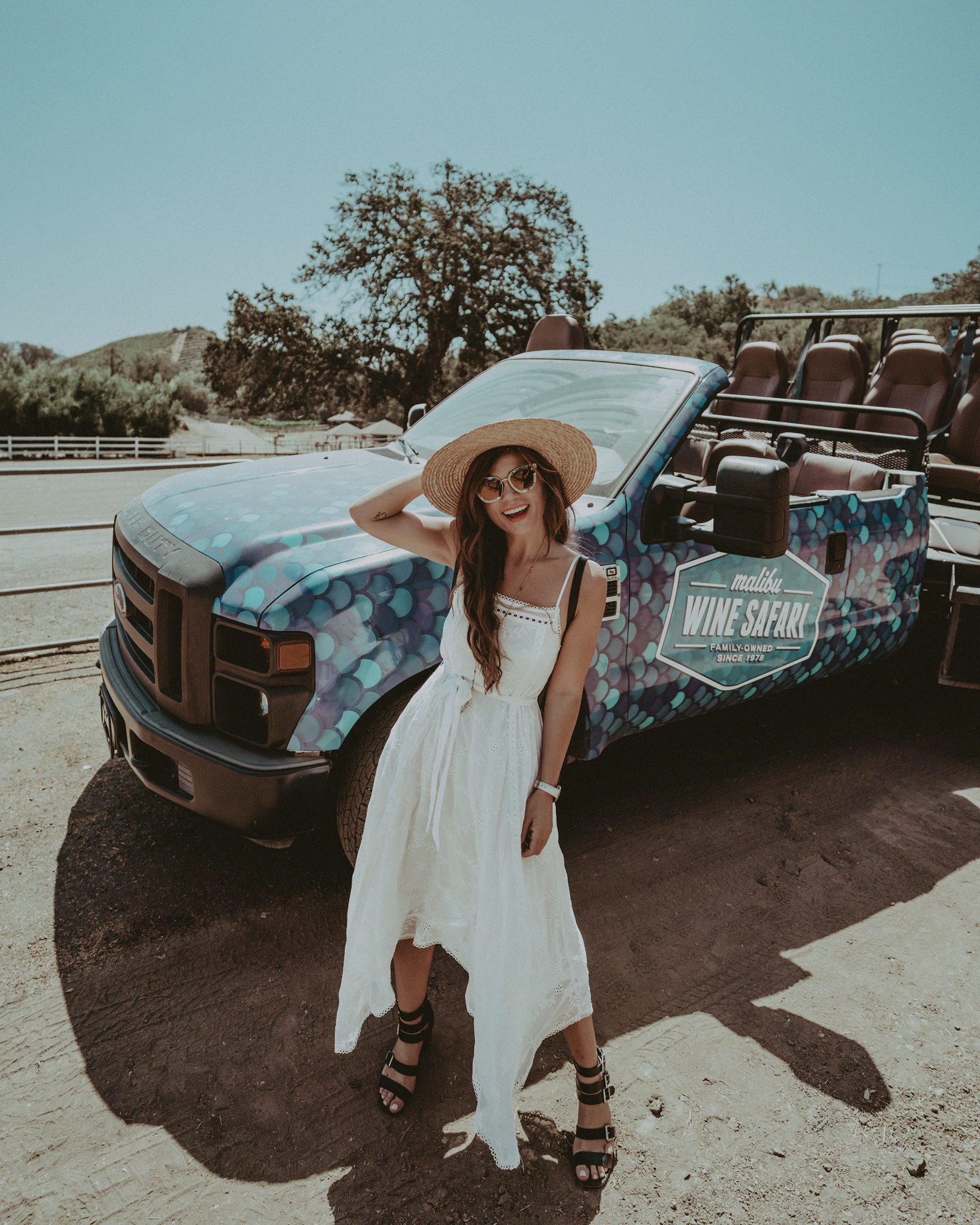 Our first stop was Malibu Wine Safari - a place I had wanted to check out forever! I had never really been wine tasting until our trip across France earlier this summer, and I have been loving paying more attention to wines with what I've learned there - plus there's animals! From our home in Santa Monica, it was only about a 40 minute drive up the PCH and into the canyons to get here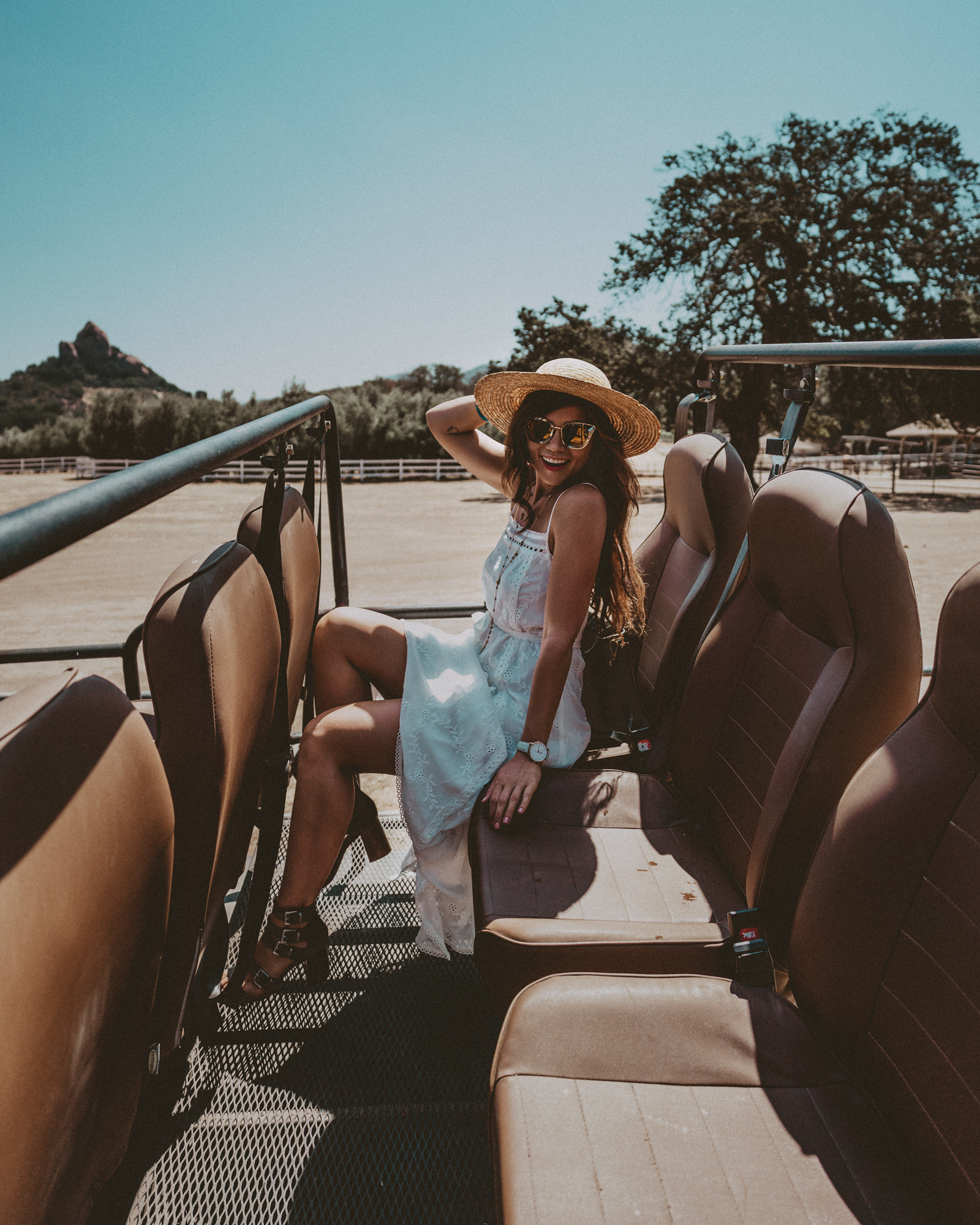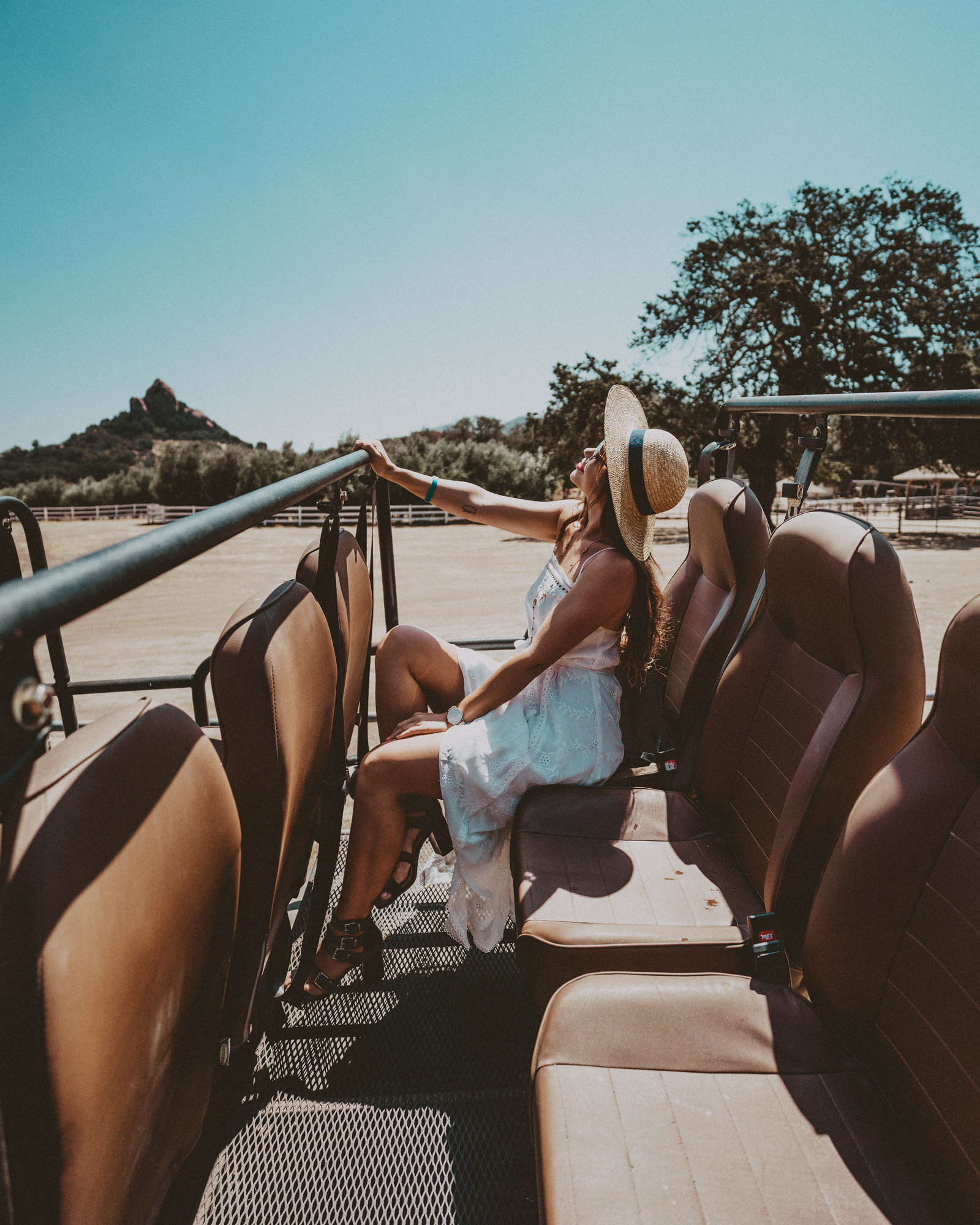 Our Safari van!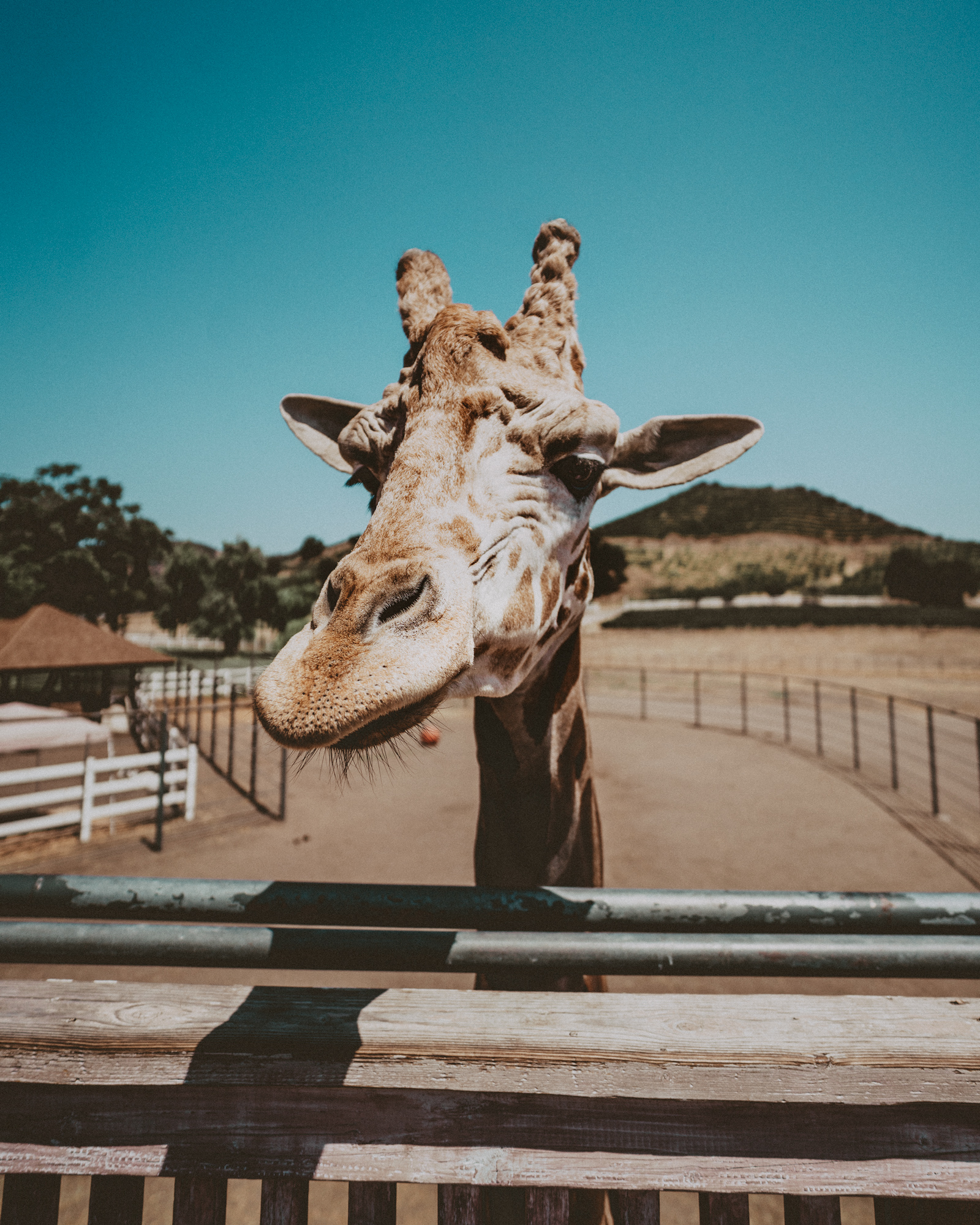 The first stop was a visit to Stanley the Giraffe - the star of the show here. Stanley is a retired giraffe actor, living out his days getting hand-fed from everyone that comes through here, not a bad life for my boy here.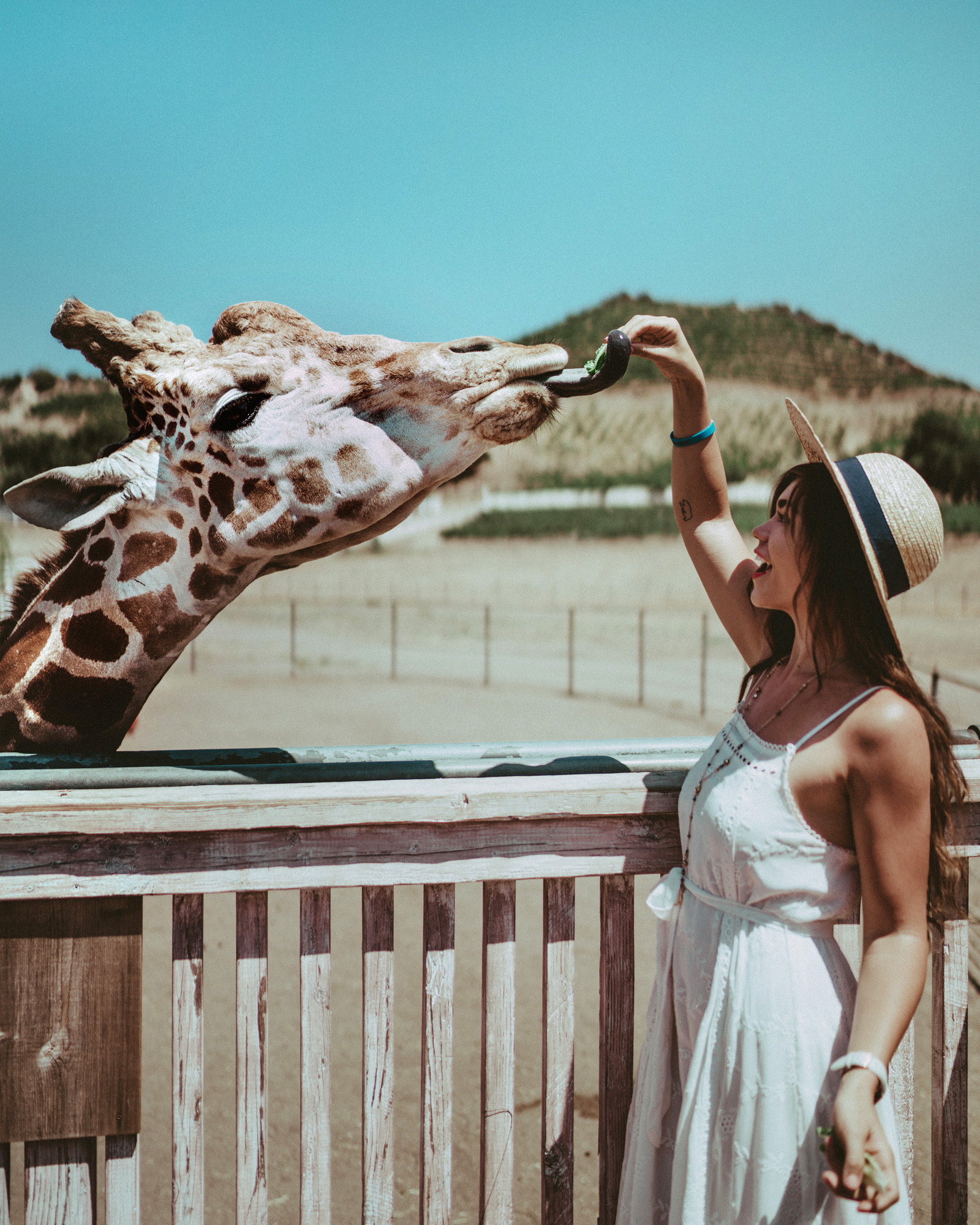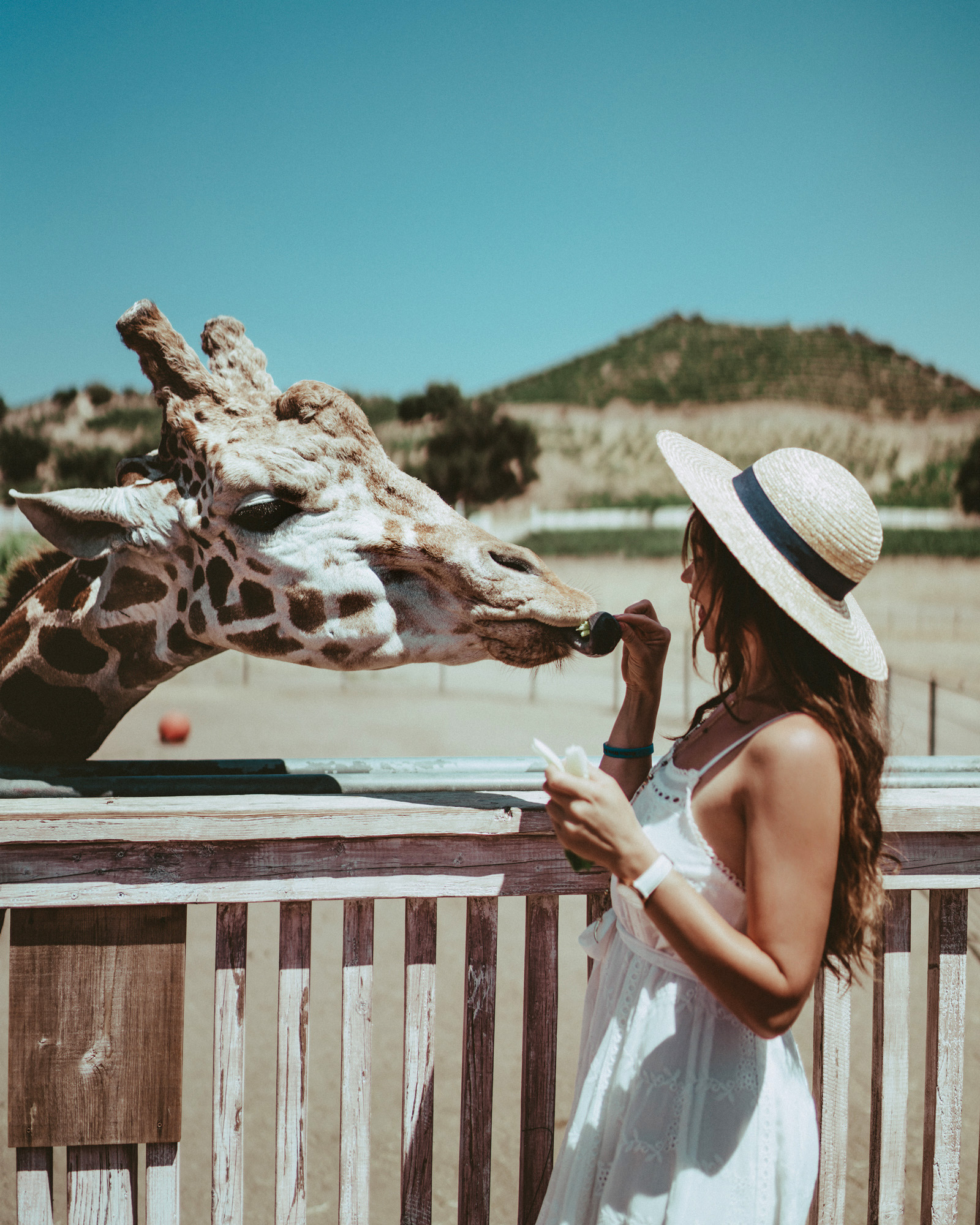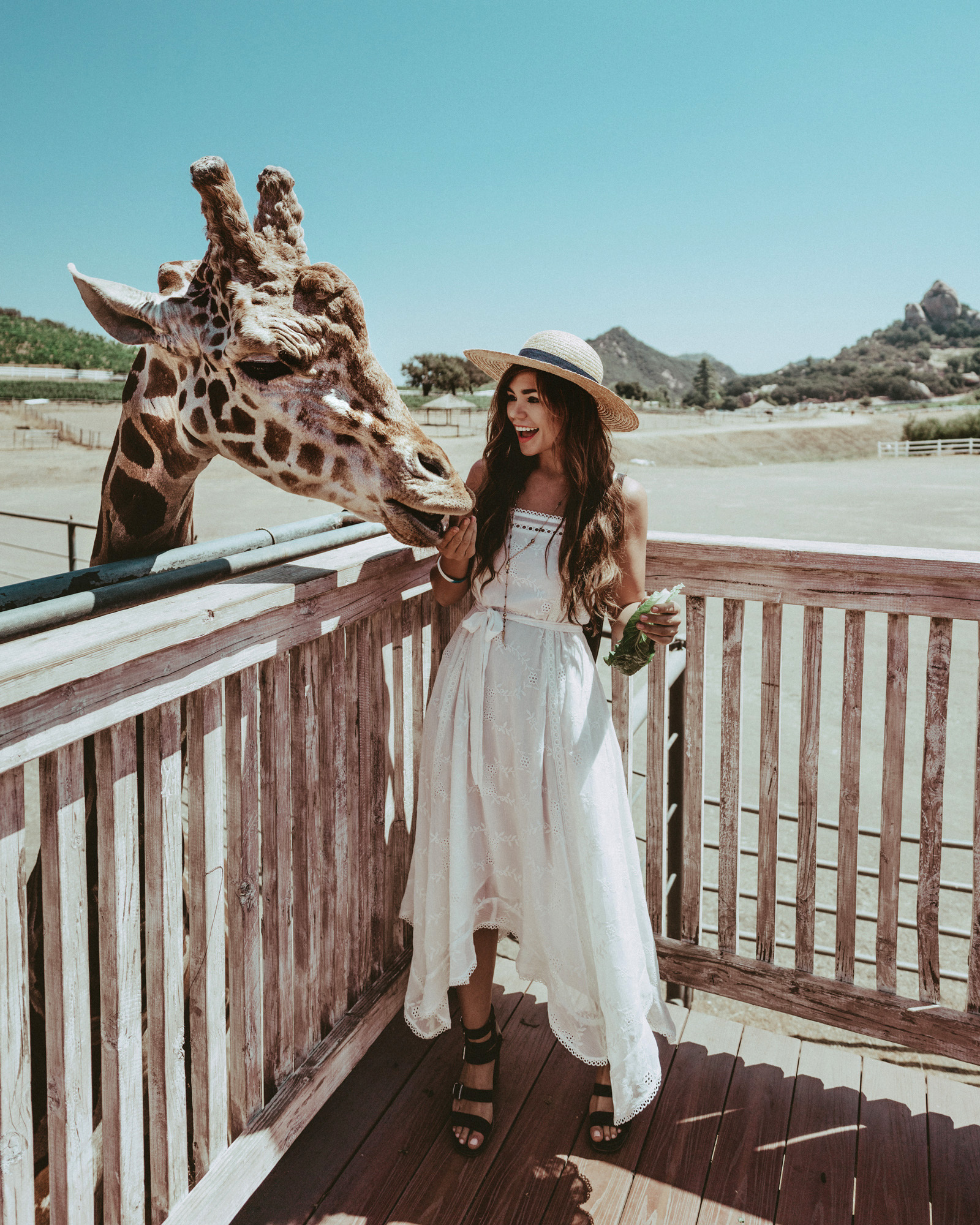 I have to say, I was so so excited for this moment! I grew up going to the Santa Barbara Zoo, and we had a very famous crooked neck giraffe - that I got to feed once or twice on zoo trips. Gemina the Giraffe was kind of a mascot for Ventura and Santa Barbara when I was a kid, so I've always loved giraffes the most of all the zoo animals.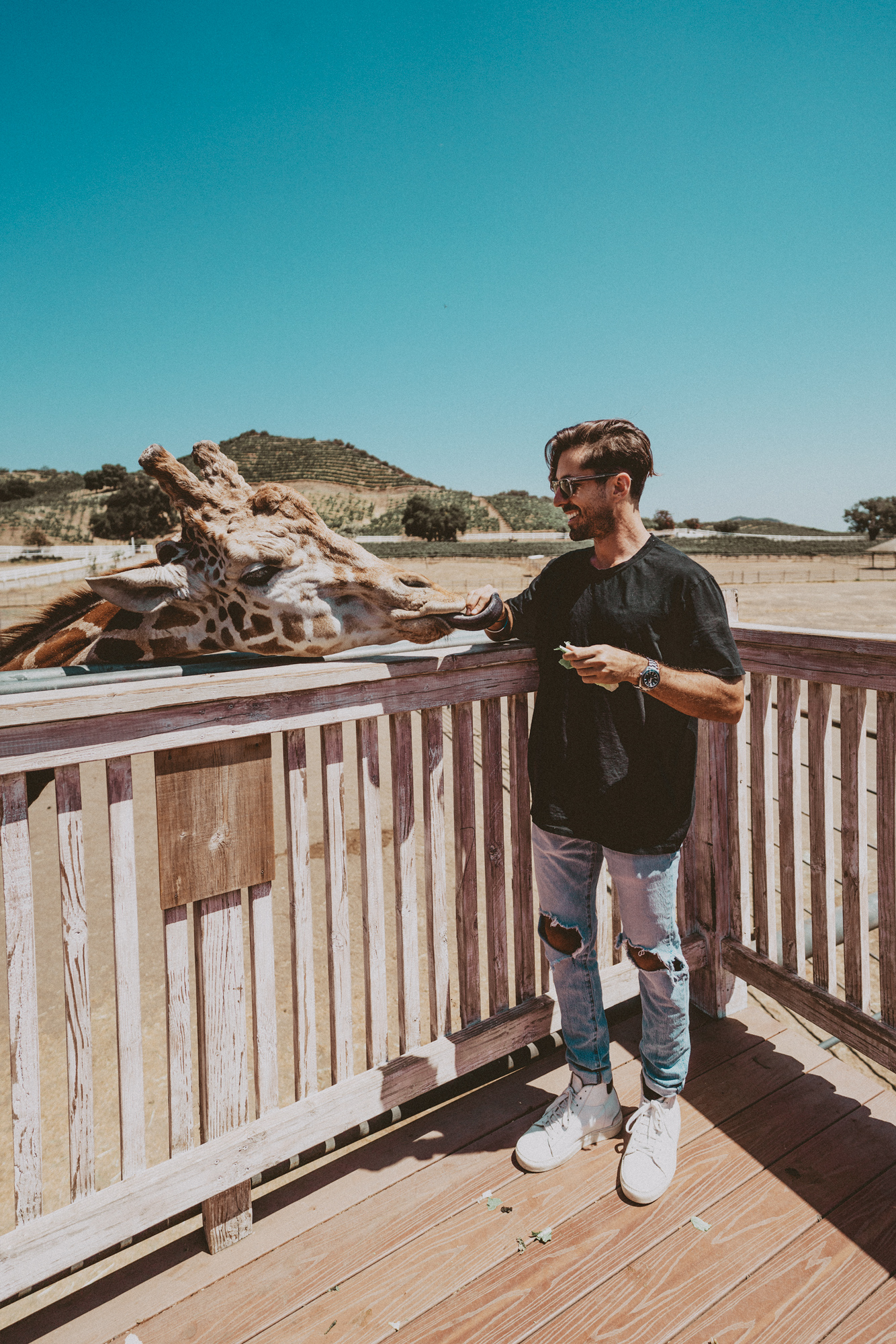 I think Stanley liked Brandon more than me, but I still love you, Stanley.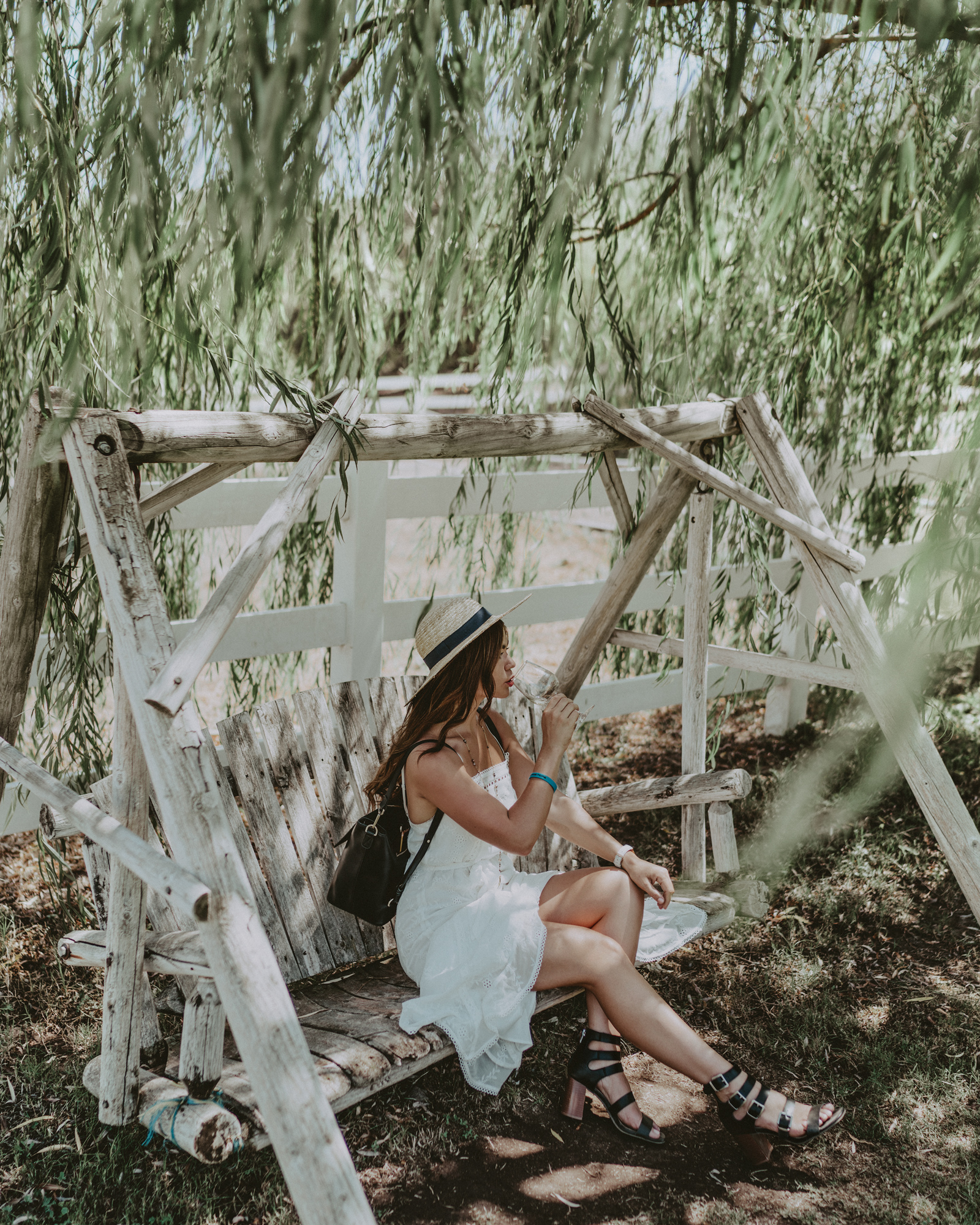 The tour continued on with drinking wine.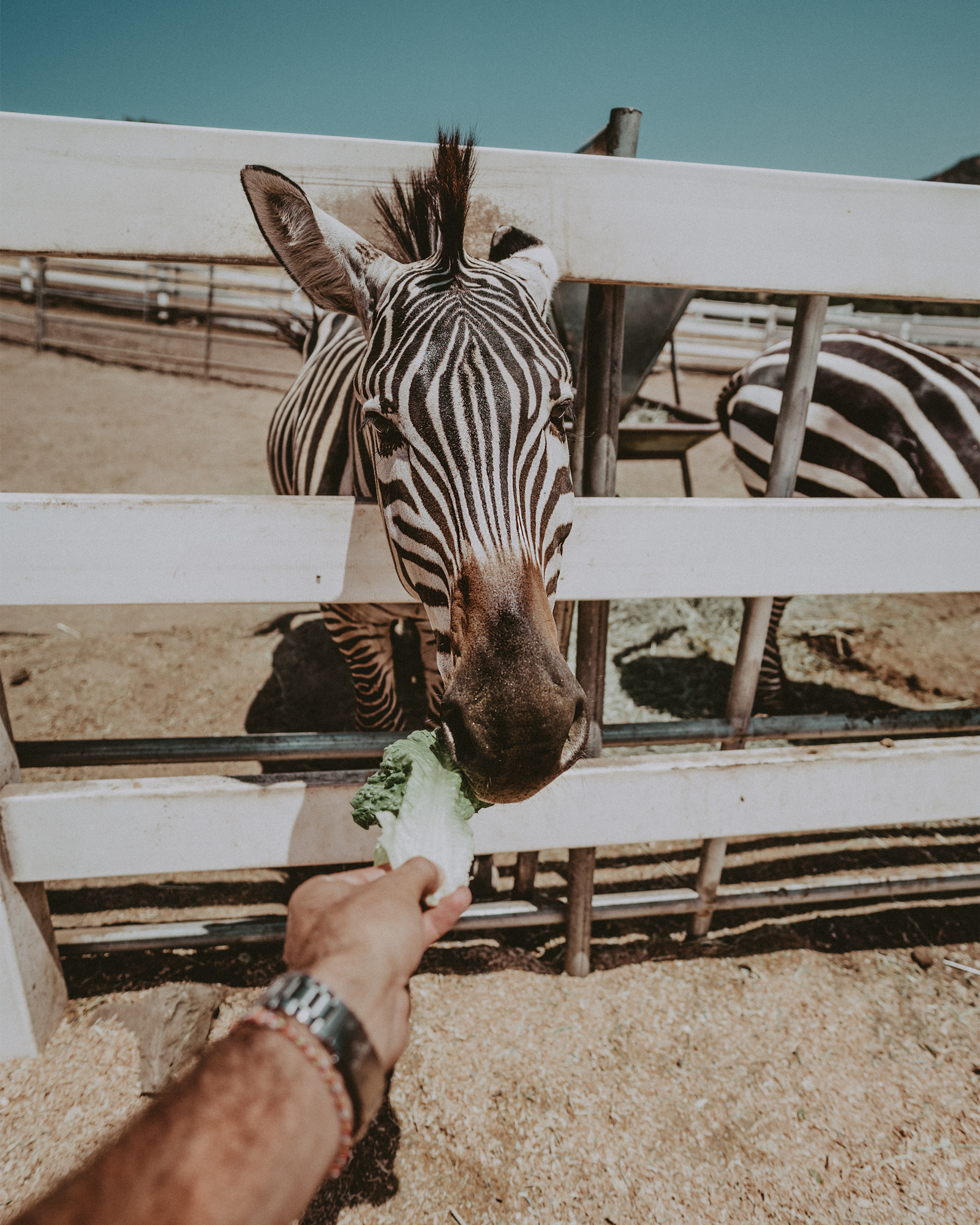 We feeding more animals.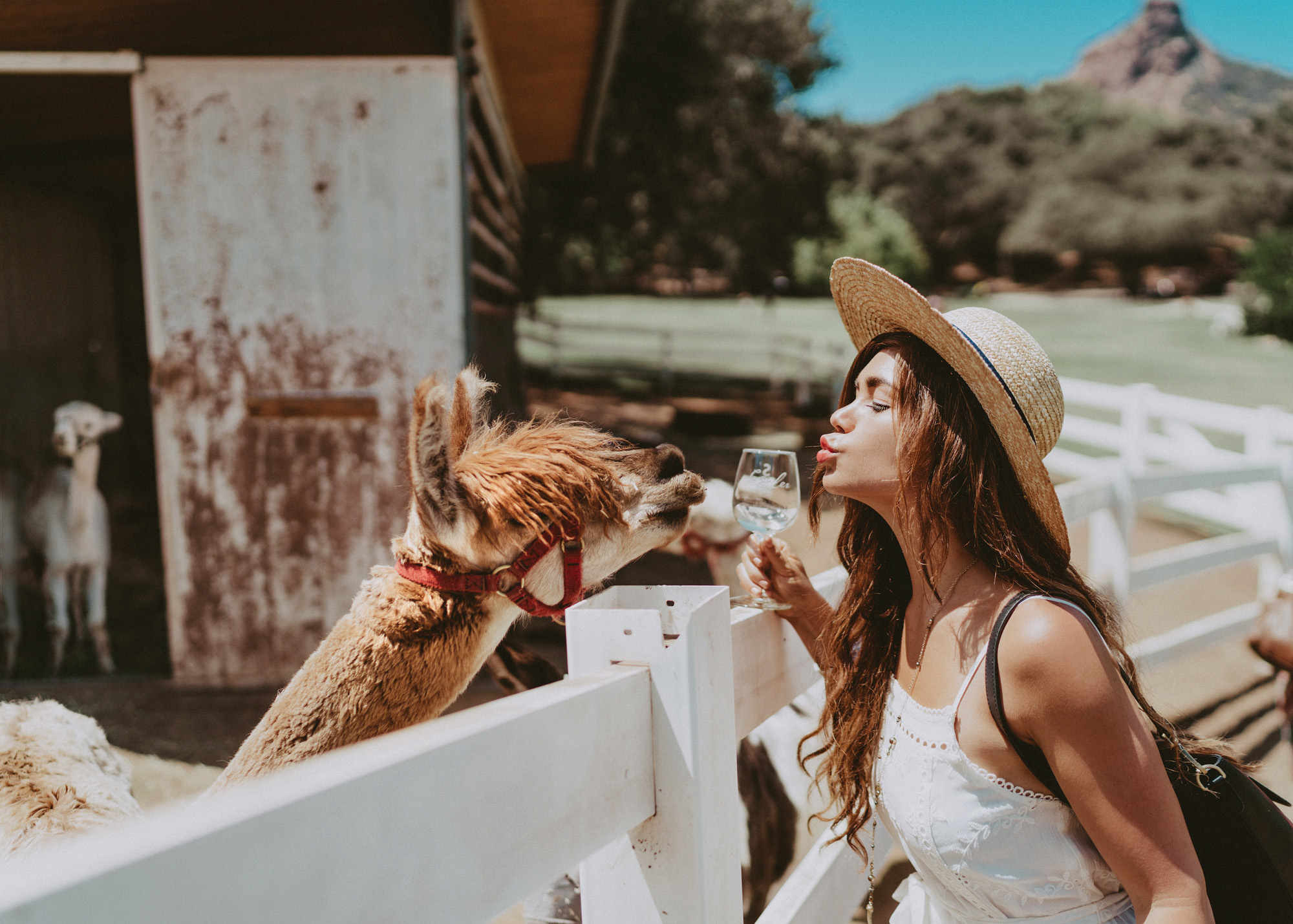 And then drinking wine with the animals!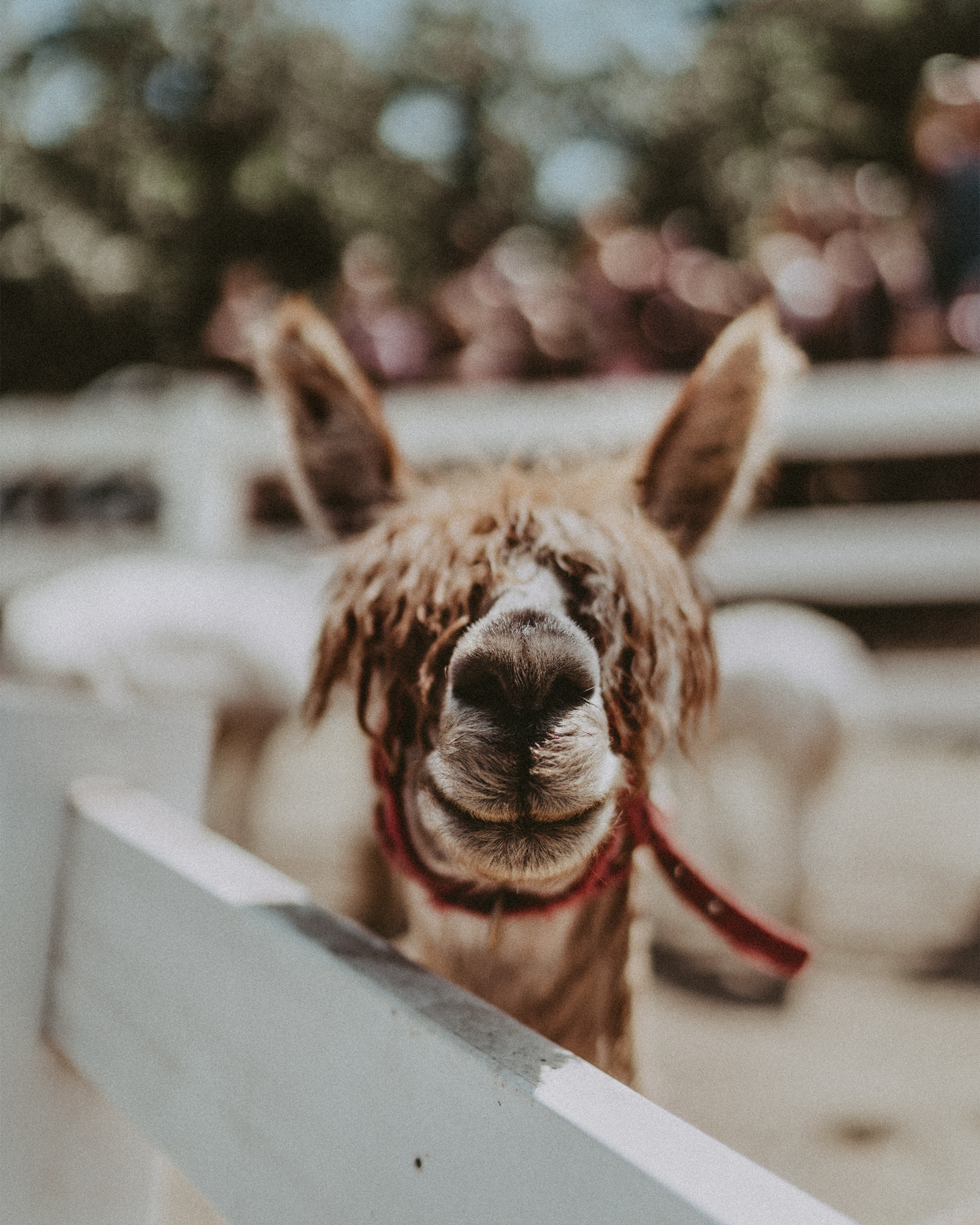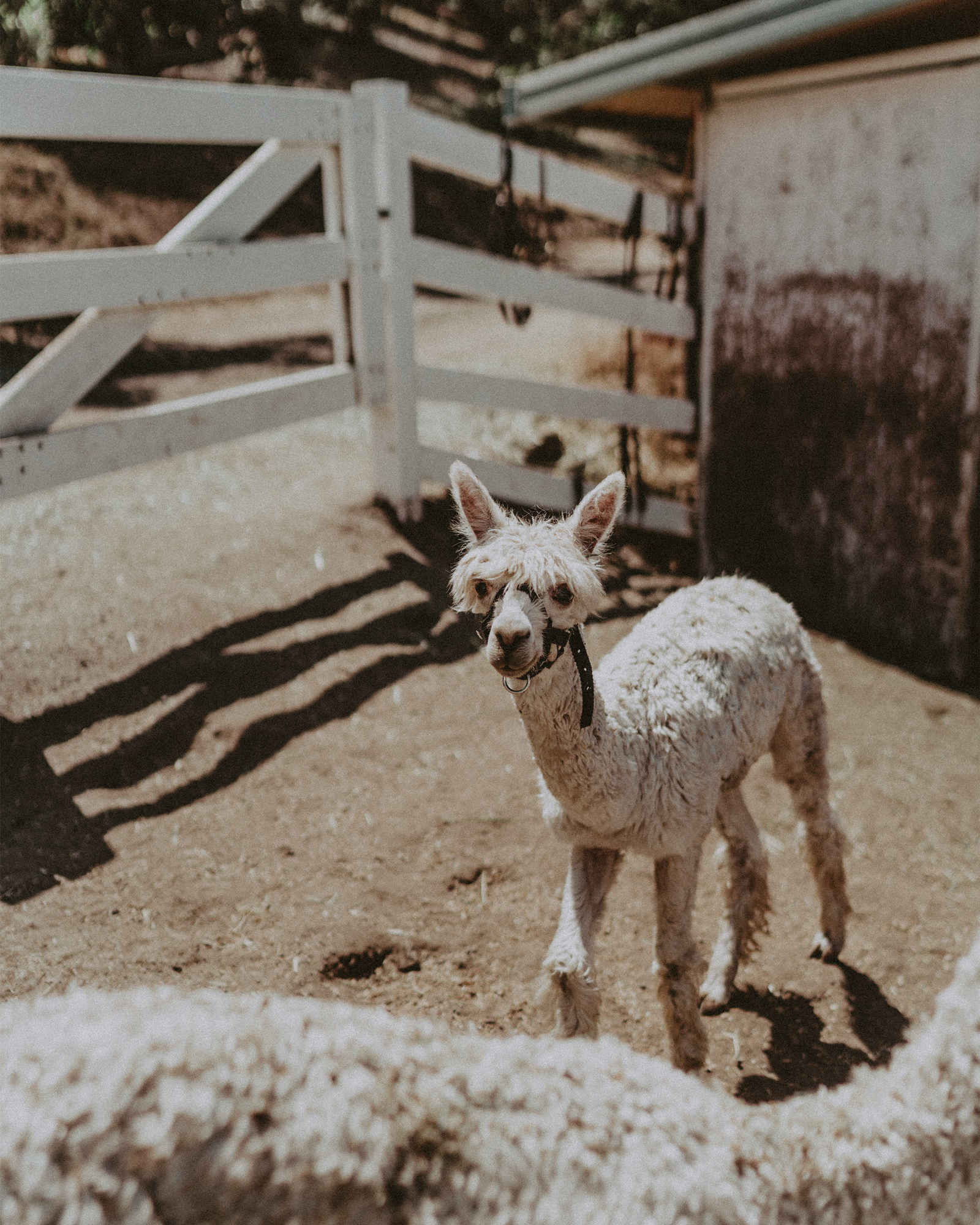 Ok i am actually in love with Llamas and Alpacas - look at their smiley faces!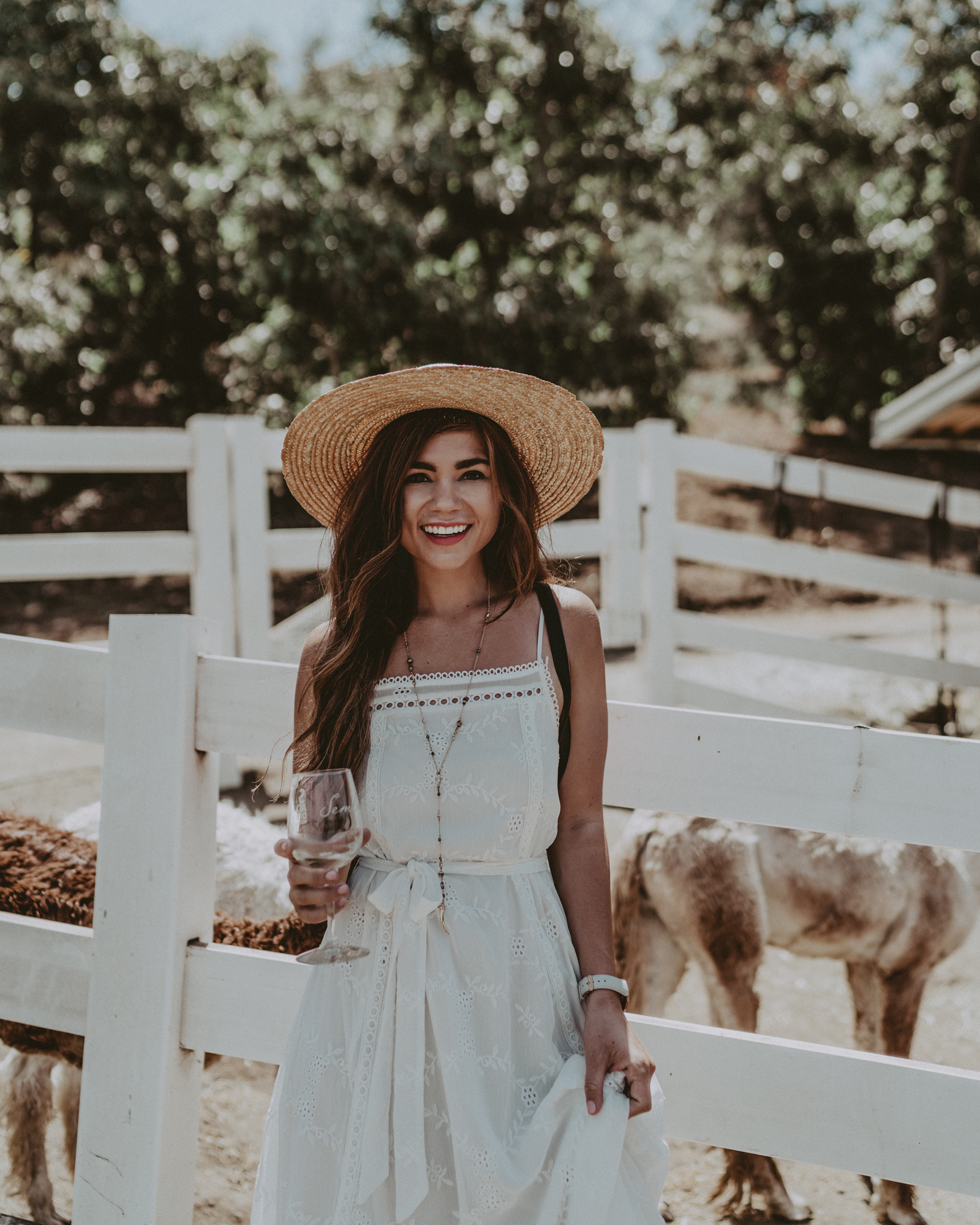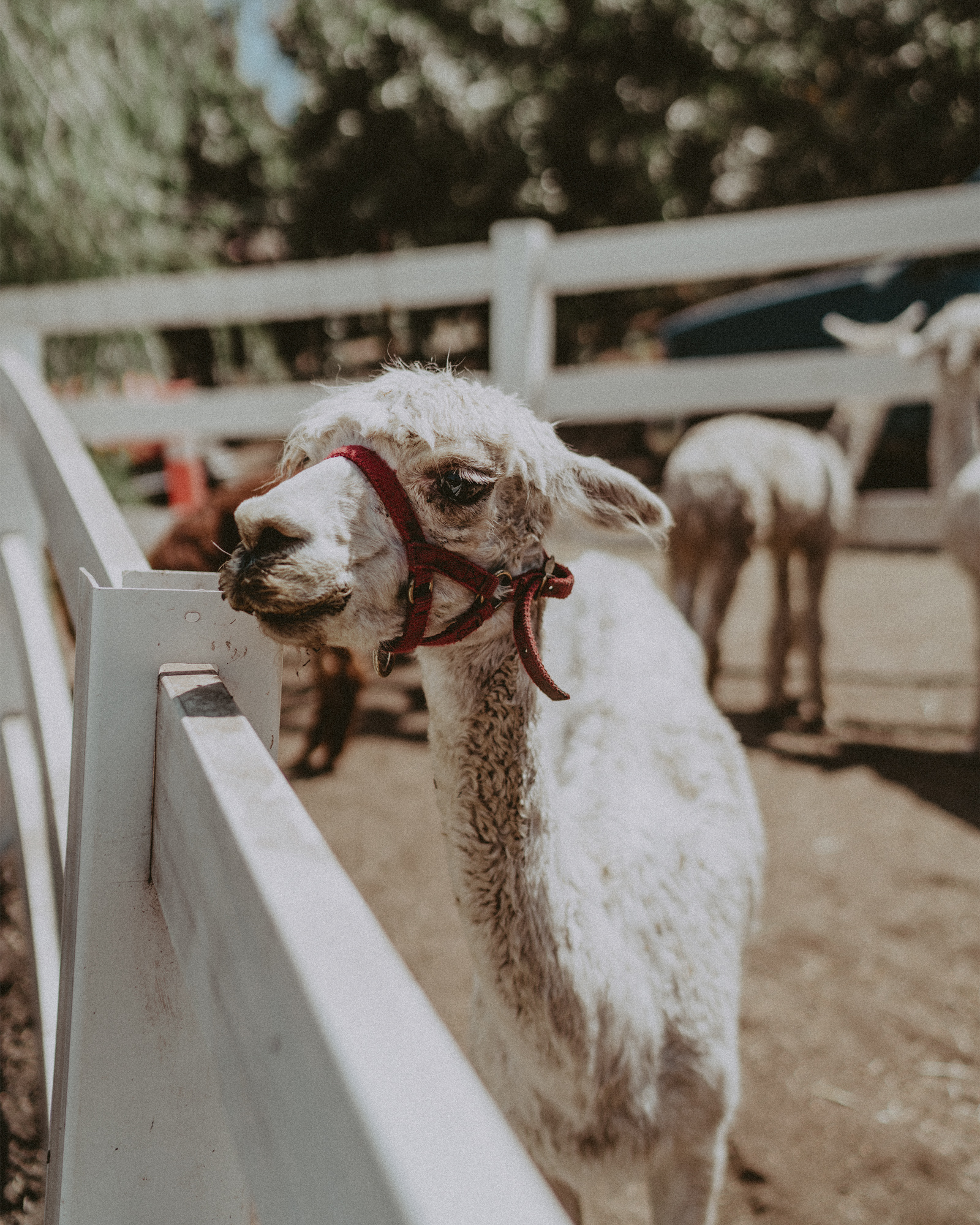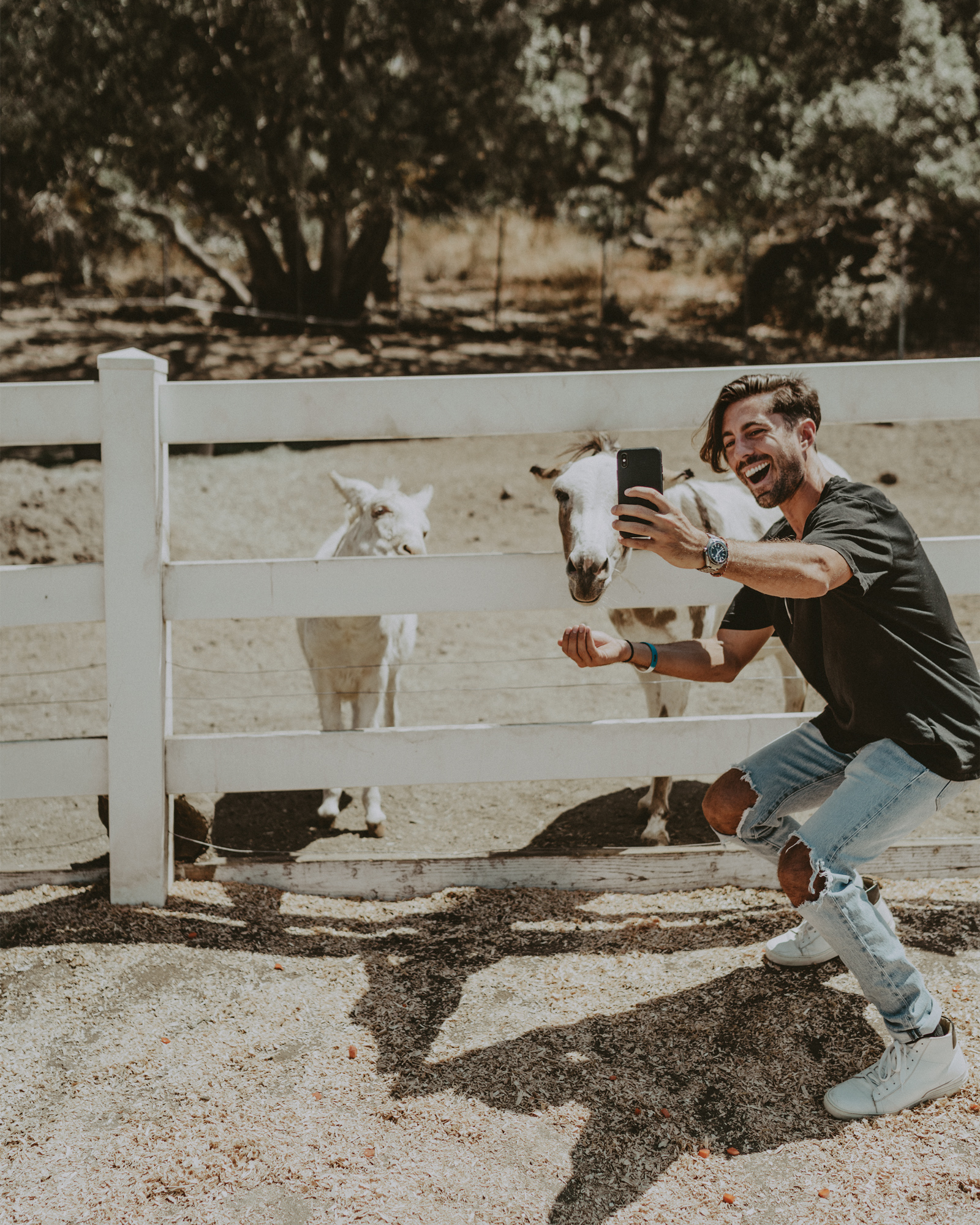 This one may be my favorite photo of all.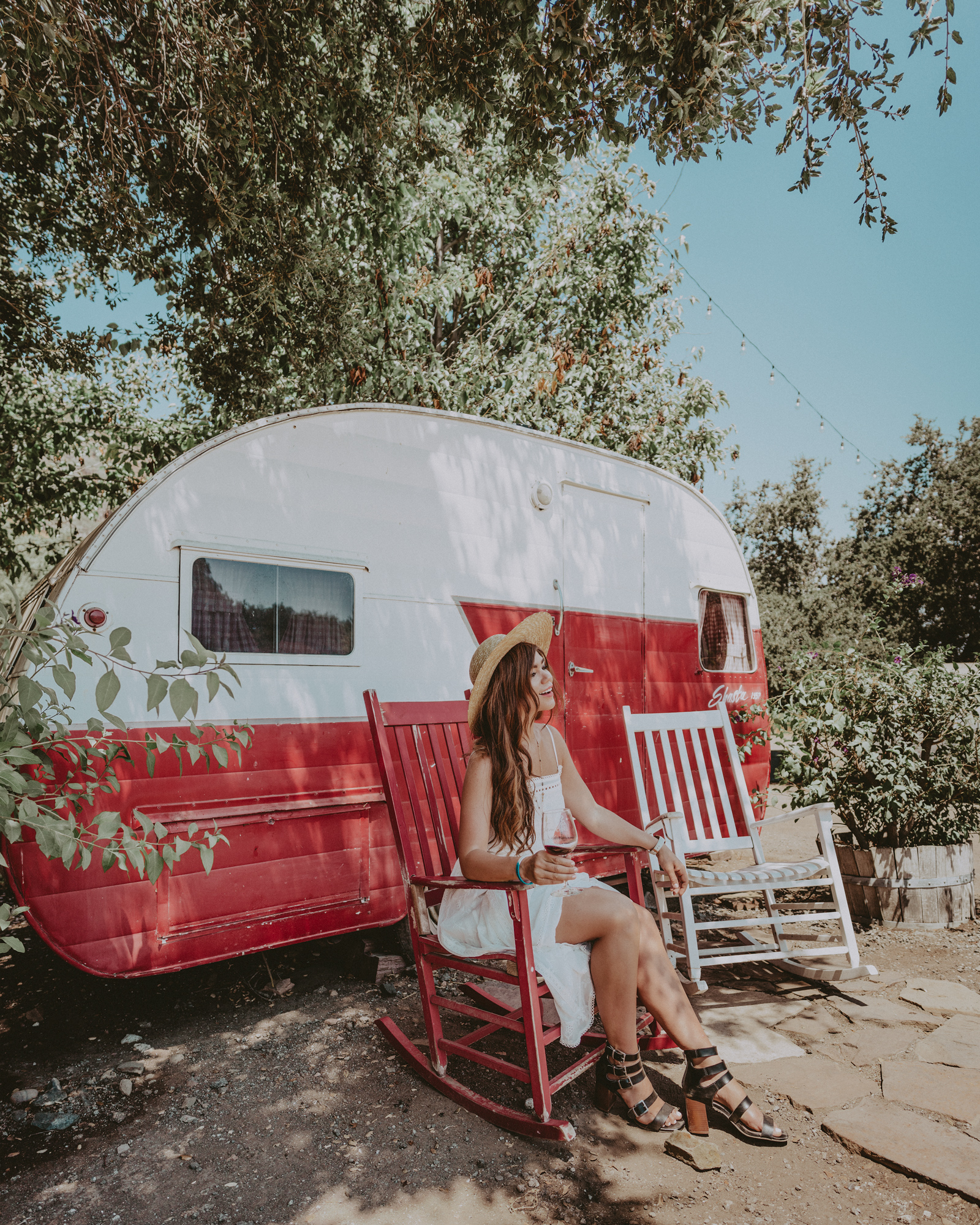 The Wine Safari tour was such a fun way to spend the afternoon, I was so excited to finally make it here! The Malibu Wines property is expansive and gorgeous, and there is nothing like a petting zoo that makes me feel like a kid - in the best way possible.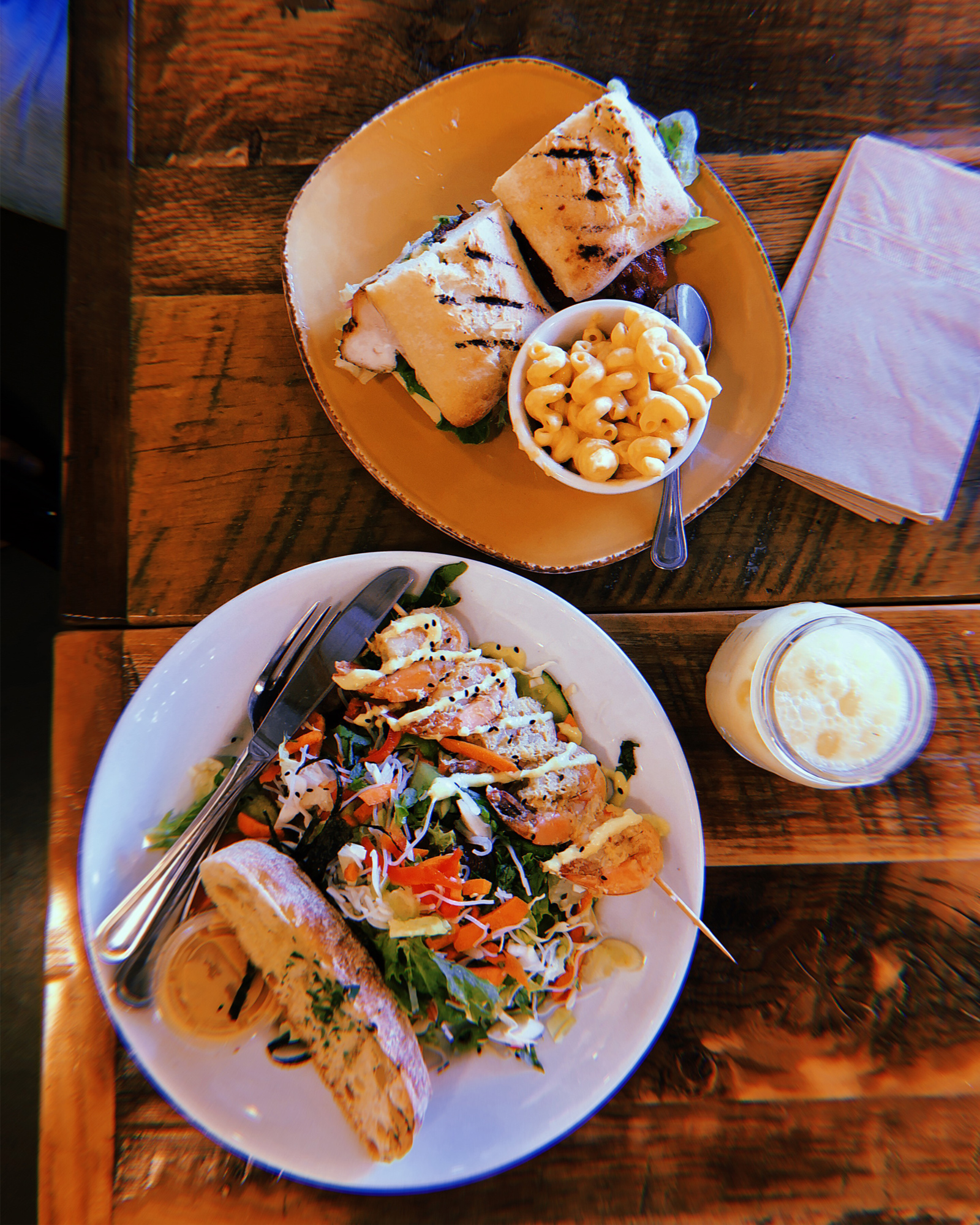 We continued up to Westlake Village, and made a quick lunch stop at Urban Plates - one of my favorites in the area.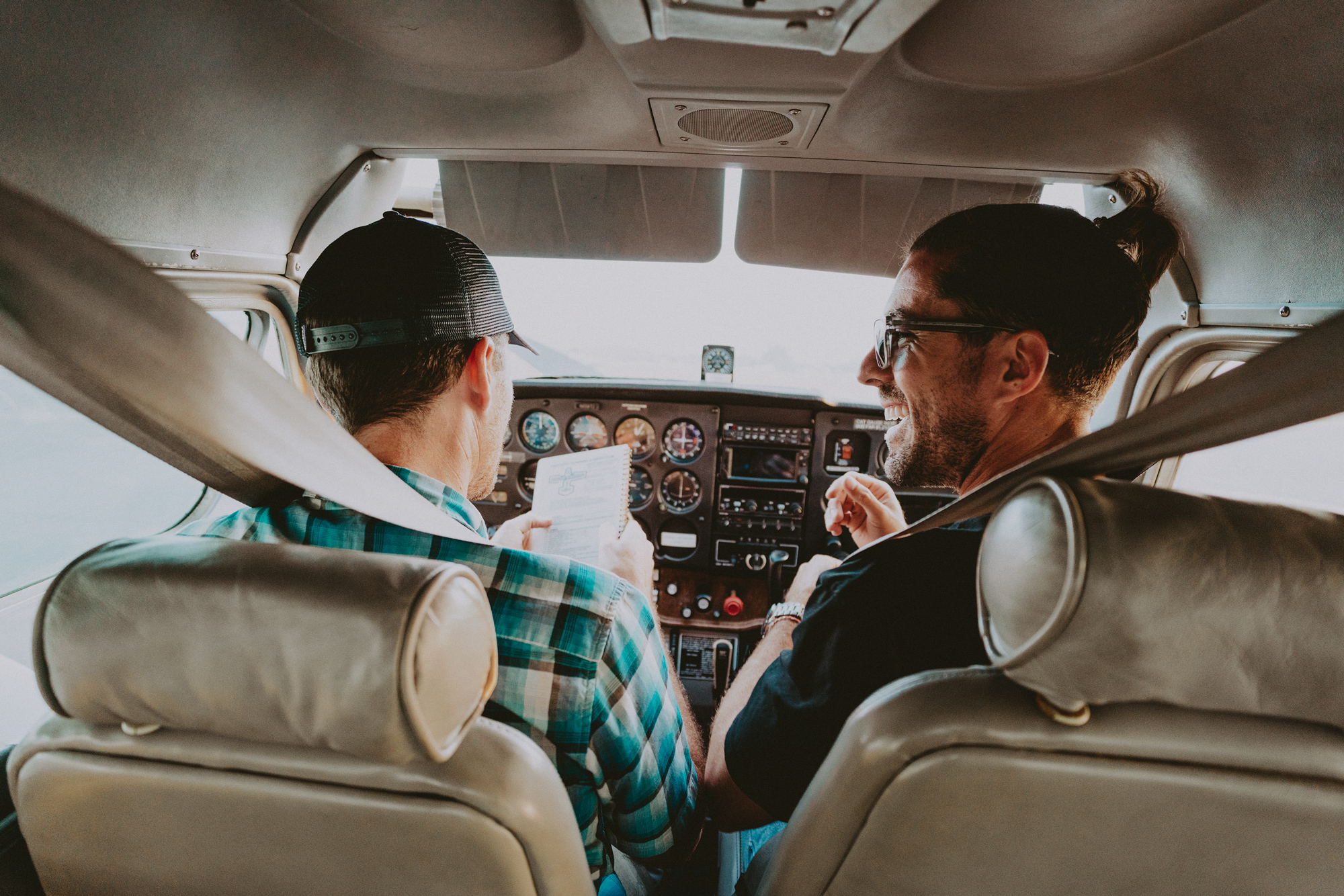 Brandon is currently training for his private pilot's license, which has been a lifelong dream of his. It's a little terrifying, but I'm so excited about what kind of possibilities this will open up for us when he gets his license at the end of year! I've only been a couple of times, but I'm starting to get used to floating over LA in these tiny planes. A friend of ours in town for the wedding is an airline pilot, so we took the chance to take a scenic sunset tour of the Conejo Valley from above - out of nearby Camarillo Airport.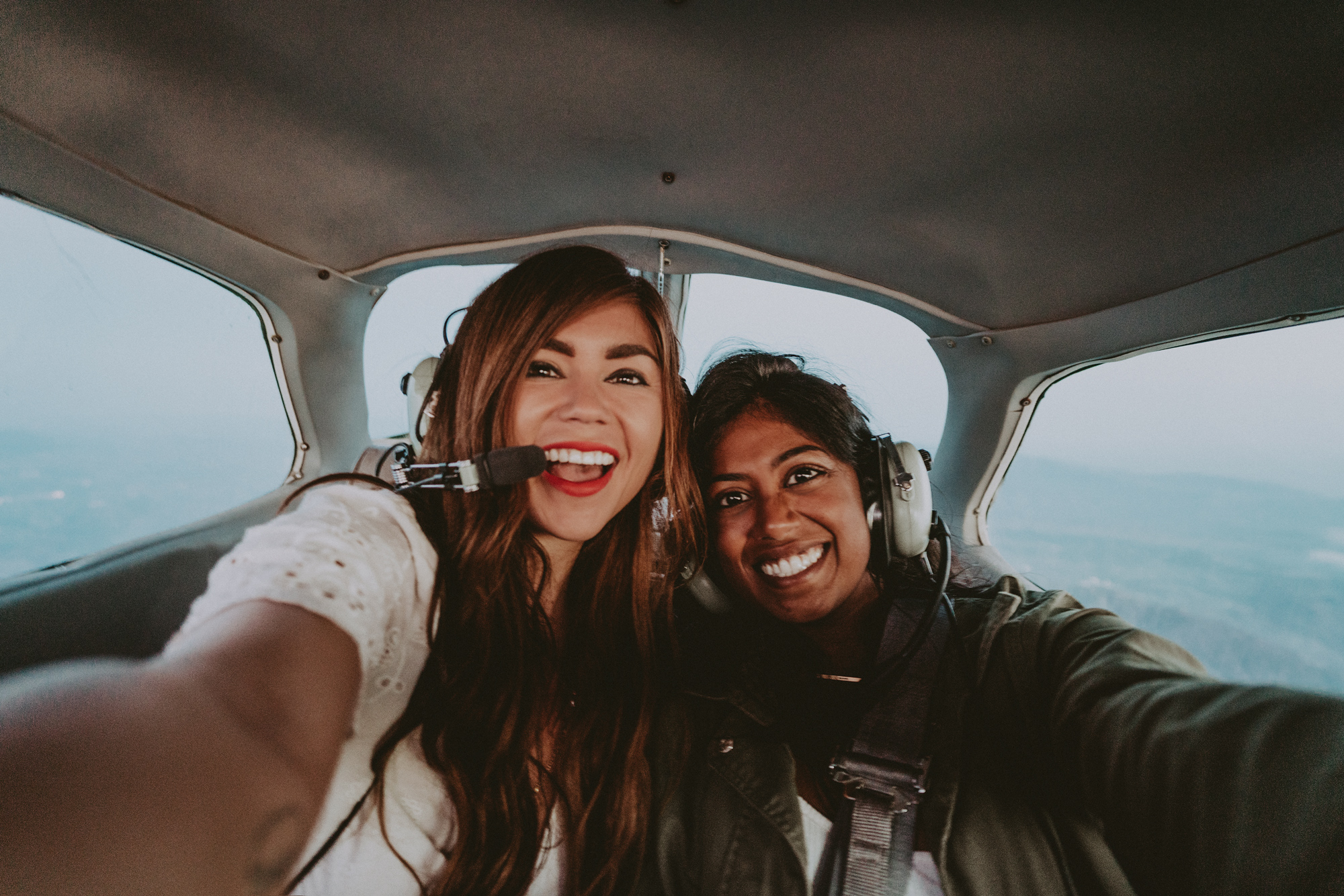 Girls in the back!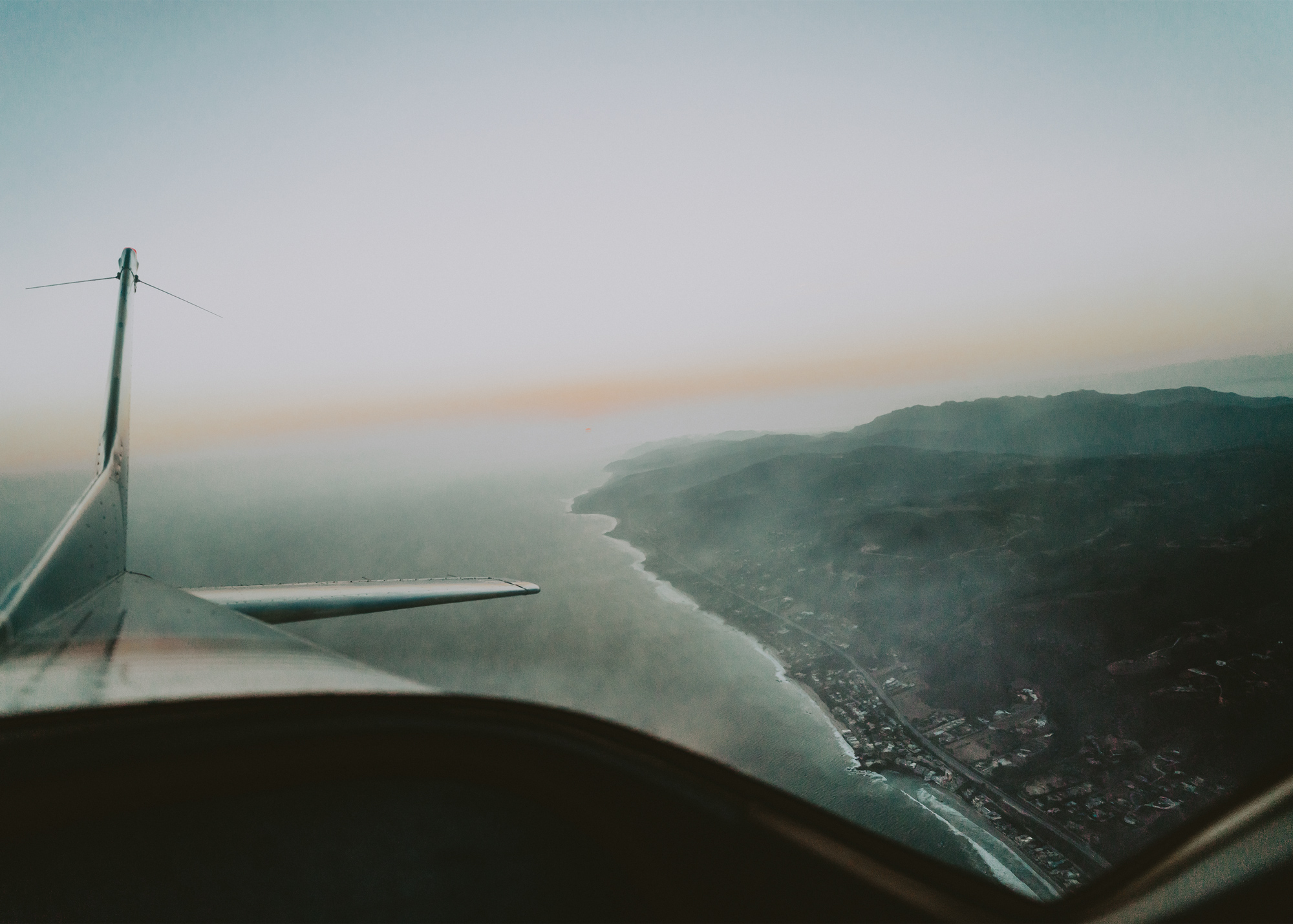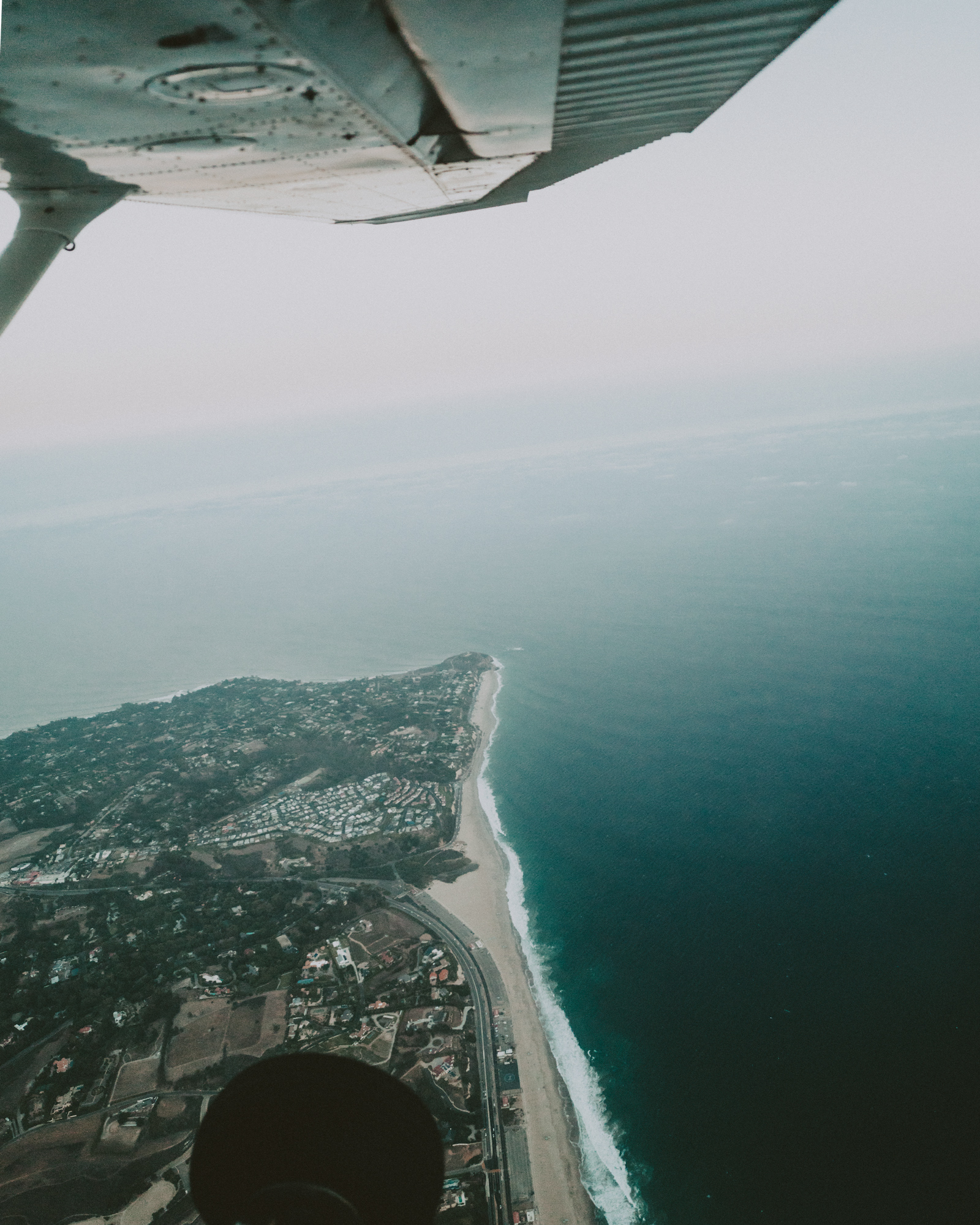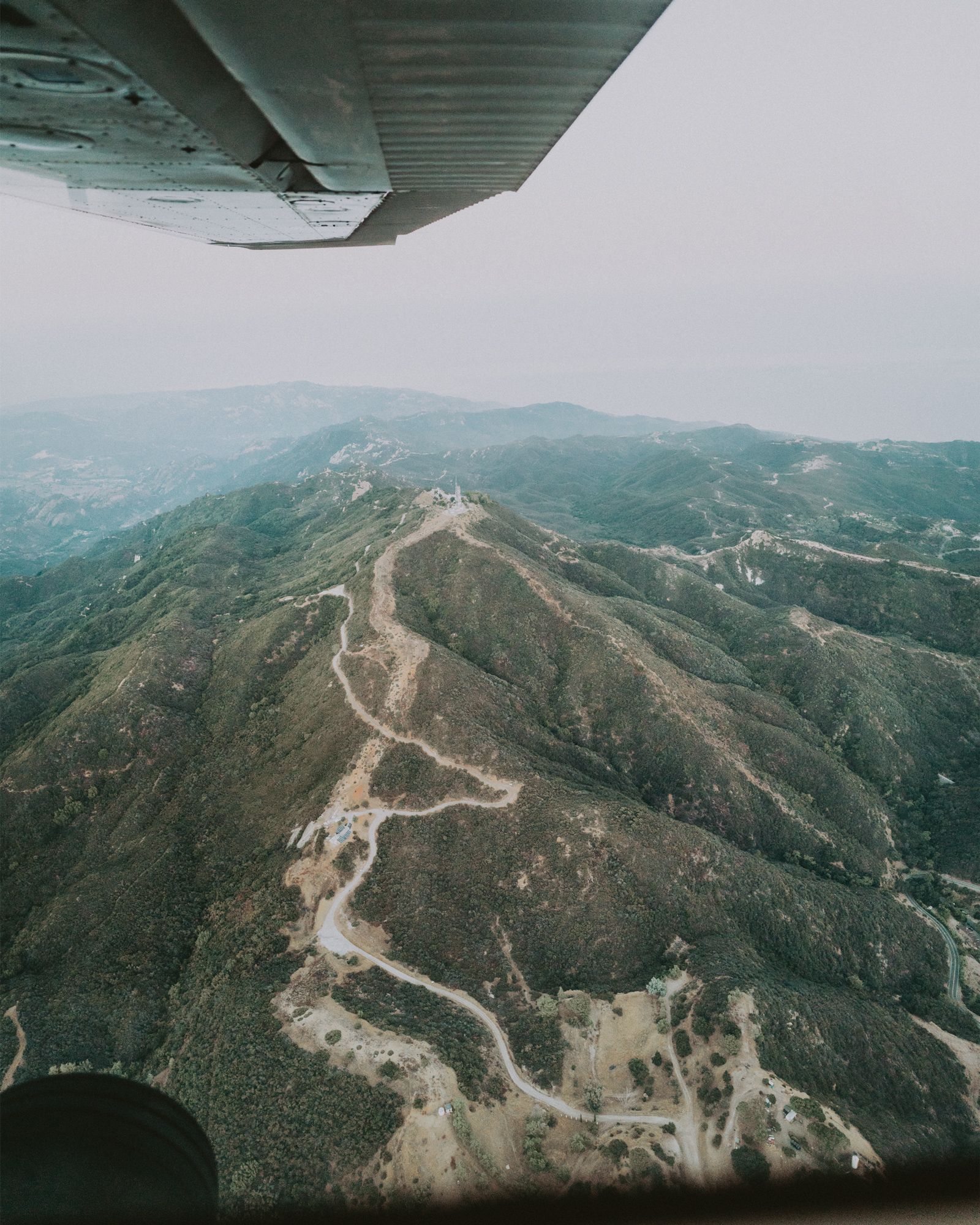 Mountain valley and Malibu views from above. It was a misty night, but above the clouds everything is so calm and peaceful. I'm starting to see why Brandon loves flying so much.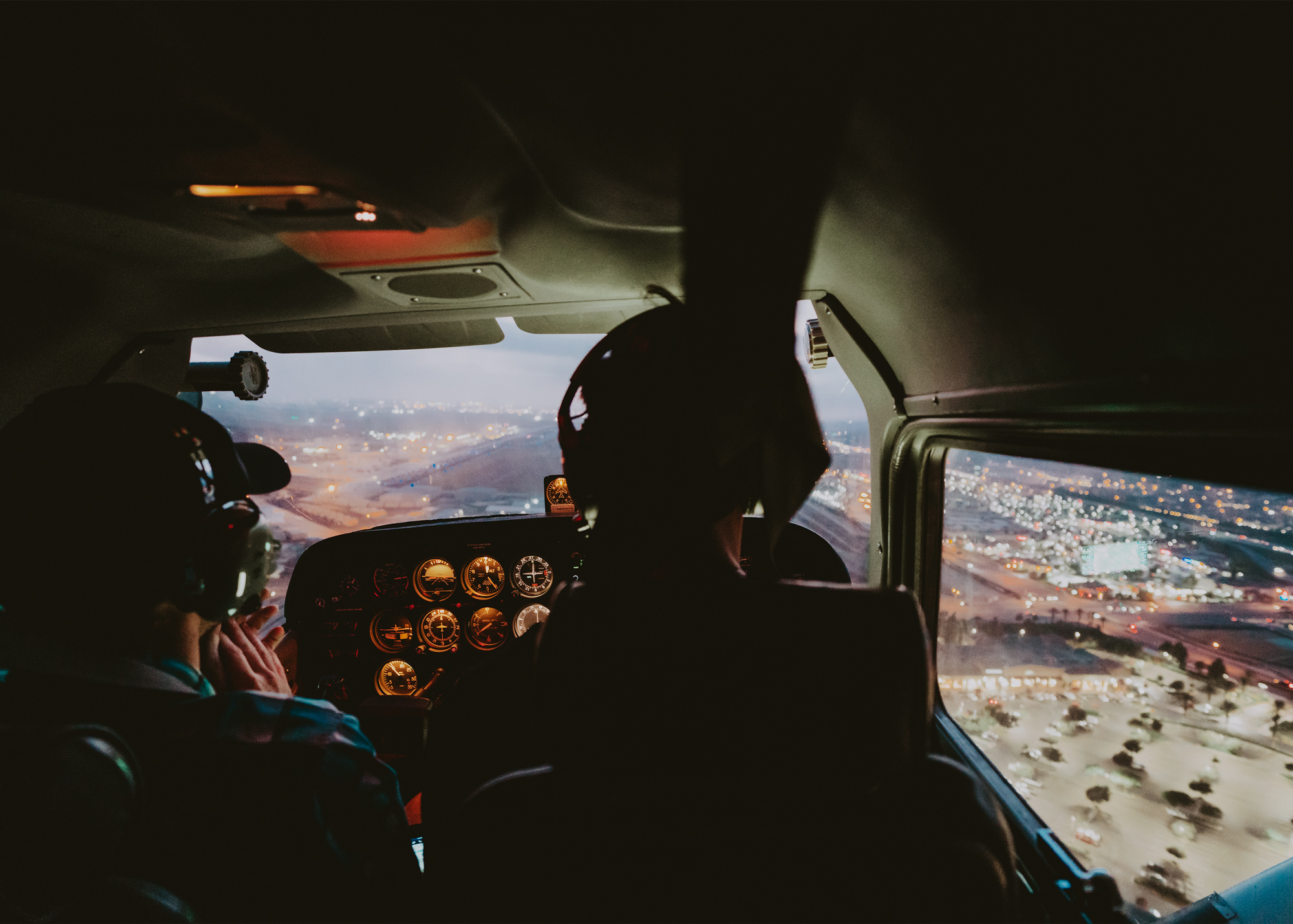 Coming in for the Landing!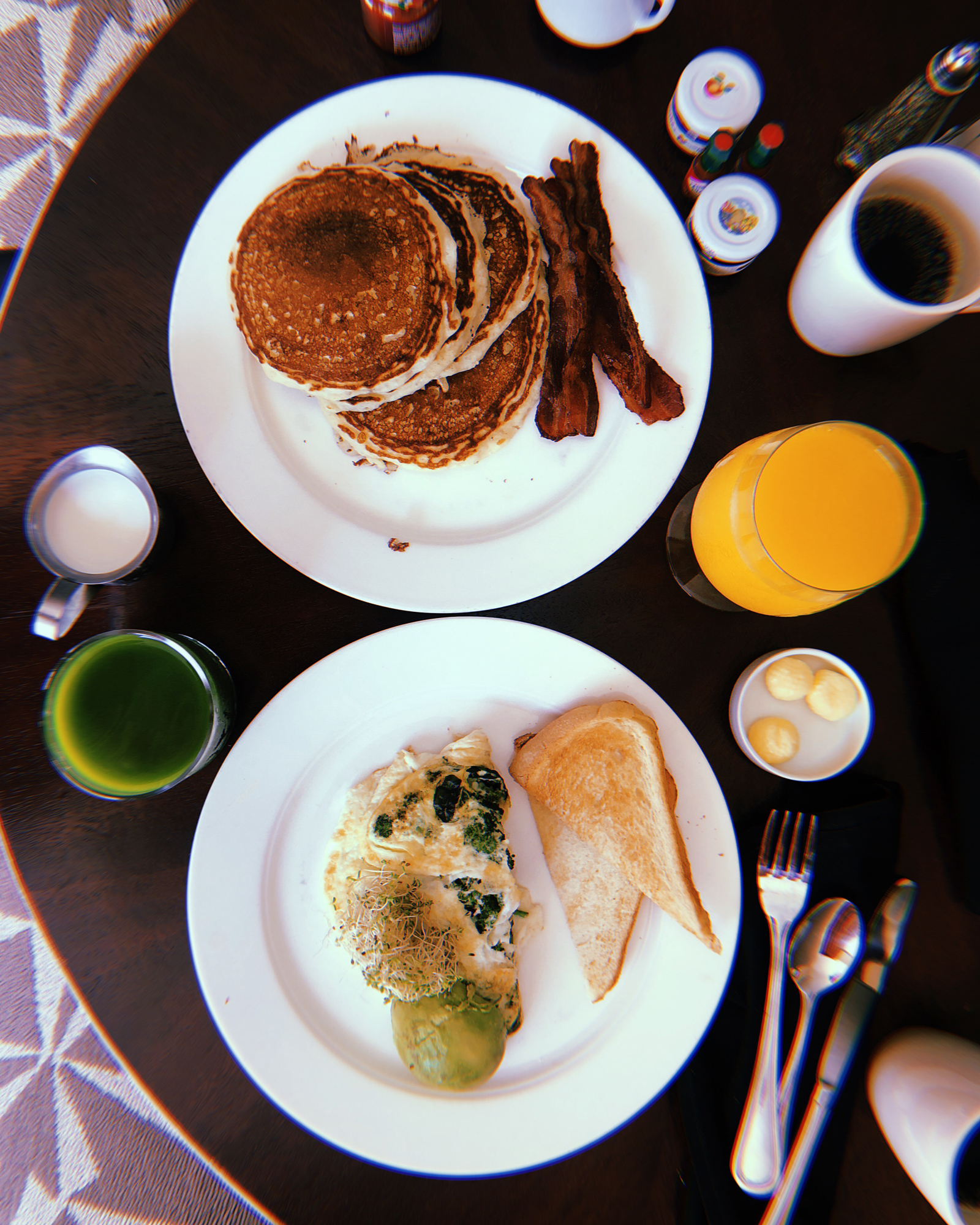 Starting the day with in-room Breakfast at our hotel, The Hyatt Regency Westlake Village.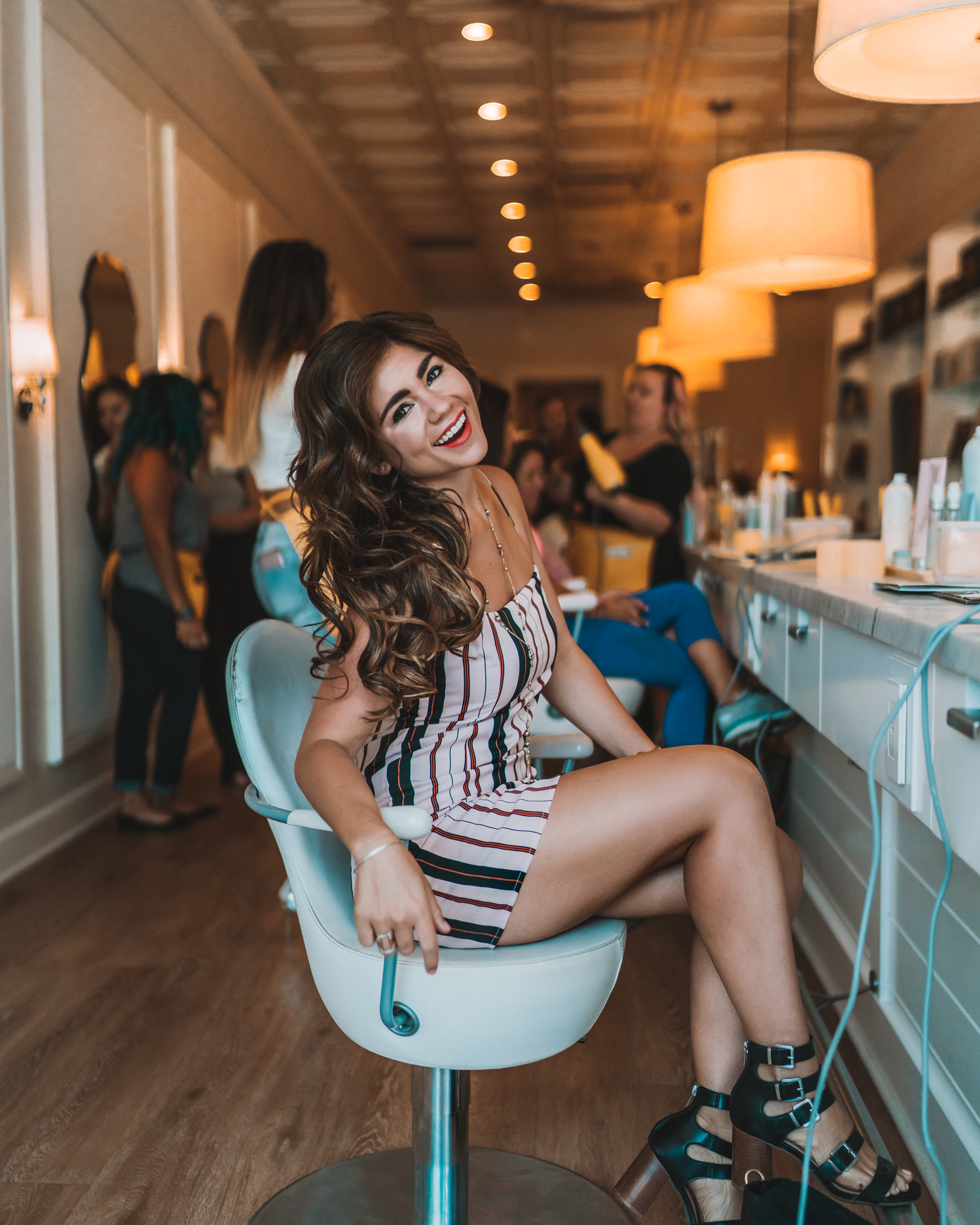 I went to the local DryBar to get my hair blown out and wedding ready - the first time I had ever been! I had so much fun drinking mimosas while having my hair done, and not trying to fight it myself. Hair is not one of my better skills!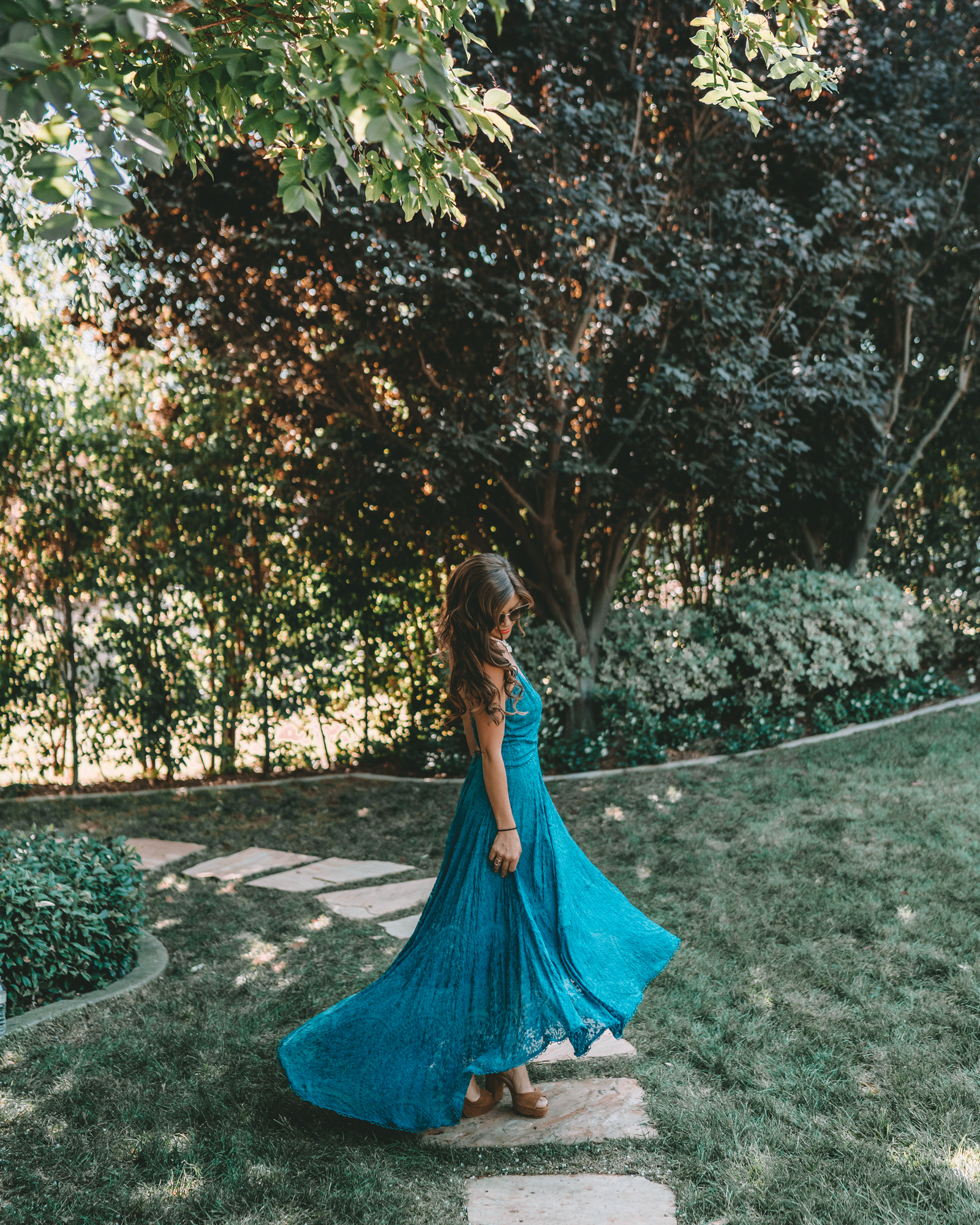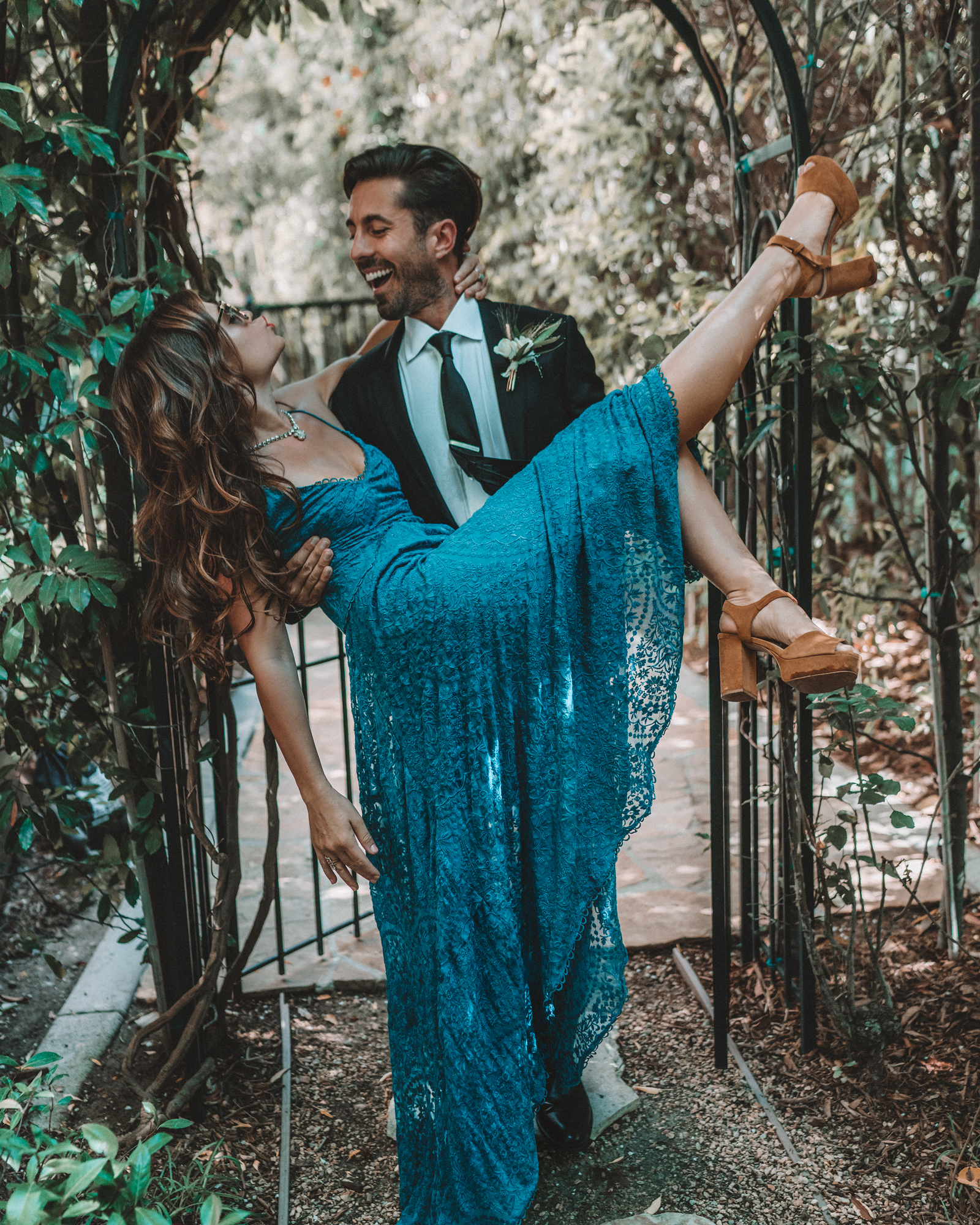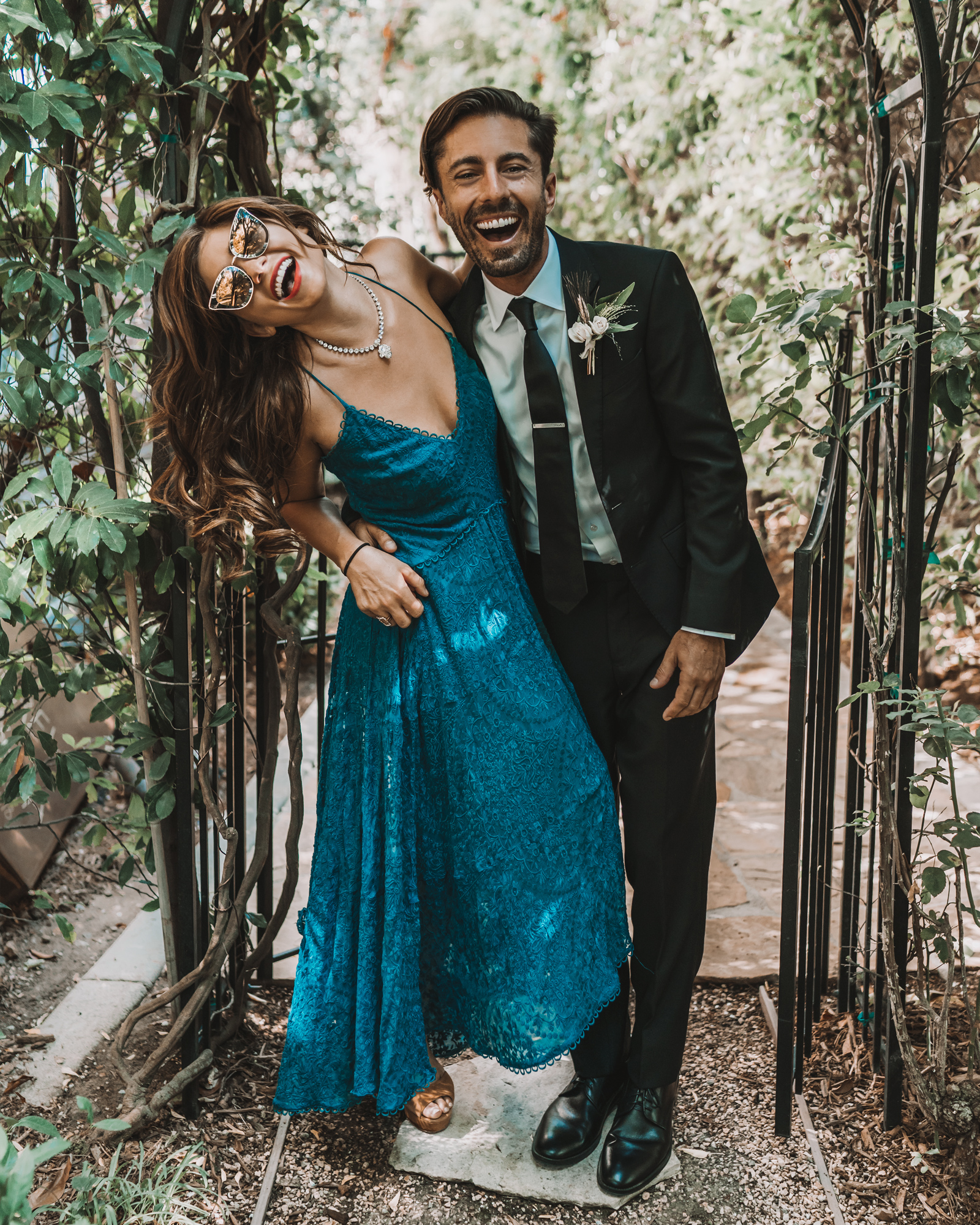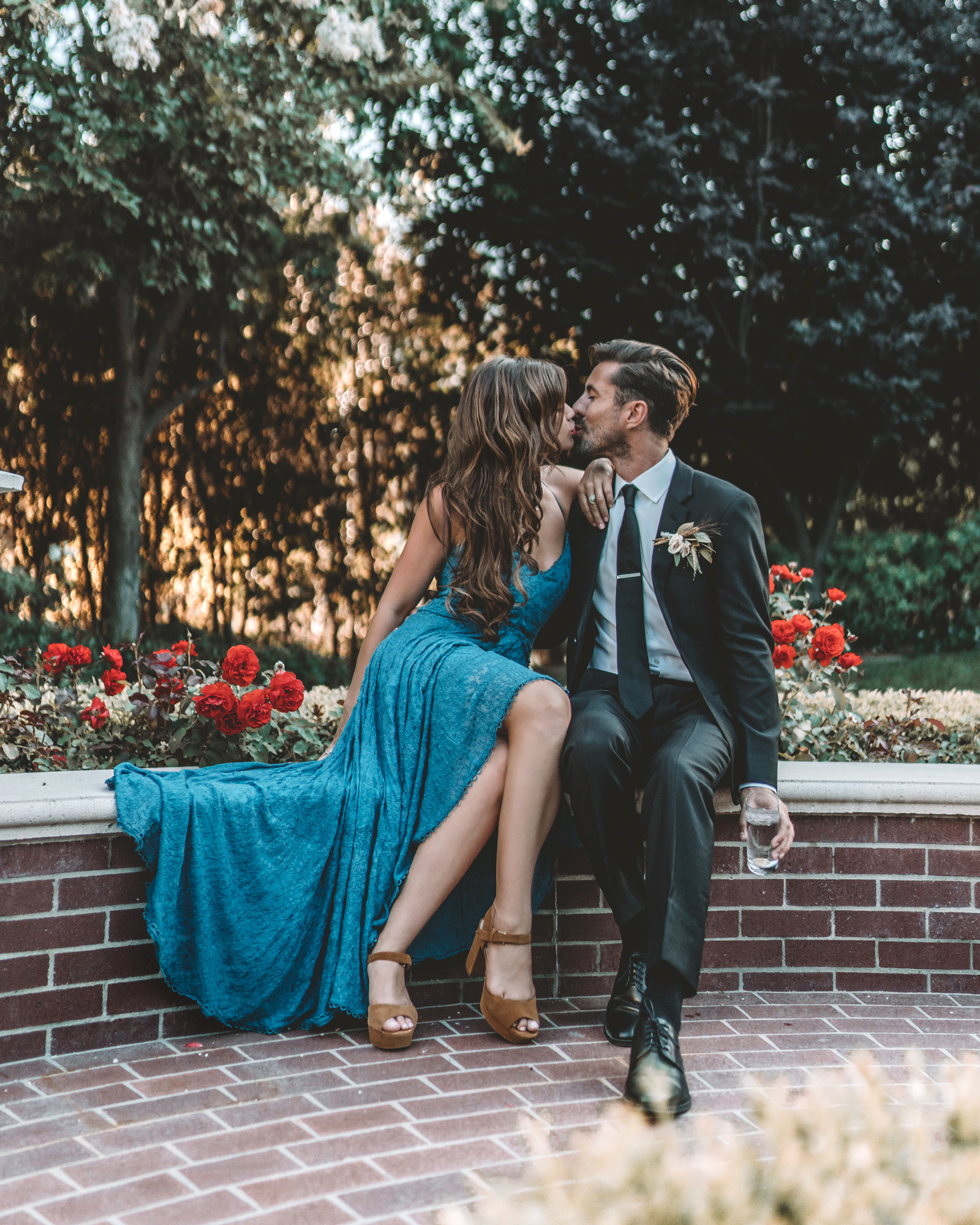 Wedding ready!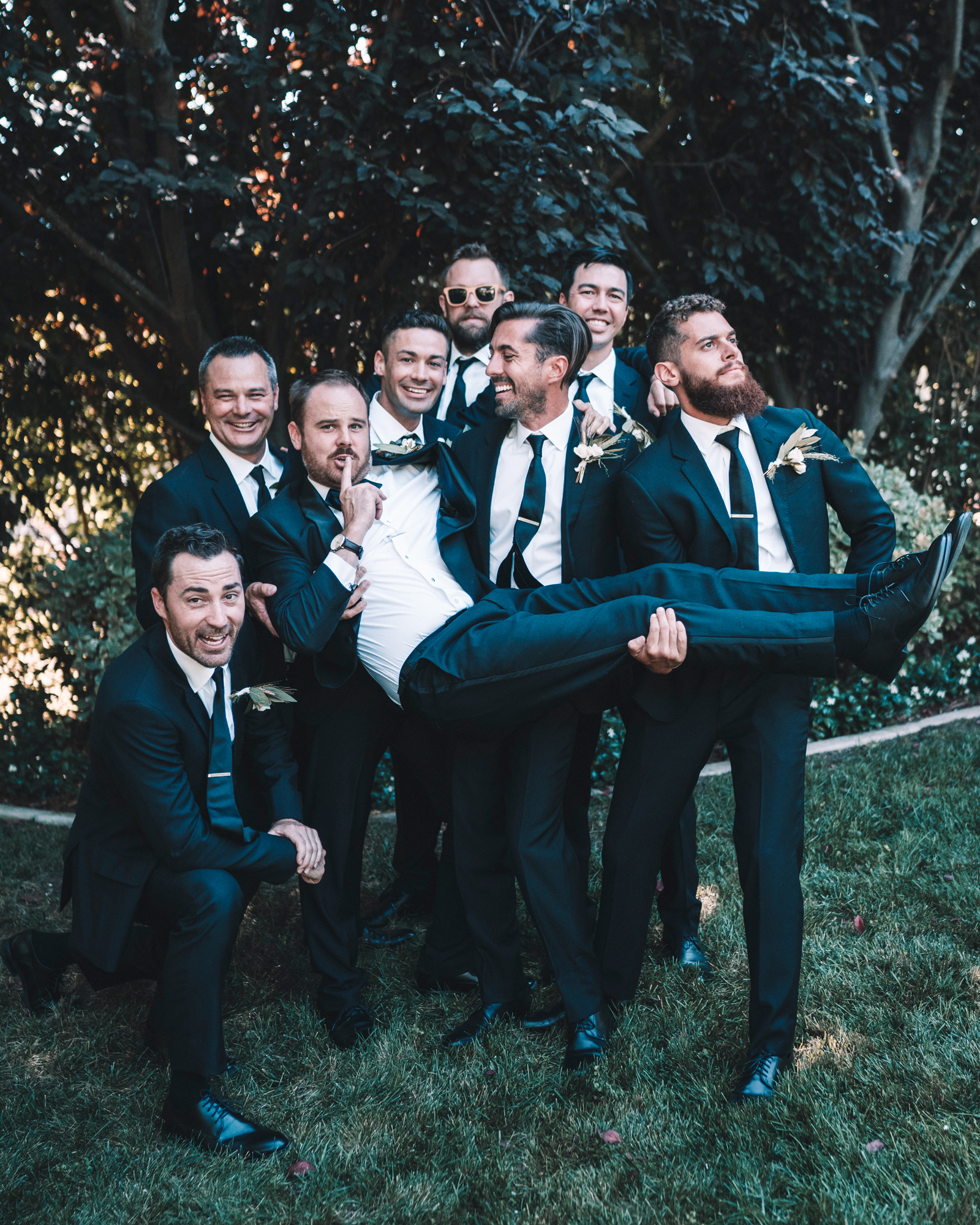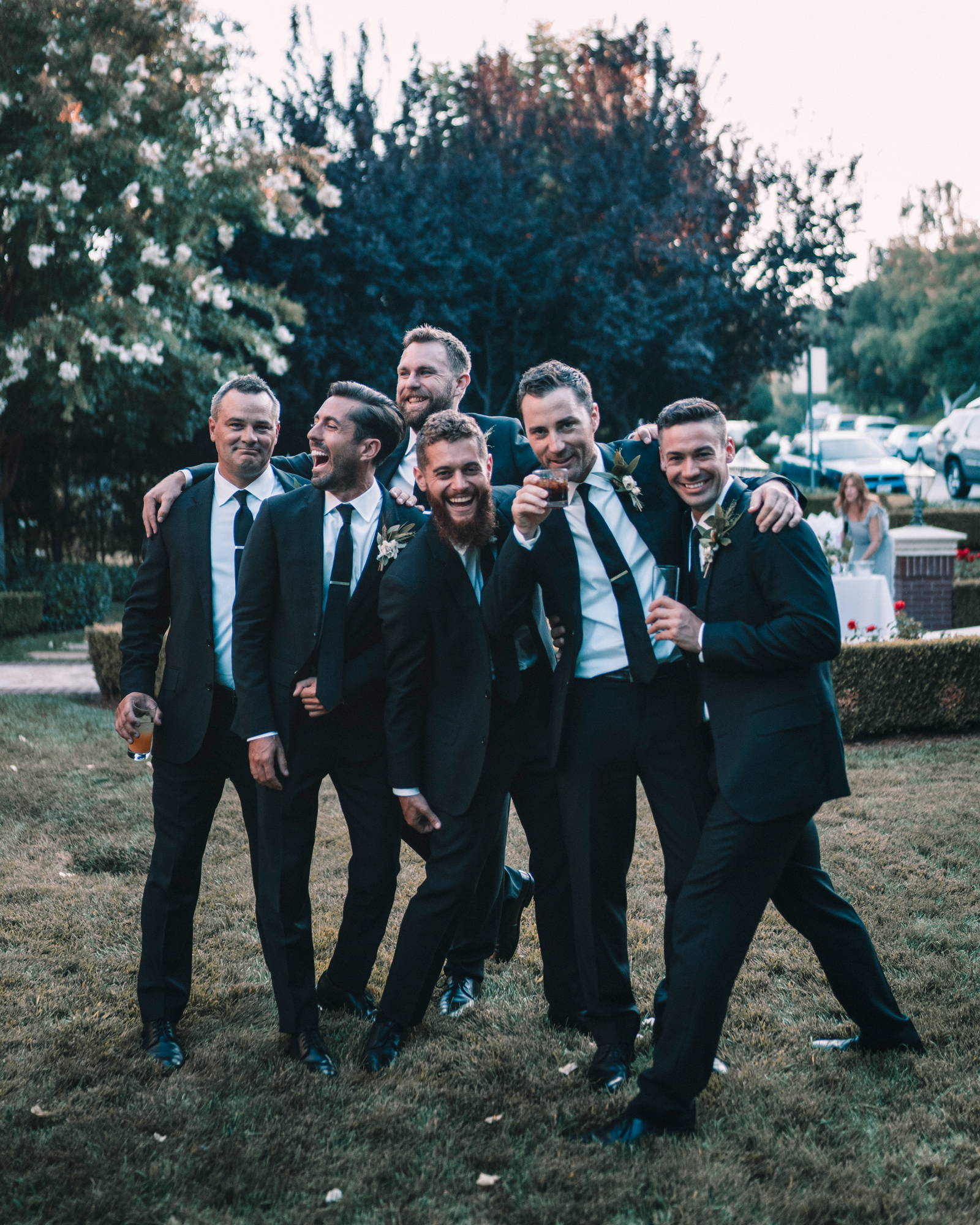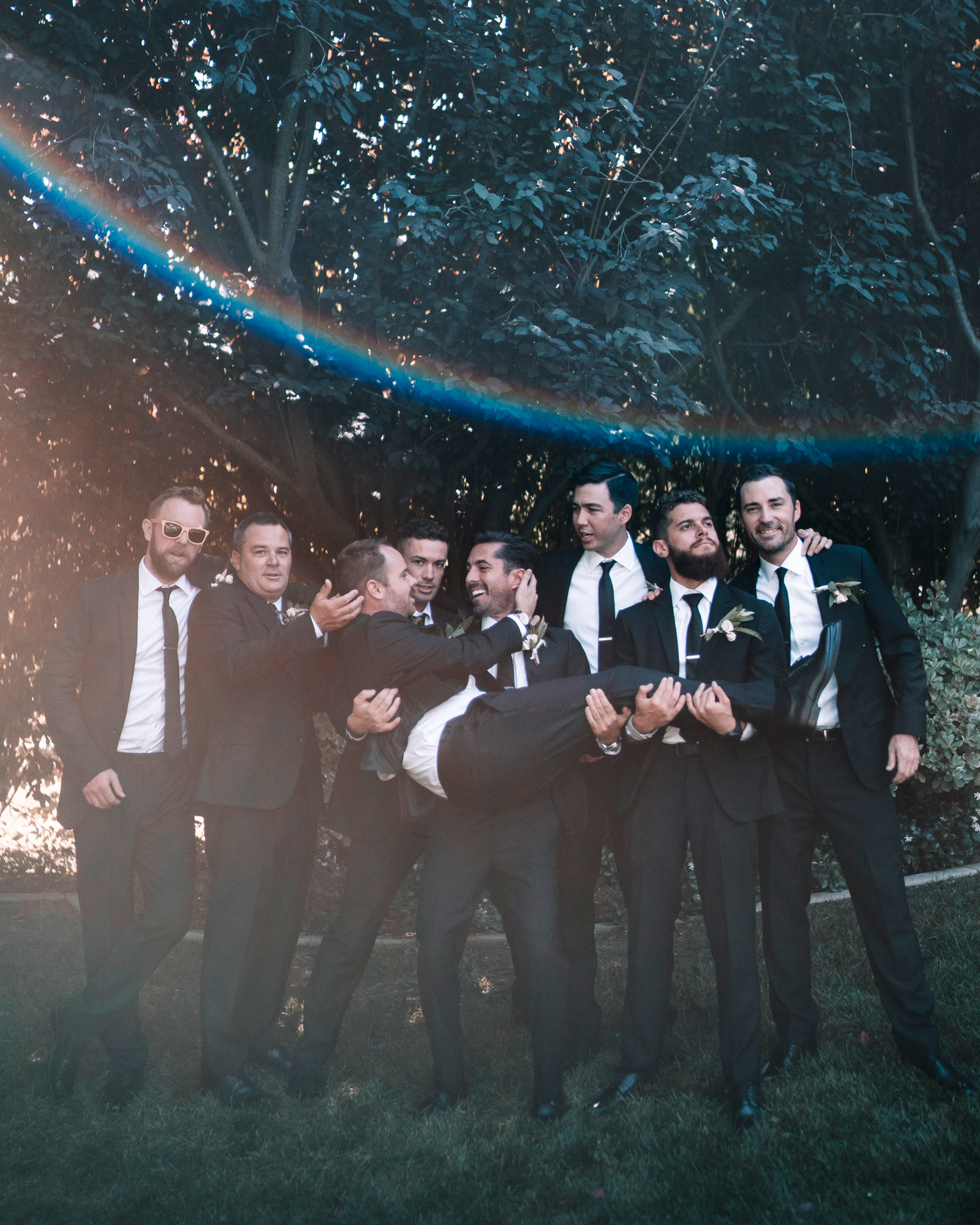 And a lot of Groomsmen love - all decked out in The Black Tux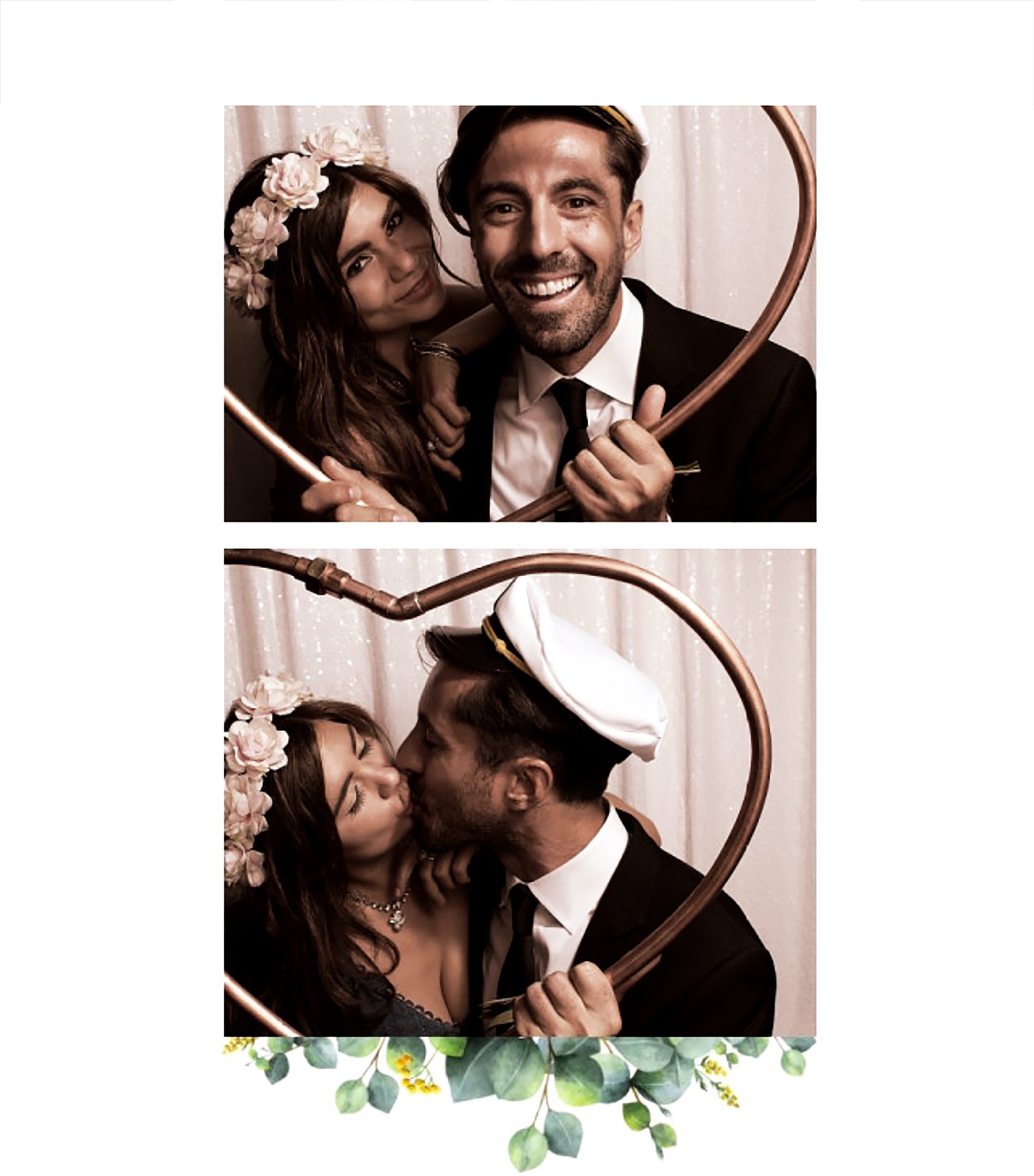 We had a long night and great time with old and new friends - such a great way to spend the weekend!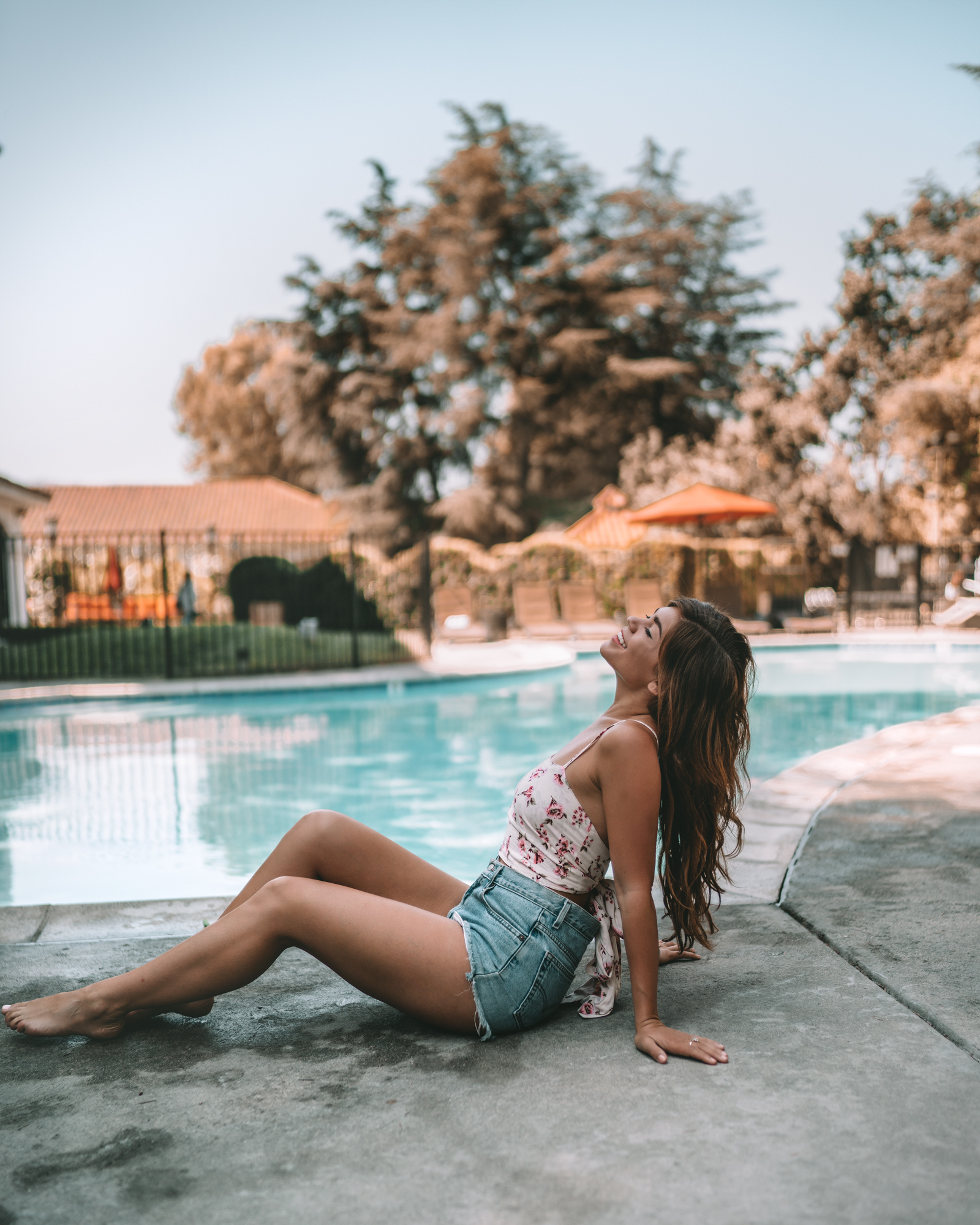 We spent the next morning relaxing at the Hyatt Regency and enjoying the sun by the pool, taking our time before starting to head back down to LA.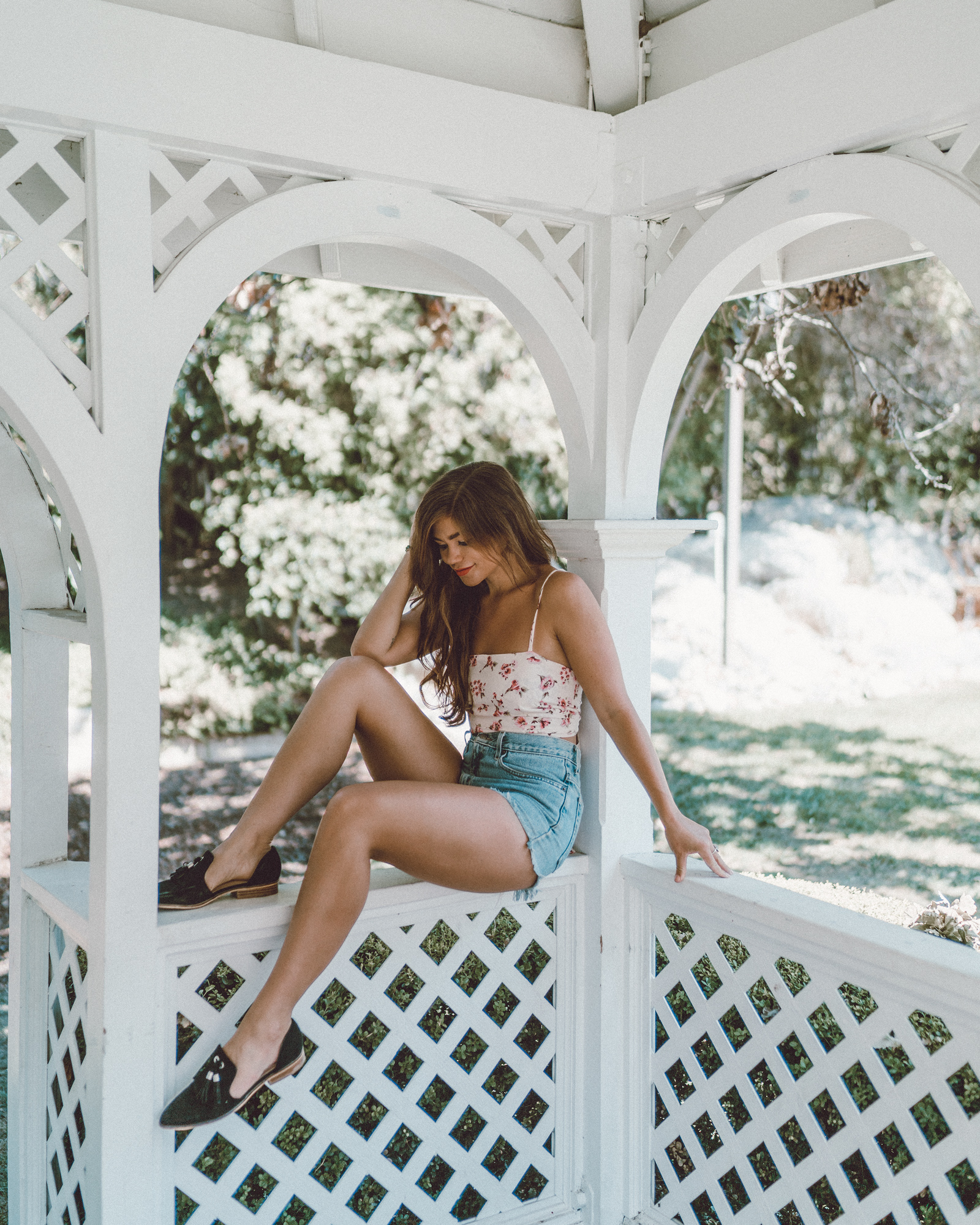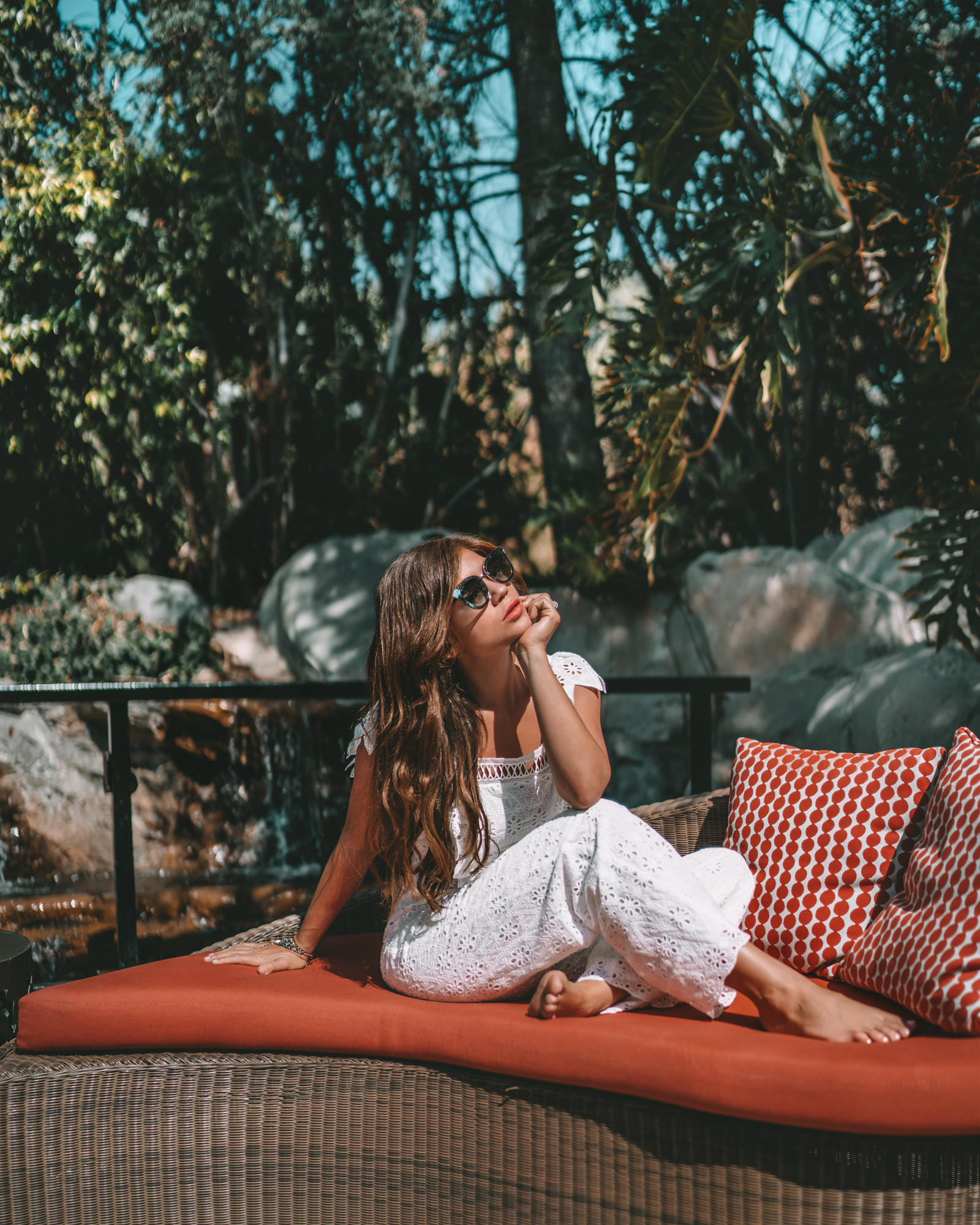 The backyard grounds of the hotel has a waterfall running along the edge of the pool area!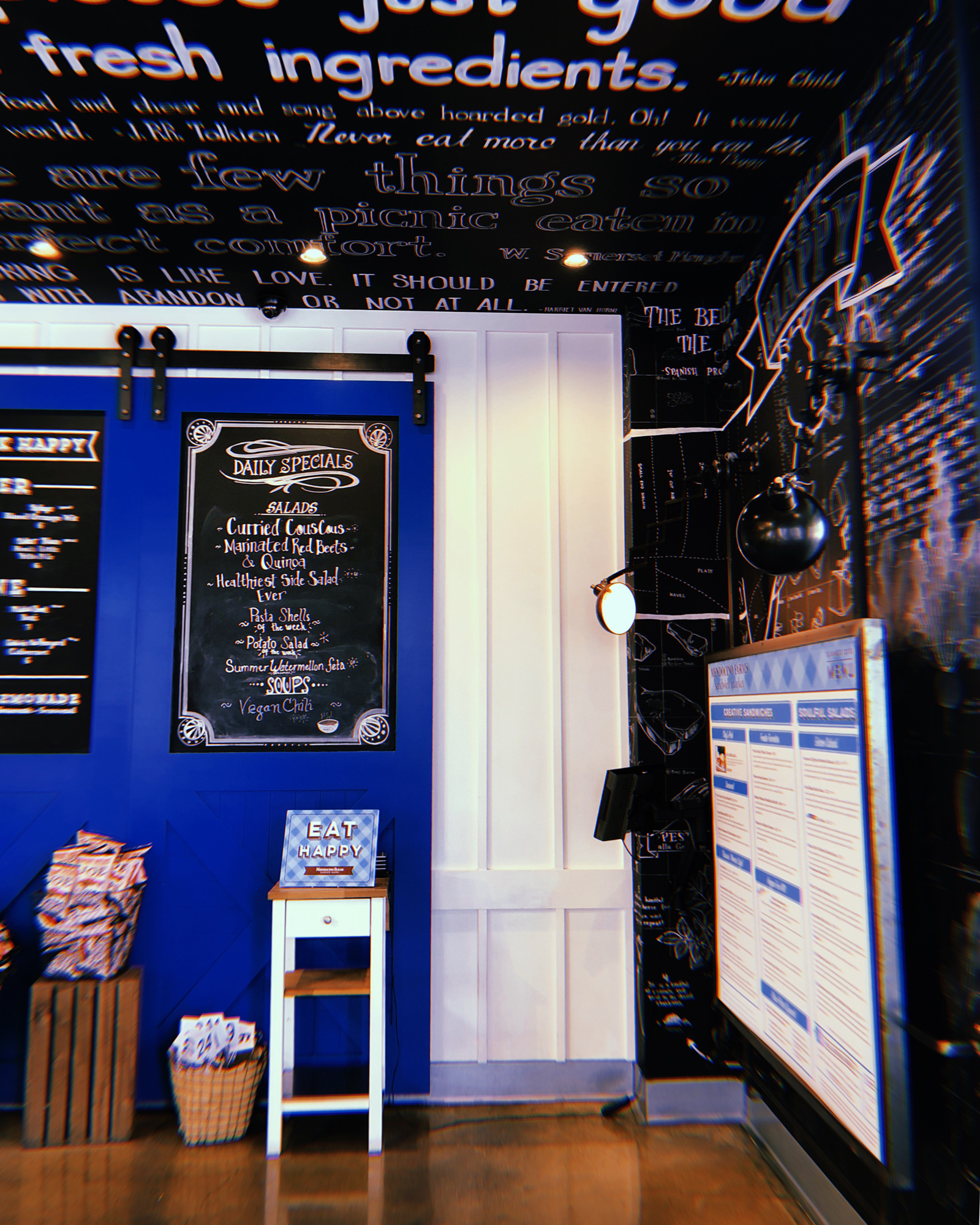 For brunch we stopped by Mendocino Farms for some amazing, gigantic recovery sandwiches. How cute is this spot!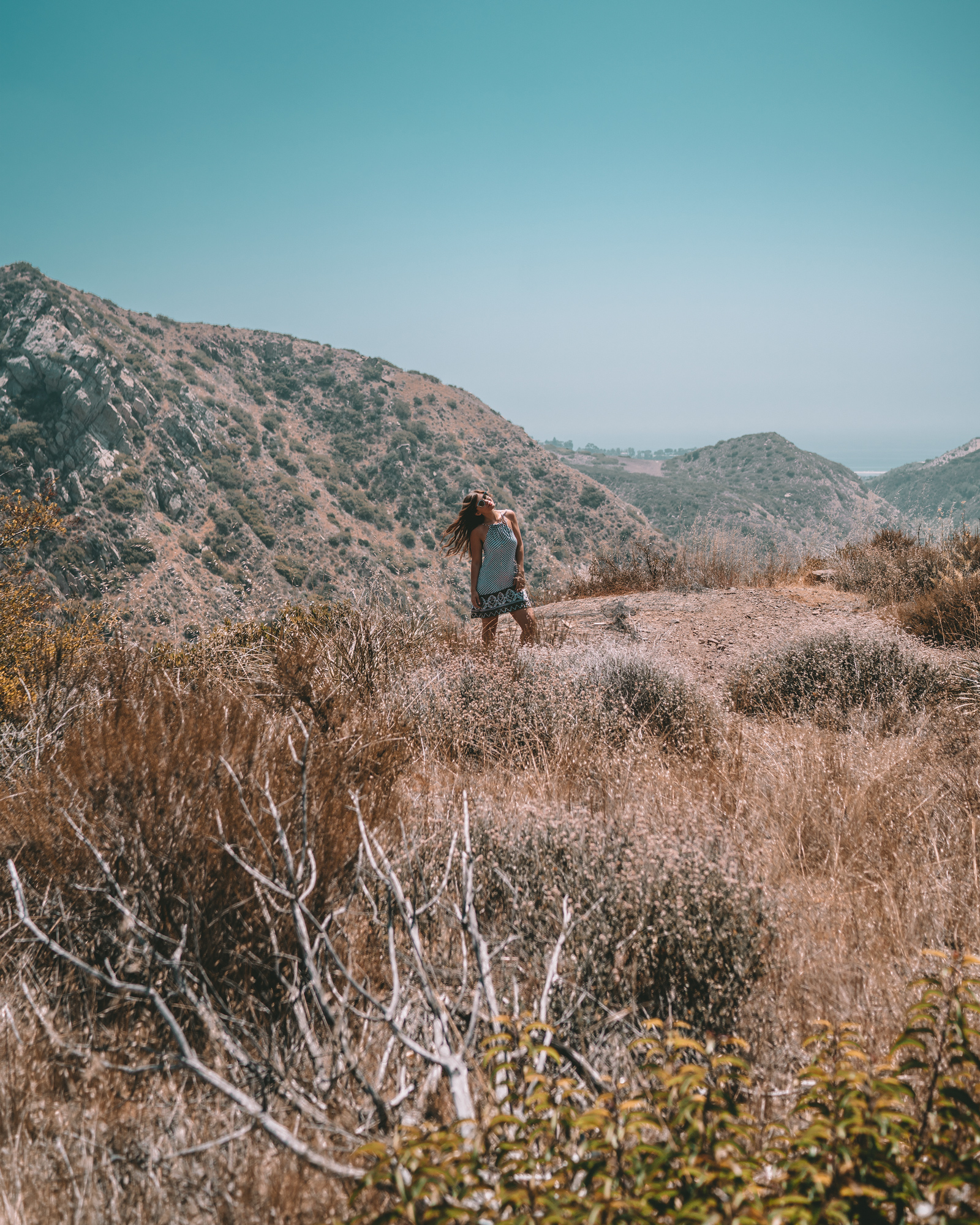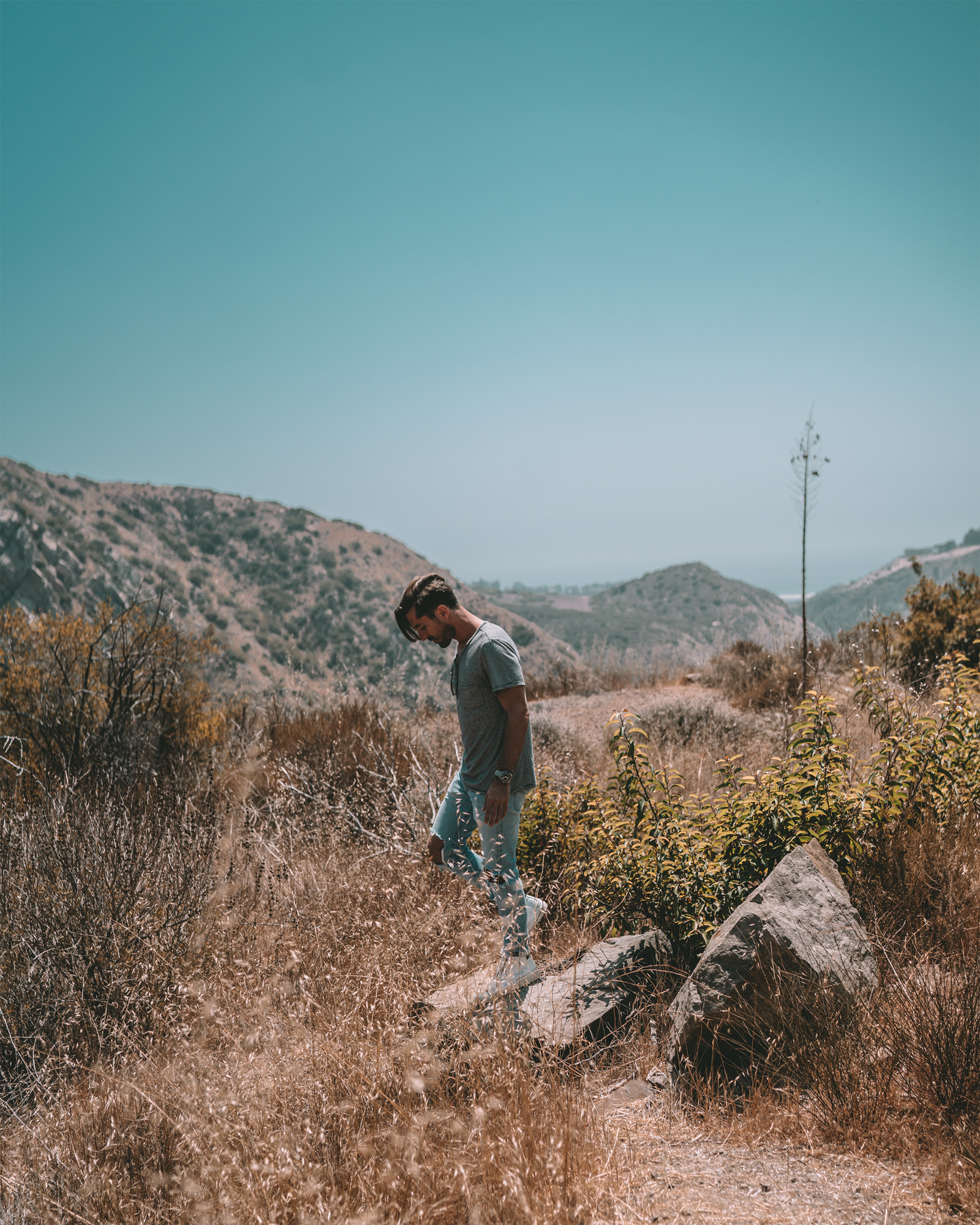 And lastly, on our way back to LA, a little hiking through Malibu Canyon - there are so many more hikes in the area that I would love to explore with more time! The Conejo Valley is so close to our home in LA, I'm excited to spend more time exploring these back roads and hidden gems when we're in town - if we can ever been in town for more than 3 days at a time!