August 15, 2020 Hotels And Resorts Los Angeles Life
A Four Seasons Beverly Hills Hotel Summer Staycation
After a few years of practically living in hotels, sleeping in our own bed for months on end since the world shut down in March definitely has not felt normal. After around 2 or 3 weeks at home, I started feeling so uneasy and itchy - and realized it was the longest amount of time that we had spent in our own apartment since moving to Los Angeles in early 2018.
I was used to a life on the road - the amazing, beautiful, good parts that come with it, as well as the exhausting, stressful, disasters that come with traveling to places that are hard to get to and hard to get out of. Whether it's seeing some of the most amazing places in the world, or finding yourself in an extortion scheme and needing to flee a country - travel is never boring. We were used to all of this, the good and the bad. But the routine of waking up in the same place at the same time for weeks and weeks on end - that really threw me for a loop. After months at our little Santa Monica home, as the world just started to open up just a little bit, we were so excited to finally have the chance to leave our apartment and stay at the Four Seasons Los Angeles for a weekend staycation!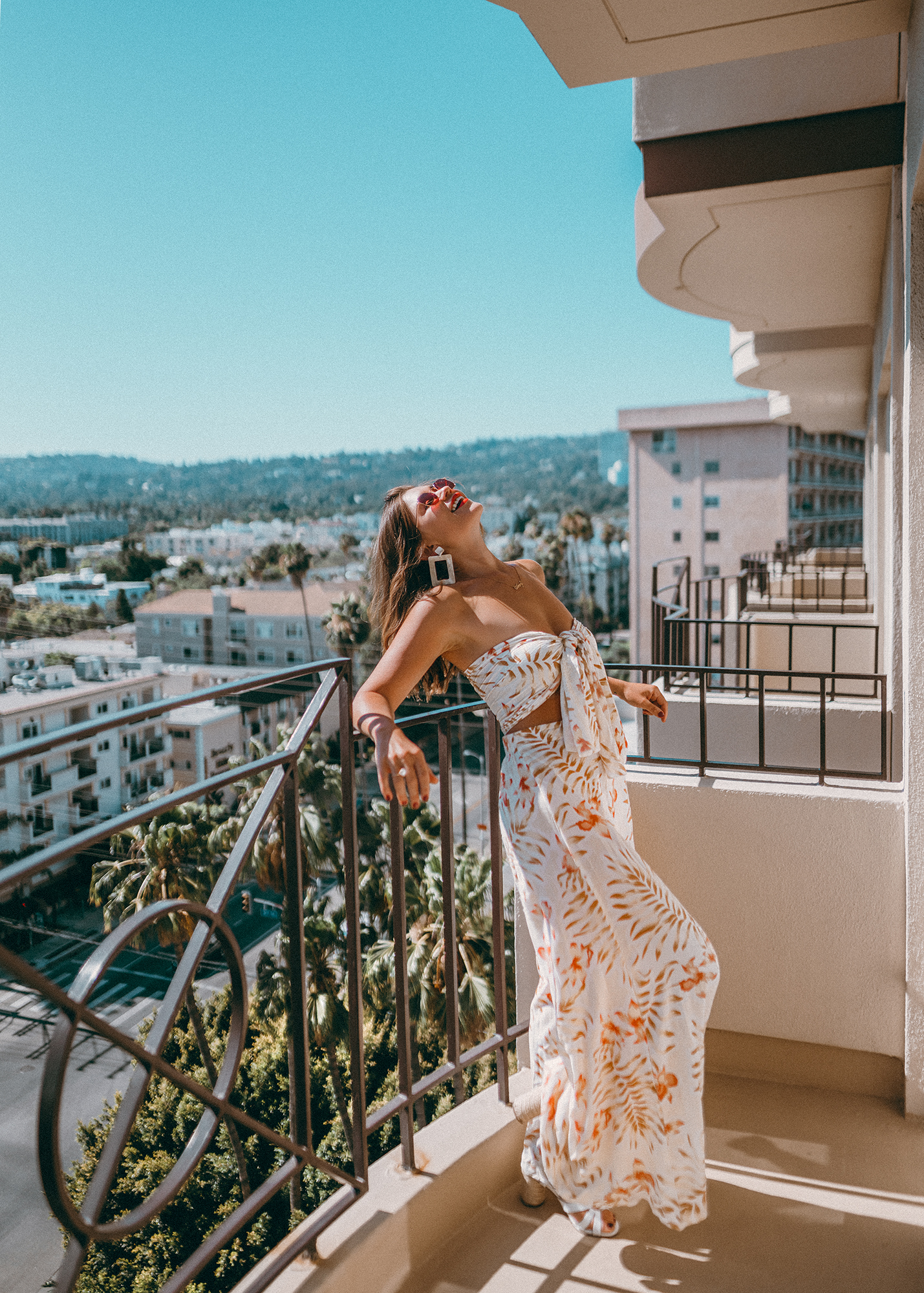 And this is an accurate representation of how I felt upon checking in!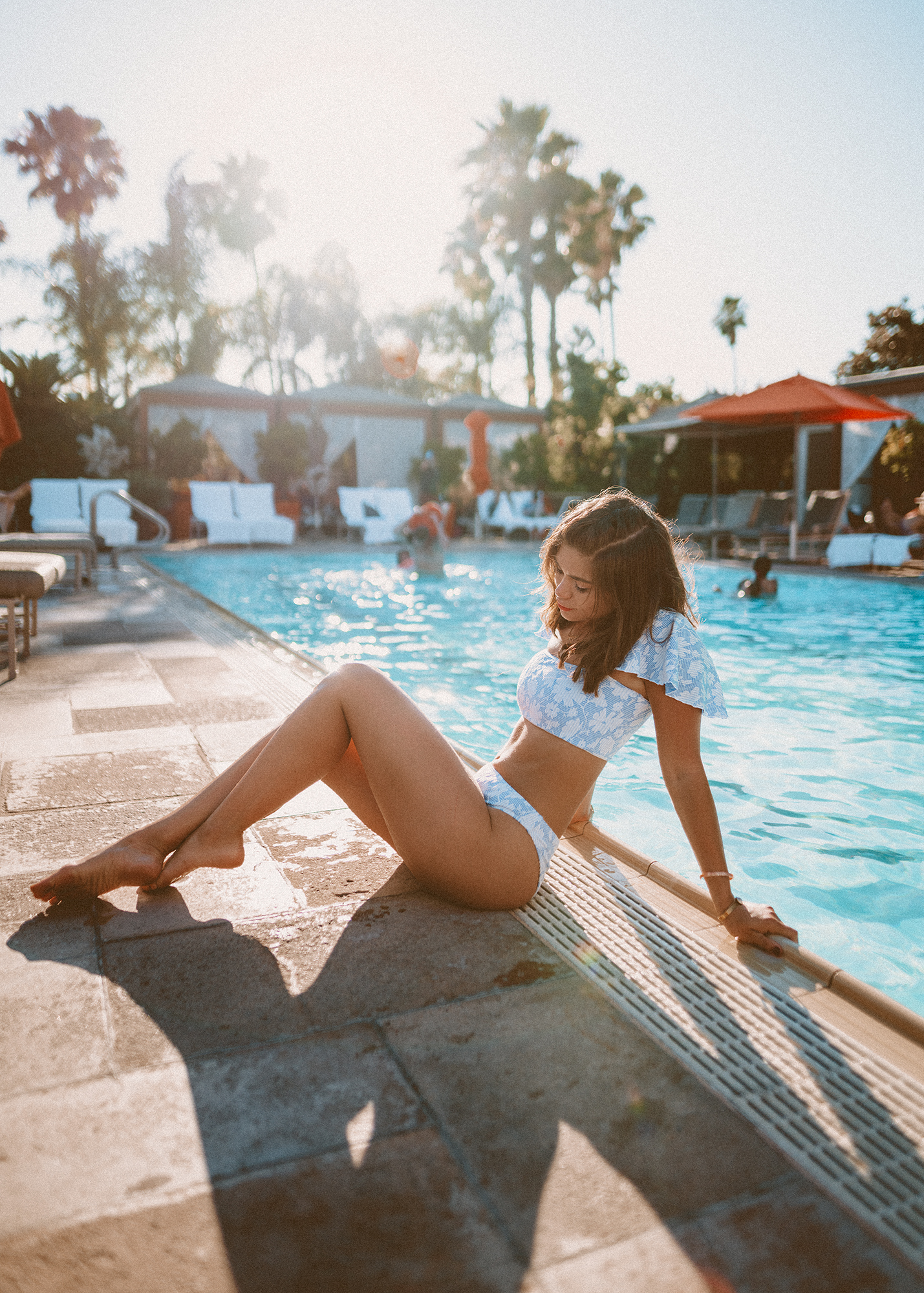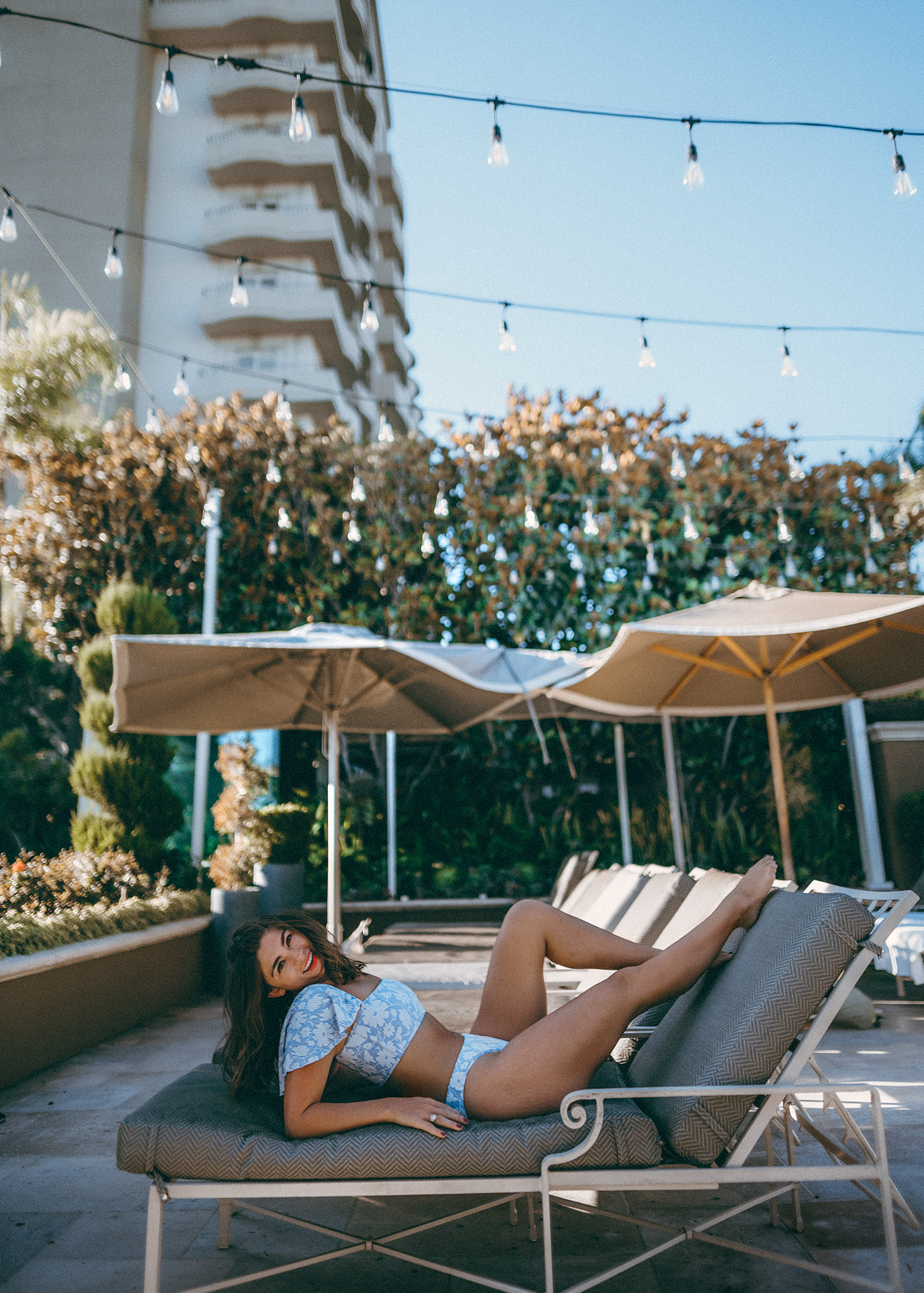 First things first - we were dying to jump in the pool, as it had been months since we had had the chance to swim. Being in the water always feels so healing for me, and I couldn't wait to soak up the sun and take a dive.
And if you notice that I look a little different - Brandon cut my hair! Since Coronavirus had shut down the salons for so many months, I had had my hair extensions for over 6 months, and something needed to change badly. I had Brandon cut them off into a blunt cut around the length of my actual hair - and he did a pretty amazing job!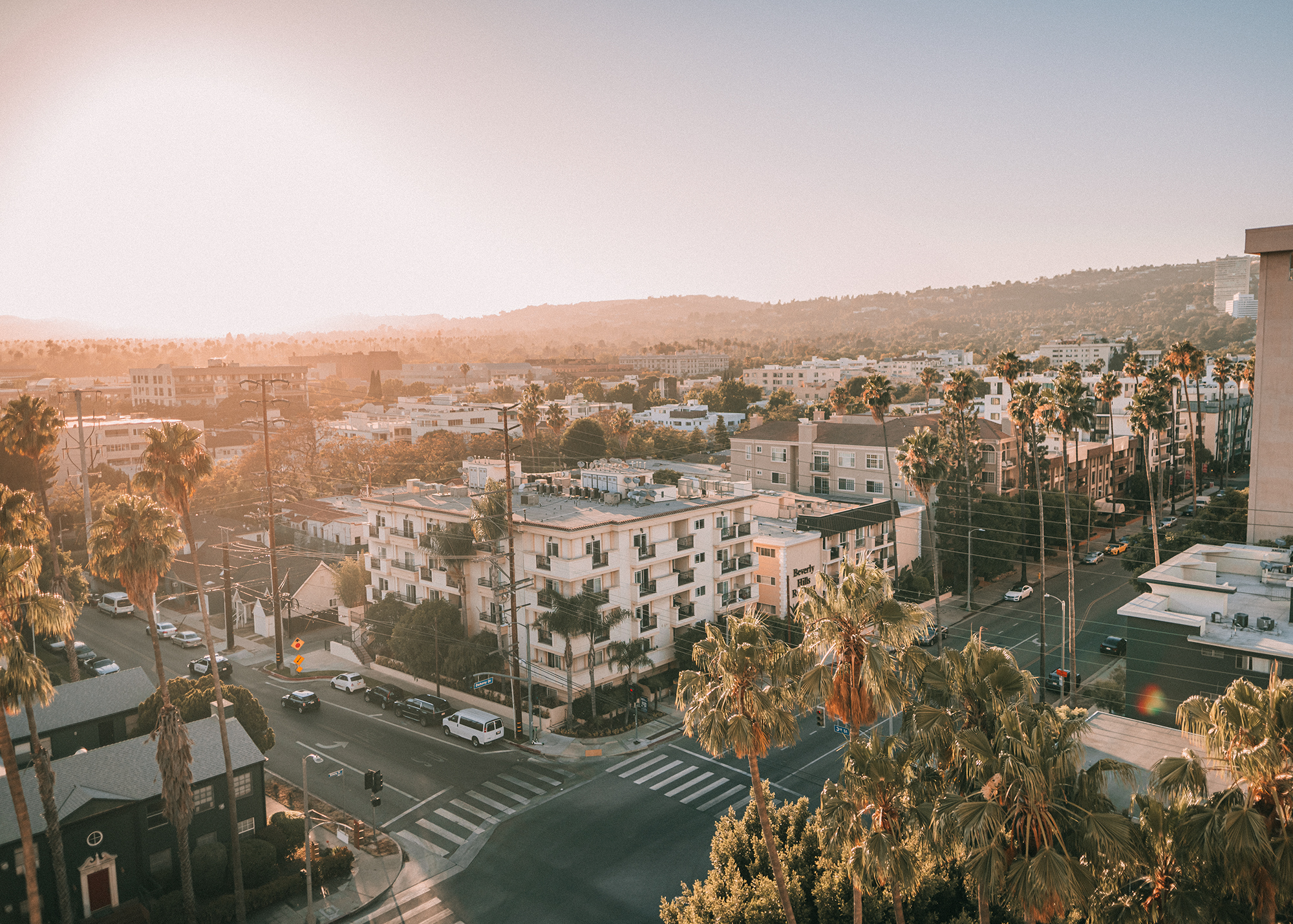 \
In the few months since our last hotel stay, our world has changed so drastically - and in a Covid-19 world, everyone is trying to figure out how to feel a touch of normal, and businesses are all doing everything they can to figure out how to open and operate, while making both their staff and customers feel safe and comfortable. We were very impressed with how many health and safety precautions the Four Seasons has implemented while still feeling luxurious and relaxing. Just some of what we saw at the hotel was:
No valet parking, you park your own car in the lot
Mandatory temperature checks before walking in the door
Plexiglass and sanitized pens at the front desk
Hand sanitizer stations and wipes very frequently throughout the hotel
Mandatory masks inside and all staff were wearing masks at all times
No shared elevators
Distanced tables at all the restaurants
And my personal favorite - reopening the gym as open air! The glass walls were all removed for maximum airflow, as well as having a full-time attendant sanitizing every surface and machine constantly.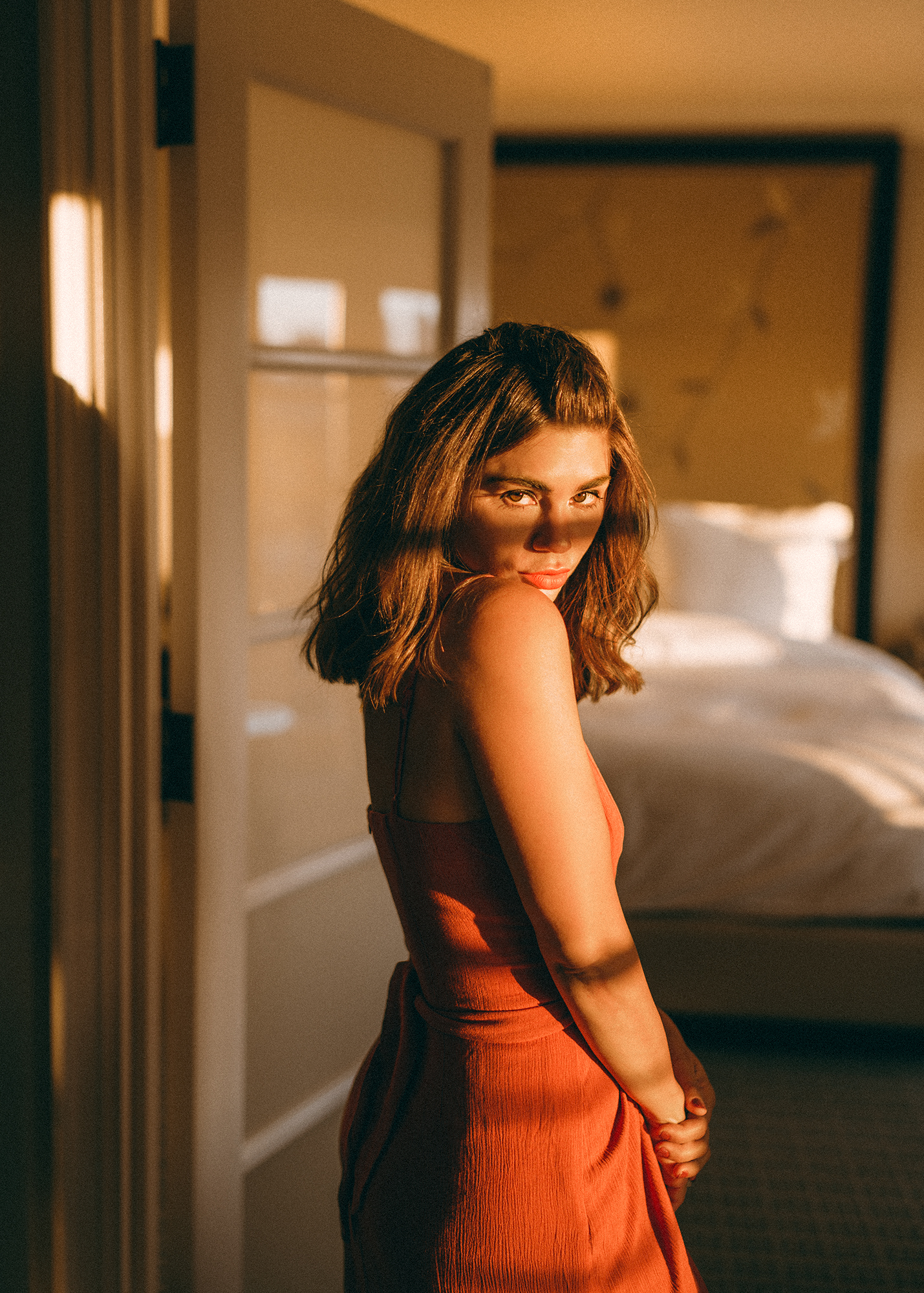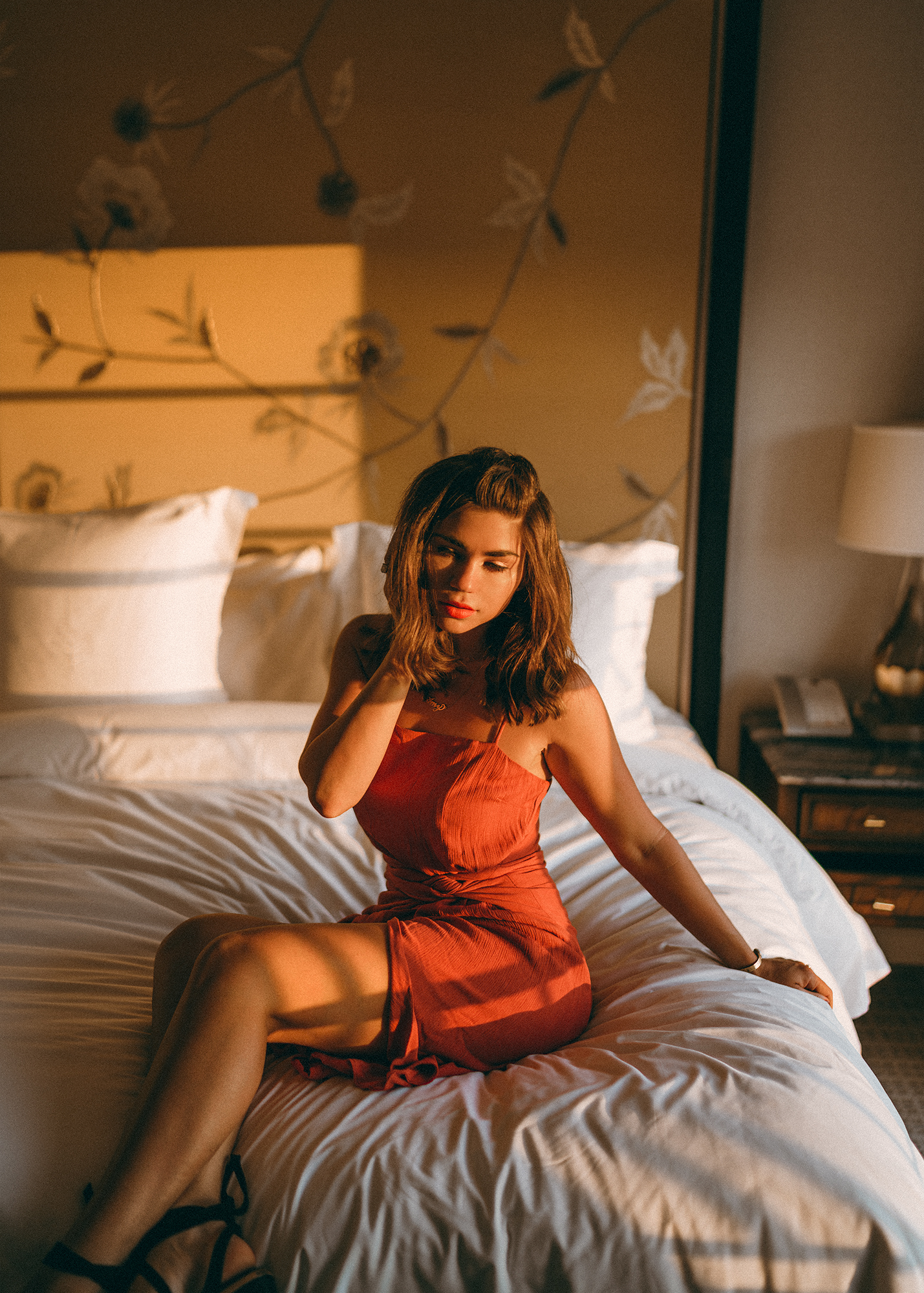 The late afternoon sun shown into our room so beautifully, we had to stop for a few photos before heading down to dinner. As much as I am dying to get far away from home, there isn't much quite like the golden California sun.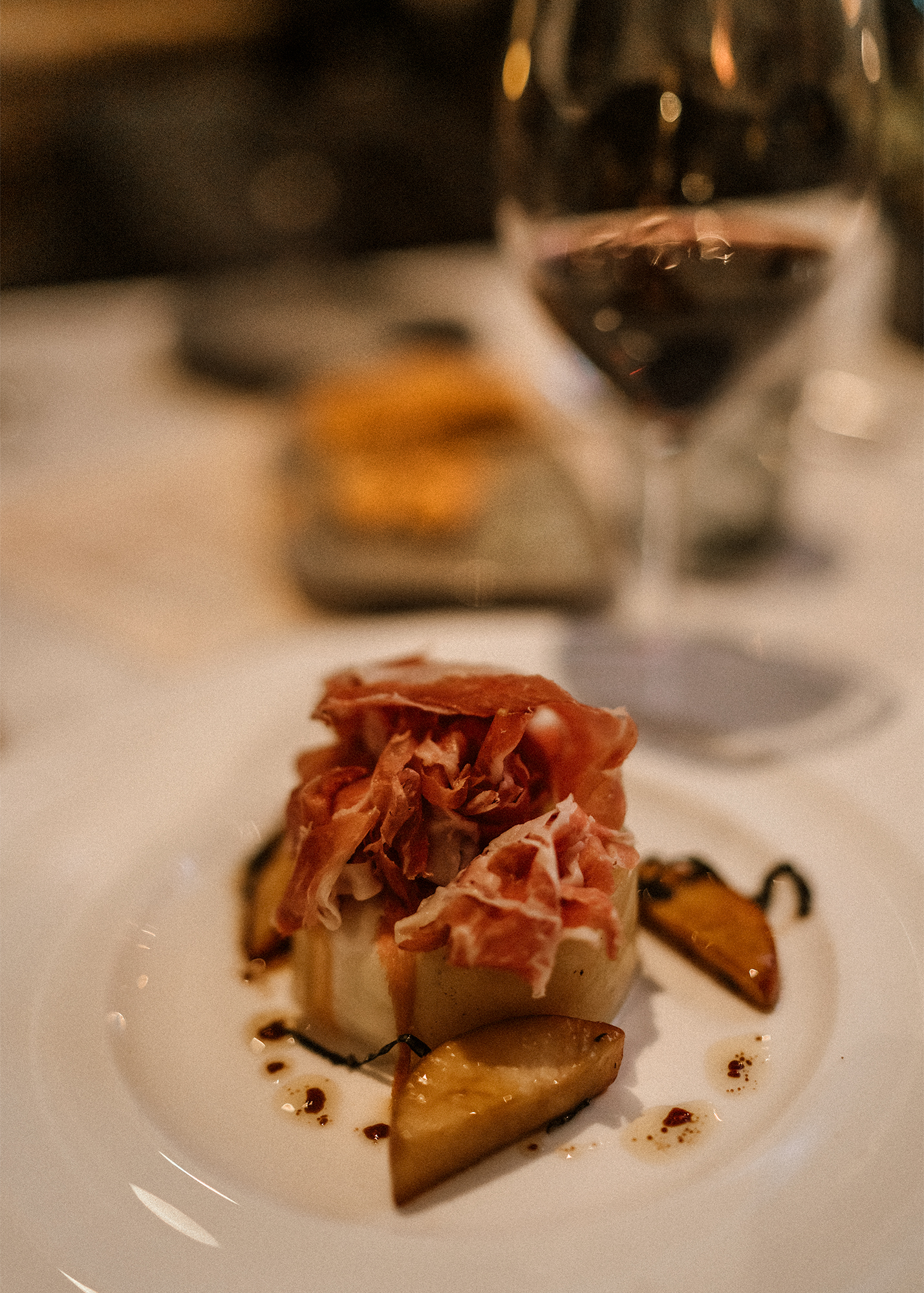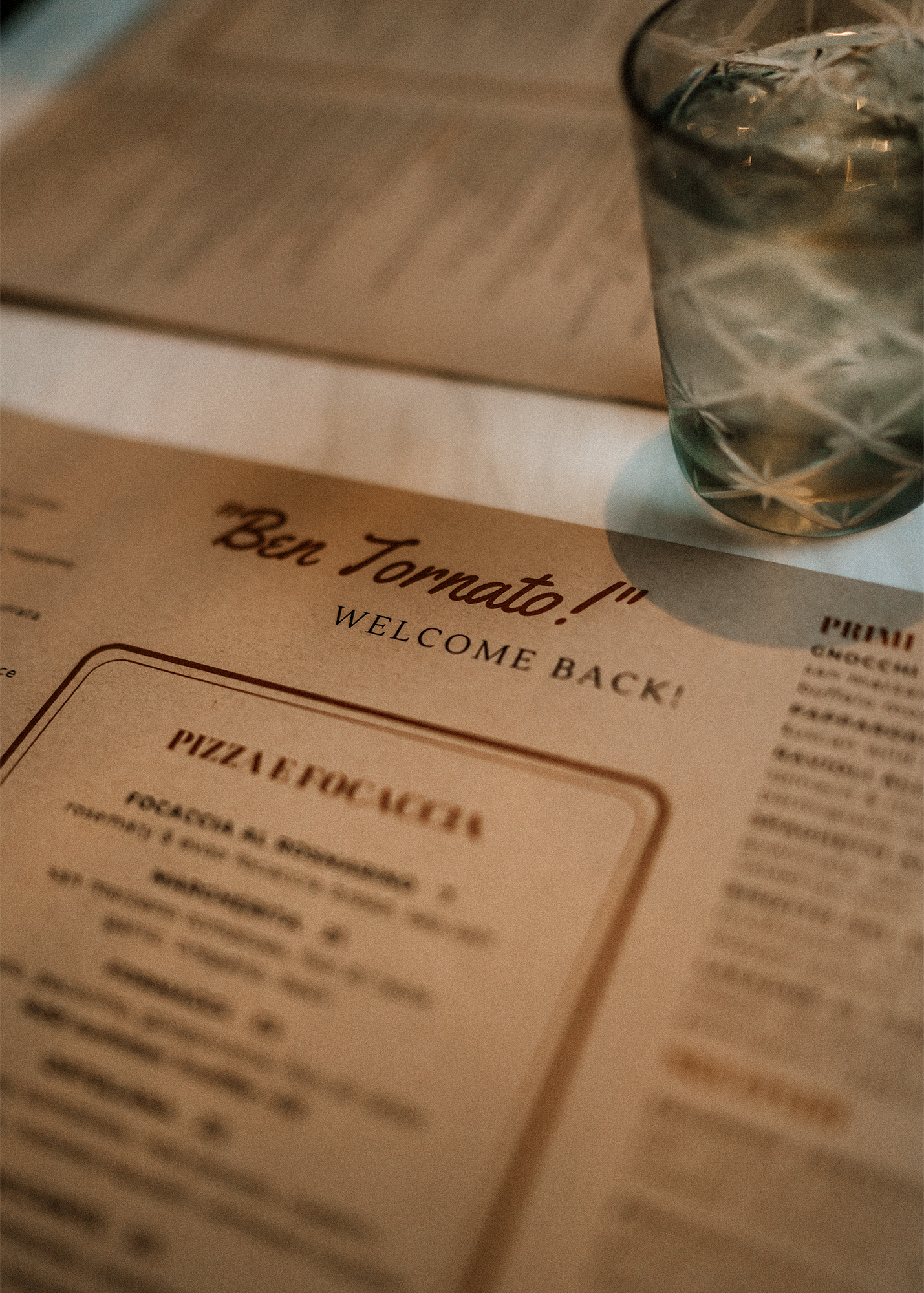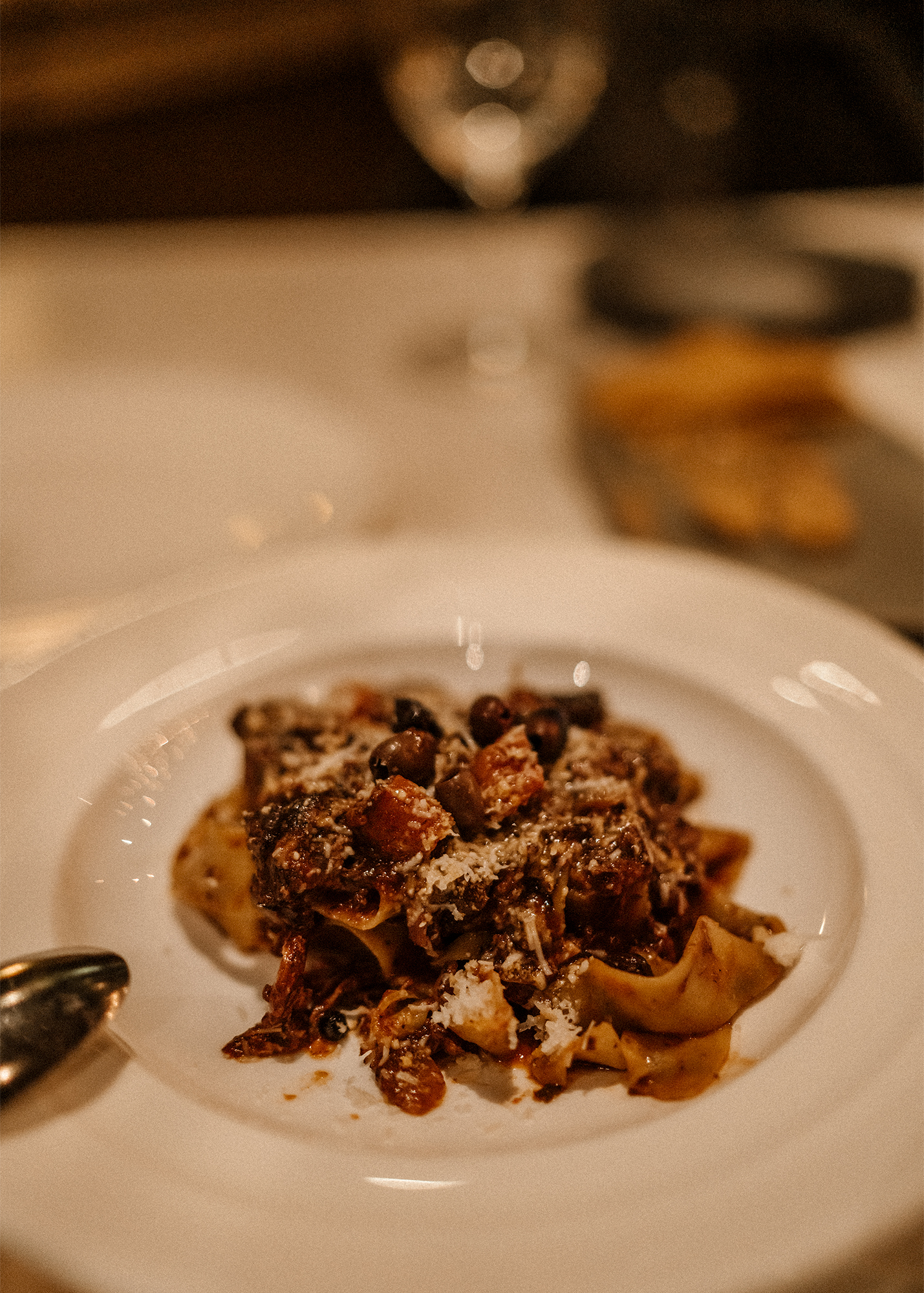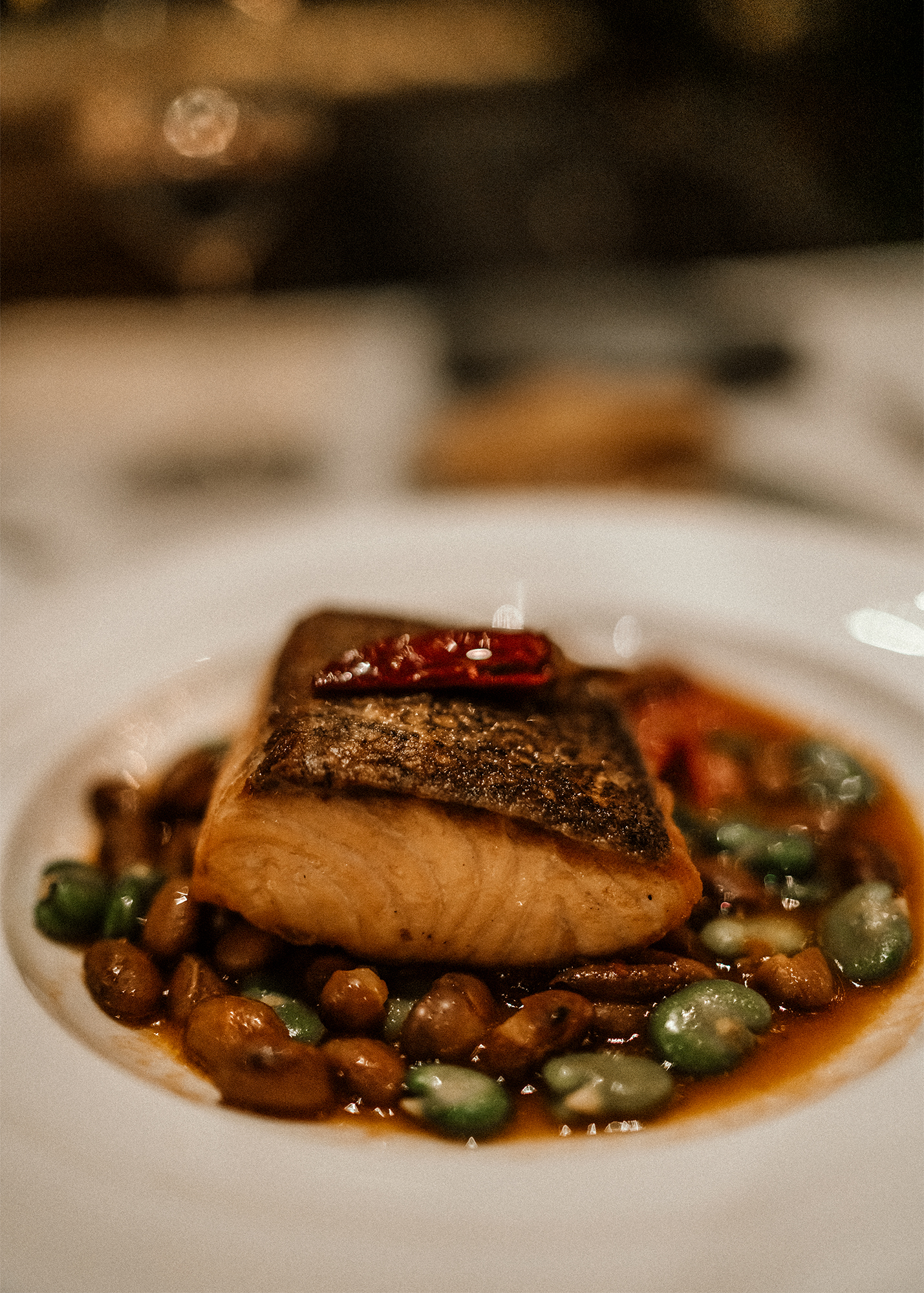 After sunset we headed down to Dinner at Vinoteca, the Four Season's wine bar and Italian lounge restaurant. The outdoor dining area was lush with lots of plants, twinkling lights and live music. The design of the restaurant feels very private and separated - making a dinner here even more romantic. The menu here is amazing! We shared a prosciutto and burrata appetizer, a pappardelle pasta with wild boar, and a seared salmon - and of course a couple of glasses of Italian winel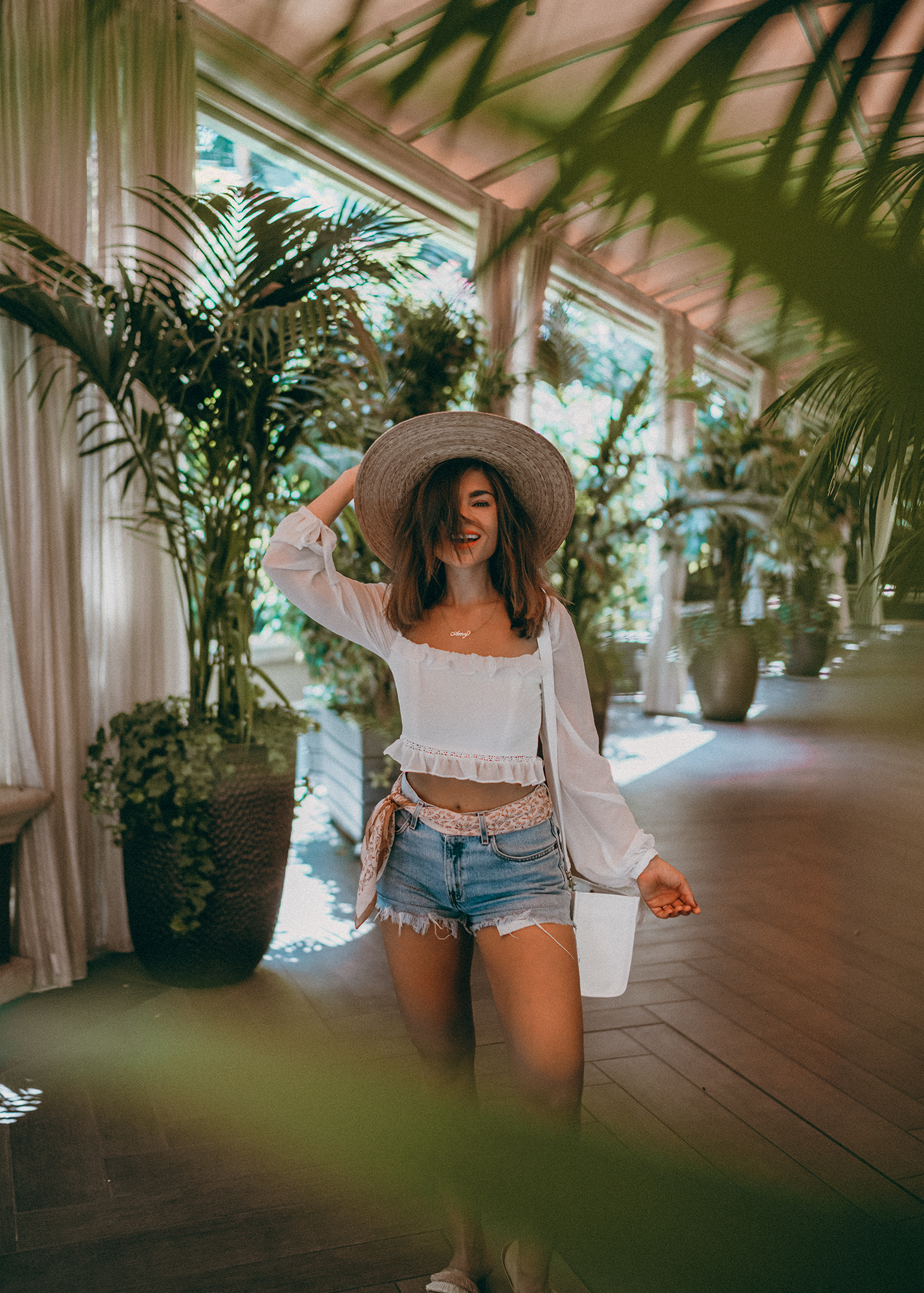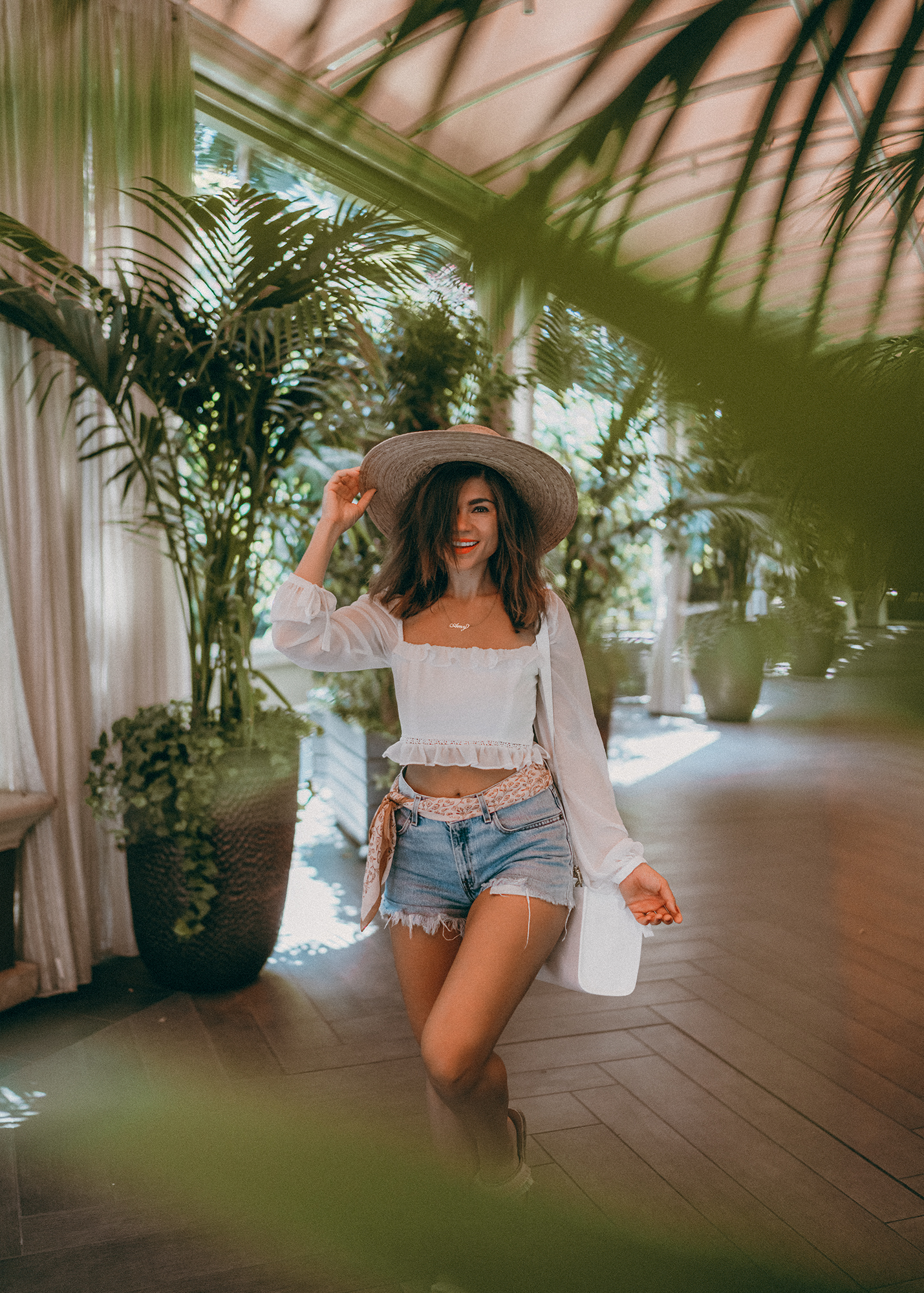 After waking up and starting our day at the gym (my first time in months! It felt so good to be back inside a gym after so long) we took a walk out into the neighborhood and explored the hallways of the hotel a bit more - there are so many beautiful event spaces tucked around he hotel, it constantly felt like exploring new paths.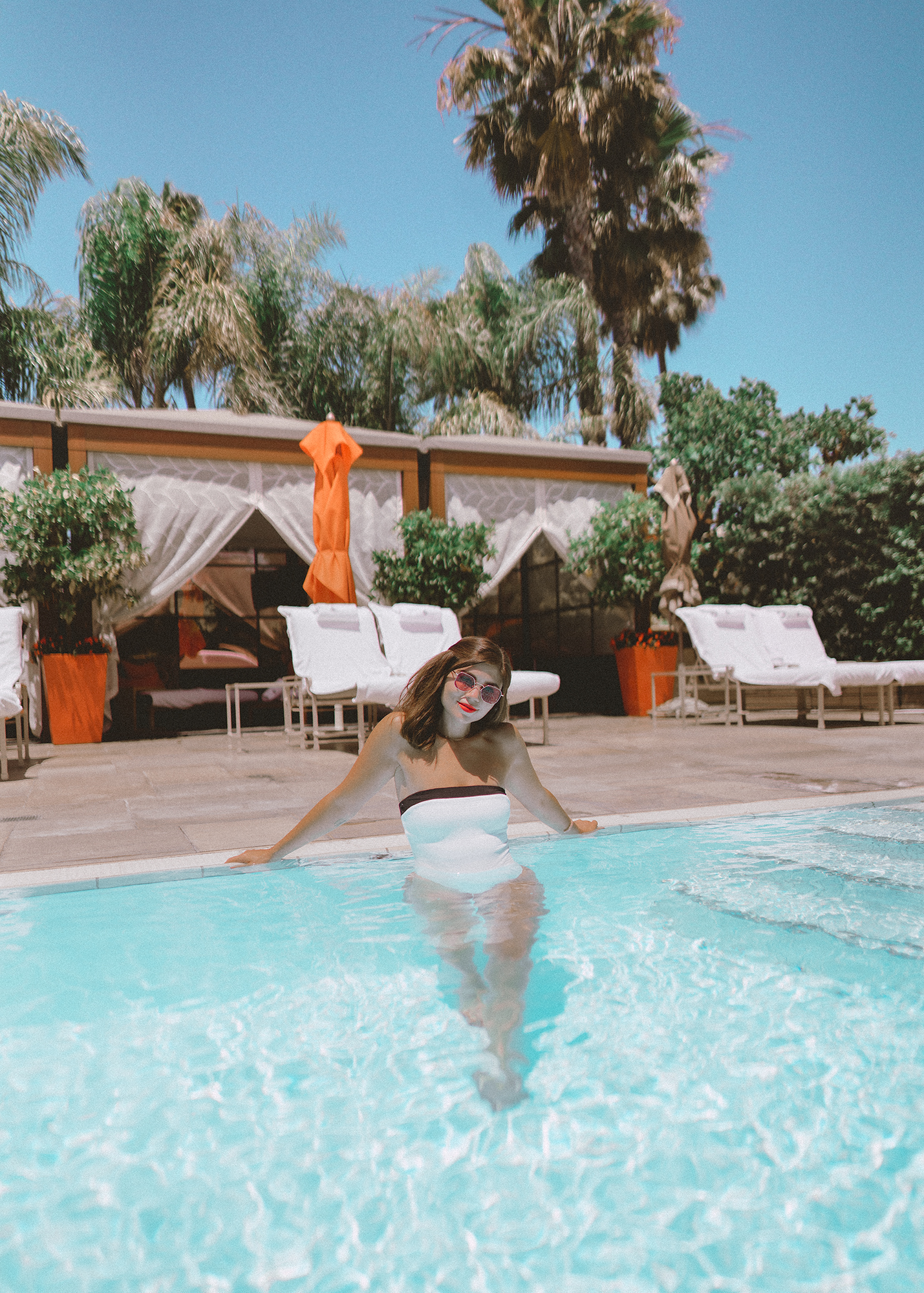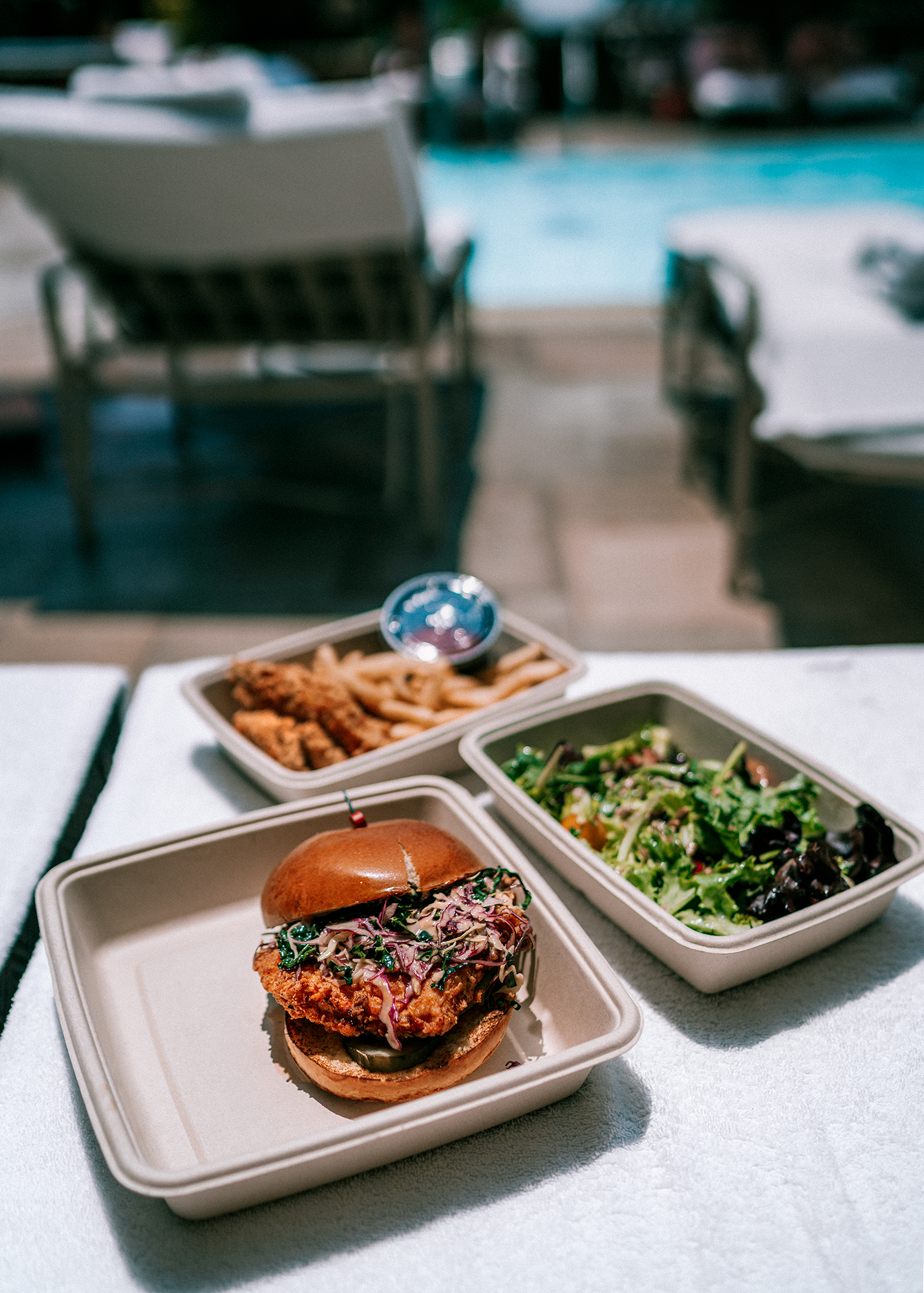 And then back to the pool! After months of struggling to figure out were to go, and the incredible amount of work and stress that went into the big launch of our online Master of Photoshop course, we were ready to do nothing but just CHILL. We brought down books and spent the entire day soaking in the sun poolside. This pool lunch was one of my favorites here - you can just tell by looking at it how amazing this spicy chicken sandwich was!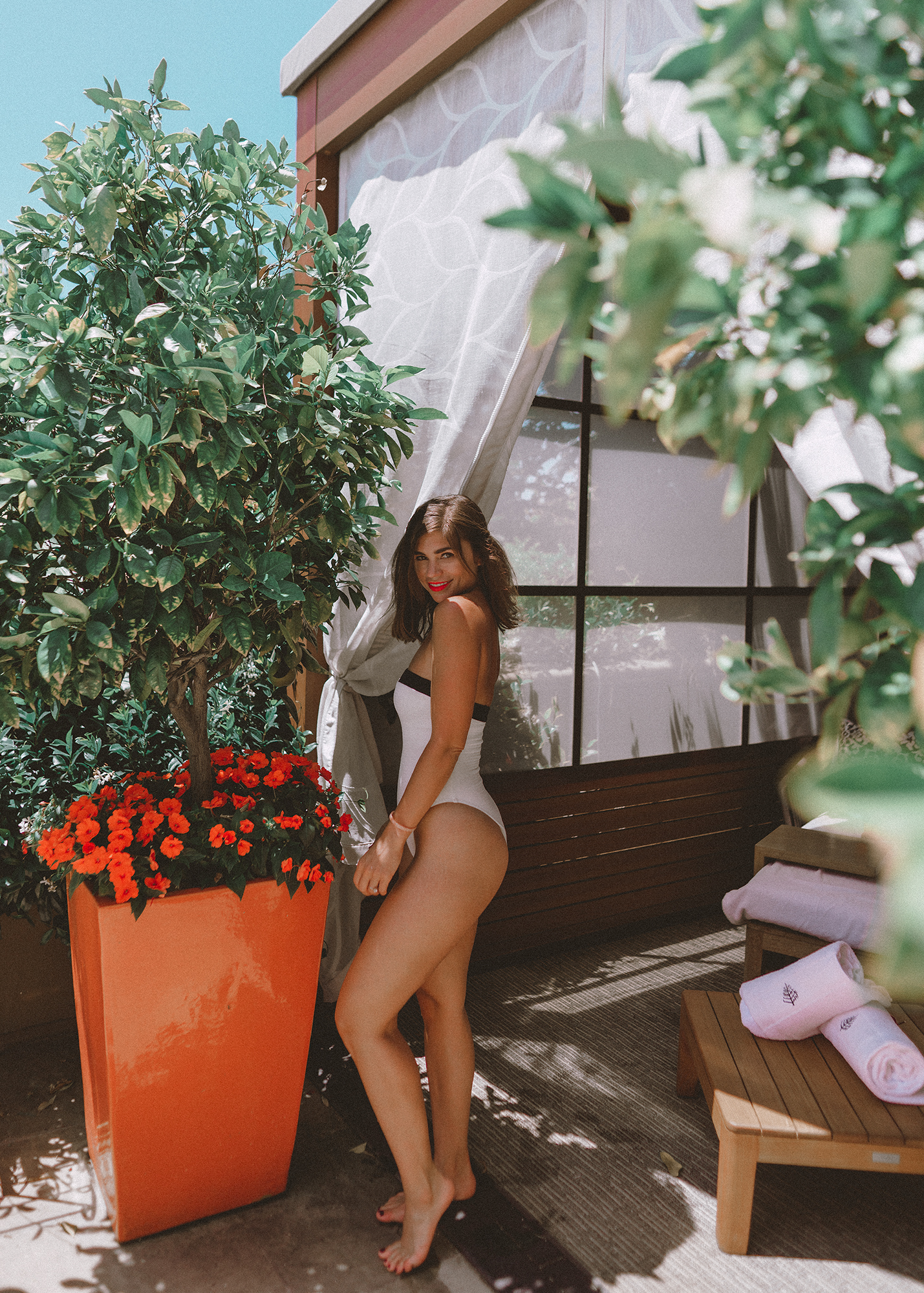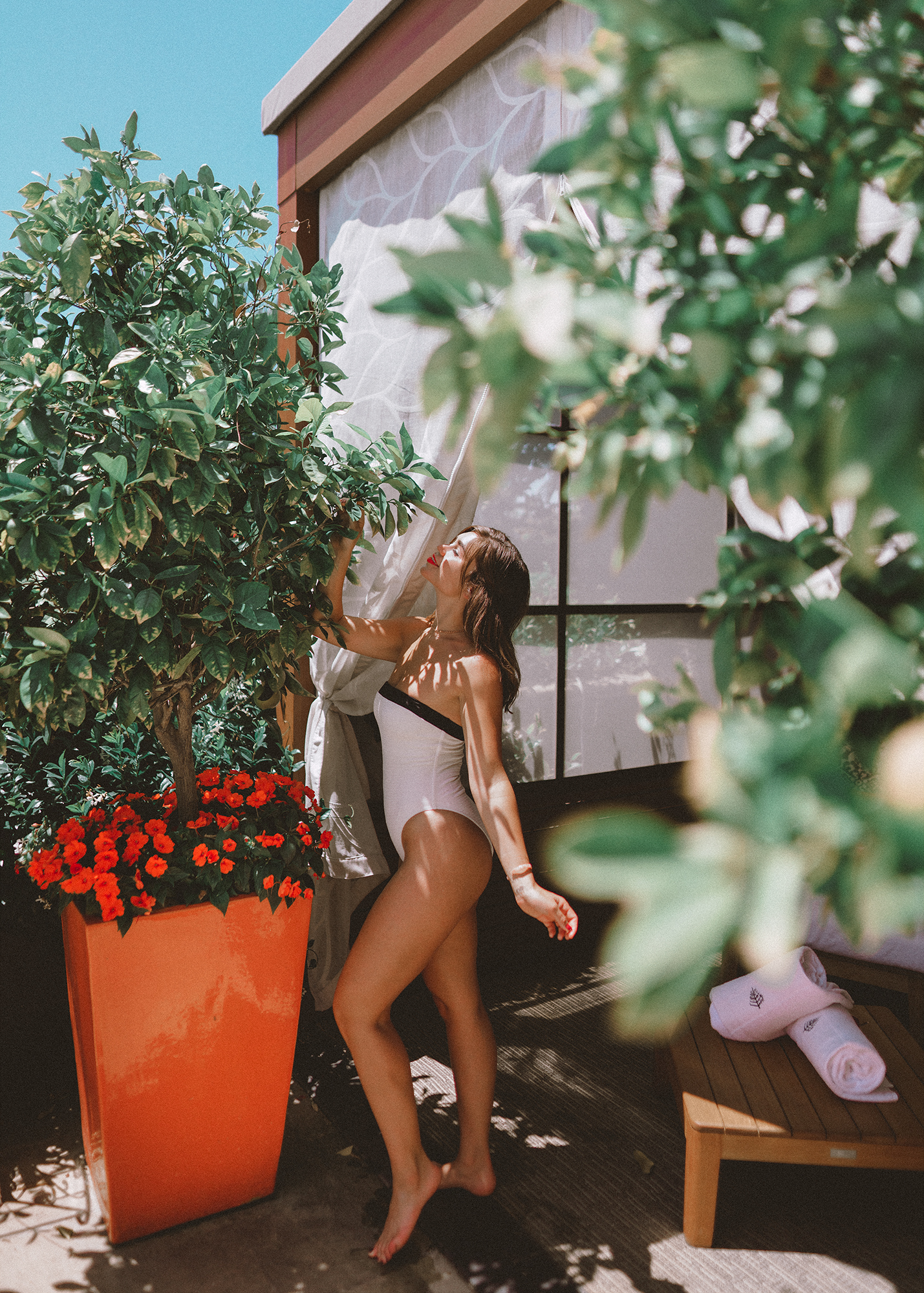 How lovely are these pool cabanas with citrus trees? My plant-obsessed self always love to see fruit-bearing trees in unexpected places. My dream home is just nothing but citrus trees and passionfruit vines.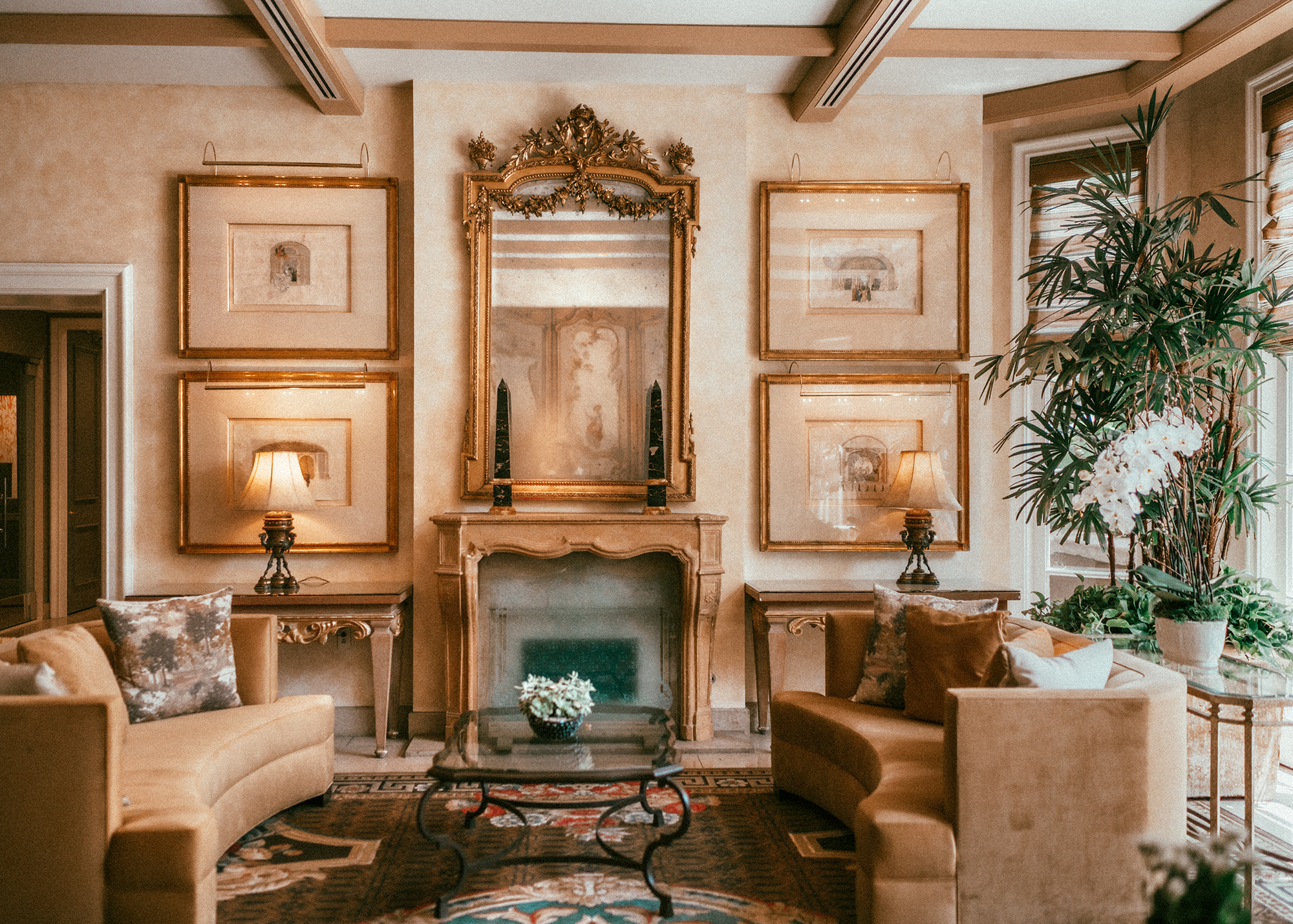 As we checked in to the hotel, I noticed this quiet sitting room off of the lobby and immediately fell in love with how much it felt like being in France or Italy. Since we can't go to Europe this summer - or for who knows how long - I'll take any chance I can here at home to shoot European style photos. I knew that we would need to come back to this room in my most dramatic outfit to create some Marie Antoinette or renaissance-esque photos.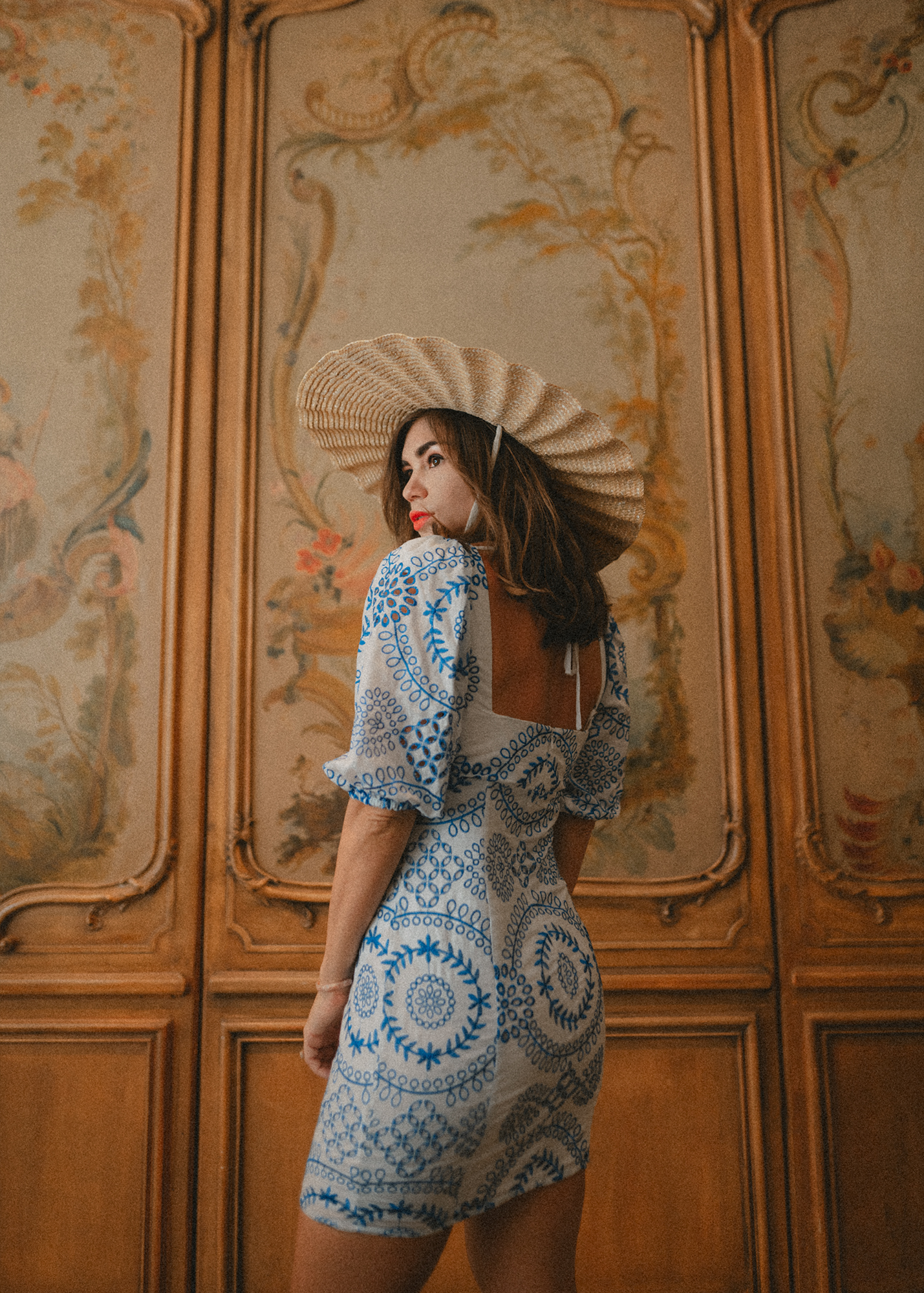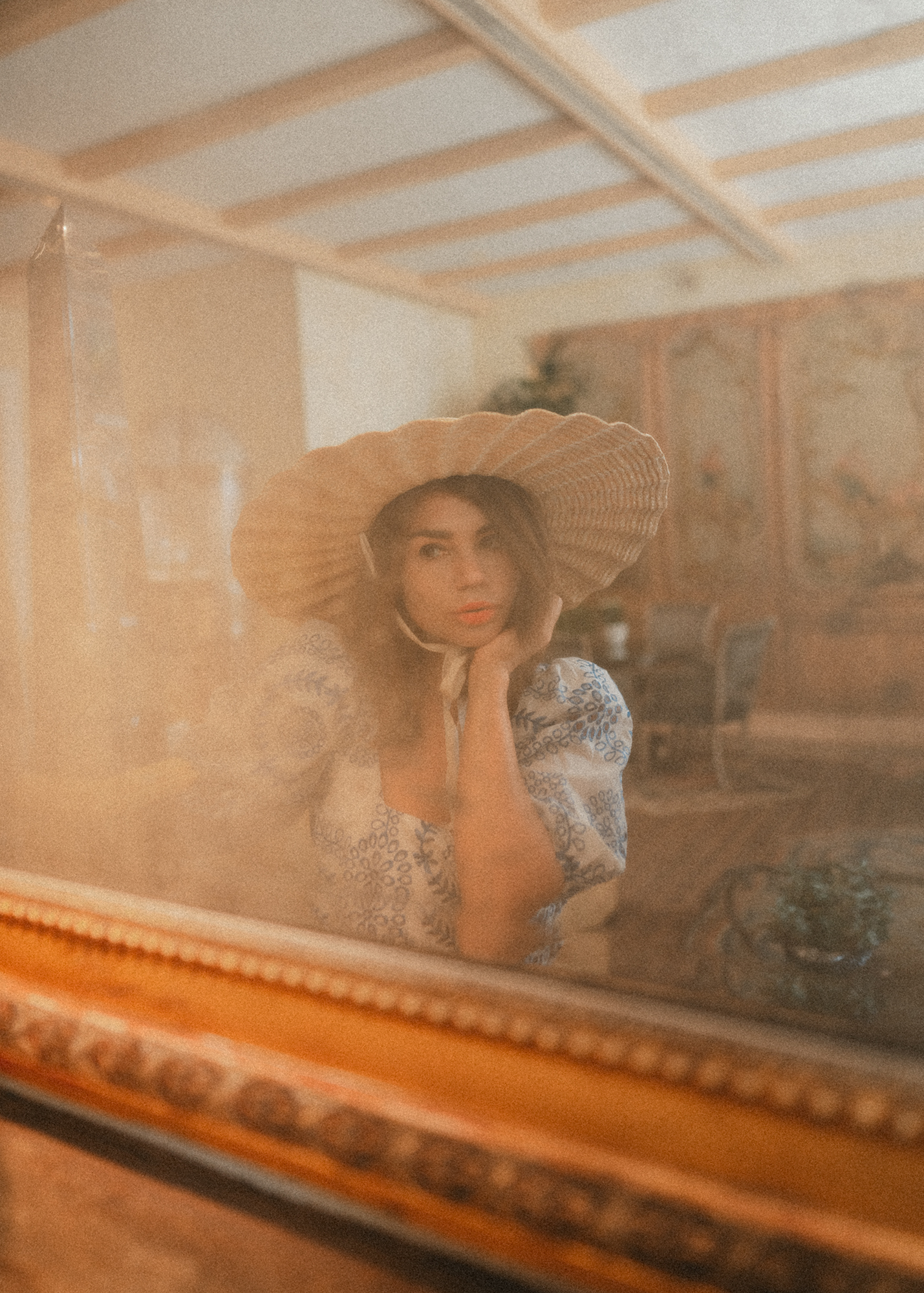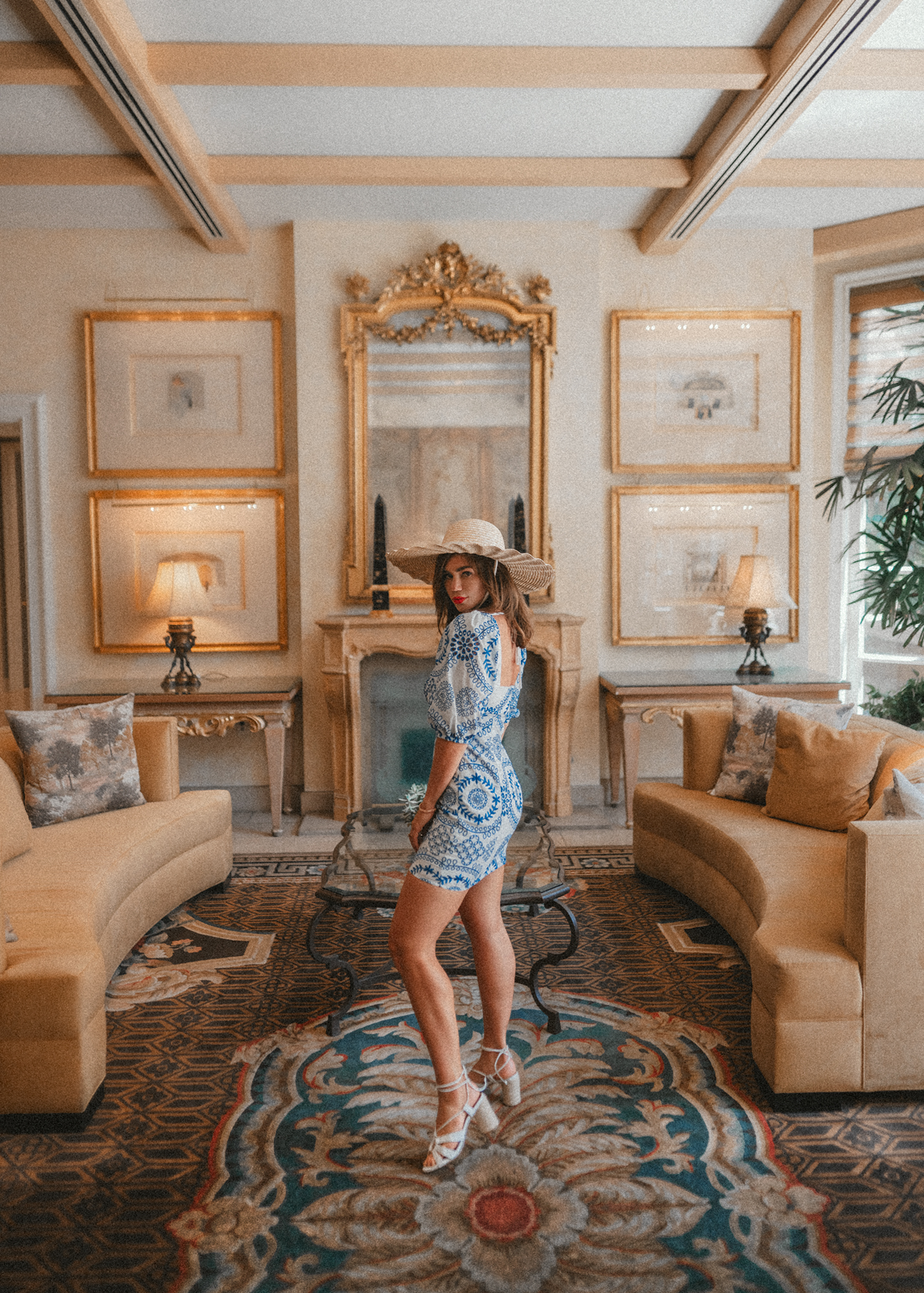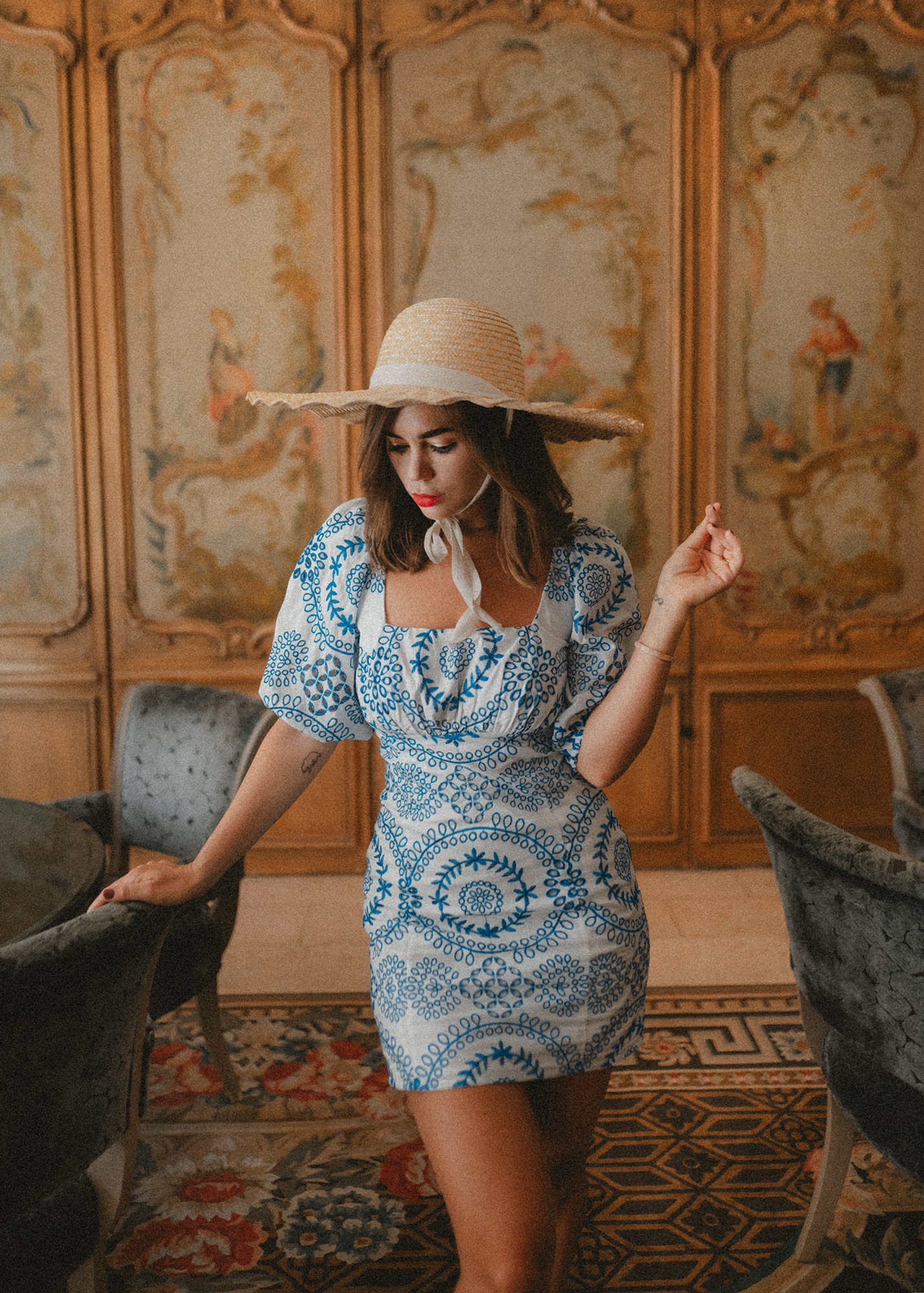 And I love, love how these turned out! I used the presets from my Film Collection to create a more vintage feel and had fun using every corner of the room for different effects. I was so excited that I happened to bring the perfect dress!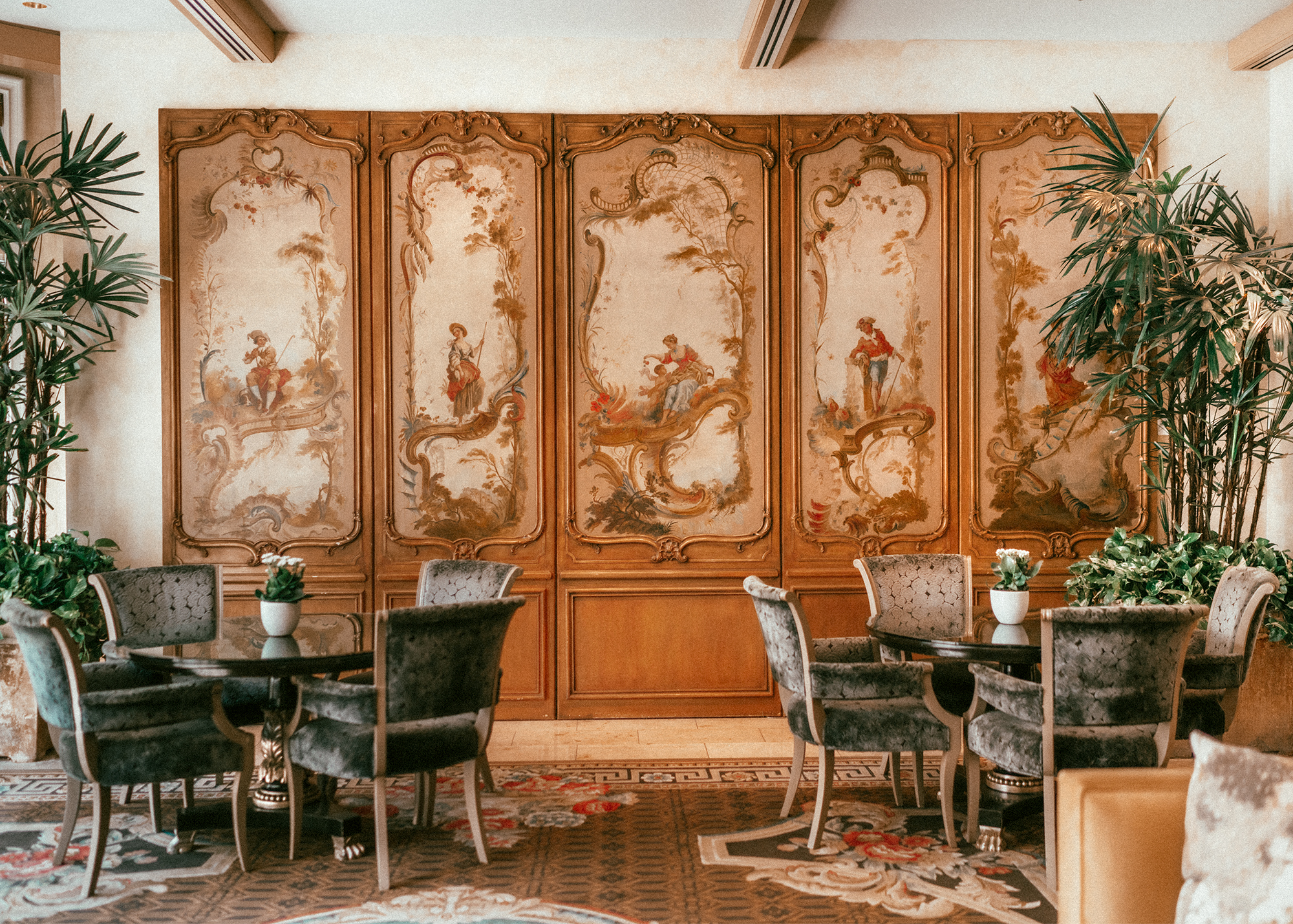 Feels just like being in a European palace! Or perhaps, the Four Seasons Paris?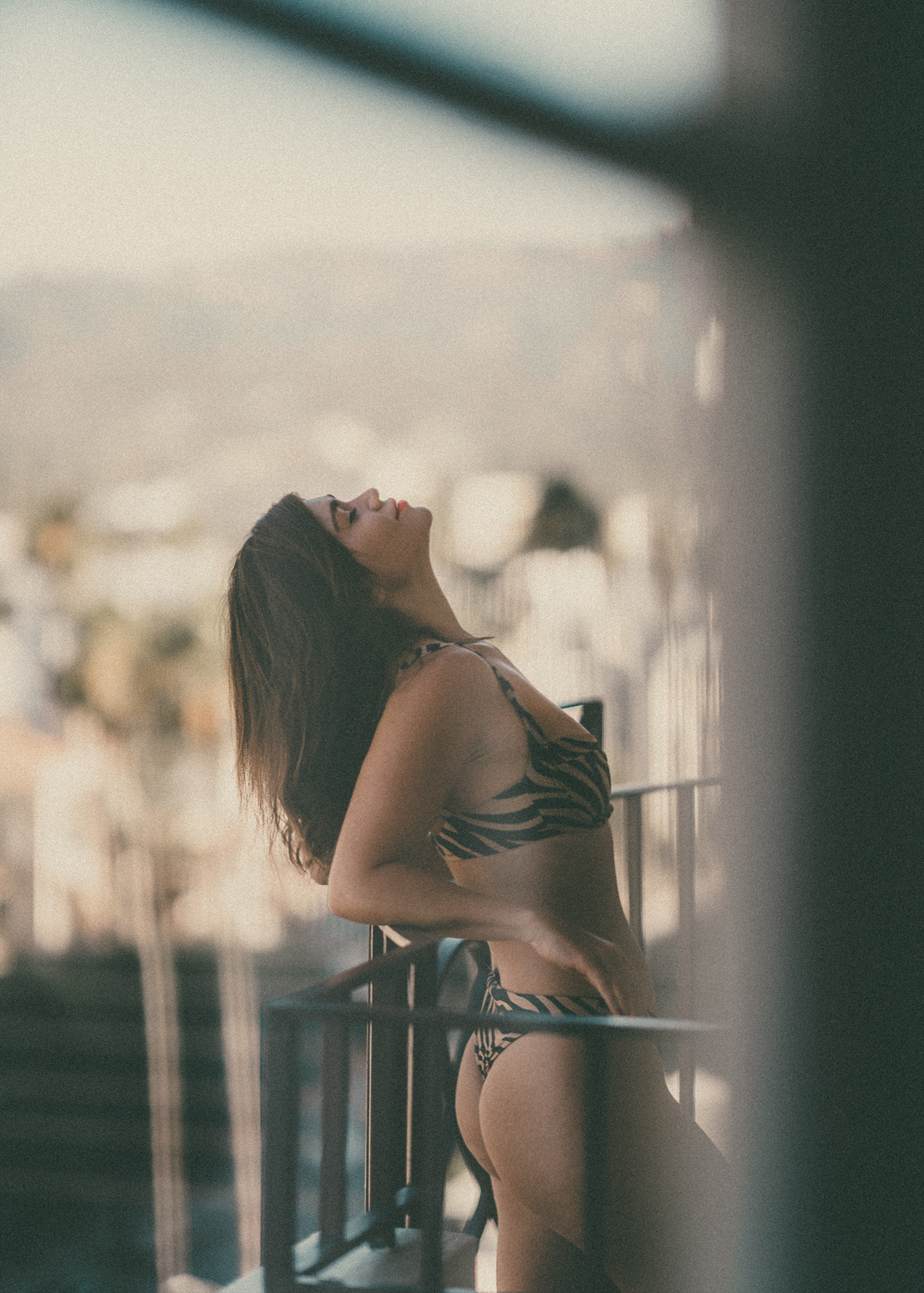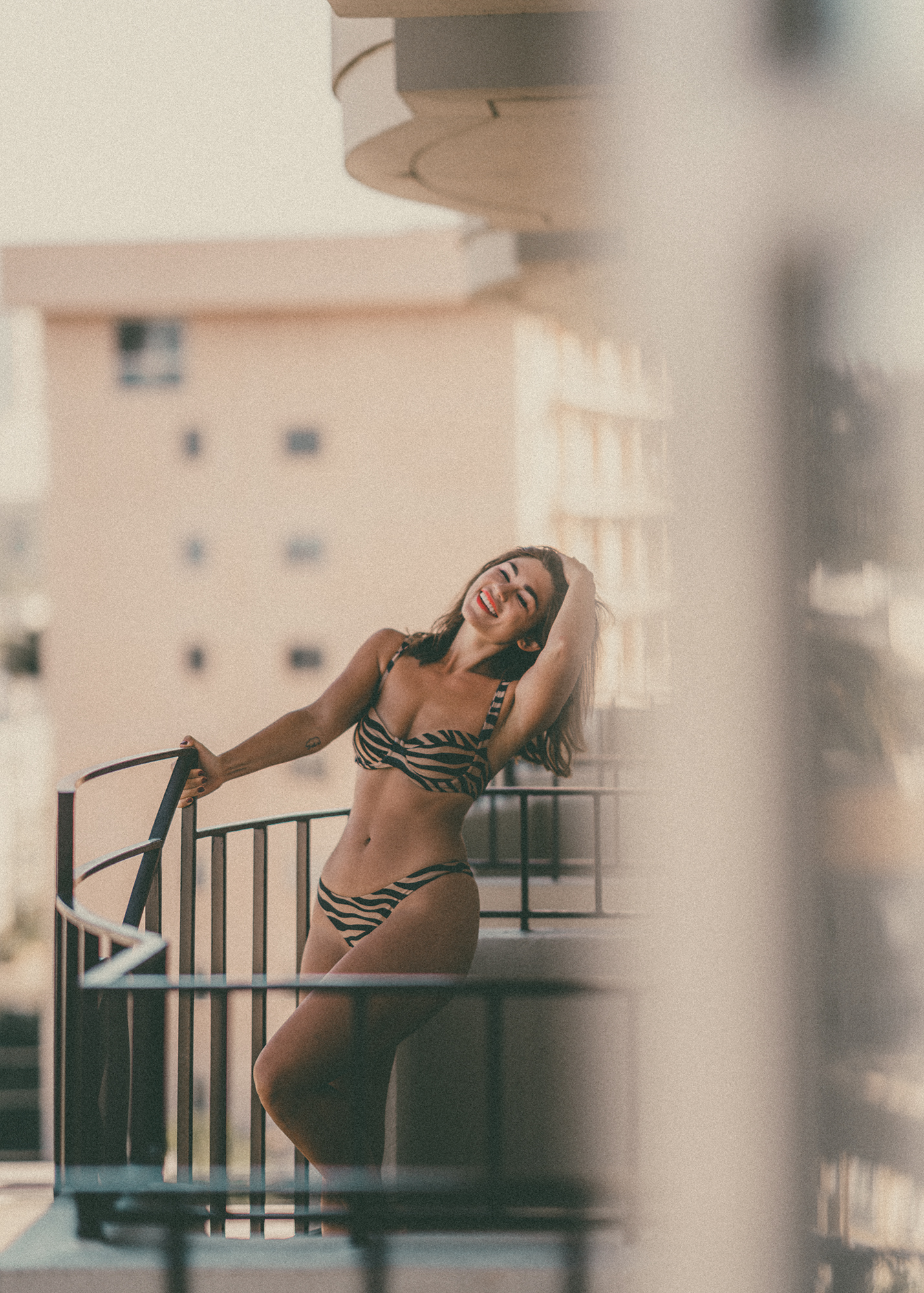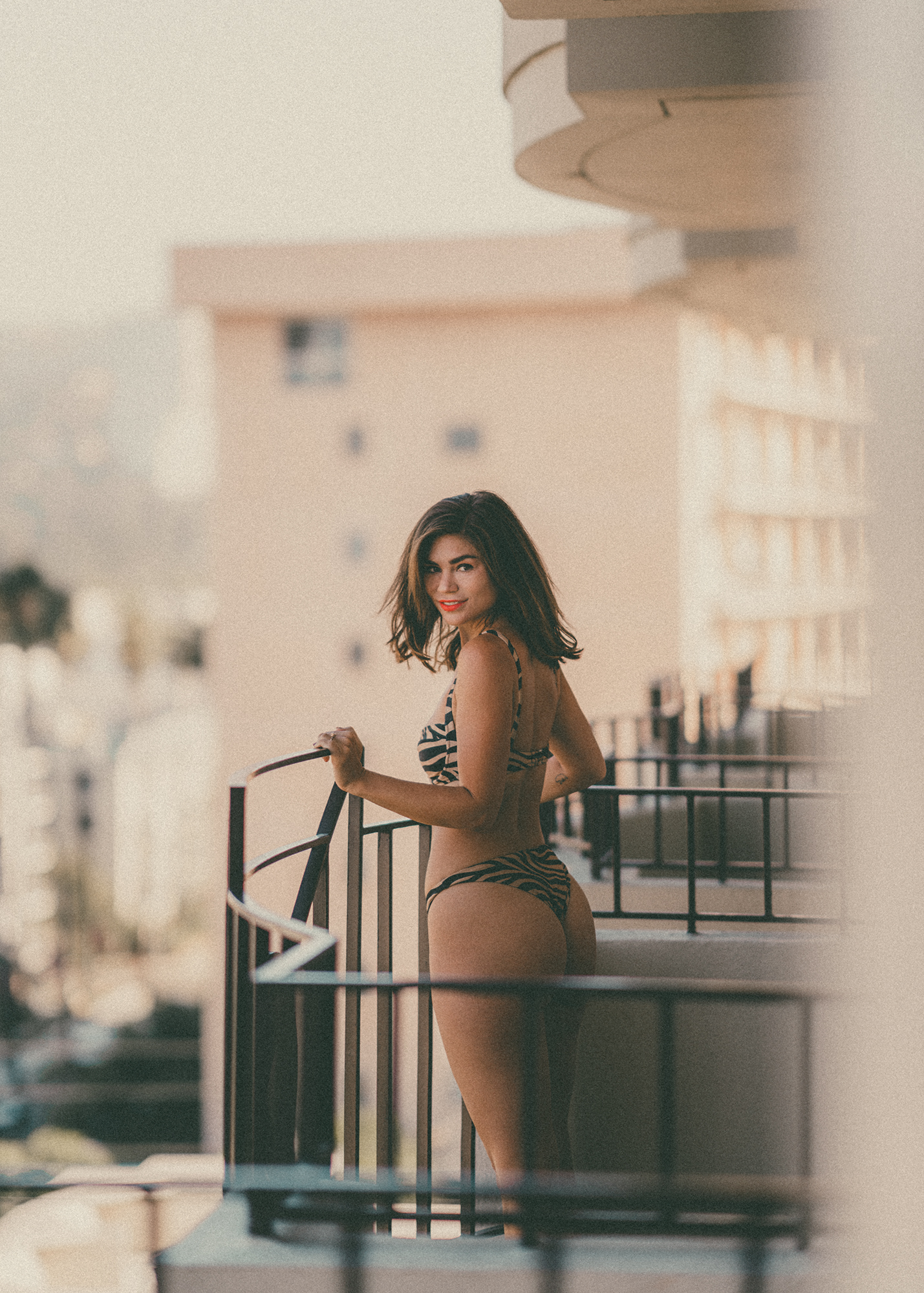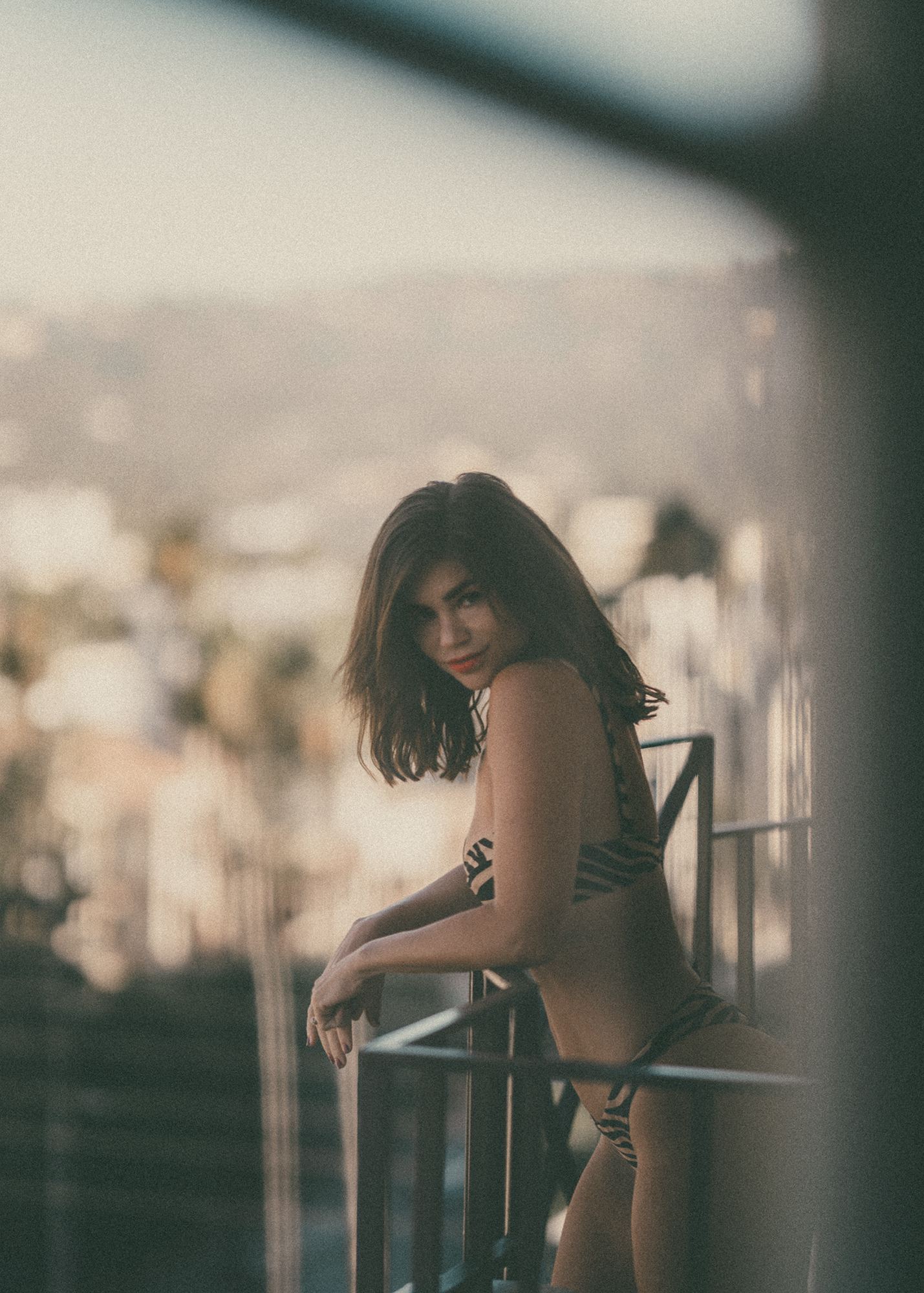 Despite living in Los Angeles for the last 2 and a half years, we rarely see much of the city. In normal times, traffic can be so daunting that unless there is something we can't miss, we often won't leave the neighborhood. In the afternoon, heading from Santa Monica to downtown Los Angeles can take over 2 hours! We were once in a cab for 2 1/2 hours to get to a concert, and our ride home took a grand total of 18 minutes. Even though I was born and raised just a couple of cities up the coast, the city still feels so new and unexplored to me. I focused so much in my youth on moving out to New York City as fast as I could, that I never really stopped to look around LA much.
Even if we can't travel - a staycation like this Four Seasons dream definitely feels like we are.