March 1, 2020 Hotels And Resorts
The Top 10 Most Insane Luxury Hotels in the World
Some of the best, luxurious, and most incredible hotels and resorts all around the world, from private islands to historic accommodations in the center of European cities, to the most romantic honeymoon paradises. Start here to plan your wildest travel dreams!
1. La Residence, Franschhoek, South Africa
Consistently a regular fixture at the top of many Best Hotel in the World round ups, La Residence is truly a luxurious dream. About 90 minutes outside of Cape Town in South Africa's Wine Country, the hotel is surrounded by rolling hills full of vineyards, and offers wine created from their own grapes. The property has wild peacocks roaming the expansive grounds, enclosures with ponies and antelopes, and every room is decadent and individually designed. We spent just one night here on our road trip through South Africa's Garden Route, and it is still one of the most incredible hotels we have ever been to.
See my full blog on La Residence here!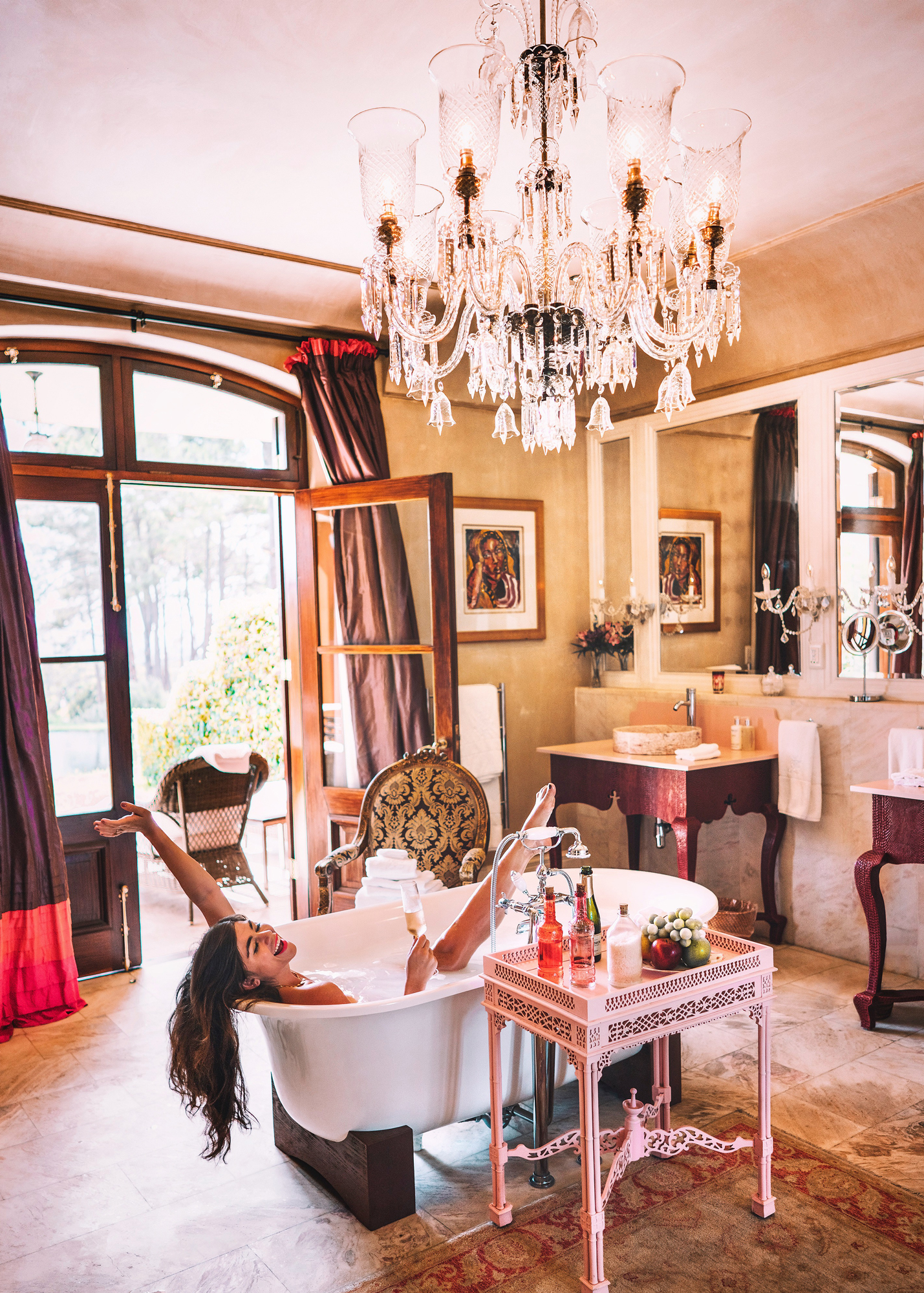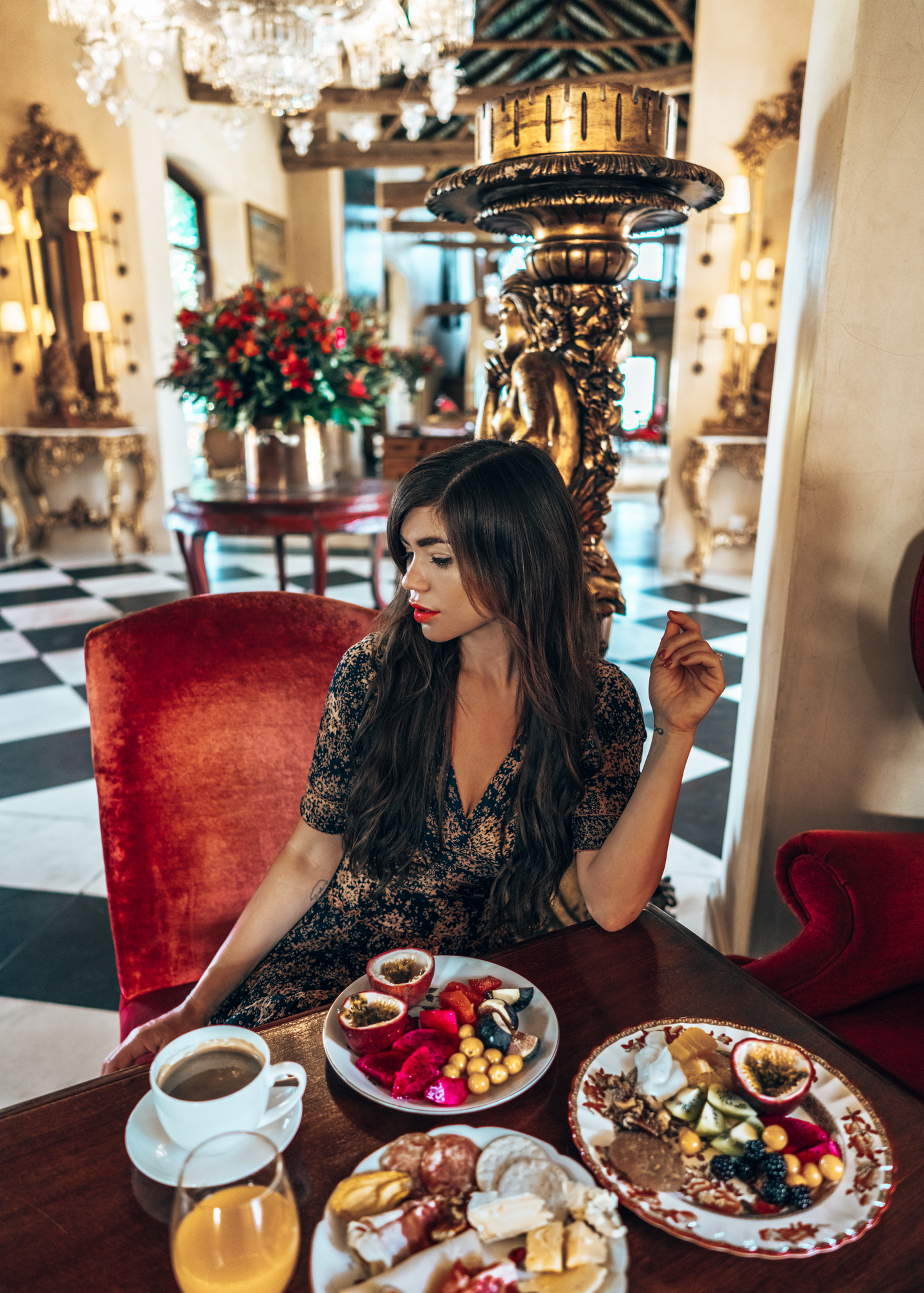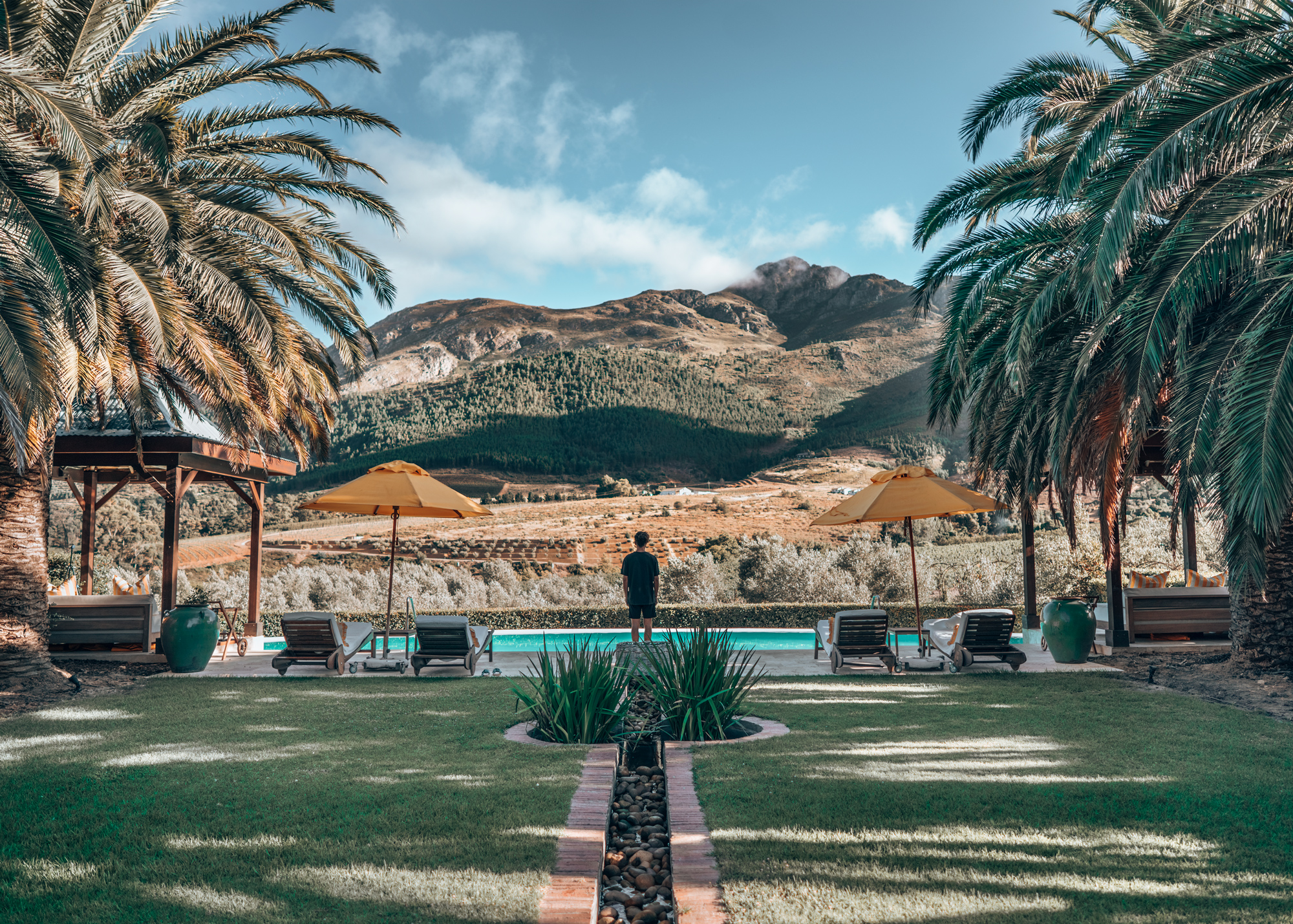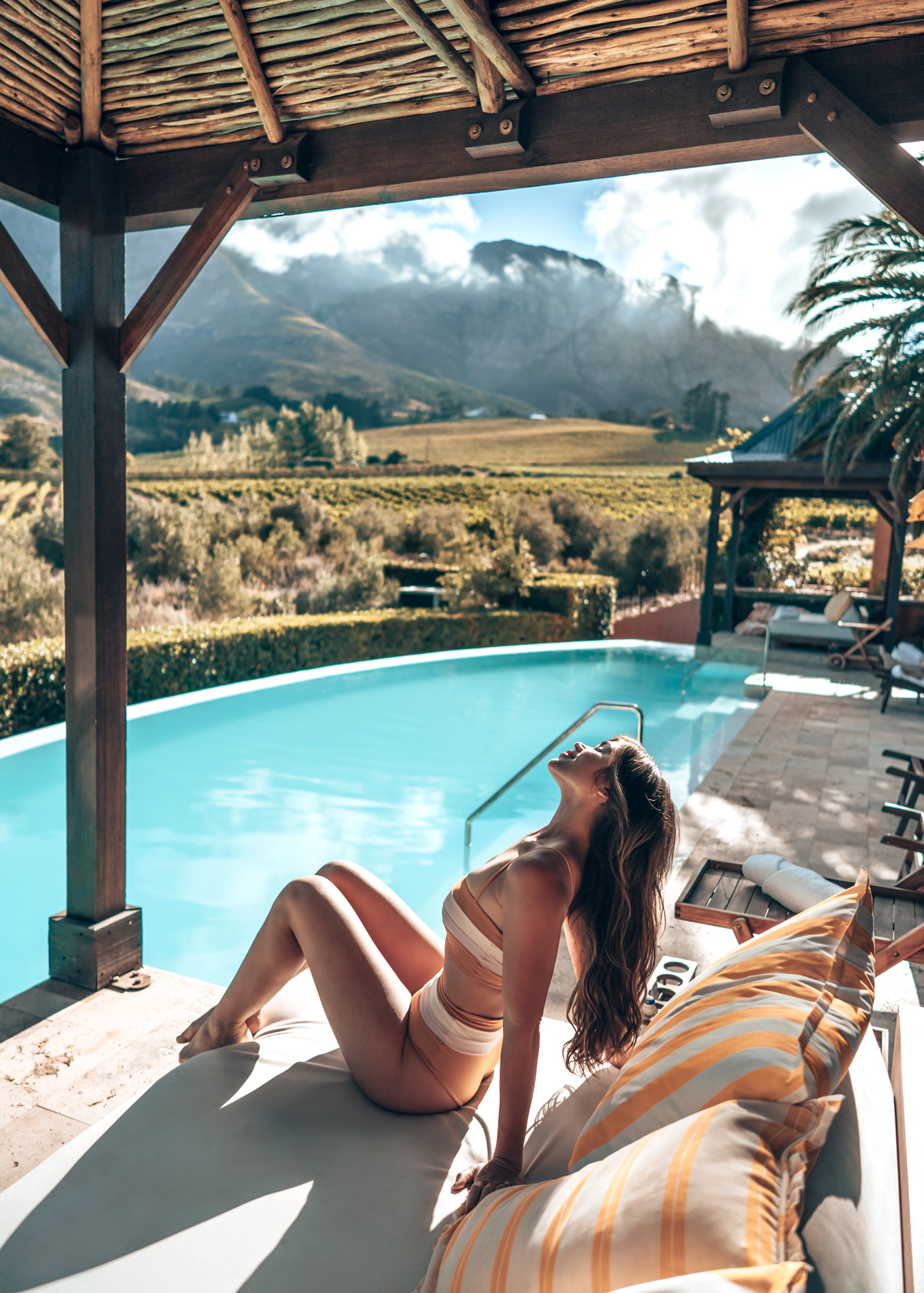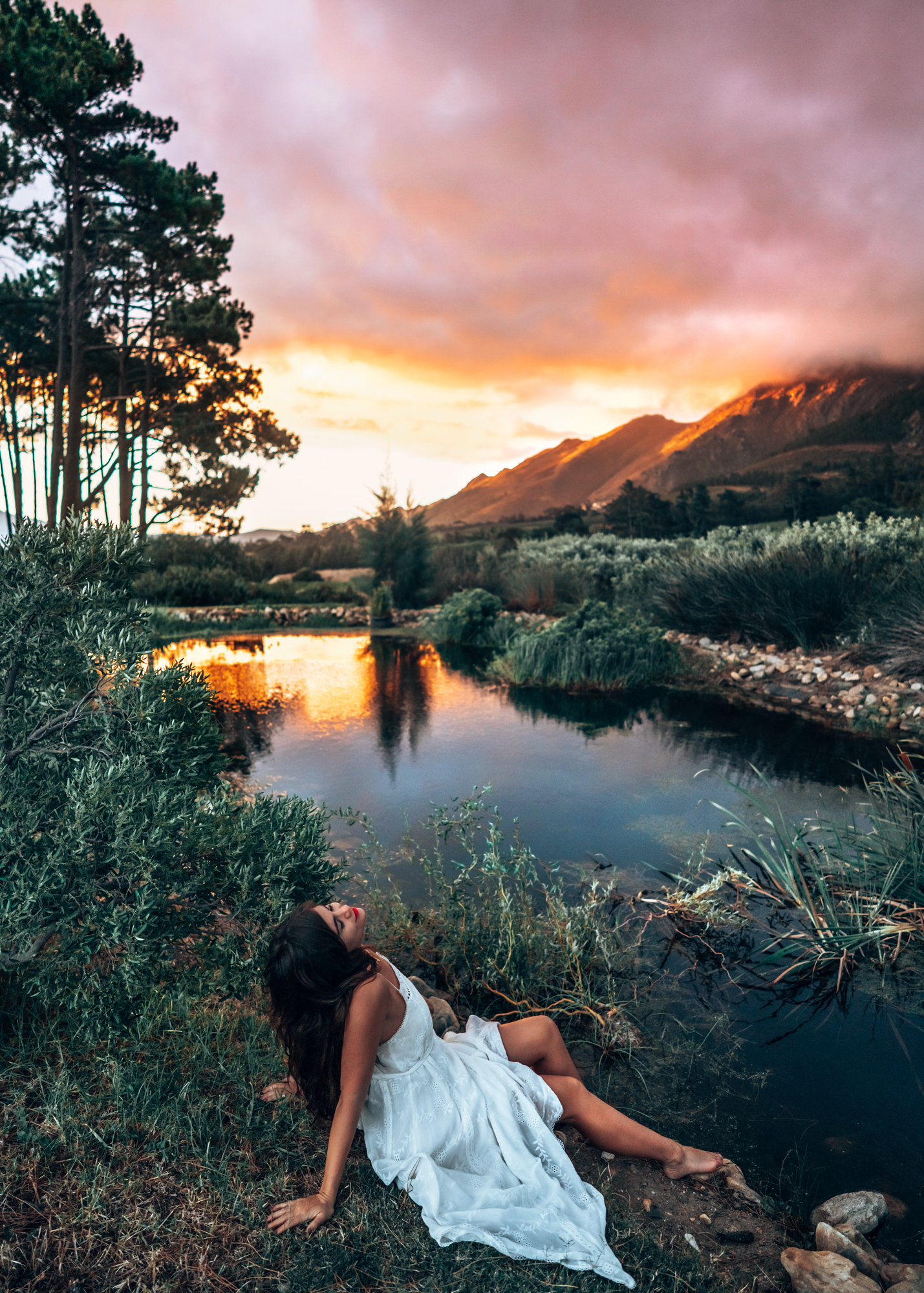 2. Four Seasons Resort Bora Bora, French Polynesia
Visiting The Four Seasons Bora Bora was one of our biggest dreams come true! The hotel is truly an icon - and is every bit as beautiful in person as in the photos. White sand beaches, the crystal clear lagoon, overwater bungalow with an iconic view, and expansive grounds with more pools and lagoons than I ever realized, this honeymooner's spot is truly the definition of South Pacific Paradise.
See more about our stay in Bora Bora here!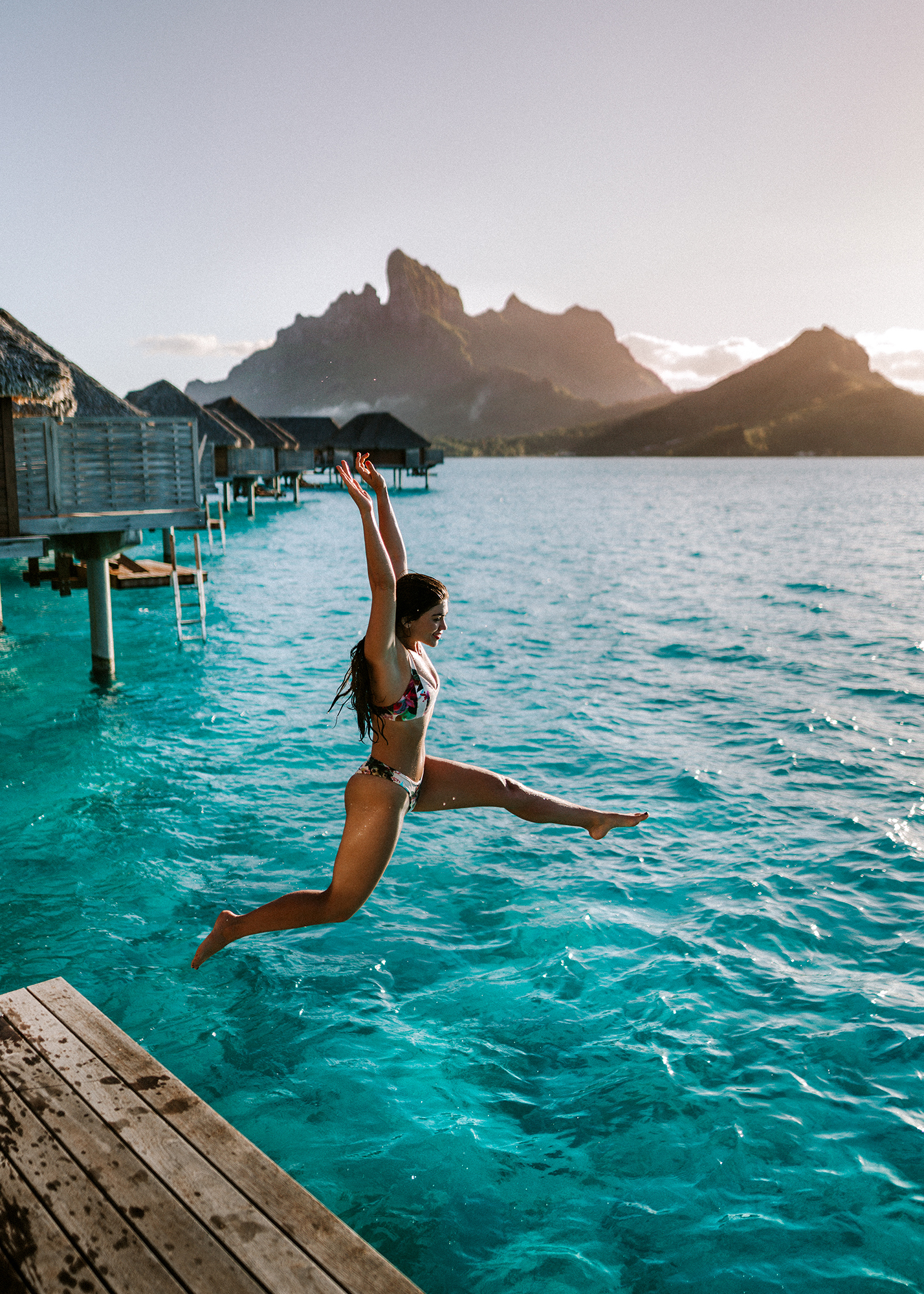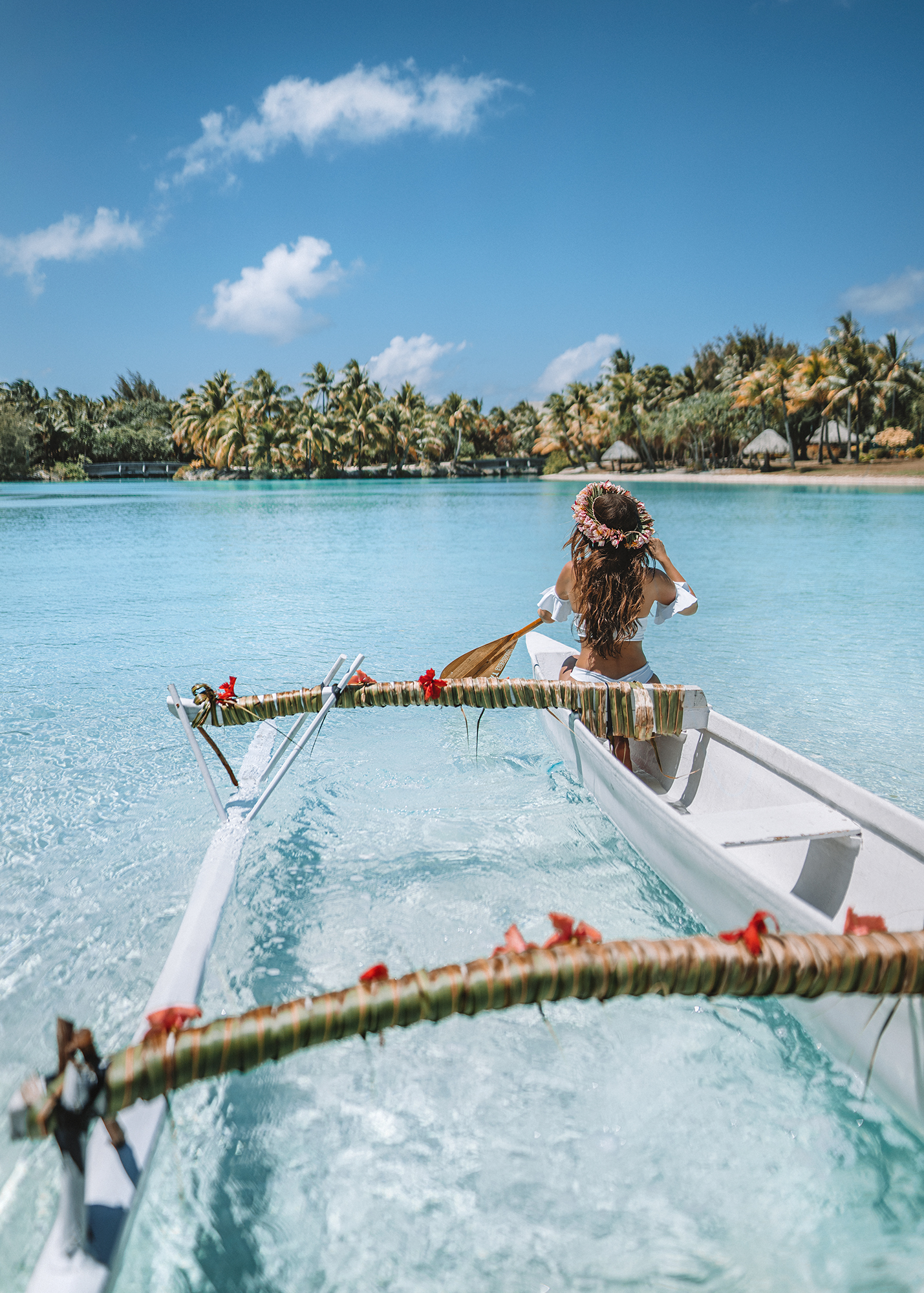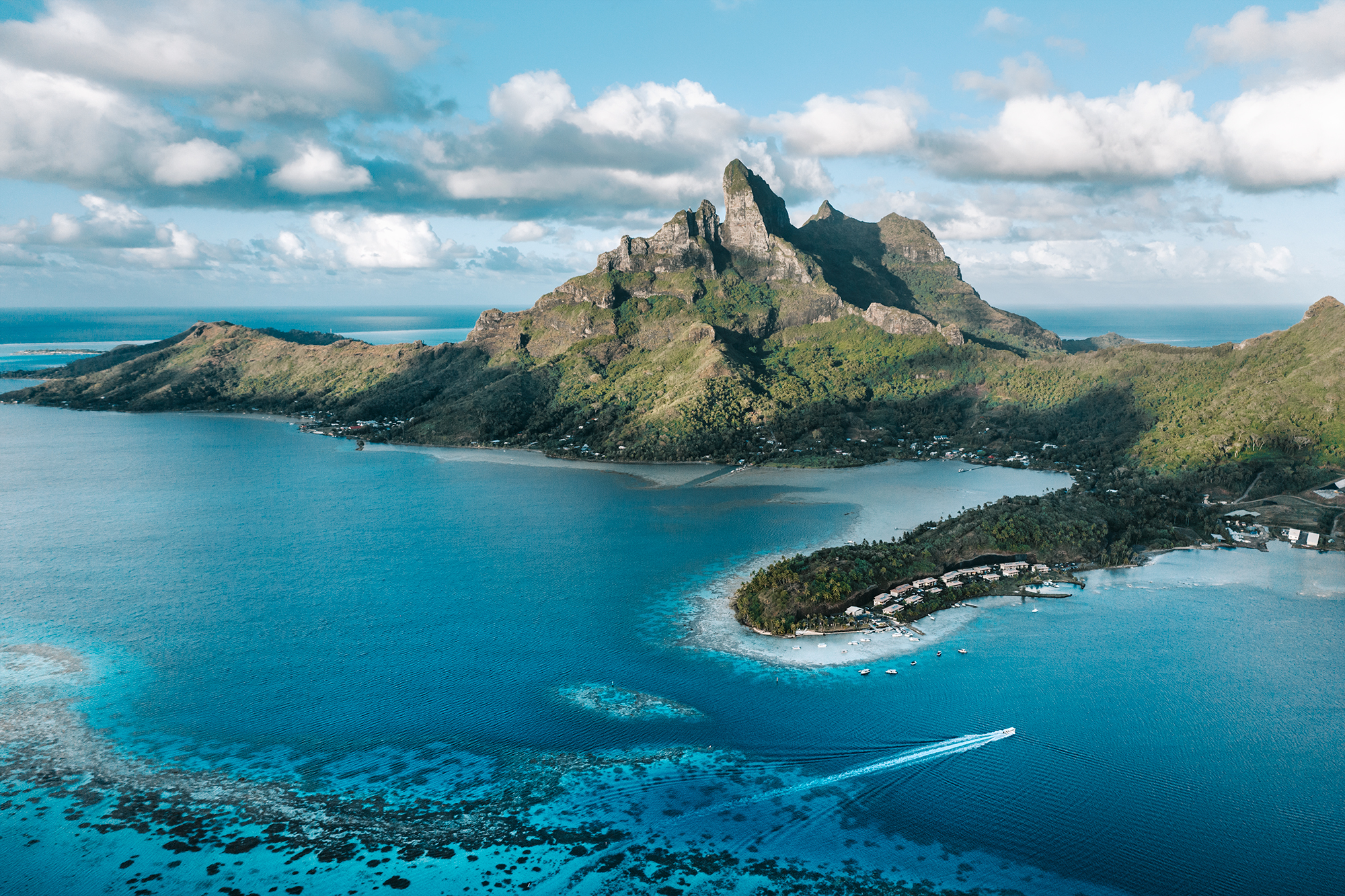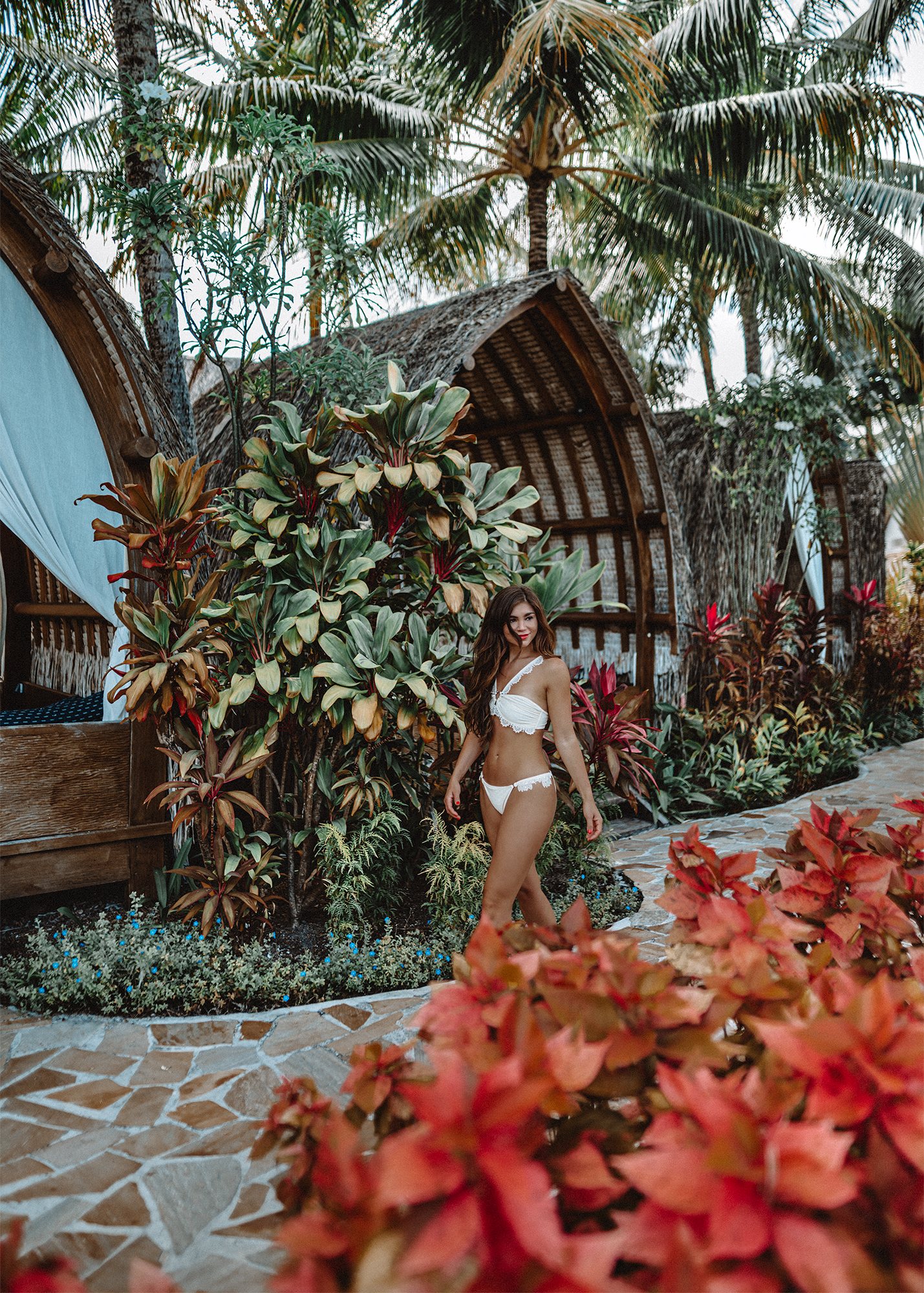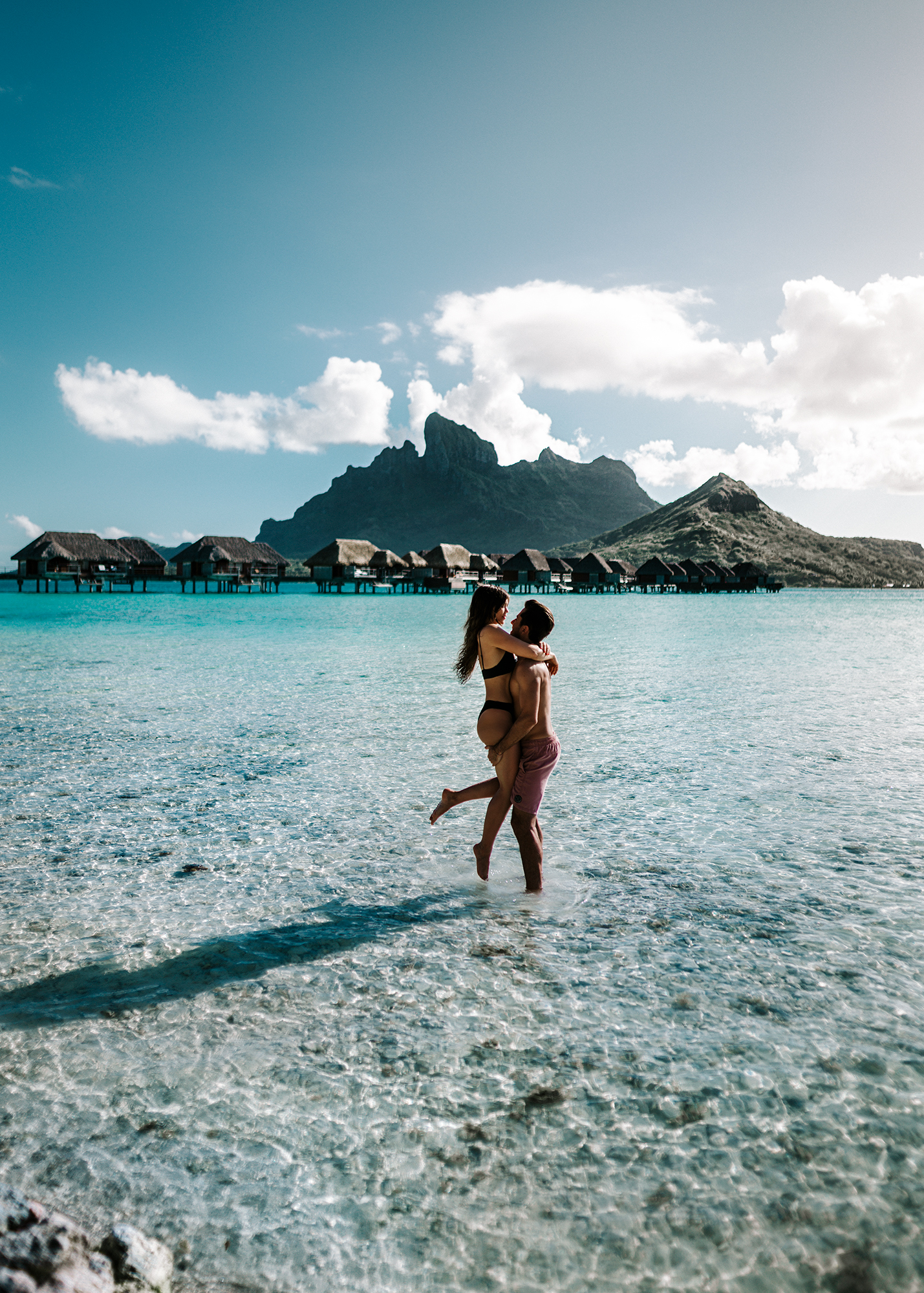 3. Grand Hotel Excelsior Vittoria, Sorrento, Italy
I hate to say it, but I don't believe the photos we have from the palatial Grand Excelsior Vittoria do the property here justice. This is truly one of the most beautiful and royal places we have ever seen - and was our very last stop on our entire summer in Europe in our first year on the road. The property sits up high in Sorrento overlooking the sea, and feels like a renaissance castle, but a stroll through the gardens brings right out to the main center of Sorrento along the Amalfi Coast. Not to mention, the breakfast hall (pictured below) might be the most beautiful room I have ever seen.
Read more about Excelsior Vittoria on my blog here!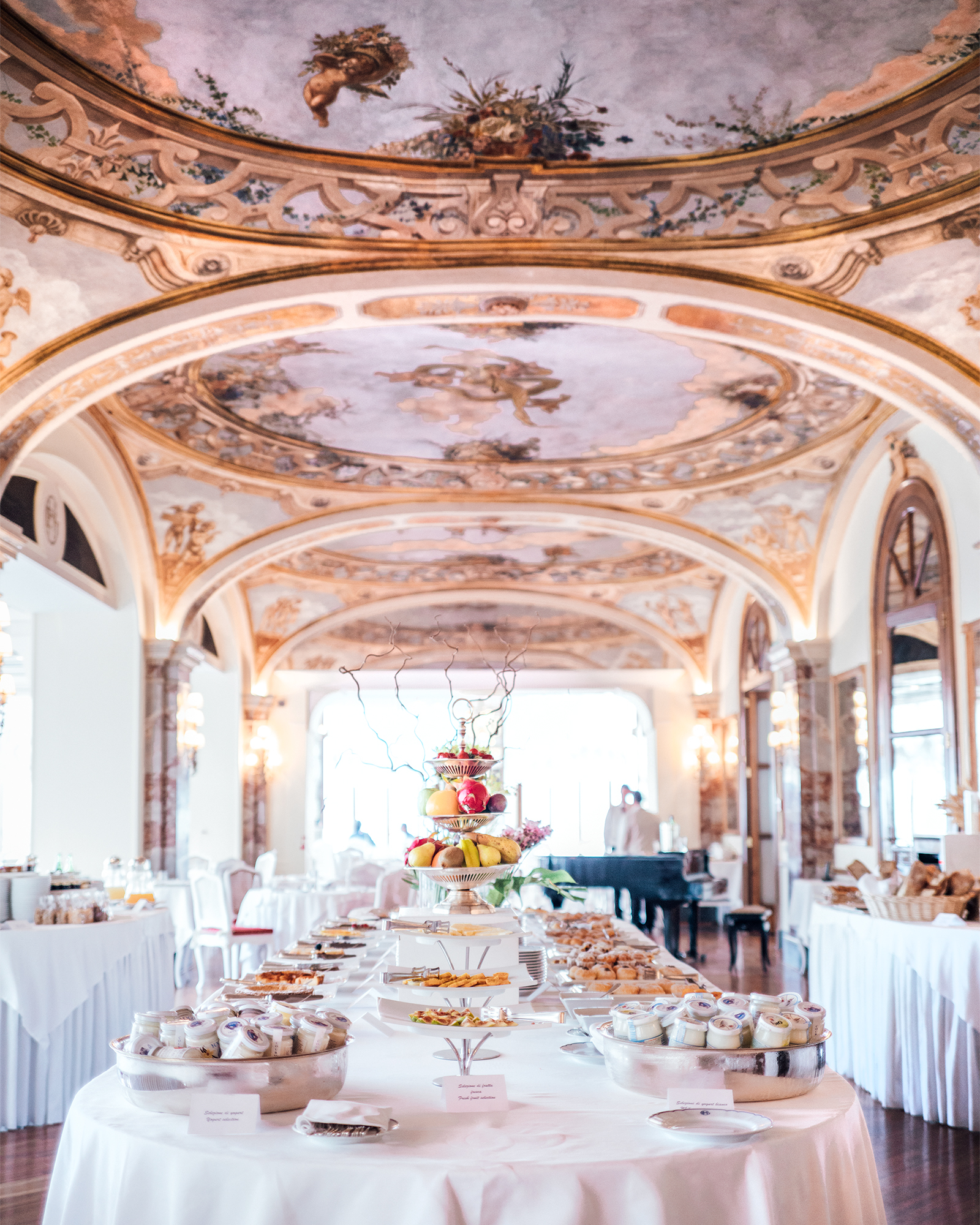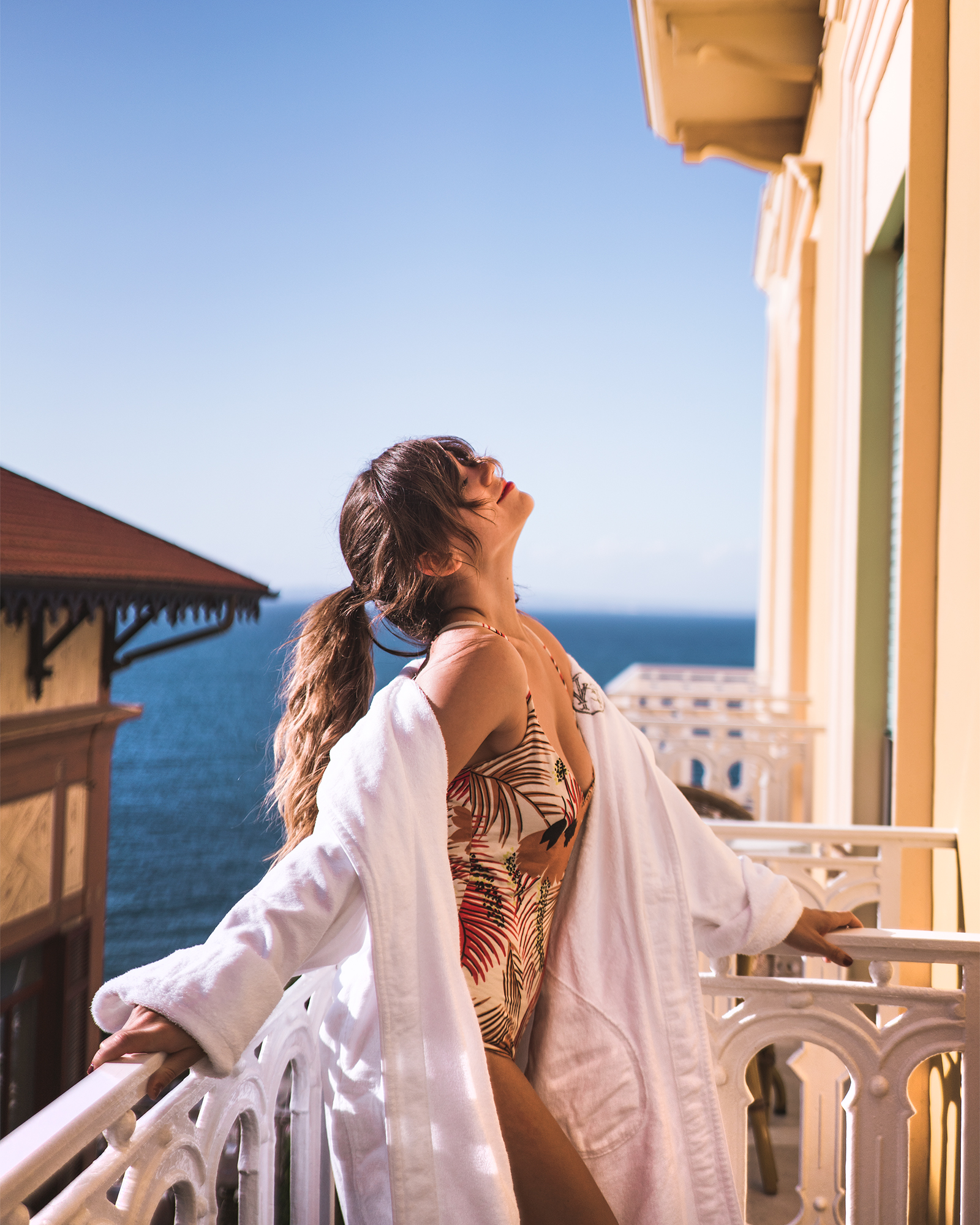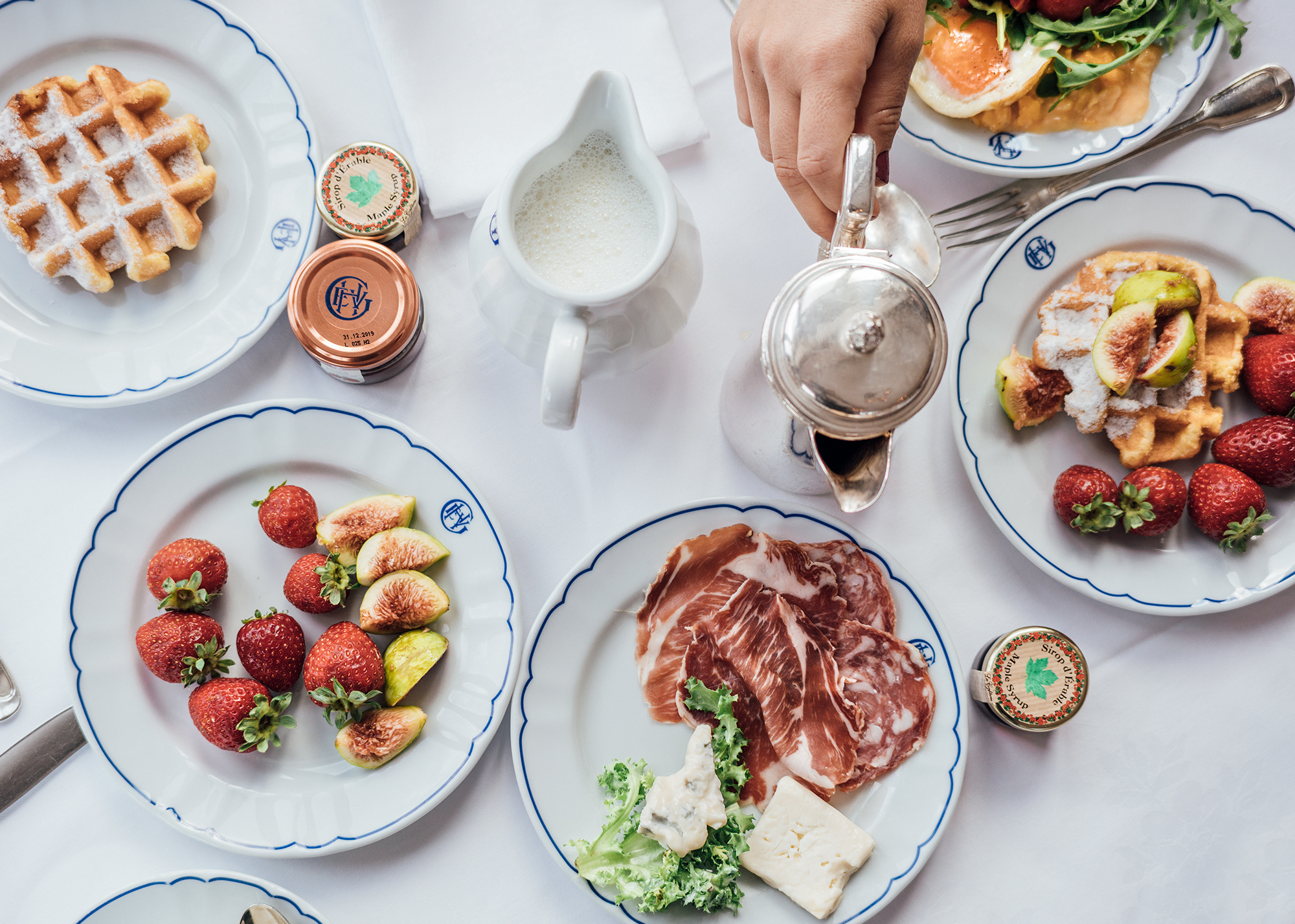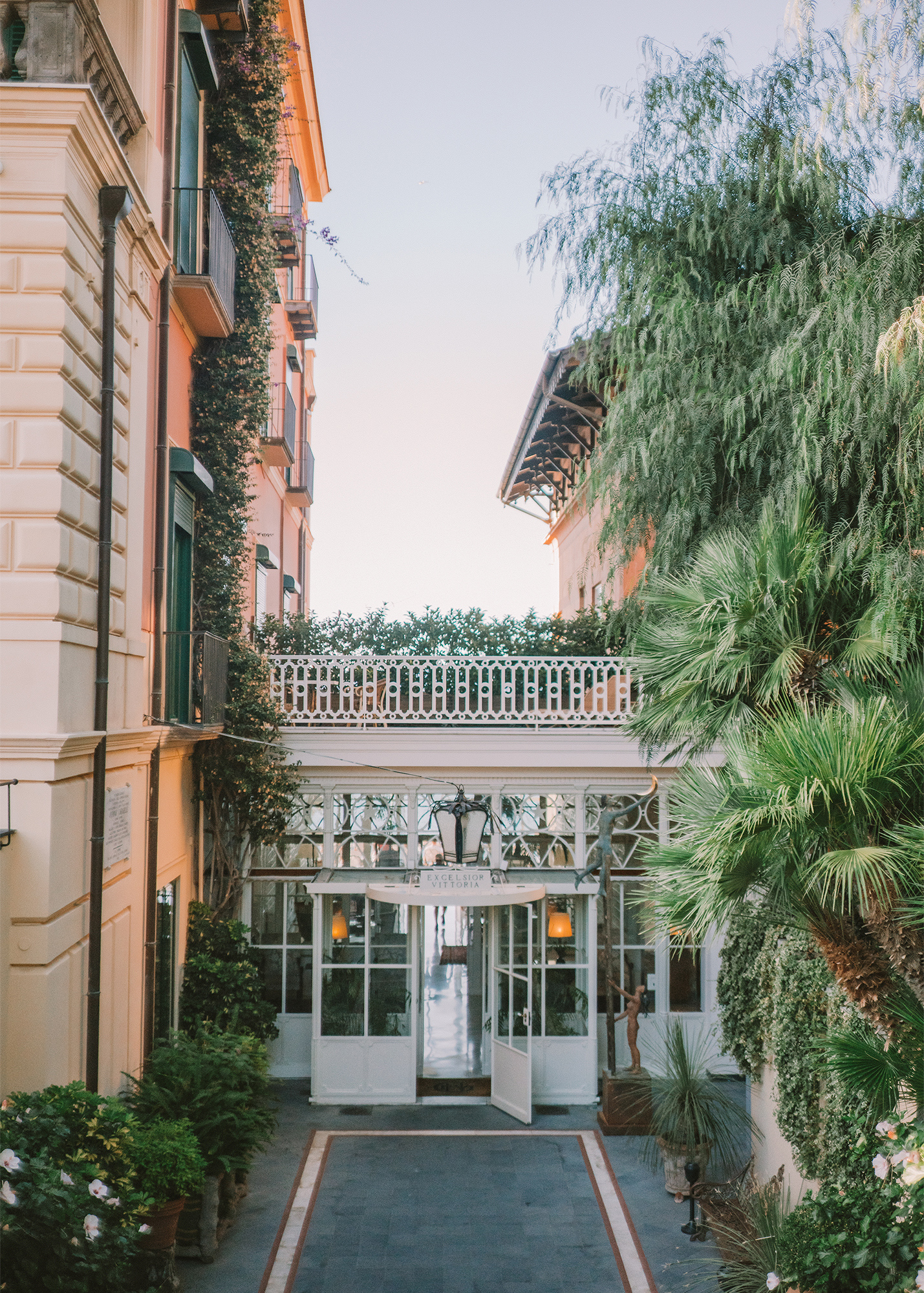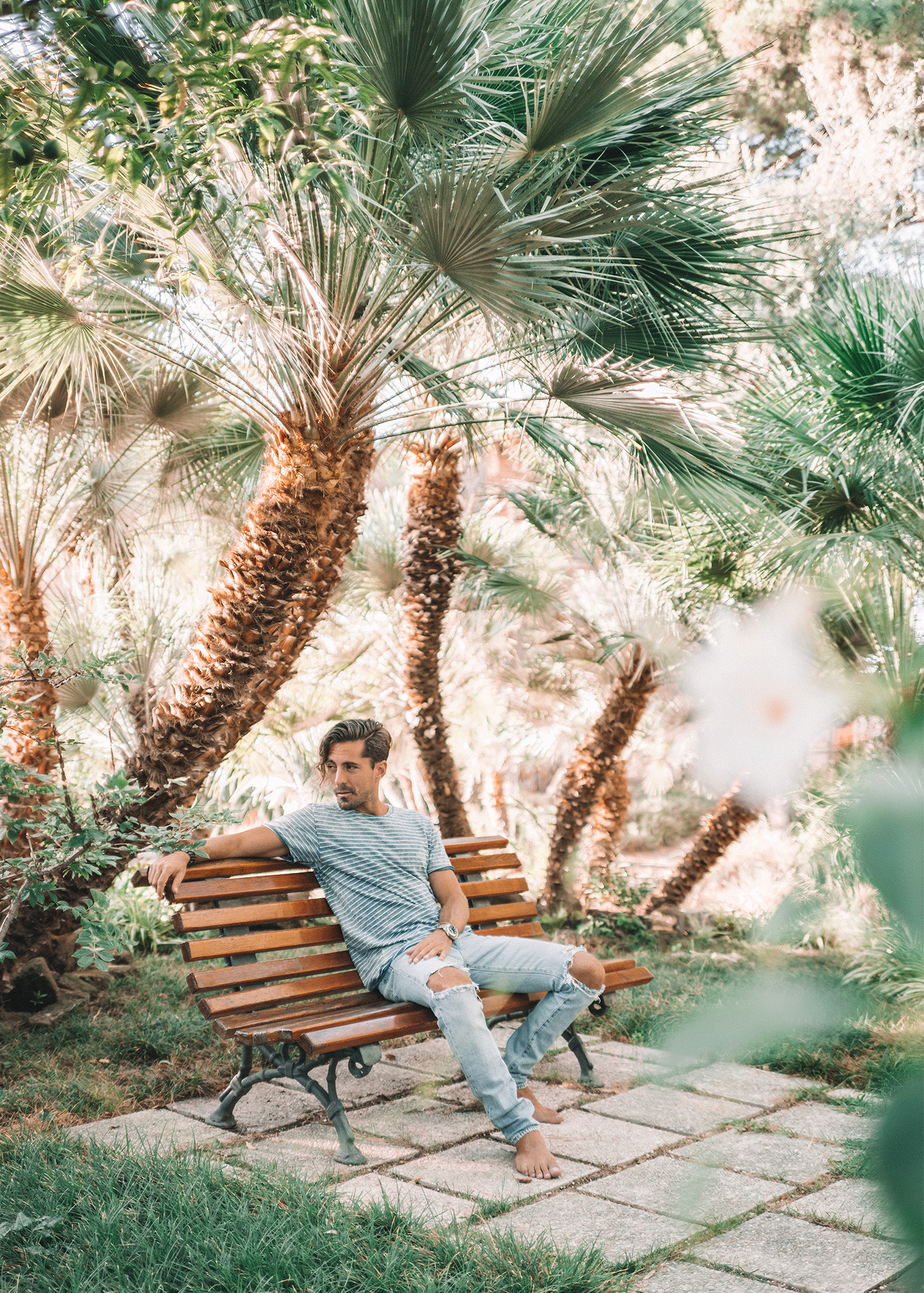 4. Savasi Private Island, Fiji
We ended our two weeks in Fiji at this magical place, and have been dreaming of returning ever since. To reach Savasi Island, you take a quick flight from Fiji's main airport of Nadi to Savusavu - and find yourself on an incredible, stunning, South Pacific dream. Our room here was up high and felt like being in the jungle, with a giant stone bathtub and wrap-around terrace, and was just a few short steps to the beach. While I am not someone who generally considers service a main attraction of hotels, every member of the staff here was incredible. All of our meals were prepared specially for our tastes, and around the island the staff will cut down and open coconuts for you, take you on a nature walk or guide you on a snorkel, and do everything they can to make sure you are having the most fun possible. Savasi Island truly felt like one of the most romantic places we have ever been.
See more about this magical island on my blog here!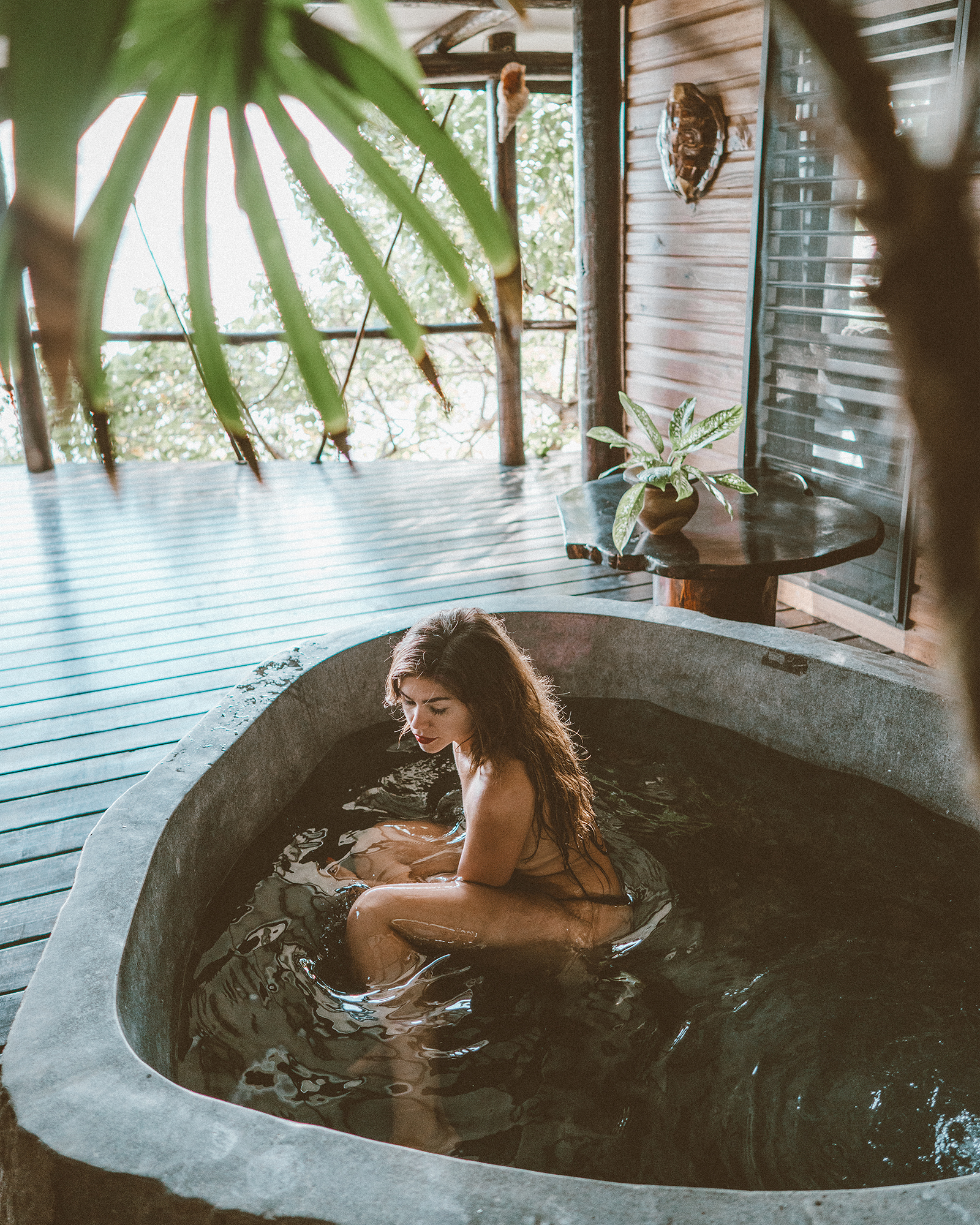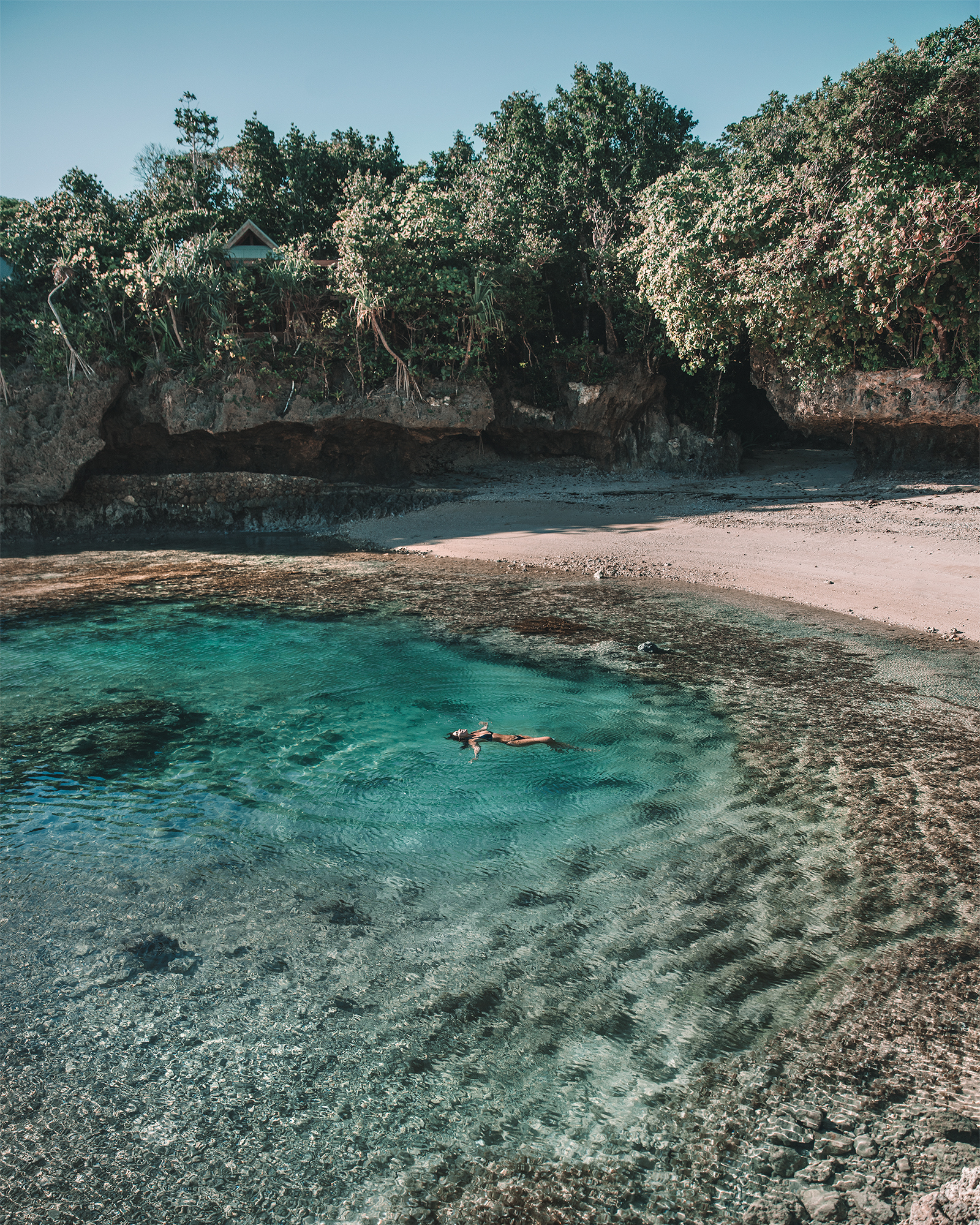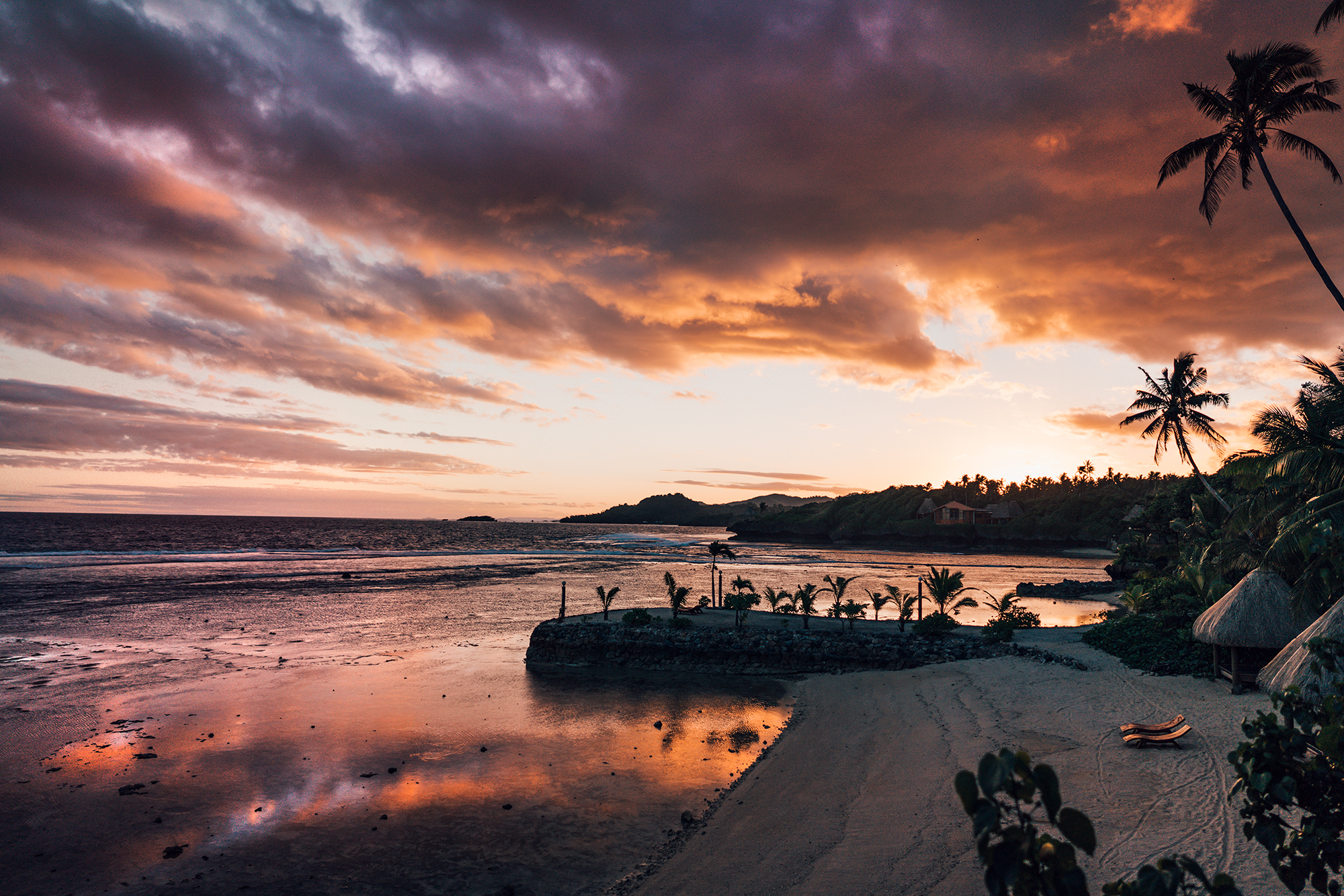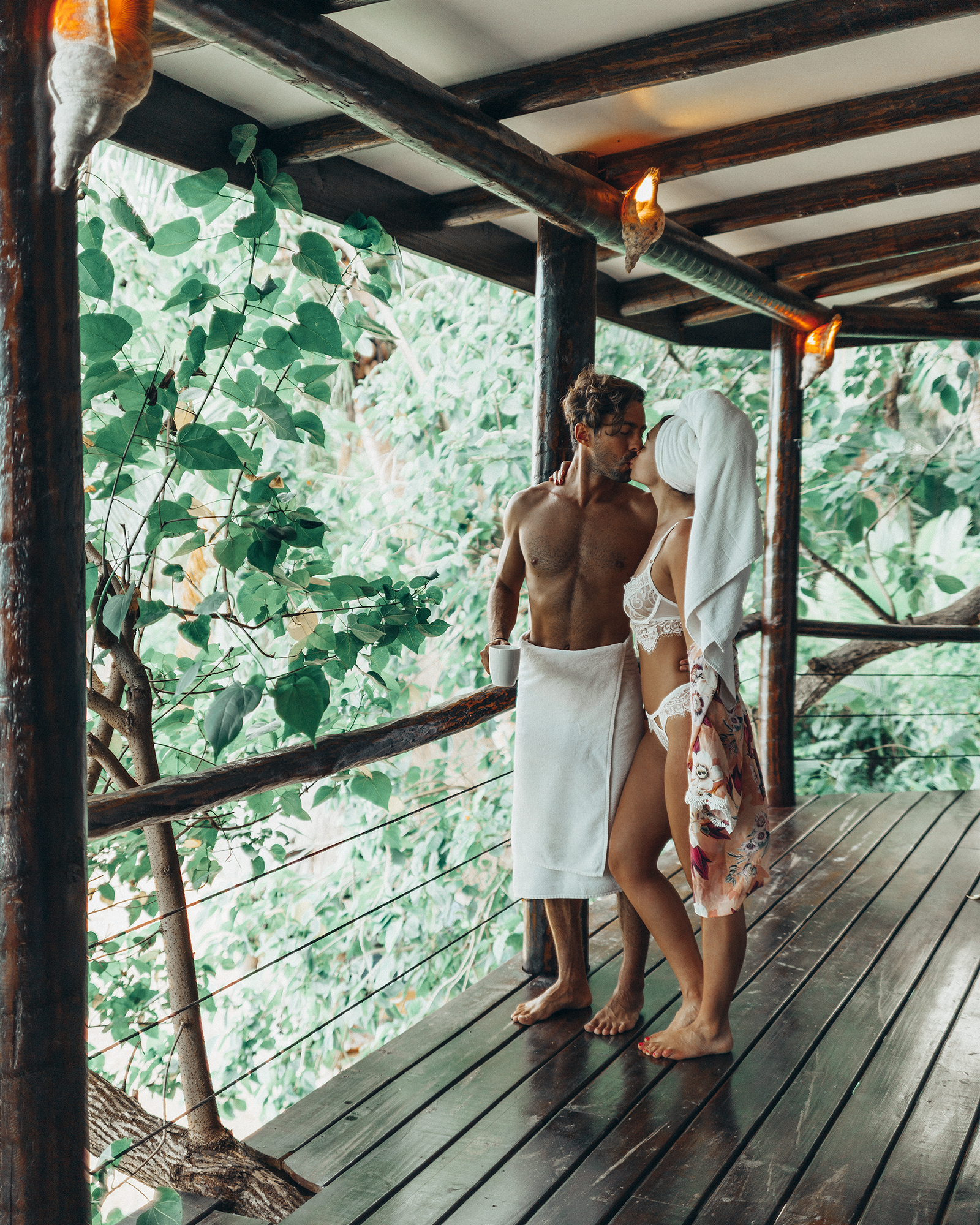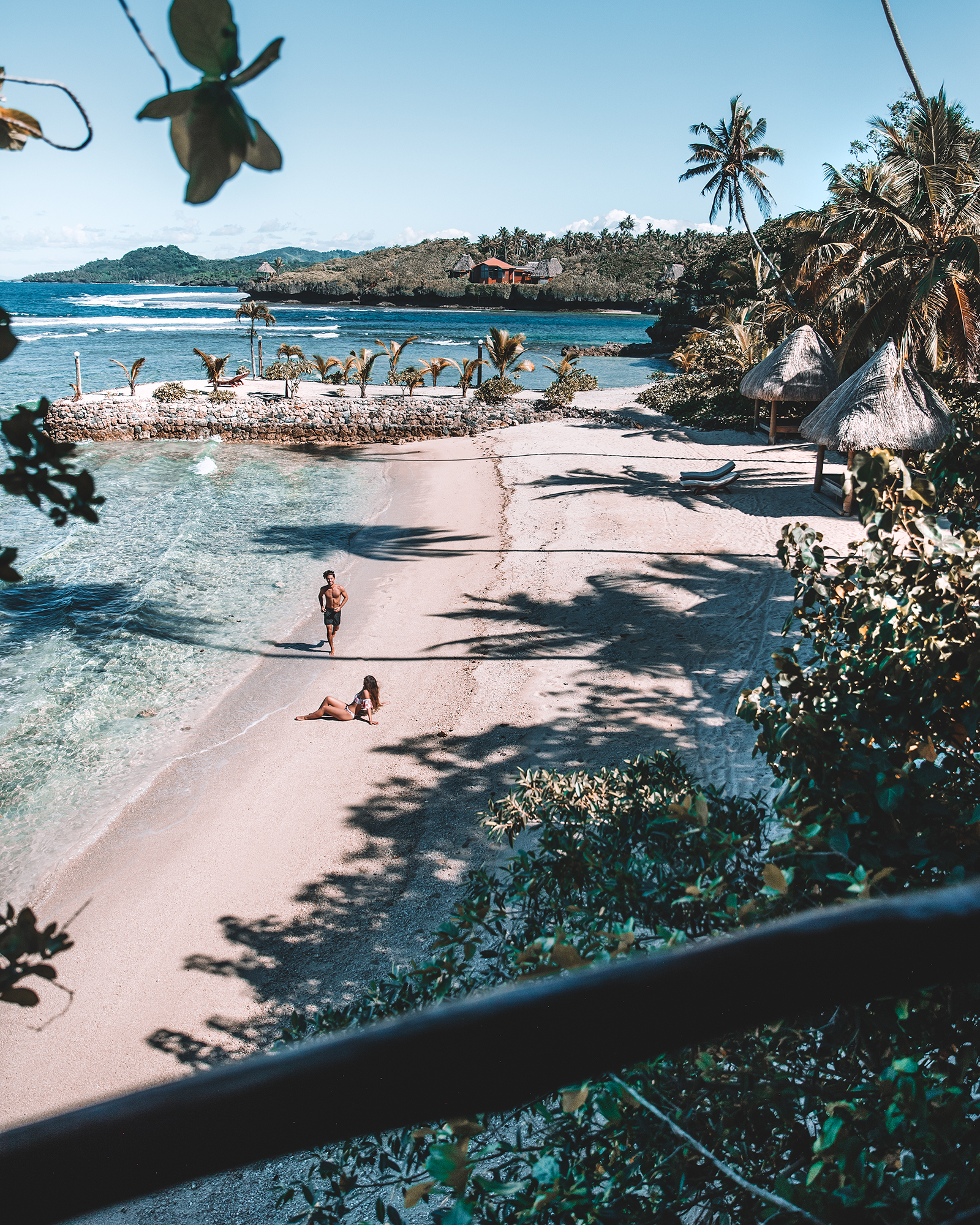 5. Shangri-La Hotel Paris, France
The Shangri-La Paris is famous for its up-close room views of the Eiffel Tower, but is one of the dreamiest hotels in Paris for so much more than just that. The ground level pool is stunning, and truly unique for the city, and the hotel's French-Asian fusion restaurant La Bauhinia is one of my favorites I have ever tried (I didn't know that I could ever like Foie Gras until having it here!) And the hotel's Historical Suites are some of the most interest hotel rooms I have ever seen - the hotel was once owned by Napoleon Bonaparte's nephew, Prince Roland Bonaparte, and has kept his personal bedroom in authentic 19th century style, for a hotel room that truly transports you through time.
See more about the Shangri-La Paris on my blog here!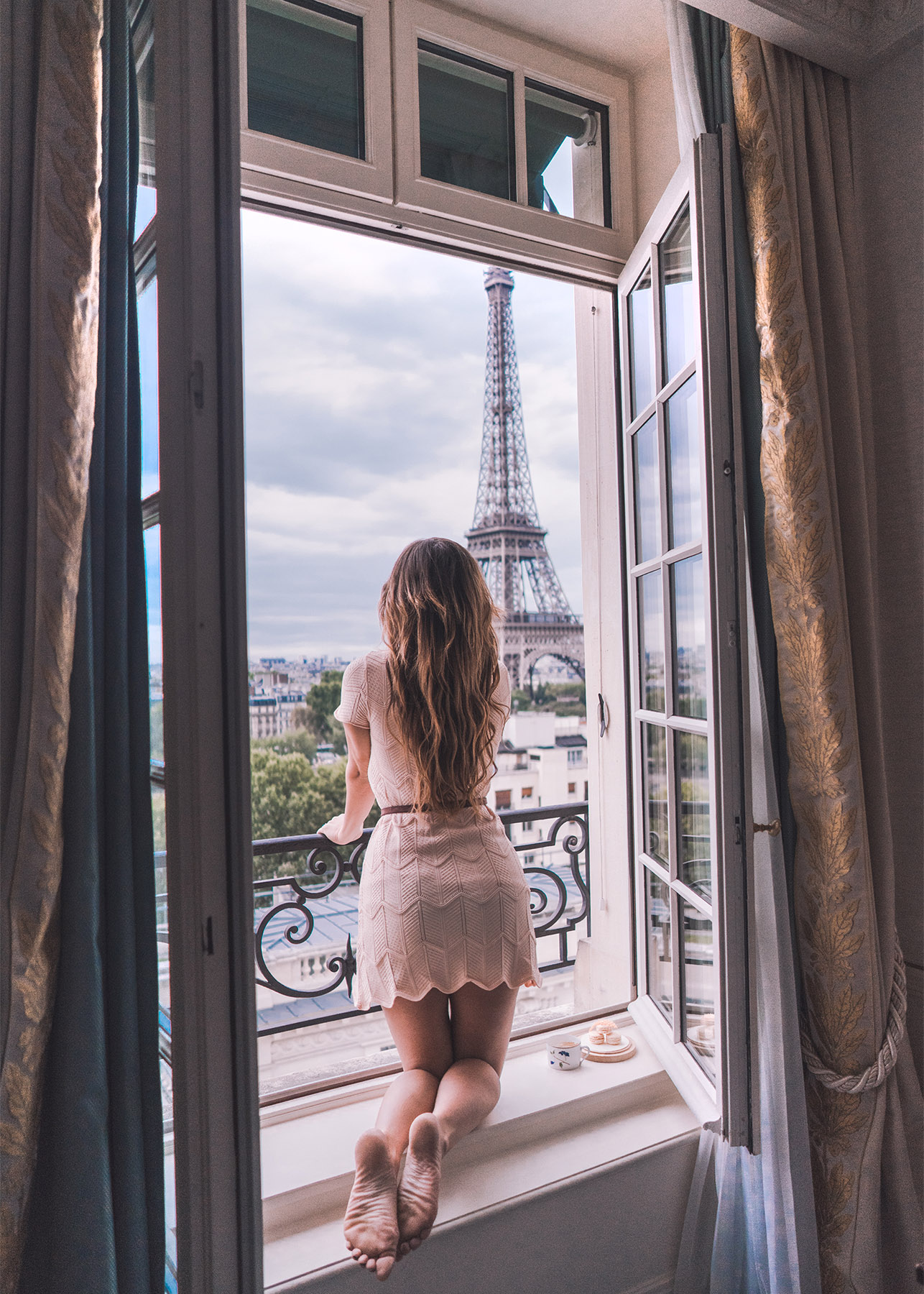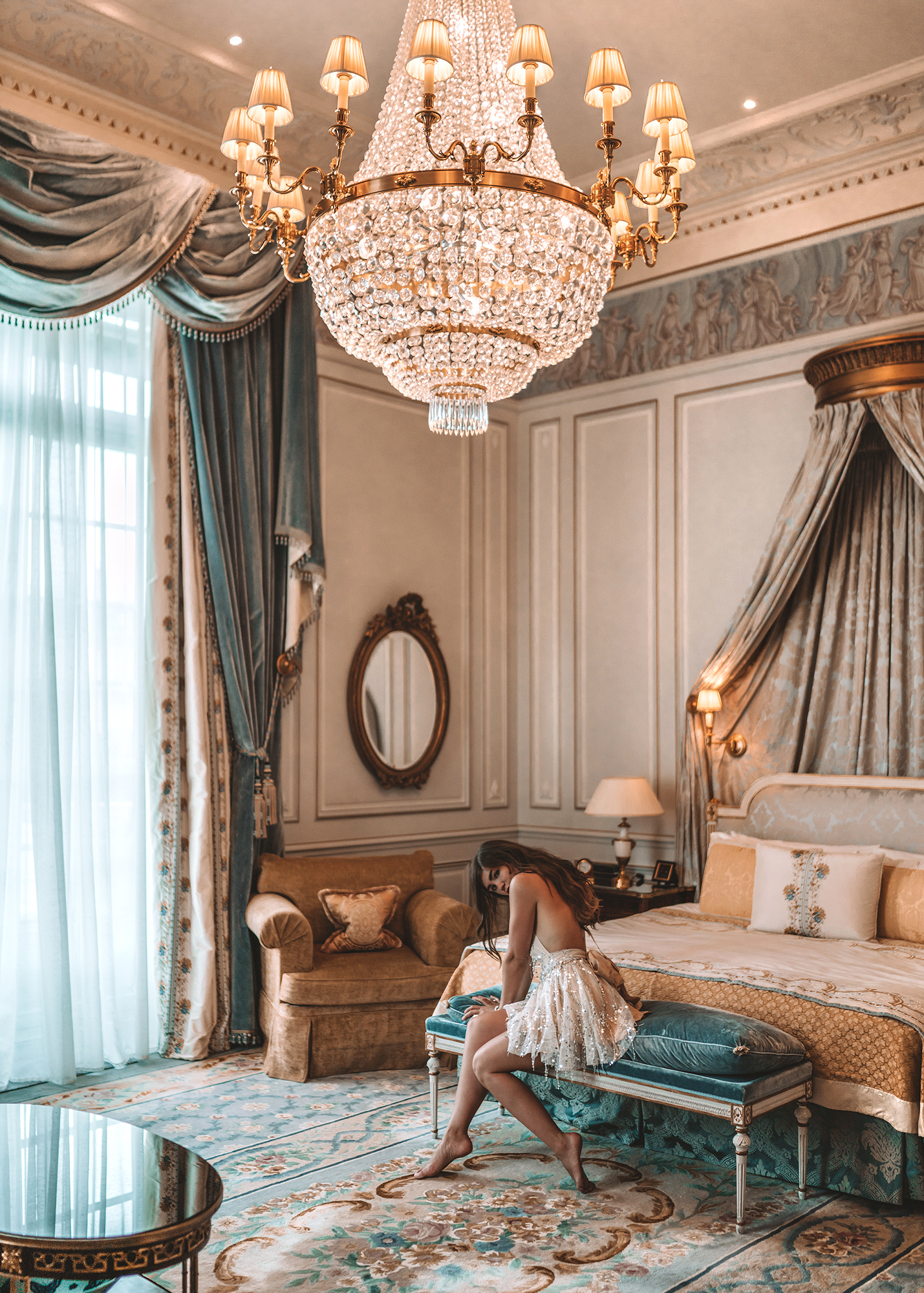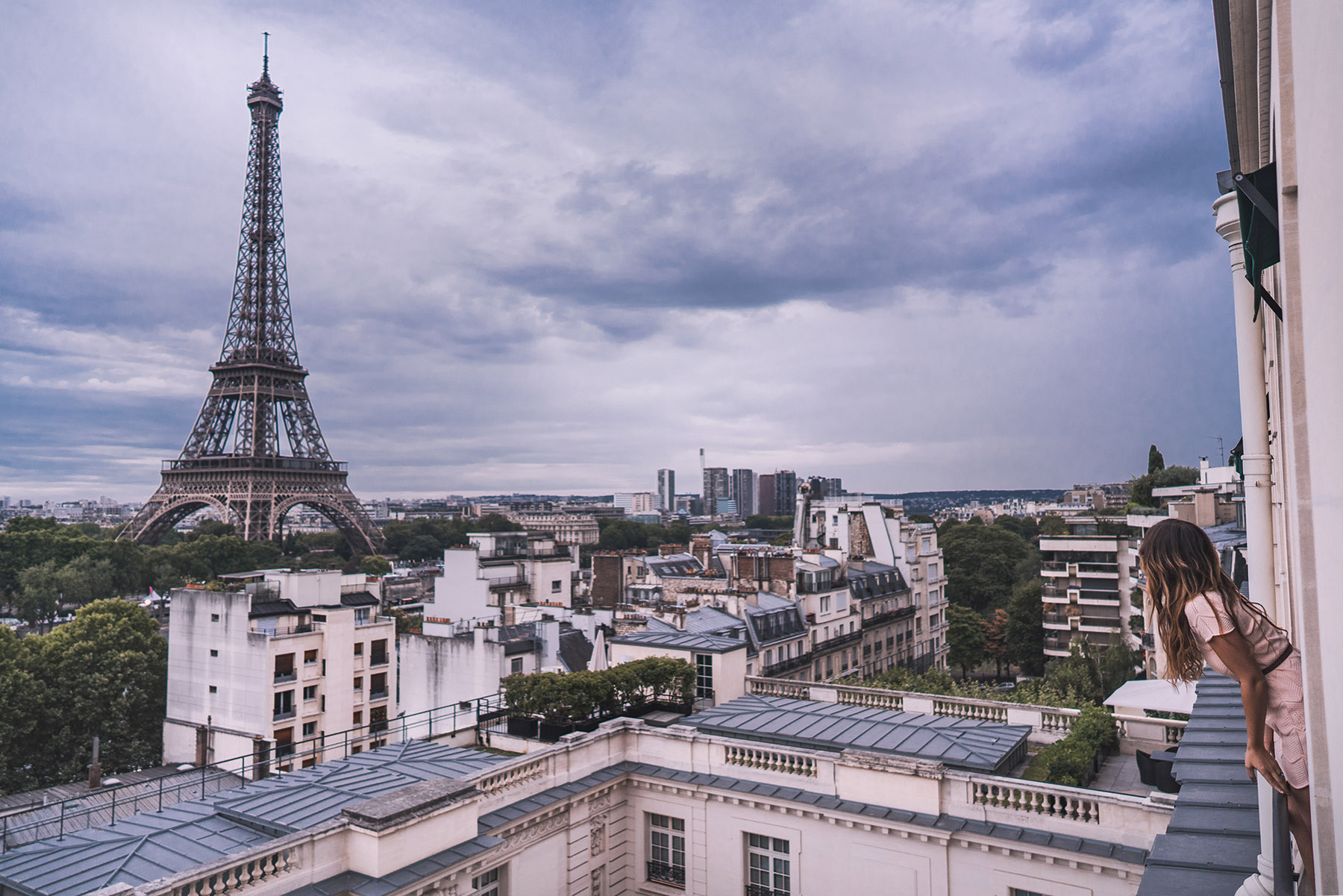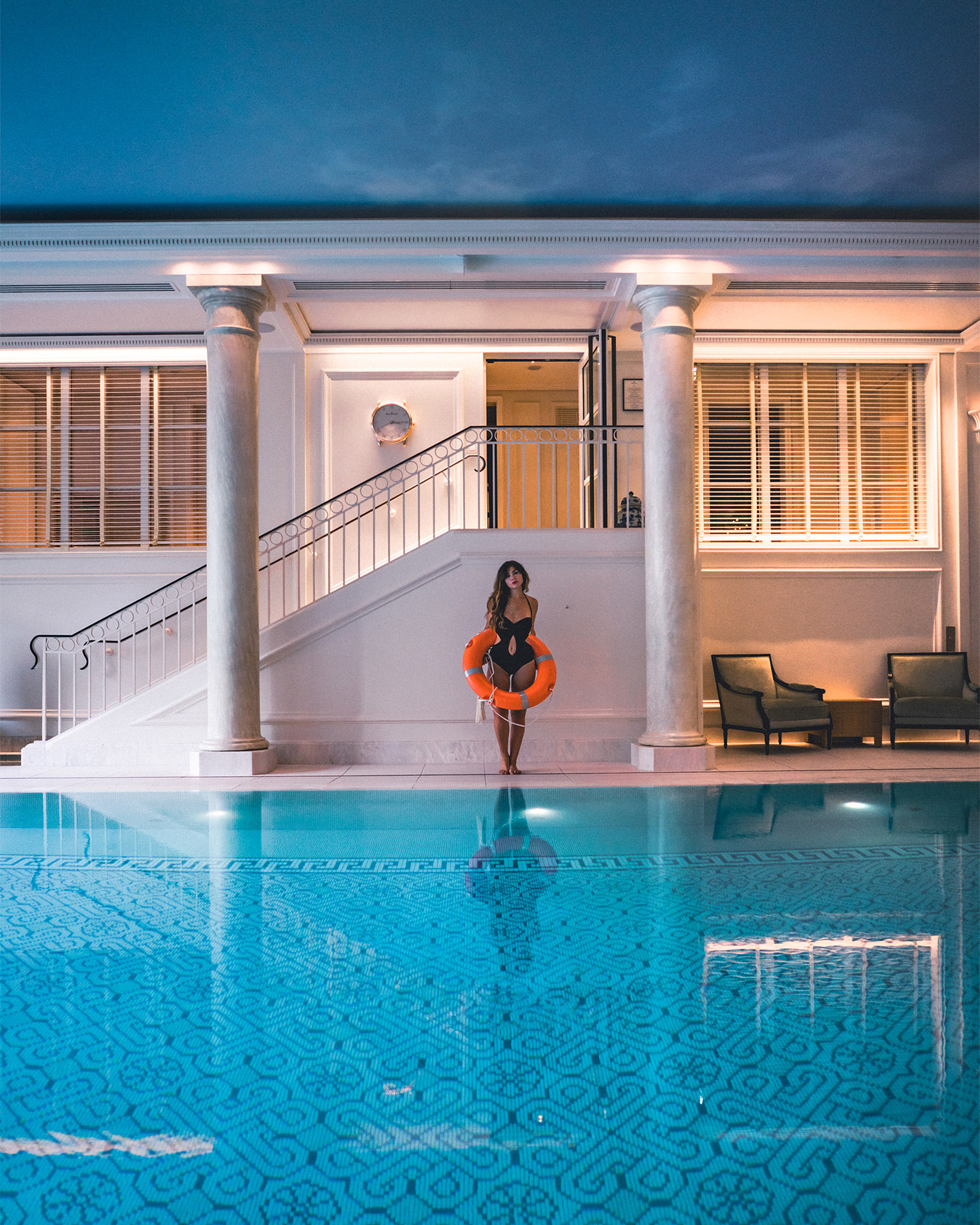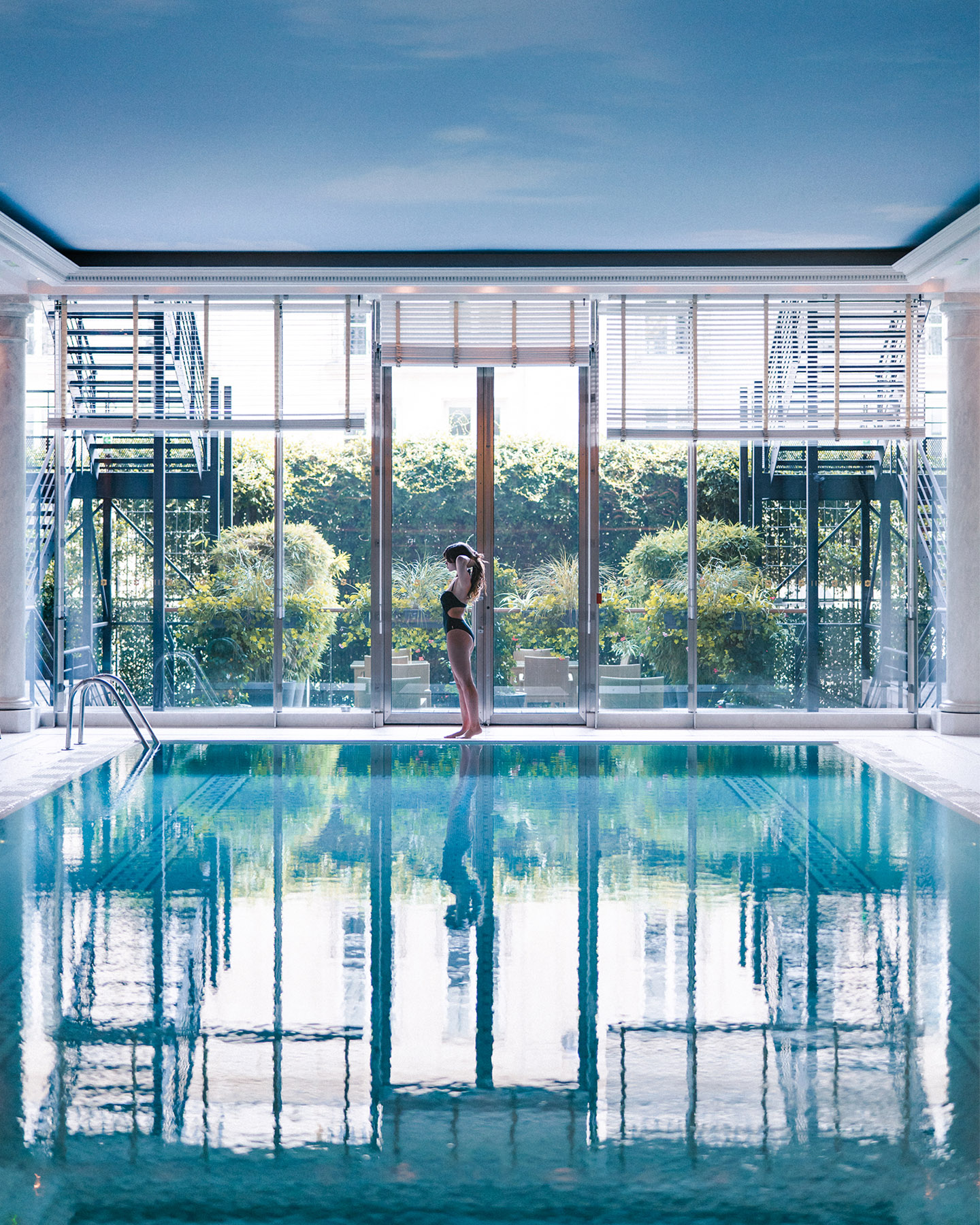 6. The St Regis Florence, Italy
A hotel that feels like stepping into a different time, the St Regis Florence is fitting for such a historic and important city. With rooms overlooking the river and the city's iconic bridges, ornate, palace-like ballrooms and a lobby cafe, walls adorned with frescos, and even 19th century style room keys, the St Regis is an amazing stop in a country with one of the richest histories of all.
See more about this Fairytale hotel here!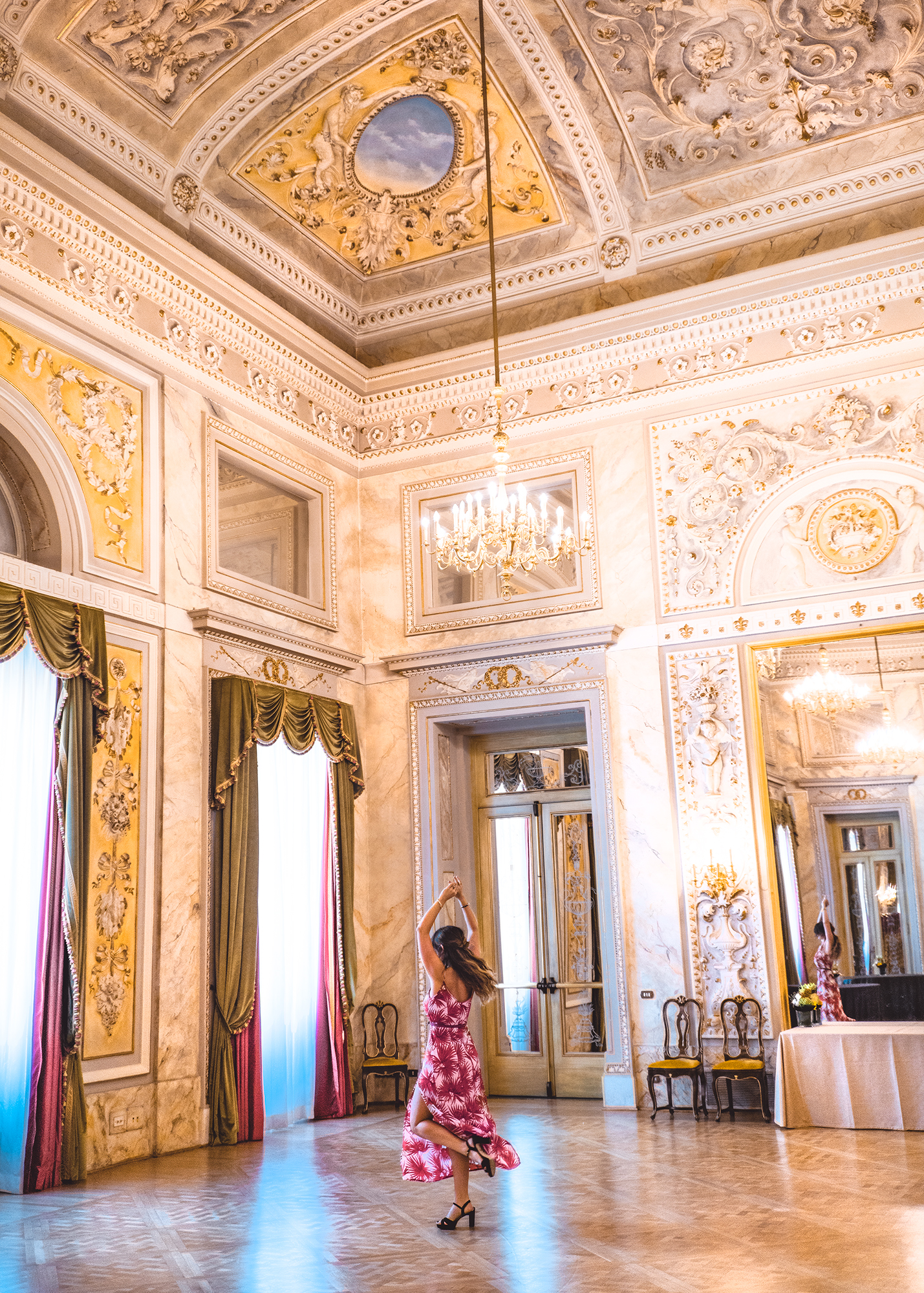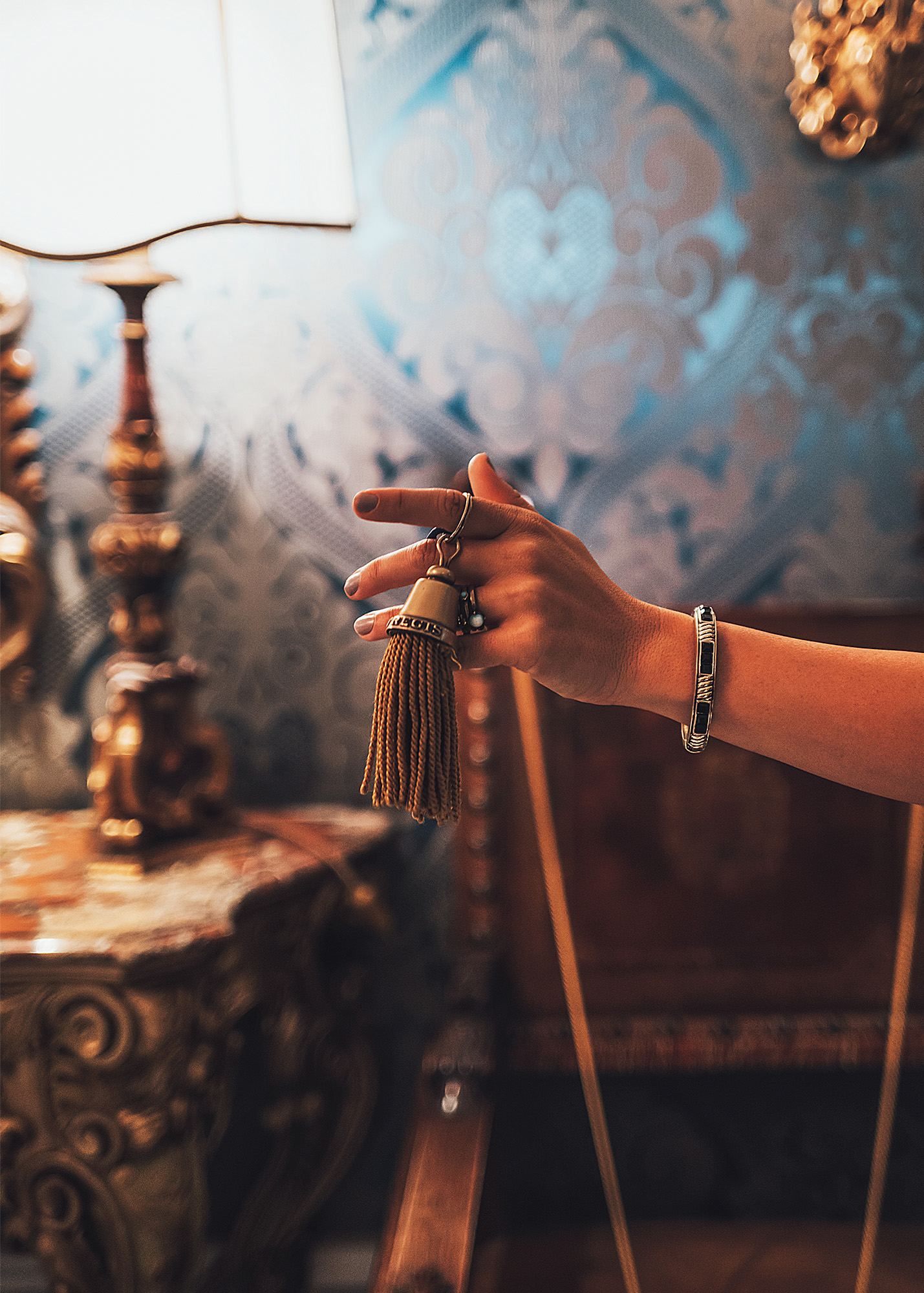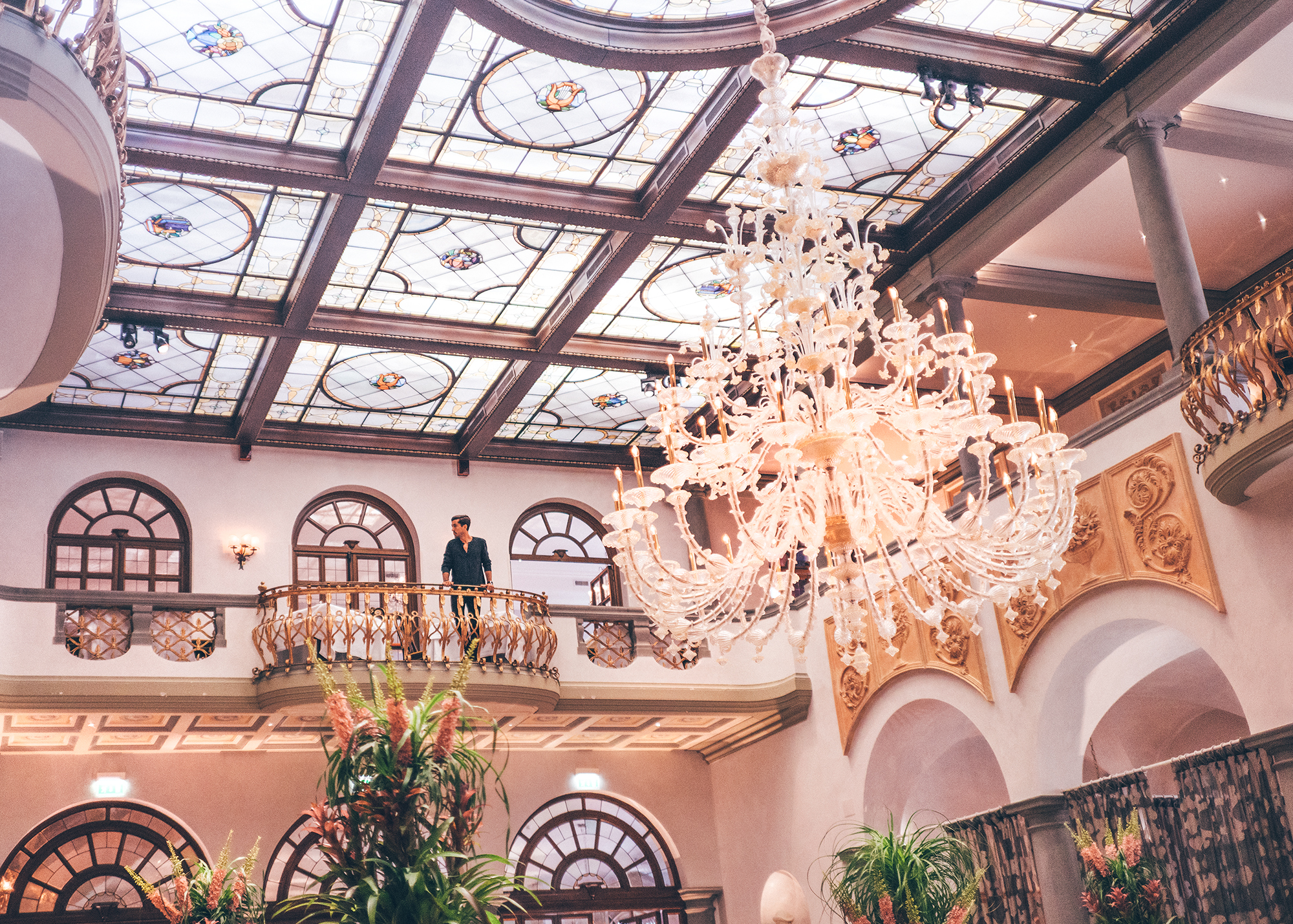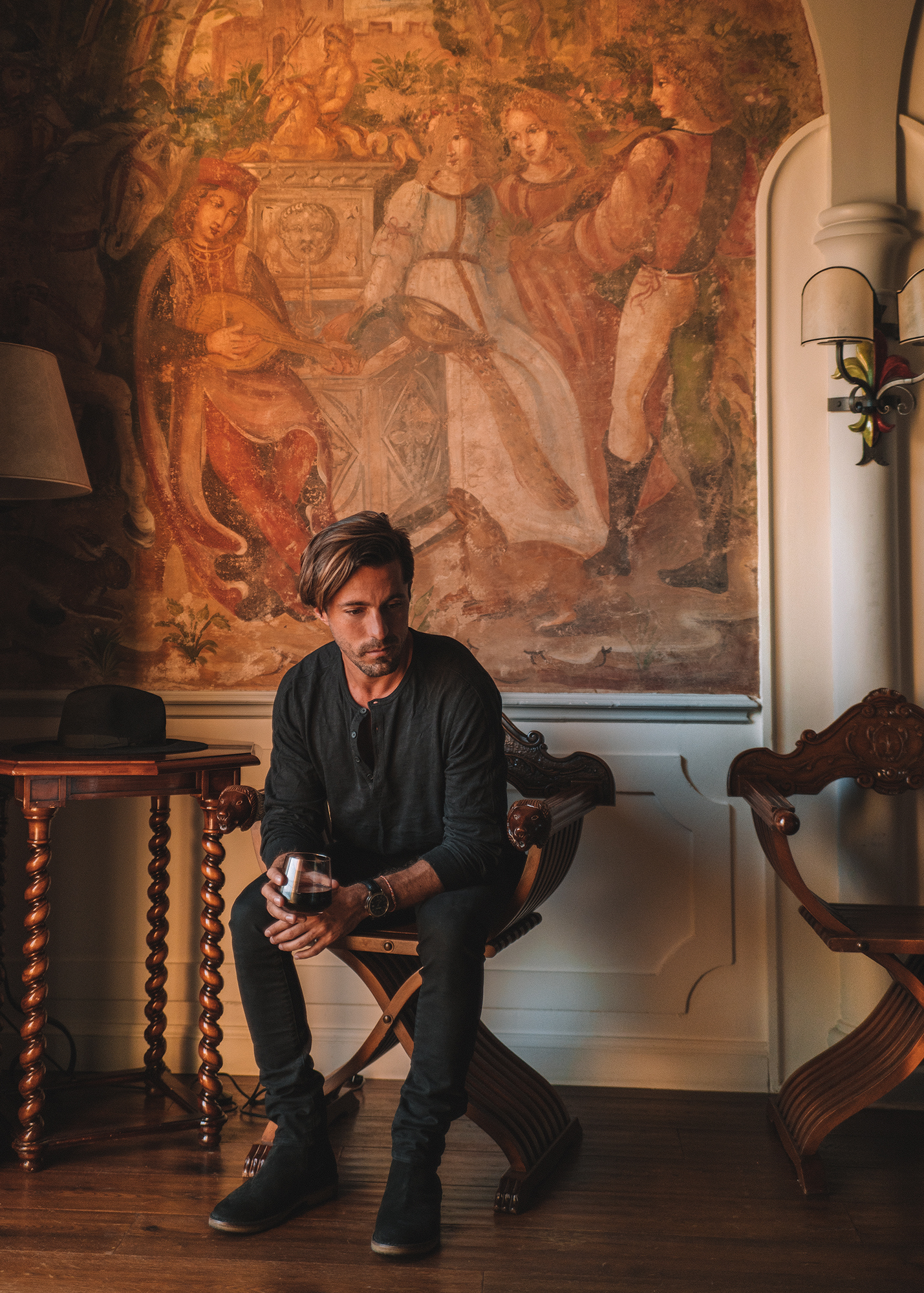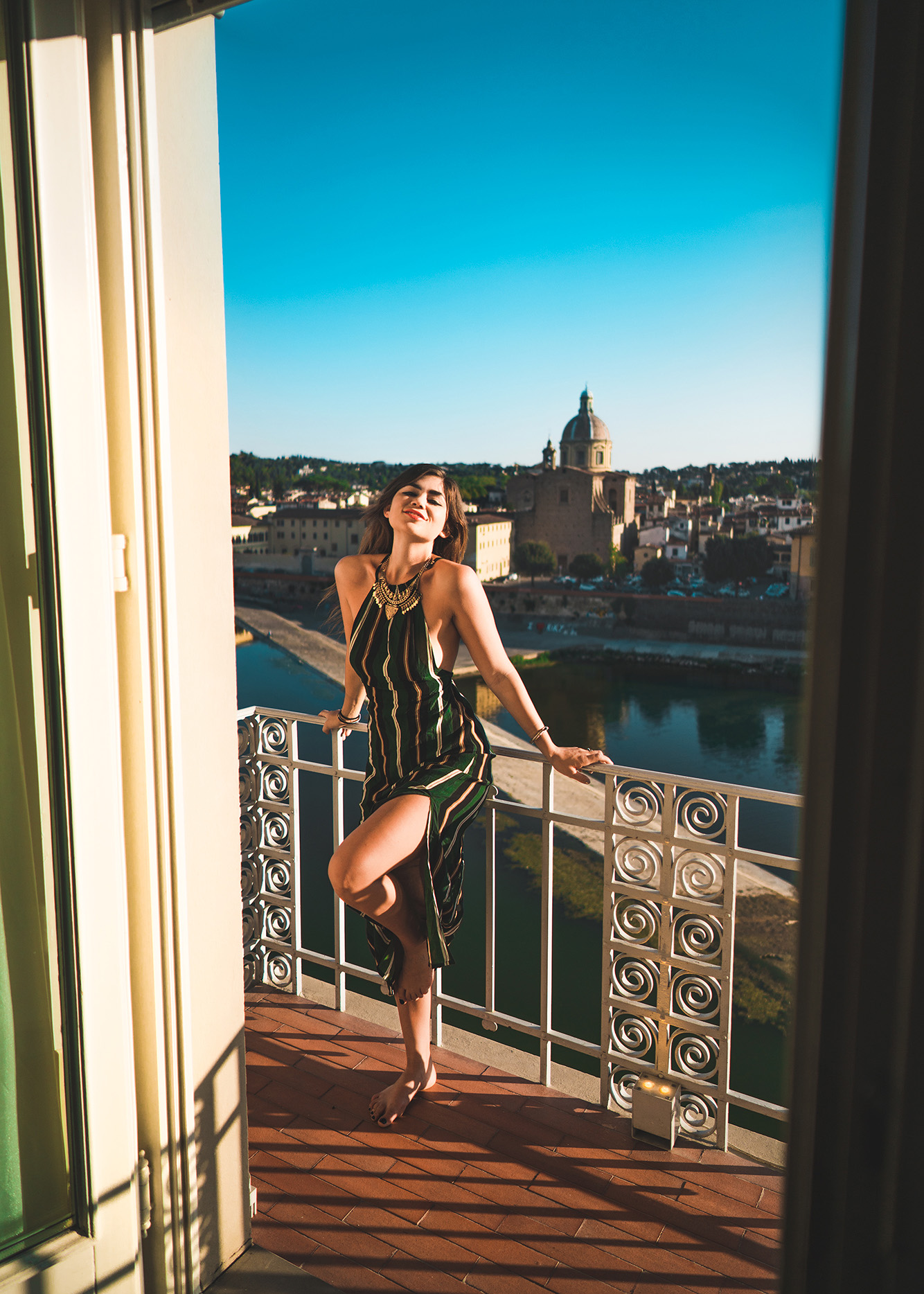 7. Cayo Espanto Private Island, Belize
A 15-minute charter flight from Belize City, Cayo Espanto is a completely private island with just seven incredibly private villas - some with private pools and some on the end of docks over the ocean. There is no central restaurant or pool here, this hotel is designed for complete seclusion (making it a very popular spot for celebrities.) Every part of your stay is tailored to you, with all meals being prepared specially for you to enjoy exactly when and where you want them. While visiting here we swam with sharks and sting rays, spent a day exploring the area on a catamaran, and spearfished our own lobster that was grilled for us fresh on the beach.
Read more about Cayo Espanto here!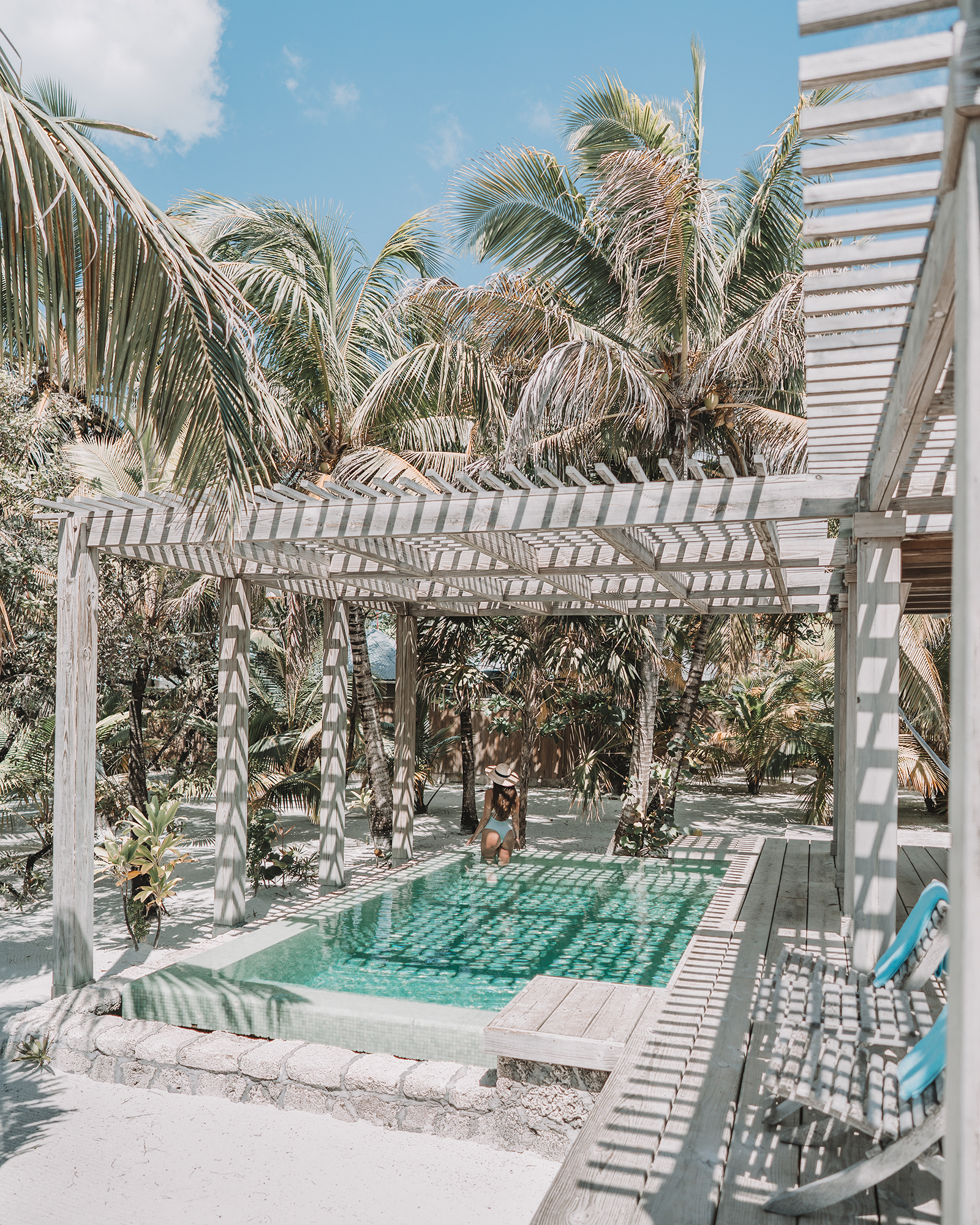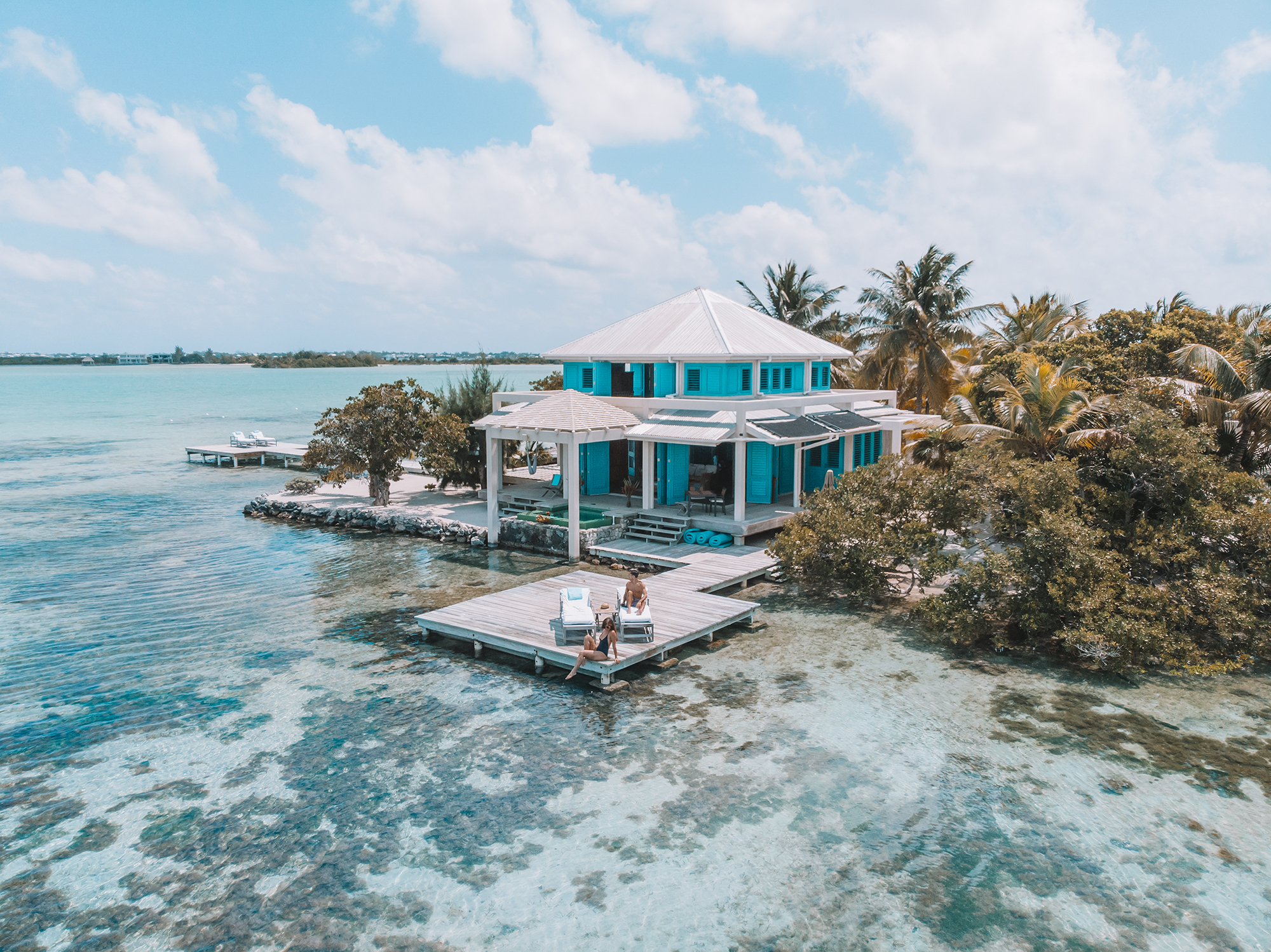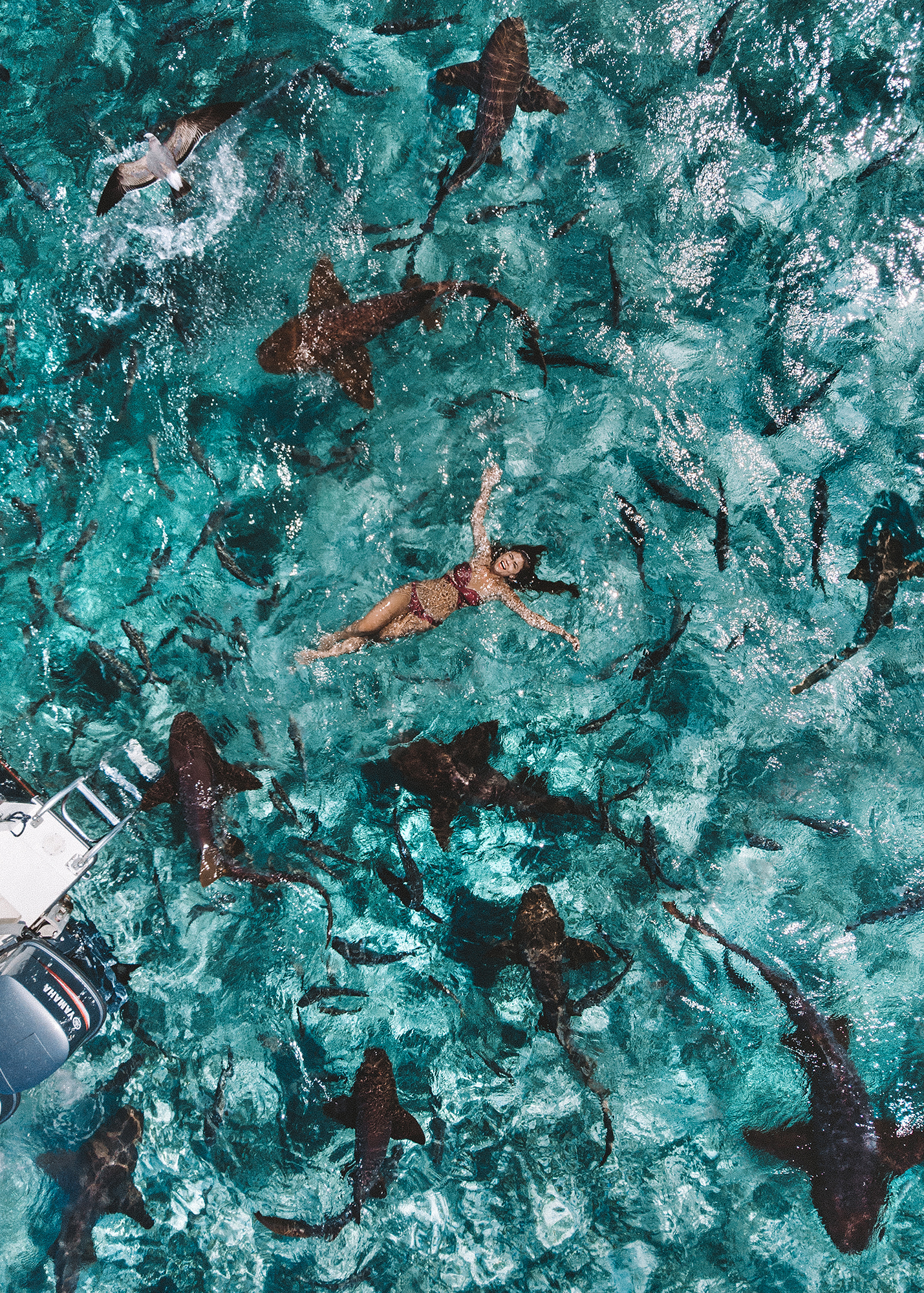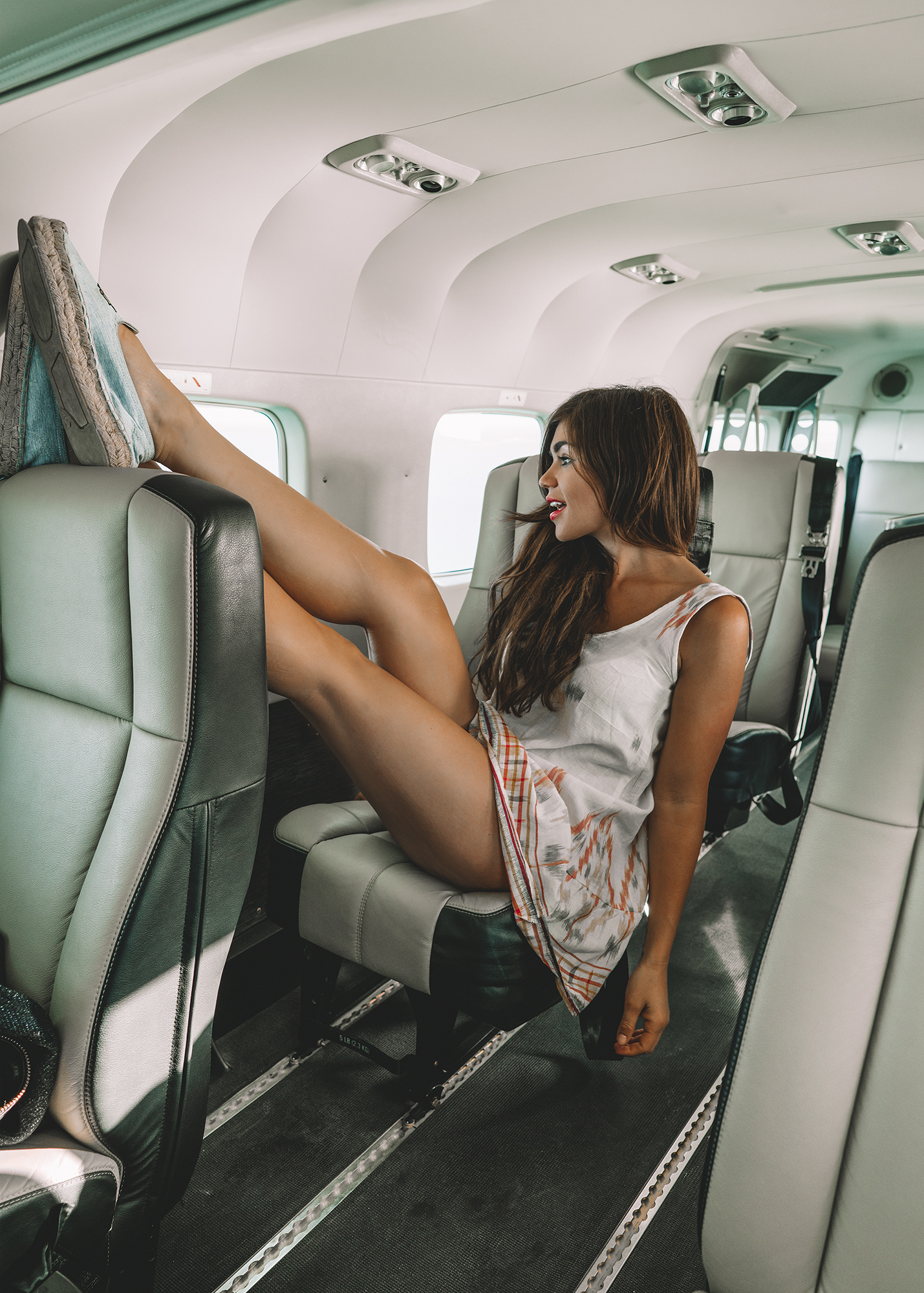 8. The Four Seasons Hualalai, Big Island, Hawaii
Hualalai is one favorite resort in all of Hawaii. The resort grounds are lush and expansive, but fit in seamlessly with the Big Island's ruggedness, themselves are lush, and every detail here feels so thoughtful and deliberate. From the use of lava rock around the pools to the natural salt water lagoon and the ultra-lush spa. There is a realness and authenticity to Hualalai that most resorts of this caliber can't keep - and is one place that I know Brandon and I will be returning to before too long.
Read more about our stay at the Four Seasons here!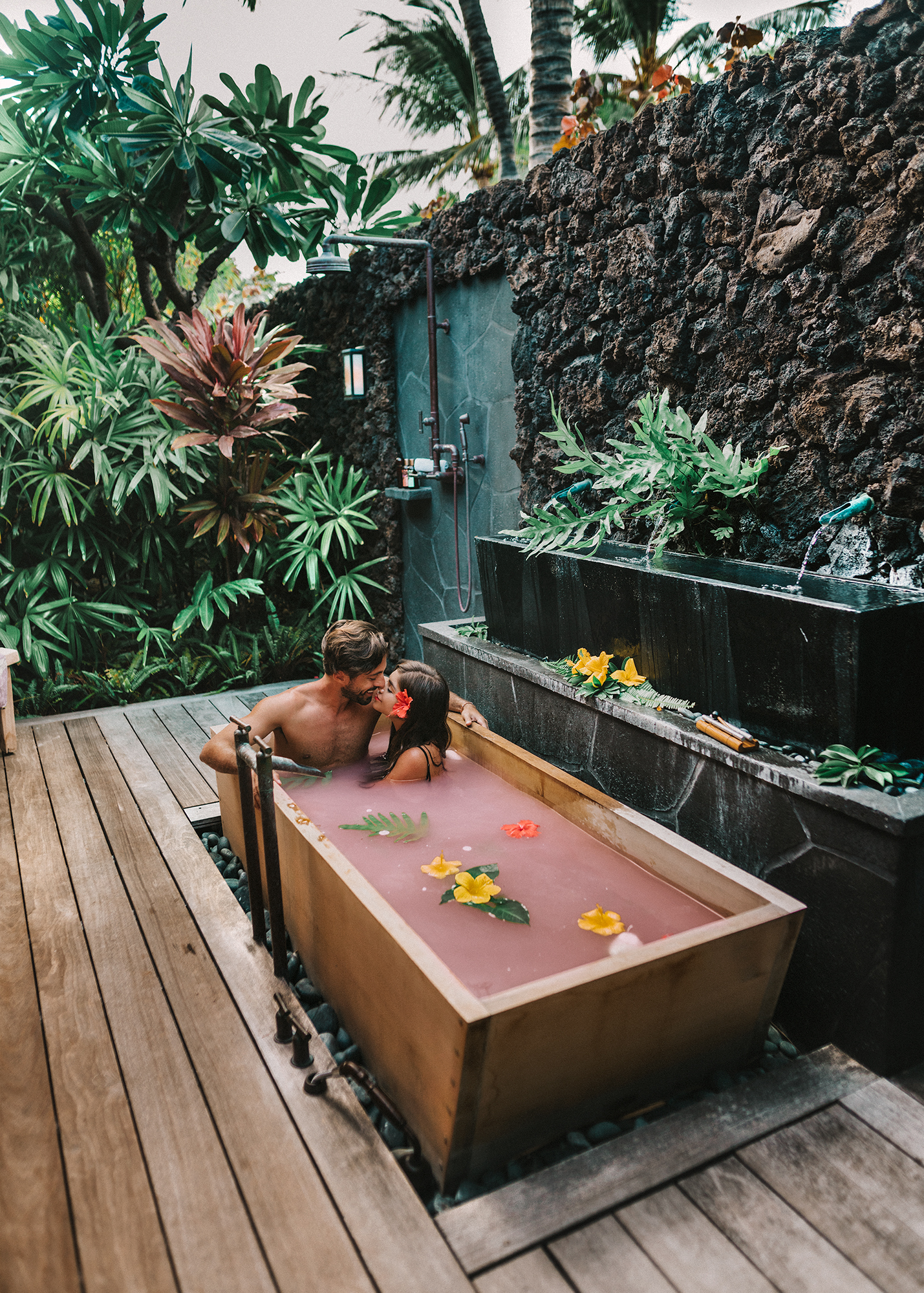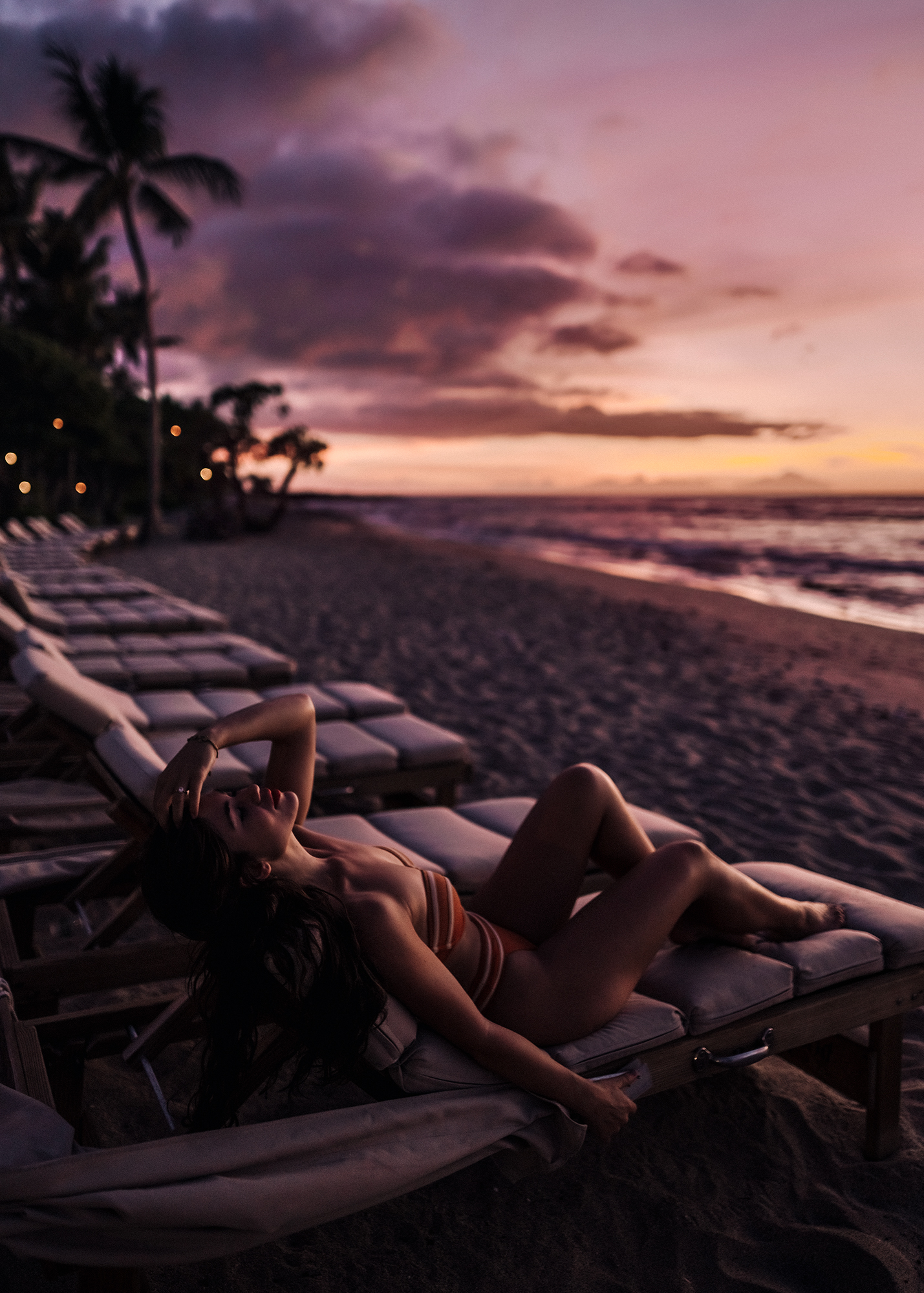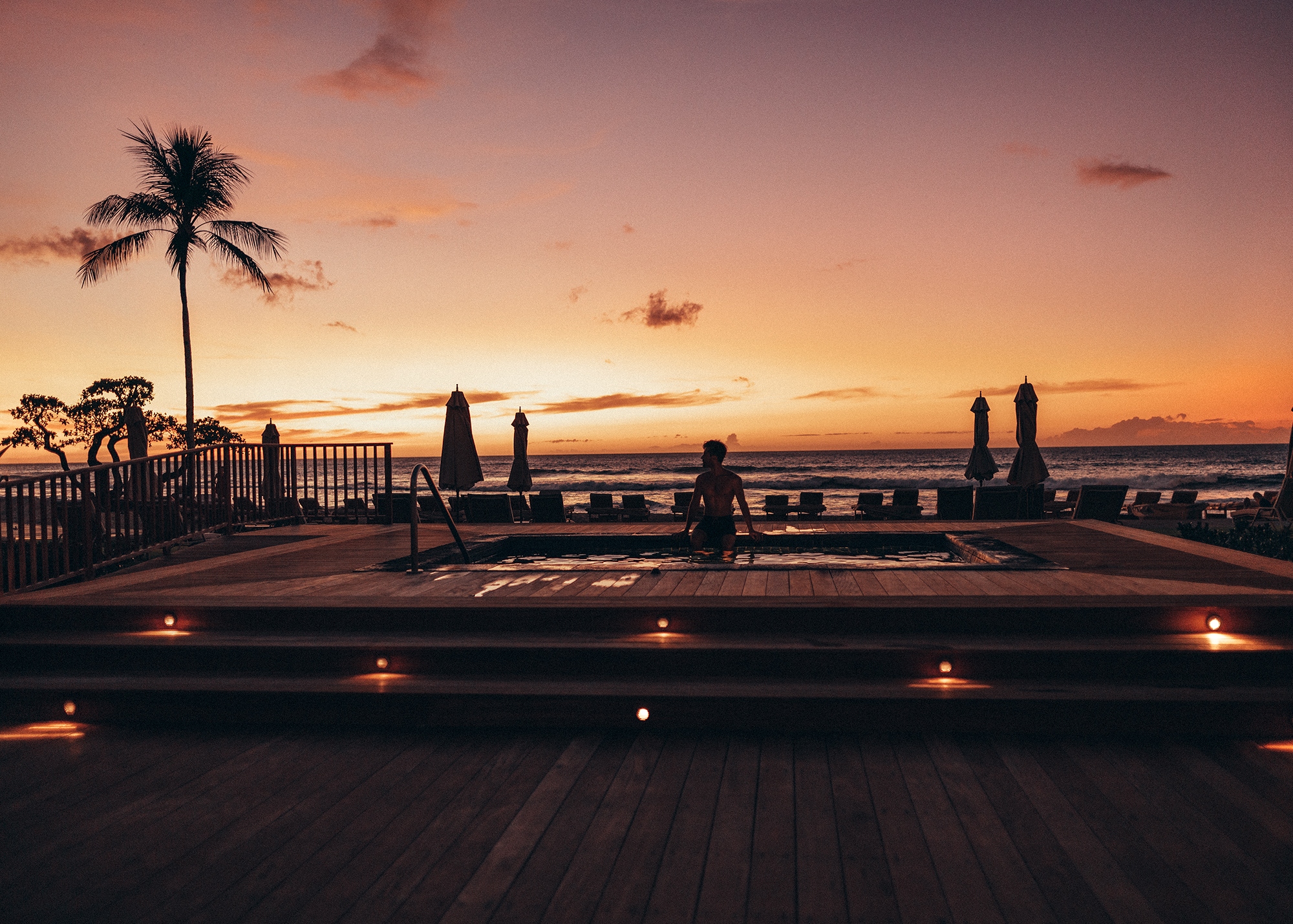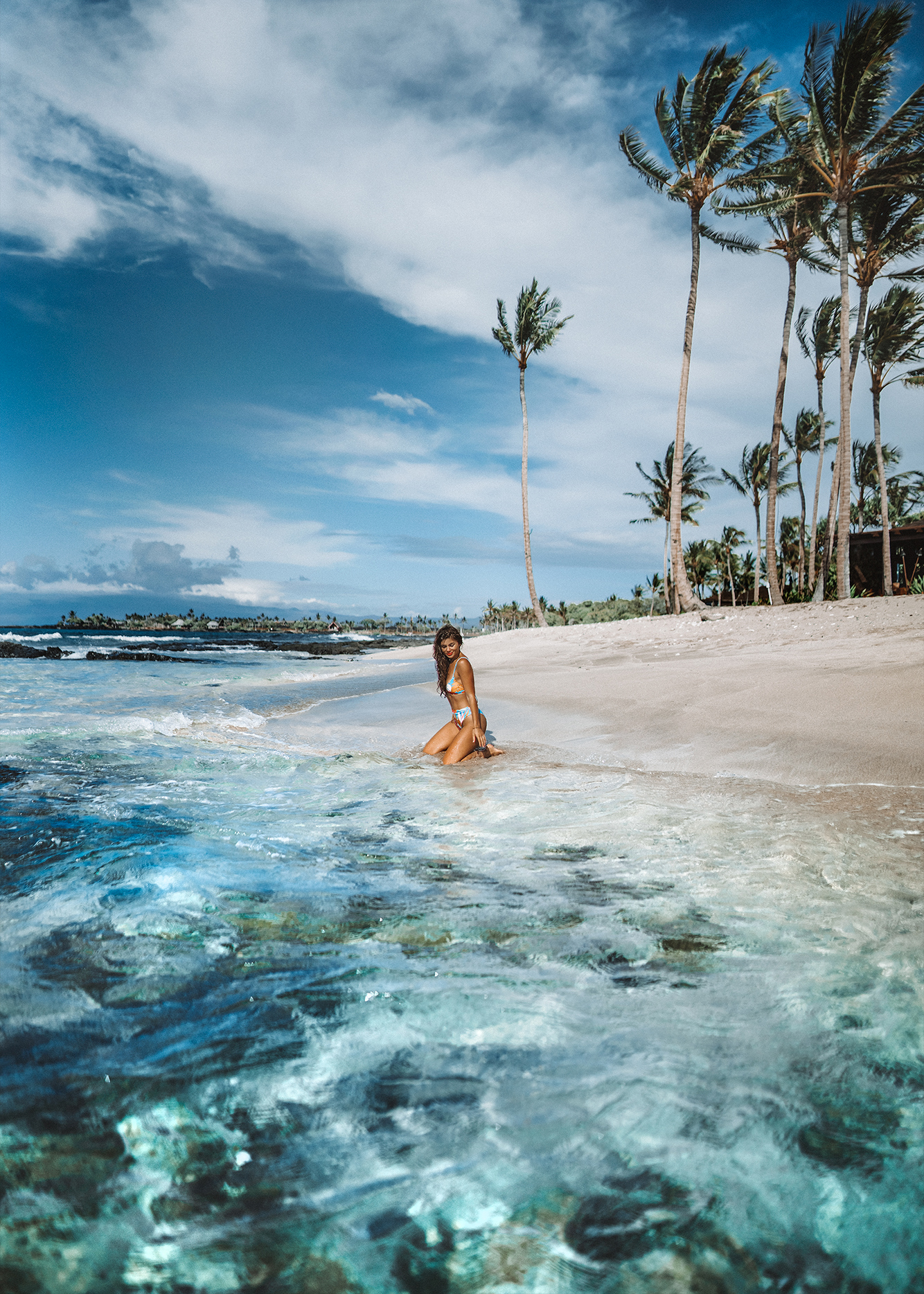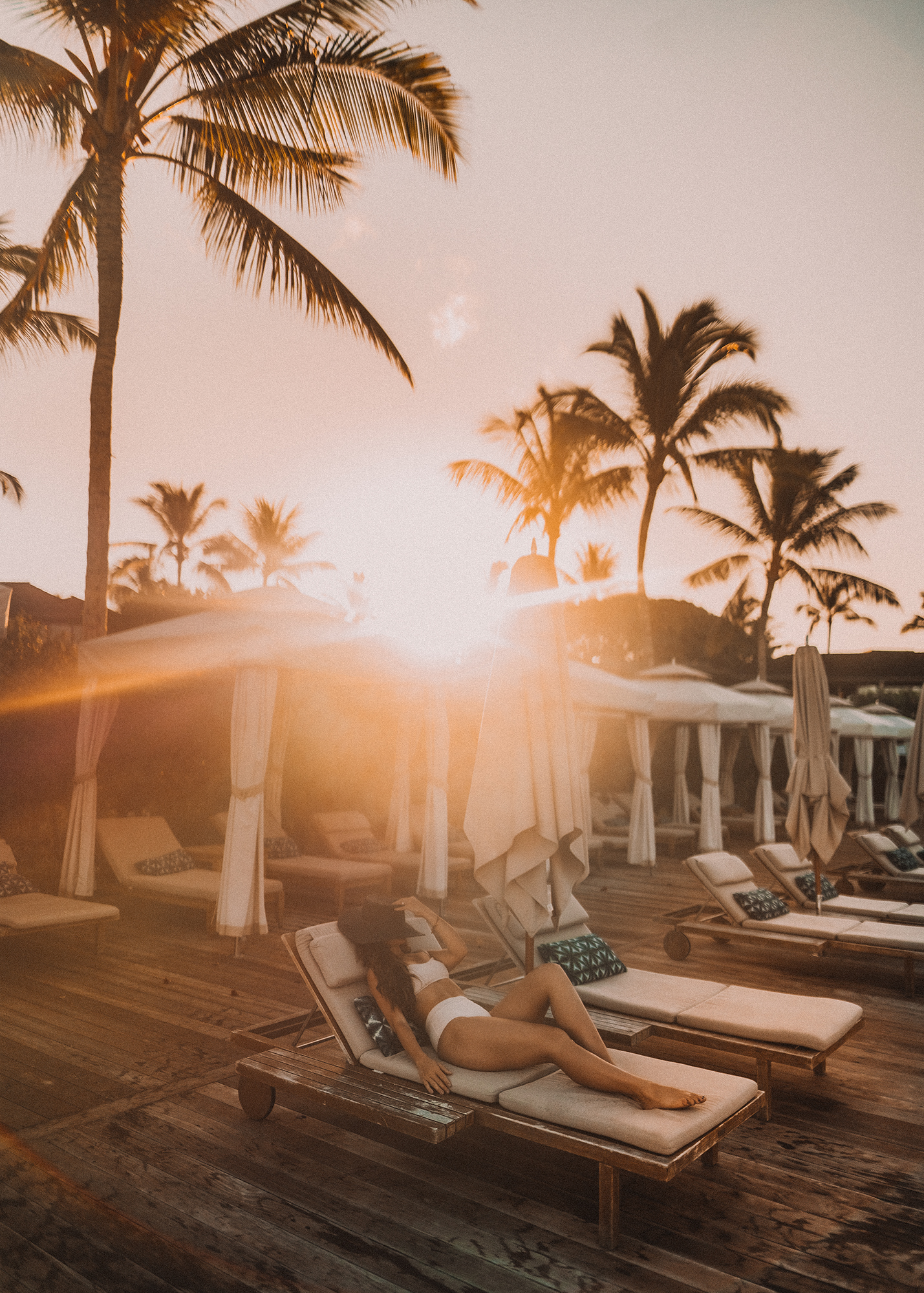 9. Gondwana Game Reserve, South Africa
A four-hour drive from Cape Town, South Africa along the beautiful Garden Route is Gondwana, a private Big 5 Safari Game Reserve, and the easiest safari to do from Cape Town! The rooms here are beautiful, the infinity pool is a popular drinking hole for the local elephants to come to and drink from, and the all-inclusive rate includes twice daily safari drives. Watching giraffes and zebras come through the camp, and sleeping among rhinos and lions is an unforgettable experience here.
Read my full blog on Gondwana here!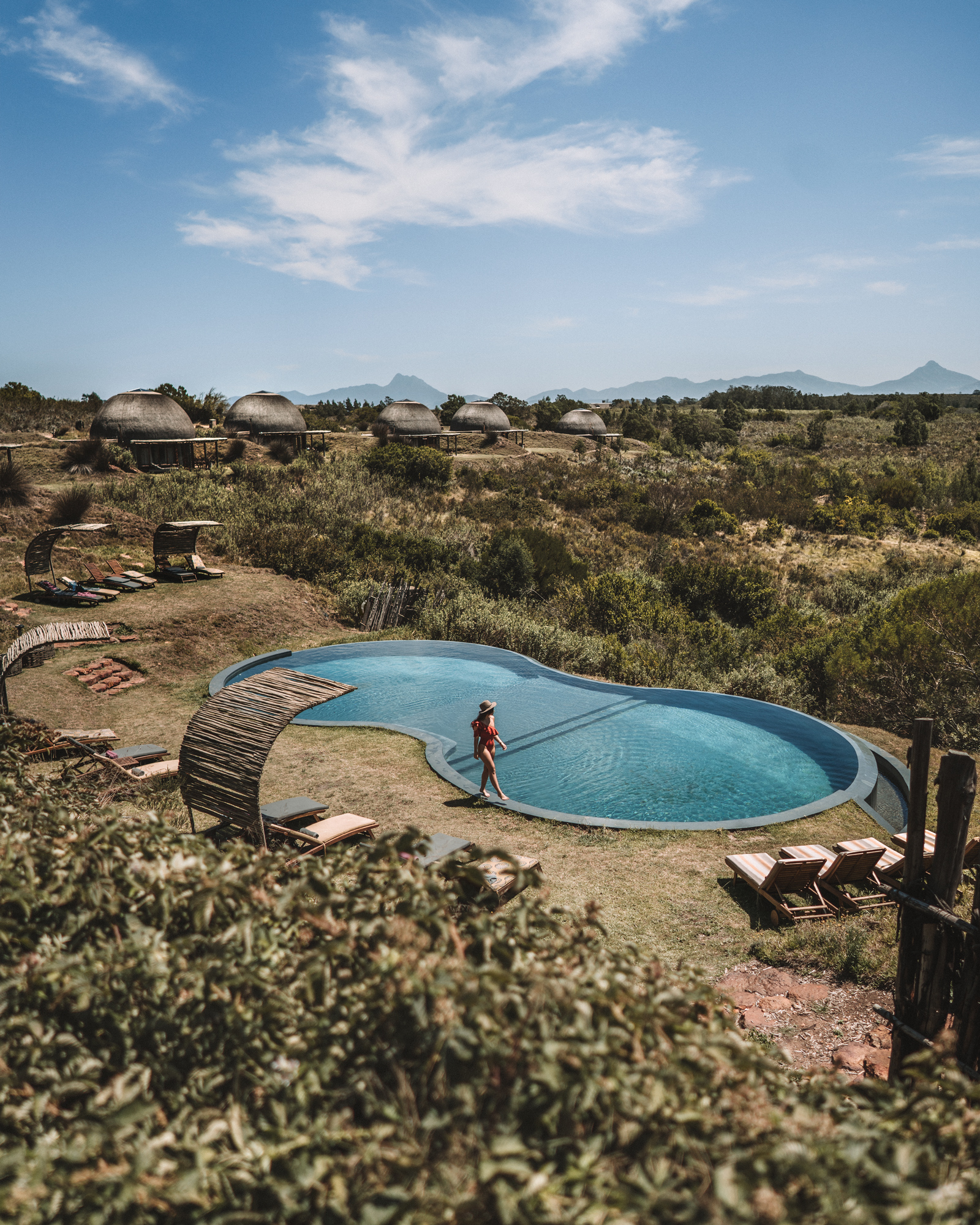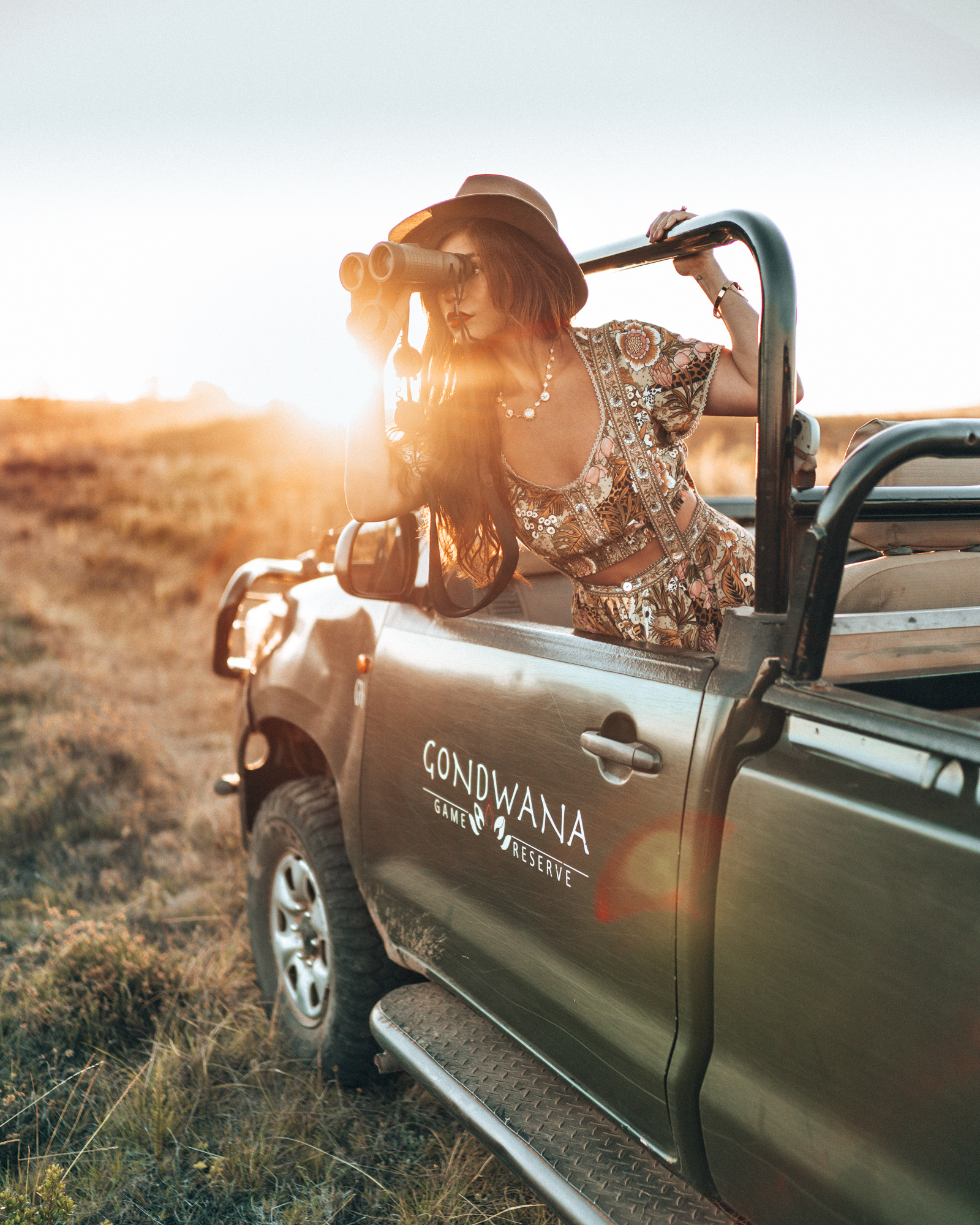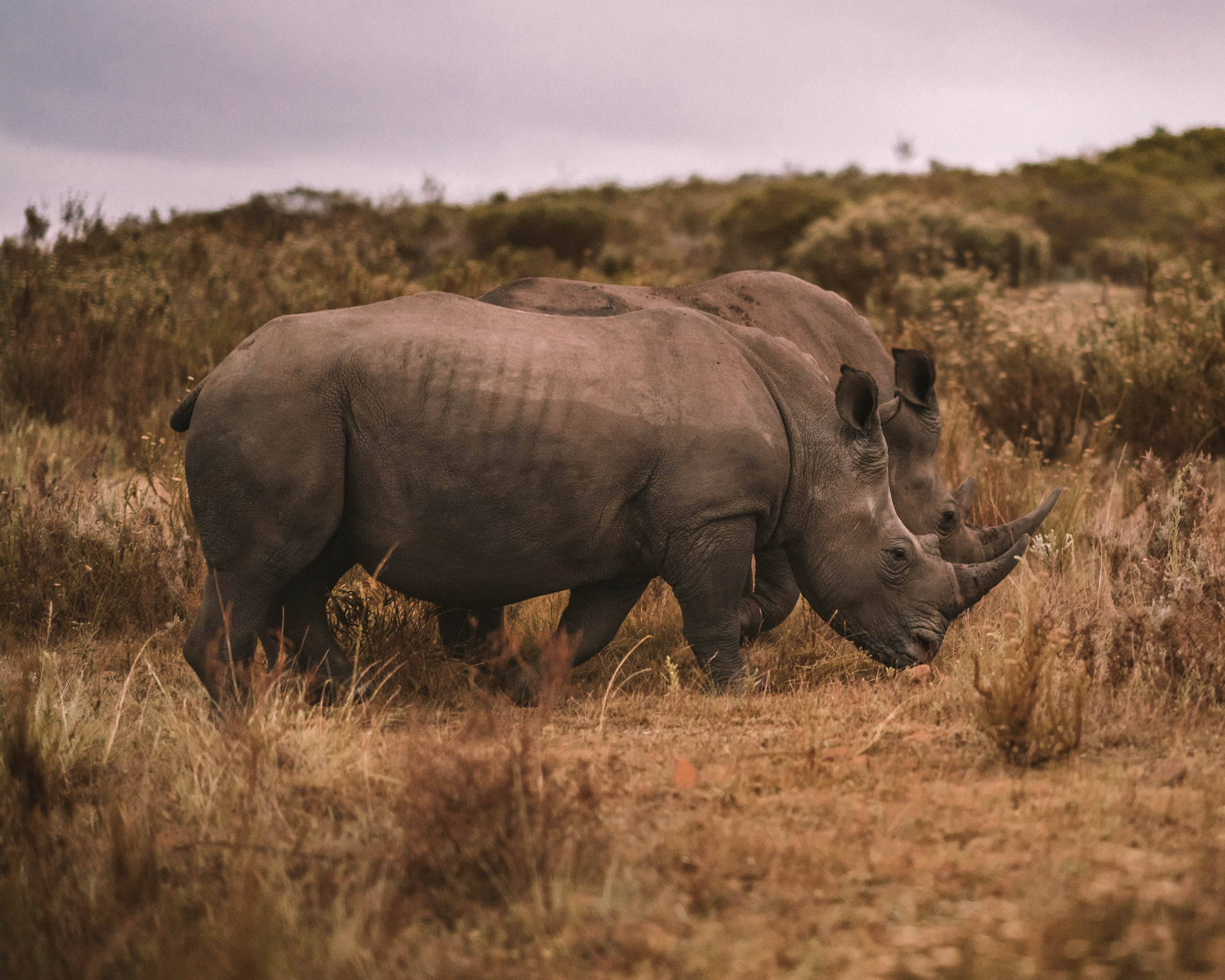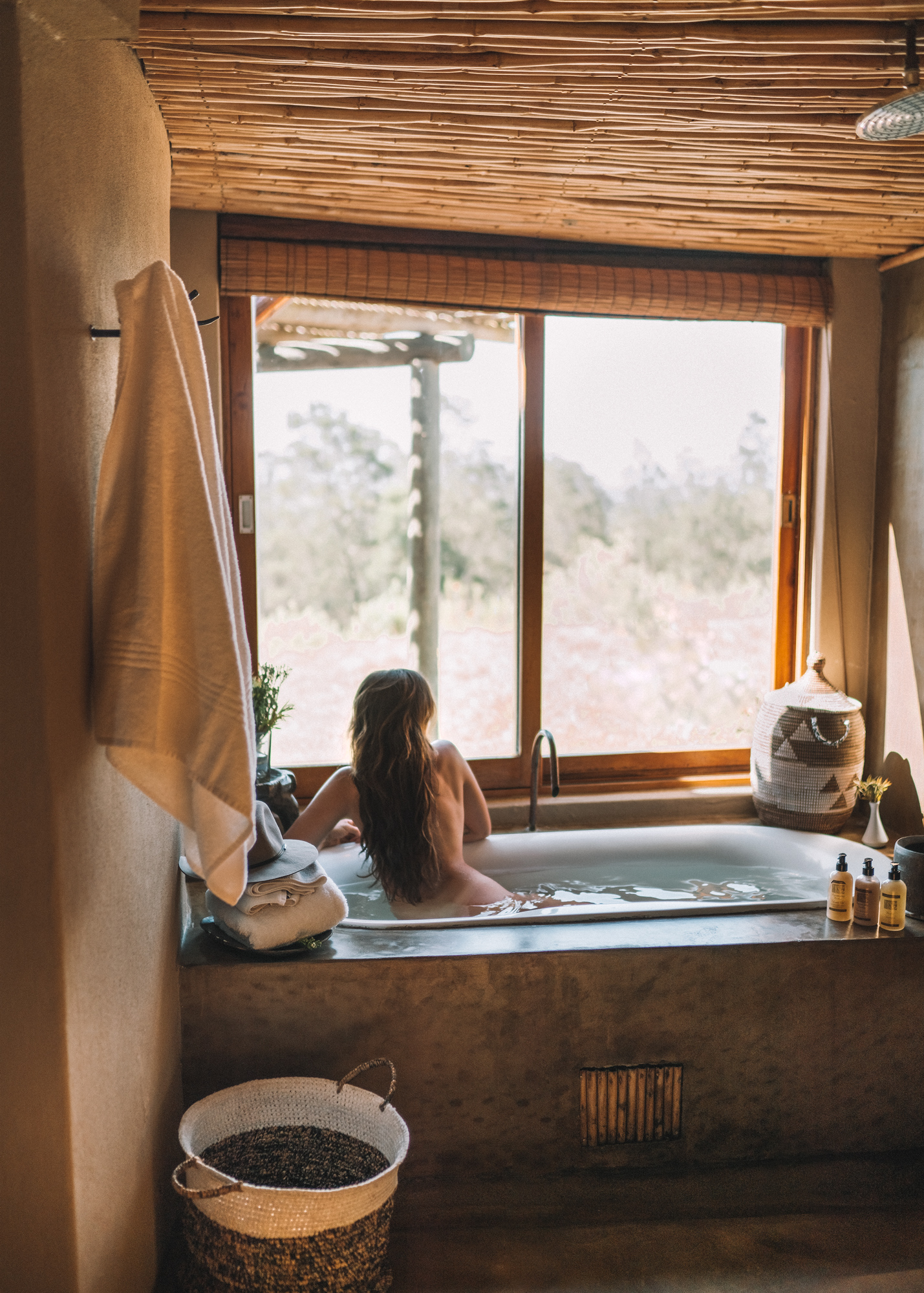 10. The Barai, Hua Hin, Thailand
Just a 90 minute drive from Bangkok, is the mostly undiscovered beach vacation destination of Hua Hin, and one of the most unexpected hotels we have ever seen. is a small hotel-within-a-hotel at the Hyatt Regency Hua Hin - and it is an all-inclusive spa experience. The hotel feels a bit like Moroccan Riad with tall brightly colored walls weaving in and out like a maze, inspired by Cambodian architecture. The rooms here are incredibly expansive, with the largest beds I have ever seen and private jungle pools - and UNLIMITED massages and spa treatments inside your room. You could just get lost here in a spa daze for days. But if you can pry yourself away, the area has hidden jungle temples, caves and hiking, Thai wineries with wine tasting, pineapple fields, beautiful beaches, elephant sanctuaries, and night markets.
Read my full blog about The Barai here!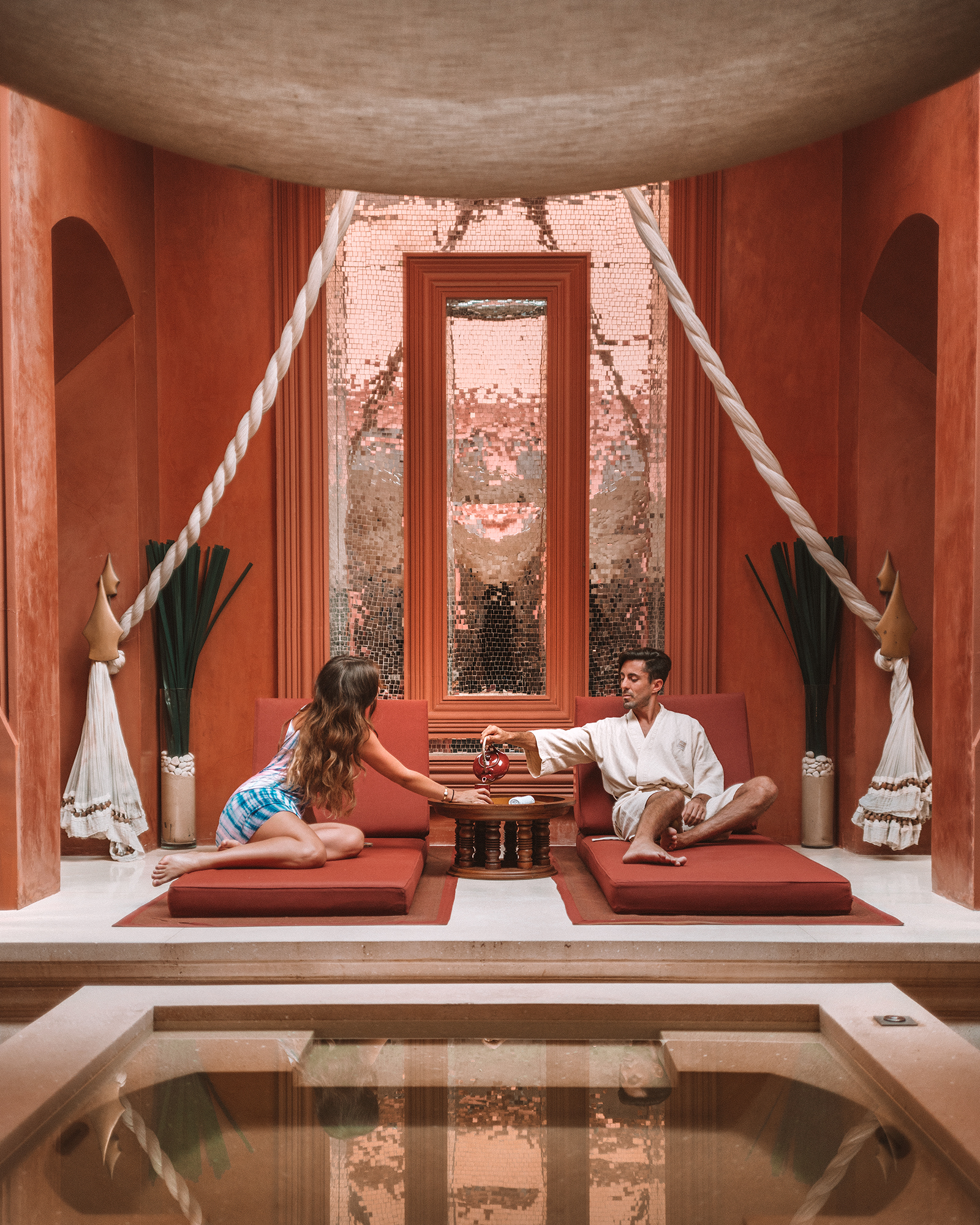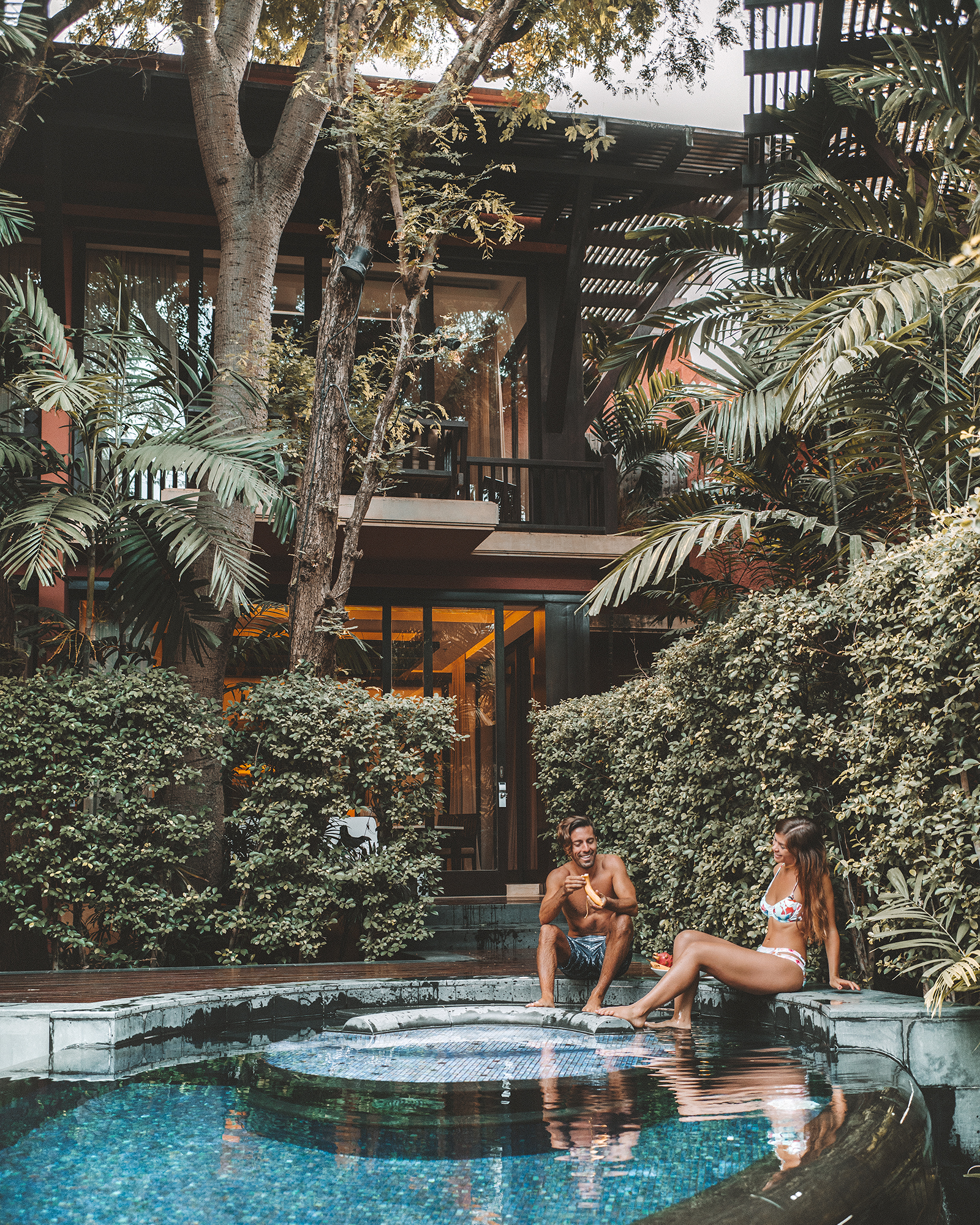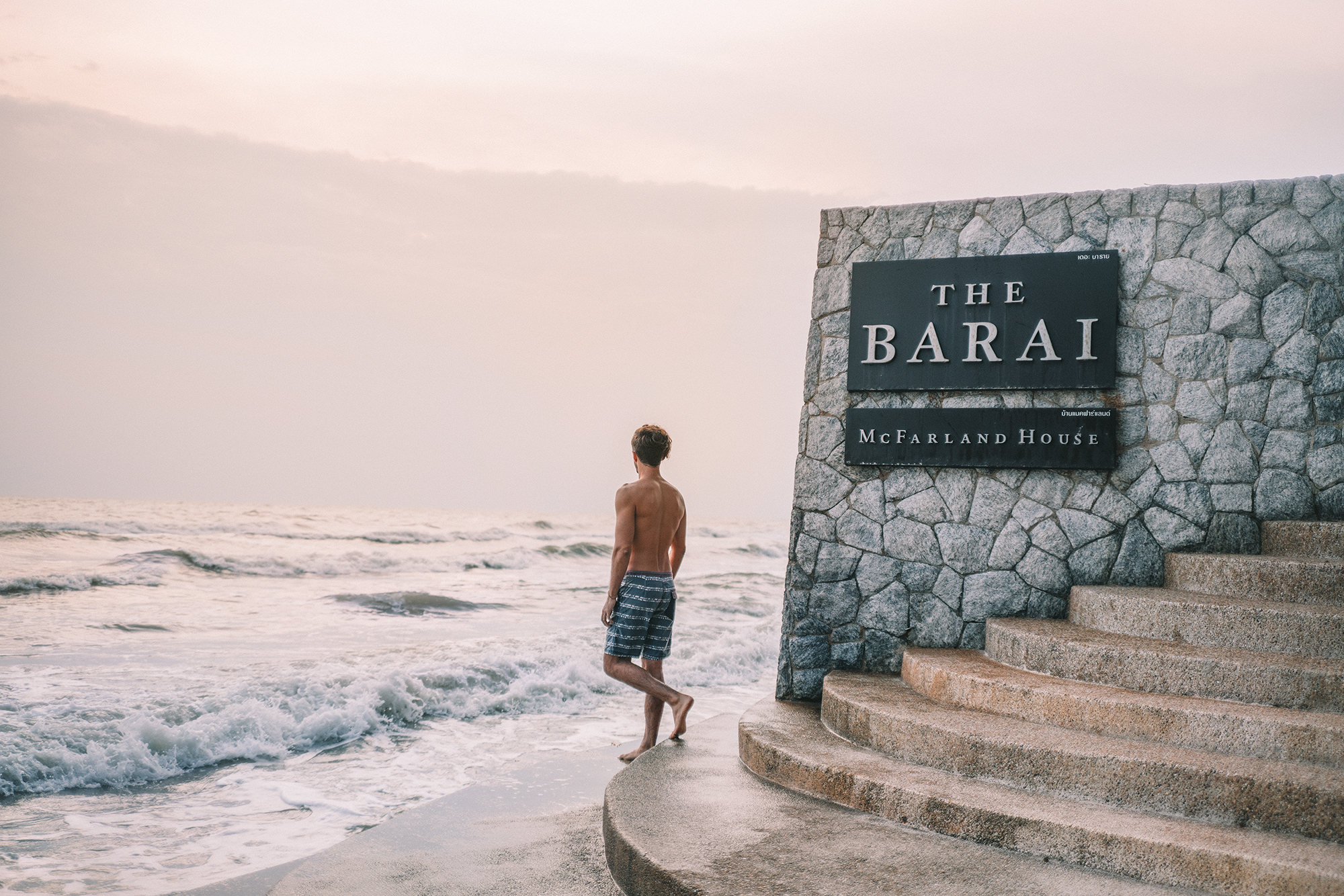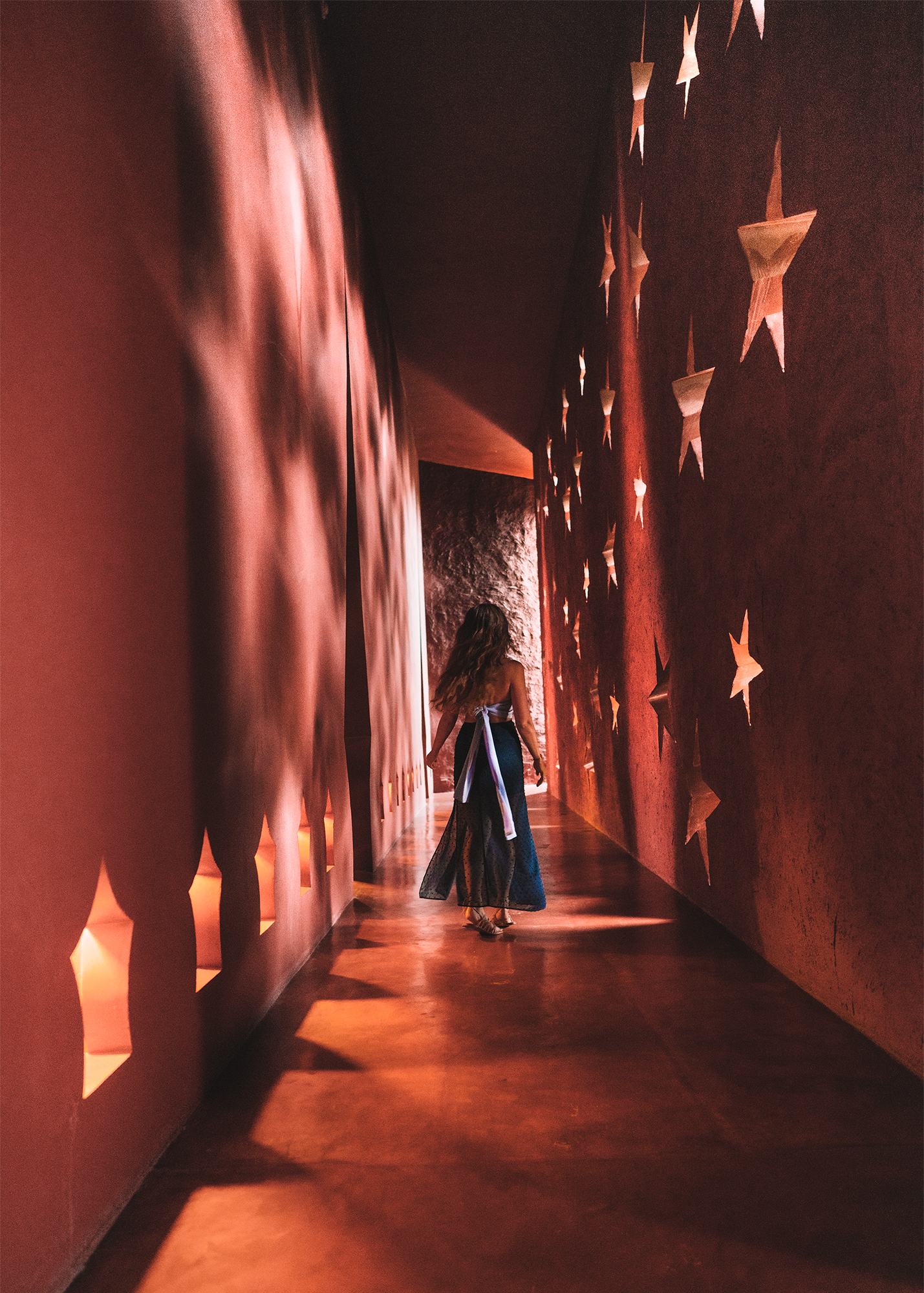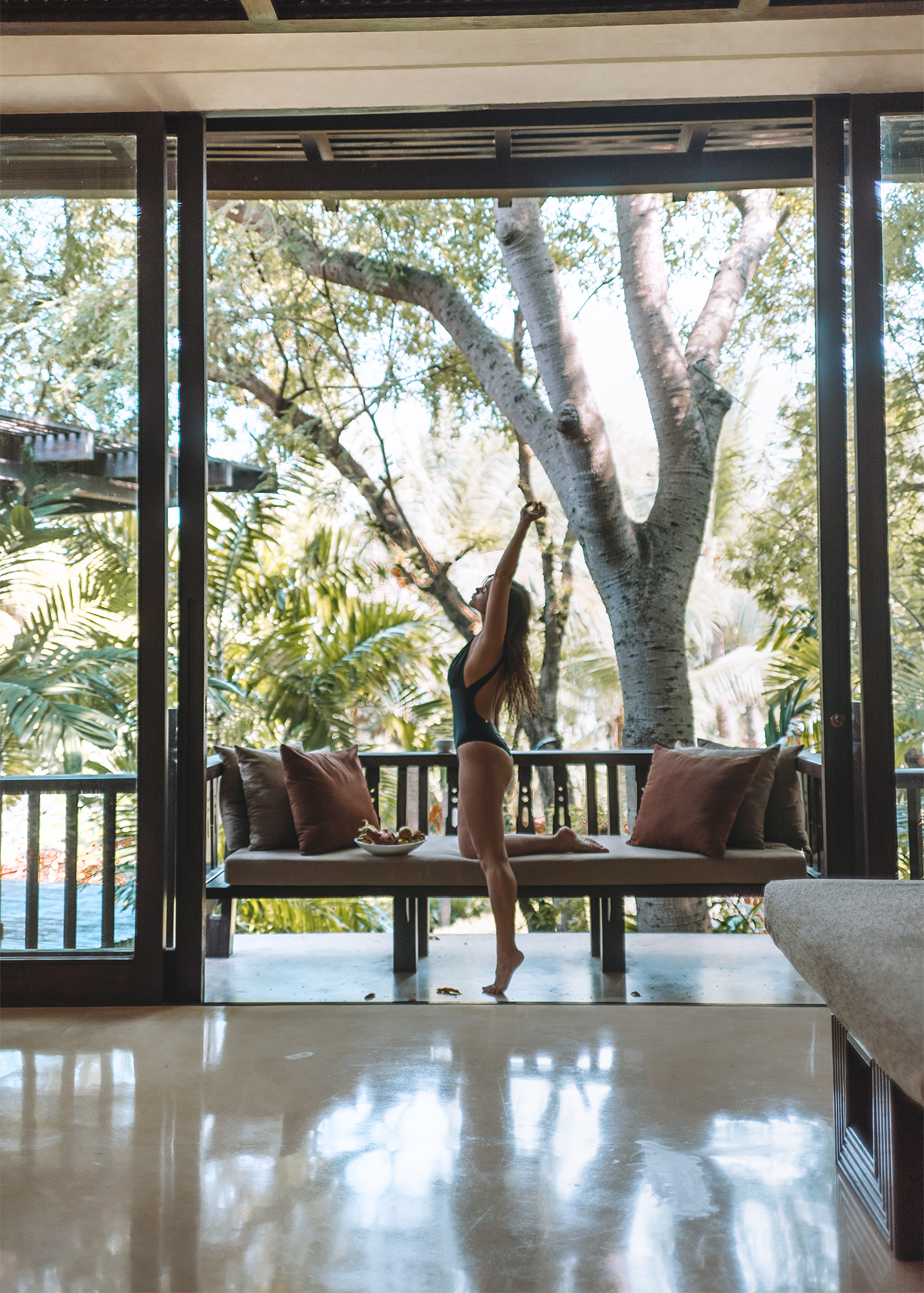 Like this post? Pin it for later!