September 13, 2019 Travel Adventures
Exploring Richmond and Steveston Village with Fairmont Vancouver
Upon arriving into Vancouver Airport in the late afternoon, Brandon and I did something that we had never done before.... we didn't leave the airport. Instead, we checked in to the Fairmont Vancouver Airport. At YVT, the Fairmont is the only hotel located inside the terminal, and holds the record for #1 ranked Airport Hotel in North America almost 10 years running. Their tagline "Where Layover Meets Luxury" really held true - the hotel was a full 5 star luxury hotel, that just happened to be located at the airport. And if you know us at all, you know that Brandon loves one thing more than anything else in the world (besides me)...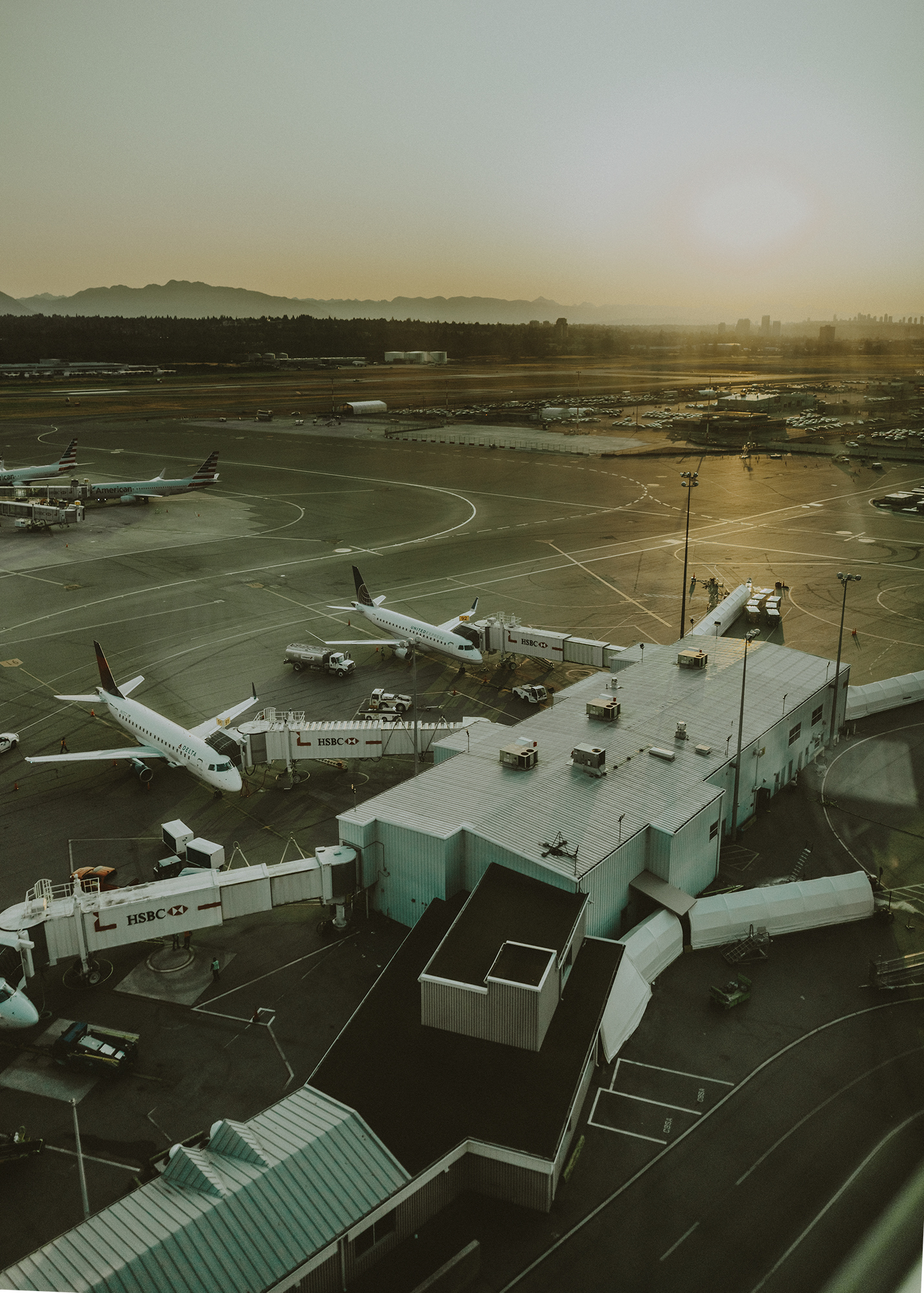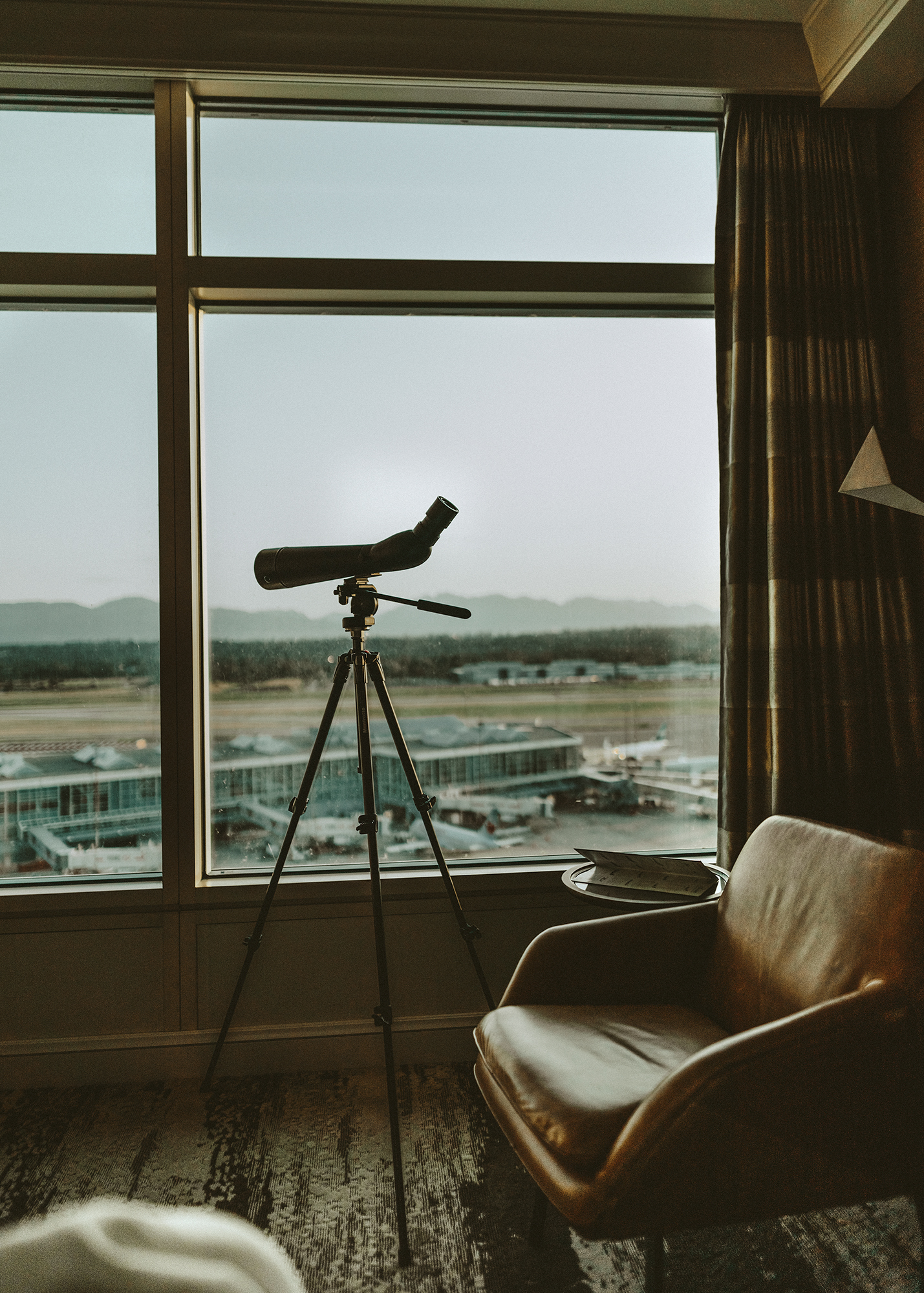 PLANES! The room views of the airport tarmac (telescope included) made Brandon incredibly happy, and he spent most of our first hour in the room staring out the window and examining each of the planes through our telescope. It was kind of a tiny bit of a dream come true for him.
We stayed at the hotel for the evening and had a Chef's Tasting Menu dinner at the incredible [email protected] Restaurant.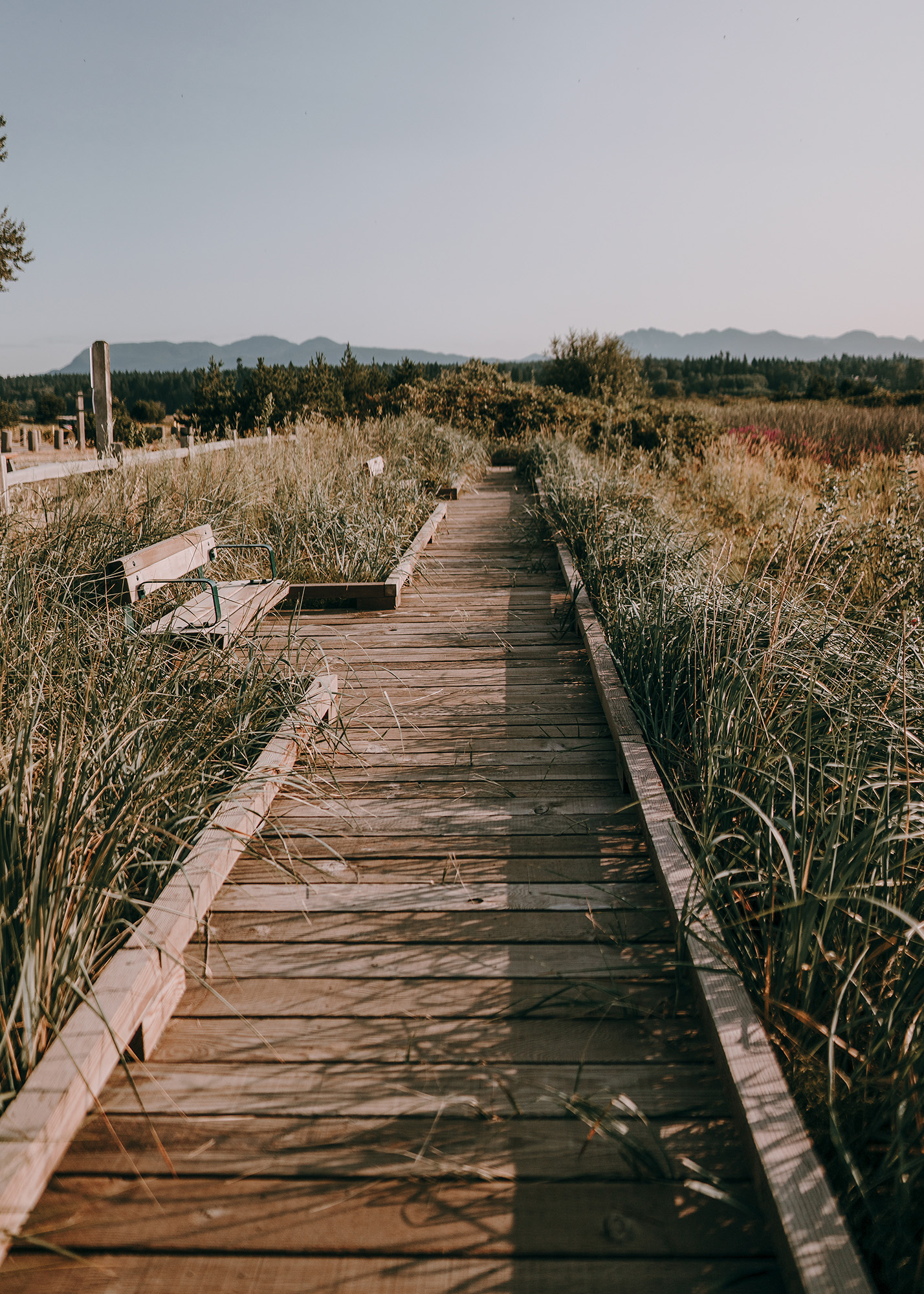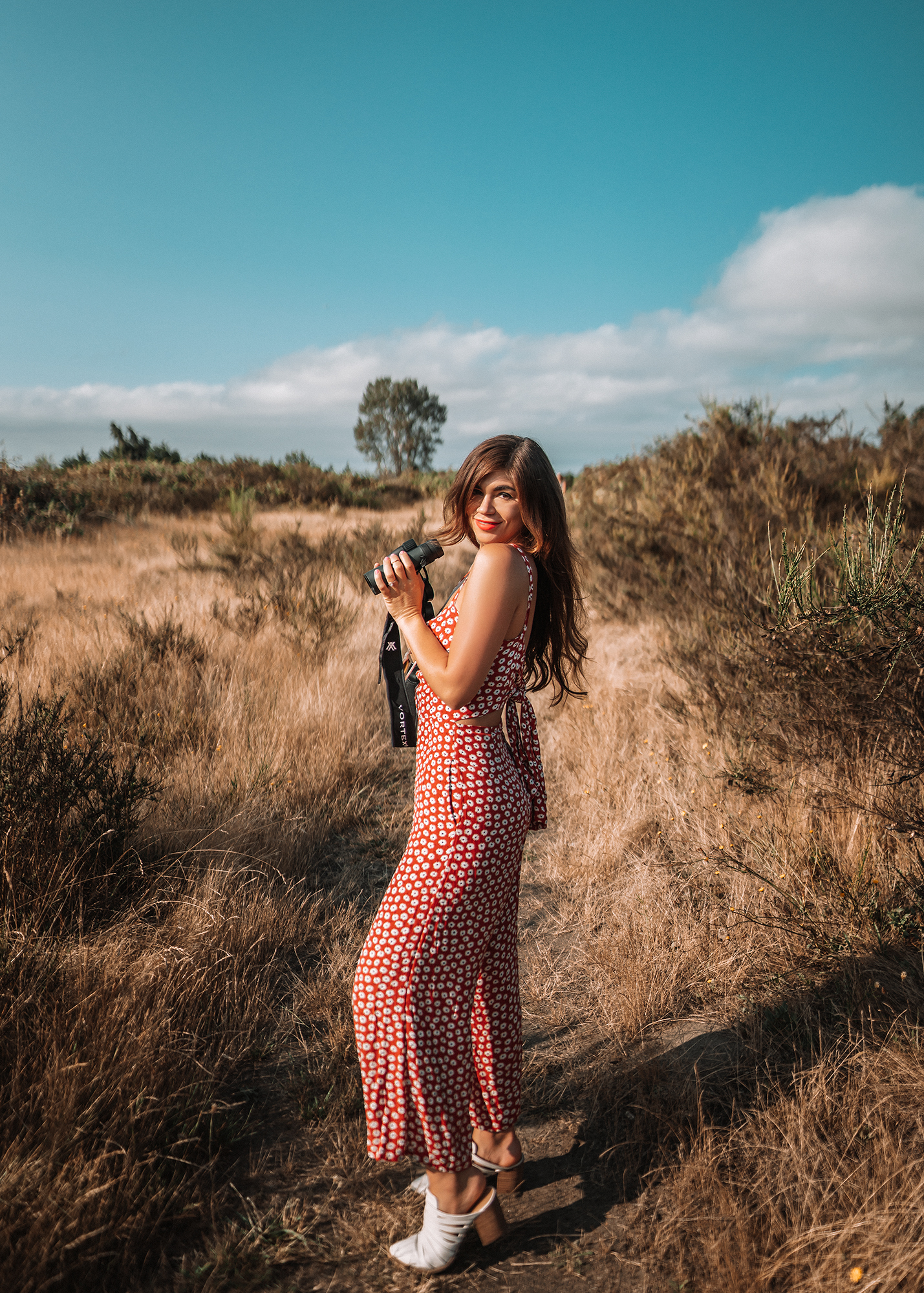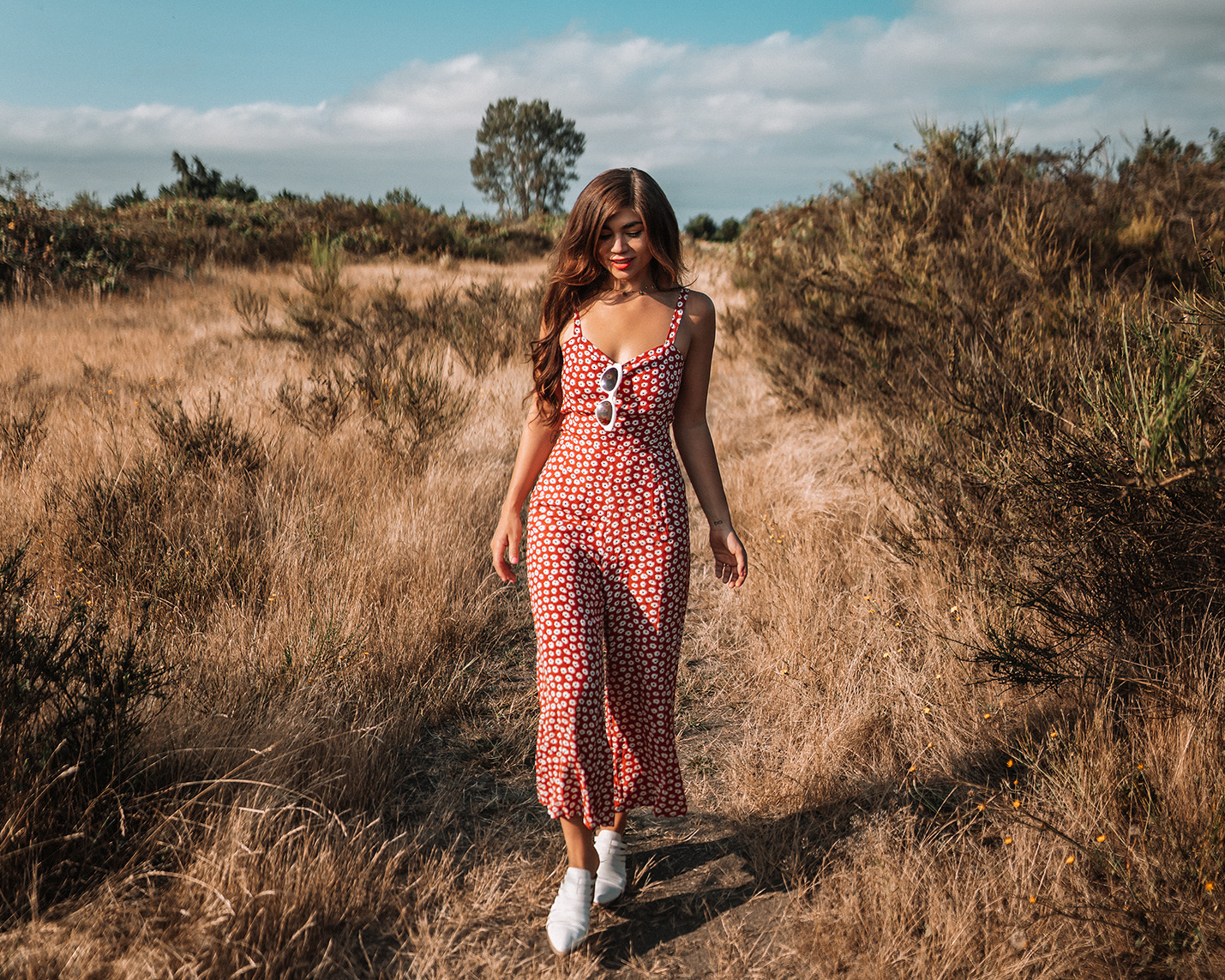 Early the next morning, we set off to explore Iona Beach Park in the nearby Richmond area of Vancouver, just South of the city center of Vancouver. Iona is a bird haven, and just after sunrise, we are able to spot all kinds of eagles (the big hitters here for bird fans), egrets, and hummingbirds through the sanctuary - led by WildResearch.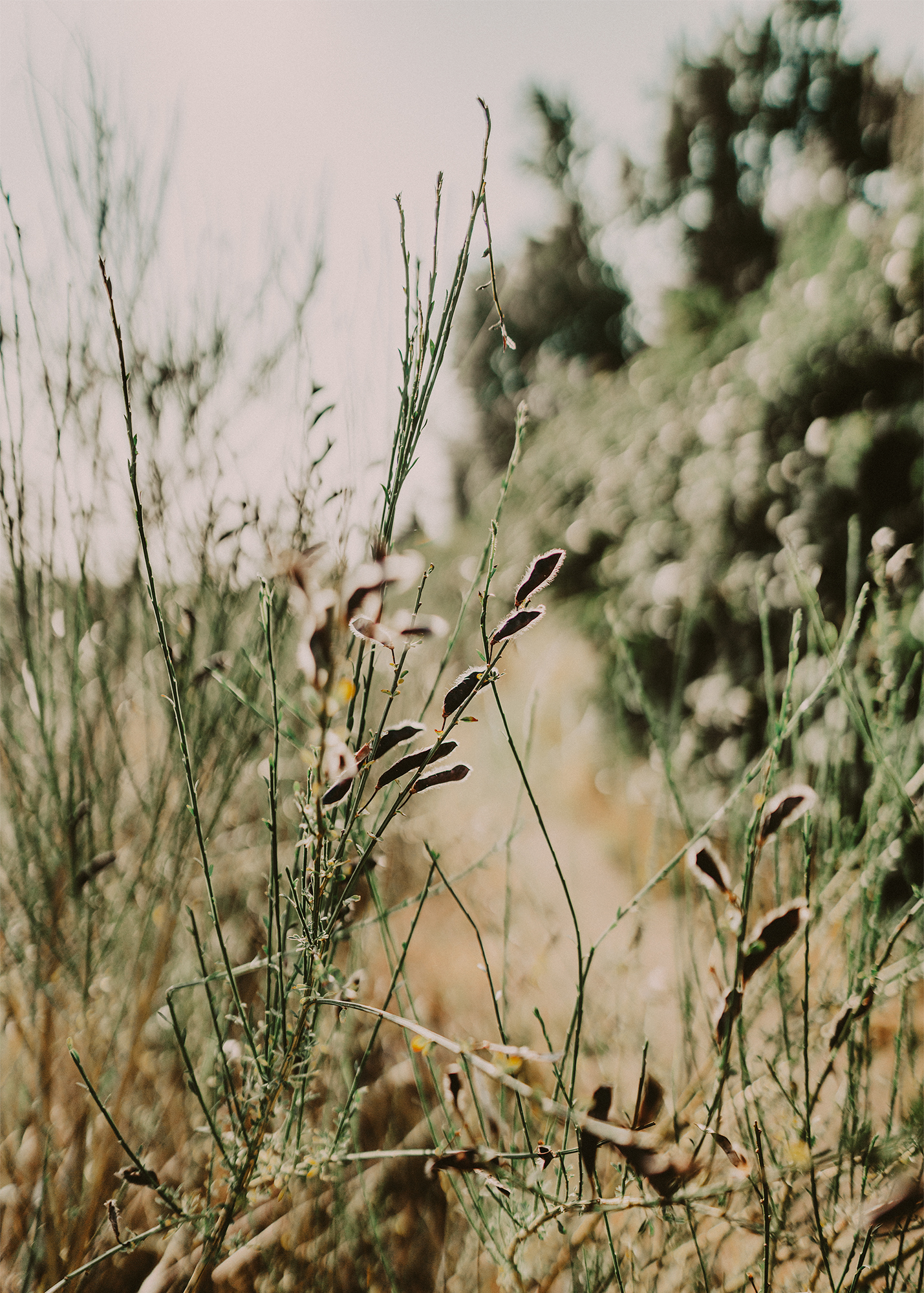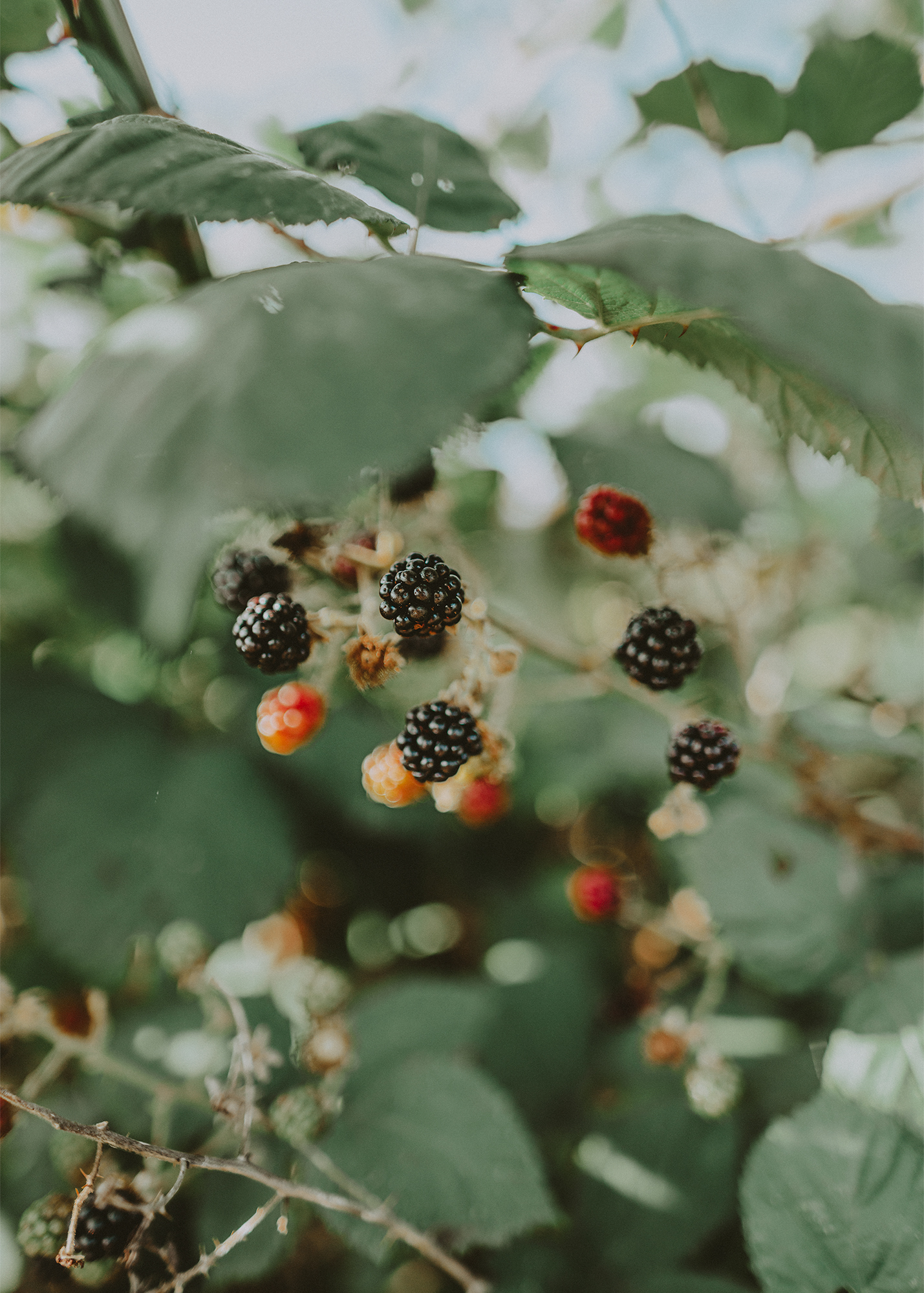 And wild blackberries! As a child, I spent a lot of summers up in Oregon with my extended family, and we would pick as many blackberries as we could carry. Now, I have a bit of an obsession with growing and foraging food, and I am always way more excited than most to see fruit growing in the wild - I love to pick it right off and eat it immediately, is there any better way to eat?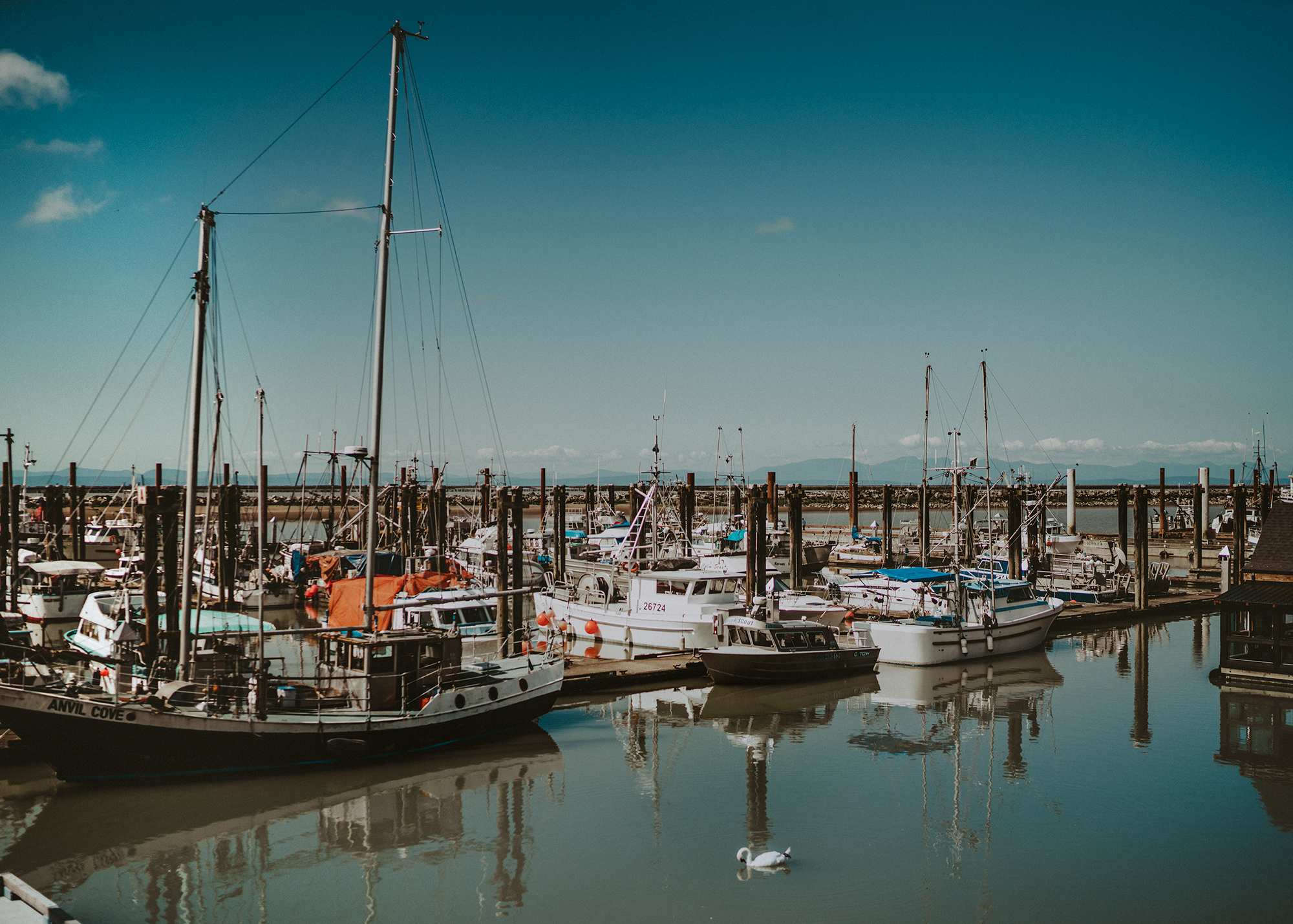 Next we landed in the historic, ADORABLE fishing village of Steveston. Steveston is a 19th-century frontier seaport, that is now both a picturesque and working fishing village, full of fisherman and visitors alike. Within the village, the Gulf of Georgia Cannery National Historic Site was once the epicenter of Western Canada's fishing industry, which led to the city's growth and history economy of the region. Just a bit down the road, the Britannia Shipyards National Historic Site is where many of the region's wooden fishing boats were once made.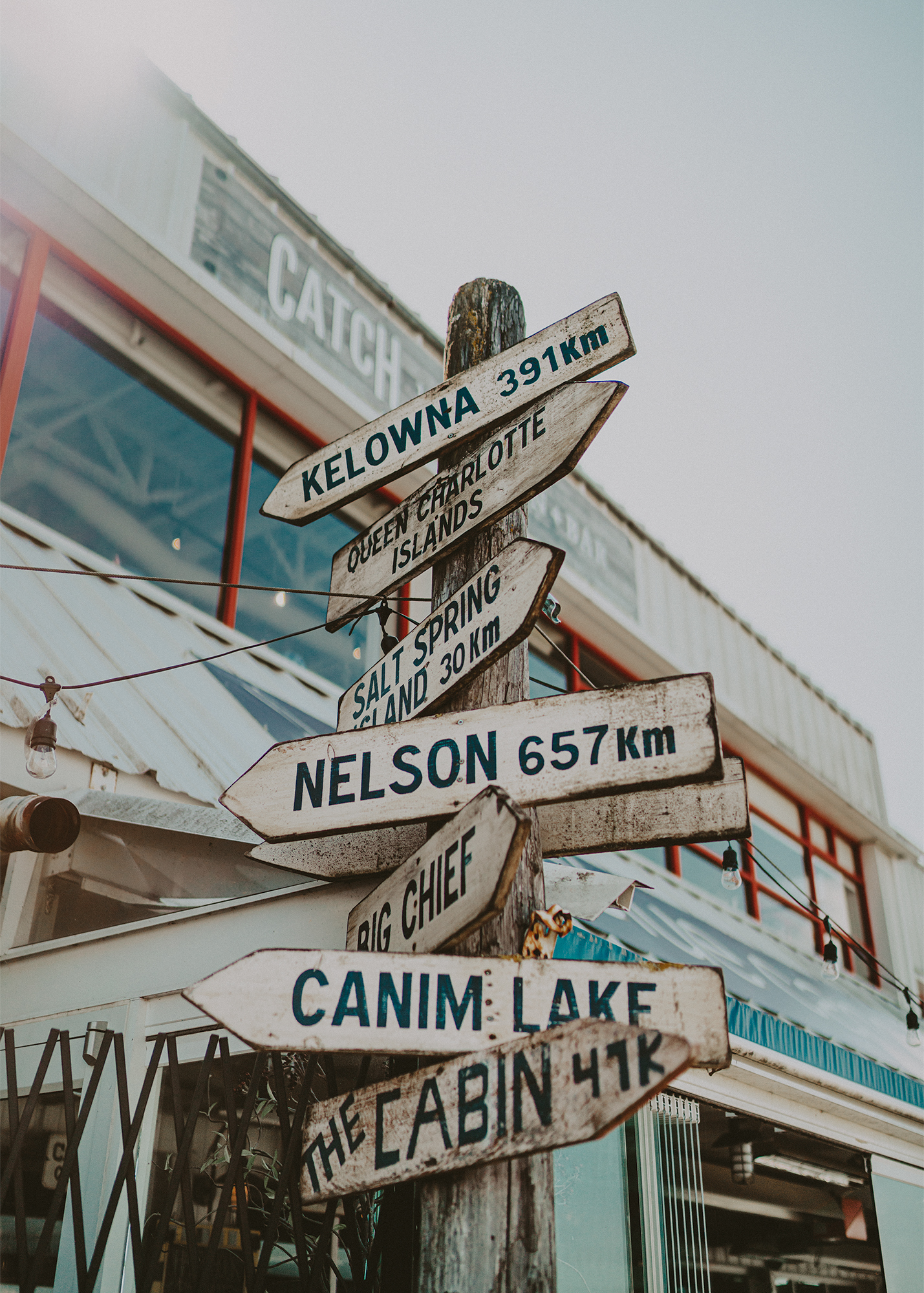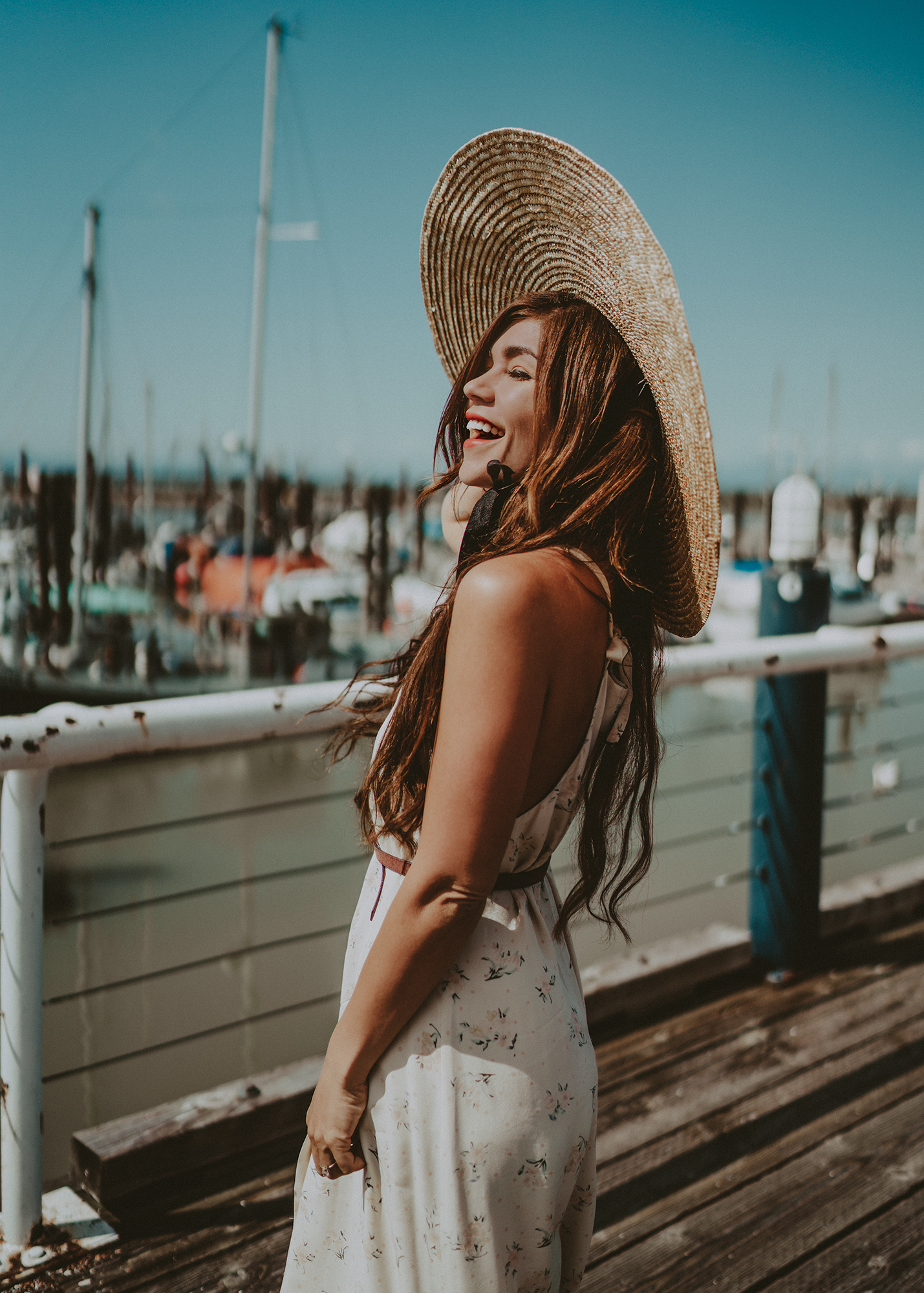 AND everything here is just so incredibly cute!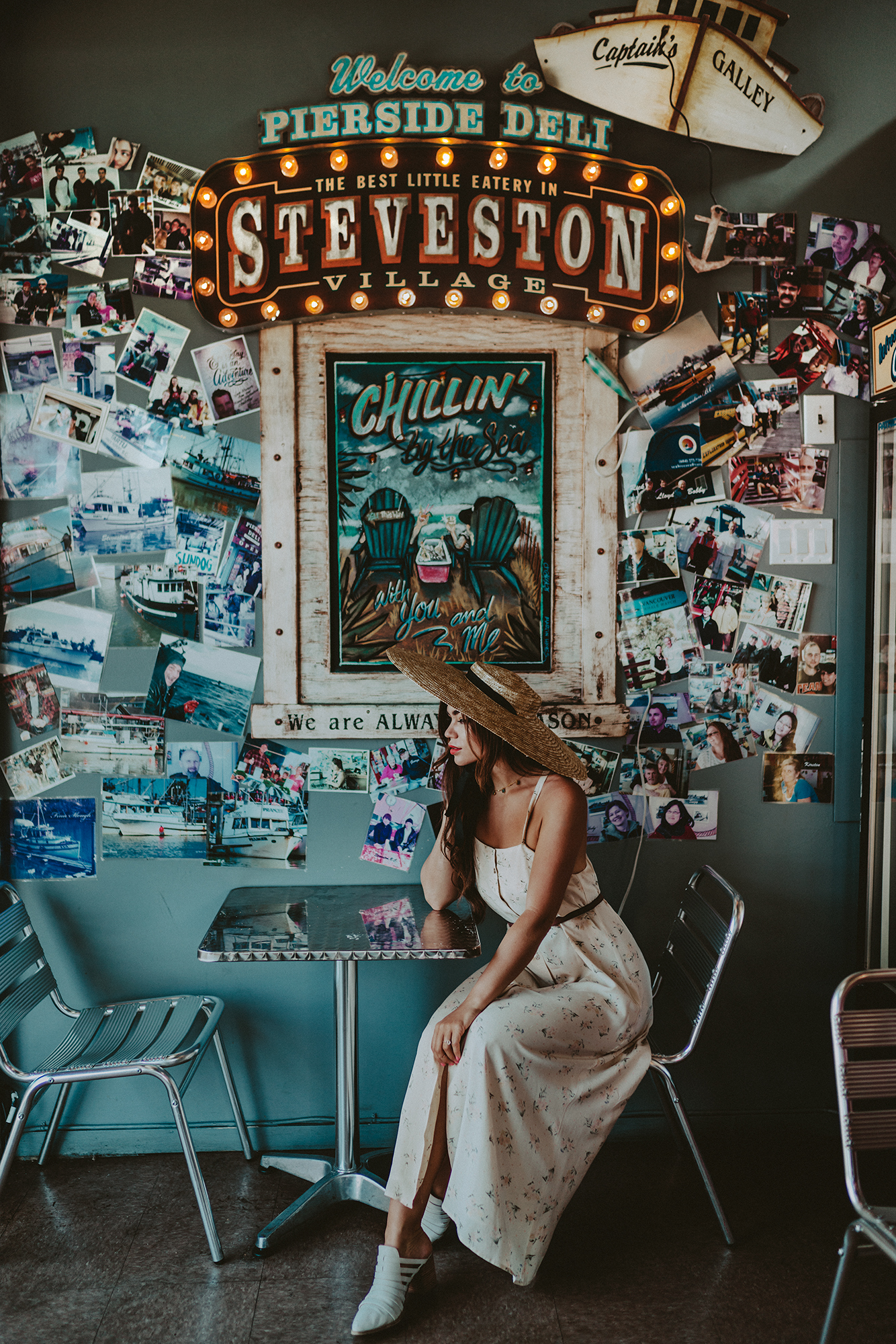 So many of the cafes and shops we passed by were incredibly well styled and nautically themed.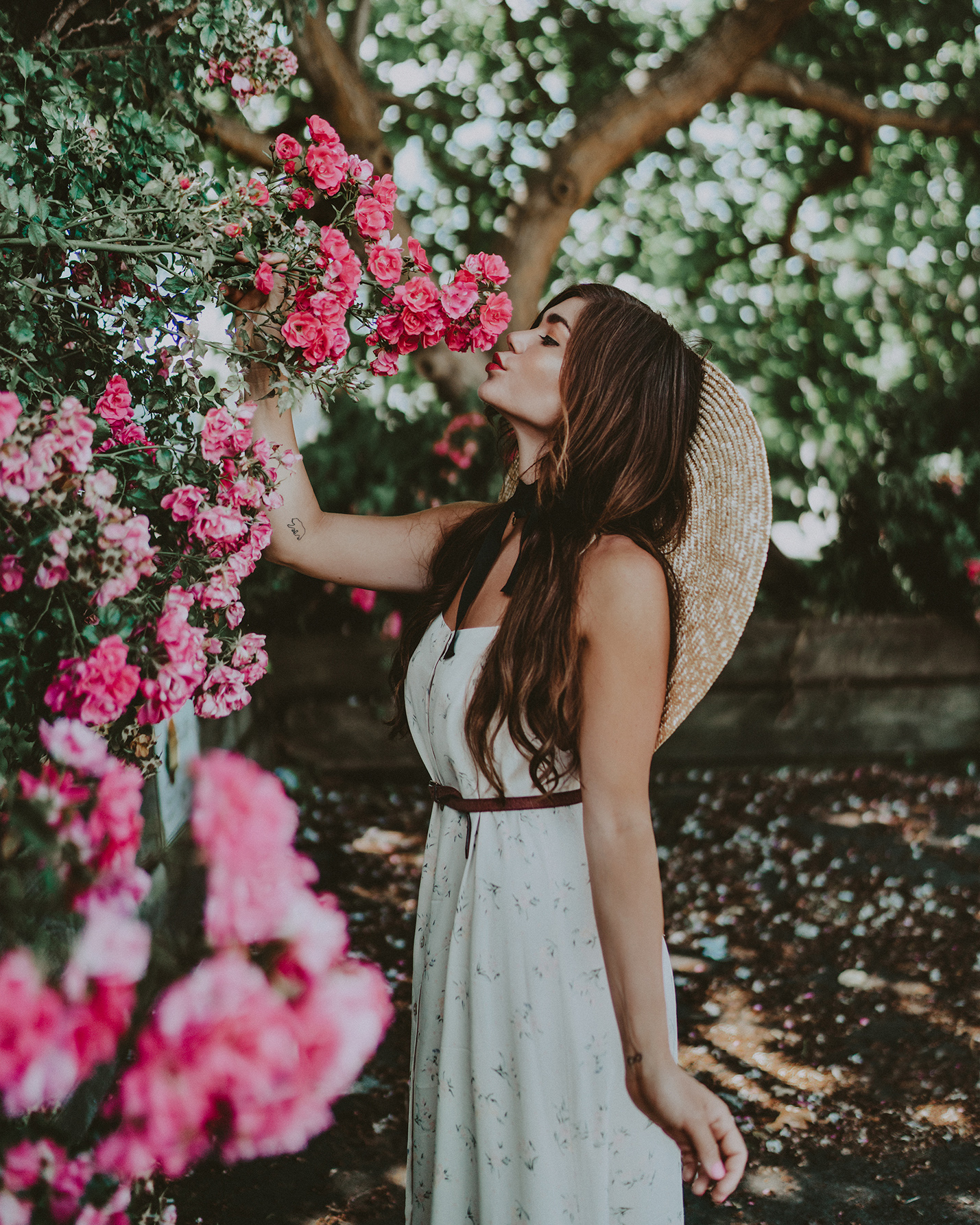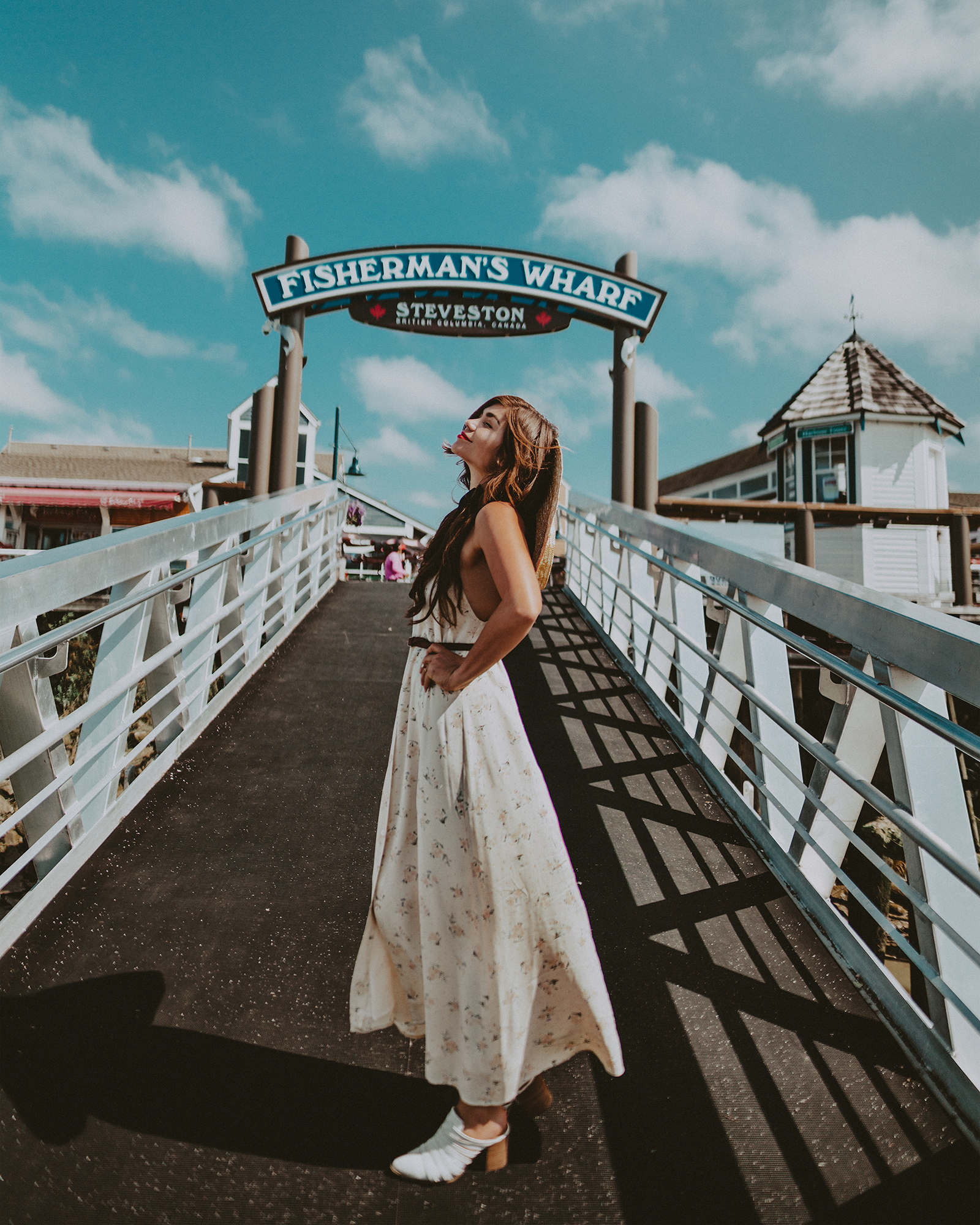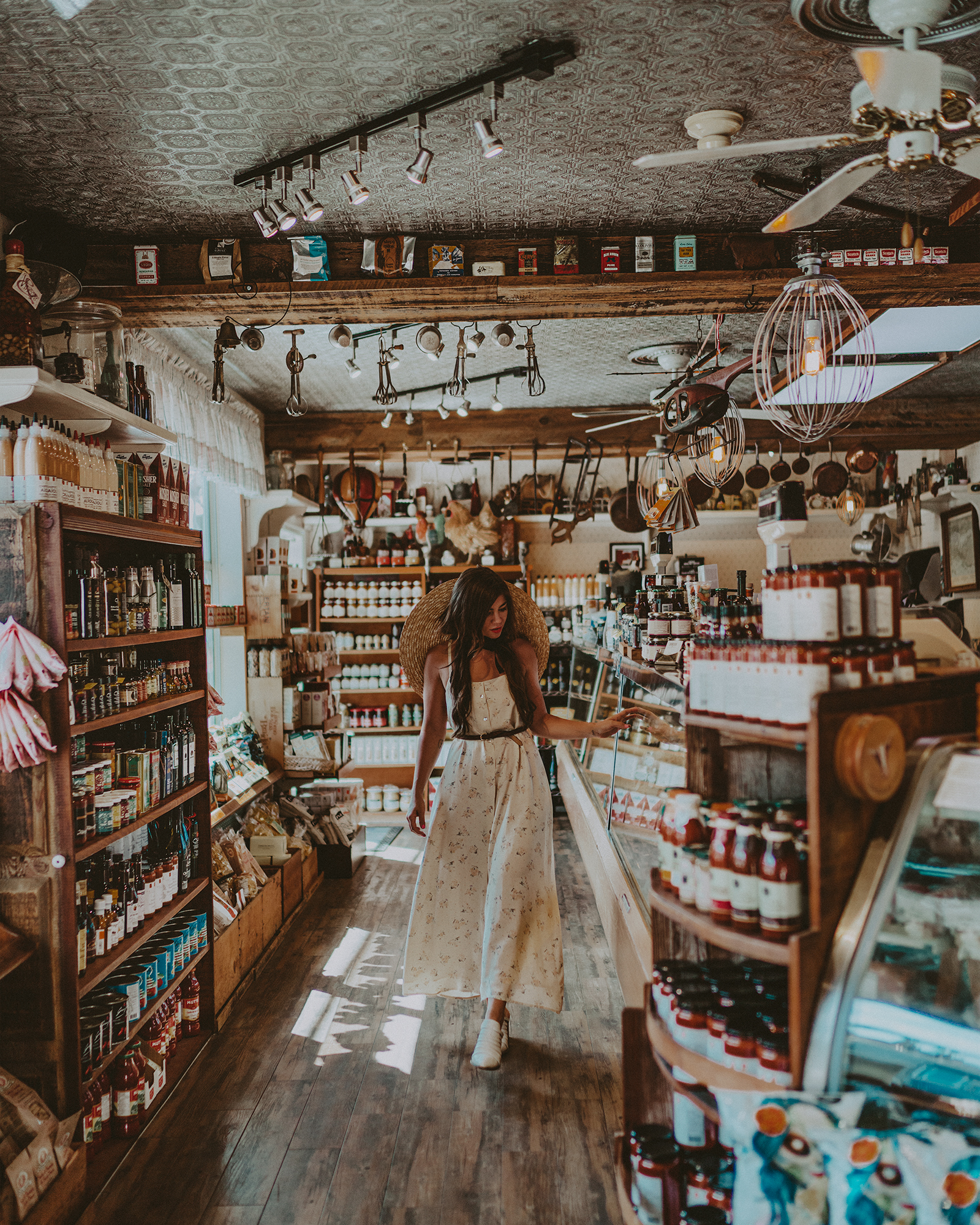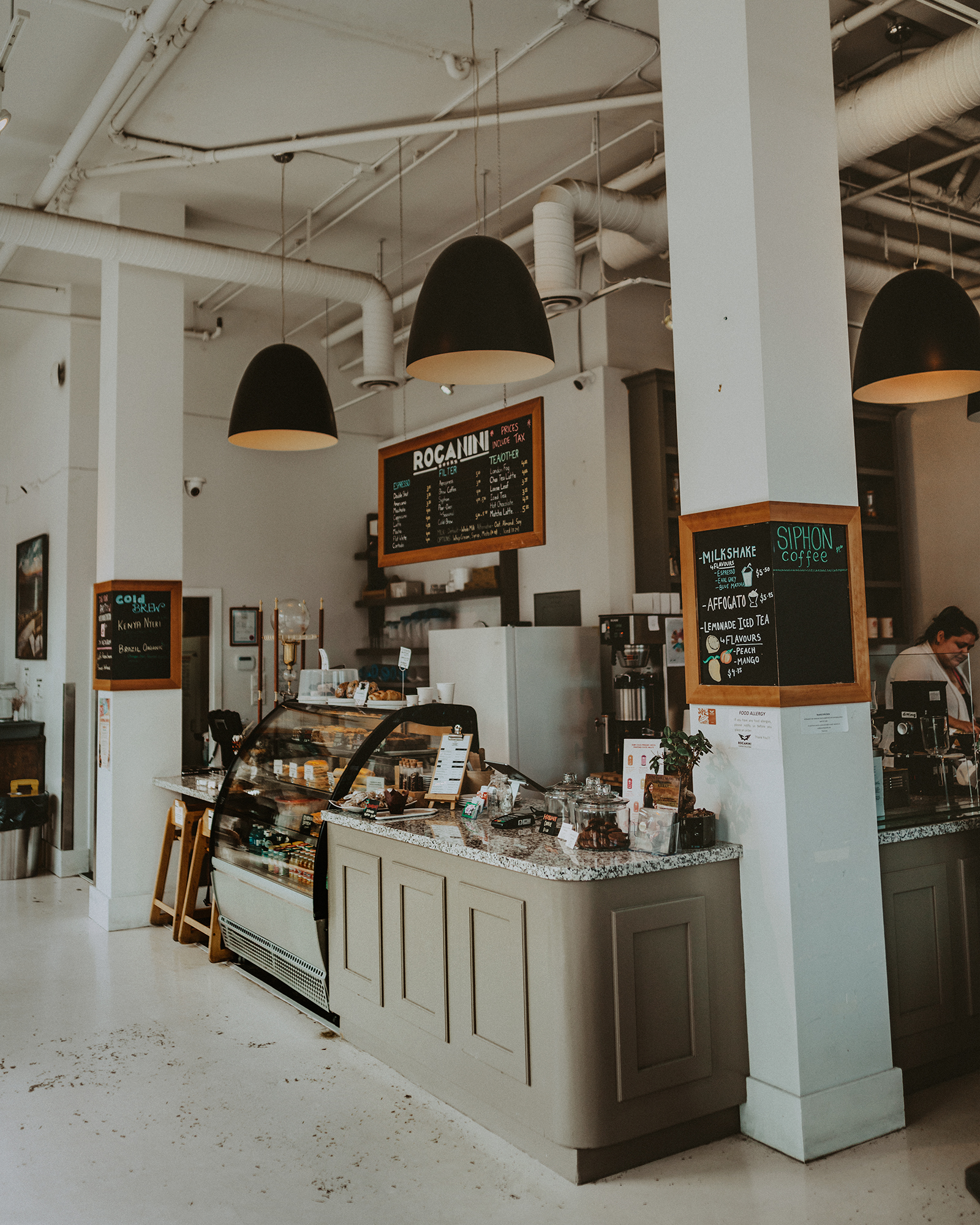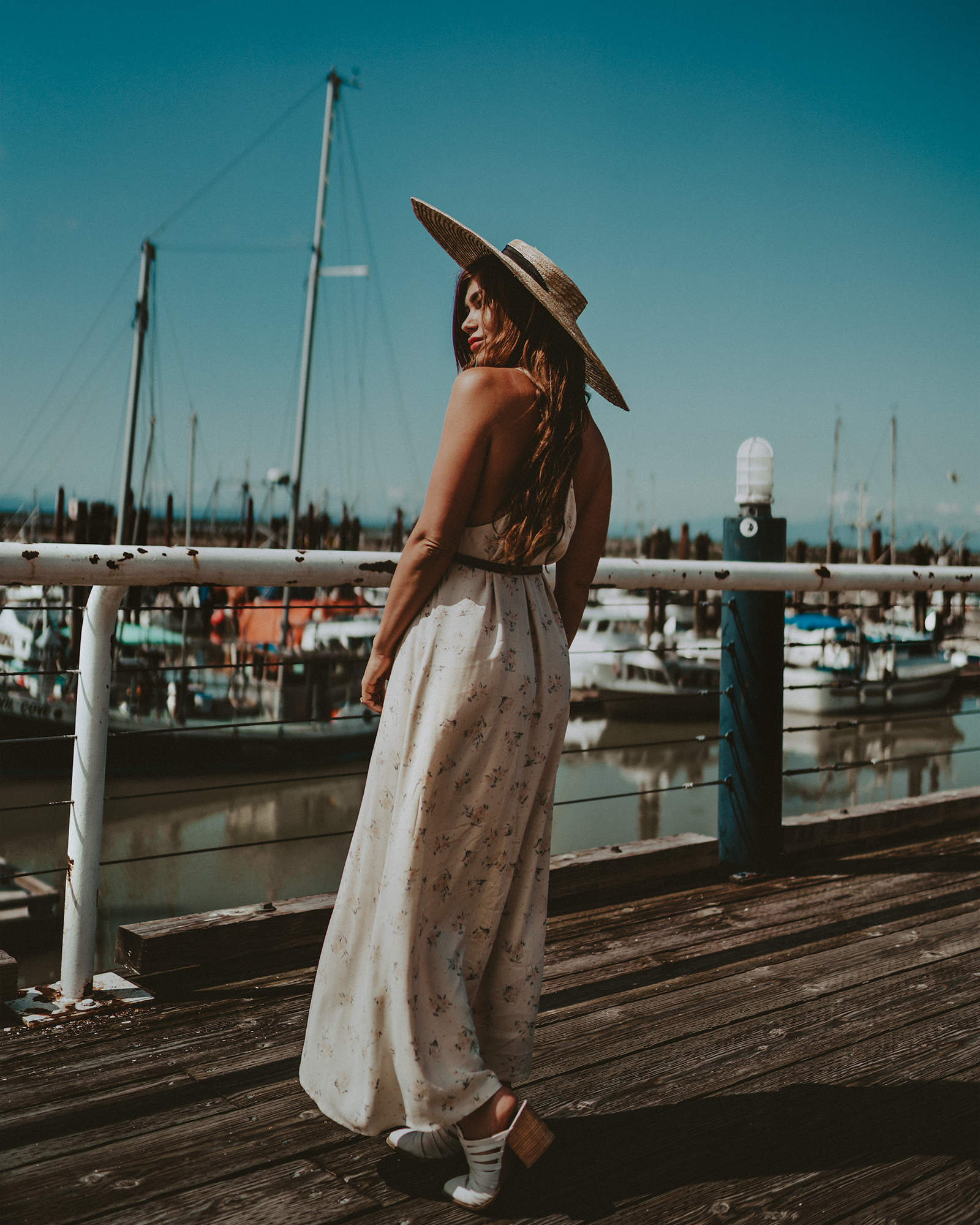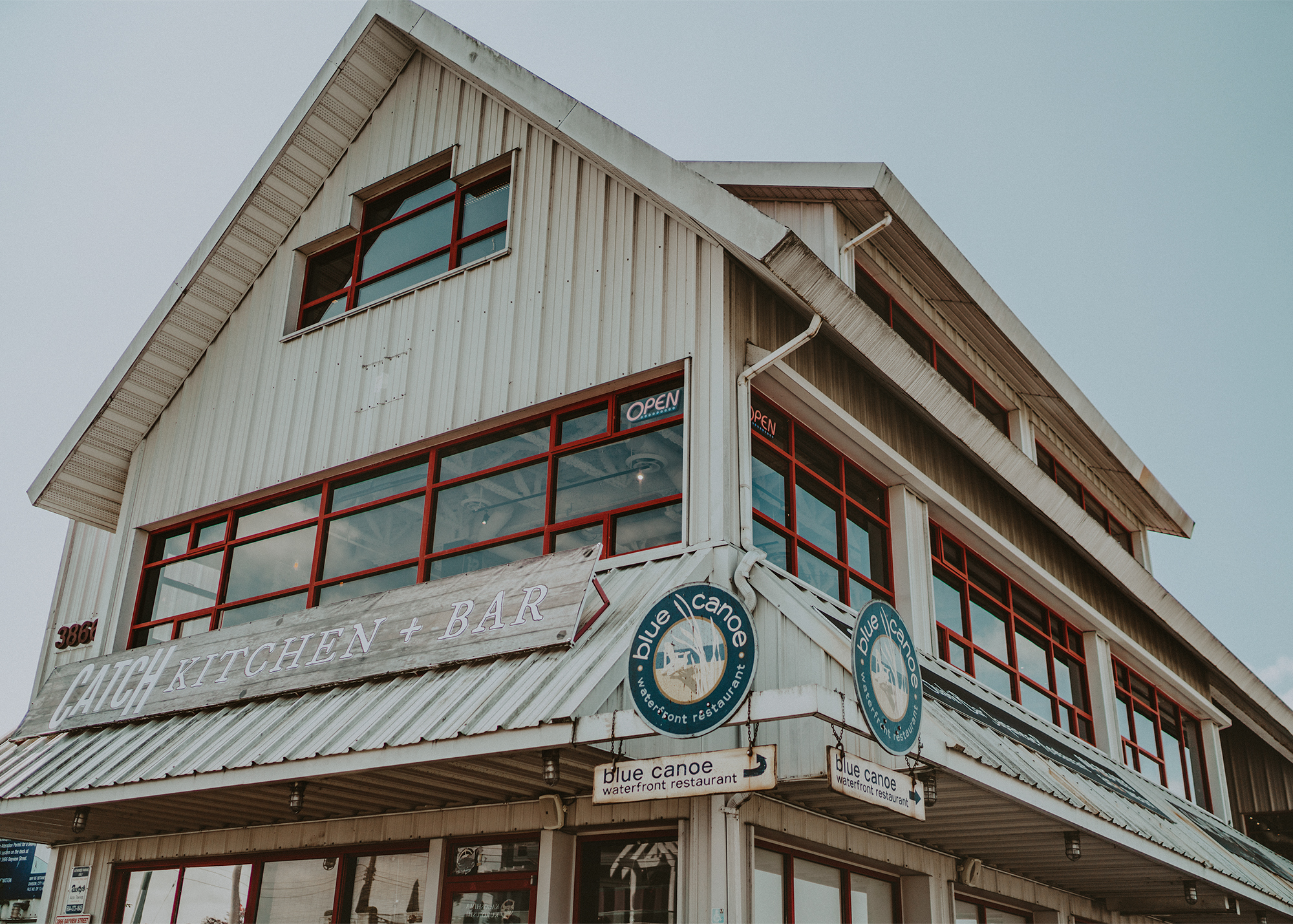 Wandering and exploring the village.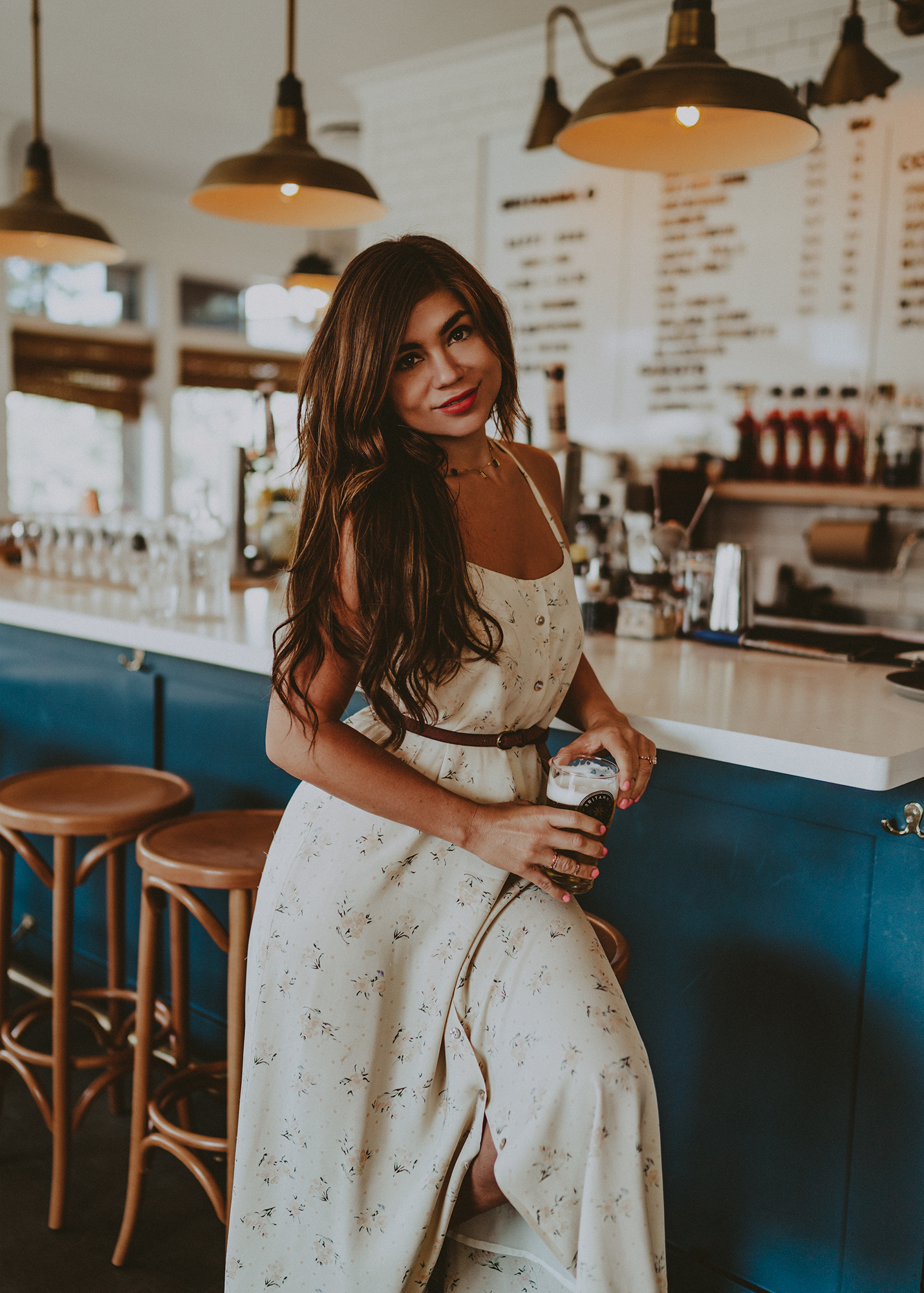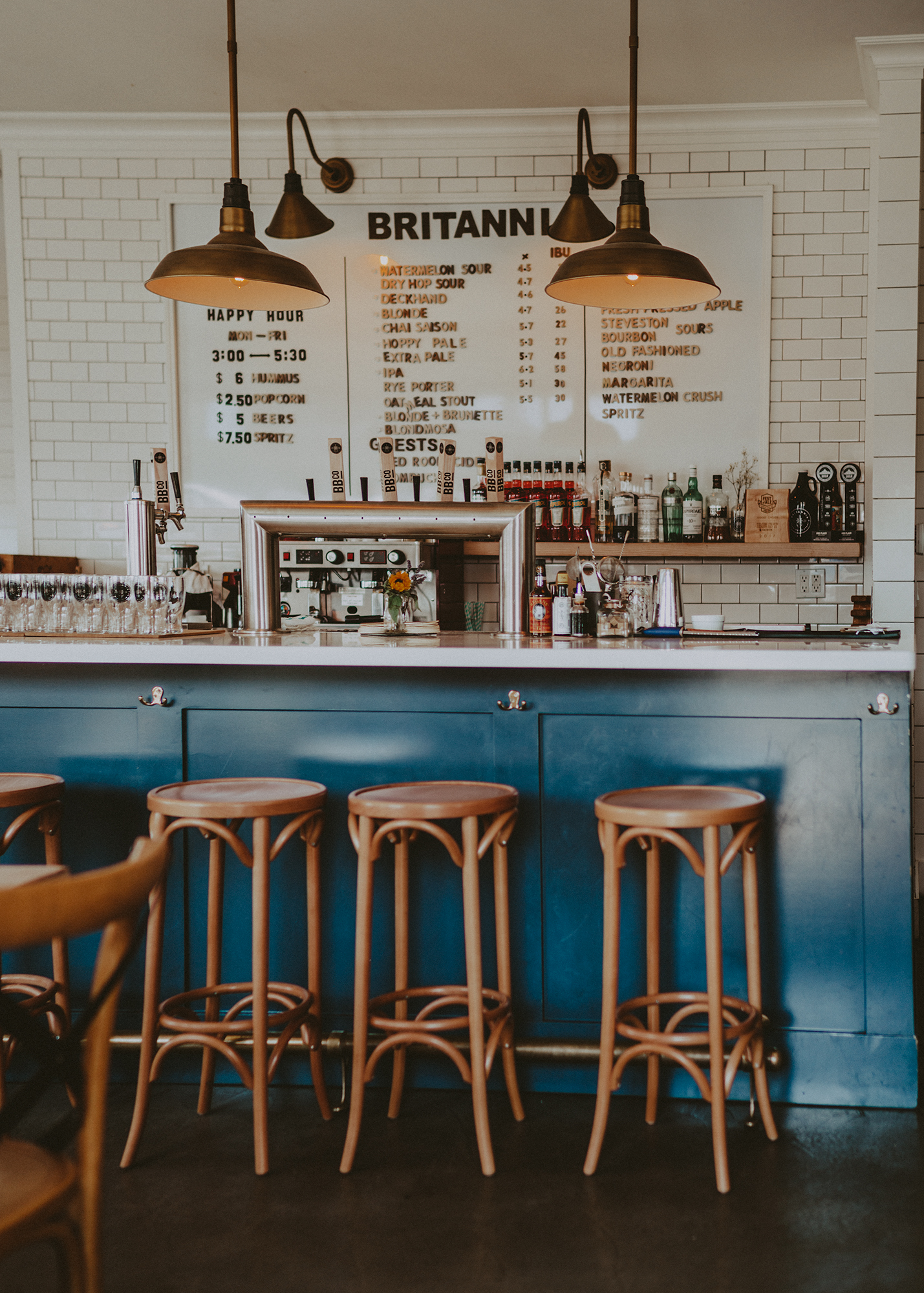 Then a lunch and craft beer stop at Britannia Brewing Co. Again, the cutest!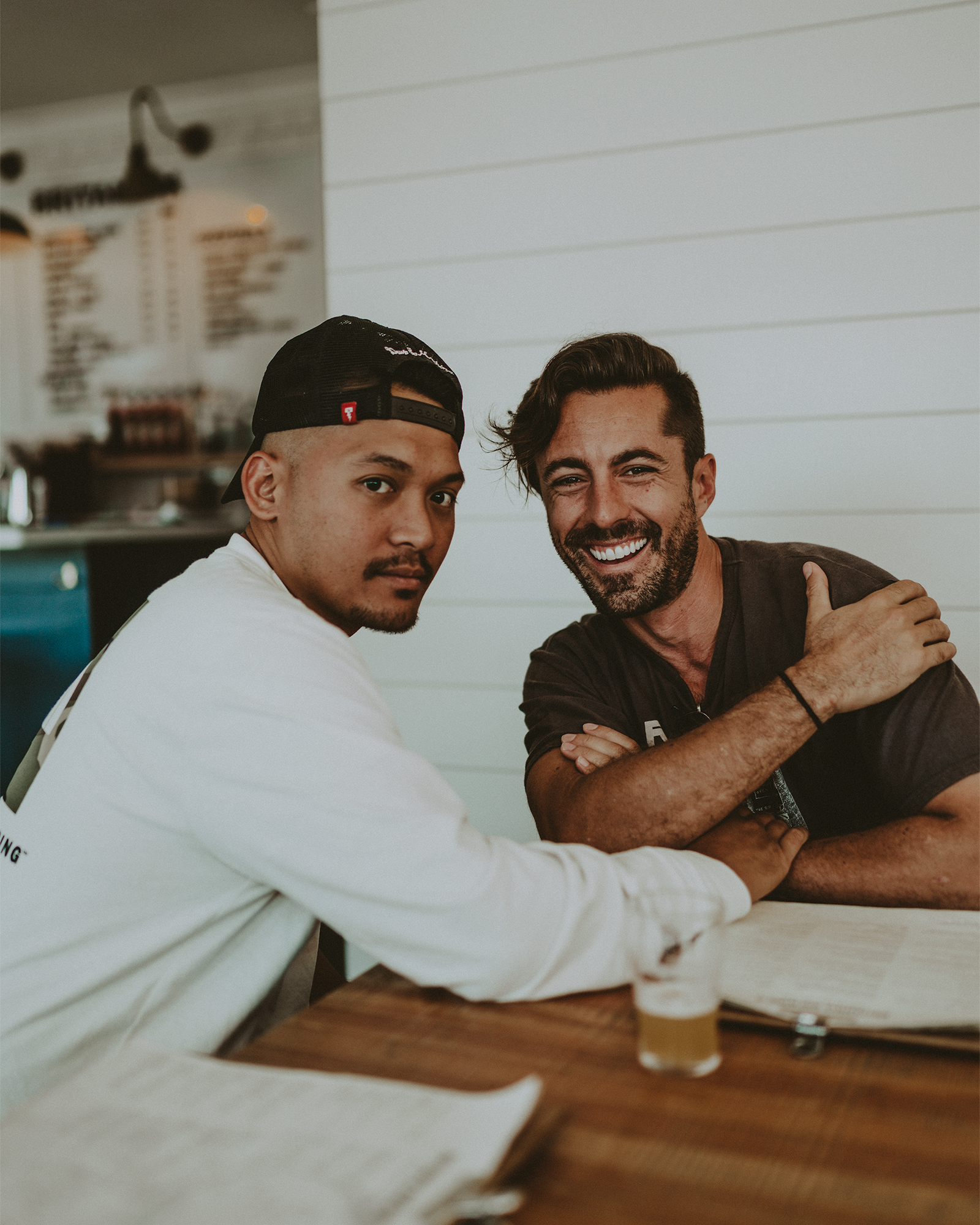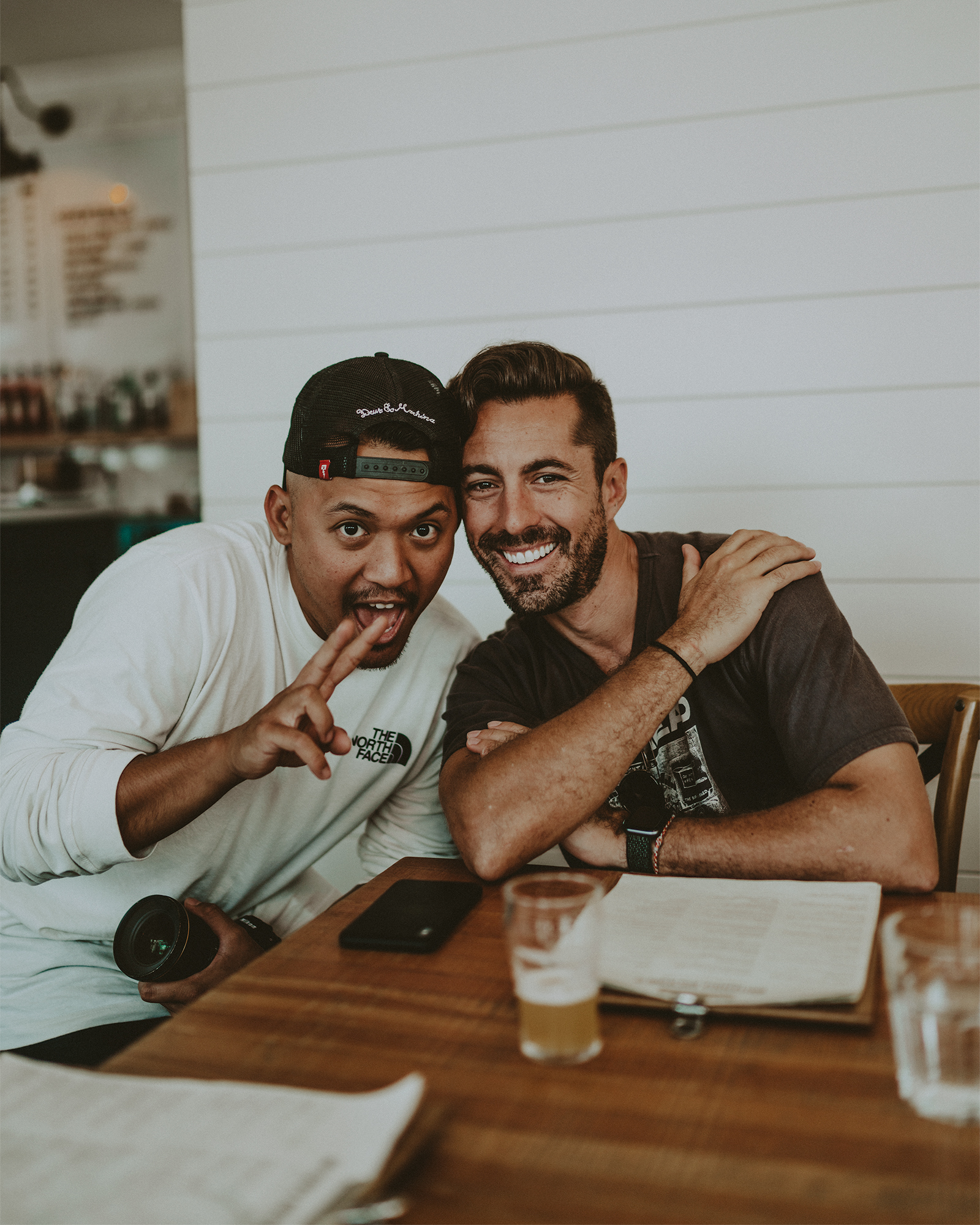 Brandon and KSole living for the camera.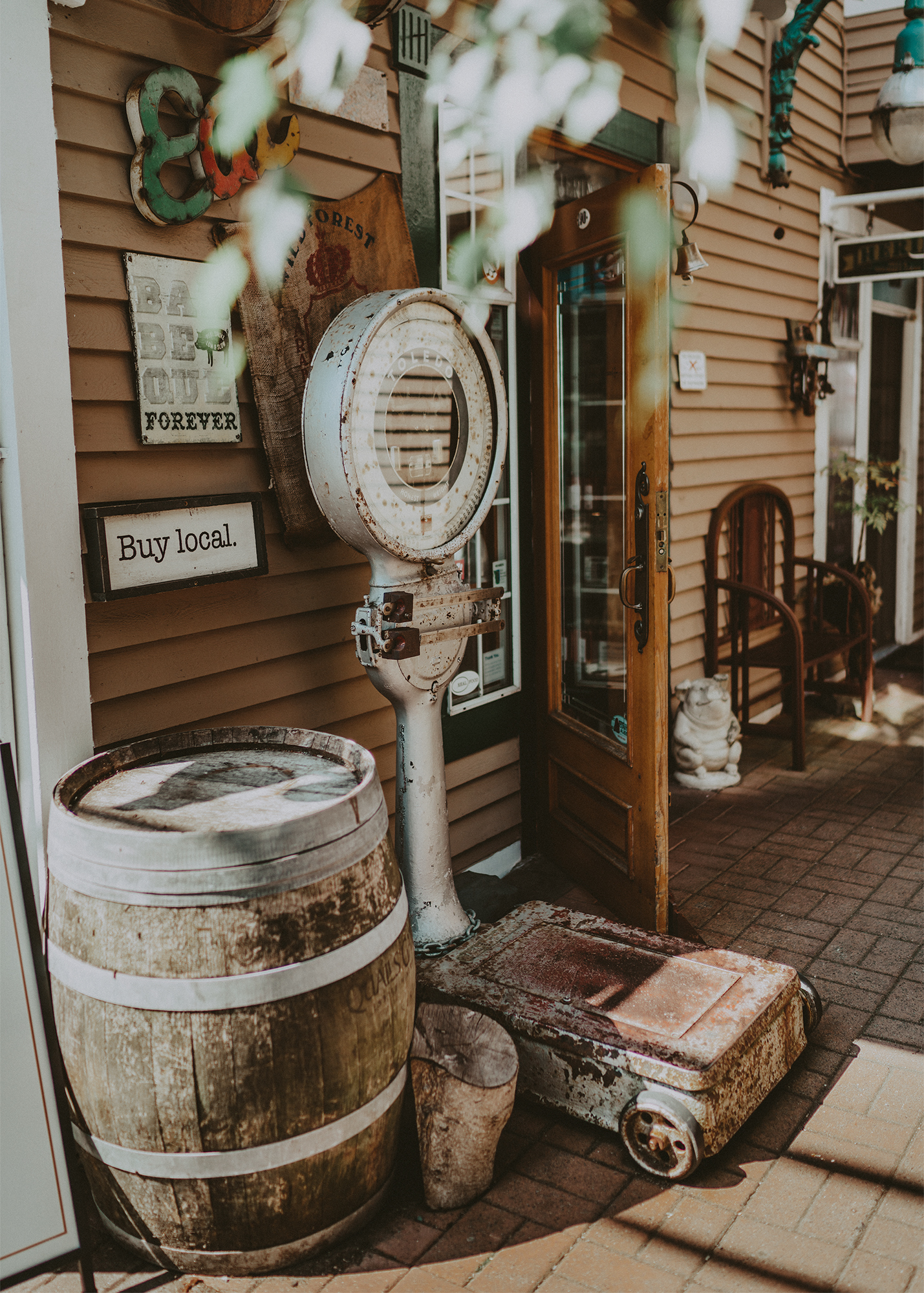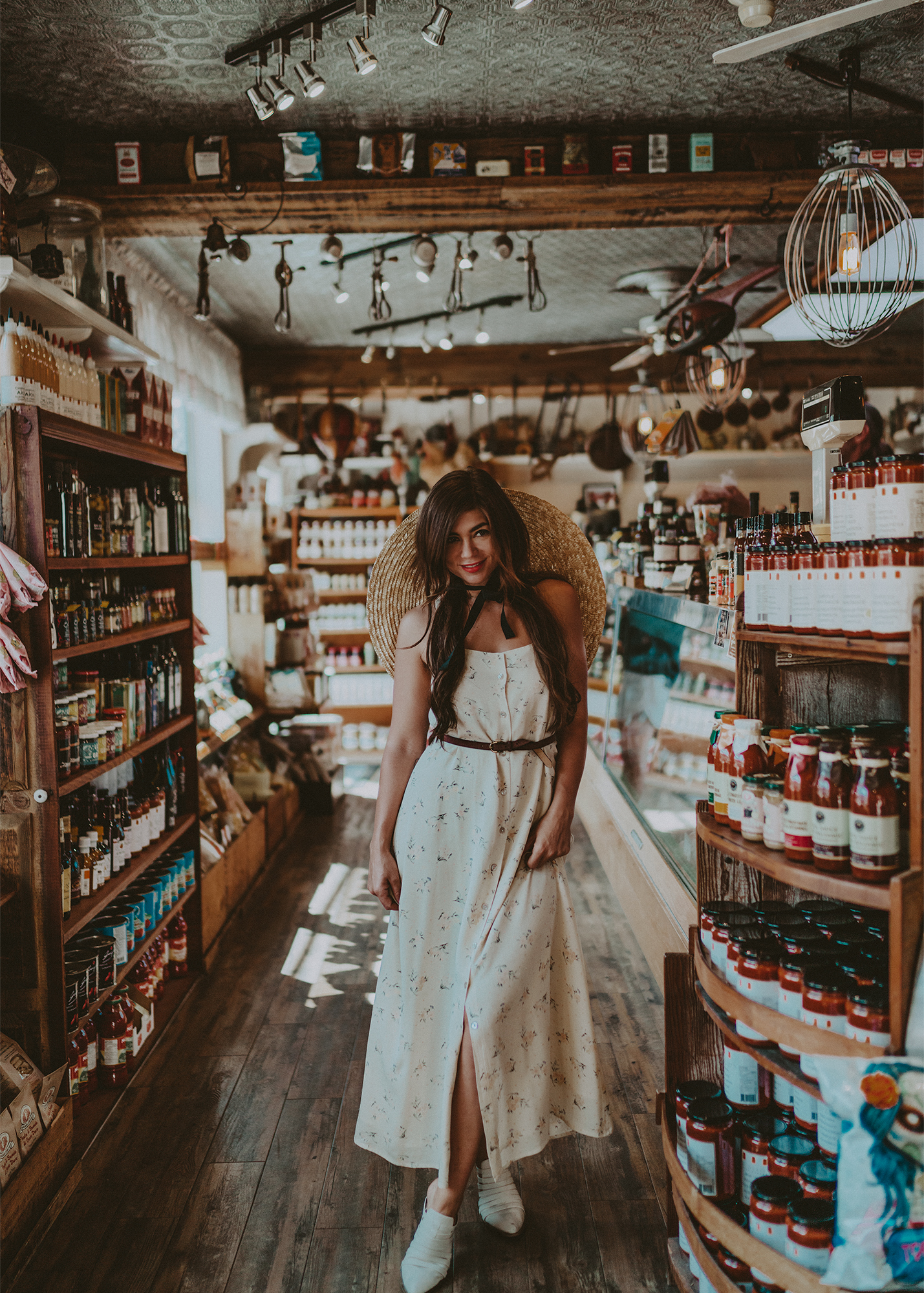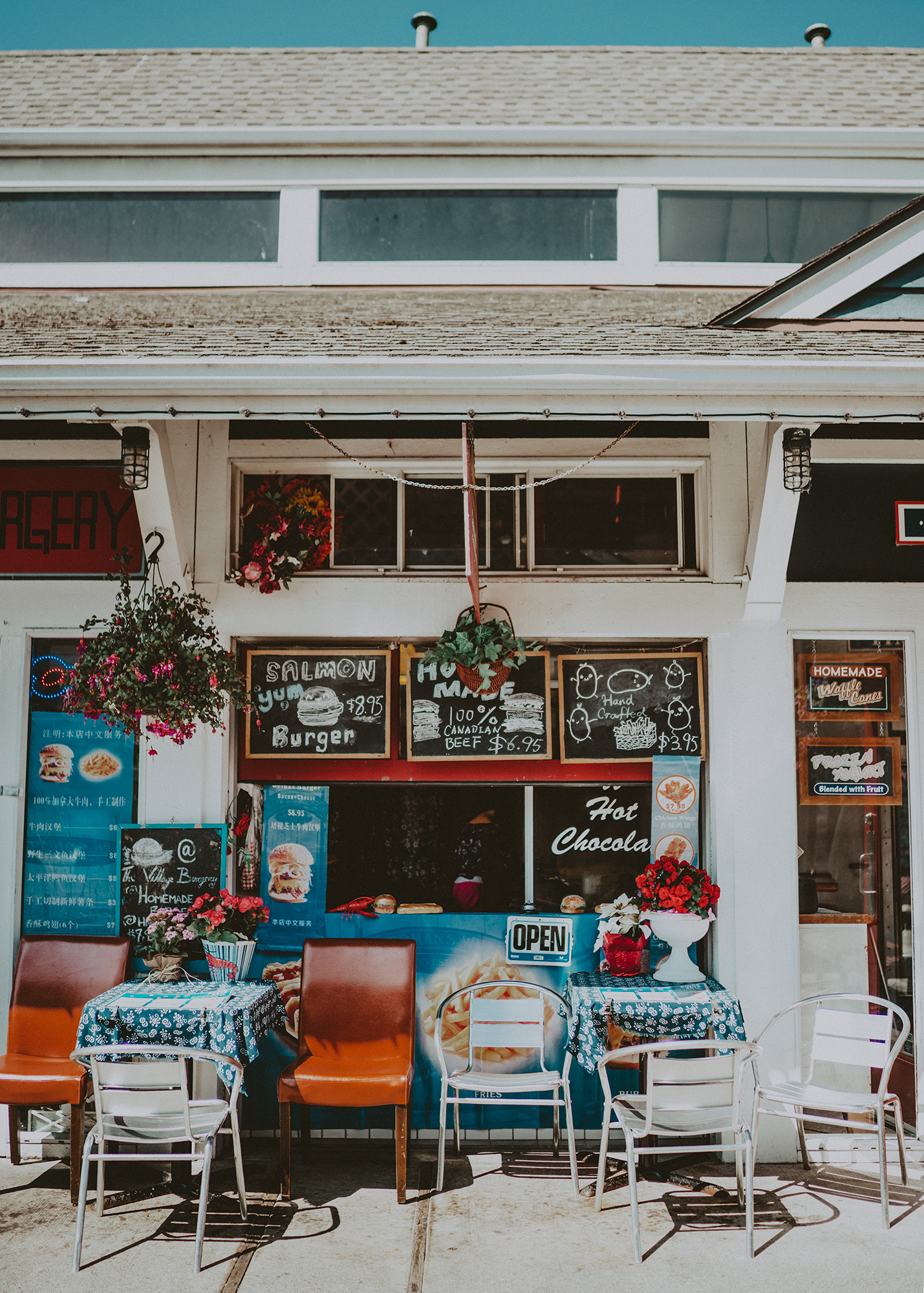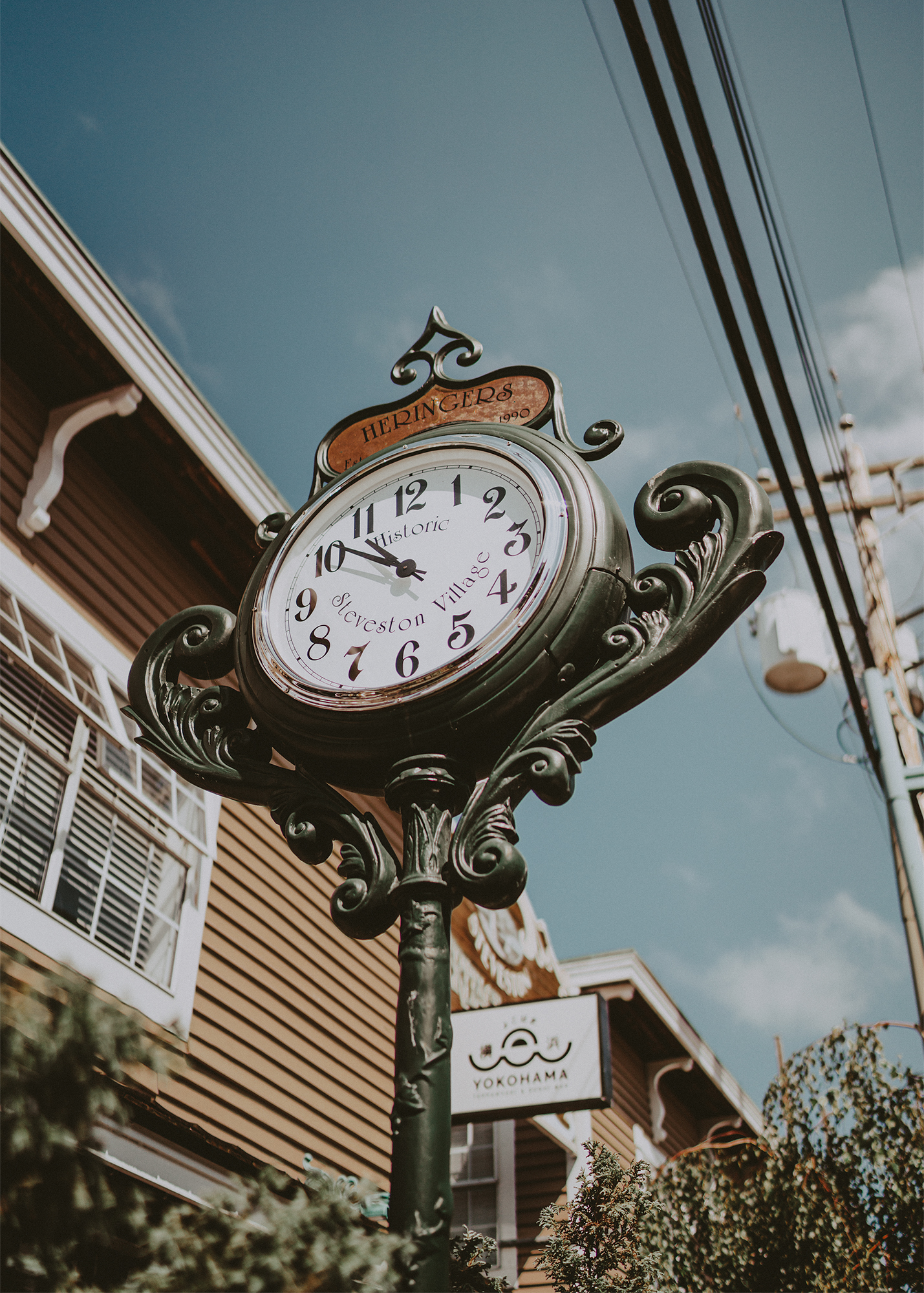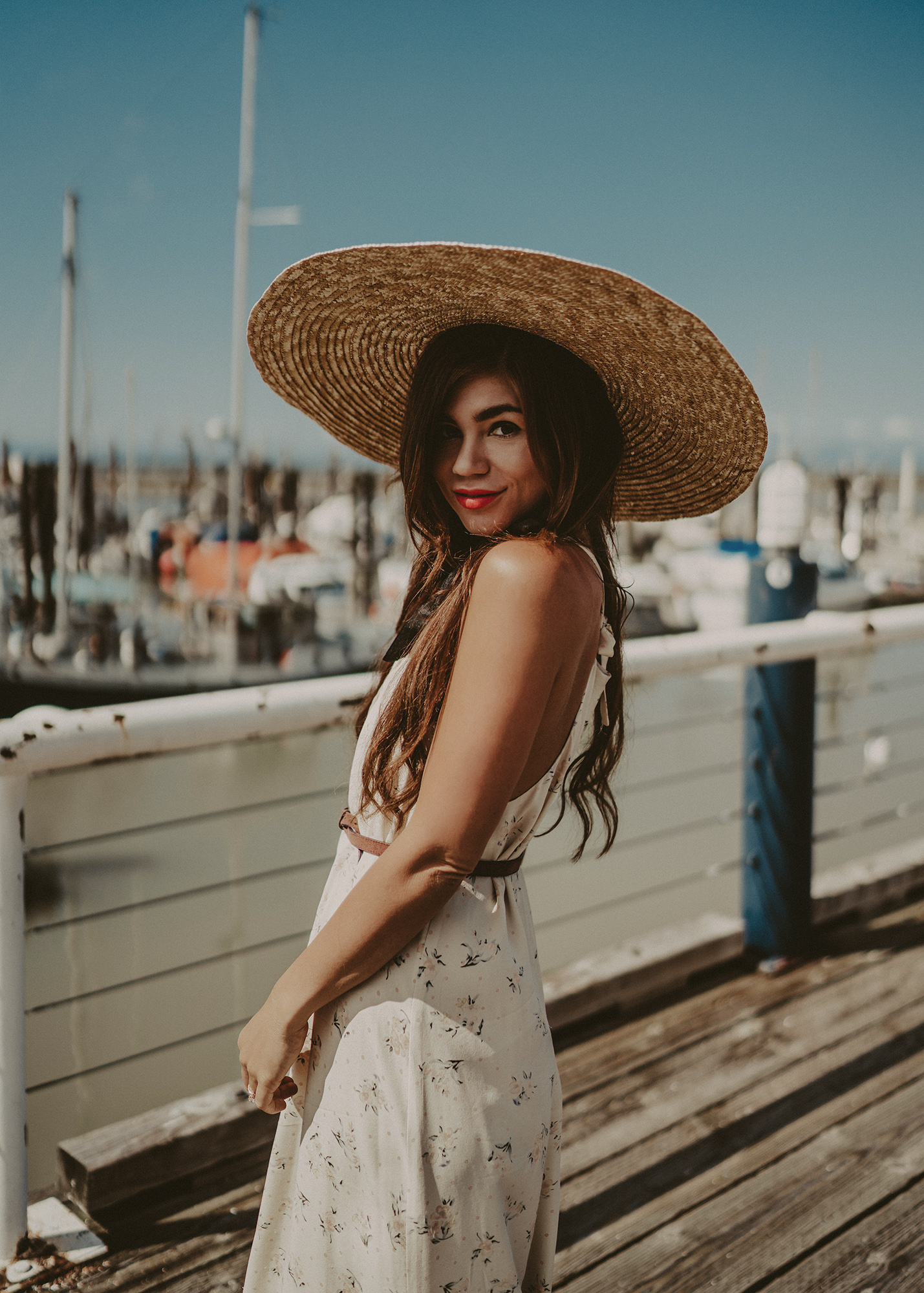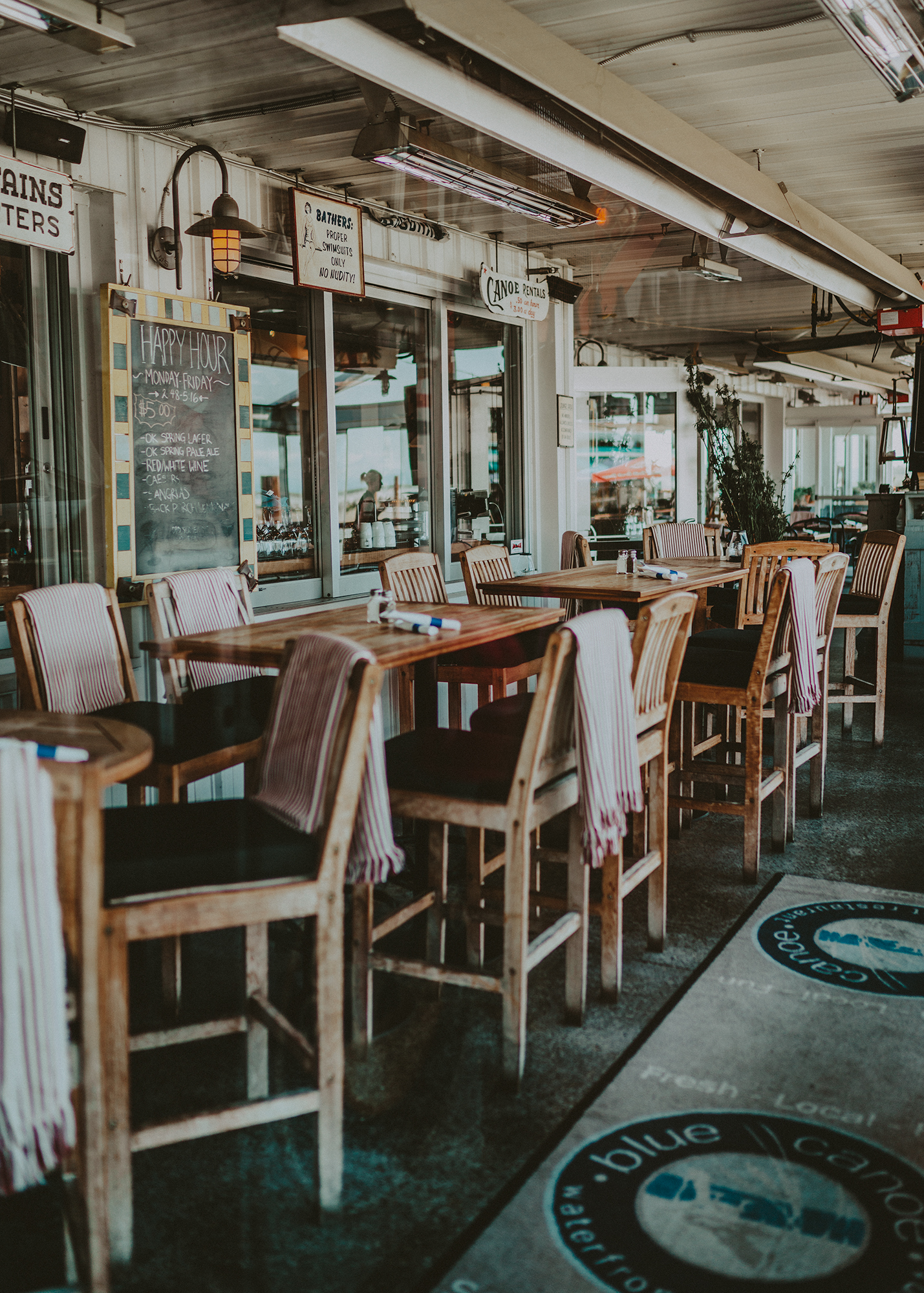 If you're in the Vancouver area, definitely don't miss Steveston Village - I'm not usually a small, quaint town kind of traveler (unless they are fairytale villages in Europe), but I loved spending half the day here exploring!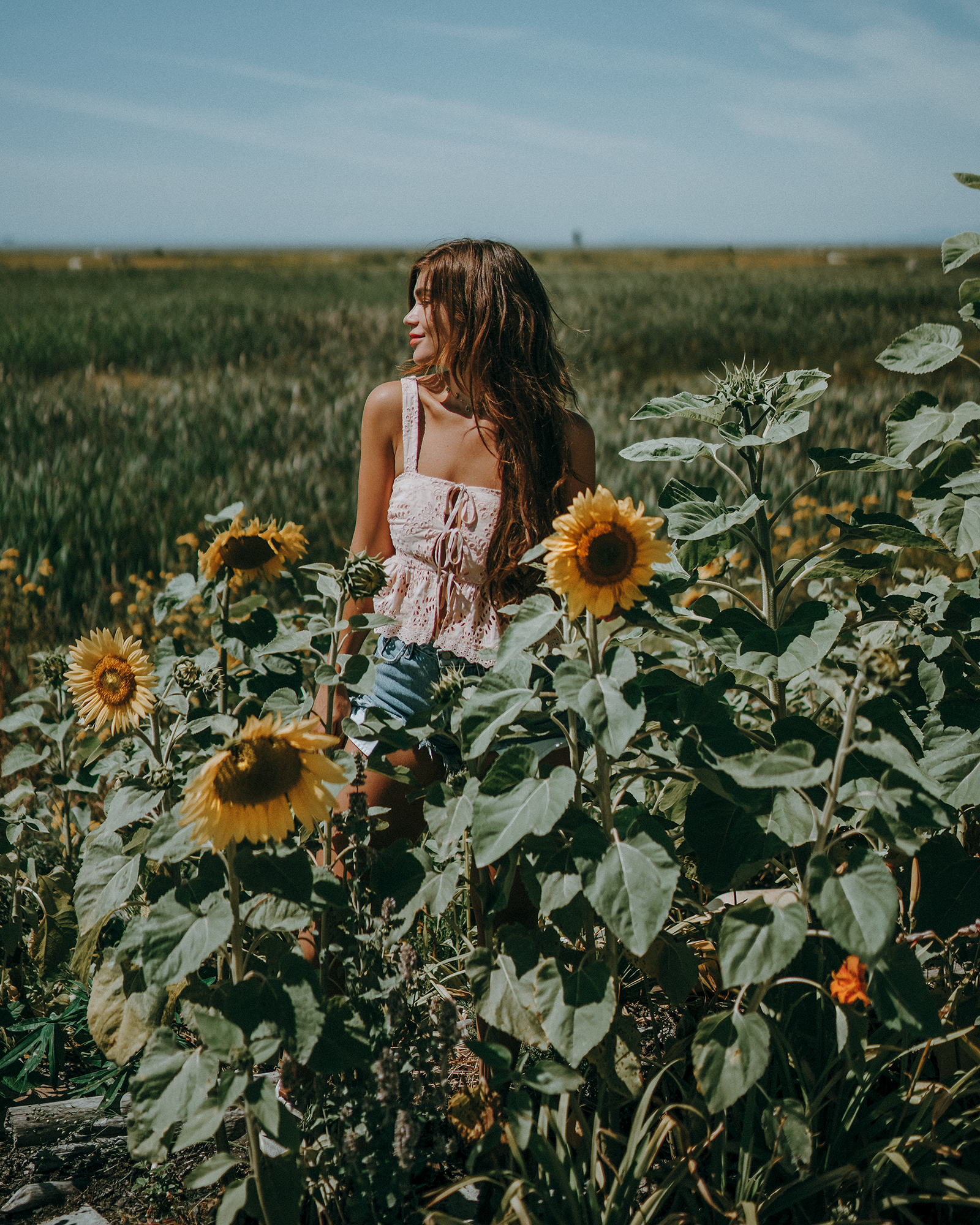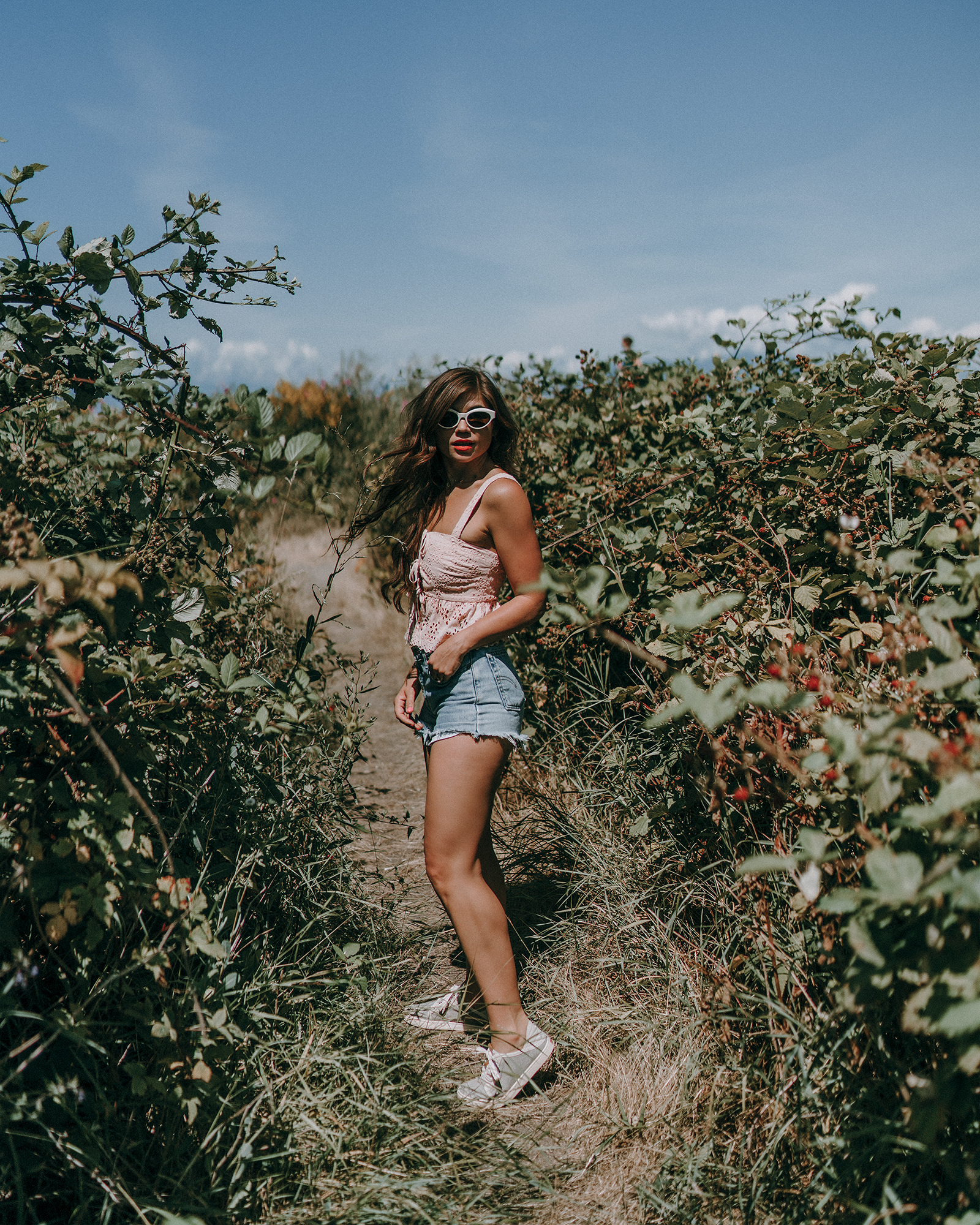 Next we changed (as the summer sun was really picking up after lunch) and rented a pair of bikes from Village Bikes to explore more of Steveston Village and the Richmond area. A little weird side note on me - I was never much of a bike rider growing up, and was always terrified to ride in the street, even in the sleepy suburban neighborhood that I lived in in college. I actually learned to ride a bike in New York City, one of the craziest places to bike in the world. I bought a bike the summer I moved to Williamsburg, Brooklyn, and was so petrified, but determined to learn. Within a few months I was bike commuting at rush hour to Midtown Manhattan (a truly harrowing commute.) Now that we live in LA, I ride my bike instead of driving for almost every daily task - anything less than a couple of miles away. This is all to say, I am a BIG fan of exploring on bike, and the Richmond area is truly made for it, with long paths everywhere and lots of parks to explore.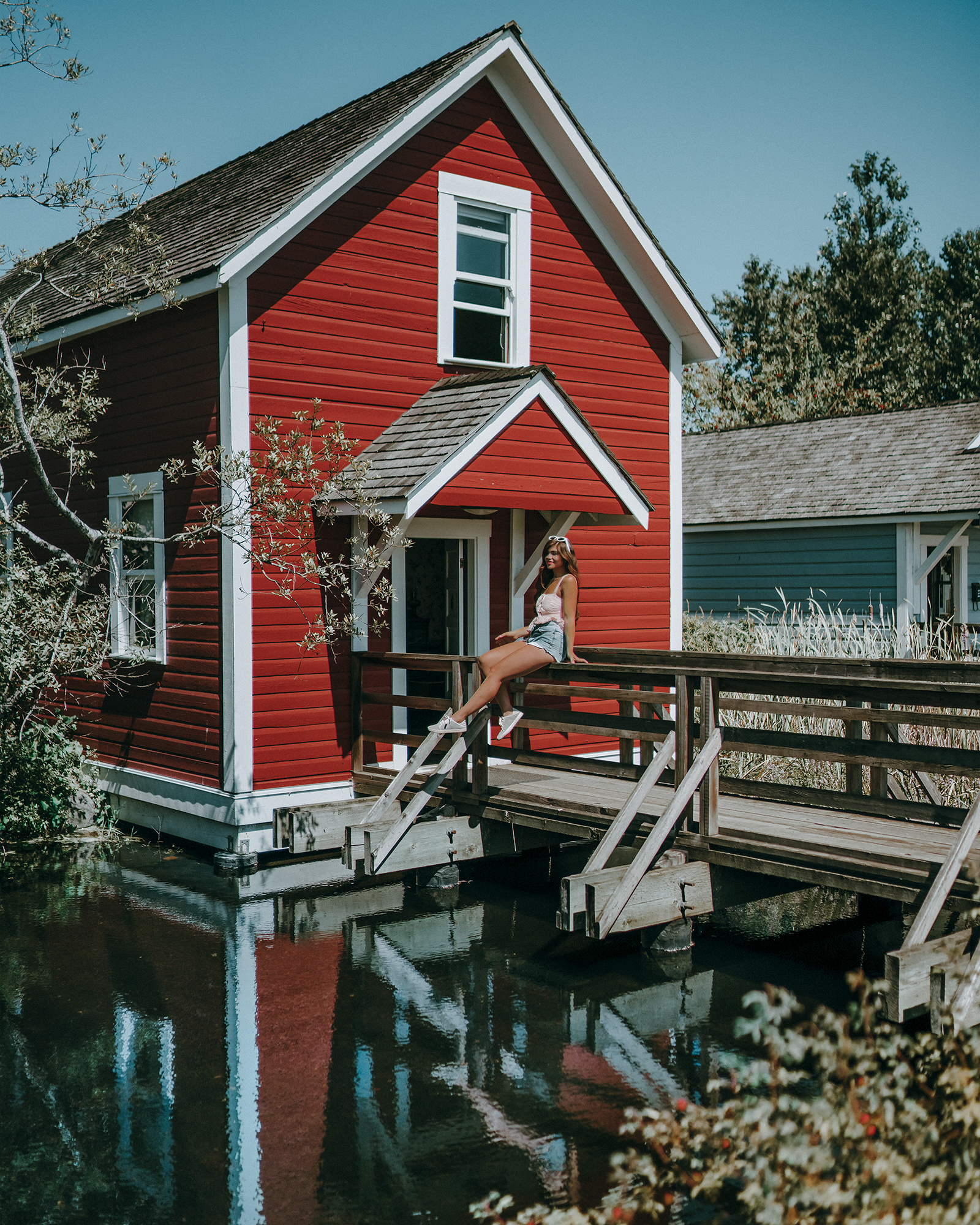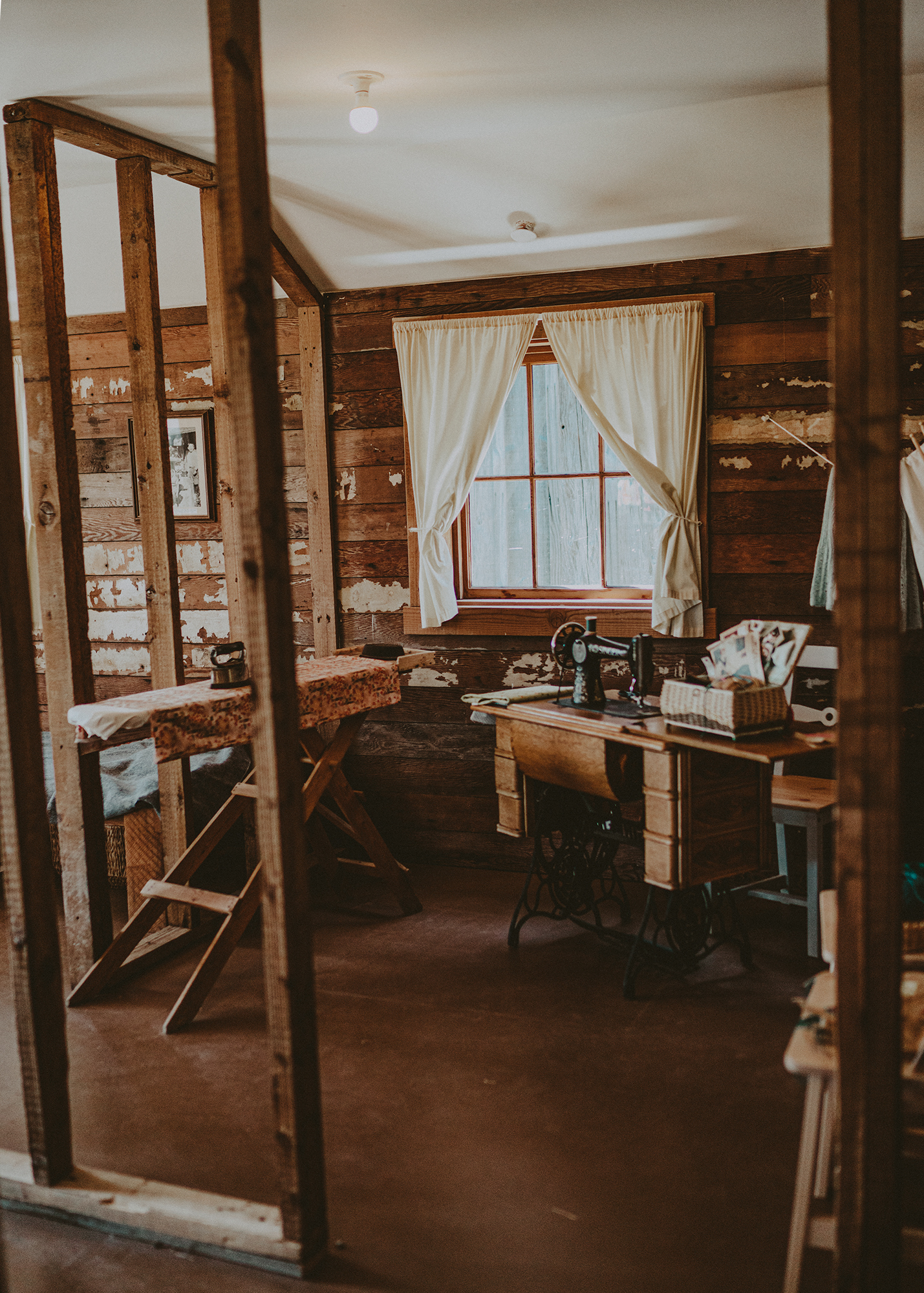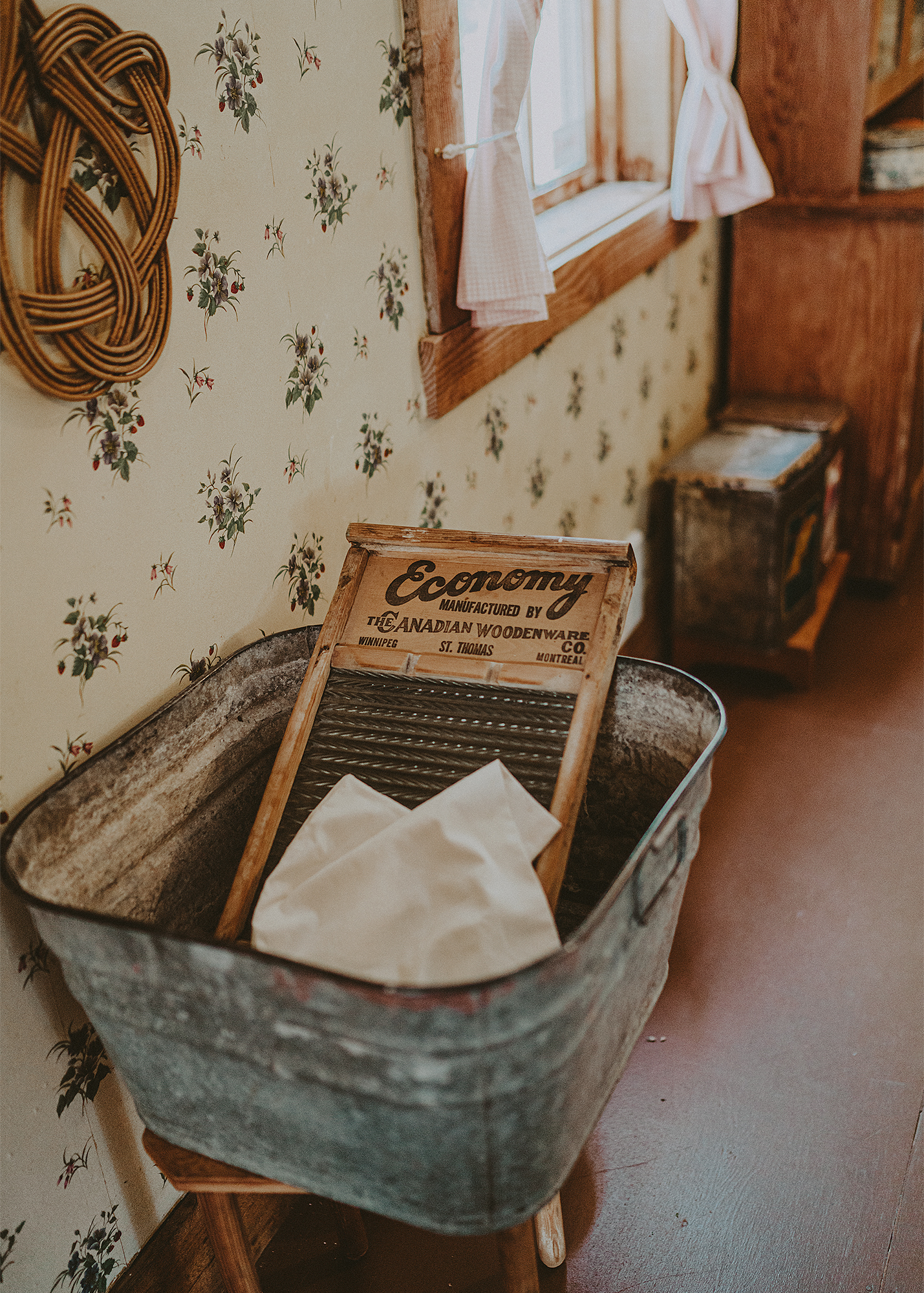 A final stop by the Steveston Museum - a really cool area of restored historic homes that give a look into what life was like in the fishing village here in the early 1900's.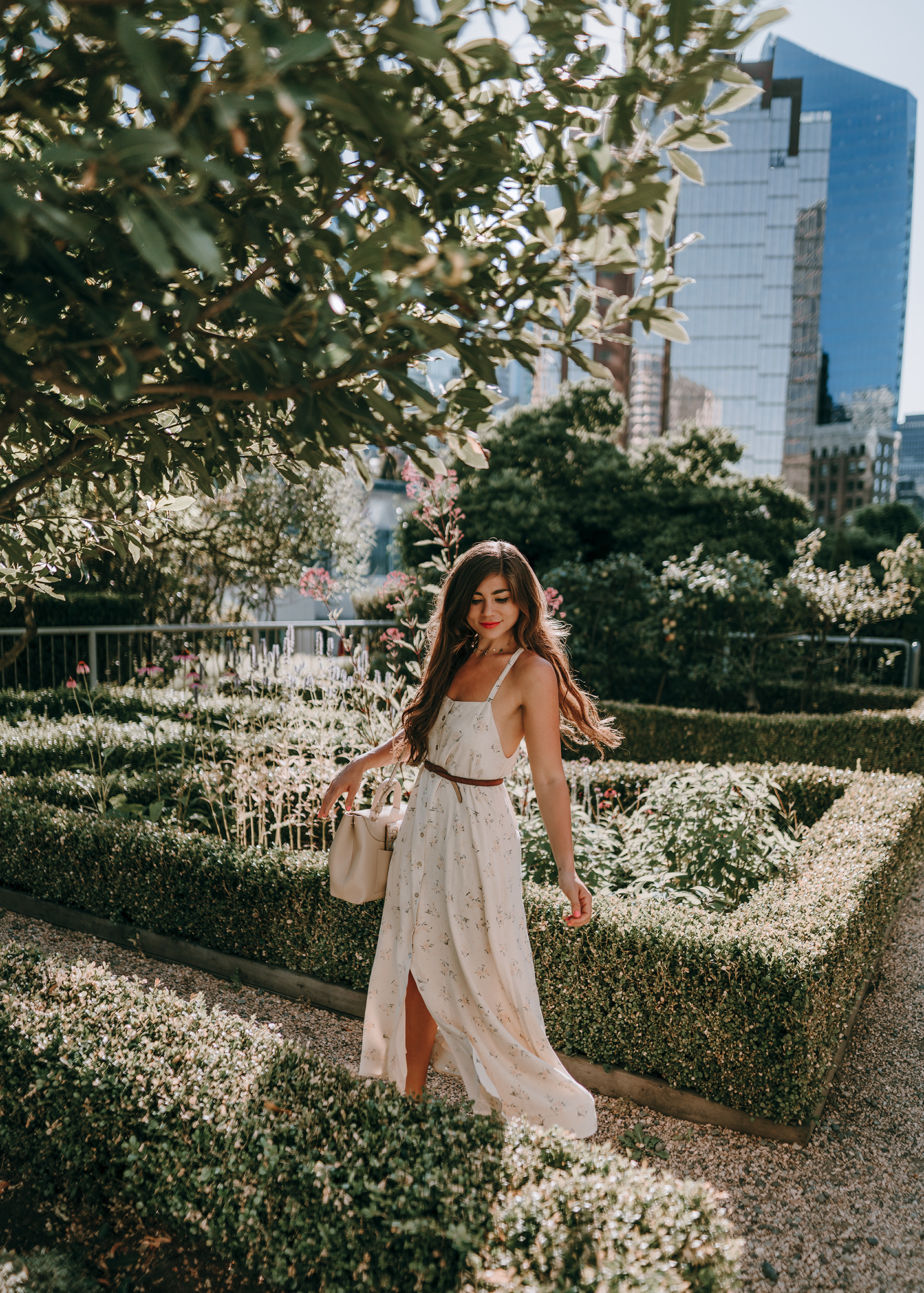 We made it to the Fairmont Vancouver Waterfront hotel just in time to check out sunset up on their roof garden. And you know I LOVE a good roof garden.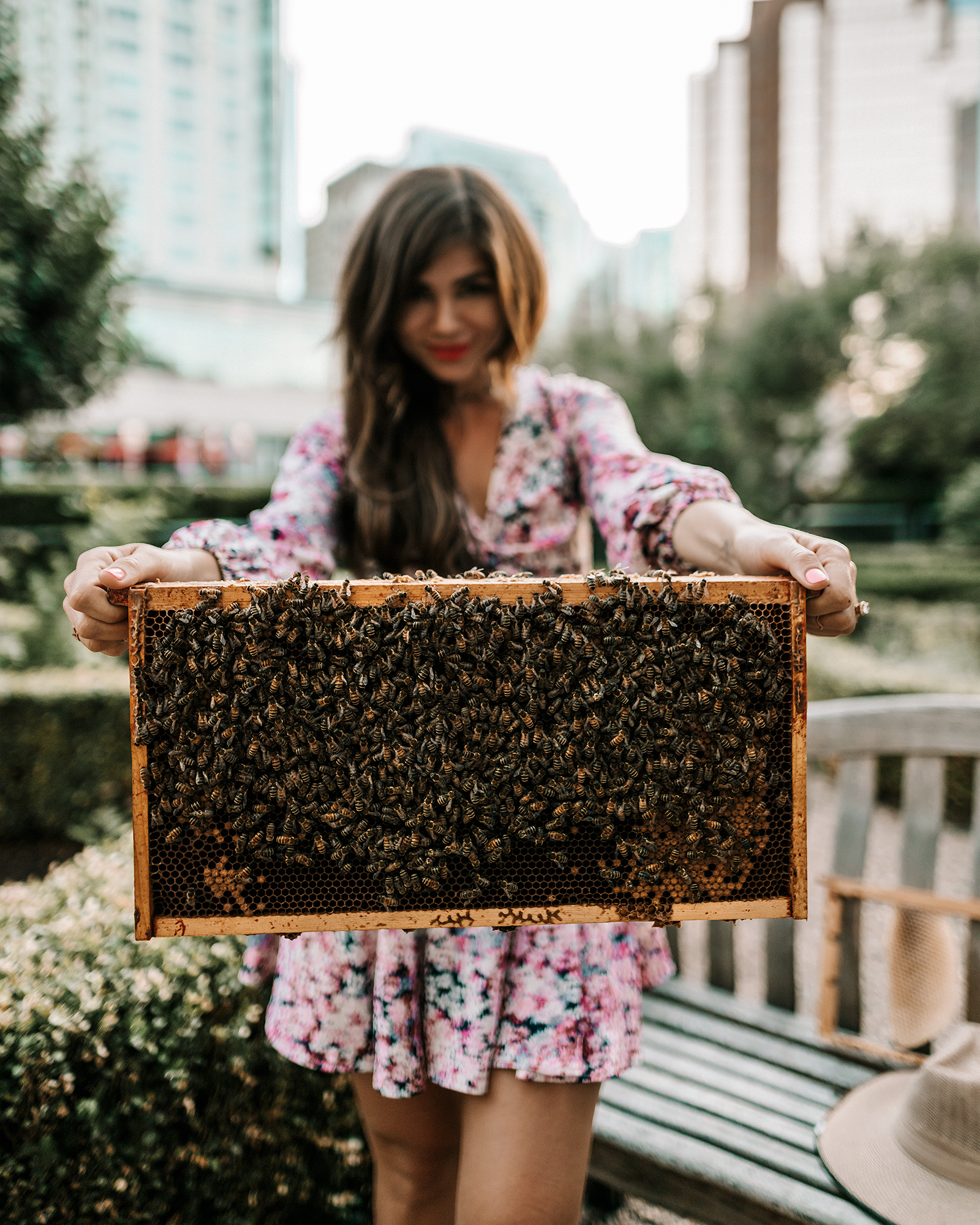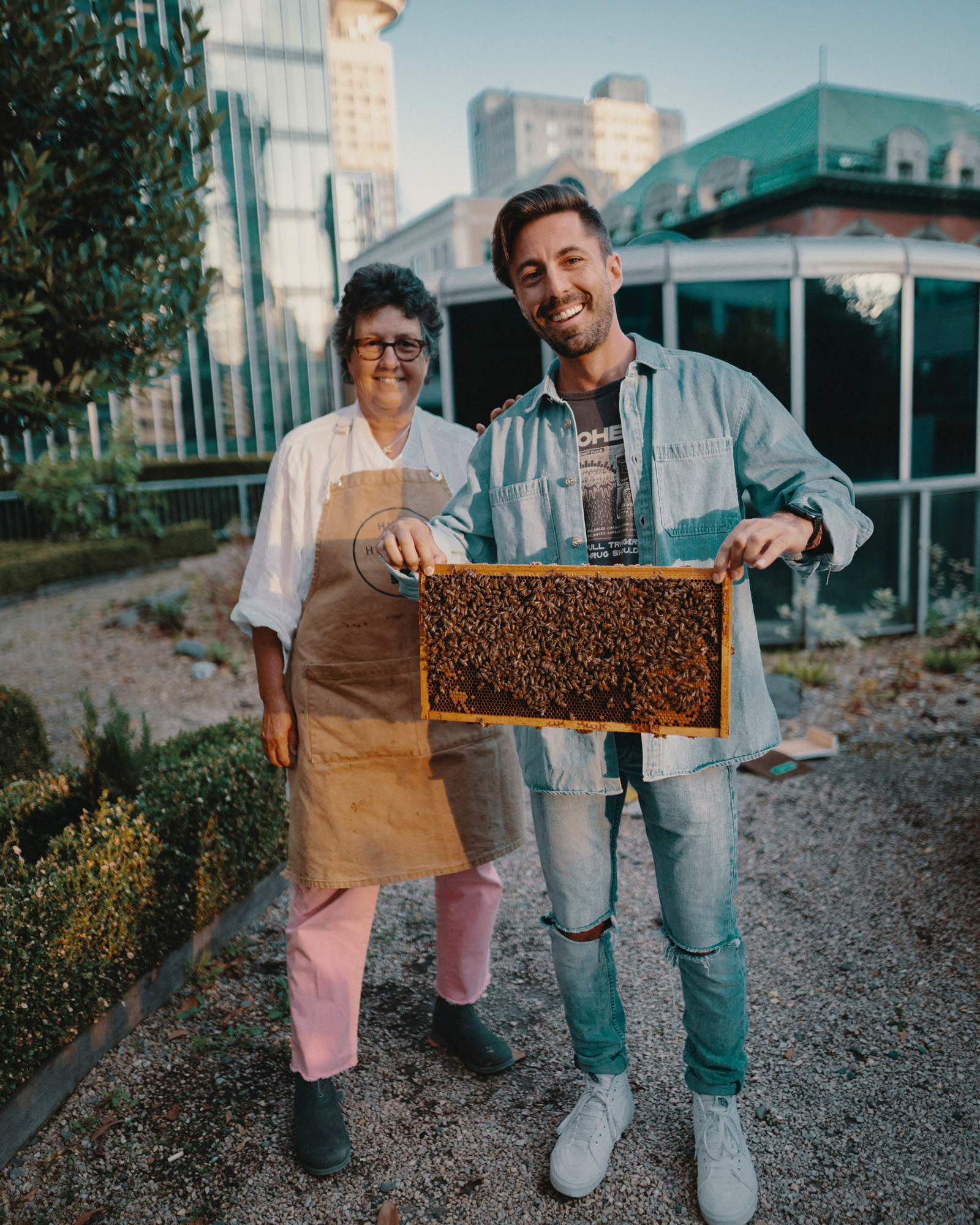 The roof garden at the fairmont isn't just decorative - they always grow a wide variety of herbs used for cocktails and dishes in the downstairs ARC Restaurant, and keep an apiary full of bees for fresh honey! We had the amazing experience of learning all about the intricacies of bee keeping and got very up close and personal with the hive with Julia from Hives for Humanity. As the gardener in me grows, I have become more and more interested in the intricacies of nature, and feeling the energy of the hive in my hands was an incredible experience!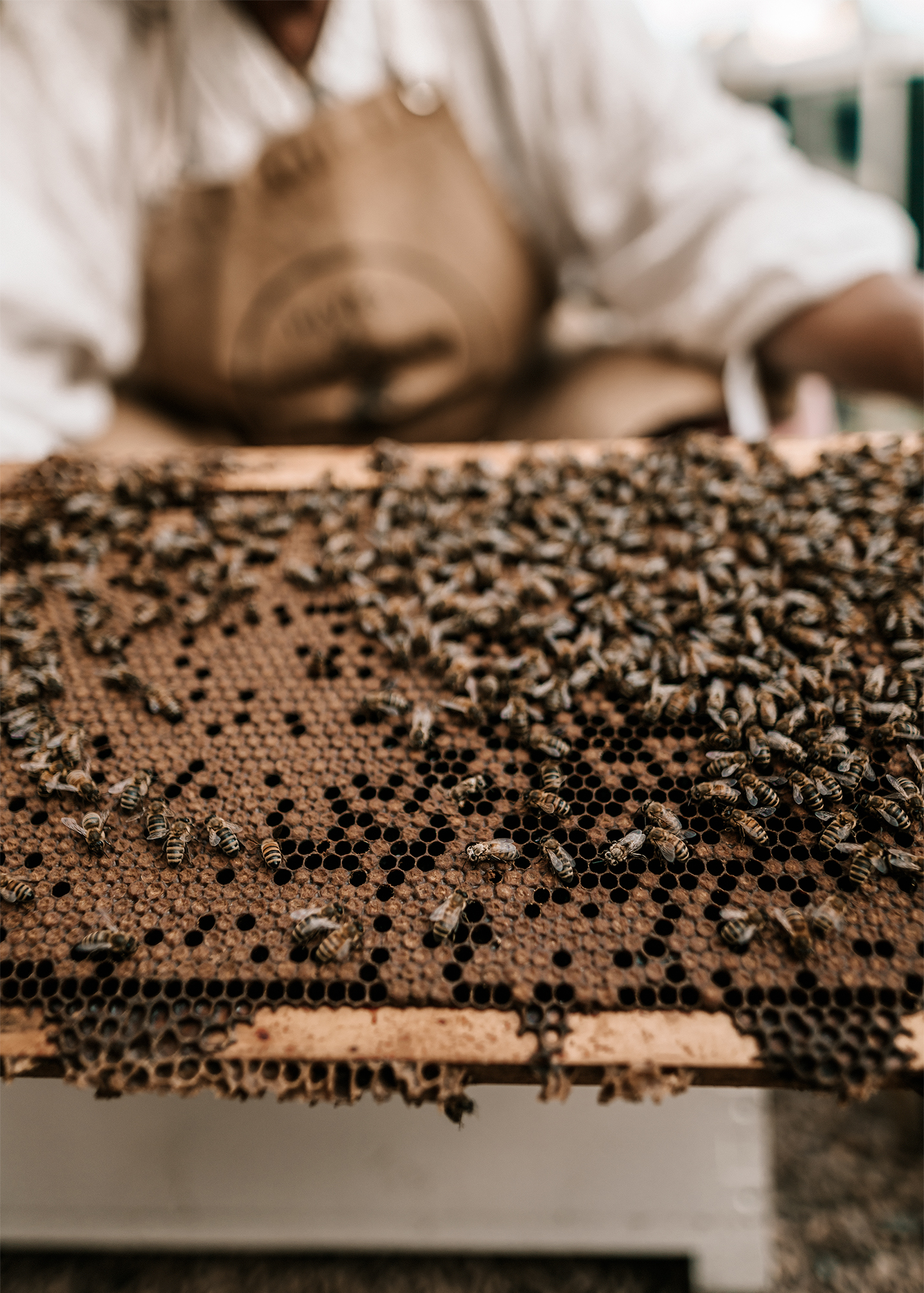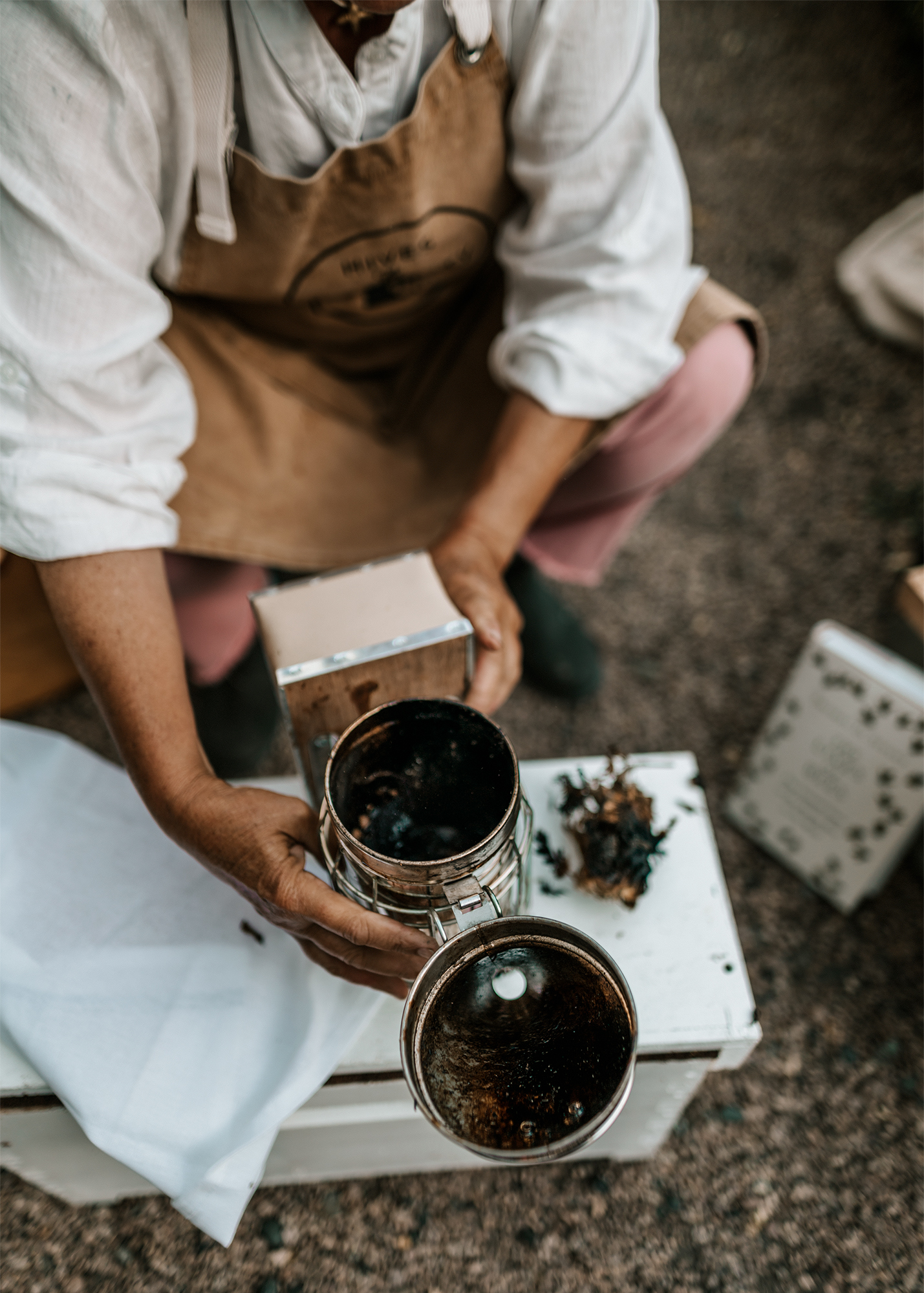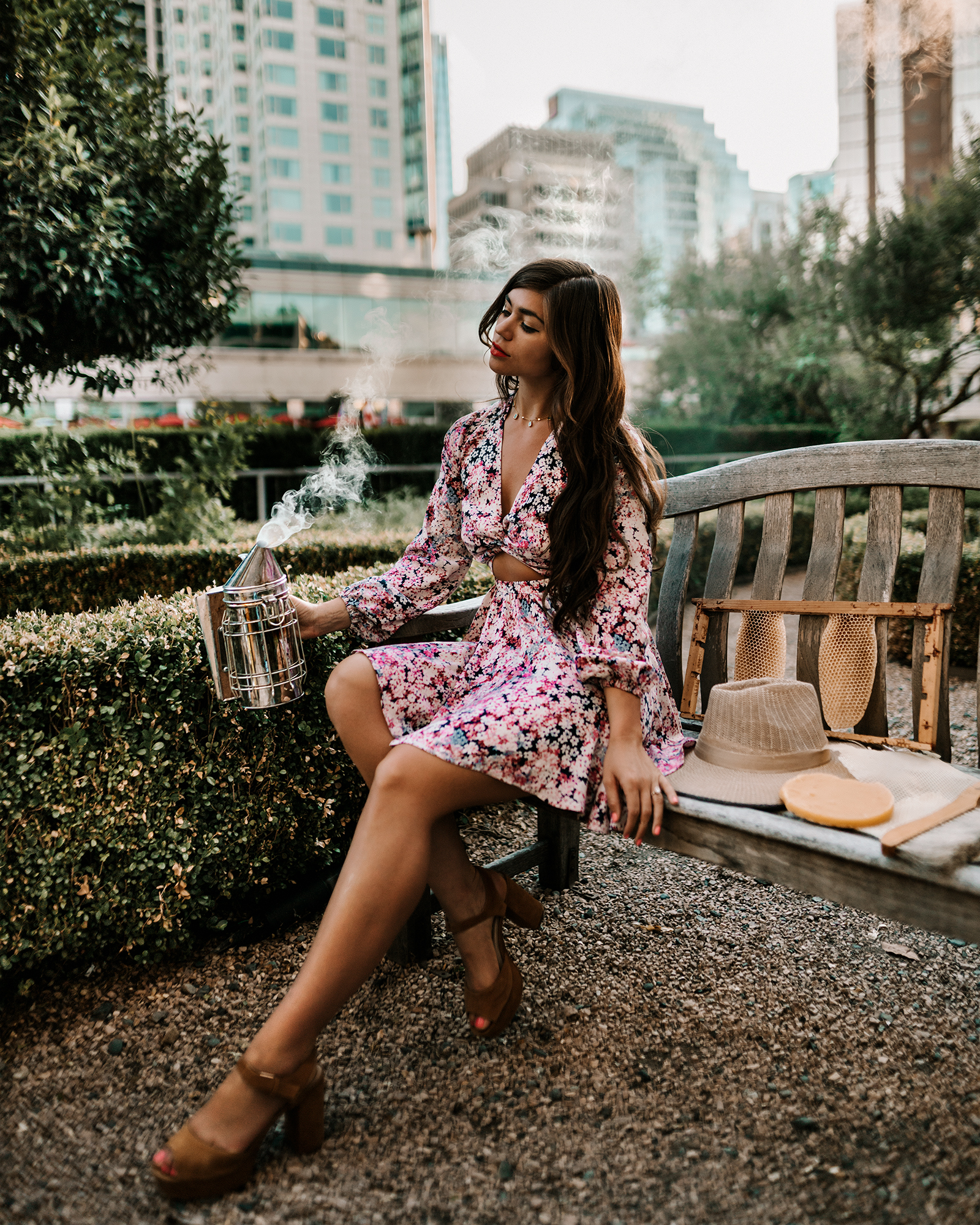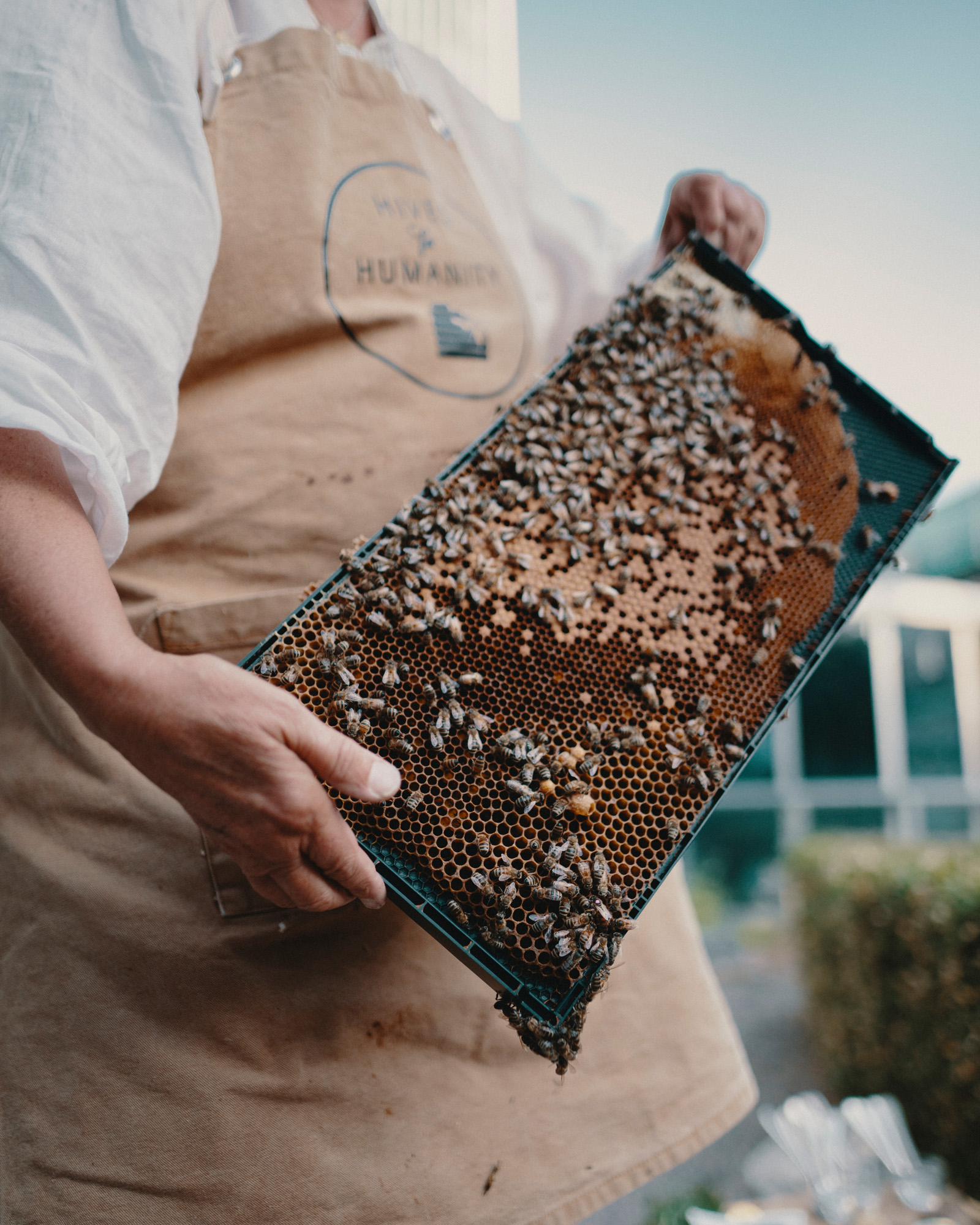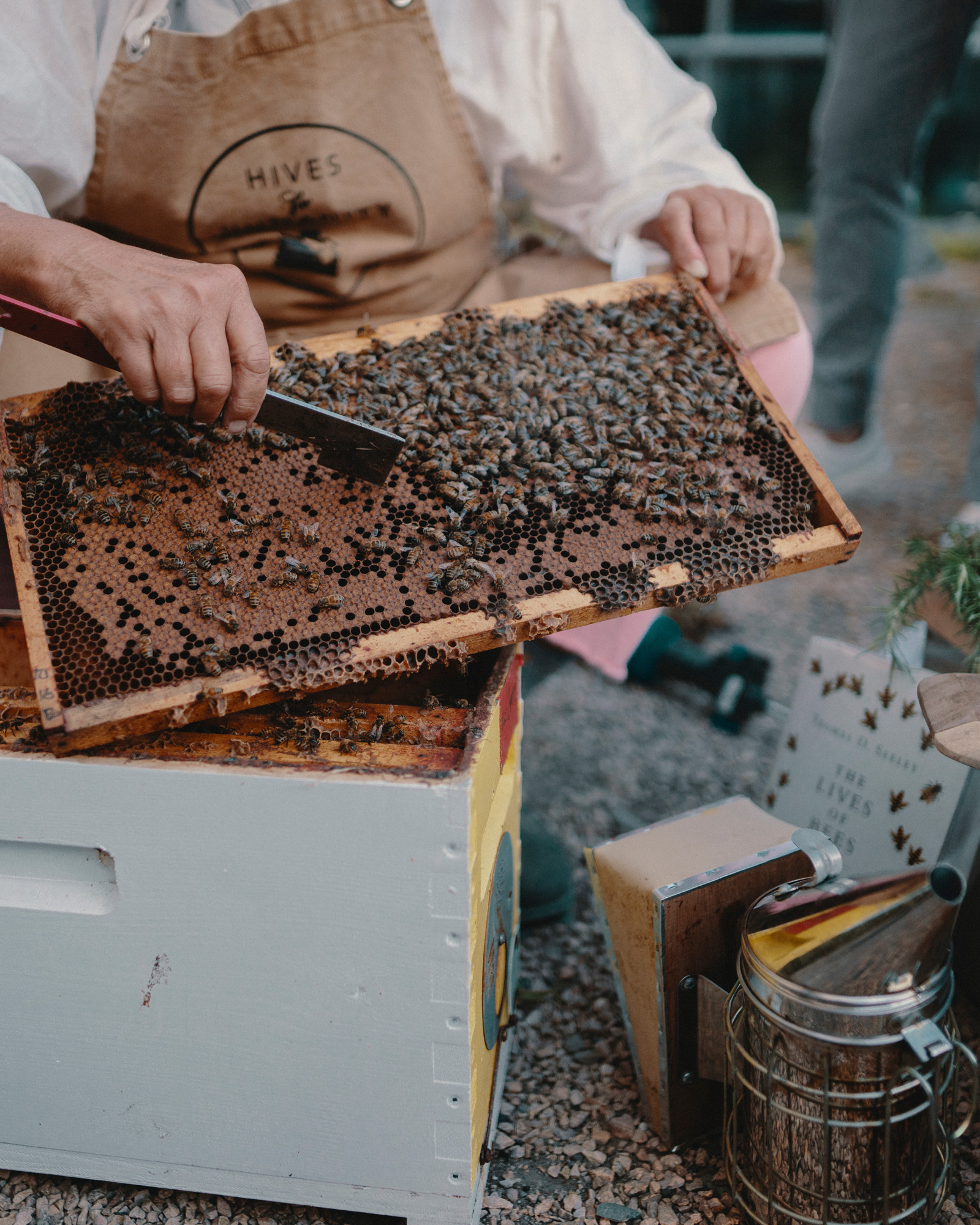 We learned that what is referred to as "bee pollen" at smoothie shops is called 'bee bread' by beekeepers (the brown spots filling the holes), and is where the bees grow before they emerge. We watched a couple being 'born' and it was shockingly amazing to see. They emerge from the hive full-grown!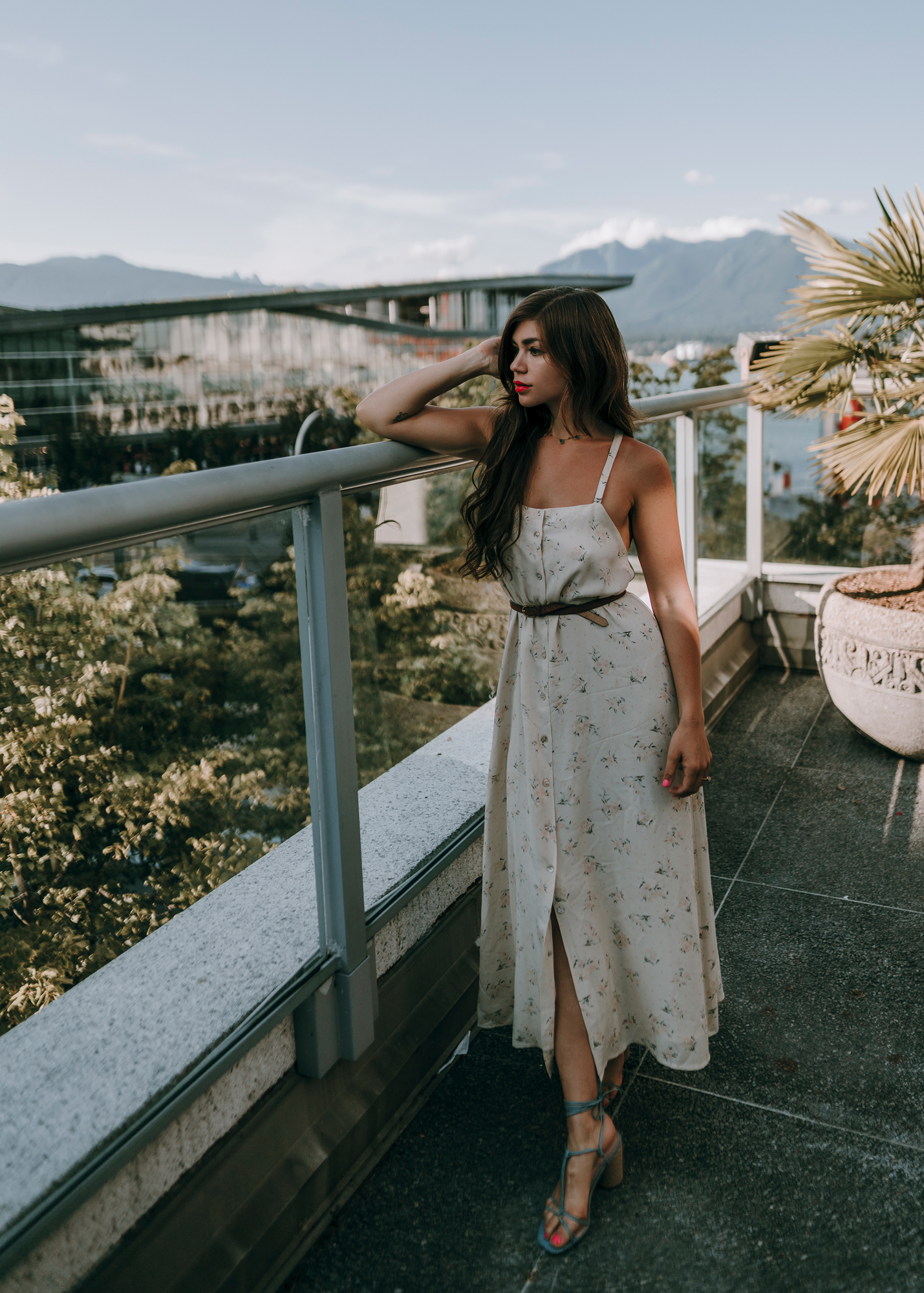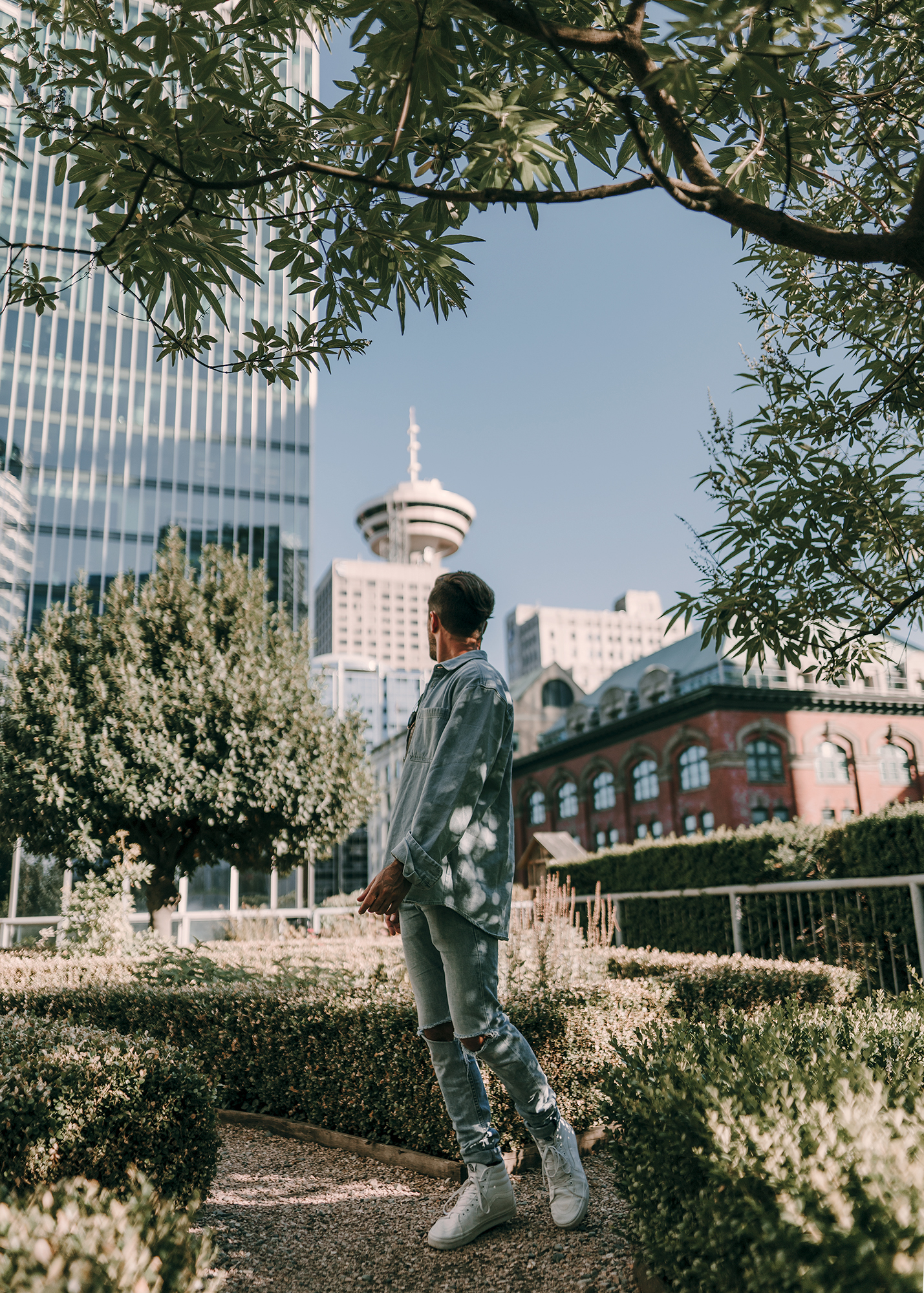 Fairmont Waterfront Hotel: Garden feels with city views, what's better?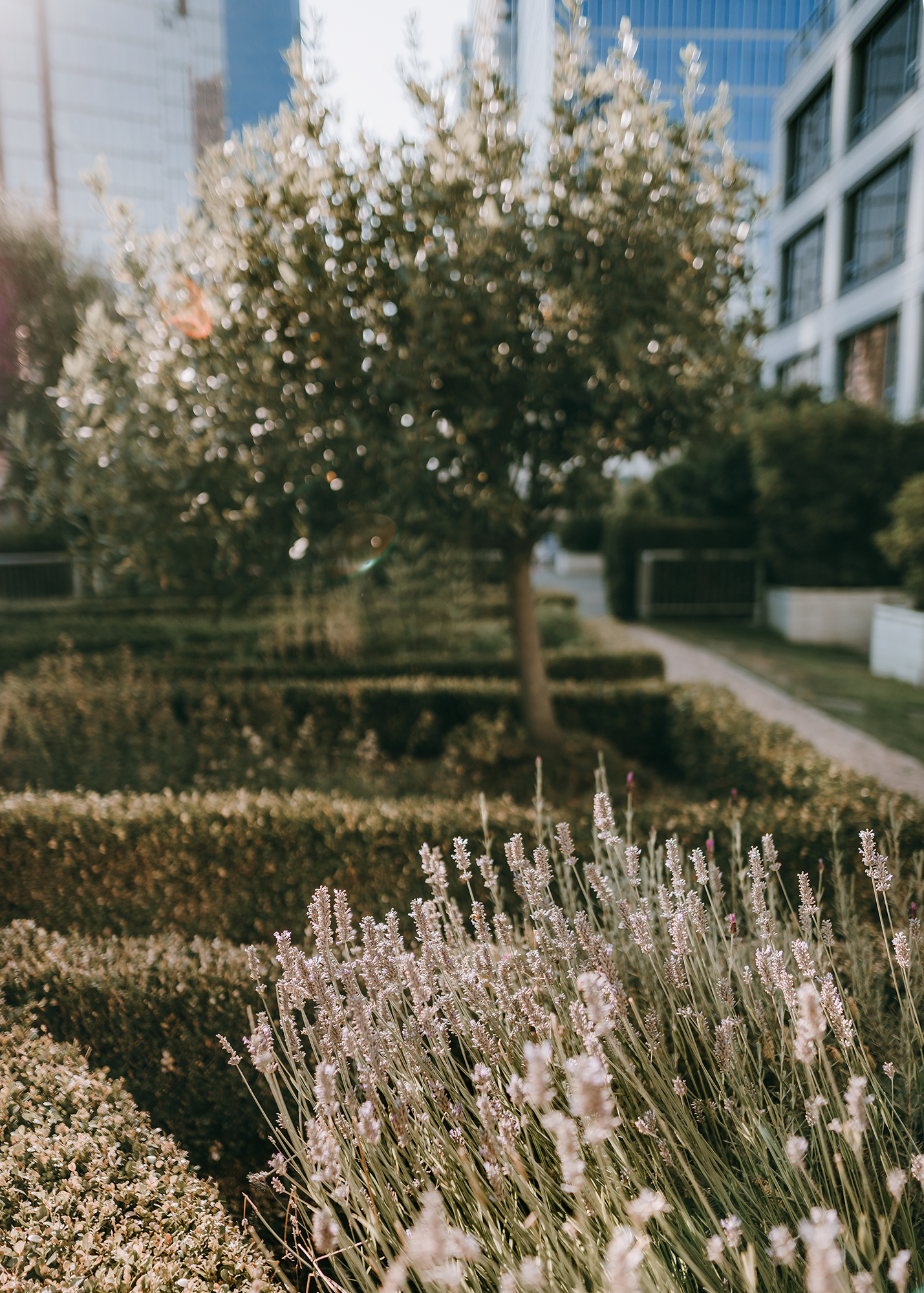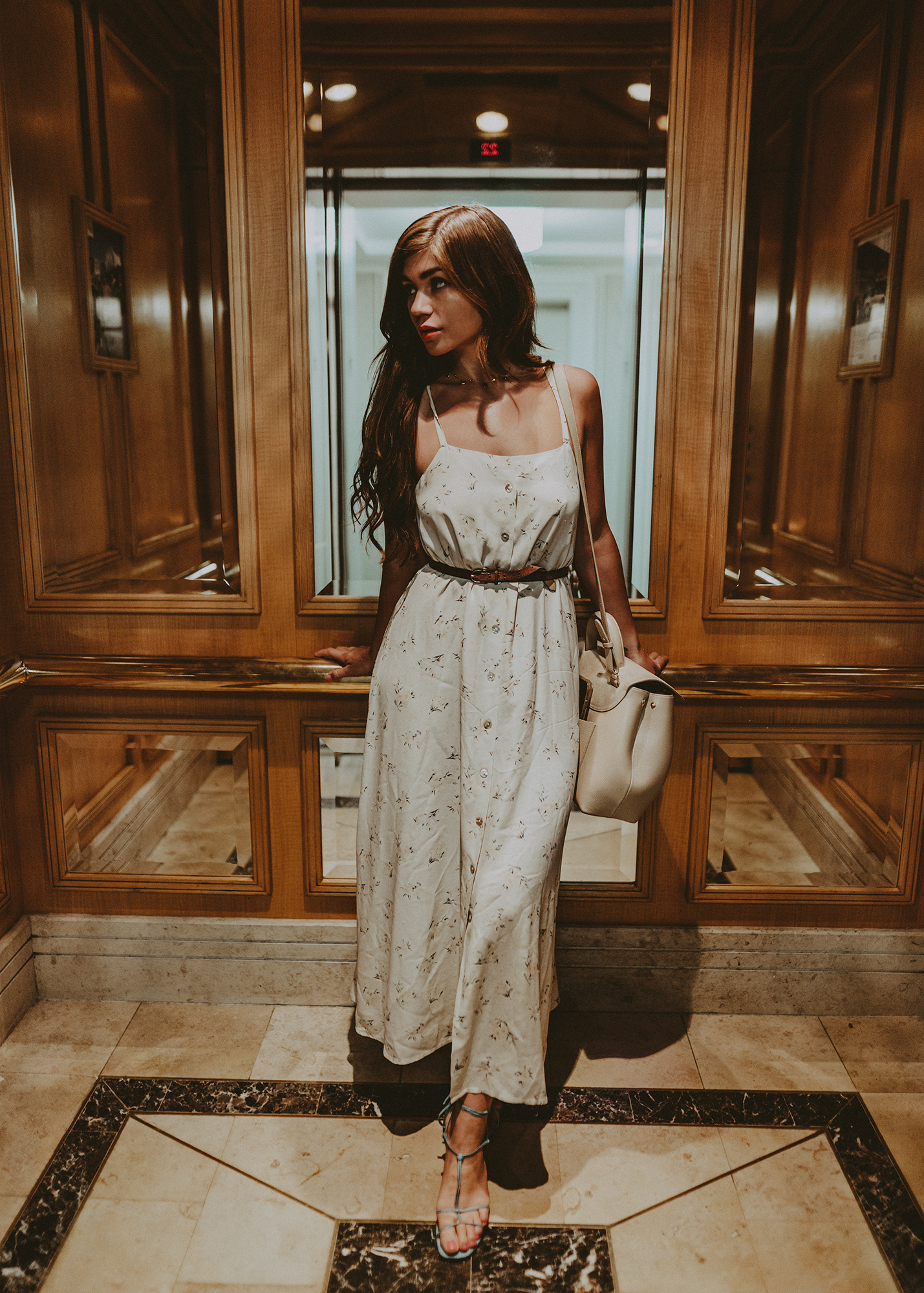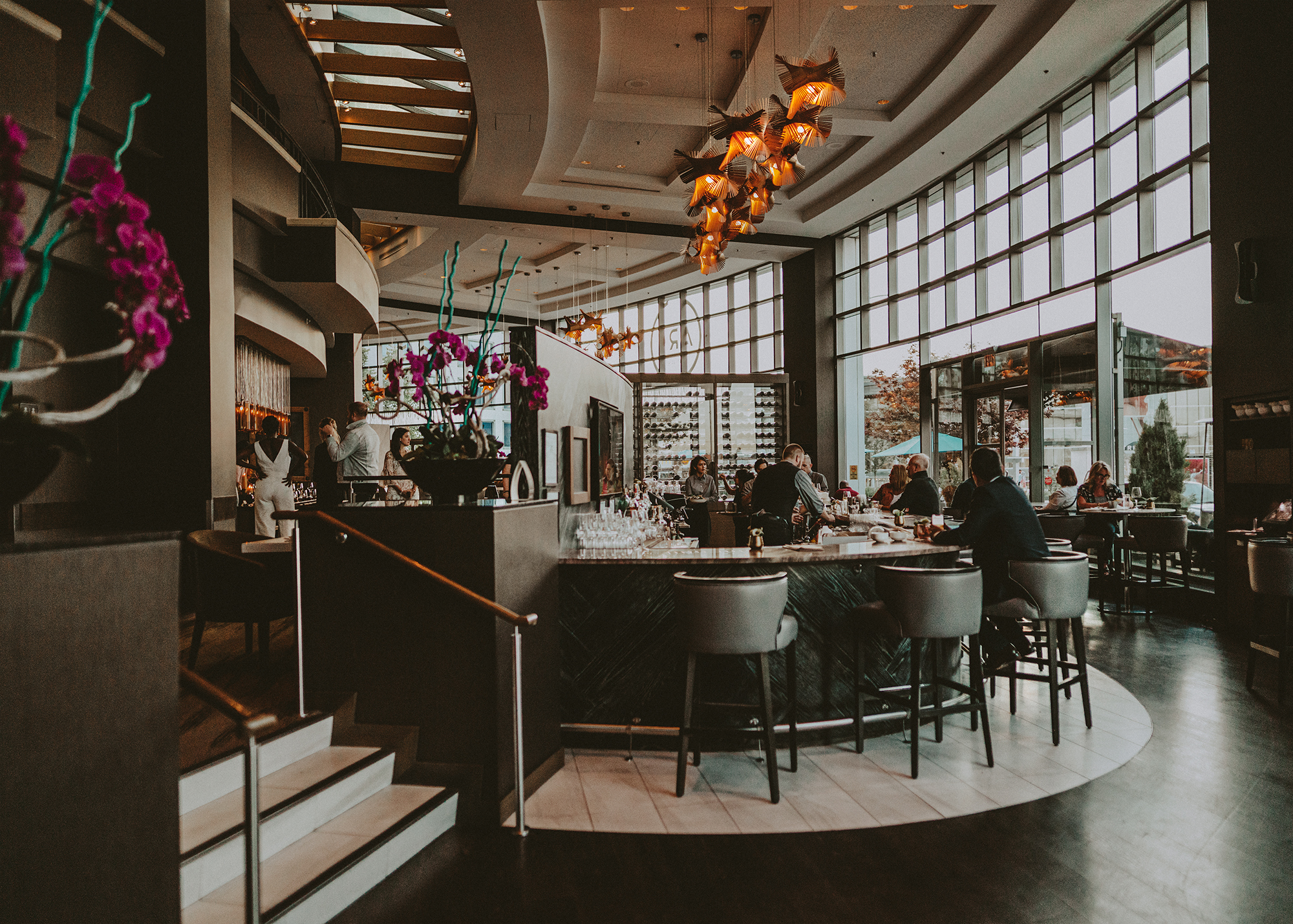 The gorgeous Lobby Bar at ARC Restaurant.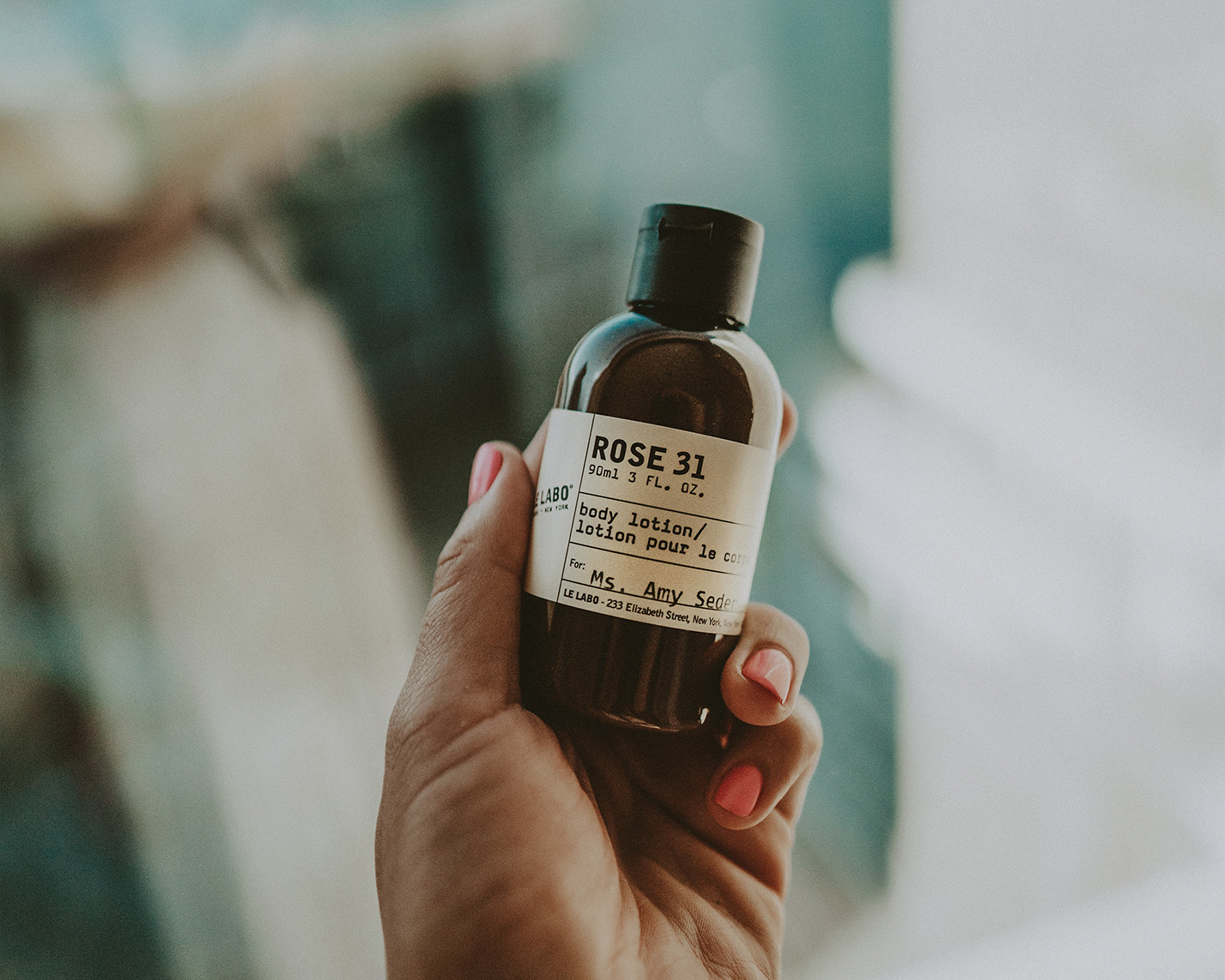 One of my favorite things about Fairmont Hotels - the personalized bath products! Such an amazing small detail that really made us feel extra special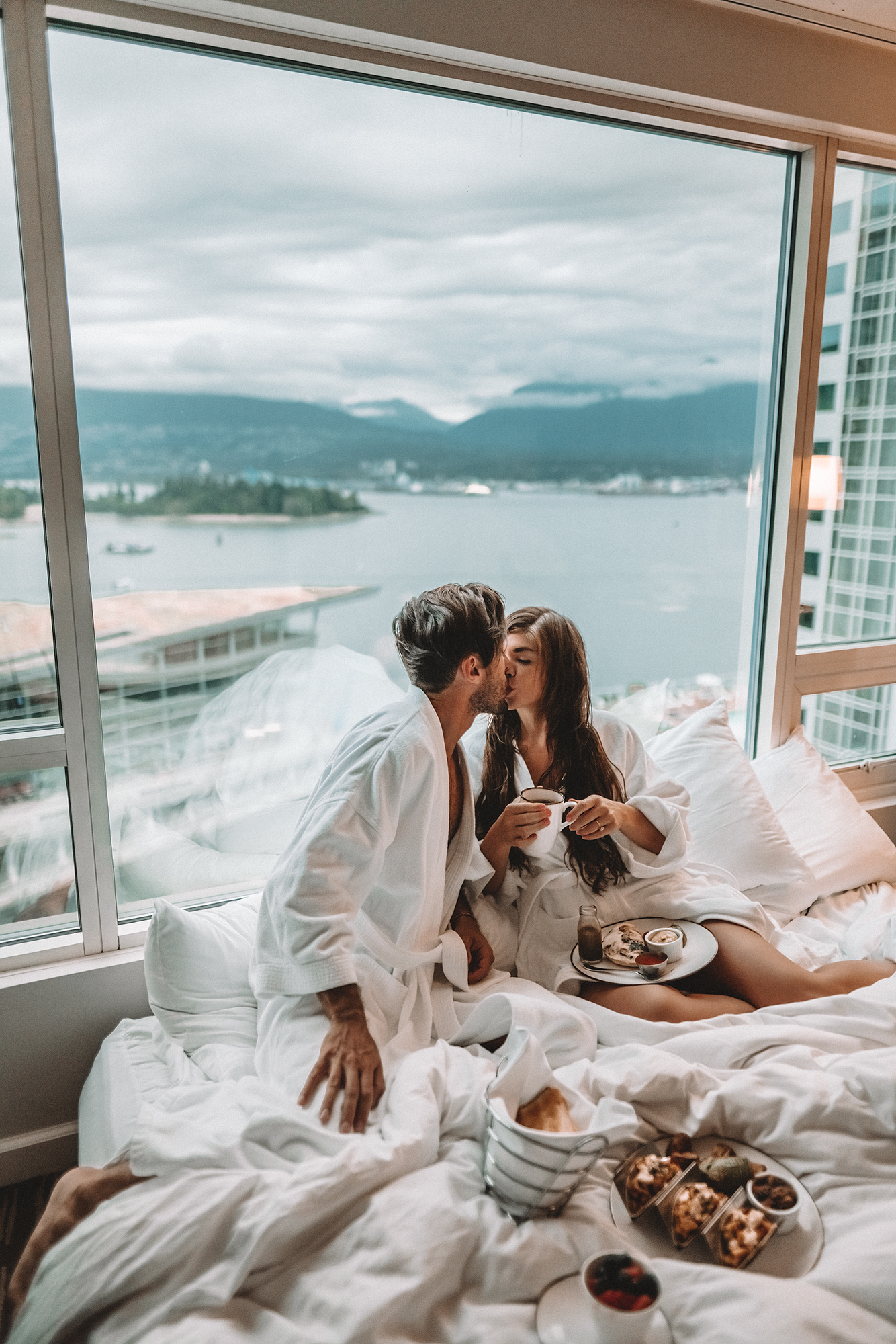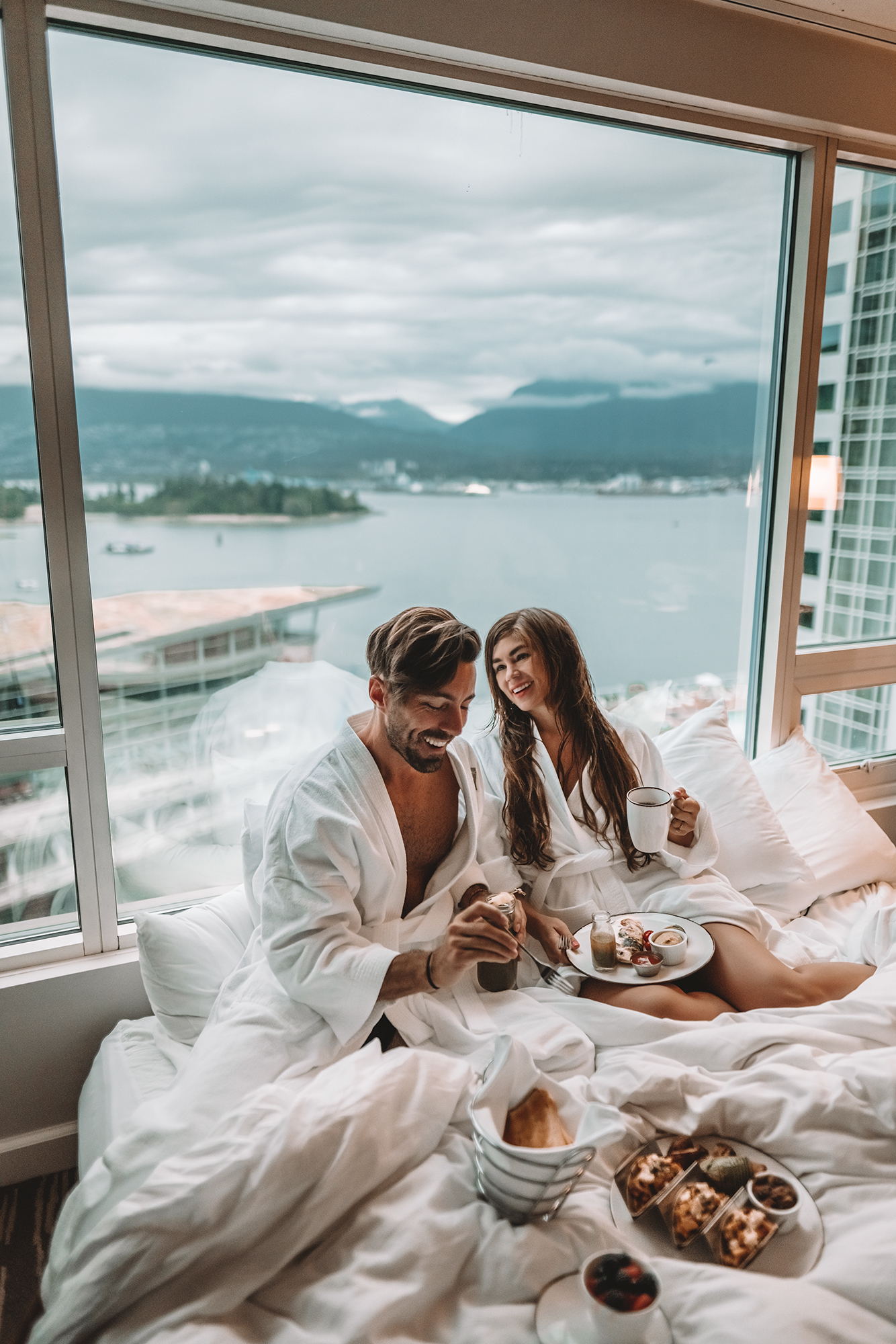 Ending our stay with breakfast overlooking the Vancouver Waterfront!
Next up: off to Whistler!
Pin it for Later: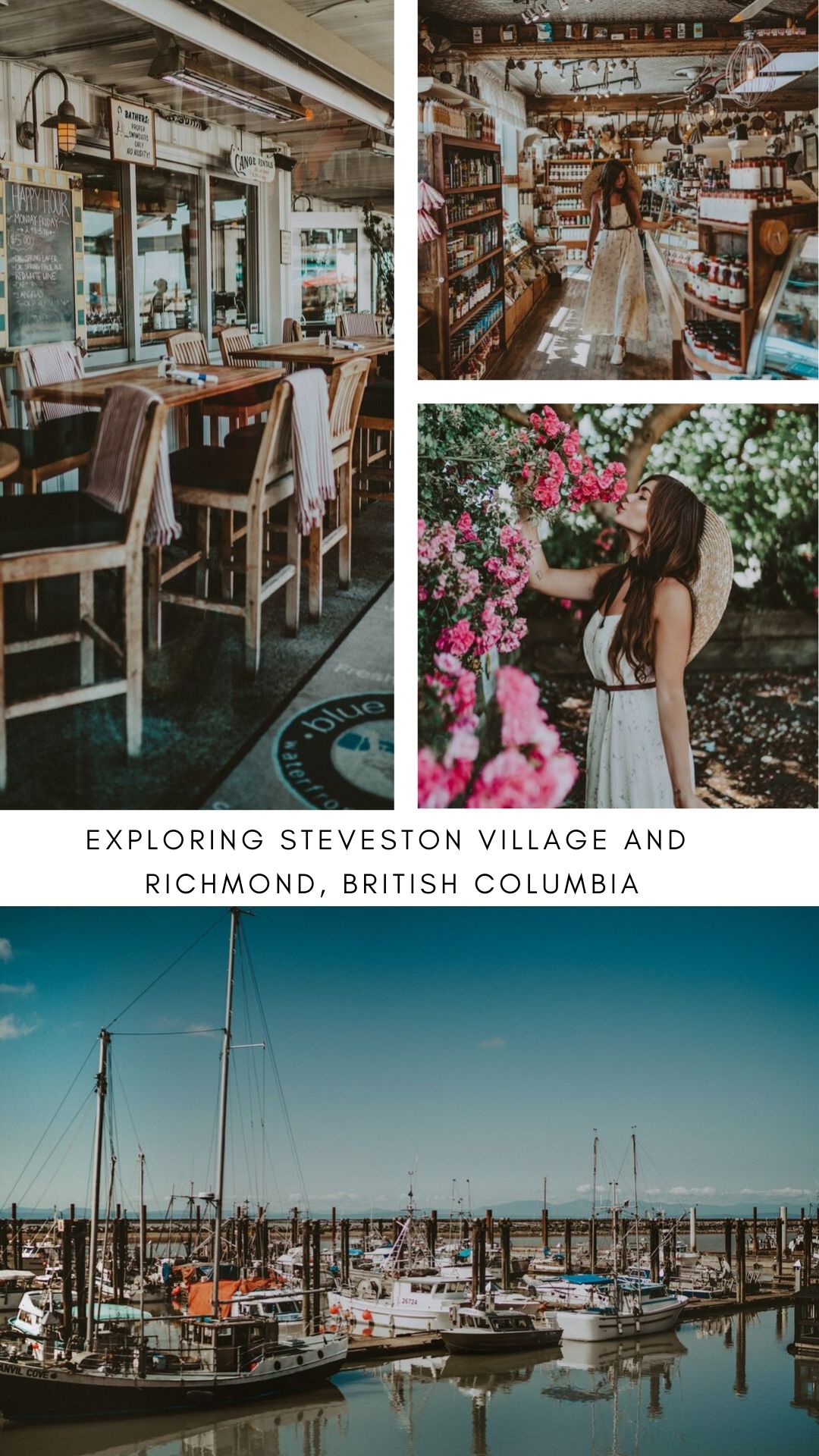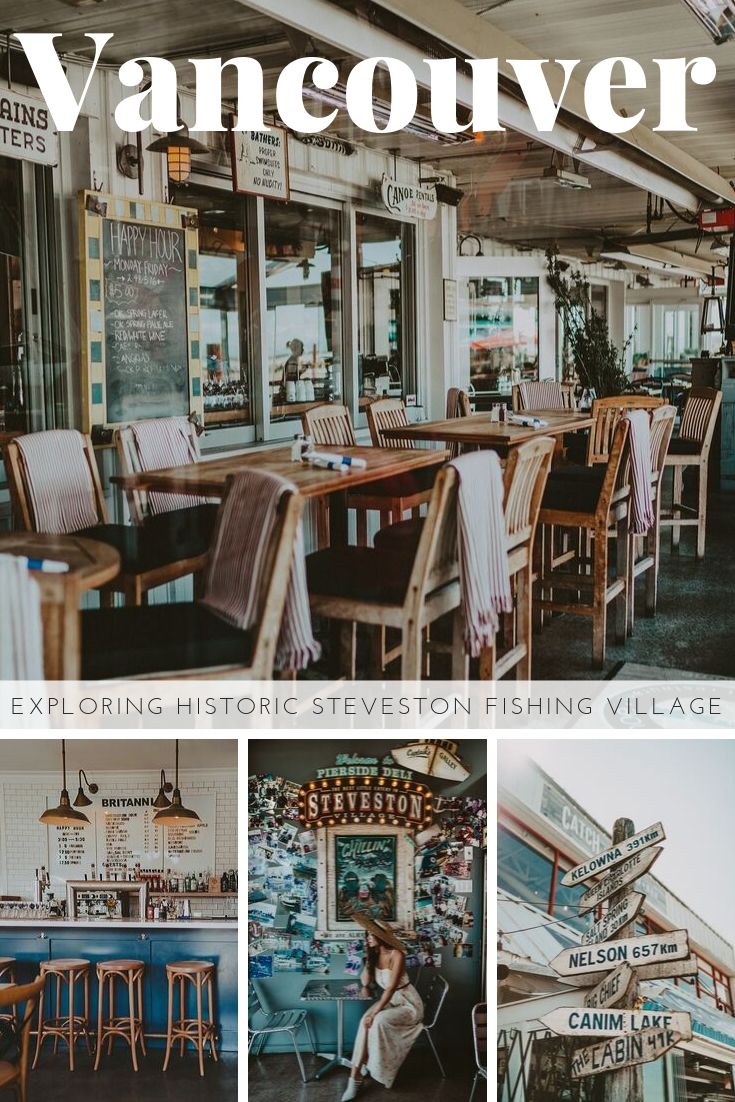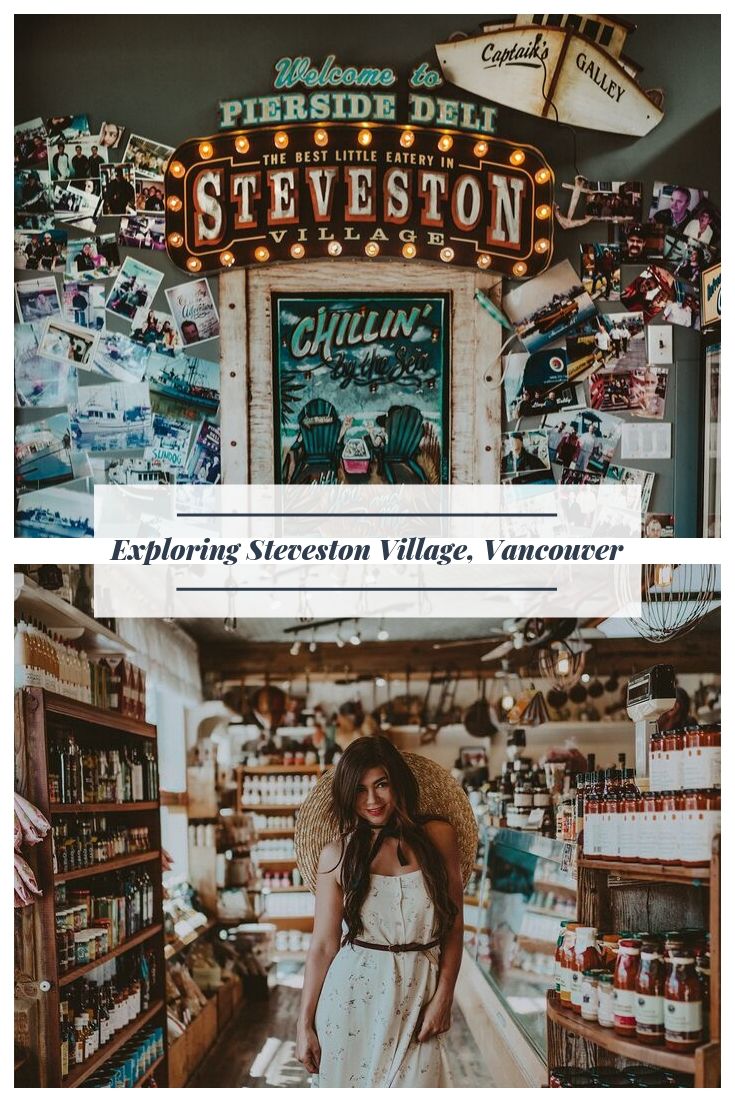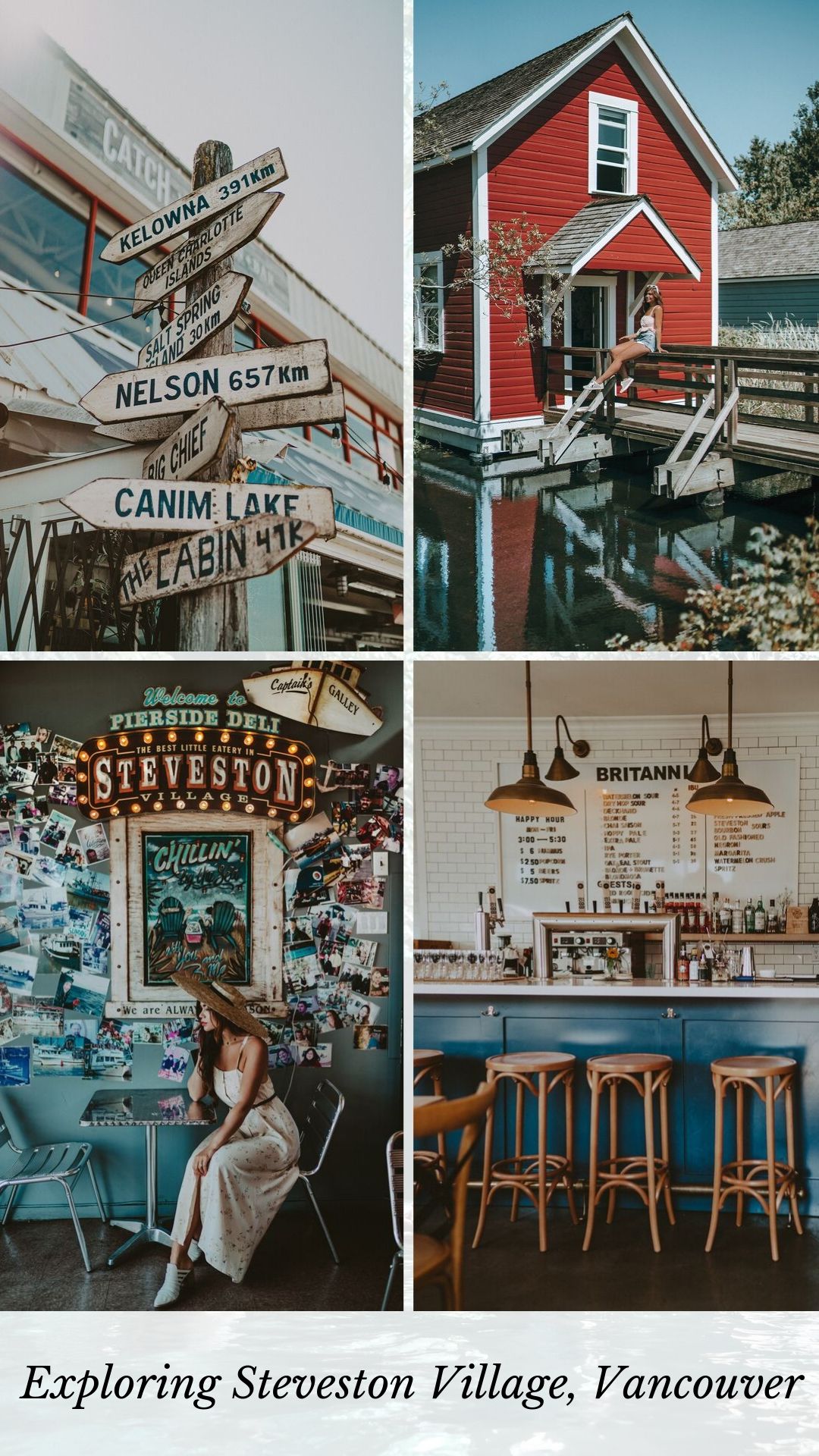 X