July 24, 2018 Hotels And Resorts
Finding Peace in a Fijian Paradise - Savasi Island, Fiji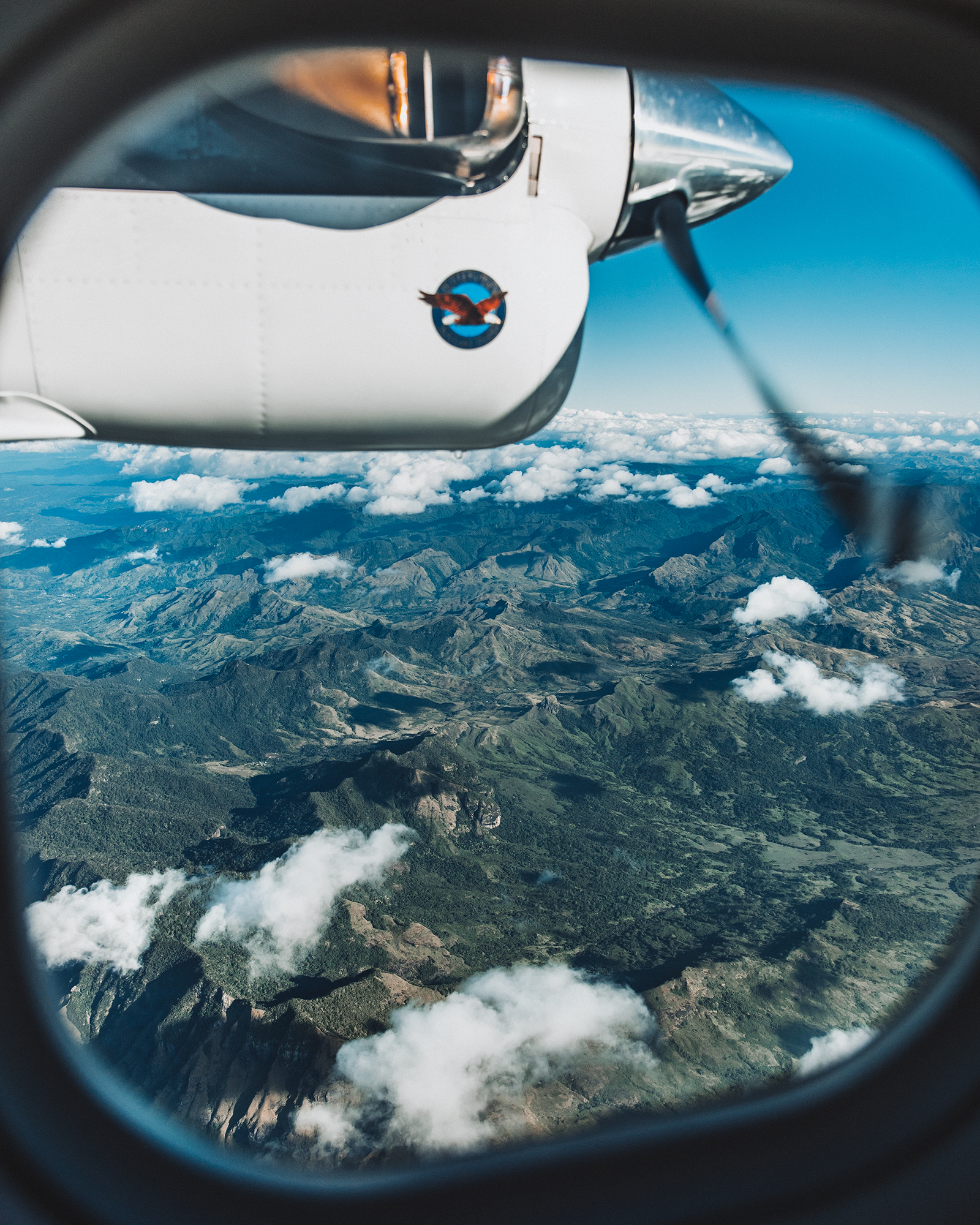 We had thought we seen most of what Fiji had to offer in our first 10 days on the island - from the Shangri-La in on the Coral Coast, to the pure tropical bliss of Castaway Island but as we flew on a tiny plane in to Savu Savu airport, over these stunning rainforest mountains, we knew that this place was going to be something really special when we reached Savasi Island Resort.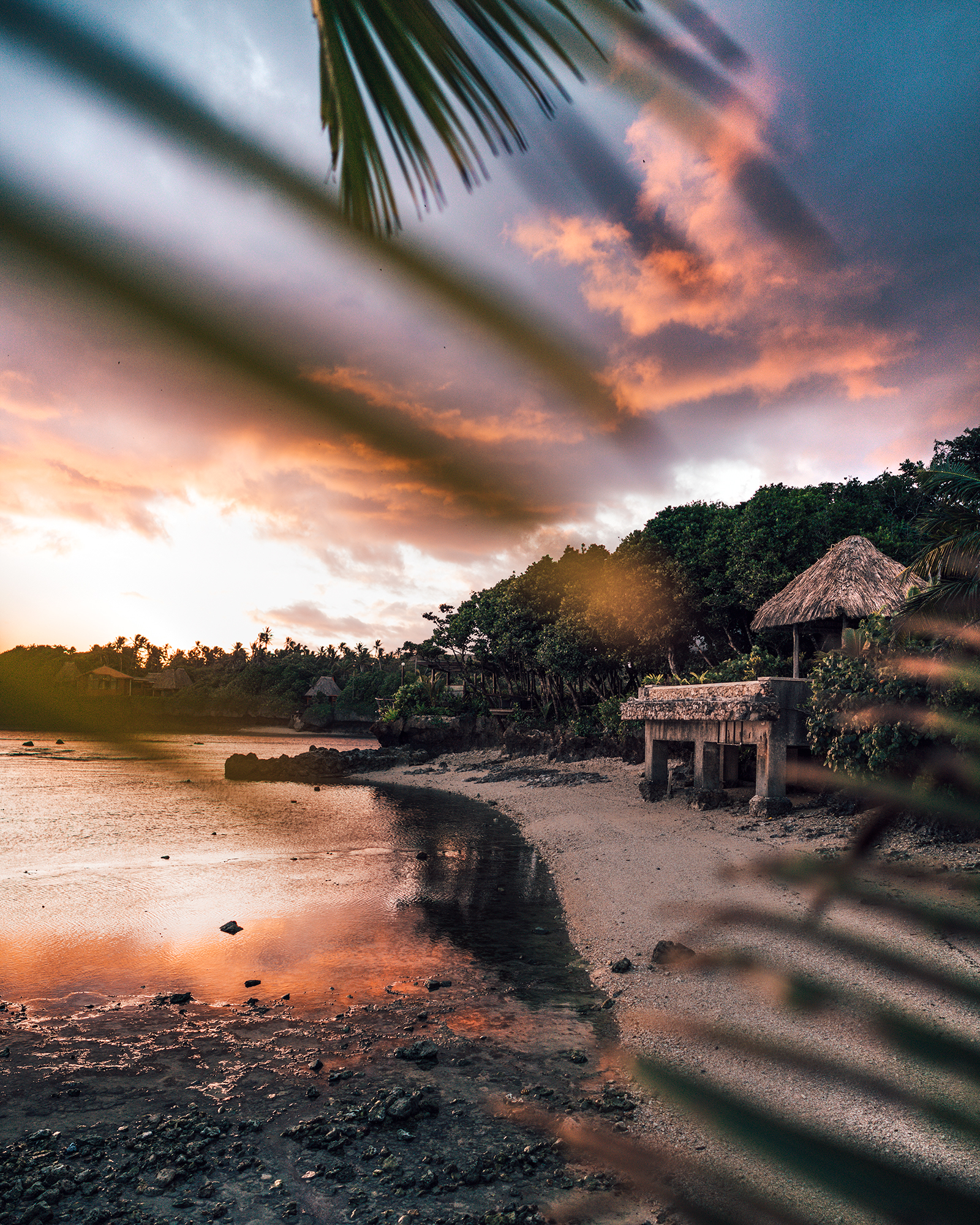 We arrived on the island just in time for sunset.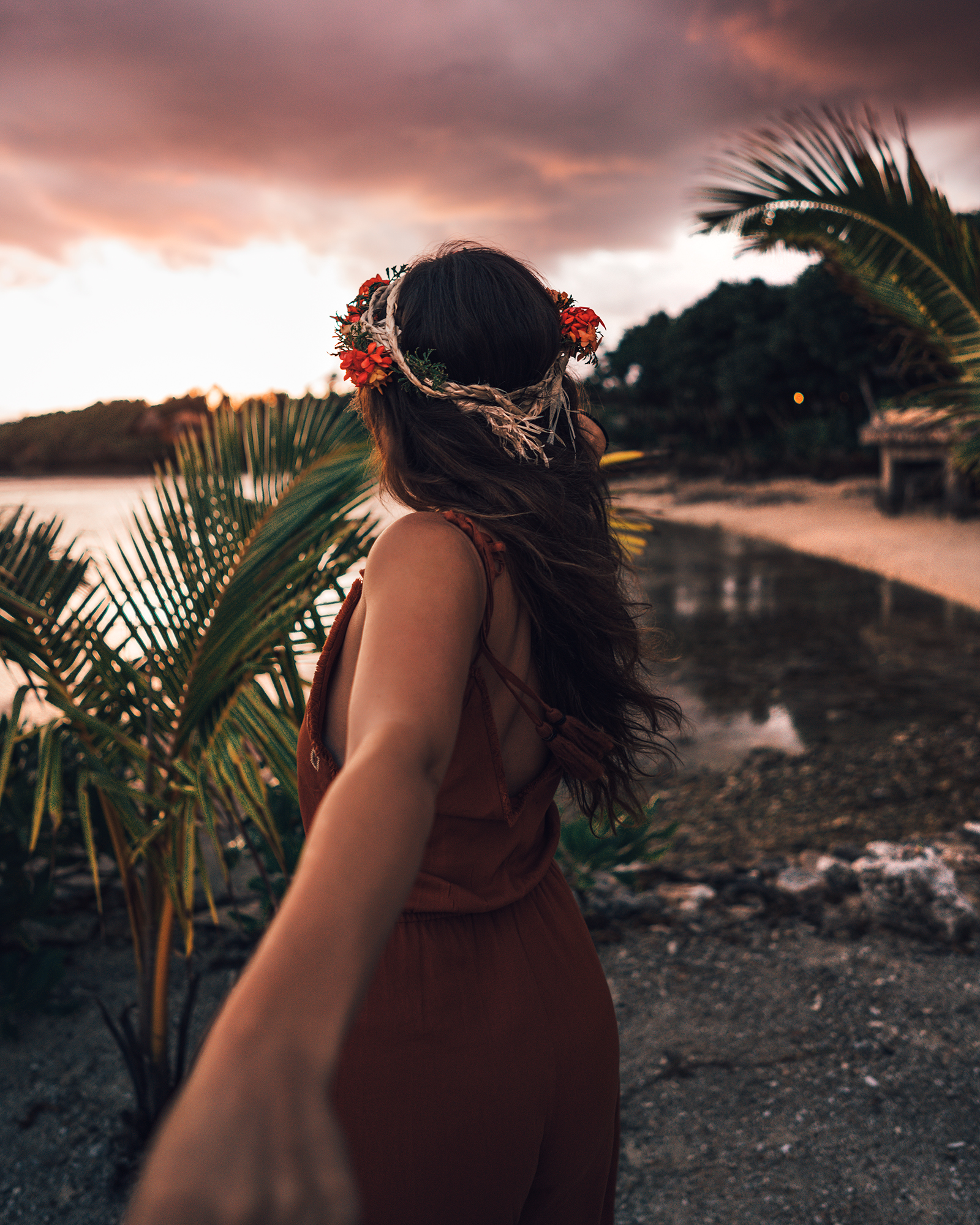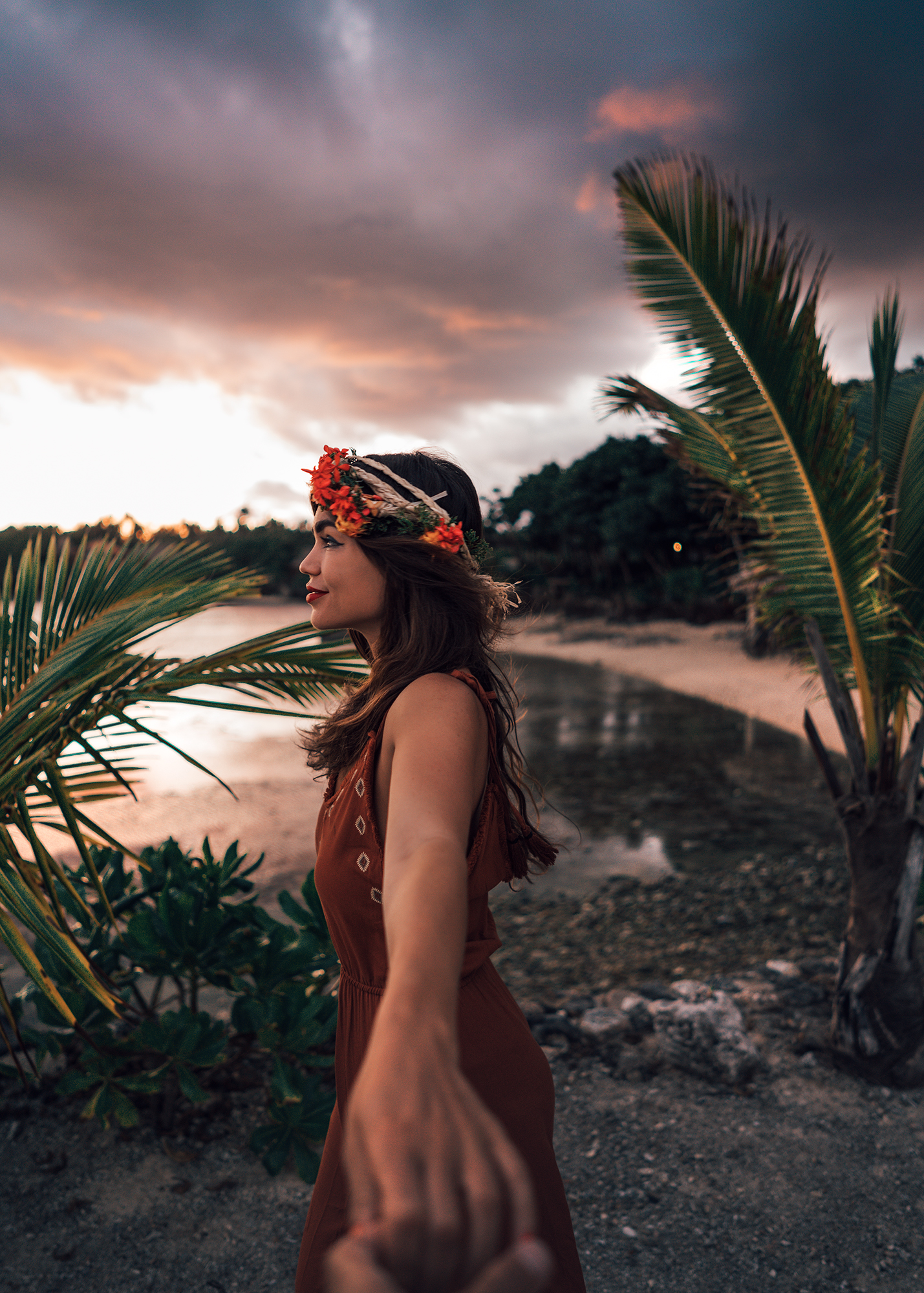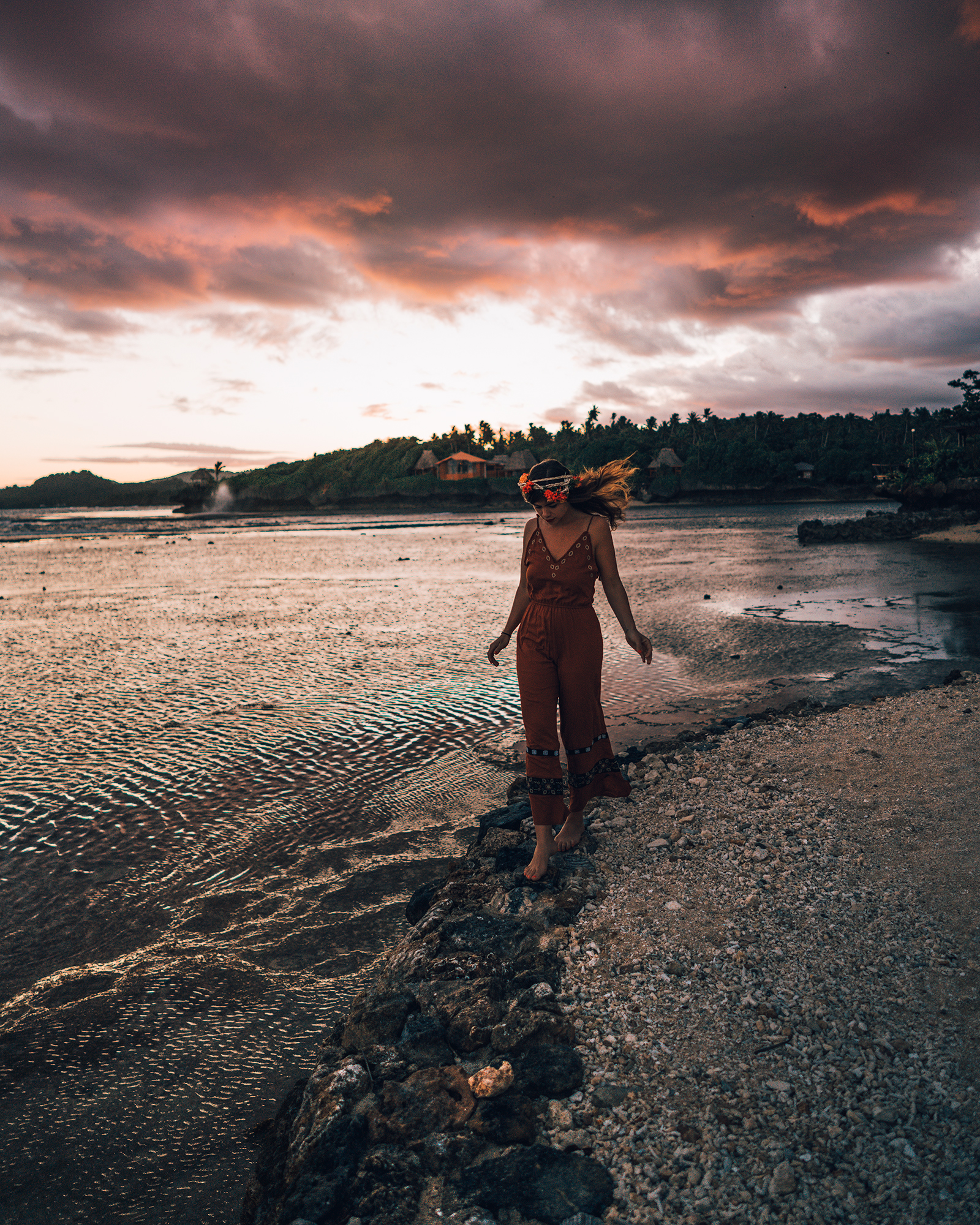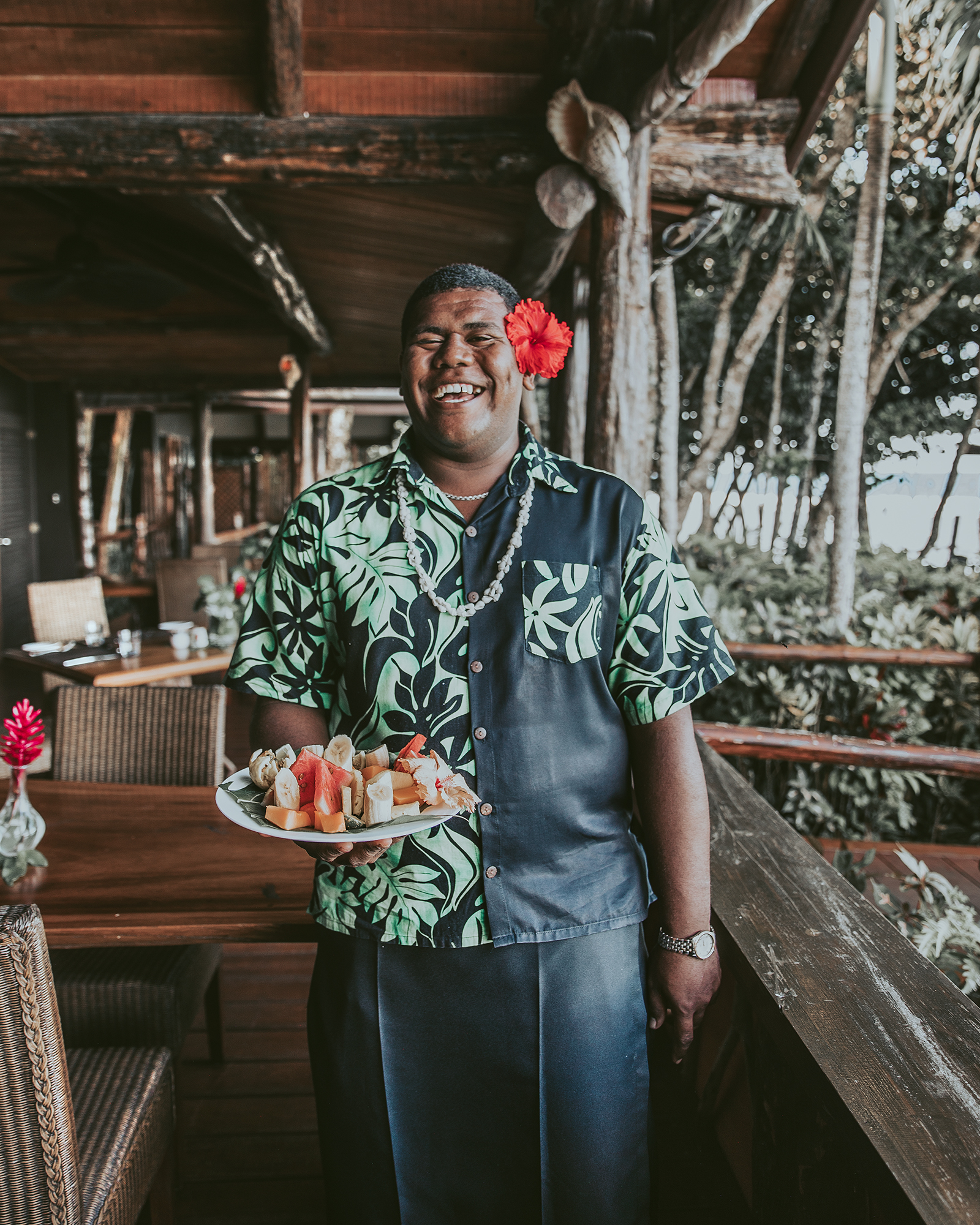 Fijians are known as some of the friendliest people in the world, and the legend definitely holds up, just look at this face!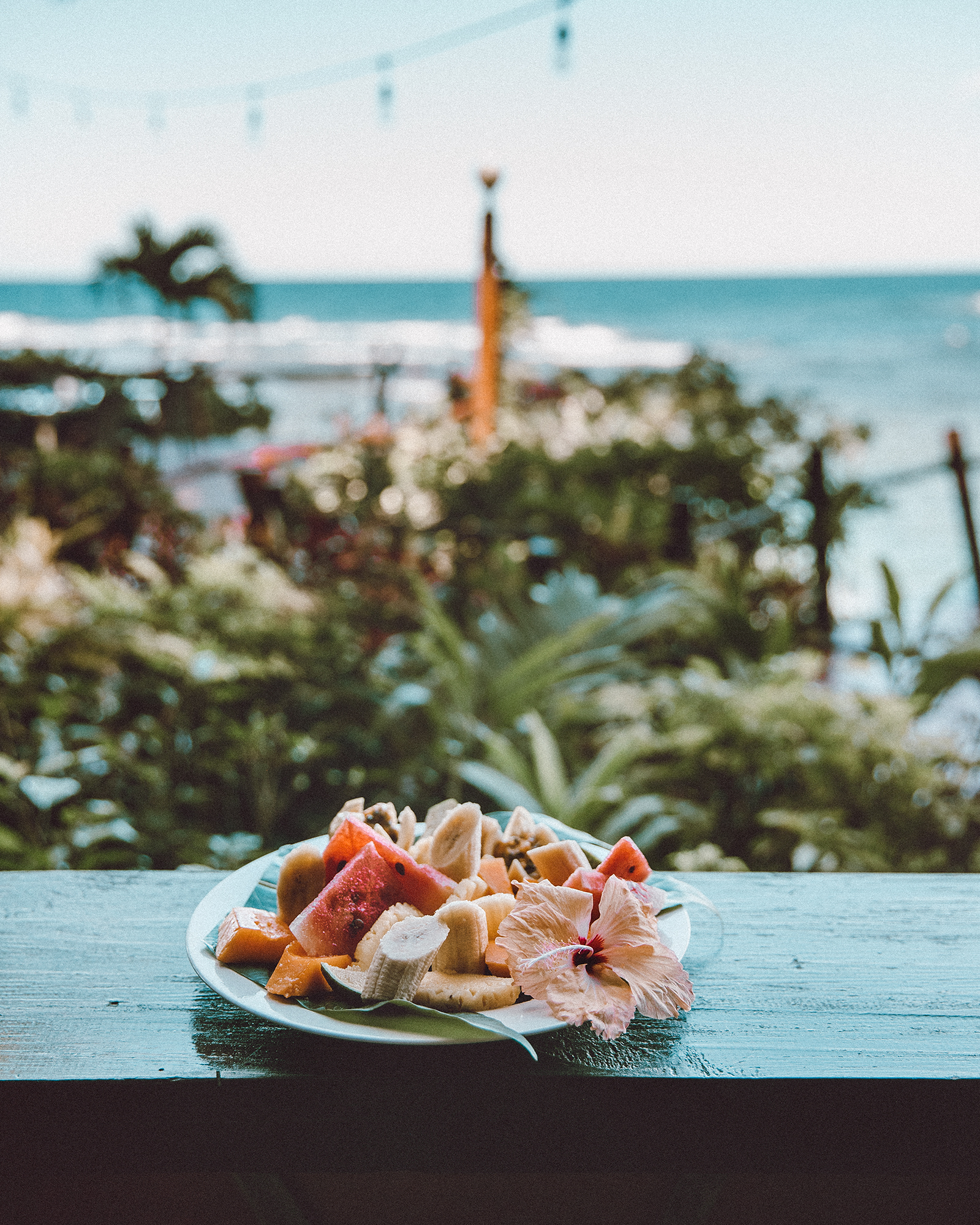 Breakfast out on the restaurant balcony. Every area of this hotel was so beautiful, it's hard to put into words. The restaurant hangs over the cliff, and at high tide is surrounded by water. At low tide you can walk out on to the coral floor through the tide-pools.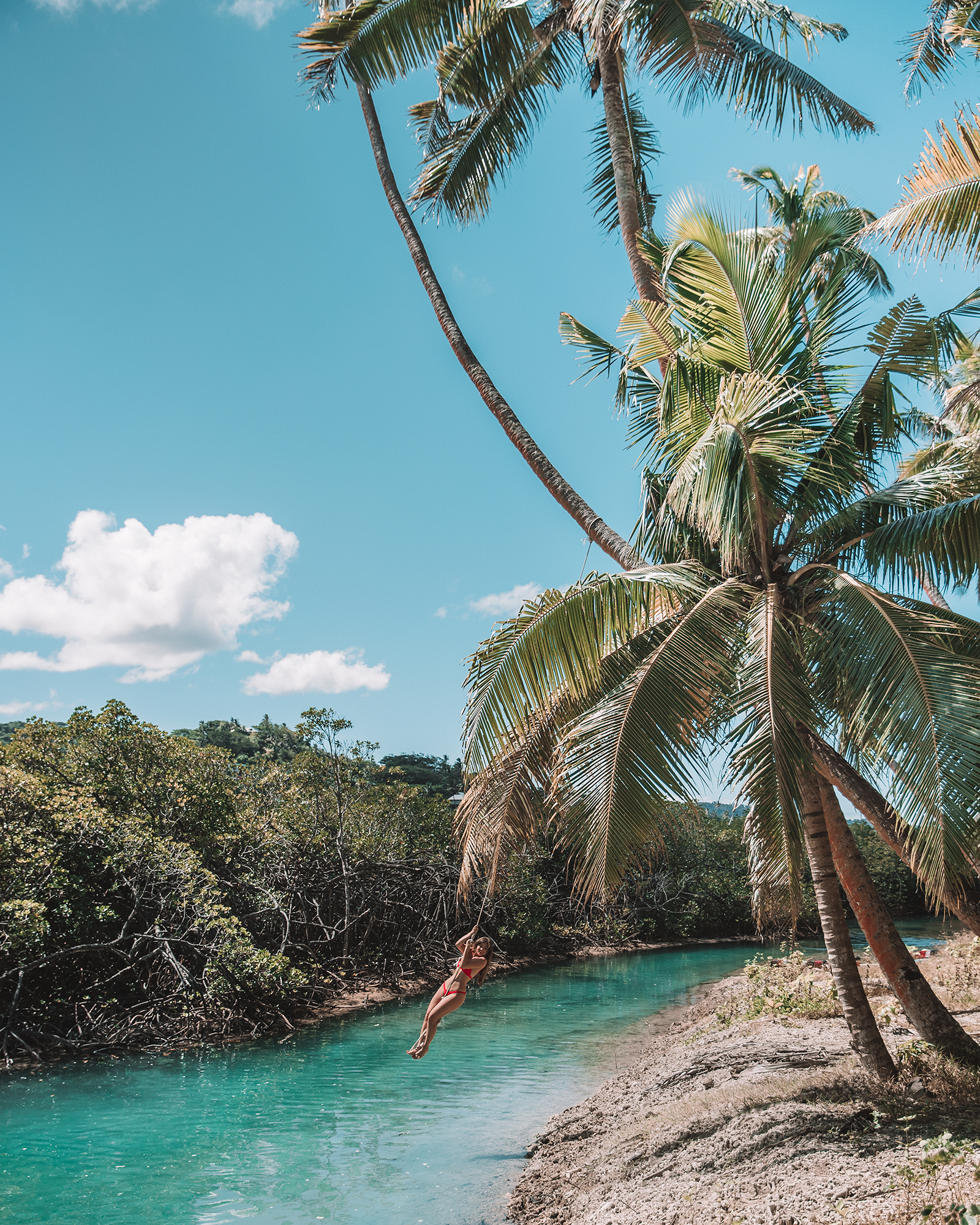 We found a rope swing into the lagoon!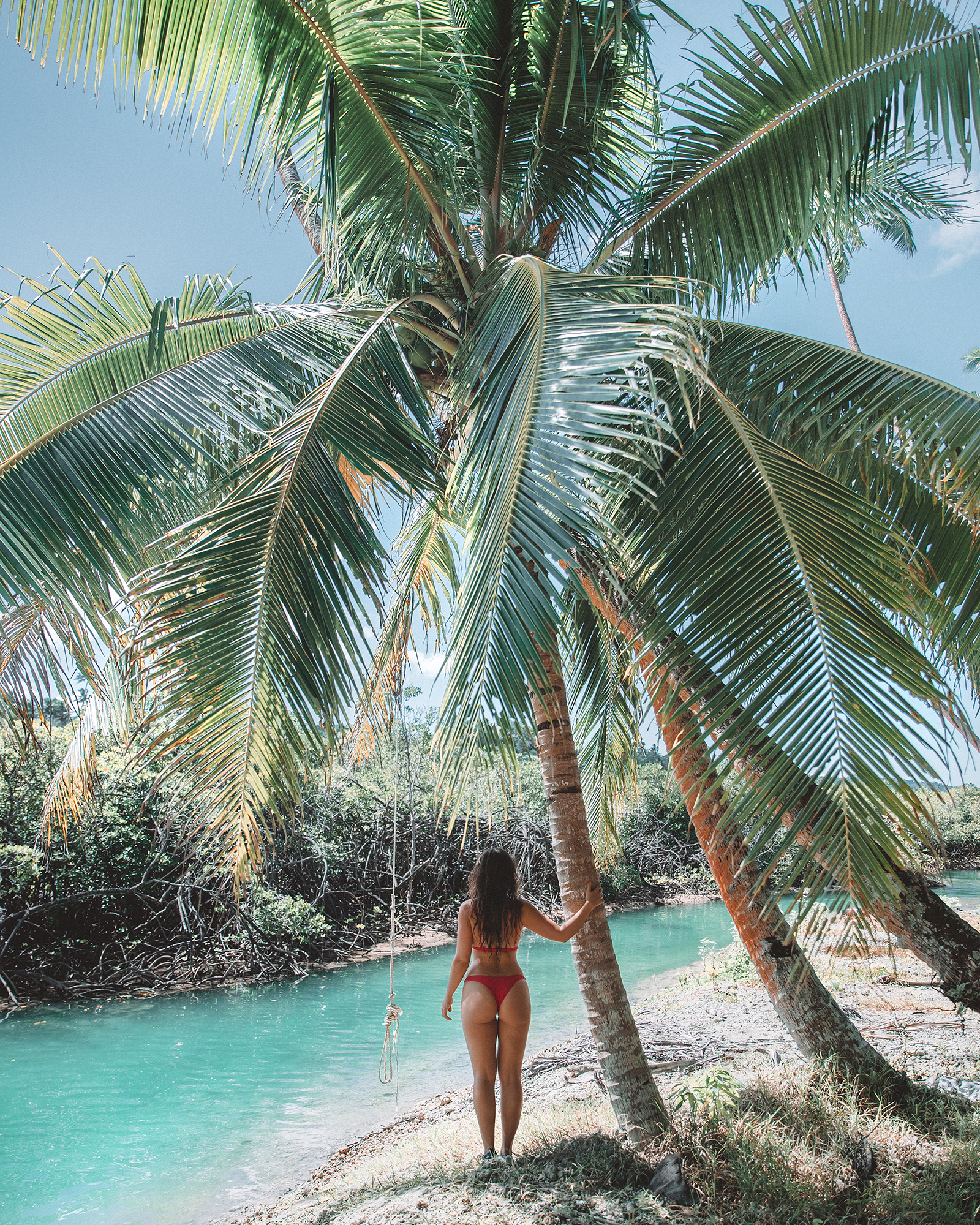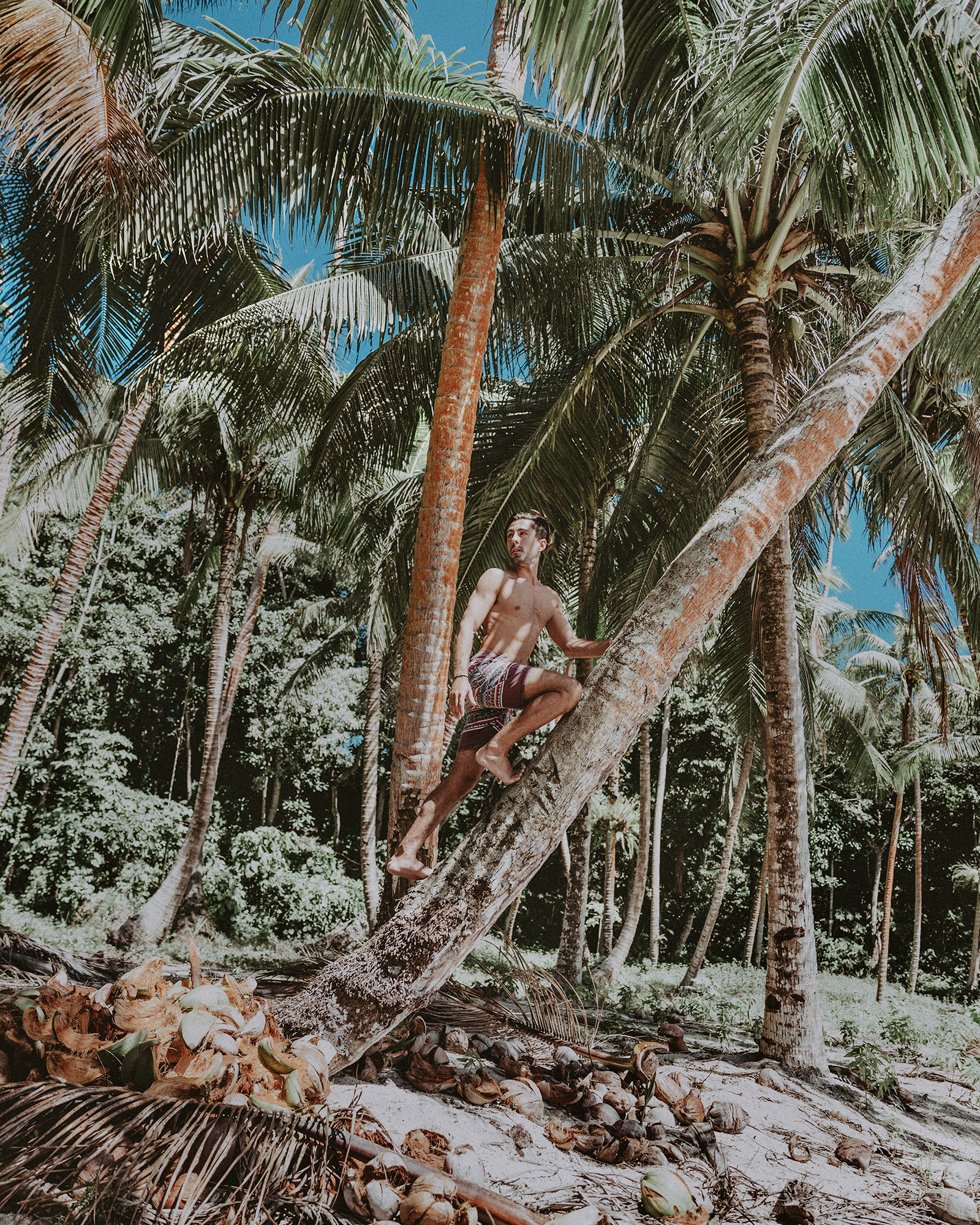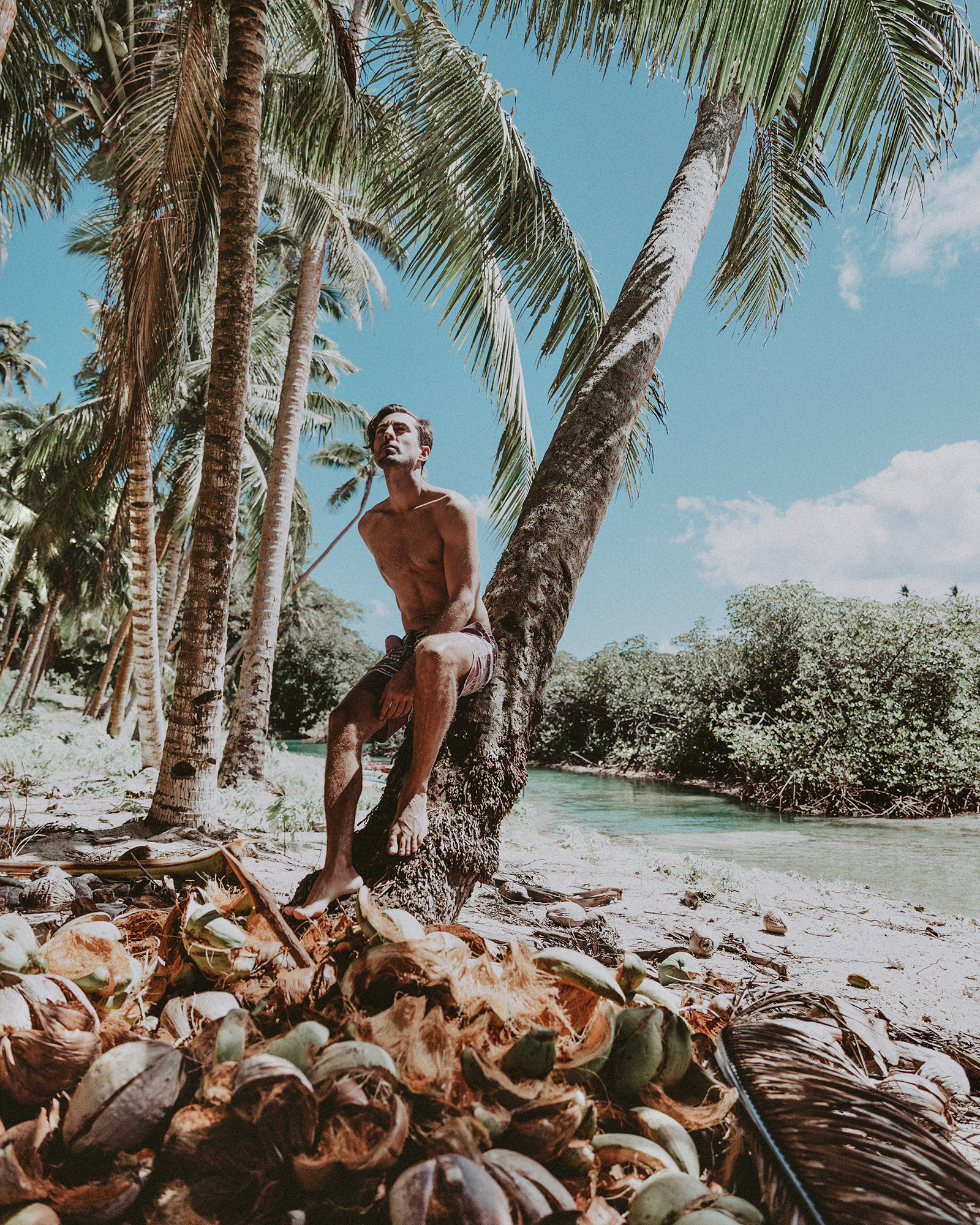 And coconuts for days. One of the guides here showed us "Fijian Popcorn" - sprouted coconut meat. When the coconuts start to sprout a stem and a couple of tiny palm fronds, you can crack them open, and the coconut water inside turns into a soft, crunchy, sweet meat. I had no idea that this was edible and it was so delicious! Brandon and I actually found some coconuts when we were in Hawaii a few weeks later, and were able to crack one and get the meat out - it was just as good there.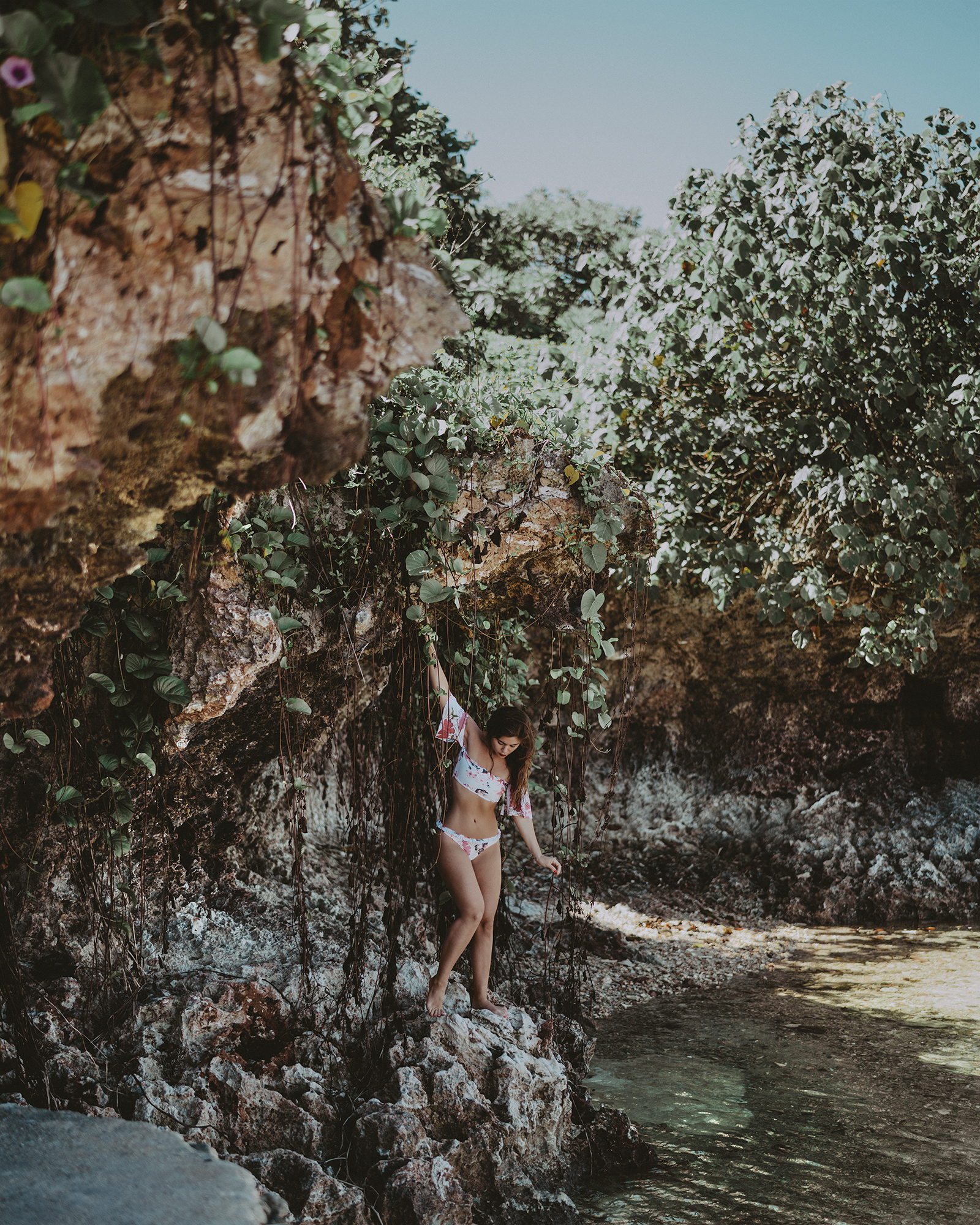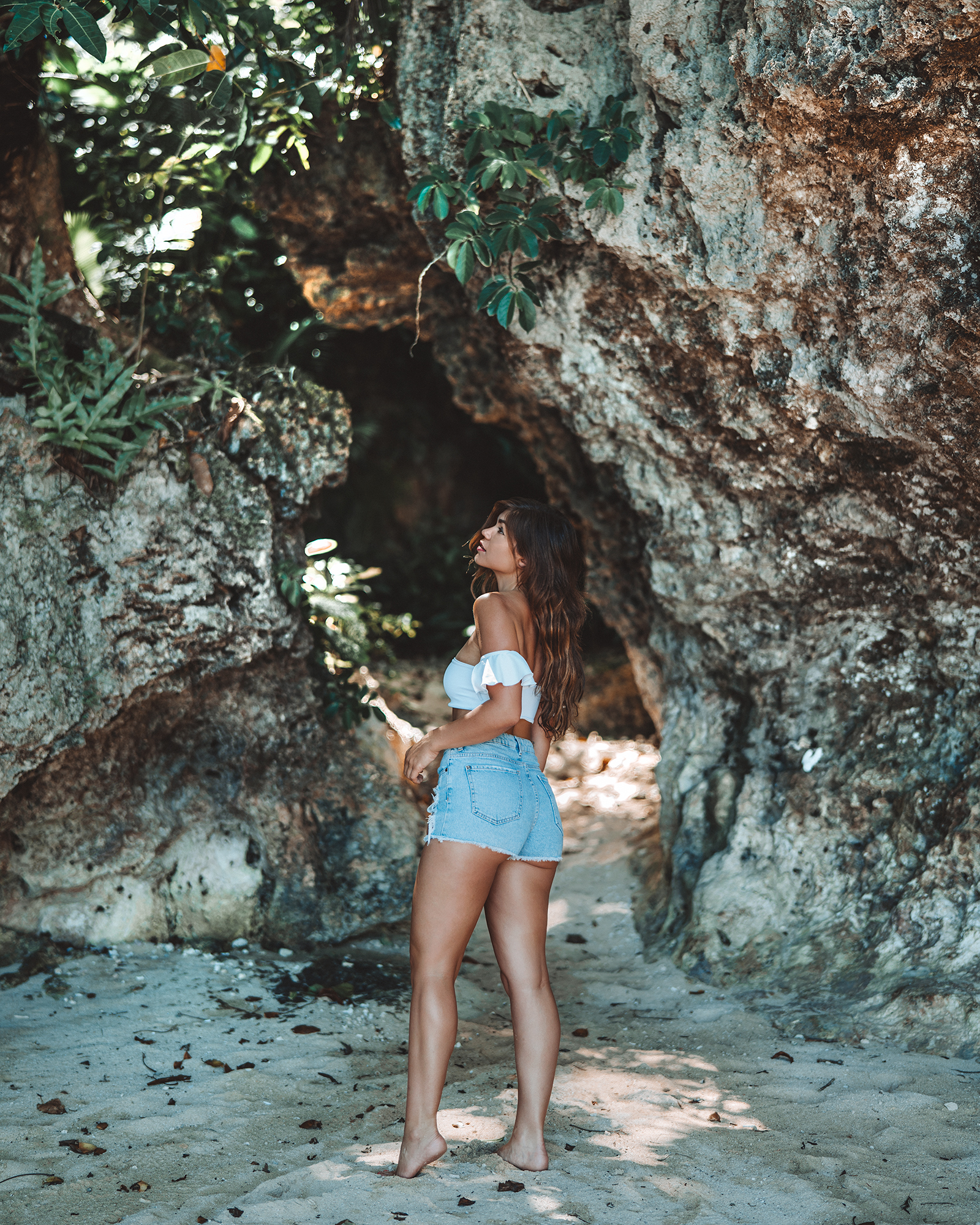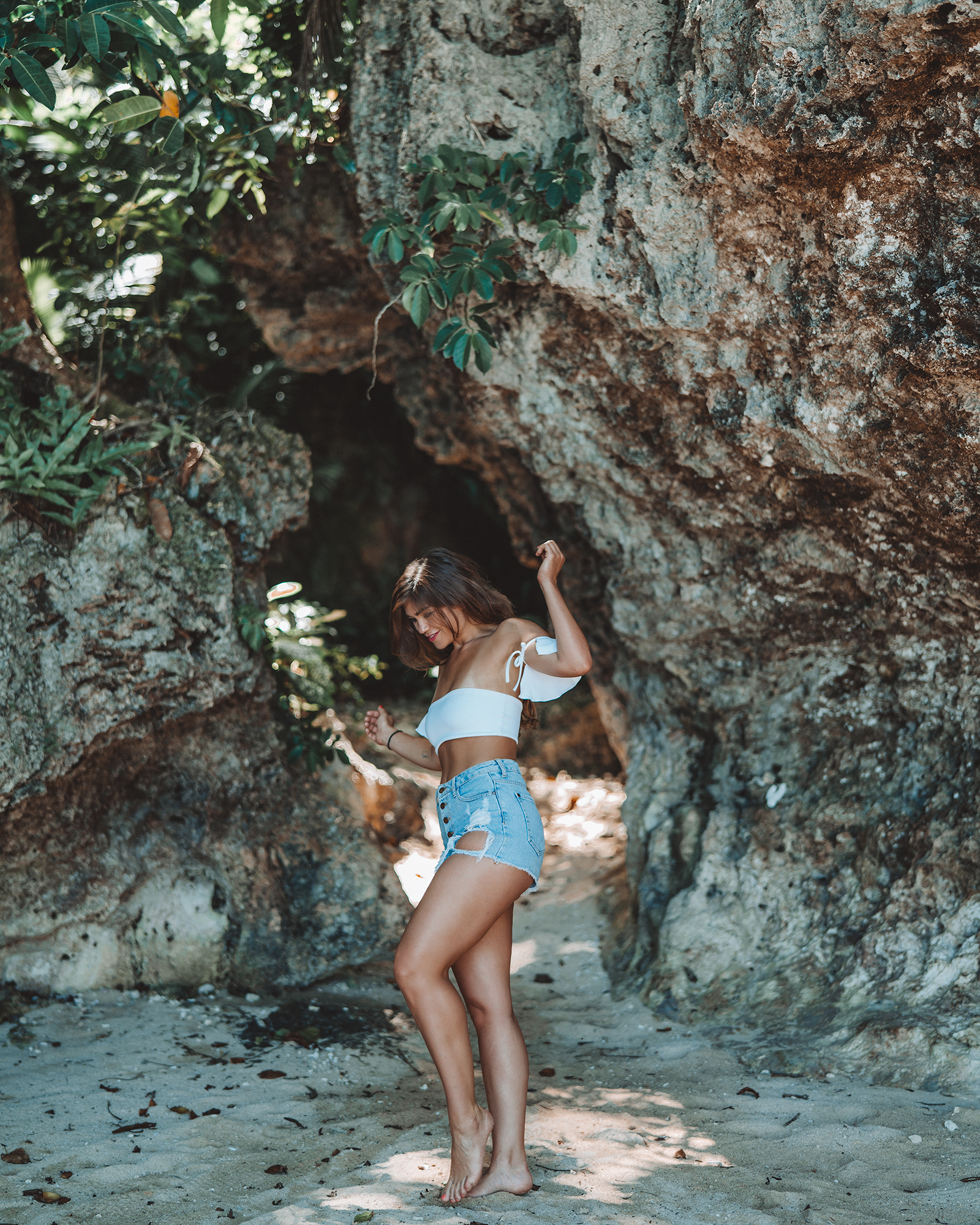 Wandering through the caves - between the volcanic origins of the island and the high tides, so many amazing caves have been carved out all over this area, and Savasi uses them all (you can even have dinner in a cave!)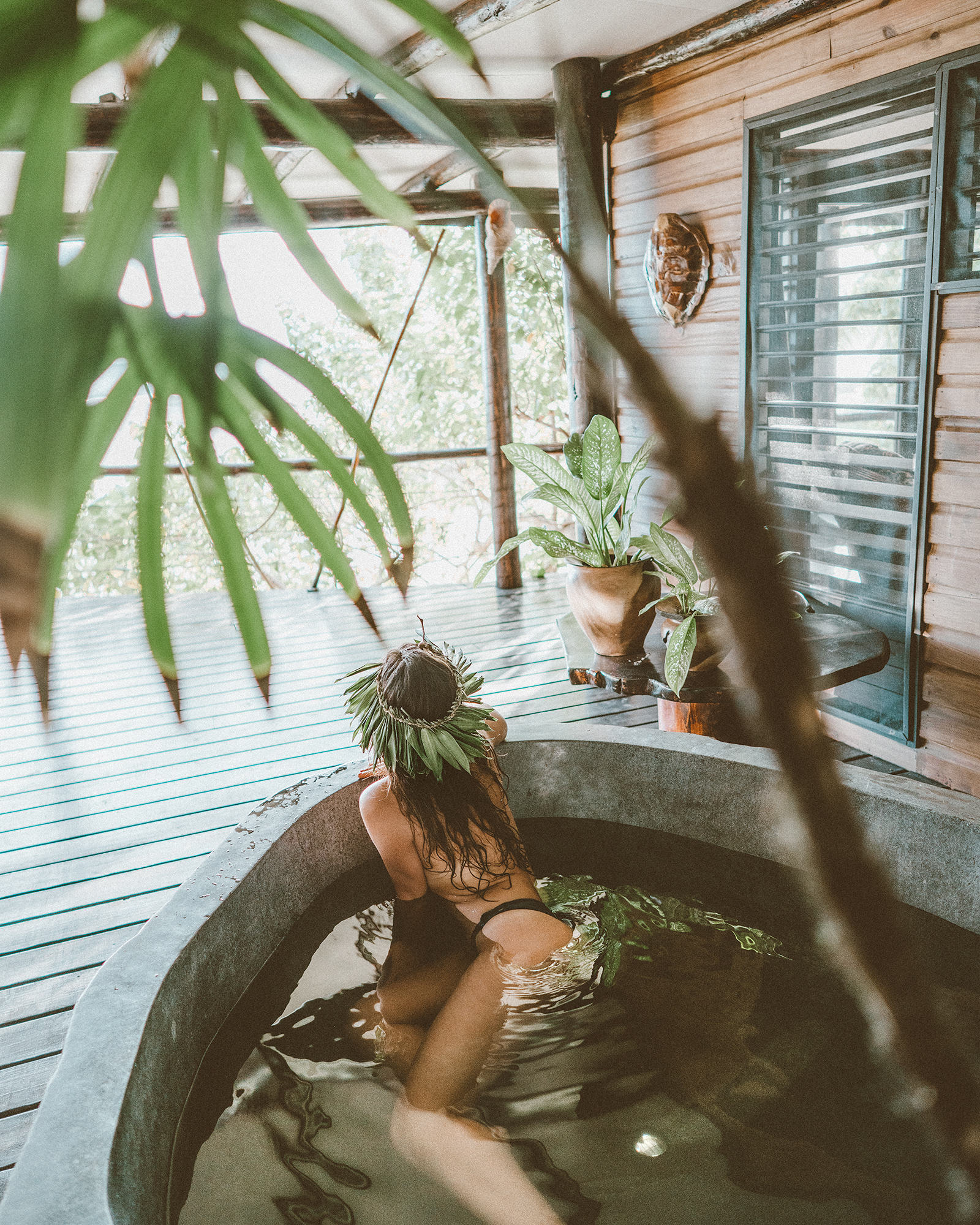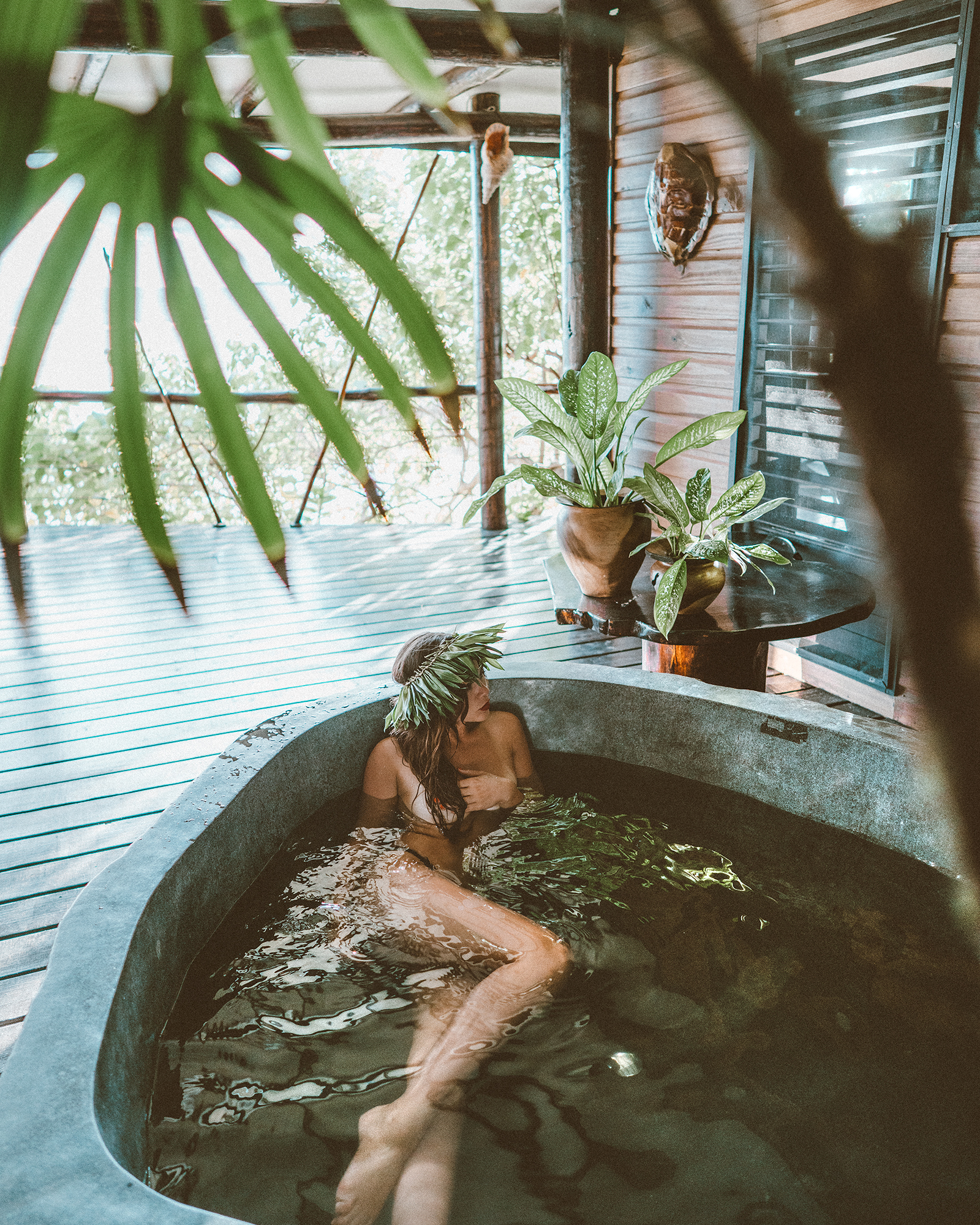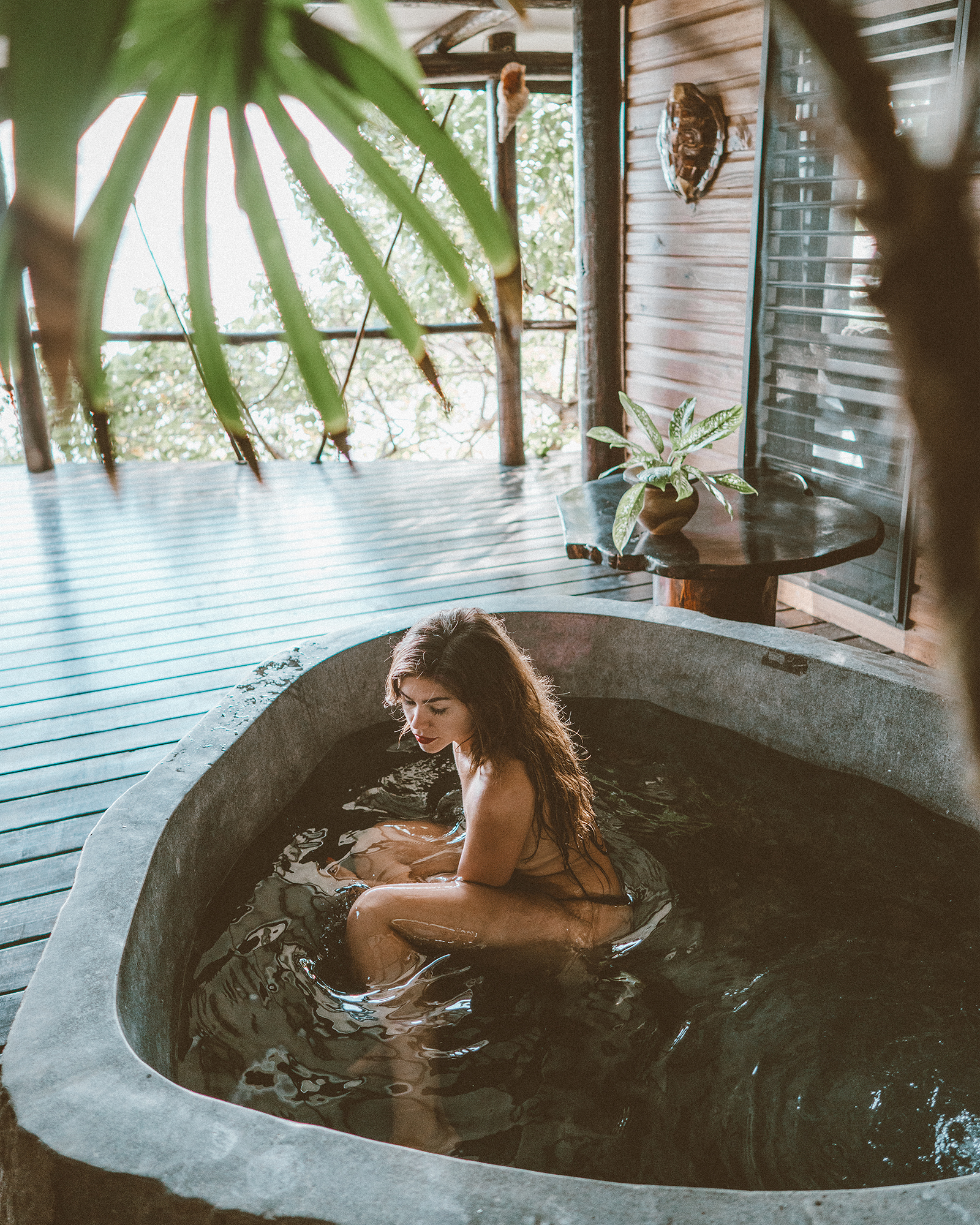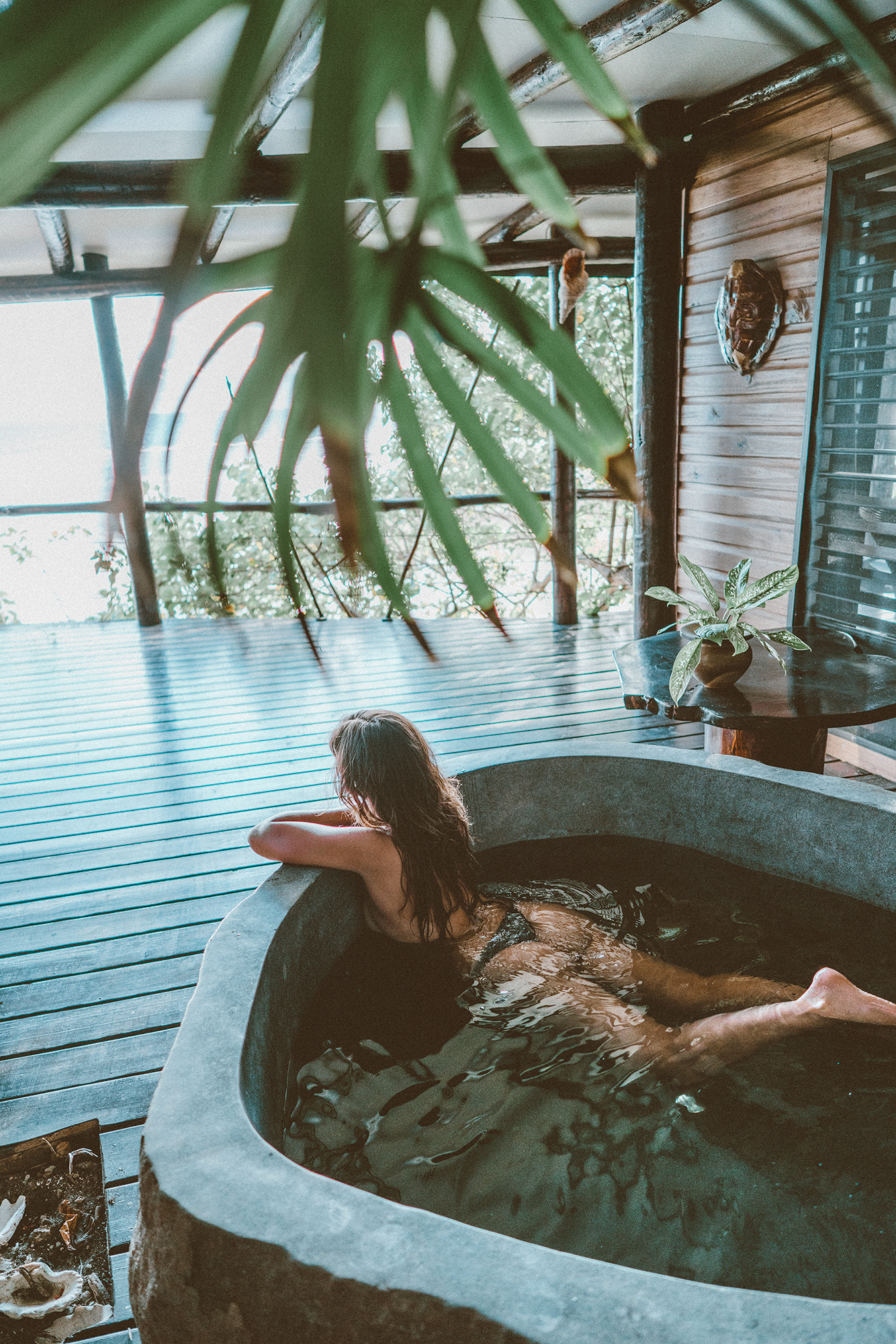 The bathtub of my dreams.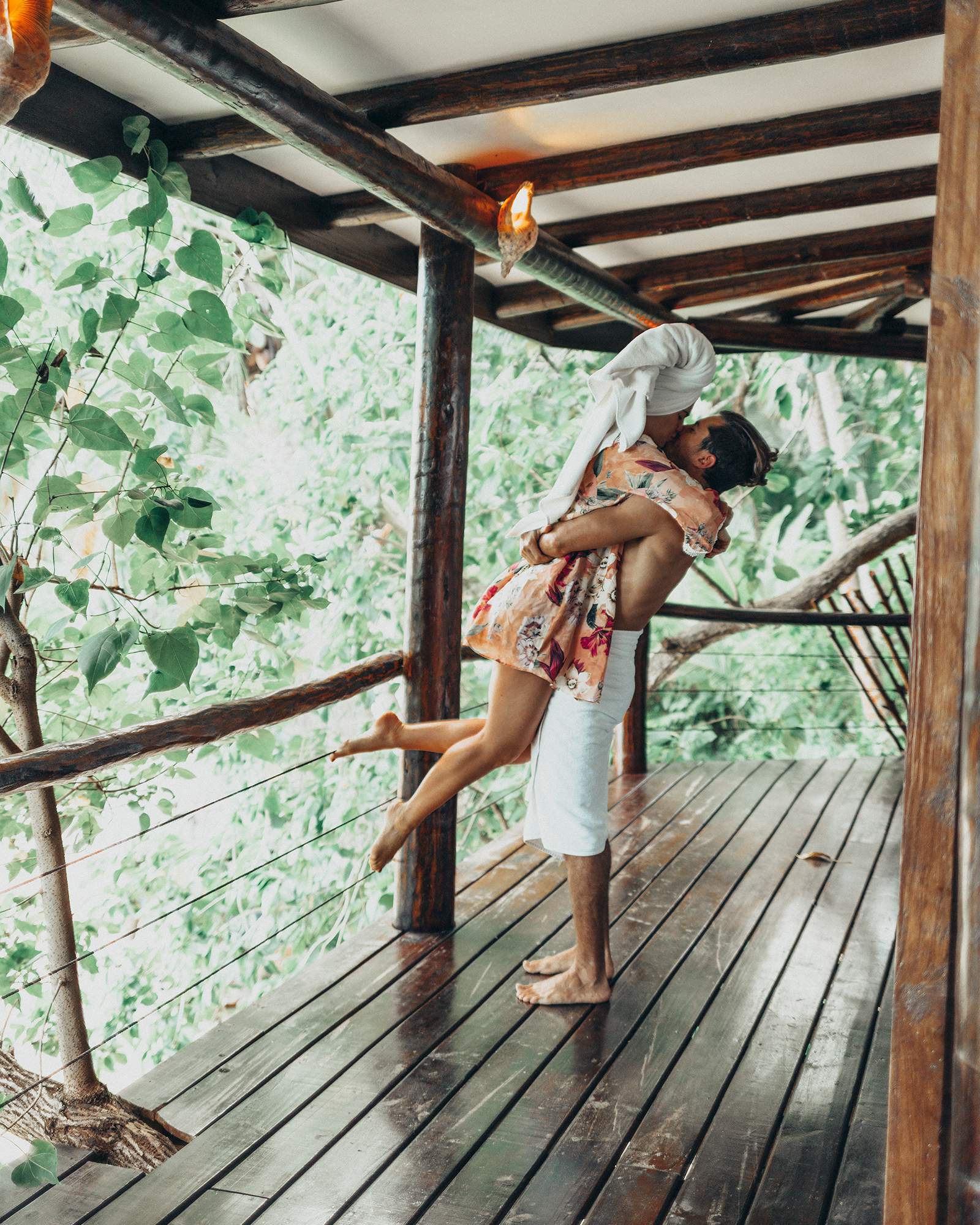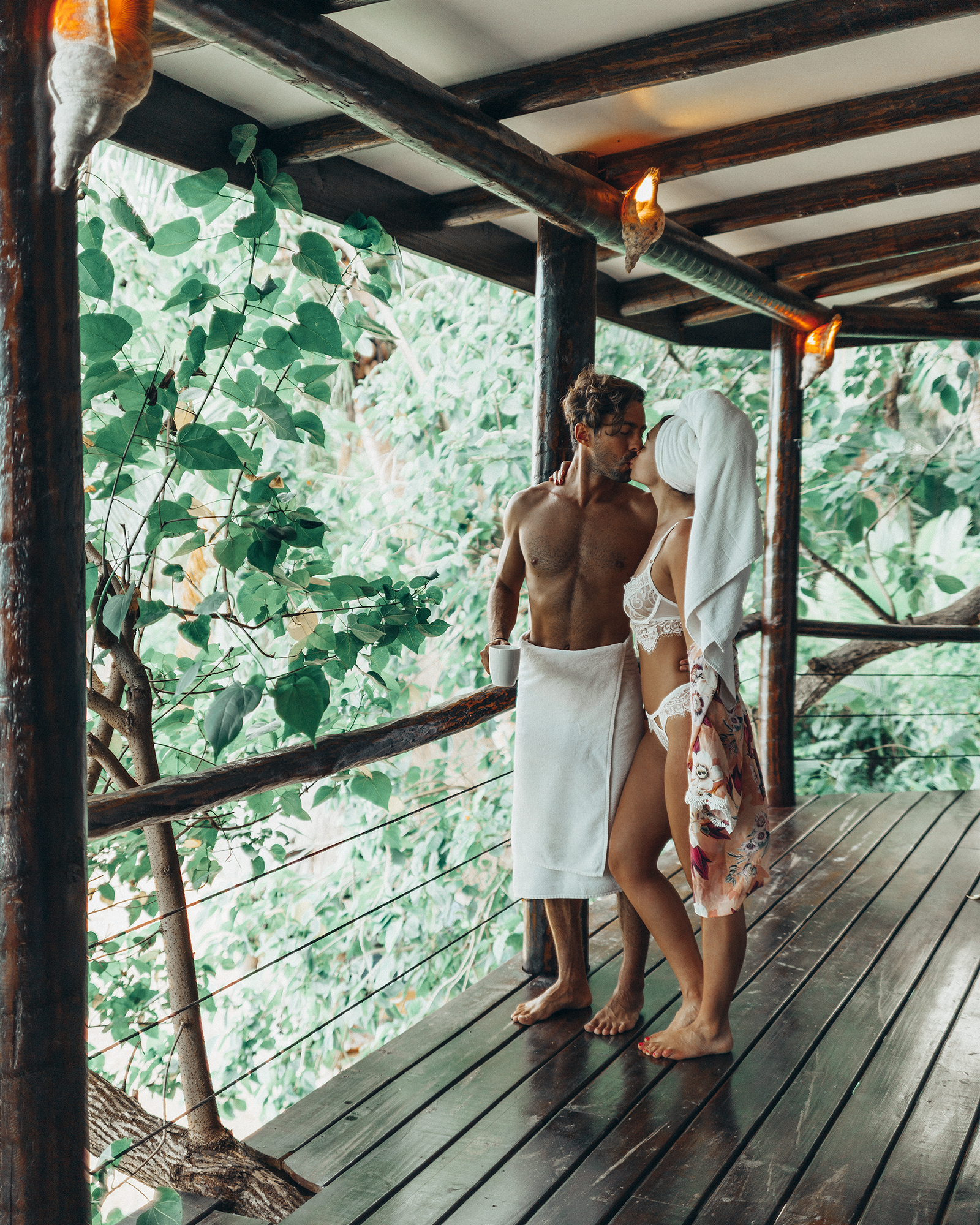 And a balcony just for two. Our favorite mornings are just coffee and fruit and a tropical breeze.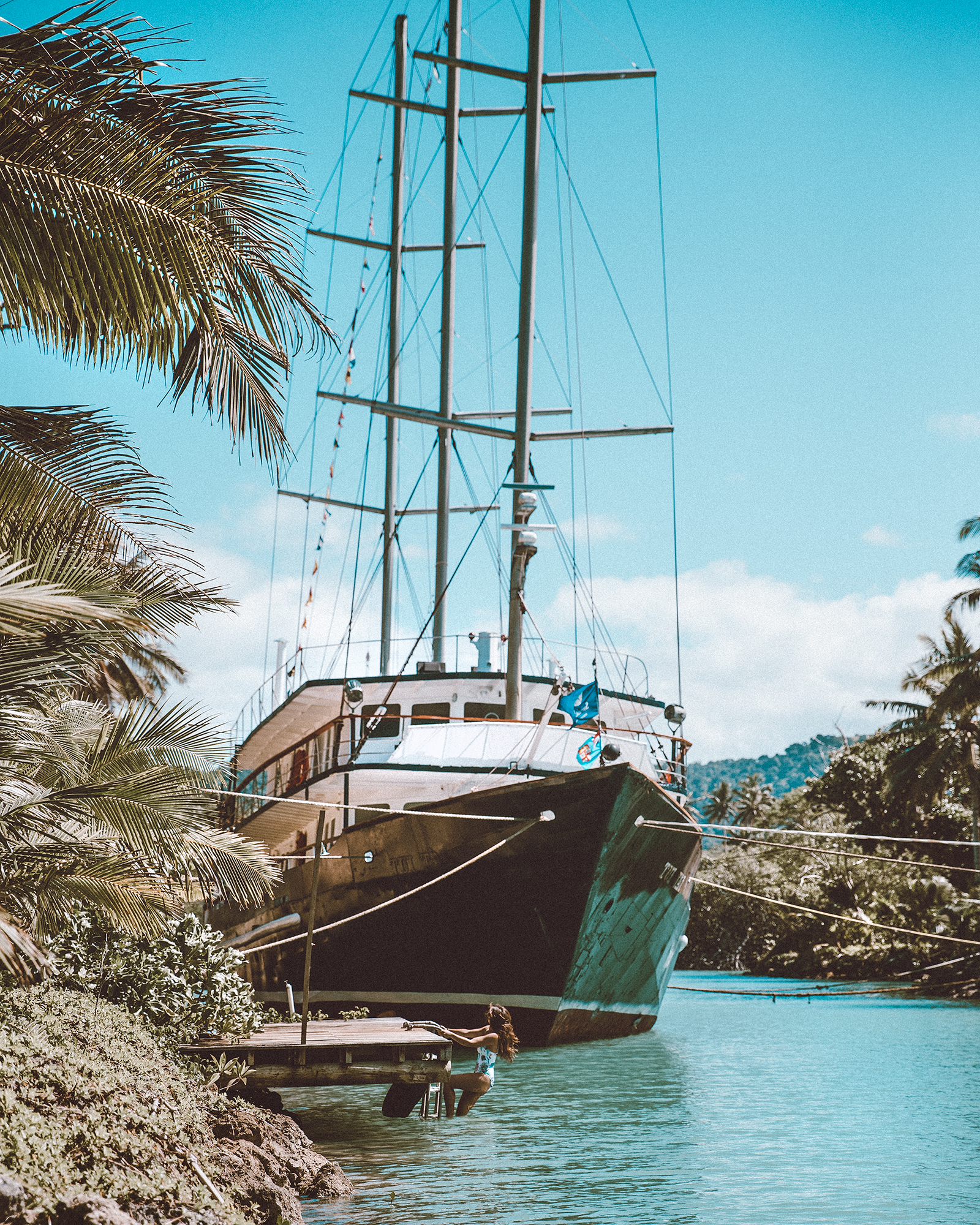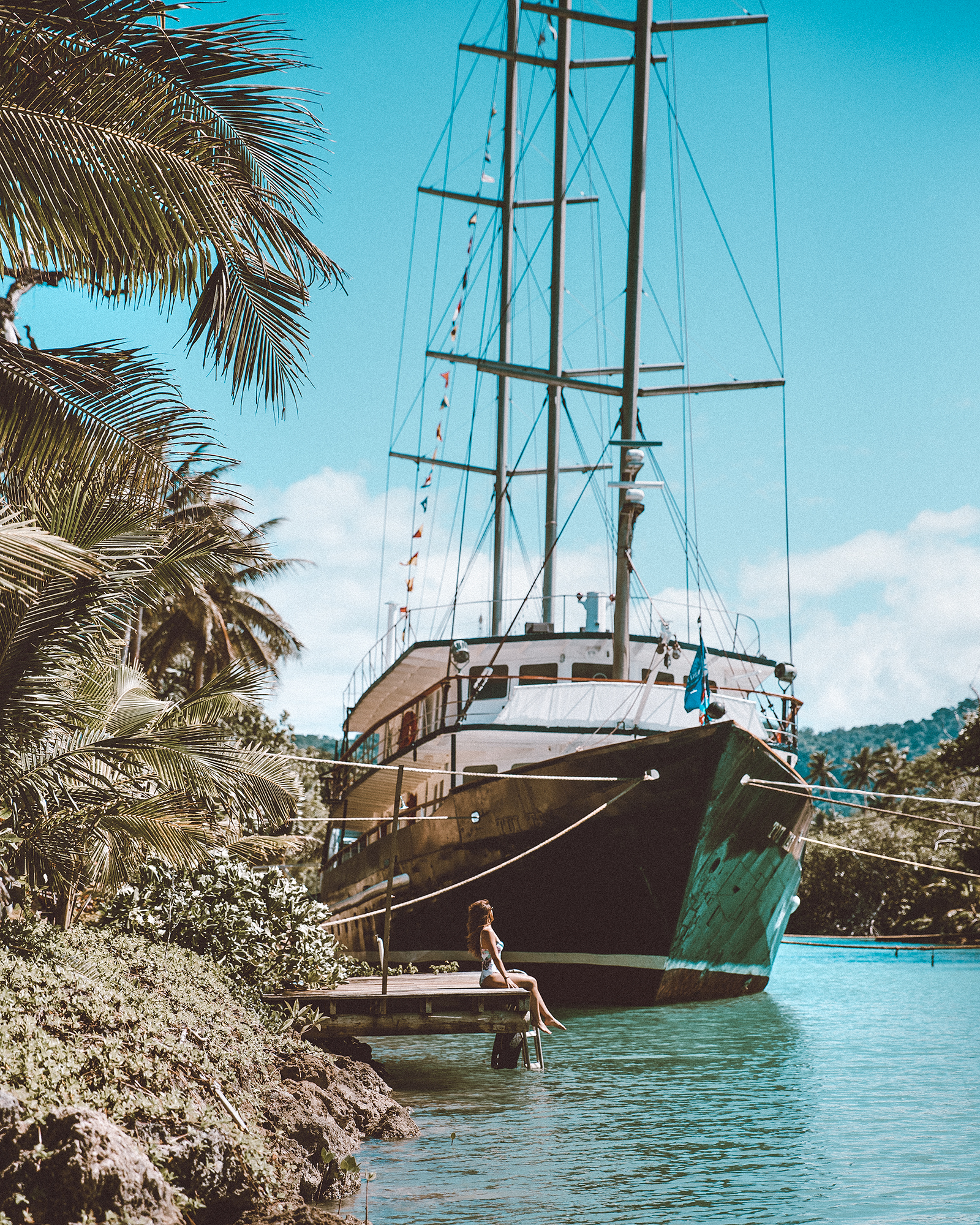 Savasi Island recently acquired Serenity, a 140ft three-masted schooner comprised, and converted the interior to five luxury staterooms. It is moored permanently in the Savasi Island marina, and was such a cool thing to see.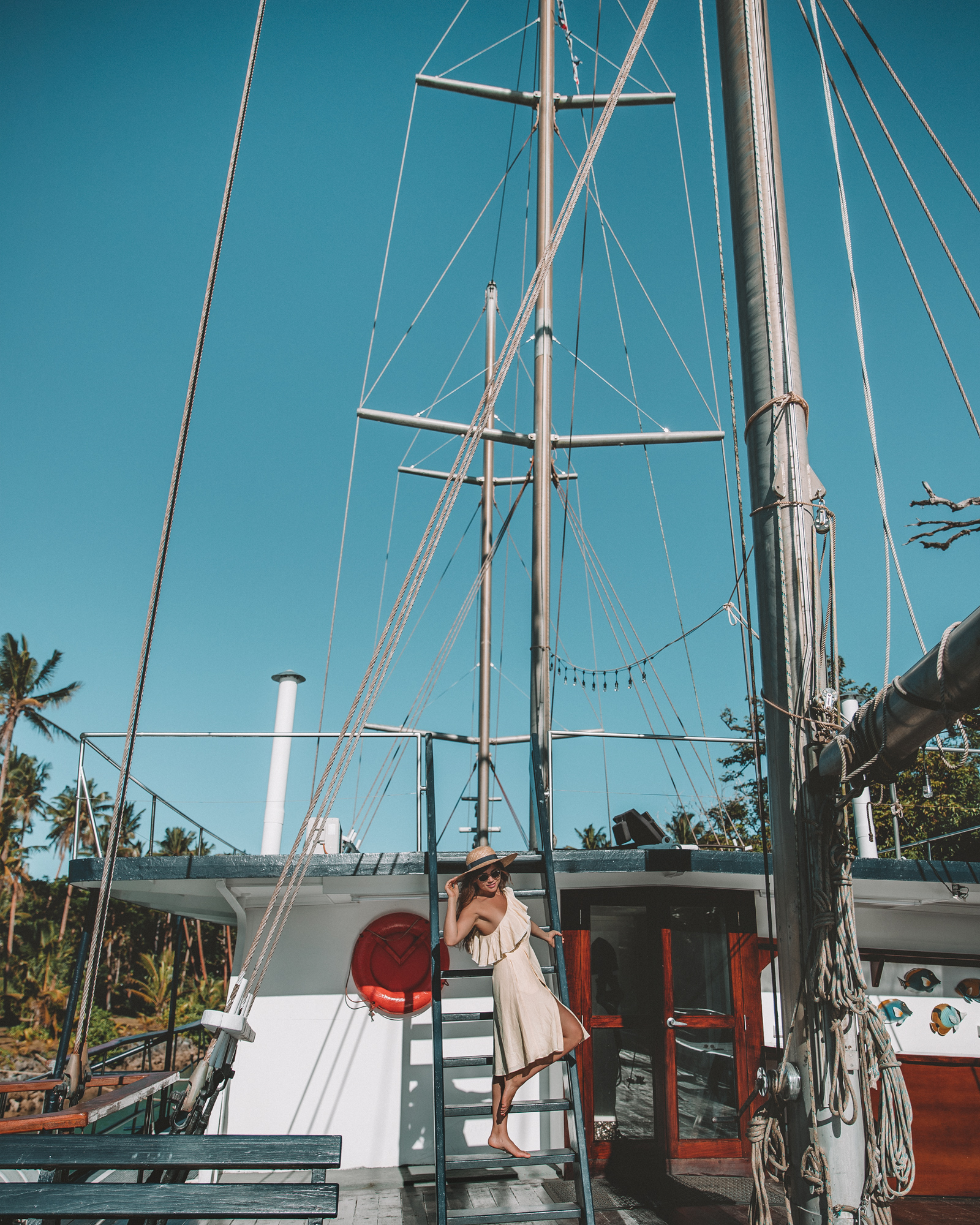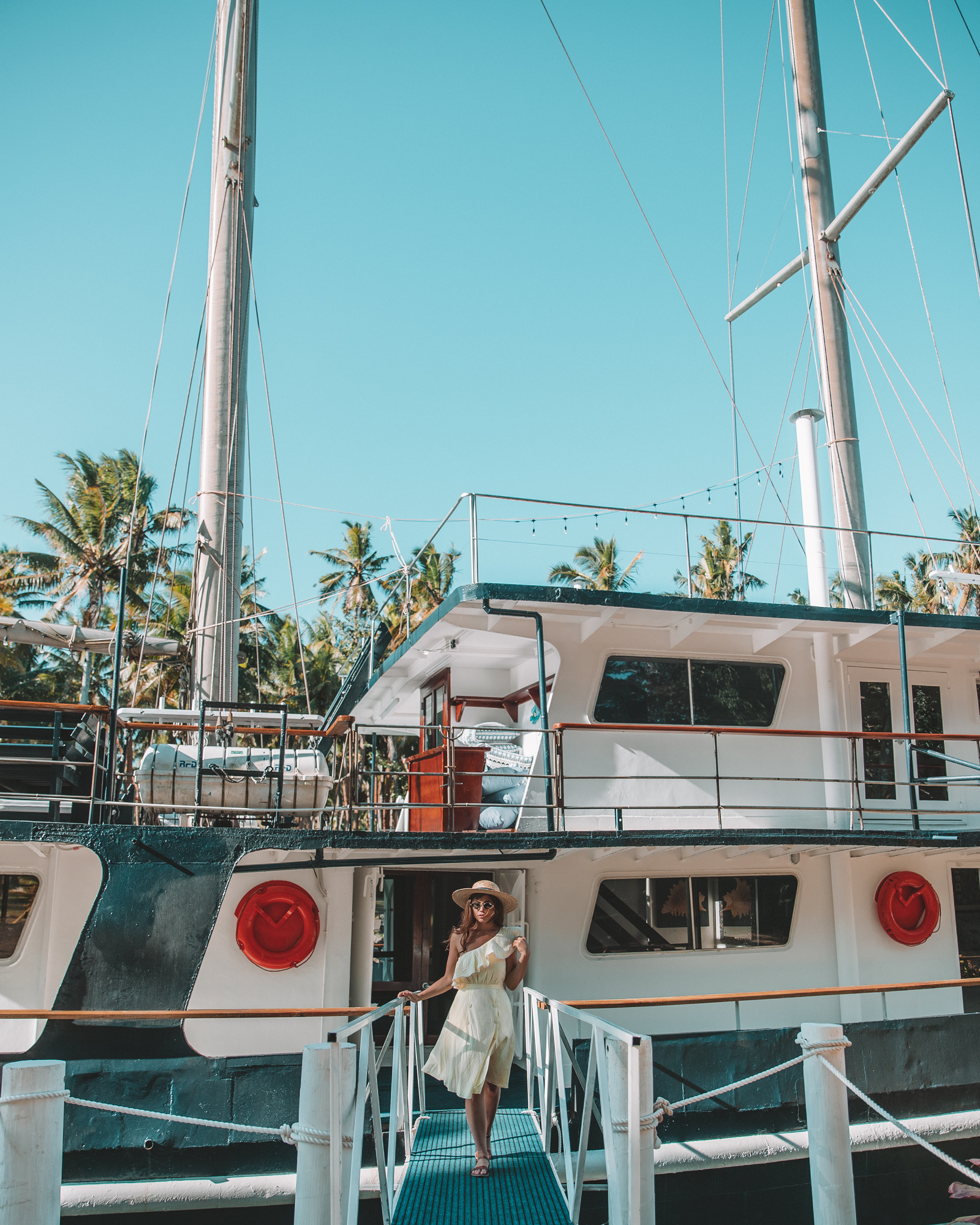 So much to explore here!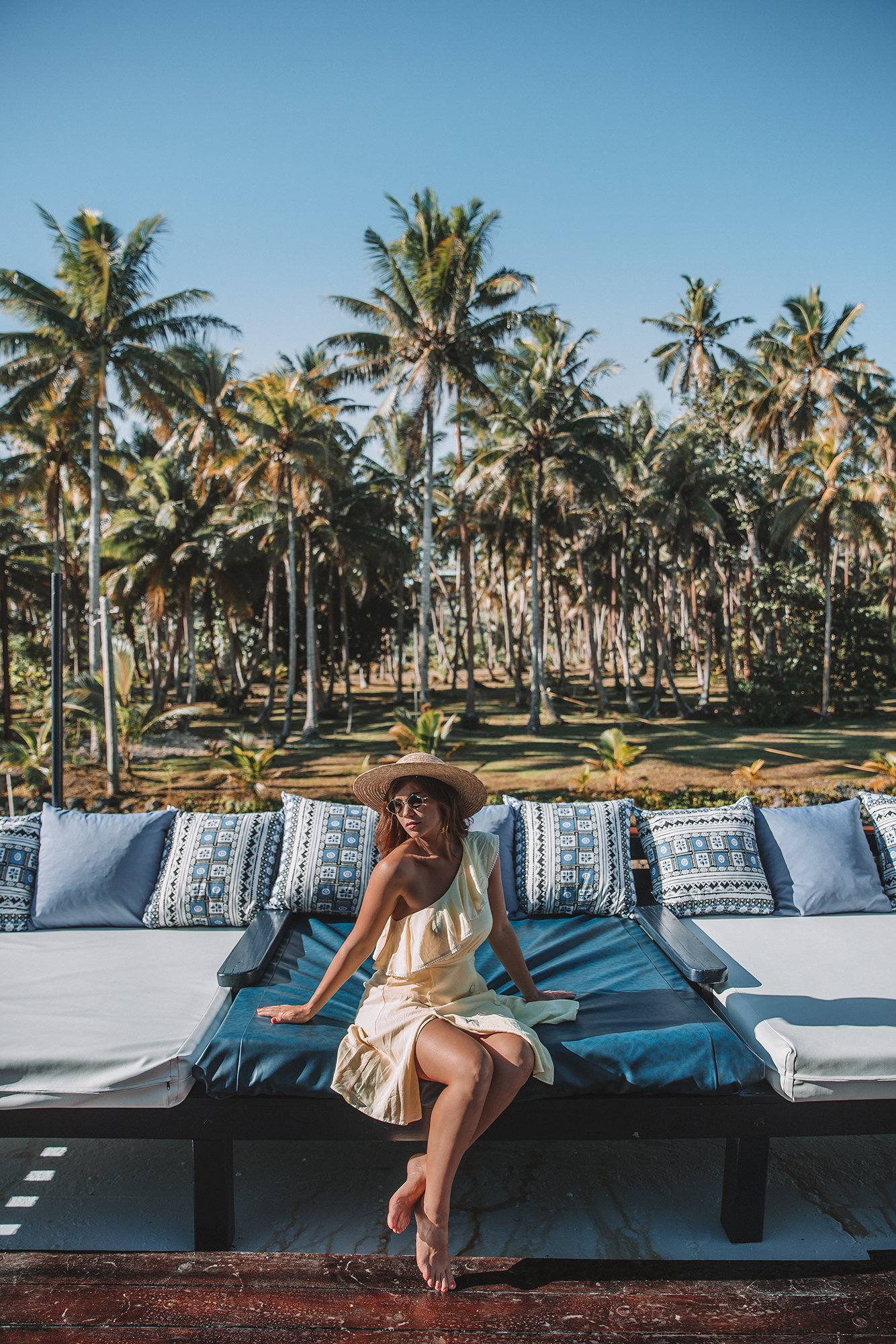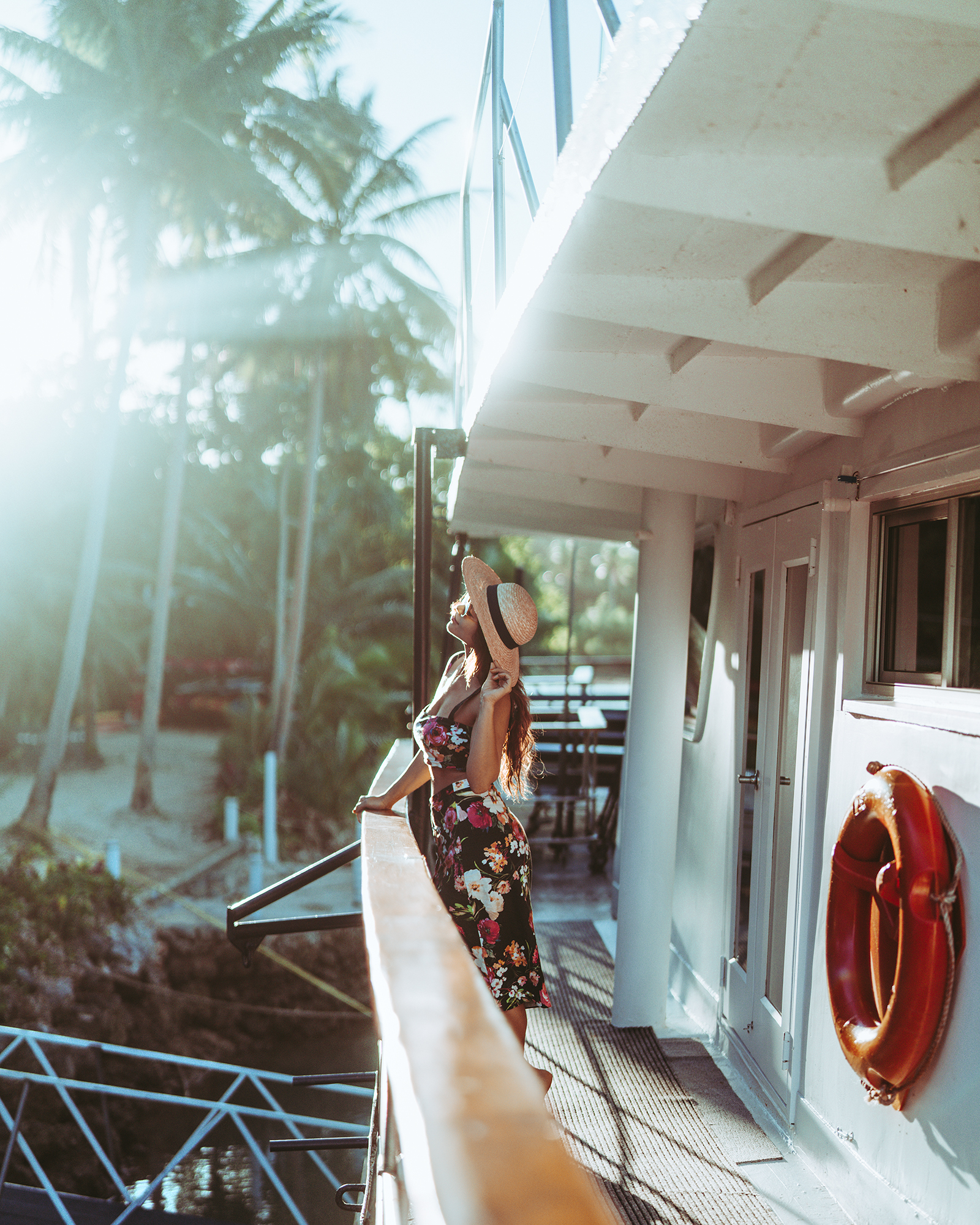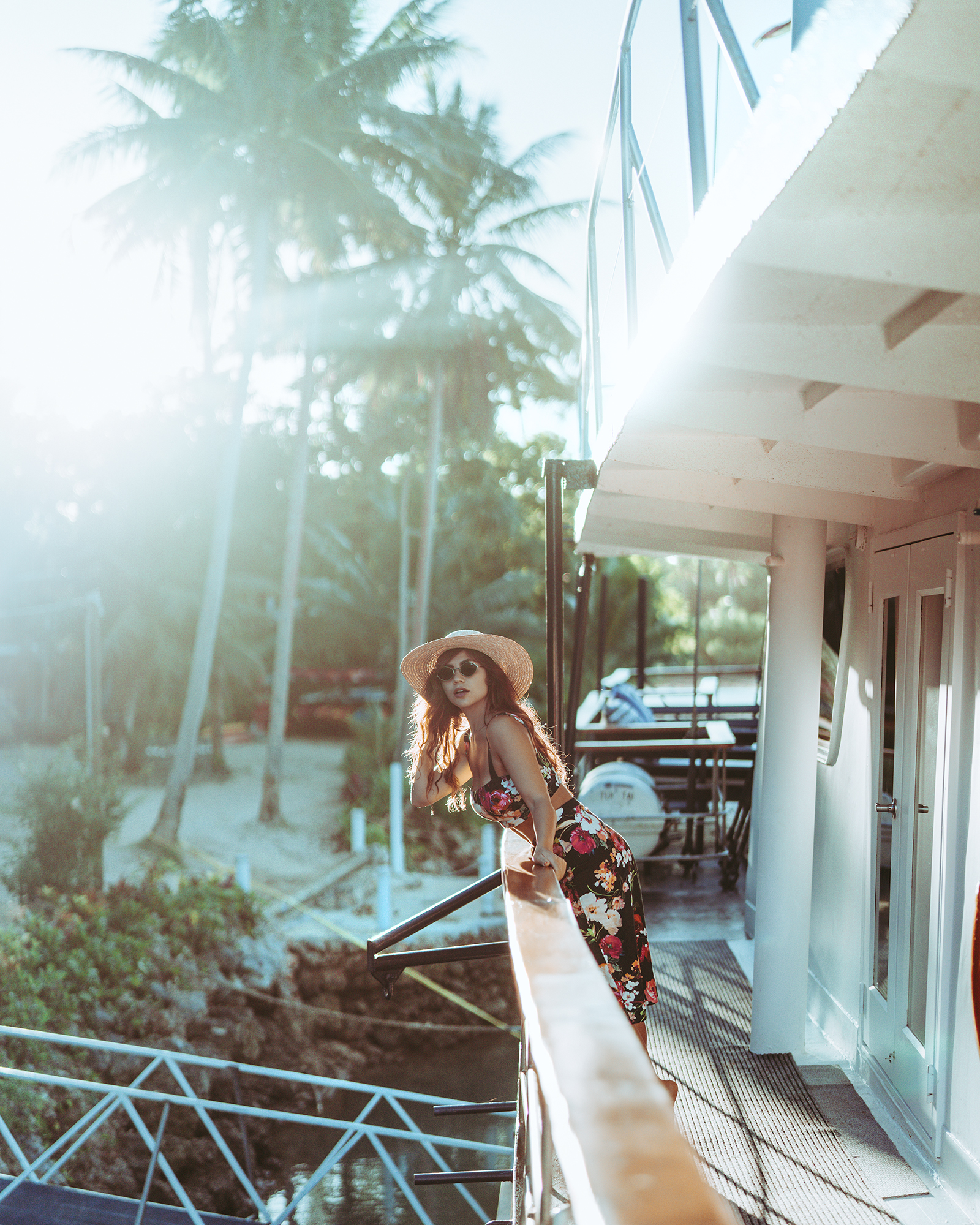 How cool to be on a huge ship, but surrounded by palm trees? Since the hotel is just private villas, adding the ship was a really cool way for them to expand without changing the serenity of the island. I would have loved to stay here too!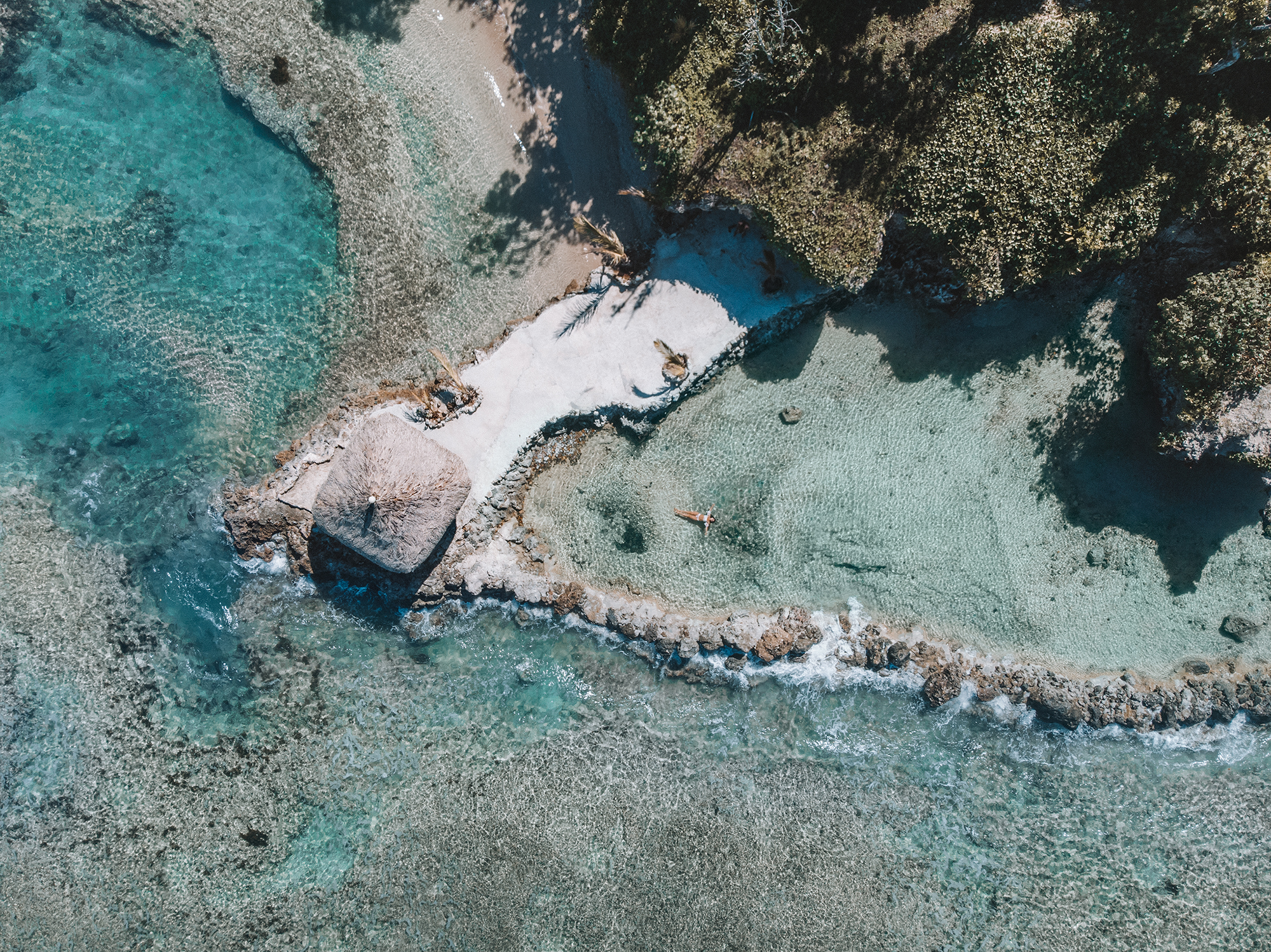 Nature's swimming pools.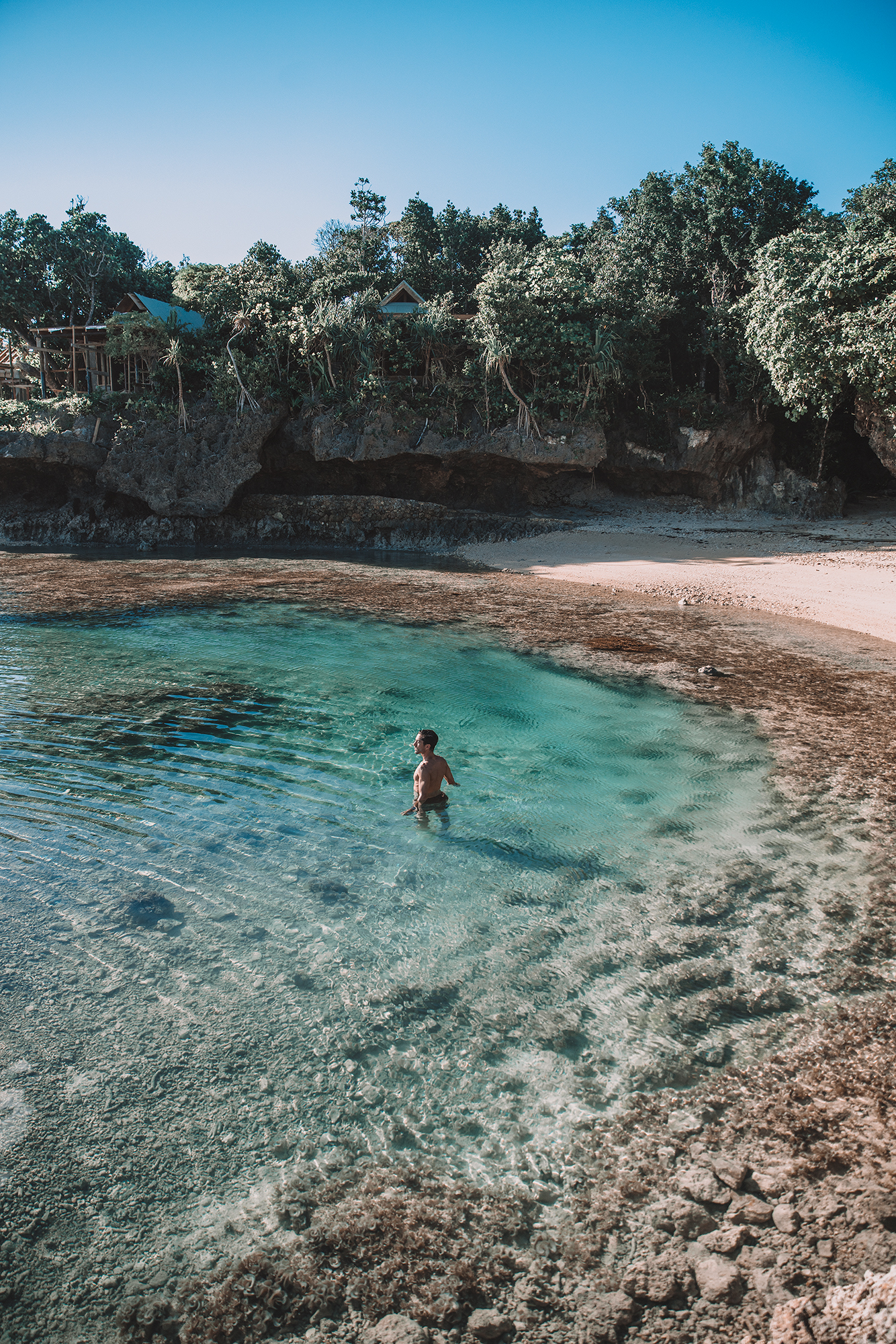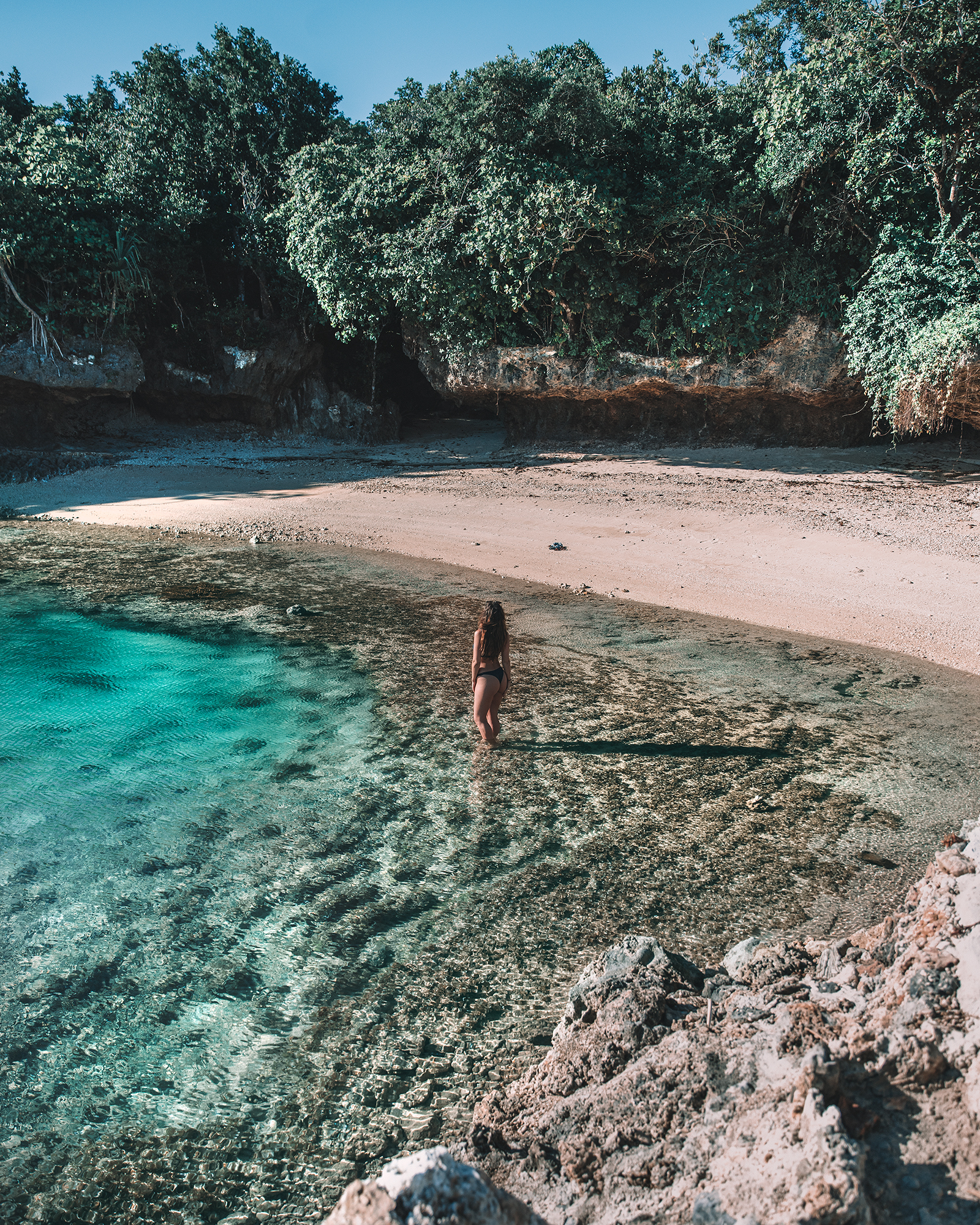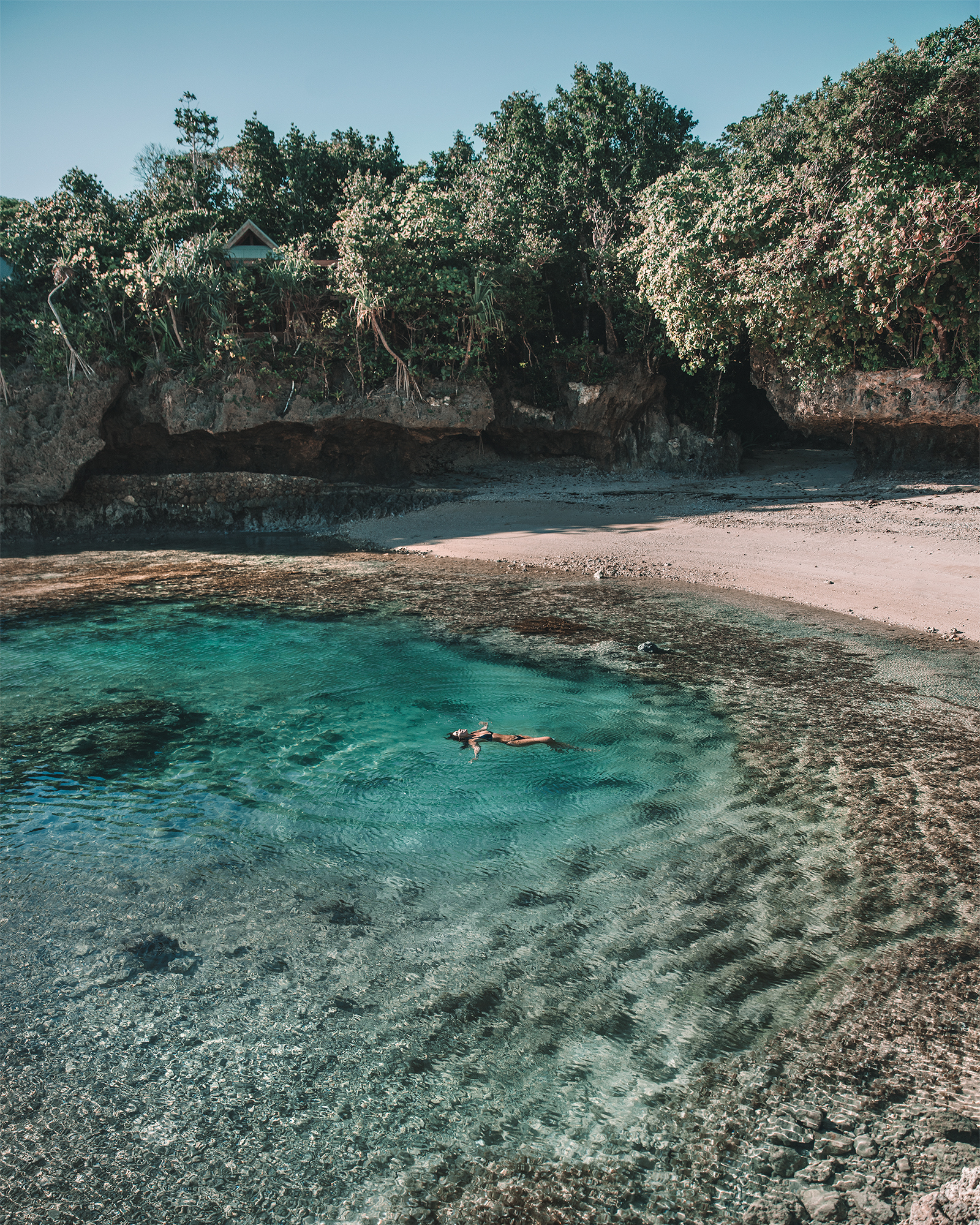 You can see all of the carved out cliffs on the beach behind here. And the way the coral floor is built has some areas that are deep enough to jump into - and the water is just perfect.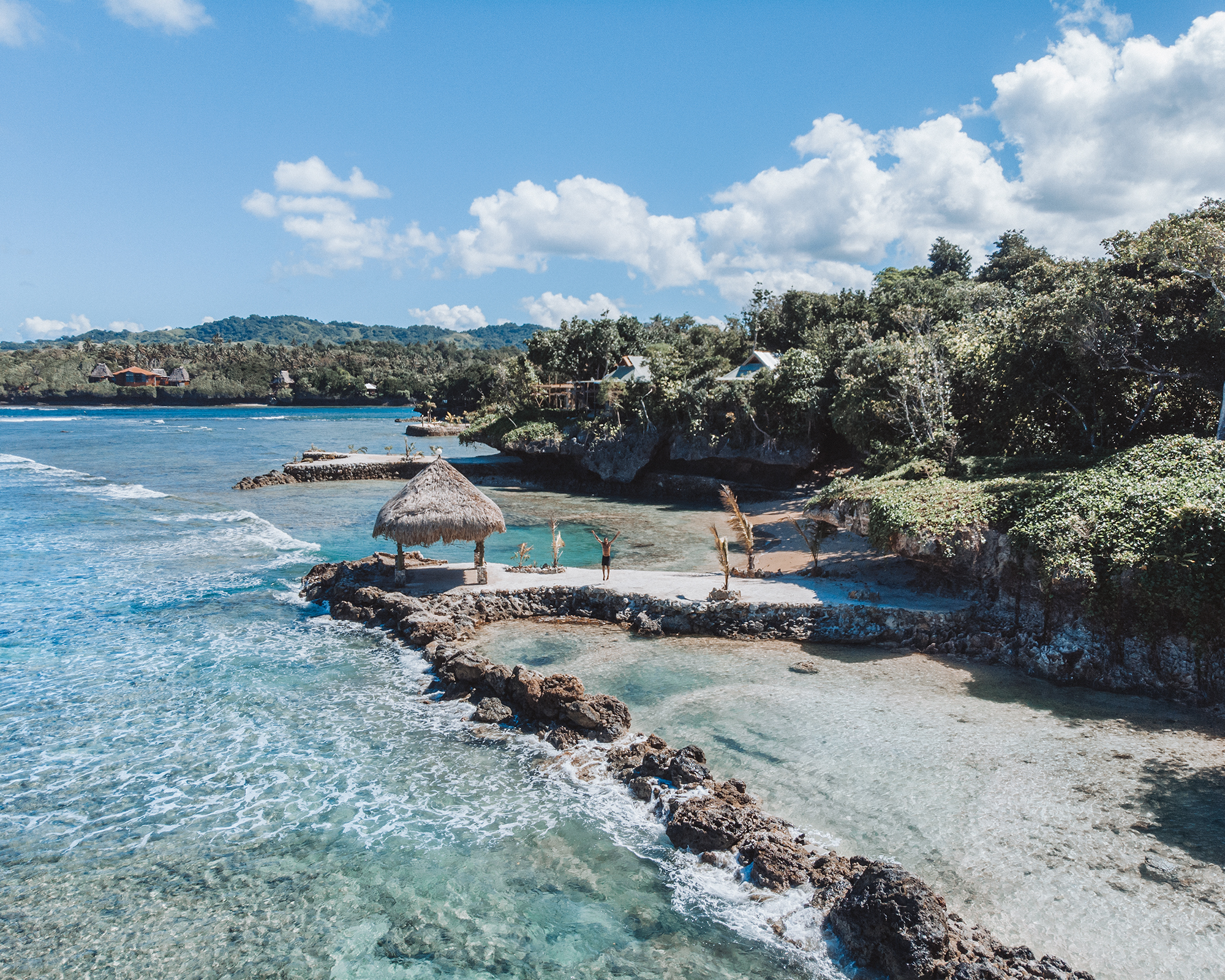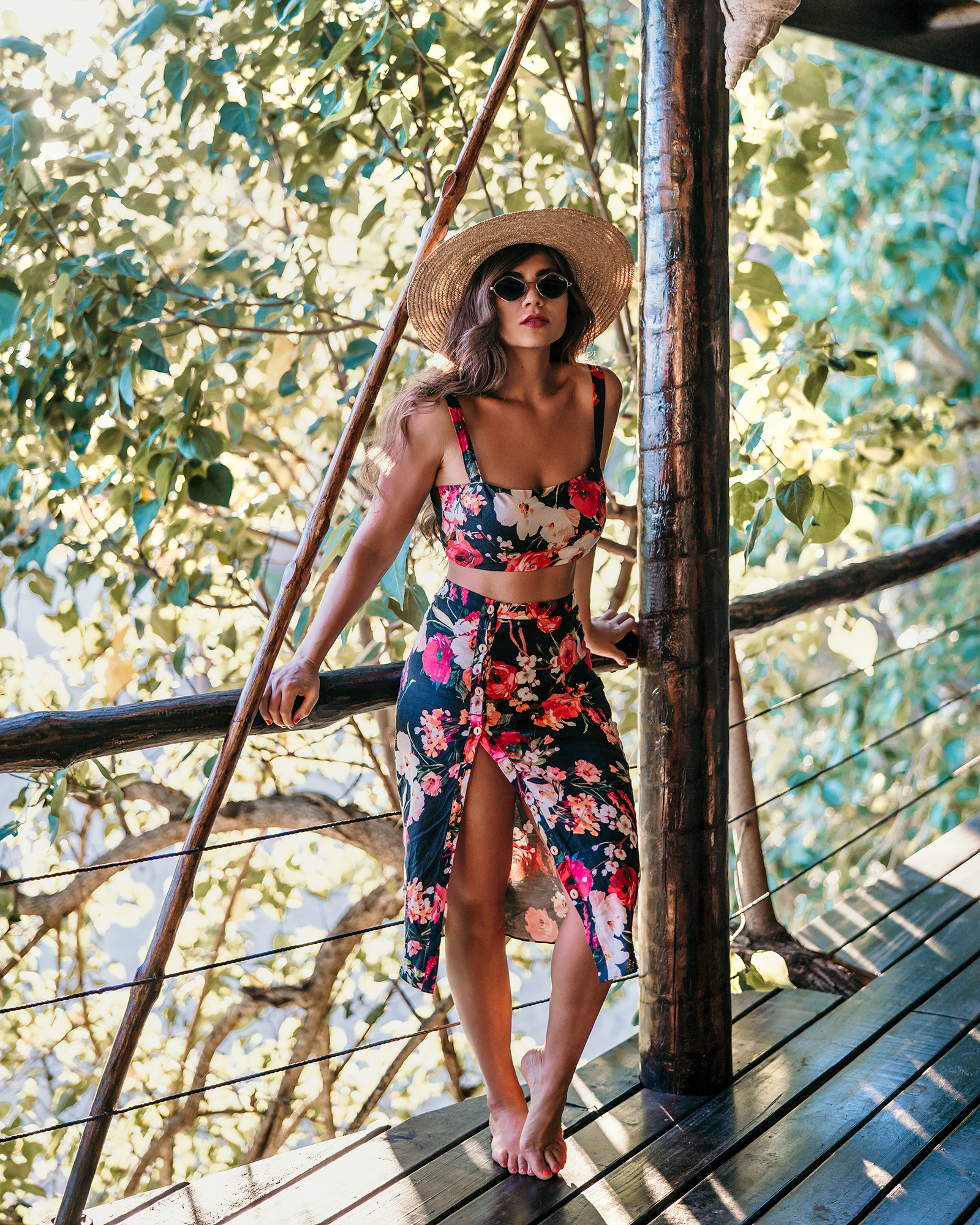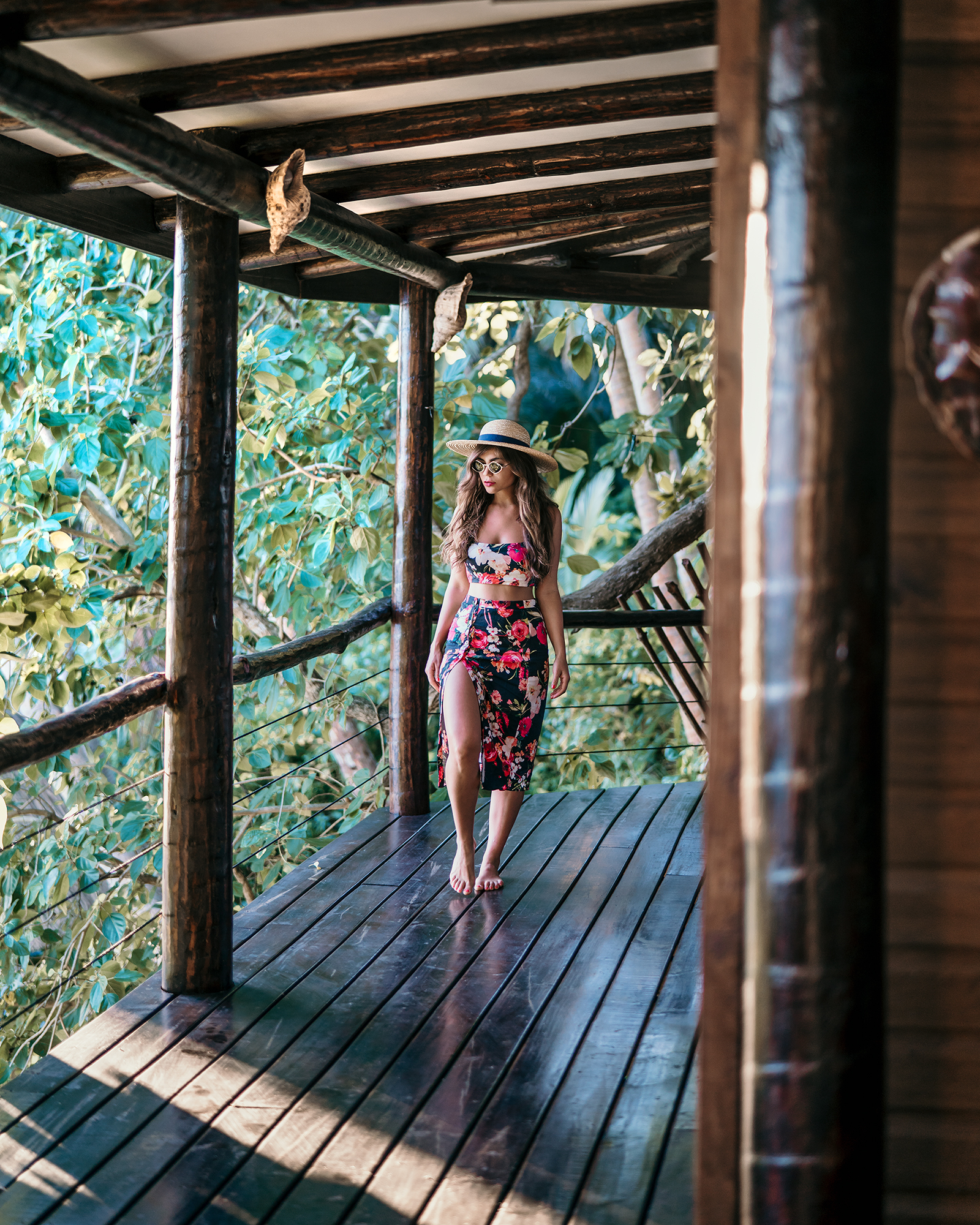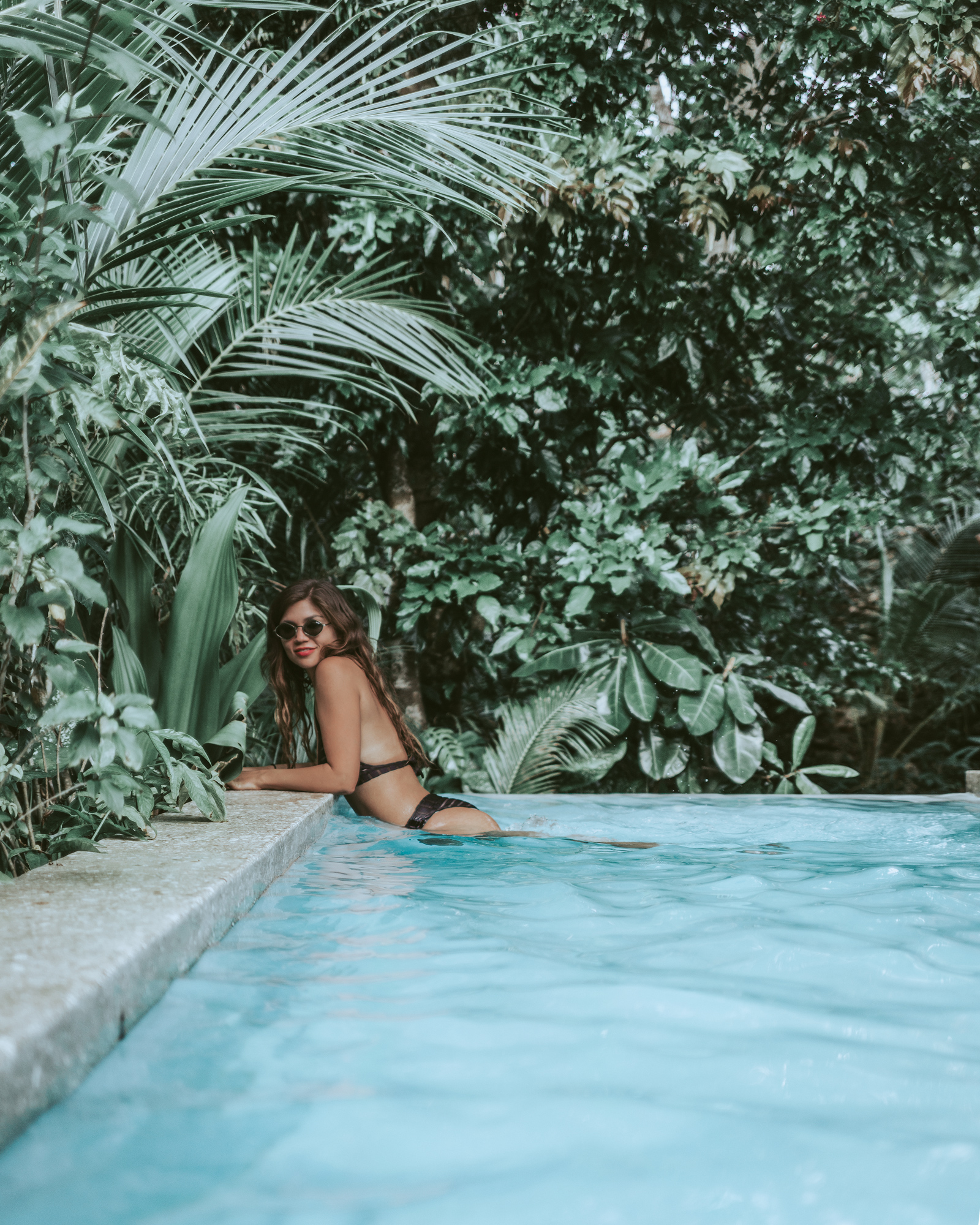 On the other side of our balcony was also this private pool - our villa was endless!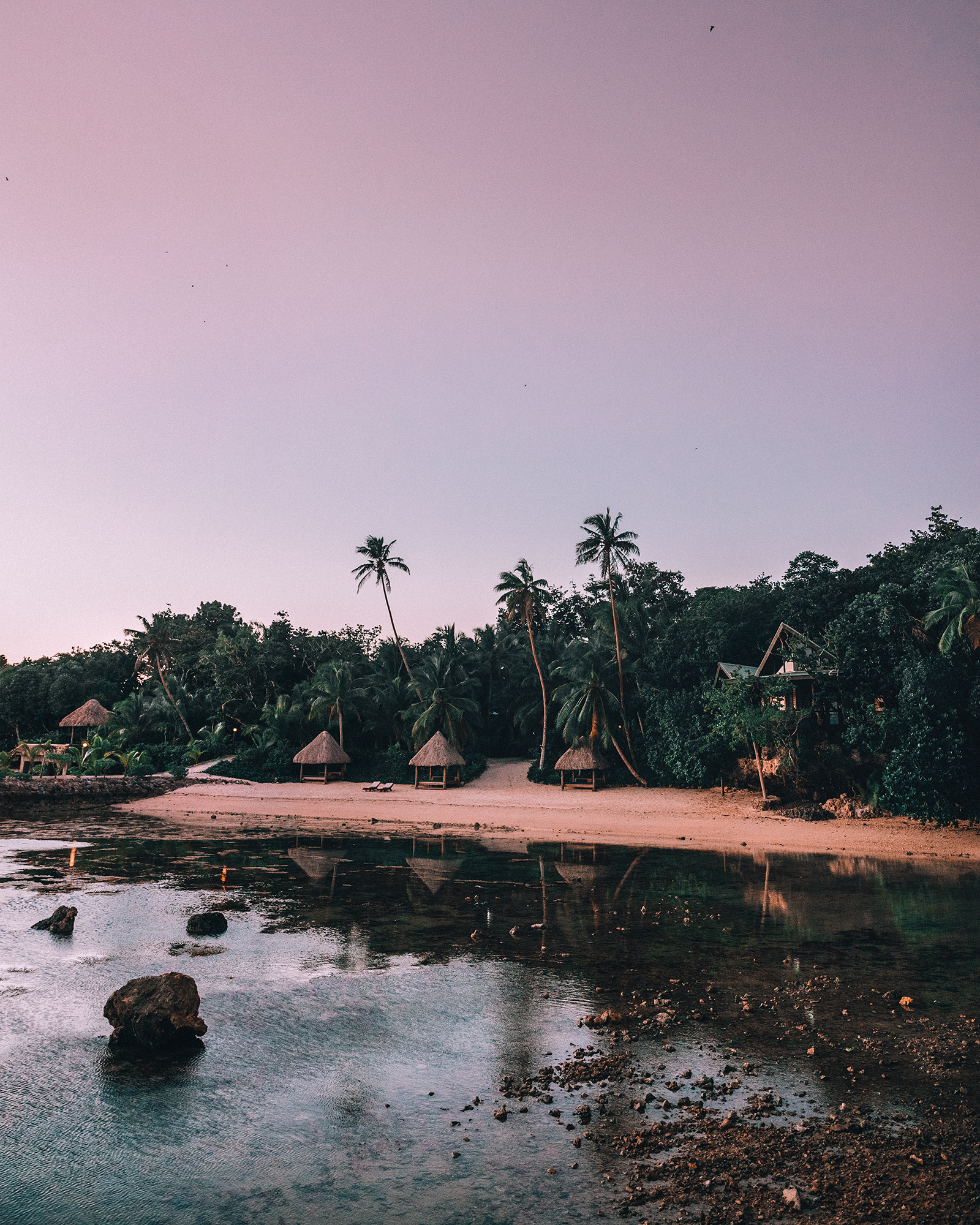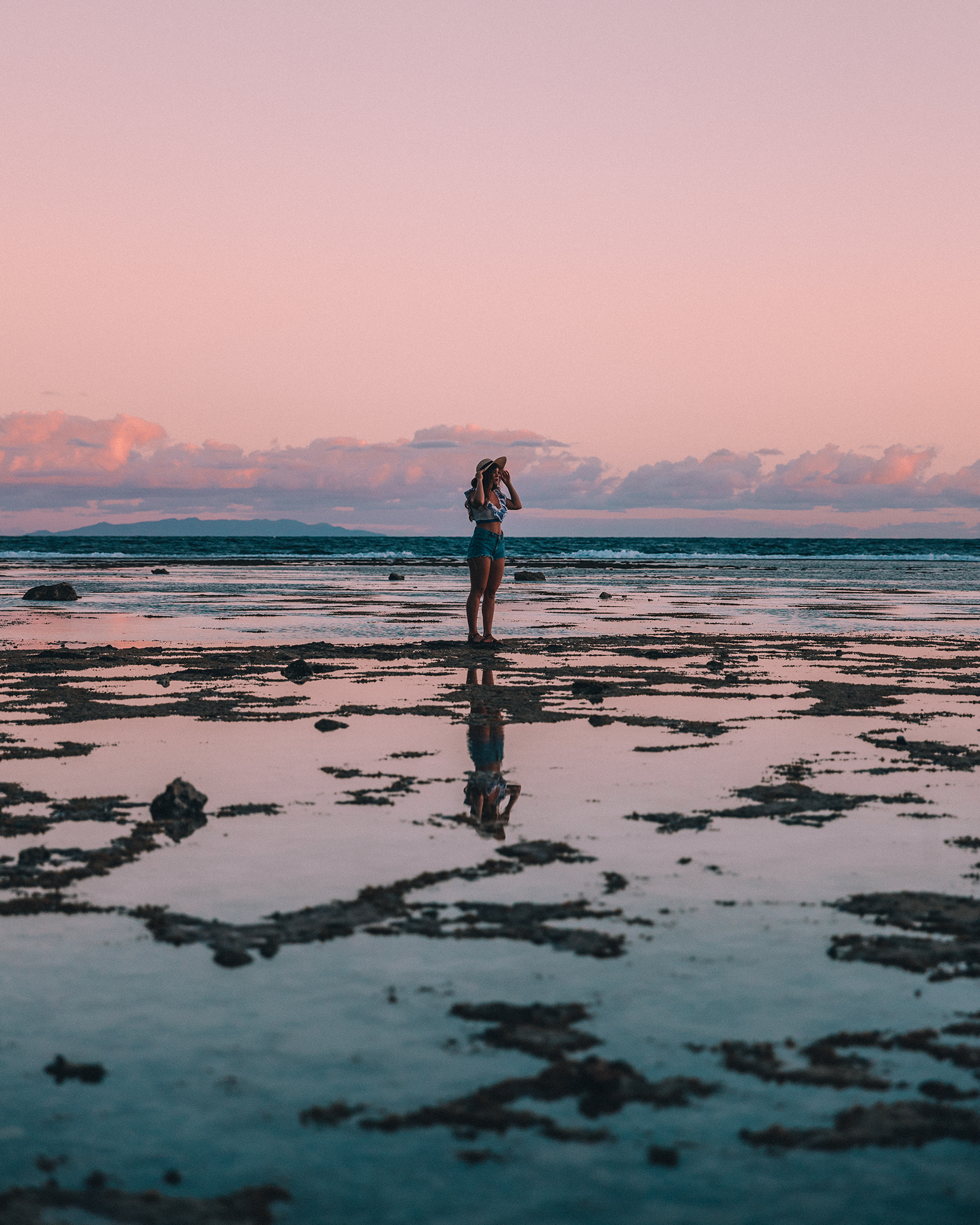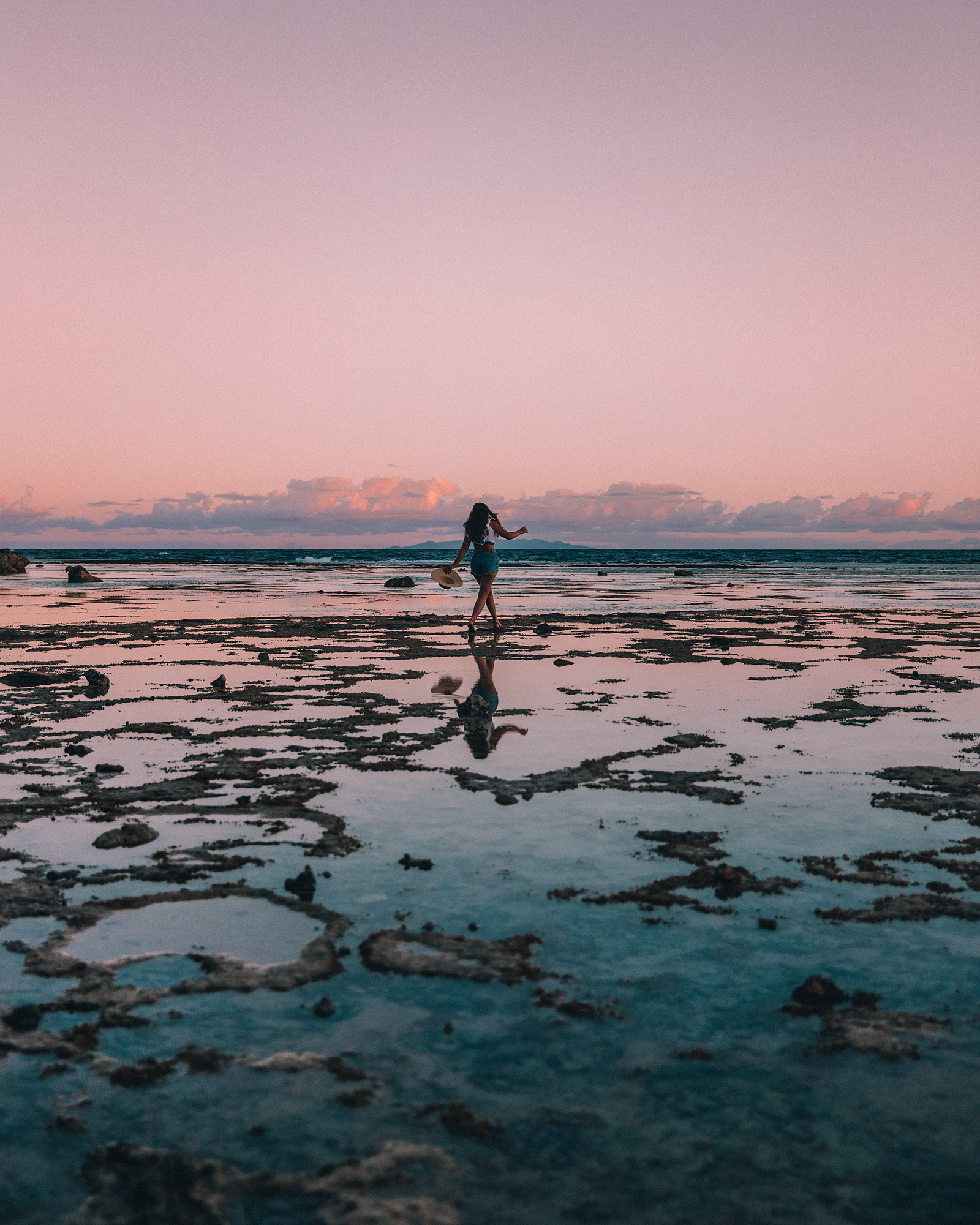 The tides here are strong, and at low-tide, the beach seems to span on forever - leaving these endless tidepools full of crabs, starfish, coral and so much more to explore.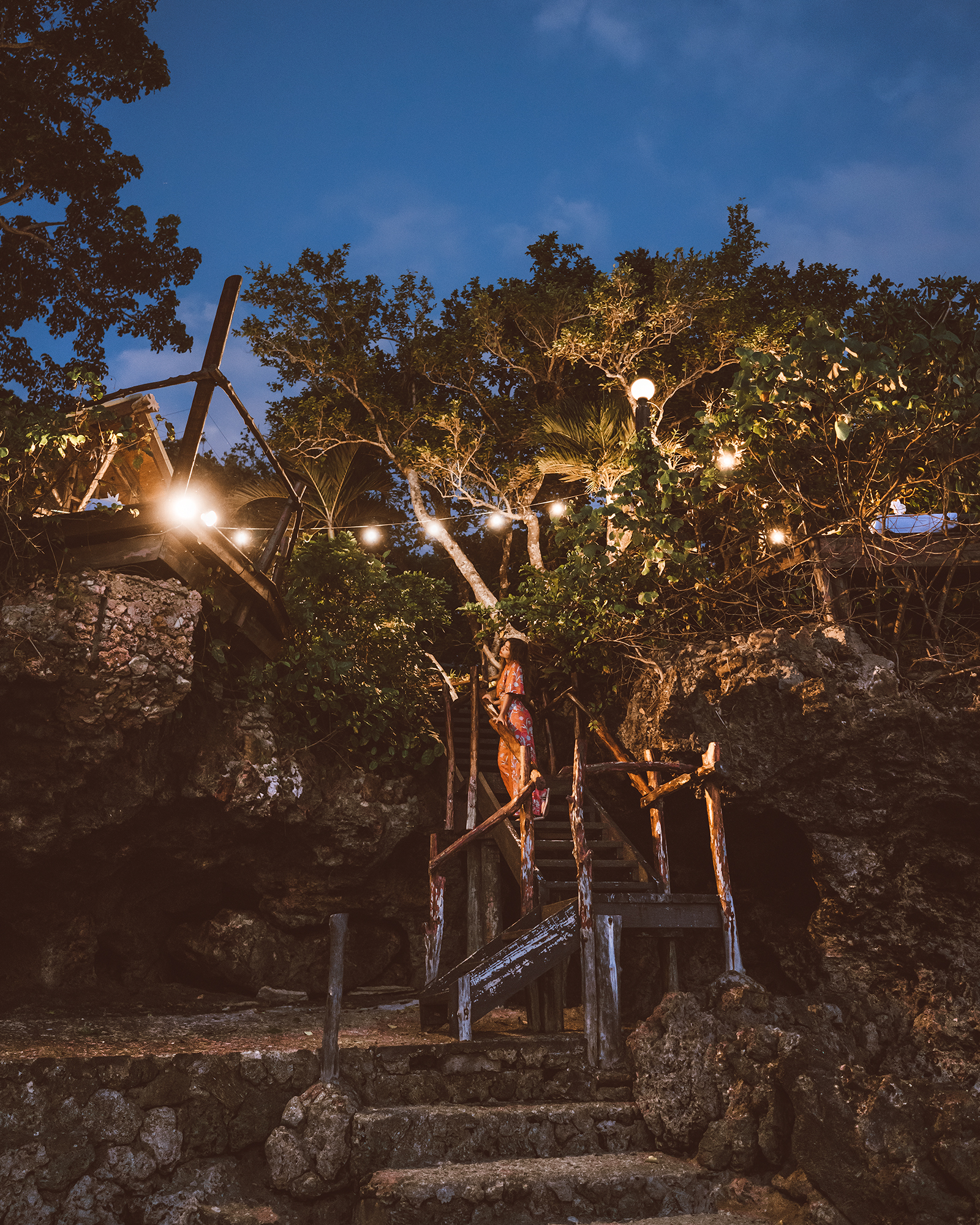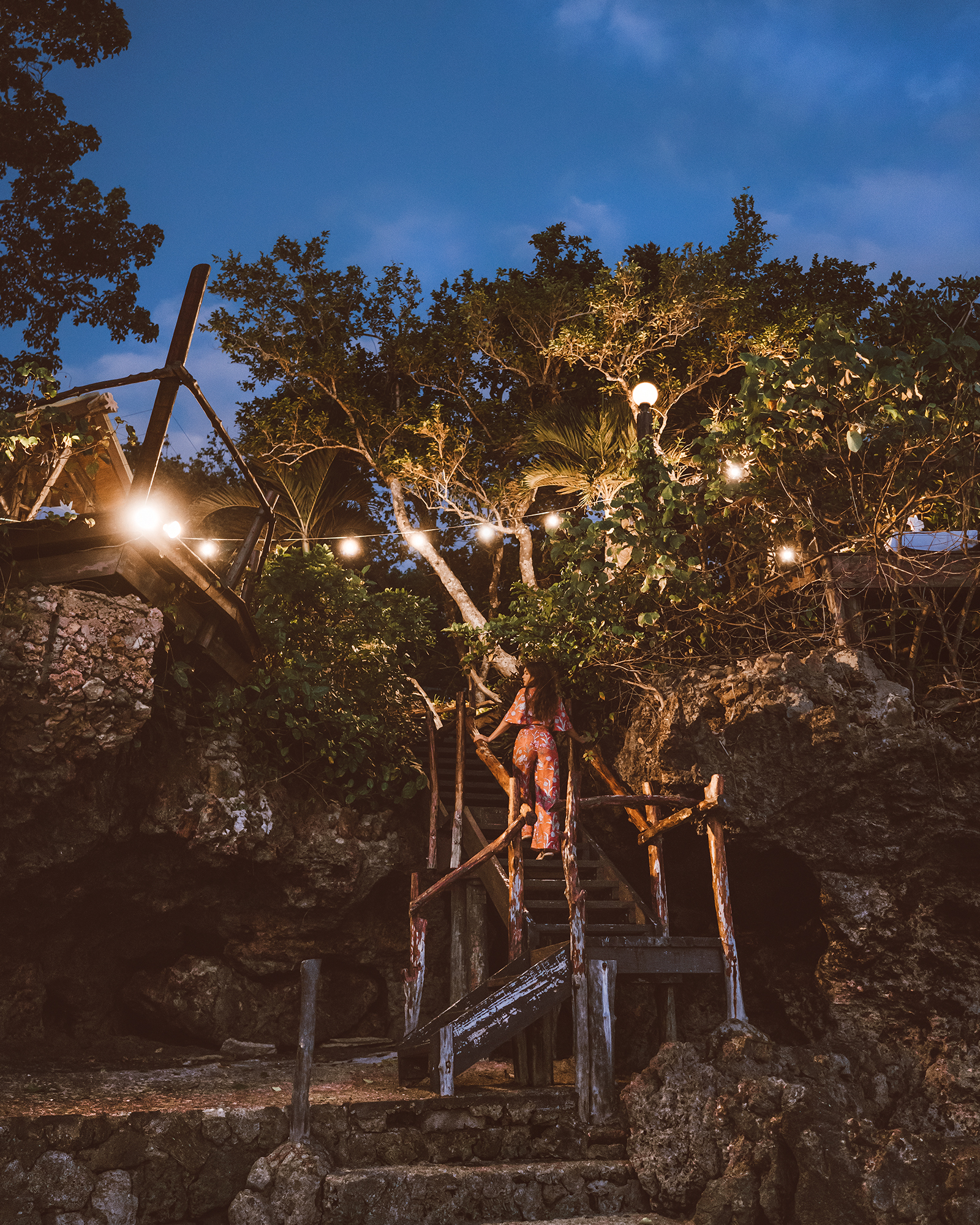 Dinner in a fairytale.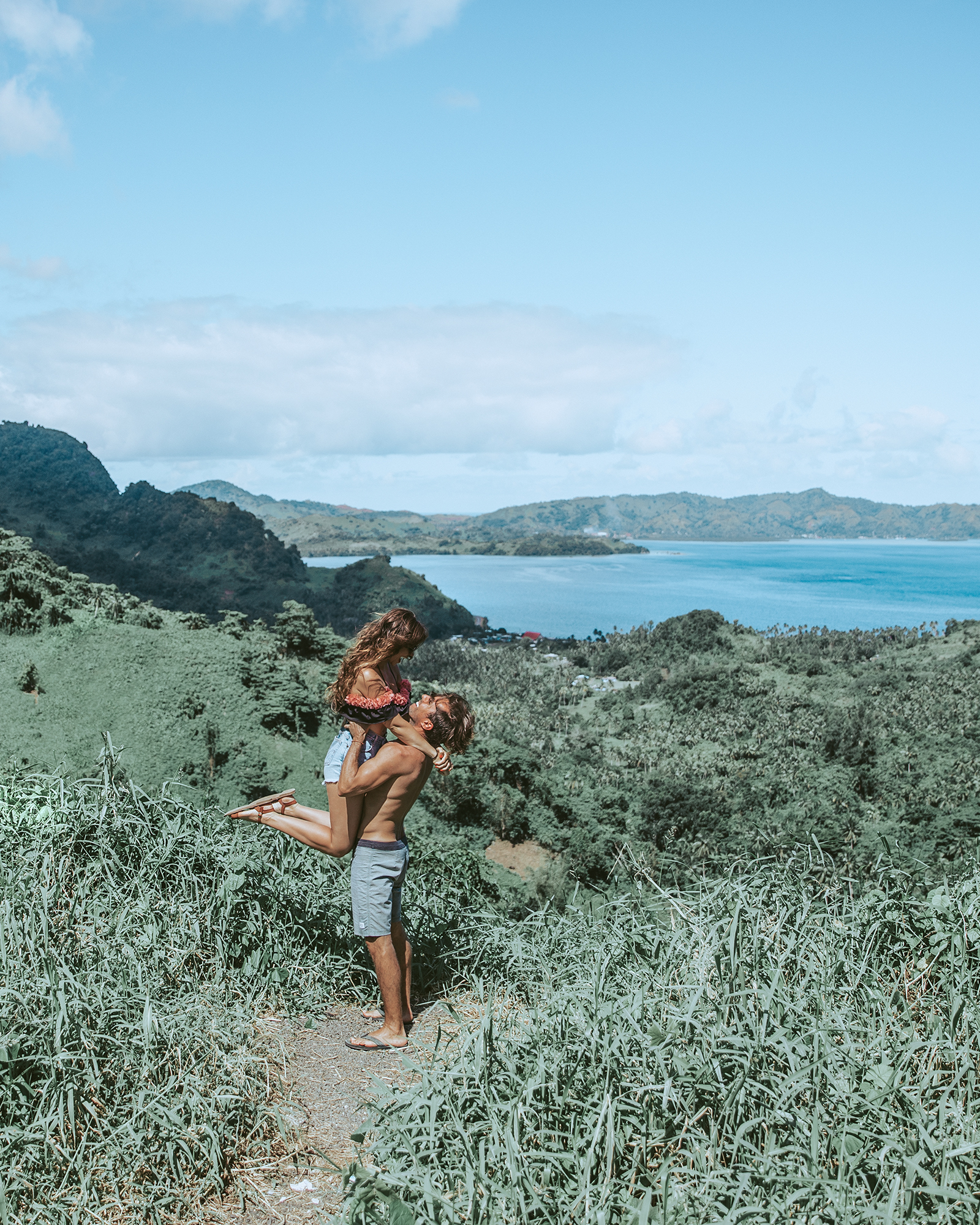 The next day we ventured out into Savu Savu for hiking, waterfalls, and to visit a real Fijian village. We stopped in town to buy some Kava to present to the Chief of a village as an offering, who then led us around and permitted us to visit their waterfall.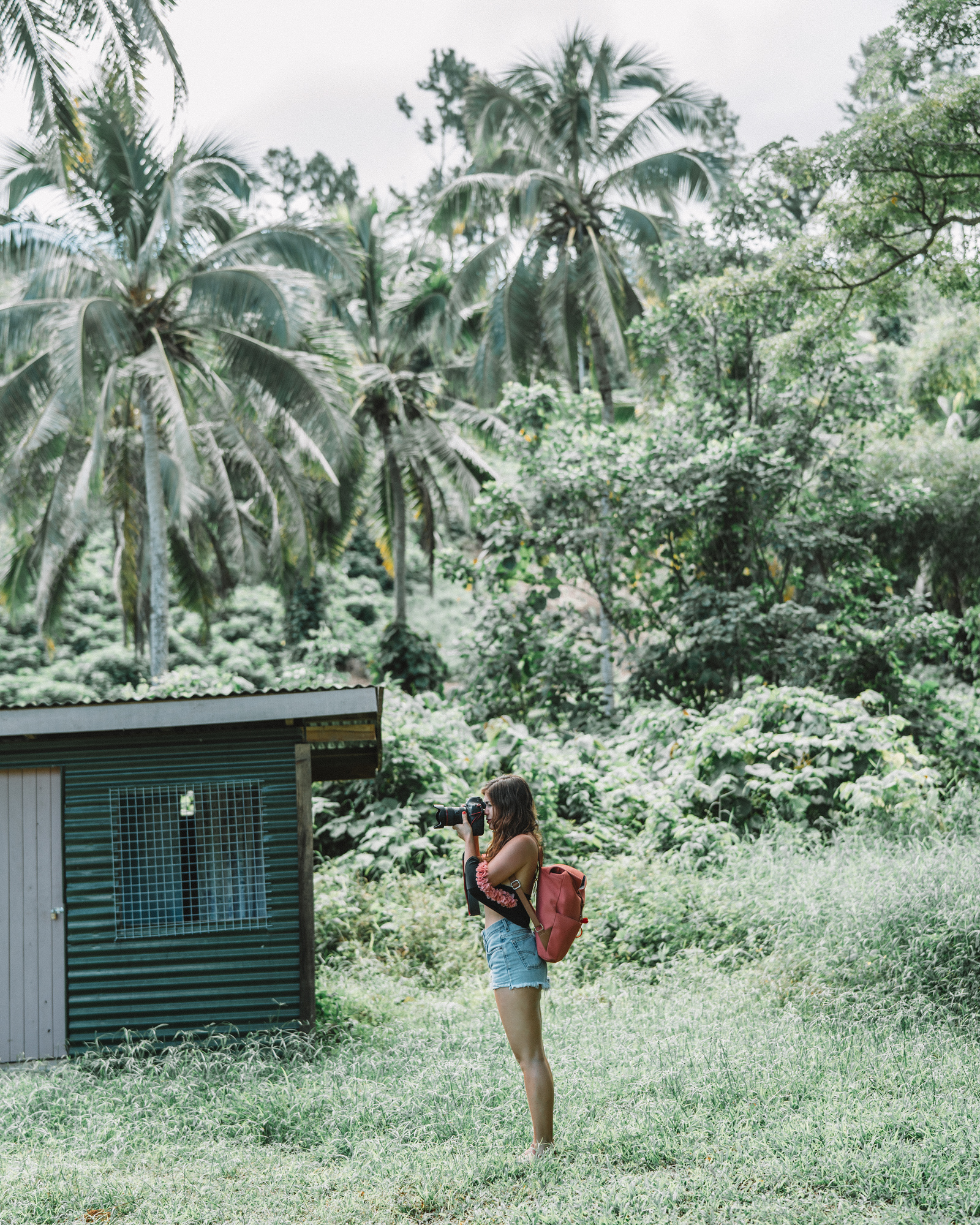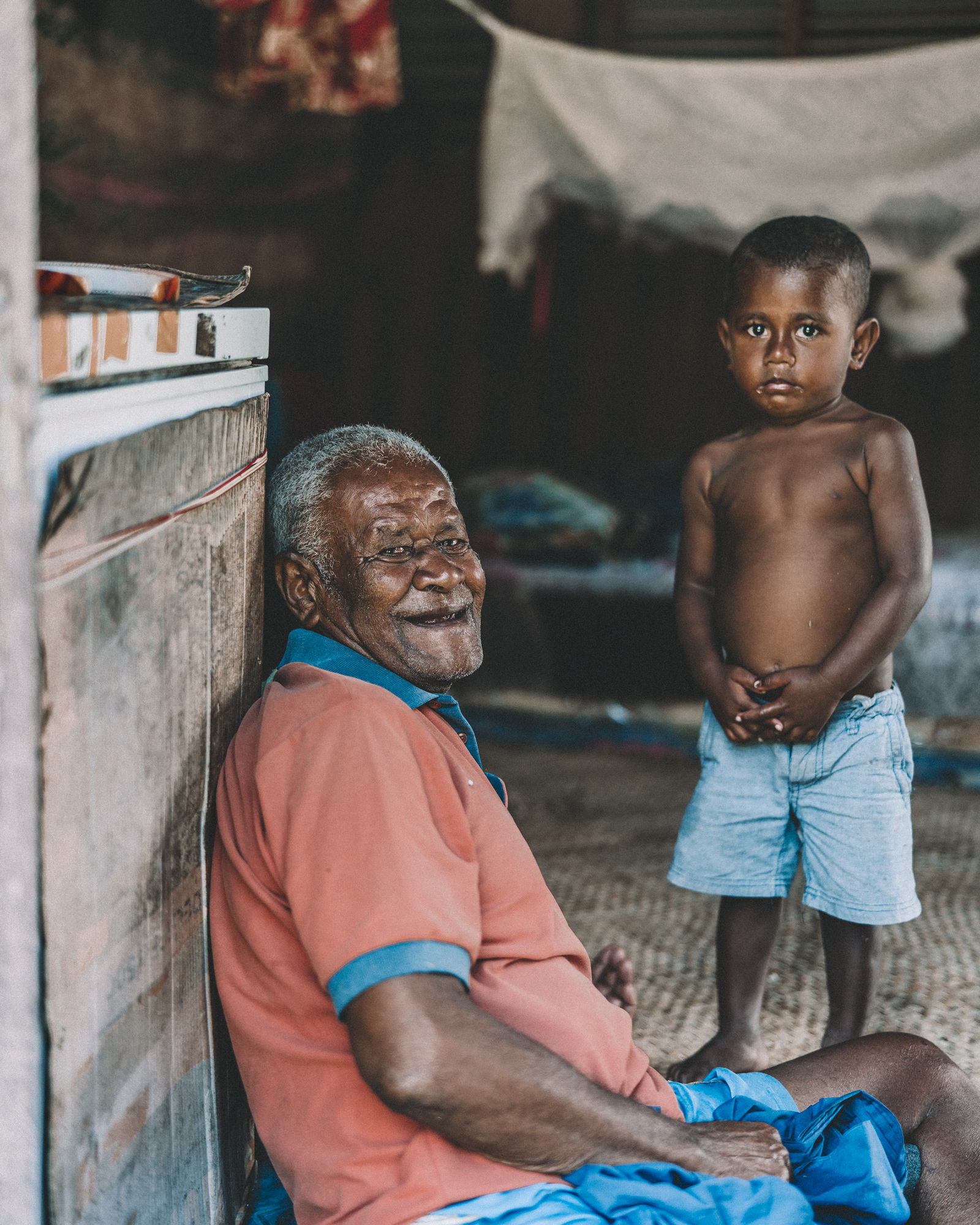 Making friends in the village.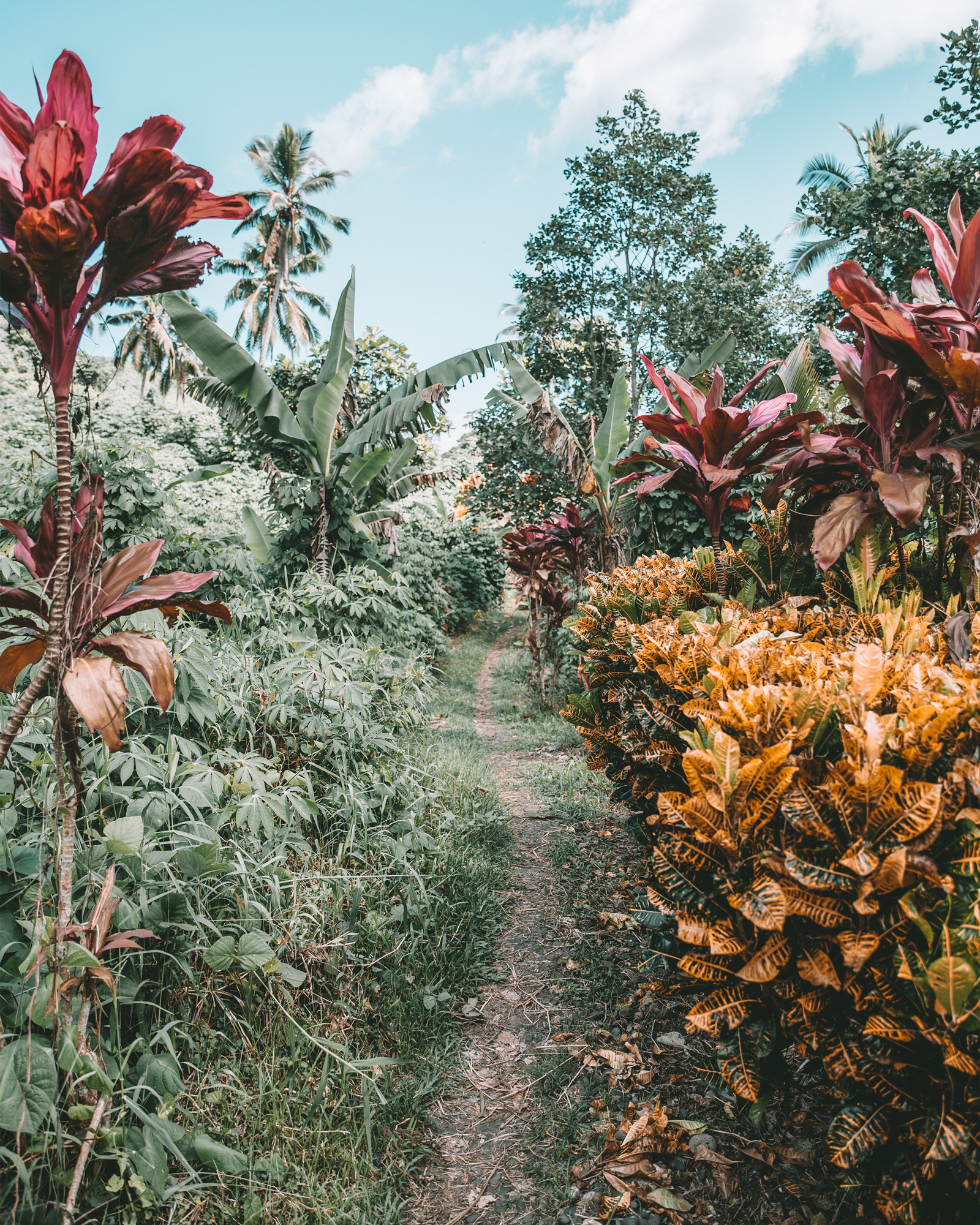 The path to the waterfall.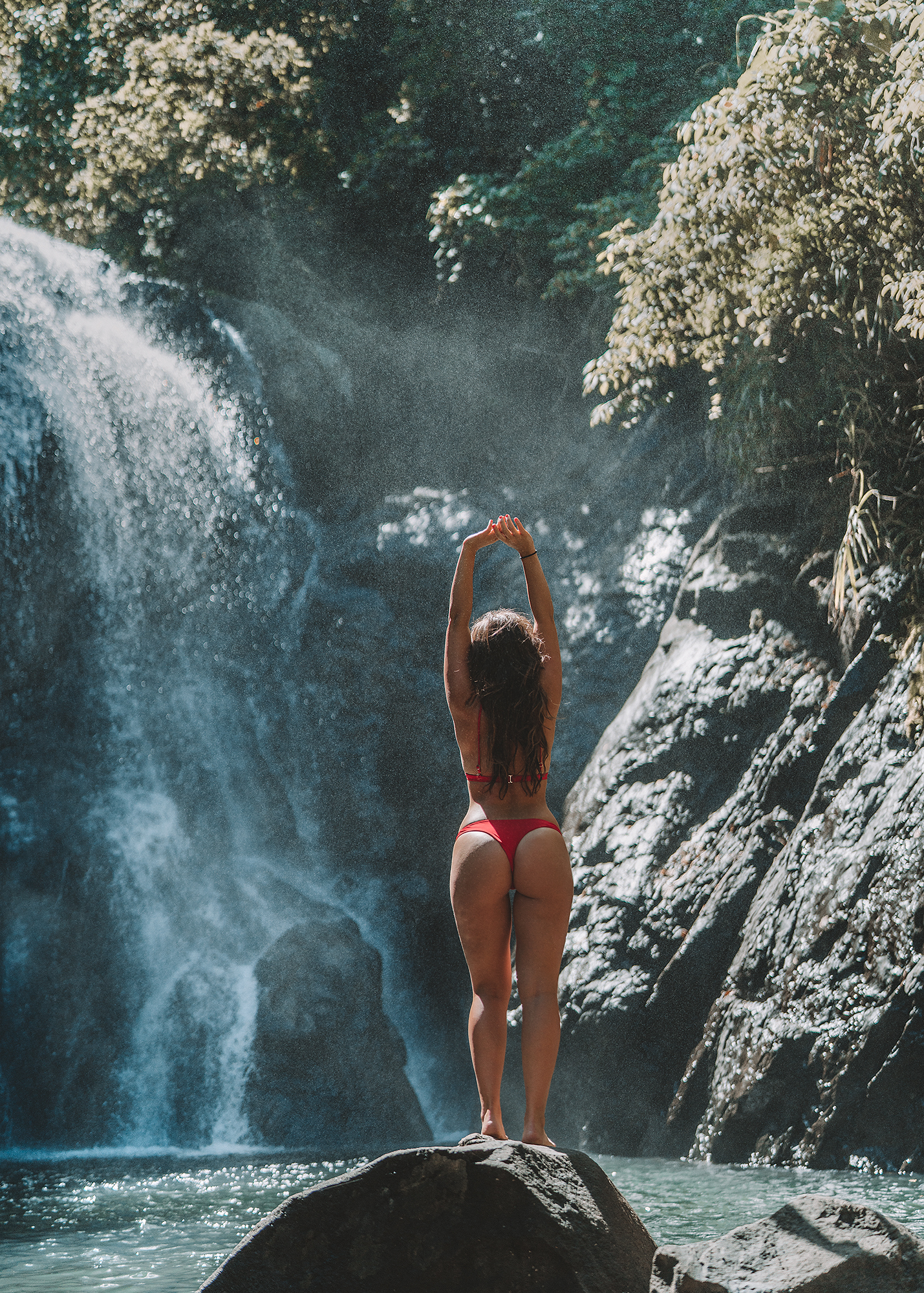 And what a waterfall it was!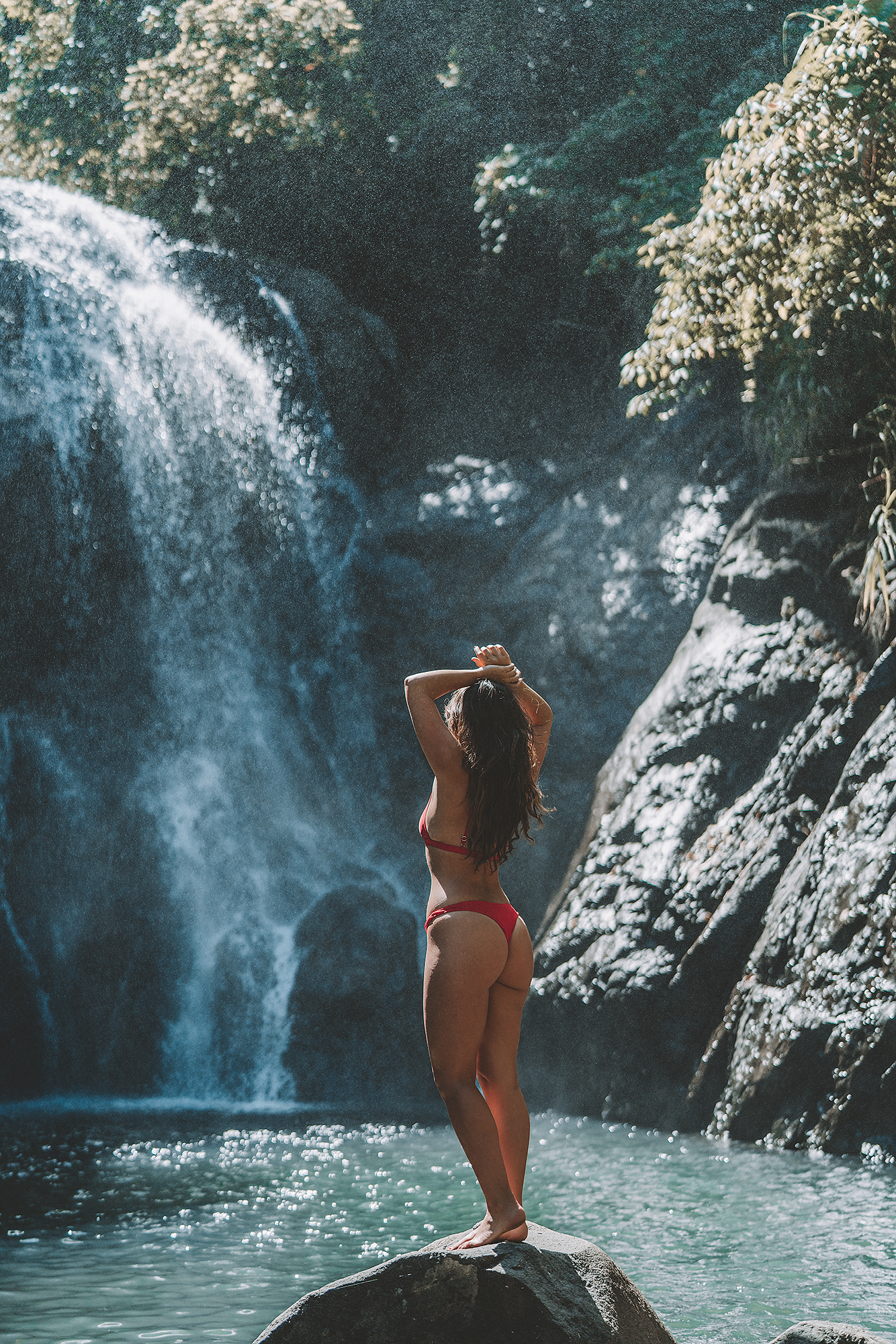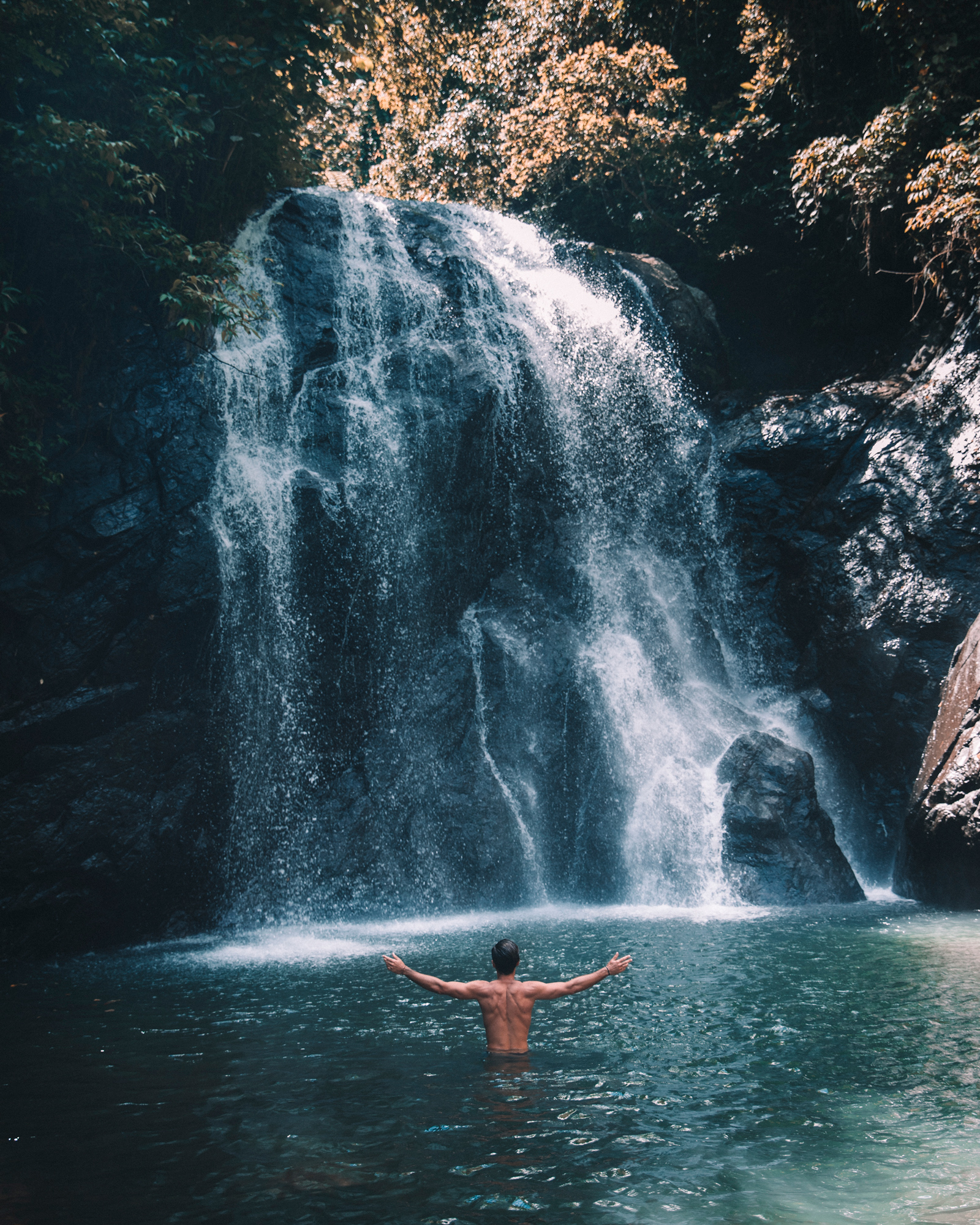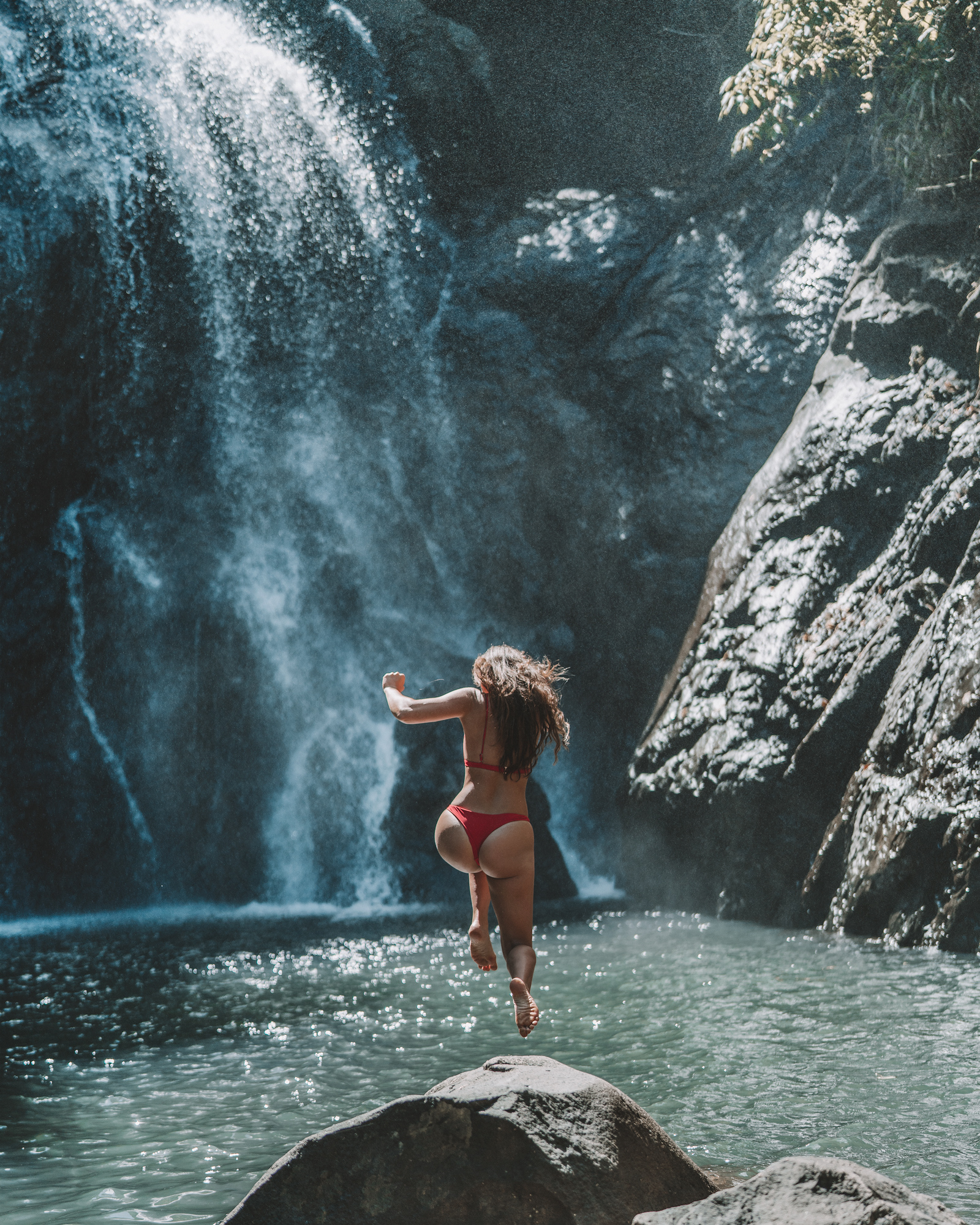 After a long hike, we were ready for a swim.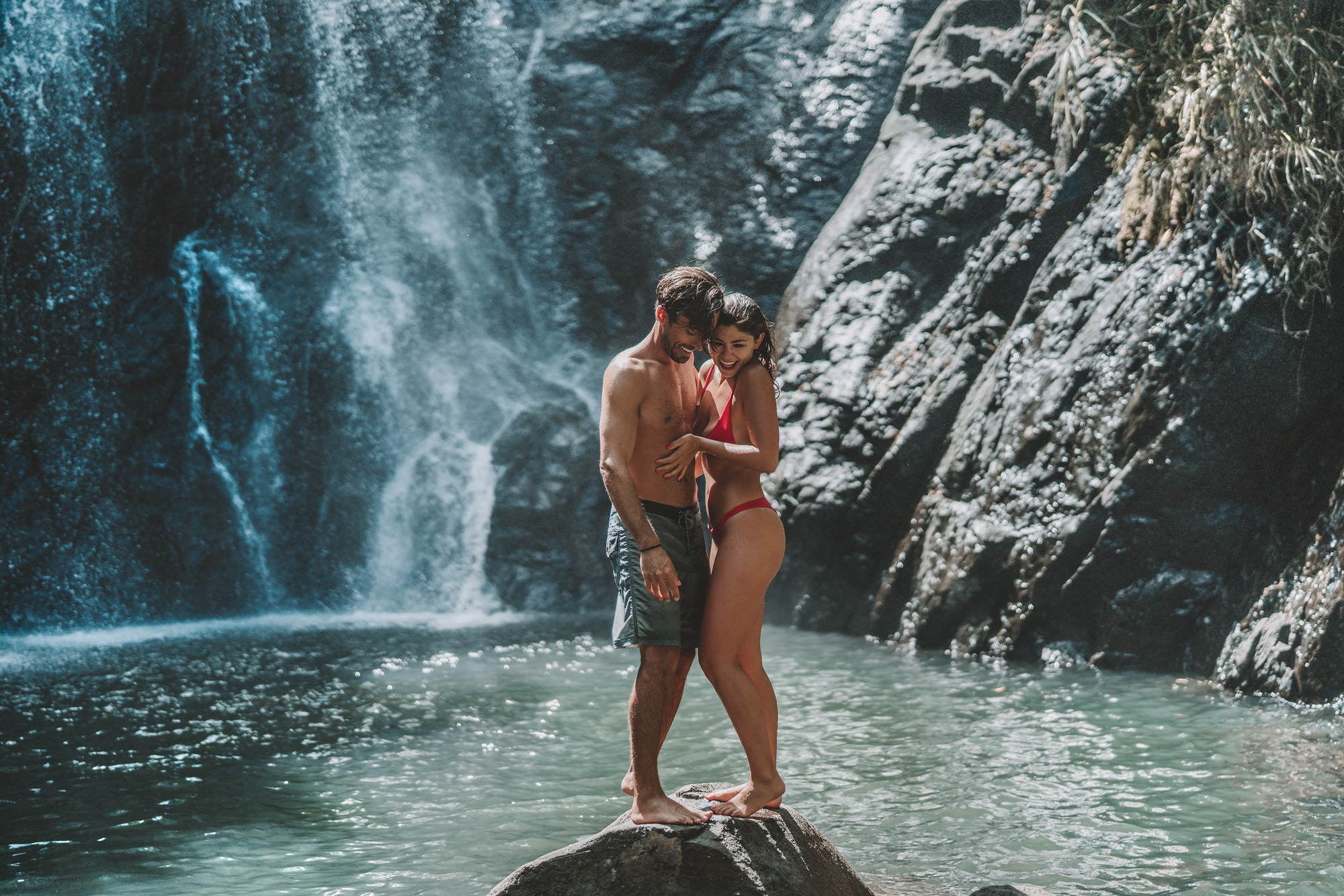 Pretty sure Brandon was trying to push me off the rock here.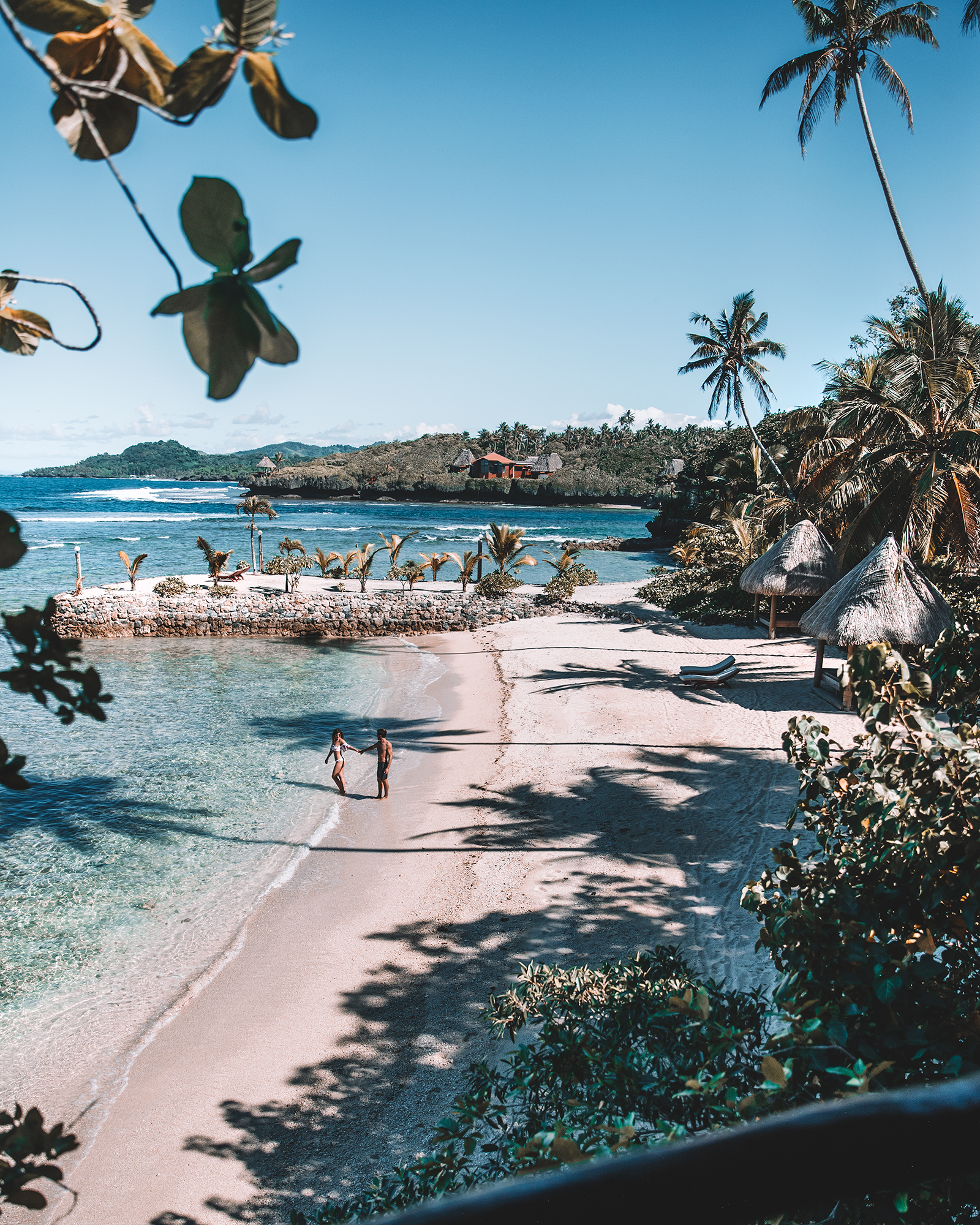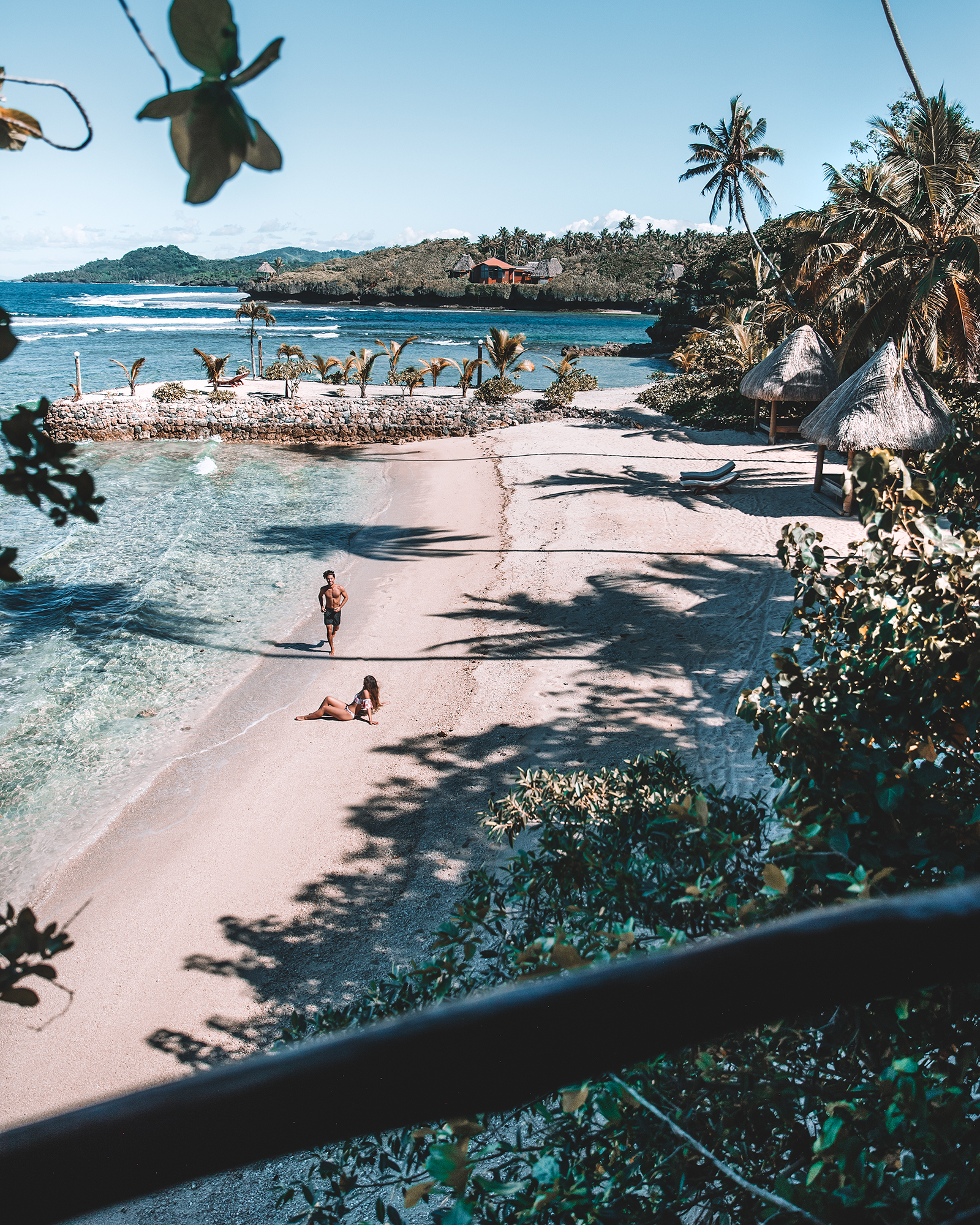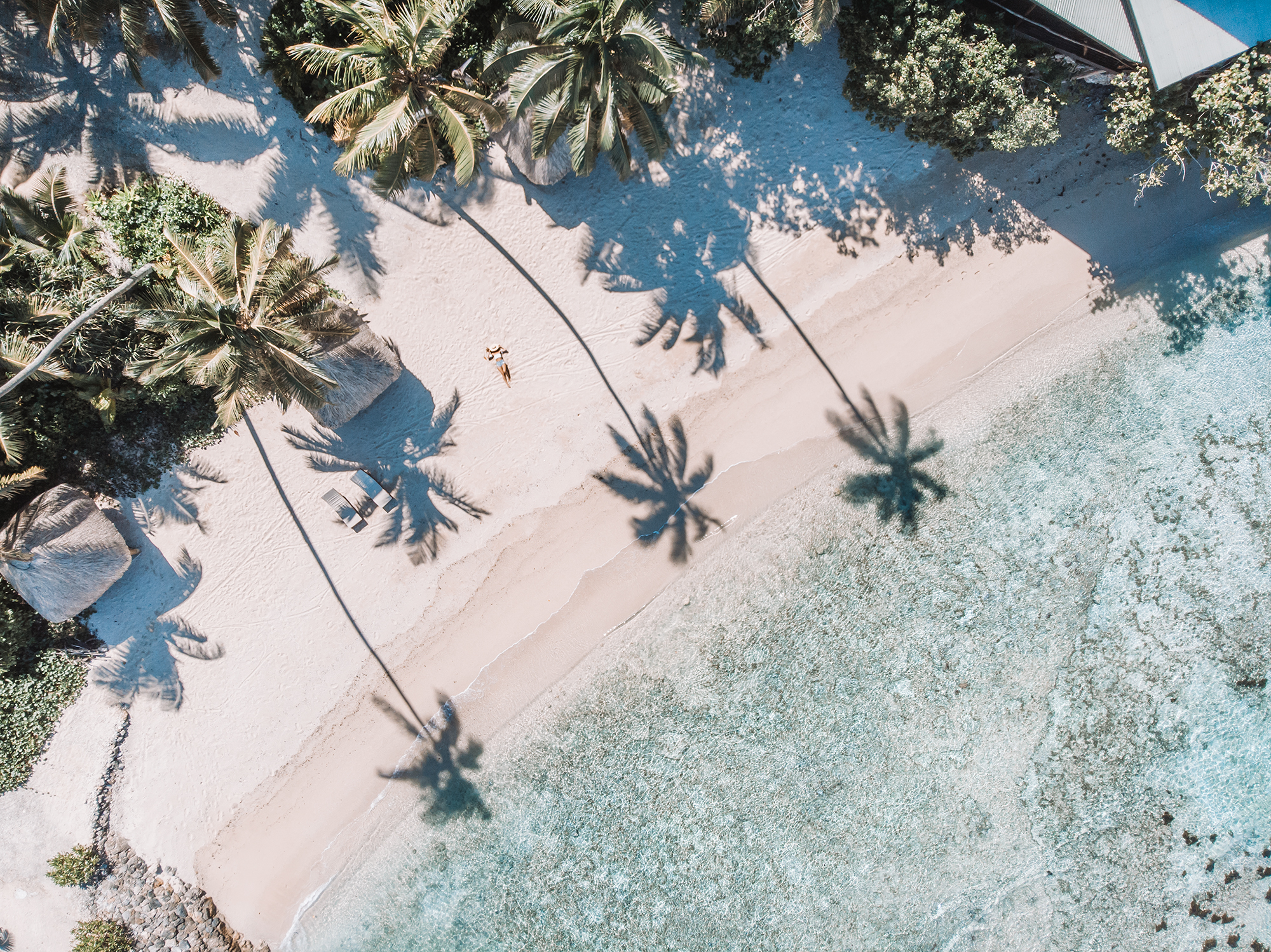 This beach just down the stairs from our room was so gorgeous and secluded - it felt like we were the only two people in the world.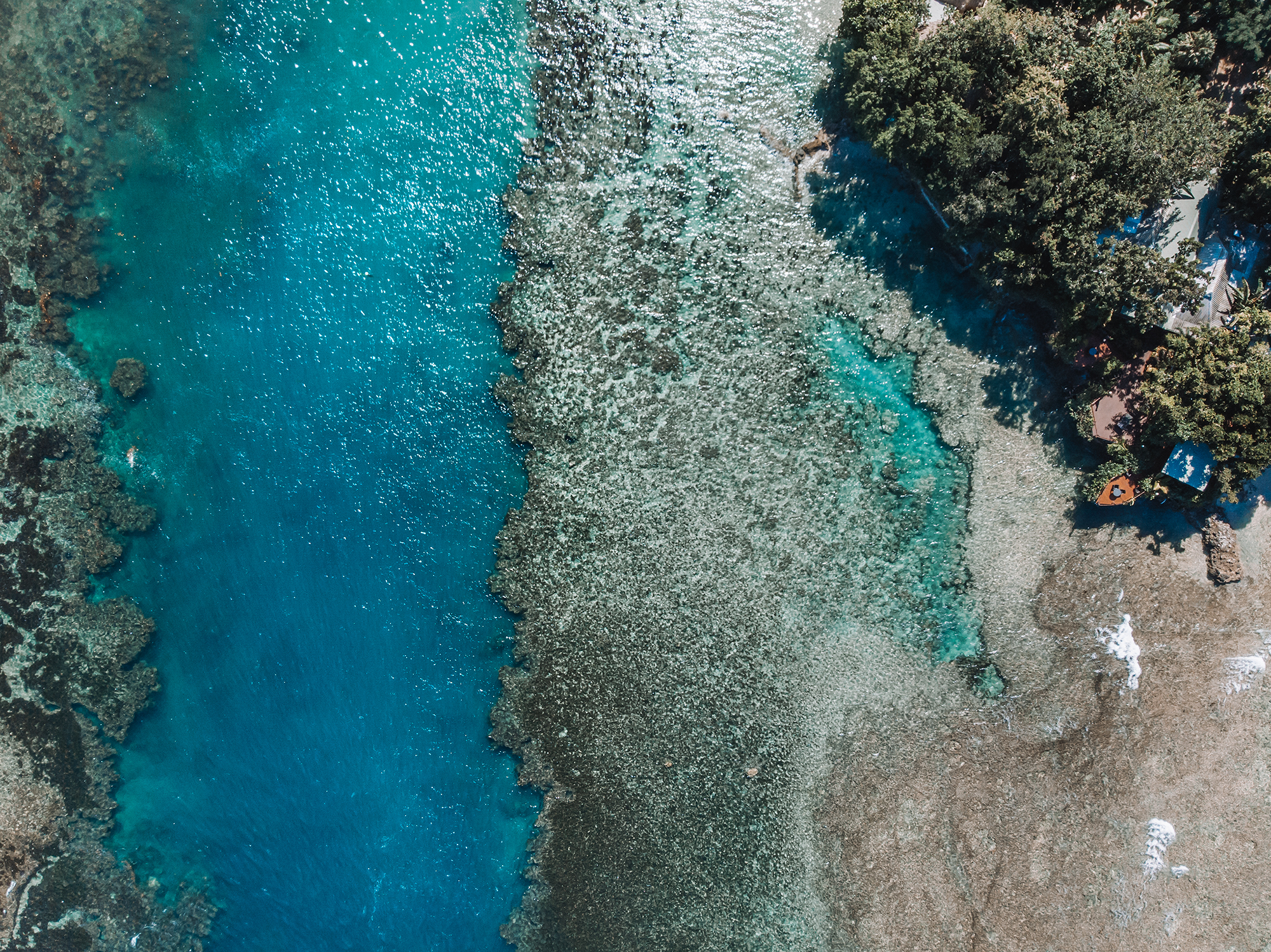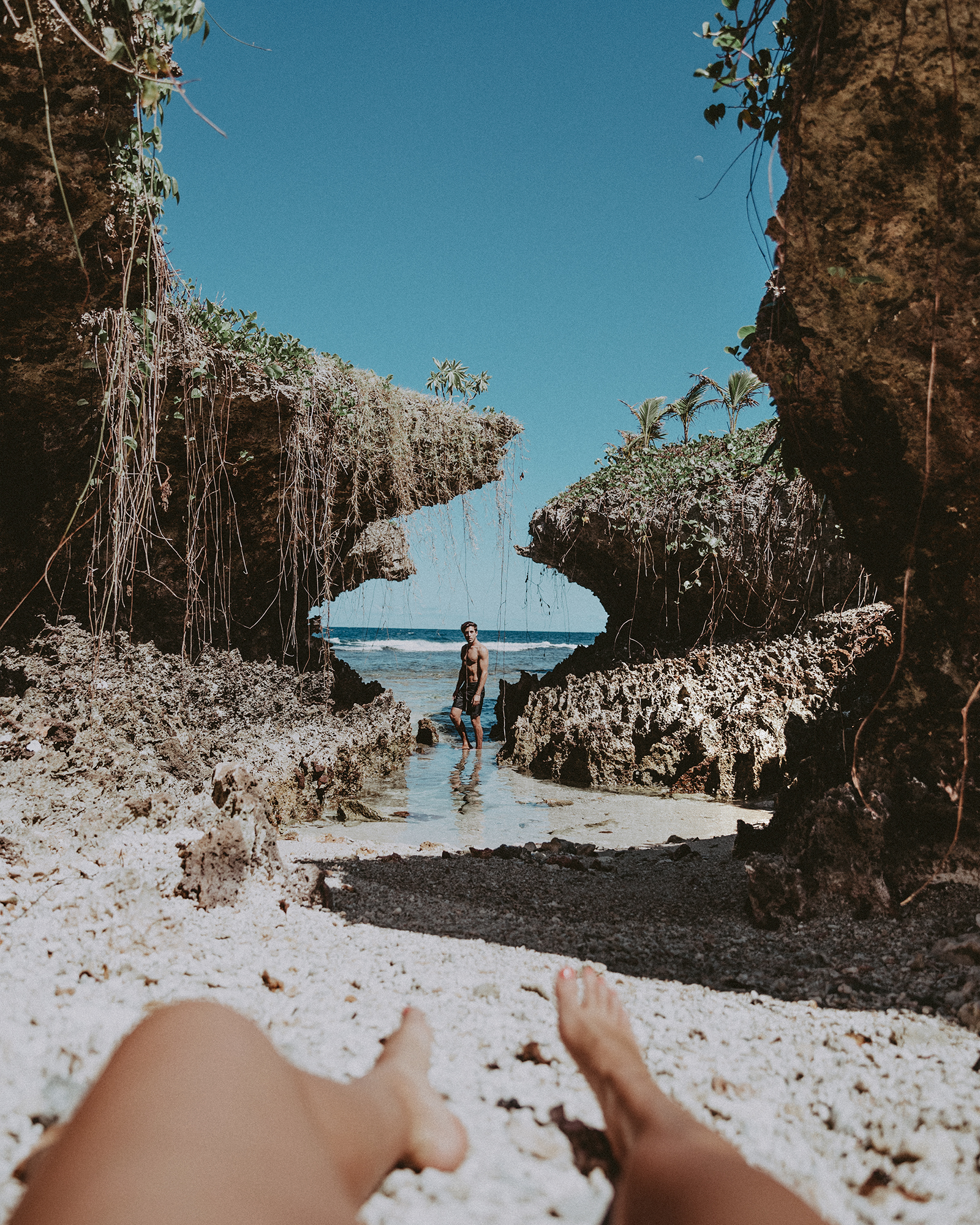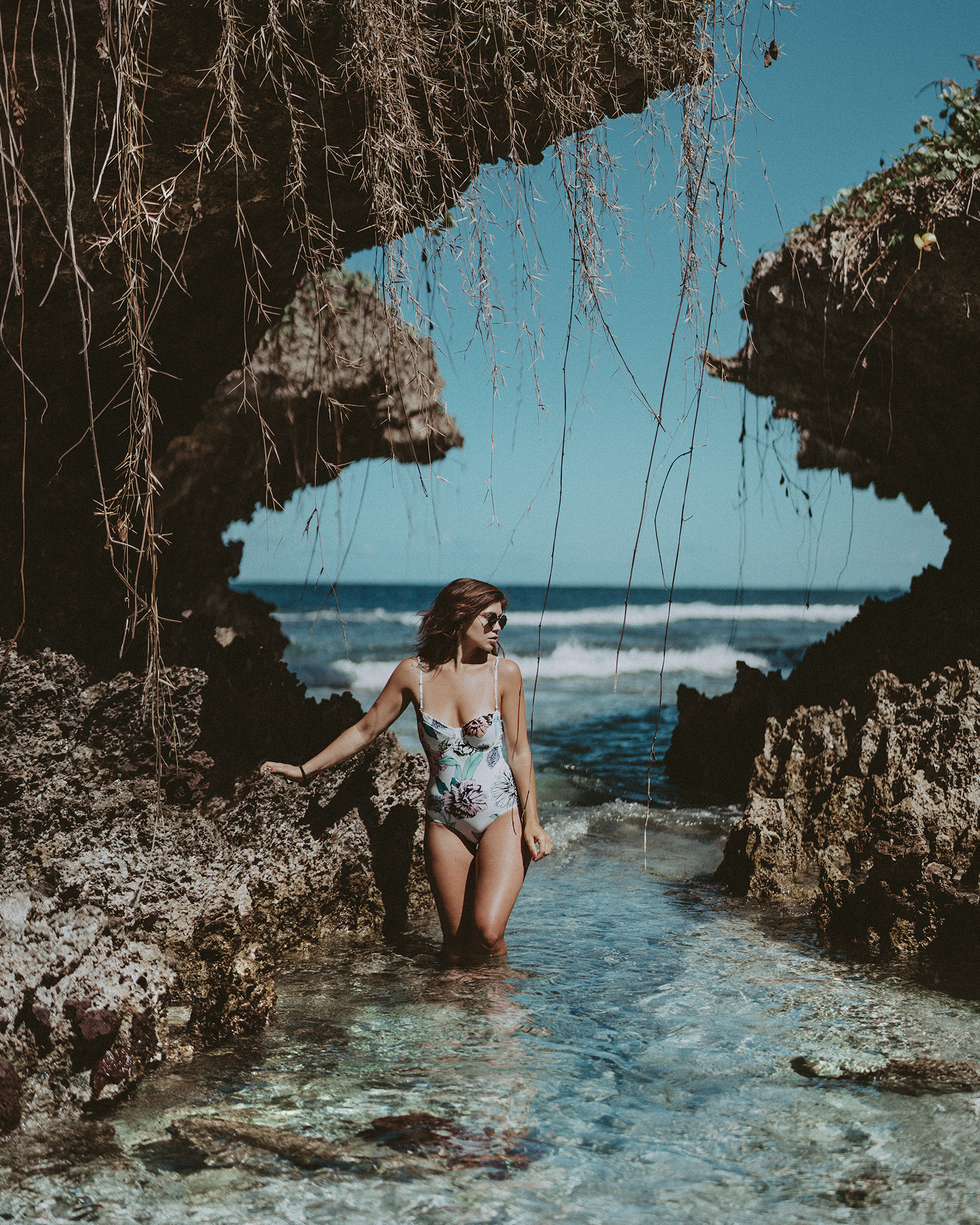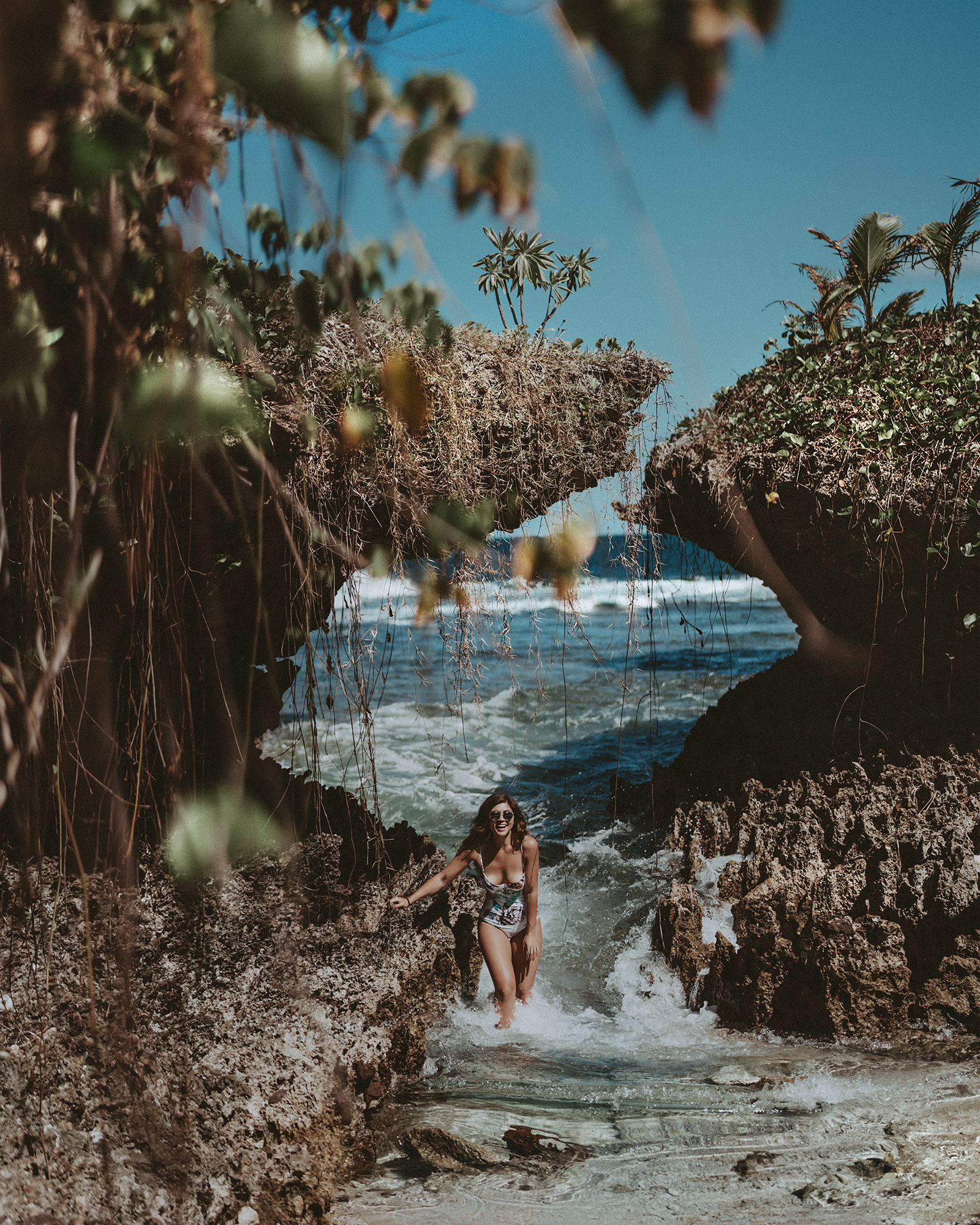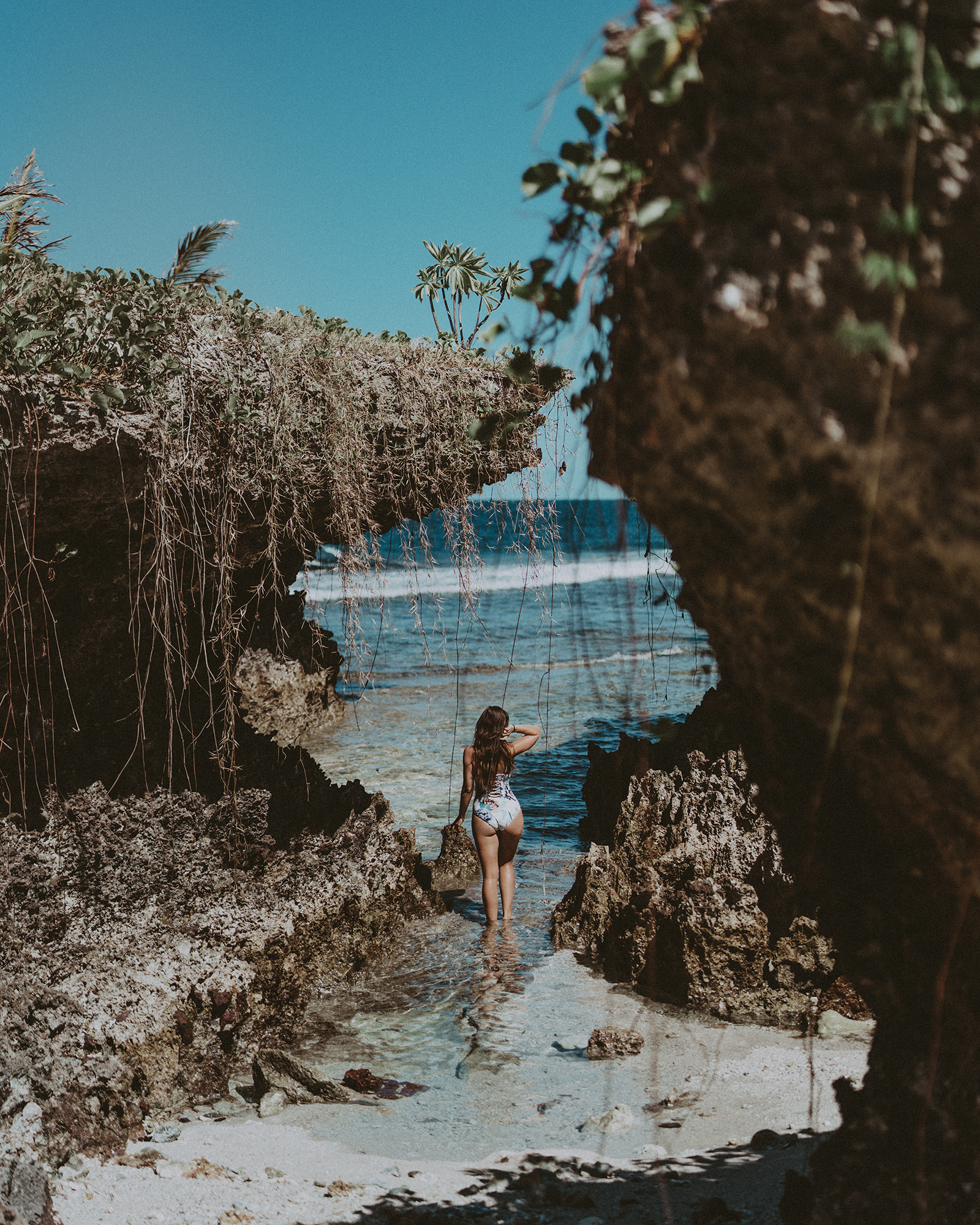 Finding even more secret coves. On our last morning, we trekked to the very edges of the island, and found there were even more beaches, more cliffs, more coves, and more beauty than we realized.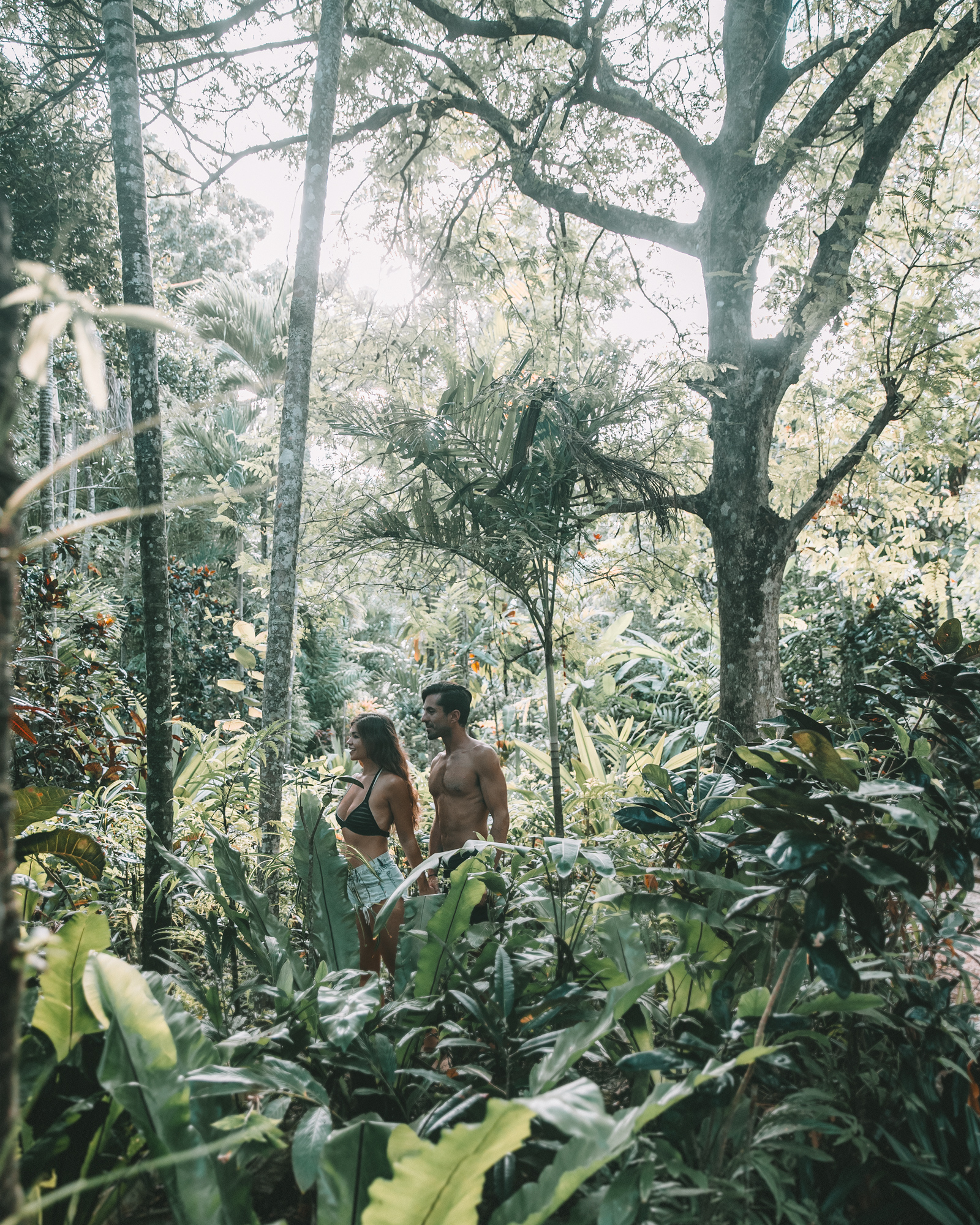 We travel a lot. The reality of our life the past year is that we have so many experiences - good, bad, amazing, terrifying, exhausting, exhilarating, that it feels like we never take a moment to actually stop and take them all in. In the two years that we have been traveling and Away Lands-ing full-time, it feels like we have lived more than I did in the 10 years prior. Going from seeing our absolute dream destinations to going to hospitals, embassies, police stations - it just feels like life is so overwhelming all of the time.
But Savasi Island felt like home to us, felt like peace and serenity and a breath of fresh air. I could not stop shooting (because look at everything that was around us!) But just being here felt like the calmest I have felt in years. Taking a few moments to enjoy the dinners, sit on our balcony, lay on the beach, and walk through the palm groves - felt like the refresh I was so desperately in need of. If you click through more of this blog, you can see that we have stayed in a lot of incredible hotels - but this is unequivocally one of my favorite hotels in the world, and I really dream that we get to return.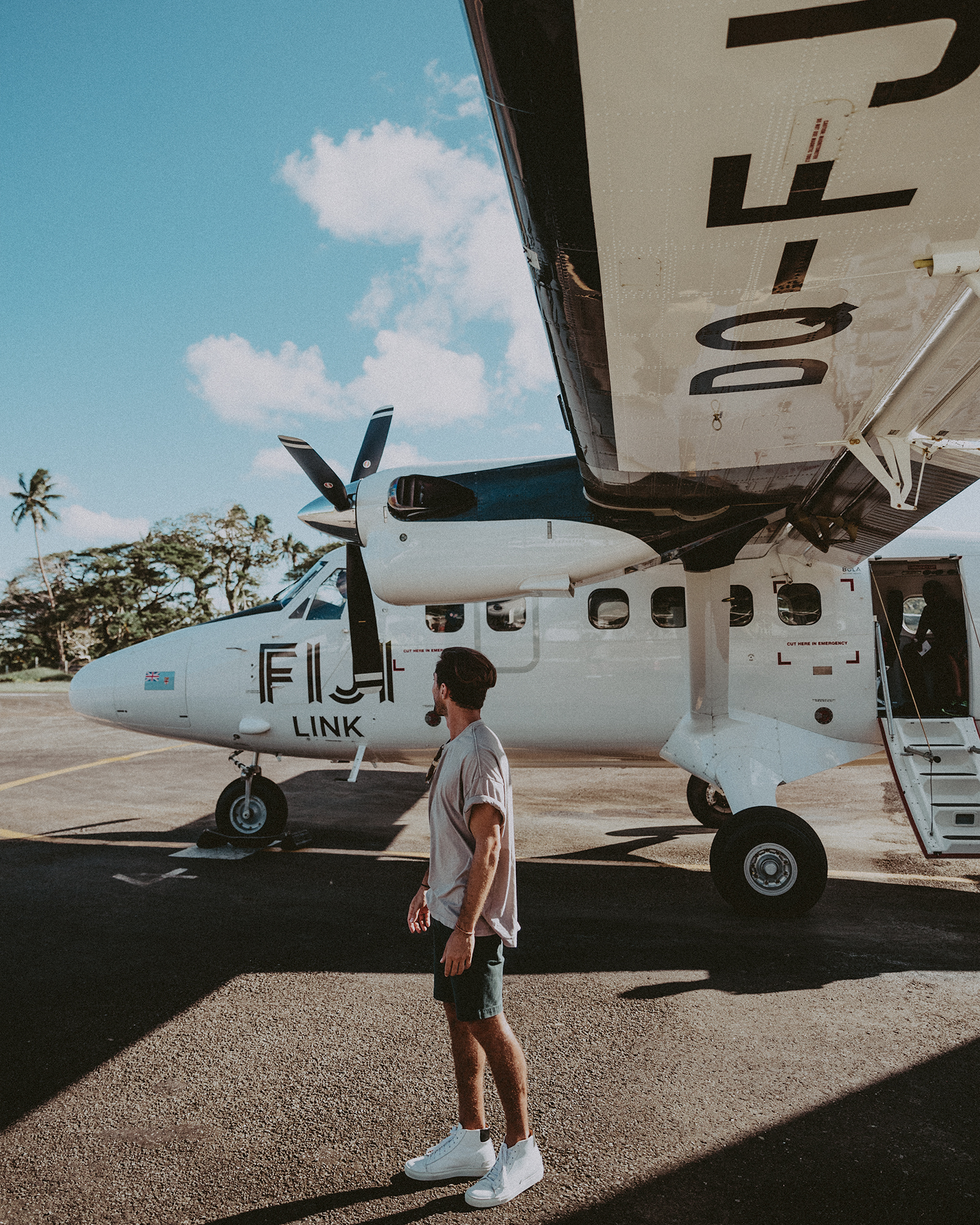 And we're off! Thanks for the tanlines and the memories, Fiji.